Several groundbreaking films and trailblazing television series were produced in the 1990s that we've grown to adore even today. It was a time when movies were more straightforward but still yielded excellent results. Not only that, but this decade also produced some of the most swoon-worthy male celebrities in history! We could rattle off a long list of hotties, but we'd probably end up talking about them all day. In any case, let's see our `90s crushes have changed over the years.
Brendan Fraser
It's impossible to talk about hot men of the '90s without bringing up actor Brendan Fraser. Fraser, gifted with wit, charm, and striking looks, starred in films that span virtually every genre. The beloved star appeared in various flicks, from serious dramas like School Ties to lighthearted comedies like George of the Jungle and action movies like The Mummy franchise.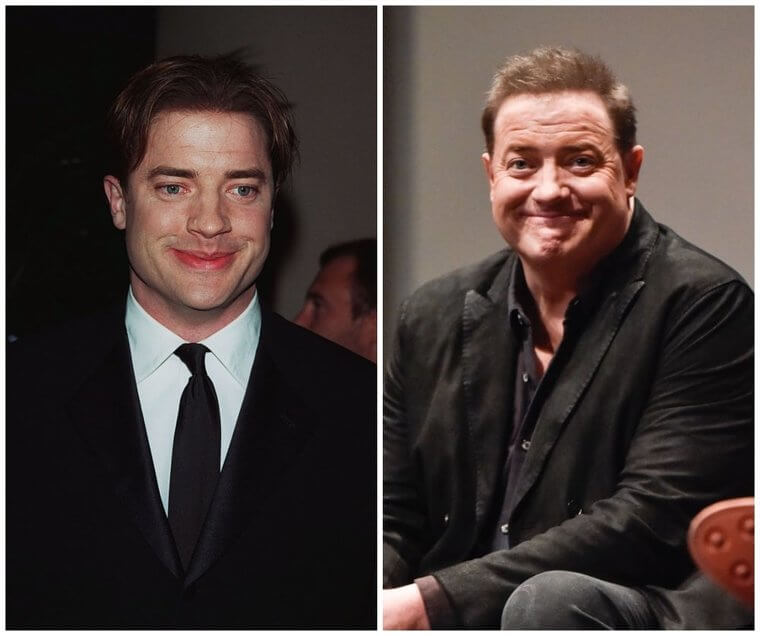 Years later, Fraser came out of his made his acting comeback in Doom Patrol and, most recently, in the crime picture No Sudden Move. So naturally, fans were ecstatic to see Fraser in his best element, so much so that his surprising return onscreen has been called a "Brenaissance."
Nick Carter
The Backstreet Boys were among the most popular bands in the world in the late '90s. Among the boy band members, Nick Carter was one of the most popular selections for fan crushes, and we completely understand why. He's got the looks and charm that's enough to sweep any lady off her feet!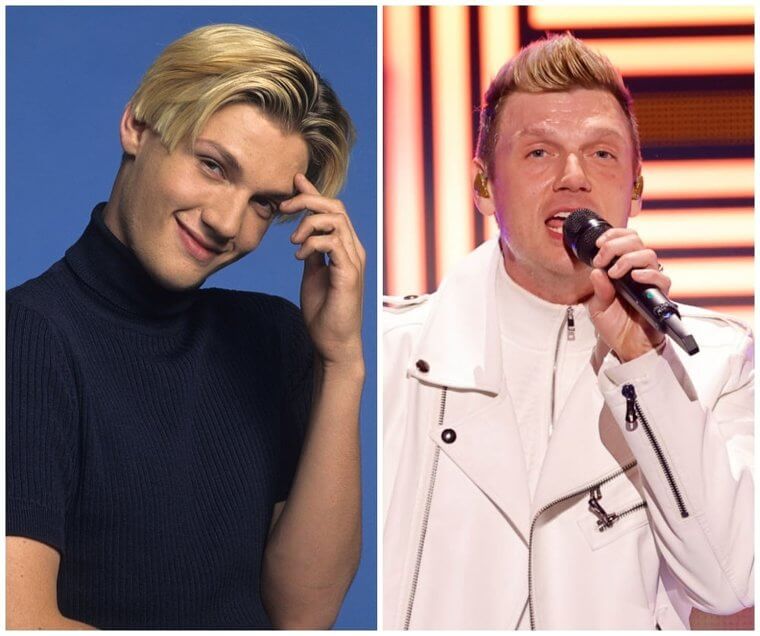 Asides from being a member of the Backstreet Boys, Carter has recorded three solo albums and one collaborative album with fellow `90s heartthrob Jordan Knight. The singer has been a regular fixture on reality shows over the past few years, one of which is his stint in the popular show The Masked Singer.

Mark-Paul Gosselaar
Though the '90s gave us numerous comedies, Saved by the Bell stands out as one of the most iconic. Mark-Paul Gosselaar, who played famous teen heartthrob Zack Morris, became a household name because of his role on the program. Of course, it doesn't hurt that Gosselaar is also blessed with ruggedly handsome good looks.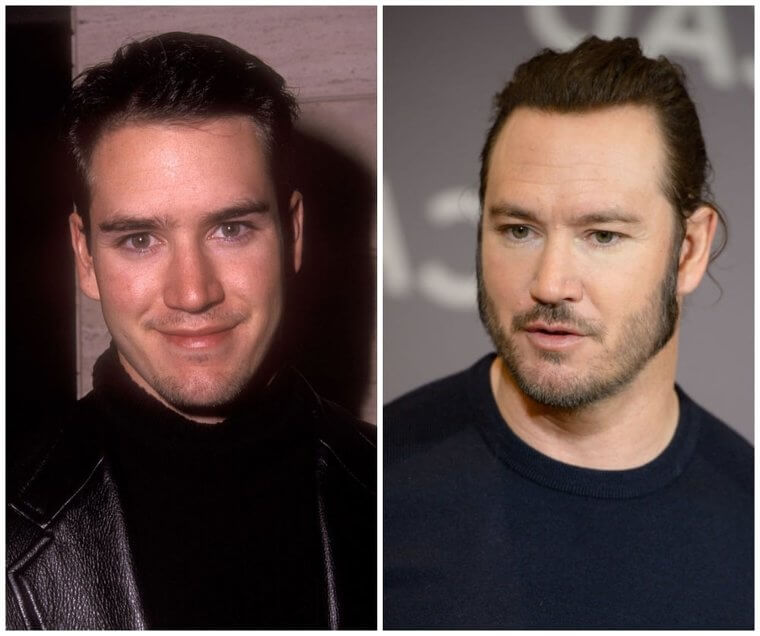 Gosselaar continued to work in cinema and television after the show's 1993 cancellation. In recent times, fans may have seen him on the ABC comedies Mixed-ish and Black-ish. In 2020, Gosselaar and the rest of his Saved by the Bell castmates appeared in a reboot of the cult favorite.

Devon Sawa
Who could ever forget how Casper, Wild America, and Idle Hands helped propel Devon Sawa to stardom in the nineties? Not only did he rise to the limelight as one of the most memorable performers of the decade, but his star power continued into the early '00s with roles in films like the cult classic Final Destination.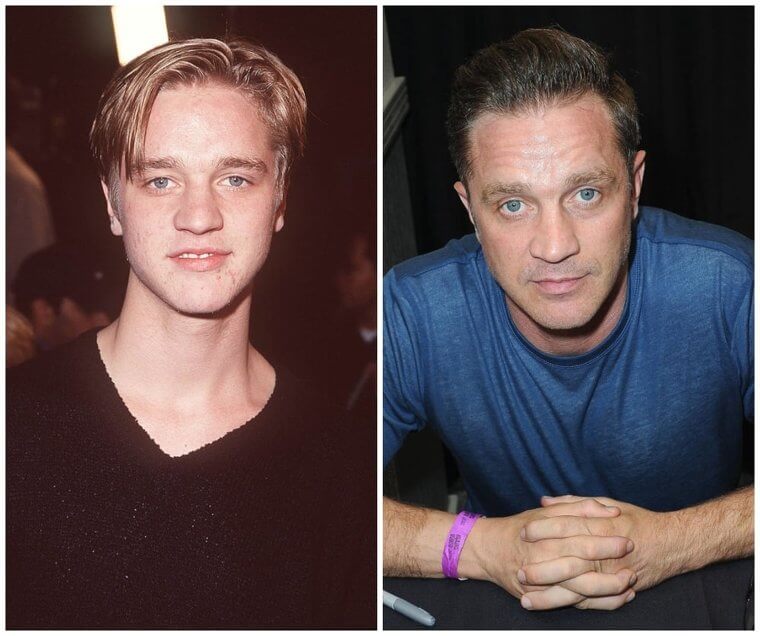 Sawa's career in both television and movies has progressed consistently, although his popularity dipped a bit as the years progressed. The former teen idol also starred in the 2021 TV series Chucky, marking his comeback to the horror genre. So now, who's just as excited to see Sawa back on the big screen?

Skeet Ulrich
The '90s had a fair share of actors coming into the limelight, but one took us all by surprise with his incredible presence on-screen as the quintessential bad boy. He had the looks, the talent, and the swagger that got him noticed in movies like Scream and The Craft, both released the same year in 1996.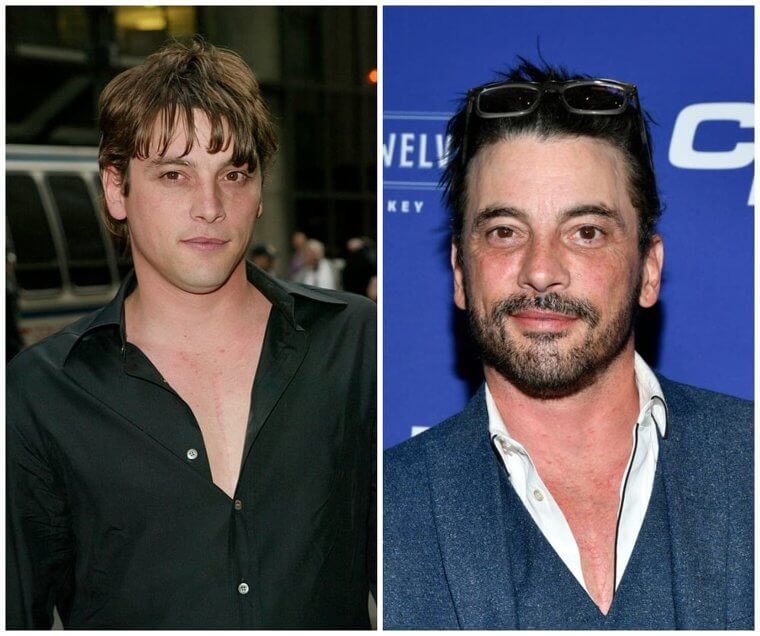 In a career spanning over three decades, Ulrich has portrayed several characters in films and television. He's well-known for portraying Forsythe Pendleton Jones, aka F.P., in the runaway hit series Riverdale. In 2020, he reprised his iconic role of Billy Loomis for the classic horror film Scream. Besides acting, his passion for woodwork keeps him busy.

Johnny Depp
A star who doesn't need any introduction, Johnny Depp has let his fantastic work speak for his acting prowess. He made a stellar debut with A Nightmare on Elm Street in 1984, setting the tone for the eccentric and incredibly diverse range of characters he'd go on to play in cinema.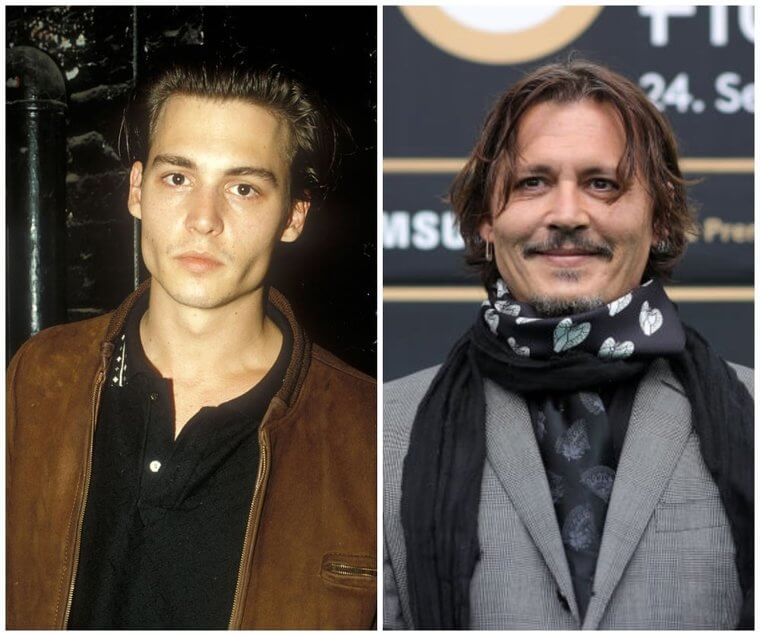 Still, the array of movies like Edward Scissorhands and Sleepy Hollow among others, released in the '90s, established him as a Hollywood heartthrob. The later years marked his ascension to a commercially successful superstar with films such as Chocolat, and his portrayal of Jack Sparrow in the cult hit Pirates of the Caribbean series of films made him one of the biggest film stars of this generation.

Rider Strong
Even though Cory Mathews was adorable as the protagonist of the '90s hit series Boy Meets World, one couldn't help but notice his troubled and often rebellious best friend Shawn Hunter, played with absolute finesse by Rider Strong. The teen heartthrob also doubled as a student who juggled morning classes with the shoot for the show.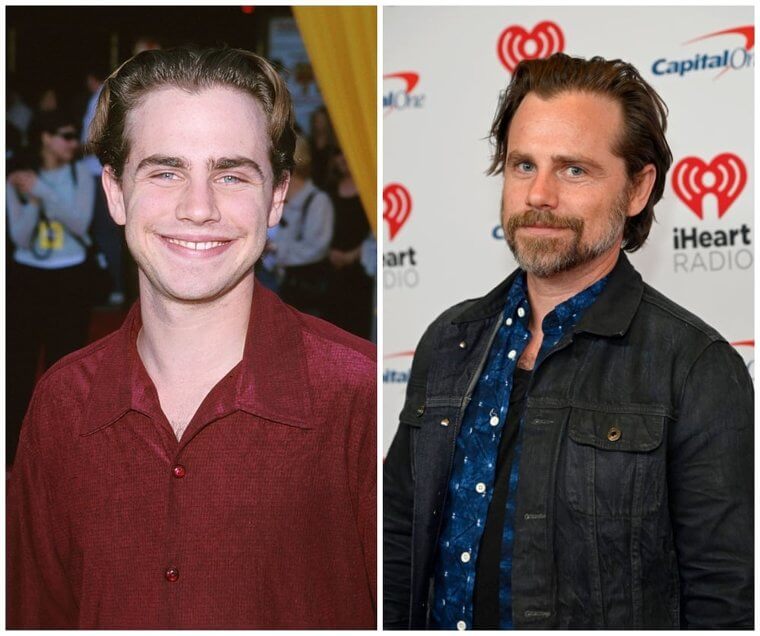 Once the drama ended, he enrolled in Columbia University, graduating magna cum laude in 2004. In the interim, he did Cabin Fever, reprising the role of Paul in its sequel seven years later in 2009. In addition, fans were thrilled to see him again portray the beloved character of Shawn Hunter in Girl Meets World in the mid-2010s.

Kyle MacLachlan
Kyle MacLachlan, with his signature strong jawline, was dressed in sharp suits with the sole purpose of impressing in the '90s hit show Twin Peaks. He did more than impress playing the mysterious special agent Dale Cooper; the nation soon recognized him as a solid contender for the Hollywood heartthrob crown.

A year after the show ended, Kyle reprised the role that got him fame and fortune in its movie prequel and once again essayed the part to perfection in the third installment of the famous series in 2017. His other notable performances include the one on Desperate Housewives and Agents of S.H.I.E.L.D. Passionate about winemaking, he co-founded the label Pursued by Bear in 2005.

Fabio
Throughout the '90s, there was no escaping how fabulous Fabio looked gracing the covers of romance novels. A fashion model at 20, the handsome guy went on to chart diverse careers, equally successful in each of them. Even though he continued to model and set everyone's hearts ablaze with his stunning looks, he also began acting in the '90s.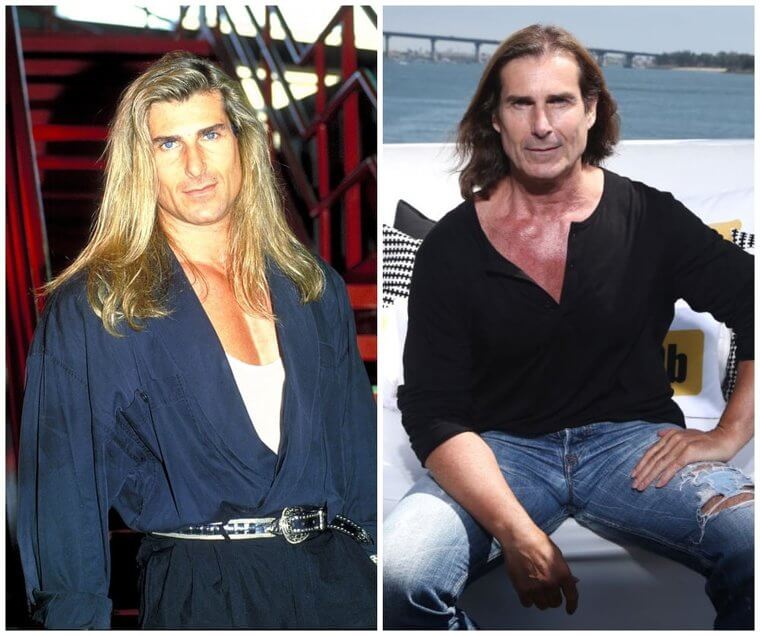 The same decade also saw him author a few books, becoming the first male best-selling romance novelist writing under his real name. The rest of his career has been as eclectic, with him starting a clothing line in 2003, hosting the reality series Mr. Romance two years later, and launching a hair and skincare line, Aston James, in 2021.

Hugh Grant
One of England's most notable actors, Grant has starred in a long list of worldwide hit movies like Love Actually and the Bridget Jones' Diary trilogy. Known for his floppy-haired portrayals of bumbling rogues in a series of worldwide hit sitcoms and, of course, for that incident just off Sunset Boulevard, he is loved and loathed in equal measure. Always a ladies man, he's had his share of scandalous flings as well as being part of one of Britain's most talked-about couples with Elizabeth Hurley for over a decade.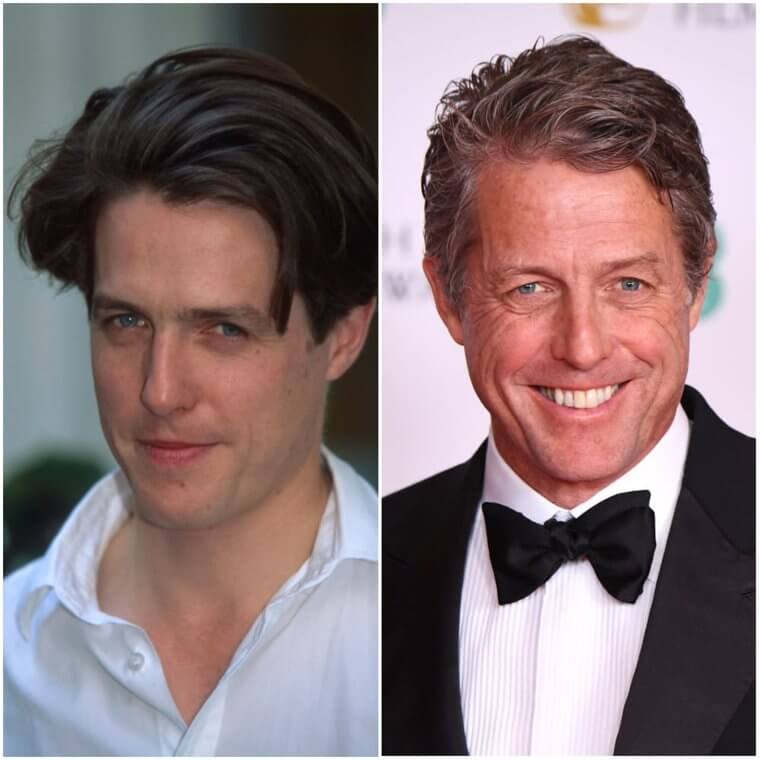 He's campaigned against injustice and exposed the scandal in the highest echelons of English industry and politics, and he's made some great films along the way. There have been huge highs, shocking lows, more than a few ruffled feathers, and plenty of lessons learned as the actor has continued to strive for whatever it is that would finally make him feel like a success.

David Hasselhoff
David Hasselhoff is always on the list when discussing some of the all-time Hollywood greats. The star rose to fame in the 80s after delivering a thrilling performance on the fan-favorite series Knight Rider and despite his already celebrity status, he didn't stop there. In the next decade, the actor was causing ripples in the motion picture business with his role in Baywatch.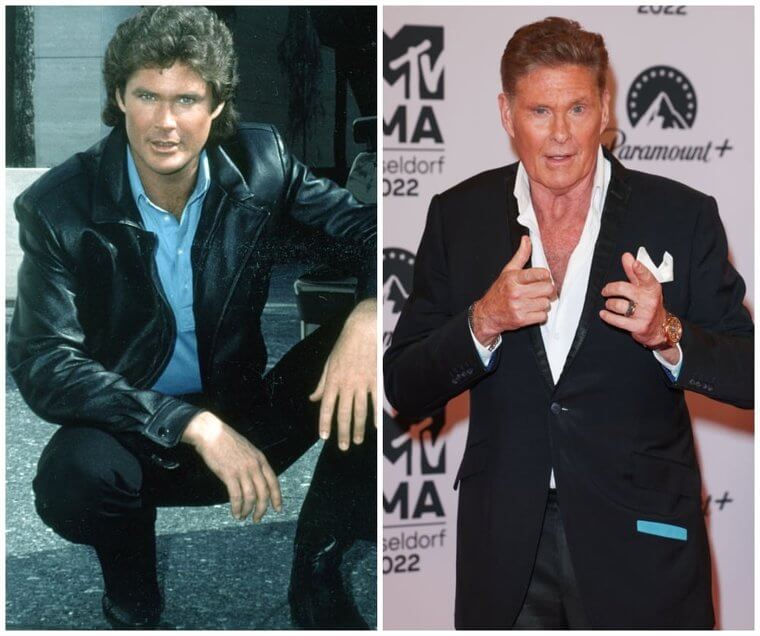 His successful stint on the two shows cemented Hasselhoff's status as a showbiz legend. Nonetheless, the performer is still going strong and doesn't look like quitting anytime soon and is set to appear in Ze Network a German television series.

Dean Cain
You might know Dean Cain from his role as Superman in the hit television series Lois & Clark: The New Adventures of Superman, but did you know acting wasn't his first choice? The A-lister was poised to be a prolific football player until an injury curtailed his dream of playing the sport.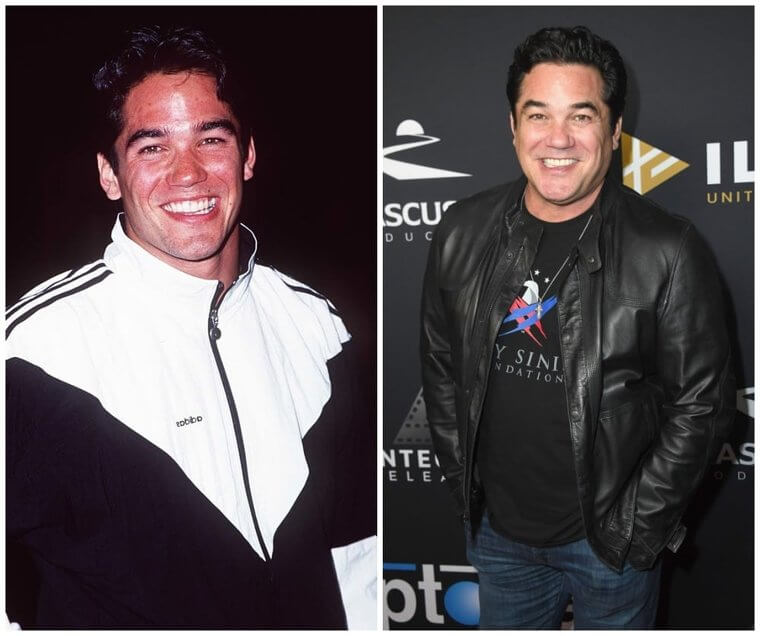 Still, Dean is undoubtedly doing well for himself in Hollywood, having starred in countless films and television shows, with his charm and masculine figure gaining him millions of fans. Currently, the actor has concentrated on faith-based productions while also trying his hand at directing, making his directorial debut with Little Angels.

LL Cool J
The younger generation might not know who LL Cool J is, but the older folk will undoubtedly know who we're talking about. The star wowed the masses in the 90s with his lyrical prowess and fantastic abs; he was the poster boy of being "cool." His hit songs "Doin' It" and "Mama Said Knock You Out" was a staple on the airwaves, and soon he'd transition into acting, where he also thrived.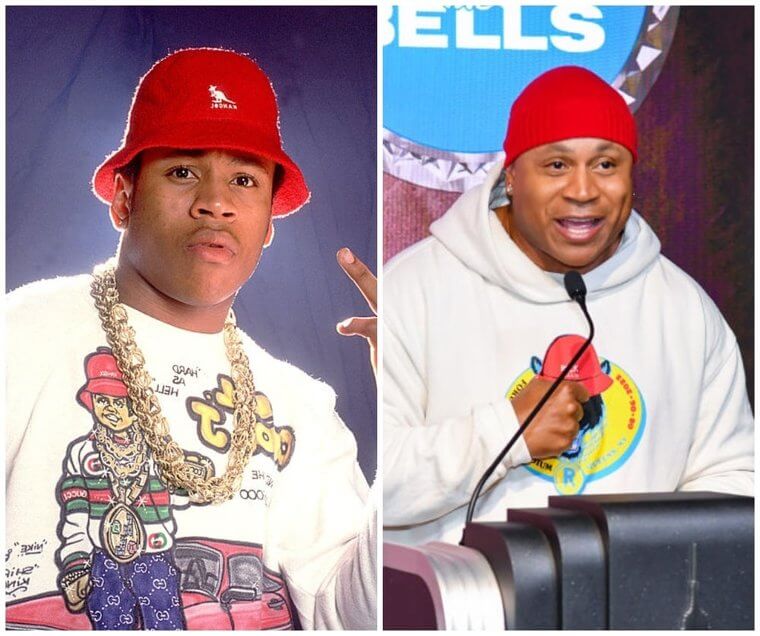 The actor has appeared in several blockbuster films and television series, including SWAT, and currently plays Special Agent Sam Hanna in NCIS: Los Angeles. Not one to forget his music roots, LL Cool J also hosts Lip Sync Battle, a music reality competition show.

Chris O'Donnell
Back in the '90s, a massive pool of Hollywood talent took the industry by storm, and one of the promising stars at the time was Chris O'Donnell. With his boyish smile and striking blue eyes, the lad was an instant fan favorite, and he drew more fans with his impeccable performances on Scent of a Woman and School Ties.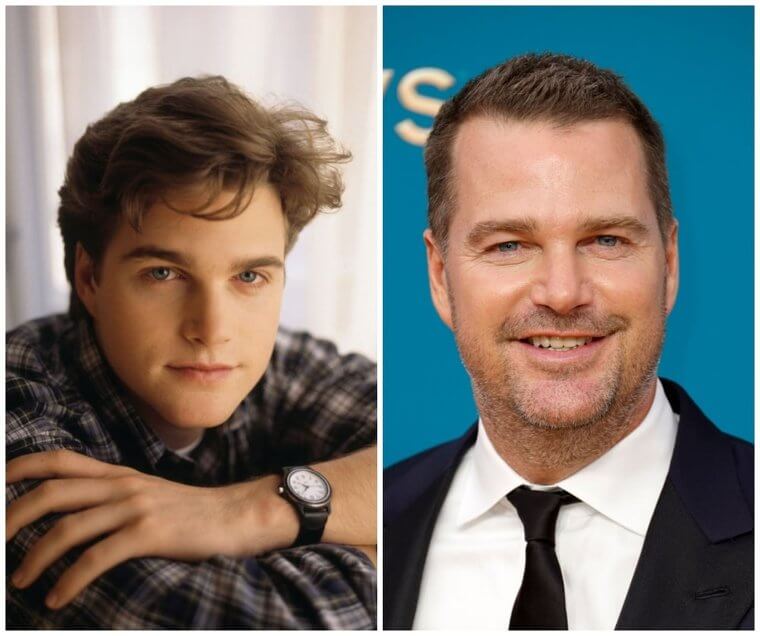 Sadly, in the years to come, Chris starred in productions that didn't succeed commercially or critically, and he decided to take a hiatus. Still, the break seems to have worked wonders, as the star returned with a bang, and he's the lead character in NCIS: Los Angeles.

Ryan Merriman
Ryan Merriman is an acclaimed actor who rose to fame in the late 90s when he became a mainstay face on Disney, with numerous productions like The Luck of the Irish and Smart House under his belt. The actor's performances endeared him to fans and critics alike, and he was one of the decade's biggest stars.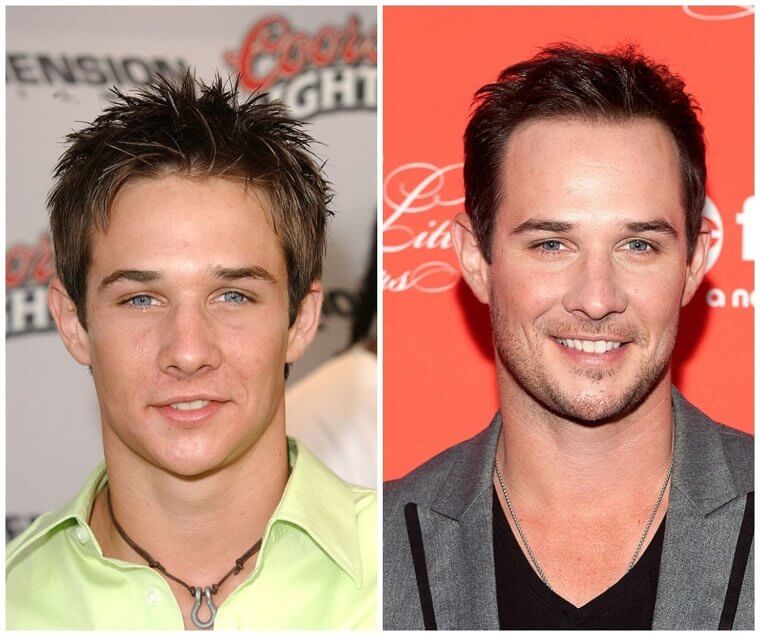 Merriman has enjoyed continued success in Hollywood and has an impressive portfolio that includes blockbusters like Just Looking, and The Deep End of the Ocean. The star is as versatile as they come, and he's currently experimenting with sci-fi, having been cast in Robot Riot a sci-fi action series.

Jonathan Taylor Thomas
Thanks to his piercing blue eyes and chiseled face that most girls find irresistible, Jonathan Taylor Thomas' poster was on almost every female's bedroom wall in the '90s. At the peak of his career, this star paused his life as an actor redirecting all his focus on his studies for six years before re-emerging on 8 Simple Rules for Dating My Teenage Daughter for a guest appearance in 2004.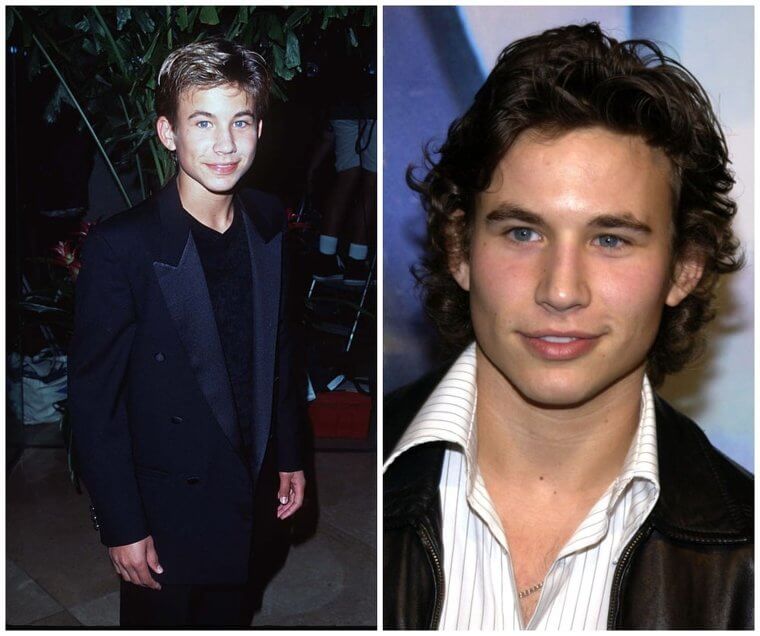 In addition to being on several TV shows, movies, and video games, Thomas has worked behind the scenes as a director. The actor's last onscreen role was on Last Man Standing in 2015, after which he has kept a low profile.

Christian Slater
Talk about celebrity bad boys of the 90s, and you must mention Christian Slater's name. The actor, who became a TV star when he was only eight, is mostly known for his role as J.D. on Heathers, after which he was offered a handful of other onscreen opportunities to play a troubled teen.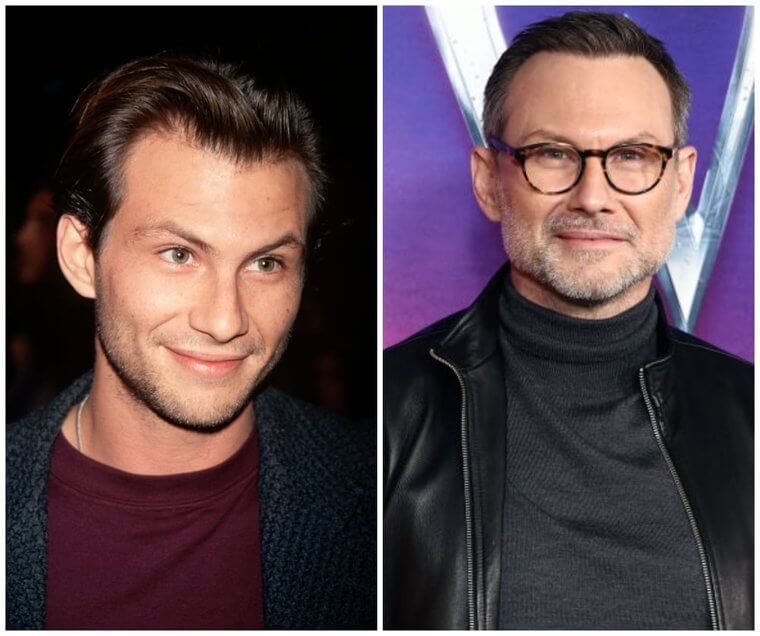 For almost two decades now, Slater has mostly been landing lead roles in low-budget films, with a few appearances on mainstream productions as part of the supporting cast. Yet this star's talent doesn't go unnoticed even by being an extra. In 2014, Slater received a Golden Globe Award for best supporting actor, with nominations for the same award in 2017 and 2018.

Jason Priestley
With such good looks and charm, it's easy to see why Jason Priestley quickly became a teen idol after joining the series Beverly Hills, 90210, which earned him two Golden Globes. Even after he stopped being a cast member on the show, this celebrity continued to be its executive producer until its curtains came down in 2000.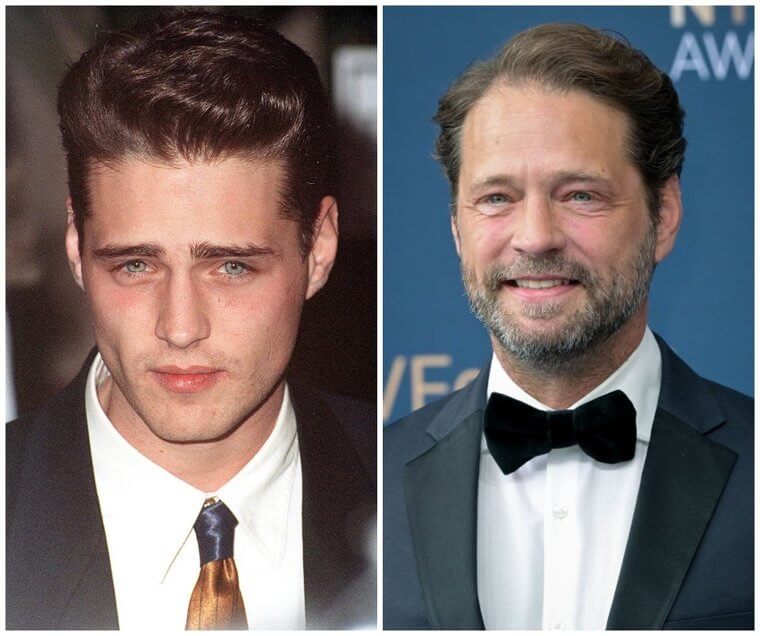 Priestley has since directed more than 10 TV series and movies while continuing to pursue acting as his main career. In addition, the performer, who enjoys race car driving as a hobby, is co-owner of the IndyCar Series team and an author with a self-titled autobiography Jason Priestley: A Memoir, which was released in 2014.

Andrew Shue
With such a successful run as an actor in Melrose Place, which he was a part of for six years, many expected that Andrew Shue would go on to be a box-office hit star, but Shue had other plans. So after leaving the soap opera, this celebrity hung up his acting boots and relocated to Zimbabwe, where he played professional football and taught maths at a high school.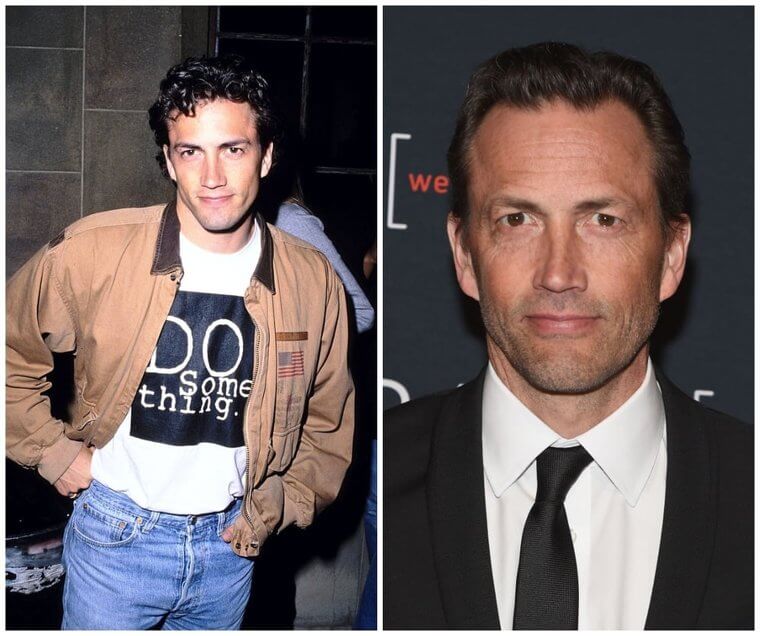 In 2007, Shue collaborated with three of his family members to make the feature film Gracie, in which he appeared on screen for a minor role. The former actor is now an investor in the tech industry, with CaféMom being his most famous venture.

Val Kilmer
Val Kilmer has all the star qualities you would expect an actor to have; physically attractive, a personality that lights up every room he walks into, a fantastic sense of style, and undeniable talent. This explains why his movies have made more than $3.5 million worldwide and why he was one the highest-earning actors of the '90s.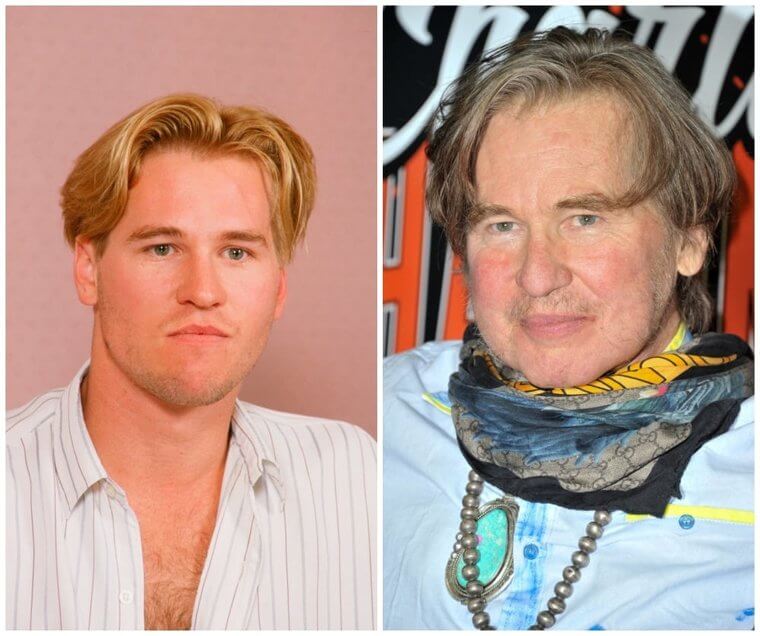 A year after Kilmer published a memoir, a documentary titled Val was released in 2021 in honor of his life as an actor. The thespian, in his sixties, continues to be one of the most sought-after performers, so expect to see more of him in the coming years.

Joshua Jackson
Even though Joshua Jackson was not the typical Hollywood sweetheart, the actor captured the heart of many viewers when he played the role of Pacey Witter in the 90s drama Dawson's Creek. As the lead character, the actor could fully embody the role such that he became a teen idol.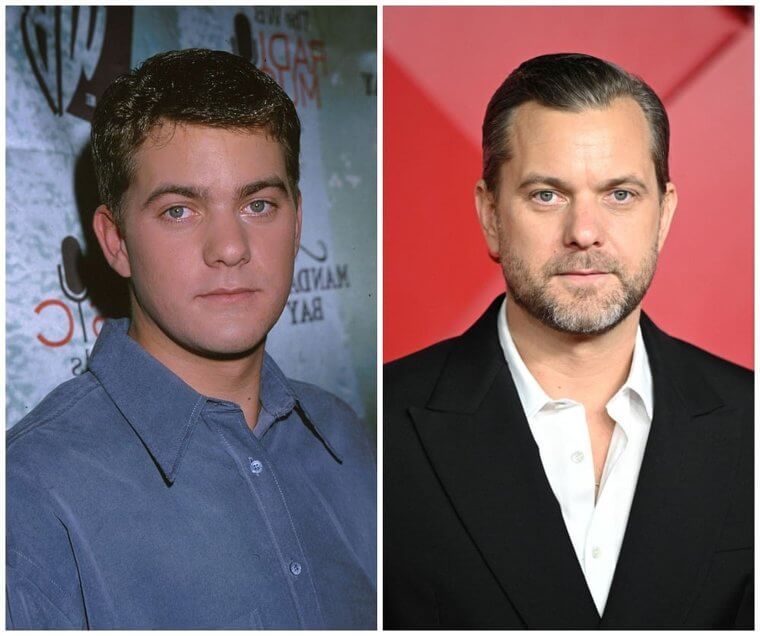 As the Canadian-American actor got older, he began to feature in more intense movies, and one of his most memorable movies is Cruel Intentions, also a 90s movie. More recently, the entertainer has starred in some series like When They See Us and Little Fires Everywhere.

Erik Von Detten
Two things made Erik von Detten popular back in the day - his appearance on several soap operas and different Disney Channel productions. Two shows that brought the star into the limelight are So Weird and Brink!. On top of all that, Erik sealed the deal when he starred in Escape to Witch Mountain and The Princess Diaries.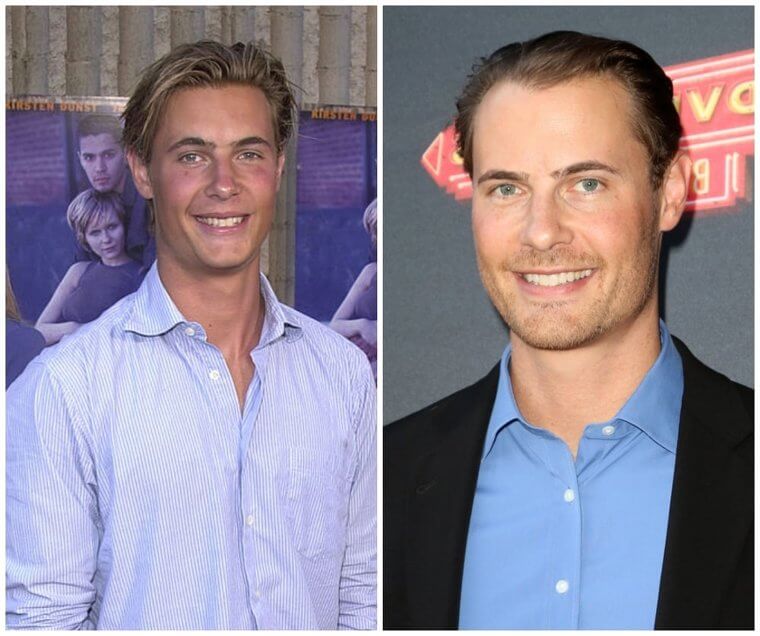 Then, just when we were expecting more from the talented actor, he said goodbye to Hollywood and moved on to other things. Currently, in his forties, Erik now works at a commodities brokerage firm. Even better, he's now married to real estate agent Angela, with two kids in the mix.

John Stamos
John Stamos is another actor that became popular through Full House, although the actor had been starring in different shows before then, including the soap opera General Hospital. Still, it's no surprise that Stamos became a celebrity crush after his role in Full House. Who can get over the down-to-earth uncle of the Tanner family?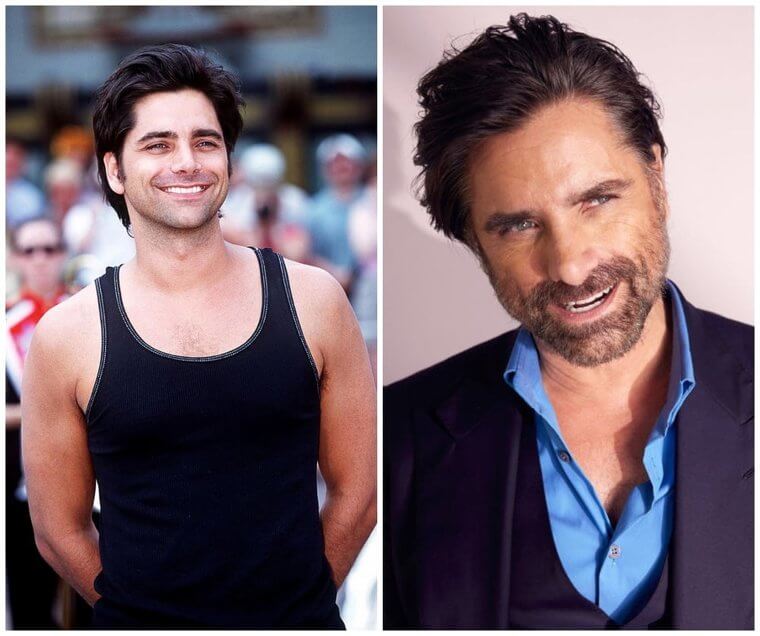 After wrapping up the show, Stamos has continued to establish his authority in the entertainment world by starring in several television shows like ER and You. Even though he continues to act, Stamos and his wife of many years launched a jewelry line in 2018.

Leonardo DiCaprio
Leonardo DiCaprio is currently a god in the entertainment industry, but the actor didn't achieve that feat in one day. The actor has been steadily gathering acting accolades since the 90s in films like Romeo + Juliet and What's Eating Gilbert Grape. Yet, DiCaprio's career skyrocketed after playing the role of Jack Dawson in the highest-grossing movie of the '90s, Titanic.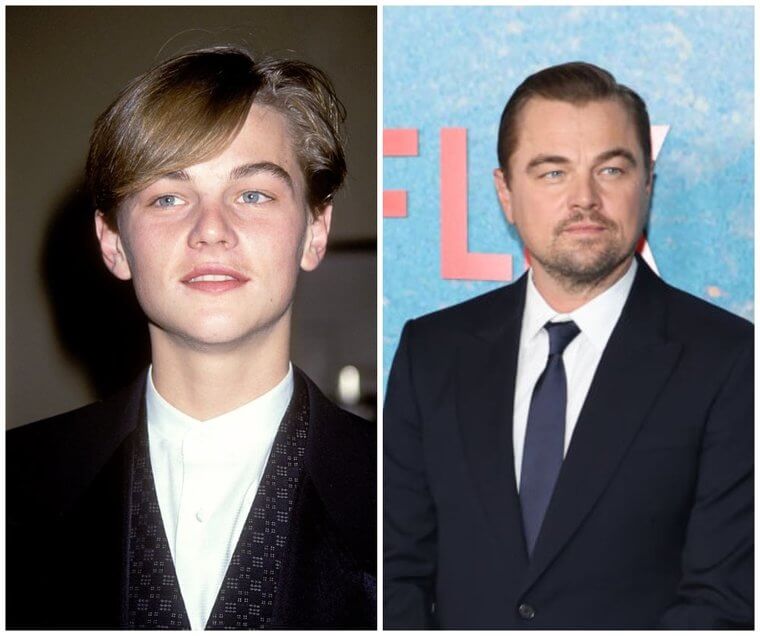 Over the years, the entertainer has continued to act in top-rated movies and series, earning several awards in the process. Some of his widely recognized movies include The Great Gatsby and Once Upon a Time in Hollywood. In addition to acting, DiCaprio owns a production company and runs a nonprofit organization that's geared toward raising environmental awareness.

Freddie Prinze Jr.
Freddie Prince Jr. was the typical teen sweetheart in the 90s, as a result of his roles in She's All That and I Know What You Did Last Summer. The actor continued his acting profession well into the 2000s, appearing in several movies, including Boston Legal and Friends. In addition to that, Freddie is also a voice-over artist, and one of his most memorable works is in Star Wars Rebels.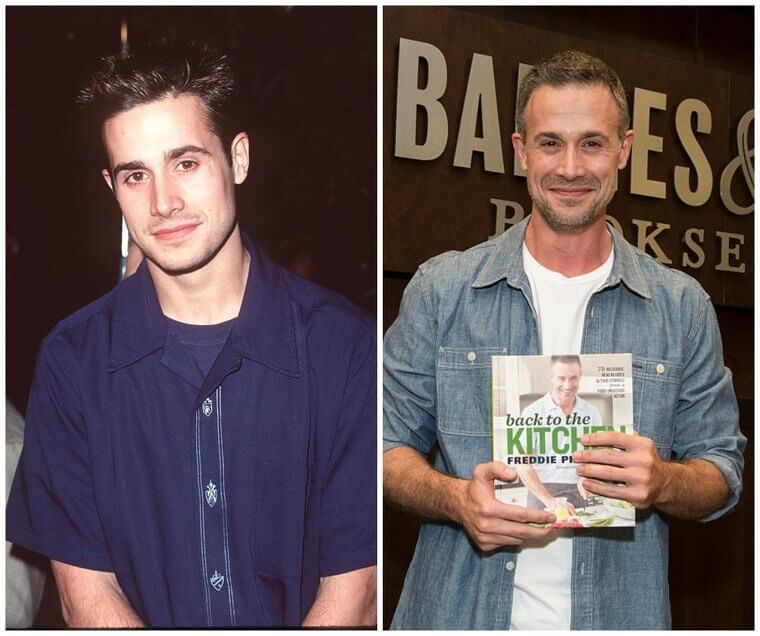 Interestingly, Freddie has always been a wrestling fan and finally found his way into the show in 2008. After that, he continued to appear as a director and producer of WWE until he finally started his wrestling podcast in 2021, tagged Wrestling With Freddie.

James Van Der Beek
Dawson Creek's fans were all about the romantic life of the characters, especially Dawson Leery, which was played by James Van Der Beek. The show was so successful that it helped establish the network that produced it and opened the stardom doors for the cast.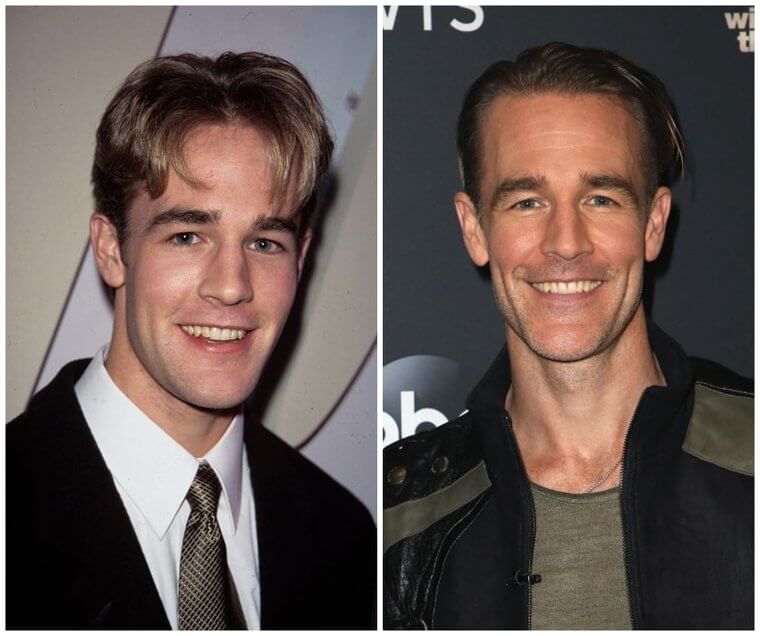 During this show, Van Der Beek played the main role in Varsity Blues, winning an MTV award for his performance. He was even selected as one of the Most Beautiful People in the World by People Magazine. Yet, after that, he only made brief appearances in shows like Ugly Betty and How I Met Your Mother. He also appeared in a show called Don't Trust the B---- in Apartment 23.

Usher
Ever since the release of his self-titled album in 1994, Usher attracted fans with his incredible voice and good physique, soon becoming one of the most famous heartthrobs on the music scene. After that, he released several successful singles, including 'Nice & Slow,' 'You Make Me Wanna' and 'My Way'; he even won the award for Best Male R&B Vocal Performance.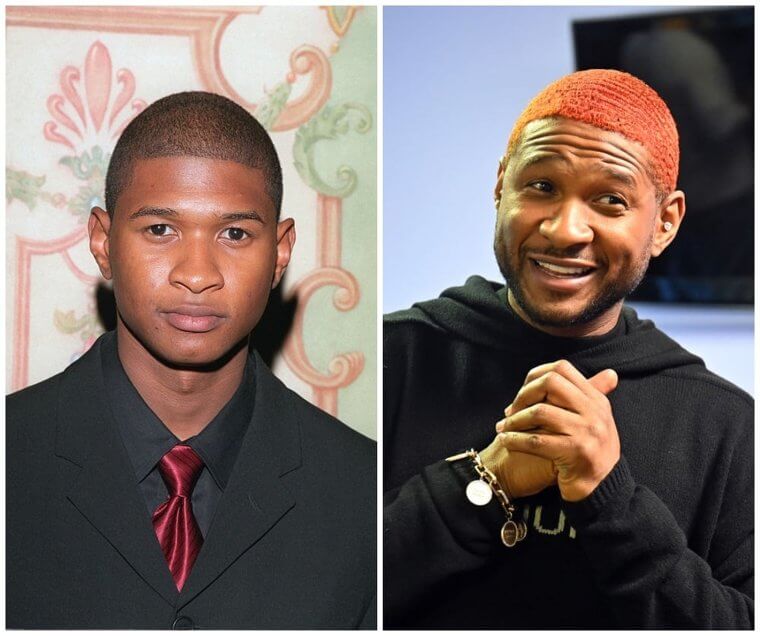 Usher's success didn't stop, as he managed to sell more than 23.8 million albums in the US, in addition to 80 million albums worldwide. In addition, he was chosen as the Second Most Successful Artist of the 2000s, and he made several TV and movie appearances.

Mario Lopez
Even though Mario Lopez starred in several TV series and Broadway performances, he is best known for portraying the funny A.C. Slater on Saved by the Bell. The show and his performance were so successful that he ended up reprising his role on Saved by the Bell: The College Years and the 2020 revival sequel of the show.

Yet, Lopez decided to branch his career options, appearing on Dancing With the Stars and later hosting two entertainment news shows, Extra and Access Hollywood. He also hosted America's Best Dance Crew and The X Factor. In addition, Lopez published three non-fiction books, two about fitness and one children's book.

David Charvet
French actor, singer, model, and TV personality David Charvet became a fan's favorite from the minute he appeared on the screen playing the role of Matt Brody on Baywatch. After playing this character for three seasons, Charvet starred in Melrose Place and made other brief TV appearances.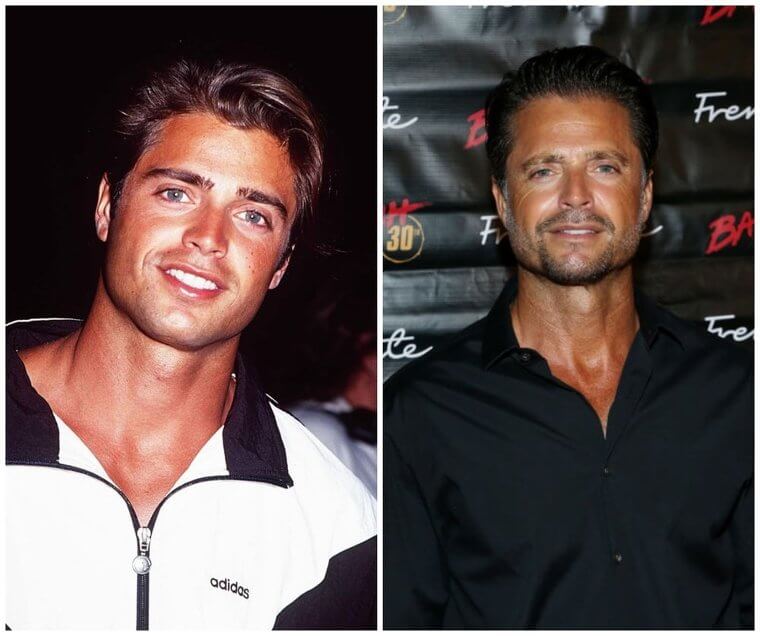 Yet, in 1999 he decided to quit acting to focus on his singing career, and he managed to achieve some success in France. In 2006, he returned to acting with some independent projects like Prisoners of the Sun, but he recently decided to give up on all artwork. He is currently pursuing a successful career in real estate and property management.

Lorenzo Lamas
Lorenzo Lamas was a heartthrob long before the '90s, playing the role of the irresponsible and playful Lance Cumson on Falcon Crest. Yet, his true fame began when he played the role of Reno Raines in the crime drama, Renegade, although he won several awards for his Falcon Crest performance.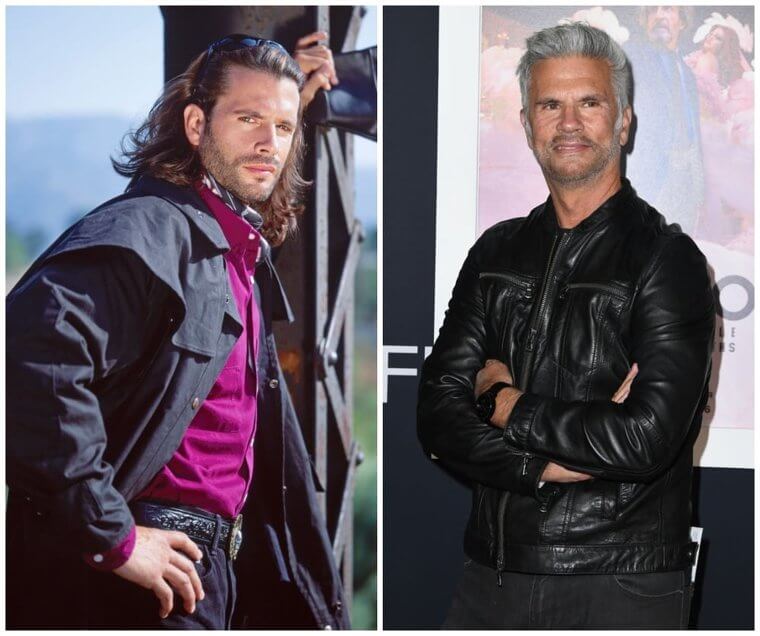 After Renegade, Lamas played a successful role on the Nickelodeon TV series Big Time Rush and another one on the famous soap opera The Bold and The Beautiful. He even started his own reality TV, but he recently decided to take a break from acting to pursue another passion. Lamas is currently a certified commercial helicopter and airplane pilot, and he is also a flight instructor.

Tyrese Gibson
If there is one person in Hollywood who is the face of versatility, it must be Tyrese Gibson. Of course, the man has a reputation for being a popular American singer, but let's just say that is only the tip of the iceberg.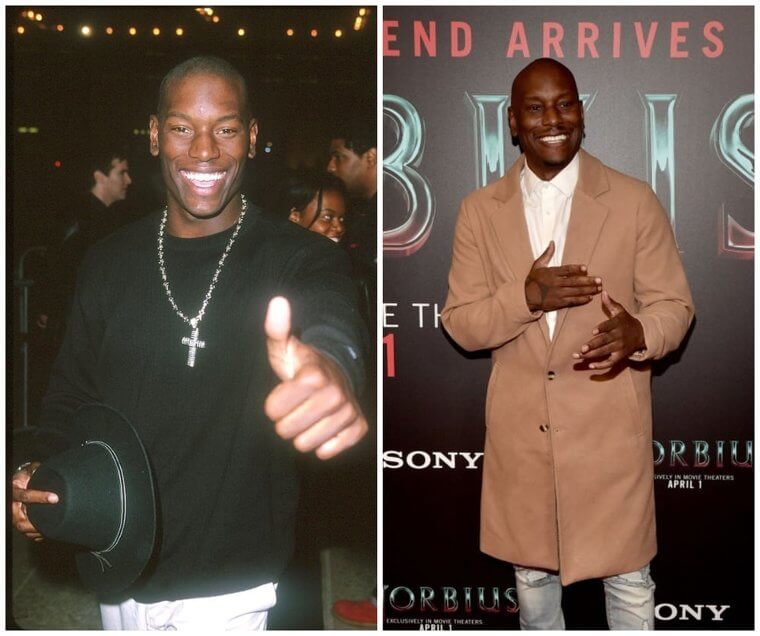 The man is also an equally talented and accomplished actor. He has appeared in popular movies like Fast & Furious and Transformers. In addition to that, he also has a massive female fan base, all thanks to his good looks. He was a crush of millions of people in the 90s, but he still has not lost his charm.

David Boreanaz
Decade after decade, Hollywood has given us some of the most good-looking people to drool over. The 90s was when we saw many people who became popular not only for their talent and craft but also due to nature's gift of good looks.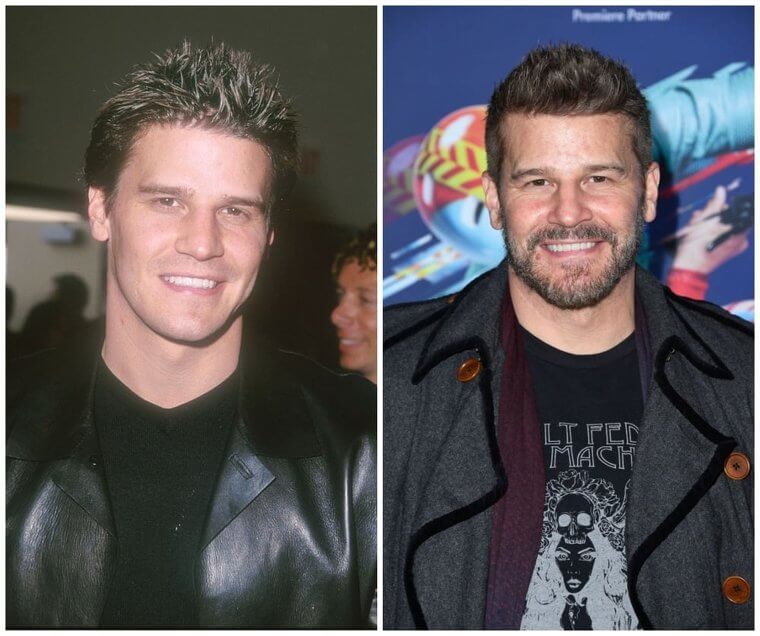 One such person who made a place in everyone's heart was David Boreanaz. The world saw him in the famous TV show Buffy, the Vampire Slayer. We can get an idea of his popularity because his character, Angel, later got a whole spinoff series. If we look at his current pictures, we see that the man is still in good shape and is continuing with his work.

Brian Austin Green
There is always a breakthrough role in the life of an actor, which raises the actor to the level of stardom. For the handsome and talented Brian Austin Green, that role came in the show Beverly Hills, 90210. His role as a high school student left many young ladies at the time wishing for such a guy in their school.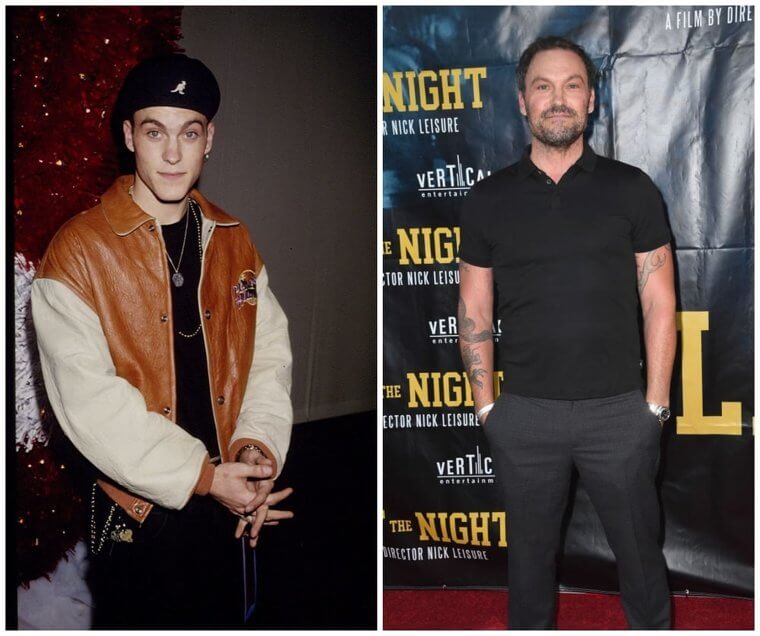 Later on, Green decided to take on other career options as well, which is how he transitioned into music. He released an album called One Stop Carnival which solidified his steps in the music industry. All we can say is that the man is a multi-talented, handsome hunk who knows how to stay relevant with his audience.

Joey Lawrence
Back in the 90s, one person who made everyone's heart skip a beat was Joey Lawrence. So many of us can relate that girls could not get away without dreaming about him. He made us all admire him when he appeared in the show Blossom.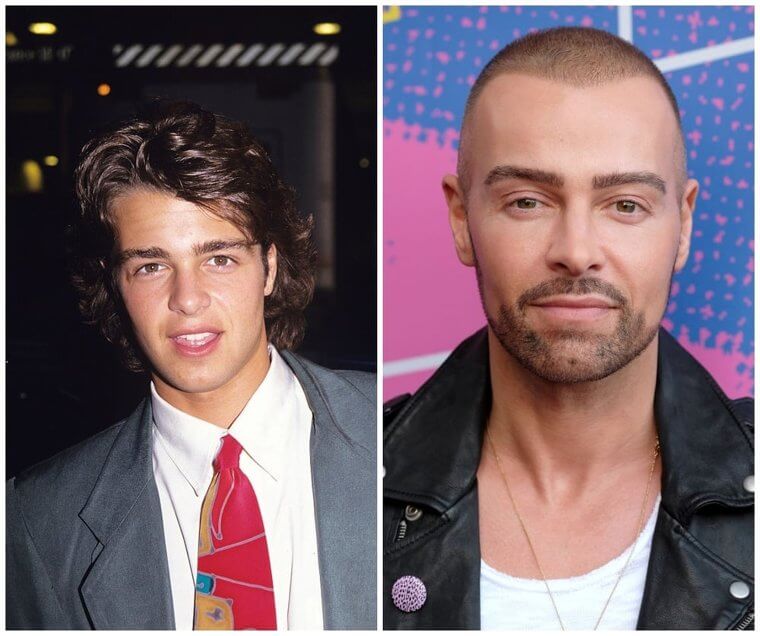 After appearing in popular shows like Blossom and Brotherly Love, Lawrence proved to everyone that he is not famous only for his good looks but is also an equally capable actor. His roles in these shows cemented his position, resulting in several projects we saw him in. The actor is still active in the industry, making his fans happy with his every appearance.

Jeremy London
Speaking of heartthrobs from the 90s, there is no way the list can move forward without mentioning one of the most handsome guys from the time, Jeremy London. There was something special about his on-screen presence that people fell in love with.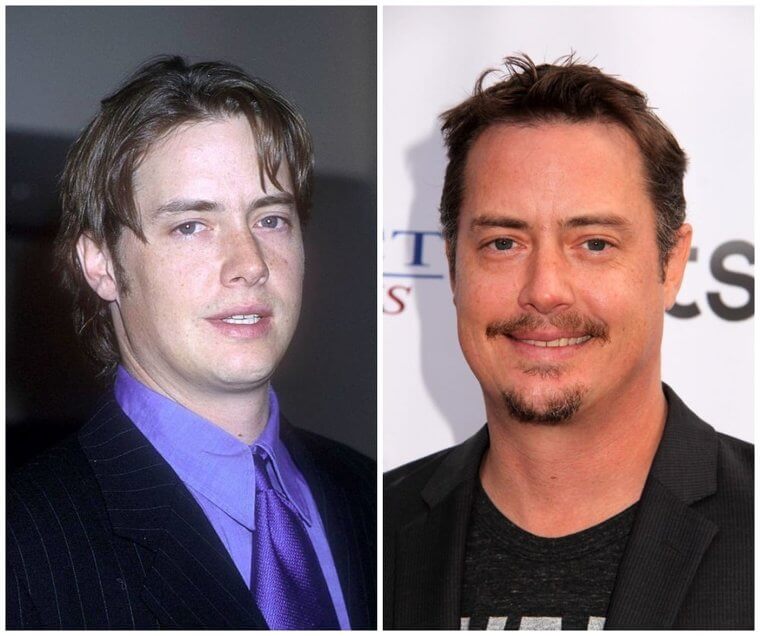 This might be why his popularity soared high as he appeared in the show I'll Fly Away. Later on, he had a stronger role in the Party of Five. After that came the big role which made him the popular face he is today when he starred in the movie Mallrats. Unfortunately, the man had to face some downfalls in his personal life, but he is back to charm us with his upcoming projects.

Stephen Dorff
Stephen Dorff began his acting career in Atlanta, Georgia. He appeared in the films The Power of One, Blade, and Somewhere and as a recurring character in True Detective's third season. Dorff says he is happy with his life now, but he preferred it in the 1990's when he was carefree and had fewer obligations.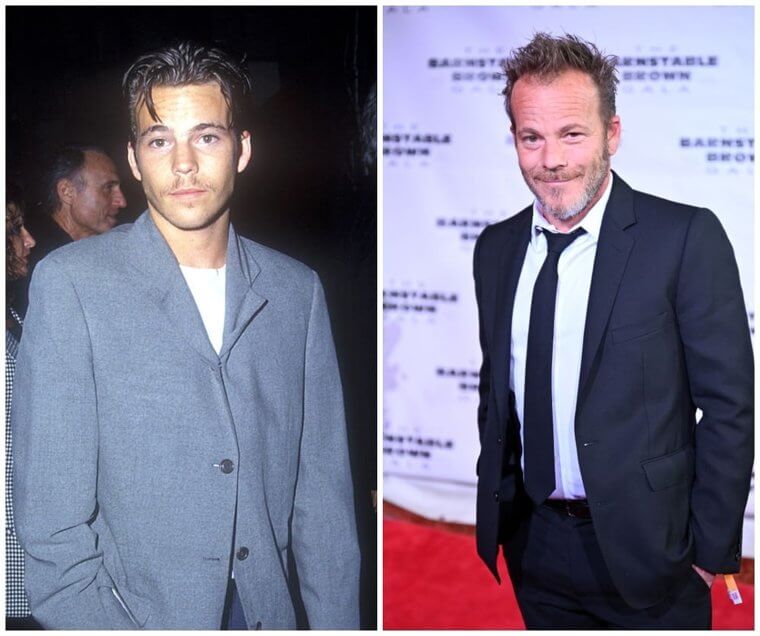 The actor is still active in the film industry with films such as Embattled and Kid 90. When asked how he could improve his appearance, Dorf said, 'I would have taken a couple more inches - from 5ft 9 in to 5ft 11in. Other than that, I am pretty happy.' He, however, admitted that he still has the charm and the ability to seduce women.

Barry Watson
Barry Watson's portrayal of Matt Camden on 7th Heaven, the most popular series in WB history, cemented his reputation as a wholesome dreamboat. The producers of the drama that told a story of a traditional family were unhappy with Watson's long, messy hair, but the actor wasn't bothered, as he refused to cut it.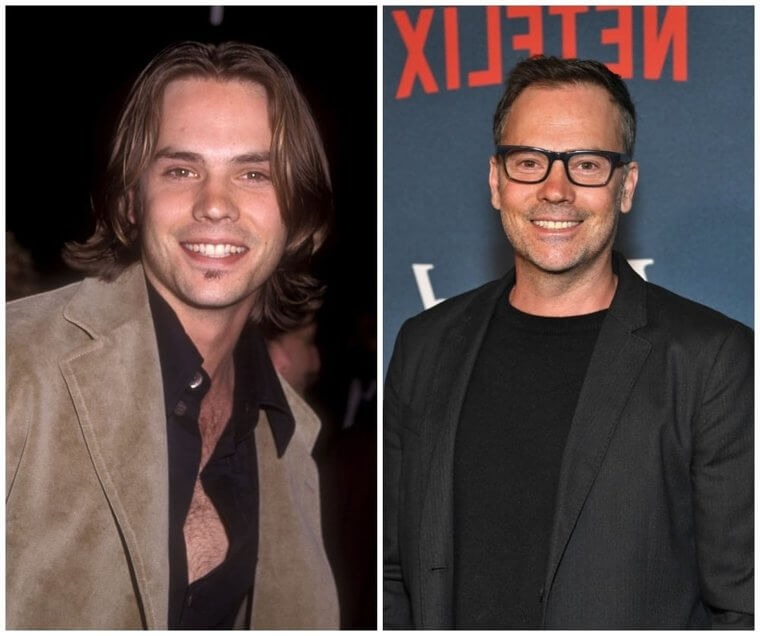 Watson knew that fans loved his hair, and movie producers came to admire both the actor's hair and his personality for his extraordinary courage and fortitude in the face of a potential tragedy. Watson's acting career has continued after the success of 7th Heaven, with roles in Into the Dark and the superhero series Naomi.

Ginuwine
Elgin Baylor Lumpkin, later known as Ginuwine, said that he was heavily influenced by Michael Jackson and Prince's music when growing up. In 1996, he was discovered by the R&B group Jodici and signed to Epic Records. 'Pony,' a hit single from his debut album 'The Bachelor,' is a prime example of his genre-bending, hypnotizing brand of soulful hip-hop.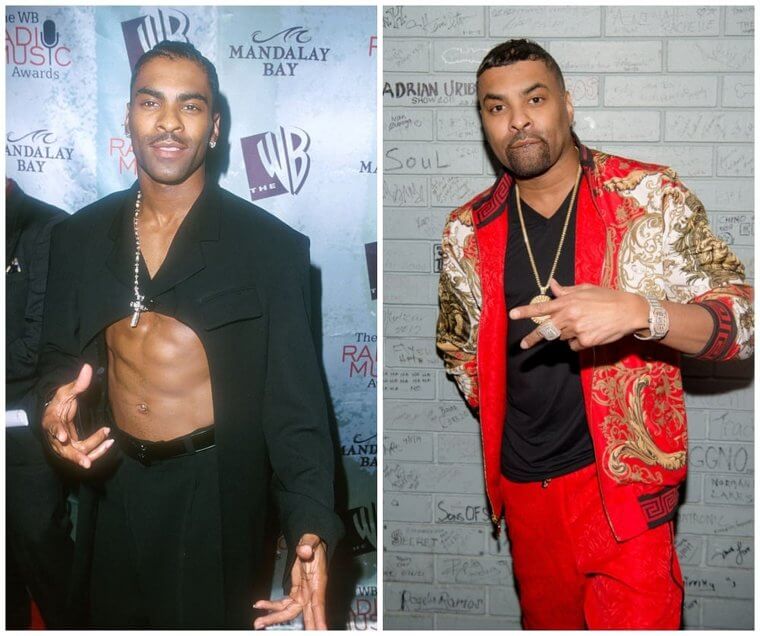 Ginuwine's other hit songs include 'Differences,' 'In Those Jeans,' and 'So Anxious,' which influenced upcoming artists like Ne-Yo and Chris Brown. To date, 'Pony' remains one of the most influential R&B songs of all time. Despite not reaching 'Pony' levels with his later music, Ginuwine has continued to tour and perform.

Andrew Keegan
Los Angeles native Andrew Keegan began his career in a series of magazine ads for Gerber baby food before he was old enough to get out of diapers. In 1994, Keegan made his feature film debut in the comedy Camp Nowhere, and the same year he was featured in a role on the television series Thunder Alley.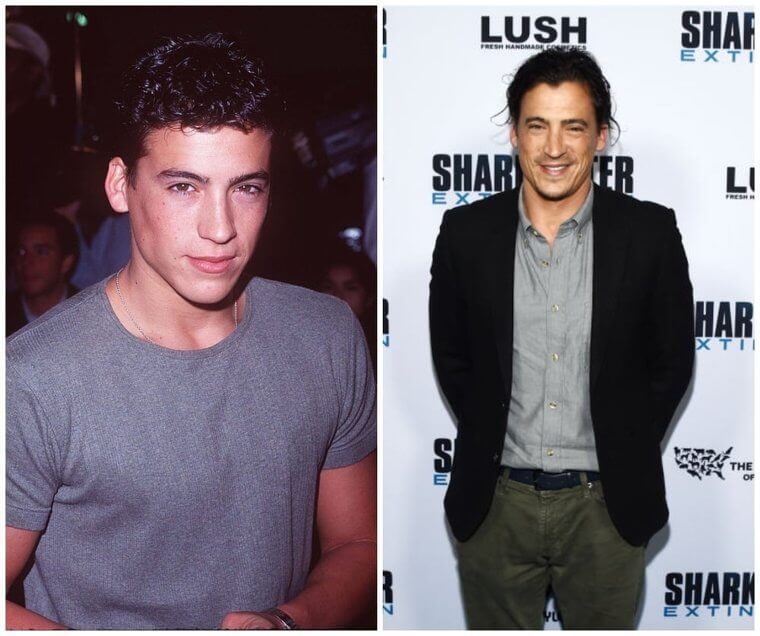 Younger viewers so well received Keegan's performance in the 7th Heaven series that he was quickly cast in other series such as Ten Things I Hate About You, O, and The Broken Hearts Club: A Romantic Comedy. In the end, Keegan decided to devote his full attention to Full Circle, a spiritual center he founded in California.

Luke Perry
Luke Perry began pursuing acting roles shortly after receiving his high school diploma in 1984. After debuting in the music video for Twisted Sister's 'Be Chrool to Your School,' he went on to feature in an episode of Another World. Soon after, Perry was cast as the taciturn Dylan McKay in the teen drama series Beverly Hills, 90210, a role for which he will always be remembered.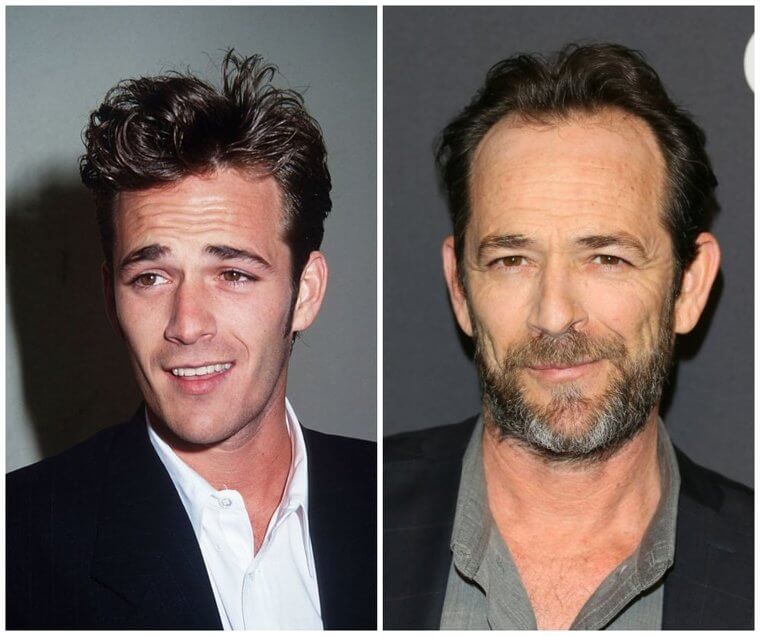 After making an appearance on Beverly Hills, 90210I, Perry's career took off, winning the hearts of millions of young people who looked up to him as a role model. Before his untimely passing in 2019, Perry played Fred Andrews on the CW series Riverdale.