The final decade of the millennium was an era of dramatic cultural change, which brought grunge to the mainstream and celebrity worship to new heights. It's unbelievable that so much time has passed since then!

From throwback pictures of your favorite musicians and actors to rare never-before-seen photographs, get ready for a walk down memory lane. Take a deep dive into the 90s and enjoy the ride!
Pamela Anderson Getting Discovered
The journey of Pamela Anderson from a regular Canadian girl to an 'icon of the 90s' was somewhat of a modern fairy tale. She was spotted during a BC Lions' Canadian Football League game that she was watching. Anderson was naturally stunning as she wore a cutoff Labatt's Beer t-shirt. The beauty was hired as a Labatt spokesmodel and also appeared as a cover girl on Playboy.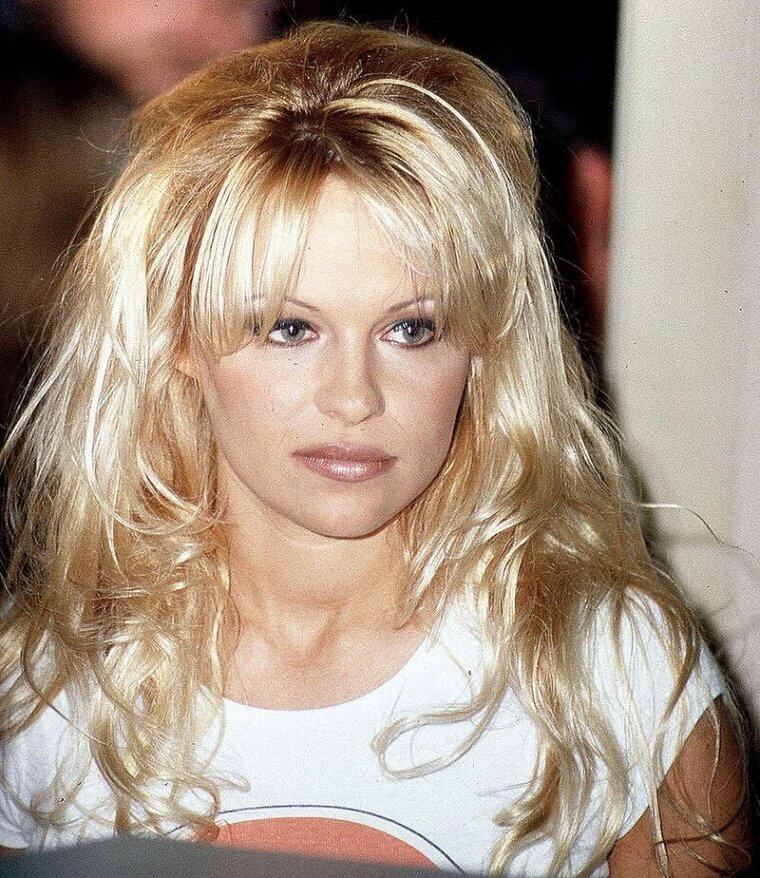 After gaining so much attention, Pamela decided to move to Los Angeles and started focusing on both modeling and acting. This decision helped her to get the role of "Tool Time Girl" on Home Improvement followed by her role in Baywatch back in 1992. Her popularity increased with every passing day, and quickly she became more popular than the show she was starring in.
The Perfect Mismatch
One of the most controversial couples of the 90s was Dennis Rodman and Madonna. They were two very different people, but they were both trendsetters, pushing the boundaries of what was socially acceptable in fashion back then. But as unusual and outrageous their life choices might have been, their relationship was pretty normal, just like any other relationship.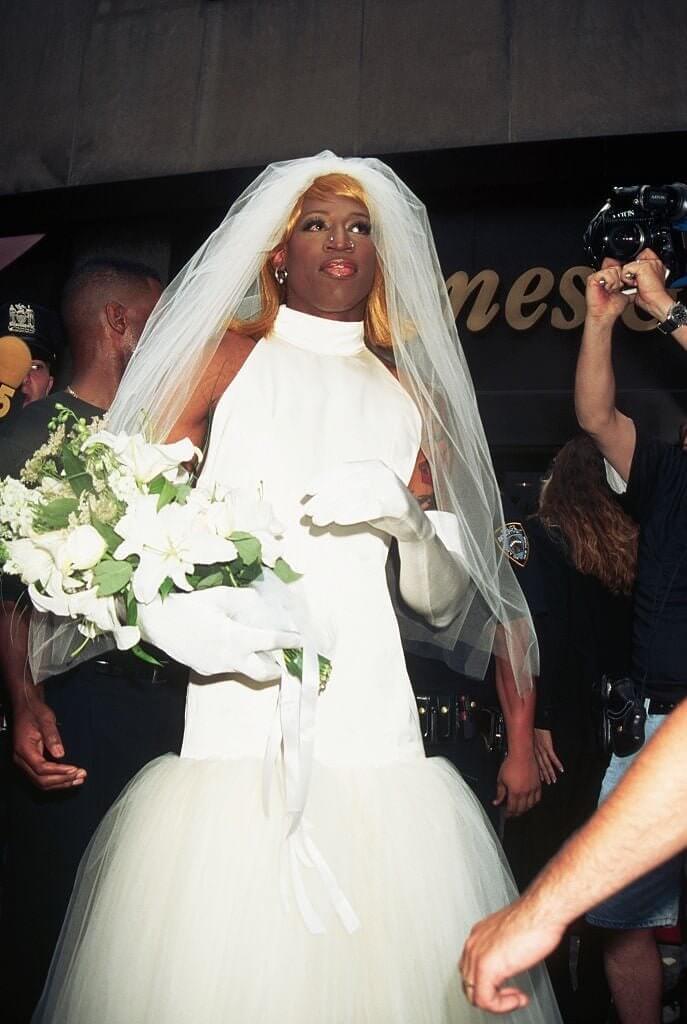 For Madonna, their relationship revolved around having a child with Dennis. So much so, that she allegedly offered him $20 Million if he could impregnate her. Dennis mentioned in his autobiography that Madonna had a private jet ready to chauffeur him to her home in New York whenever she wanted. Maybe it wasn't quite a normal relationship after all. And this picture? Well, it's Rodman, dressed as a bride, entering the Rockefeller Center. Don't ask us why.
Last Hurrah Before Stardom
Friends, which was a blockbuster hit in the 90s, revolved around the lives of six close friends as they navigated their lives in New York City. The official opening theme of the show was I'll Be There For You, buy The Rembrandts. Here they are pictured with the band recording the music video and clips for the opening. They were all still relatively anonymous.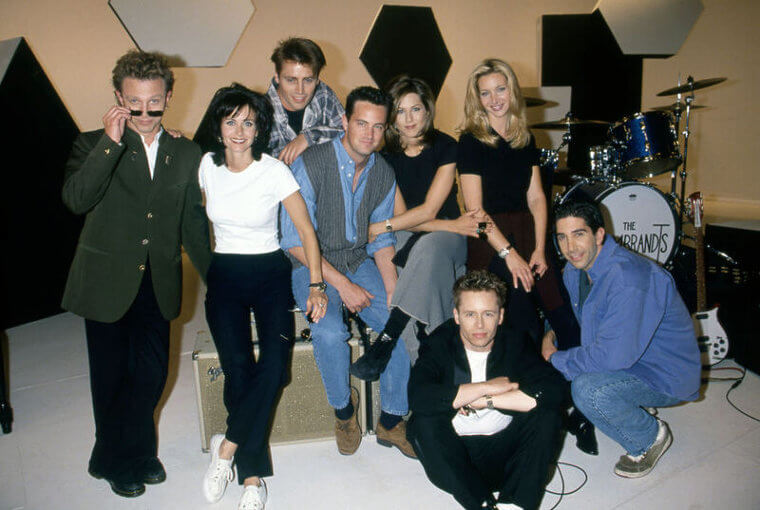 The actors chosen for this series were completely unknown, and the director thought it would be a good idea to take them out for a bonding session before the shooting started. He had a feeling that their lives would be quite different after the show was released. So they all flew to Las Vegas to get to know each other better. As it turned out that Director Jimmy Burrows was right, as these six people are still loved by millions around the world.
Anna Nicole Smith and Her Oil Tycoon
The popular pin-up model and actress, Anna Nicole Smith, married wheelchair-bound Oil Tycoon J. Howard Marshall II, who was 89 at the time of their marriage. Smith and Marshall met at a strip club in Houston, Texas in 1991. The two had an affair that lasted for two years until Smith agreed to marry him. The marriage lasted for one year before Marshall passed away.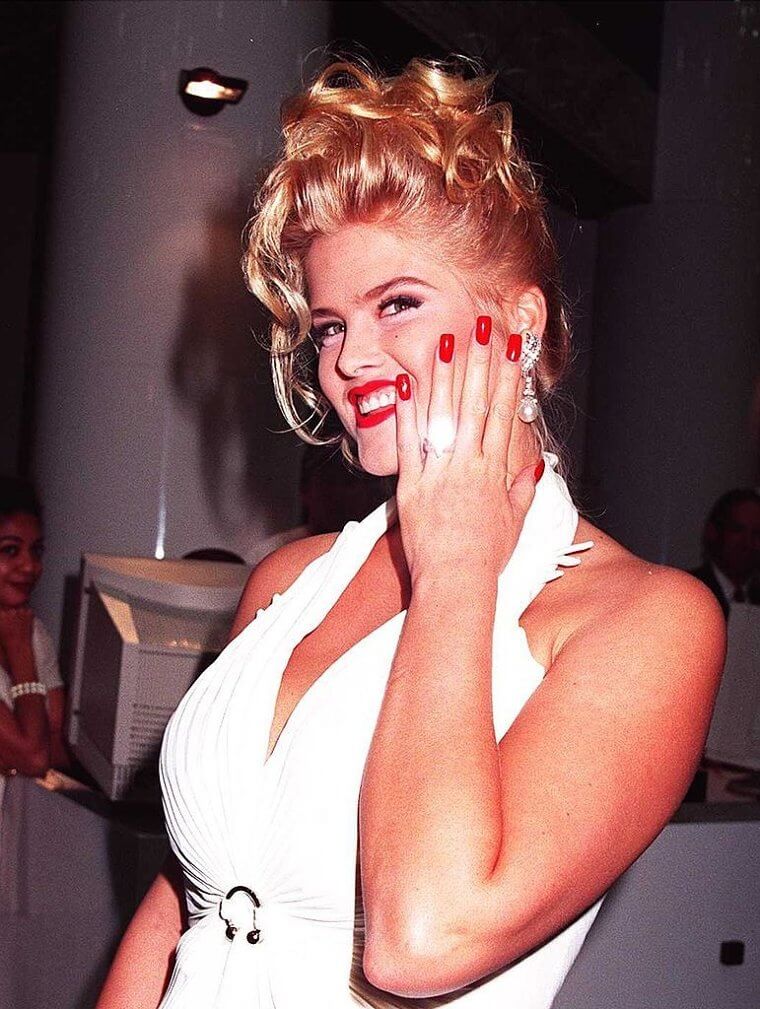 Smith was marrying into a billion-dollar fortune that, unfortunately, would never be hers. After his death, Smith claimed she made an oral agreement with Marshall about receiving half of his estate, worth about $1.6 billion. Much to her dismay, she was not included in the will and thus was not unable to claim his inheritance. Later on a federal bankruptcy judge awarded Smith $449,754,134, minus "several deductions" after finding that her late husband's son, E. Pierce Marshall deprived her of her part of the inheritance. Here she shows off the wedding ring given to her by Marshall. 
Mummy's Little Princess
Before becoming the Duchess of Sussex, Meghan Markle was a high-spirited girl growing up in View Park, Los Angeles. This picture was taken on her 11th birthday with her mother, Doria, a long time before she turned into one of the most famous people in the world.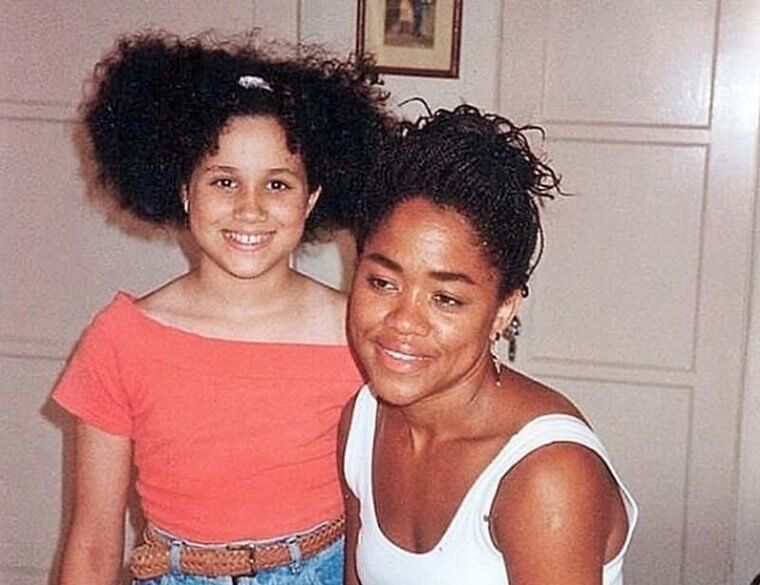 Markle became an advocate for women at the young age of 11 when she wrote a letter to then-first lady Hillary Clinton talking about a sexist ad for dish soap. The ad said: "Women all over America are fighting greasy pots and pans." Her letter-writing efforts paid off and the tagline was changed accordingly, replacing the word "women" with "people". Her success made her a persistent person who is dedicated to standing up for equality.
The High School Christmas Dance
This throwback picture features 16-year-old Meghan Markle posing with her first boyfriend Luis Segura at a high school Christmas dance in 1997. Undoubtedly, the pretty teenager had no idea that she would one day become the Duchess of Sussex. Looking like a star in the making, Markle can be seen wearing a black shimmery dress and an adorable smile.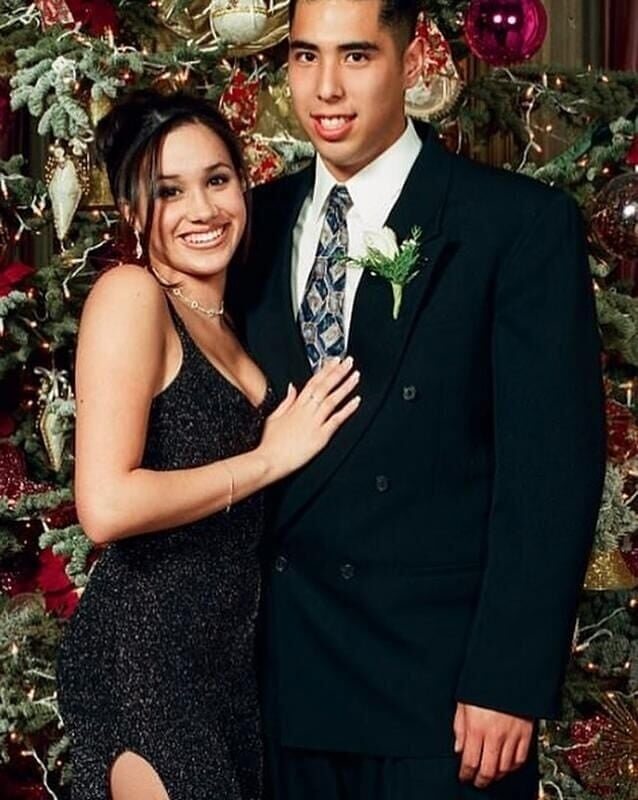 According to Daily Mail, the young couple was very much in love with each other. Markle can be seen smiling and looking comfortable while enjoying the Christmas Dance Party. In the mid-'90s Markle attended Los Angeles Immaculate Heart High School while Luis went to St. Francis in La Canada Flintridge. 
The Remarkable Duo - Elon Musk & Navaid Farooq
Elon Musk left South Africa and moved to Canada where he enrolled at Queen's University. He took on a variety of odd jobs before starting college, and during his freshman year, Musk befriended Navaid Farooq, a Canadian who grew up in Geneva. Farooq helped Musk as he assimilated into life in Canada.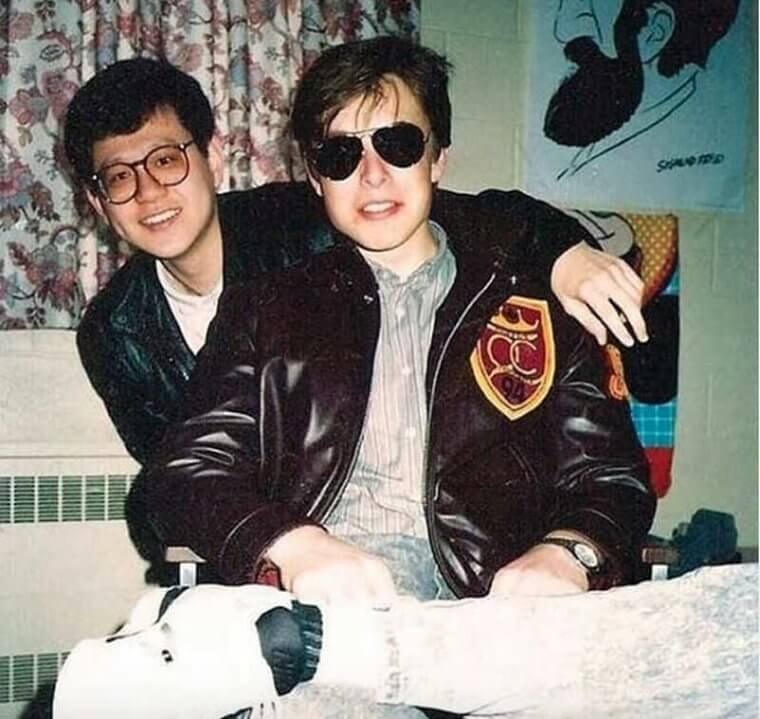 Musk sold computer parts and fixed PCs to make some extra cash. In the dorm, he used his knack for technology to help his classmates by building a tricked-out gaming machine, making a simple word processor, and fixing computer issues. This helped him realize he wanted to pursue tech in the future. 
Winona Ryder's Shoplifting Arrest
In 2001, Winona Ryder shocked her fans when she was arrested on shoplifting charges in Beverly Hills. She was accused of stealing $6000 worth of merchandise including designer clothes and accessories and was acquitted on the third felony burglary charge.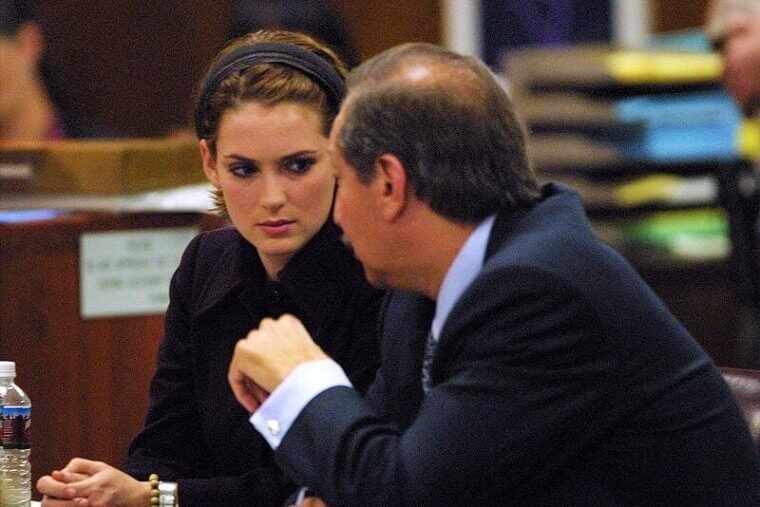 She received three years of probation, 480 hours of community service, fines worth $3,700, $6,355 in restitution to Saks, and psychological counseling. In 2006, she spoke to the media about the incident and said, "It wasn't like the crime of the century!" She further explained that she didn't do it for the reason people expected. This event certainly gave her the chance to think about her image and how she really wanted to be remembered, and how to get herself on the right path.
Iconic Style Moments: The "Revenge Dress"
Princess Diana probably had no idea that her reaction to infidelity would forever go down in history. She chose to wear a sexy, skin-tight, and off-the-shoulder black silky dress at Vanity Fair party in 1994. She wore her most revealing dress ever the same night as Prince Charles confessed he cheated on Diana with Camilla Parker Bowels on a television interview. Diana definitely made a big statement while looking drop-dead gorgeous.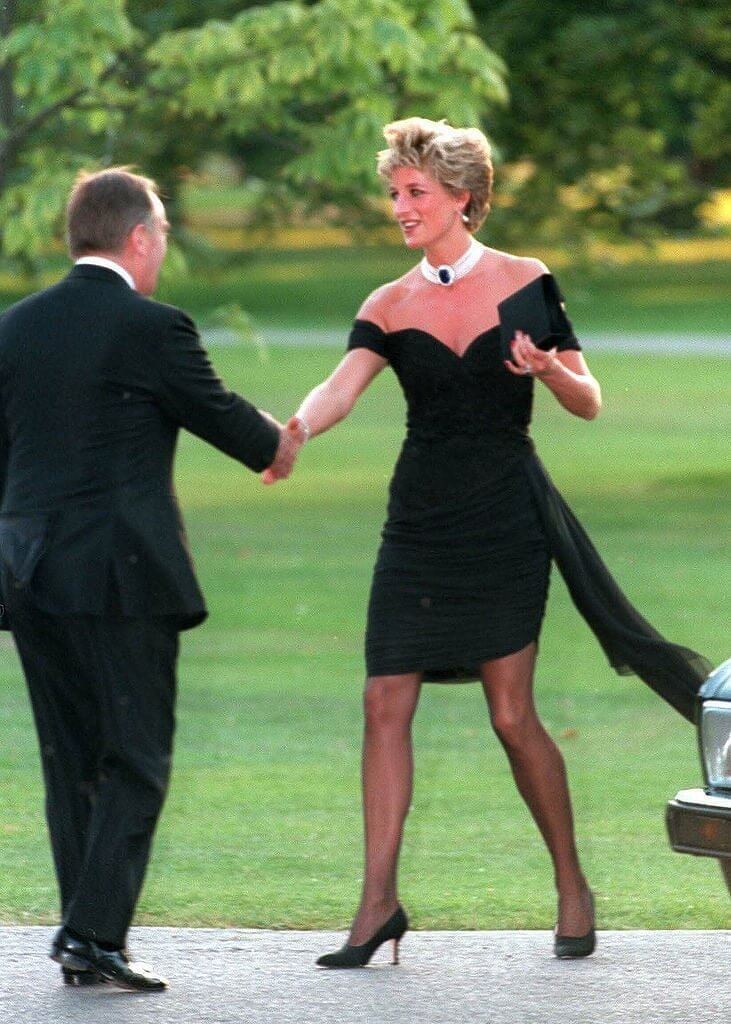 Princess Diana and Prince Charles got married on July 29, 1981, but the two royals were estranged for a while before they separated in 1991. The iconic "revenge dress" was designed three years before its first appearance in the spotlight. Earlier the princess claimed it to be "too daring". The stylist revealed that Diana made a last-minute switch that night and opted for the revenge dress as she wanted to "look like a million dollars".
Julia Roberts' Infamous Armpit Hair Moment
The Hollywood icon, Julia Roberts made her appearance at the world premiere of Notting Hill in April 1999, an appearance which turned iconic when the actress raised her hand to wave to the crowd on the red carpet, and revealed her armpit hair. This moment was perceived as the ultimate feminist statement. People at that time made a big deal out of it because female body hair during the nineties was seen as taboo and unladylike.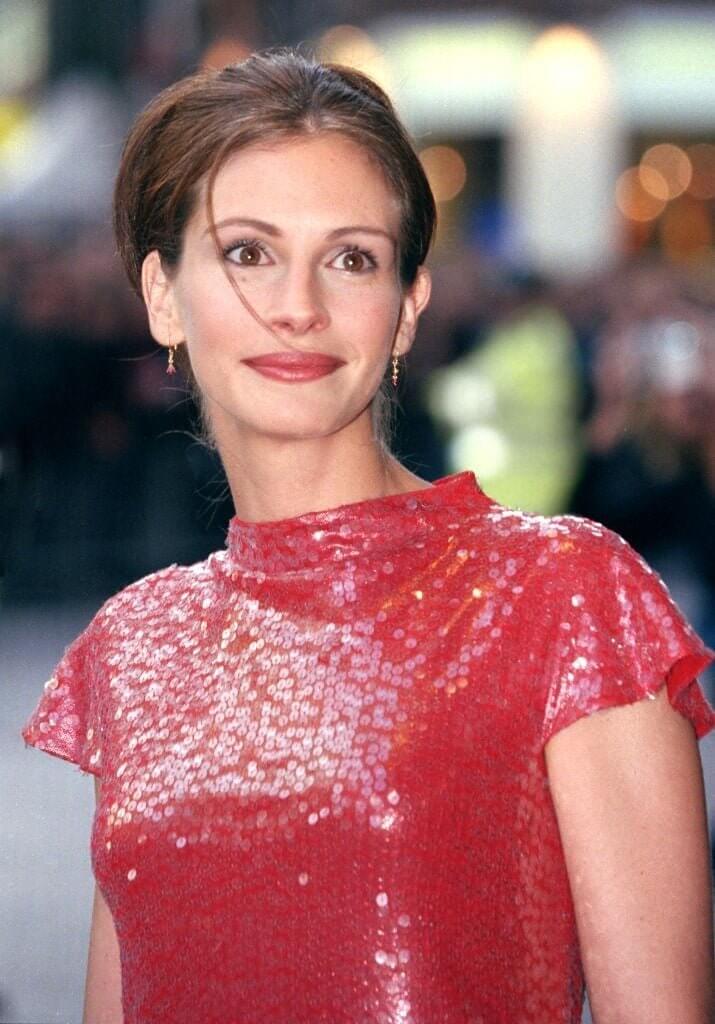 At the time, the rumors surrounding this moment were that she was making a feminist statement for then-boyfriend Benjamin Bratt. The reality is quite different and rather unexciting. The beloved actress explained that she just hadn't calculated her sleeve length and forgot to shave.
Ryan Gosling's Mormon Upbringing
Ryan's career took off during the 1990s with The Micky Mouse Club, Goosebumps, and Hercules. Ryan Gosling revealed in an interview with the Guardian that being Mormon was a big part of his childhood. He was raised in a strict family and had a pretty religious upbringing.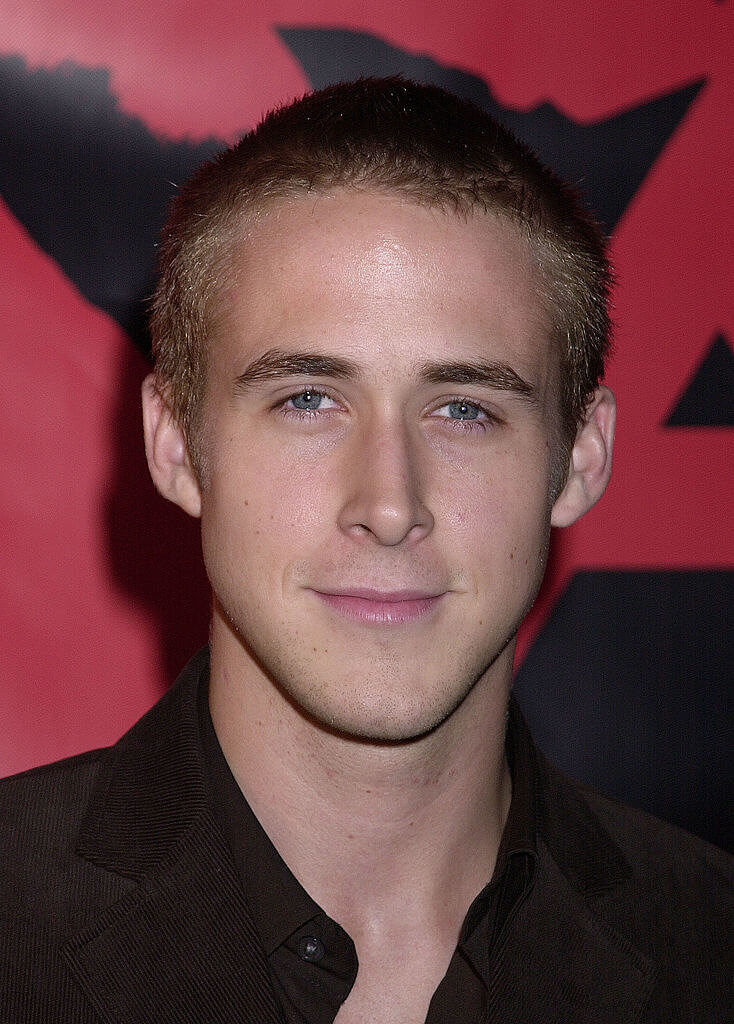 It was the strict rules which led Gosling to become quite a rebellious child. When he was just 16 years old, he moved to Los Angeles to escape the religious rules. Apparently, he just didn't like following rules and being told what to do. 
Hayek's Slater
The Mexican actress, Salma Hayek, came to light in America during the mid-90s although she was already popular in Mexico since 1988 with telenovelas Un nuevo Amanecer followed by Teresa. She talked about a lack of work in Hollywood for Latina actresses and caught the eye of director Robert Rodriguez. Here she is photographed with Christian Slater during "Sinatra: 80 Years My Way" Birthday Celebration.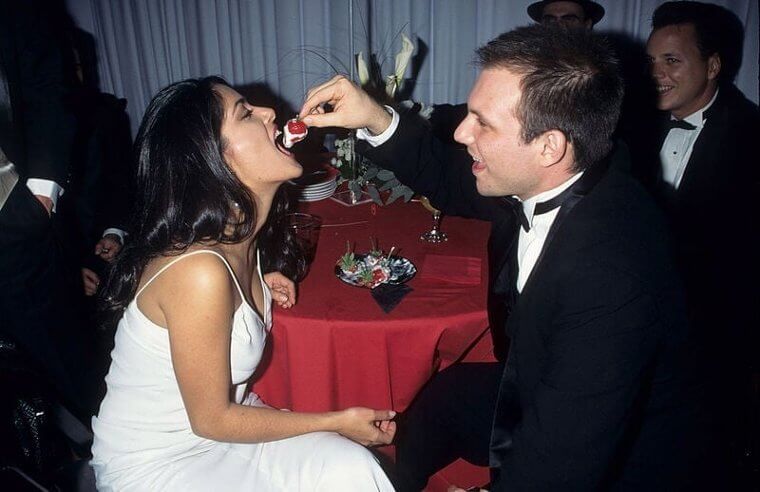 Fortunately, in the 90s, she was given the chance to work in two great Hollywood movies, From Dusk Till Dawn and Desperado. This was followed by Rodriguez's El Mariachi, an indie hit. She worked on five more films for Rodriguez and became a well-known actress in the 90s. Hayek's success promoted more diversity in Hollywood which was previously lacking.
Debbe Dunning, The Tool Gal'
Debra is a true wonder woman, she's an actress, a model, a television host, a spokesperson, and a comedienne. But she will always be Heidi from Home Improvement. The Tim Allen show that ran from 1993 until 1999.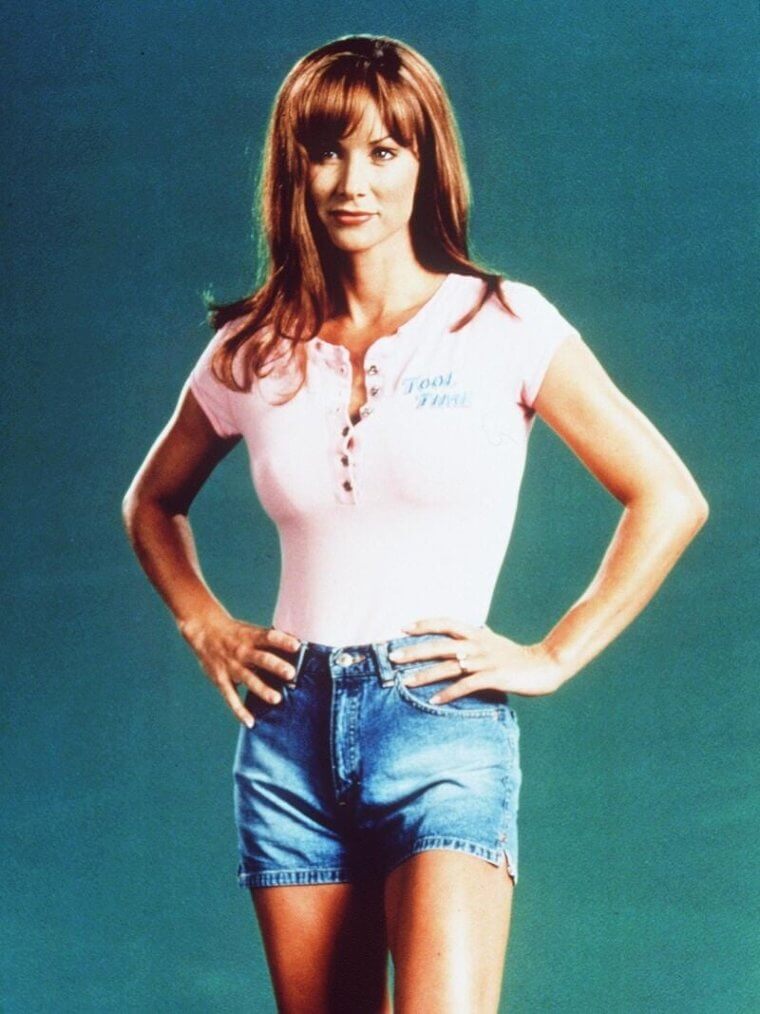 She's also been on 'Married... with Children' before being the Tool Time girl. But since then, this mother of three has done so much more to justify her popularity, and we're talking about talent, not looks.
The Emancipation of Drew Barrymore
Drew Barrymore had lived a very erratic and unconventional childhood in the early 90s, and had to legally part ways from her mother at the age of 14. Her mother had exposed her poor parenting skills by taking her to the nightclub Studio 54, instead of school. Her chaotic upbringing led Barrymore to become addicted to drugs and alcohol at a very young age. Her only comfort came from working.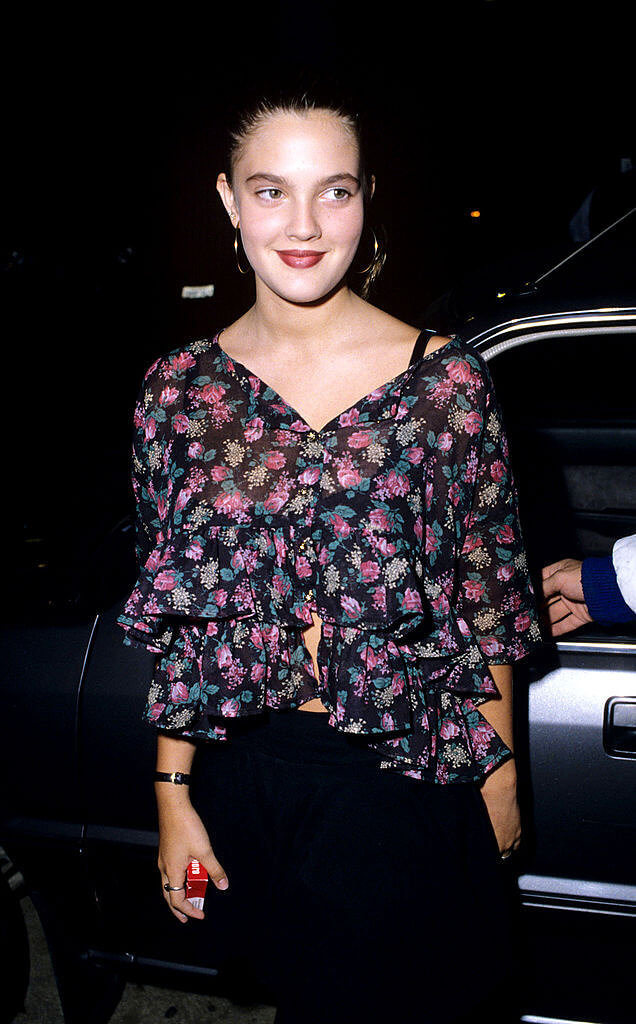 She wanted to do things on her own and start her life over. So, she emancipated herself at the age of 14 and her mother was in full support of it. Barrymore moved into an apartment by herself in Westwood and started to work at a coffeehouse. Feeling down in the gutters, she revealed that she was not even good at her job.
Kevin From Home Alone
Nobody can forget Kevin's impression of The Scream by Edvard Munch in Home Alone's movie poster and VHS box. Macaulay Culkin's Home Alone reigned in the theaters during the 90s and people loved to watch him tricking the invaders and protecting his home. Culkin was such a popular child actor one can say he became his generation's, Shirley Temple.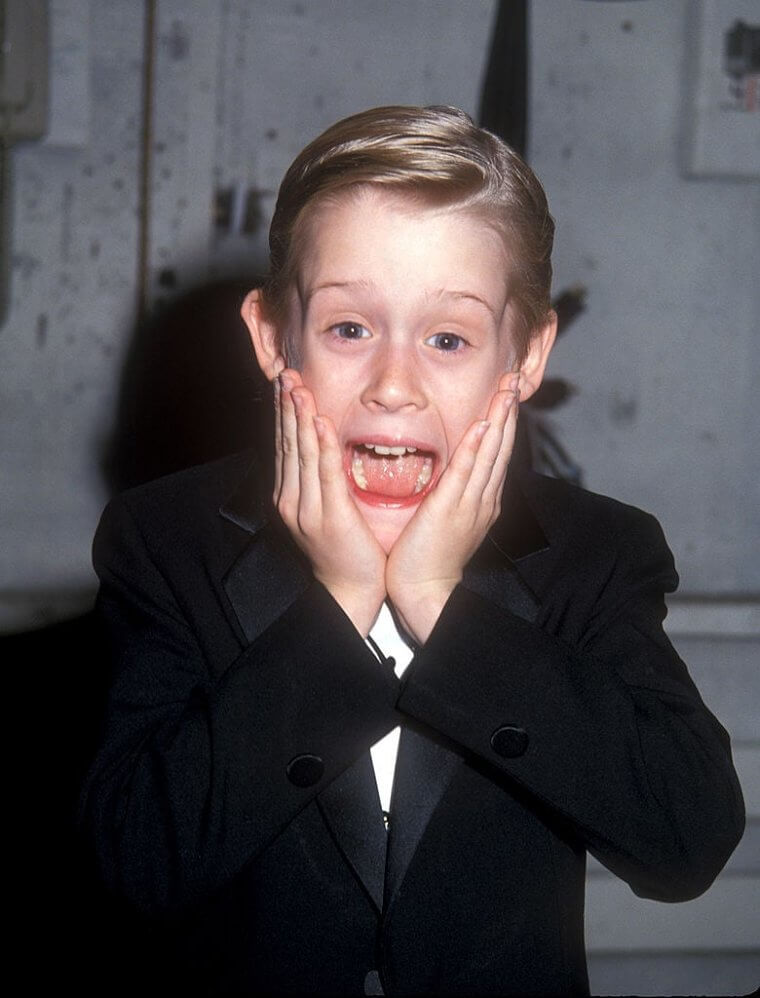 Macaulay Culkin became the first child to be paid $1 million for his amazing work. The 1992 sequel, Home Alone 2, was another box-office hit. However, all the fame and money didn't make Culkin happy. His manager and father, Kit became a big player and influencer in Hollywood, so Kit tried to use his power to get creative control of Macaulay's movies and to promote his siblings. This would lead to his inevitable downfall.
Jared Teaches Claire to Kiss
Filming in the 90s was very different than filming in modern times. This pertains to something that happened on the sets of My So-Called Life. This was a TV show that aired in the 90s starring Jared Leto and Claire Danes.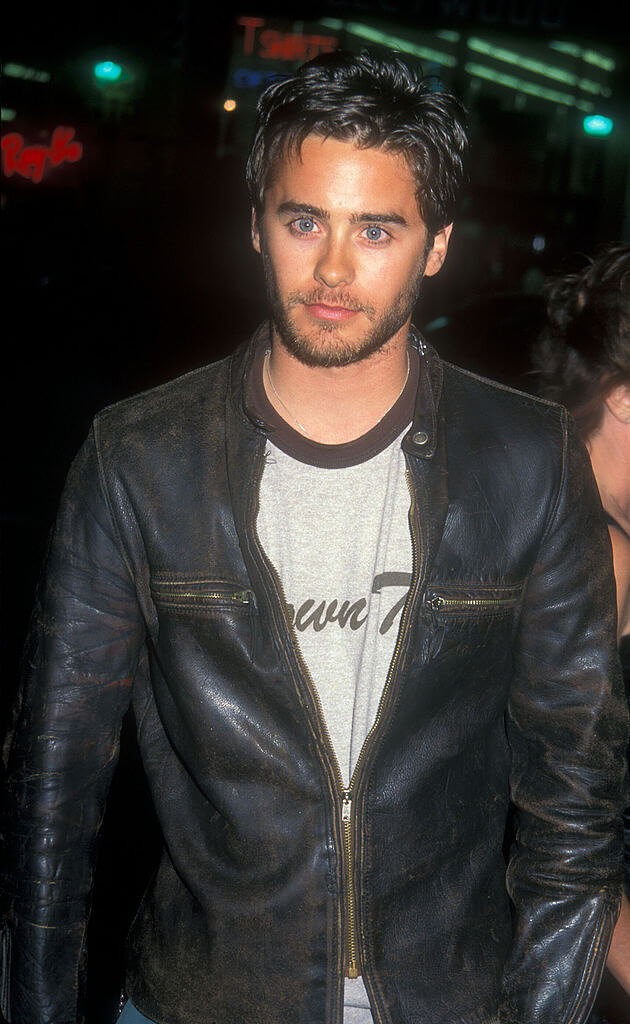 In the 90s, Jared had the boy next door type of image and almost every girl had a crush on him. But still, it was quite weird to learn about the fact that Jared, 21 at that time, taught Claire, who was only 14, how to kiss on the set of the show. This is something that would never happen nowadays. 
Remembering a Presidential Affair
The infamous relationship between Monica Lewinsky and Bill Clinton came to light in 1998.  At the time, Monica was 22 while Bill was 49. Lewinsky's relationship with the President lasted for 2 years and she stated that she had nine sexual encounters with Bill Clinton. This scandal dominated the news and would forever taint Clinton's presidency.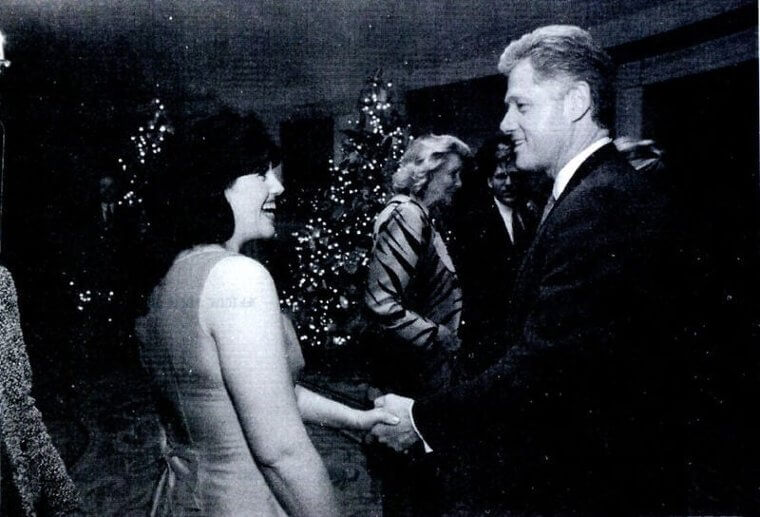 Initially, Clinton denied the relationship but the famous stained blue dress, which matched the President's DNA, confirmed it was true. The House of Representatives voted for President Clinton's impeachment on December 19, 1998. This scandal had lasting political damage and the year had taken a toll on Washington.
Johnny Depp & Winona Ryder's Breakup
Johnny Depp and Winona Ryder were banking on true love in the early '90s, despite their eight years apart in age. Depp was head over heels in love with his Edward Scissorhands co-star between 1989 and 1993.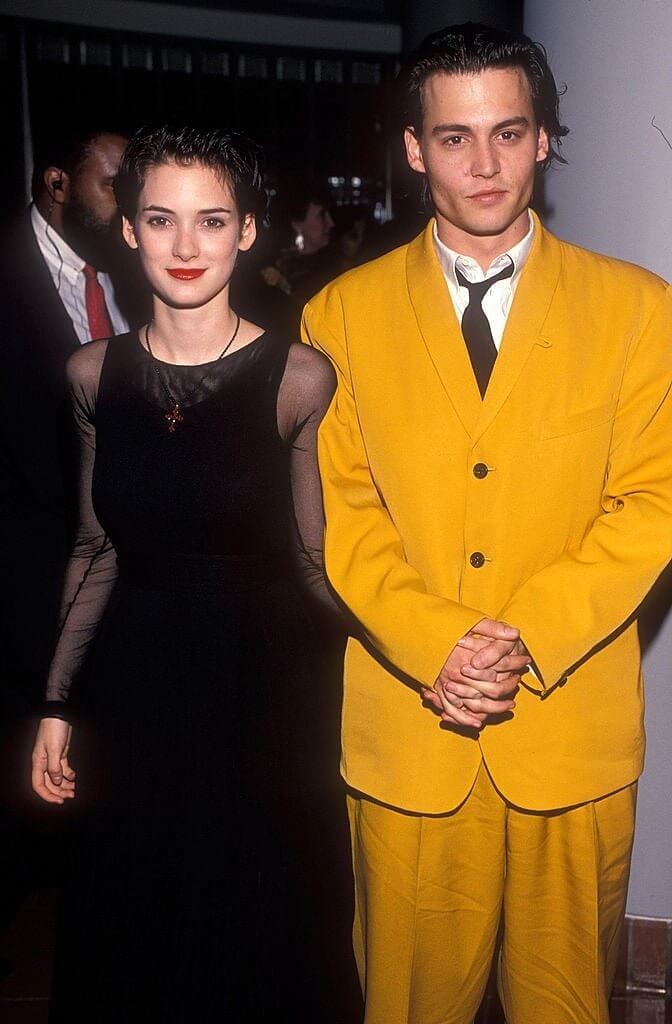 The two even wanted to get married, and the director of Crybaby, which Depp starred in, was ordained as a minister solely to officiate Johnny and Winona's wedding ceremony. The fairytale dream of getting married ended because Winona was too young. Even her father declined to give his blessing. The relationship did not last and the two lovebirds announced their split in 1993.
Most Wanted Actress of the 90s
The stunning beauty, Salma Hayek, was not an actress in Lethal Weapon 4 but this did not stop her from going to the premiere with a stunning outfit. Hayek was undoubtedly one of the most sensational actresses of the 90s.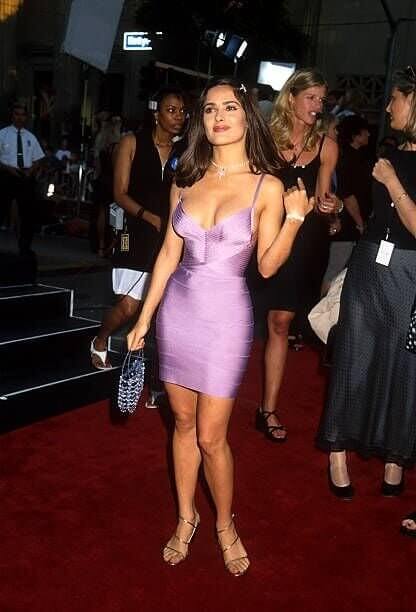 The Mexican actress revealed that the producers of the movie Selena were very much interested to cast her but the role never fascinated her. She wasn't interested in playing the part and considered it a little distasteful, therefore she declined the offer.
Meet the Aquaman in the 90s
Jason Momoa, best known for his roles as Aquaman and Khal Drogo, has a long and accomplished career as an actor. Starting as Jason Loane, a lifeguard in Baywatch Hawaii, and all the way to his dominating presence in Game of Thrones and Aquaman, this multi-talented hunk is everywhere now.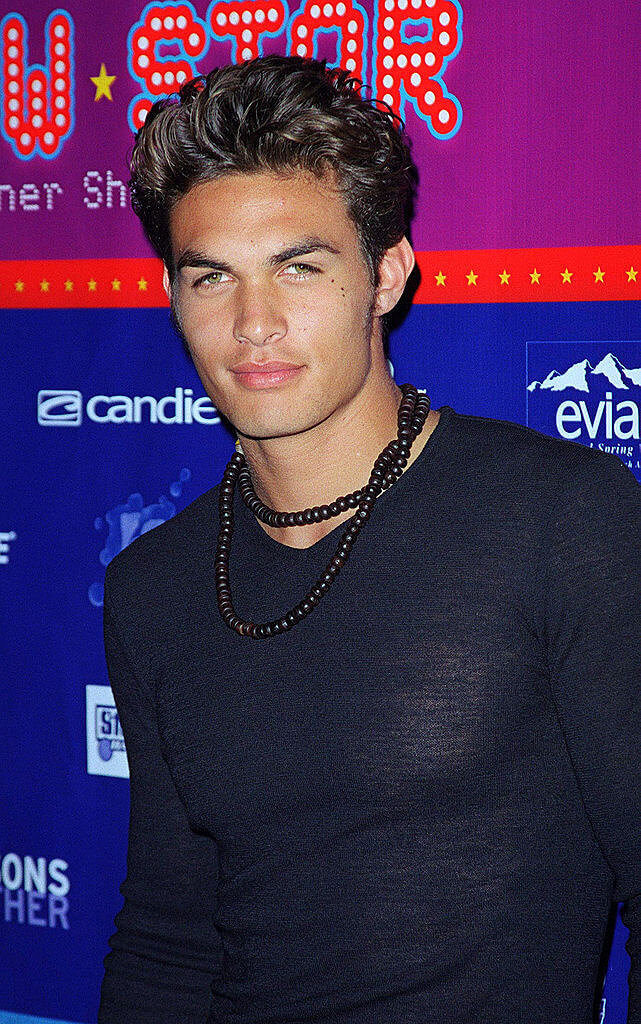 Momoa's acting career almost stopped on Baywatch as directors saw him as nothing but a hunky lifeguard. He was often seen shirtless and hanging out with girls throughout his teenage years. After the iconic show ended, Jason used all his earnings on his traveling and rock climbing adventures.
Gwen In Pink
The 1st Annual Artist Direct Online Music Awards were held on November 18, 2000 at the Shrine Auditorium in Los Angeles. The awards show was created to honor the best in online music and was hosted by actor/musician Jack Black. The awards were given in various categories such as Best Artist Website, Best Music Service, and Best Overall Music Site. Winners included artists like Madonna, U2, and Britney Spears.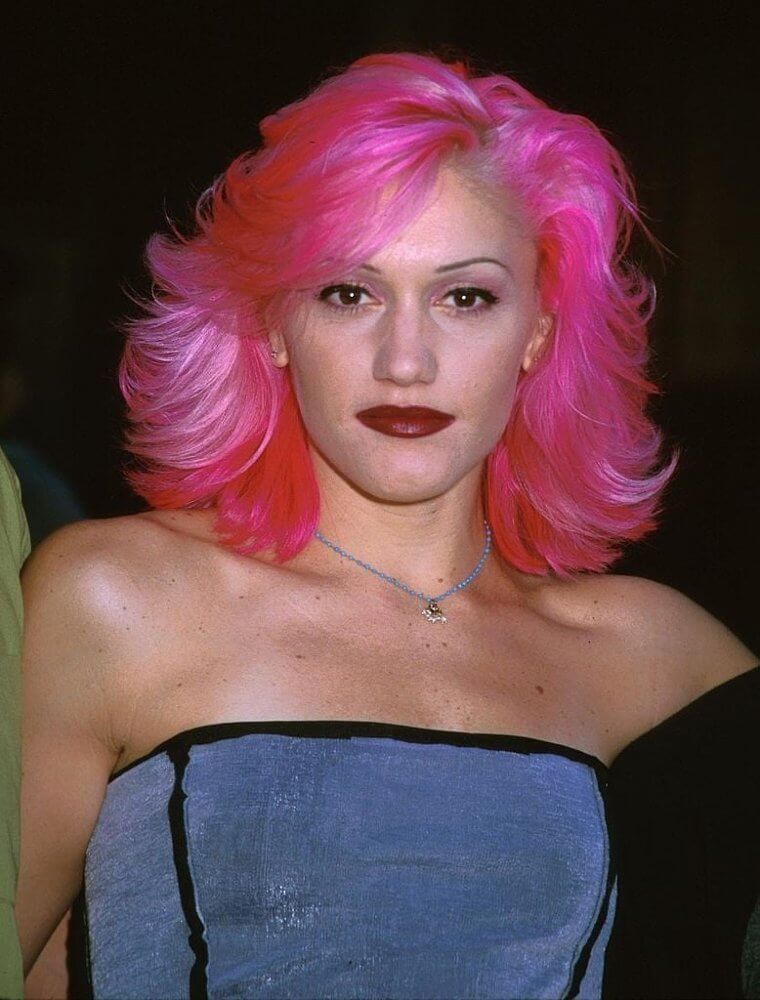 2000 was Gwen's year alright. She had just released her second solo album, Return of Saturn. The album featured the hit singles "Ex-Girlfriend" and "Simple Kind of Life." Stefani also embarked on a successful solo tour in support of the album. She was also a judge on the popular reality TV show "The Voice." In 2000, Stefani was at the height of her career.
BFF's Are Forever!
Models Naomi Campbell and Kate Moss attend the De Beers - Versace 'Diamonds are Forever' celebration at Syon House, London. This happened on June 09, 1999.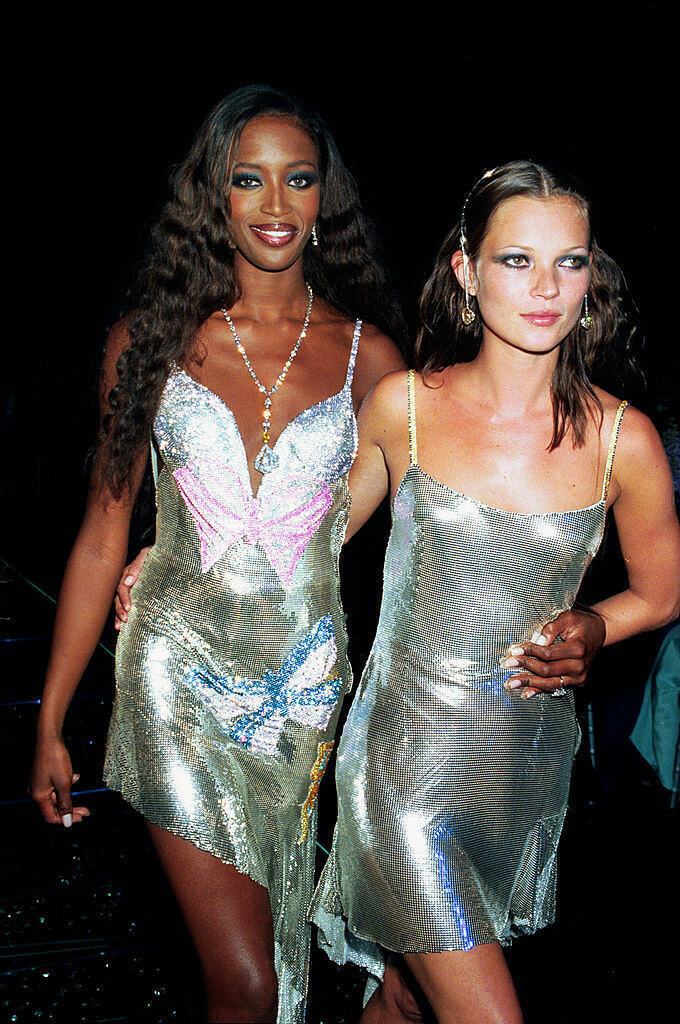 Naomi Campbell and Kate Moss are two of the most successful models of their generation. They first met in the early 1990s and have been friends ever since. Kate Moss has said that Naomi Campbell is like a sister to her.
Heidi Klum
You all know her as a judge and host on several TV shows, and as inspiration when Halloween is around the corner, but she started out as an amazing model everybody wanted to shoot. With a camera of course.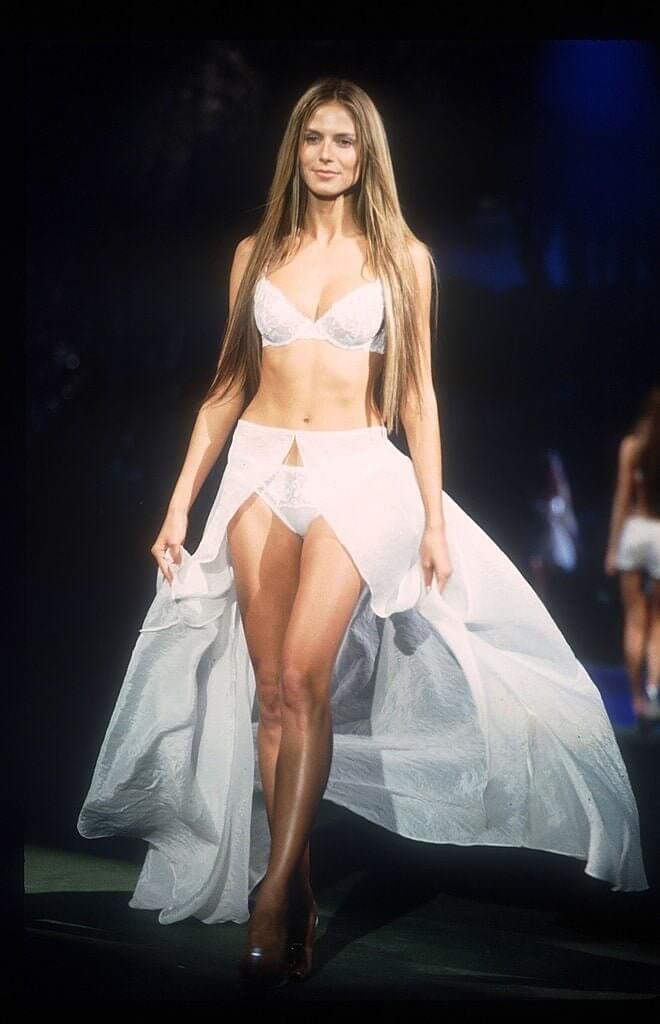 She was born June 1st 1973 in Germany, and you can still hear it in her accent. But that doesn't stop her from moving forward into showbiz. This is one of her many photoshoots done when she was on her way to stardom.
Pamela Anderson in 1996
The blond bombshell and iconic model, Pamela Anderson, became one of the most well-known celebrities of the decade by the mid-'90s. During that time, she was seen everywhere, in magazines, on television, and even in her action film, Barb Wire.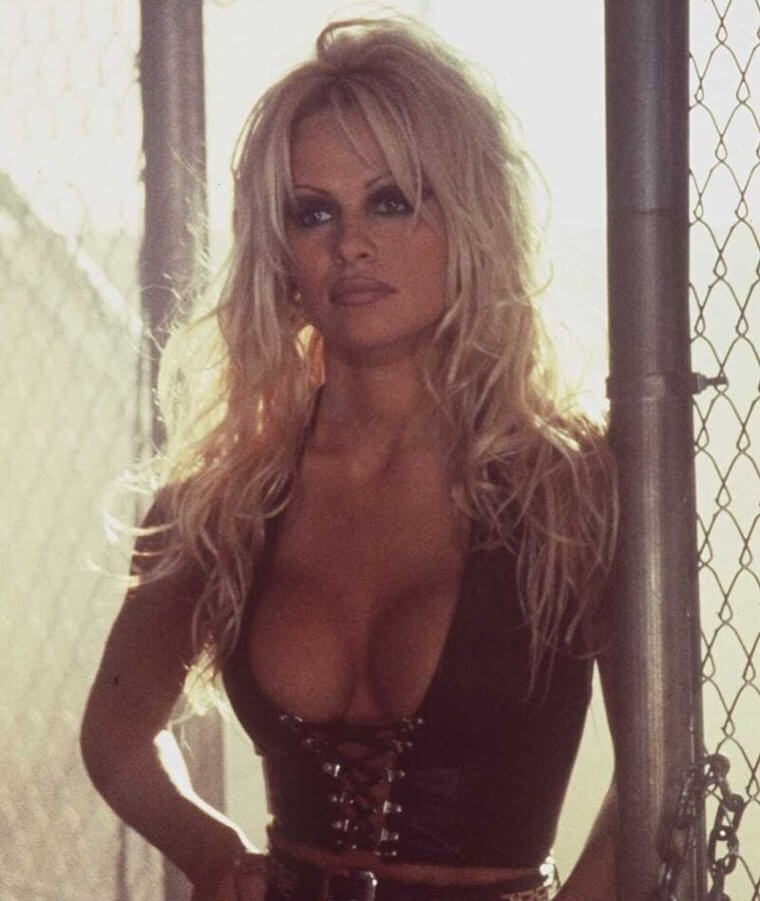 She is best known for her numerous appearances in Playboy magazine, which kept doing even after she was on top of the world. Her loyalty to the magazine stemmed from them helping her to jump-start her career. In an interview, Pamela explained that she moved to Los Angeles because she is a dreamer, and she belonged there.
​Jim Carrey's Celeb Impressions From 1992
It's hard to believe that Jim Carrey, at one point, was not a world-renowned actor. The fresh-faced impressionist was trying to make a name for himself to make it to Hollywood and got his break into show business through these brilliant celebrity impressions. He launched his career in the sketch comedy television series In Living Color. By 1994, he was able to cash a $10-million personal check for "acting services rendered" which he wrote himself.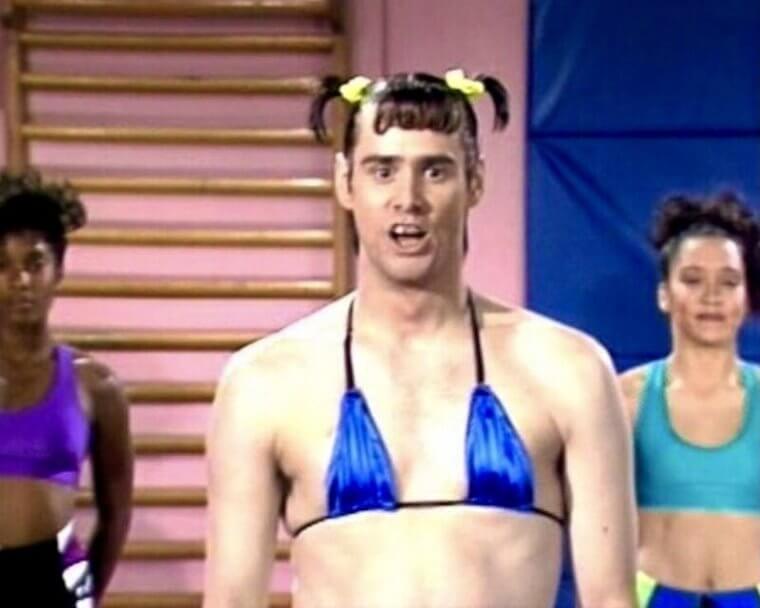 Jim Carrey became a comedy icon in films like Ace Ventura that made $107.2 million in 1994. Later that year, The Mask and Dumb and Dumber films made a massive $706.1 million and turned him into a star. He claims he earned this fame not due to being hardworking or funny but because of his desperation. He believed that to learn or create anything, one has to be desperate at some point. 
The Kardashians
The Kardashians were among the most stunning and stylish families of the 90s. This family picture from 1999 is showing the whole bunch going to a movie. They are so 90s! The person missing here is Robert.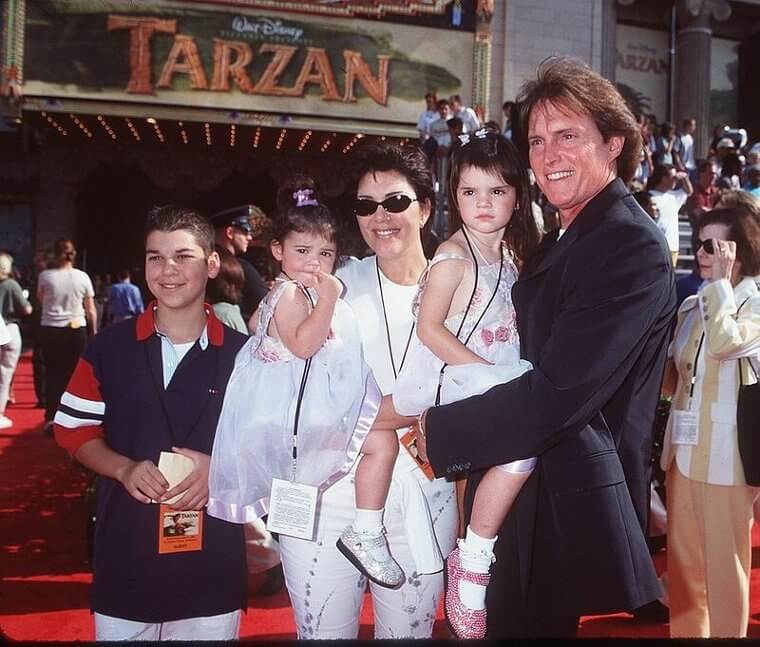 The head of the family, Robert Kardashian, is best known for being O.J. Simpson's friend and a member of the football player's defense team. He was battling cancer and passed away in 2003. His daughter, Kim, believes her son Psalm West is her father reincarnated - he is left-handed, just like his grandfather was.
Ageless Susan Sarandon in 1978
This cool throwback picture was taken at the 1978 Cannes Film Festival when she was promoting Pretty Baby in which she co-starred with Brooke Shields. The young Susan is chilling on a hotel balcony with white pants, a pair of New Balance sneakers on, and only a black jacket to cover her modesty.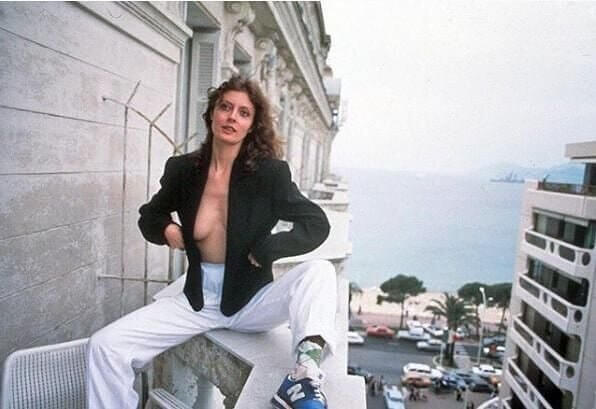 During the '90s Sarandon was in Thelma & Louise which became a landmark feminist film and earned her huge praise and recognition. Talking about being aged out of the system, Sarandon said that giving women the power to determine their own destiny was bothersome to a lot of people.
Robert Downey Junior's Prison Sentence
For this generation, Robert Downey Junior was born to play Tony Stark. Tony Stark is the multi-billionaire hero who goes by Iron Man in the Marvel Cinematic Universe (MCU) film franchise. In 1996, Downey Jr. was convicted of multiple drug charges. He was accused of slipping unnoticed into a neighbor's Malibu home and fell asleep.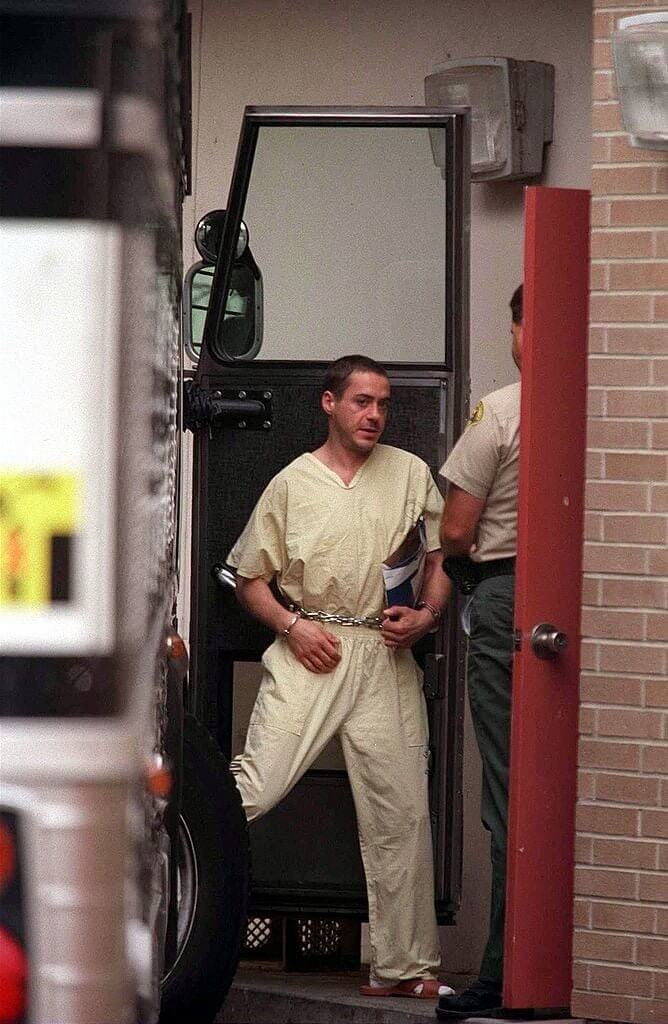 Before he was charged with trespassing, Robert Downey Jr. was charged with felony counts of cocaine and heroin possession. Not only that, but he was also facing misdemeanor counts of alleged drunk driving and possession of a concealed weapon. In 1999, Downey Jr. received a three-year sentence for repeatedly violating probation on drug and weapons charges in a California state prison. He qualified for release when a judge ruled that since his arrest, his collective term in incarceration facilities had qualified for an early release.
DiCaprio at Bash Nightclub, 1998
After the huge success of Titanic, Leonardo DiCaprio was fully prepared to party on New Year's Eve in 1998. The 23-year old flew about a dozen friends down to Miami on a private jet and put them up in a rented private mansion in South Beach. The fun began at Sean Penn's South Beach nightclub, Bash.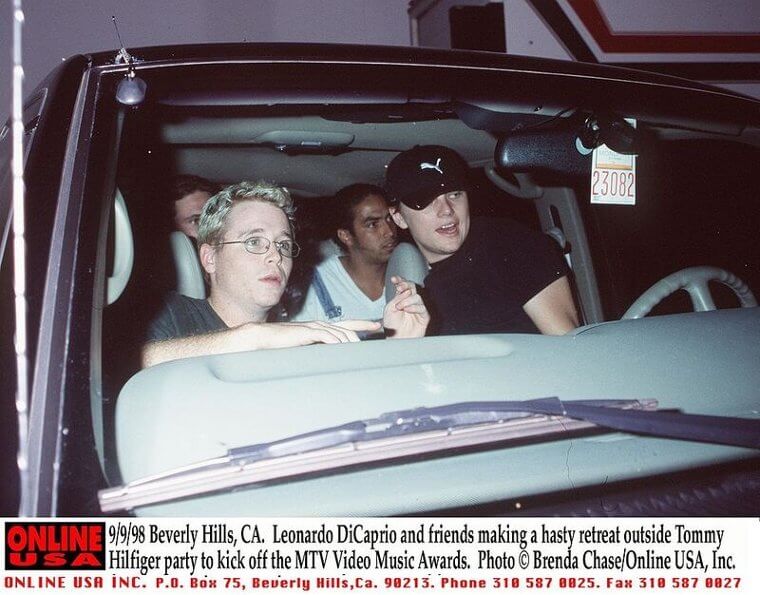 He probably just got swept up in the music and felt free for the first time in a while. It was reported that DiCaprio was dining on beluga caviar, smoked oysters, and Bollinger champagne that evening. He was definitely enjoying the perks of being a young star!
Most Iconic Transformation of the 90s
 Angelina Jolie, the award-winning actress and philanthropist, has always pleased her fans with her remarkable performances throughout her career. Her acting career has been marked by a multitude of iconic transformations in the '90s. Angelina's most esteemed roles are as Kate Libby in 1995's Hackers and her role as Lisa in Girl Interrupted.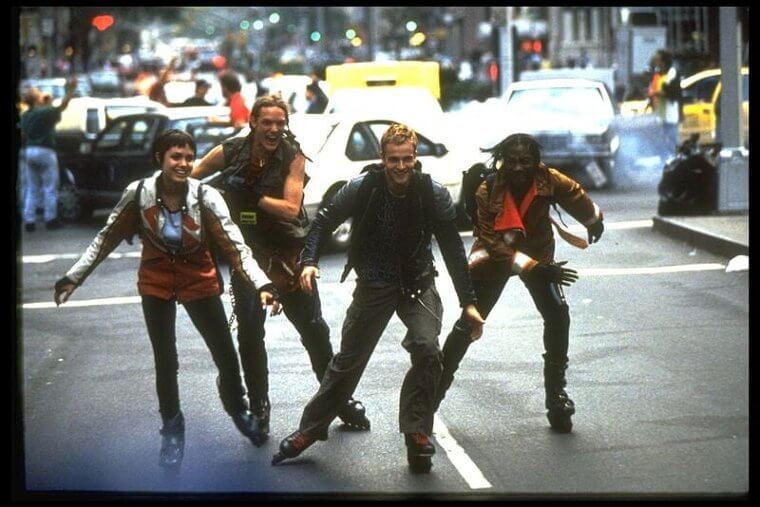 She won an Academy Award for the role of a young woman confined to a sanitarium in 1967. She revealed that she still holds the character close to her heart. That was only the first step of her successful career, as we now know, and she has managed to turn herself into a household name. 
The Surprising Way of Declaring You're Single
Breakups are hard, especially when you're part of a famous couple that is always in the spotlight. During the '90s, Matt Damon and Minnie Driver began dating after starring together in Good Will Hunting. Their relationship ended after a year when Matt appeared on Oprah in 1998 and declared that he was single.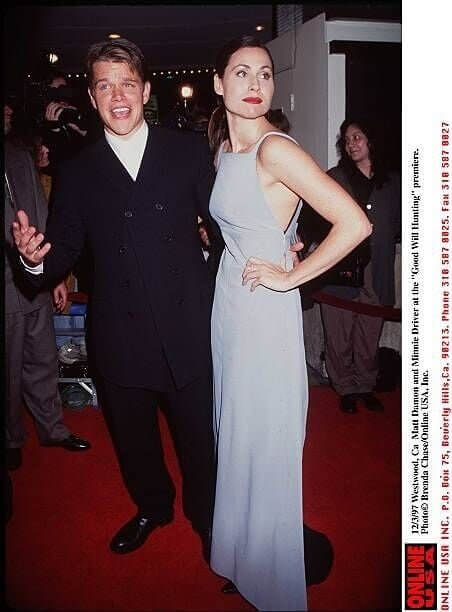 Matt won an Oscar for Good Will Hunting before appearing on Oprah, and Minnie found out they were no broken up and she was single from the talk show on National TV in 1998, along with the rest of the world. While talking to the LA Times, she explained how she felt about being broken up with on live television and how upset it had made her.
Kurt Cobain In Bed
This is a picture of the lead singer of Nirvana, Kurt Cobain, during an interview in Japan. Yes, and DURING an interview. Not before or after. This is how he decided to present himself to the Japanese audience. He's been having strong stomach pains for some time.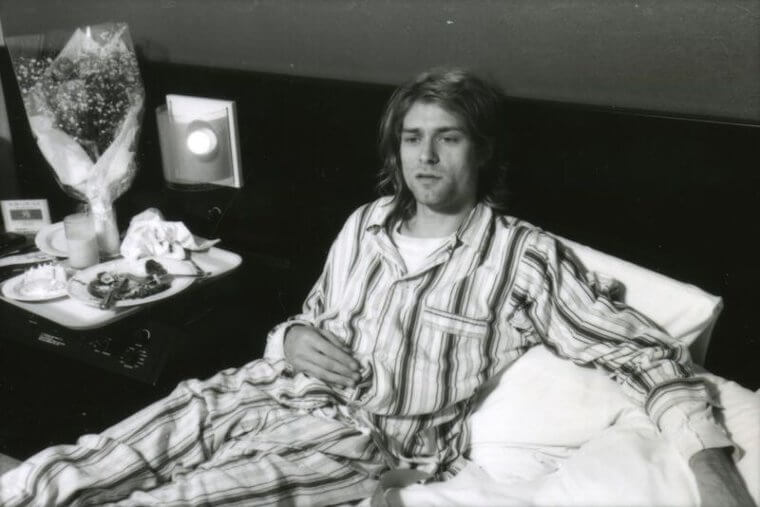 To cope with his stomach pains, Cobain started using drugs. He visited many doctors but they were unable to figure out what the problem was. Kurt explained that he never had an actual diagnosis of his chronic stomach pains and finally received medication after six years.
Adele in Front of Spice Girls Posters
It's amazing to see an excited, adorable, and very young Adele posing in front of a wall plastered in Spice Girls posters. As a young girl growing up in England, you couldn't avoid the Spice Girl mania, and young Adele was swept in it too.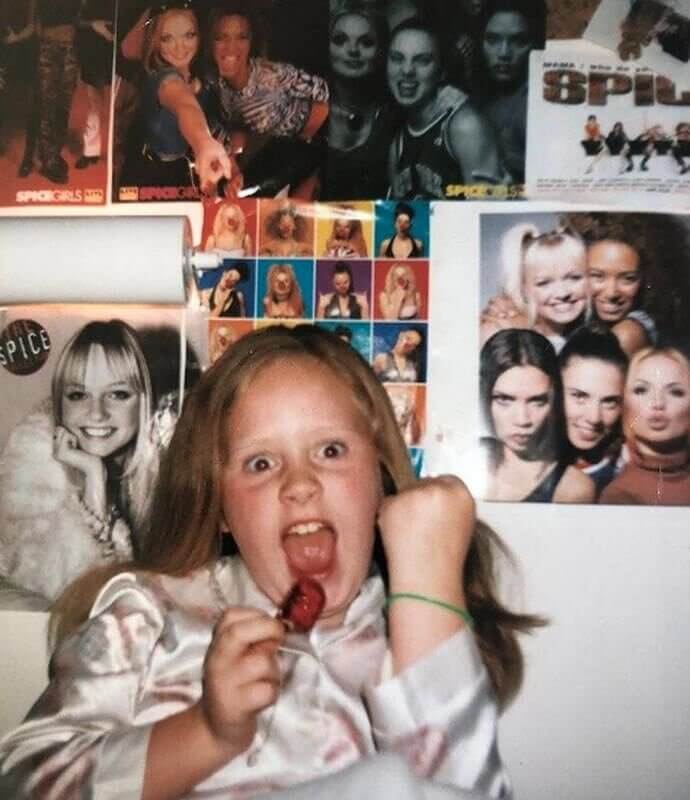 Like most of the young girls of the 90s, Adele was very much into the girl group. After seeing this throwback picture, you can easily tell that she was a big fan of them. When Adele was all grown up and went to go see the Spice Girls reunion, we're sure the inner little girl in her jumped out again.
Brad and Jen's Relationship Timeline
Everyone in the 90s was excited about the power couple, Brad Pitt and Jennifer Aniston. The gorgeous couple crashed a Sting concert in November 1999 in New York City to flaunt their engagement. They even sang on stage along with one of the musician's hits, "Fill 'Er Up."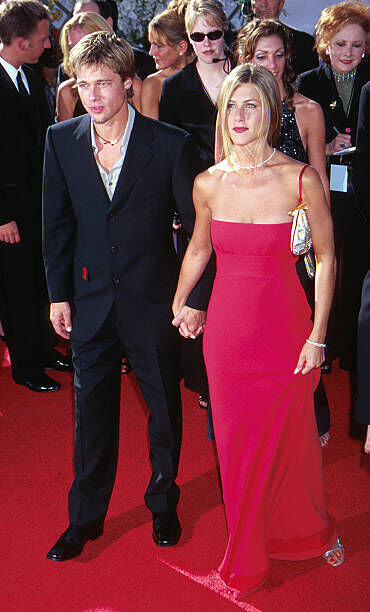 Pitt and Aniston dated for about a year. They went through a lot of pain to keep their relationship a secret although they were caught dating at the Tibetan Freedom Concert. This is one couple from the 90s that caught the hearts of many loyal fans and people still hope and want them to get back together.
Eminem Crowdsurfing
By 1999, Rapper Eminem turned the world of pop upside down when his song "My Name Is" premiered on Total Request Live. He belonged to a poverty-stricken Detroit family and he changed the world with his brash rapping style. Initially, his lyrics and violent music only attracted angry young men but later he was acknowledged as one of the best verse men alive.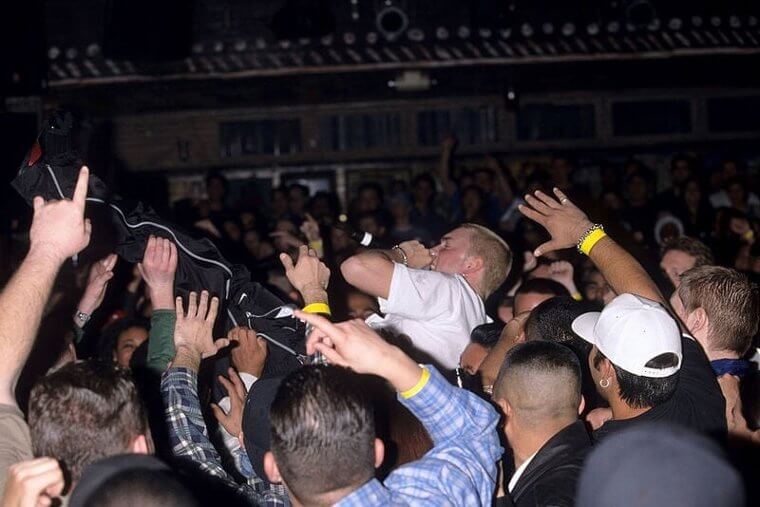 Eminem provided valuable insight into the lives of the "other" America, a world where the weak are killed or exploited. His music has a darkness that appealed to people from middle America as they could relate to his point of view. There was something unique in his music that moved the American nation.
The Fearless J. Lo
The internet in the 90s was much different from what we have today. Actually, the awesomeness of the 90s era was due to the absence of Twitter and cancel culture.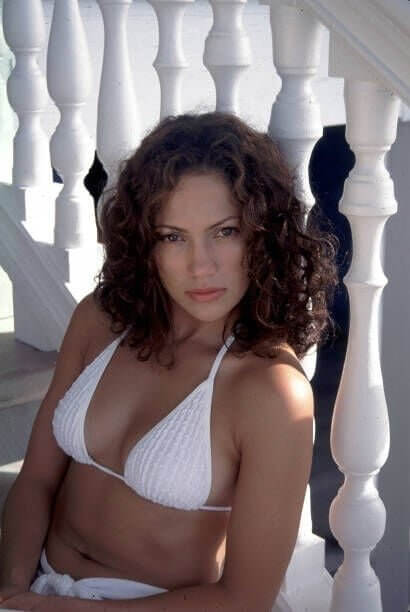 in 1997, Jennifer Lopez gave a famous interview where she talked about her acting abilities and said that "I feel I can do anything–any kind of role. I'm fearless". She revealed that she deserved getting more money for her work in Out of Sight, in comparison to what her associates were getting paid for similar roles.
Matthew McConaughey's Arrest
The Oscar-winning actor has classically handsome looks and is one of the coolest guys in Los Angels. Hard to believe, but Matthew McConaughey had gone wild and ended up being arrested.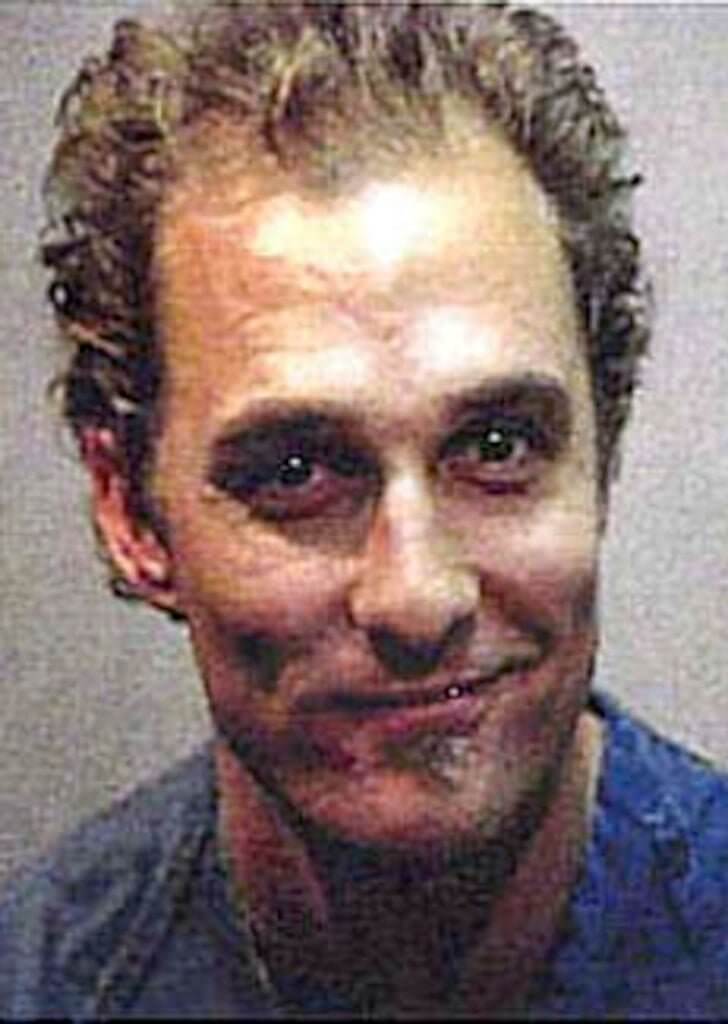 He was arrested for playing bongos naked and resisting arrest after police discovered marijuana in his possession. McConaughey had no regrets about the naked bongo drumming session that led to his arrest. He just learned to close the windows as it may wake neighbors.
Kim, a Born Superstar!
In the 90s, Kim Kardashian was just an ordinary girl in Los Angeles who was far from being a superstar. Although her father was a lawyer and step-father was an Olympian, the family was not born billionaires.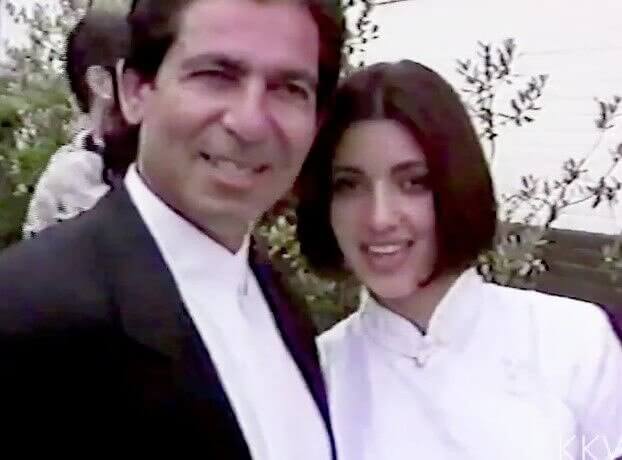 Kim had confidence in her herself and knew that one day she would become the talk of the town. In 1994, while being filmed in her middle school graduation, she wanted people to remember her as a beautiful little girl when she will be famous. 
Carey and Smith Before Becoming Superstars
Both Mariah Carey and Will Smith are two A-list celebrities in today's world. This picture was taken in 1988 when both were working on their budding careers, long before Carey and Smith were superstars.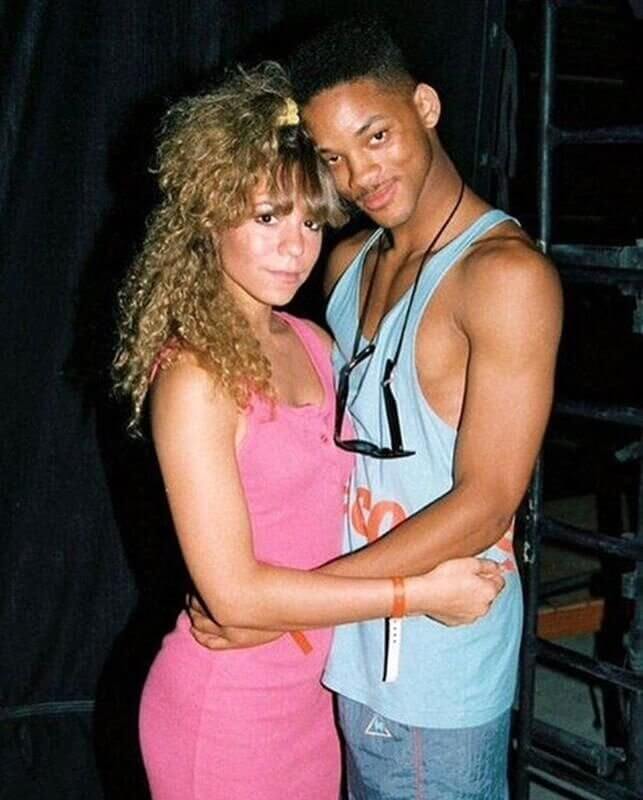 This vintage snap was captured at KIIS-FM's "Endless Summer Jam". Smith won the crowd by performing with DJ Jazzy Jeff on popular hits like "Parents Just Don't Understand" and "Nightmare on My Street". After two years, Carey released her first album while Smith appeared on Fresh Prince of Bel-Air.
Clueless. The Phenomenon
It's hard to believe that people doubted the success of the decade-defining film Clueless back in 1995. Yet the head of Paramount Pictures, Sherry Lansing, had faith in the film's potential despite all criticism.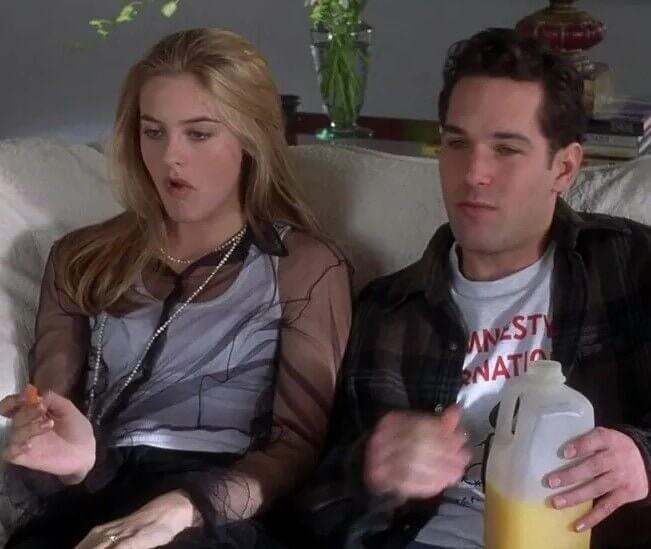 Sherry wasn't the only one who could foresee this, the entire film team, who very much enjoyed making this movie, had faith in it. Paul Rudd revealed that the entire cast was excited since they were doing a movie about kids of their age. This film was important to them all.
Who Is That?
How did Ryan Reynolds go from what we see in the picture, to what we know today? Today he is one of the highest-paid Hollywood celebrities and owns a gin company as well. But things were quite different in the 90s.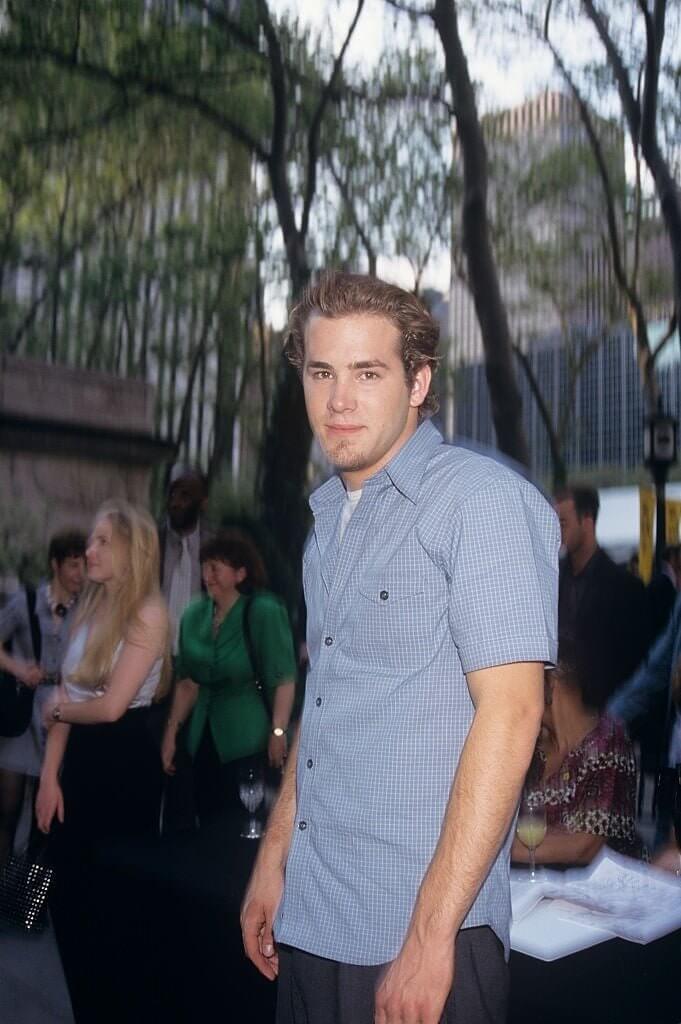 He began his career from a show called Fifteen on Nickelodeon. It was a relatively unknown show and Reynolds didn't earn a lot of money from it. But like many successful actors, it was just the start of a career that would eventually make him millions.