Millions of dollars and years of planning and production go into making a war movie, so you'd hope they were historically accurate, right? While many movies can be applauded for their realism, some play so fast and loose that they end up becoming laughable. Today, we're going to be looking at those movies who got it right and those that got it wrong. As in, laughably, shout-at-your-TV wrong. Some are huge new Hollywood blockbusters, some are classics, some are just huge turkeys. And we're not just concentrating on World War 2 or the Vietnam War; along the way, we'll be stopping off in Ancient Rome and Babylon, the Scottish Highlands, colonial America, and Mogadishu and taking in one or two sci-fi war movies. So dig in as we really are going to war, beginning with one of the most harrowing experiences imaginable; that's right... a Michael Bay movie. 
Pearl Harbor
Michael Bay. Jerry Bruckheimer. Four words to send shivers down your spine when it comes to making a realistic war movie. Their 2000 box-office bomb is an almost endless exhaustive list of inconsistencies, errors, and anachronisms; including servicemen smoking Marlboro Lights (first introduced in the 1970s) Americans flying with the British Royal Air Force, hospitals being bombed – in real-life, the Japanese attack avoided "soft targets" – and characters inexplicably firing at their own warships.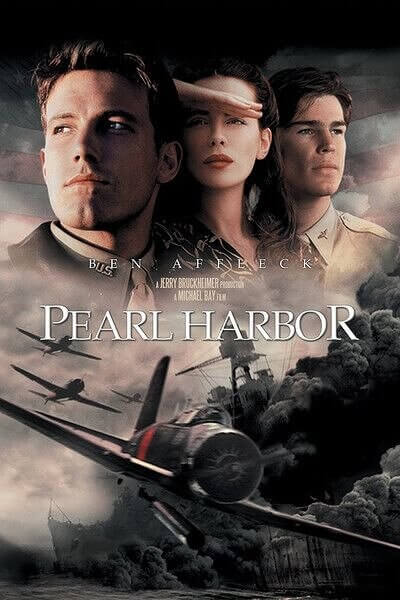 And that's without the minor attention to details. Warships were missing their gray war paint, E-2 Hawkeyes featured but didn't fly until the 1960s. Warhawk planes used were P-40Ks, P-40Ms, and P-40Ns and not the actual P-40Bs or P-40Cs that were used during the attack. Producer Jerry Bruckheimer admitted that they "tried" to be factual, but "it's certainly not meant to be a history lesson." National Geographic hilariously went on to produce a documentary called Beyond the Movie: Pearl Harbor detailing some of the ways that "the film's final cut didn't reflect all the attacks' facts, or represent them all accurately." In your faces, Bay and Bruckheimer!
Saving Private Ryan
Saving Private Ryan contained such amazing battle scenes that you'd be forgiven for thinking it was a true story. The thing is, neither Private Ryan nor Tom Hanks's character ever existed. The mission to save the last son of a bereaved mother never happened (because it would have been a waste of valuable time and resources) and therefore, most of the battles depicted in the film never happened either. Which is a shame because apart from that, it's a wonderful movie.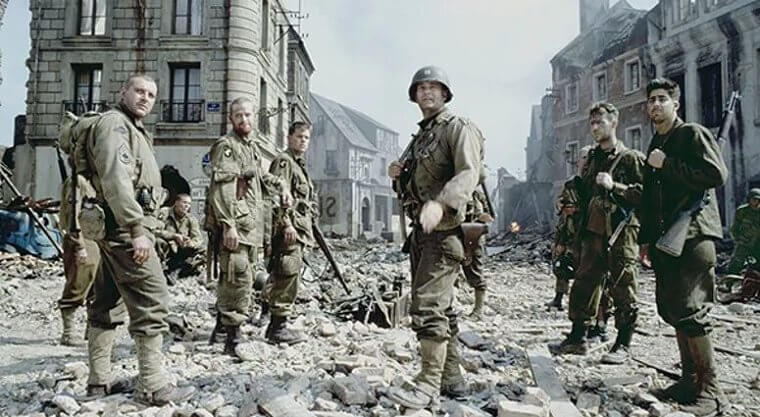 Director Steven Spielberg and his army of set-designers, costumiers, and historians managed to weave in a huge amount of historical verisimilitude into the movie. The military uniforms were A-OK, Tom Hank's platoon's tactics and camaraderie weren't SNAFU, and the soldiers' dynamic was ship shape and Bristol fashion. What's more, the film's assaultive opening scene – the storming of Omaha Beach on D-Day – was so accurate that WWII veterans had to be escorted from theaters after witnessing the footage. Remember ducking those bullets that flew underwater? How could you forget?
Greyhound
With a screenplay from Tom Hanks, this WW2 marine film from Apple TV+ movie could have sunk without a trace. The story revolves around convoy HX-25, consisting of 37 Allied ships, making its way to Liverpool, England. As they enter the notorious Black Pit (where they are without airborne protection) they come under attack from Germany's newest technology: Das U-Boats. What follows became known as the Battle of the Atlantic. Hanks plays Commander Ernest Krause, commanding officer of the USS Keeling codenamed Greyhound in a riveting, thrilling tale.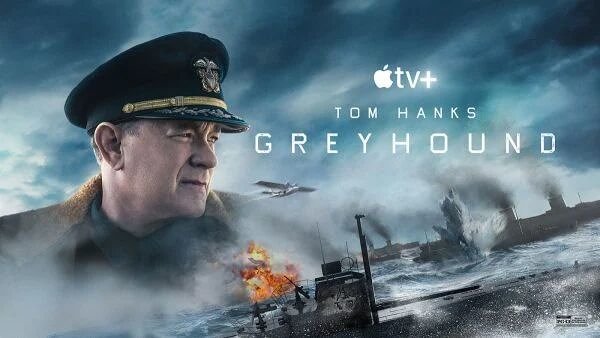 Everything about the movie is authentic, from the German wolfpack tactics to the language and idiosyncrasies of giving and receiving orders at sea to Liverpudlian actor Stephen Graham's New York accent. The only part that's not authentic is when one German U-boat hacks the Greyhound's intercom and a cartoon movie villain Nazi broadcasts blood-curdling messages proclaiming certain doom over the ship's loudspeakers. That said, it's a completely understandable narrative device, most likely added during rewrites to give the Nazis a "face", or rather, a voice. 

Windtalkers
America owes a debt of gratitude to the Navajo soldiers who transmitted messages in their native language during the Second World War. But director John Woo does nothing to honor their heroic effort in this movie, and that's a travesty. Full of stereotypes and overused tropes, his rudderless film hardly features the Native American characters at all; they're just supporting players to crazy-eyed, distinctly un-Navajo, Nicolas Cage going into berserker mode during every battle. Woo's Hong Kong cinema violence is great in Hong Kong cinema, but not in this kind of war movie.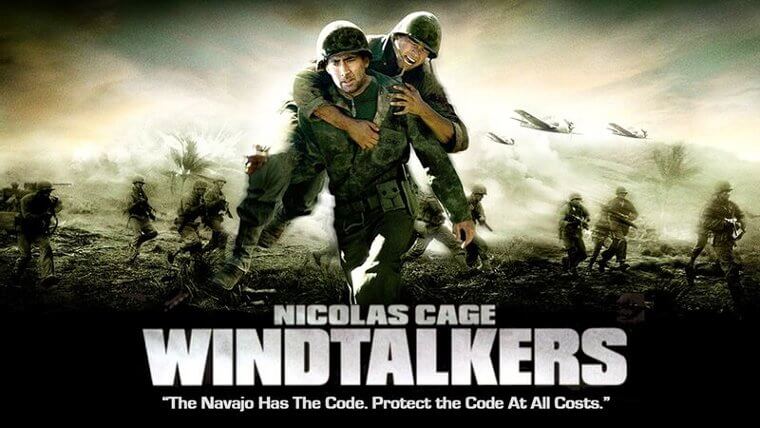 Despite the fact that these Navajo coders played a crucial role in winning a number of battles against the Japanese, as Windtalkers goes on, it basically forgets the Native Americans – on whom the whole idea of the film is based – and then it forgets that it's supposed to be a film about code-breaking. All in all, Windtalkers seems a fitting name as, when it comes to historical accuracy, the film seems to be talking out of its a$$!

Black Hawk Down
Ridley Scott's 2001 movie is based on the 1999 non-fiction book by journalist Mark Bowden about a U.S. military 1993 raid in Mogadishu. And it is so good, it's actually exhausting to watch. The story centers only on the downing of a Sikorsky UH-60 Black Hawk helicopter and how the crew – played by a large ensemble cast featuring Josh Hartnett, Ewan McGregor, Eric Bana, Tom Sizemore, William Fichtner, and Tom Hardy in his first film role – are pinned down by Somali forces.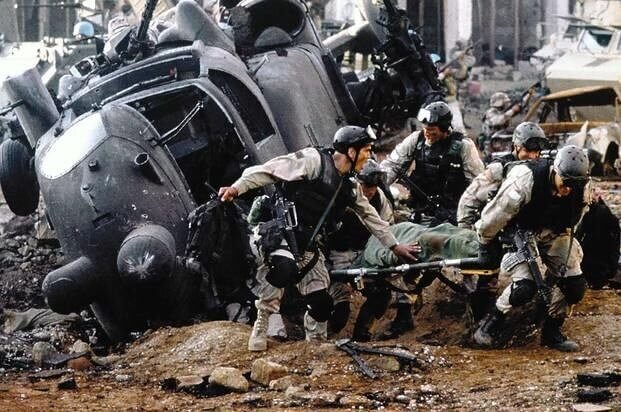 The helicopter attack by rocket grenade, its subsequent crash and the ensuing, utter peril the 75th Rangers face are all shot with the utmost adherence to history. The tactics employed by American troops and the Somalians are perfectly realized on celluloid. Throughout Ridley Scott's career, he's always known where to place the camera for maximum effect. If the movie has one fault, it's that it maybe concentrates only on the firefight and rescue mission without expanding on the deeper context of the politics. Watching Black Hawk Down is so utterly convincing, it's like you forgot you signed up to the 75th Rangers and got pinned down in Mogadishu. In your living room. It's a masterpiece. 

We Were Soldiers
Part of the reason this 2002 Vietnam War movie is so accurate is that it was based on the book We Were Soldiers Once… and Young (1992) by Lieutenant General Hal Moore and reporter Joseph L. Galloway. Writer-director Randall Wallace also wrote for Mel Gibson in Braveheart (more on that in a mo). We Were Soldiers takes place during the early Battle of la Drang, a three-day conflict in November of 1965 that was the largest clash in Vietnam at the time. The movie not only tells the story through the eyes of the combatants but also the families they left at home.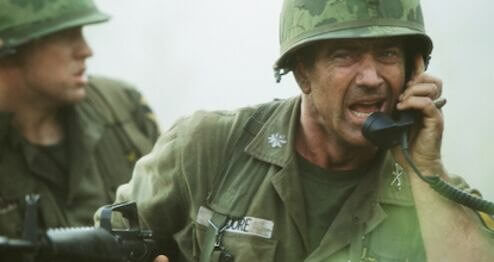 We Were Soldiers is an incredibly realistic war movie and close attention has clearly been paid, both to historical accuracy to the battle elements. From the field tactics demonstrated – such as firing a few rounds into a bush to flush out hidden enemy soldiers and using the cover of night to keep the Vietnamese overrunning their defensive position – to the fact that Sam Elliott's Sergeant Plumley only carried a handgun into battle (because by the time he'd need a rifle there'd be several just lying on the ground). 

The Hurt Locker
This high-octane 2008 war film won six Academy Awards, including Best Picture, Best Director, and Best Original Screenplay, making it the first Best Picture winner by a female director. The whole world loved the tense, adrenaline-pumping storyline and action scenes, and director Kathryn Bigelow claimed she wanted the movie to feel as documentary-like as possible… but there's just one teeny weeny problem… The Hurt Locker in no way resembles reality!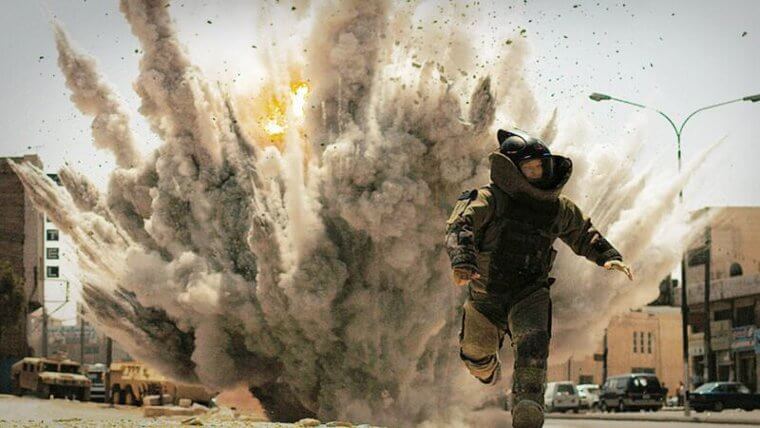 Former British bomb disposal officer Guy Marot said "James makes us look like hot-headed, irrational adrenaline junkies with no self-discipline. It's immensely disrespectful to the many officers who have lost their lives." One veteran described the nonsensical movie as being "completely made up, with no basis in reality." In reality, those who work in Explosive Ordnance Disposal (EOD) are logical, measured, and extremely cautious servicemen and women, and they would never barrel into warzones alone like Jeremy Renner did. Instead of a poignantly real portrait of the life of bomb-disposal experts, we got the Hollywood makeover, with all the typical tropes, nonsensical situations, and absurdities you'd expect from an action flick. Still exciting though!

Flags of Our Fathers & Letters From Iwo Jima
Flags of our Fathers and Letters From Iwo Jima formed part of Clint Eastwood's two-film experiment. Flags was supposed to garner all the Oscar acclaim… then Eastwood completely nixed himself by releasing his second – vastly superior – World War II film in the same year, Next time, Clint, release your movies in two different Oscar years!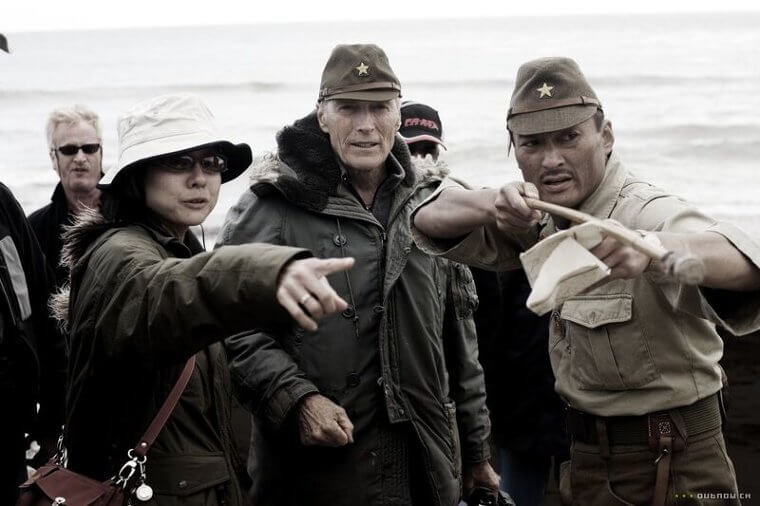 Letters is a remarkably accurate portrayal of one of the fiercest confrontations of the war. The main reason for its effectiveness is that the story is told from the Japanese perspective. Iwo Jima goes to great lengths to show the fearlessness of the Japanese soldiers and their wise and respected leader, General Tadamichi Kuribayashi – played by Ken Watanabe – is depicted with such reverence that even his real-life quotes are incorporated into the movie. 14/10 for authenticity but only 6/10 for originality. 

Tora! Tora! Tora!
If you're wondering where Clint got the idea of telling his double-feature from the perspective of the Americans and the Japanese, look no further! This fascinating 1970 WW2 film was directed by American Richard Fleischer and the Japanese duo of Toshio Masuda and Kanji Fukasaku. This epic war film dramatizes the Japanese attack on Pearl Harbor told from both sides. The team set out to produce a highly accurate story. But the film doesn't just show the events of that fateful day of December 7th, 1941. The 144-minute movie builds from the USA's 1939 trade embargo. At least now we know where George Lucas got his boring Phantom Menace opening crawl from!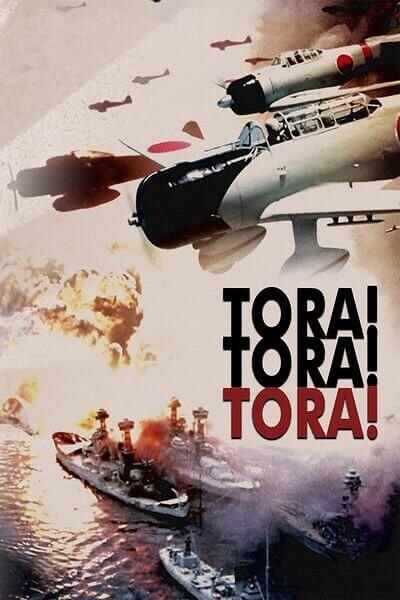 The American-Japanese production team studied the works of respected military historian Ladislas Farago so they could best tell the story without bias, nor revert to the usual stereotyping of the Japanese. As you can guess from the talk of trade embargoes and the movie's lengthy runtime, Tora! Tora! Tora! feels a little like a docu-drama. It won't have you on the edge of your seat, but it is remarkable for its realism. 

Platoon
Oliver Stone has had his critics for rewriting history over the years, but his time as a Vietnam War veteran put him in better stead than most when it comes to authenticity. It is the first film of a trilogy of Vietnam War films directed by Stone, followed by Born on the Fourth of July (1989) and Heaven & Earth (1993). Though his story isn't based on actual events, Platoon has been praised for capturing the horror of war, as well as the drug-dependence and brutality of some American soldiers.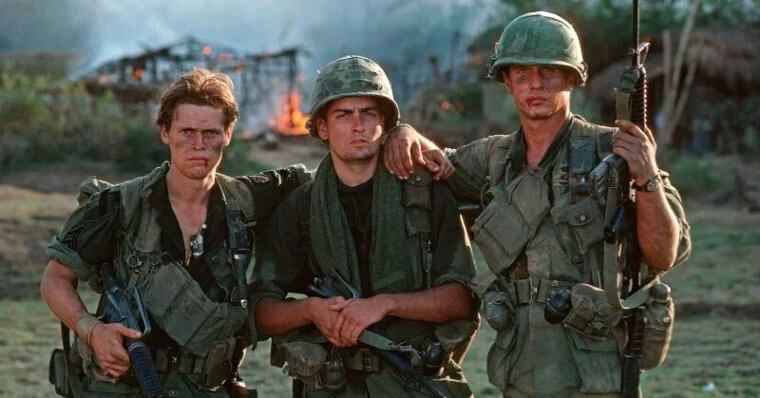 Fellow Vietnam vet and memoir writer Jim Beaver said Platoon was "the greatest and most important film about the Vietnam war to date... as far as I can tell, [Stone] got everything right… the opening scene of fresh meat coming off the plane while old meat is laid out on the tarmac for shipment home was more dramatic than my own arrival in Vietnam, but it expressed a fear that gripped all of us, I think, at the beginnings of our first tours." 

Full Metal Jacket
Stanley Kubrick didn't have to do anything to turn Full Metal Jacket into an anti-war movie. No, all he needed to do to make an anti-war movie was accurately depict war. His 1987 masterpiece is a movie of two halves. Almost two movies in fact. The first takes place at a Marine boot camp with ex-real-life-drill sergeant and actor R. Lee Ermey brought on board to add authenticity as he puts the rookie platoon through their paces and makes one recruit's life – Sergeant Leonard "Gomer Pyle" Lawrence, played by Vincent D'Onofrio – a living hell. The constant insults and borderline-savage treatment were spot-on for the time, though boot camps have, apparently, improved nowadays.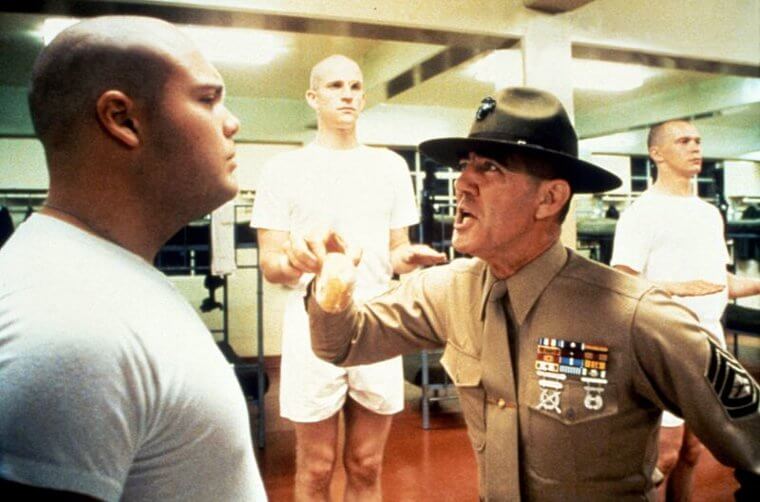 The second half of the movie sees two recruits in Vietnam, with London's docklands doubling for the famous shootout scenes. The portrayal of Vietcong tactics and politics are perfect, as is Private Joker's cynicism; perfectly summed up by the "Born to Kill" he's written on his helmet and in the line, "I wanted to see exotic Vietnam... the crown jewel of Southeast Asia. I wanted to meet interesting and stimulating people of an ancient culture... and kill them." 

Hamburger Hill
This movie about the "Screaming Eagles" came out nine months after Platoon and one month after Full Metal Jacket, and like that predecessor, Hamburger Hill is split into two halves. The first shows the indoctrination of new soldiers into active duty and the hellishness of combat. Though it's less thoughtful and comes without Kubrick's philosophical message, according to The War Movie Buff, a blog run by military-brat-turned-military-history-teacher Kevin Hardy, Hamburger Hill is among the most accurate Vietnam War films.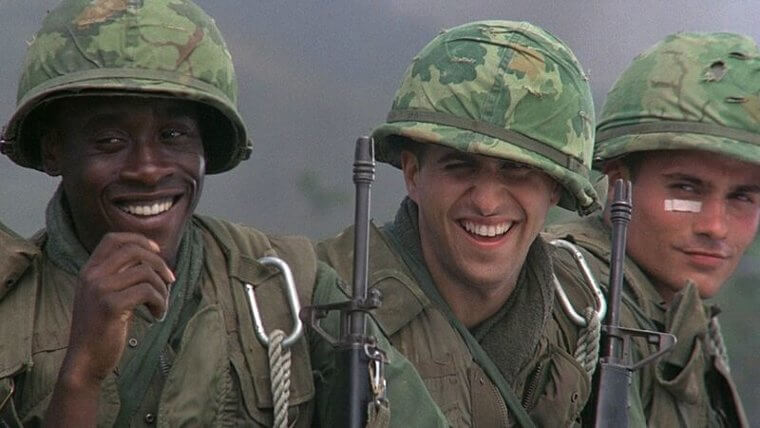 The story centers near the Vietnam/Laos border on a well-fortified position, including trenchworks and bunkers, of the North Vietnamese Army. The battle recreations are highly realistic as 619 North Vietnamese died defending the 3,074-foot mountain designated with the codename of "Hill 937". American troops were cut to pieces by extremely accurate machine-gun fire and Sergeant Butler Johnson, aged 26 at the time, described the final assault: "There were lots of guys, screaming guys, cries of agony." which the movie accurately depicts. 

Dunkirk
Christopher Nolan's 2017 WW2 movie about the evacuation of Belgian, British, and French troops from northern France as the Nazis approached was as frustrating as it was thrilling. Dunkirk portrays the evacuation from three perspectives: land, sea, and air. With little dialogue (Nolan wanted to create suspense from cinematography and music) and even though it won Oscars for Best Sound Editing and Best Sound Mixing, Tom Hardy's masked pilot is near-impossible to understand. Didn't Nolan learn anything from Hardy's near-impossible to understand masked character Bane in The Dark Knight Rises?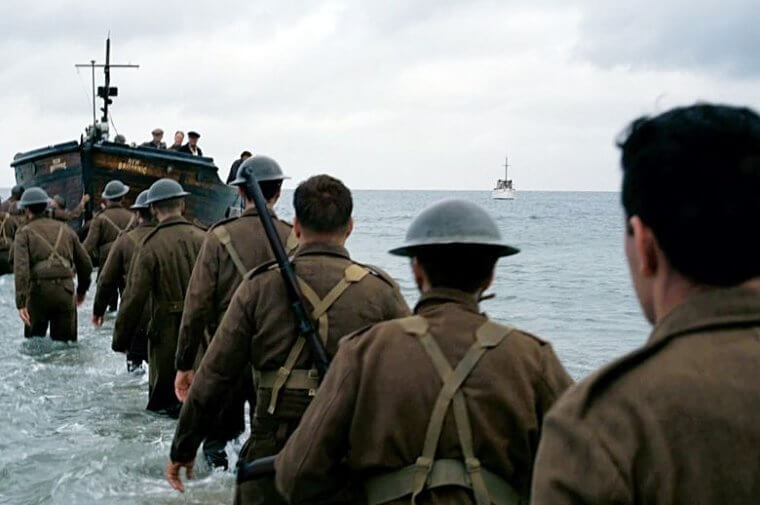 The real story is one of wartime's finest moments – known as the Miracle of Dunkirk – when thousands of brave British civilian boat-owners sailed merchant marine boats, fishing boats, pleasure craft, yachts, and lifeboats across the English Channel to rescue 338,226 troops from certain death. The film's practical effects were astonishing and the thousands of extras, historic boats from the evacuation, and period airplanes were impressive and made for a visual feast. But Nolan's non-linear storytelling gets in the way of making this a classic. 

The Outpost
Not to be confused with the fantasy TV show about a sorceress, 2020's The Outpost is based on a 2012 non-fiction book, The Outpost: An Untold Story of American Valor, by CNN journalist Jake Tapper about the Battle of Kamdesh. The movie expertly tells the tale of Combat Outpost Keating in Afghanistan. Only trouble is, any five-year-old who's played with toy soldiers in the mud could have told you that the US military post was impossible to defend due to its ridiculous location deep in the valley of three surrounding mountains.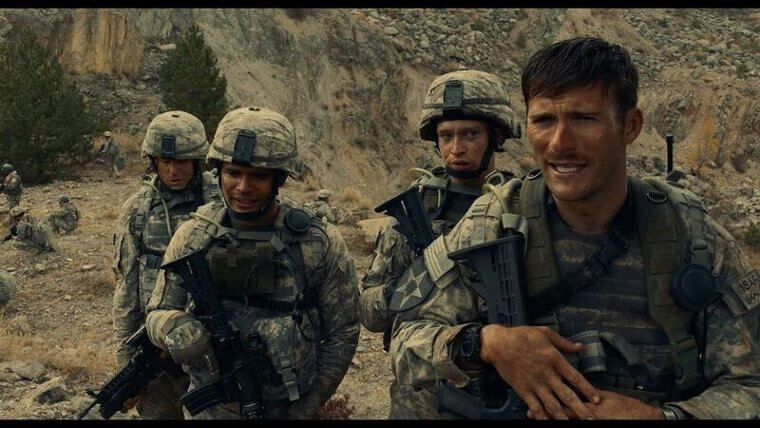 Clint Eastwood's son Scott, Mel Gibson's son Milo, and Richard Attenborough's grandson Will all star in a thrilling reconstruction of the battle as 400 Taliban insurgents pinned them and their colleagues down with AK-47 and rocket grenade fire. Everything from the grunt's language, their defeatist attitude, naivety, bravery, tactics, and injuries are expertly handled by director Rod Lurie, making The Outpost one of 2020's best war movies. 

A Bridge Too Far
Speaking of Sir Richard Attenborough – yes; he who helped bring dinosaurs back to life in the original Jurassic Park – the director made a war movie in 1977. A Bridge Too Far tells of The Allies' Operation Market Garden to enter Northern Germany in 1944 by dropping paratroopers in the German-occupied Netherlands, seizing key bridges over the Rhine behind enemy lines to make way for a full invasion. Operation Market Garden was a failure and resulted in the loss of thousands of Allied paratroopers and soldiers. But the film went to painstaking efforts to gain realism.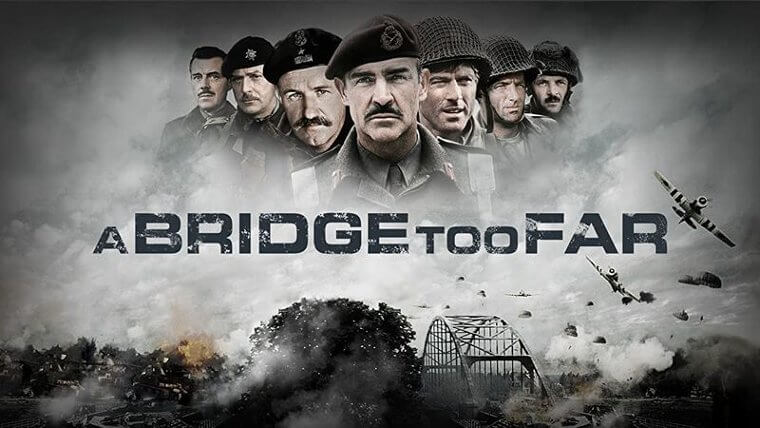 He called in veterans of the operation, including John Addison with the British XXX Corps and the film's star Dirk Bogarde, who had fought in the campaign. Dickie's movie is praised for its accuracy in characterization and is considered a faithful depiction of events. However, the movie lays the blame for Operation Market Garden's failure on Lieutenant-General Frederick Browning, whereas Field Marshal Bernard Montgomery – who is noticeably missing from the movie – should have shouldered the blame. Also, during one war-room meeting, they show a map of Europe and the Middle East from the Cold War era. Ooops!

Gladiator
Ridley Scott's beautiful film may have won five Oscars, but it also gets wrong a lot of the basic facts about Ancient Roman life, war, and gladiators wrong. First, Gladiators were the pro-sports stars of their day. In the impressive opening battle in Germania, while they existed, those catapults and ballistae would never have been used in a forest setting. Perhaps most remarkably, Russell Crowe's hero of the film, Maximus, never existed and therefore, Marcus Aurelius – who died from the Antonine Plague on the Danube, not by his son's hand – never promised Maximus would become Emperor.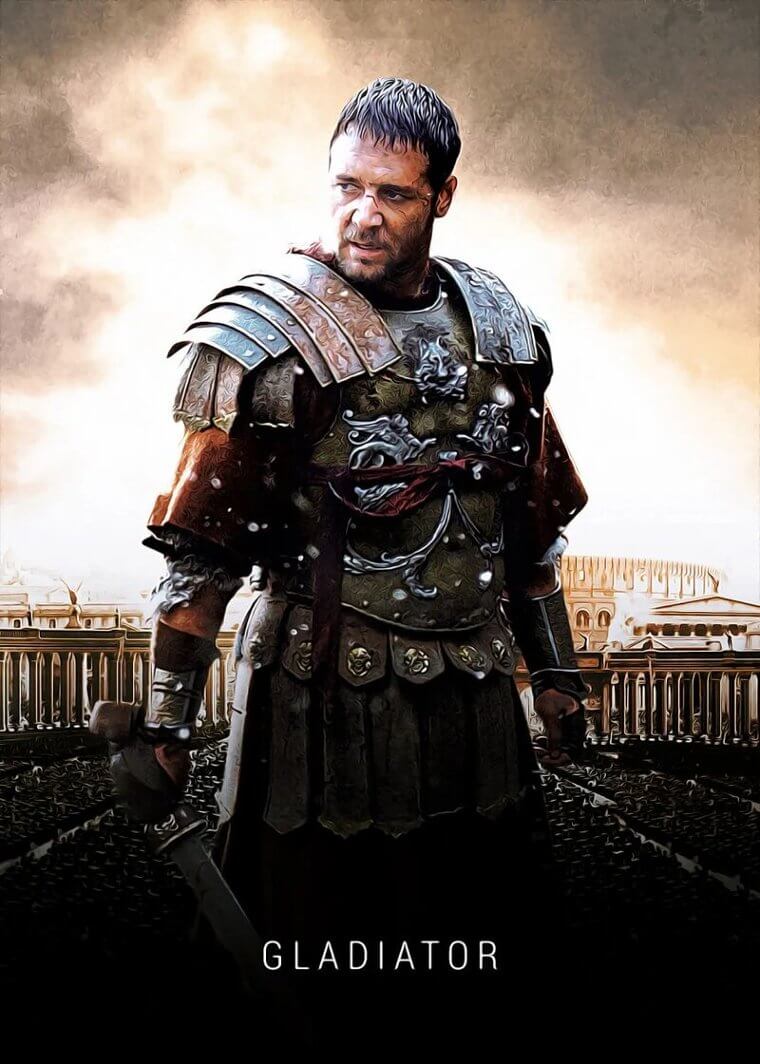 Furthermore, Joaquim Phoenix's Commodus should have been tall, muscular, and blonde. He trained in gladiatorial combat and boasted 620 victories; mostly because you kinda had to lose to the Emperor! Finally, Commodus wasn't killed in the arena; in reality, he was assassinated by his wrestling partner, Narcissus, who strangled him in the bath. Could have been worse, he could have been on the commode! 

Alexander
Oliver Stone's often rewritten history in films like JFK but his 2004 epic about Alexander the Great is another level. What could have been an amazing story about history's most famous warrior king became yesterday's diluted, lukewarm leftovers. Why? Well, for starters, it stars Colin Farrell as Alexander, Angelina Jolie (who's only one year older than Farrell) as his mother, and Jared Leto as his lover, which while it has been talked about, there's not a jot of evidence for.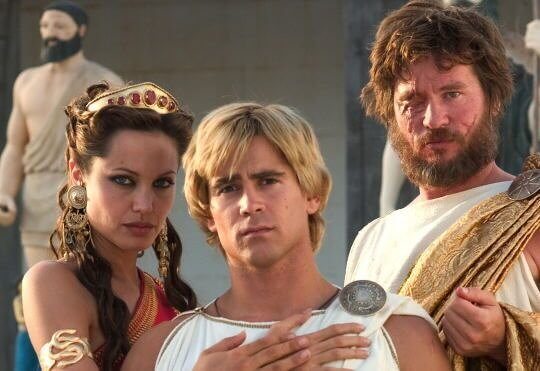 In fairness, Alexander's story is hard to condense into a couple of hours, but Stone bulldozes history to present a completely unrecognizable timeline of the Ancient World's major events. Crucial wars are totally forgotten about while others are wrapped up in a single battle. The Persians were depicted as disorganized, but in reality were a formidable, organized force that took all of Alexander's guile to defeat. Worst of all, the movie mixed up its Assyrian, Babylonian, and Persian imagery. Amateurs!

Stalingrad
Those in the know say Joseph Vilsmaier's 1993 German film is one of the most accurate war films ever made. The story follows a platoon of WW2 German soldiers who are transferred to Russia's Eastern Front. There, the opening grand battle is impressive, but soon, the platoon finds themselves fighting in a new, unknown type of close-quarters combat against the Red Army and the city's guerilla inhabitants amongst rubble, blood, and freezing snow. The Germans had to try to take the city street-by-street, rendering their normal blitzkrieg tactics useless. What ensued was one of the bloodiest battles in history with two million horrific casualties.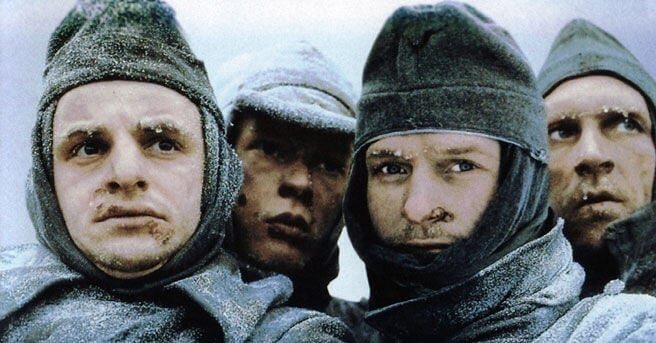 The film's attention to detail is second-to-none (it used accurate period weaponry) as the narrative tells the story from the varying perspectives of soldiers. We get to experience the surreal savagery of war. What separates it from many other movies is that it follows the losing side and examines survivor's guilt and the lack of valor and heroism. Riveting, yet deeply philosophical, Stalingrad asks us to question if your country is worth dying for, or killing for. The film's final moments will leave you in pieces. 

Enemy at the Gates
Jean-Jacques Annaud's 2001 movie Enemy at the Gates shouldn't work, primarily because fresh-faced Jude Law was chosen to play a Soviet sniper. But as you settle into The Battle of Stalingrad, the masterful, suspenseful storytelling completely gets you in its sights before pulling the trigger. While it does depict the abject misery, the politics, and the desperation of the battle, at its heart Enemy at the Gates is a snipers' duel between Soviet hero Vasily Zaytsev and a Wehrmacht sniper school director, Major Erwin König, played by Ed Harris.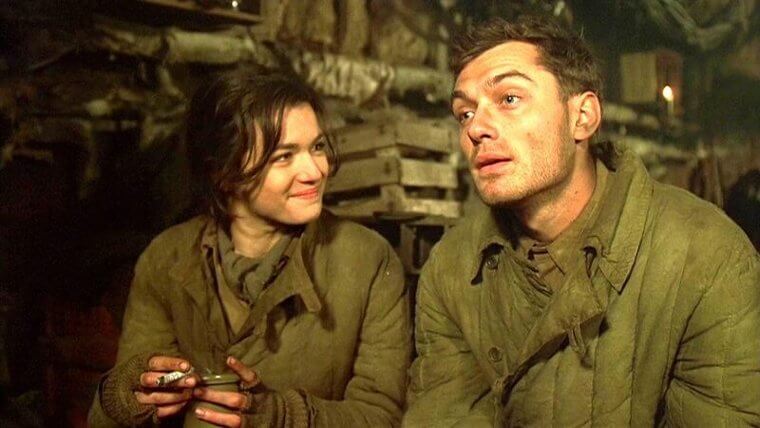 While a gripping story, the film plays fast and loose with the facts. First off, there's absolutely no record in the Wehrmacht archives of a sniper named König in the German Army during WW2, suggesting this duel is an urban legend. The film was poorly received in Russia and some veterans were so dismayed by inaccuracies in the film and how the Red Army was portrayed – machine-gunning deserters – they expressed their displeasure in the Duma, demanding the film be banned.

1917
Director Sam Mendes's jaw-droppingly good WW1 movie might be a fictionalized story based on the recollections of his grandfather, but this ingenuous race-against-the-clock thriller (seemingly) shot in one continuous shot (it wasn't) is one of the most accurate war movies you will ever see. Period. Just a few highlights include perfect uniforms, the crew digging 2,500 feet of trenches, and the entire cast undergoing real military training, right down to the correct way to salute.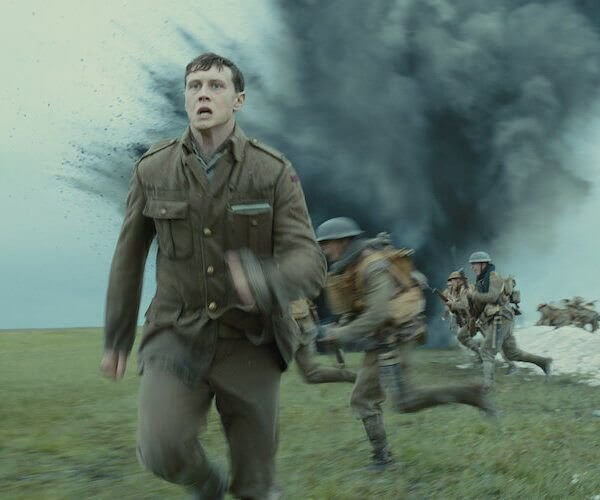 Tolkien based The Lord of the Rings on his WW1 experiences, and 1917's plot is reminiscent of Frodo and Sam's journey across Mordor as a pair of soldiers are sent across No Man's Land to deliver a message to prevent a certain massacre by the Germans. Unfortunately, the movie's one and only downfall is the exact same plot-hole as seen in The Lord of the Rings. Just as The Eagles could fly The One Ring to Mount Doom, 1917's oft-seen planes could have delivered the pivotal message much quicker and more easily. But then, there'd be no movie!

Apocalypse Now
Based on Joseph Conrad's novel Heart of Darkness, Francis Ford Coppola's legendary 1979 Vietnam war movie was supposed to cost $14 million and shoot for six months, but ended up costing $35 million and shot for a year. Marlon Brando was paid $3.5 million for 15 total minutes of screen time! It was made in the Philippines and President Marcos loaned active helicopter gunships to the production. During filming, Marcos had to recall the gunships for actual combat against a rebel army.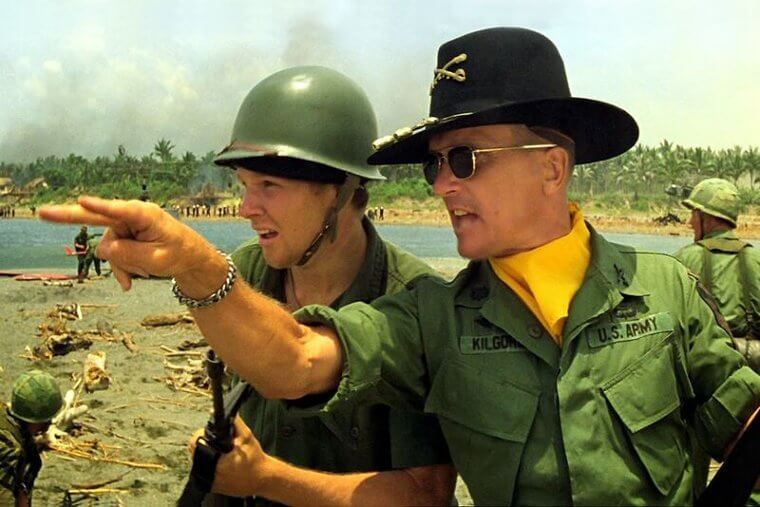 Possibly the most famous instance of authenticity in a war movie came when a props manager tried to source actual human cadavers for scenes requiring dead bodies. Luckily, a production manager realized what was going on and put a stop to it after local police began investigating. It turns out the cadaver supplier was a graverobber taking bodies from local cemeteries! Yikes!

Act of Valor
In one way, Act of Valor may be one of the most realistic war movies ever made. Why? Well, in 2007, Mike McCoy and Scott Waugh filmed a promotional ad video for the Special Boat Teams using active-duty Navy SEALs and Special Boat Team members. The directors wrote a feature film script about this covert and elite fighting force. As Act of Valor is based on real missions with active SEALs on board as advisors, the directors soon realized actors couldn't portray the roles they had written so real SEALs appeared in the film anonymously.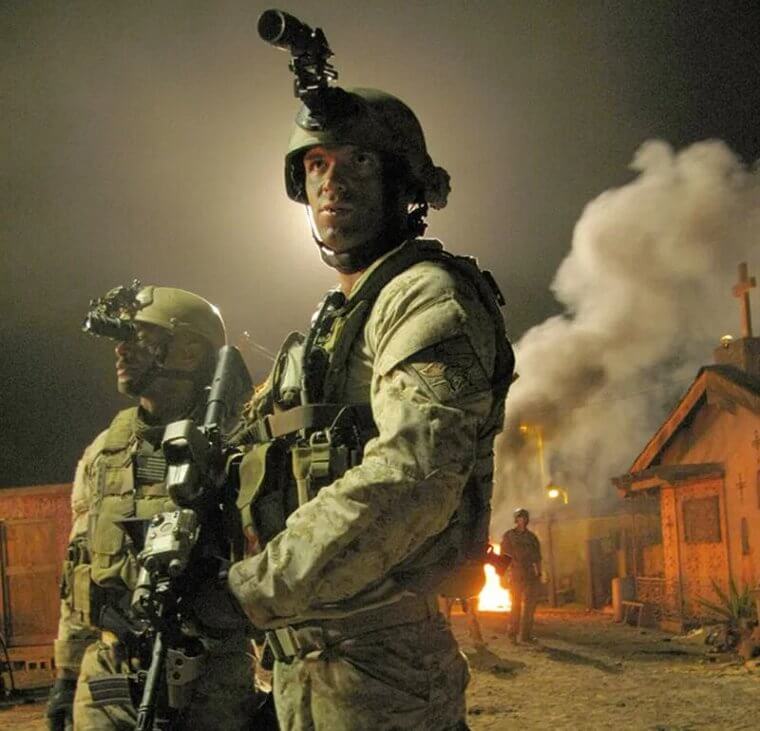 Furthermore, the crew used real weapons and tactics and filmed at Navy training sites to provide realistic settings, such as a drug cartel base, a terrorist camp on an isolated island, and a smuggler's yacht in locations in Mexico, Puerto Rico, Ukraine, and the USA. As such, the movie is a hybrid of documentary and fiction. It might be realistic but is it any good? Empire Magazine's Kim Newman called it "US Military... sub-propaganda tosh". Ouch!

Master and Commander: The Far Side of the World
Based on Patrick O'Brian's novels, Peter Weir's mesmerizing movie is set during the Napoleonic War of 1805 and sees Russell Crowe as Captain Jack Aubrey of the HMS Surprise, which is ordered to fight the French privateer vessel, the Acheron. Acheron ambushes the Surprise off the coast of Brazil, causing heavy damage to the British vessel. Due to Acheron's stronger hull, Surprise must be at close quarters to damage her so Aubrey disguises Surprise as a whaling ship…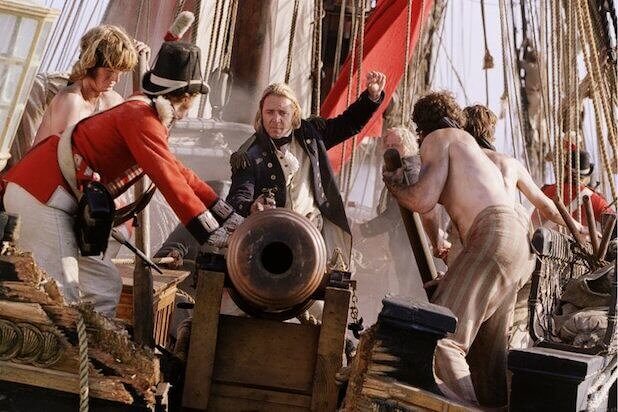 The story can be slow, yet when the battle scenes arrive, they are as riveting as they are historically correct. Huge efforts were made to reproduce the look and feel of life aboard an early 19th-century man-of-war as she's chased 'round Cape Horn. All of the actors were given a thorough grounding in the naval life of the period in order to make their performances as authentic as possible. What the film also gets right is the awful life as a sailor on a ship, punctuated by brief moments of camaraderie. Wait till you see what happens to a young sailor who's labeled a Jonah.

The Last Samurai
While Edward Zwick's Samurai movie could have told a true-to-life, kick-a$$ Samurai tale, it comes across more like a cross between Dances With Wolves, Karate Kid, Kung Fu, and Shogun. Firstly, whitebread Tom Cruise's U.S. cavalry captain not only never existed, but the character he's based on was stolen from a French soldier named Jules Brunet. Captain Nathan Algren is portrayed as a white savior of all Japan. As such, the movie has been accused of whitewashing and called racist.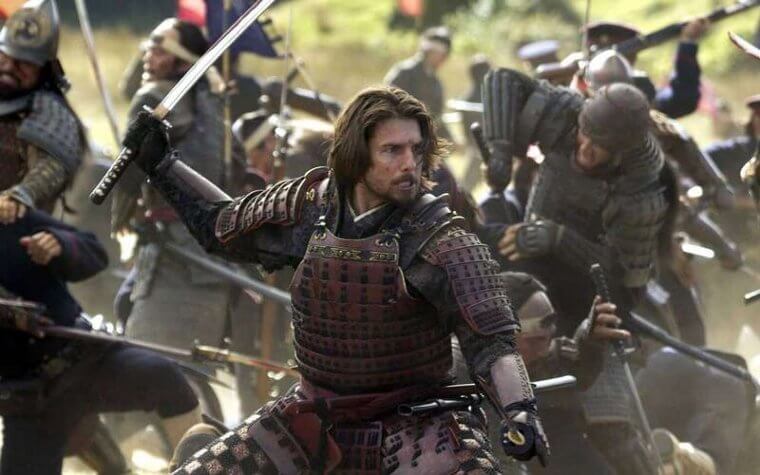 While some of the movie's timelines and costumes ring true and the look of Meiji Japan is pretty good, the depiction of Samurai fighting with medieval weapons is just ludicrous. By the time of 1877's Satsuma Rebellion, Samurai no longer wore their traditional armor nor restricted themselves to traditional weapons like swords and spears. The Last Samurai also depicts ninjas, despite the order fading into obscurity decades before.

Glory
It's that man again, Edward Zwick! His 1990 Civil War movie starring Morgan Freeman and Denzel Washington generally holds up in terms of accuracy but there are some glorious storytelling blunders. Firstly, the 54th Massachusetts Regiment wasn't entirely made up of ex-slaves as the film suggests; most had been born free men in the North.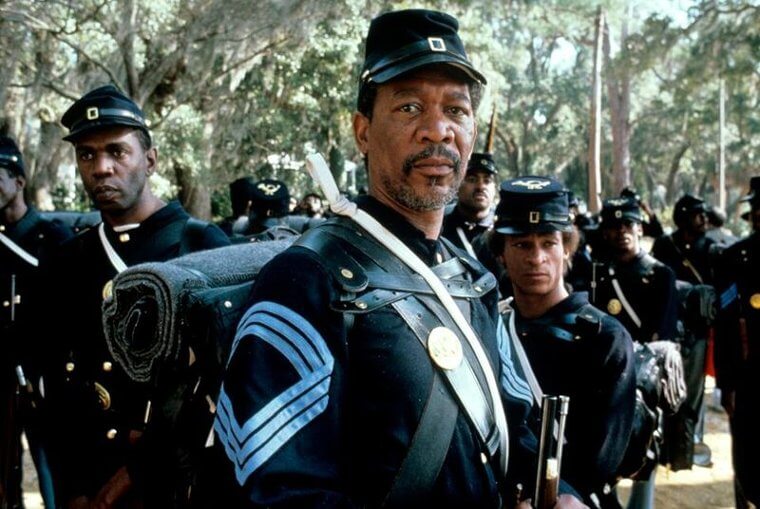 During the final assault of Fort Wagner in the movie, our heroic soldiers break through the fort's defenses. But in actuality, the 54th Massachusetts Regiment never reached the walls of the fort. Yes, they formed the tip of the spear in the attack, but when they began to get driven back, more Union regiments joined in the fight. Finally, and perhaps most importantly, Fort Wagner was never taken during the Civil War, so there's that.

Sergeant York
The true story of Sergeant York centers around a conscientious objector (Gary Cooper) who's convinced to change his ways to go off to fight in WW1. On November 15th, 1917, the drinking, fighting, gambling Tennessee native Alvin York – played to perfection by Cooper – reported for duty. York ended up a war hero for almost single-handedly killing 25 Germans, capturing more than 30 machine guns and taking 130 German prisoners of war.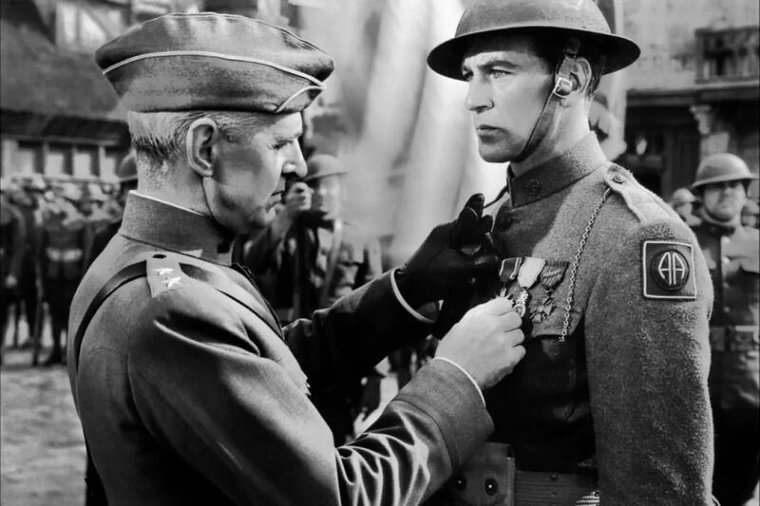 Director Howard Hawks employed the real-life Alvin York to make sure he told the most real version of his story as possible. This is one of the ways that the movie's events are 100% correct. The men in his platoon were all based on real people and they even had input on their characterization in the film. That definitely doesn't happen often. Gary Cooper won a Best Actor Oscar for his role. 

Rescue Dawn
Werner Herzog's Rescue Dawn is based on the true story of German-American pilot Dieter Dengler who was shot down in Laos during the Vietnam War. He survives the crash, only to be captured by the Pathet Lao who offer him leniency if he agrees to sign a document condemning America. Dengler is tortured and taken to a prison camp where he meets his fellow prisoners: American pilots Gene DeBruin and Duane W. Martin, Y.C., Procet, and Phisit, and Dengler immediately plans their escape.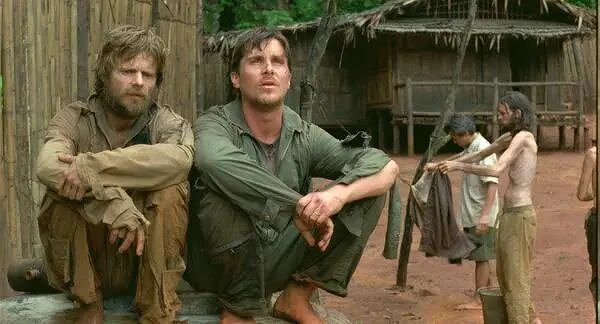 Starring Christian Bale, the film does a brilliant job highlighting the harrowing suffering of the captured pilots in the POW camp. It does leave out some of the atrocities and the worst torture experienced by Dengler. Herzog says he didn't want to glorify the prisoners' woes but apart from that, Rescue Dawn perfectly shows the cruelties of man during wartime, while always keeping faith in the hope of escape.

Come and See
If you haven't heard of Come and See, you must come and see it. The 1985 Soviet WW2 film surrounds the atrocities committed by Nazis during the occupation of Belarus in the early 1940s. And it's one of the best war movies you will ever see. But be warned; it's not an easy watch. It's relentless, brutal, harrowing, and unapologetic to the core. The climax – the burning of a village – is so realistic and so heart-wrenching, it's almost unwatchable.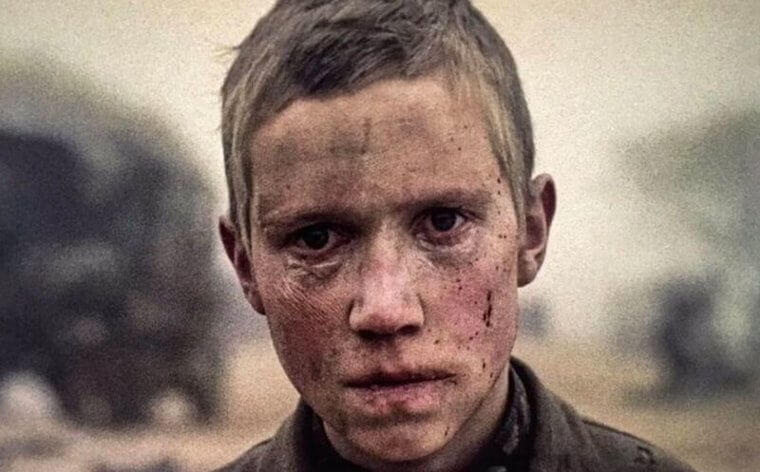 For eight years, the Soviet State Committee for Cinematography (Goskino) refused to accept the screenplay, considering it too realistic, calling it propaganda for the "aesthetics of dirtiness" and "naturalism". To ensure historical accuracy, director Elem Klimov made use of diary entries of people there at the time and insisted on using nonprofessional actors. He also used actual uniforms in place of costumes and used live rounds and period weapons rather than blanks and replicas. It all adds to the haunting, surreal, terrifying mood of this stunning, harrowing Soviet war film. If you didn't have nightmares already, you will now. v

The Great Escape
Though based on a true story, The Great Escape isn't an accurate war movie at all. Much of the story was squeezed so it would fit into its three-hour run-time, and Steve McQueen's Cooler King wasn't American. His character is believed to be based on a British officer, Flight Lieutenant Barry Mahon of 121 Squadron RAF. Oh, and cool as it was, McQueen's motorbike jump never happened. Boo!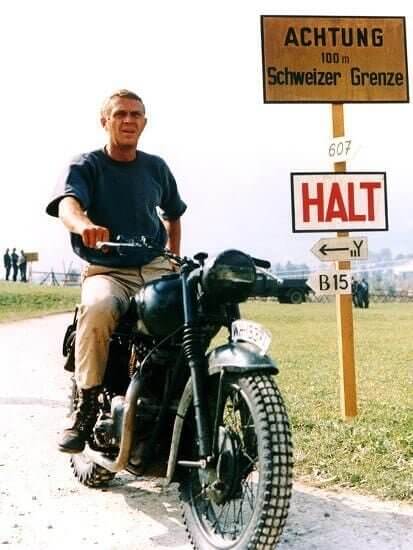 That said, the plan carried out by the intrepid prisoners of war at Stalag Luft III was depicted perfectly. They dug three tunnels, named Tom, Dick, and Harry, and hid the dirt from the tunnels with contraptions in their pants' pockets. Seventy-six men escaped although most were recaptured. Unfortunately, one of the film's most upsetting scenes was historically correct. Fifty recaptured POWs were driven to isolated spots in small groups, told to get out of the vehicle to stretch their legs, and were shot through the back of the head.

Jarhead
A Jarhead is slang for a United States Marine. Sam Mendes's film is based upon Anthony Swofford's novel – a highly negative portrayal of life as a Jarhead – but the movie paints Jarhead lives as slightly more positive. Plus, Jake Gyllenhaal is much better looking than the author-marine! Famous for introducing the term "Welcome to the suck" to the mainstream, the film takes great care to accurately portray the real lives of soldiers.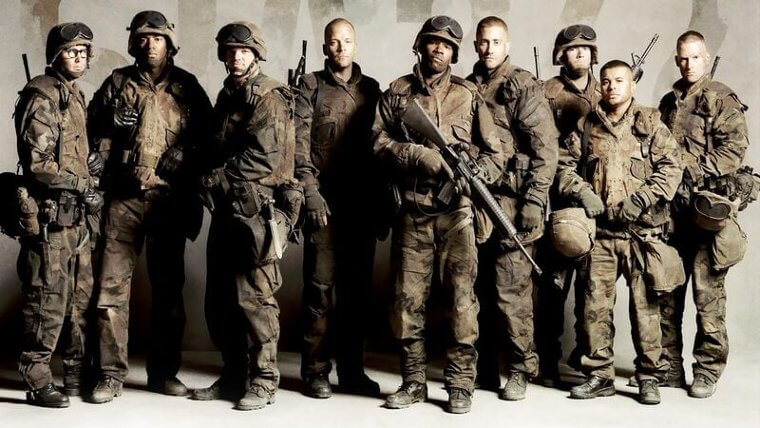 Much of the typical action portrayed in war movies is absent, as Jarhead delves deep into the reality of exhausted, bored, and lonely Marines' lives stationed in the desert during the Gulf War. One former Marine called Jarhead's depiction of the listlessness and alienation of simply waiting to fight in a foreign environment absolutely spot on. It may not be the most explosive, but Jarhead perfectly depicts the life of your average soldier. 

The Kill Team
Dan Krauss's 2019 The Kill Team is a fictionalized adaptation of the real-life events experienced by US Private Andrew Briggman (played by Nat Wolff) which became known as the Maywand District murders. They were the unlawful killing of at least three Afghan civilians perpetrated by a group of U.S. Army soldiers in Kandahar, Afghanistan between 2009-2010. Disgustingly, the US soldiers took photos with the bodies and collected body parts as trophies. The Pentagon tried to censor the war crime.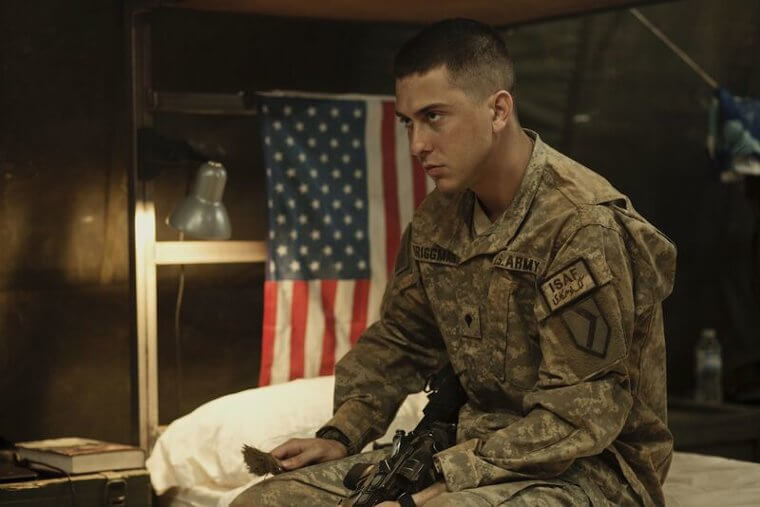 Director Dan Krauss also directed the 2013 documentary that this film is based upon. The film successfully depicts the stresses of war, the impact on the soldier's mental state, and ultimately what drives them to commit war crimes. Private Briggman is then forced to choose sides, go against his platoon and his superior Sergeant Deeks, or to report their actions to the authorities. The film becomes a taut thriller as Briggman's platoon goes to any lengths to keep their terrible actions a secret.

M*A*S*H*
Robert Altman's wonderful, madcap portrayal of the life and times of surgeons working at a Mobile Army Surgical Hospital unit during the Korean War causes cognitive dissonance. It is both a serious anti-war film while simultaneously being one of the greatest satirical comedies of all time. Daring, shocking (for 1969) and inventive, the film's negative treatment of military red tape and bureaucracy is spot on.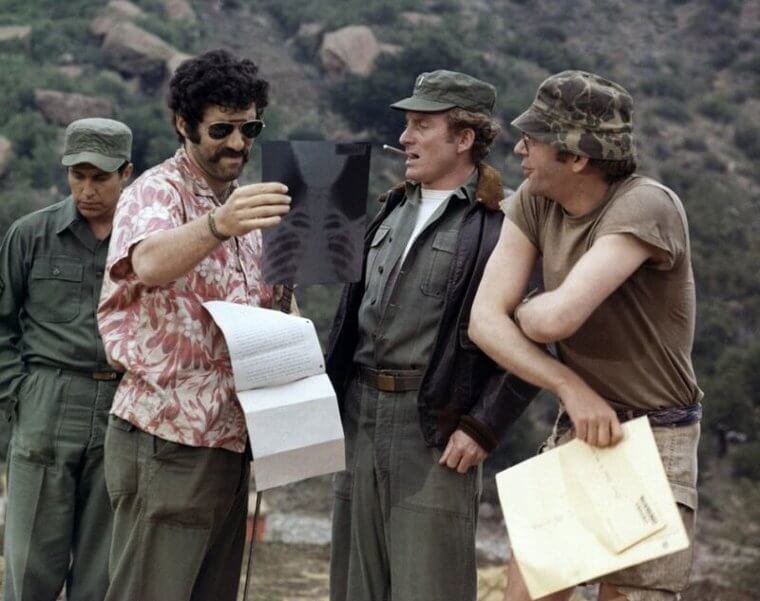 Why? Well, the surgical operating-room scenes, complete with splurting arteries, open breastbones, and dismembered limbs, together with the laissez-faire attitude of the surgeons was supposedly very accurate. What else M*A*S*H* got right was the day-to-day routines of the soldiers, as well as the antics they got up to keep themselves sane. The actors famously lived in tents set up on the Fox backlot where the film was shot.

Braveheart
When Mel Gibson's William (that's Wawwl-yum in Scottish) Wallace shouted "Freedom!!" he must have been talking about taking liberties with artistic license. Scottish and Celtic historian Sharon Krossa stated: "The events aren't accurate, the dates aren't accurate, the characters aren't accurate, the names aren't accurate, the clothes aren't accurate - in short, just about nothing is accurate." Wallace is shown growing up in poverty as a farmer, when in fact he was born into Scottish aristocracy. He's also depicted as the lover of Isabella of France, who was three years old at the time! Also, Scottish skies are never blue, they're gray all year round.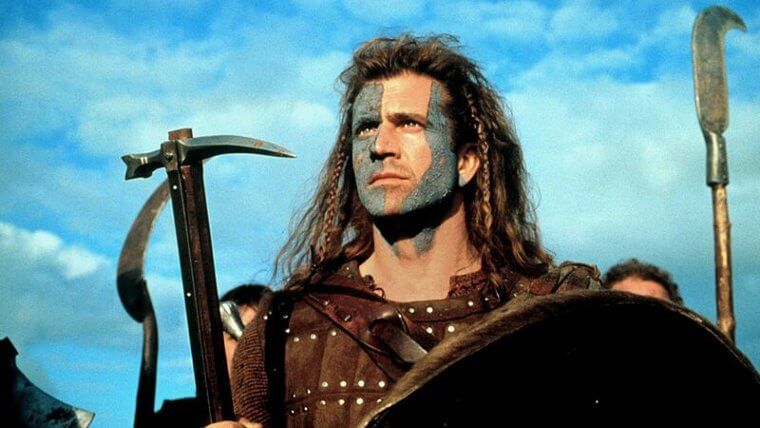 The Highland warriors are shown wearing kilts, but belted plaids were not introduced until 200 years later. A whole host of other inaccuracies include Robert the Bruce betraying Wallace, the Scots razing York to the ground, King Edward I being a pagan, King Edward II being gay, and bagpipes as banned by the English. The film gets history so wrong, we're surprised Braveheart didn't end with Mel Gibson defeating the Loch Ness Monster!

They Were Expendable
Directed by John Ford (The Battle of Midway documentary), this movie explores a lesser-known chapter in the Pacific War: the story of Motor Torpedo Boat Squadron Three and its valorous conduct as the American war machine makes its retreat from the Philippines. The true story saw PT boats make a series of successful raids on Japanese destroyers, but the film's mood is so gloomy and doom-laden as our heroes look to the skies awaiting rescue – only to be told that no one is coming time and again – there's never any room for triumph.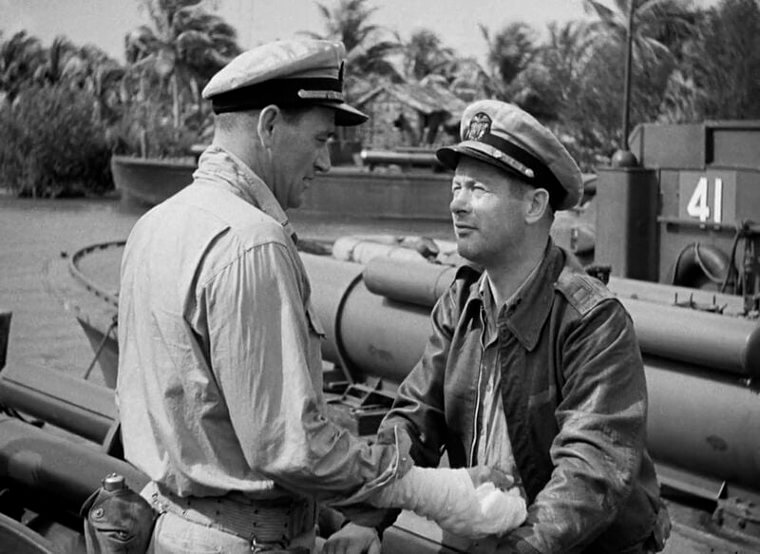 Featuring John Wayne and Robert Montgomery, They Were Expendable was authentic as it received extensive support from the Navy. Shot in the Florida Keys, Ford utilized real U.S. Navy 80-foot Elco PT boats throughout filming, albeit re-marked with false hull numbers from 1941-1942. Additional U.S. naval aircraft from nearby Miami, Fort Lauderdale, and Key West were temporarily remarked and used as Japanese aircraft in the film. The weird thing is, this movie came out in December 1945, only a few months after the surrender of Japan after the atomic bombings of Hiroshima and Nagasaki.

Midway (2019)
Terrible storytelling, confused action, and never knowing who's who or when or where the action is meant to be taking place makes this one of the worst war movies on our list. As for authenticity, they've added about ten times as many planes and impossible, physics-defying stunts in each bombing sortie to make up in spectacle what this sorry mess lacks in thrills.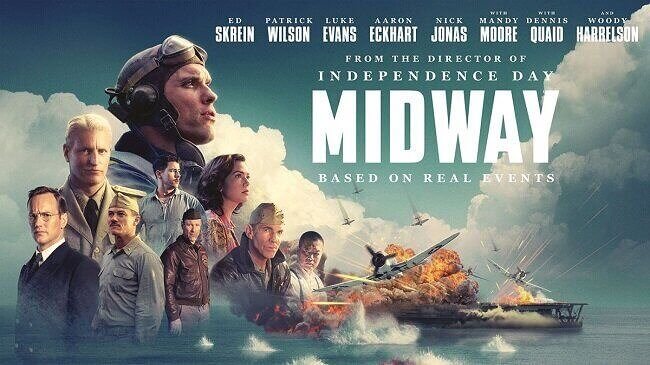 Bad greenscreen also bizarrely makes Hawaii look like a cold and wet Michigan as the action jumps around from Japan to Hawaii to John Ford filming in the Pacific with no rhyme nor reason. It's amazing to think that this clusterfudge is from Roland Emerich, the man who gave us Independence Day and The Day After Tomorrow. In army speak, 2019 is FUBAR.  If you want to learn about the Battle of Midway, don't even bother with this frustrating war flick; stick with the 1970s version. Speaking of which...

Midway (1976)
The Battle of Midway isn't only the defining moment in the Pacific theater, it was one of the most consequential naval engagements in world history. Under the command of Admirals Chester W. Nimitz, Frank J. Fletcher, and Raymond A. Spruance, US Forces defeated an attacking fleet of the Imperial Japanese Navy. It was a defeat the Japanese navy never recovered from.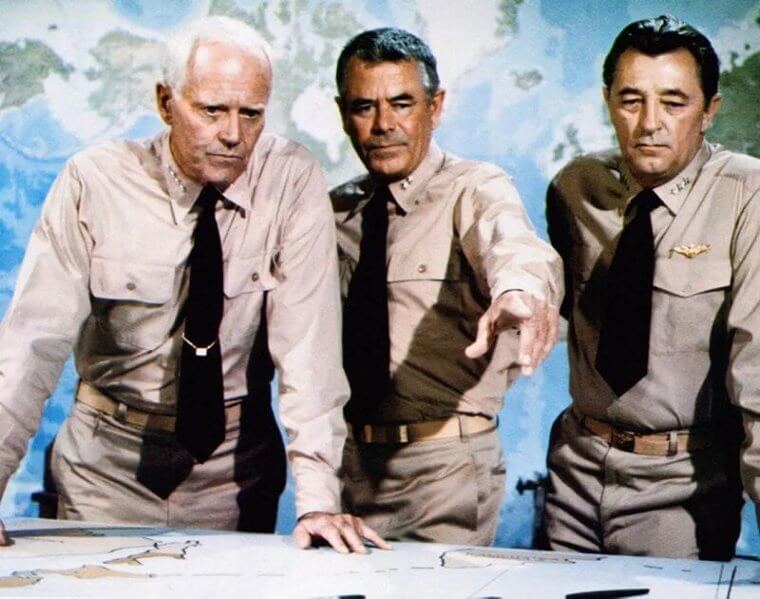 You'd think a movie recounting the events of Midway, with an all-star cast including Charlton Heston, Henry Fonda, James Coburn, and Toshiro Mifune, would be absolutely riveting; it isn't! The filmmakers took the rare and commendable path to focus on historical accuracy rather than derring-do and explosions. As such, Midway plays more like a documentary-drama. WWII buffs will find plenty to like, but those looking for an exciting war movie might want to look elsewhere. Anywhere but the 2019 remake!

Fury
Brad Pitt, Shea LeBoeuf, and a script and direction from David Ayer make for one of the best war movies of this century. Set over 24 hours in April 1945, Fury follows Sherman tank commander Don "Wardaddy" Collier (Brad Pitt) and his crew as they find themselves behind enemy lines. Save for the laser beams used to show tracer fire, David Ayer eschewed computer graphics for authenticity and boy; does it show! You feel like you're one of the rag-tag crew inside the claustrophobic tank – the last working WWII Tiger tank – and the battle tactics are perfect.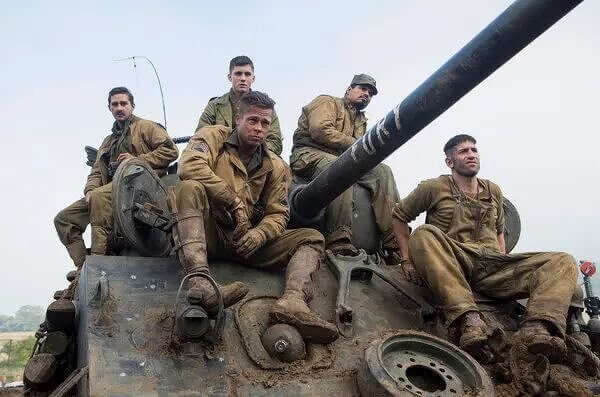 The harsh muddy fields and locations are brilliantly believable, the gore is horrific, and taking the perspective of a green-behind-the-gills recruit shocked by the gruesome reality of war adds to the verisimilitude. In an interview with The Guardian, 91-year-old Bill Betts who was there at the time said Fury was "Very realistic, but it can't show the full horror of war."

Defiance
Defiance is an incredibly interesting film about a largely overlooked part of WW2. It tells the true story of Belarussian Jews who fought the Nazis and rescued hundreds of fellow Jews through the terrible genocide. Led by the Bielski brothers, a rag-tag group of partisans took on the Third Reich using woodland guerilla warfare tactics. The heroic fighters saved the lives of 1200 Jews hiding out from the Nazis in the thick White Russian forests.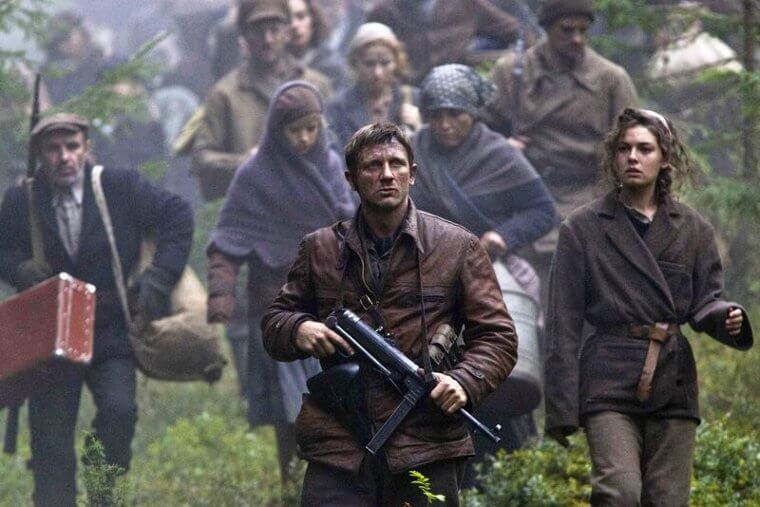 Starring Daniel Craig and from director Edward Zwick (The Last Samurai, Glory) Defiance doesn't glamorize events. Its pros are that it stays true to the period in terms of design, costumes, and props, including authentic weapons, but it takes huge artistic license and oversimplifies the story creating characters of huge brush strokes instead of nuances. And that's before everyone deteriorates into stereotypes; Jewish characters are all intellectuals while Soviets are stubborn partisans. Zwick also over-relies on Hollywood muscle-bound action instead of emotion. 

U-571
If featuring Jon Bon Jovi wasn't enough to put you off, Jonathan Mostow's 2000 movie completely rewrites history to show American forces cracking the Enigma code, and not the British. The U-boat carrying the Enigma machine – actually named U-110 and not U-571 – was captured by British sailors aboard HMS Bulldog in May 1941, seven months before America had even entered the war, three years after it began. It's one of the main reasons U-571 sank without a trace. The movie, not the U-Boat.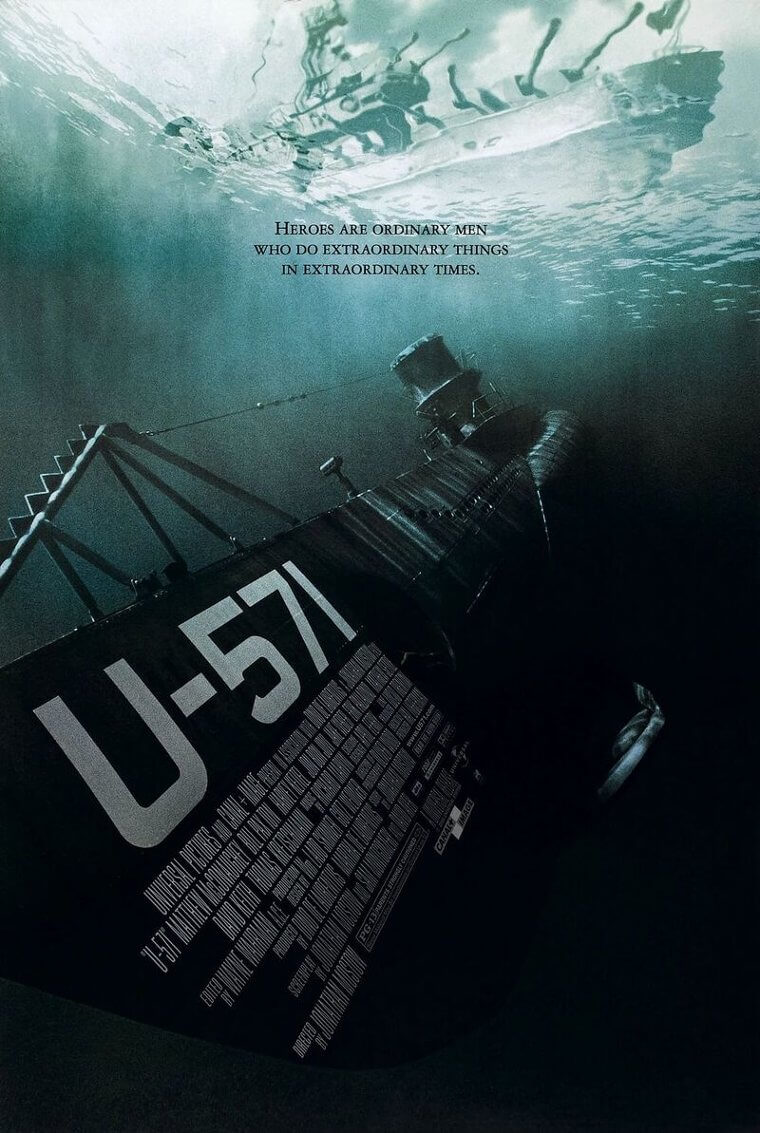 U-571 plays so fast and loose with the rules, it barely mentions British involvement until the end credits, and completely omits the fact that we have British intelligence cryptologists at Bletchley Park to thank for deciphering the code. During the war, the Allies captured about 15 machines, all but two by British soldiers. American forces did seize one machine in 1944, but by then, the Brits had routinely been decoding German signals for three years! Silly Hollywood.

Valkyrie
If you thought Valkyrie was about a battle between Norse gods, we forgive you. Bryan Singer's underrated WW2 thriller chronicles the story of a group of high-ranking Third Reich officers who tried to blow Hitler halfway to hell and stage a coup d'état to take control of Germany and make peace with the Allies. Oh, and in case you didn't already know - it's a true story. Not one of those "Based on True Events" but it actually happened; they really did try to blow up Hitler with a bomb!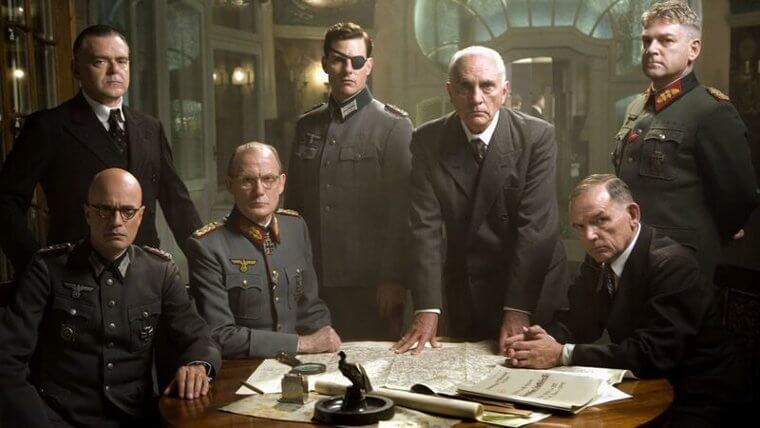 Writers Christopher McQuarrie (Mission Impossible, The Usual Suspects) and Nick Alexander meticulously researched first-hand accounts, photos, newsreels, texts, and Gestapo and SS records, as the organizations had reconstructed the events of the real conspiracy in its aftermath. Costumes, props, and vehicles are all perfect: The P-40 fighter-bombers used are all authentic and the tanks are real. The production even spent three months building an exact replica of Hitler's headquarters, the Wolf's Lair. Valkyrie's only downfall is that it depicts the plan as Stauffenberg's (Tom Cruise) plan whereas Colonel Henning Von Tresckow (Kenneth Branagh) did most of the planning. 

Hell in the Pacific
This movie's title might sound like a reality TV show spinoff of The Bachelor with couples holidaying in west Mexico, but it actually might be the best idea for a movie ever. Two men are trapped on a Pacific island during WW2. One is Japanese and played by Toshiro Mifune (The Seven Samurai, Yojimbo, Throne of Blood) and the other is American, played by real-life Purple Heart winner Lee Marvin (The Dirty Dozen), two of cinema's best badasses. But wait, it gets better, as it was directed by John Boorman, who gave the world Deliverance. Or at least, it should do…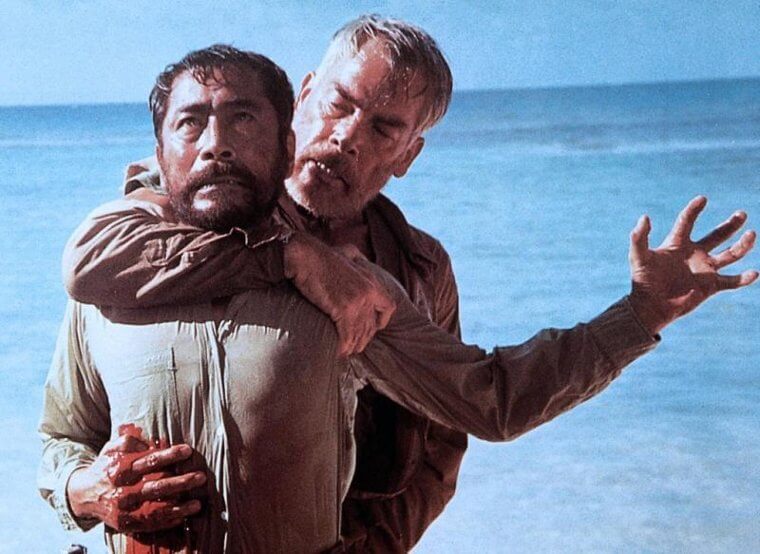 Why isn't Hell in the Pacific the greatest film ever made? Well, what with only two characters and the fact they can't talk to each other on account of the language barrier, the movie contains next to no dialogue. Because of this, it's instead a dark and fascinating character study; an absolute Sunday afternoon treat for war movie lovers. That said, if you're after a thrill-packed wartime adventure, look elsewhere.

Where Eagles Dare
This 1968 movie tells the tale of a British aircraft being shot down in Nazi-occupied territory occupied. The only survivor of this crash, an American General, is taken prisoner by German troops and they take him to the local SS headquarters. But Schloss Adler is a Bavarian castle that's impossible to breach. Oh, and the General knows every detail of the D-Day operation, so a British commando team launches a rescue attempt so he can't spill the beans during interrogation.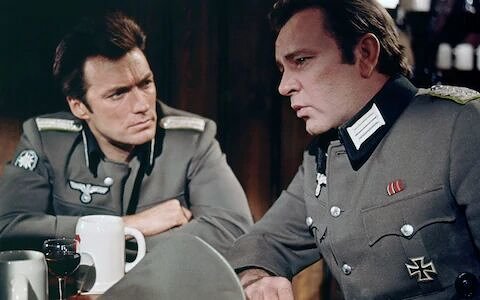 There are a few goofs like 1960s music heard on the radio, an officer salutes a soldier of a lower rank, and a helicopter that didn't come into service until after the war. Apart from those facts, together with Hollywood's usual Americanization, Where Eagles Dare is an action-packed and fun men-on-a-mission B-Movie that almost certainly influenced Inglourious Basterds.
Inglourious Basterds
Though Quentin Tarantino's glorious 2009 movie plays fast and loose with history, British commando forces really did employ 88 largely German-speaking Jewish refugees from Germany and Eastern Europe. Though they weren't exactly sent on Nazi-killing revenge sprees, they did venture behind enemy lines to gather information on reccies and set booby-traps. Officially called 10 Commando, but dubbed by Winston Churchill as "X-Troop", the men were selected for their bravery and local knowledge.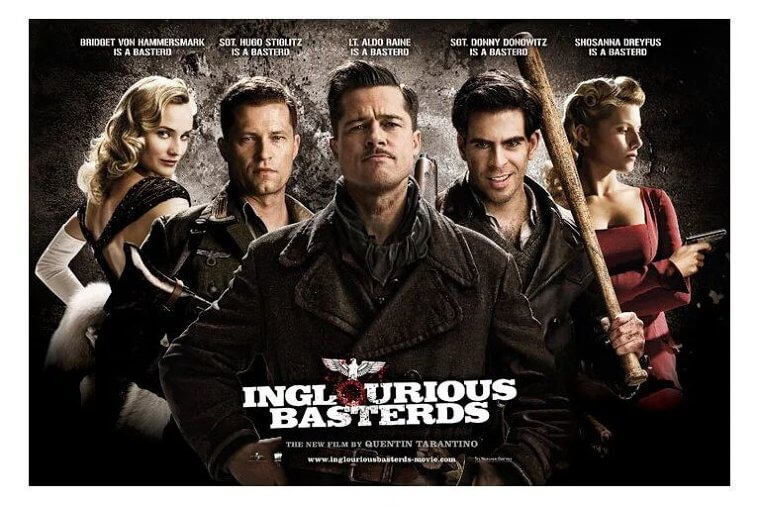 X-Troop played a part in D-Day with several commandos sent into Normandy weeks before the shore invasion to gather information on a new Nazi trigger mine. The members of X-Troop may not have set a movie theater full of Nazis on fire, but with 21 killed and 22 injured, they played a vital role in the Allied Forces' triumph over the Third Reich. And, yes the commandos did have spurious accents.

The Monuments Men
The Monuments Men is a 2014 war film written, directed, produced by and starring George Clooney. Now, Clooney typically makes good movies, and when you have a cast including Cate Blanchett, John Goodman, Matt Damon, and Bill Murray, there's no way a movie could be bad. The story follows – and here's where all that good work gets undermined – a crack squad of museum directors, curators, art historians tasked with saving art during WW2. Not that saving art isn't a valiant cause, it's just not the most exciting premise for a movie.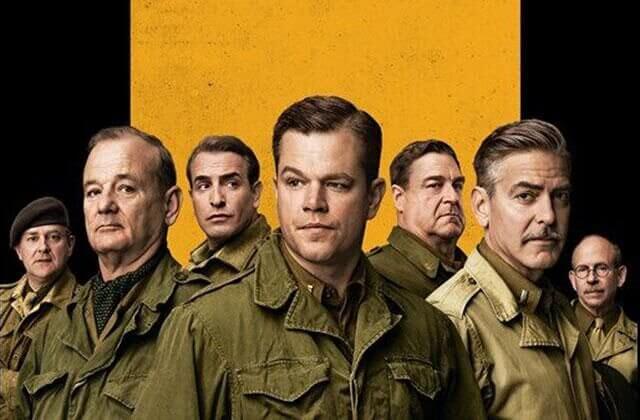 While it does look quite evocative of the period, Nigel Pollard of Swansea University awarded the film two out of five stars for historical accuracy. Pollard wrote, "There's a kernel of history there, but The Monuments Men plays fast and loose with it in ways that are probably necessary to make the story work as a film, but the viewer ends up with a fairly confused notion of what the organization Monuments, Fine Arts, and Archives program (MFAA) was, and what it achieved." See - boring!

The Final Countdown
Fortunately, this 1980 sci-fi war movie has nothing to do with the Europe song of the same name. It does, however, have an ingenious science-fiction premise. Here's the logline: "A modern aircraft carrier is thrown back in time to 1941 near Hawaii, just hours before the Japanese attack on Pearl Harbor." So, just imagine what you could do with that backdrop for your story, especially with a squadron of F-14s on your warship's deck.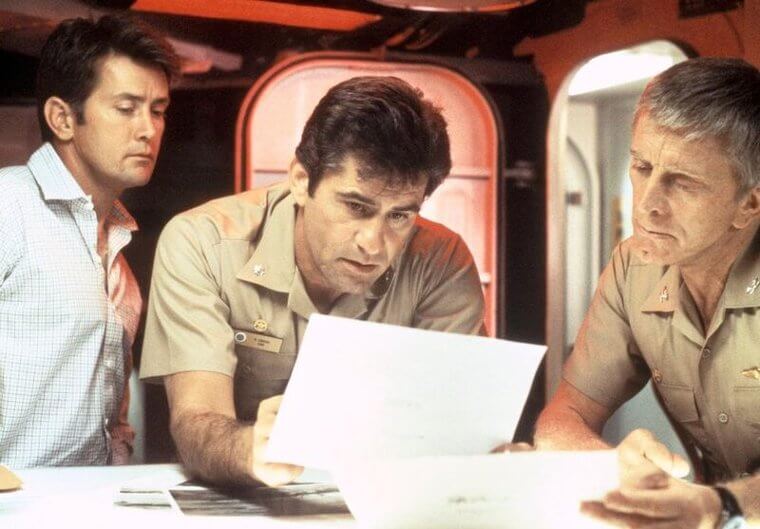 But not even Kirk Douglas and Martin Sheen could save The Final Countdown from itself. What could have been a history-changing alternate dimension of action-packed thrills, warfare, and fun unfortunately became a two-hour debate as to whether they should stop Pearl Harbor. Which is almost as unlikely as the time-traveling element. Of course, they should stop Pearl Harbor... but when it comes to crunch-time, the movie refuses to do deliver the payoff. If you like your war movies infused with sci-fi, watch 1984's The Philadelphia Experiment. 
Captain America: The First Avenger
Another sci-fi war movie is Captain America: The First Avenger. In case you're not a Marvel fan, it tells the story of pint-sized soldier Steve Rogers taking a serum to become a super-soldier. Captain America, his friends The Howling Commandos, and the US Army head to Europe to fight the Nazis (or Hydra in the Marvel Cinematic Universe) before Cap gets frozen in ice for 70 years. Now, of course, the story is based on a comic book so it's not exactly going for realism, but what it does get right are the 1940's splashy colors and propaganda.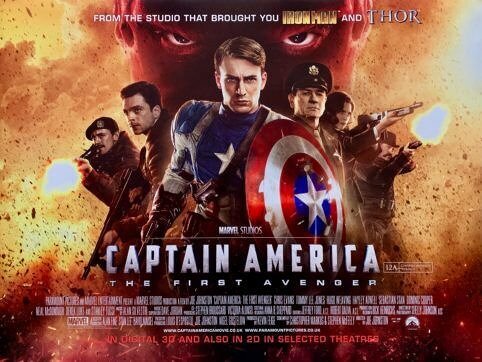 Cap even goes to entertain the troops in an all-singing, all-dancing chorus line, before handing Red Skull and Hydra their a$$es. The problem with the film is it's as if Marvel and director Joe Johnston (Jumanji) are racing to get Cap from the 1940s to modern-day so he can appear in The Avengers and, as such, it's a collection of scenes; battles are almost handled like montages. Great fun, but no way historically accurate. 

Anthropoid
Sounding more like a David Cronenberg body-horror pic than a WW2 movie, Anthropoid tells the true story of Operation Anthropoid, the WW2 assassination of primary Holocaust architect Reinhard Heydrich by exiled Czechoslovak soldiers on May 27th, 1942. After they parachuted into their occupied homeland the previous December, Josef Gabčík (Cillian Murphy) and Jan Kubiš' (Jamie Dornan) play a waiting game as they decide what to do for almost six months. A romantic drama bogs down this wartime thriller, but when the plot against Heydrich finally kicks into action, Anthropoid becomes suddenly riveting.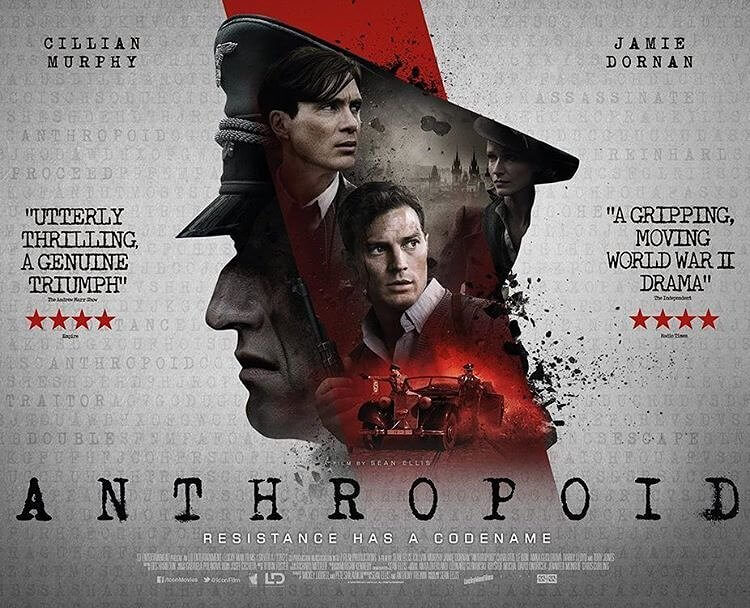 The plot is mostly historically accurate, even down to when Gabčík jumps in front of Heydrich's vehicle holding a STEN machine gun. As he was about to fire at Heydrich, his machine gun failed, which really happened. So, his compadre, Jan Kubiš pulls a bomb from his briefcase and...  well, we won't tell you if he succeeded because then you won't need to watch! 

Eagle of the Pacific
Also known as Operation Kamikaze, this black-and-white Japanese film is a WW2 movie directed by Ishiro Honda, best known for directing Godzilla - the original one without the added Raymond Burr re-edited scenes. His 1953 film dramatizes the beginning of Japan's activity during WWII, focusing on Admiral Isoroku Yamamoto, the commander of Japan's naval fleet, and his relationship with a reluctant Kamikaze pilot played by Toshiro Mifune. If you recognize the name, Yamamoto was the reluctant architect of the bombing of Pearl Harbor.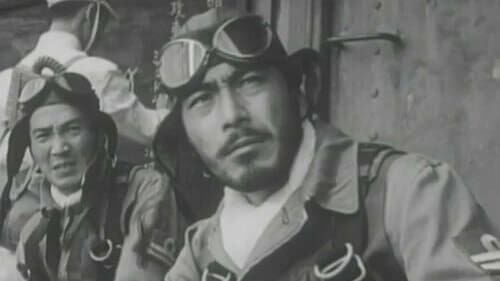 To use its Japanese name, Taiheiyô no washi, sets out to emulate American movies of the time but ends up apeing the style of epic Hollywood productions. As you'd expect from the stalwart of Toho Studios, it has great special effects (for the time) and air-and-sea battle sequences.

Allied
A WW2 spy/romance drama directed by Robert Zemeckis (Back to the Future) written by Steven Knight (Dirty Pretty Things) and starring Brad Pitt could, nay should, have been amazing… but wasn't. The plot tells the tale of Canadian intelligence officer Max (Pitt) and a French Resistance fighter, Marianne (Marion Cotillard), who fall in love while posing as a married couple during a mission in Casablanca. But his beau may or may not be a Nazi spy. Max must prove Marianne's innocence or... kill her. Dun-dun-derrr!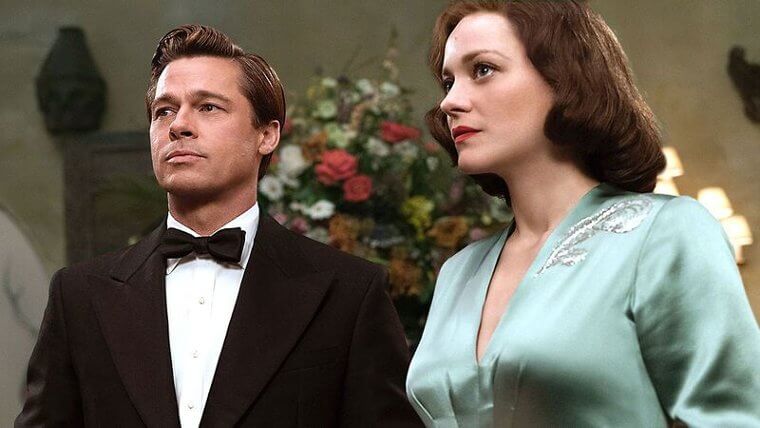 The 2016 film doesn't quite work as you kinda know how it's all gonna play out – if she's not a spy, then there's no story! As for accuracy, scriptwriter Stephen Knight heard the story 30 years before when a woman told him about her brother, who had been behind enemy lines during WW2 and fallen in love with a member of La Résistance. The couple allegedly had a child, but later he found out she was a spy. That said, Knight was never able to find any proof that the story was true, so it's probably an urban wartime legend.

The Patriot
We've saved the worst for last. Roland Emmerich's 2000 film The Patriot is just about the most damning offender for historical inaccuracies. While some of the guns and tactics are spot on, they get the colors of the uniforms wrong, depict Carolinians as all living in mansions, and Mel Gibson's character freeing his slaves. In actuality, the man his character is based upon – General Francis "Swamp Fox" Marion – treated his slaves savagely and regularly raped his female slaves.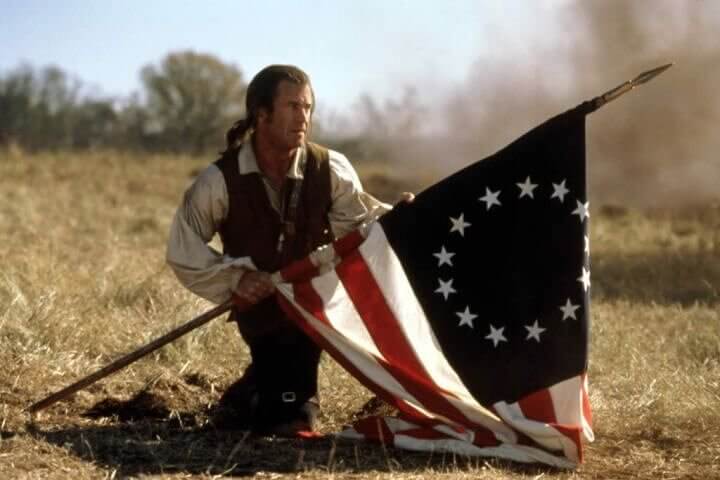 Worse, the movie portrays the British as psychopaths who burned women to death in a church whereas no such thing happened. An identical crime was carried out by Nazi soldiers in France so The Patriot basically turned the British into Nazis in the name of art. On the film forgetting to depict slavery in any light whatsoever, Spike Lee said: "For three hours The Patriot dodged around, skirted about or completely ignored slavery. The Patriot is pure, blatant American Hollywood propaganda. A complete whitewashing of history."