Today, we reveal the surprising number of actors whose kung fu is strong. The list of stars who study kung fu, judo, karate, taekwondo, and especially Brazilian Jiu-Jitsu is so long, one can only infer a link between martial arts and fitness, longevity, youthful good looks, discipline, and success. Among the more obvious names, we'll meet some whole-heartedly unexpected martial artists, from rappers to rock stars and from Superheroes to Supermodels. We even have one James Bond, two vampire slayers, and an ex-President. And if you're very lucky, you may even bump into a couple of unexpected female Friends in the dojo. 
Gigi Hadid
Supermodel Gigi Hadid has more to her than just her catwalk skills, she's also a skilled boxer. With a daily workout routine, Hadid trains with Gotham Gym's owner Rob Piela who works with her even when she's not in town, through FaceTime.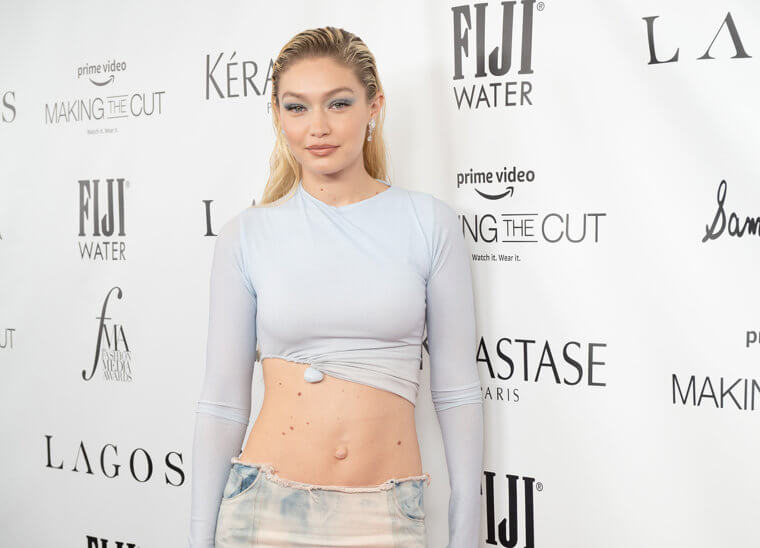 Boxing is a crucial part of her fitness regimen, as she gets ready for the runway, and according to Piela, "Gigi is a hard worker." In an interview with Vogue, Hadid said that boxing makes her forget that she's working out. After the birth of her daughter with Zayn Malik in September 2020, Hadid has been using boxing to get back in shape.
Lucy Liu
Actress Lucy Liu picked up martial arts due to her frustration with the Asian stereotype of knowing kung fu. She is now trained in Kali-eskrima-silat, a Filipino martial art that focuses on bladed weapons.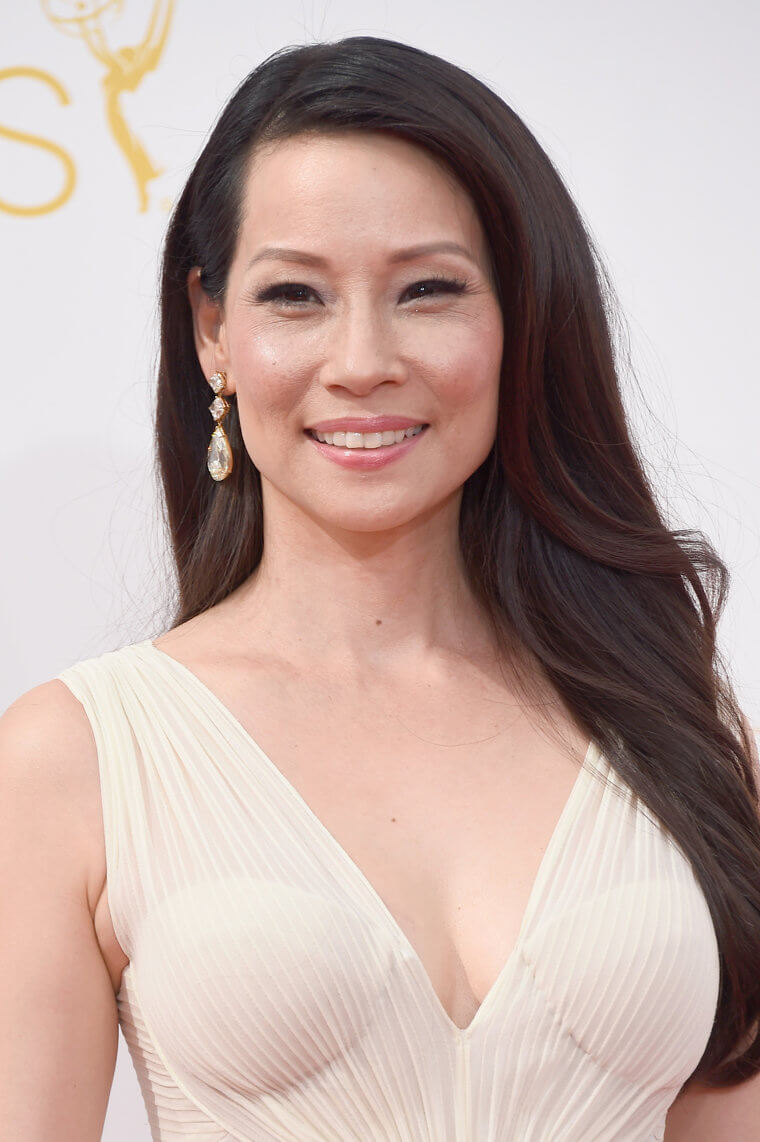 Liu's impressive skills caught the attention of director Quentin Tarantino who wrote a character for her in his action flick, Kill Bill: Volume I. In an interview with PEOPLE, Liu said that she wanted to prove that she knew kung fu, and now she can say "yes, I do."
Henry Cavill
Henry Cavill, the star of The Witcher, is a fitness enthusiast and is dedicated to being in top shape for his physically demanding roles. To achieve his goal, he has turned to his love for Jiu-Jitsu and trains under the renowned Brazilian master, Roger Gracie.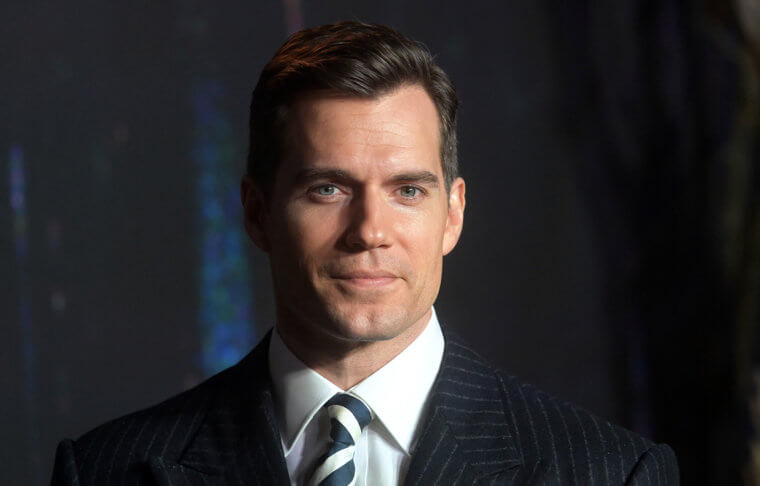 Cavill is known for his tough-love approach to training and has shared pictures with Gracie on social media, showcasing their training sessions. In an interview, Cavill stated, "I've done a little bit of boxing, but for me, the martial art I do the most is Jiu-Jitsu. Jiu-Jitsu has a way of kicking your arse and making you love it for the lessons you learned!"

Katheryn Winnick
When she's not playing the role of a Norse shield-maiden in Vikings, actress Katheryn Winnick sharpens her martial arts skills.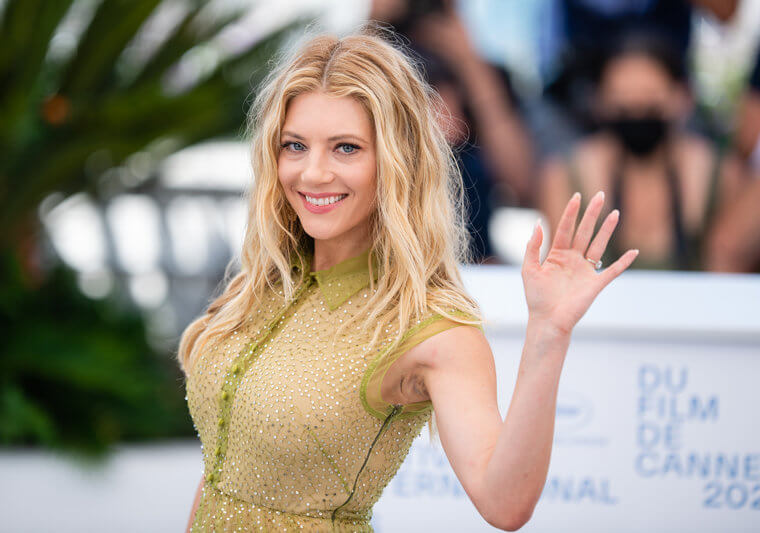 Winnick earned her first black belt at the young age of 13, six years after she started training. Taekwondo is the go-to passion for Winnick. She also established three martial art schools in the discipline by the age of 21. As a Kinesiology degree holder, Winnick taught martial arts to fellow actors while emphasizing the need for women to know self-defense.

Chris Hemsworth
Australian actor Chris Hemsworth was a perfect fit for the role of Thor, God of Thunder, in the Marvel Cinematic Universe. To embody the character, Hemsworth underwent intense training and dieting, bulking up and cutting down through MMA.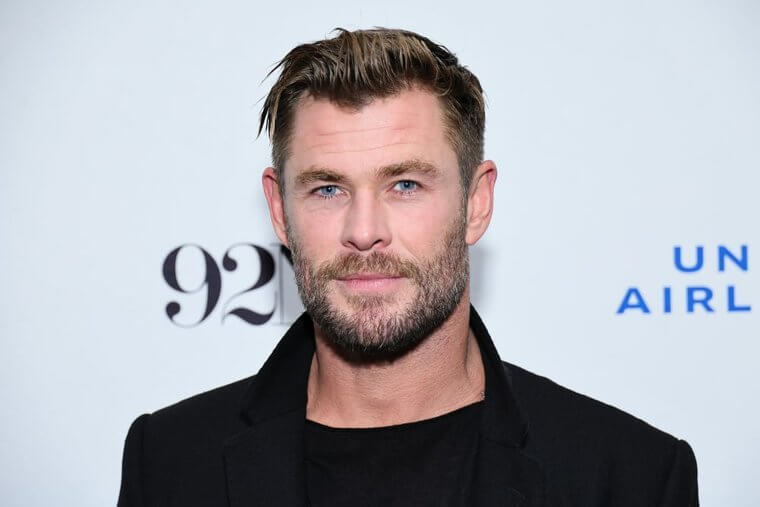 Hemsworth's skills in the ring are evident in the training videos he's posted on Instagram, demonstrating excellent jabbing skills and putting up a mean fight against his trainer, Luke Zocchi. He has even received praise from UFC professionals like Donald "Cowboy" Cerrone and Max Holloway. So apart of being  Thor, he can also take care of you in real life, and without the hammer. 

Brenda Song
Brenda Song, a black belt in Taekwondo, might not have pursued the martial art if it wasn't for her mother. Her mother enrolled her in Taekwondo classes so that her brother could attend, and Brenda ended up loving it.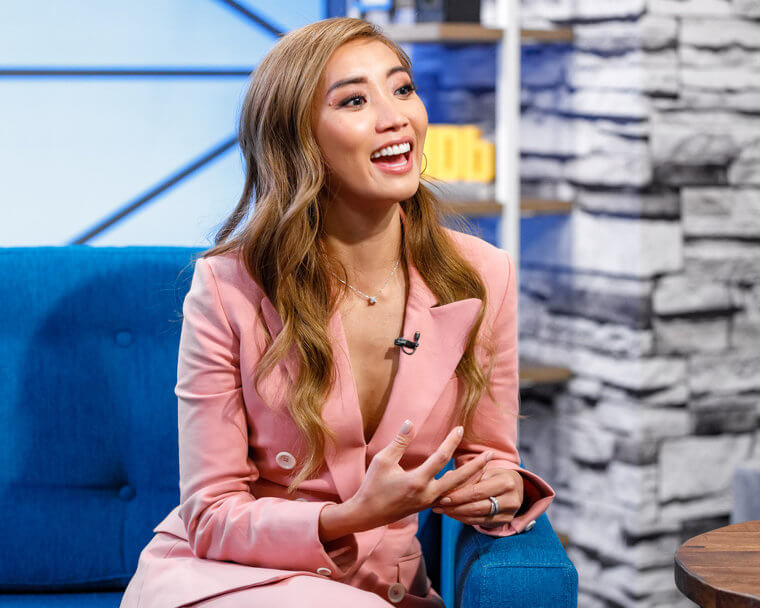 She has even used her martial arts skills on screen, starring in the Disney film "Wendy Wu: Homecoming Warrior" where she played a high school student who needed to use her fighting skills to save the world.

Robert Downey Jr.
Robert Downey Jr.'s acting career was severely hampered by his substance abuse. A drug user from the age of eight, the enfant terrible was arrested many times for cocaine, heroin, and marijuana possession, eventually spending six months in the Los Angeles County jail. But then, somewhat miraculously, the Hollywood bad boy turned his life around to play iconic Tony Stark/Iron Man and - spoiler - save the universe from Thanos in the Marvel Cinematic Universe. But how did he do it?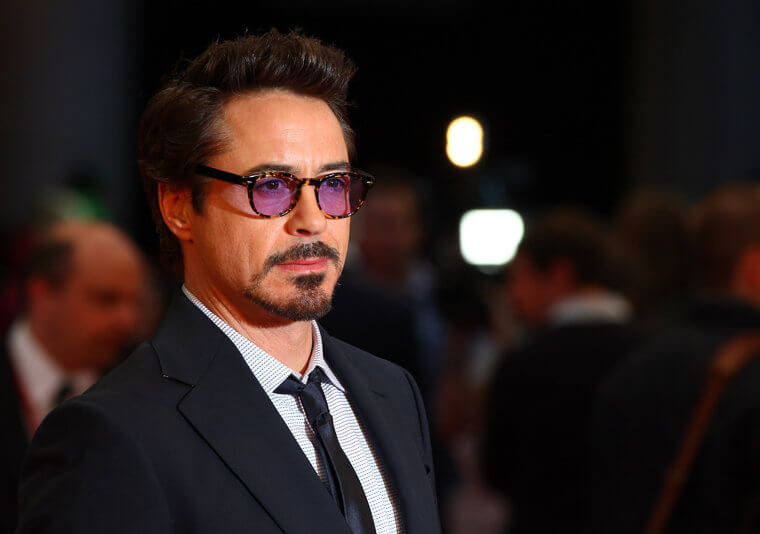 The actor thanks Wing Chun kung fu for his lifestyle change. He was tutored by Eric Oram, who also acts as a fight consultant on Downey's movies. Downey told Oprah, "Martial [art] has just been… I can't tell you how much it has affected my capacity to stay healthy and focused." He also credits his comeback to his wife, family, therapy, yoga, meditation, and the twelve-step recovery program. 

Demi Lovato
Demi Lovato is not just known for her powerful voice but also for her skills in martial arts. The 5'2" singer is a blue belt in Brazilian Jiu-Jitsu, a combat sport that focuses on grappling.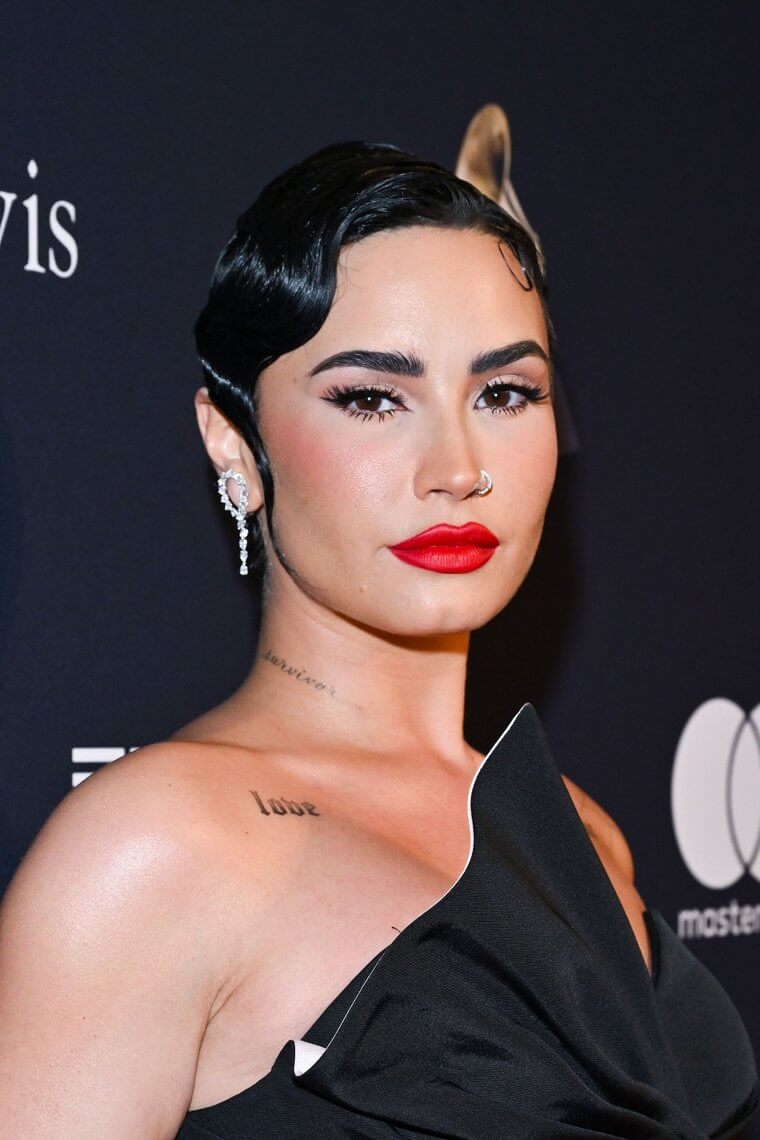 She took up this martial art in 2016 after developing an interest in MMA fighting. Her previous instructor, Jiu-Jitsu champion Danielle Martin, has praised Lovato for her natural instincts as a fighter and her ability to pick up new skills quickly. During a podcast interview with Joe Rogan, Lovato shared that she finds Brazilian Jiu-Jitsu to be a meditative experience that helps her feel balanced.

Guy Ritchie
Guy Ritchie, the director of Sherlock Holmes, has a love affair with martial arts that dates back to his childhood. Ritchie began learning Shotokan Karate at the age of 7 and has achieved black belt status in both Shotokan and Judo.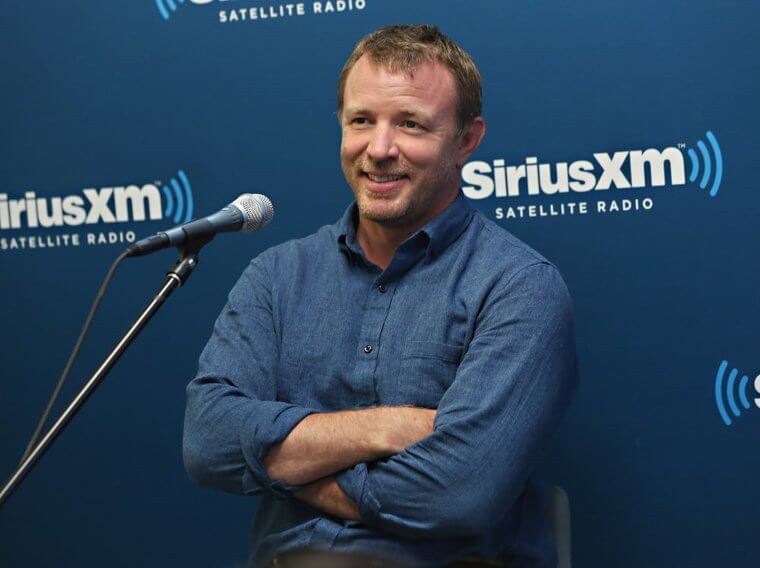 Additionally, he holds a black belt in Brazilian Jiu-Jitsu and trains under Roger Gracie. Ritchie credits his BJJ training for teaching him humility and respect, saying that "Jiu-Jitsu becomes a way of life; it influences and affects every part of what you do, right the way through to the way you make decisions and the way you view things."

Khloé Kardashian
Khloé Kardashian is known for her fierce contouring skills and her kick-butt fitness and well-being regime. The star of "Keeping Up with the Kardashians" is a force to be reckoned with. So you better watch out if you get on her bad side.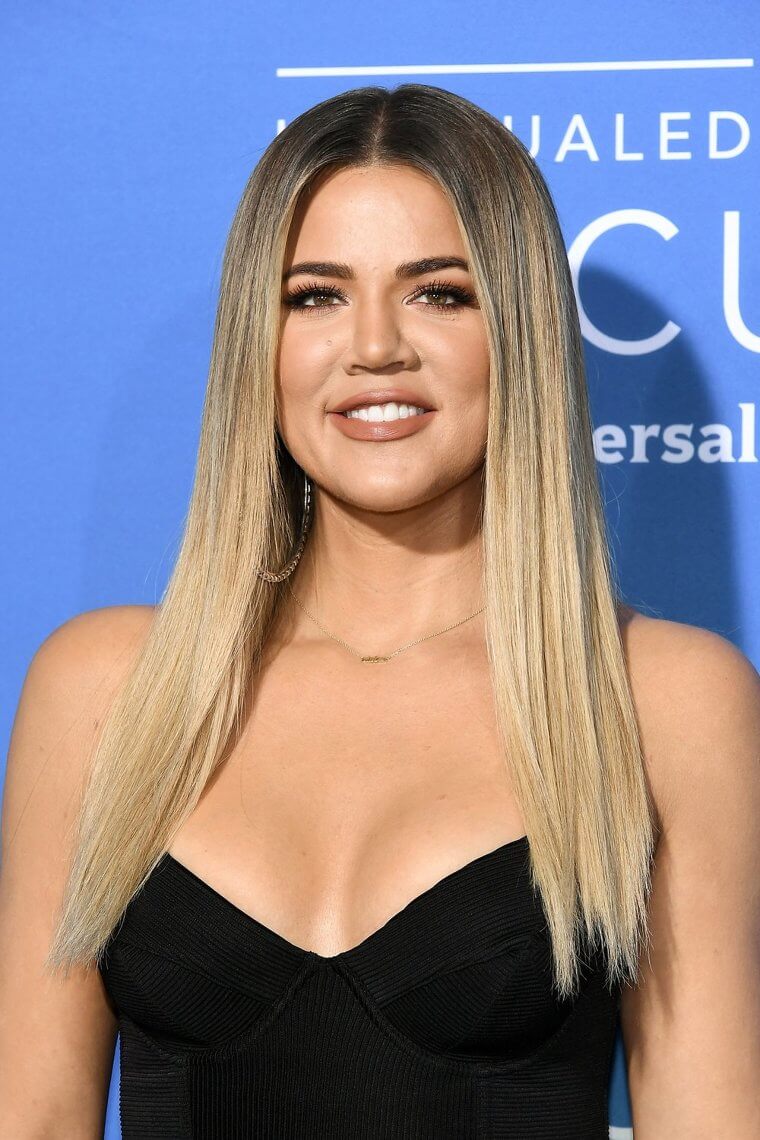 We saw that she showed off her skills on her own reality series, "Revenge Body."Her trainer, Gunnar Peterson, praises her work ethic, stating, "there's no such thing as quit in her world." Her routine consists of deadlifts, push-ups, and jumping jacks. She even claimed she could take down her older sister, Kourtney, in a fight during season 18 of KUWTK.

Jason Statham
Now, you might think British tough guy Jason Statham might also have made a good boxer. However, he studies a whole host of martial arts, including Brazilian Jiu-Jitsu, Wing Chun, karate, and kickboxing. The reason he doesn't box is to protect his delicate face. Martial arts won't protect your face from a 75-foot-long megalodon shark, Jason.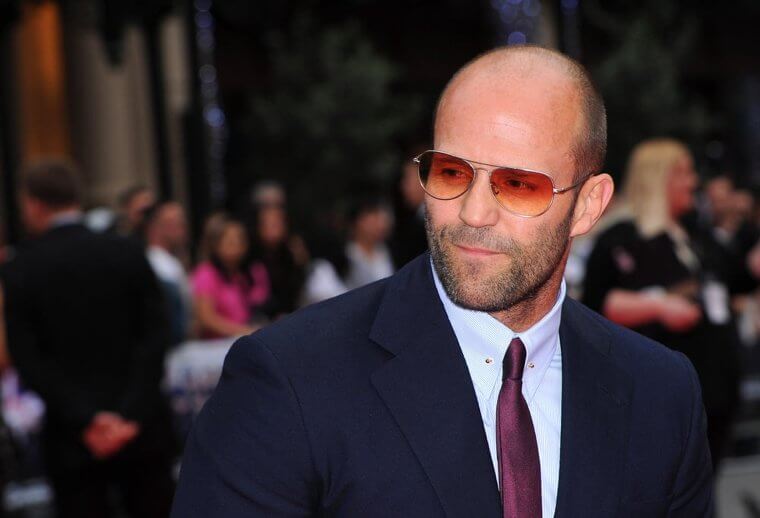 In an interview with Combat Bear, he explained, "Because there's not a lot of contact with the face … As a result, the face will not be injured, which is critical in my line of work." Jason's mate, film director Guy Richie is also a black belt in BJJ. The ex-Mr. Madonna started learning karate when he was just seven years old. 

Jessica Alba
Actress Jessica Alba first showed off her martial-arts skills in the early 2000s with the sci-fi series Dark Angel and Fantastic Four (2005). But nowadays, the buff mum of two keeps in shape with the violent hand-to-hand combat technique, Krav Maga. Meaning "contact combat" in Hebrew is a grueling Israeli military training regime involving a deadly combo of wrestling, boxing, street-fighting, and martial arts. ​​Alba utilized the sport to play tough girl Gina alongside Jason Statham in Mechanic: Resurrection (2016).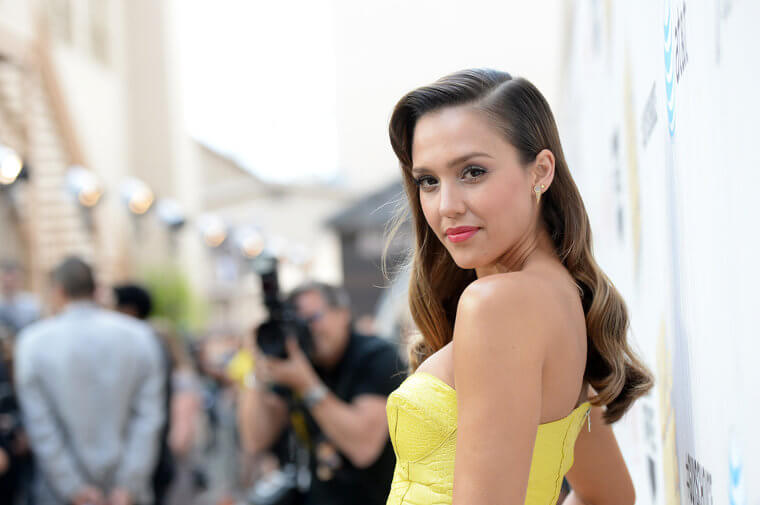 Jessica isn't the only one to use the Israeli combat technique. Krav Maga has become the go-to fitness trend for Hollywood actors. Angelina Jolie and Brad Pitt used it for their roles in By the Sea (2015). Angelina previously learned the discipline to play Lara Croft in the Tomb Raider series. Israeli actress Gal Gadot also learned Krav Maga to play Wonder Woman. 

Nicolas Cage
Nicolas Cage's latest movie, "Jiu-Jitsu," might not have received the best reviews, but his martial art skills are not to be overlooked. In the film, Cage plays a wizened Jiu-Jitsu fighter who helps save Earth from a race of aliens.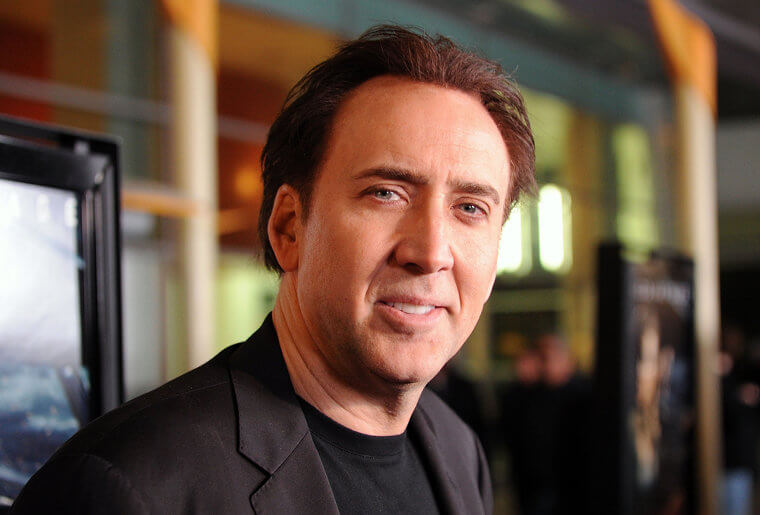 Cage did around 80% of his own stunts in the film, which is hardly surprising given that he holds a black belt in Brazilian Jiu-Jitsu and has been training with BJJ legend Royce Gracie for years. The film's director, Dimitri Logothetis, states that Cage was eager to work with the stunt team and get right into the physicality of the role.

Adriana Lima
Adriana Lima, a celebrated supermodel, is not just known for her catwalk skills, but also for her passion for MMA boxing. The 39-year-old model has credited MMA with keeping her in shape and feeling good.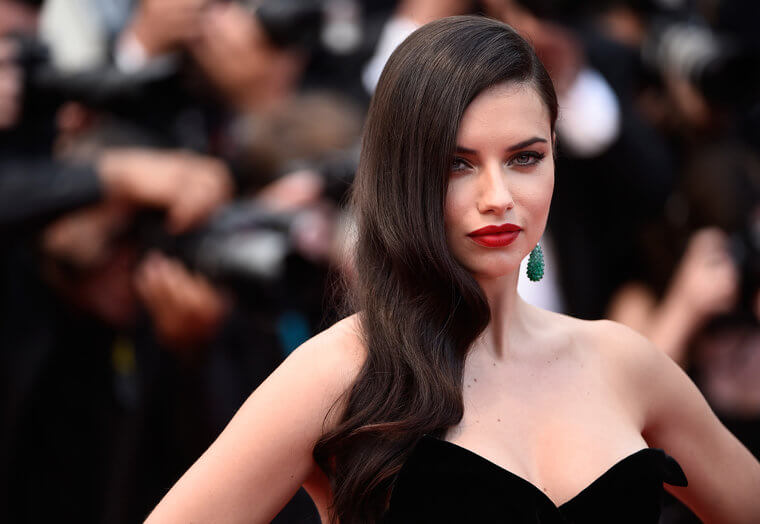 Lima has been training in MMA for several years and has received high praise from those in the industry. In 2017, UFC champion Joanna Jedrzejczyk stated that she believes the Brazilian model could take on any other UFC girl in the ring. It seems that if Lima ever tires of modeling, she could embark on a new career in MMA.

Ashton Kutcher
Ashton Kutcher's Brazilian Jiu-Jitsu journey began in 2012 when he traveled to the Ricardo De La Riva Academy in Rio de Janeiro, Brazil. By 2014, he had achieved his blue and purple belts in quick succession. Interestingly, Russell Brand is also a purple belt. By 2019, Ashton was a brown belt, just one step away from being a black belt. So, how did meek and mild philanthropist Ashton Kutcher become such a tough guy? It's all down to the tutor… plus hard work and dedication!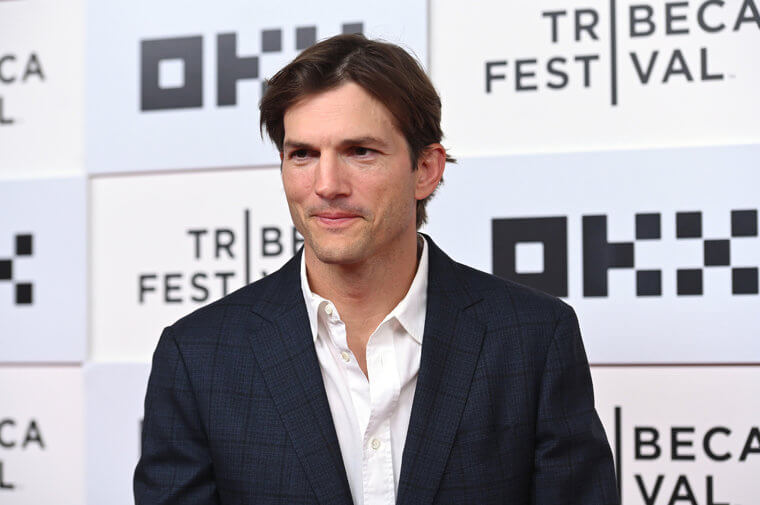 Ashton's master is legendary 8th-degree coral belt holder Rigan Machado. Coral belts are Brazilian Jiu-Jitsu's highest honor because they require FORTY-FIVE YEARS of training after gaining your black belt! Rigan is the same guy who mentored Keanu in BJJ for John Wick: Parabellum... and Vin Diesel. Machado was trained by the famous Gracie Brothers, who pioneered the Brazilian discipline. 

Gal Gadot
Gal Gadot was selected by Warner Bros. to play the iconic character of Wonder Woman and what helped with that choice was the fact that she had combat training and the ability to fight on and off-screen. Gadot has been trained in Krav Maga.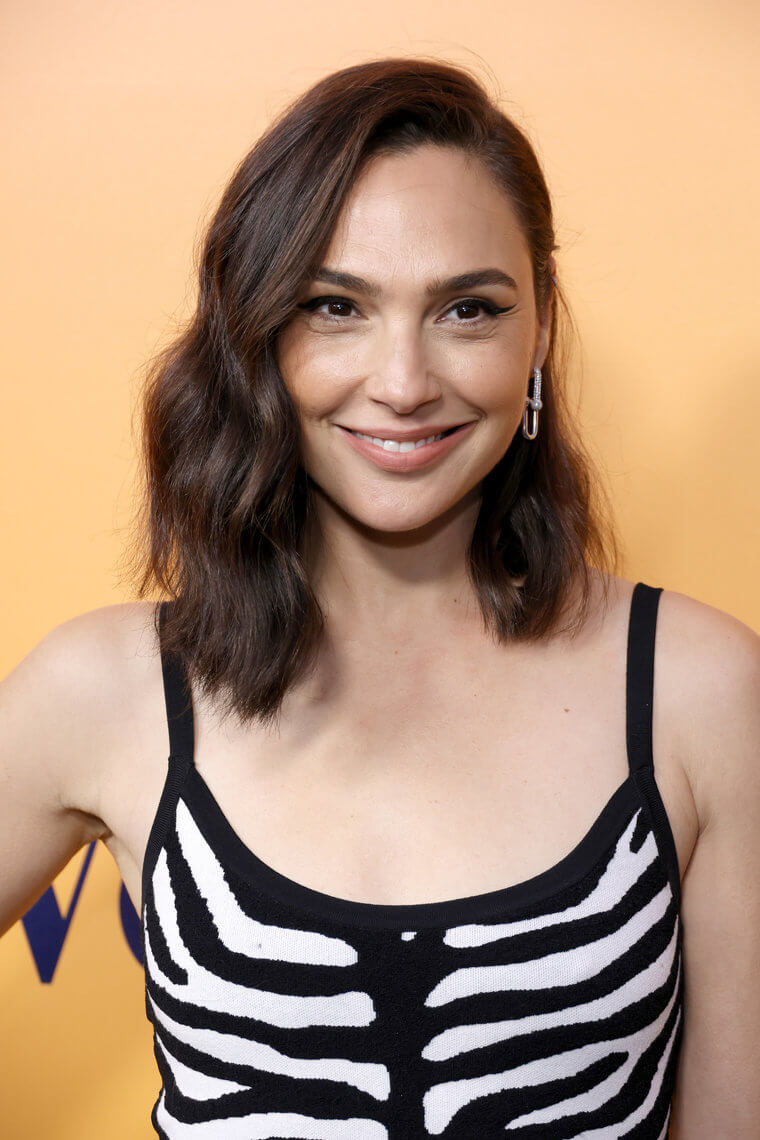 Krav Maga is a self-defense-style martial art developed in Israel several years ago. During an appearance on The Late Late Show with James Corden, Gadot quipped, "I'm Israeli; we go to the military. We know Krav Maga and everything." Gadot has also demonstrated her Krav Maga skills on several talk shows, showing her impressive abilities in the martial art.

​Jackie Chan
Jackie Chan, a Hong Kong actor, and martial arts legend, has performed in more than 150 action movies, most of them his own. He is known for performing his own stunts, including the most dangerous ones.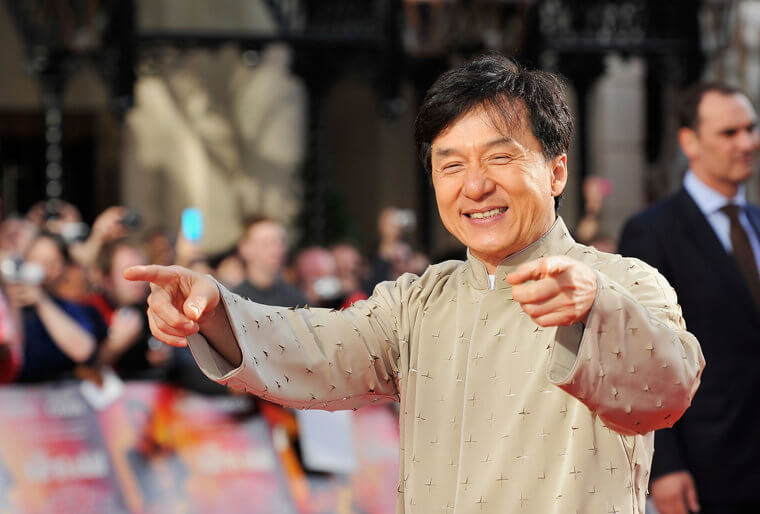 Chan also holds the Guinness World Record for "Most Stunts by a Living Actor". Chan trained with the legendary Yu Jim-yuen. Yu Jim-yuen was a renowned martial artist who trained many legends. He was a master of Southern Shaolin kung fu, Northern Praying Mantis, Hapkido, Wing Chung, Karate, and Boxing. Jackie has trained in multiple martial arts styles, including Kung Fu, Hapkido, and Taekwondo. Over the years, he has sustained numerous injuries while performing stunts, including broken bones and dislocations.

Gisele Bündchen
It's not just actors who you have to be scared of! Brazilian Supermodel and mom Gisele Bündchen is another celebrity who practices martial arts to maintain a perfect body and healthy lifestyle. Gisele learned kung fu and tai chi from kung fu master Yao Li at his Boston Kung Fu Tai Chi Institute. She once wrote, "It's like a moving meditation … It is very important to have the right teacher, and Yao is a great teacher. He is very aware, so he can feel what each of his student's needs are. And then he teaches accordingly."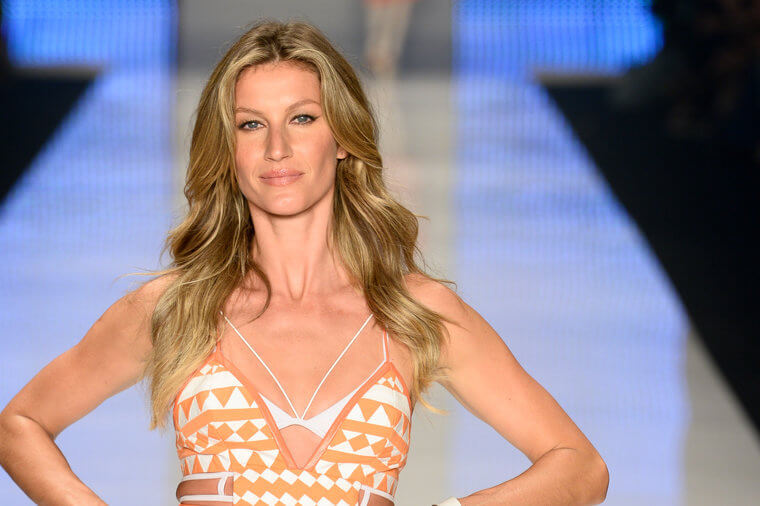 Nor is Gisele the only famous person Yao has trained. Legendary Boston Celtics center Robert Parish was Li's first celebrity student, followed by fellow Celtic Canadian-Bahamian actor Rick Fox. Aerosmith frontman Steven Tyler also studied at Yao Li's dojo, as did playwrights David Mamet and August Wilson.

​​Keanu Reeves
The Beirut-born Canadian actor first wowed audiences after downloading kung fu directly to his brain in the Wachowski's Matrix franchise. But in reality, he could only utter the line, "I know kung fu…" because his good friend, Chinese martial artist, actor, and fight coordinator Tiger Chen, taught him how to fight. Then, in 2013, Keanu upped his game by helming the Chinese-American kung fu film Man of Tai Chi in his directorial debut and showed off his samurai skills in 47 Ronin.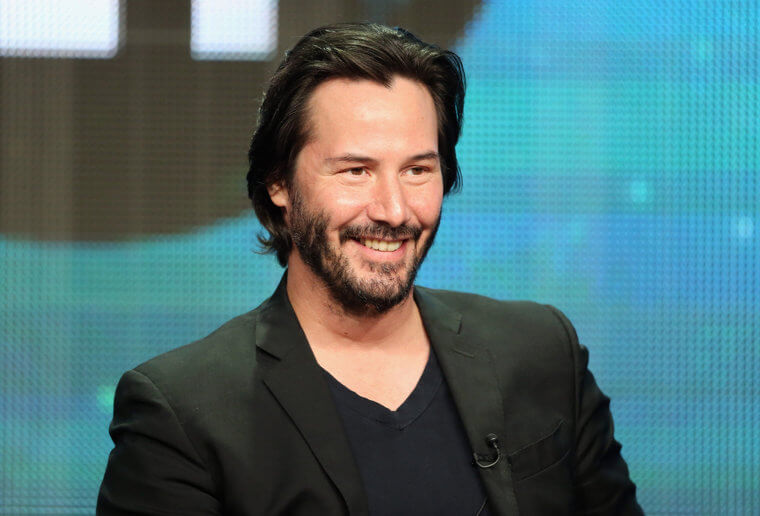 Everything changed when someone killed his dog in 2014. Well, not Keanu's dog, John Wick's dog. Training to play the world's deadliest assassin, the youthful fifty-something took his regime to a whole other level, spending months adding judo and Brazilian Jiu-Jitsu to his repertoire. 

Milla Jovovich
Milla Jovovich first shot to fame in The Fifth Element (1999). Then, she killed more zombies than you can shake a stick at in six Resident Evil films. Most recently, she performed many of her own stunts in Monster Hunter (2020). The Ukrainian-American actress first began training in taekwondo, moved to Wushu (kung fu) for a short while, and now primarily trains in Brazilian Jiu-Jitsu.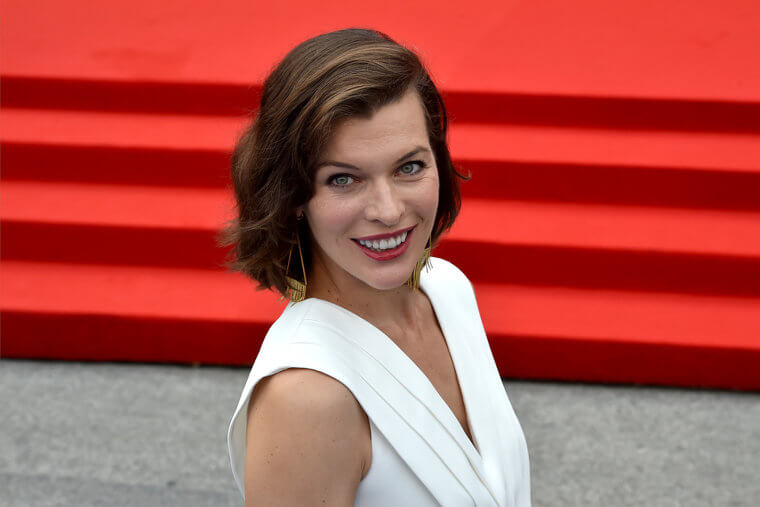 The relatively new self-defense martial art and combat sport was developed in the 1920s and is based on grappling, ground fighting (ne-waza), and submission holds. And Milla's not the only actor who swears by BJJ. Other thespian proponents of the high intensity include Halle Berry, Jim Carrey, Naomi Watts, Teri Reeves, and Rebel Wilson. Plus rapper Wiz Khalifa, singer Demi Lovato, and WWE Diva Champ Eve Torres. 

Kevin James
Kevin James, best known for his role in "The King of Queens," took on a new challenge in 2012 as he starred in "Here Comes the Boom." In the film, James played a biology teacher who takes up professional MMA fighting to earn some extra cash.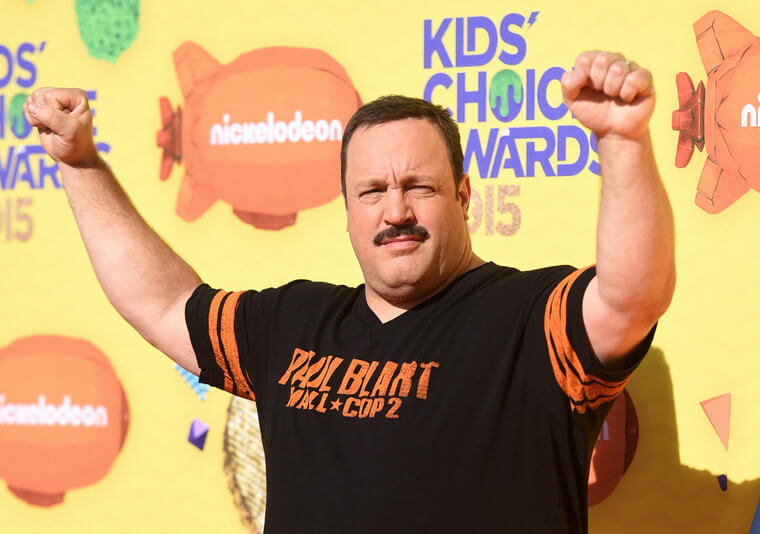 Not only did Kevin co-write the movie, but he was also inspired by his personal love of MMA, which he has been a fan of since it originated back in 1993. To make the fighting scenes as realistic and believable as possible, James underwent intense training, working out for 14 months, completely changing his diet and training three times a day.

Sarah Michelle Gellar
Buffy the Vampire Slayer killed thousands of vampires to save Sunnydale. All slayers are taught to kill vampires by their mentors, which in Buffy Summers' case was mild-mannered English librarian Rupert Giles. But did you know that Sarah Michelle Gellar kicked butt in real-life, too?

When she was a child actor, Sarah Michelle was also a competitive figure skater and studied taekwondo. She successfully got her black belt and even rose to the rank of 1st-dan. The pint-sized actress also performs gymnastics, boxing, kickboxing, and street fighting, making her the perfect all-arounder. Eagle-eyed Buffy fans may have noticed the fight scenes were pretty lame from the fifth season onwards. This was because Gellar fell out with stunt coordinator and fight choreographer Jeff Pruitt, and he left the show after the fourth season. 

Chuck Norris
Actor Chuck Norris is not one to be underestimated with his black belts in Tang Soo Do, Brazilian Jiu-Jitsu, and Judo. He also developed his own fighting styles Chun Kuk Do (now known as the Chuck Norris System) and American Tang Soo Do.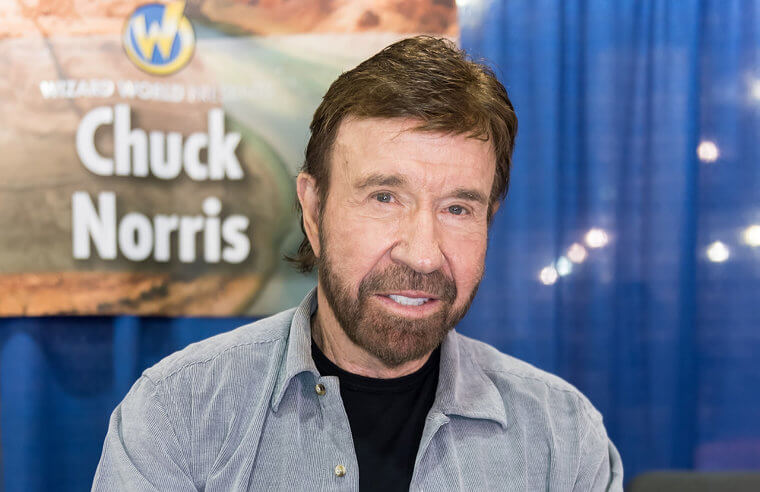 A friend of Bruce Lee, Norris starred alongside him in Way of the Dragon and said about him: "Bruce Lee was a remarkable martial artist, an incredible actor and a truly inspiring individual. He started a revolution in martial arts and paved the way for so many others. He will always be an icon in martial arts and an inspiration to us all." Norris has trained many Hollywood celebrities in martial arts and established the United Fighting Arts Federation with almost 4,000 members.

Scarlett Johansson
Another proponent of the high-intensity Brazilian discipline is Scarlett Johansson. Famous for playing Marvel's Black Widow, she explains: "We covered a mix of different martial arts, but more practical martial arts; a mix of karate, jiu-jitsu, judo, Filipino martial arts, and Muay Thai boxing. It was a bunch of different elements from a bunch of practical martial arts."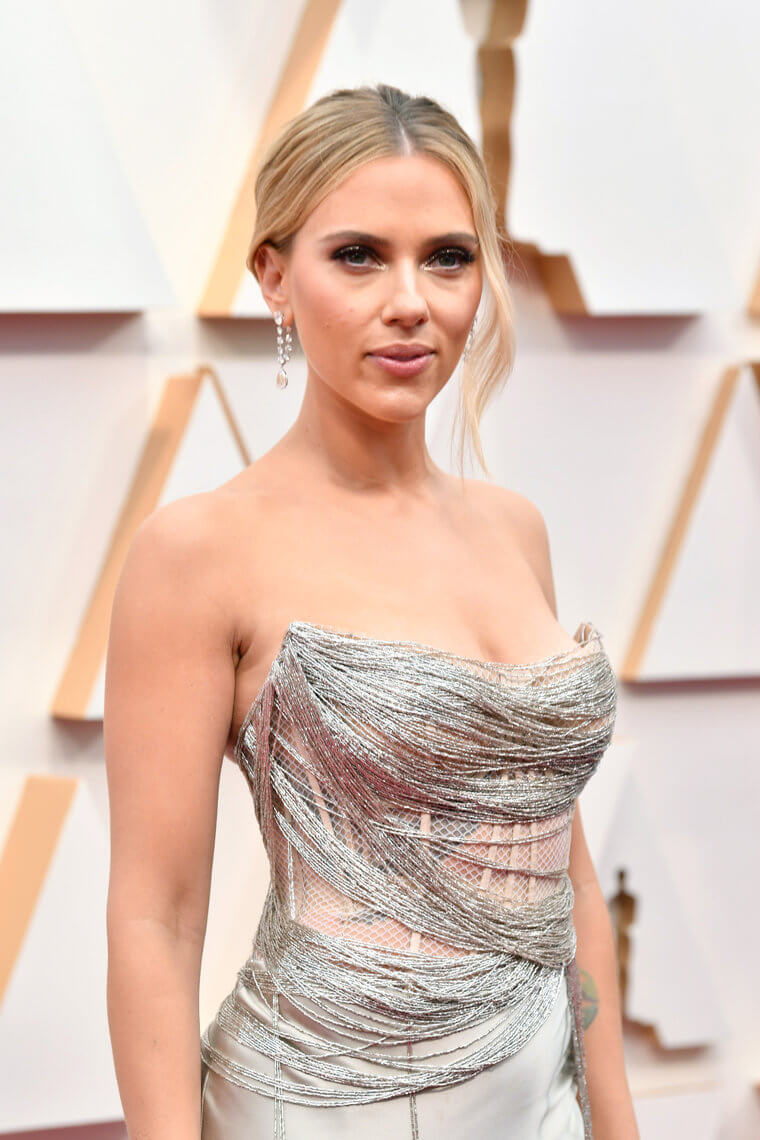 After extensive MMA training, Scarlett focused exclusively on Brazilian Jiu-Jitsu under the tutelage of Master Rigan Machado. This man seems to have trained half of Hollywood at the Gracie Academy in Beverly Hills. More on Rigan Machado in a moment…

Wesley Snipes
Our final Marvel superhero is vampire hunter Blade, aka Wesley Snipes. Having undergone extensive martial arts training since childhood, Wesley holds a 5th-degree black belt in Shotokan karate. And a 2nd-degree black belt in the hybrid Korean martial art of Hapkido. Oh, and he also trains in Brazilian Jiu-Jitsu and kung fu. If that's not enough, he's also competent in Capoeira, another Brazilian martial art combining dance, acrobatics, and spirituality.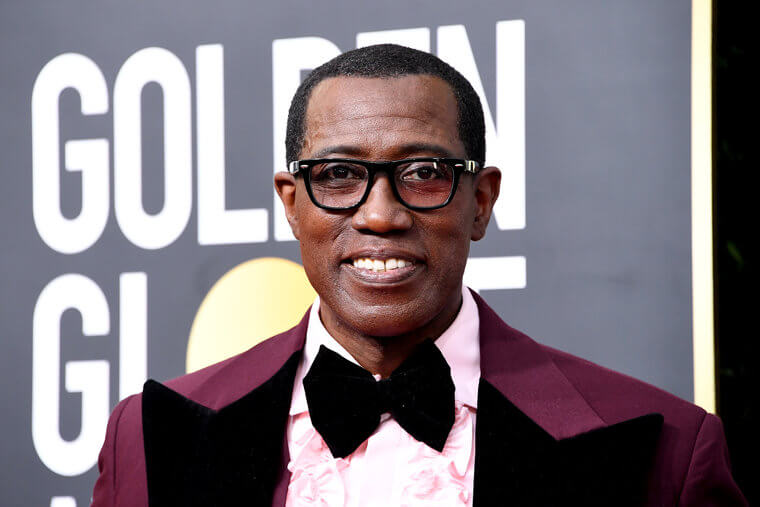 Back in 2010, the UK newspaper The Independent asked Snipes if he'd ever had to use his fighting skills in real-life. He cryptically replied, "It ended very quickly." The moral of the story? Don't mess with Blade. Or any Marvel actors. Or Rappers. Or Presidents. Or Supermodels. Or Al Bundy. 

Jennifer Aniston & Courtney Cox
Can you believe Jennifer Aniston is approaching her mid-fifties? So, how on earth has she stayed in such perfect shape for so long? Well, the Friends actress cites Budokon, which translates as "Way of the spiritual warrior," as the reason. Budokon is "a fusion of yoga, mixed martial arts, mobility, calisthenics, and animal locomotion."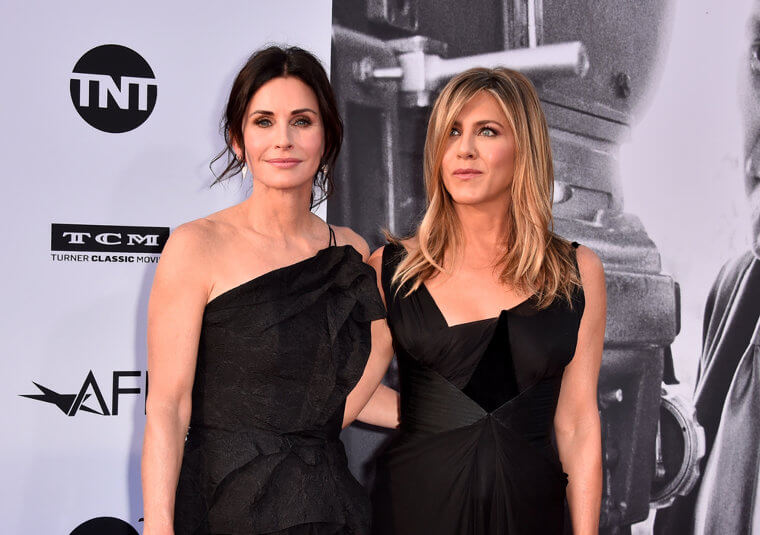 Jen isn't the only female Friend to practice Budokon. In fact, fellow Central Perk customer Courtney Cox introduced her to the practice. And it seems Budokon is so special that people can't stop sharing its secrets. Courtney introduced her then-husband David Arquette to the technique. Years later, Jennifer introduced Budokon to her then-husband, Justin Theroux… which explains his amazing chiseled body. 

Jaden Smith
Jaden Smith was just 11 years old when he starred in the remake of The Karate Kid, where he learned the martial art of Kung Fu. Despite the title of the film, the movie does not actually feature Karate.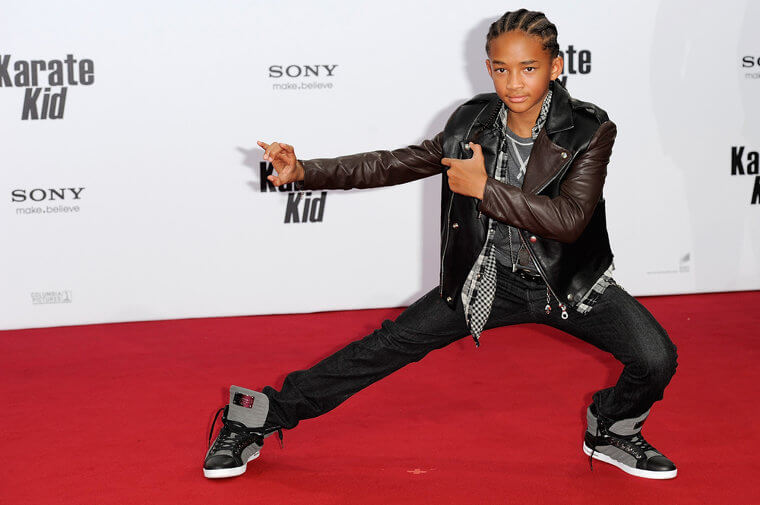 Smith spent countless hours training for the film and impressed his co-star, Jackie Chan, with his abilities. Chan was quoted as saying, "He put my son to shame! In just two months, Jaden had learned so much. He is truly a talented boy." Smith has described his training as challenging but enjoyable and has proven to be a talented martial artist.

Joe Rogan
Nowadays, he's most famous as an actor, comedian, presenter, UFC commentator, and for hosting the biggest podcast in the world, The Joe Rogan Experience. But did you know the bald wonder took up karate and taekwondo as a teenager? He once stated that competitive fighting was "the first thing that ever gave me hope that I wasn't going to be a loser. So I really, really gravitated toward it." Are you seeing the link between studying martial arts, discipline, and success yet?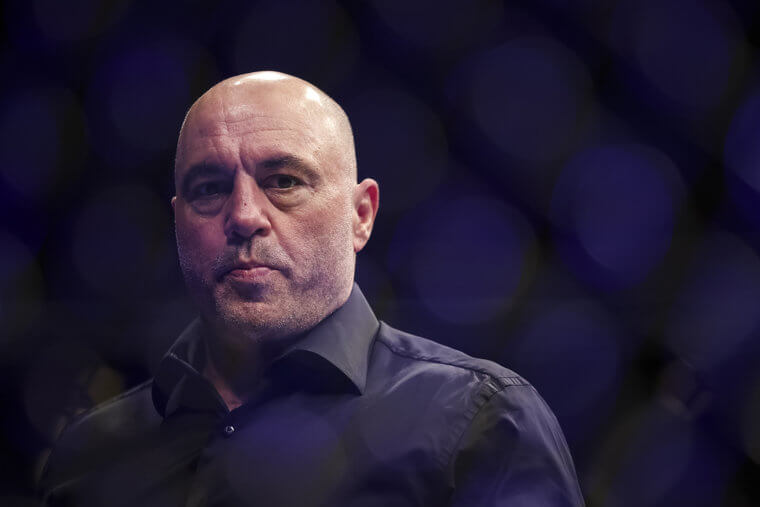 He quickly became a black belt in taekwondo and won four consecutive Massachusetts state championships. Aged 19, he won the US Open Taekwondo Championship. Since then, he has taken up Brazilian Jiu-Jitsu, becoming a double jiu-jitsu black belt holder under the mentorships of Eddie Bravo and Rigan Machado's brother, Jean Jacques. 

Sean Connery
Sean Connery was best known for playing the perfect suave and sophisticated James Bond. However, the actor could fight like a pig in the mud with the best of them. In 1946, 16-year-old Connery joined the Royal Navy, getting two tattoos, which read "Mum and Dad" and "Scotland Forever." After that, the keen soccer player became a bodybuilder and even competed in the Mr. Universe contest in the 1950s.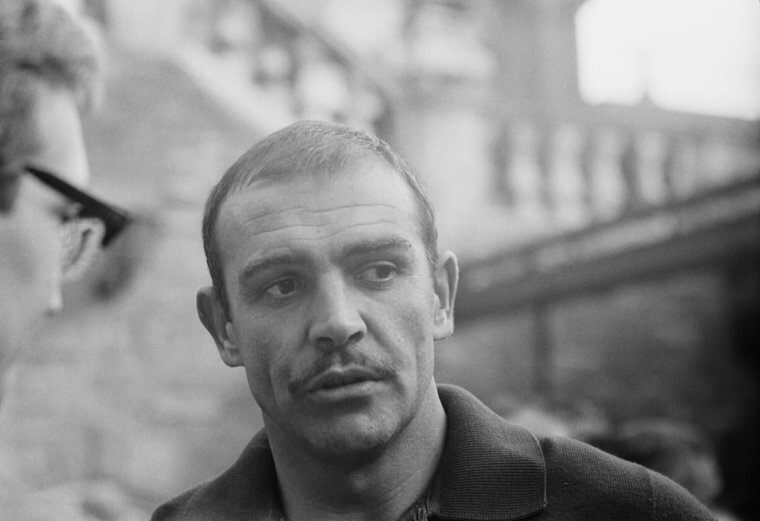 In the original 007 books, Ian Fleming described his protagonist as having trained in jiu-jitsu and boxing. Luckily, the Scot studied Kyokushin karate and was awarded the honorary rank of Shodan (1st dan). Filming his last (unofficial) Bond film, Never Say Never Again (1983), Sean famously became cocky with the film's fight coordinator, who proceeded to break Connery's wrist! So, who was that fight coordinator? It was the legendary martial artist and actor Steven Seagal! We will surely miss him. 

Taylor Lautner
Taylor Lautner started learning karate at the age of six. When he was seven, he met seven-time world karate champion Michael Chaturantabut, the founder of Xtreme Martial Arts. By the time Lautner was eight, he was a black belt, and Mike Chat had him winning junior world championships. By 11, Taylor was "ranked number one in the world for NASKA's Black Belt Open Forms, Musical Weapons, Traditional Weapons, and Traditional Forms." By the time he was 12, he'd bagged three Junior World Championships.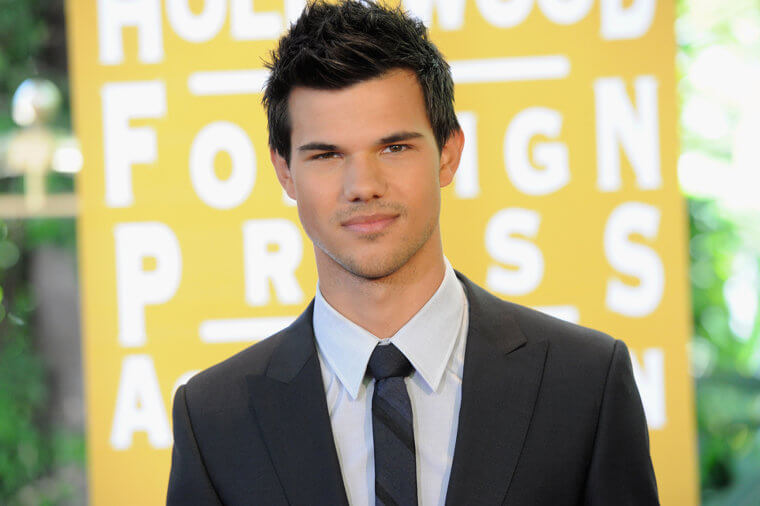 As the young karateka (Japanese for karate expert) grew, he became a gifted athlete who excelled in football and dance. He first showed off his fighting skills in The Adventures of Sharkboy and Lava Girl in 3D (2005). Then, he underwent intense weight training to gain 30 pounds of muscle to play shapeshifter Jacob Black in the Twilight film franchise.

Tom Hardy
Our Marvel and DC list continues with Tom Hardy. The gruff, buff English actor gained 30 pounds to play Bane and break Batman's back in The Dark Knight Rises (2012). He also played Venom in two Spiderman spin-off films and cameoed in Spiderman: No Way Home (2021).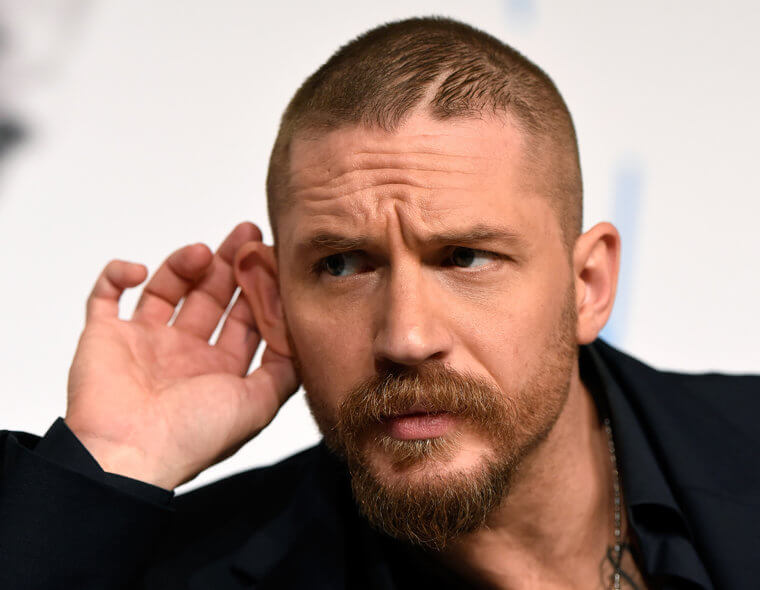 But before his foray into comic book movies, Hardy also starred in Warrior (2011), playing a thuggish MMA competitor who fought his estranged brother in a $5,000,000 MMA tournament. Fast forward a decade, and Tom is a blue belt in Brazilian Jiu-Jitsu. He even won a gold medal in the first REORG Jiu-Jitsu Championships in the UK in August 2022.

Forest Whitaker
Forest Whitaker might seem like a lovely, cuddly bear, but you wouldn't want to mess with him. That's because the Oscar-winning actor is also a 1st-dan black belt in Kenpō karate. He also trains in Kali, aka Arnis or Eskrima, the national combat sport of the Philippines. His Kali trainer was Dan Inosanto, who trained Bruce Lee and ​​Chuck Norris.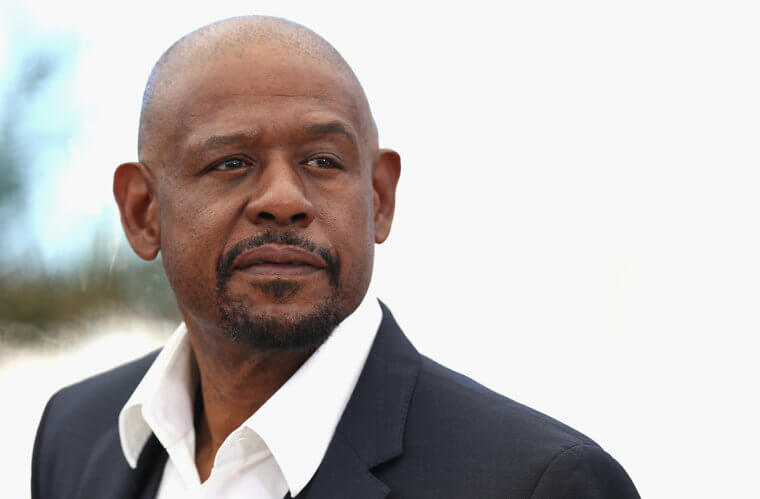 As well as playing brutal dictator Idi Amin in The Last King of Scotland (2001) and rebel terrorist Saw Guerrera in Rogue One (2016) and Andor, Whitaker put his skills to best use playing a sword-wielding samurai hitman in Jim Jarmusch's hip-hop, martial arts, and mafia movie Ghost Dog: The Way of the Samurai (1999).

​Wiz Khalifa
Wiz Khalifa, the award-winning rapper, is also a skilled martial artist. He started training in Brazilian Jiu-Jitsu in 2017 under the guidance of renowned celebrity trainer Rigan Machado.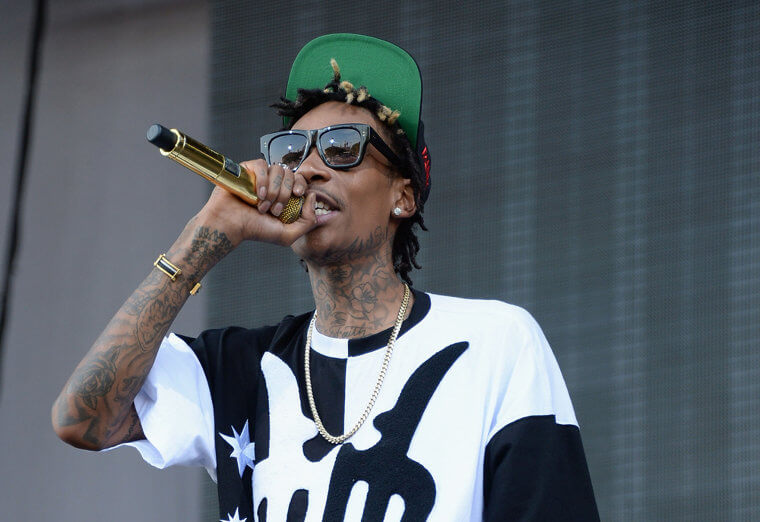 However, Wiz soon moved on to MMA after discovering the famous Unbreakable Gym in Los Angeles. In a recent interview with the Bleacher Report, Wiz stated that he started learning MMA after getting tired of getting beaten up by his cousins during Jiu-Jitsu training. Fans have suggested that Wiz's MMA alias should be "Wiz Kicklifa" or "Kicc Fil A."

John Cusack
Another martial artist who may surprise you is John Cusack. He rose to fame in 1980s coming-of-age comedies and became known as a loveable kook in films like High Fidelity (2000). That said, he did get to show off some of his secret fighting skills as a hitman in Grosse Pointe Blank (1997). He first began studying Ukidokan kickboxing in preparation for his role in Say Anything… (1989).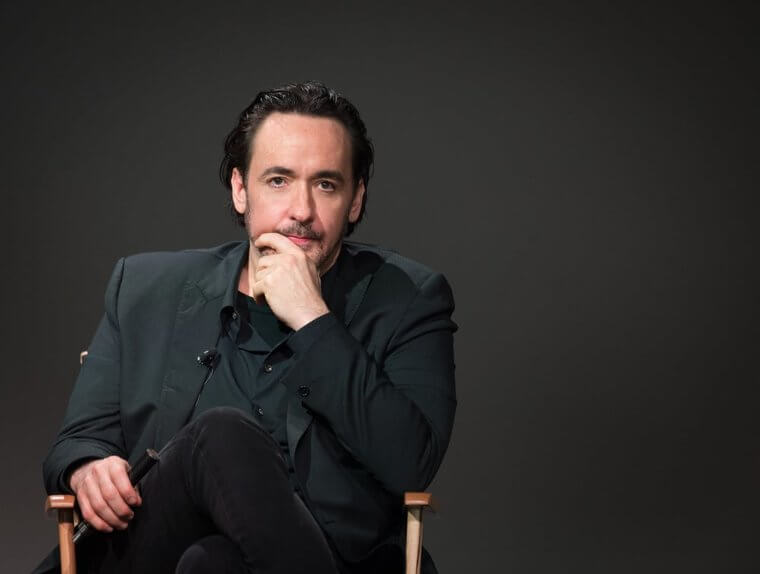 For over twenty years, the dark horse trained under former world kickboxing champion Benny Urquidez, becoming a level six black belt. Nowadays, he has now been involved with kickboxing for more than three decades and can often be found waxing lyrical about his beloved sport on Twitter.

Ice-T
Before Ice-T hit mainstream TV screens playing detective Fin Tutuola on Law & Order: SVU, he appeared in films like New Jack City (1991) and fronted his heavy metal band, Body Count. Before that, he was one of the first old-skool rappers. Before that, he went AWOL from the US Army. And when he was a boy, his mom used to call him by his first and middle names, Tracy Lauren.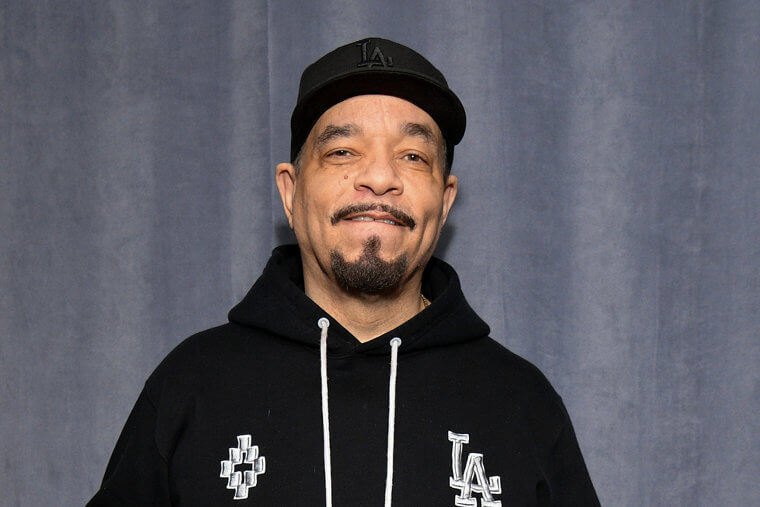 But despite his bad boy image, Ice-T is a teetotaler and lives a healthy lifestyle. He is a long-time martial arts athlete and has achieved his brown belt in Brazilian Jiu-Jitsu. He's also a massive boxing and Ultimate Fighting Championship fan. Just don't call him Tracy Lauren.

Lupe Fiasco
Lupe Fiasco, the rapper, finds peace and inner calm through practicing Karate, Kendo, and Kikido, forms of Samurai sword fighting, and Chinese Wushu. Fiasco holds black belts in all of these martial arts and takes his practice seriously.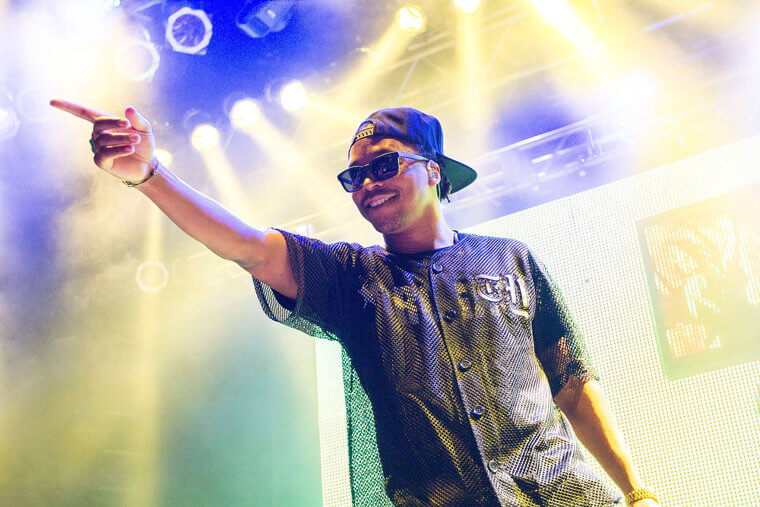 In 2019, the Chicago artist traveled to China to train with masters at a Shaolin Temple, which was part of his documentary series, Beat N' Path. The series explores the culture of martial arts and pays tribute to his father, who practiced martial arts for over four decades.

Mickey Rourke
Another Marvel actor who practices martial arts is Mickey Rourke. He rose to fame in the 1980s in Rumble Fish (1983), 9½ Weeks (1986), Angel Heart, and Barfly (both 1987). But then, in 1989, the promising actor announced that he would quit acting to become a professional boxer. While the world was shocked, it had been a long time coming for Mickey.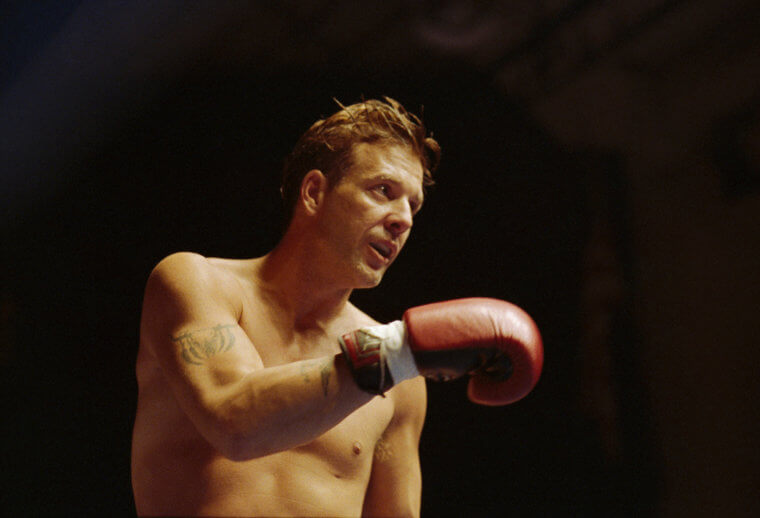 Rourke had first taken up self-defense training at the Boys Club of Miami. He won his first flyweight boxing match aged 12 and recorded an amateur boxing record of 27 wins and 3 losses. Mickey even turned pro under legendary boxing coach Freddie Roach and went undefeated in 8 bouts, recording 6 wins and two draws. He returned to acting in the 1990s, eventually winning a BAFTA and being nominated for Best Actor for The Wrestler (2008). 

Ed O'Neill
Ed O'Neill is best known for playing Al Bundy in Married… with Children back in the 1980s and 90s. But he's also appeared on our screens for the best part of forty years in everything from Miami Vice to Modern Family. Now, if you thought Al Bundy would be the last person to be able to kick your ass with kung fu, you'd be wrong.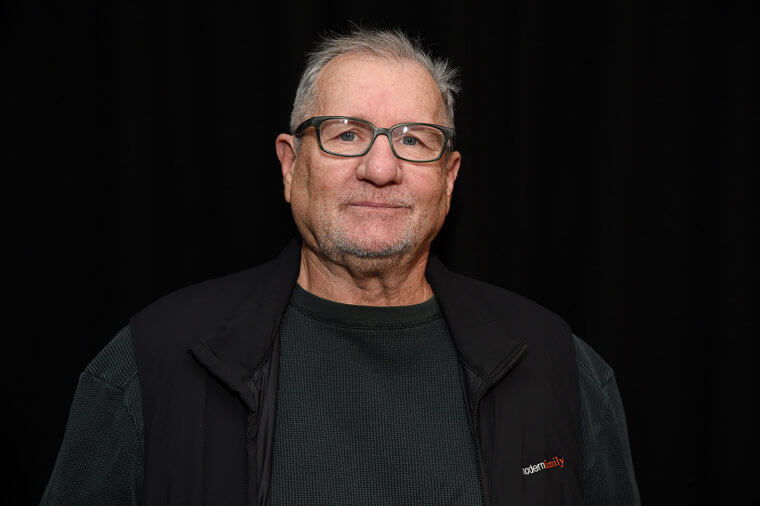 He might be nearly 80, but he could probably still take you down! Ed, you see, studied Brazilian Jiu-Jitsu for decades under Rorion Gracie and even received a black belt for his years of dedication. In fact, Ed is the only Rorion black belt holder besides Gracie's sons.

Shaquille O'Neal
Another ex-basketball player who trains is Shaquille O'Neal. Standing 7'1" (2.16 m), weighing in at 325 pounds, and wearing size 23 Air Jordans, Shaq is the last man on the planet you'd want to get into a fight with. But if he wasn't scary enough already, Shaq is also a mixed martial artist.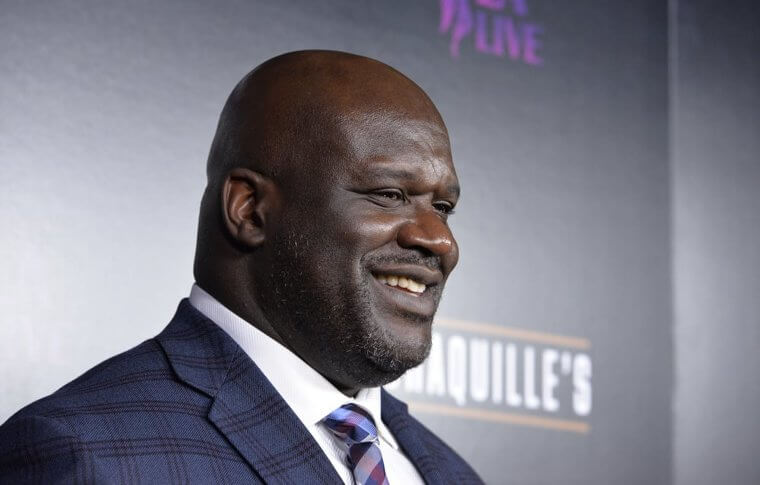 He first learned MMA in 2000, training in boxing, jiu-jitsu, Muay Thai, and wrestling at Jonathan Burke's Gracie Gym under the nickname Diesel. In 2009, he challenged South Korean kickboxer, mixed martial artist, and former Ssireum wrestler Hong-man Choi to a fight. Hong-man stands 7'2" and weighs 351 pounds but was once beaten by fellow countryman Zhou Zhi Peng, who stands at just 5'8". Shaq also tried his oversized hands at WWE wrestling. 

Taimak
Taimak is a highly skilled martial artist, who is deeply inspired by Bruce Lee. He began training in martial arts at the young age of 6, and by 18 he had won his first kickboxing title.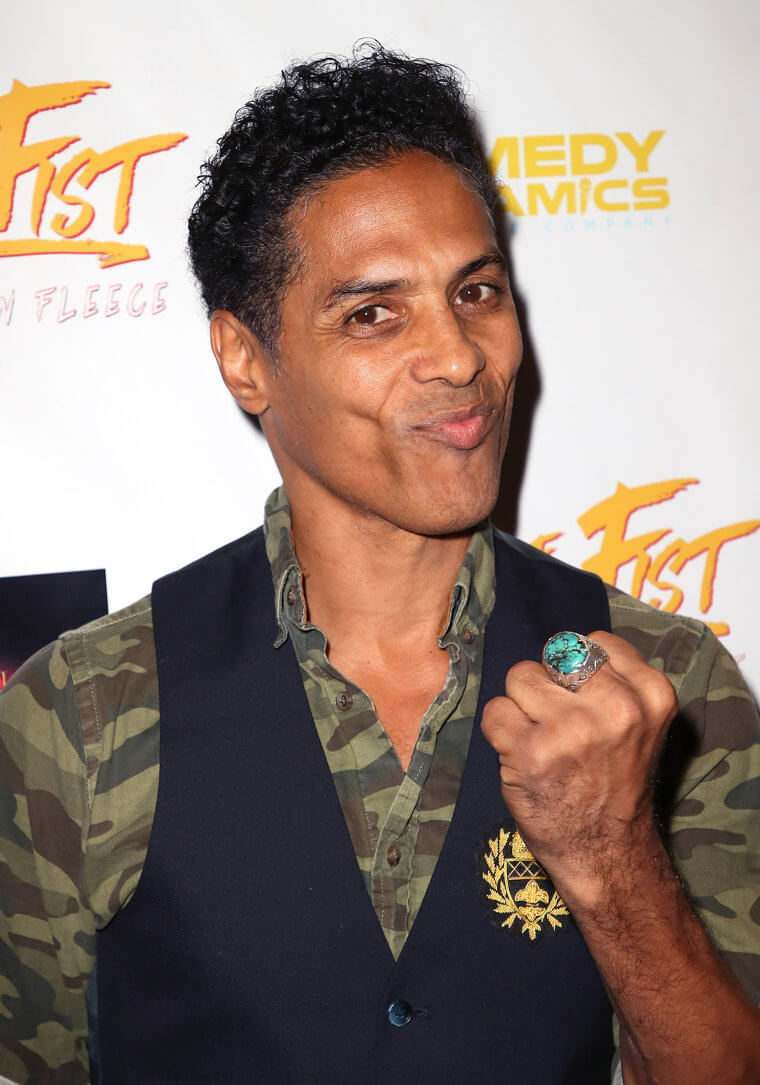 Taimak has black belts in multiple styles, including Goju Ryu Karate, Hapkido, Taekwondo, and Brazilian Jiu-Jitsu. You may not have heard about any of them, but be sure you do not want to meet them. "I believe that if you're really passionate about what you're doing, that's the way to live a really inspiring and fulfilling life," he says. He's best known for his role as Leroy Green in the 1985 film "The Last Dragon".