What has been one of America's best-loved and longest-running soap operas has also become the launch pad for dozens of careers and has formed almost the entirety of others. In its original form, it ran from 1970 to 2011. It was revived again by streaming services in 2013. During that time, it provided a home for more than 430 actors, some for a long time, others for only moments. Between the show itself and its cast members, it has received over 360 Daytime Emmy nominations. Depending on your age, you will remember different names and faces from the long list of those who have passed through the studio doors. You may have forgotten some ever appeared on the show at all. To remind you, here are some of the best-known actors from All My Children and where they are now.
Kelly Ripa
Before All My Children, the New Jersey-born Kelly Ripa was known more for her dancing than her acting. As a teenager, she was recruited as a regular on the local Philadelphia show, Dancin' on Air, which then moved to the USA Network and was renamed Dance Party USA. She also appeared as a "hot girl" in ads for phone chat lines and held ambitions of one day becoming a newsreader.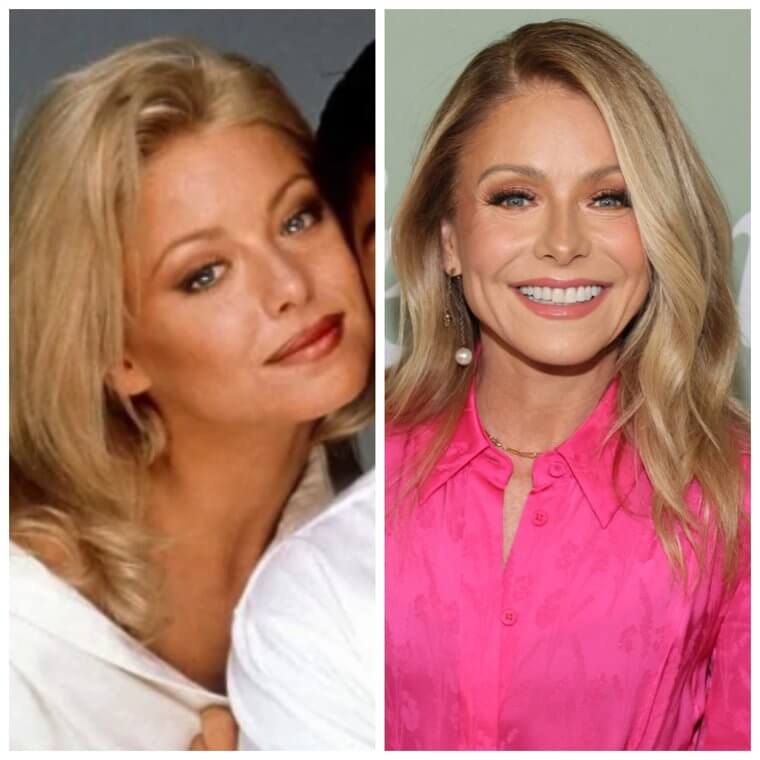 Ripa joined the cast of All My Children as Hayley Vaughan in 1990 and remained there for over 20 years. After leaving the show, Ripa became a co-host of the morning chat show, Live! alongside her husband Mark Consuelos, who she met on the set of All My Children. Working together, Ripa and Consuelos are set to become executive producers and stars of Pine Valley, a revival of the long-running soap to which they owe their success.

Mark Consuelos
Similar to the woman who would become his wife, both onscreen and off, Mark Consuelos began his career as a dancer. He also starred in a public service series for adult learners titled, Connect With English. All My Children was Consuelos's big break and he played Mateo Santos from 1995 to 2010. He and Kelly Ripa, the actor who played his character's love interest Hayley Vaughan, married in real-life in 1996 and remain together today.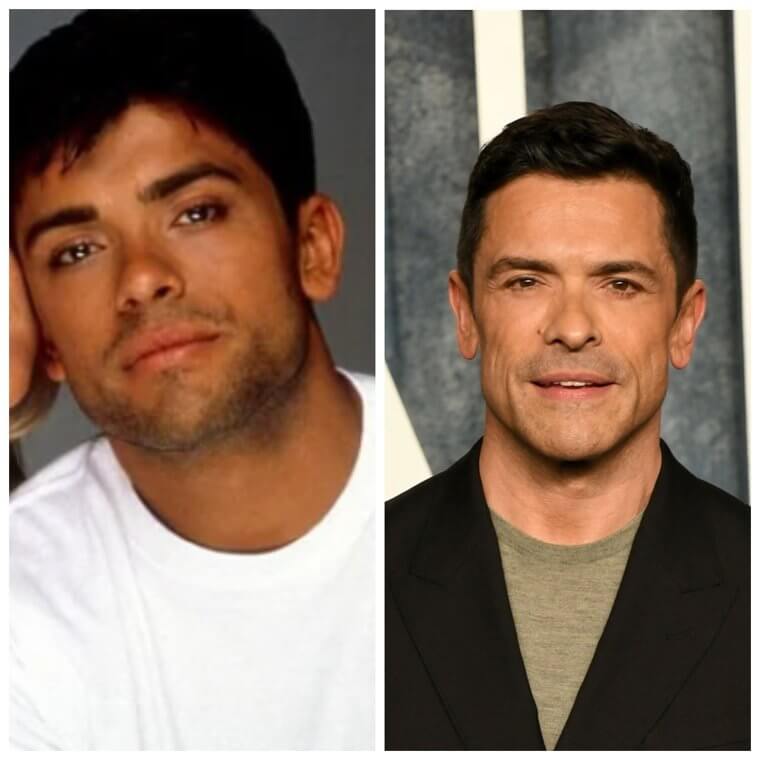 Consuelos has enjoyed a few minor movie roles over the years but his real success has always been in television. Aside from All My Children, Consuelos has enjoyed major roles in Missing, Alpha House, and - most recently - as Hiram Lodge in Riverdale. In addition to spearheading Pine Valley with Ripa, Consuelos is also attached for a recurring role in the upcoming political drama, The Girls on the Bus.
Cameron Mathison
Canadian actor Cameron Mathison was 27 years old when he filmed his first scenes for All My Children. Despite that, his only previous appearances had been in a TV movie titled Any Mother's Son and as a "Masked Man" in one episode of F/X: The Series. Mathison proved his acting abilities to the nation when he became Ryan Lavery, a role that he kept until 2011.
During that time, Mathison also appeared alongside Salma Hayek, Neve Campbell, and Mike Myers in the 1998 movie 54, and earned more TV credit as the host of I Wanna Be a Soap Star and, in 2006 and 2008, the Daytime Emmy Awards. Between 2009 and 2015, Mathison was also the co-host of ABC's Good Morning America. After appearing in a series of Hallmark TV movies, the now-53-year-old actor joined the cast of General Hospital as Drew Cain in 2021.

Sarah Michelle Gellar
Modern audiences know her best as Buffy the Vampire Slayer from Joss Whedon's hugely successful TV adaptation of his 1992 movie. Between 1997 and 2000, Gellar played Buffy Summers in both the main series and its spin-off, Angel. The Long Island-born actor, who was 20 years old when she first appeared as Buffy, was already a star before she was cast for the show.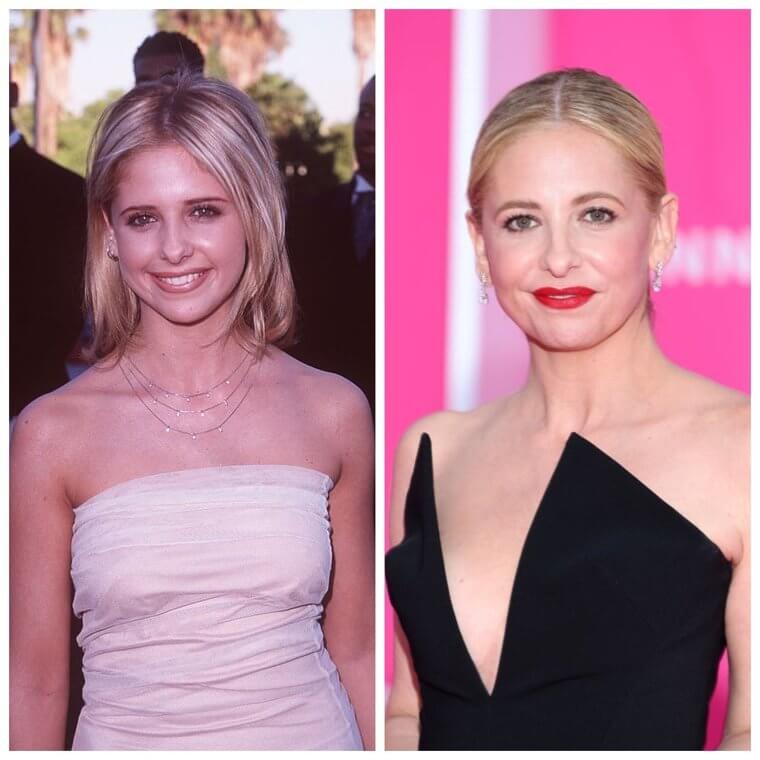 Gellar's first starring role was as Sydney Rutledge in Swans Crossing before joining the cast of All My Children as Kendall Hart in 1993. Despite main roles in the crime drama Ringer and CBS sitcom The Crazy Ones, Gellar's TV career has yet to surpass her days in Sunnydale. She has, however, enjoyed several starring roles in major movies including I Know What You Did Last Summer, Cruel Intentions, The Grudge, and two appearances as Daphne Blake in live-action Scooby-Doo adaptations.

Susan Lucci
Playing Erica Kane for over 40 years, Susan Lucci was there on the first day of All My Children, and she was there on the last. While she made guest appearances in many of America's biggest shows during that time, including six episodes of Dallas, her career has been almost exclusively dedicated to All My Children. In return, she's received 21 Primetime Emmy nominations and won the award once in 1999.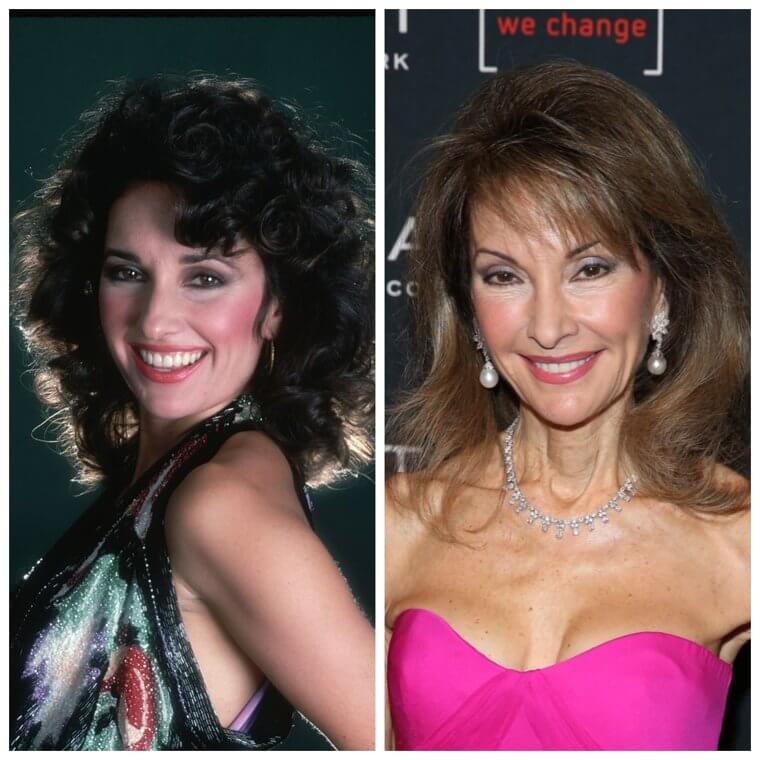 Lucci became known by many as the "Daytime's Leading Lady" and, at her peak, took home over a million dollars a year. Since the show ended in 2011, Lucci has launched a successful range of hair and beauty products. She has also made notable appearances as the host of Deadly Affairs and as a regular in Devious Maids. In 2015, Lucci appeared alongside Jennifer Lawrence, Robert De Niro, and Bradley Cooper in David O. Russell's biographical drama, Joy.

Michael B. Jordan
Born in 1987, Michael B. Jordan started his career with a bang when he was cast in an episode of The Sopranos, one of the most popular TV series ever made. He then made his movie debut alongside Keanu Reeves in Hardball in 2001 before becoming Wallace in HBO's groundbreaking crime drama, The Wire. Jordan joined the cast of All My Children in 2003 as Reggie Montgomery. He remained in the series for 59 episodes and left in 2006.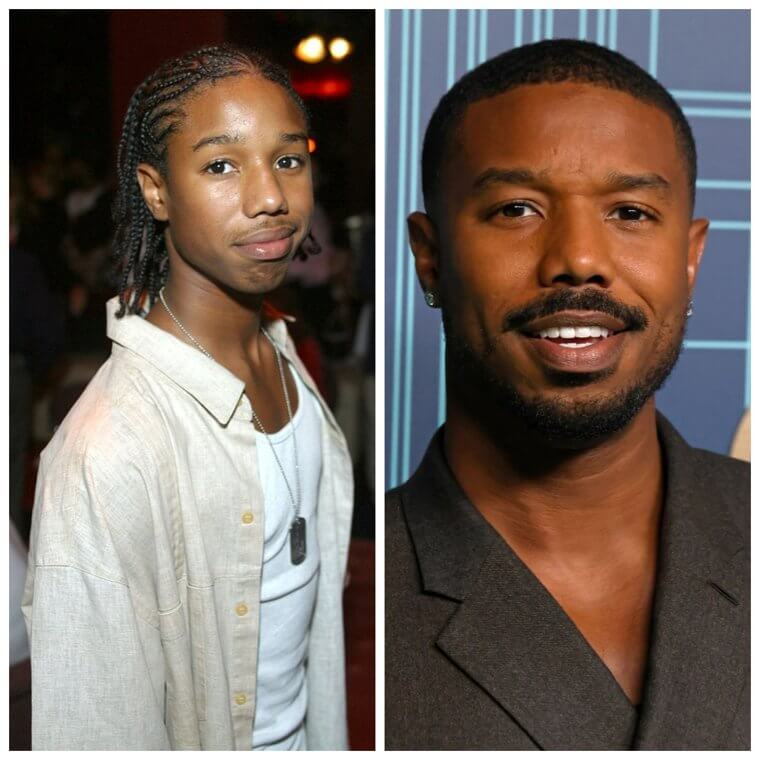 Now a bona fide A-list star, Jordan's TV credits include The Assistants, Friday Night Lights, and Parenthood. He joined the Marvel Cinematic Universe as the Fantastic Four's Human Torch in 2015, and became the title character in Ryan Coogler's Rocky spin-off, Creed, the same year. Jordan has also stepped up as director and producer for the third movie of the Creed franchise, released in 2023.

Chadwick Boseman
Alongside his work on Creed, Michael B. Jordan appeared in Black Panther and Black Panther: Wakanda Forever. In a quirky coincidence, Jordan was joined in these movies by someone who had played the same character he had in All My Children. Chadwick Boseman played Reggie Montgomery for a week but left after voicing concerns about racial stereotyping, leaving the door open for Jordan to take over the role.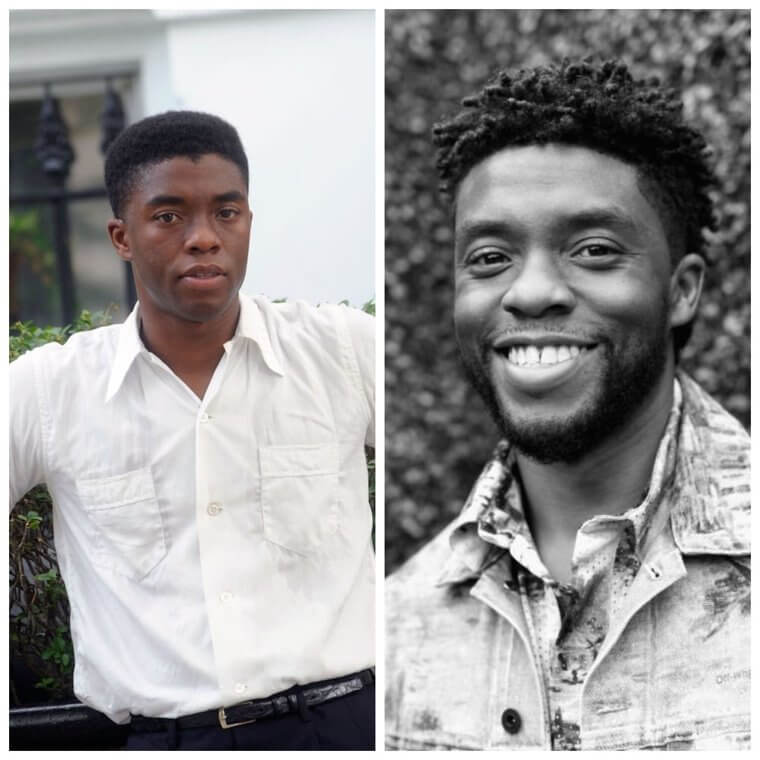 "I'm younger than Chad, and I was coming into All My Children fresh off The Wire, wide open, still learning," Jordan said later. "I was playing this role not knowing that a lot of the things I was going through were because of what he'd already done for me." Boseman built an award-winning career with starring credits in five MCU movies alongside 21 Bridges, Da 5 Bloods, and Ma Rainey's Black Bottom. Sadly, he died of cancer in 2020, aged just 42.

Melissa Leo
A 24-year-old Melissa Leo made her screen debut as Linda Warner in All My Children in 1984. She remained on the show until 1988, earning a Daytime Emmy nomination for Outstanding Younger Actress in 1985. After leaving All My Children, Leo took major roles in The Young Riders, Homicide: Life on the Street, and Treme. Although her TV career has been more than successful, it is on the big screen she has really made her mark.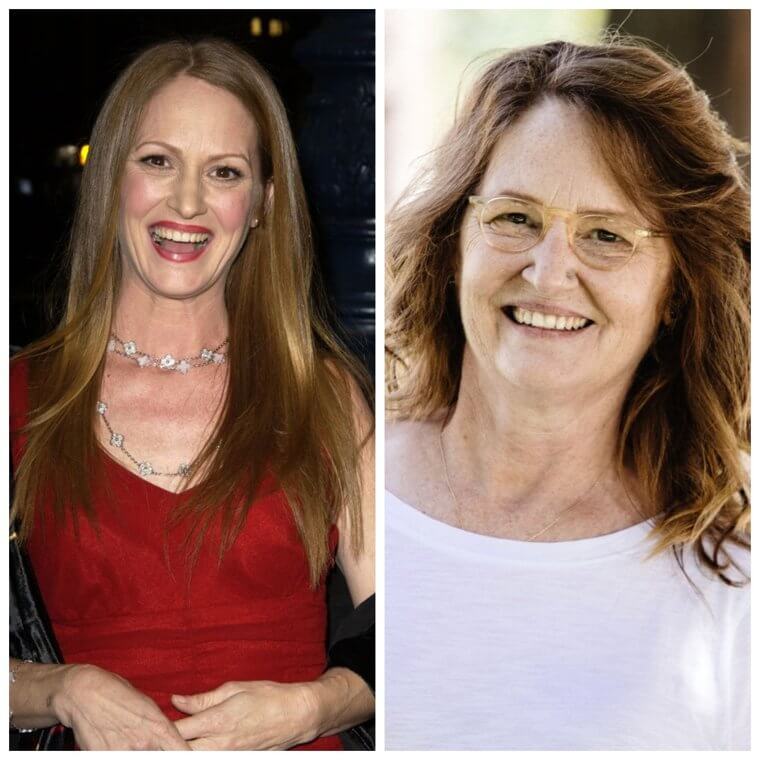 Leo's first Oscar nomination came in 2008 for playing Ray Eddy in Frozen River. In 2010, she went one better and took home the Best Supporting Actress statuette for her performance as Alice Eklund-Ward in The Fighter. Since 2011, Leo has received three Primetime Emmy nominations for three different shows. Her only win, so far, came in 2012 for her guest star appearance in the Louis C.K. comedy, Louie.

Josh Duhamel
After following a girlfriend from North Dakota to North California in the mid-90s, Josh Duhamel made his presence known by beating Ashton Kutcher to win Male Model of the Year by the International Modeling and Talent Association in 1997. From there, he moved into music videos, appearing in Donna Summer's "I Will Go With You (Con te Partiro)" and Christina Aguilera's "Genie in a Bottle". Duhamel was in his late 20s by the time he made his full-fledged acting debut on All My Children in 1999.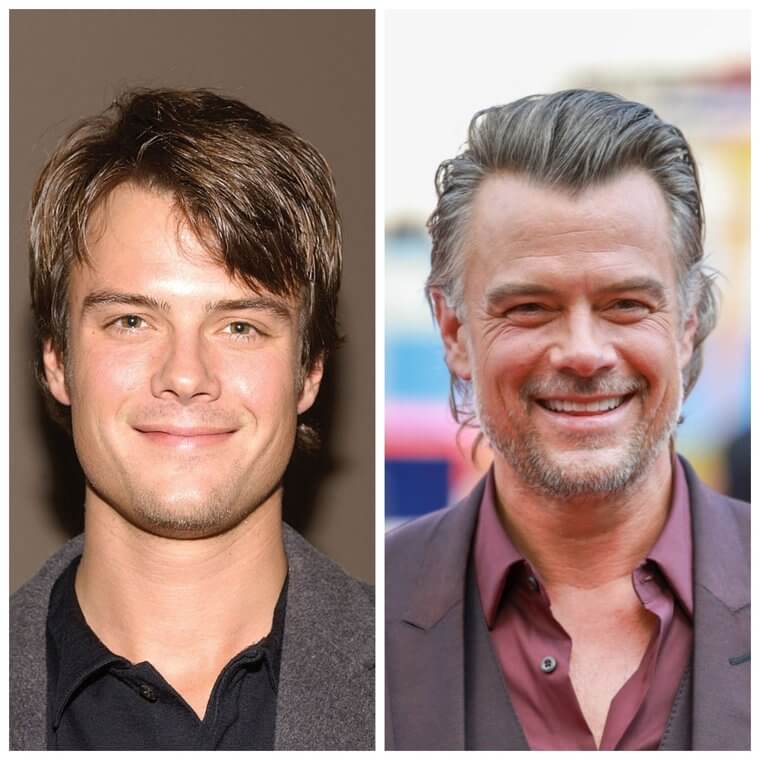 After playing Leo du Pres until 2002, for which he received a Primetime Emmy and two further nominations, Duhamel built a hugely successful career on both the big and small screens. On TV, Duhamel is known for his appearances in Las Vegas, Battle Creek, Unsolved, Jupiter's Legacy, and The Thing About Pam. His cinema highlights include the Transformers franchise and Batman: The Long Halloween.
Jesse McCartney
Though he's better known today as a pop singer and voiceover artist, Jesse McCartney first found fame as JR Chandler in All My Children. He had a recurring role in the show from 1998 to 2001, before his music career took off. After charting at number 37 with the boy band, Dream Street, McCartney released the platinum-selling solo album, Beautiful Soul, in 2004. Though he continued to make TV appearances in shows like All That, Punk'd, and Hannah Montana, they were largely as "himself".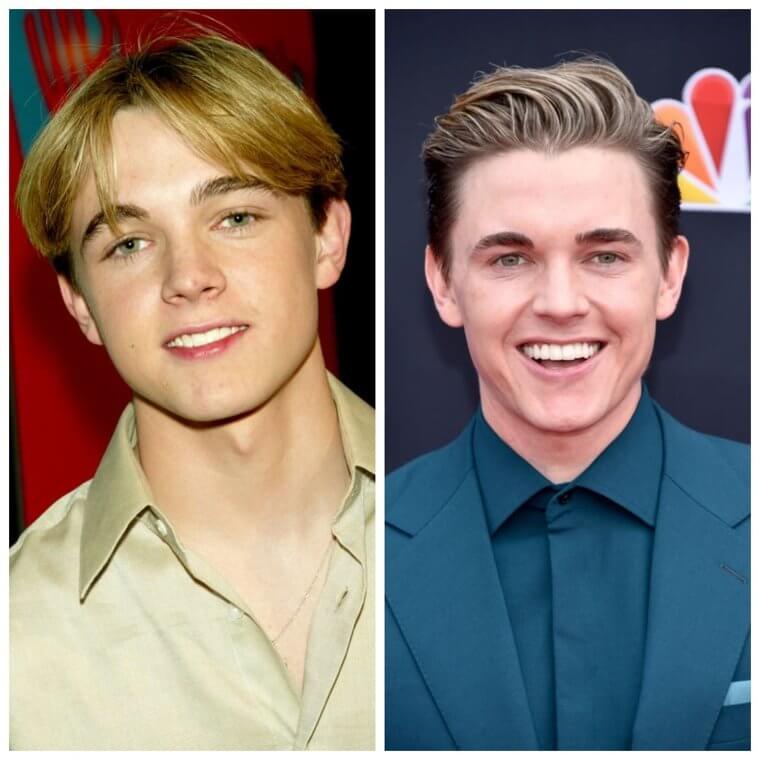 McCartney even made a checky two-episode return to All My Children in 2006, but he played Jesse McCartney rather than JR Chandler. Movie fans are far more likely to recognize McCartney's voice, rather than his face. His sound-only roles include Theodore Seville in four Alvin and the Chipmunks films, Terence in six Tinker Bell movies and spin-offs, and JoJo in Horton Hears a Who!
Nick Benedict
Many of us remember Benedict for his iconic role as Phil Brent, husband of Susan Lucci's beloved character Erica Kane, in 'All My Children'. He graced our screens in 1973, taking over the role from Richard Hatch until his exit in 1978. His exceptional performance in his final season earned him a Daytime Emmy nomination for Outstanding Actor in a Daytime Drama Series in 1979. Unfortunately, in 2023, the 'All My Children' and 'Days of Our Lives' star passed away at the age of 77  in Arizona due to complications following emergency spinal cord surgery and paralysis from the neck down.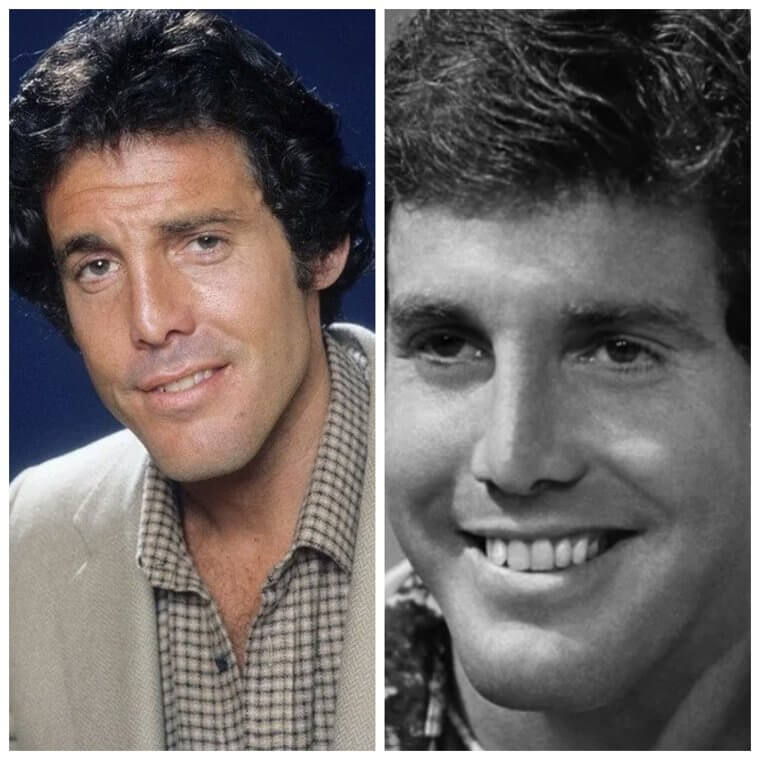 An online obituary has confirmed that Benedict passed away on his birthday. He leaves behind his loving wife of 22 years, Ginger. As of now, no memorial plans have been disclosed. On July 15, a heartwarming Facebook post was shared by a restaurant where his wife, Ginger, works, along with a GoFundMe link. The campaign was set up to assist with bills, food, and any medical expenses that may arise during this challenging time.

Carol Burnett
By the time Carol Burnett joined the cast of All My Children in 1983, she was already a huge star of stage and screen. She was also the proud owner of five Primetime Emmys, a Tony Award, six Golden Globes, a Peabody, and had a star on the Hollywood Walk of Fame. With all her experience and accolades, it's no surprise Burnett made a big impact when she joined the cast as Verla Grubbs.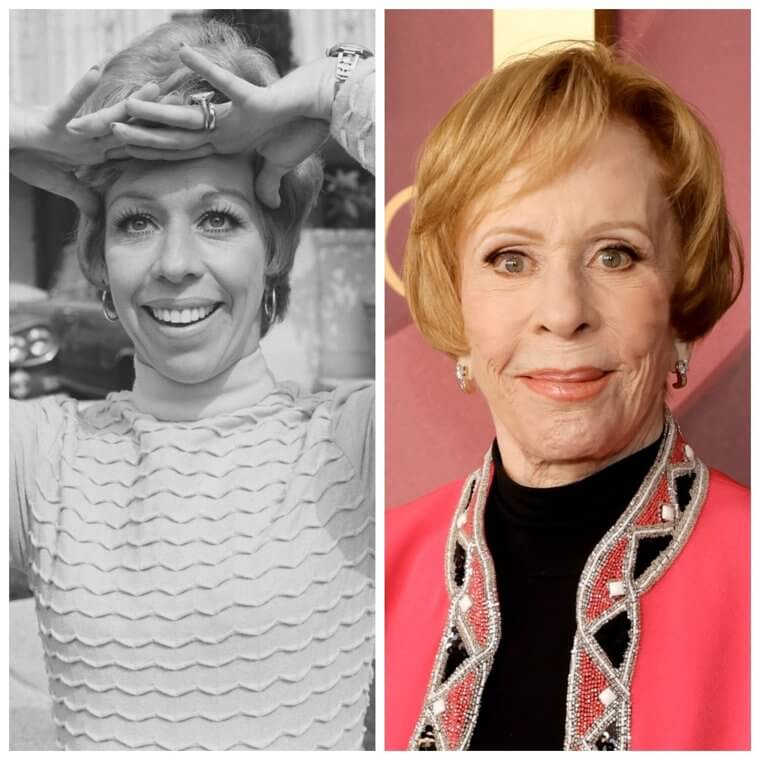 Despite only appearing in six episodes over a 28-year period, fans will always remember All My Children as a significant part of her career. Since she became part of the soap family, Burnett has boosted her trophy cabinet with another Primetime Emmy for Mad About You in 1997, a Grammy for the audiobook of her memoir in 2017, and was the inaugural recipient of her namesake Carol Burnett Award at the 2019 Golden Globes.

Amanda Seyfried
After modeling since the age of 11, Amanda Seyfried made her acting debut as Lucy Montgomery in As the World Turns in 1999. She left that show in 2001 and didn't work in TV again until 2003 when she played Joni Stafford for three episodes of All My Children. It was a short spell, but it was enough to get her noticed. In 2004, at the age of 19, Seyfried made her movie debut alongside Lindsay Lohan and Rachel McAdams in Mean Girls.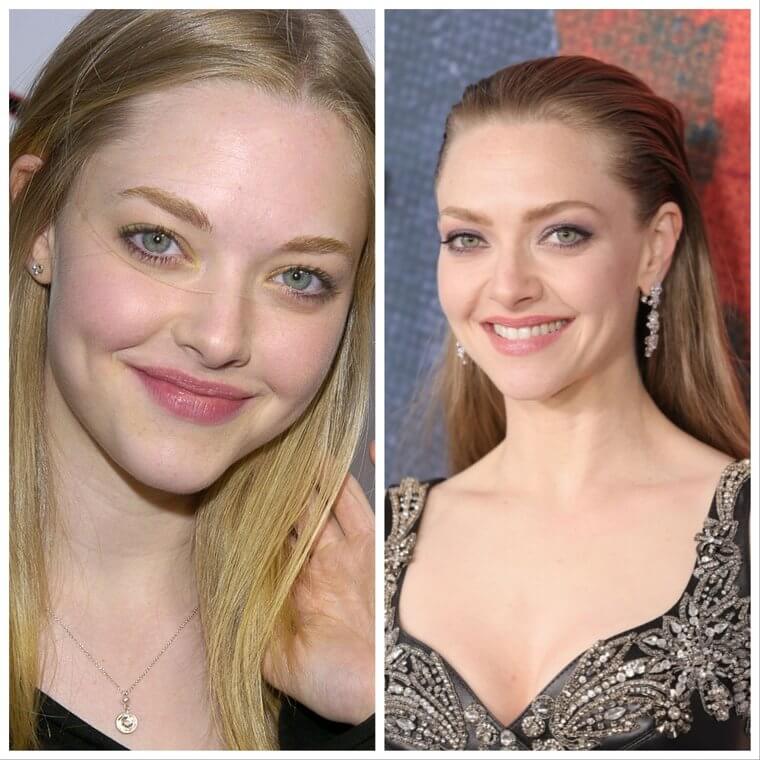 Over the following two decades, Seyfried has earned a place on the A-list with TV performances in Veronica Mars and Big Love alongside major movie roles in Mamma Mia!, Dear John, and Les Misérables, Most recently, Seyfried has received an Oscar nomination for her portrayal of Marion Davies in Mank, and a Primetime Emmy for playing Elizabeth Holmes in 2022's biographic miniseries, The Dropout.

Lacey Chabert
With only two previous credits to her name, Lacey Chabert became the third of an eventual seven people to play Bianca Montgomery in All My Children. She made her first appearance at the age of nine in 1992 and her second, aged 10, in 1993. Chabert then left the show to be replaced by Gina Gallagher. A year later, Chabert's TV career took off when she was cast as Claudia Salinger in Party of Five, a role she kept for seven years and 142 episodes.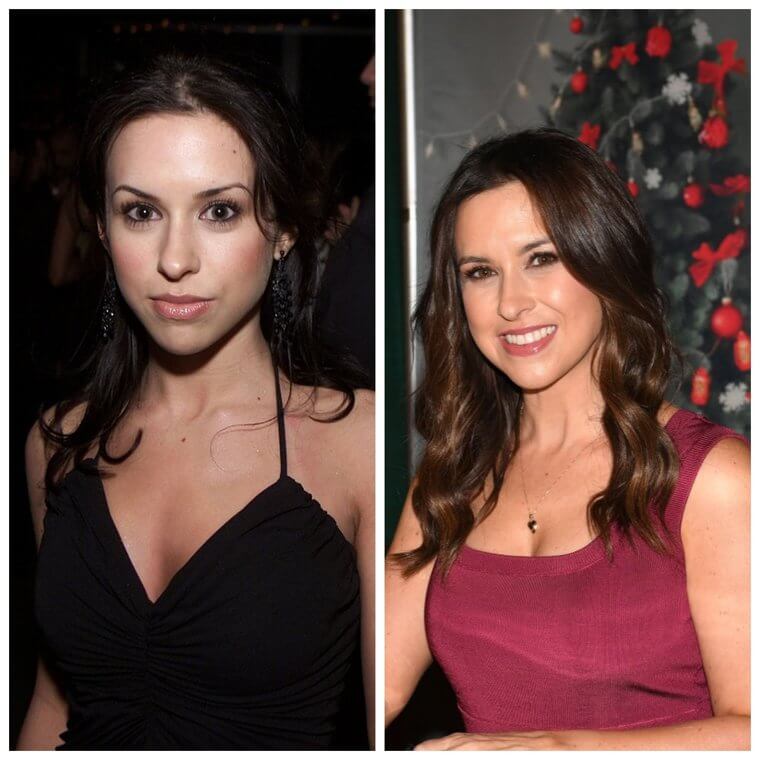 Since establishing herself as a child and teenage actor in the long-running drama, Chabert has gone on to play notable roles in Lost in Space, Not Another Teen Movie, Daddy Day Care, and - alongside fellow All My Children alumni Amanda Seyfried - Mean Girls. Chabert has also lent her voice to Eliza Thornberry for The Wild Thornberrys Movie and Rugrats Go Wild.

Michelle Trachtenberg
After one-off appearances in Law & Order and Clarissa Explains It All, Michelle Trachtenberg was seven years old when she joined the cast of All My Children in 1993 and became the first of three actors to play Lily Montgomery. She remained on the show until 1996, overlapping Sarah Michelle Gellar for much of that time. Trachtenberg's other major 90s TV roles were as Nona F. Mecklenberg in Nickelodeon's The Adventures of Pete & Pete and Maggie Parker in Meego.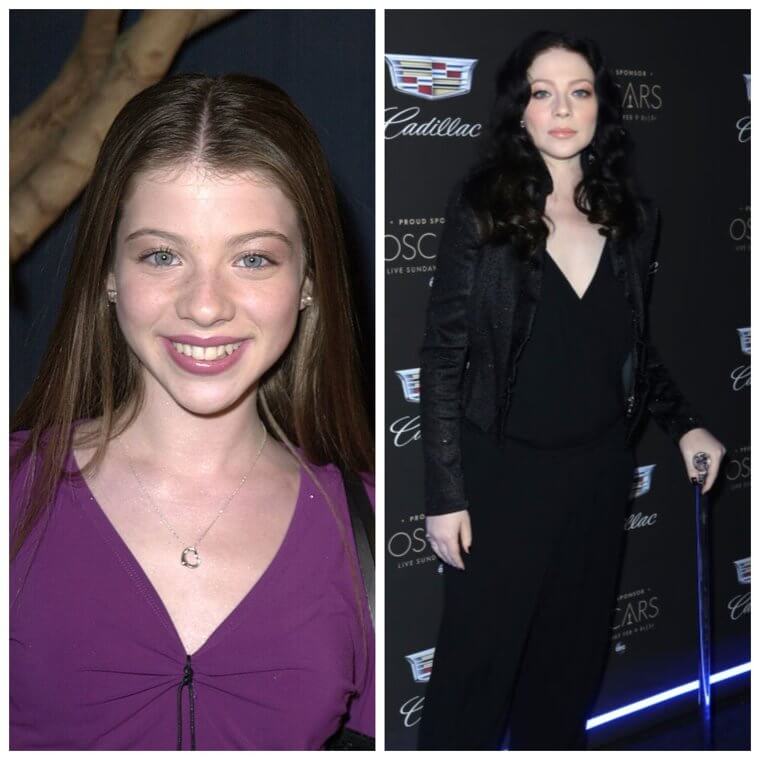 As a young actor, Trachtenberg starred in the 1996 movie Harriet the Spy and 1999's Inspector Gadget. In 2000, she followed her former All My Children colleague to become Sarah Michelle Gellar's younger sister, Dawn Summers, in Buffy the Vampire Slayer. As an adult, Trachtenberg is best known for her role in 2004's sex comedy EuroTrip alongside playing Georgina Sparks in Gossip Girl and Chloe Payne in Mercy.

Mischa Barton
After Michelle Trachtenberg played All My Children's Lily Montgomery, Mischa Barton stepped in for one episode before turning the role over to Leven Rambin. That one episode was the first TV credit of the nine-year-old Barton's career, which took off rapidly soon after. She began with a small role in Notting Hill before delivering one of 1999's biggest jump scares as Kyra Collins in The Sixth Sense.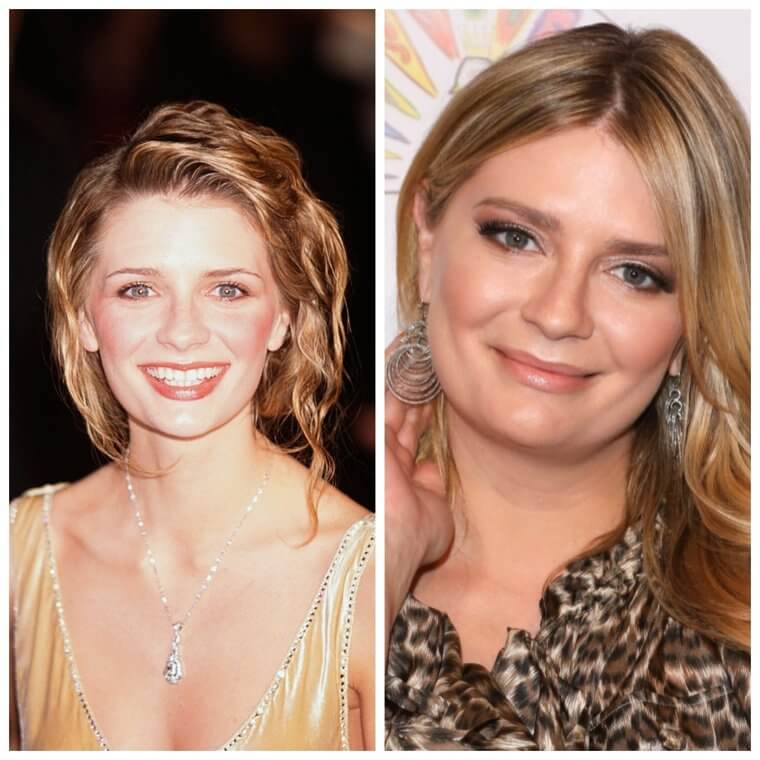 After many supporting movie roles, and short periods as the voice of Betty Ann Bongo in KaBlam! and Katie Singer in Once and Again, Barton found the character that would define her career. As the privileged but perturbed girl next door, Marissa Cooper, Barton spent her last few teenage years in Fox's worldwide hit, The O.C. In 2023, Barton starred in the movie Invitation to a Murder as well as joining the cast of Australia's most famous soap, Neighbours.

Christian Slater
Which award-nominated TV shows and movies do you know Christian Slater from? Heathers, Pump Up the Volume, Mobsters, Robin Hood: Prince of Thieves, Kuffs, Untamed Heart, True Romance, Interview with a Vampire: The Vampire Chronicles, Broken Arrow, Very Bad Things, The Contender, Bobby, Mr. Robot, and Dr. Death. OK, so two of those nominations (can you guess which?) were for Golden Raspberries, but two were also for Golden Globes, one of which he won.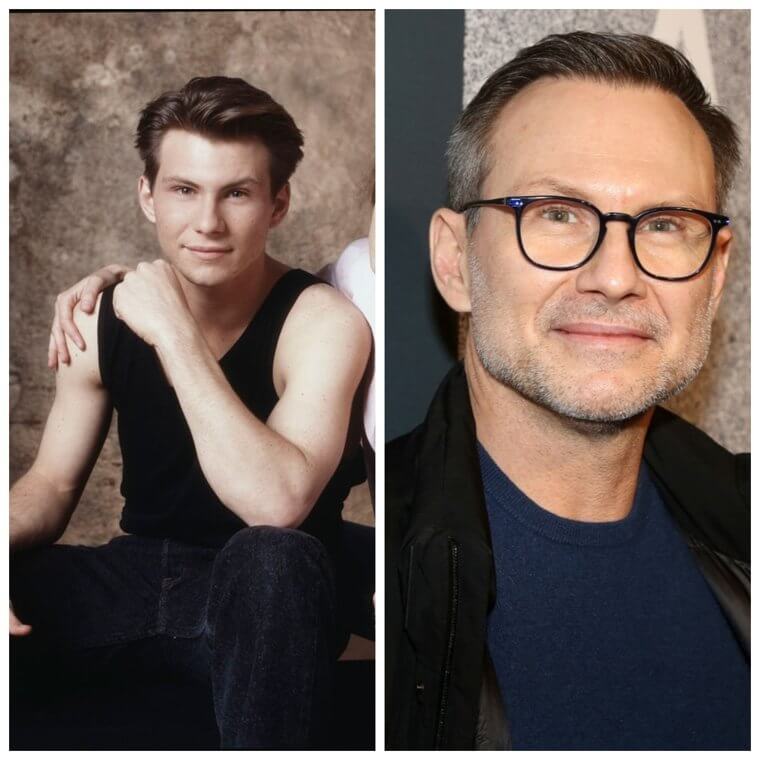 However you look at it, there's a reason he's one of the most recognizable faces on this list. Slater wasn't nominated for any awards following his brief stint as Caleb Thompson in All My Children but, like many actors, it was an important stepping stone in launching what has, and continues to be, an epic career. Slater already has three movies and two TV shows in production for 2023 and beyond.

Michael E. Knight
Aside from a few short breaks, Michael E. Knight was a regular in All My Children for more than three decades from 1982 to 2013. He played the much-loved main character, Tad Martin, who has also been portrayed by Matthew Anton, John E. Dunn, and, briefly, Terrell Anthony. The amount of time Knight dedicated to All My Children goes some way to explaining why his acting resumé appears much shorter than many of his peers.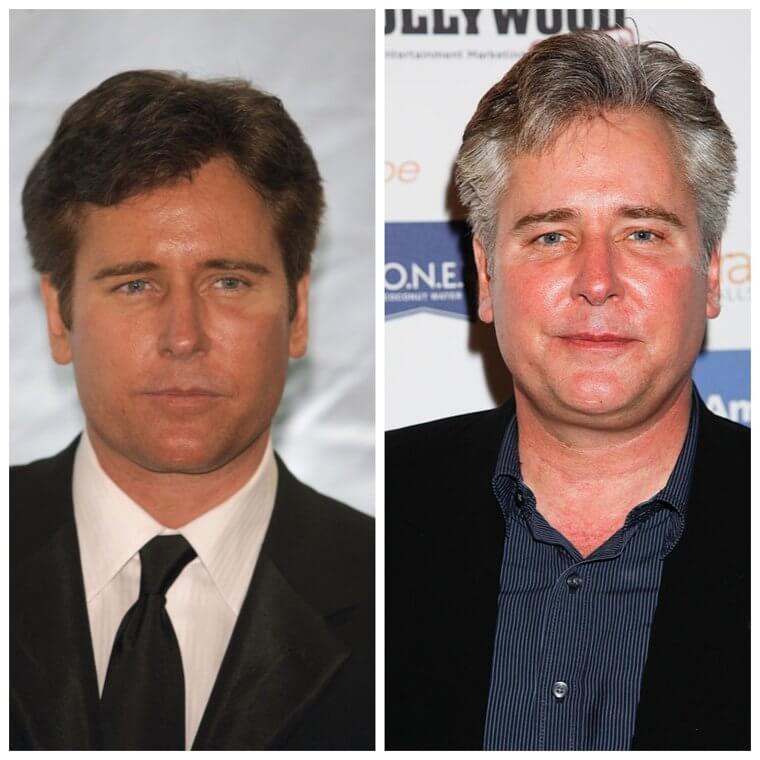 In over 40 years, Knight's credits amount to little more than a dozen movies and TV shows in total. That doesn't mean he hasn't made an impact outside of Pine Valley. Knight is also known and loved for his performances as Simon Neville in rival soap, The Young and the Restless, and - most recently - as Martin Grey in General Hospital, the official Guinness World Records longest-running American soap opera in production.

Cady McClain
After beginning her career as a nine-year-old in a Band-Aid commercial, Cady McClain began steadily establishing herself as a queen of American soap operas. Her first TV role was as Erin Scheinfeld in the medical drama St. Elsewhere, which covered the bulk of her teenage years between 1983 and 1985. After one-off appearances in shows such as Cheers McClain joined the cast of All My Children in the role of Dixie Cooney.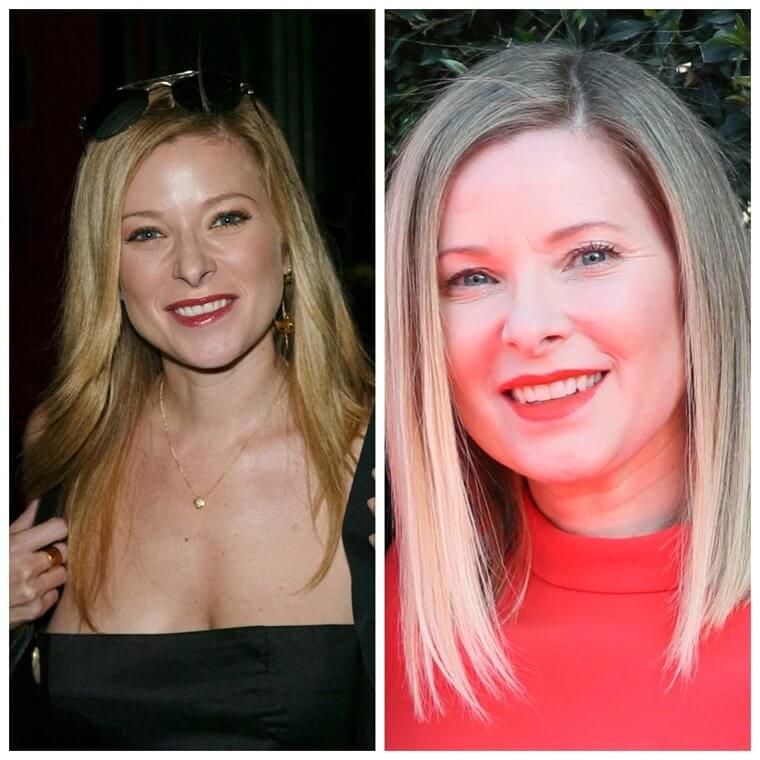 All My Children became the ongoing background to McClain's career between 1988 and 2013, and brought her first Primetime Emmy in 1990. Her second Primetime Emmy came in 2004 for playing Rosanna Cabot in As the World Turns. Finally, McClain made history in 2021 when she played Jennifer Horton in Days of Our Lives and became the first woman to win three Primetime Emmys, in three different decades, for three different soaps, on three different networks.

Darnell Williams
One of the few English actors to appear in All My Children, London-born Darnell Williams joined the show as Jesse Hubbard in 1981 and was soon involved in a storyline that saw his character become involved with Angie Baxter, played by Debbi Morgan. When their characters married, Williams and Morgan became the first African American super couple on a U.S. soap opera. From that moment on, wherever Williams' career took him, it always brought him back to All My Children, and to Morgan.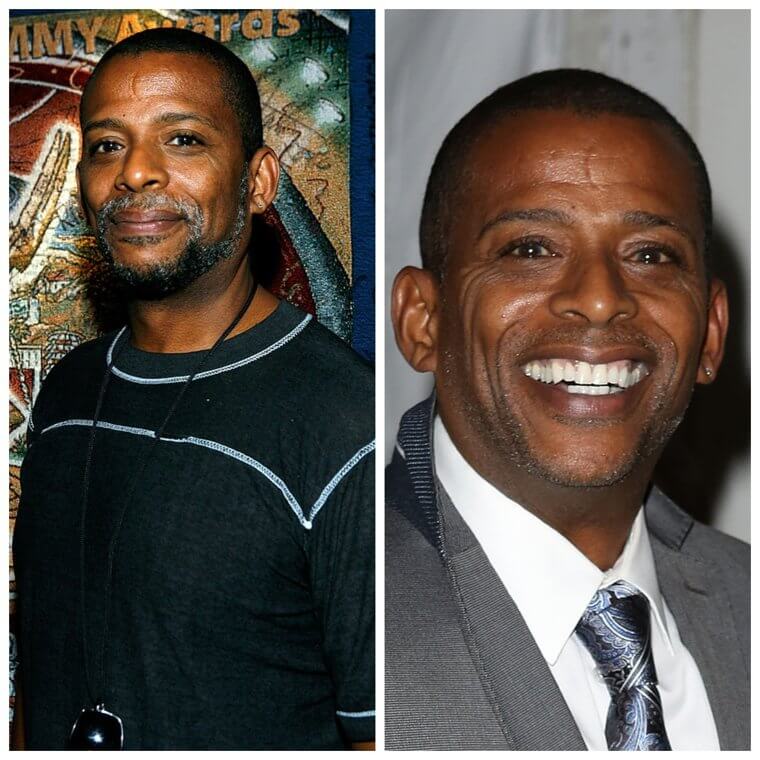 After co-hosting the music and dance show New York Hot Tracks with Morgan in the 80s, Williams went his own way and joined the cast of As the World Turns before being reunited with Morgan in both Loving and The City. Both actors returned to All My Children in 2008 before signing on together for The Young and the Restless in 2012.

Debbi Morgan
While much of her career has been intertwined with that of Darnell Williams, thanks in no small part to their All My Children character's becoming married, Debbi Morgan has also enjoyed a successful career in her own right. Before her All My Children debut as Dr. Angela Baxter Hubbard in 1982, Morgan was best known for a recurring role in What's Happening!! between 1976 and 1977, and a 13-episode stint as Lynette Porter in Behind the Screen from 1981 to 1982.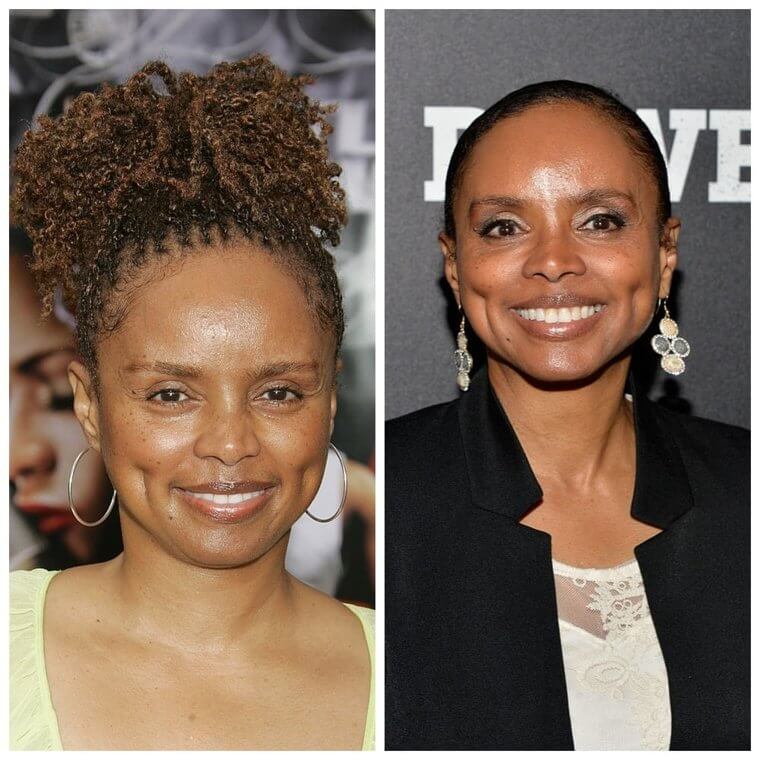 On the big screen, Morgan was nominated for an Independent Spirit Award after playing Mozelle Batiste Delacroix in Eve's Bayou before becoming Ms. Wilma Rousseau in the hit comedy She's All That just two years later. Most recently, Morgan played Estelle in Power and its spin-off Power Book II: Ghost, before joining the cast of Fox's one-season drama, Our Kind of People.

Kim Delaney
After making her debut at 19 in All My Children, Kim Delaney forged a successful 40-year acting career. She played the naive Jenny Gardner from 1981 to 1984, and earned a Daytime Emmy nomination for her troubles. Aside from a series of small movie roles, things didn't take off for Delaney immediately after she left Pine Valley, but patience paid off
 In 1989, Delaney became Alex Devlin in Tour of Duty before being cast in her defining role as Det. Diane Russell in NYPD Blue in 1995. During her nine years on the NYC police drama, Delaney received a Primetime Emmy for Outstanding Supporting Actress in a Drama Series and was nominated for a second, she also earned a Golden Globe nomination for the same role. Other notable moments in Delaney's career include Philly from 2001 to 2002, Army Wives between 2007 and 2012, and General Hospital since 2020.

Laurence Lau
After Kim Delaney's character, Jenny Gardner, who had become Jenny Nelson by that point, was killed in 1984, she left behind a husband by the name of Greg Nelson. Laurence Lau, who played Nelson, featured on the show for a total of 39 episodes between 1981 and 2009. Having said that, Delaney herself had made 36 episodes before she left, so Lau's episodes were few and far between after her demise.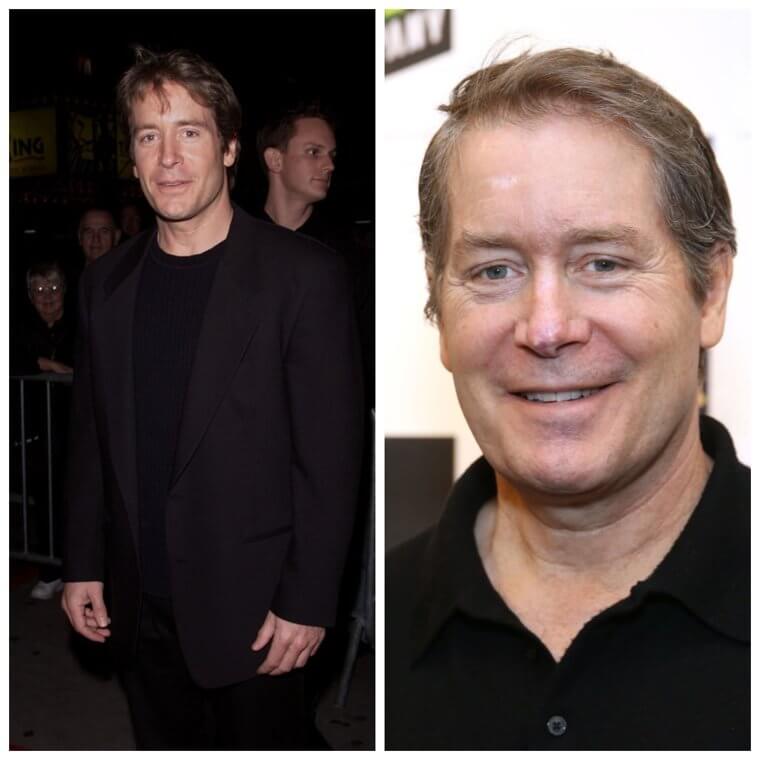 During this time, Lau found other work to pay the bills between episodes and landed a major role as Jamie Frame in NBC's Another World between 1986 and 1989. He also worked on the CBS soap, As the World Turns, playing Brian Wheatley in 2008 and 2009. Though the last decade has only brought minor appearances, the 69-year-old Lau's career is still going and he is currently attached to an upcoming movie titled The Ballad of a Hustler.

Peter Bergman
Born in Cuba, on the Guantanamo Bay Naval Base, in 1953, Peter Bergman moved away from his father's military career to try his hand at acting instead. After unsuccessfully auditioning for the All My Children character of Dr. Jeff Martin, who was ultimately played by Charles Frank during the show's earlier years, Bergman was finally given a casting as Cliff Warner in 1979.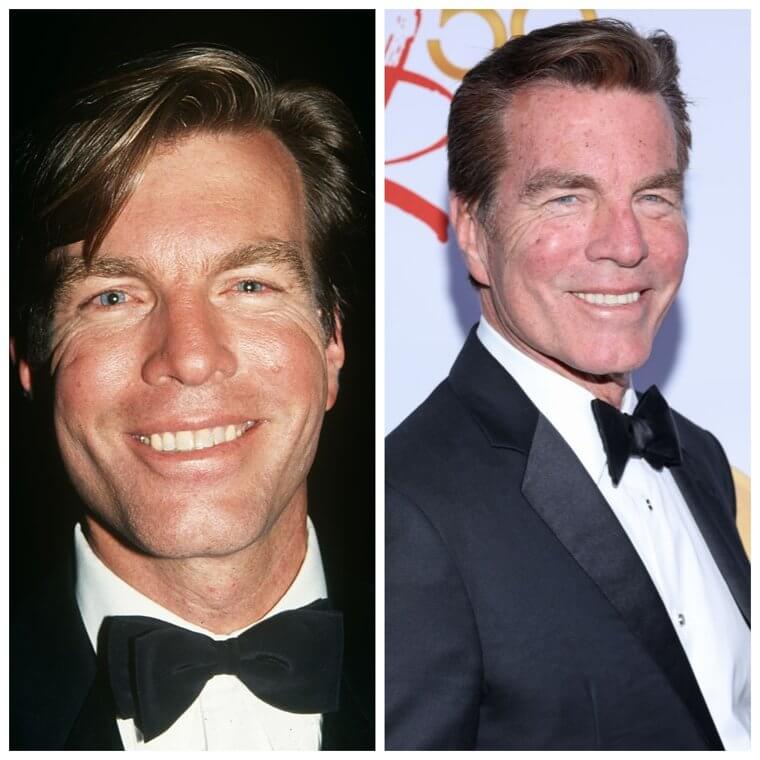 Despite his lack of experience, Bergman received a Daytime Emmy nomination in 1983 and remained on the show until 1989. During this time, his only other credit was for a TV movie titled Fantasies in 1982. After leaving All My Children, Bergman joined the cast of The Young and the Restless as Jack Abbott. This remains the almost exclusive source of Bergman's acting income today, and has also brought him 24 Daytime Emmy Nominations with three wins.

Justin Bruening
Nebraska's Justin Bruening was a 24-year-old Abercrombie & Fitch model when he caught the attention of the All My Children casting team in 2003. In what was his first role, the rookie actor joined as Jamie Martin and ended up appearing in 163 episodes over two spells. Bruening first left the show in 2007 to take the lead role in NBC's 2008 Knight Rider reboot.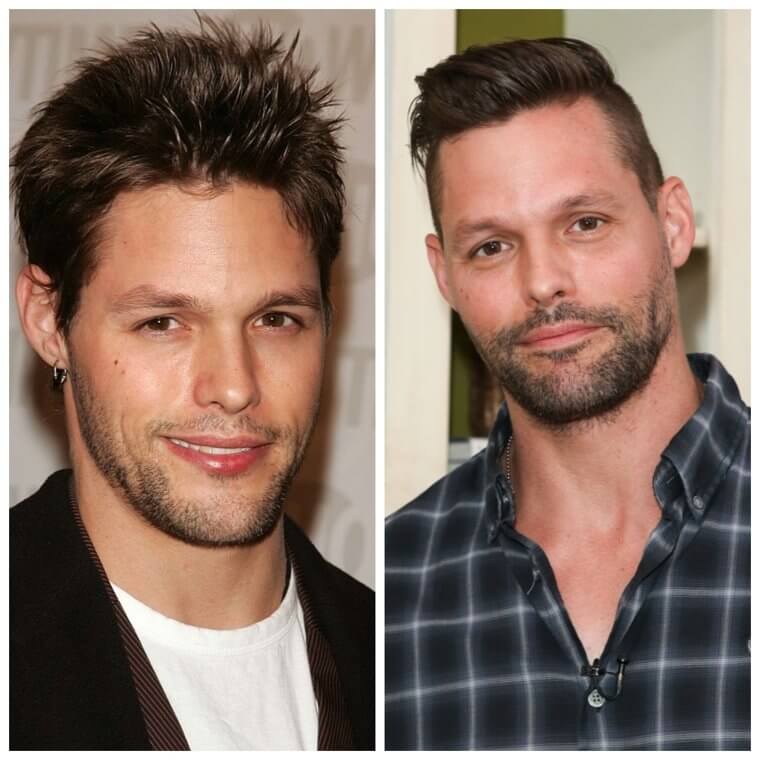 This lasted one season and, after trying out in a failed Wonder Woman pilot, Bruening briefly returned to All My Children in 2011. After this second period, the now more experienced performer enjoyed recurring appearances on shows such as Ringer, Switched at Birth, Grey's Anatomy, and Hawaii Five-0. In 2020, just as it seemed the 40-year-old actor might be coming to the end of his career, he was cast as Cal Maddox in the Netflix drama Sweet Magnolias, where he remains to this day.

The Insiders Scoop of the Hit TV Series The Rifleman
During the period where television was still a new and exciting lifestyle addition, the 1950s and 60s saw great popularity in television series, with fans dedicating their time to follow their most loved shows, characters, and actors of the time. This era also saw the rise of Western-style shows and movies in American culture, as there was nothing more attractive than the rugged, brave cowboy. This is one of the many reasons why the American Western televisions series The Rifleman has such raging success.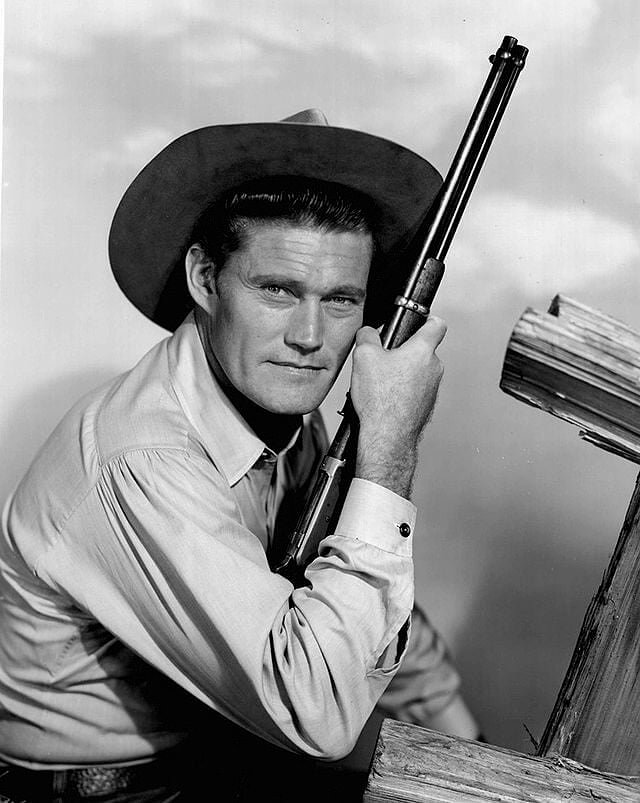 The Rifleman Story
The show included a host of talented actors in the cast, starring Chuck Connors as the widowed ranch owner Lucas McCain and a young Johnny Crawford as his son, Mark. Set in a small town in New Mexico territory, the show was a depicting of the hard and dangerous life of ranch life during the 1870s and 80s. The show aired for a successful five seasons - which is a long-running television series of the time, and still warms fans' hearts and brings on nostalgia for the older generations who grew up watching The Rifleman.
Whether you know this series, or have not yet delved into the world of guns, horses, and homestead romance, you'll find this collection of facts interesting. From what happened on and off-air to little-known facts about the cast and creators, this is a comprehensive insider's look at the world of The Rifleman.



We Nearly Had a Different Star…
Could you picture another face playing the role of Lucas McCain? It's hard to imagine. Though this almost happened when Chuck Connors first turned down this part as he was offered a lower salary than he wanted. This lead to the creators considering filling the role with actors such as John Anderson or James Whitmore, until…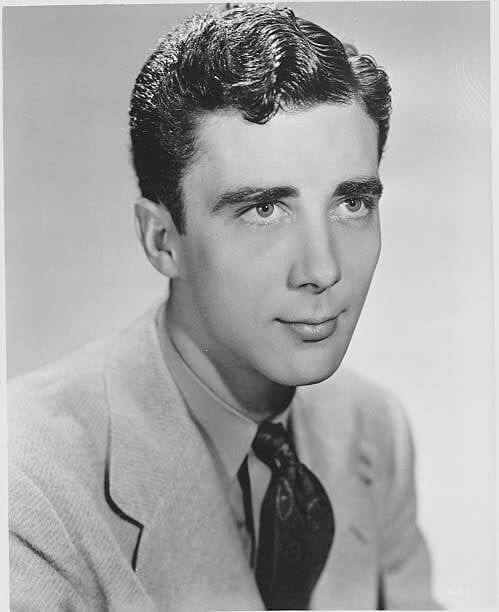 Then They Realised They Needed Him
Chuck Connors starred in the Disney box office hit Old Yeller in 1957. His great acting on screen, coupled with charisma and confidence revealed just how valuable this actor really was. The main reason for the producers later changing their minds and deciding to offer more money to Connors was that they saw how well he worked with the kids. The child actors Tommy Kirk and Kevin Corcoran starred alongside Connors in a natural and comfortable way, showing the producers that Connors was surely fit to play the role of a father.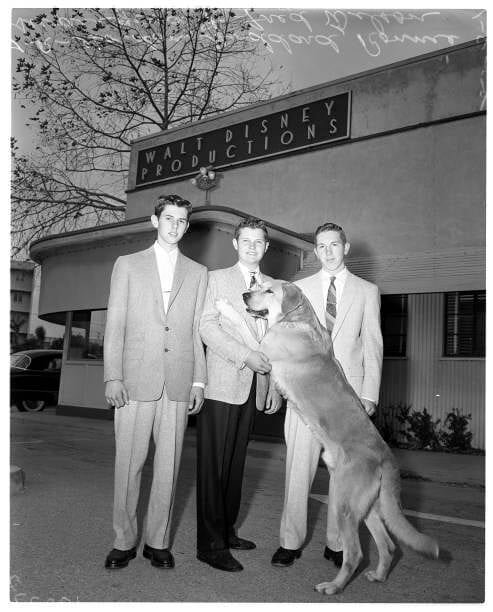 Not So Accurate
The Rifleman was set to be taking place in the 1870s and 1880s, according to all of the backend information of the historical references and show notes. The model that McCain carried in the show was the modified 1892 Winchester rifle with a large ring lever - allowing him to do the memorable handgun spinning. So since that model of rifle wasn't actually made yet (considering when the show was taking place) this left some gun and history fans a little annoyed at the inaccuracy.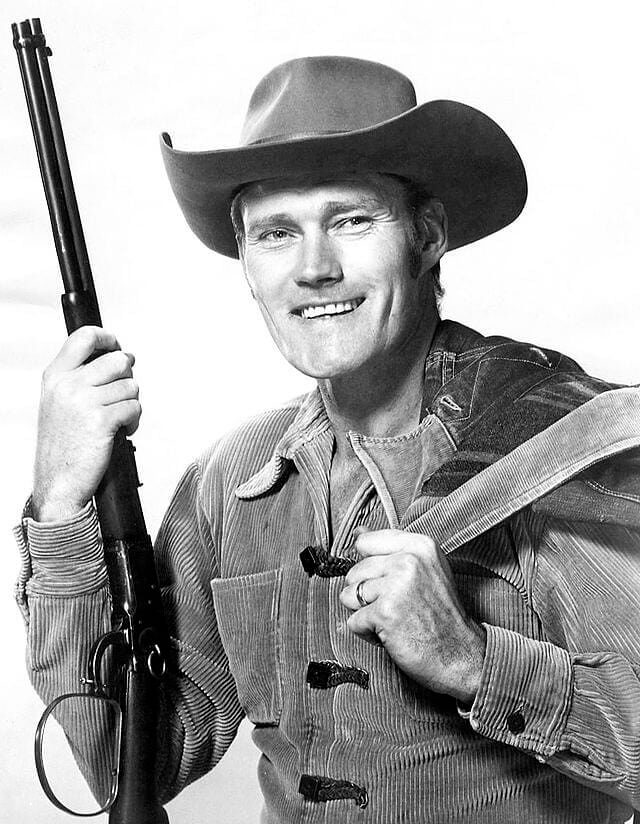 The Creation
The popular Western show Gunsmoke almost took the storyline of the pilot of The Rifleman when the director and writer Sam Peckinpah actually wrote the script for that pilot for the other show three years earlier. Though (thankfully) it was turned down, though not thrown out, as Peckinpah decided to change some of the script, including the lead character's name from John McCain to Lucas McCain, as well as creating a son character for the show.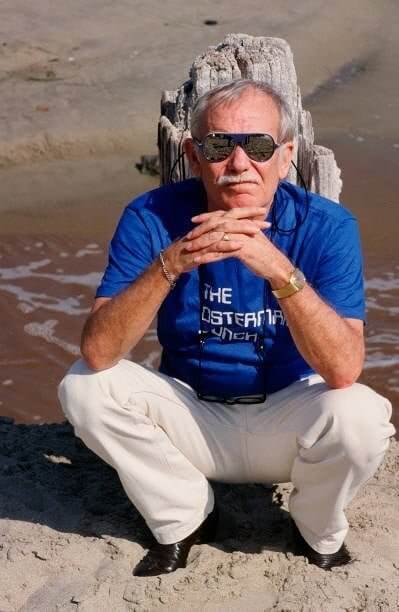 And Some Tweaks
It took some more changes to the script and story until The Rifleman was finally put to full production, with producer Arnold Laven wanting to add some emotional drama to the story. This is how it came to be that the main character was a single-parent widower, which turned out to be a wise decision for the show. On the TV Guide's list of the '50 Greatest TV Dads of All Time', published in June 2004, Lucas McCain ranked #32 for his strong, yet soft, character.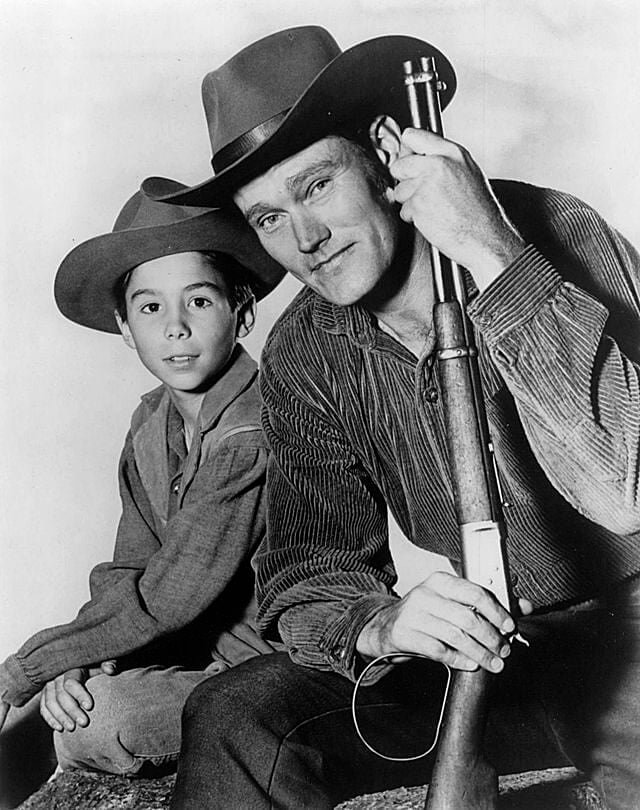 Love for Lucas
What's a television show with a main man without any leading love interest? In order to keep all genders and generations happy, this show offered more than just gunfights and action, there was always some kind of romance plot happening, with many actresses stepping in to be featured as love interests of Connors character, Lucas. Amanda Ames, Julie Adams, Patricia Barry, Patricia Blair, Ellen Corby, Katherine Bard, Joan Taylor, and Sherry Jackson aren't even the whole list! Through all of these roles played, it seemed that the one that stuck with fans, and Lucas the most was that played by Joan Taylor. See the next fact for more on her character…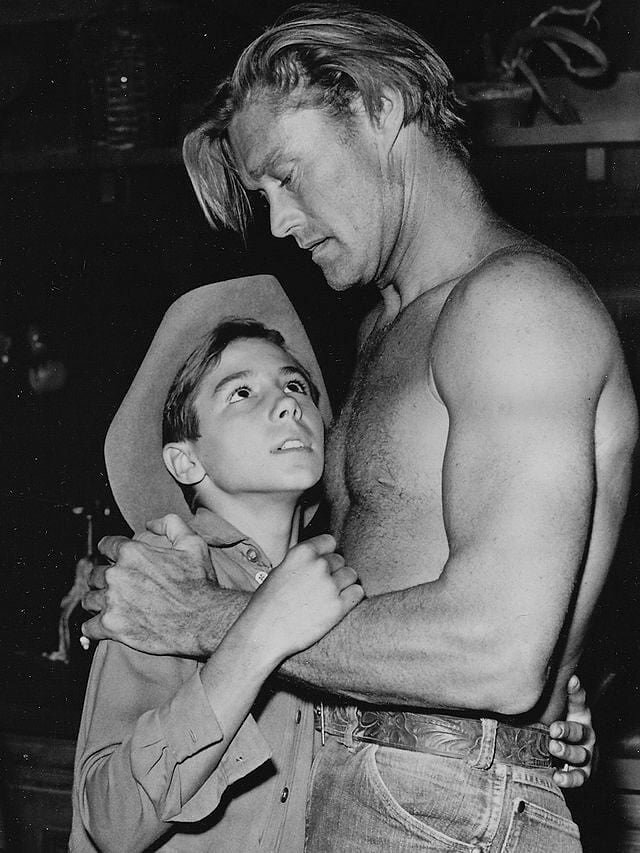 Coming to a Close
There are many speculations as to why The Rifleman came to an end after 5 (mostly) successful seasons. Some attribute it to the aging actor Johnny Crawford changing the dynamic between the father and son, as a cute, young kid always tends to win some more hearts over a pre-teen. This may have led to the drop in ratings, which could have very well been the reason for canceling the show. Crawford states about the show's ending: "You know, I never did know exactly why and I wasn't too concerned at the time, because after having done it for five years, I was anxious to do something else. I felt personally that the show was getting a little stale and that the scripts were not as good as they had been. The first season, I still think, was our best, and that was our best season in the ratings."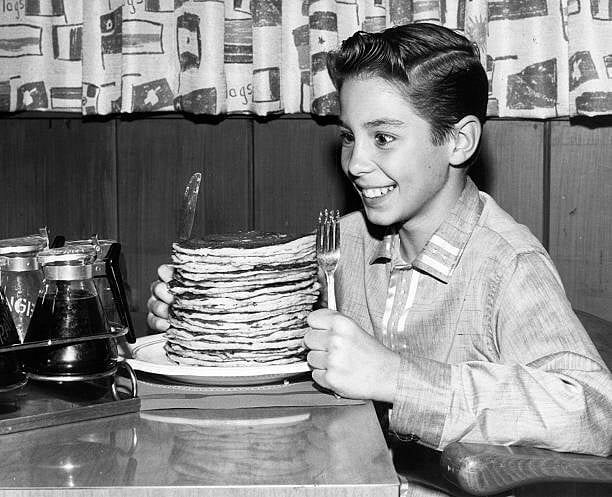 Settling Down
One of these love interests for Lucas in the show was the character of Milly Scott, one of the storekeepers in the town. In order for plot development and to give the dynamic a more feminine vibe, the producers wanted to show that Lucas could settle down. This small-time businesswoman was written as an independent and strong woman, purchasing the local general store with her own inheritance. The spark between the two characters was a favorite plot point for fans.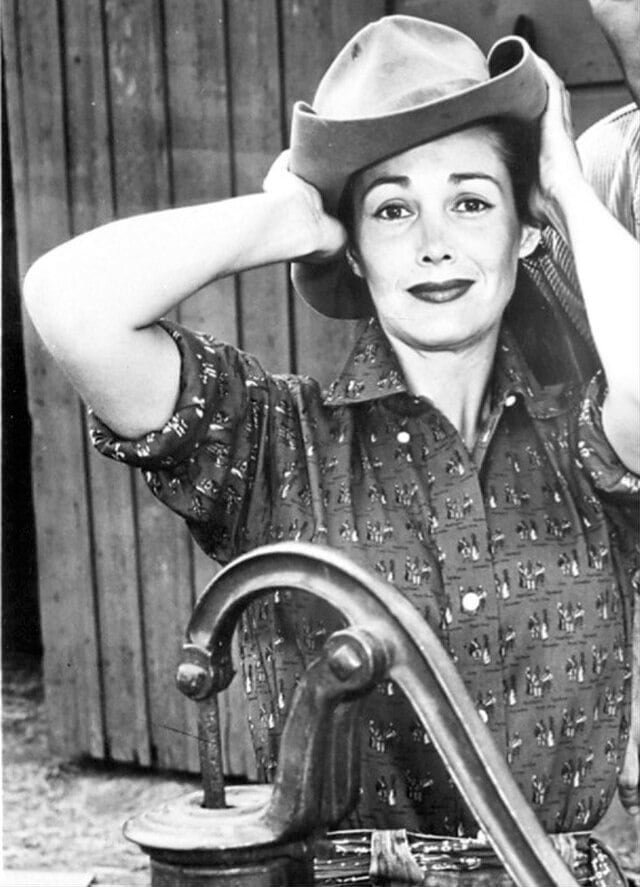 An Impressive Character
It's fair to say that the character of Lucas McCain wasn't any average western gunslinger. The lead was made to seem incredibly impressive to audiences with his 99.99 percent accuracy of shooting in hitting his target. Of course, it's not meant to mimic real-life - though we wonder how many real-life cowboys could shoot this accuracy with both hands, as the show regularly shows McCain swapping hands as he shot, never missing the mark.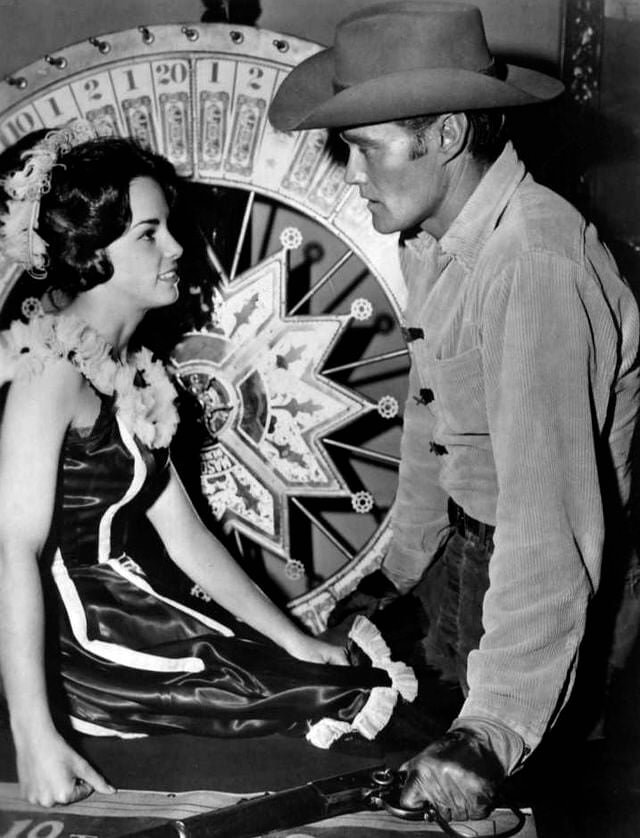 An Unexpected Habit
Many people may not have been able to guess that Chuck Connors was actually a heavy smoker, as his character Lucas McClain was only seen smoking a cigarette just once on the show. Though smoking wasn't viewed as negative as it is today back in the 1950s, it's interesting to see how the producers didn't make this a character trait when Connors himself smoked up to 60 cigarettes per day, leading to his eventual death at age 71 from lung cancer.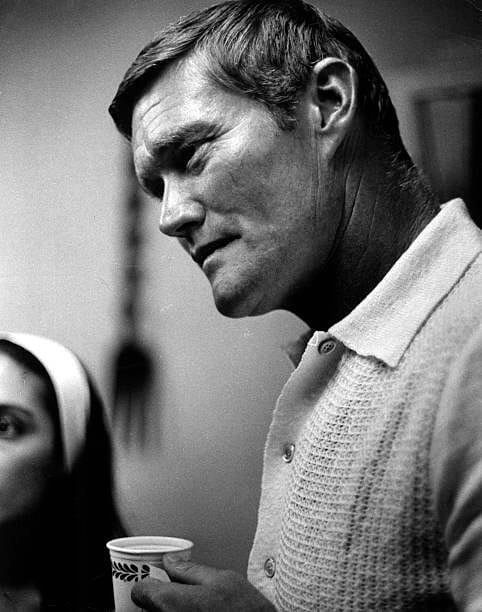 Precious Props?
Claiming to have a valuable piece of history as part of the show's props, Arnold Laven, The Rifleman's producer said in one interview that Connors used the same famous rifle in the show as John Wayne used in the western legendary film Stagecoach. The opening credits that came with each weekly episode featured 12 shots being fired with the rifle, which was supposedly an 1892 .44-40 Winchester model rifle. This claim confused some people, however…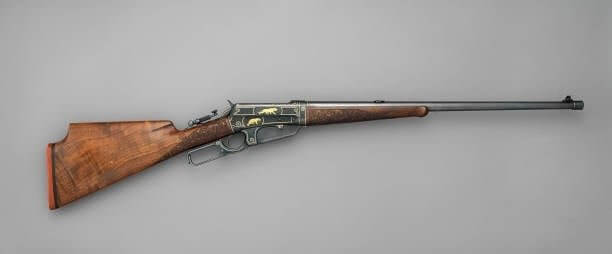 Success After Appearance
During the show, the character of Lucas McCain had a plainsman friend played by Michael Ansara. Though he only appeared in two episodes of The Rifleman, perhaps his talent was noticed from this role, as he then went on to be given his very own show. In 1959, Ansara starred in Law of the Plainsman.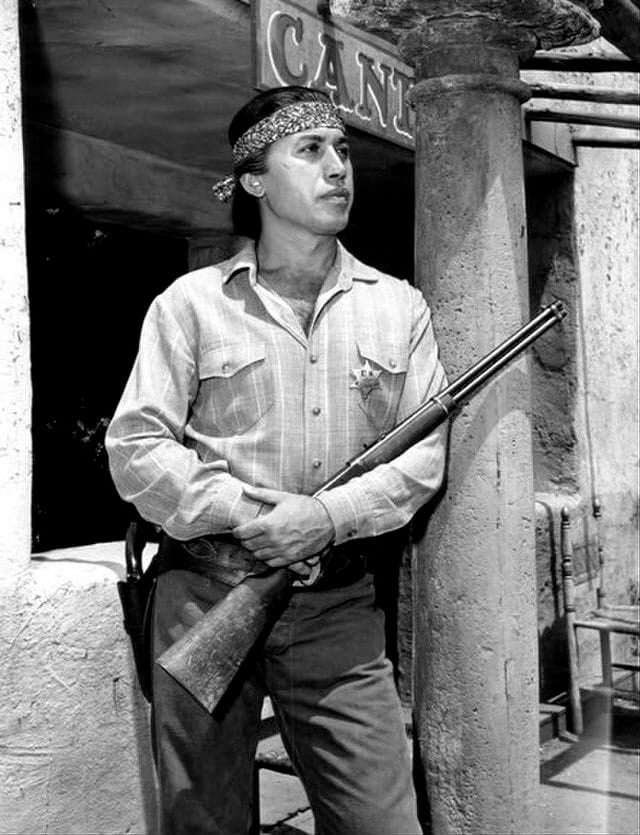 A Groundbreaking Family
Though it's completely normal now to see all sorts of families on television and film, back in the day of The Rifleman, it was actually quite rare to not show a regular family of mom, dad, and children. So rare that Lucas McCain's character was actually the first widowed single parent on American television. The powerful and well-thought scripts and dialogue between the father-son on-screen duo can be credited to Sam Peckinpah, who depicted this Lucas and Mark as a realistic and interesting image of father and son.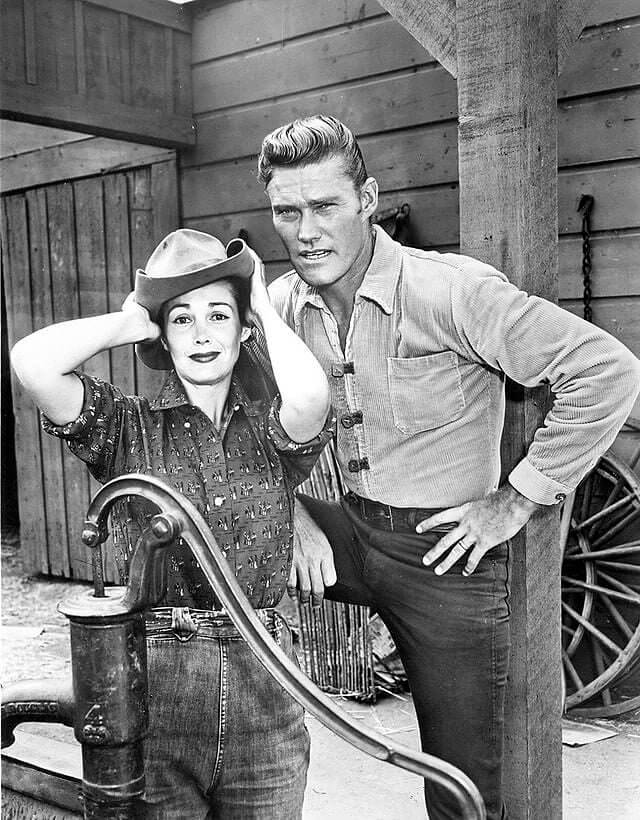 Off-Screen, On The Court
Growing up in Brooklyn, Chuck Connors, who played a strong and masculine lead role of Lucas McCain has his humble beginnings as athletic talent. He played as a member of the first Boston Celtics team way back in 1946, remembered for being the first professional basketball shattering the backboard during a game. His sports career took off from there to lead him to other athletic successes….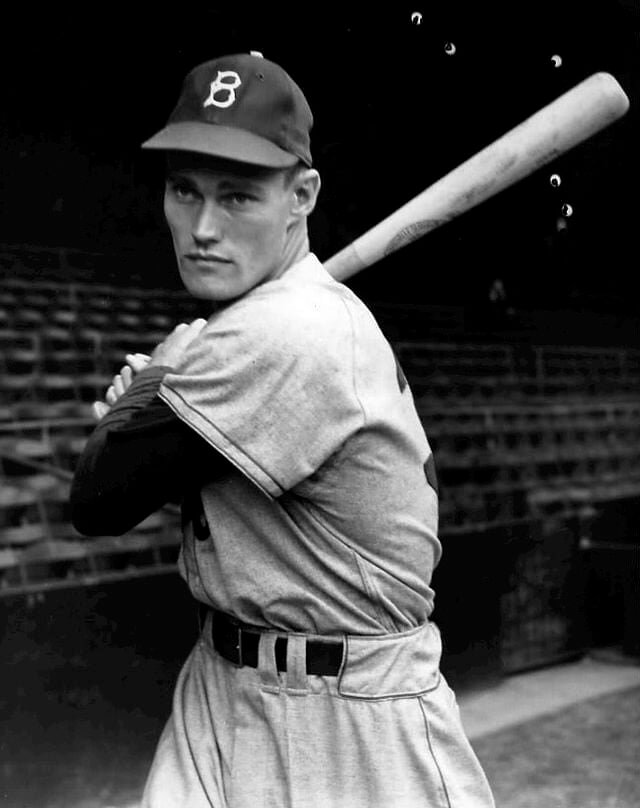 An Impressive Sporting Career
Connors childhood hero the Brooklyn Dodgers later accepted him into the team, making his young boy dreams come true. Later, he then moved to play first base in the Chicago Cubs in 1951. After that, he went on to the Chicago Bears. It actually makes sense that he was so great at playing a character that had an excellent shot, as this hand-eye coordination was clearly a talent since birth!