Allison Stokke is an American track and field athlete who became famous thanks to a single photo. After this photo was taken, Stokke became a viral sensation and she started appearing everywhere and now, 15 years later, she has finally opened up about the experience that changed her life forever. Oh... and we shouldn't forget that she is now married (but to who?!) and has a cute baby girl!
How It All Started
Stokke was born on March 22, 1989, in California to parents, Cindy and Allan. Stokke has an older brother, David, who competed as a gymnast when he was just a child.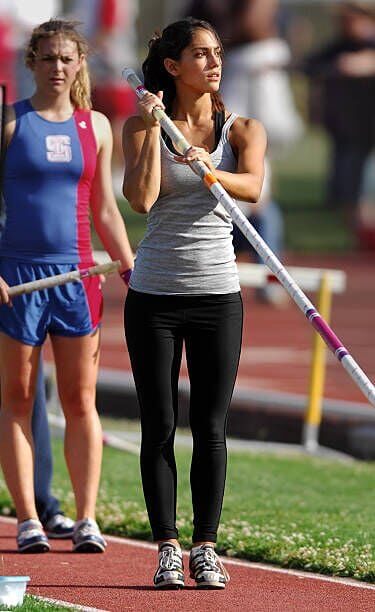 Allison Stokke wanted to be a gymnast just like her brother, but she didn't like it that much. Then, she decided to try out pole vaulting and she found her true calling. While she was still a student at Newport Harbor High School, she managed to become one of the best and youngest pole vaulters in the country.
Allison Stokke Is a Record Breaker
 In 2004, she won a title in the group for 15-year-old competitors when she managed to set her own championship record of 3.81 m (12 ft 6 in). After breaking her first record, it seemed that Stokke was becoming unstoppable. When she vaulted 1.86 m (12 ft 73/4in), she managed to break the "American High School Freshman Record."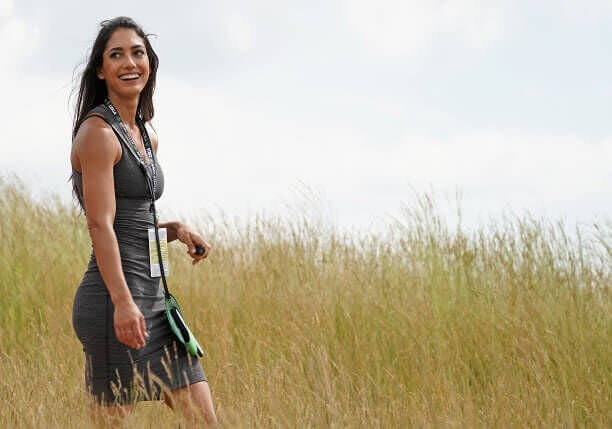 Then, when she became a high school sophomore in 2005, she set a brand new record of 4.11 m (13 ft 53⁄4 in). All of her vaults proved to be the best vaults achieved by a high school student in America, ever.
Jumping to New Heights
During her senior year at high school, Stokke won second place at the national high school rankings when she set her new best record of 4.14 m (13 ft 63⁄4 in), which is double Michael Jordan's height!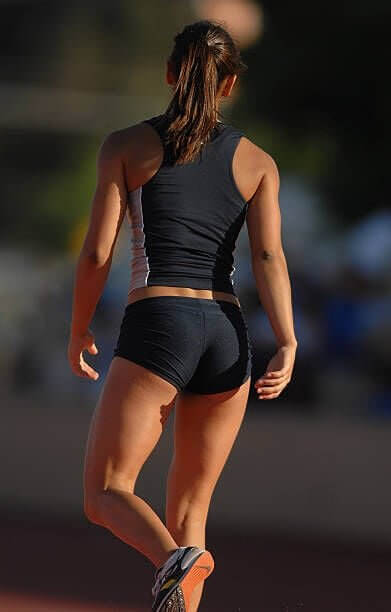 Stokke even managed to win at the CIF California State Meet (twice!) even when she broke her leg. Near the end of her senior year, she managed to rank in the eighth spot at the national junior championship. Stokke's life was about to be flipped upside down, however...

Becoming Famous Online
Shortly after all of this happened, someone created a tribute website for Stokke. The goal of the site was to get as many photos of Stokke as possible and many images of Stokke from competitions were uploaded. Many fan groups were created and they started getting thousands of followers. Some people went as far as calling Stokke their "internet crush."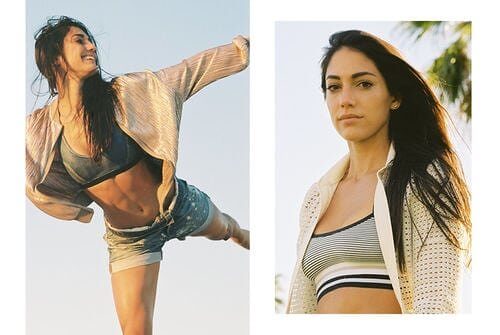 After Stokke became an Internet sensation, many news companies started doing comment pieces about her. The Washington Post, Los Angeles Times, and The New York Times didn't miss out on this opportunity either.

A Worldly Sensation
Stokke soon started to become international news and The German Der Spiegel, Australian The Sydney Morning Herald, and even the British BBC started writing stories about the good-looking pole vaulter from the United States. In addition, her name was entered more than a million times into search engines.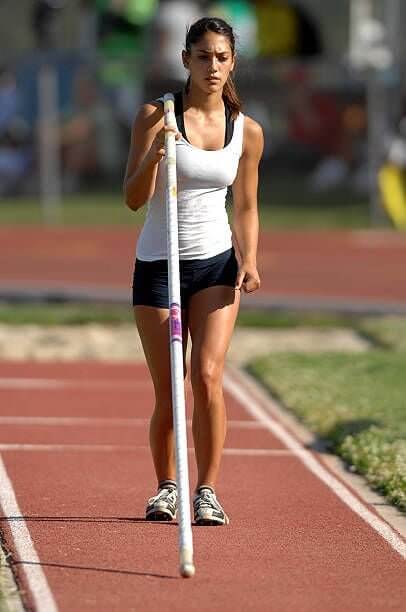 Even though she was only a teen, Stokke became aware of her personal situation as a Catch-22. She acknowledged all the attention she was getting and that everyone around the world was talking about her. The Today Show wanted to have her as a guest, Glamour reported her story, and offers from Maxim started coming in. Unfortunately, the attention she was receiving had nothing to do with her athletic accomplishments and her next decision stunned many people.

Rejecting the Offers
Allison Stokke got so many amazing offers but she decided to turn every single one of them down. This made many people wonder why she would do something like that. Many believed that the right thing to do was to take advantage of the situation she was in. However, the only reason why Stokke rejected all the fame was that she would only be acknowledged for her good looks.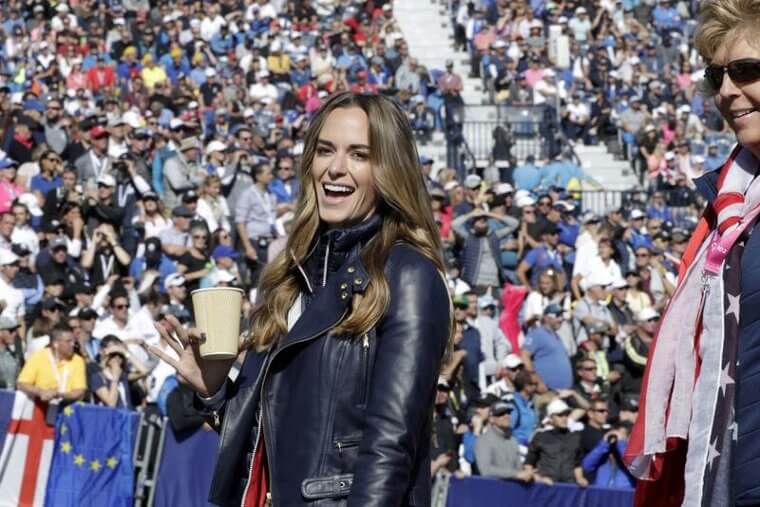 All of her accomplishments would be forgotten. In addition, Stokke knew how ruthless the media could be and she didn't want to give them an opportunity to tear her apart. She also knew that if something like that happened, the world of athletics would never take her seriously. 

Finding Some Help
After some time, Stokke became overwhelmed by the amount of attention that she was receiving. She became aware that she couldn't control her newly-acquired fame all by herself. She was constantly bombarded with emails and requests for photoshoots, so she decided to find some help. She hired a media consultant who would help her deal with her fame.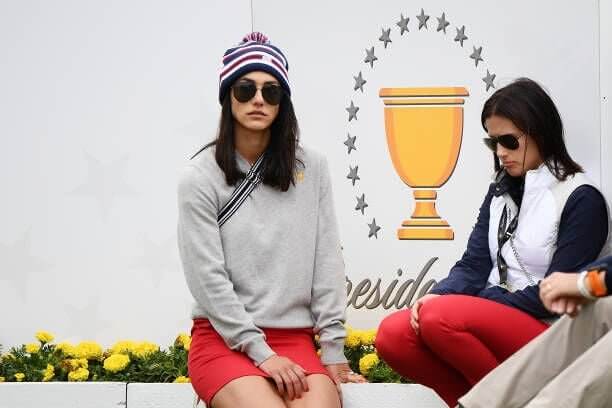 Stokke thought that giving an interview would not be such a bad idea if she talked about pole vaulting and her technique. She thought that this would shift the attention from her looks to her achievements. The interview appeared on YouTube and it received hundreds of thousand views. Unfortunately, the comments that people wrote were based on her looks rather than on her skills.

Dad to the Rescue
Allan Stokke, Allison's father, couldn't watch his daughter struggle anymore, so he decided to step in. Allan is a lawyer and he decided to review all the material about his daughter that existed online.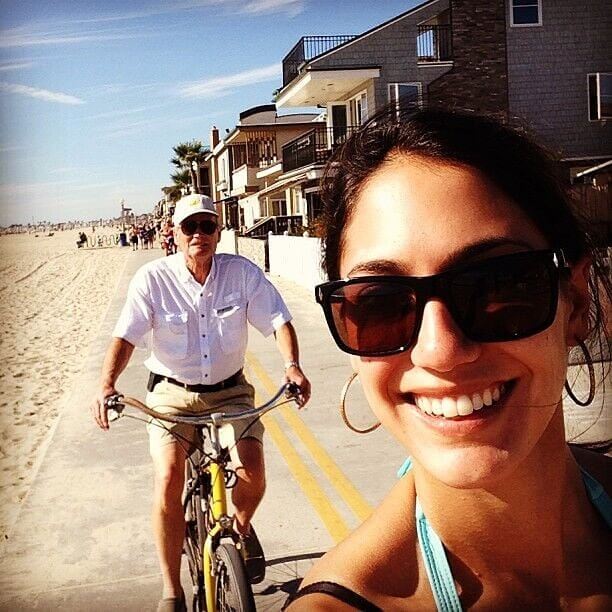 His goal was to find any illegal behavior toward his daughter and identify her stalkers. Feeling miserable about everything, Stokke commented on her situation to The Washington Post: "Even if none of it is illegal, it just all feels really demeaning. I worked so hard for pole vaulting and all this other stuff, and it's almost like that doesn't matter. Nobody sees that. Nobody really sees me."

The Internet Taking Its Toll
CBS used Stokke's story to point out all the harm that the internet can cause when it comes to publicly sexualizing people, especially young people. Der Spiegel also stated that Allison Stokke turned into a "sex symbol against her will."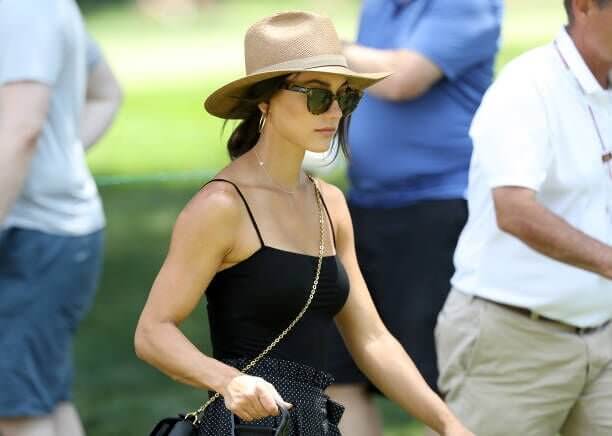 All the attention that Stokke was receiving took a toll on her mental health. She became paranoid and some insignificant things could upset her greatly. She stated that eyeballing (or any longing look) was "creepy and a little scary" for her. The intense attention affected her psychologically so much that she would constantly lock her doors and double-check if they were actually locked.

The Long Road Ahead
After trying to fight her internet fame for some time, Stokke realized that she had a long road ahead of her. She gradually started accepting the fact that many people will not focus on her athletic skills and accomplishments and that her looks will overshadow her success in the years to come. Many websites continued to write about her appearance only and not her athletic skills.

Stokke continued to do her best and try to deal with the attention she was getting. More photographers started attending the track and field competitions that she competed in. Because of this, her online fame continued and people constantly shared new images of Stokke. However, she managed to brush it all off and focus on her life. She studied hard and managed to get an athletic scholarship at the University of California, Berkeley to study sociology.

Looking to the Future and Breaking New Records
During her first year with the California Golden Bears, she participated in a great number of competitions. More precisely, she competed for the collegiate track team – where she would go on to break the school record for a freshman athlete! But, she decided to do this for both indoors and outdoors! She managed to reach a vault of 4.11 m (13 ft 5 3⁄4 in).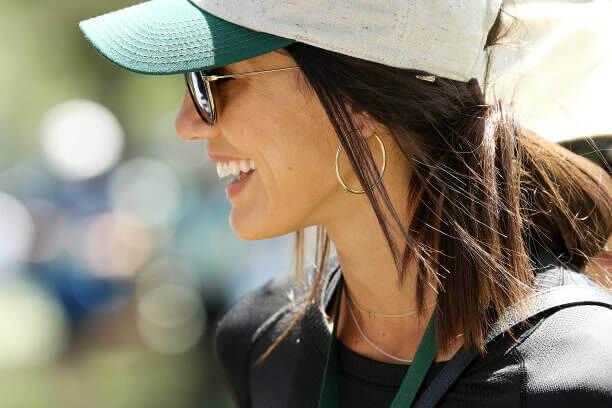 That very season, Stokke was one of the competitors at the Pac-10 Conference and she also took part in the Mountain Pacific Sports Federation (MPSF) regional meets. Yet again, people came to watch her only so they could take photos of Stokke from flattering angles. Of course, all of this bothered Stokke but she started realizing that this would just be a part of her life.

Second Year
During her second year at the University of California, Stokke's pole vaulting coach was Scott Slover, a former five-time All-American at UCLA. He made Stokke train very hard and the results soon started showing. She finished eighth at the Pac-10 Championships and seventh at the MPSF Indoor Championships.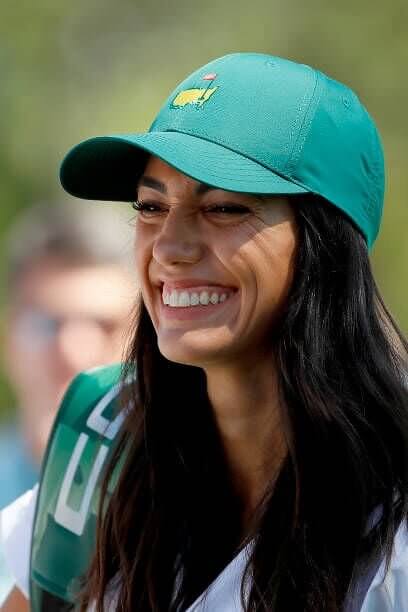 In addition, she even got a debut at the NCAA Women's Division I Outdoor Track and Field Championships, where she ranked 19th and her best attempt was 3.90 m (12 ft 91⁄2 in). She was proud of her achievement even if she knew that all her success only meant more photos that celebrated her good looks.

Third Year
When she was in her third year at Berkeley, Stokke received conference all-academic honors at the Pac-10 and MPSF levels. Besides this, she also received an honorable academic mention by the U.S. Track & Field and Cross Country Coaches Association. By this time, Stokke was already becoming accustomed to all the fans she had as well as the attention received on and off the field.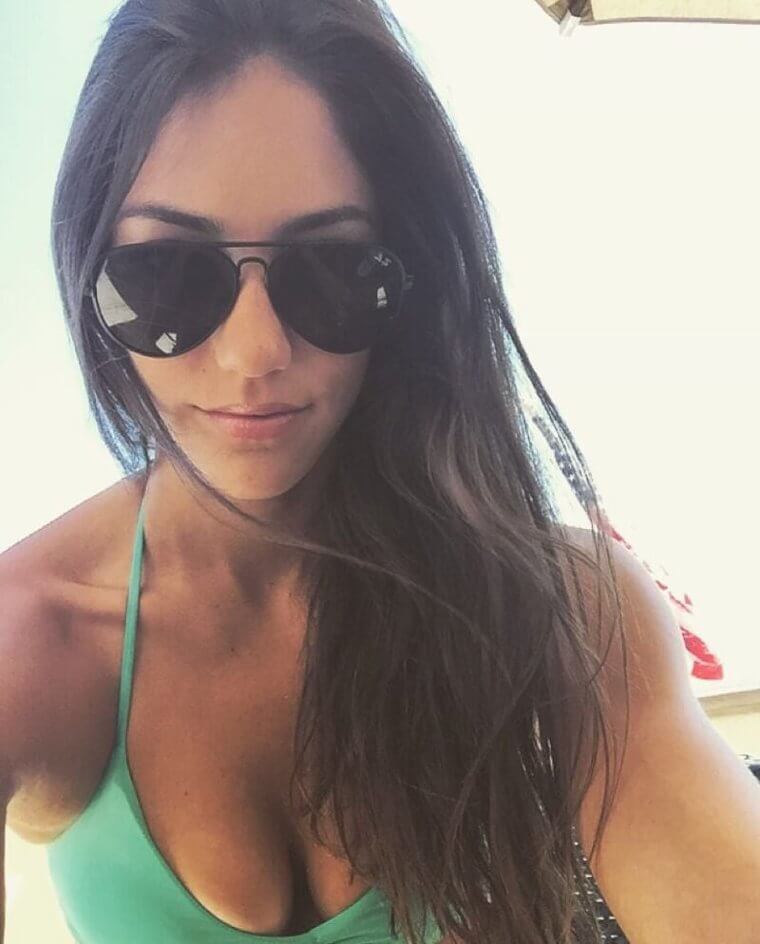 Many websites continued posting Allison's picture to update the "fans" on her progress. In reality, they were only trying to gain popularity and give people another opportunity to admire Stokke's looks.

Moving On
During her last year of vaulting in college, Stokke did not manage to improve her results. She ended up in eighth spot at the Pac-10 Championships. She also missed the qualification for the NCAA Championships by just two places. However, this didn't upset her "fans." They didn't care much about her competitions or accomplishments. The comments on fan pages were still focused on Stokke's good looks only.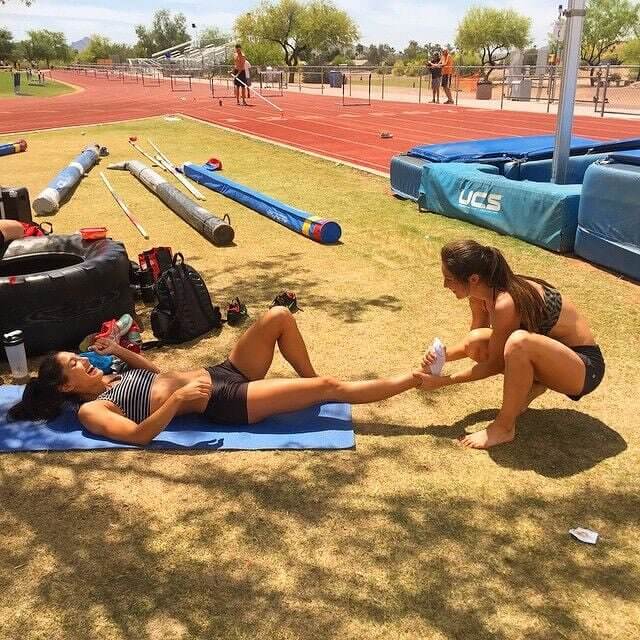 The attention that Stokke still received was very overwhelming and it confused her. "At that point, I wasn't the best vaulter in the country, so why should I be getting that much attention?" Stokke says. 

University Keeping Quiet About Her Accomplishments
Stokke also acknowledged how her Internet fame actually set back her accomplishments. Because of all the attention she was receiving, her university didn't want to make things worse. They decided not to put up any pictures or articles that would tell of her success. In reality, articles like that were the only kind of recognition she wanted to get.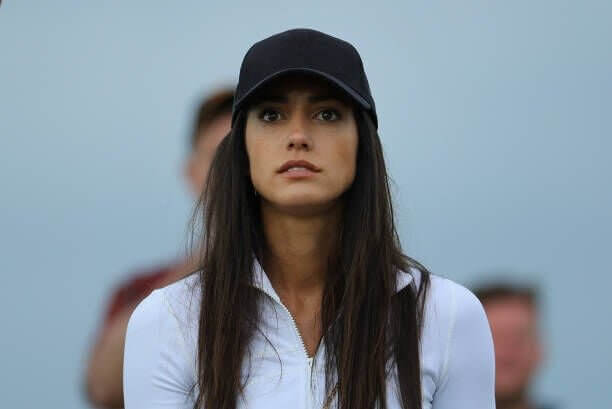 The Los Angeles Times was not the only one to promote Allison's cause and speak up on her belief. Many news organizations started mentioning that Stokke never wanted nor endorsed the attention she was receiving. In their book called Technology, Power and Culture in the Network Society, David Rowe, and Brett Hutchins compared Allison Stokke's plight to that of the American soccer players, Alex Morgan and Hope Solo. These athletes were also female athletes whose achievements in sports were undermined because their public image was sexualized.

Overshadowed by Appearance
Brett Hutchins and David Rowe pointed out that social media comments frequently insulted female athletes and "blamed the sexualization process on the women themselves."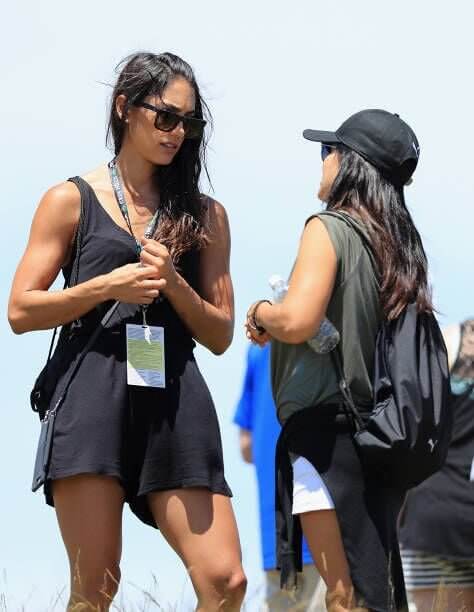 Some other reporters started comparing Stokke to Brandi Chastain when she celebrated the victory of the 1999 FIFA Women's World Cup Final in her sports bra. Chastain was one of many cases that represent how the accomplishments of women in sports can be overshadowed by focusing on their appearance.

Striving for the Olympics
After Stokke got her degree, she continued actively participating in pole vaulting competitions. Unfortunately, she did not manage to rank as well as other American athletes. In order to try to "overcome that photo" and make people see her accomplishments, Stokke decided to try and compete in the Olympics.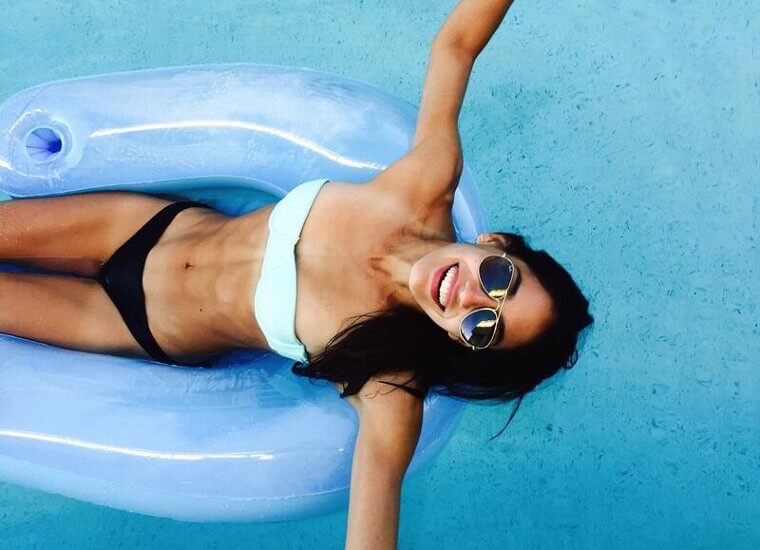 Stokke managed to reach her new lifetime best record of 4.36 m (14 ft 31⁄2 in) in 2012. Her aim to be a part of the 2012 London Olympics was in her grasp.

Stokke Missed the Cut
Even though she did her best, Allison didn't manage to perform well at the 2012 United States Olympic Trials. She was one of the 12 competitors who couldn't reach the opening height of 4.25 m (13 ft 111⁄4 in).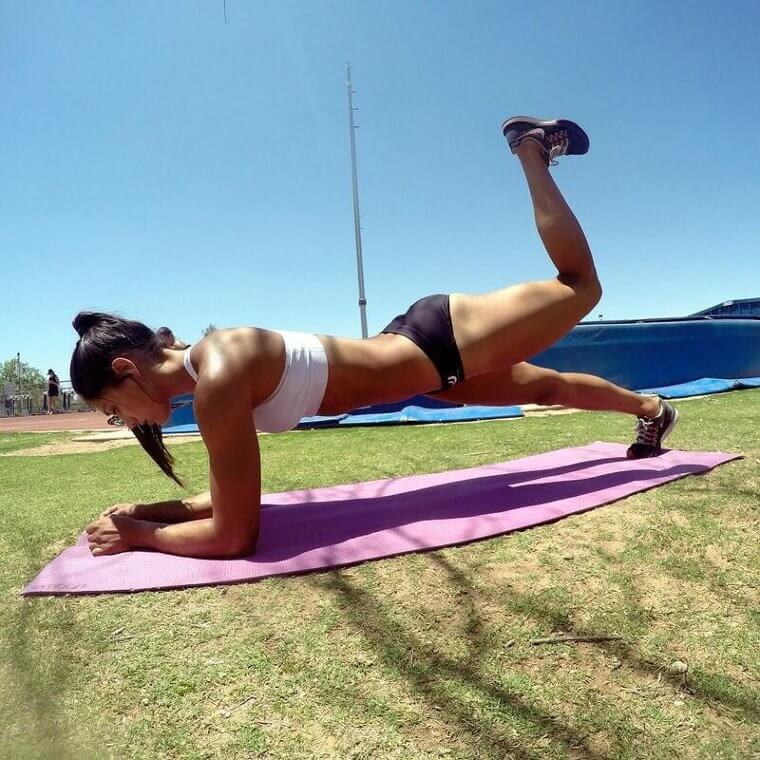 Three years later, the result of her hard work was seen as she managed to reach her best height of 4.15 m (13 ft 71⁄4 in). This new record secured her a finish in third-place during the National Pole Vault Summit. This achievement ranked her just outside of the top 30 American women in 2015.

Becoming a Model
In 2015, Allison became aware of the fact that her career in pole-vaulting was a bit rocky. So, she decided to try herself out in another field. She realized that since so many people talked about her good looks, she could try to become a model; a sportswear model to be more precise.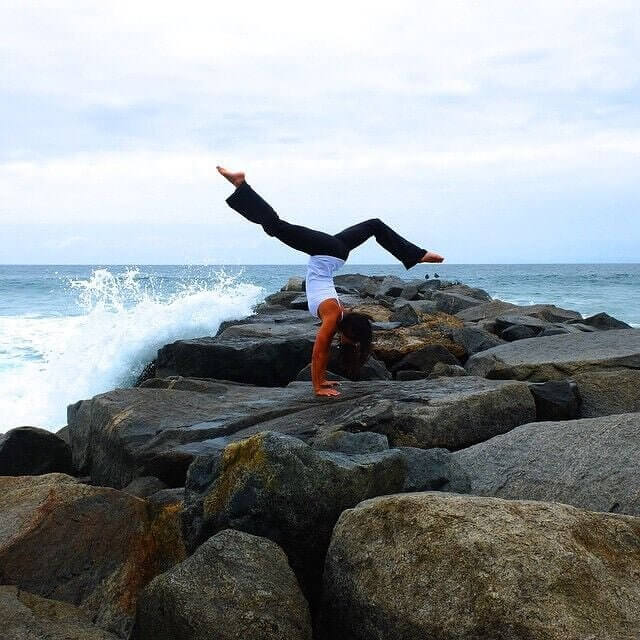 As a result, Stokke ended up appearing in campaigns for famous sports brands such as Nike and Athleta. Given how famous Stokke had become, this was surely a good investment for the brands. Sports brands weren't the only ones to capitalize on Stokke's fame, however.

Working With GoPro
Shortly after becoming a model, Stokke partnered with GoPro. How did this happen you may wonder? GoPro isn't a sports brand. Well, they hired her to shoot a series of videos doing what she loves the most – vaulting.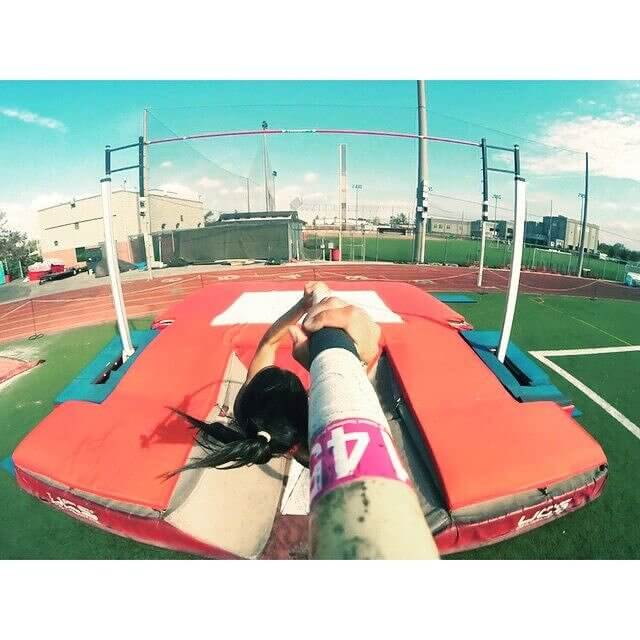 A GoPro camera was attached to her pole so that Stokke could demonstrate how pole vaulting actually works. Clearly, the videos were also meant to advertise the type of motion that the GoPro camera can shoot. By 2016, Stokke's GoPro videos received more than six million views on YouTube! Amazing, isn't it?

Partnering With Uniqlo
In 2016, Allison Stokke teamed up with another famous brand. This time it was Uniqlo. The company released many video campaigns showing Stokke working out in their latest fitness collection. But, it seems that nowadays Stokke is not interested in modeling gigs as much as she used to be. What could the reason be?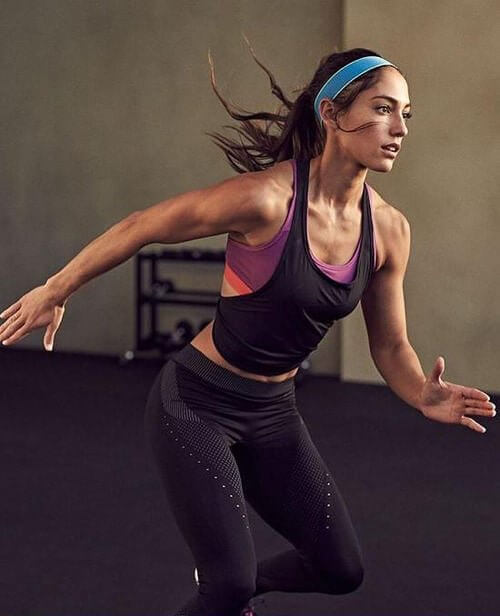 Love, of course! In 2016, Stokke was seen and, of course, photographed in the company of Rickie Fowler, a professional golfer, at the Motocross Grand Prix. The two of them were photographed up close and personal, and it seemed that they were having a great time in each other's company. Shortly after, both Stokke and Fowler shared photos on their personal Instagram accounts. Without a doubt, these photos did the rounds.

Who's The Guy?
So, who is Rickie Fowler exactly? Fowler was born on December 13th, 1988. He is a professional golfer and he is quite successful. He won seven professional tournaments. Fowler has two European Tour wins, four wins in the PGA Tour, and one win in the Abu Dhabi HSBC Golf Championship.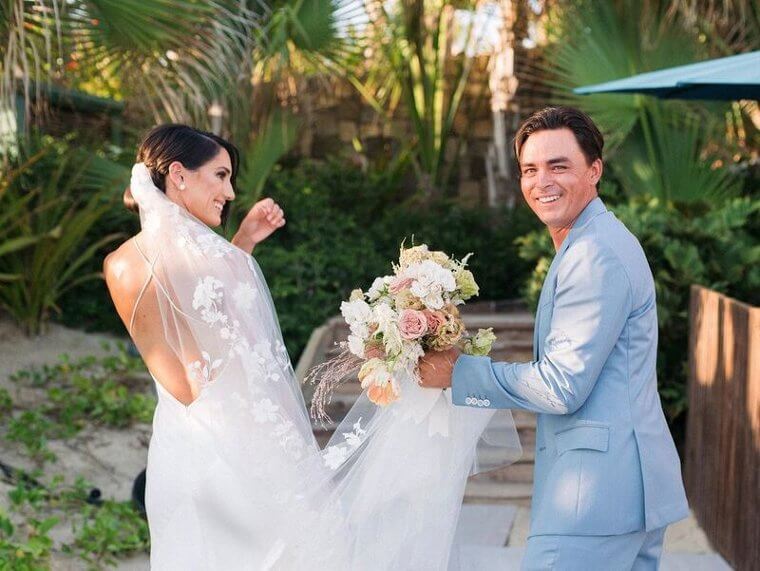 All those photos of Stokke and Fowler were only rumors and people were longing for an official confirmation. Luckily, it didn't take long to persuade Jason Day, Fowler's teammate, to let the cat out of the bag and officially confirm that Rickie Fowler and Allison Stokke were dating. He announced this news during a press conference. Day made a joke about his partner's absence from a team meeting the day before and said that his absence is justified because he had found a new partner.

Great Love
After their relationship became official, Allison Stokke became the center of social media attention once again. Everyone was searching for more information and photos, and the news companies were trying to please their readers.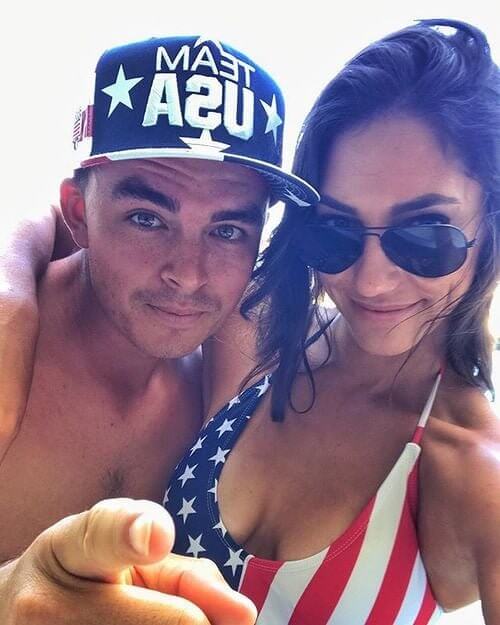 Back then you could come across photos of Stokke and Fowler walking hand in hand quite often. Now, you can simply visit their social media accounts and see the photos they posted themselves.

A Perfect Match
Not only is this couple living a life many people can only dream of, but their love is also something to be jealous of (but in a positive way).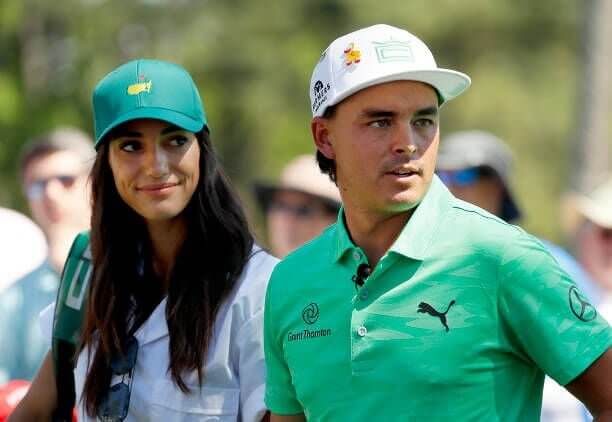 Fowler and Stokke are each other's biggest supporters. You can see Stokke at every single one of Fowler's golf tournaments, cheering on her man. She is definitely his biggest fan, and the two married in 2019.

Stokke Playing Golf
Stokke doesn't only support Fowler but she also showed a genuine interest in his sport. She decided to pick up the clubs and try out golfing as well.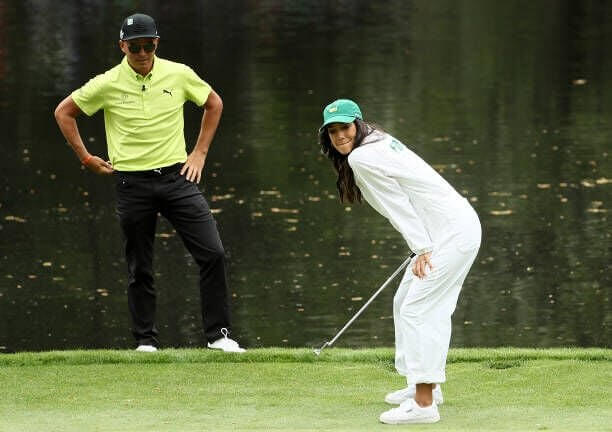 There is no doubt that Fowler is going to teach her some of his famous moves. Recently, Stokke uploaded a photo to her personal Instagram page with the caption: "Feels good to get back at it! Got myself an East Coast training partner too." So, is it safe to say that couples who work out together, stay together? Maybe something like that…

Let the Past Be the Past
It is clear to see that Allison Stokke has come a long way after the 2007 incident that left everyone with their jaws on the floor. She has definitely had her own ups and downs because of the unwanted fame but she has certainly managed to overcome all of that.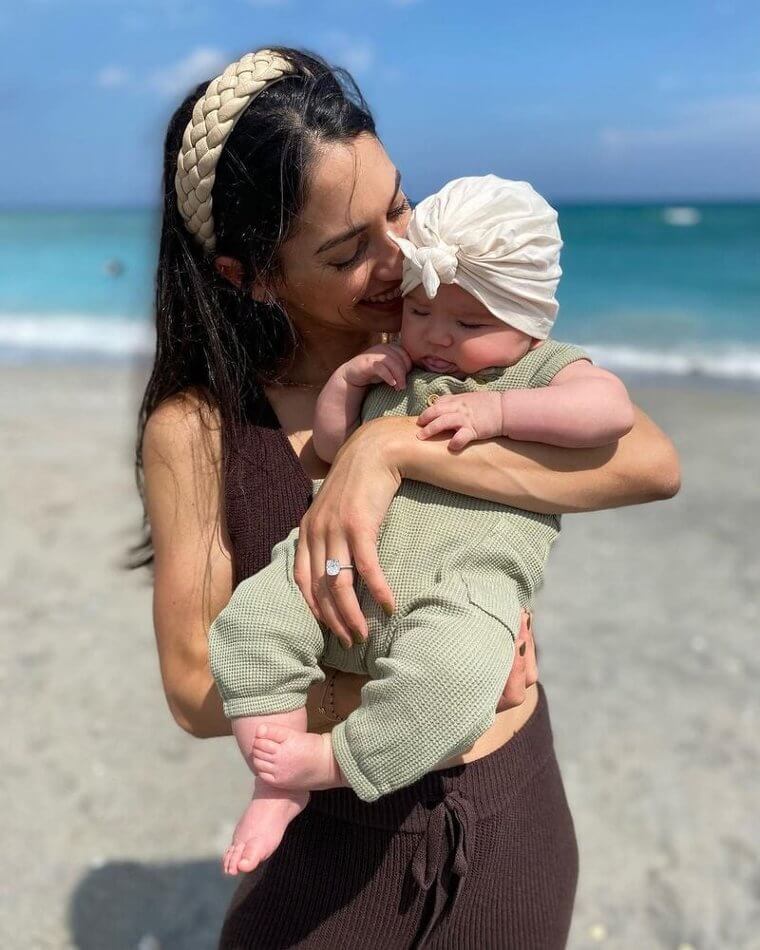 Many athletes admire the way she dealt with unwanted attention as well as her attempt to make others interested in pole vaulting. Stokke has definitely managed to accomplish a lot these past few years and is looking forward to a bright future. Well, she has moved on - married with a new baby girl Maya Fowler, born 11/18/21

Stokke Comments on Her Past
After all these years, Allison Stokke decided to open up and share her feelings about the viral photo that changed her life. Stokke says, "I feel like me and that picture are two different people. I feel it has taken on a life of its own. It's like that picture is my alter-ego and sometimes I feel like I use it for a positive force, and sometimes I just choose to leave it out there and not engage with it."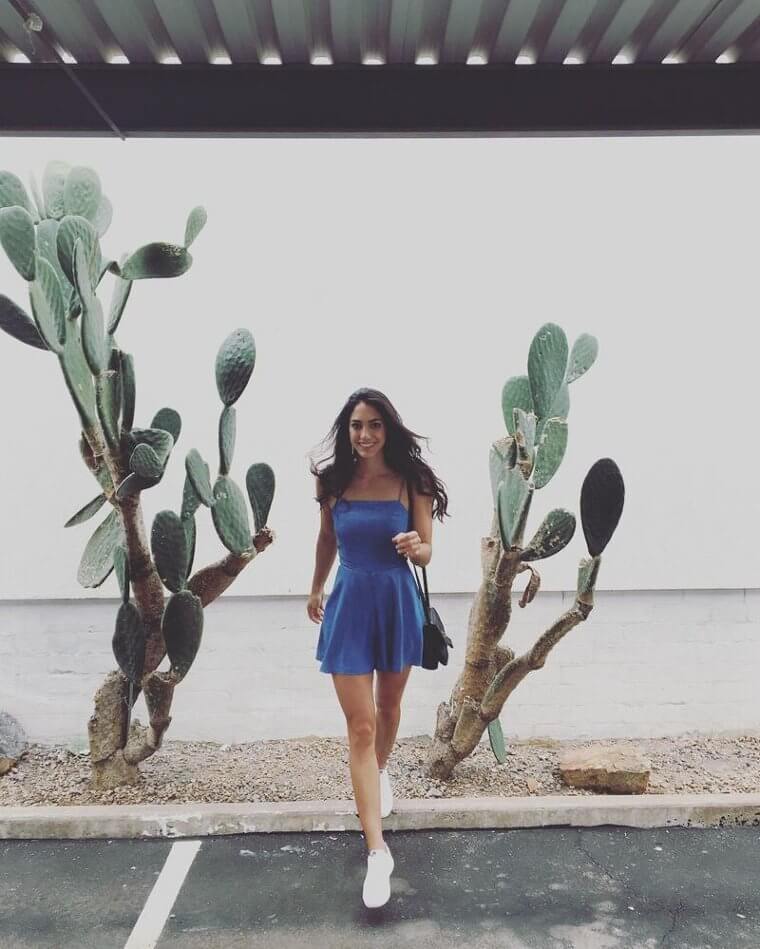 It's crazy how one photo can change everything, and in this case, a person's life. A viral photo can make or break a person's future. For Stokke, it may have been a combination. Stokke's mom also had something to say.

What Does Mama Say?
Cindy Stokke, Allison's mom, also spoke out about the toll that the viral photo took on her daughter, "I think I saw her grow up faster," Cindy said. "She saw how the world can be, saw how some people can be really cruel, some people can be great. I think she realized, 'I can't be so concerned about what everyone else thinks; I have to pursue my career and my dream and my sport.'"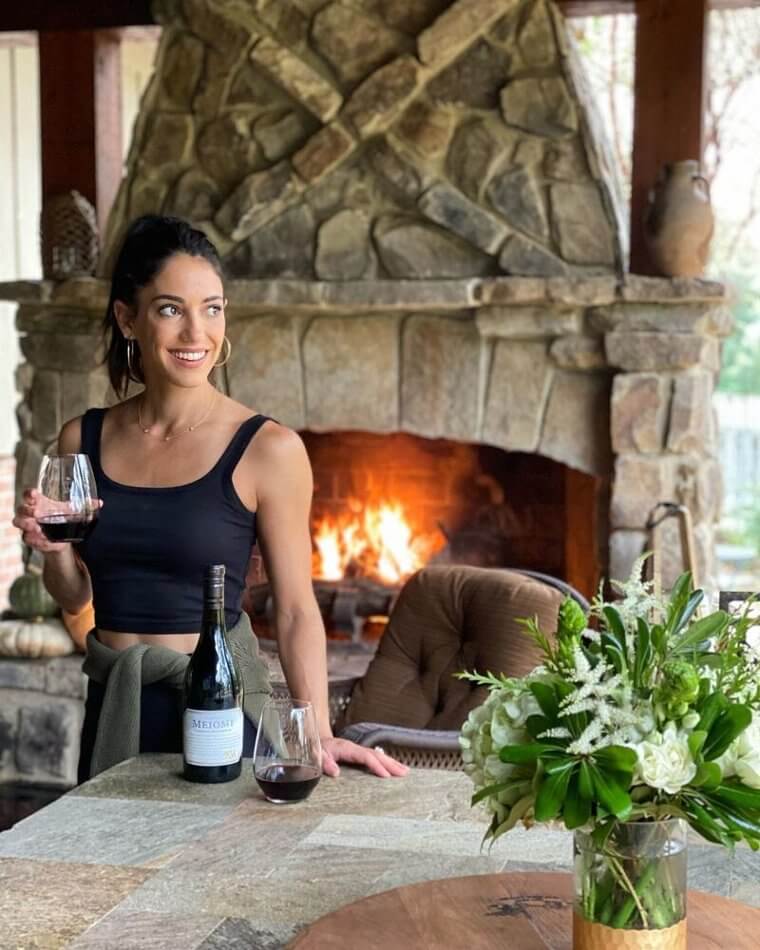 Speaking about the double standards that exist in sport, Stokke expressed, "I've never seen this viral thing happen to a male athlete who isn't also already the best at what they do. Yes, male athletes are also hailed for being incredibly attractive, but they're usually top-ranked in the world, too."

Continuing to Reflect
Cindy continued, "If she was going to be in the limelight, it was going to be because she was an athlete, and she knew that was about her looks. She wanted to be known for her ability to pole vault. That's what she wanted."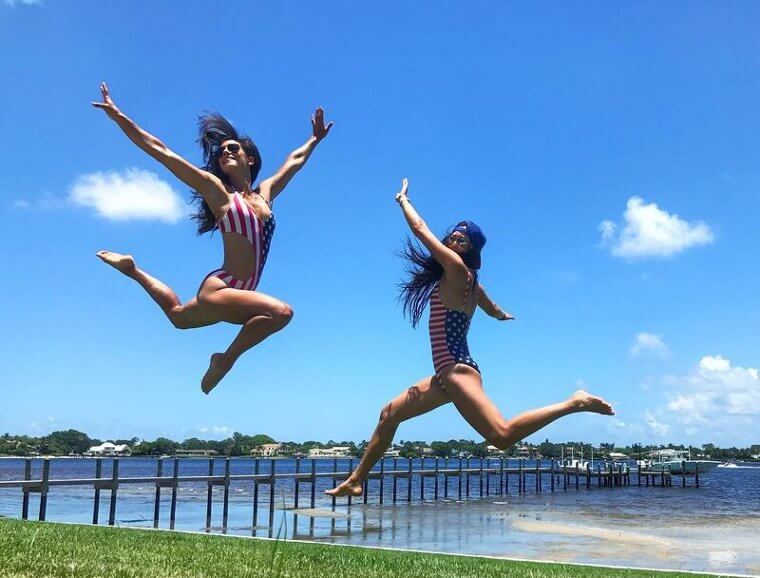 Stokke tried to give a glimpse into what she thought when the whole saga began, "My response back then, in 2008 — was I flattered? In some ways, sure. But I was overwhelmed, too. And I think my response to being overwhelmed was to just stay away from it entirely."

What About Now?
However, nowadays Allison Stokke is singing a completely different tune. "But now, I'm trying to figure out how to reclaim it and own it and push it in the right direction. And benefit from it — in terms of fueling my training. And if I try to ignore it, it will take on a life of its own. Which is what I did in college: ignored it. And I lost control of my own story."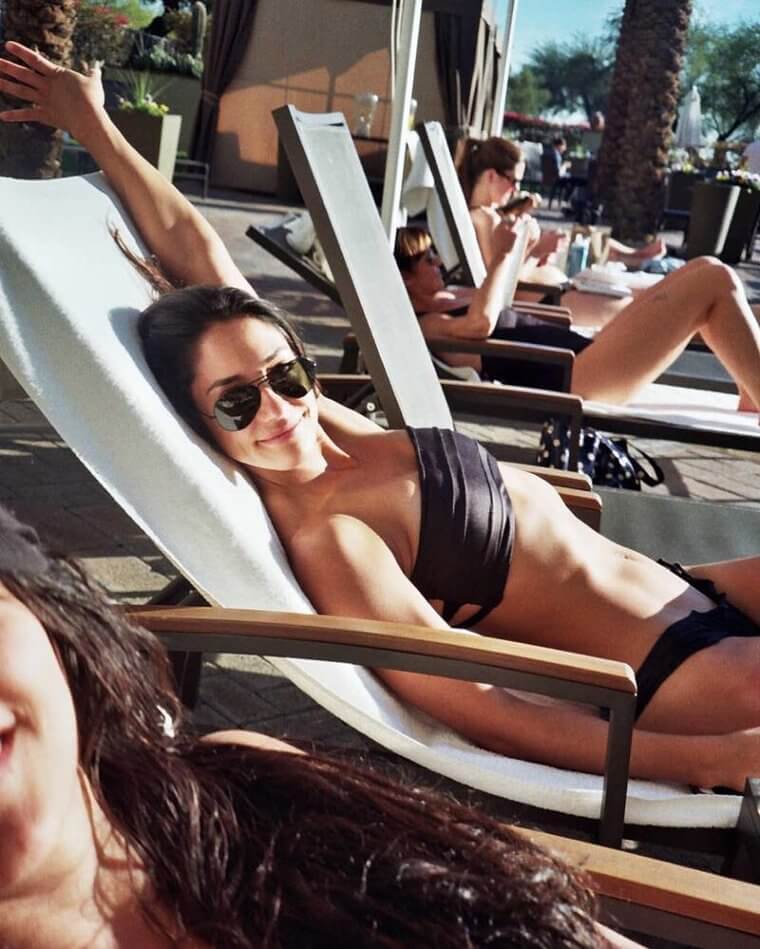 Stokke has benefitted other female pole vaulters because before she truly broke the internet with her photos from pole vaulting competitions, only people truly devoted to the sport could actually name a professional pole vaulter. It seems that nowadays more and more ladies are going viral for their pole vaulting skills.

Never Give Up
Even though Stokke has taken a break from pole vaulting competitions, that doesn't mean that she gave up completely. Stokke is working hard on improving her skills with her new coach in Phoenix, Arizona. It seems that she is well on her way.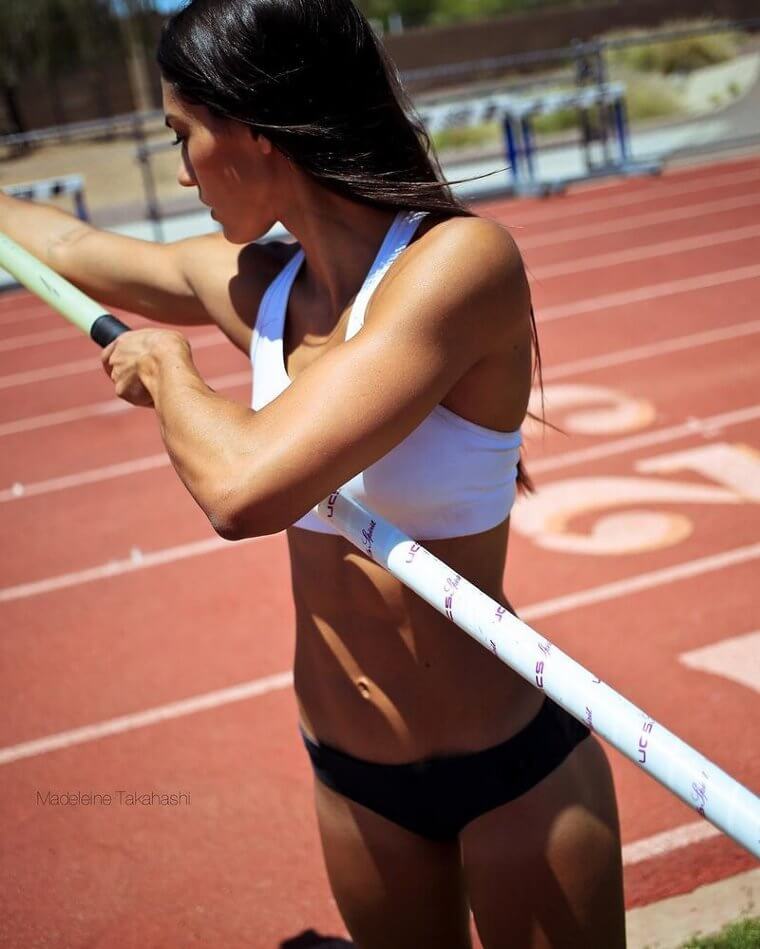 Now is the right time for Stokke to try and make the cut for the Olympic team and with her determination, we will definitely see more of Stokke in the near future.

Public Life
Many photos on Stokke's Instagram page are not only dedicated to her private life but showing her pole vaulting skills and trying to inspire others to become dedicated to fitness.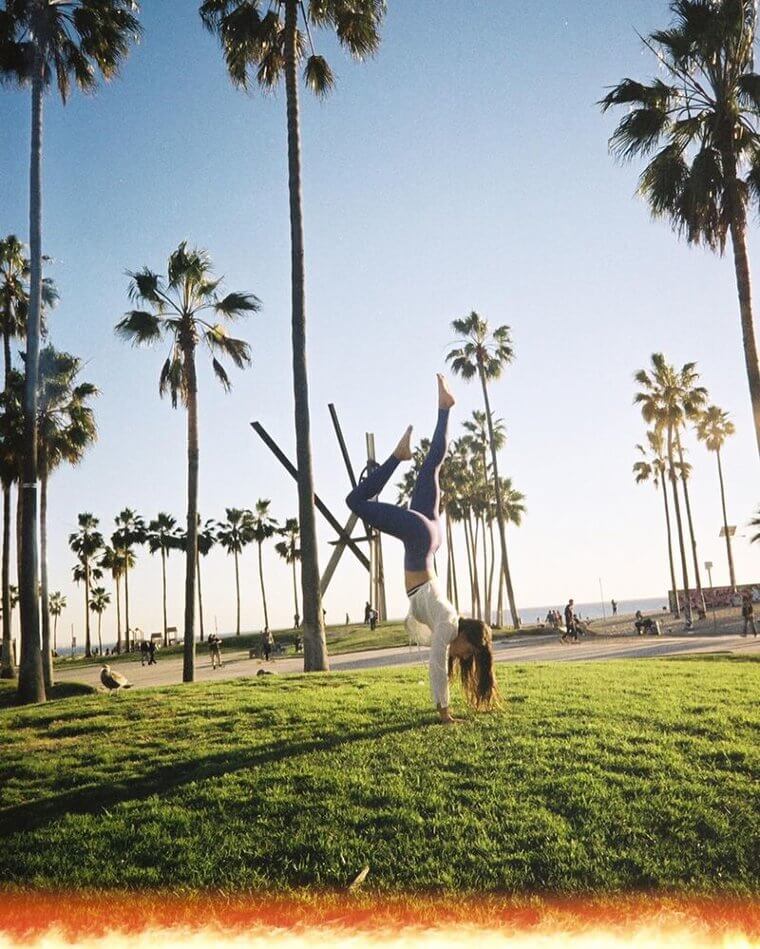 She also wants to try and show everyone what it actually takes to be a fitness model and how to make one's dreams come true.

Happy As Can Be
We are impatiently waiting to see what will be Stokke's next great accomplishment!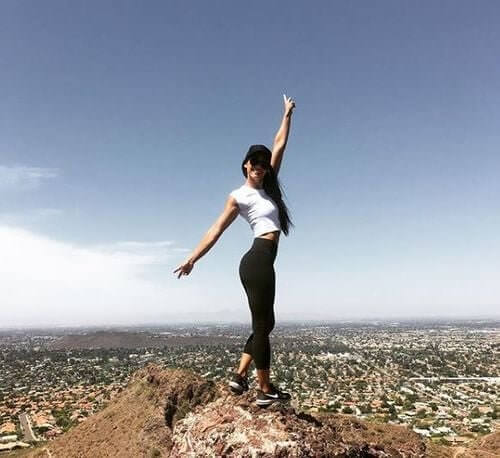 Stokke has come a long way and she has had to deal with a lot. She is still young and will no doubt achieve many more things in her already successful life.