On August 9, 2000, a 15-year-old boy was taken into the Santa Ynez Mountains in California and made to stand before a hastily dug grave. He had done nothing to deserve this except being related to somebody who had become mixed up in a dangerous world.
Before he found himself in this situation, the teenager had been forced into three days of drug and drink-fuelled parties. At no point had he expected what happened next. This is the tragic story of Nick Markowitz and the Alpha Dog murder.
Nick Markowitz
"The funniest person alive" was how Nick Markowitz's mom, Susan, described him. Of course, she was biased, but there was no denying the Markowitz home was one filled with laughter and energy.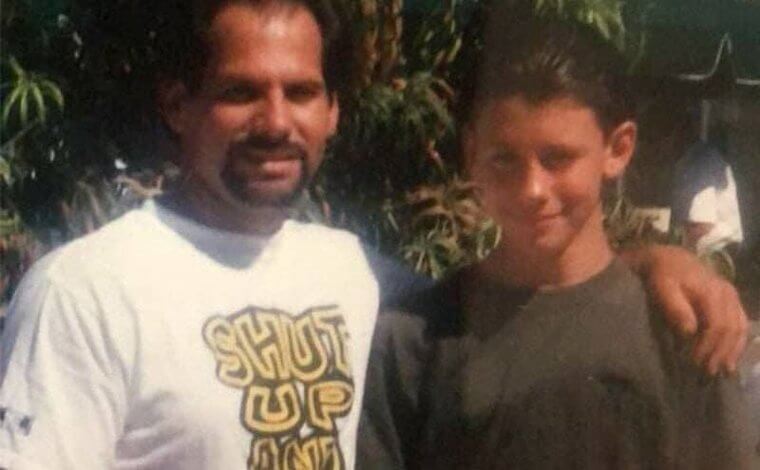 Nick was a lively character, he loved sports and theater and he was always active. Conversations were constant in the family home and Nick would do, "anything to make [his family] laugh." At least that's what his mom told the press later. He was brought up in West Hills, Los Angeles, and, at 15 years old, he was growing up fast.
Ben Markowitz
Nick's older half-brother, Ben, was a different sort of kid. The boys' dad, Jeff, had never managed to find a solid relationship with Ben and he was prone to getting into trouble. "Ben wasn't really a troublemaker," Jeff said. "But he was always there when there was trouble." Nick idolized Ben and, when the older brother started to graduate from being in trouble at school to being in trouble with the law, Susan wanted to protect her younger son.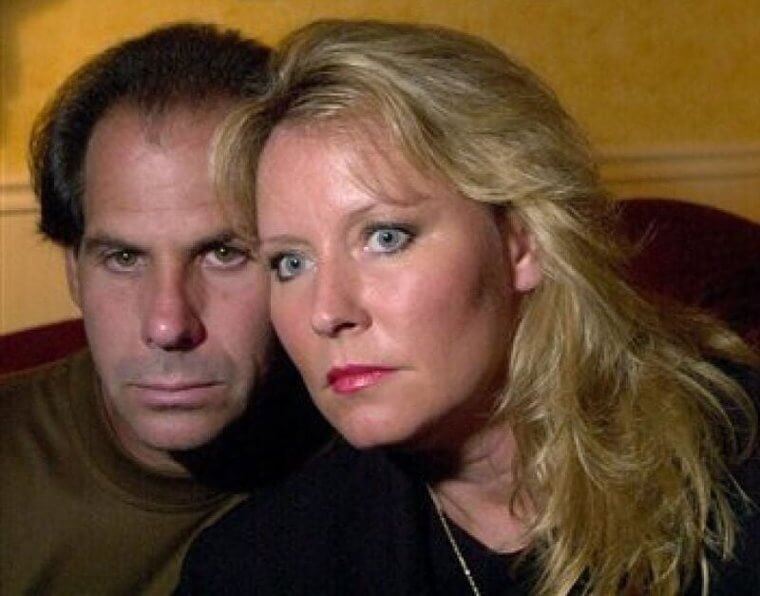 Eventually, Jeff told Ben that, if he couldn't stick to the house rules, he would need to leave. "If I would have held onto Ben and kept him in my household, he wouldn't have been on the street," Jeff said later of that regretful decision. "He wouldn't have been involved in, maybe, some of the other things that he got involved in."
Jesse Hollywood
At the age of 19, Jesse Hollywood owned his own villa. He was a strong baseball player in high school, helped by the coaching from his dad, Jack. He was confident, well-spoken, happy to talk to anyone, and had a bright future ahead of him.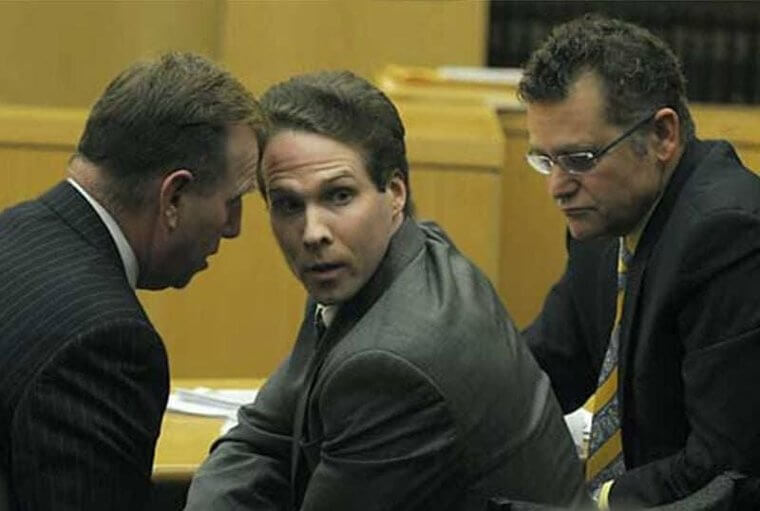 A back injury put an end to Jesse's baseball days and he had to choose between college, like most of his friends, or joining the family business. He decided to go for the second option and it served him well. He was rolling in money and had an apparent great lifestyle. Some of his friends wanted to join him in this lifestyle, Ben Markowitz in particular. The only problem? The Hollywood family business was dealing drugs.

Complicated Relationship
Ben Markowitz and Jesse Hollywood had known each other for a long time. They'd played baseball together and been members of the same gym. They got on well until they began working together. "Ben was dangerous to Jesse Hollywood," explained journalist Jesse Katz. "None of the others would stand up to him. None of them wanted to fall out of Hollywood's favor. Ben Markowitz just didn't seem to care."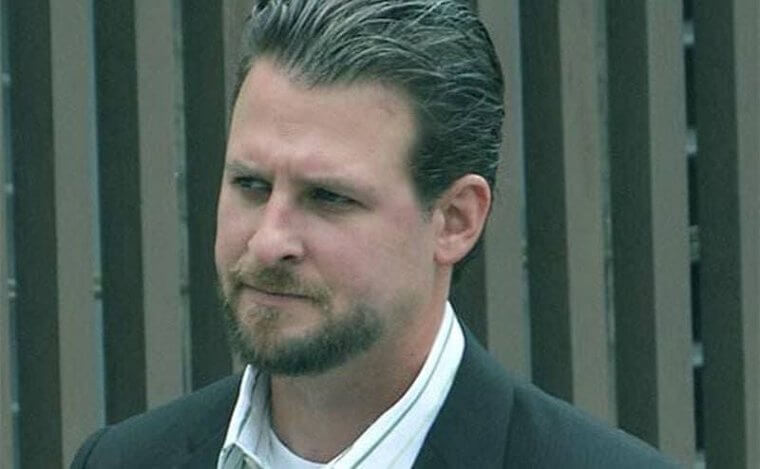 Jesse Hollywood's tough-guy act didn't work on Ben, even after Ben found himself in debt to Jesse. The amount was thought to be up to $30,000, but it could have been as little as $1200. Either way, it didn't phase Ben. "Screw you," is all he would say when Jesse mentioned the money.

Servants
Jesse Hollywood's natural personality might have been friendly and welcoming but, when it came down to it, he was a drug dealer. He knew the way he had to be if he was going to keep control of his business.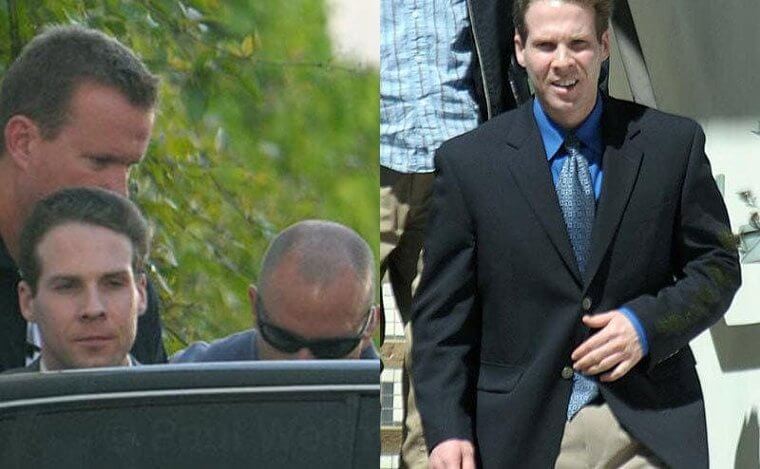 If members of his crew brought back the money he expected from sales, everything was good. If they came to him short, they became his servants. Jesse would have people tidying his house, cleaning up after his dogs, fetching supplies for parties. If you were in debt to Jesse, you did whatever he instructed until that debt was paid.

Laying Down the Law
Despite his debt, Ben Markowitz would not be told what to do by Jesse Hollywood. Not only did he refuse to comply, but he was also disrespectful with it. Things began to escalate. Ben moved up from shooting his mouth off to making threats and damaging Jesse's property.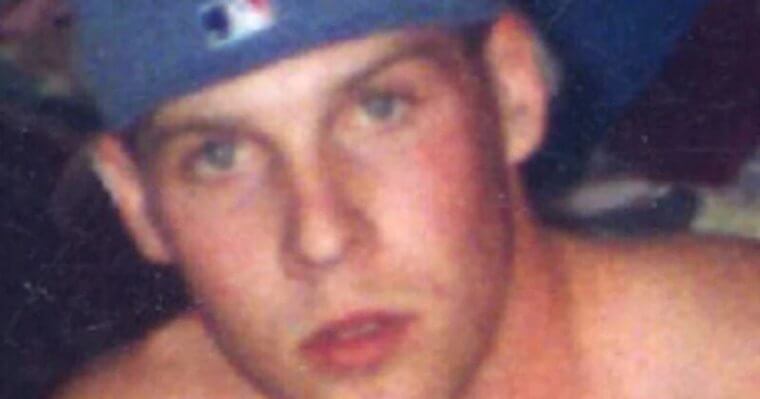 Jesse had to do something about it. He collected together several members of his crew and set aside one Sunday to drive around looking for Ben so they could teach him a lesson. Only, the person they eventually found wasn't Ben.

Abduction
"Something was definitely wrong. He couldn't call me back," said Susan Markowitz later. "That's when I knew." Jesse Hollywood and his hunting party had found one of the Markowitz brothers, but it hadn't been Ben. It had been his younger brother, Nick.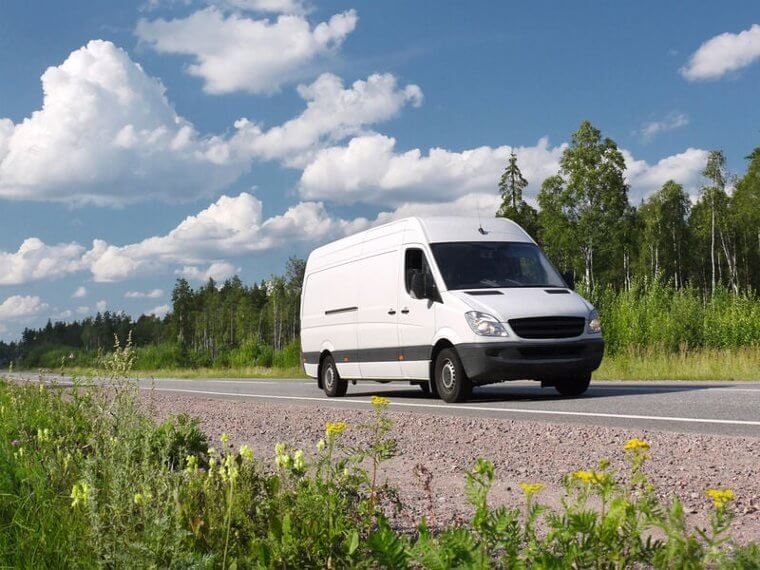 The group of drug dealing enforcers had grabbed the younger boy, bundled him into their white van, and set off on a drive to Santa Barbara. After a couple of hours, Susan realized she wasn't able to contact her son, and she began to panic.

Three Days of Partying
It wasn't the sort of kidnapping you see in the tense TV dramas. Nobody was tied to a chair or handcuffed to a radiator. There were no torture or ransom notes. Nick had been scared, of course, and he'd pleaded with the boys to let him go. Instead, they gave him alcohol and drugs and took him to a party.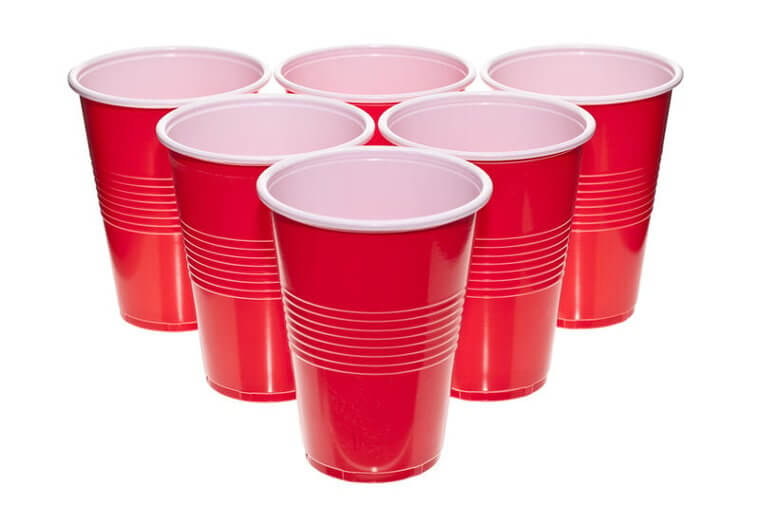 For three days. Nick, on the surface at least, was having a great time. Some people he met knew he had been taken there against his will, others didn't, but nobody seemed to care. After all, there was partying to be done.

Strange Situation
The details about what was happening had quickly become quite blurred. Jesse Hollywood had left Nick and the rest of the crew to party while he went back to West Hills to look for Ben. He wanted to tell Ben they had taken his brother. Meanwhile, Nick was enjoying himself at houses across Santa Barbara.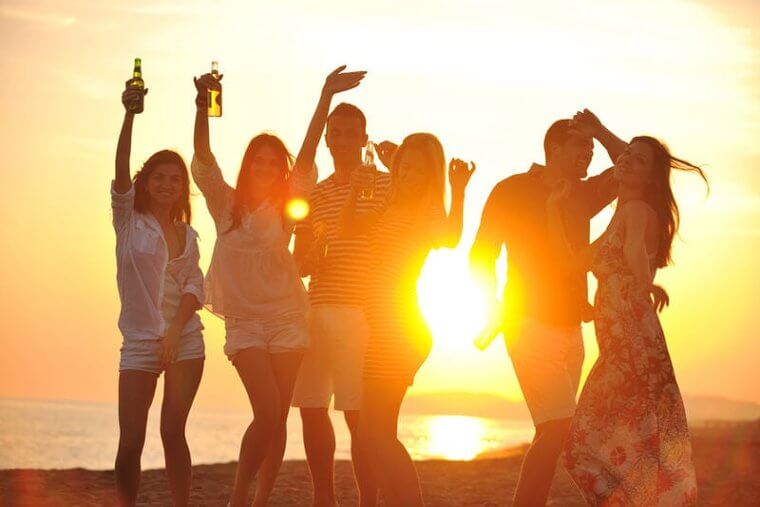 Drugs, drink pools. Nick was even at some parties with other kid's parents. It was tough to understand what the real situation was. "They didn't really know what to do with Nick," Jesse Katz said about the crew who had taken the teenage boy. "That's why he really wasn't being held captive in the traditional sense."

A Real Problem
"I'm telling you—as a parent, right now—overreact. Don't wait for a second," Jeff Markowitz offers as advice to parents everywhere. it's what he wished he'd done at the time.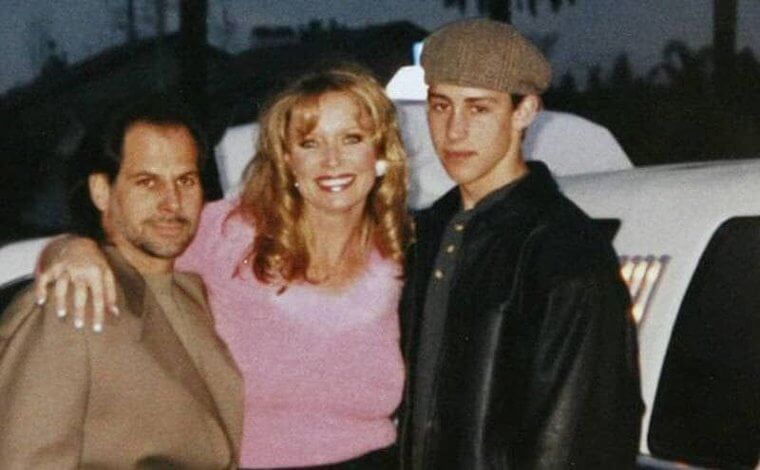 Though they had been trying to call other people first, it was two days after losing contact with Nick that Jeff and Susan finally spoke to Ben. The older brother could only tell them he hadn't heard from Nick either. "Okay we got a real problem," the parents realized. They immediately called the police.

A Great Story
The problem with the unusual nature of Nick's abduction was that he never believed he was in any danger, so he never tried to get help. He wasn't under guard and he could have easily tried to leave, or at least signal for help. One of the parties was even at a motel where other guests were all around.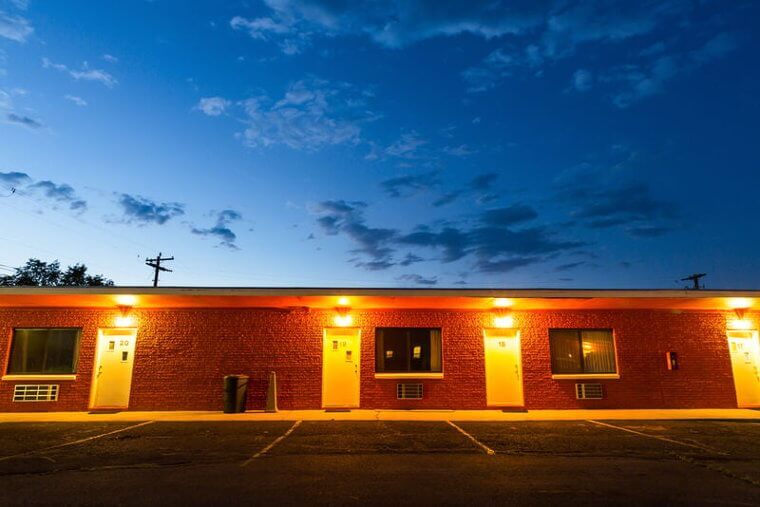 If Nick wanted help, he could have easily found it. Instead, he just decided to ride it out and enjoy himself until his big brother got everything sorted out and he was taken home. "This will be a story I can tell my grandchildren," he was heard to say at one of the parties.

A Deadly Change
Nick Markowitz might have been enjoying his time as a "captive", but Jesse Hollywood was not. He'd left the party behind and found himself stewing in West Hills. No matter what strange form it had taken, Jesse had been the ringleader in abducting and holding a hostage. This could get him in real trouble, even a lengthy prison sentence.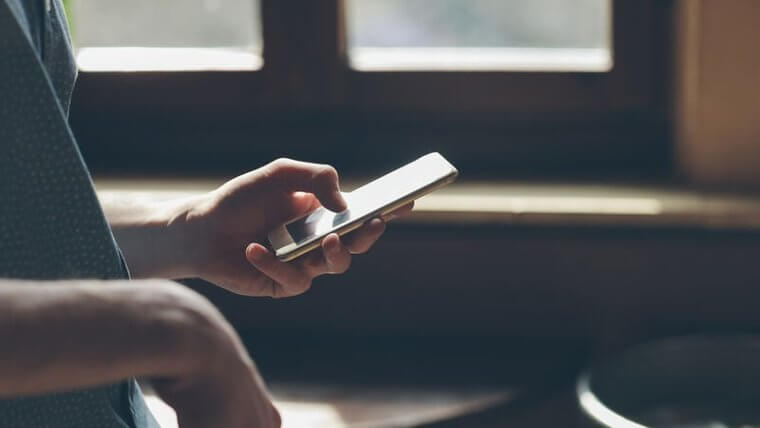 Jesse made a decision that would change the situation dramatically. He called Ryan Hoyt, one of the crew holding Nick and someone who owed Jesse a lot of money. He made Ryan an offer. He would write off Ryan's debt if Ryan killed Nick Markowitz.

Shallow Grave
Ryan Hoyt didn't waste any time. He grabbed two other members of the crew, Jesse Rugge, and Graham Pressley, and the three men left the party. They traveled into the nearby mountains, where they dug a grave.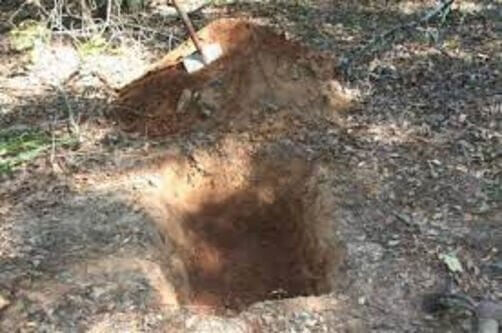 The next day, they took Nick Markowitz to the gravesite, duct-taped his mouth, and tied his hands behind his back. After striking the now terrified boy with a shovel, Ryan Hoyt shot him nine times. They placed the gun between the legs of Nick's body and covered him up with dirt.

Shock
"I remember sitting down, feeling like I was going to be sick," Susan Markowitz said of the moment she was informed that police had identified her son's body. It had taken them less than a week to find the improvised grave in a popular hiking area.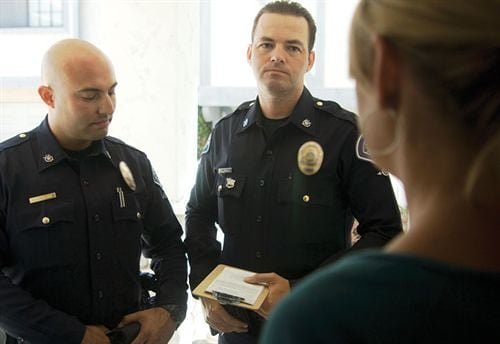 "I think I was thinking of crying but wouldn't allow myself," Susan continued. "And then it's like I went into shock." Susan and Jeff Markowitz were understandably devastated by the news they were given, but they weren't the only ones it hit hard. Ben Markowitz was inconsolable. He blamed himself.

A Witness
 "Don't worry, you know, everything's going to work out," Nick had said to a girl at the pool parties. They'd been enjoying themselves together for three days and the girl had taken a liking to Nick. She found out he was officially the victim of a kidnapping but, when Nick made it clear that he wasn't worried, she let things be and carried on partying.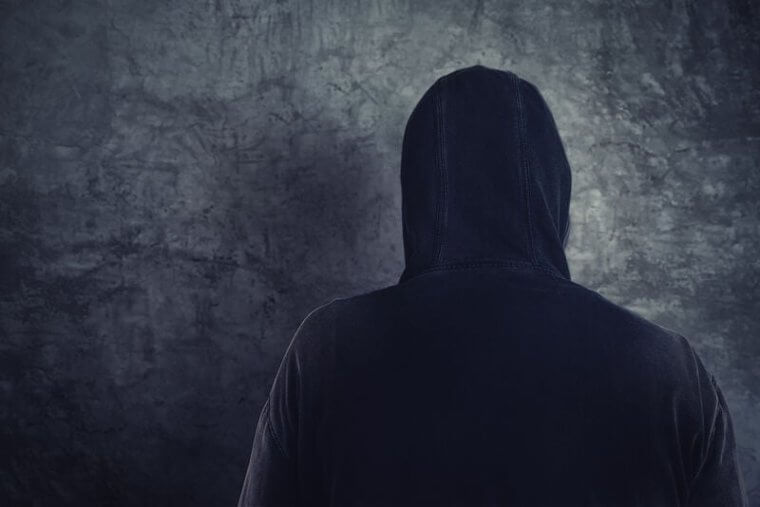 When the news of his murder got to her a couple of weeks later, she was shocked. "Here's this sweet, funny kid that I hung out with for three days a couple of weeks ago," she thought. "Now he's dead. They lied to me." Unconcerned about what repercussions it might have for her, she went straight to the police to tell them everything.

Michael Costa Giroux
Ryan Hoyt and the other people involved in the abduction and murder of Nick Markowitz were quickly arrested. They were by no means professionals and, having spent three days partying with both the victim and any number of witnesses, it wasn't tough for investigators to put everything together.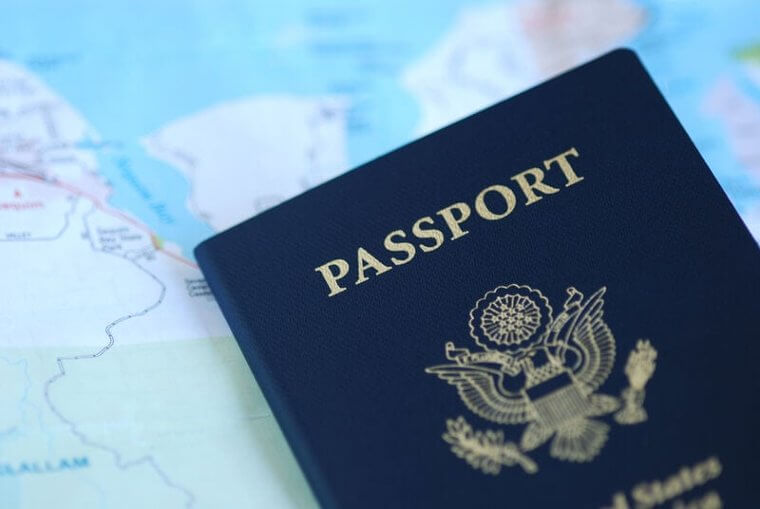 The only piece of the jigsaw police couldn't find was the person who had given the order, Jesse Hollywood. This is where the family connection came in. Jack Hollywood, Jesse's dad, was a professional, and he knew exactly what to do. The moment he learned what had happened, he arranged a new identity and a fake passport for his son. Jesse Hollywood no longer existed, but a recent immigrant to Canada named Michael Giroux bore a striking resemblance to him.

A Fresh Start
Michael - a.k.a. Jesse -  didn't stay in Canada for too long. He made his way south to Brazil and established himself in the beach resort of Saquarema. Making his living from odd jobs and a $1200 allowance from his dad each month, Jesse kept his head down and tried to blend in. "He was always wearing a cap and kept his face down, hidden away," a neighbor said. "Even inside his home."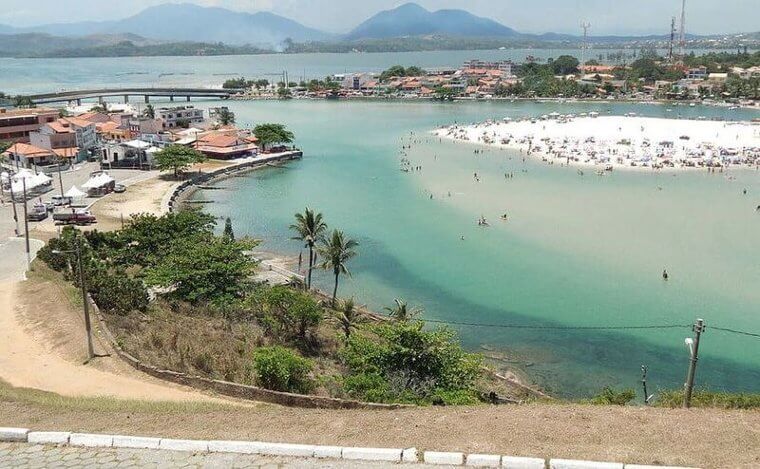 Jesse learned Portuguese and, when visiting a bar in Rio de Janeiro, he met a woman. "With me he was wonderful," Marcia Reis said. "He was very sweet, tender. He was very caring, attentive. Everything I wanted he would get." Within days, Jesse had seduced Marcia. He intended to get her pregnant in the hope it would stop him from being extradited if he was caught.

Most Wanted
While Michael Giroux was most wanted in Brazil by Marcia Reis, Jesse Hollywood was most wanted by federal agents in the U.S. His picture was everywhere. His story and his image appeared several times in the television show America's Most Wanted, and the mission to bring him to justice was relentless.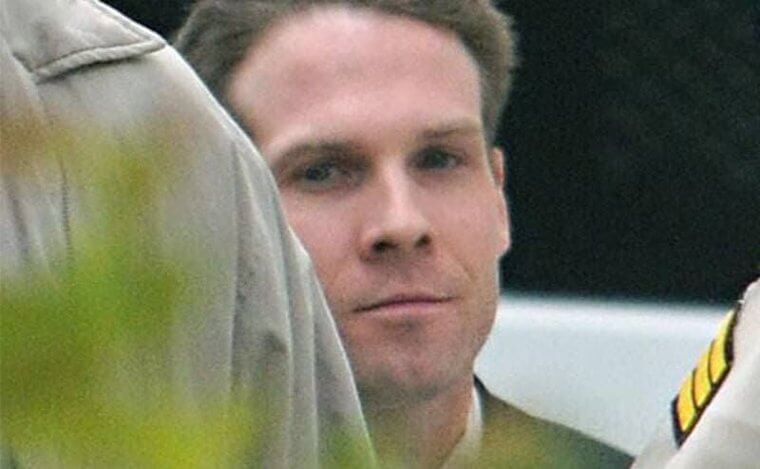 Authorities in Brazil were cooperating with those in the U.S. and gradually a plan was hatched to capture the international fugitive. In March 2005, it was finally put into action.

Jesse's Cousin
"No, this is not possible, we have a child together! This can't be!" yelled Marcia Reis as Jesse was taken away in handcuffs. A few days before, he had received a phone call from a cousin he hadn't seen in a while. The caller told him she was coming to Brazil and wanted to see him. Jesse agreed and took Marcia to the coffee shop where they'd chosen to meet.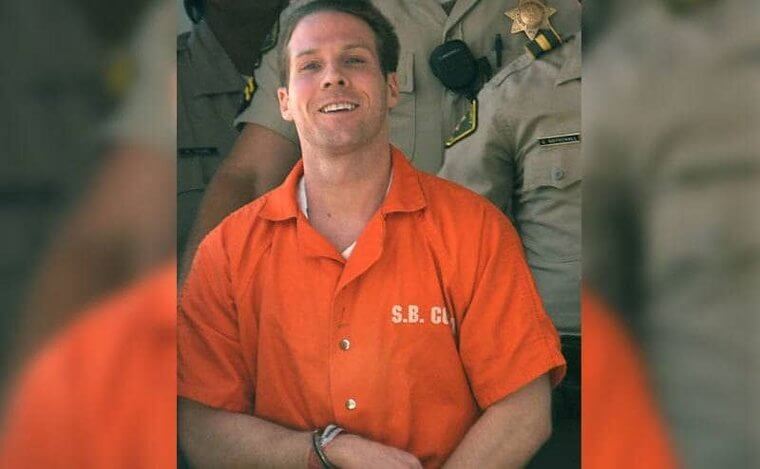 Of course, it wasn't any cousin, it was federal agent Kelly Bernardo. "He was surprised as I approached him, and as the authorities told him he was under arrest," Kelly Benardo said afterward. "He kept saying he was someone else." It was too late, the deception had been exposed.

Trial and Punishments
The courts passed two death sentences about the kidnapping and murder of Nick Markowitz. Ryan Hoyt, the man who pulled the trigger, was sentenced to death on December 9, 2001; he remains on death row.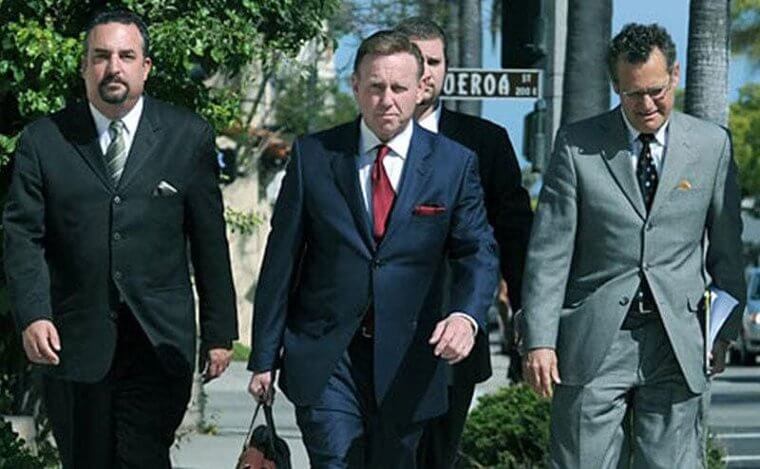 Despite his defense's pleas that he was not present for the killing, Jesse Hollywood was also sentenced to death after his capture but soon had this changed to life in prison at the recommendation of the jury. Graham Pressley, Jesse Ruge, and William Skidmore all received prison sentences for their parts in the abduction, but have all since been released.

Indifference
"All I did was shoot him," Ryan Hoyt shrugged indifferently as he stood in court. This lack of remorse pushed Susan Markowitz to the brink of collapse when she heard it. Susan had struggled to cope since the death of Nick and had considered taking her own life many times.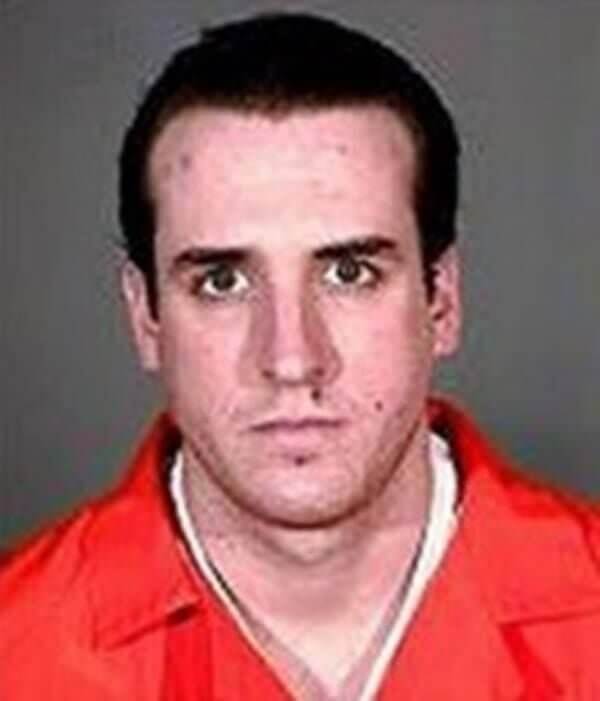 Jeff Markowitz struggled with it all himself, especially during the trial when he was faced with standing in the same room as the man who murdered his son. "It's a bad, bad feeling," Jeff confirmed to NBC News.

Alpha Dog
The events surrounding the end of Nick Markowitz's life became the influence for an all-star Hollywood movie in 2006. Alpha Dog featured Justin Timberlake, Amanda Seyfried, Bruce Willis, and Ben Foster. Even by modern standards, it was very quick out of the blocks. Jesse Hollywood still hadn't been caught at the time production began.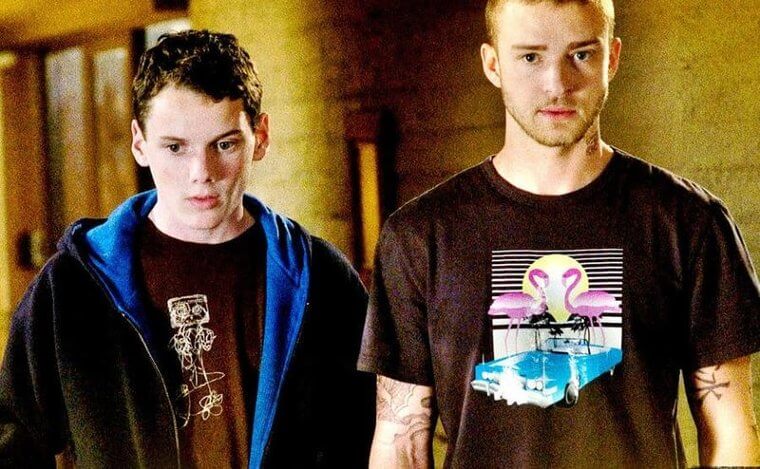 "You know when anybody does a movie it's usually sensationalizing the bad guy," Jeff Markowitz said when he learned about the production. "And in this case, it'd probably be Jesse Hollywood," Despite these misgivings, however, and concerns from lawyers that a movie released before Jesse's trial might affect the outcome, the Markowitz's did cooperate with the movie's director.

John Paul Hollywood Reis
"John Paul is a baby, I don't know what I'll tell him when he grows up," Marcia Reis told the press after her son was born. She named the baby after Pope John Paul II in hope that a pure and holy name might help distance the child from the acts of his father. The two remain in Brazil.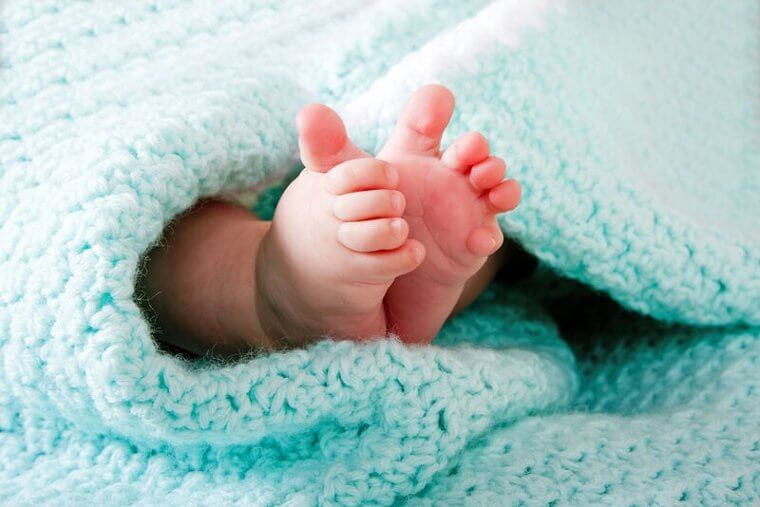 John Paul's father, meanwhile, is serving life without the possibility of parole in Richard J. Donovan Correctional Facility, San Diego, California. Due to the decisions, he made when he was 20 years old, Jesse Hollywood will never see his only son as a free man.

Ben and His Parents
"Lifestyle changes all the time. What's in today may be out tomorrow," Susan Markowitz has said as a warning to any young people who might be considering following a path into the world which took away her son. "Fads go in and out but life, it doesn't come back once it's gone." Both Susan and Jeff hope the death of Nick can at least mean something if it can help guide others away from similar fates.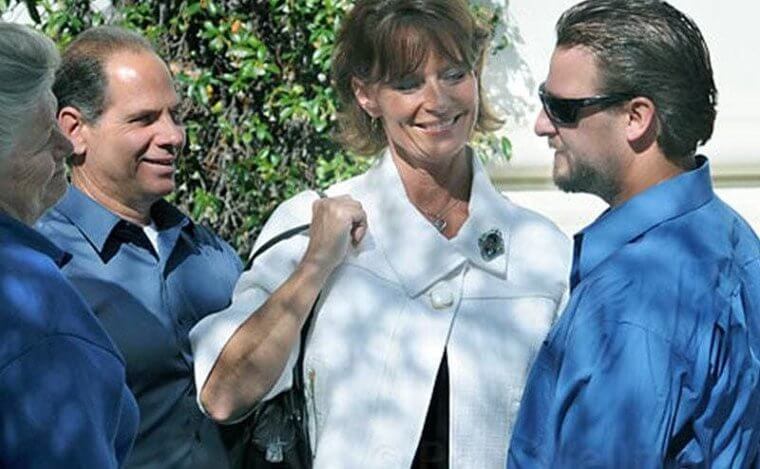 They have also made amends with Ben. Susan described how, "It was a little strange at first, seeing [Ben] so often around the house. But the more I saw him, the more I realized that I did miss him." She also knows that Ben feels remorse every day for his part in what happened. "If [Ben] had the opportunity to have made things different," Susan has said. "I know he would have."

The Schoolgirl Murder of the Golan Heights: Who Killed Tair Rada?
When, in 2010, authorities convicted and imprisoned a man for the brutal killing of a teenage schoolgirl in Israel that took place four years earlier, they believed the case was closed and the matter concluded. The man convicted for the crime continued to protest his innocence for the next decade and this was of no consequence. The ongoing presence of new evidence and testimony which suggested, perhaps, justice hadn't been truly done was also ignored.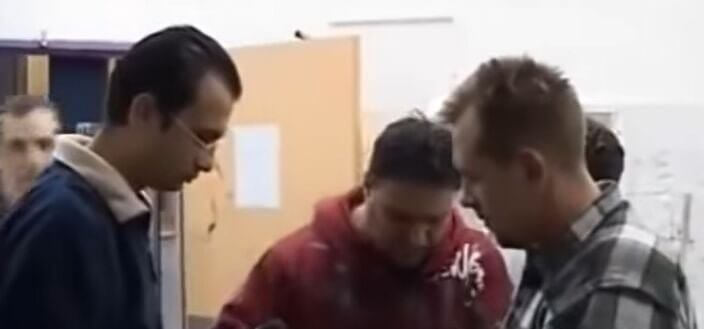 It was only when a television documentary shone the light of public scrutiny on the case in 2016 that the voices of doubt grew loud enough to be heard. Fresh evidence in 2018 meant they could no longer be ignored. This is the intriguing story of the murder of Tair Rada and the imprisonment of Roman Zadorov.

Murdered in a School Bathroom
On the evening of December 6, 2006, the lifeless body of 13-year-old schoolgirl Tair Rada was found in a locked cubicle of her school bathroom. She hadn't been seen since her final school period and had been reported missing by her mother at around 7 pm when she did not arrive home. The last sightings of Rada alive had been by students who had noticed her ascending a staircase within the school building.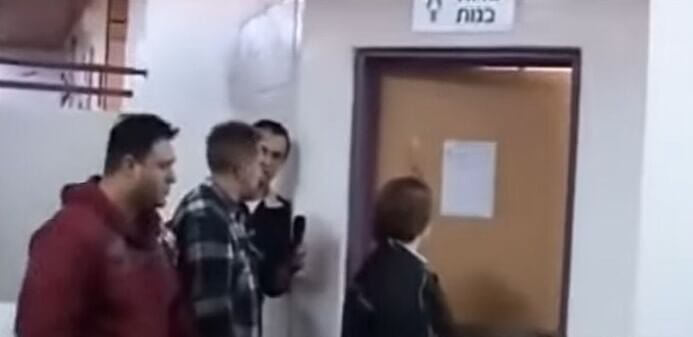 Examinations revealed that Rada's throat had been slit twice, along with several more stab wounds to her body, hands, and face. The bloody incident shocked the small Golan Heights town of Katzrin, Israel, and a search for her killer and the truth about what happened began immediately. 15 years later, despite a man spending over a decade in prison, that truth is still unknown.

Early Theories
In the immediate aftermath of the murder, investigators explored and discarded several theories. Early news reports suggested police were looking at several of Rada's classmates as potential suspects but pretty quickly this line of investigation had been set aside and a homeless man had been brought in and detained for questioning.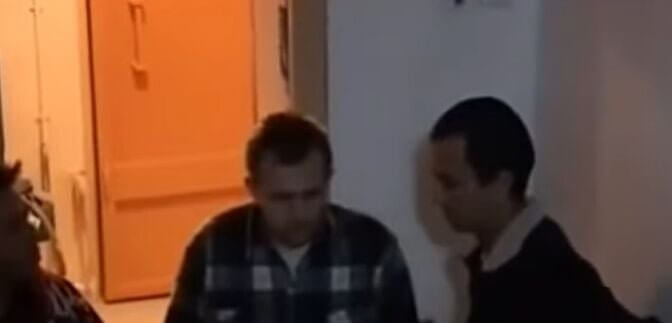 Three days later, police turned their attention to a school gardener but released him, along with the homeless man, after both men provided alibis which placed them away from the crime scene at the time of the attack. It was on December 11, five days after the killing of Tair Rada, that Roman Zadorov was first detained.

A Confession
At 8 pm on the evening of December 19, 2006, eight days after Roman Zadorov was brought in, investigators held a press conference on prime-time television. They announced that the Ukrainian maintenance man had confessed to the murder of Tair Rada and had even reenacted the attack to prove it.

Less than 24 hours later, Zadorov's attorney recanted the confession and claimed his client's testimony had been given under duress and police coercion. This retraction fell on deaf ears, the authorities believed they had their man.

Dubious Motives
The prosecution presented several motives for why Roman Zadorov would choose to murder the schoolgirl Tair Rada, but none of them seemed to hold water. First, they claimed Rada had asked Zadorov to give her a cigarette and had angered him by turning abusive when he refused.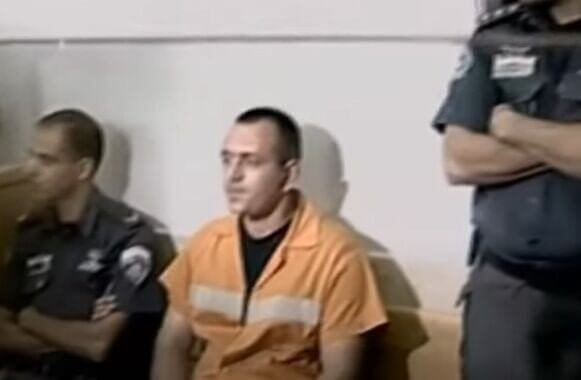 Rada's friends and family members stated they could not believe this, both because that sort of behavior was uncharacteristic of the teenager's personality and also because she didn't smoke and hated the smell of cigarettes. Police then suggested that Zadorov had acted from suppressed rage after being sexually abused by schoolgirls as a child, yet they could not present any evidence to support this.

No Physical Evidence
Aside from Zadorov's recanted confession and their unlikely theoretical motives, investigators built their case against the suspect on two key pieces of evidence, neither of which they could demonstrate clearly to the court. Firstly, they leaked a report to the press saying they had DNA samples placing Zadorov at the scene. The indictment they filed contained no DNA evidence.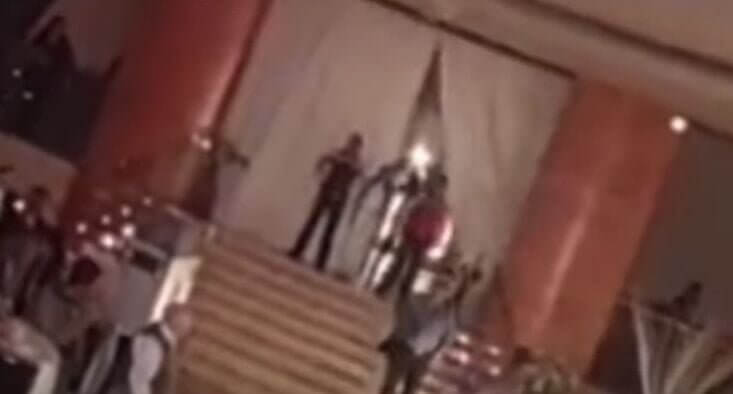 Secondly, a police shoe-print expert claimed a bloody imprint on Tair Rada's jeans matched the pattern on Zadorov's shoes. Later testimonies from two independent experts denied that this connection could be made, and could not even confirm the imprint came from a shoe at all. None of this lack of evidence or motivation mattered and Roman Zadorov was convicted and sentenced to life in prison.

Satanic Cult
Ilana Rada, the victim's mother, has gone on record to say that she did not believe Roman Zadorov was her daughter's killer, and she had never considered him a suspect. Her theories, however, seem outlandish when taken at face value.

Ilana Rada believed the killers undoubtedly came from "Tair's world", which holds together with the original police assumption that somehow the murdered girl's schoolmates were involved in the grisly attack. Ilana Rada expressed a suspicion that the gruesome killing of her daughter may have been carried out by children involved in some kind of satanic cult.

Shadow of Truth
Despite several requests for appeal from Roman Zadorov's lawyers, all declined, the case was considered settled by the authorities regardless of the voices of dissent from Zadorov's camp and other sections of the public. Those voices became too loud to ignore in 2016, however, when documentary makers released Shadow of Truth, a four-part series examining the case.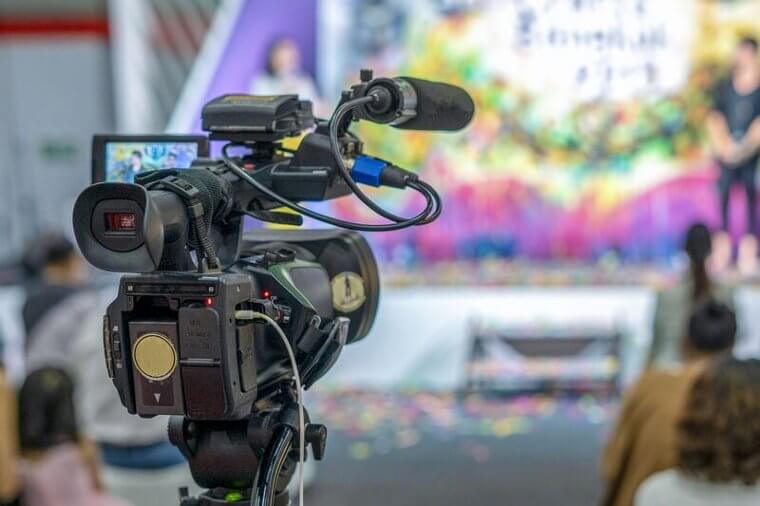 The series purported to offer new evidence and theories about who the true killer of Tair Rada might be. The documentary caused a huge storm of controversy and was described by Chief State Prosecutor Shai Nitzan as "a danger to democracy". In 2017, Netflix bought the rights to Shadow of Truth and made it available in 190 countries around the world.

O. K. And A. H.
The alternate theory put forward in Shadow of Truth centers around two people who had been a young couple at the time of Tair Rada's murder. Named only as O.K. (female, more recently revealed as Olga "Ola" Kravchenko) and A.H. (male, also revealed as Adir Habani) their story is one of allegations, confessions, assumed motives, and mental illness.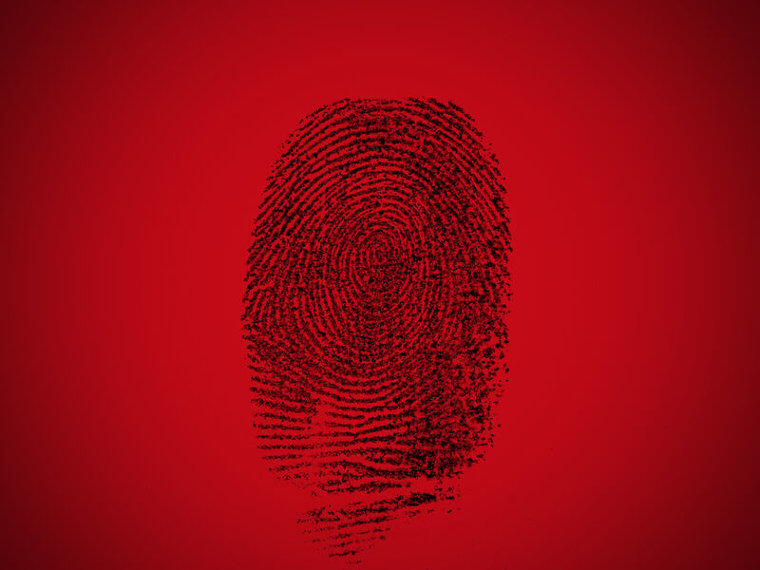 It contains an incredible amount of detail but is held together by only a fragment of possible evidence. It began when, years after the brutal killing took place, A.H. contacted authorities to make a statement about the possible involvement of A. K., his then-girlfriend, in the crime. 

Telephone Confession
"She called me while I was at work and told me she couldn't forget the smell of the blood," A.H. said when recounting his memories of that day in December 2006. He claimed that O.K. described to him how she'd snuck into the school and hidden in the bathroom cubicle for two hours, holding a knife and waiting for a victim.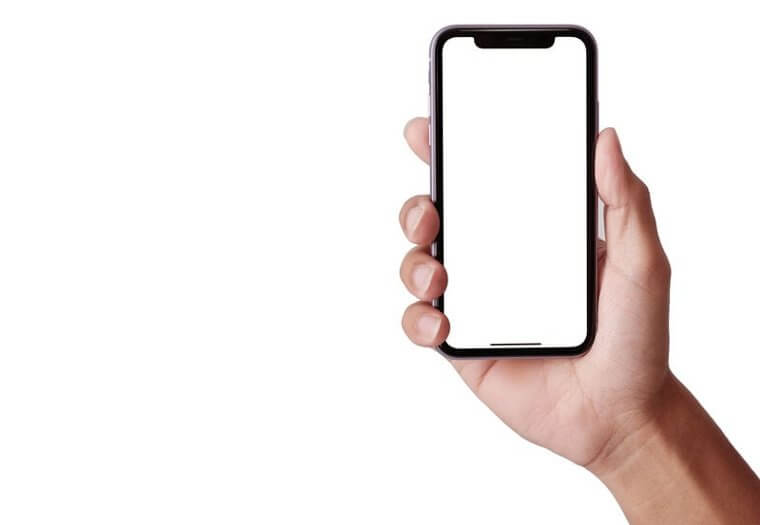 When Tair Rada entered the toilets alone, O.K. dragged her into the cubicle and attacked her.  "She showed me the clothes she wore, the wig, the knife that was there," A.H. testified. "It was all bloodied." The black sweater he claimed O.K. had worn had belonged to him. "The first thought that went through my head was 'call the police'," A.H. added. "To this very day, I don't know why I didn't do it that day,"

Debated Credibility
The testimony of A.H. received polarised reactions. The Israeli State Attorney, Supreme Court, and Justice Ministry simply saw the allegations as those of a vengeful ex-boyfriend who was, "[making] an attempt to frame his former lover," and dismissed his testimony out of hand.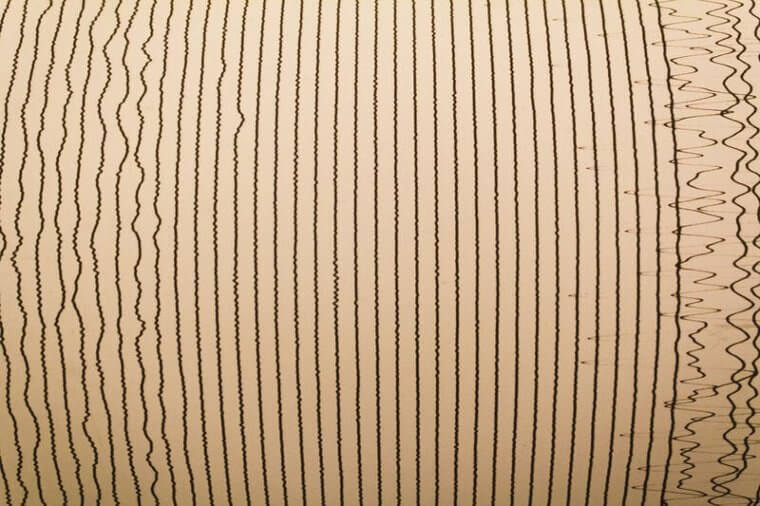 The documentary team behind Shadow of Truth, however, claimed that no less than three polygraph tests showed A.H. to be telling the truth in everything he said. Things were further complicated when O.K. who was diagnosed with schizophrenia, was detained in a mental health facility in 2012.

Another Confession
While staying in the mental health facility, O.K. confessed her involvement in Tair Rada's murder to her roommate, Anat. At least, that is what is alleged by the testimony of May Peleg, who had been friends with Anat at the time.  "One day Anat came to me and shared with me a story that [her roommate] told her," Peleg said.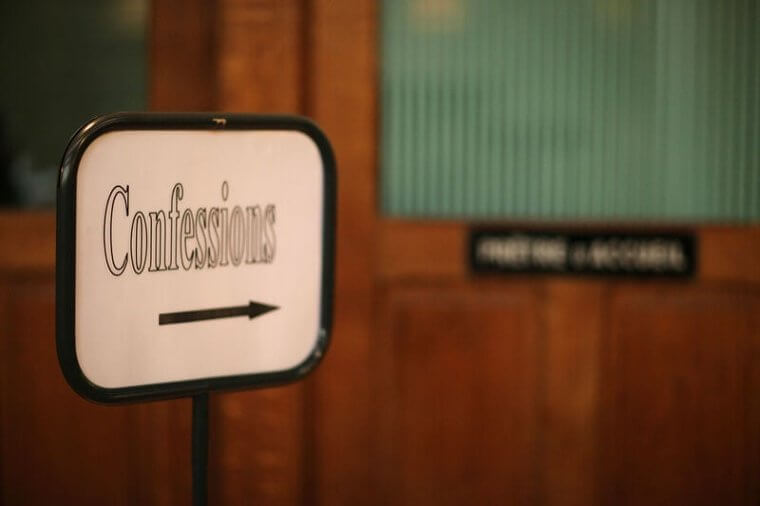 "[The roommate] told [Anat] she had a frog in her belly that was really thirsty for human blood and that she was willing to murder to quench that thirst. [The roommate] told her of an instance in which she tried to murder a friend but was caught, and said there was a case before that when she wasn't caught."

Remarkable Similarities
The story told by May Peleg, second hand from Anat, bore some striking similarities with the one in A.H.'s testimony.  "On the day Tair Rada was murdered, [the roommate] came to the school wearing a school uniform and carrying a school bag so no one would suspect her," said Peleg. "Inside the bag, she had the knife she used for the murder and a change of clothes."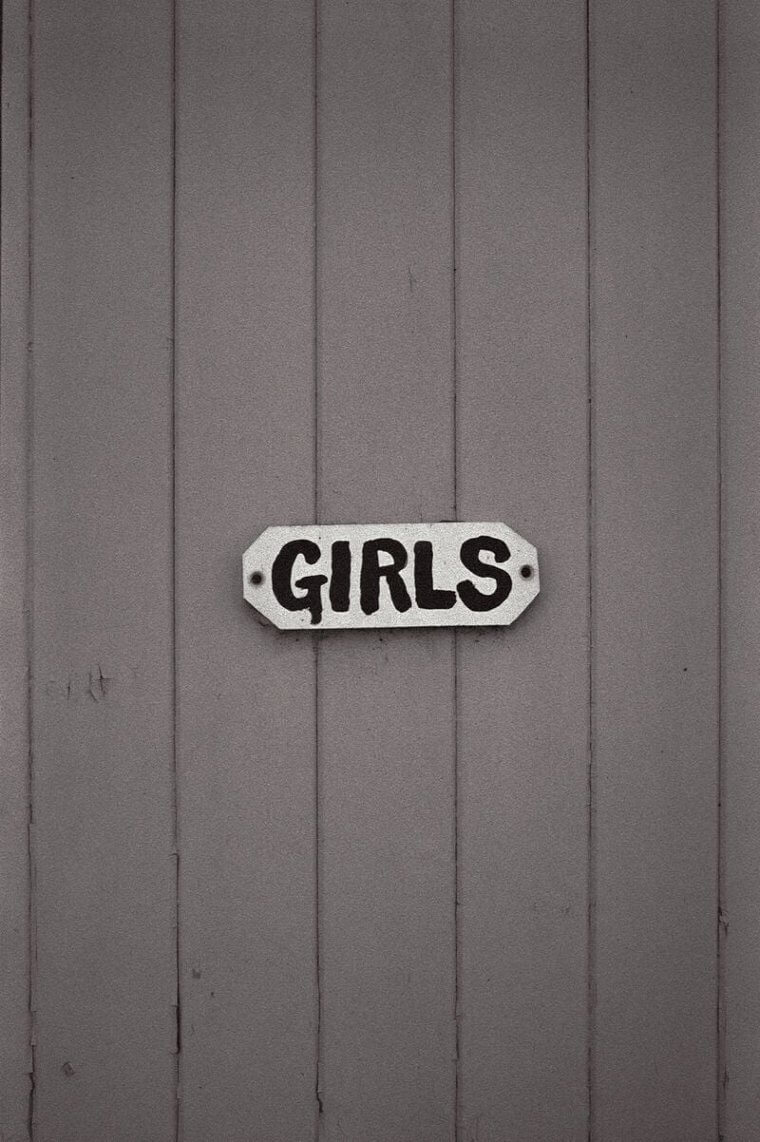 She just went into the girls' bathroom and waited for someone to come in—no one in particular. Tair went into the bathroom and [the roommate] stood behind her. She slit her throat while putting a hand on her mouth, and then she went into another stall and changed clothes. She just left the school without anyone being able to tell what had happened." Sadly, Anat took her own life before she could testify.

Inconclusive Evaluations
"She has a hunger to kill someone, like an urge, and that she could barely control," one of O.K.'s doctors wrote in her treatment notes. O.K. also confessed to at least some involvement when interrogated by police, but this was treated with doubt from the outset. "Did you say... that there's a possibility you were involved in the murder of Tair Rada, but you don't remember it?" her signed affidavit reads.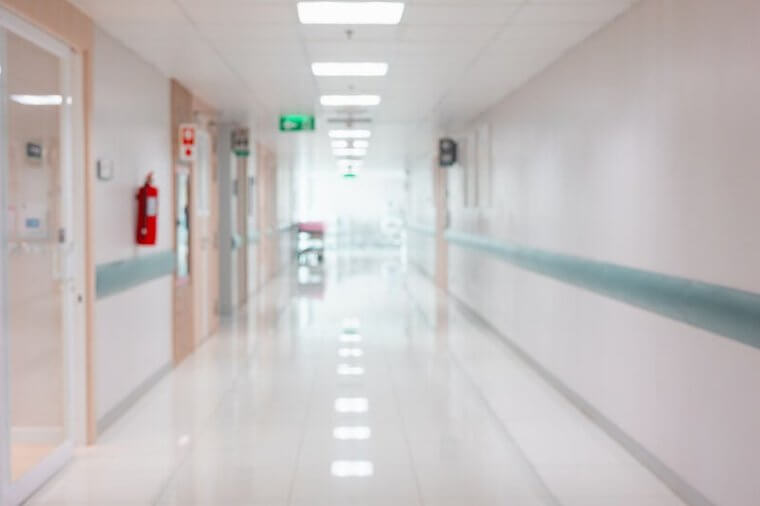 "I remember that due to pressure put on me... I told her things about my alleged involvement in the murder of Tair.," O.K. replied. "But I don't remember what was the exact content of what was said."  It was ultimately stated by police that, "O.K. was thoroughly investigated and her confession of the murder was ruled out since she could have told various people she is the killer because she was mentally ill."

New Forensic Evidence
In October 2018, Abu Kabir Forensic Institute made an urgent attempt to contact both the prosecution and defense attorneys involved in the case against Roman Zadorov to share "new forensic findings" with them. Several hairs had been found on Tair Rada's body at the crime scene which did not belong to her, but most were not tested as police instructed the lab to cease work after Zadorov's confession.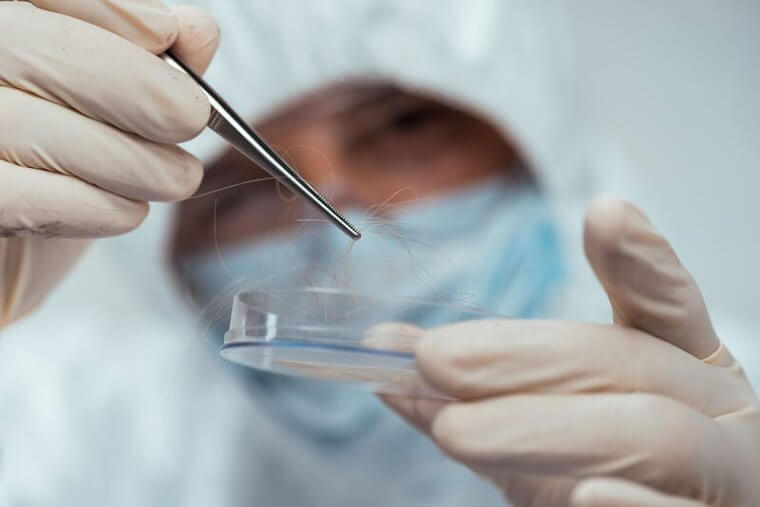 One of the hairs eventually tested by the lab had matched the mitochondrial DNA of A.H. supporting his claim that O.K. had committed the murder while wearing his sweater. Also, significantly, none of the hairs were a match for Roman Zadorov.

Finally a Retrial
The hair itself wouldn't be enough to overturn Zadorov's conviction or to implicate O.K. The test results revealed there were several people the hair could belong to, of which A.H. was only one. It did, however, finally tip the scales of new information and evidence to place undeniable doubt on the conviction of Roman Zadorov.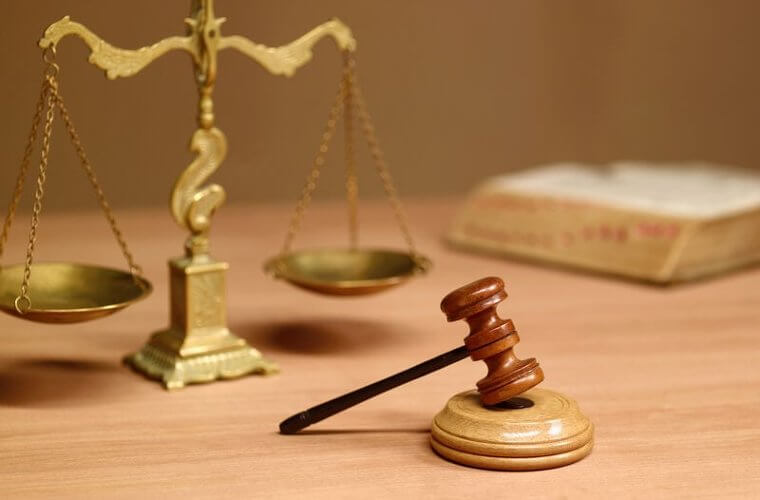 On May 11, 2021, the Supreme Court of Israel ordered a retrial. Zadorov's attorney had filed the request in October 2020, stating there now existed, "a lot of new evidence that proves unequivocally that Roman did not murder the deceased and could not have murdered the deceased." Supreme Court Justice Hanan Melcer ruled that, based on the evidence presented, he believed there was sufficient reasonable doubt to exonerate Zadorov. This was Melcer's very last ruling before leaving office. Shockingly, in 2022, it was proven that the smoking gun - the hair on Tair's body - might be a match to A.H's genetic profile...making Zadorov innocent after all. Time will tell.