Carrie Fisher
Carrie Fisher on the beach Golden Gate National Recreation Area, California, USA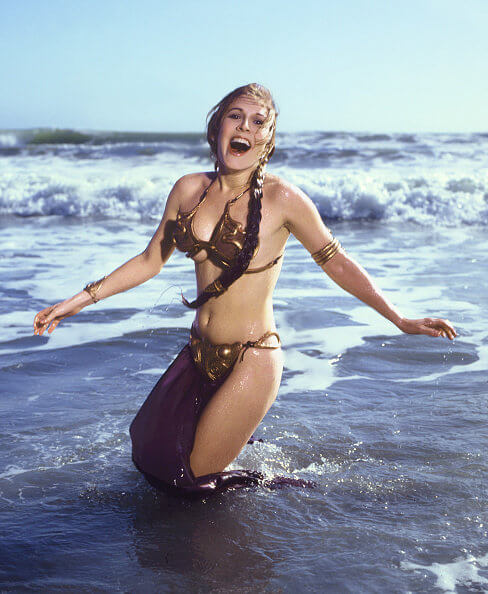 FAME!
The Kids from 'Fame' performing one of three stage shows they gave at Wembley Arena, London, 8th-9th April 1983. The group features cast members from the US TV series 'Fame'. Debbie Allen is at centre (in yellow) and Gene Anthony Ray is at far left (in yellow top).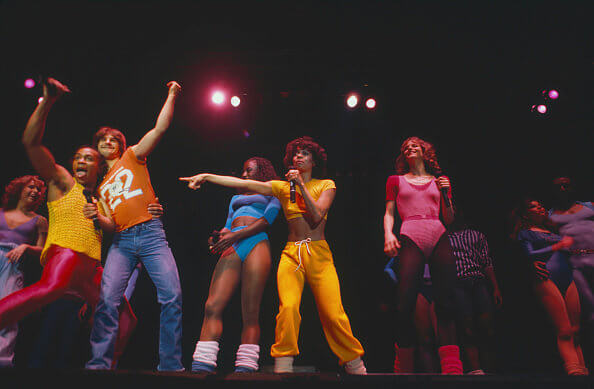 Michelle Pfeiffer
No wonder she appears in so many songs... she's amazing.
American actress Michelle Pfeiffer promoting her film 'Into the Night' in London, England, 10th April 1985. The film is directed by John Landis.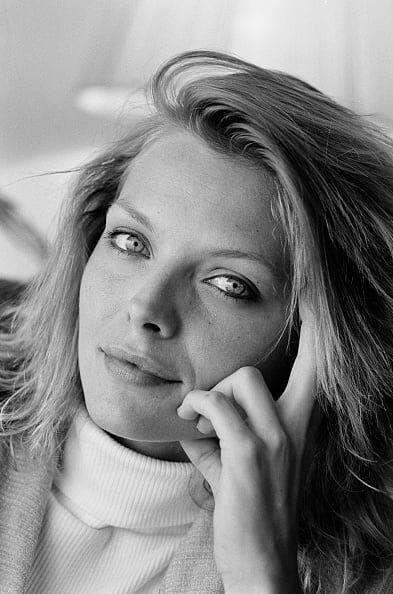 Lionel Ritchie
Do you remember this portrait session? LOS ANGELES - CIRCA 1980: Singer Lionel Ritchie poses for a portrait circa 1980 in Los Angeles, California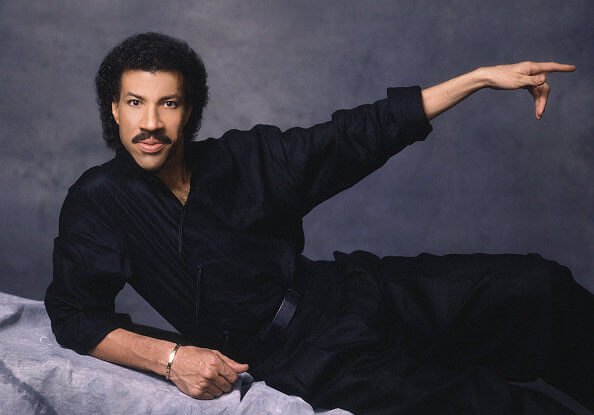 Iron Miaden
UK heavy metal band Iron Miaden, photo shoot backstage before appearing at Nakano-Sun-Plaza, Tokyo, Japan, 14 April 1985. L-R Bruce Dickinson, Steve Harris, Dave Murray, Adrian Smith, Nicko McBrain.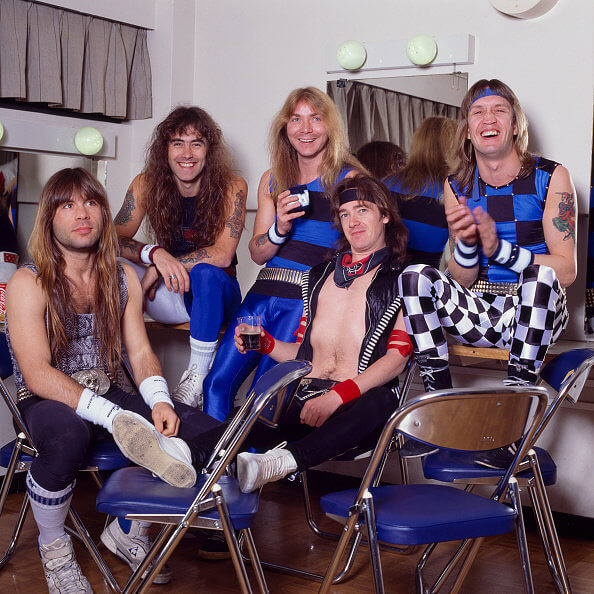 Aretha Franklin
From 1980.
American singer, songwriter, and pianist Aretha Franklin surrounded by actor John Belushi and Canadian actor and screenwriter Dan Aykroyd on the set of The Blues Brothers directed by John Landis.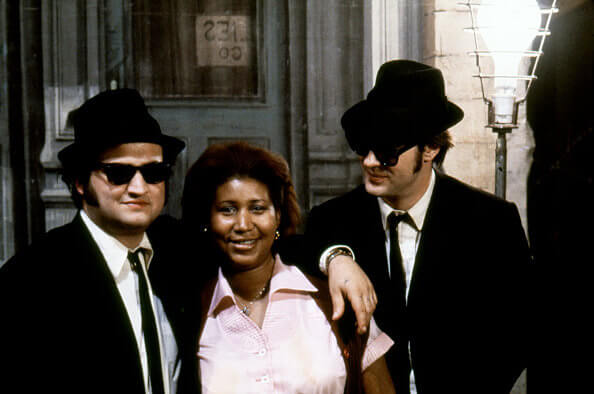 Miss World 1983 Contestants
Miss World 1983 contestants, left to right, unknown, Nancy Lalleman Heynis (Miss Holland), Eva Liza Tornquist (Miss Sweden) and Carolina Cerruti Duijm (Miss Venezuela) during the 33rd Miss World pageant, at the Royal Albert Hall, London, 17th November 1983. Miss World 1983 marked the first Miss World event that included an intelligence test for contestants.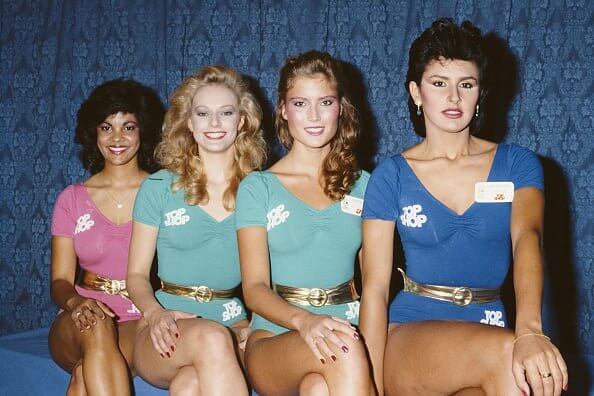 Mary Lou Retton
Fairmont, West Virginia, December 1984: Mary Lou Retton's success has brought her a new set of wheels. This 16 year old has a calendar that reads Macy's Thanksginving Day Parade, Bob Hope Christmas special and a cover on Seventeen magazine to name a few.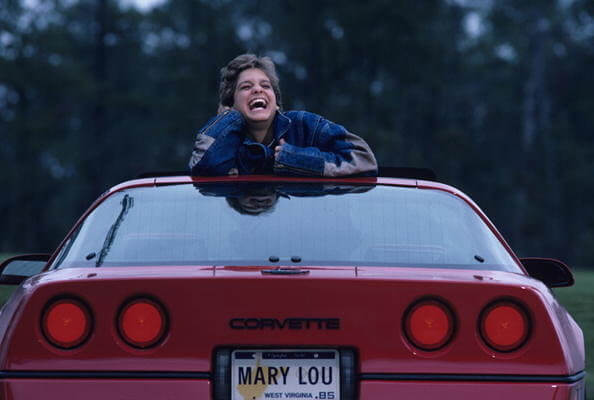 Brooke Shields
A makeup artist applies makeup to actress Brooke Shields before the filming of a television commercial for Wella Balsam shampoo.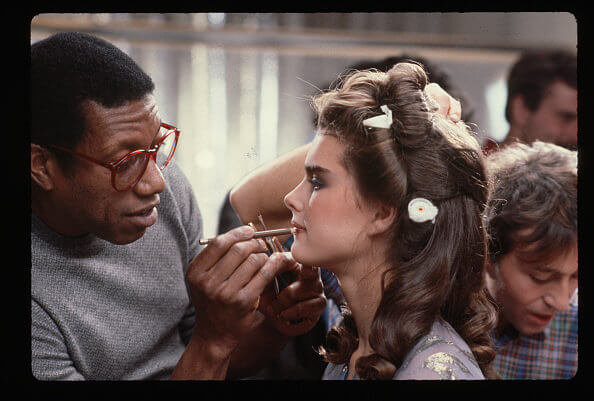 Tom Selleck
American actor Tom Selleck, wearing a blue blazer over a knitted waistcoat and white shirt with a blue patterned tie, filming his series 'Magnum PI' in London, England, 2nd May 1985. Selleck is filming 'Deja Vu,' an episode of the series in which he plays private investigator Thomas Magnum.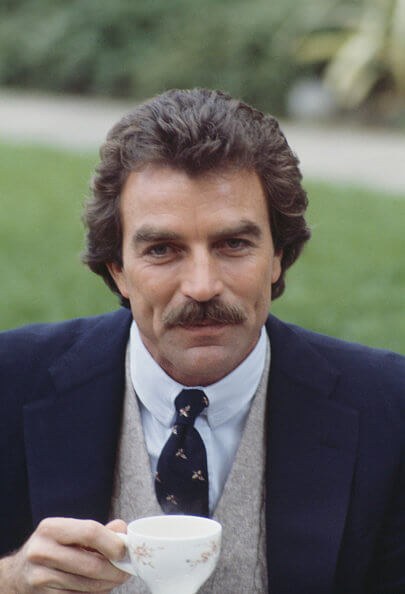 Julia Roberts
1989. "Miss Firecracker" New York City Premiere. Julia Roberts
Rick James
American musician and composer Rick James (1948 - 2004), circa 1983.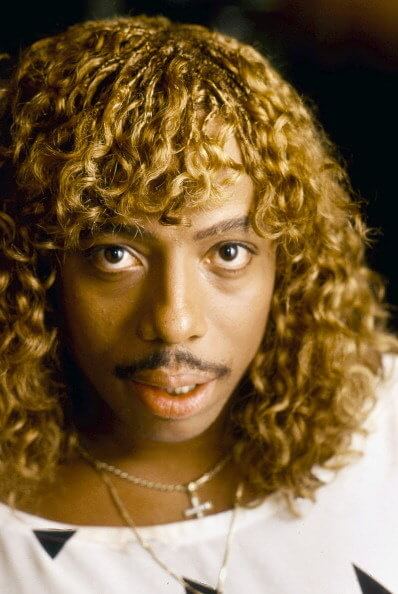 ​Julia Child
Julia Child in her kitchen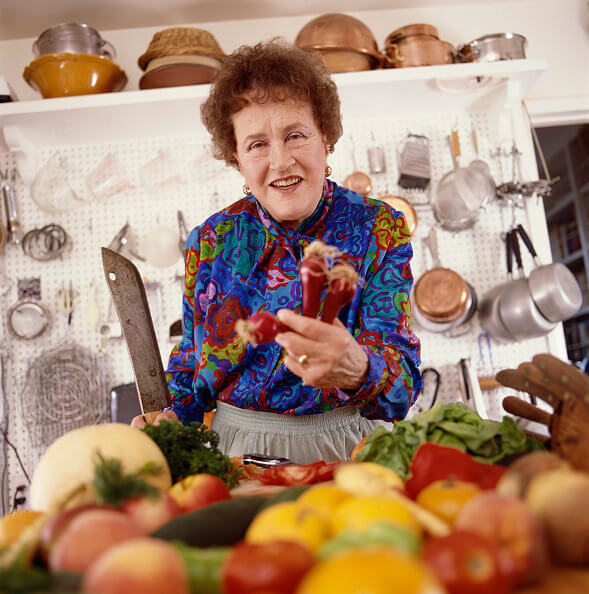 ​Lady Diana Spencer
Lady Diana Spencer (1961 - 1997, fiancee to the Prince of Wales, leaving her flat at Coleherne Court in Earl's Court, London, 12th November 1980.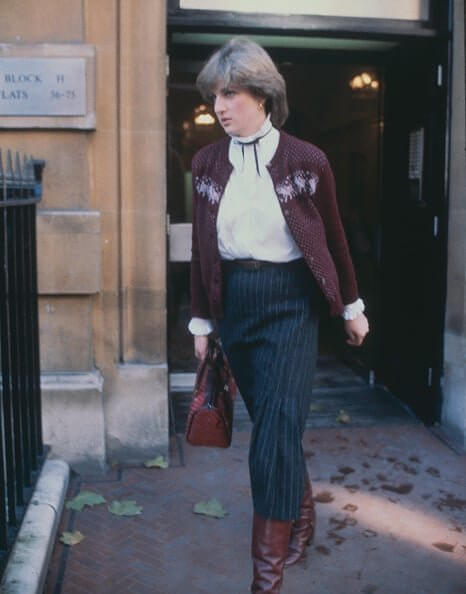 Bananarama
British singers Keren Woodward, Sara Dallin, Siobhan Fahey of pop vocal group Bananarama in Paris, France, 1989.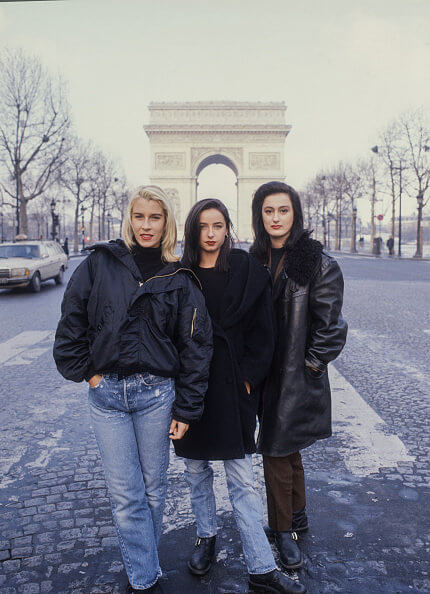 Sammy Davis Jr
American singer, musician, dancer, actor, vaudevillian and comedian Sammy Davis Jr with cup of tea, circa 1985.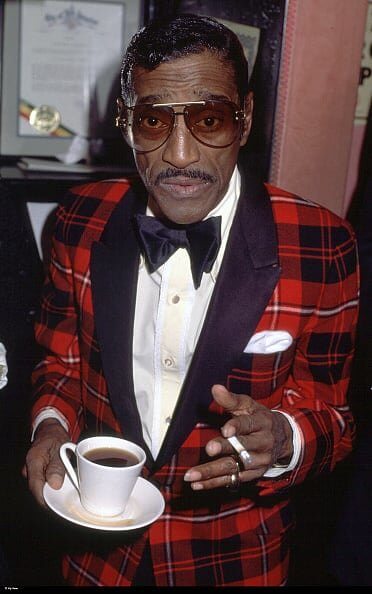 Jack Nicholson
American actor Jack Nicholson relaxing during an event organised by Guess, circa 1985.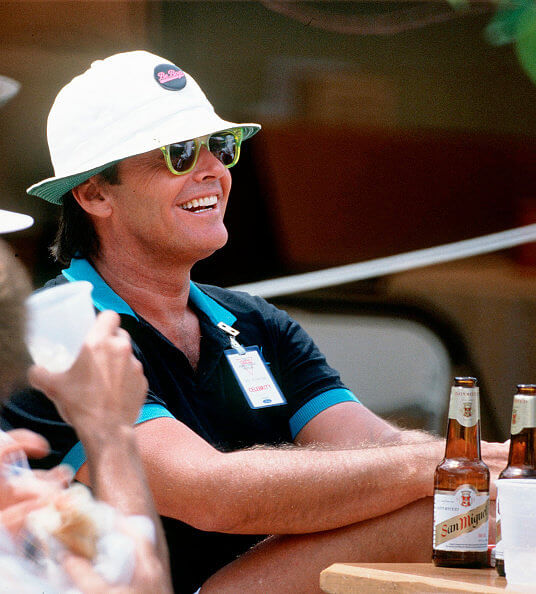 Bob Hope
Actor and comedian Bob Hope (1903 - 2003) takes part in the Bob Hope British Classic at Moor Park Golf Club in Hertfordshire, England, September 1981.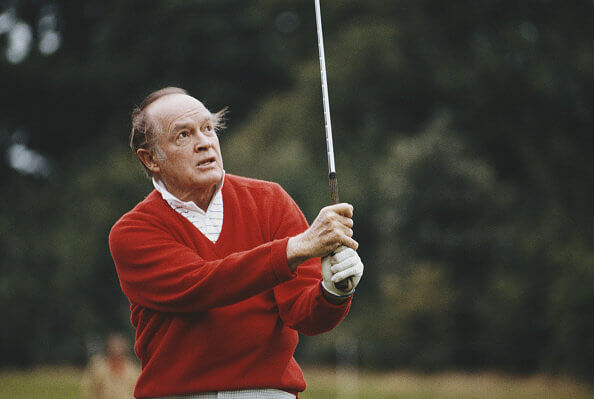 Beastie Boys
Beastie Boys before Eminem made white rappers cool. Portrait of members of American Rap groups Beastie Boys and Run-DMC, 1987. Pictured are Ad-Rock (born Adam Horovitz) (left), MCA (born Adam Yauch, 1964 - 2012) (center), Mike D (born Michael Diamond) (third right), and DJ Hurricane (born Wendell Fite) (right), all of Beastie Boys, and DMC (born Darryl McDaniels) (second left), Run (born Joseph Simmons) (third left), and Jam Master Jay (born Jason Mizell, 1965 - 2002) (second right), all of Run-DMC.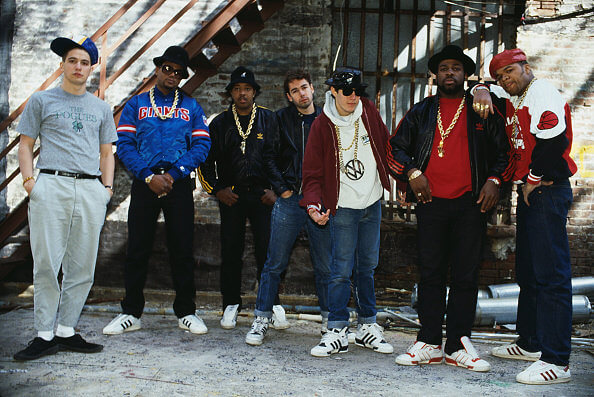 'Indiana Jones and the Temple of Doom'
Film director Steven Spielberg, right, poses for a photograph with, left to right, executive producer George Lucas, actress Kate Capshaw, and actor Jonathan Ke Quan, to promote their new film 'Indiana Jones and the Temple of Doom', ahead of the Royal European Charity Premiere in London, UK, 11th June 1984.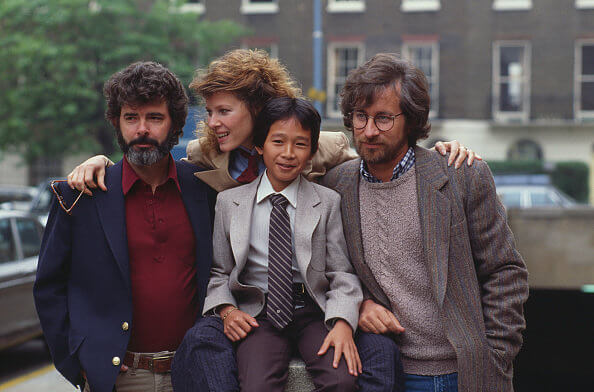 Arnold Schwarzenegger
American actor Arnold Schwarzenegger attends Filmex Opening Party at the Beverly Hilton Hotel in Beverly Hills, California, US, 13th April 1983.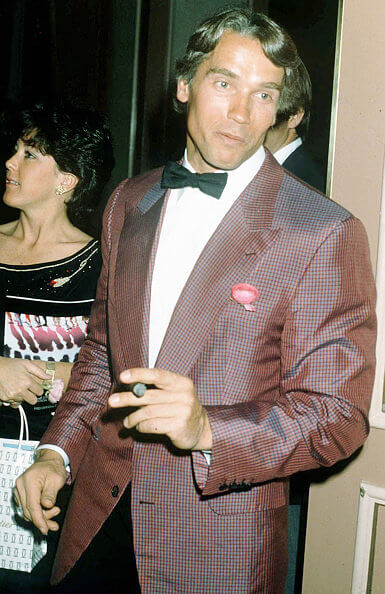 Elton John
Yes. Now we know better. And so does Elton.
British pop star Elton John marries sound engineer Renate Blauel in Sydney, 14th February 1984.
Beth Boozer
SANDWICH,UNITED KINGDOM - CIRCA 1980: LPGA US professional golfer Beth Boozer plays out of the 4th tee Royal St Georges Gold Course circa 1980 in Sandwich,England.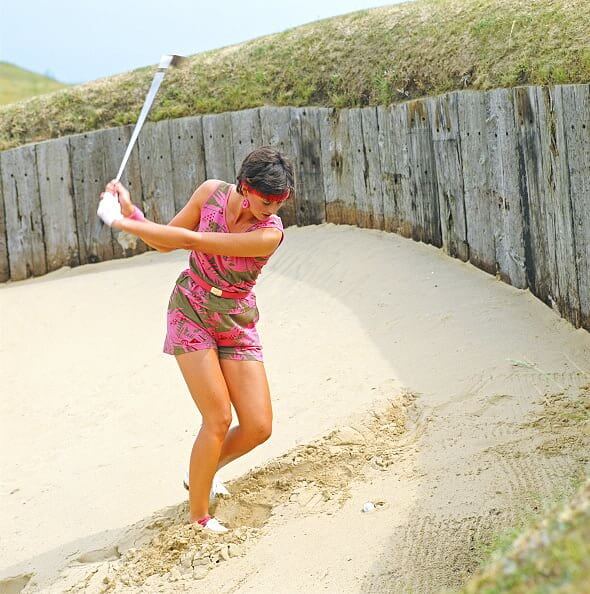 Nicolas Cage & Johnny Depp
Nicolas Cage & Johnny Depp at the Cinerama Dome in Los Angeles, California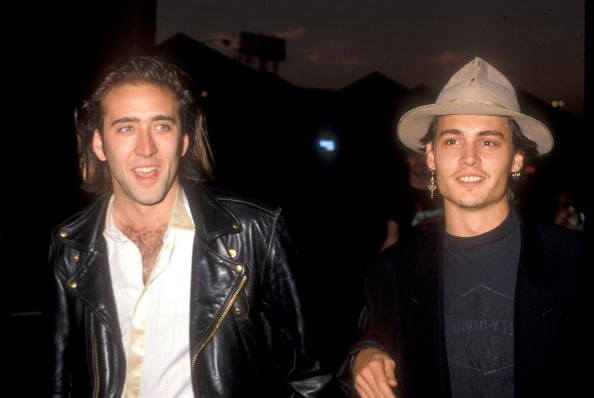 'Empire of the Sun'
Some of the stars of the Steven Spielberg film 'Empire of the Sun' attend the film's premiere, UK, 20th March 1988. From left to right, Miranda Richardson, Christian Bale and Nigel Havers.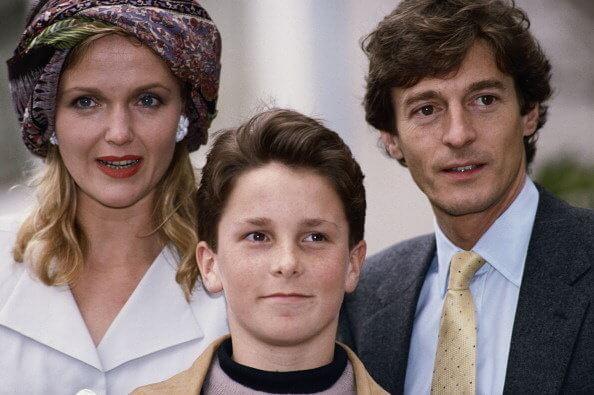 'Allo 'Allo!
Cast of the television sitcom series 'Allo 'Allo! pictured together on location in Mundford, Norfolk on 22nd April 1986. From left to right: Guy Siner as Lieutenant Gruber, Kim Hartman as Helga, Richard Gibson as Herr Flick, Vicki Michelle as Yvette, Arthur Bostrom as Officer Crabtree, Francesca Gonshaw as Maria, Carmen Silvera as Edith Artois, Gordon Kaye as Rene Artois, Rose Hill as Fanny and Jack Haig as Monsieur Roger LeClerc.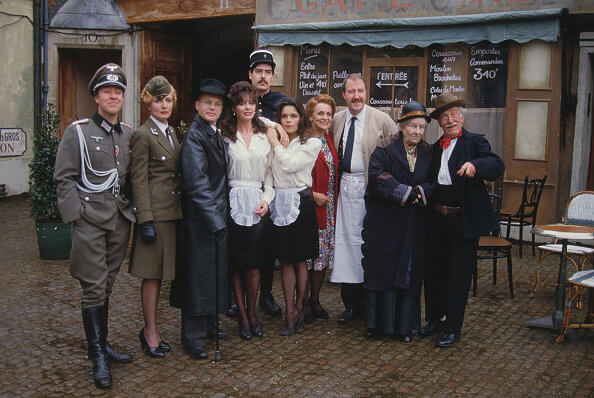 ​Mikhail Gorbachev
Mikhail Gorbachev, Russia's President, during his news conference following the weekend summit with US President Ronald Reagan in Reykjavik, Iceland, on Sunday, October 12, 1986.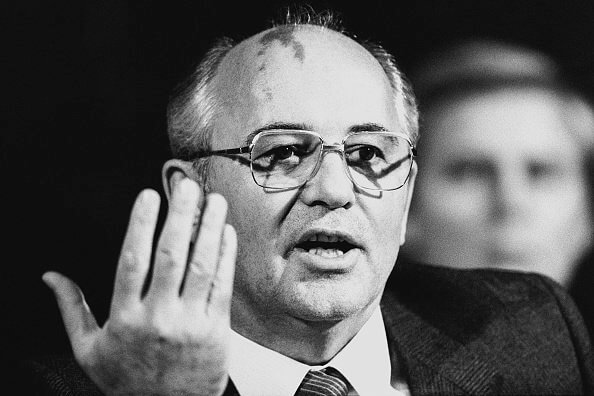 Whitney Houston
American R&B, Soul, Gospel, and Pop singer Whitney Houston (1963 - 2012), Dorchester Hotel, London, 3/15/1988.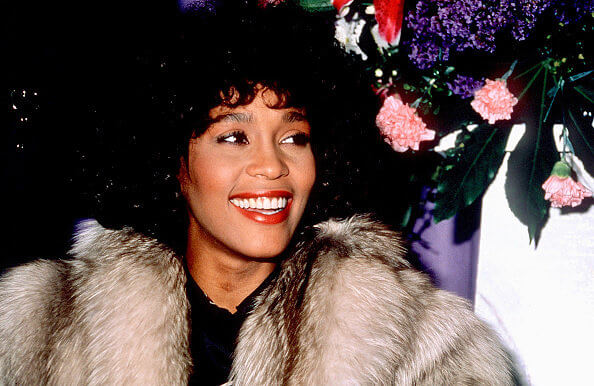 Kiss
Kiss, group portrait, without make up, London, August 1983, L-R Gene Simmons, Paul Stanley, Vinnie Vincent, Eric Carr.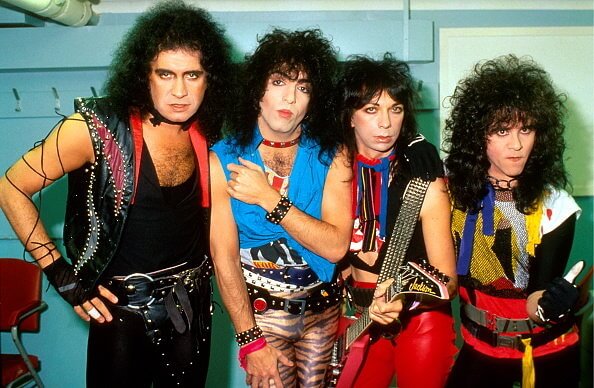 ​Larry Hagman
Larry Hagman, American actor and star of soap opera 'Dallas', in October 1983.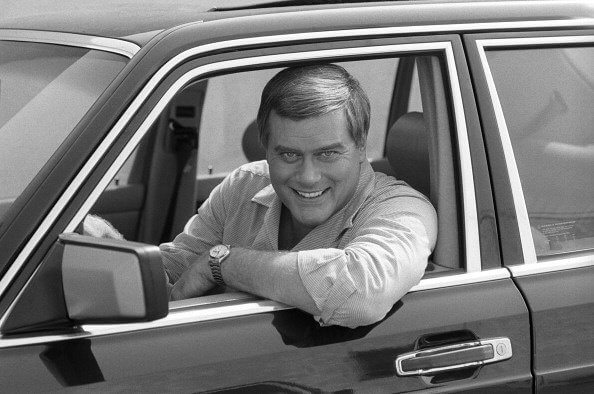 Bill Gates
REDMOND, WASHINGTON - 1986: Microsoft owner and founder Bill Gates poses outdoors with Microsoft's first laptop in 1986 at the new 40-acre corpororate campus in Redmond, Washington. In March, Microsoft held an initial public offering of 2.5 million shares. By the end of the year, Gates became a billionaire at the age of 31. Microsoft was the first company to dominate the personal computer market with it's MS-DOS system and subsequently the Windows platform.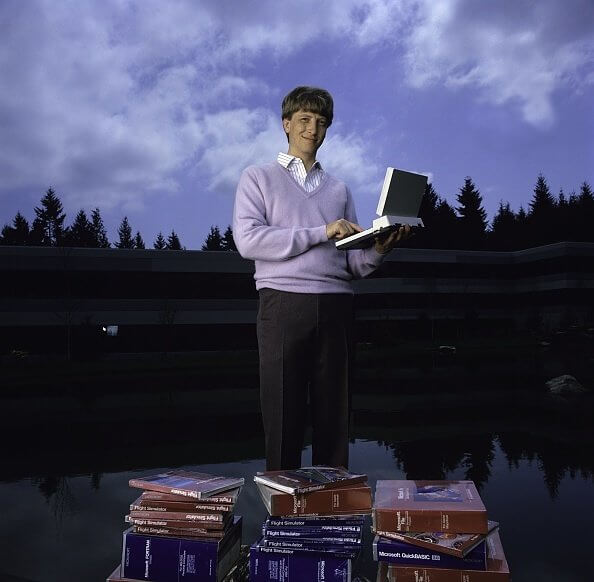 Florence Griffith-Joyner
World and Olympic athletics champion Florence Griffith-Joyner of the United States (1959 - 1998) poses for a portrait training with weights on 4th April 1988 in Los Angeles, California, United States.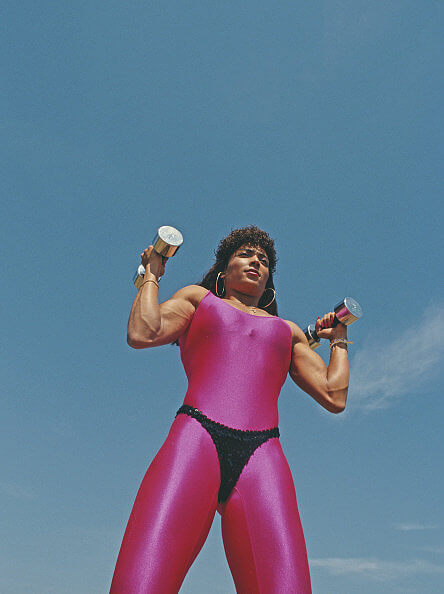 Kenneth Branagh & Emma Thompson
British actors Kenneth Branagh and Emma Thompson, who star together in the BBC Television drama series Fortunes of War, pictured together in London in 1987.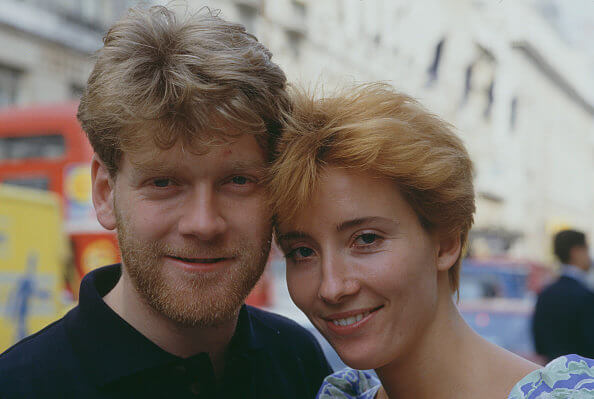 Edson Arantes Do Nascimento
The greatest soccer player ever, Edson Arantes do Nascimento, better known as "Pelé", Brazil's three-time World Cup winner (1958, 1962, 1970), poses 08 August 1987 in Paris with two extras while he performs for an advertising movie for French Loto company. AFP PHOTO MICHEL CLEMENT (Photo by MICHEL CLEMENT / AFP)