Amish law is based on a strict interpretation of the Bible, and that can make for some harsh measures. If you happen to be of the female sex, then boy, do you have some restrictions placed upon you. Submissiveness to your husband. Wearing plain clothing that covers a lot of skin. And that's just the tip of the iceberg. Let's have a look at some of the more extreme Amish women's rules.
School's Out
The Amish schooling system finishes after eighth grade for both boys and girls. Once formal education is over, Amish men can go on to receive a thorough further education in the form of apprenticeship in either agriculture or trade. It's more or less required for the men to learn some sort of trade, as they will be the breadwinners once they start their own families.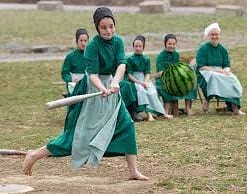 This brings us on to the women. They attend school with the boys, but once finishing eighth grade, their options are a little less varied. Girls can teach or but the domestic duties expected of them once they marry will keep them too occupied to work. If they do choose to teach, they have to give it up once they're married and become a full-time wife and, hopefully, mother.
SAHM
A Stay-at-Home Mom is enough work itself, and most of them hold down a full or part-time job as well. Amish women hold similar roles by default. If her husband works from home, she will probably be a part of it. She could even be the main earner, as long as the business is home-based. Why? Because Amish gender roles are well-defined.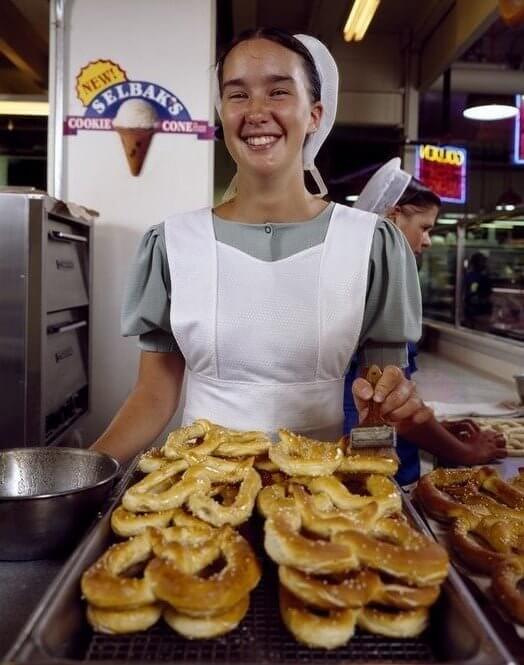 But, an Amish woman's priority is always her husband and children. If she has help with that from an at-home husband, so much the better. No one is questioning her ability to run a business, but she must be at home to run the house. If the family's earnings come from work away from home, it will always be the husband managing the work outside the house.
Hem, Hem
Amish dresses can't go any higher than a woman's calf, come rain or shine. Dresses are the uniform, as are the clothes that the men wear. The goal of these uniforms is to discourage egotism and boastfulness and encourage people to value others' internal and unseen qualities before their outward appearance. Also, the Amish community wishes to appear different from the world around them.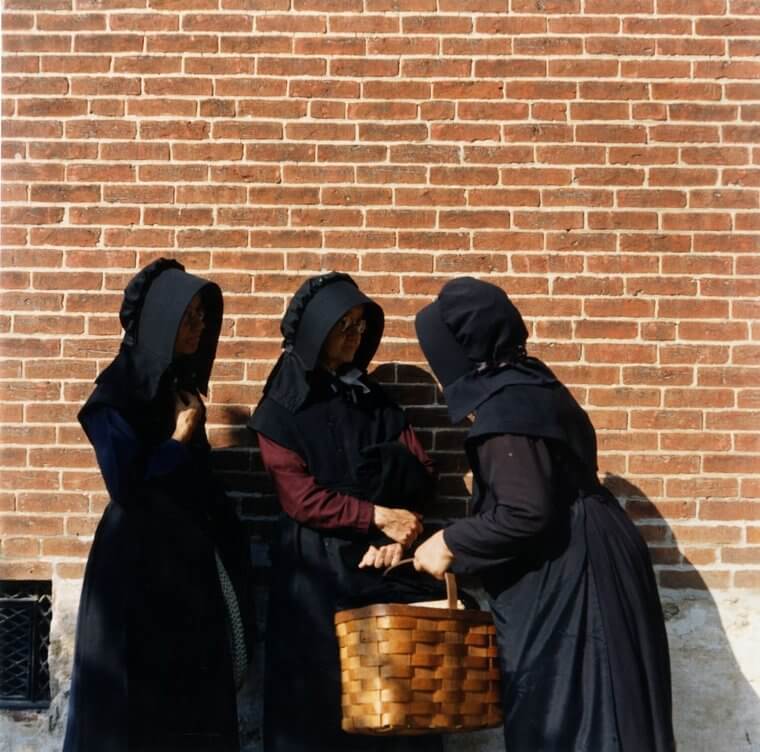 This uniform's goal is to bring the Amish together even more tightly as a community while upholding humility and faith. Legend has it that if you were to get a peek at an Amish washing line, however, you might be surprised. We've heard tales of bright underwear adorned with Disney characters. When questioned, the would-be wearer said, with a twinkle in his eye, "No one can see them!"
Clean Faces
Western ladies, are you sitting down? Amish women don't wear makeup. But, It's not to keep the women down or that makeup is the tool of the devil—It's a statement of Amish individuality. In the Amish culture, everyone is encouraged to have a plain appearance to express humility and the recognition that they are subject in all things to the church.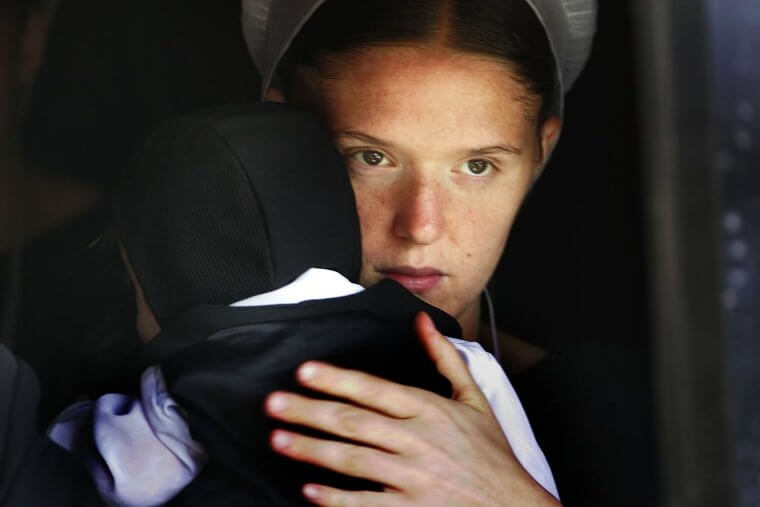 However, it's also somewhat a matter of pride—although the Amish don't mess with pride. As a society dedicated to the idea of a close community, they have chosen to be separate from the rest, and denying society's more secular trends speaks to that separation. An Amish woman doesn't need makeup, and honestly, it would only get in the way of her lifestyle.
Compulsory Prayer Cap
All Amish women wear a 'prayer cap,' to show their submission to God. They may look the same to us, but there's actually a range of styles. More orthodox communities favor very stiff caps that stay in place even without strings, and the less stringent allow a softer cap with less form. Young, single women may wear a black cap when they're at a religious service.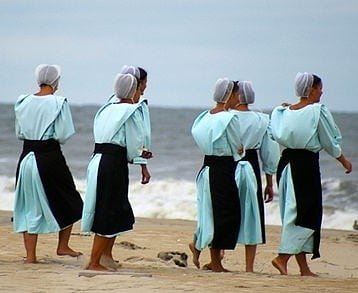 Married women tie the strings of their caps under their chin with a bow, while unmarried girls leave theirs loose, and play with them with their fingers to flirt with the young men. The caps are traditionally made by the ladies themselves, or a local seamstress, but in some tech-evolved communities, women even order theirs off the internet!
Chastity
It makes sense that a society that follows Biblical teaching to the word, is going to be traditional regarding the sex-before-marriage standpoint. Courting couples are not allowed to get physical before they enter wedlock. Different communities are more or less self-governing regarding the details of what's allowed and what's not. The more permissive may allow a kiss or two.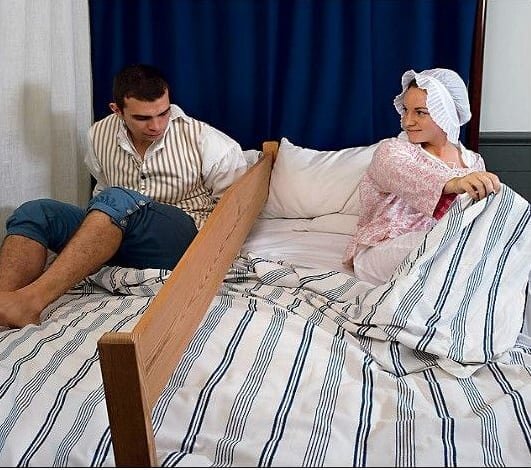 Once kids finish school at 14, they're marriageable. A lot of them will choose their mates at 16 or 17, and once it's official, courtship is swift. Their mate is always Amish. Surprisingly, every teenager has the option to go out into the non-Amish world and try it out to see what they think of it. 90% of them return to the fold.
The Birds and the Bees
Amish education does not include sex-ed. Adults will, in fact, ignore any mention of the subject, especially around children. This, of course, does not stop the kids from finding out the dirty details on their own. In farming season, the fields are the best place to gossip and get the scoop on anything. So teens usually chit-chat with their peers about the taboo subjects.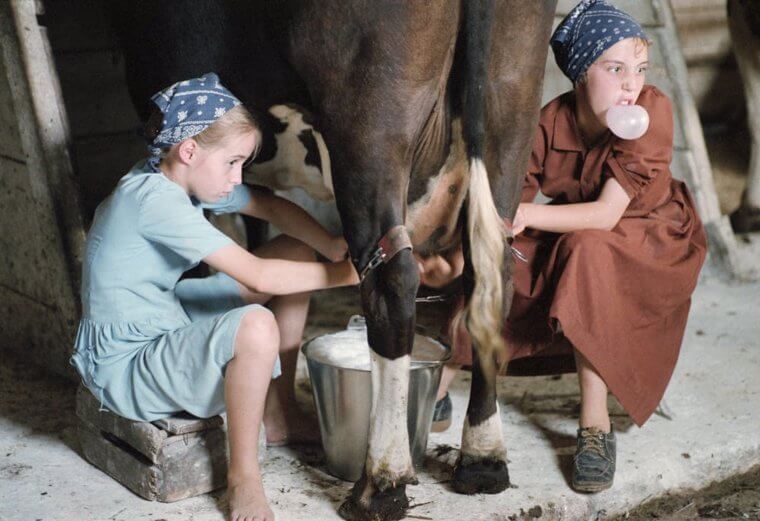 It's like the Amish version of mainstream social media. The kids don't have access to the media, so talking with the older young adults is the best source for hot topics. If anyone crosses a boundary before marriage, it will be sorted out pretty swiftly. It's less that it's a big bad subject for conversation—more that it just isn't a subject at all.
Beautiful In Blue
Queen Victoria of England wore a white lace dress to her wedding, and the new fashion of "virginal white" for the bride was born. Amish ladies, however, have no truck with queens or mainstream fashion, and their bridal gown can be any color they choose. Having said that, they usually choose blue.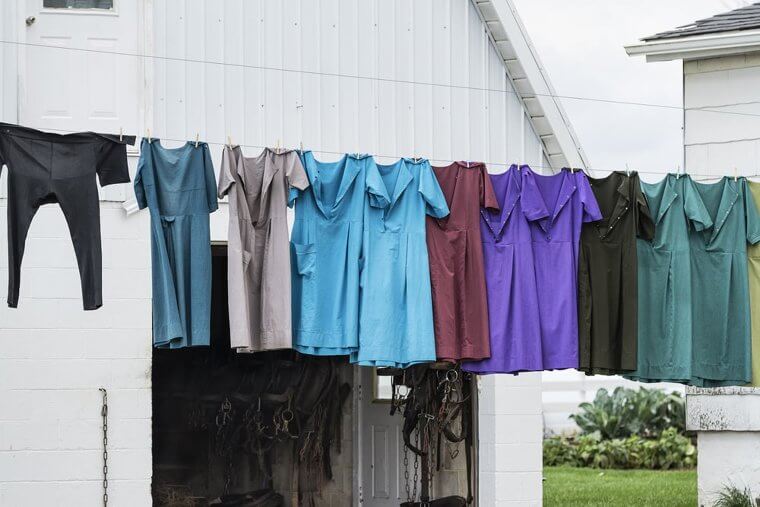 The bridesmaids will be similarly garbed. The dress will be plain and calf-length and usually made by the bride herself. She will then wear it to church services throughout her life, and probably even be buried in it. Her wedding day will be the last time she gets to wear a black cap to church. It accessorizes well with the black, high-topped shoes that complete the outfit.
Be Fruitful and Multiply
Genesis 1:28 has a lot to answer for. Nearly 320,000 people in 2017, in fact. Yes, it's the passage in the Bible that refers to man's duty to reproduce. The Amish take it very seriously, just as they do with all Biblical commands, and that means limited use of birth control. An Amish family typically comprises of 6 or 7 children, and the only time contraception gets a look in is when it's used to keep a reasonable space of time between births.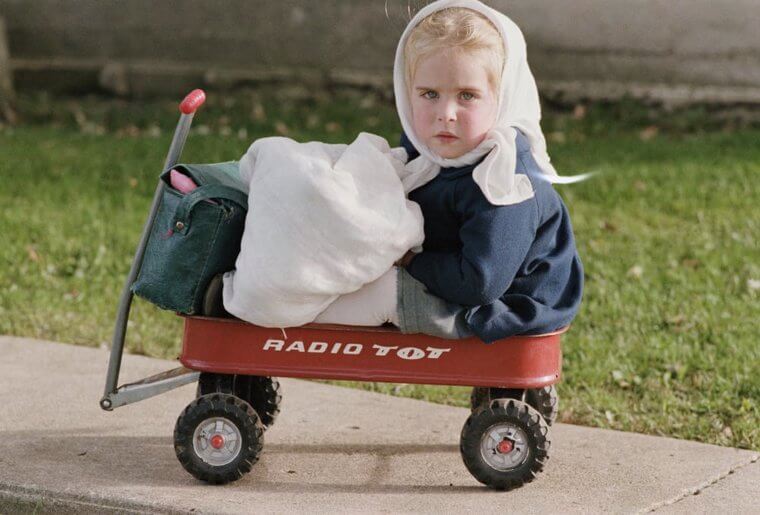 Of course, the Amish obsession with remaining apart from the rest of the world has to lead to worries regarding the gene pool. Those in charge are well aware of this, and every effort is generally taken to crossbreed, as it were, with other communities to avoid genetic difficulties arising from closer relations producing offspring. The lots-of-children policy, moreover, is increasing the number of Amish people to choose from, and everyone knows their lineage, so with planning, most incidents are avoided.
No Cheese
Photographs. They're a double-edged sword in Amish culture, and both sides are sharp. First, individuality is frowned upon. This is because humility is so highly praised, and drawing attention to oneself is seen as prideful. Therefore, posing for a photo is prideful. Having a photo of yourself or one you love is prideful. You get the picture - or rather, you don't, if you're respectful of their beliefs. Some will bend the rule far enough to accept candid shots being taken of them.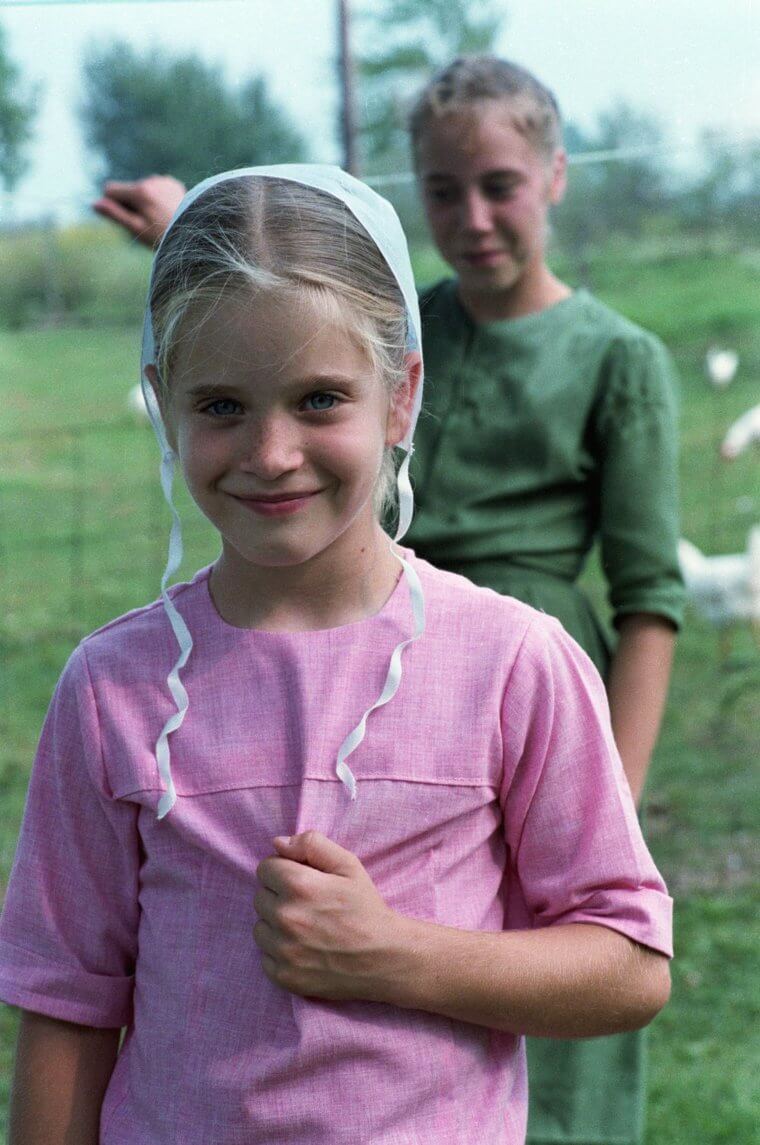 Then the other edge: Graven images. Yes, to the Amish, this counts as a graven. Making an image of a face is strictly prohibited by Biblical law. You might get them to allow you to take a shot if their faces are turned away or masked in some way, but only if you're lucky. Basically, trying to take a picture of our Amish friends is rude and insults their beliefs. They want to be remembered for their lives and legacy, not their physical appearance.
Faceless Comfort
We can't decide if this one is super cute or super creepy. Amish dolls don't usually have faces. In western culture, you'd tie this up with horror films. We need a face to give personality to a doll. To give it life. And that's where the problem lies for our Amish friends. The Bible is exceptionally specific about some things, and making graven images is one of them.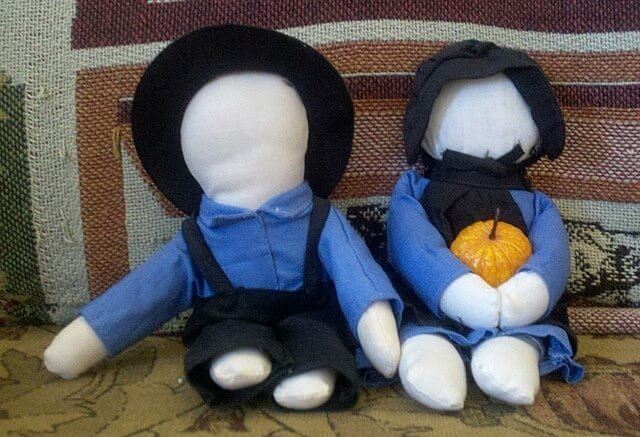 Many modern-day Christians believe that it's talking about making idols, i.e. anything to worship that isn't God. Thus, most art is safe unless you form an unhealthy attachment to it. The Amish are traditionalists to a man, however, and therefore, they make no graven images. Or sewn ones. Amish children, however, are not subject to the same exposure to film and TV that western kids are, which arguably limits their imaginative capabilities.
Church Segregation
In an Amish church service, the women sit separately to the men. The children will sit with them, and the youth have their own section, also with gender separation. The services are held every alternate Sunday and are always in one of the homes of the community. They take turns to be host, and there is a stock of benches moved about the homes for the purpose. If the property has a large barn or shop, everyone can be together, but otherwise, they'll be spread through the rooms of the house.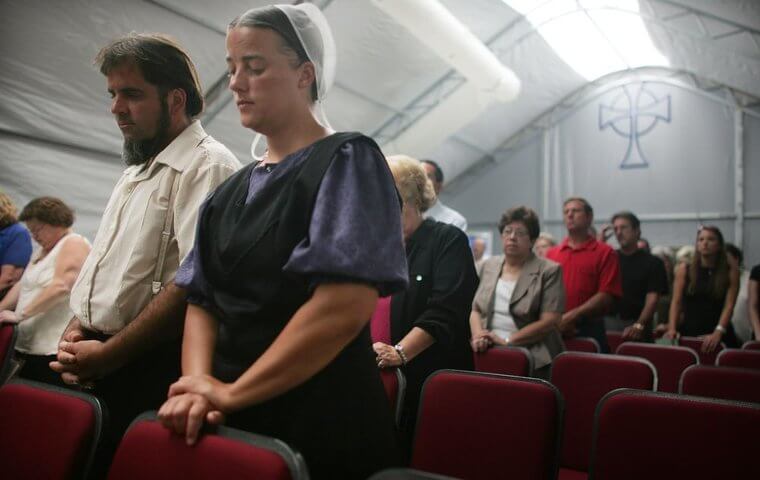 Pastors are drawn by lot, and the preacher is chosen at the beginning of each service. He then preaches for over an hour, with no notes! There's also singing, although with no instruments (we'll get to that in a bit). There is a hymn book, but everyone knows them all by heart. Altogether the service could be three hours long. On the Sundays in between, there could be a Bible meeting or the family could decide to go visit another district to attend church there.
Unequal Marriage
The Bible is famous for its opinions on how a woman must submit to her husband, and honestly, it looks like a pretty poor lot for our Amish girls. The Amish men have authority in religious matters and pretty much any decision-making. Therefore, in public, a wife is submissive. In the privacy of their own homes, however, it can be a different matter.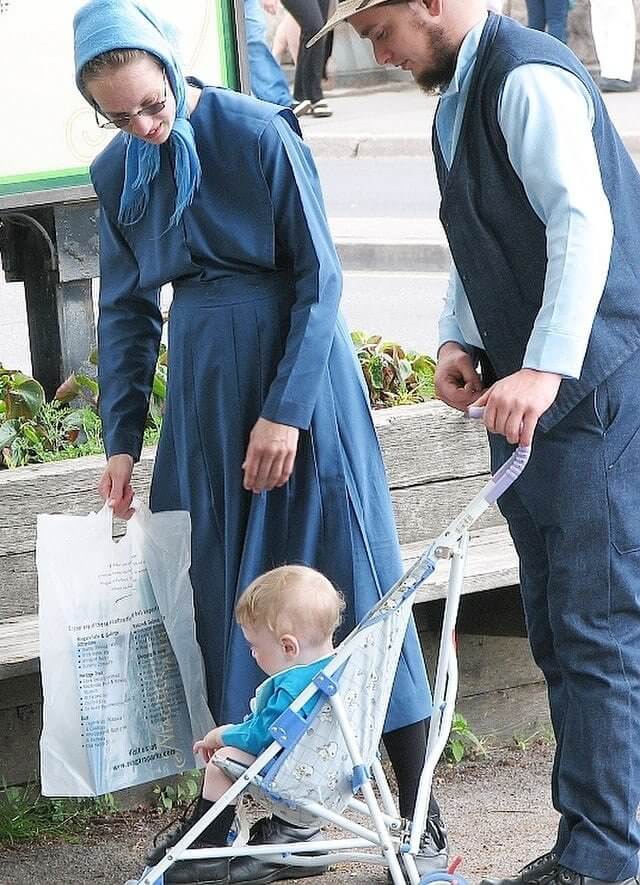 The women share responsibility for household decisions and the raising of their children. If their husbands work at home, then both domestic and business duties are generally shared between the couple. Occasionally, the wife can become the main breadwinner, although this is rare. Amish males are ostensibly the head of the house, but you've heard of the power behind the throne, right?
Health Holidays
Unlike some sects of Christianity, the Amish are not averse to receiving medical attention. Generally, their pain threshold is higher than ours, and as they don't use insurance, medical treatment can get very expensive, so it is not undergone lightly. Of course, it's complicated, and we won't begin to try to touch on how much so here. One aspect that we love is the concept of the health holidays an Amish person likes to take.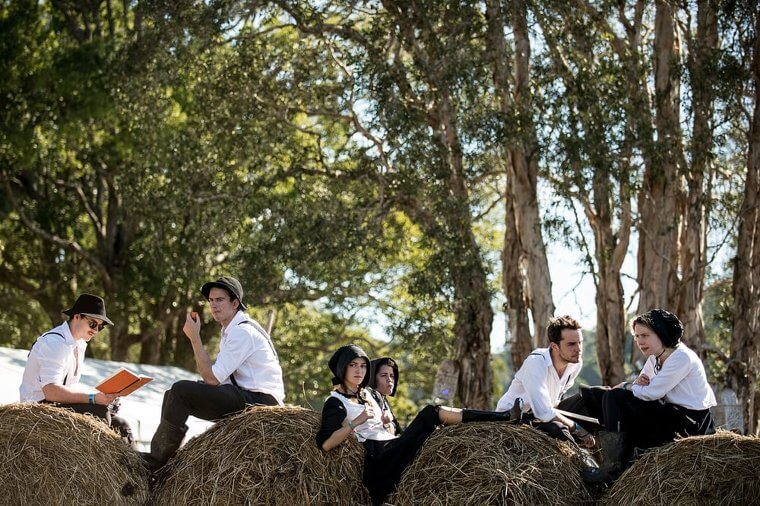 Many of the Amish are fond of chiropractic procedures. They'll go to great, or rather long, lengths for some bone clicking therapy from a trusted chiropractor. In fact, it can turn into somewhat of a vacation for them. It's actually common for an Amish patient to travel hundreds of miles for treatment, and providers report that they have a blast when they're there. It's a chance to see new scenery, have a break from work, and maybe even dabble in a few illicit pastimes such as cable TV at the hotel!
No Preaching
OK. We're going to get a bit medieval here but bear with us. Amish women cannot take positions of power or leadership within the church. This is, again, based on Bible teaching. In the Bible, and therefore in the Amish community, gender roles are clearly defined. Men take the lead in church matters, and women are submissive to them in public.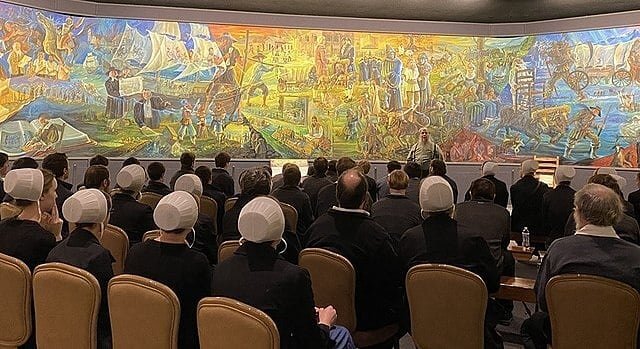 This in no way infers that women are any less worthy than their male counterparts. It simply works within a framework of belief that states that women have different roles to fulfill. We're not saying that it works for everyone, far from it, but it does work in these peace-loving, close communities where everything is shared. Maybe the women are happy to take on these roles because their society doesn't portray them as less worthy roles to take. Feeling valued goes a long way.
Long Locks
 In 1 Corinthians 11, Paul speaks about haircutting and head covering. As is usual with the Bible, there's a certain ambiguity to his words (or maybe the translator's words) that leaves room for interpretation. The Amish play it straight and true - If a woman's hair is cut, she brings shame upon herself. A man with long hair is a disgrace, but a woman's long hair is her glory.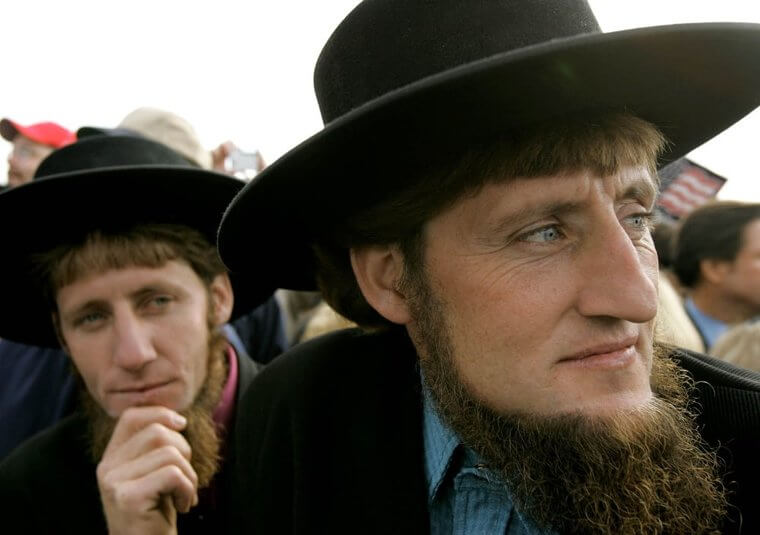 Of course, one's appearance should never be a source of pride, so the Amish women pin up those lengthy locks and keep them covered with their prayer caps. Men, on the other hand, shave their faces until they're married, after which they are expected to grow a beard to show their status. Interestingly, you won't find a mustache among them, as they were popular with the military at a time when the Amish were persecuted. Consequently, the mustache is a symbol of violence.
Off the Grid
The Amish don't use commercial electricity. This is part of their policy of forsaking modern technological advances. At first glance, we might think that this idea is almost petty. It's rejecting convenience just to prove they're different - a bit of a cutting-off-your-nose vibe - but it's not that simple. The aim of the majority of technological gadgetry out there is to make a job possible (or easier) to do alone. The aim of Amish society is to discourage individuality and work together on everything as a community.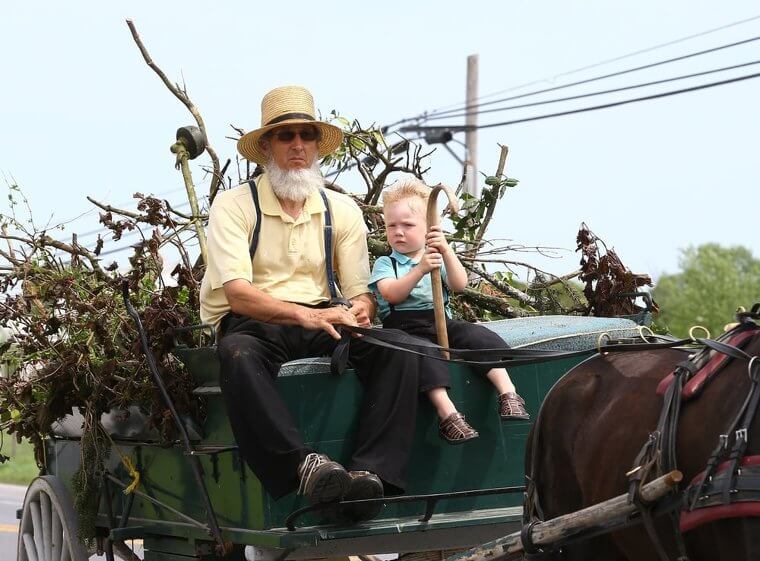 Contrary to popular belief, they can use electricity when necessary. They're not unreasonable and can recognize the benefits of doing so under certain conditions. As long as it doesn't interfere with any tenets of faith, it's ok. It will, however, be battery-powered, or generated by a local device. A major part of Amishness is being separate from the world around them. Therefore, they cannot and will not allow their community to become part of the national gridwork of electricity supply.
All Bundled Up
One of the most notorious rumors of Amish life centers around the courtship rituals that they practice. Specifically, a concept called bundling. A quick Google search for the term might result in peals of laughter or shocked disbelief. Some of the descriptions of bundling as practiced in medieval times hardly bear thinking about! Apparently, the young couple would be wrapped up in bags of cloth and their limbs bound before being placed in a bed together, often with a fence-like board running the length of the bed between them. They would then be left to 'become intimate.'
We can assure you that we can't find an instance of that degree of bundling in use today. There are still a few ultra-conservative communities that still expect their kids to date in bed, fully clothed. However, their binds are the morals they live by, rather than strips of tightly tied cloth. The origins of the custom are practical, believe it or not, as back in the mists of time, the only warm spot in a house after dark would be the bedroom. It made sense to socialize there!
Adult Baptism
This is one of the mainstays of the Amish faith, among other Anabaptist groups. The concept is simple - baptism should be an adult choice, an affirmation that the baptized is ready to become a fully-fledged Christian and a member of the church. Infant baptism is not, in their eyes, Biblical, as it implies that a baby can choose to sin. The Amish say that sin has a knowledge of good and evil, and therefore, a child cannot sin until it is able to understand that knowledge.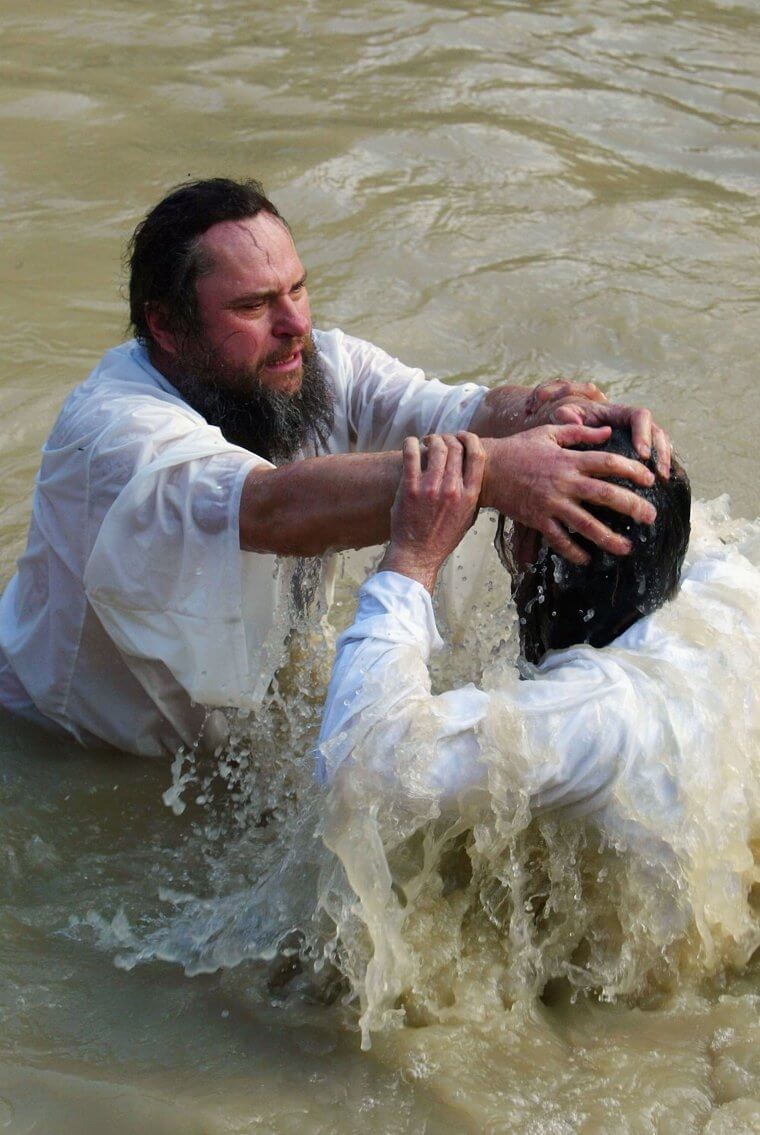 Baptism is not just for washing away sins, however. A person can be forgiven for their sins if they're not baptized. It is seen as a formal entry into the church, and once those vows are taken, you are officially Amish. You can marry an Amish person, and you can be shunned if you violate the Ordnung. Baptisms take place twice a year, and the baptized are usually between 18 and 22. This is a lifelong decision and is not taken lightly. Nevertheless, over 85% of Amish raised youths choose this path.
Everything in Ordnung
The Ordnung forms the framework of Amish living. It's an unwritten set of rules and regulations, in some instances specific down to the very smallest detail, on how each community should live out its days. Each community will have its own version, and differences are usual between them, although the basics will always remain the same. The Ordnung has grown out of Scriptural principles but provides far more intricate guidance on everyday matters than the Bible sometimes provides.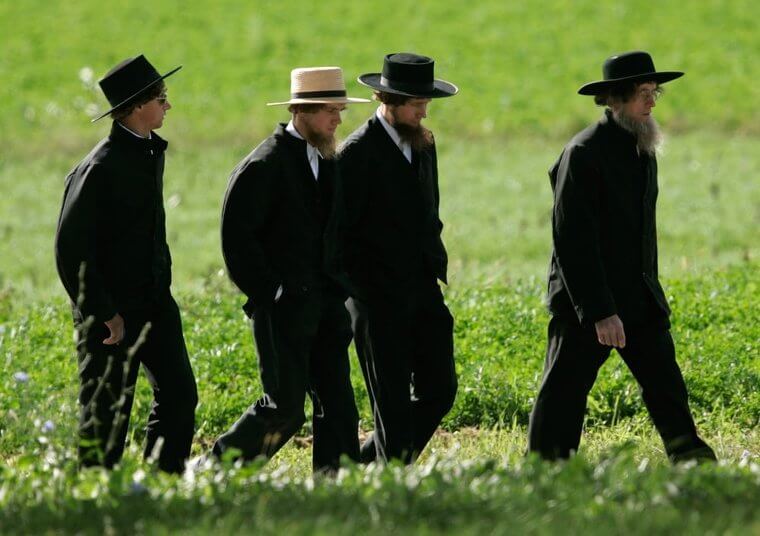 Submitting to the Ordnung is one of the things that makes a person Amish. Such a strong set of rules helps to define each community, and therefore the people in it. It upholds that community and the values therein. It's never written down, and it evolves with the people that it binds. If a person violates these rules, even the ones regarding seemingly trivial things such a dress codes, they can be shunned by the whole society.
Rumspringa
This is one of the most awesome things about the Amish faith. Well, to an outsider, anyway. We've read a lot about the strict tenets of their day-to-day lives, the extra rules laid on the girls and women of the communities, and the limited options open to their youth. We may think it anywhere between awful and quaint, but remember, every adult in that society is there because they want to be.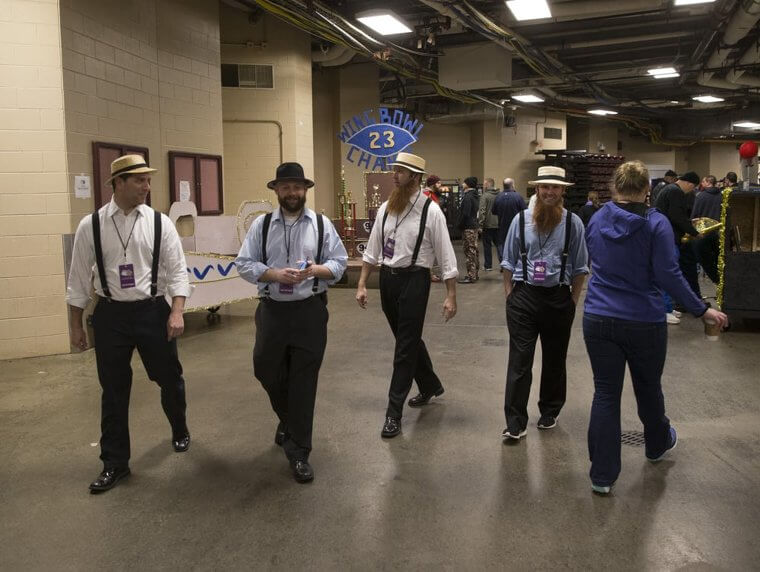 Every teen brought up in the Amish faith gets the opportunity to leave. What's more, to do so without repercussion or estrangement. In a coming-of-age ritual called Rumspringa, they are let loose in the mainstream world, to experience whatever they will. Of course, parents hope that they'll behave morally, but they have a license to break Ordnung tenets. Afterward, they decide whether they will be baptized into the Amish faith forever, or leave for modern society. 90% of them opt for staying.
Meidung Their Own Business
You probably already know that the Amish don't have courts, judges, or prisons. They are not, however, without crime. However, their rates are extremely low. This might be due to the measures that they do take to discourage it. Before we get into it, it's important to stress that an Amish person has chosen, as an adult, after experiencing the mainstream world, and with a lot of thought, to become part of the church by becoming baptized. If they are not baptized, these measures won't be taken, as they have not pledged to follow the Ordnung rules of faith.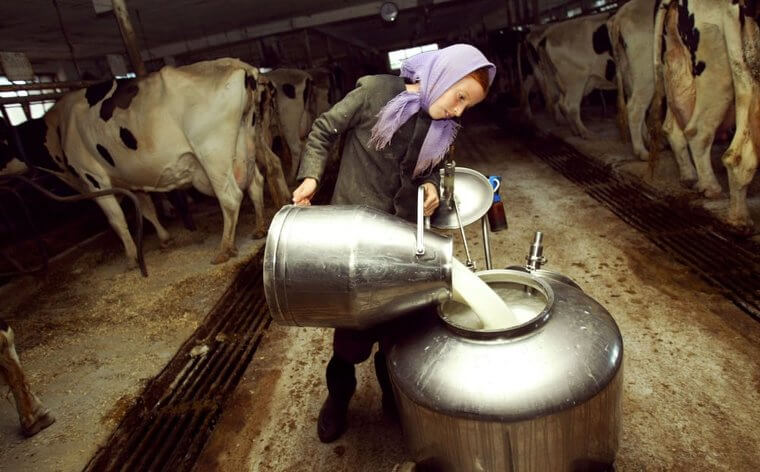 That out of the way, let's get on with it. What's worse than prison? Excommunication. Several steps come first, all designed to avoid the last extreme, but if a sinner doesn't repent, eventually he will be shunned. The Meidung is only done when there's no other choice and will be repealed as soon as repentance is achieved, but while it's happening, the sinner can't even eat at the same table as an Amish person. Usually, the sinner repents, and all is well. Otherwise, they leave the church and never speak to their loved ones again.
Turn the Other Cheek
We're all familiar with the saying, and it's often the subject for hot debate. How far should Biblical pacifism go? As far as the Amish are concerned, and it shouldn't surprise you by now, it literally and unequivocally means no violence. Ever. This puts them in an interesting position, as they are fortunate enough to live in a country that keeps, more or less, the big baddies from their door, often by violent means.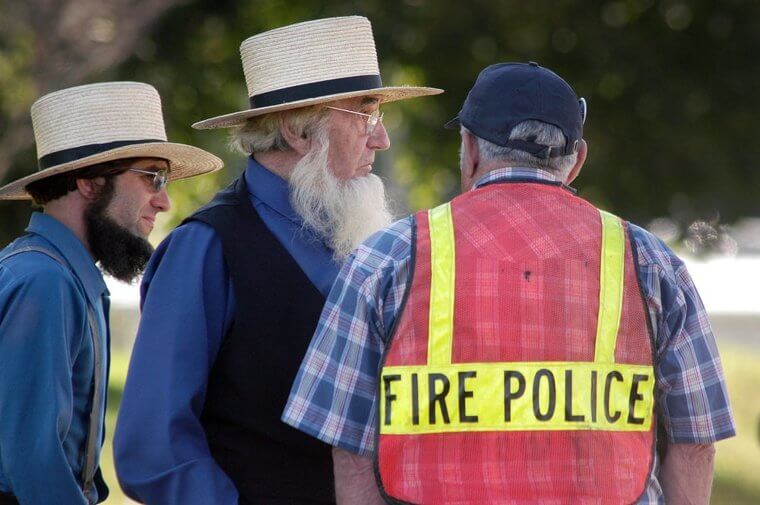 An Amish person will not serve in any capacity that might result in them having to do violence. This includes working in law enforcement, politics, litigation, or the military. It's reflected in their way of dealing with their wrongdoers. They do appreciate the work done on their behalf by the U.S, however, and don't condemn those that use violence. Rather, they pray for them. Ironically, their beliefs in this field have earned violence toward them in the form of persecution over the years, especially regarding their non-participation in the World Wars.
No Strings Attached
The Amish frown upon the use of musical instruments, particularly those with strings. They love music, though, and their days are full of singing. There are several singing events held throughout the week. Sometimes, a harmonica will be broken out as the family gets together for a bit of harmonizing around the fire of an evening. There won't be any dancing, however, as the Amish do not move those hips. Both the dancing and the instrument playing are seen as avenues of self-expression, calling attention to the individual.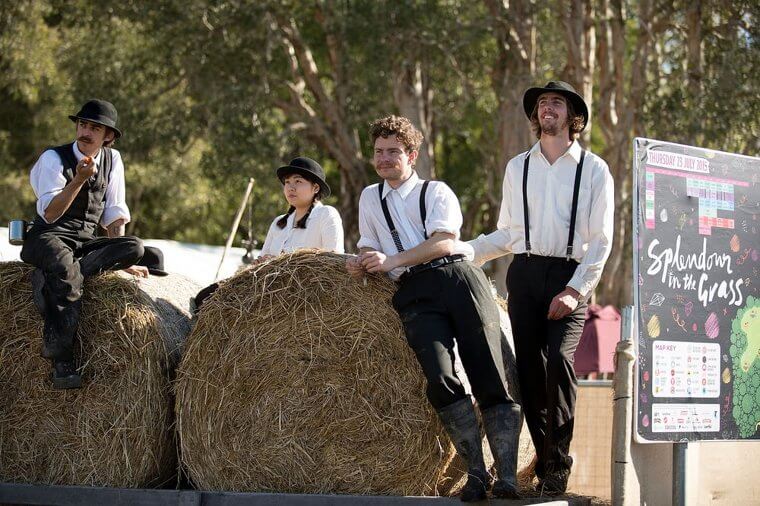 An Amish person will have grown up singing religious-themed songs every day at school, usually in English. From one end of their lives to another, they have sung alone in the shower, while cooking, and with friends while working. Songs don't have to have a religious theme. The church songs are reserved for more formal group gatherings, whether to practice or at services. We'll get to what the youth get up to when they sing...
Home Births
The vast majority of Amish women will give birth at home. They will tell no-one except for their husband that they are pregnant, and the husband and maybe a female 'catcher' will be present for the event. There are several reasons for this, not least the expense, for those with no insurance, of giving birth multiple times in a hospital. It's also very convenient. An expectant mother can get on with the household chores until she can no longer stand, then just pop upstairs and pop out a baby.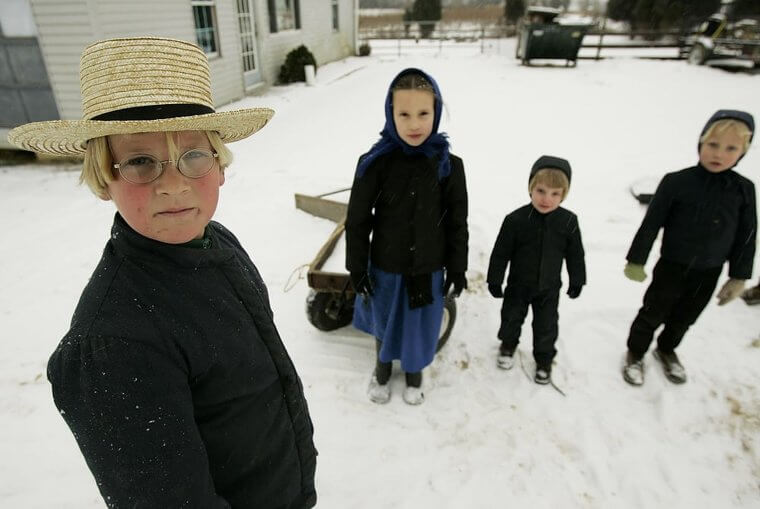 And it does seem to be almost that easy for them. They use no pain relief, and in fact, seem surprised at the concept when its mentioned. They stay clothed, although they have special dresses that expose their stomachs ready for the skin to skin contact with their newborn. Interestingly, the Amish don't immediately feed their babies. They believe the breastmilk doesn't come in until the next day! It may sound strange, but it all seems to work for them.
Unbuttoned
We don't know why, but we love this rule. Buttons are sinful. Keeping clothes on a woman's body is done via pins or snaps. Even snaps are considered too much of a modern convenience in some communities. Buttons are far too much of an easy way to make and don clothes, so they're classed as a luxury item. They can lead, therefore, to vanity, not to mention individuality, considering that no two buttons are the same, especially if you want them to be because you're trying to replace one that fell off!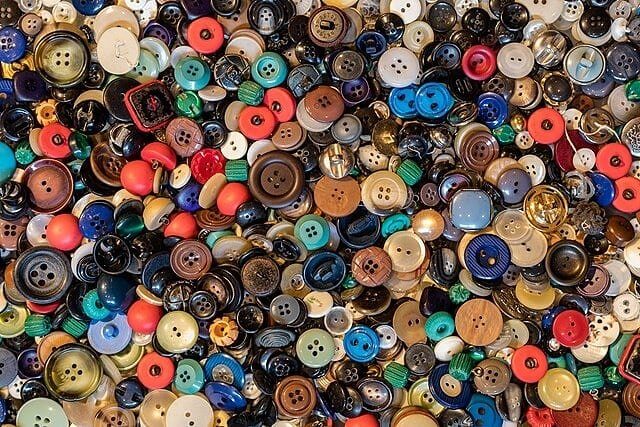 In one pin-related story, a girl from a neighboring community, one that allowed the use of snaps on their dresses, came to stay with a 'higher', i.e. less permissive community. Soon, the local girls were using snaps on their dresses as they saw that it was easier than the long pins they were using. The whole affair ended up with an official community meeting, and the girl being told to use pins or go back to where she came from. Savage.
Keeping Quiet
For those among us used to a Christian, and particularly Protestant, tendency to spread the Good News about wherever they go, and in fact, to go places specifically to do so, the Amish attitude is somewhat of a surprise. They do not go out into the world and wave pamphlets. Nor do they stand on soapboxes and orate. Although on the face of it, this seems in contradiction to Biblical teaching, they do have reasons for choosing this path.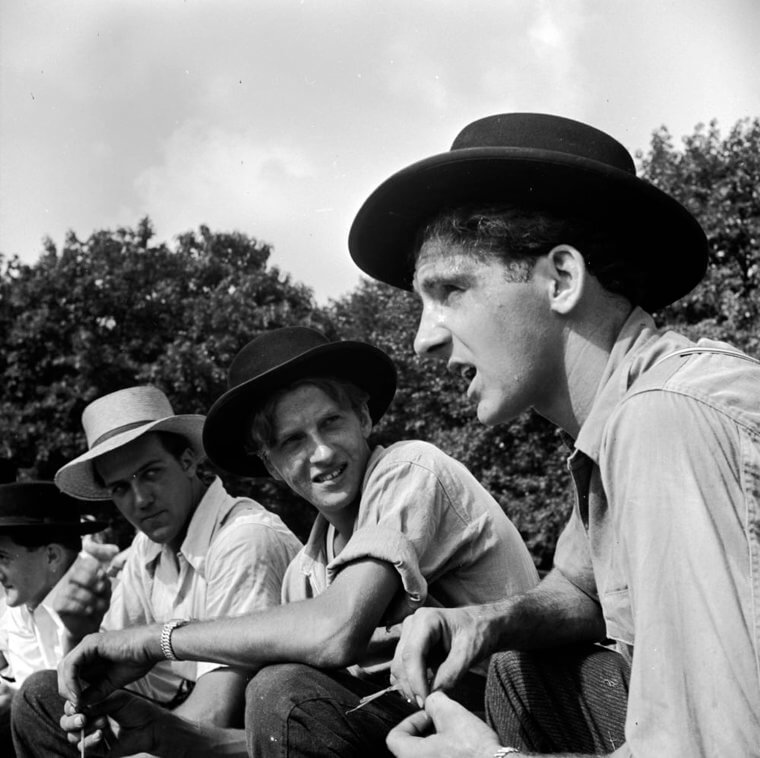 Firstly, their community is supposed to be separate from the rest of us. But more importantly, they feel that mere superficial contact is not enough to form a meaningful relationship with God. They evangelize simply by living life the 'proper' way. People see that they are healthy, happy, and prosperous, and they want to know more. Anyone is welcome to come and see what it's all about, but few can get past what they see as restrictions to really appreciate the faith-based contentment underneath.
Frolicking
There are few events as big in Amish life as a good frolic. Amish women love to get together as a quilting bee to craft a handstitched quilt and share a good deal of news and anecdotes at the same time. A frolic will always have a need-based reason to happen, and the satisfaction of a job well done together as a group makes for happy Amish ladies. If there are no quilts on the go, the event could be based around canning, shucking corn, or shelling peas.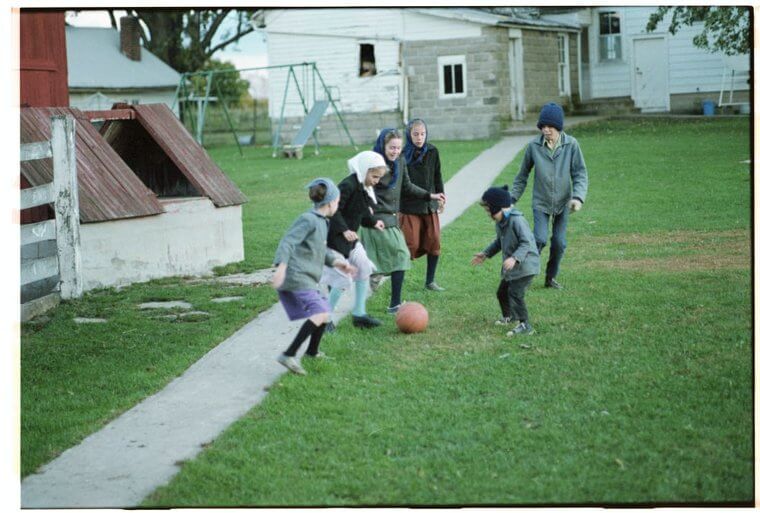 For the men, the excuse to get together as an entire community and share food, laughter, and socializing usually comes in the form of a barn raising. This is generally a mammoth task and will involve hundreds of people in its planning and execution. Everyone comes together, and as a consequence, no one has to work too hard! The women provide food throughout, and the community will take on almost a festival air.
Soul Music
The Amish are spread through a network of communities, and each one is self-governing. There is no centralized authority, just the Bible. The Ordnung differ between communities. But there's one thing that you can be sure of, and that is that on any given Sunday, wherever an Amish service is being held, over 1,900 Amish congregations are singing the same hymn at the same time. The hymn is the Loblied, it's the second song sung, and it comes from the Ausbund.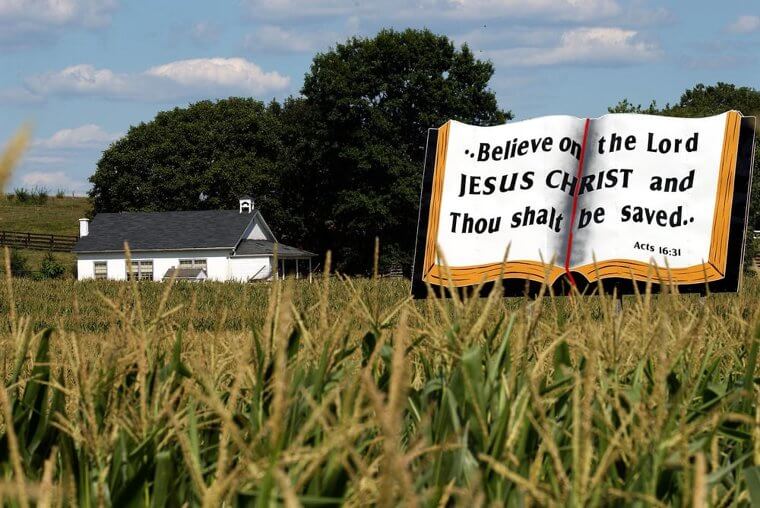 The Ausbund is the Amish hymnbook. There is only one, and it's been in use since the 1500s. Inside you'll find no music notes, as the tunes are committed to mass memory. The songs written on those pages were composed by Anabaptist martyrs, and their continual singing serves as a reminder to modern-day Amish of what their forbears suffered. The tempos are all very slow, with drawn-out notes, more of a chant than a tune. It's music for the soul, rather than for the ear.
Horsing Around
When we think of the Amish, one of the first reference points that our minds throw up is that of the horse-drawn buggy. They are the most obvious symbol of the gulf between Amish lives and ours. Their design is more or less uniform, with small differences between communities - some, for instance, are not allowed to cover theirs, except for a small compartment where children can shelter in bad weather. Motor vehicles may not be owned by an Amish person, but they are permitted to take a ride if necessary.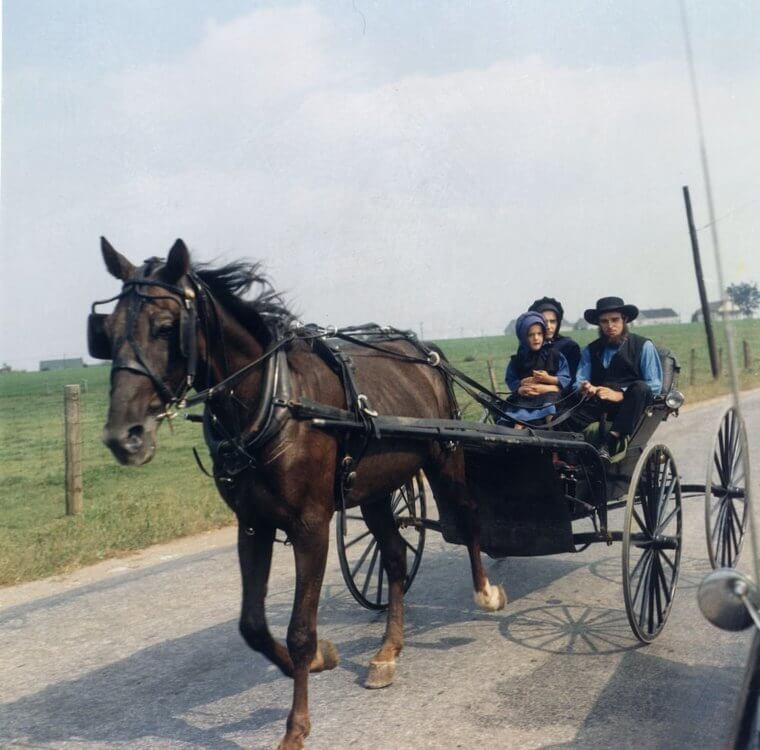 The slower pace of the buggies fits in with their outlook on life and promotes the community aspect by keeping members more reliant on each other. It's also another way to stay separate from the rest of the world, which is of Biblical importance to them. A fun fact to note is that the roofs of an Amish buggy denote which community it belongs to. Usual shades range between black, grey, brown, and white, but there are one bold group sporting hues of yellow!
Limited Wardrobe
An Amish woman has four dresses. Yes, I know, ladies, do you need some time to get over that? How about a glass of water? The concept is simple; "One for wash, one for wear, one for dress, and one for spare," and it sure makes choosing what to wear of a morning an easier task! The dresses will be utilitarian, even the one for Sunday best, which was probably also her wedding dress. They will be in plain colors, no patterns. They are designed to be coverings, no more.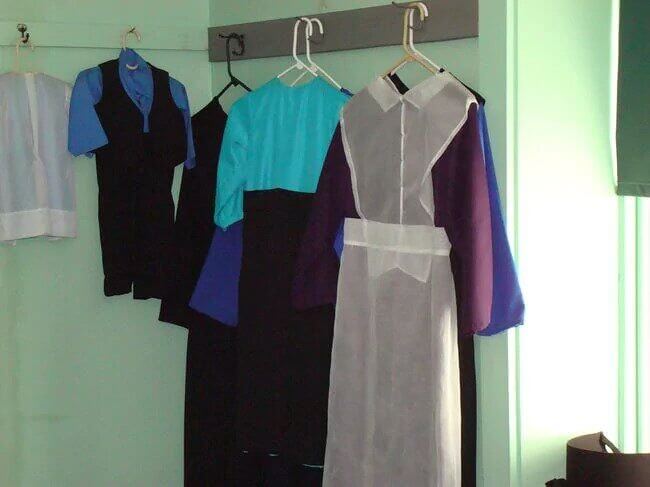 On a working day, the women will cover their dresses with a grey apron. They work barefoot. Their prayer caps are always worn, of course. For church services, there are black shoes and stockings to be donned, and the aprons go from grey to snowy white if the lady is still single, or black for those already taken. The men wear a black suit with suspenders - no belts due to showy buckles - and either a straw hat or a formal black felt hat. No zippers, collars, or buttons - too militaristic.
Finding the One
Amish girls enter the dating game as early as 14. As soon as they leave school, they're on the lookout for a husband, but it might take a bit of trial and error to find the right man for her. She'll start looking around at social events such as frolics, church, and the youth groups set up on Sunday evenings for pretty much that purpose. After the adults leave the venue where church service was held that week, the young men and women of the community will party on.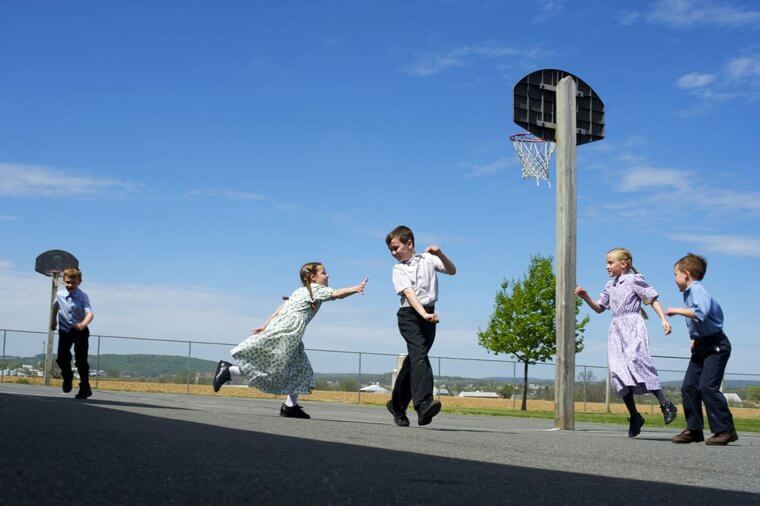 They are ostensibly there to sing Christian songs, but the tempo is upbeat and energetic. The girls and boys sit segregated, at long tables facing each other. Between and after songs, there are other activities, including dinner and maybe even a game of volleyball. Also included is a great deal of sizing up of potential partners, and it is generally here that relationships are begun. Eventually, a boy will ask a girl if he can drive her home...
Leave a Message
Telephones are not permitted inside an Amish home. You can probably guess most of the reasons by now - starting with being connected to the telecommunications network. It's recognized, however, that phone communication is becoming more essential in business, especially as more Amish are entering the business world. There are phones available, but they are in outbuildings, barns, or even shared booths outside the property. As a consequence, you are unlikely to catch someone answering the phone - you'll just have to leave a voicemail message.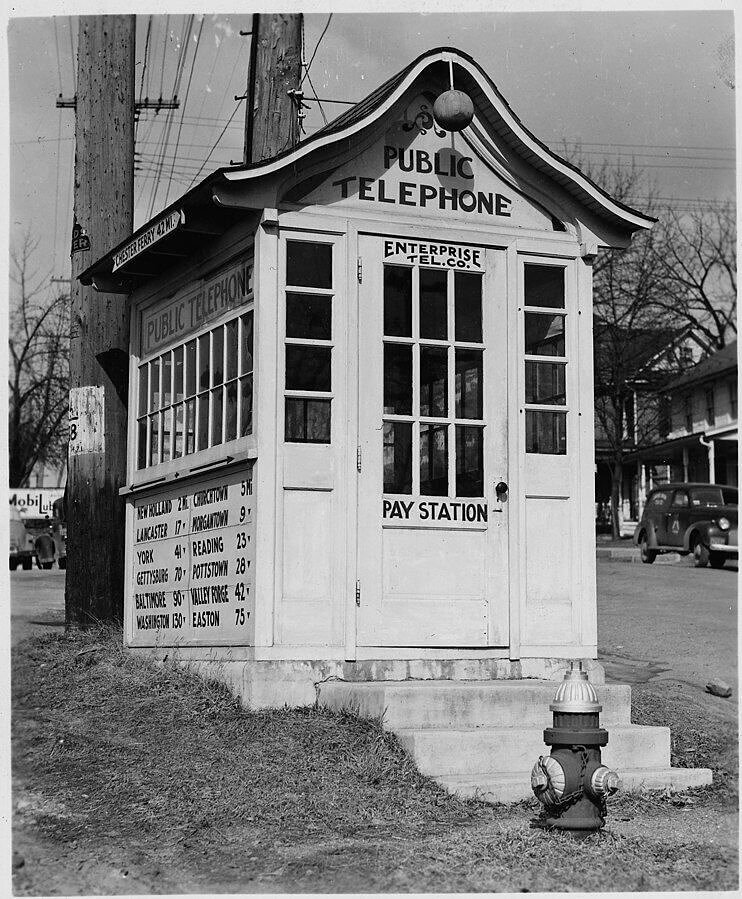 Phones are also seen as a barrier to the physical, face-to-face communication that is so vital to the Amish community. They are used only when need dictates, and never for socializing. Their usefulness in emergency situations is undeniable, however, and they're frequently used for calling the veterinarian, for example. Here, they can only be classed as a benefit, as speed could save lives. As will all new things, the society spent time researching and analyzing the effect that phone use could have on its members, and adapted it to serve their community spirit in the best way possible.