As a young woman, Jolie was a bit wild. Not completely different from what we know of her today, but still, if she could go back to 14-year-old Angelina, she would have told herself to wait. Jolie gained worldwide fans when we saw her on Lara Croft: Tomb Raider. She then became the most envied woman on earth when she married the gorgeous Brad Pitt. Today she has her fame, her kids, and her humanitarian work. But her life is certainly not a bed of roses. Along came illnesses, nasty divorces, and current allegations of abuse from her last ex-husband. 
Continue to read about her sometimes wild and sometimes hard life. 
She Was Attracted to Some Strange Characters
Jolie's taste in men (before Brad Pitt, of course) was always a little questionable. And the actress herself often brought up more questions than anything else. But it turns out even her celebrity crushes are a bit on the odd side.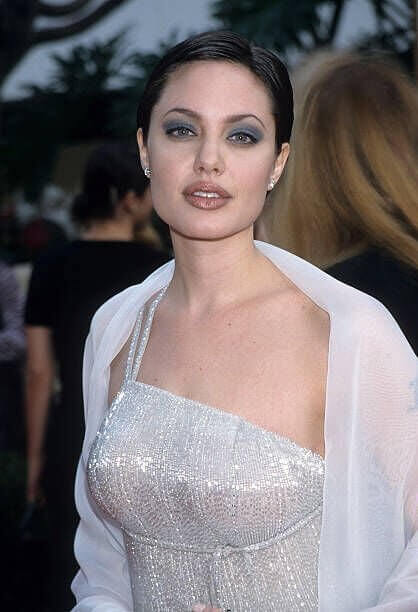 Jolie once admitted to her teenage crushes being Leonard Nimoy's Mr. Spock, from Star Trek for his "intellect, aloofness and emotional distance." As well as Norman Bates in Alfred Hitchcock's classic shocker Psycho because of his "extremely unhinged nature."
She Does Action Movies Really Well
When Jolie first landed Lara Croft, she hadn't done any action movies before. But after the success of the Tomb Raider films, there were several action movie roles with Jolie's name written all over them. She went on to play in Mr. and Mrs. Smith, Wanted, and Salt.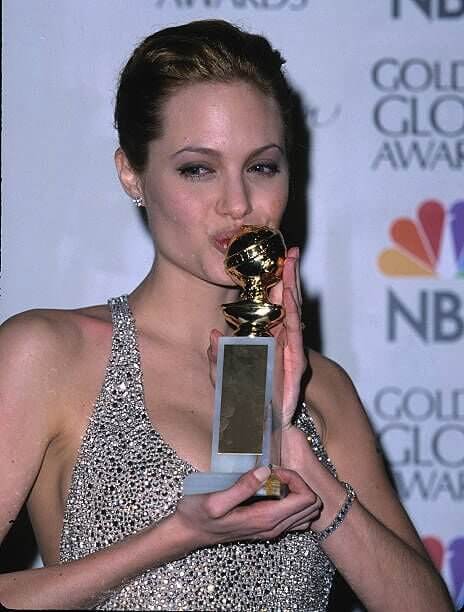 All of these roles required Jolie to be fit and in shape since they were so physically demanding. Plus, Jolie was committed to doing her own stunts wherever she was able to. For instance, for the movie Salt, Jolie's trainer Simon Crane said that the actress did 99% of her stunts. Pretty impressive.
Jolie Was Bullied While in School
Although we can see that Angelina Jolie is a breathtakingly beautiful woman, her looks did not do her any good in school. Instead, her peers found her to be too thin and would make fun of and bully her because of the way she looked.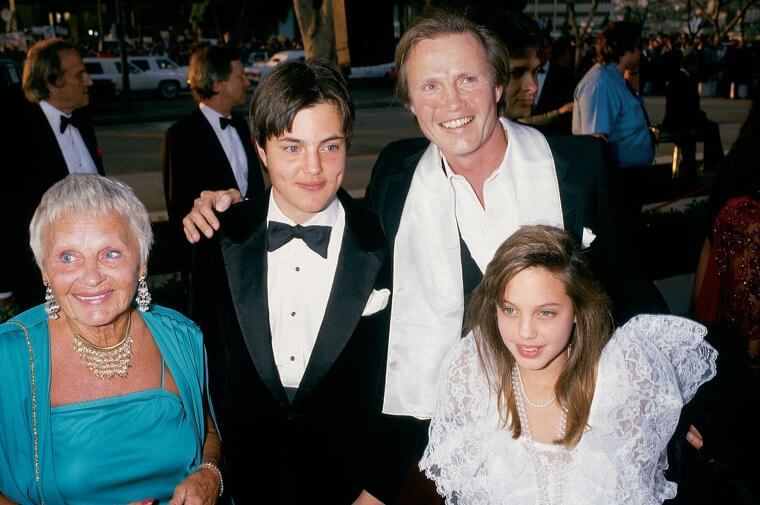 Jolie attended Beverly Hills High School, among the children of the rich and the famous. Her not-yet-proportioned looks, glasses, braces, and less glamorous home life made her a target for cruel bullies. But, the joke is on those kids - as an adult Jolie has overcome the bullying, bad press, and her own troubles to become successful, beautiful, and kind.
Angelina Was Naughty From Kindergarten
"I was a member of a group called the Kissy Girls. I was very s*xual in kindergarten," she admitted in an interview. "I created a game where I would kiss the boys and give them cooties. Then we would make out and we would take our clothes off. I got in a lot of trouble!"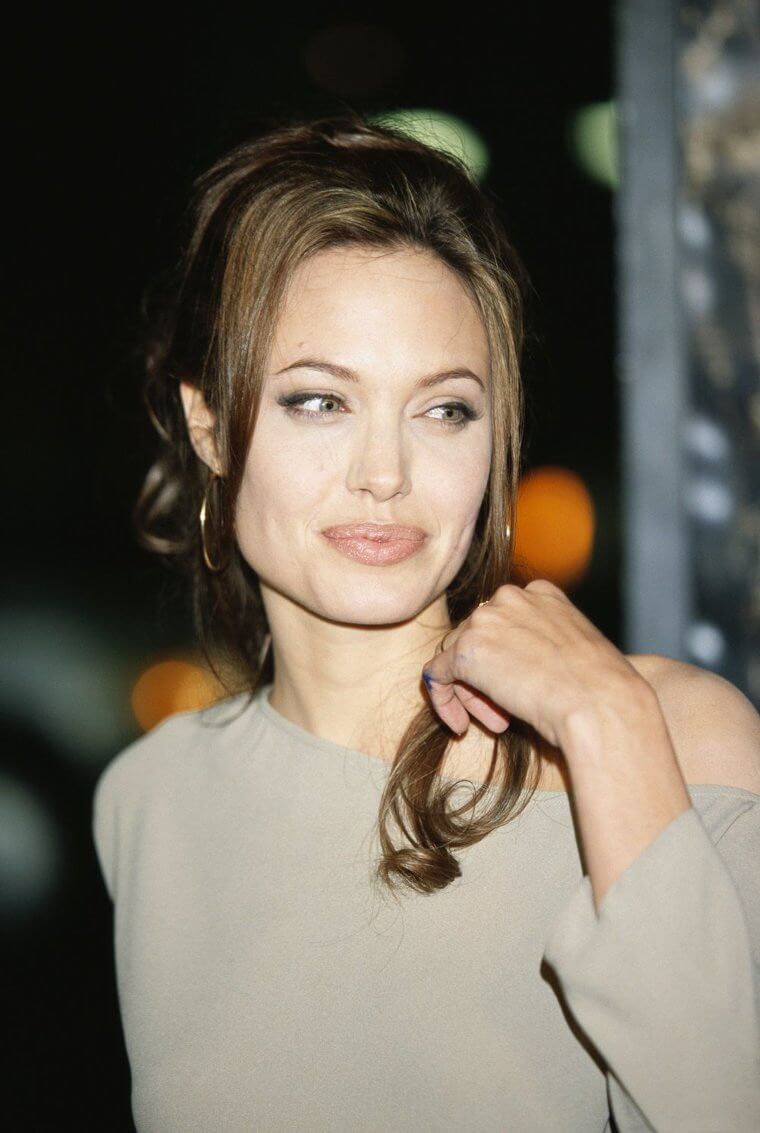 She admitted to having lost her virginity at the age of 14 in an interview with Cosmopolitan, revealing, "When I was 14, I was either going to be reckless on the streets with my boyfriend or he was going to be with me in my bedroom with my mom in the next room because I was going to have a boyfriend."
She Accuses Brad of Abuse
In a lawsuit concerning a French winery that the ex-couple bought together, Angelina accuses Brad of physically attacking her and their children on their private plane in 2016. No charges were made that year, but in 2023, the accusation resurfaced. Angelina's team claims that Brad grabbed Angelina by the head and attacked two of their children. Pitt "lunged at his own child", the filing reads...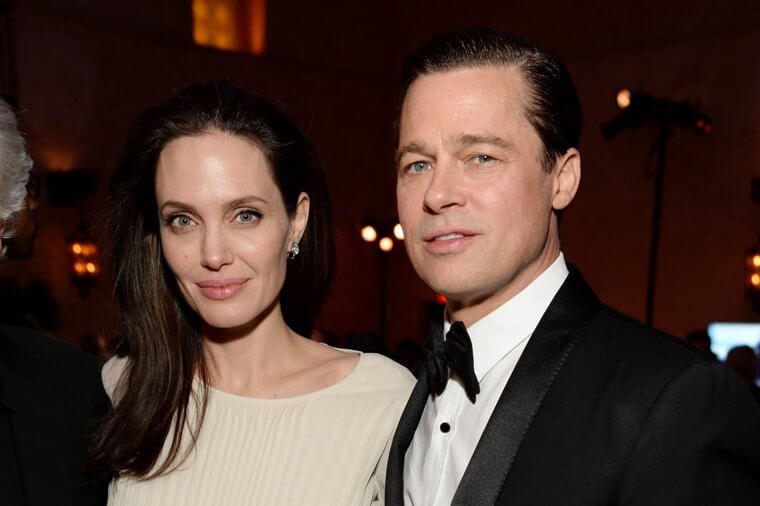 Jolie then "grabbed him from behind to stop him...[and] to get Jolie off his back, Pitt threw himself backward into the airplane's seats injuring Jolie's back and elbow," the legal filing continues. "Before it was over, Pitt choked one of the children and struck another in the face." Brad is also accused of pouring alcohol on his family during the flight. Brad denies the allegations.
Still Processing Their Divorce
Angelina admitted that she and her family are "still in the process of finding our balance", 7 years after the end of her brief but widely publicized marriage to Pitt. "I've been feeling somewhat down lately," she admitted in an interview with Vogue. "I haven't felt entirely like myself for about a decade, in a way I won't delve into."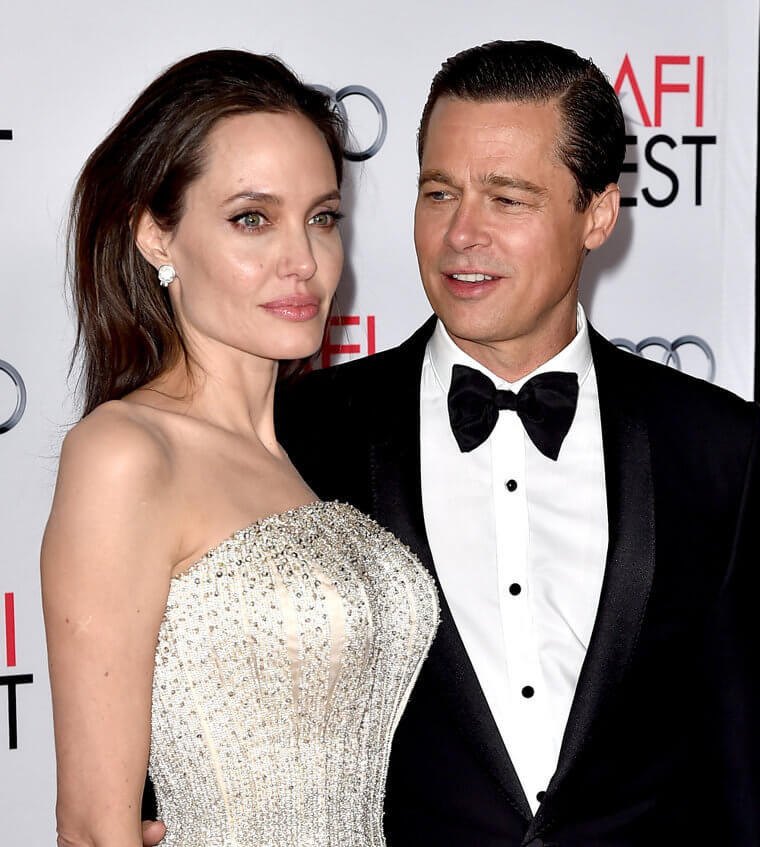 She scaled back her acting jobs since the divorce, "only taking jobs that didn't require long shoots". Although she was hurt, she aimed to project a "tougher" and "stronger" look on the outside. "Was I strong enough to be soft? At the time, no. I felt vulnerable," she said. "Now I wonder if I don't know what my style is because I'm still understanding who I am at 48. I guess I'm in transition as a person."
She Tried to Hire Her Own Hitman
Jolie suffered from some mental health problems during her younger years. She was anorexic and depressed for much of her late teenage years and revealed that she had hurt herself as a child. She said: "I used to cut myself or jump out of airplanes, trying to find something new to push up against because sometimes everything else felt too easy."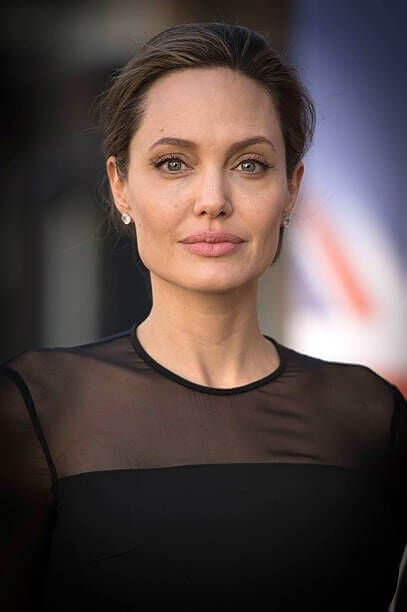 But during the earlier years of her career, Jolie's depression got worse and she was feeling suicidal. She couldn't handle the thought of her family having to find her after she had taken her own life, so she devised a better plan. She hired a hitman to kill her instead - thinking murder would be easier on her family. But the hitman suggested she think on it for a month - and thankfully Jolie changed her mind.
Jolie Has an Interesting Collection of Knives
Many celebrities have interesting - and some odd - collections. Demi Moore has dolls, Jerry Seinfield collects all things Superman, and Angelina Jolie has an impressive collection (and fascination) of knives. She says she began this collection when her mother bought her first knife at the age of 12.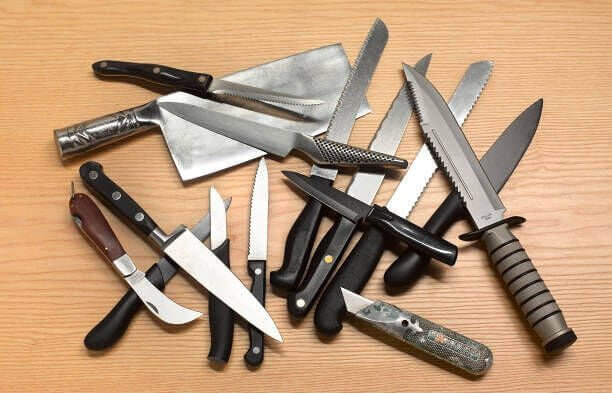 This isn't a typical collection for a 12-year-old girl to have, but Angie is anything but typical. The actress has knives from around the world, many of them are old and historic. She says they: "(remind) you of history… there's just something beautiful about them and traditional." And explains: "Each country has different knives and weapons, and that's why I started collecting them."
Her First Role Was Not One She's Proud Of
In 1993, when Jolie was only 18 years old, she got her debut role in a movie. The film was Cyborg 2: Glass Shadow and Jolie played the lead role - a cyborg named Cash who was designed to explode when she had sex.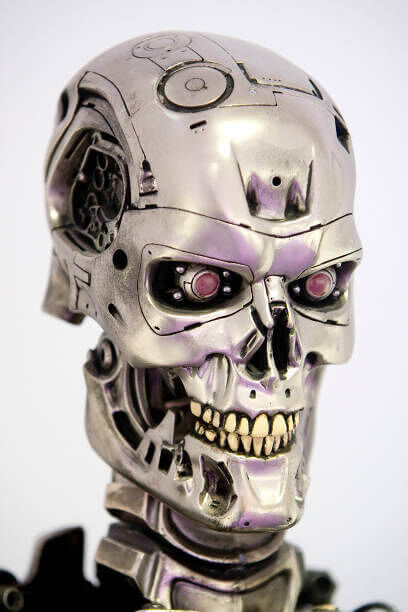 The pulp sci-fi was not the most sophisticated film, and Jolie's role is not the one she is most proud of. But as an actor, you do have to start somewhere. Even though Jolie didn't land another movie role until two years after Cyborg 2 was released, this was a small stepping stone for her.
Jolie Appeared in a Few Music Videos in the 90s
Although Jolie had a two-year break from the big screen in the early 90s, she was never too short on work. Instead of making blockbuster films, Jolie took some time to appear in several music videos for some big names in the music industry - including The Rolling Stones!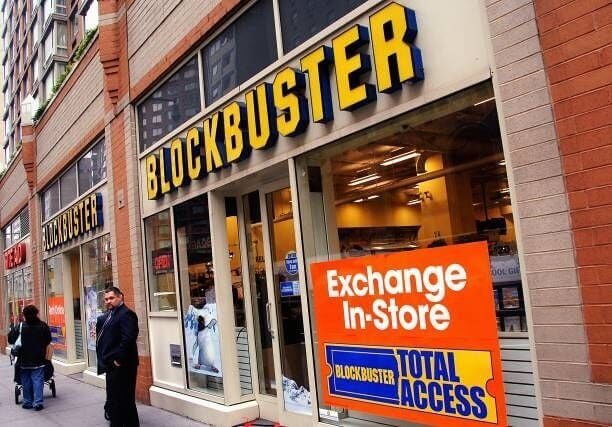 Jolie was seen the Stones' music video for the song 'Anybody Seen My Baby?' She was also in the video for Meat Loaf's 1993 single 'Rock and Roll Dreams Come Through,' as well as for 'It's About Time' by The Lemonheads and 'Stand by My Woman' but Lenny Kravits. Oh, and not to forget Antonello Venditti's 'Alta Marea'.
Angie Has Interesting Ideas About Love
Angelina has never really conformed to conservative ideas about anything. She has been honest about her interesting needs and wants when it comes to love interests. Perhaps the strangest thing we know about Jolie is that she wanted to wear a vial of her second husband's blood around her neck.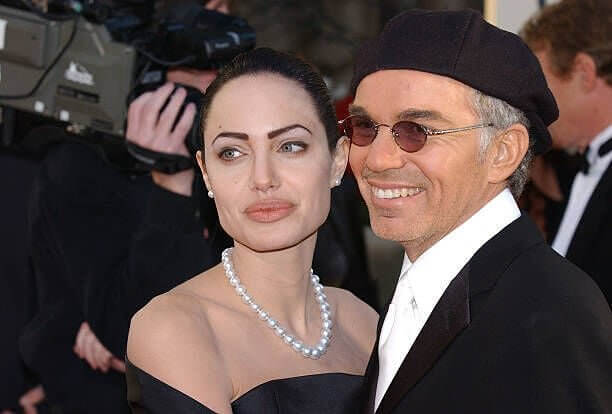 Jolie was married to Billy Bob Thornton and was never shy about sharing her eccentric life. So when she revealed that she and Thornton wore each other's blood, tabloids all but freaked out. Thornton explained: "She thought it would be interesting and romantic if we took a little razorblade and sliced our fingers, smeared a little blood on these lockets and you wear it around your neck just like you wear your son or daughter's baby hair in one."
Her Life Completely Changed While Filming Lara Croft
Jolie filmed Lara Croft: Tomb Raider in 2001 and this marked a huge milestone in her adult life. The movie was filming in Cambodia, and the time Angelina spent there made her fall in love with the country. But Jolie also fell in love with a young man - her soon-to-be adopted son Maddox. While in Cambodia, Jolie visited an orphanage where she met young Maddox, who was just seven months old at the time.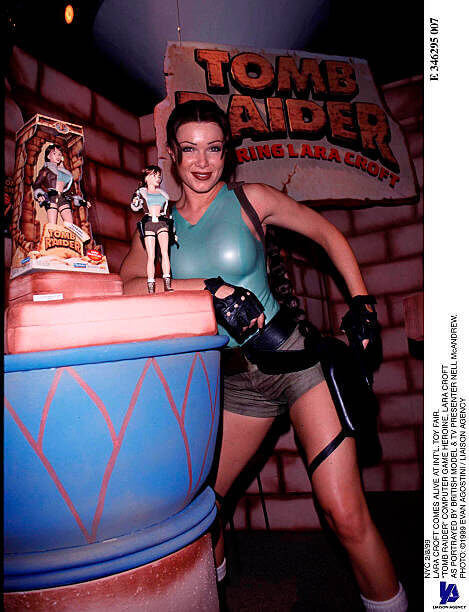 After not finding a connection with any of the other children in the orphanage, Jolie claims it was motherly love at first sight when she saw Maddox. She then went through the difficult process of adopting the young Cambodian child who made her a mother. He's now studying in South Korea and has become an amazing young man.
She Had to Be Drug Tested For Lara Croft
As Jolie went into the 2000s, she was coming out of a drug and alcohol problem, but was also riding the wave of her Girl, Interrupted Oscar success. It wasn't too long before she was approached and offered the iconic lead role in the film Lara Croft: Tomb Raider. But to prove herself for the role, Jolie was required to be drug tested first.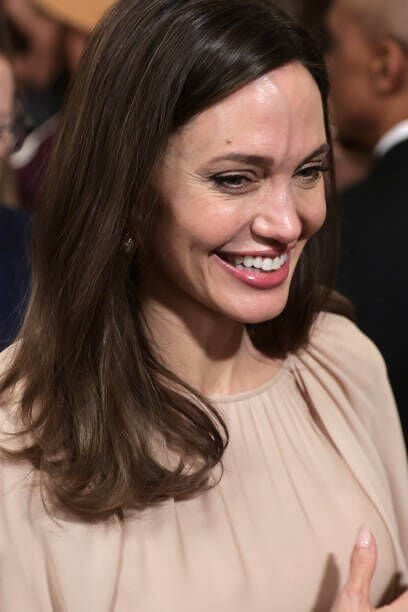 She Had to Deal With Her Addiction
Jolie's adolescent mental issues followed her to adulthood, and when she started as a young actress, due to her untreated mental health issues, she began self-medicating with drugs. These, of course, did not help her but did result in many years of risky situations for Jolie.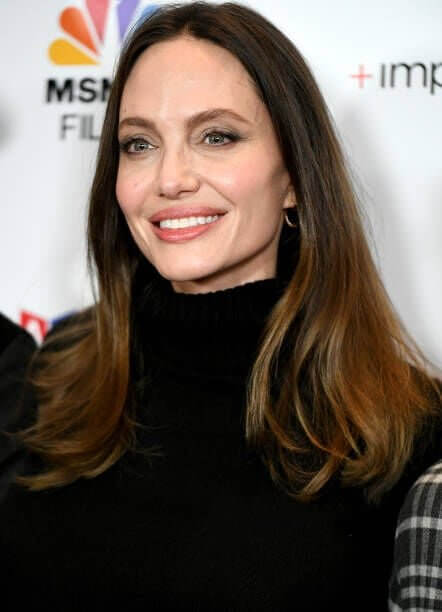 The late 1990s were hard times for Jolie, a subject she has been open about in the media. Apparently, drug dealer Franklin Meyer was Jolie's dealer - which came to light when a video that Meyer recorded of Jolie was released. The video showed Jolie pacing up and down in a dirty apartment and speaking on the phone. It's clear from that clip that Jolie was not in a clear headspace.
She Was More Advanced Than Other Kids Her Age
Angelina was quite the rebel as a teenager. But she was also looking for love and intimacy, and has admitted that she "was very sexual in kindergarten." When Angie was only 14 years old, she entered into a rather adult relationship with her then-boyfriend. Her mother allowed this boyfriend to move into the family home, which also meant that Angelina became sexually active at a young age.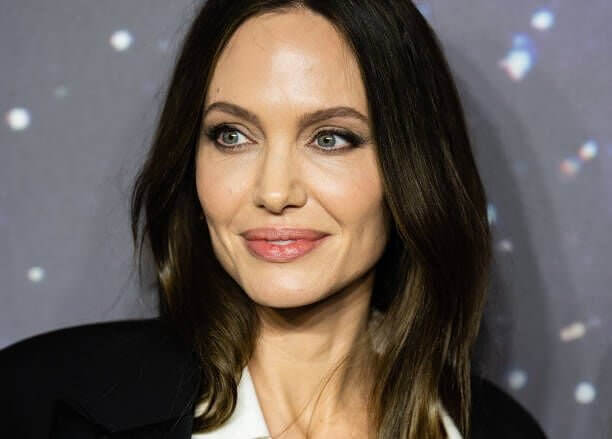 But simply having sex wasn't enough for Angelina after a while. And so the teens began to experiment with kinks. Angie spoke about her sexual explorations in an interview, saying: "I had started having sex with my boyfriend and the sex and the emotions didn't feel enough. I was no longer a little girl. In a moment of wanting to feel closer to my boyfriend, I grabbed a knife and cut him. He cut me back."
Jolie Did Not Enjoy Working With Johnny Depp
If you look at the edgy and complex Angelina Jolie and put her next to the diverse and fun-natured Johnny Depp, you might be able to see an enthralling relationship begin to form. This is what viewers of the 2010 film The Tourist thought, anyway.  But they could not have been any more wrong.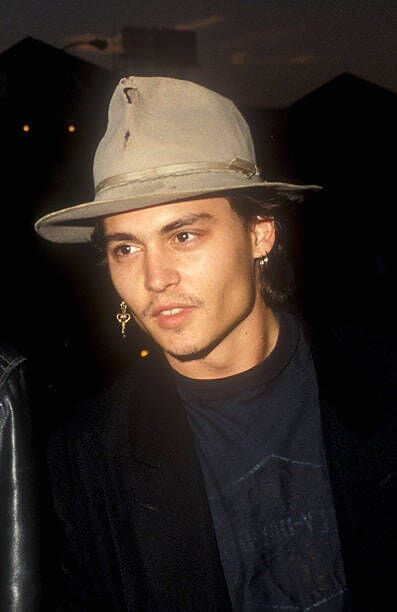 Jolie and Depp starred opposite each other in the romantic comedy thriller and there seemed to be real chemistry between the two. So much so that dating rumors began circling. This was fine for the movie, though, which managed to make over $278 million worldwide and got three Golden Globe nominations. But in reality, Jolie and Depp couldn't stand each other and had a huge argument on the set. This is why they are paid so much to act.
She Needed to Have Preventative Surgery
Angelina Jolie was very close to her mother, Marcheline Bertrand. So when Bertrand was diagnosed with both breast cancer and ovarian cancer, it was devastating for Jolie. The actress lost her mother in 2007 at the young age of 57, but she had also lost her grandmother and aunt to ovarian cancer. This meant that Jolie was at risk of getting these cancers herself.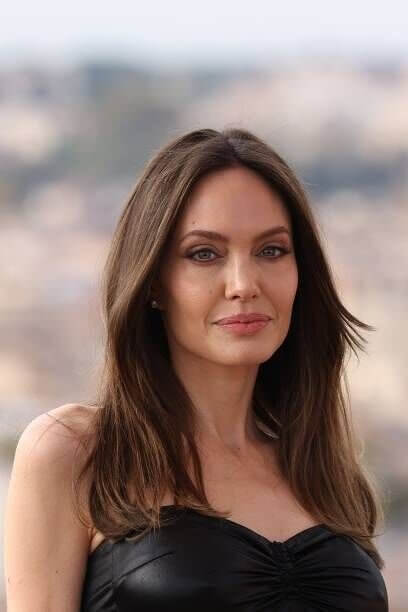 To prevent this unfortunate fate, Angie chose to have her ovaries removed and had a double mastectomy. Thankfully the star was done having her biological children, but she did have to go through early menopause because of this preventative measure. And there is a high chance that Jolie's own biological daughters will have to face this decision in their lives too.
Many Think That She Has Had Plastic Surgery
There's no denying that Angelina Jolie is a stunning beauty of a woman. Even as she has aged, she's only gotten more beautiful. So it's understandable that some people don't think this is a natural occurrence. There's a handful of people who believe that Jolie has followed Hollywood protocol and gotten plastic surgery.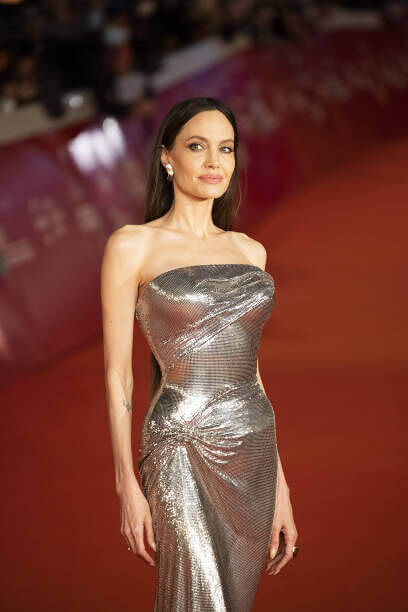 Some think she's had a nose job, and perhaps even some work done on her bee-sting lips. There is also speculation that the actress has had a face-lift - which would explain her youthful looks. But Jolie has not commented on these allegations, so we may never know for sure.
She and Her Father Have a Strained Relationship
When Jolie was an infant, her famous father - Jon Voight - walked out on the actress and her mother. For much of her childhood, Voight was not around much and although he was successful and wealthy, he left Angie and her mom to live in much more modest conditions. The father-daughter relationship was also tested in the early 2000s when Voight described Jolie as  "seriously disturbed."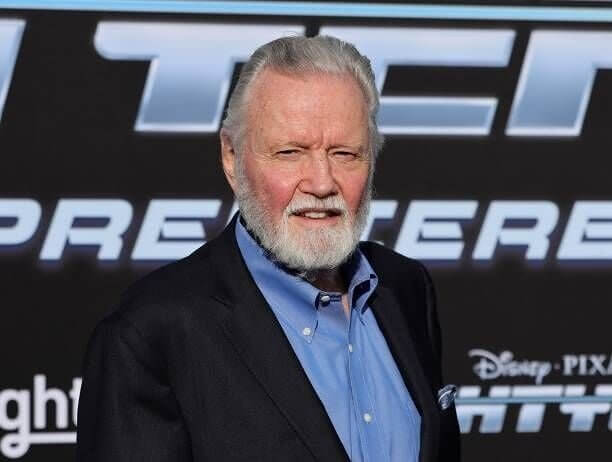 The two seemed to work things out in 2012, but Voight was not seen at Jolie's wedding to Brad Pitt in 2014. In more recent years, both Jolie and Voight have had nicer things to say about each other. Voight has been seen putting in the effort to bond with his grandchildren. Still, Voight is an open supporter of Donald Trump who has been quite rude to Jolie - so that doesn't seem like fatherly support.
She's Not Just a Great Actress
Angie indeed inherited her parents' fantastic acting abilities. But the star has talents beyond putting on impressive performances across several roles and characters. She has also dabbled in directing, and done an amazing job with that too - just as she does with all of her projects. Jolie made her debut as a film director in 2005 when she worked on a documentary titled A Place In Time.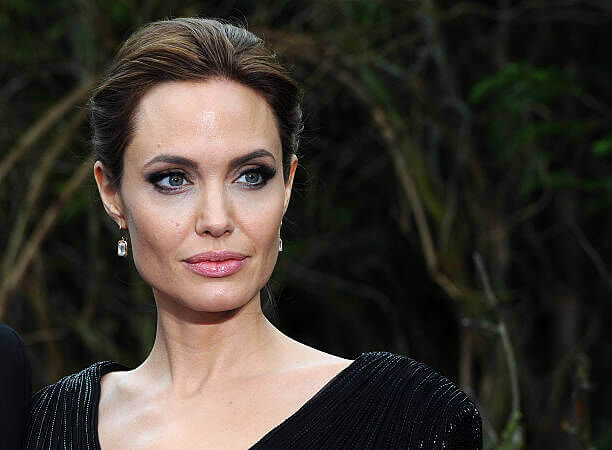 Her next directing project was in 2011, this time it was a film titled The Land Of Blood And Honey. Then in 2014, she directed Unbroken and in 2015 she worked behind the cameras on By The Sea. One of her most noteworthy films, though, was in 2017 when she directed First They Killed My Father - her son, Maddox, also worked on this one with her.
She 'Stole' Brad Pitt From Jennifer Aniston
Angie has had a few rocky relationships in her past. And she's also dealt with a lot of bad publicity which she has had to brush off. This is probably how she managed to deal with the outcry that poured out after she was seen out and about with Brad Pitt almost immediately after he and Jennifer Aniston filed for divorce.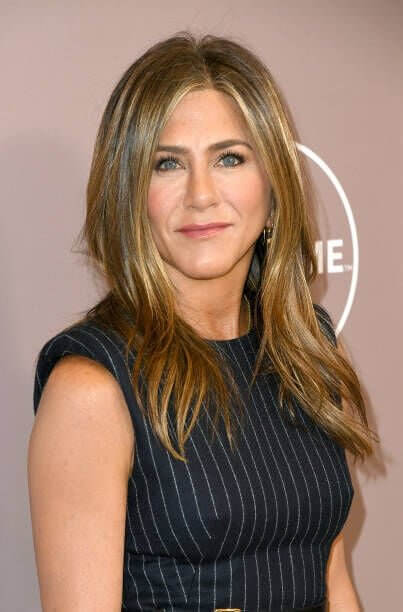 The public was sure that Angie had "stolen" Brad from Jen and began a "Team Angelina" vs "Team Jen" campaign. But in reality, by the time Jolie met Pitt on the set of Mr. and Mrs. Smith, he and Aniston were already having problems. Angelina clearly thought that Brad Pitt was the love of her life, as the two soon became the beloved Brangelina and went on to build a family, get married, and stayed together for around 12 years after this.
Her Love Life Has Always Been a Point of Media Interest
When you're as famous as Angelina Jolie - what with her well-known dad and her own wild antics that drew attention - there is usually very little that you can do without attracting media attention. Unfortunately, this goes for romantic relationships as well. And Jolie's relationships have given the media a lot to talk about. Her first husband was Johnny Lee Miller - she married Miller in 1996 after working with him on the film Hackers.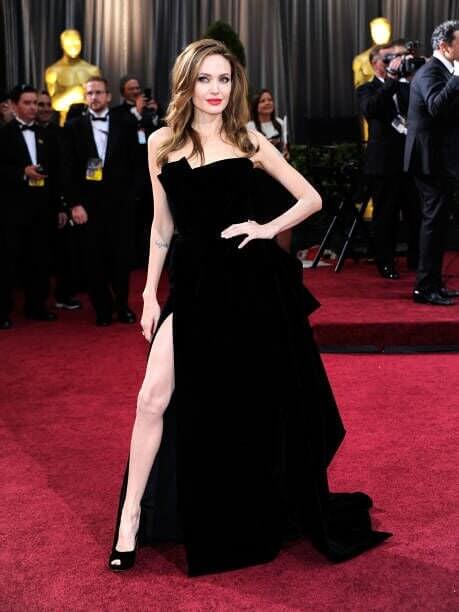 They divorced in 1999 and 2000 Jolie married her Pushing Tin co-star, Billy Bob Thornton. Jolie's marriage to Thornton ended in 2003, and not long after that, she got into a messy relationship with Brad Pitt after starring opposite him in Mr. and Mrs. Smith. Although Jolie didn't marry Pitt until 2014, they were together for 12 years before they split in 2016. It seems the actress doesn't have much luck in love.
Angie Can Fly an Entire Plane on Her Own
While Jolie was acting, directing, and becoming a mother, she also decided she wanted to be the kind of supermom that could fly. So, to impress her four-year-old son Maddox, Jolie decided to get her pilot's license. Is there anything that this woman cannot do?! She got the license in 2004 and then bought her own small Cirrus SR22-G2 (which is a plane, obviously).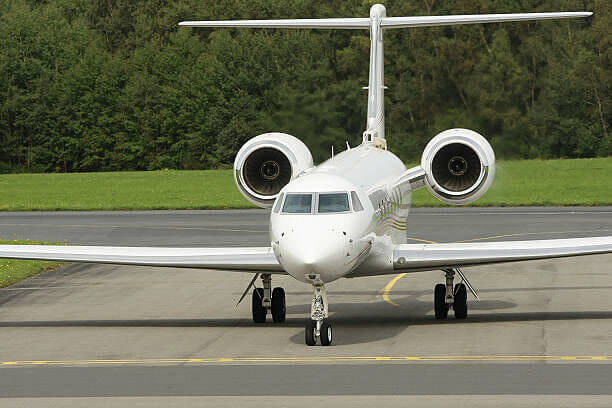 Jolie showed us her impressive skill in the documentary The Queen's Green Planet. The film was released in 2018 and in it, Jolie simply flies a plane by herself. She explained: Every time Mad sees a plane, he's amazed… (I thought) If I could actually fly a plane by the time he's 4, I'll be like Superman to him."
Jolie Had a Weird Moment With Her Brother
Jolie has a brother named James Haven who is also in the showbiz industry. The two siblings are rather close, sometimes closer than you would expect from a brother and sister. In fact, in 2000 when Jolie took Haven to the Academy Awards, the two had many people wondering just how close their relationship was. While on the red carpet at the Oscars after-party, Jolie and Haven locked lips for an awkwardly long kiss.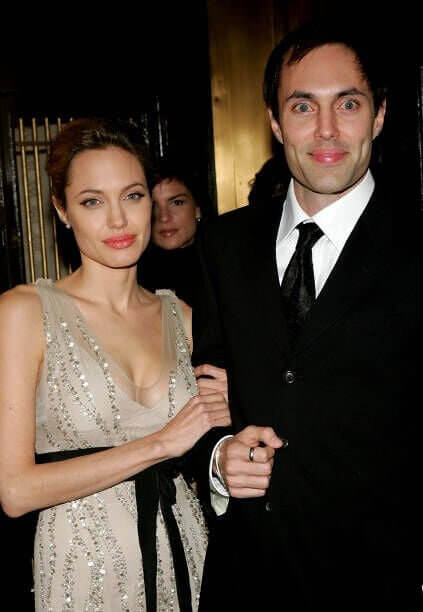 Photographers snapped this and followed Angie declaring she was "so in love" with her brother in her acceptance speech. The world went mad - but the siblings were adamant that their kiss was nothing scandalous and that was simply how they showed their love. It was also a day they spent in the hospital with their mother who was getting cancer treatment, so it was emotional too.
She Had a Habit of Having Relationships With Co-Stars
The media wasn't just interested in Jolie's marriages - and divorces. They were especially intrigued by the fact that the actress seemed to develop a habit of getting involved with her co-stars. In fact, some of these relationships overlapped, like her marriage to Miller and her affair with Jenny Shimizu.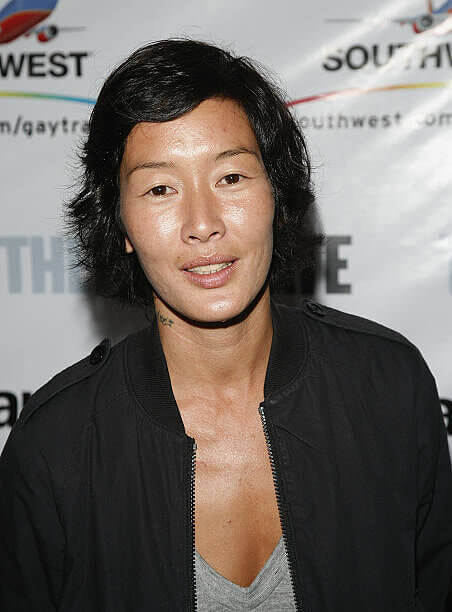 But Jolie was also romantically linked with her Playing God co-star Timothy Hutton as well as Colin Farrell who played her son in the film Alexander. And it's rumored that Jolie also had "flings" with other Alexander co-stars, Jared Leto and Val Kilmer.
She Is the Mother of Six Children
Jolie began her journey as a mother when she brought Maddox home to the U.S from Cambodia in 2002. And Jolie's adopted daughter Zahara was brought into the family in 2005. Then she and Brad Pitt decided they wanted an even bigger family.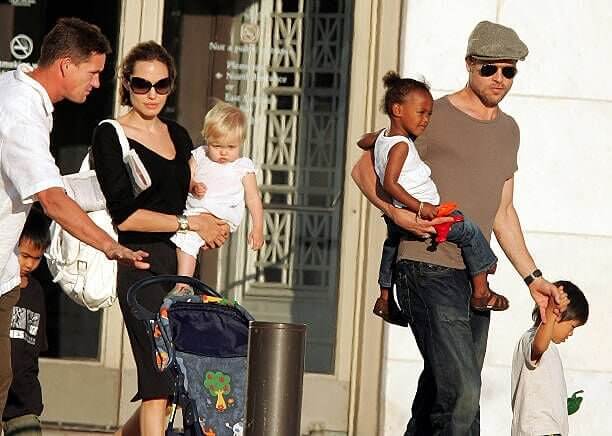 This led to the couple having their first biological child, Shiloh, in 2006 and then adopting three-year-old Pax in 2007. In 2008, Jolie gave birth to twins Knox and Vivienne. This completed the Brangelina brood of six children.
Angelina Identifies as Bisexual
While Jolie has been linked to many men over the years, what many people don't know is that she is also attracted to women. Jolie has said: "When I was 20, I fell in love with somebody who happened to be a woman. I was open about it (bisexuality) because I wanted people to know that I had been with a woman."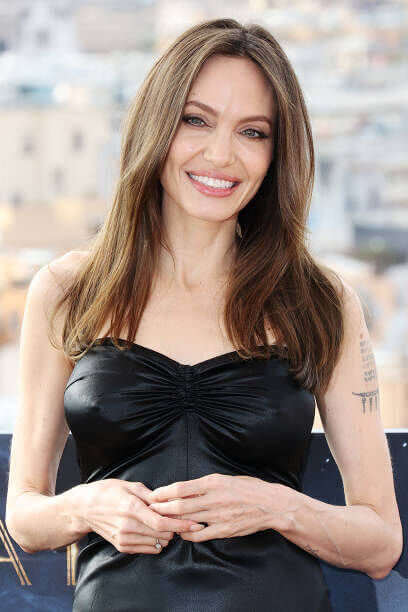 In 1996, Jolie worked with Jenny Shimizu on the set of Foxfire. The two began an affair and Jolie once revealed it was love at first sight. The actress admitted: "I probably would have married her if I hadn't been married by then." But sadly Shimizu and Jolie never were able to be together, and when Shimizu invited Jolie to her wedding, the Lara Croft actress declined the invite. 
She Has Changed Many of Her Original Tattoos
Angelina has many, many tattoos all over her body. In some red carpet shots, you can see these designs beautifully displayed on the actress' back and upper arms. But it seems she is also a fan of switching these tattoos up when she gets bored of them or they are no longer relevant.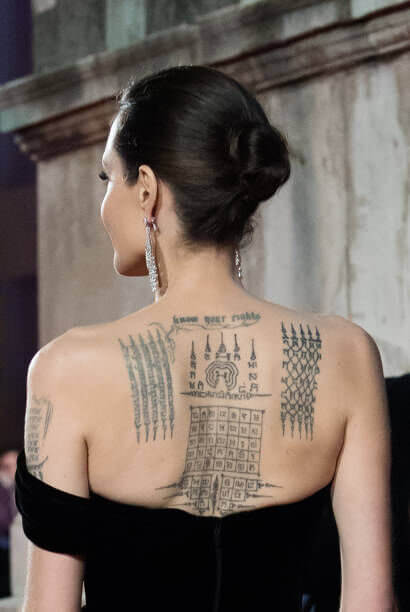 The actress has at least 17 known tattoos, including several Thai "Sak Yant" tattoos. She once had her ex-husband's name (Billy Bob Thornton) tattooed on her, but has since had that removed and replaces with coordinates of her family's birthplaces. There was also a Chinese symbol for death that she opted to alter - we don't blame her for that.
She Continues to Do Good for the World
Jolie has portrayed many villains and other not-so-savory characters in her movies. But the truth is that she is quite the opposite of those evil personas. Jolie has been involved in humanitarian work for many years, and she has received awards for the great work she has done.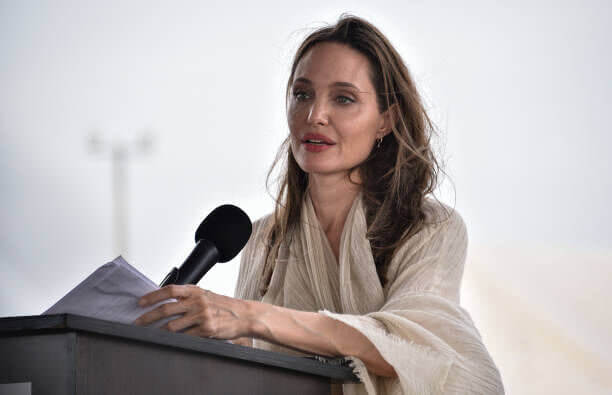 Just some of the awards that Jolie has received over the years include the Inaugural Humanitarian Award from the Church World Service, the Citizen of the World Award from the United Nations, and the Global Humanitarian Award from the UNA-USA.
Angelina Jolie Is a Special Envoy
Jolie spent many years dedicating her time to UNHCR (United Nations High Commissioner for Refugees) and finally in 2012 she was appointed Special Envoy. This means she is a sort of representative of the organization that she worked on for so long.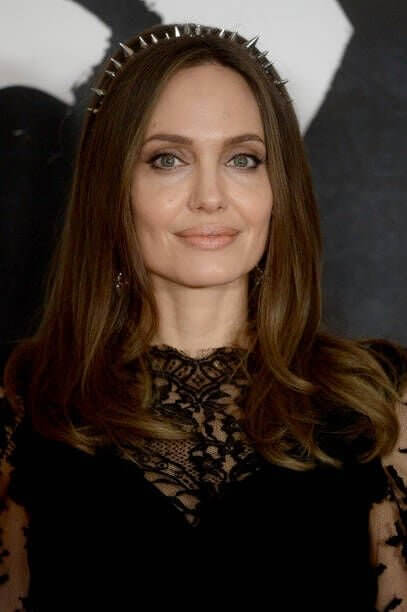 Becoming a Special Envoy gives Angelina Jolie the authority to represent the United Nations High Commissioner for Refugees at a diplomatic level. Jolie has not only donated to the UNHCR financially, but she also visited many of the refugee camps herself.
Jolie Still Owns a Wine Farm With Ex-Husband Brad Pitt
While they were together, Brad and Angelina bought Château Miraval, an estate and vineyard located in France. This was in 2011 before the couple got married or began experiencing troubles in their relationship. But even though they divorced in 2016, they still own this estate. Miraval is responsible for producing some spectacular wine, and it cost the couple $67 million to buy. In 2020, the estate released a brand new Rosé Champagne, making it seem like Brangelina was together in winemaking at least.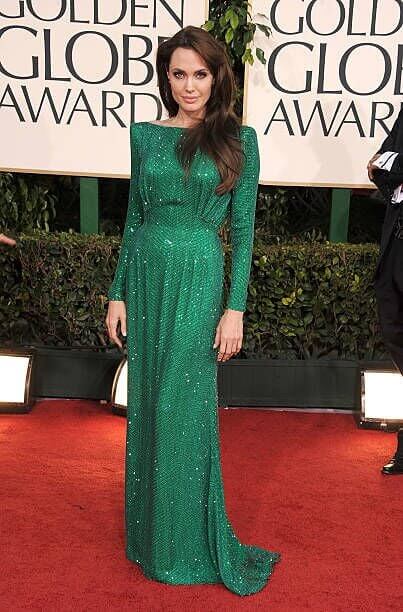 But those days are over. In 2022, Jolie and Pitt went into a legal dispute over the French winery and the case was also tainted with counter-complaints and very personal and serious allegations. Angelina's lawyers allege abuse and claimed that during a flight in 2016, Brad grabbed her by the head and shook her then choked one of their children and struck another when they tried to defend her. As Brad is not authorized to speak publicly, his representative strongly denied these allegations and called them "another rehash that only harms the family."
She's Among the Most Beautiful Women in the World
Despite what her classmates thought when she was a teenager, Jolie has long been praised for her absolute beauty. She has also been listed as one of the world's most beautiful women in several publications and has been named "the world's sexiest woman" by many men's magazines like Esquireand FHM.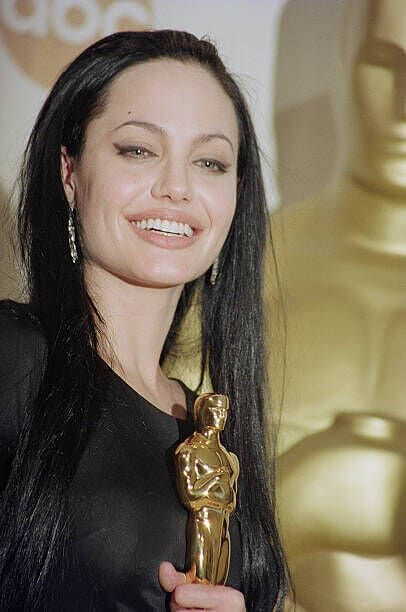 In both 2007 and 2011, surveys were done that found Jolie's appearance to be regarded as the 'gold standard' for feminine beauty at the time, in the USA at least. Jolie's looks are quite dark and edgy, though, and so Writer Elizabeth Angell says these surveys show that American culture has "branched out beyond the Barbie-doll ideal and embraced something quite different."