Few places in America inspire people's imagination and curiosity as much as Area 51. Whether or not it is actually full of shocking government secrets, including proof of aliens and UFOs, is entirely unknown. That won't stop us from wondering, though, and we eagerly await more discoveries and declassified secrets.

While Area 51 is more famous for what we don't know than what we do know, there is a lot that we have uncovered over the years, and for decades we have been teased as information has trickled out of the site. Let's take a look at 45 of the most intruiging facts about Area 51.
Dreamland 51
We may know it as Area 51, but it has several other names as well. Watertown was one of them. Another was Paradise Ranch, a name chosen when the area was being developed so that people would be attracted to the place and willing to relocate to and work there.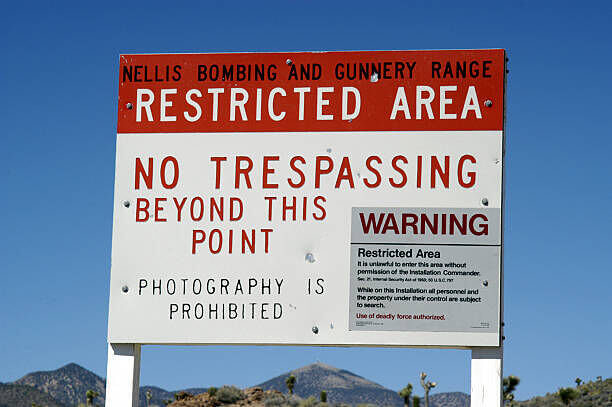 It was also named Dreamland, derived from a poem of the same name by Edgar Allen Poe. The poem says, "But the traveller, travelling through it/ May not—dare not openly view it/ Never its mysteries are exposed/ To the weak human eye unclosed." Definitely an appropriate poem for Area 51.
Area 51 Is in Fact a Real Place
There is a lot of confusion surrounding Area 51. On one hand, you have people convinced that Area 51 is a place hidden away from the public eye where little grey men and UFOs are just waiting to be discovered, and many conspiracy theories are inspired by these rumors.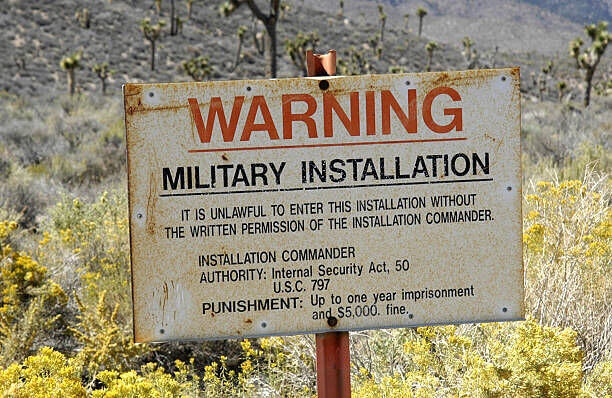 On the other hand, you have people who say it is a bunch of baloney and think of Area 51 as being no different than the lost city of Atlantis. However, the truth, at least that we know, is somewhere in the middle. Area 51 is an air force facility found in Nevada. The place is real, it's just the rumors that may not be. 
The Nevada Triangle
Everybody knows the Bermuda Triangle, which along with Area 51 represents a place that is a favorite among conspiracy theorists and people who believe in the paranormal. With all sorts of strange happenings in those waters, like disappearing planes and ships, it is a place that even the most skeptical have to wonder about.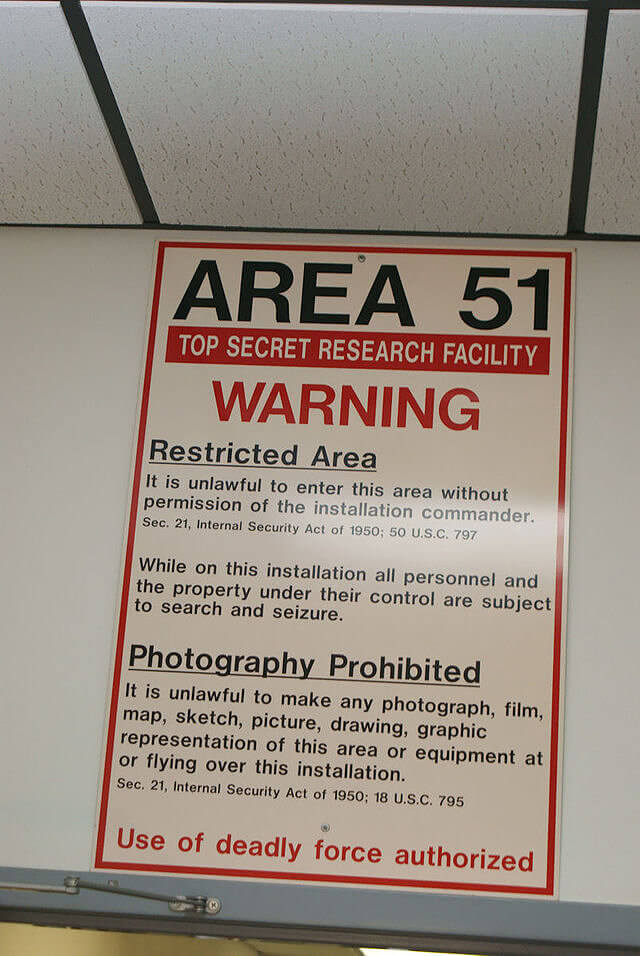 Many similar strange things have happened around Area 51, which is why it has been dubbed as "The Nevada Triangle." Both places are perplexing when you look at them through a rationalist lens, as the supernatural explanations simply make more sense.
Just a Military Base?
The official story of Area 51 according to the U.S. government is that it is just a military base. Of course, that is what they would say if they were trying to hide the existence of aliens. But that is also what they would say if it were in fact a military base - so who knows!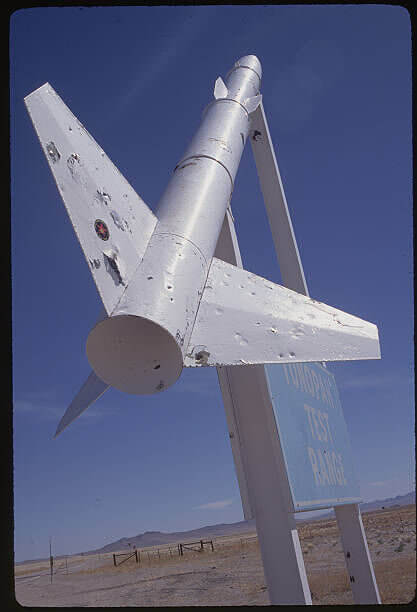 Area 51 requires an even higher level of clearance than most military bases, which seems suspicious. On the other hand, some military bases would naturally be more secretive than others, especially if experimental technologies and other highly classified things were going on there. There is certainly some plausible deniability here. 
Near the Nevada Test Site
Area 51 is not the only place in the region that is significant to the military. It happens to be very close to the Nevada Test Site, which was set up in 1951 to test nuclear bombs. There have been over a thousand nuclear explosions on the site since it opened, and there were even times when the mushroom clouds could be seen from Las Vegas.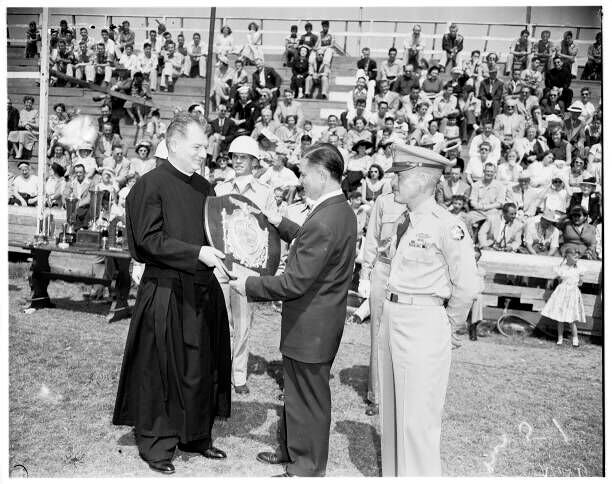 Is it suspicious that this site happens to be close to Area 51? Actually, it makes perfect sense that the top-secret military facility is right by a nuclear test site. It also makes sense that they would open a nuclear test site as a distraction…
Area 51 Was Important During the Cold War
Area 51 was built in 1955 as tensions were heating up during the Cold War. The war was a war of ideas between the United States, which wanted the world order to be built around capitalism, and the Soviet Union, which was exerting its influence to spread communism.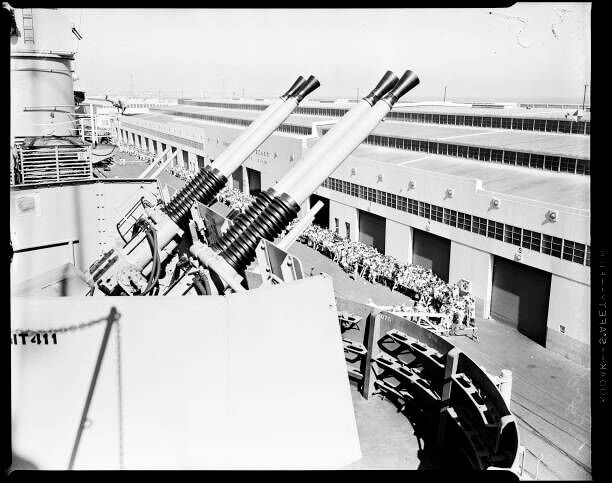 It was a time of great uncertainty in the world as people lived in fear of a nuclear apocalypse. As the two global superpowers were competing, building weapons and spacecraft and backing revolutions, Area 51 played a role. It was here that captured aircraft from the Soviet Union were sent for tests and evaluations. 
U2 Spy Planes
It was at Area 51 that they tested the U2 spy planes. These planes served an important purpose as during the Cold War spy planes were needed to keep an eye on what the Soviets were up to. Typically, the planes that were used for reconnaissance needed to fly low to the ground and they would be shot down.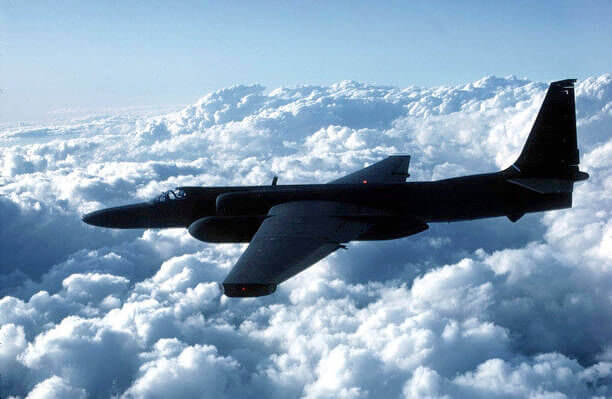 The U2 planes could go much higher, up to 70,000 feet. While they were made in California, Nevada was where they would be tested as there would be limited interference out in the desert. This made Area 51 the perfect home for them. 
UFOs or Weather Balloons?
Area 51 came about in a time when America was crazy about the possibility of aliens. Part of this had to do with many people nearby reporting odd circumstances. Of course, there are perfectly reasonable explanations for these things, should you choose to believe them.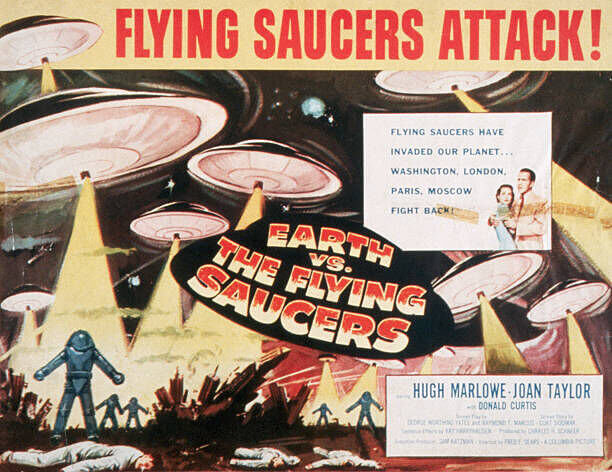 One of these cases was when a sheep rancher who lived in Roswell, New Mexico found some wreckage on his land that he and many others were sure came from another world. Meanwhile, the government said they were from a weather balloon. This kicked off a public fascination with aliens and UFOs that persists to this day. 
A Resurgence of UFO Interest
The post-WW2 period was full of interest in UFOs, but over time things died down a bit. However, extraterrestrial mania surged again in 1989 after a man named Robert Lazar went public claiming to be a former Area 51 employee. He made unverified statements about UFOs that crashed to Earth and aliens that were held at Area 51 and experimented on.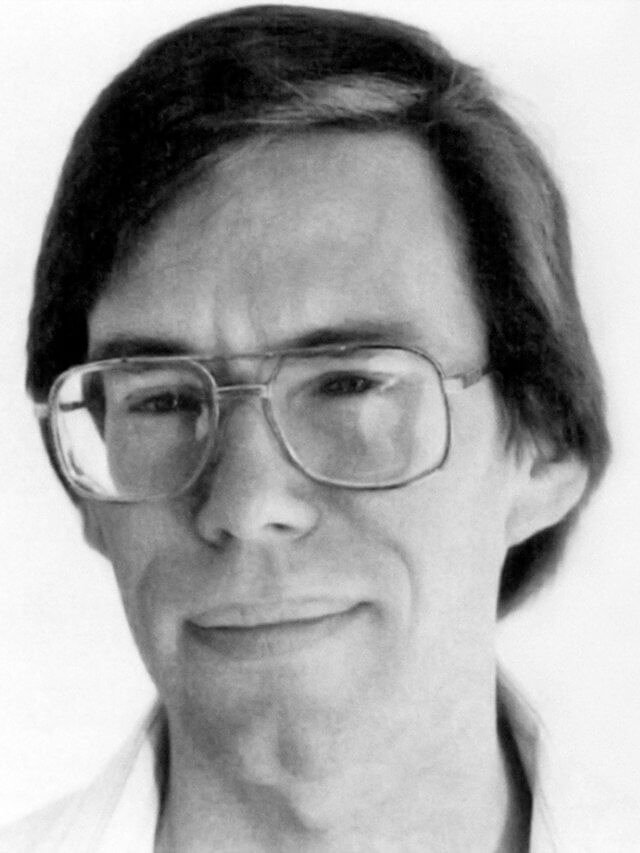 Many people bought into it then and still believe it today. It was a time when conspiracies could flourish, as people who lived through the Cold War and saw a turbulent world at risk of nuclear war found themselves looking for answers.
Was Lazar a Liar?
When someone goes on TV and talks about aliens with no evidence, it is only natural to have your doubts, and we have our doubts about Lazar. Conveniently, he is unable to provide us evidence that he ever actually worked at Area 51 because that information would be classified to the public.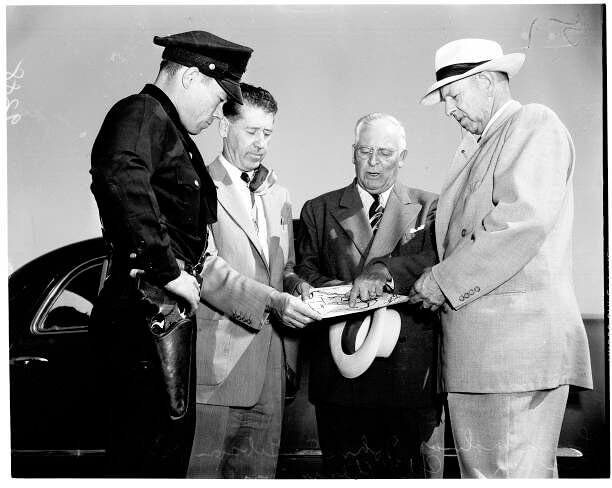 Parts of his story have lost credibility over time. One of his claims was that anti-gravity tools were made with element 115, which was stored at Area 51 but was impossible to make on Earth. However, in 2003 element 115 was created on Earth by scientists in Russia, and it lacked the promised anti-gravity qualities.
What's With the Lights?
While we can take many claims about aliens, UFOs, and Area 51 with a grain of salt, there were in fact some very strange lights seen in the area during the Cold War. Could they have been from experimental aircraft that was being tested there? If so, these aircraft were far more technologically advanced than any we knew about.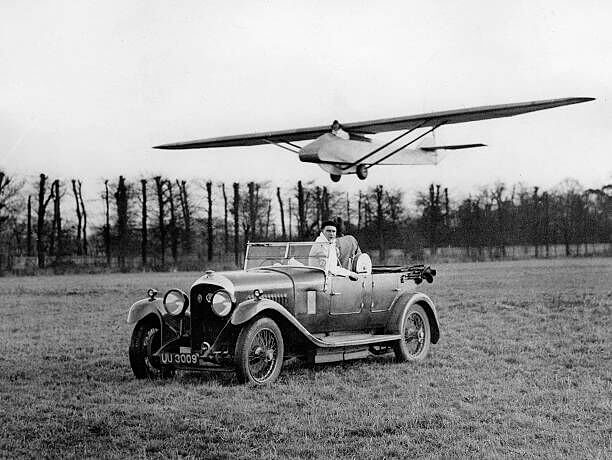 The official government story does not quite add up, which is why people like Lazar are able to have people believe what are likely total lies. The truth should be somewhere in between. Alien experiments may not be going on, but there must be something the government isn't telling us. 
UFOs or Just U2s?
People did in fact see unidentified flying objects around Area 51. However, the objects that they saw weren't from outer space but were the U2 bombers that were developed to spy on the Soviet Union during the Cold War. As they flew higher than most planes and looked different from planes they knew, people thought something strange was going on.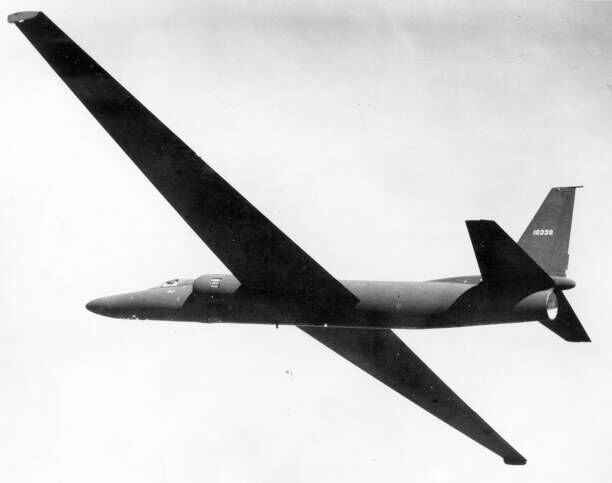 Rather than correct the public perception, the government remained quiet on the subject. If they said that it was actually a secret plane to spy on the Soviets, that would have blown their cover, so it was better to make people think there were alien invaders than to correct the record. 
Even Pilots Thought Something Was Going On
When commercial airplanes flew near Area 51, the pilots occasionally would see something much higher in the sky that was emitting light and movie at a fast pace. Not knowing that the U2 planes existed and were being tested, they thought they were seeing something out of this world.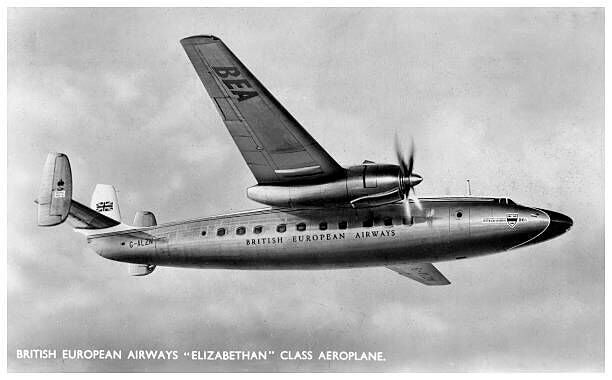 To prevent instances of this happening, the test schedules were done at times when planes would not be flying nearby, with the commercial flight schedules being watched closely. However, there were times when they would be flying in the vicinity, and the commercial pilots would call into the control towers to report the mysterious lights above them. 
"Weather Research"
Though the U2 planes were not something the air force could let slip out, they dismissed the alien rumors with what could be called a noble lie. Rather than UFOs, the strange lights were merely weather research. This did not exactly make the government credible on the subject of denying UFO claims.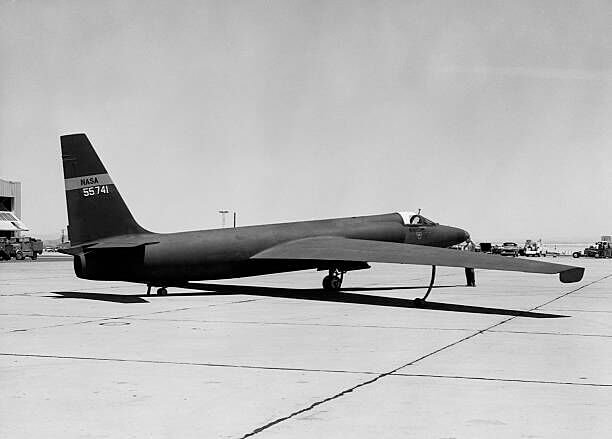 This was the same thing they said about whatever crashed in Roswell back in 1947. We know that weather instruments had nothing to do with what was seen over Area 51, so should we then believe their story on Roswell? We understand why they had to lie about the U2, but it's weird their lie is the same as another official story.
Extraterrestourism
You might think that rumors of large-scale conspiracies and government lies would scare people away from your state, but for Nevada it has actually drawn people to it, looking to visit and hopefully catch sight of some aliens themselves. The local government has played into this, naming the highway that goes to Area 51 "The Extraterrestrial Highway."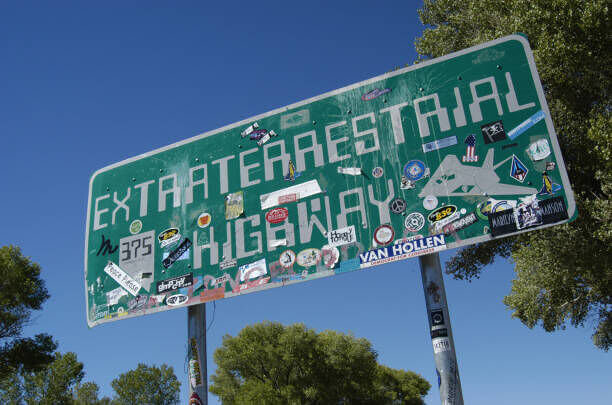 An industry has developed around public interest in aliens, with all sorts of alien-related shops, museums, hotels, and other tourist developments nearby, cashing in on the phenomenon that is extraterrestrials. Between Vegas and Area 51, Nevada knows how to bring in the tourism dollars. 
Just Making a Living
Do the people that live near Area 51 believe in all of the conspiracy stuff? For many of them, the answer is no. They live there to take advantage of the business opportunities from catering to tourists. If they did believe in it, they would probably weigh the tradeoffs of living there.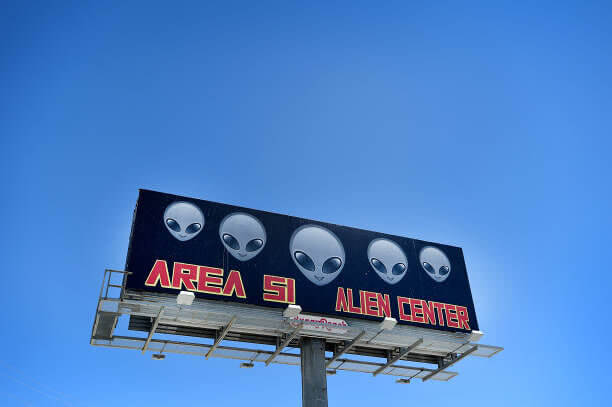 Sure, they'd be making money, but they'd also be at risk of getting blown up in some weird experiment or being exposed to some nasty radiation. Rather, they realize that the alien theories are all just good fun, and good business. However, there are many cases of local people noticing that something strange is going in. 
From Vegas to Area 51
Las Vegas and Area 51 are the two most famous places in Nevada. On one hand, you have a place where millions of people go to gamble and party the night away. On the other hand, you have a top-secret place that only a select few have clearance to go to.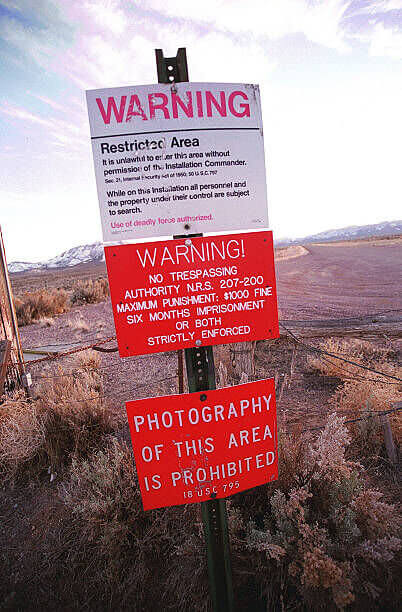 Interestingly enough, many of those people actually live in Vegas and fly to Area 51 through the multiple daily private planes that the government has chartered between the two locations. If you are at the airport in Vegas, look out for these planes, which lack any airline logo. 
Employees Only
All of us may dream of getting a chance to go to Area 51, but hardly anyone will ever get the chance. Area 51 is for employees only, and to become an employee is something very few are ever privileged with. Any outsiders won't be able to even come close due to the extreme security that they have.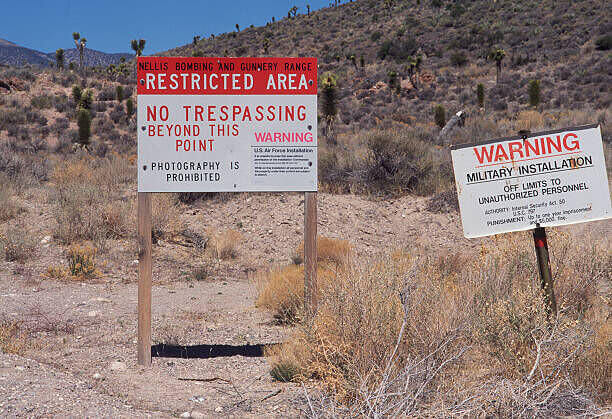 Camouflaged security forces have the right to shoot to kill if someone tries to enter. If you break in and just get arrested, consider yourself lucky. Whatever is hidden behind the security gates, is definitely well worth protecting, and it is something we may never know. 
Follow the Grey Dirt Roads
Though you cannot get too close to Area 51, with white security vehicles patrolling the area, there are some points of interest you can see on the way. One of them is the mailbox of Steve Medlin.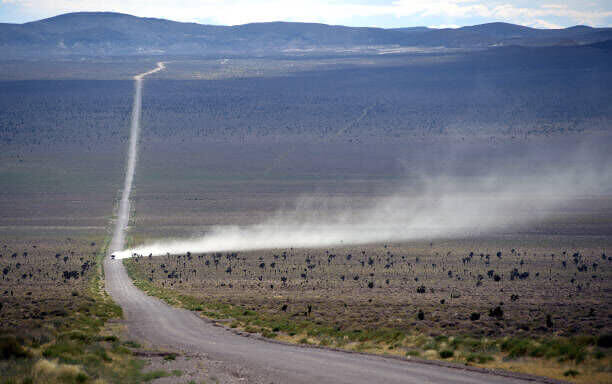 Medlin is a rancher who for some reason has a mailbox out in the middle of nowhere. The mailbox has captured the attention of many alien-loving tourists who stop there hoping to catch a glimpse of something from another world. To keep people out of his mail he has put up padlocks and even put up a separate "alien" mailbox that people hoping to write to aliens could use. 
Taking a Peek at Tikaboo Peak
If you want to take a look at Area 51, go to Tikaboo Peak. It is 26 miles from Area 51 and is the closest you can get to it after Freedom Ridge and White Sides were shut in 1995 because people were filming Area 51 from them.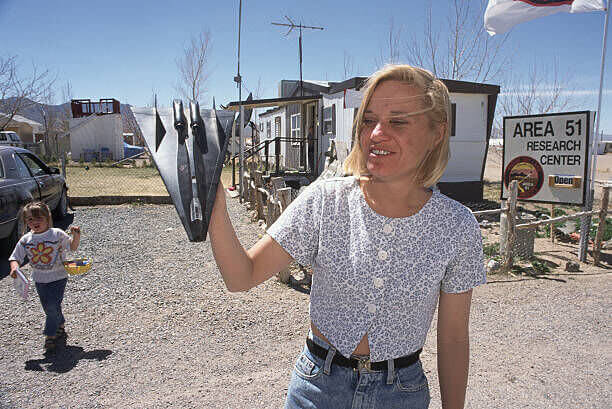 Tikaboo Peak is not easy to get to, with rough terrain to drive through, and once you get there you have a steep hike to the top. Add in the heat and this is really only for the most hardcore. If you choose to go, make sure you bring binoculars. Even with them, you will only catch a small glimpse of Area 51. 
Check Area 51 Out on Google Earth
When in doubt, Google it. That's how you can get the best view of Area 51. Go to the coordinates 37.24804, -115.800155, or better yet, type in Area 51. You get a great view of the surrounding terrain, and you also get a mysterious white blob where the government site should be.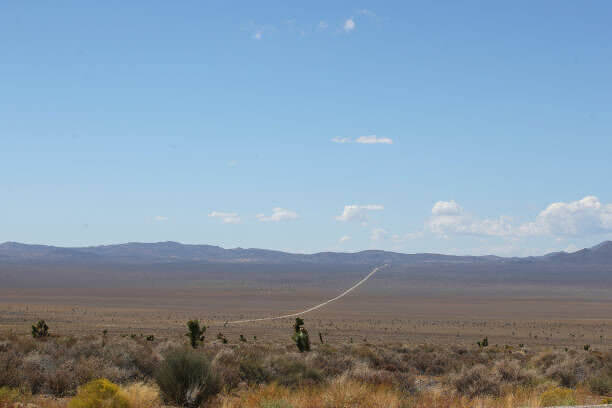 Because it is a highly classified location, Area 51 has been scrubbed on Google Earth. We can't see what goes on there or even get a sense of its layout. Surely America's enemies have figured out what the place looks like over the years, so it makes you wonder what is such a big secret. 
No Photos
The government is serious about not letting anybody get a good look at Area 51. They even didn't want NASA looking at it. When the Skylab astronauts took photos of Earth back in 1974, they were not allowed to shoot Area 51. The photographs they did take ended up being confiscated.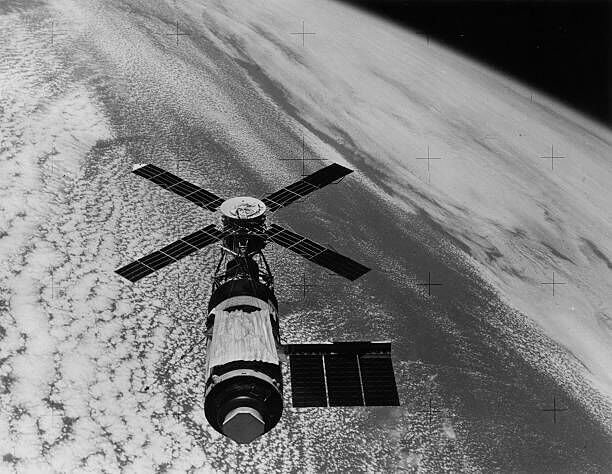 Area 51 photographs from space do exist, they are just under lock and key. The film rolls taken by NASA have parts cut out. In a world with tons of information leaking, these photos have yet to make it out. What could be going on at Area 51 that is so secret?
The Russian Photos
A landmark agreement was made in 1992 when the "Open Skies'' treaty was signed, giving permission for 24 countries to all fly over and photograph each other to promote transparency in nuclear disarmament. This led Russia to legally getting some photos of Area 51, though many were disappointed that no aliens were to be found.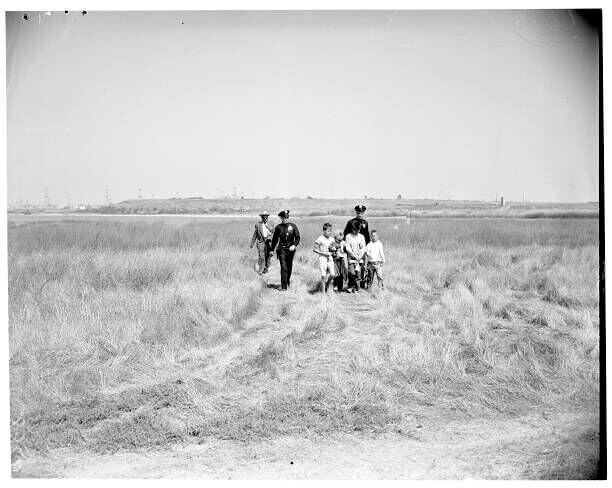 These photos came online, but they did not last long due to it being hounded by visitors as well as hackers who brought it down. The pictures did not reveal anything too shocking, just a runway, planes, buildings, and entrances leading underground. You know, the usual. 
The Groom Mine
Nearby Area 51 is the Groom Mine, owned by the Sheahan family. It was founded in 1866 and around 4500 kg of silver has been mined there. It has seen a lot, from the action of WW2 to the nuclear detonations that happened in the 50s. The most trouble the mine saw, though, was from the government.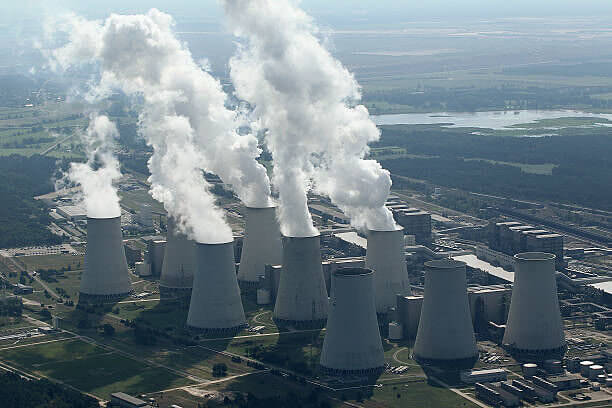 The air force was not happy about a mine being nearby, so they tried buying it for over $5 million. This was a great deal for the family, but they refused, not wanting the government to bully them into giving up their property. Ultimately, though, the government won, as they seized it from the family in 2015.
What's in a Name?
Area 51 is not the only name for the government's preferred hiding place for aliens (allegedly). The official name of it is the Air Force Flight Test Center, Detachment 3, which gets abbreviated into AFFTC Det. 3. It's a bit of a mouthful, and Area 51 seems to fit better with its reputation, being both secretive and foreboding.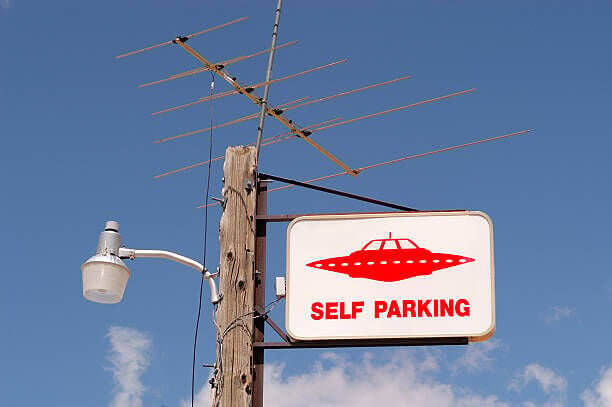 The name Area 51 came from an old map by the Atomic Energy Commission. It is likely that the numbered territories are the result of the nearby Nellis Air Force assigning numbers to areas as safety zones, keeping them organized with the numerical system. 
What Happened in Roswell?
To this day, we still do not have a satisfying explanation about the Roswell, New Mexico "UFO" crash. The "weather balloon" story that was the official story for many decades took a turn in the 90s when new information came out that it was not actually meant to monitor the weather.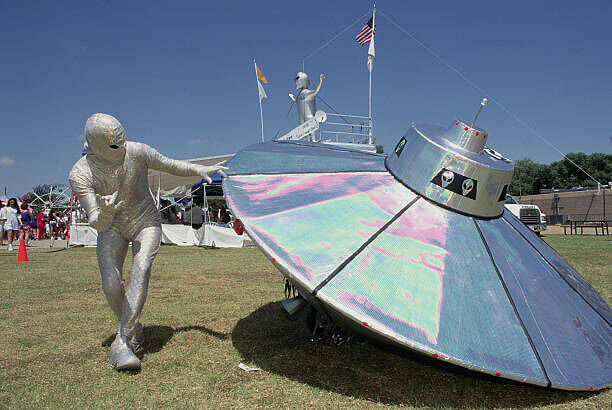 Rather, this balloon was for atomic monitoring for nuclear sites. This makes sense, and we can get why the government had to come up with a cover story. Still, it doesn't make us confident when the government has to lie, especially when aliens are involved. What else have they lied about? 
What's That Smell?
You may not be able to see Area 51, but you might be able to smell it. It is known that the surrounding area has some bad odors as a result of whatever goes on inside. The smells could be from fuel, and they could also be from coatings put onto planes to keep them from being detected by radar.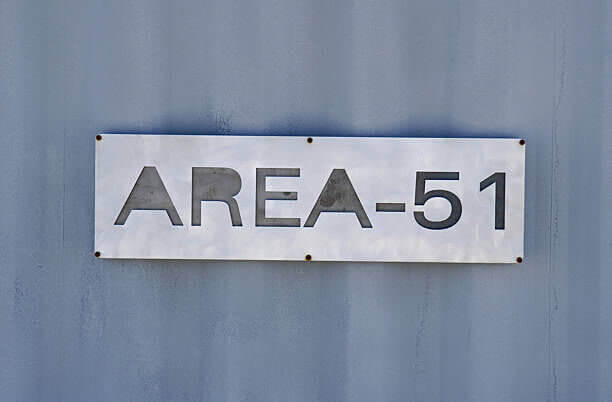 The smells there aren't just unpleasant, they are actually potentially harmful. Some guards had breathing issues after working there, and they tried to get money from the government for damages from breathing toxic fumes. We don't know exactly what these fumes are, just adding to Area 51's mysteries.
The Other Big Conspiracy Theory
From 9/11 truther beliefs to anti-vax ideology to various views about JFK's death, conspiracy theorists have plenty to keep themselves busy with. However, Area 51 might just be the granddaddy of conspiracies. It has competition with another, though: the moon landing.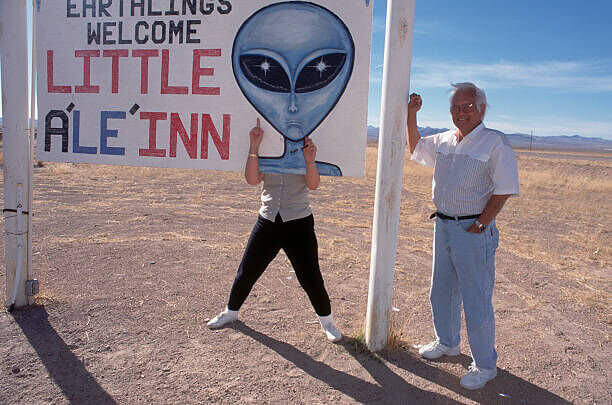 Many people believe the moon landing was faked, and some of them also believe that it was actually recorded at Area 51. While these claims have been thoroughly debunked, interestingly enough astronauts actually trained at the Nevada Test Site, where they even took the lunar rover out for a spin. 
The Nevada Test and Training Range
While Area 51 gets all of the attention, the Nevada Test and Training Range is arguably more important. In fact, Area 51 is technically part of it. It is the world's most expensive base for peaceful military operations, and it stretches out to 2.9 million acres, with the restricted airspace making up 5,000 square miles.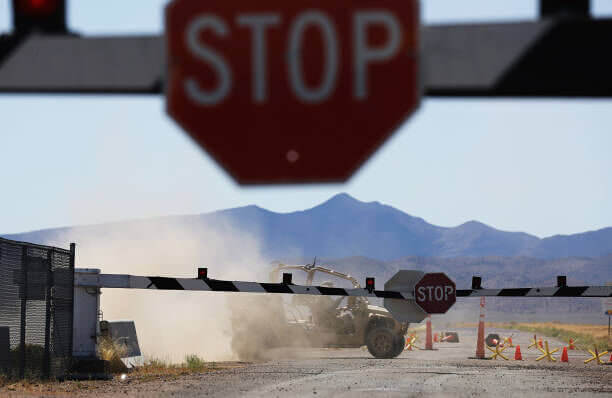 The area is far away from where people live, making it a perfect place to test experimental military equipment. Among the items tested and developed, there are drones, airplanes, helicopters, and various other new technologies for the military. 
The Test Flights
As much as aliens take up the conversation, the Nevada Test and Training Range is really best known for the U2 spy plane. This plane is a likely candidate for being the inspiration for many UFO sightings. When it flew for the first time in 1955, it was so far beyond what any other plane could do that people had no explanation other than that it was an alien spacecraft.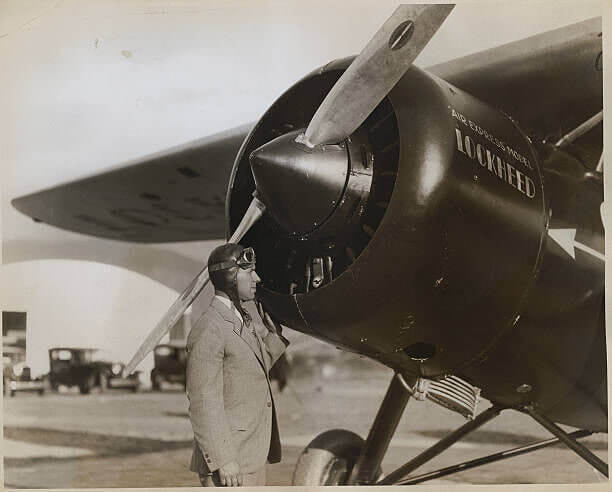 Many will insist that the U2 plane was just a cover for the UFOs that were flying around Area 51, but all signs point to the government story being the real one. However, there may never be enough evidence to actually convince people the government is telling the truth. 
The Lie Fed the Rumors
As a general rule of thumb, if you don't want people to speculate wildly about what is going on, don't lie. If the "official story" has holes, it opens up a clear path for conspiracy theorists to plug those holes. This is just what happened with Area 51 and the U2 spy planes.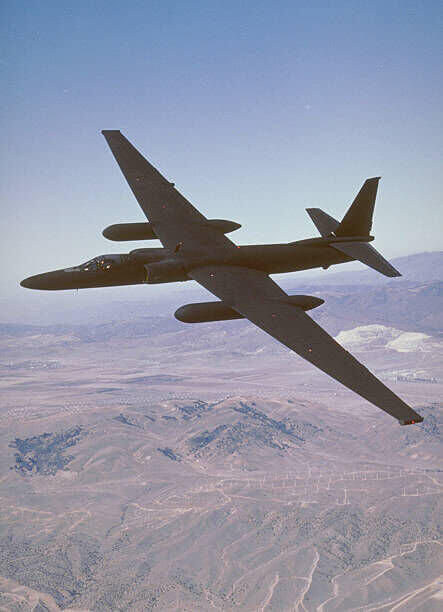 Ultimately, the Air Force had a catch 22. They did not want rumors about aliens to run rampant, but they couldn't just admit that the unexplainable flying lights were the result of secret planes being deployed in the Cold War. In this case, it was better to have the rumors than the truth. 
The Hub of Stealth Planes
The U2 plane is one of the claims to fame of Area 51, at least as far as confirmed things go. Many other important spy planes were tested there as well. Among them were Lockheed's A-12 Oxcart, the D-21 Tagboard, and the Nighthawk. These planes were all tested in great secrecy at Area 51, and they were probably the cause of many suspected UFO sightings.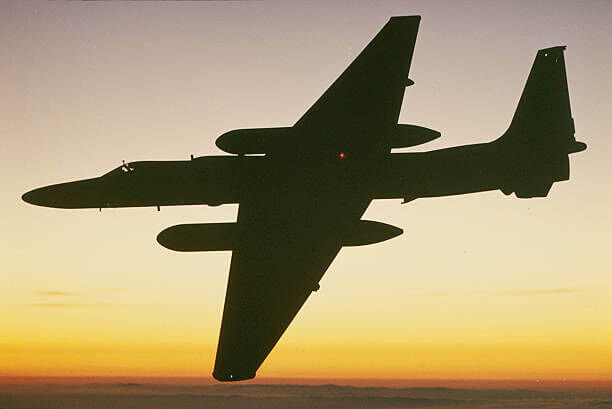 Area 51 remains a hub for secretive aircraft, and photographs taken of Area 51 confirm that there are runways and buildings where the planes are kept. There's no evidence that any of these aircraft are from outer space...but you can't disprove that either.
Area 51 Is Growing
Area 51 may be so secretive that we hardly know anything about it, but one thing that we do know is that it is expanding. Photos of it show that the site has seen some construction over the years as they seem to have scaled up to run even bigger operations.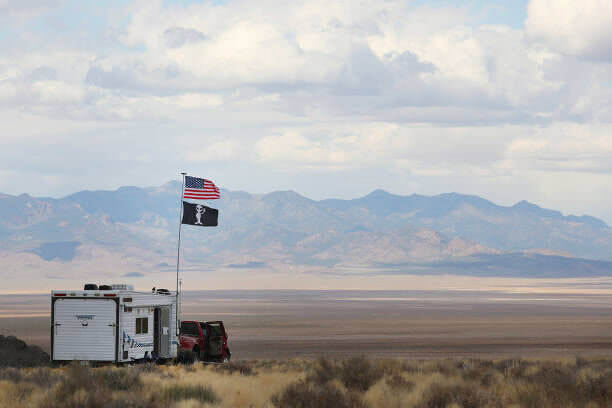 What accounts for the continued growth of Area 51? We may never be sure. Maybe some think it is related to the high-profile UFO sightings that have happened in recent years. Or perhaps the geopolitical climate just requires more cutting-edge spy planes than before.
Stop by the Little A'Le' Inn
If you feel like taking a trip to Area 51 to see some aliens, we have some bad news for you. It's doubtful you will see anything, and if you do see something unusual in the sky, it is likely some secret sky plane and not of extraterrestrial origin. However, you can still have a good time indulging in the alien fantasyland of the surrounding area.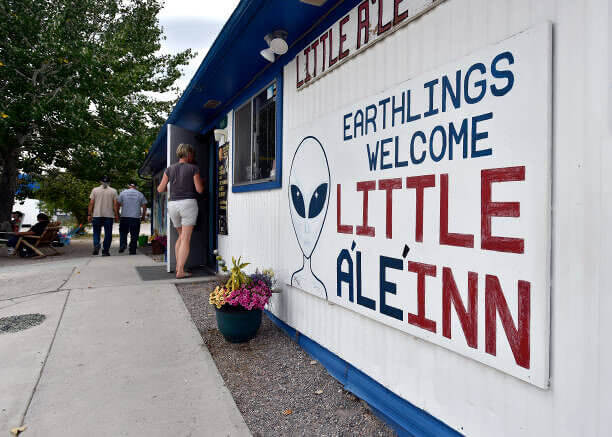 Nearby Area 51 is the town of Rachel which gives tourists the ultimate Area 51 alien experience. There's the Little A'Le' Inn where you can stop for a bite, and there are plenty of other alien-themed establishments for you to spend your time and money.
Declassified
While there is still a lot we do not know about Area 51, we got some juicy details about the place in 2013 when a number of government files were declassified. One thing we learned was not exactly breaking news: the files confirmed that Area 51 actually existed.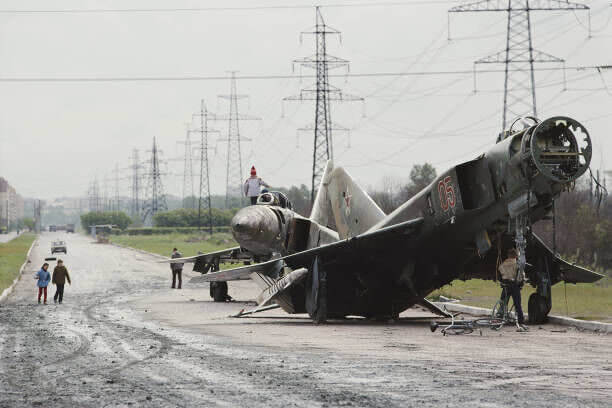 Other details were more compelling. One of them was that in the 1970s and 80s during the Cold War there were Soviet MiG fighters who were captured and tested there. The secretive names they were given just fueled rumors. "Have Drill," "Have Ferry," and "Have Doughnut" kind of send the impression that they are hiding something. 
The Lockheed F-117 Nighthawks
During the Gulf War and Iraq War, a futuristic-looking stealth fighter called the F-117 Nighthawk was deployed. Made by Lockheed, it was the first operational stealth aircraft, and it flew for the first time in 1981 at Area 51. It was not until 1988 that the plane was revealed to the public.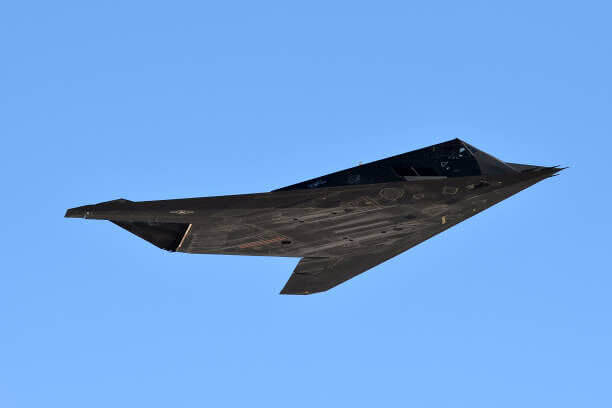 Suppose you saw one of these in the sky around Area 51 when they were testing it. You just might think that you saw a UFO. This does not disprove the existence of UFOs, but it does help explain why so many people report seeing them. Then again, that's what the government wants you to think. 
Campaigning on Area 51
When you decide who to vote for, you may choose a candidate based on cultural issues, economic policies, or a host of other reasons, but one thing that we would like to see in politics is more talk about what is going on at Area 51. It turns out this is what Hillary Clinton pledged to do.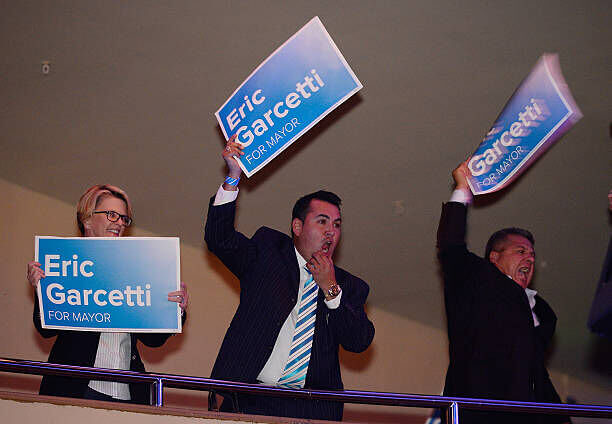 When Clinton was on the Jimmy Kimmel Show, she said she would make more files on Area 51 public. "If there's nothing there, let's tell people there's nothing there," she said. Maybe there's an alternate universe where Hillary won and proved the existence of aliens. Alas, we'll never know. 
The Clintons and Aliens Go Back a Long Way
If you find Hillary Clinton's interest in declassifying Area 51 files to be a surprise, consider that her husband Bill Clinton also had an interest in the matter. When he was president, he made it a goal of his to discover anything he could about aliens. It turns out that he didn't succeed, at least that we know of.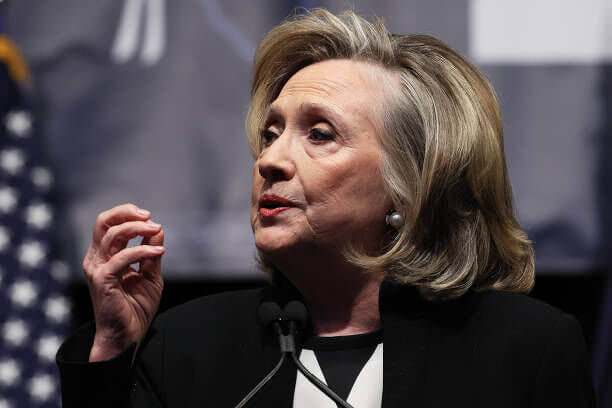 However, during his time as president, he signed a bill that made Area 51 exempt from disclosing details to a legal team about employees who got sick by inhaling fumes. There was something going on there that he felt should remain a secret, and we may never know what that is. 
200 Mile U-Turns
U-turns are convenient because they are short. Why make a bunch of turns on side streets to turn around when you can make a U-turn, getting you in the other direction with great efficiency. For high-speed planes, though, U-turns take a little longer. In fact, some of the planes at Area 51 spend around 200 miles when making U-turns.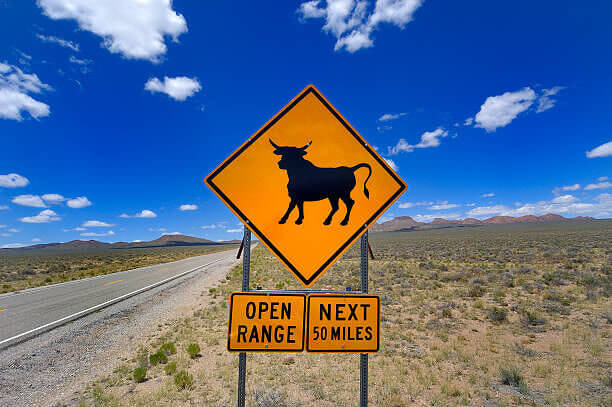 Because of this, planes at Area 51 would not make U-Turns for a long time. It was only after the government expanded the land area around Area 51 by around 38,000 additional acres that planes could start to make U-turns. The U-turns require Area 51 to have 440 square miles of restricted airspace. 
All Work and No Play at Area 51
Working at Area 51 is definitely a special opportunity. You get knowledge of some of the biggest government secrets that only a select few ever get to know. However great a privilege that is, though, working there is not exactly much fun.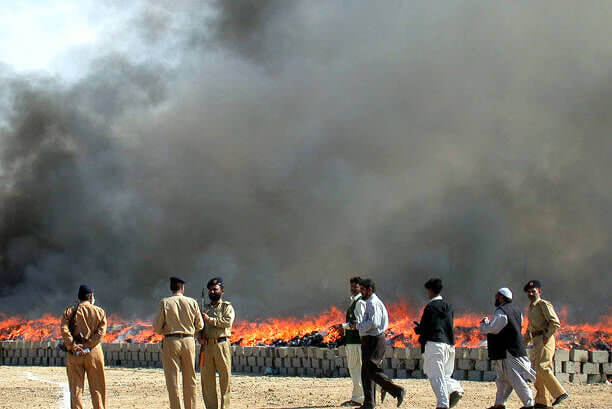 There were some recreational parts of Area 51. For many years there was one tennis court and a bowling alley to keep people busy, but it has expanded over the years. Now there is a baseball field and people can watch television. Still, it's pretty slim pickings over at Area 51 for entertainment options, even when compared to similar self-contained government facilities. 
An Out of This World Cafeteria
The actual day-to-day life at Area 51 may not have been the most glamorous or entertaining, but there are some perks to working there. One of the big ones is that the food is said to be pretty good. This is not your ordinary office cafeteria, and it seems they did a good job pleasing employee's palettes.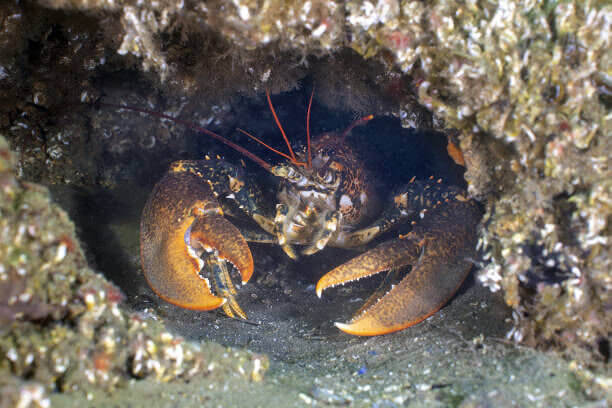 Among the favorite foods served there were lobsters and oysters. It's been said that they even tested some jets by having them fly to Maine and bring lobsters back to eat. Now that's service! On top of that, they had a weekly steak night at Area 51.