Ashley Judd was an American actress who, like many in the performance industry, grew up with a family of performers. As the daughter of country music singer Naomi Judd, who sings alongside her half-sister Wynonna Judd, you could say she was born to be a star. As an actress, Ashley Judd has been cast in a range of dramatic and conflicted characters on screen, but there has been nothing quite like her personal life to keep her in the spotlight.
She Had A Challenging Upbringing
Ashley struggled from early on in life. At the time, her mother, Naomi Judd was not yet a singing sensation as she only started hitting the charts in the '80s. Ashley was born in 1968, leaving many early years of hardship to endure. This meant that they often had to get by without electricity and indoor plumbing, and could only afford second-hand clothes.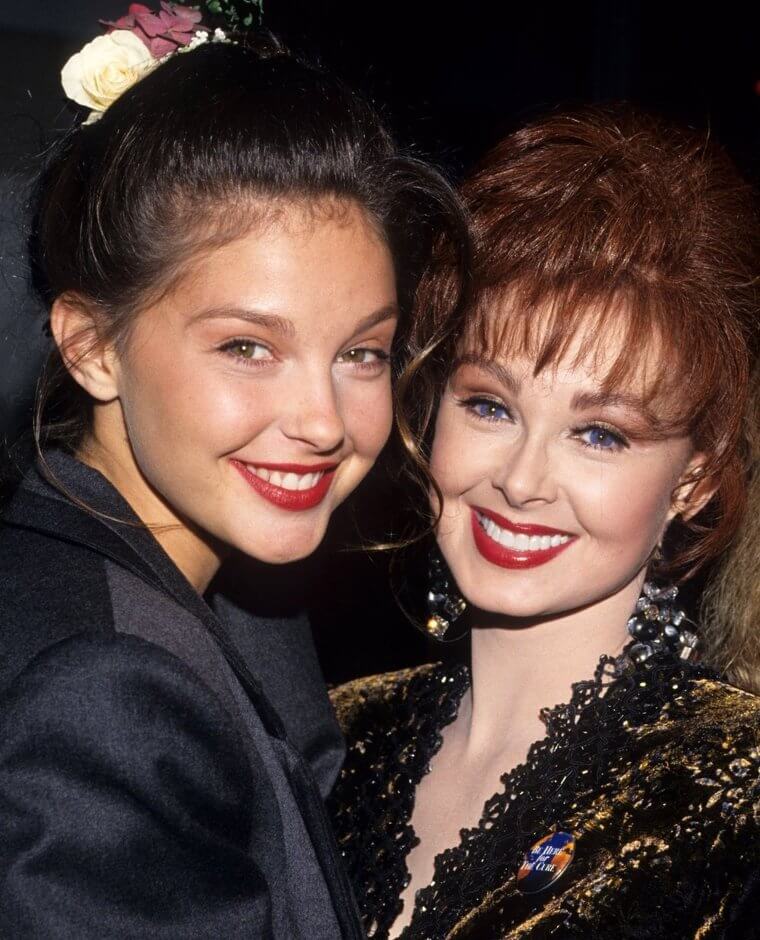 Naomi had only been with Ashley's father for four years before they split up, leaving a lot of responsibility on her. Naomi had been working in nursing during Ashley's early years, which on top of the financial worries, was a demanding position for someone raising two children as a single parent. Naomi got remarried at the end of the 1980s when things seemed to be looking up for the family. 
Naomi Tried to Drive a Wedge Between Ashley and Her Father
Single parenthood is hard—no doubt about it. Unfortunately, this often leads people to act in upsetting ways. Naomi did what she could as a mother, but like all of us, she wasn't perfect. Ashley at times faced a strained relationship with her mother. Naomi even tried to ensure that Ashley had no relationship with her father after their divorce.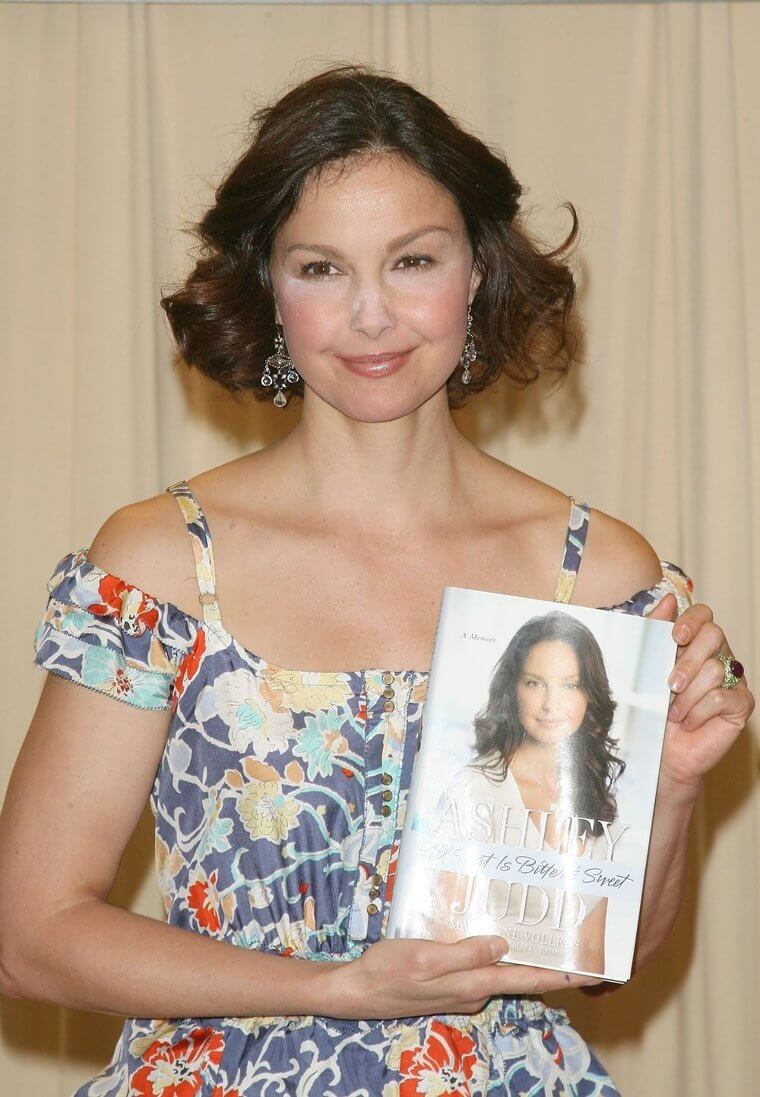 Ashley speaks of her pain through their conflict in her memoir, All That Is Bitter and Sweet, which describes many of the struggles she faced in her life. She shared in her book that her mother had wanted to drive a wedge between her and her father after the divorce, and had to bear the brunt of the breakdown of their relationship.
Allegations Against Harvey Weinstein
In 2018, Ashley filed a lawsuit against disgraced movie producer Harvey Weinstein, alleging that he deliberately sabotaged her chances of securing major movie roles as a form of revenge for her rejecting him. A year prior, Judd met Weinstein, for a business breakfast meeting, where he emerged clad in a bathrobe and asked her to watch him shower.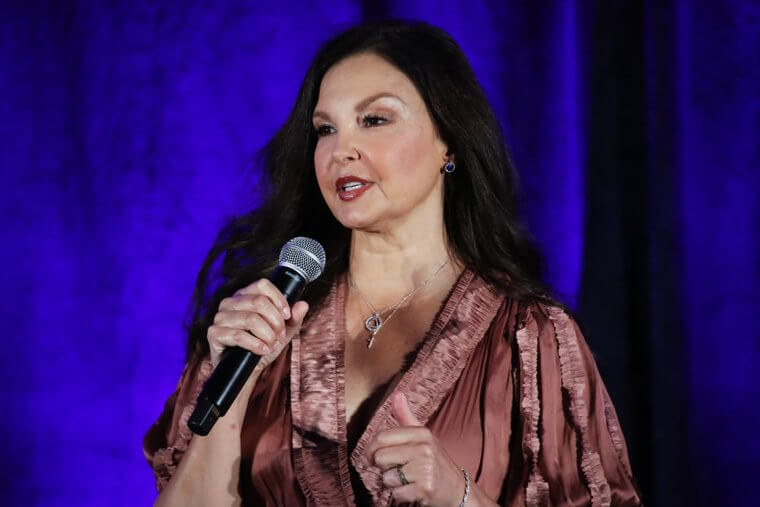 "Cornered, and desperate to escape without angering a man who had the ability to end her budding career, Ms. Judd engaged in a mock bargain with Weinstein, suggesting that she would consider letting him touch her only if she won an Academy Award in one of his films," the lawsuits reads. "Weinstein responded: 'When you get nominated.' Ms. Judd held firm, saying, 'No, when I win.' And then she fled the scene."
​​Ashley Attended Several Schools Before 18
Children who grow up in stable environments are far more likely to thrive than others, as it provides security that is important in childhood. Ashley, unfortunately, was not blessed with a stable upbringing, making things even harder for her later on in life and providing a chance of significantly higher trauma.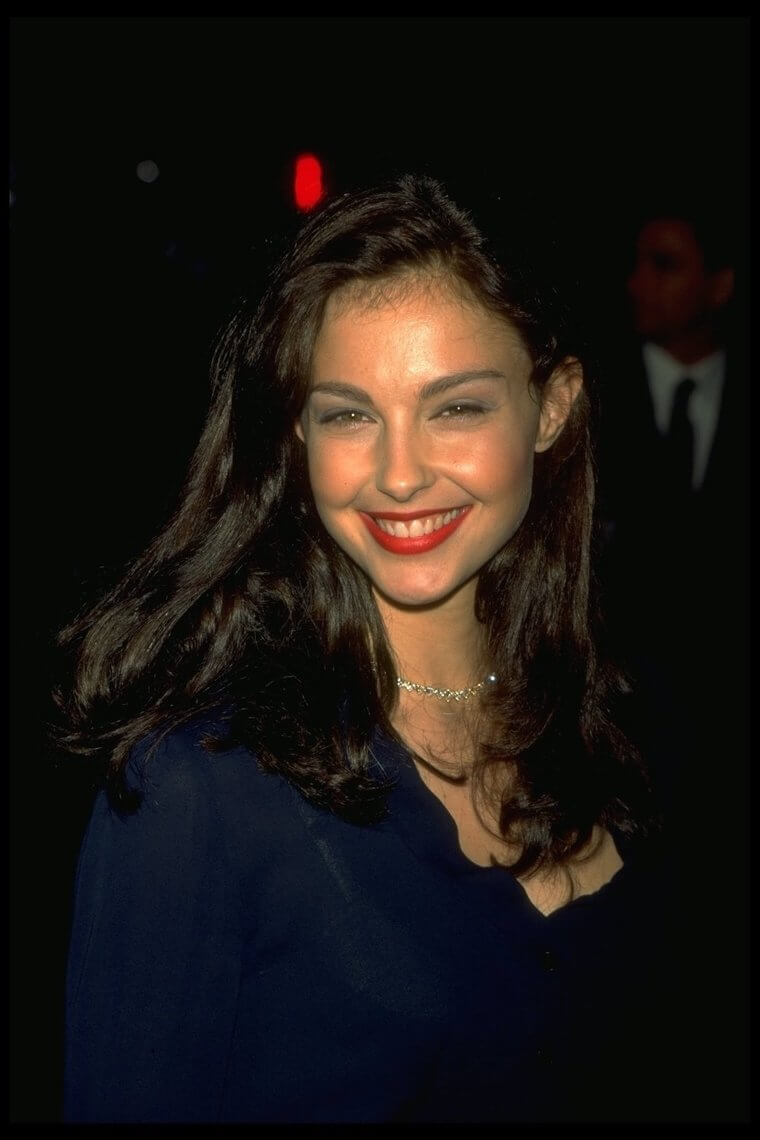 Ashley struggled with her mental well-being in adulthood. Many external factors added to the equation, however, her childhood experience and lack of stability didn't help the matter. Ashley attended 13 schools before the age of 18, meaning there was little chance to settle down, make friends, or stay in one place for long enough to feel comfortable.
Ashley Battled Depression With Her Family's Rising Fame
As Ashley was left with few close friendships, she relied more and more on her family for company and support. This left her battling with feelings of loneliness and depression when their music careers took off and they began touring. At the time, Ashley was still a teenager and was at an age too young to make a life for herself.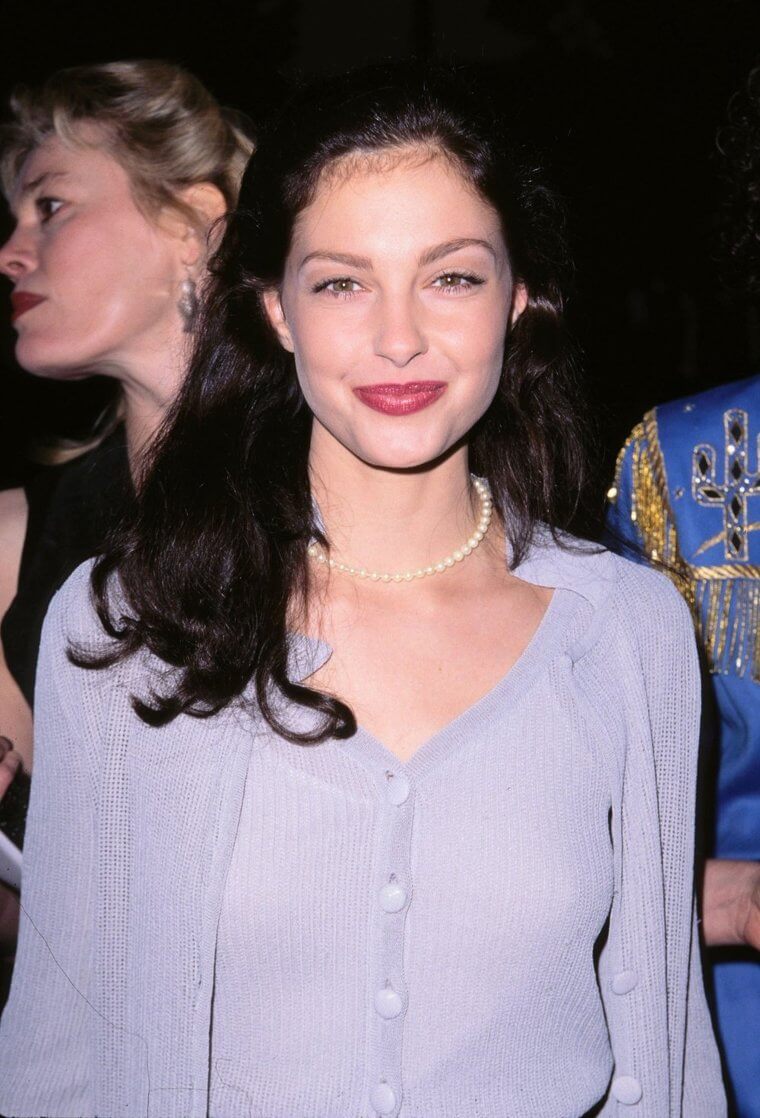 She lived mainly with her father throughout the school year while her mother and half-sister toured the country as successful musicians. Ashley found it difficult to be left behind and take a back seat while they found their fame, and was left feeling sad, isolated, and alone. Her feelings spiraled in her loneliness and turned into a heavy depression that would burden her for years to come.
Ashley Tried to Be a Perfectionist to Compensate for the Instability
Adverse childhood events affect everyone in many significant ways. Ashley's difficult childhood took its toll on her too, and she tried to face it by behaving perfectly to deal with all of the instability. She shared how she wanted to "behave perfectly to compensate for her lack of security". This also meant that she became hypervigilant about her life.
Due to this, Ashley was often seen as the angel of the family, and her efforts to behave perfectly eventually put a lot of strain on her as she grew up. She wanted to impress people and to feel wanted by others, and this left her feeling strained about her daily life for many years of her younger life.
Ashley Felt Scarred by Her Mother's Sexual Behaviours
Ashley didn't only face growing up with a single mother, constant change, and financial battles. She was also severely impacted by her mother's openness about her sex life and her disturbing bedroom antics. Naomi Judd was not the most private person, and this extended to her intimate life too, where she would bring different people home and have passionate and loud encounters that her children were forced to hear through the closed doors.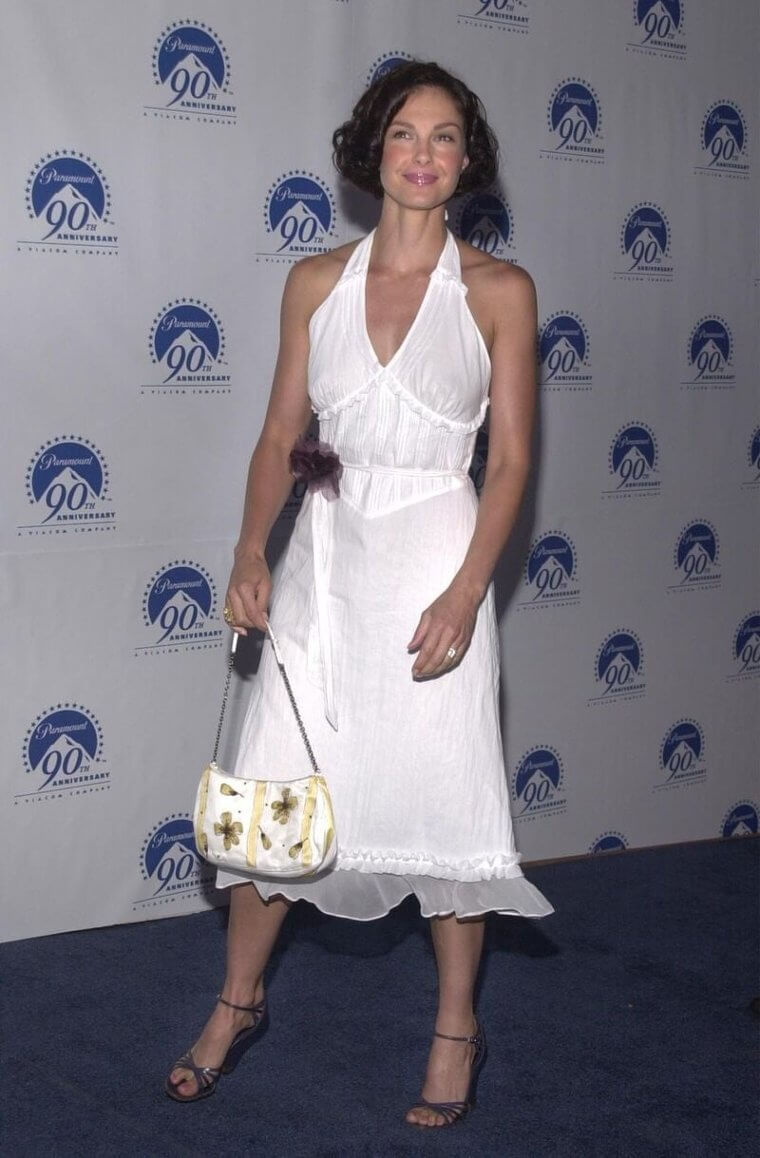 Judd shared in her memoir how this is seen as a form of covert abuse, and it impacted her from a young age. Her mother also wasn't shy about bringing many different men home through the years. Unfortunately, some of these passionate encounters also got a bit nasty, with her mother once even pulling out a weapon on her lover right in front of Ashley. 
Ashley Was Allegedly Molested at the Age of Seven
It's bad enough having to grow up listening to the happenings inside the four walls of your mother's bedroom, but as if that wasn't traumatizing enough, Ashley went through something much more detrimental at the hands of someone else. Ashley shared how she was touched by an older person when she was only seven years old. She doesn't go into any details of who this person was in her memoir.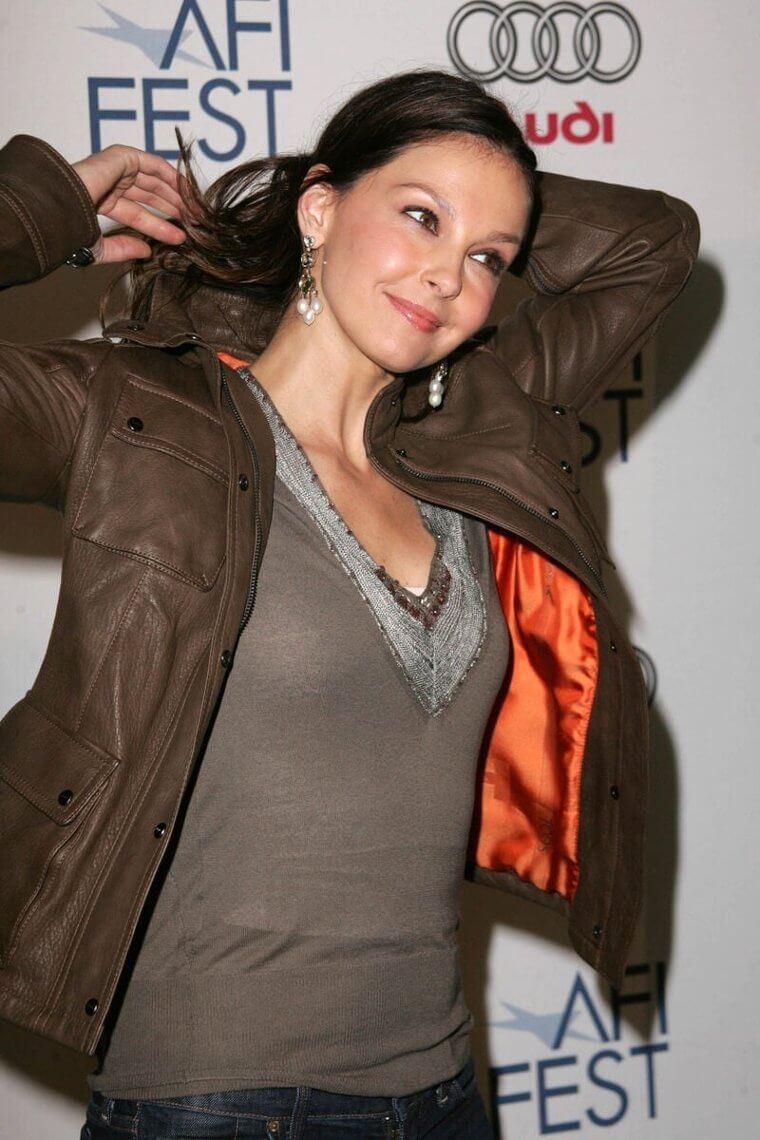 Nonetheless, this kind of event is traumatic and impactful in all areas of life, regardless of who was to blame for the insidious act. It has been proven many times the effect that sexual abuse has on a person right into their adult life. Ashley was one of the many unfortunate victims who went through something that would forever haunt her from such a young age, no matter how much she tried to dismiss the memory.
People Didn't Believe Ashley When She Told Them What Had Happened to Her
Like many cases of sexual abuse, the victim is denied their reality when they bravely come forward with the details of the event. This could only make an unbearable situation even harder to cope with, and unfortunately, this was what happened when Ashley reported the abuse and courageously confessed what had happened to her. According to Ashley, their response at the time was, "Oh, that's not what he meant, he's a nice old guy."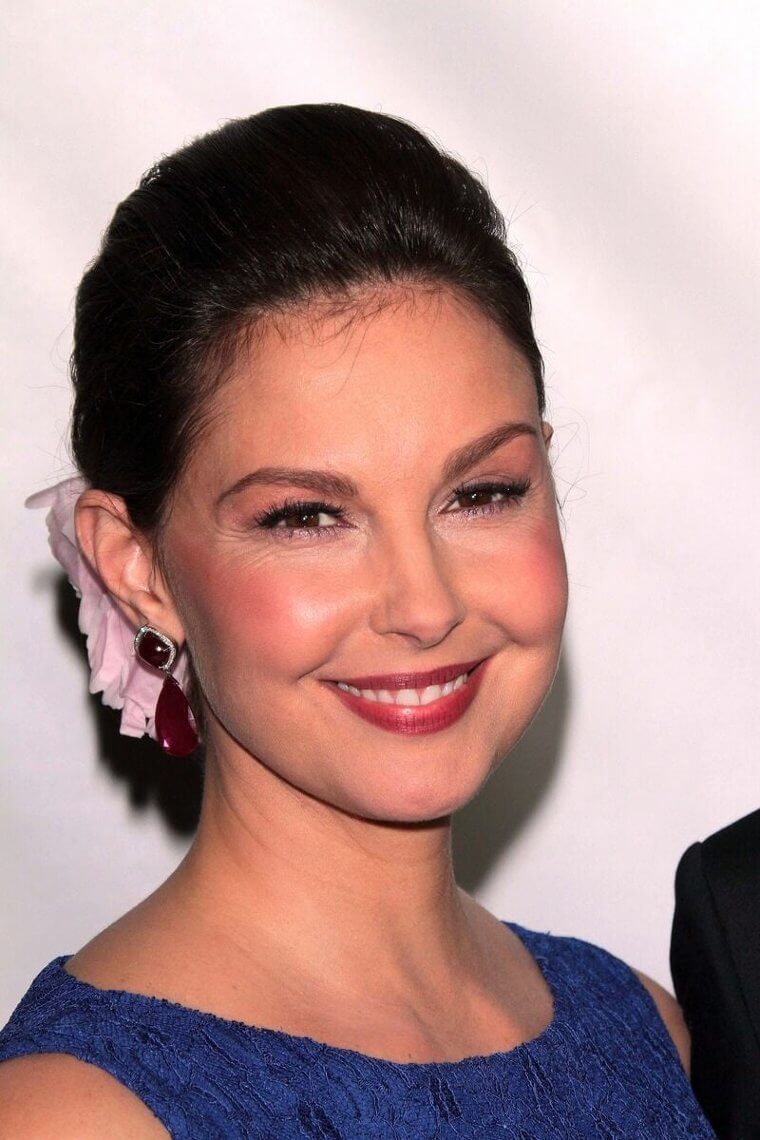 As most people are aware, this is a common occurrence when it comes to sexual abuse victims coming forward about their encounters, and has to be one of the most damaging outcomes there could be for the victim who is shamed for their honesty or told they are wrong. Often the abusers are people who hold a good public image, which makes the truth harder to hear for those who know them.
Naomi and Wynonna Also Experienced Sexual Abuse at a Young Age
What's even worse, is that these horrible circumstances weren't only limited to Ashley in the Judd family. The actress's sister and mother also suffered sexual abuse at a young age. Naomi had only been three years of age at the time of her unfortunate experience at the hands of someone else. She shared with the talk show The View that this was not the only occasion the same person tried to abuse her, and that she rebuffed him on three separate occasions.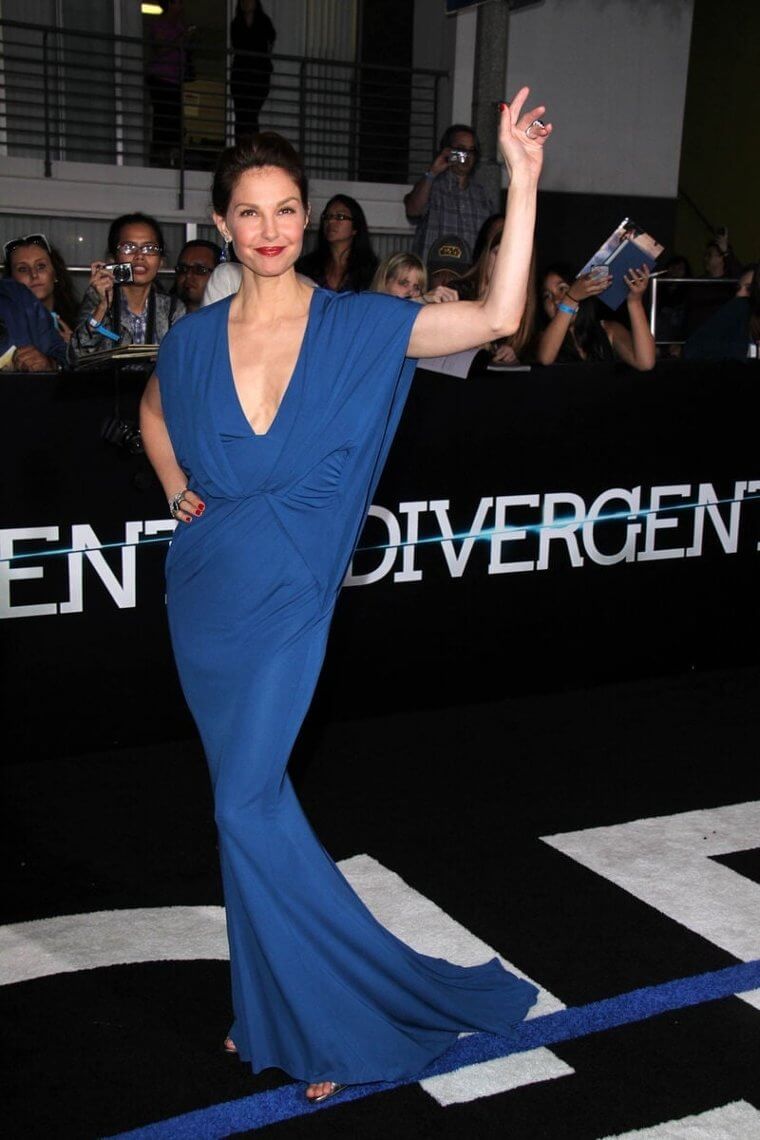 Naomi never shared what was going on at the time, and kept those experiences all bottled up inside for decades, which as we know is detrimental to any person's mental health. She also endured a relationship at the age of 22 in which she was "tortured" and "beaten" by an ex-boyfriend, who continued to be intimate with her against her will.
Ashley Had Suicidal Thoughts While She Was Still a Child
Abuse messes with your head in ways that even the victim cannot explain, nor get rid of. Ashley went through troubling times in her youth and even considered making the pain go away by ending her own life. She was still young when she started to play with her mother's gun, and would regularly come home from school and "check the chamber, load bullets, give it a spin," and then hold the gun against her head.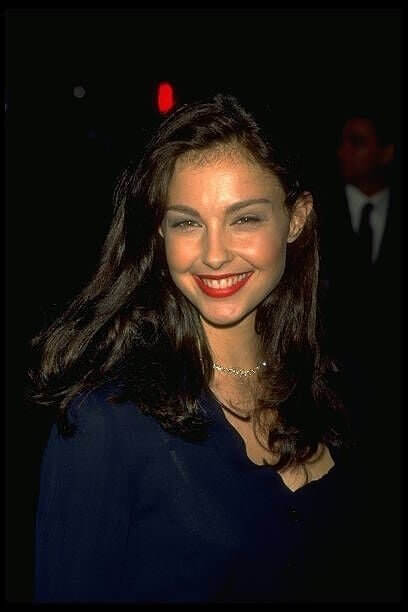 Luckily, Ashley never went through with it, even though the thought was prominent in her mind. She considered the alternative on many occasions due to how complicated and dysfunctional she felt her life was. This was not only because of the abuse that drove her to suicidal thoughts but a combination of everything that was happening in her life at the time and how unbearable it felt.
Ashley Faced Further Abuse While She Was Modeling in Japan
When Ashley was still a teenager and her mother and sister were off touring the country, and Ashley was still in school, she was desperate to find her fame and success. She took the opportunity to do some modeling in Japan during her school's spring break. Ashley few across the world to try it out and returned home not long after when she realized it wasn't her thing after all.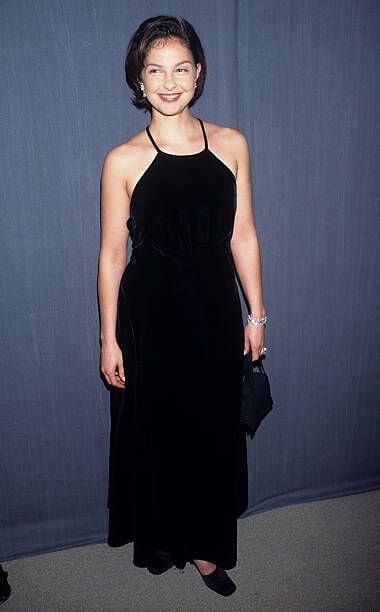 This was on top of the fact that somebody crossed the line and once again took advantage of her while she was overseas, but this time, they went even further with the abuse. In Ashley's memoir, she talks about a "creepy Frenchman" who had offered her a ride and then continued to force himself on her. Ashley was unsure of what was going on at the time but is clear about the fact that she did not give consent.
The Actress Had an Unfortunate Abortion Due to Such Encounters
There were several times in Ashley's life when she was sexually abused. Unfortunately and devastatingly, one of these sexual encounters left Ashley with a bigger problem. Judd discovered that she was pregnant after one of these horrific experiences, and the thought of having the child was too much for her to imagine. "I'm very open about it," she told moderator Katie Couric "one of the times I was raped, there was conception". "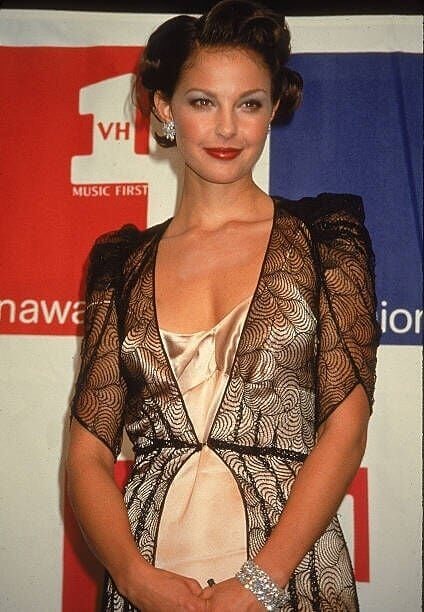 This meant that Judd had a hard decision to make, and made the decision to terminate the pregnancy. "I'm very thankful I was able to access safe and legal abortion," she later added "Because the rapist, ... has paternity rights in Kentucky and Tennessee. I would've had to co-parent with my rapist." In her mind, she believes that this was the right thing to do, and could not allow bearing the child whose abusive father would have paternity rights.
She Was Asked to Take Off Her Top in Her First Acting Audition
While modeling was not the right path for Ashley, every road she took had its trials. She knew that she wanted to be an actress, and was cast in some amazing roles in her acting career. She played in the crime thriller Double Jeopardy, and in the mystery drama series called Missing, after which she was awarded an Emmy nomination, which was also not her first nomination as she was up for Golden Globes and MTV movie awards during her acting career.
She was a great actress and it was the right path for her to follow, but, luckily, she didn't give up on her dreams after her first audition where she was told to take off her shirt. Not only that, they threatened her to do it by saying that someone else would be picked over her if she wouldn't do it. Not surprisingly, Judd declined.
The Film Industry Prepositions Didn't End There
While Ashley had a bumpy start in her acting career, it wasn't the last nightmare for her. Judd was several years into her acting career when she was cast in a neo-noir psychological thriller called Kiss the Girls. Judd acted as Dr. Kate McTiern in the film. During this time, the founder of Miramax and head honcho asked her to meet for a business appointment.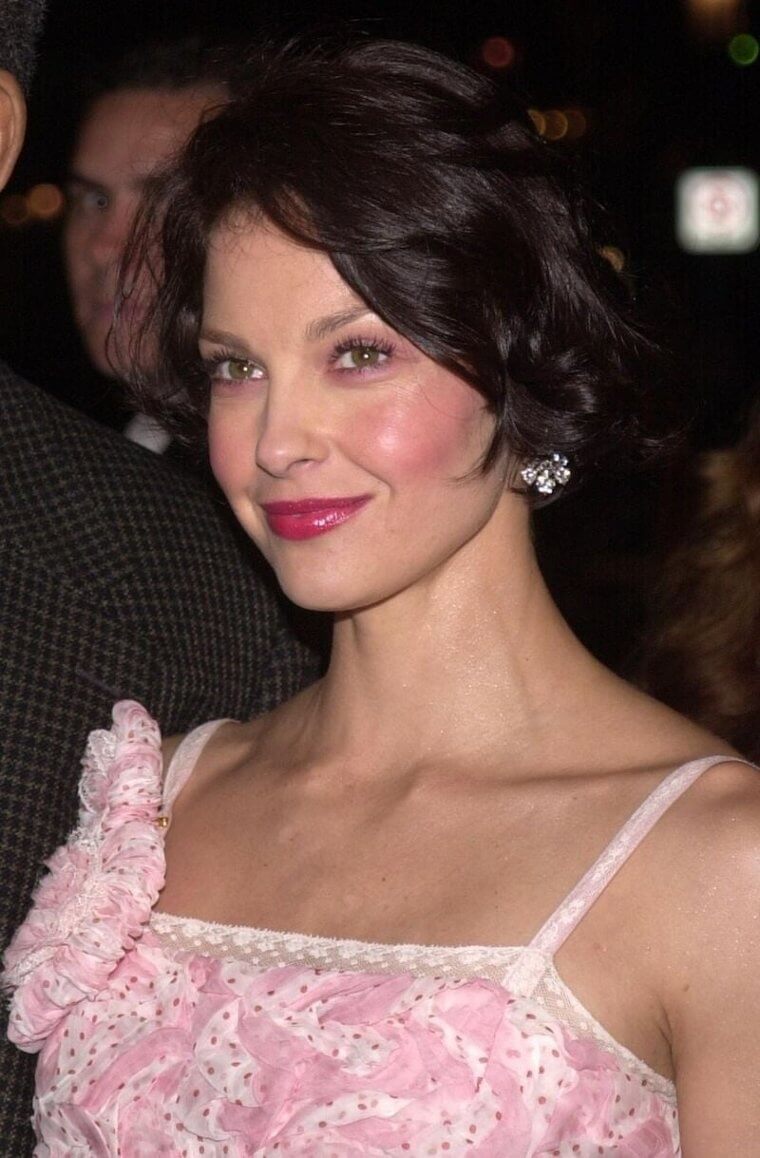 This didn't take place in the boardroom, and the location would be in a Beverly Hills hotel. When Ashley arrived at the hotel, the man insisted that she came up to his room, which she eventually relented to. Once he had her there, he started to demand a massage and for her to watch him while he showered. Ashley said no, but he was insistent and wouldn't take no for an answer.
Ashley Avoided the Situation by Making False Promises to Get Away
Luckily Ashley was able to leave the hotel without the man laying a finger on her, but she had to get away by making the false promise that she would only be intimate with him if she won an Academy Award. His behavior was still a form of harassment, as he wouldn't take no for an answer and she felt the need to say something that she wasn't serious about to avoid more abuse.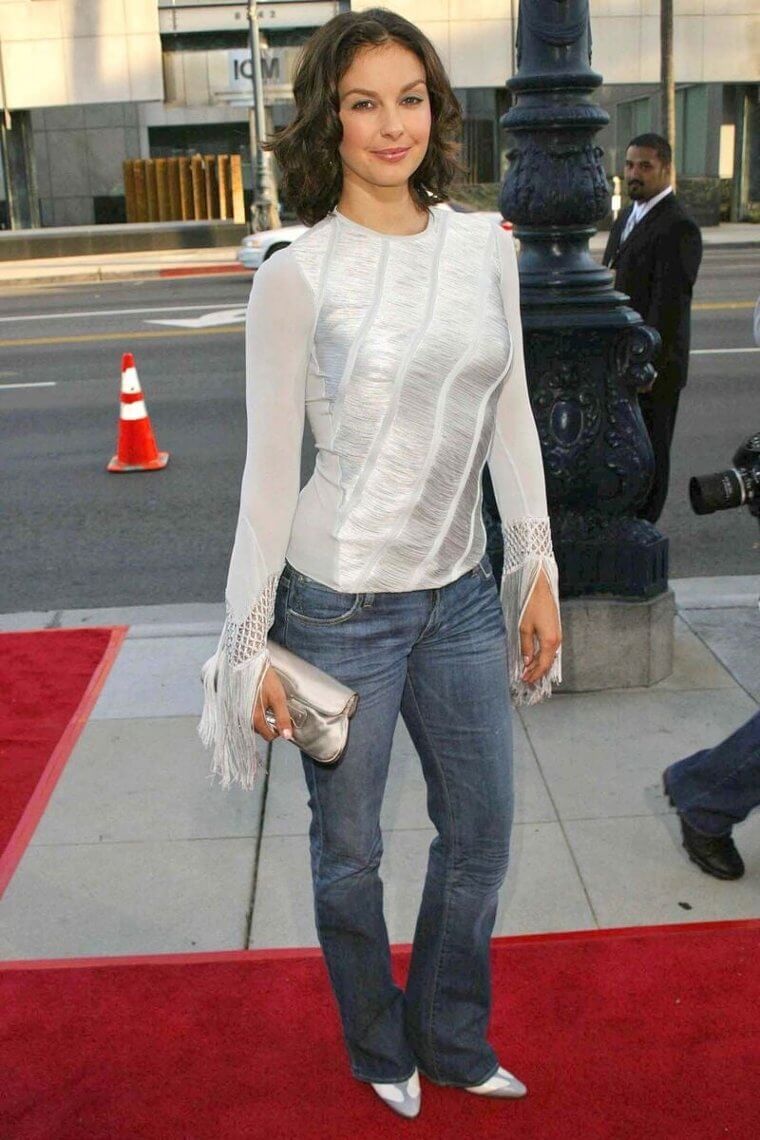 Nonetheless, the man did not forget about what she had said and approached her a few years down the line suggesting that he had the perfect movie for her to be able to get that award. Luckily, it didn't pull together in the end. Judd has never been up for an Academy Award, so she has never had to face the false promise that she made that day.
The Miramax Founder Still Came Back to Bite Her
Although the Miramax founder may have not done anything at the time, he didn't let go of trying to harm Ashley in some way. In the wake of her refusal and promise that never came to fruition, he attempted to destroy her career instead. Peter Jackson confirmed this in his reasons for not casting Judd in the epic fantasy movie The Lord of the Rings based on a specific reason.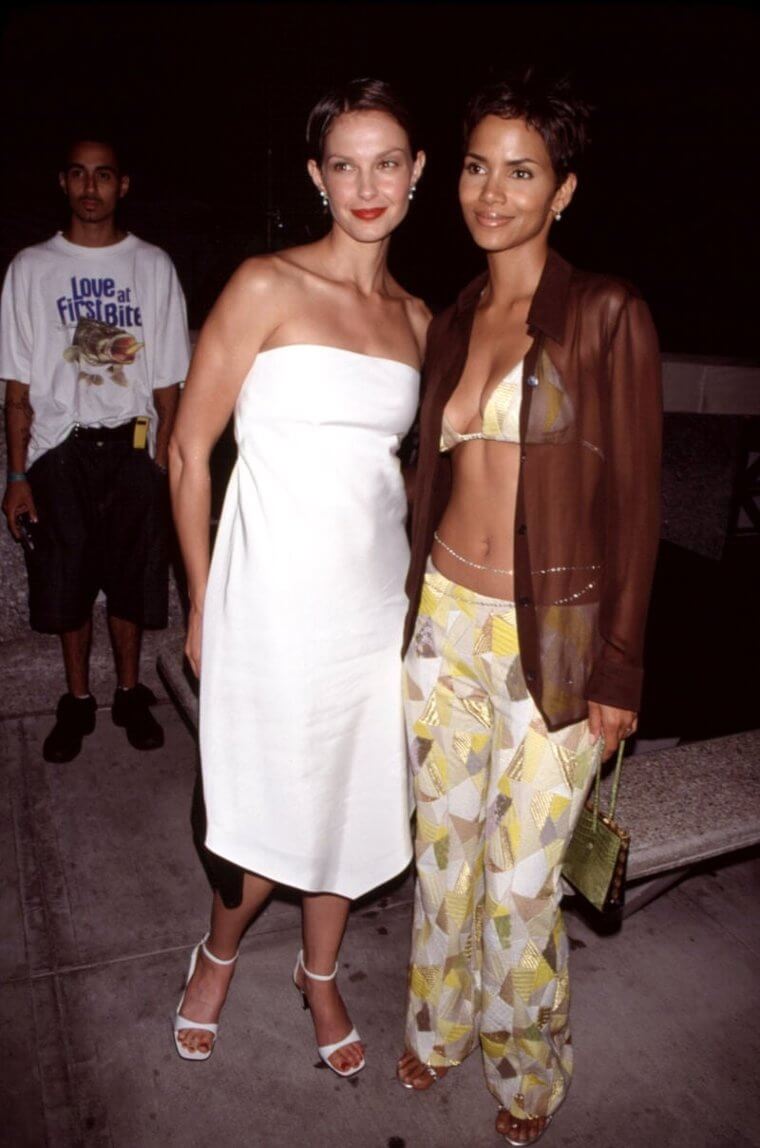 According to Peter Jackson, Miramax had been in contact to tell the director about what a nightmare Ashley was to work with, and that he should avoid signing her on "at all costs," which he went along with. At the time, he had no reason to assume that Miramax's warning was anything personal or nasty, although he now believes that his negative comments were merely an act of revenge.
Karma Came for the Founder of Miramax
Luckily, this man did not end up getting away with his disgusting behavior. Judd, among many other female actresses, came forward with allegations of how he had taken advantage of them, and they had the man arrested. He had thought that he could get away with acts of harassment, or far worse, because of his power but fortunately, he was mistaken. Years after the incident, Judd shared what she had experienced in that hotel room with Variety.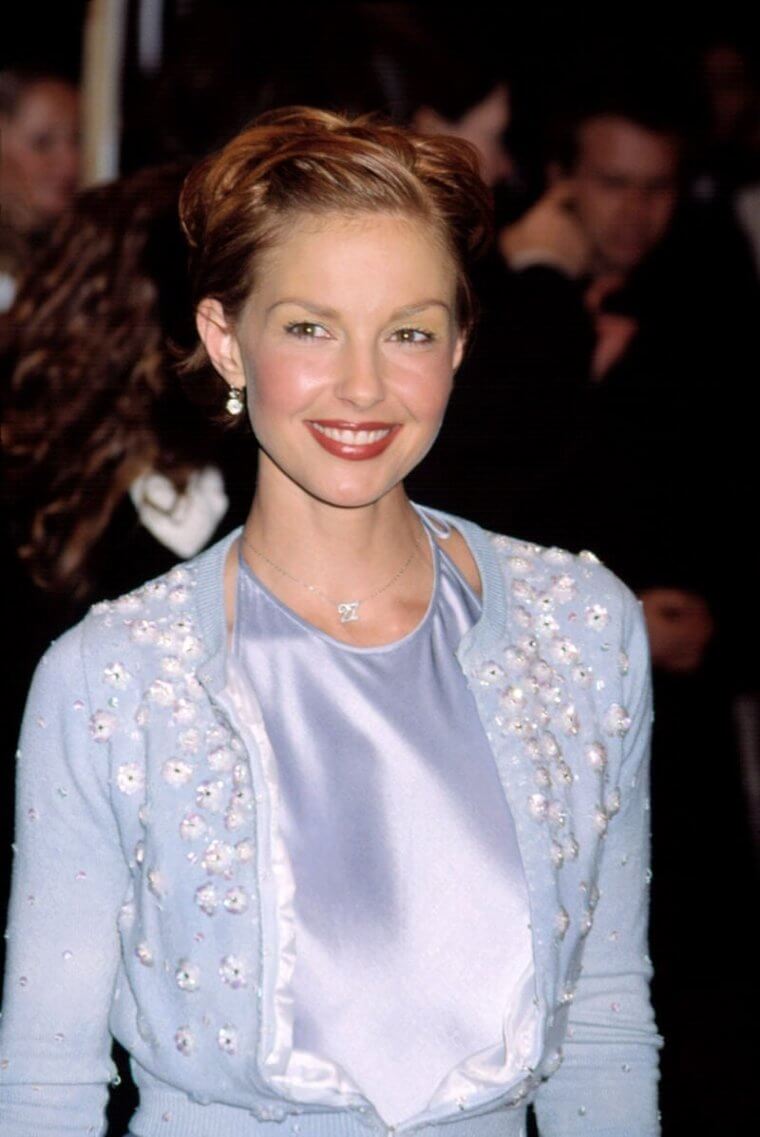 While she was elusive about the name of the man who was responsible, his identity was later confirmed when Ronan Farrow described many other allegations against him that were made in The New Yorker. It was after this that Ashley filed a lawsuit against the founder of Miramax, which at first was dismissed, and then appealed in the coming years. On top of her case, numerous allegations were proof enough to have him sentenced to 23 years in jail.
Ashley Became Her Niece's Guardian After Hardships With Wynonna
As you can imagine, Ashley has not always had the best relationship with her family. This is an amalgamation of the effects of trauma and of a broken and inconsistent home life, which came with many ups and downs. The actress has put to work through the hardships with her family to the best of her ability, which is admirable when you consider the pain and trauma that she must have been through.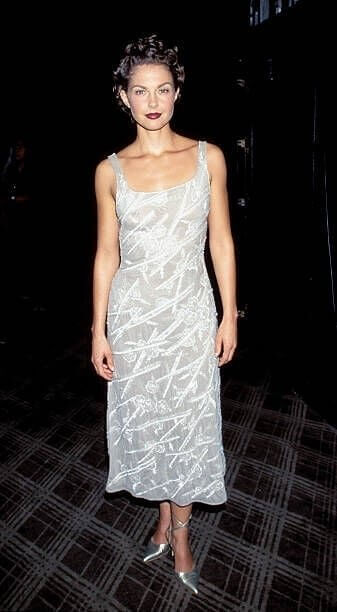 One of the hardest times for the family was during the 2010s when Ashley became the legal guardian of her niece. Grace was the daughter of Wynonna, and the two of them didn't have a good relationship at the time, leading Grace to accuse her mother of verbal abuse, alcoholism, and abuse of medication. The country singer didn't take well to the accusations, and the course of action shows just how upset she was.
Ashley Believes That Her Sister Bugged Her Car With a Tracking Device
Wynonna allegedly placed a tracking device in her sister's car to track her daughter. This is not normal behavior, but not unimaginable based on the family's circumstances. According to police reports, a private investigator who knew the singer plotted the device in Ashley's car. However, it was not Ashley who drove the car, but Wynonna's daughter, Grace.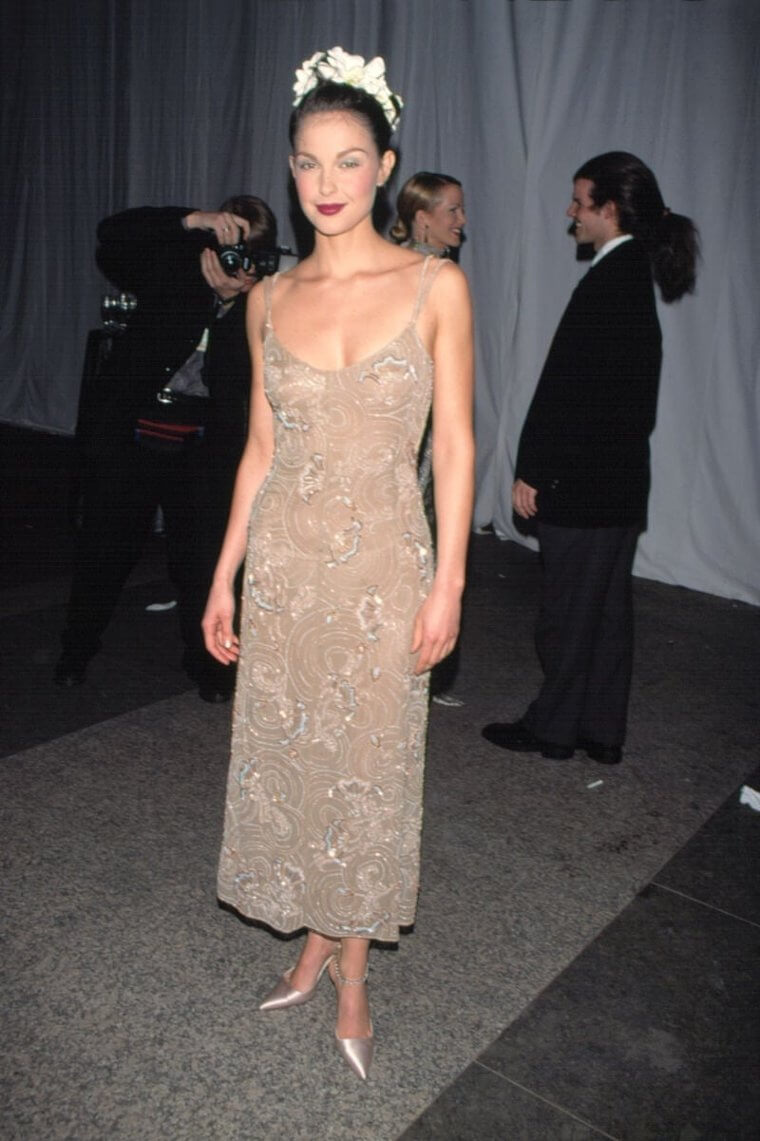 We can safely assume that Wynonna was trying to keep track of her daughter's whereabouts during a time in which she was absent from her life and wanted some small part in it. These would be very extreme lengths to go after a traumatic childhood experience for Grace with an absent and drunk mother. When the device was discovered, it didn't do much to help her case. A mother's love can drive people to extreme situations.
Ashley Didn't Want the Tracking Device Truth Being Leaked by the Police
If Ashley had known that her sister was responsible for the tracking device that was found in her car, she would have thought twice about phoning the police. At the time, she couldn't be sure of anything, except the fact that her car had been bugged. She knew that someone had tampered with the vehicle and she had to do something about it. She came to regret the turn of events later on when she discovered that it was the fault of her own family and the police didn't keep the information to themselves.
One of the detectives in the case had fed the information about the incident to the media, which brought the family's trauma and issues further into the spotlight. This upset Ashley greatly, especially as she believed that the interpersonal family issues they faced should be tackled between them, as a family.
Ashley Didn't Receive an Invite to Wynnona's Wedding
Despite their numerous disagreements, like Ashleigh acting as Wynnona's legal guardian, they seemed to have moved beyond it. That was until another unpleasant situation unfolded. This happened when Ashleigh was deliberately not invited to her sister's wedding ceremony where she married Cactus Moser in June 2012. Not only was Ashleigh not invited to the ceremony, but neither was Naomi.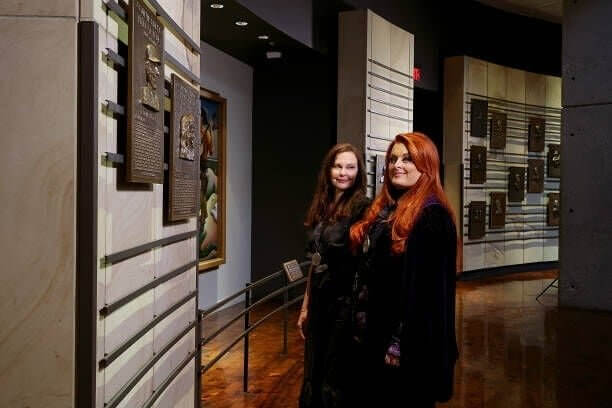 The singer reportedly only wanted a small ceremony, with only their children attending. This may be seen as insulting considering the proximity the family lives to one another. And there might be more juicy details to this story as Wynonna was worried she would be upstaged by her siblings or that they would ruin her big day by mentioning a minor but imperfect detail.
Ashley Didn't Tell Wynonna She Was Her Half-Sister
Despite being raised as biological sisters, the Judds are only half-siblings. This is a fact that their mother managed to keep from Wynonna until she was in her 30's. Wynonna assumed for most of her life that her father was Ashley's and her mother's first husband, Michael. Wynnona's father was not interested, ready, or capable of raising a child. Regardless, Naomi let her daughter keep this assumption.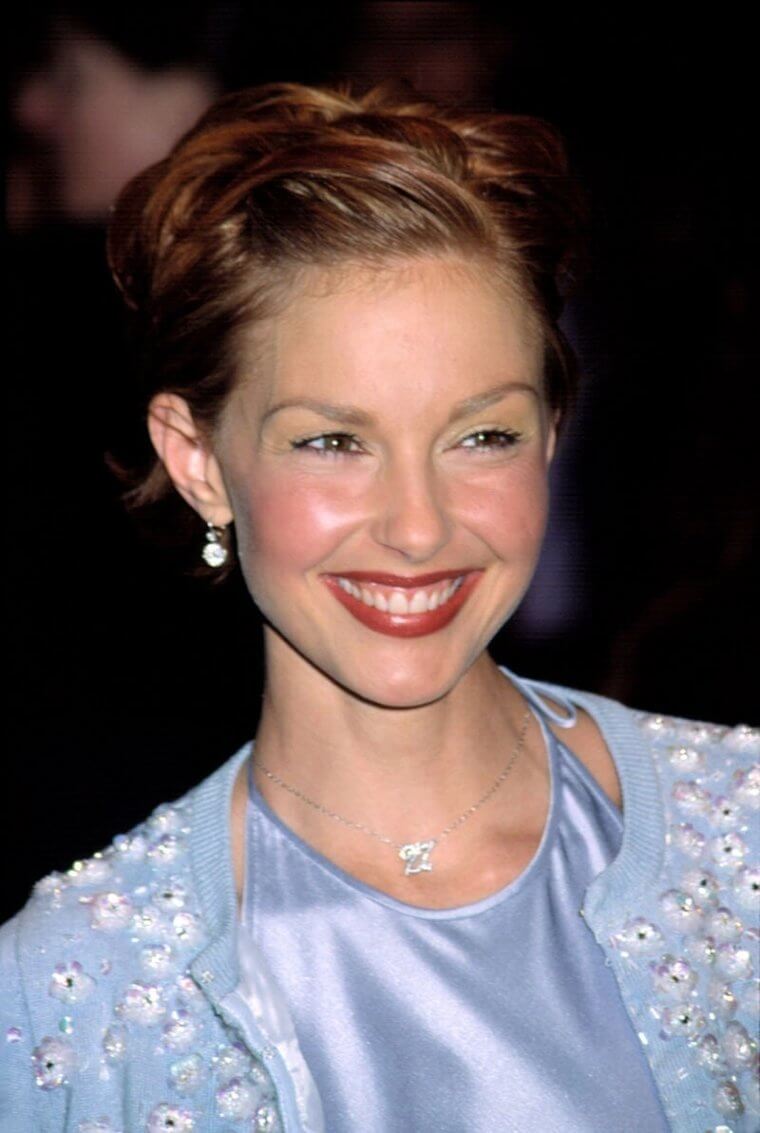 The most horrifying part is that Ashley knew about this secret long before her sister found out and was complicit in keeping the truth from her. She justified this by saying that it was not her secret to tell and kept quiet about it for years. But like all family secrets, this one came out as Naomi broke her daughter's heart by telling her that the man she thought was her father was not.
Wynonna Thought Ashley's Activism Was Toxic
Political conversations with family can be incredibly difficult, and can even lead to major fights and destroy once close relationships. Especially when those views are treated with hostility and anger. Most of the Judd family avoid political discussions like many of us. However, Ashley seems to be the odd one out here as she uses her celebrity to bring attention to political causes.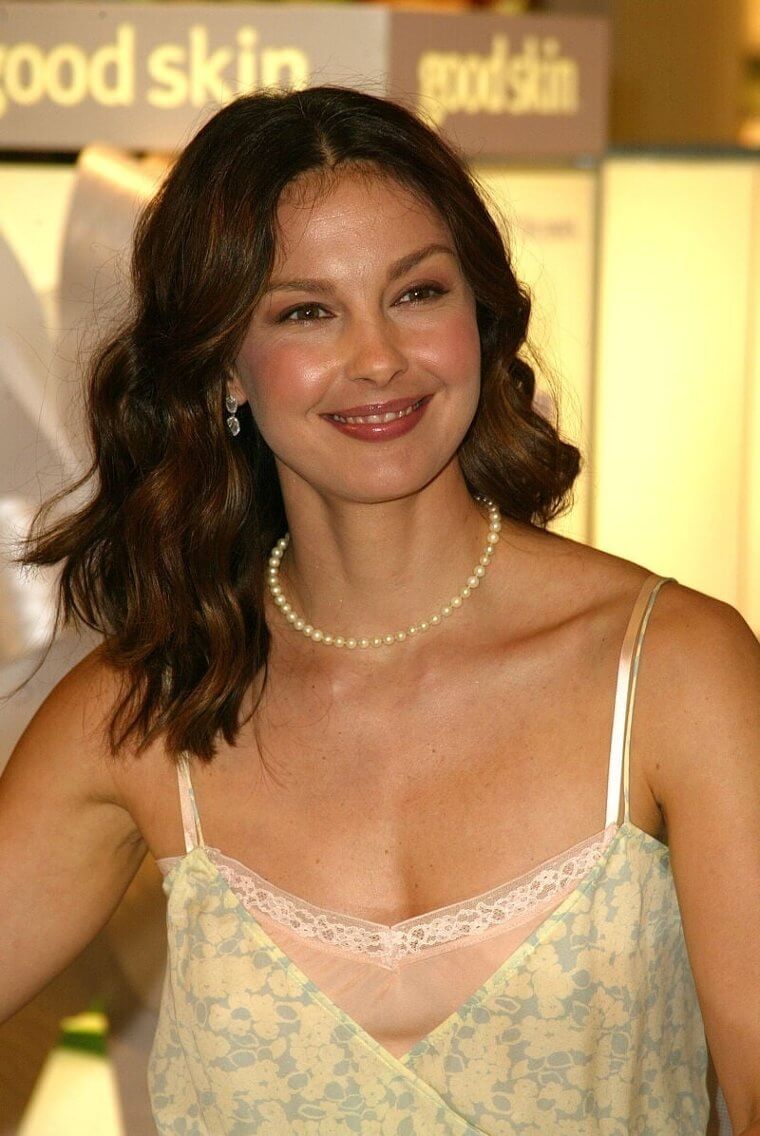 This was the case when she attended the Women's March in June 2017 in protest of the actions of the US president at the time. It is not surprising that Wynonna was upset and offended by her sister's actions. She took to social media and called her sister's participation in the march "toxic". She went on further to say that the entire March was, further insulting her sister by saying she couldn't give her sister all the credit" for the toxicity because "she doesn't have the power."
Ashley's Trauma Led to Mental Health Challenges
It is fair to say that Ashley has experienced a lot of trauma in her life. It is also the type of trauma that someone does not just get over and live a stable, normal life. All of this has hurt her mental health. She maintained the facade of a bubbly and happy person while in the public eye but internally she was struggling with her mental health. She managed to maintain this for a while but she soon realized that this facade was impossible to keep up.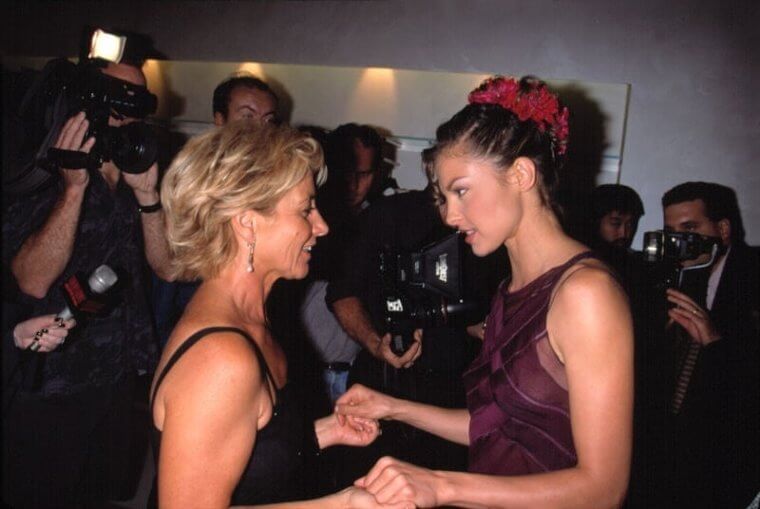 As she grew up, the struggles with her mental health intensified and she started to struggle. It got so bad that the actress considered suicide as a way to end her suffering. She managed to resist these urges but knew that she needed help as she could not battle her mental health issues alone.
A Psychological Support Dog Helped Her
Like many people around the world, Ashley looked to address her mental health issues and a key tactic in her battle was to get an emotional support dog. Shug, the dog in question, became part of her life in the early 2000s. Ashley has credited Shug with improving her mental health and quality of life. But as she admitted on Nightline, Shug is not solely responsible for helping her.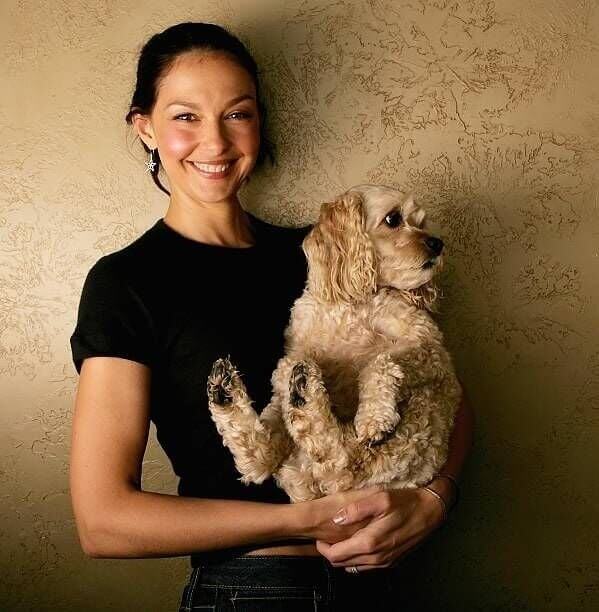 As an admitted animal lover, Ashley credits Shug with helping her stay positive and, like most pets, brings her some joy on top of that. She is also known to have a multitude of pets, mostly dogs and cats. Pets have been proven to help one's mental state and if it works for Ashley then good for her!
She Found Professional Help in the Early 2000s
While Shug has been a source of joy and stability in Ashley's life, there are obvious limitations of relying on a psychological support dog for your mental well-being. To effectively address some of her mental health challenges, Ashley knew she required professional medical help. By attending regular therapy sessions, Ashley was about to identify past trauma and see how they were influencing her life. Most importantly, this level of professional help equipped her with the tools necessary to help resolve them.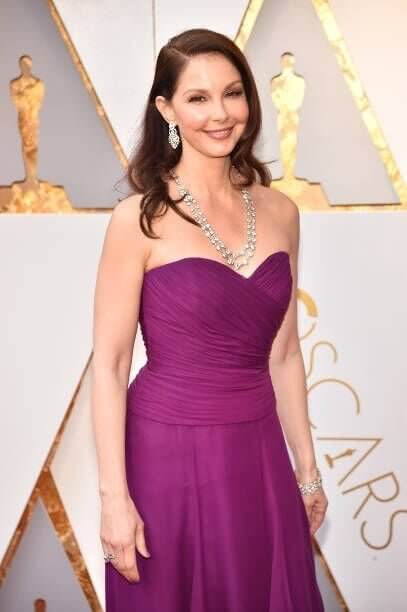 To find these solutions, she sought professional help in the mid-2000s. While many celebrities regularly visit rehab facilities to combat addiction, Ashley's motivations were vastly different. While she was struggling with her trauma, she was not fighting a debilitating addiction, rather she was looking for the tools to enable her to live a happier life. 
A Counselor at Her Sister's Facility Told Her to Seek Help
Despite all their conflict, it was actually through her sister that she was able to get the professional guidance she needed. While Wynonna was in a mental health facility for food addiction, Ashley visited to support her sister. It was then that a counselor suggested that Ashley should consider seeking professional help to deal with her trauma.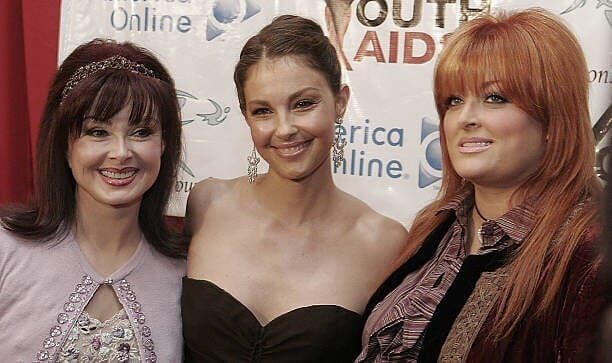 This advice was considered highly unusual since Ashley showed no real external signs of mental health difficulties. "No one ever does an intervention on people like you," is what they told her. This was because she had been viewed as being so well adjusted in public. The counselor working with Wynnona knew differently and said that they are "from the same family, so you come from the same wound." By confirming her trauma, Ashley was able to access the care she needed.
Ashley's Mother Also Struggles With Depression
Like some other illnesses, mental health issues can be linked to family history. It is therefore not entirely surprising that Ashley struggles with depression considering her mother also does. Naomi has admitted to being diagnosed with severe depression and that her ongoing struggles are extreme. Sadly, she has mentioned that most treatment strategies have failed and she struggles with her mental health and dark thoughts daily.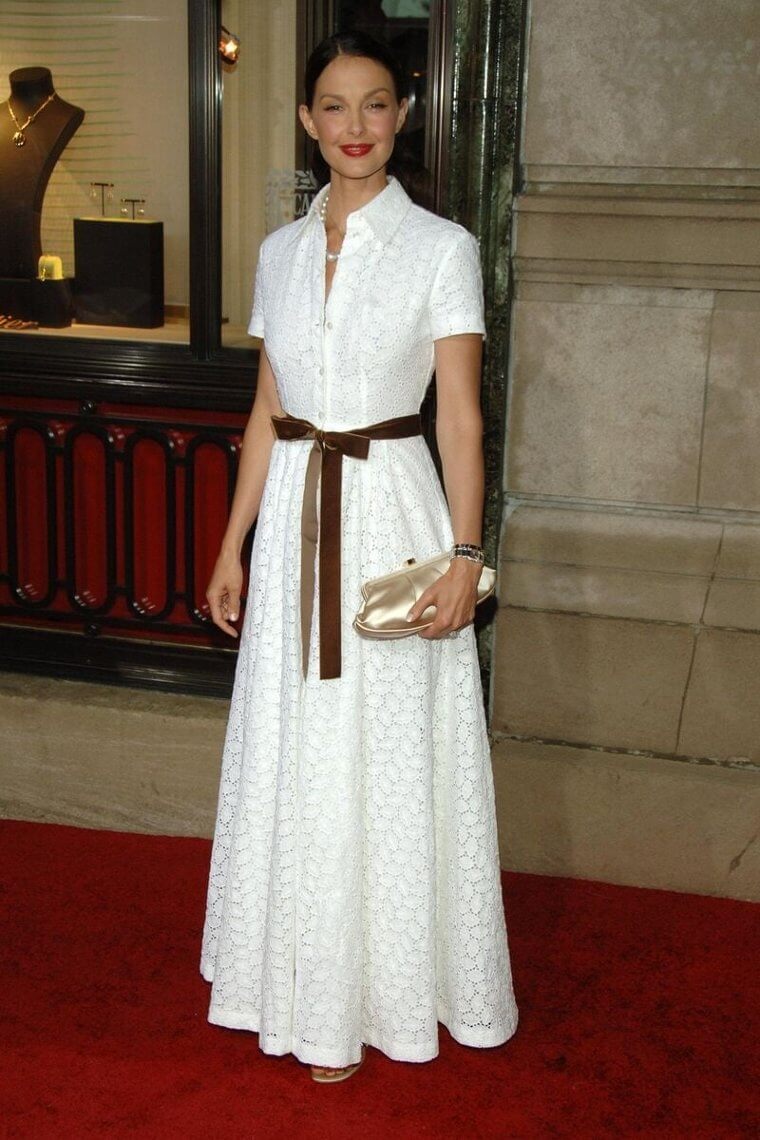 Considering her very public profile, most people would not think that she struggles with depression. But like her actress daughter, she manages to put on a facade of strength and happiness. However, the decision to make her struggles public was to help others in her position and to assure them that they can continue, survive, and thrive.
Her Family Often Attacks Her Publicly
One key resource to overcome mental health issues is the support of friends and family. Sadly, with her family history, Ashley has not had that support. Publicly her family has not supported her through her struggles. While being interviewed on The View, Wynnona told the audience that she has nicknamed her "The Third Judd".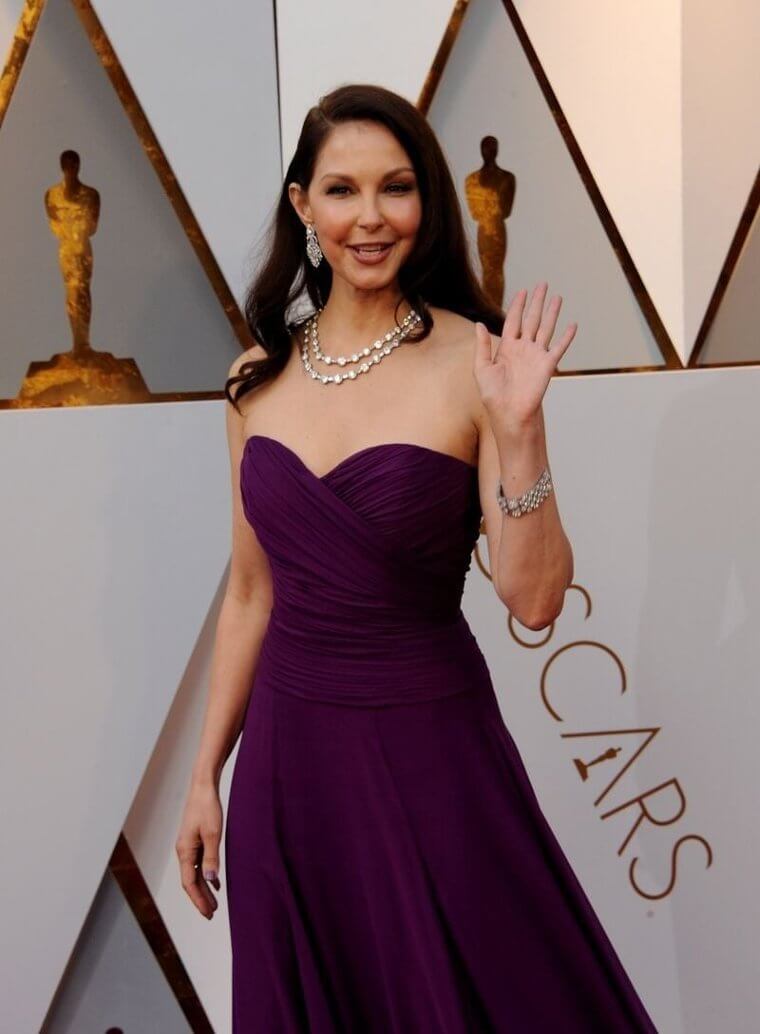 While a seemingly silly nickname, it cuts pretty deep. It is a reference to the fact that she is always the third wheel in the family, as she is the only one of the three without a singing career. For much of her youth, Ashley led a lonely life as her mother and sister traveled to performances. You can hope that this is a nickname that is no longer used in the family.
Ashley's Got Divorced In 2013 After 10 Years of Marriage
In 2001 Ashley married racing car driver Dario Franchelli. This was long before she began seeking help for her mental health struggles. However, it is unsurprising that once she began treating her depression her life began to improve. Importantly her marriage strengthened through her treatment.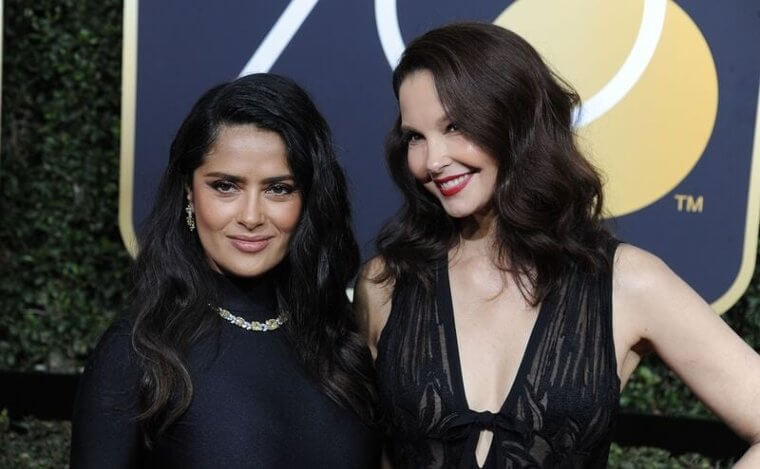 Sadly, like a lot of famous married couples, their relationship ran into a variety of troubles. In a 2013 People Magazine interview, the couple announced that they were getting divorced. Despite the traumatic decision to end their marriage, the two said that they would always be family. This was the case when in 2013 Franchetti broke his ankle and Ashley was there to help him.
Ashley Is Passionate About Equality Issues
Like many celebrities, Ashley Judd uses her celebrity profile to highlight and confront humanitarian issues. While it is difficult to raise awareness of issues alone, she does an incredible job speaking out on issues that are close to her heart. Throughout her career, she has been focused on fighting for gender equality.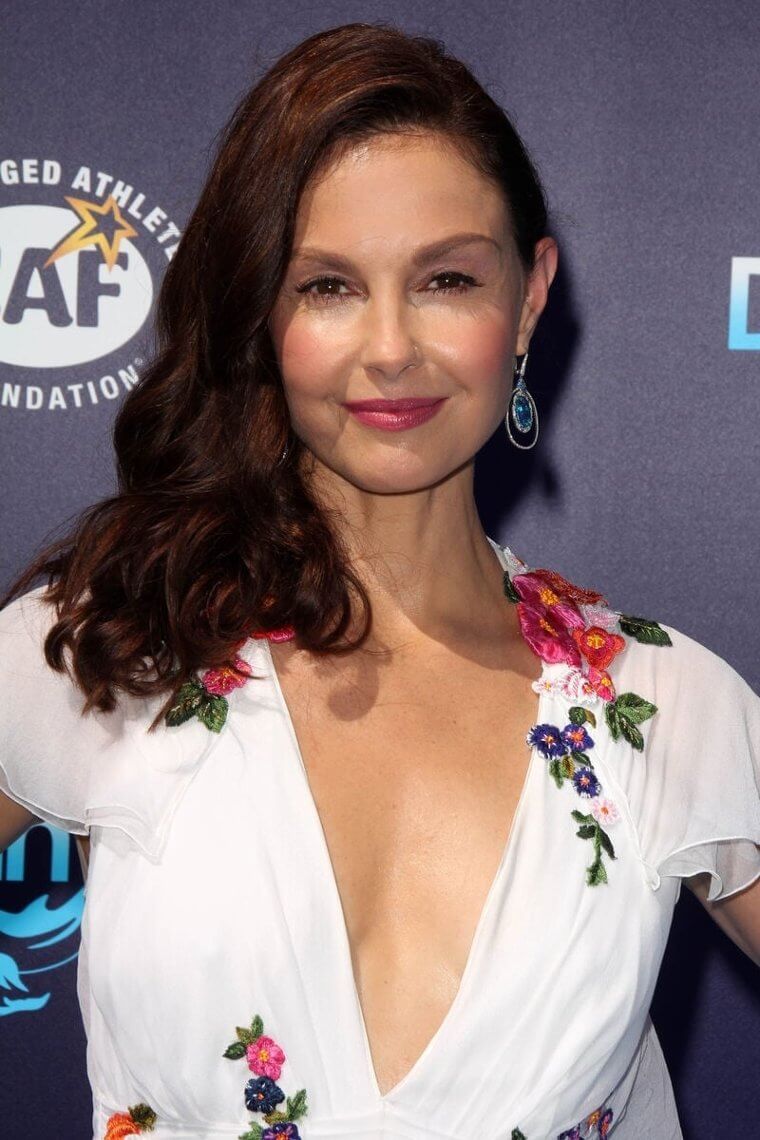 This is not surprising based on the challenges and blatant sexism she has encountered throughout her career. As a survivor of sexual abuse, she is a powerful voice and example of how much still needs to change. Despite her sister's comments, it is clear as to her motivation for attending the Women's March. She had also repeatedly given speeches for organizations working against gender-based violence. While She has been a citizen for her work, it is clear that she will not be silenced from raising these issues.
Ashley Tried to Get Into Politics
Considering Ashley Judd's prolific activism, and her desire to speak out and help enable change, it is unsurprising that at one point the actress considered a career in politics. In a 2013 story, Fox News posted a rumor that she was in the planning phase of a run for a congressional seat. She planned on running in Kentucky which would have been a challenge for a Democrat with outspoken feminist ideals.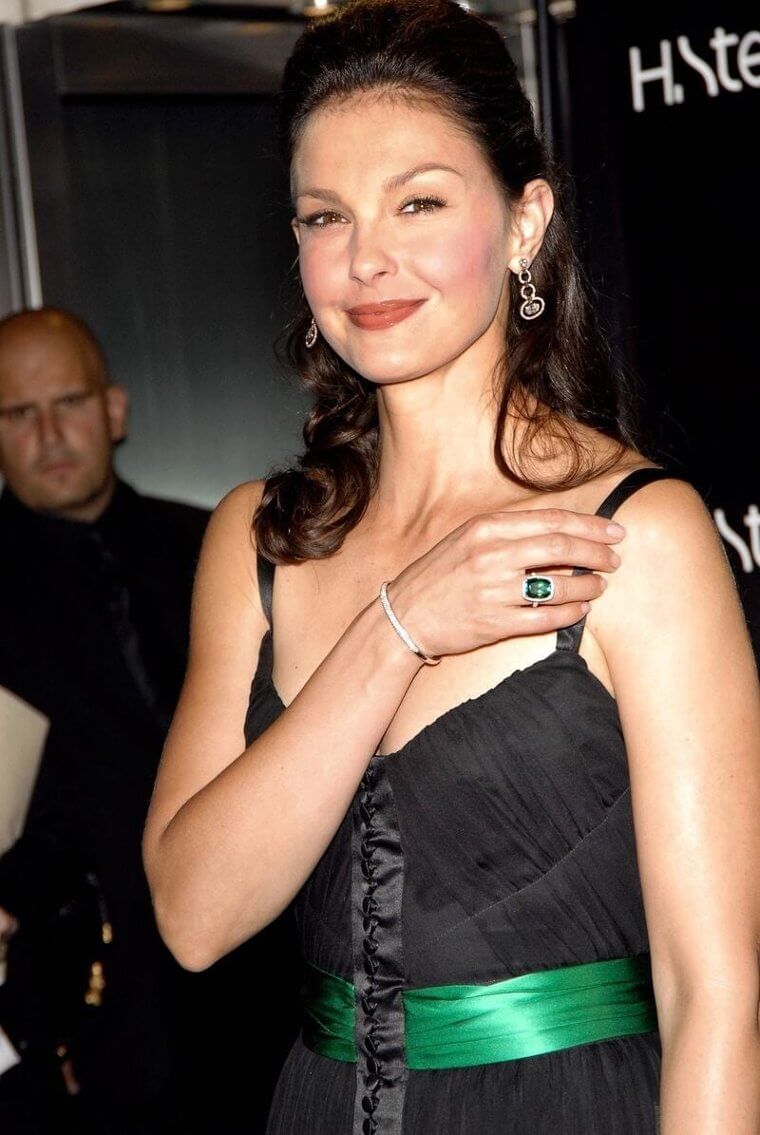 Sadly, this foray into politics never really got started. Her career was scampered by the Democratic party itself, as they refused to offer her any support. This was largely due to her status as a Hollywood star. The party felt that someone with her celebrity profile would not win a lot of support in the state which effectively ended her career.
Ashley Was Accused of Having Botox
Her fight for gender equality is not the only topic that has led to public criticism of Ashley. As a former model and actress, her appearance is often a key focus in the press. This has been highlighted around rumors that have circulated that she has received plastic surgery. These rumors reached a crescendo in the early 2010s following Radar Online's exposé where a supposed celebrity plastic surgeon named her as a client.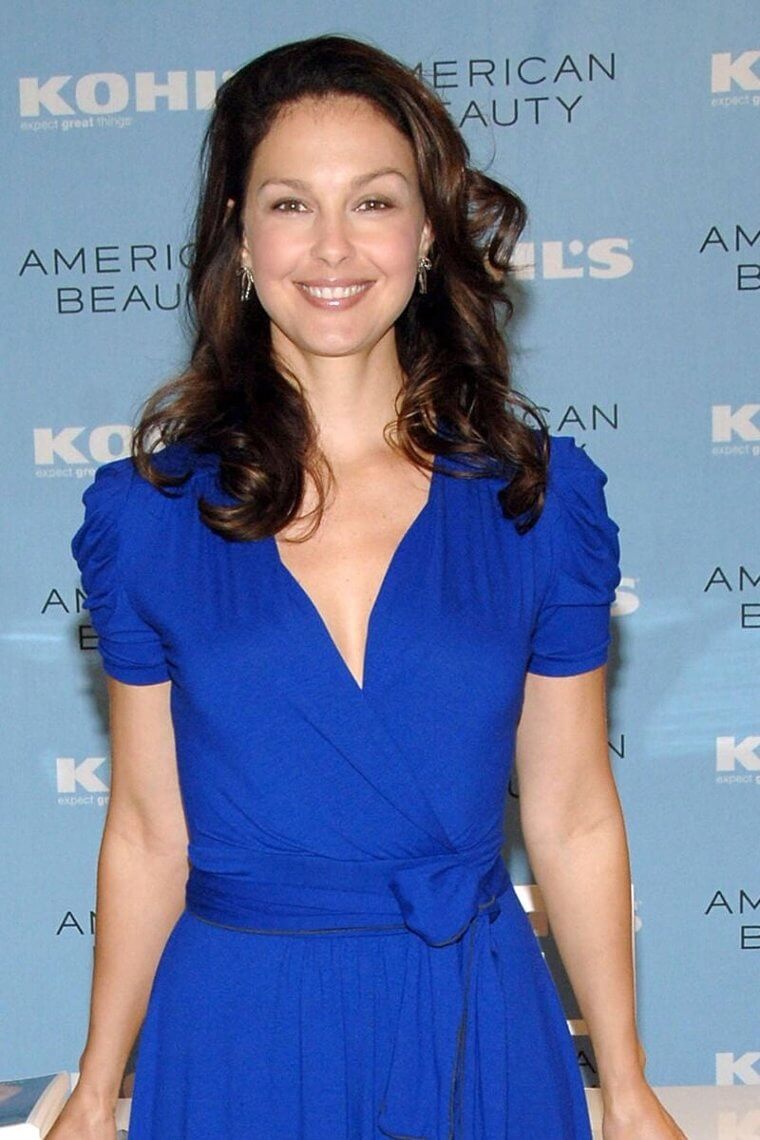 The article stated that she had botox on her forehead to reduce wrinkles and had fillers in her cheek which reportedly left them looking too puffy. Unsurprisingly her representatives fought back against these allegations saying she had been ill with a severe sinus infection and flu. They claimed that the puffy look was a result of numerous medications. Ashley was upset as the claims seemed to be sexist in their intent.
Ashley Eventually Admitted It Was for Migraines
Unsurprisingly these claims continued to follow Ashley, and a few years later a similar attack took place following her endorsement of a presidential candidate. There was almost no focus on the content of the video, rather viewers narrowed their vision on her appearance, claiming once again that she looked too puffy.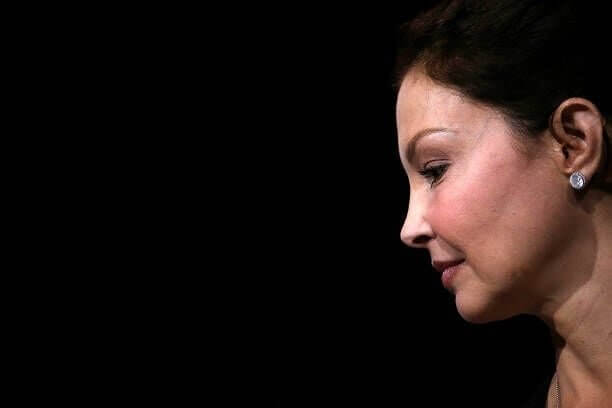 Following the criticism, Ashley sought to address the rumors head-on. On her social media, she claimed that she did have botox injections but not for the reason you may think. Rather than a vain attempt to maintain a youthful appearance, she had been prescribed Botox for migraines. Interestingly the American Migraine Foundation lists botox as a potential treatment. According to reports, she was inactive and unable to exercise for four and a half months because of the severity of the migraines.
Judd Was Abused Online for Commenting on a Sports Game
Not only is she a passionate actress and activist, but Ashley Judd is also a massive fan of college football. In 2015 she made her interest public and courted some controversy. The incident resulted in some anger from Arkansas fans after she claimed their team had been playing dirty during a Southeastern Conference championship game.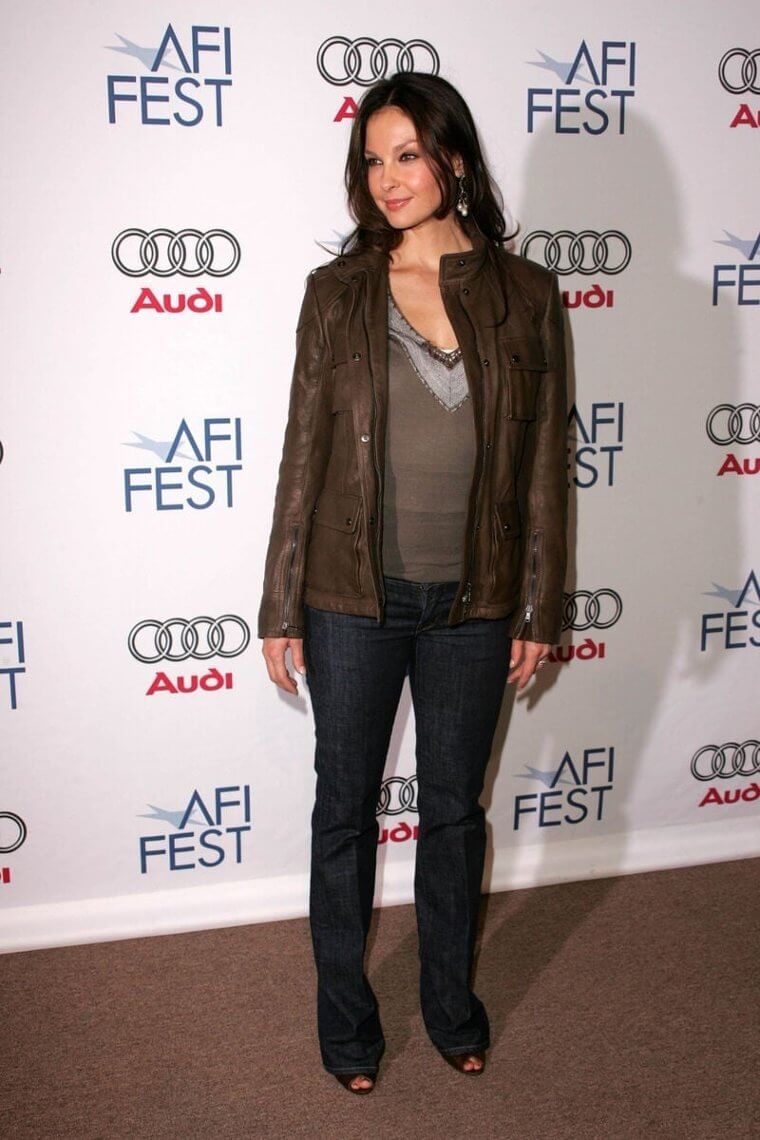 Her remarks on social media resulted in abuse being hurled at the actress. The over-the-top response to her comments resulted in her deleting the original post. This didn't stop the abuse as many continued to message her directly. Unsurprisnlgy the comments left on social media were incredibly unsettling and the actress even received death threats.
She Wrote an Essay in Response to the Abuse
Considering her social activism, and fight for equality, it is not surprising that Ashley did not just sit back and receive abuse from cowardly strangers online. However, she didn't denigrate herself by responding directly to the abuses. Rather, in an essay published by Mic, she highlighted the abuse she had suffered and highlighted the fact that it happened because she was a woman.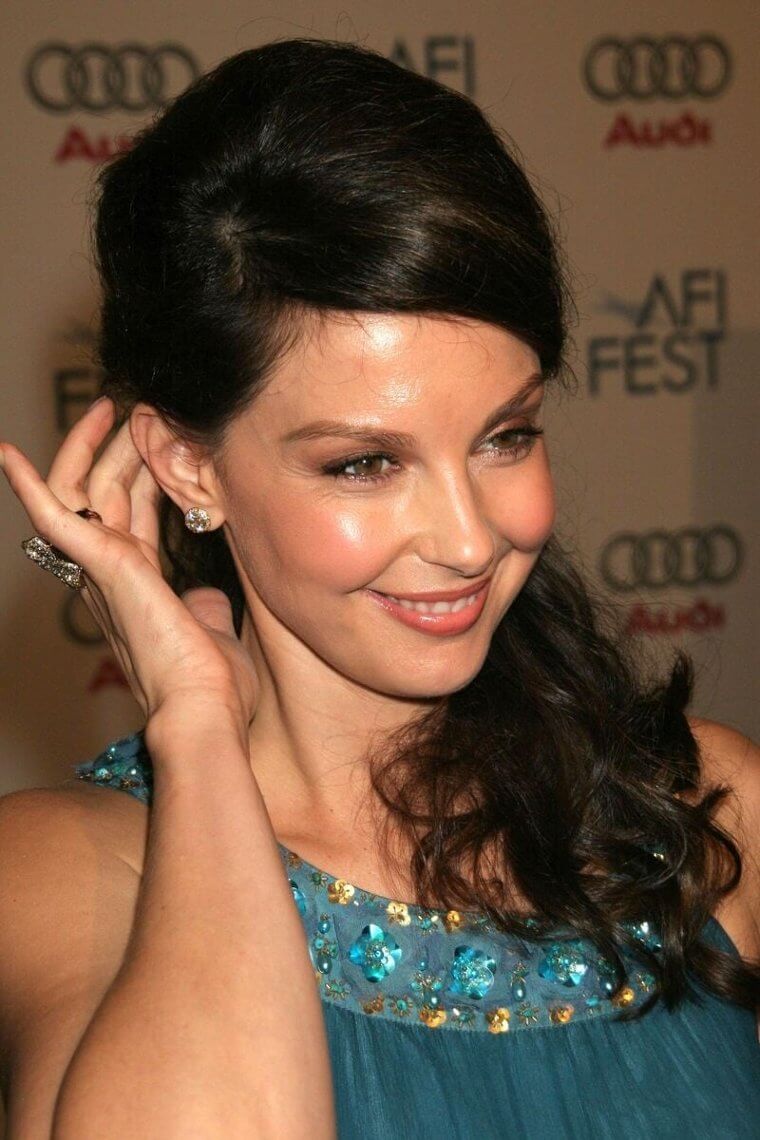 The essay highlighted that the comments only happened because she commented on sports as a woman. This was the main reason for the anger and abuse. She stated that social media and her comments were "a convenient delivery system for a rage towards women that lurks perpetually." despite her best effort, the essay only resulted in more abuse online.
Ashley's Psychological Support Dog Died in 2017
One of the worst things about owning a pet is having to say goodbye at the end of their short life. Sadly it is something you have to get used to, no matter how hard. It remains incredibly difficult to say goodbye to a beloved pet that brought so much joy.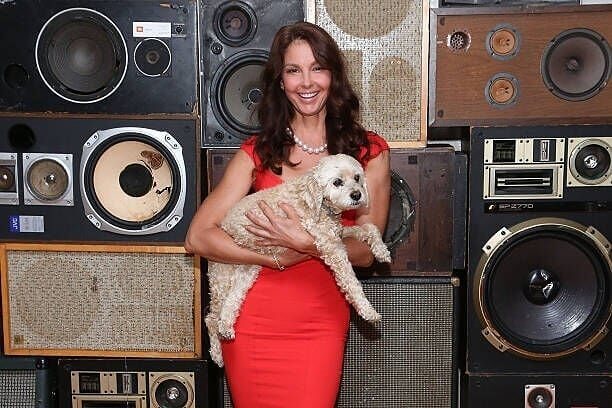 Like many other pet owners, Ashley had to deal with the pain of losing her beloved "psychological support dog" Shug in 2017. She was more fortunate than most as Shug lived to the age of 17, much longer than some other dogs! It was an especially tough time for her when you consider the role Shug played in helping the actress through her trauma and mental help difficulties.
Ashley Severely Broke Her Leg in the Congolese Rainforest
Ashley Judd is not just a keyboard activist. She has traveled the globe highlighting injustice. She is not only limited to marching in the US but has even traveled to the Congo to raise awareness of human rights abuses. Sadly, exotic locations can also be dangerous, and working for what is right can lead to perilous situations. While in the Congo in February 2021 researching Bonobo Chimpanzees, Ashley broke her leg in a freak accident.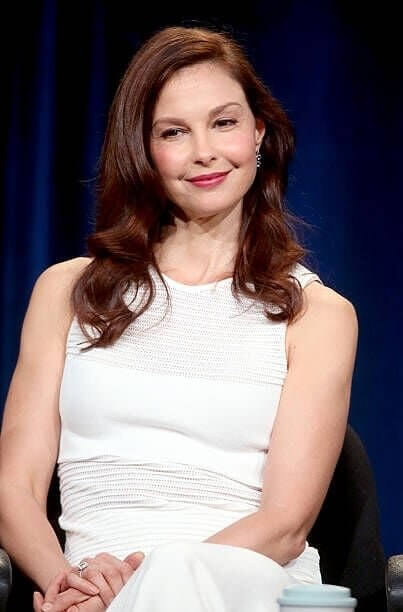 The break was significant as she effectively shattered her leg, breaking it in four places and damaging the nerve. Thankfully she was with a group as the internal bleeding she suffered could have resulted in the amputation of the limb or even her death. Despite the group Witcher, she spent five full hours trapped in the jungle before she could be effectively treated and transported to a medical facility on an improvised stretcher made from a hammock.
Her Congolese Companions Saved Her Leg
The arduous process left her with an intense feeling of gratitude toward those who cared for her. She was quoted as saying "Congolese brothers and sisters" who helped her with calm professionalism in the middle of the remote Congo rainforest. The process was so painful as it took them three hours for Ashley to be carried to a motorbike where she was then driven to a medical facility for proper treatment.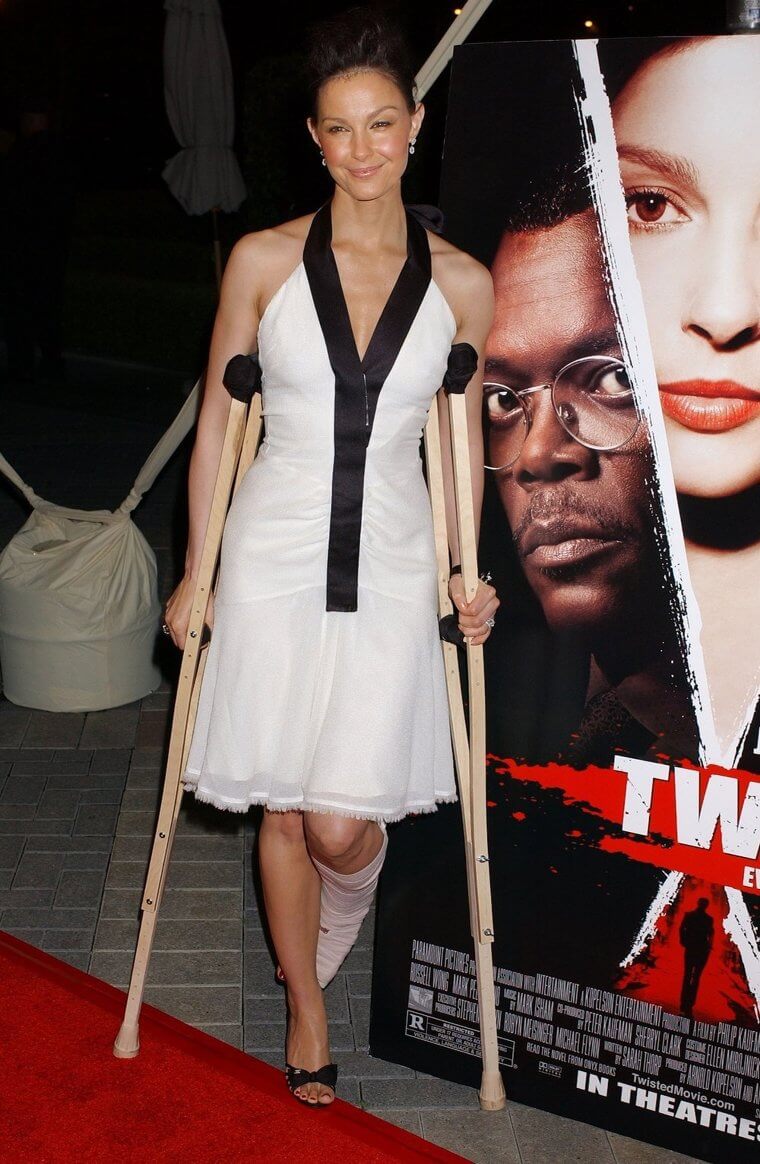 But the challenge of carrying someone in extreme pain must have been unimaginable. The team had to carry Ashley as steadily as possible through uneven terrain to not cause further pain or injury. Thankfully Ashley made a full recovery and can walk again despite taking months in rehabilitation. But Ashleigh will never forget how her Congolese partners helped her out.
Ashley's Relationship With Her Family Has Improved
Ashley's recovery from the accident and injury to her leg mimics the improving relationship with her mom and sister. During her recovery from the injury she sustained in the Congo, Ashley reportedly reached out to her sister and asked Wynnona to wash her. Surprisingly, Wynnona did not deny her sister and agreed to help her, showing how their relationship improved.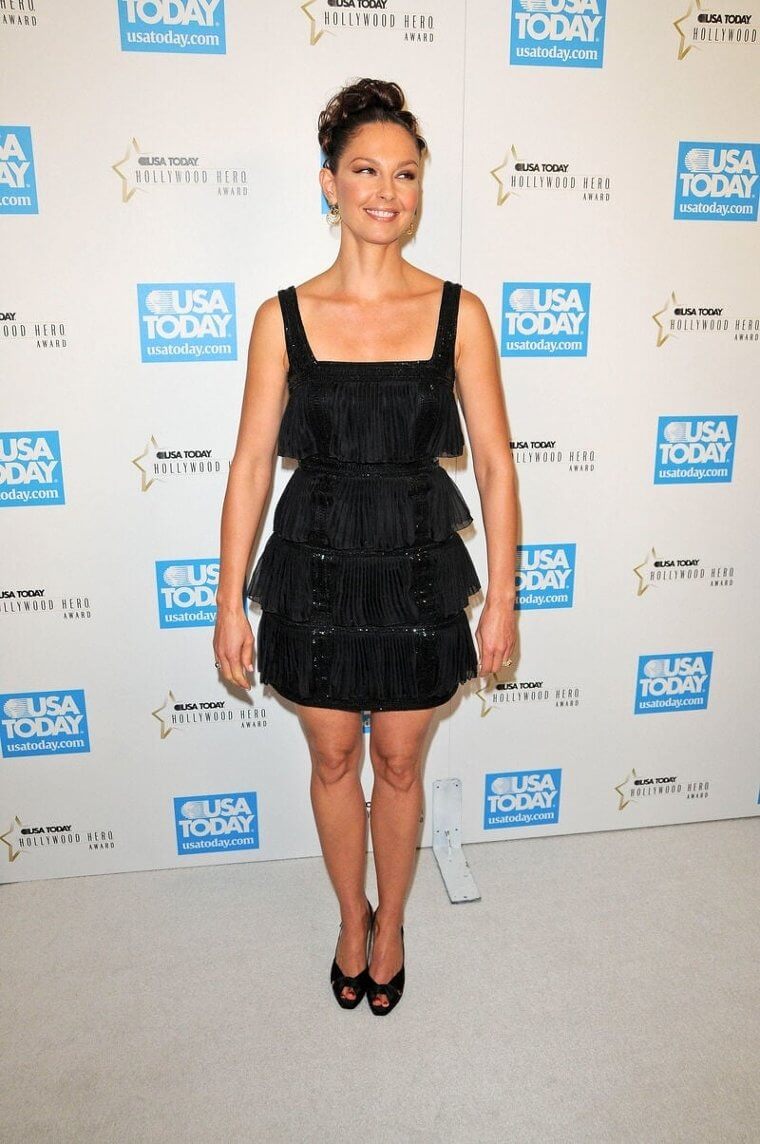 It shows the power of family, that despite their differences and past fights they were able to come together and help each other. This also applied to Naomi who resented Ashley following the release of her memoir which did not portray her as a capable and loving mother considering their family trauma. But it seems like things have improved since then and their relationship is on the mend.