The Astor family is one of the richest families ever to inhabit the United States of America. They thrived during a time of great prosperity and optimism for the country and spread themselves into every aspect of society from politics to real estate. In fact, they owned such an impressive amount of property across New York after relocating there in the 19th century that they might as well have owned the place, earning the nickname "landlords of New York". 
John Jacob Astor is still one of the wealthiest men to have ever lived. But with the highest highs come low lows, and the Astor family has been through its own fair share. From tragic deaths to financial scandals, take a look at where one of the world's wealthiest dynasties has ended up...
The Beginning of the Astor Family Bloodline
The Astor family roots can be traced back to Giovan Asdour, born in 1595, and Gretta Ursula Asdour, born in 1589 in Italy. Unlike their descendants, it's said that they came from "nothing". The family eventually made its way to Germany where Johann Jakob Astor was born in 1763.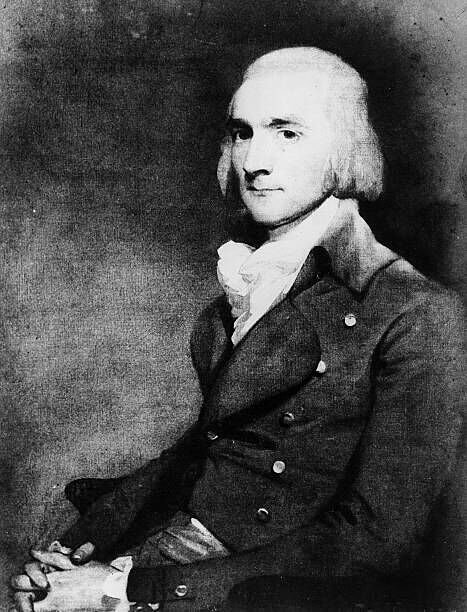 Johann worked for his father as a dairy salesman along with his three brothers. After his oldest brother, George, set off to live in London to work in the woodwind instrument business, Johann would join him at age 16 and change his name to John Jacob. But clarinets wouldn't hold the interest of the ambitious young John for long.

John Jacob Astor Dreamed of Sailing to North America
John Jacob had always dreamed of sailing, and by 1783 at the end of the Revolutionary War, he set off on his voyage in the hopes of settling down in North America. He found his way to Baltimore, Maryland where he began a relationship with his landlady's daughter, Sarah Cox Todd, and married her in 1785. She would eventually become what he called "the best business partner any man ever had," and he supposedly even paid her $500/hour for her hard work.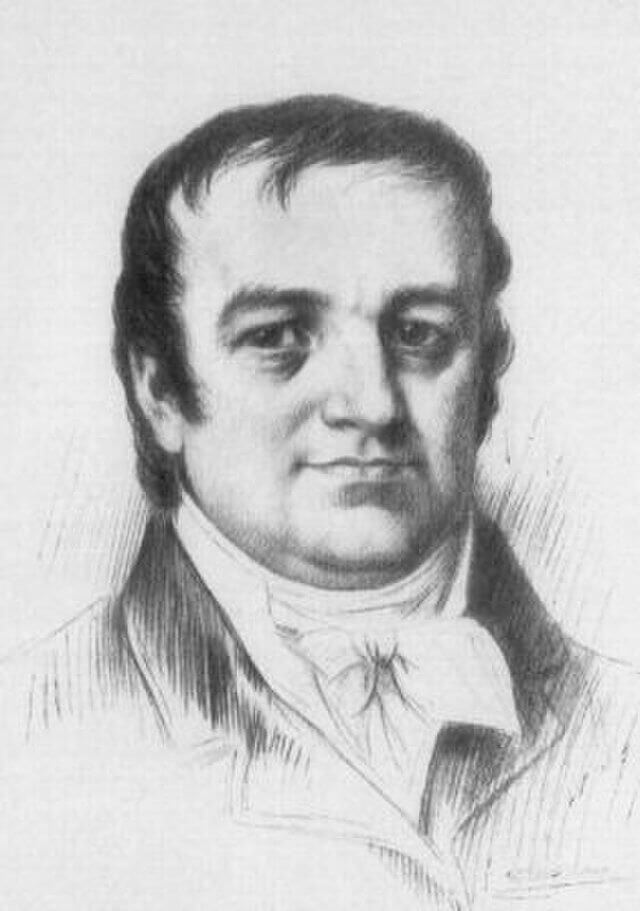 The riches of the burgeoning fur trade called his name, and John eventually started his own business buying hides from Native Americans, turning them into furs in his own operation, and then selling them for an enormous profit. So enormous, in fact, that by 1800, he was worth $250K (~$6M today) and was one of the biggest names in the industry. It was also around this time that he began to buy real estate in what would soon be one of the busiest harbor cities in the world: New York City.
The Astor Family Dynasty
John Jacob was a true American patriot despite having been born with German blood. He would eventually become the government's biggest war bondholder by funding arms for the War of 1812. The irony is that his money-making fur trading was directly disrupted by the war that he himself funded; to make up for his lost profits, he would eventually join the illegal opium trade.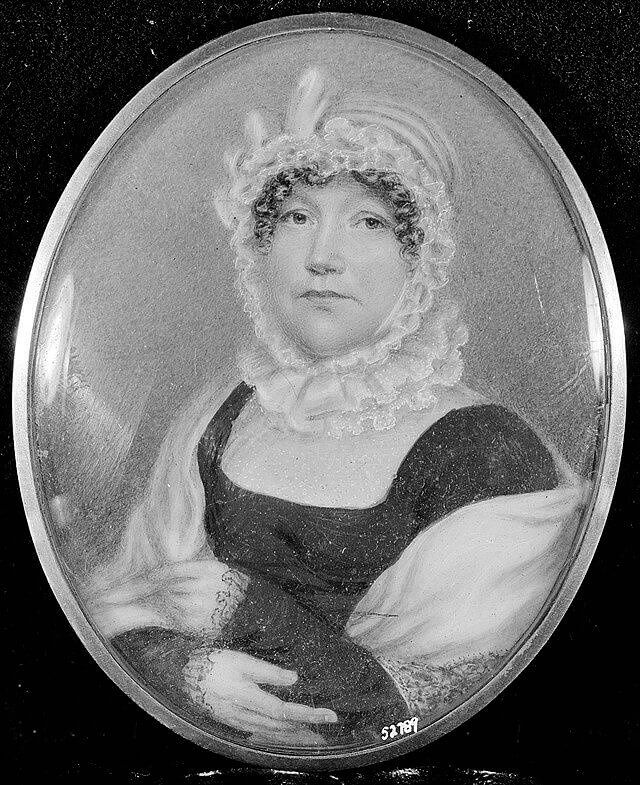 Thanks to the combined efforts of his businesses, by his death in 1848 at age 84, he was the richest man in America with wealth equivalent to almost 1% of the GDP of the United States (comparable to Jeff Bezos today). And while his wealth would trickle down among his and Sarah's eight children, it would be thanks to his son William Backhouse Astor that the family wealth would continue to grow and the Astor family dynasty would carry on.

William Backhouse Astor Made an Even Bigger Fortune
William Backhouse Astor might have achieved many things in his life, but inheriting most of his father's fortunes was by far his most rewarding. He carried on the family baton from his father when it came to real estate and continued buying more property in and around New York, especially around the areas of Central Park. By 1867, he supposedly owned up to 720 homes and had expanded his business interests into coal, railroad, and insurance.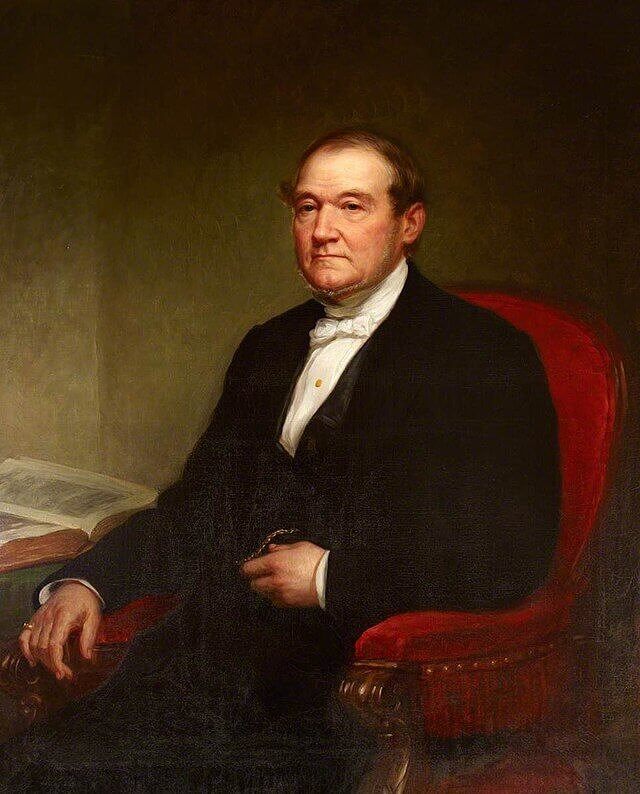 Though John Jacob and William Backhouse both also exhibited generous charitable sides, William's sons, the next generation of Astors, seemed to have lost their minds a bit due to their monumental wealth. Disturbing evidence would surface surrounding scandalous family affairs, leading to major court battles. 

Family Disputes, Scandals, and Bitter-Sweet Revenge
William's two most prominent sons were John Jacob Astor III (born 1822) and William Backhouse Astor Jr. (born 1829). But an argument among their families would lead to a permanent schism in the family.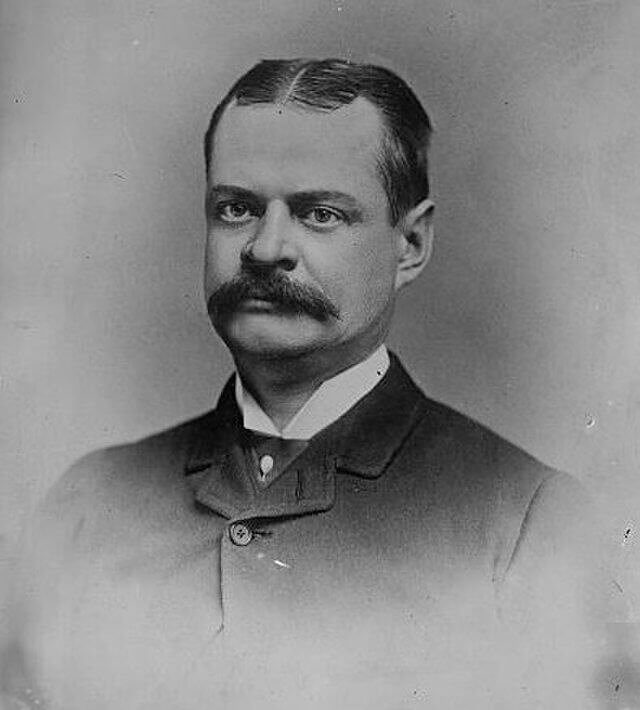 Both John III and William Jr.'s wives carried the Astor name, but after John III's wife Charlotte died, William Jr.'s wife, Lina, declared she was now to be known as "Mrs. Astor." This was a problem for John III's son, William Waldorf Astor, who thought that as the son of the elder brother, his branch of the family took precedence and that his wife should be the official "Mrs. Astor". But Lina wouldn't be so easily dissuaded, and William Waldorf would take some very petty revenge on her.

Petty Is As Petty Does
The families of the two brothers had lived in neighboring houses on 5th Avenue for years. But after John III died and Lina still refused to give up the title of Mrs. Astor, William Waldorf knocked down his family's home and began construction of a 13-story hotel on the site...right next door to his Aunt Lina. Constant construction and an influx of tourists eventually forced her to move farther uptown, which was - humiliatingly - where the 'new money' families were also living.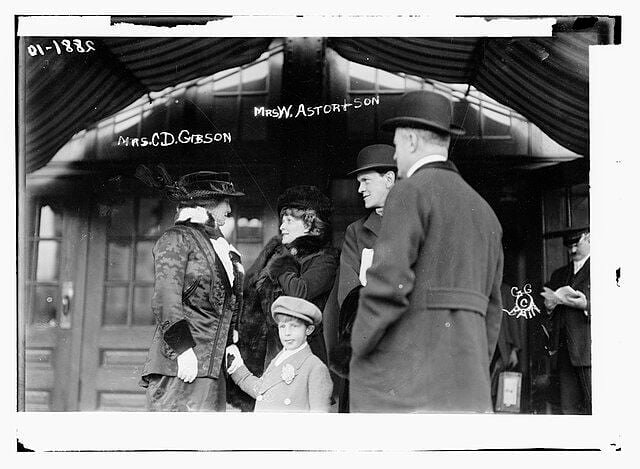 And this wasn't the end of the hotel. Lina's son, John IV, also decided to knock down the family home...and build a competing hotel right next to that of his cousin that would be 16 stories to William's 13. The names of these hotels? The Waldorf and the Astoria. They would eventually both be combined into the legendary Waldorf-Astoria, which in turn would be knocked down in 1929 and replaced by none other than the Empire State Building.

The British Branch Is Born
Due to never-ending family feuds with his aunt and cousin, William Waldorf Astor relocated to London during the last decade of the 1800s, labeling America as "no longer a fit place for a gentleman to live". He landed himself the rank title of Viscount in 1917 and would eventually come to own Hever Castle, the childhood home of Anne Boleyn, which he would painstakingly restore to today's glory.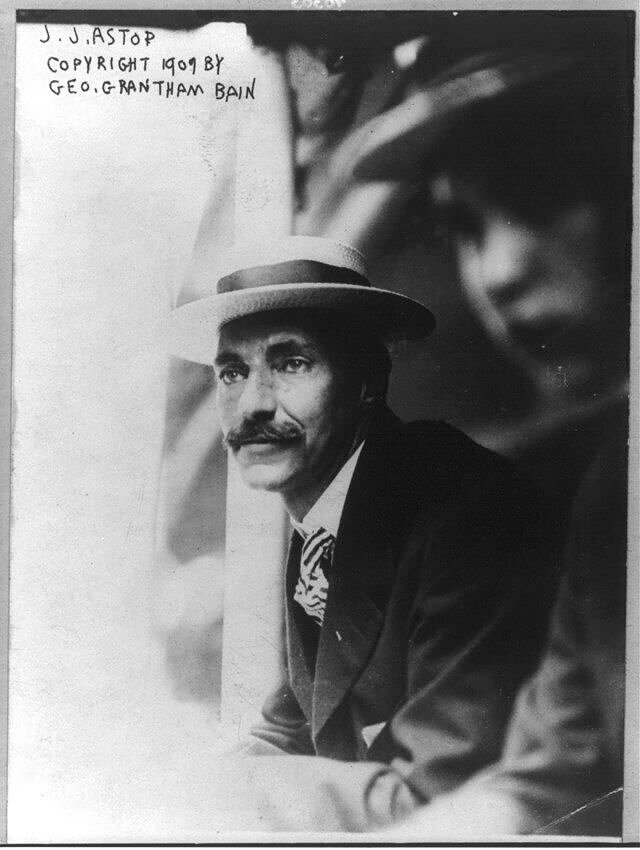 Back in America, his cousin John IV was making a fortune in hotels, but his legacy would be equal parts scandalous and tragic - and cut short.
Scandal Sets Sail
John IV had married socialite Ava Lowle Willing in 1891 and had two children, William Vincent and Ava, with her. But shockingly, the two would divorce in 1909 - a massive scandal for the time. Adding to that was the fact that the 47-year-old John IV shortly thereafter announced he was getting married again...to an 18-year-old.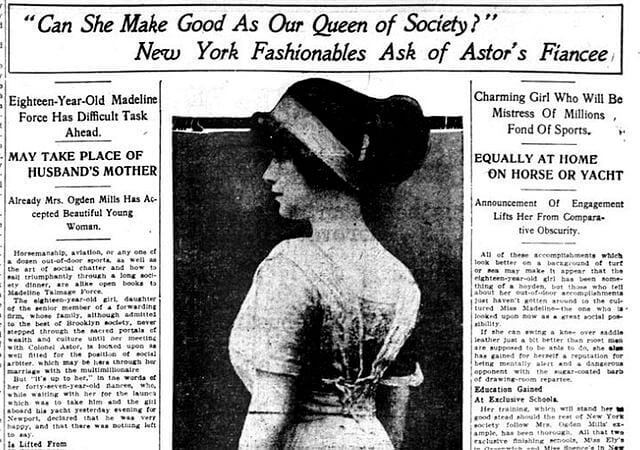 His new wife, Madeleine Talmage Force, wanted them to take a long honeymoon until the gossip died down back home, and so the couple journeyed across Europe and Egypt, where Madeleine fell pregnant. Insisting that her child be born in the United States, Madeleine and John IV boarded a ship back to New York on its maiden voyage with their butlers, nursemaids, and a personal maid. The name of the ship was the RMS Titanic.
Tragedy Strikes
When they boarded the Titanic, John IV and Madeleine were the richest people on the ship. When the iceberg was struck, John IV seemed to not take the damage seriously, telling his wife they would be safer staying put: "We are safer here than in that little boat." But when it was apparent the situation had become dire, they made their way to the lifeboats where John was denied entry to boat #4 with Madeleine. He told her, "You are in good hands and I will meet you in the morning."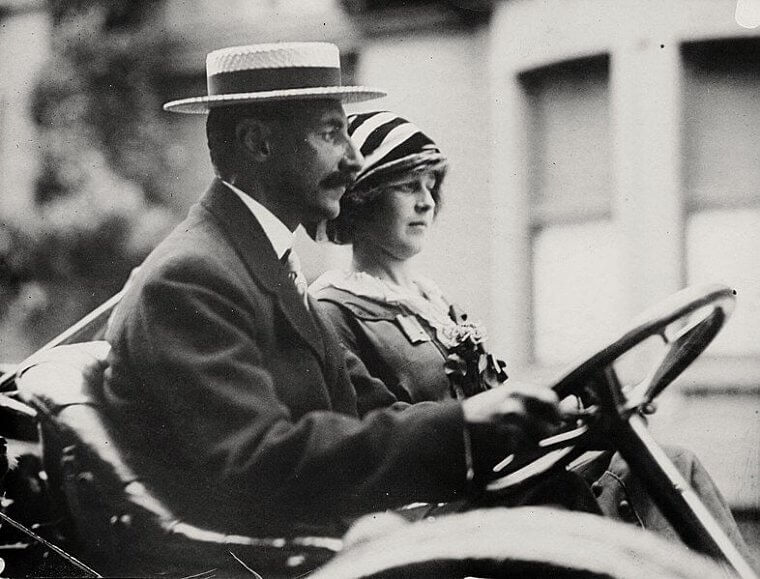 He was last seen alive just 30 minutes before the ship disappeared beneath the waves, smoking a cigarette on the deck; his body was one of the few recovered from the wreck and was identified by his clothing: "Blue serge suit; blue handkerchief with 'A.V.'; belt with gold buckle; brown boots with red rubber soles; brown flannel shirt; 'J.J.A.' on back of collar." Madeleine survived and gave birth to John Jacob Astor VI (who would be known as the "Titanic baby") on August 14th, 1912.
Not-So Brotherly Love
Madeleine had inherited relatively little of John IV's fortune when he died on the Titanic, with the bulk of it going to his elder son Vincent. William Vincent Astor had hated his stepmother Madeleine from the moment she married his father, and his feelings towards his half-brother were no less antagonistic.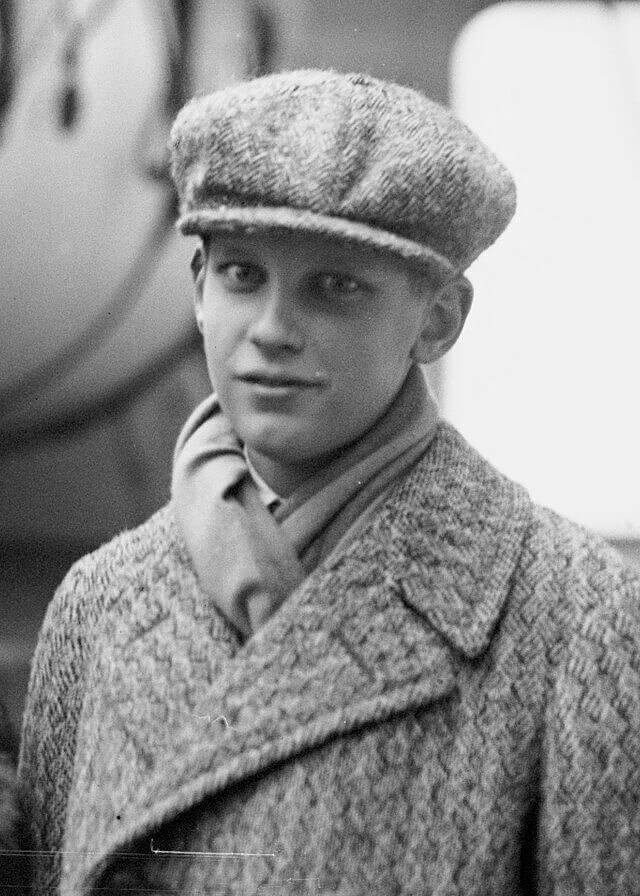 Vincent died without an heir in 1959 at age 67 of a heart attack, and declined to leave anything to his brother, about which John VI said that he had "had the legal, not the moral, right to keep all the money." It seems he felt justified in demanding morality, because he promptly sued Vincent's widow for the inheritance, claiming Vincent had been mentally incompetent when writing his will due to the effects of alcoholism. He claimed his widow had swayed him into leaving her and their charitable foundation the money by bringing her husband alcohol to his hospital room. So, just who was this widow?
Brooke Astor's Turbulent Times
In 1953, Vincent Astor divorced his second wife, Mary Cushing. He supposedly refused to grant her the divorce until she had found him a suitable replacement; enter Roberta Brooke Russell, who would call him "Captain" and become his partner in philanthropy. About the notoriously difficult person she married, Brooke would say, "He had a dreadful childhood, and as a result, had moments of deep melancholy. But I think I made him happy. That's what I set out to do...I would make him laugh, something no one had ever done before. Because of his money, Vincent was very suspicious of people. That's what I tried to cure him of."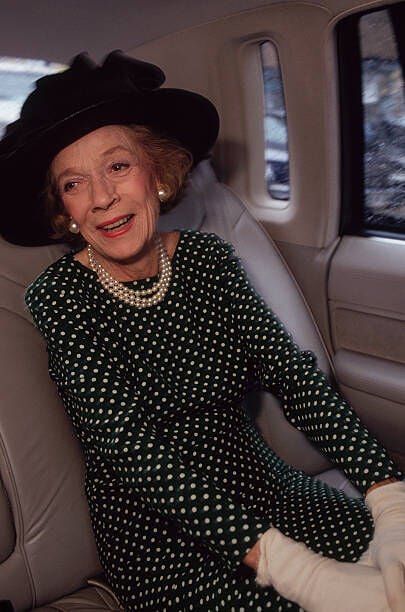 After she was sued by John VI, Brooke would eventually settle with him for a measly $250K. So what happened to the rest of the fortune?

Brooke Astor's Son Accused of Abuse
In 2006 when Brooke was 104, a story emerged that there was a feud between her son, Anthony Marshall, and her grandson, Philip Marshall, over her wellbeing and care. Though Anthony had been Brooke's guardian. Philip was suing to remove him as such, claiming elder abuse and theft. In fact, when Alzheimers-stricken Brooke had been brought to the hospital, she was described as being in "deplorable" condition. She died in 2007 at the age of 105.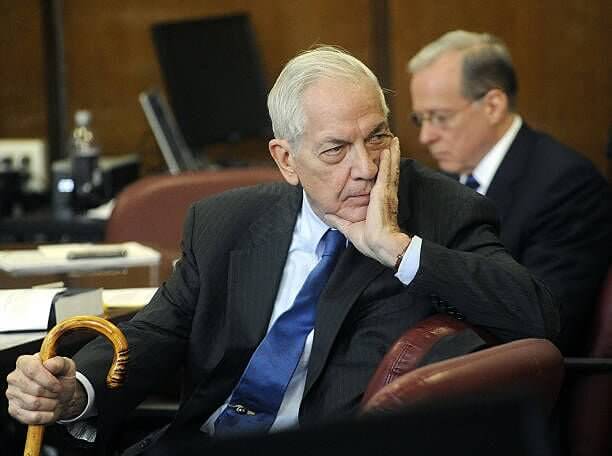 The same year, several charges were brought against Anthony Marshall, including grand larceny, scheming to defraud, falsifying business records, and conspiracy in taking over his mother's $192M fortune. He was convicted on grand larceny charges in 2009 and was sentenced to 1-3 years in prison.

Was Justice Served?
Anthony Marshall passed away at the beginning of his sentence in 2014 at the age of 90, leaving his $14.5M inheritance to his widow, Charlene Marshall, who was famously nicknamed Miss Piggy. He disinherited Philip, who received just $1M from his grandmother's estate but said, "We saved my grandmother and that was my goal. And if it was at the cost of anything I was ever to inherit, I just don't care."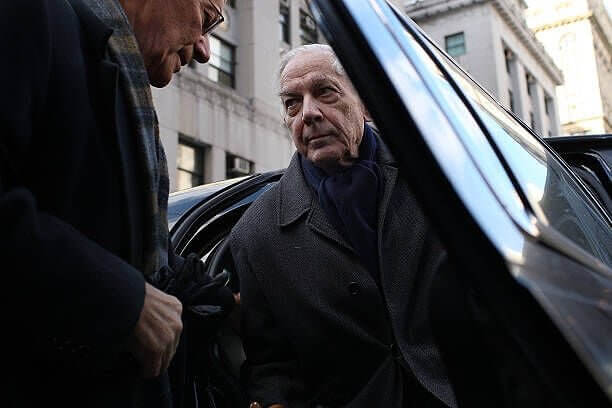 As for the bulk of the fortune, in 2011, Brooke's estate came under scrutiny by the IRS, which demanded payment of $62M. Appeals are still in motion.
The Brutal Truth Behind the Astor Family's Centuries of Wealth
Today, all that remains are dilapidated houses and fractions of what once were some of the most beautiful and luxurious mansions in the world. Alexandra Aldrich is one of the last remaining Astor family blood relatives - the great-great-great-great-great-granddaughter of John Jacob Astor. Aldrich and her family revealed the horrors to The New York Post along with shocking images of life on the Astor family properties.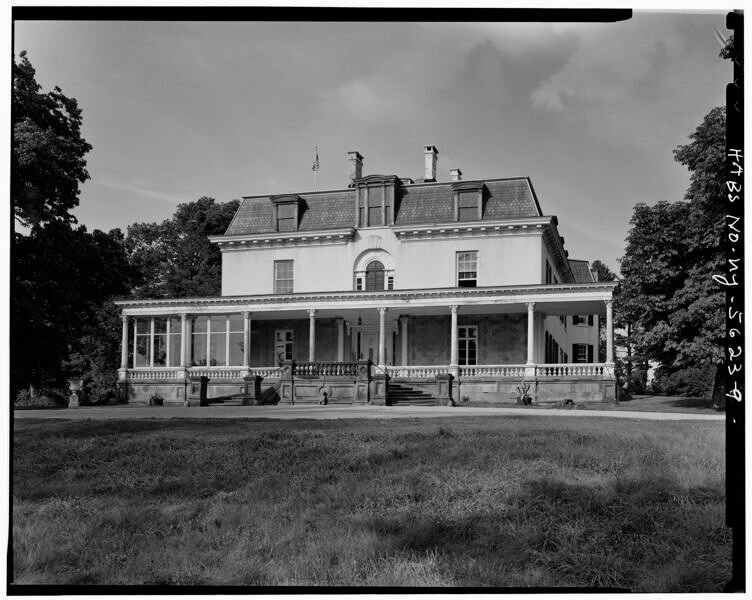 They claim that their biggest secrets were that of the poverty they now endured. One of their houses known as Rokeby in Hudson Valley is a 43-bedroom house built in 1815. It has been owned by the Astor family for almost 180 years, but it has now finally been separated from its glory as the wealth has all depleted. 

"Whatever Its Condition, My Family Will Never Sell the Grandiose Property. "
The 420-acre estate is now a crumbled-up mess with cracks in the walls and roof. The Aldrich family are the 10th generation Astor heirs, but there is no more money left to fix anything. The house is now used for tours of which Aldrich's uncle only spews lies to save them the embarrassment. The Aldrichs have been living on this property for several years but have been sharing three tiny bedrooms with her family on the third floor.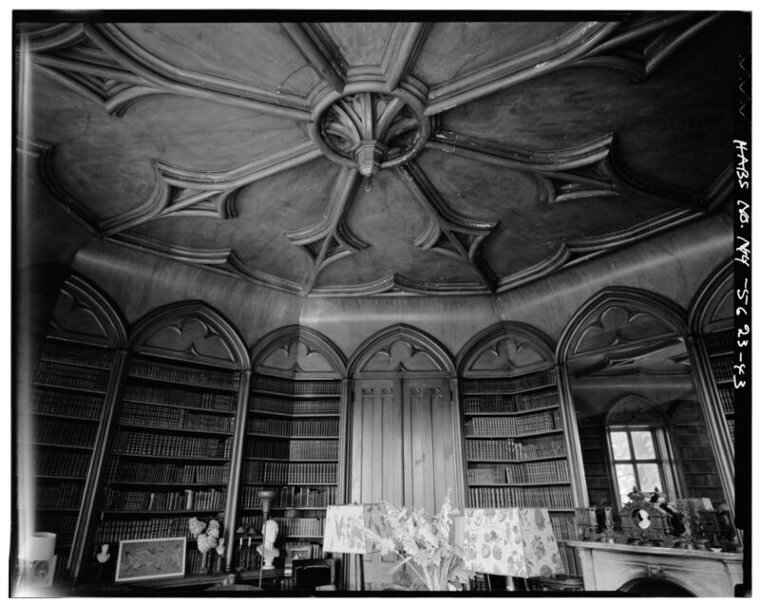 Unfortunately, it is only bound to crumble even further as the remaining family members refuse to sell it nor do they have any Astor family funds left to revive it. Aldrich's uncle and his family lived in spacious areas on the first floor, while Aldrich and her family were banished to the servant's quarters due to the decision in ownership so many years back. 

Up next, facts about one of the most glamorous members of another of America's most famously wealthy families...
The Glamorous Life of Gloria Vanderbilt, the Real-Life American Princess
The old adage "money can't buy happiness" was proven true by the "Last Daughter of the Golden Age," Gloria Vanderbilt. Though she was born into great privilege, she also suffered great tragedy, with the first traumatic loss occurring before the heiress was even out of diapers. From horrible neglect to heartbreaking betrayal, Vanderbilt's life was far from idyllic. Join us as we delve into the drama and scandal surrounding one of America's wealthiest heiresses.  

Daddy's Little Girl
Born in Manhattan, New York, on February 20, 1924, Gloria Vanderbilt was the only child from the marriage between wealthy railroad tycoon Reginald Vanderbilt and his second wife, Gloria Morgan Vanderbilt. Though Reginald had another daughter from his first marriage to Cathleen Neilson, it was Gloria who was the apple of his eye.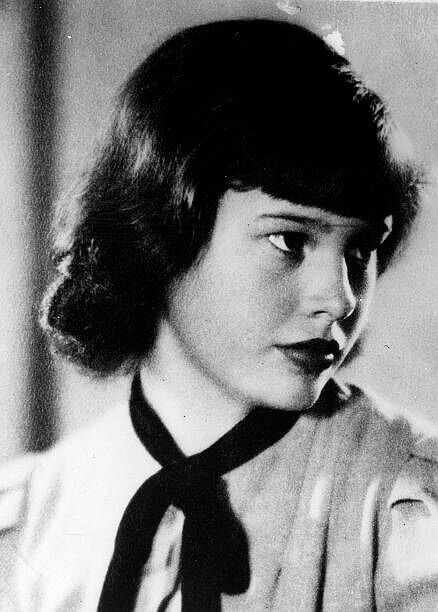 Why, you ask? It would seem that the special connection he felt towards Gloria stemmed from her sweet and beautiful eyes. In fact, as soon as he saw his youngest child, he exclaimed with delight, "It is fantastic how Vanderbilt she looks! See the corners of her eyes, how they turn up?" Sadly, daddy's little girl would have very little time with her adoring father.
She Lost Her Father
Being one of the wealthiest families in New York, the Vanderbilts were known for their elite social status and taste for the finer things. Because they had a reputation to protect, the skeletons in their closets remained tucked away. Sadly, one of those skeletons affected Reginald deeply. Haunted by his own inner demons, he drank excessively to cover up the pain. His rampant alcoholism caused cirrhosis of the liver, which took his life when Gloria was just 18 months old.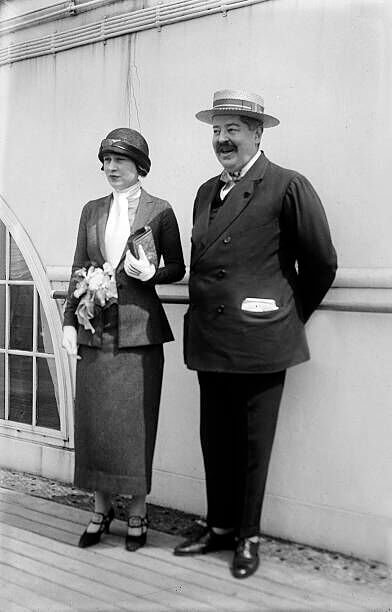 Though she was still in diapers, Gloria inherited her father's $5 million trust fund (a whopping $63 million in today's world), which she shared with her half-sister from her father's marriage to Neilson. While that may seem like a blessing in disguise, Gloria's 21-year-old mother was only given an allowance to care for the child.
A Mother's Betrayal
With her father's untimely death, little Gloria became a multi-millionaire. Since she was only 18-months-old, her mother stepped in and requested control of the estate as well as her fortune, which she was granted. This would prove disastrous as her mother was young, irresponsible, and extravagant, an unhealthy combination for an executor.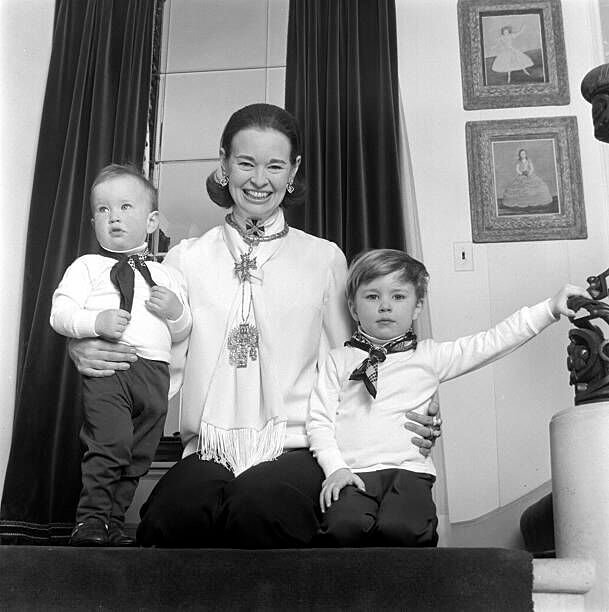 Now that she had complete access to her daughter's vast wealth, Vanderbilt's mother dragged the child to and from Paris so she could attend lavish parties and shop for the finest gowns while young Gloria sat bored in someone else's care. There was no setting a good example for her daughter as she often partied with her twin sister Thelma who was having a scandalous affair with the then Prince of Wales, the future King Edward VIII.
Her Nanny Was Her True Mother
While her mother's behavior may seem appalling, her neglect wasn't anything new. Instead of bonding with her child, Vanderbilt's mother cast Gloria into the hands of her Irish nanny "Dodo" at a very young age. In Gloria's own words from her memoir later in life, "Cut by Caesarean section from my mother's womb, I was handed straight into Dodo's arms…Dodo's voice was the first I heard." Because she was Gloria's only maternal figure, she considered Dodo her true mother.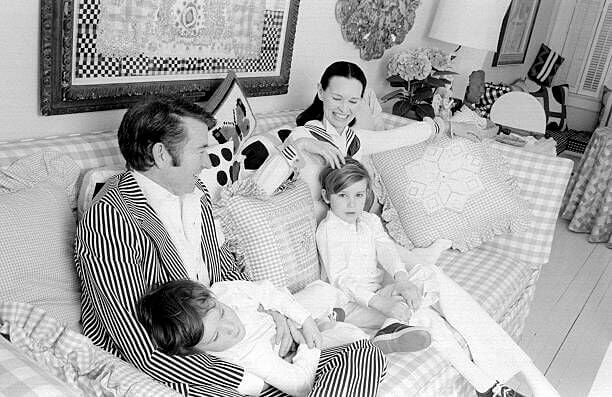 So imagine how heartbroken the child was when she overheard her mother plotting to fire her nanny. The words "Get rid of the nurse" rang in her ears as she ran to Dodo's side. Clinging to her apron, Gloria confided in the only mother she knew, changing her life forever.
A Plan to Escape
When Dodo saw how frantic Gloria was, it took her a moment to get her to calm down long enough to understand what she was saying. When she realized the child had overheard her mother's plans for her dismissal, Dodo leaned in and gave Gloria some chilling instructions. Gloria was told to act normal around her mother until they could both escape. Shortly thereafter, Dodo escorted the young child out of the estate and carted her off to stay with her paternal Aunt Gertrude.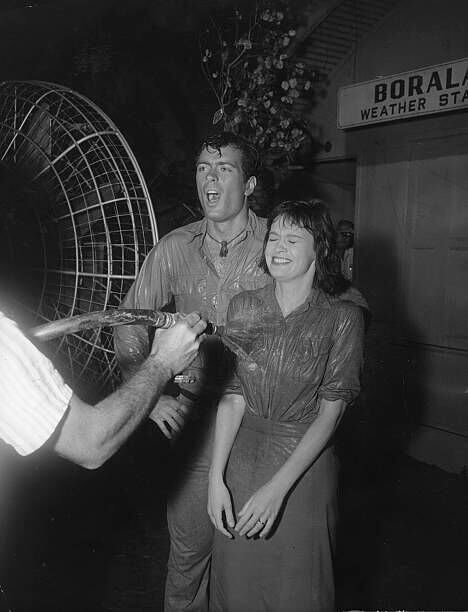 Aunt Gertrude had been keeping close tabs on her niece and was furious with her ill-treatment. Being as well connected as she was, Gertrude was prepared to contest the custody of young Gloria and tame her brother's rogue widow. Unfortunately, it was Gloria who would be caught in the middle of this scandalous family battle.
The Trial of the Century
And just like that, Gloria was thrust into a vicious custody battle between her mother and her Aunt Gertrude. Because of their social status, "The Trial of the Century" was the focus of every newspaper in the tri-state area. Like dogs with a bone, the press core couldn't get enough of the gory details surrounding the heiress. The Vanderbilt's vast wealth combined with the mother's scandalous lifestyle made for a great story despite the young age of the child involved.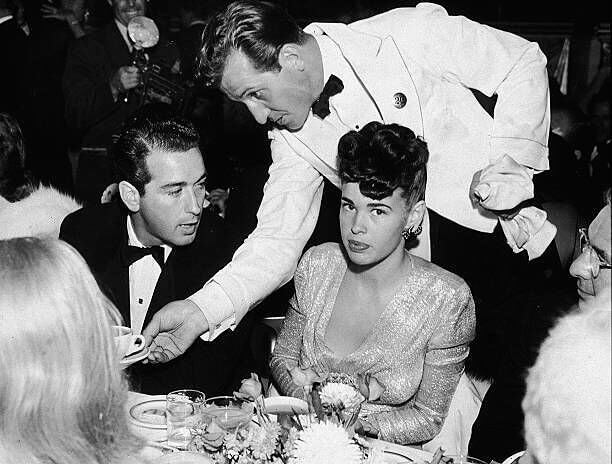 Though Aunt Gertrude suspected that her niece was being neglected, there was no way for her to prepare for what was actually revealed in the courtroom. There were accusations that Gloria's mother had an array of lovers in and out of the house, often leaving pornographic photos lying about for the young child to see. And that was only the beginning.
The Evidence Builds
Things went from bad to worse for Gloria's mother when her maternal grandmother made a shocking confession. She admitted, "[my] daughter paid absolutely no attention to little Gloria. She devoted herself exclusively to her own pleasures," and when grandma babysat the girl, "She seldom wrote to me or inquired about the baby."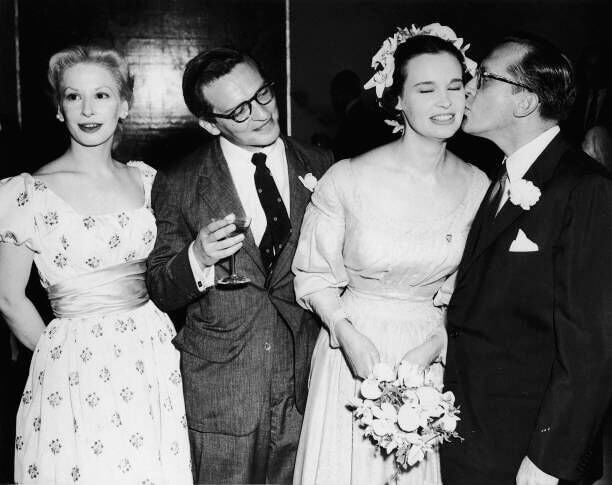 Character witnesses aside, the courtroom was full of whispers when the plaintiff's attorney revealed that Mrs. Vanderbilt taught her daughter the recipes for several cocktails so she could tend to the party-goers' drinks. This not only suggested neglect but also abuse. While this may have sealed the deal on the judge's decision, there were moments in the trial that remained etched in the public's memory.
A Maid's Testimony
The testimony of Maria Caillot was the most memorable and disruptive of all the witnesses in the trial. The Parisian maid shocked onlookers when she accused Gloria's mother of having a lesbian affair with Lady Nada Milford Haven. Caillot claimed to be an eyewitness to the two women in bed together having relations. Now, this was a very taboo subject at the time, so the courtroom quickly fell silent and then abruptly erupted into chaos.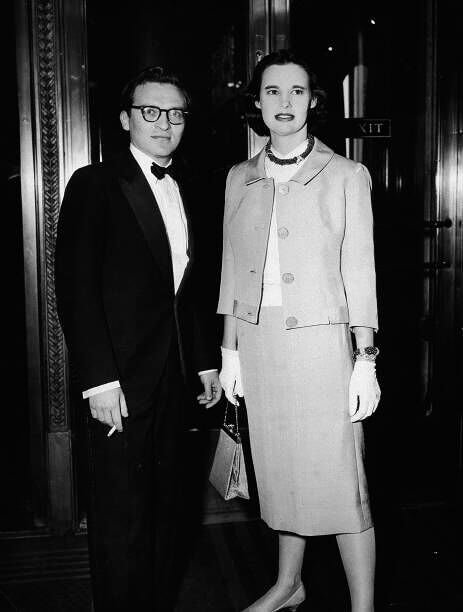 The story of the lesbian affair caused shouts of disapproval that became so disruptive that no one could hear the judge calling for silence. Unable to hear the witnesses or the lawyers, the judge immediately ordered the bailiffs to escort the public out. From that day on, the trial would continue in a closed court.
One on One With the Judge
Though the judge closed the proceedings to the public, he felt it best to talk with little Gloria one on one. Because she was so young, he feared the pressure from her family members may taint her true feelings. Bystanders reported hearing the child cry during these private sessions, and eventually, the press disclosed why.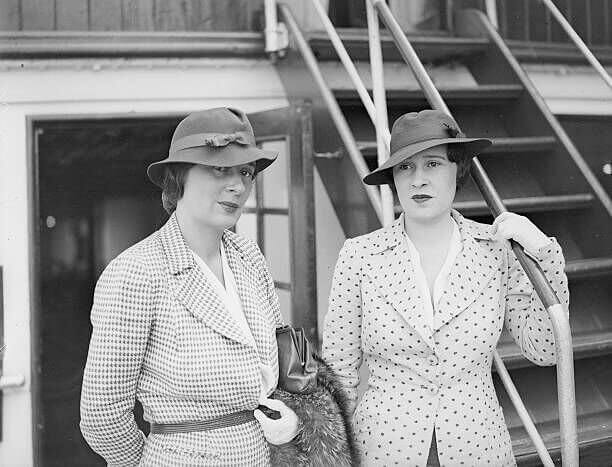 Somehow a member of the media overheard a conversation between Gloria and the judge. She had confided in him that she was lonely living with her mother and then confessed that she wanted to live with her aunt. While this may have been the deciding factor for the judge, the admission from the child may not have come from the heart. Years later, Gloria Vanderbilt confessed that it was Aunt Gertrude who convinced her to say such things in court.
Who To Trust?
With all of the dirty laundry that surfaced about Gloria's mother at the trial, the judge granted Aunt Gertrude custody. While this may seem like it was the end of Gloria's nightmare, it was only the beginning. Her mother was allowed limited visitation; however, her visits never lasted long because she was under so much suspicion. This was fine with Gloria as she had a growing fear of her mother that had already caused her to distance herself emotionally.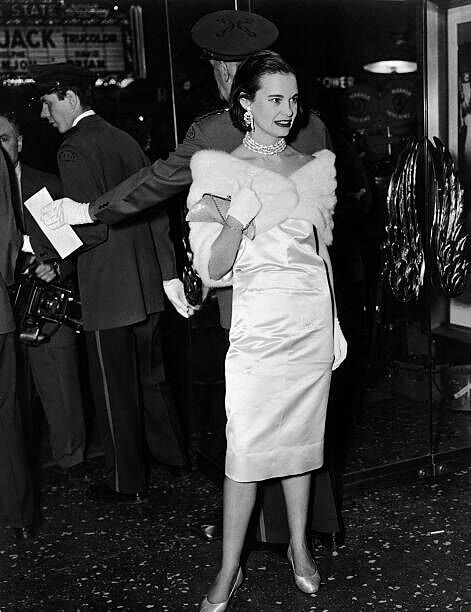 That's not to say that life with Aunt Gertrude was any better. The now-10-year-old found herself living in a house with a woman who was controlling and overbearing. Neither environment had offered her love or support; Gloria had gone from one nightmare to another.
An Affair of Her Own
As Gloria got older, she began expressing herself in a rebellious way. Before long, Aunt Gertrude sent her to study at Miss Porter's prep school in Farmington, Connecticut. Though the school boasted alumni such as Jackie Kennedy, Gloria had no intention of behaving like a prim and proper high society girl. Her rebellious streak, combined with her budding sexuality, led to an affair with one of her fellow students.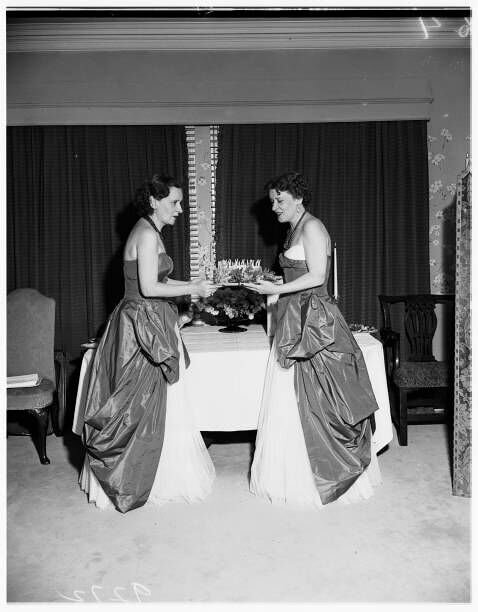 Though Gloria knew it would be a hellacious scandal if anyone found out, she and her schoolmate engaged in their steamy tryst while having a sleepover in Aunt Gertrude's house during a semester break. A much older Vanderbilt recalled her taboo affair saying, "Truth be told, it was great. Of course, I didn't quite know what it was, but I didn't want it to stop."  
An Odd Attraction
Now, most teenagers will explore their sexuality; curiosity combined with hormones can undoubtedly lead to some awkward affairs.  While there was no harm done in her behavior as a teen, the fling between Gloria and her high school pal occurred in part because of curiosity and in part because of past trauma.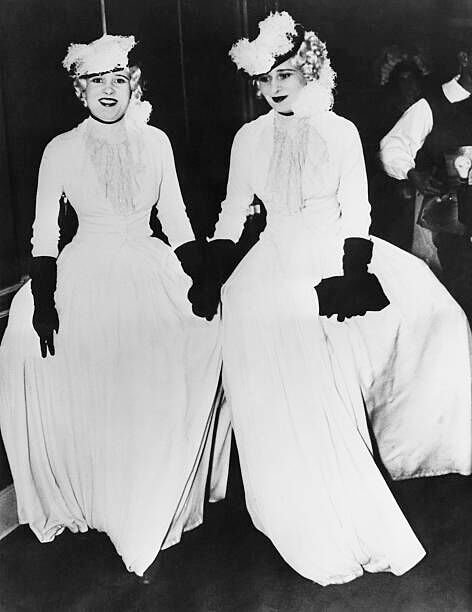 You see, the heiress later admitted that she was attracted to her schoolmate because she made her feel safe and loved, just as her nanny Dodo did. Gloria was looking for the affection that had been so horribly lacking since her dear father died.
Dreams of Hollywood
Gloria's childhood was full of uncertainty and instability. Now that she was a teenager, she felt stifled and unfulfilled living in the confines of Aunt Gertrude's rules. The restless girl could only dream of leaving her stuffy high school for a more exciting life. As fate would have it, her mother was no longer in New York; she was now living in a world of glitz and glam; Beverly Hills.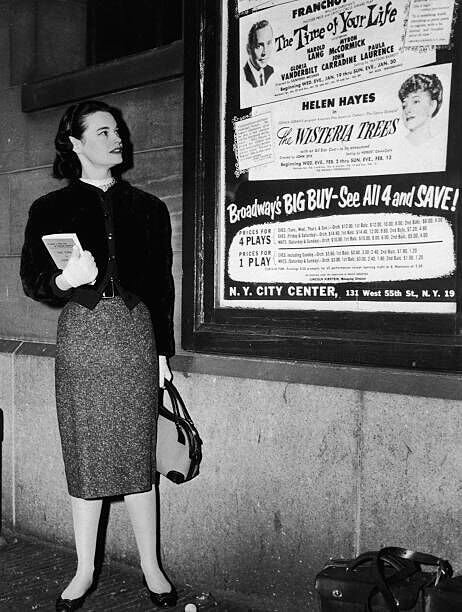 By this time, Gloria had blossomed into a beautiful young woman. Now 17 years old, she managed to convince both her mother and Aunt Gertrude to allow her to move to Beverly Hills and stay with her mom once again. Sure enough, Mrs. Vanderbilt learned nothing from being separated from her daughter. There was no parenting or supervision; Gloria was free to run wild, and the men of Hollywood noticed.
Hollywood's Most Eligible Bachelor
Of course, when the young beauty hit the Hollywood scene, she immediately fell under the spell of the notorious ladies' man, Howard Hughes. The 36-year-old producer was quick to pounce on the naive teenager though she was almost 20 years his junior. How did Gloria react? She fell hook, line, and sinker.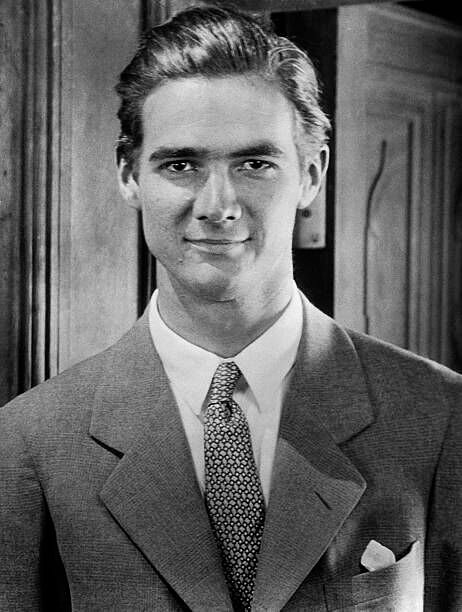 According to Vanderbilt's memoir, she lusted for Hughes from the moment their eyes met. Once they began their passionate affair, Gloria had a sexual awakening, saying that their encounters "not only worked, but it was the first time since I started having sex that summer that I didn't have to fake an orgasm." Sadly, Howard Hughes wasn't the only man to prey on Gloria's naivete.
In Over Her Head
While Gloria may have felt like she was living life on her own terms, she was still very naive when it came to men and their intentions. Shortly after her fiery tryst with the notorious Howard Hughes, the impulsive teenager became smitten with yet another man who was more than a decade older than her. Pat DiCicco introduced himself to Gloria as an acting agent; however, behind closed doors, his world was much more sinister.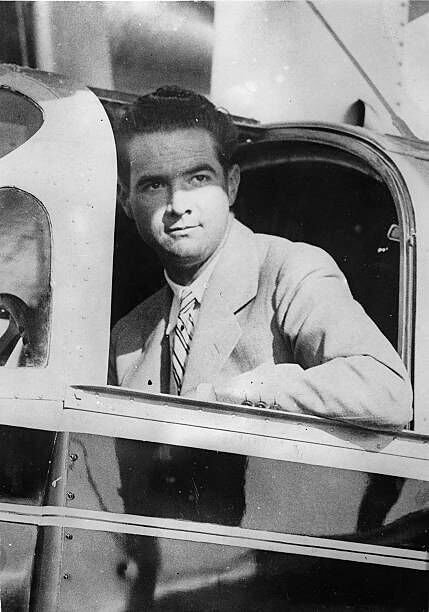 DiCicco used his title as an acting agent as a front to hide his connections with the mob. In fact, he had so many connections to the underbelly of Hollywood that it was believed he was a "Made Man" himself. Now, for most women, this would be a red flag. Young Gloria, however, was all in, albeit over her head.
Happily Never After
Still 17, Gloria and Di Cicco said "I do" shortly after meeting in 1941, making her his second wife. Once wed, she soon realized that the man she married was a manipulative and abusive monster. Vanderbilt would later recall in her memoir that he took pleasure in intimidating her, describing the abuse by saying when he was in one of his moods, "He would take my head and bang it against the wall."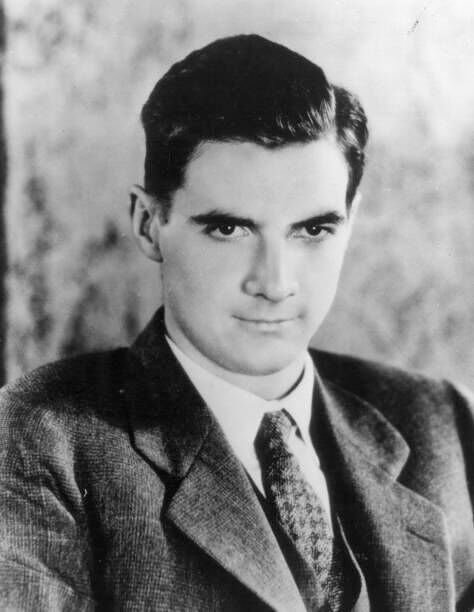 DiCicco's ill-treatment of his teen bride didn't stop at physical abuse either. He played mind games, emotionally belittling and manipulating her until she believed she had no worth. Though his wife had a beautiful and fit figure, DiCicco used the pet name "Fatsy Roo" to purposely make her feel insecure about her weight.  
Escape and Rebound
Despite her abandonment issues caused by the death of her father and DiCicco's attempts to lower her self-esteem, Gloria knew she had to get out of her horrific marriage. After four years of abuse and manipulation, she filed for divorce in 1945. Luckily, there were no children from the union, so she was able to walk away relatively unscathed. Even though she narrowly escaped a lifetime of terror, she jumped into her next marriage just weeks after the divorce was finalized.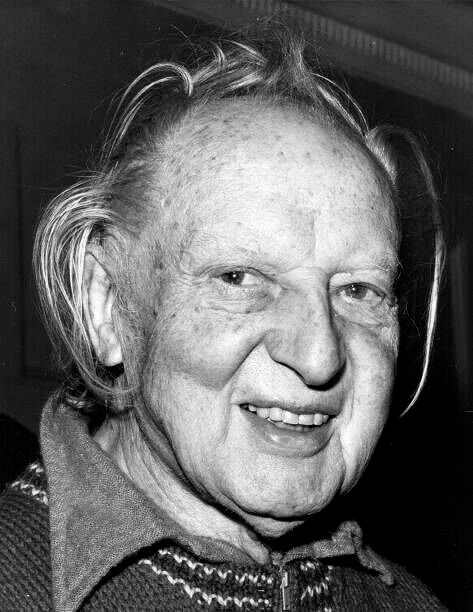 On the rebound, Gloria walked down the aisle with her new beau, talented conductor Leopold Stokowski. Though he seemed kinder and much more stable than her first husband, Stokowski was 42 years older and had three children from previous marriages. Was she looking to replace her father or to be rescued from the horror of the past four years?  
Behind Closed Doors
Despite the age difference, Gloria was a faithful wife to Stokowski for nearly ten years. The pair were considered dignitaries in the elite social scene, often making appearances at galas and balls around town. They also had two sons, Leopold "Stan" and Christopher, who Gloria adored. Though their marriage looked idyllic from the outside, behind closed doors, Gloria once again felt stifled and miserable.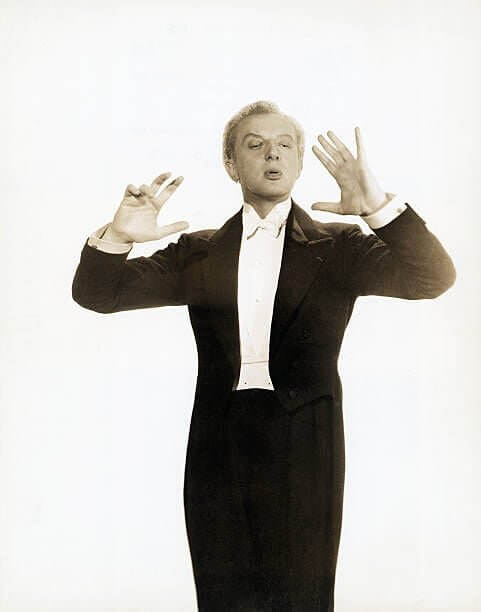 You see, her husband was insecure having such a young and beautiful wife. Though he attempted to keep her content by expanding her artistic pursuits, his incessant attempts to control her every move made Gloria feel isolated and trapped. Craving excitement and freedom, she made a bold move that would solidify the ending of her marriage.
A Pattern
Desperately unhappy in her marriage to Stokowski, Gloria tried to escape her unfulfilled life by having an affair. This wasn't just any affair either. No, no. Out of all the people in Hollywood, Gloria chose legendary crooner Frank Sinatra as her secret lover. Though the fling was brief, the excitement and passion she felt motivated her to end her ten-year marriage. So, what now? Take some time to heal old wounds? Not a chance.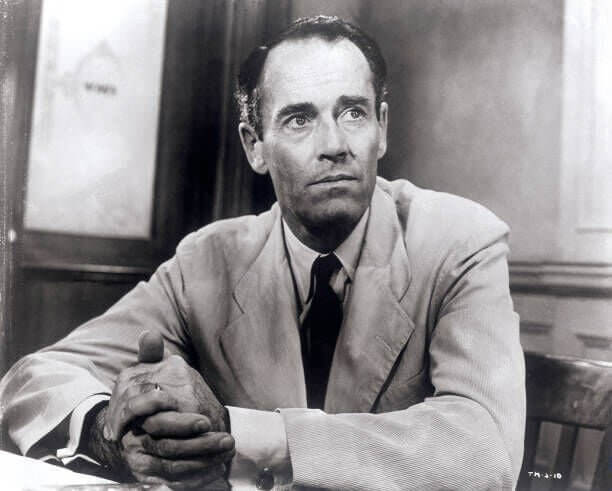 Falling into the same old dysfunctional pattern, Gloria married once again in August 1956. Known best for directing 12 Angry Men, Sidney Lumet was at least the same age as his new bride. Even so, like Stokowski, he was insecure and controlling. After seven years of marriage, Gloria was once again filing for divorce.
Her Knight in Shining Armor
Now, it would seem that Gloria's knack for marrying the wrong man would be never-ending, a sort of self-sabotage, right? Well, we are happy to say that she finally found her knight in shining armor when she met screenwriter and actor Wyatt Emory Cooper in 1963. Again, within weeks of her divorce, she walked down the aisle for her fourth and final wedding.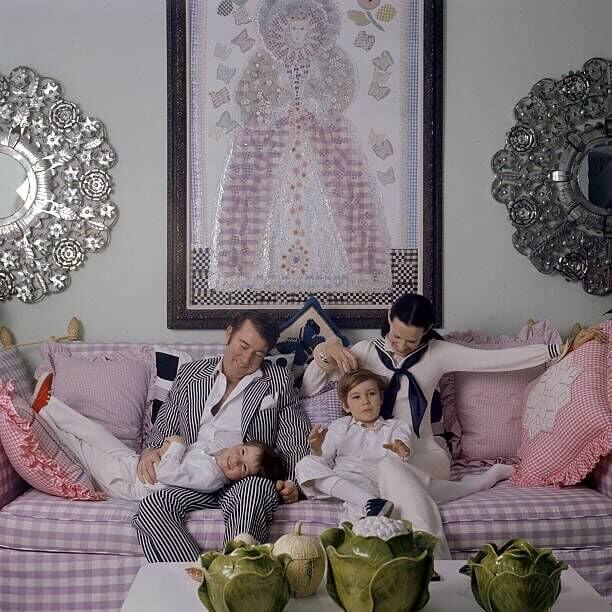 Gloria had found the love of her life. While raising her two sons from her marriage to Stokowski, the couple also had two boys of their own, Carter and the well-known journalist Anderson Cooper. When talking about her husband, Vanderbilt later said, "He made me understand what it would have been like to have had a father—he was a most amazing father." Finally fulfilled, Gloria was prepared to live out the rest of her days by Wyatt's side. Instead, a harsh destiny interrupted.
The It Couple
Being married to Wyatt was like a dream come true for Gloria. Her delight and contentment showed too. Considered the "It Couple" around town, the pair were often featured in the society pages and "Best Dressed" lists because of their refined taste and evident compatibility. Unfortunately, her bliss was soon replaced by sorrow because of a cruel twist of fate that occurred on a winter's day in 1978.
You see, in December 1977, Wyatt suffered a heart attack out of the blue at the young age of 50. Though he survived, his doctors informed the family that he would need open-heart surgery to ensure another attack wouldn't happen. On January 5, 1978, he was wheeled into the operating room for the procedure and died on the table. With the love of her life gone forever, all Gloria could do was grieve. 
An Everlasting Love
Following the death of her husband, Gloria continued to honor him. Instead of reverting back to her connected Vanderbilt name, for decades, she requested that friends and family continue to address her as Mrs. Cooper. Gloria's everlasting love and devotion kept her from ever marrying again.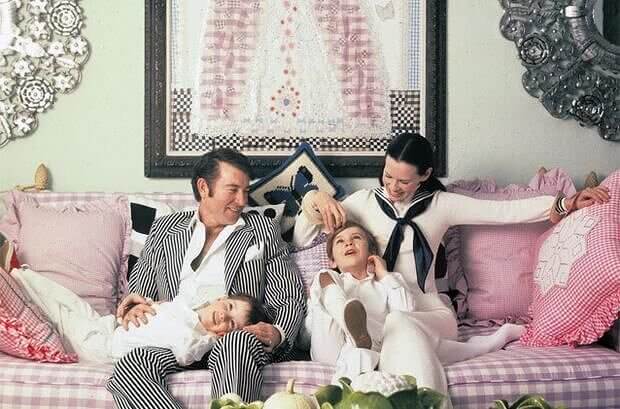 With four children, Gloria knew that life must go on. She kept herself busy by pursuing artistic endeavors such as clothing lines, art collections, and interior design. She sent her son Carter off to Princeton and later sent her baby, Anderson, off to Yale. Gloria felt accomplished and happy despite the void in her life caused by Wyatt's untimely passing. Sadly, that contentment wouldn't last for long.
A Pain Too Great to Bear
Though Gloria suffered through traumatic situations most of her life, the most painful occurred on July 22, 1988. On that day, her 23-year-old son Carter was visiting because he was feeling depressed. Suddenly, Gloria noticed her son standing on the ledge of their 14th-floor terrace. While pleading with Carter to come to safety, he stepped off the ledge and fell to his death right in front of her eyes.
That horrible day haunted Gloria for years; even so, she found a healthy way to cope with her tragic loss. For the rest of her days, she encouraged those around her to talk about Carter instead of forgetting him. In an interview in 2016, she shared that people ""who knew Carter will start to talk about him and then say, 'Oh, I'm sorry.' And I say, 'No, I love to talk about him. More, more, more.'"
Yet Another Betrayal
As you can imagine, the 1980s were not an easy time for Gloria Vanderbilt. Aside from losing her husband and her son within ten years, she also was faced with a legal battle that was utterly bizarre. Upon discovering that she owed millions of dollars in back taxes, Gloria accused her former partners at GV Ltd. and her attorney of fraud.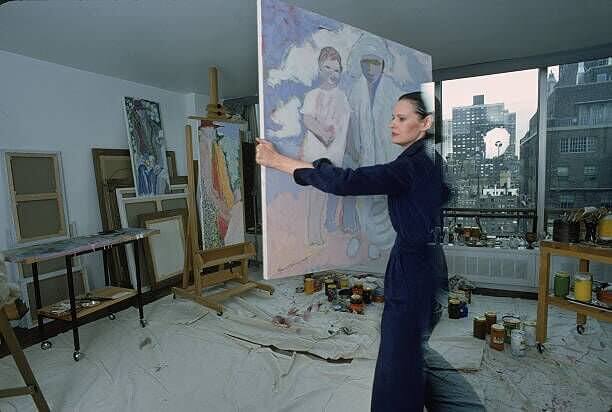 After a lengthy trial, the judge awarded her $1.7 million from the defendants and $300,000 from the New York City Bar Association as restitution. Unfortunately, because the attorney died unexpectedly during the trial, the money was never recovered. To settle up with the IRS, Gloria had to sell her homes in Southampton and the Upper East Side. 
Shy But Bold
Believe it or not, Gloria was an introvert. Though she went through a phase of rebellion and was later very active in social circles, she rarely shared her feelings with others, no matter how close their relationship. Whether this stemmed from a lifetime of trauma or subsequent insecurity, Gloria was never one to make the first move, saying, "I'm terrified of rejection. If someone is interested in me, they must be the first to make the effort.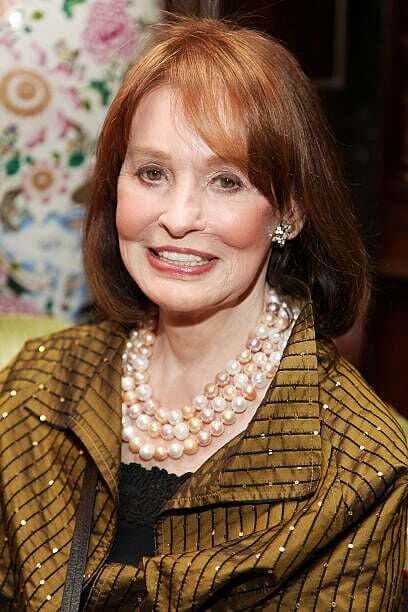 Just because she was shy didn't mean she was weak; in fact, she made some very bold moves throughout her life. One such move shocked many of her high society friends. In 2009, Gloria wrote and published an erotic novel entitled Obsession: An Erotic Tale. The new author commented that when she decided to write the book, the words just "fell on the page."
A Fashion Icon
Gloria Vanderbilt was no stranger to taking on new endeavors; in fact, with no experience as a designer, she managed to come up with one of the biggest trends in fashion history. After a brief period modeling professionally in her teens, Gloria then ventured into the design side of things by releasing a collection of scarves in the early 1970s.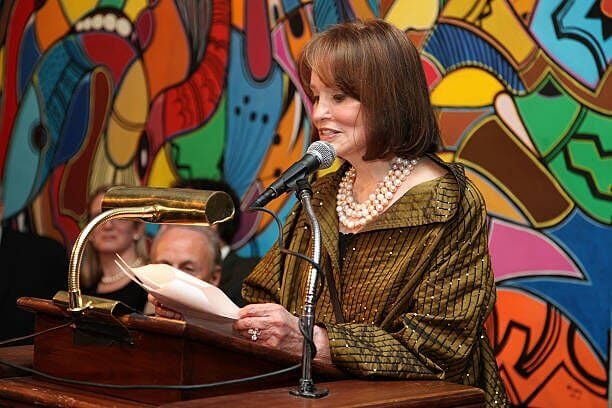 In 1976, after collaborating with Indian designer Mohan Murjani, the Vanderbilt jeans line won consumers over because of their tight fit, the swan logo, and Gloria's embroidered signature on the back pocket. With the popularity of the jeans line, dresses, blouses, shoes, and leather goods were soon added to the collection. 
Fun Facts
While the majority of the facts we have touched on thus far have centered around some kind of trauma or betrayal, there are also some fun tidbits we thought we should include. Who can forget Audrey Hepburn's fabulous character in Breakfast at Tiffany's? Oddly enough, it has been rumored that Gloria Vanderbilt was Truman Capote's original inspiration for Ms. Holly Golightly. Can you see it?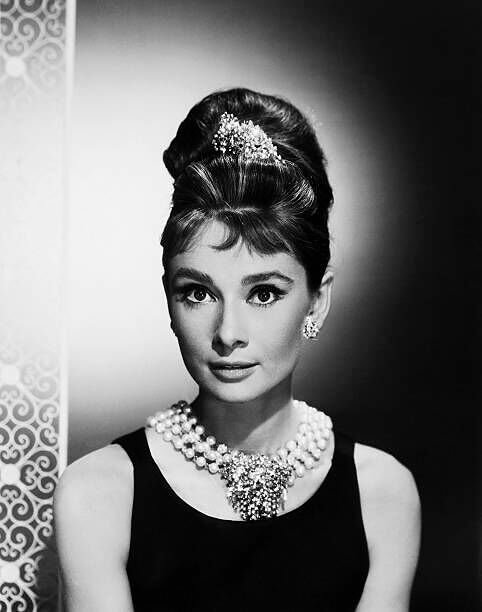 Another fun fact about Gloria is that she joined Instagram at 95-years-old after being introduced to the social media site by her son, Anderson. Apparently, she caught on quickly because within the first month she had over 200,000 followers. When talking about her newfound pastime, she said, "I have such fun deciding what I am going to post. Of course, I am tempted to post all day long, but Anderson warned me I shouldn't get carried away."
Old Wounds
Sadly, out of all of the abuse, betrayals, and heartbreak in her life, the one wound that stayed with Gloria Vanderbilt until the end was the one her mother inflicted. Casting her daughter's needs aside while squandering her inheritance for her own sordid fantasies was the ultimate betrayal, one Gloria could barely speak of, even with her closest confidants. Though she eventually cut her mother off once she came of age, the mixed emotions involved had her rethinking her decision later in life.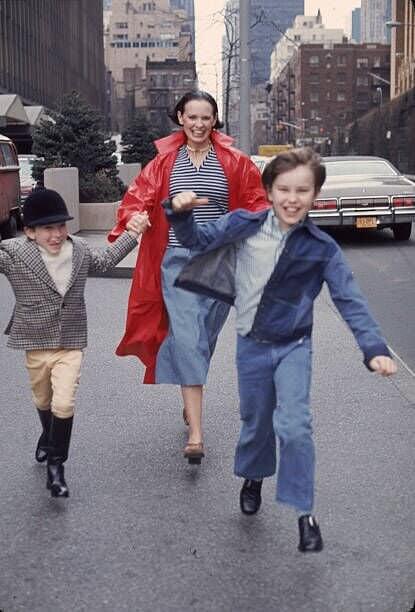 Once she became a parent herself, she reflected on her mother's behavior when she was a child. Though she had difficulty understanding how distant her mother was, she also realized she was a young "gentle person who was unable to cope." In the end, she did have a reconciliation with her mother, saying that she "was certainly the most influential person in my life."
Buried With Her Beloved
Gloria once said that her traumatic childhood sent her on a lifelong "restless search for love." Despite the frogs she had to kiss before finding her prince, that restless search ended with the love she had for Wyatt and her four children.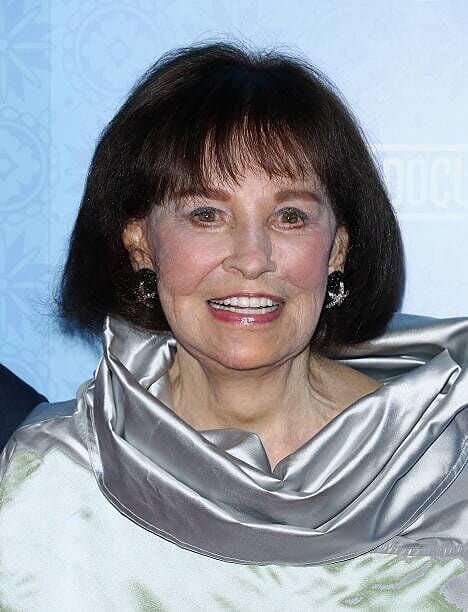 After living a long and sometimes arduous life, Vanderbilt passed away at the age of 95 on June 17, 2019, in her Manhattan apartment. She was laid to rest next to her son Carter and her husband Wyatt in the Vanderbilt Family Cemetery.  Though she did leave her son Anderson her estate worth less than $1.5 million, she did not leave him the grand inheritance she was burdened with as a child. Of course, Anderson understood her reasons. When giving an informal eulogy for his mom, he said, "What an extraordinary life. What an extraordinary mom. And what an incredible woman."