For a girl who's excited to become a responsible adult, being able to go to college and get the job of her dreams appears to be a logical plan. With a positive outlook on life and a determined attitude, Alexis Manigo from South Carolina thought that achieving her goals was an easy feat. She has a loving and responsible mom who's always there to guide and support her career endeavors. All she ever wanted was to give back the love she was given.

But, as this young woman was about to show her gratitude to the single mom, who raised her alone, by searching for a job while aspiring to go to college, she had no idea that she would stumble upon a dark secret from her childhood that had been kept from her for almost two decades. The revelation shook her world to its core and the events that followed can be only described as a cut between a beautiful dream and a nightmare.
A Wonderful Childhood
Alexis Manigo grew up in the beautiful and peaceful community of Walterboro, South Carolina. She was raised by Gloria Williams, a single mom who gave her everything she needed. Though she grew up without a father figure, her adorable mother did everything she could so that she would never feel incomplete.
Alexis has two older brothers who also treated her like a princess. She was the apple of the family's eye in the house. Her mom even nicknamed her "doll baby". Although they don't live like the rich and the famous, Alexis was extremely thankful for everything they had. It was a challenge for her mother to raise them, given her past experiences in her married life.

A Dark Past
Long before Alexis came, Gloria Williams' life was a living hell. Her marriage had failed and she was lucky enough to get custody of her two sons. Although she didn't have an idea of how she would raise her two kids alone, Gloria knew that she wouldn't be able to live without them.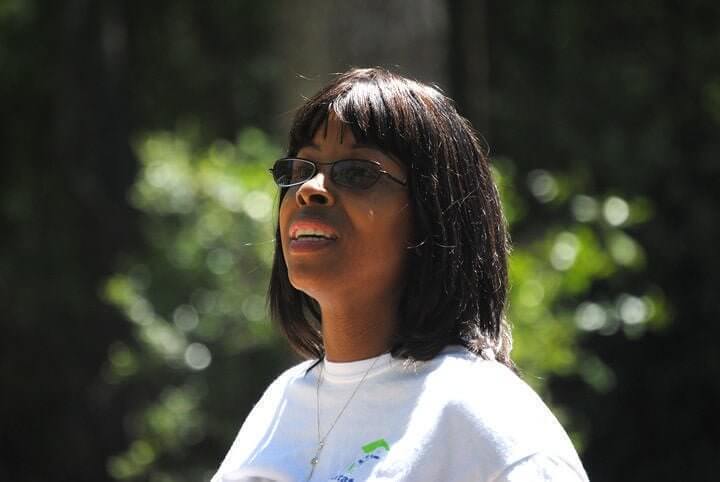 Just as her luck was beginning to turn, Gloria met Charles Manigo. He was a natural charmer. Charles was extremely nice to her as well as to her sons. It didn't take long for Gloria to fall in love with him. But when they decided to live together under one roof, that's when the horror began.
Real Face
The sweet and loving boyfriend slowly showed his true colors. Charles began to abuse her verbally. Gloria thought she could just shrug those abusive words off. Although she was hurt, she tried to hide her pain from her kids. Gloria kept on hoping that her relationship with her boyfriend would be rekindled. After all, she had known him as a nice and loving guy. Every night, she prayed that Charles would become the man he used to be.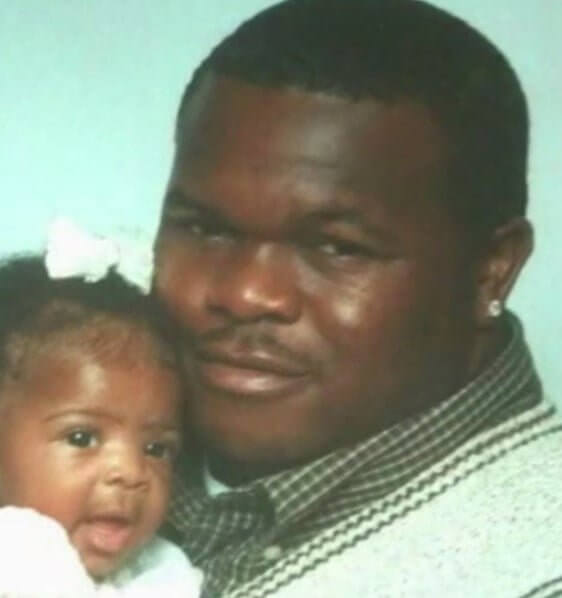 But when he started to hurt her physically, Gloria felt that she was on the journey back to hell once again. Still wanting to save her relationship with Charles Manigo, Gloria learned to accept her boyfriend's personality and whenever Charles beat her, she would often hide her bruises by using makeup or by concealing them beneath her clothes. But after some time, she found it hard to fool everyone around her that everything was fine.

Losing Everything
As the years went by, it became harder and harder for Gloria to pretend that everything was fine. Her growing sons had noticed her bruises and they began to ask questions. Soon enough, Charles began to hurt her sons as well. It was too much for the mother who tried to take everything on alone. But her pain didn't end there.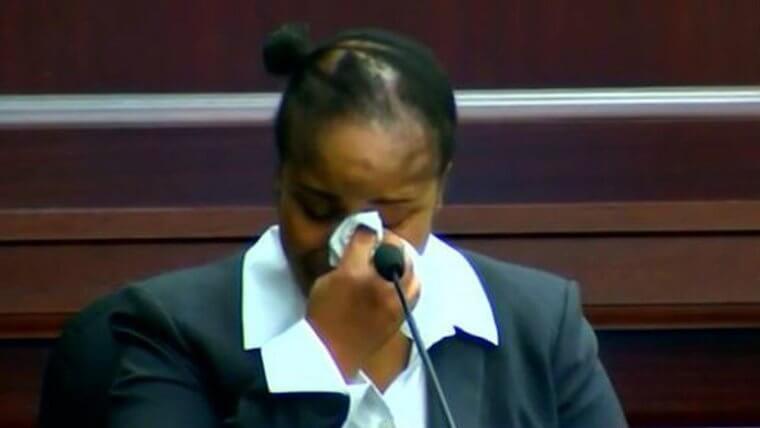 When her ex-husband got the news that she was living with an abusive boyfriend, he stepped into their lives once again and demanded custody of her two sons. His argument was strong enough. The boys were growing up in a violent environment. Needless to say, Gloria was left devastated. But then something happened.
Was It a Sign?
In 1998, Gloria got pregnant. She was on the verge of leaving her boyfriend but took her condition as a sign that there was still hope for the relationship. He was a bad man, but she loved him with all her heart. In her mind, her bruises would heal. She was determined never to give up on him. She figured that her body could take those punches anyway.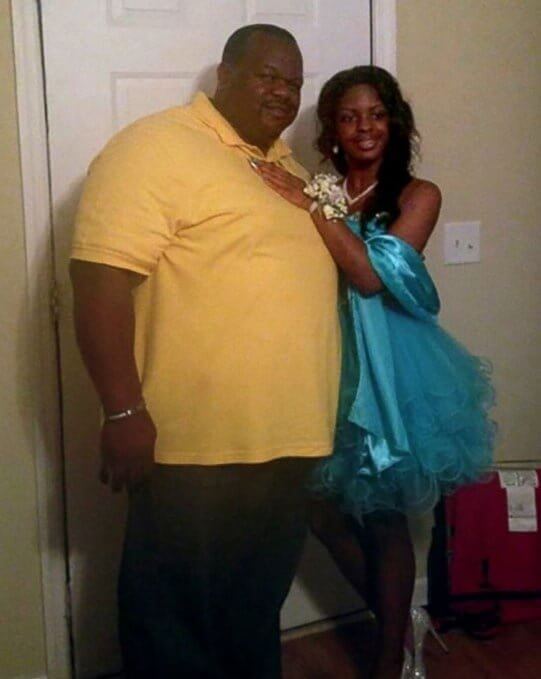 Charles told her in the past that he wanted a baby. Gloria thought that now that it had happened, he would change and love her like he once did. But, she was wrong. Charles continued to beat her, stealing her self-respect and self-esteem. She was pregnant with his baby and yet he showed no mercy. Finally, Gloria had given up trying. At last, the abusive relationship came to an end. She was ready to face a new chapter of her life.

Struggling to Build a Home
So beautiful and with a smile that can melt every mother's heart, Alexis brought back joy to Gloria's life. Her sons came to her again when they found out she had ended her relationship with Charles Manigo. After all that she had been through, Gloria was able to smile again because of her three children.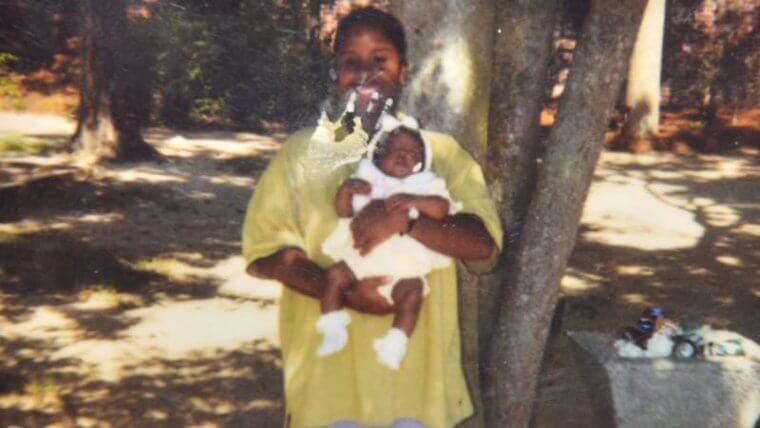 During her relationship with Manigo, Gloria had learned many lessons. And now, she had enough of those men. Instead of falling into depression, Gloria sought help from her family. She applied for a job and began to live anew. Things were looking up.
A Source of Inspiration
Whenever Gloria thought that the world had turned its back on her, little Alexis would come to her and hug her. Her sons were mostly away because of school and the little girl soon became her source of inspiration. She promised herself that even if her life was hard, she would never allow what happened to her to happen to her children, especially to Alexis.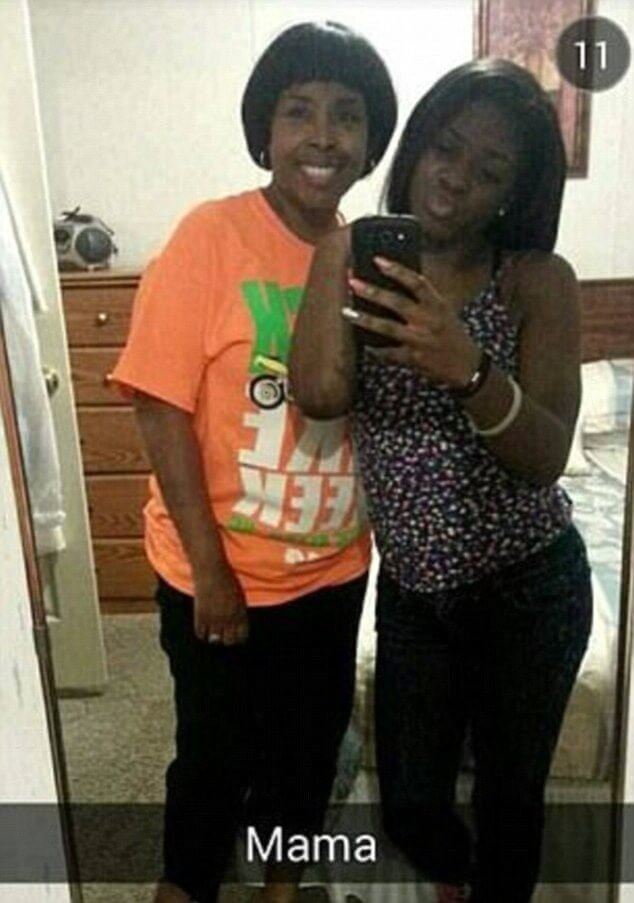 Fortunately, the siblings formed a close relationship with each other. The brothers and the sister shared a strong kind of bond. Perhaps, in their young minds, they knew that their mother had endured so much pain and heartache from Charles Manigo. All they ever wanted was to make her feel that she has them and that they love her. The family tried to live as normal a life as possible.
Exploring the World
Alexis didn't have too many memories of Charles Manigo. When she spoke her first words, when she learned to walk on her own, her mother Gloria was always there for her. Her brothers were an added delight.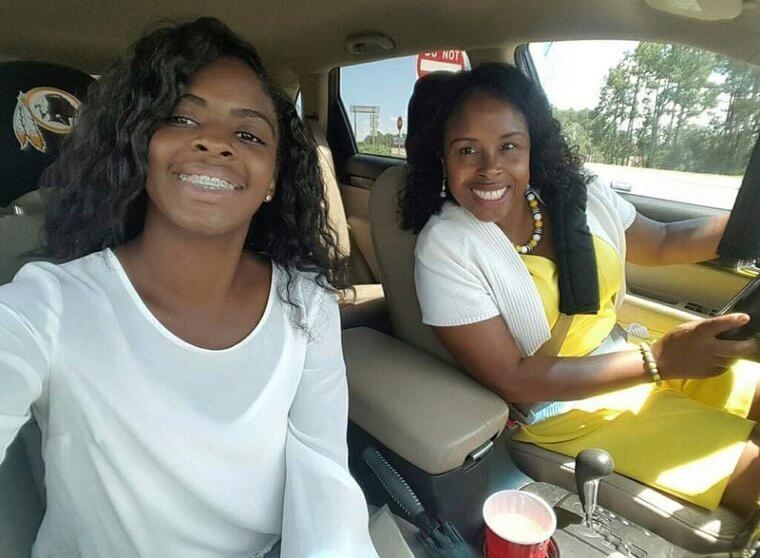 When she went to learn her ABCs, Alexis remembered how patient her mom had been with her. She accompanied her to kindergarten and treated her like a princess. They were not rich, but Gloria provided her with everything a kid could wish for. Their house was full of love. When Alexis got older she wanted to go to college. And for that dream, she would need a job.
Going After Her Dreams
Because her mom was the only one who provided for the family, Alexis knew she had to get a job to support her studies. Her mom had even expressed her desire to accompany her in checking the colleges near their hometown. She wanted to help her and thought of a surprise.
With the help of her friends, Alexis tried her luck and looked for a job. It seemed easy. But when she was asked to provide the necessary requirements, it was then that her nightmare began.
Baffled and Confused
For 16 years, Alexis had never given much thought to her personal documents. But when she was asked to submit her social security number, she found it hard to get one. All she had was her birth certificate. Without a social security number, her dream of going to college would just be a dream.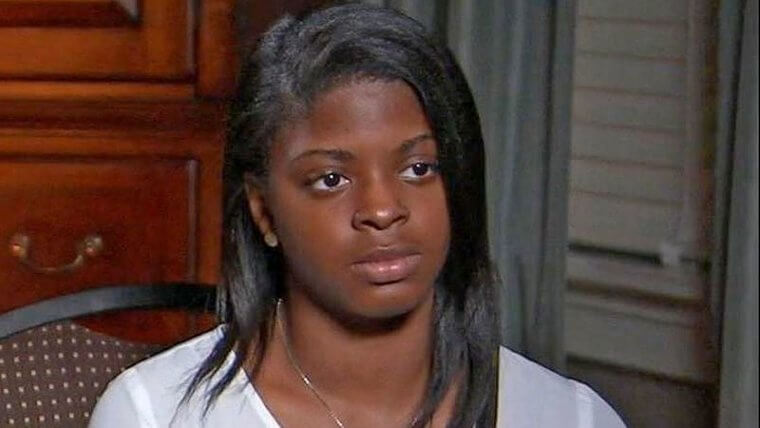 Confused and wondering why she was having a hard time obtaining proof of identification, Alexis thought of the only person who can help her. Her mom had always known the answer to her problems. She only wanted her mom's assistance, but Alexis had no idea that her life was never to be the same again.

A Dark Secret Was Finally Revealed
Sitting side by side on the porch of their house, Gloria used all of her courage, to tell Alexis the truth. "I am not your mother." The words were whispered but it sounded like thunder to the young woman's ear. She looked at her mom's solemn face and knew she wasn't joking. Why would she be?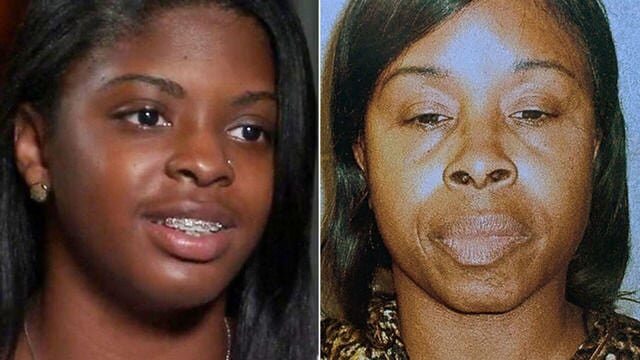 It took a few minutes for Alexis to understand what her mother was saying. She was not a little kid anymore, but she felt like crying. What made her heart break even more was that she wasn't even adopted. The situation was far worse than that.
Snatched Away From Her Parents
Perhaps, Gloria had rehearsed everything for years. Alexis looked at her face and she appeared so calm. She realized that her mother knew the moment of revelation would eventually come.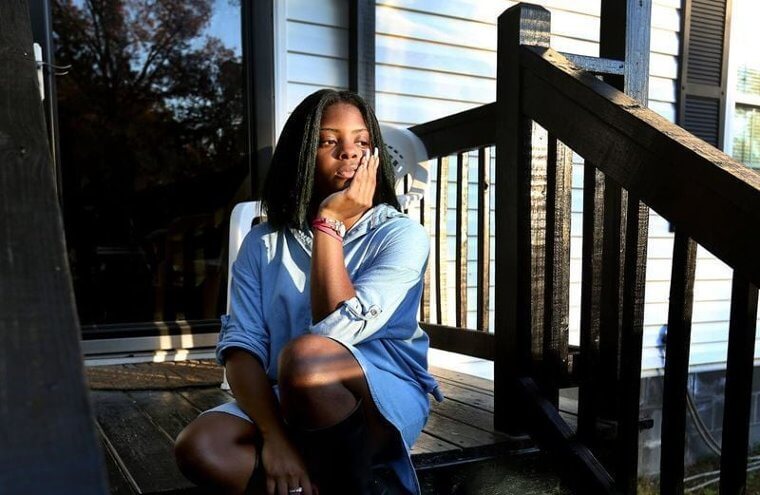 What she was hearing only seemed possible in movies. At least, that's what Alexis thought. Gloria Williams, the woman she had loved and respected for so long, was not her biological mother. She was not adopted, not legally. She was kidnapped.
Her Real Identity
On July 10, 1998, Alexis Manigo was born in a hospital in Jacksonville. She was the daughter of Shanara Mobley who was just 16 years old at the time of delivery. Her father goes by the name Craig Aiken. The couple named their daughter Kamiyah Mobley.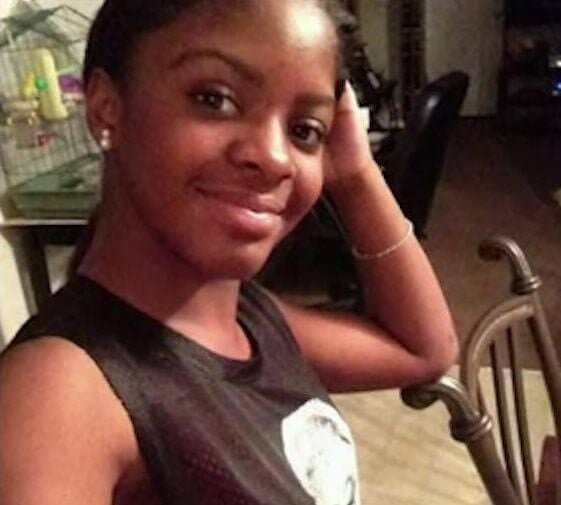 She was just eight hours old when she was stolen from the hospital. The frantic mother was just recovering and she didn't even have a photo of her as a baby. The kidnapping became sensational and even sparked a nationwide manhunt.
The Culprit
Shanara Mobley told the police what happened on the day her baby was kidnapped. According to her, a woman who wore a nurse uniform went in and asked her how she was feeling. Still a little groggy, Shanara didn't even bother to ask the name of the nurse. She was confident that she was one of the medical staff in the hospital. Mobley even shared with the nurse that her boyfriend, Craig Aiken, was incarcerated at that time because he impregnated her when she was only fifteen.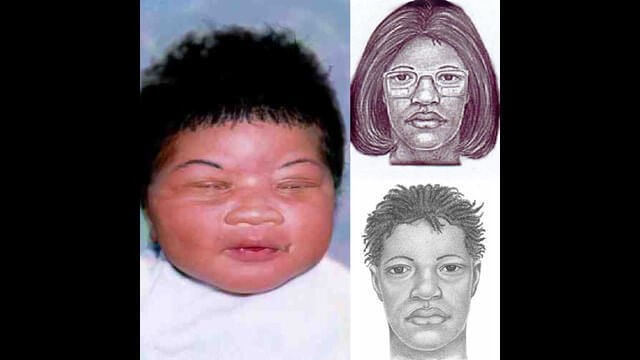 Witnesses of the kidnapping incident had said that the kidnapper was wearing a wig and thick eyeglasses, evidently to conceal her real identity. There was no sign of haste in her movement when she took the baby. The authorities worked on finding the culprit and the baby. However, all they had was a computer-generated composite of her face. To make it easier for the police and other people to identify her, her distinctive features were included in reports. Little Kamiyah had Mongolian spots and an umbilical hernia. However, the search led to no success.
Mother's Guilt
For a parent, losing a kid is the worst kind of nightmare. Shanara can't help but blame herself for being so young, trusting, and naïve. If she had been more vigilant, perhaps Kamiyah would have never been stolen from her.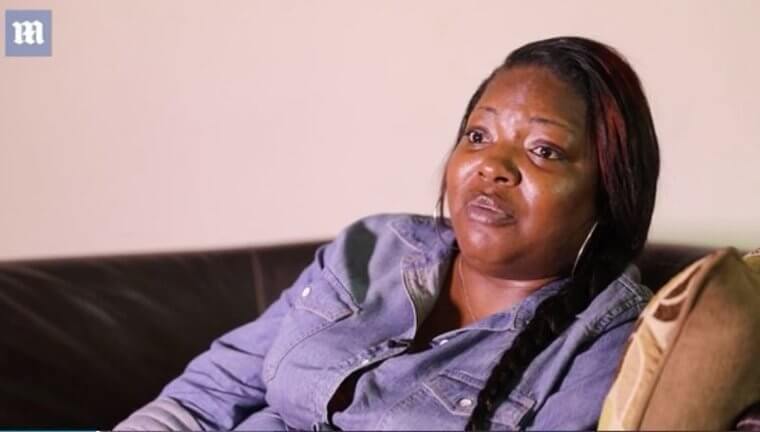 At the height of her depression, her family and friends, along with the government, raised the money they could use as a reward to anyone who could give them a lead to the baby's whereabouts. But with no clear picture of the baby as well as the kidnapper, it was like searching for a needle in a haystack.


Getting Hopeless
In the first few months, Shanara and Drake relied on the help of the police and the media. The kidnapping incident was big news in Jacksonville and it had sparked terrors in the heart of the residents. On national TV, the young couple cried and pleaded for the return of their baby. But their efforts weren't rewarded with any positive outcomes.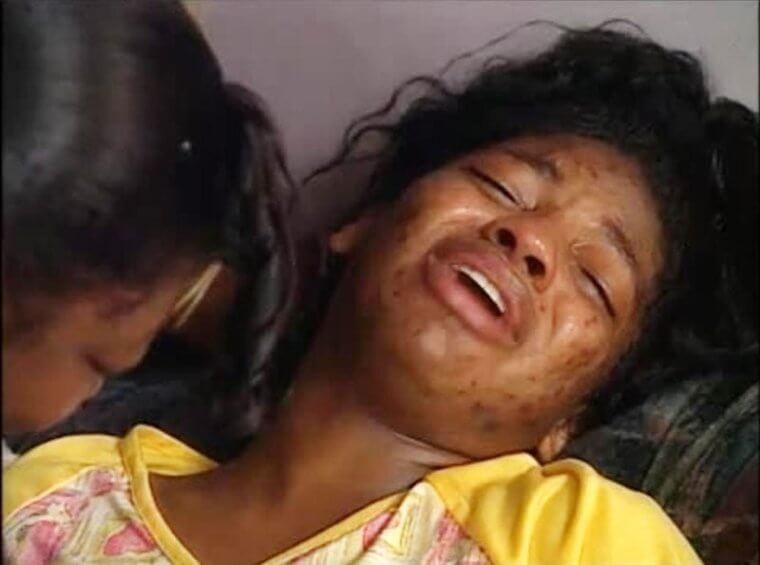 With the help of their families and friends, they walked the entire state, distributing and posting the computer-generated image of the baby. They asked for help from other organizations in the country. But as years went by, their hopes of finding their baby began to fade away. Even the policemen who were investigating the case had to move on to other cases. The community soon forgot the incident. But for the devastated parents, what happened will burn in their memories forever.
A Daughter's Love
When Gloria Williams finished her confession, Alexis was crying. It was a total shock. But looking at the woman who had raised her alone, the young woman was surprised to feel no remorse at all. From the earliest moment she could remember, her mom had been the kindest and the most loving mother in the world. She could not find it in her heart to hate her.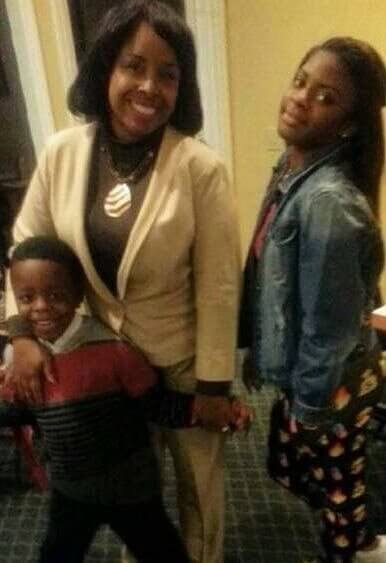 After the revelation, Alexis didn't find the courage to look for her biological parents. She could have easily found them if she wanted to, but something in her was telling her not to. She was not ready to face the truth. But as they say, the truth, no matter how long it takes to be unveiled, will eventually come out in the end.
Finally Seeking the Truth
Alexis was already 17 years old when she decided to connect for the first time with her biological mother. She easily found the contact along with the news about her kidnapping back in 1998 online. When she heard her mother's voice for the first time, Alexis couldn't think of anything to say so she dropped the call. Another year went by before the authorities had found a lead. In January 2017, Gloria Williams received the call she had feared all her life. It was from the Jacksonville Sheriff's Office. The authorities wanted to see her as well as her daughter Alexis. Although she knew what was about to happen, she calmly told her daughter that they needed to show up together.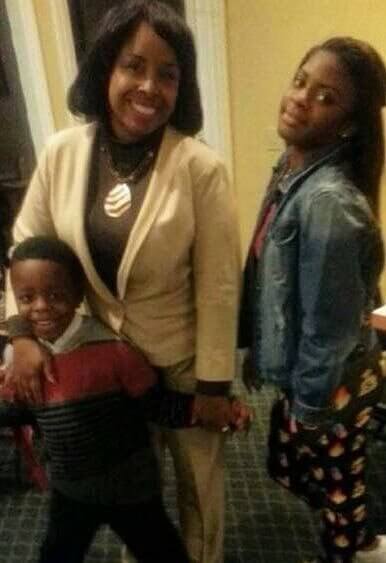 Fearing what would happen, Alexis pleaded with Williams to run away. Williams explained, "She wanted me to run. I told her I couldn't do that, I couldn't leave her. I couldn't do it. You know? I couldn't have a life like that. I was already in this for too long." In the state, kidnapping is a serious crime and the young woman was almost sure Williams would be punished. When they reached the Sheriff's office, a DNA sample was collected. Needless to say, the result sealed Williams' fate. When Alexis Manigo matched the sample from Shanara Mobley, the result was crystal clear. It's as if the room had instantly sprung to a motion. In no time at all, police officers were assigned to contact the Mobley family to share the good news. But it was not good news for Williams. She was arrested.
Well Raised
The authorities at Jacksonville Sheriff's Office were amazed to see that Kamiyah, who willingly goes by the name Alexis Manigo, appeared healthy and unharmed. Judging by the way the young woman talked to her kidnapper mom, they can say that they share a strong bond.

But laws are laws. No matter how well Williams had raised Kamiyah, she still has to face the judgment. She had snatched her away from an innocent family and no one knows how much the Mobley and the Aiken families have suffered because of her wrongdoings. It was time to set things straight.
The Most-Awaited Reunion
Kamiyah Mobley, despite the tumultuous events around her, had connected with her biological family over FaceTime and planned for a reunion. They had waited for so long and they couldn't wait another day to do so. Shanara was almost floating on air when she saw her baby who was now a young and beautiful woman.

The first hug between Shanara and Kamiyah had made almost everyone weep. The emotions that were held inside for eighteen years had been poured out. The biological mother didn't know where to start, what to say, she just cried. She felt too happy to speak. Shanara kept on telling herself that they will catch everything up in the days to come. However, she had no idea that it would never be that easy.
Caught in Between
There was no doubt in Kamiyah's heart that she wanted to know more about her biological family. She had learned that she had brothers and sisters. She grew up with Williams' two sons who loved her dearly. It was nice to know after all these years that she has a big family. However, no matter how much she wanted to make everything alright, she couldn't help but think of Williams' situation.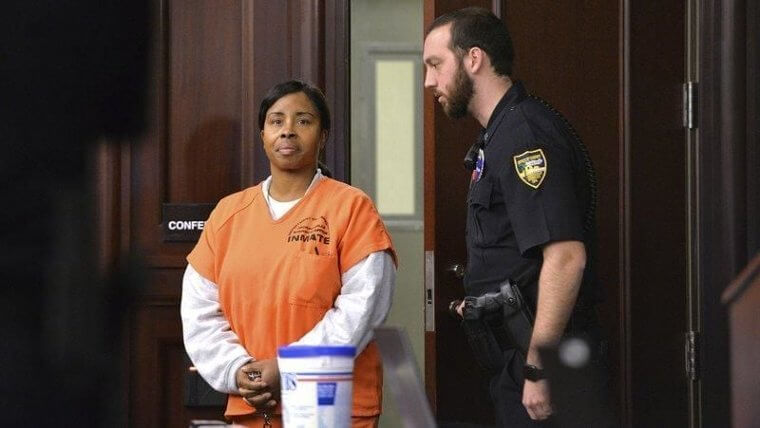 The mother she'd known for 18 years was charged with kidnapping and federal custody interference. She is in jail and is facing the possibility of a life sentence. Kamiyah knew she couldn't take it. Despite knowing the truth about her identity, Kamiyah couldn't feel any hatred for Williams. She had given her life for her and her brothers.
The Reason for the Kidnapping
A week before Shanara gave birth to Kamiyah, poor Williams had suffered a miscarriage. "After the abuse and stuff, I think the stress from all of that, it just didn't let the pregnancy go on -- I miscarried", Williams explained. She was beaten and abused and was devastated when her two sons were taken away from her. From South Carolina, she had no clear idea why she ended up in Jacksonville, Florida.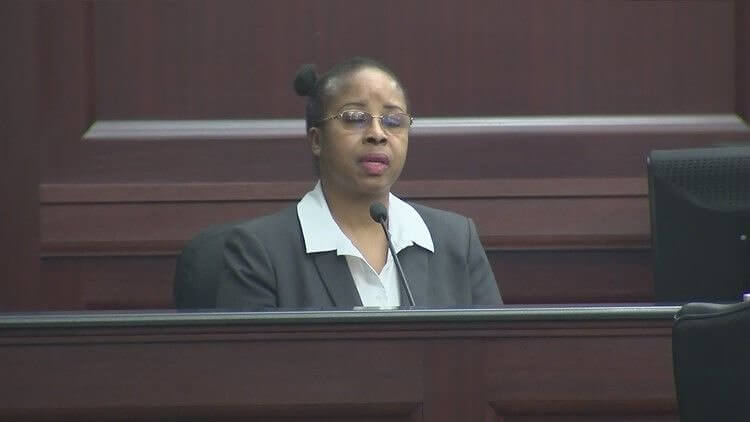 To kidnap an innocent baby from Shanara Mobley wasn't planned. At that moment, Williams thought that she had nothing, that she had no one to turn on to. She had thoughts of returning the baby to the frantic parents who were searching for her, but every time she looked at Alexis, she couldn't find it in her heart to do so. Williams asked for forgiveness, but it never helped her in court.
Supporting Her All the Way
During the trial, Kamiyah made it clear to everyone that she would never turn her back on the woman who raised and loved her as if she was her own. She always visits her in jail and talks to her every day. She also pleaded that the punishment for Williams will be lighter than what her biological family was seeking, which was either a life sentence or death.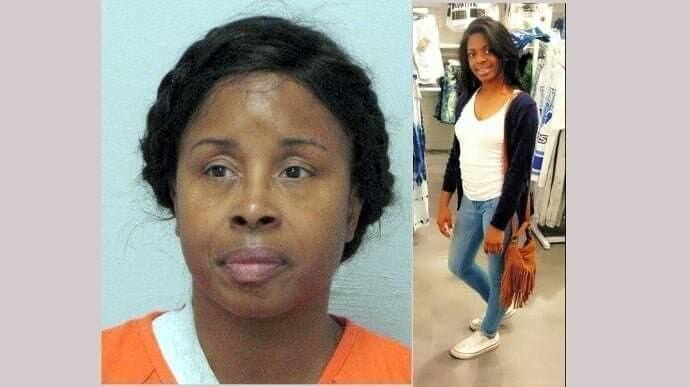 For the Mobley and Aiken families, Williams will always be the woman who robbed them of their daughter. Shanara shared in an interview how heartbreaking it is to compete with a kidnapper for the attention of their daughter. Although Alexis had legally adopted her birth name, the truth still remains. She will always treat Gloria Williams as her mom.
Uncertain Future
With the help of the authorities, Kamiyah Mobley obtained the necessary documents needed so that she could go to college and apply for a job. In the years that followed after the arrest of Williams, her relationship with her mother experienced its own share of ups and downs. Shanara, up to this point, was hurting because Kamiyah was still communicating with her abductor. She wished for her daughter to cut ties with Williams so that they could start a new life. Shanara expressed her hurt when she said, "I shouldn't have to compete with a kidnapper - she has to pick one of us."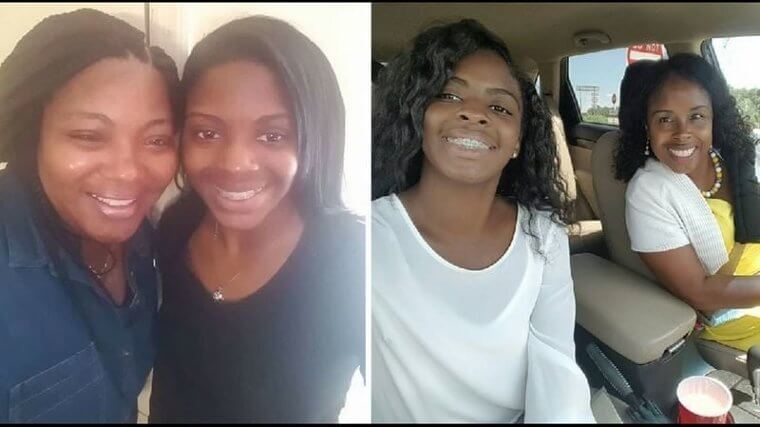 Gloria Williams was sentenced to serve 18 years in prison. It was a sad ending for a woman who had been abused in the past. But no matter what her reasons were, she simply couldn't escape the reality. She's already in her late 50s. Her battle will start in prison. Shanara, on the other hand, has to stay strong and be patient. She keeps on hoping that one day, Kamiyah will love her the same way she loved the mother she'd known in the past.
Did Manigo Know All Along?
Following her disappearance in 1998, which gained nationwide media coverage, the case remained in the spotlight despite becoming a cold case over time. According to authorities, a set of leads were provided by the National Center for Missing & Exploited Children, leading to Mobley's discovery, and her real identity was authenticated through DNA evidence. However, in a later interview with ABC News, Manigo claimed he had no idea Mobley had been abducted by his former partner.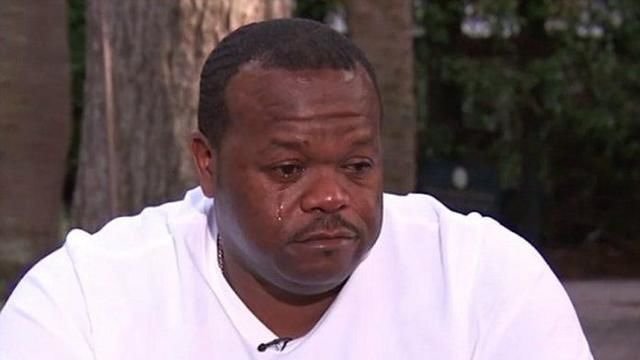 He also opened up during the interview about the difficult truth of discovering that the girl he had thought of as his biological daughter for 18 years was actually the child of another couple, "She's Still My Child." But, according to a Facebook post on an account that seems to belong to the victim, Manigo "did nothing" as a father figure. The user expressed, "YOU WERE NOTHING TO ME MY WHOLE LIFE. I CAN COUNT ON MY FINGERS HOW MANY TIMES I'VE SPENT THE NIGHT AT YOUR HOUSE."
When She Buried Her Mother, She Never Imagined That She Would See Her Again
Losing a loved one is one of life's biggest and most difficult challenges. When that loved one is one of your parents, the grief can be even more traumatic.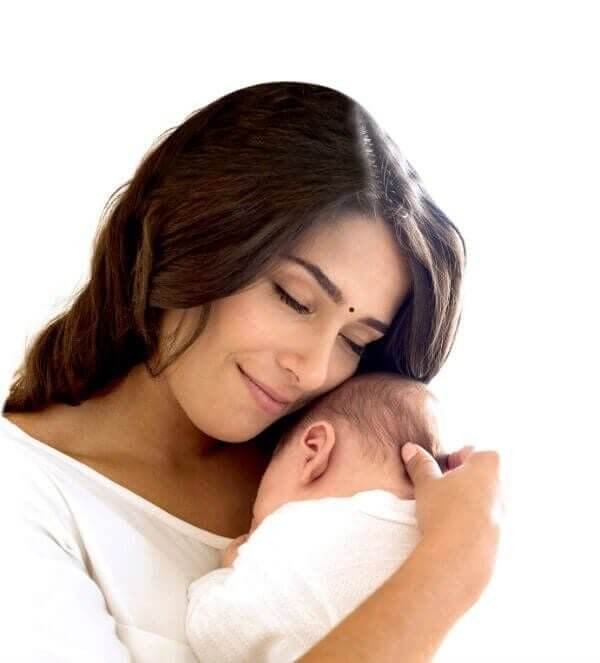 The relationship between a mother and child is one that develops in our first moments of life. Our mothers are the first humans we begin to trust in our lives; to feed us, care for us, and nurture us. As we grow older and become more aware, we begin to understand the inevitable fact of life: that our parents may not always be with us.
Inevitable Pain
Though losing a parent is sometimes inescapable, knowing this doesn't do anything to lessen the pain in our hearts. A mother's love often feels irreplaceable, making it extremely difficult to let go and heal from their death. Parents' deaths can be heartbreaking even to those who had complicated relationships with their parents and didn't feel close to them during their years alive.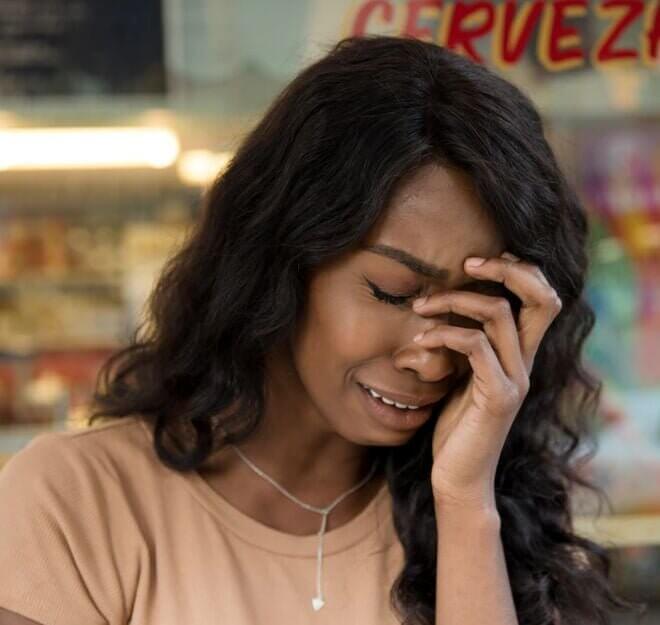 Unfortunately, Grace Kivisto was forced to grieve for her mother when she was just fifteen years old. That's why forty years later, she experienced some unwanted and unexpected emotions when she learned shocking news about her mom's death. 
Family Feud
Grace grew up in Knox County, Illinois with her siblings Joann, Owen, David, and their mother Lula Cora. Lula suffered from multiple mental health issues, making it difficult for her to properly raise her kids and be a good mother to them. Even before her disappearance, Lula often walked in and out of the kids' lives, and it wasn't uncommon for her to leave her kids for days at a time.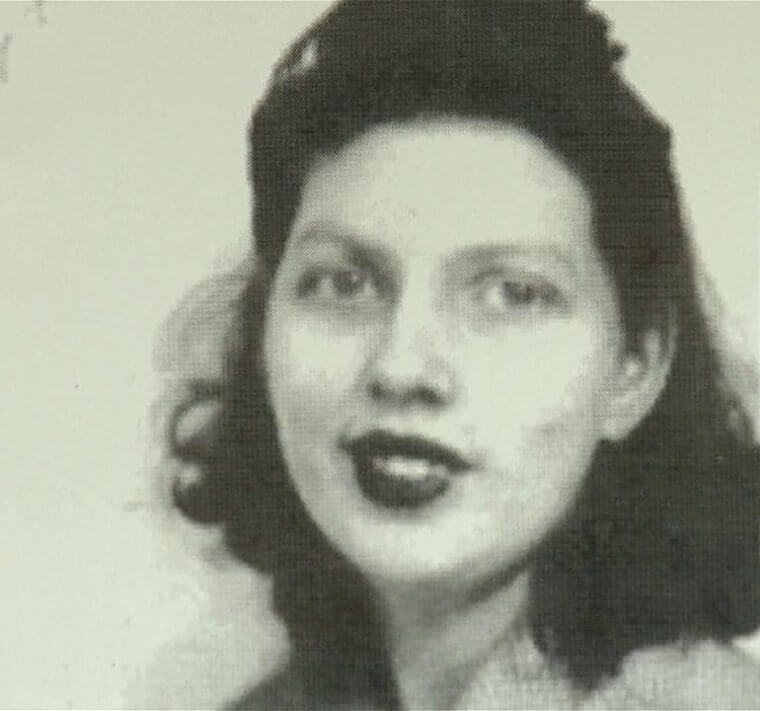 Lula's mental stability led to regular family arguments, often resulting in her leaving the house and running away. Lula always came back, except for one evening following a family squabble in 1970.
Acceptance
Grace and her siblings waited and waited for their mother to return, but she never did. Even though the family had a disagreement before Lula's disappearance, they did not expect her to run away and abandon her family for good.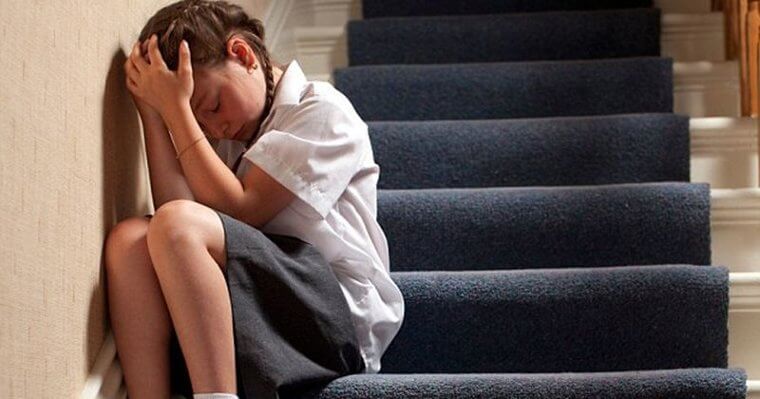 After some time, the family began to accept that Lula was not coming back. A devastated Grace and her siblings were shocked that their mother was able to leave behind her family and not look back, but they knew it was time to move on and accept that they had to continue on with their lives without their mother.
A Life-Changing Phone Call
The Kivisto family spent almost three whole decades assuming they would never hear from their estranged mother again. In 1996, twenty-six years after Lula's disappearance, Grace received a phone call from a local detective that would change her life.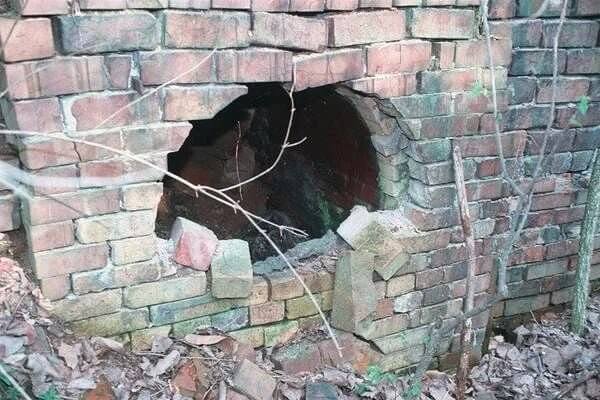 A group of mushroom hunters was exploring the woods near the Kivisto's neighborhood when they came across human remains in an East Galesburg brickyard. The mushroom hunters reported their findings to the local police department. Without advanced DNA technology on human bones, the investigators were left to rely solely on facial reconstruction in order to identify a dead body at that time. 
Saying Goodbye
After the facial reconstruction was completed, police determined the human remains belonged to Lula Cora.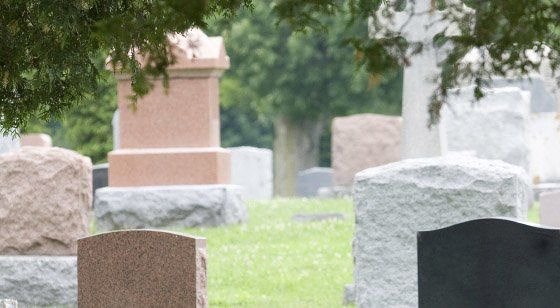 Grace and her family were devastated by the news. Even though the family was on bad terms with their mother when she left, they remained hopeful that she was still alive and well. After hearing about her death, they were finally forced to accept once and for all that they would never be able to repair the damaged relationship they shared with their mother. The Kivisto family began to mourn the definite loss of the woman that raised them and held an emotional memorial service.
Closure
Understanding their mother was now dead, and no longer missing, gave the Kivisto family a certain sense of closure. Even before the human remains were identified as Lula, Grace had already accepted that her mom was gone for good after she disappeared for so many years.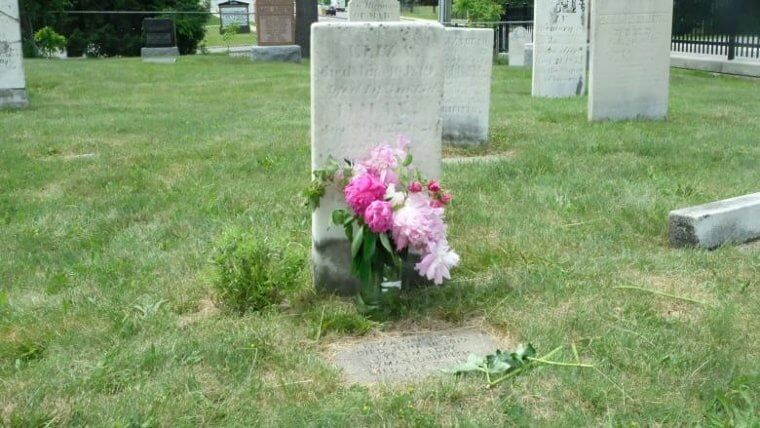 They no longer wondered where she was, or if she was alright, now that she was finally laid to rest. Holding a memorial service gave each of the children a chance to say goodbye to Lula. "I just decided she's with God now," said Lula's niece, Bernadine Collis. 
Ready to Rebuild the Relationship
Grace began to accept that enough time has passed, and the time has come for her to forgive her mother. Plenty of years have gone by, and Grace had an opportunity to let go of her difficult childhood and problematic mother. She now had the wisdom of age that allowed her to move on from the past and live in the present; which meant reconnecting with her estranged mother.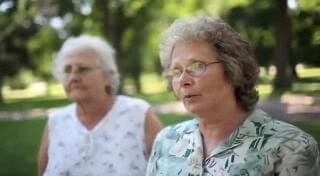 She felt that it was finally time to reach out to her mother and begin to build a relationship with her. 
Life Goes On
After Lula's disappearance, The Kivisto children were cared for by Lula's sister, Hazel. When Hazel started realizing Lula was not going to return, she officially adopted the children and began to raise them like they were her own.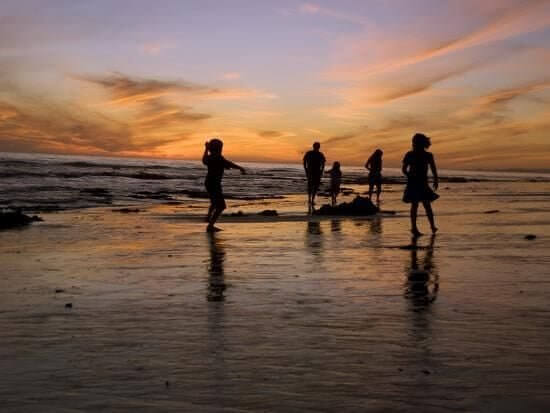 The family was eventually able to recover from the tragic loss of their mother with the help of Hazel and other caring relatives. They grew up and even had children of their own. The thought of hearing from their mother ever again was gone for good. Little did they know, their lives were about to take a 360-degree turn.
Can't Recall
From an emotional standpoint, the initial phone calls Grace Kivisto made to Lula Cora were not easy for Grace. Lula did not immediately recognize who Grace was and didn't seem to understand that it was one of her daughters. There were many reasons as to why this could have happened. Lula had fourteen children in her lifetime, had multiple mental health issues, and was eighty-four years old.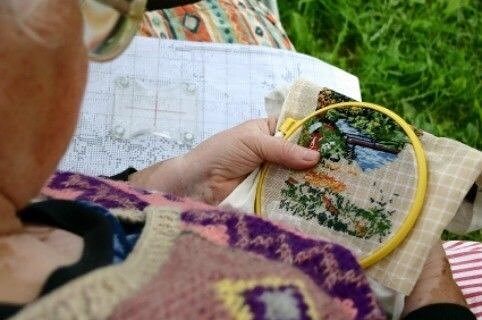 "When I ask her if she remembers me, she says no," Grace said. "But I remembered she loves to cross-stitch and always had a needle in her hand, and she said 'I still do that.'"
Astonishing Results
The police made sure to keep the human remains safe so that proper DNA testing could be performed on the bones when the forensic systems improved.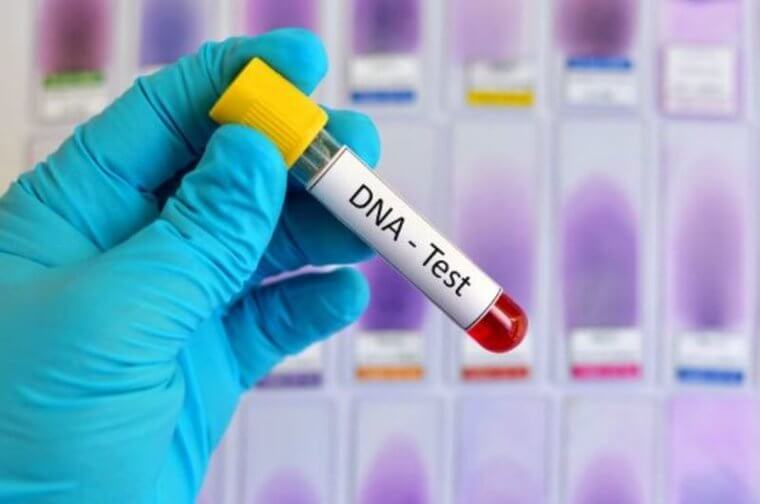 In 2008, the investigators asked two of Lula's children to come into the lab and give DNA samples that could be used in comparison to the bones found in the Galesburg brickyard. Despite their acceptance of their mother's death, the children agreed to cooperate in hopes it would finally give them closure. The concluding results were a shock to all: the body's DNA did not match Lula Cora!

Finally Being Cared For
Now that Grace is older and has a better understanding of mental health, it has become easier to sympathize with her mother. Instead of viewing Lula as the woman that walked out on her when she was a young girl, Grace now sees her as a struggling mother who was physically unable to care for her kids.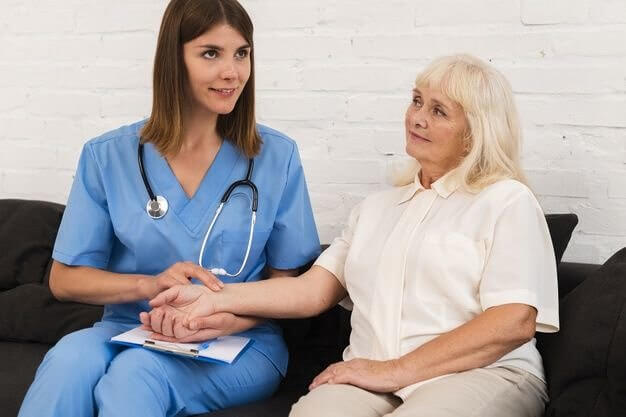 Lula now has a caretaker instead of being a caretaker for her children. This helped bring her to a more stable mental state and allowed her to connect with Grace like she never has before. Grace feels that the moment has come for her and her siblings to make up for all of the lost time over the years spent without Lula.

Cold Case Turned Hot
After further investigations, the police confirmed the Galesburg remains actually belonged to a different missing person, not Lula Cora. The identity of the person of interest who was thought to be Lula Cora has still not been discovered.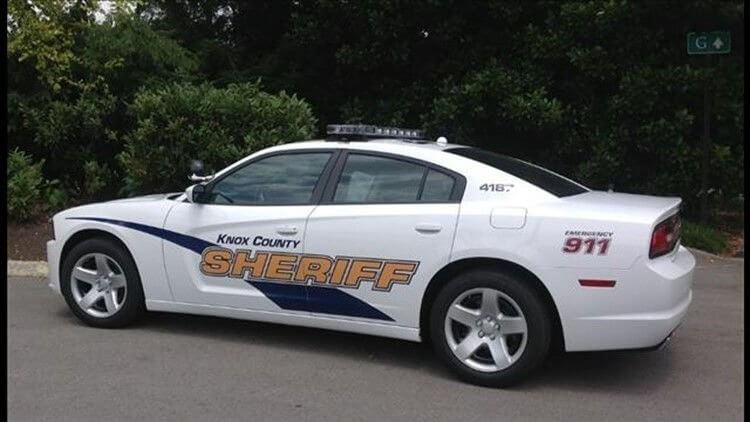 The cold case was immediately reopened when the police realized it was time to begin a search for Lula once again. If the human remains found years ago were not Lula's, it was fair to believe that the Kivisto's family could still very well be alive. The police began a search that would eventually lead to shocking results.
Even though the women reconnected, it is safe to say that after all of these years apart, their relationship might be a little different than the typical mother-daughter connection. Grace says she talks to her mother regularly now, "as if they're old friends."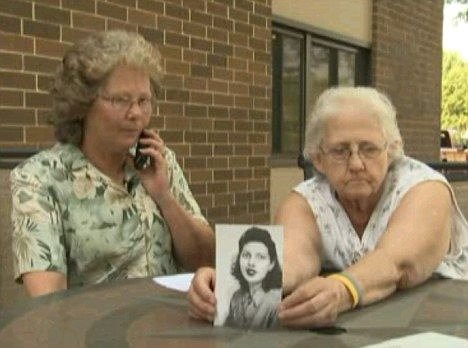 Lula and Grace surely have lots to catch up on after all of the years they were not in contact, so most of their phone calls consist of filling each other in on their lives. Lula's memory of her previous years are a little foggy due to her older age, and Grace hopes that organizing a big family reunion will perhaps spark some of Lula's old memories.

Internet Search Launched
The police launched a search for Lula using an online database, attempting to find a match to Lula's first name, last name, and date of birth. Eventually, they came across who they thought to be the real Lula Cora, who was now eighty-four years old and living in Jacksonville, Florida. Sergeant Jason Landers of the Knox County Sheriff's Department, who led the search, quickly contacted the woman to validate her identity.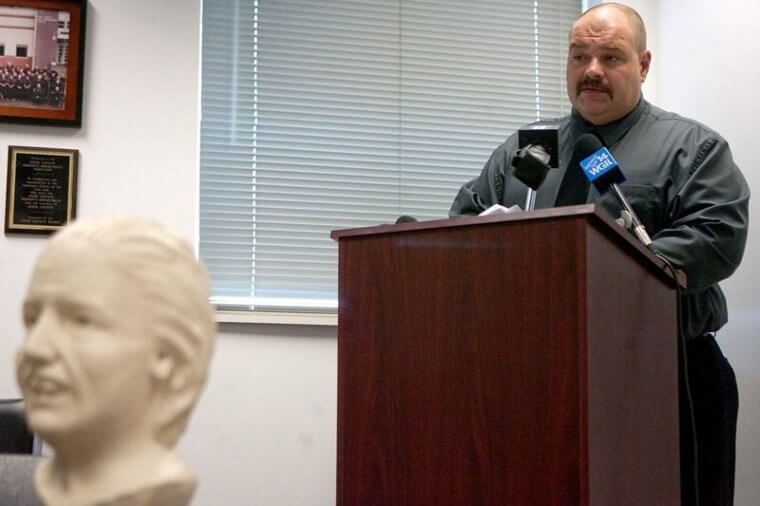 "During the interview I had with her on the phone, I had her confirm facts about the family and life reasonably speaking no one else would have known," Sargeant Landers explained to CBS News. 
Long-Awaited Family Reunion
Unfortunately, Grace's brothers David and Owen have since passed away. Grace hopes that all of the other relatives will be able to attend the long-awaited and emotional family reunion in their hometown in Illinois.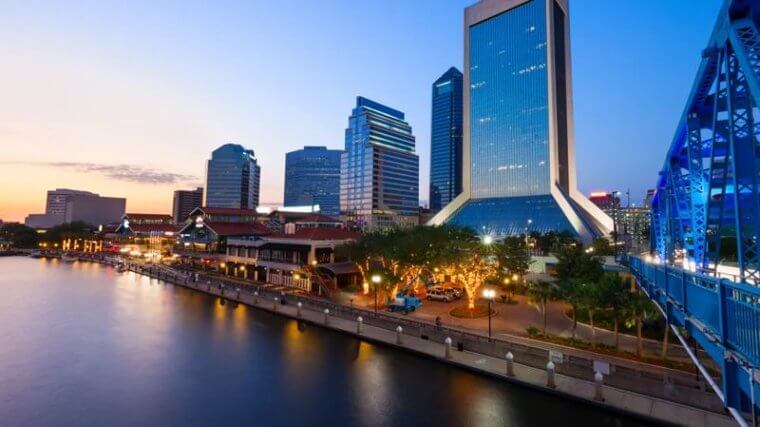 Until then, Grace hopes to make travel arrangements as soon as she can so the family can pay a visit to Jacksonville to see their mother. "We can't wait to see her," said Grace. "She doesn't have that many years left, so if we can make up for lost time, why not?"
Outrageous News
Sargeant Landers claimed that after speaking with Lula Cora on the phone, he was about 99% sure it was Grace's mother. He arrived at Grace's home to deliver the unbelievable news.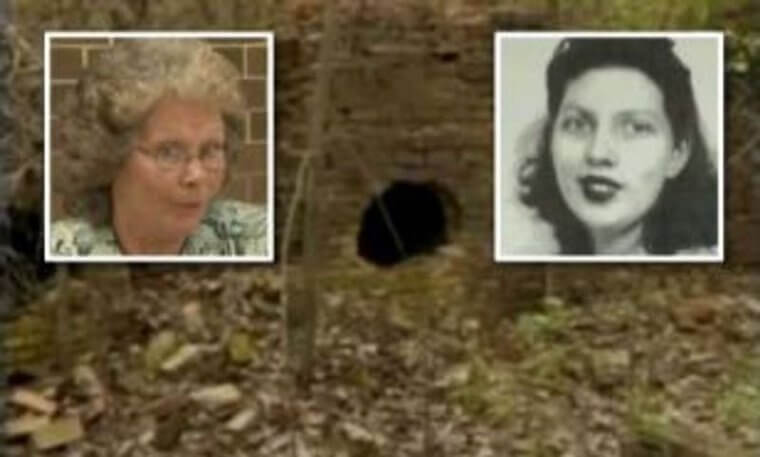 The sergeant's message came as a complete and utter shock to Grace and her family. Her mother was found after she was missing for forty-one years, and she was alive! She burst into tears upon hearing the news. "I was in total disbelief because even before all of the brickyard stuff she had been gone so long we already figured she passed," said Grace.
Another Mystery Yet to Be Solved
The police officers who investigated Lula's case are thrilled to have finally cracked it, and the Kivisto family is delighted to be reunited with their long lost mother at last. Grace was shocked and grateful to be given a second chance to make amends with Lula.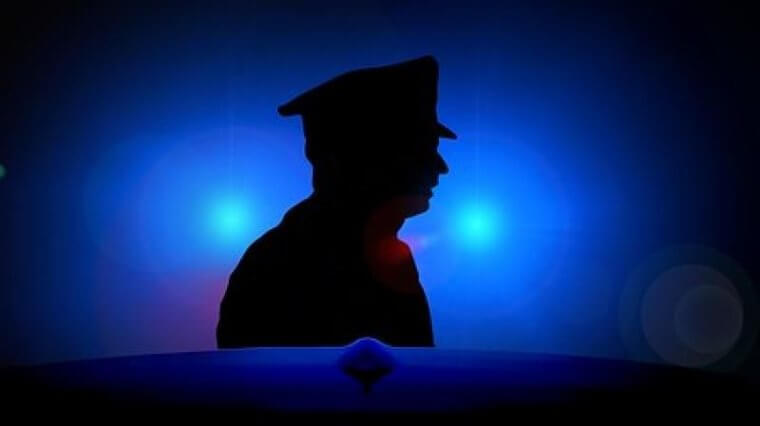 Only one true mystery still remains for the police to solve. Whose remains were really found in that Galesburg brickyard? Hopefully, it won't take the authorities another forty years to figure this one out. 
Thanks to Technology
Advanced technology in forensic science played a huge part in finding Lula Cora. Without the ability to test the bones' DNA and match them to Grace and her sister, Lula would have never been found. The Kivisto family would have continued on with their lives thinking their mother had died in 1996 when the human remains were found in the Galesburg brickyard.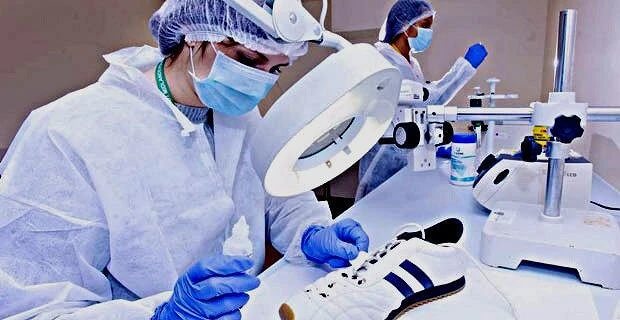 The police were grateful that they had thought ahead and kept the bones they had found so they could be tested for DNA later on, instead of burying them during Lula's previous memorial service.
The Incredible Internet
DNA tests weren't the only time progressive technology aided in solving the Lula Cora case. The officers who were involved in solving the case were amazed at just how much the Internet influenced the discovery of Lula's whereabouts. With just a few simple searches on the online database, the police were able to locate Lula. The Internet allowed the police to find her even though she now lived on the complete other end of the country, in Jacksonville, Florida.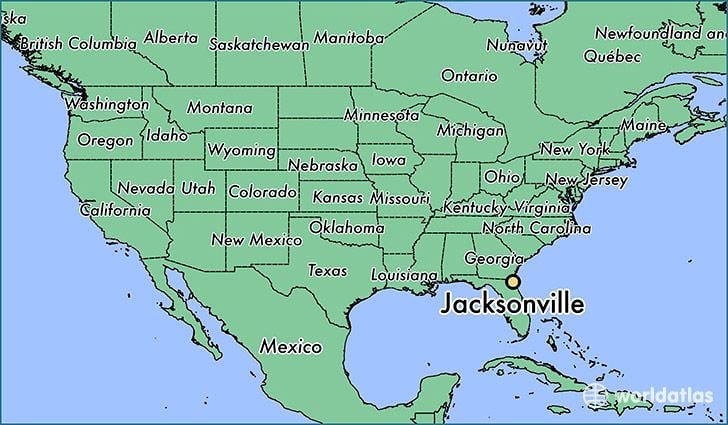 The police were also able to track down Lula's current address and phone number, which allowed Sargeant Landers to conduct the interview. 
Undoubtedly Lula
The investigators were able to confirm that the woman in Florida was indeed the Lula Cora they had been looking for. All of the facts were pointing that direction: Lula answered correctly to personal questions asked by the sergeant including birthplaces of the children. The social security number and maiden name undoubtedly matched Lula Cora's.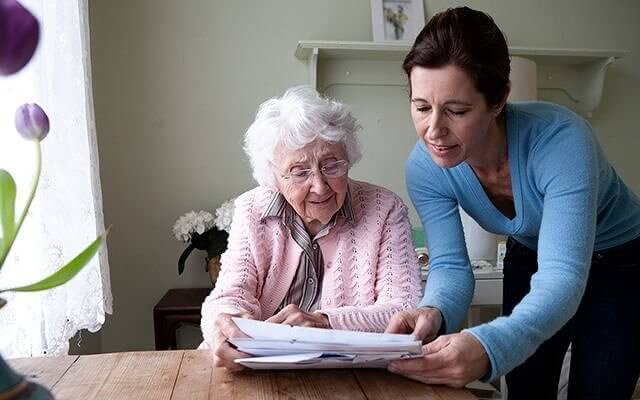 They were unsure as to how Lula ended up all the way in Jacksonville. All they knew was that she has been living with a caregiver who found her kicked to the curb by a family who had convinced her to take out loans without any intention of paying her back.

Struggling to Reconnect
Now that Grace had her mother's contact information in hand, she had the opportunity to reach out to her. However, Grace felt uneasy about this at first. The last time she saw her mother, Grace was only fifteen years old and Lula left amidst a heated family argument.
She started to struggle at the thought of facing her again. How was she supposed to let her mother back into her life after all the pain she had caused her throughout her childhood? How could she forgive Lula for walking out on her own daughter when she was only a young girl?