The death of a famous person hits everyone differently, especially when it comes to sportspeople. They are the individuals that have carried our hopes and dreams in national and international competitions. Sometimes, however, we're caught off guard and shocked when a seemingly healthy young athlete is taken away from us way too soon. Take Chuck Hughes, for instance, whose case in a 1971 game, left the NFL world entirely shocked. So, whether you're here for the surprises or the loss of legends, here are examples of sports heroes who lost their lives while doing the thing they loved the most.
Korey Stringer
On August 1st, 2001, a 27-year-old offensive tackle for the Minnesota Vikings was working hard at Vikings' 2001 pre-season training camp. In severe heat and full padded gear, Korey Stringer was doing his best, but he would spend the whole day struggling to perform before he vomited several times, felt dizzy, and then passed out. Upon arrival at the Immanuel St. Joseph's–Mayo Health System hospital, his body temperature was 108°F! He died later in the hospital after never regaining consciousness.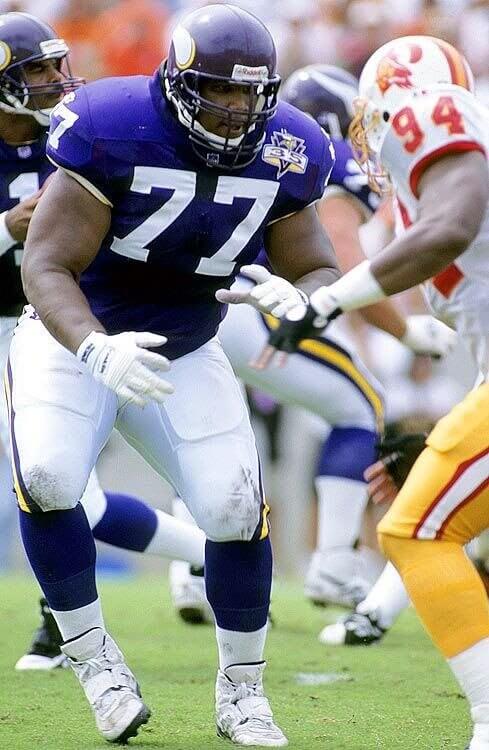 Stringer's death led the NFL to introduce a set of heatstroke prevention guidelines at their camps and to reconsider blind encouragement of players to "bulk up." Stringer's heavy frame and amount of physical labor undertaken combined with a lack of access to water, shade, and cooling-off periods was certainly a recipe for disaster.
Scott Kalitta
Scott Kalitta was an American drag car racer who competed in the Top Fuel and Funny Car classes in the National Hot Rod Association. He died in June of 2008 after his car's engine set on fire and exploded while traveling at 300MPH. The fire damaged the vehicle's safety parachutes which were unable to prevent Kalitta from hitting a wall.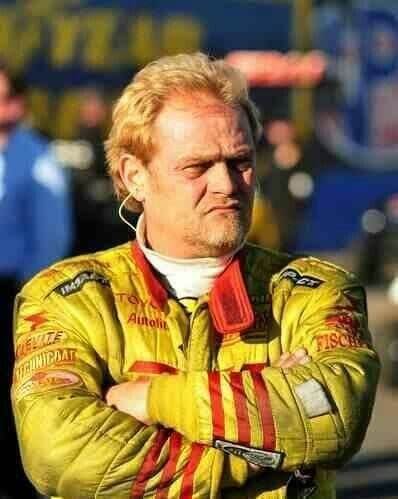 The NHRA made this statement regarding Kalitta's death: "Scott shared the same passion for drag racing as his legendary father, Connie. He also shared the same desire to win, becoming a two-time series world champion. He left the sport for a very long period of time, to devote more time to his family, only to be driven to return to the drag strip to regain his championship form."
Todd Skinner
Before his death, Todd Skinner was a notable American free climber. Free climbing is an incredibly dangerous sport where you climb up a mountain and are only attached to the wall via a series of ropes and carabiner clips. Free climbing has greater risks of falling, but expert free climbers are usually able to climb while minimizing the risks.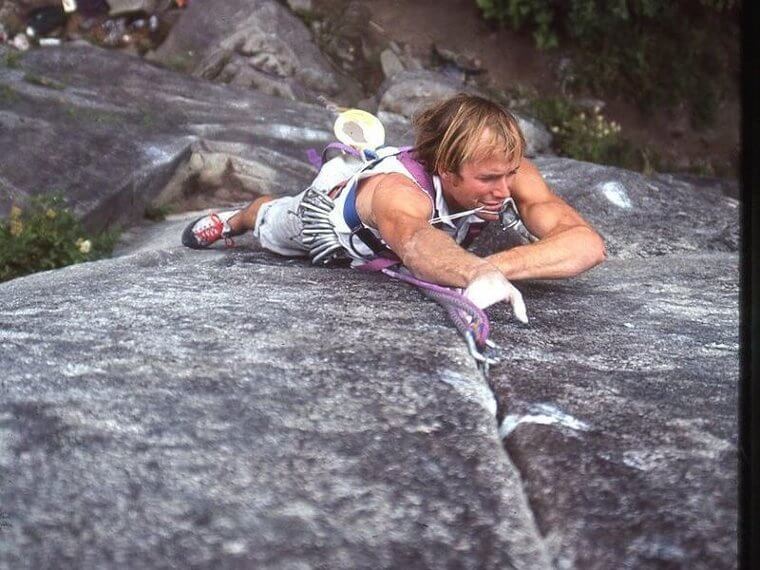 Skinner was one of many free climbers that pioneered several routes throughout his career. Skinner first began climbing in the 1980s and climbed for over 20 years until his death in 2006. Skinner's last fatal climb took place at the Yosemite National Park in Northern California. Before the climb, Skinner's partner noticed the climber's ropes looked frayed but the party climbed in any case. As they were on their way down, Skinner's ropes would fail him resulting in the free climber plummeting to his death.

Pete Maravich
Despite retiring as a professional basketball player when he was 33 due to knee injuries, "Pistol" Pete Maravich died on the court at the age of 40. He was playing a pickup game in the gym at First Church of the Nazarene in Pasadena, California.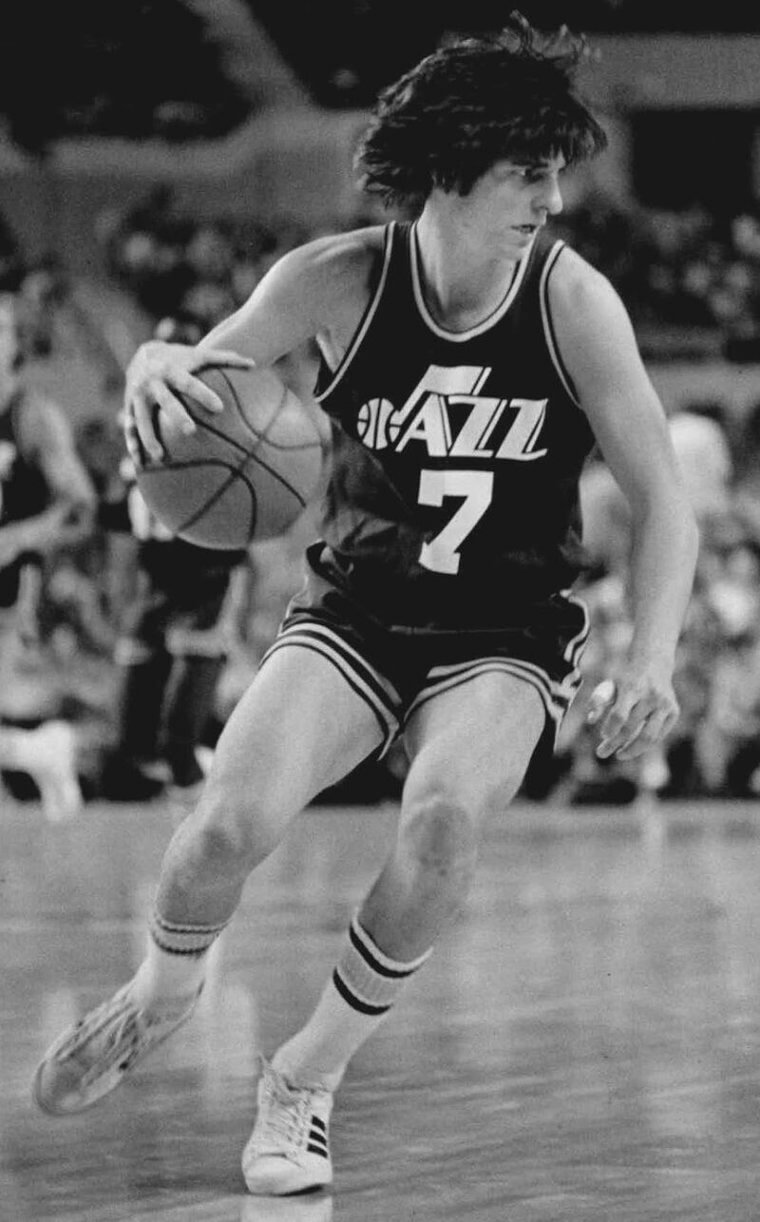 On January 5th, 1998, Maravich collapsed and died due to a rare congenital defect. He had been born with a missing left coronary artery and the right side had been damaged when compensating. In the years leading up to his death, he had become a born-again Christian and wished that he "be remembered as a Christian, a person that serves Him [Jesus] to the utmost, not as a basketball player." A few months before he passed, he was inducted into the NBA Hall of Fame.

Dale Earnhardt
NASCAR legend, Dale Earnhardt, is not only remembered for his victories on the track, but his death serves as a grim warning to those wanting to get behind the wheel themselves. Earnhardt was racing in the 2001 Daytona 500 when he crashed his car into a wall at 150MPH on the final turn. He died in hospital from his injuries later that day. On February 19, 2001, an autopsy was conducted and the conclusion was that Earnhardt sustained a fatal basilar skull fracture.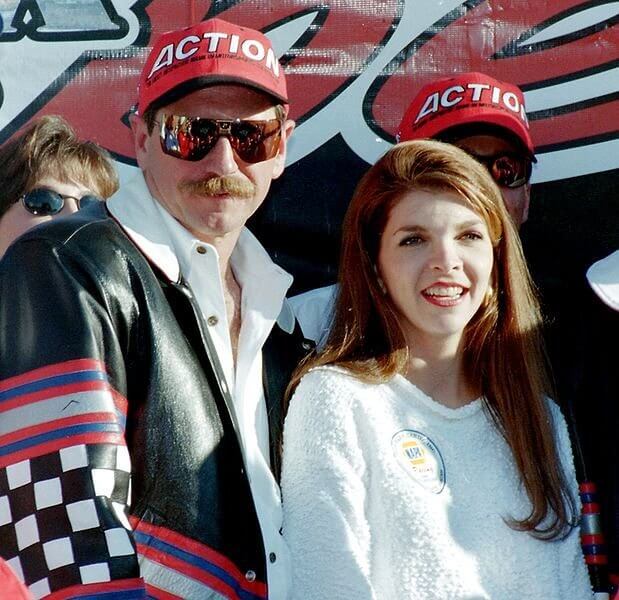 As well as authorities making sure the autopsy was thorough and conclusive, the crash itself was investigated heavily by the police and NASCAR. Very few details of the incident were kept from the public, including allegations of seat belt failure. It took a couple more deaths, but NASCAR finally implemented mandatory use of the HANS device in its top three series on October 17, 2001.

Ed Sanders
Olympic heavyweight boxer, Edward "Big Ed" Sanders, brought home the gold in his sport at the 1952 Helsinki Olympics. Succumbing to the pressure of leaving the Navy and turning professional, Sanders would mostly enjoy victory in the next two years, until one Saturday in December of 1954. It was here that Sanders would step into the ring with an old sparring partner of his, Willie James, at Boston Garden in Boston, Massachusetts.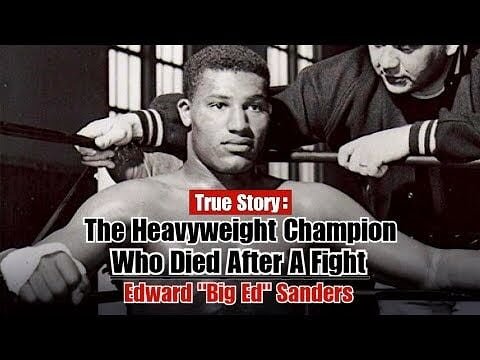 James, the New England Heavyweight Champion at the time, knocked Sanders down and out with a simple combination in the 11th round and Sanders would not regain consciousness again. James himself noted that Sanders appeared "tired" and Sanders' even had concerns of a headache beforehand. The coroner reported that Sanders died from a hemorrhage 18 hours after the knockout, and concluded that Sanders had most likely aggravated a previous injury during the contest.

Frank Hayes
Horse trainer and stableman, Frank Hayes, had never won a race before and was atop Sweet Kiss at Belmont Park racetrack in Elmont, New York. Ahead of the rest in an impressive effort, Hayes slumped over in the saddle as Sweet Kiss galloped to victory. When the horse's owner approached to congratulate the pair, it was clear something wasn't right with Hayes.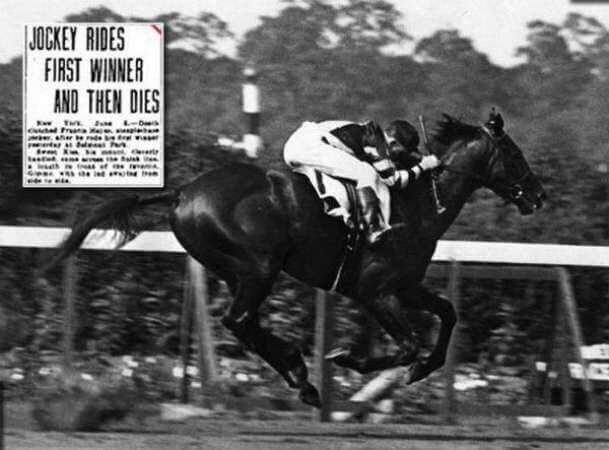 With his death accredited to a heart attack brought on by his drastic weight loss to meet race-weight requirements, it's reported that Hayes rapidly went from 142lbs to 130lbs for the steeplechase. Hayes remains the first and only jockey to win a race after death. Sweet Kiss has never raced again and adopted a new name, Sweet Kiss of Death.

Ayrton Senna
Three-time Formula One world champion driver Ayrton Senna's death at the 1994 San Monaco Grand Prix remains in the memories of racing fans (and many everyday car drivers) as a reminder of how things can turn fatal in an instant. While turning a corner at 135MPH, Senna's vehicle slammed into a wall.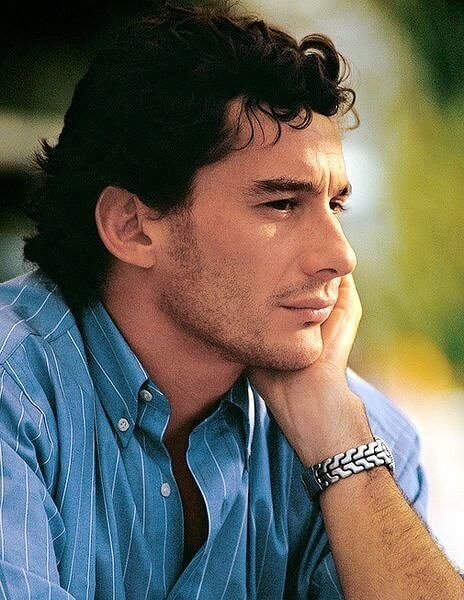 The Brazilian 34-year-old suffered significant blood loss and head trauma and was airlifted to hospital. That evening, the head of the hospital's emergency department, Maria Teresa Fiandri announced that Senna had died, but stated that the official time of death under Italian law was 14:17. This is the time when Senna impacted the wall and his brain stopped functioning. F1 medical legend professor Sid Watkins later said that as soon as he saw Senna's fully dilated pupils, he knew that his brainstem was inactive and that he would not survive.

Ray Chapman
Prior to the second-ever death caused by game-related injuries in baseball's history, Cleaveland Indian's Ray Chapman was waiting for New York Yankees' Carl Mays to throw the ball in 1920. Mays would deliver a spitball that Chapman didn't even react to. The sound made by the ball hitting Chapman's skull caused other players to believe it hit the bat, and they continued to play.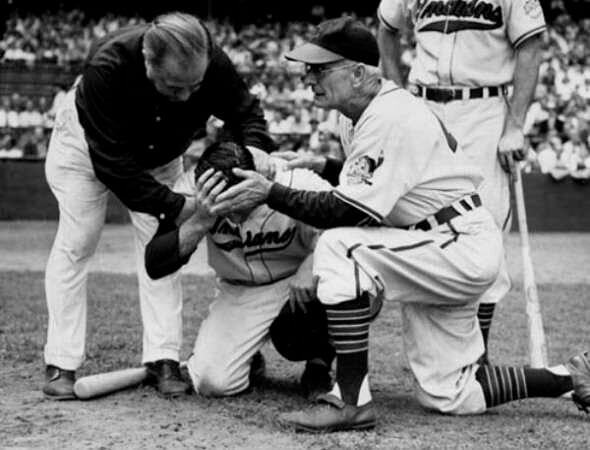 It wasn't until the umpire, Tommy Connolly, noticed bleeding from Chapman's ear that he shouted for a doctor. Before falling unconscious, Chapman mumbled "I'm all right; tell Mays not to worry... ring....Katie's ring," to his teammates as they carried him off the field. Chapman's shocking death began the movement for requiring batting helmets for players, and to have the spitball pitch banned.

Hank Gathers
Hank Gathers was a promising future star of college basketball in the late 80s. Starting off at USC and transferring to the Loyola Marymount Lions in the West Coast Conference, his career and life would be cut short by hypertrophic cardiomyopathy, a heart muscle disorder. He was only 23.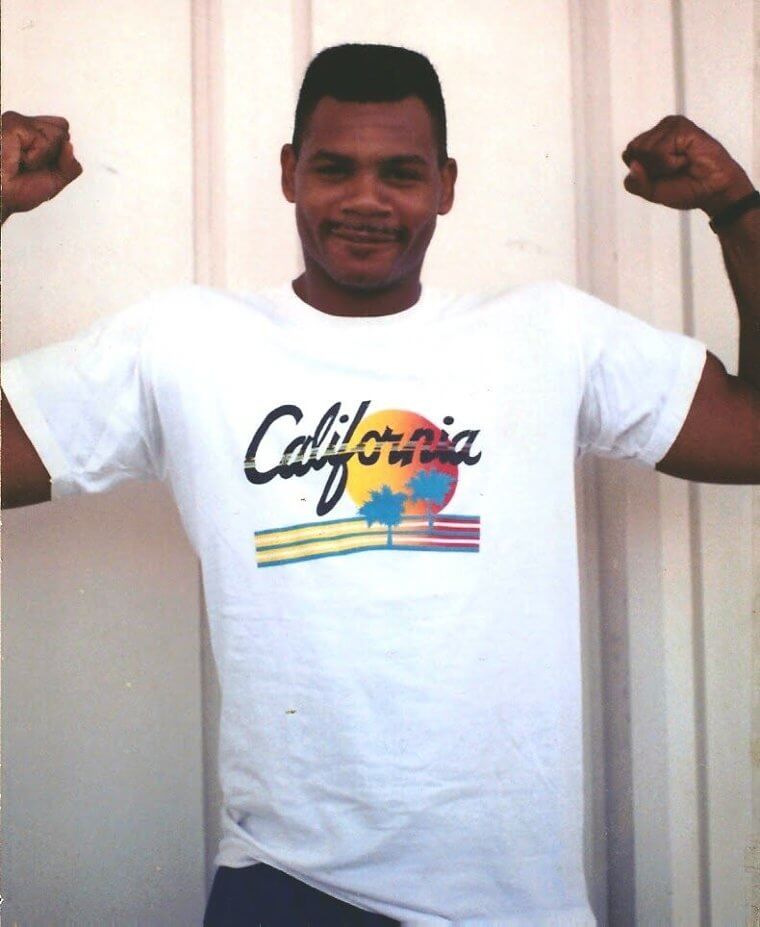 In a WCC tournament quarterfinal game against Portland, Gathers collapsed and said "I don't want to lay down!" before passing out and passing away on his way to the hospital. One of Gathers' teammates, Bo Kimble, promised to throw his first free throw of every game left-handed, in memory of Gathers.

Kim Duk-Koo
On November 13th, 1982, South Korean boxer, Kim Duk-koo, engaged in a contest that would eventually cost him his life. Kim battled against Ray Mancini for 13 rounds before one heavy shot from Mancini caused the referee to call it 19 seconds into the 14th. Kim slipped into a coma in the ring and died five days later. In 1982, a professional fighter's pre-match medical observations consisted of blood pressure and heartbeat checks; this model would soon get a huge overhaul because of Kim's death.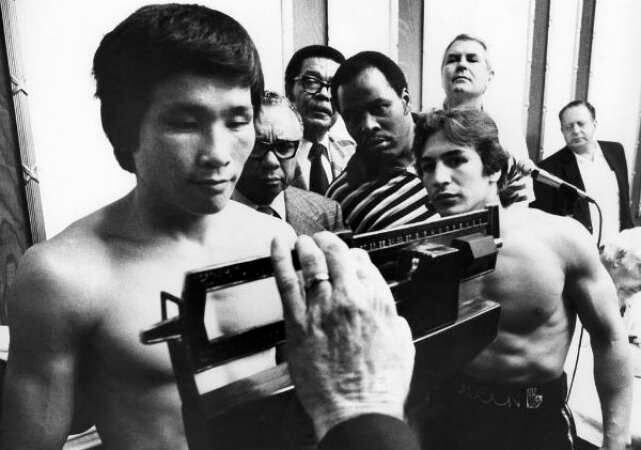 Kim's mother (self-poisoning by pesticide) and the referee of the fight, Richard Green (self-inflicted gunshot wound) sadly took their own lives after the fact. Mancini was "never the same" after the fight, understandably blaming himself and being haunted in future fights. Kim left behind a pregnant fiancée, Lee Young-Mee, who both met with Ray Mancini in 2011 for the documentary, The Good Son.

Bill Masterton
1968 saw one of the most horrifying moments in National Hockey League history, where Minnesota North Stars player, Bill Masterton, was checked and had his head bounce off the ice in a game against the Oakland Seals. Masterton suffered a brain hemorrhage and passed away two days later in hospital. The long road to requiring players to wear helmets would only just begin here.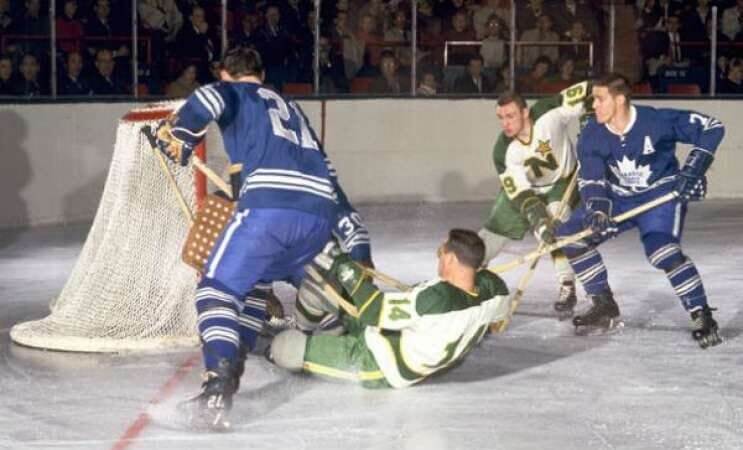 There has only been one death due to direct injury from a game in NHL history, and Bill Masterton had the misfortune of perishing to bring us that statistic. His memory has been kept alive, however, as The Bill Masterton Award is prized to someone each year for perseverance, sportsmanship, and dedication to ice hockey.

Nicolas Bochatay
Nicolas Bochatay was a 27-year-old Swiss speed skier who represented his country at the 1992 Winter Olympics. Bochatay had won the national speed skiing in 1991 and was sent to represent Switzerland in Albertville, France. Bochatay had previously been an alpine skiing junior champion before switching to speed skiing.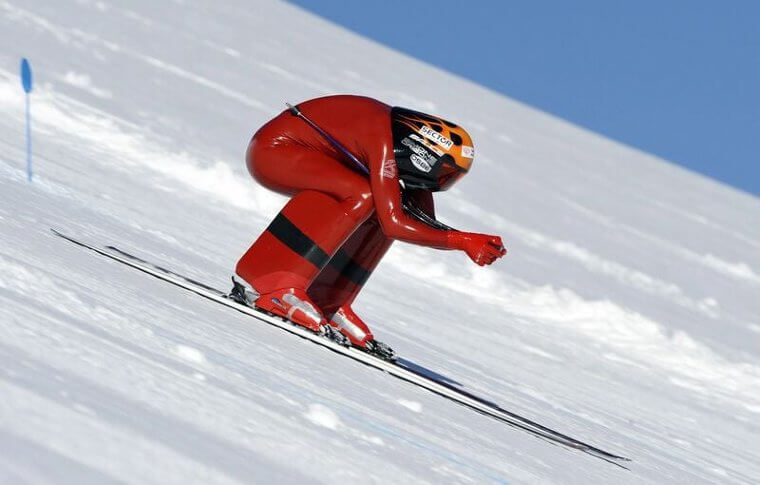 Before the Olympics, Bochatay was participating in a practice run when he was involved in a fatal accident that ended his life. While flying down the run, Bochatay crashed into a snow grooming machine that was working on the run and getting it ready for the Olympic events that were set to follow. Bochatay was also working as a carpenter outside of his speed skating career.

Chuck Hughes
Although Detroit Lions wide-receiver, Chuck Hughes, wasn't injured directly from events on the field, he is the only player to die on the field during play in NFL history. It was during a game against the Chicago Bears at Tiger Stadium in 1971 that Hughes would clutch his chest and collapse between plays.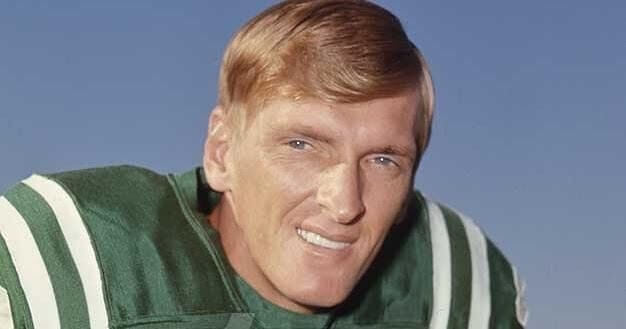 An autopsy would reveal that Hughes had been struck by a heart attack and that his family had pre-existing knowledge of heart conditions being common. The Lions would retire his number 85 jersey and dedicate their Most Improved Player of the Year Award to him.

Reggie Lewis
In 1993, 27-year-old Boston Celtic and NBA All-Star, Reggie Lewis, collapsed during a summer practice session. His cause of death was ruled as hypertrophic cardiomyopathy, a common heart condition found in dead young athletes. There was potentially more to this story, however.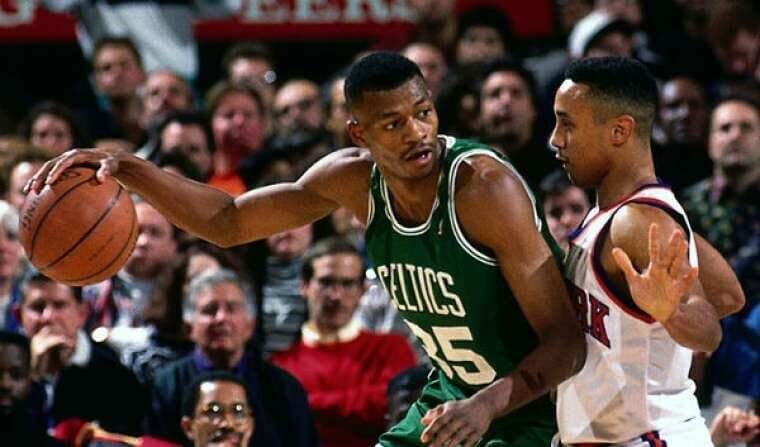 The Wall Street Journal reported that doctors had "suspected that cocaine killed Boston Celtics star Reggie Lewis...but they were thwarted by actions by his family and a 'dismissive' policy toward drugs by the NBA." They continued on to say "Whether Mr. Lewis died from a heart damaged by cocaine -- as many doctors suspected then and now -- cannot be definitively shown. What is evident: The official cause of death, a heart damaged by a common cold virus, is a medically nonsensical finding by a coroner who was under intense pressure from the Lewis family to exclude any implication of drug use."

Becky Zerlentes
Becky Zerlentes was an athlete who excelled at many sports before trying her hand at boxing. Zerlentes studied martial arts in the 1990s where she would earn her black belt in Goshin Jitsu. In the early 2000s, the former martial artist decided to try her hand at boxing where she competed in the lightweight division.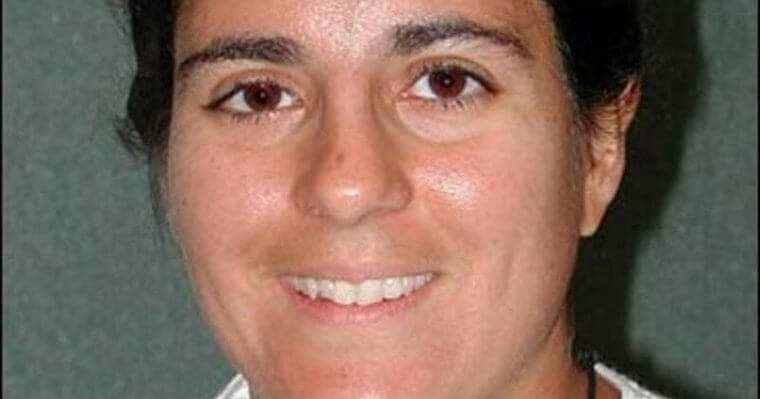 Like many other things Zerlentes tried, she found that she excelled at boxing, winning a Golden Gloves competition in the Denver Area in 2002. However, Zerlentes' boxing career and life came to an abrupt halt when competing in a State Boxing tournament. In the third round of her fight against Heather Schmitz, Zerlentes was knocked out and collapsed. An autopsy conducted after her death ruled that she had died of blunt force trauma.

Owen Hart
Owen Hart was a member of the legendary Hart family and trained in the infamous Hart Dungeon school by his father Stu Hart. Owen would eventually be signed alongside his brother Bret and their brother-in-law Jim Neidhart to WWE. Owen would often play second fiddle to Bret in WWE, as his brother rose through the ranks to become WWE Champion. During his career, Owen would win secondary titles like the Intercontinental Championship and the Tag Team titles but never held the main title.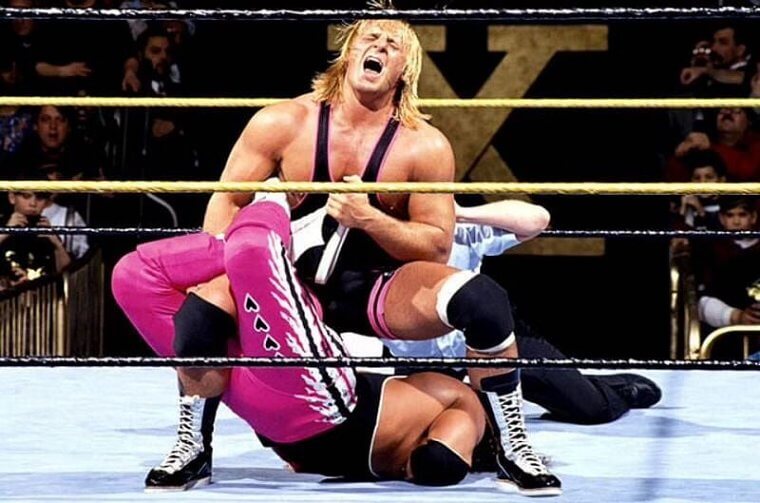 At the Over the Edge pay-per-view in 1999, Owen Hart was set to take on The Godfather for the Intercontinental Champion, as the Blue Blazer. During the entrance, Hart was supposed to fly to the ring using a zip line, before crashing into the ring. Unfortunately, the mechanism released Hart too early and resulted in Hart being dropped from over 21 meters. Hart was rushed to the hospital where he was pronounced dead.

Derringer Cade
Derringer Cade was a college footballer who unfortunately passed away in the middle of a game between Northeast Missouri State University and Southwest Baptist University. Cade played as a linebacker for the Northeast Missouri State team. During the game, Cade had eight tackles and 2.5 sacks with only a few minutes left in the game.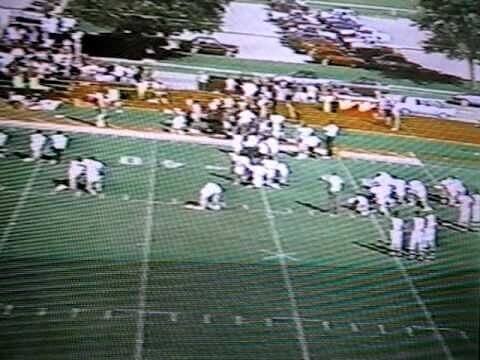 After a tackle, Cade marched to the sidelines but shortly after sitting on the bench, he collapsed. Coaches and officials quickly rushed over to the fallen player to resuscitate him but were unable to do anything. An autopsy revealed that Cade suffered from idiopathic hypertrophic cardiomyopathy, which is an incredibly rare but deadly heart disease.

Al Lucas
Staying with football, Albert Lucas was first signed by the NFL team the Carolina Panthers in 2000. Lucas played for the Panthers for two seasons before being cut from the team after they went 1-15 in the 2001 season. In 2003, Lucas was drafted by Frankfurt Galaxy but chose to stay in America where he was signed by Arena Football League team Tampa Bay Storm. After winning the title with Tampa Bay, Lucas would sign with the Los Angeles Avengers.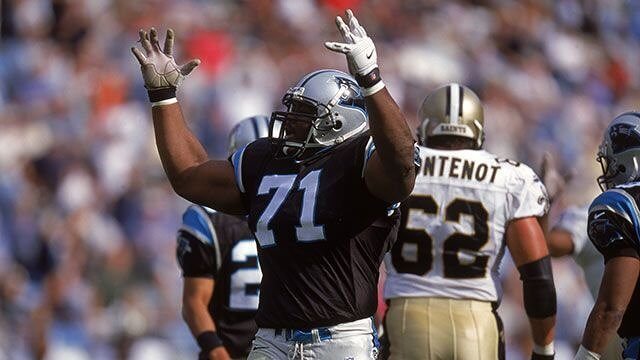 During his second season with the Avengers, Lucas was a part of a game against the New York Dragons when he tackled kick returner Corey Johnson. During the tackle, Lucas suffered a spinal injury as a result of Johnson's knee hitting Lucas' head. Despite efforts to revive him on the field, Lucas was taken to a nearby hospital where he was officially declared dead.

Lane Frost
Lane Frost was a professional bull rider that participated in various rodeo events from when he was a child including calf riding and calf roping events. Frost won the National High School Bull Riding Competition in 1981 and followed it up by being crowned the Bull Riding Champion at the Youth National Finals in 1982.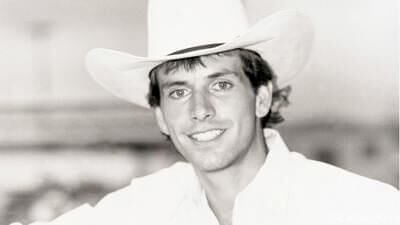 Frost finished high school in 1982 and moved to become a professional bull rider in the Professional Rodeo Cowboy Association. At the age of just 24-years-old, Frost would win his first PRCA World Championship. In 1989, Frost was riding a bull named Takin' Care of Business. After one ride, Frost fell off the bull and broke several ribs. Despite getting to his feet, and appearing fine, Frost then collapsed again and was unable to be revived.

Wouter Weylandt
Wouter Weylandt was a Belgian cyclist who rode in Europe's famous bike races including the Giro d'Italia, and the Vuelta a Espana. Weylandt first joined the professional cycling team Quick-Step-Davitamon in 2004 and raced with the team for 6 years before crossing to the Leopard Trek team in 2011. During his career, Weylandt won two major stages. In 2008, Weylandt came first in the 17th stage of the Vuelta a Espana, and in 2010 he won the third stage of the Giro d'Italia.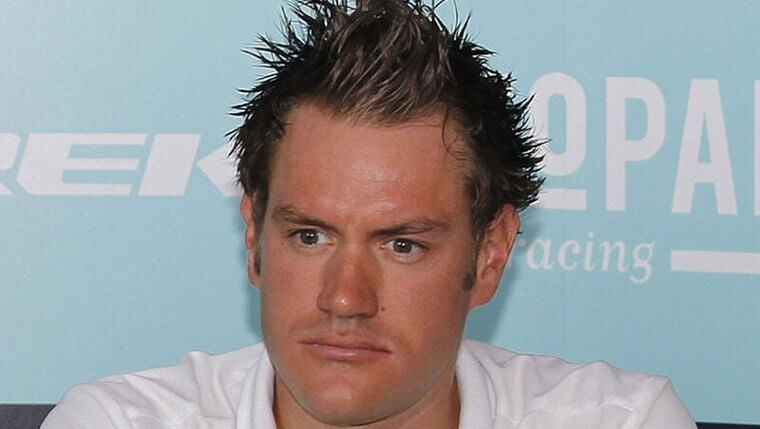 In 2011, Weylandt was once again competing in the Giro d'Italia before he was involved in a fatal accident. According to other riders, Weylandt was a part of the peloton before checking over his shoulder to see where the other riders were. Unfortunately, the momentary distraction resulted in Weylandt losing control of his bike and was thrown into another obstacle. A doctor who arrived on the scene seconds after the accident stated that it appeared as though Weylandt had died on impact.

Jorge Herrera
Horse racing is incredibly dangerous, the combination of the powerful and muscular horses running as fast as they can and the jockeys that sit atop of them are a lethal combination. Jockeys have been thrown from their mounts countless times during races and fallen out of their saddles. This has led to several injuries in races and the case of Jorge Herrera was no exception.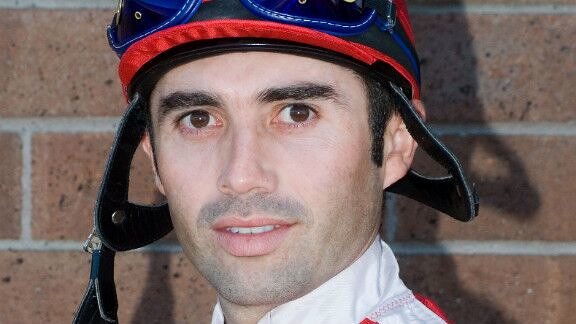 During a race at the Pleasanton Race Track, Herrera was riding a horse named Morito. During the race, Morito clipped another horse and flung the 33-year-old Herrera from his mount. After landing on the ground, Herrera's lifeless body was then trampled by the horses that were behind him. Herrera was then rushed to the nearby Castro Valley hospital where he was pronounced dead on arrival.

Nodar Kumaritashvili
When you think of luge or the bobsleigh events in the Winter Olympics, it sounds dangerous. The idea of speeding down a runway made of a combination of ice and metal traveling at speeds of over 80 miles per hour. Despite the obvious dangers, relatively few people have died while participating in the luge. Unfortunately, Georgian Luger Nodar Kumaritashvili was one of the few that suffered a fatal injury after a crash.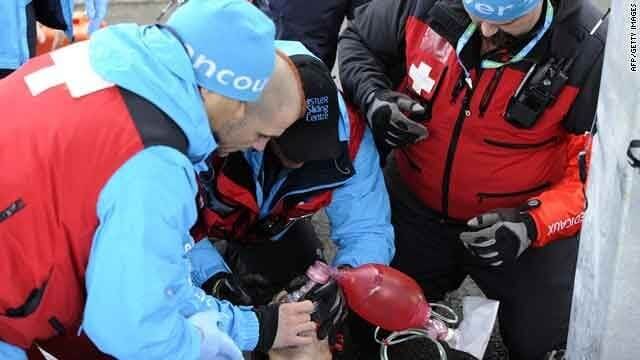 Kumaritashvili represented Georgia at the 2010 Winter Olympics in Whistle, two years after becoming a professional Luger. Kumaritashvili was on his last training run before the Olympics before he lost control on the last turn of the course. The Georgian was thrown from his Luge and struck a pole that was at the end of the course. 

Andrew Simpson
Andrew Simpson was a British sailor who represented England at the European Championships, World Championships, and the 2008 and 2012 Olympic Games. In 2008, Simpson won the gold medal at the Beijing Olympics before winning the silver medal four years later at his home Olympics in London. Simpson also took home first place at the 2010 World Championships in Brazil.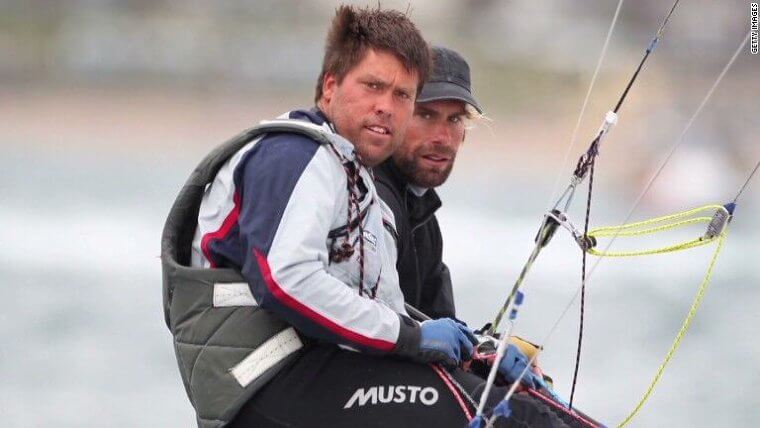 In 2013, Simpson was training to enter the America's Cup yacht race. The history of the race dates back to 1851 and is seen as one of the most prestigious yacht races in the world. During one of the training runs, the yacht Simpson was on capsized and trapped the sailor under the hull for several minutes.

Malik Joyeux
Malik Joyeux was a French surfer who began surfing at the age of 8-years-old. According to Joyeux, he grew up in relative poverty alongside his older brother and younger sister. Malik's older brother Teiva would windsurf and kitesurf professionally before Malik was signed for the Gotcha surfing team.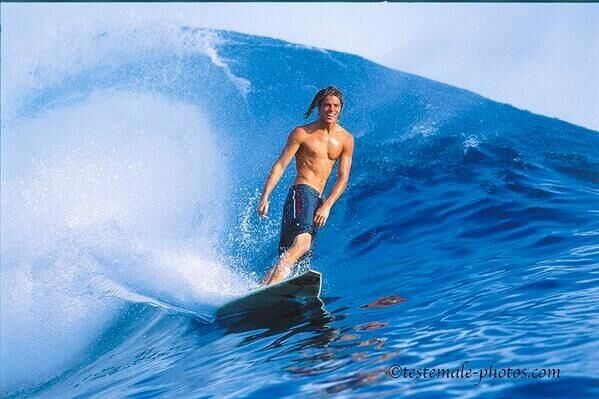 In 2005, Joyeux was surfing off the coast of Oahu, one of the many islands that make up the state of Hawaii. While on a wave, Joyeux lost speed and struggled to control his board on the wave. The wave then snapped Joyeux's board as he was flung from the wave. A search party was sent in the water to try and find Joyeux's body. The surfer's corpse eventually washed up on shore not far from where the competition was being held.

Fran Crippen
Fran Crippen was a professional open water swimmer. Unlike pool swimming, open water swimming is far more dangerous as swimmers are more likely to swim on top of each other, and the water is significantly deeper than the water in a pool. Crippen began his swimming career while at the University of Virginia where he was named an 11-time All American.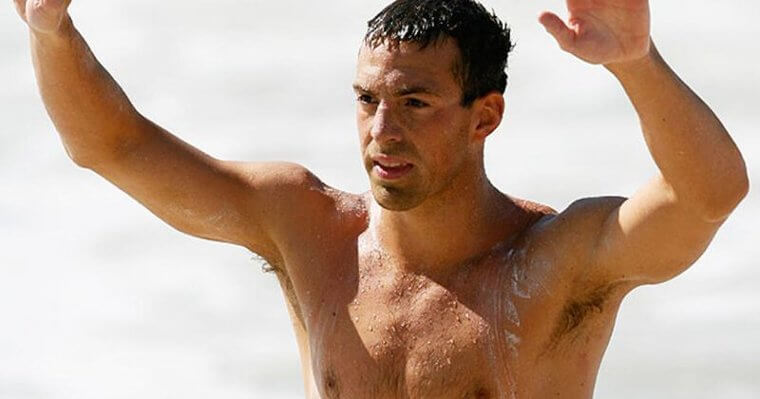 Crippen's last race was a 10-kilometer race in the United Arab Emirates. Reports before and early in the race concluded that the water temperature was over 30 degrees celsius. The temperature resulted in several other competitors dropped out of the race, claiming to suffer from exhaustion. Towards the end of the race, Crippen told his coach that he wasn't feeling well but continued to swim in the boiling waters. Crippens body was eventually located by deep-sea divers and was rushed to hospital.

Gyorgy Kolonics
Gyorgy Kolonics was a Hungarian sprint canoeist who represented Hungary at an international level from 1991 until his death in 2008. Kolonics represented Hungary at the Olympic Games on four separate occasions and was training in preparation for the 2008 Olympics in Beijing at the time of his death. Kolonics had previously won gold medals in the Atlanta and Sydney Olympics in the C-2 500m and C-1 500m races respectively.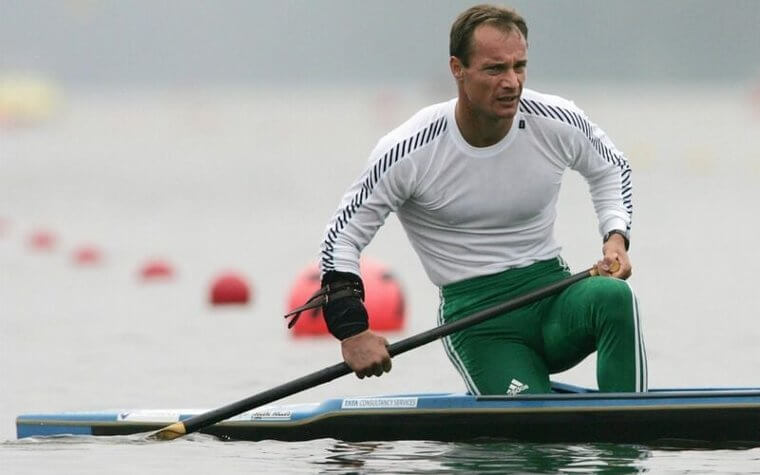 Unfortunately, while preparing for his fifth Olympics in Budapest, Kolonics passed out while training in his canoe. The trainers then called an ambulance who were unable to arrive to help the unresponsive athlete. After Kolonics was pronounced dead, controversy arose between the trainers and the paramedics over why Kolonics was unable to be revived. The trainers claimed that the ambulance arrived after half an hour with no defibrillator, while the national ambulance service said that they arrived in 17 minutes. 

Ryan Shay
Ryan Shay was an American long-distance runner who raced as a high school student, through college, and all the way into the professional circuit. In 2003, Shay had won the USA Marathon Championship in Alabama, and a half-marathon in Missouri. The following year, Shay won the Half Marathon in Missouri and finished 22nd in the US Olympic trials in Alabama.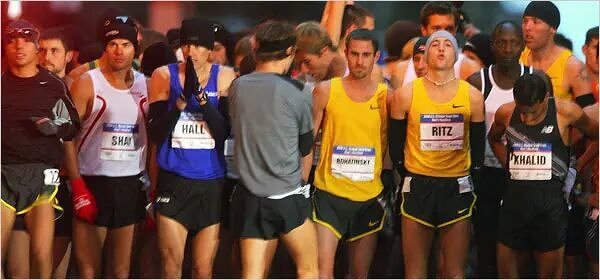 In 2007, Shay was once again attempting to make it to the Olympics, when he collapsed during the trials. Towards the start of the race, Shay collapsed on the course and was taken to a hospital where he was unable to be revived. The autopsy into his death revealed that Shay died due to heart failure as a result of having an enlarged heart. 

Bert Yancey
Bert Yancey was a golfer with an incredible medical history. While studying at the United States Military Academy, Yancey was diagnosed with being bipolar. However, Yancey was able to get the illness under control and played competitive golf at a high level from 1961 to 1974. In 1974, Yancey's bipolar disorder struck again and resulted in several disturbing public incidents for which he was arrested and institutionalized.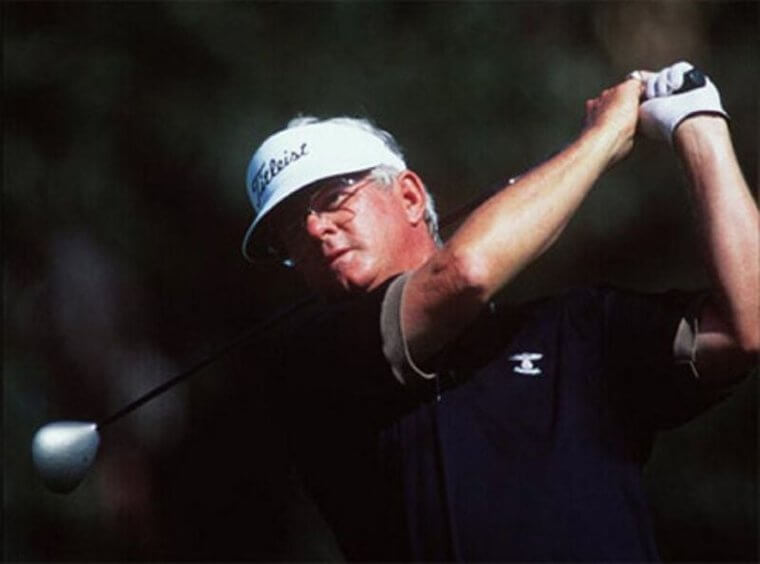 In 1988, Yancey was able to return to gold as a member of the Senior PGA tour. While playing in the Franklin Quest Championships, Yancey suffered a heart attack while preparing for the first round. According to reports, Yancey felt pain in his chest and arm, leading him to seek attention in the first-aid area before collapsing. Yancey was only 56-years-old when he passed away. 

Stephen Hevenor
Stephen Hevenor was an American competitive ballroom dancer. Hevenor had a complicated career, to say the least, after admitting that he struggled with substance abuse and alcoholism. In 2006, Hevenor was also arrested for assault and attempted murder of his partner. According to reports, Hevenor was accused of being drunk and attempted to smother his partner with a pillow. Hevenor was given probation and a suspended sentence after being found guilty of the charges of assault and interfering with an emergency call.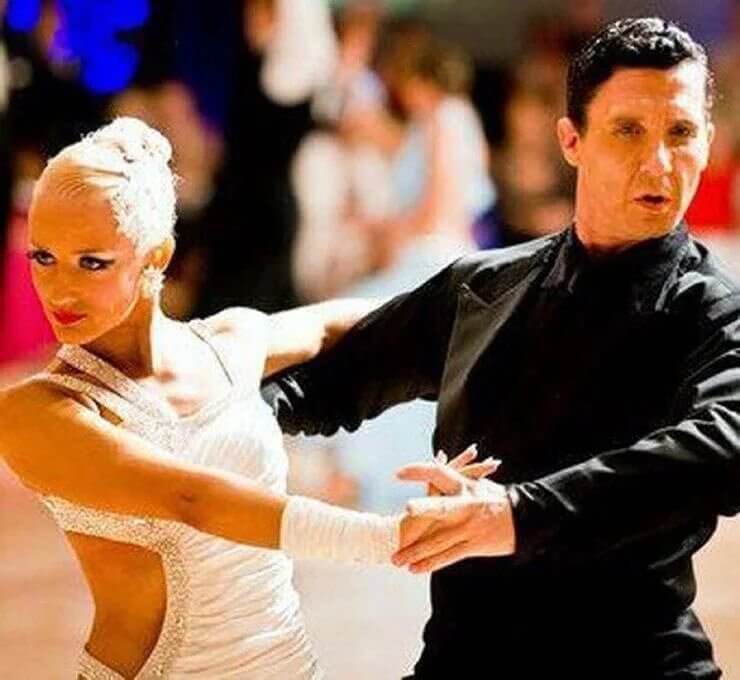 In 2012, Hevenor was participating in the Killick Klassic dance event in Florida before collapsing in the middle of the competition. Witnesses claim that Hevenor clutched at his throat shortly before collapsing next to his dance partner Dani Atkins. Hevenor was rushed to a nearby hospital where he was pronounced dead with the autopsy revealing that he had died of a heart attack.

Flo Hyman
Flo Hyman was an African-American professional Volleyballer who is believed to be one of the reasons for the resurgence of Women's Volleyball in America. Hyman's professional volleyball career started in 1970 when she was aged only 16. Hyman was the star player when the United States team finished fifth in the World Championships, a mere six years after failing to qualify for the games. In 1984, Hyman led the American team to its first gold medal in a sport that had been dominated by the Soviet Union.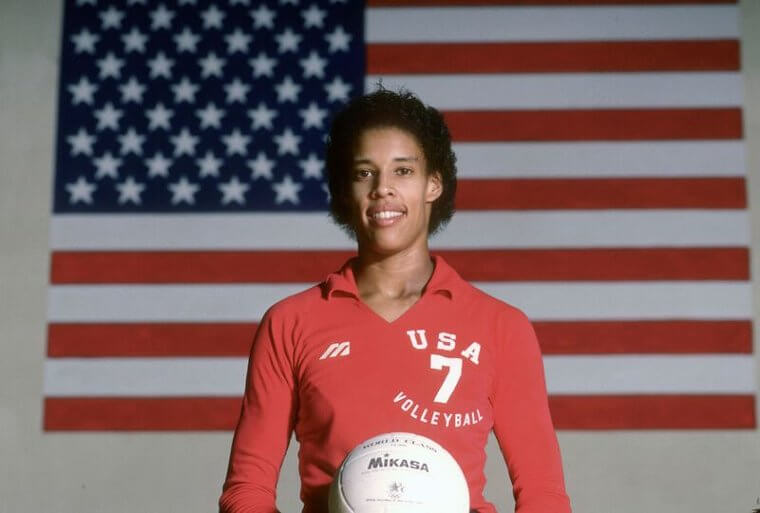 Outside of America, Hyman moved to Japan to play Volleyball professionally. During a game between Hyman's Daiei and Hitachi, Hyman subbed out despite playing well. While sitting on the bench, Hyman collapsed and was unable to be revived.

Vladimir Smirnov
Vladimir Smirnov was a champion fencer who represented the Soviet Union in the 1980 Olympic Games in Moscow. Vladimir, who was born in Ukraine, was a part of the Soviet Union's fencing team at the home Olympics where Smirnov won the gold medal in the individual foil event, and the silver in the team event. Smirnov also represented the USSR at the 1982 Fencing World Championships in Rome.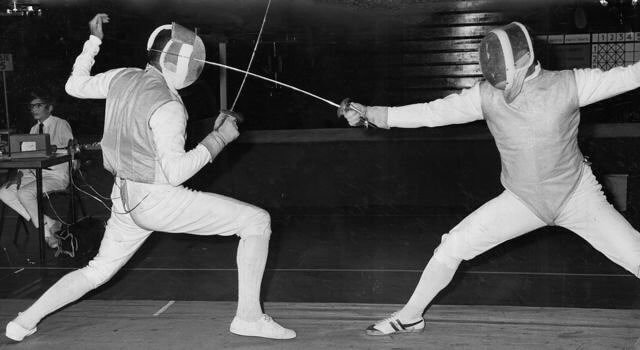 During the World Championships, Smirnov was facing German fencer Matthias Behr. During the duel, Behr's epee broke on Smirnov's chest. The broken blade then bounced up and pierced Smirnov's mask, stabbing him in the face. Smirnov was rushed to a hospital, but a few days later Smirnov was pronounced dead.

Jose Flores
Jose Flores was a professional Peruvian jockey whose father was also a jockey in their native Peru. Flores would move to the United States, where he would successfully race from 1987 to 2018. Flores won over 4,000 races over the course of his career and placed in almost 8,000 races. In 2013, Flores was inducted into the Parx Racing Hall of Fame.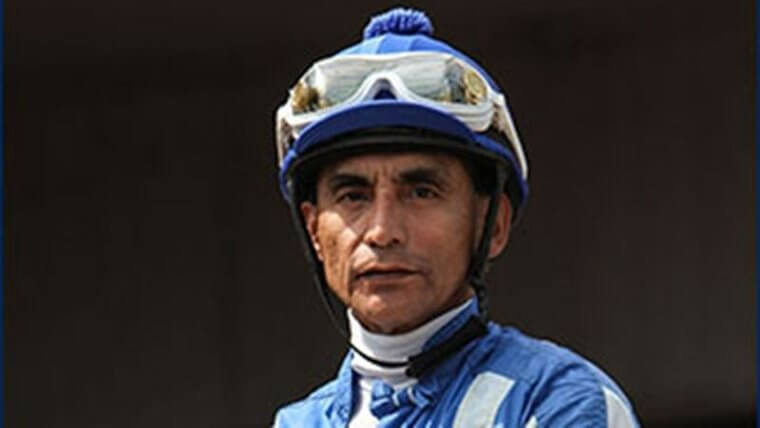 In 2018, Flores was involved in a race at the Parx racetrack in Philadelphia. During the race, Flores broke his shoulder and fell off the horse alongside two other horses and their riders. Unfortunately for Flores, one of the horses fell on the jockey crushing his spine and skull. Flores was kept on life support for a few days before being taken off and pronounced dead on the 22nd of March. 2018.

Reggie Garrett
Reggie Garrett is tragically the youngest person on this list. Garrett was a quarterback for West Orange-Stark's high school football team. According to reports, Garrett was a straight-A student who had exceptional talent in football, basketball, and athletics. Many believed that Garrett had an incredibly bright future ahead of him, all of which was tragically taken away from him on September the 17th, 2010.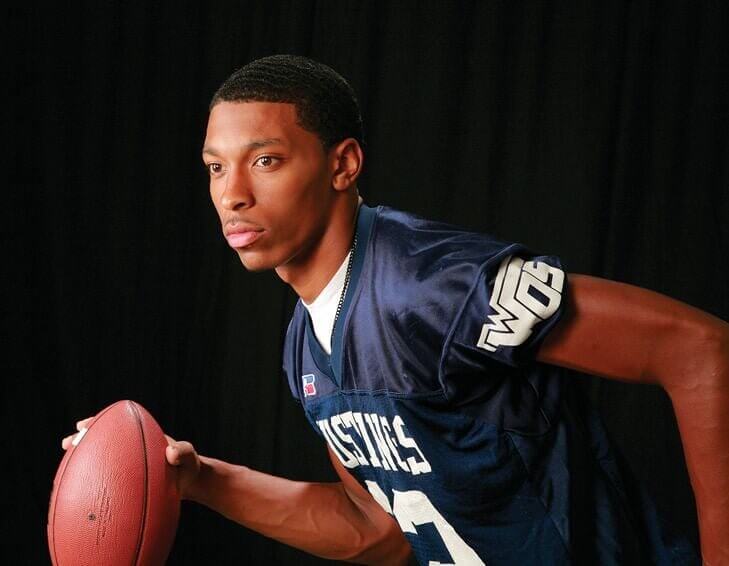 On the fateful day, Garrett's West Orange-Stark Mustangs were playing the Jasper Bulldogs. During the second quarter, Garrett threw his second touchdown for the game when he collapsed onto the pitch while celebrating. The collapse obviously sparked panic as Garrett was rushed to a nearby hospital. It turns out that Garrett had a heart disease that had gone previously undiagnosed.

Charley Engelfried
Charley Engelfried was the same age as Garrett when he passed away. Engelfried was a three-sport athlete for his high school in Dallas, Oregon. Engelfried participated in wrestling, football, and track at Dallas High School. According to his obituary, the 17-year-old Engelfried was also a talented musician and cook.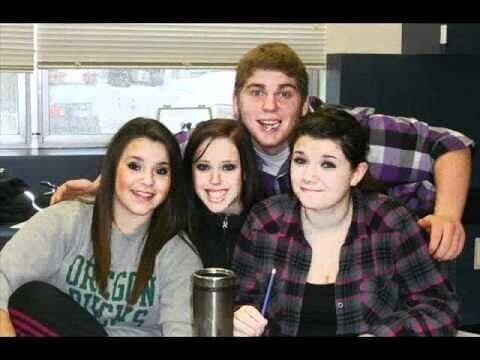 In February 2011, Engelfried was wrestling for his school at a local meet when he dramatically collapsed. Engelfried had just pinned his opponent and was making his way back to his team when he fell onto the ground. According to the autopsy performed later, Engelfried had a disease that caused the heart to thicken resulting in difficulties pumping blood around the body. A funeral for Engelfried was held at the Dallas High School Football stadium and was attended by many of Engelfried's teammates and classmates.

Christian Eriksen
This entry is here to fit into the "near-misses" column. While Danish midfielder Christian Eriksen did technically die, the team's doctor, Morten Boesen was able to resuscitate him. "We got him back after one defibrillator, so that's quite fast. I'm not a cardiologist, so the details I will leave to the experts at the hospital" said Boesen.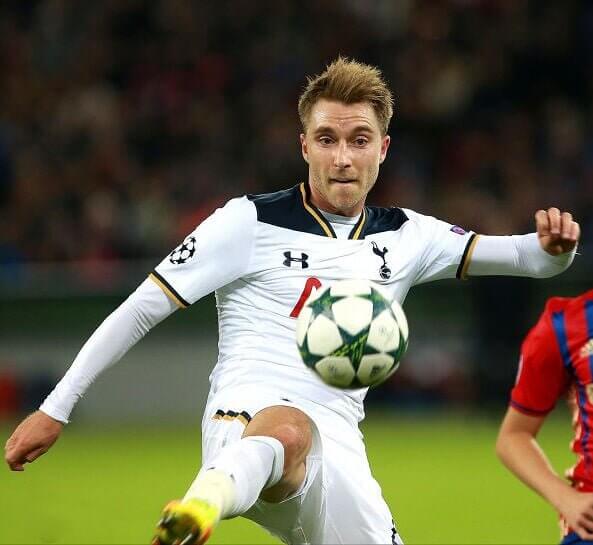 The match between Denmark and Finland was put on hold in the 43rd minute and was continued later in the day when news of Eriksen being stable in hospital broke. Looking back, many of the team and management felt they rushed into finishing the match. Denmark boss Kasper Hjulmand said. "I know it's very difficult, but looking back it was the wrong thing to make the decision. Maybe we should have just gone on to the bus and gone home and let's see what the next days would have brought."

Diego Maradona
Although this entry may not have been as surprising as any of the others on this list, it has still had as much impact as the rest, if not more! Diego Maradona was such a force in the sport, he was the first player to set the world record transfer fee twice! First, in 1982 he cost Barcelona $7.6 million, and in 1984 when he transferred to Napoli for a fee of $10.48 million.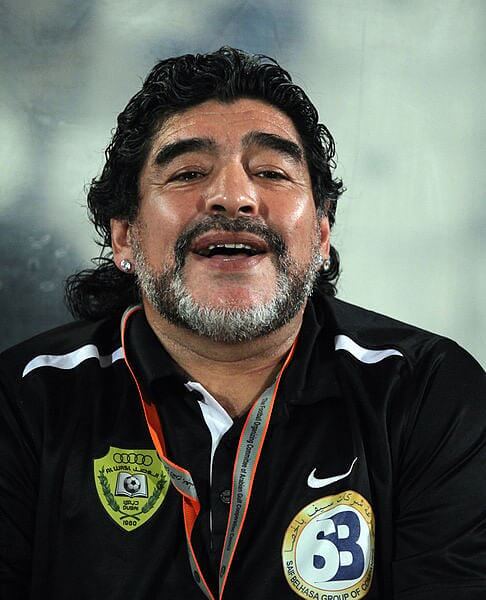 Sadly, Maradona was a victim of his own lifestyle of drugs, alcohol, and unhealthy food. This combination unchecked left the Argentinian football legend looking very little like the young man everyone knew from his glory days. On November 25th, 2020, Maradona died due to a cardiac arrest aged 60.

Davide Astori
On March 4th, 2018, the football world was shocked at the news that 31-year-old Italian defender Davide Astori had passed away. The club that he played for, and captained, Fiorentina FC had nowhere to go but to immediately say "Fiorentina are profoundly shaken and forced to announce that their captain Davide Astori has died."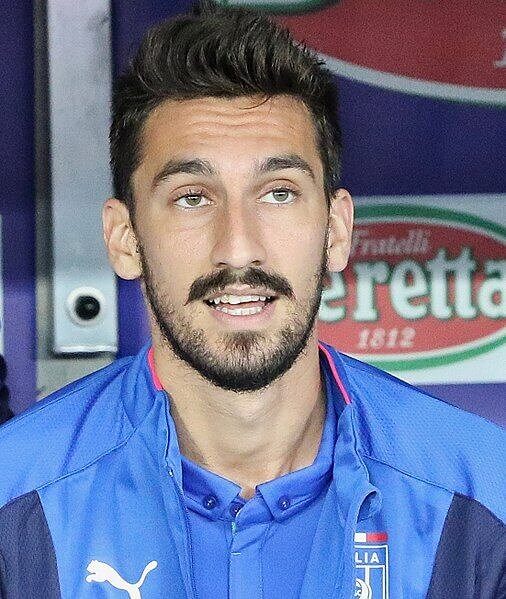 Reports would inform us that Astori had gone into cardiac arrest while he was asleep in a hotel. He was away for a game against Udinese Calcio that ended up being canceled, as were other games in the league for the next four days. Astori had represented Italy from 2011 to 2017, and played more than 340 games in the Serie A. Members of the football community came together, mourned, and paid their respects with a minute's silence before every European match that week.

Antonio Puerta
Only 22 years old when he died in 2007, Sevilla and Spanish international player Antonio Puerta was playing a La Liga match against Getafe when he fainted on the pitch. Puerta was substituted and he walked off the field and into the changing room where he collapsed once more and received cardiac resuscitation.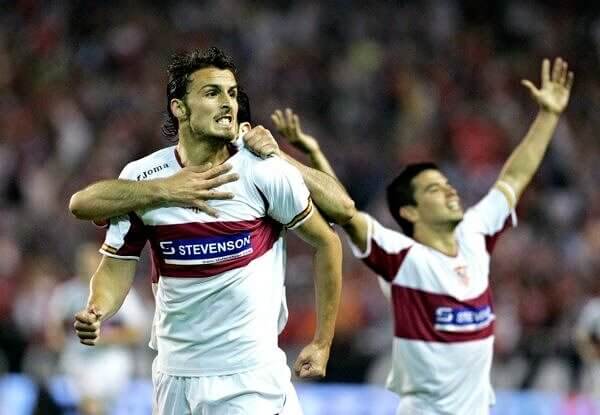 Puerta died three days later in the hospital.  The cause of death was recorded as postanoxic encephalopathy and multiple organ failure caused by prolonged cardiac arrest. Sevilla president, Jose Maria del Nido told reporters "Today is one of the saddest days in the history of Sevilla Football Club. That diamond left foot of Antonio Puerta's has left us, that left foot that changed our lives has left us."

Miklos Feher
On January 25th, 2004, Benfica's last-minute substitution Miklos Feher was given a yellow card by the referee for time-wasting during stoppage/injury time. Feher smiled at the referee and accepted the punishment for delaying a throw-in. Moments later, Feher hunched over and fell to the ground. The match stopped for 15 minutes as Benfica's medical team rushed to him and revived him.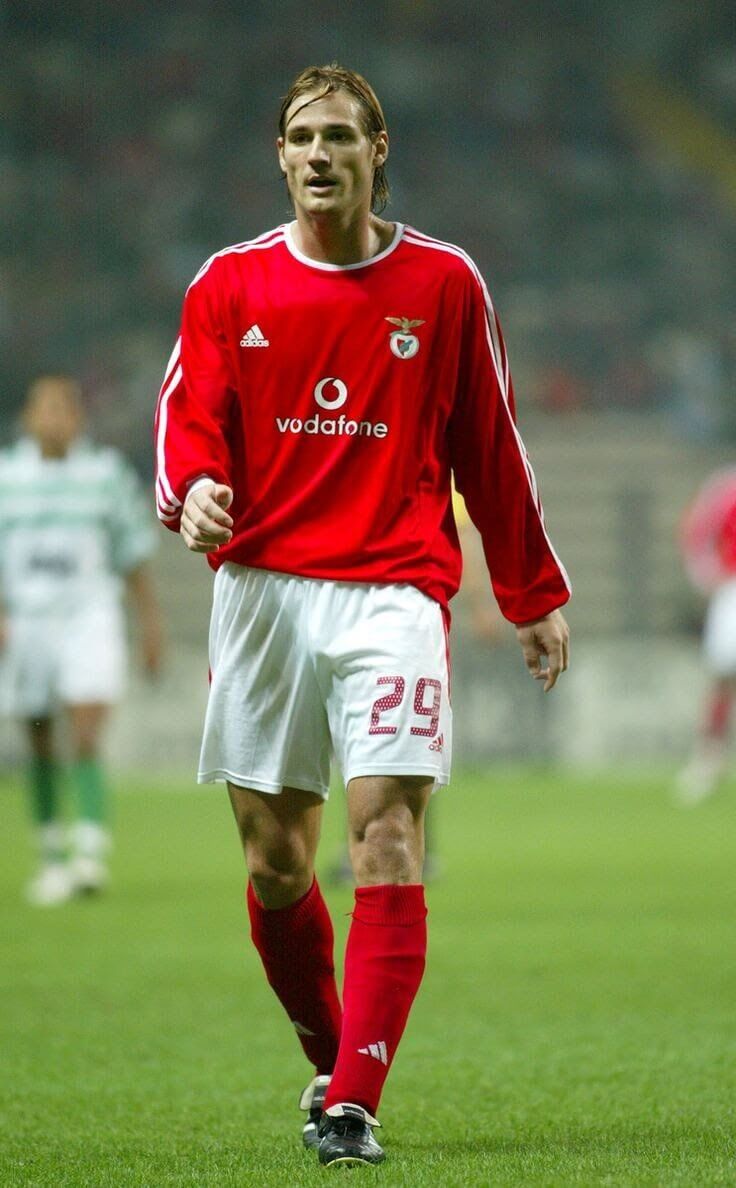 Everyone was hit by the moment, tears in their eyes, and Feher was taken away in an ambulance. Three hours after he collapsed, Feher died in hospital. The cause of his death was cardiac arrhythmia caused by hypertrophic cardiomyopathy, a heart muscle disease. The team's next few matches were postponed, and the club retired the number 29 shirt in honor of Feher.

Marc-Vivien Foe
During a Confederations Cup semi-final against Colombia in Lyon, France, Cameroon midfielder Marc-Vivien Foe collapsed suddenly on the pitch in the 72nd minute. Despite medics working hard for 45 minutes giving mouth-to-mouth and oxygen, Foe passed away at Gerland's medical center.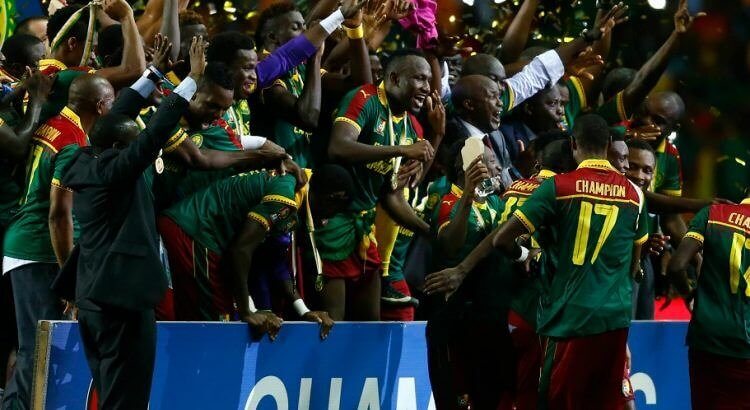 It took two autopsies to determine the cause of death. Public prosecutor Xavier Richaud said, "He was suffering from a cardiomyopathy hypertrophia [abnormally enlarged] left ventricle, something that is almost untraceable without carrying out an extensive examination." The man who brought Foe to West Ham in 1999, Harry Redknapp, once said about him that "I don't think he ever made an enemy in his life."

Piermario Morosini
During the 31st minute of a game between Livorno and Pescara, on-loan player Piermario Morosini would suffer a heart attack and fall to the ground. He tried to get up but then lost consciousness as the medical team attended to him. A defibrillator was used on the 25-year-old, with him regaining consciousness as he was stretchered off. The match was abandoned, players left the field in tears, and Morosini made his way to the hospital. He sadly died on the way there.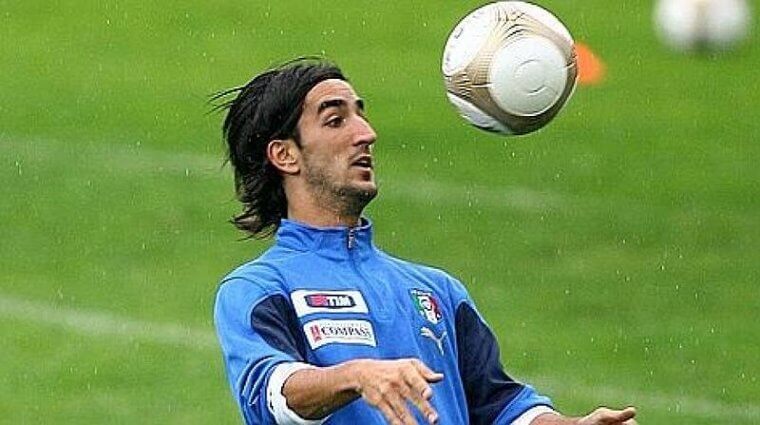 More concerns appeared, however. His disabled sister was left with no family, but fortunately, Udinese player Antonio Di Natale assured that "we know the situation of his sister and we as a team, the club, and Udinese for Life have decided to help her because she is in real need." Udinese for Life is a medical charity linked to the club that Morosini was signed to.

Jose Antonio Gallardo
In December of 1986, Jose Antonio Gallardo was in goal for CD Málaga against Celta Vigo when an unfortunate collision with Baltazar would cost him his life. The two men clashed and Gallardo took a shot to the head. He recovered after three hours of medical treatment and looked to be taking steps forward.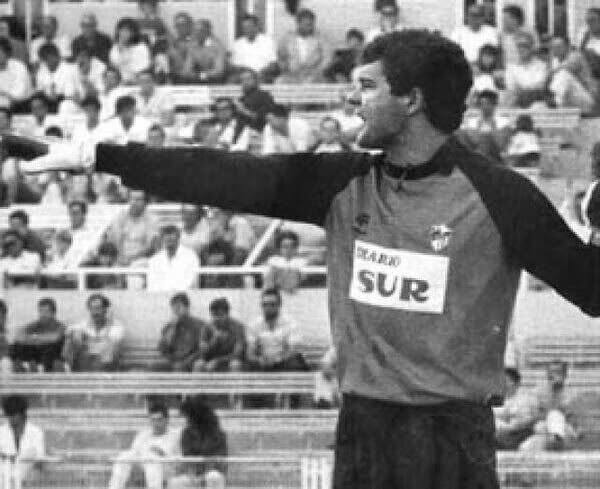 However, on the 7th of January, Gallardo had a downward turn after having his lunch and needed his family to take him back to the hospital. He fell into a coma at Málaga's Carlos Haya hospital and died on the 15th of January as a result of Cerebral hemorrhaging aged only 25. He was buried in Arroyo de la Miel and was posthumously awarded the Ricardo Zamora Trophy for best goalkeeper in the division by the newspaper Marca.

Marcio Dos Santos
On the 28th of October, 2002, Brazilian striker Marcio Dos Santos helped Deportivo Wanka defeat Alianza by scoring the winning goal for his team. He hadn't been feeling well before the game but played anyway as his doctor had given him some tablets for his headache.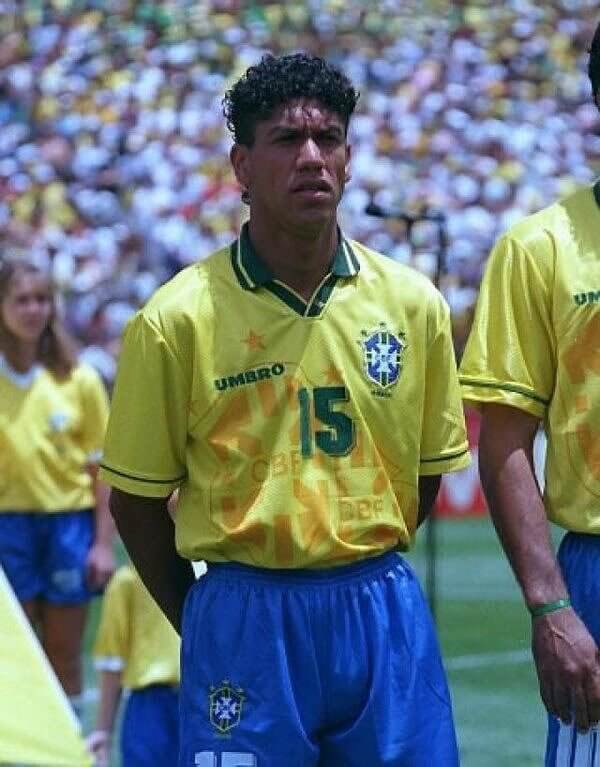 There was more to this unsettled feeling than expected, however. Just hours after the match, Dos Santos was celebrating Deportivo Wanka's 3-1 victory when he suffered a heart attack in the football club's hotel. He was only 28 years old.

Alen Pamic
While playing a friendly game of futsal with friends on a Friday night in 2013, NK Istra 1961 player Alen Pamic was struck by a heart attack and died at the age of 23. Pamic had struggled with heart issues in the past, collapsing on the pitch and convincing medical professionals to allow him to continue playing.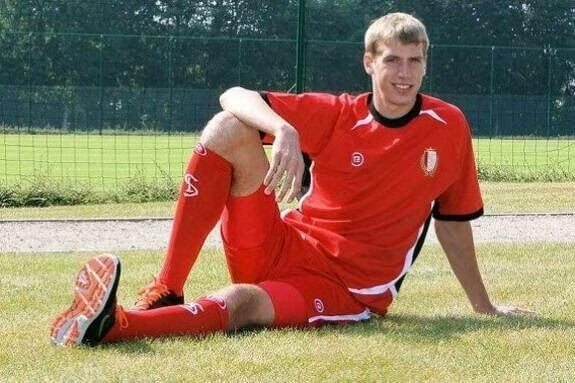 Alen Pamic was the son of Igor Pamic, a former Croatia international player, and brother of Zvonko Pamic, another professional footballer. Alen last played for NK Istra 1961 in Croatia's first division, before his heart problems forced him out of professional football altogether. His cause of death was hypercholesterolemia and coronary artery plaque.

Peter Biaksangzuala
In 2014, Bethlehem Vengthlang player Peter Biaksangzuala scored a goal and attempted a celebratory backflip, injuring himself severely in the process. Biaksangzuala fought for his life for five days in the hospital before the damage to his dorsal proved too much.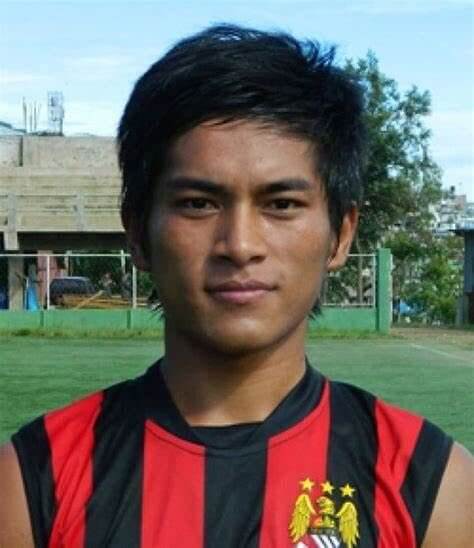 The league released the following statement: "Peter was a defensive midfielder who had always been aggressive and hard-working, a true team player. Like most defensive midfielders, he was excellent at reading the game, breaking up attacks, and protecting his defenders. ... A CT scan was taken right after he was taken to the hospital and the result showed that the injury inflicted on his spinal cord was quite serious. The doctors did their best to help him fight for his life. ... Heaven has gained a defensive midfielder; apart from the hard tackles and the breaking up of attacks, goal celebrations will never be painful anymore. Goodbye Peter."

Cristian Gomez
During a game against Boca Unidos on the 24th of May 2015, Atlético Parana defender Cristian Gomez suddenly fell to the turf and the game was halted. Officials said the match would continue once they got word that Gomez was okay, but there was no such news. The 27-year-old Argentinian had also played for 9 de Julio de Rafaela, Deportivo Armenio, and Sportivo Patria.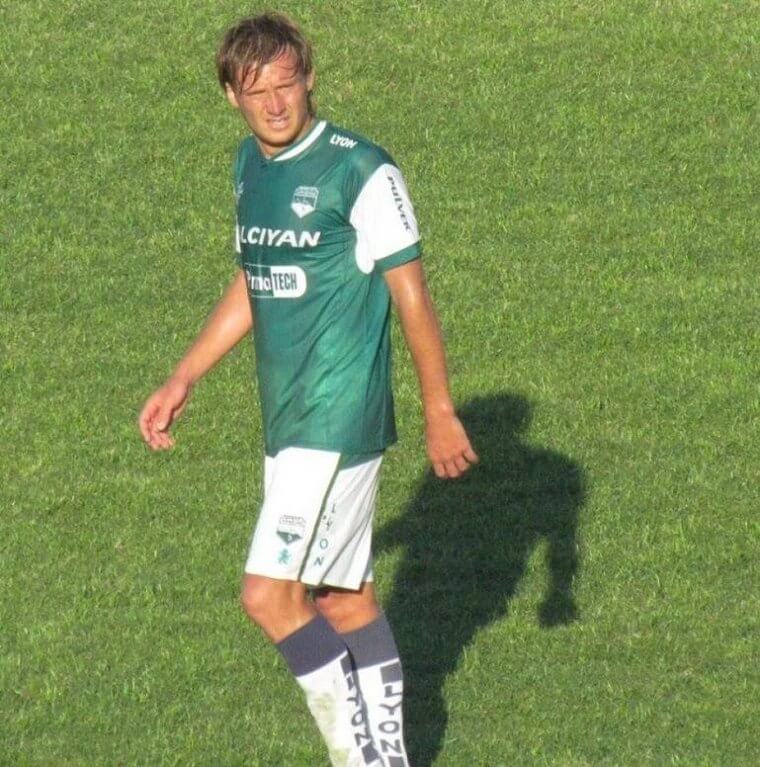 The AFA stated, "In another sad Sunday, the Argentine Football Association expresses its deep sorrow for the death of the player Cristian Gomez, during the match between Boca Unidos and Atletico Parana."
Serhiy Perkhun
On the 29th of August 2001, first choice CSKA Moscow goalkeeper Serhiy Perkhun was accidentally kicked in the head in a collision with Budun Budunov. Both men incurred head injuries, but Perkhun's would prove fatal. After slipping into a coma in hospital, Perkhun died nine days later of a brain hemorrhage.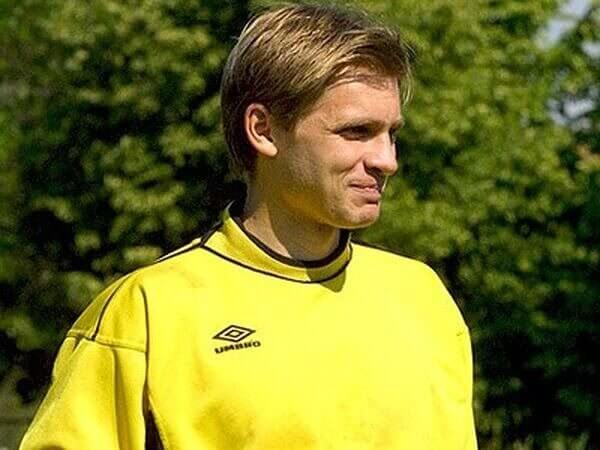 Perkhun is the only player (to date) in the history of the Russian Premier League to die from injuries sustained during an official game, which is still one too many!

Phil O'Donnell
Scottish midfielder Phil O'Donnell played for Motherwell, Celtic, and Sheffield Wednesday during his 17-year career. While captaining Motherwell against Dundee United in 2007, the 35-year-old collapsed as he was about to be substituted out of the game. O'Donnell was treated by medics for several minutes before an ambulance took him away.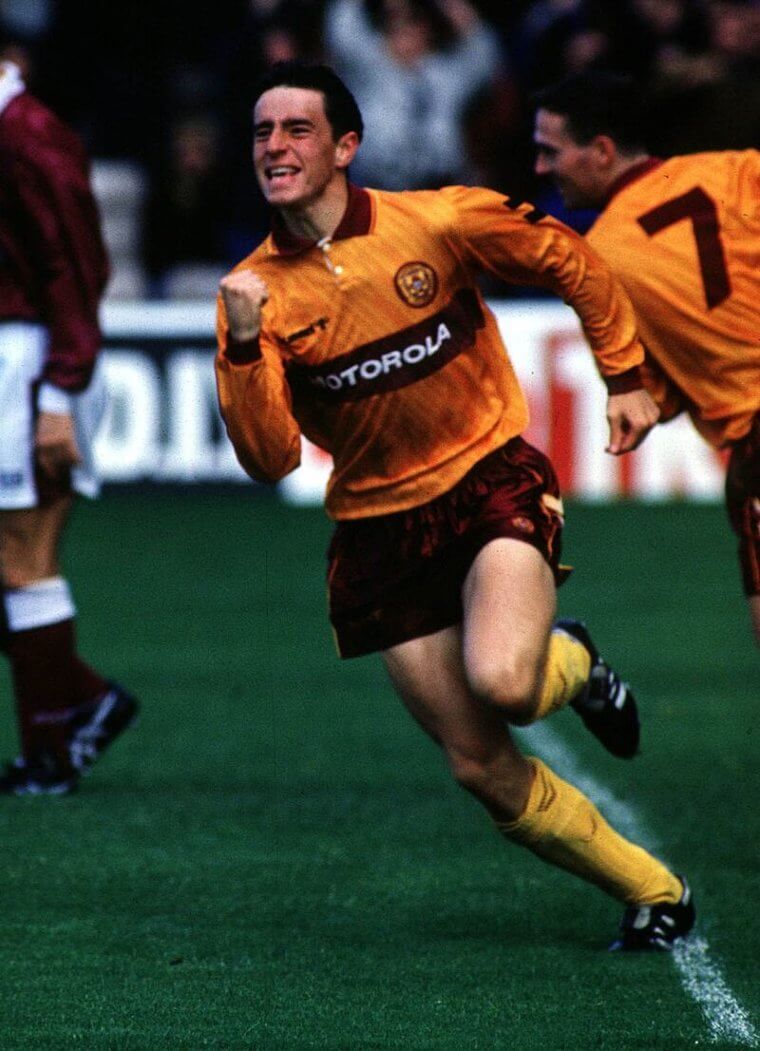 His manager Mark McGhee said that "He was a man among boys in every sense, in his attitude, his professionalism and integrity and sincerity." The Main Stand at Fir Park was renamed The Phil O'Donnell Stand by Motherwell in O'Donnell's memory. His teammates had his signature embroidered on their kit for the remainder of the 2007-08 season. He's also had numerous charity events held in his memory which continue on to this day.

Cristiano Jr.
In the 78th minute of the Indian Federation Cup final, Dempo forward Cristiano Júnior and Mohun Bagan goalkeeper Subrata Pal collided. Júnior had scored the goal, but could only manage to stagger away before collapsing.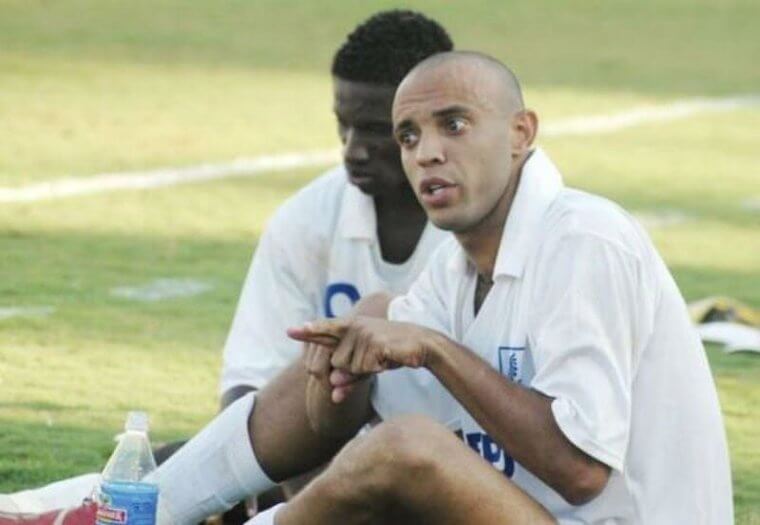 The game continued as he was taken off the field and to Hosmat Hospital. Júnior was sadly dead on arrival. Things may have been different if there had been some medical presence at the game, but hospital officials made clear that "At no time, was the hospital requested to provide doctors, and no agreement or contract for doctors was made." An autopsy later revealed that the cause of death was a stroke.