Some people are just the worst, right? What about when there's two of them? When you hear about serial killers and murderers, often they act alone, and no one in their life realizes what awful crimes they commit. Then, there are people who get together and carry out shocking acts that really make you wonder why neither of them stopped to think! There's no denying that they are absolutely fascinating, which is why we've created a list of them.
Christine Paolilla and Chris Snyder
When Christine Paolilla met Christopher Lee Snider, her mother and friends weren't happy. 21-year-old Snider already had a criminal past, and it was evident that he was abusing drugs. 17-year-old Christine began using drugs when she was with him, and they went to her friend's house on 18 July 2003 to steal drugs. Things got very ugly when Paolilla's two best friends and their boyfriends were shot dead.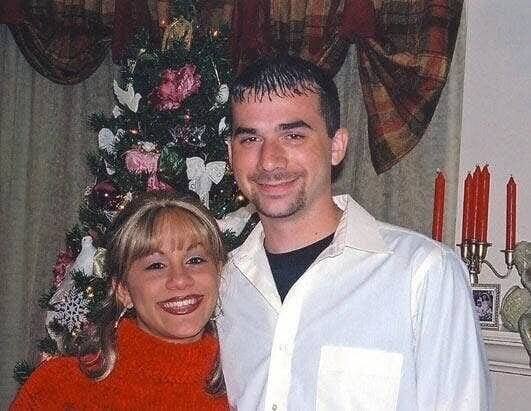 The couple went on the run, but eventually split. An anonymous tip-off nearly three years later saw Paolilla finally brought to justice for her part in the murders. Snider was living in South Carolina, but a family member told him about the warrant for his arrest. His body was found almost a month after Paolilla's arrest, after he had died of an overdose, likely intentionally. Paolilla remains in prison
Jasmine Richardson and Jeremy Steinke
Jasmine Richardson seemed to change overnight when she met Jeremy Steinke. The age difference between the two was considerable, Jasmine was only 12, while Jeremy was 23. Of course, her parents objected to the relationship and even tried to confiscate her computer. She plotted to kill them so that she could be with Steinke, even telling friends about her plan. Unfortunately, her friends simply didn't believe her.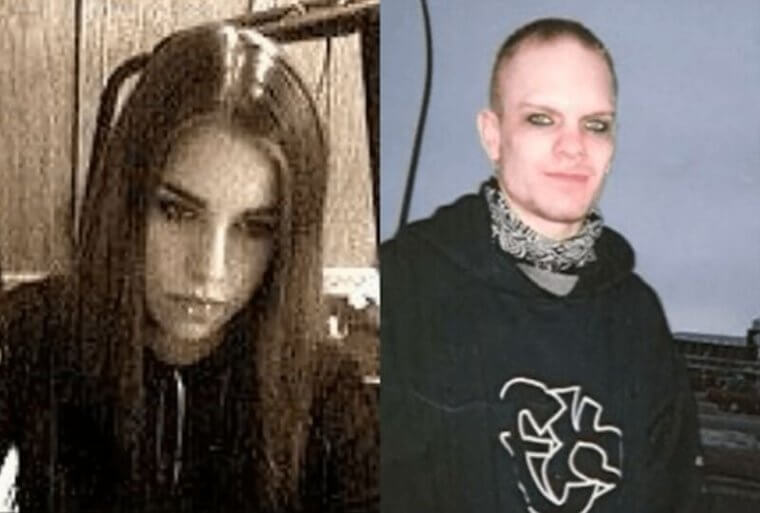 On 26 April 2006, Steinke came to the house and murdered both of Jasmine's parents, while Jasmine killed her younger brother, Jacob. A friend of Jasmine's helped them get away, but they were arrested the next day - 130 miles away. Both went to prison, but as Jasmine was a minor at the time of the crime, she only served a decade in a high-security psychiatric hospital. Steinke received three concurrent life sentences
Bailey Boswell and Aubrey Trail
24-year old hardware cashier, Sydney Loofe thought she was going on a Tinder date in November 2017. When she was reported missing, she had already been hacked into pieces and buried. The guilty parties were 23-year-old Bailey Boswell and 50-year-old Aubrey Trail, who had lured her to her death. They said that it had been consensual sex gone wrong, but the evidence suggested otherwise. 
In December, her remains were found more than 90 miles from her Nebraska home, in 16 different garbage bags. It transpires that Boswell had meticulously planned out the details of her death. Trail tried to cut his own throat in court, but eventually admitted his guilt and was given the death penalty. Boswell was also imprisoned for her part in the murder.  
Paul Bernardo and Karla Homolka
Paul Bernardo was a serial rapist before he met his wife and accomplice, having gained the nickname "The Scarborough Rapist." However, things took an even darker turn in 1987, when he met a young veterinary technician, Karla Homolka, who was just 17 at the time. Bernardo came to control Homolka's life very quickly, and he was displeased that she wasn't a virgin when she met him.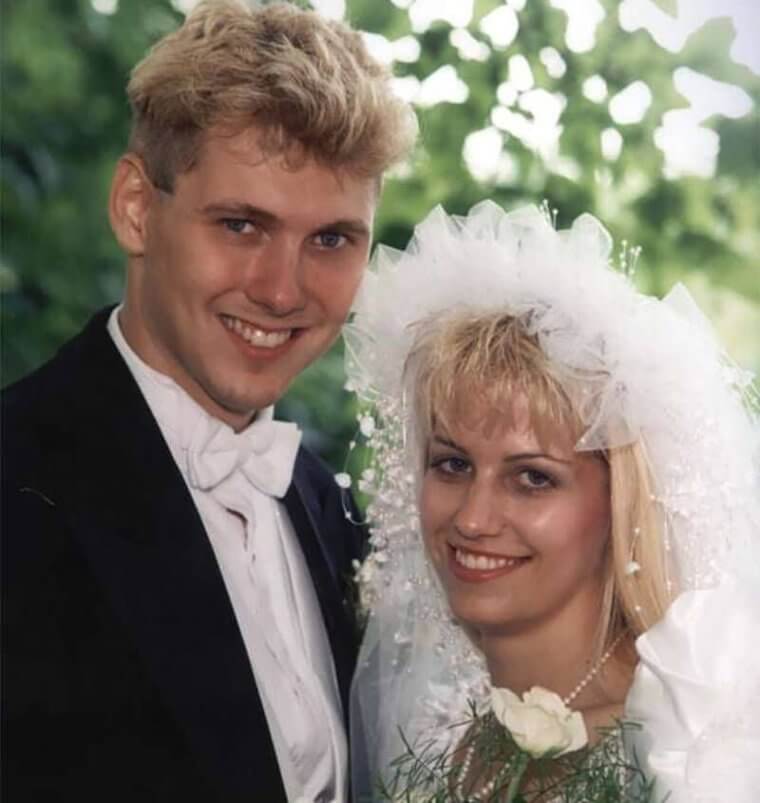 As such, Karla drugged her sister, Tammy, and offered her as a virgin to Paul. After an unsuccessful first attempt, the couple once again drugged Tammy, Paul raped her and the girl subsequently died as her sister held her down. The couple went on to sexually assault, torture, and kill other women. While Bernardo received a life sentence, despite Homolka's active involvement in the crimes, she served just 12 years and is now free. 
Bonnie Parker and Clyde Barrow
Probably one of the most infamous couples of all time, Bonnie and Clyde are synonymous with crime and madness. The pair met in a friend's house in January 1930, they allegedly fell for one another immediately. Both had been involved in criminal activity prior to their meeting, but it seemed to escalate as their relationship progressed. Bonnie Parker even smuggled a gun into Clyde to help him escape prison.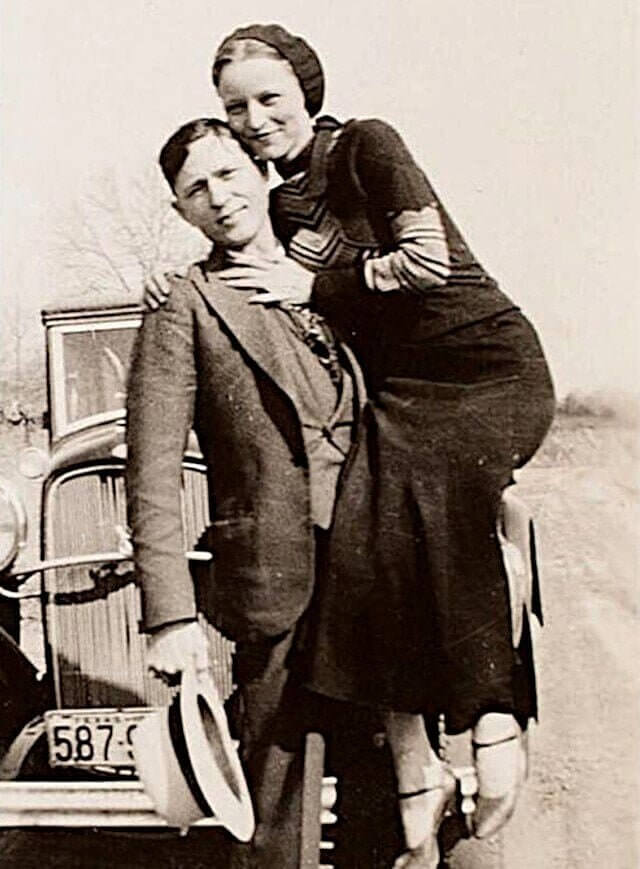 They went on a series of robberies, preferring funeral homes and small stores although the banks were the big news. Police tried to capture them many times, especially as they killed at least nine cops. They were proving a nuisance for around five states and a strategic manhunt was underway to apprehend the pair. They met a bloody end in Louisiana in May 1934, when Texas rangers and members of the police opened fire on them. 
Myra Hindley and Ian Brady
A British couple, Ian Brady and Myra Hindley both suffered quite traumatic childhoods before meeting each other as adults. Hindley was only 18 when she met Ian Brady through work. After they began dating normally, he told her about his obsessions with Nazis and the Marquis de Sade, and how he fantasized about committing the perfect murder.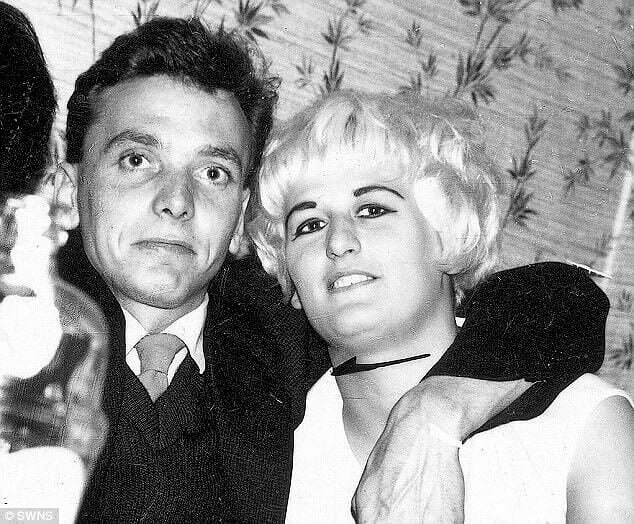 Their sick ideas led to them abducting and killing children, with the first known victim being Pauline Reade in July 1963. They went on to rape and murder several more children, but it came to an end when Hindley's brother-in-law called the police after witnessing a murder. They were both sentenced to life in prison, where Hindley died in 2002 and Brady in 2017.  
Kim Edwards and Lucas Markham
Here's something very disturbing about murdering one's own family members, but it always seems more shocking when it's done by a teenager. Kim Edwards and Lucas Markham started dating when they were 14, and Elizabeth Edwards, Kim's mom, had a bad feeling about the whole thing. The relationship between Kim and her had always been fractious, but Elizabeth could never have suspected what was coming.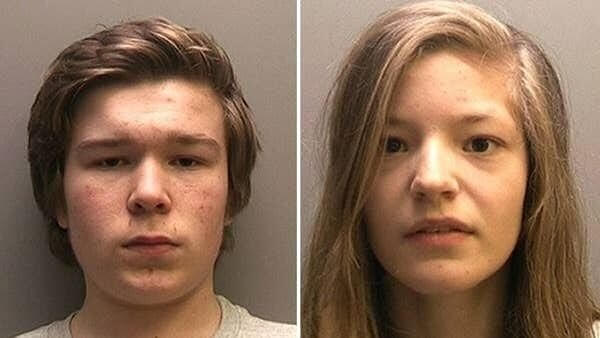 One night in April 2016, Markham came over to the house and brutally murdered Elizabeth in her bed, and then Kim's younger sister, Katie. After the killings, the couple watched Twilight and had sex, leading to the papers dubbing them the Twilight killers. They stayed in the house for 36 hours until the police arrived, following up on a tip that stated they were missing from school. Neither expressed any remorse, and both received 17.5 years in prison.
Catherine and David Birnie
Usually, when you hear stories about childhood sweethearts reuniting, it's romantic. Unfortunately, some people should stay apart. Catherine Birnie (nee Harrison) had been married and had seven children with a man called Donald McLaughlin, but when she met up with David again, sparks flew. They moved in together in Perth, Australia, and planned a horrendous spree of violence, that would leave four women dead.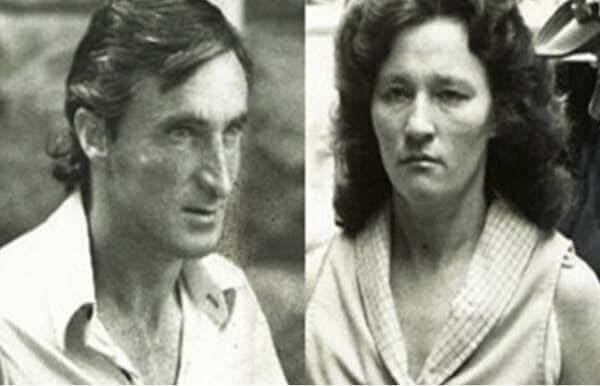 They had planned to murder a fifth, but after she was raped, she escaped and managed to contact the police. The couple may have been responsible for other murders, but nothing has been proven. Both were sentenced to at least 20 years in prison. However, David Birnie hung himself in his cell in 2005. Catherine Birnie is still imprisoned, and her youngest son has called for her to be executed.  
Martha Beck and Raymond Fernandez
After having two children but never keeping a partner, Martha Beck placed an ad in a lonely hearts column looking for love. Raymond Fernandez responded but in truth, he hoped to swindle Beck out of cash. When he discovered that she didn't have any, he tried to leave her. Beck, a jealous woman, said that she'd pose as his sister and help him.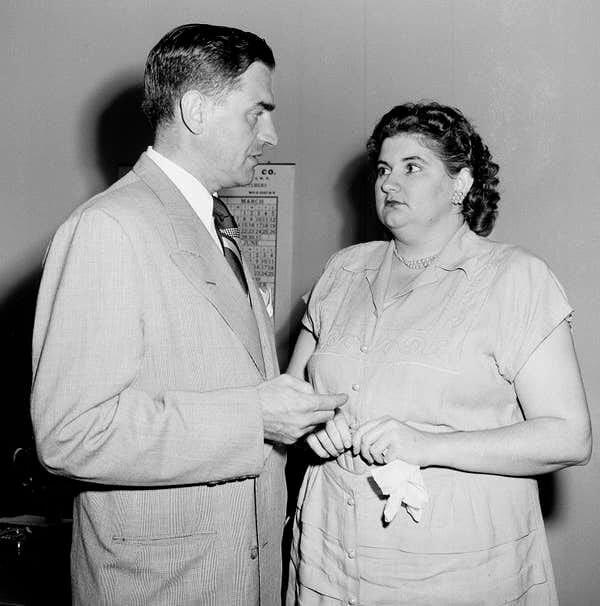 It's estimated that they killed up to 20 women, although they were only ever tried for one, Janet Fay. They also killed a mother and her young daughter at home in Michigan after they had stayed with them for a few days. They went on trial in 1949, in a case that was widely sensationalized by the media. After being found guilty, both were sentenced to death and were sent to the electric chair in March 1951.
Gwendolyn Graham and Cathy Wood
It's expected that people who work in nursing homes would have a caring nature, however, in the case of both Gwendolyn Graham and Cathy Wood, this couldn't be further from the truth. The two met at Alpine Manor nursing home in Michigan, and quickly became friends then lovers.  In January 1987, Graham killed their first victim, an Alzheimer's patient, which Wood said was a way of relieving tension.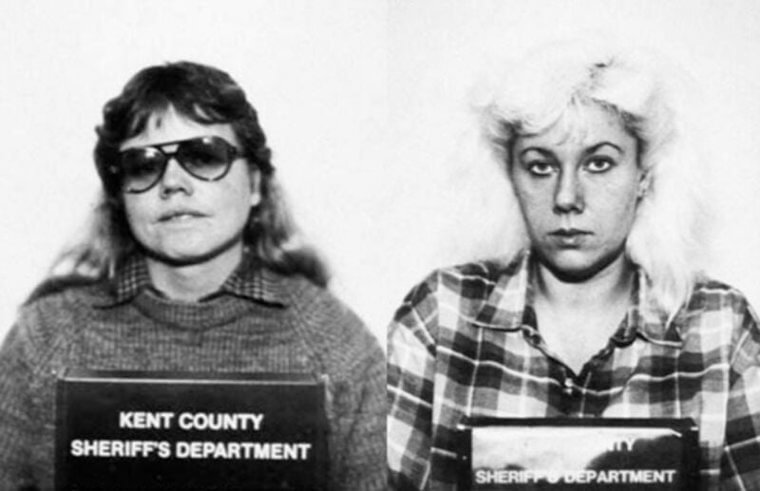 Five murders later, the pair split when Graham met another woman at the facility. Wood told her ex-husband about the murders, and he got in touch with the police. Seeking a reduced sentence, Wood decided to testify against Graham. She still got at least 20 years in prison, while Graham received five life sentences
Faye and Ray Copeland
Times were hard for Ray and Faye Copeland, a couple that had their own farm in Mooresville, Missouri. They had six children and were forced to move around quite often, as Ray was constantly getting in trouble with the law. After a former farmhand reported that he had seen human bones on the premises and that Ray had threatened to kill him, the police descended on them. 
In October 1989, several bodies were discovered on the farm. Faye who had made a quilt from the clothes of the victims, was convicted of four counts of murder and one of manslaughter, while Ray was convicted of five counts of murder and sentenced to death by lethal injection. He died of natural causes while on death row. Faye received medical parole in 2002 and later died at a nursing home. 
Monique Olivier and Michel Fourniret
French national Michel Fourniret met Monique Olivier while he was in prison for kidnapping a young woman. Thus, she wasn't an innocent accomplice and knew exactly what Fourniret was capable of. Together, they went on a spree of raping and killing young girls, gaining the nickname, "The Virgin Hunters". In 2004, after 15 years of marriage, Olivier reported her husband to the police, and they were both arrested for their crimes. 
Fourniret had assaulted or raped at least 12 women, before murdering them, and at least six of these were with Olivier's assistance. The pair went on trial separately and although Olivier's lawyers pleaded for clemency, she received a life sentence for her involvement. Fourniret received two life sentences and died in a secure hospital at the age of 79.  
Sarah and John Makin
Sarah Jane Sutcliffe married John Makin in August 1871. They had 10 children themselves, but when John suffered an injury that meant he could no longer work, the couple struggled for money. They decided that they would become "baby farmers", taking money in exchange for looking after illegitimate children. However, their motives weren't that pure.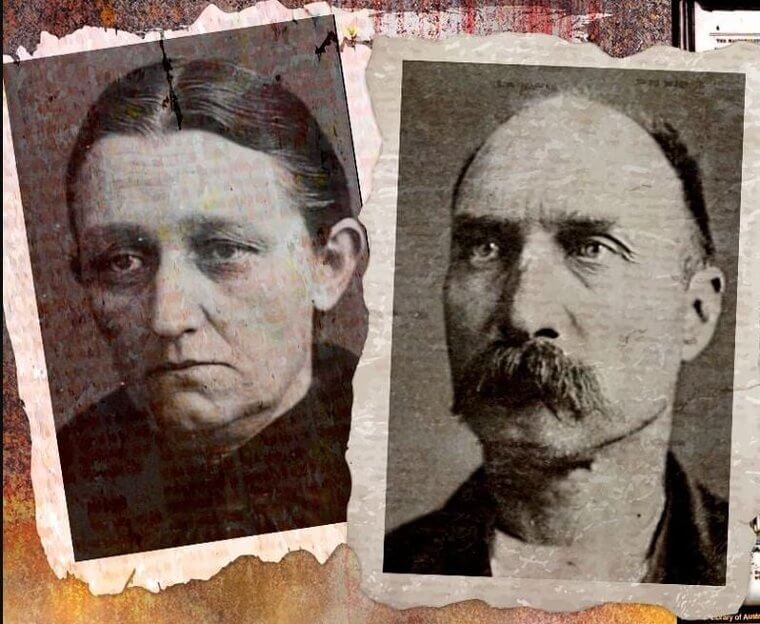 The couple were getting babies from wealthy couples but had no intention of keeping them. They simply wanted to pick up the payments, including support, which many couples paid. In October 1892, two bodies of children were found in the drain of a home where the Makins had lived. The police searched the backyards of 11 more homes where the Makins had been resident, finding 12 babies in total. John Makin was hanged for the murders, but Sarah received life in prison and was released 7 years before her death. 
Inessa Tarverdiyeva and Roman Podkopaev
Who would ever suspect that a nursery school teacher and a dentist from a modest area were heads of a family of brutal killers? Inessa Tarverdiyeva and her second husband, Roman Podkopaev, along with daughters, Viktoria and Anastasiya, claimed to go on camping trips, when really they were killing people. Some claim the crimes began in 1988, others say it was several years later. Either way, it seems like Inessa was a mastermind in many of the killings.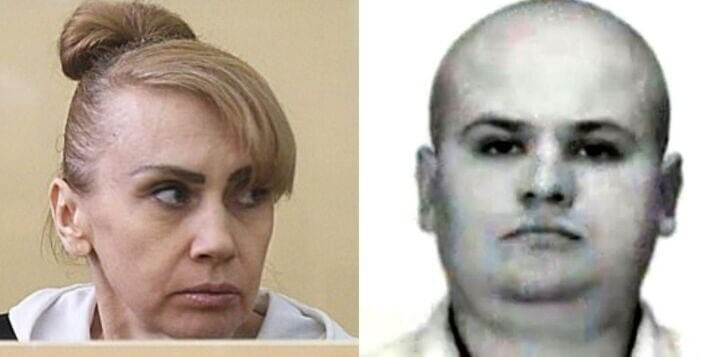 They stole thousands of dollars off their victims and killed at least 30 people, including six policemen. One of their victims, an11 year old, was stabbed 37 times, while two other young girls had their eyes gouged out. The family saw this all as quite normal. Podkopaev died in a police shoot-out, while Inessa got only 21 years in prison. Russian law doesn't permit women to serve life sentences. 
Henry Lee Lucas and Ottis Toole
The question is often asked, are killers made or born? In the case of Henry Lee Lucan and Ottis Toole, their troubled backgrounds would suggest that nurture plays a part. When they met in 1976, Lucan had already killed his own mother, while Toole had murdered a traveling salesman. The men bonded and began a horrific series of crimes against innocent people across America.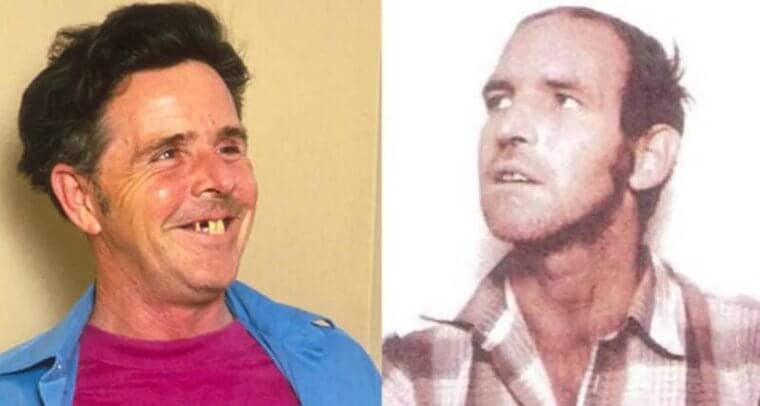 They were indiscriminate about who they preyed on - migrants, hitchhikers, or sex workers. They raped people, mutilated them, and even dabbled in cannibalism. They broke up when Lucas developed a liking for Toole's niece and he killed her soon after. They were apprehended separately in 1983 and 1984 and began confessing to hundreds of murders. Their exact body count remains unknown.  
​Debra Brown and Alton Coleman
Alton Coleman was already well known to the authorities when he met Debra Brown. In fact, he was due to go on trial for the rape of a 14-year-old girl in Illinois. Debra Brown and Coleman took off just before his trial and for 53 days they caused uproar across 6 states. They tortured, raped, and killed several children, beat and strangled people, stole numerous cars, and committed armed robberies.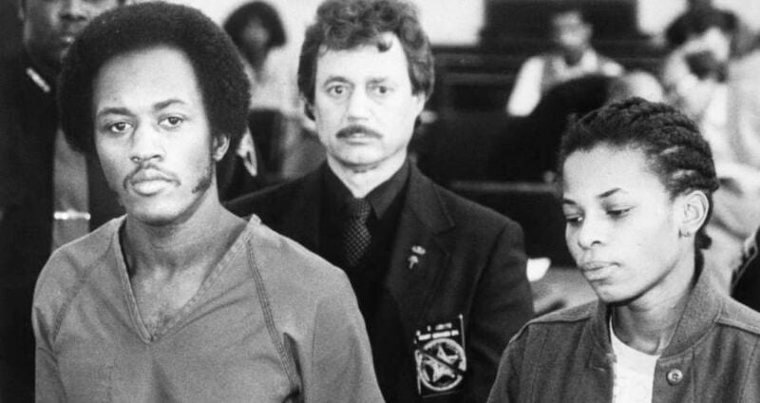 It wasn't until someone from Coleman's home neighborhood in Waukegan spotted the couple in Evanston around six weeks later that the police finally caught up with them. Coleman was given death sentences in three different states and was executed in April 2002. Brown was originally sentenced to death, but had her sentence commuted to life without parole. 
Caril Ann Fugate and Charles Starkweather
Caril Ann Fugate was just 13  when she met 18-year-old Charles Starkweather. Both his and her parents tried to stop them from having a relationship, but neither one of the teenagers would be swayed. Fugate later claimed that Starkweather held her hostage for the safety of her family, but he killed her mother, stepfather, and younger sister while she was allegedly in the house.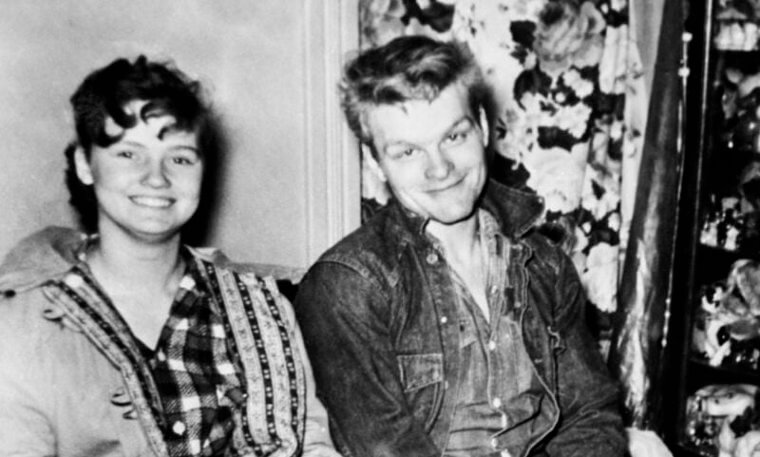 They drove to a family friend's house in Bennet, Nebraska, and killed him and his dog. The victims began mounting until a Deputy Sheriff in Natrona County happened upon the couple trying to flee after murdering a traveling salesman. Starkweather received the death sentence and was put to death on 25 June 1959. Fugate served less than 18 years and then went on to live a quiet life in Michigan. She has always maintained her innocence.
Cindy Hendy and David Parker Ray
When Cindy Hendy met David Parker Ray in 1997, he was 20 years older than her, and a total sadomasochistic murderer. He had been torturing women in a van that he had customized with whips, chains, pulleys, saws, and a mirror on the ceiling. Although no bodies have ever been found, many of the women he had kidnapped were presumed dead. Cindy had been a prostitute who had problems with alcohol and drug use, and the pair developed a bond over their sick fantasies.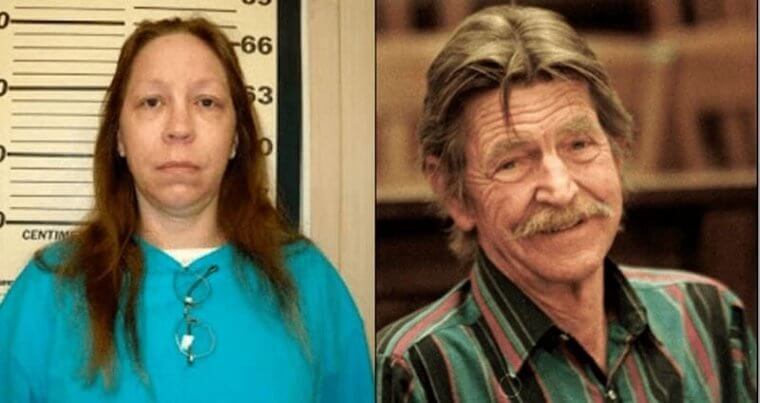 Hendy became his accomplice, helping him abduct women and even watched as Parker Ray tortured them.  When one victim, Cynthia Vigil, escaped and reported the couple to the police, incriminating evidence against them were finally discovered. Ray received 224 years in prison but died a few years later into his sentence. Hendy took a plea deal and was given 36 years, but was released in July 2019.
Rosemary and Fred West
Fred and Rosemary West first met at a bus stop when she was only 15. Although he was 12 years older than her, he was attracted to her and began lavishing her with attention. Both had been sexually abused as children, and Fred had already murdered an ex-lover, and potentially abducted and killed another young girl by this point. Three years later, the couple married, but after Rosemary had killed Fred's stepdaughter Charmaine.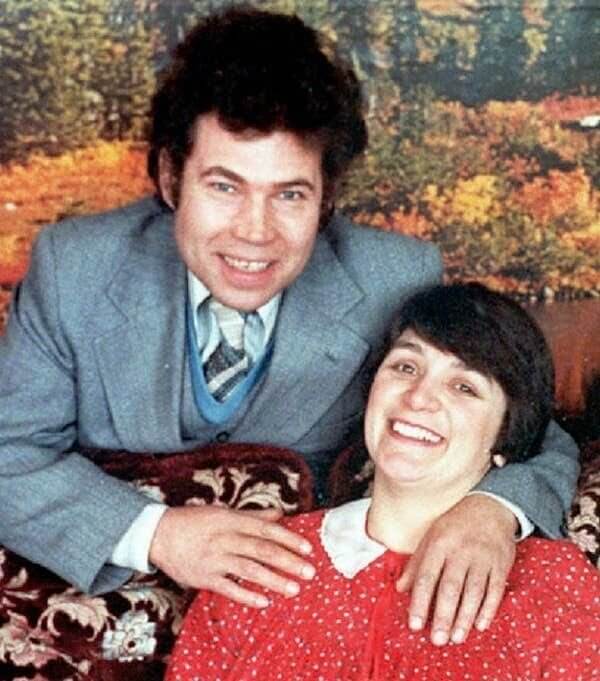 The couple sexually abused and beat their own children, resulting in the children ending up in the hospital and running away from home. They murdered their daughter, Heather, dismembered her, and buried her in the garden. Over 20 years, the depraved pair committed at least 12 murders, although there were likely many more. They left a trail of destruction, with some people who knew them committing suicide. Fred took his own life before trial, while Rose, allegedly the more "aggressive" of the two, remains in prison in Yorkshire, UK
Carol Bundy and Doug Clark
Carol Bundy and Doug Clark met in a bar in Los Angeles in 1980. As they grew closer, they learned that they had weird, twisted fantasies in common. First, Clark lured a child to their place to take pornographic images, but his behavior escalated, and shortly afterward he killed two teenagers on the Sunset Strip and performed necrophilia on them. Bundy was initially uneasy about this, but then took to putting makeup on Clark's victims and then killed a former lover after she had disclosed information to him.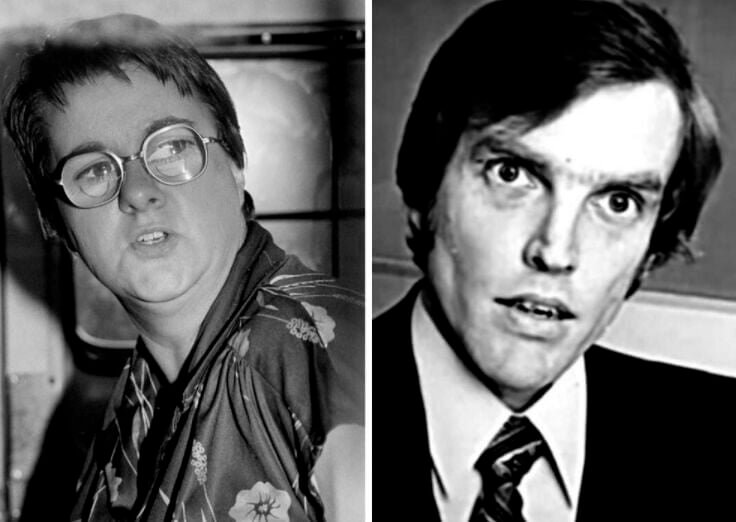 After arrest, Bundy capitulated and told the police everything, while Clark claimed that she had murdered the victims. After the trial, Clark went on death row in California, where he remains. Bundy took a plea bargain, which reduced her sentence to 52 years in prison, however, she died in 2003 after suffering heart failure.
Cynthia Coffman and James Gregory Marlow
James Marlow was serving time for stealing his sixth wife's car when Cynthia Coffman came into his life. She was his cellmate's girlfriend, but the pair were smitten with each other from the beginning. Cynthia had left a loveless marriage and abandoned her son, and she hitched her wagon to Marlow, despite his criminal background. The couple were heavy drug users and enjoyed carrying out robberies and ripping off Marlow's relatives.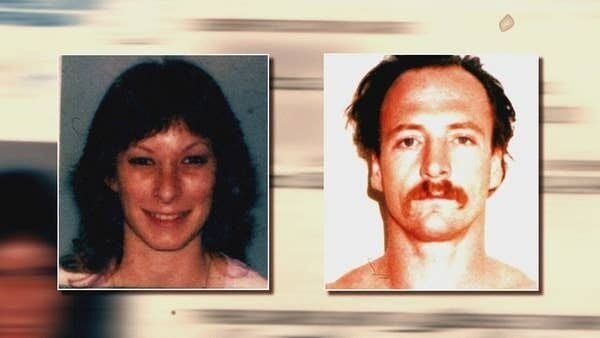 Then they began killing women indiscriminately in California and Arizona. Desperate, the cops had no leads to go on when one of the victim's checkbooks was found inside a fast-food bag bearing the couple's names. The proprietor of a motel in Big Bear City, California identified the couple from the statewide fugitive alert and a 100-man search party set out to find the murderers, who were hiking at the time. Coffman became the first woman to be sentenced to death row in California since 1977, where she remains. Marlow is also on death row in San Quentin.
Gypsy Blanchard Was Treated Like a Sick Child Her Entire Life - And Killed Her Mom to Get Revenge
In 2015, Gypsy Blanchard made headlines when she arranged for her boyfriend to kill her mother in cold blood. Even more shocking than the fact that Gypsy had her mother, Dee Dee, murdered is the truth that came to light after the killing.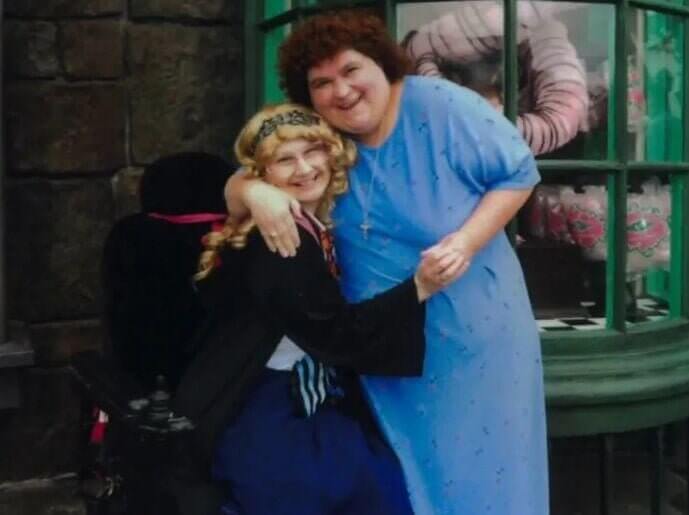 Everyone that met Gypsy Blanchard knew her to be a sickly child with countless medical conditions stunting her ability to enjoy life as a normal child. Gypsy moved around in a wheelchair, used a feeding tube and she didn't go to school after second grade. However, there's a lot more than what meets the eye, and Gypsy's decision to murder her mother revealed the dark reality of what was really going on...
The Murder Has Inspired Several Media Productions
The truth about what happened between Dee Dee Blanchard and her daughter was so shocking that it inspired several production houses to retell the outrageous story in their respective mediums.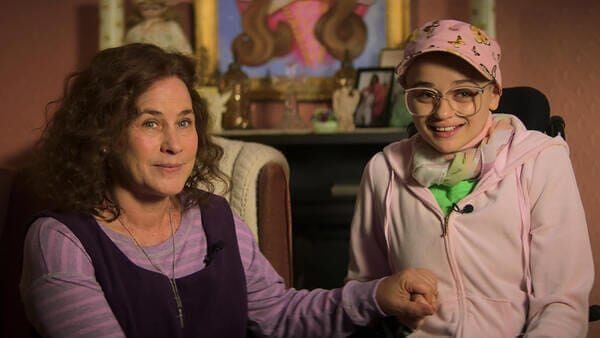 Crime podcasts have shared detailed accounts of the murder (and its build-up) and television shows have been produced as well. For example, Hulu released a true-crime miniseries called The Act that unfolds the narrative of Gypsy Blanchard and her harrowing life. Mommy Dead and Dearest is another documentary film that exposed shocking details of the story.
Back to the Beginning When Gypsy Was Born
Gypsy Rose Blanchard was born in 1991. Shortly before her birth, her mother, Dee Dee, split up from her father, Rod Blanchard. Dee Dee took her newborn to live with her family, but without the loving support of a partner, the wheels slowly began to fall off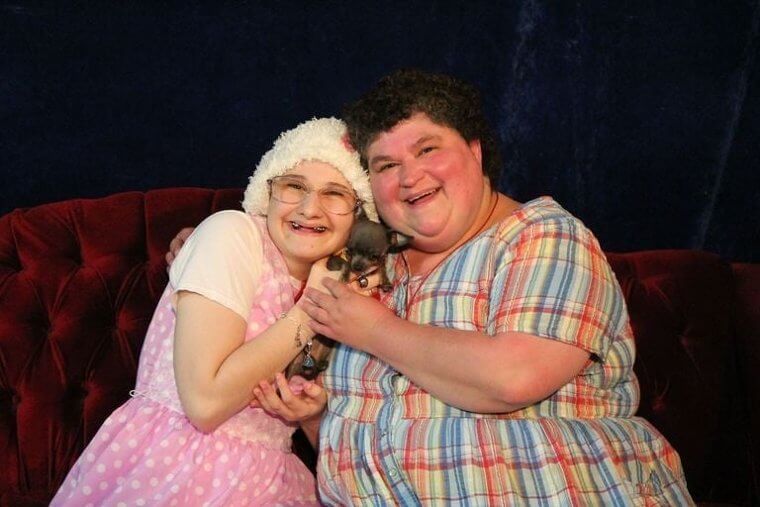 When Gypsy was just a baby, Dee Dee claimed that her little girl suffered from sleep apnea, a severe sleeping disorder where one's breathing randomly stops and starts. By the time that Gypsy celebrated her eighth birthday, she had supposedly already suffered from Leukemia and muscular dystrophy, causing her to live in a wheelchair and use a feeding tube. These are just a few of the many medical ailments that Gypsy supposedly suffered from, with others including seizures, asthma, and hearing and visual impairments.
The Severe Impact of the Lies
The more medical conditions that Dee Dee claimed, the more medication was prescribed. At any given point, Gypsy was on an elaborate combination of medications and devices to alleviate the ghost symptoms.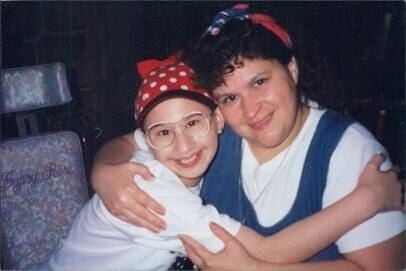 In addition, Gypsy had to undergo several serious surgeries including procedures on her eyes and the removal of her salivary glands. Her teeth were even pulled out after they started rotting from all of the medication. As you can imagine, this all led to a very expensive lifestyle, so why did Dee Dee invent such wild stories?
Munchausen Syndrome by Proxy
No mentally sound person would put their loved one through such dramatic procedures and claim such serious ailments. When it was revealed that Gypsy was able to walk, that she didn't have cancer, and that she could eat without a feeding tube, psychological experts were quick to offer their opinions.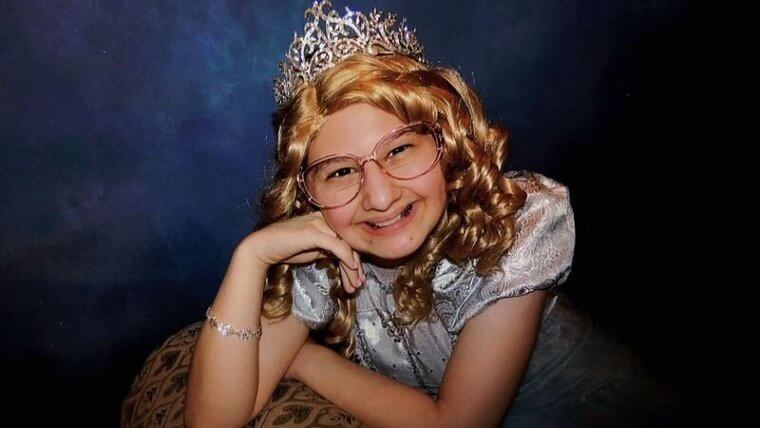 The most popular theory is that Dee Dee herself was sick, suffering from a mental illness called Munchausen syndrome by proxy. People who suffer from this condition make up various disorders and impose them on another person in order to get a reaction. By telling lies about her daughter's health, Dee Dee received attention and sympathy.
How Did Dee Dee Get Away With Such Shocking Behavior?
You might be wondering how someone gets away with claiming such serious illnesses and gets prescribed medication over, and over again. Looking at pictures of Dee Dee, she doesn't look as though she would be particularly persuasive or seductive. However, she had a mean streak and could switch on the charm with the snap of a finger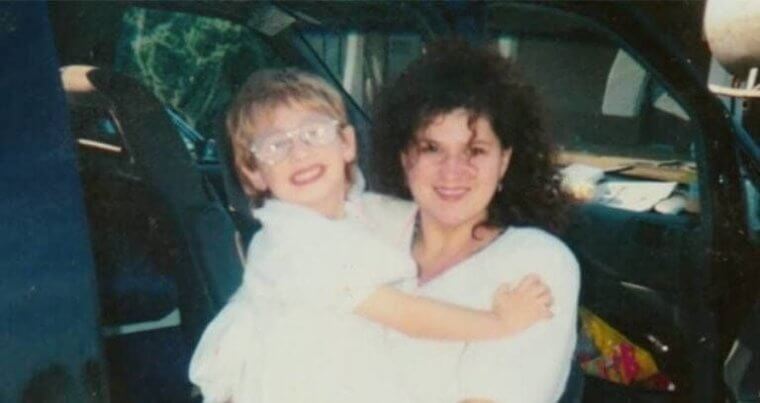 Most of Gypsy's medical tests were inconclusive and showed contradictory results. If a doctor went against Dee Dee's diagnosis, she would simply find another one that offered the results that she wanted. She used the same selective method for caregivers as well. Dee Dee even went as far as giving Gypsy medication to mimic certain conditions. With her mother constantly whispering lies into her ears, Gypsy was persuaded to keep quiet during various consultations.
Gypsy's Father's Role in Her Story
Gypsy's parents split up shortly before she was born, with her father claiming that he got married for the wrong reasons. However, that doesn't mean that he was completely isolated from Gypsy's life. Dee Dee kept Rod Blanchard updated on his daughter's health, explaining that she had a chromosomal disorder which led to all of her health issues.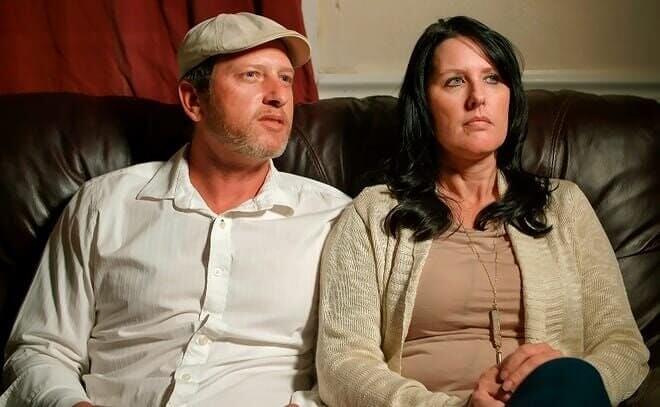 Taking Dee Dee's word for it, Rod was grateful that Gypsy's mother was as devoted to caring for her as she was. As long as Gypsy was being looked after, Rod didn't feel the need to ask questions. However, when the rest of the family noticed that Gyspy didn't need a wheelchair to move around, Dee Dee whisked her away to avoid answering questions.
Dee Dee Leveraged a Disaster To Move Gypsy
Every time that someone started asking uncomfortable questions, or a doctor offered a different prognosis, Dee Dee would uproot Gyspy or find a different professional. In one instance, Dee Dee even used a natural disaster to benefit from the funding
When Hurricane Katrina hit New Orleans and surrounding areas in 2005, Dee Dee claimed to be a victim. With assistance from the state and various generous organizations, she relocated from Louisiana to Missouri. Once settled in their new home, Dee Dee continued to take Gyspy to visit doctors.
Habitat for Humanity Funded a Home for the Pair
The new home that Dee Dee and Gypsy settled into was built for them by Habitat for Humanity, staying in a rental while the home was being completed. When doctors in their new home town questioned Dee Dee about Gypsy's medical history, the selfish mother claimed that the medical records were destroyed in the flood - another lie to fuel the fire of attention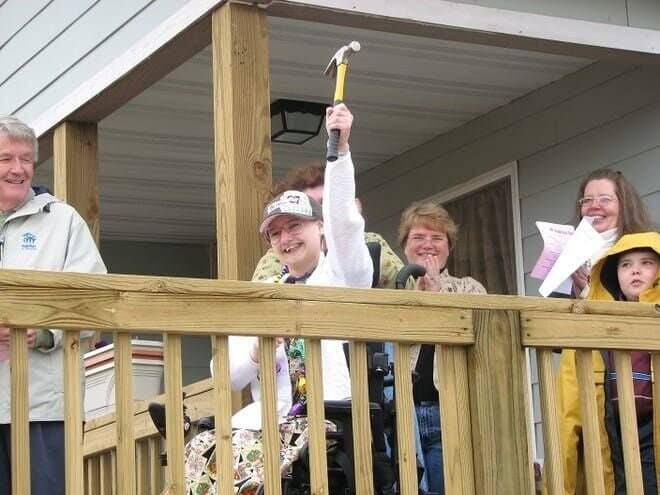 At the time, Gypsy was wheelchair-bound and 'survived' with the aid of an oxygen tank and feeding tube. Their new home was painted pink and even boasted a wheelchair ramp for the challenged child. But that's not all. The mother-daughter duo was also sponsored tickets to concerts and Disney World, all the while Dee Dee was showered with praise for being such a devoted mother.
A Neurologist May Have Discovered the Truth
When Gypsy was a young teen at 14-years-old, she visited a neurologist in Missouri. Unlike other doctors who gave in to Dee Dee's charm, this particular doctor believed that the sickly girl was actually a victim of Munchausen syndrome by proxy. However, he never reported her case.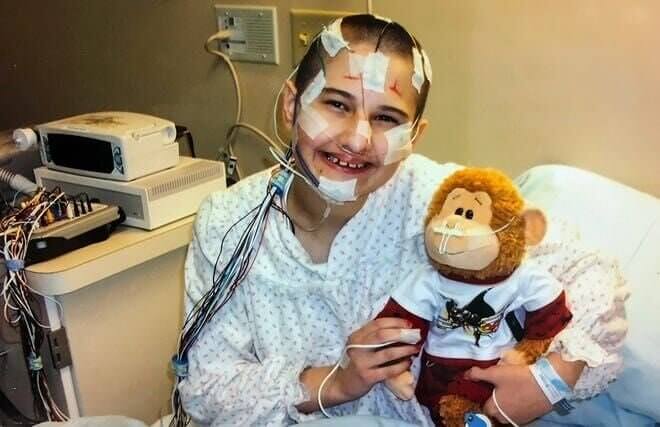 In later interviews, the neurologist admits that there wasn't enough evidence for him to build a proper case. He wasn't the only one to be suspicious of Gypsy's medical conditions. After two caseworkers visited the Blanchard home and Dee Dee convinced them of her version of the truth, an anonymous report was made to authorities claiming that there was no medical basis for Gypsy's conditions.
Gypsy Started to Realize What Was Going On
It was only a matter of time until Gypsy caught on to her mother's devious ways. However, Dee Dee was focused on keeping her daughter as innocent and naive as possible. In fact, she went as far as changing the dates on Gypsy's birth certificate to convince people of her daughter's vulnerability.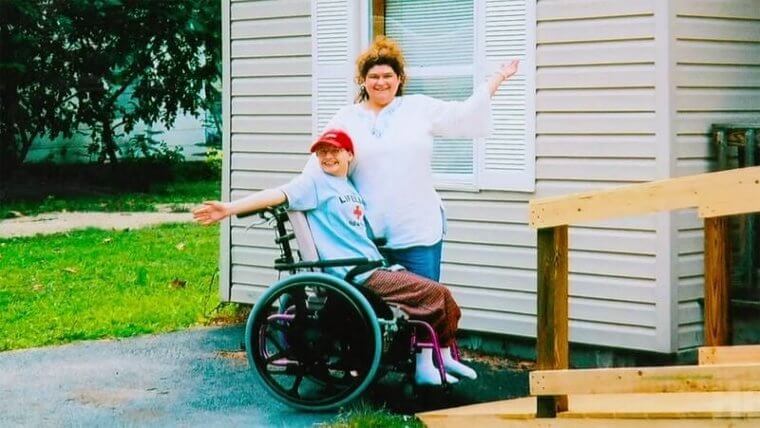 As Gypsy started to get older, she became savvier and more aware of her mother's devious ways. There was only so much that Dee Dee could do to control her daughter (who was starting to rebel). This was the first sign that something sinister was to come.
Gypsy Tried to Escape
Gypsy may have appeared as a weak, helpless girl who was dependent on her mother for survival, but the reality was very different. The young girl was mentally sound and fully aware of her mother's manipulation techniques. In 2011, she even tried to break free from her mother's firm control.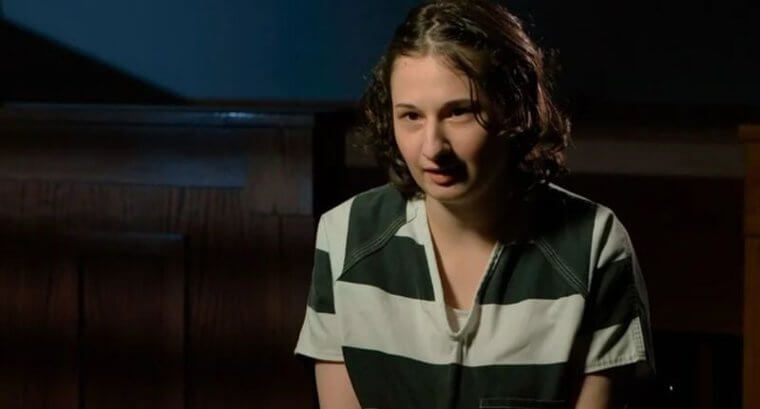 After meeting a man at a science fiction convention at the age of 19-years-old, Gypsy attempted to run away. However, it didn't take long for Dee Dee to track her daughter down. Speaking to the mysterious man, Dee Dee convinced him that Gypsy was a minor. In response to Gypsys's attempt to run away, Dee Dee smashed her computer and physically restrained her to the bed. This was a drop in the ocean compared to Dee Dee's other manipulative tactics which included depriving her daughter of food and hitting her.
Gypsy Was Back Online Before Long
After Gypsy's runaway, Dee Dee did everything that she could to maintain control over her child, however, Gyspy had a mind of her own. The young woman continued to use the internet in secret, firing up her activity online after Dee Dee went to bed. During this time, she met a man named Nicholas Godejohn on a Christian dating site.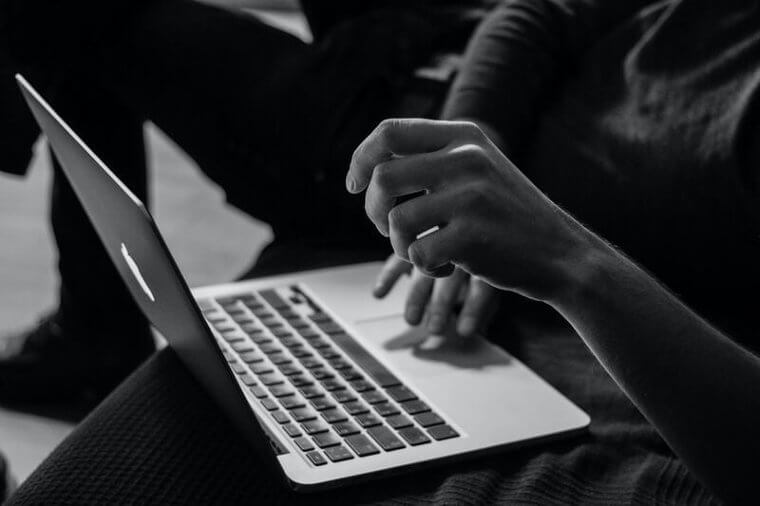 What started off as casual conversation quickly turned into a young romance. Nicholas was from Big Bend in Wisconsin and was a strange chap, having been diagnosed with autism, but Gypsy quickly became infatuated with their connection. It was later revealed that he had pleaded no contest to inappropriate behavior while viewing pornography at McDonald's, but Gyspys was either unaware or unconcerned, choosing to invest in a secret online relationship for two and a half years.
Godejohn Was a Strange Individual
Gypsy connected with Nicholas Godejohn and started to invest emotionally in their relationship. What started off as a hidden romance became a secret that she shared with her neighbor, Aleah Woodmansee.
According to Aleah, Gypsy planned to build a future with Nicholas and even considered eloping. Although their relationship was online, they experimented sexually by playing with elements of BDSM. At first, the neighbor was alarmed, under the false impression that Gyspy was still a minor, but that's as far as the preventative measures went before it was too late.
Building Up to the Murder
Nicholas Godejohn and Gypsy had started their relationship online but the pair were eager to meet up in real life. Although Gypsy knew that her mother would be hesitant to relinquish any form of control, Gypsy hoped that introducing Nicholas would be the key to allow them to date. So, Nicholas traveled to Gypsy's hometown in Springfield and planned to meet up with the mother-daughter duo at a movie theatre to watch Cinderella.
Unfortunately, the meeting did not go well and Dee Dee quickly developed a serious distaste for Nicholas. Gypsy was still keen on her lad and even slipped off to the bathroom with Nicholas to lose her virginity. Her relationship with her mother, however, took a severe turn for the worse with her mother calling her names such as bitch, slut, and whore.
The Plan to Murder Became Reality
Tension between Gypsy and her mother developed. Dee Dee started to lose control over her daughter who continued to conspire with her boyfriend. The pair decided killing Dee Dee was the only way to escape her. So, Nicholas checked into a motel in Missouri and waited for a text from Gypsy that gave him the go-ahead.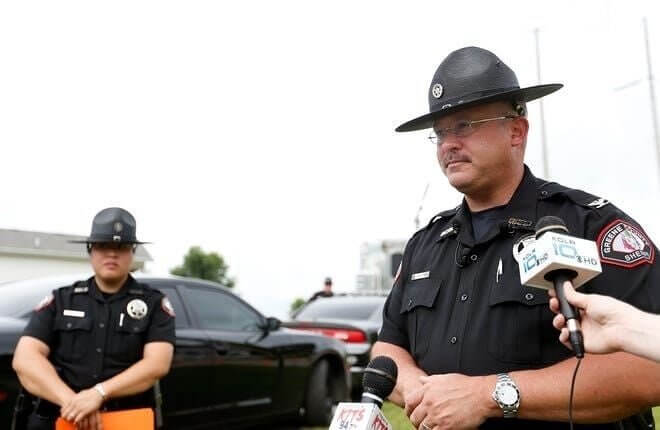 With a knife in hand, Nicholas arrived at the Blanchard home and committed an undoable deed, stabbing Dee Dee to death as she lay asleep. Afterward, Nicholas and Gypsy had sex. Speaking to 20/20, Gypsy said, "I honestly thought he would end up not doing it. I heard her scream once, and there was more screaming but not like the kind in a horror film. I wanted to go help her so bad, but I was so afraid to get up. It's like my body wouldn't move. Then everything just went quiet."
Facebook Gave the Devious Pair Away
After Nicholas murdered Dee Dee, he spent the night with Gypsy at his motel. The next day, the young couple caught a bus to Nicholas's home in Wisconsin. During this time, a disturbing post was shared from Dee Dee's Facebook account, saying "That Bitch is dead!".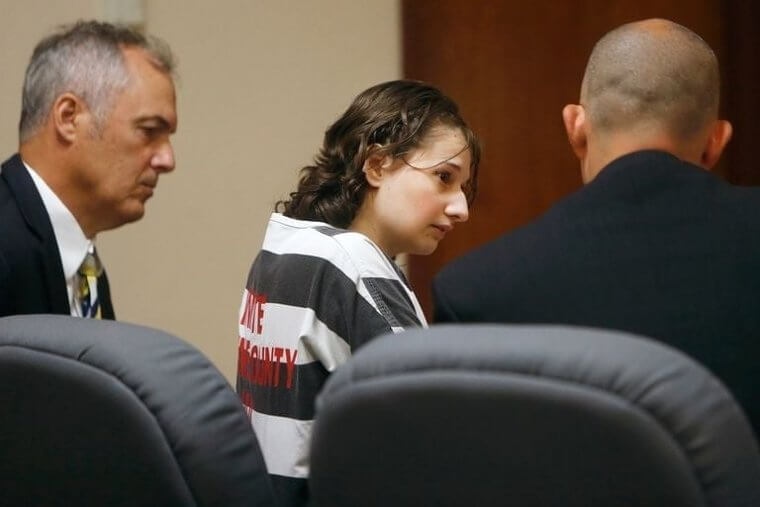 Friends and neighbors were immediately concerned by the strange message. But if they were in doubt, then the second message was the final nail in the coffin, saying, "I fucken SLASHED THAT FAT PIG AND RAPED HER SWEET INNOCENT DAUGHTER…HER SCREAM WAS SOOOO FUCKEN LOUD LOL." This bizarre message immediately prompted neighbors to alert authorities who discovered Dee Dee's dead body. Thanks to the neighbor, Aleah's testimony, Gypsy and Nicholas's relationship became the main point of suspicion.
The Truth Comes Out
After tracking the IP address of the Facebook post, authorities closed in on Nicholas Godejohn's family home in Big Bend. Authorities arrived at the home and took Gypsy and Nicholas into custody under the suspicion of murder and felony armed criminal action.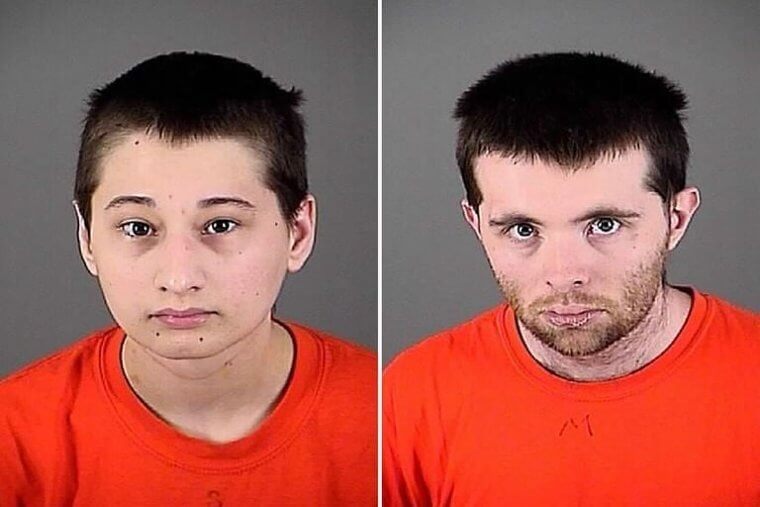 The young couple was extradited back to Missouri and held on a $1 million bond. At first, family friends of the Blanchards were relieved to hear that the sickly child was alive and well, but after a press conference, the Springfield sheriff revealed that "things are not always as they appear."
The Trial and Revelation of the Truth
At that moment, everything that people believed about the Blanchards was turned on its head. Gypsy was not a sickly child but rather a healthy young adult who conspired to have her controlling mother murdered. On July 5, 2016, Gypsy took a plea deal and was sentenced to ten years in prison for second-degree murder, with the case being described by the prosecutor as "extraordinary and unusual".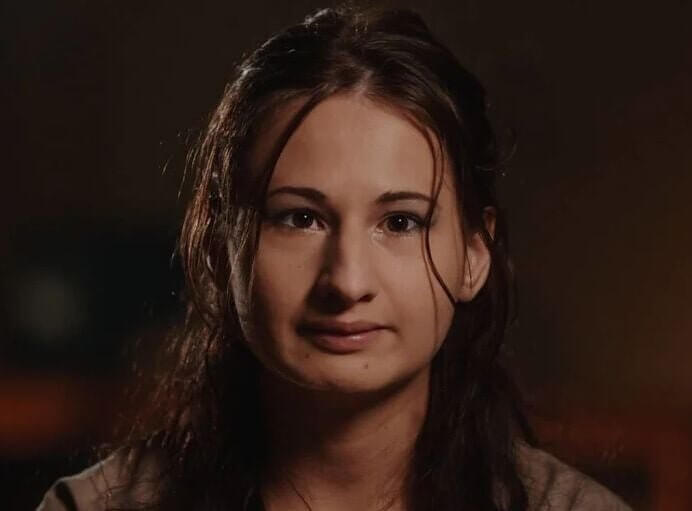 Nicholas wasn't so lucky to receive such a light sentence. Instead, a four-day trial found him guilty of first-degree murder. Gypsy testified that the idea to kill Dee Dee originated with her, but also admitted that Nicholas wanted to rape the victim the night of the murder. Gypsy offered herself instead.
​What Comes Around, Goes Around
As a result of the guilty verdict, Nicholas Godejohn was sentenced to life in prison without the possibility of parole. In addition, he was smacked with a concurrent 25-year sentence on the charge of armed criminal action. Two years later, in January 2021, Nicholas Godejohn asked a judge to set aside the criminal case.
At the end of the day, Gypsy's case is especially strange and bizarre. The young girl was manipulated from a young age, suffering as the victim of Munchausen syndrome by proxy. However, her mother underestimated her frustration at being a hostage and would suffer the consequences of having the tables turned.