Barbie, the ultimate fashion doll, has taken the world by storm, gracing cartoons, video games, and songs. But it took six-and-a-half decades after Ruth Handler created Barbie for the iconic doll to finally hit the silver screen. Today, we'll explore Barbie's journey, including her many careers, controversies, and her history as an inspiring symbol of female empowerment. Plus, we'll take a quick look at Margot Robbie and Ryan Gosling as Barbie and Ken and how you can experience a Barbie World in her real-life Malibu Mansion. So, Come on, Barbie, let's go party
In the Beginning
In 1945, Ruth and Elliot Handler co-founded the toy company Mattel. But it took a decade for the game-changing spark. Ruth noticed her daughter giving dolls adult roles while playing, and that's when Barbara's idea bloomed. During a 1956 trip to Switzerland with her children, Ruth stumbled upon Bild Lilli, a sassy, flirtatious, gold-digging blonde doll from a German cartoon strip.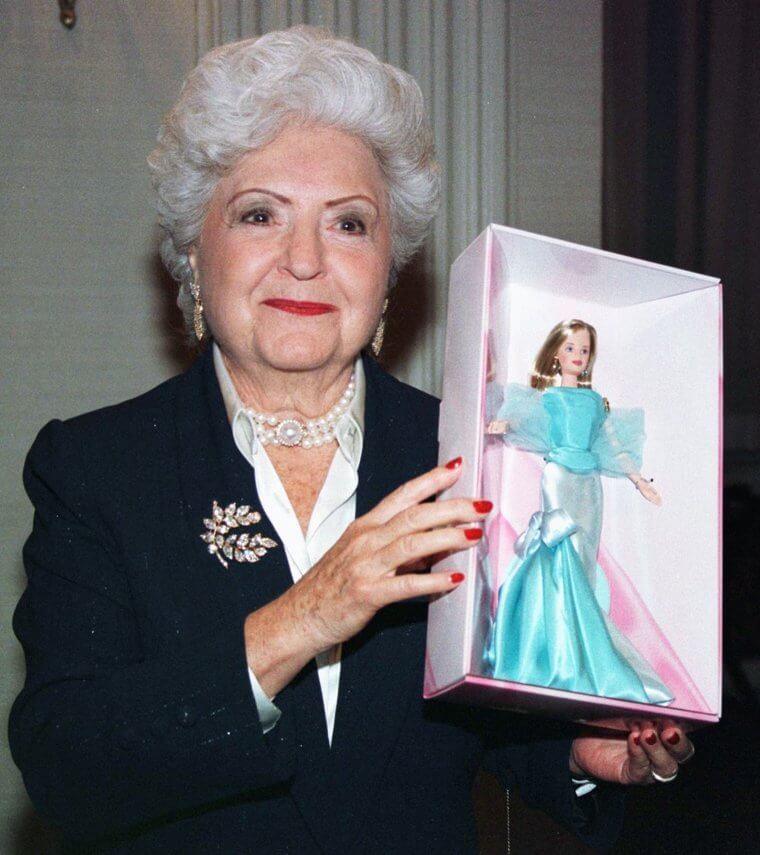 Lilli was the perfect inspiration for Ruth, prompting her to purchase three dolls - one for her daughter and two to take to Mattel. Together with inventor-designer Jack Ryan, they reimagined Lilli, giving her a new identity as Barbie, named after Ruth's own daughter, Barbara. This time, Mattel embraced the concept wholeheartedly, and thus, the very first Barbie doll was born into the world.
The Early Life of Barbie
Step into Barbie's world - born Barbara Millicent Roberts on March 9th, 1959, at the American International Toy Fair in NYC. Picture her donning a zebra-patterned swimsuit, oozing charm from the fictional town of Willows, Wisconsin. Meet her parents, George and Margaret Roberts, and discover her dreamy Pisces allure. But wait, let's dive deeper into her interesting beginnings!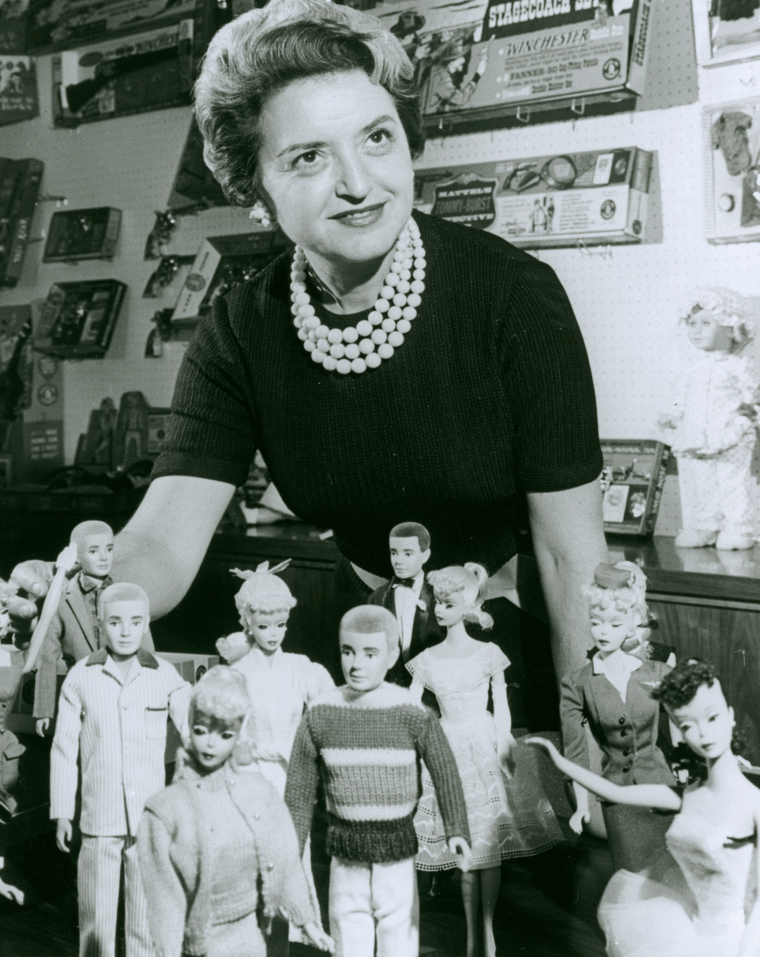 She has three younger sisters: Skipper, Stacie, and Chelsea, and we'll be hearing more about their backgrounds and fame later. Before becoming a trailblazer for women with her many careers, Barbie Roberts had her high school days at Willows High School. It was there that she encountered the one who stole her heart. Speaking of whom...  
Introducing Ken
Meet Kenneth Sean Carson, Barbie's captivating on-again, off-again beau, born in 1961 when Barbie was just two! From astronaut to rapper, and even a Starfleet command officer, Ken wears many hats. Named after Ruth Handler's son, Kenneth, their journey together has been far from a walk in the park. Brace yourself for a rollercoaster, roller-skating romance that's anything but ordinary!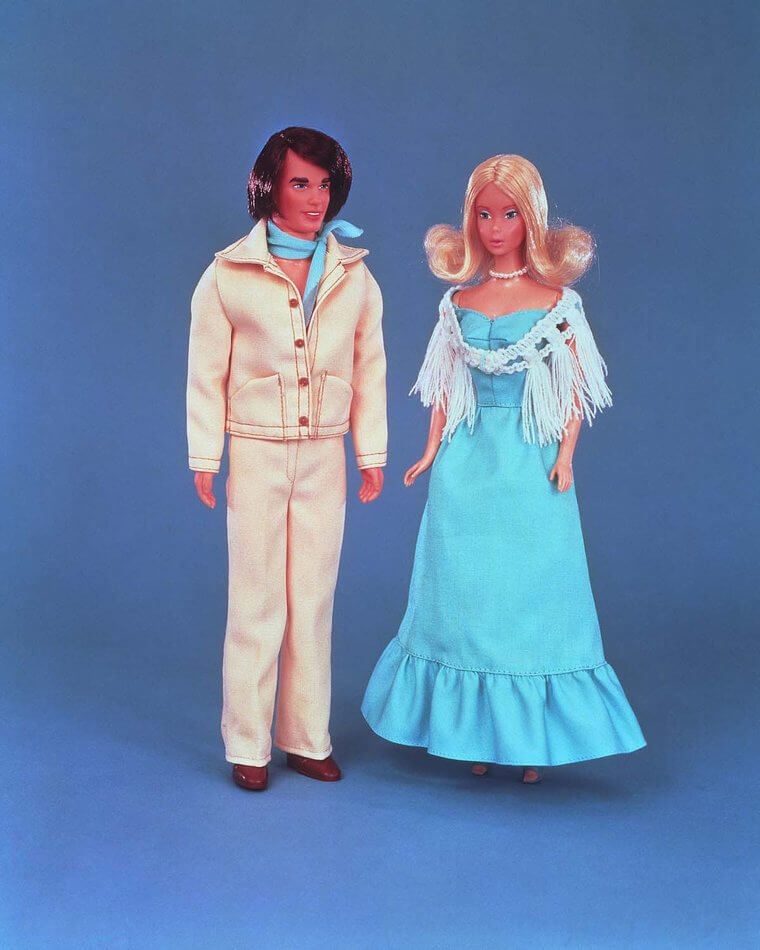 In February 2004, a Mattel press release shook the world: Ken and Barbie had split. But fate had more in store for this iconic duo. For seven suspenseful years, Ken battled to win Barbie's heart back, leading to a heartwarming reunion on Valentine's Day 2011. Barbie confessed on Facebook, "My heart only beats for Ken." Now that we've unraveled their love story, let's delve into some brilliantly pink Barbie facts... 
TV Advertising
In the late 1950s and 1960s, Mad Men-style advertising execs revolutionized the toy industry with Barbie. She became more than just a doll; she became a trendsetter, making kids become persuasive salespeople to their parents. The original Barbie doll wore a zebra-patterned swimming costume and cost $3, while her outfits and accessories cost between $1 and $5.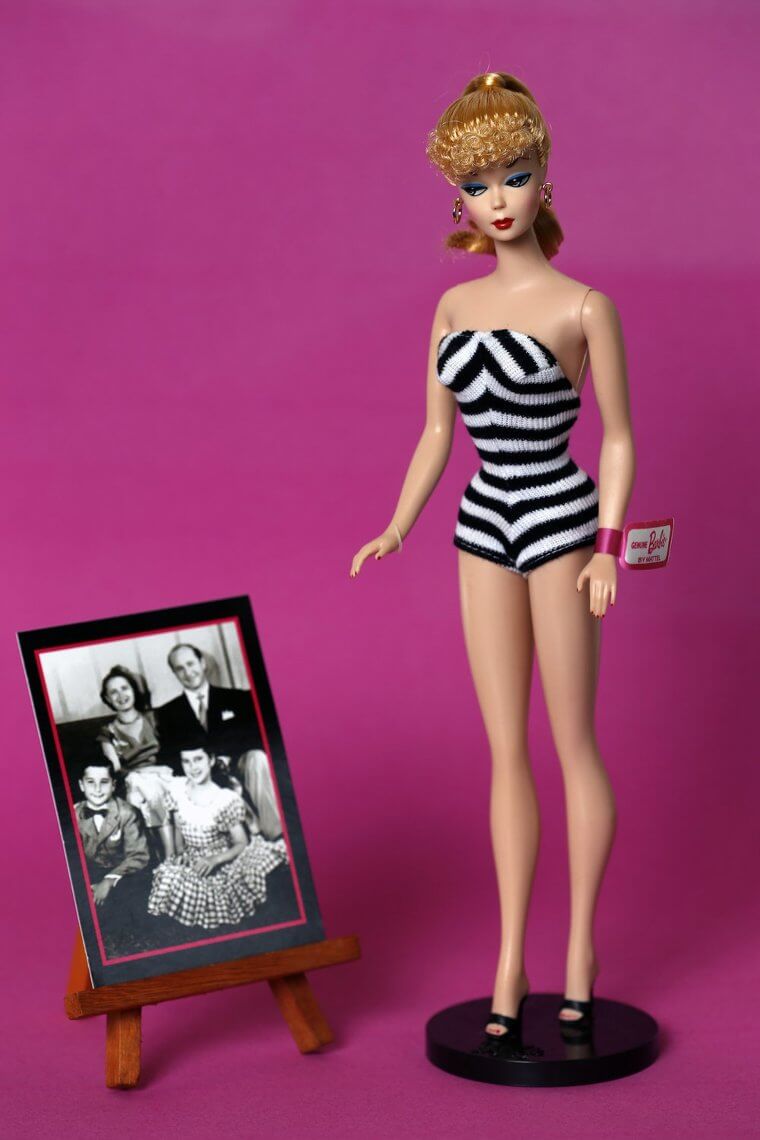 Her first black and white commercial featured a song with lyrics about "Beautiful Barbie" and featured her posing in a wedding dress, a swimming costume, and a high-flying office girl.  As such, Mattel was the very first company to buy TV spots during The Mickey Mouse Show, forever changing toy advertising. And parents, well, they can thank (or blame!) Mattel for all those years of their kids begging for toys they saw on TV. 
One Billion Barbies
Captivating kids, Barbie's sales skyrocketed! Her debut year was 1959, when Barbie and her iconic outfits were hand-stitched by Japanese homeworkers and a whopping 350,000 Barbie dolls were sold! Over time, her charm endured, delighting generations of girls with endless playtime joy.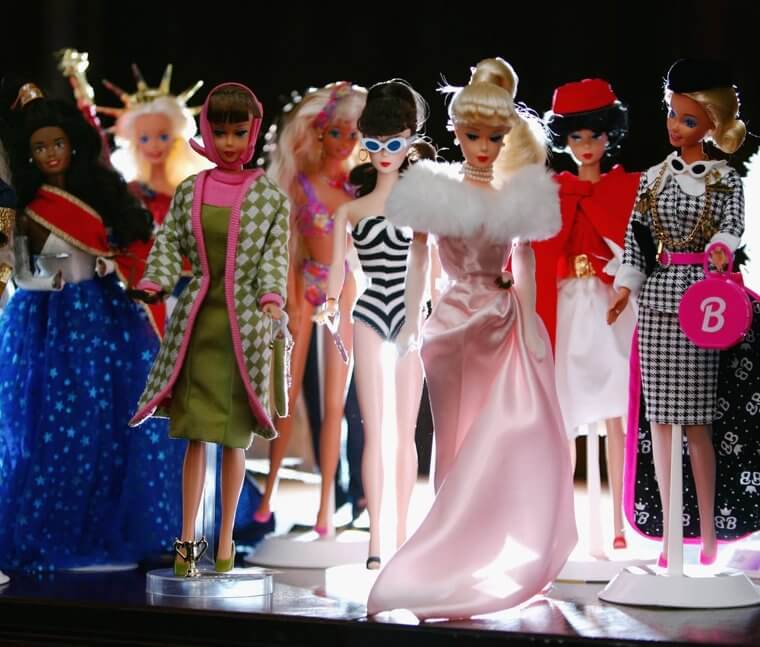 Get ready for some jaw-dropping Barbie stats! By her 50th birthday in 2009, Mattel had sold a staggering one billion Barbie dolls! And... In 2021 alone, they sold a mind-blowing 86 million dolls—that's a jaw-dropping 164 dolls flying off the shelves every single minute. Yes, you heard that right, a Barbie doll is snatched up somewhere in the world every second!

In 2022, the Barbie brand brought home $1.5 billion. Barbie is still iconic after over half a century, still captivating hearts worldwide!
Fashionista
From her early days sporting her original black-and-white swimsuit in the 1950s, Barbie went on to become the ultimate fashionista. She now has thousands of outfits, and it takes hundreds of fashion designers, hair stylists, and makeup artists to create her apparel. Mattel's designers actually originally took their inspiration from Parisian catwalks, like Christian Dior and YSL designs!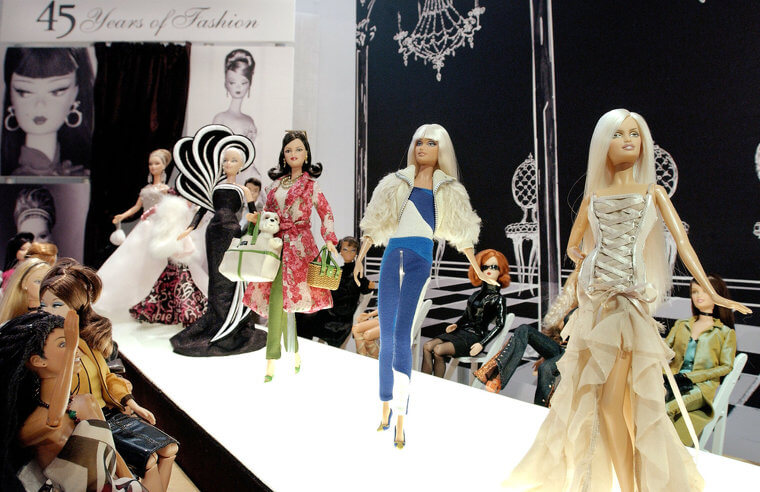 But while Mattel copied these mid-century designs, Barbie has also been a muse to fashion designers. Now, over 70 designers have created looks for her, including Versace, Calvin Klein, Dolce & Gabbana, Christian Louboutin, Burberry, Oscar de la Renta, and Karl Lagerfeld. In 2014, she inspired Jeremy Scott's Moschino show, complete with her dream wardrobe. To celebrate her 50th birthday in 2009, she even had a runway at New York Fashion Week showcasing Barbie-influenced designs from international couturiers! 
She Moves With The Times
Barbie is a timeless icon, evolving alongside changing trends. In the 1960s, she exuded the grace of Jacquie Kennedy. By 1971, Malibu Barbie became the laid-back, tanned California girl with a captivating direct gaze rather than the previous side glance. During the disco craze, she danced with a special stand, channeling Charlie's Angels at Studio 54. Around the same time, Ken dolls came with mod hair and a detachable mustache!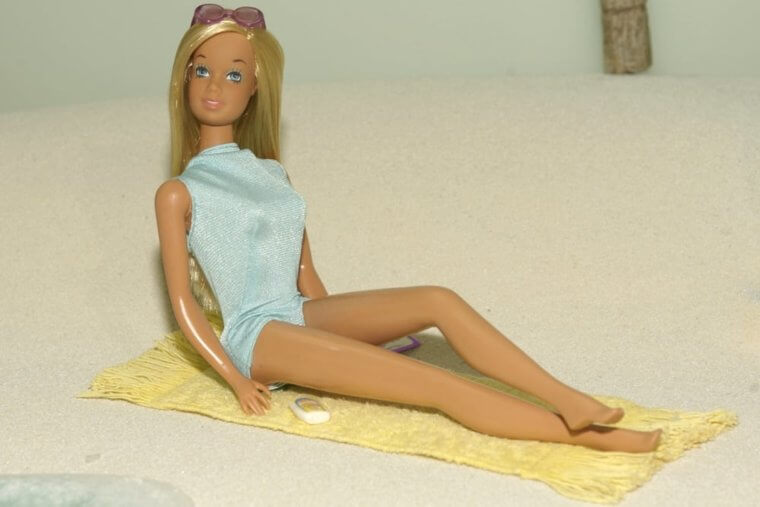 As fashions morphed, so did Barbie's makeup. Her cat eyes and pursed lips became a smile in 1977. Her face shape also shifted over the decades to be a slightly more "realistic" shape. In the 1980s, she wore a leotard, neon sweatbands, and fluorescent socks like she was in one of Jane Fonda's gym workout videos. And most dramatically... in the 1990s, she became a rapper.  
We Were On A Break!
Wondering who this random guy in the picture is? Well, remember we said earlier that Ken and Barbie broke up in 2004 and got back together in 2011? Well, in the intervening seven years after their much-publicized split, Barbie actually found herself a new boyfriend. His name was Blaine, and he was a hunky, bronzed, sun-bleached Australian surfer and snowboard dude...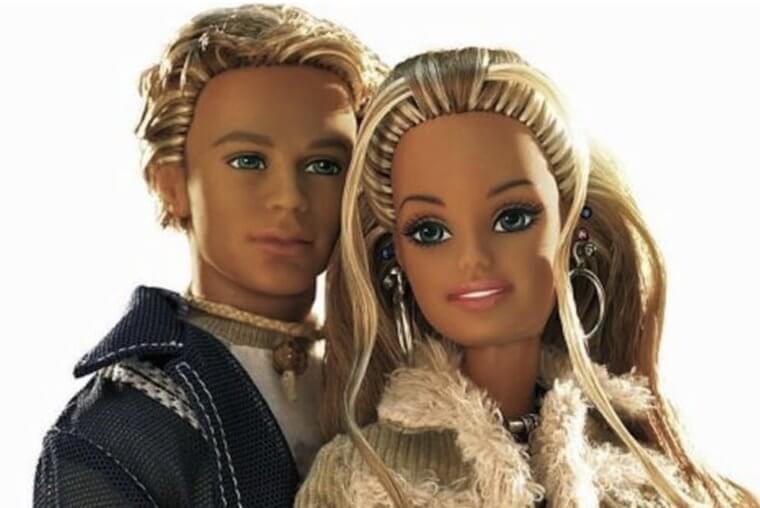 Blaine is a Taurus, loves hip-hop music, his favorite food is Mexican, and his catchphrase was "Dare me!". The couple dated for two years, but Ken spent these years determined to win Barbie back and transformed himself through intense soul-searching and hitting the gym. Hey, don't knock it because it worked! Even dolls gotta work on themselves. 
Career Girl
Ruth Handler wanted to inspire young girls, and Barbie has always been a trailblazer for women. Though her first job was as a fashion model, Barbie juggled more than 250 careers, becoming a symbol of female empowerment along the way. In 1965, Mattel introduced Astronaut Barbie. In 1973, when less than ten percent of doctors were women, Barbie became a surgeon.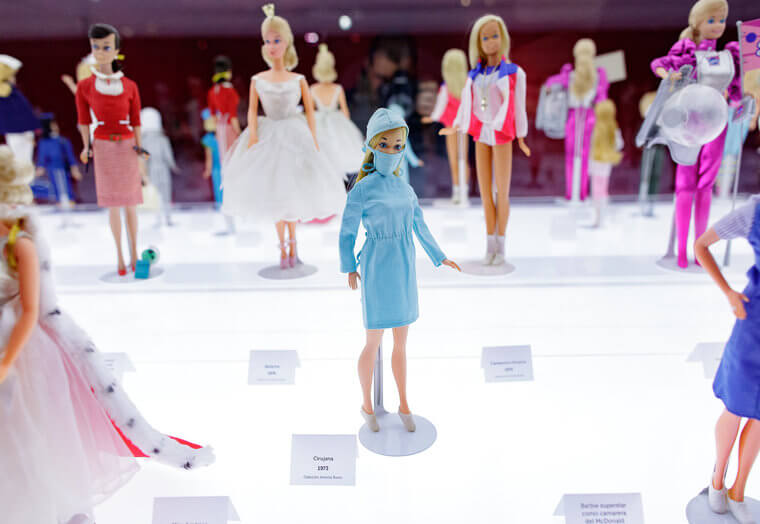 In 1989, she joined the U.S. Army, and within three years, she was a sergeant in the Marine Corps! Barbie has been a computer engineer, video game developer, Mars explorer, and robotics engineer, encouraging more girls to explore science, technology, engineering, and mathematics jobs. In 2022, Barbie finally went to space when NASA astronauts took two dolls to the International Space Station.
Plastic President
In 1985, when women were smashing glass ceilings, Queen Barbie emerged as the ultimate all-rounder. But her ambitions soared higher! In 1992, the blonde businesswoman set her sights on the ultimate power as she ran for President of the United States. Since then, she's ran in every election year- and though she lost to Bill Clinton in '92, Barbie's unyielding spirit remains undeterred. Who knows what's next for this unstoppable icon?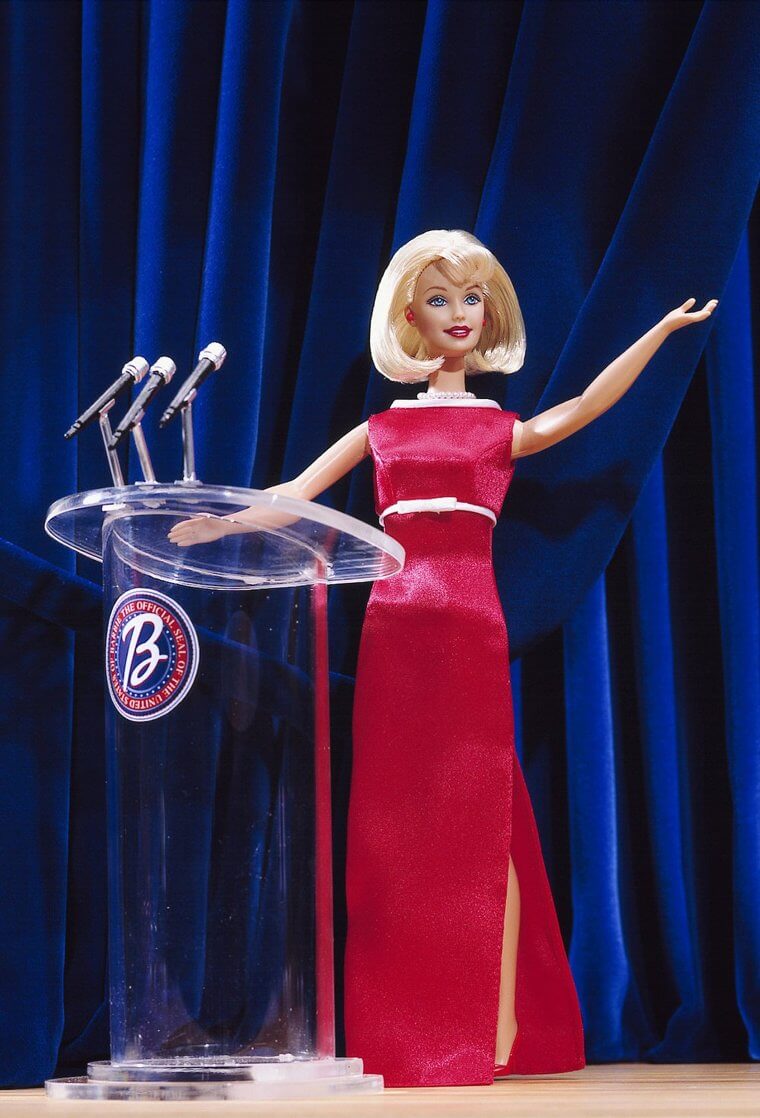 In 2016, she ran with her first all-female ticket. In the box, Candidate Barbie 2020 came with a campaign manager, a fundraiser, and one single voter. One voter? No wonder she's never made it to the Oval Office! 
International Cultural Icon
Over the years, Barbie became a worldwide cultural icon. Times Square in New York City was renamed Barbie Boulevard for a week in '74. In 1986, icon artist Andy Warhol's artwork fetched $1.1 million at Christie's, a leading auction house in London. In 1994, psychedelic pop artist Peter Max also painted a kitsch portrait of Barbie.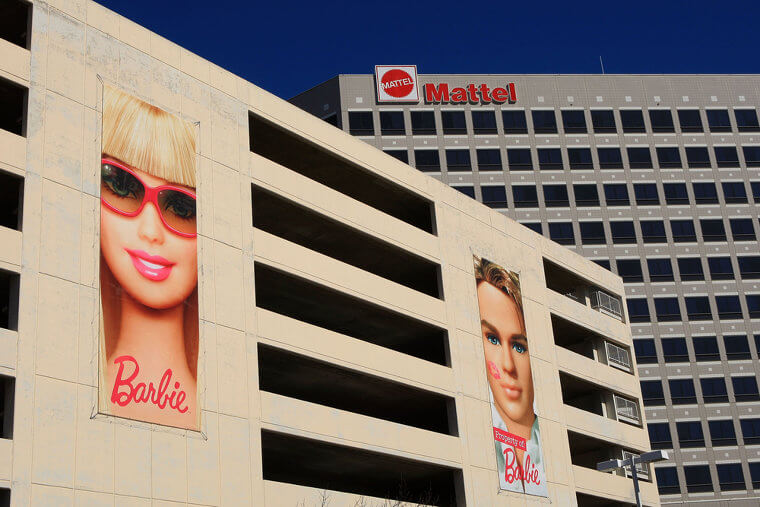 In 2016, Paris' Louvre Museum held an exhibit of over exhibit 700 Barbie dolls, with photos and videos. Here, she walked the same hallowed halls as the most famous painting in the world, Leonardo da Vinci's Mona Lisa.  
Famous Barbie Dolls
Mattel unleashed a fascinating lineup of Barbie dolls inspired by real-life icons. From the Swinging Sixties' super-slim Twiggy to Marilyn Monroe, Elizabeth Taylor, Elvis, Priscilla Presley, Cher, Frida Kahlo, Jane Goodall, Rosa Parks, and Amelia Earhart. Brace yourself for the quirkiest addition: an MC Hammer Barbie with baggy pants!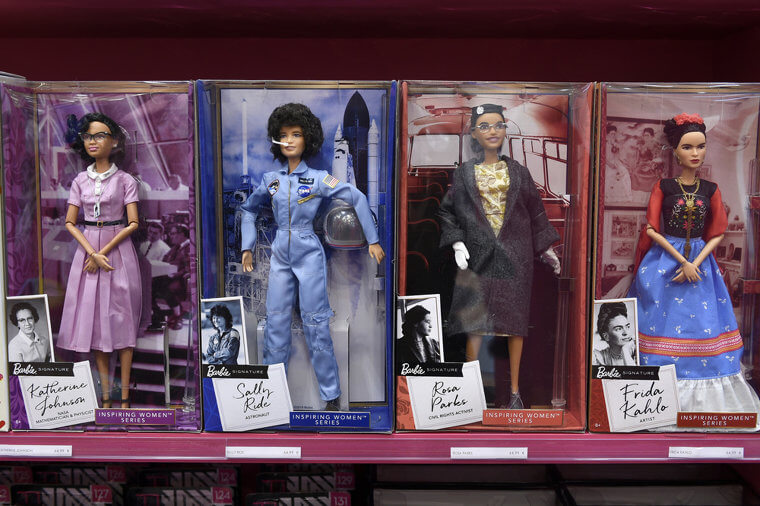 In 2015, Mattel unveiled a campaign to "showcase examples of extraordinary women" from the worlds of sports, arts, science, and activism. Since then, dolls included actresses Zendaya, film directors Ava Duvernay and Patty Jenkins, ballerina Misty Copeland, soccer player Abby Wambach, Japanese tennis player Naomi Osaka, Australian conservationist Bindi Irwin, American Olympic fencer Ibtihaj Muhammad, and snowboarder Chloe Kim... who probably ended up dating Blaine!
Jack Ryan
Remember the inventor Jack Ryan who helped Ruth Handler create the first Barbie (not the award-winning Amazon thriller series)? In 1955, Jack was working at Raytheon – an aerospace and defense company – where he helped design the AIM-7 Sparrow and MIM-23 Hawk-guided missile systems for The Pentagon- quite a change from his old doll-making days...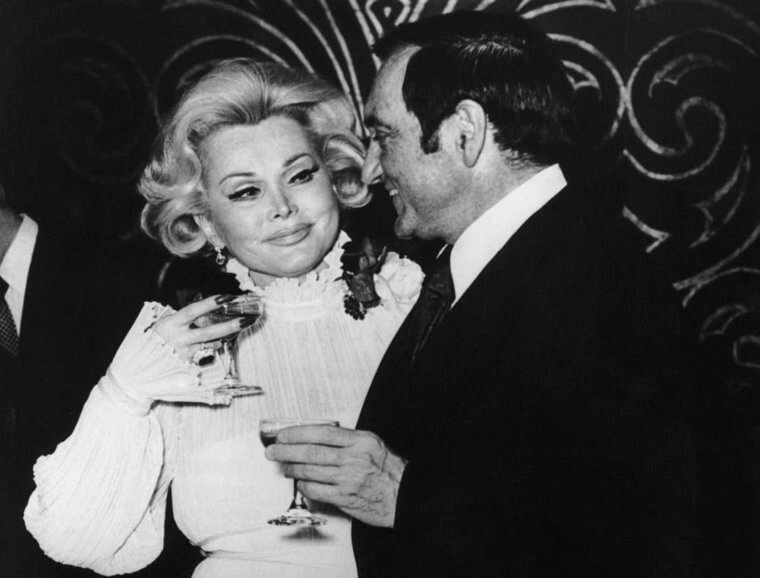 Ruth lured him from weapon-making to work at Mattel, where he brought his "space-aged savvy" and knowledge of materials to create Barbie's twist-and-turn waist and knee joints. Ryan worked for Mattel for 20 years, during which time he married actress Zsa Zsa Gabor in 1975. Later, Jack sued them over royalty issues, settling out of court, but tragically ended his life in 1991.
Unobtainable Goals
While Barbie was an inspiring career role model for girls, she faced criticism over her unrealistic body shape. If Barbie were a real woman, she would stand  5' 9" and weigh 110 lbs. Real Barbie would have a tiny 18″ waist and 33″ hips. Her neck would be 6" thinner than a normal human, so she'd be entirely incapable of lifting her head. Also, her fragile ankles and tiny size 3 feet would make walking impossible.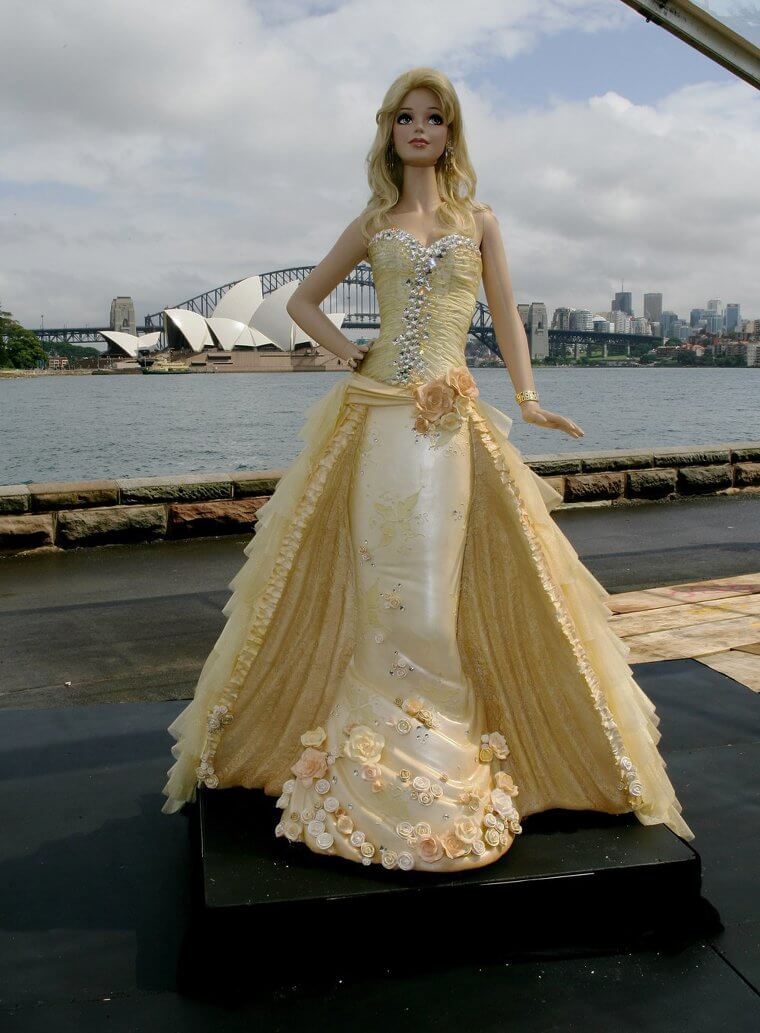 Her ridiculously low body mass index would prevent menstruation, and she'd probably have an eating disorder. Not such a great role model after all! Academics from the University of South Australia worked out that the likelihood of a real-life woman having Barbie's body shape is approximately one in 100,000, while the likelihood of a man's body looking like Ken's is one in 50. 
Diversity
Complaints about Barbie's lack of diversity extended beyond body type. Many noted that Barbie World was overwhelmingly white. In 1968, four years after the Civil Rights Act was passed in America, Mattel made Barbie an African American friend, Christie. Though progressive for its time, you couldn't buy this Barbie doll until 1980. The first African American Barbie only featured one skin tone but nowadays, African American Barbies have 22 skin tones, 94 hair colors, 13 eye colors, and five body types.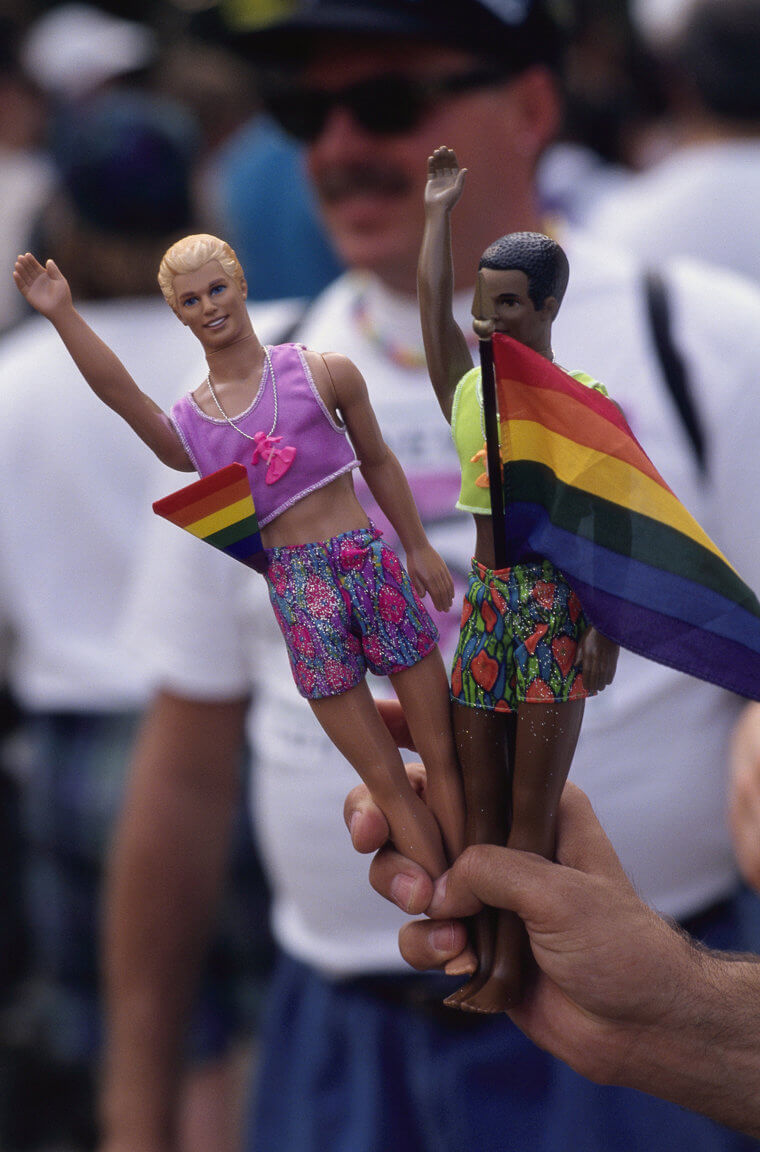 In 1997, Mattel launched a cross-promotion Barbie with Oreo Cookies without realizing the term "Oreo" could be used as a derogatory stereotype. In recent years, to combat falling sales, they unveiled their "most diverse" Barbie line that included tall, curvy, and petite body types, a gender-neutral doll, one with a prosthetic leg, one using a wheelchair, and another with a hearing aid. 
Barbie Bans
To date, over a billion have been sold in more than 150 countries. But in that time, the blondie has also been banned in Russia, Saudi Arabia, and Iran. Barbie first entered the Arabian market in the mid-1990s. However, the Saudi Committee outlawed the sale of Barbies in 2003, declaring that "their revealing clothes and shameful postures, accessories, and tools are a symbol of decadence to the perverted West."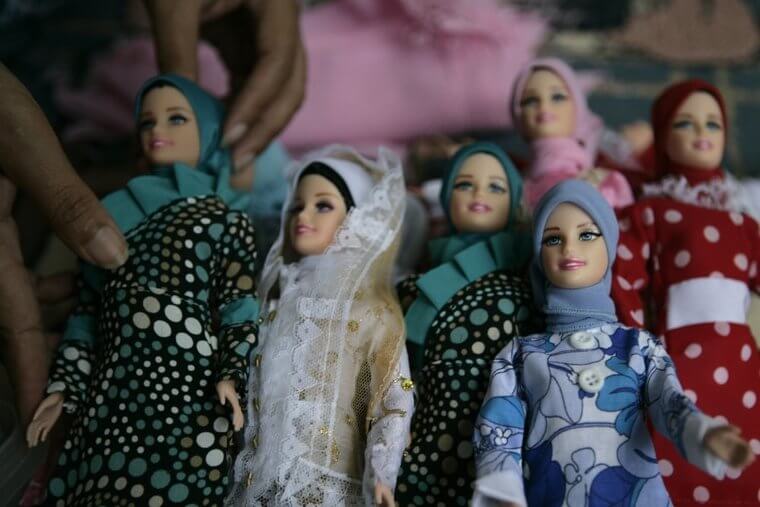 Numerous doll alternatives popped up during the ban, including Fulla, Razanne, Saghira, Sara, and Dara dolls. These dolls wore traditional Muslim clothes, including hijabs, abayas, and headscarves. After the ban was lifted, Mattel released international editions of the doll in traditional costumes for different countries and began licensing Fulla dolls in the Middle East.
Barbie's BFF
Meet Barbie's BFF, the intriguing Margaret Hadley Sherwood, aka "Midge." With her red hair, freckles, and blue eyes, Midge made her debut in 1963. She tied the knot with Allan and welcomed her son Ryan later on. In 2002, Mattel relaunched her, pregnant with daughter Nikki. The doll had a removable stomach, which revealed a baby inside. While some loved it, others found it controversial, seeing it as endorsing teen pregnancy.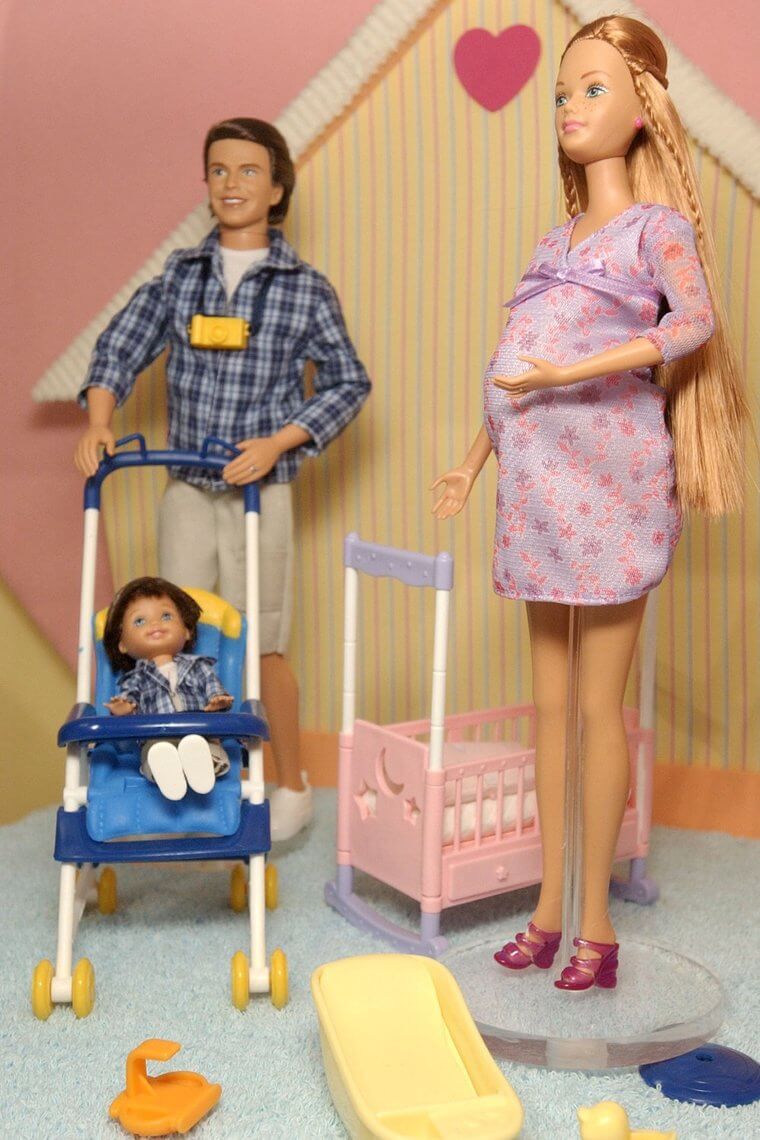 Despite Midge being a married adult woman with a husband and a wedding ring, complaints flooded in, causing her to vanish from Wal-Mart shelves and be redesigned without the baby bump. In 2013, Mattel revamped Midge, presenting her as Barbie's childless BFF. Incidentally, while we're on the subject, Barbie's never been a mom...
Sisters Are Doing It For Themselves
Did you know that Barbie has three younger sisters? Their names were Skipper, Stacie, and Kelly, who changed her name to Chelsea in 2011. Barbie has also had numerous other siblings and cousins, but most of them were discontinued, making them very rare collectibles.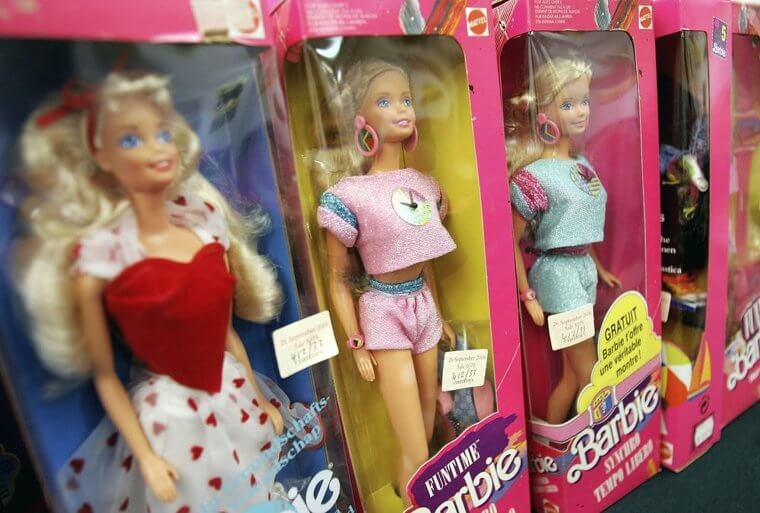 But the most elusive was another of Barbie's sisters, Tutti. She first appeared in a set with her twin brother Todd in 1966. So why isn't Todd as elusive if they're twins? Well, Todd reappeared in 1991 without Tutti. Like some weird people believe Paul McCartney and Avril Lavigne were both replaced, Barbie conspiracy theorists insist Tutti was mysteriously replaced by Stacie. 
I'm A Barbie Girl in A Barbie World
Everybody knows Danish-Norwegian dance-pop group Aqua's 1997 hit "Barbie Girl", with the iconic phrase "I'm A Barbie Girl in A Barbie World". The wonderfully upbeat kitsch pop song topped the charts in dozens of countries and remains one of the best-selling singles of all time. But not everyone was happy...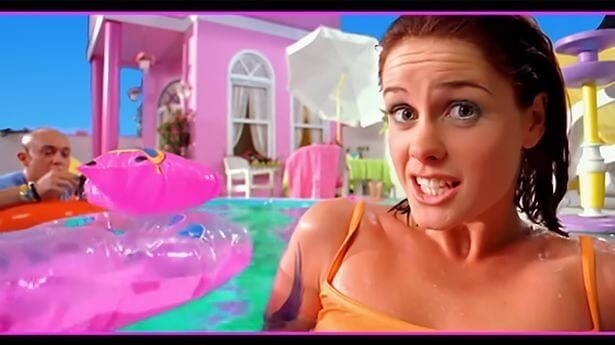 What you might not know is that Mattel tried to sue Aqua's record company saying their song was a copyright infringement and ruined Barbie's image calling her a "blonde bimbo." A judge decreed that parody is to be expected when something becomes a "cultural icon" and ruled against Mattel, saying Aqua was protected by the right to free speech.
Barbie's Number One Fan
The biggest Barbie fan on the planet isn't a little girl... Surprisingly, a grown man and a grown woman battle it out to be her biggest collectors. Singaporean Jian Yang has collected Barbie dolls for most of his life. He's bought over 6,000 dolls, telling VICE in a video that, "I've been doing this since 1984 when I found a doll under the Christmas tree." But Jian isn't the world's biggest Barbie collector....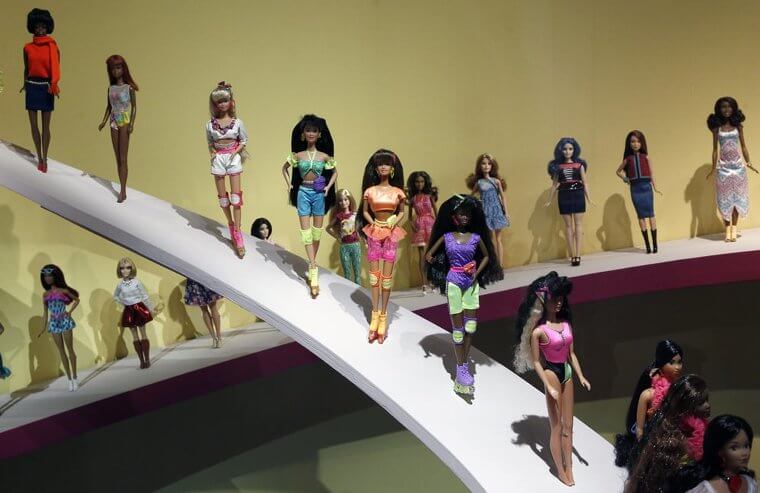 That honor goes to German collector Bettina Dorfmann, who owns over 15,000 Barbie dolls worth an estimated $300,000. She's dedicated her life to dolls and operates a doll hospital out of her home, where she stitches unfortunate dolls back together. She told Metro in 2015, "It drives my husband mad when I bring a new doll home." And no, before you ask, Bettina's husband is not called Ken! 
The Most Expensive Barbie Dolls
If you have a mint-condition 1959 Barbie in your attic, you might be sitting on a treasure trove worth $25,000. But that's a pittance. To celebrate Barbie's 40th year in 1999, jewelers De Beers designed a special-edition Barbie in a Princess Leia-style bikini studded with 160 diamonds. It sold for $85,000. But wait, there's an even pricier Barbie out there.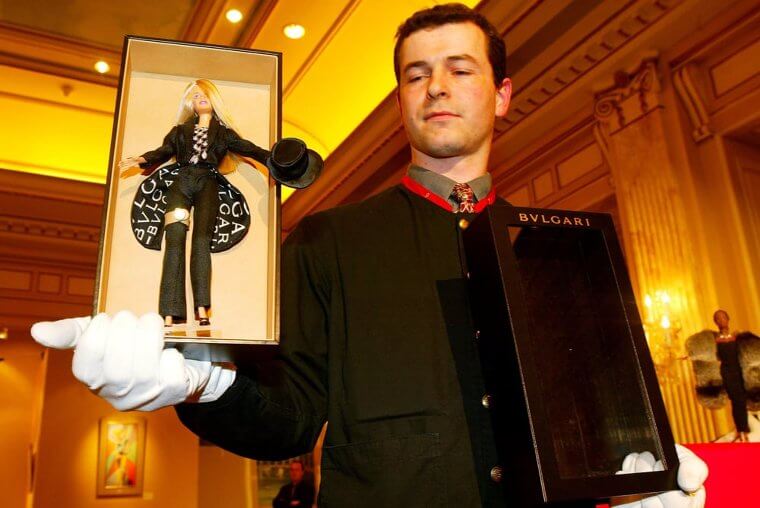 In New York in 2010, Christie's auction house sold a custom-made Barbie for a jaw-dropping $302,500. Australia jewelry designer Stefano Canturi's doll sported a black strapless gown and a choker crafted from four diamonds with 10 carats altogether! The pink diamond was an incredibly rare discovery from Australia's Argyle mine and was worth $300,000...
Barbie's Net Worth
Barbie's Dream House, a three-story 1970s-style pink mansion nestled in prime Malibu real estate, is estimated to be worth a staggering $16 million. With seven rooms, an elevator, a garage housing a collection of pink cars like the 1962 Mercedes-Benz 190SL, 1987 Ferrari 328 GTS, and a 1957 pink Corvette, her lifestyle is a dream come true.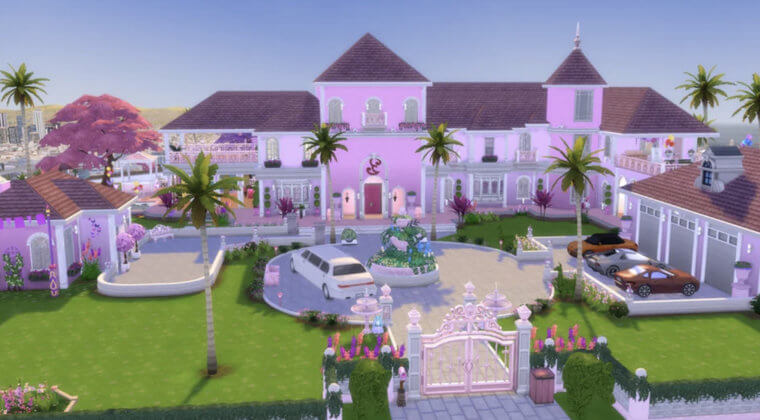 She also drives a 1991 Porsche 911 Carrera Cabriolet, a Ferarri Formula One car, a '57 Chevy Bel Air, and a 1970 Country Camper. And it turns out she's spent most of her money from all those impressive careers on her rather magnificent wardrobe. Since 1959, Barbie has worn an estimated one billion articles of clothing.
Bad Barbie!
Barbie, our beloved role model, surprised everyone with her mischievous side. The 1992 Teen Talk Barbie caused controversy, blurting out stereotypical lines like, "Will we ever have enough clothes?" Mattel had to change the phrases so she didn't sound quite so blonde! They went too far when the 2009 Totally Stylin' Tattoos Barbie became the ultimate bad girl when got some ink, causing quite the parental uproar!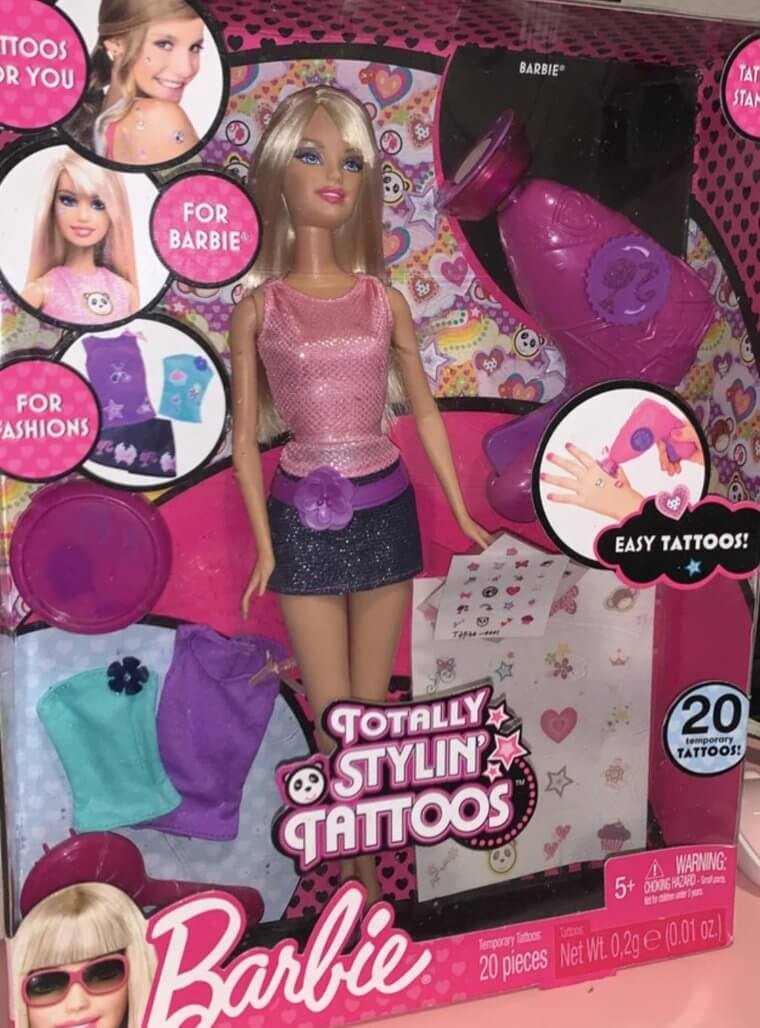 Then, in 2015, another controversy! Mattel released Hello Barbie, an interactive talking doll that could hold a two-way conversation. However, there was a huge furor over privacy concerns, as the conversations between children and their dolls were not only recorded; they were sent to third-party vendors!
The End of an Era
On April 27th, 2002, California bid farewell to the creative mind behind Barbie - Ruth Handler, at the age of 85. Her husband, Elliot, left his own inspiring legacy when he passed away in 2011 at a ripe old age of 95. Ruth's genius not only brought smiles but also millions of dollars, all by empowering young girls to dream big and embrace meaningful careers.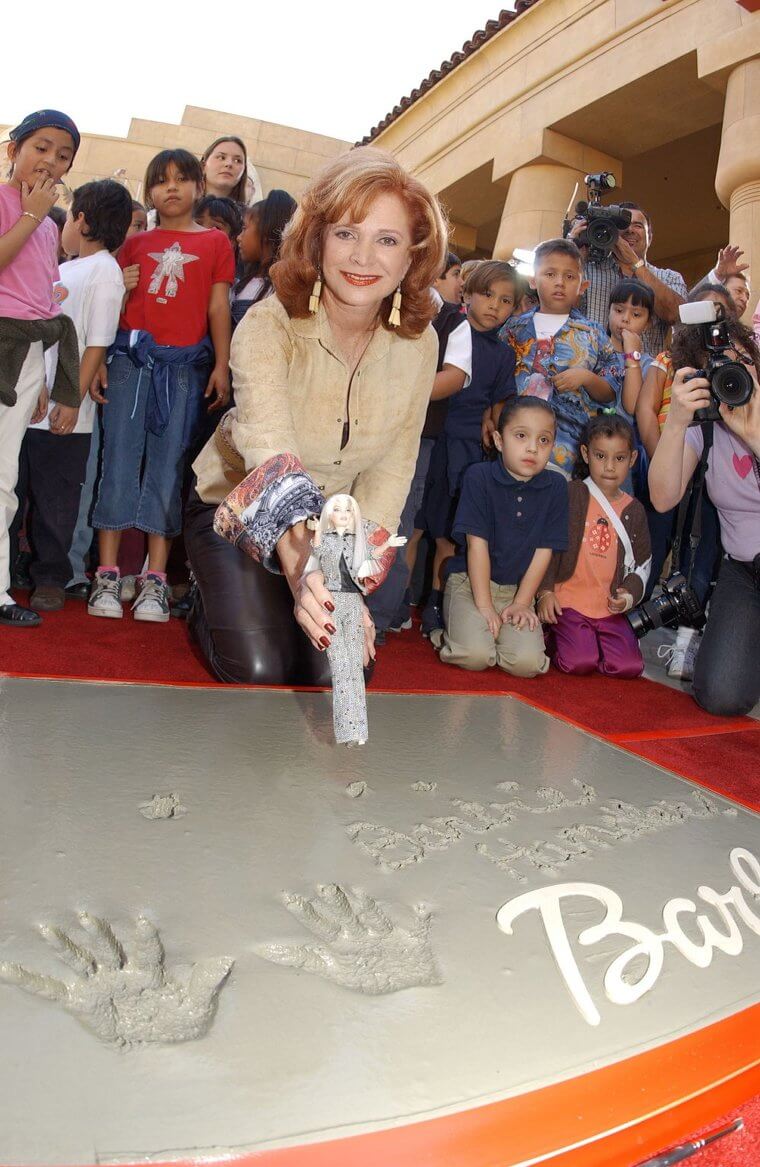 Here's a crazy fact... By the time Ruth passed away, Barbie had a 98% recognition rate. That means only 2% of the world did not know who she was. That was higher than then-US President George W. Bush and Queen Elizabeth II! In 2003, Handler's daughter, Barbara helped her tiny plastic friend leave her tiny hand and tinier footprints in cement on Hollywood's Walk of Fame.
The Beginning of a New Era
On July 21st, 2023, Barbie found a whole new audience on the silver screen. Australian actress Margot Robbie plays the fashionable doll, while handsome Ryan Gosling plays her boyfriend Ken. Indie director Greta Gerwig's star-studded fantasy sees the couple expelled from the matriarchal society of Barbieland and go on a journey of self-discovery in Patriarchal America.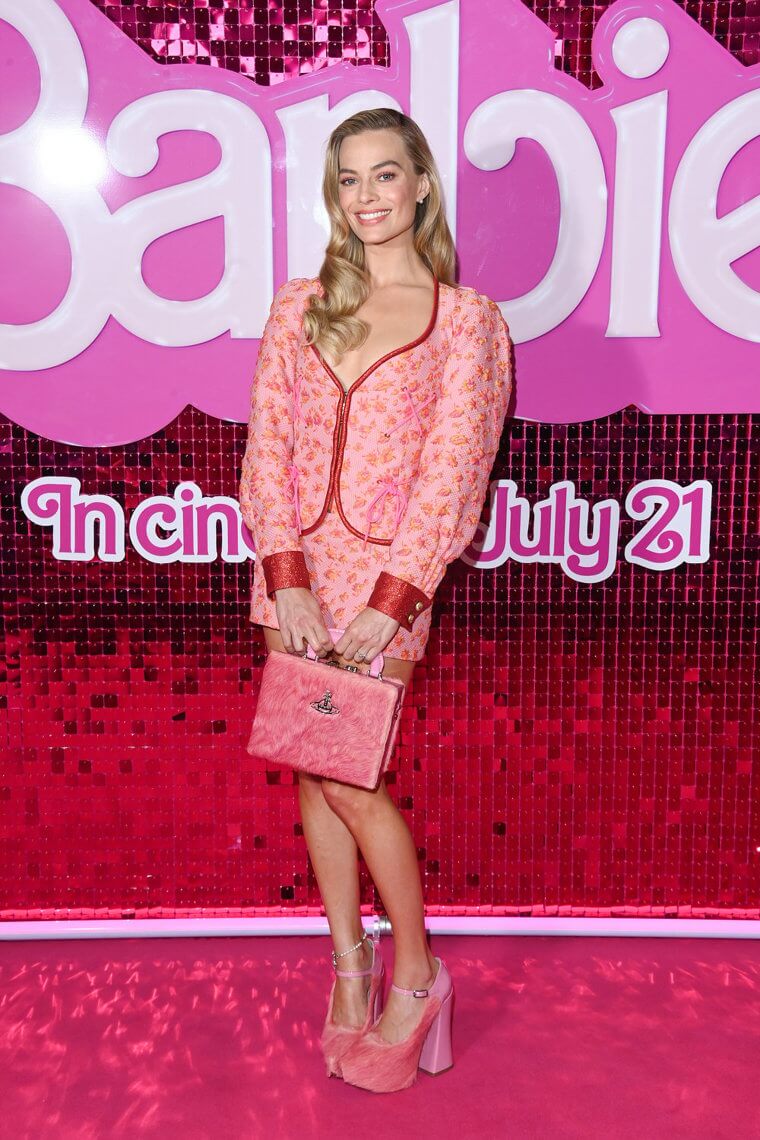 The Independent wrote that Barbie was "one of the most inventive, immaculately crafted, and surprising mainstream films in recent memory" while Empire magazine boldly claimed that "life after Barbie will simply never be the same again." Mattel plans to adapt more of its merch, with 30 TV shows and 13 films slated, including a Barney the Purple Dinosaur film and a J.J. Abrams-produced Hot Wheels flick. 
Barbie's DreamHouse
And finally, while Barbie was away filming, Ken rented out Barbie's DreamHouse on AirBnB! The property is an authentic, life-sized mansion on El Pescador State Beach in Western Malibu. The floor-to-ceiling bubble gum-pink villa features three stories of toy-inspired decor, an infinity pool, a water slide, and a wraparound balcony. Sadly though, it has no kitchen and can only accommodate two guests. UberEats only!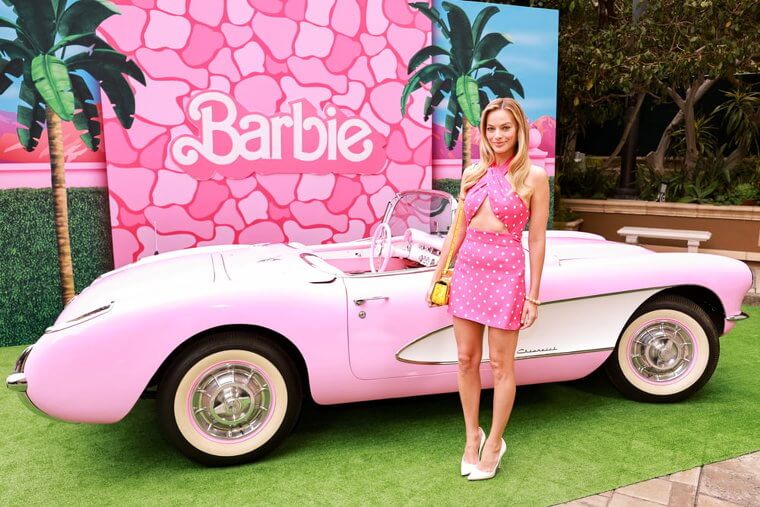 If you want to be tickled pink, you can book the house on AirBnB. But remember, Ken decked out this Malibu Mansion, so as well as Barbie's best pink possessions, you'll also find a "Ken-themed" country and western saloon-style bedroom, a fire pit, and a rollerball disco dancefloor, complete with a mirrorball... don't forget your toothbrush and to bring your Kenergy!
The Life of Margot Robbie
If you want to be tickled pink, you can book the house on AirBnB. But remember, Ken decked out this Malibu Mansion, so as well as Barbie's best pink possessions, you'll also find a "Ken-themed" country and western saloon-style bedroom, a fire pit, and a rollerball disco dancefloor, complete with a mirrorball... don't forget your toothbrush and to bring your Kenergy!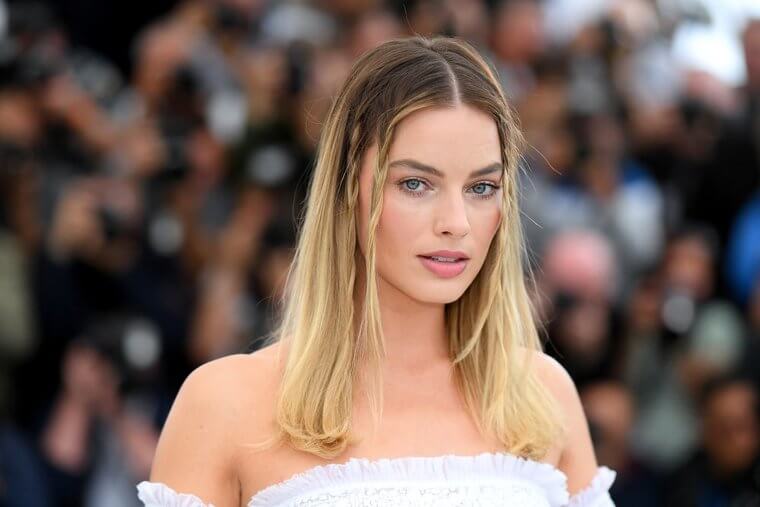 The Wolf of Wall Street made Margot Robbie a household name. Her depiction of Barbie has made her an icon that will go down in history, but she had been making moves in Hollywood long before she graced the big screen. Ever since this Australian actress set her sights on an acting career, she has been a force to be reckoned with. And she isn't stopping. 
Down on the Farm
Margot Robbie was born on July 2, 1990, in Dalby, Queensland, Australia. She grew up on her grandparents' farm on the Gold Coast of Queensland where she participated in a bunch of outdoorsy farm activities.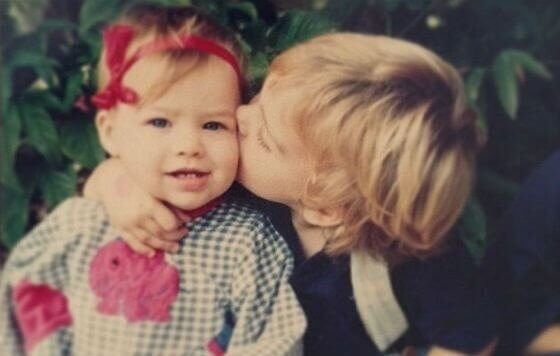 You can tell Robbie is a country girl at heart because she said, "I'm happiest when I'm surfing or out on the farm hunting wild pigs, building cubbies out in the paddocks, or riding around on motorbikes." And as she grew up, her family gave her the lovely nickname "Maggot." And it even followed her to school where her classmates got wind of it!
Trapeze Artist…
At eight years old, Robbie had an odd interest that would eventually come in handy for a specific role in her acting career. (Yes, even odder than chasing wild pigs or something that would earn her the name "maggot.")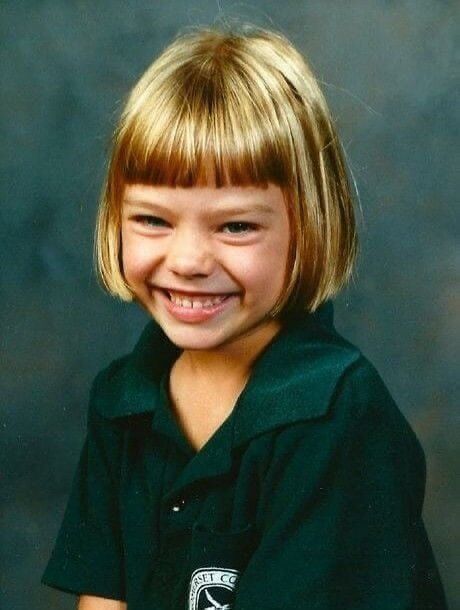 Little "Maggot" went through a trapeze program at a circus school when she was 8. She even earned her "trapeze certificate!" As it turned out later, she was able to put those skills to use as Harley Quinn in The Suicide Squad movies.
…to Sandwich Artist
When eventually Robbie decided that she wanted to become an actress, she moved to Melbourne, Australia. While trying to break into the acting business, she had to take a few other less than ideal jobs in the meantime.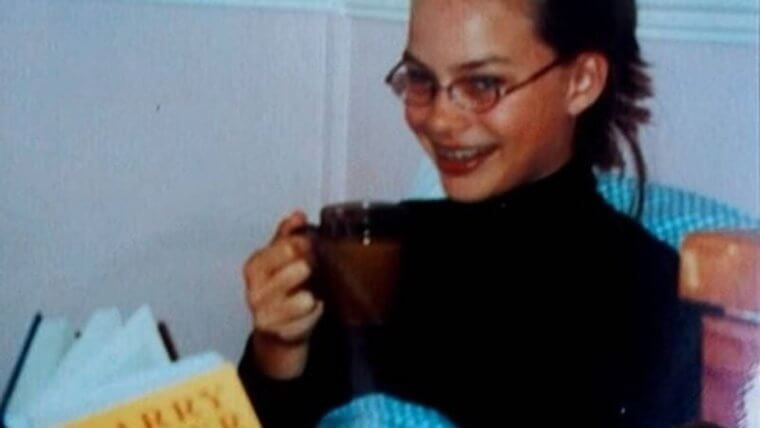 One of those jobs was working for Subway as a sandwich artist! However, in 2007, after she graduated from Somerset College, she finally landed her first acting role. She played Caitlin Brentford in the "Somersaulting Dogs" episode of the television show City Homicide.
Vigilante Justice
After landing the role in City Homicide, Robbie went on to star in a handful of lesser-known "B-movies." A couple of them were pretty criticized, like the first one in 2008, Vigilante.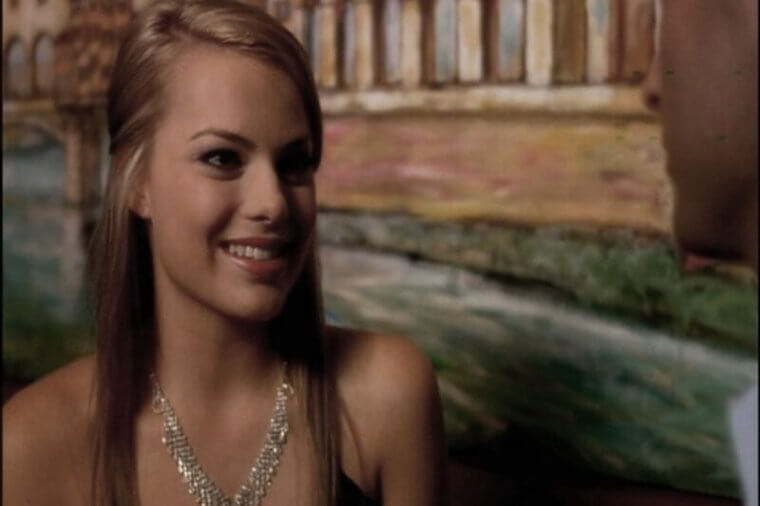 In Vigilante, Robbie played a man's fiance who turns into a vigilante after she was assaulted and then brutally murdered. As you probably guessed, Vigilante flopped and even earned an IMDb rating of less than 3.5. But we guess it's true that even the best stars have to start out small!
Just Being Neighborly
That same year, Robbie landed a role as a series regular on the Australian soap opera Neighbors. She played Donna Freedman, a character that was described as beautiful and fiery. Even more ironic, she was known for having pigtails at one point.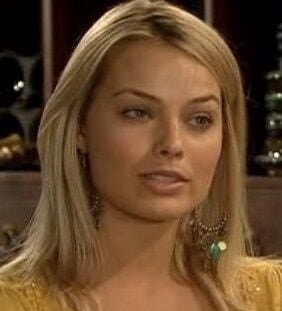 Sounds like Donna Freedman was the perfect practice for playing the one and only fiery, pigtailed Harley Quinn. It seems that a lot of Robbie's old habits would return later in her career. Robbie was on Neighbors until 2011.
Head in the Clouds… Almost Literally!
By the time Robbie was done with Neighbors in 2011, she had moved on to America, leaving her family and boyfriend behind in Australia.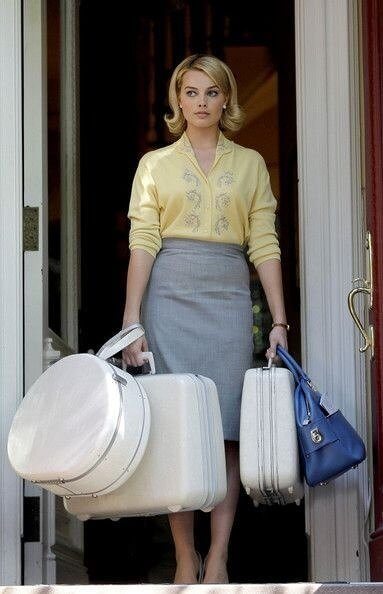 After all, her acting career was steadily growing after she landed a lead role on the comedy series Pan Am next to veteran actress Christina Ricci. Pan Am was critically acclaimed and once even called the "Mad Men of the sky." During the show, she even got to wear retro 1960s outfits, including the extremely tight girdles.
Retro Pains
Luckily for Robbie, the 1960s is her favorite decade. From the women's movement to the fashion to the hair, she loves everything about that period.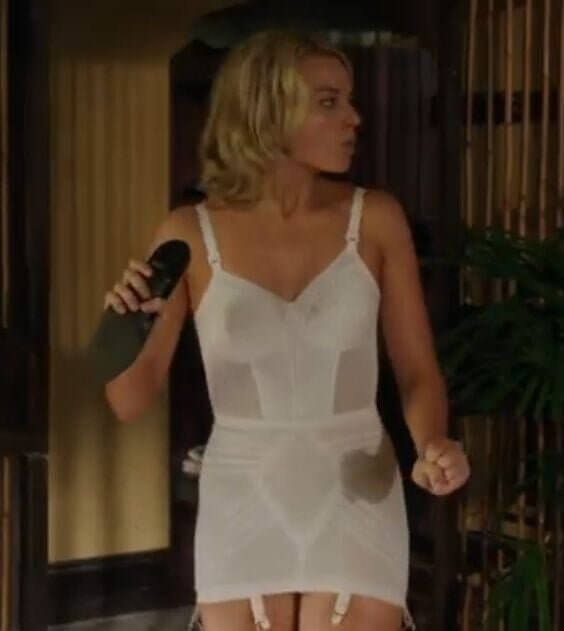 Perhaps that's why she had such a great time filming in all those retro costumes on Pan Am. In fact, the retro girdles they had to wear while filming the show were so tight, Robbie and Ricci had to help each other into their costumes each day. Robbie once said, "I don't know how women in the 1960s did it. I don't know how women got dressed by themselves."
In Disguise
Pan Am went off the air in 2012 and in her downtime while looking for her next project, Robbie had to find new ways to amuse herself.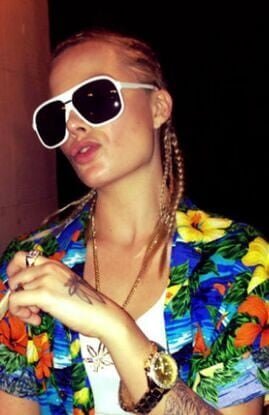 One of those ways ended up being dressing up just like James Franco's character in the 2012 movie Spring Breakers for Halloween. The photos of her costume look so much like him, that you have to do a double-take. In fact, you have to be careful not to mistake her for the real James Franco.
It's About Time People Learn Who Margot Is
Finally, in 2013, Robbie landed her very first role in a Hollywood film. She played Charlotte in About Time, a movie about a man who discovers he can time travel and decides to use his abilities to get a girlfriend. However, he finds out that little changes in his life affect him more than he bargained for.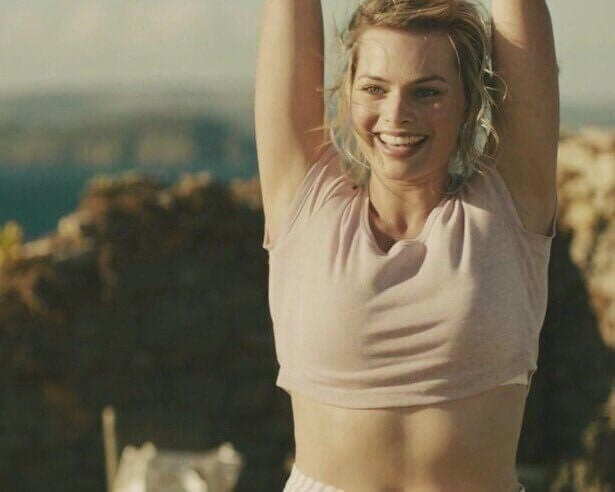 In About Time, Robbie got to act alongside some big-name actors including Domhnall Gleeson, Rachel McAdams, and Bill Nighy. After making this movie, Robbie began to get recognized all over Hollywood.
The She-Wolf of Wall Street
However, the movie that practically officially launched Robbie's career into the stratosphere was when she played Naomi Lapaglia, the smoking hot second wife of wild businessman Jordan Belfort, in the 2013 film The Wolf of Wall Street.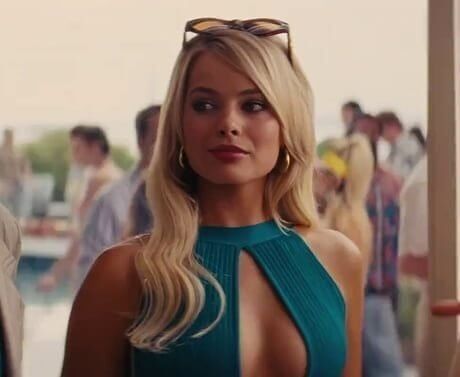 Many other hot blonde A-List Hollywood actresses auditioned for the role of Naomi, too! But Robbie's pure talent ultimately led to her winning The Wolf of Wall Street role over the likes of actresses like Amber Heard, Rosie Huntington-Whiteley, Teresa Palmer, and even Blake Lively!
All or Nothing
When she auditioned for The Wolf of Wall Street, Robbie was admittedly pretty nervous, especially when it came to her audition scene. During her audition, she and Leonardo Dicaprio were acting out a scene where they had a fight. So, she walked up to him and slapped him right across the face.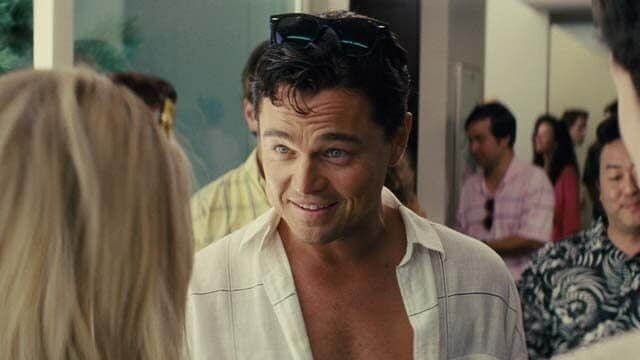 Later, Robbie said, "I'm thinking you just hit Leonardo DiCaprio in the face. They're going to arrest you because that's assault. You're definitely never going to work again, that's for sure. They'll probably sue you as well in case there's a bruise on his face and he needs to film something else." But then, Leo and the director, Marty, started laughing. The director thought it was great and Leo even asked her to hit him again. Needless to say, it landed her the part.
On Display
One of the many reasons Robbie turned heads in The Wolf of Wall Street was her knockout looks on display. And, boy, were they all on display as she appeared nude in the film.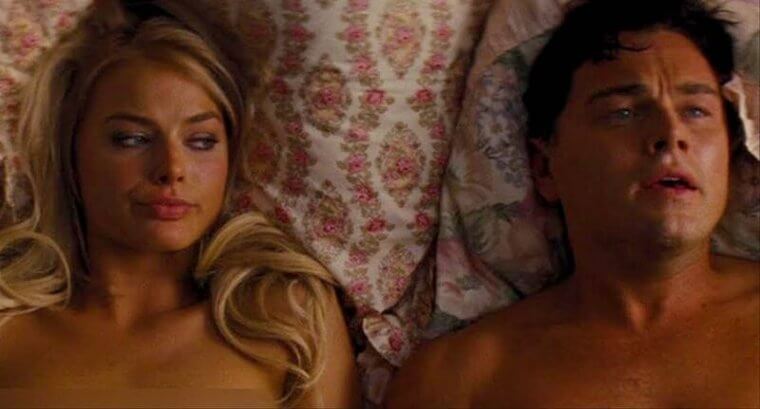 In fact, Robbie herself insisted on appearing nude in the film during the scene where her character, Naomi, is trying to seduce Jordan Belfort. She once shared in an interview that, "the whole point of Naomi is that her body is her only form of currency in this world. So when Marty was trying to help me out and said in the scene where she seduces Jordan perhaps I could have a robe on, I said she wouldn't. She has to be naked. She's laying her cards on the table."
Liquid Courage
In The Wolf of Wall Street, Robbie had to film a sex scene with Leonardo Dicaprio. And, always the professional, she had preparations to do for that scene, as well.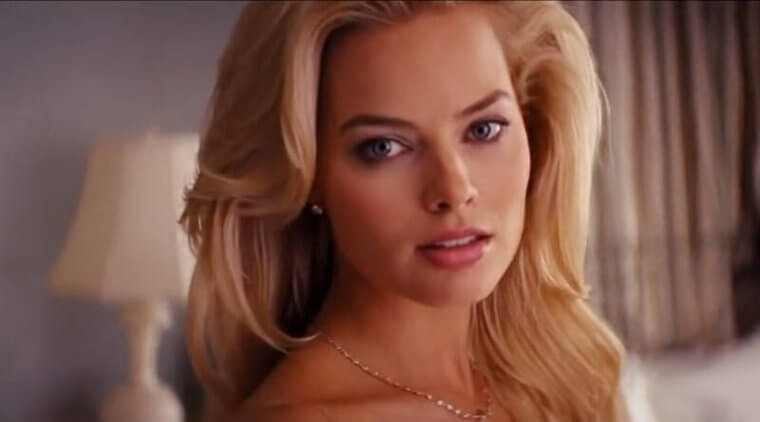 However, these preparations looked a little different than normal. For the sex scene, Robbie took three shots of tequila at 9 o'clock in the morning before filming. Sounds like quite the day on set. The reason Robbie partook in the tequila was to calm her nerves. The scene was so racy and she had never done anything quite so revealing that her hands were shaking.
Hollywood Recognition
Her role in The Wolf of Wall Street clearly turned into a career game-changer for Robbie.She even went on to earn a lot of recognition for her portrayal of Naomi.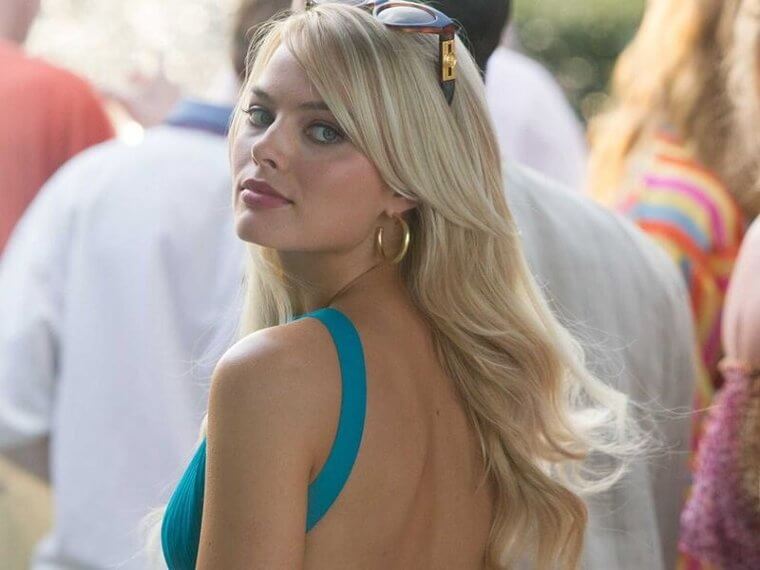 First, she won an Empire Award for Best Female Newcomer. Then, she was even nominated for an MTV Movie Award and then a BAFTA. All it took was playing Naomi Lapaglia, the second wife of Jordan Belfort, to earn Robbie the notoriety in Hollywood that she definitely deserved.
No Thank You
After the success of The Wolf of Wall Street, and after everyone saw how smoking hot Robbie was, she got quite the offer from Hugh Hefner who asked for "that one from Wolf of Wall Street."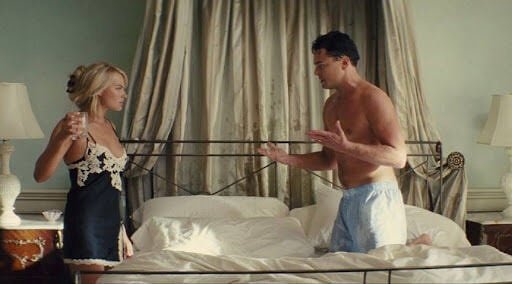 Robbie was asked to pose for Playboy, but she turned it down and all the money that came with it. She stated that she would only take her clothes off for artistic reasons and not to be on the cover of gentleman's magazines. Robbie also said that she wasn't shy about her body, or the fact that she was young and beautiful. She even said, "When I'm in my 50's, I'm going to be looking back saying, 'Whoop, whoop. Look how good mum looked!"
Time to Focus
Before starring in Suicide Squad together, Robbie and Will Smith were in a movie called Focus alongside each other in 2015.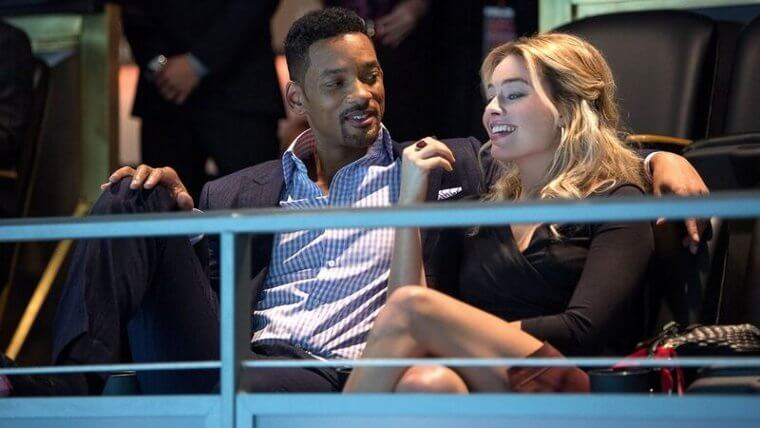 When she auditioned for the role opposite Smith, Robbie was worried she wouldn't get it because he was the half of one of the longest-lasting couples in Hollywood and the two of them would never seem like a couple. However, they had undeniable chemistry when they first met and she got the part. In fact, they were seen in a photobooth off-set and instantly appeared in the tabloids. Yikes!
Into the Jungle
One of Robbie's next big roles came when she was cast as Jane in the 2016 movie The Legend of Tarzan, based on the classic tale.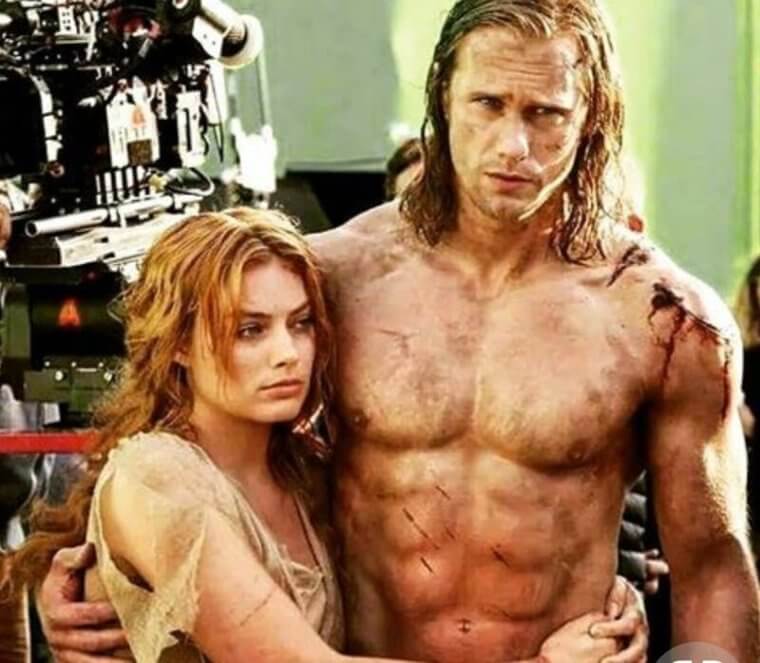 Just like with The Wolf of Wall Street, she beat out some other well-known actresses to get the part, including Emma Stone and Jessica Chastain. But we're pretty sure Emma Stone doesn't have any hard feelings, at least. She beat out Margot Robbie for the role of Sam in the 2014 movie Birdman. Let's just call this one for one, ladies.
No Dieting Here
Apparently, Robbie was told she needed to lose weight for her role of Jane in The Legend of Tarzan. However, Robbie flat out refused. And it's a good thing, too! Because whoever told her that was clearly delusional!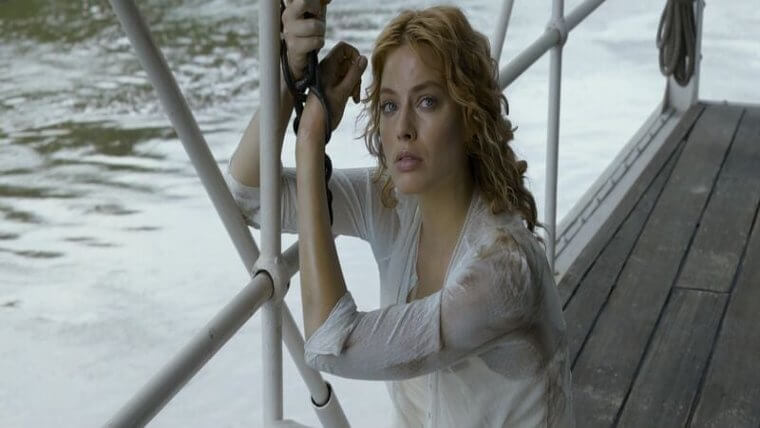 Robbie was more concerned with having a good time going to pubs and enjoying the local drinks and dishes since it was going to be her first time filming in England. Which makes sense since she had admitted that her favorite foods are beer, fries, and burgers! Now that's the kind of role model we like to hear about!
So Good at Being Bad
One of Robbie's most iconic roles to date (and trust us, there have been a few) has certainly been that of the DC comic book villain Harley Quinn, a psychiatrist-turned-pigtailed psychopath and the girlfriend of the Clown Prince himself, in the 2016 movie Suicide Squad.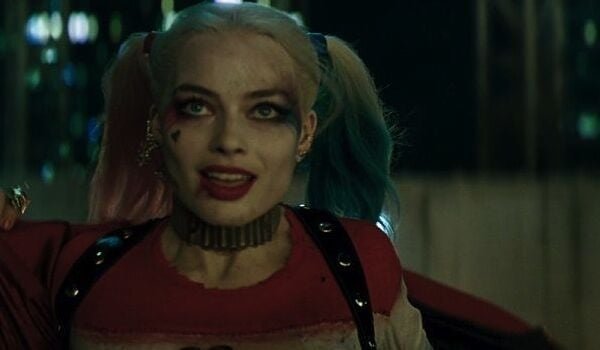 For this role, Robbie didn't even have to audition! She was simply offered the role. She has since reprised the role twice in Birds of Prey in 2020 and the second Suicide Squadmovie in 2021.
Not Her Favorite... At First
Something that surprises most people about Robbie's iconic role of Harley Quinn is that she didn't like her at first. In fact, she hated her. The first time that Robbie read through the script for Suicide Squad and realized that she was the Joker's girlfriend and also a psychopath, she wasn't very happy with the character.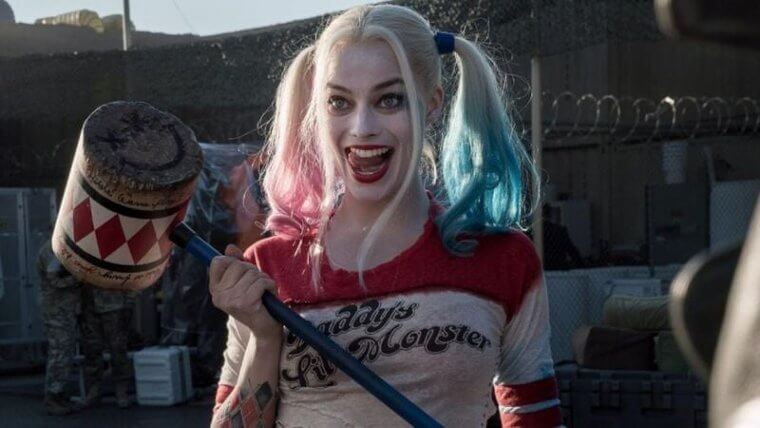 She said, "I thought, I have nothing in common with her. I hate her. It was a really tricky one to get my head around." However, Harley Quinn eventually grew on Robbie the more she worked with the character.
She Has Her Own Production Company
Margo, her husband Tom, and their close friends Sophia Kerr and Josey McNamara established a production company called LuckyChap Entertainment. After getting drunk together at the London premiere of The Wolf of Wall Street, the four co-founders decided to move into a house together in London where they conceived the idea of starting a production company.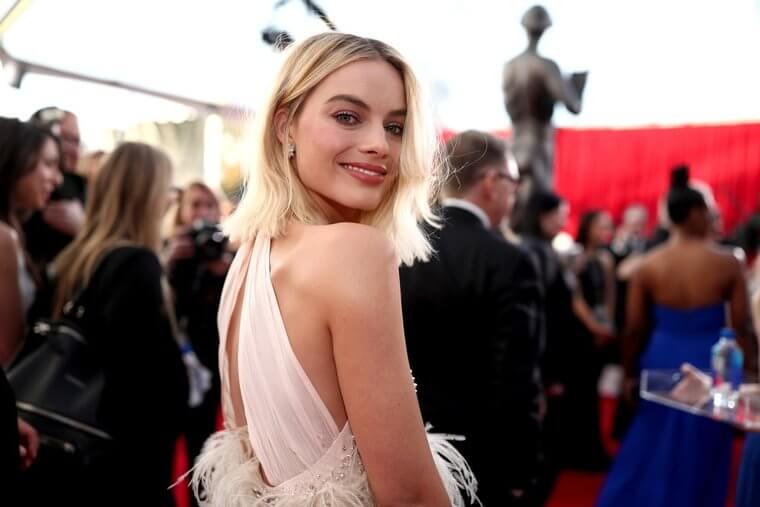 Their mission is to champion female-driven projects and become a platform for diverse storytelling. Their notable productions are I, Tonya, and Barbie, in which Margot also plays the lead, as well as Birds of Prey and Promising Young Woman. LuckyChap has won 8 Academy Award nominations and 11 BAFTA nominations as of 2021.