Baywatch came on the air in 1989, and since its debut has been a pop culture touchstone, even after it ended in 2001. The show's look at the lives of its lifeguards made it a worldwide sensation, and its star David Hasselhoff was all over television screens. 

However, making even more of a splash than the male lead of the show were the many women surrounding him. In fact, any time anyone thinks of Baywatch, what comes to mind more than anything else are the beautiful women in their lifeguard uniforms. There was also no shortage of hunky male lifeguards to round out the cast, and it's no surprise why the show was a hit with both men and women. With the recent film bringing attention back to the series, a new generation is discovering Baywatch, and the lovely ladies and muscular men of the original show have a new set of fans. Let's take a look at who they are and where their careers have gone since appearing on the show. 
Carmen Electra (Lani McKenzie)
Carmen Electra played Lani McKenzie on Baywatch from 1997-1998, but she was already a star before she even got on the air. She was discovered by Prince, who produced her self titled debut album released in 1993. Her star power rose up when she posed for Playboy in 1996, after which the film and television roles started rolling in.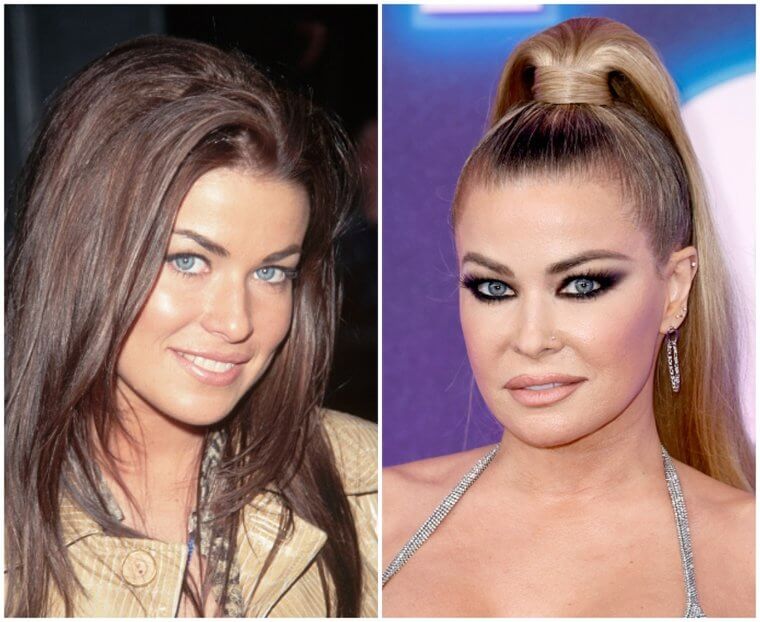 In addition to Baywatch, she was the host of the show Singled Out, as well as having many other small parts and some reality shows surrounding her life. She also had memorable performances in the films Good Burger, Scary Movie, and Starsky and Hutch. She has used her fame to draw attention to various causes, being involved in the HollyRod Foundation which helps those with Parkinson's.
Brooke Burns (Jessie Owens)
Brooke Burns had a small role on the show Out of the Blue in 1995 and 1996, but it was in 1998 that she struck it big as part of the cast of Baywatch. Playing Jessie Owens, she was in 42 episodes until she got pregnant and had to be written out of the show.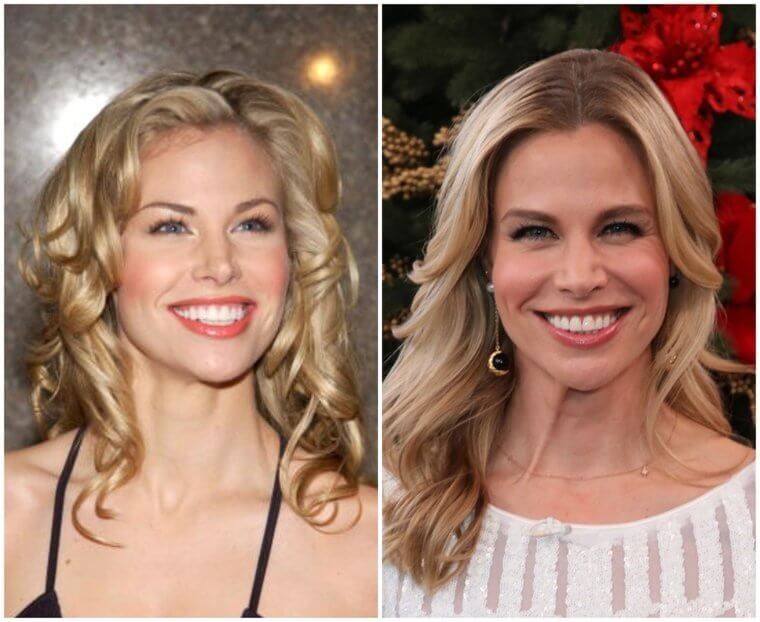 Burns's career has been decent since her time on Baywatch. She has been in a number of shows in both guest parts and in leads, though none of them have given her the same level of attention as Baywatch did. She has stayed busy though, especially with her gigs hosting a number of talk shows. She also got some attention for an affair with Bruce Willis, as well as from a car crash that left her with a broken neck, though luckily she has since recovered. 
Michael Bergin (J. D. )
Michael Bergin did not join the Baywatch cast until 1997. Before that, he was already one of the biggest names in the modeling world. In fact, he is considered to be the first-ever male supermodel. Along with his famous Calvin Klein underwear ads, Bergin could constantly be seen on the runways showing off works from the most important names in fashion.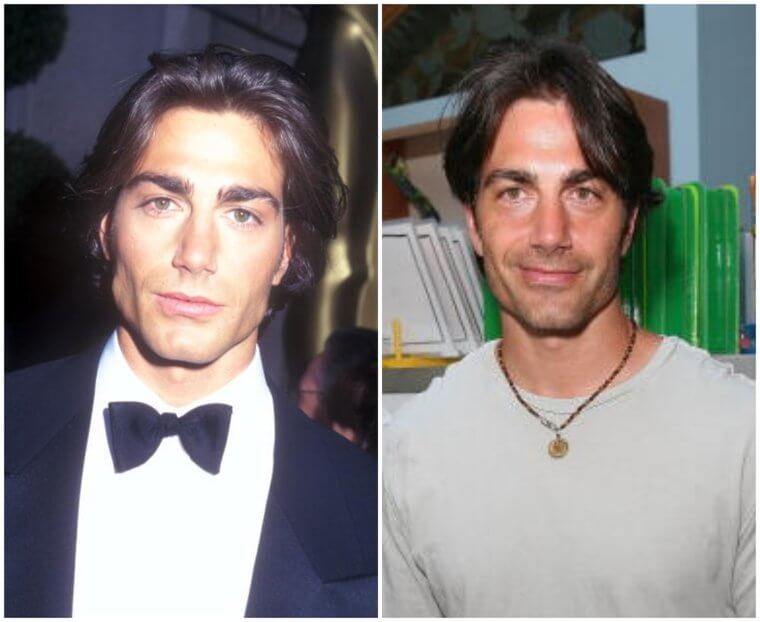 Other than acting and modeling, Bergin has also taken to using his time for helping people. He was the national spokesperson for the anti-drug initiative D.A.R.E., which raises awareness among children, and he has lent his image to various charities to help people with AIDS.
Pamela Anderson (C. J. Parker)
While Baywatch always had a lot of beautiful women on screen, if there is one girl that can be considered "the Baywatch girl," it is Pamela Anderson. She was part of the main cast for five seasons, and her role as C.J. Parker made her a fan favorite.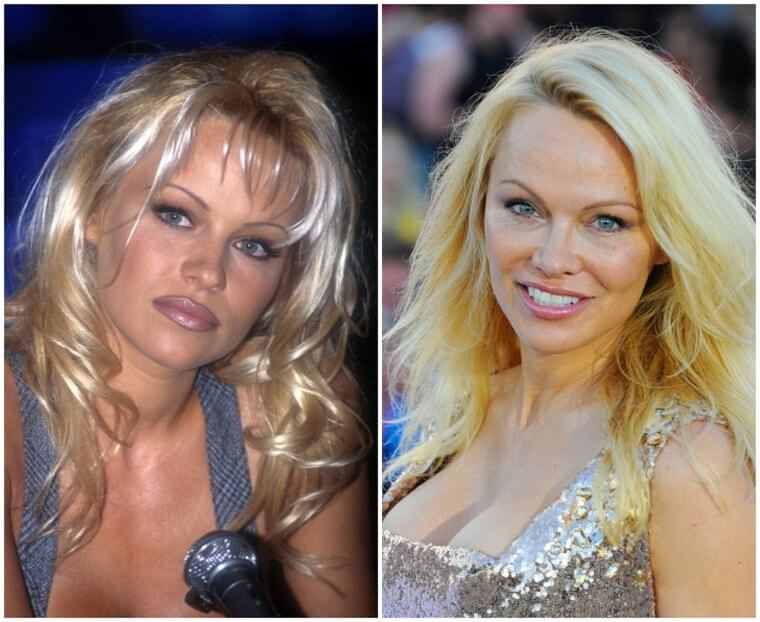 Anderson was already well-known before appearing on Baywatch, having been Playboy's "Playmate of the Month" in 1990 when she posed for the centerfold photo. In fact, she holds the record of being the model to appear on the highest number of Playboy covers. In addition to her long, successful career as a model, she was on Home Improvement for two seasons before Baywatch, and she has since been in many other film and television roles, with Borat being one of the most memorable. 
Kelly Packard (April Giminski)
Kelly Packard was on Baywatch in a few different roles over the years, but it was with her character April Giminski that she finally got a major role from 1997-1999. She had also been a regular on the show California Dreams before her time on Baywatch.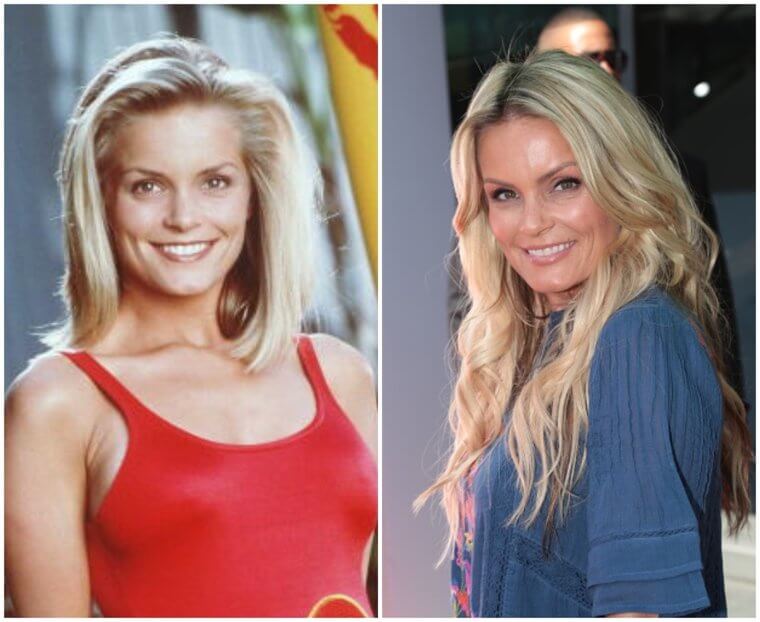 She capitalized on Baywatch fame as she became the co-host of Ripley's Believe It or Not in 2002. Her career has been quiet since then, with some small parts here and there, a hosting segment on GSN Live, and an appearance on Celebrity Wife Swap.
David Hasselhoff (Mitch Buchannon)
Not only was David Hasselhoff the face of Baywatch, but he has also had a robust career outside of it.  He earned the Guinness World Record for being the most-watched man on television, not only from his role on Baywatch but also with his roles on Knight Rider and The Young and the Restless.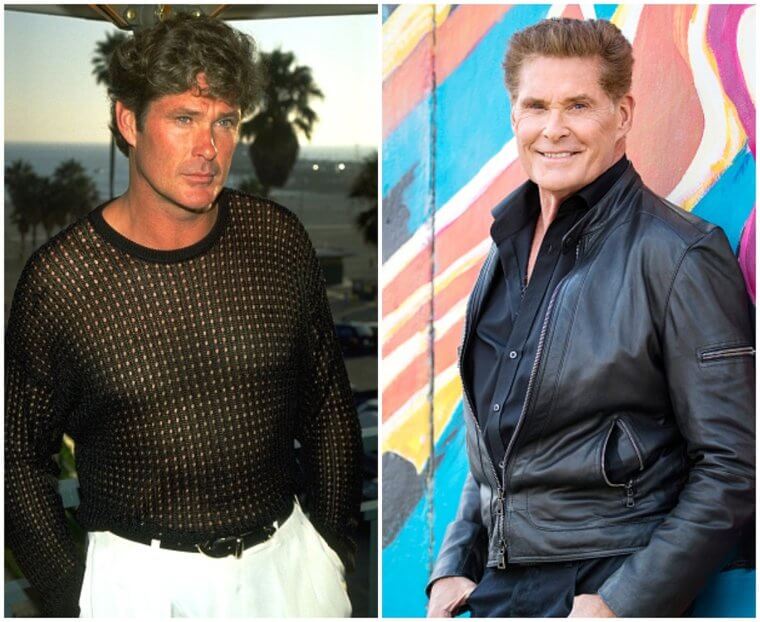 His post-Baywatch career has not been as successful as what came before, but he has still made some memorable cameos and has also seen an impressive (and surprising) music career, mainly in Europe. He also has been successful in Broadway theater. Even if his best years seem to be behind him, it almost seems inevitable that a comeback awaits The Hoff. 
Erika Eleniak (Shauni McClain)
Erika Eleniak has been in the entertainment industry since she was 12 years old when she had a part in Steven Spielberg's classic film, E.T. She took time off from acting as she grew up, but came back with the film The Blob and also appeared in Playboy magazine in 1989. After she was on Charles in Charge, she got a part on Baywatch.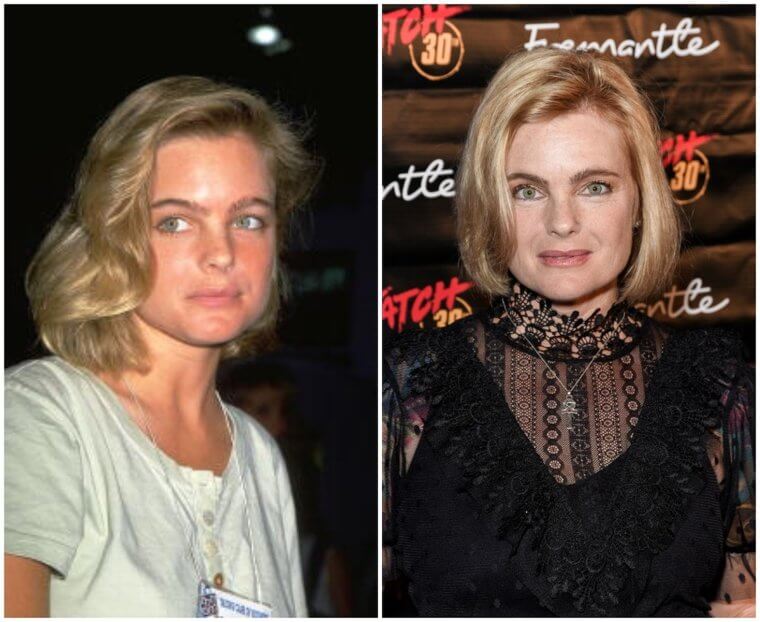 Since Baywatch, Eleniak had a memorable part in the film Under Siege and starred in The Beverly Hillbillies. Other films included Chasers and Girl in the Cadillac. While her career has since lost steam, she has starred in many independent films and guest-starred on television shows including Desperate Housewives. 
Yasmine Bleeth (Caroline Holden)
Yasmine Bleeth played Caroline, the younger sister of Stephanie. She had been acting ever since she was a kid in a number of ads, and she got a lead role at the age of 12 in Hey Babe! alongside Buddy Hackett. Her career advanced when she was on the American soap opera Ryan's Hope and had another soap opera opportunity with One Life to Live.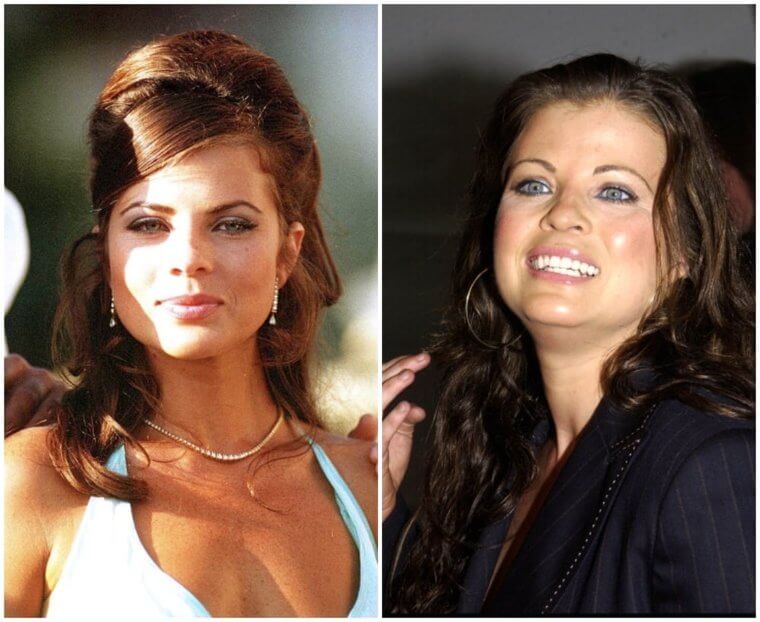 Even with her already-developed career, she went to the next level with Baywatch. She became a sex symbol and got a major role in the film BASEketball by South Park creators Matt Stone and Trey Parker. She was also on the shows Nash Bridges and Titans. It has mostly been downhill for her since then, with no major parts since. She also, unfortunately, went through a drug problem that hurt her career, though she has thankfully recovered. 
David Charvet (Matt Brody)
David Charvet grew up in France but made a splash in America when he debuted as Matt Brody on Baywatch. With three seasons on the show, he built up a fanbase and returned to France with a record deal at Universal Music Group.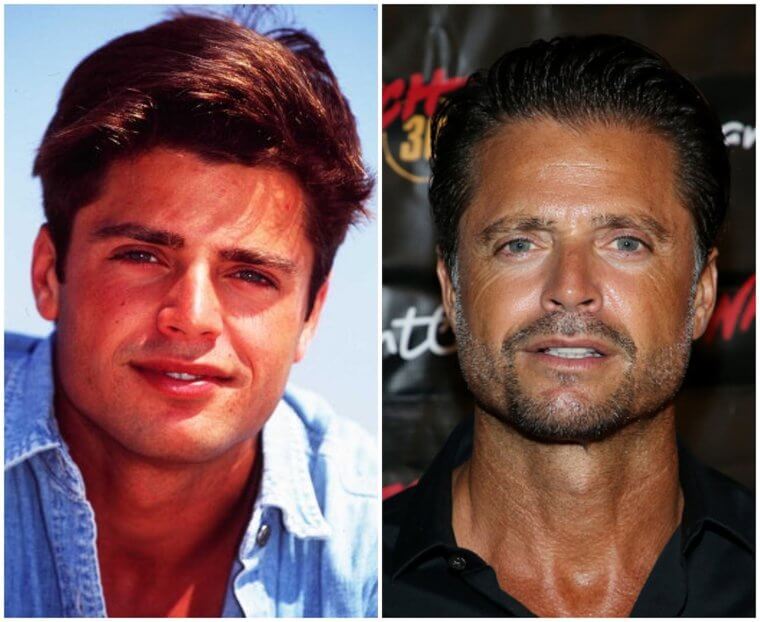 While his music was never well-known in the states, he was successful in Europe where he toured and put out albums. He has since also modeled and continued to act, appearing on Melrose Place and the TV movie Seduced and Betrayed. On top of that, he has made a name for himself on reality shows back home in France.
Donna D'Errico (Donna Marco)
Donna D'Errico's character Donna Marco was a welcome addition to the show. She joined in 1996, a year after being Playmate of the Month in Playboy, and stayed on until 1998. Her first major role may have been her only major role, but like many other former cast members, she kept making appearances on television and in films.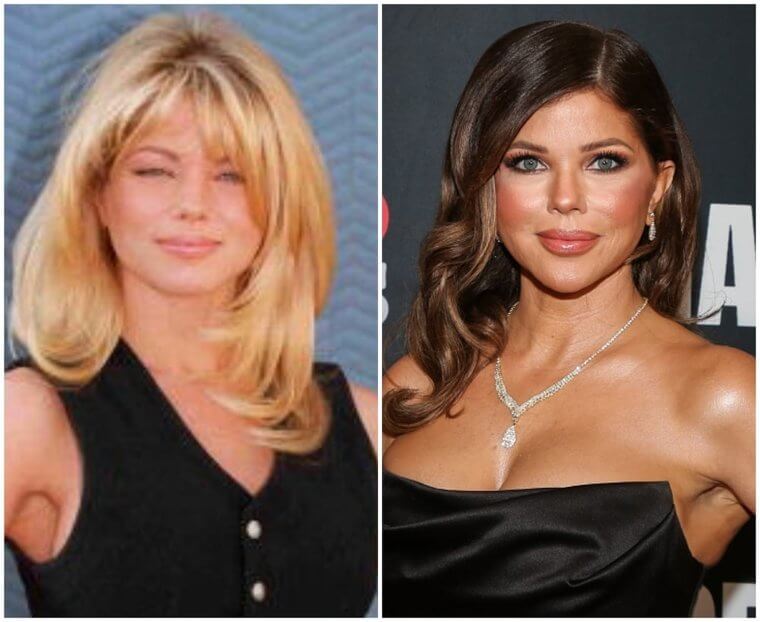 In addition to appearing in two episodes of Sabrina, the Teenage Witch, she was also the star of Candyman: Day of the Dead and a host on BattleBots. She was more recently on the show Roadies and was married for 11 years to Nikki Sixx from Mötley Crüe (before divorcing in 2007).
Peter Phelps (Trevor Cole)
Peter Phelps was a lead on Baywatch from the start, though his life on the show was short-lived, lasting only one season. His career in film and television is a long one, with many solid roles. The actor, who was born in Sydney, Australia, won an Australi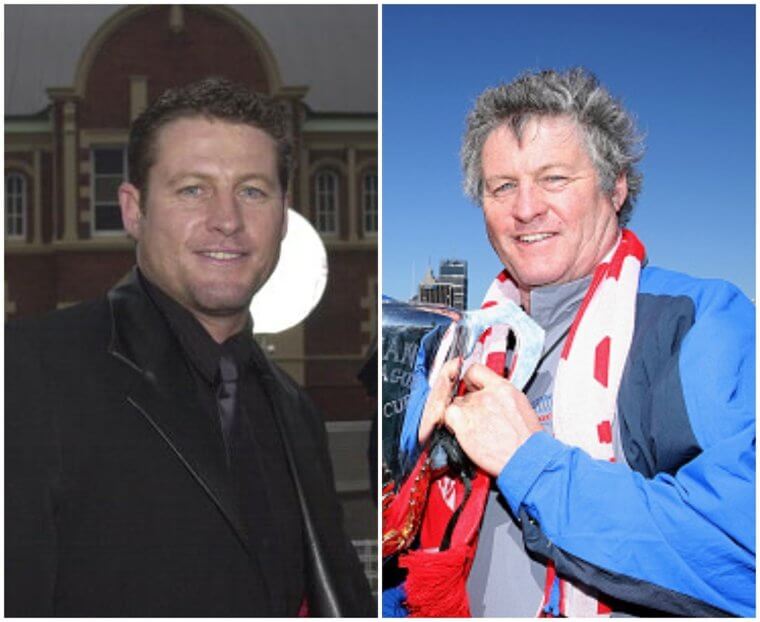 Phelps was also on The Restless Years, Sons and Daughters, and Stingers, for which he won a Logie Award. He also had a small part in the film Point Break and a number of critically acclaimed Australian films, including Lantana, which earned him an FCCA award nomination. In addition to acting, he has had a good income source from his work in commercials.
Traci Bingham (Jordan Tate)
Traci Bingham's claim to fame is playing Jordan Tate on Baywatch, having been a part of the cast from 1996 to 1998. She had some small roles before that, including featuring in the Marky Mark music video "Good Vibrations", and continued in small roles after.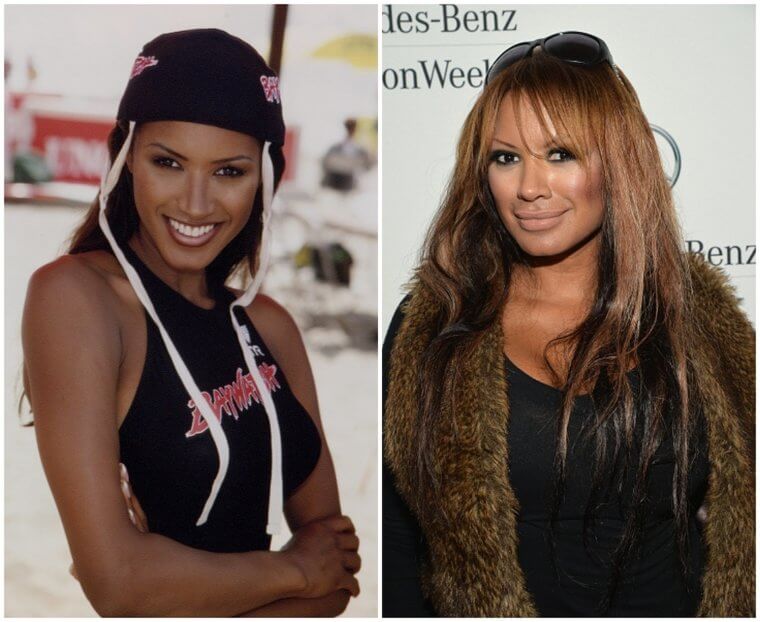 One of her most memorable parts since then was on the reality show The Surreal Life, where she was in an environment similar to the show The Real World, but instead of being filled with regular people, the house was populated with celebrities. Bingham is a vegetarian and has modeled for PETA, with a notable ad showing her in a bikini made of lettuce. 
Jaason Simmons (Logan Fowler)
Jaason Simmons played Logan Fowler for 48 episodes on Baywatch. He hasn't had any major parts since then, but fans can still find him in an array of projects. He fittingly played "The Teen Idol" in Gregg Araki's film Nowhere, and he was also in the Syfy original Sharknado, in addition to many small, independent films.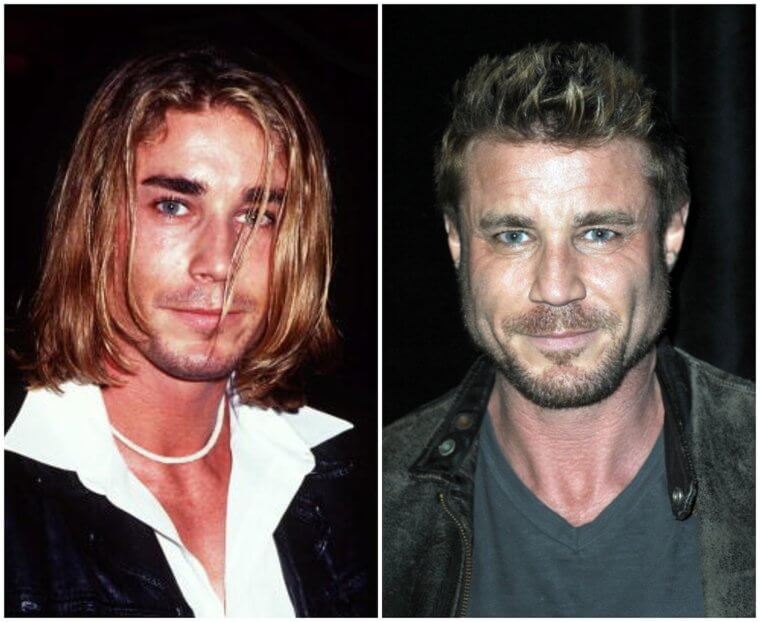 He appeared on a few other television shows as well, including Paradise Beach and Viper. While his career may not have sustained, his pretty-boy looks will always be there for audiences to revisit.
Gena Lee Nolin (Neely)
Gena Lee Nolin's experience as eye candy on The Price Is Right as one of "Barker's Beauties" made her a natural fit for Baywatch. After only a few seasons on Baywatch, she left to star in her own show, Sheena, an adventure show about the Queen of the Jungle based on the W. Morgan Thomas comic.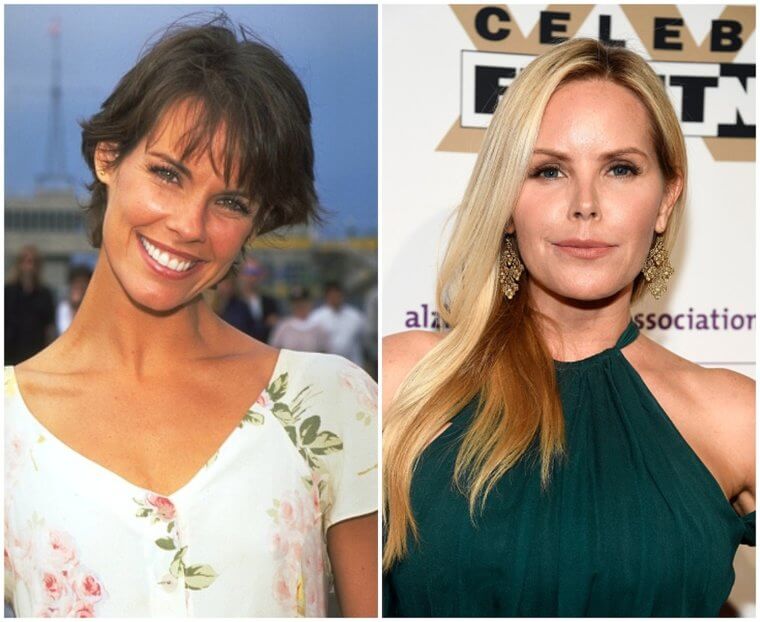 Sheena only ran for two seasons, and there was not much to Gena's post-Sheena career. She suffered from thyroid disease and wrote a book about it called Beautiful Inside and Out, Conquering Thyroid Disease with a Healthy, Happy, "Thyroid Sexy" Life which was released in 2013.
Jason Momoa (Jason Loane)
Jason Momoa was a model working at a surfing shop when he got his big break on Baywatch. His character was in 38 episodes, and he went on to have big parts in both North Shore and Stargate Atlantis. His first big film role was as Conan in Conan the Barbarian, and since then, he hasn't looked back as his star power keeps rising.
Momoa had a part in the first season of Game of Thrones, and he has since been on the shows The Red Road, Frontier, and See, and he played the lead role in Aquaman along with parts in many other films, including The Bad Batch, Braven, and the upcoming Dune.
Brande Roderick (Leigh Dwyer)
Brande Roderick came on Baywatch in 2000, and she became Playboy's playmate of the month that same year, only to become playmate of the year in 2001. She had a part in the 2004 film Starsky and Hutch and the 2007 film The Nanny Diaries, along with many other small parts in films and television shows.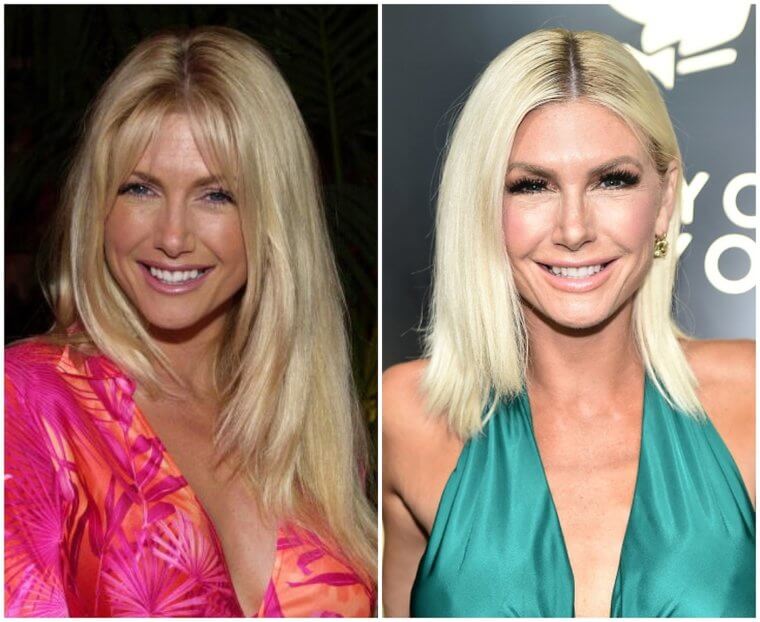 One of her biggest starring performances was not in Hollywood, but in India's Bollywood, where she played the female lead in the film Out of Control. She has also been active on reality television, including a stint as a contestant on Celebrity Apprentice and a hosting gig on Playboy Shootout. 
David Chokachi (Cody Madison)
David Chokachi jump-started his career when he was cast on Baywatch, where he was a lead from 1995 to 1999. In his run on the show, he was named one of the 50 Most Beautiful People in the World by People magazine. Not only that, but his political science degree from Bates College proves he has the brains to match his beauty.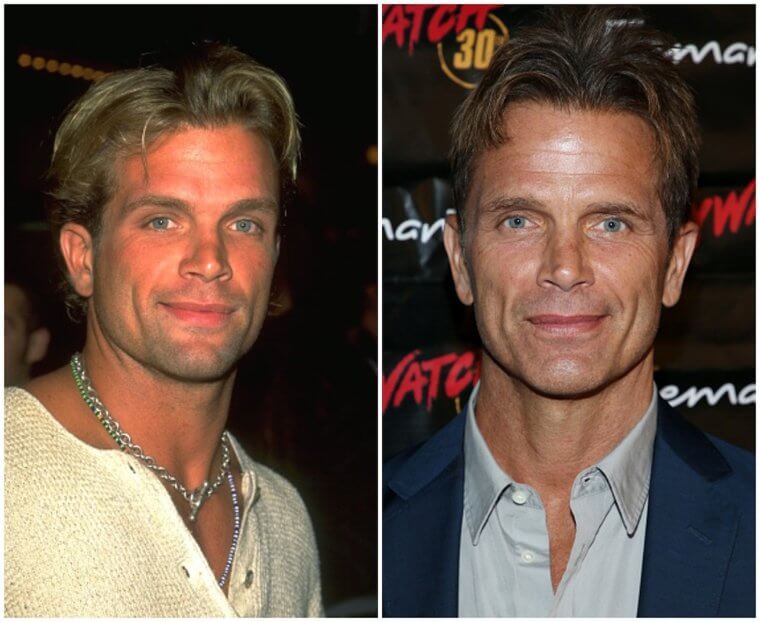 He was also on the short-lived show Witchblade, as well as Beyond the Break. His glory years are definitely in his past, and he appeared on the VH1 show Confessions of a Teen Idol, which chronicles many former teen stars whose careers have seen similar trajectories.
Krista Allen (Jenna Avid)
Krista Allen joined Baywatch near the end of the show's run, and her appearance gave a boost to the show's sex appeal, as she had already starred in the erotic Emmanuelle film series. She also had some soap opera parts, including on The Bold and the Beautiful and Days of Our Lives.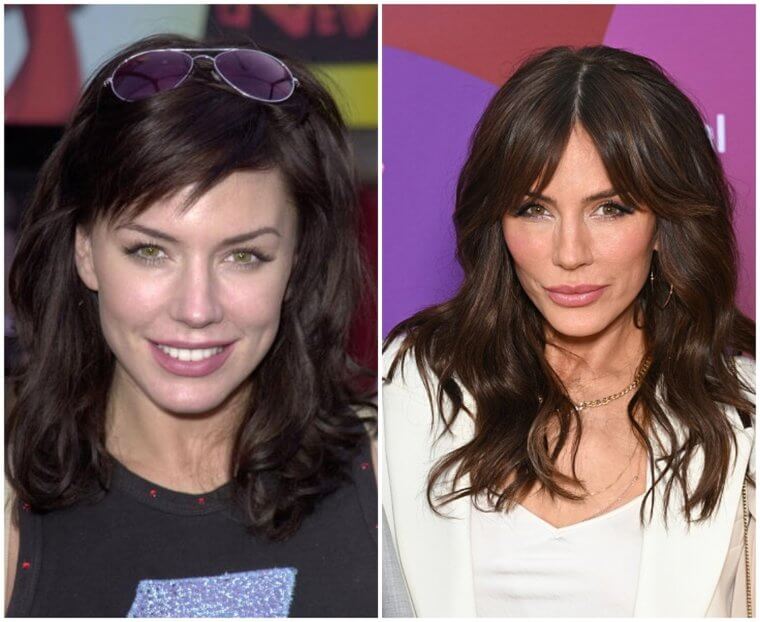 She has made countless guest appearances on shows, including Friends, The X-Files, CSI, Frasier, Two and a Half Men, and plenty of others. She also got another major part on the show What About Brian and more recently Significant Mother. Her film work includes Anger Management, Paycheck, The Final Destination, and Feast, which was developed on the show Project Greenlight, which she also appeared on. 

Gregory Alan Williams (Garner Ellerbee)
Gregory Alan Williams was in 110 episodes of Baywatch over the course of a decade playing Officer Garner Ellerbee. That was by far his biggest role in life, though he has had a slew of small parts, as well as a couple of bigger ones, such as recurring roles on the shows The Sopranos, Drop Dead Diva, Powers, Greenleaf, and Containment.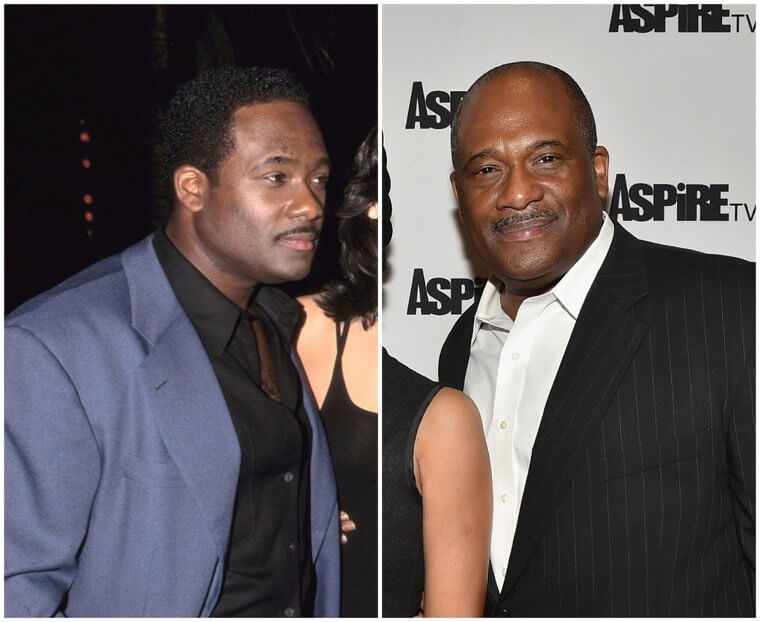 He has also appeared in films such as Remember the Titans, MacGruber, and Old School. Interestingly enough, he not only acts, but he also writes. He has had four books published including a memoir that recalls his encounters during the L.A. riots and the incredible story of how he saved a Japanese-American from getting beaten to death.
Jeremy Jackson (Hobie Buchannon)
Jeremy Jackson was the lead on the show for most of the series playing Hobie Buchannon, though Brandon Call had originally played the part for the first season. He had done very little before Baywatch and has not had any significant roles since then, though he has made some appearances here and there.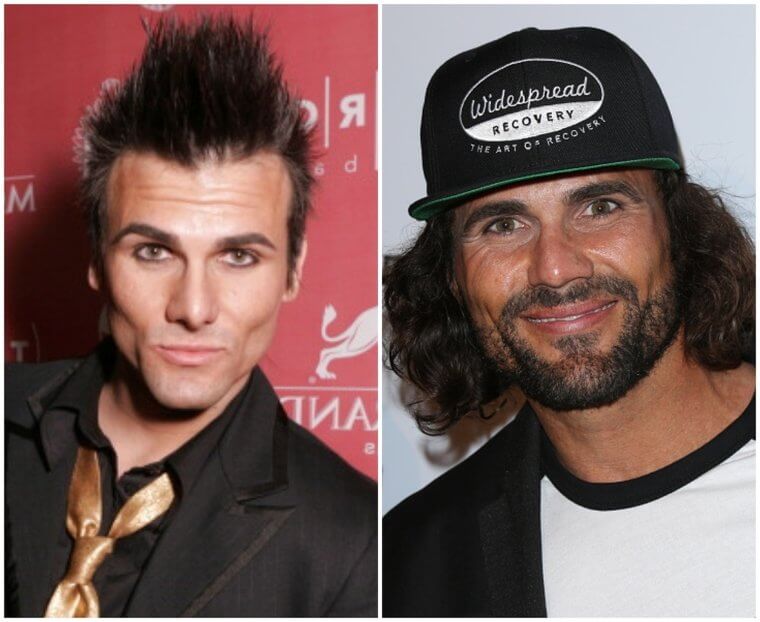 Jackson has done more appearances on reality shows such as Confessions of a Teen Idol and Celebrity Rehab with Dr. Drew than he has done acting since Baywatch ended. He also got into singing after being inspired by Baywatch co-star David Hasselhoff. While he was not quite as successful as The Hoff, he put out two albums and even went on tour with his fellow Baywatch star. 
Nicole Eggert (Summer Quinn)
Nicole Eggert started acting when she was just a little girl doing commercials and getting a role in the film Rich and Famous when she was only eight. She continued to work, having a part on the shows Who's the Boss? and Charles in Charge. She was the host of the Nickelodeon Kids Choice Awards in 1989 and transitioned into more adult work when she was cast on Baywatch in 1992.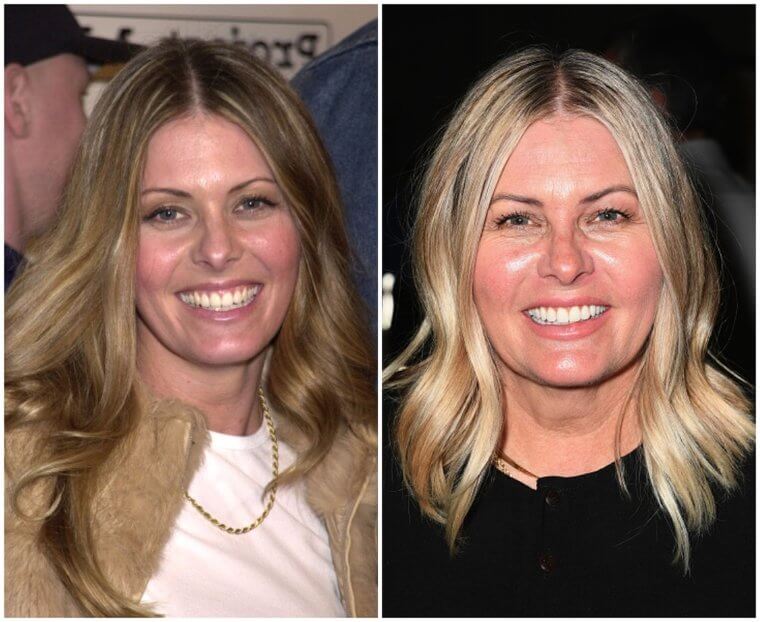 Like many, Eggert's career post-Baywatch was rather unremarkable, but though she has not had any major roles, she has stayed busy with her countless smaller parts in both television shows and films, as well as some reality show appearances as well. 
Parker Stevenson (Craig Pomeroy)
Parker Stevenson was already a household name before he joined the cast of Baywatch. He was in the film A Separate Peace in 1972, and as a foreshadowing of the show, he was in the 1976 film Lifeguard with Sam Elliott. He also was on The Hardy Boys/Nancy Drew Mysteries series as well as in many other roles before he hit it big with Baywatch.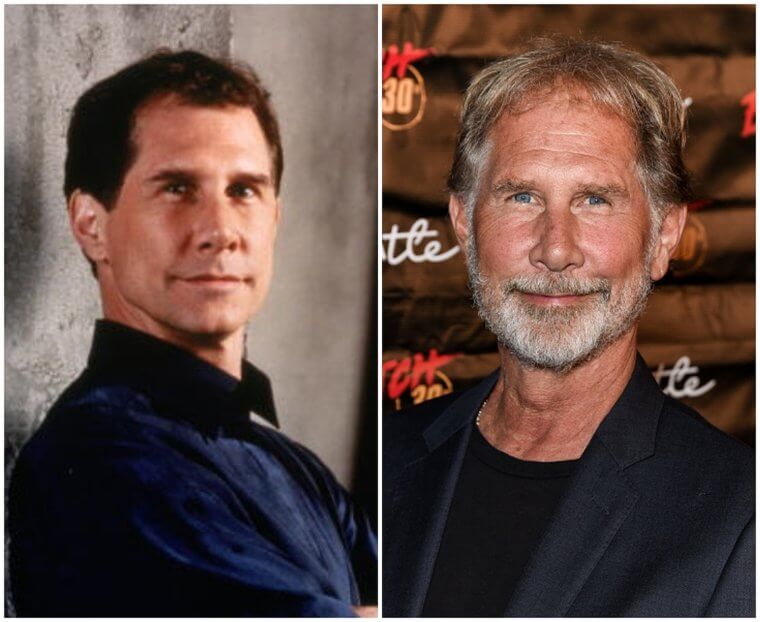 Stevenson, who was married to Kirstie Alley from 1983 to 1997, continued to appear in many parts after the show, though few made a splash. Other than a small character run on Melrose Place, Stevenson did not have many recurring roles, and he had few starring parts. 
Angelica Bridges (Taylor Walsh)
Angelica Bridges had some small parts on television, most notably a recurring role on Days of Our Lives, before playing Lieutenant Taylor Walsh on Baywatch for 22 episodes. After that, she played Omegis on Mortal Kombat: Conquest, as well as Furrier in the Ben Stiller film Mystery Men.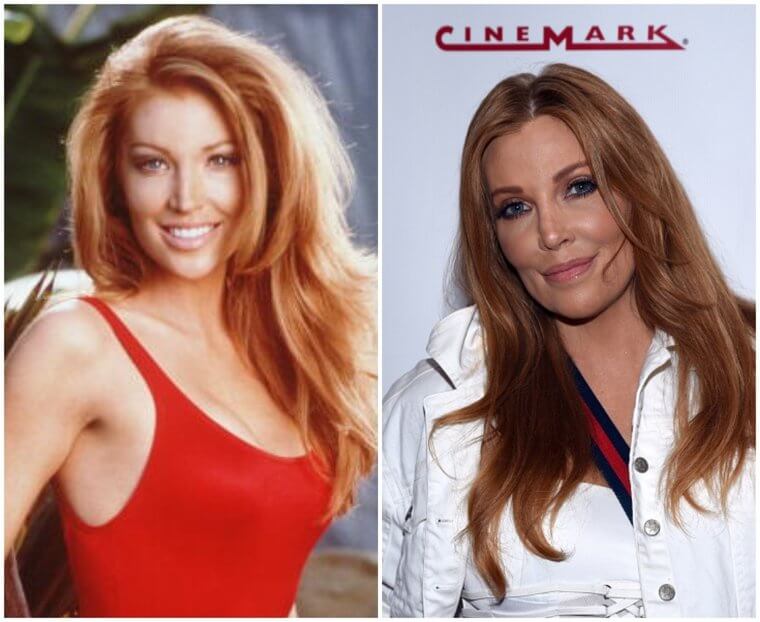 She had a seven-episode run on The Bold and the Beautiful but otherwise had mostly smaller parts, including on Veronica Mars. She appeared on the reality shows Kicking and Screaming and Million Dollar Matchmaker, and has had some bigger parts in small independent films such as Stained. 
Billy Warlock (Eddie Kramer)
Billy Warlock had his part playing Craig in Halloween II, and he followed it up with a part on Happy Days. His breakthrough was as Frankie Brady on Days of Our Lives, for which he won a Daytime Emmy Award, and he starred in the films Hotshot and Society in the late eighties.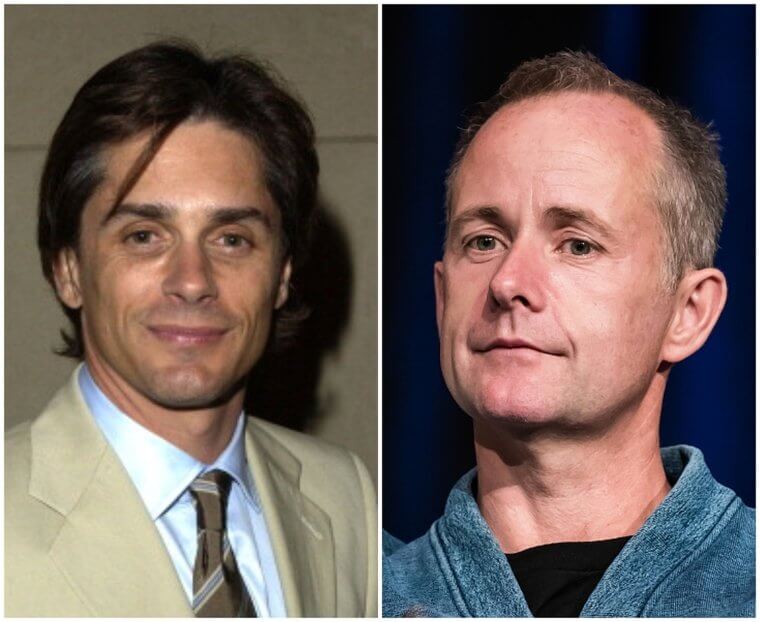 That early success led to his part on Baywatch, which he followed with a long-running part on General Hospital. He stuck around doing soap operas, getting cast on The Young and the Restless, As the World Turns, and One Life to Live. Fittingly, both of his marriages have been to fellow soap opera stars. 
Jose Solano (Manny Gutierrez)
Jose Solano joined Baywatch in the seventh season and was the first regular cast member on the show to be Hispanic. He never had such a big part again in his life, but he had guest appearances on the shows Caroline in the City, Resurrection Blvd., and JAG.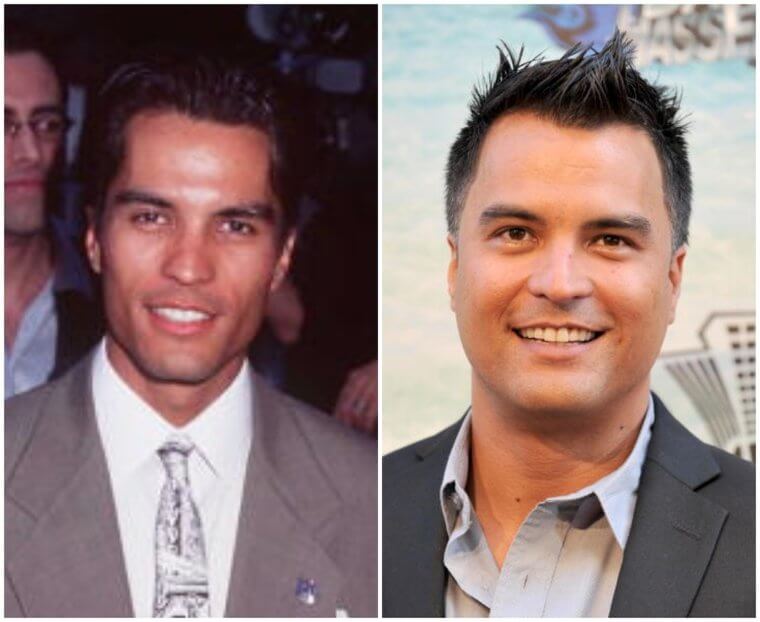 Solano played a drug dealer in Abel Ferrara's film 4:44 Last Day on Earth starring Willem Dafoe, while the rest of his film roles have been in smaller films. As a backup from acting, Solano got into production, working as a production manager and production supervisor on some Spanish-language soap operas in the 2000s. 
Alexandra Paul (Stephanie Holden)
Alexandra Paul played Lieutenant Stephanie Holden on Baywatch for five seasons, and while she may be best known for this particular part, she has had an impressive career even outside of it. She starred in John Carpenter's Christine, based on Stephen King's novel, and she was also in American Flyers with Kevin Costner, Hal Ashby's 8 Million Ways to Die with Jeff Bridges, and Dragnet with Tom Hanks and Dan Aykroyd.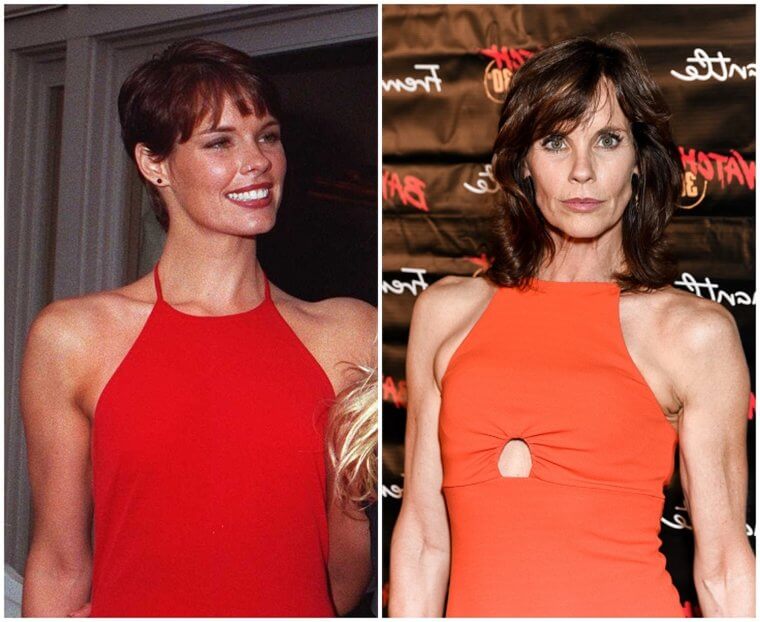 After Baywatch, she has not had much memorable film work, though she has had many small roles in both film and television (most notably an appearance on Mad Men) as well as some documentaries themed around environmental issues. 
Monte Markham (Captain Don Thorpe)
Thorpe was one of Baywatch's oldest cast members, and he was a Hollywood veteran prior to being cast on Baywatch as a senior lifeguard. He was on the show The Second Hundred Years in the 1960s, as well as the series version of Mr. Deeds Goes to Town and The Six Million Dollar Man.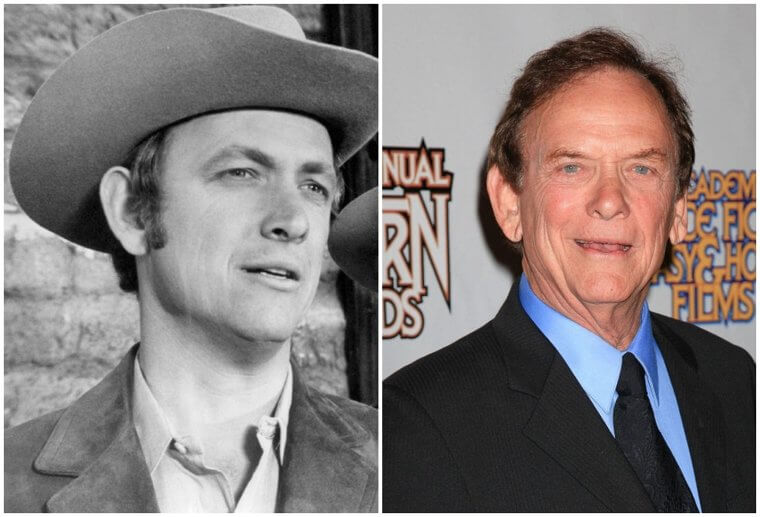 His classic films include Guns of the Magnificent Seven, Midway, and Airport '77. He has stayed busy since Baywatch and has had regular guest appearances, including on Murder, She Wrote, Melrose Place, Star Trek: Deep Space Nine, Fringe, and Leverage. 
Record-Breaking Television
Baywatch left its mark on pop culture, and it holds many records. Guinness World Records awarded Baywatch the prize of being the most-watched television show in the world. Despite this notoriety, Baywatch, on the air for eleven years, never won an Emmy award.
This fact means that Baywatch is the longest-running show ever to not win anything from television's biggest award ceremony. However, anyone who has watched it knows it isn't made for critics or awards, but rather for its more than one billion viewers worldwide who were entertained week after week, year after year.
Failure to Launch
Considering the show's massive popularity, one shocking fact about it is that it was actually canceled after being on the air for only one season. Hindsight is 20/20, and we now know that that was an ill-advised decision, but NBC thought it was the right thing to do at the time.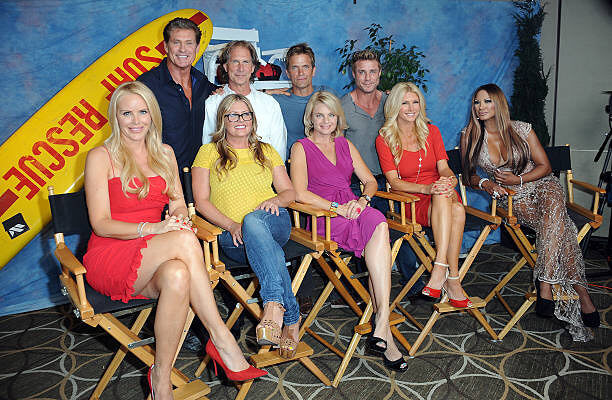 They quickly learned their mistake though, as the show became a massive success in its global syndication. The show was resuscitated and played for 11 years in 148 countries before the network decided that it needed to be canceled once again. 
Then and Now, What Has The Cast of Coyote Ugly Been Up To?
Coyote Ugly is one of the most loved romance films, and with its box office success, it's easy to see why. The story is about a budding songwriter in New York who works in a bar full of beautiful women to make ends meet. While working, she befriends the ladies, meets and falls head over heels for a music producer, and pursues her passion for music. So, where is the cast from the acclaimed movie today?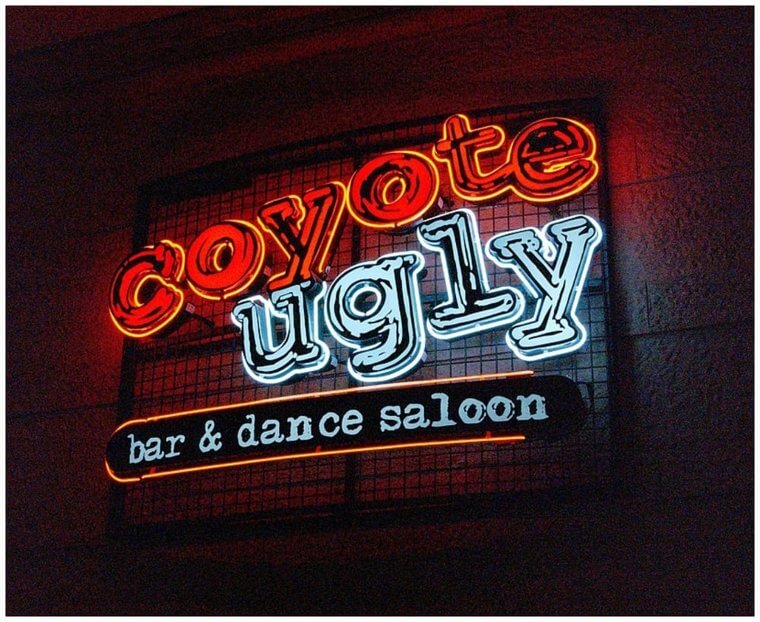 Maria Bello - Lil
The stunning Maria Bello plays the lead character Lil Lovell, the founder of the Coyote Ugly Saloon. She is an empowered woman who took on the challenging New York environment and opened her first bar. She recruits young ladies and teaches them how to engage with customers, making her role in the film unforgettable as it shapes the storyline.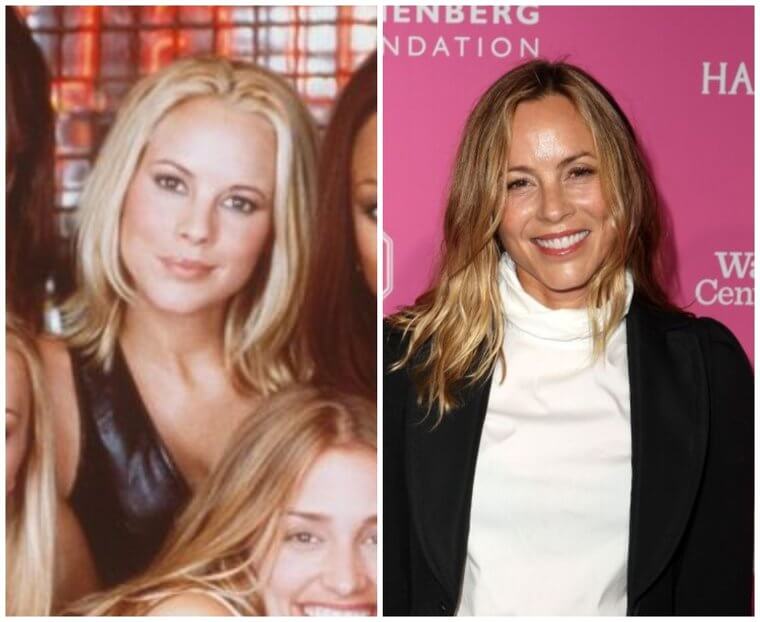 Away from Coyote Ugly, Maria has starred in numerous critically acclaimed productions, including The Jane Austen Book Club, and Goliath, and since 2003, she has been on the successful NCIS series, playing Jack Sloane, the forensic psychologist. For all her work in Hollywood, the actress has won numerous accolades, including two Golden Globe nominations.
Adam Garcia - Kevin O'Donnell
If you have watched the flick, you might remember the oh-so-handsome Adam Garcia, who embodied the role of Kevin O'Donnell. The actor's journey to the character was an act of serendipity, as the casting director first saw Kevin on the set of the Saturday Night Fever musical show, and he loved his performance. So when developing Coyote Ugly, the director called Kevin for the audition, and the decision paid off.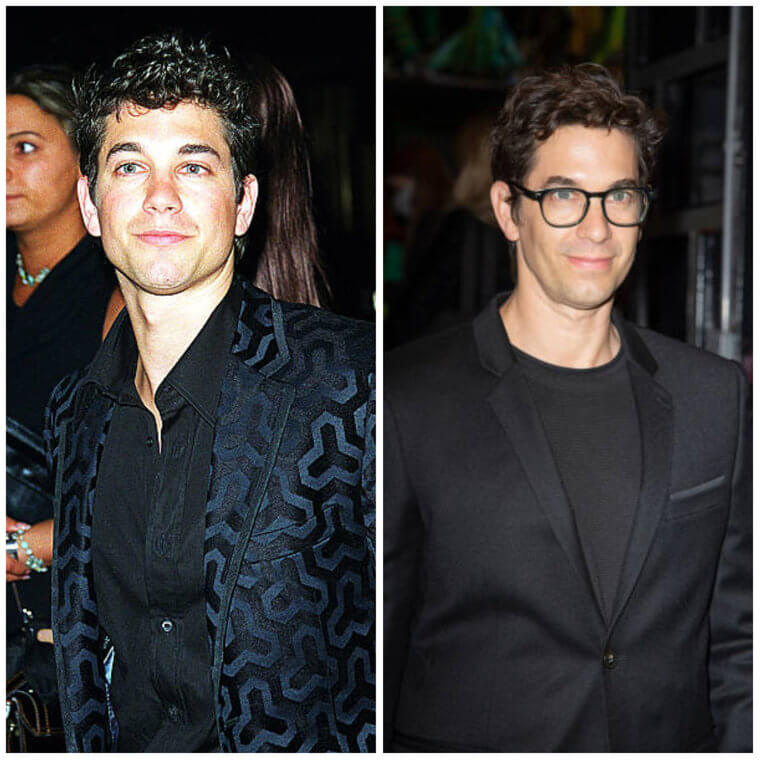 Since starring in the blockbuster, Garcia has appeared in gobs of films, including Doctor Who, Riding in Cars With Boys, House Kangaroo Jack, and Death on the Nile all of which were successful. Safe to say the actor isn't slowing down anytime soon.
Melanie Lynskey - Gloria
Before staking her claim in Hollywood with Coyote Ugly where she played Gloria, Melanie Lynskey made her showbiz debut in 1994 with an outing on the Heavenly Creatures horror film. The sultry New Zealand native's performance in the romance film opened doors for her to star in countless hit movies in the following years.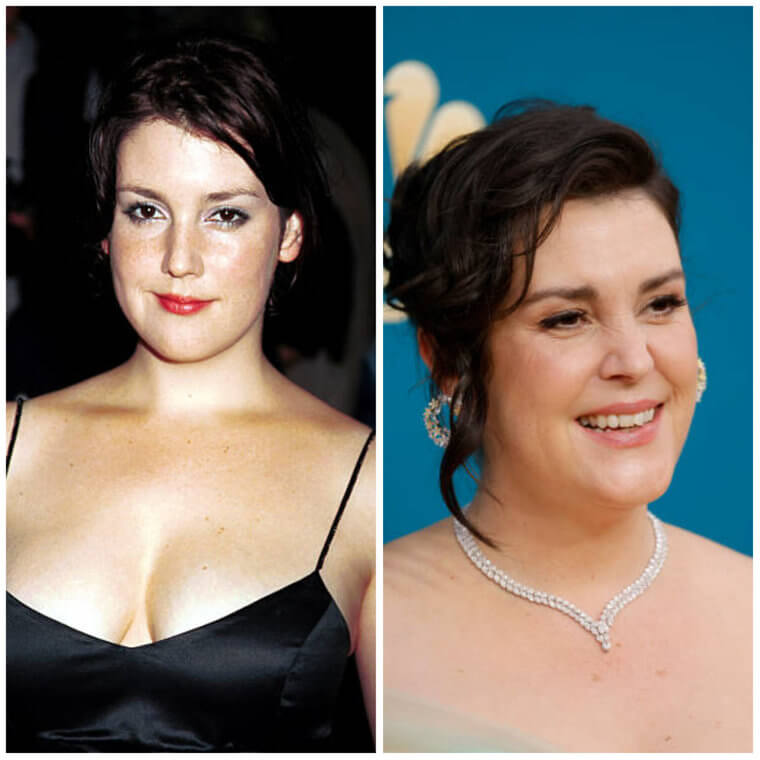 Melanie's role in Coyote Ugly was a stepping stone, as the actress has appeared in over fifty films and television shows, including The Perks of Being a Wallflower, Two and a Half Men, and who can forget her performance on Girlboss. Currently, she's wowing the audience with her talent on Castle Rock a serial based on literature by Stephen King.
Johnny Knoxville - College Guy
Johnny Knoxville is one of the most famous faces in Hollywood; if you're wondering where you've seen/heard him from, do you remember Jack**s the MTV reality stunt show? The star was one of the leading stunt performers, and he left people on the edge of their seats. On Coyote Ugly he plays College Guy in a bid to make the movie more relatable.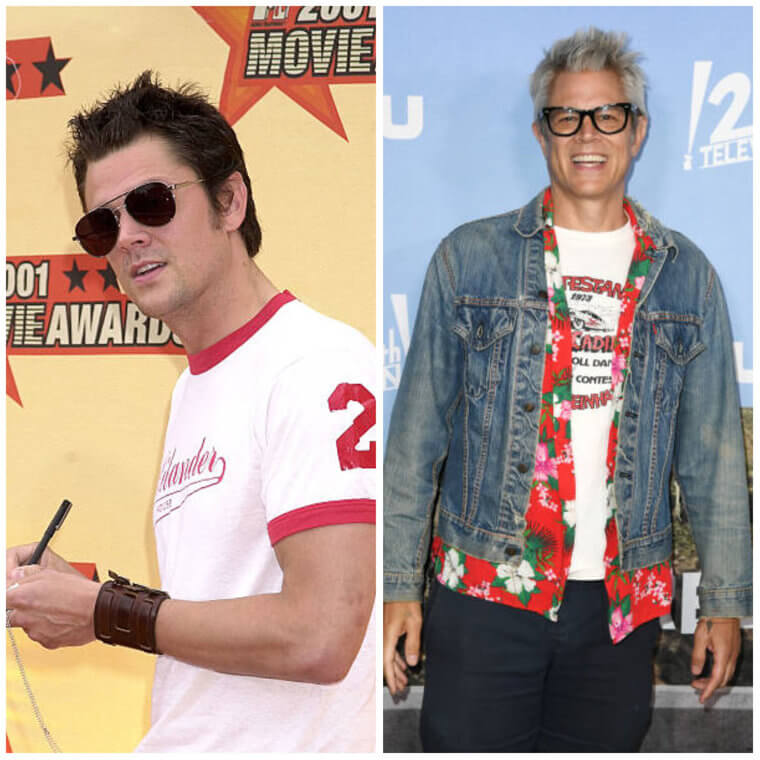 Since his guest appearance in the 2000-released flick, Johnny has starred in numerous blockbusters, thrilling audiences in The Dukes of Hazzard, Nature Calls, and The Ringer. Not one to forget his comic roots, after releasing several Jack**s movies, he's set to continue with the franchise, with another installment in the works.
Tyra Banks - Zoe
Before joining Coyote Ugly in a guest appearance, Tyra Banks had already made a name for herself in the fashion industry and was already one of the highest-paid models in the world. Yet, despite her fame, the star accepted the role of Zoe in the film, and although her scene was short, it had a huge impact.
While Banks was already securing the big bucks when she starred in Coyote Ugly, her career was on an upward trajectory after the movie, and she tried her hand at television, landing a role in The Fresh Prince of Bel-Air. Banks cemented her status as a media mogul when she founded the massively successful The Tyra Banks Show and America's Next Top Model.
Izabella Miko - Cammie
Though Izabella started as a dancer and landed a scholarship in NYC, she enjoyed acting and got her first movie role with Coyote Ugly. She performed this role exceptionally well, even getting some positive remarks from critics.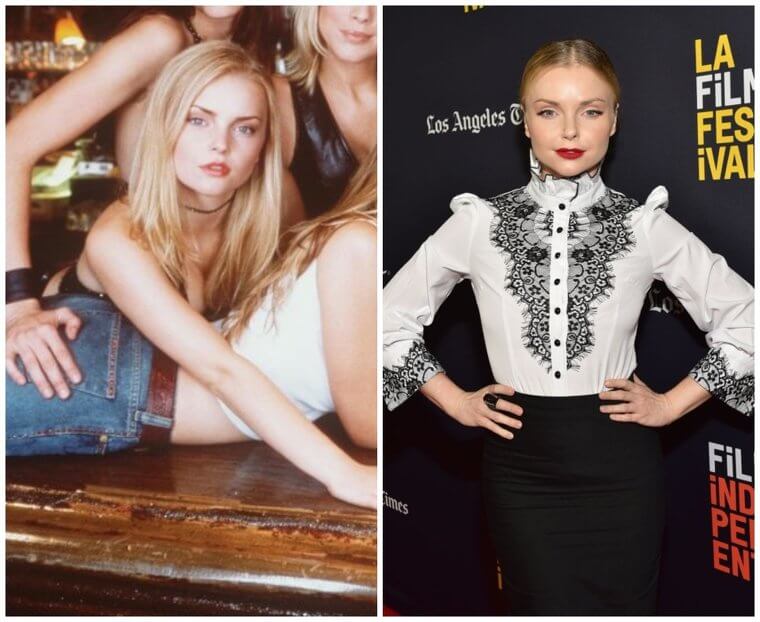 Thankfully, Coyote Ugly wasn't Miko's last film. She's since appeared in several other great films like Save the Dance, Step Up: All In, and _Makr Your Move. The actress still loves to describe herself as a dancer and has been featured in several movie videos. Still, most people recognize her as a renowned actress, especially after the shows Deadwood and Chicago Fire.
LeAnn Rimes - Herself
LeAnn Rimes is a songwriter and singer who made a last-moment appearance in the movie. She sang one of her songs as a coyote in the Coyote Ugly Saloon. Earlier in the movie, Violet had sung LeAnn's song, Can't Fight With the Moon, and though she was originally overcome by fear, started singing out loud as fear gave way to excitement.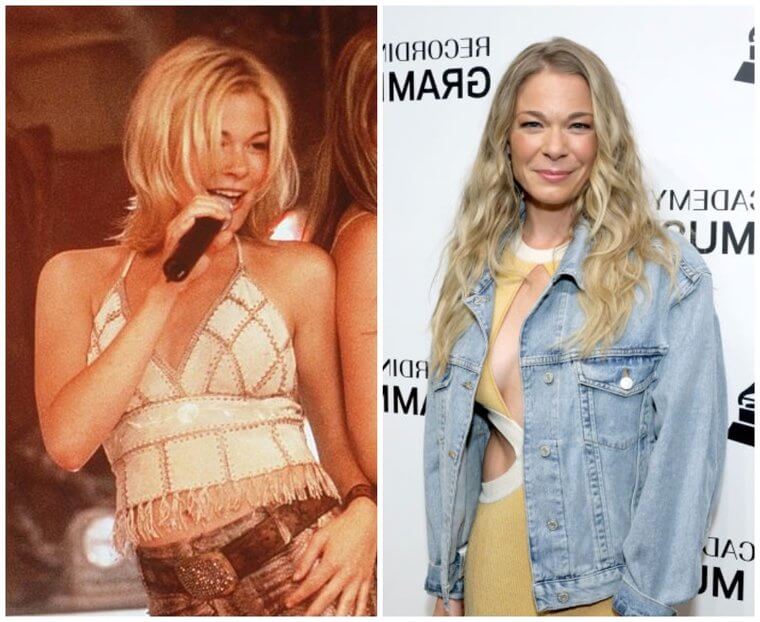 LeAnn came to stardom at the age of thirteen after releasing the song, Blue. She goes down in history as one of America's youngest country singers and began acting began after she had pursued a successful career as a singer and songwriter. The singer has received several AMAs and Academy Country Awards for her immense contributions to her field.