The Beatles may have found fame in the '60s, but their musical influence has continued over the decades, and they are still incredibly popular today. Leaving a ripple of inspiration in their wake, the Beatles are legends in their own right. So, can you just imagine being the child of such legends? While many people had posters of the iconic group on the walls of their rooms, their children have picture frames of themselves with the band members in their homes. These 16 individuals share a special bond with the members of the Beatles that the rest of us could only dream of. While some of these are biological children, others are equally loved in an adopted capacity. How many of these names do you recognize?
John Charles Julian Lennon: Born April 8, 1963
Leading the charge of legacies is the first child to be born to one of the Beatles - John Charles Julian Lennon. Rather than cause a rift in the band's success, the child of John Lennon and Cynthia Lennon inspired several major hits, namely Lucy in the Sky with Diamonds, Good Night and Hey Jude. The final of which was written by fellow band-mate Paul McCartney to make the little boy feel better about his parents splitting up.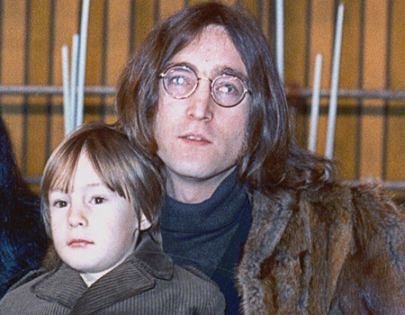 Although the star and his firstborn had a healthy relationship at the time of his assassination in 1980, there was a time when they drifted apart. When John Lennon started a heated affair with Yoko Ono, his son distanced himself. However, John Charles Julian Lennon's musical talents didn't go unnoticed by his father, and the pair reconnected in the 1970s.
Coming up, Ringo Starr and his son are like two peas in a pod!
Zak Starkey: Born September 13, 1965
The next Beatles baby to be born was Ringo Starr and Maureen Cox's little boy - Zak Starkey. A young Zak Starkey found himself falling in love with the drums, representing the perfect example of "like father like son." This passion was ignited despite his father's attempt at persuading him otherwise.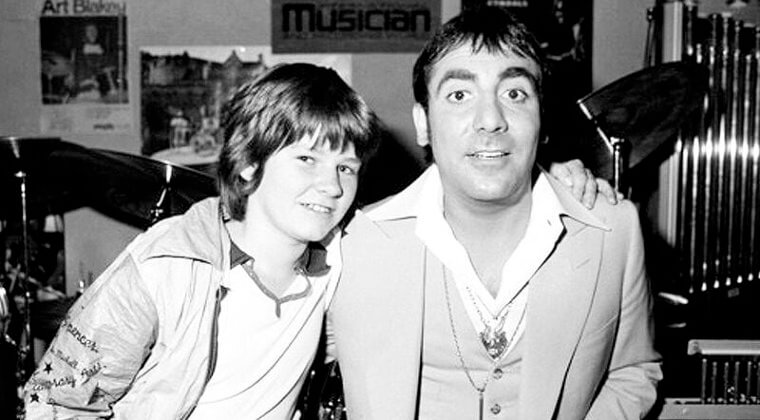 Although Ringo Starr expressed concerns that the music industry was a stressful path to pursue, Zak fell head over heels in love with his first drum set (which was a gift from his godfather, Keith Moon of The Who). With two drumming father figures in his life, Zak never really stood a chance and promptly went on to join a band called the Icicle Works before making it a family affair and joining his father's All-Starr band.
Keep reading to find out more about The Beatles children's hidden talents!
John Charles Julian Lennon Followed in His Father's Footsteps
Can you imagine being the son of John Lennon and not being musically gifted? Luckily, John Charles Julian Lennon didn't have to worry about that and was mentored by his father from a young age. What started off as a fatherly gift of a guitar ended up as a successful career as a musician, songwriter, actor, and photographer.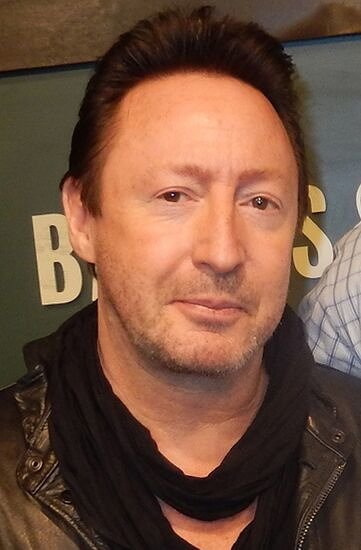 Whether it was his father's inspiration or raw talent, Julian went on to find instant success with his debut album Valotte in 1984. He scooped up two top 10 hits and a Grammy nomination for Best New Artist. His musical career took a decade-long hiatus, after which he picked it up again - along with other endeavors. These included founding environmental and humanitarian charities and putting on a photographic exhibition that included his collection of Beatle memorabilia. What a way to grab life by the horns!
Curious as to what Zak Starkey ended up doing for a living? Read on!

Zak Starkey Was a Perfect Fit for the Life of a Drummer
When you follow your passion, success normally follows close behind. Zak Starkey knew that he loved to play the drums and found fame when he took the place of his godfather in The Who during the mid-90s. He was a natural fit with the bandmates and told a wonderful story of family and talent - which went down swimmingly with the fans.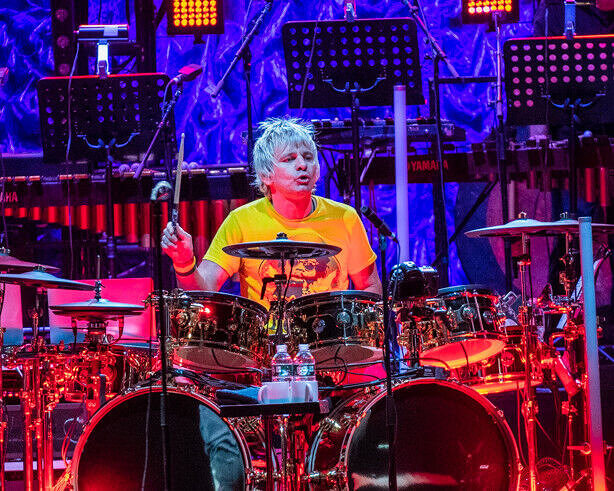 His drumming experience progressed over time and Zak ended up recording and touring with Pete Townshend and Roger Daltrey from The Who. But that's not all. He also rocked as the third drummer for Oasis for five years and played with The Healers. In between keeping the legacy of rock 'n roll on the stage, Zak also fathered the first Beatles grandchild, Tatia, who unsurprisingly also became a musician.
In the next slide, discover the second son of Ringo Starr, Jason Starkey.

Jason Starkey: Born August 19, 1967
The second baby to be born to Ringo Starr and Maureen Cox was the 'rebel' of the family - Jason Starkey. This rebellious spirit could have been in his nature - or it could have been the trauma of his parents getting divorced at the tender age of seven, and being separated from his dad.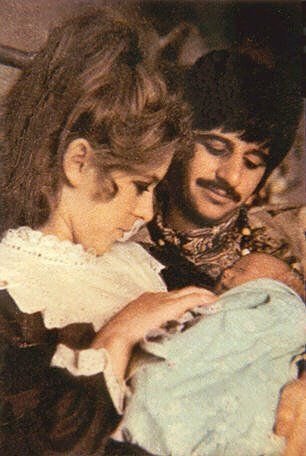 When Maureen Cox got custody of her two boys and Ringo Starr was left only with visiting rights, Jason became troublesome. This didn't only manifest in temper tantrums, but in law-breaking behavior. He went as far as being fined £125 for trying to steal a car stereo in 1987 and appeared in court for drug charges a few years later.
You won't believe what Jason Starkey eventually became.

Jason Starkey Turned Over a New Leaf
Most of us have a rebellious season in life, and while it may last longer for some, Jason Starkey managed to pick himself up and dust himself off. Following in the musical footsteps of the family, he joined a series of indie bands as a drummer. Some of these groups were fairly successful, including Buddy Curtis and the Grasshoppers, The People's Friend, and the Empire of Sponge.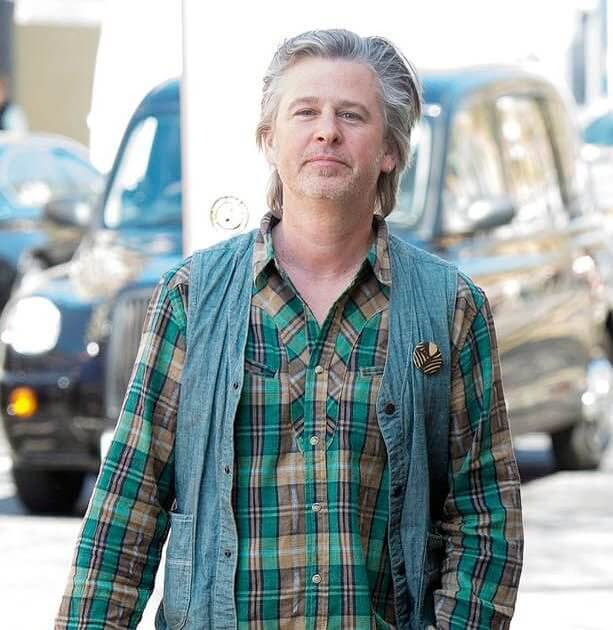 While some children would lap up the opportunity to be the child of a famous legend, Jason Starkey wasn't as tickled by the idea of being in the limelight. He even said once, "Being Ringo Starr's son is the biggest drag of my life. It's a total pain." However, regardless of how he feels, he couldn't deny the magnetic pull toward a career in music and ended up working as a road manager and drummer. He's also grown a family of his own.
Up next, let's talk about the first-born princess of the band!

Mary Anna McCartney: Born August 28, 1969
Finally, a little girl enters the world of the Beatles. Linda McCartney was already pregnant with Mary Anna McCartney when she tied the knot with The Beatles singer-songwriter Paul McCartney. Mary McCartney had an early introduction to the world of fame, can you guess how?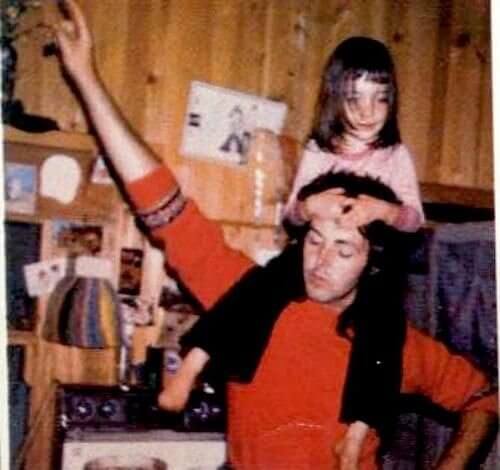 The little lass was famously featured on the back cover of her father's first solo album, McCartney, peeking out of her father's coat. The photograph was taken by her mother, and Mary Anna McCartney would come to follow in her mother's footsteps…

Keep reading to find out how wonderful a woman Mary grew up to be!

Mary McCartney as a Successful Photographer
Sadly, Mary's mother passed away when she was a young adult, but not without bestowing her skills and passion for photography. Mary McCartney would grow to be an esteemed photographer and photo editor with a special flair for portrait and fashion photography. But that's not all that she's done.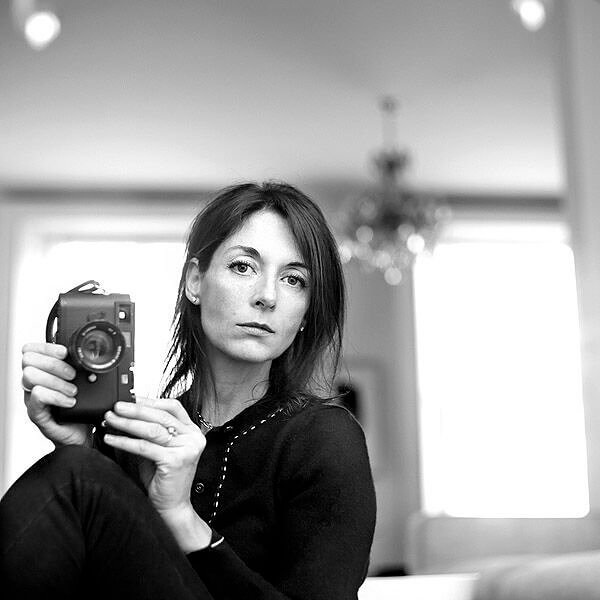 With a finger in many pies, Mary McCartney has also written a vegetarian cookbook, runs the photo department at her father's company, produced the TV documentary Wingspan, and is passionately involved in many charitable causes. Not letting her busy schedule slow her down, Mary McCartney is also a loving mother of four and wife to her second husband.
Coming up, back to Ringo Sarr with the birth of his third child, Lee Parkin.
Lee Parkin Starkey: Born November 11, 1970
Ringo Starr was only married to Maureen Cox for ten years, but during this time, they had three children that went on to become quite successful in their own way. When Lee Parkin Starkey was born, it was a tumultuous time in Ringo Starr's life. Not only because of the stress of having a third baby, but also because his marriage was on the rocks and the Beatles had just broken up.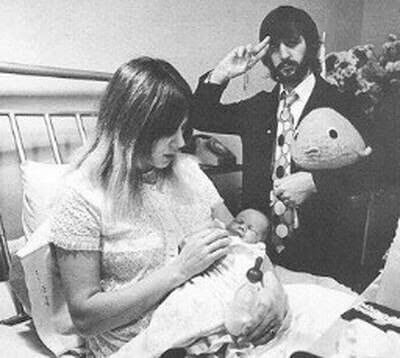 However, this unsteady upbringing didn't stop Lee Parkin Starkey from living her life to the fullest. In 1989, she had the spotlight shone on her for co-starring in an Oldsmobile commercial alongside her famous father. And the ball kept on rolling from there.
You'd never imagine what happened to Lee a few years later...
Lee Starkey Is a Survivor
After her first taste of opportunity, Lee Starkey continued to follow her dreams. She began her journey in fashion by co-founding the 60s-style Los Angeles boutique called Planet Alice. The store has since closed, but Lee has continued to work as a fashion designer and makeup artist. In between her career milestones, she's had to overcome some very difficult health struggles.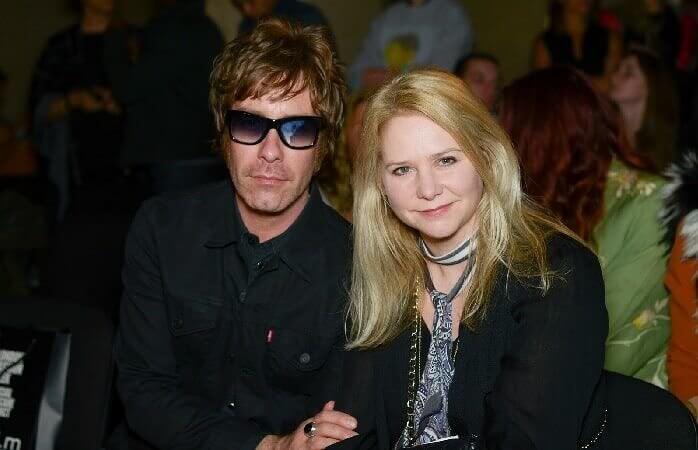 In 1994, Lee was diagnosed with a brain tumor and had to undergo extensive surgeries and radiation therapy. Her relief was short-lived and the tumor reappeared in 2001. However, with the tenacity of a survivor, Lee's health is back on the bend. Today, she's in a loving relationship with the Kasabian/Beady Eye bassist and is the mother of triplets.
Stella Nina McCartney: Born September 13, 1971
Stella Nina McCartney's entry into the world wasn't an easy one. In fact, she took her first breath after an emergency C-section as her father, Paul McCartney, sat outside the operating room praying that his baby girl would be born "on the wings of an angel." Not only was Stella born a healthy baby girl, but she also inspired her parents' music group called Wings.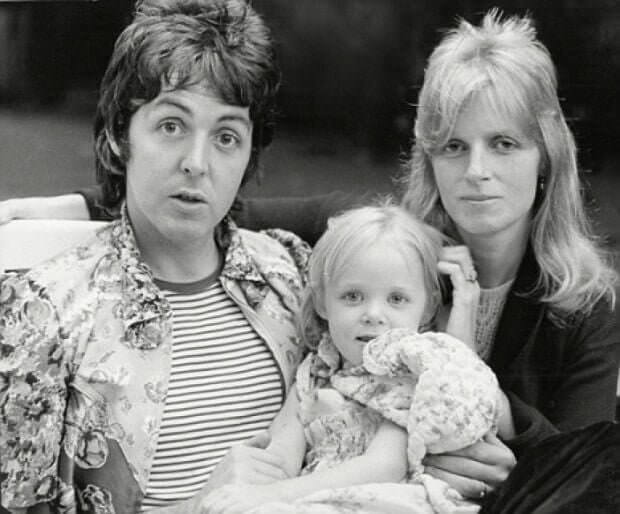 Growing up, Stella spent a lot of her time on tour with her family. Getting used to the limelight from a young age, she quickly adjusted into a world of fame on her own accord as a world-famous fashion designer.

Stella McCartney and Her Boutique Franchise
If you think that the name 'Stella McCartney' sounds familiar, then you're not alone. Whether you are familiar with big brands in fashion or not, there's a high chance that you've stumbled across one of the 17 Stella McCartney boutique stores around the world.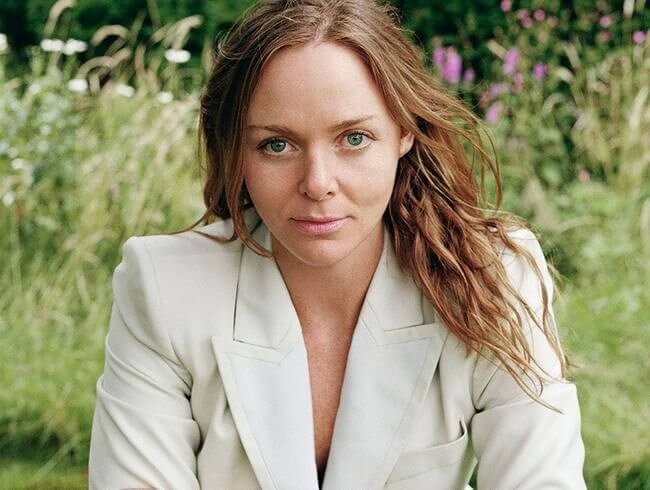 In addition to designing for several high-profile celebrities, such as Kate Moss, Stella has also designed for a number of athletes, including the athletic wear worn by the British athletes at the 2012 Olympics. Married to publisher Alasdhair Willis, and the mother of four children, Stella has the security of her family that allows her to cause a stir. If you don't know what we're talking about, Google Paul McCartney's induction ceremony at the Rock and Roll Hall of Fame where the diva wore a shirt that read "It's About F-king Time."

Sean Taro Ono Lennon: Born October 9, 1975
Yoko Ono may have wreaked a lot of havoc in the life of John Lennon, but she also gifted him with their only child, Sean Taro Ono Lennon. Born on his father's 35th birthday, Sean became the symbol of forbidden love. His birth inspired John Lennon to take a break from making music in order to stay at home., but it also inspired some of his most emotional songs such as Beautiful Boy.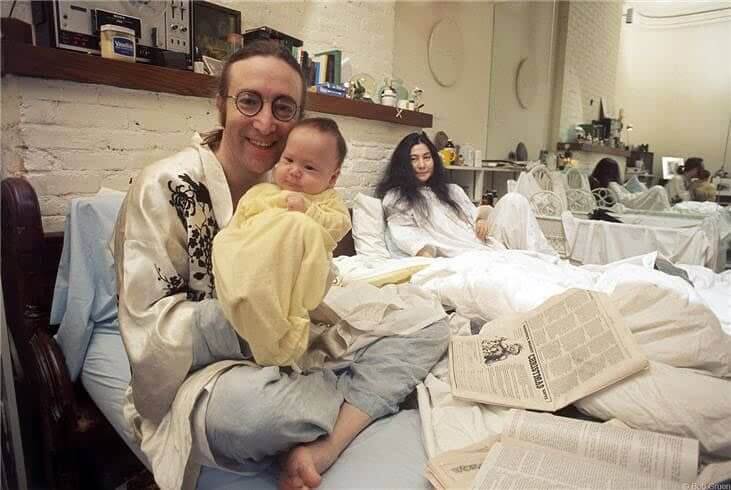 The track appeared on John Lennon's comeback album Double Fantasy. Sadly, John Lennon was assassinated shortly after the release, and Sean was left to grow up without a father. Nevertheless, music ran in his blood and he soon followed in his father's musical footsteps. He even collaborated with his mother by doing vocals and production on her solo albums.

Sean Lennon and His Successful Musical Career
Looking at his gentle face, you'd never guess the fervor behind Sean Lennon's ambition. It's this persistence, mixed with inherited talent, that led him to write music with Lenny Kravitz and get signed to the Beastie Boys' record label, Grand Royal. In addition to collaborating with his mother, Sean Lennon also worked with the likes of Flaming Lips and Mark Ronson, released a few solo albums, and even recorded some movie soundtracks.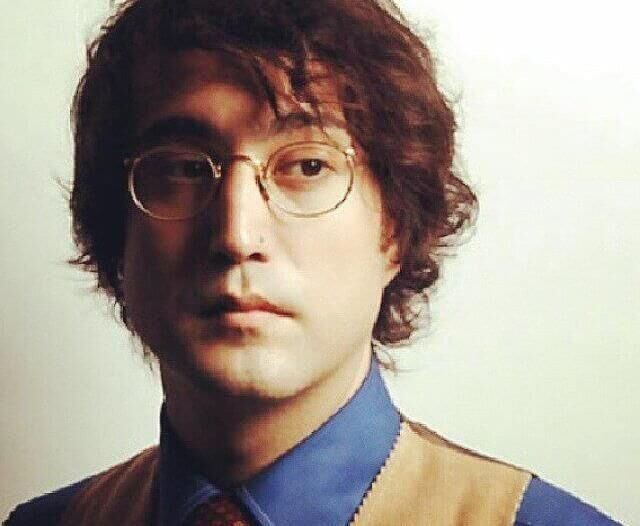 Today, Sean Lennon is the co-founder of an avant-garde folk group called Ghost of a Saber Tooth Tiger, along with his girlfriend Charlotte Kemp Muhl. Being the son of legendary couple John Lennon and Yoko Ono certainly has its unexpected perks - such as being gifted one of the very first Mac computers by Steve Jobs in 1984.

James Louis McCartney: September 12, 1977
Did you know that Paul McCartney's real first name is actually James? In honor of his father's birth name, Paul and Linda McCartney decided to name their son James Louis McCartney. As with many of the other Beatles babies, James McCartney discovered his love for music at a young age. Not only was his dad an inspiration, but so was the iconic scene from Back to the Future. You know, the one where Marty McFly plays guitar to a stunned crowd?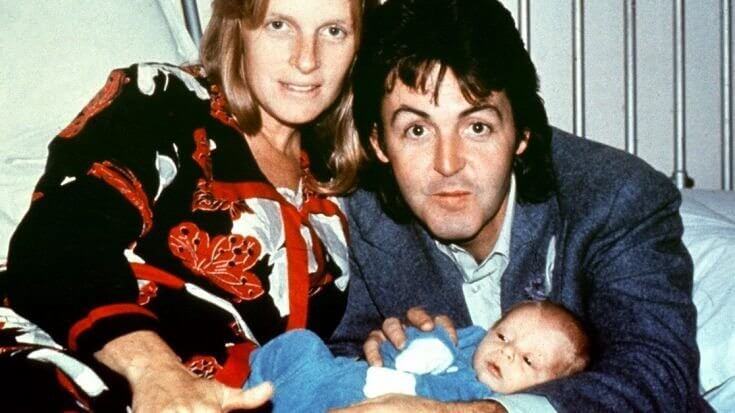 Recognizing that his son had a knack for the guitar, Paul McCartney gave his son a Stratocaster that was previously owned by Carl Perkins. It turns out that this was a wise decision because James McCartney would go on to contribute to several of his father's solo records, including Flaming Pie and Driving Rain.

James McCartney Inspired a Media Frenzy
Having fallen in love with music from a young age, it should come as no surprise that James McCartney would pursue a career in music. Working closely with his father, James released a couple of pop-rock EPs and a debut album called Me. In between these musical releases, he also managed to leverage his fame to create a bit of a stir with the media.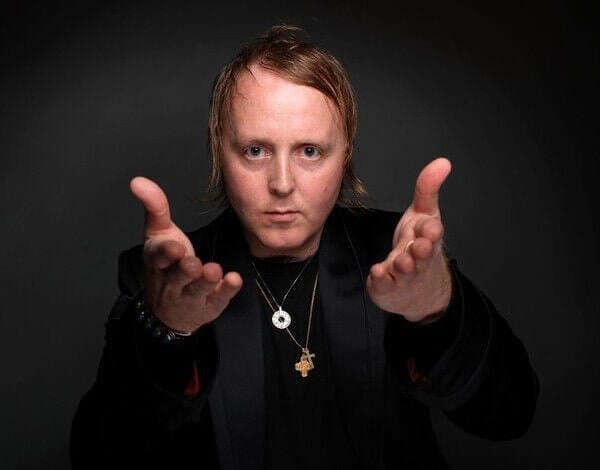 In 2012, James McCartney shared a scandalous suggestion that he, Sean Lennon, Zak Starkey, and Dhani Harrison, were going to start a second-generation Beatles group. Unfortunately, not all of the above mentioned were on board. Although James was just spitballing a few ideas, he managed to nab the attention of countless hopefuls.

Dhani Harrison: Born August 1, 1978
George Harrison, lead guitarist of the Beatles, and Olivia Harrison, only had one child, but he lived up to every expectation that you could await from a Beatles baby. Dhani Harrison's name was inspired by George's passionate pursuit of Indian philosophy. Translated, Dhani means the 6th and 7th notes in the Indian musical scale, and he has come to be a successful name in the music industry.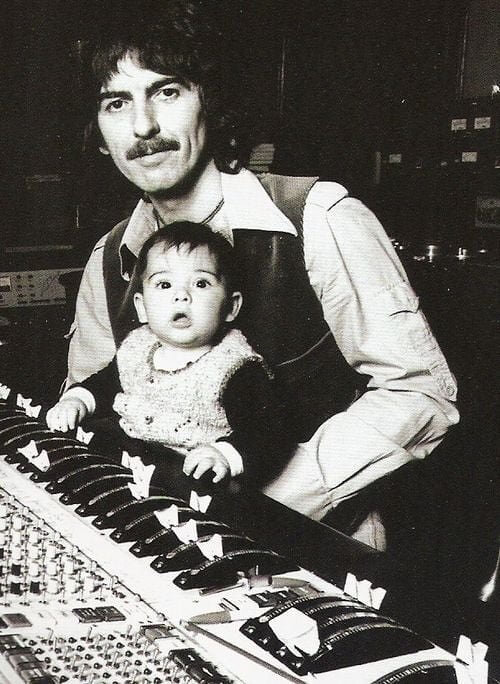 After helping Jeff Lynne complete his father's album Brainwashed, Dhani Harrison had both feet in the door. Sadly, his father died in 2001, but this only inspired Dhani to pursue a musical career with more gumption. After playing acoustic guitar at his dad's tribute concert, he joined a lineup that included fellow Beatles members Ringo Starr and Paul McCartney, before venturing off on his own.  

Dhani Harrison's Diverse Musical Collaborations
There's no holding Dhani Harrison back. The talented musician has had his fair share of musical collaborations over the years, from co-founding an indie rock group called Thenewno2 and being one of the members of a rock trio called Fistful of Mercy, to touring with Eric Clapton and joining Pearl Jam on stage a handful of times.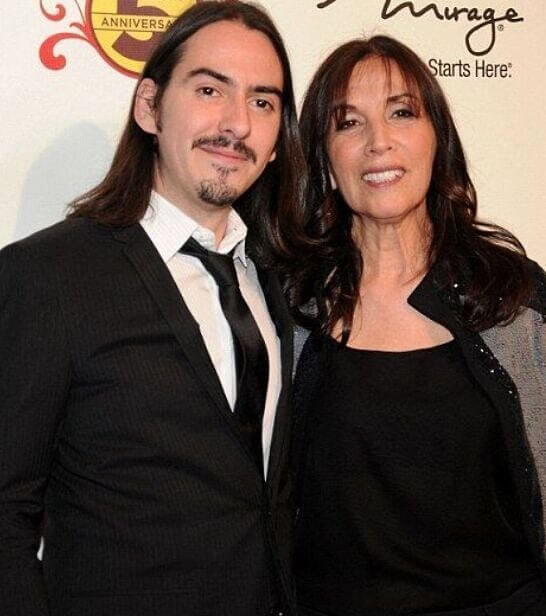 Dhani Harrison has inspired the Beatles' legacy in more ways than just keeping the musical spirit alive. He's also played a vital role in the Beatles video game, The Beatles: Rock Band, by bringing together the remaining members of the band and game designers.

Beatrice Milly McCartney: Born October 28, 2003
The youngest child on the list of Beatles children is Beatrice Milly McCartney, the daughter of Paul McCartney and his second wife, Heather Mills. The cute little lass is only 17-years-old but has a fantastic legacy of musicians in her bloodline.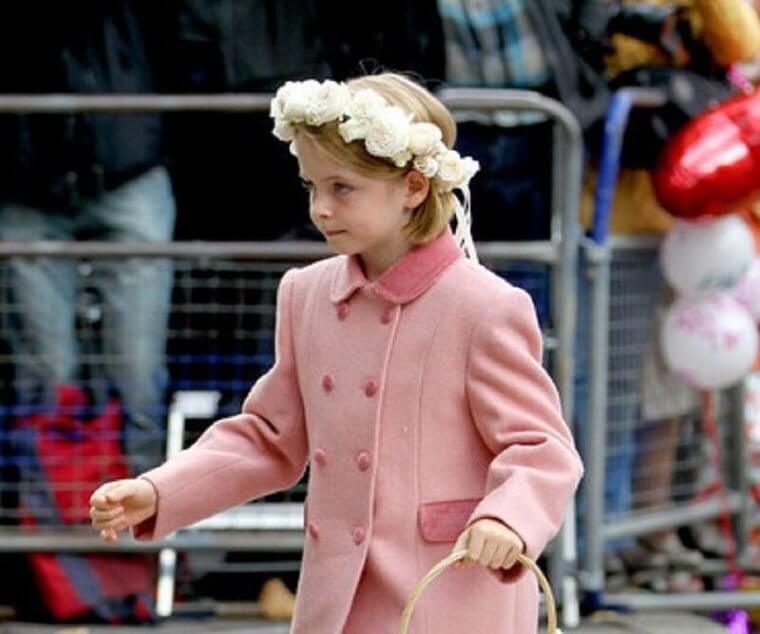 The youngest Beatles child is named after her maternal grandmother, Beatrice, and her paternal great-aunt, Milly. Her father, who is nearly 80-years-old, had his baby girl well into his 60s, making young Beatrice a loved child with a lot of potential for greatness. However, her upbringing hasn't been easy sailing.

Beatrice Milly McCartney and a World of Potential
Beatrice was only five years old when her parents went through a bitter divorce. This didn't set a very good tone for a healthy family dynamic. Luckily, she didn't have to choose between her parents as they ended up sharing custody of their beloved child, and she even had the honor of being a flower girl at her father's wedding to Nancy Shevell.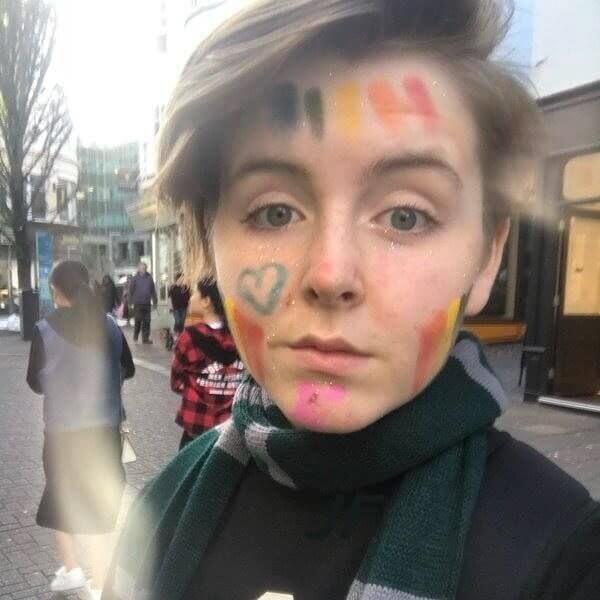 As a teen, Beatrice has her whole life ahead of her - so what's in store? As with many of the other Beatles offspring, she has demonstrated musical talents, specifically with the saxophone. However, she seems to have her heart set on a career in marine biology. Only the future will tell!

Heather McCartney: Born December 31, 1962
Linda Eastman was Paul McCartney's first wife who sadly died of breast cancer in 1998. When Paul McCartney met Linda, he was offered a two-in-one package as his new love was the young mother of a six-year-old girl named Heather.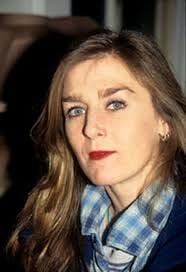 Heather McCartney is the daughter of Lisa Eastman and Joseph Melville See. After her parents' divorce, she stuck by her mother and was formally adopted by Paul McCartney. This warmed him up nicely for the three biological children that he had with Linda - Mary, Stella, and James.

Heather McCartney and Her Two Daddies
Growing up under the care and guidance of Paul McCartney, Heather McCartney came to love her adoptive dad as her own. However, that doesn't mean that there's a complete disconnection between herself and her biological father.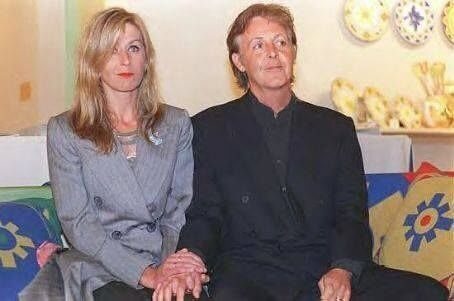 Discovering her passion for art and pottery from a young age, Heather decided to study at an art college. After qualifying in pottery and design, she decided to live with her biological father to catch up on lost time. Eventually, she moved back to England and has since been working as a successful potter.

Kyoko Chan Cox: Born August 8, 1963
The John Lennon and Yoko Ono love story is one that will forever go down in history. It's difficult to imagine a time when the two lovebirds weren't wrapped up in their inexplicable passion for one another. Yet, before being with John Lennon, Yoko Ono was married to American film producer, Anthony Cox. The pair had a baby girl who they named Kyoko Chan Cox.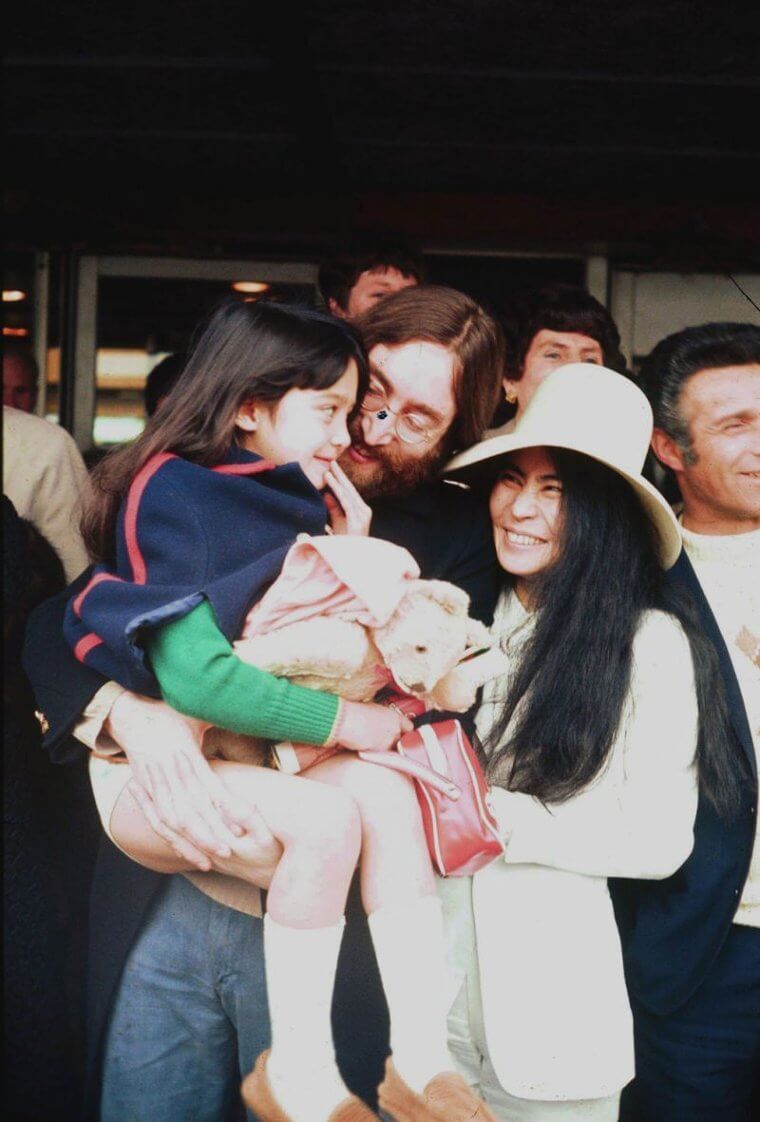 When John Lennon and Yoko Ono tied the knot in 1969, the Beatles star took on the role of stepfather to Kyoko Chan Cox. At first, their marriage was riddled with the struggles of Yoko Ono's custody battle. In true John Lennon-fashion, the singer used the experience as inspiration to create music, writing the song Don't Worry Kyoko (Mummy's Only Looking for Her Hand in the Snow).

Kyoko Chan Cox Had a Tumultuous Upbringing
This song, which was credited to the Plastic Ono Band, was just the start of a spectacular series of events. Kyoko's biological father kidnapped her at the young age of eight-years-old and gave her the alternate name of Ruth Holman.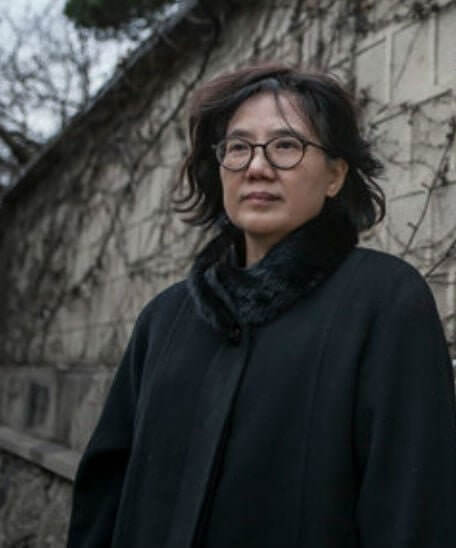 Apparently, Kyoko's father was part of a cult named The Living Word Fellowship, which may have impacted his actions. Although, even after her father left the cult in the 70s, Kyoko was separated from her mother until the 90s. Of all the children on this list, Kyoko is arguably the most mysterious. There's not much known about her, other than that she works as a teacher and has a young family of her own. She probably prefers it that way.

Francesca Gregorini: Born August 7, 1968
Francesca Gregorini is no stranger to fame and fortune. Even if she didn't end up as the stepdaughter of Ringo Starr, she was destined to live a life of opportunity and valuable connections. As the daughter of Barbara Bach and Augusto Gregorini, Francesca became the stepdaughter of Ringo Starr in 1981 when the drummer married her mother.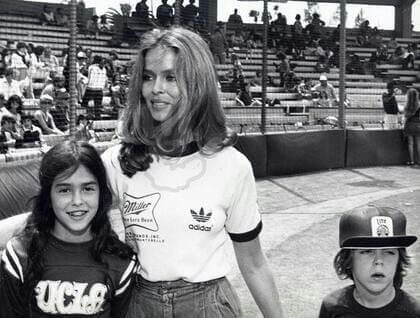 Officially, she's known as Countess Francesca McKnight Donatella Romana Gregorini di Savignano di Romagna. If you think that's a mouthful - then you're correct! She went from having a Count as her father to having a musical legend as her stepfather.

Francesca Gregorini Laps up the World of Entertainment
Having Ringo Starr as her stepfather definitely didn't hurt, but it seems that Francesca Gregorini achieved a successful career on her own accord. She experienced all corners of the globe, after growing up in Rome and America, and before moving to England following her mother's marriage. Francesca positively used her experience to propel her success.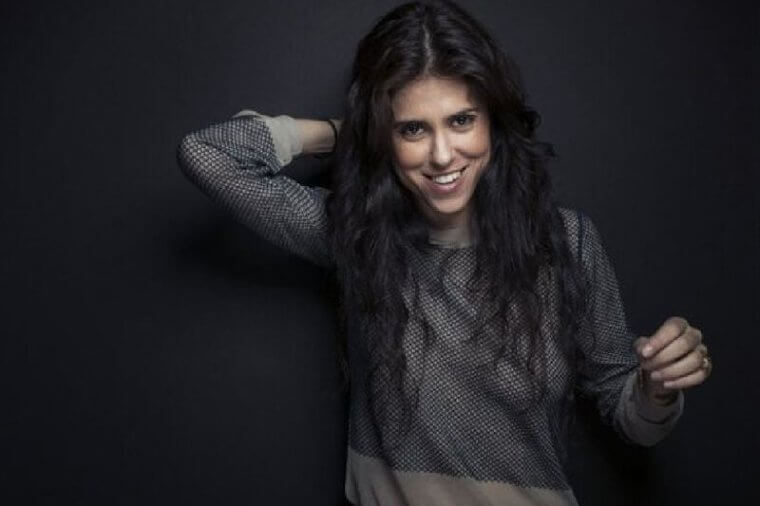 Although she dipped her toes in the music business, she achieved true success in the film industry as a filmmaker. One of her most notable accolades is the 2013 indie film The Truth About Emanuel. She also made a mark when she started a romantic relationship with actress Portia de Rossi (who is now married to Ellen DeGeneres).

Gianni Gregorini: Born April 6, 1972
Francesca Gregorini wasn't the only child of Barbara Bach and Augusto Gregorioni who would become the stepchild of drummer Ringo Starr. Gianni Gregorini is Francesca's younger brother of four years.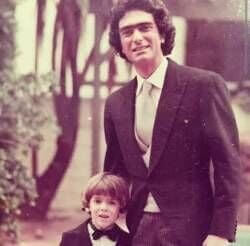 Although he grew up working for his father in Italy, he still had the honor of being a pageboy at his mother's wedding to Ringo. Eventually, he decided to cross the ocean and set up a life for himself in Los Angeles, where he became a successful businessman. However, unlike his sister, Gianni has decided to live his life under the radar.

Gianni Gregorini - The Mysterious Italian
There must be a lot of pressure that comes with being attached to one of the Beatles band members. As a biological child, there are certain expectations of musical talents and pursuits. As a stepchild, it's a little bit easier to get away without these assumptions. Gianni Gregorini took full advantage of this slight disconnect to remain out of the spotlight.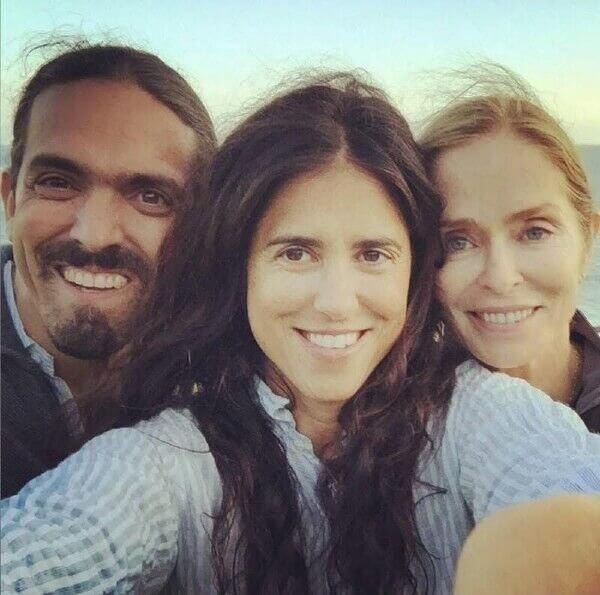 There's not much information about Gianni that is available to the public. However, while his sister's name is definitely more popular, that doesn't mean that his familial connection to Ringo Starr is completely ignored.

Arlen Blakeman: Born December 3, 1991
Nancy Shevell is Paul McCartney's latest wife, who is 18 years younger than her husband. So, it's no surprise that Paul McCartney is the stepfather to her rather young son from her previous marriage to lawyer Bruce Blakeman.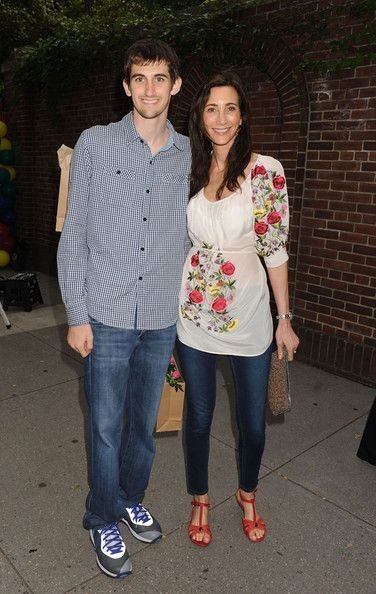 By now, you may notice a trend of Paul McCartney's long list of children - both biological and through marriage. Adding another name to the list couldn't hurt, and his years of practice as a father were utilized once again when then-teenage Arlen gave his mother away to Paul at their wedding in 2011.

Arlen Blakeman Following in His Own Father's Footsteps
There's no doubt that Arlen appreciates the role that Paul McCartney plays in both his and his mother's life. Still, he has an undeniable bond with his father and decided to pursue the same career as his biological dad in the field of law.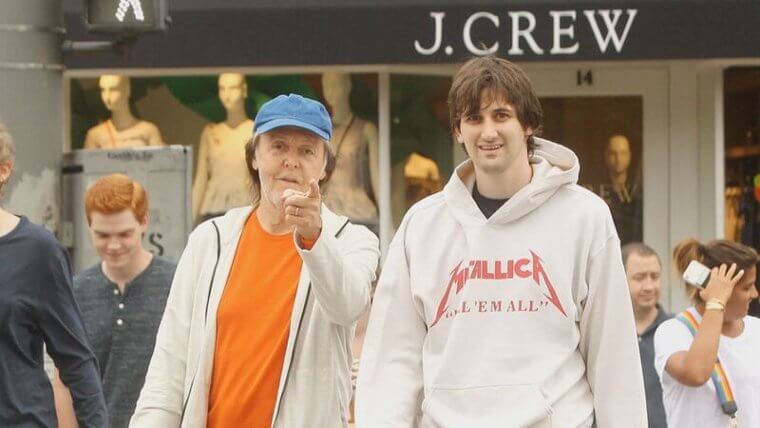 Arlen graduated from college in 2015, and is completing his law internship in New York City. Just like some of the other step-kids on this list, Arlen has chosen to live his life out of the spotlight of fame. It seems that, while you can't pick your family, you can choose how you respond to the (somewhat fortunate) situation.