It's not often an entire world-dominating band is formed in a single household, but that is exactly what happened when the Gibb brothers were born in 1940s England. Hugh and Barbara Gibb were living in Douglas on the Isle of Man, just off the coast of northern England, when they gave birth to Barry in 1946. Three years later, they welcomed a set of fraternal twins: Robin and Maurice. The family didn't know at the time, but they had just created one of the most famous pop bands in history. What followed is an incredible story of stardom, disco, tragedy, and ghosts. Here's how the Bee Gees went from a single house in a small English town to global musical superstars.
Natural Talent
Barry Gibb was nine years old and his twin brothers just six when their talents were first noticed. Their mother, Barbara, had arrived home one afternoon to find her father-in-law watching television in one room and the radio playing loudly in another. Naturally, Barbara moved to turn the radio down so her father-in-law could watch his shows in peace, only to discover the radio wasn't turned on.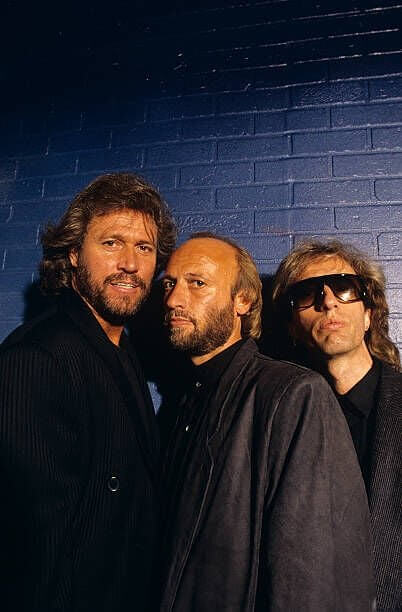 Barry, Robin, and Maurice were singing together in beautiful harmony. By way of encouraging these musical tendencies, Barry was given a guitar that Christmas. This was the catalyst the brothers needed to take things to the next step and it wasn't long before they formed a band.
The Rattlesnakes
The first band formed by the Gibb brothers was The Rattlesnakes. By this time the family had moved to Chorlton-cum-Hardy, a small suburb south of Manchester. It was December 1957 when the band made their first live performance - Barry was 11 years old and his brothers were on the cusp of turning eight.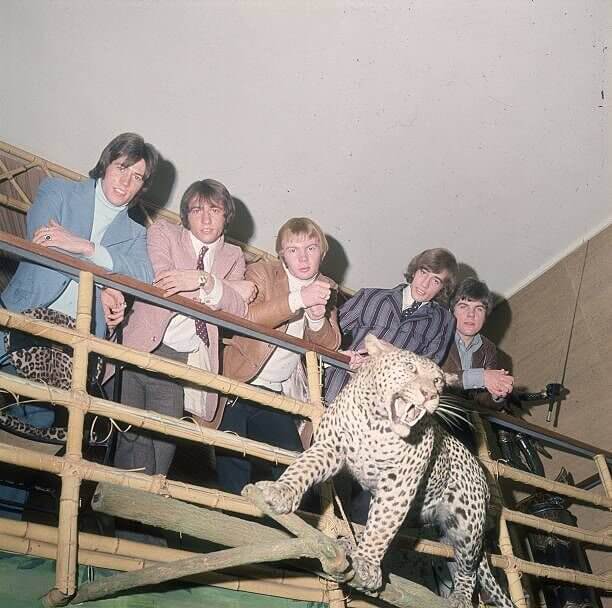 Along with two friends, Paul Frost and Kenny Horrocks, who filled in on drums and tea-chest bass, they were due to fake-play to a record at the Gaumont Theatre, a common practice for young bands at the time. On the way to the show, however, they dropped and broke the record. There was no choice but for them to perform and sing live. The audience loved it and it looked as though a musical career might be about to begin.
Australia
For all their early promise, The Rattlesnakes didn't last too long. Paul Frost and Kenny Horrocks left the band and the Gibb brothers carried on alone under the name Wee Johnny Hayes and the Blue Cats. The first gig for the new band was at the Russell Street Club. The boys' father, Hugh, was playing there and he snuck in the three youngsters to play a set themselves. Once more they received a great response from the music-loving crowd.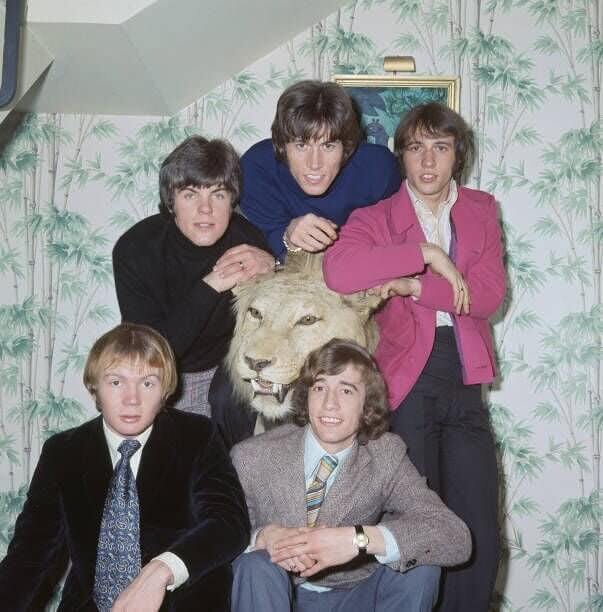 Sadly, regardless of their band name, the Gibb brothers were destined not to be another great Manchester band. Their parents had designs on a life much further away. In 1958 the family packed up and headed to Australia, where they settled in the coastal town of Redcliffe, just north of Brisbane.

Speedway Stars
Now almost a teenager, Barry needed to find a way to earn some money and so found a job at the local speedway track. Officially, he was there to sell sodas, but that didn't stop him from bringing his talents into work. After a while, he invited Robin and Maurice along and the three of them would sing together to get the attention of passing customers.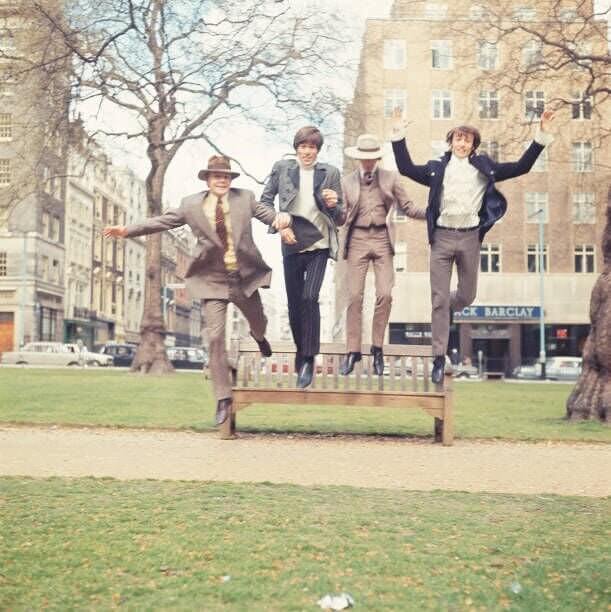 These performances were noticed by Bill Goode, a local promoter, who contacted his friend, a local DJ named Bill Gates (not that one). The Gibb brothers were quickly hired to sing officially at the track, blasting out songs from the back of a moving truck in the intervals between races. They didn't exactly pick up a huge paycheck, but they were allowed to keep any cash the crowds threw to them.

Making Waves
Bill Gates didn't stop at letting the Gibb brothers play during the speedway. He also started booking them for other outdoor events and playing their recordings on his radio show. This led to television appearances on, among others, Anything Goes and Cottie's Happy Hour. Soon, the boys were performing on their own showcase every Friday night.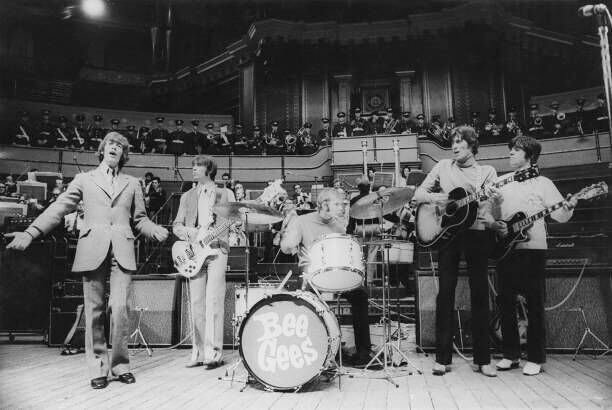 Even their father, Hugh, was getting more involved. He decided to turn away from his own performances and start managing and promoting his sons full time. He even filled in as their drummer on occasions. It was around this time the band's famous name started to form. Gates christened them The BGs, as it was the initials of both Barry Gibb's name and his own. Their Friday night television showcase was titled The BGs Half Hour.

Col Joye
This level of success continued into 1962; Barry Gibb was set to turn 16 in September of that year while Robin and Maurice were close to becoming teenagers themselves. The band earned themself a residency in Surfers Paradise at the Beachcomber Hotel. One night, a big name came to town.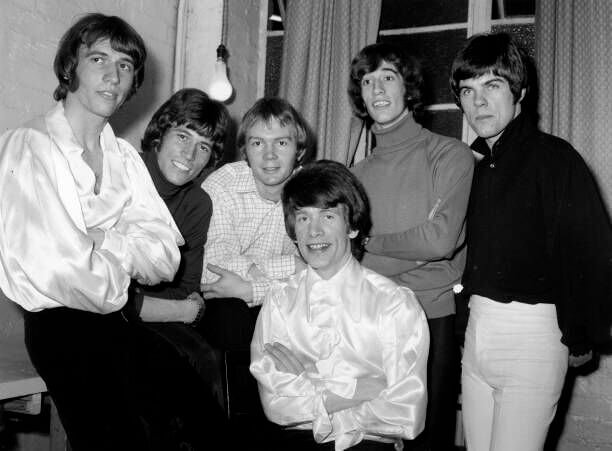 Col Joye had just released his third studio album and was building a huge profile, particularly in the major New South Wales city of Sydney. Someone persuaded Joye to watch The BGs perform and he was blown away. The singer turned to the boys and their father and told them to move to Sydney and that he would look after them if they did. The family agreed quickly and relocated their home for a third time.

The Bee Gees Sing and Play 14 Barry Gibb Songs
In Sydney, Col Joye kept his word. He helped the brothers get a contract with Leedon Records, a subsidiary of Festival Records. He also helped them to become touring support with Rock 'n' Roll legend Chubby Checker. Things were moving quickly for the band, who had now adapted their name to its final form: the Bee Gees. On March 22, 1963, the Gibb brothers released the first official single, "The Battle of the Blue and the Grey".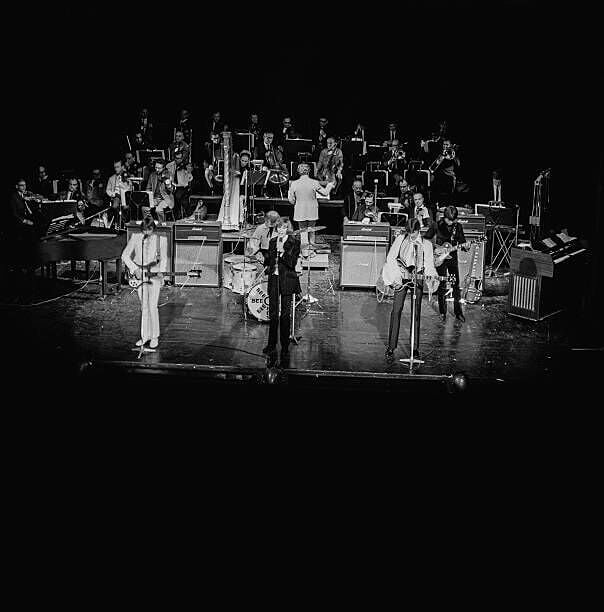 The single reached #98 in the Australian charts. Over the next three years, the band released five more singles, some of which just crept into the top 100, some which didn't quite get there. Then, in September 1965, the Bee Gees released "Wine and Women". It entered the charts at number 35 before climbing to 19. The band's first album, The Bee Gees Sing and Play 14 Barry Gibb Songs, followed in November.

Spin
The Bee Gees Sing and Play 14 Barry Gibb Songs would be the only Bee Gees album released on Leeden Records. The label wasn't doing well and, through a connection the brothers had made with American artist Nat Kipner, the band negotiated a move to his label, Spin Records. Kipner managed the band for a short time and teamed them up with the producer Ossie Byrne.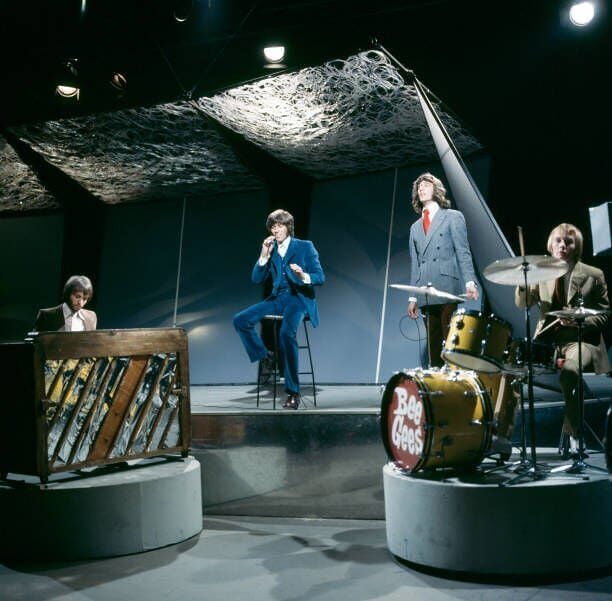 For several months in 1966, Byrne let the Bee Gees have free use of his studio and they used it to hone their recording skills, something the band acknowledged was invaluable to their eventual success. The result of that year was the brothers' second album, Spicks and Specks, and its eponymous single which shot to number five in Australia. It also charted in Germany, the Netherlands, and reached number one in New Zealand.

England and America
"The most significant new musical talent of 1967," was how the Bee Gees found themselves being described that year. Things were going well for the Gibbs in Australia, but they wanted more. Barry was now 20 and the twins 17 and they had set their sights on the world's most significant musical markets in Britain and America.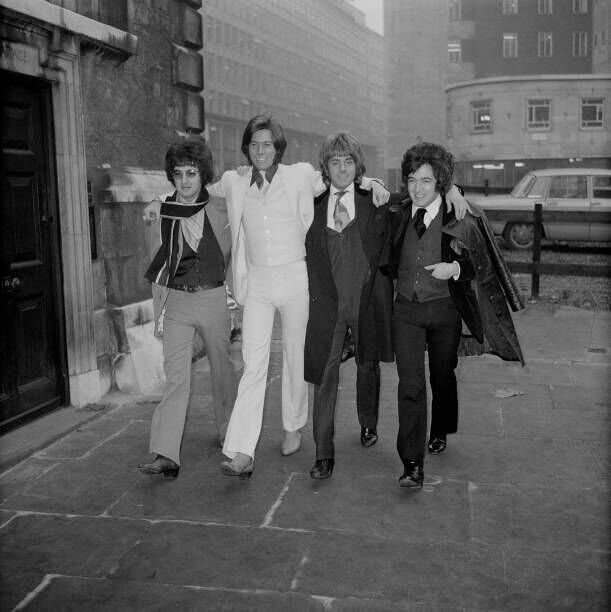 With Ossie Byrne in tow, the young adults moved to England and negotiated contracts with Polydor Records for their UK releases and Acto Records for those in the U.S. "Spicks and Specks" had now been voted the best single of 1966 by Australia's most respected music magazine and the band was even beginning to pick up comparisons with The Beatles. The three Gibb brothers recruited Colin Petersen and Vince Melouney to complete their lineup, and they got to work.

Not The Beatles
The Bee Gees, or their label at least, took full advantage of The Beatles comparisons when they released their second UK single, "New York Mining Disaster 1941". Polydor sent copies of the song to radio stations with a blank label simply saying it was recorded by an English group beginning with B.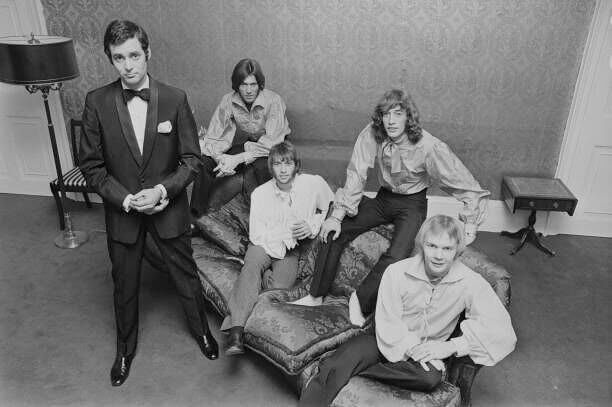 Assuming it was Liverpool's fab four, the DJs played it as often as they could and sent the single to number 12 in the UK. It also flew high in the charts in America, Australia, and four more countries. The follow-up single, "To Love Somebody" achieved similar results around the world. The Bee Gees were on their way!

Frontman
Though Barry Gibb was the oldest, there was no particular frontman to the Bee Gees. They were brothers and they were an equal team. After their first Polydor album in 1967 and two more in 1968, the band's fame was rising quickly. In 1968 they toured the world, at least until July 27th when Robin collapsed on the eve of a seven-week U.S. tour.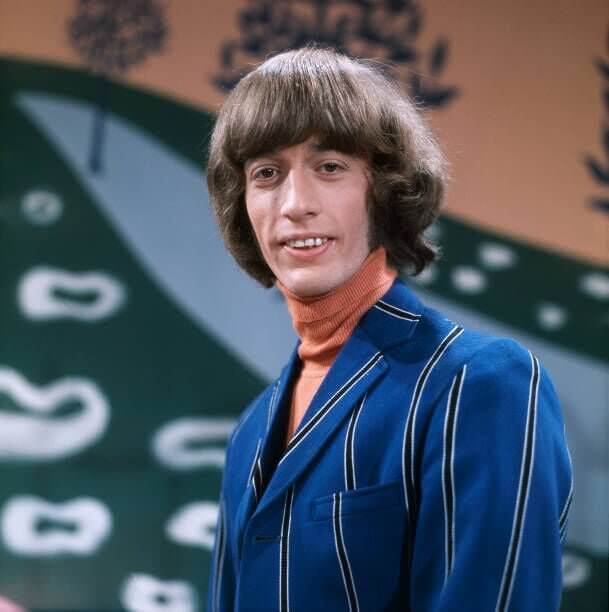 Robin Gibb was rushed to hospital with nervous exhaustion. The American tour was canceled and Robin remained absent for much of the recording of the Bee Gees' sixth studio album, Odessa. There was something else bubbling away too. It appeared to Robin that the band's producer, Robert Stigwood, saw Barry as the frontman and the twins as less important. Vince Melouney had already left the group and things were beginning to feel unsettled.

Changes
Robin returned to the Bee Gees for a time after his illness but didn't stay for long. Things came to a head in the summer of 1969 and Robin decided it was time to go solo. The three remaining members of the band - Barry, Maurice, and the drummer Colin Petersen - continued on with album number seven, Cucumber Castle, before the two Gibb brothers fired Peterson.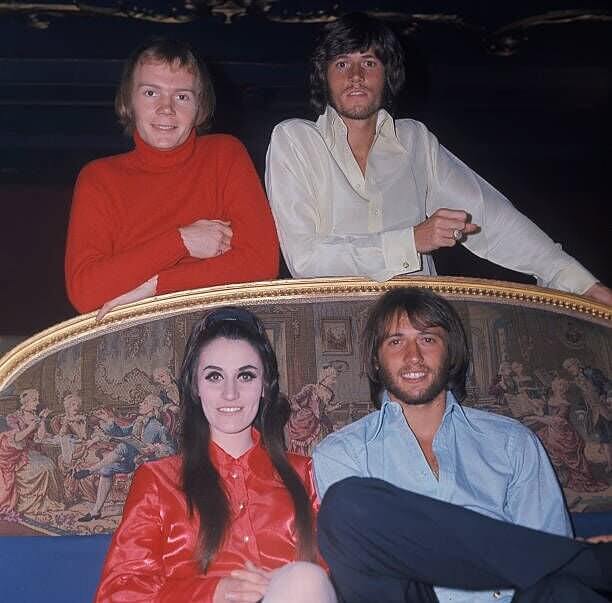 Now depleted to just a duo, Barry and Maurice decided to enlist the help of their older sister Lesley. She was 25 at the time, almost two years older than Barry.

Split
Though they were still charting modestly, the commercial success of each Bee Gees album since signing for Polydor had been much the same as or slightly worse than the one before it. With the group seemingly disintegrating, it looked like the bubble might have burst.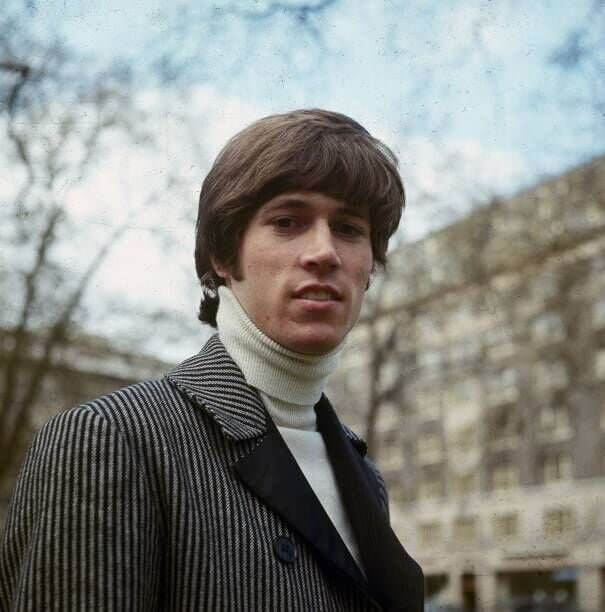 Barry and Maurice went in different musical directions and each recorded a solo album, though neither officially released theirs. Robin, on the other hand, was number two in the UK and top ten across Europe with his first solo single "Saved by the Bell". All the signs pointed to the fall of the Bee Gees and the beginning of Robin's Reign.
Never Again
After all their years together, tearing the brothers Gibb from each other was never going to be easy and they didn't stay split for long. "Robin rang me in Spain where I was on holiday [saying] 'let's do it again,'" remembered Barry of the catalyst for their reunion in the summer of 1970. By August, the Bee Gees were back together. Maurice and Barry publicly apologized for the things they'd said to Robin when he first left the group and Barry announced the Bee Gees "will never, ever part again."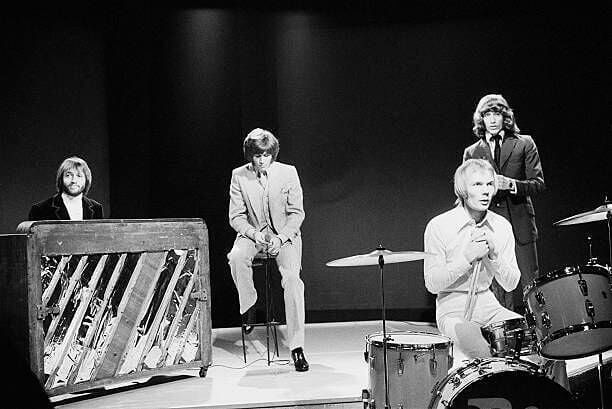 They found a new drummer, Geoff Bridgford, and released a new album, Trafalgar. The success of the album was consistent with the Bee Gees' early Polydor releases, but it had a stand-out single. "How Can You Mend a Broken Heart" went gold and reached number one in the U.S. It also gave the band their first Grammy Award nomination.

Jive Talkin
"Move to Miami," was the advice from Eric Clapton for the Bee Gees in 1973; though they were back together, they weren't flying high. The band released three more albums in the first half of the 1970s , each less successful than the last, and they seemed to be struggling to find their sound and their place in the musical world.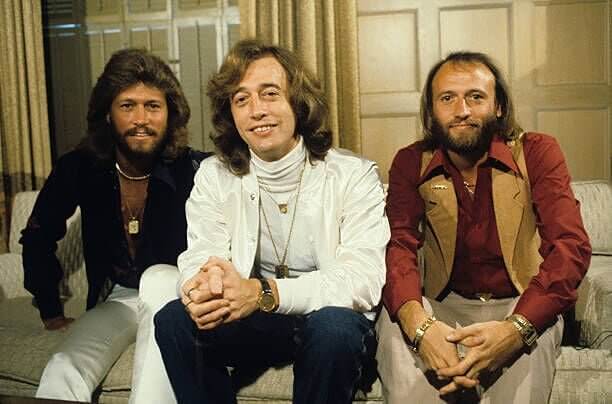 At the start of 1975, the Gibb brothers made the move to Florida where they recorded their 13th studio album, Main Course, in Criteria Studios. They adopted a disco sound, Barry began singing in falsetto, and something clicked into place. Main Course reached number 14 in the U.S. charts, the group's highest placing since 1968, and became their first gold-selling L.P.  Even better, the first single, "Jive Talkin", hit number one in America, number four in the UK, and was a hit in Australia and around Europe.

Saturday Night Fever
"The Bee Gees weren't even involved in the movie in the beginning. I was dancing to Stevie Wonder and Boz Scaggs," John Travolta revealed in an interview about the seminal disco movie, Saturday Night Fever. From today's perspective, the idea of Saturday Night Fever without the Bee Gees is unimaginable but at the time it took some encouragement from their producer, Robert Stigwood, before they agreed to it.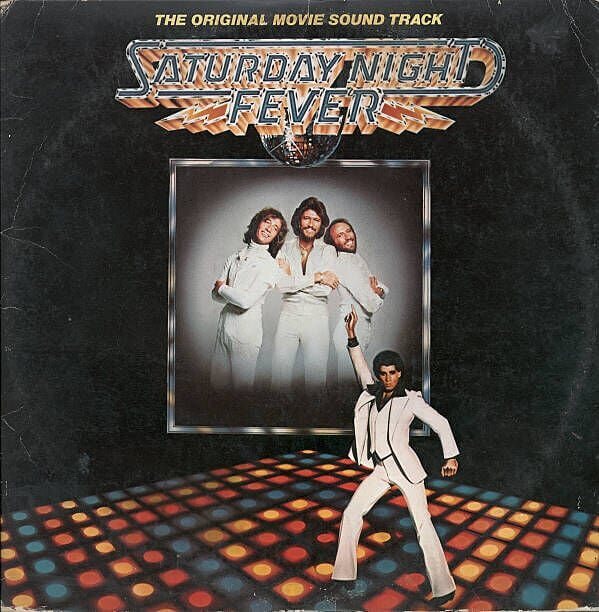 After signing up for the project, the brothers Gibb traveled to France with a rough script in hand to write the songs at the Château d'Hérouville studio. It took just one weekend to write the soundtrack that would prolong the life of disco and send the Bee Gees into the stratosphere.

Record Breakers
"You've got to remember, we were fairly dead in the water at that point, 1975, somewhere in that zone," said Barry Gibb. "The Bee Gees' sound was basically tired. We needed something new." The same could have been said of disco as a style of music, so, in 1977 when the movie and its soundtrack became such phenomenal successes, it changed everything.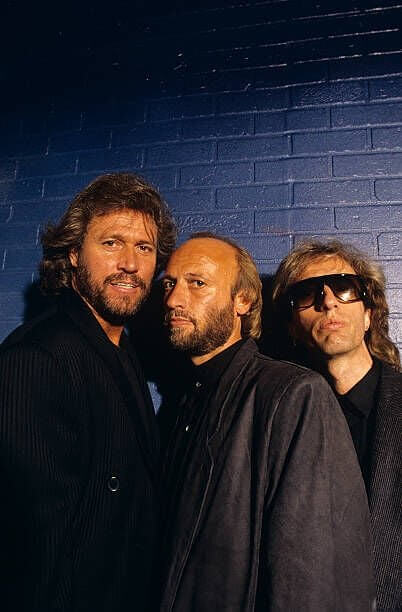 "How Deep Is Your Love", "Stayin' Alive", and "Night Fever" all topped the U.S. charts with the latter two also reaching number one in charts around Europe. The Bee Gees received five Grammy awards for songs from the album. It smashed records and became the biggest selling album ever released up to that time.

What Goes Up Must Come Down
"I remember not being able to answer the phone, and I remember people climbing over my walls. I was quite grateful when it stopped," said Barry Gibb of the two-year period when the disco frenzy of Saturday Night Fever was at its peak. "It was too unreal. In the long run, your life is better if it's not like that on a constant basis. Nice though it was."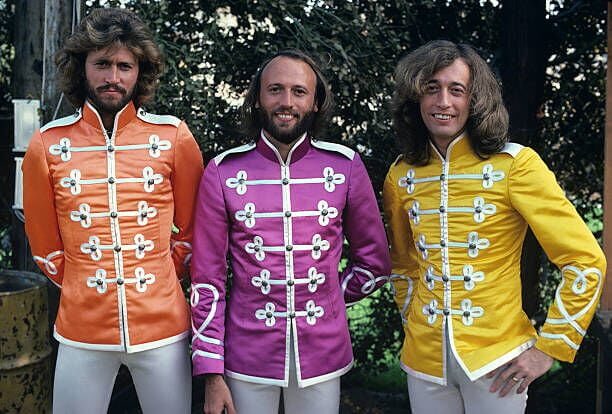 As the seventies ended, so did the public's appetite for disco and, by extension, the Bee Gees. Radio stations began promoting "Bee Gee-Free Weekends" and the band's prospects began to fall almost as quickly as they had risen.

Never Again Became Again
Despite the previous assurances made by Barry, the Bee Gees did, in fact, part again. This time Barry himself was the instigator. He signed a solo contract with MCA in 1983 and spent the next two years working on his own songs. Maurice and Robin used the time to go back to their own solo projects too.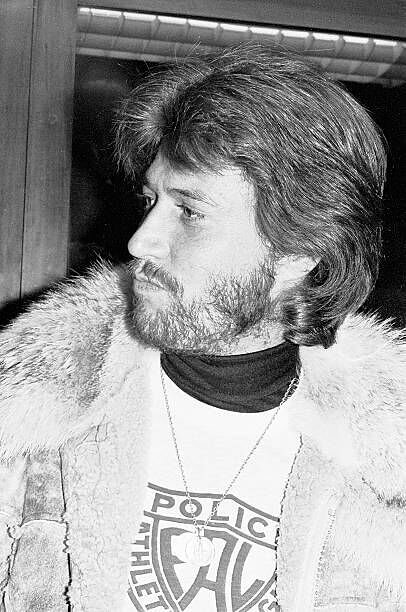 Added to this was a lawsuit against the band by a musician named Ronald Selle who alleged "How Deep Is Your Love" stole from the melodies of "Let It End", which had been written earlier by him. At first, the Bee Gees lost as they did not provide expert testimony to counter the allegation but, a few months later, the verdict was overturned.

Not a Split
This parting of ways wasn't the same as the one which had happened at the end of the 1960s. While they were working on separate projects, the Gibb brothers were also writing and recording Bee Gees songs. Their 1979 album, Spirits Having Flown, proved to be their biggest studio album yet. Their other 1980s albums failed to hit the mark in the same way, especially in America.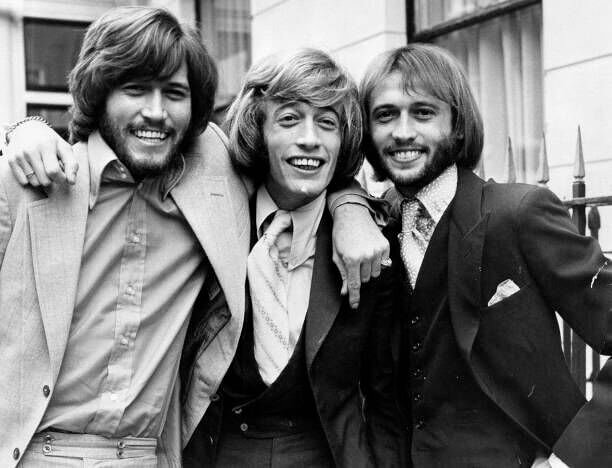 The Bee Gees did, however, reach the top of the UK singles chart with "You Win Again" from the E.S.P. album, maintaining their record of reaching the number one spot in three consecutive decades. The 1980s also marked the first personal tragedy for the Gibb family when their 30-year-old brother, Andy, died suddenly with heart troubles in March 1988.

Health Issues
As the 1990s rolled around, the three Gibb brothers were all now in their 40s and health problems were beginning to come to the fore. Maurice had been an alcoholic for many years and had been working with Alcoholics Anonymous to combat his addiction; it was now he started looking more seriously to treat it.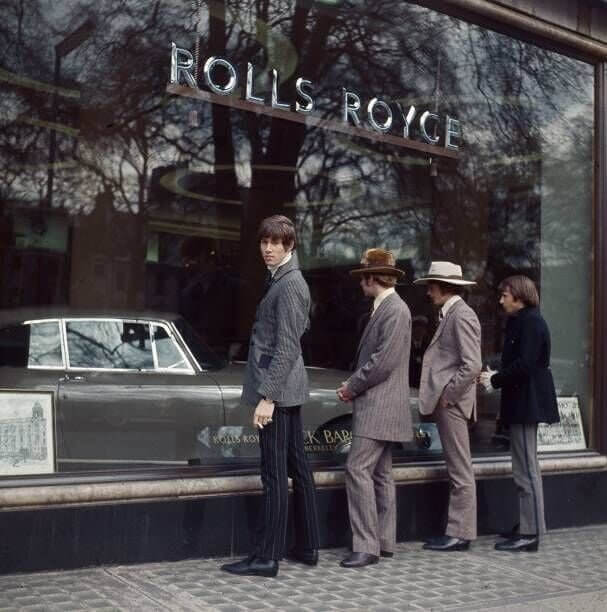 Barry was also struggling, first with crippling arthritis which affected his guitar playing, then with back issues which affected everything. Barry felt the pain particularly during the European tour to promote High Civilization in 1991. The Bee Gees released three albums in the 1990s and, though all were successful on some level, none came close to that which the band achieved at the end of the 1970s, especially in terms of the singles they contained.

Final Parting
On January 12, 2003, Maurice Gibb died of a heart attack at Mount Sinai Medical Center in Miami Beach, Florida. He went into cardiac arrest from complications arising from a twisted intestine. He had been in the hospital waiting for surgery. This meant the last ever Bee Gees album would be This is Where I Came In, which the band had released in April 2001.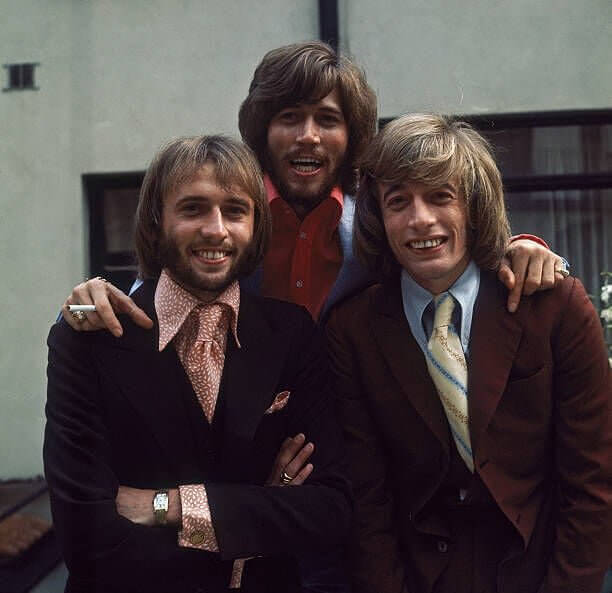 The last concert the three had played together had been the Love and Hope Ball in 2002. Barry and Robin initially intended to carry on as the Bee Gees and announced it would be the best tribute to Maurice's memory. After reflection, however, they decided that name represented all three of them and, with Maurice gone, the right thing to do was retire It.

2000-2010
With Maurice gone, there was no more Bee Gees. Barry and Robin both worked on solo material throughout the first decade of the new millennium. Barry released a handful of singles and Robin recorded two albums including a 2006 record featuring exclusively Christmas caroles.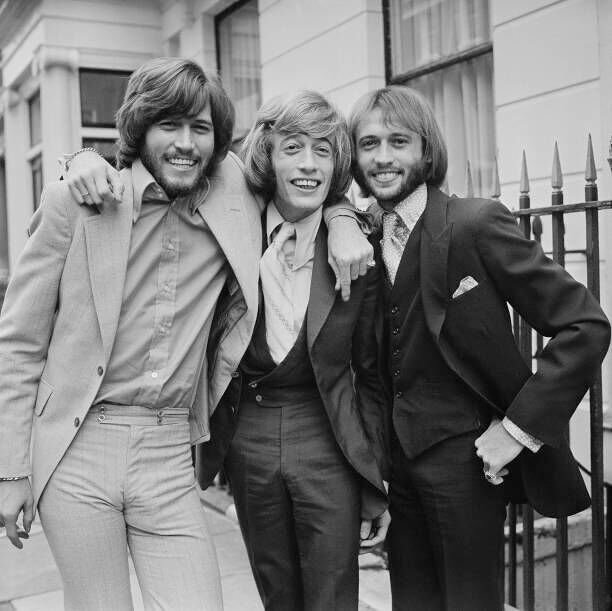 The band received a Grammy Legend Award in 2003, which was collected by an emotional Barry and Robin, along with Adam, Maurice's son. Occasionally, Barry and Robin appeared on stage together, usually for charity concerts such as a Diabetes Research Institute benefit concert in 2006. But tragedy was about to strike again.

Another Lost Brother
Early in 2011, Robin was diagnosed with liver cancer. He made it public in November of that year, by which time he was visibly thinner and needing to cancel performances and appearances. In September 2011, Robin had recorded a version of the Bee Gees hit "I've Gotta Get a Message to You" with a trio of servicemen who had begun performing as The Soldiers.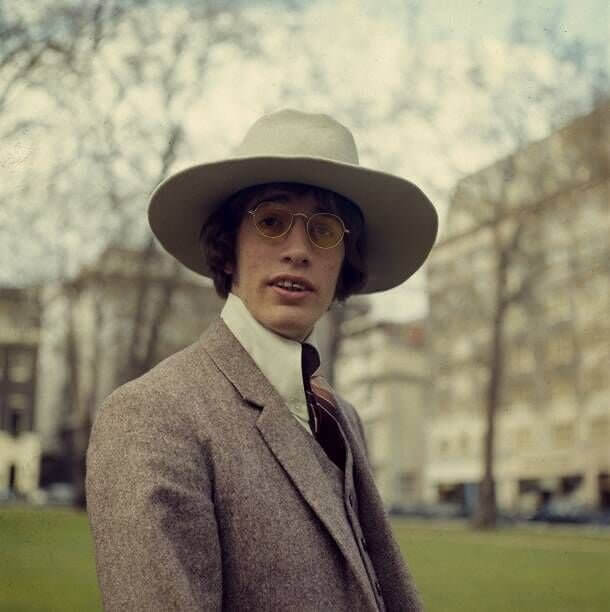 In February 2012, Robin and The Soldiers appeared live together at a charity concert. Robin would never perform on stage again. By April he was admitted to hospital with pneumonia. He spent some time in a coma and did eventually regain consciousness. However, on May 20, 2012, in London, England, the 62-year-old Robin Gibb suffered liver and kidney failure and died.

Ghosts
After losing Robin, Barry took a year-long break from performing. In 2013, he returned to the place where it all started in earnest, Australia, and undertook a tour "in honor of his brothers and a lifetime of music." It was the first time Barry had toured alone and, despite being joined by his son, Steve, and Maurice's daughter, Samantha, it was an understandably strange experience.

It wasn't, however, as strange as the things he was experiencing at home. Now aged 70, Barry made a surprising confession in an interview with The Mail in 2016. He claimed 2012 wasn't the last time he saw Robin, nor was 1988 the last time his younger brother, Andy, had been spotted. Barry claimed he and Linda, his wife, had seen the ghosts of both men.

Big Questions
In the 2016 interview with The Mail, Barry confessed he almost quit music altogether after Robin's death. He talked about being deeply affected by the loss, and the subsequent loss of his mother. He also talked about how it led him to consider some of the big questions. "Is there life after death?" Barry asked. "I'd like to know."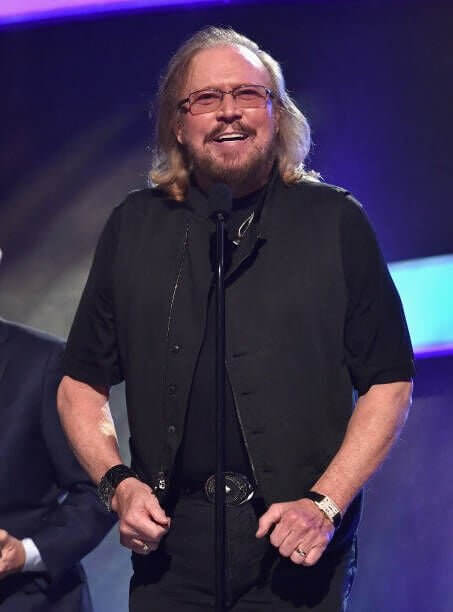 The surviving brother also mused on other possible explanations for how he had seen Robin and Linda had seen Andy. "Maybe it's a memory producing itself outside your conscious mind, or maybe it's real," he thought aloud. "It's not fun," he continued, "because you're not quite sure what it was about. If it was real."

Self Esteem
"Every person that I've met and admire has the same lack of self-esteem," said Barry, referring to his own self-doubt. "I've seen it with Michael Jackson, I've seen it with Barbra Streisand." Barry still finds it painful that he cannot perform with his brothers as the Bee Gees anymore, but he has found something new to help keep him smiling. "It's not hard if your eldest son is standing next to you," Barry has said.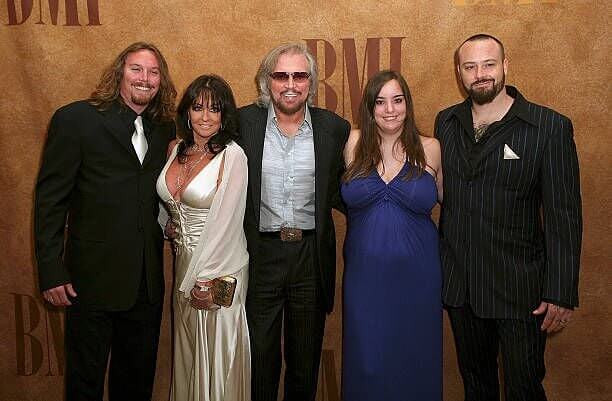 Stephen "Steve" Gibb often performs with his father and has been a successful musician in his own right with bands such as 59, with Nikki Sixx, and Black Label Society, with Zakk Wylde. In style, however, it is certainly not a case of "like father, like son". "He's not a Bee Gee. He wouldn't like that," Barry made clear. "He's Stephen. He's covered in tattoos. He's a metalhead with a heart of gold."

A Little Help
Using The Beatles' name to get their early leg-up onto British radio never caused any animosity with at least one member of the Fab Four. Since their first meeting in 1967, Paul McCartney has always been a good friend to Barry Gibb.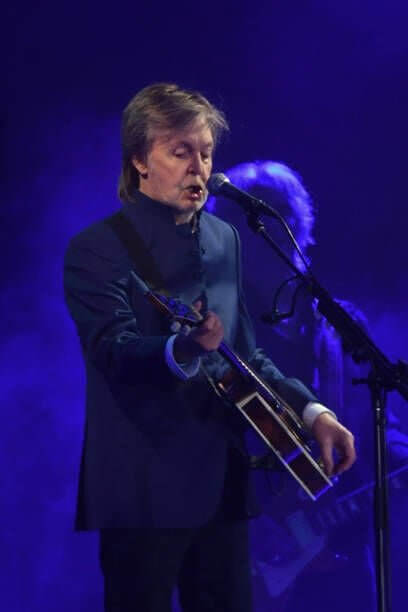 "We started talking about the time before we had any success. We talked about being naive. Not understanding what was happening. About being a great band and being happy and not competitive," Barry said of the last time he met Paul when the two men performed on Saturday Night Live in 2013. When Barry lost his brothers, Paul became a shoulder to lean on. "He always got me through everything," Barry said, gratefully.

Rivalry
The world might have seen The Beatles and the Bee Gees as competing with each other, particularly in the early days, but Barry Gibb and Paul McCartney never saw it that way. In fact, Paul gave Barry advice on the way up. "Always look down [when you're singing] on your highest note," the Liverpudlian legend told him.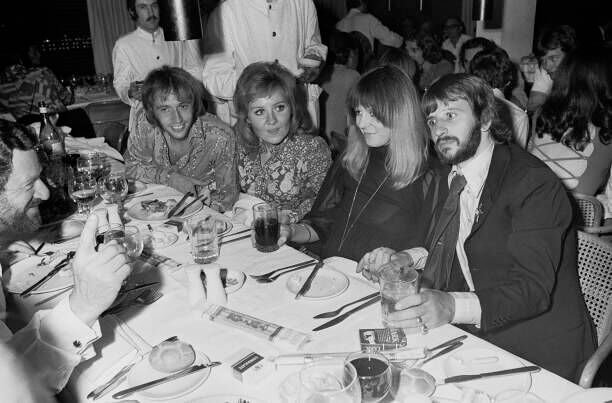 There was, however, rivalry between the three Gibb brothers, as there is with any siblings. "You have enormous arguments," said Barry. "Then you become incredibly close, and you have really angry moments with each other."

Follower and Leader
Barry even admitted it was Paul McCartney who inspired him to first grow a beard after The Beatle did the same. "He's always been that big of an influence on me," Barry confessed. "Even when The Beatles broke up! I thought, 'That's it, we should break up.'"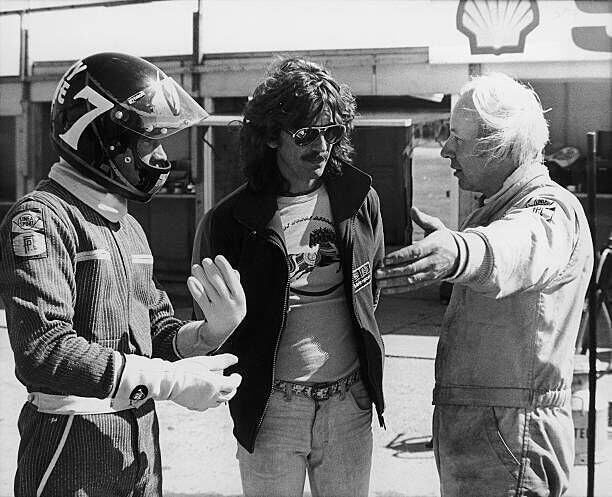 He might have been a follower of The Beatles, but Barry always felt like the leader of the Bee Gees. "I was the one that had to make sure we got paid," Barry made clear. As the older brother, he always felt he should be looking after Robin and Maurice, even if they didn't like it. "They didn't want to be watched over," Barry admitted. "Maurice and Robin were twins, so they were always secretly chatting."

Individual Style
Barry Gibb claims to have cut out most vices in his life, including alcohol. Though he says he will drink the Japanese rice wine saki, as he claims it doesn't give him a hangover like other drinks. He has also talked about how the Bee Gees' distinctive fashion style was never seen as cool, even in their heyday.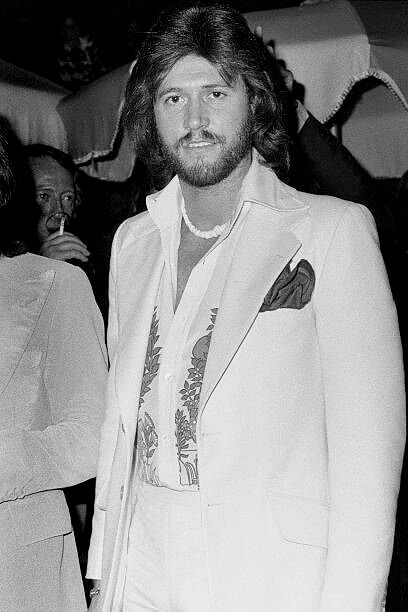 Thanks to the big gold chains the Gibb brothers, particularly Barry, wore around their neck they were given the nickname "Medallion Men". "I've outgrown all that gold and diamonds and chains that I used to wear," Barry said more recently. "But I do love jewelry." The 75-year-old is now much more likely to be found wearing a subtle silver necklace or beads under his shirt.

Brides
"I got so drunk mixing different drinks at a convention, I woke up in the bridal suite. I was so violently ill they put me in the room and left me, but when I woke up, I did wonder if there was a bride," Barry said, talking of the last time he really drank as a teenager. "Fortunately, there wasn't."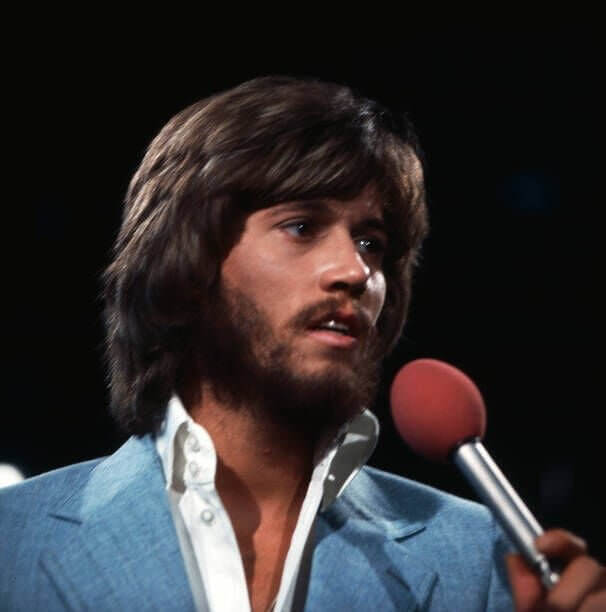 It didn't take Barry much longer to find his bride, or brides, however. He first married Maureen Bates in 1966, but the young couple were divorced by 1970. Then, while recording for Top of the Pops in London, he was introduced to "Miss Edinburgh" Linda Gray. They married on Barry's 24th birthday, September 1, 1970, and remain together today. The couple have five children together, including the musician Steve.

Barbra Streisand
Despite being married to her for more than 50 years, Linda is not the only woman in Barry's life. In 1980, with a little help from Robin and Maurice, Barry wrote and produced all nine tracks on Barbra Streisand's Grammy-nominated album Guilty. He also performed on its eponymous opening track in a duet which won that year's Grammy for Best Pop Vocal Performance - Duo or Group.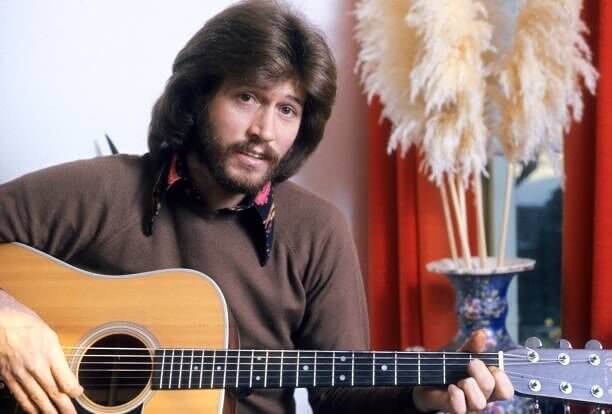 Barry wasn't allowed to revel in his success too much, however. "I was never allowed to go on about it," Barry revealed. "We won best duet at the Grammys, and my brothers never mentioned it. It's that kind of brothers and sisters thing."

Afterlife
Once the period of existential, or post-existential, thinking which Barry succumbed to in the aftermath of Robin's death abated, he has taken a more detached approach to the parts of life which don't help him. "I try not to question it," he says about life after death. "There's been so much loss in my family. For me, it's a standing mystery." He is also disengaged from social media, leaving his actor son Ashley to run his Twitter account.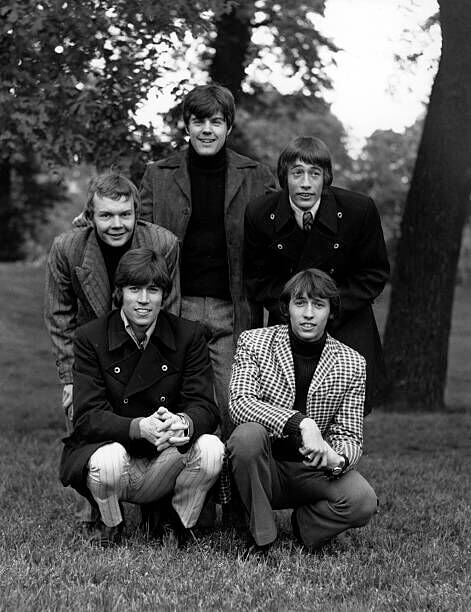 Barry is, however, immensely proud of the influence he and his brothers have had in this life. "The multi harmonies, the grooves. A lot of people have told me that I made a difference to them," Barry admitted, adding that he could see the Bee Gees' influence in acts such as Prince and Michael Jackson. "And I'd like to keep doing it for as long as I possibly can."

Biopic
Movies charting the story behind the world's biggest pop acts are all the vogue in recent years. Queen, Elton John, and Bruce Springsteen have all received the Hollywood treatment, and the Bee Gees are not going to miss out.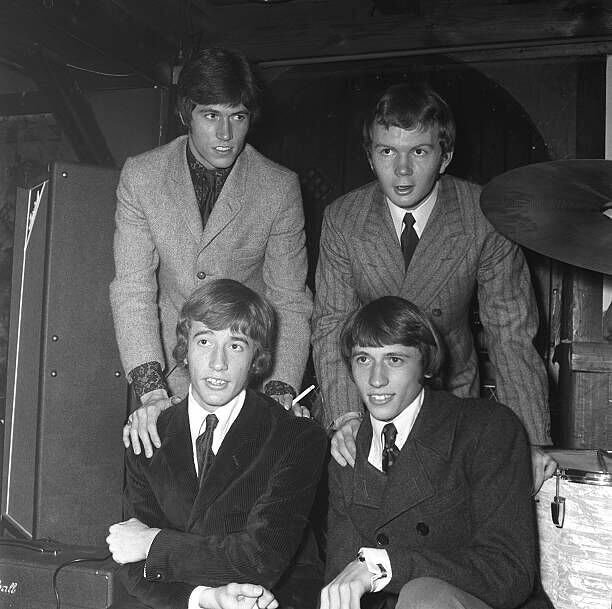 A movie is scheduled which will chart the story of Barry, Robin, and Maurice and their journey around both the physical and musical worlds; the highs, lows, ups, and downs. English director Sir Kenneth Branagh is attached to the project and Barry is set to be played by Bradley Cooper, who is said to be the spitting image of the superstar musician once he is in costume and makeup.

Legacy
Steve Gibb isn't the only next-generation Gibb to make a successful career in music. Maurice's daughter Samantha has also made her own way onto the stage and into the studio. In 2016, she recorded a version of the Bee Gees' 1967 hit "New York Mining Disaster 1941".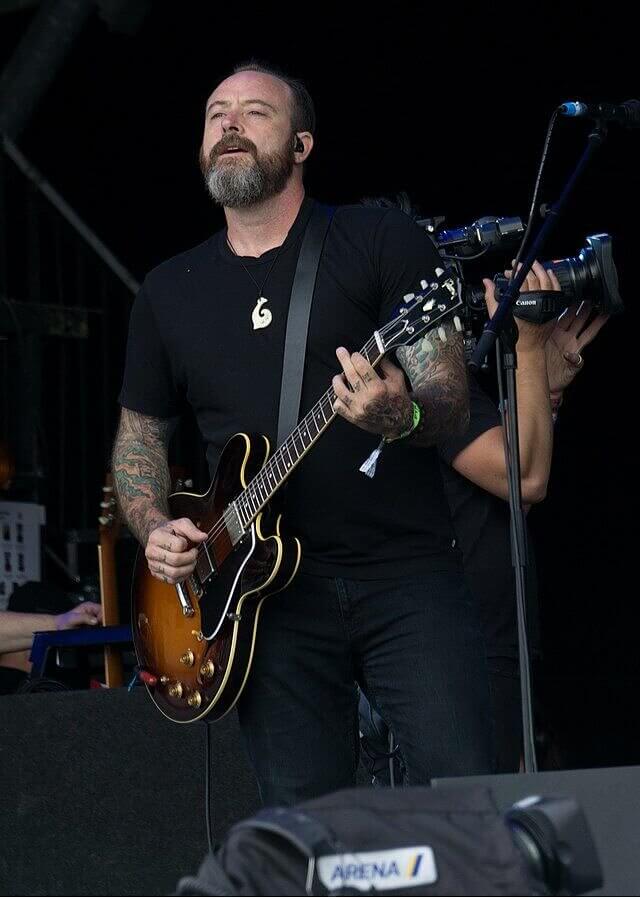 Samantha was so happy with the cover she went on to contact other Gibb family members and put together a tribute act to their fathers. The Gibb Collective was formed in 2016 and put out Please Don't Turn Out the Lights, which featured ten cover versions of Bee Gees songs, in 2017. It seems the Gibb legacy might be far from over.