Though Hollywood is filled with tragic stories surrounding the starlets of the Golden Age, no one-hit rock bottom quite like Betty Hutton. After dazzling audiences with her signature style and comedic timing, the blonde bombshell lost everything only to be found homeless and alone as a shadow of her former self. Despite her hardships, she desperately tried to regain her former glory, only to meet a devastating and tragic end. So, who was Betty Hutton? 
Singing for Supper
Ironically, Betty Hutton was born in Battle Creek, Michigan, in the winter of 1921. Her lifelong battle started at just two years old when her father walked out and never returned. You see, her mother was an alcoholic with narcissistic tendencies. When the patriarch abandoned the family, she packed up her two daughters and moved to Detroit, looking for a way to make some cash.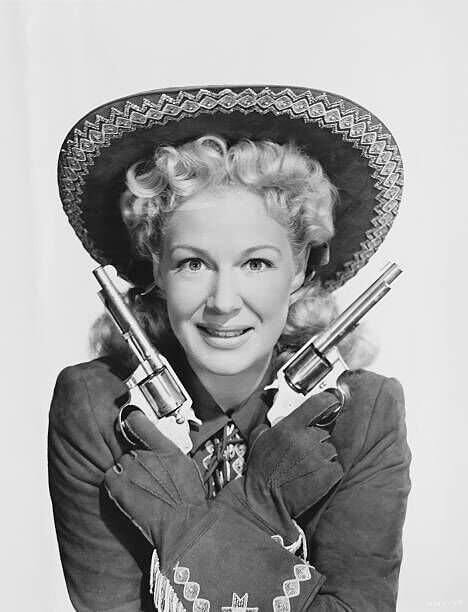 Born Elizabeth June Thornburg, her mother ditched her husband's surname and changed their names to Hutton. Instead of finding a steady job, she decided to use her greatest assets to make a living. Hutton's mother opened a speakeasy in their home and used her young daughters as free entertainment. At just three years old, Betty Hutton was singing for her supper.
Forced Into the Spotlight
Now, opening a speakeasy in one's home was far from legal. Once the authorities caught wind of what Hutton's mother was up to, they attempted to shut her down. Not easily deterred from making money off of her daughter's while cozying up to the bar, the matriarch moved the family to a new location every time they were cited.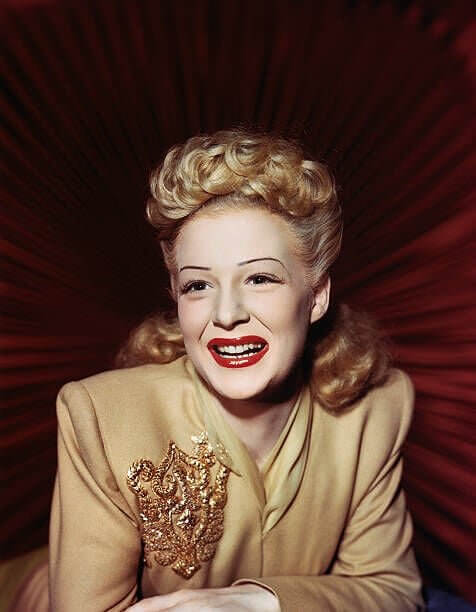 Despite her lack of stability, Hutton continued to be her mother's star singer. By the age of nine, she earned a singing role in a school musical. Instead of being proud and supportive, Hutton's mother exploited the situation by taking her daughter on the road, hitting up the seediest singing joints in Detroit. Forcing her daughter into the spotlight did pay the bills, even so, at what cost to the young child? Luckily, Betty took it all in stride, eventually becoming fearless on the stage.
On the Road to Stardom
With her fearless attitude and undeniable talent, Hutton soon grew tired of singing in shady bars. After performing with local bands, the young girl set her sights on Broadway. Sadly the trip to New York ended with a stinging rejection. Her road to stardom wouldn't be as easy as she thought.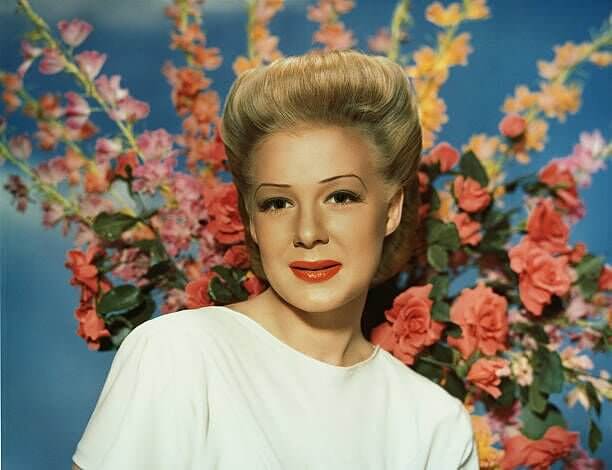 Despite her failed attempt in the Big Apple, upon returning to Detroit, Hutton entered a singing contest and won. She now had a coveted spot singing with the Vincent Lopez Orchestra. Aside from being broadcast on the radio, the 14-year-old was now earning a whopping $65 a week. Plus, her new gig earned her the title "America's Number One Jitterbug" because of her "whoop and holler" style. Warner Brothers took notice and hired her for the musical short Queens of the Air. She was finally on the road to stardom.

She Made It to Broadway
Despite her devastating rejection during her first Broadway attempt, Hutton auditioned once again in 1940 and was given the thumbs up. Her first role was in Two for the Show, a musical that was met with reasonably good reviews. For Betty Hutton, her second show was the charm that catapulted her into stardom. Unfortunately, jealousy was in the air.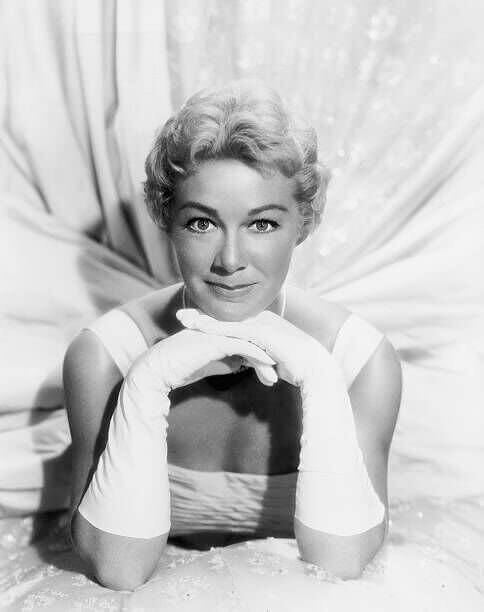 Hutton appeared alongside stage star Ethel Merman in Panama Hattie, performing her songs in her unique "whoop and holler" signature style. Though the production and Hutton were such a huge hit that the musical ran for 501 performances, Ms. Merman was far from impressed. The stage star felt that Hutton's rambunctious presence upstaged her and soon demanded that the producer cut her songs from the show. Luckily for Hutton, she had acquired a very important fan.

Her Guardian Angel
It would seem Ethel Merman was barking up the wrong tree when she complained to producer Buddy DeSylva about her new nemesis, Betty Hutton. DeSylva was the one who saw Hutton's potential in the first place and cast her for the show. To appease his leading lady, the producer cut one of Hutton's songs from Panama Hattie and left all of the rest.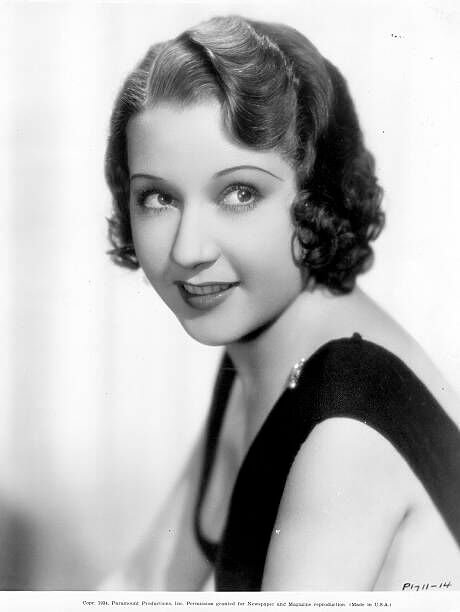 Once the musical came to a close, DeSylva became a producer at Paramount Pictures, bringing his new number one gal along with him. This was Hutton's chance at Hollywood. How would she fare? Her first film, The Fleet's In, was released in 1942. Though she was a supporting actor, her infectious singing style captivated audiences. Paramount immediately signed her for three additional musicals, and with each one, she became more popular.

Money In the Bank
By 1943, Hutton's popularity had grown so significantly that she was given top billing alongside Bob Hope in her third film, Let's Face It. For the first time in her life, she was no longer living in poverty. With the top-notch billing came a top-notch paycheck; Hutton was now making $1,250 per week. Though she had finally found her fame, the girl who once sang for her supper knew she had to work hard to sustain it.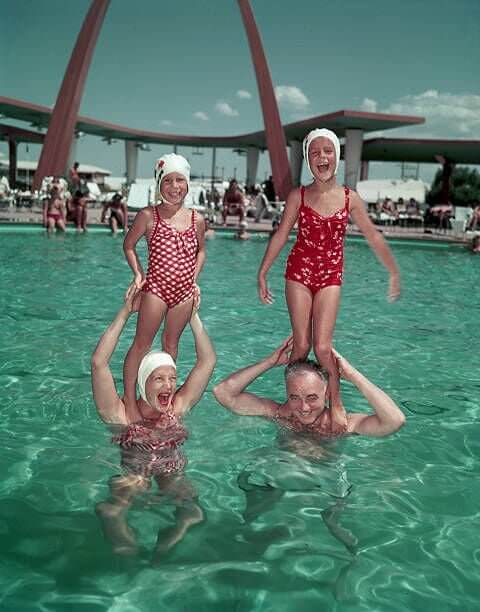 Luckily, Hutton had something no one else did, which was an over-the-top personality. Aside from her signature singing style, the star was naturally hyperactive with a wicked sense of humor. Former co-star Marie Windsor recalled Hutton's enthusiasm as being infectious but also felt deep down she was feeling immense pressure. Though the audience loved Hutton's whimsical ways, the star knew she had to prove herself as a legitimate actor.

Stepping Outside the Box
Because of her dysfunctional childhood, Hutton was fearless when it came to taking risks. She knew she had to establish herself as an entertainer who could do more than just sing and dance to survive in the competitive world of Hollywood. So, for her next career move, she stepped outside of her comfort zone and accepted the part of a naive small-town girl in The Miracle of Morgan's Creek.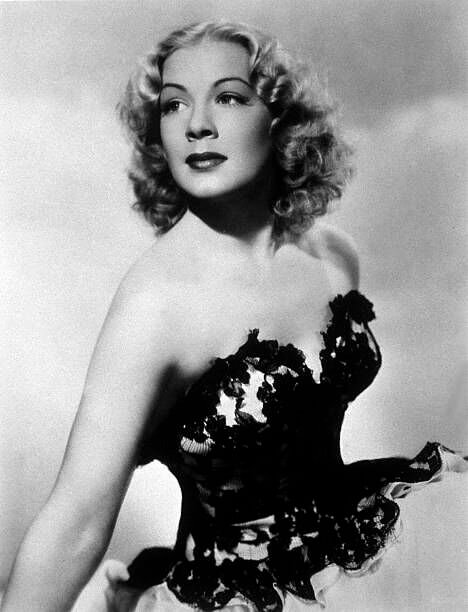 Though it was an extremely risky move, Hutton portrayed the controversial part perfectly, making the film a huge success. A review in the Herald Tribune praised her transformation from "bumptious hoyden to sweet and amusing comic actress." Writer-director Preston Sturges was nominated for an Oscar, while The National Board of Review nominated the film for Best Picture and named Hutton the winner of the award for Best Acting. She was now a bonafide star.

Embarking on a New Venture
With the critical and commercial success of The Miracle of Morgan's Creek, Paramount was eager to ride Hutton's wave of fame. While she gladly accepted every opportunity they presented, she was also concocting another idea that would expand her career and her stardom. Because her signature singing style was so well received, Hutton became one of the first artists to sign a deal with Capitol Records. Once she recorded her album, she promoted it by singing live on the radio and hosting a live variety show. That wasn't all.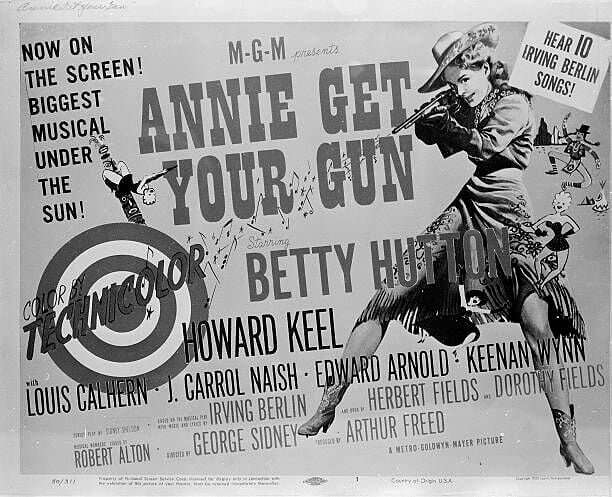 Hutton took her newfound singing career even further by signing up to travel with the USO. After covering over 50,000 miles to perform for the troops in the Pacific, she became even more popular, receiving thousands of letters per week thanking her for the show.

She Stood Her Ground
Even though Hutton had proved her staying power as a recording artist, her relationship with Capitol Records soon began to crumble. Because of her fearless nature, she didn't want to just play it safe to sell albums; her desire was to show her talent by singing romantic ballads and upbeat swing tunes. When she approached the record producers with her broad range of ideas, they disregarded her wishes and instructed her to just sing the songs from her old films.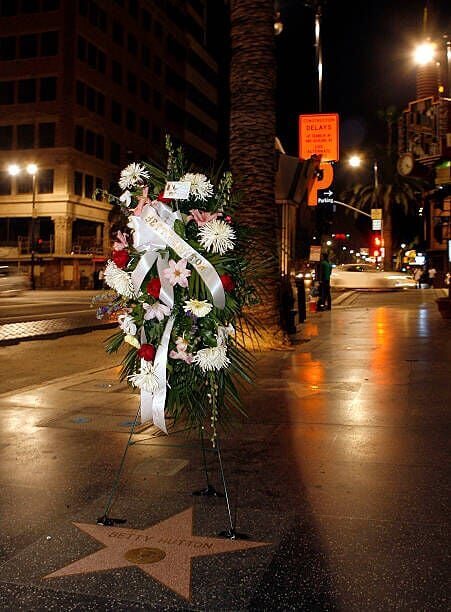 Having her creative ideas disregarded didn't sit well with the star. Feeling frustrated and stagnated, Hutton eventually cut ties with the studio in 1945. Though her musical venture had come to an end, a romantic relationship was just beginning.

Love and Marriage
At this point in her life, Hutton had adoring fans worldwide but no one to come home to at night. Just as she was ready to give up on love, the singing sensation met the man of her dreams in a tiny cafe in Chicago. His name was Ted Briskin, and he made his living in the windy city as a camera manufacturer. Though he was a simple guy from the midwest, Hutton was head over heels.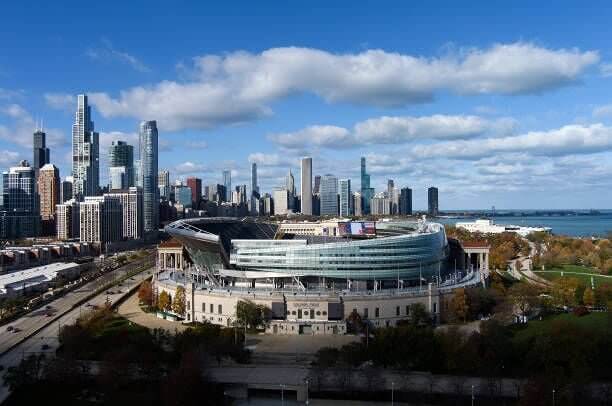 The couple married in September 1945 after a whirlwind courtship. Unfortunately, they never discussed their future plans, so the newlyweds hit a snag right off the bat. Being a traditional guy, Briskin wanted his wife to move to Chicago. The problem was, she wasn't willing to give up her career. After a brief separation after just six months of marriage, Briskin made the sacrifice and joined his wife in Los Angeles.

Marriage and Motherhood
Though Briskin agreed to move to LA, he still expected that his wife would take a break from her career when it came time to raise their children. Apparently, his assumptions were wrong as Hutton had no intentions of slowing down. Her 1946 film Cross My Heart was released the same year she gave birth to their first daughter Lindsey. Taking care of a newborn had no effect on her tireless work ethic either. The following year, Hutton released The Perils of Pauline just as her second daughter Candice was born.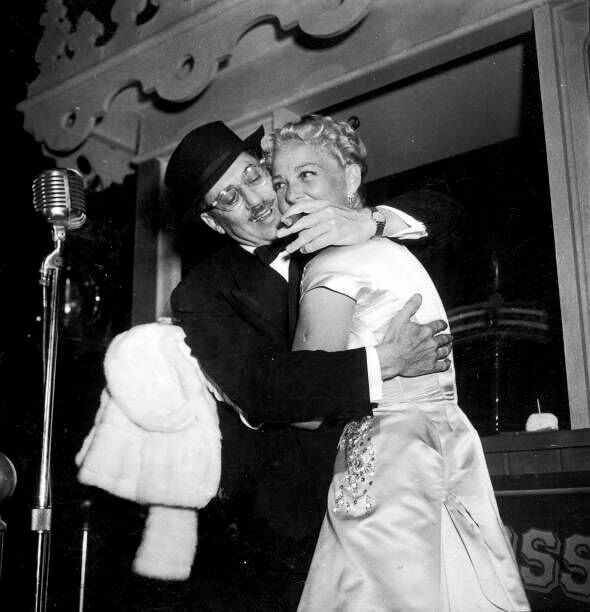 It would seem that Hutton took her cues on motherhood from the woman who raised her. From the moment her children were born, the actress displayed a nonchalant attitude when confronted with her maternal requirements. Little did she know, her hands-off approach to parenting would affect her relationship with her daughters for the rest of their lives.

Highs and Lows
When her daughters were toddlers, Hutton discovered that she would be playing the part of Annie Oakley in Annie Get Your Gun. Originally, Judy Garland was cast for the role, but because of health issues, the director was forced to replace her. Though she was his second choice, Hutton was overjoyed and played the part to a tee. When interviewed after the film's release, she said, "I didn't wish Judy Garland any harm, but that was my part from the beginning."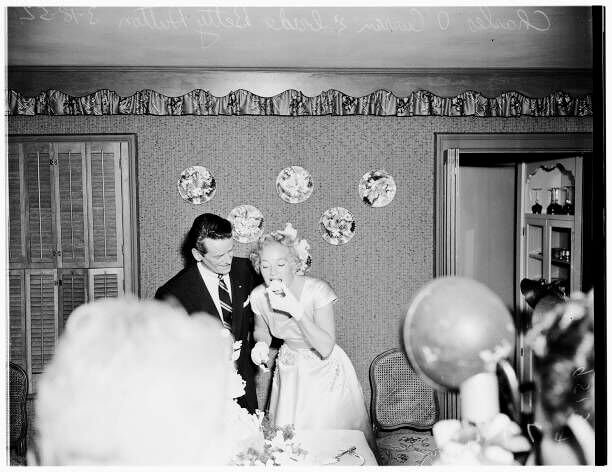 Unfortunately, the cast, crew, and the studio didn't agree. Behind the scenes, there was a lot of animosity directed at the person they only considered as Ms. Garland's replacement. Hutton later revealed that filming was a nightmare, saying that the cast and crew were "terrible," causing her to have "the heartbreak of [her] life." To add insult to injury, MGM neglected to invite Hutton to the premiere.
She Became Emotionally Overwhelmed
With the rave reviews and continuous praise Hutton received after the opening of Annie Get Your Gun, it should have been the best time of her life. Instead, it was one of the worst. Because the actress was so emotionally unavailable to her husband and her children, Briskin had filed for a divorce. Devastated by her treatment on set and the dissolution of her marriage, Hutton engaged in a short-term affair for comfort.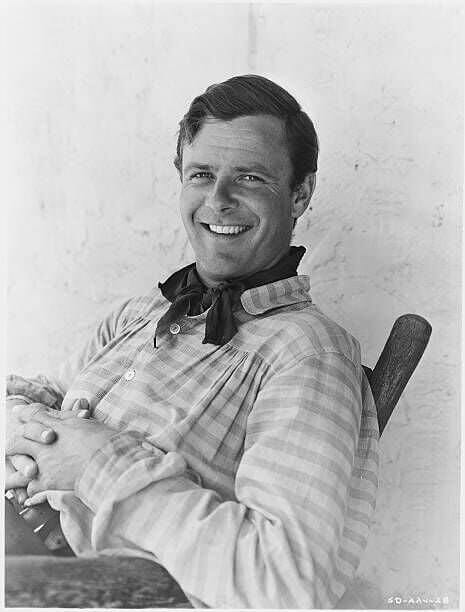 Well, this was the worst thing she could have done at the time. Hutton's untimely tryst with co-star Robert Sterling ended awkwardly, causing her to desperately try to reunite with her husband. When that failed miserably, all Hutton could do was sign the divorce papers. After just five years, her marriage was over.

A Woman of Many Names
Hutton's larger-than-life personality earned her many monikers over the years, starting with her earliest nickname, "America's Number One Jitterbug." She was called "Incendiary Blonde" based on the title of one of her films and was referred to by the great Bob Hope as a "vitamin pill on legs." Her monikers reflected how she sang and lived: loud, fast, and full of energy.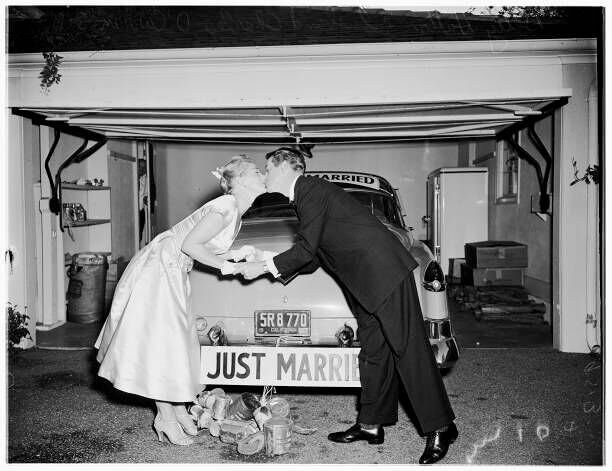 Her husband was on board with this lifestyle at first. The couple partied hard and never stayed in one place for too long. Living such a hectic lifestyle while raising two children may have been part of the reason for the divorce, but ultimately, Briskin couldn't handle being a distant second to Hutton's career.

She Worked With Legends
Even with all of the turmoil in her personal life, Hutton kept on working. Following her separation from her husband, the actress paired up with the legendary Fred Astaire to star in the musical Let's Dance. The film was released in 1950, receiving mixed reviews and disappointing numbers at the box office despite the popularity of both actors.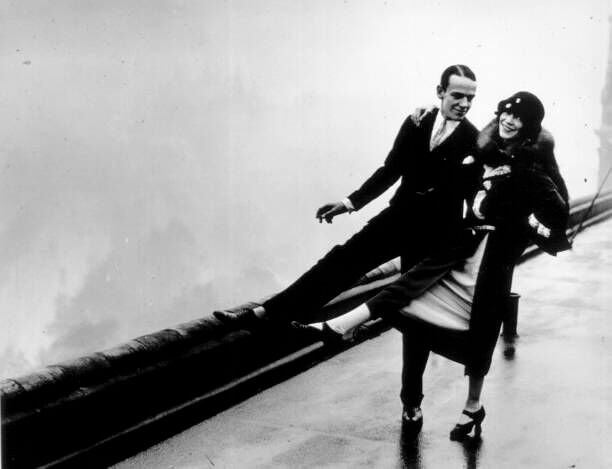 The negative reception didn't necessarily mean that Hutton had lost her magic; it may have been due to the chemistry between the actors themselves. Astaire and Hutton were polar opposites; he was sophisticated and humble while she was quirky and rugged. No matter the reviews, Astaire only had good things to say about his dance partner. The actor admitted that working alongside Hutton kept him on point because she was "so talented and conscientious."

From Acrobat to Addict
In 1952, Hutton was chosen as part of an ensemble cast to star opposite Charlton Heston in Cecil B. DeMille's The Greatest Show on Earth. Prior to filming, Hutton traveled to the set location in Florida to train for her role as a trapeze artist. After training for a month, the actress injured her arm and was prescribed powerful painkillers so she could continue working.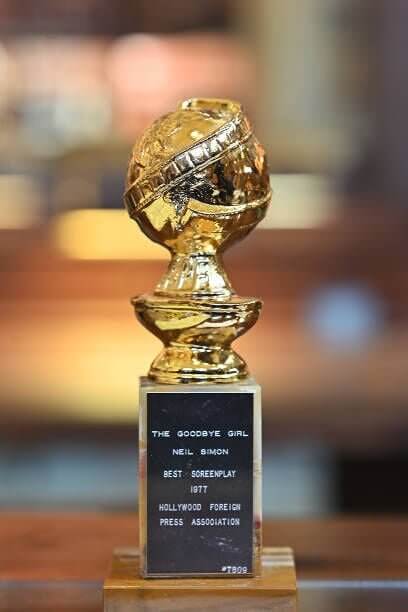 Upon its release, The Greatest Show on Earth was a huge success. The film won two Academy Awards for Best Picture and Best Story and was nominated for Best Costume Design, Best Director, and Best Film Editing. The movie also won Golden Globe Awards for Best Cinematography, Best Director, and Best Motion Picture – Drama. While this was Hutton's biggest hit to date, all the actress took away from the project was an overwhelming addiction to pills.

Misguided By Love
Hutton's next film, Somebody Loves Me, was prophetic in a sense. While the movie itself was relatively forgettable, one man on set captured Hutton's full attention. Choreographer Charles O'Curran charmed the actress one moment and had her seething the next. Their somewhat stormy relationship fueled their passion, and soon the pair were in love. As soon as the film wrapped, Hutton and O'Curran eloped.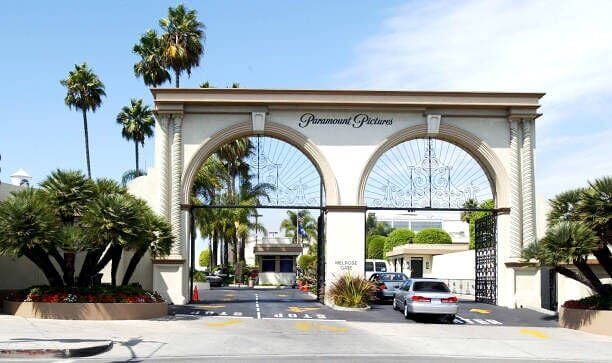 Sadly, Hutton had no idea that her new husband would lead her astray. Up until that point, the actress had a great relationship with Paramount Pictures. Shortly after her elopement, Hutton's mentor, Buddy DeSylva, passed away, leaving her to fend for herself with the studio. Instead of securing her position with the remaining studio heads, Hutton demanded that her husband direct her next film. When they refused, she cut all ties. As you can imagine, this was not a wise decision. 

Blacklisted
Hutton was blinded by love and rage when she stormed out of the Paramount offices. Despite all of her hard work and rave reviews, the damage was done; she had been blacklisted from every studio in Hollywood. With no offers, Hutton scurried to find work. After appearing in the nightclubs, she was finally offered the television series Satins and Spurs.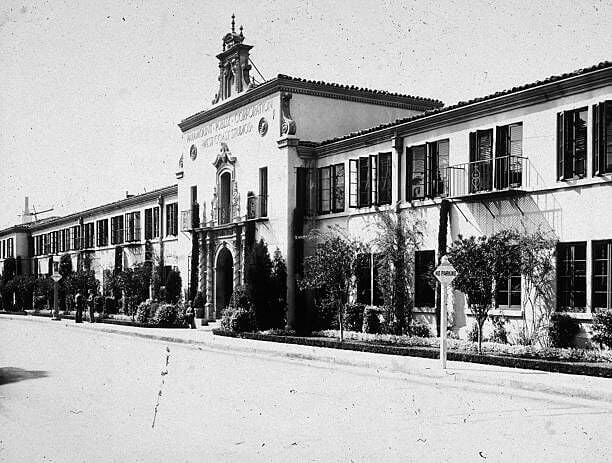 With the TV show being her only light at the end of a dark tunnel, Hutton made another rash decision when she found out it was canceled; she announced her retirement. In an interview, she quipped, "I've got to quit or blow my top. I had to do something to get noticed. I stood on my head, turned cartwheels, yelled, and screamed. I can't take the heartbreak anymore. It's not as glamorous as it seems." Already seeming disheveled, she then shocked the press by disclosing some personal information.
Husband Hopping
Hutton finally came to her senses regarding O'Curran; the man was a detriment to her career while using her to further his own. While the press was surprised when she announced her second divorce, they were absolutely dumbfounded three days later. Hutton made yet another announcement,  revealing her impending nuptials to recording executive Alan Livingston, who had also recently severed ties with his spouse. Despite the Hollywood buzz, the newlywed couple was off to a healthy start.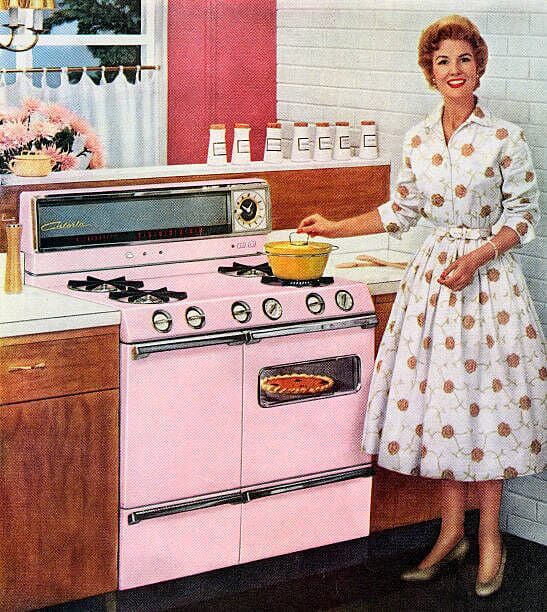 Hutton was determined to make this marriage work. She put her career on the back burner and focused her attention on her new family; her husband, two daughters, and Livingston's two children. Being a homemaker suited Hutton for a while; however, after one heartbreaking miscarriage, she was itching to get back to work.

Hoping for a Comeback
Determined to get her career back on track, Hutton called her contacts and finally found work in 1957. She was cast as the lead opposite Dana Andrews in the drama Spring Reunion. Though Hutton's sensitive performance was praised by several critics, the film was a commercial failure and generated very little interest. Instead of reigniting her career, Spring Reunion would be her last feature film.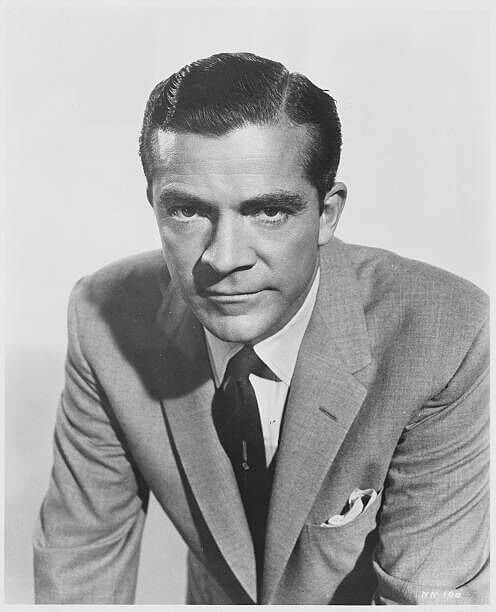 For Hutton, going back to work was a gamble in more ways than one. Not only was the release a failure, but her marriage was also in trouble. After several attempts to reconcile with her husband, the couple filed for divorce in 1959. Once again, the lives of Hutton's daughters were being turned upside-down. This final upheaval would scar them, tainting their opinion of the mother forever.

Starting Over
One thing we can say about Betty Hutton is that she never gave up. Despite her three failed marriages, the actress decided to give love one more shot when she met jazz trumpeter Peter Candoli. The couple said "I do" just months after Hutton and Livingston divorced, welcoming a baby girl to the family a year later. Having a newborn didn't deter Hutton from working. She signed on to act and direct her own series called The Betty Hutton Show.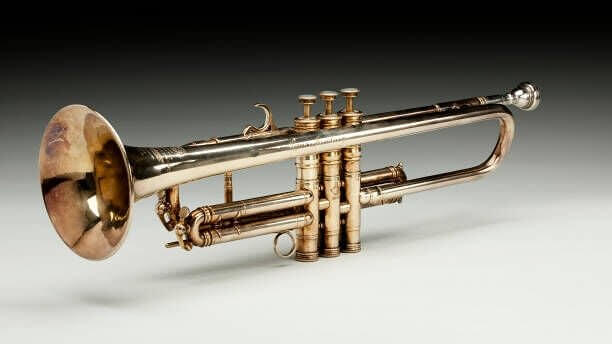 Though she produced the show in collaboration with Desilu Productions, Hutton invested all of her money and ignored suggestions from their skilled staff. Attempting to run every aspect of the show herself proved to be a grave mistake as the finished product was an utter disaster. With a flop on her hands and no money in her pocket, Hutton had nowhere left to turn.

A Devastating Loss
Already struggling with depression, Hutton was hit with another devastating loss when her mother tragically died in a fire in 1967. Though their relationship was dysfunctional, Hutton loved her mother deeply. Losing her so suddenly left Hutton feeling completely alone and distraught. Going into deep mourning while also suffering from low self-esteem was a recipe for disaster for the now out-of-work actress.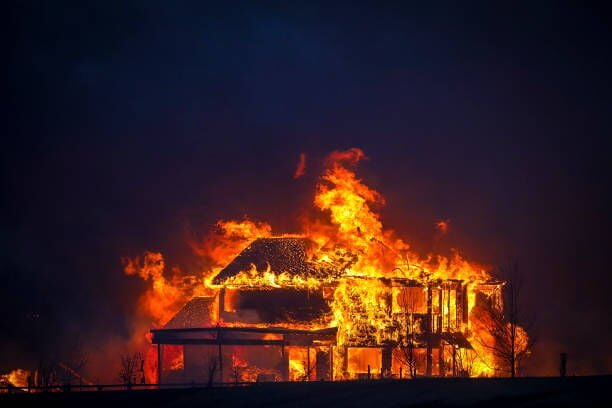 Soon, Hutton reached an all-time low. After declaring bankruptcy, ending yet another marriage, and watching her daughters leave to live with their fathers, Hutton had nowhere to turn and no one left to depend on. All alone, she resorted to the streets.

On the Brink of Death
With her life in shambles, Hutton had no other choice but to try and survive on the dangerous streets of LA. While squatting at a seedy hotel, the manager recognized Hutton and escorted her to the home of a local minister and his wife, who attempted to nurse her back to health. When she finally regained her strength and her voice, she agreed to appear in a stage performance of Annie Get Your Gun on the east coast.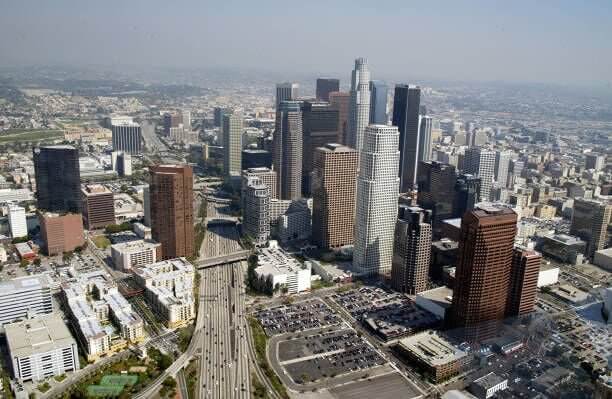 Unfortunately, she wasn't ready. Her lifelong addiction to painkillers and her deplorable living conditions had taken a toll on her health. Because of her frail state, she collapsed on stage and had to be rushed to a Boston hospital. Admitted at just 85 pounds with no will to live, Hutton just wanted to be put out of her misery. And then she saw a priest.

Sent From Above
Though Hutton was weak, she paid attention and realized the priest was in the hospital to visit his sick cook. There was something about this man that drew her to him. When his cook began to recover, Hutton asked about the mysterious visitor. As she learned about Father Maguire, she soon realized that he was her saving grace. And, for once, she was right.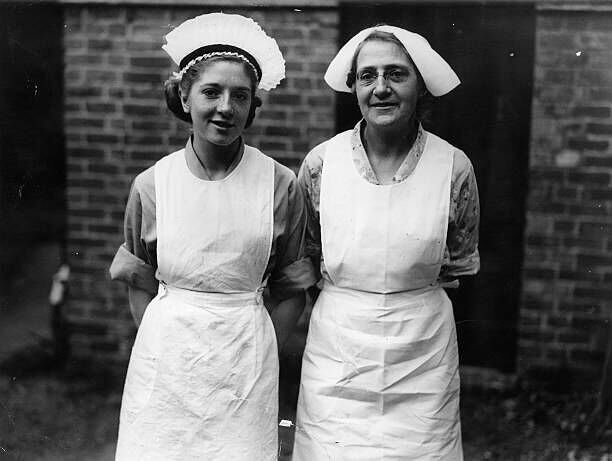 Hutton was hired as Father Maguire's housekeeper, living at the Rectory for five years. During that time, the pair forged a deep friendship with Maguire providing the actress the father figure she had always craved. Hutton also reflected on her beliefs. For the first time in her life, she felt a connection with religion, prompting her to eventually convert to Catholicism. After hearing about her childhood, Maguire also encouraged Hutton to go back to school and complete her high school education.

Tip-Toeing Home
Eventually, Hutton's remaining friends got word that she was working as a housekeeper at the Rectory and banned together to provide her with some aid. After organizing a "Love-In for Betty Hutton," they donated $10,000 to get her back on her feet. Though she was appreciative, Hutton knew she wouldn't have any work should she return to Hollywood. Even so, she agreed to a few television appearances, one of which provided cathartic relief.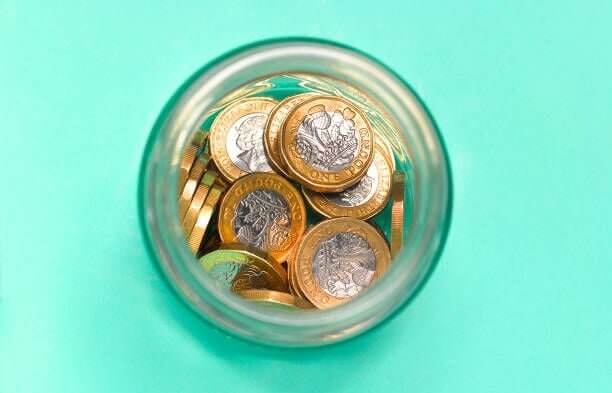 Good Morning America arranged a reunion between Hutton and her daughters. The show allowed them to speak openly to one another, bridging the gap, in a sense. Because her eldest had just gotten divorced, she invited her mother to come and live with her in California. Their relationship was finally healing, or so she thought.

Back to the Stage
Now back on her feet and living in California, her acting bug came biting once more. Hutton once again graced the stage in 1980 when she agreed to fill in for the actor portraying Miss Hartigan in the musical Annie for three weeks. It was as though she never left. Her performance was brilliant, with critics commenting that she was a "one-woman fireworks display that lights up the stage."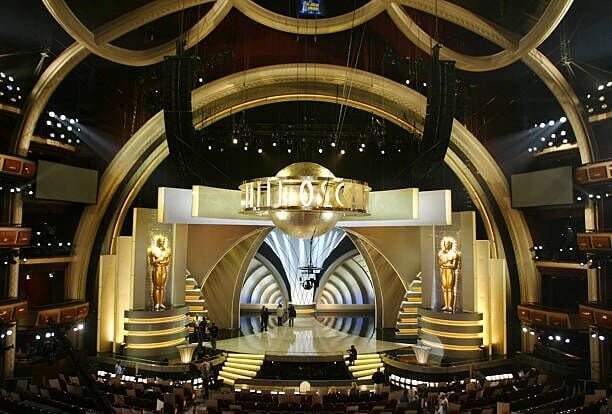 Hutton was thrilled to be back on stage. Her comeback was made extra special by her grandchildren, who were watching from the theater seats. With her zest for life returning, Hutton decided to move back to Newport. Leaving her daughter's home caused yet another rift between them. Sadly, she would never see her family again. 

A Thirst for Knowledge
Now that Hutton was living independently again, she decided to make the most of the time she had left by continuing her education. After enrolling in Salve Regina College in Rhode Island, she earned her Master's degree in Psychology in 1983. Hutton had come a long way from that wide-eyed ninth-grade dropout.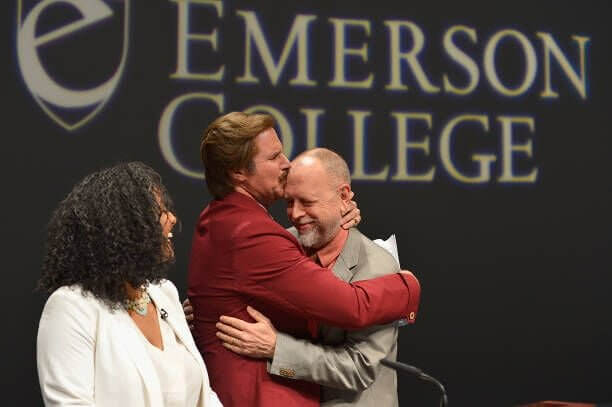 With her new degree, Hutton accepted a position teaching Drama and Acting at Salve and then moved on to Boston's Emerson College to be closer to Father Maguire. She loved her newest role in life, saying she could "give Betty to [her students] - not just the commodity, the hotdog." In her spare time, she visited Father Maguire as often as she could. He was her family now.

Back to Back Heartache
After battling diabetes and a weak heart, Father Maguire passed away in 1997. Though Hutton knew his death was inevitable because of his frail state, the loss left her heartbroken and alone. The sorrow she felt was compounded daily as the Boston streets and landscape reminded her of her friend.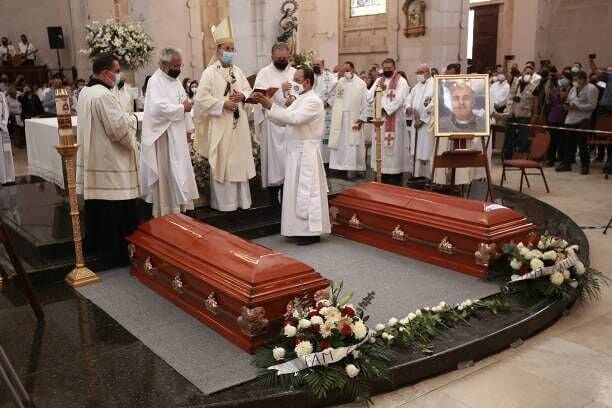 Unable to cope with his absence, she knew she had to get away. Hutton packed her things and moved back across the country to her new home in Palm Springs. Once settled, she attempted to contact her daughters in hopes of reconnecting, only to receive no response. When interviewed in 2000, Hutton broached the subject, saying she held no ill will towards her daughters. She understood that it wouldn't be easy to welcome an elderly and sick mother after all those years.

A Tragic End
Though Hutton's life was a rollercoaster of highs and lows, her death was relatively peaceful. After being diagnosed with colon cancer, the actress suffered complications and passed away in her own home at the age of 86. Because of her lifelong rift with her children, they did not attend her funeral.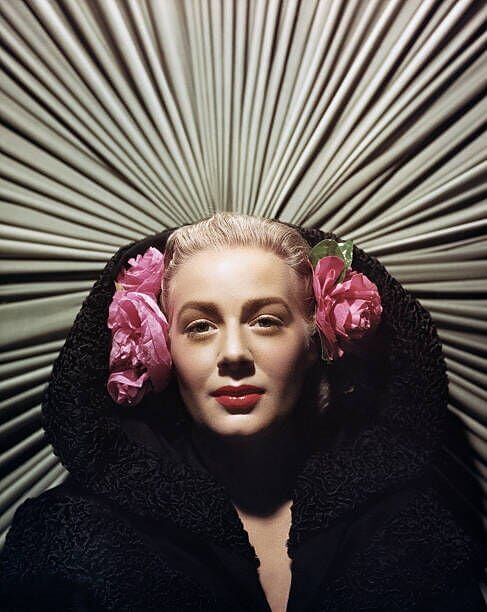 While her family did not make an appearance, her dear friends did fill the seats at her memorial. As a student at Salve Regina, Hutton and singer-songwriter, Kristin Hersh became close. To pay tribute, Hersh wrote the song Elizabeth June and included excerpts about Hutton in her memoir Rat Girl. Her old friend from Paramount, A.C. Lyles, spoke at the funeral, saying, "The next time…there's…thunder and lightning, that's Betty raising hell with God." The producer's words captured the way Betty Hutton lived her life.