Bewitched first became a big hit when it premiered on September 17, 1964. During the premiere, no one thought that the show would reach such popularity that it would still be known today. After eight seasons, everyone knows the small gesture that Samantha became famous for making: that little nose twitch. If you've never watched the show, then surely you've seen the movie it was made into starring Will Ferrell and Nicole Kidman. The original made such an impact that NBC is talking about filming a TV remake. While Samantha the Witch did her best to keep her secret on the show, the cast and crew had plenty of their own, real-life secrets to hide. Keep reading to find out some of the exciting things you never knew about the show Bewitched.
Elizabeth Montgomery Didn't Only Play Samantha
Throughout the show Bewitched, many characters were replaced for various reasons. At one point Darrin was replaced and later Gladys was replaced. However, the enchanting leading lady played by Elizabeth Montgomery was never replaced. We know her best for her main role as the witch, Samantha, but many don't realize that she was actually cast to play another role in the show.
Elizabeth Montgomery had the lead role of Bewitched playing the lovely Samantha, but you can also enjoy her role as she played Serena, Samantha's cousin. It was a lot of hard work but she was able to play both roles simultaneously. 

Keep reading to discover the truth behind the Bewitched curse and why the almost all the cast members have fallen victim to it...
Sol Saks, Bewitched Creator, Tells His Inspiration
Sol Saks tells of how the TV series Bewitched came to life after he watched two separate films. The first one being I Married a Witch and secondly Bell, Book, and Candle. The two movies inspired the birth of Bewitched. They were exactly what he needed to bet the show started.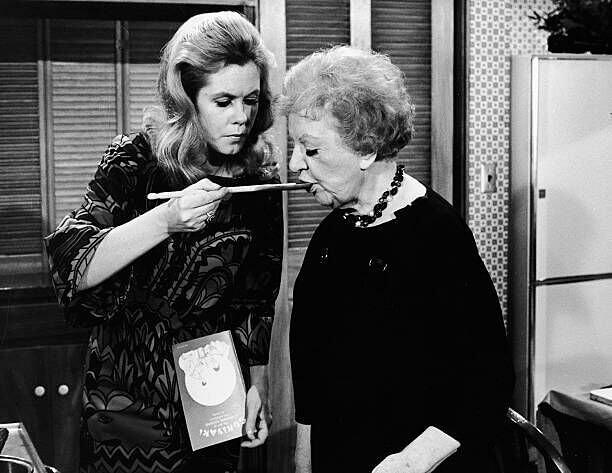 The first script for the pilot episode was created by Sol and basically just cloned the two films. However, he wasn't worried that there would be any copyright issues since both of the films were owned by Columbia Pictures. Columbia Pictures in turn owned Screen Gems. It was the very company Screen Gems was set to produce the new hit TV show, Bewitched.

Up next: There was something special about Samantha - find out what her secret was...
A Potion for Anti-Aging
There is no doubt that Elizabeth Montgomery is absolutely beautiful. She stole everyone's hearts in the 1960s playing her role as Samantha on Bewitched. People around the world had crushes on the heart-stopping Samantha. Not only was she completely stunning, but she was hilarious. Apart from being a good looker, her talent for acting only added to her likeability.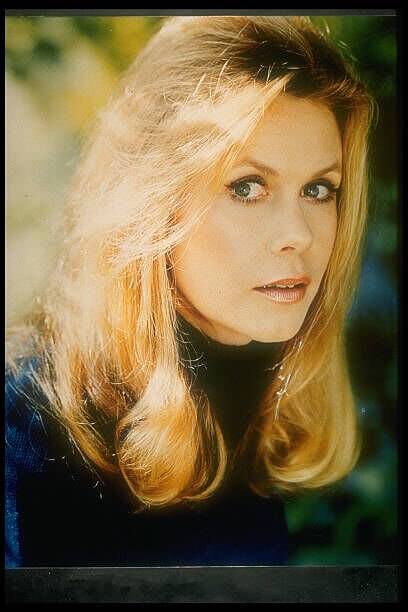 As the years passed Elizabeth by, she never lost that stunning quality. It was as if she had used her special powers to put a spell on herself. As she got older, she seemed to get more and more beautiful. Maybe she knew the secret to an anti-aging spell. And just like that her beauty never died just like that of her nose-twitching character, Samantha.
Another Actor Almost Played Darrin
As you start to think about the show Bewitched, it's likely that Samantha and Darrin are the first characters to come to mind. They were ultimately played by Elizabeth Montgomery and Dick York. But did you know that the role of Darrin was originally offered to another actor? We can't deny the truth! An actor from the show "The Real McCoys," named Richard Crenna was first offered the role of Darrin. However, the actor chose to turn down the role because of his commitment to "The Real McCoys." It worked out for the show, though, when Dick York was given the role of Darrin.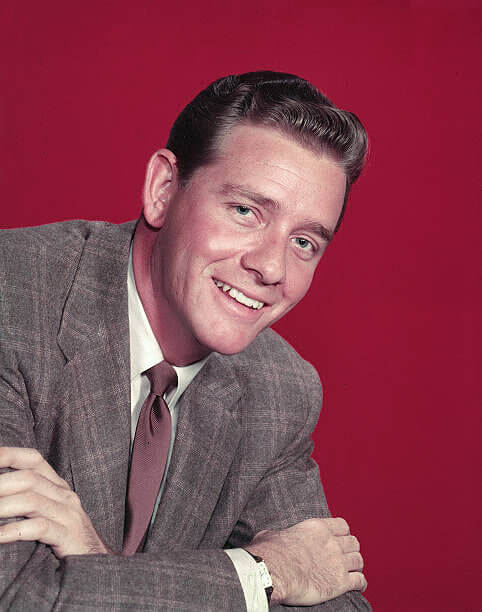 If you've watched the show then you already know that Dick York eventually left the show and was replaced by Dick Sargent. Who really knows if Bewitched would have lasted a full eight seasons if he had started with the role?
The Real Reason Dick Left
Although Dick York was offered the role of Darrin on Bewitched, he eventually left that role. The show never chose to explain this sudden disappearance and it left viewers wondering what happened. They were all certain, however, that Dick wouldn't leave without a good reason and he had just that.
Dick York was in the process of filming "Cordura," when he tore muscles on his back. Unfortunately he never really recovered from these injuries. Some of the pain was dulled with medication but it didn't seem to be enough. Soon it was affecting his ability to act and the pain became too much.
Replaced by Dick Sargent
Dick York continued to suffer from the intense pain from his torn muscles and related injuries that came from filming "Cordura." This had an adverse effect on him when he was filming episodes of Bewitched. One day when a stand-in doctor was on set they were filming season 5 of the show and Dick began experiencing terrible pain. By lunchtime, the doctor injected some B-12 into Dick but it didn't help and instead, Dick had a seizure onset. He was then transported to the nearby hospital.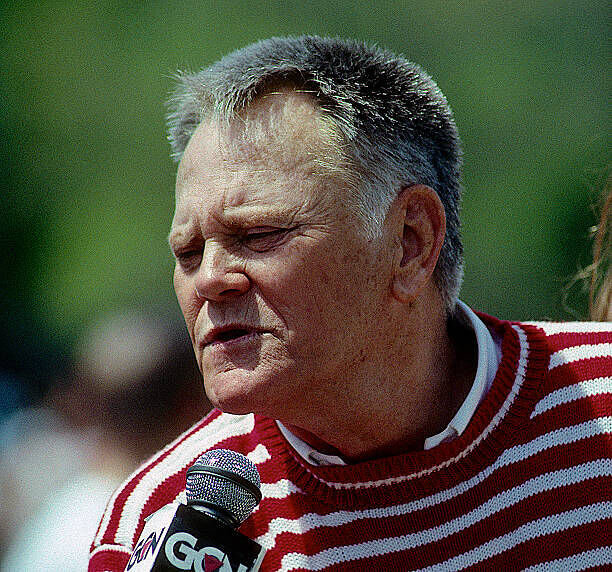 When this incident put Dick out of commission, the following episodes simply didn't have Darrin on the show. Dick York never did return to the set. Instead, the producers chose to replace Darrin with the actor, Dick Sargent.
Real-Life Pregnancies for Elizabeth Montgomery
During the 8 seasons of Bewitched, Elizabeth Montgomery got pregnant three different times. She gave birth to her first child in July of 1964. Fortunately for Elizabeth and all of her eager fans, she did not have to take a break from the show during any of her pregnancies.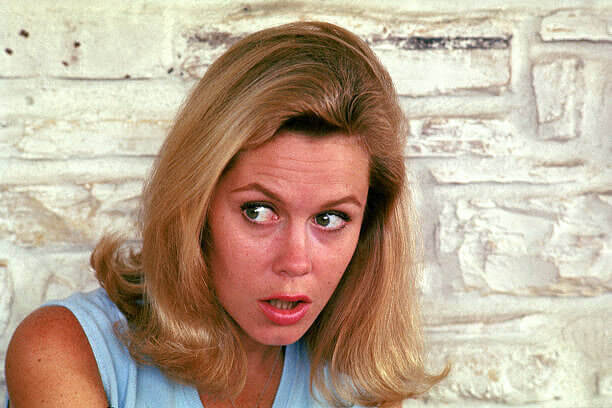 The writers and producers were able to use two of her pregnancies to their advantage and added them into the storyline and script of Bewitched. Because of these pregnancies, new characters were added to the show. Tabitha and Adam were now part of Elizabeth and Darrin's TV family. It seemed that adding in these "unplanned" characters only added to the plot of the show and kept everything running smoothly onset.
Where Did Tabitha Go After Bewitched
Erin Murphy played the original role of Tabitha on Bewitched. She made quite the impression on the show and a big name for herself. This later helped her to land roles on other hit shows like Lassie. She also starred in several national commercials and balanced it all with getting into modeling and becoming successful at that as well. The name that she made for herself in all her roles led her to get opportunities to audition for even bigger roles besides Jodie Foster and Helen Hunt.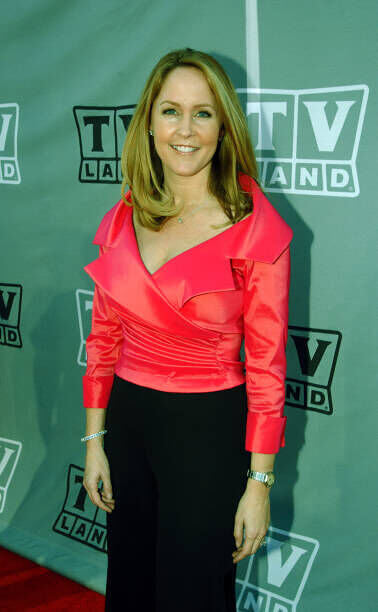 Soon, however, her family decided that Erin need a chance to experience life as a normal teenager and they moved to Orange County California. She never stopped being a star there and in high school even one the title of homecoming queen.
Darrin Stephens Played by Dick York
The actor Dick York originally played the role of Darrin Stephens. It was an iconic role on the TV series Bewitched. Darrin Stephens was the husband of Samantha Stephens who was, in fact, a witch. Unlike his wife, Darrin was a mortal. At the time Dick became very famous as an actor and much of the credit for his success goes to his role in Bewitched.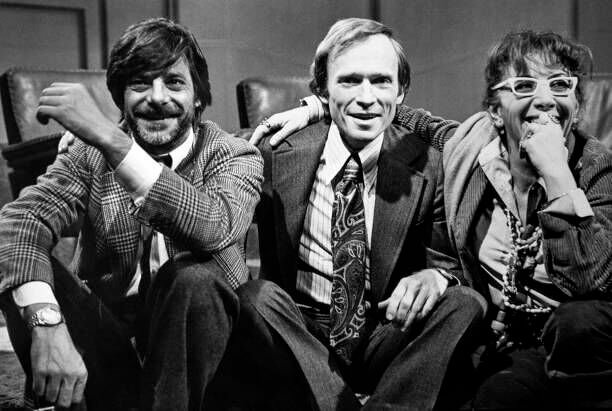 Amidst filming the show, he also worked on a role in the classic film, "Inherit the Wind." The ladies weren't complaining as he was known for his handsome demeanor and heartthrob roles. As he aged, he never lost his good looks or his charm. He was loved by everyone.
Alice Pearce Was Cursed
Alice Pearce played the role of Gladys on Bewitched. It was shocking to audiences that she suddenly disappeared from the show. This was because she passed away suddenly. Only four months before she was cast as Gladys she received an unfortunate diagnosis.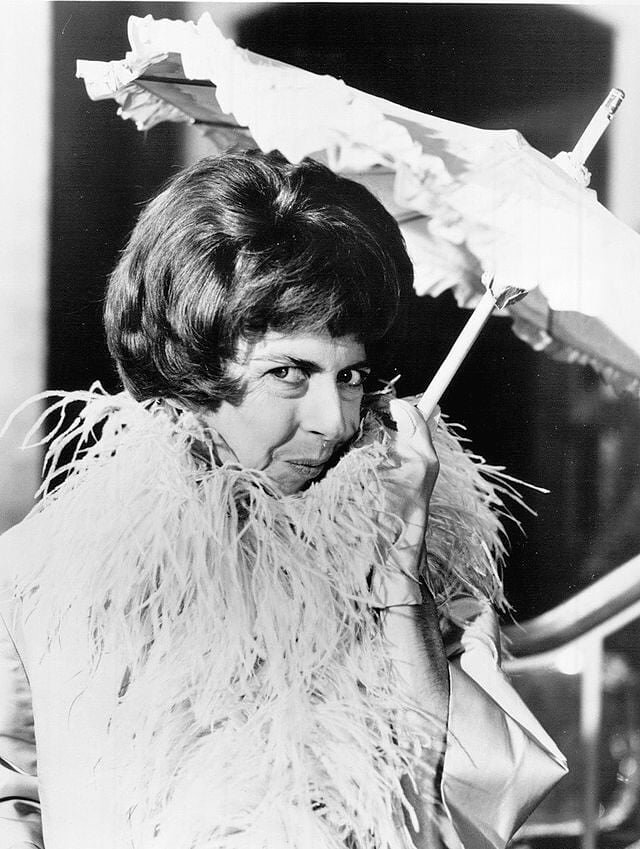 Although she received surgery for her condition, she was told by doctors that her condition was terminal. The cast and crew of Bewitched, had no idea of her condition because she kept it private. 
An Emmy Award
The role that Alice Pearce played was that of Gladys Kravitz, a nosy neighbor to the Stephens family. She was always snooping around, suspicious that something was going on in the Stephen house. Everyone else on the show that Gladys was crazy when she'd report what she thought she saw going on at the Stephen's home. It seemed no one else ever noticed.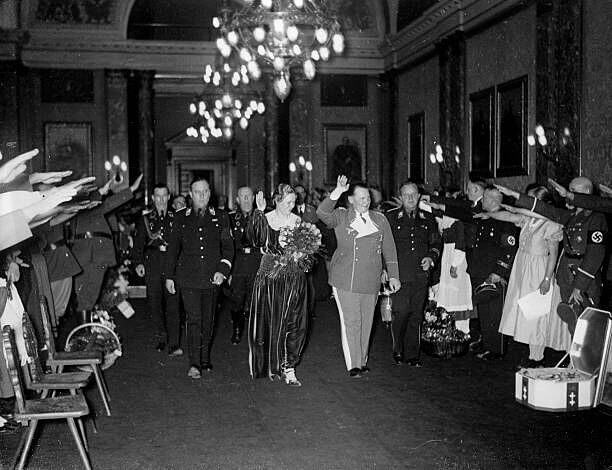 The first episode that Alice was in was "Be It Ever So Mortgaged." It was the first time Gladys was introduced on the show. Only Two months after passing, Alice received an Emmy award for Outstanding Supporting Actress for the role.
Where the Costumes Really Came From
Kasey Rogers was the one to spill this juicy secret. She played the role of Louise Tate on Bewitched. She told sources that the supporting actors of the show were told to provide their own clothing. Those with such roles were required to bring in the costumes a week before filming the next episode they would appear in and the wardrobe crew works clean and iron the clothing for them.
The main actors, however, were not required to bring in their own clothes but it saved the set a lot of money having the supporting cast provide their own options.
A Brooch With Special Meaning
Not only did the supporting cast of Bewitched have to provide their own wardrobe, but they also need to provide their own accessories. Samantha's mother, Endora, was played by Agnes Moorehead and was often seen wearing a starburst brooch. This brooch was quite special with its 8.5-carat diamonds. This was her personal brooch that she constantly wore.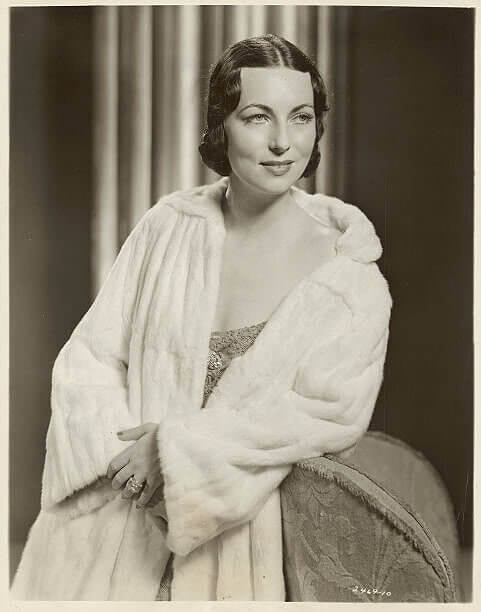 Elizabeth had mentioned on several occasions how much she loved the beautiful pin and when Agnes passed in 1974 she left the pin to Elizabeth, her TV daughter.
The Off Camera Friendships of York and Moorehead
The show depicted Darrin and Endora, played by Dick York and Agnes Moorehead, as not getting along. In fact, Darrin's character absolutely loathed Endora, his mother-in-law.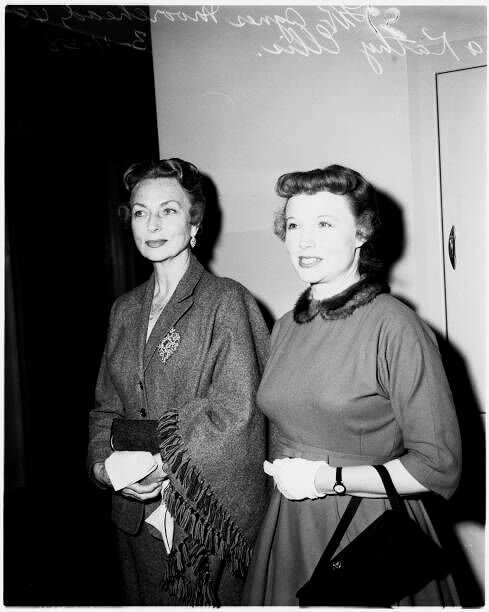 Interestingly, off the camera, the two actors were great friends. It has been said that although they seemed to hate each other on screen, they had one of the best friendships between cast members off the screen. Agnes was notably upset with Dick York left the show and she was not happy that Dick Sargent was replacing him. A few of the episodes were filmed without anyone playing the role of Darrin.
Being Cold
As we just shared, Agnes Moorehead and Dick York were great friends on the set. Agnes was deeply impressed by York's many talents and it's no surprise that she thought of him as a brilliant actor. But because of her close admiration of York, she was rather upset when he had to be replaced.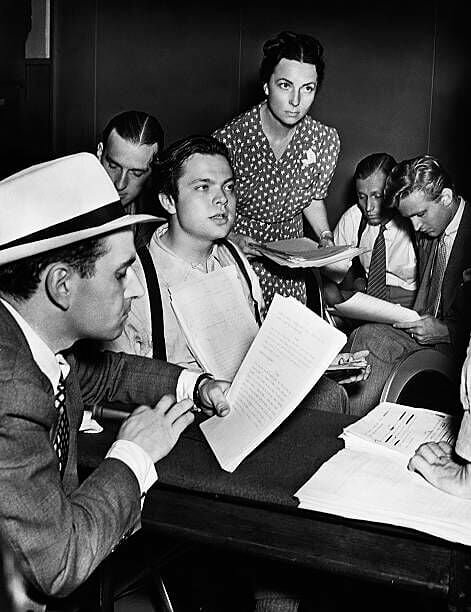 York had no choice but to leave the show because of this chronic back pain that eventually caused a seizure onset. Because of this, Dick Sargent replaced York and began to play the role of Darrin. Agnes was so upset that Darrin had been replaced that they filmed several episodes without Darrin in them at all.
What Was Aunt Clara Collecting?
On the TV show Bewitched, Aunt Clara is completely obsessed with doorknobs. This is quite a coincidence since the actress who played Aunt Clara, Marion Lorne, also had a real-life obsession with doorknobs. The inspiration for Aunt Clara's funny obsession came from the actress's real hobby.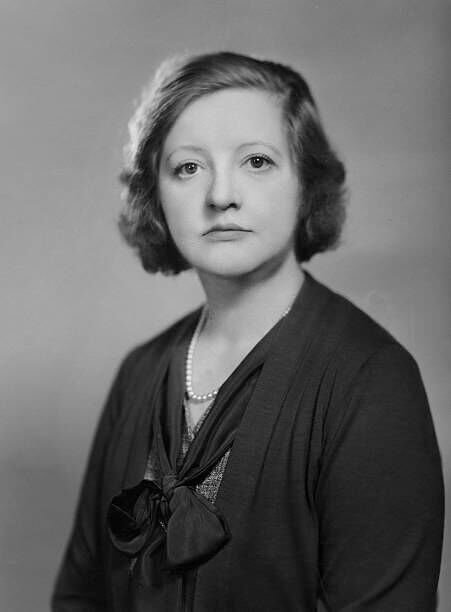 In her personal collection alone, Marion Lorne had over one thousand antique doorknobs. Just as the rest of the supporting cast had to bring their own costumes and accessories, Aunt Clara brought on her own doorknob collection.
Sweet Auntie
Despite the oddness of Aunt Clara's doorknob collection she still had no trouble willing the hearts of Darrin and those of fans around the world.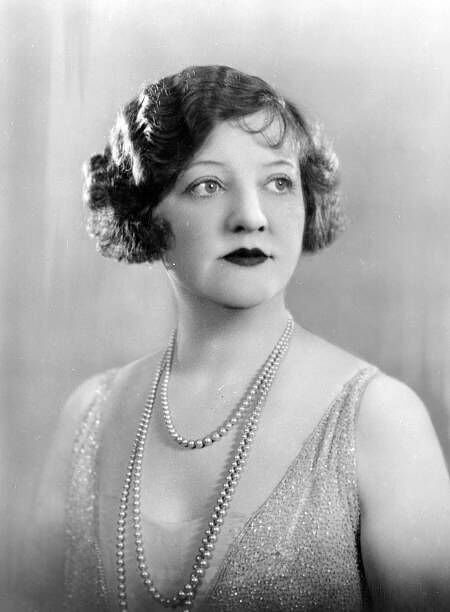 This was special to the show since Darrin had a hard time getting along with the majority of Samantha's relatives. He despised more than one of them. But he didn't let the bizarre doorknob collection get in the say of a peaceful relationship with Aunt Clara. Finally, Samantha had a family member that was accepted by her husband.
The Tragic Naming and Fate of Larry Tate's Son
The characters of Larry and Louise Tate had a son on Bewitched. When this happened, the actor that played Larry Tate had a simple request for the show. He wanted their TV son to be named Jonathan. The actor had a son named Jonathan in real life and wanted his on-screen son to also have the name.
He had worked hard to raise his son as a single father since his wife had tragically passed away after pregnancy complications with their 2nd child. But this wouldn't be the only tragedy he would have to endure.

Very Memorable
One of the most memorable episodes was called: Bewitched, Bothered and Baldoni, in which they are in Rome, and Endora brings a statue of Venus to life to tempt Darrin.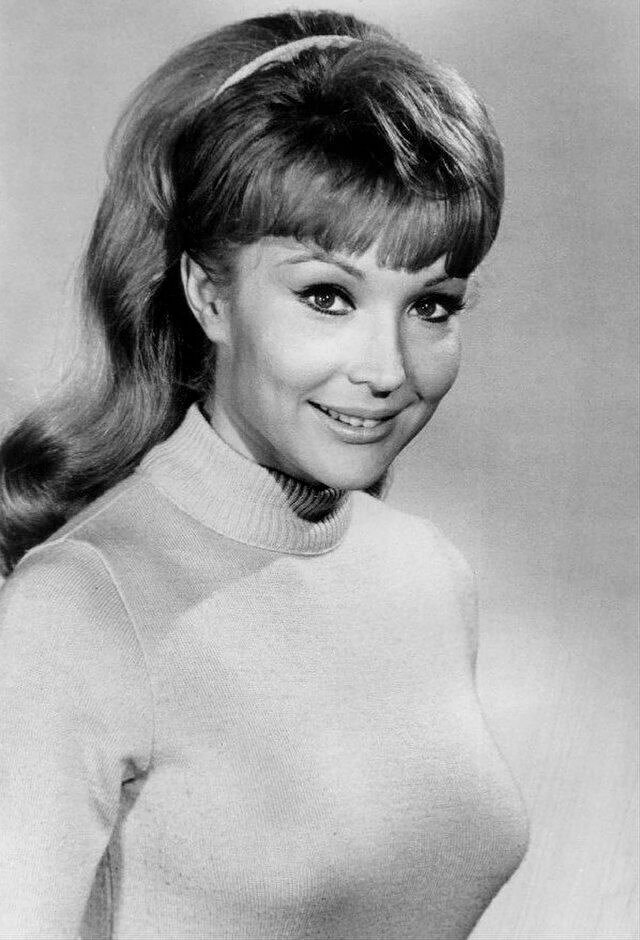 Venus was played by Francine York, and this photo of her as a live Venus has been hanged across the country, and even the world. Francine died in 2017 at the age of 80.
Finally Together
 All that David had left after he lost his wife during her pregnancy was his son, Jonathon. Sadly Jonathan also experienced an untimely demise when he boarded Pan Am flight 103 in 1988. The flight exploded over Scotland.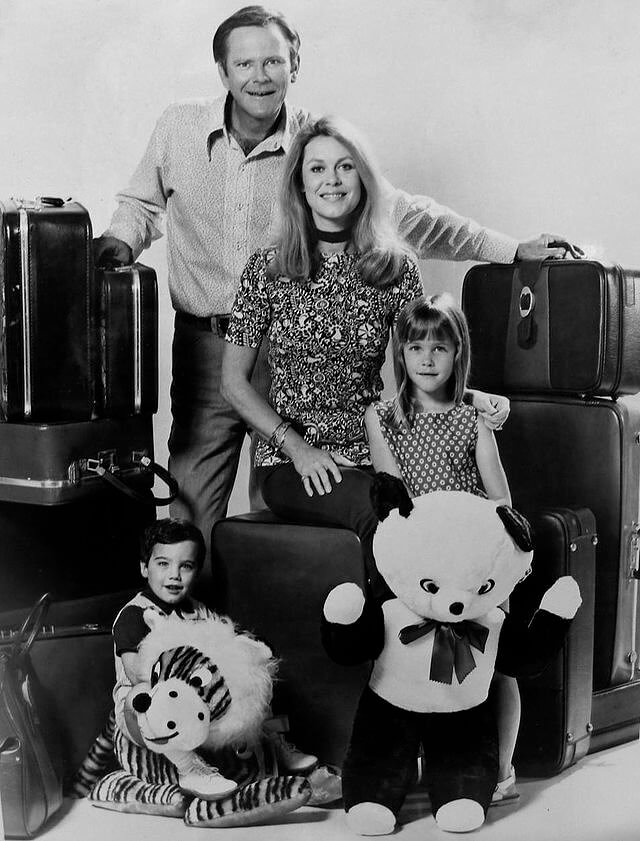 David's heart was of course broken due to all the loss he had encountered and only two years after his son's passing he passed too. The two are buried next to each other at the Hollywood Forever Cemetery.
Black High School Students Wrote the Famous Christmas Episode "Sisters at Heart"
If you remember the episode of Bewitched entitled "Sisters at Heart" you should know that a group of African American high school students wrote the script and storyline. They attended Marcella Saunder's class in Central LA at Jefferson High School.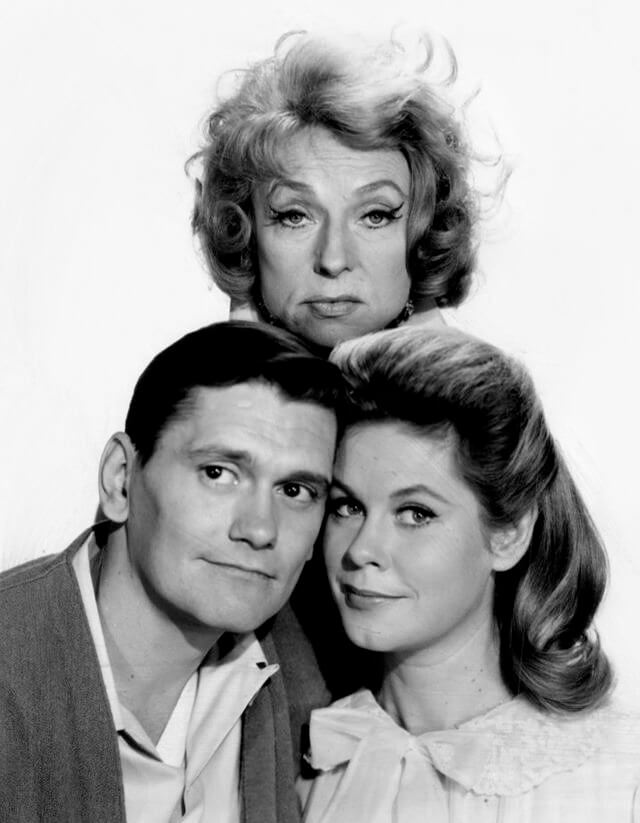 This Christmas Even episode was supposed to be an eye-opening moment while telling a heartwarming story. The episode would never make it on TV today. It is completely politically incorrect since most of the cast members appear in blackface in the episode.
They Had Good Intentions
Even though the episode "Sisters at Heart" was supposed to be a heartwarming tale, the episode written by African American high school students was politically incorrect.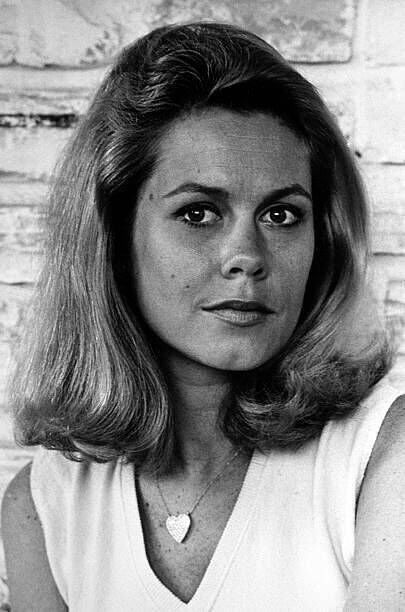 The plot of the episode is that Darrin comes across a racist client and wants to teach him a lesson. So Samantha casts a spell on him and the client can only see everyone else with black skin. To show this the cast had to be in blackface. The client eventually admits that he was being racist and was wrong. But if that episode aired today it would have been a disaster. Eventually, since the show was aired in the 70s it was not only applauded by won an Emmy.
Stagehands: The Secret to Samantha's Magic
The kind of technology that we're used to seeing in movies now didn't exist in the days of Bewitched in the 1960s. Therefore, Samantha's magic had to be created with quite a bit of forethought. It was the hard work of the stagehands that had to conjure all the "magic."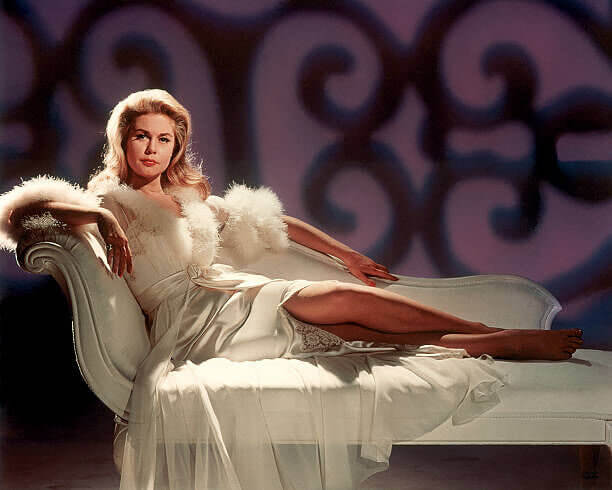 How did they do it? When Samantha wanted to quickly clean up a messy room, Elizabeth ( the actress) would simply stand in place, and throw up her arms. Then the director would cut the scene so the stagehands would come on set and pick up all the mess that her magic was supposed to remove. Then the camera would role again and it looked like she made all the messes disappear.
And Cut!
Here's a little more of the secret of how Samantha's magic really happened. Without the help of the stagehands, none of it could have taken place. That's where the next part comes in. All Elizabeth Montgomery had to do to create the effects of magic, was throw up her arms while the stagehands came in to do the real magic.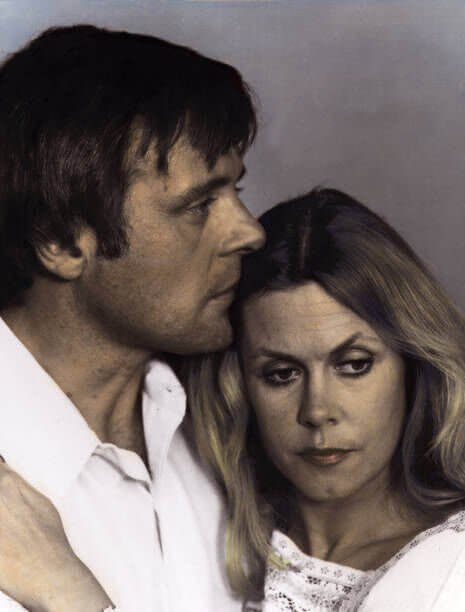 But it wasn't all easy for Elizabeth. She had to stand in the same spot with her arms in the air and was not allowed to lower them until the director said "Action!" again. She did get a little help, though, from a device that helped her keep her arms up for a long time without tiring.
The Mystery Theme Song
The famous theme song from Bewitched actually had lyrics to it. Did you know that? However, most of the songs actually lyrics are never sung during the opening credits of the show. The reason for the lack of lyrics is that the network that Bewitched was aired on didn't have time to get the theme song completely ready before the first episode debuted. The writer, Steve Lawrence, couldn't get the lyrics to them in time and so just the instrumental part of the song became the theme.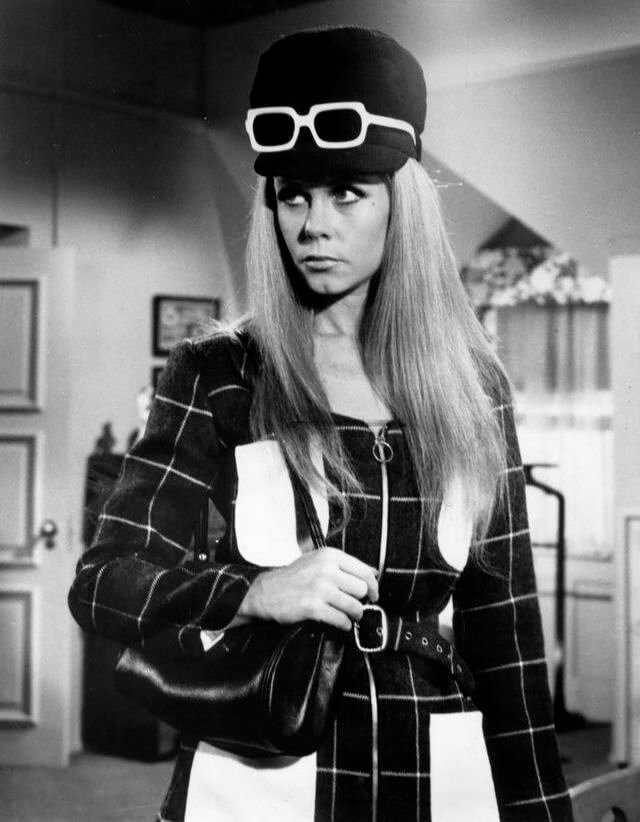 The lyrics of the song remained a mystery until a few years ago when Steven Lawrence's version was put out on YouTube. There you can find Steve Lawrence singing it with all the lyrics.
The Perspective of Darrin
Although you can't hear the lyrics on the intro to Bewitched, you can listen to a version of what that song may have sounded like had the producers included the lyrics on the show, thanks to YouTube. The studio was so concerned about getting a theme song in time that they went ahead with the song before Steve Lawrence could deliver the lyrics.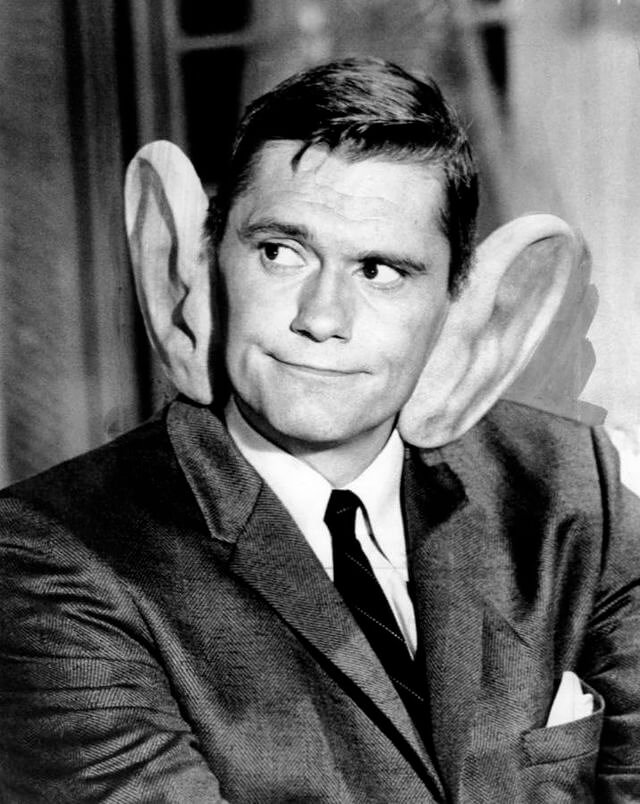 When you finally get a chance to hear the lyrics, the perspective is quite interesting. It was written as if Darrin were the one singing the song. The lyrics include what it would be like for Darrin if he had only known that Samantha, his wife, was actually a witch.
False Information on Elizabeth Montgomery's Obituary?
Elizabeth Montgomery was the actress that played the famous role of Samantha on Bewitched. In real life, she was a very private person. She chose to keep her life out of the limelight and didn't think it was necessary to make her personal life public information.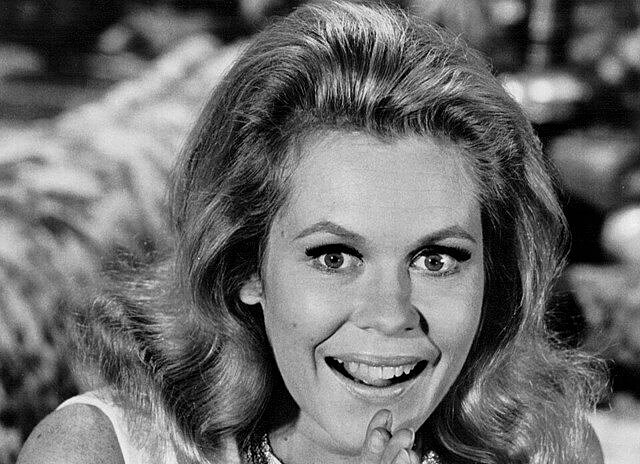 This ended up being bad for her in the end as the obituary turned out to be incorrect. She was only 57 years old when she passed away according to the obituary but the writers had false information. She was actually 62 and married to Robert Foxworth although according to the write-up, she was single. The marriage was a secret to fans.
Inconsistencies on Her Birth Certificate
Because of her life being so private, it came as no surprise how messed up her obituary was. The public really had no idea who she was and therefore when it came time to write her obituary both her age and marital status were recorded incorrectly. It turns out that in addition to that her birth certificate also have inconsistencies.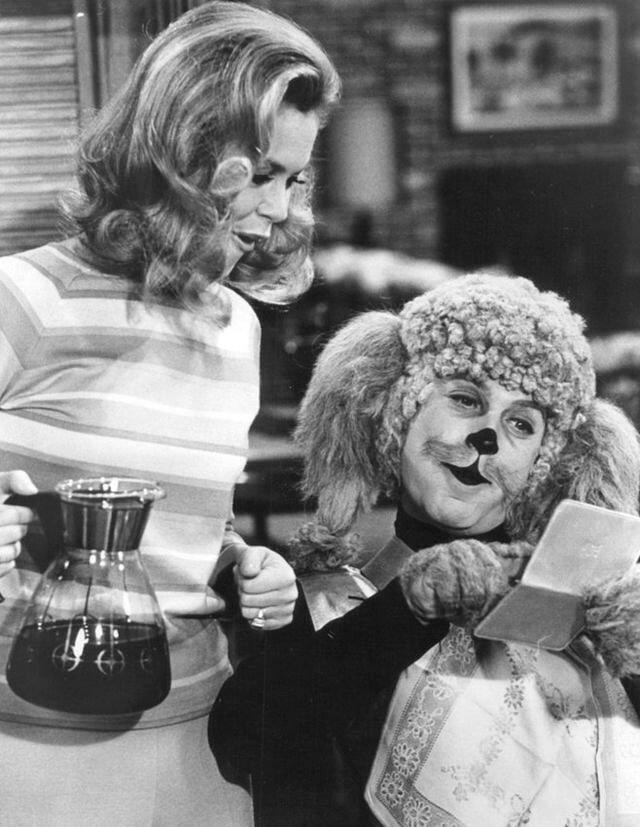 According to her birth certificate, her name was Elizabeth Victoria Montgomery. Whatever the "A" stands for which was her middle name during his life is uncertain but it is well-known that her middle name is really Victoria.
Tipsy on the Set
Several things were going on in the 60s on TV sets that people would never get away with on modern television. One example of this kind of behavior is that the cast would drink on the set of Bewitched. Many of the episodes and scenes were even filmed while they were drunk. So when you saw them having a drink on the show, they were having a real drink. William Asher, the producer, was no exception.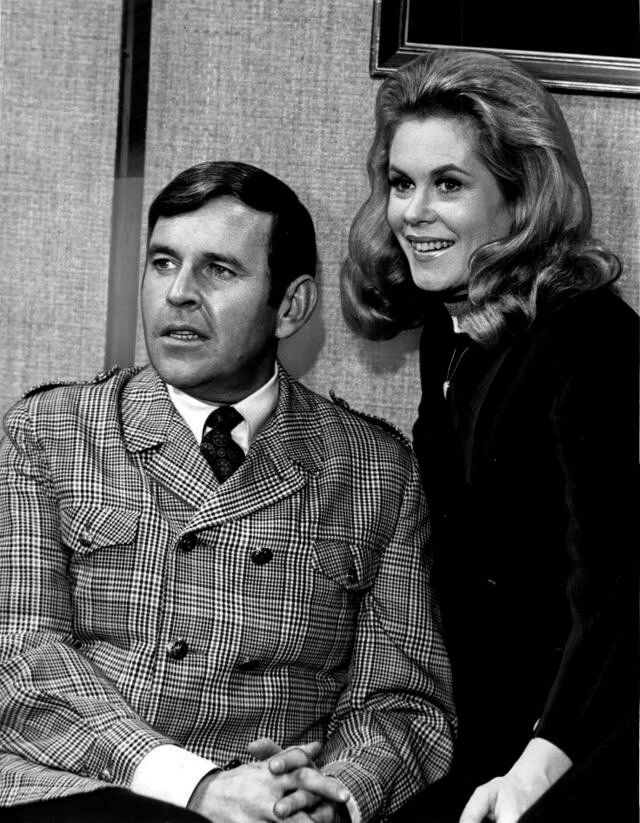 The drinking on the show was so excessive that soon there were stand sites that would calculate just how many times a character drank in each episode. This could definitely lead to some fun drinking games.
Breaking Records With the Drinks
The secret is out about the extreme amount of drinking that was done on the set of Bewitched. However, at least the rules about it became a little stricter when child actors were on set. If a kid was on the set that day the "drinks" on camera were actually iced tea disguised as alcohol.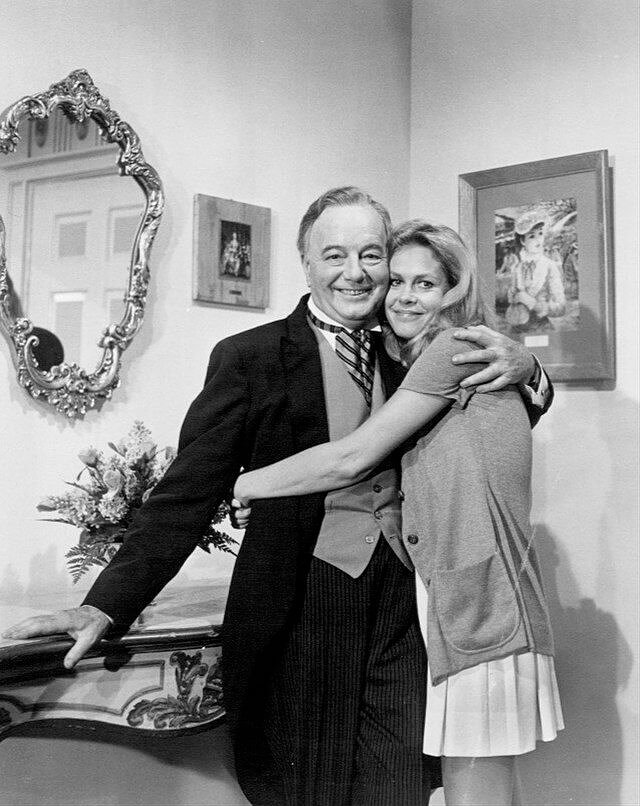 Aside from the actual drinking that went on, on the set, there was also a lot of talk about bars and clubs on the show. Sometimes it seemed that was all they thought about. Just a few of the bars that they mention in the script are Joe's Bar and Grill, The Diamond Slipper, Happy Times Bar, Hearthstone Bar, and the best bar in town, Dundee's Bar.
It Almost Wasn't Elizabeth Montgomery
Before the casting even started, Sol Saks, the creator of the show, already had in his heart who he wanted in the lead roles. He hoped that actress Tammy Grimes would take on the main role of the witch, Cassandra. At that point, the character's name was not yet changed to Samantha. He said that Tammy had an elf-like appearance that he was very fond of.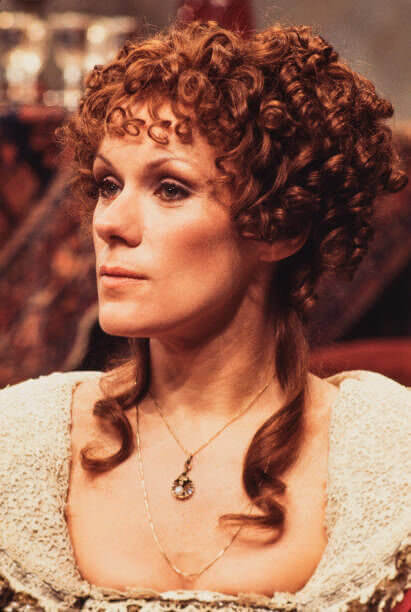 Ultimately though, Sol and Bill Asher chose to cast Elizabeth Montgomery as the role of the witch in Bewitched. In time they also decided that Cassandra's name needed to be changed to that of Samantha.
Cassandra Just Wasn't Working
No one could imagine Bewitched being played by a different actress with a different name, but it almost ended that way. At the time the role of the witch was named Cassandra and Tammy Grimes was originally set to play her. Although she auditioned for the role and Sol Saks was happy with her performance she couldn't accept the job because she was already under contract with Screen Gems.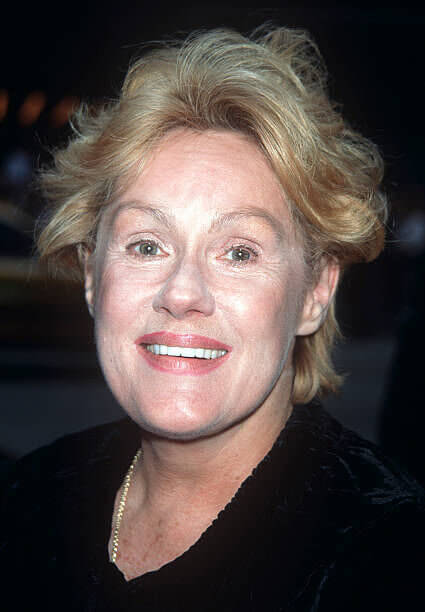 That's when Elizabeth Montgomery swooped in to save the day. She got the part and the witch's name was immediately changed to Samantha. The show was a major success and her character became iconic.
A Home Full of Magic
The set of Bewitched probably looks familiar to you and it does for good reason. The set for the show was simply a reversed copy of the house that was in the 1959 movie Gidget. You can even watch the two side by side to see how the living room and patios are identical duplicates from the film.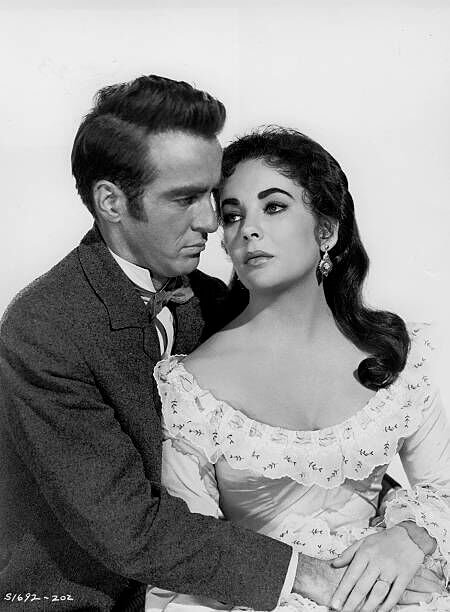 And not only were the interiors an exact match, but the outside of the Bewitched home was also well-known. Maybe you recognize it from TV shows like Dennis the Menace, or I Dream of Jeannie.
Hand-Me-Downs From Gladys Kravitz
In Hollywood, the neighborhood on the street is called Blondie Street. The area has been in use for over the last 50 years. You'll recognize it on several movies and TV shows and sometimes the use of these homes even overlaps.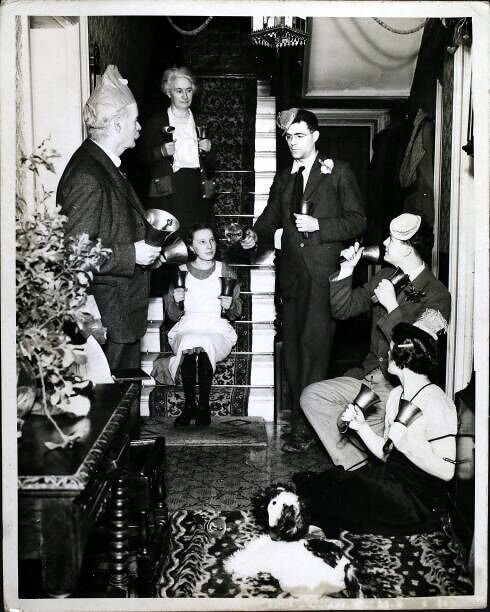 While Bewitched was being filmed Ms. Kravitz, the nosy neighbor of Samantha and Darrin, lived in a house that was also being used to film the TV show The Partridge Family. The shows were filming that the same time so the house had to be shared during the two seasons. You might remember the house having two stories and a small white picket fence. But the fence was later taken down in 1999.
Double Take
The Olsen twins weren't the first set of twins to share a role on TV. First, it was Erin and Diane Murphy who were cast to share the role of Samantha and Darrin's daughter, Tabitha. Much like Mary-Kate and Ashley Olsen split the role of Michelle in "Full House," Erin and Diane split the role of Tabitha. Having to kids on hand to play one role was ideal since the role had a physically and emotionally taxing filming schedule. This made the work less intense for the two girls.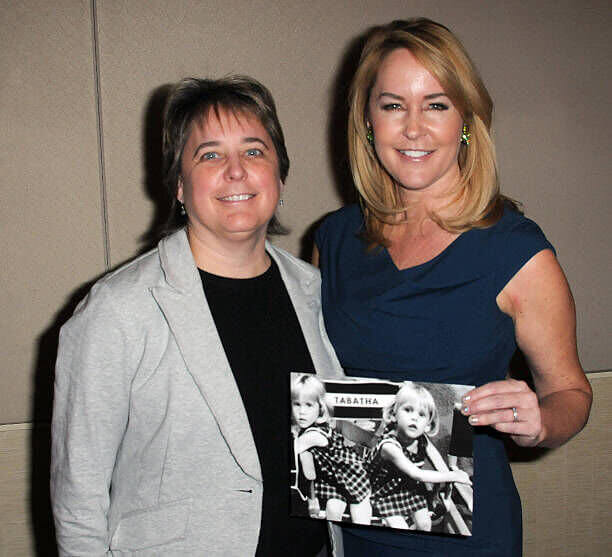 When Bewitched came to an end, Erin became a makeup artist, stunt double, and eventually a casting director. As if that wasn't enough work, she also became a teacher and a speaker. She was well-known for the work she did for people with autism.
The Natural
It wasn't long after the twins took on the role of Tabitha that it became obvious that Erin would take on more of the role than her sister. She was the twin always chosen for close-up scenes and speaking lines while Diane was only really used for longer shots.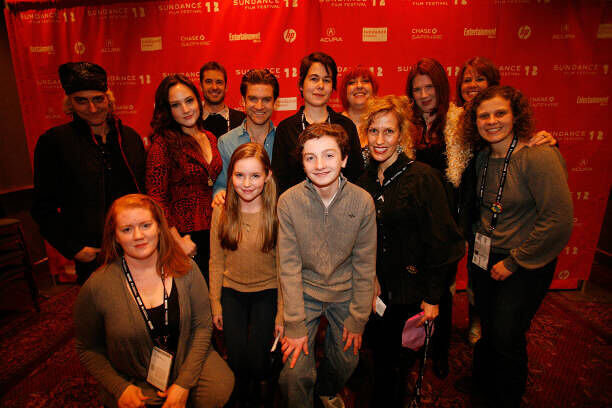 Erin used her star status after Bewitched to make a real impact in the world. After her son, Parker, was diagnosed with autism, she became an advocate for the cause meanwhile juggling her other roles in Hollywood. These would eventually include being a casting director, makeup artist, teacher, and much more.
The Witch War
Eyes are always one you when you're the star of a hit TV show like Bewitched The show was rather unique to other shows depicting a new kind of plot and different characters. However, a year after ABC first debuted Bewitched, their rival network NBC fought back with a series eerily similar to Bewitched, entitled I Dream of Jeannie.
Rumors flew that Elizabeth Montgomery was upset when this happened. She went from being the first and only blond witch on television to having to complete with yet another non-mortal, a genie. 
Not Taking It Personally
The TV shows Bewitched and I Dream of Jeannie turned out to be very similar. Both hits starred characters who had different kinds of powers and who were played by beautiful, blond women. Jeanie was a genie in a bottle that fell in love with a NASA astronaut while Samantha was a witch married to a mortal. Not only were the characters similar, but at times so were the storylines.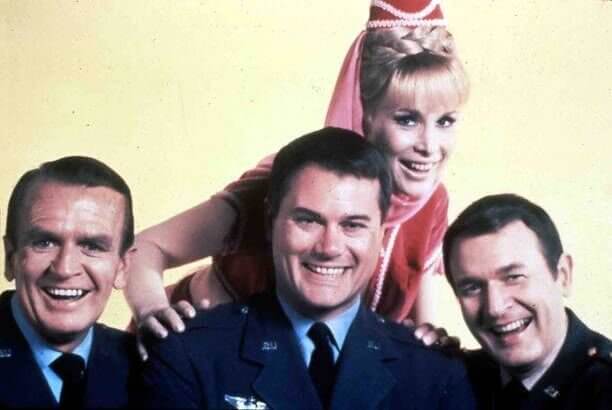 But while the rumors were true that Elizabeth Montgomery was not happy when "I Dream of Jeannie" debuted, she makes it clear that she was simply upset with the show. She never felt any animosity toward either of the lead cast member, Barbara Eden or Larry Hagman.
A Tragic Announcement
On April 4th, 1968 tragedy struck. The episode of Bewitched entitled "I Confess," was interrupted by ABC news to announce that Martin Luther King, Jr. had been assassinated. The announcement went on to explain that the civil rights leader was shot in Memphis Tennessee that very evening. It was a tense time for the nation as America had to endure high tensions and race riots to the point of boiling over.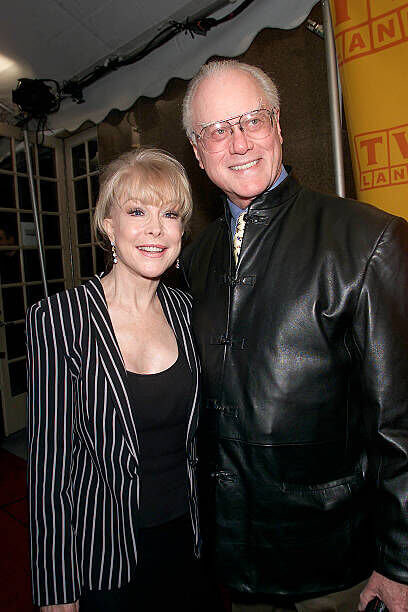 It is unclear as to whether the episode of Bewitched continued to play after the news announcement or if the episode was saved to re-air on a later date.
Confessions
In the same episode that was cut off because of the assassination announcement, Darrin and Samantha begin to argue because Darrin feels that Samantha is using her magic too much. He is worried that if she uses her magic excessively, especially while she is in public, then everyone will find out who she really is, a witch.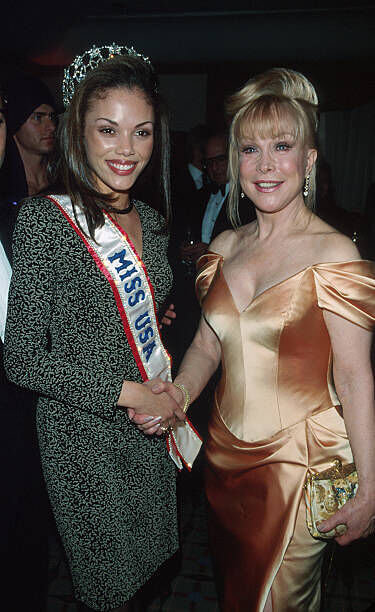 It is in that episode "I Confess," that Samantha uses her magic to dump a bucket of water on the head of a drunk person. Now that Darrin thinks everyone will find out she's a witch, he decides it's best if he just tells everyone himself. But Samantha isn't about to let that happen. Instead, she uses her magic to give Darrin a dream that reveals what would happen if everyone knew she was a witch. When he finally wakes up he decides that he won't tell anyone.