Iconic actors, royals, musicians, athletes, chefs, and, yes, even some politicians have impacted our society so much that their passing causes collective grieving worldwide. While losing a loved one is devastating, discovering the death of a beloved celebrity can trigger those same emotions even though one never personally met them. Why? Because they have touched our hearts, like Lady Diana, the People's Princess. It could be their beloved characters, song lyrics, charitable endeavors, or real-life personalities that were so endearing. To honor these celebrities and their contributions, let's explore their unique and elaborate memorials.
Princess Diana
Oh, Diana, the People's Princess, a woman who endured such personal pain while always remaining empathetic to others. Her tragic and untimely death prompted unprecedented instances of public grieving around the world. Because of her kind and compassionate spirit, 2,000 people, including dignitaries and celebrities, paid their respects at her ceremonial funeral.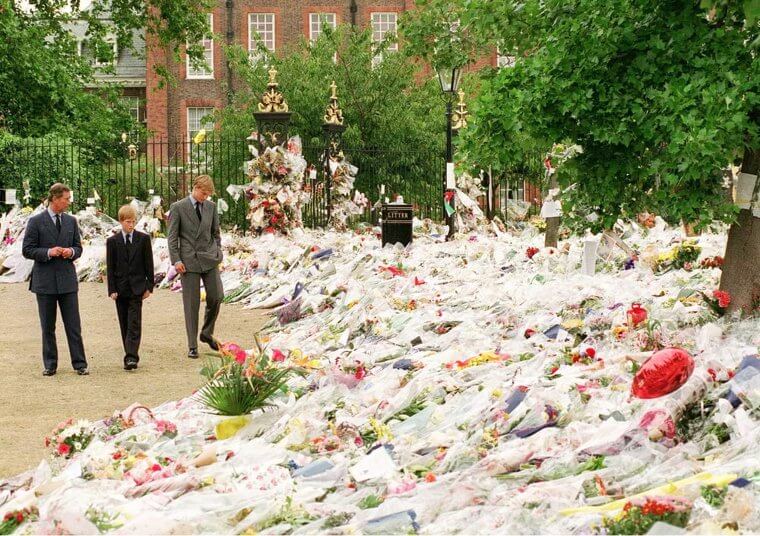 Millions of grieving Brits lined the streets as the gun carriage carrying Diana's coffin left Buckingham Palace for the somber processional to Westminster Abbey. Once it arrived at St. James Palace, the Prince of Wales, Prince William. Prince Harry and Diana's brother walked behind the wagon, exhibiting their grief. As 2.5 billion people watched the historic event worldwide, the population of Britain paid their respects with thousands of flowers, cards, and candles at the Palace gates. Per her family's request, the Spencer family crest replaced the Royal Standard that draped her coffin prior to her burial.

Carrie Fisher and Debbie Reynolds
The mother/daughter relationship between Carrie Fisher and Debbie Reynolds was complicated; however, their love for one another was everlasting. This became evident in 2016 when the Star Wars icon mysteriously died on a transatlantic flight on December 27. Reeling with grief, Reynolds said, "I want to be with Carrie" before having a stroke that took her life the following day.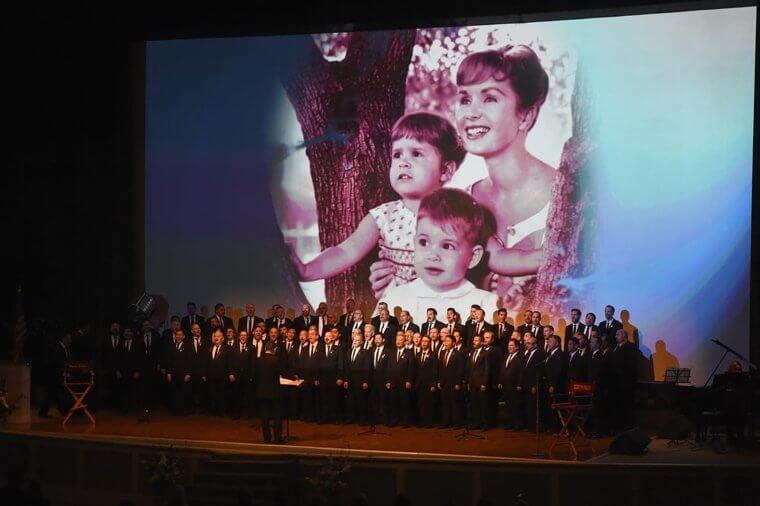 A joint memorial was held for both women. The family honored their wishes by having Reynolds entombed at Forest Lawn Memorial Park and Fisher cremated, spreading a portion of her ashes next to her mother and placing the remainder in a novelty Prozac pill. Fans paid their respects by placing flowers, candles, and a sign that read, "Carrie Fisher, May the Force Be With You Always / Hope" on a blank star on the Hollywood Walk of Fame. An official star is still in the works.
Babe Ruth
Arguably one of the greatest players in baseball, Babe Ruth's declining health and hospitalization due to cancer had thousands of New Yorkers standing vigil outside his room, praying for a miracle. When it was announced he died at the age of 53, the state and the country went into mourning. In true New York Yankees style, the grandeur surrounding Ruth's memorial and funeral was fit for a King.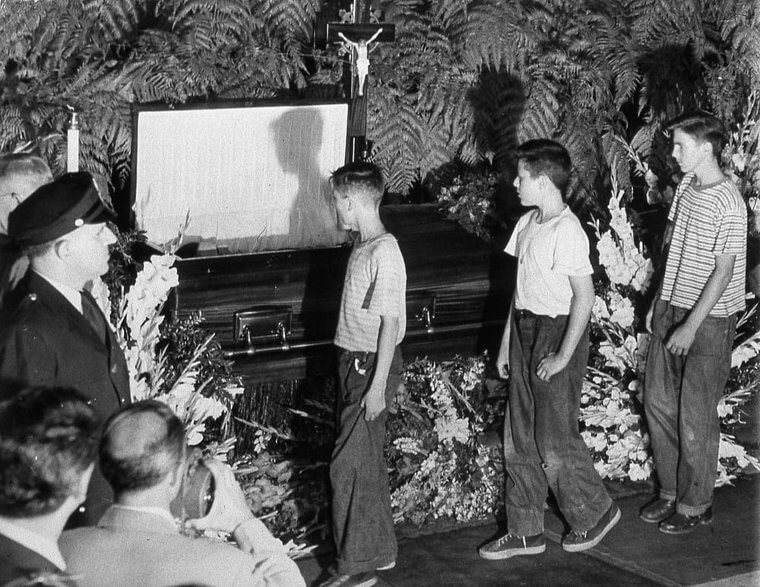 The franchise knew the fans wanted to pay their respects, so they and Ruth decided it would be best to skip the wake and put his open casket on display at Yankee Stadium. The casket was placed in the rotunda for two days as over 77,000 fans filed through to see their star one last time. His Requiem Mass was then held on August 18, 1948, at St. Patrick's Cathedral as 75,000 fans stood outside to pay tribute.

John Lennon
John Lennon, the famed iconic musician who created magical songs about peace and love, was tragically gunned down by a so-called fan. Yoko Ono announced that there would be no funeral but reminded his fans, "John loved and prayed for the human race. Please do the same for him." After Ono scattered his ashes in Central Park, the world's population found their own way to honor Lennon's extraordinary contributions.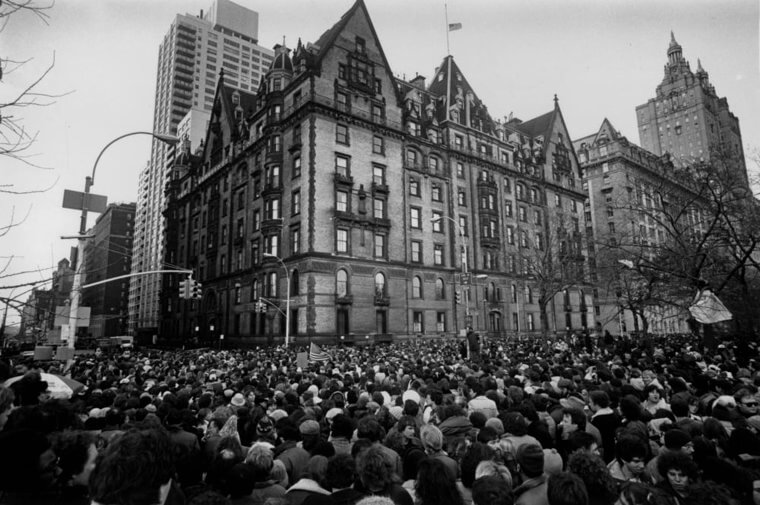 In Lennon's hometown of Liverpool, England, an estimated 30,000 people gathered together to pay tribute to the musician as well as his message of love and peace. On the opposite side of the pond, an estimated 50,000 people assembled in Central Park to say their goodbyes to the iconic singer. And finally, to grieve a beautiful voice that would forever be silenced, the entire world remained completely quiet for 10 minutes on December 14, 1980, at 2 pm Eastern time.
Whitney Houston
Whitney Houston was more than just an 80s icon; she was blessed with limitless talent and the voice of an angel. Her untimely death in a Beverly Hills hotel room in 2012 at first shocked the world and then sent it into mourning. Houston's invitation-only memorial service was held on February 18 at the New Hope Baptist Church, the same place she sang as a child in the church choir.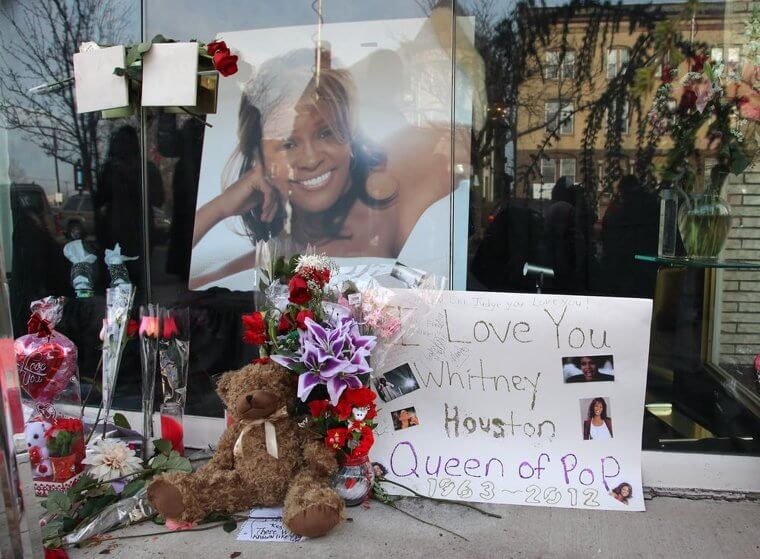 The funeral service was initially scheduled to last two hours; however, because so many guests wanted to honor Houston with their performances and remarks, the memorial lasted for four. Award-winning performers such as Stevie Wonder, Alicia Keys, CeCe Winans, and Kim Burrell sang touching tributes to their beloved friend. In addition, those closest o the star, including Clive Davis, Dionne Warwick, and Houston's bodyguard for 11 years, Ray Watson, delivered heartfelt eulogies. 

Elvis Presley
Known as the King of Rock and Roll, President Carter issued a statement about Elvis Presley posthumously saying he "permanently changed the face of American pop culture." His popularity also changed the face of fandom. Over 30,000 bereaved fans flocked to Graceland to view his body after his death. When President Carter got word of the masses, he ordered 300 National Guardsmen to maintain order.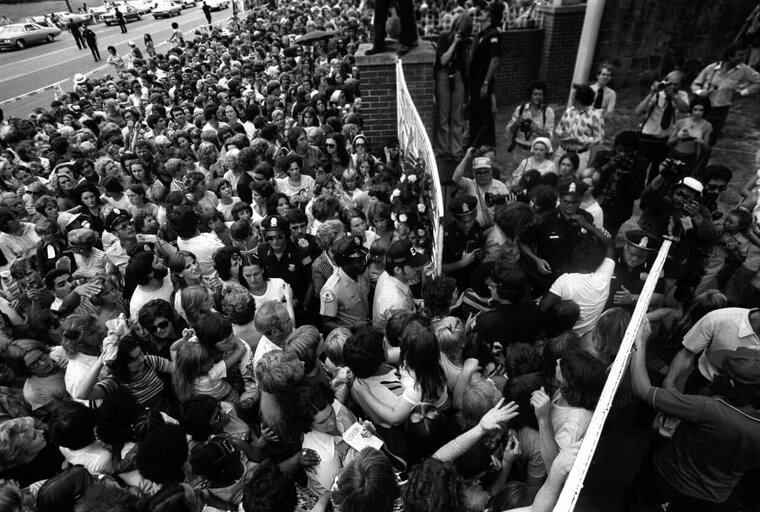 The funeral was also at Graceland, causing fans to line the gates and the outside lawns. Over 80,000 people gathered along the processional route to Forest Hill Cemetery, hoping to catch a glimpse of the coffin that held the King's body. Presley was initially buried next to his mother; however, a week after he was laid to rest, a crazed fan attempted to steal his corpse. So, he and his mother were given a new burial in Graceland's Meditation Garden. 
Ronald Reagan
Another former President's death that greatly affected the nation was Ronald Reagan. A beloved film star, he also won the hearts of the American people while acting as the Commander in Chief. Though many expected Reagan didn't have long to live, his death in June 2004 sparked nationwide mourning. President George W. Bush made a public announcement in which he called Reagan's death "a sad hour in the life of America."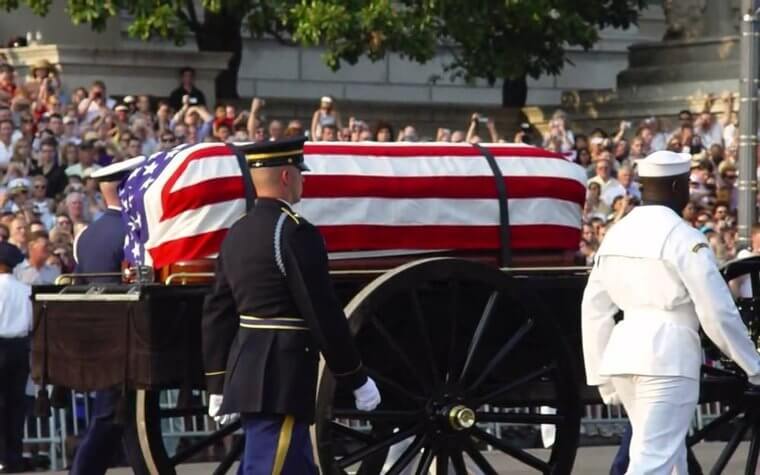 The Presidential funeral was held in the Washington National Cathedral with celebrities and dignitaries in attendance. Four eulogies were given by George H.W. Bush, George W. Bush, Brian Mulroney, and Margaret Thatcher. An additional tribute was paid to the former President by declaring an official day of mourning. All federal employees were excused from their duties to grieve the President, costing the USA an estimated $400 million due to the stock market closure.

Michael Jackson
The King of Pop's death shocked the world, as Michael Jackson was just 50 and preparing for an upcoming tour. Twelve days after the news hit, a public memorial was held at the Staples Center in Los Angeles. It's estimated that over 1.6 million fans were desperate to pay their respects, so the family held a lottery, giving 8,750 tickets to those lucky enough to be chosen. Even so, the city of LA took precautions, closing roads and installing 3,000 police to ensure a riot didn't ensue.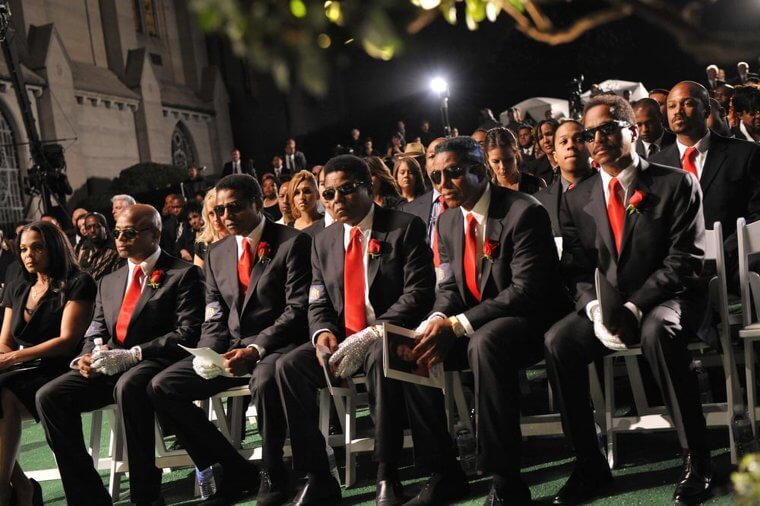 Inside, Jackson's daughter Paris made a heartfelt address to the crowd publicly for the first time. In addition, Smokey Robinson and Queen Latifah gave eulogies after iconic stars such as Mariah Carey, Stevie Wonder, and Lionel Richie performed. The memorial service was watched worldwide. In the U.S. alone, the streaming audience reached 31.1 million; worldwide, it was viewed by three billion.

Grace Kelly
Already a beloved star during the Golden Age of Hollywood, Grace Kelly became the world's Princess when she wed Prince Ranier III of Monaco in 1956. People around the globe were so invested in their fairy tale romance that a worldwide mourning occurred when the word spread that Kelly had died after suffering a stroke while driving, causing a horrific accident.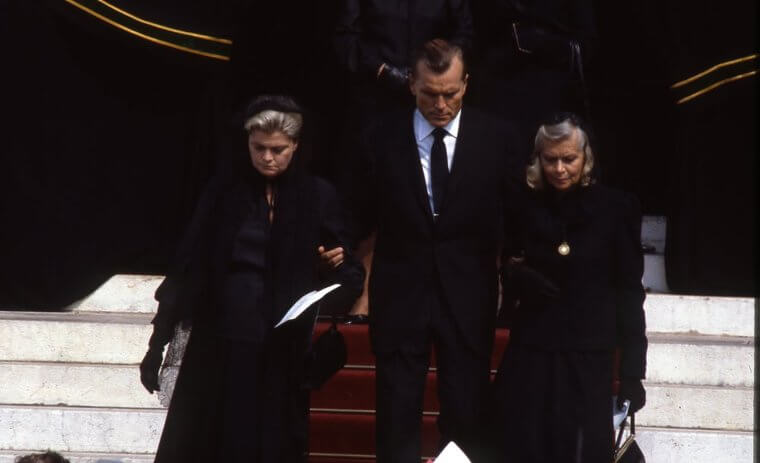 To honor his wife, Prince Ranier III organized a funeral that became the most significant state occasion since their royal marriage so many years before. The ceremony was held at the Cathedral of Our Lady Immaculate in Monaco-Ville on September 18, 1982. Over 400 people came to pay their respects, including Nancy Reagan, Cary Grant, Danielle Mitterrand, Empress Farah of Iran, Lady Diana, and her former co-star Jimmy Stewart, who described Princess Grace as "just about the nicest lady I ever met."

Joan Rivers
Comedian Joan Rivers was always considered larger than life, so the world went into instant mourning when a surgery went awry, ultimately causing her death. Always one step ahead, Rivers left explicit instructions regarding her funeral, writing that she wanted a "big showbiz affair with lights, cameras, and action." Of course, her doting daughter Melissa gave her just that.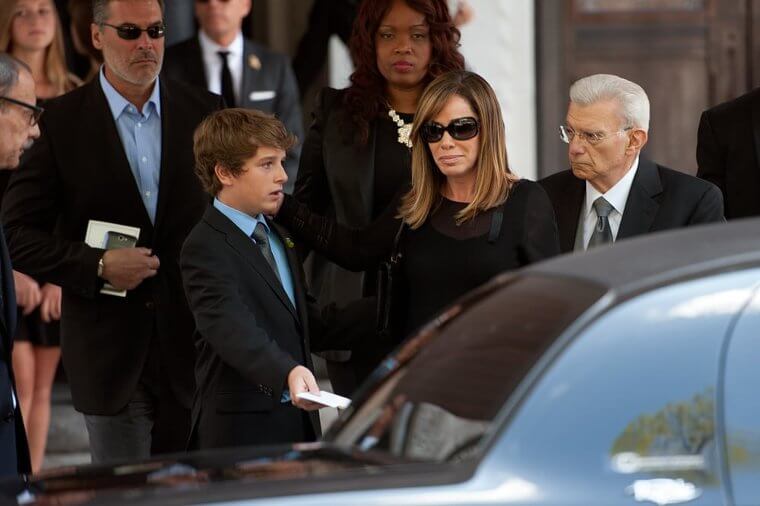 After the cremation of River's remains, an invitation-only memorial was held at Temple Emanu-El in Manhattan. Though it was invite-only, there were over 1,500 people in attendance. Shock jock and dear friend Howard Stern delivered the eulogy for Joan Rivers, describing her as "brassy in public [and] classy in private ... a troublemaker, trailblazer, pioneer for comics everywhere, ... [who] fought the stereotypes that women can't be funny." Also in attendance were Barbara Walters, Kathy Griffin, Sarah Jessica Parker, Louis C.K., Michael Kors, and Diane Sawyer, amongst other celebrities.

Pope John Paul II
As the leader of the Catholic Church for 27 years, Pope John Paul II was beloved by the people as well as world leaders, religious leaders, celebrities, and dignitaries. So, you can imagine how the world reacted when his passing was announced. As is tradition, Pope John Paul II was laid in state in St. Peter's Basilica and Clementine Hall while under the protection of the Swiss Guard. He was then placed into a cypress coffin and taken in a procession to St. Peter's Square, where millions of pilgrims traveled to witness their Pope's body prior to his funeral.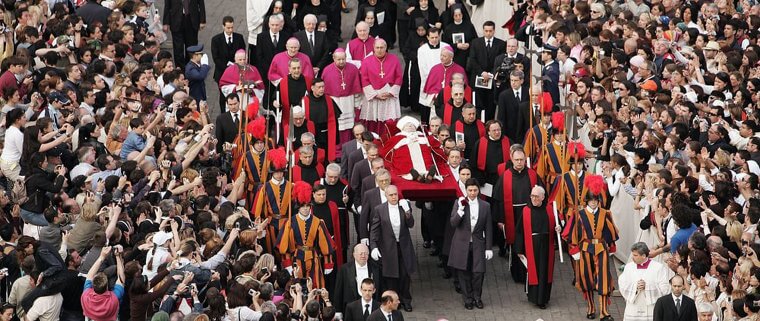 Pope John Paull II was returned to the Basilica for his $12 million funeral ceremony. Four Kings, five Queens, Prime Ministers and Presidents, including George W. Bush, and the Pope's surviving predecessors were in attendance. The ceremony was also televised with an audience of two billion people worldwide. 

Elizabeth Taylor
When someone mentions the iconic actresses of Hollywood past, no conversation would be complete without the name Elizabeth Taylor. Known in the acting world for her stellar performances in National Velvet and Cleopatra, Taylor was also a philanthropist who advocated for those suffering from HIV/AIDS and a savvy businesswoman with a weakness for diamonds. Because the actress was involved in so many endeavors, her death affected her fans, family, and associates from numerous sectors.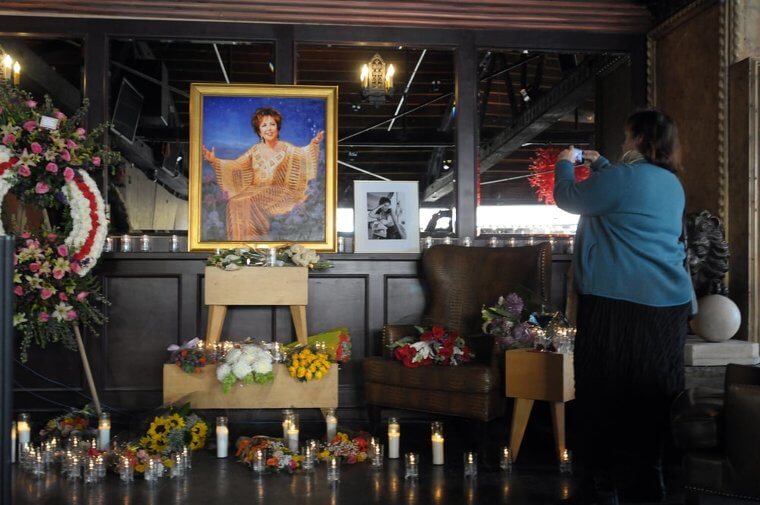 Taylor didn't have a long list of wishes for her funeral. Still, she insisted that her body arrives at her service "fashionably late," which her family honored. After the private service, actor Colin Farrell hosted a  memorial fittingly held on a Hollywood studio lot. Over 400 guests, including Michael Caine and Sir Elton John, attended to pay their last respects. Her body is interred in the same cemetery as her beloved friend Michael Jackson. 

John F. Kennedy
The assassination of President John F. Kennedy deeply affected the nation. November 23, 1963, was declared a national day of mourning in the United States. On that day, the beloved leader's casket was transported on a horse-drawn carriage to the Capitol, where over 250,000 people passed through the rotunda to pay their respects as he laid in state.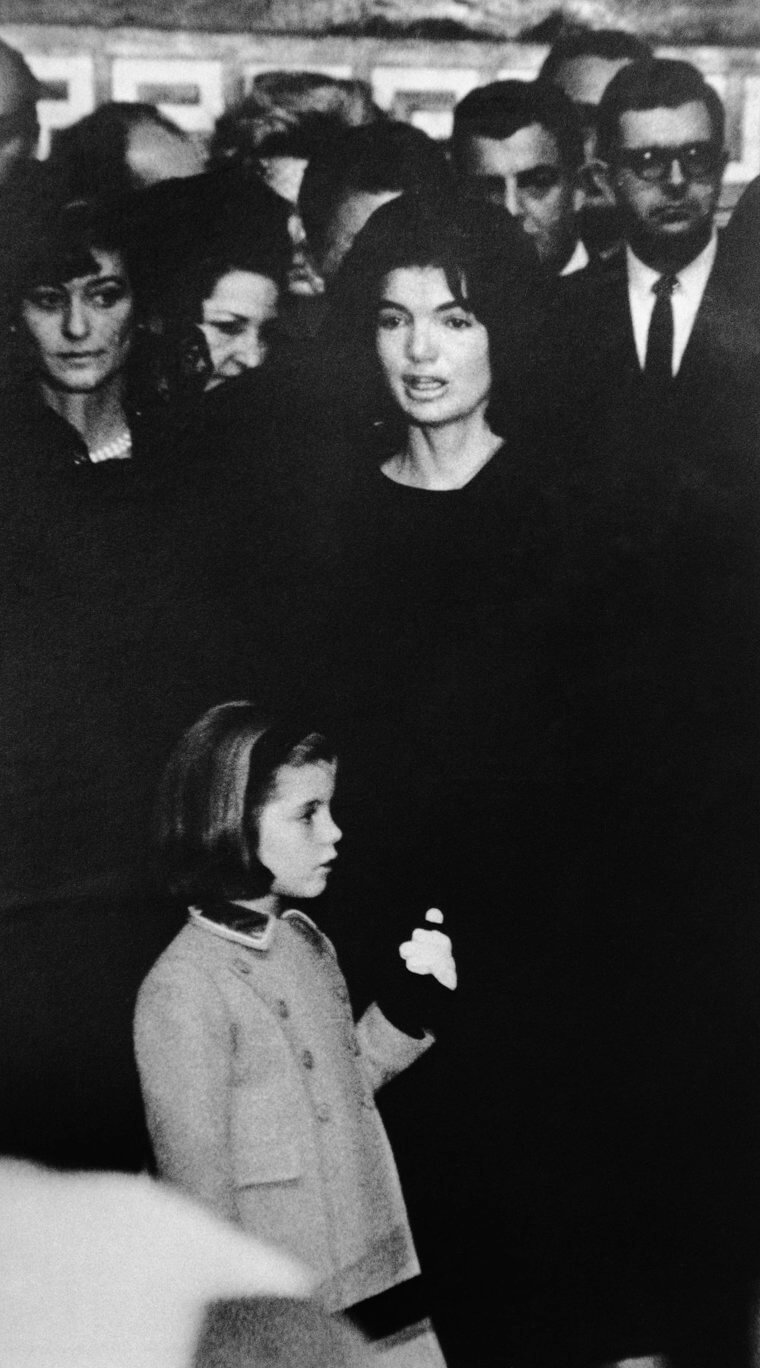 Kennedy's funeral was on November 25 at St. Matthew's Cathedral. First Lady Jackie Kennedy led a procession of guests alongside the President's brothers, Robert F. Kennedy and Senator Edward Kennedy, from the Washington National Cathedral to the church where the requiem mass was held. Thousands gathered along the street as millions watched the televised coverage from home. Though the secret service advised the newly appointed President, Lyndon Johnson, to lay low, he dismissed their recommendation and joined the procession, a gesture Jackie Kennedy greatly appreciated.
Robin Williams
The news of Robin William's tragic suicide in 2014 sent the world into mourning and ignited a conversation about the taboo topic of mental health. In a statement released by President Obama, William's contributions were perfectly coined: "Robin Williams was an airman, a doctor, a genie, a nanny, a president, a professor, a bangarang Peter Pan, and everything in between ... He arrived in our lives as an alien—but he ended up touching every element of the human spirit. He made us laugh. He made us cry. He gave his immeasurable talent freely and generously to those who needed it most—from our troops stationed abroad to the marginalized on our own streets."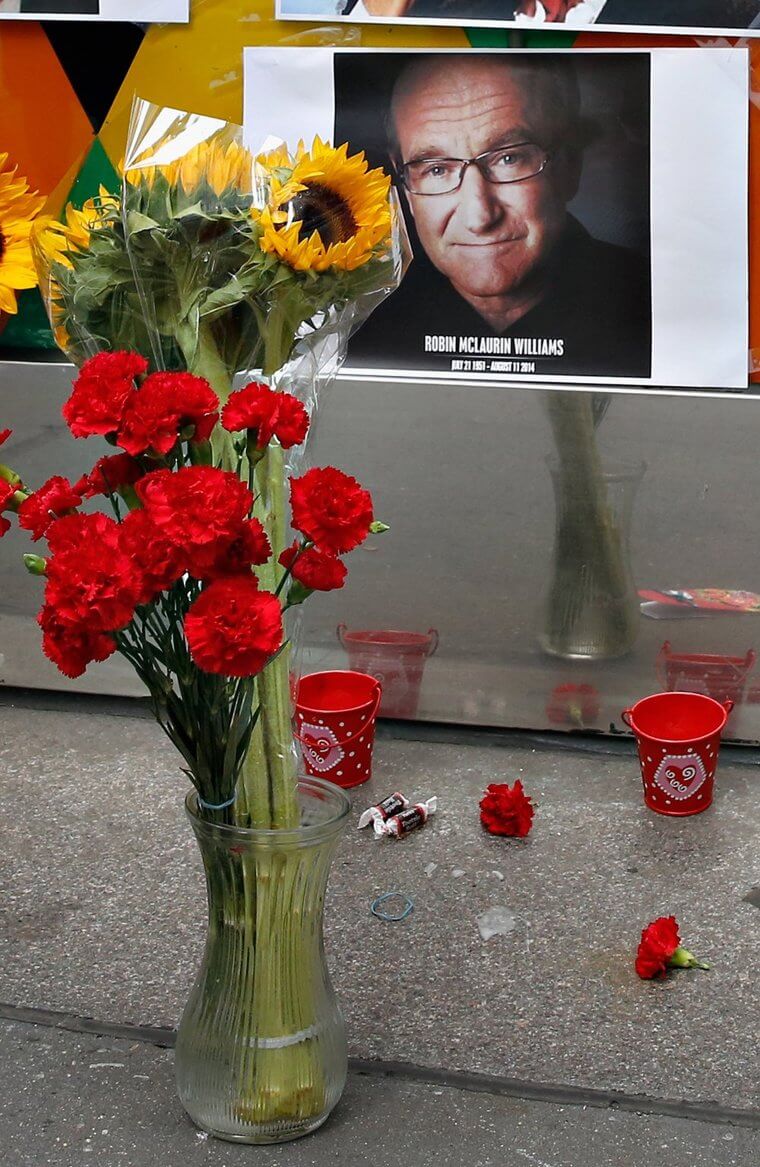 The star's memorial was closed to the public. However, William's fans honored the comedian by creating touching tributes at the locations of his most beloved films and television shows and on his Hollywood Walk of Fame star.
Nelson Mandela
The death of Nelson Mandela, known affectionately to his people as Madiba, profoundly affected the Republic of South Africa. Because of his lifelong mission for equality, his passing warranted a ten-day declaration of national mourning. Mandela was transported to Pretoria, where he lay in state for three days as 100,000 mourners viewed their beloved Madiba and said their final goodbyes.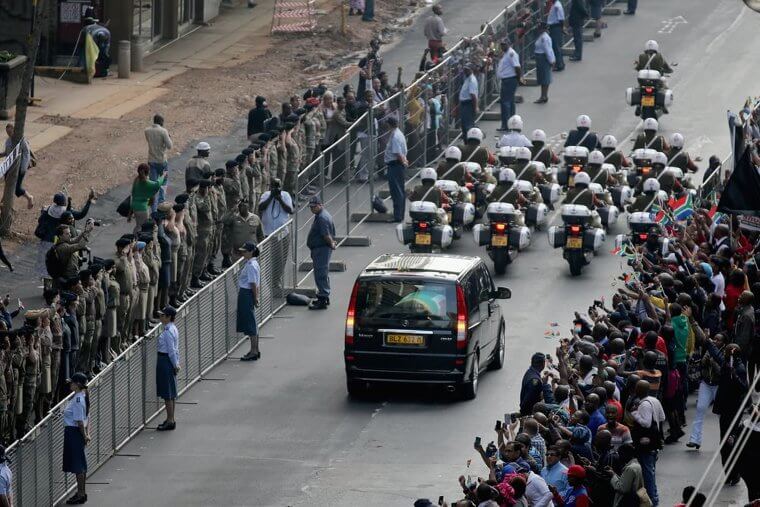 In Johannesburg, an official state memorial was held in South Africa's largest football stadium. In attendance were over 100 government officials, heads of state, and President Barack Obama, who delivered Mandela's eulogy. The state funeral was held in Qunu on the Eastern Cape, not far from Mandela's birthplace. This ceremony occurred under a large tent with 4,500 mourners who came to pay their respects. Throughout the country, the people held their own vigils that included a day of prayer, a period of reflection, and an inclusive interfaith parade.
Amy Winehouse
Like Whitney Houston's death, the untimely passing of soul singer Amy Winehouse left a vast void in the music industry. Though she was well-known for her struggle with addiction and even sang a song about it, Winehouse's unique musical style and endless talent made her an icon even in her short career. So, when the Grammy winner overdosed in 2011, the world grieved.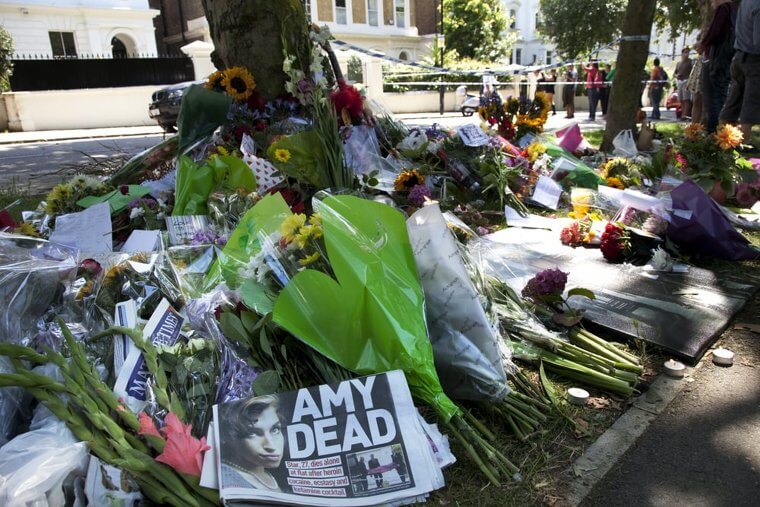 Though the family decided to hold a private Jewish service at London's Edgwarebury Lane Cemetery, hundreds of people attended to offer their condolences and mourn the loss of such a talented young woman. Dear friends Nick Grimshaw and Kelly Osbourne were in attendance as well as music producer Mark Ronson, Winehouse's goddaughter Dionne Bromfield, and her boyfriend, Reg Traviss. The singer's fans grieved Winehouse's death for months, often leaving gifts where her ashes were buried. 

David Bowie
Regarded as one of the most influential musicians of the 20th century, David Bowie was also an icon whose ability to transform himself, and his sound made him one of the most beloved performers in the world. When it was revealed that the singer passed from liver cancer shortly after his 69th birthday, fans across the globe went into mourning. Bowie made it clear that he didn't want a funeral, so his family honored his wishes and had him cremated directly after his death.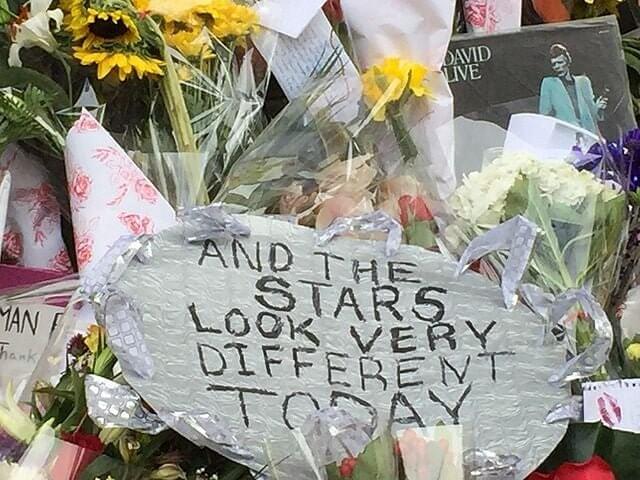 Bowie's fans, however, wanted to honor the singer, so impromptu street shrines began popping up around the globe. The famous Ziggy Stardust mural in Brixton depicting Bowie's character Aladdin Sane was surrounded by fans who left offerings and sang his most beloved songs. Other significant shrines were erected in Berlin, Los Angeles, and, of course, at his home in New York.

Prince
Prince was another musician whose talent knew no bounds. Like Bowie, the seven-time Grammy winner often transformed himself and his sound, creating masterpieces that touched people's hearts worldwide. Though his accidental overdose immediately sent the world into mourning, his family chose to hold a private funeral in the days following his death at their local church to grieve in peace.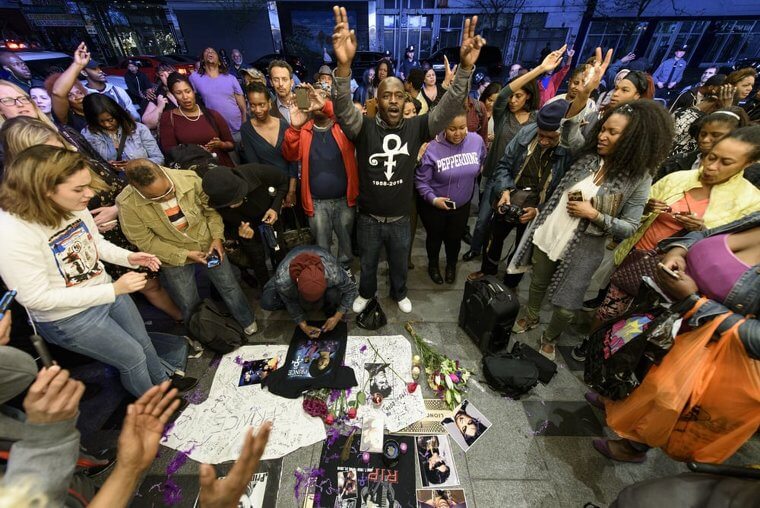 Meanwhile, public memorials and tributes were occurring throughout the United States. President Barack Obama and the U.S. Senate praised Prince's achievements "as a musician, composer, innovator, and cultural icon." Buildings, including the White House, were lit up in purple to honor the beloved performer. MTV and AMC Theaters interrupted their scheduled programming to screen the singer's iconic film Purple Rain. And the fans held parties with thousands in attendance to pay tribute to Prince's song 1999.

Winston Churchill
Sir Winston Churchill was so well-respected by the royal family that he was given a proper state funeral upon his death. As his body lay in state at Westminster Abbey for three days, a mile-long queue of 321,360 people attended to pay their respects to their former Prime Minister. On the day of the funeral, a chime from Big Ben signaled the procession to begin.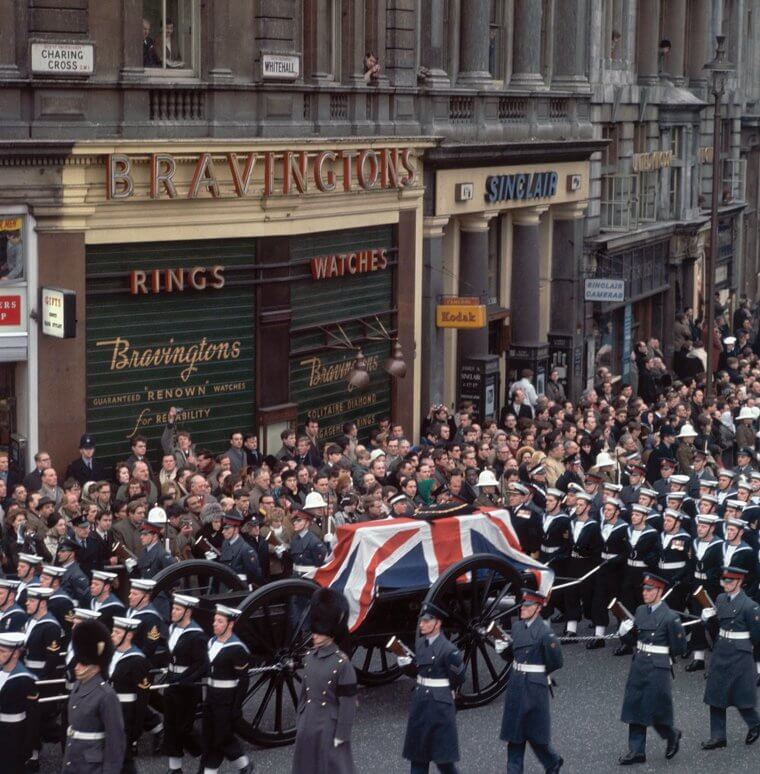 Churchill's coffin was placed on the gun carriage draped with the Union flag. As the Royal Navy played a somber drum beat, footguards and airmen from the Royal Air Force escorted the casket to St. Paul's Cathedral, passing thousands of grieving Brits along the way. Over 3,500 people attended the service, including Queen Elizabeth II, while millions more watched from home. Afterward, Churchill's coffin was sailed up the Thames River and loaded on a train bearing his name for his final journey to Oxfordshire. 

Abraham Lincoln
A President's death will undoubtedly impact a country. However, when a Commander and Chief who stood for such unprecedented freedom is assassinated, the collective grief amongst the population requires closure. As was tradition, Lincoln's body was laid in state at the White House and the Capital for mourners to view. However, after a ceremonial memorial, his body was placed in a casket and boarded onto the Lincoln Special funeral train for a three-week ride to Springfield, Illinois, the place he and Mary Todd met.
This three-week processional to Lincoln's final resting place gave the American people a chance to say goodbye to a President who had finally fought for equality. In its journey through seven states, the train stopped in 180 cities so Lincoln's casket could be displayed via horse-drawn carriage in the town's main square or courthouse. Crowds gathered at every stop to pay their respect.

Aretha Franklin
Aretha Franklin will always be considered the Queen of Soul, as she was a woman who demanded R.E.S.P.E.C.T. during her nearly seventy-year career. Her death in 2018 marked the end of an era. So, the beloved veterans in the business wanted to give the well-respected soul singer a fond farewell. A memorial service was held on August 19, just before Aretha's body was displayed lying-in-repose for thousands of fans to view.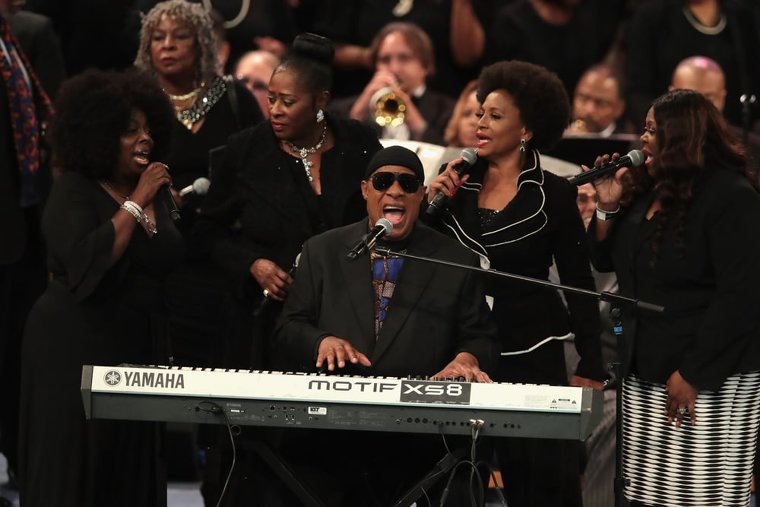 On August 31, a Homegoing Service was held in Detroit so celebrities, politicians, friends, and family could send their beloved Aretha off in style. Many paid tribute to Franklin at the celebration, including Ariana Grande, Bill Clinton, Rev. Al Sharpton, Louis Farrakhan, Faith Hill, Fantasia, Ronald Isley, Angie Stone, Chaka Khan, Jennifer Holliday, Loretta Devine, Jennifer Hudson, Queen Latifah, Stevie Wonder, Gladys Knight, Tyler Perry, and her old pal Smokey Robinson.

Jim Henson
A child at heart, Jim Henson's death sparked joyful tributes around the globe. The muppets creator was specific about his funeral before his death, requesting that no one wear black and that he wanted the Dirty Dozen Brass Band to play When the Saints Go Marching In. His final wishes were respected, but his loved ones went a step further to honor this great man.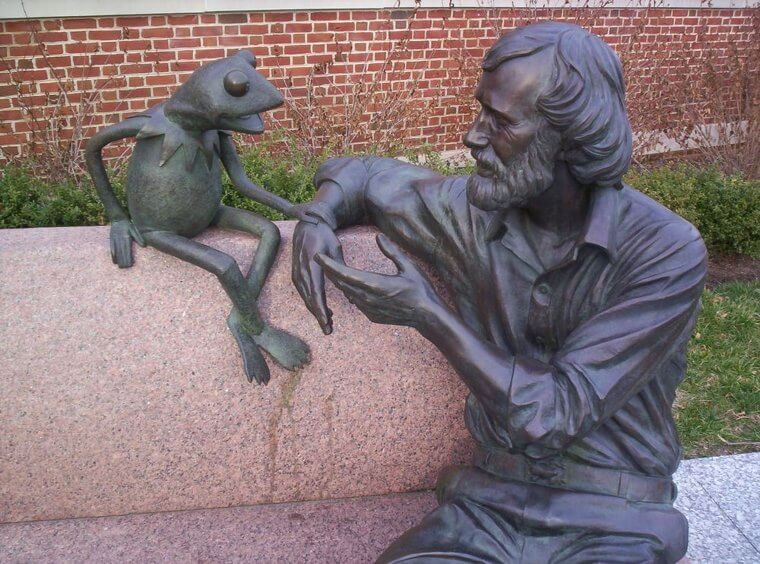 Two public memorials were held, one in Manhattan in May 1990 and one in London in July 1990. Both services were unique, cheerful, and colorful, just as his life's work had been. Life magazine described them as "an epic and almost unbearably moving event." Colleagues Dave Goelz, Frank Oz, Kevin Clash, Steve Whitmire, Jerry Nelson, and Richard Hunt performed Henson's favorite songs with their muppets. Big Bird paid homage to Kermit's Bein' Green, and Harry Belafonte sang Turn the World Around in Henson's honor.
Rudolph Valentino
Known as Hollywood's Latin lover, Rudolph Valentino was the heartthrob of the silent film era. So, when he died suddenly at age 31, his fans went into a frenzy. Though Valentino was one of Tinseltown's most famous actors, the man died penniless, owing $3 million in outstanding debt. To raise money for his burial, the executor decided to have two public viewings of the body, one in New York and the other in California.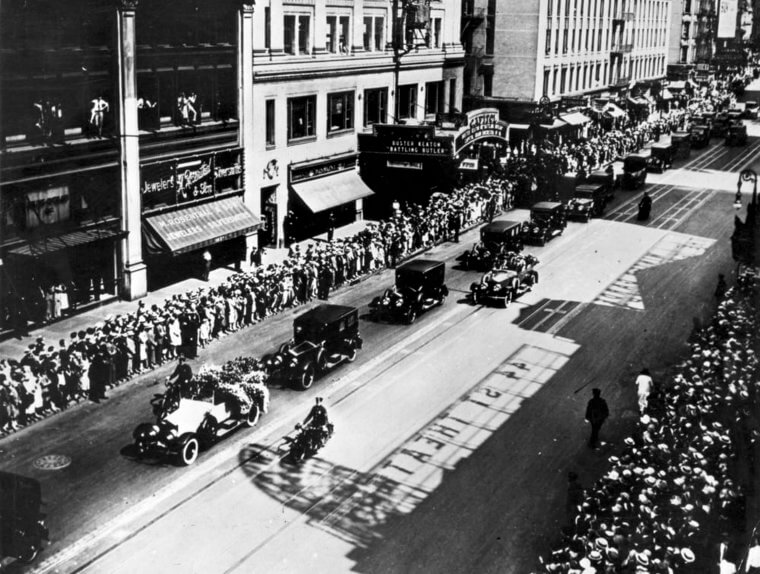 As the executor expected, Valentino's fans flocked to the viewings in droves, so much so that a riot erupted in New York, requiring 100 NYPD reservists to restore order. Once the body was moved to California, they received a similar turnout; however, the executor still didn't have the money to purchase a burial plot. So, screenwriter June Mathis offered her ex-husband's crypt as a temporary solution for Valentino's body. His remains are still there today.

Paul Walker
In an ironic twist of fate, Hollywood heartthrob Paul Walker died in a high-speed car crash with pal Roger Rodas while in production of his last film in The Fast and Furious franchise. The fatal accident seemed unbelievable; however, when the family organized a public memorial, thousands of fans showed up to honor his life and work with a motor procession of their own.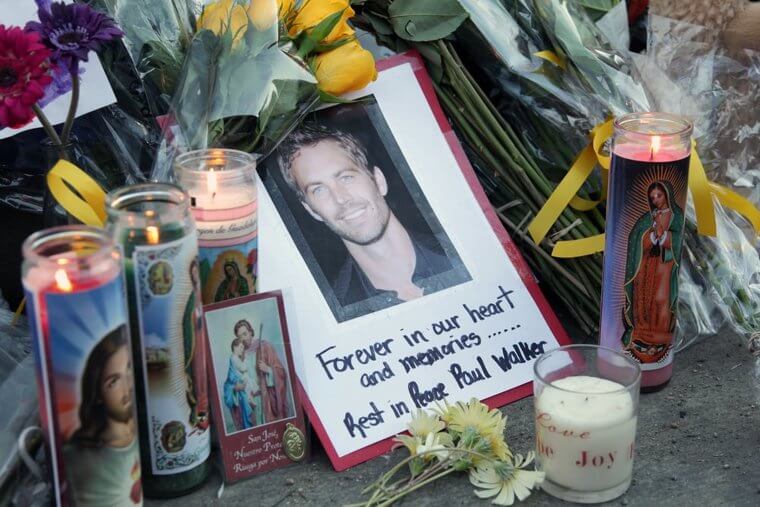 The tribute was organized through social media, directing those who wanted to pay their respects to meet at the crash site in Santa Clarita at noon. To the family's surprise, fans arrived hours earlier and covered the area with loving notes, flowers, candles, and tokens. In addition, many drove their own high-performance vehicles as a tribute to Walker's love of cars and his starring role in the beloved films. A canvas photo of the actor was hung for the star's fans to sign.

John McCain
Though John McCain was a Republican Senator, he was known as a politician willing to work across the aisle. As a military veteran and former POW, his loyalty to the U.S.A. was never questioned. So, it made sense that he received an honorable memorial when he passed away just shy of his 82nd birthday. McCain's remains lay in state in the Capitols of Arizona and the United States before his final memorial.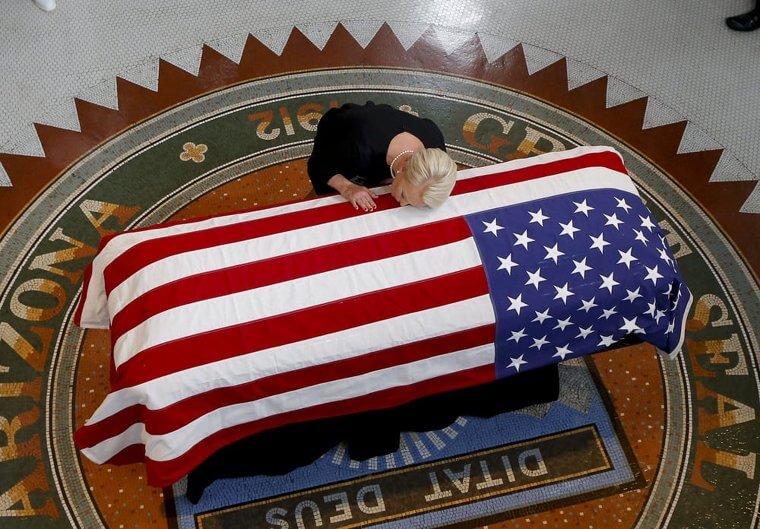 The funeral service was held at the Washington National Cathedral. McCain himself made all of his arrangements, from his pallbearers to the guest list (Donald Trump wasn't invited). He requested that his eulogies be delivered by Barack Obama and George W. Bush, both former Presidents from opposite sides of the aisle. Dignitaries, foreign and domestic leaders, actors, and journalists all paid tribute to America's hero as they said their final goodbye.

Queen Victoria
Queen Victoria was a decisive woman. Since her funeral would be the first burial of a monarch since the death of William IV in 1837, she decided that after 64 years on the throne, things should be done differently. She made her wishes clear: she was to wear white, include sentimental family items such as her husband's dressing gown in her coffin, and be buried as a "soldier's daughter." Unfortunately, the funeral didn't go as planned.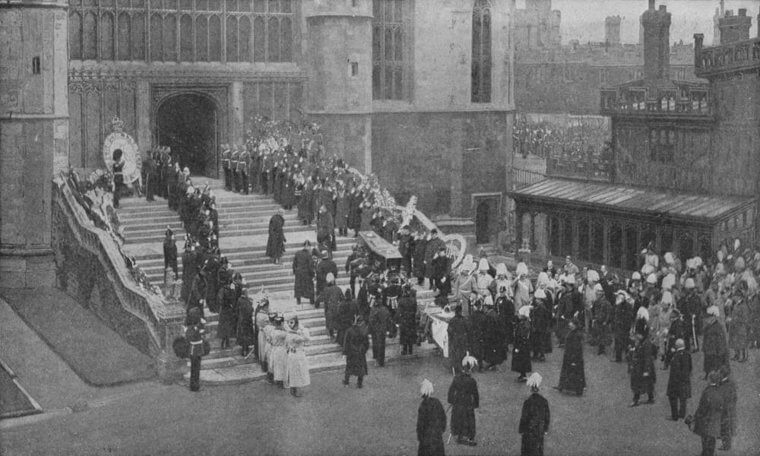 As a "soldier's daughter," the monarch introduced the tradition of transporting her coffin via gun carriage; however, the icy conditions caused the horse's harnesses to snap. The naval guard had no other option but to drag the coffin to St. George's chapel by hand. Once they arrived, the chapel was nearly empty. However, the monarch's procession included 33,000 loyal soldiers and millions of onlookers, all mourning the loss of their beloved Queen. 

Hunter S. Thompson
Journalist Hunter S. Thompson was known for being an eccentric human being while alive, so, of course, his funeral had to be over the top. Despite his tragic ending, thanks to his longtime friend Johnny Depp, Thompson's cremated remains went out of this world with a literal bang.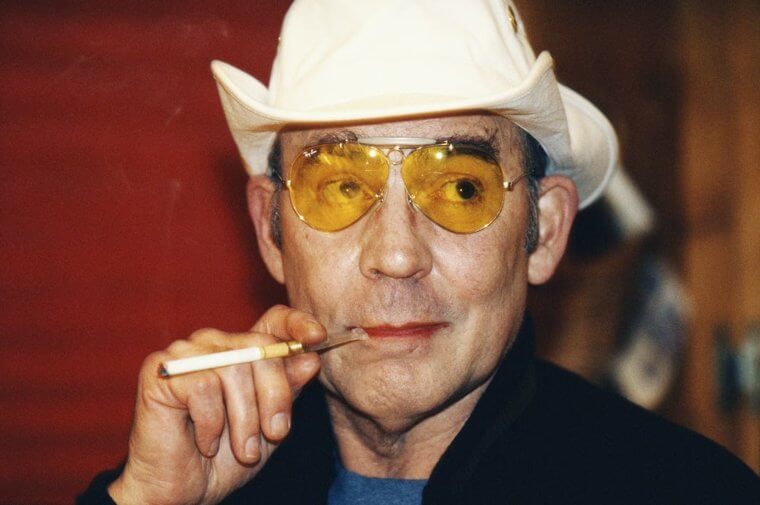 The Fear and Loathing in Las Vegas creator's $3 million funeral was funded by his dear friend Johnny Depp who said, "All I'm doing is trying to make sure his last wish comes true. I just want to send my pal out the way he wants to go out." And that last wish? To have his ashes shot out of a cannon as music by Norman Greenbaum played in the background and fireworks exploded in the sky. The unorthodox memorial was attended by 280 people, including Senator John Kerry, John Cusack, Bill Murray, and Jack Nicholson.  

Tom Petty
Tom Petty was another rock and roll superstar whose life's work touched the heart of his fans worldwide. His death shocked the world twice. It was first reported in error and then confirmed when he succumbed to multisystem organ failure due to an accidental overdose. A firm practitioner of transcendental meditation, the rocker's funeral was held at the Self-Realization Fellowship Lake Shrine, a Pacific Palisades sanctuary he often visited for moments of peace. Though this was a private ceremony, Petty's fans paid tribute to him in their own unique way.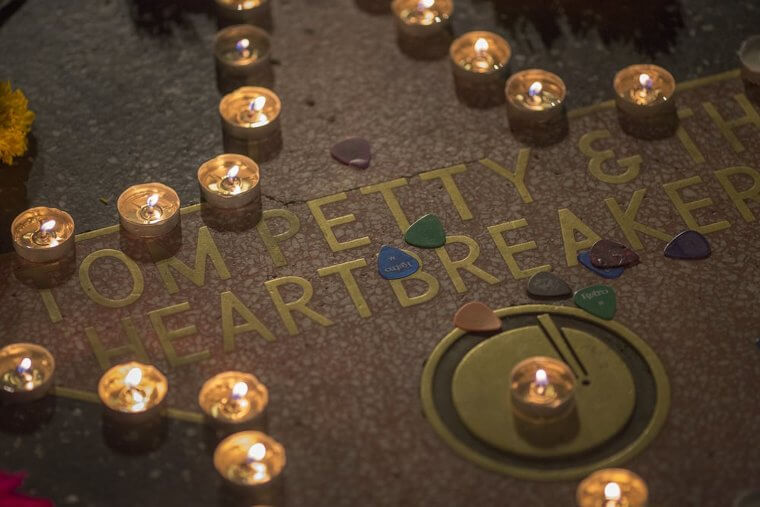 Known as the "favorite son" of his birthplace, Gainesville, Florida, a recreational area he played in as a child was renamed Tom Petty Park. The city has also continued the rocker's musical legacy by hosting a yearly grassroots music festival featuring local musicians, aptly named the Tom Petty Birthday Bash. 

Anthony Bourdain
Anthony Bourdain never wanted to be a celebrity; however, his down-to-Earth attitude, zest for travel, unlimited talent, and natural kindness made him one of the most beloved chefs in the world. That is why his 2018 suicide shocked the globe that he had become so famous for traveling. In true Bourdain style, he didn't want a funeral or fanfare. Even so, those who adored him honored his legacy in their own unique way.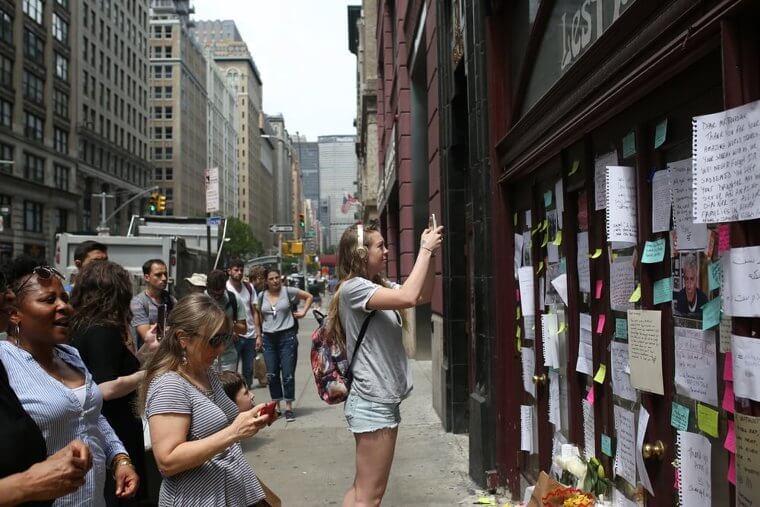 Bourdain's former New York restaurant was littered with flowers, candles, handwritten notes, and tokens of love. President Obama said of his Vietnam travel buddy, "He taught us about food—but more importantly, about its ability to bring us together. To make us a little less afraid of the unknown." And fellow chefs and dear friends Éric Ripert and José Andrés created a Bourdain Day. Shortly afterward, the Culinary Institute of America announced the Anthony Bourdain scholarship.

We Hope You Enjoyed Your Stay: These 26 Celebrities All Had Tragic Deaths in Hotels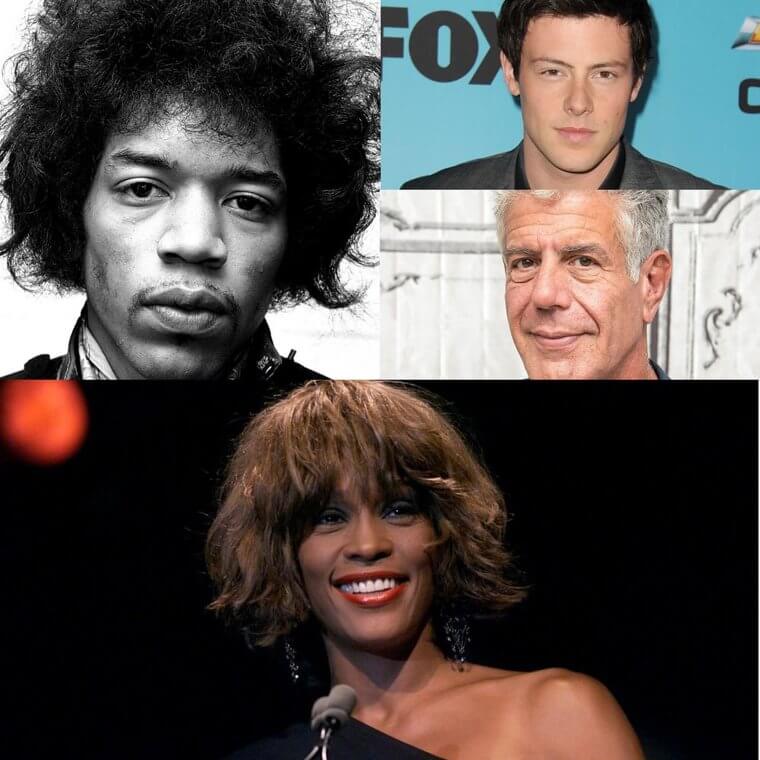 While we all look up to celebrities, there is the sad truth that many of them die far too young, sending shockwaves through the worlds as their lives are taken from them under tragic circumstances.
Strangely, there have been numerous celebrities who died in hotels. It makes sense when you consider that celebrities spend a ton of time traveling for their work, and there is something sad about a lonely hotel death. Read on to learn about 26 celebrity deaths.
Whitney Houston
Whitney Houston emerged in the 80s with one of the most beautiful voices anyone had ever heard and became America's sweetheart practically overnight. As her career went on, she had some public struggles, but nobody ever expected she would meet the end that she did. In 2012, when she was 48 years old, she was going to perform at the pre-Grammys party hosted by music exec Clive Davis, who had discovered her decades earlier.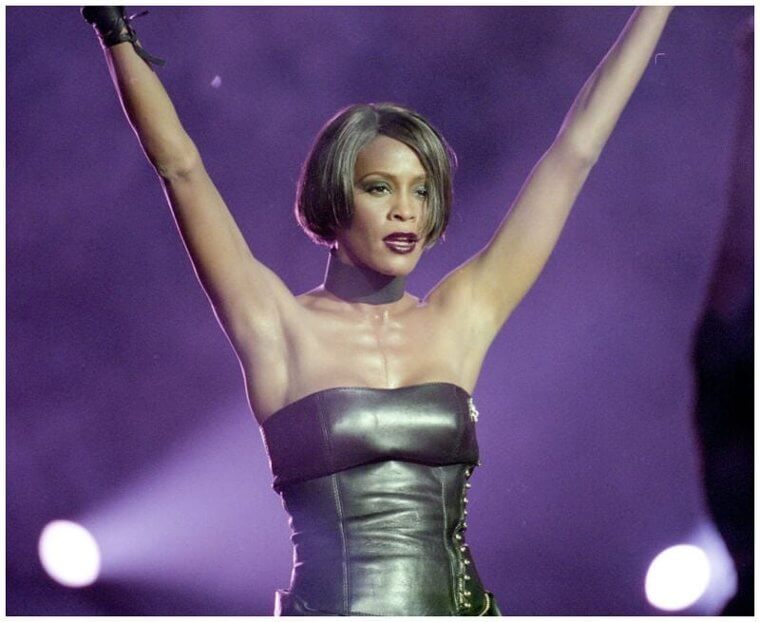 Whitney had gone for rehearsals, but she never made it to the party, which was at the Beverly Hilton Hotel where she was staying. She died just hours before the event. She was found in her bathtub, where she drowned likely as a result of drug use. Many drugs were found in her system, and her death was determined to be an accident. 
Janis Joplin
Janis Joplin is one of the founding mothers of rock and roll, and she made a major impact on American music despite a tragically brief career. The singer-songwriter was 27 years old when she died at Los Angeles' Landmark Hotel (now known as the Highland Gardens) in 1970. She did not show up to a recording session, so her road manager went to check on her at the hotel.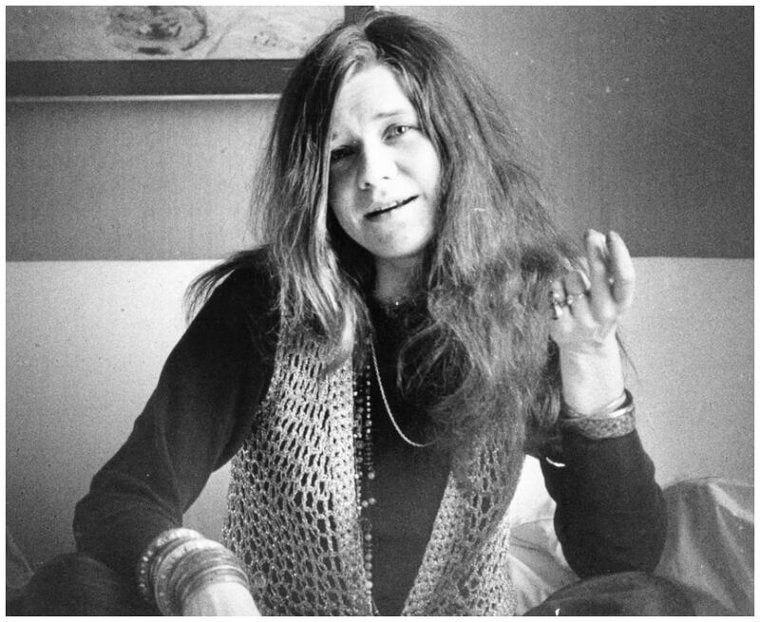 She was dead when he got there, and it was later found that she had a heroin overdose. She was a heavy drug user and it finally caught up with her. She didn't leave the world without giving audiences one last taste of her magnificent art. When she had died, she had just completed her work on the album "Pearl," which came out a few months later and is considered by many to be her finest work. 
Oscar Wilde
Oscar Wilde lived an unorthodox life, and the ever eccentric writer's death in a Paris hotel room is somehow fitting. He was staying at the Hotel d'Alsace (now a five-star property called L'Hôtel but then a run-down accommodation) when he succumbed to what many believe to have been an ear infection, though rumors at the time suggested it was a bout of syphilis. His death came after some difficult years for him, with the dark times beginning when he was arrested for engaging in homosexual acts.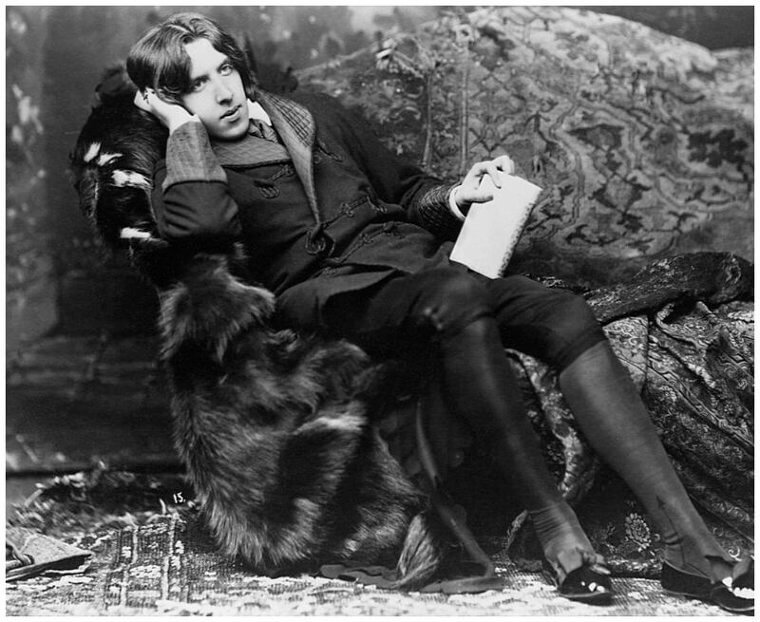 Wilde spent two years in prison, and that led to a decline in his health from the physical conditions as well as the food he was served there. When he got out of prison, he lived in exile, and he never recovered. When he got meningitis, he was in no condition to fight it off, and he died at the age of 46.
Anthony Bourdain
Anthony Bourdain's death in 2018 was truly heartbreaking. The culinary explorer had a life that was the envy of everyone, getting paid to travel around the world, meet people, and eat amazing food. He was also one of America's most lovable popular culture figures. The thought that this man would take his own life was simply shocking and inconceivable.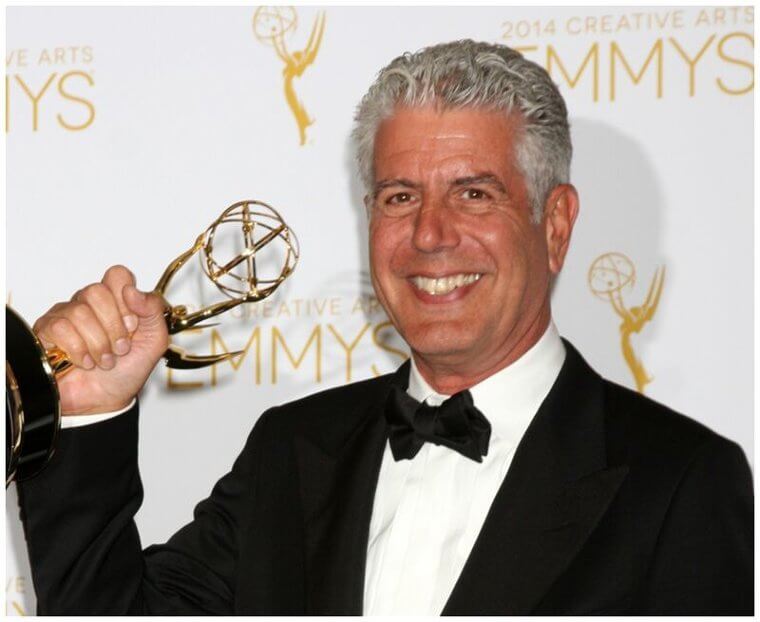 Bourdain committed suicide on June 18, 2018, when he was 61 years old. He was in France filming for his show "Parts Unknown," and the famous chef Eric Ripert, who he was a close friend, went to his room at Le Chambard hotel in Kaysersberg after he did not show up for breakfast or dinner. When he went into his room he found him hanging. No drugs were in his system, nor was there any sign of violence, and why he would do this remains a mystery to this day. 
James Gandolfini
James Gandolfini became the defining image of an Italian American mafia man when he portrayed Tony Soprano on HBO's classic show "The Sopranos," and since that breakthrough, he proved to be one of the finest actors of his generation. He was with his family traveling in Italy to attend the Taormina Film Fest in Sicily where he was receiving an award. Gandolfini, whose parents are from Italy, went some days early to enjoy a vacation, and the family went sightseeing around Rome.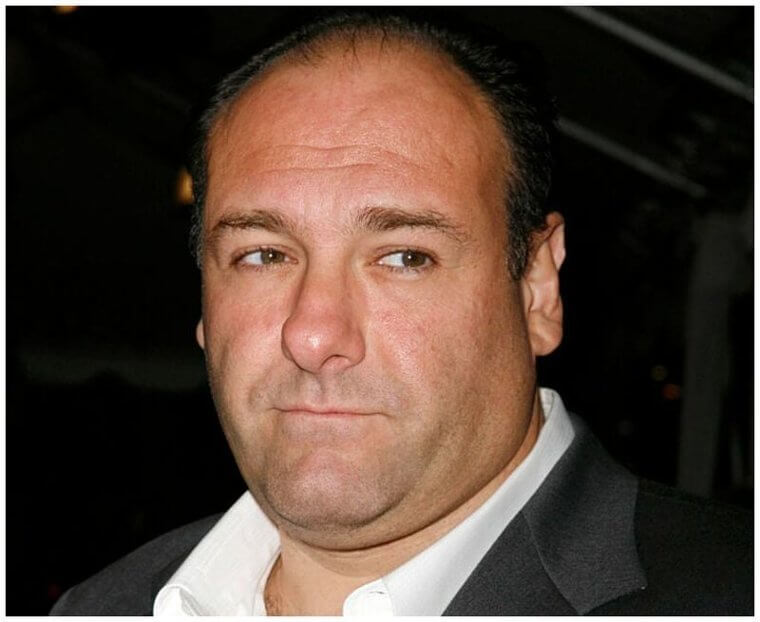 It was a hot day in the city, and it took a toll on Gandolfini, who at 51 years old did not have a clean bill of health. They retreated to their hotel, the Boscolo Exedra Roma (now the Anantara Palazzo Naiadi Rome Hotel), and Gandolfini had a heart attack in his room. His son found him and tried to get help, but it was too late. 
Mitch Hedberg
In the late 90s and early 00s, if you asked a comedy fan to name the best comedians, chances are Mitch Hedberg would have come up. He had a unique style that can be described as deadpan and absurd, and he built up a devoted following. "Time" magazine claimed he was "the next Seinfeld," and he would regularly appear on late-night talk shows leaving audiences in hysterics.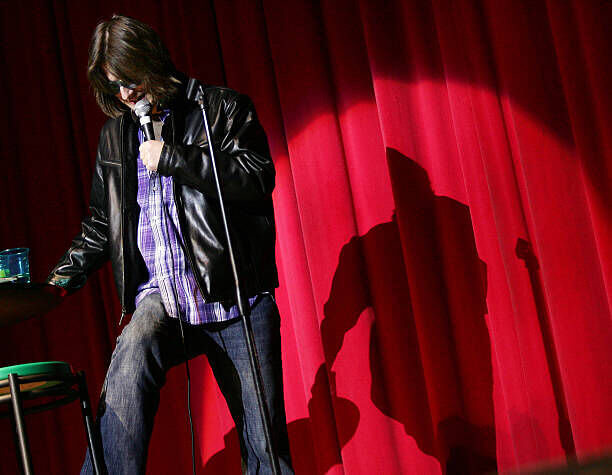 He was working on a sitcom for Fox and got $500,000 for the deal. However, he died before it could happen. In 2005, he was in Livingston, New Jersey as he was touring, and he was staying at The Westminster Hotel when he overdosed on cocaine and heroin. It was an accident, and just weeks before his death he was on "The Howard Stern Show" explaining how he had his "drugs under control now" and knew how to use them responsibly.
Anna Nicole Smith
Another tragic drug overdose was Anna Nicole Smith. The model rose to fame when she appeared in "Playboy," becoming the 1993 "Playmate of the Year." She had a turbulent life, which included drugs, a child at 17, a marriage to an 89-year-old billionaire, court battles over his estate, the death of her son when he was 20, custody battles, and more. Her success may have brought her to the glamorous world of the rich and famous, but it also brought her many hardships.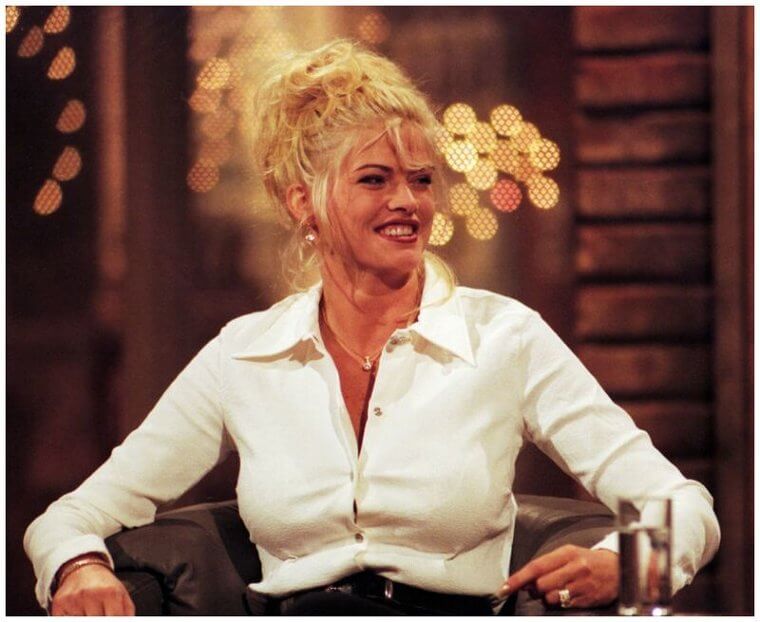 In February 2007, Smith's life came to an end in Florida at the Seminole Hard Rock Hotel & Casino. Smith always struggled with drugs, and after her son died just months earlier, she developed an addiction to prescription meds. After her death, the tests revealed that a whole assortment of prescription drugs was in her system.
John Belushi
SNL star John Belushi was a massive talent, and his roles in films such as "Animal House" and "The Blues Brothers" have gone down in history. He is a household name even though his career lasted hardly a decade, and had he not died young he may have become one of the comedy greats. We will never know what kind of work he would have done in the decades that followed his death.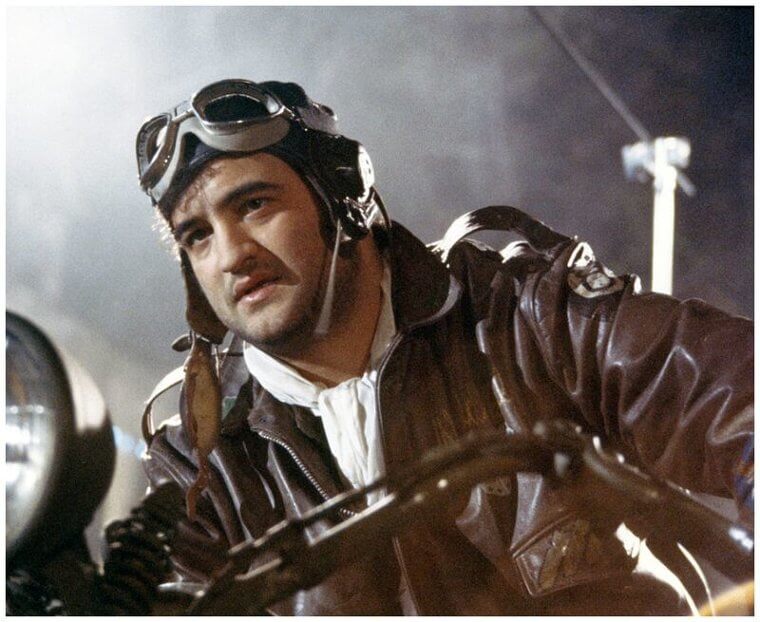 He was only 33 when he died in Los Angeles' famous Chateau Marmont hotel on March 5, 1982. Belushi had battled drug addiction for years and was able to kick his habit, but he later relapsed. He took a "speedball," which consists of both cocaine and heroin, and that did him in. A drug dealer named Cathy Smith spent 15 months in prison for his death, having injected him with the drugs. 
Coco Chanel
Unlike most on this list who met tragic, early ends, designer Coco Chanel lived a long, full life. She died in 1971, which was 87 years after she was born in 1883! The woman who revolutionized fashion had a place of death that was perfect for her: the Hôtel Ritz in Paris where she had been living for three decades. If only we all could spend our final decades, or even days, in such a luxurious location.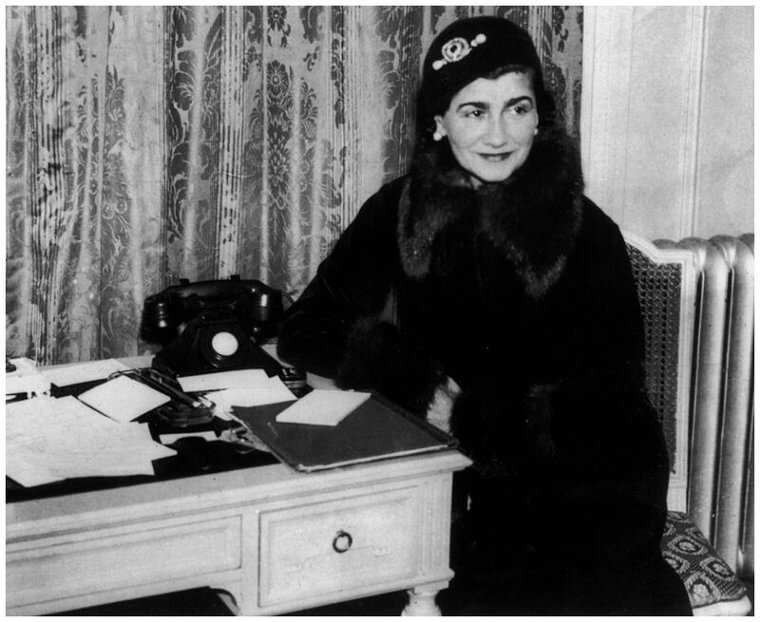 Chanel had been slowing down in her final years, and she went to bed early on her final night, saying to her maid, "You see, this is how you die." She kept at work until the very last day, though, so despite her old age and declining health, many were surprised that her time was up. Perhaps that was the secret to her longevity; the constant desire to create and carry on.
Nikola Tesla
Nikola Tesla is another person who made it to his 80s and passed away in a hotel. The Serbian-American inventor who revolutionized electricity was not paid commensurately for his engineering innovations. He had no money at the time of his death, and much of the time spent in the latter years of his life was with his pet pigeons. He had good health, but things took a turn when he was 81 and got hit by a taxi while crossing the road.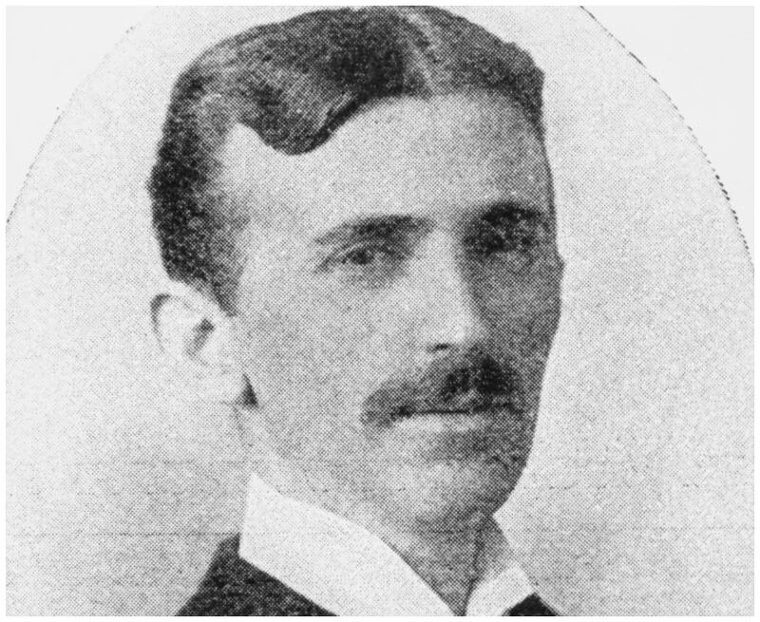 He broke three ribs and twisted his back, but he never went to see the doctor, as was his habit, and he would never recover from these injuries though he still lived for over five more years. He died of coronary thrombosis in 1943 when he was 86, alone in his room at the Hotel New Yorker, where he had been living for many years.
David Carradine
David Carradine became a star when he portrayed Kwai Chang Caine on the 70s television show "Kung Fu," and he was introduced to a new generation as Bill in Quentin Tarantino's "Kill Bill" saga. The beloved actor dabbled with drugs in his lifetime and even had some related arrests, and he indulged in the pleasures that life had to offer. One of these pleasures led to his death at the age of 72.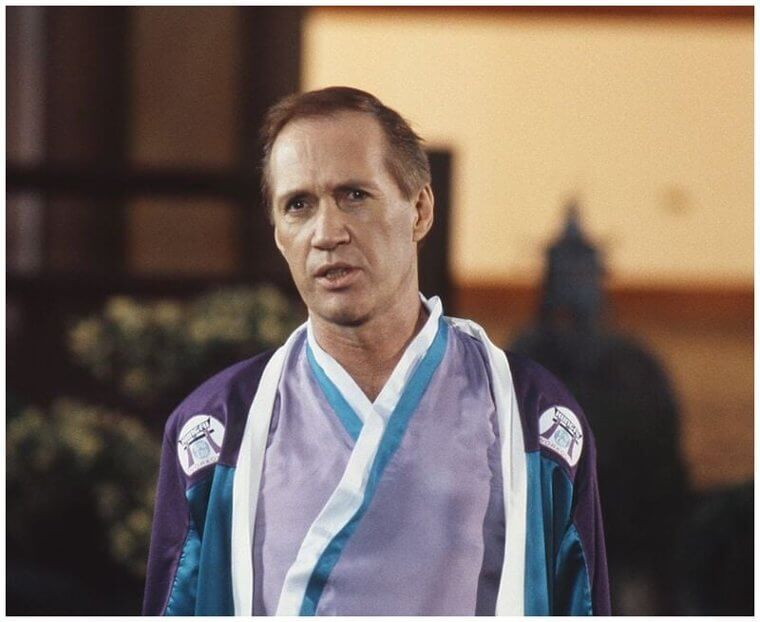 In 2009, Carradine was found dead at the Swissôtel Park Nai Lert Hotel in Bangkok, where he was filming the sports film "Stretch" which was released in 2011. Police believed that his death was a suicide, as his body was discovered in the closet where he was nude and hanging from a rope. However, it was later determined to be an accidental death as a result of autoerotic asphyxiation, which his ex-wives revealed he was into. In 2009, Carradine was found dead at the Swissôtel Park Nai Lert Hotel in Bangkok, where he was filming the sports film "Stretch" which was released in 2011. Police believed that his death was a suicide, as his body was discovered in the closet where he was nude and hanging from a rope. However, it was later determined to be an accidental death as a result of autoerotic asphyxiation, which his ex-wives revealed he was into. 
Richard Wagner
The German composer Richard Wagner is often considered to be one of the most brilliant musicians in history, and his works such as "Ride of the Valkyries" are instantly recognizable by nearly everyone, even if they don't know the opera that it comes from. He has composed over 100 musical pieces, and he was working until the very end. He finished his final opera, Parsifal, a year before his death, despite being very sick with a series of angina attacks.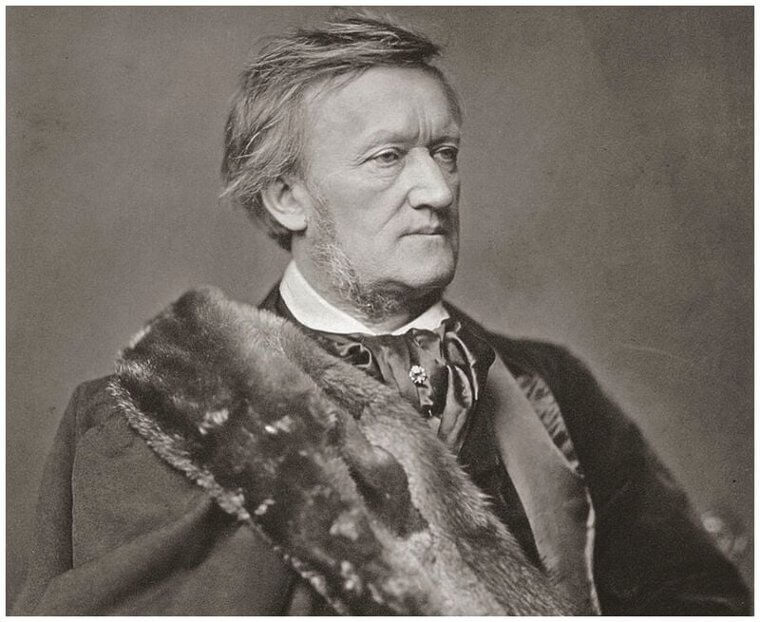 He went with his family to Venice for the winter that year, and on February 13, 1883, he had a hard attack that took his life. He was 69 years old and staying at Ca' Vendramin Calergi, a palazzo that today houses the Wagner Museum. The novel "Death in Venice" by Thomas Mann was partially inspired by his death.
Cory Monteith
Cory Monteith spent years in the industry getting just small roles before hitting it big playing Finn on the musical show "Glee." From that point on, he was a household name with what appeared to be a promising career ahead of him. However, the troubles of his earlier life stuck with him. He was only 13 years old when he started to have problems with substance abuse, and he ended up going to rehab when he was 19.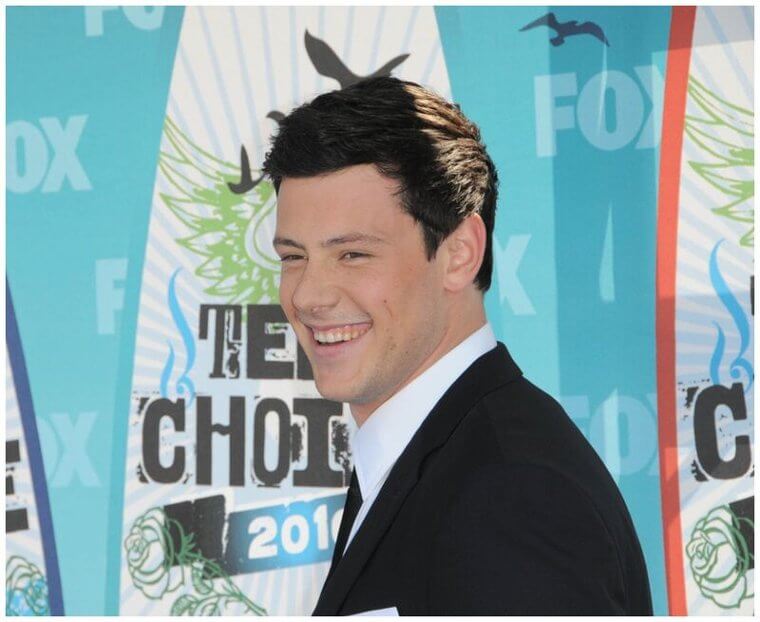 He relapsed over time, and in March 2013 he went to be treated for addiction. In July 2013, the 31-year-old star was staying in Vancouver's Fairmont Pacific Rim hotel for a week and was to check out on the 13th. He didn't come to check out as scheduled, so the staff went into his room which is where they found his body. His death was ruled an accidental overdose.
Nancy Spungen
The names Sid and Nancy define a tortured relationship. Sex Pistols bassist Sid Vicious and his girlfriend Nancy Spungen were punk rock icons in the 1970s, and they remain part of the cultural lexicon decades after their deaths. Sid was diagnosed with schizophrenia when he was 15. A few years later she went to London and got involved with Sid, and they were frequently in the press for various drug and domestic violence-related episodes.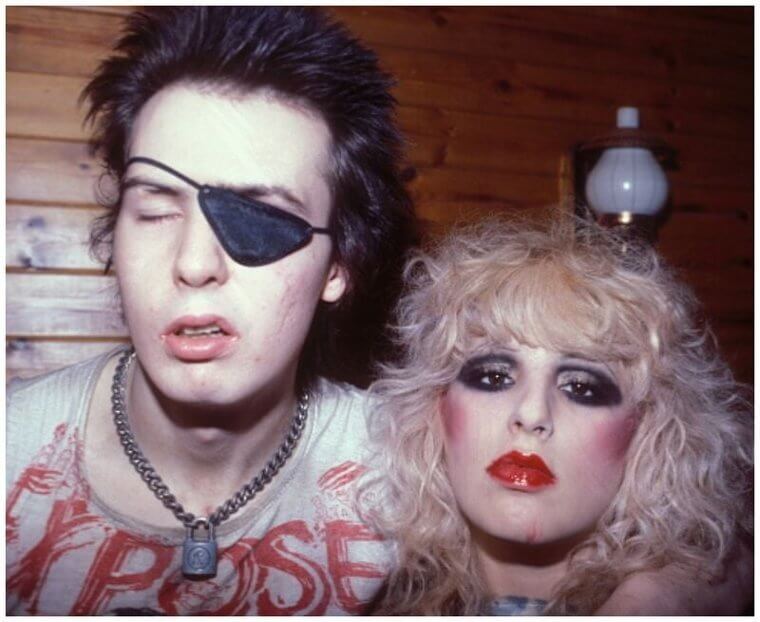 She was only 20 years old when it all came to an end when Sid stabbed her to death when they were living in New York's Hotel Chelsea. Sid got sent to Rikers Island and he was out on bail after going through a detox. However, he bought heroin right after he got out, and was dead within a day. Sid had a death pact with Nancy, so many believe his overdose was not accidental. 
John Candy
John Candy is another comedy great who died at too young an age. The "Second City" veteran was one of the biggest names in comedy in the 70s, 80s, and early 90s, but it came to a sudden, tragic end in 1994 when he was 43 years old. The "Uncle Buck" and "Planes, Trains, and Automobiles" star was in Mexico shooting for the film "Wagons East" when he died of a heart attack at the Camino del Parque hotel in Durango.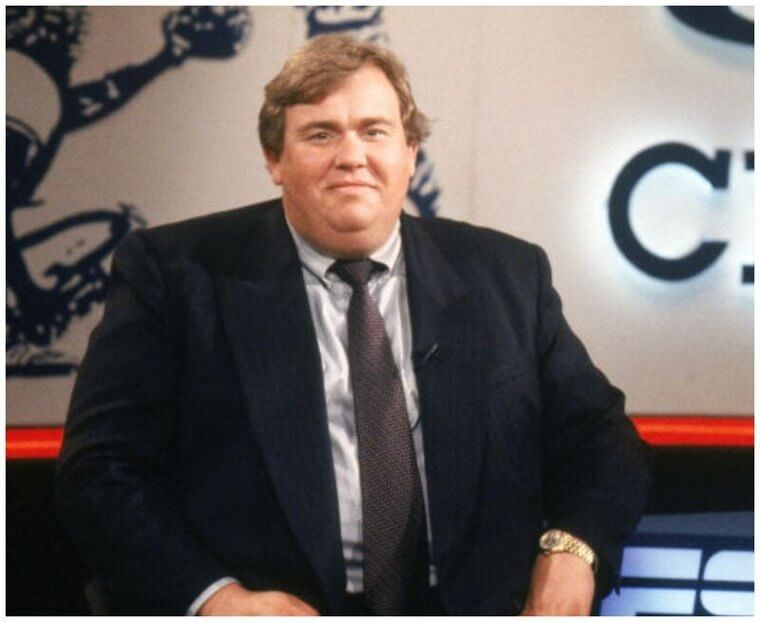 His death at 43 was attributed to many factors. He was obese, weighing over 300 pounds, and was known to binge eat. He also occasionally did drugs in addition to being a heavy smoker and drinker. He had tried to lose weight many times and even succeeded once in losing 100 pounds in a single summer, but his efforts were not successful in getting him to a healthy weight.