The British royal family represents the British monarchy, and whether you are a royalist or believe the tradition is outdated, there is no denying that members of this famous family have been the source of scrutiny and gossip since the family's inception. From Queen Victoria, the Mountbattens, the legend of Princess Diana, adultery and unauthorized interviews, the royals are no stranger to scandals. Here are 46 of their most influential moments.
Queen Victoria's Ascension To The Throne (1837)
Queen Victoria was only 18 years old when she became the Queen of England in 1837. She had been fifth in line to the throne after her father's death in 1820 when she was only eight months old.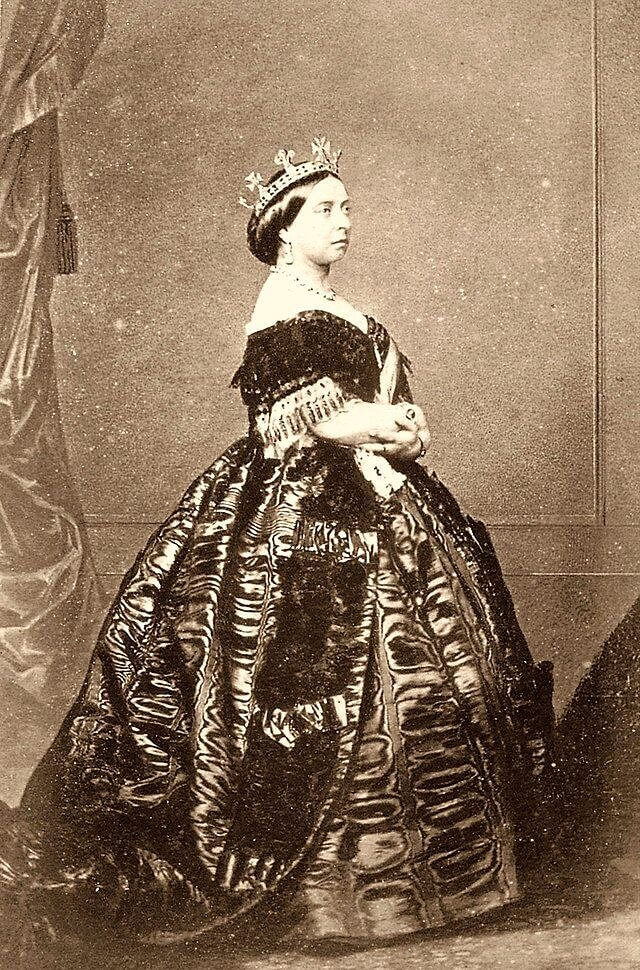 Queen Victoria served as the royal monarch for 63 years, and was the longest-reigning monarch of the time. Her great-great-granddaughter, Queen Elizabeth II, surpassed this record with a 70-year reign.
Queen Victoria's Dress (1839)
A fun fact about the royal wedding dress is that Queen Victoria wore an all-white dress on her wedding day in 1840 to Prince Albert of Saxe-Coburg and Gotha, and it was this decision that started the tradition for brides to wear white.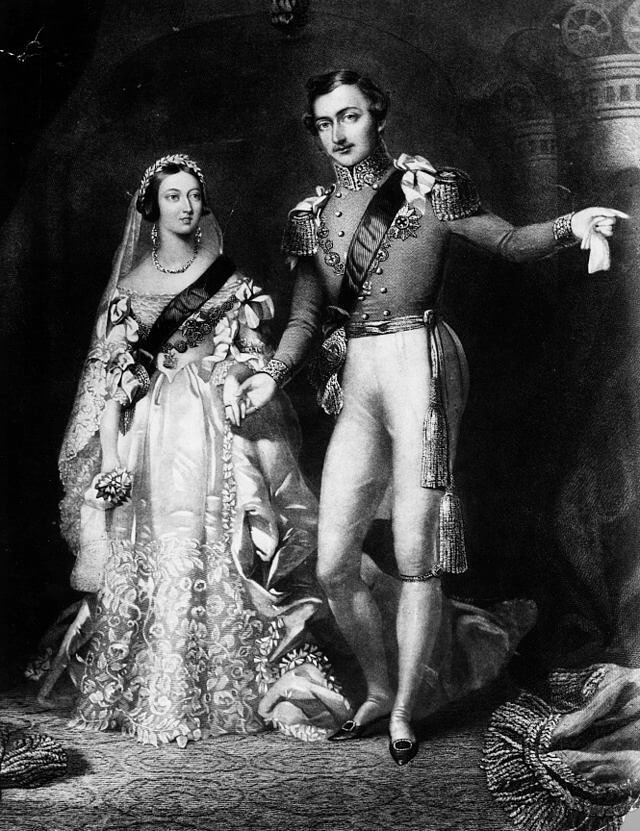 Since Queen Victoria's wedding dress made such a cultural impact, fans of the royal family have been eagerly anticipating royal attire. Princess Diana, Kate Middleton, and Meghan Markle's dresses, for example, received a lot of media attention.
Prince Albert's Death (1861)
Queen Victoria and Prince Albert married in 1840 and remained loyal and close to one another for their entire marriage. When he passed away in 1861, the Queen lost not only her husband but also her closest confidante and advisor.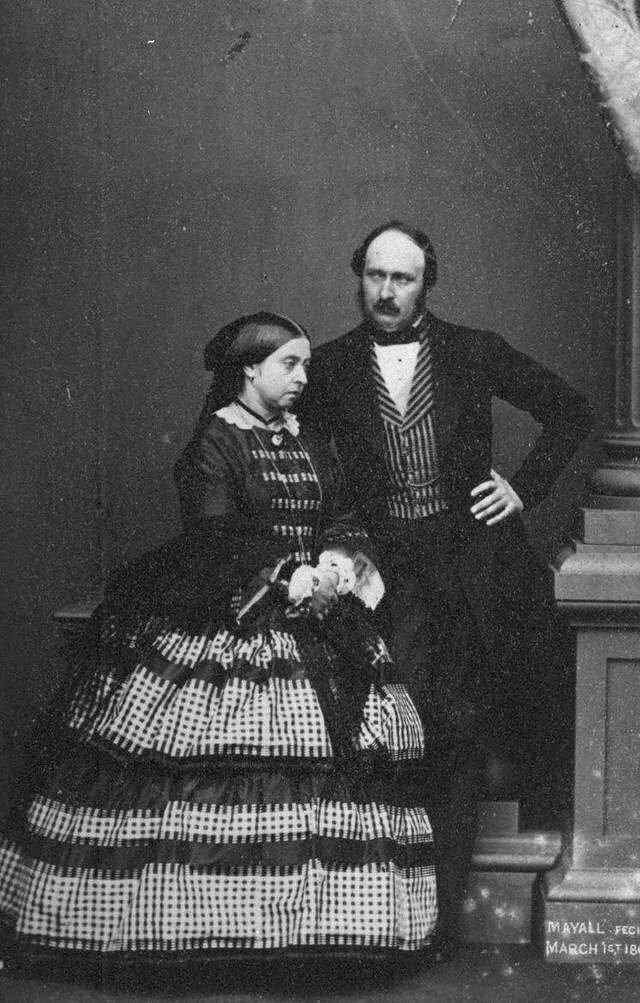 After his death, she went into an intense period of mourning that would last the rest of her life until her own death in 1901. She dressed in black for the rest of her life, slept with a plaster cast of Albert's hand, and remained in seclusion for 25 years.
 
Becoming The Windsors (1917)
It was right in the middle of World War One when the royal family decided to change their name from Saxe-Coburg-Gotha to Windsor. This was all in an attempt to tone down their clear German ancestry.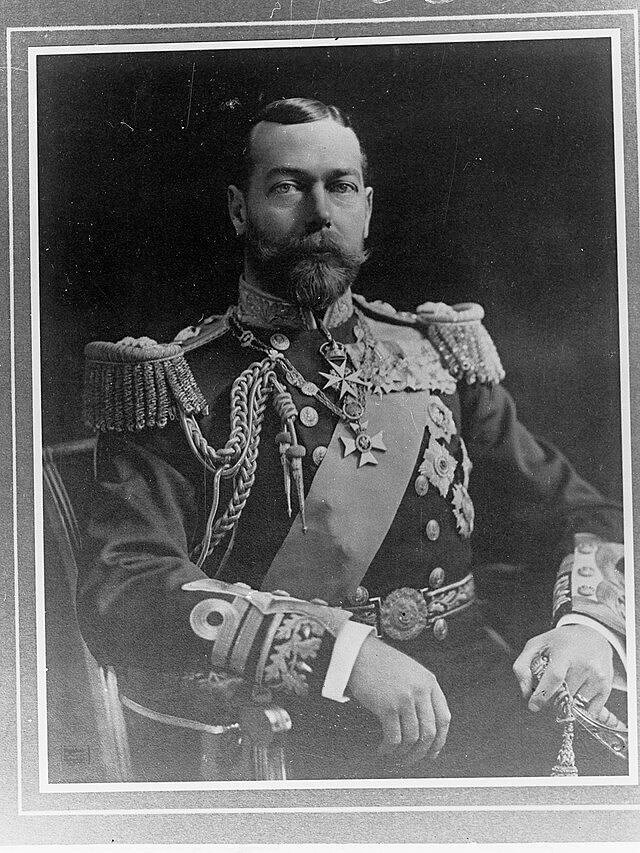 During the war, there was a lot of anti-German sentiment and by 1917, the family name had changed to Windsor. The name had been linked to the British monarchy through the town of Windsor, Berkshire, and Windsor Castle.  Everything, including house names, was given the new anglicized versions.
The First Christmas Broadcast (1923)
The monarchy took the first step in embracing modernization in 1923 when King George V made the first radio broadcast on Christmas Eve. His short message was written by Rudyard Kipling, author of The Jungle Book.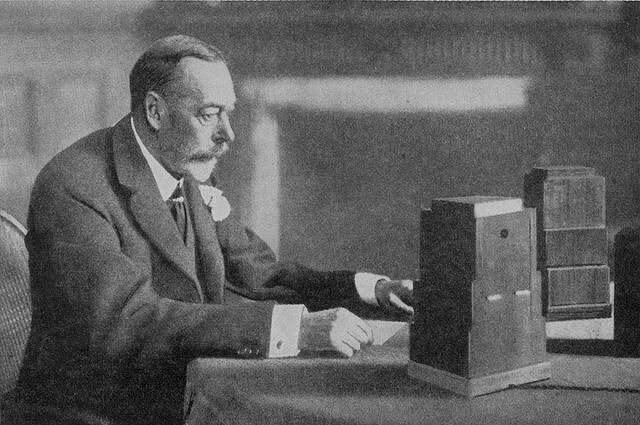 King George V famously was reluctant to speak in front of the entire nation but had little choice as the British nation was counting on this address. In his speech he declared, "I take it as a good omen that wireless should have reached its present perfection at a time when the Empire has been linked in closer union. For it offers us immense possibilities to make that union closer still."

Edward VIII Abdicates The Throne (1936)
On December 11, 1936, Edward VIII announced his abdication of the throne. His father George V had passed away on January 20, 1936, and though there was a coronation planned, Edward VIII only reigned for a total of ten months and 21 days.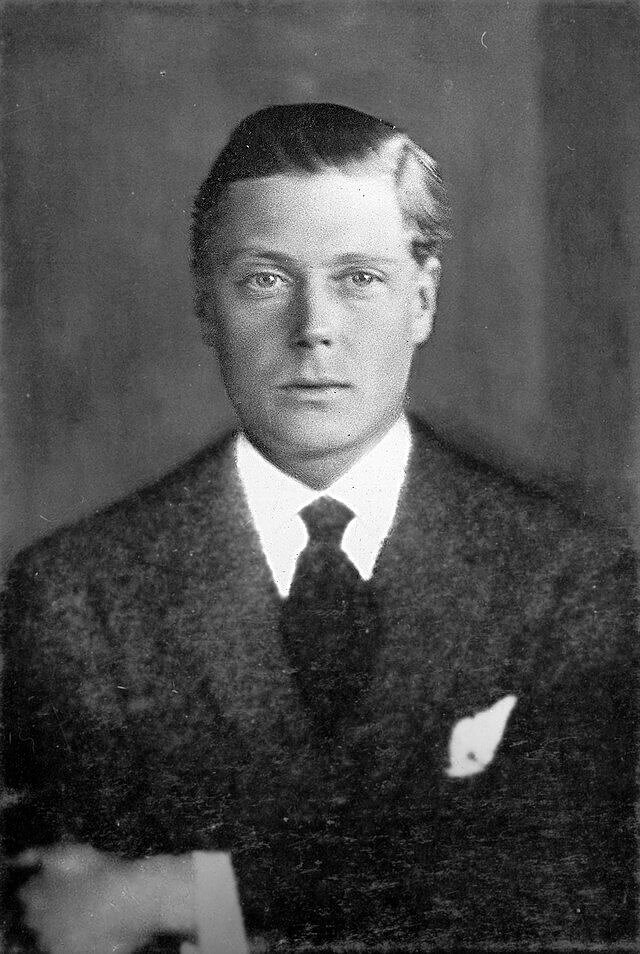 Edward made a speech addressed to the nation and admitted that he would be unable to carry out his kingly duties if he was prohibited from having the woman he loved at his side - an American divorcee Wallis Simpson. After the abdication he took the title of Duke of Windsor and married Wallis.
King George VI Ascends The Throne (1937)
Prince Albert of York unexpectedly became the King and was renamed King George VI after Edward VIII abdicated the throne. His coronation took place on the 12th of May 1937, and he and his family moved to Buckingham Palace.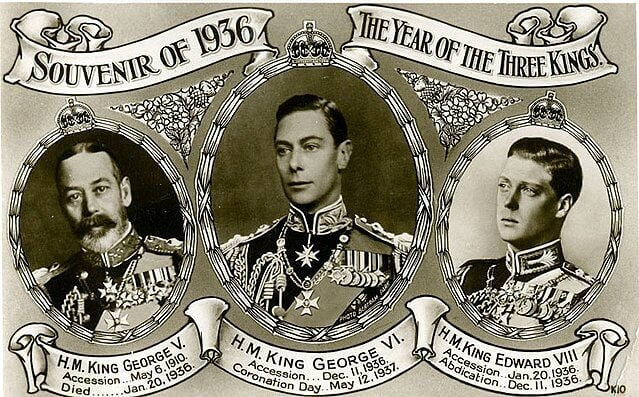 His daughter, Princess Elizabeth, would become an heir to the throne at the age of ten. George VI remained the King for 15 years and 57 days and passed away on February 6, 1952.
Britain Enters World War II (1939)
In 1939 Britain entered the Second World War, and everyone was dedicated to the effort. The King and Queen would remain in Buckingham Palace, but their daughters were moved to Windsor Castle for extra safety.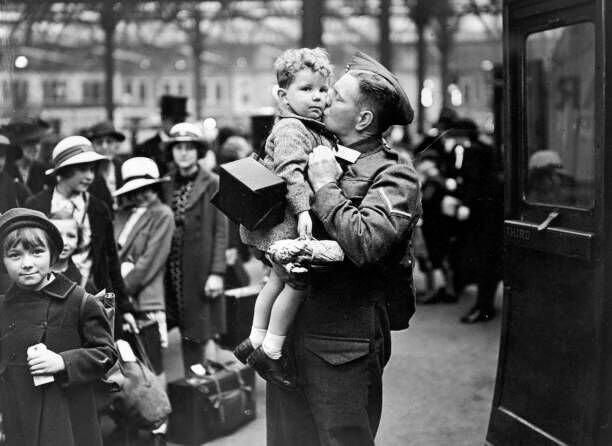 Princess Elizabeth had other ideas though and became actively involved in the war. She served as a motor mechanic and trained as a driver. She became an honorary junior commander - she was 20 years old at the time.
Princess Elizabeth Married Philip Mountbatten (1947)
In 1947 Princess Elizabeth married Philip Mountbatten, who was a member of the exiled Greek royal family. The two lovers were second cousins once removed and had met when Elizabeth was only 13. They were engaged by the time she was 21. The rest of the royal family were not, however, impressed.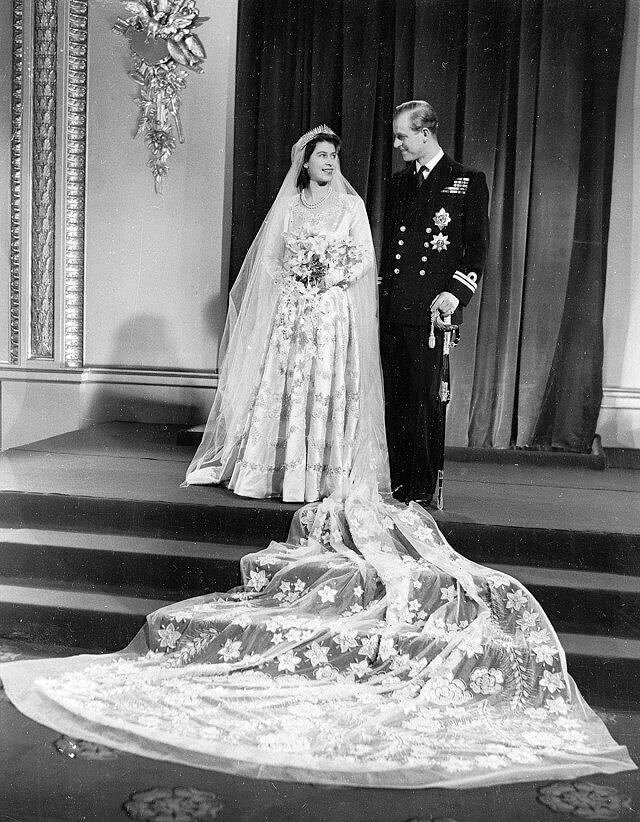 Despite her family's reluctance, Elizabeth was undeterred, and the couple married on November 20, 1947. It was also a post-war Britain, and at the time it was considered unacceptable for Philip's German sisters to be invited to the wedding.
India Gains Independence (1947)
Another significant moment in British royal history is when India sought independence. India was considered Britain's most valuable asset, but after WWII the monarchy began to realize that maintaining their rule was going to be virtually impossible.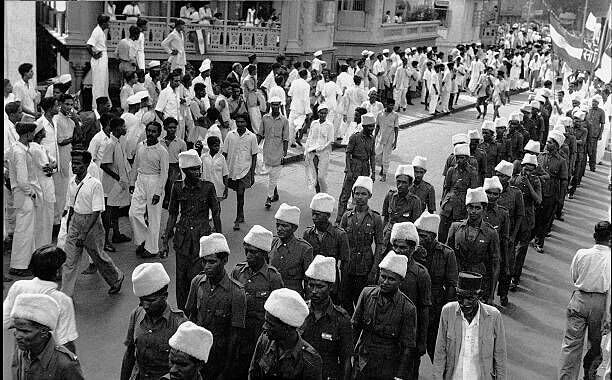 Under the help and guidance of Lord Mountbatten, the monarchy assisted India with achieving independence and forming a new government. Though India was a massive loss to the crown, it was the start of major changes to the British Empire, and eventual decolonization.

King George VI Dies (1952)
Princess Elizabeth's beloved father King George VI passed away at the age of 56 in 1952. His health had already been ailing, and when he passed away his daughter was in the midst of a royal tour of Africa.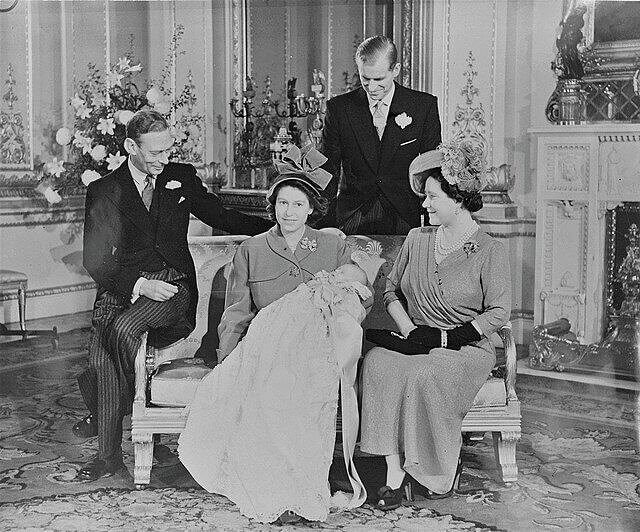 Elizabeth was forced to return to Britain after her father's death, and on the plane, she realized that she did not have a mourning dress with her. It is now royal protocol that all members travel with a mourning outfit at all times.
Queen Elizabeth's Coronation (1953)
The longest-reigning monarch to date attended her coronation in Westminster Abbey on June 2, 1953. This coronation would be the first of its kind to be televised and would be watched by a record 27 million people around the globe.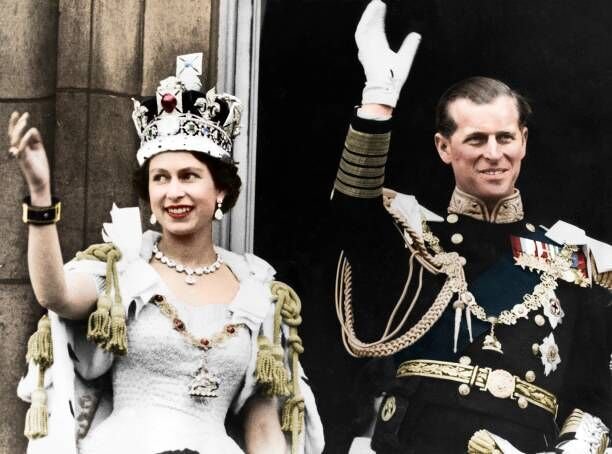 Queen Elizabeth II chose to keep her name as her royal title, and the name of Windsor remained in the family. This was controversial because it was assumed that the queen would have taken on her husband's name Mountbatten. Prince Philip was decidedly unimpressed.
Princess Margaret And Captain Peter Townsend (1953)
Whilst plans for the coronation were underway, Princess Margaret was involved in a huge royal scandal - she was involved in a love affair with Captain Peter Townsend who worked for the royal family, and was married at the time.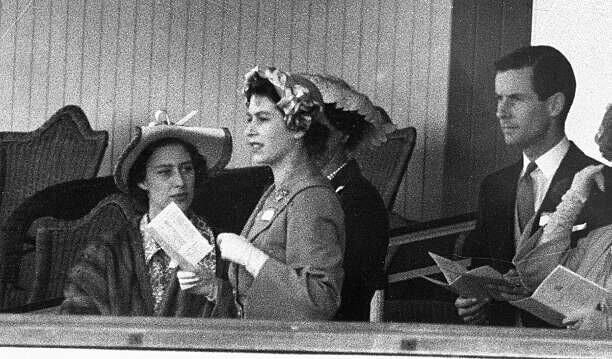 Though Townsend divorced his wife, the royal family could not accept his wish to marry Princess Margaret because as members of the Church of England they were very much against divorce. Queen Elizabeth II was forced through protocol to forbid her sister to marry Townsend.
The First Televised Royal Wedding (1960)
Princess Margaret was forced to abandon her plans to marry Peter Townsend, and would eventually marry a more suitable suitor in photographer Antony Armstrong-Jones. Their wedding took place at Westminster Abbey in 1960.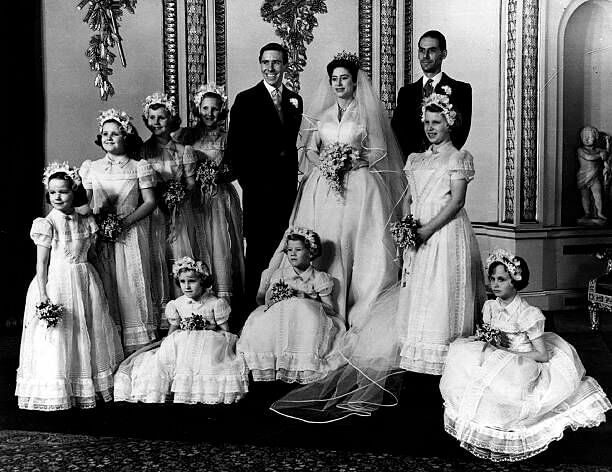 The wedding would be the first British royal wedding to be televised. This would set the tone for a tradition of televising all royal weddings. Margaret's relationship with Jones would widen her social circle, and for years she was a renowned socialite with a love for having a glamorous lifestyle.

Princess Margaret's Divorce (1976)
Ever the controversial royal member, Princess Margaret's divorce from Lord Snowden (Antony Armstrong-Jones) was the first royal divorce since King Henry VIII way back in the 1500s. They announced their separation in 1976 and divorced in 1978.
After the divorce, the British public, as well as the rest of the royal family were unforgiving towards Princess Margaret, and her private life would forever be the topic of gossip and major scrutiny. It would come out in the press that Margaret had indulged in a number of extra-marital affairs when she was married to Jones.
Lord Mountbatten Is Assassinated (1979)
In 1979 Lord Mountbatten was assassinated by the Irish Republican Army (IRA). They planted a bomb on Mountbatten's fishing boat, Shadow V, and the bomb was detonated when the boat was only a few hundred yards from shore.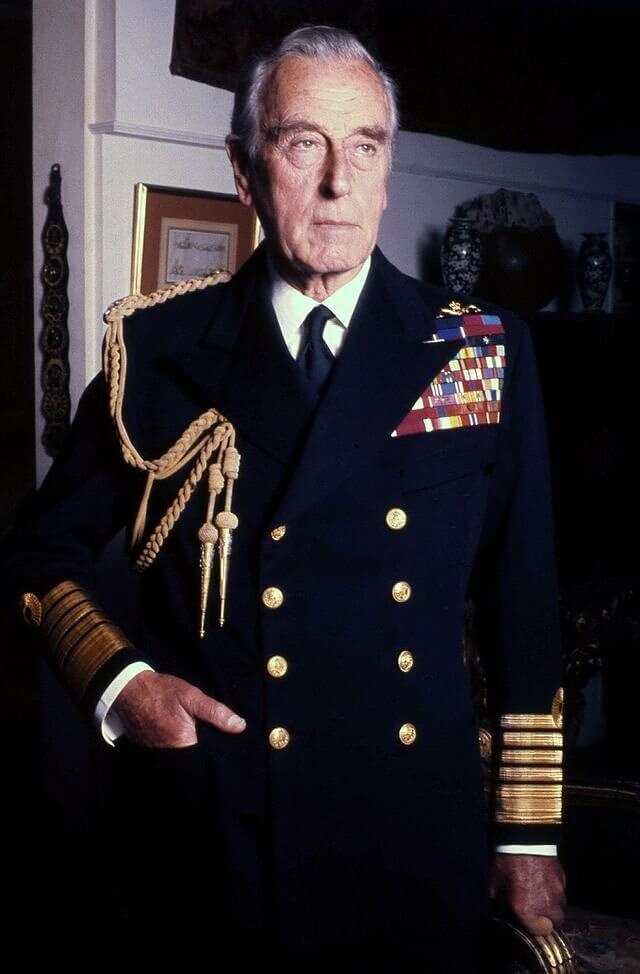 The explosion blew off both of Lord Mountbatten's legs, and though he was still alive when pulled to shore, he died from his injuries within minutes. His grandson Nicholas, as well as a crew member, named Paul Maxwell, and Dowager Lady Brabourne were also killed.
Prince Charles And Princess Diana Get Married (1981)
Queen Elizabeth II's eldest son Prince Charles announced his engagement to Lady Diana Spencer on 24 February 1981, and the couple immediately became a media sensation with everyone fascinated with their every move. Their wedding, which was televised, would be viewed by a massive audience of 750 million people.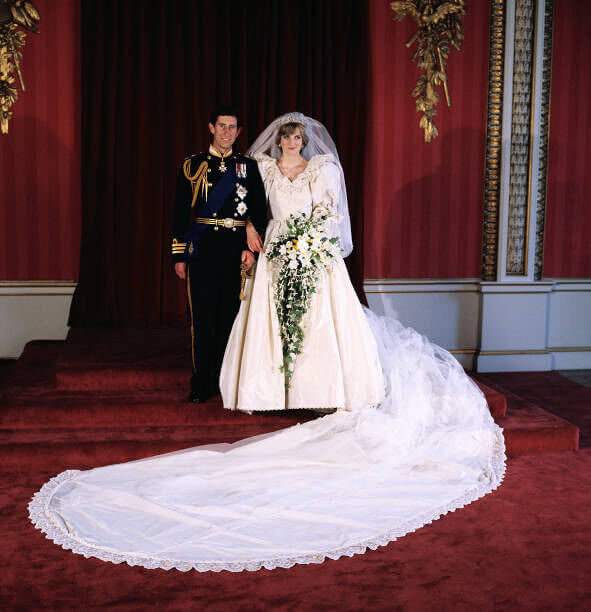 The wedding took place on July 29, 1981, at St. Paul's Cathedral in London, and was responsible was turning a whole generation of people all over the world into royal family enthusiasts.
Prince William Is Born (1982)
Prince William was born on June 21, 1982, in the Lindo Wing at St. Mary's Hospital and immediately became second in line to the throne as Queen Elizabeth II's grandson and the first child born to Prince Charles and Princess Diana.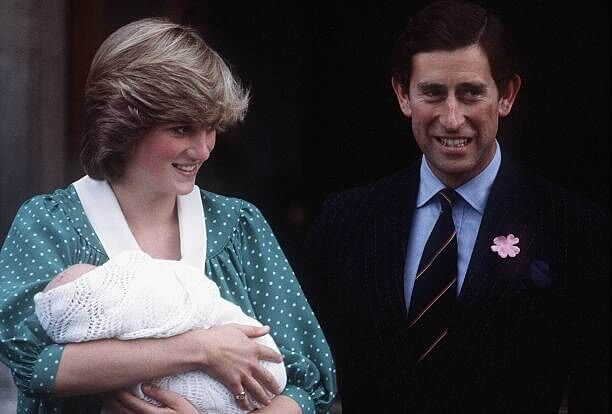 Prince William's brother, Prince Harry, Duke of Sussex, would be born on September 15, 1984. Prince Harry is only sixth in line to the succession of the British throne. Their father Prince Charles, Prince of Wales is the heir apparent to the throne and has been since 1952.

Princess Anne Divorces (1989)
Queen Elizabeth II's only daughter, Princess Anne, announced her impending divorce from her husband Captain Mark Philips in 1989. Their divorce would only be finalized in 1992. The couple became engaged in May 1973 and were married in November of the same year.
Princess Anne and Captain Mark Philips had two children - Peter and Zara Philips. Not long after her divorce, the Princess married her second husband, Timothy Laurence, on 12 December 1992. There are reported to be private letters dating back to 1989 between the couple.
Prince Charles's Cheating Scandal (1992)
In 1992 Prince Charles of Wales became embroiled in a very public cheating scandal. Newspapers and news channels leaked a conversation between himself and an ex-girlfriend named Camilla Parker Bowles that had occurred in 1989.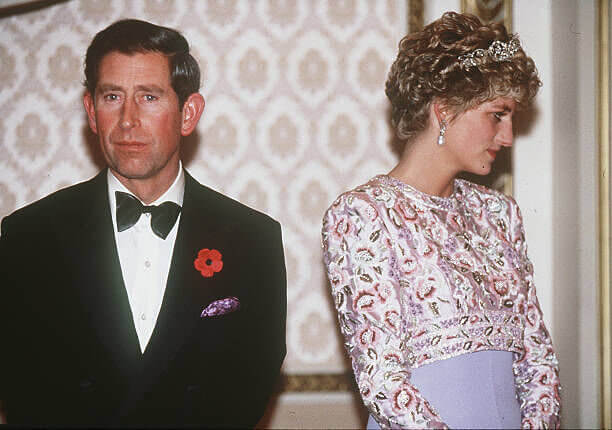 This scandal would prove to be the beginning of the end for Charles and Diana and their assumed fairy-tale marriage. Referred to as "Camillagate" by the press, Prince Charles would confirm the rumors of his extra-marital affair with Parker Bowles in an interview in 1994.
Princess Diana And Prince Charles Announce Divorce (1992)
In 1992 an official statement was released from Buckingham Palace stating that Prince Charles, the first in line to the British throne, would be separating from his wife, Princess Diana. They would separate before legal divorce proceedings could take place.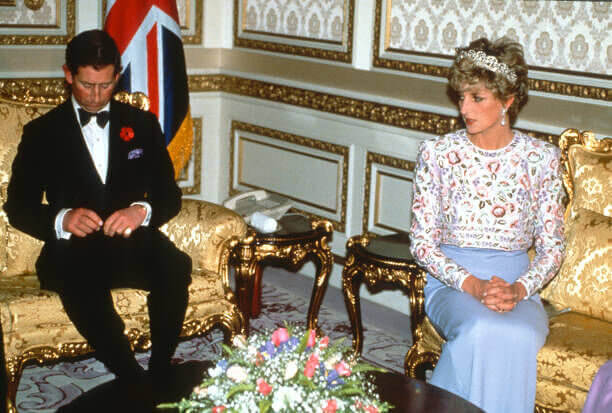 For years the couple had been plagued by cheating scandals from both parties - Prince Charles with Camilla Parker Bowles, and Princess Diana with Barry Mannakee, a police officer, and later with Major James Hewitt, a riding instructor. Their divorce was finalized on 28 August 1996.
A Fire At Windsor Castle (1992)
On November 20, 1992, a fire broke out at Windsor Castle. It is said that the fire started in Queen Elizabeth's Private Chapel. A faulty spotlight caused a curtain to catch alight, and from there the flames spread to St. George's Hall.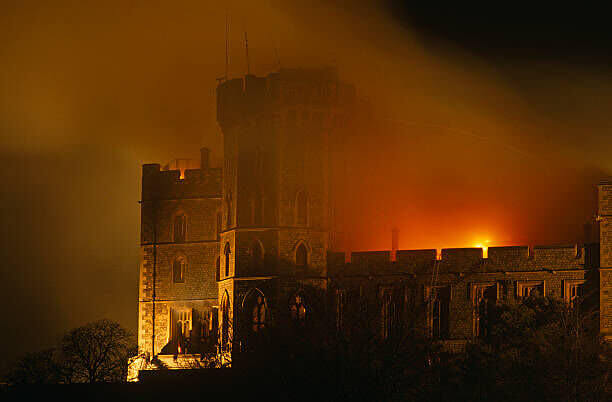 The fire ravaged and destroyed 115 rooms. Priceless works of art had to be evacuated during the blaze, and it is said that only two pieces of art were lost in the fire. It took a total of 225 firefighters to battle the flames.

Prince Andrew's Separation (1992)
It seems the royal family would be plagued with yet another separation. This time it was Prince Andrew, the third child and second son of Queen Elizabeth II, who had announced his decision to separate from wife Sarah Ferguson on March 19, 1992.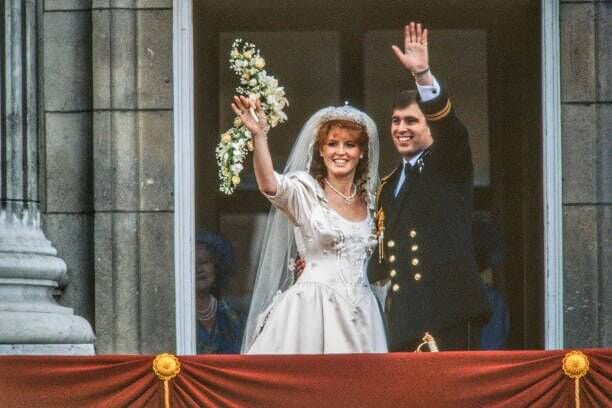 Even Queen Elizabeth acknowledged that the year 1992 was a particularly horrible one, and it became referred to as "annus horribilus", which when directly translated from the Latin means "horrible year". Prince Andrew and Sarah Ferguson officially divorced on May 30, 1996.
The Duchess Of York's Tabloid Scandal (1992)
To add further insult to the year that was 1992, Sarah Ferguson, the Duchess of York, became caught up in a massive scandal involving her boyfriend, American financier John Bryan. The two were on holiday, and while Ferguson sunbathed topless, Bryan was photographed sucking the Duchess's toes.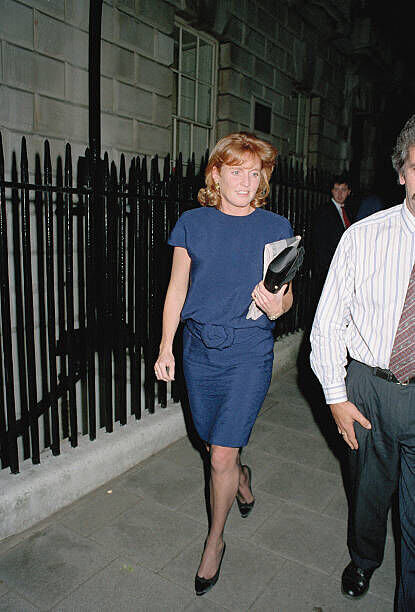 The paparazzi caught everything on camera, and the pictures appeared on the front page of the Daily Mirror. The royal family was understandably shocked, and John Bryan even attempted to deny the toe-sucking allegations. 
Princess Diana's Unauthorized Interview (1995)
In 1995 Princess Diana had been separated from Prince Charles for a number of years, and she was determined to let her side of the story be known. At the time she was living in her own Kensington Palace apartment, and it is there that she granted an interview to journalist Martin Bashir.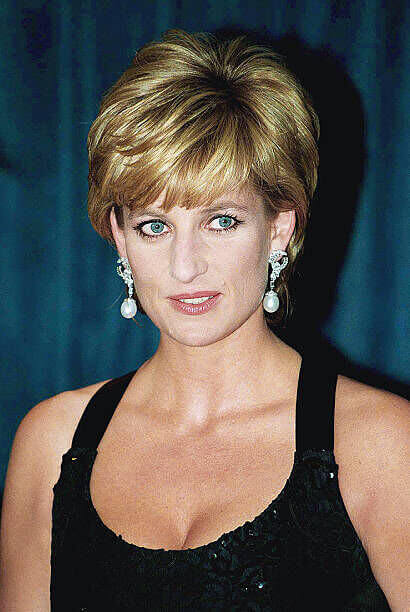 The interview was broadcast on the BBC show Panorama on November 20, 1995. In the interview, Diana discussed Prince Charles' extra-marital affair at length, and also gave an extended insight into her life, and the struggles she endured as a member of the royal family.
The Death Of Princess Diana (1997)
Dubbed "the People's Princess" by the press and her legions of fans, the world went into mourning after it was announced that Princess Diana had passed away in a car accident in Paris, France on 31 August 1997.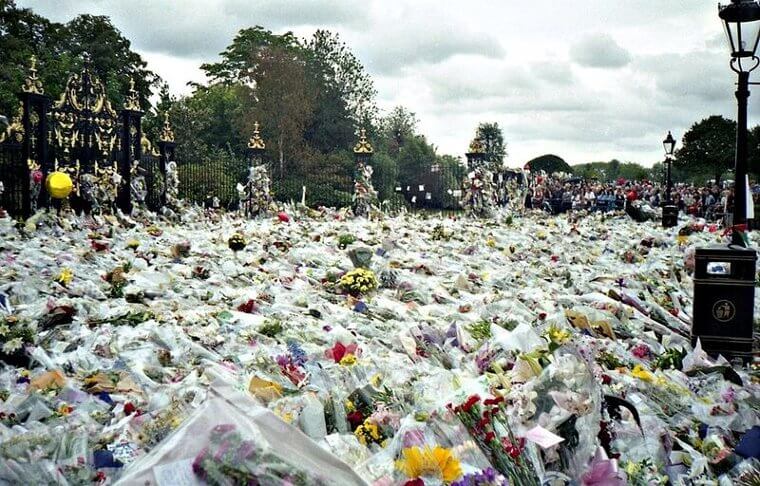 People flocked to Buckingham Palace and Kensington Palace to pay their respects and leave gifts and flowers at the gates. The people were so enraged by the royal family's silence after her death that the Queen was forced to make an extremely rare televised speech in which she addressed the public regarding the princess's tragic and sudden death.

The Queen Loses Her Mother And Her Sister (2002)
The year 2002 was another terrible year for Queen Elizabeth as she would lose both her mother and her sister within months of each other. On the 9th February 2002, Princess Margaret, the Queen's younger sister, passed away at the age of 71.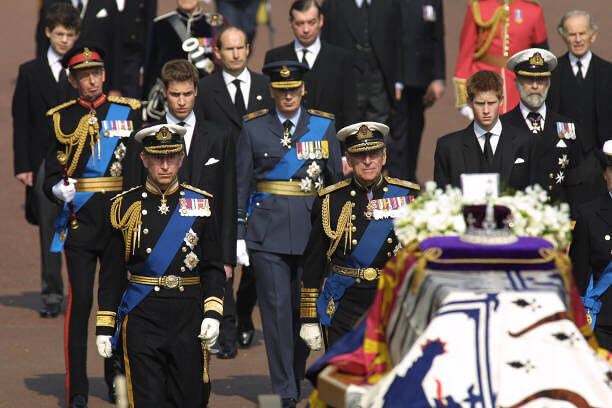 On March 30th, 2002 Queen Elizabeth II's mother, the Queen Mother, passed away at the age of 101. Both these deaths were a massive blow to the Queen, but despite this, she still celebrated her Golden Jubilee that same year.
Sarah Ferguson's Bribery Scandal (2010)
Sarah Ferguson had already damaged her relationship with the royal family with the tabloid scandal of 1992, and in May 2010 she was brought under scrutiny once again with another scandal - this time involving bribery.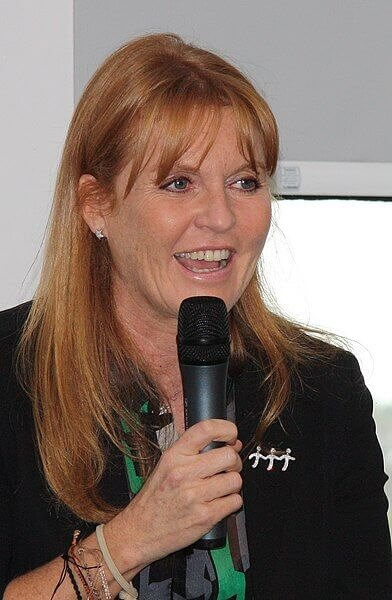 Sarah Ferguson had already damaged her relationship with the royal family with the tabloid scandal of 1992, and in May 2010 she was brought under scrutiny once again with another scandal - this time involving bribery.

Prince William Marries Kate Middleton (2011)
Sarah Ferguson had already damaged her relationship with the royal family with the tabloid scandal of 1992, and in May 2010 she was brought under scrutiny once again with another scandal - this time involving bribery.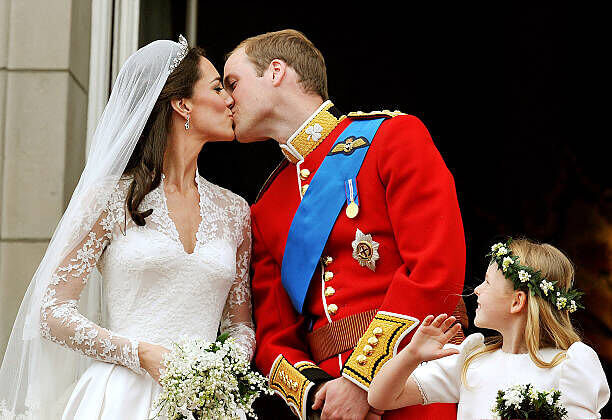 Sarah Ferguson had already damaged her relationship with the royal family with the tabloid scandal of 1992, and in May 2010 she was brought under scrutiny once again with another scandal - this time involving bribery.

The Queen's Diamond Jubilee (2012)
Queen Elizabeth II celebrated 60 years of being on the throne with her Diamond Jubilee in 2012. Events throughout the Commonwealth of Nations took place during the year, culminating in a London pageant. Four years later she would be the longest-reigning royal in British history.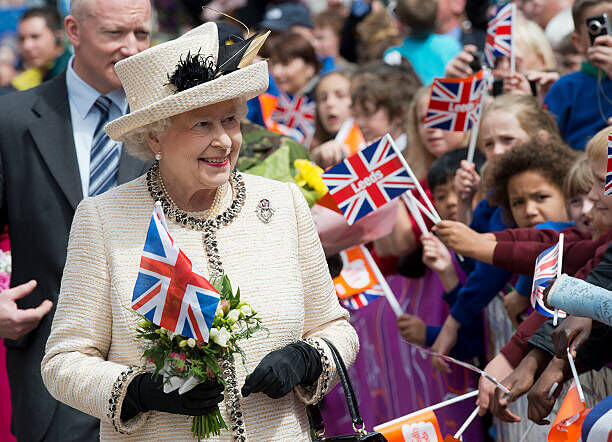 The longest-reigning royal had previously been Queen Victoria, but in 2016 Queen Elizabeth surpassed this achievement. The Queen's Jubilee celebrations also marked the end of the Duke of Edinburgh's public life and his role in Commonwealth affairs.
Prince George Is Born (2013)
The longest-reigning royal had previously been Queen Victoria, but in 2016 Queen Elizabeth surpassed this achievement. The Queen's Jubilee celebrations also marked the end of the Duke of Edinburgh's public life and his role in Commonwealth affairs.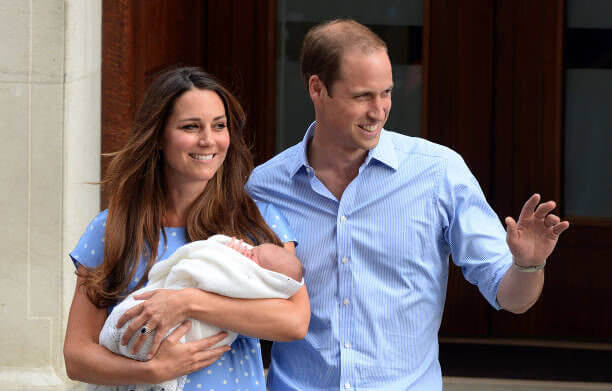 Prince George is considered by many to be the future king of England and often accompanies his parents on official royal tours. Though he is involved in royal business William and Kate have tried to keep their son's life as private as possible.
Princess Charlotte Makes History (2015)
Prince William and Catherine, Duchess of Cambridge, welcomed their second child, a daughter named Charlotte, into the world on May 2, 2015. Usually, princesses were not given preference above their male counterparts, but Charlotte is the first in British royal history to not have her position in line to the throne usurped by another male heir.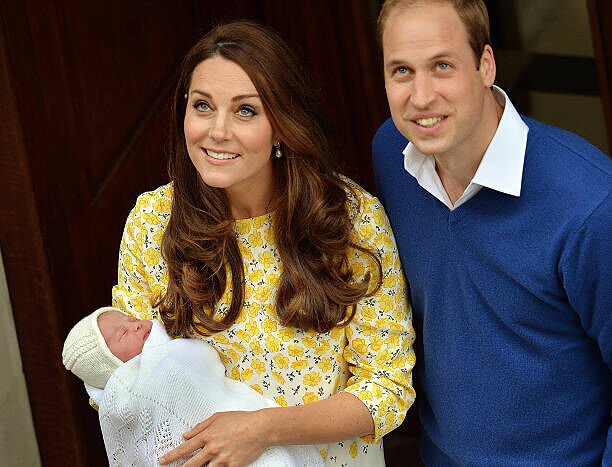 According to the Perth Agreement which was made in 2011, males no longer take preference over female succession to the throne. Charlotte is now fourth in line to the throne, after her brother George, father William, and grandfather Prince Charles.
Prince Harry And Meghan Markle Get Engaged (2017)
Prince Harry, Duke of Sussex, made history when he became engaged to American actress Meghan Markle on 27 November 2017. The news was announced at Kensington Palace by Prince Charles of Wales.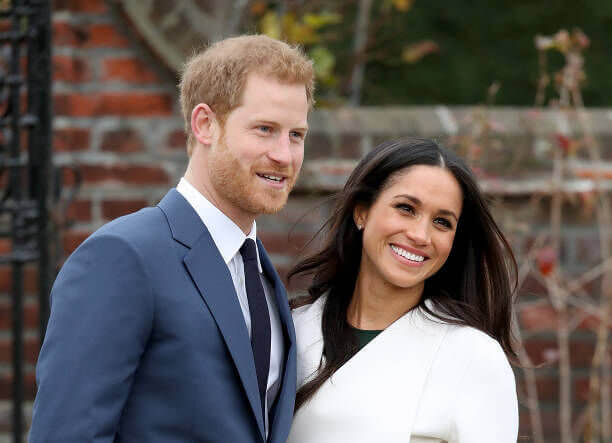 Harry's relationship and impending marriage to Markle made headlines because she was not only an American, divorced, and an actress, but she was also of mixed-race, which would be a first for the royal family. With Britain's history and connections with Commonwealth countries, Markle marrying into the family sparked positive responses from the public overall.
 
Meghan Markle Walks Herself Down The Aisle (2018)
The wedding of Prince Harry, Duke of Sussex, and Meghan Markle, Duchess of Sussex took place on May 19, 2018, at St.George's Chapel at Windsor Castle. Their wedding was broadcast by the BBC and was globally viewed in the hundreds of millions.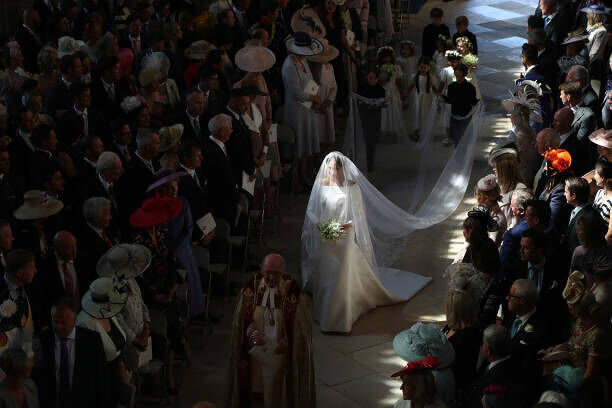 Meghan Markle's own father was unable to attend the wedding and walk her down the aisle, as is tradition, and so Markle walked herself down the aisle, followed by junior attendants. She then met with Prince Charles who walked her the rest of the way towards the alter.

Feud Rumors Begin To Arise (2018)
In November 2018 there were rumors that Catherine, the Duchess of Cambridge, and Meghan, the Duchess of Sussex were not on the best of terms. The tabloids went wild with stories that Kate and Meghan were fighting - it turns out though that the fight was really between their husbands.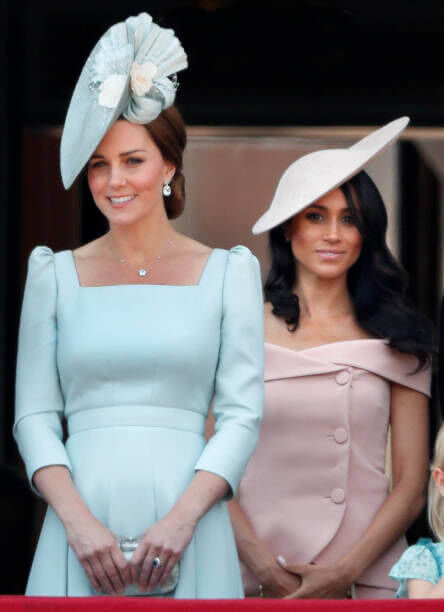 According to sources Prince William was not impressed with Prince Harry's weak attempts to include Meghan in the royal family. There was so much speculation in the media that the palace felt compelled to make a public statement about it.
Prince Andrew and Jeffrey Epstein (2019)
The late disgraced American financier Jeffrey Epstein is not the sort of person that you want to be associated with, but unfortunately, Prince Andrew, Duke of York, was reported to have been a close friend of the convicted sex offender.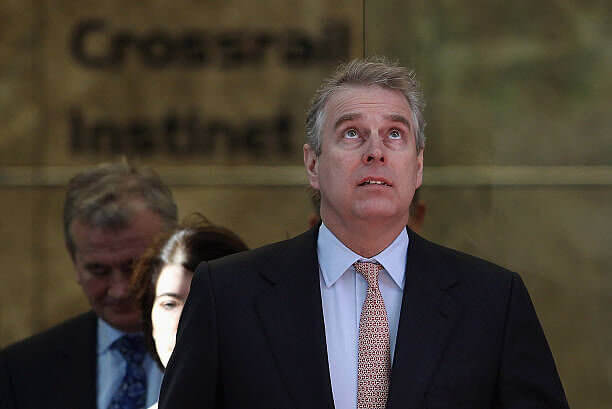 The Epstein case has been ongoing since 2011, and after years of being mentioned in court, Prince Andrew was finally named personally by one of Epstein's victims. This scandal forced the prince to step down from all royal duties.
Archie Harrison Mountbatten-Windsor Is Born (2019)
Prince Harry and Meghan Markle's first child, Archie Harrison Mountbatten-Windsor, was born on May 6 2019 at the Portland Hospital in London. His parents chose not to give their son a royal title, even though he is now seventh in line to the British throne.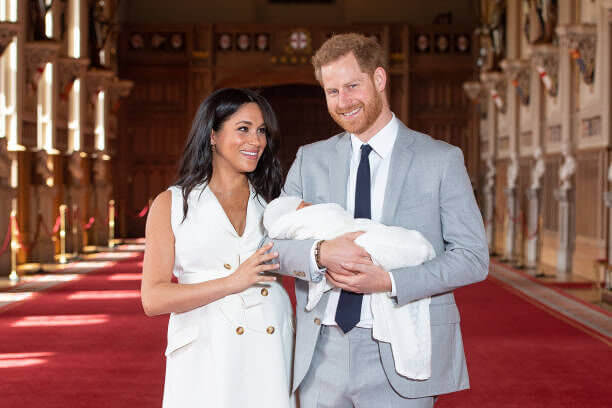 His parents have expressed wishes that Archie be brought up as a private citizen and therefore goes by Master Archie Harrison Mountbatten-Windsor. Before Archie's birth, Meghan revealed in an interview that the royal family had been concerned about the child's skin tone.
Meghan And Harry's Documentary (2019)
In 2019 Prince Harry and Meghan Markle went on a royal tour of Southern Africa. Upon their return, they released an hour-long personal documentary entitled Harry and Meghan: An African Journey. The documentary revealed the couple's personal struggles with the media.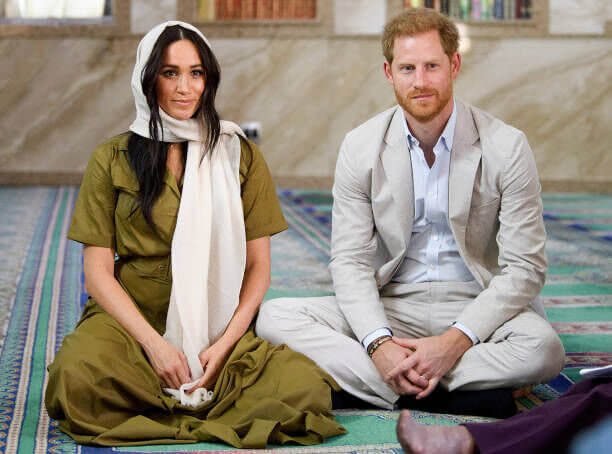 The documentary includes interviews with the couple and allowed the public a glance into their usually private lives and thoughts. After it was released Meghan sued British media company Mail on Sunday for printing a private letter she wrote to her father, Thomas Markle Sr.

Harry And Meghan Leave The Royal Family (2020)
Queen Elizabeth II, as well as all members of the British royal family and the public, were shocked when Prince Harry and Meghan Markle announced via an Instagram post that they would be stepping down as members of the royal family.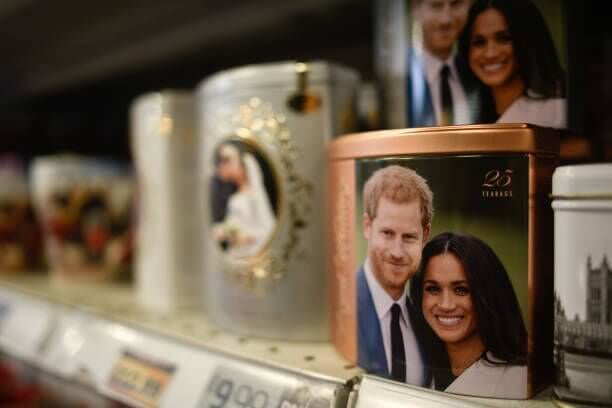 The couple stated that they wished to become financially independent, but would continue to support the Queen. The palace released a statement expressing their support of Harry and Meghan and revealed that the couple would split their time between the UK and US.
Peter Phillips Announces His Divorce (2020)
Queen Anne's son, Prince Peter, announced his separation from his wife Autumn Kelly, a Canadian management consultant, in February 2020. The couple divorced on June 14, 2021. They had been married since 2008, and have two children together - Savanna Anne Kathleen, and Isla Elizabeth.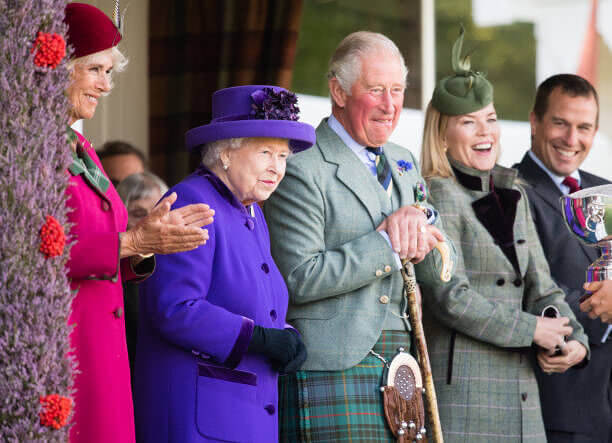 Peter Phillips and Autumn Kelly stated in their separation and divorce announcement that they would co-parent their two daughters. Peter Phillips is 18th in line to the succession of the British throne.
Meghan Markle's First Post-Royal Project (2020)
It wasn't very long after Prince Harry and Meghan Markle left the British royal family in search of financial independence that Markle took on her first paying job. The Duchess of Sussex made a deal with Disney to do the voiceover work for a documentary.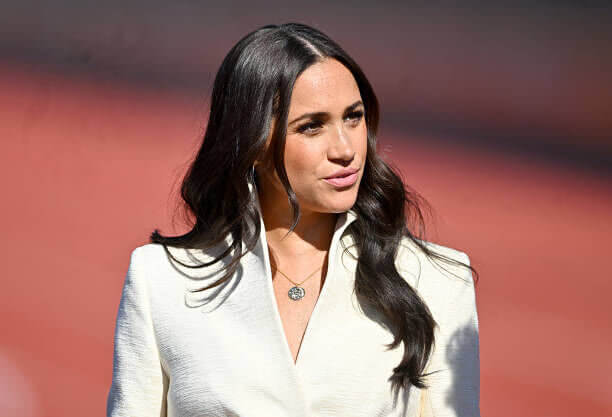 The documentary is about elephants, and its release will help raise money for Elephants Without Borders. On April 3 2020 Elephant was released on the Disney+ streaming service and is among a series of documentaries that were released in honor of Earth Month.
The COVID-19 Lockdown (2020)
Like the rest, of the world, the royal family was forced into lockdown from March 2020. Queen Elizabeth II and Prince Phillip remained in isolation at Windsor Castle, and Prince William and Kate traveled to their country home in Norfolk for the duration.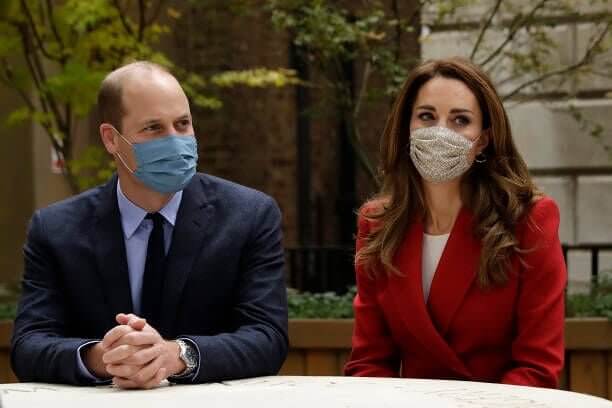 The Duke and Duchess of Sussex became heavily involved in charity projects amidst the pandemic, working with Project Angel Food in Los Angeles which delivers food to those too sick to prepare their own food.

The Queen's First Public Engagement (2020)
The pandemic resulted in a large number of canceled and/or postponed royal engagements, especially after the royal household went into lockdown along with the rest of the world. By October 2020 Queen Elizabeth II made her first public appearance.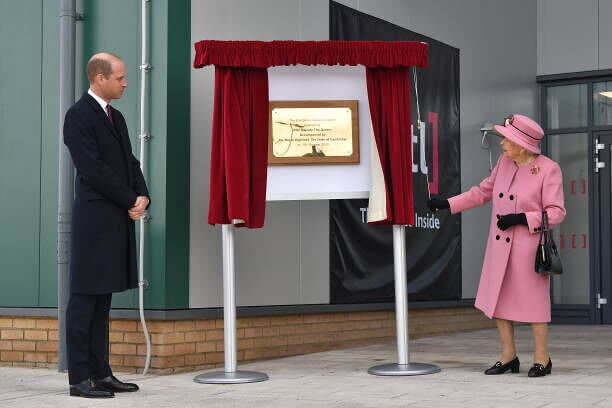 The queen visited Defence Science and Technology Laboratory in Salisbury, England. She was accompanied by her grandson Prince William, Duke of Cambridge. The visit was in conjunction with the opening of its Energetics Analysis Centre.
A Socially-Distanced Christmas (2020)
Due to the pandemic, and the strict rules and guidelines associated with the 2020 lockdown, the royal family chose not to gather for their traditional Christmas celebrations at Sandringham. Instead, the senior members of the family posed for a socially-distanced official photograph outside Windsor Castle.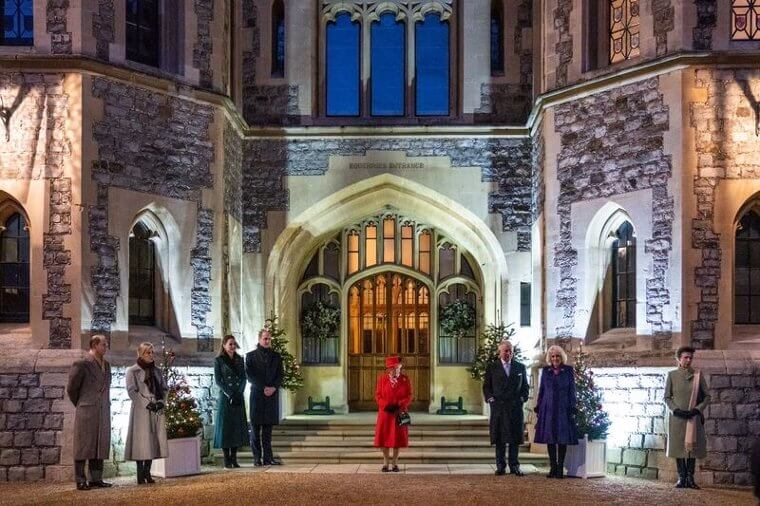 Those in the photograph included Prince William and Kate Middleton, Prince Charles and Camilla Parker Bowles, Prince Edward and Princess Sophie, Princess Anne, and Queen Elizabeth II standing six feet apart from one another at the front door of Windsor Castle.
Harry And Meghan's Oprah Interview (2021)
In a very surprising move, Prince Harry and Meghan Markle chose to share even more with the public by sitting down for an interview with talk show host Oprah Winfrey in March 2021. In the interview, Meghan revealed she'd had suicidal thoughts, and had felt an inherent sense of racism within the royal household.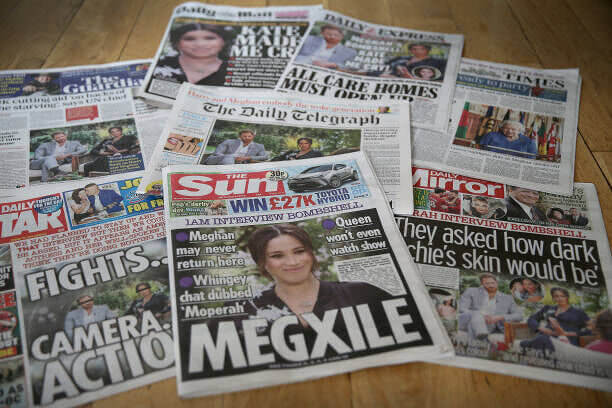 Harry joined his wife later in the interview and shared his unhappiness with his father, Prince Charles of Wales' parenting style when his mother died back in 1997. They also spoke about their future plans and revealed that their second child whom Meghan was pregnant with would be a girl.
The Death Of Prince Phillip (2021)
On April 9 2021 Buckingham Palace announced that Prince Phillip, Queen Elizabeth II's husband, and a long-time companion had passed away at the age of 99. The Duke of Edinburgh had been retired from royal obligations since 2017.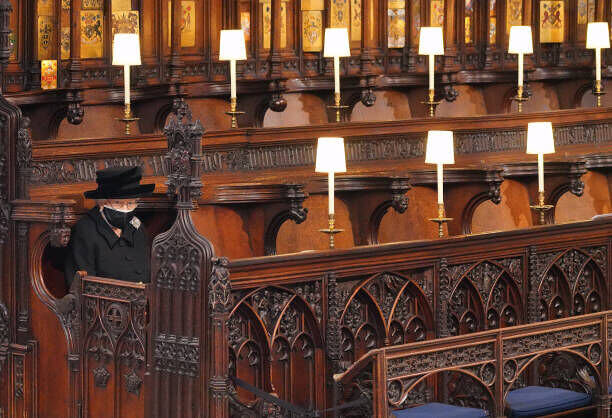 Prince Phillip had been married to the Queen for 73 years, and when she attended his funeral at St.George's Chapel she was forced to sit alone due to the COVID-19 restrictions at the time. The image of Queen Elizabeth sitting alone would resonate throughout the world as a universal image of the loneliness the pandemic had created.

The Queen's Health Declines (2022)
In 2022, the Queen began to experience several health-related issues, sending her family, her country, and the world into a frenzy. It began in February when the Queen was diagnosed with Coronavirus. Though she made it through successfully, by June, she was missing from several Royal events during her Platinum Jubilee due to "discomfort".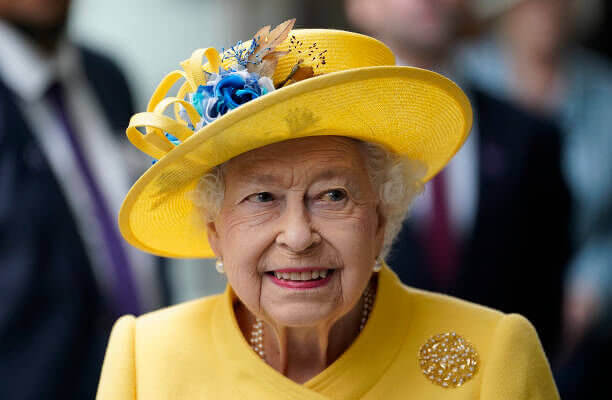 Months later, in September, the Queen met with the incoming Prime Minister at Balmoral rather than in London due to mobility issues. And just days later, it was announced that she was under "medical supervision", making her future frighteningly uncertain. 
The End of an Era (2022)
On the evening of September 8th, 2022, Buckingham Palace released the statement that shook the world: After 70 years on the British throne, Queen Elizabeth II had passed away peacefully in her beloved Balmoral castle in Scotland, surrounded by her family.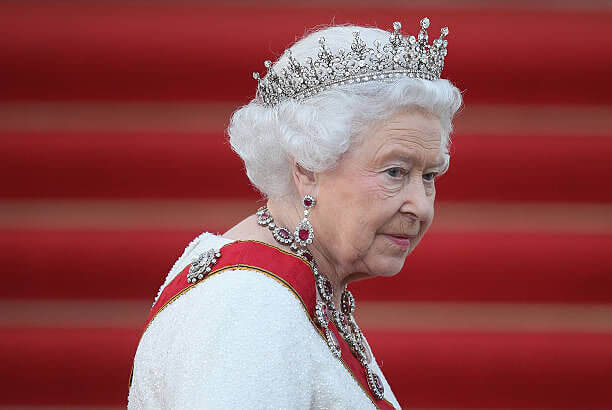 The Queen ruled over Great Britain and the British Commonwealth more than any other monarch before her, and became the quintessential British icon not only for her subjects, but for millions of others around the world. Her son, now King Charles III, shared that this is a "moment of great sadness" for the entire royal family and the British people.