Rich people can be found in just about every country on the planet. However, the United States is known for having more billionaires than anywhere else in the world. In fact, the US is home to more members of the three-comma club than Russia, China and Germany combined!

There are a total of 705 billionaires in the United States, reaching a shocking combined wealth of over $3.013 trillion! Let's learn a bit more about these rich men and women - here is an extensive list of the richest billionaires in every state as of 2020.
Louisiana: Gayle Benson
The richest person in Louisiana is Gayle Benson, with a remarkable net worth of $3.2 billion to her name. Benson is the owner of two major Louisiana sports teams:  the NFL's Saints and NBA's Pelicans.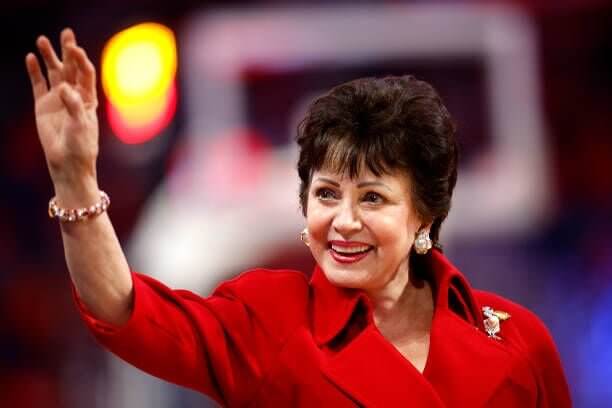 Acquiring these teams wasn't a walk in the park for Benson, though. She inherited Saints and the Pelicans after her husband Tom passed away. But before gaining control of his assets, she was forced to endure a multi-year legal dispute with his daughter and grandchildren.
Arizona: Arturo Moreno
Arturo Moreno, a highly successful businessman who currently resides in a mansion in Phoenix, is the richest person in all of Arizona state. He also became the first Mexican-American to own a major league sports team after acquiring the Angels in 2003.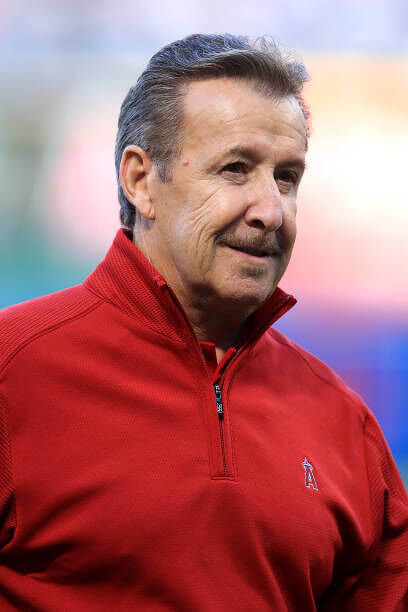 Moreno purchased the Los Angeles baseball team for $184 million, and the franchise is now worth over $1.9 billion. The billionaire donates millions each year to the Moreno Family Foundation, which supports underprivileged youth and education nonprofits.
Massachusetts: Abigail Johnson
Since 2014 when she took over for her father, Abigail Johnson has served as CEO of Fidelity Investments. Johnson has been chairman of the company since 2016. With a net worth of $10.8 billion, Johnson owns an estimated 24.5% stake of the firm, which has nearly $2.7 trillion in managed assets.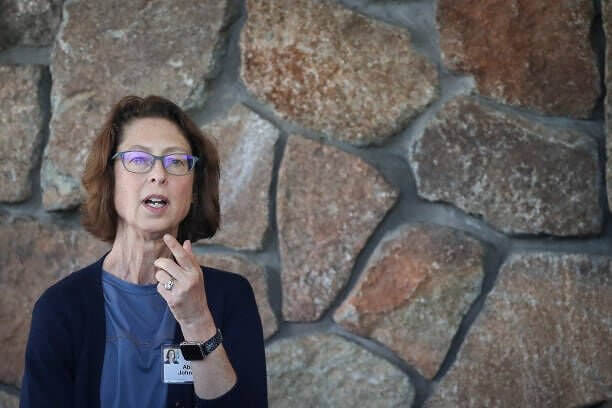 Johnson prefers to keep her private life private, so we don't know much about how she's spending her substantial fortune. However, we know that she is a mother of two and is married to Christopher Mckown.
Colorado: Philip Anschutz
Philip Anschutz was just destined to be a businessman: at six years old, he was selling Kool-Aid on a nearby college campus using a wheeled stand he built. Since then, this Denver billionaire has invested his cash in all of the right places, earning an unbelievable net worth of $11 billion. His fortune runs from oil and railroads to real estate and entertainment.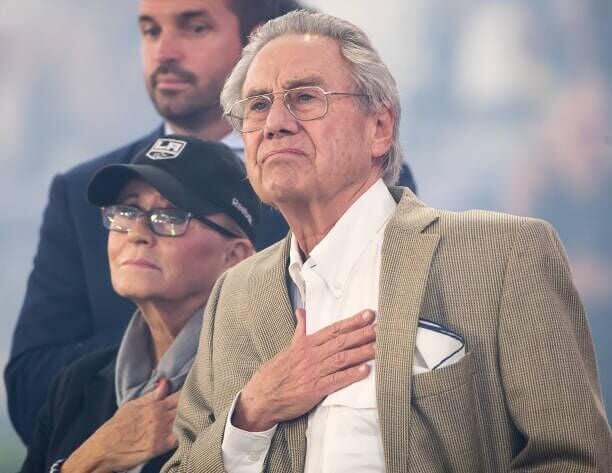 He owns a stake in the Los Angeles Lakers and the Staples Center where the team plays their games. Today, Philip is focused on building an $8 billion wind farm in Wyoming.
Pennsylvania: Victoria Mars
Victoria Mars and her three sisters can thank chocolate for their immense wealth - and their great-grandfather who started the giant candy empire Mars Incorporated in 1911.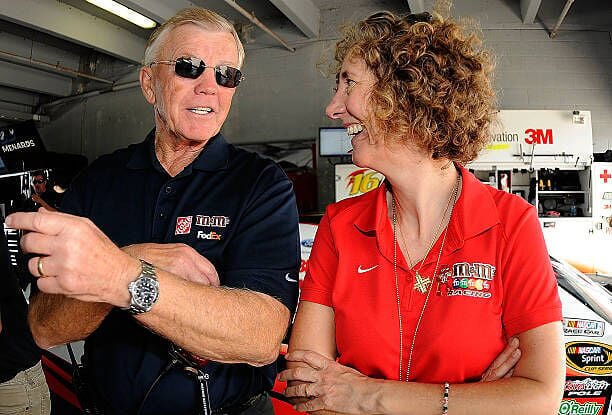 The company, which now sells $35 billion worth of products annually, is responsible for some of America's favorite candies including M&Ms, Skittles, and Milky Way. In addition to sugary treats, Mars also sells pet food under the companies Pedigree and Whiskas. Victoria Mars has a net worth of $6.2 billion, making her the 79th richest person in the nation.
Maryland: Stephen Bisciotti
Contrary to popular belief, Stephen Bisciotti did not earn his fortune from creating the delicious Italian almond biscuit, Biscotti. Instead, Bisciotti founded the largest staffing firm in the U.S., which had $13.4 billion in revenue in 2018: Aerotek. He also owns Baltimore's NFL team, the Ravens.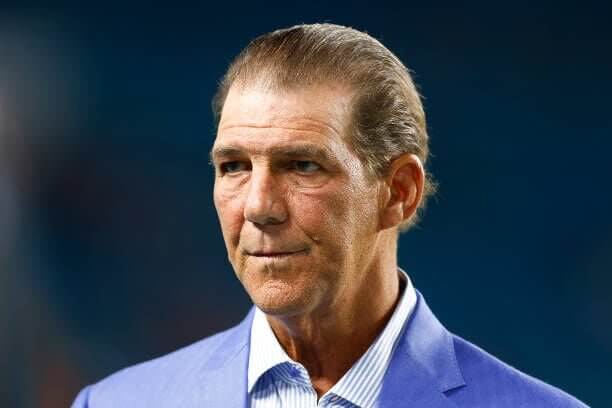 Growing up, Bisciotti was a sports enthusiast who enjoyed playing football, basketball, and baseball. Today, he spends his free time golfing and boating on his beautiful $20 million yacht named "Winning Drive."
Texas: Alice Walton
Another heir to the Walmart throne, Alice Walton has a net worth of over $54.4 billion. This makes her the richest person in Texas and the richest woman in the world!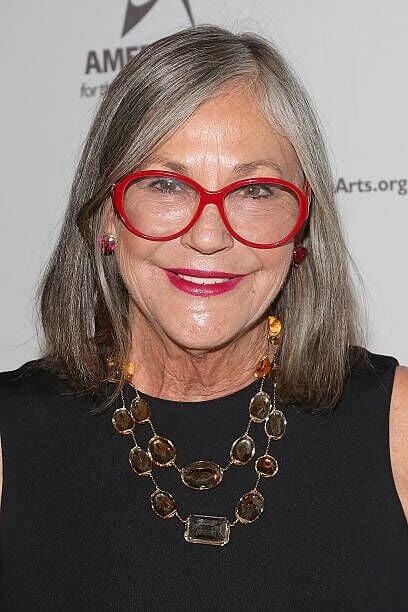 Rather than working for Walmart like her two brothers, Alice spends her time curating art. In 2011, she opened the Crystal Bridges Museum of American Art in her hometown, Bentonville, Arkansas. The gallery features highly valuable pieces done by famous artists such as Andy Warhol, Norman Rockwell, and Mark Rothko.
Connecticut: Ray Dalio
Growing up in a middle-class Long Island neighborhood, Dalio started playing the markets at age 12, getting tips from golfers for whom he caddied. He has come a long way since then, earning a net worth of about $18 billion.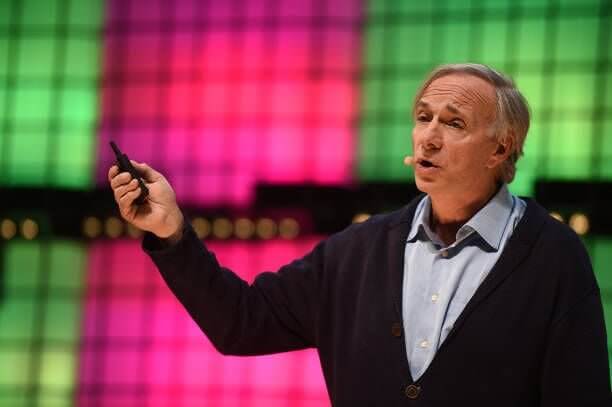 Ray Dalio is the founder of the world's biggest and most valuable hedge fund firm, Bridgewater Associates. The company manages $160 billion. He has given more than $760 million to philanthropic causes that support microfinance and inner-city education.
Virginia: Jacqueline Mars
Just like her billionaire Pennsylvania sister Victoria, Jacqueline Mars has acquired her net worth of $24.7 billion thanks to her family's powerhouse chocolate company. Jacqueline loves horses and has dedicated a huge sum of her wealth to this passion. She owns a Virginia house farm that has trained a number of horses ridden by Olympic medalists.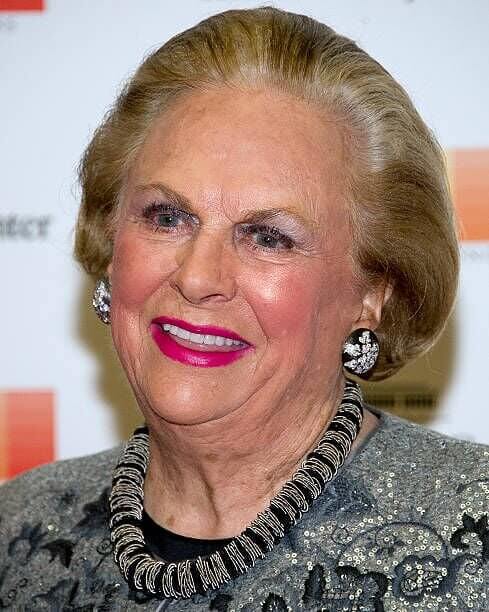 Jacquline stepped down from the company in 2016 but her son, Stephen Badger, currently serves as chairman of Mars's board of directors.
Florida: Thomas Peterffy
The Sunshine State is home to 58 billionaires, but the richest of them all is Thomas Peterffy. Peterffy was actually born and raised in Budapest Hungary. He made his way to New York, and then eventually to Florida when he was in his early twenties.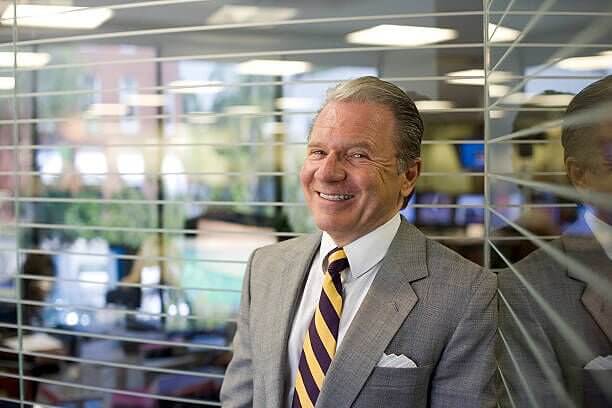 This Palm Beach billionaire is the founder of Interactive Brokers, which markets a specialized trading platform. Peterffy owns four horses; he has been quoted as saying that buying a horse was his first goal once he had the money to do it. 
Utah: Gail Miller
Gail Miller and her late husband Larry became a business power couple when they turned a single Toyota dealership into a $5.1 billion operation with 64 different dealerships. Gail, who now has a net worth of $1.7 billion, invested $22 million in 1986 by purchasing the Utah Jazz NBA team. The team is now worth $1.3 billion and Miller has since transferred the purchase to a trust to prevent her heirs from selling or moving it.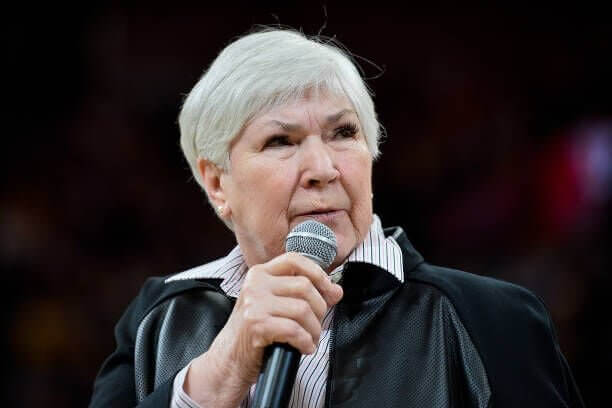 Miller is also an accomplished author who published her book, Courage To Be You: Inspiring Lessons From An Unexpected Journey, in April 2018.
Minnesota: Glen Taylor
Glen Taylor's rise to immaculate wealth began in 1975 when he purchased a wedding service business for $2 million. He transformed that company into Taylor Corp., a printing firm with over $2 billion in sales.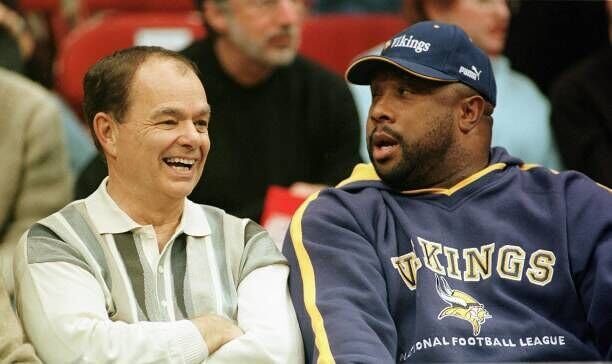 The sports-loving Minnesotian owns stakes in the state's NBA team, the Timberwolves; WNBA team, the Lynx; and the United FC soccer team. Taylor is also the owner of acres of farmland in Minnesota and Iowa, as well as the Minneapolis Star Tribune, which he bought for nearly $100 million.
Hawaii: Pierre Omidyar
When Pierre Omidyar was six years old, he moved from France to the United States. The French entrepreneur made his way to Hawaii and eventually founded the online shopping site eBay. In 2002, eBay acquired the worldwide payment system app, Paypal.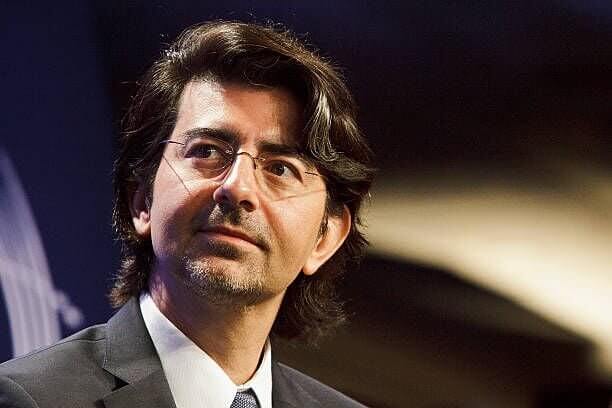 Omidyar owns a number of resort properties in California and Mexico and is developing real estate in Cabo San Lucas, Mexico. More recently, he founded First Look Media, the parent company of online news site The Intercept.
Idaho: Frank Vandersloot
Frank Vandersloot was born into a poor farming family, so is 100% self-made. He made a name for himself in 1985 when he founded Melaleuca. Named after a species of plants, the company makes more than 400 products ranging from health supplements to eco-friendly household cleaners.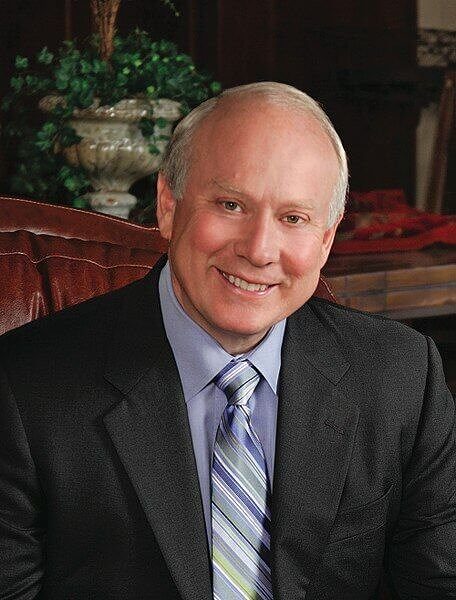 With a net worth of $3.5 billion, Vandersloot donates millions to various causes. He is also the owner of an estimated 117,500 acres across Idaho, Utah, and Montana. He uses the land to run a leading purebred Angus cattle operation.
Nebraska: Warren Buffett
This born and raised Nebraskan has a net worth of about $67.5 billion, making him the fourth wealthiest person in the entire world. Buffett is considered one of the world's most successful investors. He is the founder and CEO of Berkshire Hathaway, which owns more than 60 highly profitable companies, including Geico, Duracell, and Dairy Queen.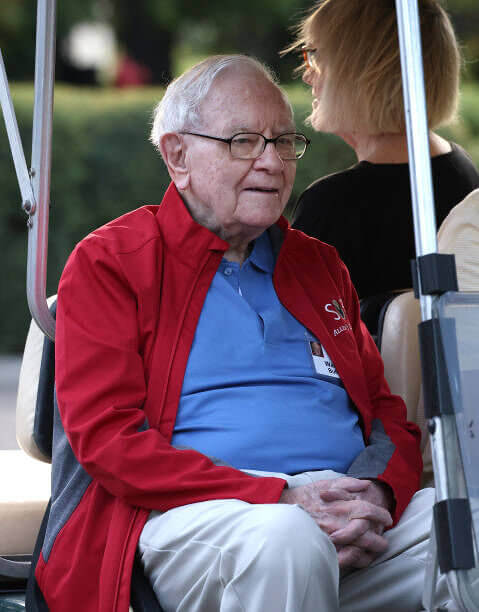 Buffett is also an avid philanthropist, who has promised to give up 99% of his fortune to charity. In 2019, he made a huge donation to the Bill and Melinda Gates foundation of over $3.6 billion.
California: Larry Ellison
In 1977, Larry Ellison co-founded the software company Oracle. The company offers cloud applications and platform services, and its services are used by major finance companies such as Wells Fargo, CitiBank, and JPMorgan Chase. He is cited by Forbes as being the fourth-wealthiest person in the United States, and the sixth in the entire world.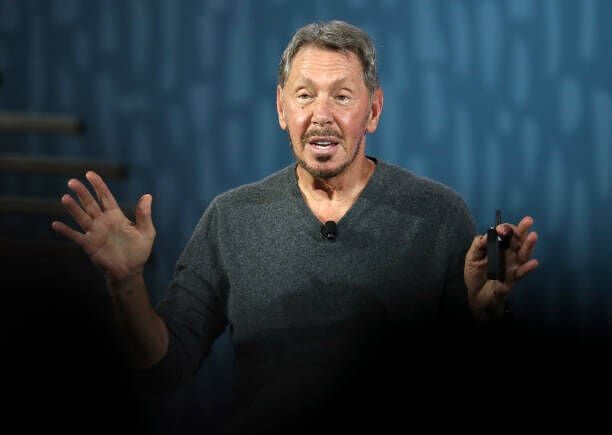 Ellison spent his cash on a 249-acre estate in Rancho Mirage. He also acquired 98% of the small yet gorgeous Hawaiin island of Lanai for $300 million in 2012. So far, Ellison has built a hydroponic farm and a luxury spa in Lanai.
Illinois: Ken Griffin
This hedge fund master uses his $12.1 billion net worth to break some major real estate records. For starters, Griffin owns a $59 million residence in Chicago, which is actually the priciest condo in all of Illinois.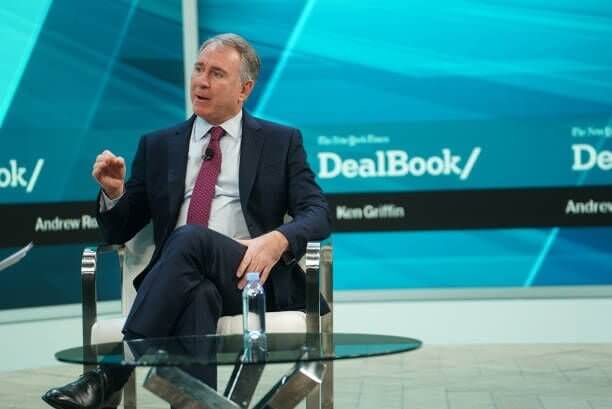 Griffin holds another record for the most expensive home purchase ever in the US: a $238 million penthouse in the heart of New York City. In 2019, Griffin also paid $122 million for one of the most expensive homes ever purchased in London, England.
Iowa: Harry Stine
Harry Stine started off as a humble farm boy from an agricultural region of Iowa. He made his way from rural to riches when he started a company that licenses corn and soybean genetics to multinationals like Monsanto and Syngenta. As the founder and CEO of Stine Seed, Stine is currently working with seed genetics that allow for better yields or pesticide resistance.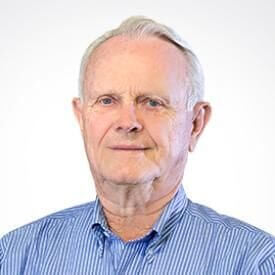 Stine has given millions to  McPherson College, Drake University, and Spurgeon Manor, which is a skilled nursing facility for seniors.
Arkansas: Jim Walton
As of March 2020, Jim Walton is the 8th richest person in the entire world with a jaw-dropping net worth of $54.6 billion. He is the youngest son of the founder of Walmart, Sam Walton.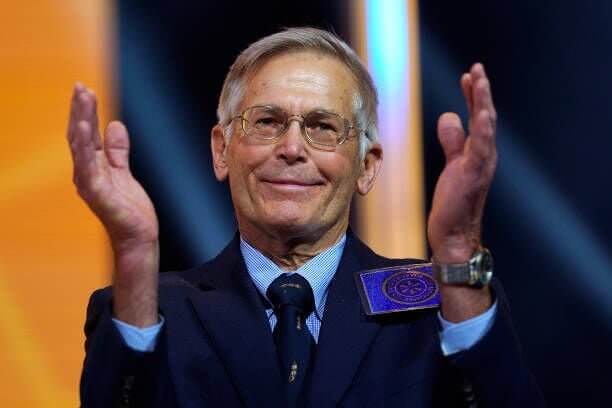 He earned his fortune by holding a seat on Walmart's board until 2016 when he yielded the seat to his son Steuart. Before stepping down from the board, Walton was reported to own over 152 million of Walmart shares worth over $11 billion.
Kansas: Charles Koch
With a staggering net worth of over $38.2 billion, Charles Koch currently stands as the 11th richest person in the entire world. Koch industry, his family company that sources products ranging from biofuels to paper towels, is the second-largest privately-held corporation in the entire country and is worth $110 billion in sales. This Wichita native owns a 42% stake in the firm, as did his brother David, who died in August 2019.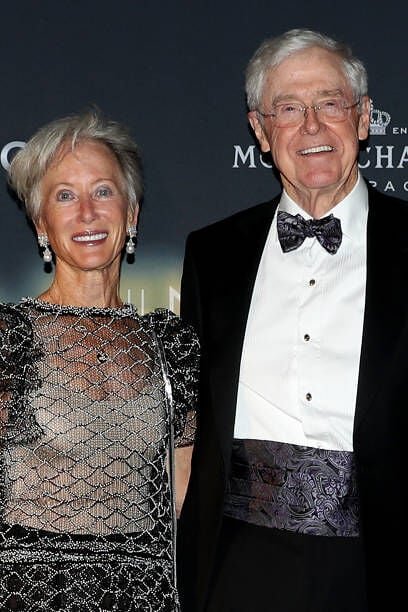 Koch is known for giving money to various causes, and has authored three books about his approach to business, the most recent of which was published in 2015.
Michigan: Dan Gilbert
In 1985, when he was only 22 years old, Dan Gilbert founded Quicken Loans, which eventually became the largest online mortgage lender. Gilbert is also the owner of the NBA's Cleveland Cavaliers. In addition, he is heavily invested in Detroit's real estate, committed to revitalizing the city.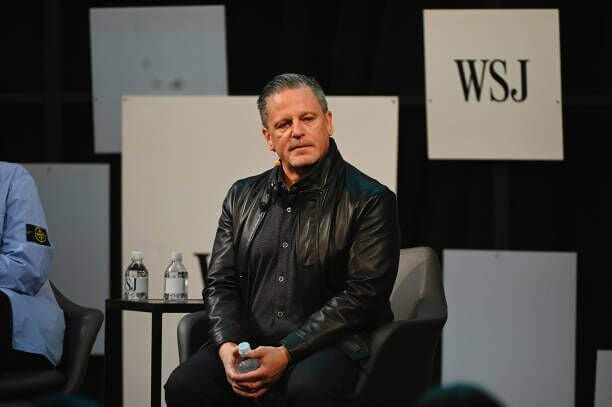 In May 2019, Gilbert suffered a stroke and was hospitalized for nearly a month. He was then released and has since returned back to his health. Gilbert is currently planning on bringing major league soccer to downtown Detroit.
Mississippi: James and Thomas Duff
This one is pretty special: the two richest people in all of Mississippi are actually brothers. James and Thomas Duff have a net worth of $1.4 billion each due to their diversified holdings including Southern Tire Mart and energy firm DeepWell. KLLM, their trucking company, provides transportation for Southern Miss' college football team.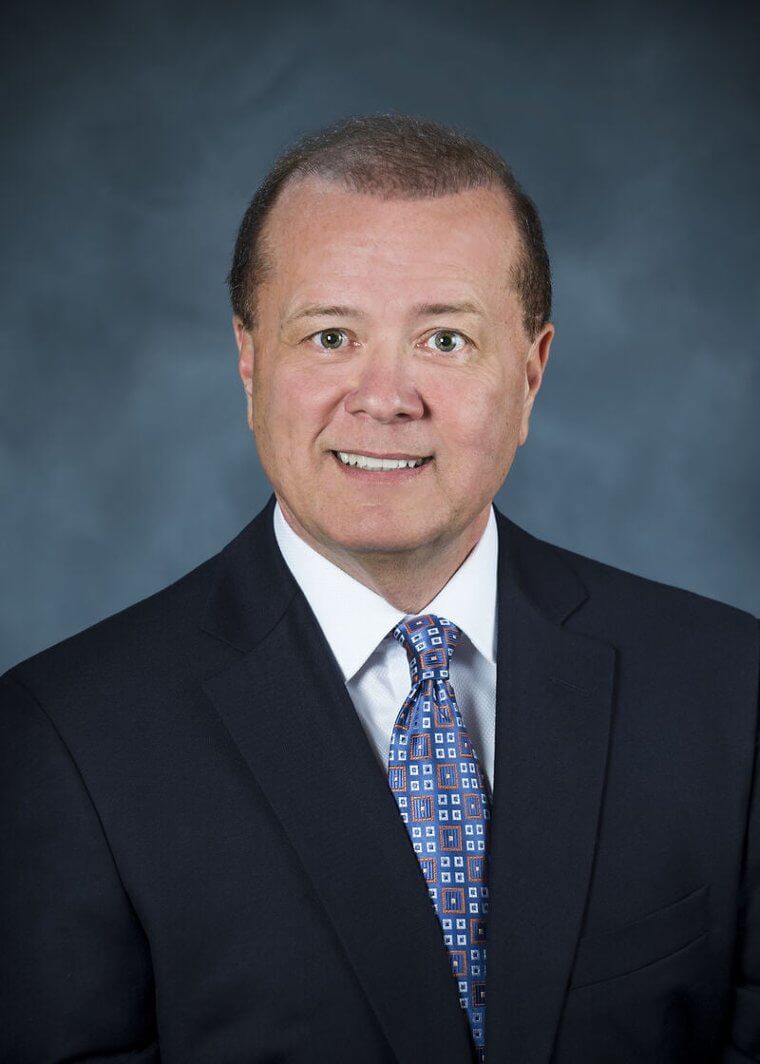 Despite their immense wealth, the Duff brothers have succeeded in keeping their values in check. To them, a successful business means "simply taking care of customers better than anyone else."
Nevada: Sheldon Adelson
The man behind almost every casino in Las Vegas is Sheldon Adelson, who owns more than half of the $14 billion gambling empire in his position as founder and CEO of the Las Vegas Sands Corporation (which also owns the famed Marina Bay Sands hotel and casino in Singapore).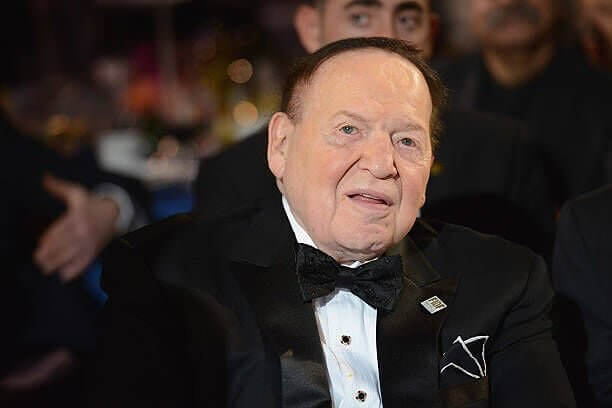 Adelson also owns two newspapers, one international and one American. He is known for being a serial entrepreneur who has founded almost 50 of his businesses over his career. He passed away on January 11, 2021. 
Montana: Dennis Washington
Dennis Washington's first big entrepreneurial success was when he purchased a bulldozer at age thirty. Since then, he has grown to be the richest man in all of Montana with a net worth of $5.5 billion.
Washington has a copper mine, a regional railroad, and a shipping company under his name. He is also the owner of three yachts. One of those yachts, the Attessa, cost Washington $150 million! The Attessa is so luxurious that it was actually used in the Hollywood movie Overboard.
District of Columbia: Donald Trump
The richest person in the District of Columbia is Donald J. Trump. He inherited his real-estate business from his father in 1971 and used it to build his fortune, which was estimated by Forbes to be at $2.1 billion in 2020.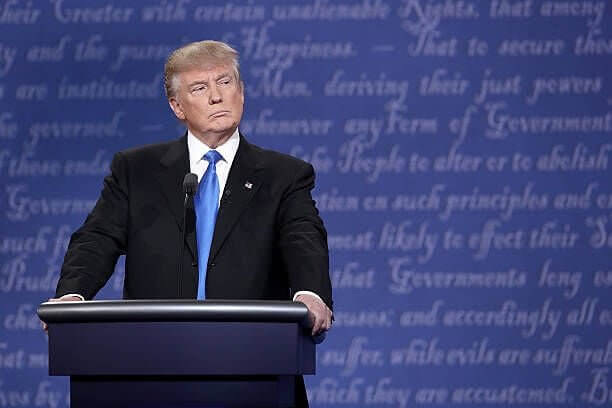 Trump's real-estate holdings and investments began on the east coast of the United States, having started in the New York Metropolitan area and expanded to Atlantic City, New Jersey, and Florida. He is also known for his reality television appearances at the helm of the business-centric show, The Apprentice.
New Jersey: John Overdeck
John Overdeck is a billionaire hedge fund manager who co-founded Two Sigma Investments, a quantitative trading powerhouse that manages over $60 billion. Two Sigma is driven by data that helps determine prices of securities. Overdeck expressed his generosity when he donated $145 million to his charitable foundation that supports children's education programs.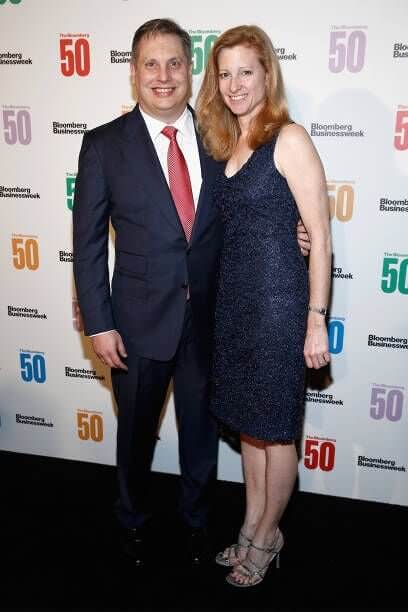 Already at age 16, Overdeck was destined for financial success. While he was still in high school, he earned a silver medal at the International Mathematical Olympiad.
New York: Michael Bloomberg
This billionaire was the mayor of New York City for eleven years (during which time he took a salary of $1/year), and is the co-founder of Bloomberg LP, whose business interests range from media to data.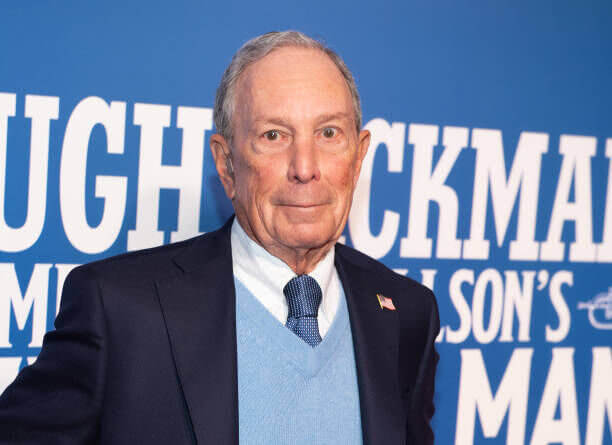 With a net worth of over $48 billion, Forbes ranked Bloomberg the ninth richest person in the world in 2019. He is a notable supporter of anti-smoking efforts, and has donated hundreds of millions to campaigns around the world against tobacco.
Georgia: Jim Kennedy
Jim Kennedy is the heir to the privately-held automotive and media company Cox Enterprises, which was handed down to him by his parents. He shares ownership of the company with his sister and cousins.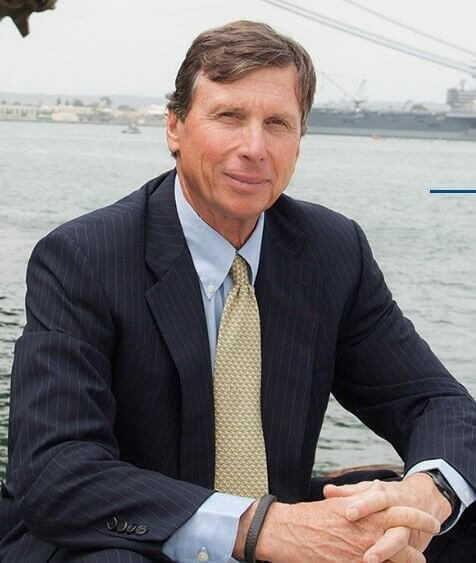 Cox Enterprises controls the third-biggest cable operator in the U.S., which serves about six million homes and businesses across the United States. Kennedy owns almost one-quarter of the group, which had sales of $21.2 billion in 2019. The businessman also helped bring the Olympics to Atlanta in 1996.
North Carolina: James Goodnight
James Goodnight said "Good Morning" to becoming a billionaire when he co-founded the analytics software firm SAS in 1976. SAS has grown exponentially since then, with its products being used by more than 83,000 organizations around the world.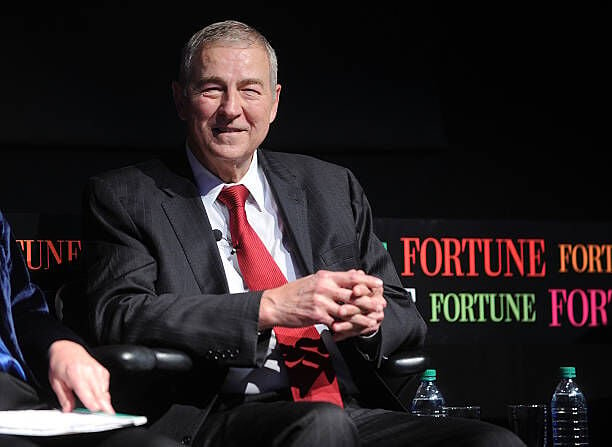 Goodnight has used his fortune to start the Cary Academy, a private school in his North Carolina hometown. As for family, Goodnight has been married to his wife Ann for almost fifty years and they have three children together.
Ohio: Les Wexner and Family
Les Wexner earned his $4 billion fortune with the help of L Brands, his global retail empire that owned Victoria's Secret and Bath & Body Works. He acquired Victoria's Secret for just $1 million in 1982 when it was just a small, failing chain of lingerie shops in San Francisco. Wexner served as CEO of L Brands for more than five decades.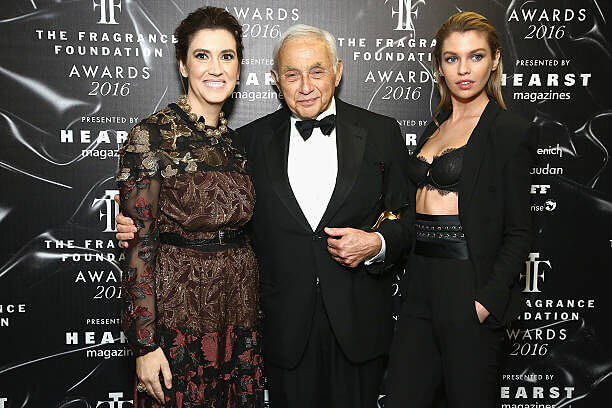 Amid scrutiny of his relationship with Jeffrey Epstein, Wexner sold a majority stake in Victoria's Secret in February 2020 to a private equity firm for $525 million.
Oklahoma: Steve Green and Family
In 1970, David Green took out a $600 loan to open up a home business in his garage selling picture frames. Fast forward a few decades, and the company he started, Hobby Lobby, is now one of the world's largest arts and crafts store chains and is run under Steve Green, President.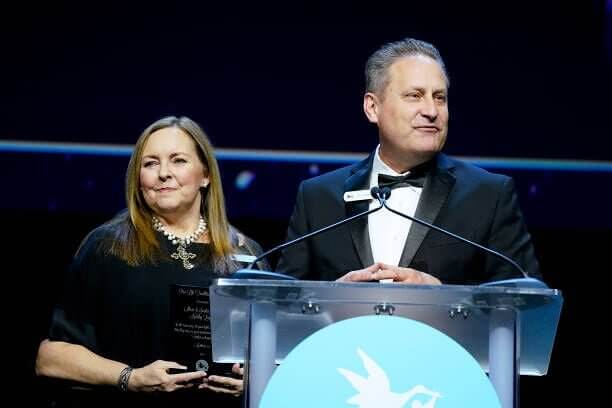 Not without controversy, Hobby Lobby has come under fire for several policies, including the smuggling of thousands of ancient artifacts out of Iraq, which the US Immigration and Customs Enforcement department has been slowly returning.
Oregon: Phil Knight and Family
Phil Knight's source of wealth is the famous shoe company that we can almost assure that you will be familiar with: Nike. Knight retired as chairman of the company in July 2016 after almost 52 years at Nike.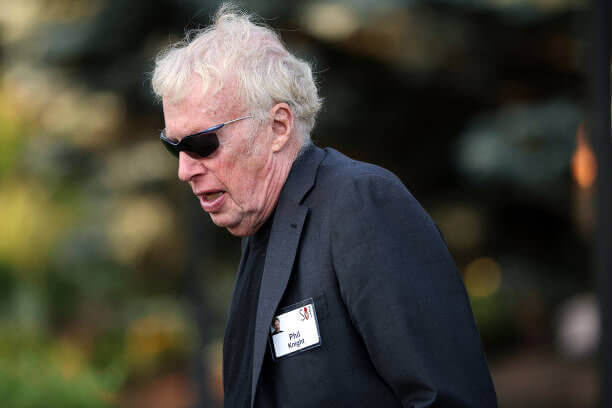 Knight started the company, which was initially called Blue Ribbon Sports, in 1964 with a $500 deposit. Today, Nike's revenues are over $39 billion and Knight has $29.5 billion to his name. He is currently the 19th richest person on the planet.
Rhode Island: Jonathan Nelson
Jonathan Nelson's net worth of $1.8 billion comes from his superstar private equity firm that has invested in more than 160 companies, many in the media, communications, education, and information industries. Providence Equity Partners had its big break in 2017, when the firm sold PADI, the scuba diving certification company, for over $700 million. 
When Nelson isn't busy making billions, he enjoys keeping a low profile away from the camera. He spends his free time sailing and mountain skiing.
Wisconsin: John Menard Jr
John Menard Jr earned his billionaire status by founding Menard's, a massive home improvement chain in the Midwest. Menard's is a major competitor of Home Depot and Lowe's, but it seems to be ahead of the pack considering John's net worth of $11.5 billion.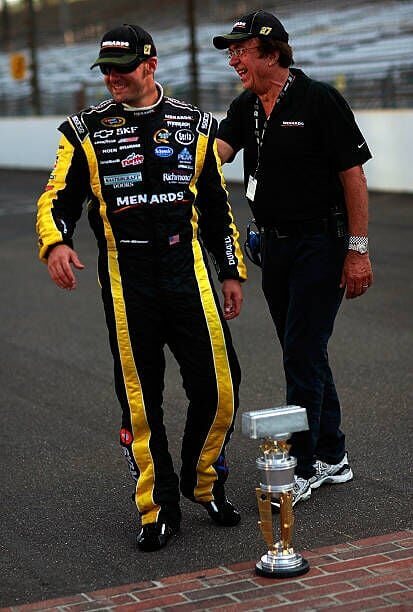 Menard has a reputation for being incredibly buttoned-down on his business, requiring even the highest executives of his company to punch a time clock every morning. Menard is also a racecar lover and he sponsored the winning car at the 2019 Indy 500.
South Carolina: Anita Zucker
Anita Zucker is a South Carolinian with a net worth of $1.3 billion. She is the CEO of InterTech Group, a chemical company based out of Charleston, South Carolina. InterTech was founded by Zucker's late husband Jerry, who was an immigrant from Israel. They had three kids together before Jerry sadly died of a brain tumor at age 58.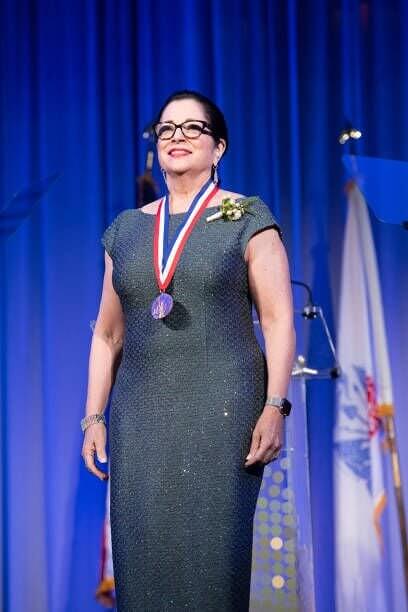 Since 2013, Zucker has donated more than $75 million to philanthropic causes centered around education and health. Her wealth places her at the 962nd spot internationally and 215th in the US on the list of richest people.
Tennessee: Thomas Frist Jr. And Family
After being discharged from the military as an Air Force flight surgeon, Frist decided to achieve his dreams by founding his very own hospital company alongside his father. Hospital Corp. of America now owns and operates 185 hospitals and 1,800 sites of care in 21 states in the United States and London.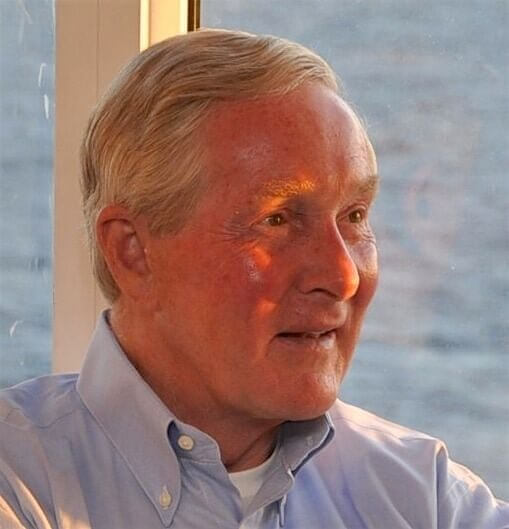 Frist Jr. no longer has an executive position at HCA. Instead, he serves as Director Emeritus at Nashville's Frist Art Museum, which was funded by Frist Jr. and his family.
Washington: Jeff Bezos
Jeff Bezos has held onto his title of the richest person in the world consistently since 2017 thanks to his role as the founder, CEO, and president of Internet giant, Amazon.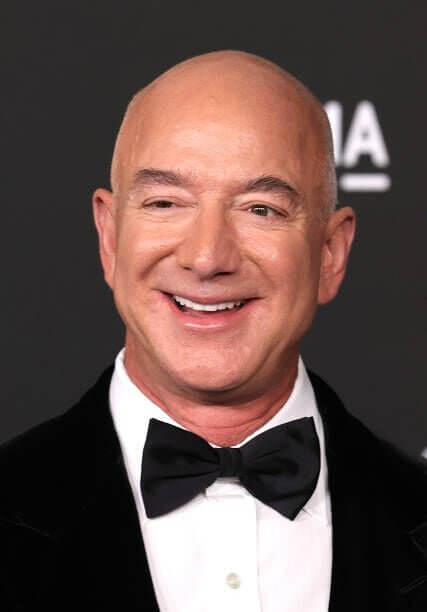 Bezos started Amazon out of his Seattle garage in 1994, and became a millionaire three years later when Amazon was publically offered. Within two years, he was a billionaire, and Amazon became the second company in American history (after Apple) to be valued at $1 trillion in 2018  Bezos also owns The Washington Post and Blue Origin, an aerospace company.
West Virginia: Jim Justice II
Not only is Jim Justice II the only billionaire alive in the state of West Virginia, but he is also the governor. This billionaire currently has a net worth of $1.2 billion.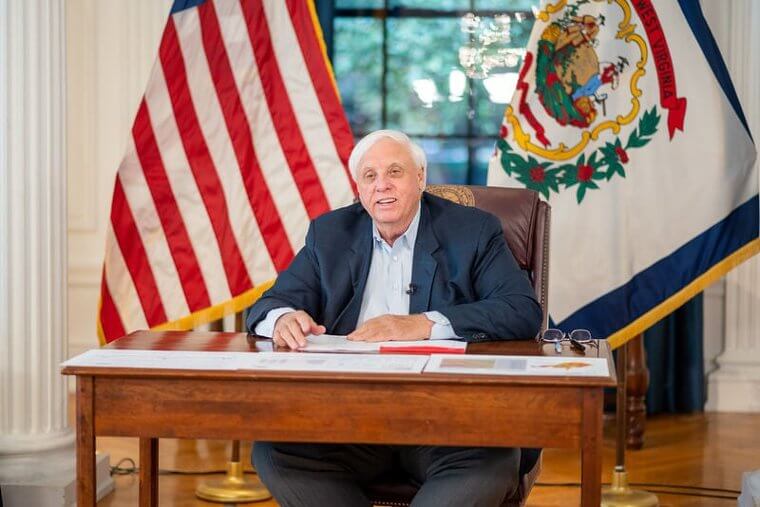 Justice is the owner of the Greenbrier, which is one of West Virginia's most historic - and most popular - resorts. He also inherited a highly profitable coal business from his dad, of which he sold part to Mechel, a Russian company, in 2009 for $568 million and then bought back for $5 million six years later after the price of coal dropped drastically.
Indiana: Carl Cook
When Carl Cook's father Bill passed away in 2011, Carl took over as CEO of his parents' medical device manufacturing company. In 2017, the $2 billion company sold one of its subsidiaries, Cook Pharmica, to drug delivery technology company Catalent for $950 million.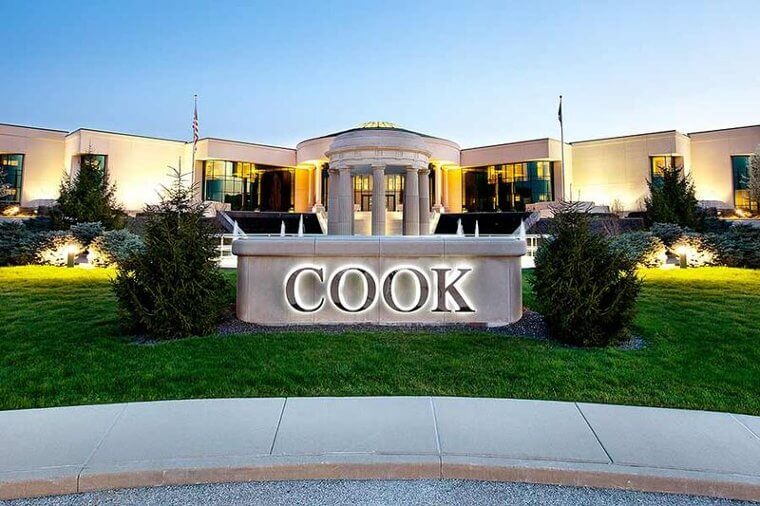 Cook found himself in a rural area of Indiana because although his father's company was based in Chicago, Bill Cook absolutely hated city life. Today, Carl resides in a Bloomington mansion with his wife Marcy and their daughter. 
Kentucky: Tamara Gustavson
Born in 1961, The heiress of Public Storage, Tamara Gustavson's net worth currently stands at about $4.5 billion. Gustavson's father, B. Wayne Hughes, co-founded the storage company in 1972.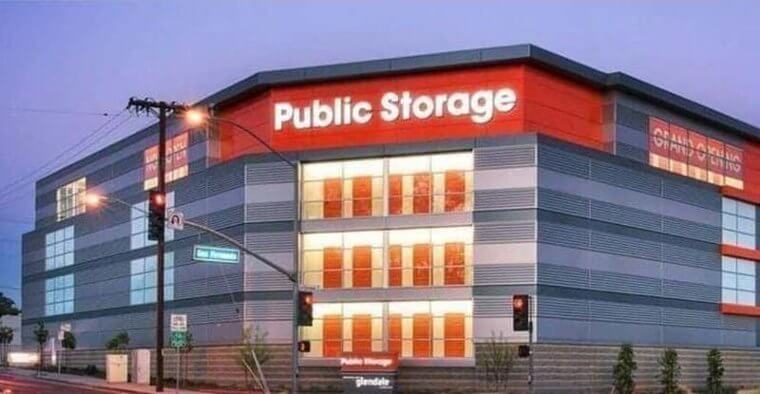 Gustavson is especially passionate about horses. She now lives at Spendthrift Farm, a giant and elite racehorse breeding farm. The billionaire prefers to steer clear of the public eye and spends most of her time with her husband and their two kids. Gustavson often donates to the HollyRod Foundation, which researches diseases like autism and Parkinson's. 
Wyoming: John Mars
The third Mars on our billionaire list, John Mars inherited a huge chunk of the giant company which he shares with Victoria and Jacqueline. He has an estimated net worth of $24.7 billion, which makes him the 32nd richest person in the world (tied with Jacqueline).
For 22 years, John Mars and his wife Adrienne have been living in the same giant mansion in Jackson, Wyoming. Just like the rest of the Mars family, John lives a relatively simple life, rarely making public appearances.
South Dakota: T. Denny Sanford
T. Denny Sanford of Sioux Falls, South Dakota has only one problem in the world: he wants to donate all of his money and die broke, but he has so much cash that he can't get rid of it fast enough. Despite giving over $1.6 billion to charity, Sanford is no closer to bankruptcy than when he began due to his company's hefty dividends.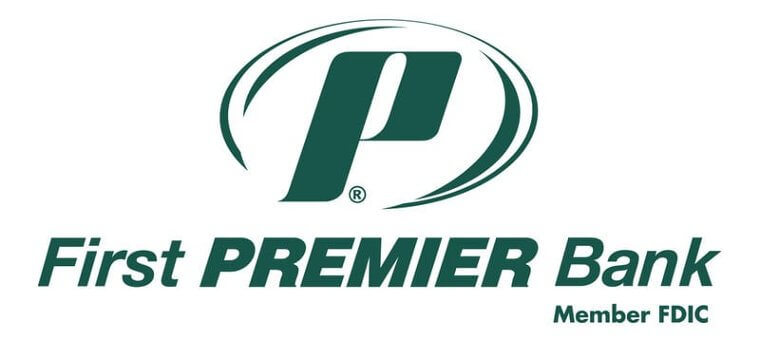 Sanford earned a net worth of $2 billion from owning First Premier Bank, which is one of the largest issuers of Mastercard.