Actress, producer, and activist Alyssa Milano first gained fame for her role as Samantha Micelli in the popular television show Who's the Boss?. Her career continued to flourish throughout the 1990s, with starring roles in popular shows such as Melrose Place and Charmed. With her talent, passion, and dedication to making a positive impact, Alyssa Milano has become a beloved and respected figure in Hollywood and beyond.
A New York Native
Alyssa was born in 1972, in Brooklyn, New York. Her father was a film music editor, and her mother was a fashion designer, so Alyssa was no stranger to the world of showbiz from a young age.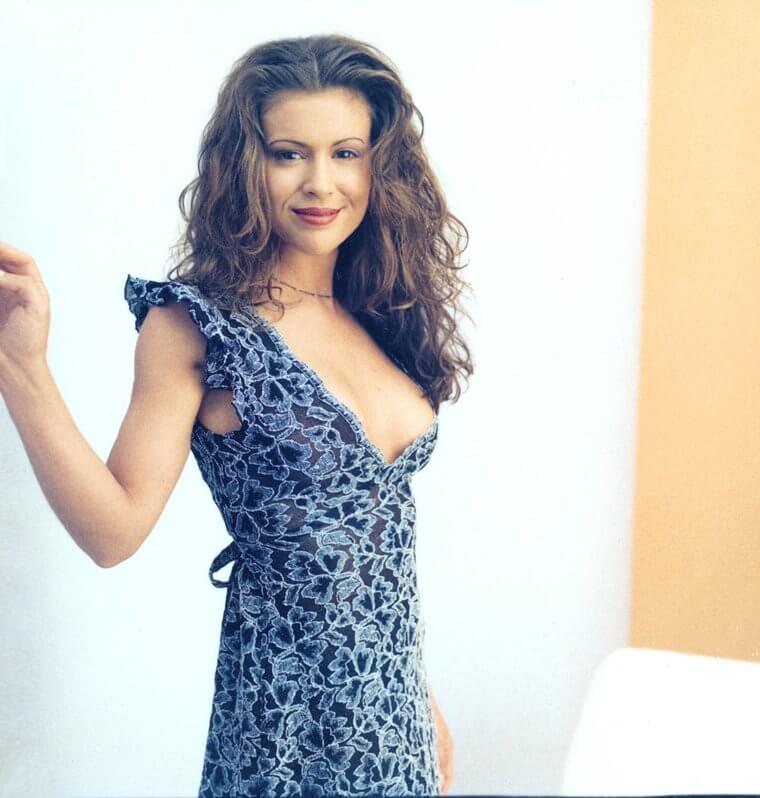 Growing up, Milano attended the Buckley School in Sherman Oaks, California. Throughout her childhood and teenage years, Milano worked tirelessly to pursue her passion for acting, while also maintaining a balance with her education. Milano's upbringing and early career in entertainment shaped her into the successful and versatile performer she is today.
She Begins Her Acting Career in the Broadway Musical Annie
When Alyssa Milano was just a child, her babysitter--an aspiring actress herself--saw the potential in young Milano. With no consent from parents, she took Milano along to open auditions for the musical Annie and Milano landed it.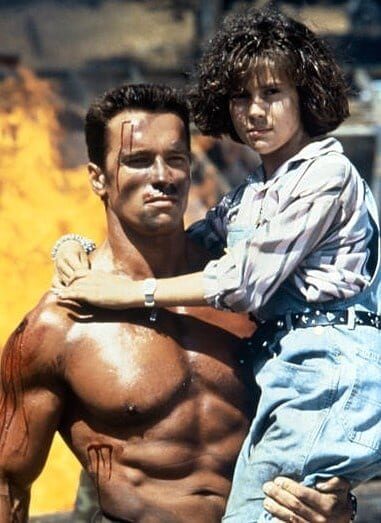 After getting her parents' approval, 8-year-old Alyssa embarked on an extraordinary 18-month tour of playing one of many singing & dancing orphans for production companies across America. From there forward began her blossoming career that included featured roles in commercials and off-Broadway productions like Jane Eyre.
Her First Major Television Role
In 1983, at the young age of 11, Alyssa Milano landed her first major television role as Samantha Micelli in the hit sitcom Who's the Boss?. Milano's portrayal of the tomboyish daughter of a retired major league baseball player quickly won over audiences and established her as a rising star in Hollywood.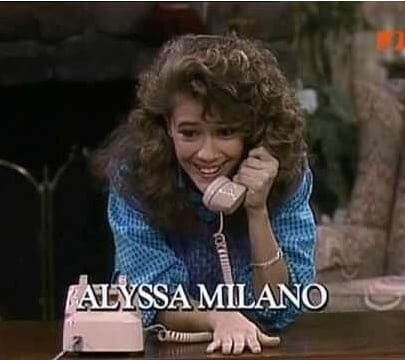 The show aired for eight seasons and became a cultural phenomenon, launching Milano into superstardom. Milano's chemistry with co-star Tony Danza was one of the show's highlights, and their father-daughter relationship was a favorite among viewers. The success of Who's the Boss? paved the way for Milano's future in the entertainment industry.
Alyssa Milano's Look Inspired Ariel's Character Design in The Little Mermaid
Alyssa Milano's youthful and charming appearance in the 1980s caught the attention of Disney animators when they were creating The Little Mermaid. Glen Keane, the lead animator for Ariel's character, was inspired by Milano's look and used it as a reference for Ariel's design.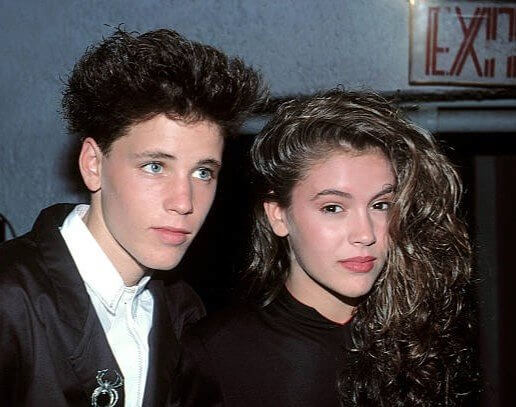 Keane noted that Milano's big, expressive eyes and thick, wavy hair were particularly influential in shaping Ariel's appearance. He also credited her natural grace and fluid movements as a reference for Ariel's movements in the film.
The Actress Created Her Own Workout Video Titled Teen Beat
Milano looks back on the 80s with a mix of emotions. In 1988, she produced her own VHS workout tape – Teen Beat – featuring herself and two other actresses dancing to pop hits of the era that now make her cringe. When asked if any part embarrassed her in an interview with Yahoo, Milano laughed it off: "All of it! But in a good way."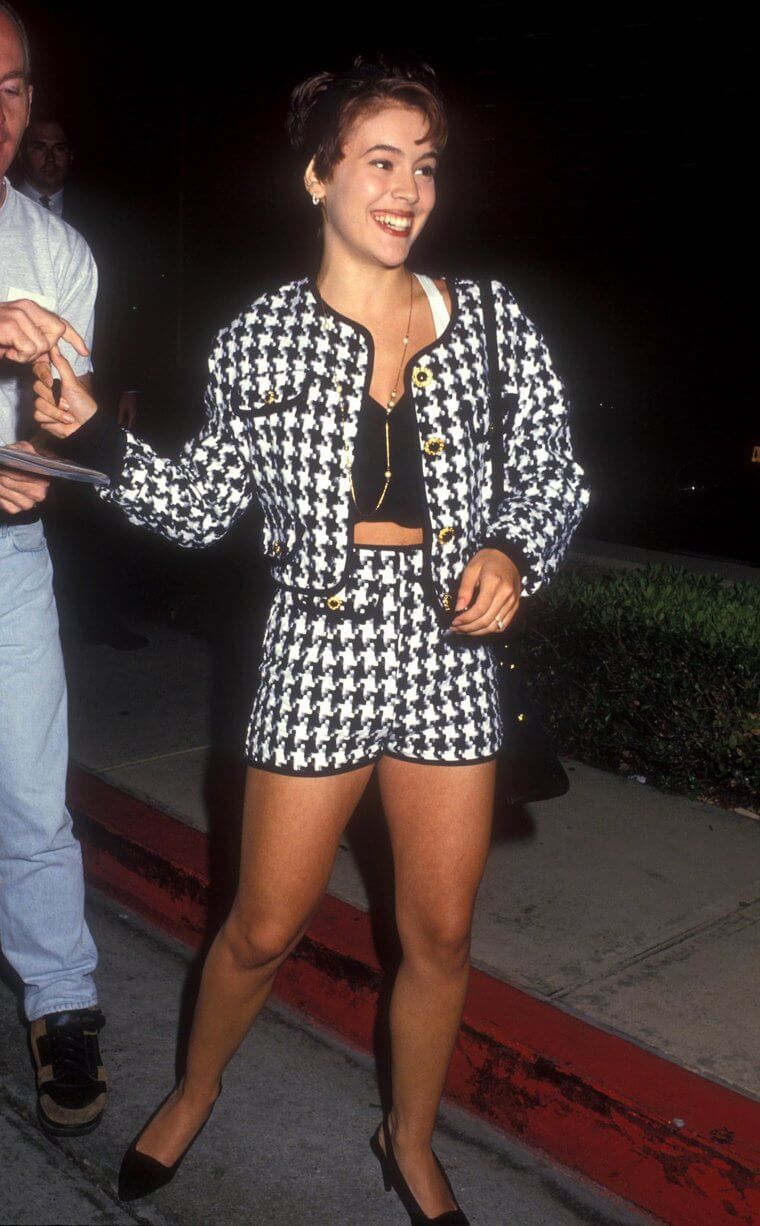 She then jokingly added that most would agree there was "no uglier era for fashion" than the 80s… especially considering that's when she went through puberty right before everyone's eyes on television. Milano couldn't have been more thrilled when she heard how her video inspired plenty of girls to get moving through dance.
She Worked Hard to Break Out of Her Child-Star Look
Milano found herself in an uncomfortable position after Who's The Boss? ended. Despite having given her character some depth and personality by changing her wardrobe, cutting her hair etc., she was still struggling to find new opportunities as a performer once the show had wrapped up due largely to not being taken seriously as an adult actor.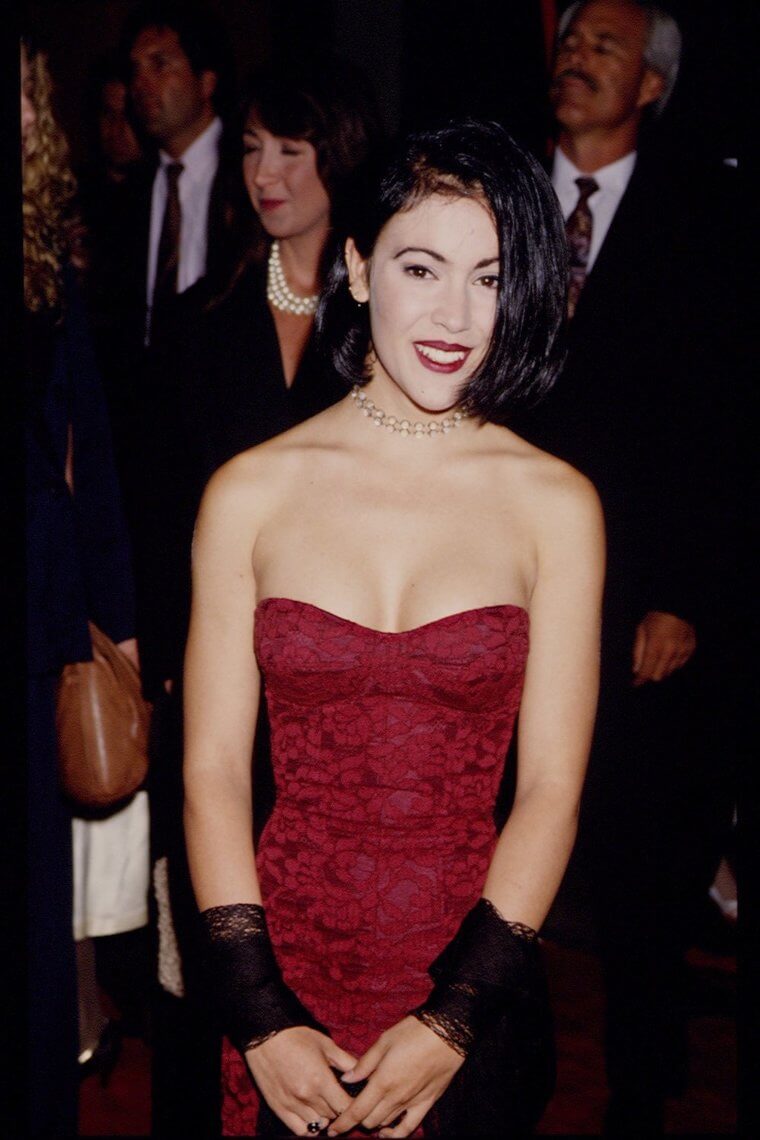 In a 1998 Cosmopolitan interview she expressed that "after Who's The Boss?, there was a period when I could not get meetings with producers," but despite this frustration remained determined "to showcase what [she] is capable of doing."
Milano Has Struggled With Dyslexia
Milano has faced the challenge of dyslexia throughout her life, a condition that can create difficulties in reading and learning scripts for film roles. She gained some stratospheric advice on how to overcome this from acclaimed actor Sir John Gielgud - jotting down lines so they become ingrained into your mind as you take ownership over them.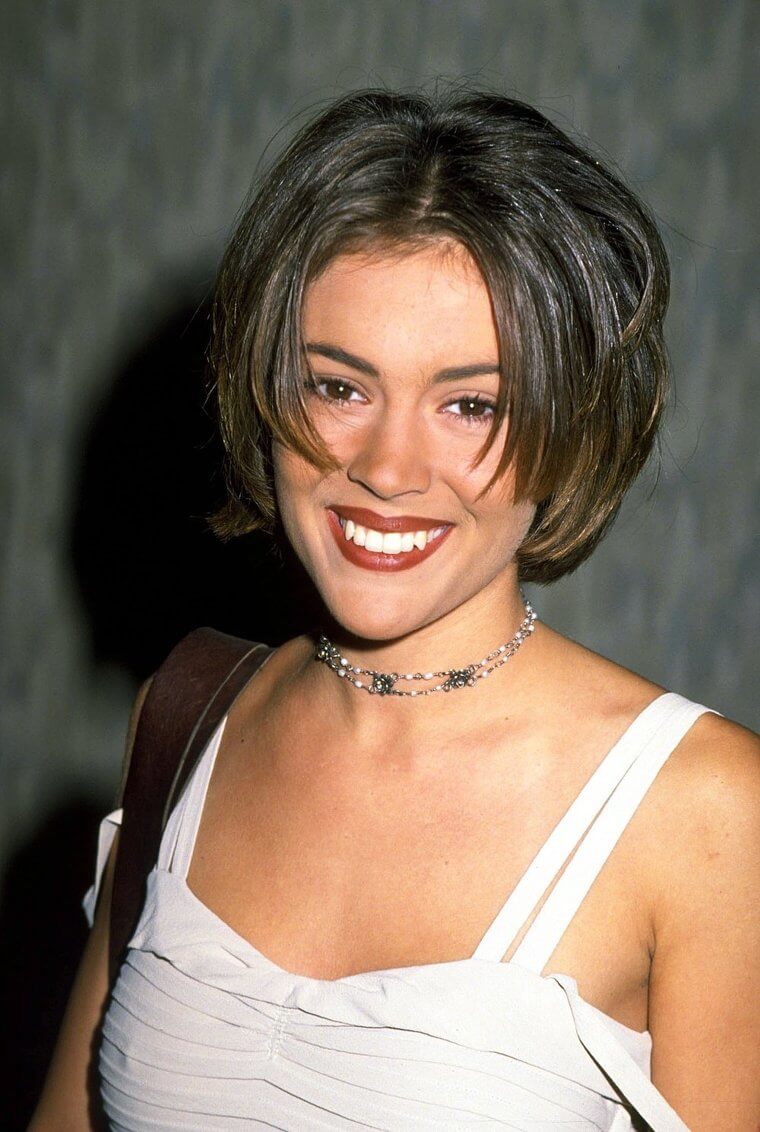 Now she too uses this method whenever preparing an audition or script reading, whilst also using Twitter to share support with those who have children dealing with similar issues, offering creative solutions before their schooling begins.
She Thought Her Miscarriage Was a Curse
Alyssa revealed in 2021 that she suffered a miscarriage when attempting to get pregnant, which was a punishment. "I definitely had this moment of, 'Well, I'm being punished, basically, for abortions in my 20s.'" In 2019, the actress opened up about her personal experience with abortion on an episode of her podcast, Alyssa Milano: Sorry Not Sorry—revealing she had gotten the procedure twice.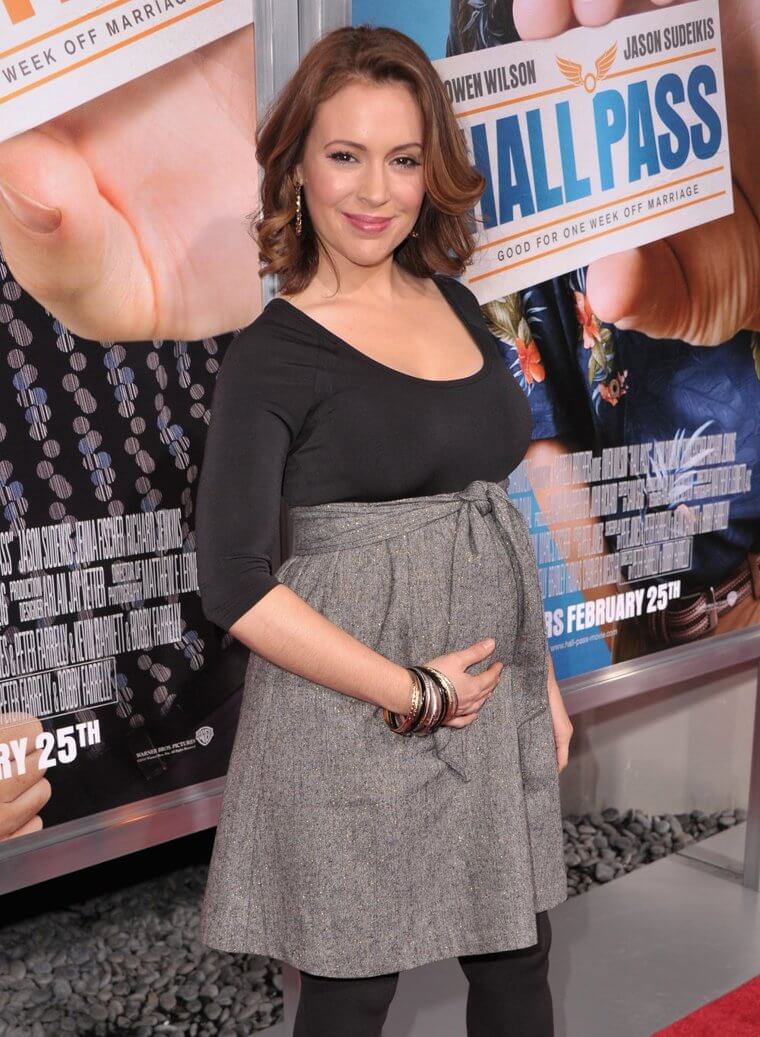 She underwent two abortions in 1993, within months of one another, when she was in her early 20s. "I knew at that time, I was not equipped to be a mother...And it was absolutely the right choice for me,". Milano said of not regretting her decisions, "I would not have my children...who have a mother who was so very, very ready for them."
She Made Good Friends on The Set of Melrose Place
In 1997, Milano joined the cast of the popular prime-time soap opera Melrose Place during its fifth season. She played the character of Jennifer Mancini, the younger sister of series regular Michael Mancini. Her character was initially introduced as a manipulative troublemaker who caused problems for the other characters but eventually became a more sympathetic figure.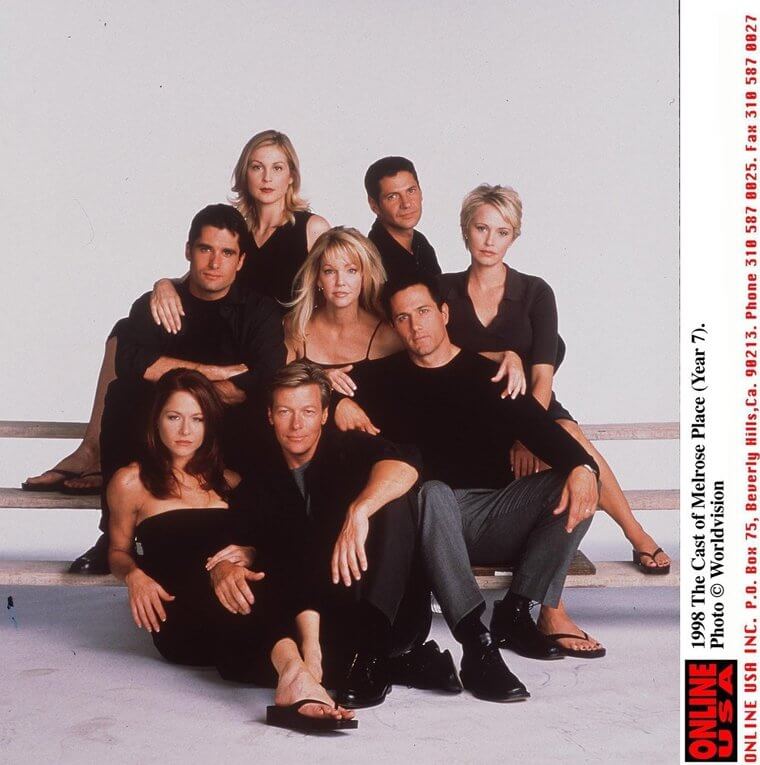 On the show, Alyssa Milano and Heather Locklear were glamorous arch-enemies - but offscreen they formed a strong friendship. In 2013, Milano fondly recalled an idyllic moment from their time on set: "I remember seeing lovely pregnant Heather in her denim overalls with black lace bra...and she was eating chocolate frosting straight out of the tub like it was going out of style!"
One of Her Most Famous Roles Was in Charmed
From 1998 to 2006, Alyssa Milano starred as Phoebe Halliwell, one of three powerful sisters with magical abilities, in the hit television series Charmed. The show became a cultural phenomenon and cemented Milano's status as a leading actress in the industry. Her portrayal of the free-spirited and confident Phoebe earned her critical acclaim and a loyal fanbase.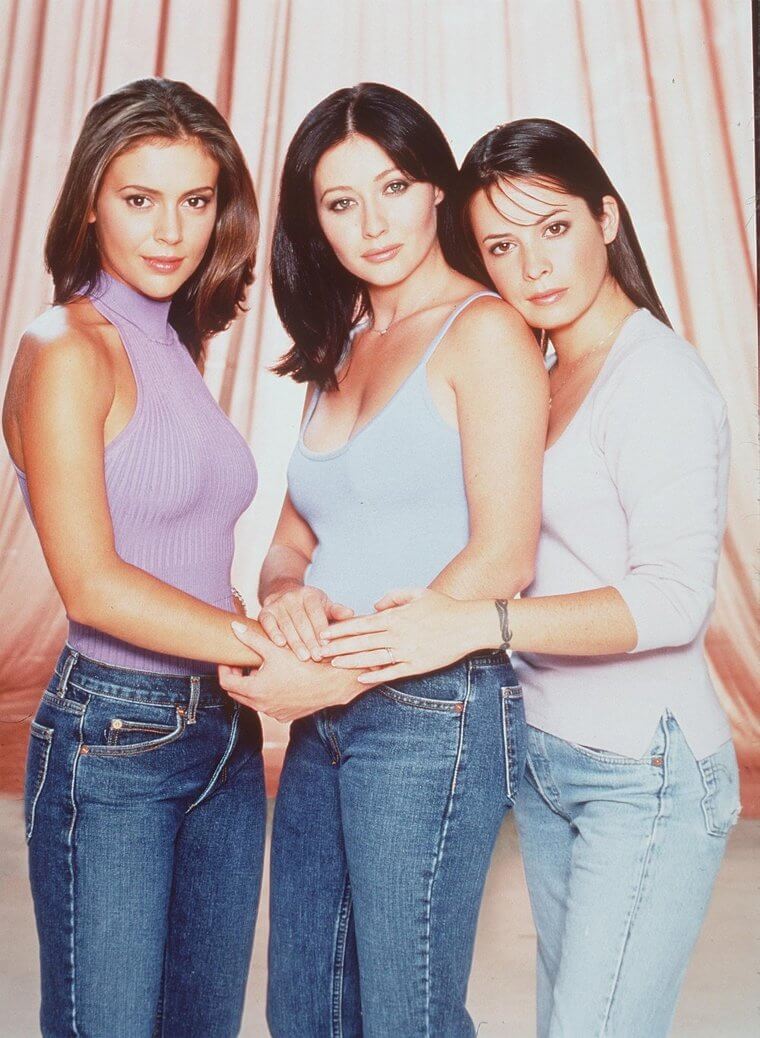 Milano's on-screen chemistry with her co-stars and her character's romantic storylines were some of the most popular aspects of the show and also allowed Milano to showcase her own personal style, as her character frequently wore trendy and fashionable outfits. The series was a major highlight of Milano's career and remains a beloved favorite among fans today.
She Had Her Home Decorated in The Same Fashion as The Charmed Set
Alyssa Milano experienced the fantastical world of Charmed as a leading actress for over eight years, and her fondest memory was none other than its iconic Book of Shadows. This hefty green volume served to contain secrets not only about witchcraft but also about dangerous magical forces like demon-like creatures along with instructions on how to defeat them.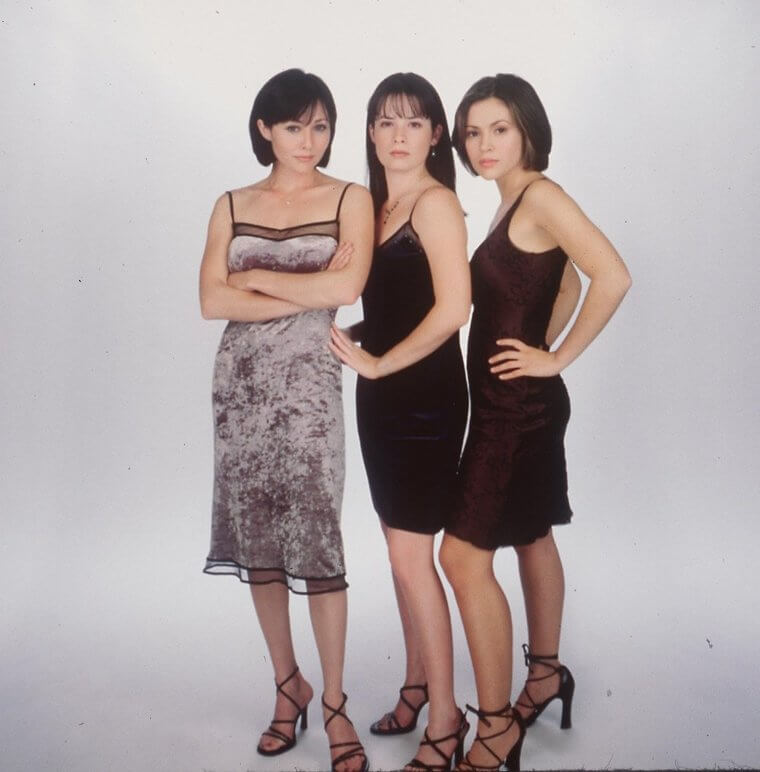 Alyssa Milano's home is now a magical sanctuary, decorated with intricate murals that draw inspiration from the Book of Shadows featured in her series Charmed. To personalize her home space even further she hired one of the very same artists who drew illustrations in the series to decorate all four walls – making it just like stepping into an enchanting alternate reality.
She's a Big Activist for Veganism And Vegetarianism
Alyssa Milano has taken her advocacy for plant-based diets to new heights. In 2007, she made a statement by ditching the usual red carpet ensemble and donning an eye-catching gown of lettuce and asparagus--part of PETA's "Let Vegetarianism Grow On You" movement.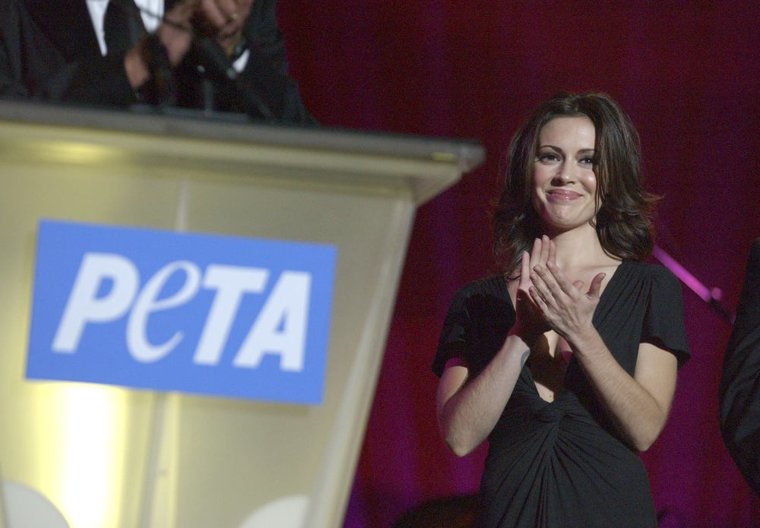 The actress's journey towards veganism began in 2001 when reflecting upon the suffering caused by 9/11 pushed her to make positive changes wherever possible - including what was on her plate. She continues this philosophy today through growing vegetables at home – finding one small way each day that reduces animal cruelty while improving health outcomes across the board.
She Almost Turned Down Her Role in Mistresses
In 2014, Milano joined the cast of the American television drama series Mistresses, a remake of the British television series of the same name. The actress nearly refused the role, for the fact that the show was to focus heavily on infidelity and that's not something she wanted to be involved in. But the characters won her over.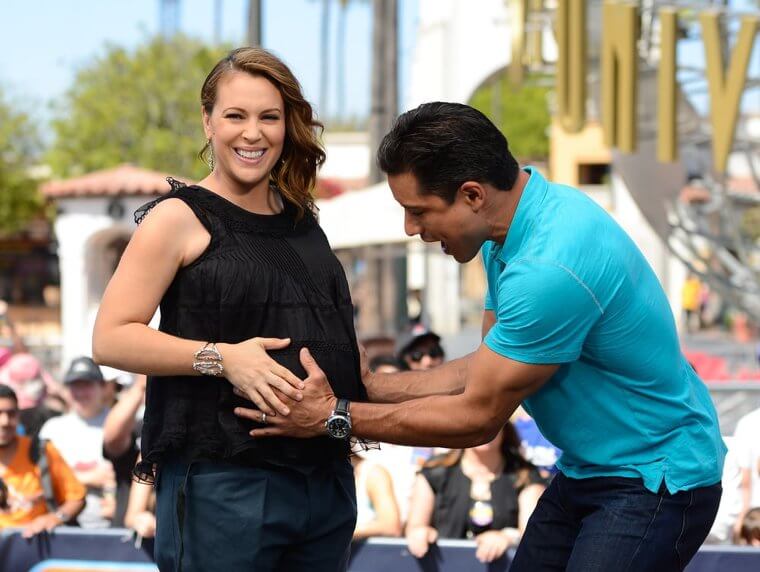 She played Savannah "Savi" Davis, a lawyer who is struggling to come to terms with the end of her marriage while also dealing with her unexpected pregnancy. Milano's portrayal of Savi earned her critical acclaim, and her character was considered a standout in the show's second season.
Milano Contracted Covid-19 And Experienced Long-Term Symptoms
In August 2020, Alyssa Milano announced that she had contracted COVID-19 and experienced severe symptoms. She described the experience as "basically like having a slow-moving car accident in my body." After recovering, Milano became an advocate for COVID-19 vaccines, sharing her story to encourage others to take the virus seriously and get vaccinated.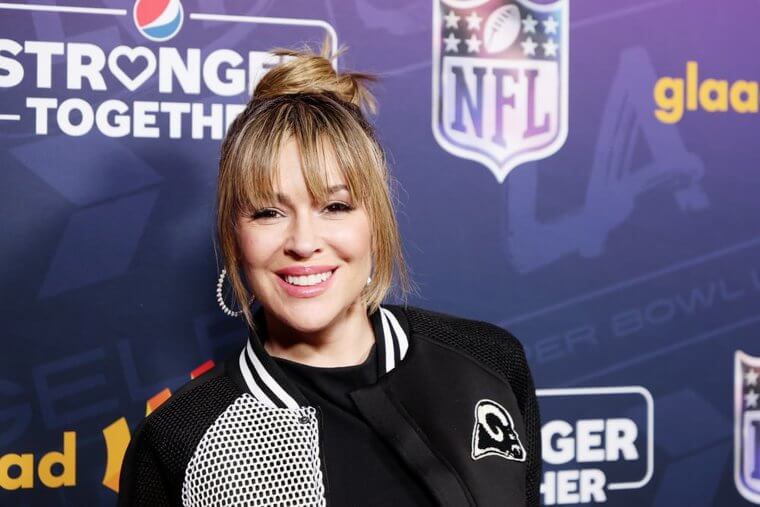 She also used her social media platforms to share information about COVID-19 safety measures and vaccine availability. Milano's advocacy for COVID-19 vaccines has been praised by many, as she continues to use her platform to spread awareness and help combat the spread of the virus.
The Actress Really Loves Baseball
Aimee Milano has long been a passionate supporter of the Los Angeles Dodgers. She holds season tickets and once wrote a blog while working for the Major League Baseball website. Even going so far as to design Touch - her very own line of jewelry devoted exclusively to baseball fans.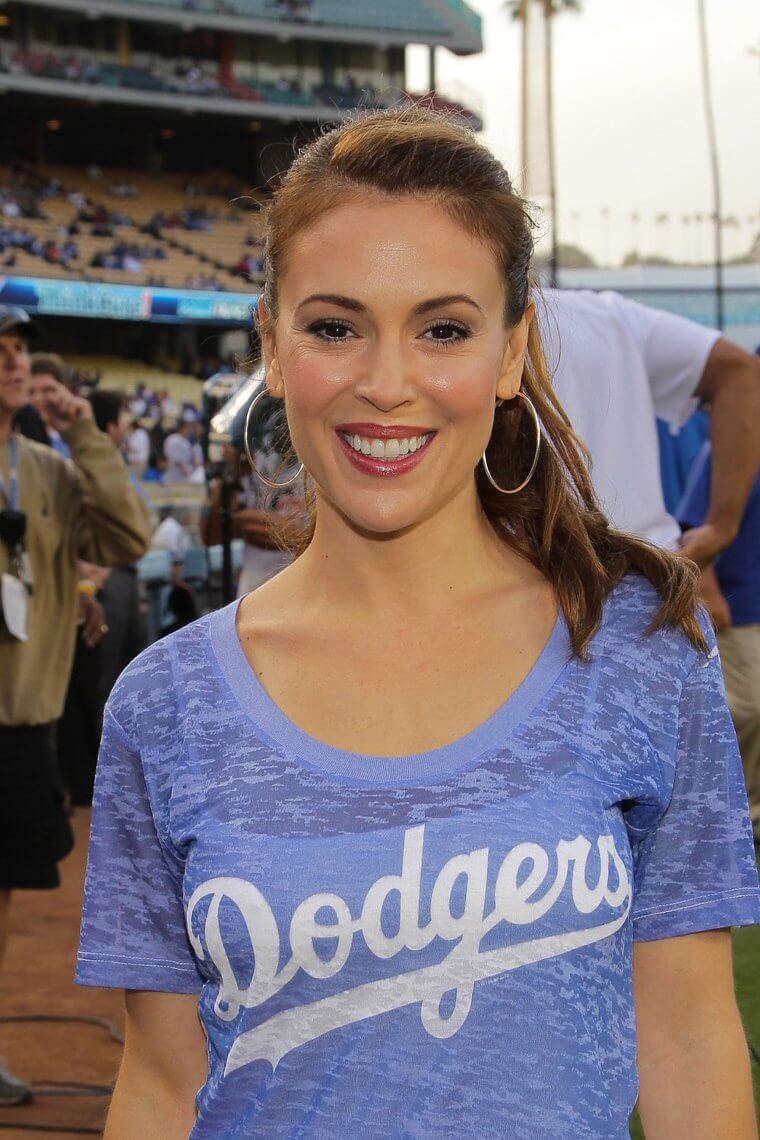 With this project, she hoped that women would be able 'accessorize fashionably' whether they were at the ball game or not. And in 2009, she released the book Safe At Home: Confessions Of A Baseball Fanatic – an insight into life for all those dedicated Dodger devotees who have made their passion last over time.
Milano Loves Animals
Alyssa Milano is a real-life animal whisperer! Not only does she currently own ten rescue horses in Bell Canyon, California but her list of beloved pets goes on and includes rabbits, chickens, and many different breeds of dog. She spoke about the joy animals bring to sets - both literal such as when her first job was playing Annie accompanied by a beautiful shelter dog or that time there was even a cat featured alongside herself in Charmed.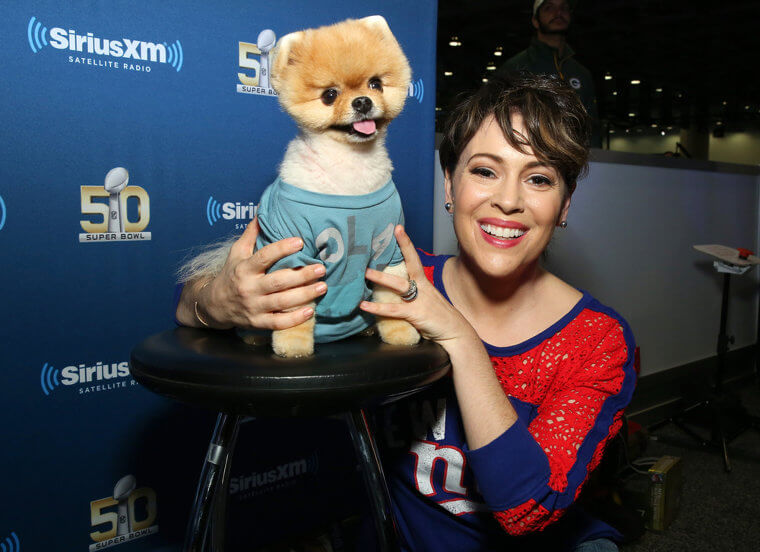 Milano said it made being on set feel homier to have animals. Further showcasing how much she loves working with creatures great and small, Milano has also written an entire children's book series around issues relating to activism including Project Animal Rescue highlighting all those little furballs deserve love too.
The Actress Enjoys Getting Tattoos For Moments in Her Life
Alyssa Milano is a walking work of art, with eight tattoos adorning her body! Her ink includes an angel and rosary beads to represent her strong faith. She also sports a knee-high fairy as well as a garland of flowers. For the first few seasons of Charmed, makeup artists concealed these tats - but eventually, they became more visible by season four.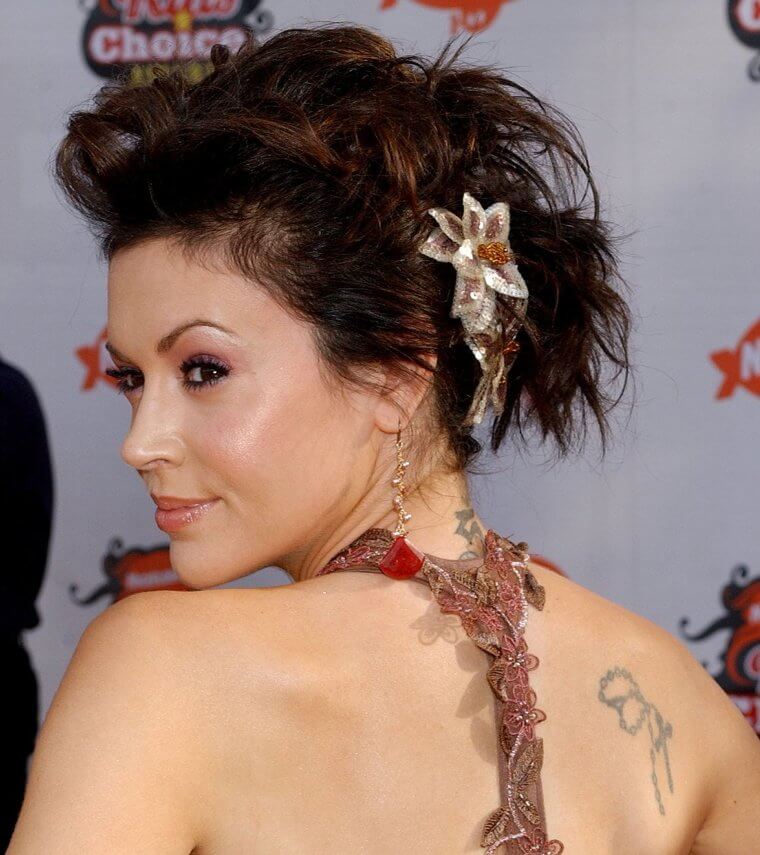 In 1998 she revealed one tattoo in particular: "S.R.W.", which was originally attributed to initials belonging to an old flame (Scott Richard Wolf). Now, this beloved star jokes that S.R.W stands for "Some Rad Woman" - because ultimately we are always our own biggest fans.
Milano Has a Great Musical Talent Too
Alyssa Milano's music career began in 1985 with the release of her debut album, "Alyssa," which showcased her singing skills. The album was moderately successful, peaking at #68 on the Billboard 200 chart. She followed it up with another album, "Look In My Heart," in 1989, which was a departure from her first album and featured a more pop-oriented sound.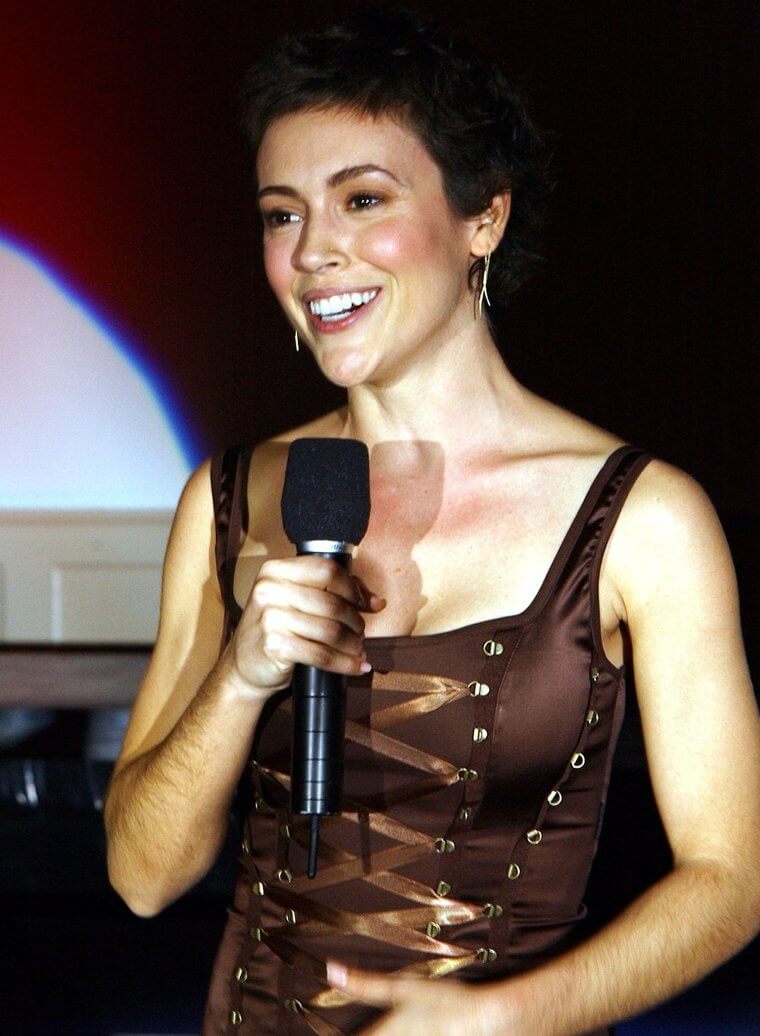 Milano continued to release music throughout the 1990s, including the albums "Locked Inside a Dream" and "Do You See Me?" She also contributed songs to soundtracks for movies and television shows she appeared in, such as The Canterville Ghost and Charmed. While her music career was not as successful as her acting career, Milano remained passionate about music and continued to perform live shows throughout the years.
Her Career Has Spanned Years
Alyssa Milano has had a career that has been steady, but not without its bright spots. She delivered an impressive performance in the 1997 movie Fear, starring alongside Hollywood heavyweights Reese Witherspoon and Mark Wahlberg, which was well-received by viewers. Her talent was also on full display in Commando, where she starred alongside Arnold Schwarzenegger.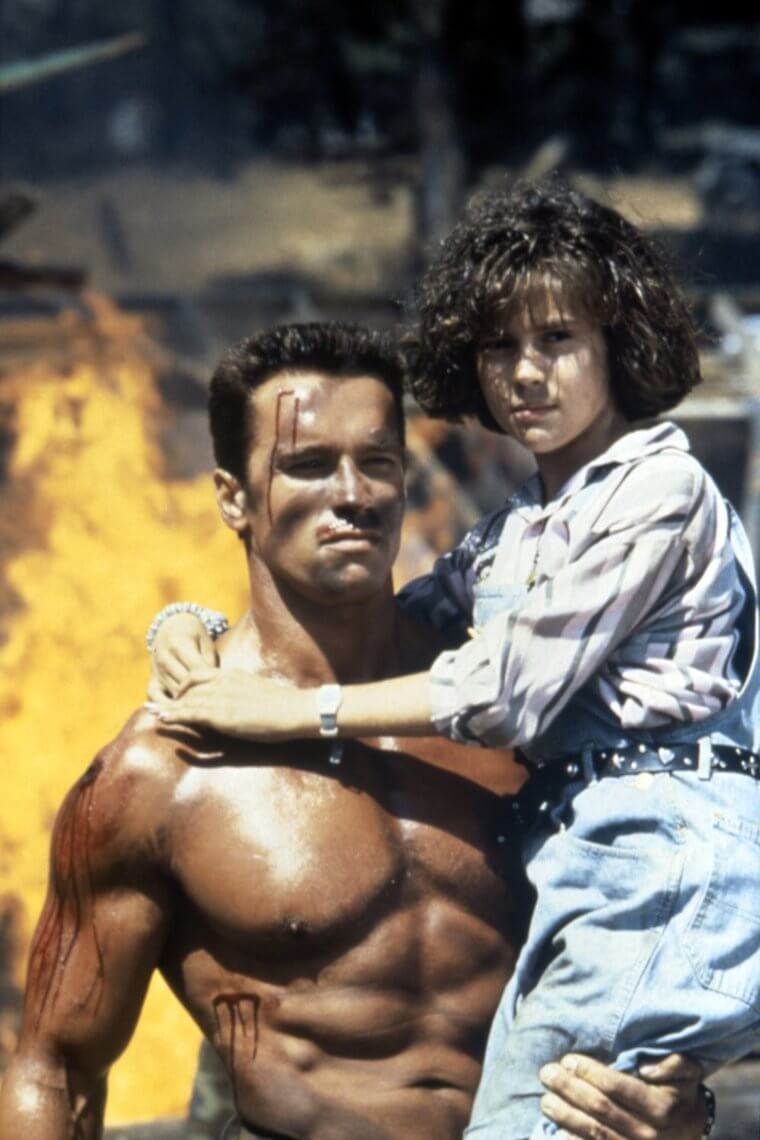 More recently, Milano has made a comeback with her role as Coralee Armstrong in the Netflix series Insatiable. Her appearance in Wet Hot American Summer: 10 Years Later has also earned her a spot in her top 5 television roles on IMDb, proving her versatility as an actress. Milano's career may have had its ups and downs, but her undeniable talent and impressive range as an actress have solidified her status as an industry icon.
Not All of Milano's Co-Stars Liked Her
In August 2020, Rose McGowan, a former co-star of Alyssa Milano on the show Charmed, accused Milano of exhibiting "toxic" behavior on the set of the show. In a tweet, McGowan claimed that Milano had made the show's set a "living hell" for the cast and crew.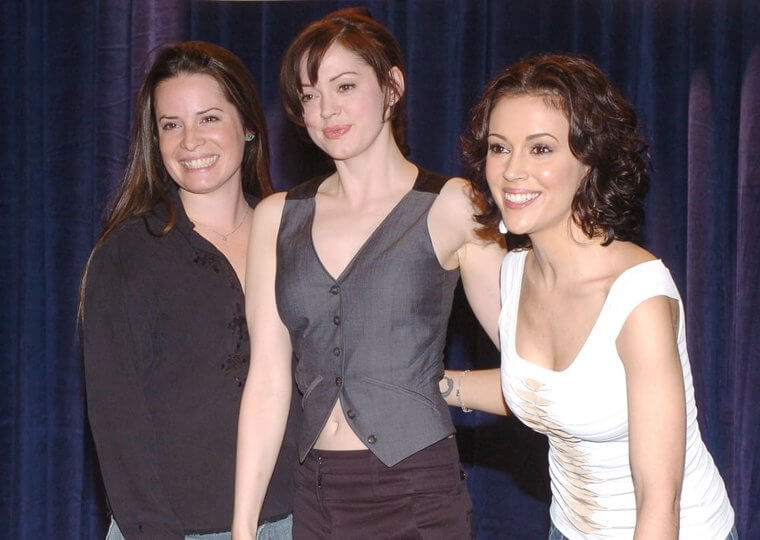 Milano responded to the accusations on Twitter, stating that she was "disappointed" by McGowan's comments and that she had always tried to create a "positive and professional" work environment. The two actresses have had a contentious relationship in the past, with McGowan previously criticizing Milano for her involvement in the Time's Up movement and her support of Joe Biden during the 2020 U.S. presidential election.
2021: Milano Starred In Her Latest Film Unmasked
In 2021, Alyssa Milano starred in the independent film Unmasked, directed by Michael Doneger. The film follows a young woman named Sarah, played by newcomer Jules Willcox, who sets out on a solo hike in Oregon's wilderness in an attempt to heal from a traumatic past.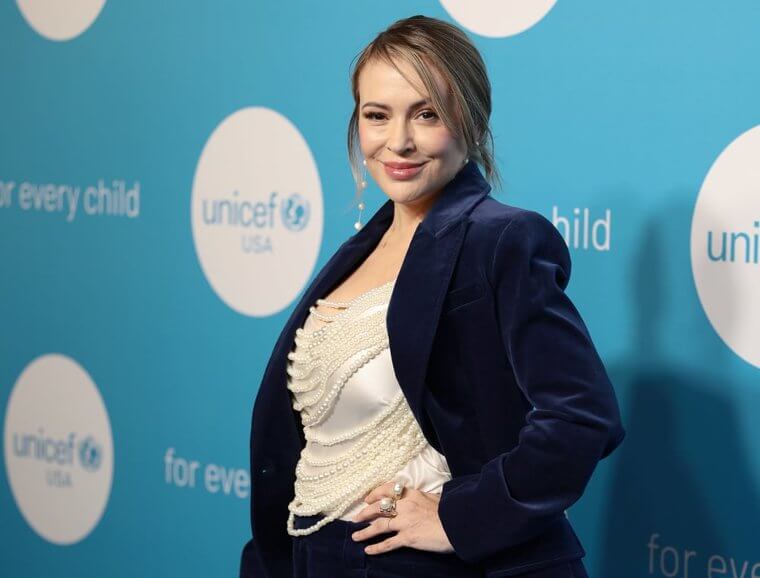 Along the way, she meets a group of strangers, including Milano's character, named Bev, who offers Sarah a ride into town. However, things take a dark turn when Sarah wakes up bound and gagged in a basement, realizing she has been kidnapped. Milano's portrayal of Bev has been praised for its intensity and depth, adding to her already diverse range of acting performances.
She's Now Happily Married, But Had a Rocky Love Life
Alyssa Milano's romantic life has had its fair share of highs and lows, much like any other celebrity. In the late 1980s, she was in a relationship with Corey Haim, her co-star in The Lost Boys. However, after three years together, the couple went their separate ways due to Haim's battle with addiction. Milano was briefly engaged to Scott Wolf, her co-star in the hit TV show Everwood, in 1993.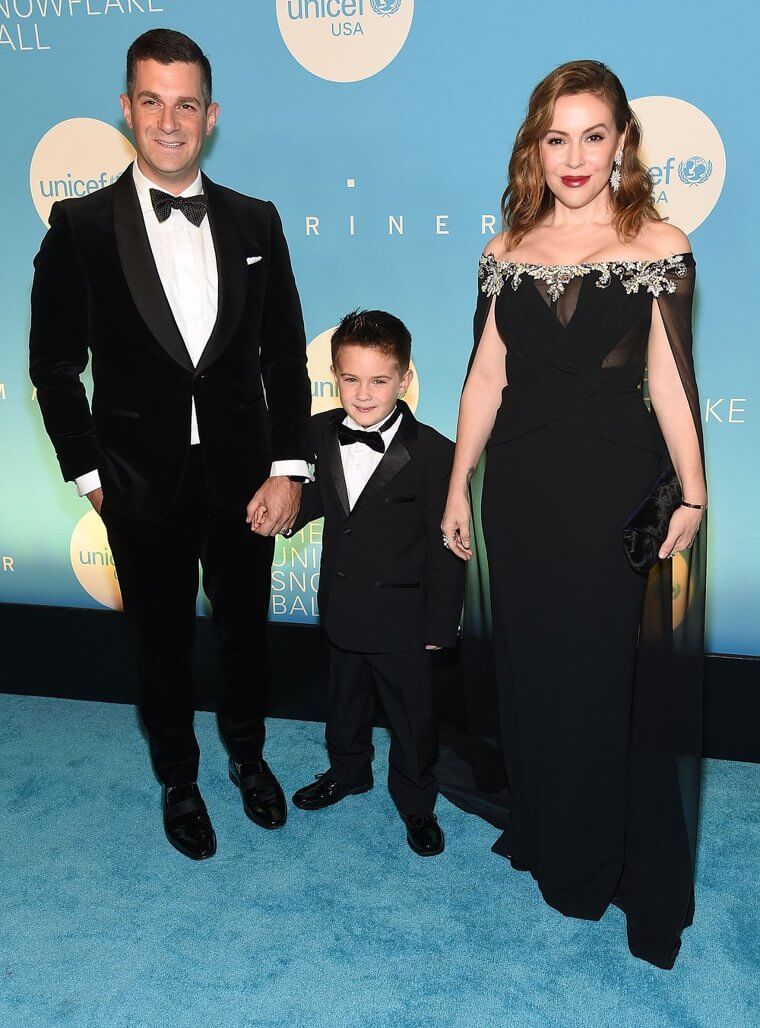 She then married Cinjun Tate, the lead vocalist of the band Remy Zero, in 1999. However, their union was short-lived, and they separated after a brief period. Eventually, Milano found lasting love with her current husband, David Bugliari. The couple tied the knot in 2009 and have since welcomed two children into their lives.
Fans May Get to See Her in Who's The Boss? Again
According to TheWrap, a sequel to the popular 80s sitcom Who's the Boss? is currently in development at Sony Pictures Television. The new series will reportedly feature original cast members Tony Danza and Alyssa Milano reprising their roles as Tony and Samantha Micelli, respectively.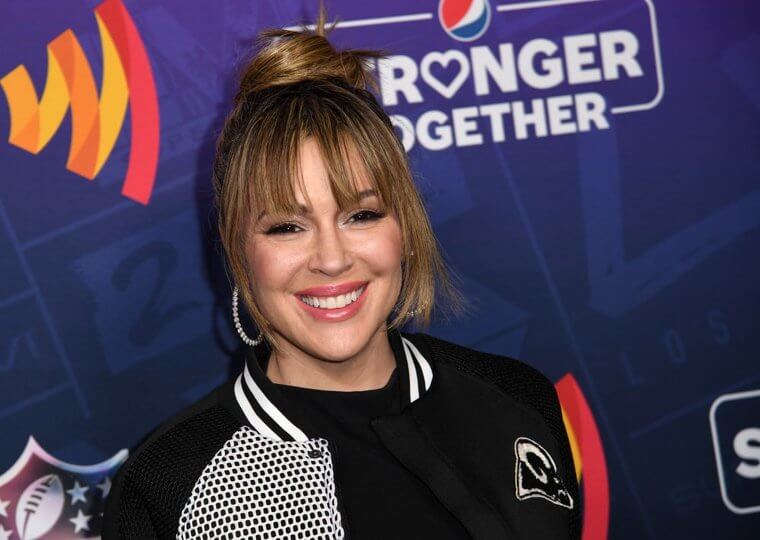 The show will follow Samantha, now a single mother, as she raises her own child and navigates her career in a world that has evolved significantly since the original series aired. The series is being developed for Amazon's streaming service, IMDb TV, and is tentatively titled Who's the Boss?. Milano and Danza will also serve as executive producers on the project.
She Has a Healthy Net Worth
Throughout her career, Milano's dedication and hard work have paid off handsomely, resulting in a sizable net worth. According to Celebrity Net Worth, the actress currently has a net worth of around $10 million, a testament to her consistent rise in income over the years.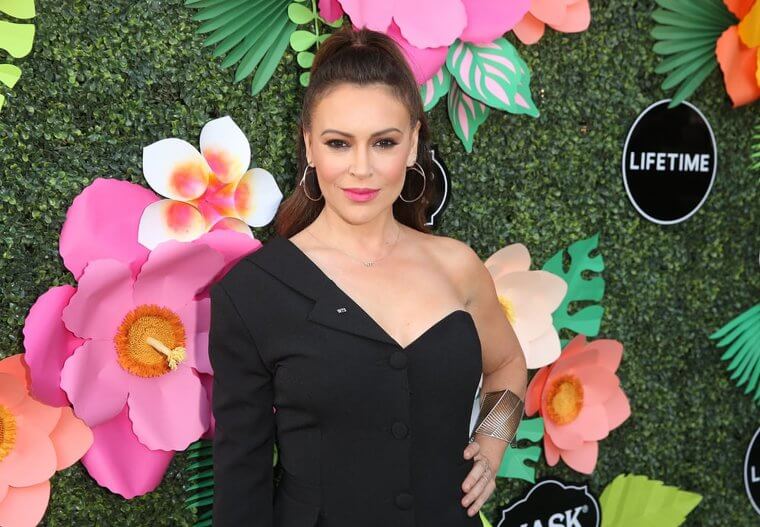 Milano's popularity soared with the success of the TV series Charmed, which earned her a staggering $90,000 per episode. This equated to roughly $2 million per season, a significant contributor to the actress' wealth. Despite a financial setback in 2017 when her accountant cost her millions of dollars, Milano's fortune remained intact, solidifying her status as a millionaire.
Milano Continues To Be An Influential Figure In Entertainment
Milano has used her platform to advocate for various social and political causes throughout her career. In the 1990s, she was an outspoken activist for AIDS education and prevention, famously kissing an AIDS patient on The Phil Donahue Show to combat the stigma surrounding the disease. She has also been a vocal supporter of the #MeToo movement, sharing her own experiences with sexual harassment and assault in Hollywood.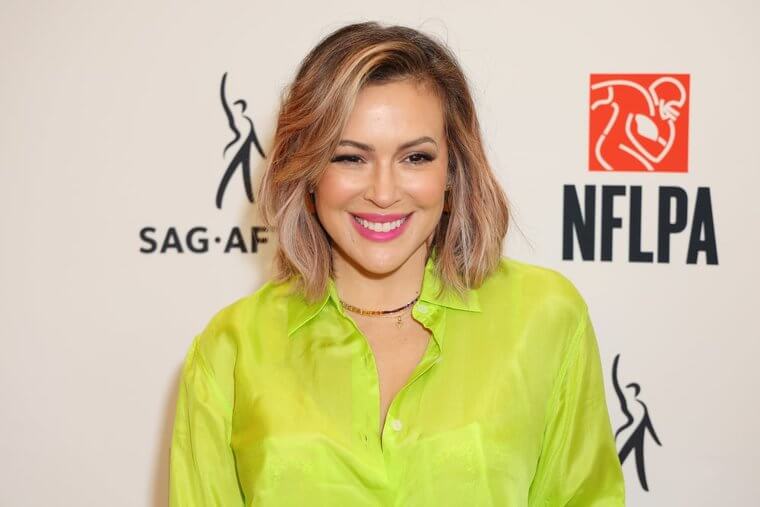 In addition to her activism, Milano continues to work in the entertainment industry, taking on various roles in film, television, and theater. She has also authored several books, including a memoir and a children's book series. Milano's advocacy and continued success in her career have cemented her status as a respected figure in the entertainment industry.
Rose McGowan: The Actress Who Started a Movement
She was a promising actress at the start of her career, starring in cult hits like the TV series Charmed. But in 2017, the seemingly invincible Rose McGowan opened up about an incident that happened in 1997. It would be the reason she would be exiled from Hollywood, setting off a dramatic chain of events to change the filmmaking industry for years to come, and maybe even for good...
Who Is Rose McGowan?
Rose McGowan rose to fame after starring in the TV series Charmed. But off-screen, her life has been less than charming. She first appeared on screens in the early '90s in the horror film, Scream, and it seems that she had a knack for horror as her career continued in that direction.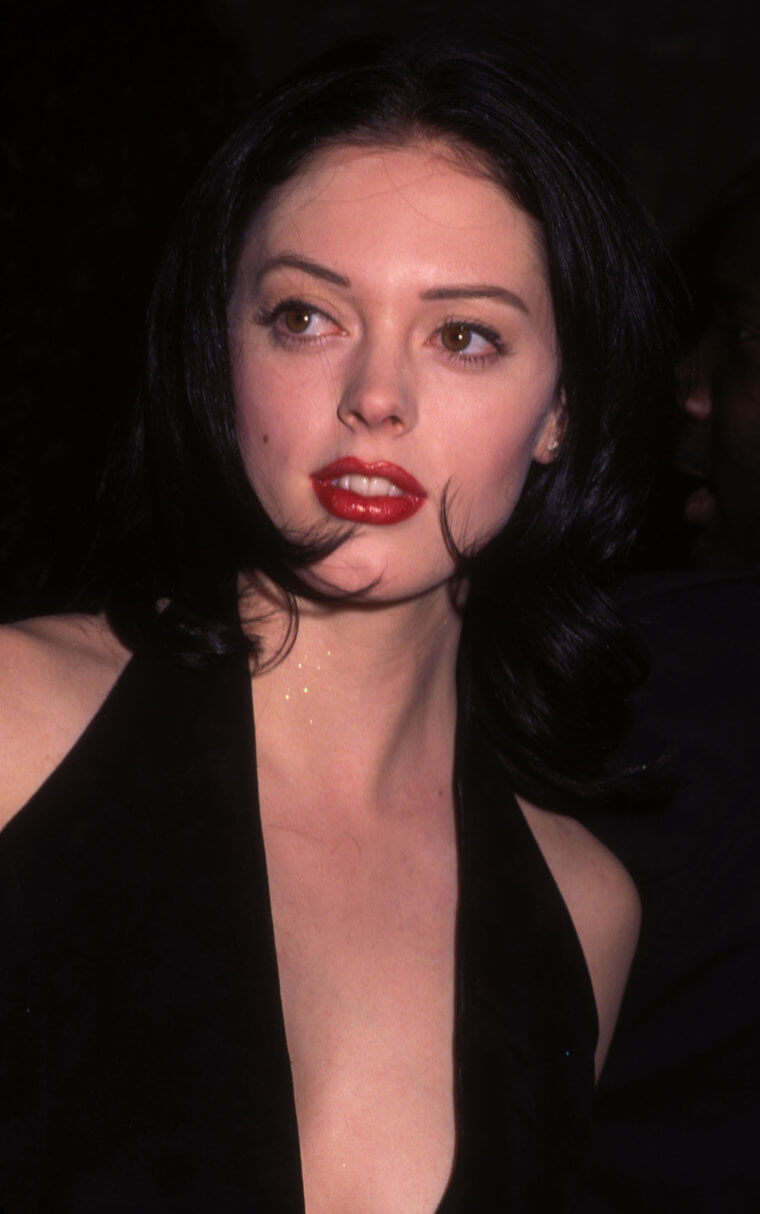 She also starred in Planet Terror where she played the heroine who took on zombies with her impressive machine gun. It seemed that the young actress had everything necessary to become one of the leading ladies of Hollywood. She had stunning features, bucket loads of talent, and a whole lot of guts. But guts are something that may have destroyed her career entirely. But was it worth it for calling out the bad guy? She seems to think so.
Lost It All In a Single Tweet
In 2017, brave McGowan took to Twitter to tell the public about something a famed producer did to her during the 1997 Sundance Film Festival. She called him out for being a predator, which piqued the interest of the public as well as one investigative reporter named Ronan Farrow, who was always ready to hop on a new case.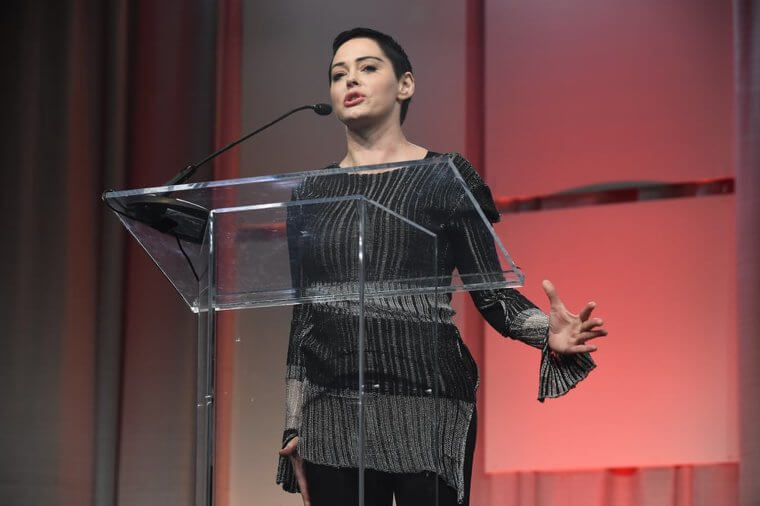 This single Tweet started a movement that would change the way that Hollywood works forever. You would think this was rather inspiring. But unfortunately for McGowan, it didn't work out in her favor. She was blacklisted and banned from getting further work in the industry, effectively destroying her career. A tragedy for someone who was calling out a bad man and doing the right thing.
Speaking Up Against Abusers
A year after her Tweet first went live, McGowan went on record to describe exactly what had happened to her in an exposé by Ronan Farrow. The report was put in The New Yorker and focused on Hollywood producer Harvey Weinstein. It was this that encouraged more than 80 women to come forward and make their own allegations against the man.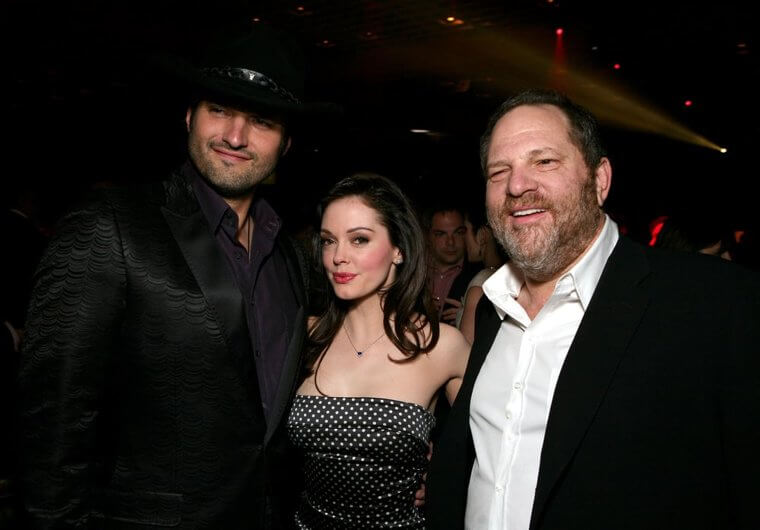 This was the very start of the #MeToo movement that managed to spread across the world like wildfire. While Rose McGowan did the right thing standing up for herself and women just like her, not everyone is appreciative of the attention she put on this problem. She said, "Men in general, and the bad women out there, hate [me] now at their own peril."
McGowan Has a Dramatic Past
Rose McGowan is certainly a brave woman, but when you look at her past, it's no wonder she is able to stick up for herself. She had a very unconventional upbringing, being born into the Italian "Children of God" cult in 1973. As a young child, she traveled around Europe with her parents, visiting different communes along the way.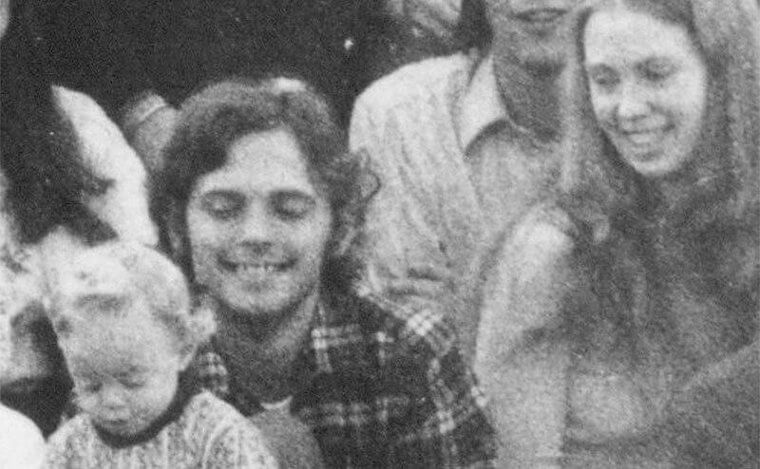 Her parents eventually moved to America in 1983 when Rose was ten years old. She had experienced numerous strange events in her young life, making her stand out as different from other children her age. Although her parents rejoined the "Children of God" cult in America, Rose didn't stick around for too long. By that time in her life, she was done with the cult that had been so pivotal in her upbringing. And who can blame her?
The "Children of God" Cult
Strangely enough, Rose McGowan wasn't the only famed celebrity to be raised in the "Children of God" cult. River and Joaquin Phoenix were among other children that grew up in this polygamous religious cult. Rose McGowan is not embarrassed about her upbringing though, being quite open about the experience in a 2011 interview with People Magazine.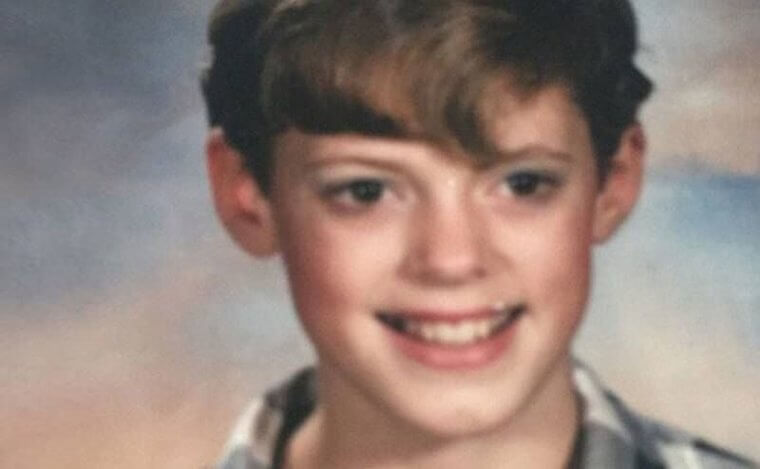 Her family was heavily involved in cult life, her father actually running the Italian chapter of the cult. It gained mass popularity during the '60s when free-loving hippie culture was widespread. McGowan spoke of the experience, saying "You were cut off from your outside family, you were kept in the dark so you would obey."
Different From The Begining
Rose McGowan said that she never fit in as a kid and she felt like she was a thorn in her parent's side. She was a rebel even before she knew what the word meant. When she was very young, she lit a bookshelf full of bibles on fire. Of course, her parents were distraught at the blasphemy.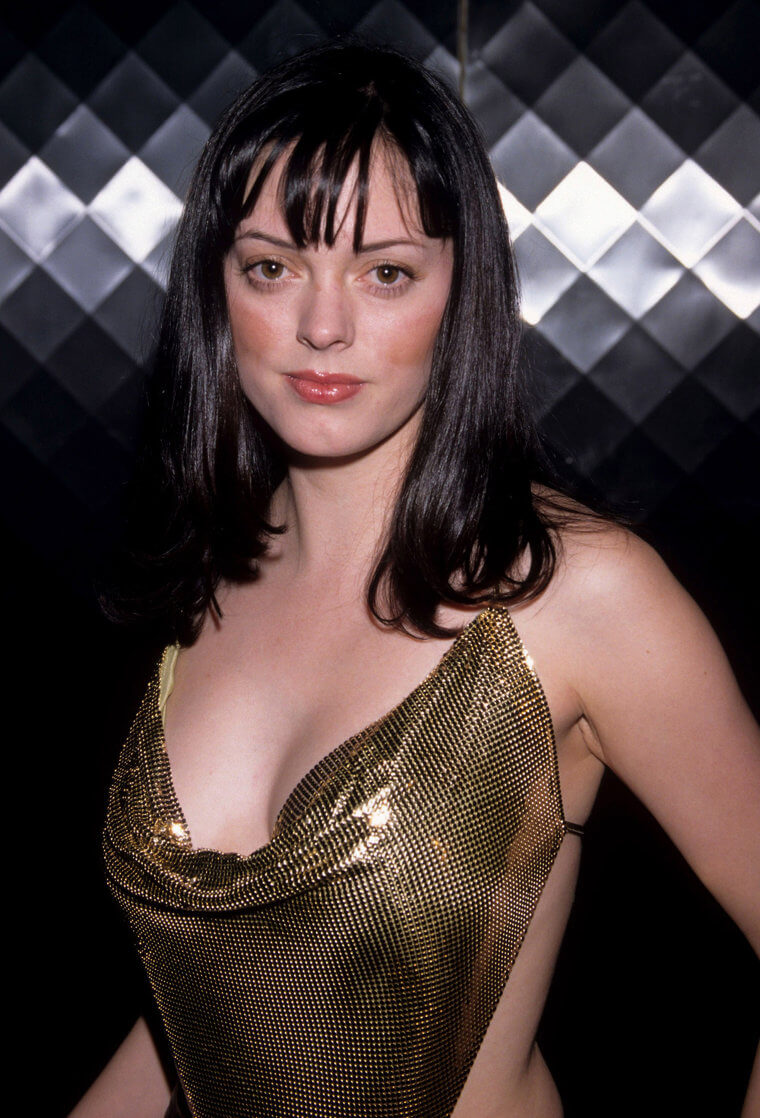 It was only later that the cult became notorious for sexual assault allegations. At that point, McGowan's parents decided to flee the cult and head to America to keep their daughter safe. She was just ten years old when her family settled in Gig Harbor, Washington. It must have been such a culture shock to go from staying in European cult communes to integrating back into normal society in the US.
Rose McGowan Was a Runaway
At the tender age of 13, McGowan ran away from home in the hopes of making a better life for herself. With a bit of luck, she was taken in by people she referred to as "the most amazing drag queens in Portland, Oregon". They weren't well off, in fact, they never knew where their next meal was coming from but with them, she felt respected, loved, and a real part of the family. Which is better than what she felt with her very own blood relatives.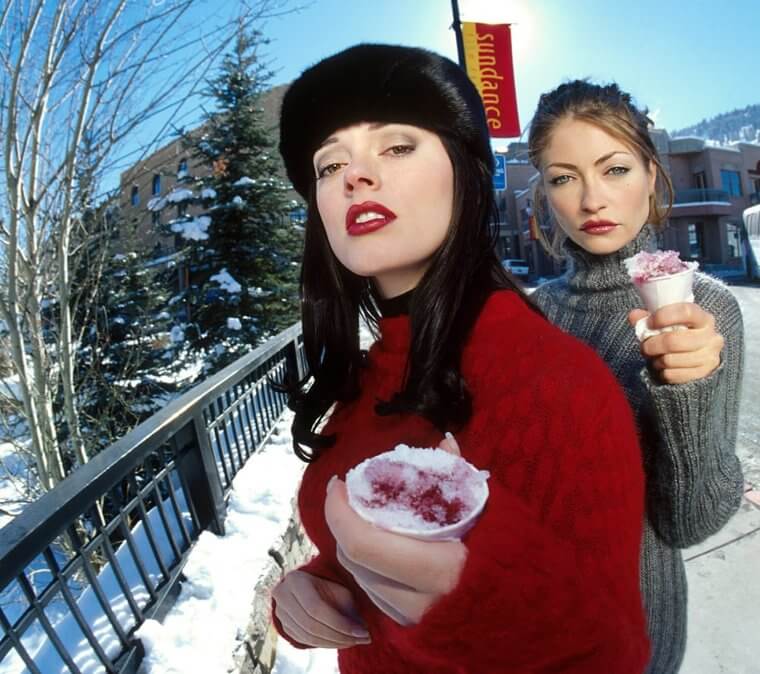 Although Rose was incredibly young at this time, she managed to get into nightclubs with her drag queen family. She said, "To this day, I only go to gay clubs. I'm perfectly at home there." Although McGowan is not gay herself, she has mentioned in interviews that she would "be stoked to do a lesbian love scene".
Working Her Way to Freedom
At the age of 14, Rose McGowan got her first job in a funeral home. It was there that she learned decor and lighting. She managed to earn a small income which allowed her a tiny taste of freedom. Something she had wanted so badly from a very young age.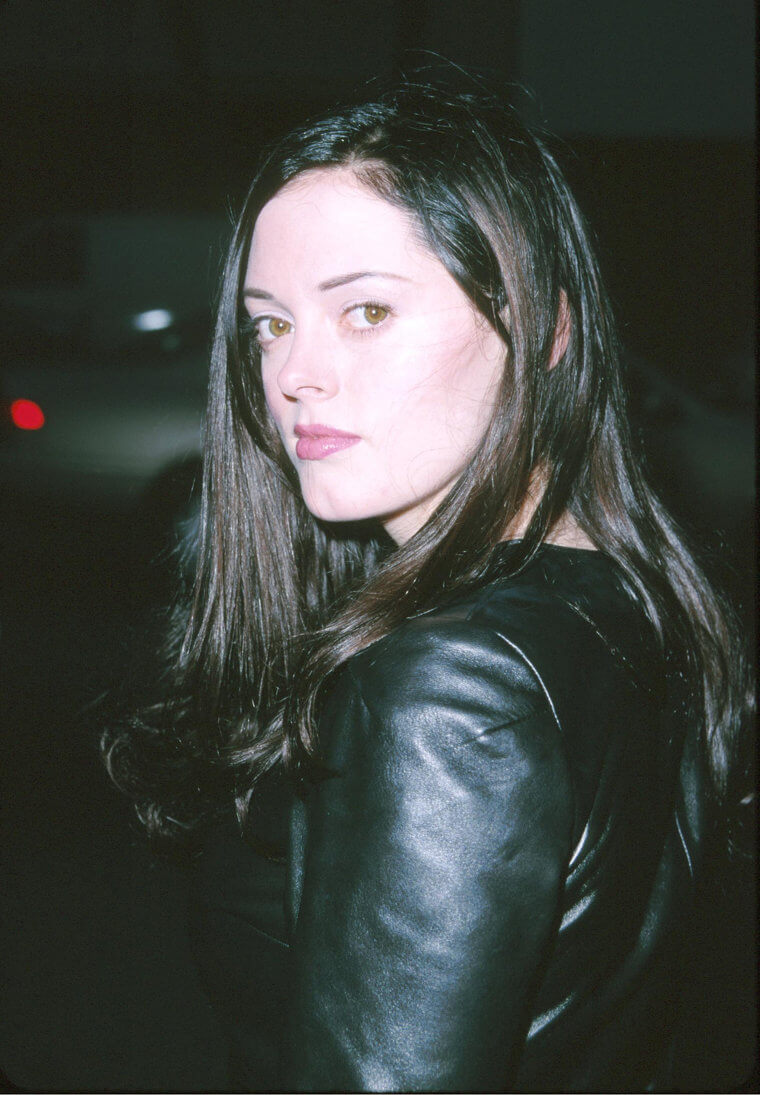 At the time she was living between her parent's houses as they had divorced shortly after moving to the US. But Rose didn't want to have to live with her parents any longer. So with 25 cents to her name, she emancipated herself from them, representing herself in court (because she couldn't afford a lawyer). It was yet another brave step that she took in her life.
Experiencing Homelessness And Freedom
After successfully emancipating herself from her parents, Rose was officially homeless. She said, "I needed to have control of my own life. I was homeless, I was on my own, and I was very lonely. I was entirely focused on just surviving." But the freedom made the struggle worthwhile.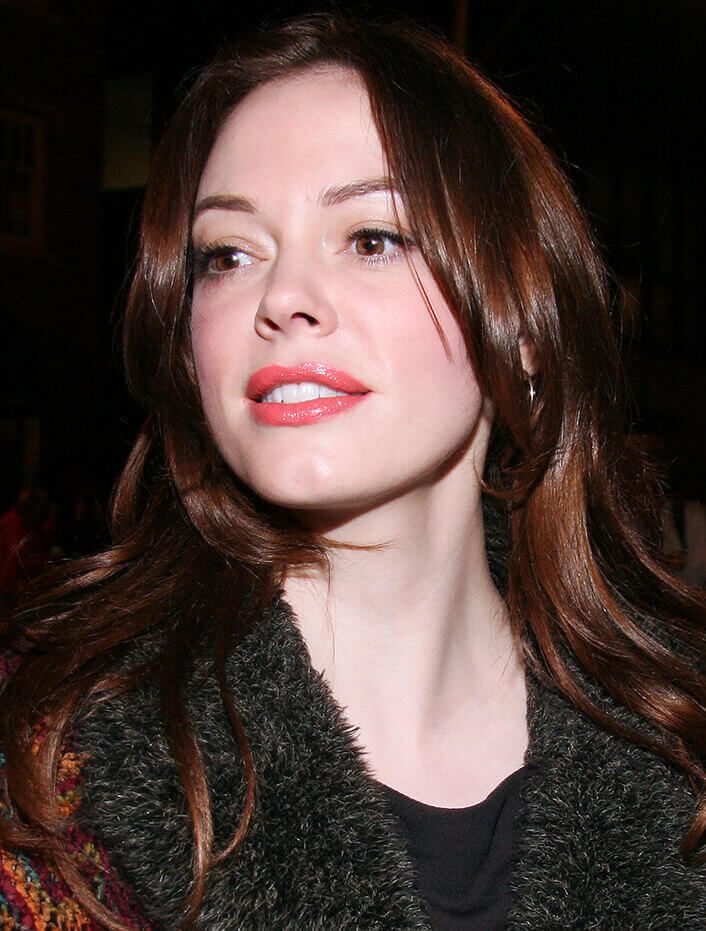 Unfortunately, because she didn't have a healthy relationship to look up to and to model her own relationships on, she struggled with "daddy issues". She attracted and dated much older men. She said, "At the time I thought it was cool, but now I think it's creepy." Looking back, we often regret things we did when we were younger. In McGowan's case, she has many regrets with regards to the men she dated in her younger years.
Dating Creeps With High Expectations
In the early '90s when Rose was unknown in Hollywood, she dated a guy she referred to as "William". They were together for two years, but it was anything but a happy relationship. He would constantly buy her exercise equipment and fashion magazines to encourage her to get down to the ideal weight of 84 pounds (that is incredibly skinny).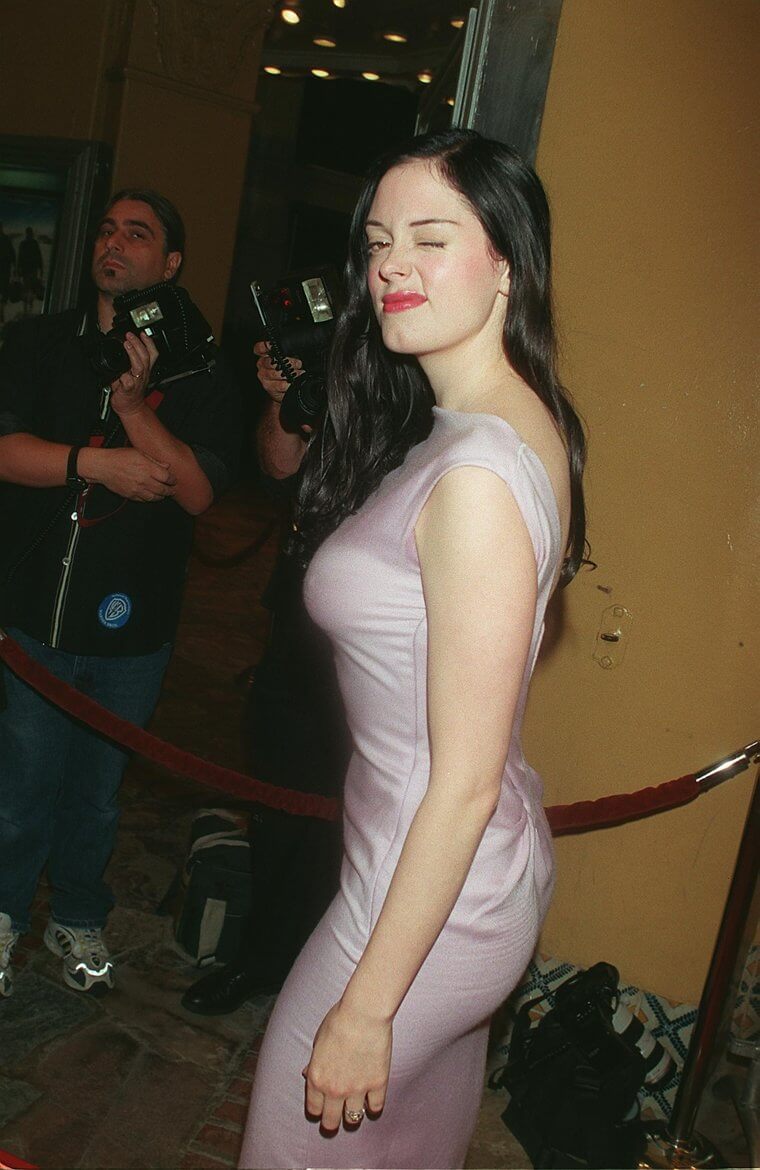 She made every effort to get to his goal weight, but never managed to get below 92 pounds. During her efforts, she developed a severe eating disorder and continuously felt like a failure for not meeting this man's unrealistic expectations.
A Man That Saved The Day
When McGowan was 18 years old, she met A&R exec, Brett Cantor, who discovered and signed on Rage Against The Machine. He was also a nightclub owner, making a success of his life from a very young age. He was just 23 when the two met - a more appropriate age than the other men she dated. At the time, she was in an abusive relationship with a man 20 years older than she was, and Brett wanted to help her get out of it.
He managed to find her a place to stay so that she could break up with her abusive boyfriend. She did just that, and soon after, started dating Brett Cantor. She could finally escape the grips of a man who just wanted her to be skinnier. The time the two spent together was healthy and they managed to heal one another a great deal with each other.
She Lost Her Savior
At the age of 20, Rose was making her way back to L.A after taking a road trip to Seattle. She phoned her boyfriend's number only to have a policeman pick up the phone. A scary and heartbreaking moment for any partner. He told her that her 25-year-old boyfriend was found dead in his home and had been stabbed multiple times. In 2018, Rose would write a memoir revealing that he had been stabbed 23 times and was almost decapitated. In a podcast episode taped in 2021, she revealed the event has stayed on her mind throughout the years, saying she "thought of how much fear he died with and what terror his body felt" and how difficult it was to come to terms with the injustice: "It just bothers me incredibly."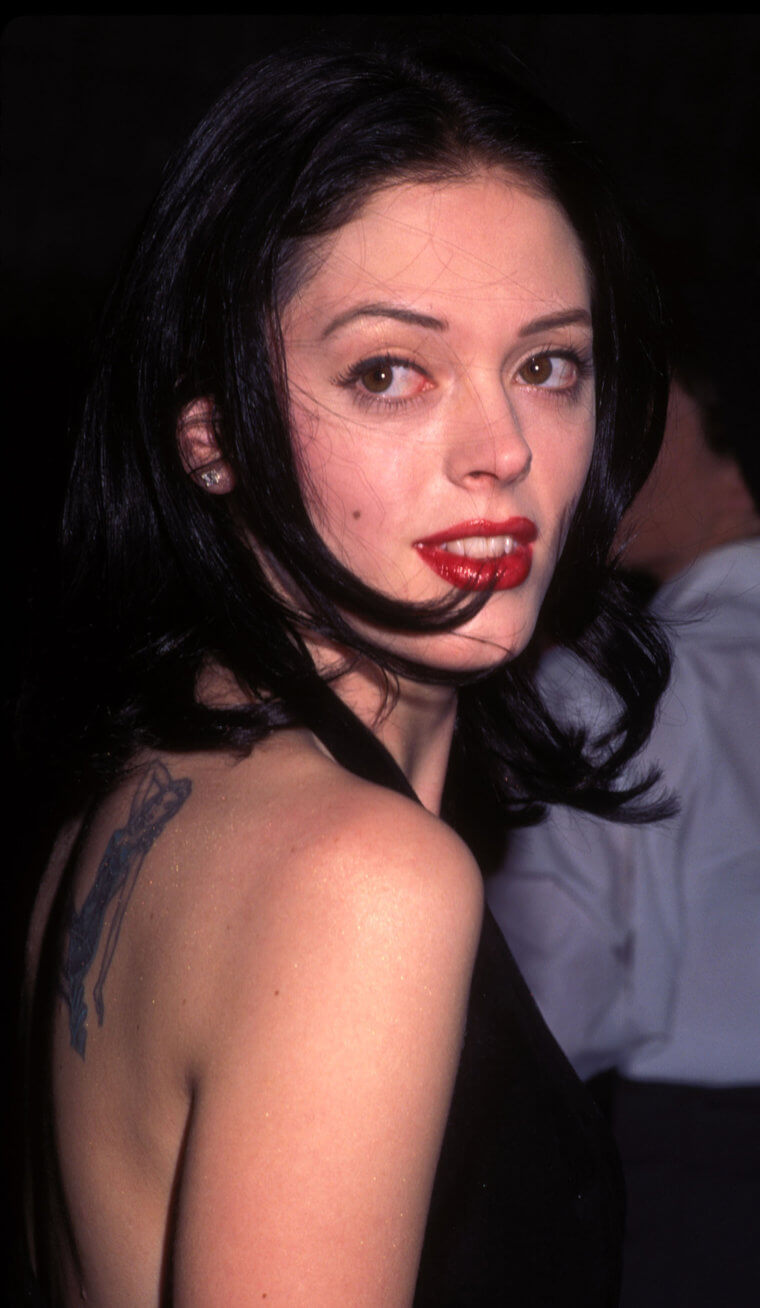 Authorities still haven't found a motive or the killer, though some believe it's just a matter of the right people stepping forward. The case remains unsolved to this very day, which makes it incredibly hard for family, friends, and partners to move on from the devastation.
Doors Closing In Her Life
When the murder first took place, O.J Simpson's lawyer wanted to review the murder case, but it was seen as a desperate attempt to create a serial killer. The case remains unsolved, although McGowan said that she has been trying to remedy that for many years. As any heartbroken lover would. Although she still hasn't been successful, she will likely try for the rest of her life.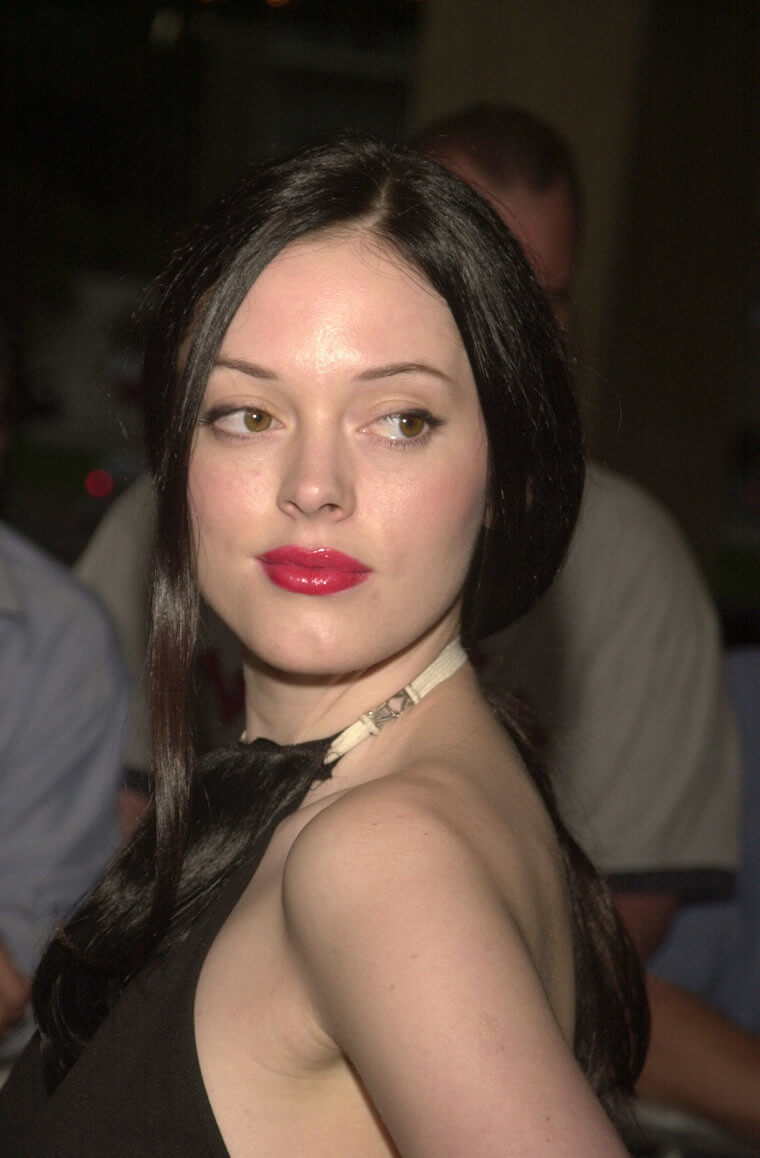 In her memoir, she wrote that Cantor would always have a piece of her heart. After her boyfriend's untimely death, she went into a very deep depression. A common reaction for those who have lost a loved one. She was devastated but also stressed at the thought of becoming homeless yet again. She felt as though the whole world was on her shoulders.
Different Doors Opening
McGowan was going through a very difficult time. One day, when she was standing on the street corner crying, a woman came up to her and asked if she would like to become an actress. An opportunity that many young women dream of landing right in their laps. And just like that, everything changed.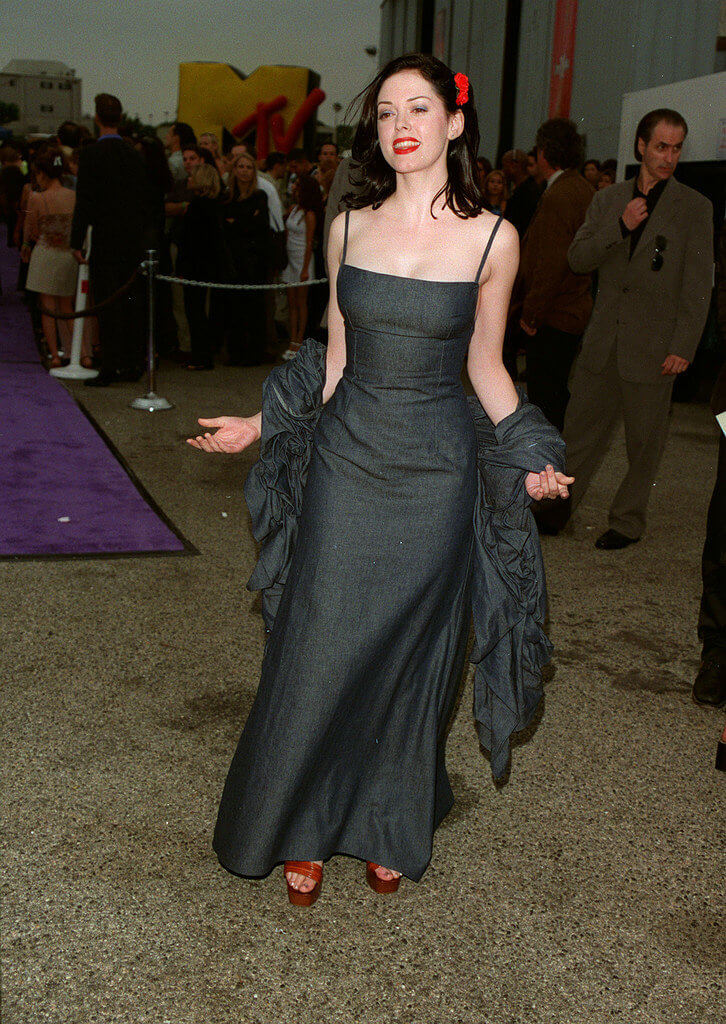 She thought if she could accept this role, she would be able to afford an apartment. So she took her very first acting job in a Pauly Shore comedy called Encino Man. It was a short part but enough to get her noticed. She would then land a series of small parts that would lead to bigger and bigger projects over the years. But none of it was easy, she had to work incredibly hard to progress in her career.
Horror Films And Shock-Rockers
Throughout the '90s, Rose McGowan took on starring roles in horror films. Some of these included Nowhere in 1997, Going All The Way in 1997, and Devil in the Flesh in 1998. She was always given the same sorts of roles in which she played an intriguing character with seductive traits. Her beautiful features and fit figure made landing these sorts of roles a breeze.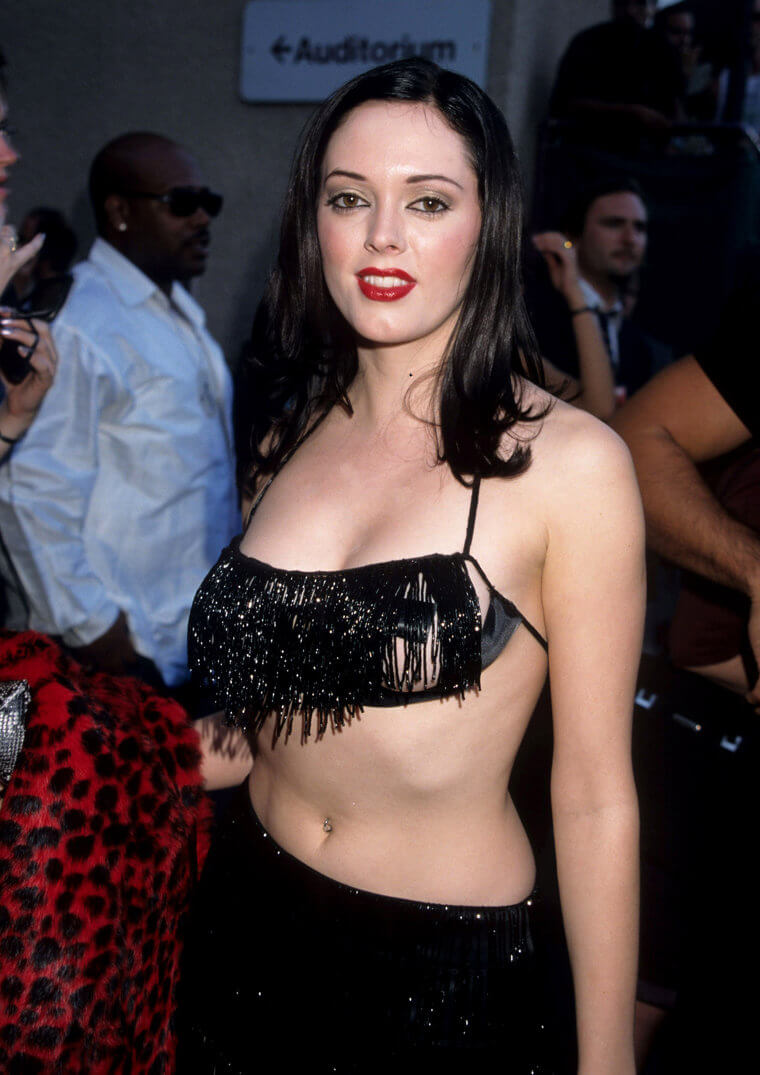 In 1998, she showed up to the MTV Video Music Awards in a fishnet dress with none other than the famed shock-rocker, Marilyn Manson. While the couple was together, McGowan appeared in his music videos and even recorded backing vocals for the song "Posthuman". She was living every goth women's dreams.
The Couple With Many Differences
Rose McGowan and Marilyn Manson (whose real name is actually Brian Warner) were a couple that most would have guessed to be unlikely. But just as everyone expected, their relationship didn't last very long. Instead, they broke up after just two years of dating. This is not very long in the scheme of things, especially for people that spent so much time away from each other - filming or on the road.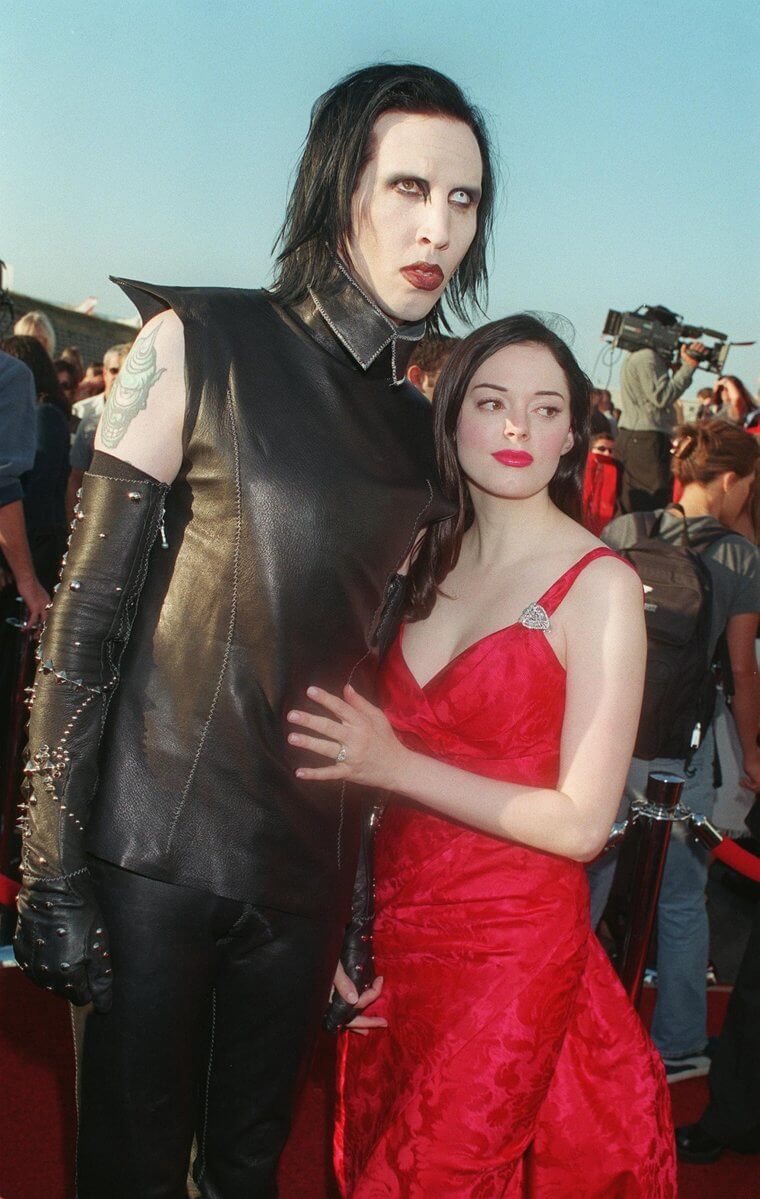 They didn't say much to the public about their breakup other than it was due to lifestyle differences. But in her 2018 memoir, Rose McGowan told the truth. She said that she was very in love with Manson but that his lifestyle was exhausting. Multiple women have accused Manson of rape over the years, but McGowan simply said he was a very misunderstood person without making any comments about the accusations made against her ex-lover.
Drugs And Nights In
Years later, she opened up to Andy Cohen on Watch What Happens Live about her relationship with Manson. She said he was a heavy drug user and said if she needed to describe it in one word, it would be - Scarface. Nothing more needs to be said. That must be a difficult behavior to deal with in the person you love most in the world.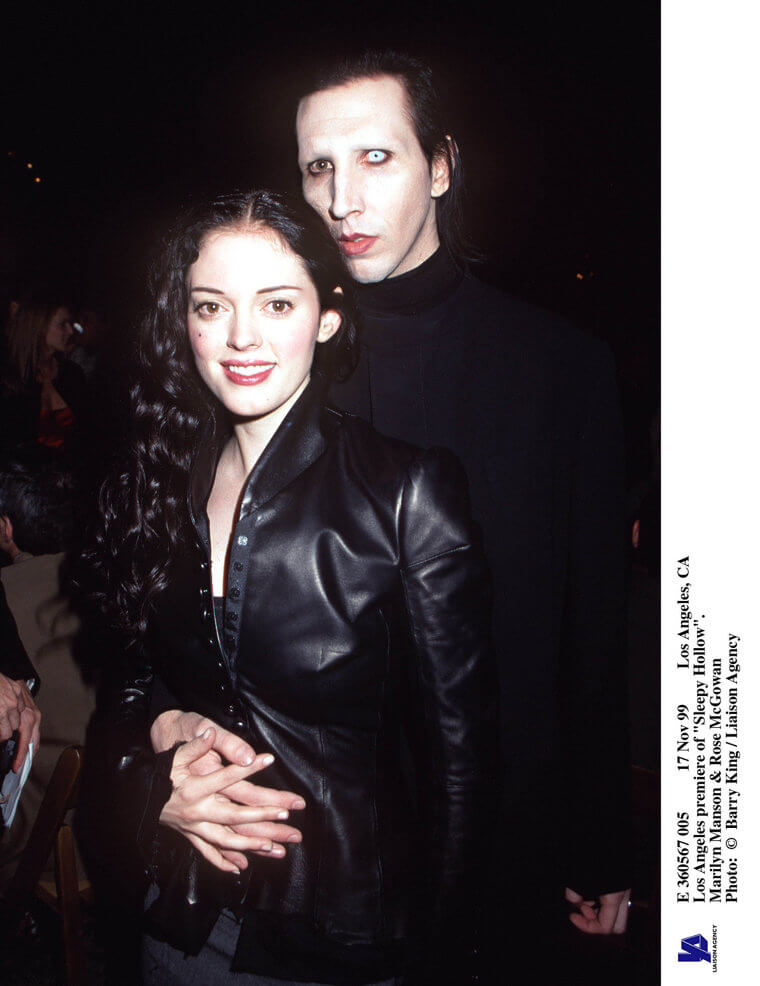 She also said that they spent much of their time together inside their house. Preferring boring nights inside over wild nights out. She said he would spend evenings painting watercolor pictures of his Boston Terriers while she did online shopping for their kitchen and home appliances. It's not what you'd expect from a couple that seems so extroverted, but it seems everyone has their quiet side - even Marilyn Manson and Rose McGowan.
She Earned Goth Cred
Although Manson has received many rape allegations against him, McGowan said that she regrets nothing about their relationship. She said, "It was a blast, and we were madly in love, and anybody else who thinks differently is wrong." Her relationship with Marilyn Manson actually helped her to land some incredibly prestigious acting jobs. Something that she would come to be very grateful for later on in her career.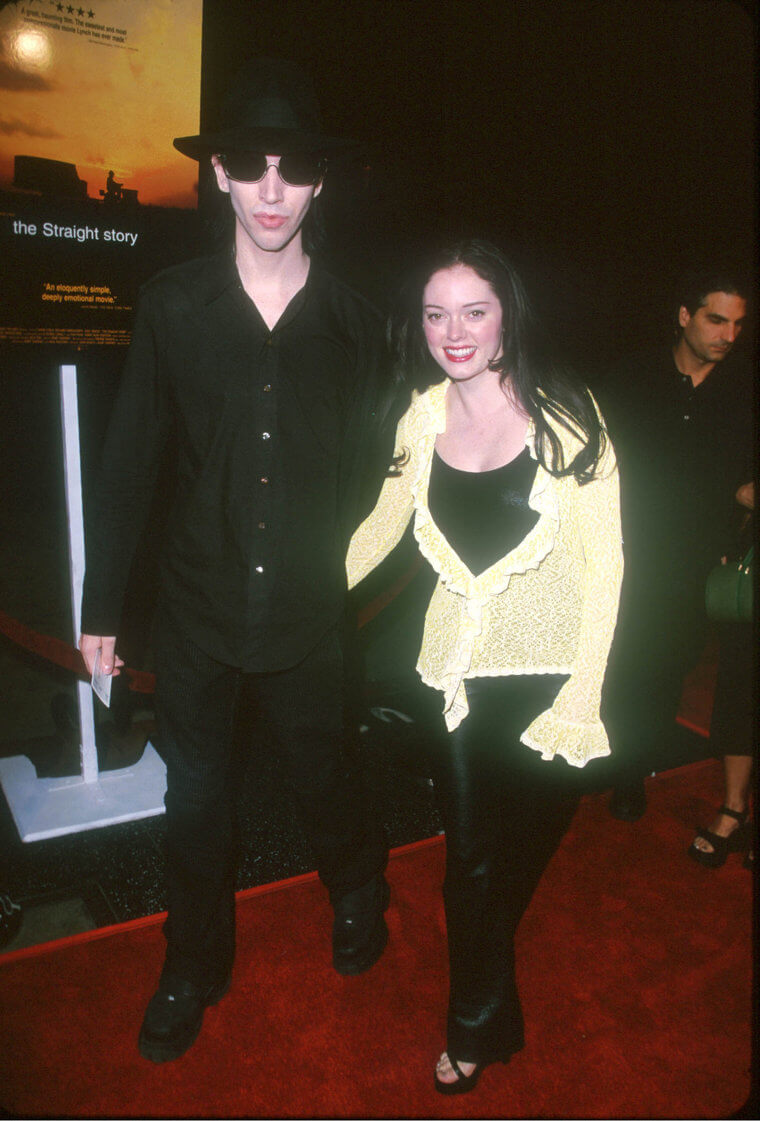 In 2001, she landed a role in a supernatural drama series called Charmed where she played a witch. One review said, that she had landed the role "since she has major goth cred as Marilyn Manson's former flame." She had earned some credit in the goth community. Whether she liked it or not, she earned herself some very emo fans.
Not Loving The Role
Landing a role on Charmed was a huge deal for Rose McGowan. She played a witch alongside two other women and they formed the spell casting sisters. But McGowan described her time on charmed as soul-crushing. In other words, not something you can tolerate doing for the rest of your life. It wasn't something she had a deep passion for.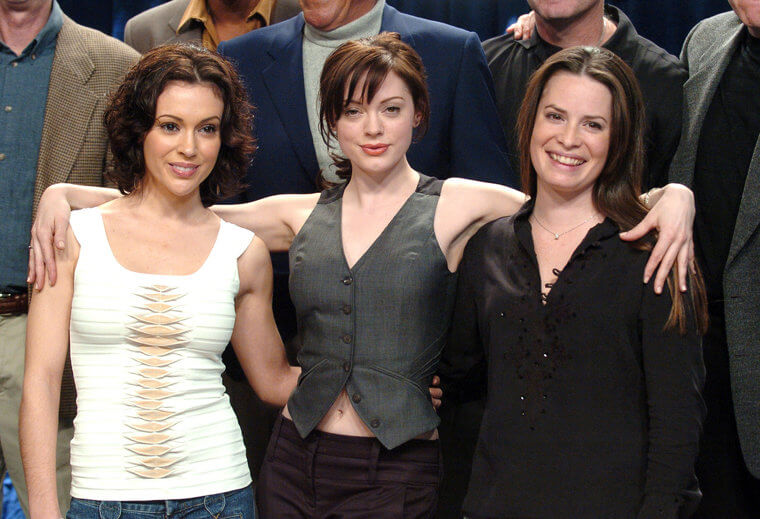 She really wanted to act in movies, but because she was blacklisted by Harvey Weinstein, she had to stick to television. She also said that she experienced a lot of sexism while on the show. Once she was even reprimanded for dying her hair red in-between seasons without getting the studio's permission. It may not seem like it, but being an actress is actually a very restrictive lifestyle. Agencies and production companies will try to control everything from the color of your hair to what you put into your body.
The Industry Treated Women Terribly
After dying her hair red, a male director called her an "idiot" and a "b*tch". Which is not only unprofessional but sexist too. This is something that many female actresses have to deal with on a daily basis. But verbal abuse isn't something they should have to tolerate. On top of that, one of the women that she'd made friends with on set was fired for smoking marijuana.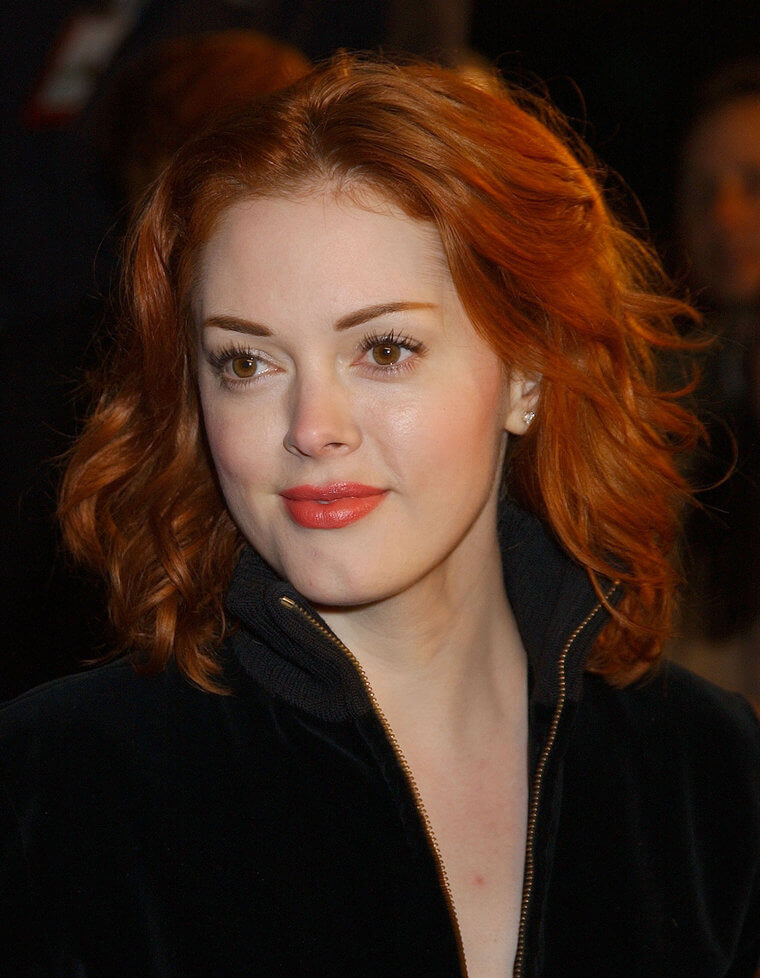 After the incident, she jokingly asked the director if she too would get fired if she did the same thing. She was told, "We will garnish your wages for all time, no matter where you go. We will take your money, and we will ruin you and you will never work again." These are harsh words to hear from any boss, but in this industry, you know that they will actually follow through with their threats.
Developing a Cult Following
In 1999, Rose McGowan managed to land a role in a dark comedy called Jawbreaker. She played the role of Courtney Shane who was a popular but incredibly evil high school student. For this part, she won Best Villain at the 1999 MTV Movie Awards.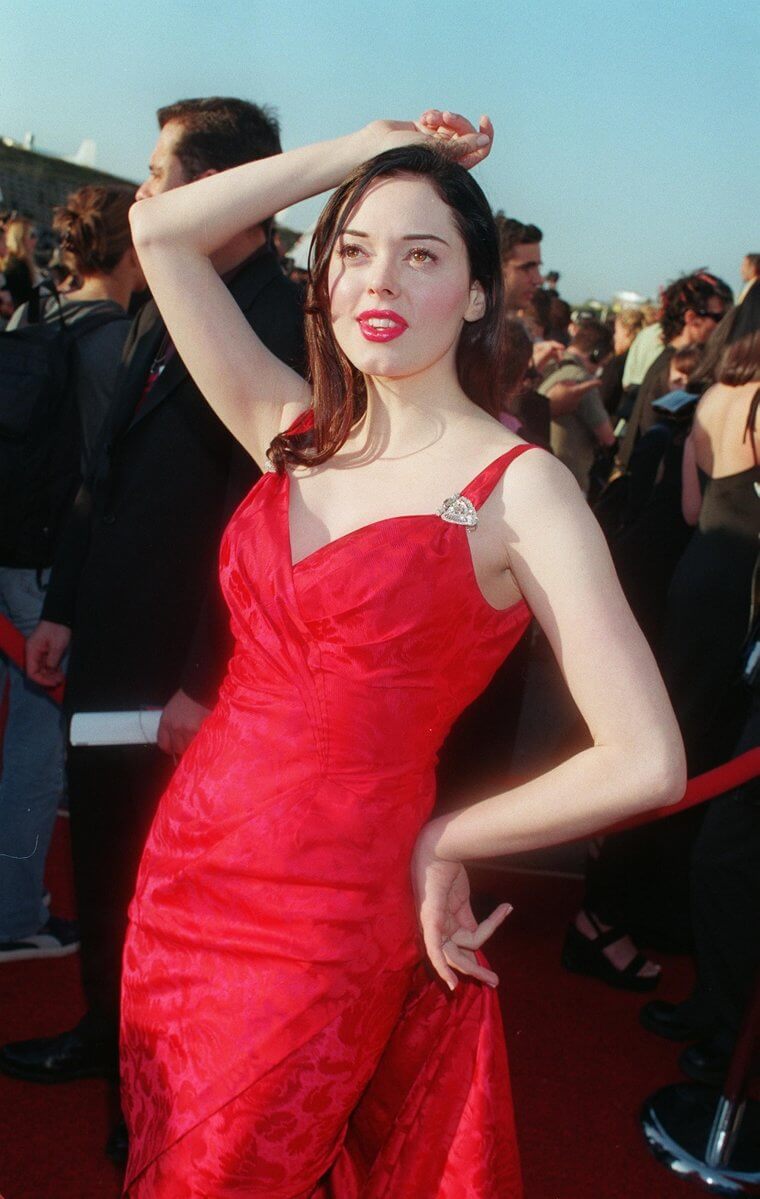 The movie was released on VHS and had multiple TV airings, which led to it developing a cult following. She did incredibly well in the role and was becoming noticed and even awarded for her acting talents. This, despite the fact that the movie had performed really poorly in box office.