"Beauty is pain," a well-worn phrase, reflects both past and present beauty standards. Embarking on a journey through history's corridors offers a glimpse into the curious lengths humans traversed in pursuit of aesthetic ideals. From bathing in blood to using urine-infused mouthwash, they reflect the extent to which people once went to achieve what society deemed beautiful. These practices definitely fall into the "don't try this at home" category...
Urine As Mouthwash
Long before the days of Listerine, urine was used as a mouthwash in Ancient Rome. According to legend, wealthy Romans had Portuguese or Lusitanian urine imported in order to "freshen" their breath and whiten their teeth. Why Portuguese urine and not the local varietal? Romans believed Portuguese urine to be the most potent in the world. It is said that the product became so popular that Nero put a tax on it.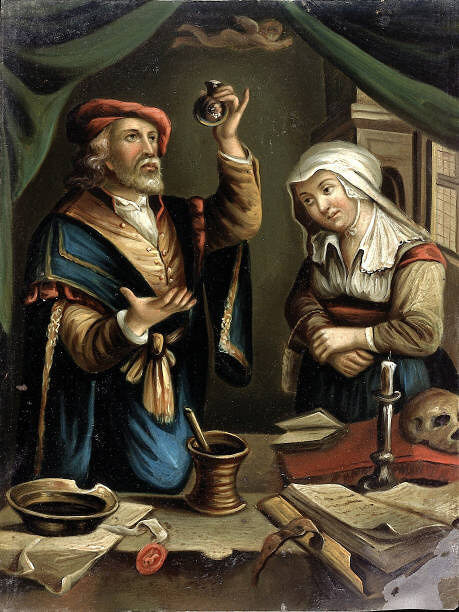 Despite the ick-factor, the ammonia molecules in the urine did in fact whiten teeth. It was so effective that urine was used in toothpastes and mouthwashes into the eighteenth century. Ammonia, a chemical found in pee, is still used in toothpastes today. Gladly, actual human urine is not.
Multi-Purpose Eye Makeup
Depictions of Ancient Egyptians usually feature heavy makeup, especially the lining around the eye. While it is more interesting than bizarre, kohl was the multi-purpose product used to line the eyes and brows in Ancient Egypt. The galena-based eye makeup became popular for Egyptians both rich and poor and both women and men, who would use it as eyeliner and brow filler daily, and even put it on children.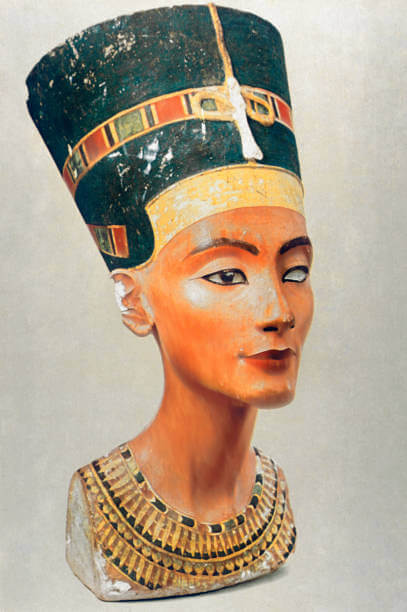 In addition to beauty purposes, kohl had medicinal benefits. It acted as an antibacterial ointment and a protectant from the sun. It also held religious significance. Wearing kohl would honor the god Horus and protect from the evil eye. Kohl was such an important part of Ancient Egyptian life that it was often buried with the dead. It was discovered that kohl is so lead-contaminated and dangerous, that today the FDA recommends against using it as makeup.
Ceruse
Throughout much of European history, being pale was the paradigm of beauty and denoted wealth and nobility. Some women went so far as to bloodlet, by attaching leeches to their ears so that they looked almost sickly white. However, the more popular approach was covering the face with "ceruse"- a paste of lead and vinegar. High society was rarely seen without it. Even Queen Elizabeth I was fond of the makeup, becoming part of her signature look.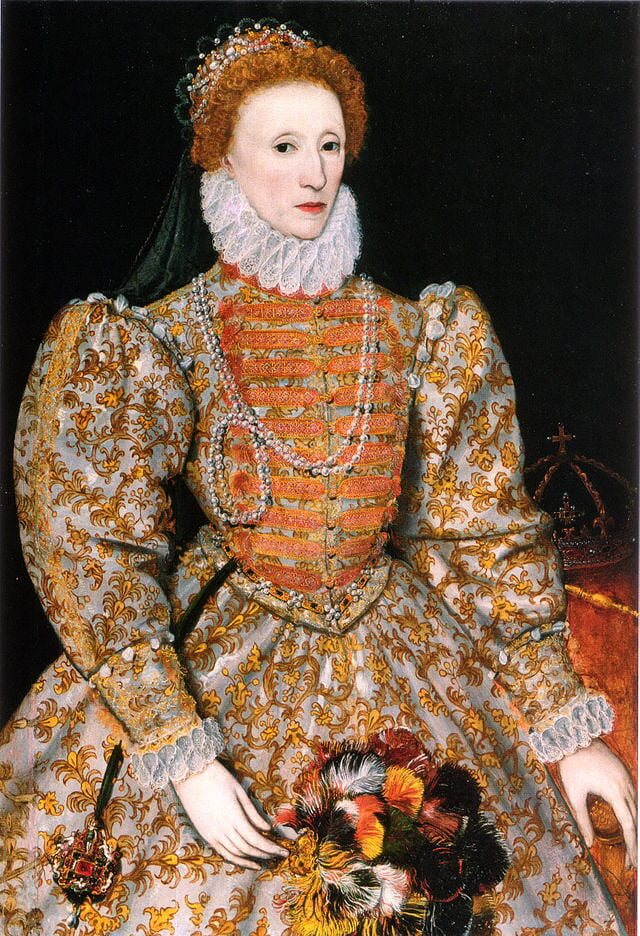 Because the makeup was lead-based, it had some un-beautifying side effects. People who used ceruse daily often suffered baldness, deteriorated dental health, and blackened, scarred skin. Some historians theorize that Queen Elizabeth I's death was due in part to long-term ceruse use. Rule of thumb: stay away from lead-based products.
Bathing In Questionable Liquids
Throughout time, people have bathed in many strange liquids other than water. Nowadays, mud baths at spas are common beauty treatments. In Ancient Greece, mud baths also included crocodile feces, which was believed to have anti-aging qualities. It is said that Cleopatra bathed in donkey milk, Helen of Troy in vinegar, and Mary Queen of Scots in wine. However, the most bizarre routine award goes to Countess Elizabeth Báthory.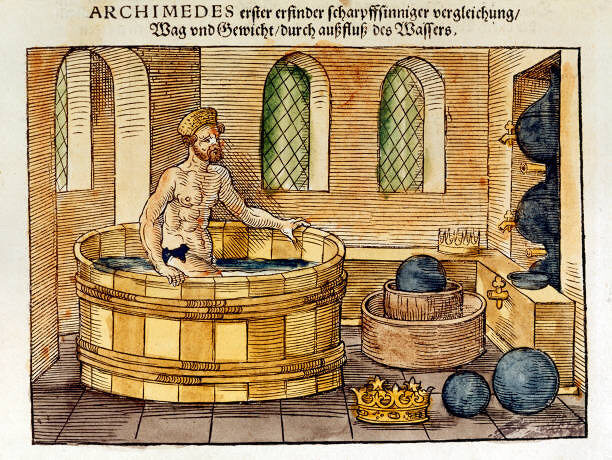 Countess Elizabeth Báthory became known as the Blood Countess in her native Slovakia. According to legend, Báthory bathed in the blood of virgins, which she believed would help her skin retain youth. It is estimated that Báthory murdered between 100 and 650 girls so she could perform this routine. Eventually she was held accountable for these atrocities and died in a castle prison.
Accentuating The Forehead
Nowadays, many spend time sculpting eyebrows and eyelashes and worrying about hairlines. During the Middle Ages, the forehead was a prominent feature and many even accentuated it by removing hair and pushing their hairlines back. Beauty trends dictated that an egg-shaped head was the most beautiful and desirable look for a woman.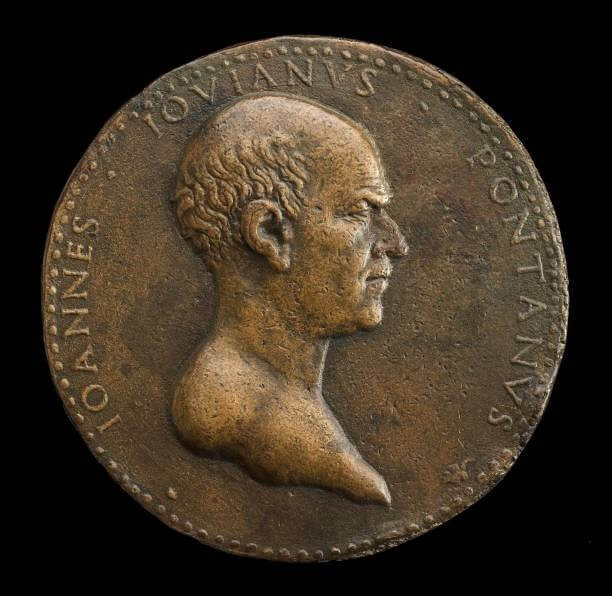 As a result, many women completely removed their eyebrows and eyelashes. They did this by using walnut oil or vinegar and ammonia-soaked bandages (remember where ammonia comes from?). Additionally, women would make their hairlines recede to further elongate the forehead. While this choice is completely unappealing by modern standards, the look was all the rage in the Middle Ages.
Why Do We Carry Flowers Down The Aisle?
In the times before perfumes, scented soaps, and regular bathing, people had to resort to other means to hide unwanted odors. One popular method was by hiding a small bouquet or "nosegay" underneath skirts as a natural perfume. This became a necessary practice during the Black Death epidemic because of the pervasive smell of death. Hence the line "pocketful of posies" in the nursery rhyme "Ring Around the Rosie".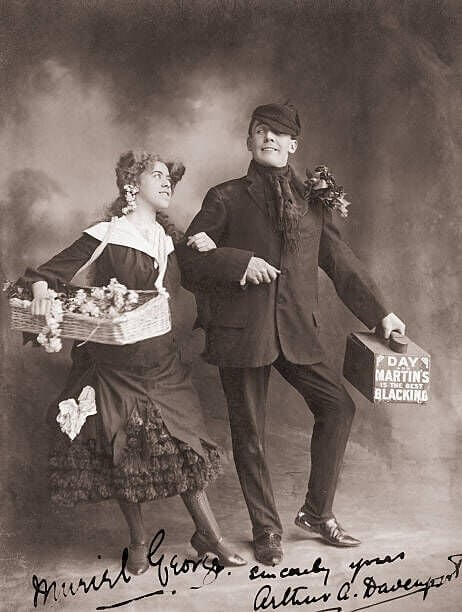 In fact, flowers have been used to mask stench for so long that they have become ornamental traditions, with most completely unaware of their stinky origins. In the 15th century, most people bathed once a year. It became a popular practice for brides to carry a bouquet down the aisle to hide their body odor from their betrothed. Flowers also became fixtures at funerals to mask the smell of decay as well as express condolences. In fact, in 1845, President Andrew Jackson's coffin was covered in flowers to mask the decomposition odor.
Odd Ways To Get Blonde Hair
During the Middle Ages and the Renaissance, blonde was the coveted color for hair, with angels in paintings often being depicted with blonde locks. Many wanted to look like angels themselves, and they resorted to bizarre methods to achieve the look. In Scandinavia, girls with blonde hair were urged to wear hair opals in their hairdos, which were seen as a lucky stone. It was believed that wearing opal pins would help add more shine, and would even protect them from rain and wind. Though far-fetched, it was better than the alternative: bleaching with human urine.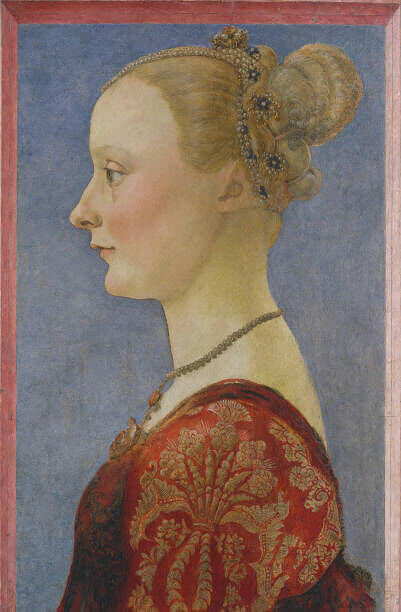 Lucrezia Borgia, known for her beauty, was obsessed with her hair. It is said she groomed her blonde hair for days. Her routine included rinsing her hair in lye and lemon juice for hours and drying it out in sunlight. Her hair routine was so involved, she reportedly cancelled plans to attend to her tresses. Gladly, today going blonde just means a trip to the hairdresser.
Drawing On Veins
As previously mentioned, pale skin was all the rage with the leisure class because tan skin was seen as a sign of working. People went to bizarre lengths to look pale. Some took the painful and even toxic route; others opted for safer, more creative methods. In pre-Revolution France, people would use a blue or purple pencil to draw veins on themselves.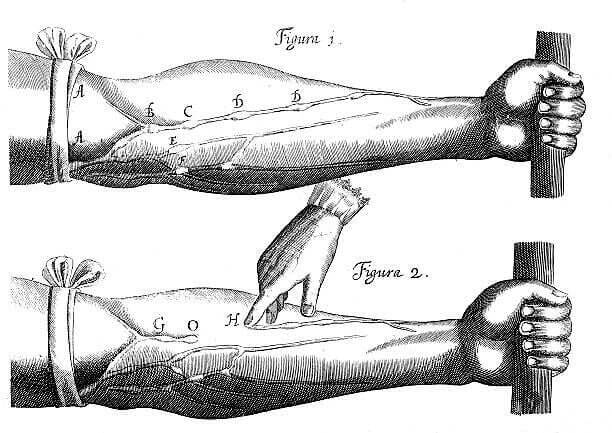 Women would often accentuate veins on their collars and chests. The contrast between dark veins and the skin would give the illusion that they were pale without having to resort to bloodletting and lead-based makeup. However, some people used all these beauty methods simultaneously, and this just sounds downright ghostly. 
Beauty Spots
Long before Cindy Crawford and Marilyn Monroe's iconic beauty marks, women and men alike added beauty spots to their faces. Initially used to cover facial pockmarks, patches and stickers of different shapes, such as stars and diamonds, were popular. Some would arrange multiple spots into designs like trees on their faces. In 1700s France, these spots were made out of black silk and, much like drawn-on veins, made skin look paler and was a trend in which Marie Antoinette indulged.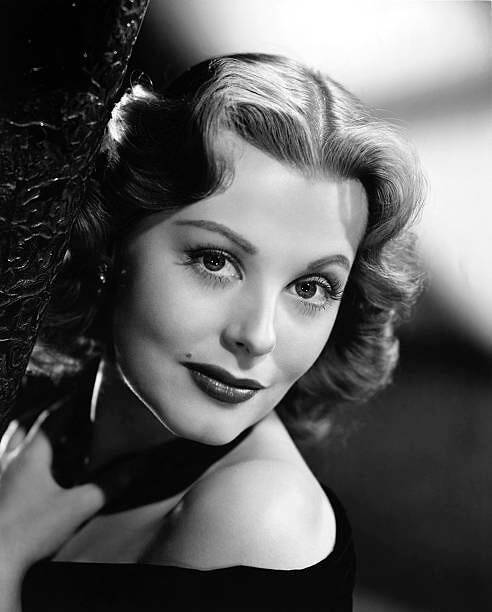 Even the placement of beauty marks was a statement, and the elite wore patches in different positions, each one associated with a form of flirting. In England, patches were known as plasters and were worn in particular places to show political support for Whigs or Tories.
False Hair And Lard
Wigs and false hair have long been part of fashion. When thinking about false hair in history, most envision Marie Antoinette. As royalty, Marie Anotinette had a collection of hair pieces and many others in high society did as well. Those with less resources would simply powder their styled hair to imitate the look of a large Antoinette-esque wig.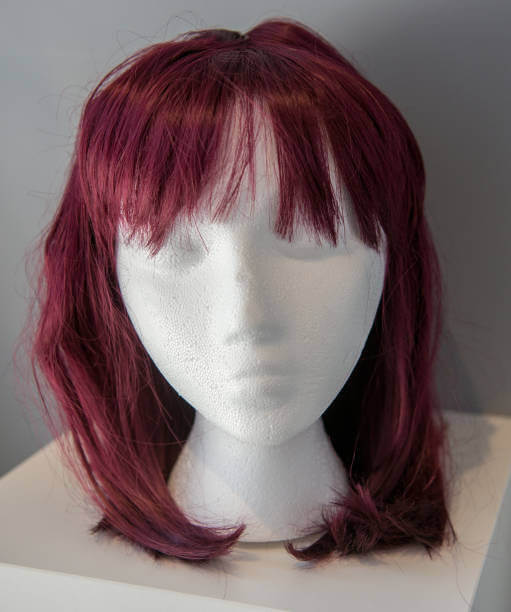 These wigs and hairpieces were piled sky high and were very heavy. They were sometimes left on for weeks. These exaggerated hairstyles became a sign of decadence in pre-Revolution France. Many women created themed hairstyles like "boat poufs", which featured ribbons, miniatures, and other trinkets. However, this was incredibly unsanitary. Lard was used to style wigs and hair before hairspray, which attracted rats...
Leech Facials
Much like Countess Elizabeth Báthory's belief in the anti-aging power of blood, the idea behind leech facials is rejuvenatation of the skin. Leeches have been used for medicinal purposes and beauty for 2,500 years. Leeches would suck out the user's blood, and the person would spread that blood on their faces. It is said that the blood would tighten the skin on the face, giving an age-defying appearance.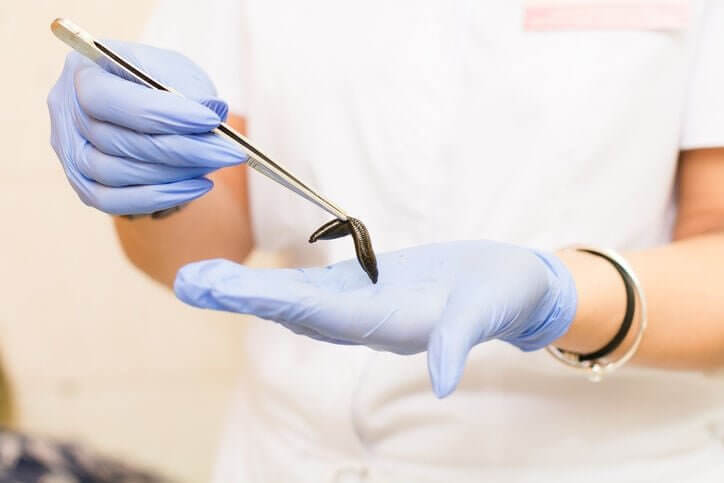 Because leeches leave scars, small leeches were used to lessen the chance of imperfections on the face. In the 1800s, this beauty routine became so prevalent that the leech collecting and shipping industry boomed. According to Ripley's, the leech beauty and medicinal craze only died out because the leech supply dwindled and shipping became too expensive. People, including supermodel Miranda Kerr, still use leeches for beauty purposes today...
Madame Rowley's Toilet Mask
Sheet masks are trendy right now, and how they make people look while using them can border on horror movie villain-esque. But the jarring look of a mask nowadays is nothing compared to seeing someone in Madame Rowley's face mask. Patented in 1875, Madame Rowley's mask was marketed as an alternative to harmful cosmetics--a noble idea during days rife with harmful products.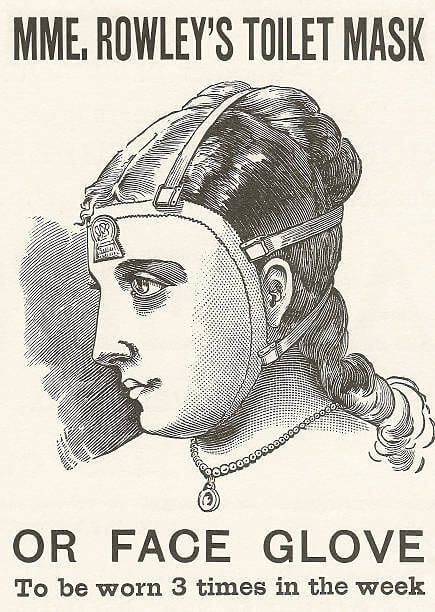 Originally made of rubber, the mask made the wearer sweat throughout the night. Helen M. Rowley' said of the mask: "with a view to soften and clarify the skin or the cure of cutaneous eruptions, blotches, or pimples". That's pretty grim. Again, stick to sheet masks.
Counting Broken Hairs
A woman even more fastidious with her hair than Lucrezia Borgia was Empress Elisabeth "Sisi" of Austria. Empress Sisi was known for her beauty, especially her hair, which was a thick, long mane of brown curls so abundant that she complained of headaches. She washed her hair in egg and cognac every two weeks. Much like Borgia, Empress Sisi canceled plans on the days her hair was washed.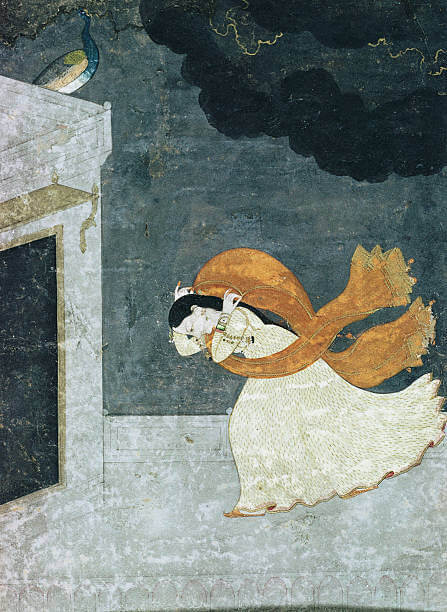 "Fanny" Feifalik was the only person Empress Sisi trusted to touch her hair. Empress Sisi made Fanny wear white gloves when handling her hair and it took her three hours to style the empress' hair in elaborate braids and updos.  When she was finished styling the empress' hair, Fanny was required to show any broken hairs to Empress Sisi, who would admonish the stylist for the broken hairs. 
Arsenic Wafers
Around the turn of the century, women began using arsenic wafers to maintain and beautify their complexions. Yes, you read that right. People ingested arsenic willingly. An advertisement for Dr. Campbell's Safe Arsenic Complexion Wafers read: a never failing remedy for pimples, freckles, blackheads, acne, wrinkles, eye rings, and all other blemishes on the face, neck, arms, or body.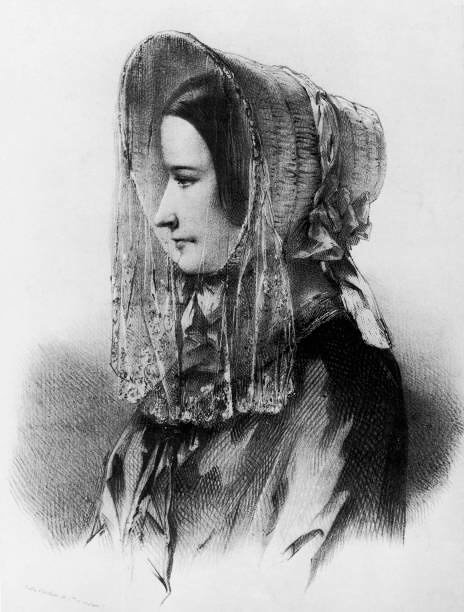 Arsenic wafers did, in fact, whiten skin and even out the complexion. They whitened skin because arsenic kills red blood cells. Because arsenic is toxic, users often lost hair. If a user ceased taking arsenic wafers, oftentimes their complexion would worsen, according to New York Magazine. Because the beautifying effects of arsenic wafers outweighed the dangers in the consumer's mind, arsenic wafers were used well into the 1920s. Luckily, we know better now.
Radium Treatments
The discovery of radium in 1898 by the Curies led to some freaky and dangerous beauty practices. Cosmetic companies and salons made full use of radium in their products and services. It was believed that radium had a revitalizing effect, and radium-infused beauty masks were said to smoothen the skin and create that coveted pale look.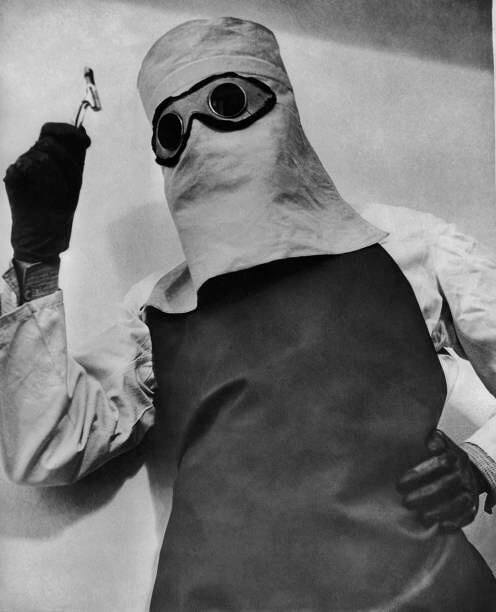 Skin creams, talcum powders, soaps, toothpastes, and many other products were made using radioactive materials. Women even took radium baths in hopes that their skin would become pearlescent. Just look at the advert for it above! Radium was also used medicinally to treat cases of high blood pressure, hair loss, and other ailments. Nowadays, we know the health dangers due to long-term exposure to radium, including cataracts, weakened teeth, cancer, anemia, and death.
Freckle Removal
Like many of the beauty routines on this list, the goal behind freckle removal was to create a clear complexion. Throughout history there have been many different means of freckle removal, including topical ointments and natural remedies like lemon juice and honey. Today, people get chemical peels and laser treatments that remove freckles. In the 1930s, women had the option to freeze off their freckles.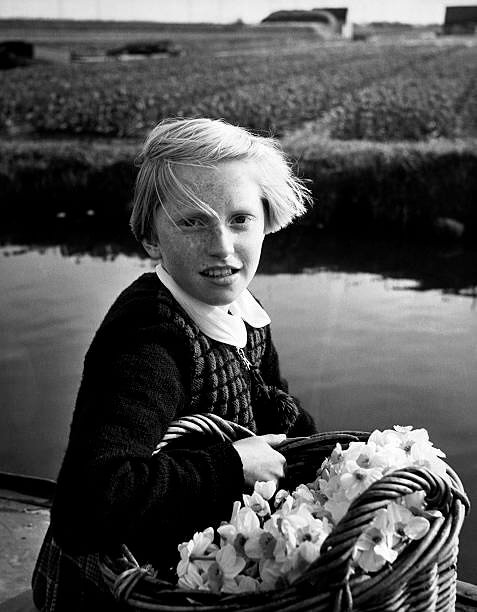 Physician Dr. Matarasso invented a device that would freeze off freckles using carbon monoxide (dry ice) and a needle. The patient's eyes were covered and nostrils plugged, and they had to breathe through a tube during the process, pictured above via Reddit. The doctor froze patches of skin and would essentially dig the freckles out of the skin using the needle. The skin would heal freckle-free within a matter of weeks. Even though this process is deservedly cringe-worthy, Dr. Matarasso revolutionized the use of dry ice.
The Dimple Stamper
Around the same time that the removal of freckles was a popular beauty trend, women wanted to add dimples to their facial features. Because dimples could not be easily slapped on like a beauty mark, women had to get creative.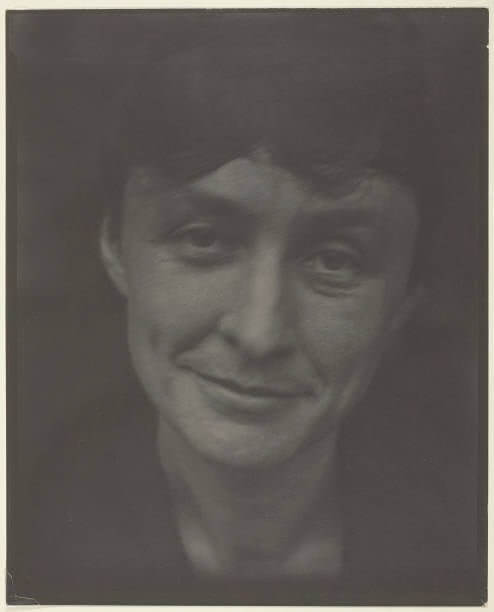 Isabella Gilbert was the woman who came up with the most interesting solution. She invented a device called the Dimple Stamper in 1936. The wire-frame mechanism fit around the jaw, along the cheeks, and around the ears. Two "mandrels" fit on the frame by screws in order to create dimples, per the patent. The device was adjustable so the user could choose where she or her wanted dimples on their face. Fortunately, this uncomfortable device did not have much staying power and has since been dubbed medical quackery. 
Vibrating Exercise Belts
Invented in the 1850s, vibrating exercise belts were most popular from 1900 to 1930 and 1950 to 1970. The appeal for the machine was rooted in the idea that people could lose weight using minimal effort. By simply putting the belt around the area that needed slimming--waist, hips, arm, or leg--and turning on the machine, people could lose weight.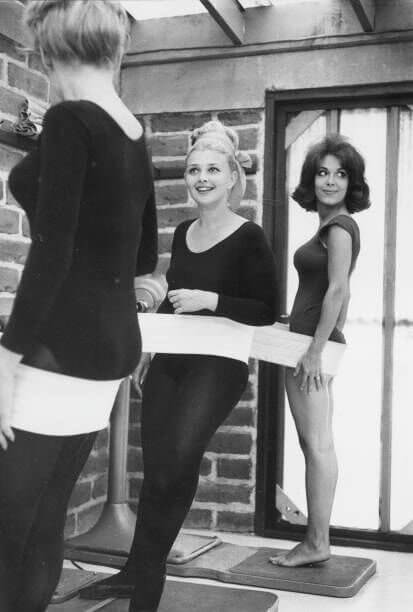 An ad for a vibrating belt from the 1930s touts: "New charm, new beauty, new health this 15 minute way." While it seems obvious this sort of passive exercise would have minimal, if any, results, jiggling belts remained popular for decades.
Different Cultures Define Beauty Differently, and This List Proves It
No two people on this planet are the same, and the way we perceive our world is largely influenced by where and when we exist. Our likes and dislikes, the way we think and identify, all of these things stem from the culture we are exposed to. These beauty trends are specific to people living in a shared location. While they may seem bizarre to outsiders, these are what some humans aspire to look like.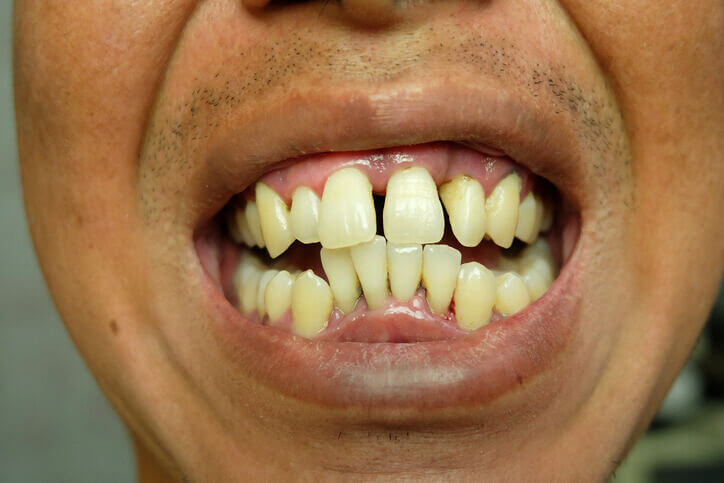 Body Scarification Is a Thing in West Africa
When we are kids on the playground, scars are terribly cool, the larger the better. But generally speaking, as we get older, they start being things we try to hide because they mar us or show signs of damage, and people will go as far as having cosmetic surgeries to remove what they consider to be an unflattering flaw.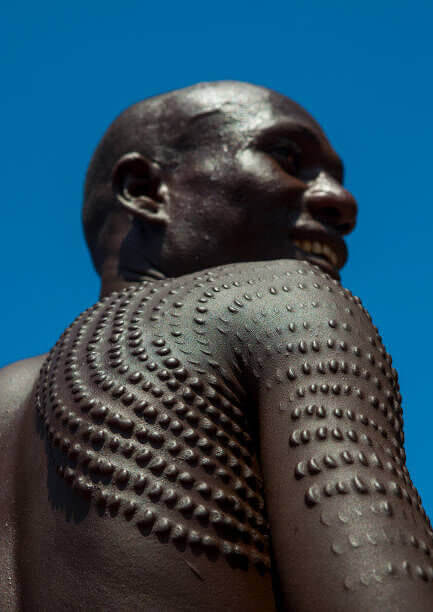 But if you happen to be born of New Guinea heritage, or belong to certain tribes in Africa, they are considered a supreme asset. Amongst these people, scarification markings on the women are considered beautiful. On men, they are symbolic of good health, stamina, and endurance - all the desirable qualities for a partner.
Long Necks Are Sometimes Worth Suffering for
Neck elongation, a tradition spanning centuries in a few African and Asian cultures, holds a fascinating history. Initially, the rings marked rites of passage and wealth, exclusively for women. Among Kayan tribes in Burma, they signify elevated status. Some suggest they once deterred slave traders, while others claimed they defended against tigers. The essence of beauty and increased marital prospects propels this tradition forward.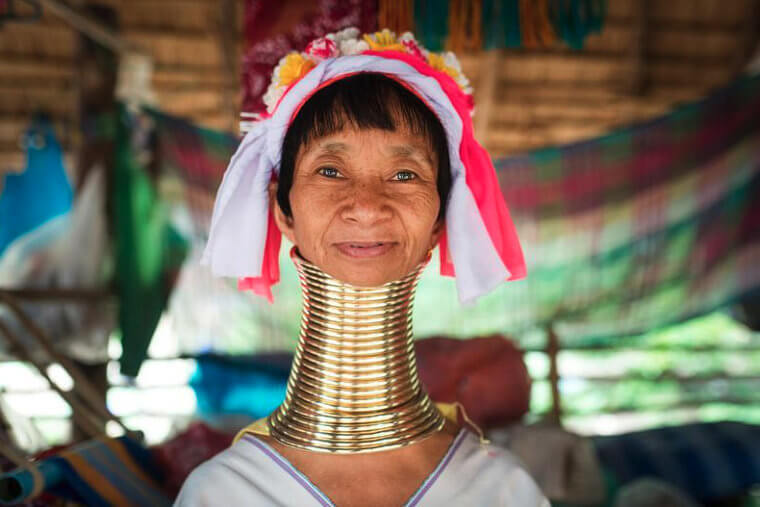 Beginning early, young girls wear 4.5-pound rings, creating a lengthened neck illusion. Coils press down on their collarbones and ribs, which can cause severe discomfort like chafing, bruising, and discoloration. While many women consider the sacrifice worthwhile, removing the rings brings relief, though it is a severe punishment in certain cultures, especially for adultery.
A Heart-Shaped Face Is Perfection in South Korea
Some cultures place greater value on aesthetics than others. From a biological perspective, this can stem from greater competition to find a mate because of an uneven male-to-female ratio. This will drive the opposite sex to go to extreme measures, such as elective surgery, to make themselves stand out.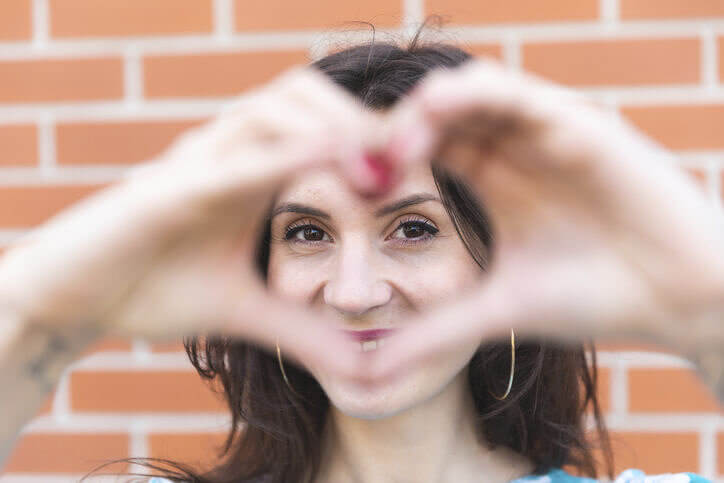 In South Korea, a heart-shaped face, or "small face" is very desirable, and girl would sometimes put their palms around their face when taking photos to make their faces appear smaller. Chin reduction is a widely advertised and fairly commonly-performed cosmetic procedure to give women a less-rounded chin. In doing this, they are able to obtain a heart-shaped face that is considered so pretty in these parts.
Being Overweight Is Sexy in Mauritania
We often want what we don't have as far as our body shapes go, and while global trends have moved toward fitness and being healthy, most people would still prefer to lose a few kg's than to gain them, trying on various diets and exercise regimens to achieve their weight loss goals.
But in the African country of Mauritania, where food is not abundant due to widespread poverty, those individuals who are well-rounded are seen as the most appealing. Being round and plump means that you are healthy, and that you have enough wealth or access to a lot of food and support a wide figure.
Rhinoplasty Is a Trend in Iran
Many cultures value symmetrical features and a straight, dainty nose. It is, after all, the central focus of your visage. Differing face shapes and features lend themselves to pairing better with others. For example, a square jawline suits a straight, aquiline nose, and a heart-shaped face best suits a small, button nose.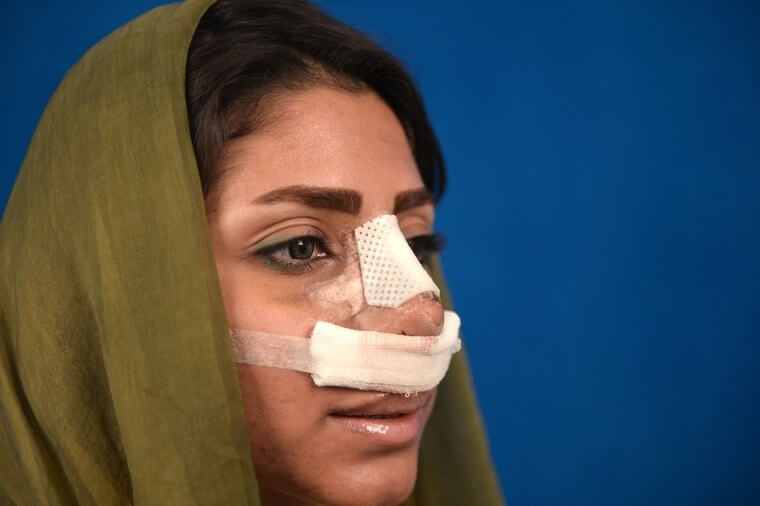 We live in a time where you can tweak your features to your liking if you have the money. In Iran, they have excellent cosmetic surgeons, but they come with a steep price tag. Nevertheless, it is an option for all those who can put their money where their nose is.
Pale Skin Is High Fashion in China
In some places, a golden-brown skin tone is an indication of good health and a highly desirable attribute. But on the Asian continent, and particularly in China, they covet skin utterly devoid of any pigment. This could be a result of the ancient belief that pale skin means you are rich enough to never work outside in the sun, but either way, it remains a highly prised physical quality.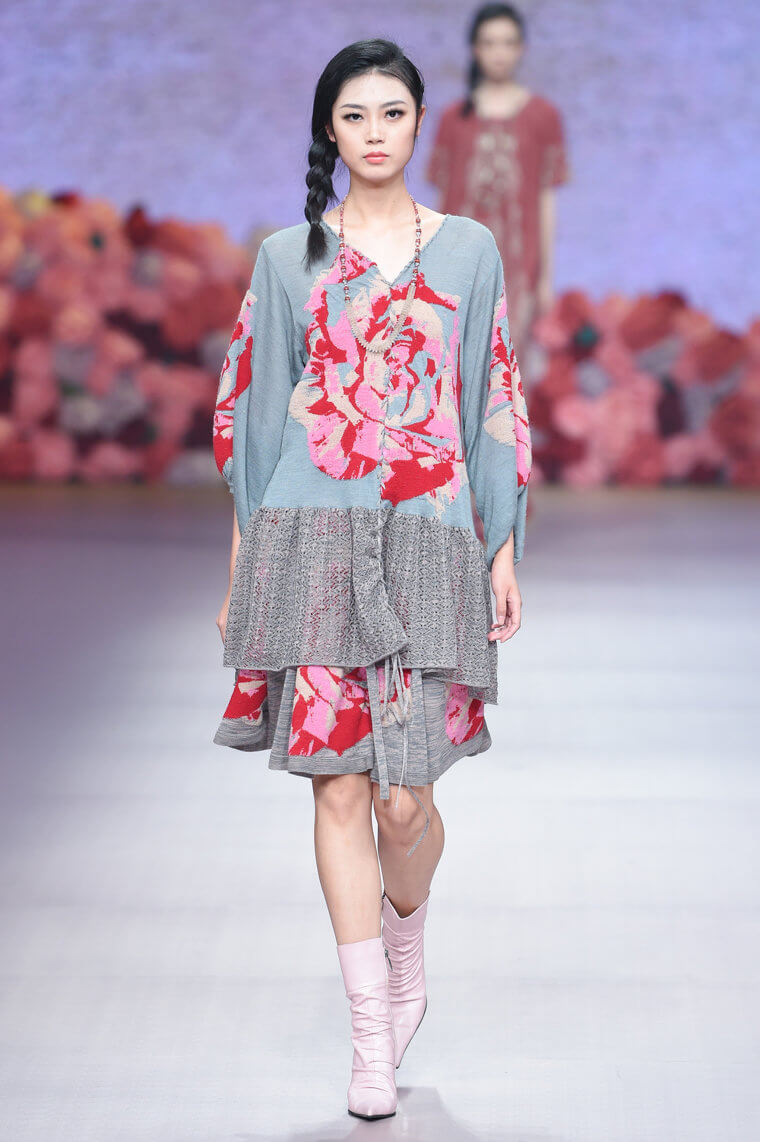 In order to gain this chalky complexion, most of the skincare products on the shelves contain ingredients to blanch skin, and Chinese women avoid sun exposure whenever possible. If this is still not enough to perpetuate the ghostly pallor, they could always turn to make-up.
High Foreheads Are Sought After in Africa
Usually, when we think about a part of the body which some like bigger, we're talking about butts. However, as far as those belonging to the Fula Tribe in Africa are concerned, they're fans of a big, round, smooth forehead.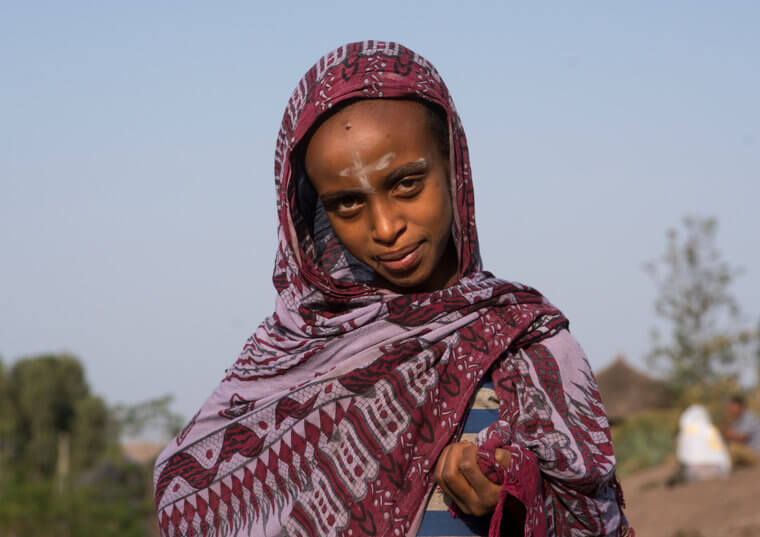 The female component of this tribe frequently makes their hairline recede on purpose to give themselves a forehead that stretches up further. They will also wear tight headbands to achieve the look. Oh, the things we do for the sake of being beautiful!
They Go Wild for Red Skin in Africa
So we've learned about a culture that wants to be a pale as a ghost, now let's see what other colors people delight in being. Red is a great color. Warm and bright and full of life. Generally, we associate our skin being red with having stayed out in the sun too long, which is hot in the worst way.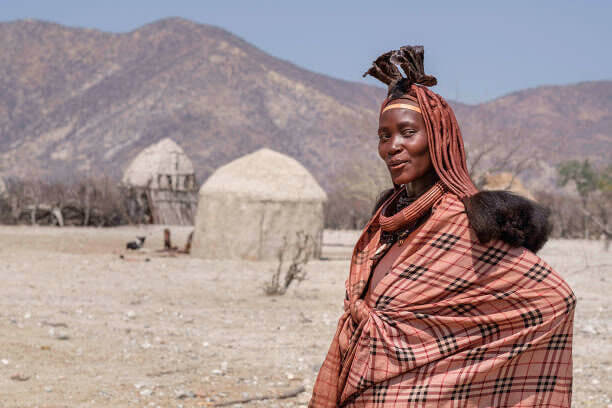 For the people of the Namibian Himba tribe, the red hue to their complexion means quite the opposite of a sunburn. They protect their skin by incorporating fat with red clay and applying it like sunblock. Over time, this dyes their skin, and the red tone they achieve is exactly what they've learned to appreciate as a healthy glow.
All Hail the Unibrow in Tajikistan
If you go about rocking a monobrow in western cultures, you may be mistaken for a character on Sesame Street or a caveperson. While this is ok on Halloween, it's certainly not a feasible look for day-to-day.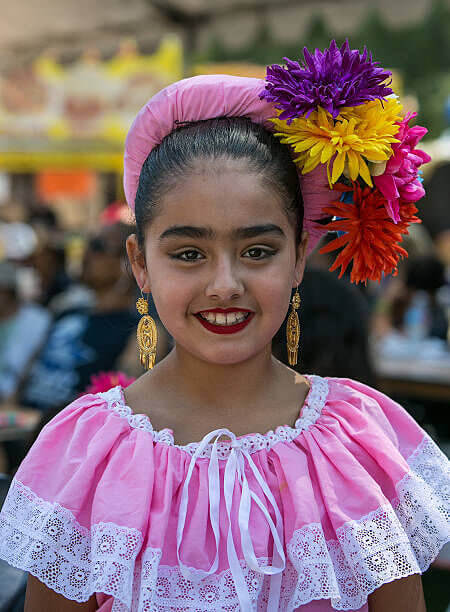 But for those from Tajikistan, far from being the token of an ungroomed individual, men and women choose to wear their eyebrows joined in the middle. For those poor unfortunate ladies who are unable to link brows, and many prepubescent girls, an eyebrow pencil and some deft strokes is the answer.
Stretched Earlobes Are a Look in Africa
It is a common practice the world over for men and women to have pierced ears. Some individuals even have multiple piercings, and the jewelry that they wear is a reflection and extension of their personal style. Although, some cultures wear jewelry that has a purpose beyond being decorative.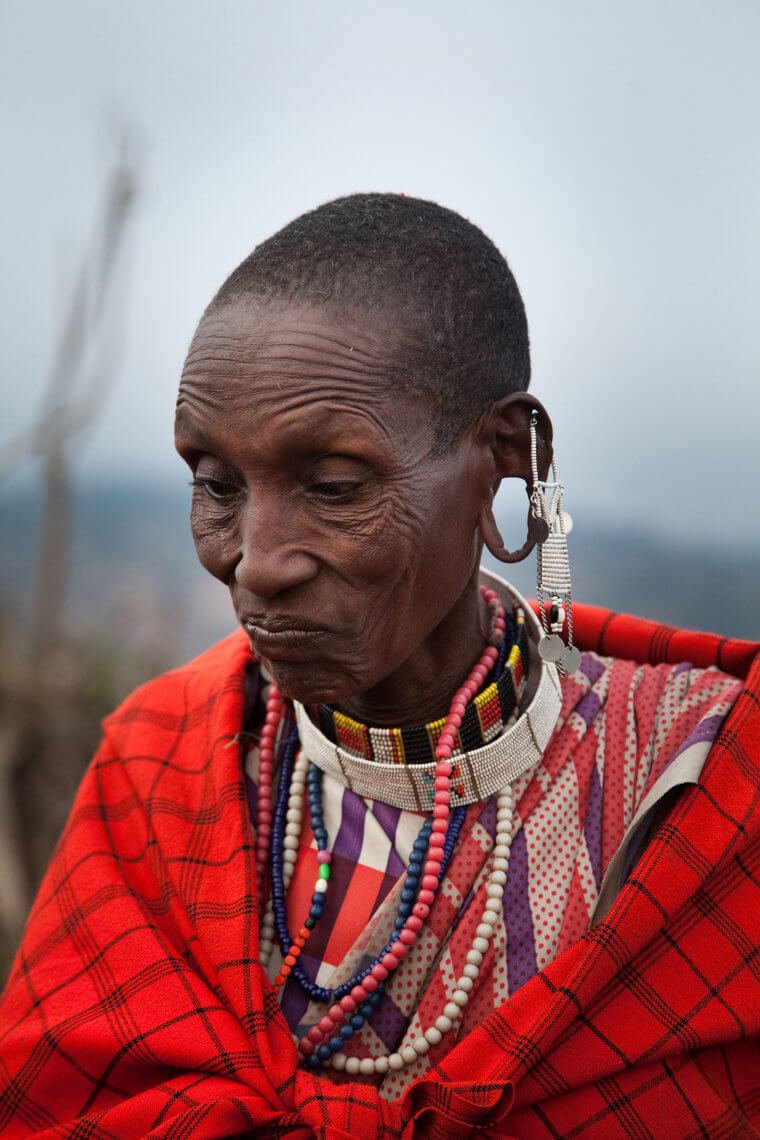 For the people of the Masai tribe, the jewelry they wear is a means to an end. What they are actually after is to make their ear lobes elongate and dangle down as much as possible. The further down they hang, the better the position they command.
They're Into Shaved Heads in Africa
It's remarkable how much a hairstyle can change the way someone looks, and that different cultures around the world all have different preferences and perceptions of others based on the length and style of the fluff that grows from the scalp.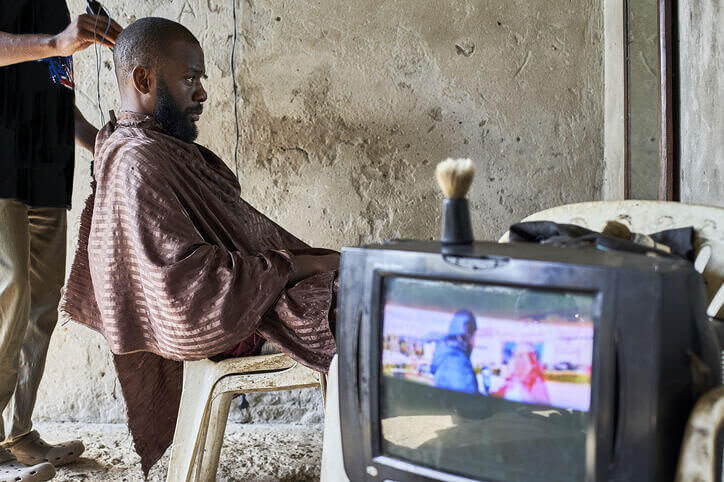 For example, in Indian culture, women are deemed most beautiful when they have a curtain of silky hair that hangs to their hips. But there are parts of Africa where women are deemed most attractive without a single strand dangling from their shiny domes. Much less maintenance for these ladies.
Face Tattoos Are Like Heirlooms in New Zealand
The Maori people of New Zealand have a strong culture of inking their skins with intricate designs. Each tattoo has a pattern that is unique to the family and the permanent art that they wear on their skin has strong ties to their roots.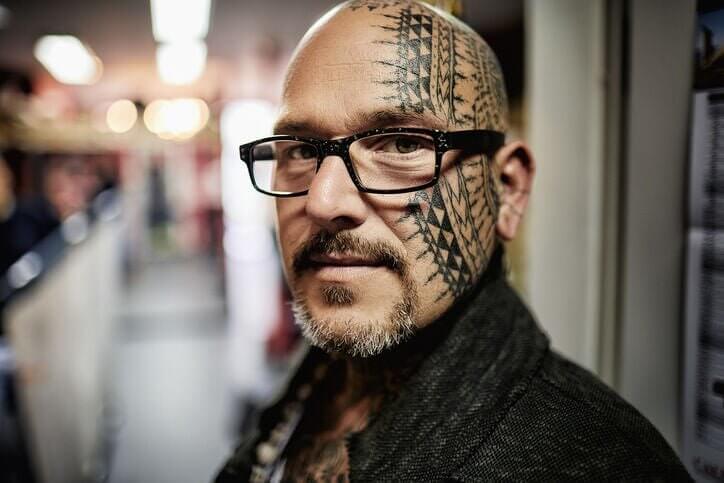 Amongst the women of the Maori tribe, the most frequent tattooed body part is their lips and chin. By receiving these tattoos, people can identify each Maori woman's heritage and social standing. It's like their family crest or flag that they can display to the world with a sense of pride.
Henna Tattoos Are a Beautiful Tradition in India
A lot of fashion and beauty inclinations are popular in India that don't exist anywhere else in the world. It is a place of rich and ancient culture. Henna tattoos are an example of this.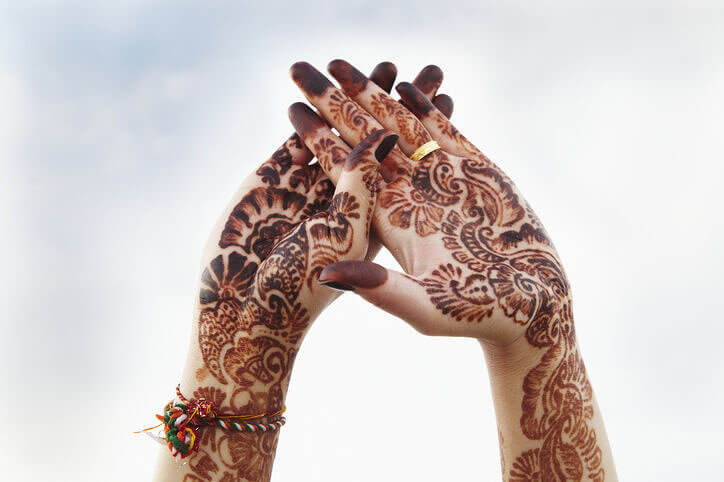 Henna tattoos are a temporary dye that is applied to the skin in intricate, lace-like patterns. Henna comes in many colors and is usually applied to the hands and feet for big celebrations, such as weddings or religious festivals. The patterns fade from the skin over a few weeks.
Having Body Hair Isn't Shameful in France
Humans are pretty particular about where we want hair and where we don't. For most western countries, women are expected to have hair on their heads and eyebrows,ultra-unique, and nowhere else may a single follicle sprout.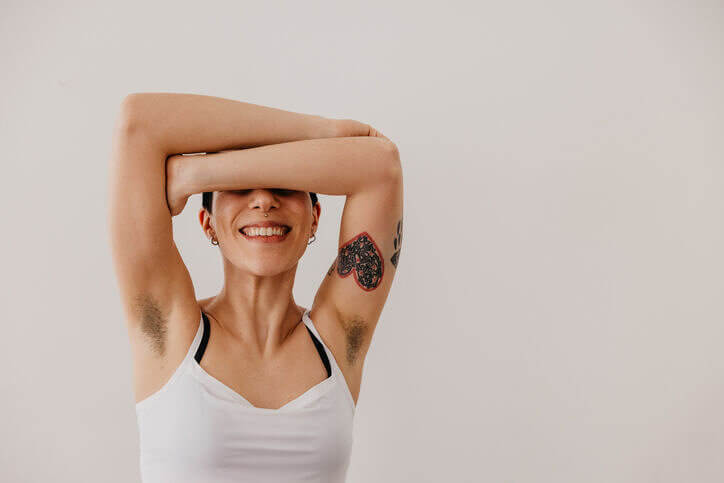 But for the madames in France, it's no big deal. The most important thing is to feel comfortable in your own skin. Whether that skin is smooth as a river pebble or covered in hair, that's nobody else's business. Mind your own hair. 
An Eyelid Crease Is Desirable in South Korea
In much of Asia, but South Korea in particular, many women are unsatisfied with the way their eyes look. For most Asian women, their eyelid rests on the lash-line, and they feel that having a crease over the eye adds something of value to their face.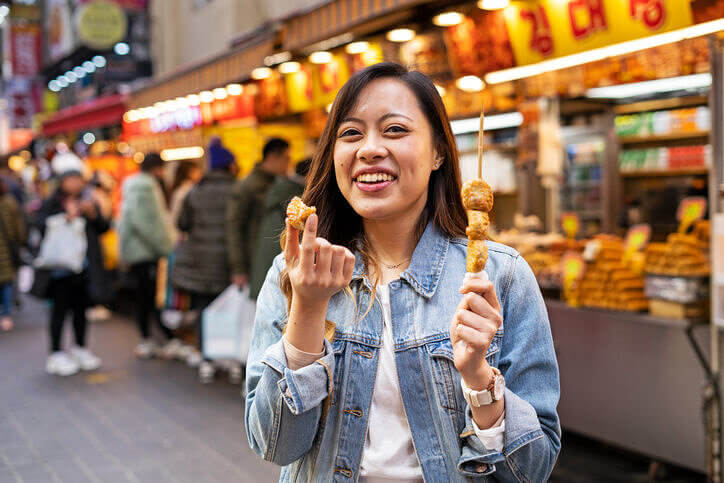 To obtain this look, they can go for a simple procedure where they make an incision over the eyes, or they can use tape for a less permanent fix. The additional arch that the crease adds over the eye gives the illusion of rounder eyes.
Chalk Body Art Can Be Found in Africa
The Karo tribe is a small group of people with strong traditions that remain uninfluenced by the outside world. One of their ultra-unique and special traditions is using chalk to paint their bodies and faces.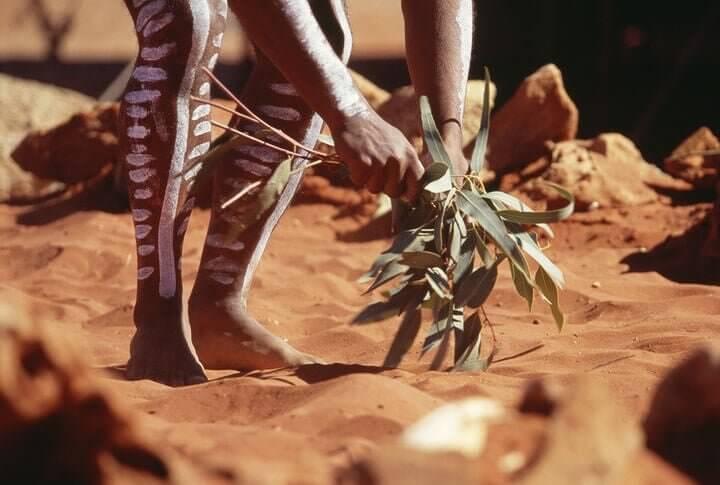 From a few simple lines and dots to intricate patterns, from small children to the elders, the whole tribe subscribes to this form of artistic self-expression. Some are painted with animal print patterns and some put more thought and effort into their body art than others. They also wear brightly colored clothing and practice scarification among their people. 
A Crazy Extraocular Implant Trend in the Netherlands
Most of us have, at some point in our lives, had to experience the hell that is trying to get something out of our eye which doesn't belong there. There is a rather extreme trend going around in the Netherlands where people get metal implanted into their eyes for fashion.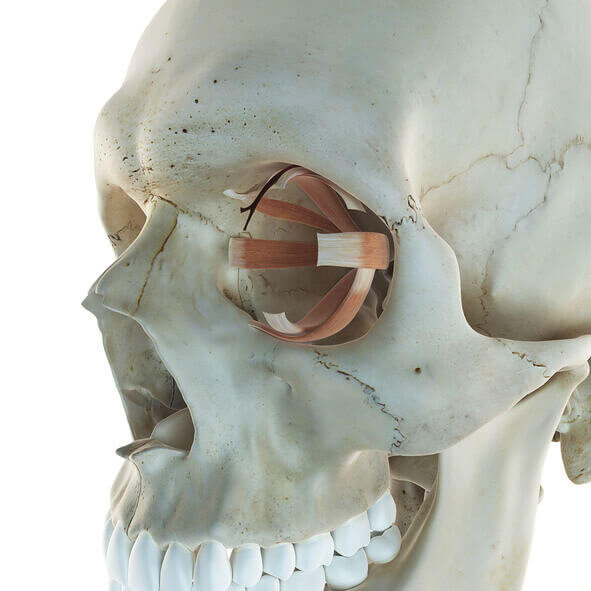 Some people out there are electing to get a piece of jewelry surgically implanted into their eyeball. Perhaps the potential for something to go wrong doesn't seem worth the end result, but they seem to gain popularity anyway. Maybe just go for some funky contact lenses rather than having random shapes planted into your eyes.
Sharp Teeth Are Great if You're in Indonesia
There are some tribes in Indonesia where you need to have teeth like a shark to get a boyfriend. We've learned that different cultures appreciate different qualities in a smile, and it's a pretty eye-opening realization that there are people to whom a predatory look is appealing. Humans really do live such different lives on one planet.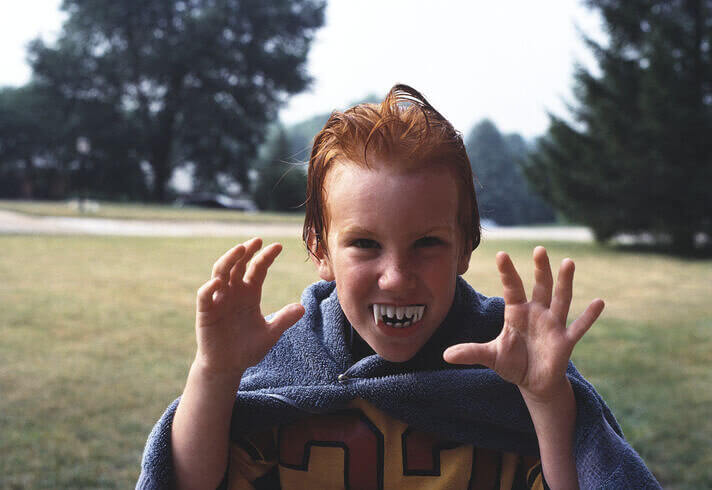 Cultural preferences aside, electing to have this done to your teeth is wild. Not only is filing down the teeth without any anesthetic incredibly painful, but it also compromises the structural integrity of the teeth and makes them more susceptible to damage. Nonetheless, the women who receive it enjoy their status as a symbol of beauty.
Massively Huge Cheek Piercing in Thailand
While dimple piercings are seen everywhere in western civilization, they are cute little holes or indentations, typically made by a 16 gauge needle, and then a tiny bit of stainless steel is put through.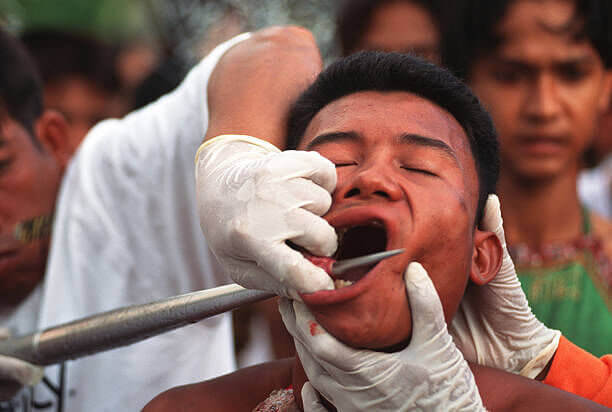 In Thailand, however, they shove a needle that could pass for a medieval lance through the side of their face. Anything this extreme is usually done either for aesthetic purposes or religion. In this case, it's both. You have to wonder, how much drool ends up on their pillow every night?
Some Cultures Wear Nose Plugs in India
Another practice that can only be found in India will make you seriously ponder on how different beauty is in different cultures. And while to the outside world, these customs may seem bizarre and even a little disturbing, to the natives of these tribes and cultures, they are just as normal as wearing shoes.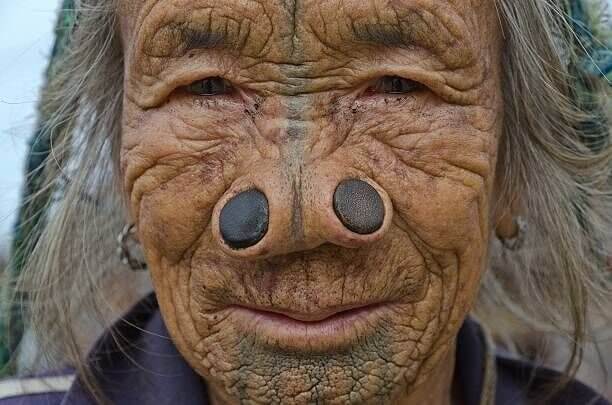 A great example of this is a beauty practice of the Apatani people, who live in the mountains of India. The women get facial tattoos and nose plugs. While it is not uncommon for people in the western world to put stretcher plugs in their ears, seeing them in the nostrils is certainly not something you'll see at your local mall.
Gum Tattoos Are a Style of West Africa
Tattoos are part of the tradition for many cultures across the world. Each community has its own customs relating to how the tattoo is done, where it is placed on the body, and what it looks like. It is a painful process and even when obtaining it in a sterile environment, it may become infected if the proper aftercare isn't adhered to.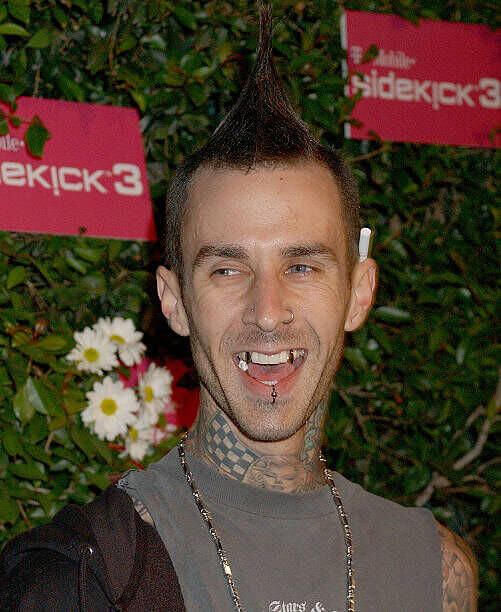 For the women of Senegal, these things are worth overcoming for the benefits they offer. These ladies follow the practice of tattooing their gums. They believe that it makes them more attractive and that it prevents gum disease and bad breath.
Lotus Feet Is a Barbaric Tradition From China
When we look at someone we perceive as being very good-looking, we can almost guarantee that the size of their feet is not high on the list of factors that play a role. Furthermore, if a man sees a beautiful woman, he isn't likely to make that judgment on the size of her feet.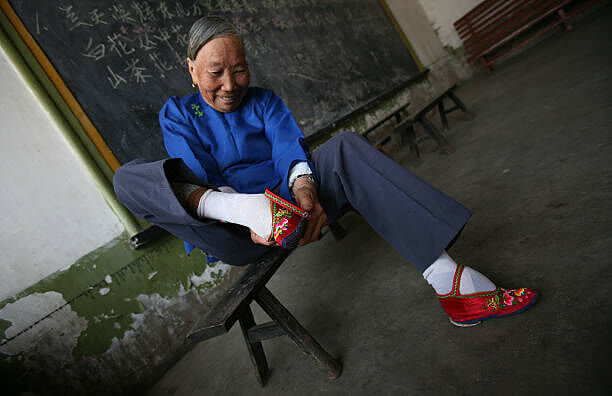 Yet in China, they performed footbinding on young girls for 1000 years, and some say it originated from an emperor who asked one of his concubines to bind her feet in silk while she dances for him. In order to obtain these malformed, tiny feet that women considered to be the height of beauty, a young girl's feet would have to be broken and bound. There were even specially manufactured shoes.