It's said that beauty is in the eye of the beholder, and this is commonly accepted to be true. In the slides that follow, we see that people really do have vastly different ideas about what can be considered aesthetically pleasing. Not all people endeavor to be visually appealing - some would rather strive to look interesting or striking in a way that represents an aspect of their persona. All the people on this list have gone to extreme lengths to modify the way they look, some of them at great cost. We aren't just talking about botox here, and they didn't all get a happy ending. Keep reading to learn how these people went to drastic extents to transform themselves physically.
Isabelle Caro Died for Her Fame
Ironically, she became the face of an anti-anorexia campaign that made her famous for being anorexic. She believed she had to stay dangerously emaciated to keep being in demand on news channels, documentaries, and tv shows. Her message was supposed to be that anorexia wasn't attractive, as she displayed her skeletal, naked form on billboards, looking like a corpse.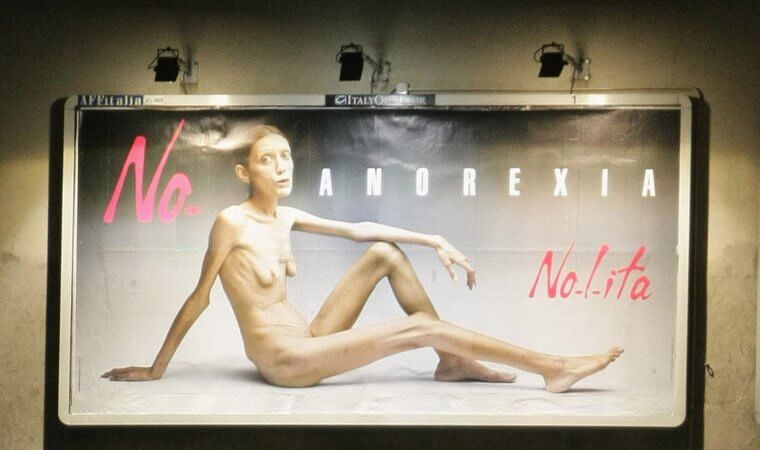 But some pro-anorexia sites used it as a beacon for what can be achieved. "I had a very complicated childhood, very difficult, very painful. My mother's big phobia was that I would grow. She spent her time measuring my height. She wouldn't let me go outside because she'd heard that fresh air makes children grow, and that's why I was kept at home. It was completely traumatic," said Caro. It isn't clear if she ever sought treatment to get better.

Maria Jose Cristerna Is the "Vampire Woman"
Trauma can make people react in different ways. Some, like Cristerna, use it to reforge themselves into something new entirely. After being a victim of domestic abuse in her first marriage, she elected to take back her power by changing her appearance into that of a warrior. She's a qualified criminal lawyer and she owns her own tattoo studio in Mexico.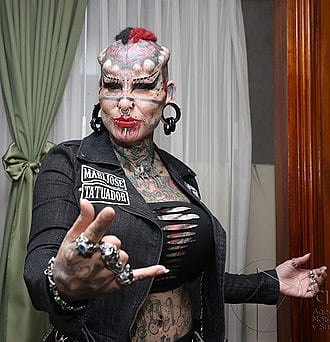 She held the record for being the most tattooed woman for a while and is still the woman with the most body modifications. They include her split tongue, subdermal implants, piercings, ear expansions, eye tattoos, scarification, and dental implants. "We all have the power to change the world if that is what we choose to do. Even if it is just changing your own world or circumstances. We have the power within us all," she said.
Erik Sprague Is "The Lizardman"
The American performer has had extensive body modifications including sharpening his teeth, full-body tattoos of green scales, a bifurcated tongue, subdermal implants, and green-inked lips. He's a self-proclaimed "professional freak" and it's not a joke. He appears in freak shows, and his appearance isn't close to the most unsettling thing he's done with his body.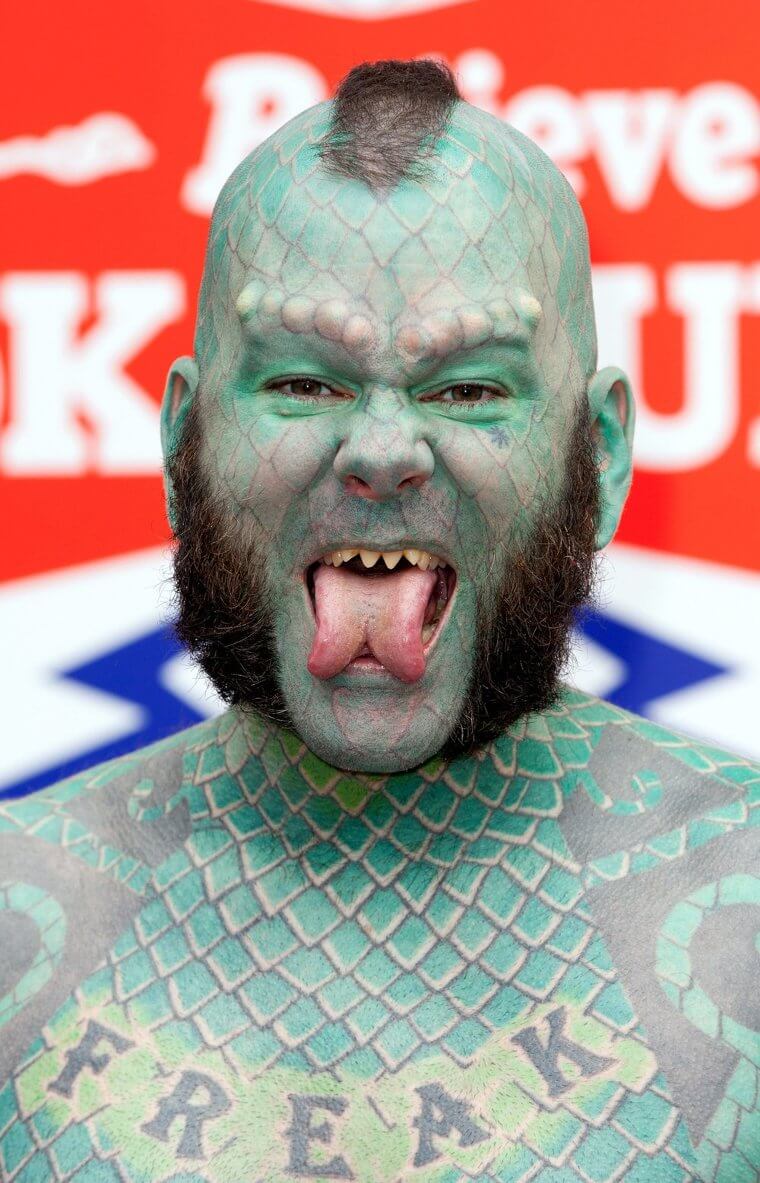 The objects he's shoved into and through his nose include everything from a marker to a giant corkscrew. His transformation, while far from the norm, does seem to serve his lifestyle rather than impair it. He holds a Bachelor of Arts and is considered an authority on body modification in the community. Sprague has hosted the Jägermeister Music Tour and has appeared on Ripley's Believe It Or Not.
Jocelyn Wildenstein Has Cat Eyes
One does not simply read an article about body modification without the mention of Wildenstein. This is not your average cougar. Wildenstein is of Swiss heritage. She met the man she would marry in 1977 on a hunting expedition and they eloped the following year. She has categorically denied having plastic surgery aside from a multi-million dollar facial surgery 20 years ago to make the shape of her eyes more like that of a cat. During her high-profile divorce from the billionaire art dealer in 1999, it transpired that he pointed a gun at her when she found him in bed with a 21-year-old model. She was awarded a $2.5 billion settlement and $100 million for 13 years afterward. She filed for bankruptcy in 2018.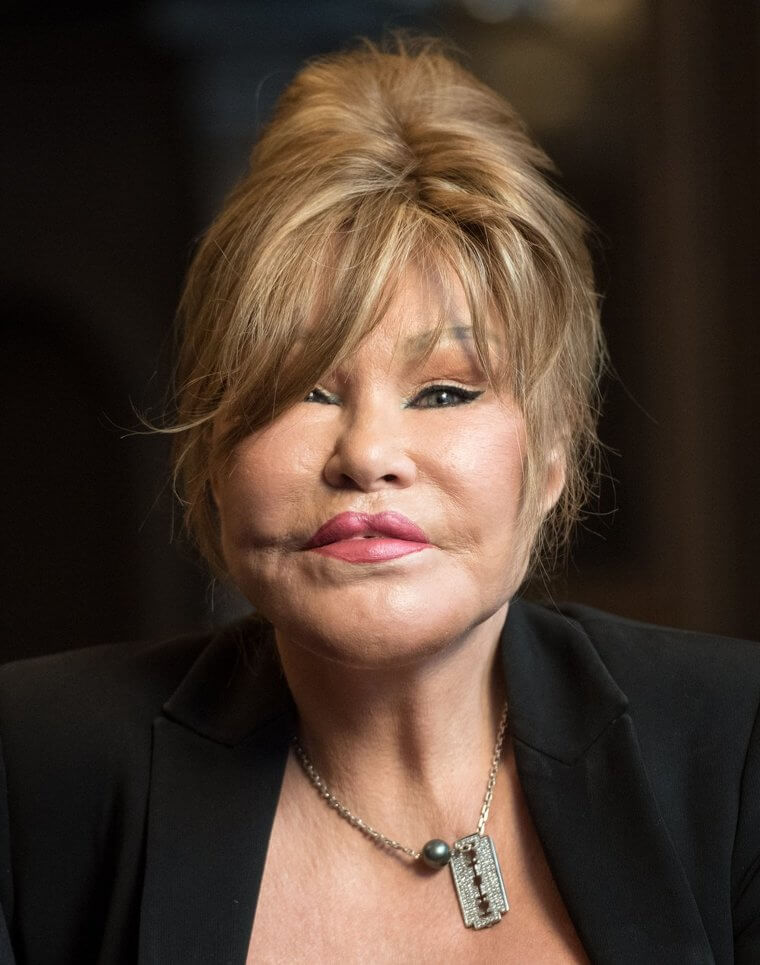 Jocelyn Wildenstein recently reiterated her stance on never having undergone any cosmetic surgery. In a recent post, she shared a childhood photo and alleged that her images have been manipulated by others using software like Photoshop. Despite widespread speculation and media coverage of her numerous reported surgical procedures, the socialite has consistently refuted any claims of having gone under the knife.
Dennis Avner Was a Tiger
He joined the US Navy as a sonar technician but thereafter pursued a career as a programmer, during which time he expressed himself physically in a much less uniform way. He identified as a tiger - allegedly interpreted from the guidance of a Native American medicine man - so that's what he became. His procedures included bifurcation of his upper lip, surgical ear pointing, silicone cheek and forehead implants, tooth sharpening, and facial tattoos and piercings.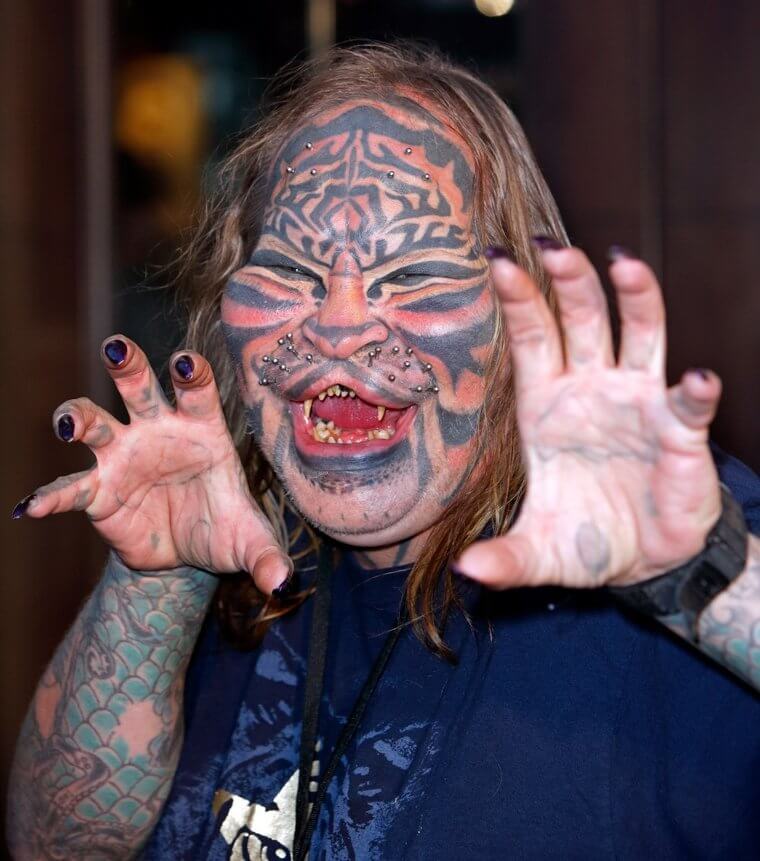 He was featured on the show Ripley's Believe it or Not! for the many modifications he made, which started in the '80s. He grew and painted his fingernails to look like claws. He killed himself shooting himself in the head in 2012, at the age of 54. His friend, Shannon Larratt described him as, "A wonderful and complex person, he was at times as troubled as he was remarkable."
Heidi Montag Was an Early Influencer
The reality series The Hills was responsible for putting Montag on the screens of everyday individuals. The show revolved around several wealthy individuals and dramatized the ins and outs of daily life as a socialite in Los Angeles. Montag started dating her co-star, Spencer Pratt, whom she married in 2009. Their relationship was a dramatic catalyst on the show.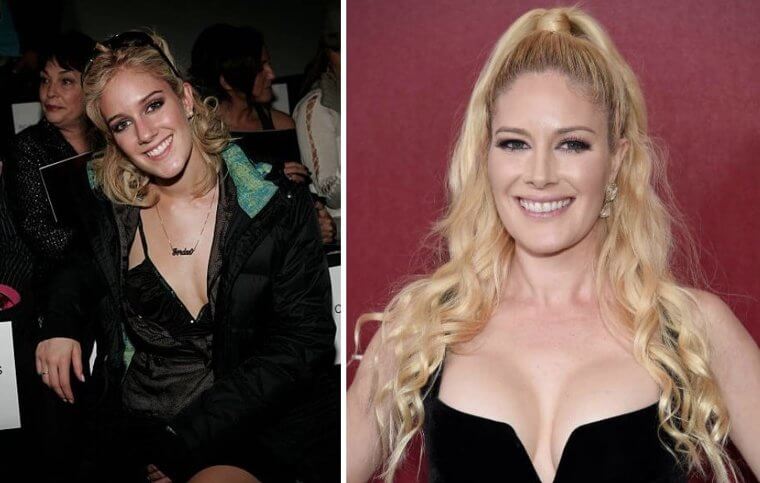 She released an album called "Superficial", on which the general populous agreed that it was truly awful and should be burned. Around this time, she began to get plastic surgery procedures, starting with her breasts and nose. In late 2009, she underwent 10 cosmetic procedures in a day, and she almost died from being given too much opioid pain medication, Demerol. The elective surgeries she had done included brow-lifts, ear-pinnings, a chin reduction, as well as a second rhinoplasty and second breast augmentation.
Orlan Turned Surgery Into Art
Orlan is an artist of French origin who is internationally recognized for her art that pushes boundaries. She uses any medium that she feels her message is best suited to, including her own body. In 1977, she performed a piece in Paris called Kiss of the artist (Baiser de l'artiste) which resulted in her losing her teaching position.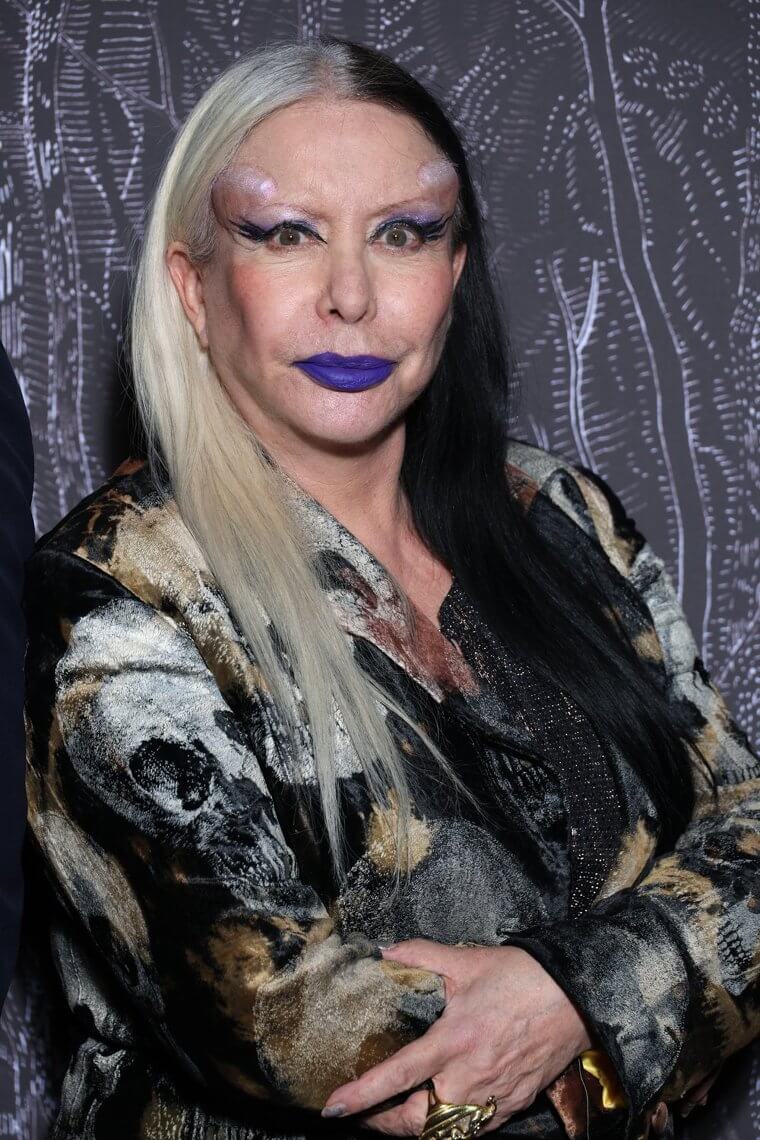 Between 1990 and 1993, she performed a series called Manifeste de l'Art Charnel, or "carnal art", that involved filmed footage of her getting surgical procedures done while dressed in designer fashion. "It's all about being different and creating a clash with society because of that. I tried to use surgery not to better myself or become a younger version of myself, but to work on the concept of image and surgery the other way around. I was the first artist to do it," she said.
Valeria Lukyanova Is the "Human Barbie"
The Ukrainian model was born in Moldova, the poorest country in Europe. The only surgery she admits to having is breast augmentation, but the internet has other theories. She looks like a human Barbie doll, right down to a waist so small it's rumored she's had ribs removed, eyes that appear too big for her skull, and a nose that has clearly been surgically sculpted.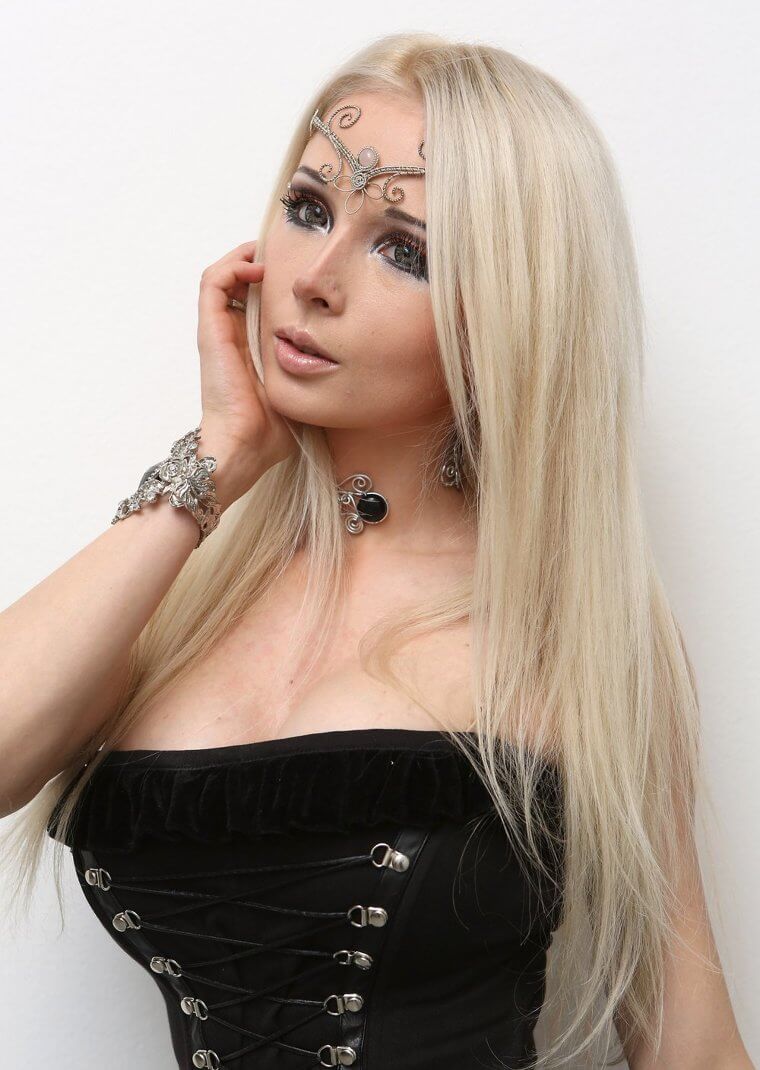 She claims that her looks are all due to diet and exercise and she only ingests liquified raw foods. She tried to practice breatharianism, a dangerous pseudoscience that states humans don't need food or water to live. Women from Lukyanova's part of the world are under a great deal of pressure to find a husband and start a family, but that fit with her plans. "The very idea of having children brings out this deep revulsion in me," she said.
Justin Jedlica Is the "Human Ken Doll"
He started young. Jedlica's parents didn't allow him to get any cosmetic surgery done before he turned 18, as they didn't approve. It started with rhinoplasty. In 2012, he had around 190 procedures. These include chest implants, shoulder implants, bicep implants, triceps implants, brow shaving and lifts, cheek augmentations, subpectoral implants, gluteoplasty, and lip augmentations.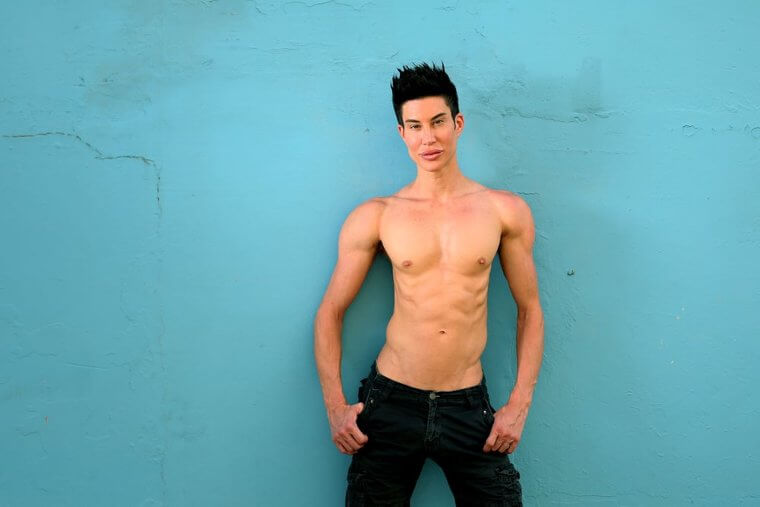 As a result of his extensive experience with elective cosmetic surgery, he's been able to turn it into a revenue stream by offering consultation services for those in the market to get some work done. He's appeared in several episodes of the reality series Botched, which is about cosmetic surgeries that went awry.
Rodrigo Alves Is Now Jessica Alves
Prior to her transition in 2020, Alves was a media personality who was well-known for the extensive surgeries she underwent to make herself look like a Ken doll. "I'd always felt feminine and when I struggled to be manly with my personality, I decided to make my appearance as masculine as possible instead, ... But no matter how much I looked like Ken nothing eased the pain of being Barbie inside," she said.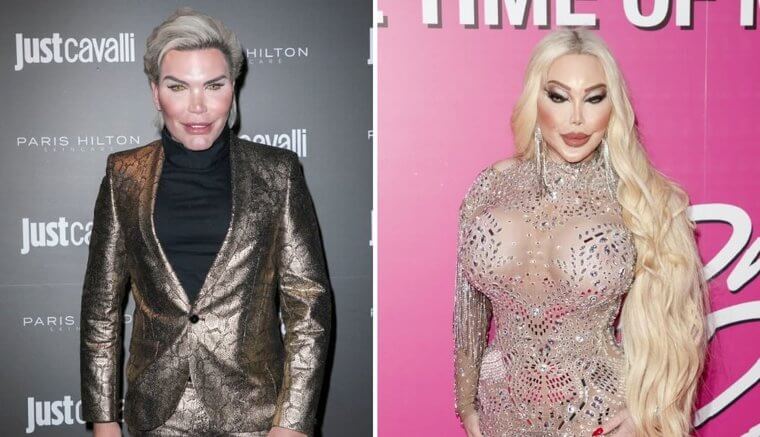 Her first surgery was at the age of 17 to remove gynecomastia, an excess of breast tissue that happens to males as a result of a hormone imbalance. She's been diagnosed with body dysmorphia and has suffered multiple adverse effects from the surgeries she's had, including losing her sense of smell and the ability to use her arms for some time. She'd spent £500,000 undergoing 103 cosmetic procedures by 2018.
Patricia Krentcil Is "Tan Mom"
The media gave her this moniker in 2012 when she was arrested for bringing her five-year-old daughter to a tanning bed. The law in New Jersey prevents children under the age of 14 from entering a tanning bed - and with good reason. UV exposure from tanning beds can cause damage including heightened chances for skin cancer. The mother of five managed to retain custody with some expensive legal aid.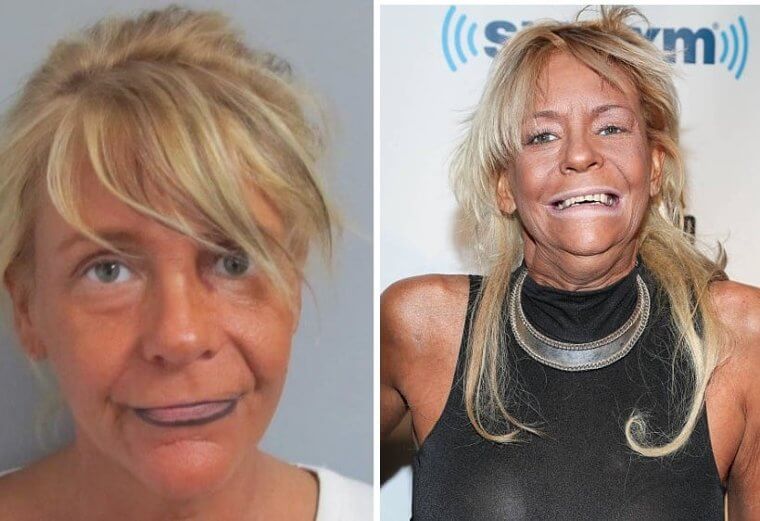 After the incident, the former porn star stopped microwaving herself so much for a while, and her skin tone lightened. In 2018, she appeared on the YouTube channel *World of Adam Barta* saying that she believes banning tanning will help stop the war against Russia and that she had reduced her tanning sessions to twice a week because she doesn't have the time. Her skin is visibly damaged, splotchy, and leathery.
Pixee Fox Wants to Be a "Living Cartoon"
Fox has shared that she "never really felt human", and feels "more like a pixie, like a fantasy creature". When she appeared on Botched to try and get a procedure done that would lower her hairline, the surgeons exhibited concern over her body dysmorphia and surgical addiction. They refused to perform anything and pleaded with her to stop.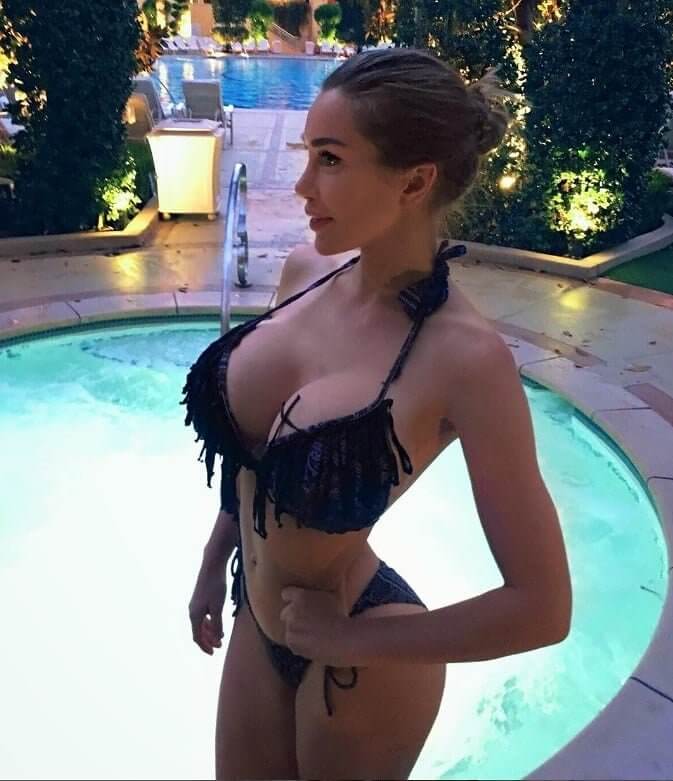 Some of the radical and dangerous surgeries she's had include getting ribs removed to make her waist smaller, an eyelash transplant from pubic hair, getting her eye color changed and getting her face reconstructed which had a high risk of leaving her paralyzed. It involved breaking her jaw and shaving bone off her cheeks. She's also had liposuction, labiaplasty, a glute lift, rhinoplasty, and an ear alteration.
Natasha Crown Wants the World's Biggest Butt
"I'm going to have the world's biggest bum. That's my goal and I'm going to reach it," she said. The social media influencer has over 2 million followers on Instagram, where she regularly shares pictures of a butt so large that may soon have its own moon. She's aiming for a 90-inch circumference and despite the hefty pricetag and health risks that each of the surgeries carries, she has no intention of stopping.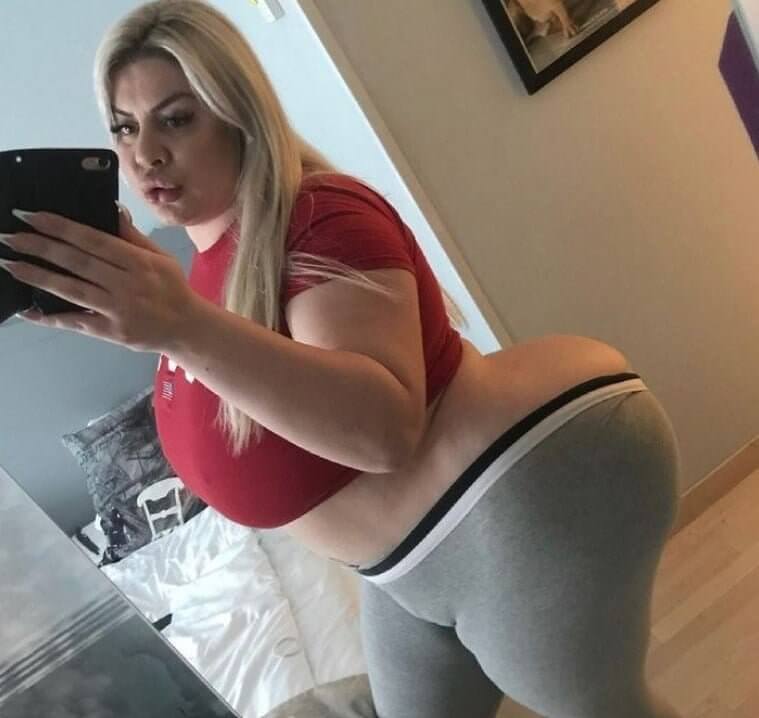 "I think I have more haters than fans. I have my own website and my fans are there. I am earning money off this," she says. Before each surgery, she piles on a lot of body fat by eating high-calorie foods, which is then transferred to her gluteal region in surgeries. She had had several other procedures done, including breast augmentation and lip fillers.
Neven Ciganovic Also Wants to Be a Doll
He goes by the moniker Starletan, and on his Instagram profile describes himself as a "Bratz boy doll." He's had numerous cosmetic procedures, including rhinoplasty on three occasions. His journey started at the age of 22 with lip filler injections and now includes modifications to his cheekbones, chin, and stomach.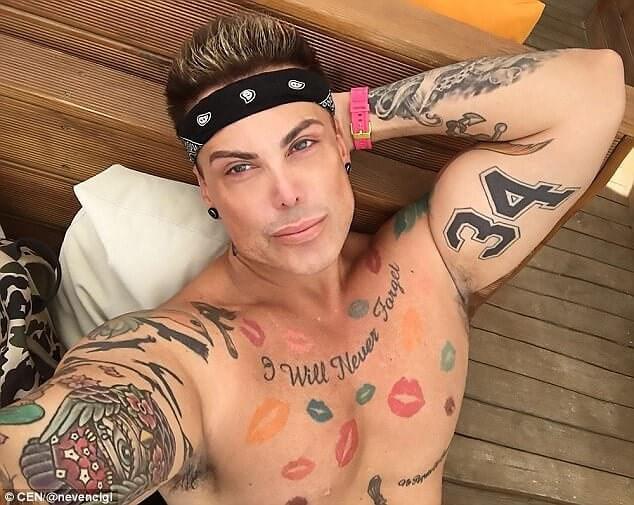 At one point, he reportedly suffered a severely debilitating side effect from one of his nose jobs - an erection that wouldn't quit. Priapism is a painful condition that prevents an erection from going flaccid without surgical intervention. He wasn't given any painkillers. "The film crew dedicated a whole episode about me. I think this is a big deal and I hope this is the start of my international career," he said.
Bryan Ray Is Britney, B***h
Conventionally, those who wish to impersonal vapid popstars are adolescent girls. But once in a while, they appear in the form of men who want to be modified to beyond recognition.  Ray is just such a case. He's had close to 100 procedures, which have cost him more than $80,000 to look like Britney Spears.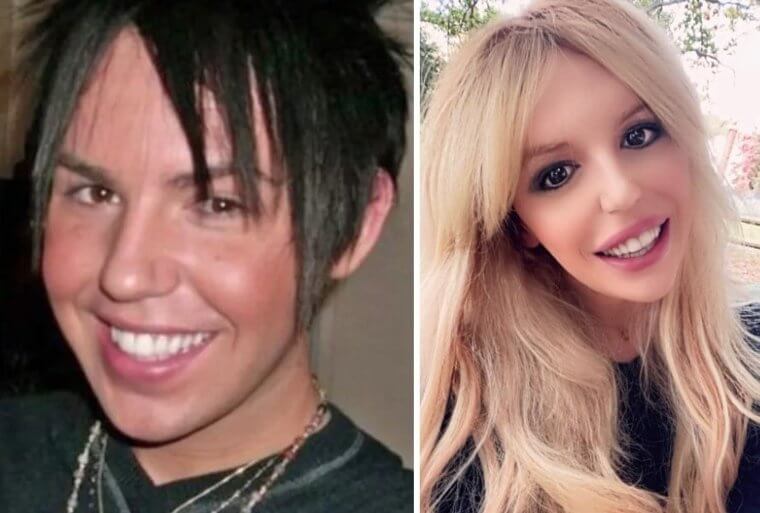 He's had veneers done, a nose job, regular Botox treatments, fat injections in his cheeks, laser hair removal, and lip fillers. "It's not for everyone, and I'm not encouraging everyone to go out and get plastic surgery, but I am encouraging everyone to be body positive in whatever way that looks like for you," he said.
Vinny Ohh Wants to Be a "Genderless Alien"
"I don't look real and people love it. Some people have said they want their kids to be like me and that I'm an inspiration for children who don't feel like they belong," she said. "Other times I've had shopping carts chucked at me or I've been considered a sexual object by men and women, I'm used to not fitting in."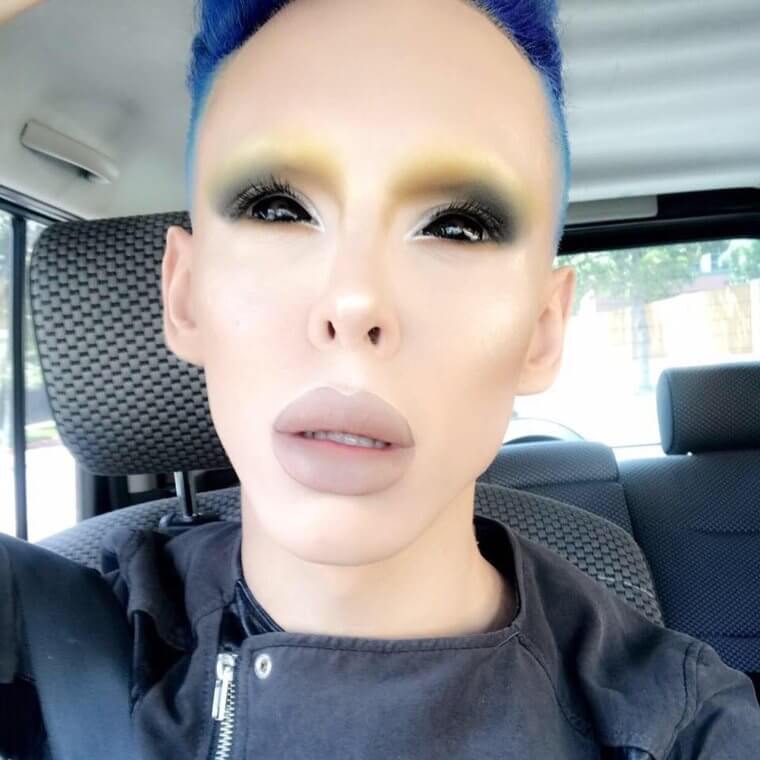 Ohh is an esthetician who moved To L.A. at the age of 17 to be part of the thriving queer community there and started with fillers, botox, and facials. Her first surgery was rhinoplasty. Ohh's had 110 procedures to resemble a sexless alien and plans to remove her genitalia altogether. "Everything [in L.A.] is always about sex appeal and when I think of alien, I think of ugly. Aliens don't really have gender, in my eyes at least."
Lacey Wildd Has Huge Breasts
Wildd is a B movie actress and reality tv personality who's best known for the massive breasts she's acquired through multiple surgeries. She started with an A cup and by the age of 21, divorced with two children, she elected to have her first breast augmentation surgery. 33 years and 12 surgeries later, Wildd now has a QQQ cup. The weight of such massive implants is too much for human skin to handle, so she's had pig skin sewn into her abdomen around the implants and an internal bra surgery.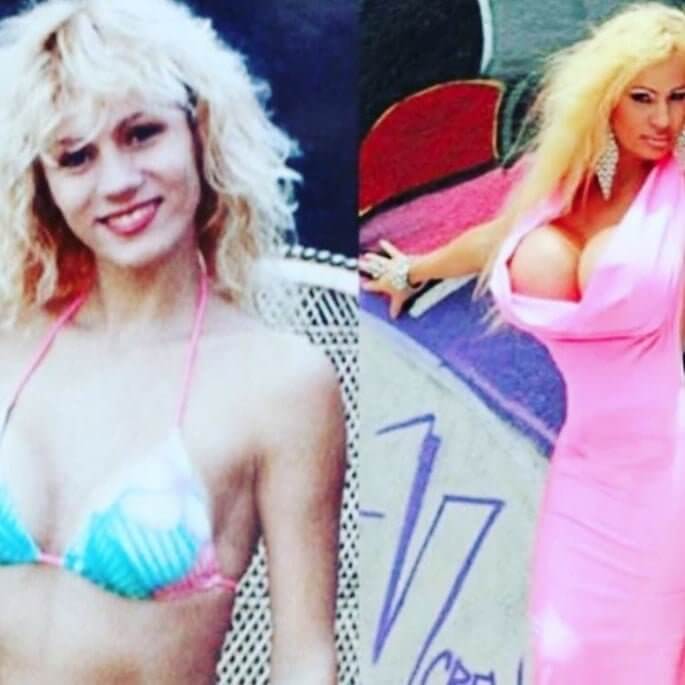 She has to sleep at a 30-degree angle or the 42 lbs on her chest make her feel as though she's being suffocated. She's also had other procedures including having her butt enlarged, her eyes made wider, and her nose made thinner. "I want to be the adult Barbie, like the extreme Barbie," she said.
Herbert Chavez Is "Pinoy Superman"
Chavez is a cosplayer from the Philippines who has taken his Superman fandom to the next level. Over 18 years, Chavez has had 23 procedures to make himself look more like Clark Kent, including nose jobs, skin-whitening, liposuction, jaw realignment, and fillers. He's received criticism for making his Filipino features more Caucasian. "There is nothing wrong with people not liking what I have done to my face.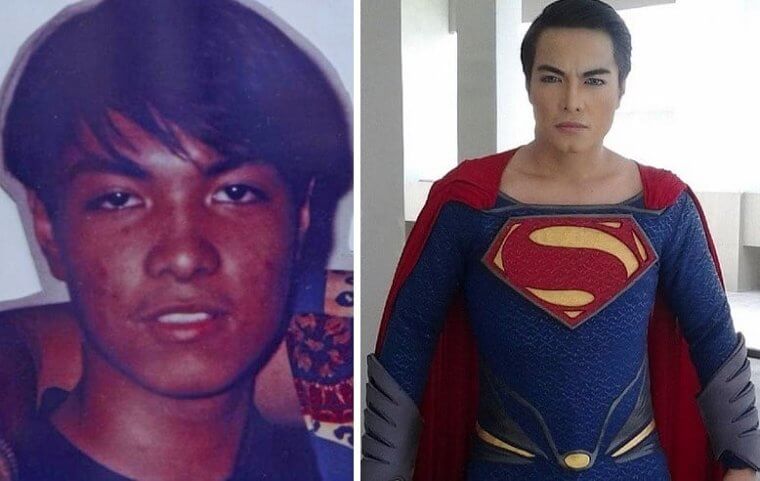 It just so happens that what I did is turning out to be good for me," he said. He also holds a Guinness World Record for the largest collection of Superman memorabilia. The Guinness World Records recognized 1,253 of his more-than-5,000 Superman items as licensed. He wanted to go for surgery to give him "abs of steel" but the doctors turned him away upon discovering that he had been injecting illegal fillers which they dubbed "poison".
Tiffany Taylor Wants to Look Like Ivanka Trump
This mother of two from Texas wants to look like the eldest daughter of Donald Trump and she's had multiple surgeries to make it a reality. "I had my breasts done and I got a 'C,' so I had them done a second time and got a 'D;' I also had my nose done they just took out some of the bulk out of the tip and kind of defined it a little bit right here," she said.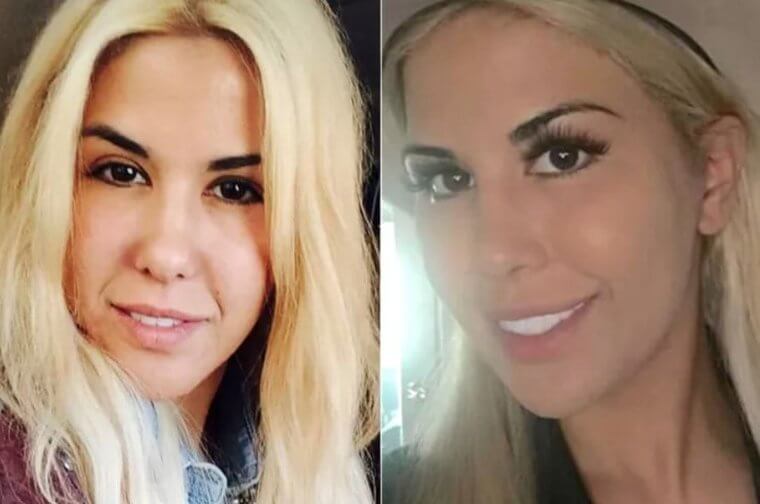 This mother of two from Texas wants to look like the eldest daughter of Donald Trump and she's had multiple surgeries to make it a reality. "I had my breasts done and I got a 'C,' so I had them done a second time and got a 'D;' I also had my nose done they just took out some of the bulk out of the tip and kind of defined it a little bit right here," she said. 
Anthony Loffredo Is a "Black Alien"
Despite his appearance and calling himself "The Black Alien Project", Loffredo hails from France on Earth. The body modifications he's undergone have been extreme. He had his ears, nostrils, and top lip cut off, along with some fingers to give his hands a claw-like appearance. He next intends to amputate his leg. Most of the skin on his body has been tattooed black - even his cornea, and he's had implants done on his forehead and forearms.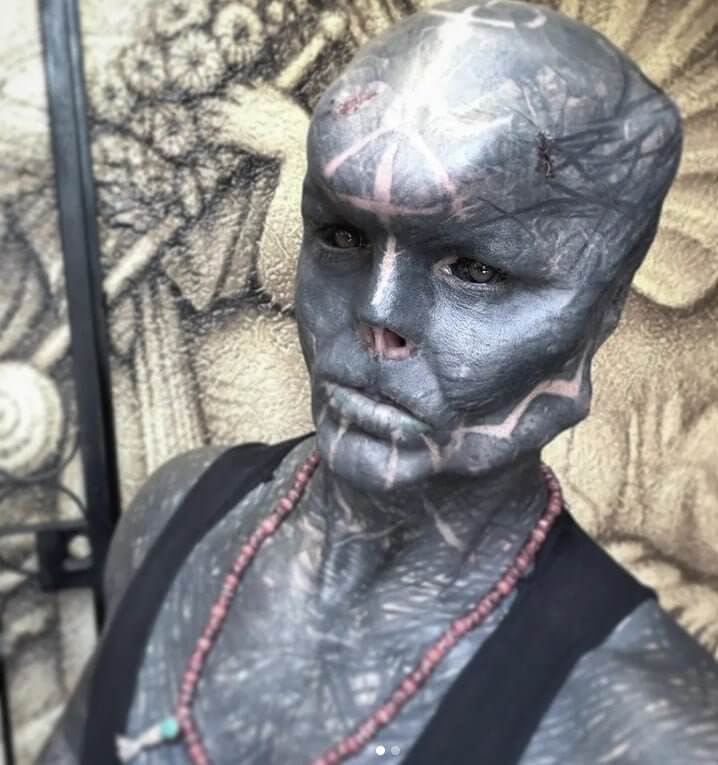 Now he says life is difficult because of the way people react to his appearance. He can't get a job and he gets rejected by restaurants. "It's a fight every day because every day you find new people who don't understand, who want to judge. It's life, not everyone understands everything. Like me, I don't understand lots of things about lots of people," he said.
These Celebs Spent A LOT of Money on Plastic Surgeries
There are around 2 million plastic surgeries performed in the United States every single year. It is no surprise that out of those 2 million surgeries, a large percent belongs to celebrities. A small fix here and there does not hurt anybody, however, it is far from cheap.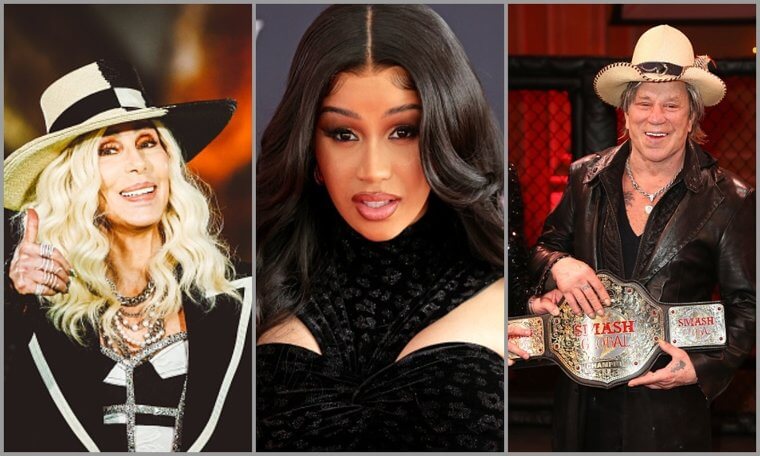 Actually, people usually want more done if they are happy with the results the first time, and they can easily spend a fortune on plastic surgery and not even know it. Sometimes plastic surgery can do wonders, especially if you are a celebrity who needs to stay in front of the cameras 24/7. In other cases, it can, well… Take a look at our list.
Kim Kardashian – $16,500
The Kardashian family is hailed for their beauty, but unfortunately, most of that beauty is a product of plastic surgery. Kim Kardashian or the "Queen of all Media" is no different here. She had some adjustments made to both her face and her body. Kim Kardashian actually became famous back in 2007, when her sex tape with Ray J leaked into the public. She became even more famous after the fact with different shows and roles and has enough money to open up a bank. What we are trying to say is that the plastic surgeries she had most certainly did not take too much money out of her pocket.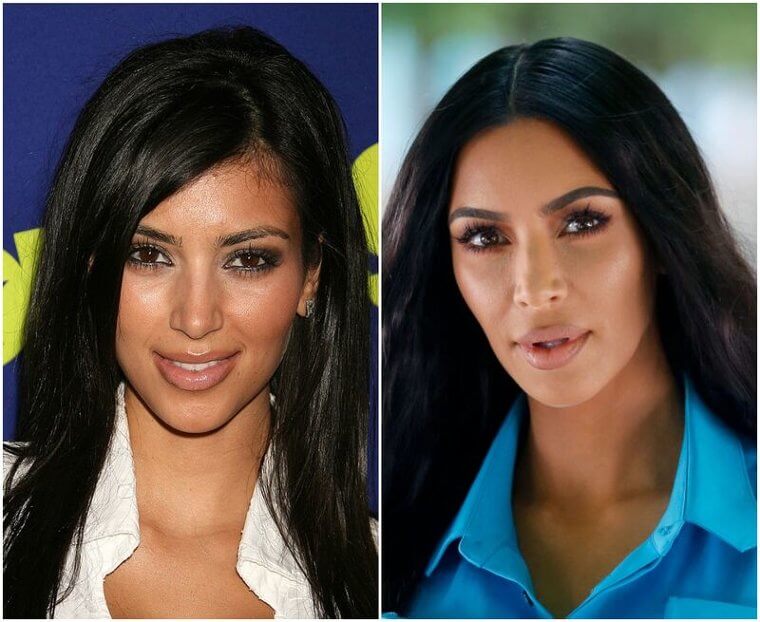 Her net worth sits at around $85 million, so if she spent the rumored $5,000 on her nose job, another $5,000 on her Botox treatment on her eyebrows and other parts of her face, she certainly did not stretch her bank in even the slightest way.
Donatella Versace – $25,000
Even if you do not know Donatella, you most definitely know her last name – Versace. She is a well-known fashion icon and one of the most famous people in the world. There is probably not a single person in the world that does not connect Versace with fashion and fame. All in all, if there is a single thing that we can connect with Versace, it is money. And we mean a lot of money.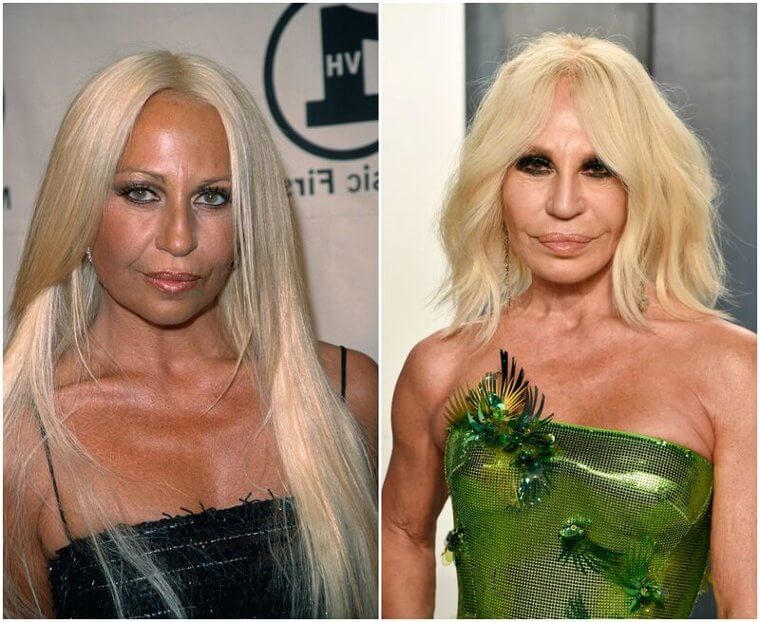 With a net worth of staggering $200 million, Donatella makes it high up the list of the richest women in the world. She was never afraid to admit to plastic surgeries, stating, "I do not believe in totally natural for women." Botox injections and fillers, laser surgery and a few other things certainly did change her appearance and set her back for around $25,000.  
La Toya Jackson – Unknown
La Toya Jackson, the sister of the late King of Pop. Just like Michael, she too was a member of the Jackson family. However, she never really fit into the whole Jackson family talents. She is certainly not known as a good singer, and when it came to compensating for the lack of talent there, she tried herself at modeling and posed for the Playboy magazine back in the '80s.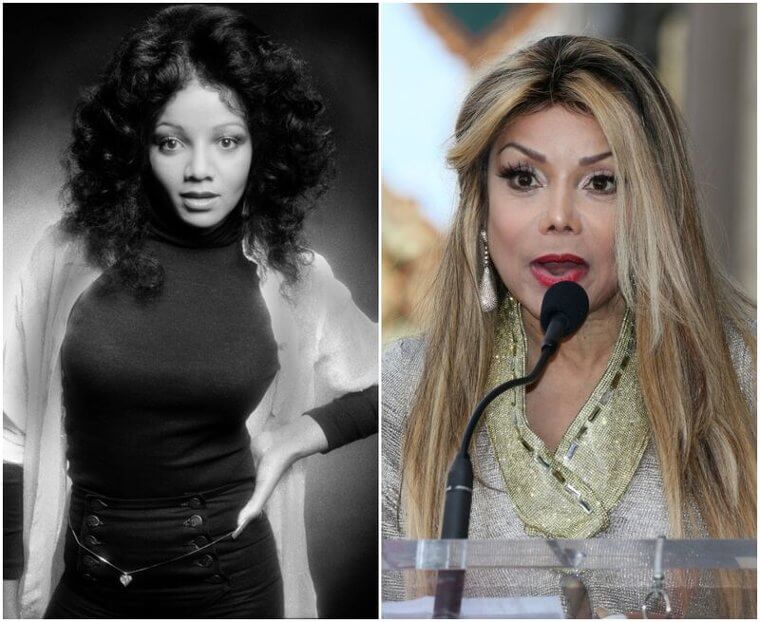 She is obsessed with plastic surgeries, and a surprise to no one - her "nose has collapsed, just like her brother Michael's did." You would think with the amount of obvious work done to her body, she would at least openly admit it, but you would be wrong. She has been in denial for years. What is the reason for her breathing problems according to her? Allergies.
Jane Fonda – Unknown
Legendary actress, political activist, and environmentalist Jane Fonda is no stranger to the surgeon's knife. The many surgeries the star has had include breast enhancements, multiple facelifts, jaw-lifts, and eye surgery to address under-eye bags, saying, "I got tired of looking tired when I wasn't."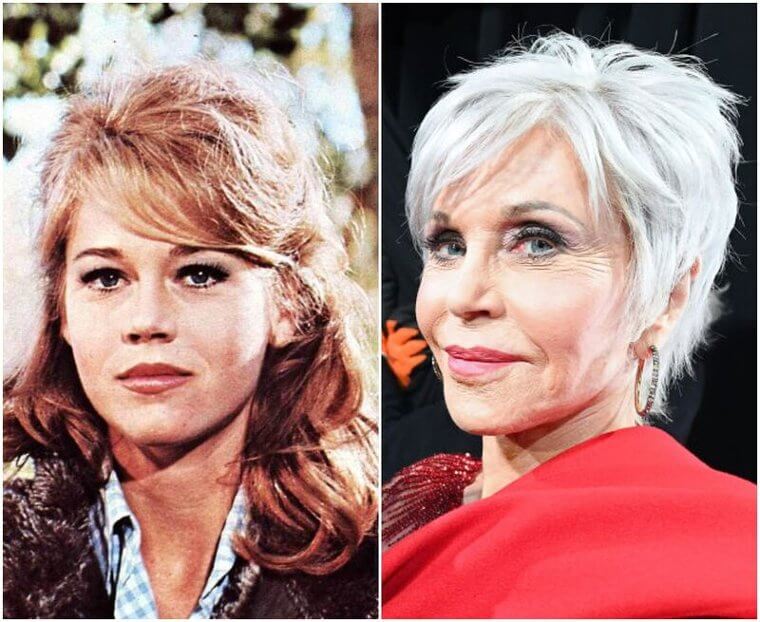 Fonda has admitted to having work done, despite famously deflecting the question in a 2017 interview with Megyn Kelly. In February of 2020, at the age of 82, Jane Fonda declared she was done with plastic surgery for good, telling Elle Canada, "I'm not going to cut myself up anymore." She went on to describe the need to work on her self-acceptance, as much of her fame and status had been linked to her appearance. You go, Jane Fonda!
Nicki Minaj – $31,200
Nicki Minaj not only made major steps in her career since her small beginnings in New York but also made quite major steps when it comes to her appearance as well. She is getting larger and larger, and we will let you decide whether that is a good thing or a bad thing.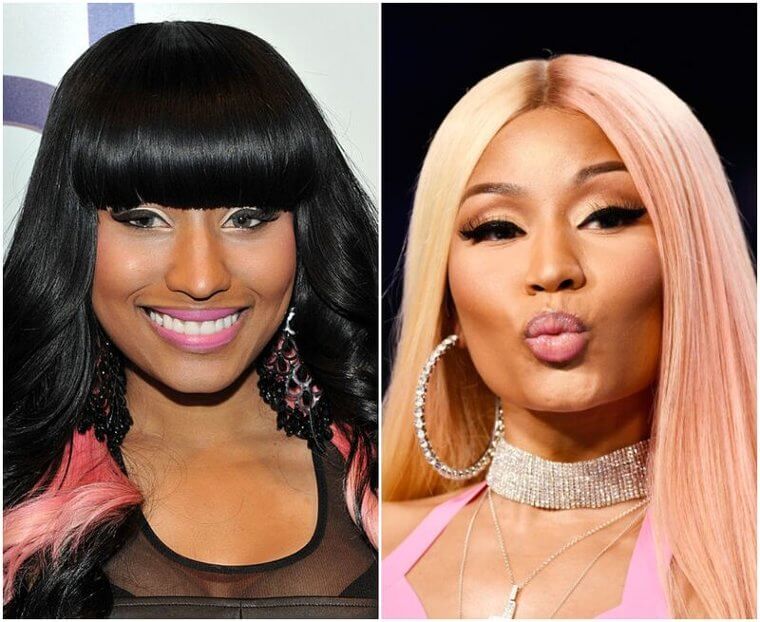 Now, to the obvious things that we can all see. She has lightened her skin, which would set her back $1,000. She had three different surgeries done as well, the amount of all three weighing in at around $11,500. Let us be honest, Nicki is definitely known for her big behind. Reportedly, she has spent around $5,000 on butt implants. The score together is therefore at around $31,000.  
Kathy Griffin – $30,000
Kathy Griffin is quite a well-known comedian. She has been appearing in front of the audience and making them laugh for close to 30 years now. Appearing in front of the audience takes its toll, and steps have to be taken to remain as youthful and beautiful as you possibly can.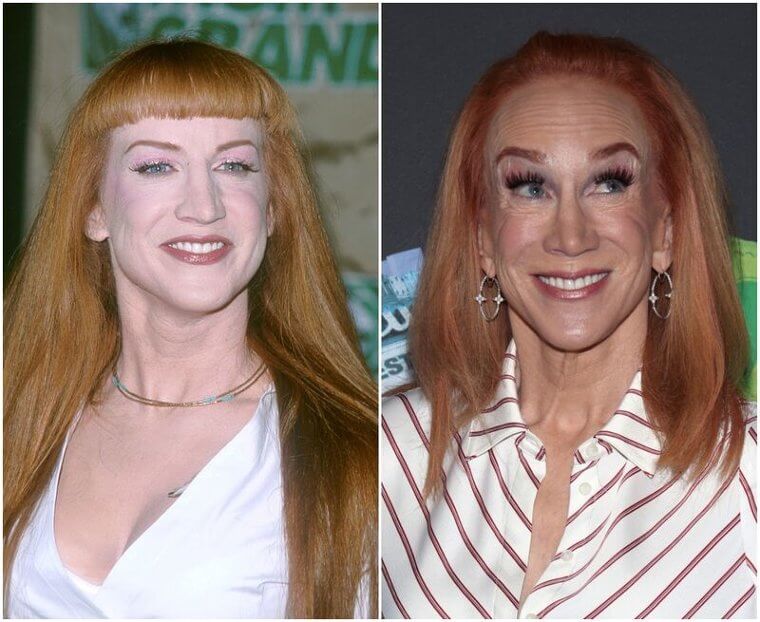 There is heavy speculation that the only reason that she actually went and had some cosmetic work done is due to the fact that she wanted more roles in movies and series. Botox injections and chemical peeling are only just some of the things that she had done. Those two set her back for around $5,000. Once known for her curly hair, she actually spent $1,000 to have her hair be permanently straightened. Counting in a few other procedures that she had done, the score is at around $30,000 for her as well.
Caitlyn Jenner – $5 Million
You just knew she would be on this list and we are not the ones to disappoint you. You would think that she is the one person on this list that had spent the most amount of money but hangs on tight because she is not. Caitlyn Jenner was once known as Bruce Jenner. She made the headlines when she transformed herself from a man to a woman because she felt like she was a woman stuck in the body of a man. To free the woman inside, she spent around $5 million for the surgeries. A staggering amount, no doubt.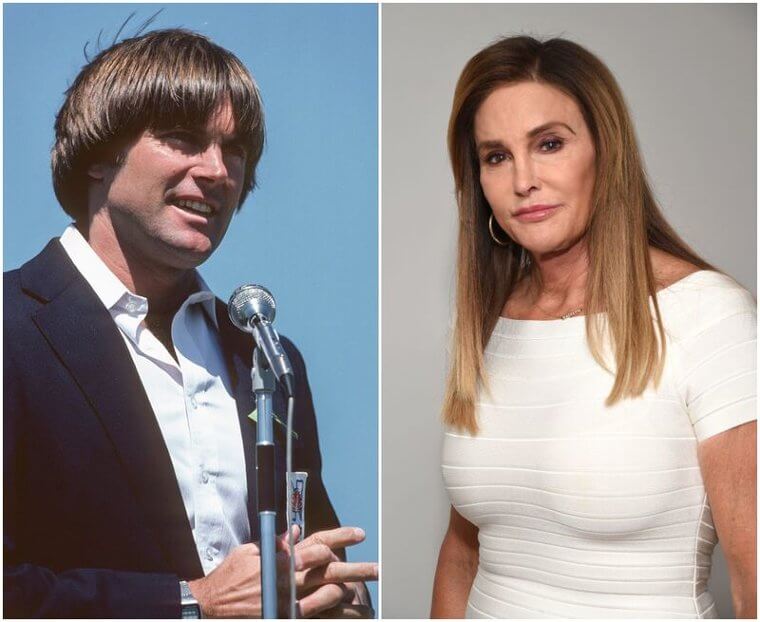 You might ask yourself how does one achieve such a huge transformation. Well, it all started back in the '80s, when she had rhinoplasties and laser hair removal procedures done. Those took up much of her time and extended into the '90s as well. She then went forward with the more drastic and bigger surgeries. To finish it all off, she had surgery done on her face. The face surgery itself took ten hours to perform.
Lil' Kim – $19,625
As years pass by, people tend to change. And that is exactly what happened with Lil' Kim, whose real name is Kimberly Denise Jones. She gained quick recognition in the music scene back in the 1990s, but in 2008 simply disappeared. The reason was that she went to jail for one year.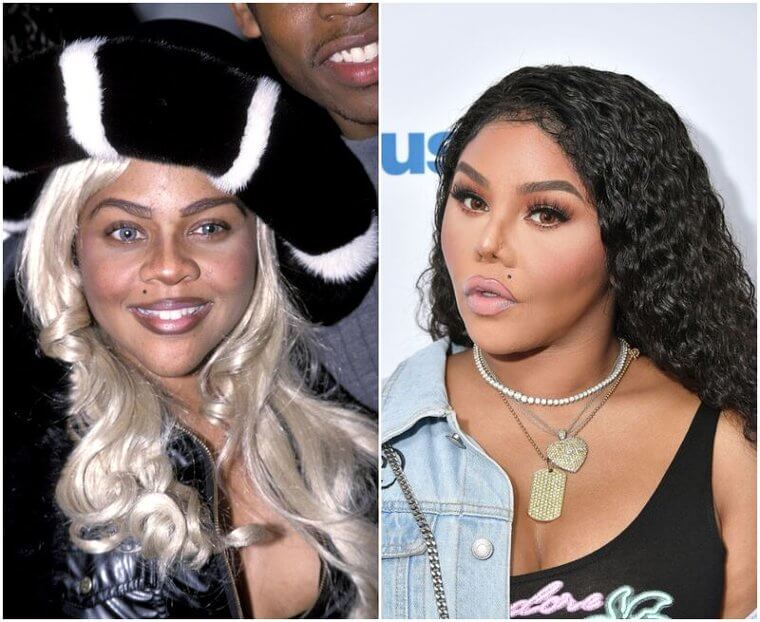 After she was released, it seemed like a totally different Kim came out. Surgeries began, and the most obvious being on her face. When she appeared in the public again, she absolutely stunned everyone. She looked like a totally different person than she was before. She lightened her skin, which set her back for $5,000. She also enlarged her breasts, which would amount to around $8,000 altogether. Her nose was also one of the things that she decided to change, so that is another $4,000. She also had liposuction done, which is around $3,000. The cost of all the operations together was around $20,000.
Roseanne Barr – $45,000
We have another comedian on the list. Roseanne Barr actually not only performs as a comedian but is also quite well-known for her own sitcom, Roseanne. Her body type was one that many people made fun of in the past, and that seemed like the main decision behind her change in appearance.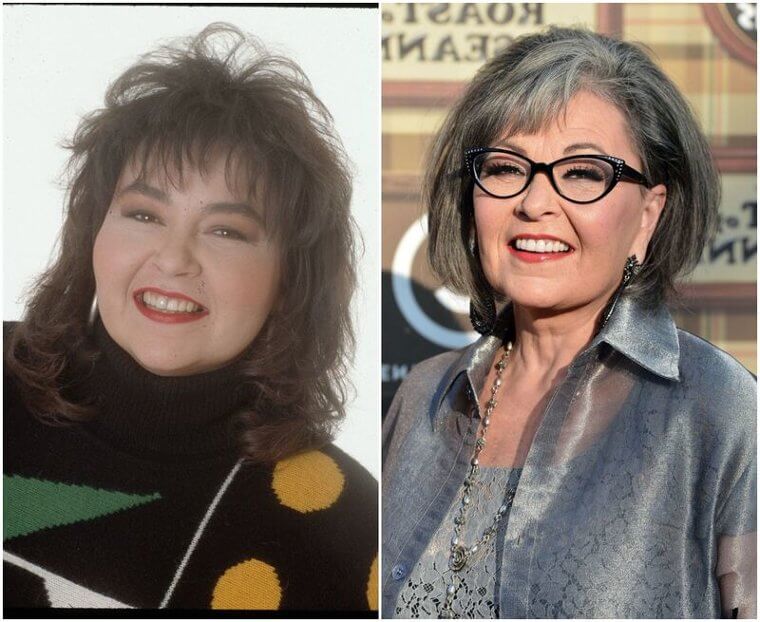 She reached her limit when she was starting to be cast in roles that were designed for fat people. Barr had enough, and after her Roseanne sitcom ended, she decided that it was time to make a change. Time to change her appearance. Around $10,000 went into reducing her chest. She then spent another $6,000 to have her stomach tucked. Rhinoplasty set her back for another $4,000. There were also occasional operations here and there, and it all amounted to $45,000.  
Cardi B
Rapper Cardi B has announced that she is "done" with plastic surgery, over a year after giving birth to her second child. In an interview with REVOLT's The Jason Lee Show, Cardi B talked about her brief hiatus from the spotlight after having her son in September 2021 and said that she waited seven months after giving birth to get surgery done.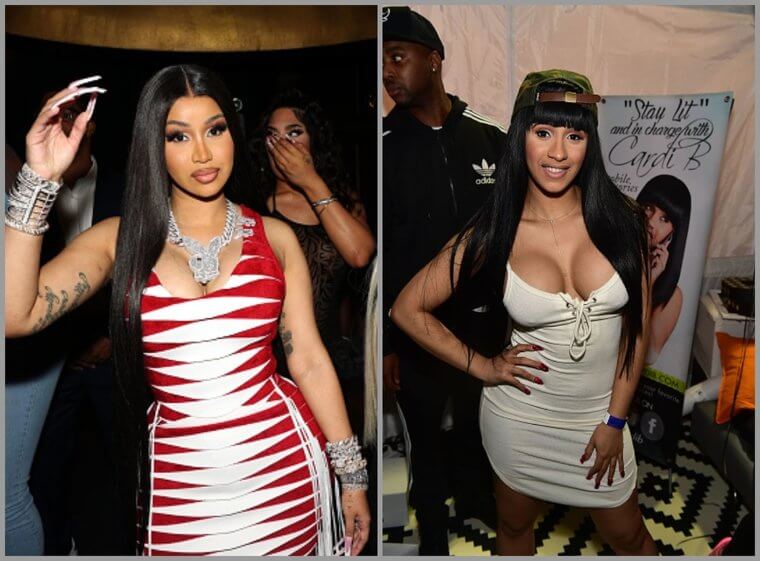 She previously had a breast augmentation and liposuction after the birth of her daughter. Cardi B added that she likes being perfect and likes a certain type of body for herself and that she is done with any more modifications.
Kris Jenner – $1 Million
We have reached yet another in the Jenner-Kardashian dynasty. Kris Jenner is the mother and is the one that brings both parts of the family together. The family that will easily dominate this here article with the number of people from the family appearing in it. Just like we have mentioned before, they are all well-known for having work done on them. They want to stay in the spotlight and will do whatever it takes.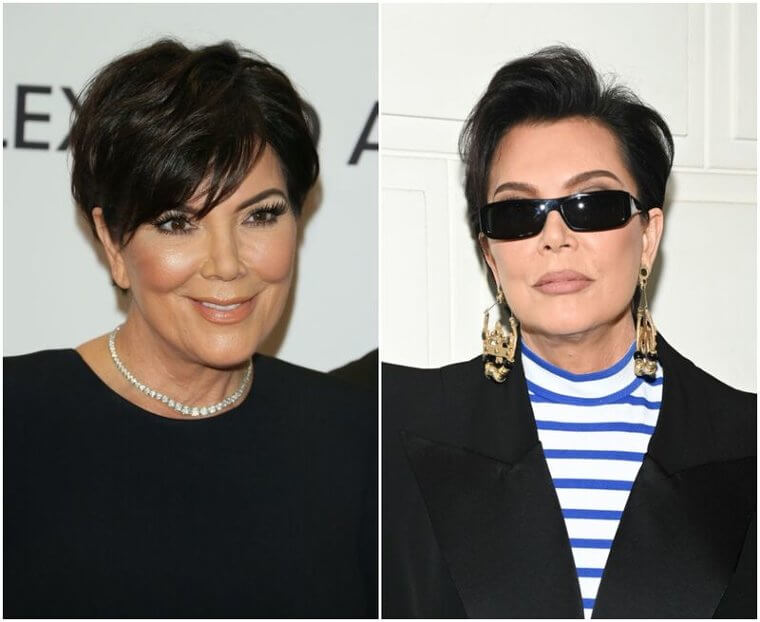 It is no different for Kris Jenner as well. However, one might think that she is new to the whole scene of plastic surgeries, but you would be horribly wrong. Her first dip into the beauty surgery was roughly around 40 years ago. There are numerous parts of her body and the numerous surgeries that she had done. For example, she had chest surgery, rhinoplasties, Botox treatments, dental modifications etc. You name it. It all set her back for about $1 million dollars.
Maria Shriver
There have been rumors surrounding journalist and former First Lady of California Maria Shriver's plastic surgery. Some speculated that she has undergone procedures such as a facelift, Botox injections, and eyelid surgery. However, Shriver has not publicly commented on these rumors and it is not confirmed if she has undergone any plastic surgery.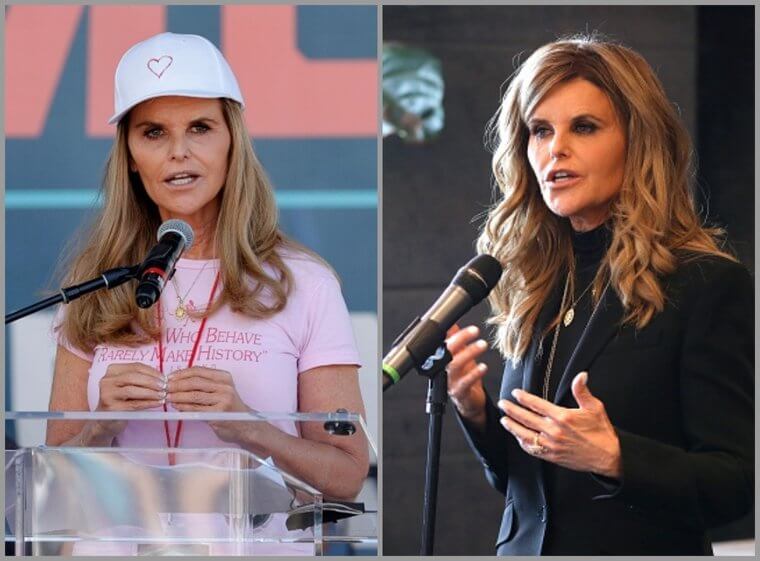 The National Enquirer claims that around September 2022 she has been walking around with a new look. Reports indicate that she saw a plastic surgeon for a makeover. "People are whispering she'd had some cosmetic work done—including a facelift to give more exacting contour to her famously square jaw and lip injections for a more youthful pout," a Hollywood gossiper said. "Whatever she did, it's noticeable enough to turn heads whenever she steps out."
Demi Moore – $400,000
Did you know that Demi Moore was a model once upon a time? That was way before she became known as a famous actress. Not only that, but she is also a songwriter. Her claim to fame began back in the '80s and reached even higher in the '90s. She was the highest paid actress in the United States history for her role in Striptease. She earned a staggering $12.5 million for that performance alone.
If you think she has not aged much from then to now, then you would definitely be right. As far as the looks are concerned, anyway. This beauty can thank quite a few surgeries, including facelifts and cheek augmentation. On top of that, she also had laser treatments done. All in all, $400,000 worth of work.
Joan Rivers – $99,000
It seems like those cosmetic surgery is actually quite persistent if you are a comedian. Joan Rivers, who has unfortunately passed away back in 2014, was one of the greatest comediennes of all time. Her controversial humor and the laughter she managed to get out of her crowds set a new bar for every comedian out there. She also began her career in comedy when it was mostly dominated by male comedians, so her success is even more unbelievable when you think about it.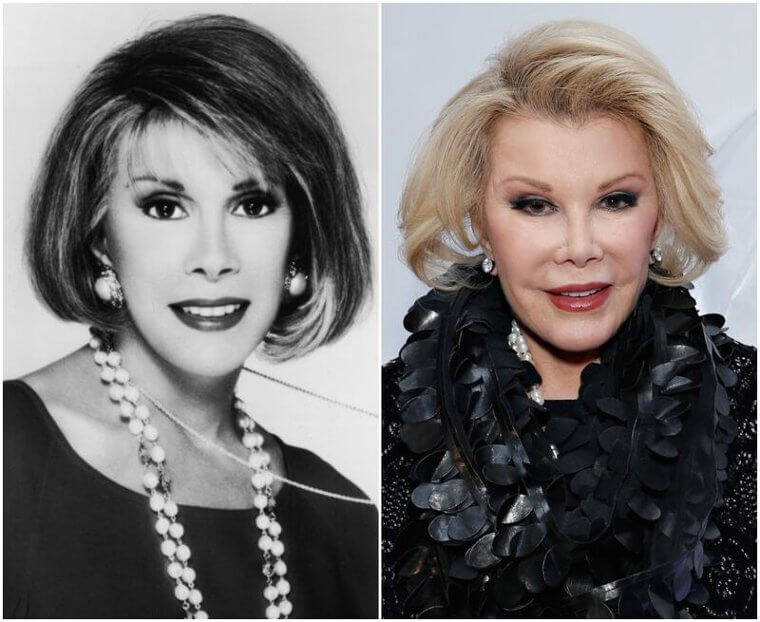 She managed to look young even when she was in her 60s, and that is all thanks to several surgeries that she had done. She was also appearing on television at the time, and a young face just manages to sell more. She definitely had a lot of minor procedures done. And we mean a lot - 348 minor procedures. Since nobody is keeping score that might actually be a world record. We will never know.
Mickey Rourke – $36,000
And we have our first man on the list. With a career span of over 30 years, it is no wonder that Mickey Rourke had to get some work done. However, the surgeries soon became an obsession, and as he aged, he became much more obsessed with how he looks. It seems like he is one of those people that simply cannot embrace the fact that they are getting old, and will never be young again, despite the amount of work done on them. One source close to him even claims that "he's hooked on surgery."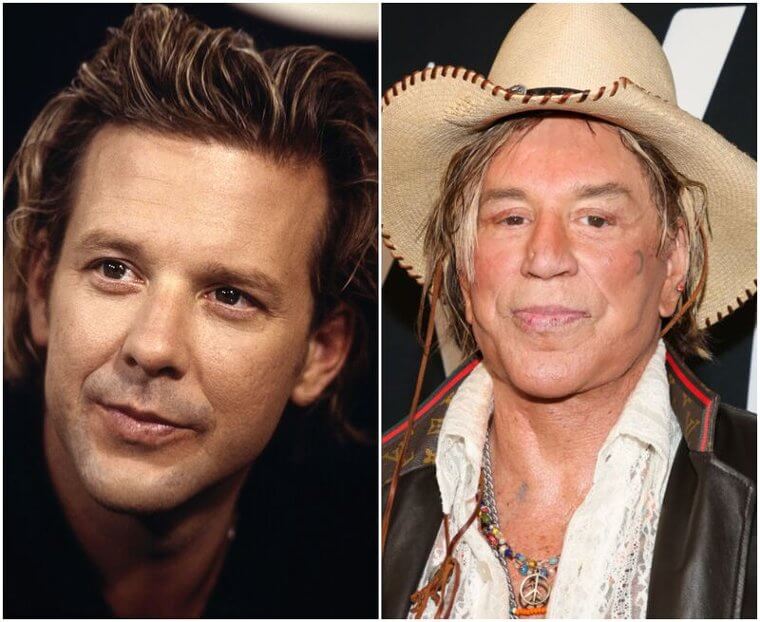 Out of quite a numerous procedures, the majority involved his face. He had six facelifts by the time of this article and had nose alteration done as well. The total cost is about $36,000.
Sharon Osbourne – $160,000
Sharon Osbourne always managed to make a statement. One way or the other. She is mostly known for her red dyed hair that she has been rocking for years. Many of you already know this, but if her last name was not obvious enough – yes, she is the wife of Ozzy Osbourne. She became famous after her first appearance in on the show The Osbournes, which was back in 2002.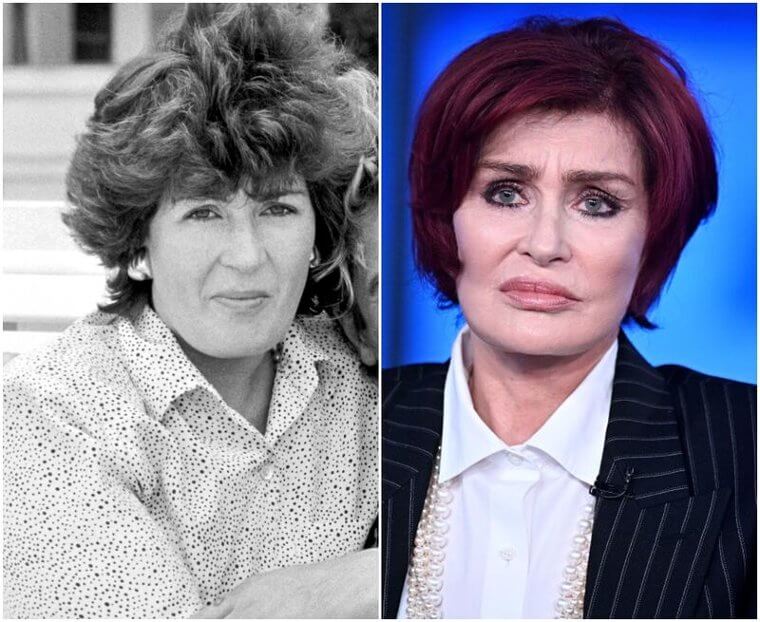 It is no secret that she underwent cosmetic surgery, and she talked openly about it. In an interview with the Female First, she revealed: "I had liposuction on my neck and had it lifted, too. I had my breasts lifted, my arms lipo-ed and my tummy tucked. I had my bum lifted and implants inserted, and I had my legs lifted… The total cost was $160,000 and it was worth every last penny."

Rumer Willis – $100,000
We have talked about Demi Moore a few slides back, and we would like to introduce Rumer Willis, her daughter. She is an actress, just like her mother, but also a singer too. To prove that apple really does not fall far from the tree, she too had a couple of procedures done on herself. A source close to her claims that "Rumer's been to see Demi's plastic surgeon… and since she's always finding flaws, she keeps going back."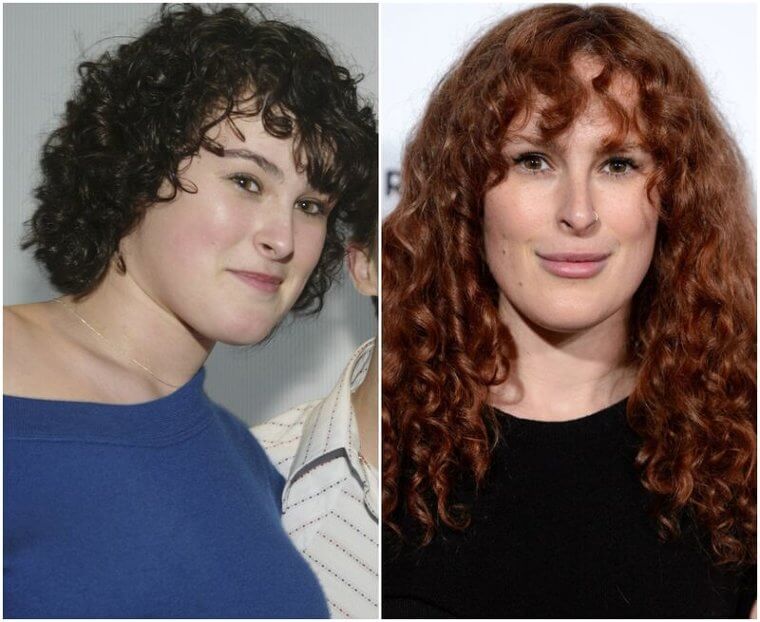 Her surgeries are far from cheap. And the lifestyle of changing something as soon as she does not like it has brought up a staggering $100,000 spent at the surgeon's office. She had a jawline reconstructive surgery, rhinoplasties, Botox and lip injections, and a bunch of other stuff done to her.

Michael Jackson – $1 Million
We have talked about his sister already, and we have reached The king of pop himself. Michael Jackson went through numerous body changes in his life, and most of these had caused controversy throughout his whole life. He was, undoubtedly, one of the most talented musicians to ever touch Earth, and is still famous to this day, despite having passed away 10 years ago. His eccentric behavior and unbelievable talent are one of the main reasons why he is and will remain a music legend.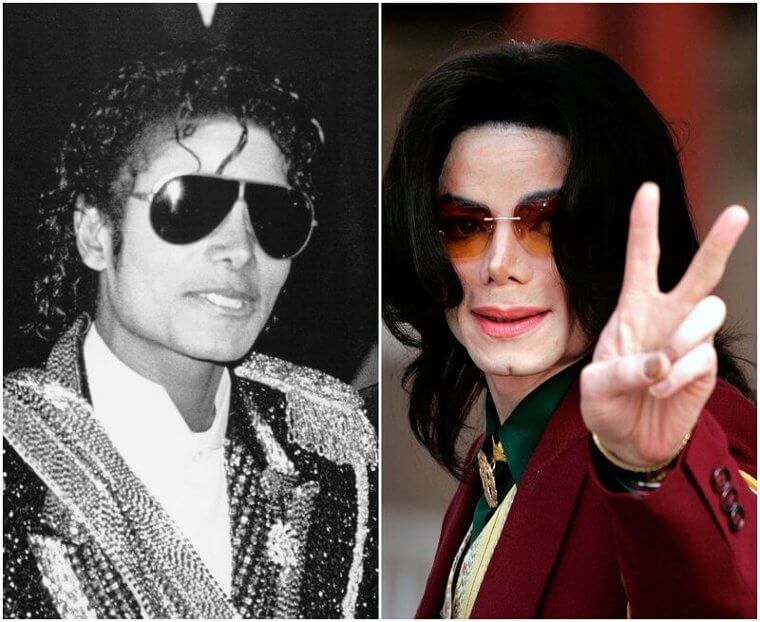 We are providing you with three photos this time, just so you can see for yourself how much he changed over the years. He actually never admitted to having his skin bleached and claimed that it was all due to a skin condition called Vitiligo. For those of you that are not familiar with it, Vitiligo changes your skin pigment. When he was on the Oprah Winfrey Show, he admitted that he did, in fact, get two facial surgeries done. There were, of course, a few others, along with jaw reconstruction, eye lifts, nose jobs, and so on and so forth. The estimated value is $1 million.

Cher – $750,000
Most of you might not even remember Cher. She was a huge, important figure back in the '60s, and up to the '70s. She was a huge, overnight music success, alongside with Sonny Bono. The most-remembered hit song is definitely I Got You, Babe. She managed to get into acting and modeling as well, and it was probably there where she got the idea that staying young forever is the way to go.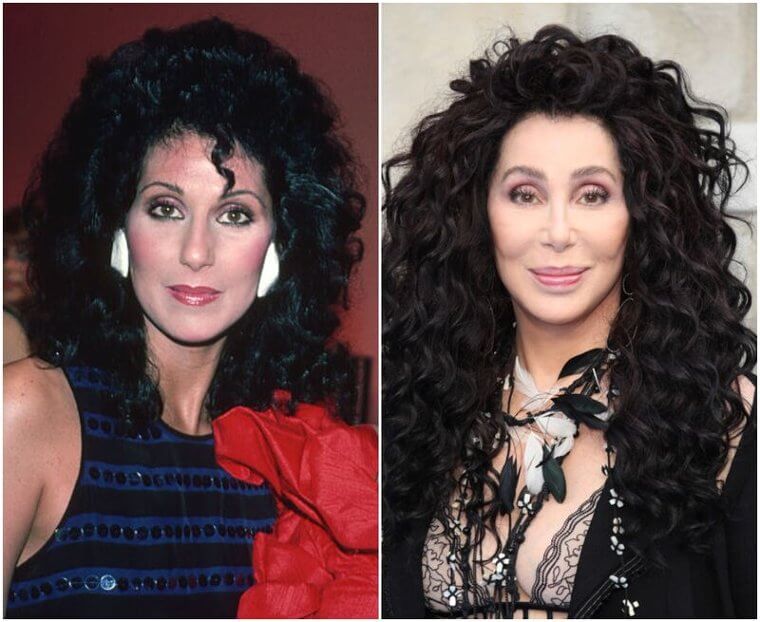 She tries to look as best she can, and we really cannot argue with that. She had a few Botox injections, eyelid alterations, rhinoplasties, and chest augmentations are done to her. The total cost of all the surgeries is $750,000.

Tom Jones – $46,000
Another man on the list. It might be the older generations that recognize Tom Jones first. He was a singer back in the 1960s, and one of his most-known songs were definitely What's new, Pussycat and She's a Lady. With 50 years of performing in front of thousands of people, Tom Jones definitely had to get some work done to stay appealing to the younger generations as well.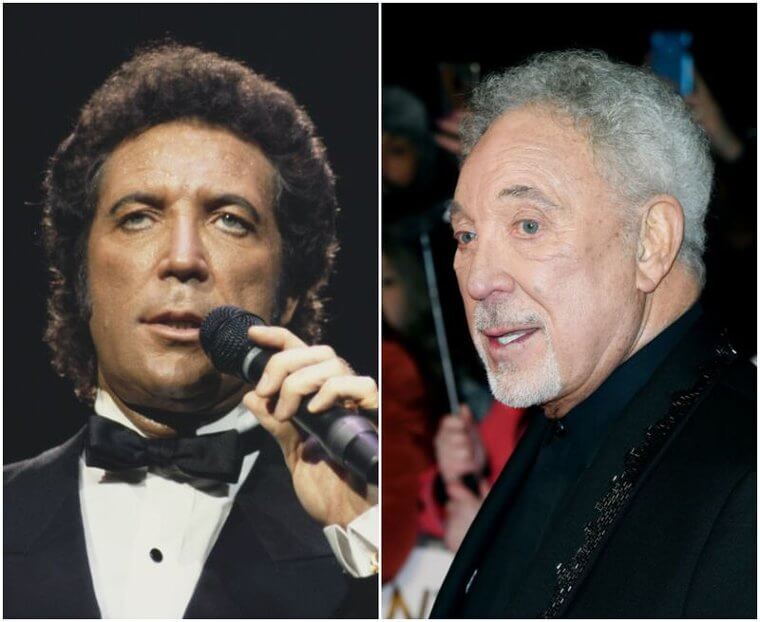 He said that he wants to keep a youthful appearance and even revealed in an interview with the Mirror that his doctor is quite worried about him, and has actually warned him that he needs to stop going under the knife. According to him, his doctor said, "you've got to be careful with your lower eyes… your eyes will be bloody popping out!" Now that is a warning and a half.