The Grover Cleveland Elementary School massacre is truly one of the most disturbing stories ever told, as both the assailant and most of the victims - were children. Brenda Spencer was one of the first mass school killers and fired 30 rounds of ammunition in the schoolyard on the morning of Monday, January 29, 1979. Even more shocking than the fact that she took two lives, and injured nine others, is the reason for her actions that she gave to the police.
Who Was Brenda Spencer?
While most 16-year-olds spend time scrolling on social media, singing into a hairbrush, or gossiping about their crush, Brenda Spencer was toying with the idea of firing live ammunition into the schoolyard opposite her home.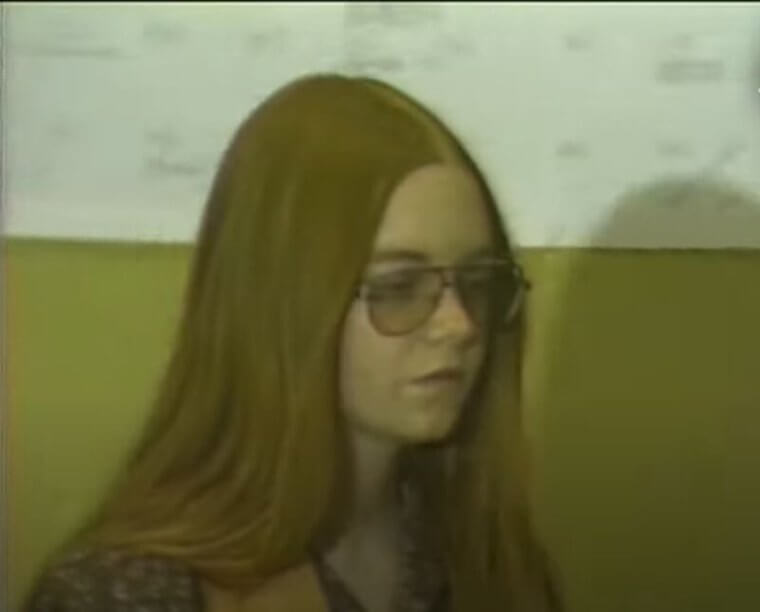 Brenda was known as a misfit and wasn't particularly friendly or kind, instead of focusing on her studies and dabbling in drugs. She even had a few violent instances on her track record, including firing a BB gun into the windows of the elementary school campus, shattering the windows.
The Morning of the Murder
There were no Monday blues at Grover Cleveland Elementary School in San Diego, California, on the morning of January 29, 1979. Kids were skipping toward the gate, waiting for the principal to open up the property at 8 am.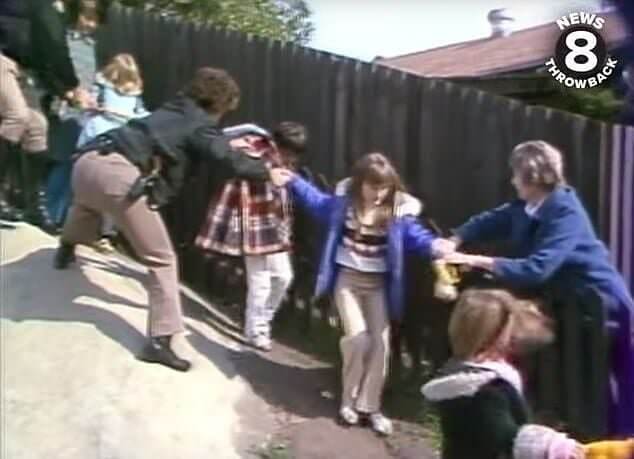 At the same time, Brenda was skulking behind the window of her home, across the street. In her hands, she held a Ruger 10/22 semi-automatic .22 caliber rifle. Her father had given her the gun as a Christmas gift, and she was itching to use it.
Brenda's Lines up Her Aim and Fires
Aiming her gun at the largest targets, Brenda opened fire and released 30 rounds of ammunition. The principal of the school, Burton Wragg, responded quickly and rushed to help the kids through the gates. In the process, he was shot and killed. Sadly, he wasn't the only victim.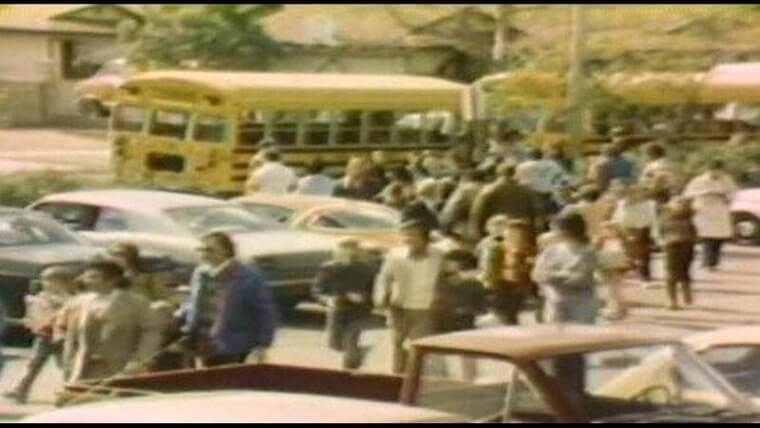 School custodian, Mike Suchar, was also killed while trying to pull a student to safety, and incredibly, all of the children survived, although eight of them were injured alongside a responding police officer. After releasing fire, Brenda put the rifle down and shut herself inside her home.

A Six-Hour Standoff Followed the Shootings
There was no confusion about where the shots had originated from. Police were quick to arrive on the scene and rushed to the Spencer household to arrest their suspect, yet even though they were hasty in their response, Brenda was faster and had already sealed herself indoors.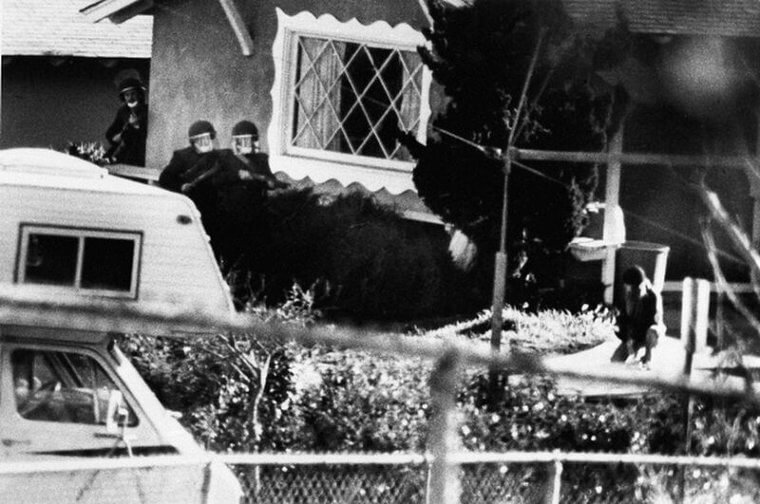 Brenda had barricaded herself inside the home, warning police that she was armed - and after the shooting, there was no denying what she was capable of doing. Police were forced to send negotiators to speak with her, but she refused to cooperate. Even a SWAT team was also called in, yet the standoff lasted more than six hours. Shockingly, during this time Brenda also spoke with several reporters, including The San Diego Union Tribune. Eventually, she surrendered on her own accord.

Ignoring the Warning Signs - Until It Was Too Late
After six long hours, Brenda threw in the towel and surrendered herself. When the police ventured inside the Spencer home, they were shocked at what they found. Empty beer and whiskey bottles were scattered around the room, and approximately 200 rounds of unused ammunition were in the home. Yet Brenda didn't appear to be intoxicated.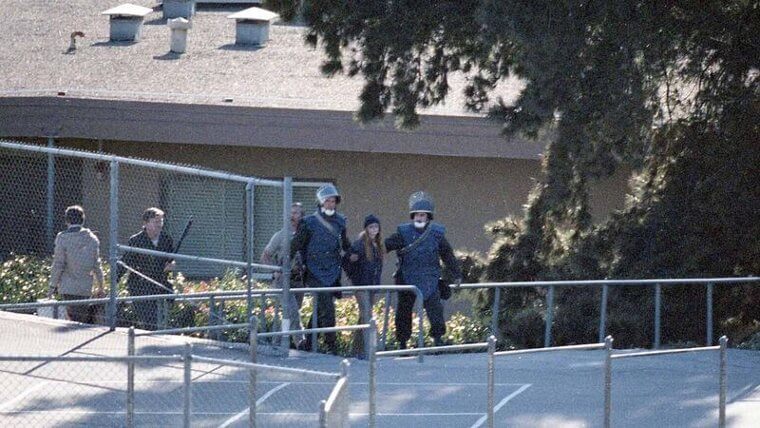 According to Brenda's friends and classmates, she had hinted at doing something big to get on television. Considering Brenda's temperament, this should've been a big red flag, but the warning signs were overlooked - until it was too late.

Brenda Reveals a Shocking Motivation
The week had gotten off to an incredibly rocky start. After killing two innocent people, and injuring nine, Brenda Spencer locked herself in the home for more than six hours. By the time that she eventually left the house, police were desperate to find out the motivation for her morbid actions - but nothing could've prepared them for her response.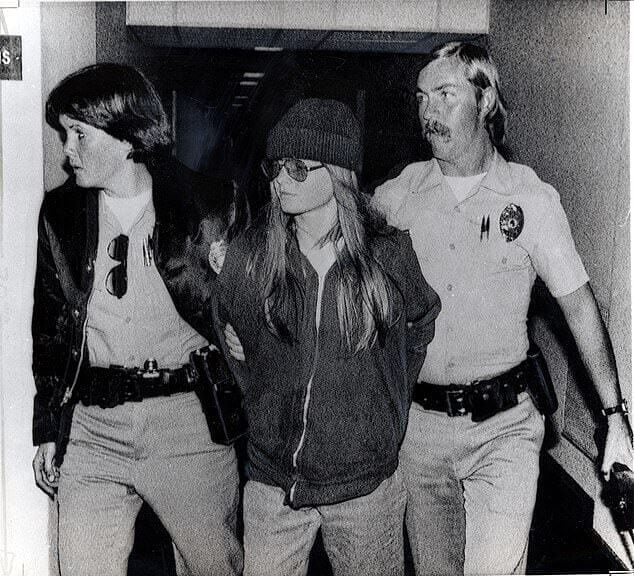 Facing Brenda, authorities asked the question that had been hanging on everyone's lips - what caused her to commit such heinous actions? She replied saying "I don't like Mondays. This livens up the day." With the shocking confession, Brenda was about to face justice.

Brenda Spencer Was Tried as an Adult
Brenda Spencer was only 16 years old at the time of the shooting, but the severity of her crimes led to her being tried as an adult. It was time for Brenda to be held responsible for her actions and she was charged with two counts of murder and assault with a deadly weapon.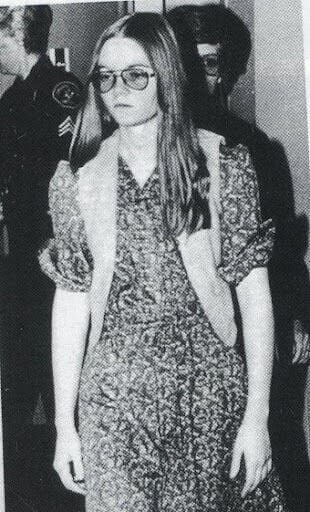 During the trial, several pieces of evidence emerged which shed a bit of light on her demented mindset. For example, it was revealed that Brenda had tried to shoot the school one year prior, using a BB gun. Luckily, no one was hurt at the time, but Brenda was put on probation for her crime.

Could the Killings Have Been Prevented?
Knowing that Brenda already had a black dot next to her name gave people chills. As a consequence of her actions, Brenda's probation officer suggested that she spend some time in a mental hospital to treat depression. The probation officer also noted that Brenda was showing signs of being suicidal while attending a school for troubled kids.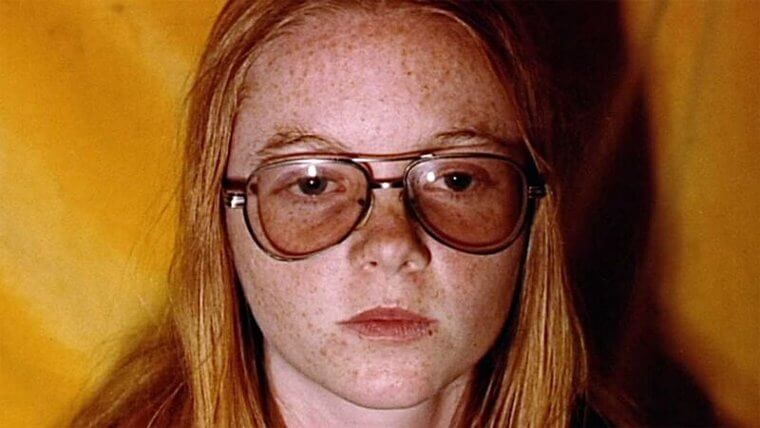 A mental health treatment program may have helped Brenda, but instead, her father refused to give her permission to be admitted into a psych hospital. According to her father, he was able to deal with Brenda's suicidal thoughts and depression in his own capacity. The reveal of this information was just the tip of the iceberg pertaining to her father's role in the situation.

The Attorney Tried to Put the Blame on Her Father
Unfortunately, Brenda's father wasn't able to help his daughter with her struggles. In fact, he only served to worsen them when he bought Brenda the rifle for Christmas. There's no logic in buying a suicidal teen a gun, yet Brenda's father did so anyway.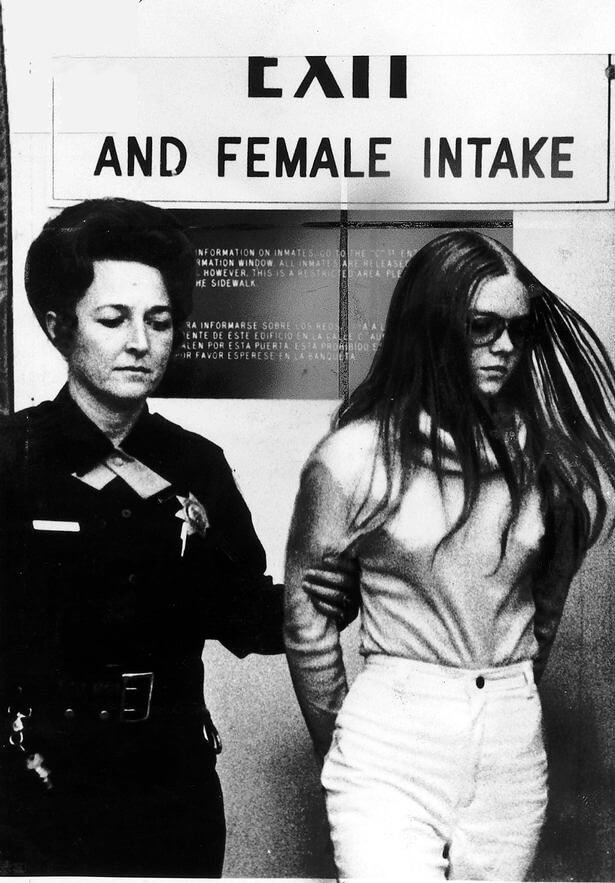 According to Brenda, "I asked for a radio and he bought me a gun. I felt like he wanted me to kill myself." Brenda's attorney leveraged her father's ill-treatment as an explanation for her senseless violence, yet their efforts were fruitless. 

Brenda Spencer Paid the Ultimate Price
The defense did their best to paint the picture of Brenda as a victim of abuse and mistreatment, yet their efforts failed. After an emotionally intense trial, Brenda Spencer was found guilty of two counts of murder and assault with a deadly weapon and was sentenced to 25 years to life.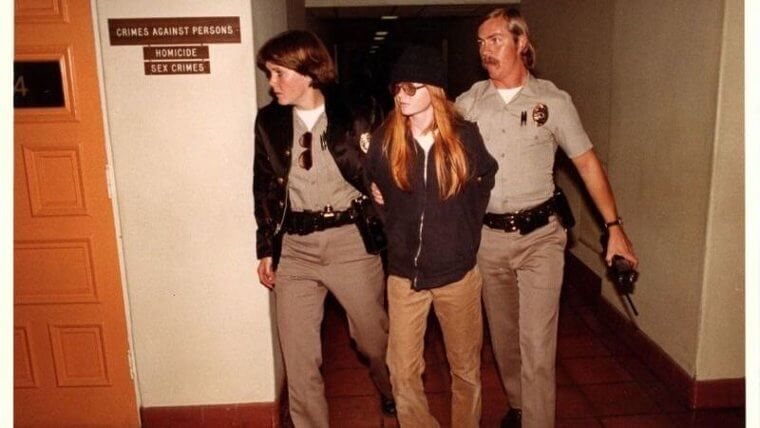 Brenda's life flashed before her eyes, just as the lives of her victims flashed before theirs. The story was sensational and inspired several recounts of the tragedy in the form of documentaries, newspaper headlines, and even a popular song.

I Don't Like Mondays
Whether or not Brenda desired to be famous, the high-profile shootings skyrocketed her popularity, for all of the wrong reasons. Bob Geldof, lead singer of the Boomtown Rats was inspired by the tragic shooting, and Brenda's bizarre motivation, and wrote the song I Don't Like Mondays.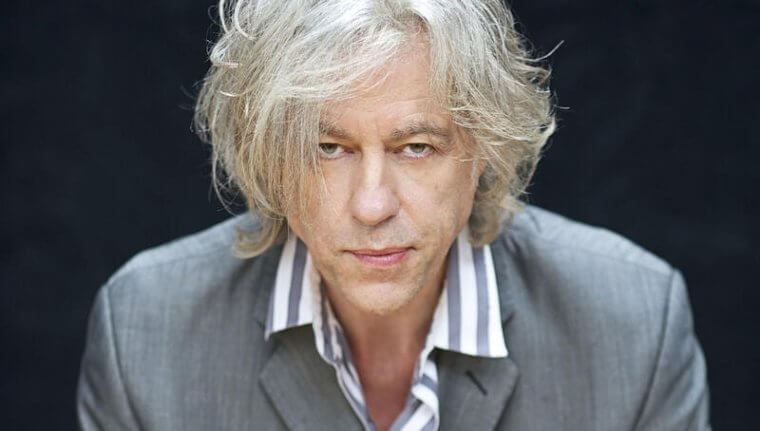 The song was a raging success around the world, getting notable airtime in the United States and topping the UK charts for a month. Several years after the shooting, Bob sat down for an interview and said, "She wrote to me saying 'she was glad she'd done it because I'd made her famous'. Which is not a good thing to live with." In many ways, the song has continued Brenda's notorious legacy for committing such a travesty.

Brenda Wasn't the First, but She Was One of the Most Notable
Sadly, there has been a number of school shootings since Brenda Spencer's rampage, yet she is often considered the first person to ever target the (many) vulnerable victims at a school. What many people don't realize is that there were a few school mass shootings in the nation beforehand.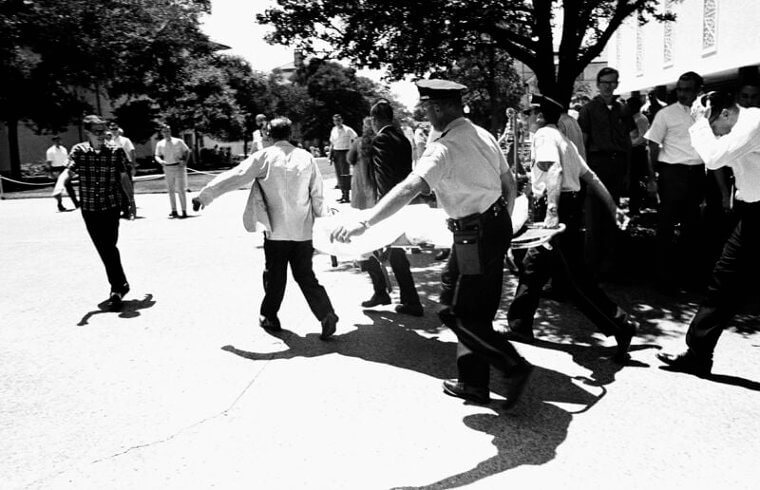 In 1966, a gunman opened fire at the University of Texas and killed 17 people, and wounded 21 individuals. A few years later, in 1976, an adult male shooter killed seven people and wounded two after shooting at Cal State Fullerton. Despite these earlier shootings, Brenda's has gone down in history and is said to have created a deadly trend in America.

A Dramatic Rise in School Shootings
Before 1979, school shootings were few and far between. However, Brenda's riot initiated a sharp increase in the frequency of mass shootings, as well as the number of fatalities and casualties.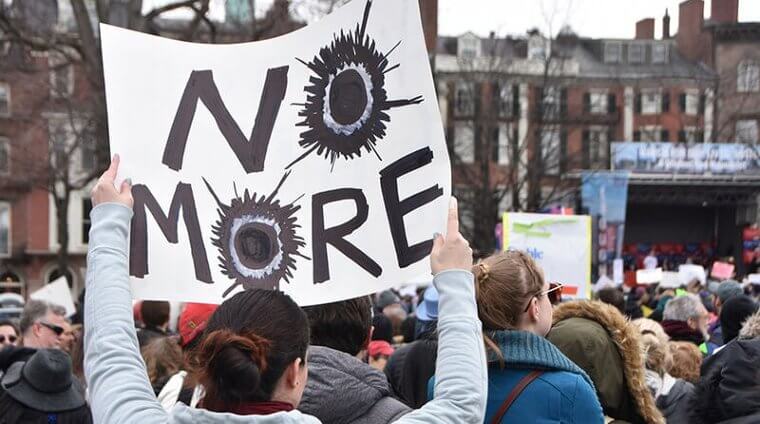 The prevalence of school shootings has been studied by a professor at the University of Southern California who suggests that widespread media has contributed to the increase. "That shooting probably affected every person on that campus," says Professor Ron Avi Astor, "It has a very strong ripple effect; even if you're not hit by a bullet, that stays with you forever. It's like the ripple in a pond that goes through generations and a community." To this day, the school has continued to honor the victims of the shooting.
The Memory of the School Lives On
There may come a time when the shooting will be a blip in the memory of the neighborhood community in San Diego, yet that is a long time coming. Since Brenda's outburst, the school has been sold and the ground has been leveled. The 9-acre site has been repurposed for housing, under the KB developer team, with units available starting at $700,000.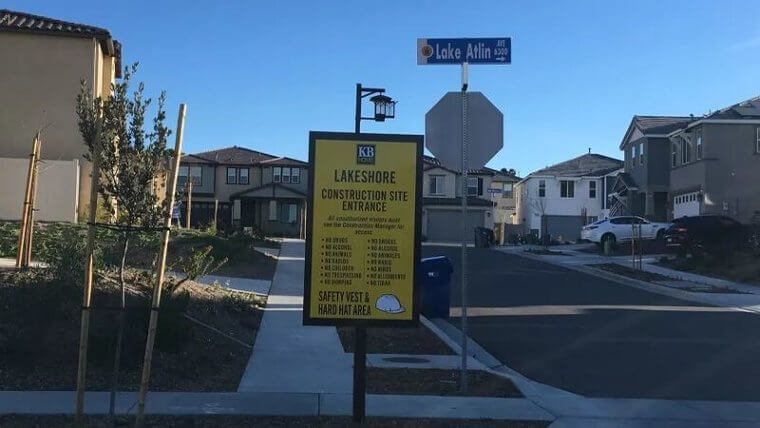 Yet even though the property was reclaimed for a different purpose, the developer has installed a memorial at the corner of Lake Atlin and Lake Angela streets, honoring the lives of Burton Wragg and Mike Suchar. The memorial was sponsored by the people in the community.

Brenda Has Inspired a Legacy of Fear
Brenda's actions may have been rapid, but they had an everlasting impact on the community and family of the victims. Since her incarceration, Brenda has made several attempts to face the parole board, but was denied every time. Burton's wife and daughter made sure that they opposed the parole board at every opportunity. Although both have since died, Burton's legacy has remained alive - as well as Brenda's reputation.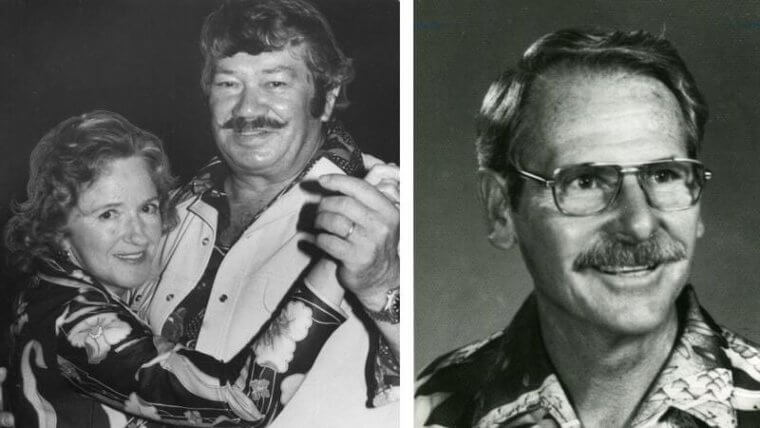 Haley Wragg, Burton's granddaughter, was taught to fear Brenda's release from prison.  She says, "I know there was a lot of turmoil in the family every time Brenda was up for parole. I was so young I didn't really understand it. I felt really scared — like she'd come after me. I felt like letting this person out of her cage would harm my family members even more." However, she refused to stay silent.

Breaking the Silence
For years, Haley was taught to fear Brenda Spencer and stay silent. Yet after years of holding her tongue, she decided to break the silence and tell her grandfather's story, helping to develop school safety curricula and guides for parents.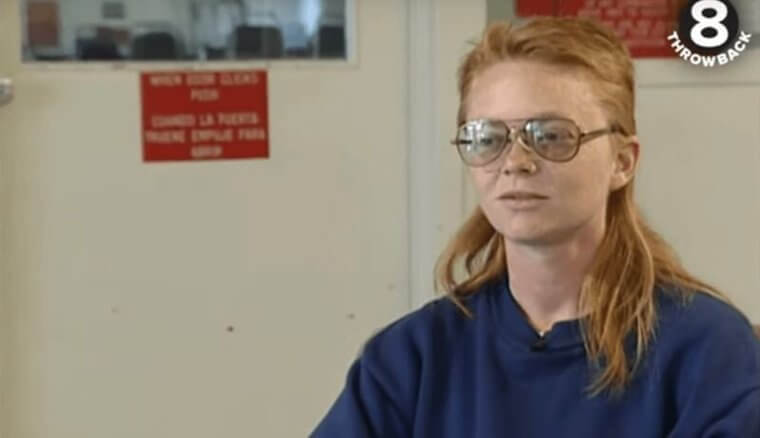 She says, "My grandfather and the janitor threw themselves at the kids that were being shot at that morning, to save their lives, and in the process, lost their own. I may not have grown up with a grandpa, but many children grew up to have their own families." As Haley has come forward with her story, others have shared their own experience from the day.

Memories From the Day as Experienced by a Teacher
Daryl Barns was a teacher at Cleveland Elementary, dedicating his days to children in the fifth and sixth grades. On the morning of the attack, he was having a coffee with the principal when their conversation was dramatically interrupted by gunfire.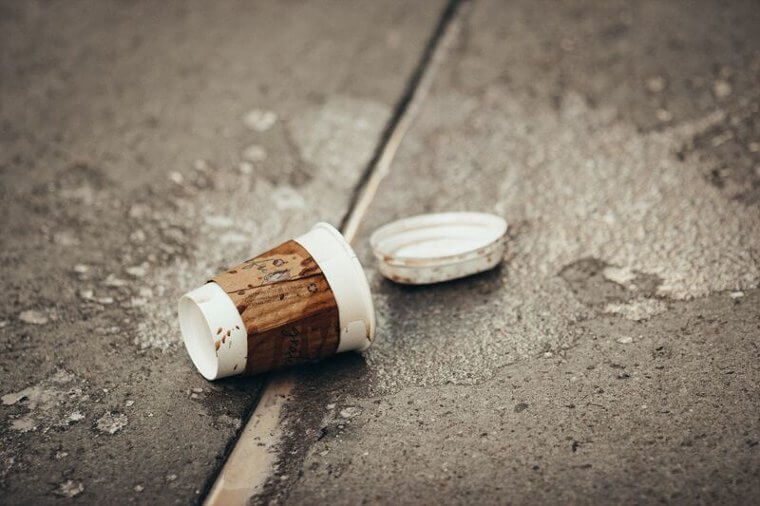 Jumping into action, Daryl managed to pull a few kids to safety, narrowly missing being shot himself. In a crazy turn of events, more than two decades later, his son, Dan Barnes, found himself the victim of a school shooter as well when Jason Hoffman opened fire at Granite Hills High School. Daryl's memory wasn't the only one that bubbled to the surface.

The Trauma of Being Shot Without Realizing It
It wasn't only adults who were scarred by memories from the tragic day. Young children grew into adults and continued to remember the horrific day as though it was yesterday. One of these individuals was nine-year-old Mary Clark who was shot through her lower torso and didn't even realize that she had been hit.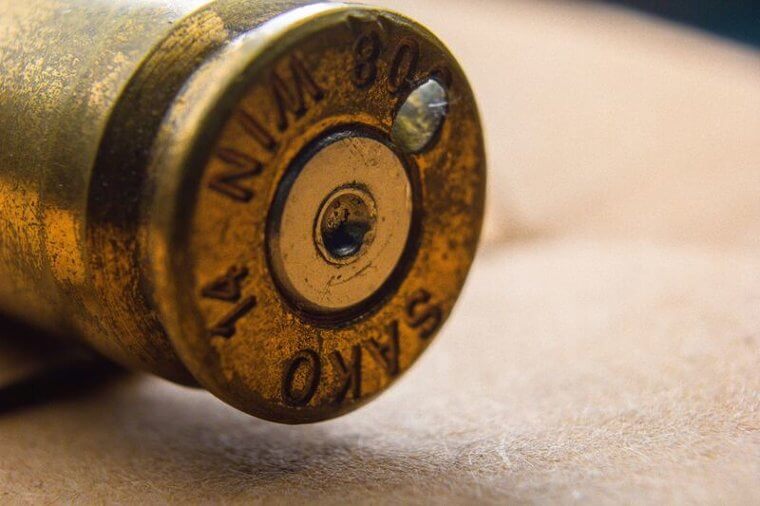 All that Mary remembers is a quick pain that subsided as she was rushed into the cafeteria and toward safety. She also vividly remembers other children lying in blood on the stage. Mary recalls, "I remember that fear; you don't know what's going on. We didn't understand why she was shooting at us." It wasn't until Mary was reunited with her mother that the bullet hole through her zipper jacket was discovered. Despite receiving counseling, Mary continued to suffer nightmares.

Four Decades Later, the Tragedy Is Remembered
It's been more than four decades since Brenda Spencer's senseless actions. However, the raw reality of what happened at the school continues to haunt those that were impacted. For example, Charles "Cam" Miller wears a scar across his chest, compliments of Brenda's bullets. He was only nine years old when the bullet pierced him from back to front.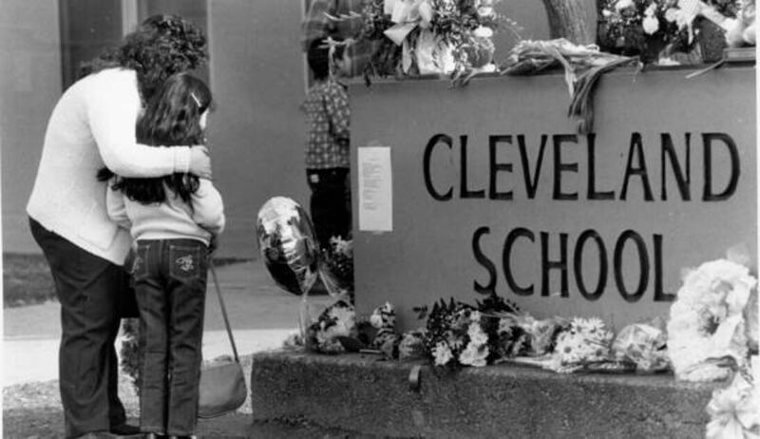 To this day, Cam remembers the sight of his principal and head custodian, bleeding to death on the school property. One of his most traumatizing memories is lying in the ambulance next to Mike Suchar when the ambulance rounded a curve, and the dead custodian rolled on top of him.

Does Brenda Still Pose a Threat to Society?
Brenda's former attorney, Michael McGlinn, had decades' worth of experience working with juvenile offenders. In his opinion, Brenda didn't know what she was doing when she opened fire on the school and claims that she no longer presents a threat to society. Despite his belief in the teenage killer, he was not hired to represent Brenda at her parole hearings.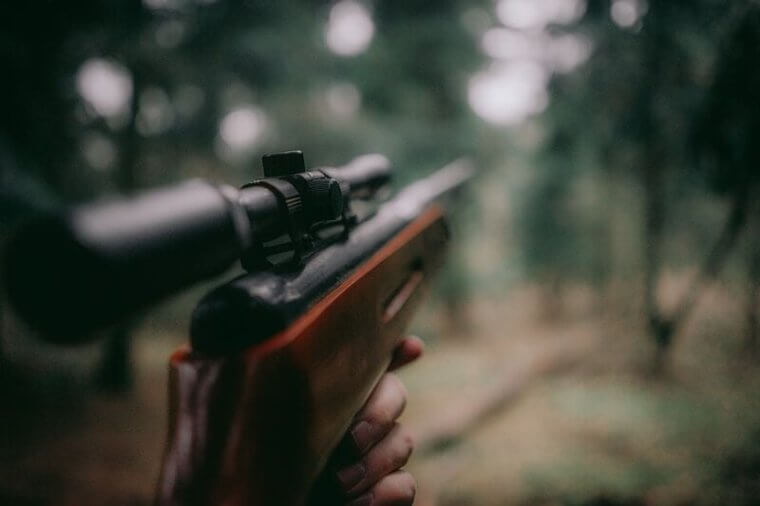 In 2015, Brenda wrote a letter to her former attorney, thanking him for his hard work, saying, "What I did was horrible so I don't really complain about the amount of time I've done." Based on Michael's beliefs, Brenda was sexually abused by her father. She started dressing as a boy and learned to hunt, under her father's influence. To prove his perversion, Brenda's father married her 17-year-old Juvenile Hall cellmate (and then later divorced her). In 2016, he took his final breath at 87 years old.

Brenda Spencer Begins to Break Down
More than four decades have passed since Brenda's attack, and she's had plenty of time to reflect on her shocking actions. Over time, she's started to express remorse for the school shooting.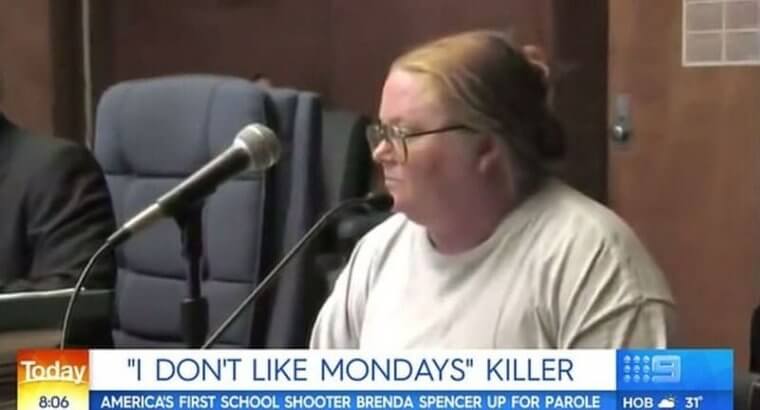 Her guilt became increasingly apparent, with her crying frequently at her 2016 parole eligibility hearing. Richard Sachs, a San Diego County deputy district attorney explains that she was "demonstrating emotional instability". He continued to say, "She claimed she wasn't trying to kill anybody, she was just shooting. What she did was so awful, shooting at children. We feel a life sentence is only fair for someone guilty of all those things." While society continued to condemn Brenda's actions, she has been inducted into the Golden Girls club.

A Warm Welcome Into the Golden Girls Club
Today, Brenda Spencer has been inducted into the Golden Girls Club at the California Institution for Women. The program offers privileges to incarcerated individuals that voluntarily join the program after the age of 55 years old. As soon as she came of age, Brenda jumped at the opportunity to join the club and has proudly showcased a 'Golden Girl' placard, with a sneaky smile on her lips.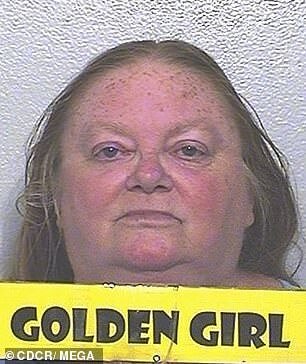 The program, which strives to address the emotional and physical needs of the older population, offers many perks that are usually unattainable to the general population. As a voluntary member of the program, Brenda enjoys a front-of-line pass for meals and medication lines, and authorization to eat in a specific dining room. In addition, she gets two state pillows, three blankets, two mattresses, and first dibs on the bottom bunk if she wishes.

Where Is Brenda Today?
Since her incarceration, indefinite imprisonment has been made illegal after the United Nations adopted the Conventions Against Torture Act in 1984. Now, imprisonment with an indeterminate sentence is considered unconstitutional in the United States. Even so, Brenda Spencer is still incarcerated.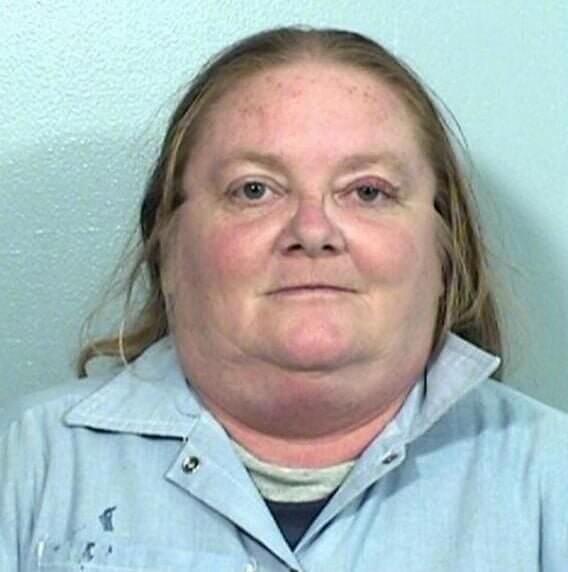 Today, Brenda is in her 50s and serving time in the California Institution for Women in Corona as a member of the Golden Girls Club. She has been denied parole several times, and it seems as though she should remain comfortable behind bars. Brenda's story and the story of her crime remind us that crime has no age limit. Disturbed teens are just as capable of committing the most heinous crimes as their adult counterparts, and Skylar Neese's story proves that even further.
The Disturbing and Tragically Unnecessary Death of Skylar Neese
Skylar Neese was the picture of youthful innocence and beauty, and the 16-year-old appeared to have a bright future ahead of her. As an honors student going into her junior year at University High School near Morgantown in West Virginia, she got good grades, even in classes such as science and math which she didn't especially enjoy. Though she worked hard during the school year, she was free over the summer and was able to spend her time with her friends.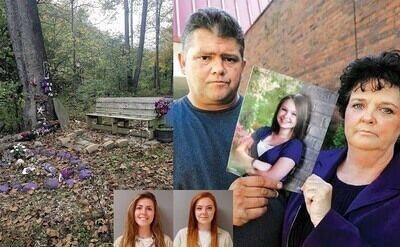 Stress still got to her, though, perhaps because of her job working at Wendy's, not to mention the general conflicts that come with being a teenager. This might be why she put out a tweet on July 4th, 2012 saying "Stress will be the death of me." Little did she or her parents know that she would soon be gone, and stress would have nothing to do with it.

Gone Girl
The day after that tweet, Skylar came home from work and kissed her parents Mary and David goodnight. She wouldn't be there when they woke up. During the night, she snuck out of her window, which they discovered later on in a black and white video that showed her leaving, carrying her purse, and entering a vehicle that was waiting for her to make her getaway. The next day, though, Skylar's parents were unaware of what happened, so they searched for her and filed a missing person report.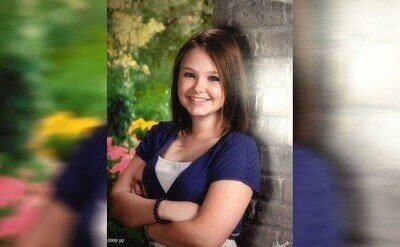 Her parents were dealing with a shock they never expected, but they had someone with them to comfort them and be a part of their search, and that was Skylar's best friend Shelia Eddy. The other best friend who completed the trio was Rachel Shoaf, who was at summer camp at the time. 

Skylar, Shelia, And Rachel
Skylar and Shelia had a friendship that went back to when they were young kids. From second grade onward, they were besties, and they stuck together through thick and thin. They were practically family, and it was totally normal for them to stroll right into each other's houses with no questions asked from their parents.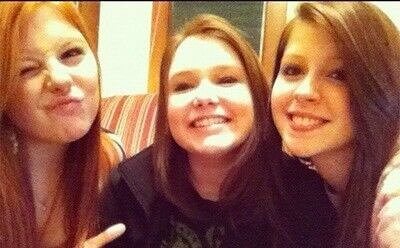 In high school, Skylar and Shelia added a third person to their group, and that was Rachel. They met when they were just in their freshman year, and despite being a newcomer into a pair of old friends, she fit right in and the trio of BFFs spent all of their time together. One thing that held them all together was the emotional support that Skylar provided to both Shelia and Rachel, who both had divorced parents, contrasting Skylar's home life where her doting parents showered love on their only child. 

"Skylar Thought She Could Save Her"
Skylar's role in the group is exemplified by what Skylar's mom said about Skylar and Shelia. "Skylar thought she could save her," she stated. She continued, " "I would hear her on the phone giving Shelia all kinds of hell: 'Don't be stupid! What were you thinking?' On the other hand, Shelia was so much fun. She was always silly and doing crazy stuff."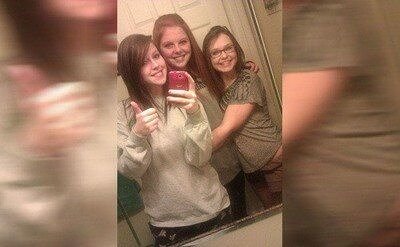 If Skylar was the grounded one, Shelia was the one who kept things exciting. "Shelia didn't even knock on the door when she came over. She just came on in," said Skylar's mom. Rachel, on the other hand, was quite quite different from Shelia. Her Catholic upbringing was strict, but she was still popular and she expressed herself by acting in the school plays. Perhaps because of Shelia's free-spirited nature, Rachel looked up to her, and they could connect over their parents being divorced. 

Was Shelia Changing Her Friends?
Things always get complicated among friends when one of them starts to change, and in high school, Skylar's friends accused her of changing, and they blamed Shelia as the reason for it. Being on the wild side, Shelia was seen as influencing her best friend in a negative way that made people uncomfortable. Skylar stuck by her, though, knowing that change was a natural part of life, and she did not listen to those who felt that she should stay away from Shelia,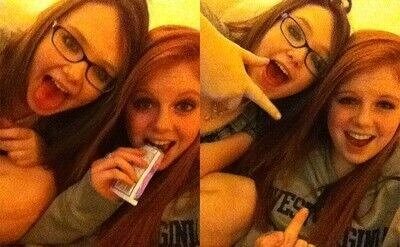 Rachel's friends had the same exact concern about Shelia, who they felt was turning their friend into a new person. While Skylar and Rachel both had plenty of friends outside of Shelia, the negativity people had towards Shelia only caused Skylar and Rachel to move close to Shelia and away from everyone else. The unit was getting more and more isolated. 

Tensions in the Group
From the outside, the three girls were an unbreakable pod that shined like the sun. However, if you took a closer look you could see that there was some conflict brewing amongst them, as you would expect from a group of high school girls. One tweet from Skylar definitely suggested something curious was up as she wrote on May 31, 2012, "You're a two-faced bitch and obviously f***ing stupid if you thought I wouldn't find out."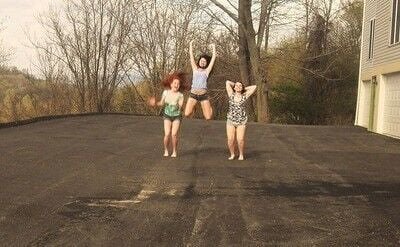 Another tweet around that time spoke of a similar feeling of betrayal. She wrote, "Too bad my friends are having lives without me." The threesome appeared to become lopsided, with Skylar feeling more like a third wheel than an essential member. Was this just normal teenage drama, or was something deeper and more disturbing going on?

"Shelia and Skylar Were Fighting a Lot"
It helps to get some perspective on conflicts such as these, and Daniel Hovatter, a classmate of Skylar, Shelia, and Rachel, revealed some of what was going on with the girls at this time. "Shelia and Skylar were fighting a lot," he said, and he told a story of the sort of petty nastiness that can plague some teenage friendships.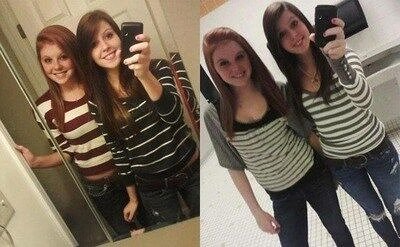 "One time sophomore year, me and Rachel were at practice for Pride and Prejudice, and Rachel had her phone up to her ear, and she was laughing. She was like, 'Listen to this.' Shelia and Skylar were fighting, but Skylar didn't know Shelia had put her on three-way calling, and Rachel was listening in," he said. This kind of behavior definitely adds insight to the tweets Skylar made about her friends. 

Skylar's Disappearance
Skylar's parents were nervous when they woke up with their daughter gone, seeing a stool next to the open window, and they really started to panic when she didn't show up to work that day, as Skylar was always responsible. What was also concerning was why she took so little with her. Her toothbrush, her phone charger, and other goods she would have brought with her if she really wanted to run away were all at home.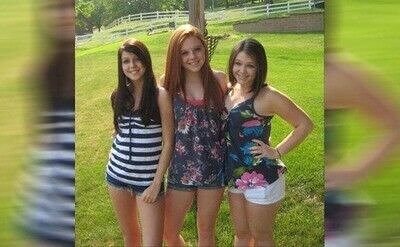 Shelia had some incomplete answers for the Neeses. Mary Neese said, "She proceeded to tell me that her, Skylar, and Rachel snuck out the night before and they had driven around Star City, and getting high, and that the two girls dropped her back off at the house. The story was they had dropped her off at the end of the road because she didn't want to wake us up sneaking back in."

What Really Happened?
What Shelia told Skylar's parents sounded plausible, but a few things just didn't add up once more info came in. In Shelia's story, they got Skylar around 11 PM and dropped her off by midnight. However, the security camera footage showed that it was not until 12:30 AM that Skylar left the apartment, with the car driving away five minutes after.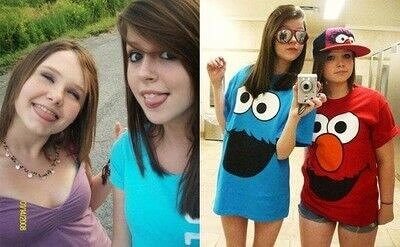 Some found it strange that Rachel went to a two-week Catholic summer camp right when her best friend went missing. Shelia, however, was right by Mary Neese's side throughout the search process. She was constantly posting on social media about her missing friend, with one of her posts saying "rest easy, Skylar, you'll ALWAYS be my best friend. I miss you more than you could ever know," and she was constantly checking in with Mary about any new information. 

Suspects
There were many stories going around, and rumors spread across the school, most notably that Skylar died of a heroin overdose at a party. This story was even told to the police, and Corporal Ronnie Gaskins was told that "people there panicked, and they disposed of the body." While most people fell for this story, Jessica Colebank, an officer with the Star City Police, had a hunch something else happened.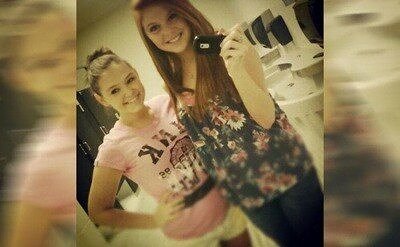 She noticed that the stories that Shelia and Rachel gave were too similar to be believable. "Their stories were verbatim the same. No one's story is exactly the same unless it's rehearsed. Everything in my gut was, 'Shelia is acting wrong. Rachel is scared to death,'" she said. The Neeses stood up for their daughter's friends, though. Mary and Shelia got so close and even had cried together in bed, and David told the police to leave the girls alone. 

Clues From Skylar's Twitter
Skylar's tweets were basically a diary of what she was going through prior to her disappearance. In addition to the tweet talking about how stressed she was, she also tweeted the day before she disappeared that she was "sick of being at fu**ing home. Thanks, friends,' love hanging out with you all too." One day before that she wrote, "You doing s*** like that is why I can NEVER completely trust you." It definitely hints that something bad was brewing between her and her friends.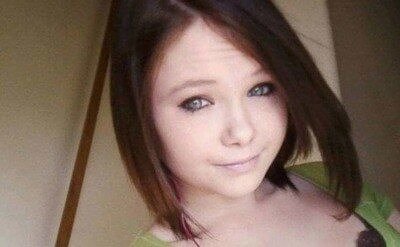 Another clue emerged from Skylar's actual journal, which provided proof of something that had been rumored at school: Shelia and Rachel had become more than friends and Skylar found out. It happened at a sleepover where they took some alcohol from the adults, and Shelia and Rachel started making out. Word had spread that the two lovers wanted to keep Skylar from going public. 

Feeling Left Out
Skylar wrote about how she felt watching her two friends become intimate. She had no problem accepting that their sexuality differed from hers, but it was still uncomfortable to watch them, and even worse, it made the two of them closer with each other than they were with her. The schism between the friends had begun. When this part of the story was discovered, the thought that the girls had something to do with Skylar's disappearance started to make more sense.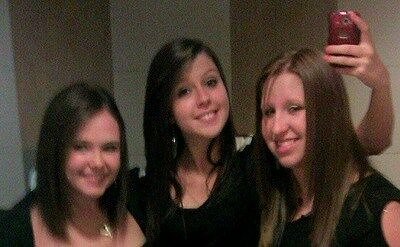 Chris Berry, who was the state trooper assigned to the case, assumed that the story would come out eventually, and the people responsible would come clean sooner or later. He'd seen murderers openly boast about what they did, and he felt that it would not be long before Shelia or Rachel came clean to someone, whether out of guilt or just by letting their secret slip out. 

Catfishing
Chris decided his method of investigation into the case would be through social media, and he did so by making online accounts based on a persona he invented of a good-looking teenager who went to West Virginia University in Morgantown. Once the profiles were set up, he friended Rachel and Shelia on Facebook and followed them on Twitter.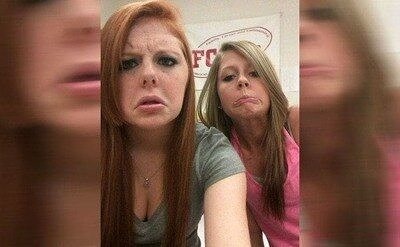 With access to the girls' social media posts, the police learned a lot about them. One thing they found out was that Shelia's outgoing nature was in contrast to Rachel's shy, restrained personality. They also noticed that while Shelia did make posts searching for answers for her friends' disappearance, her and Rachel posted many unrelated things that made it seem like they moved on. One strange post of Shelia's from November that year said, "No one on this earth can handle me and Rachel if you think you can, you're wrong."

The Story Falls Apart
Also on social media were other people making claims that Rachel and Shelia were guilty of killing Skylar. This only led the two girls to become more isolated from everyone other than themselves. Things got even worse for them when the police proved through surveillance footage that Shelia was the owner of the car in the security camera footage. While Shelia had said she picked up Skylar, there were inconsistencies in the story that raised some questions.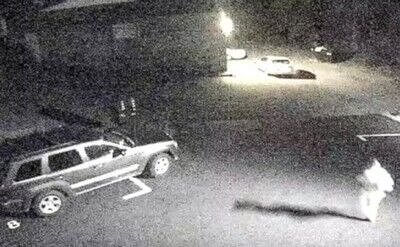 More security footage saw the same car in different locations throughout the night, one of which was at a convenience store in Blackstone, West Virginia. This was west of Morgantown and Star City, but Shelia and Rachel both made the claim that they went east. Finally, there was something concrete to suggest that the girls were lying. However, there was yet to be enough evidence to charge the girls for any crime. 

The Girls Start To Lose It
Rachel And Shelia's different personalities were expressed in the ways they handled everything that was going on. Despite being under scrutiny from the police, Shelia remained calm in a way that just seems creepy. Rachel, meanwhile, felt the pressure in a bad way. Her divorced parents put their differences aside to move into the same home and take care of their troubled girl. On December 28th, 2012, things came to a breaking point for Rachel, and her mom Patricia called the police.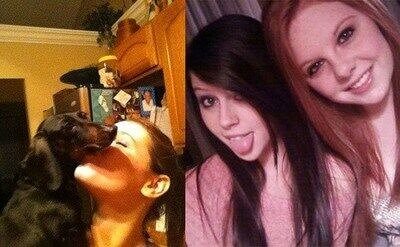 "I have an issue with a 16-year-old daughter of mine. I can't control her anymore. She's hitting us, she's screaming, she's running through the neighborhood," Patricia said on the phone. Rachel was hysterically yelling in the background, saying "Give me the phone. No! No! This is over. This is over!" Patricia cut in saying, "My husband's trying to contain her. Please hurry."

Rachel Comes Clean
Patricia's call led to authorities coming to carry Rachel off to a mental institution where she remained for three days. When she left, she went for a police interview where the truth of what happened to Skylar was finally revealed. The police thought they would just get an elaboration of the overdose story that was much-rumored, but they were in for a totally different tale altogether.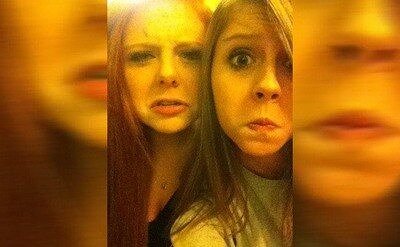 "We stabbed her," Rachel said, and it immediately became clear that Skylar's death was not accidental but premeditated and over a month in the works. In fact, the girls came up for the idea of killing their best friend while they were sitting in science class. Sure enough, it was no coincidence that Rachel went to summer camp the day after Skylar disappeared, as they planned the murder around her leaving. 

The Gory Details
The preparations for the murder involved Shelia bringing kitchen knives and Rachel getting one of her dad's shovels. They thought things through, bringing cleaning supplies as well as an extra set of clothing in case things got bloody. When they went to get Skylar, they told her that they were just out driving for the night and were going to a town close by called Brave where they would go into the forest to smoke marijuana.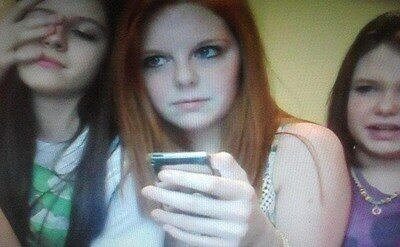 This seemed convincing enough for Skylar, who went along with questioning things. Perhaps she noticed, though, how strange it was that on a hot summer night the two girls were wearing hoodies. Of course, she never could have guessed that they were hiding knives inside and that by going with them she sealed her fate. 

Skylar Meets Her End
It happened when the girls arrived in the woods and came to the realization that they didn't bring their lighter with them, which prevented them from getting stoned. Skylar walked back to the car to get the lighter when her "friends" snuck up on her. "On three," Rachel said, and they went in for the kill. According to Rachel, Skylar ran, but she was stabbed in the knee and they quickly caught up to her. Before her life was taken, she spoke her final words, asking Shelia and Rachel, "Why?"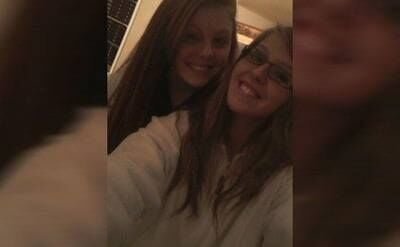 The "why" was answered to authorities by Rachel who stated, "We just didn't like her." It's a horrifying revelation, and it got even worse when Rachel explained that after stabbing her over 50 times the girls watched Skylar bleed until she ultimately died. As if Skylar's death was not twisted enough, the derangement of Shelia and Rachel makes it worse. 

"We Really Did Go On Three"
It is hard to fathom how these girls committed such a vile act and had it in their souls to post cryptic messages about it, and it just makes it all even more disturbing that Shelia posted on social media, "We really did go on three," referring to the countdown she and Rachel had for killing Skylar. Her post that said, "They say you remember the past better than it was" also raised eyebrows in light of everything that happened.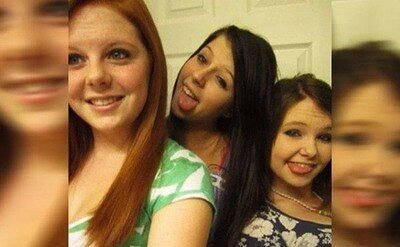 With all of this information from Rachel which corroborates things that happened in the real world, it became time for the police to get Shelia to speak. She was not aware that Rachel came clean, and the police came up with the idea of wiretapping Shelia so they could get it from her lips that they actually killed Skylar. However, Rachel was too scared to go through with the wiretapping. 

Uncovering The Body
Rachel was unable to betray her lover by wearing a wire and getting her to confess, but what she was willing to do was take the police to the site of the murder so that they could find Skylar's body, which would confirm the story of the murder once and for all. However, Rachel was not able to pinpoint exactly where they buried her, and the January snowfall didn't help either.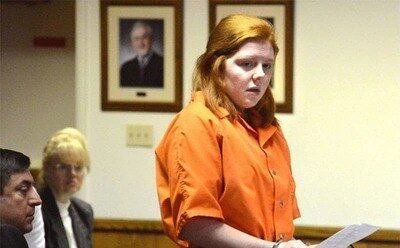 Despite the lack of a body to be found, Rachel's confession gave the police enough evidence for a murder charge. One week after that, the police were able to find a body out in the forest. At that point, there were few identifying features left, but on March 13 the crime lab made a confirmation that could finally put any doubts to an end. The body belonged to Skylar Neese. 

The Case Comes To A Close
With a confession and a body, there were only a few things left to wrap everything up, such as blood samples found on Shelia's trunk that matched Skylar's DNA. This finally provided the police with evidence that Shelia was also involved, and on May 1st, 2013, the police finally took her in. Her and her mom were at Cracker Barrel when they arrived, and they waited outside for them to finish their meal.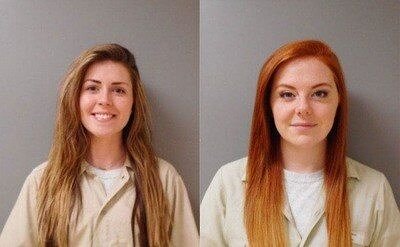 When Shelia and her mom left the restaurant, the police came in, informing the girl that she was under arrest. The charge was first-degree murder, and the case had so much negativity surrounding it as well as such little likelihood that Shelia could be innocent that it was hard for her to get an attorney.

The Trial
Both Shelia and Rachel were only 16 when they murdered Skylar, but they were tried as adults for what they did. Shelia did not resist any longer, and in January 2014 she gave a guilty plea. The judge sentenced Shelia to life with the possibility of parole after 15 years. The sentence is a harsh one, but it is hard to argue for anything else after what she did.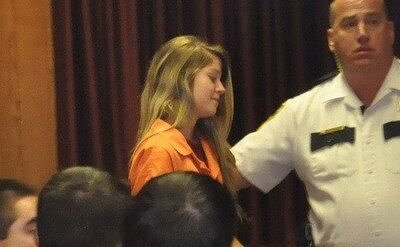 Rachel was charged with second-degree murder, and for that she was given a sentence of 30 years. It helped that she cooperated with authorities, considering that she confessed, helped the police find Skylar's body, and contributed to the evidence against Shelia as well. Of course, none of that forgives what she did, and nothing ever could. 

"They're Both Sickos"
"They're both sickos," said David Neese, Skylar's father, and we have to agree with him with everything he said about the two girls. "They're both exactly where they need to be: away from civilization, locked up like animals. Because that's what they are, they're animals," he went on, and it would be difficult to argue with him there.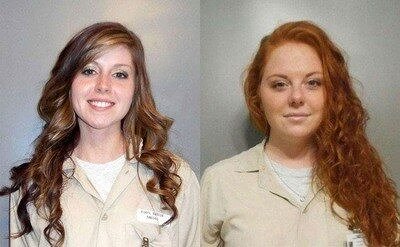 When you get past the grotesque actions of the two girls, you are left with a grieving family who not just lost their daughter but took their daughter's killers in and gave them love and hospitality. It is something they could never possibly get past, and the rest of their lives will be defined by what happened to their little girl. There is a memorial to Skylar at a tree in Pennsylvania that David Neese visits to mourn, and even if it may bring him some peace, the sadness never goes away. 

"The Good Little Girl That She Was"
"I wanted to take the horrible thing that happened here and try to turn it into something good – a place that people can come and remember Skylar and remember the good little girl that she was, and the little beast they treated her like," David said of the memorial he set up for her.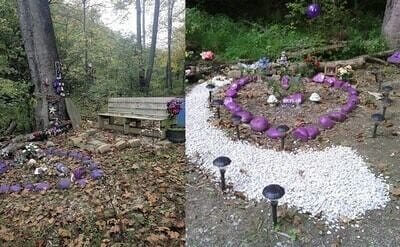 Skylar never got a chance to grow up, and she would always be the intelligent, lovely blue-eyed girl that he knew before she died. Her death was a tragedy, but her life, however brief it was, was a gift to everyone who was lucky enough to know her, and that fact is something that keeps the Neeses going.

A New Law For Skylar
Some things are so tragic that there is no silver lining, and that is definitely true of the murder of Skylar Neese. However, the one good thing that came from it was Skylar's Law. Prior to this law, missing person's reports were filed too slowly. In Skylar's case, there was nothing to suggest that she had been kidnapped, and by all appearances, it looked like she ran away, so there was a delay in the report being filed.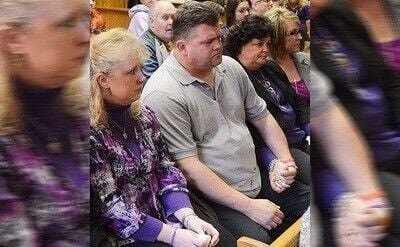 Thanks to the new Skylar's Law, the procedures would happen differently. Whenever anyone went missing, there would be an Amber Alert issued by the state for them, regardless of whether it looked like a kidnapping, a runaway, or anything else. The Neeses could never get their girl back but they may live with the satisfaction of knowing that they may have saved the lives of others.