From being Prince Charles' 'other woman', marrying her royal lover 34 years later, to finally becoming the wife of a King, Camilla Parker Bowles, has certainly proven to be someone who knows what they want out of life. Here are all the facts about the woman who became the reigning monarch's consort. 
Camilla And The Queen Were Not Close
Perhaps it has a lot to do with the fact that Camilla's first introduction to the royal family was not a particularly scandal-free one. She was 'the other woman,' and because of this, the former Queen Elizabeth II was not a fan of her daughter-in-law.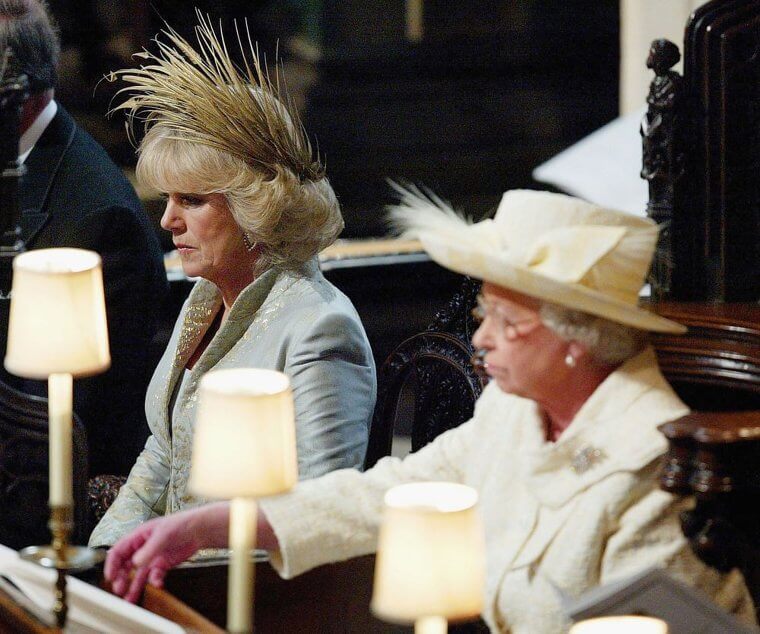 The Queen was so unimpressed with Parker-Bowles' position, and presence within the family, that she was once said to have called her "that wicked, wicked woman". Though it does seem that over the years the Queen did warm to her daughter-in-law, and in a statement made during the 2020 pandemic the monarch asked that the British people give Camilla the same respect as they have her when it came time for Charles to become King. 

High Society And Higher Aspirations
Camilla Rosemary Shand was born into high society through both her parents. Her father Major Bruce Shand was a former British Army officer, and her mother Rosaland was the daughter of Roland Cubitt, 3rd Baron Ashcombe. Her father also held the title of Vice Lord Lieutenant of East Sussex.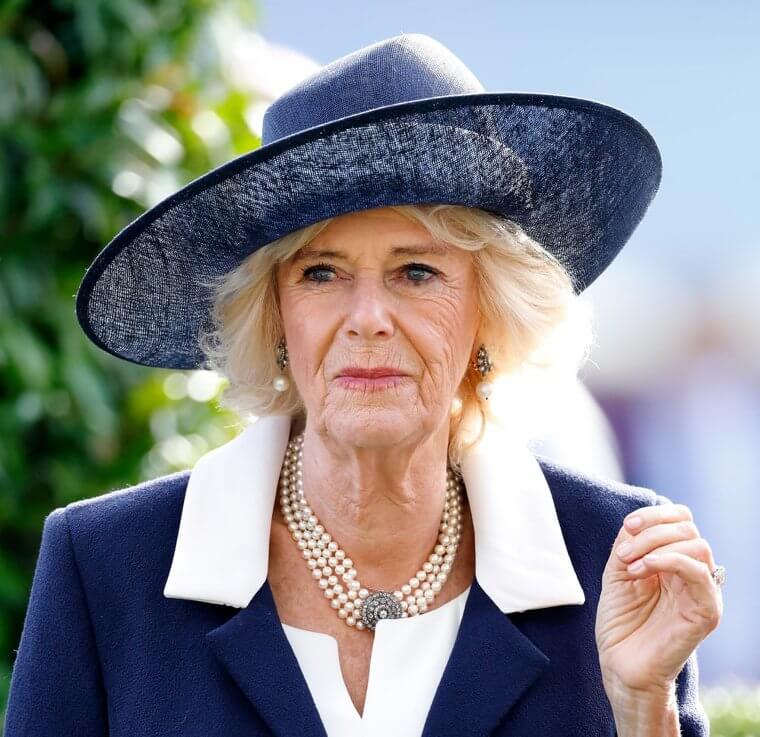 A young Camilla spent her childhood years living a privileged and carefree life with her parents and younger siblings at the family's estate, The Laines, a country house in Plumpton, East Essex, and also in a three-story house in South Kensington. Camilla is very close to her sister Annabel and was also close to her brother Mark before he passed away in 2014. 
Crazy Rumors About Her Life
There are always rumors about the Royals—and Camilla is no exception. Simon Dorante-Day, an Australian man, has been for years claiming that he is the secret love child of Camilla and Prince Charles. But now, with Queen Elizabeth's recent passing, he is bringing photographic evidence. He revealed that he isn't afraid to go to court and take a DNA test with his "father", King Charles.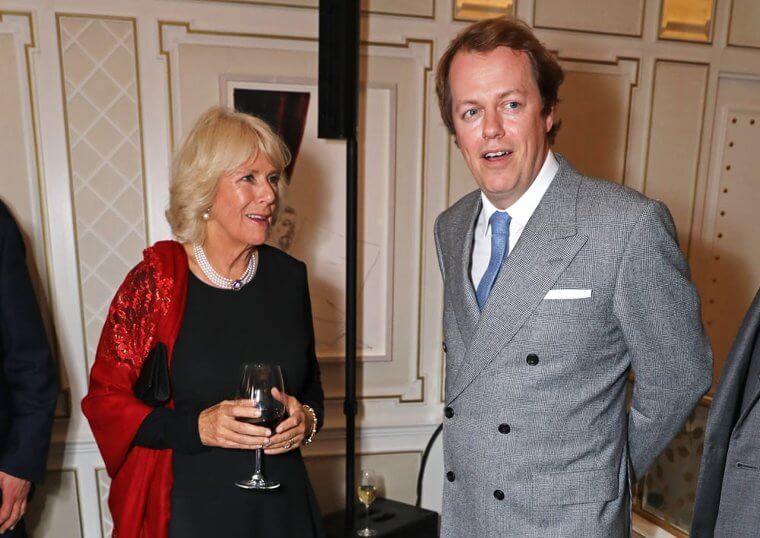 Dorante-Day posted side-by-side photos of himself, Camilla, and her son Tom Parker Bowles, citing "undeniable physical similarities". Dorante-Day also claimed he had written a letter to Queen Elizabeth II, encouraging her son to participate in DNA testing. The claims have yet to be confirmed, but Dorante-Day continues pursuing legal action, which makes us wonder—is there truth to this controversial rumor?

The Infamous Alice Keppel
Camilla Parker Bowles's maternal great-grandmother was Alice Keppel, who is notorious for being the long-time mistress of King Edward VII. King Edward VII was the great-great-grandfather to Camilla's husband King Charles III. How is that for a connection?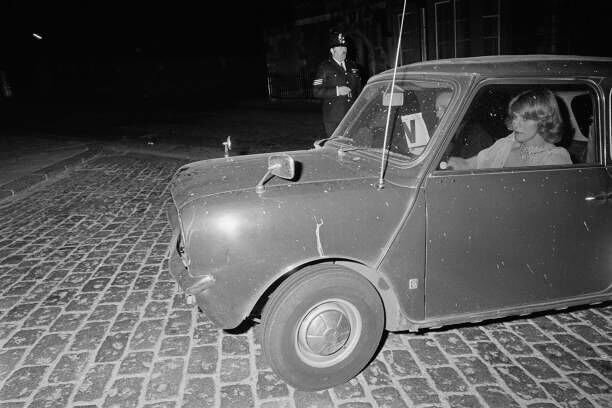 When Parker-Bowles was still at school at Queen's Gate School she loved to brag to her classmates about this piece of family history, and would often declare that she was a member of the royal family through association. Little did she know that she too would become the mistress of a royal. 
The Most Notorious Affair
Camilla Parker Bowles and King Charles III (then Prince Charles) were involved in one of the most notorious affairs in British royal family history. Not only did it go on for over 30 years, but it was also considered to be pretty legendary in terms of what the lovers had to do to keep it a secret.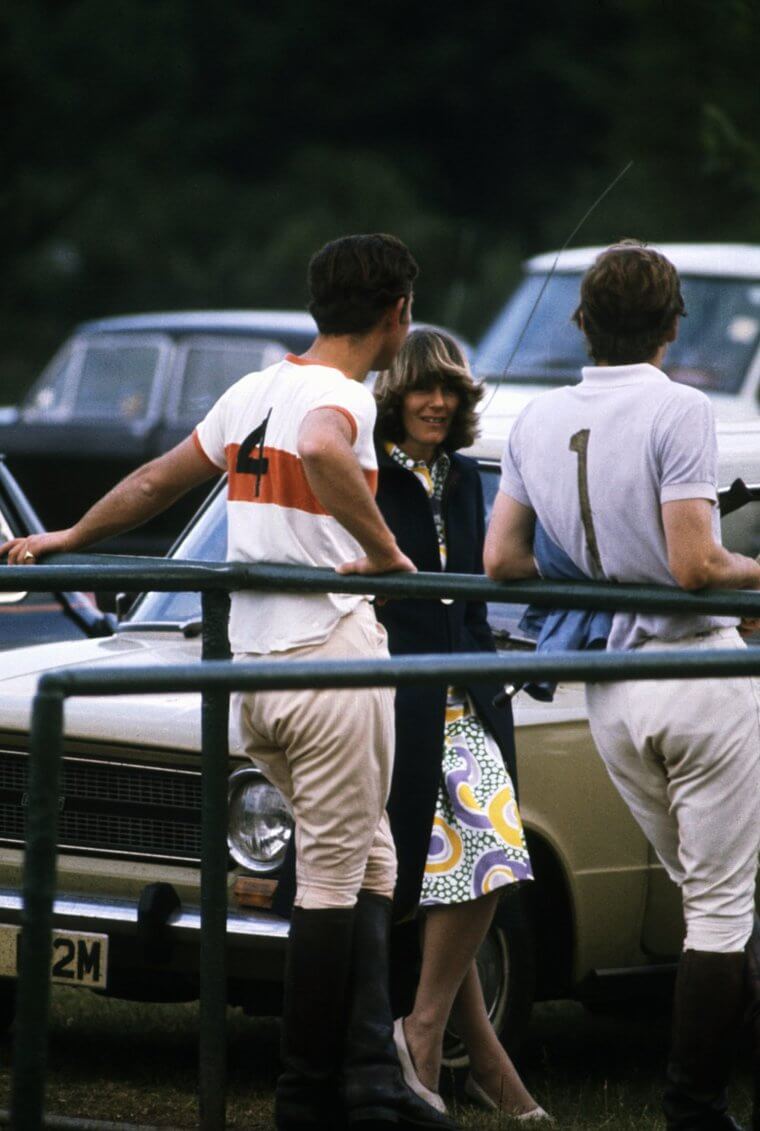 Charles used to instruct his valet to disarm the palace's alarm system allowing for the lovers to consort within his bedroom. Camilla would leave her bedclothes ruffled so that it looked as though she had slept at home. When Charles visited Camilla servants were instructed to leave all the lights off at night, and because he left in the early hours of the morning he became known as 'The Prince of Darkness'. 
She Just Wanted To Have Fun
According to her famous classmate at Queen's Gate, Lynn Redgrave, Parker-Bowles not only wanted to have fun, but she also made it very clear to her friends and peers that she intended to marry well.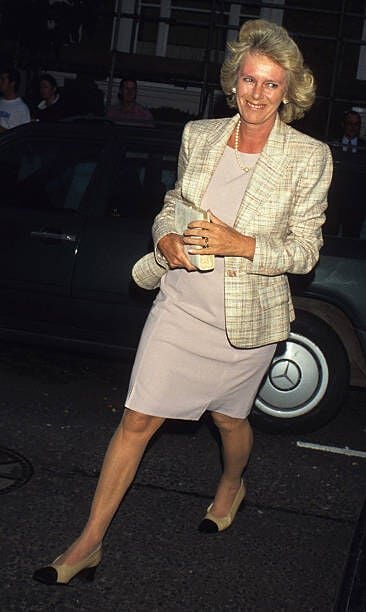 At the age of 16, Camilla graduated from Queen's Gate with one O-Level, and instead of going on to do her A-levels she instead attended a finishing school where she was described as having a "sexy confidence over men". After finishing school, Camilla traveled to France where she studied French at the Univerity of London Institute in Paris. 
The Lantern-Jawed Beauty
According to several news outlets, and very possibly her former classmates, Camilla Parler-Bowles was never considered to be much of a beauty. Her features have been described as "lantern-jawed", and this according to some, is why she was never seen as a threat by other women.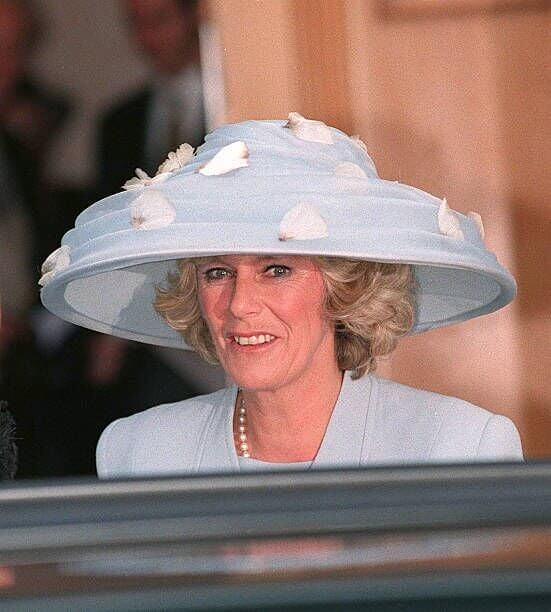 Shallowness aside, this was back in the day when being classified as a 'tomboy' was already a death sentence in terms of being marriage material. However, her sense of humor and confidence made her a firm favorite, especially around men, and she was therefore never without a male companion. 
She Was Criticized For Copying Diana
Camilla, the Duchess of Cornwall, sparked some controversy when she wore a look with a sheer resemblance to Princess Diana's famous "revenge dress." The revenge dress, worn by Diana in 1994, became iconic as it symbolized her independence and defiance amidst her troubled relationship with Prince Charles.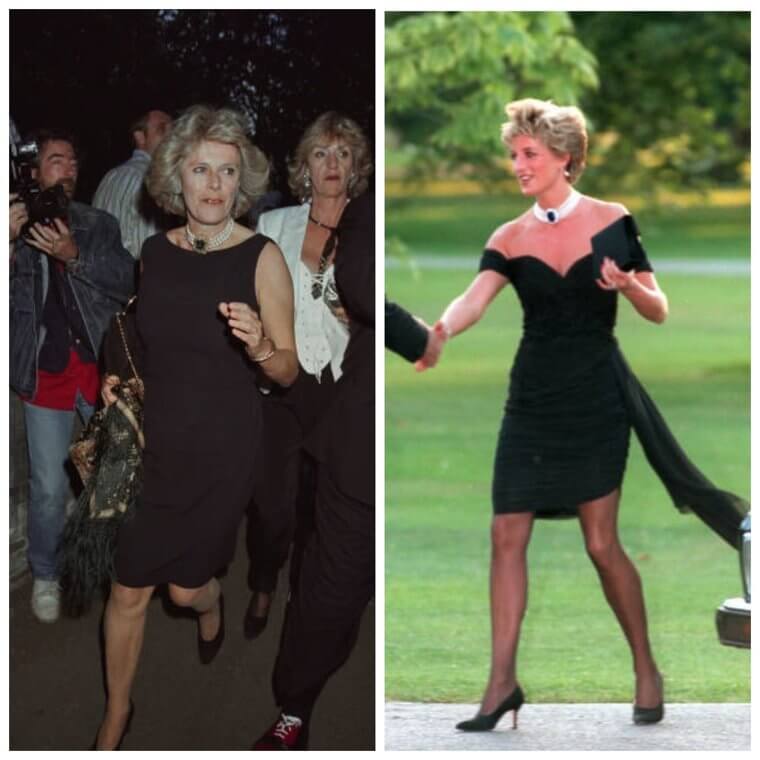 Camilla's decision to wear a similar style raised eyebrows and led to speculation about her intentions. While some saw it as a nod to Diana, others criticized it as inappropriate or insensitive. The dress choice reignited discussions about the complex dynamics between Camilla, Diana, and the royal family, highlighting the lasting impact of Diana's fashion choices even years later.

Holding Out For A King
It appears that Camilla Parker Bowles knew exactly what she wanted from a very young age. Whilst her peers and fellow aristocrats were becoming engaged all around her, Camilla was a little slower to bag a man than the rest.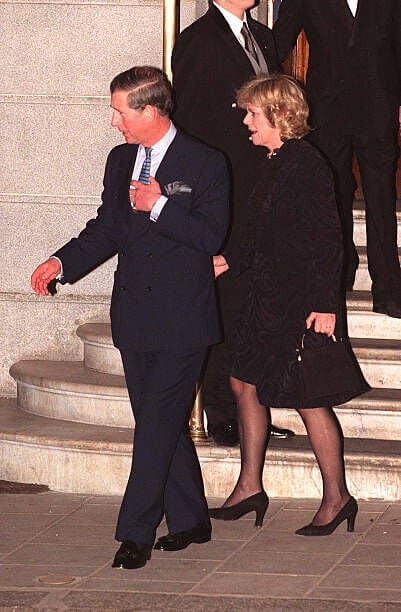 Her flatmate Virginia Carrington married Camilla's uncle Henry Cubitt, who was a real estate tycoon. It was common for women of a certain social standing to marry accordingly, but Camilla always insisted that she was "holding out for a king". 
A Ring Fit For A Queen
Her flatmate Virginia Carrington married Camilla's uncle Henry Cubitt, who was a real estate tycoon. It was common for women of a certain social standing to marry accordingly, but Camilla always insisted that she was "holding out for a king".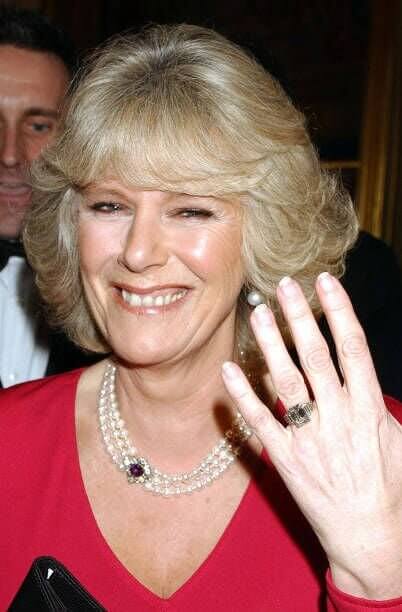 The ring is an emerald cut, five-carat diamond solitaire surrounded by six diamond baguettes, and is a one-of-a-kind, and from the Art Deco era. It is unsure who owned the ring before his grandmother, but there are photographs of Queen Elizabeth The Queen Mother wearing the same ring in the '80s. 
Codename Operation Parker Bowles
Prince Charles and his then-wife the late Princess Diana became separated in 1992, five years before her death, and during that very awkward time, the royal family felt they needed to come up with a plan to introduce Camilla to the public.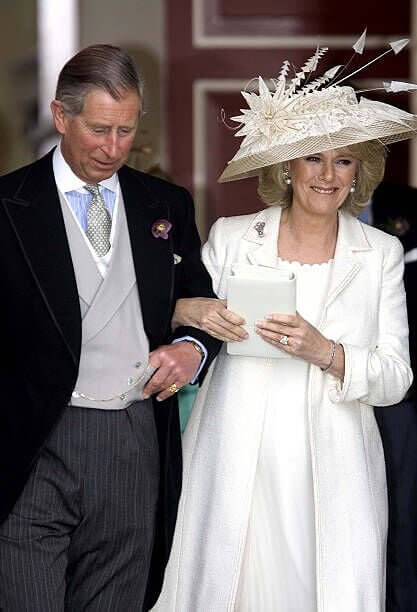 Diana and Charles divorced in 1996, and throughout those years Camilla and Charles continued their relationship. Those working for and within the monarchy used a codename for the strategy used to introduce Camilla - Operation PB, as in Operation Parker Bowles. 
A Woman By Any Other Name
Camilla Parker Bowles has attained several titles since joining the royal family officially in 2005. Her current official title is Queen Consort of the United Kingdom at the request of Queen Elizabeth II, herself. This comes after the recent passing of Queen Elizabeth II.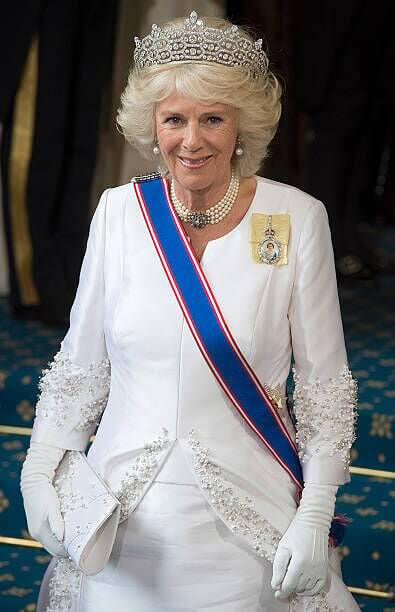 Before that Camilla was officially known as both Her Royal Highness, The Duchess of Cornwall, as well as The Duchess of Rothesay. When she married Prince Charles of Wales she was legally allowed to call herself a princess, however, Camilla declined that title as it was a little too close to the former Princess Diana. Diana referred to Camilla as "the rottweiler". 

The Tomboy And Her School Days
Camilla Shand attended the very prestigious Queen's Gate School in South Kensington and was nicknamed 'Milla' by all the other posh school children. Young Camilla was both an avid reader, and a bit of a 'tomboy' at school according to her classmates.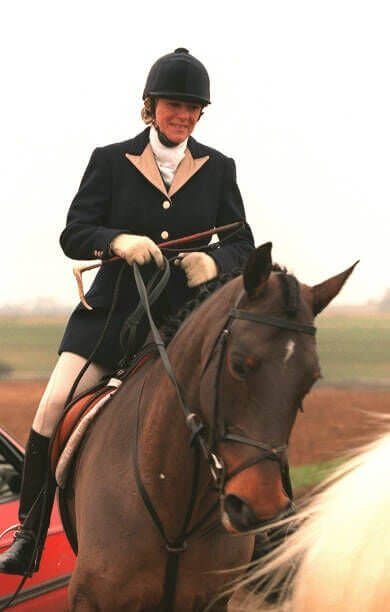 Camilla attended school alongside Lynn Redgrave, the esteemed British actress. During her teen years, she attended the Mon Fertile School in Switzerland, a finishing school that didn't leave a lasting impression on Camilla as she found the school deathly boring. 
Queens And Their Dogs
Camilla Parker-Bowles is a friend of four-legged creatures and is especially a fan of dogs and horses. She is the owner of two Jack Russells named Bluebell and Beth, both of whom were adopted from the Battersea Dogs and Cats Home.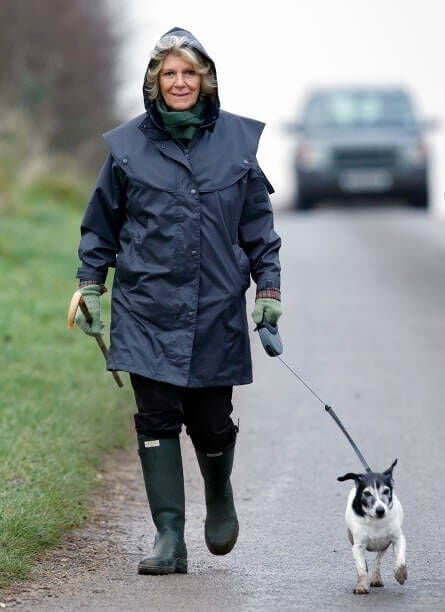 Queen Elizabeth II preferred purebred Pembroke Welsh Corgis and owned up to 30 of the dogs as pets from 1952 when she was crowned Queen until she died in 2022. Queen Victoria was also famous for loving animals and had an assortment of pets throughout her lifetime, most of them dogs, and purebreds. 
She Takes Her Duties Very Seriously
After marrying Prince Charles in 2005, Parker-Bowles took her royal duties seriously and became involved in over 90 charities around the world. Whether she is acting president, or simply a patron, it is said she is so busy that she only manages to spend a third of her time at home.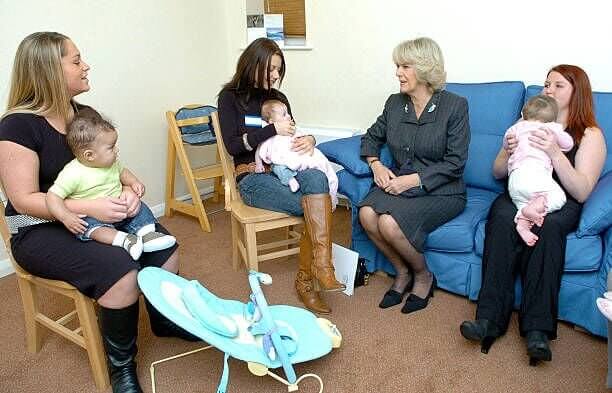 Some of the charities that Park-Bowles supports include the British Equestrian Federation, Battersea Dogs and Cats Home, Elephant Family, Maggies Cancer, Arthritis Research UK, and Animal Care Trust to name a few. Over the years the Queen consort has also supported and given sizable donations to the arts, war relief, and organizations associated with air ambulances in and around rural England. 
She Used To Be A Heavy Smoker
Camilla Parker-Bowles was a cigarette smoker for over thirty years before she began developing a heavy cough, and persistent allergic symptoms. Concerned for her health she contacted the alternative healer Dr. Mosaraf Ali, and he helped her kick her nicotine addiction.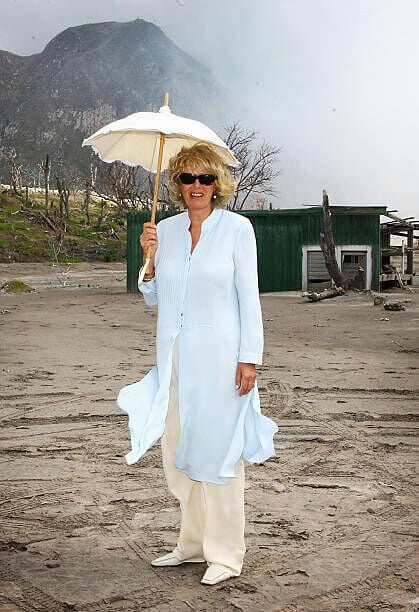 Ali is known as a health guru among his star-studded clients, and previously helped Spice Girl Geri Halliwell with 'weight problems', and socialite Tara Palmer-Tompkinson with cocaine addiction. Parker-Bowles has not smoked in almost two decades after she sought treatment with Ali. 
She Almost Missed Her Wedding
Camilla Parker-Bowles married Prince Charles, who is 16 months her junior, on April 9, 2005, at Windsor Guildhall. After 34 years the couple finally tied the knot. The reception was then held at Windsor Castle. The bride, however, almost didn't make it to the ceremony. On the morning of her wedding day, the soon-to-be royal woke up feeling ill.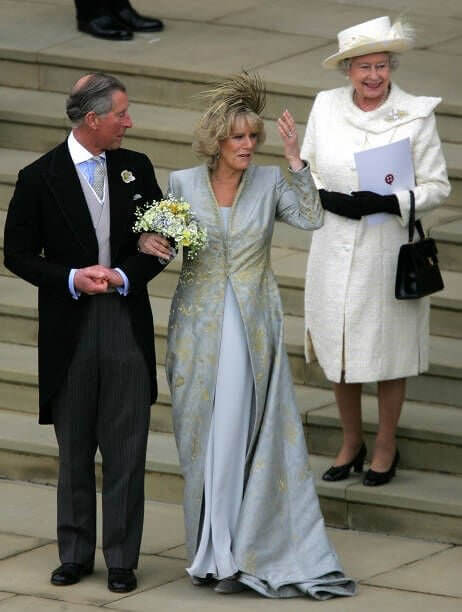 Parker-Bowles had a case of sinusitis and almost canceled her wedding. If it hadn't been for her sister Annabel threatening to don Camilla's wedding dress herself, the wedding may have taken place on another day. Instead of staying in bed, Camilla chose to walk down the aisle. 

A Whole Lot Of Affairs Going Around
When Camilla Parker-Bowles and Prince Charles were having an affair they were both married to other people. Prince Charles to the late Princess Diana, and Camilla to Andrew Parker-Bowles. Camilla's husband was not innocent though, and it is said he had many mistresses during their 22-year marriage.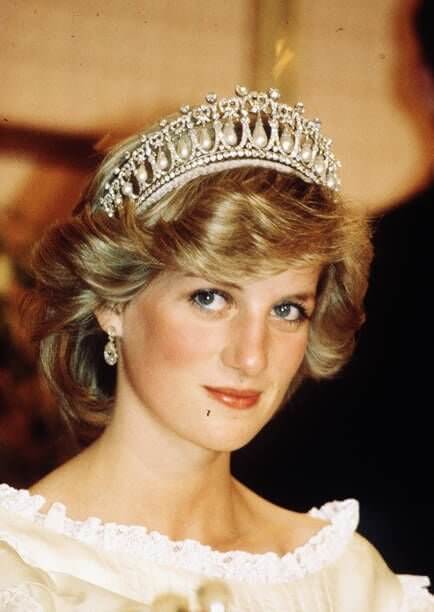 Diana discovered that Prince Charles cheated on her long before they married. It didn't help that very lurid telephone conversations between the lovers were made available to the public. She also found a bracelet before her wedding to Charles that contained the initials "G" and "F" - alluding to the lovers' nicknames for one another - 'Gladys' and 'Fred'. 

Camilla And Her Mother
Camilla Parker-Bowles was devastated when her mother Rosalind Cubitt passed away on July 14, 1994, after having suffered from osteoporosis for many years. Rosalind's mother, and therefore Camilla's grandmother also suffered from the disease.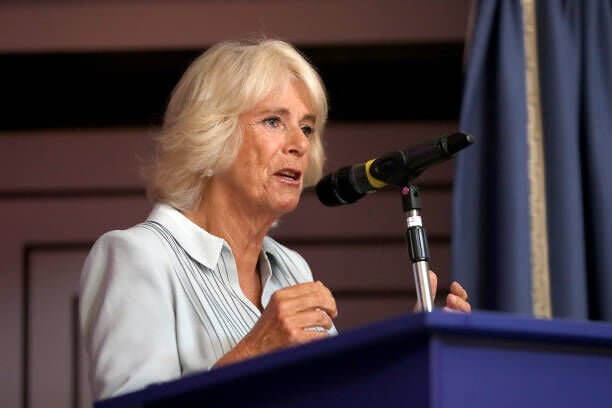 Years later, Parker-Bowles revealed that "seeing someone you love die slowly, in agony, and knowing nothing about the disease that killed them is heartbreaking." The Queen Consort is now the president of The National Osteoporosis Society in the UK. 
Hobbies For The Duchess
Camilla Parker-Bowles occasionally has the time to take a break from all of her royal duties and charity work, and when she does she enjoys a spot of gardening. According to sources she enjoys getting her hands dirty.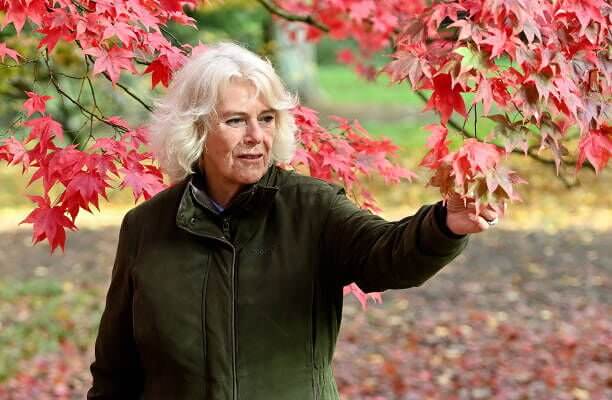 Another outside pursuit of Camilla's that has directly helped with her role as a Duchess, and now Queen Consort is her love of public speaking. From a young age, Camilla was forced by her parents to speak at dinner parties and would make conversation about her pets with whoever would listen. 
She Has A Fear Of Flying
Something that Camilla Parker-Bowles has to do quite often is travel, and her duties as a royal often include traveling on planes to different countries, or parts of the UK. Unfortunately for Camilla, she has a flying phobia.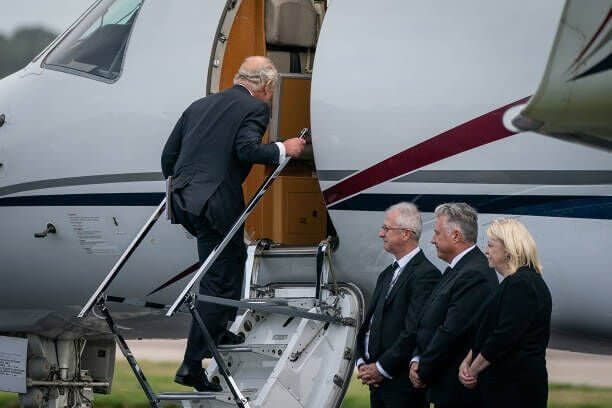 In the past, Camilla has refused to travel further than is absolutely necessary, and in these cases, King Charles III goes in her place. The fear of flying is common, but for a member of the royal family, it is one that Camilla cannot avoid indefinitely.
Camilla's Engagement With Andrew
Before Camilla and Charles, there was Camilla and Andrew, and after years of dating on and off, Camilla's father grew impatient and placed an engagement announcement for his daughter in The Times in 1973. Andrew then felt compelled to ask Camilla to marry him.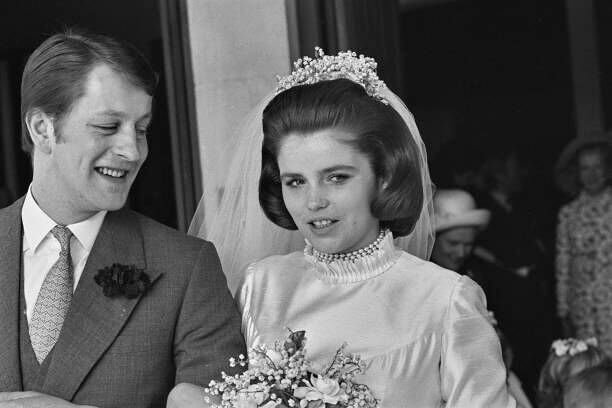 When Charles discovered that Camilla and Andrew had become engaged he was devastated. They would remain friends, and Charles even offered to be the godfather to Camilla and Andrew's son Tom Parker Bowles. 
A Duchess And Her Chanel
Camilla Parker Bowles may not be as elegant as the royals we are used to, and she may have more of a love for the outdoors than fancy balls and dinners, but underneath it, all the former 'tomboy' has a bit of a love for Coco Chanel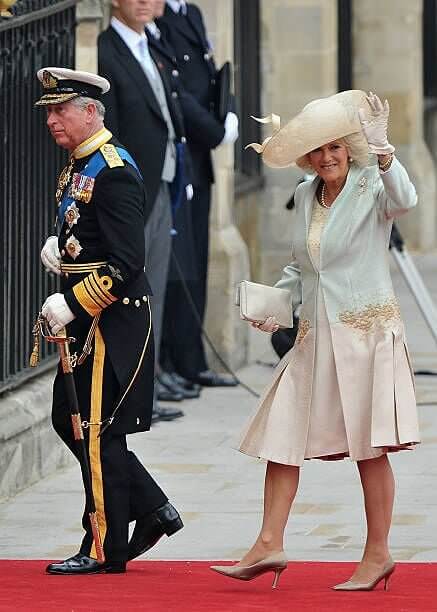 She has a particular fondness for Chanel nude pump heels and is rarely seen without a pair of her favorite shoes. Her love for Coco Chanel is also because of the logo - the double CC reminds her of Charles and Camilla. 
The Wedding Of The Century
The wedding of Prince Charles and Diana Spencer was a huge affair. It was televised and broadcast all over the world, and people became fascinated by Princess Diana and her down-to-earth charm. The rest of the royal family loved Diana, and it's clear that the public did too.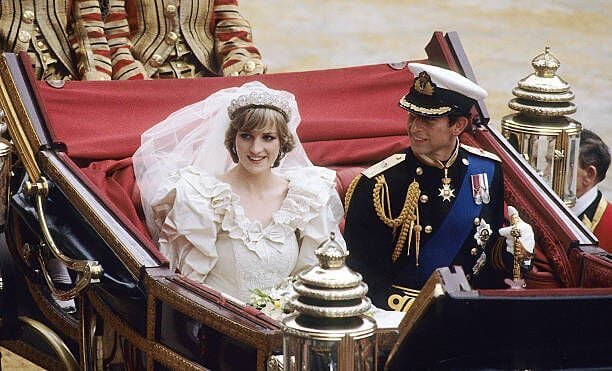 The reason for Charles choosing Diana is a little different from what we may have thought. It is said that he chose Diana because Camilla Parker-Bowles had given him her blessing. Camilla's reason was that she didn't feel threatened by the timid princess at all, and hence her affair with Charles continued. Parker-Bowles was even invited to the wedding, and Diana overheard him speaking to his mistress the very same day on the phone. 
How They Really Met
There are many stories (and rumors) about how Prince Charles and Camilla met, and one of the most well-known stories is that the couple met at a polo match. At the match, Camilla supposedly went up to Charles and mentioned that she was related to the infamous Alice Keppel who'd been the mistress of Charles' ancestor Edward VII. According to an authorized biography, this never happened.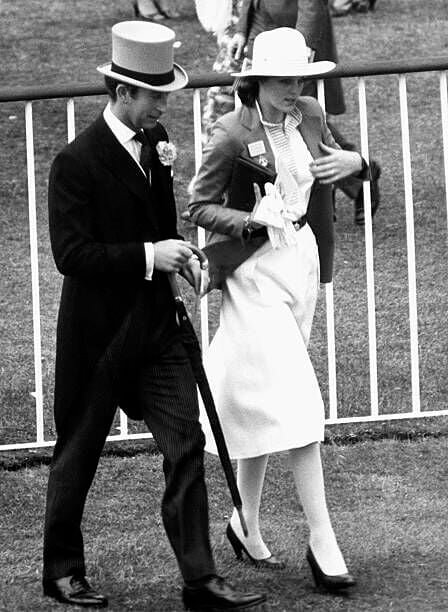 The royal pair met when Charles' ex-lover Lucia Santa Cruz introduced them. Cruz and the current King met whilst at Cambridge University, and it is said that she took his virginity. Cruz and Camilla lived in the same apartment building in the '70s, and when she introduced her neighbor to her former lover there was an instant attraction and the pair bonded over the BBC radio series The Goon Show. 
A Long Lost Love
Theirs was a love affair that lasted for many years, and Charles would write countless cheesy love letters to Camilla. At the time he was hesitant to propose because he felt his parents wouldn't approve of Camilla. In 1973 Charles joined the Royal Navy and left his girlfriend Camilla behind for seven months.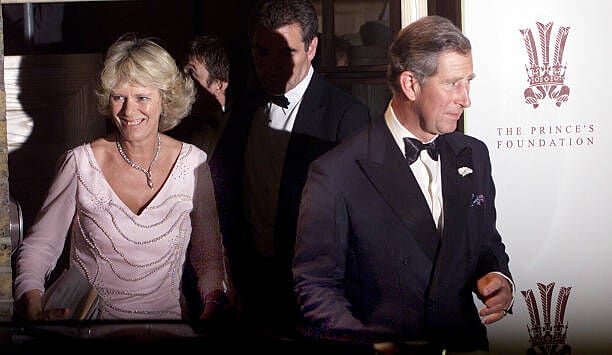 After only two months away Charles was shocked to find out that Camilla had become engaged to Andrew Parker-Bowles. He was devastated that what he believed to be such a "blissful, peaceful, and mutually happy relationship" had ended so suddenly. 
The Royal Family Soap Opera
Camilla and Charles have had their share of complicated plot lines, and romantic relationships. Camilla was married to Andrew Parker-Bowles from 1973 to 1995. She then married Prince Charles in 2005. In between that, there were other entanglements.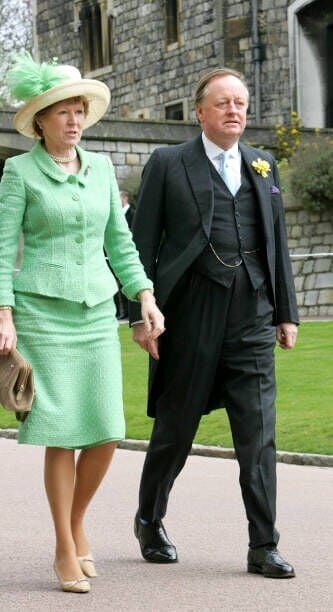 Andrew Parker-Bowles was quite seriously involved with Prince Charles's sister Princess Anne for a few years before he met Camilla Shand. This could very likely have ended in a marriage, and things might have been very different had that happened. 
Camilla And Her Famous Cousins
Camilla Parker-Bowles can trace her ancestry back to Canada, which was formerly New France from as far back as the 17th century. After some genealogical research, the consort to the King has been linked to some pretty well-known Canadians.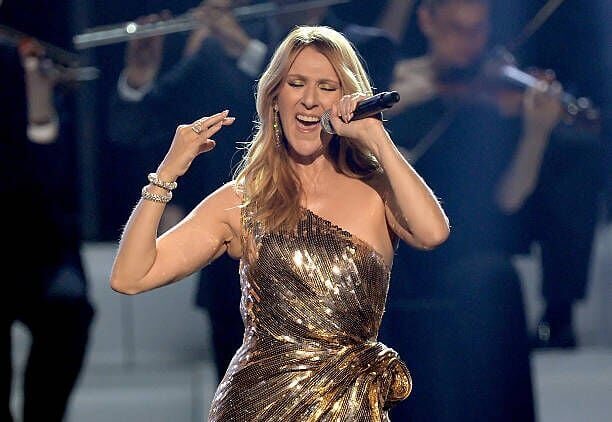 Distant relatives of Camilla Parker-Bowles include the singers Celion Dion, Madonna, Shania Twain, and Justin Bieber. She is also said to share the same genes with Justin Trudeau, the Prime Minister of Canada. Those are some incredibly famous cousins to have. 

She's A Cool Mom
Camilla is extremely fond of her two children and doted on them when they were younger. Tom Parker-Bowles was born in 1974, and he has two children of his own, Lola and Freddy. He married Sara Buys in 2005, but the couple has been separated since 2018.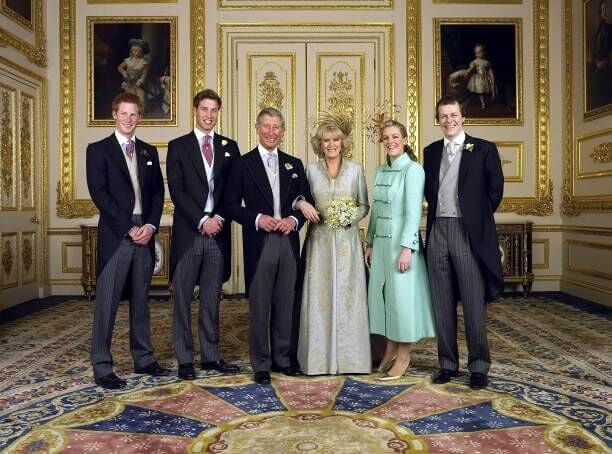 Camilla's daughter Laura Parker-Bowles was born in 1978, is married to Harry Lopes, and the couple has three children together - Eliza, Louis, and Gus. Tom Parker-Bowles has stated that Camilla was a very understanding mother when they were growing up, and never worried over bad reports at school. Instead, she would take her children out to eat at McDonald's to make them feel better. 

The Greatest Pick-Up Line
The story of how Camilla and Charles met is the stuff of legends. Now sources have been undecided about whether this happened, but regardless it is still a great story to tell. The couple met in their early twenties, and Camilla used her ancestry to try and snag her prince.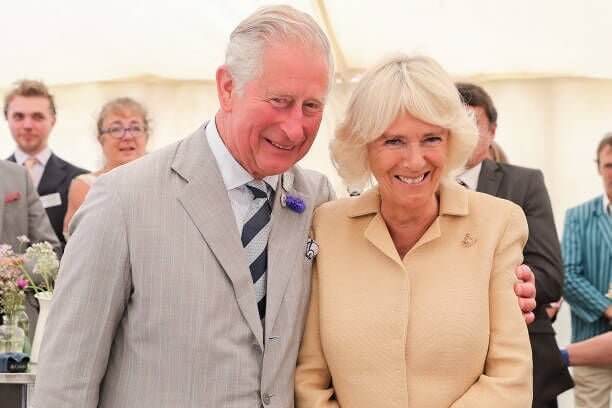 Whether it is true or not Camilla apparently went up to Prince Charles at an event and uttered the words: "My great-grandmother and your great-great-grandfather were lovers. So how about it?" Or something like that. 
From Mistress to the King's Confidante: The Life of Alice Keppel
Oh, the Victorian era, a time when women minded their Ps and Qs, always presenting themselves in the primmest and proper fashion. Though our history books will have you believe this, the life of Alice Keppel will certainly prove them wrong. Yes, she was poised and intelligent, as well as the hostess with the mostest. Even so, behind closed doors, our dear Alice was considered the unspoken Queen of the "naughty nineties."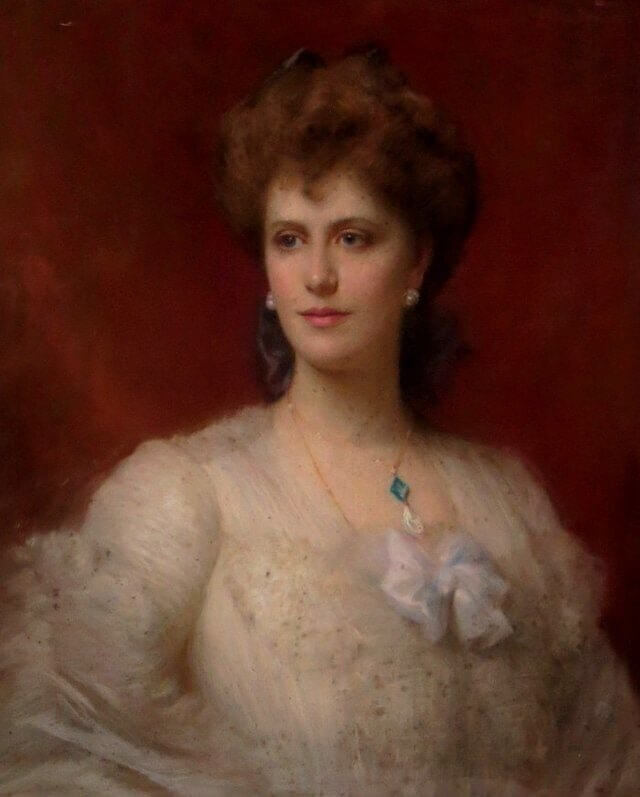 While most of the torrid affairs from the late 1800s and early 1900s didn't exactly make it to the pages of our history books, Alice Keppel chose a very high-profile lover. Though they met when he was still the Prince of Wales, their affair lasted throughout his reign. Shall we explore Alice Keppel's influence on King Edward VII? Join us for a sneak peek behind the royal bedroom door.
Born Into Privilege
Alice Keppel was born on April 29, 1868, into a life of privilege. As the daughter of Sir William Edmonstone and his wife, Mary Elizabeth Parsons, Alice was a direct descendant of the Royal House of Stuart. Aside from her royal bloodline, her father was also a baronet and a retired admiral in the Royal Navy, so the family was well-respected within Britain's upper class. Despite her royal societal clout, Alice was a naughty girl right from the beginning.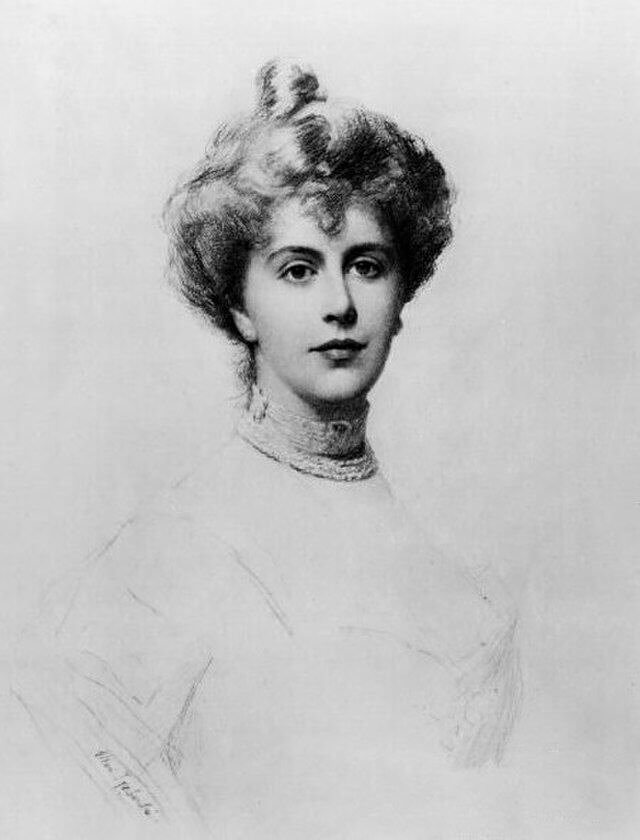 Alice Keppel was born on April 29, 1868, into a life of privilege. As the daughter of Sir William Edmonstone and his wife, Mary Elizabeth Parsons, Alice was a direct descendant of the Royal House of Stuart. Aside from her royal bloodline, her father was also a baronet and a retired admiral in the Royal Navy, so the family was well-respected within Britain's upper class. Despite her royal societal clout, Alice was a naughty girl right from the beginning. 

From Tomboy to Flirt
Alice Keppel was born on April 29, 1868, into a life of privilege. As the daughter of Sir William Edmonstone and his wife, Mary Elizabeth Parsons, Alice was a direct descendant of the Royal House of Stuart. Aside from her royal bloodline, her father was also a baronet and a retired admiral in the Royal Navy, so the family was well-respected within Britain's upper class. Despite her royal societal clout, Alice was a naughty girl right from the beginning.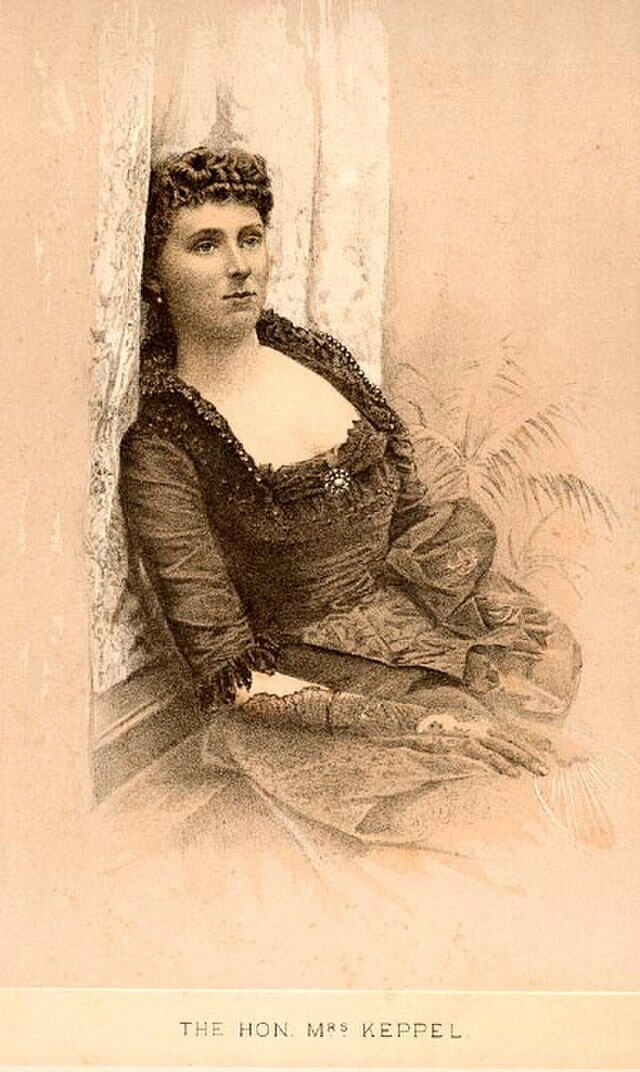 This society girl was clever, so clever, in fact, that she managed to manipulate conversations in her favor. Already a most gracious hostess, Alice would engage an entire room full of people to discuss only the topics she felt were favorable to her. Mind you, she was ever-so-discreet in her manipulation of the conversations. Instead of gaining a reputation as a controlling woman, she was considered delightful and insightful. This finely-tuned craft would come in very handy in the years to come.
An Honorable Marriage
Though Alice adored hobnobbing with all of the high society suitors, at age 23, it was time to settle down and start a family. So, she agreed to marry the honorable Lieutenant Colonel George Keppel, son of the 7th Earl of Albemarle. George came from good stock, as they say. His family had a long history of service to the British monarchy, starting when Arnold Joost van Keppel served as an advisor to King William III in 1688.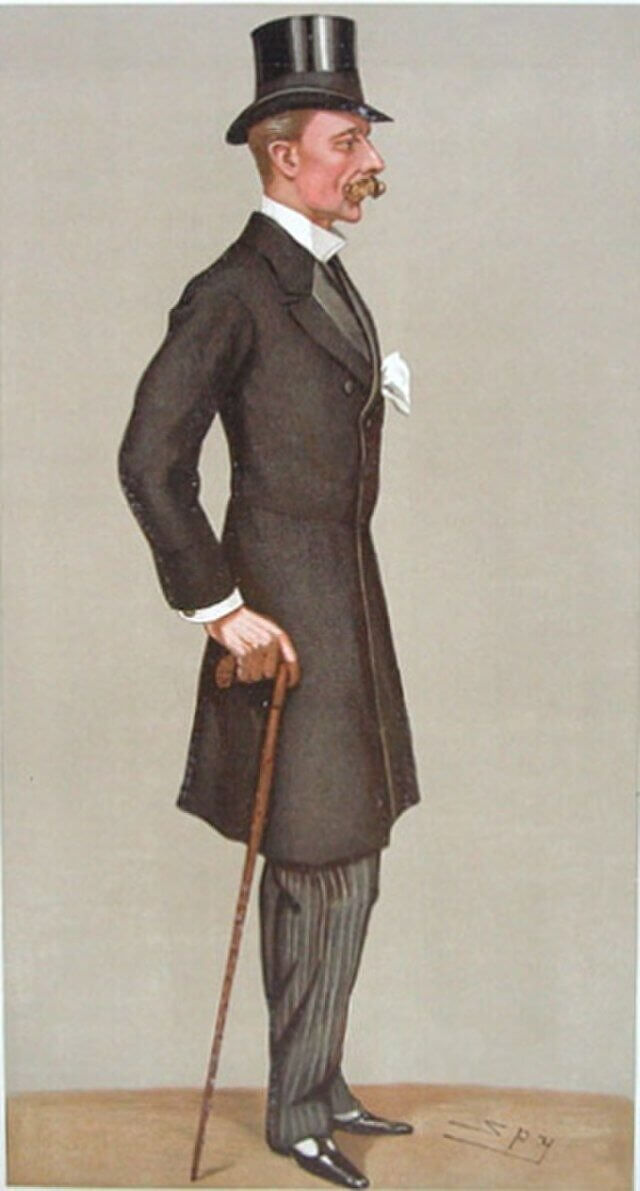 The grand affair took place on June 1, 1891. Though Alice was proud to walk down the aisle with such a dignified groom, she soon became worried. Yes, George was a man of honor and integrity; however, he was not a man of great financial means. 
A Scandalous Solution
Life as a newlywed was not as blissful as Alice had suspected. It turned out that her husband's income as a soldier could in no way keep her in the life she was accustomed to. With her expensive taste and desire to host elaborate parties, the money ran out quicker than it came in. Instead of curbing her appetite for the finer things in life, Alice came up with a scandalous solution to their first-world problem.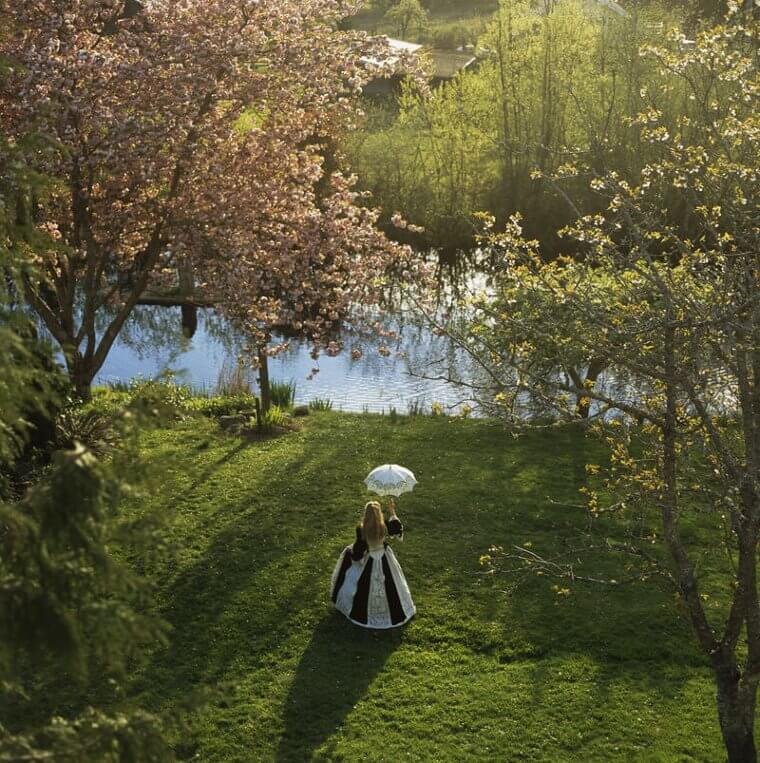 Keppel had no desire to seek employment to help with the bills; instead, she offered her distinctive skillset as a possible means to an end. The solution? She would use her natural charm and beauty to strike up extramarital affairs with wealthy men. In layman's terms, she would find herself a sugar daddy. And she did.
Her First Paramour
Now, Alice knew how to read people, so she chose someone who was the epitome of a philanderer for her first paramour. Ernest Beckett, the 2nd Baron of Grimthorpe, was ten years older, notorious for being a ladies' man, and had more money than God. He wouldn't think twice about supplying his lover with fine jewels and expensive champagne. Her plan was working perfectly until she made a disturbing discovery.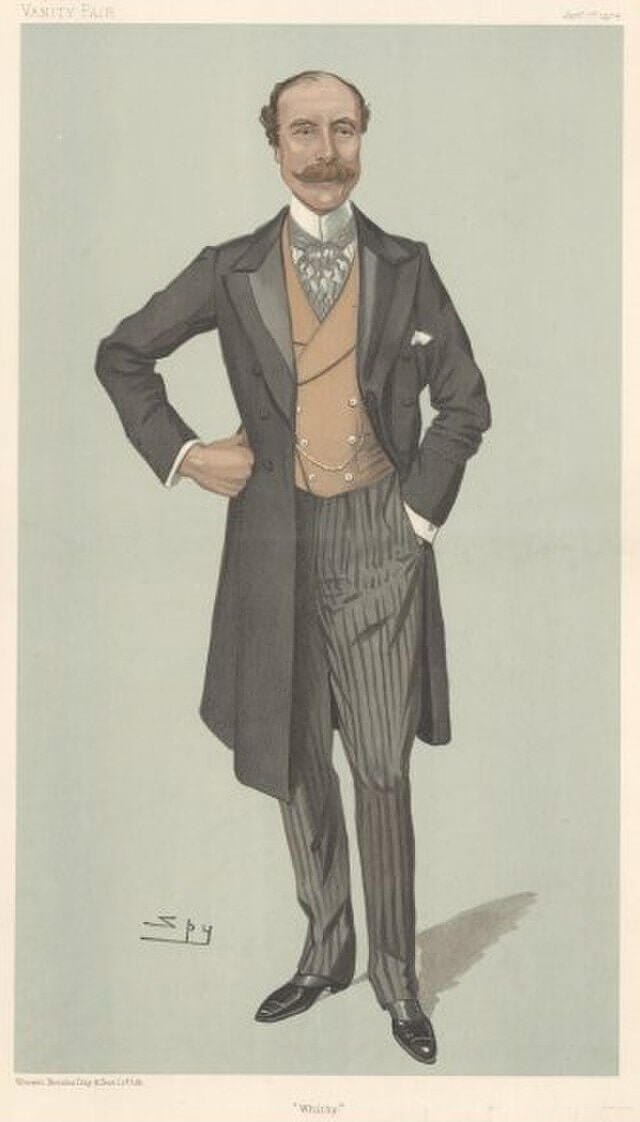 In 1894, Alice found out she was pregnant. While expecting a baby in the first few years of marriage is completely normal, she had no way of knowing if the unborn child was fathered by her husband or her paramour. This was a scandalous dilemma. When Alice gave birth to her first daughter, Violet, everyone, including her family, suspected that Grimthorpe was the father.
She Had George's Blessing
When we say everyone suspected Alice's lover of being Violet's father, we mean everyone, George Keppel included. Was he furious? Surprisingly, no. Though many assume that the high-society folks of the Victorian era were judgemental prudes, in reality, they were pretty open-minded. George was supportive of Alice's decision to attract a sugar daddy, saying, "I do not mind what she does as long as she comes back to me in the end."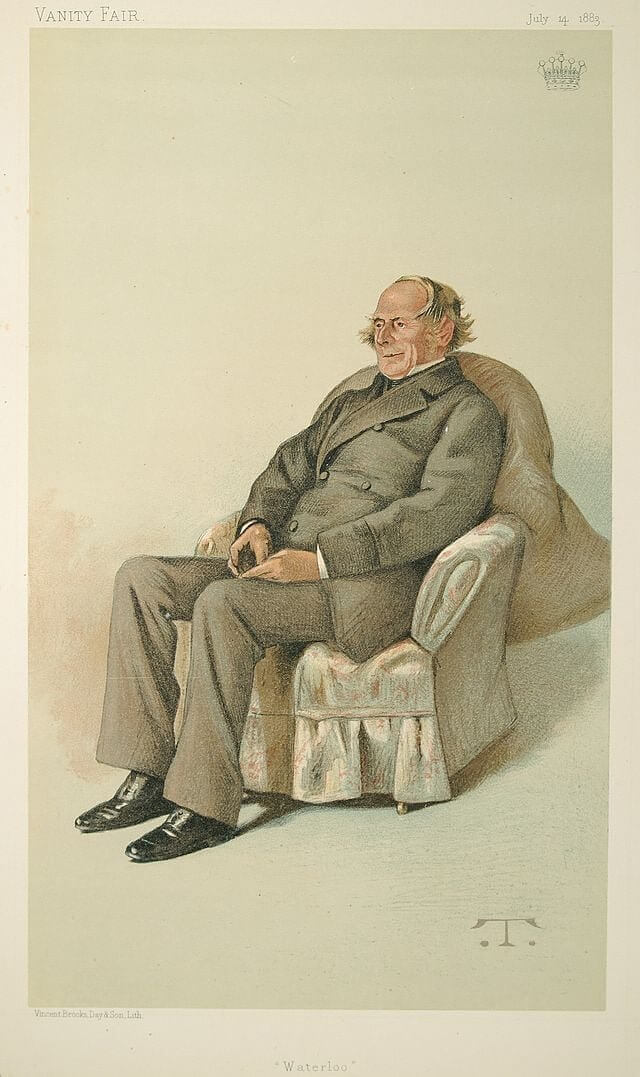 Apparently, George meant what he said too. As the rumors circulated regarding little Violet's paternity, Mr. Keppel welcomed this new bundle of joy with open arms. He not only cared and provided for the child, but he also treated her like she was his own blood. 
She Met a Prince
With the crisis averted over Violet's paternity, Alice soon became known as the best high-society hostess of the Victorian era. Her attention to detail and her ability to put people at ease made invitations to her soirees highly sought after by dignitaries, authors, and royalty. British author Sir Harold Acton describes Alice by writing, "None could compete with her glamour as a hostess."


It was at one of these soirees that Alice met her destiny. While living in the prestigious neighborhood of Mayfair, the 29-year-old socialite held a luxurious affair attended by none other than Prince Edward, the eldest son of Queen Victoria and heir to the British throne. Though he was 30 years her elder, the chemistry between the two was magnetic.
His Reputation Preceded Him
At 56 years old, the Prince of Wales had earned himself quite a reputation as a philanderer. Though he was married to the beautiful Alexandra of Denmark, Edward was known to frequently visit the bedrooms of famous actresses and noblewomen throughout England. His insatiable lust even has historians attempting to figure out his number of affairs. At last count, they estimate his liaisons to be over 55.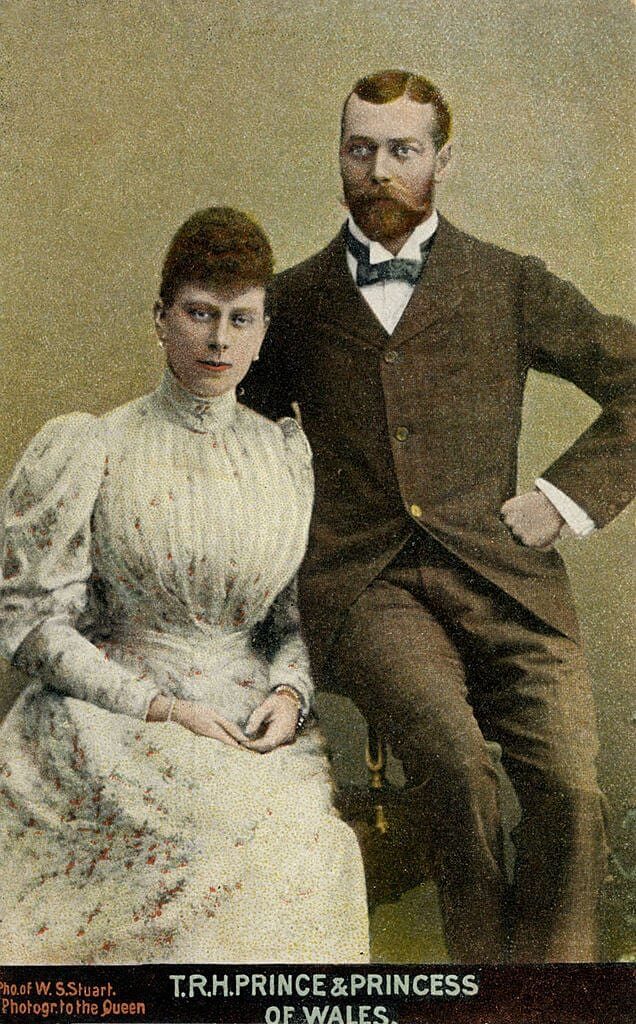 You see, the Prince had an appetite, not only for sex but also for all things bad for us. He ate too much, drank too much, and smoked too much on top of his numerous trysts about town. Edward's debauchery earned him the nickname "Dirty Bertie," a moniker he proudly wore. So, was the Prince of Wales too much for our Alice? On the contrary, she may have been too much for him.
Yet Another Controversial Pregnancy
Shortly after the first spark flew between Edward and Alice, she once again realized she was pregnant. By the time she gave birth to her second daughter Sonia in 1900, her scandalous affair with the Prince was well underway. Once again, her newborn's paternity was being questioned. This time, however, Alice knew who the father was. Surprise, surprise, little Sonia was George's biological child.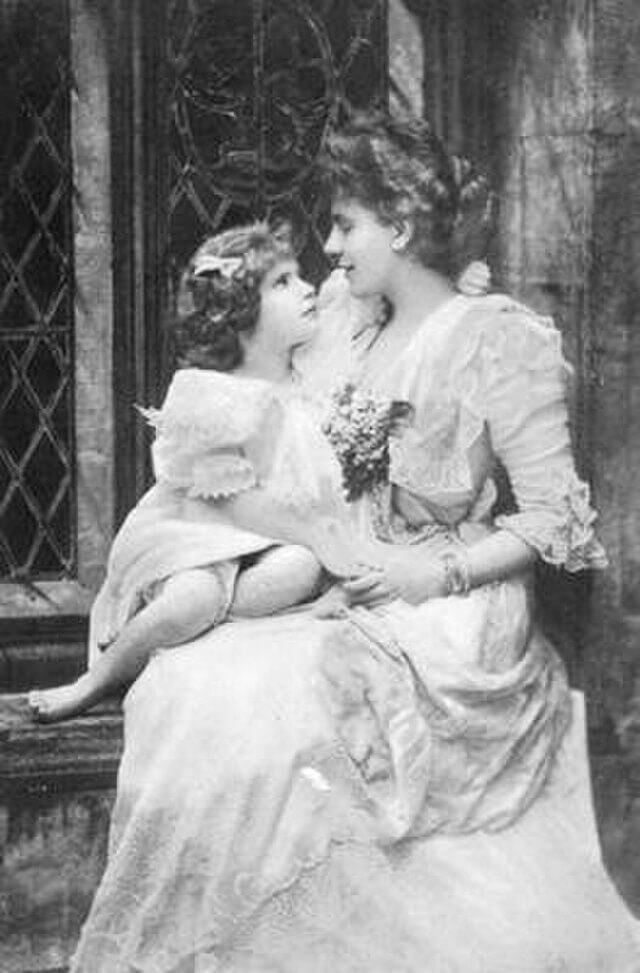 So, what was George thinking about this close call? It didn't phase him whatsoever. George had grown accustomed to Alice's affair with the Prince of Wales by this time. In fact, he even welcomed his wife's lover into his home in Mayfair. He left soon after his arrival to allow them the privacy they desired. Perhaps this was his way of serving the monarchy? Who knows.
The King Whisperer
Though he was a 56-year-old man, Prince Edward was accustomed to getting his way. If he didn't get what he wanted when he wanted it, he would throw a tantrum like a two-year-old toddler. Alice was the only person who could control his often unstable emotions. Her calm demeanor and manipulative tactics were well used to talk the future King off the proverbial ledge. An advisor to the Prince even commented that Edward was "a much pleasanter child since he changed mistresses."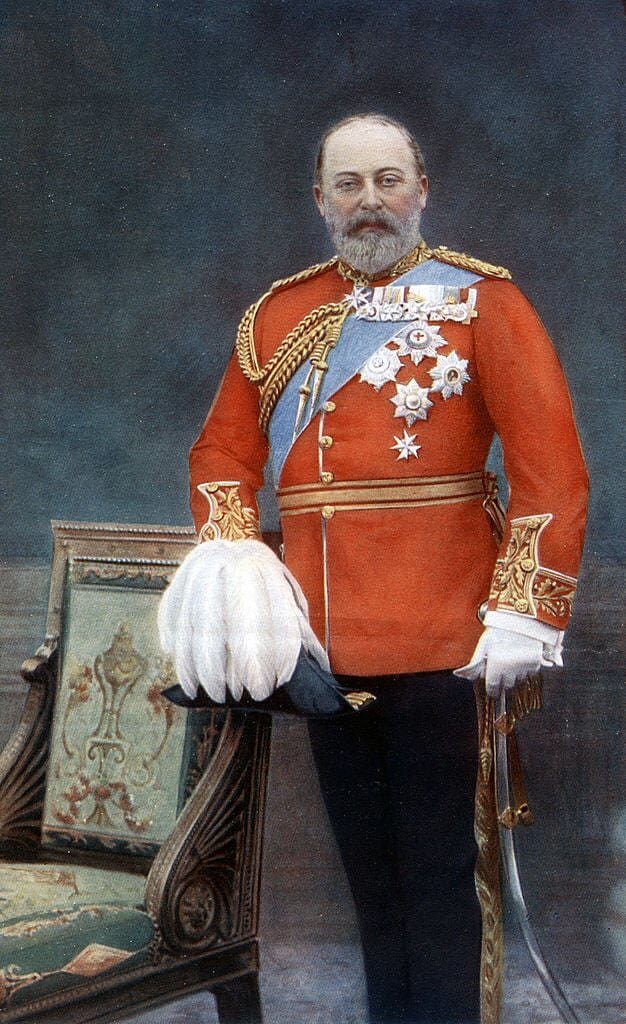 Now, we aren't trying to say that Alice was some kind of saint. Having such influence over her royal lover had its benefits. Once she was able to manipulate his mood, she could get whatever she wanted.