One of the most riveting murder trials in US history is that of Casey Anthony—a woman accused of first-degree murder of her daughter in a case that gripped the nation. But in a shocking turn of events, Casey was acquitted of all the charges. Years have passed since, but people still want to know about Casey's life today. Keep reading to find out what Casey Anthony, the woman who allegedly got away with murder, has been up to.
Caylee Anthony Vanishes
Caylee Anthony went missing in June 2008. On several occasions throughout the month, her grandmother, Cindy, asked to see her, but Casey kept giving her excuses, saying she was too busy or that Caylee was with her nanny, Zenaida. On July 15, deeply worried after learning that Caylee had been missing for a month, Cindy called the police and informed them that she had not seen her granddaughter in 31 days.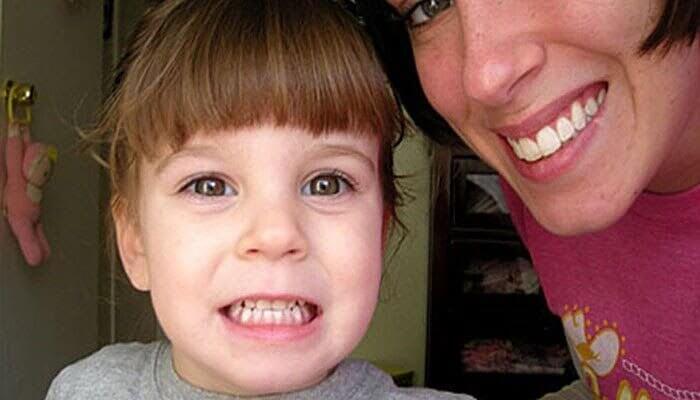 Casey initially claimed that Caylee had been kidnapped by a babysitter. However, the story quickly unraveled, and doubts surrounding Casey's involvement arose. Her investigation uncovered a web of lies, inconsistencies, and suspicious behavior, leading to Casey's arrest and eventual trial for first-degree murder. Despite the high-profile trial and media scrutiny, the exact circumstances surrounding Caylee's disappearance and death remain unclear.

A Party Girl
Anthony's love for partying was well-known. The trial uncovered several pictures of her with friends in wild house parties, as well as local nightclubs and bars, while Caylee still hasn't been found. Her boyfriend and former flatmates accused her of carrying on with life as normal at about the time her daughter went "missing." She was promoting nightclub events and taking part in a swimsuit contest during that time.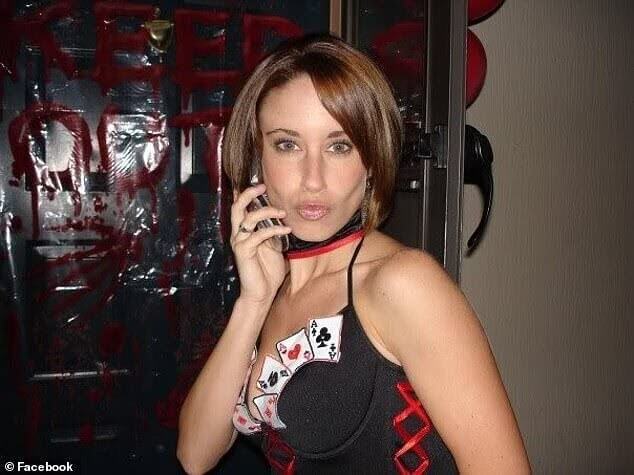 Casey on the other hand claimed she was "working - not partying" and was in fact helping her nightclub promoter boyfriend work. 'All of the photos that people show of me out in those 31 days, I wasn't partying. You don't see drinks in my hand. I was there actually working. I was helping Tony promote. During the 31 says, I genuinely believed Caylee was alive. My father kept telling me she was OK. I just had to keep following his instructions."
Casey Anthony's Relationship With Her Defense Lawyer
Casey's defense attorney Jose Baez gained notoriety in his field and celebrity status during her well-publicized trial. But did Baez gain more than worldwide fame in exchange for his legal services? A few years after the haunting case, a private investigator alleged that Anthony paid Baez for his legal services using sexual favors. But that's not where the scandal ends.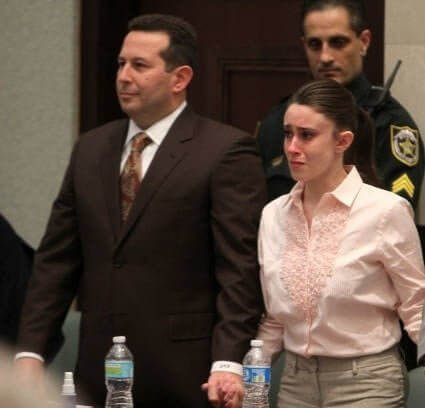 There's also another man in Anthony's legal team that she has been linked to. More questions have arisen from her case over the years and considering this new information could change everything, it is vital to put the main details into context.
Anthony's Multiple Lies to the Police
Casey initially lied to the police when they arrived to question her about Caylee. She told them that she left Casey with her Nanny and that she had kidnapped her, but when police investigated the apartment, they found it had been abandoned for more than 140 days. Casey also told police that she was working at Universal Studios. But when they asked to see her office, she led detectives into the building before admitting that she no longer worked there.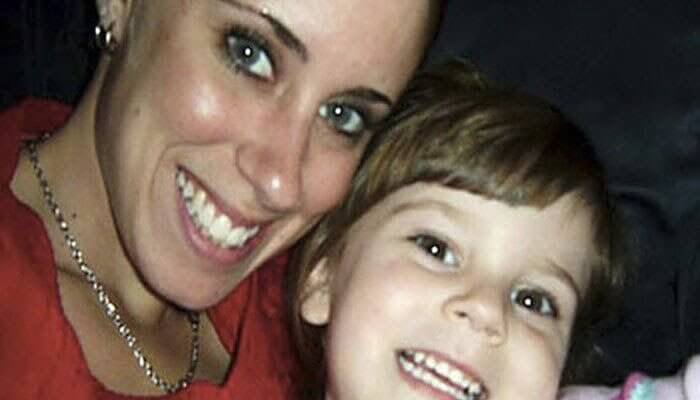 Apparently, she hadn't worked there since her maternity leave almost three years earlier. She also claimed that when she was "kidnapped by her nanny" she had received a phone call from Caylee. Concerning why she didn't alert police to her daughter's disappearance, Anthony said it was because she was "scared," adding that she had been searching desperately for Caylee.
There Was Never a Nanny
Casey insisted Caylee had been kidnapped by her nanny and gave the name of the supposed nanny as Zenaida "Zanny" Fernandez-Gonzalez. She also told police that she dropped her daughter off at the nanny's apartment.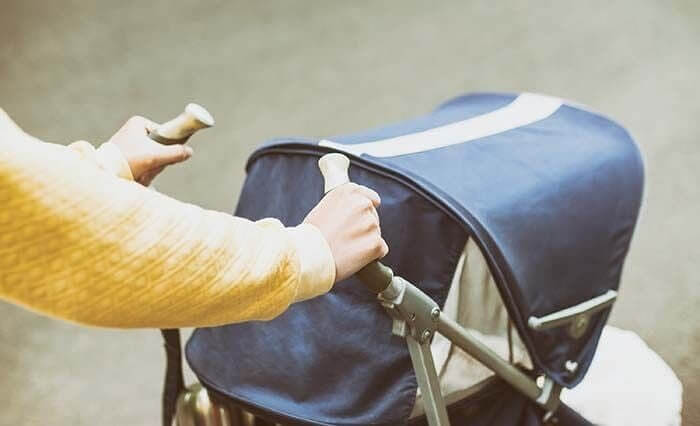 However, investigations found that although a person with the name Fernandez-Gonzalez exists, she had never met Caylee or her mother and was dismissed from the case. It was also discovered that the apartment Casey mentioned had been vacant for months, and no one named Zenaida Fernandez-Gonzalez ever lived there.
The Back of Casey's Car Had a Strong Odor
Before Caylee was reported missing, Cindy and George Anthony received a letter informing them that Casey's car was at the impound lot. George would later testify in court that at that time, he hadn't set eyes on his daughter or his granddaughter in weeks.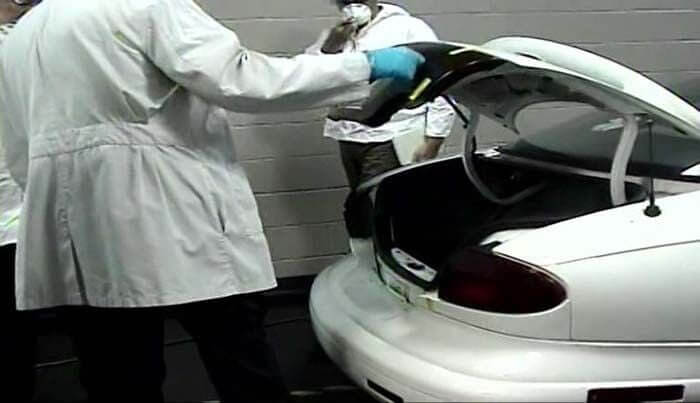 Arriving at the impound lot to retrieve the car, George opened the trunk and noticed a peculiar, powerful smell emanating from it. He instantly knew what it was and noted that the trunk smelled strongly of a decomposing body.
The Case Made National Headlines
Anthony's case became a national sensation, and headline news ratings doubled during the trial. Although there were thousands of other murder cases at the time, people from all over the country were fixated on Casey and Caylee's story. And as quickly as the case garnered interest, so were conclusions drawn.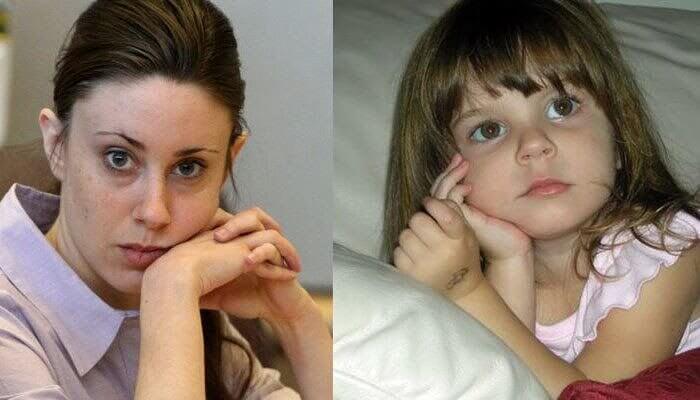 People readily assumed that Caylee had been killed by her own mother, who then attempted to secretly cover up the crime. It was then the evidence began to line up, or rather a lack of…
Absence of Physical Evidence
As the Anthony case rolled on, Americans were glued to their television sets, the Internet, and anything else that would bring them details about the crime. But the case lacked key physical evidence, including the body of the missing child.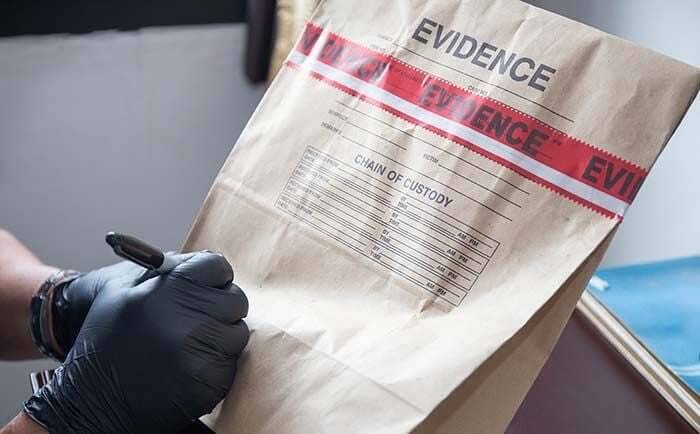 The prosecution also failed to present evidence of how, when, and why Caylee murdered her daughter, and this ended up blurring the line between guilt and innocence. In December of that year, however, a utility worker made a discovery that would shock the world.

Caylee's Remains Are Found
In August of 2008, months after Caylee was declared missing, a utility company meter reader, who had tipped police off twice in the past, alerted authorities to what "looked like a human skull" in a wooded area not far from the Anthony family home in Orlando, Florida.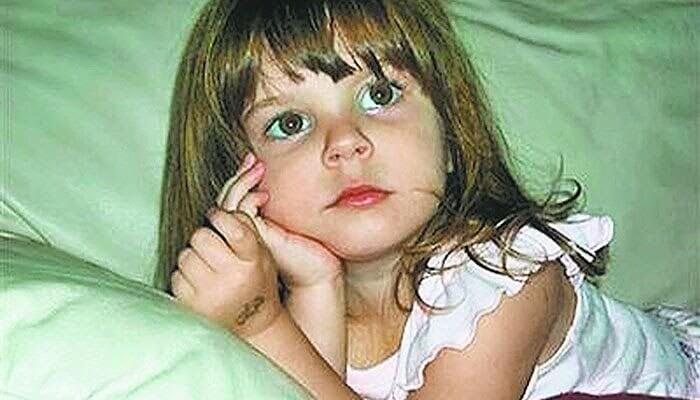 At the location, Caylee's decomposing body was found in a blanket inside a trash bag just 19 feet away from the road. Three pieces of duct tape were also found with the skeletal remains.
The Duct Tape Had a Disturbing Implication
Caylee Anthony's autopsy showed that the toddler's decomposing skull had been wrapped in three overlapping pieces of duct tape. The tape covered her nose and mouth. Although the autopsy was unable to determine the cause of death, both the defense and the prosecution had their own theories.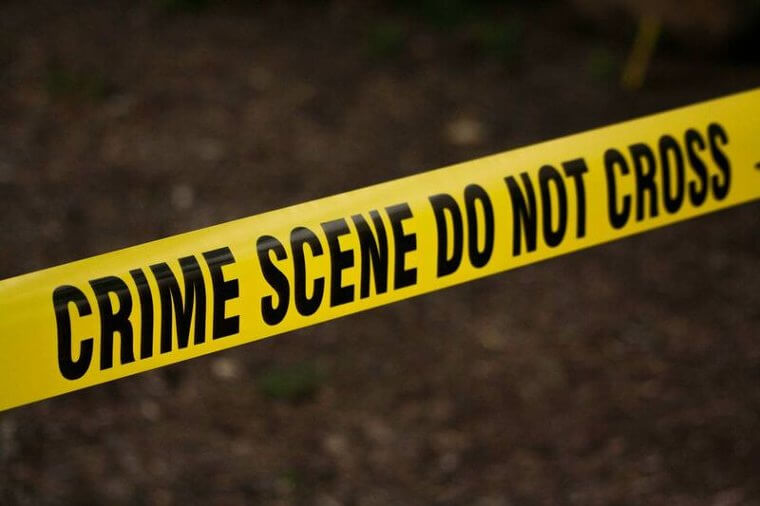 The prosecution argued that Casey had suffocated her daughter by placing the duct tape over her nose and mouth, while a forensics expert testified for the defense that the tape was placed on the body after it had decomposed. To the public, it seemed like Anthony had murdered her own daughter.
A Sensational Murder Trial
Long before the case went to court and the verdict was delivered, Anthony had already been tried and convicted in the court of public opinion. The case was publicized heavily in the mainstream media, and many people immediately loathed and blamed Casey for being a bad mother.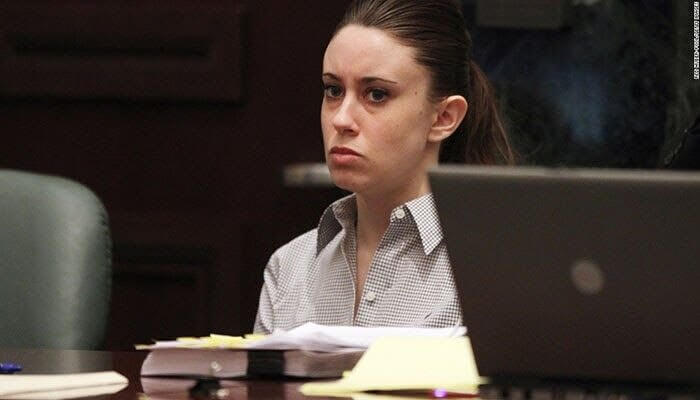 Anthony's calm and effortless ability to lie to the police, the testimony that she had been out partying when she was well aware that her daughter was missing, and her impassive demeanor when she appeared in front of cameras led many to conclude that she was guilty. 
The Anthony Family's Odd Dynamic
Casey Anthony's three-year-long trial caused a major media frenzy, and many psychologists weighed in on the case. They noted the odd dynamics in the Anthony family at the core of the drama. Anthony's defense team claimed that her brother Lee and his father George sexually abused Casey when she was a young girl.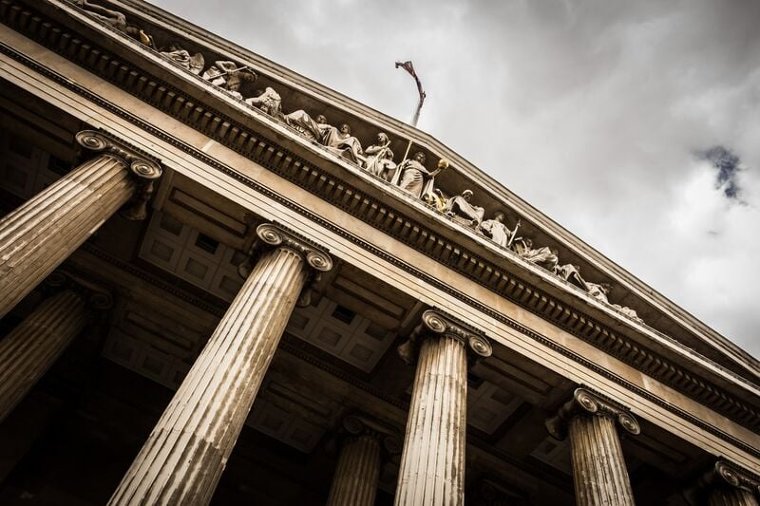 They added that the abuse and dark family secrets could have been the cause of their client's weird behavior and lies regarding Caylee's death. In addition, Casey's mother Cindy repeatedly lied when she was called to the stand, apparently in order to save her daughter's life.

Caylee's Early Days
When Casey Anthony was just 19, she got pregnant with Caylee. Although her parents suspected she was pregnant, Casey lied to them about it, maintaining that she was still a virgin. She, however, came clean several months after, but the identity of the father remained a mystery.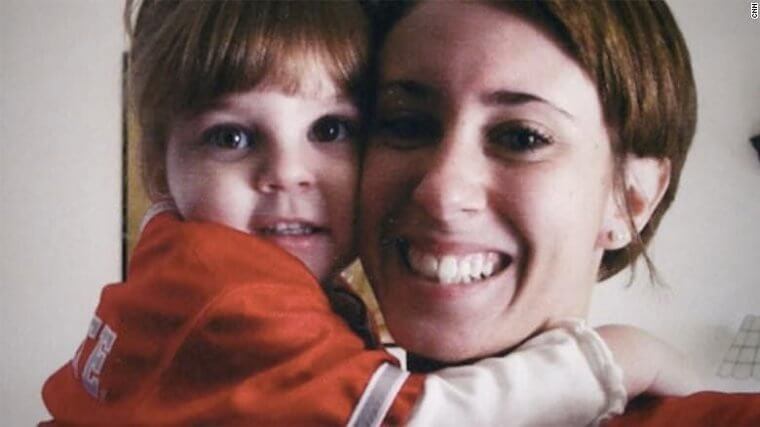 Anthony mentioned several people, including a man she had previously dated, who died in a car crash. Also, her then-fiance Jesse Grund thought he might be Caylee's dad, but DNA testing has since ruled out that possibility.
Casey Moves Out of Her Parents' Home
Caylee Anthony was born on August 9, 2005, and for the first years of her life, she and her mother lived at George and Cindy's home. In June of 2008, Casey left her parents' home with Caylee and moved in with her boyfriend Tony Lazzaro. This resulted in a weird dynamic many noticed during the trial.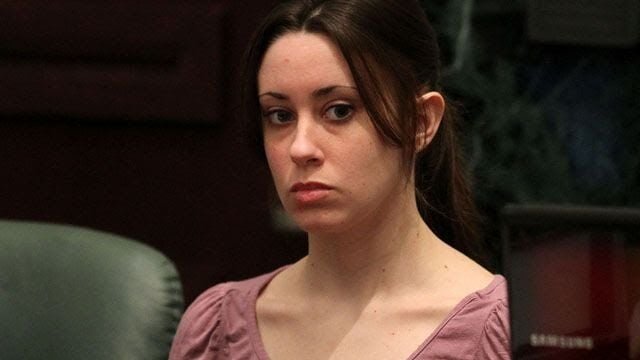 According to Cindy, it was around the time Casey moved out that she fabricated the nanny tale, often claiming Caylee was with "Zanny" when she would call and ask about her granddaughter. 
The Prosecution's Argument
During the trial, the prosecution tried to portray Casey as a woman who was more interested in partying than being a mother. They based their theory on the fact that Caylee's body was found near her parents' home, decomposed and with duct tape over her mouth, Casey's web of lies during the trial, and the fact that she was out partying while her daughter was missing.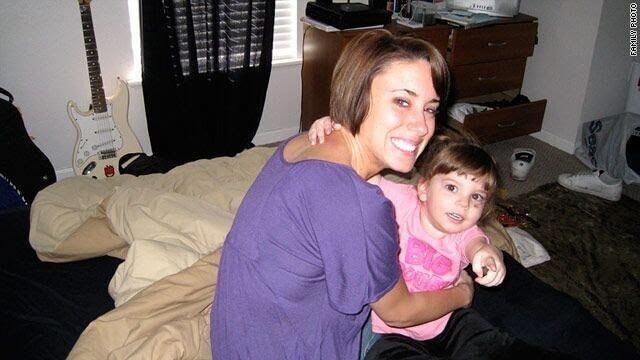 The prosecution built their theory around Casey's personality, as there wasn't sufficient physical evidence to link her to the crime scene or her daughter's death.
The Car's Importance
The Pontiac Sunfire that Casey had abandoned, that Anthony and Cindy retrieved from the tow yard, had a weird odor and contained strange physical evidence that would turn out to be crucial to the prosecution's case.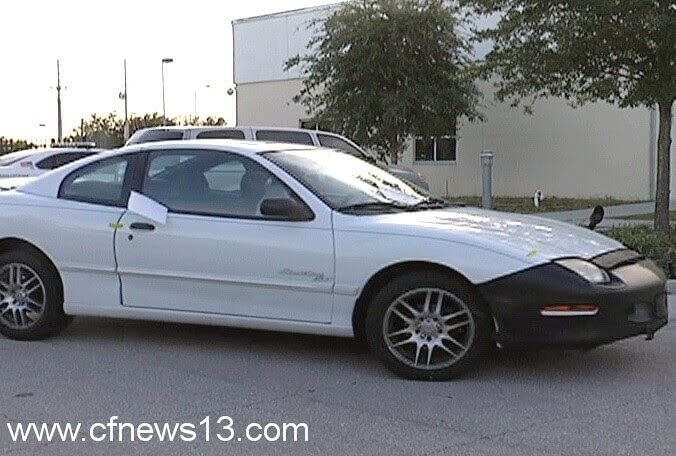 Found in the back of the car were traces of chloroform, some evidence of human decomposition, and a strand of Caylee's hair. The prosecutors held on to this as proof that Caylee's body had been in the car and Casey had a hand in her daughter's death.

The Prosecution's Theory About How Caylee Died
The prosecution had argued that Casey Anthony searched the Internet for information on chloroform before using the chemical to sedate her daughter. While the toddler was unconscious, Casey put three strips of duct tape over her nose and mouth, thereby suffocating her.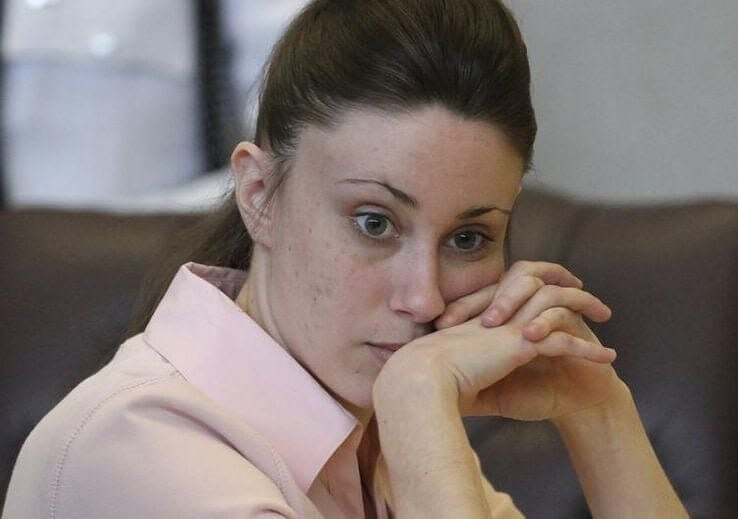 Tied up and unconscious, Caylee was then allegedly placed in the trunk of Casey's car, where she partially decomposed before her body was moved to the wooded area at the back of her parents' home and dumped there.
The Defense's Version of Events
One of the questions followers of the case had is why a mother waited a month before informing her family, friends, and the police that her two-year-old daughter had been kidnapped by her nanny. Also, the prosecution latched on to the fact that Casey went out partying while her daughter was still missing.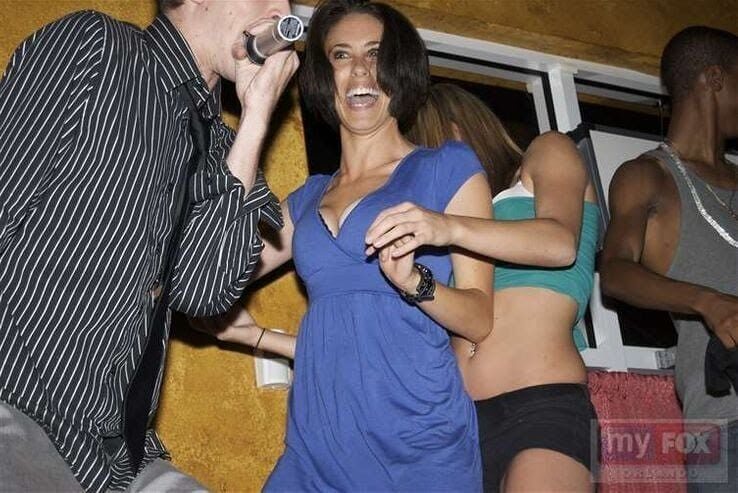 In addressing the claims that Casey had been out partying while she alleged her daughter was missing, the defense claimed that it was only proof of a mother trying to remain calm in the midst of a difficult situation.
The Alleged Sexual Abuse
During Casey's murder trial, her attorney, Jose Baez, made claims that the Anthony family was extremely dysfunctional and that her father George and her brother Lee had molested her when she was younger. Baez also claimed George had helped cover up Caylee's death.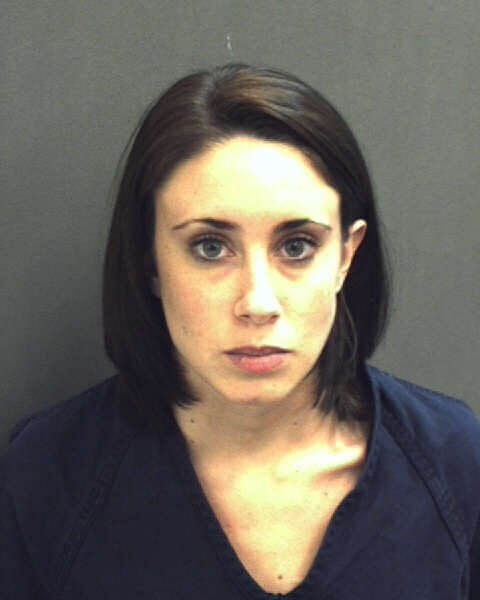 Baez alleged that the constant abuse Casey suffered at the hands of her father brought about elements of her behavior that made her appear suspect, such as her history of lying, apparently overt sexuality, and love for partying.
The Alleged Abuse Is Dismissed
Following the explosive sexual abuse claims by the defense, George Anthony took to the stand during the trial and said no such thing ever happened. Just before the closing arguments commenced, the judge reprimanded the defense team and warned them not to put forward the abuse accusations again.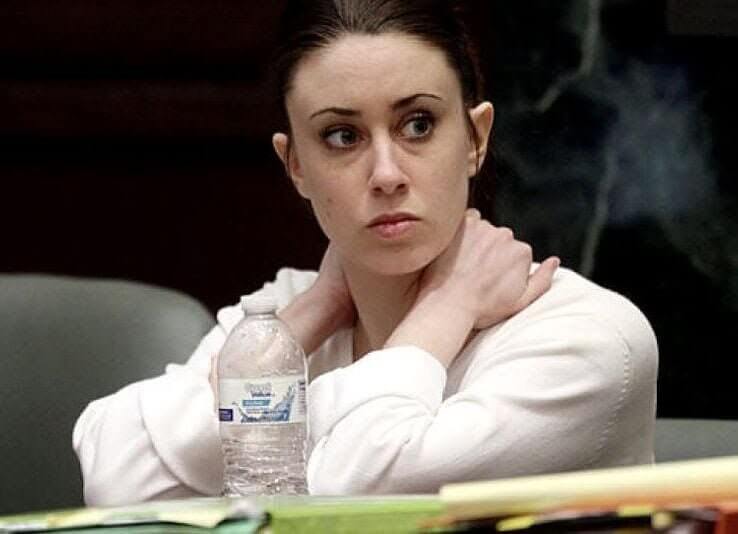 It was ruled that there was no evidence supporting abuse by Casey's father or her brother. However, the damage had already been done. The jury had already heard those claims, and they probably had an influence on the eventual verdict.

Caylee's Final Days
The defense had a widely different theory from the prosecution on how Caylee died that summer of 2008. The defense attorney claimed that the toddler wasn't murdered but accidentally drowned in the pool behind George and Cindy's home.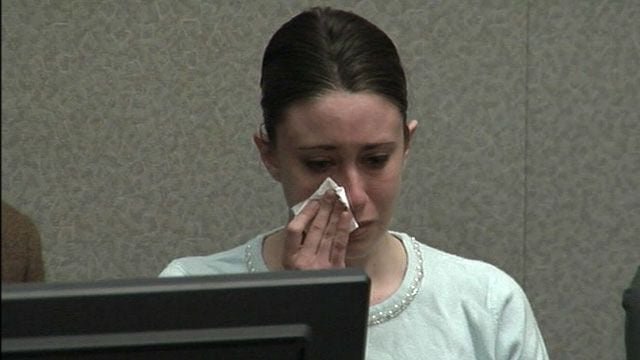 Subsequently, George allegedly threatened Casey, saying she would end up in jail if details of Caylee's death got out. He then helped her get rid of the body by disposing of it behind their home. According to the defense, this was the reason why Casey was acting so carefree in the month after her daughter vanished.
The Verdict Is Given
On July 5, 2011, six weeks after overwhelming testimonies and three years after her daughter disappeared, a jury found Casey Anthony not guilty of murdering her daughter, Caylee. They arrived at the verdict based on the lack of clarity from the side of the prosecution and the absence of physical evidence.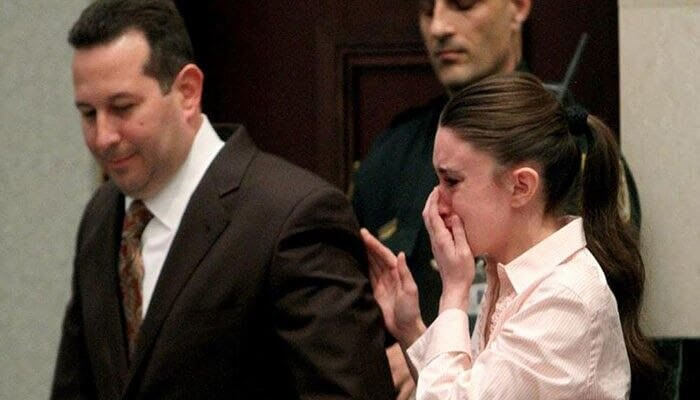 The jury rejected the prosecution's claim that Casey killed Caylee by drugging her with chloroform, suffocating her with duct tape, and then dumping her body a half-mile from her parents' home. Casey was also found not guilty of aggravated child abuse.
The Sentence
Casey had faced a possible death sentence or life in prison, but the jury didn't convict her of either first-degree murder or manslaughter. At the end of the day, she was only sentenced to four years in prison, one for each charge of providing false information to law enforcement, which are misdemeanors.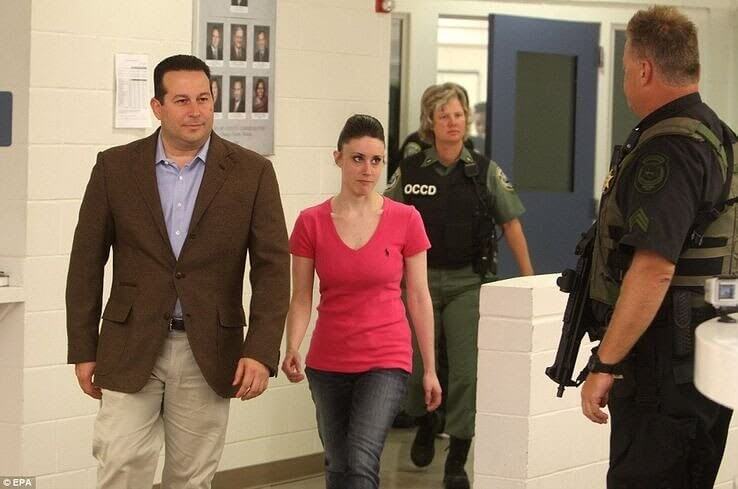 Casey and her defense team were ecstatic at the verdict, but outside the courtroom, the reaction was a lot different. To many who had followed the case and believed Casey was guilty of murdering her child, the verdict was only a slap on the wrist. Others believed that it would make people think that they can get away with killing their own children.
Similarities to the OJ Simpson Murder Trial
Parallels have been drawn between the Casey Anthony case and another high-profile court case from the '90s, the OJ Simpson murder trial, which also had a surprising not-guilty verdict for the deaths of Simpson's ex Nicole Brown Simpson and her friend Ron Goldman.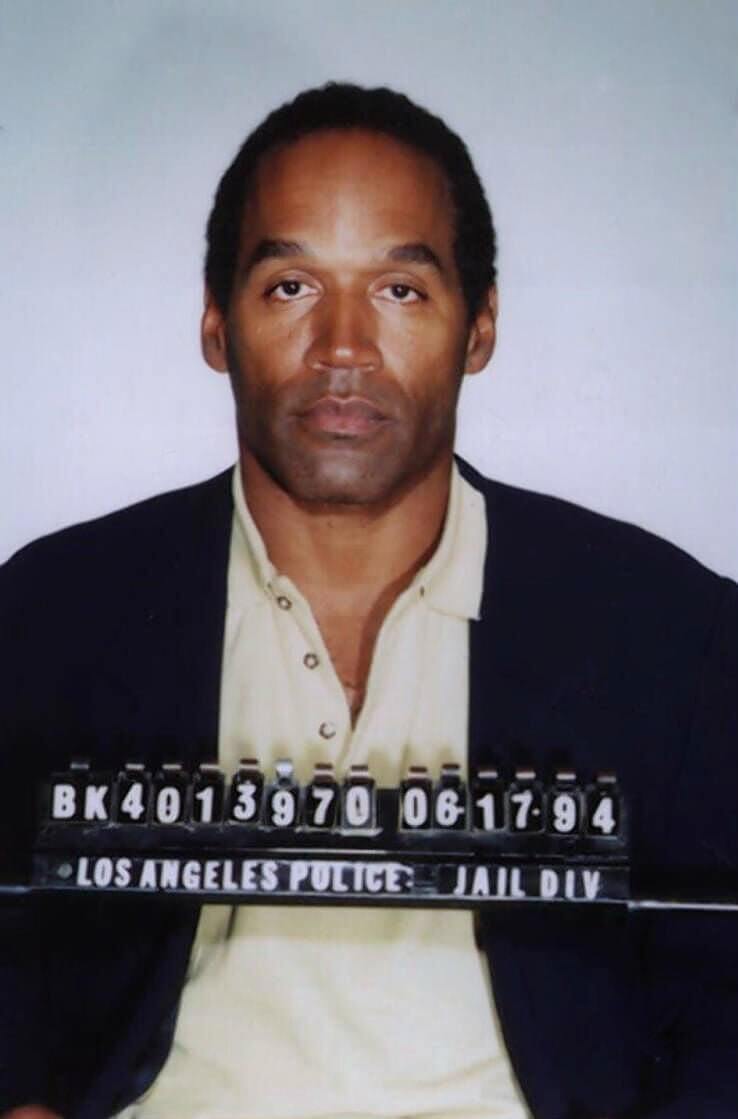 Although Casey was found guilty of lying to investigators, she wasn't convicted of the murder of her daughter. The former football star's verdict was delivered on October 3, 1995. Both cases also featured gruesome killings and their controversial verdicts drew public outrage.
Time Gone by
Following her highly-publicized case and the shocking verdict, Casey Anthony withdrew from the spotlight, giving only a handful of interviews and rarely appearing in public. Considering her case was high profile and she can be easily recognized, it's not surprising that she would want to live under the radar.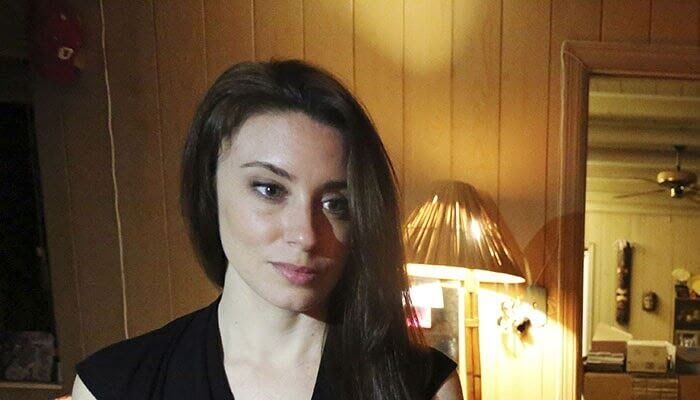 In a 2017 interview with Associated Press, Casey revealed that she's still not "certain...about what happened to Caylee," and she's unfazed by people's opinion about her. "I don't give a s*** about what anyone thinks about me, I never will," she said. "I'm OK with myself, I sleep pretty good at night." Which is a pretty strange thing to say for any parent who has lost a child.

Casey Now Resides in South Florida
Now 34, Casey Anthony lives a pretty normal life in West Palm Beach, South Florida, in the home of Patrick McKenna, a private detective who was the lead investigator in her defense team. She's since adopted a dog and was spotted in a protest march against Donald Trump in 2017.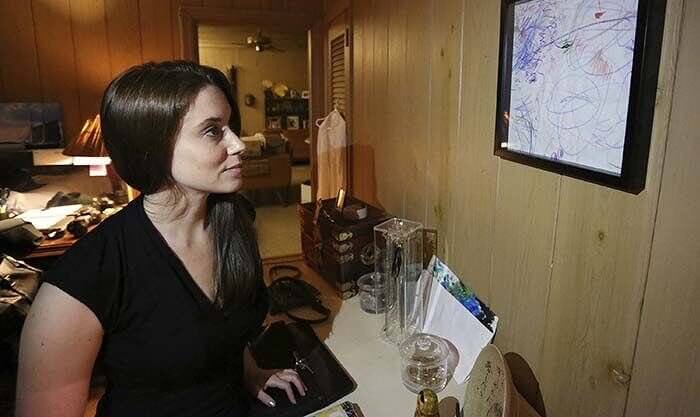 In 2013, Anthony filed for bankruptcy, claiming debts of almost $800,000, mainly legal fees, and less than $1,000 in assets. She also reportedly started a photography business in 2016 but shut it down in 2018.
Returning to Normal Life?
Since her trial, it appears Casey has remained single. She has been living with Patrick McKenna, who she's been romantically linked to in the past, but she's insisted that those claims are false. In recent years, however, Casey has been trying to get back into dating, although her recognizability has made meeting new people a little difficult.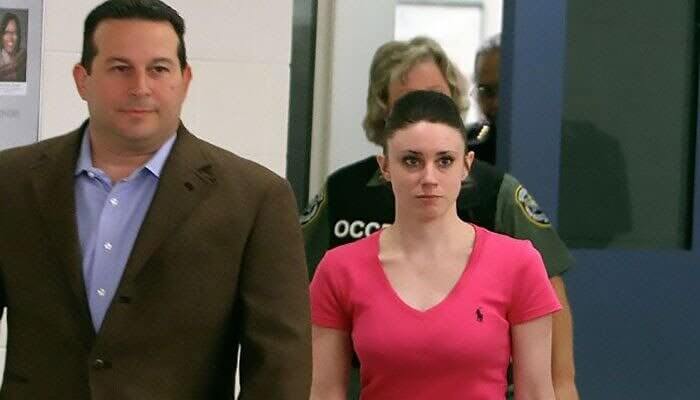 According to People, she's gone on a few dates with men she met "through her very small legal circle" but overall doesn't have a lot of close relationships, even with her family.
Is Casey Anthony Considering Having Another Baby?
In a 2017 interview with Associated Press, Casey admitted she wasn't interested in having another child. She said, "If I am blessed enough to have another child -- if I'd be dumb enough to bring another kid into this world knowing that there'd be a potential that some little snot-nosed kid would then say something mean to my kid -- I don't think I could live with that."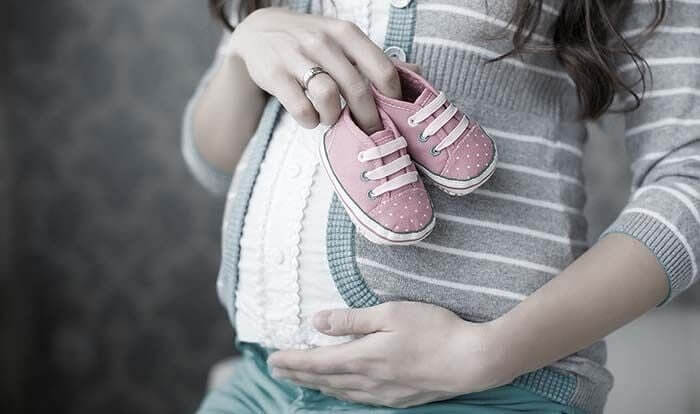 However, it appears having a family is now something she's considering. A source close to her told People, "Marriage, family, the white picket fence. In some ways, that's very appealing to Casey…" Understandably, this has made some members of the public nervous.
Conflict in the Anthony Family
Some sources revealed that Casey has been distant from her parents since the shocking allegations were dropped during her 2011 trial. Her seeming apathy towards her child's wellbeing, coupled with her father's affair, were both exposed during the three-year ordeal, which ended up destroying her relationship with her parents.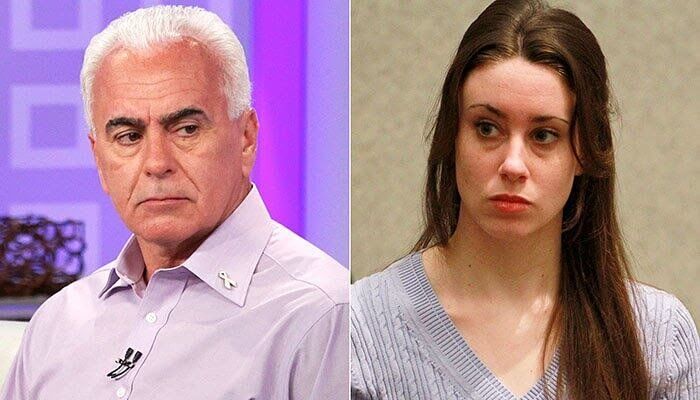 However, over the years, their relationship has been continuously evolving. Information received indicates that her relationship with her mother has improved in recent times and Casey sometimes reaches out to her, but she has had less contact with her father.

George Anthony Attempted to End His Own Life
Shortly after learning of his granddaughter's tragic fate, George Anthony admitted in an interview with Dr. Oz that he was prepared to take his own life. He left home with some bottles of medication and some pictures, one of which was of Caylee, and checked into a hotel.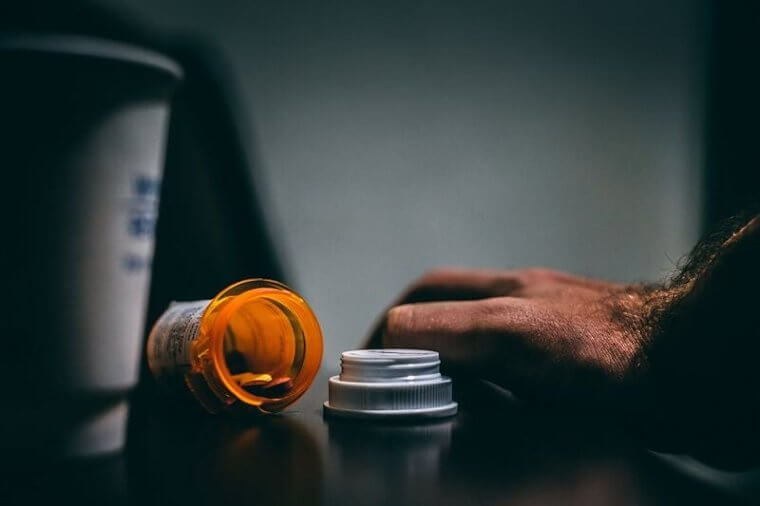 George would later consume an entire bottle of Paxil mixed with muscle relaxants and alcohol. He was luckily rescued by the police and transported to the hospital. A five-page suicide note he had penned was also found at the hotel, though it raised no speculation that he was involved in Caylee's murder.
Casey Reached Out to Her Father to See How He Was Doing
In November 2018, while on his way back from a car show, George Anthony was seriously injured in a car crash in Daytona Beach. The former police detective suffered spinal cord damage after the vehicle he was in overturned several times.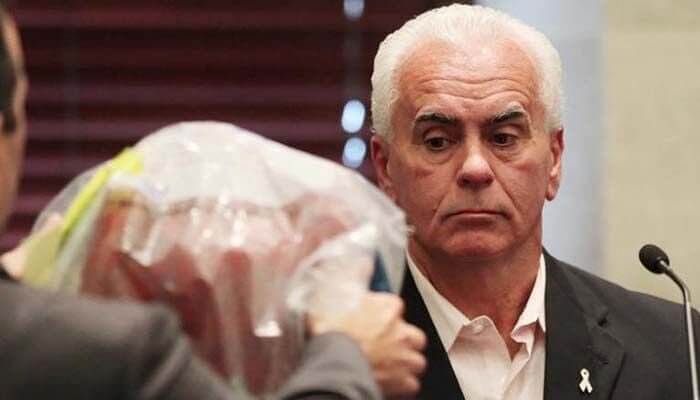 Appearing on the Dr. Oz show wearing a halo and with Cindy the following January, George said that his daughter reached out to him briefly after the accident to ensure he was okay. He also expressed his interest in rekindling their relationship. 
George Anthony Believes It's Time for Forgiveness
After his near-death experience from the car accident, George Anthony had an epiphany. He decided the time had come to forgive his daughter and mend their fractured relationship. In an emotional letter he penned to Casey, George said he would love to see her and know how she's faring.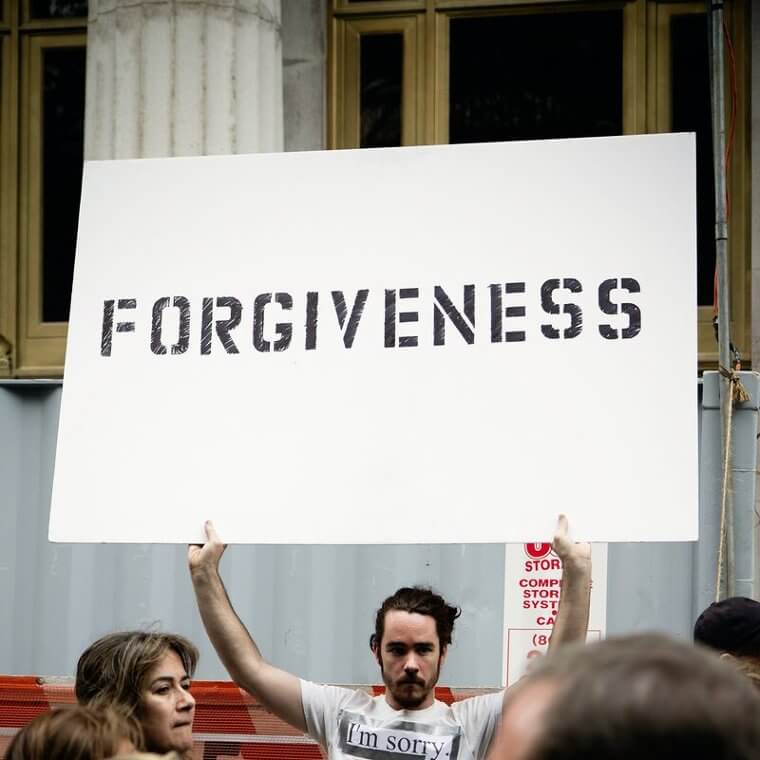 "I would love to see you and I would love for mom to know where you're at, how you're doing," he wrote. "Casey, no matter what, I'm still your dad and I love you," he added. 
Did Casey Get Away With Killing Her Child?
Twelve years after Caylee Anthony's remains were found wrapped in a Winnie the Pooh blanket in the woods, it is still unclear how the toddler wound up dead. Although Casey was found not guilty of killing her child, many people strongly believe she knows more about what happened to Caylee than she has revealed.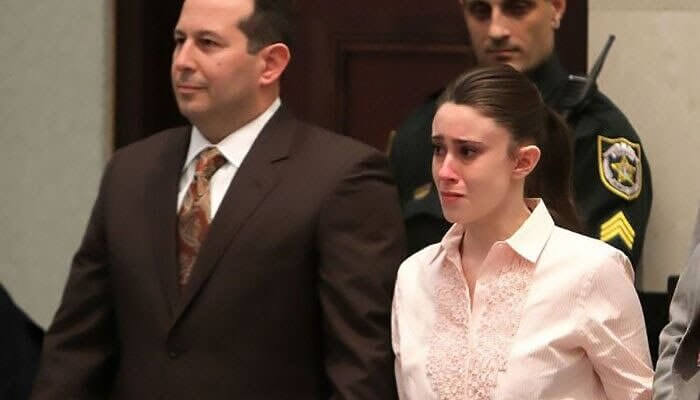 Caylee's death could have been an accident that Casey has successfully been able to cover up or it could have been a brutal murder. It could even have been something completely different. We will probably never know what really happened to Caylee Anthony.
How Old Would Caylee Anthony Have Been by Now?
Caylee Marie Anthony was born on August 9, 2005, in Orlando, Florida, USA, and died on June 16, 2008, in Orlando. She would have turned 15 on August 9, 2020, but sadly, she didn't even live to see her 3rd birthday.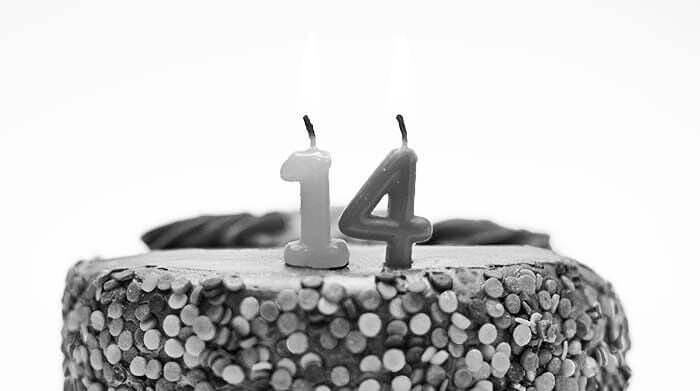 There's a memorial at the site where her body was found, not far from her grandparents' home, and legislation has been passed in several states in her name that makes it illegal for parents to delay reporting their kids as missing.

Who Is Caylee Anthony's Biological Father
Caylee Anthony passed away more than a decade ago but there are still many unanswered questions about the little brown-haired girl today. One of the biggest mysteries surrounding Caylee is who her biological father is.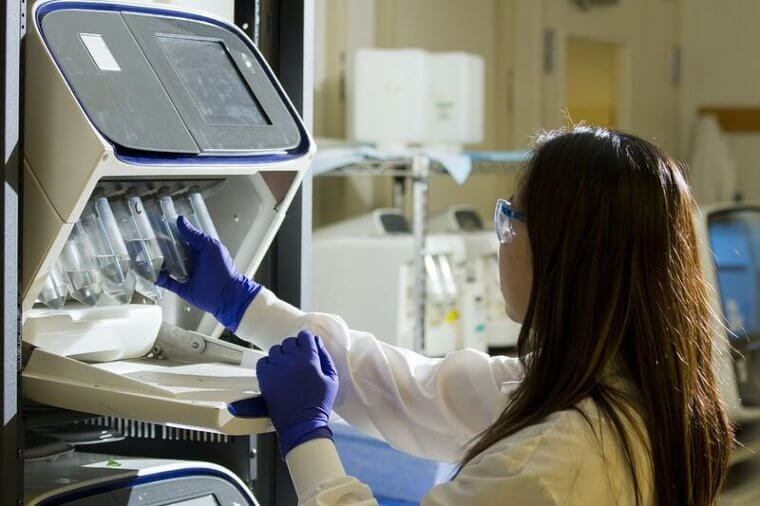 Casey still hasn't mentioned who her late daughter's father is and a source close to her told People that she has no clue either. "She doesn't talk about it," the source said. "She will never tell anyone. She'll take that secret to the grave." However, a woman has come out to claim that her son was undoubtedly Caylee's father.
Caylee's Father Finally Identified?
Massachusetts resident Donna Maclean claimed her son, Michael Duggan, is Caylee Anthony's biological father. She insisted her son told her that he met Casey Anthony while he was living in Winter Park, Florida and that he had a baby girl with her. Sadly, Michael passed away in a car accident in 2007.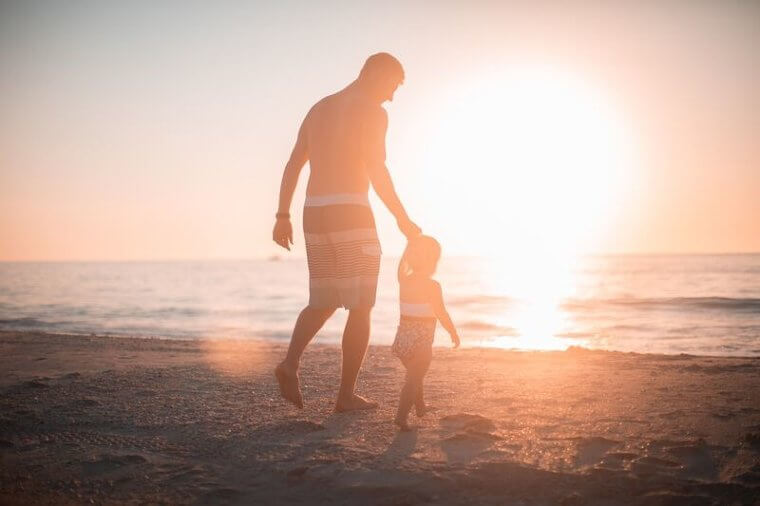 Maclean said seeing pictures of Caylee on TV during the trial made a light bulb go off in her head, and she realized it was possible that her son could indeed be Caylee's dad. Although there's a possibility she's Caylee's grandmother, Maclean has no plans of reaching out to Casey.
Mom Accused of Murder: Darlie Routier
A case comparable to that of Caylee Anthony's is the Darlie Routier case. In 1996, Routier's two sons, six-year-old Devon and five-year-old Damon, were stabbed to death with a kitchen knife. Her own neck, forearm, and shoulder had also been slashed. In a frantic 911 call, Routier said that an intruder had broken into her home, stabbed her sons, and then attacked her before fleeing the house.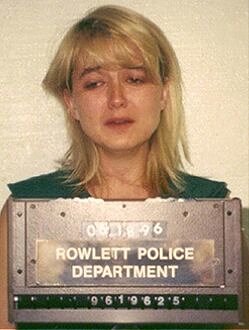 Eight days after the horrific incident, Routier held a small birthday party for Devon at his gravesite and even sprayed silly string. Routier was found guilty of her sons' death and is currently in a Texas penitentiary awaiting lethal injection. Some people are of the opinion that the media cruelly judged Routier, mainly because of the posthumous birthday celebration she held for her son, and believe the trial was unfair and unjust.
Children Who Vanished: JonBenet Ramsey
On December 26 of the same year, a six-year-old child beauty queen named JonBenét Patricia Ramsey was killed in her home in Colorado. She had been bludgeoned and strangled and a lengthy handwritten ransom note demanding $118,000 was left in her bedroom.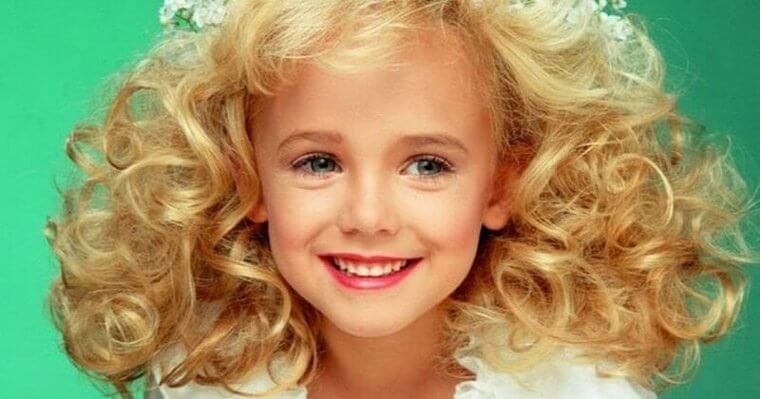 It was suspected that her mom, Patsy Ramsey, also a former beauty queen, was behind her murder, but last year, in a series of letters, a convicted pedophile named Gary Oliva allegedly confessed to "accidentally" killing Ramsey. Oliva, who is currently serving a ten-year sentence for possession of child pornography, has been a long-time suspect in Ramsey's murder.
Children Who Vanished: Madeleine McCann
While on holiday with her parents in a Portugal resort in May 2007, three-year-old Madeleine McCann vanished. At one point, her parents, Kate and Gerry, were considered suspects by the Portuguese police and also faced intense scrutiny from the media. In 2007, the couple was formally cleared as suspects.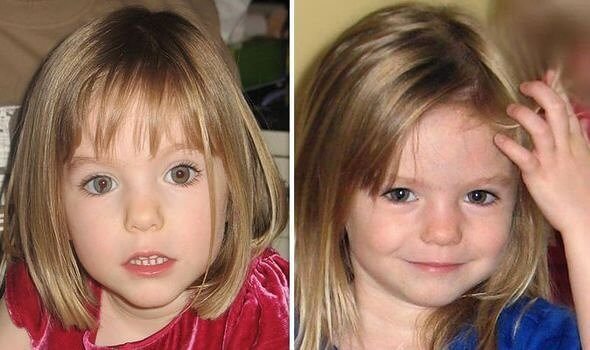 Several theories about Madeleine's disappearance exist, including that she was abducted after she left the hotel room in search of her parents and that she was stolen by a sex trafficking gang. But 13 years later, and with over £11 million spent on the investigation, no trace of Madeleine McCann has ever been found.