They say that love has no bounds and this seems to ring truer in Hollywood and this is true for age gaps. With age gaps as big as a 41-year difference, here are examples of celebrity couples with large age differences. You may have your own opinions regarding these relationships but, honestly speaking, these stars probably wouldn't really care what you have to say! 
Henry Cavill and Tara King
I'm sure if you play Superman, you can date anyone…and that's pretty much what Henry Cavill did when he decided to see Tara King. She was only 19 years old and still in college when they first started dating in 2015, while Henry was in his 30s. Henry felt a bit unnatural about his relationship with Tara, eventually admitting that he did not feel right about their age gap in an interview with Elle.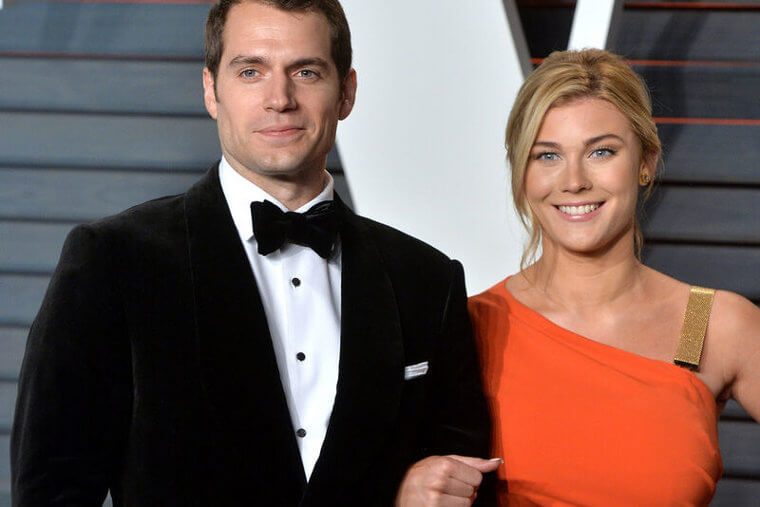 He stated that he was attracted to Tara King for her maturity but still felt uncomfortable with the age difference. He then admitted that he had been in a relationship with a 30-year-old woman when he was only 19, drawing the gender reversal comparison. Eventually, however, it just didn't work for him; the age difference was too much for him to deal with. The relationship ended in 2016. 

Billy Ray Cyrus and Firerose
Country singer and songwriter Billy Ray Cyrus, 61, is now engaged to 34-year-old Australian singer, Firerose. These two have proved that their 27-year gap is just a number. 
"She's the real deal," Cyrus confessed to People magazine. The happy news comes after a long period of sadness for Billy and he could not be more elated. The gorgeous couple has shared the news on their social media, with Firerose happily displaying the engagement ring.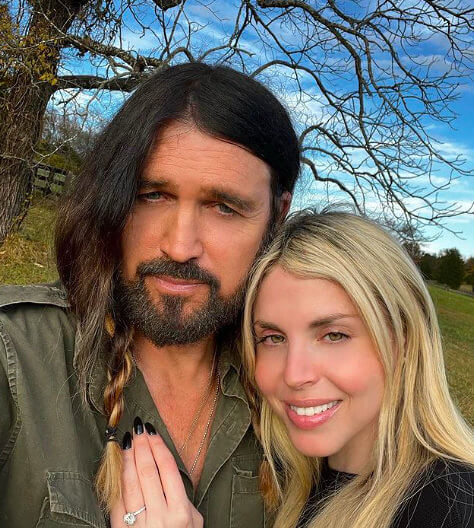 He has moved on from a 28-year marriage with Tish Cyrus and is no longer suffering from an ' Achy Breaky Hart'. Miley's dad has overcome personal turmoil after filing for divorce from his former wife in April of 2022 and his mom dying only four months later, and now things have turned around for the better and he couldn't be happier. "Everyone knew that relationship was over a long time ago," he said. "Everybody's turning the page. It's been a lot, but everyone knew that it was time for a change."

Lionel Richie and Lisa Parigi
The award-winning singer and songwriter Lionel Richie has found himself a young one... again! Having been married twice, once to Brenda Harvey and the other to Diane Alexander who was 16 years younger than him, Lionel has found himself a new and even younger girlfriend, Lisa Parigi. He just keeps climbing down the age ladder!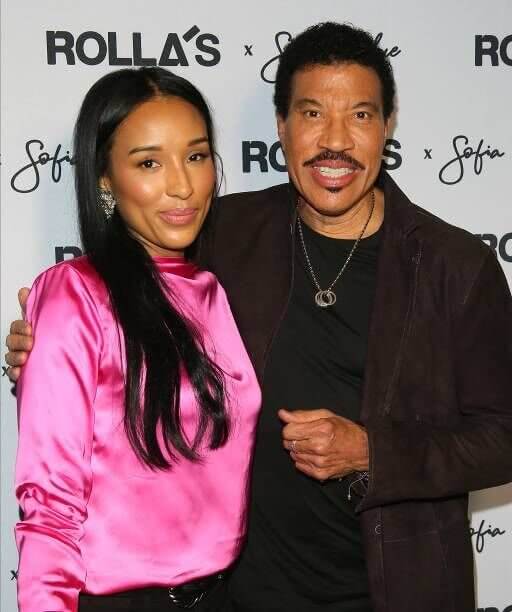 Since 2014, the renowned musician, at a ripe old age of 73, has been happily in love with his 32-year-old girlfriend. That's a 41-year age gap! Along with this enormous age difference, Lisa is only 4 and 9 years older than Lionel's children, Miles, and Sofia Richie; jaw-dropping. Despite the mixed public reaction, Lionel and Lisa are going strong as they have made it clear that there is no age limit on love! 

Rene Angelil and Celine Dion
Star singer, Celine Dion, married Canadian musical producer and talent manager, Rene Angelil, back in 1984. When Dion was just 12, Angelil started helping advance her career and when Dion was only 18, she had a relationship with the producer. The couple kept their relationship a secret for the first few years. Dion's mother was not happy with her daughter's relationship because of the age difference between the two. Though they did have a large 26 years age difference between them, that never took away from how connected and loving they always seemed when they were seen together.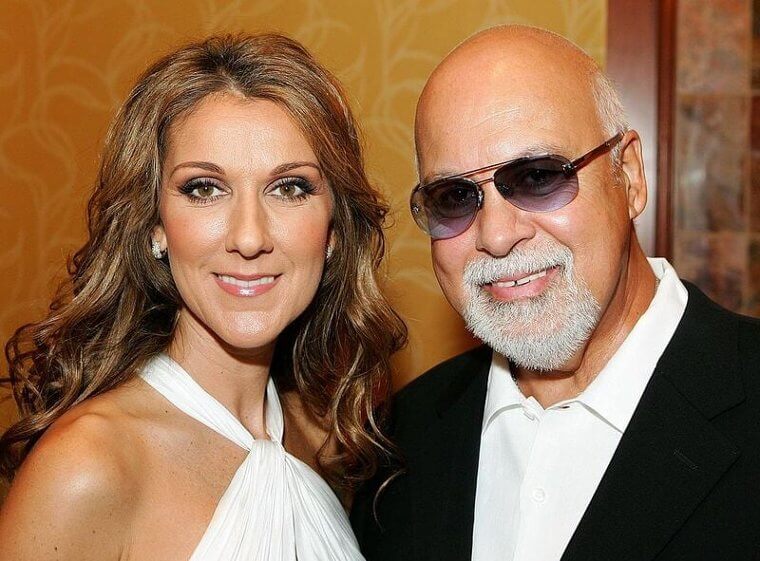 This heartbreaking marriage didn't end with a split, but with the sad ending of Rene's passing just a few years ago. The couple had three children together, and a long and stable marriage right up until Rene died in 2016. Sadly, Rene was battling throat cancer and he lost his life at the age of 73.

Paige Butcher and Eddie Murphy
Eddie Murphy is a family man at heart - even with his quirky and often adult humor in his comedy (see his early stand-up acts!). He's the father of nine children, one of those being a recent daughter who came into the world in 2016, the mother being Paige Butcher.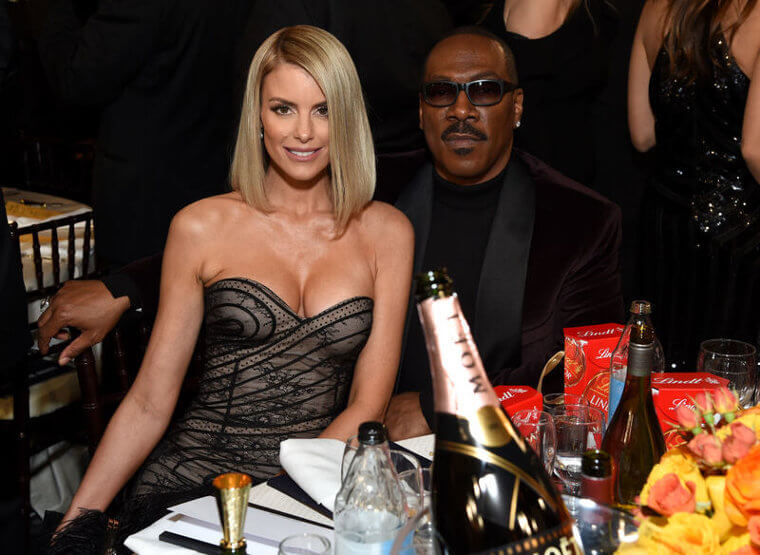 The model is 18 years younger than Eddie, though it seems as if this man doesn't age, because really, who would have guessed he is 60 years old now! Whoa!
Rupert Murdoch and Jerry Hall
Actress and model, Jerry Hall, is quite well known to have been dating the rock n' roll star, Mick Jagger, for over 20 years. When they ended their relationship in 1999, however, everyone was wondering whom she might end up with next! She took a bit of a different route in her choice of man, moving from music star to media tycoon when she met Rupert Murdoch in 2015.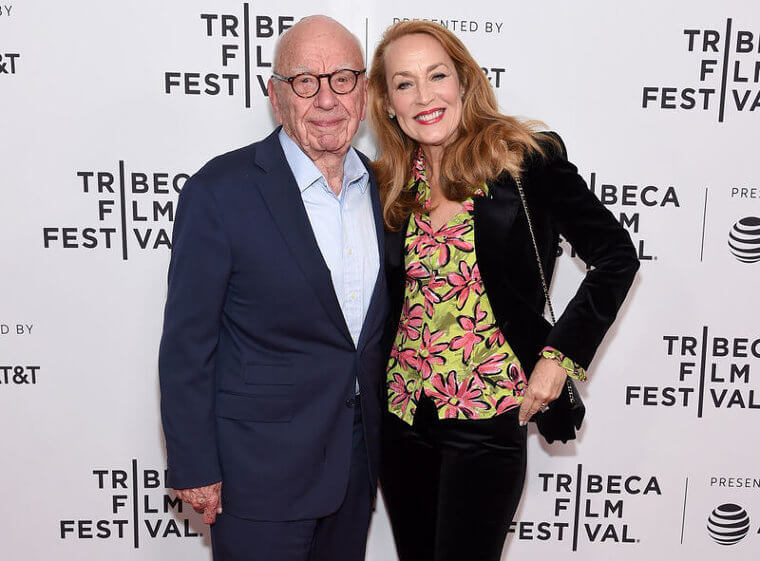 The 25-year age difference between them didn't seem to factor in, as they wed in 2016 and still have a strong and seemingly happy and stable relationship to this day. 
Rosalind Ross and Mel Gibson
Mel Gibson is probably best known for his star role in Braveheart, though he took a long break from acting to return to films in 2016. With seven children already from his former marriage to Robyn Moore and one child to his ex-partner Oksana Grigorieva, he didn't stop there in populating the world with his bloodline!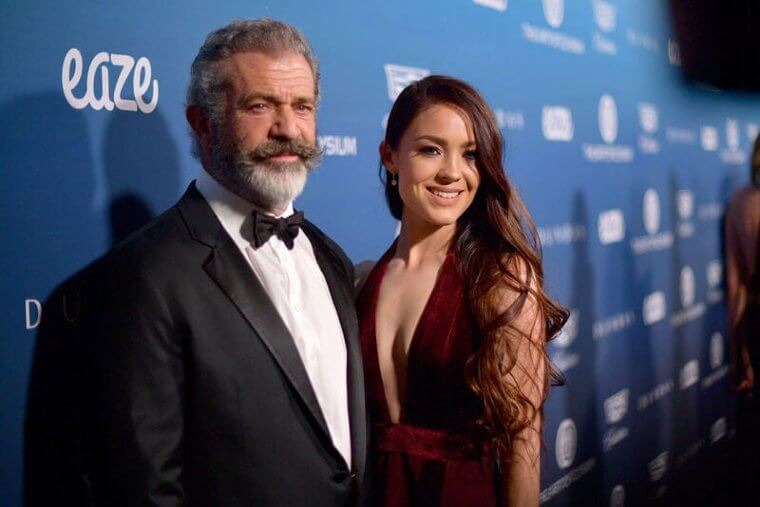 He is expecting his ninth child with his current partner, Rosalind Ross, who is an entire 35 years younger than him. Even more surprising, Rosalind is 10 years younger than Gibson's eldest child. Now that's got to make for some interesting family engagements!
Michael Douglas and Catherine Zeta-Jones
This well-known couple has a secret as to why their relationship isn't affected by the 25-year age gap. Catherine Zeta-Jones joked in one interview that one of the reasons they have kept up a strong and stable relationship for such a long time is that they both have their bathrooms. Could that be the secret?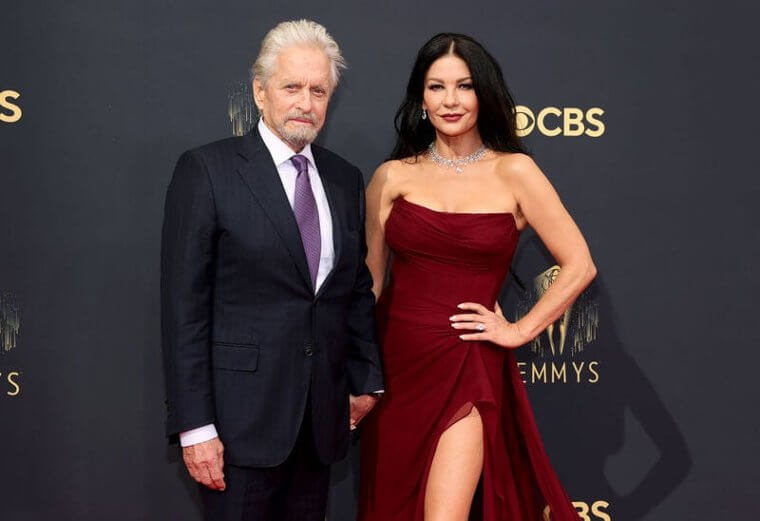 They have been married since 2000, so they've been going strong for quite some time now, and with their relationship so open to the public's eye, it was one of the more well-known and publicized couples that demonstrated how big age differences don't always bring down a relationship.
Jay Z and Beyoncé Knowles
Settling down with this diva must have been a challenge, but one that Jay Z (Shawn Carter) took in his stride. They ignored their 12-year age difference with Jay Z deciding to "put a ring on it" in 2008.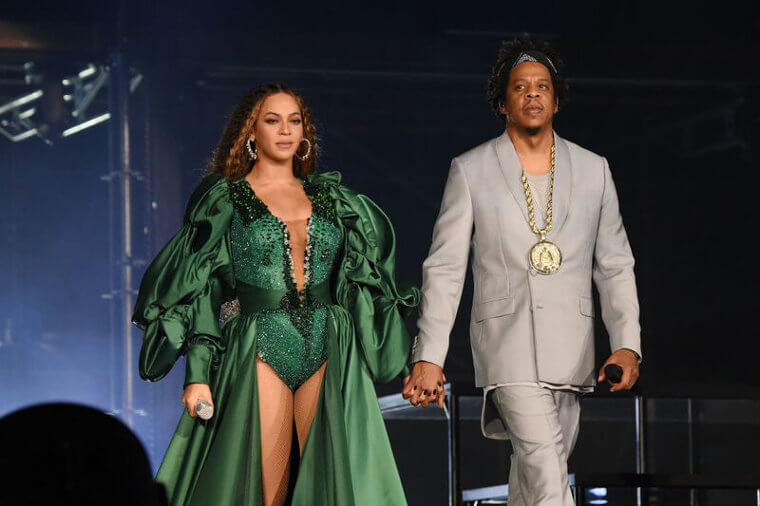 Their strong relationship blossomed into a family with a daughter called Blue Ivy, and new twins named Rumi and Sir Carter. People love following the headlines of this power couple, as fans around the world always love the idea of two performers getting together to make sweet music in their sweet relationship.
Hayley Roberts and David Hasselhoff
Back in the day, Baywatch star, David Hasselhoff, was a sex symbol and total heartthrob for fans. We're sure he still has plenty of adoring fans out there, even when he was engaged to longtime girlfriend, Hayley Roberts, in 2016.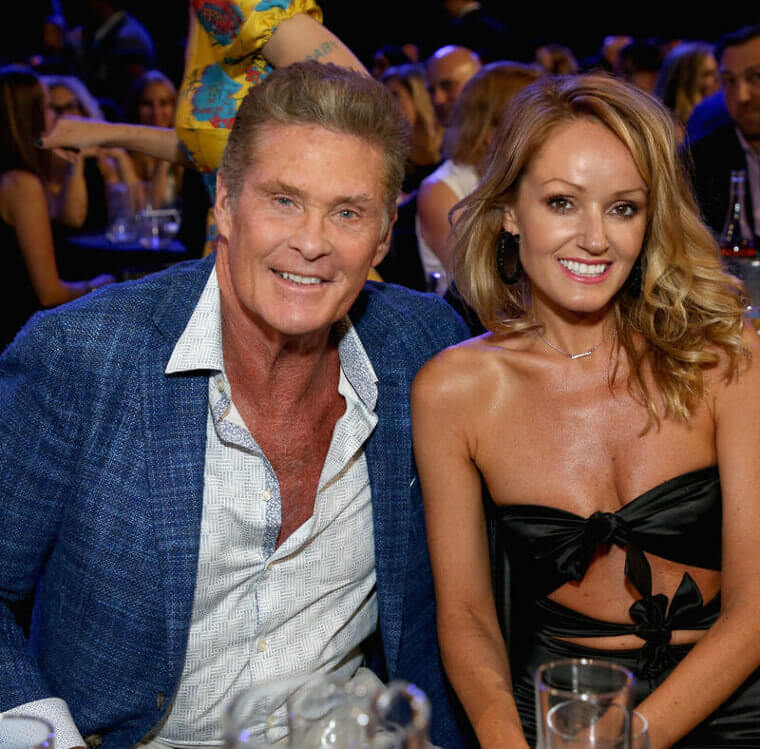 This gorgeous model is 27 years younger than David and coincidently has the same name as David's daughter from his previous marriage. Hayley Roberts is still a fair few years older than his daughter, however, making that part at least not seem so weird!
Woody Allen and Soon-Yi Previn
You probably know this one by rote at this point, but just in case you don't... Woody Allen, director of many critically lauded and beloved films, started dating Soon-Yi Previn when he was in his mid-50s. Soon-Yi was just 19 years old at the time, but there's a lot more creepiness to add to this before we're done...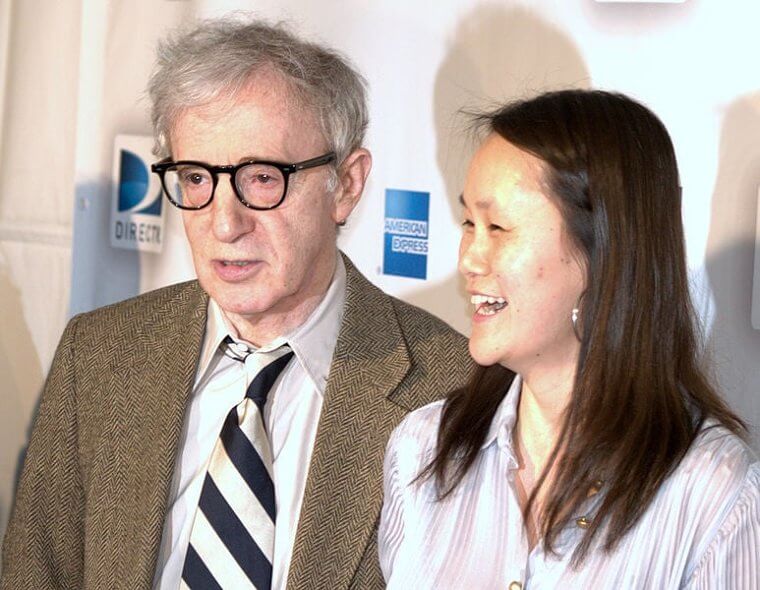 Woody began dating Soon Yi while he was still seeing Mia Farrow. Mia Farrow is Soon-Yi's adoptive mother (Composer Andre Previn is her adoptive father). Allen and Farrow had adopted children together and had one biological son. Needless to say, the pair split acrimoniously. Allen revealed the news of his affair to Farrow by leaving photos of Soon-Yi naked out for Mia to find. Allen was subsequently accused of molesting adopted daughter Dylan, a story that has been in continuous public debate since it was revealed in the 1990s. He and Soon-Yi have adopted children together.
Angelina Jolie and Brad Pitt
Who hasn't heard of this power couple? If you don't know who these people are - or just didn't know they were together - you've been living under a rock and it's time to resurface… at least to just take a look at how beautiful these two talented stars are were together as a couple. They were Hollywood's 'it' couple for years, even dating for an entire seven years before getting married. 
Their 11-year age difference was largely unknown to most, as they both can pass as much younger than their ages. They always had some kind of shared news in gossip magazines around the globe for their unconventional decisions, and their forever-growing family - now up to six children! In 2016, however, they split, apparently amicably and maturely.
Alicia Vikander and Michael Fassbender
Meeting on the set of a super sweet epic love film is a great way to start any relationship, and fans of the book and film loved hearing that actress, Alicia Vikander, met actor, Michael Fassbender, on the set of The Light Between Oceans.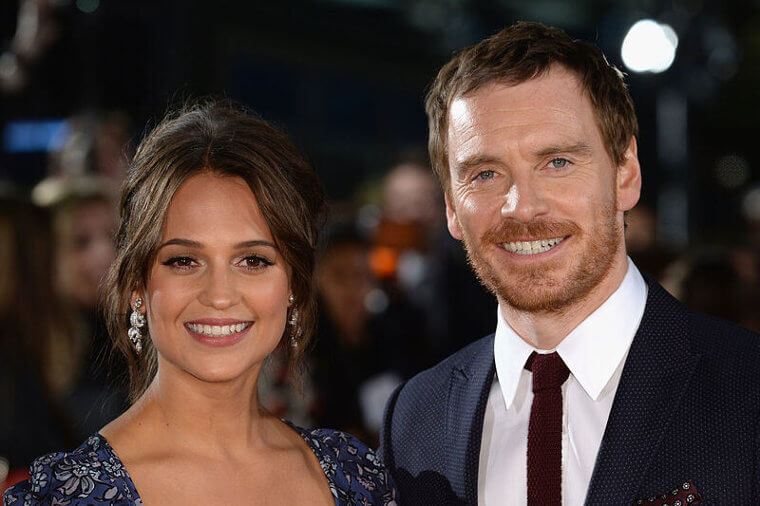 Their 11-year age gap was brushed aside as they married, secretively, in late 2017. When romance on screen creates a real-life love story, we can't help but feel all warm and happy for the pair.

Brian Austin Green and Megan Fox
Actor, Brian Austin Green, and actress, Megan Fox, were reported to have been dating since 2004. They tied the knot in 2010 in the tropical destination of Hawaii. When they first started dating, Megan was only 18, while Brian was 31, 13 years her senior.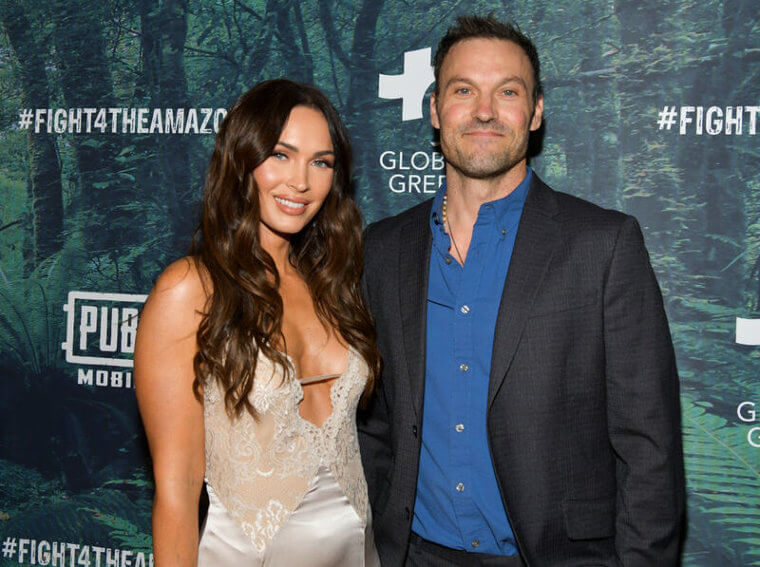 Their relationship blossomed as they had three children together, proving that age is just a number. However, things got a little rocky in 2015, and in 2020, it was confirmed that the couple split.
Robin Wright and Clément Giraudet
House of Cards actress Robin Wright is onto the third, but this time with a younger man. After her disastrous marriages with actor Dane Witherspoon and Sean Penn, Robin found her new man at the 2017 Saint Laurent fashion show in Paris. The 56-year-old is now deeply in love with the French fashion executive, Clément Giraudet.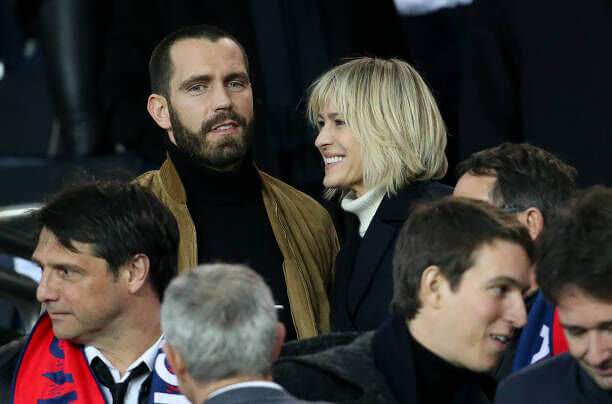 The Golden Globe winner and eleven-time Emmy Award nominee started dating Clément, age 38, right after they met in 2017. Shortly after, in August 2018, they decided to make it official and walk down the aisle, proving that an 18-year age gap is not going to hinder their relationship.
Camila Alves and Matthew McConaughey
These two stars are known for being sex symbols on the screen. Camila Alves is known for her flawless image as Victoria's Secret model, while Mathew McConaughey is an actor who needs no introduction. Perhaps they became interested in each other's performances as their romance bloomed from their first meeting in person, back in 2006.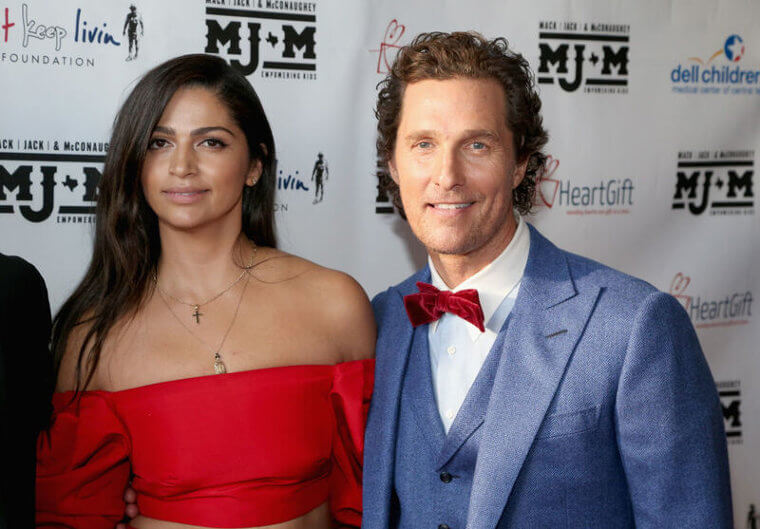 They were engaged in 2011 on Christmas Day, and are still married today with a family of three children. This almost-too-gorgeous-to-look-at couple's age difference of 14 years seems to have only helped in creating a strong and stable relationship.
Jason Momoa And Lisa Bonet
The 39-year-old Aquaman star married the beautiful 51-year-old actress back in 2017. The 12-years gap between the two didn't seem to bother either one of them, as they had been together since 2005! It's rumored that they actually married in 2007, but only made it official in 2017. Their two children were born in 2007 and 2008, so maybe there's truth to the rumor.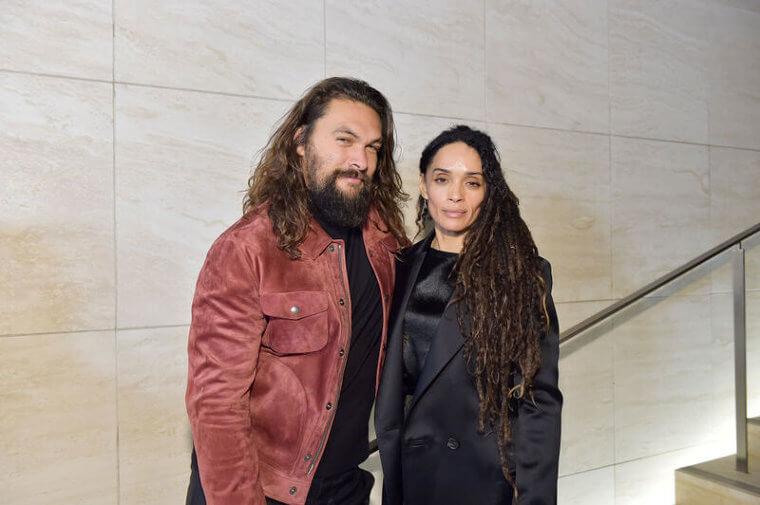 Momoa shared that he actually had a crush on Lisa since he was a child when he saw her on The Cosby Show. He recalls telling his mother that he wanted her, and the funny thing is - he got her! Who knew that childhood TV crushes could actually become reality? Unfortunately, the two announced their split in early 2022, but their still good friends and parents!

Ryan Reynolds and Blake Lively
Long Hollywood relationships can definitely not be taken for granted. We are forever hearing about our favorite stars breaking up and straight away, hooking up with the next big thing. This is not the case with Ryan Reynolds and Blake Lively, who have been together for a decade and have three daughters.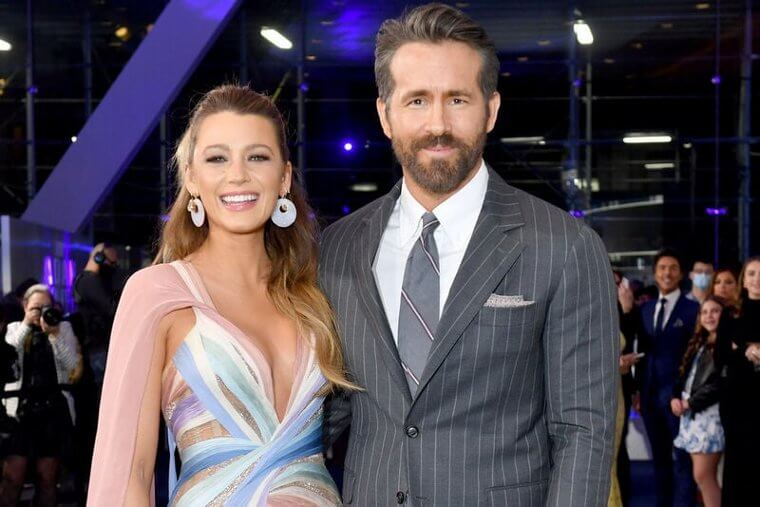 After meeting on the set of Green Lantern, this beautiful couple would find themselves on a double date a while after, only they weren't a couple, but rather they were with different people! The next thing we know, Reynolds, who is 11 years older than Lively, is begging her to sleep with him and the rest is history, as the couple wed in September 2012. Their age gap is certainly no match for the love they share.

Russell Brand and Katy Perry
This couple has been separated since 2012, but they made it onto the list because their nine years was still a relatively big age difference between the comedic Russell Brand and singer, Kate Perry. 
They married in 2010, giving fans and followers much news and gossip to follow, as they were regularly in the limelight and were mega-stars all over the world, with their relationship being super public. This made for a sad breakup when the short two-year marriage ended. 
Heidi Klum and Tom Kaulitz
While many of these couples include an older man and a younger, beautiful woman, this couple demonstrates the reverse situation. Klum, aged 45, found guitarist, Tom Kaulitz, who is only 29 years old, making a 16 year age gap between the two. They have both proven that age is really just a number and that they are able to maintain a strong relationship.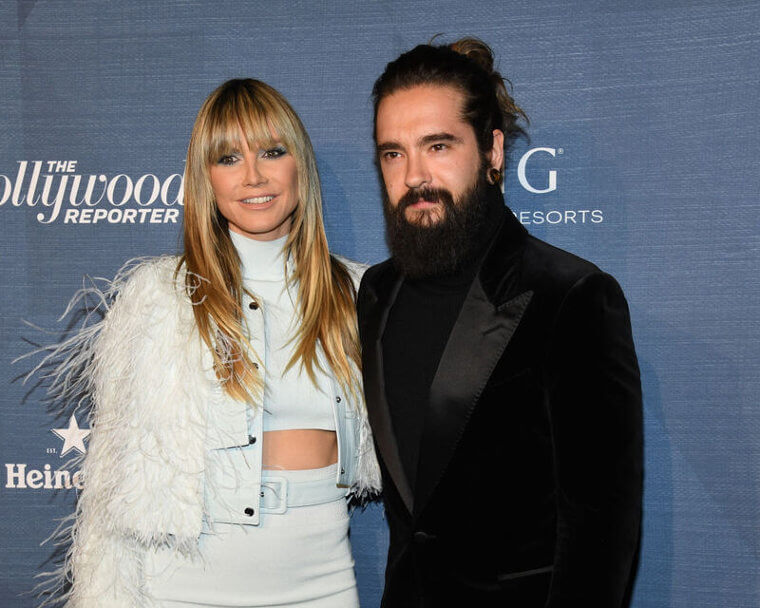 The two began dating earlier in 2018 and first appeared together on the red carpet in May. Later, they announced via Instagram that they were engaged. She posted a selfie of the two, captioned "I said yes" and has continued posting loved-up selfies of the two. Hence, clearly indicating that the age gap hasn't negatively influenced the quality of their relationship. 
Behati Prinsloo and Adam Levine
The lead singer of Maroon 5, Adam Levine, was always a heartbreaker. This sex symbol broke hearts when he tied the knot with model, Behati Prinsloo, with this gorgeous girl breaking a lot of guy's hearts too! This incredibly attractive couple married in 2014 when Adam was 35 and Behati was 25.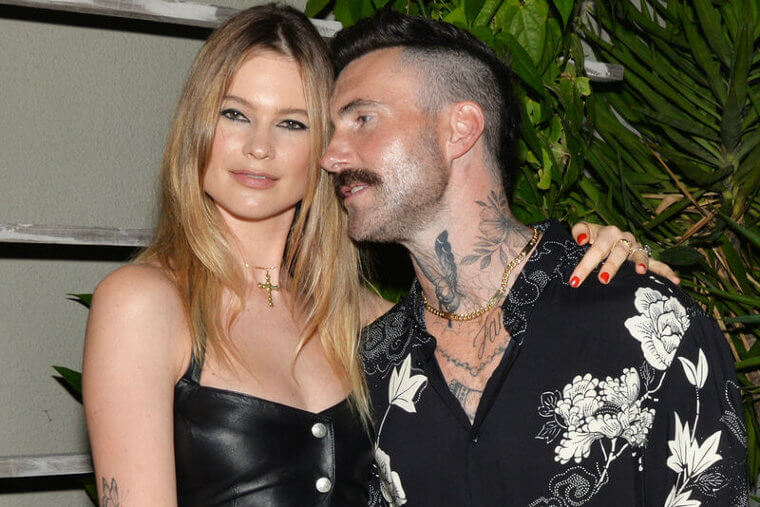 The 10 years age difference hasn't stopped them from creating a strong and stable relationship. Three years after their marriage, they had their first child, Dusty. Fans are eagerly awaiting news of a growing family!
Deborra Lee-Furness and Hugh Jackman
Since 1996, Australia's loved hero actor, Hugh Jackman, has been married to Deborra Lee-Furness. Through their long 25-year marriage, they have adopted two children and proven that their 13-year age difference doesn't take away from a healthy and strong marriage.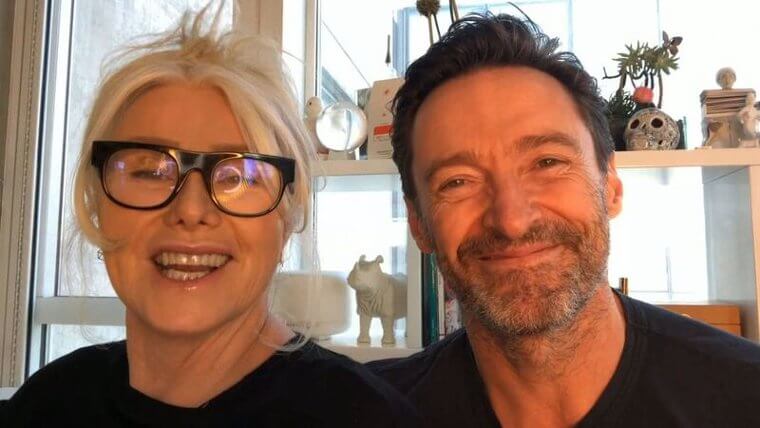 Many fans may be surprised to learn how spiritual their connection is - a departure from the usual Hollywood blockbuster tough-guy roles that Jackman often plays. He got his wife a beautiful ring with the inscription "Om paramar mainamar." This phrase can be translated as "We dedicate our union to a greater source."
Katie Holmes and Tom Cruise
For a man that has always played the leading heartthrob, when Tom Cruise tied the knot with Katie Holmes, fans of Hollywood were expecting a super sweet, fairytale marriage (and adorable kids). Well, they definitely got the adorable kid part right, having their stunning daughter, Suri. The pair married in 2006, after dating for seven years. Their marriage looked to be a strong one, staying together for six years, and of course, starting their family, but alas, we were all disappointed to watch when their relationship unraveled before us in the media.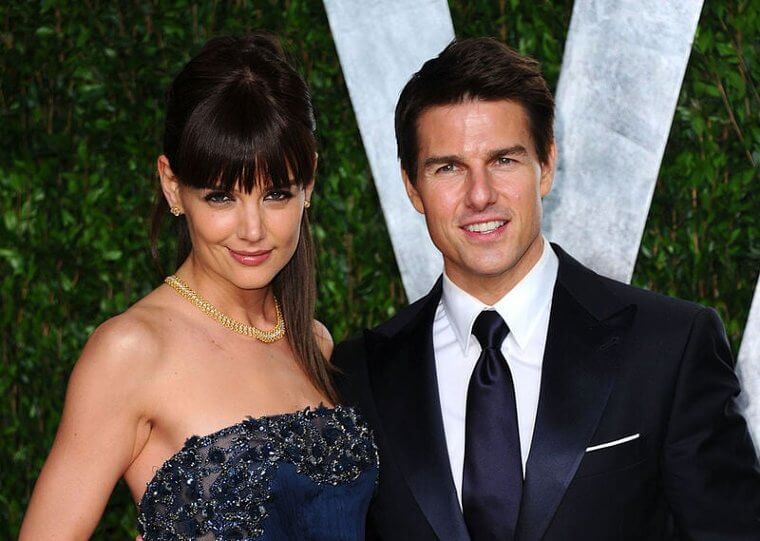 They separated in 2012, and still regularly feature in gossip articles detailing their private affairs and rumors about their shared situation of parenting and other ex-issues. It was assumed that Katie was quite a bit younger, though many probably didn't realize that their age difference was actually 16 years!
Jason Statham and Rosie Huntington-Whiteley
Let's start with Rosie Huntington-Whiteley - because this beautiful woman is used to stylish and sweet introductions, gracing the covers of fashion magazines and runways of high-end fashion labels. She's also been branching out to acting in films, and perhaps that's how she first met actor, Jason Statham. Often known for his roles as an ultimate antihero (think The Transporter films), he obviously has a sweet spot when it comes to his love, Rosie.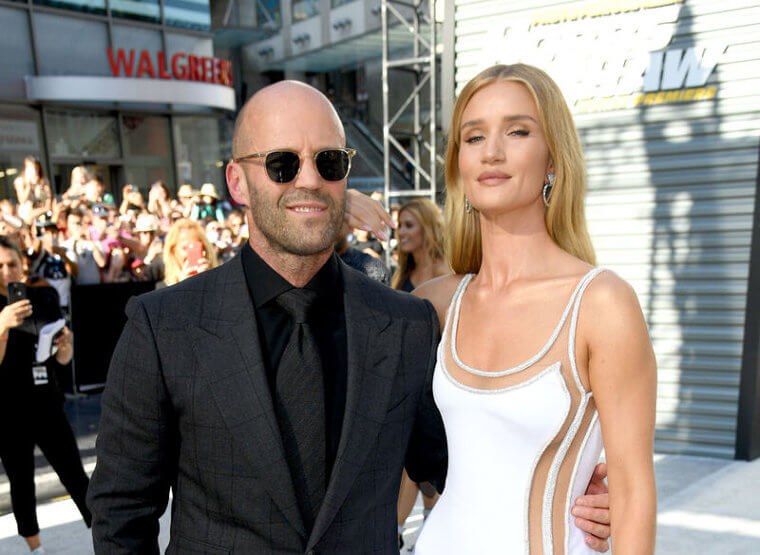 They have been together since 2010 and the couple got engaged in 2017. The age difference this time is a big one - a whole 20 years separates them, with Rosie being the younger of the pair. 
Suki Waterhouse and Bradley Cooper
Actor of many hit movies, Bradley Cooper, was 37 years old when he started dating the actress and model, Suki Waterhouse, who was 20.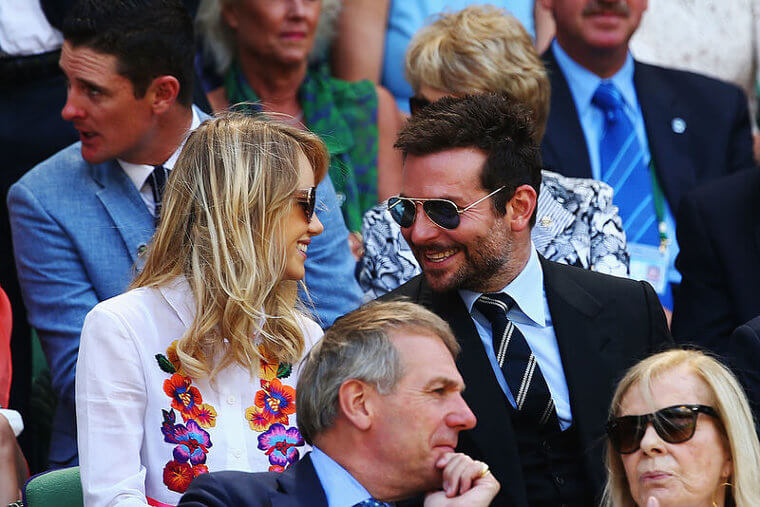 This 17 year age difference didn't get in the way of their initial attraction - and they made for a beautiful couple when we saw them in pictures all dressed up at events and premiers. The relationship sadly didn't last long, and they eventually separated in 2015 after two years together.
R. Kelly and Aaliyah
Well here's an open and shut case for you. In case you didn't know, R. Kelly is scum. I mean, just google it if you want to hear the full scale of his nonsense. Right now, we're going to focus on his relationship with Aaliyah, which began when she was just 15 and he was 27. He acted as producer on Aaliyah's album entitled Age Ain't Nothing But a Number. Gee, I wonder why they picked that title?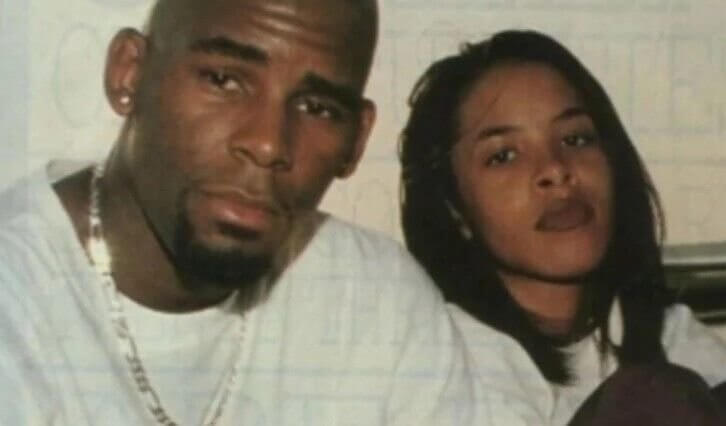 In 1994, the two got married in secret. The wedding was later nullified because Aaliyah was basically a child. People close to them expressed shock, as, apparently, Aaliyah looked up to him like "a mentor." Aaliyah tragically died in a plane crash, so there was no real happy ending to this story. R. Kelly, however, went on to do many more terrible things.

Jerry Seinfeld and Shoshanna Lonstein
What's the deal with celebrities dating teenagers? Long before he became involved with his current partner Jessica, Jerry Seinfeld was spending time with the then 17-year-old Shoshana Lonstein. She was a high school senior at the time, and Jerry apparently did not find that to be particularly concerning as he pursued her.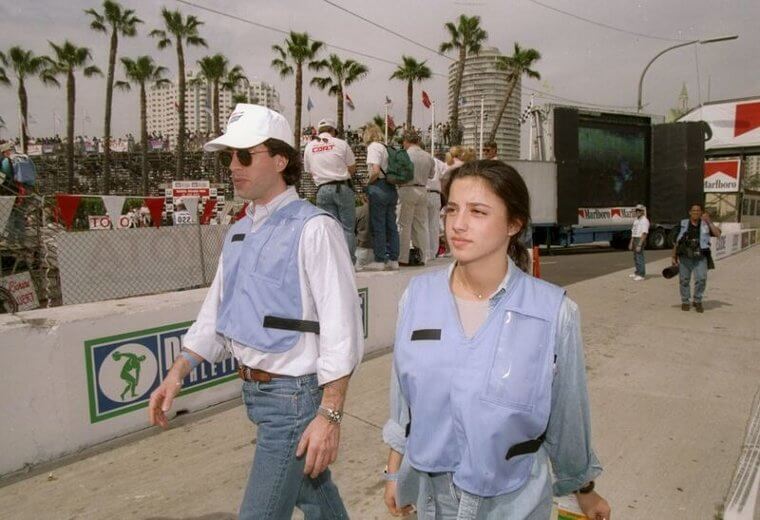 In an interview, Jerry outright lied about her age to radio host Howard Stern. However, afterward, he admitted that she was absolutely "young" and went on to claim that he didn't actually know she was so young. If you believe the man, they also only went out to a restaurant once. That may be true, it may be blown out of proportion... but it also might not. Way to have a George moment, Jerry.
Don Johnson and Melanie Griffith
Don Johnson brought himself more than his fair share of media attention when he began dating Melanie Griffith. As the child of one of the actors from the film The Harrad Experiment, it is presumed that this is the connection that brought these two together.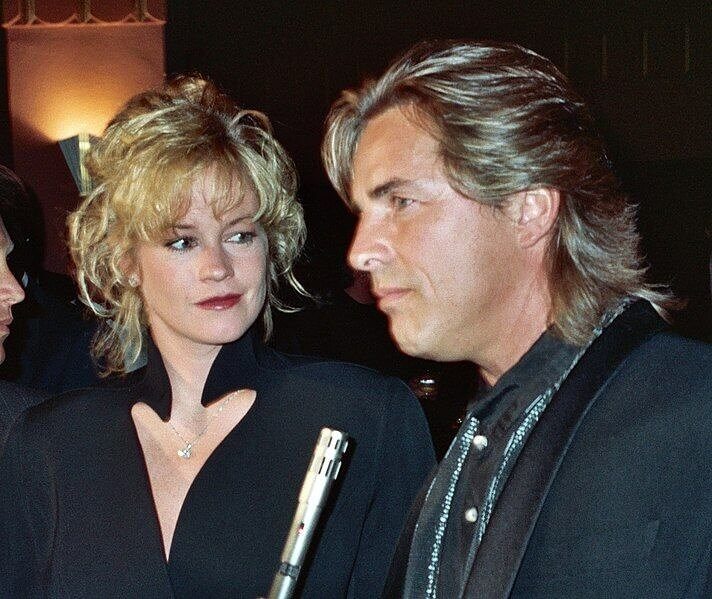 Melanie was 17 when this couple got together. Their age difference was seven years, which is just enough to feel weird. They eventually got married, but it only lasted six months. That's not where their story ended though. After 13 years apart, the two reconnected...and married again!
Olivier Sarkozy and Mary-Kate Olsen
Most people would know this former child star as part of her identical twin pairing with her sister, Ashley. Mary-Kate Olsen didn't marry another actor or megastar as was expected, however. She met Olivier Sarkozy, who is 17 years older than her, and actually the half-brother of the former French president, Nicolas Sarkozy.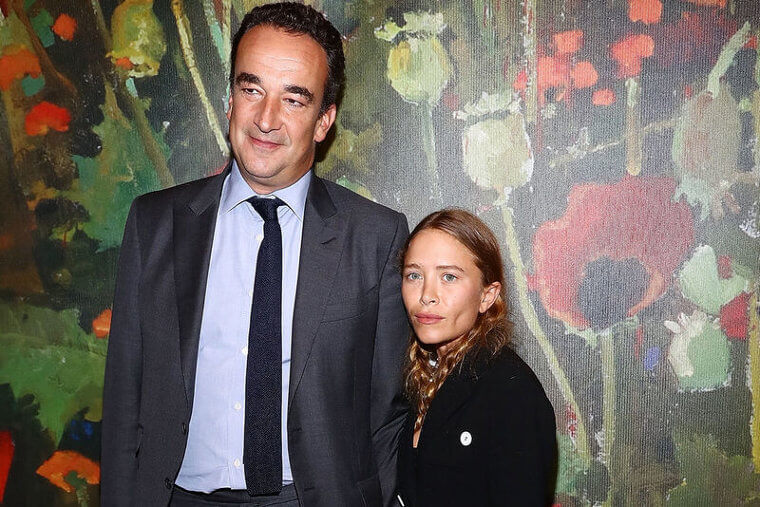 We are certain that the details of their frost meeting must be somewhat interesting. When they married in 2015, Oliver was 46 and Mary-Kate was just 29 -  and not to mention the height difference as well! Sadly, and perhaps unsurprising, the couple began proceeding to separate in 2020.
Matt Rife and Kate Beckinsale
English actress, Kate Beckinsale, was married once before, to Len Wiseman, for a lengthy 12 years. In 2006, when she separated from her first hubby, she began to search for someone new. This led Kate to find sweet heartthrob, Matt Rife, who was 23 years her junior.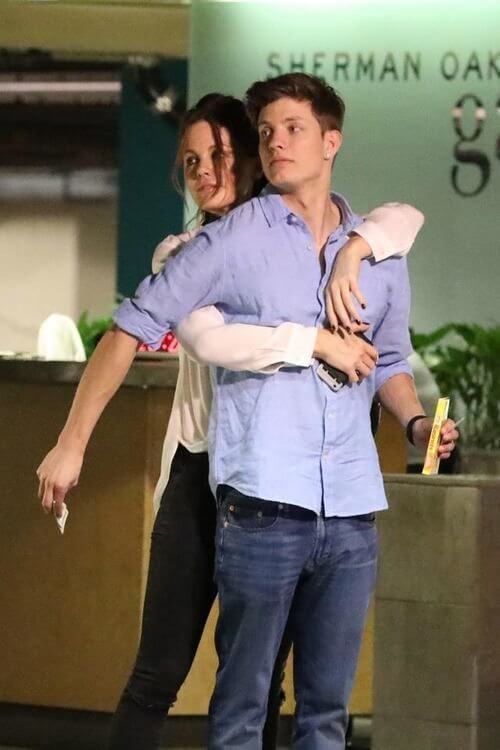 That's right! Kate was 44 when she was dating the 21-year-old, who is actually only three years older than her daughter. Needless to say, it turned a few heads their way. Apparently, something didn't quite click between the two - due to their ages, or something else - as they split in August 2017. 
Jason Sudeikis and Olivia Wilde
Olivia Wilde and Jason Sudeikis started dating in 2011 and after two years together, they got engaged. It must have been one of those love-at-first-sight situations, as they seemed to be going steady.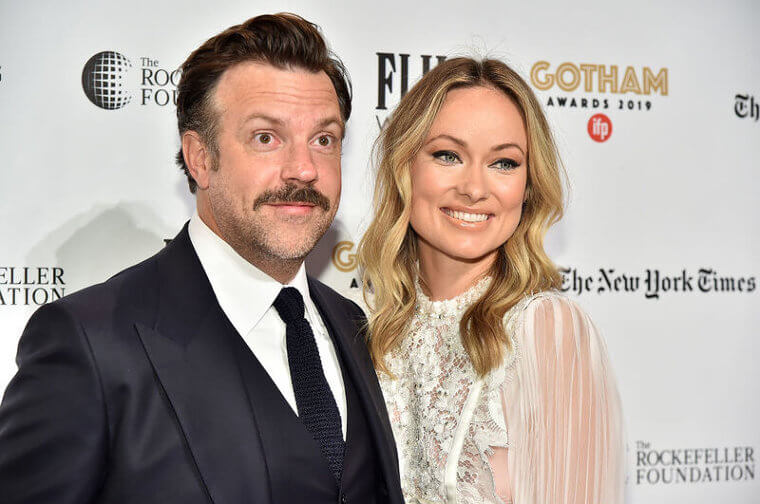 Olivia Wilde and Jason Sudeikis started dating in 2011 and after two years together, they got engaged. It must have been one of those love-at-first-sight situations, as they seemed to be going steady.
Demi Moore and Ashton Kutcher
Many people are familiar with this love pairing, as they regularly made headlines and gossip magazine covers for their public relations and dramas that always came up. Being the talk of Hollywood is hard already, but add in a large age difference of 16 years, with Ashton being the younger of the two and media loves to have a field day on all happenings in the relationship.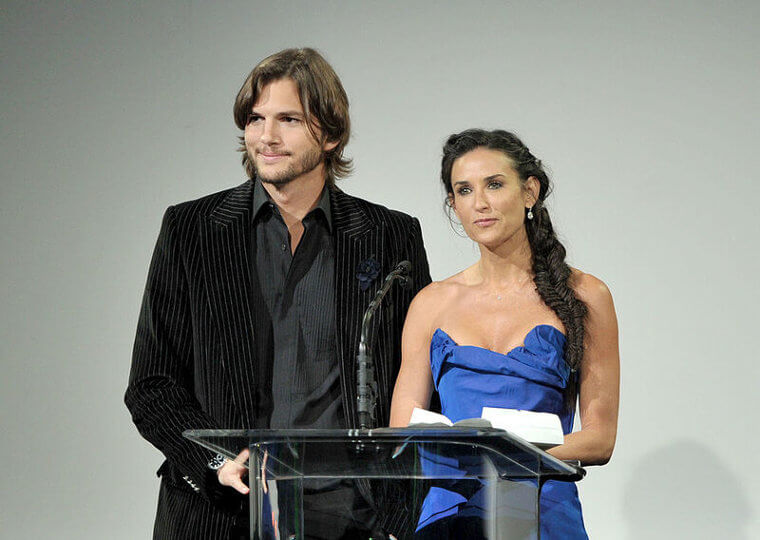 Perhaps that's why their marriage didn't work out… They wed in 2005 but officially split later in 2013. 
Calista Flockhart and Harrison Ford
For an actor that regularly plays the outgoing hero in action and adventure films, Harrison Ford is a little quieter when it comes to his love life. He had been dating Calista Flockhart since 2002, and they were married in 2010.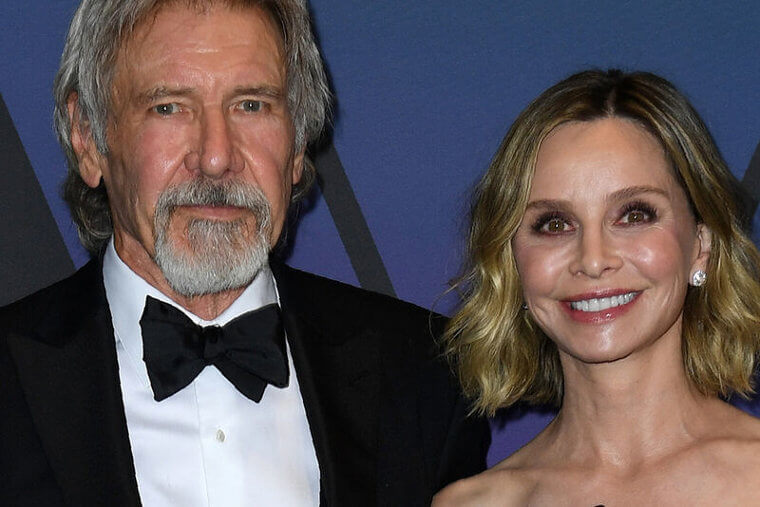 Their relationship of 17 years continues to stay strong, even though their age difference is a very big 22 years. Ford is already 78 (right? Who knew!) whereas Flockhart is 56. Somehow at those older ages, however, the difference seems even more arbitrary. 
Corey Gamble and Kris Jenner
This is one of the lesser romantic love stories on this list, with Kris Jenner reportedly never having any intention to wed Corey Gamble, though they still remain together. With the fact that they never had (and may never have) a wedding, they have broken some barriers of what was probably expected of them in not making it so long in their relationship with their 25-year age difference.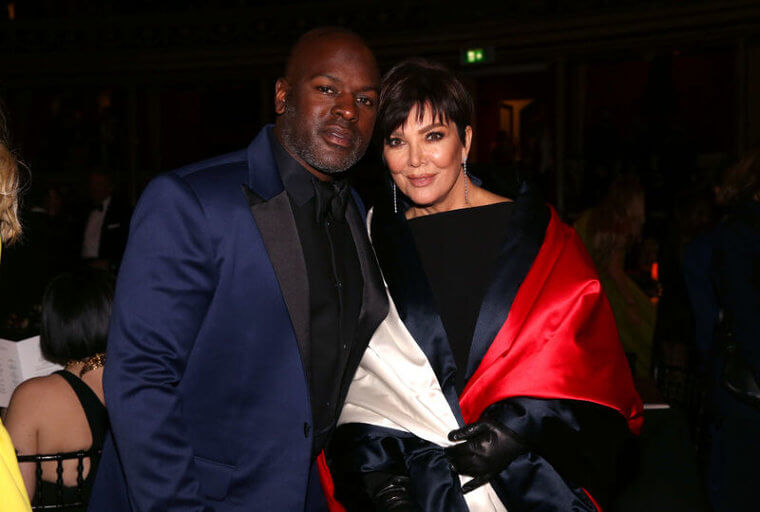 But even without their outwardly romantic vibes and their large age gap, they still remain strong, having been together since 2014. Clearly, there's much more between these two than meets the eye.
Aaron Taylor-Johnson and Sam Taylor-Johnson
It's interesting, most of these relationships involve a distinct power dynamic. The richer, more famous personality is able to exert influence over a younger, generally more naive partner. Here, however, that dynamic is not present. Aaron is the more famous of the two in this couple, and also the younger party. Samantha Taylor-Wood was 24 years older than the then 18-year-old Aaron when they began dating when the two worked together on Nowhere Boy (he played young John Lennon and she directed the film).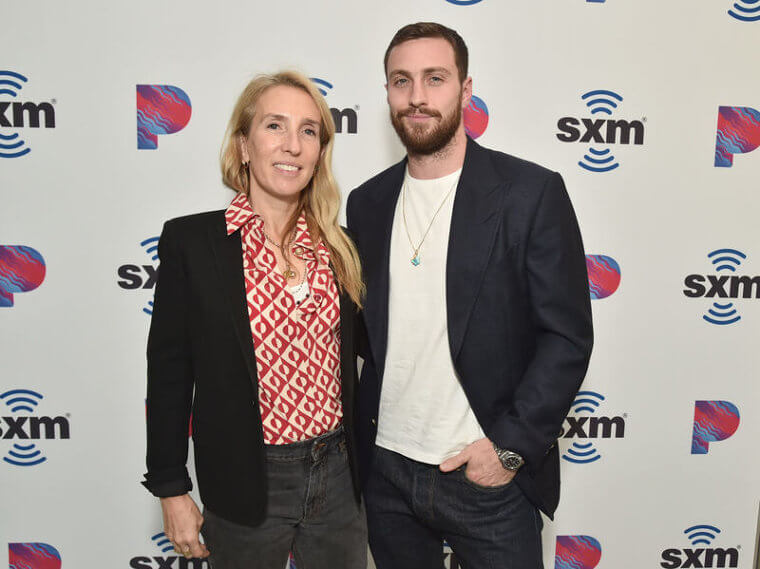 The couple has been very straightforward about their relationship. They're very serious, got married in 2012, took each other's names, and they now raise two daughters together. This one actually doesn't come off as particularly weird... at this point, it just kind of feels like we have to say "good for them."
The Weeknd and Bella Hadid
When it comes to breaking down the barriers of dating expectations, a lot of us think of The Weeknd. For him, age is just a number. He rarely worries how much younger his partner is than him. Whether it was with his relationship with singer/actress Selena Gomez in 2017, which only lasted for 10 months, or the fact that he has pursued a relationship with supermodel Bella Hadid over several years.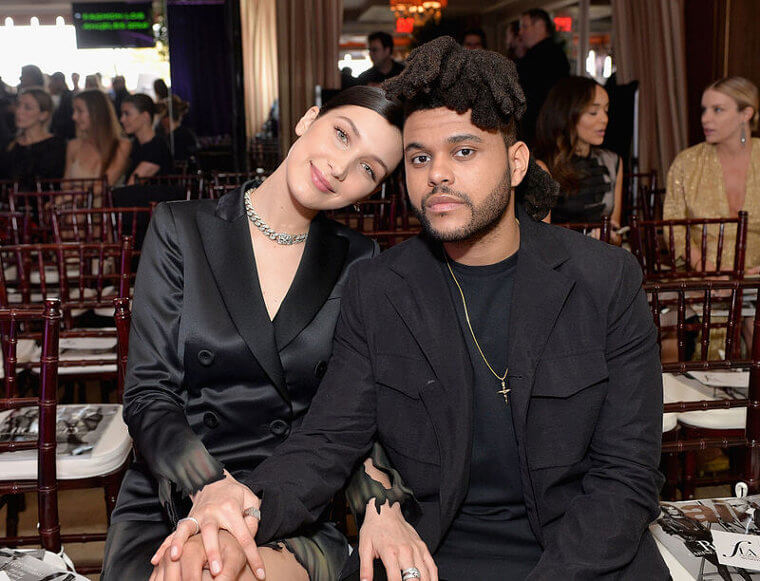 When The Weekend and Bella Hadid first met she was barely legal, but that seven-year age difference didn't stop him (how brave). They became on-again-off-again romancers, but would eventually find that their relationship was not what they imagined it would be. The back and forth finally ended in May of 2018, due to "scheduling conflicts". Apparently, The Weeknd was always turning up seven years too late to date Hadid.
Robin Thicke and April Love Geary
We all remember the summer when everyone was jamming out to Robin Thicke's "Blurred Lines". And it's not just his songs that are about blurred lines; his life is also about the blurred line between good decisions and bad decisions. In 2013, he partied hard, struggled with drug abuse, and did a stupidly cringy dance alongside Miley Cryus at the VMAs. He separated from his wife, Paula Patton, whom he then tried to win back publicly…and failed miserably.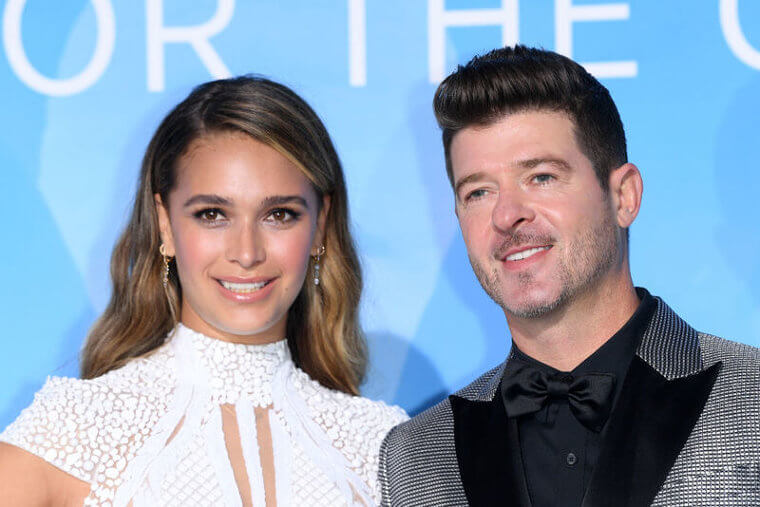 After the heartbreaking rejection he received from his former wife, he started to look elsewhere for love. That is when he fell head over heels for the then 19-year-old model April Love Geary. In the early moments of their relationship, the two could be spotted driving around in Robin's convertible. Eventually, the couple got married and now have two wonderful children plus a third on the way! So that makes it fine? Well, as long as they're happy...
Dane Cook and Kelsi Taylor
Dane Cook - remember him? He was that comedian you thought was hilarious when you were 15, who went on to be an (actually surprisingly decent) actor. He and his beloved Kelsi Taylor started a relationship not long after Kelsi had crossed over the 18-year-old mark into official adulthood. Not too creepy, right? Well, then factor in that Dane is 27 years older than her…and there's that uneasy feeling in your stomach!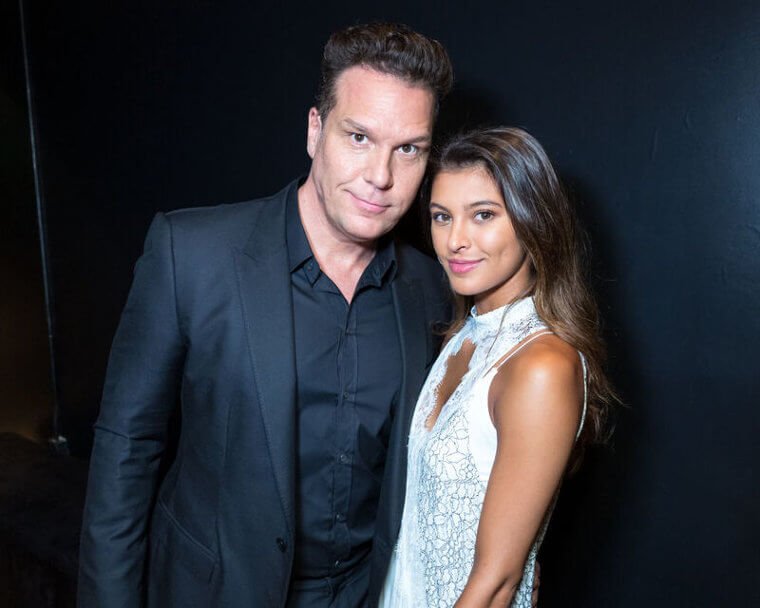 The two apparently began dating in 2017. Originally they kept things on the DL (for, well, obvious reasons), however, nowadays Mr. Cook is more open about his relationship, even taking to social media to proclaim his love for Kelsi.
Brigitte Trogneux and Emmanuel Macron
This couple is a little different from the famous music and film stars, as we feature French President, Emmanuel Macron, and the age difference in his relationship with his wife, Brigitte Trogneux. The 2017 election made headlines for Macron for a few reasons relating to age.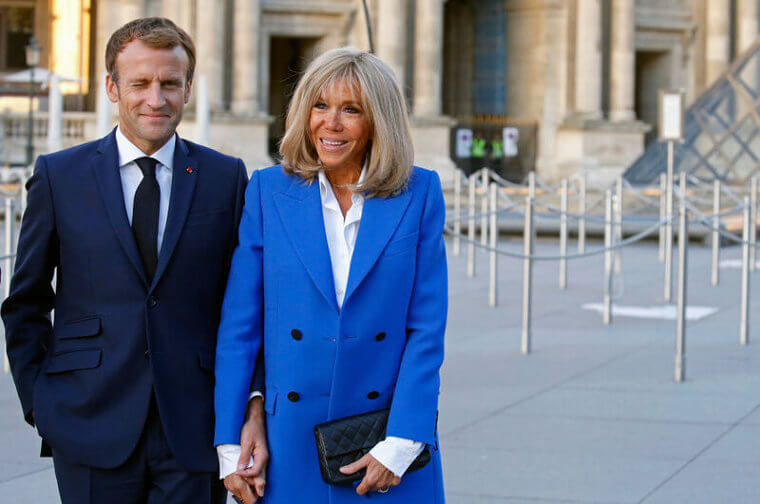 For one, he became the youngest French president at 39 years old. Throw in the mix the fact that Brigitte is 25 years older than him, and that they met when he was 15 years old and she was his high school teacher, and the first term of this leader's reign makes to be a heavily publicized, gossip-frenzy one indeed!
Nick Lachey and Jessica Simpson
Nick Lachey and Jessica Simpson had a long-term entanglement that started when she had just turned 18 and he was 25. That's a seven-year age gap, for all you mathematics fans. They did end up getting married to one another a little later on, but the marriage dissolved roughly three years later.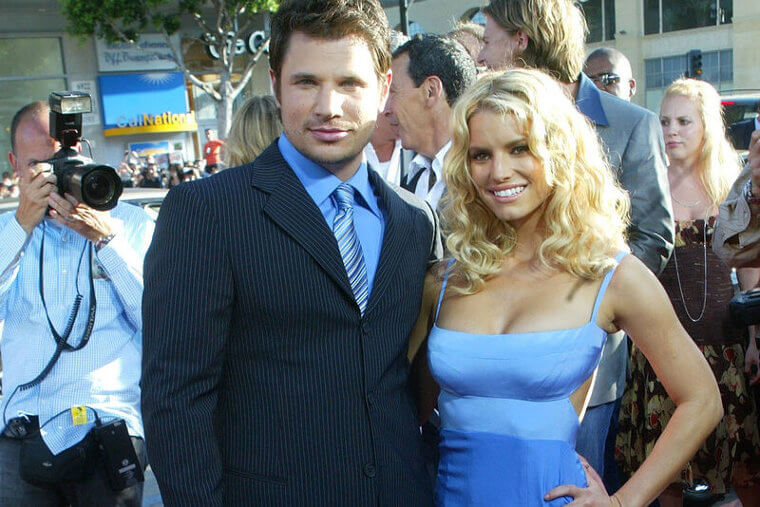 If you were ever to watch their MTV reality show Newlyweds: Nick & Jessica, then you would probably have been able to guess this outcome well in advance. Once things ended, both of them moved on rapidly. Lachey ended up dating Vanessa Minnillo and Simpson became involved with AMD them engaged to Eric Johnson.
Kobe Bryant and Vanessa Bryant
Kobe and Vanessa Bryant first met back in 1999. At the time, she was a backup dancer in a Tha Eastsidaz music video. The now sadly deceased NBA star was 21 years old when this all started and was playing basketball with the Lakers. Vanessa was in her senior year of high school, clocking in at 17 years of age.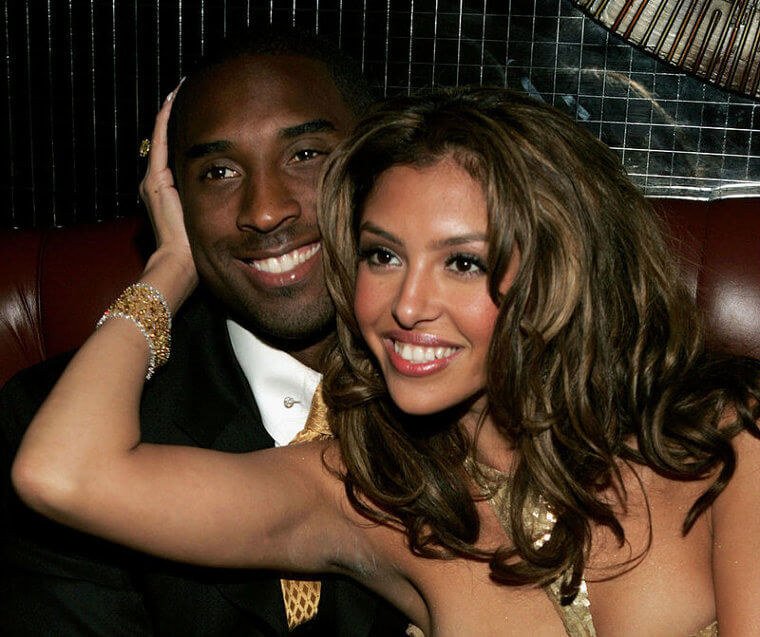 The two dating raised a few eyebrows. However, they got married in 2001, boldly advertising that they had no prenup. According to them, they were in it for the long run. When Kobe sadly passed away in 2020, the couple was still together, so apparently, they meant it.
John Mayer and Taylor Swift
Oh hey, it's Taylor Swift again! This time, we're talking about her relationship with John Mayer. The two dated when Swift was only 19, and Mayer was 32. After they broke up, Taylor rushed into the studio and recorded the song "Dear John." Lines in the song included, "Don't you think nineteen's too young/To be played by your dark, twisted games."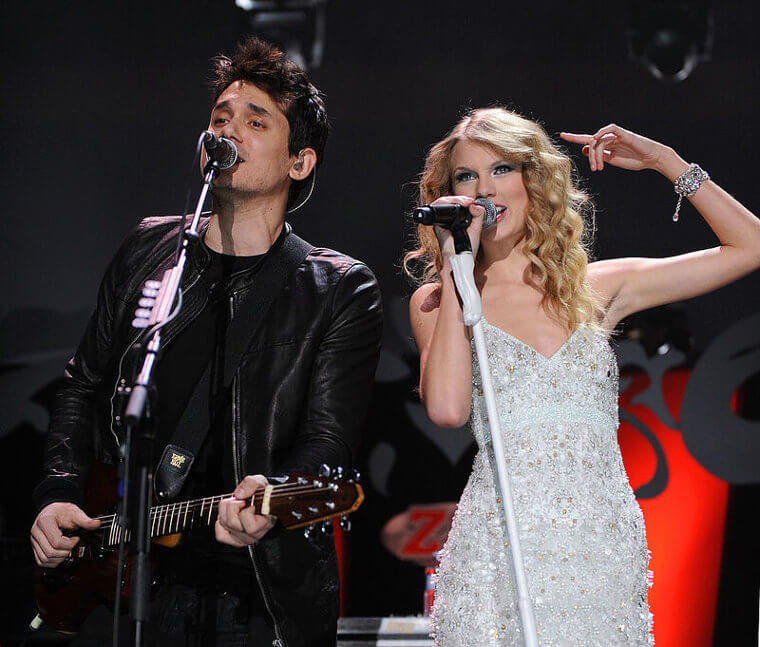 John obviously didn't love this negative press and complained that it made him look like a sleaze-bag. Gee John, we can't imagine why being a 32-year-old dating a 19-year-old would make you look bad. That's just a mystery, and you couldn't have seen that coming.