When Steven Bannon spoke out about celebrities, he couldn't have been more wrong. In a careless statement, he said that celebs are dumb as ticks. However, there are some that prove him wrong and have the brains and the looks. When it comes to celebrities getting credentials to become doctors, the only real question is how did they find the time?
Headache Specialty?
Many people know Lisa Kudrow as Phoebe Buffay on the hit television show "Friends". But before she ever got started in acting, she was on track at Vassar College earning her Bachelor's degree in none other than Biology. Once she was done with that, she headed back home, where she worked alongside her father Dr. Lee Kudrow. His specialty - headaches.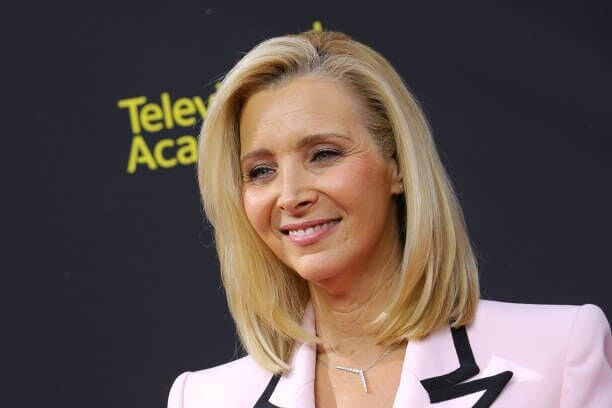 While working with her father, and helping him with his research Lisa decided to try her hand at acting instead. Although her career on the silver screen didn't take off right away, she stuck with it and became famous through the hit show. You'll also find her doing voice overs in the popular movie "Boss Baby".
Night Nurse
Kim Zolciak is more than just the wife of Kroy Biermann, the Atlanta Falcon's linebacker. She is also more than just one of the stars of "The Real Housewives of Atlanta". In fact, Kim Kolciak is a registered nurse who attended the University of Connecticut.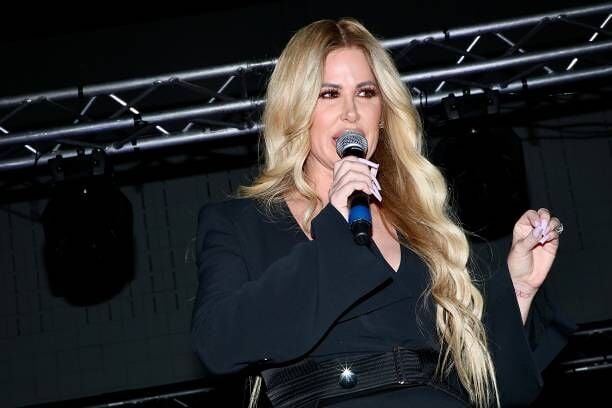 Believe it or not, she worked as a licensed practical nurse before she starred on Bravo. The only reason anyone realized she was a nurse was due to her Instagram post that stated fun facts about her. She even stated how much she loved nursing during the first few years.
Dr. Shaq
Take Dr. Shaq for example. Although he was drafted into the NBA, he realized that sports would only take him so far. That's why when he returned to Louisiana State University after his successful career in the NBA, he got a Bachelor of Science for General Studies. But he didn't stop there.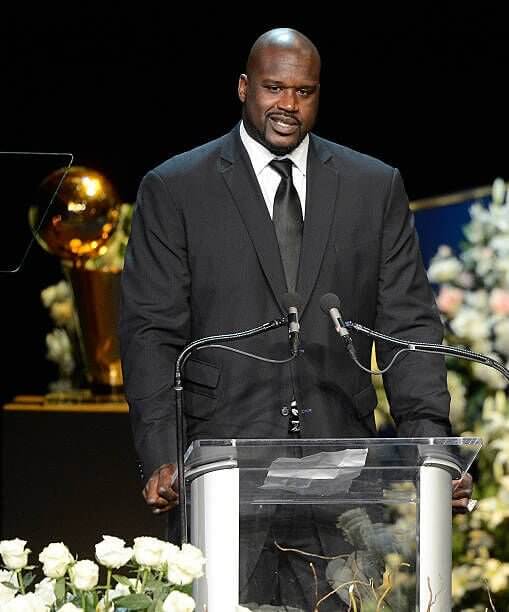 He also went to the University of Phoenix and got himself an MBA working online. In 2012 he became known as "Dr. Shaq" when he graduated with a Doctorate in Education from Barry University.
Calling Doctor Ken
You may recognize this guy from the movie The Hangover or Community. Ken Jeong is actually a real doctor. He got his M.D. from attending the University of North Carolina. Then he went on to do his residency at Ochsner Medical Center in New Orleans for internal medicine. But while he was working the rounds, he did standup comedy on the side.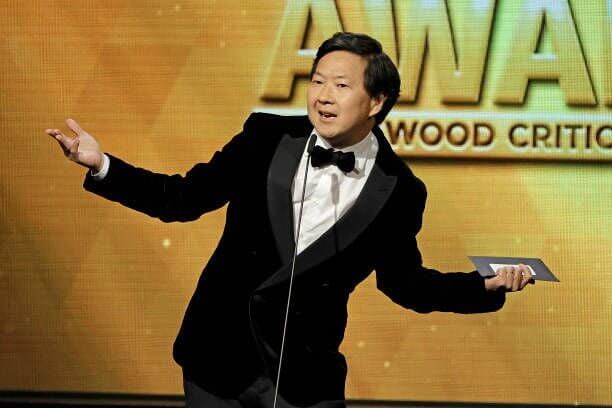 If it wasn't for a television producer who urged Ken to move to California, he would have stayed in the medical profession. However, Ken did move and played at various LA clubs while practicing medicine at Kaiser Permanente. That is of course until he hit it big in Hollywood.

Not Just on TV
It's funny when things come full circle. Take Mayim Bialik for example. She started off as a child actress and worked on the popular sitcom "Blossom" as the lead actress. But when that show wrapped up, Bialik took time off to attend UCLA.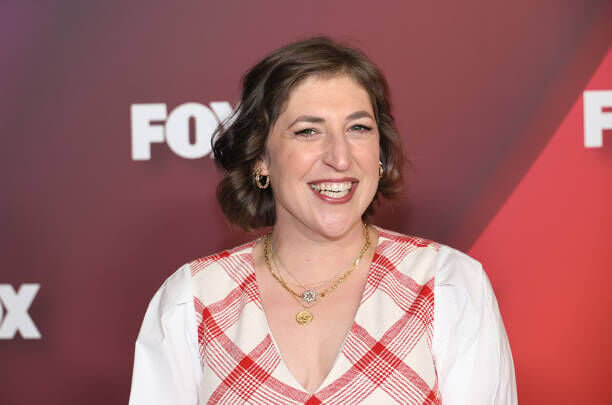 While at UCLA Mayim earned her Bachelor of Science for neuroscience and then went on to get her Masters. Once she obtained her Masters, she took on her Ph.D. You'd think that after putting in so much work to get her doctor's degree she would utilize it. Instead, she gets to play a neuroscientist on the hit sitcom "The Big Bang Theory" as Dr. Amy Farrah Fowler. 

Set on Becoming a Doctor
Pau Gasol is a star on the court that has played for the Bulls, the Lakers, and even the Spurs. But did you know he actually went to school to become a doctor after Magic Johnson went public with his HIV diagnosis?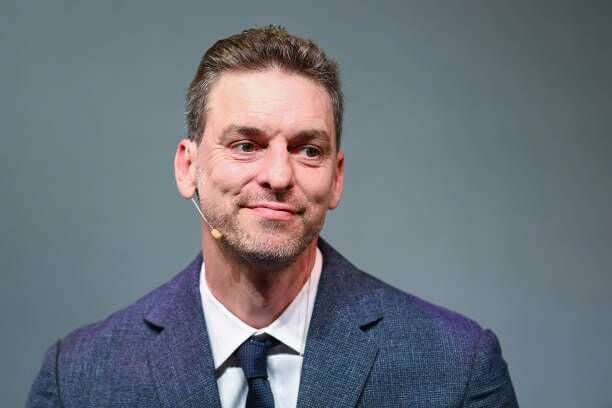 Yep, he enrolled at the University of Barcelona before his basketball career. Although he dropped out to pursue basketball, he still finds time to sit in on medical surgeries and does hospital visits.

Rocker by Day, Doctor by Night
You wouldn't think by looking at him that Dexter Holland, the lead singer of Offspring would be anything but a pothead. But in reality, he went to college and earned a B.S in Biology. He didn't stop there. In fact, he also got his M.S. in Molecular Biology.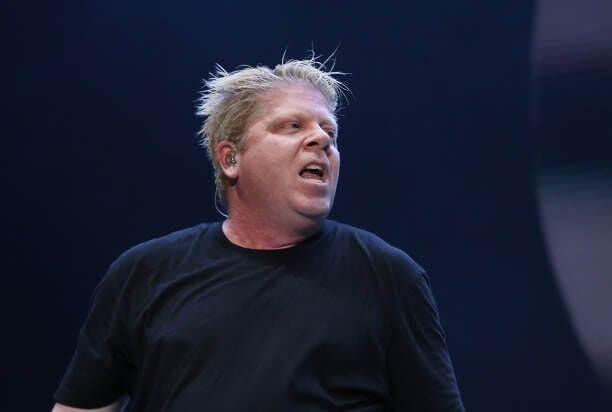 Of course, when his band hit the big leagues he put his education on hold. However, he didn't forget where he came from and went back to complete his Ph.D. in 2017. Talk about sticking to a goal.

From Nursing to Adult Entertainment
Sometimes life has a way of switching things up. Take Jenny McCarthy for example. When she graduated high school she was determined to become a nurse. She even went to school at Southern Illinois University. But with a lack of funds after 2 years, she dropped out.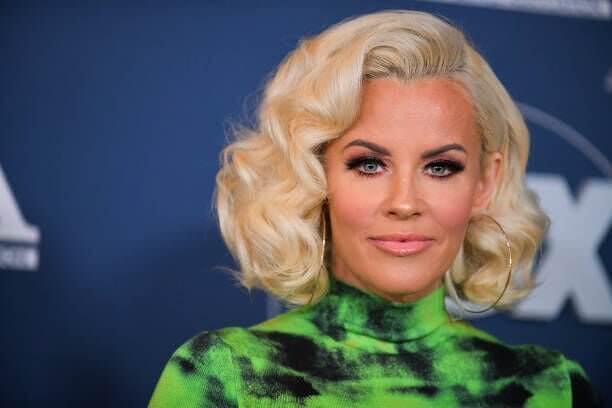 It didn't take long before she was offered $20,000 to pose for "Playboy". So it seems you really do just have to roll with the punches to find your true calling in life.

Dentist Turned R&B Singer
Jay Sean hit it big with his song "Down" in 2009. You'd think that a guy like that would have been singing his whole life. However, he wasn't always pursuing a musical career.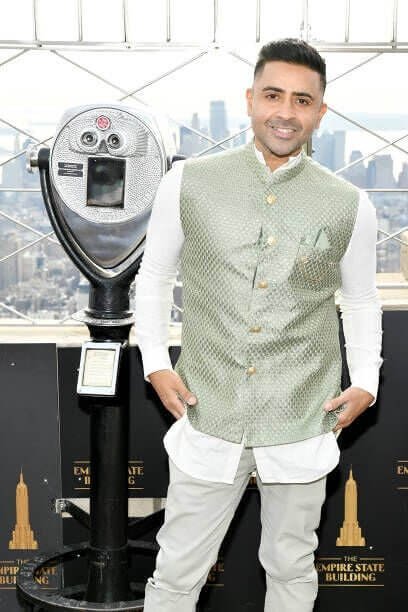 According to Jay, he was an "A" student and was enrolled in Barts and the London School of Medicine and Dentistry. It was there that he studied for a couple of years before turning his attention to the music industry and the rest is history.

Mad Max and the Doctor
Mad Max is a futuristic story that was directed by the talented George Miller. But before Miller created the huge franchise he worked in a hospital practicing medicine.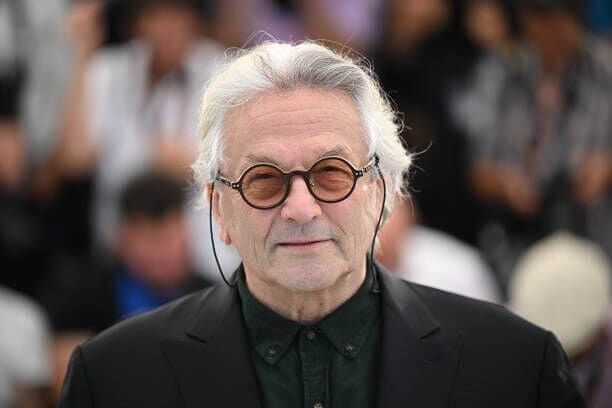 He's stated how he never thought he'd be switching careers and jumping into the movie industry. Being such a practical guy, Miller continued to stay up to date with his medical practice and was registered up until Mad Max 2 hit the screen. He remained a doctor for the sake of the filming so that he could cut costs by being the doctor on set when stunts were performed. Pretty crazy right?

She Wanted to Be a Nurse
The sensational Tina Turner didn't always have her eyes set on being a singer. In fact, she's mentioned how she had hopes of becoming a nurse.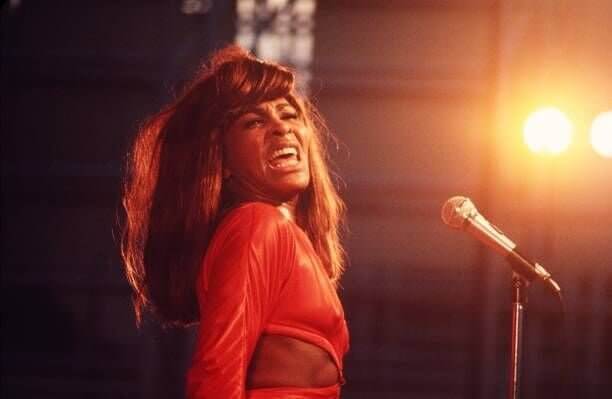 Tina Turner, born Anna Mae Bullock took up her aspirations of becoming a nurse by being a nurse's aide after graduating high school. However, she soon started hitting night clubs and met Ike Turner. It was their union that threw Tina's life into the limelight and the rest is musical history.

Beauty and Brains
It turns out that the Olympic Gold Medalist Jenny Thompson is more than just a force to be reckoned with in the pool, she has the brains too. Turns out Jenny enrolled at Columbia University College to get her M.D.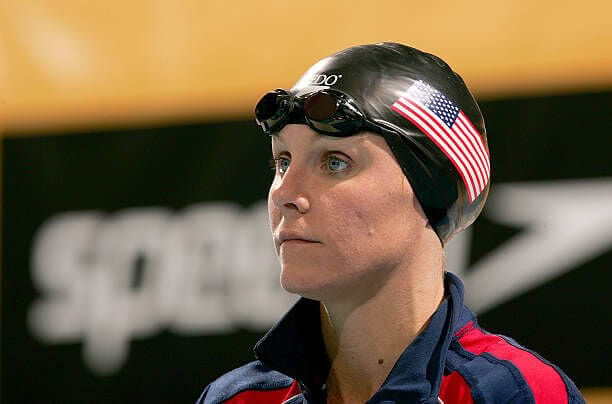 She also completed her residency at Brigham and Women's Hospital in Boston. You might find her today working at an anesthesiologist at the Maine Medical Center.

He's a Real Doctor
Terry Dubrow isn't just a television personality, he is an actual doctor. Sure, you may have seen him on shows like "The Real Housewives of Orange County" or even "Botched," but he spent several years busting his butt at Yale and UCLA School of Medicine to get his medical degree.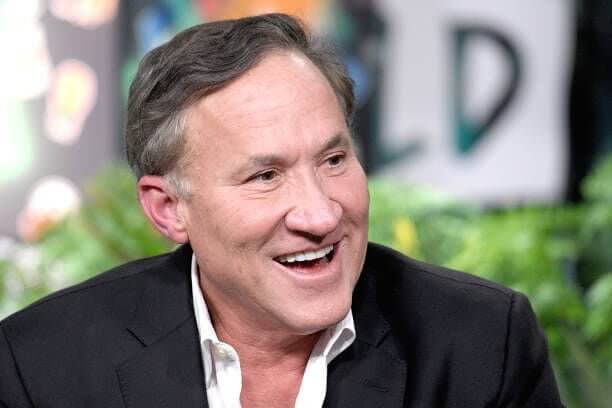 He got his residency in general surgery with his fellowship in plastic and reconstructive surgery. So, yes, when he is on screen he really does know what he is doing because he worked hard to get to where he is at. Oh, and he happens to be board certified by American Board of Plastic Surgery along with being credited as an 'expert' by the California Medical Board.

Author and Doctor
Ever wonder how Sherlock Holmes knew so much and happened to be so precise on things? Well, it's all because of Arthur Conan Doyle. Mr. Doyle studied at the University of Edinburgh Medical School. It didn't take long before he became a maritime doctor. By 1885 he had his M.D. degree and set up his own practice.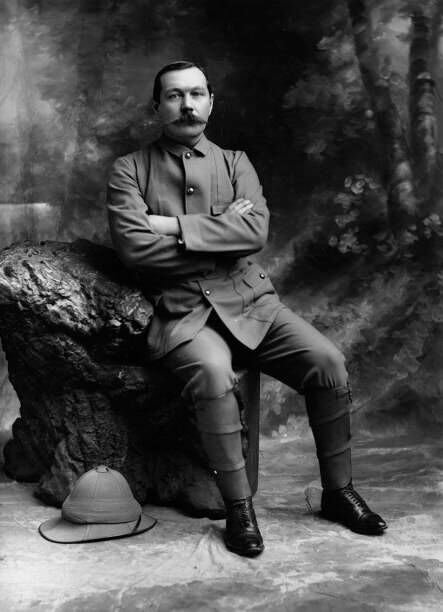 Although he had fiddled with fictional writing over the years, he finally put pen to paper and created the best detective ever. Mr. Doyle realized that his medical career wasn't going where he wanted it and started focusing more on his stories. It was because of Mr. Doyle's work and study as a doctor that Sherlock Holmes DNA analysis was always so believable.

Doctor, Author, Time Traveler
Michael Crichton may be known for his remarkable stories like "The Andromeda Strain" as well as "Travels". But it was his story "Jurassic Park" that really got him noticed. However, before he was a credible author he was a doctor.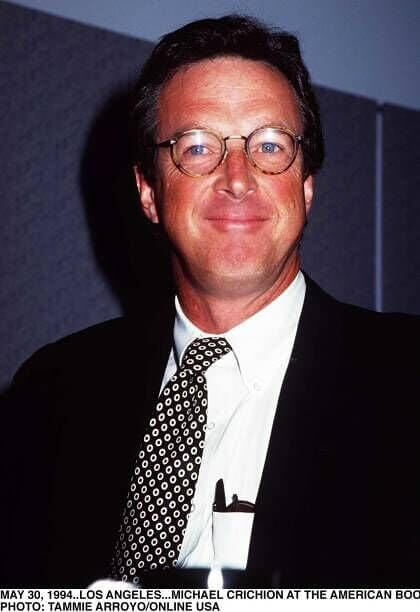 Michael Crichton earned his M.D. from none other than Harvard Medical School. Although he did start off wanting to be a writer until an untimely encounter with a professor set him on the path to medicine. Even though medical school he kept on writing. Surprisingly though, he never actually got his license for medicine, all because he was too consumed by his writing, go figure.

The Politician
The United States Representative from Texas, Ron Paul, once was a doctor. And tried to run for the Presidency several times. But before he was in politics, he was working as a doctor.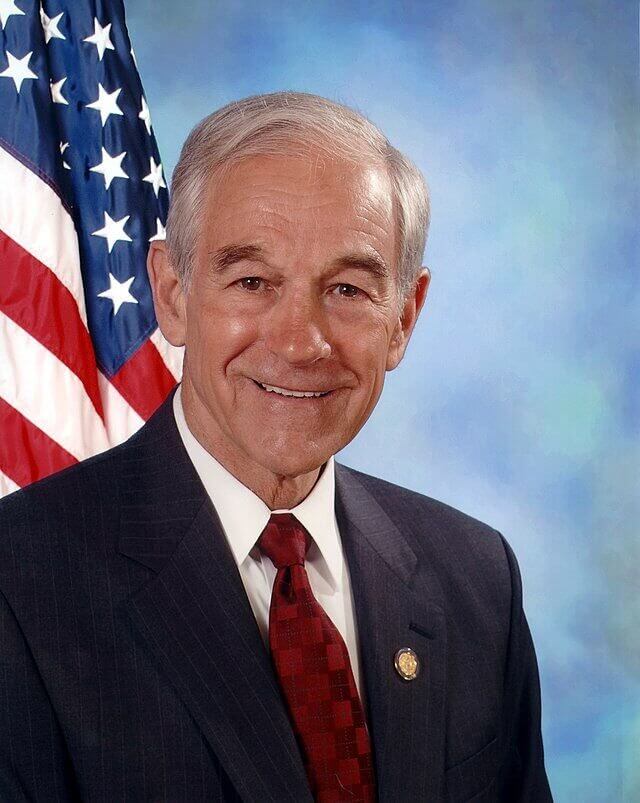 Mr. Paul studied at Duke's University and got his M.D. in 1961. He then completed his residency in gynecology and obstetrics at Magee-Women's Hospital in Pittsburgh. He was also in the United States Air Force and happened to be a flight surgeon for several years before switching to the National Guard. Everything he did was with the goal to get into politics. So you could say he definitely kept his eyes on the prize. No doubt he'll keep running for the Presidency until he gets it.

Is an Actual Psychologist
There are people who like to play doctors, and then there are those that actually are doctors. Believe it or not, though, Dr. Phil is a certified psychologist that plays one on television too.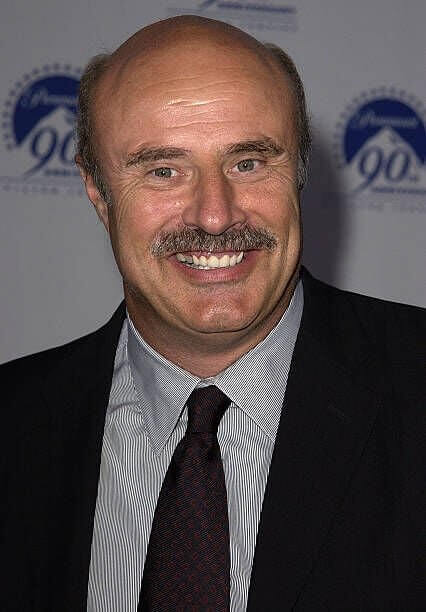 It was in 1975 that Dr. Phil obtained his bachelor's degree from Midwestern State University for psychology. He then packed up and moved to Texas where he got his Master's and eventually his Ph.D. for clinical psychology. It was his work with Oprah Winfrey that got him started on television and now he helps people in front of the cameras every day.

Before The Kite Runner
Turns out the author of The Kite Runner, Khaled Hosseini practiced medicine for over 10 years before he switched gears to become a writer. He attended Santa Clara University and then went on to UC San Diego to earn his M.D.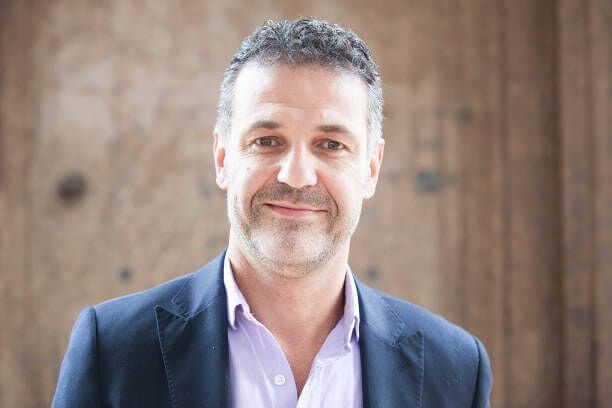 According to Khaled, writing is his passion while medicine was a matter of convenience. Once "The Kite Runner" hit it big, he could finally chase that passion and makes it a full-time thing.

Alternative Medicine
Deepak Chopra pursued the medical field due to his father who happened to be a very important cardiologist in New Delhi. Mr. Chopra attended All India Institute of Medical Sciences and worked in rural parts of India in the first few years.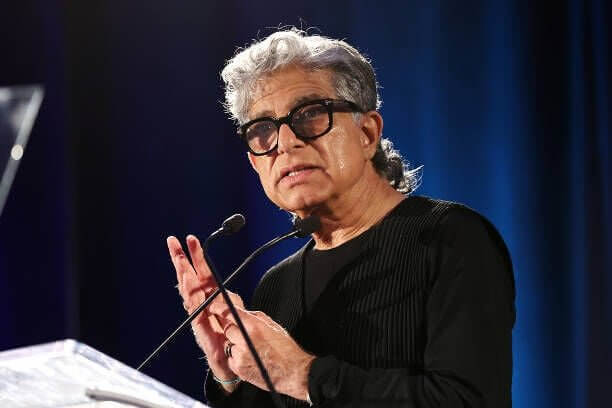 Mr. Chopra moved to the United States and continued his medical practice and even went on to become board certified. His specialty is in endocrinology. Although he does have a hit book, he is still advocating for alternative medicine.

The Star-Studded Overachiever
Mr. Chopra moved to the United States and continued his medical practice and even went on to become board certified. His specialty is in endocrinology. Although he does have a hit book, he is still advocating for alternative medicine.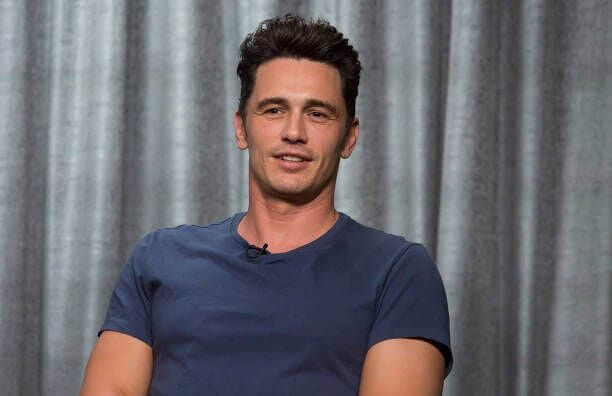 Granted, Mr. Franco was already well known as an actor before he headed to New York. But once he got there, he enrolled in colleges to get three simultaneously. He attended Columbia, NYU, as well as Brooklyn College. You'll find him today working towards his Ph.D. in English while teaching a film class in his own school called Studio4. Talk about going above and beyond.

Stripped of a Doctorate?
It turns out that if you are really good at your job, then certain colleges will honor you with a degree to highlight your success. At one point for Bill Cosby, he had 57 honorary degrees.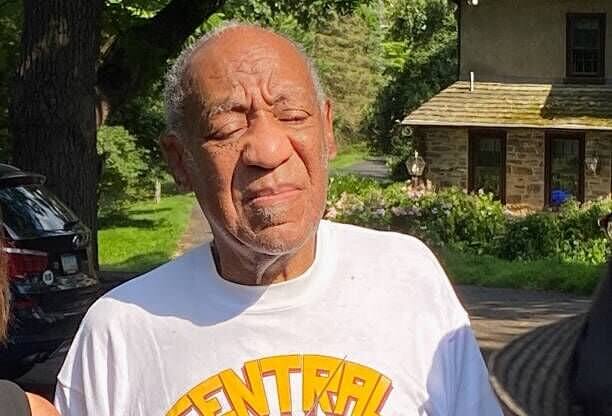 Unfortunately, though, many of them have been revoked due to the court proceeding of Mr. Cosby's sexual assault accusations. Many of the honorary degrees go to people who show that they are the epitome of class and style. It seems that when Mr. Cosby's name got smeared, the colleges didn't want to be associated with him and cut ties quickly.

The Guitarist for Queen Is a What?
Turns out Brian May, from the iconic band Queen holds a Ph.D. in astrophysics. Seems Mr. May didn't always shred on the guitar. He went to Imperial College in London.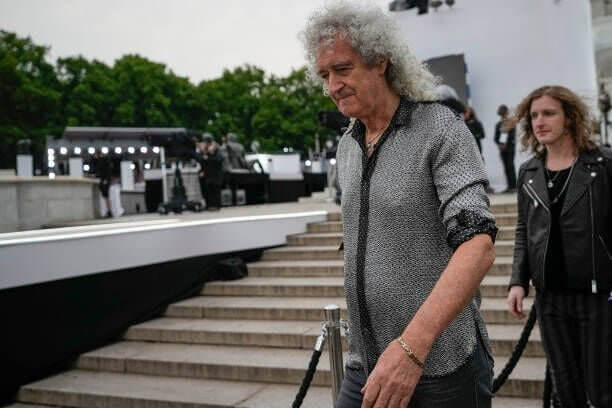 Although Brian did complete his degree sometime in the 1970s, there was a period where he stopped his school so that he could go on tour. But there was just something about the stars that he held on to as he jumped back into his classes in 2004 to finish up.

Fashion Goddess
Miuccia may not be a household name, but her last name sure is. Miuccia Prada is in fact the granddaughter of the famous fashion Italian designer Mario Prada. It seems she along with her other siblings, has been at the helm of their family business since the late 1970s.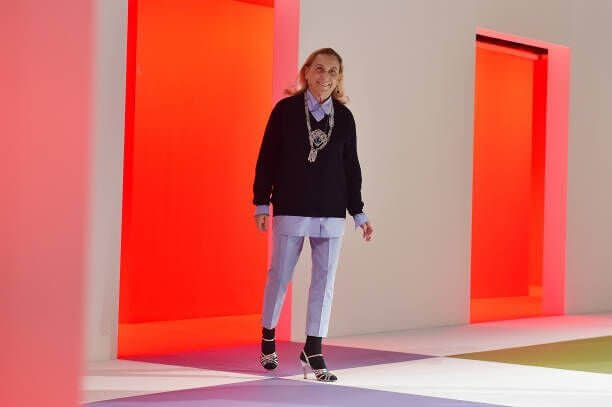 But fashion is just one aspect of this billionaire's life. She went on to get her doctorate in political science at the University of Milan while ruling the fashion industry empire.

Brains and the Beauty
Christy Turlington was an awe-inspiring supermodel alongside Cindy Crawford, Linda Evangelista, and Naomi Campbell in the 1990s. She started her modeling career at just 14 years old. However, she knew that her looks would only take her so far.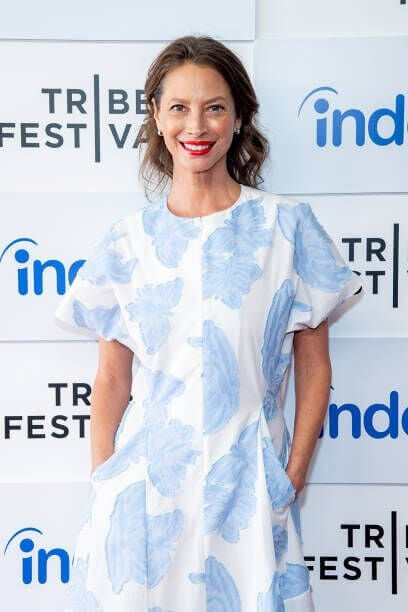 She enrolled at New York University and got her Bachelor of Arts degree in Eastern Philosophy and Comparative Religion. But she didn't stop there. She continued her education well into her 40s as she went to Columbia University Mailman School of Public Health to earn her Masters.

More Than Meets the Eye
It turns out funnyman Graham Chapman is more than he seems. On the outside, many people know him as one of the six members that made up the ragtag comedy group Monty Python. But he was more than just a guy looking for laughs. Turns out he also studied serious matter at Emmanuel College in Cambridge.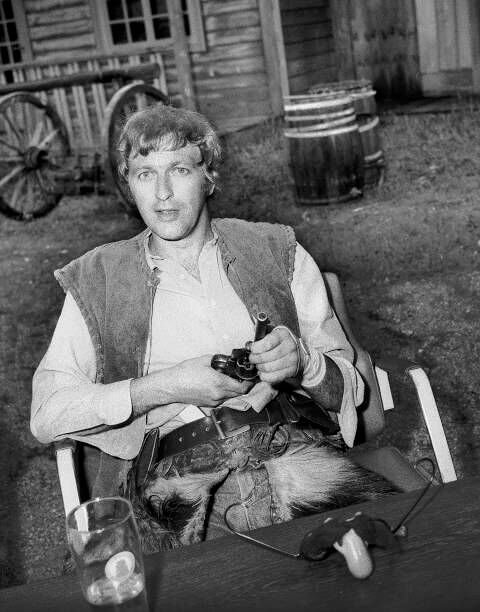 Graham studied medicine of all things. But he halted his medical studies for writing. Then he went back and continued his studies to finally earn a degree as he toured with Footlight shows Cambridge Circus.
Mr. Bean and the Electrician
Turns out that the funny guy Rowan Atkinson who plays the slapstick comedian "Mr. Bean" got his Master's in Electrical Engineering.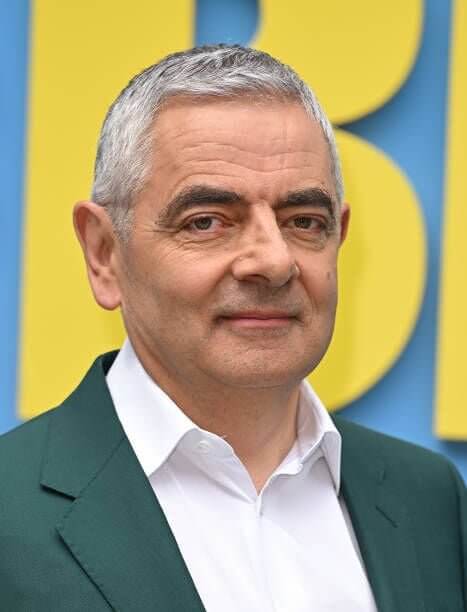 Mr. Atkinson started studying at Newcastle University before moving on to The Queen's College Oxford. It was during this time he started juggling his studies with his acting. He eventually got his degree but chose to stick with acting as his long term profession.

The Smart Trekkie
Peter Weller has starred in several movies over his lifetime, but before he dawned on the silver screen, he took his education very seriously.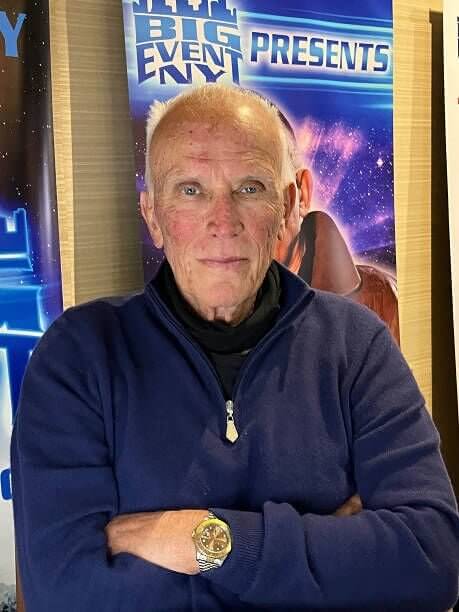 Turns out he studied at North Texas State University and got his bachelor's in Theatre. But he wasn't done there. He went on to get his Masters in Roman and Renaissance Art at the University of Syracuse and finally got his doctorate in 2014.

A Brilliant Mind
Rachel Maddon is one smart cookie. She not only hosts her own show on MSNBC, but she has numerous degrees under her belt. Suppose you need many if you are in the political field like she is.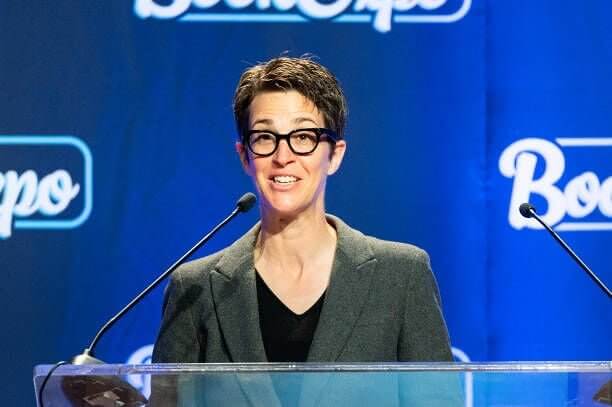 Rachel earned a degree in public policy in 1994 from Stanford, and then went on to Lincoln College in Oxford. By 2001 she earned a degree in Doctor of Philosophy.

Not Your Typical Fighter
Wladimir Klitschko happens to be a huge Ukrainian boxer who won the heart of Hayden Panettiere. But, there is more to this swinging stud than his left hook and his fighting style.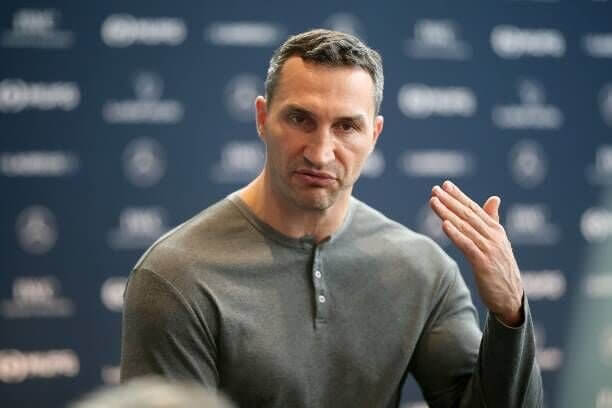 Before Wladimir became the boxer he is, he earned his doctorate in Sports Science. He also used to coach patients and athletes alike. But his brains don't stop there. It seems Dr. Wladimir has a talent for the tongues as he can speak 3 languages.

Dropout to a Ph. D.
It would seem that colleges these days give out doctorates like they are candy to some people. Take Kanye West for example. Like Bill Cosby, Kanye West got an honorary doctorate degree from the Art Institute of Chicago.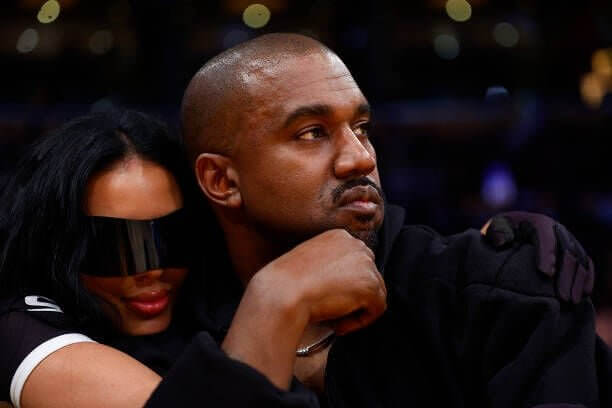 It would seem that you don't really need brains to get a degree from this college. When Mr. West went to the podium to accept his honorary degree, his speech was less epic and more confusing. Maybe next time, the Art Institute will think twice before handing one out to someone who didn't actually earn it?

Doctor Lovegood
Jonathan LaPaglia happens to be a famous Australian actor. Some may recognize him from "New York Undercover", "NCIS", or even "Seven Days". But before he starred on any television show, he had his eyes set on being a doctor.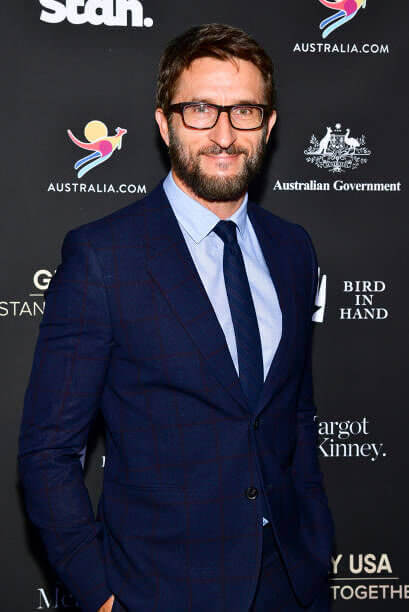 Jonathan went to Rostrevor College before moving on to the University of Adelaide. For the next three years, he worked his rounds as a physician before dropping the white coat to become an actor. 

Actor, Poet, Teacher
Art Garfunkel is best known as a musician alongside his partner Paul Simon, the folk-rock band "Simon and Garfunkel". But for Garfunkel, there was more to life than just music.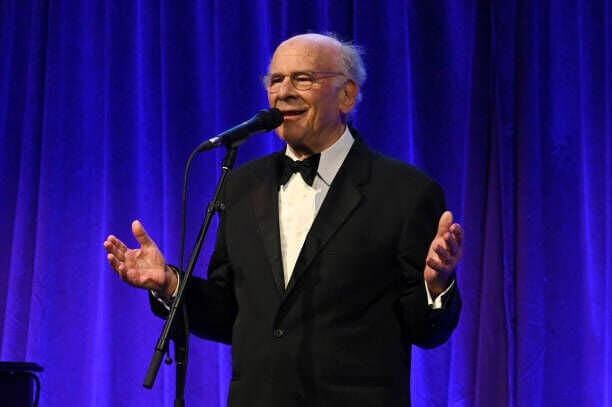 He went to Columbia University to study architecture. There he dabbled in tennis and acapella along with fencing and even bowling. It was here he earned his Bachelor of Arts in Art History. After that, he went on to get his master's in math education from the Teacher College in Columbia University. Although he wanted to complete his education and get his doctorial, he became too busy touring with Simon.

Anime and the Doctor
Many may not recognize the name, but those who do know that Osamu Tezuka happens to be the godfather of Anime. He is responsible for "Astro Boy", "Buddha", Metropolis", as well as "Kimba the White Lion." He is such a prolific artist that he has been known to create 10 pages of anime a day. But he didn't always stick with art as a profession.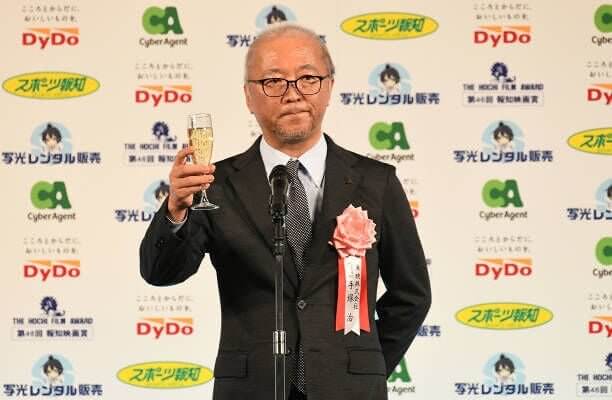 Granted, when he was younger, he would create pin-ups and sell them to the soldiers that were stationed in Japan. But he eventually went to Japan's Medical University of Nara. However, he didn't stick around there for long. His creativity just wouldn't allow it.

Bodyguard, Lover, Doctor
Dolph Lundgren is best known for his role in Rocky IV. But he is more than just a brute on the big screen. He went to school to get his degree in Chemical Engineering. He attended the Royal Institute of Technology and went on to the University of Sydney to get his master's.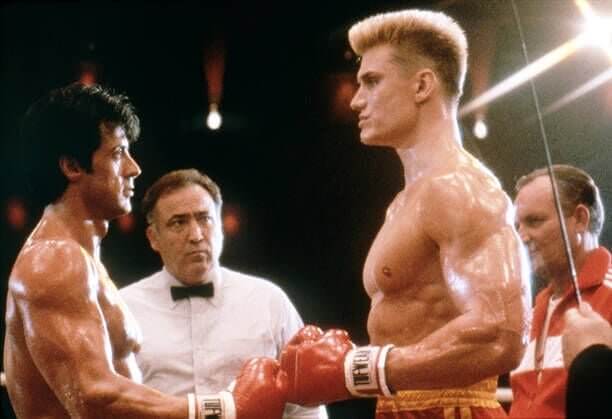 But it seems fate stepped in and he was discovered by Grace Jones in a night club. Dolph became her bodyguard before becoming her love interest.

Punk Rock Doctor
Greg Graffin happens to be an evolutionary biologist on top of being in the punk rock band Bad Religion. Seems that Graffin is a very busy person.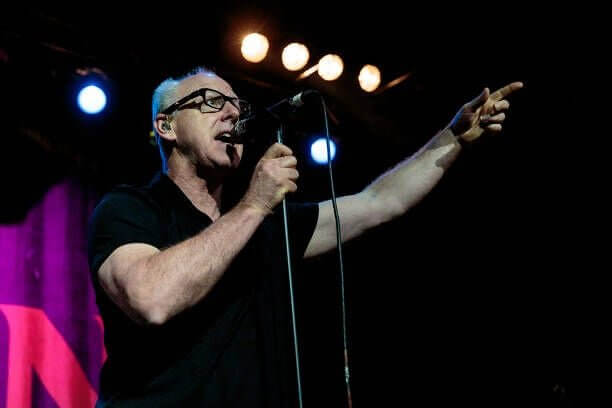 Not only has he produced 16 albums, but he also fits time in to go to Cornell University where he gives 18 to 20 lectures every fall semester. Plus, the guy has found time to write 2 books. Pretty awesome stuff when you think about it.

VH1's Celebrity Rehab Doctor Is a Real Doctor
Dr. Drew, known for helping strung out celebrities is actually a real doctor. He has been in the spotlight since co-hosting Loveline and VH1's Celebrity Rehab.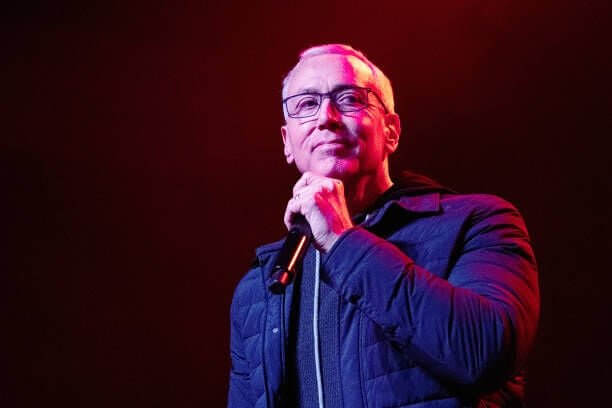 He has stated how he always wanted to help the younger generation and to be a part of pop culture. Well, it seems he got his wish and to this day is still helping people with their substance abuse issues.

The Biochemist Rocker
Milo Aukerman happens to be a great singer and songwriter for none other than the Descendants. He started his band in his parent's garage with a bunch of his friends in high school. After graduation though, he went on to study at UC San Diego.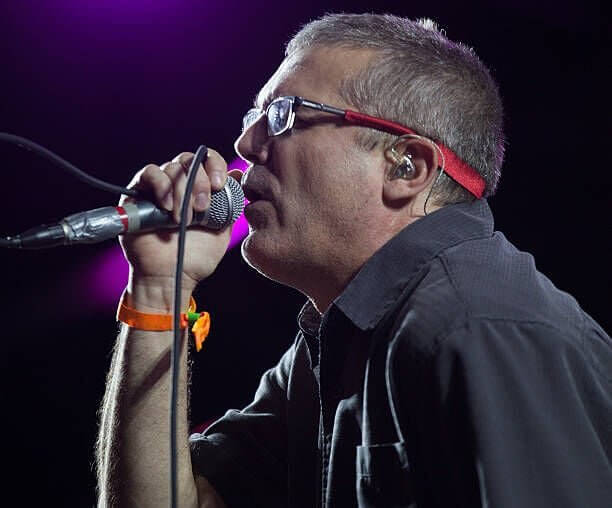 At UC San Diego he earned his BA first and then went on to get his Doctorate in biology. He finished up his education at the University of Wisconsin. But the music was calling and he took time off to tour with his band, leaving biology behind.

Chancellor of Germany
Angela Merkel, she is center stage in the political world and is known as being the leader of the free world. But politics wasn't her first love. In fact, she started in science before ever making a political stance.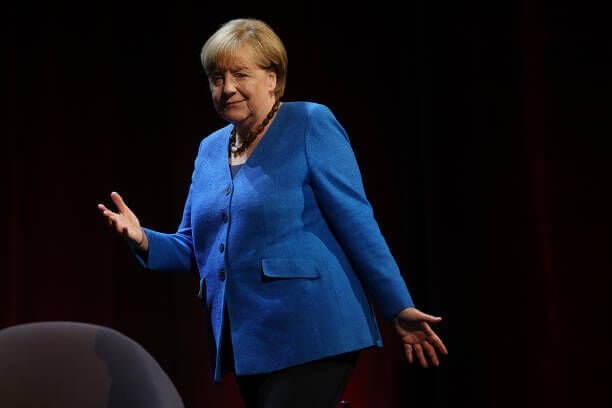 Angela received her doctorate in quantum chemistry and was a scientist for a while. It was after the Berlin Wall crumbling that she decided to get into politics.

Will the Real Brian Cox Please Stand Up?
Brian Cox isn't just a TV host; he is actually a physicist who has worked alongside folks like Stephen Hawking.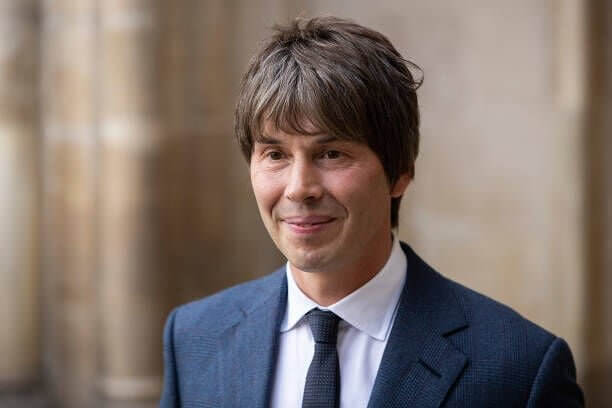 Today, you'll find him promoting shows that revolve around science as well as doing work with ATLAS experiment.

The Talented Mr. Thompson
Hunter S. Thompson may have been a bit crazy. Or perhaps he was just a different kind of wild. After all, it takes a certain level of madness to write a novel like "Fear and Loathing in Las Vegas".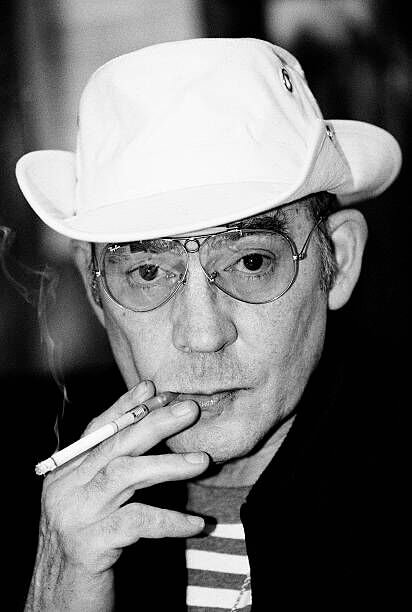 But Mr. Thompson was more than just a writer; he founded the writing style of Gonzo and got his Ph.D. in Journalism.

The Rocker Greg Gaffin
It's a known fact you shouldn't judge a book by its cover. Well, this couldn't be truer than for the punk rocker Greg Gaffin. Greg plays in Bad Religion and is known for writing politically charged songs for his band.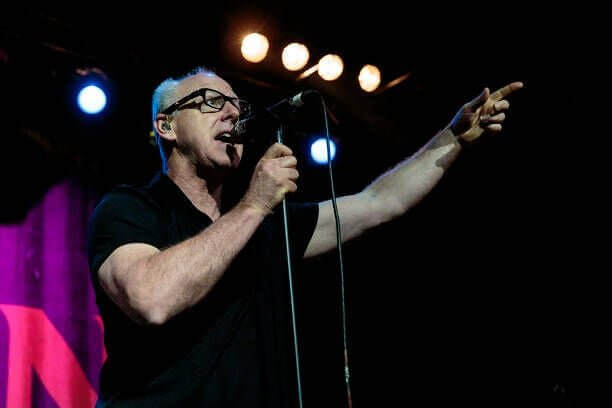 After high school, Greg enrolled at UCLA and went in to study anthropology along with geology. He got his master's in geology and continued on to get his Ph.D. from Cornell University.

Smart Football Star
Frank Ryan was an NFL quarterback who went on to get his Ph.D. in Mathematics. He also pursued a degree in Physics.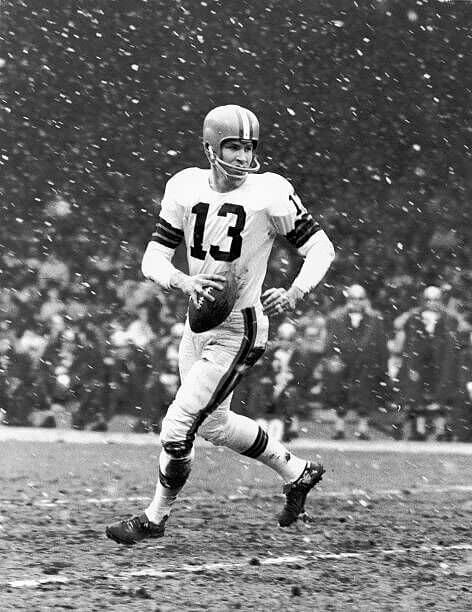 After his successful football career, he went on to become the Director of Information Services and started up the electronic voting system that is in use today.

Paving Her Own Way
Ashley Judd came from a talented family, but she carved a name for herself in Hollywood. She has played in several movies throughout the years and has always been a political activist.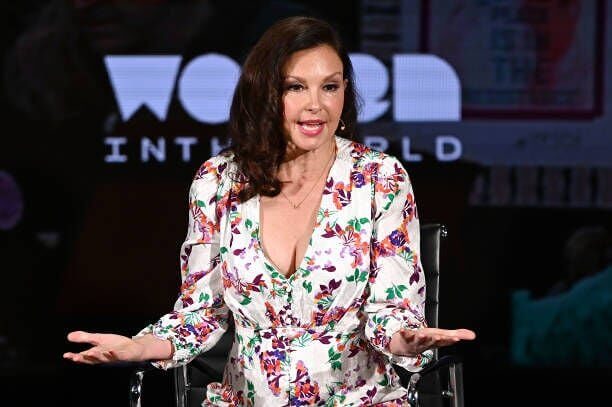 As for brains, this beauty has a B.A. in French from the University of Kentucky. She was also presented with an honorary Ph.D. from Union College. But she didn't want an honorary one. She wants the real thing and is enrolled currently at UC Berkeley getting her Ph.D. in Public Policy.

Not So Desperate
Turns out Eva Longoria attended Texas A&M University in Kingsville and went for her Bachelor's in Kinesiology.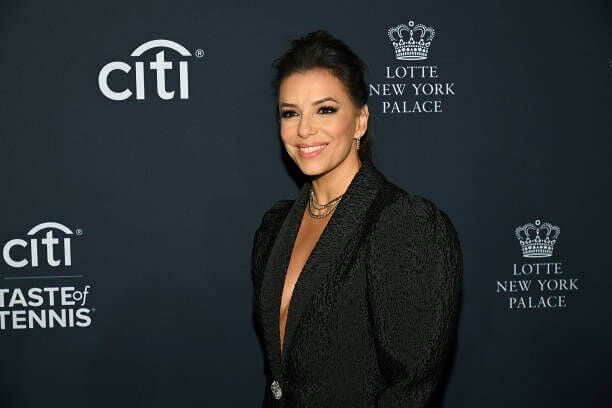 After taking a break for her role in Desperate Housewives, she went back to get her Master's in Chicano Studies at California State University.

Princeton and Yale
David Duchovny is well-known for playing Fox Mulder from the hit show the X-Files. But he is more than just an actor. He is clever and beyond smart.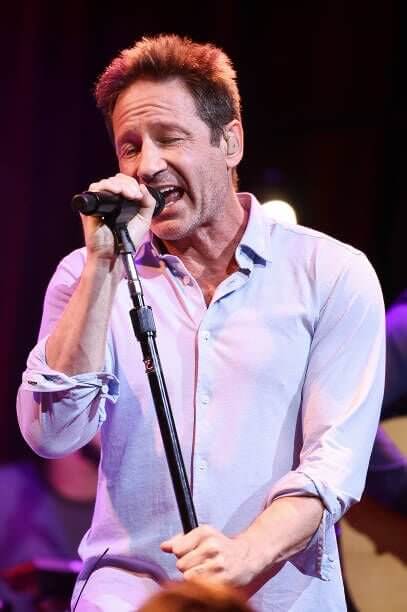 David went not only to Princeton University to get a degree in English literature, but he also attended Yale to get his Master's in English Literature. He has since penned several books.

The Scot
For Gerard Butler life couldn't have been more of a tailspin. Before being cast as King Leonidas in the hit film 300, he was a lawyer.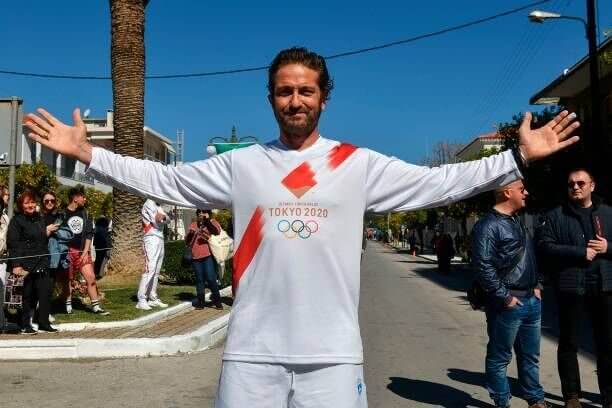 He got his education from the University of Glasgow School of Law. During his studies, he took a year off to pursue acting. But eventually went back to finish up his degree. He practiced law for a bit until he was fired from his firm. It was then he chose to become someone famous and well, he did it.

Funny Man Demetri Martin
Demetri may be known for his work on Comedy Central, but he first pursued law. He was accepted to both to Harvard Law as well as NYU School of Law, but went with NYU because he got a full scholarship to attend.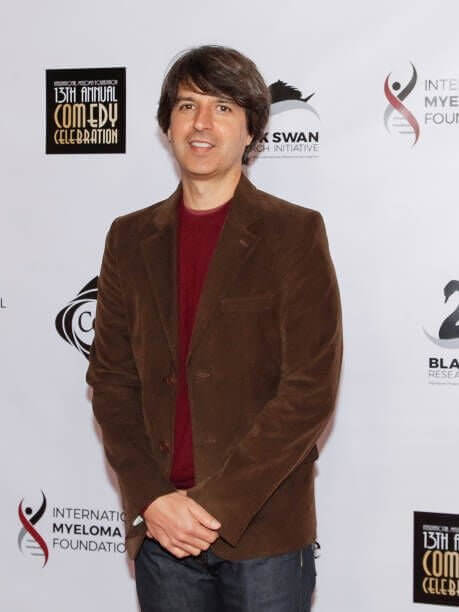 Demetri didn't finish his law degree and opted to drop out to pursue comedy instead. Still, he has to be awfully smart to get a full scholarship.

Mobster, More Like Doctor
Dan Grimaldi was known for playing on the Sopranos as the twins Patsy and Philly Parisi. But acting isn't the only thing this guy can do.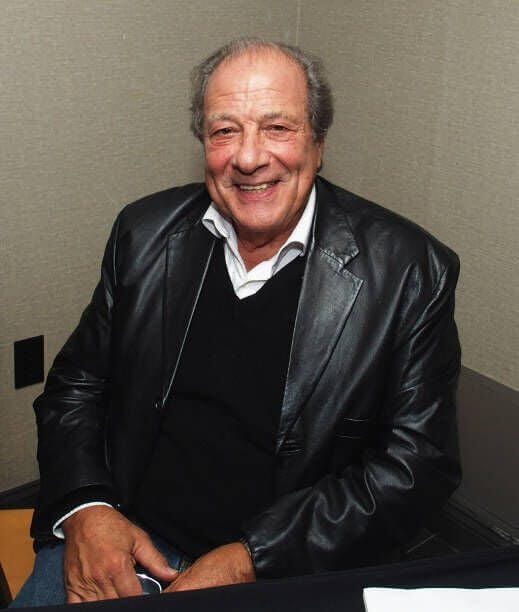 Dan holds a bachelor's in Mathematics. He got a degree from Fordham. However, he also holds a Master's in Operations and Research from NYU. And if that isn't impressive enough, he also attended City University where he got his Ph.D. in Data Processing. You'll find him teaching today at Kingsborough Community College.

MLB Player
The former MLB pitcher for the Minnesota Twins, Mike Marshall is more than just an athlete, he also holds a Ph.D. in kinesiology. The degree he got from Michigan State University.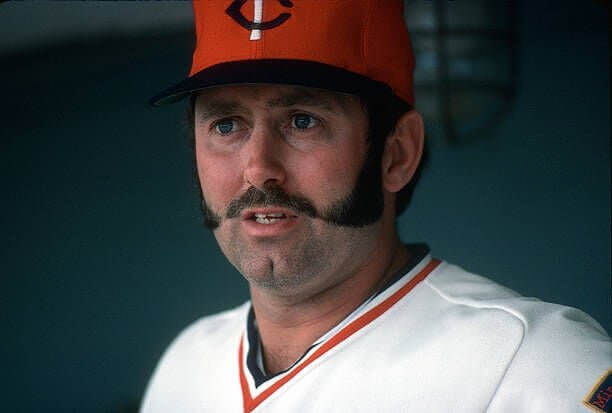 The former MLB pitcher for the Minnesota Twins, Mike Marshall is more than just an athlete, he also holds a Ph.D. in kinesiology. The degree he got from Michigan State University.

The Velvet Underground
Sterling Morrison, the guitarist for the famous band The Velvet Underground wasn't just about playing music. He went to the University of Texas at Austin and got a Ph.D. in Medieval Studies.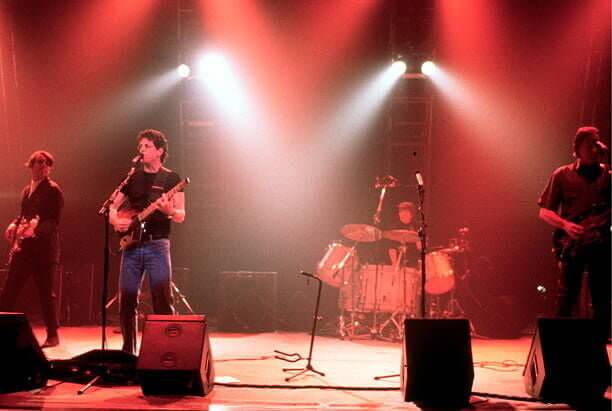 Although the Velvet Underground didn't take off like some of the other bands of that time, Morrison had to go elsewhere for cash. He ended up becoming a Captain of a tugboat. He still loved music up until his death in 1995.