We love indulging in the lives of celebrities, especially their children. They accompany their famous parents wherever they go, growing up in the glitz and glamour of Hollywood. But kids can't stay kids forever, and this is our chance to see what's become of them! Discover how these stars' kids have grown up, including Andre the Giant's daughter, Robin, and many more.
Hayley Hasselhoff
Hayley Hasselhoff was born on August 26, 1996, and is the daughter of David Hasselhoff and Pamela Bach. She made her television debut when she was only seven years old, appearing in Baywatch. Hayley's father was clearly an inspiration to her, offering help in launching her career.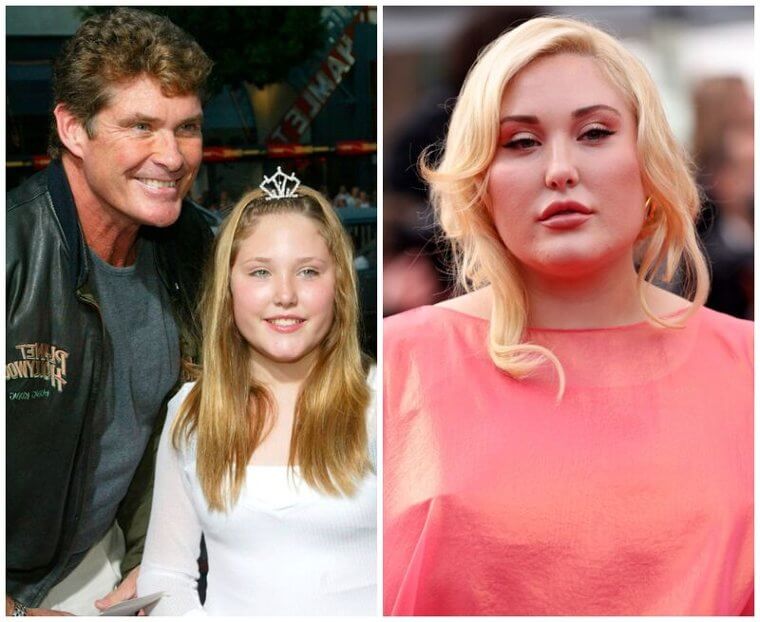 Like many Hollywood kids, Hayley entered the modeling world at age 14, where Wilhelmina Models chose her to endorse their plus-size apparel. She's strutted along the catwalk a number of times, with Ford and Torrid as her sponsors. Hayley has been balancing her acting and modeling careers ever since.
Sistine Stallone
Sistine Stallone is the daughter of – you've guessed it – Rocky himself, Sylvester Stallone. Jeniffer Flavin is her mother. Thanks to her natural beauty, Sistine was able to pursue a career in modeling, with high-end brands such as Chanel and Dolce & Gabbana being part of her portfolio.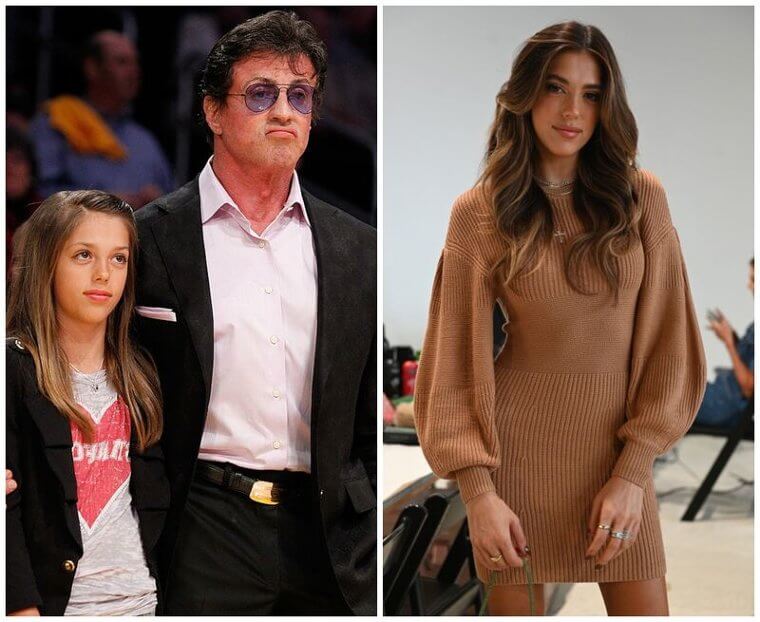 Despite her good prospects in the fashion industry, Sistine decided to return to school to get a degree in communications. According to her, this was her plan from the beginning. Since Sistine is now focused on her education, don't expect any controversies from her anytime soon!
Dylan Penn
Dylan Penn is the daughter of Sean Penn and Robin Wright, and her parents' good looks have, without a doubt, been passed down to her. She was labeled at a young age as the girl to look out for in Hollywood, thanks to her staggering beauty. However, Dylan worked a lot of odd jobs before getting into the entertainment industry.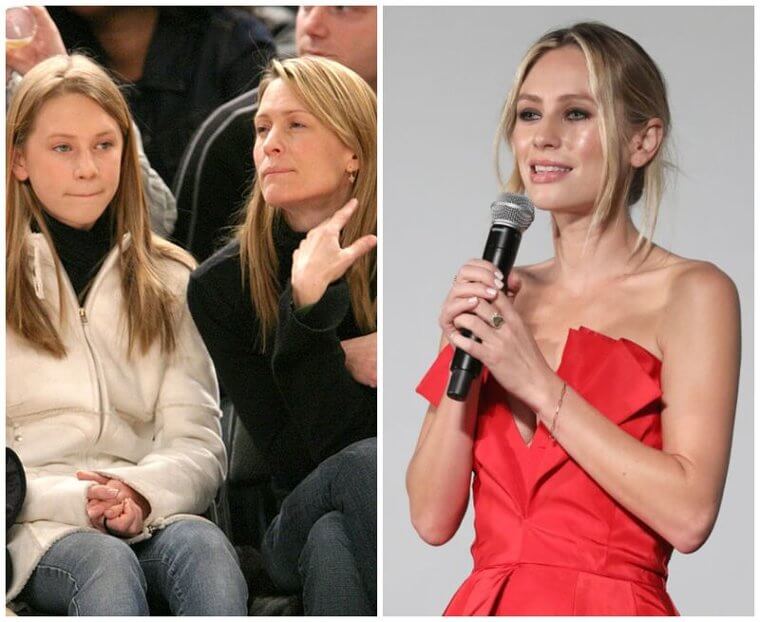 Some of Dylan's previous jobs include being a waitress, pizza delivery woman, and restaurant hostess. This was until she signed with Gap in 2013 for a billboard project. Soon enough, W and Elle were clamoring to have her on their covers. In the end, Dylan still prefers to live a quieter life, working as a writer-director.
Willow Smith
Willow Smith is another well-known example of Hollywood royalty. She is the daughter of Will and Jada-Pinkett Smith, with the former being pretty much a household name. Her Hollywood debut was with her father in the film I am Legend when she was only seven years old.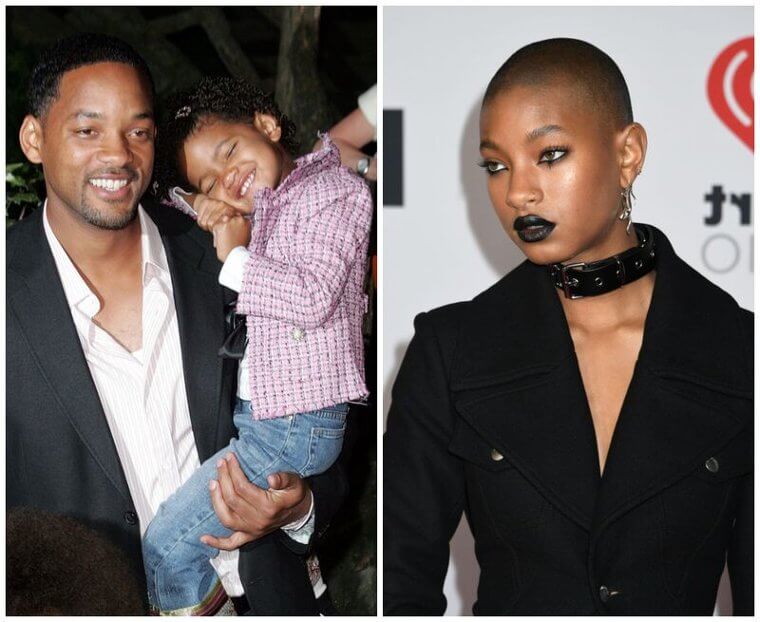 Willow earned her first accolade with the Young Artist Award thanks to her performance in Kit Kittredge: An American Girl. Aside from acting, she's also tried her hand at music, starting with "Whip My Hair," her first single which was launched in 2010. Willow also became the youngest artist to sign to Jay-Z's record label, Roc Nation.
Gigi Hadid
Bella is not the only successful model daughter of the Hadid family. Gigi Hadid is a successful fashion model signed to IMG Models. She has made many appearances on international Vogue covers and was awarded the title of International Model of the Year by the British Fashion Council in 2016. She is certainly not a kid anymore, as she is due to give birth in September 2020.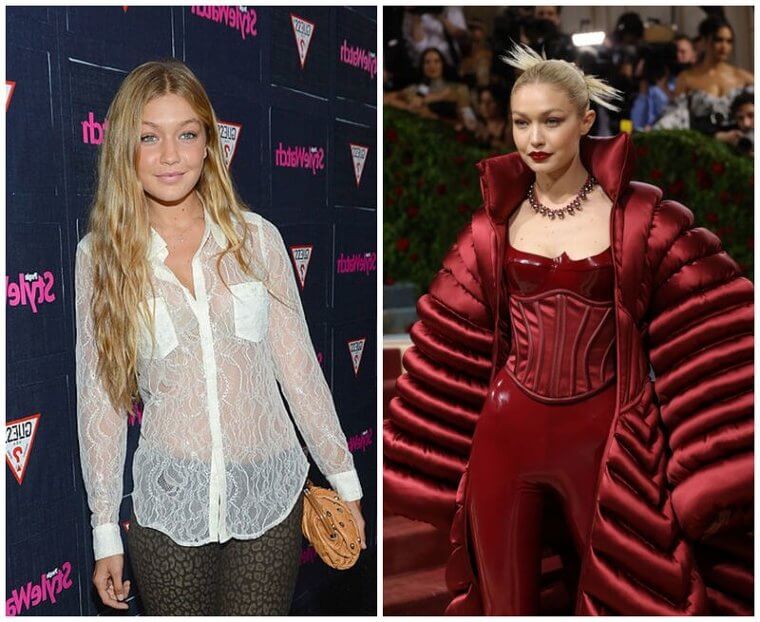 Hadid was hesitant to share with the world pictures of her pregnant belly, as she believes that with all that's going on in the world at the moment, her pregnancy wasn't the most important thing. However, Hadid and former One Direction star Zayn Malik are delighted to share the pictures and who knows - perhaps the line of fashion models will be continued.
Chaz Bono
Chaz Bono is an American musician, actor, and writer. He was born to entertainers Cher and Sonny Bono in Los Angeles, California on March 4, 1969. His original name was Chastity until he underwent gender reassignment surgery in 2008. His appearance on the show Family Outing further explored his transition.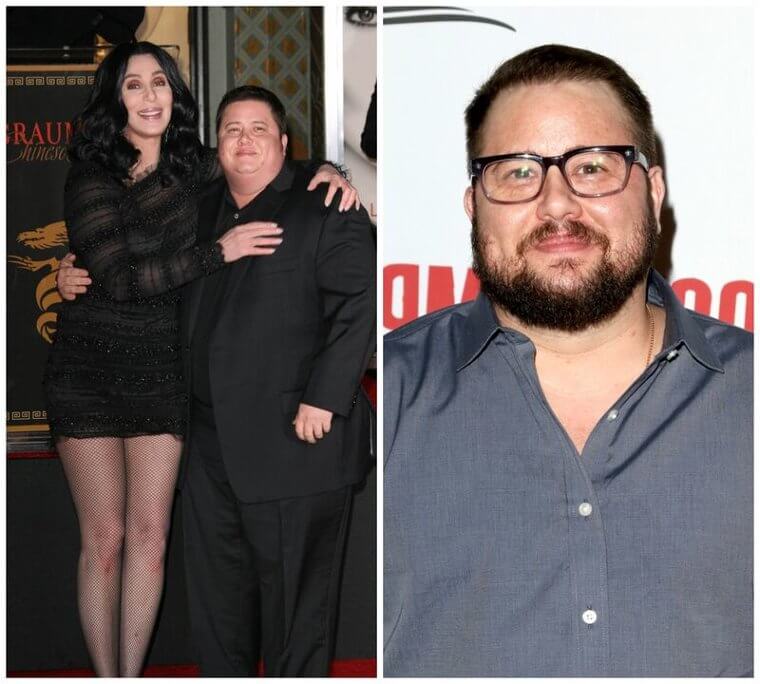 "As a child, I always felt there was something different about me. I'd look at other girls my age and feel perplexed by their obvious interest in the latest fashion, which boy in class was the cutest, and who looked the most like cover girl Christie Brinkley. When I was 13, I finally found a name for exactly how I was different. I realized I was gay."
Ava Sambora
Born to guitarist Richie Sambora and actress Heather Locklear, Ava Sambora managed to set foot in the Hollywood scene thanks to her beauty and talent. It also helps that her mother was known to be one of the hottest Hollywood actresses during the 1990s.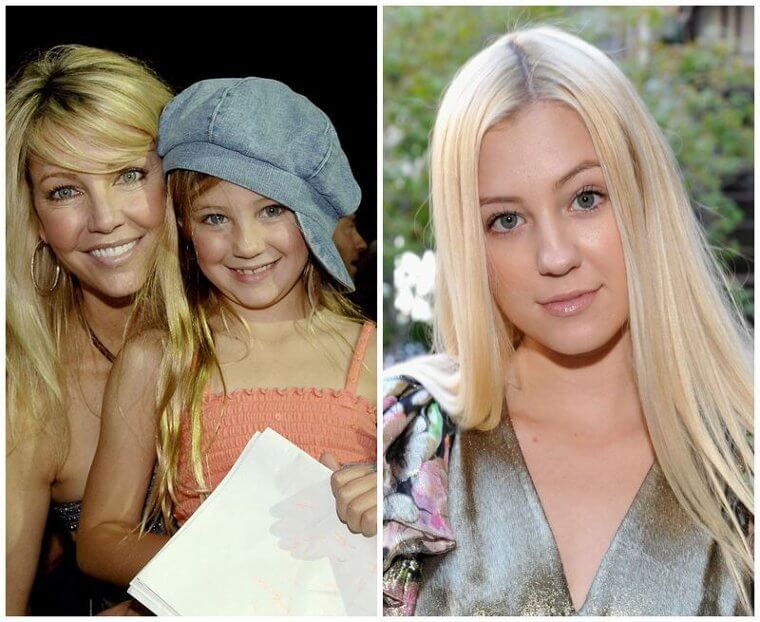 Ava's modeling career began when she was only thirteen years old. Aside from that, she also tried her luck as an actress. Some of her most notable performances were in Good Luck Charlie and the 2012 hit comedy film This is 40. She is currently a successful swimsuit model known for her bikini pictures on Instagram.
John Owen
John was born on November 6, 1995, and is the son of American actor and director Rob Lowe and makeup artist Sheryl Berkoff. He was a JD candidate at Loyola Law and a Duke University alum, all while working with his father as an actor. John has also been known to mingle with other children of famous celebrities such as Patrick Schwarzenegger.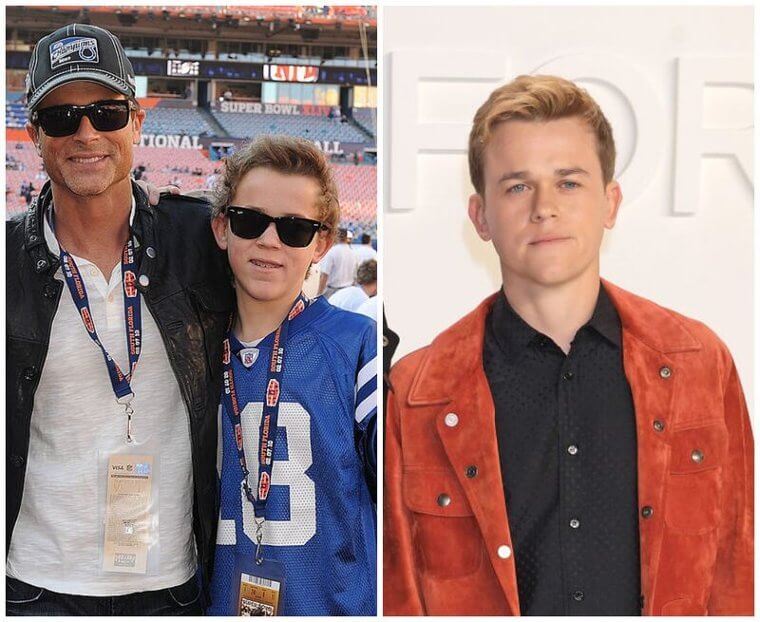 Aside from working with his brother and father on his television series, John also made appearances on The View, Entertainment Tonight, and The Ellen DeGeneres Show. Much like his father, though, John suffered an alcohol addiction, though he managed to quit in 2018. 
Liv Moore
If Julianne Moore ever needs an actress to play a younger version of herself, she should look no further than her daughter. Liv is almost an exact miniature version of her mom. She has managed to not only inherit her mother's face and hair, but also her killer smile.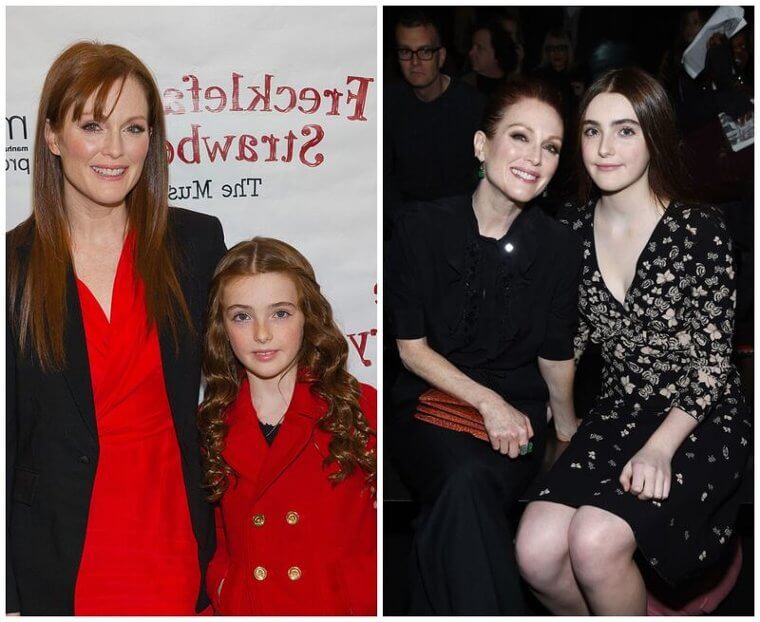 Because of all this, Liv's Hollywood prospects are already high, with the industry ready to accept her should she choose to follow in her mother's footsteps. Though Liv has already appeared in a few films, like The Rebound and Trust the Man, she says she would rather be a fashion model.
Lexi Jones
Born Alexandria Zahra Jones in 2000, this cool girl is the child of the late music legend David Bowie and supermodel Iman. Known to pay tribute to her dad on his birthday and death anniversaries, Lexi is quite a talented artist herself. She paints and thanks to her good genes, she has reportedly turned down a number of offers from the fashion industry to follow her mum into modeling. "Every agency, every designer, called me to say, 'If she wants to, we'd love for her to model for us,'" Iman revealed back in 2018. "I said, 'No, she doesn't.' I know why they wanted her to model – it's because she is David Bowie's daughter."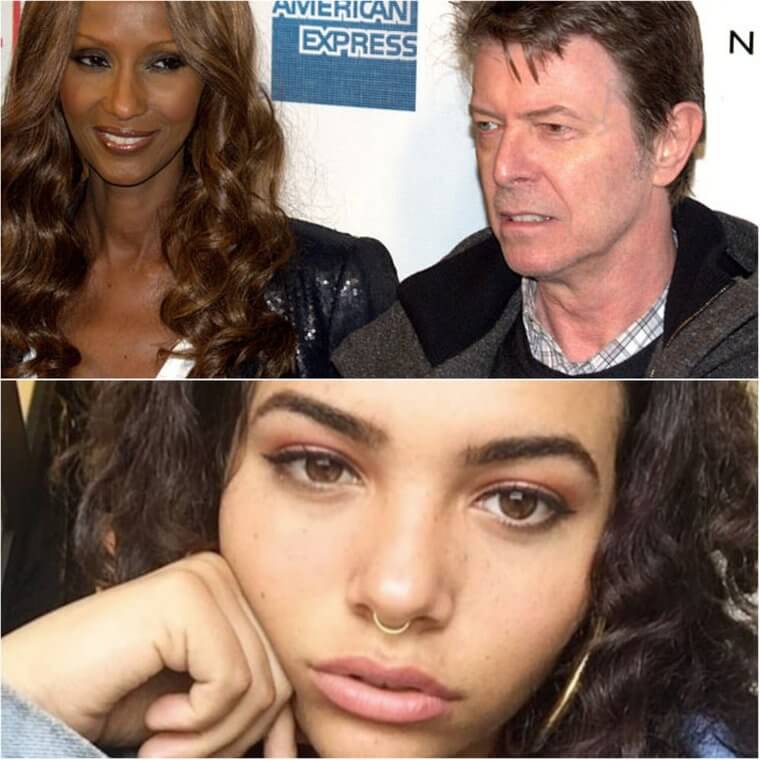 To mark her father's passing, Lexi has recently shared on her social media a sweet, heart-warming video of her father and herself as a child, sitting in his lap and singing "Somewhere Over the Rainbow" together. "My Wizard of Oz," she captioned the video, which she recorded from her phone as it played on her laptop. Bowie had welcomed his daughter in August 2000 with his then-wife Iman, to whom he was married from 1992 until his death from liver cancer at age 69 in 2016.
Taylor Cranston
Born on February 12, 1993, Taylor Cranston is considered "Hollywood Royalty" due to her parents being in the industry. Both of her parents are actors, with her father, Bryan Cranston, famously heading up the Breaking Bad series. You may recognize Taylor's mother, Robin Dearden, from Magnum P.I. (2018). It seems Taylor wished to keep the Cranston acting tradition going.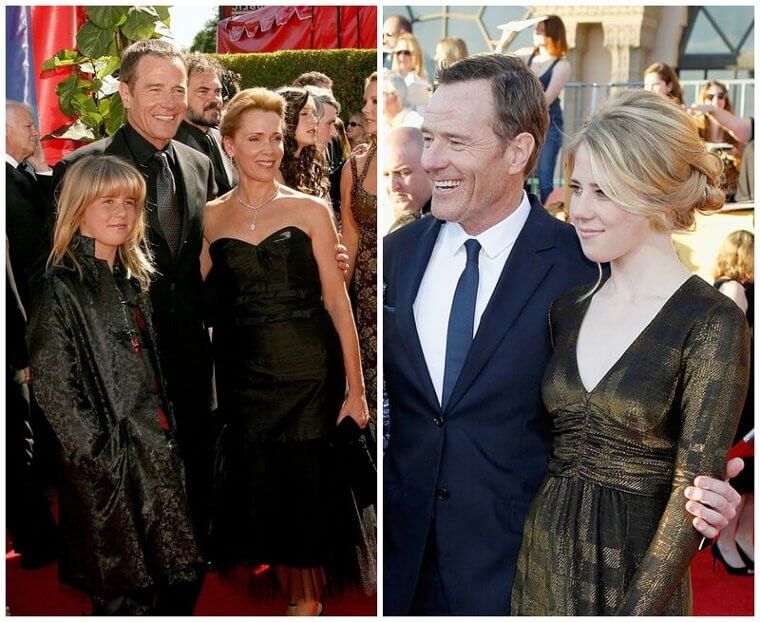 In order to pursue her dreams, Taylor studied at the University of Southern California and graduated with a BA in Theater in 2015. She made a cameo in her father's show Breaking Bad and has enjoyed other television appearances in shows like 101 Ways to Get Rejected and Sweet/Vicious.
Nico Parker
The young and beautiful British actress is the daughter of film director and screenwriter Ol Parker and actress Thandiwe Newton. Her film debut was at a very young age, in the Walt Disney Pictures film Dumbo, directed by Tim Burton.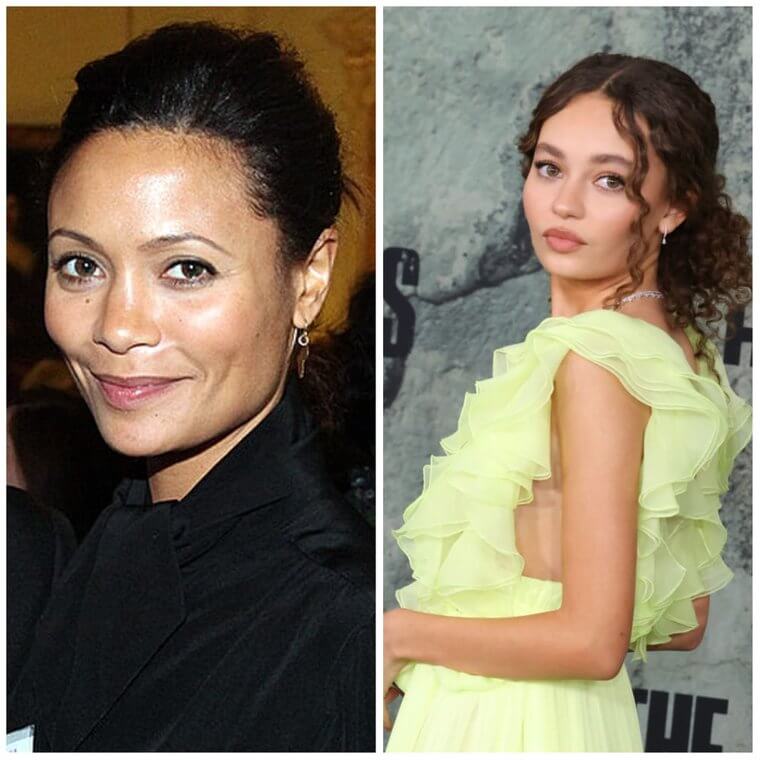 Nico is turning heads and has become one of the most promising young actors under 25 and her latest work can be seen in the first episode of HBO's apocalyptic series The Last of Us. 
Ella Bleu Travolta
Born in 2000, Ella Bleu is the daughter of actors John Travolta (of Grease and Saturday Night Fever fame primarily) and Kelly Preston (of Jerry Macguire fame). Following in her parents' footsteps, she, too, has decided on a career in film.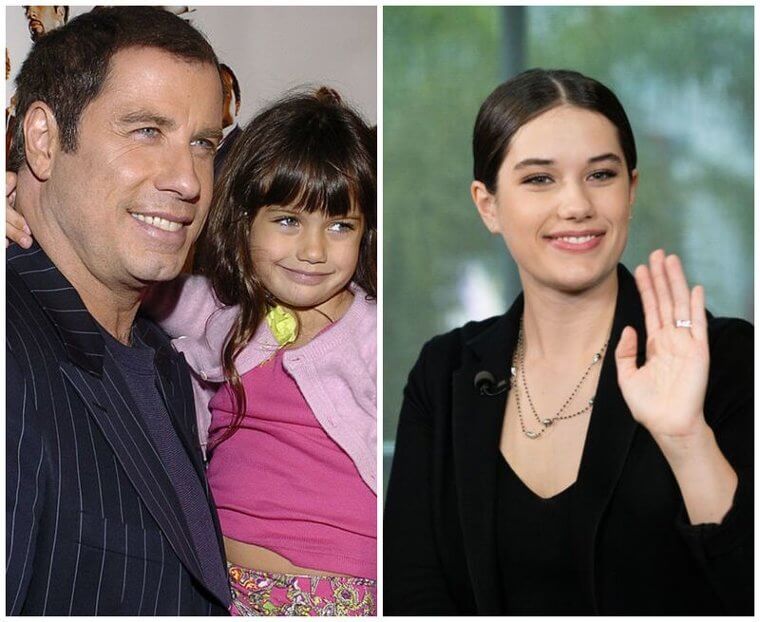 Her first role was at the age of nine in the film Old Dogs, which starred her father in one of two main roles and her mother in a supporting one. Since then, she's only had one appearance, in 2019's commercial and critical flop, The Poison Rose. She is also notable for her involvement with the Church of Scientology in which she was raised.
Hannah Selleck
The beautiful Hannah Selleck was born to famous man-attached-to-mustache Tom Selleck and his wife, Jillie Joan Mack, in 1988. Rather than pursuing a Hollywood career like her father, she's chosen a life away from the spotlight on the horse farm she owns and operates.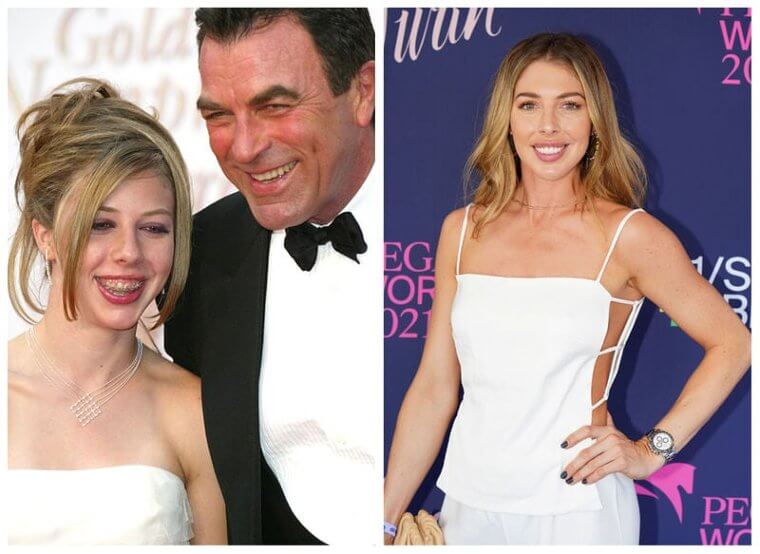 Hannah first discovered her love for horses on her parents' ranch and her skills excelled with time: "Around the age of 14, I was very good at ballet and riding. At that point I had to choose if I wanted to excel at either one. My love was with the horses. That's when I became very serious about it." She continues to ride professionally.
Sydney Simpson
Sydney is the youngest kid born to O.J. Simpson, the athlete/actor most infamously known for allegedly murdering his wife. According to O.J. Sydney was only 8 when her mother was murdered. She and her 5-year-old brother were both asleep when it happened. 
Currently living in St. Petersburg, Florida, Sydney has graduated from Boston University. After her graduation, she worked as an event coordinator. Then she moved to Florida, where she opened her own business. These days she has three properties and a restaurant. 
Dakota Johnson
Dakota Johnson made her mark in Hollywood after snagging the role of Anastasia Steele in the worldwide hit film series, Fifty Shades. Everyone had expectations for her stardom since her parents are Don Johnson and Melanie Griffith, who are also famous actors. In the end, she managed to meet, if not exceed, their expectations.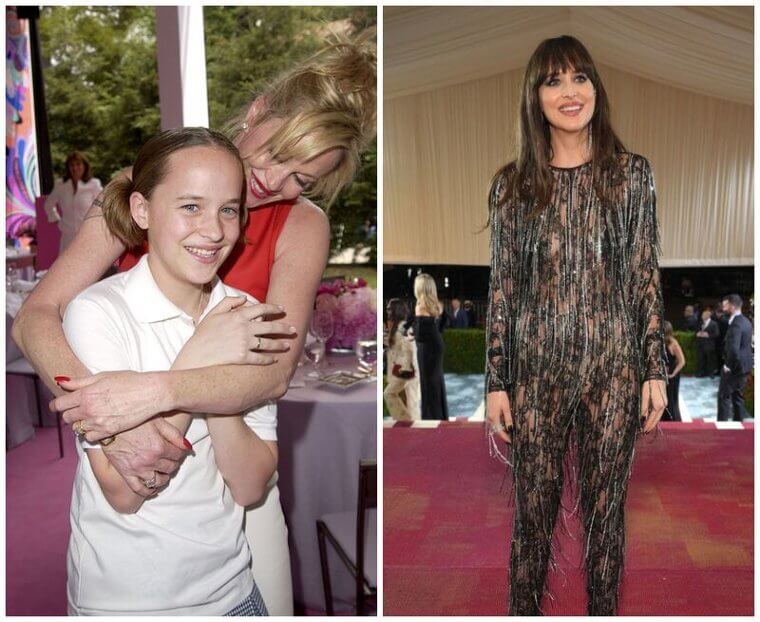 Though that role was always going to draw attention, no one could deny that Dakota made it big by her own merits. Some of her pre-Fifty Shades performances include 21 Jump Street, The Five Year Engagement, The Social Network, and Need for Speed. Some of her recent projects include Suspiria and Bad Times at the El Royale.
Bella Hadid
Though she's now known as the mother of two of the most influential models in the world, Yolanda Hadid was a model herself in her youth. As a teen, she signed with the Ford Agency, and she managed to make millions. In 1994, she married Mohamed Hadid and soon enough, they had three kids: Isabella, Gigi, and Anwar.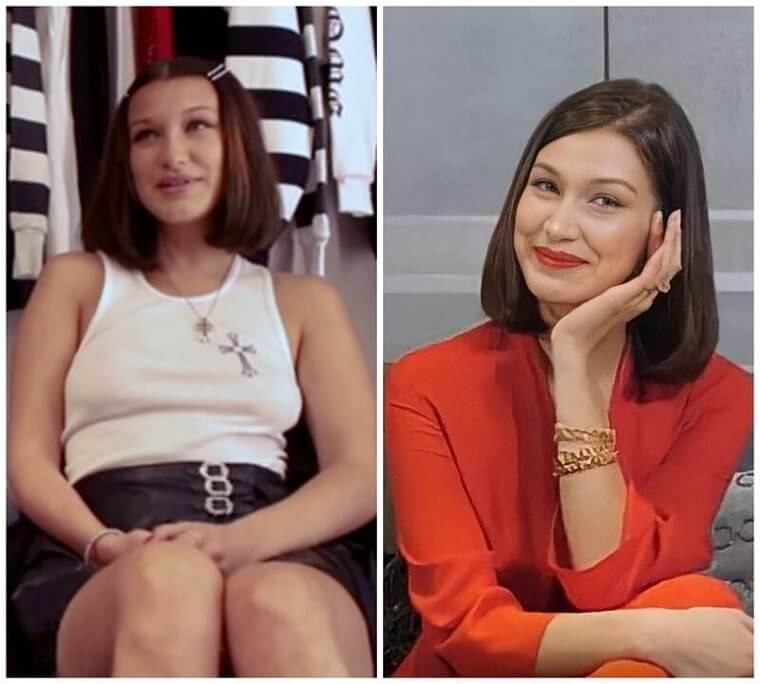 Gigi, the firstborn, graced the fashion scene by her own merits. Isabella, known as Bella by her fans, was so sure of herself that she had no trouble following in her mother and sister's footsteps. She eventually signed with IMG models in 2014, and things went smoothly from there. Two years later, Bella was voted "Model of the Year."
Zahara Marley Jolie-Pitt
Zahara Marley Jolie-Pitt is an adoptee of the extensive Jolie-Pitt family and is originally from Awasa, Ethiopia. Her adopted parents – Angelina Jolie and Brad Pitt – are well-known for their humanitarian work, which is how her adoption came about. In 2006, VH1 included her on their list of the 20 Cutest Celebrity Babies.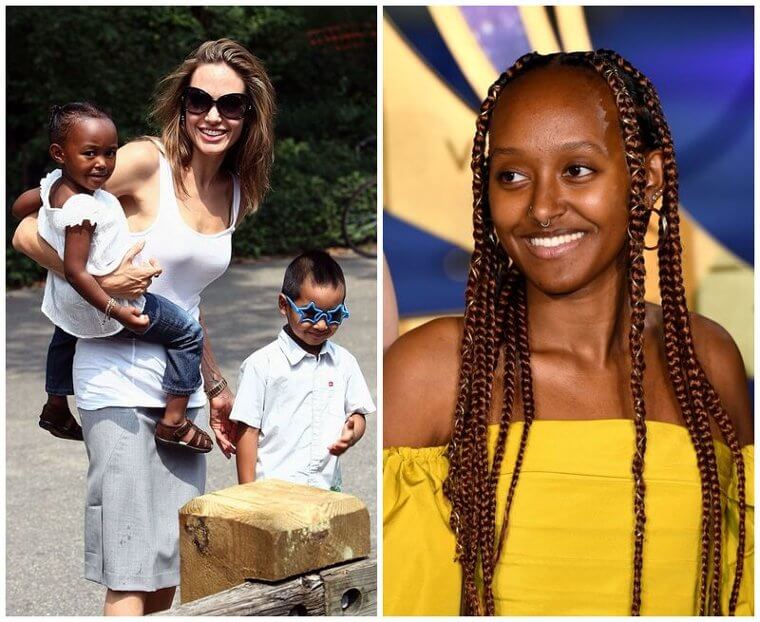 Zahara made a cameo in her mother's film Maleficent. She also voiced the character of Meng Meng in Kung Fu Panda 3. Though Brad and Angelina eventually split, the ex-couple are still dedicated to raising their kids well, Zahara included.
Shiloh Jolie-Pitt
Shiloh is Brad and Angelina's first biological daughter. The baby became so famous, in fact, that a wax likeness was made of her for the famous wax museum Madame Tussauds. The manager of the wax museum, Janine DiGioacchino, said that at even a few months old, Shiloh was already becoming a pop icon. The American public was clearly obsessed.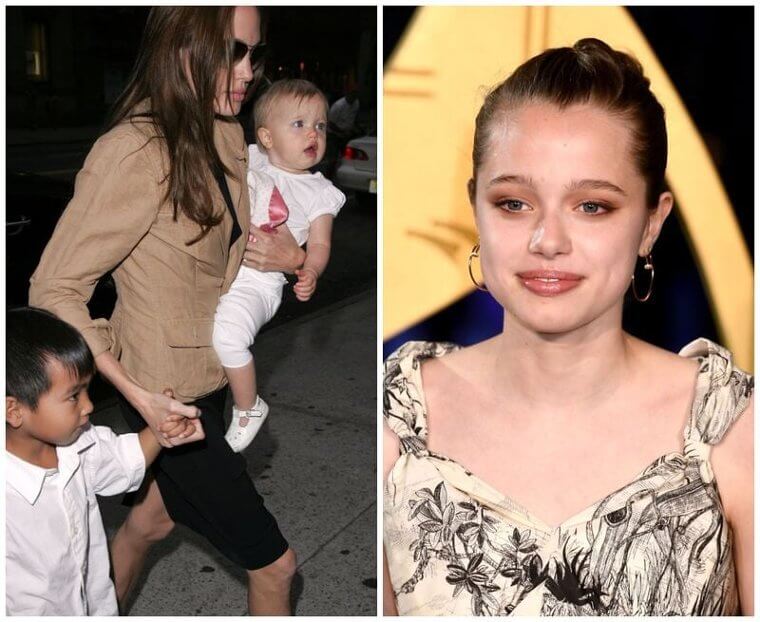 Shiloh has changed a lot since she was born. Starting as a cute toddler, Shiloh soon developed a boyish style, with short hair and baggy clothes. In more recent pictures of the now-teenager, you'll be surprised to see that she dropped her tomboy wardrobe for a way more feminine style, contradicting all the rumors and suppositions made about her in the media.
Hailie Mathers
Mentioned in over 20 of her famous father's songs, Hailie Mathers is the product of a volatile relationship between rapper Eminem (Marshall Mathers) and on-again-off-again partner, Kim Scott.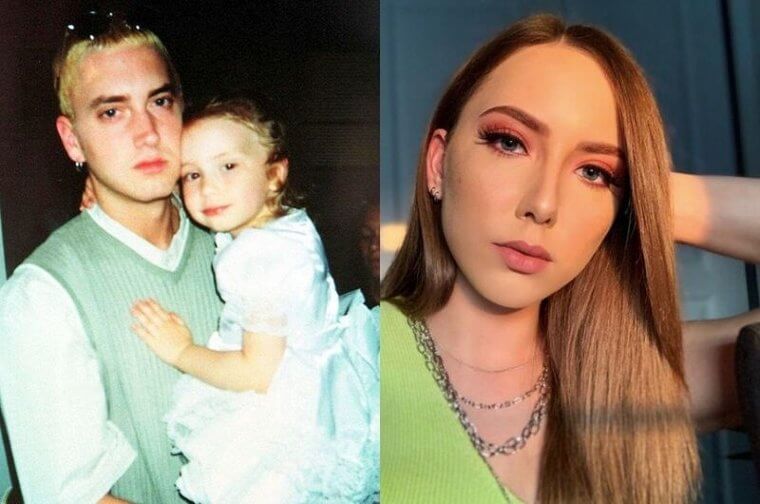 Hailie graduated from collage in 2018 and has since found further fame from her posts on Instagram. Eminem has spoken out about how close the two are, saying, "She's doing good. She's made me proud for sure." In 2022, Hailie even launched her own podcast aptly titled Just a Little Shady.
Hazel Moder
This 17-year-old beauty is the daughter of iconic actress Julia Roberts and cinematographer Daniel Moder. They have been married since 2002 and have three children together, including a pair of twins. One of them is Hazel and her twin brother is called Phinnaeus. Their younger brother is named Henry.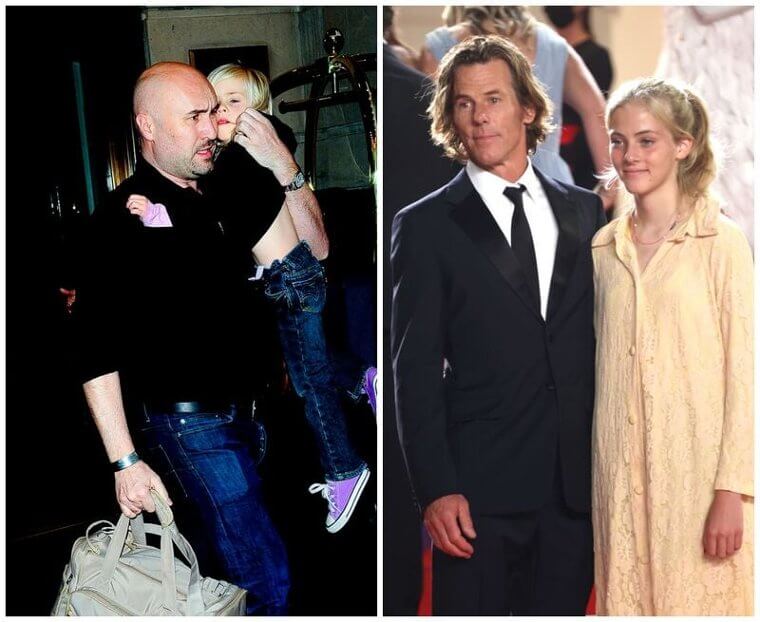 As Julia Roberts and her husband are not interested in social media and have always wanted to protect their children as much as they could, Hazel and her siblings are growing up away from the limelight. However, she had a minor role in her mother's 2016 romantic comedy-drama movie, Mother's Day, and did her debut on the red carpet at the 2021 Cannes Festival, where she seemed very comfortable in front of the cameras. We can't wait to see more of this promising young woman!
Ella and Alexander Clooney
In June of 2017, the world welcomed two incredible little babies, but when your parents are Hollywood's most desired leading man and a brilliant human rights attorney, what else could we expect really? Ella and Alexander Clooney expressed a great sense of humor and wit early on in life, and George once describe how "They do pranks already. Put peanut butter on their shoes" and are very "fun and smart."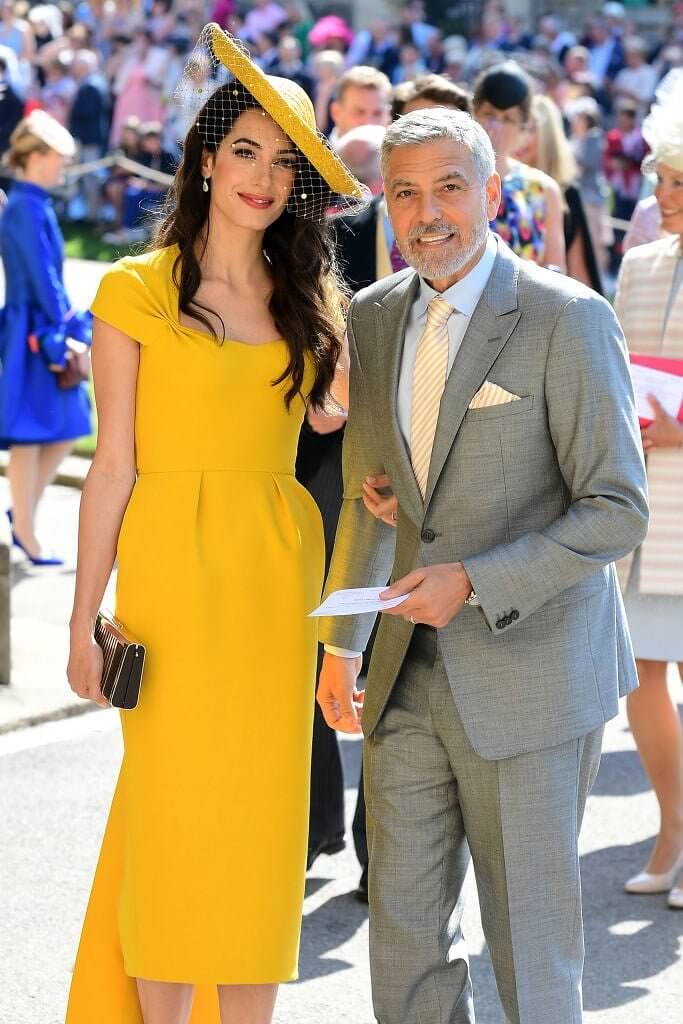 The genius of the two little wonders seems to have only grown through the year, as their parents describe how their already bilingual, and can speak fluently Italian as well as English. "They already can ... do all their ABCs in Italian and in English and I can't do that in English," George said jokingly. With great genes come great responsibility children!
Zelda Williams
Daughter of beloved actor Robin Williams and his second wife Marsha Garces Williams, Zelda Williams was named after the titular character from the famous Nintendo franchise The Legend of Zelda. Robin Williams was a big fan of the video game series and it inspired him to name his daughter after the princess.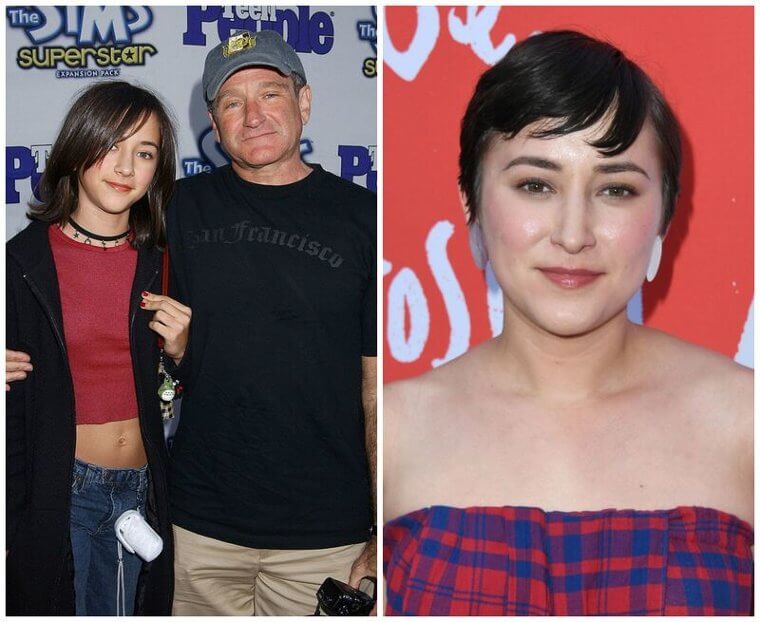 The actress made her debut in the entertainment industry when she was only five years old. However, it was through a 2011 commercial for The Legend of Zelda: Ocarina of Time 3D that Zelda finally got her big break, which also led her to guest-starring in the 25th-anniversary event of the Legend of Zelda series.
Louis Bullock
Louis Bullock was only a three-month-old baby when Hollywood superstar Sandra Bullock adopted him in January 2010. Sandra shared that when she saw Louis for the very first time, he fit in the crook of her arms and she knew right then and there that he had always been destined to be her son.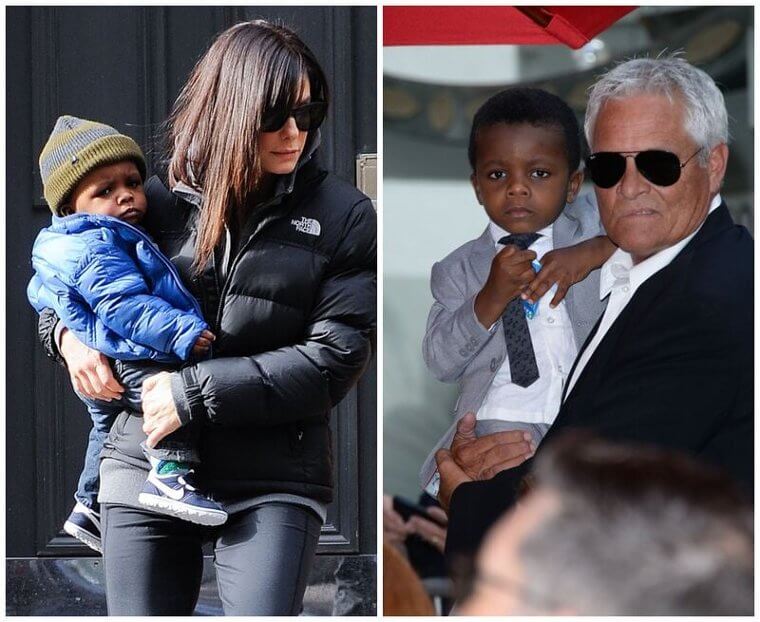 Also according to Sandra, Louis is growing up to be even more of the kind and sweet boy he was. Although he's rarely seen by the media, Sandra proudly shares in interviews how much of a blessing he is, and how he has his own mind and ways. In 2015, Sandra adopted a baby girl who Louis apparently welcomed wholeheartedly.
Sosie Bacon
Even though Sosie Bacon's parents, Kevin Bacon and Kyra Sedgwick, were Hollywood actors, the two tried to give her a modest upbringing and encourage her to pursue a different career. However, Sosie had a love for acting and she managed to convince her father to give her a part in his movie Loverboy (she portrayed 10-year-old Emily).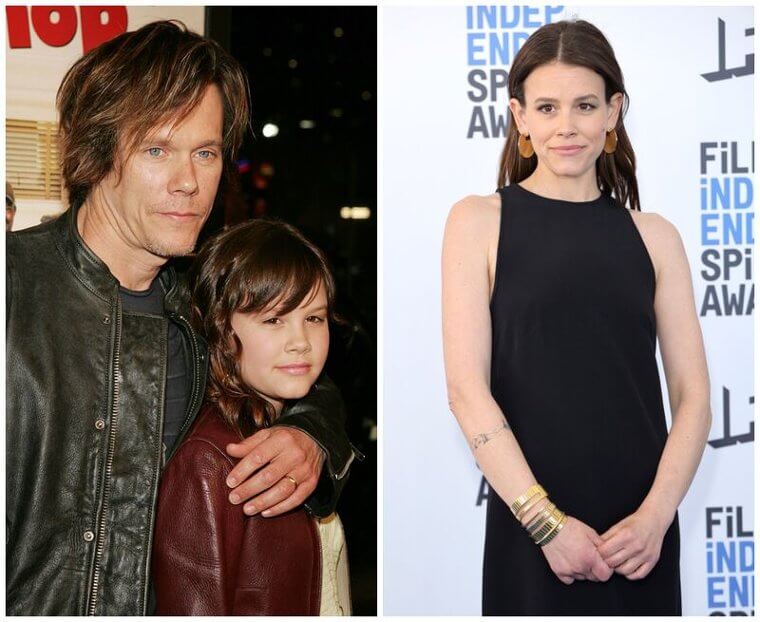 Her performance impressed producer James Duff, who offered her a role in one of his projects. Though her parents were still hesitant about their daughter entering Hollywood, Sosie was determined that acting was her passion. Eventually, she managed to get them on-side, and she's even performed with her mother in The Closer.
Audrey McGraw
Powerhouse country music couple Tim McGraw and Faith Hill have three daughters, with their youngest being Audrey, born in 2001. WIth her parents married happily since 1996, it's clear that all the love going around has been good for Audrey, who's grown up to be quite beautiful.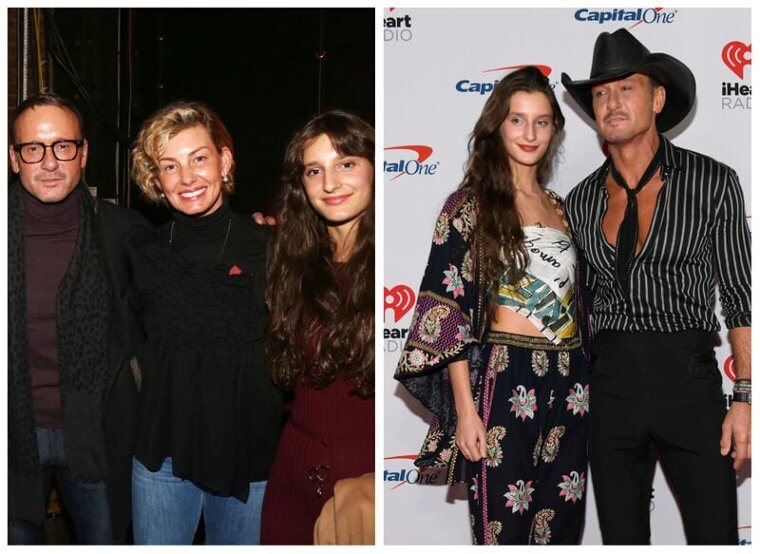 And wait - she's talented to boot! In 2022, Audrey posted a short video of her singing a cover of "Fire and Ice" at the piano, showing that she's following in her famous parents' footsteps.
Rafferty Law
Rafferty Jellicoe Frost Law, the eldest son of leading actor Jude Law and successful actress, fashion designer, and producer Sadie Frost, was born on October 6, 1996. Due to his uncanny resemblance to his father, Rafferty was already making waves as a model and musician at the age of 21.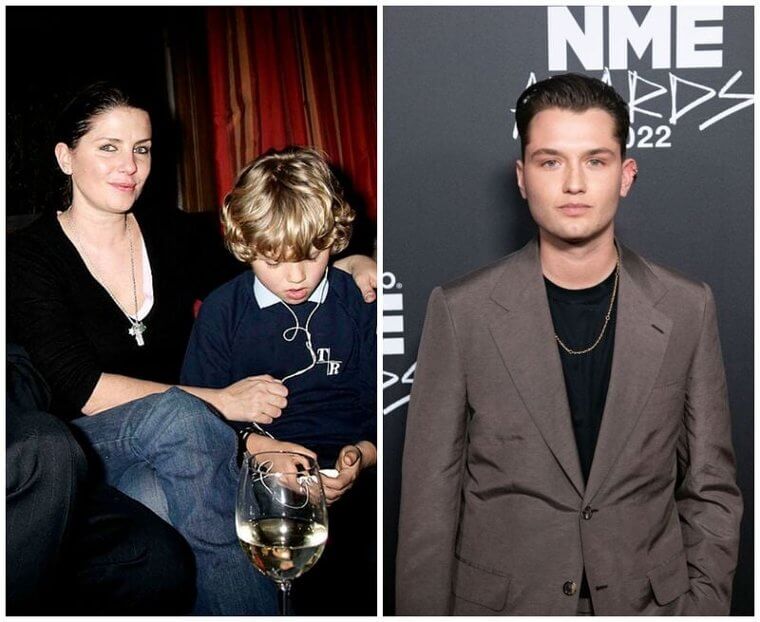 DKNY and Dolce and Gabbana were some of the well-known brands that he modeled for, and he also made a few appearances on the catwalk. Rafferty even played guitar for the rock band, The Dirty Harry. He said in an interview that music was his first love and, no matter what the future brings, he will continue writing and playing songs.
Bindi Irwin
Bindi Irwin is the daughter of the world-renowned conservationist and television personality Steve Irwin. Just like him, she is known for being a nature and animal lover. Bindi was deeply affected when her father perished after a stingray attack. Although she was young back then, Bindi was determined to carry on her dad's work.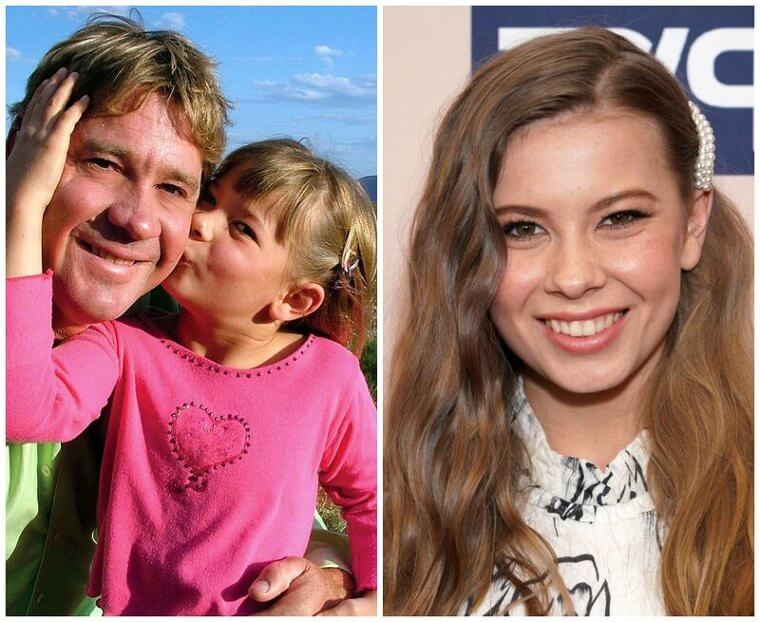 Before the tragedy, Bindi had already made appearances in her father's show – she was only two when she first walked into the spotlight. In 2007, Bindi took part in a 26-part children's documentary show called Bindi the Jungle Girl. She also delighted the audience when she appeared on Dancing with the Stars in its 21st season.
Zoe Jackson
In 1982, Zoe Jackson was born to actor Samuel L. Jackson and his wife, LaTanya Richardson. Not much is known about the beautiful Zoe, but Samuel has spoken out before when crediting her and her mother for helping him maintain his sobriety.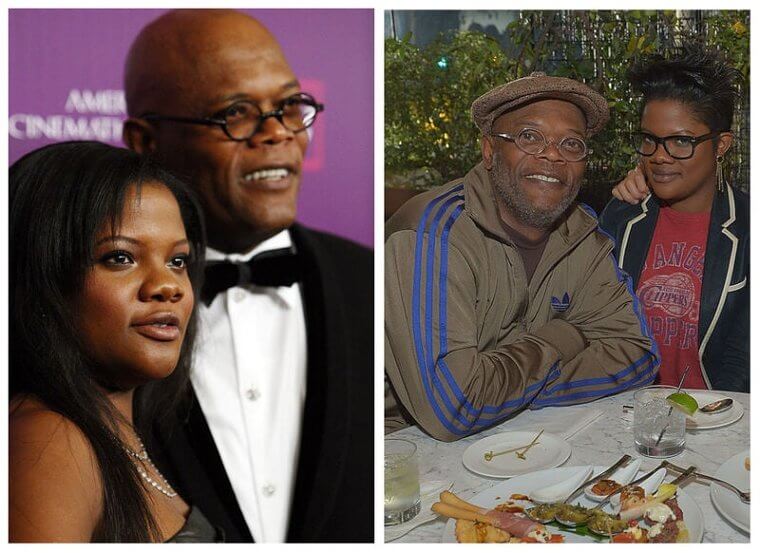 Samuel has also spoken about the role Zoe played in keeping his and LaTanya's marriage intact, saying that Zoe deserved two parents together.
Zoe Kravitz
Zee [Isabella] Kravitz was born on December 1, 1988, and she is the daughter of performer Lenny Kravitz and actor Lisa Bonet. As we all know, she inherited both her parents' bohemian style as well as their artistic abilities - she does music and acts like a 200-year-old soul.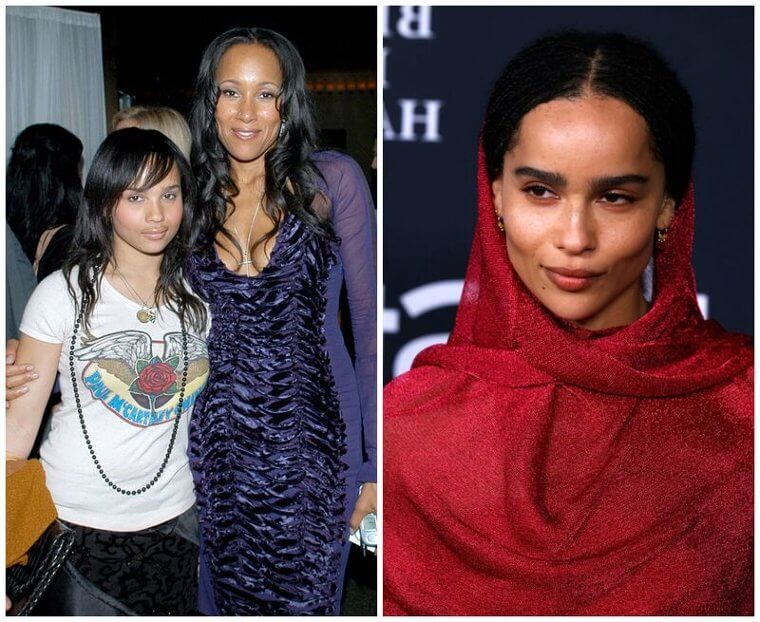 We all got to know her better when she starred in the critically acclaimed HBO series Big Little Lies. We will also see her soon star in the upcoming Batman movie as Catwoman. 
Rachael Blosil
The beautiful and wildly talented Marie Osmond has eight children, with five being adopted. Rachael is one of her biological children, born to Marie and her second husband, Brian Blosil, in 1989.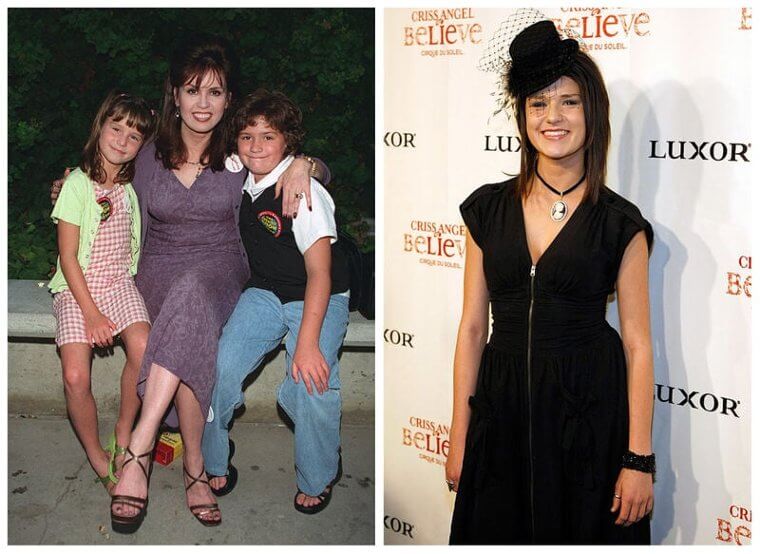 With Rachael being a talented hairstylist, she isn't performing on stages like her mother, but that doesn't stop Marie from gushing about their similarities: "My daughter Rachael and I are very similar in a lot of ways...She has that same personality that I have where she wants to know and do everything." Rachael also has two children, making Marie a proud grandmother.
Phoenix Chi Gulzar
You wouldn't know it from her name, but you can definitely see the similarity: Phoenix Chi Gulzar is the daughter of iconic Spice Girl Mel B. Born in February of 1999, her father is Mel B's (aka Scary Spice) first husband, Dutch dancer Jimmy Gulzar. After Mel and Jimmy divorced in 2000, Phoenix's step-father became Stephen Belafonte, who Mel married in 2007. The marriage was controversial, with Phoenix revealing that Stephen was mentally and physically abusive.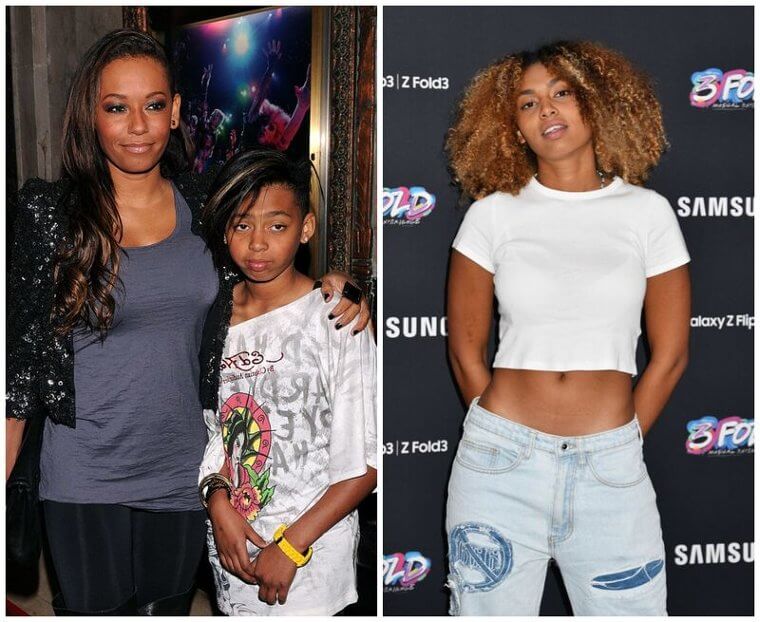 Now that Phoenix is 21, she's been out of the spotlight in recent times, aside from appearing with her mother on red carpets at times. She appeared on the British TV show Born Famous, which features children born to famous figures revisiting their parents' pasts and seeing what their lives could have been like had their parents not become so well-known.
Frances Bean Cobain
Frances Bean Cobain is the daughter of Nirvana frontman Kurt Cobain. Her father died when she was around two years old, leaving her to be raised by her mother, Courtney Love. Despite this tragedy, Frances worked hard to honor her late father's legacy as she grew up.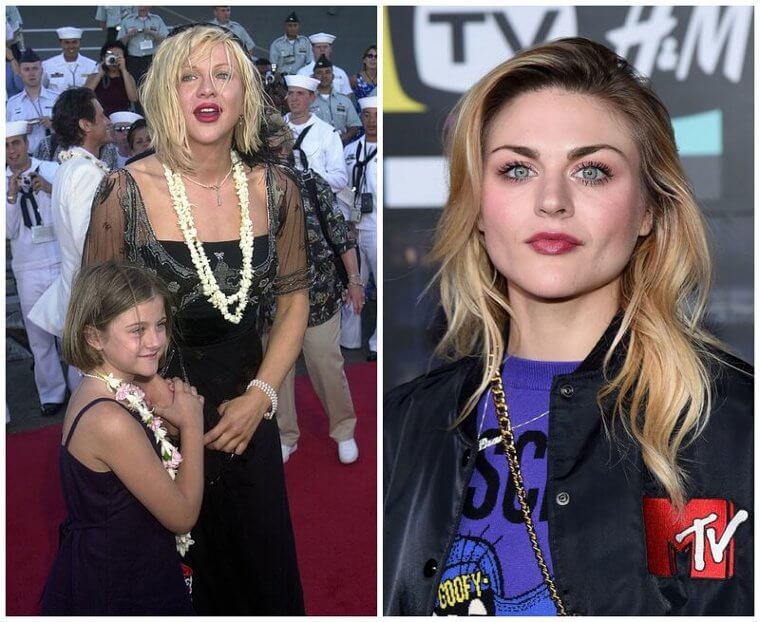 Though she tries to keep a low profile, the fans mourning her father's death wanted more. Because of this, Frances went on to produce Cobain: Montage of Heck, an HBO documentary. She also performed as a guest artist with a number of bands, though she admits that visual art is actually her biggest passion.
Gia Mantegna
Born to Hollywood actor Joe Mantegna and restaurateur Arlene Vrhel in 1990, Gia Mantegna is a beautiful and talented singer. Aside from that, she also knows how to play the piano and is a talented saxophonist. Like a number of other celebrity kids on this list, she starred alongside her father in her first acting performance.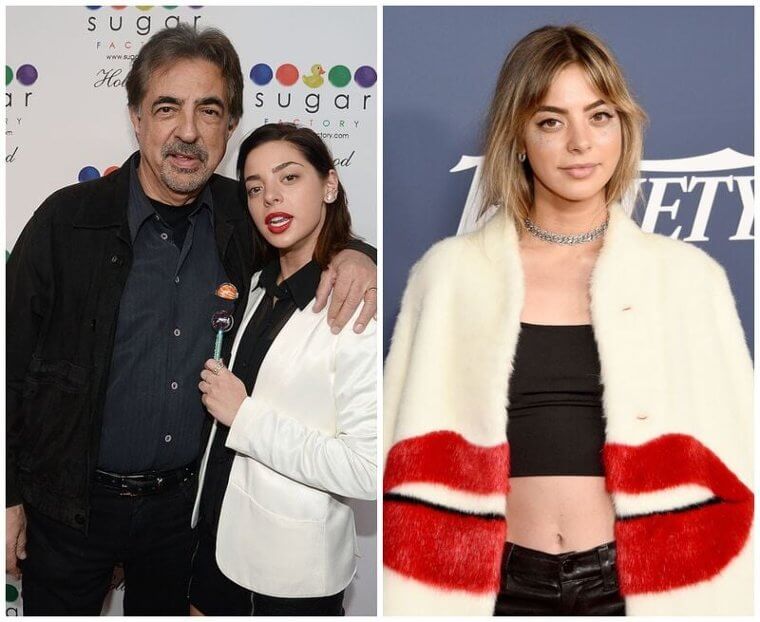 Gia was only 13 years old when she joined the cast of Uncle Nino. From there, she went on to appear in 13 Going on 30. By 2006, Gia had signed a contract with Warner Brothers and appeared in Unaccompanied Minors. Overall, Gia's acting career has been on an upward trajectory from day one. 
Jack Scott Ramsay
Jack Scott Ramsay was thrust into the spotlight as soon as he was born, thanks to his famous family. As you probably guessed from his last name, Jack's father is none other than world-renowned chef and television personality Gordon Ramsay.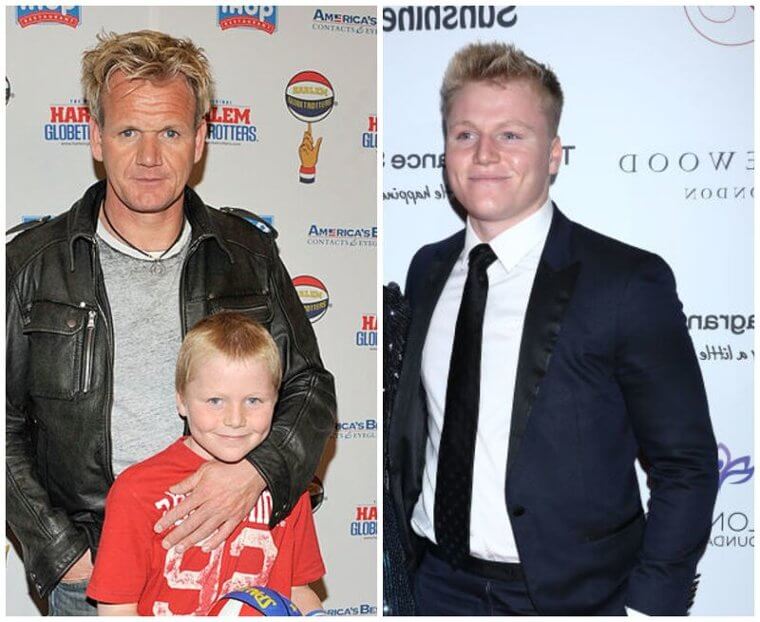 Over the years, it has become more and more apparent that Jack has inherited his father's looks and driven personality. He finally embraced the spotlight when he was fifteen, joining his family's cooking show Matilda and the Ramsay Bunch. 
Blanket Jackson
Most people know the youngest child of world-famous pop star Michael Jackson as Blanket. However, this celebrity kid was actually born as Prince Michael Jackson II. He is also believed to be the only biological child of the late artist. Although Debbie Rowe is listed as his mother, Blanket was actually born via surrogacy due to her poor health.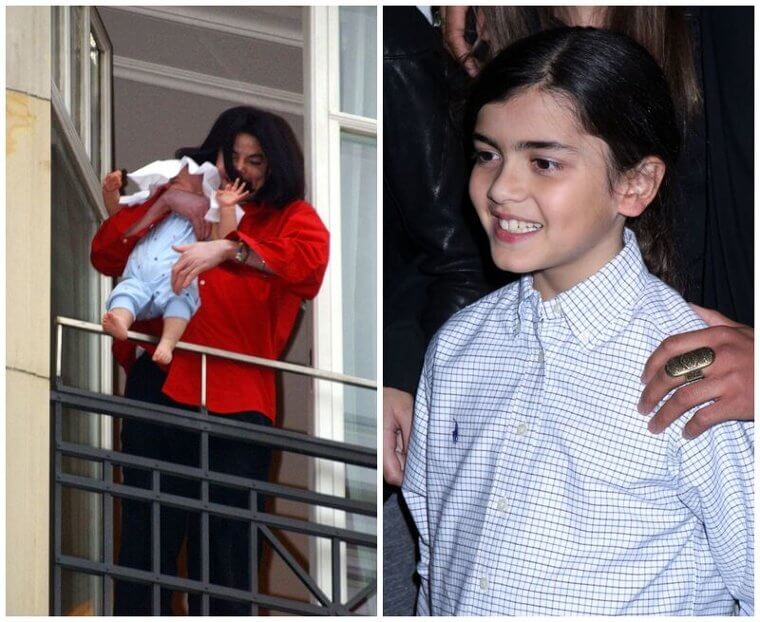 Blanket's first public appearance was when he was only ten months old, and boy was it controversial! This was the moment when his father dangled him over a balcony in front of the singer's German fans. Blanket changed his name to "Bigi" when he was in high school to avoid bullying. Despite the prospects of fame, Blanket says he would rather live a normal life.
Ireland Baldwin
Ireland Baldwin isn't just Hollywood royalty: acting really does run in her family. In this case, she is the daughter of Alec Baldwin and Kim Basinger and is also related to Daniel, Stephen, and William Baldwin. She was inadvertently thrust into the spotlight when her father's angry voice message was leaked to the public.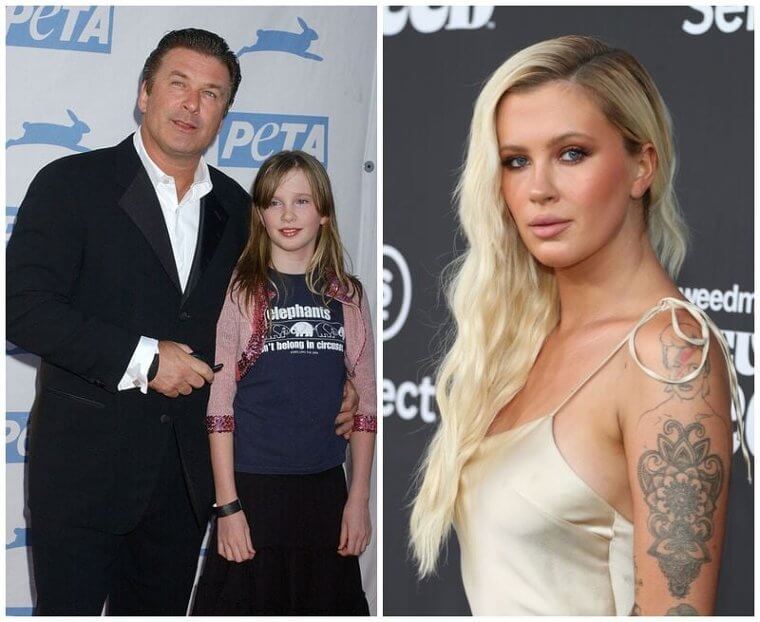 Despite the rocky nature of her discovery, Ireland became a model, first signing with IMG Models in 2013. The gig that launched her career was her appearance in the New York Post swimwear editorial. Since then, Ireland has been working with high-end labels and making multiple appearances on the cover of magazines like W and Elle.
Meadow Rain Walker
Born to Rebecca Soteros and the famous Paul Walker, Meadow Rain Walker sure has some large shoes to fill. In the looks department, however, Meadow Rain Walker has not disappointed! She grew up out of the spotlight but her father, Paul, did invite her to join him on the sets of movies he was working on. As we all know, the Fast and the Furious legend passed away in 2013, when his daughter was only 15.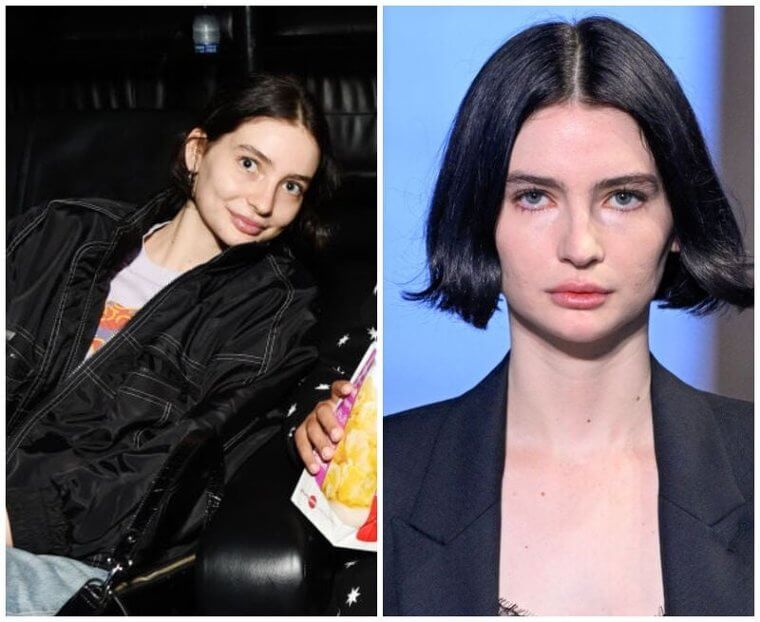 After Paul's passing, Meadow Rain Walker inherited everything he had and she wasted no time in setting up a foundation in her late father's name. Vin Diesel, her godfather, helps out with the running of the foundation and he even walked her down the aisle in October 2021 when she got married. While Meadow Rain Walker keeps a low public profile, she hangs out with members of the Fast and the Furious cast as well as other A-listers, such as Justin Bieber. We may not see her grow up into a famous movie star like her father but by the looks of things, Paul's legacy is in good hands.
Lou Sulola Samuel
German-American model Heidi Klum, who was a Victoria's Secret Angel, has a daughter named Lou. Lou's father, Seal, is a well-known British singer, so this kid was born into the limelight. Despite her parents being separated, Lou maintains a close relationship with both of them.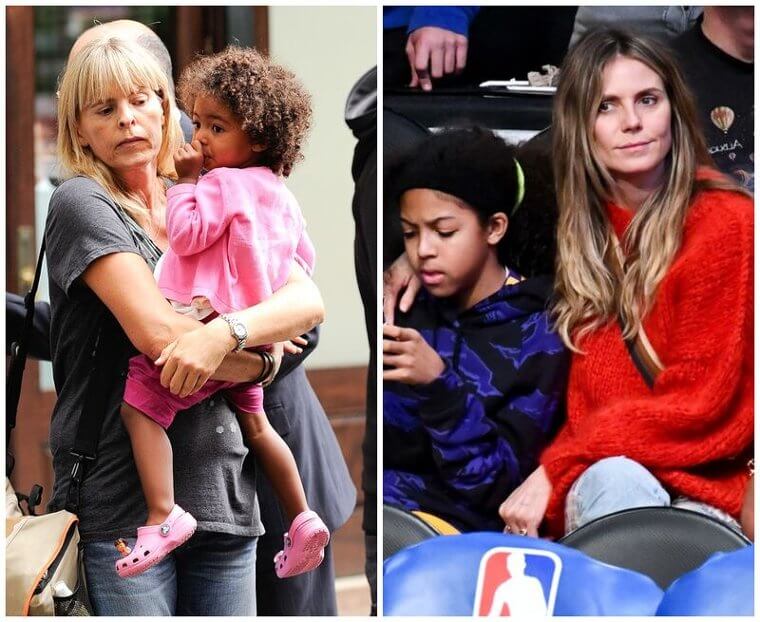 Heidi's fashion sense has rubbed off on her daughter, and soon enough Lou might also inherit her mother's wardrobe. Even so, her parents have encouraged her to follow her own passions, and she hasn't yet shown any signs of wanting to pursue a Hollywood career. Lou's focus is simply on her education and taking care of her family.
Sam Alexis Woods
Sam Alexis Woods was born on June 18, 2007, and her father is none other than world-famous golfer Tiger Woods. Her father was elated when she was born, and she and her mother Elin Nordegren lived peacefully with her father for two years.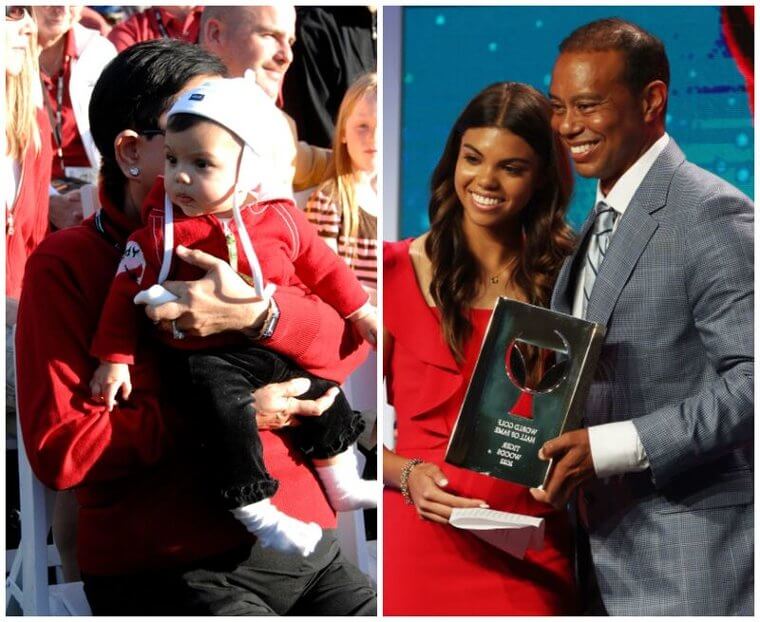 However, in 2009, a story about Tiger's infidelity was published by The National Enquirer. Since she'd already borne witness to extra-marital affairs at a young age, Sam's mother did everything she could to protect her from media attention. Though it was rough at the time, things have since settled down, and Sam is able to live alternately with her divorced parents.