Despite their fame and success, many celebrities have lost family members to acts of violence. From gun violence to domestic abuse, these celebrities have experienced the unimaginable pain of losing a loved one to senseless acts of aggression. The murder of a loved one can leave individuals with deep emotional and psychological trauma and even change the way that they view the world. It may surprise you to hear that once again, celebrities are no exception. This article will take a look at some of the celebrities who have been affected by violence and lost family members as a result.
Charlize Theron's Mother Tried to Protect Her
Charlize Theron is an Academy Award-winning actress who was born and raised in South Africa. While everything seems to be going for her now, life wasn't always this easy for her growing up. Sadly, much of her and her mother's home life was spent being terrorized by her alcoholic father, Charles Theron.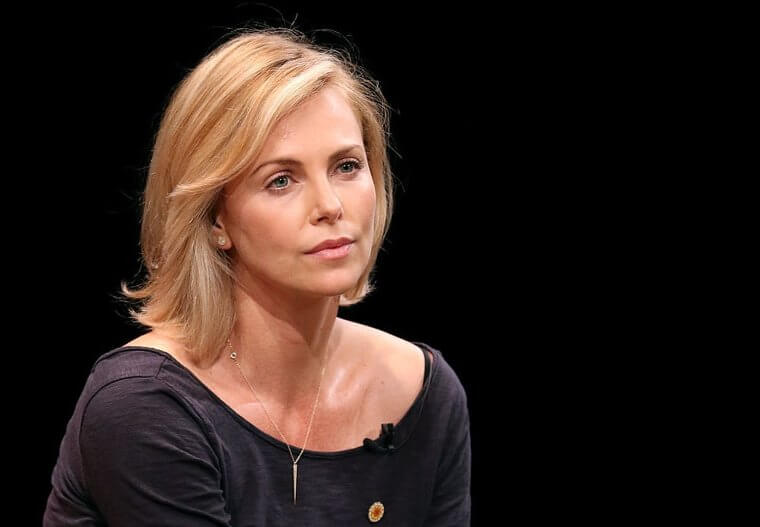 In 1991, when Charlize was 15 years old, her father came home intoxicated as usual, only this time, he threatened to kill Charlize and her mother. Very quickly they realized that it was more than just a threat when he fired two shots, luckily missing both of them. Determined to protect her child, Charlize's mother fetched another handgun and returned fire, killing her husband. Finally, they were safe.
No Charges Were Ever Filed
While her mother knew that it had been the right thing to do, she had still killed a man and feared that there would be harsh consequences for her actions. Thankfully, when South African authorities investigated the shooting they uncovered the truth about the Theron family's home life.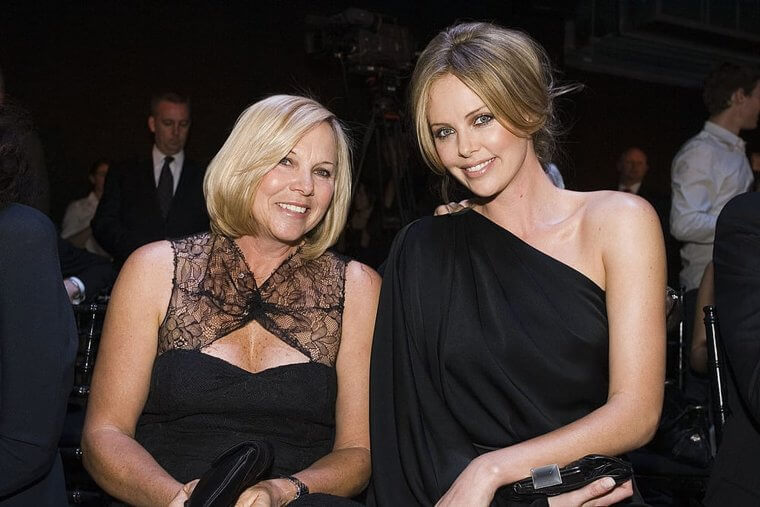 Their investigation revealed that in that situation it was either them or him and they declared Charles' killing a justifiable use of self-defense. No charges were ever filed against Charlize's mother and they were able to start rebuilding their lives together. Being only 15 at the time, Charlize found it easier to tell people that her father perished in a car accident instead of trying to explain their situation. It was only as she got older that she realized "the more we talk about these things, the more we realize we are not alone in any of it."
Michael Jordan's Father Went Missing
Michael Jordan, one of the greatest basketball players of all time, tragically lost his father, James Jordan, to a violent crime. In 1993, James Jordan went missing while on a trip to North Carolina. After weeks of searching and investigation, his red Lexus was discovered near Fayetteville, North Carolina.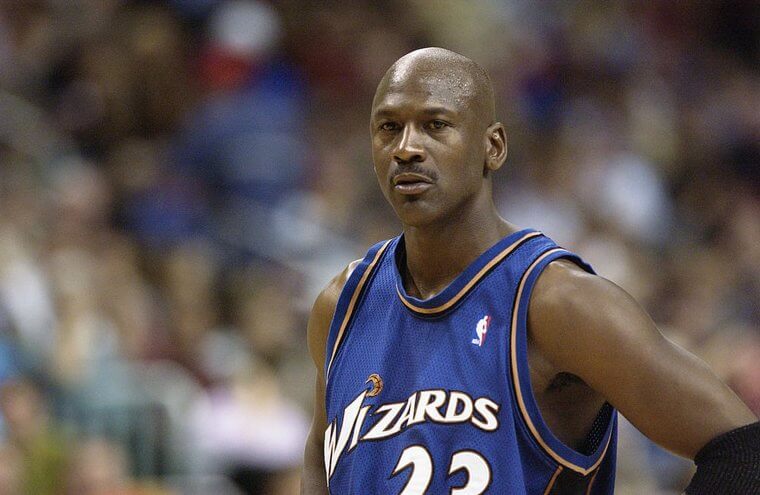 Just 60 miles away his decomposing body was found hidden in a swampy area. The death of his father had a profound impact on Michael Jordan, and it was reported that he took a break from basketball during the following season to grieve and cope with the loss. Once Michael had recovered from his loss, he continued to excel on the court and even won several NBA championships with the Chicago Bulls. However, throughout his career, a number of conspiracy theories about his father's death have been formed.

There Are Numerous Conspiracy Theories
As it turns out, James had pulled over to take a nap and two teenagers saw a window of opportunity. After attempting to steal his car, Daniel Green and Larry Demery ended up shooting and killing James.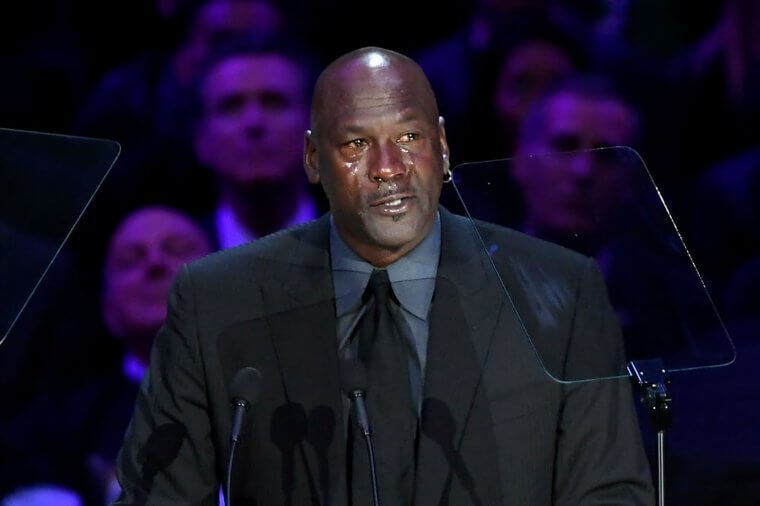 However, this is only one of many theories. Some have suggested that his death was not a random act of violence, but rather the result of a more sinister plot. These theories have been fueled by the fact that James' body was found in a remote area and that the crime was not solved for several months. In fact, some even believe that his murder could be related to his son's gambling debts. However, no credible evidence has been presented to support these theories and authorities have stated that the case was solved.

Charles Manson's Cult Took Out Roman Polanski's Wife
When she was just 26 years old, actress Sharon Tate was a wife and an expectant mother who was living the Hollywood dream. While her husband, director Roman Polanski was out of town, Sharon decided to invite Jay Sebring, Voytek Frykowski, and Abigail Folger over to keep her company. What she didn't realize was that members of the Manson Family were waiting for the perfect moment to attack.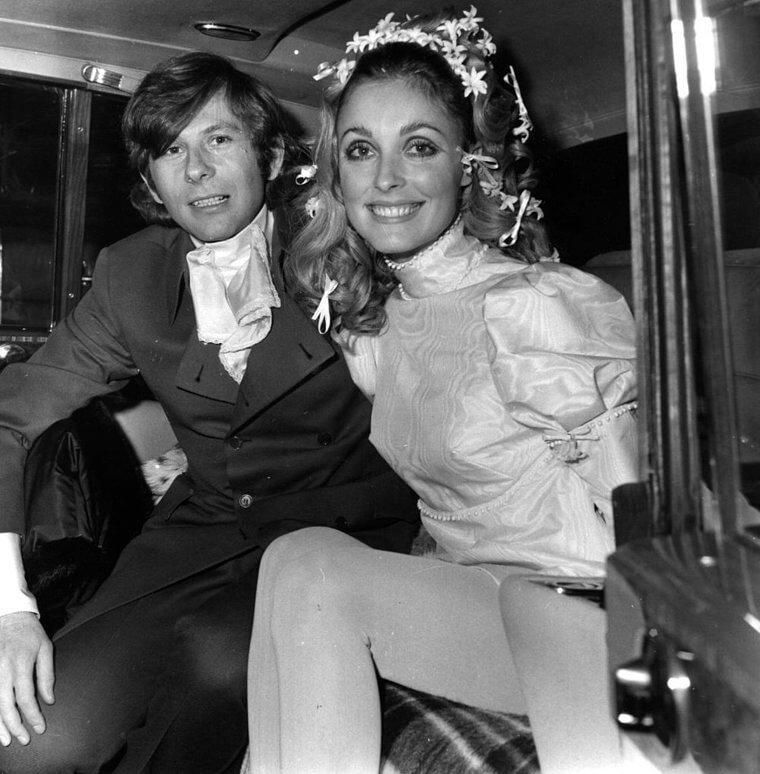 On the night of August 8, 1969, members of the family entered the home and brutally murdered everyone they could find. Sadly, Sharon and her unborn baby were among them. The worst part was that not only did their killings make no sense but Sharon may not have even been the intended target. 

The Murder That Put Them on the Map
Leader of the Manson Family, Charles had previously been humiliated by record producer Terry Melcher. Terry just so happened to live in Sharon's home before she moved in which led many to speculate that the killing was never intended for her.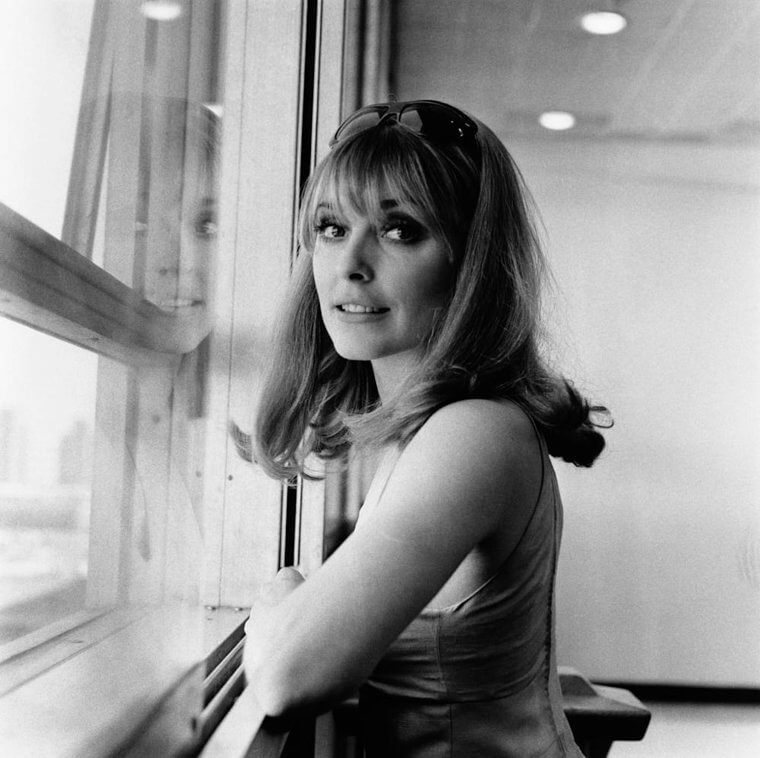 Nevertheless, the Family was on a mission to start a race war which meant that they had another target in mind. The following night another house was hit and members of the Family murdered two more people. Both sets of murders were gruesome and shocking, with the killers using knives, guns, and even a fork to commit the crimes. Today, these murders are known as the Tate-LaBianca murders for which Charles Manson and several of his followers were convicted and sentenced to life in prison.

Jennifer Hudson's Loss Came in Threes
We all know Jennifer Hudson for her successful careers in both singing and acting. However, while her success is a topic of conversation, her 2008 tragedy isn't. While riding the high that came after releasing her debut album, Jennifer received news that her mother and brother had been shot and killed in their Chicago home.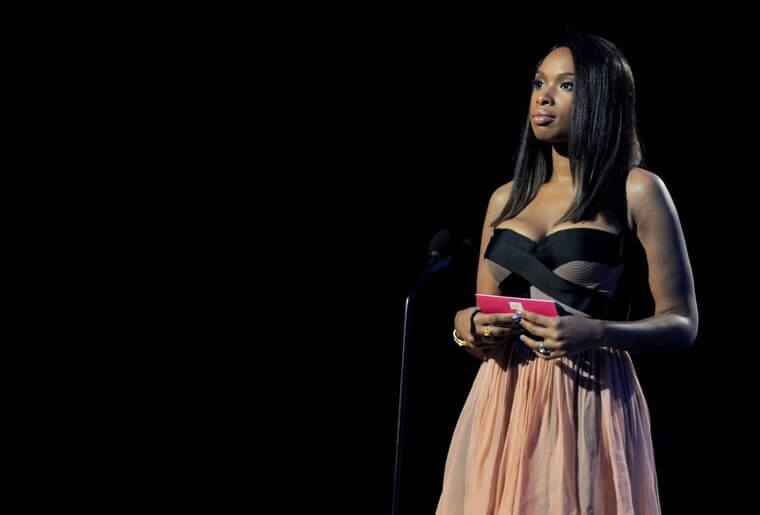 What's more, was that her seven-year-old nephew was missing and presumed kidnapped. Sadly, his small, lifeless body was found just three days later by authorities. These senseless murders were committed by William Balfour, her sister's estranged husband. It was later revealed that William had threatened the family's life on more than one occasion previously. As you can imagine, Jennifer took some time for herself and her family, stepping away from the spotlight. 

Something Good Came Out of Her Loss
While William was rotting in prison, Jennifer decided to honor her family members that he had taken. That's when she came up with the idea to start the Hudson-King Foundation for Families of Slain Victims.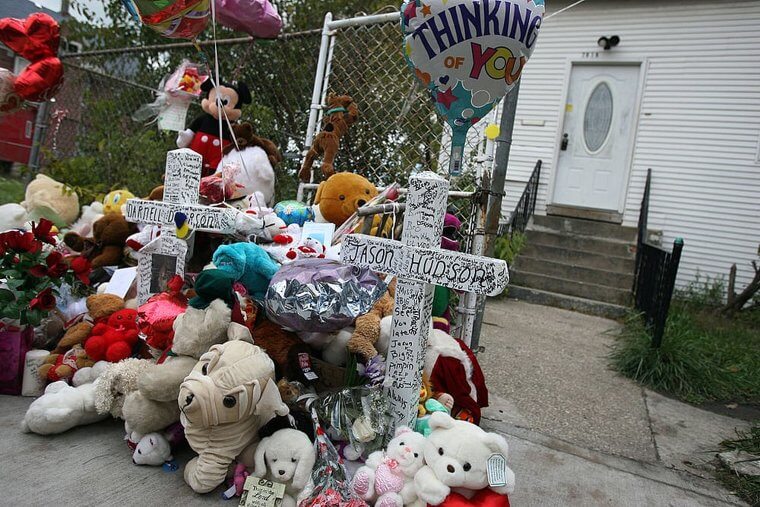 According to the star, the purpose of the foundation was "to care for the needs of families who have lost relatives to a violent crime." Through her foundation, Jennifer Hudson continues to advocate for victims of violence and their families while raising awareness about the impact of violence on communities. It was working on this foundation that helped the star find the strength to return to work and even release two new albums.

Venus and Serena Williams Lost a Sister
Venus and Serena Williams are known for being two of the most successful tennis players of all time. Despite their success, the sisters have always been close to their parents and other siblings. So, when their half-sister was murdered in 2003, they were devastated.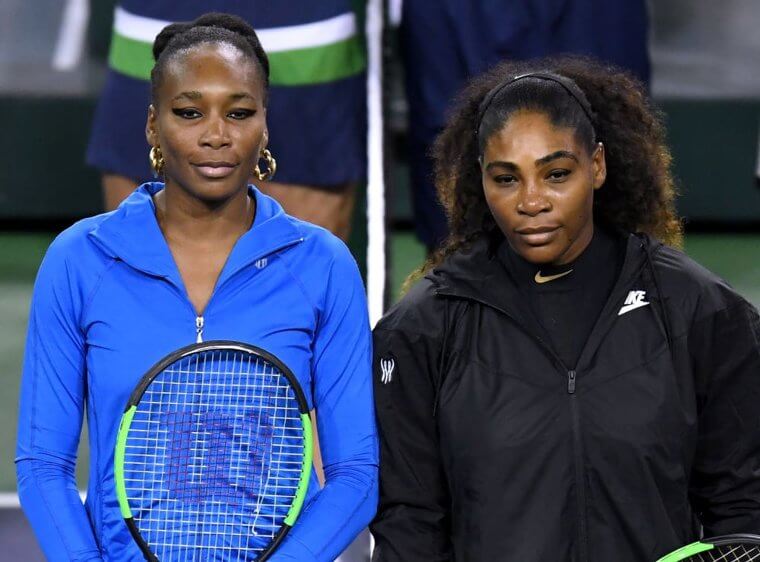 While living in Los Angeles, Yetunde Price and her boyfriend went for a drive through the area of Compton. The pair seemed to pull over outside a drug house that was being guarded by Robert Edward Maxfield and Aaron Michael Hammer, members of the Southside Crips. Certain that Yetunde and her boyfriend were members of a rival gang, the two men opened fire on the parked car with assault rifles.

It Was a Case of Mistaken Identity
Terrified for their lives, her boyfriend sped off as quickly as he could. Sadly, he was too late and one of the rounds had hit Yetunde in the back of the head. After realizing what had happened, he pulled over and called 911.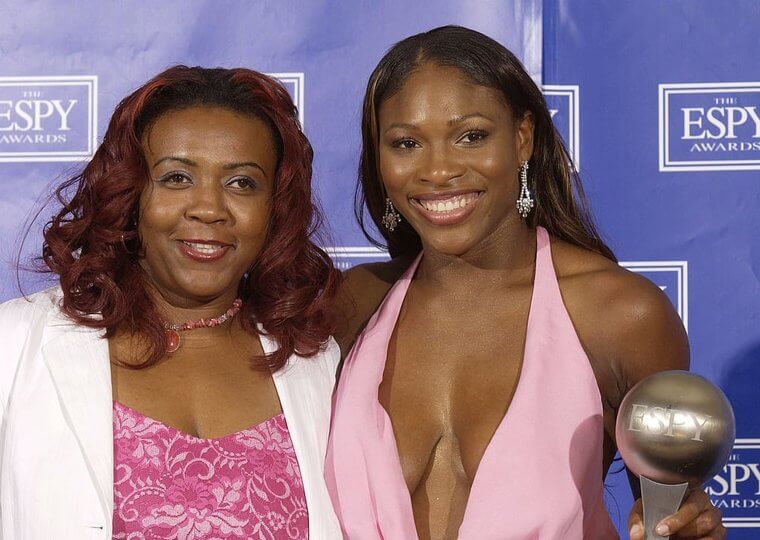 Doctors did whatever they could to save her but their efforts were all in vain. Shortly after arriving at the hospital, Yetunde passed away from her injuries. After the news of her passing broke, many speculated that the couple had been in the neighborhood to buy drugs that evening. However, that wasn't the case at all. Neither of them did drugs or even knew about the house that they were parked out front of. It seemed to be a case of mistaken identity that left the rest of her family devastated.  

Sofia Vergara's Brother Was a Wanted Man
Did you know that Sofia Vergara is one of the highest-paid television actresses around? While many people already know this, not many know that she actually came from a wealthy background. While growing up in Colombia, the Vergara family was extremely well known and their family members were often even targeted.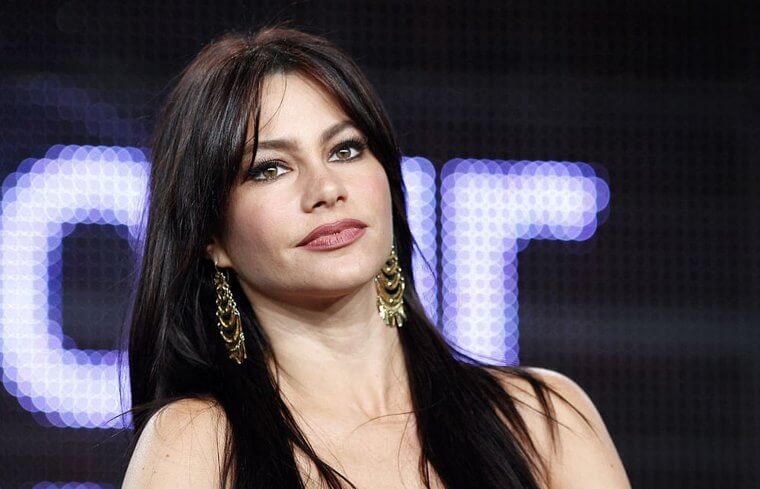 One day, Sofia's older brother, Rafael, made the mistake of leaving the house without his bodyguards. This was the perfect opportunity for kidnappers and they didn't let it go to waste. While trying to abduct him, Rafael fought back and ended up being shot and killed in the process. It was shortly after this tragedy that Sofia and her family decided to emigrate to the United States.

She Moved to Miami for a Better Life
The loss of her brother was not only devastating but also the push that her family needed to get out of the country. While Colombia would always be their home, it wasn't safe for their loved ones anymore.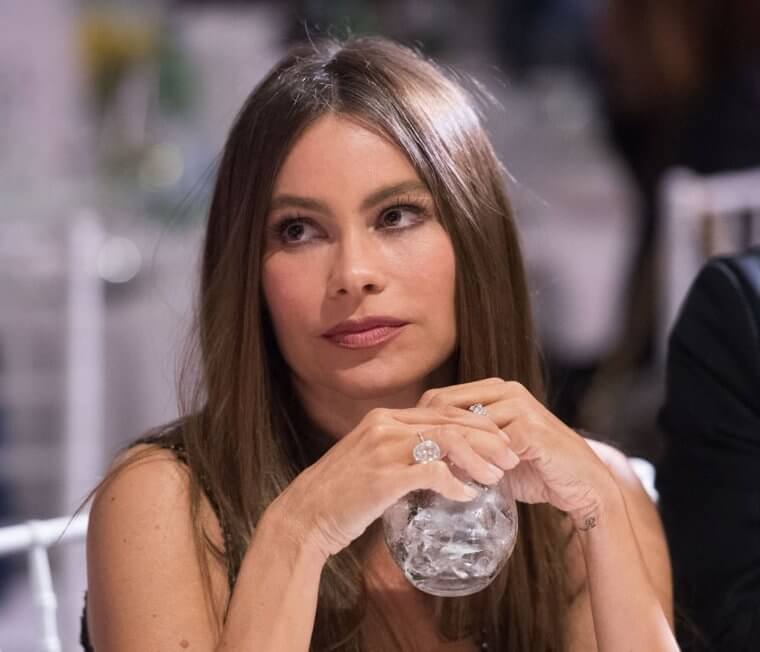 After moving to Miami in an attempt to start over, the Vergara family believed that they were able to put their troubles behind them. Sadly, that wasn't the case. It seemed that the loss of his older brother was too much for Sofia's younger brother, Julio, to handle. After numerous drug-related arrests, the family had to watch as he was deported and forced to go back to Colombia in 2011.

Ice Cube's Sister Was Betrayed by Her Husband
Ice Cube is a rapper, actor, and filmmaker from South Central Los Angeles, California. After rising to fame in the late 1980s, no one would have guessed the tragedy that he had already gone through. When he was just 12 years old, Ice Cube's half-sister, Beverly Jean Brown was shot and killed by her husband, Carl Clifford Brown.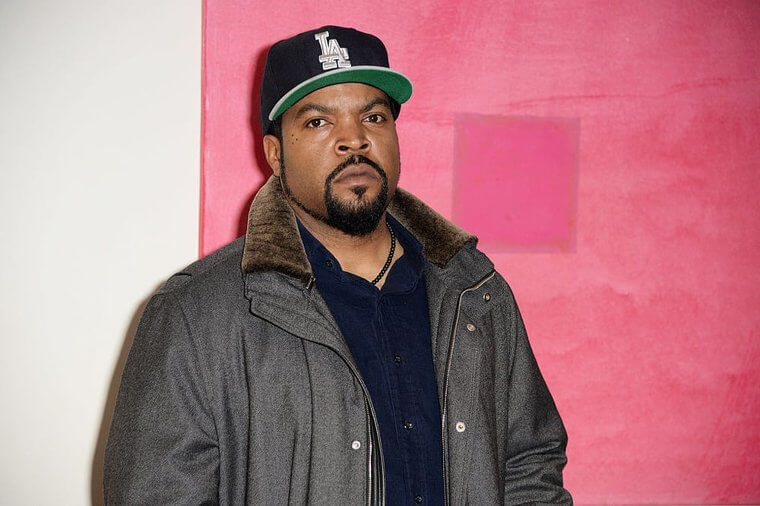 The rapper described how Carl had always wanted to be a cop and couldn't deal with his rejection from the Los Angeles Police Department. While he had always been abusive to Beverly, things escalated on June 29, 1981, when he took her hostage in their own home. Despite their best efforts, officers were unable to get to Carl before he shot his wife and turned the gun on himself. 

The Incident Shaped His Views on Gun Violence
Despite turning the gun on himself, Carl didn't immediately die from his injuries and went on to live for another month. Since the loss of his sister, Ice Cube has learned to deal with his grief and the questions that it raised for him.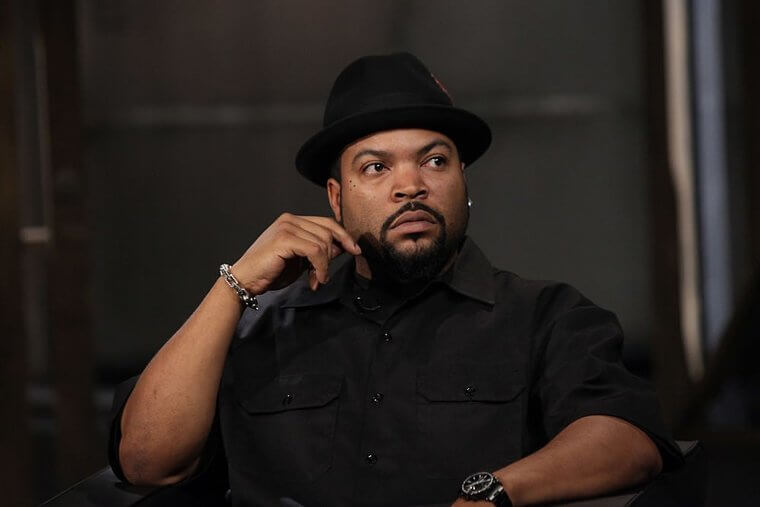 After admitting that he "think[s] about [his] sister a lot," he revealed that her death changed the way that he viewed certain things. The most important of which was gun violence in America. According to the star, "America is built on the gun. America is in love with the gun. It's a sick love affair. But it's just hard to break."

Dave Navarro's Mother Was Targeted
It's safe to say that Dave Navarro is one of the most influential guitarists of the past 30 years. However, before reaching this level of fame, Dave was just a regular boy who was forced to deal with something tragic. On the night of March 4, 1983, both Connie Navarro and her friend Sue Jory were shot to death.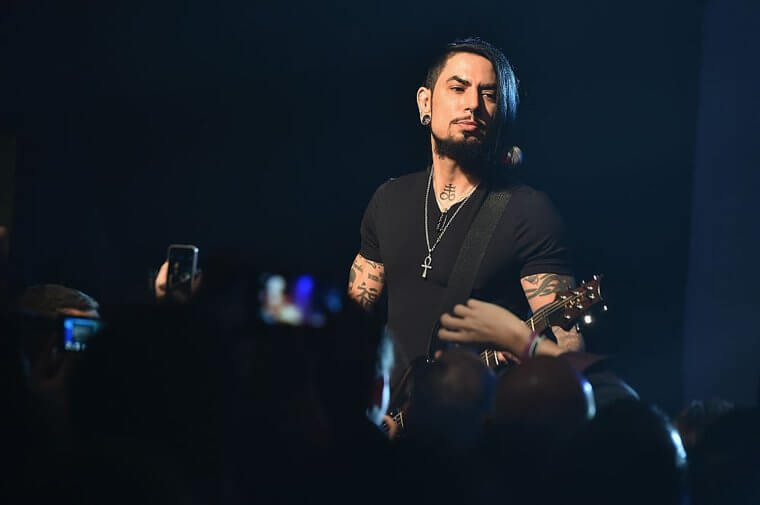 Thanks to a last-minute schedule swap, Dave was staying at his father's home that evening- a coincidence he believes saved his life. At only 15 years old, Dave not only had to process his mother's murder but also the fact that no one knew who had killed her. It was only eight years later that a viewer tip pointed at Connie's ex-boyfriend, John Riccardi.

A Documentary Was Made About the Murder
After John was finally convicted and sentenced to life without parole, Dave wanted to make a documentary about his experience. The 2015 documentary Mourning Son is a powerful and emotional film that tells the story of Dave and the brutal murder of his mother in 1983.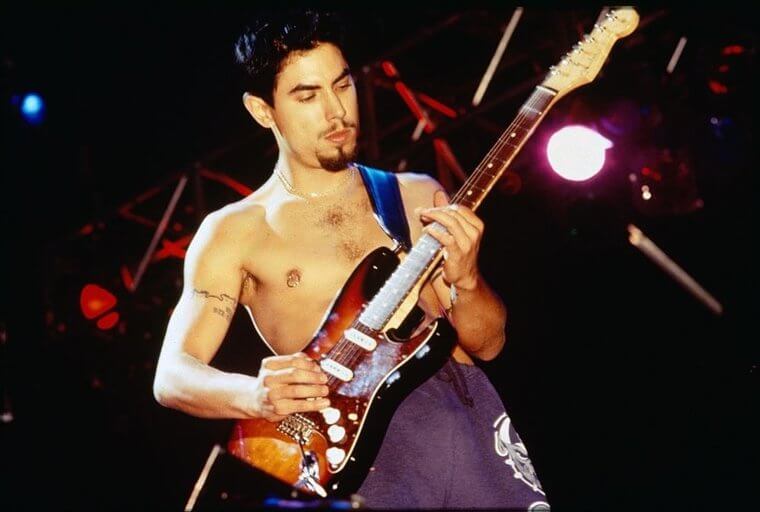 The film is directed by the guitarist himself and delves into the impact of this traumatic event on his life and career. Through interviews with family members, friends, and experts in trauma and healing, the film explores the complex emotions Navarro experienced in the wake of his mother's murder, including grief, anger, and guilt. The documentary even features an off-camera visit to John in prison to which Dave comments that "He's just some old dude dying in jail."

A Stranger Took Kelsey Grammer's Father
Kelsey Grammer, best known for his role as Frasier Crane on the hit television shows Cheers and Frasier, tragically lost his father to a senseless act of violence. In 1968, when Kelsey was just 13 years old, his father, Frank Allen Grammer Jr., was murdered by a stranger.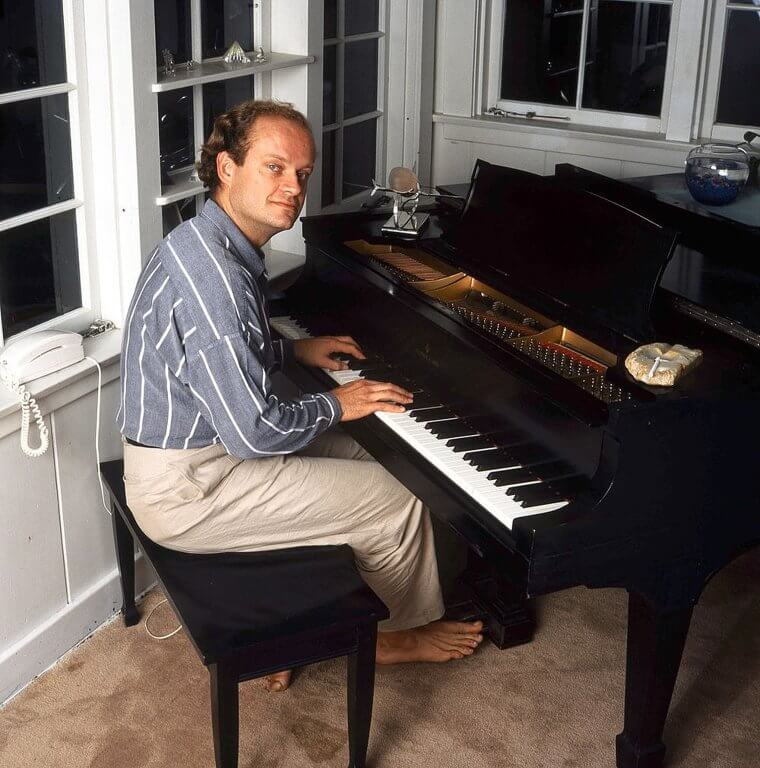 After hearing a noise outside his house, Frank found a man setting his car on fire. The man panicked and shot Frank Grammer multiple times in front of Kelsey and his siblings. While the perpetrator was eventually caught, he was found not guilty by reason of insanity. Kelsey has spoken publicly about the trauma of losing his father at such a young age, and how it has affected him throughout his life. The tragedy has since inspired him to advocate for victims of crime and to use his platform to raise awareness about the impact of violence on families.

Wrong Place, Wrong Time for Grammer's Sister
Sadly, the death of their father wasn't the only tragedy that the Grammer family had to deal with. Just five years later, Kelsey was forced to say goodbye to his sister, Karen. At the time, Karen was just 18 years old when she found herself in the wrong place at the wrong time.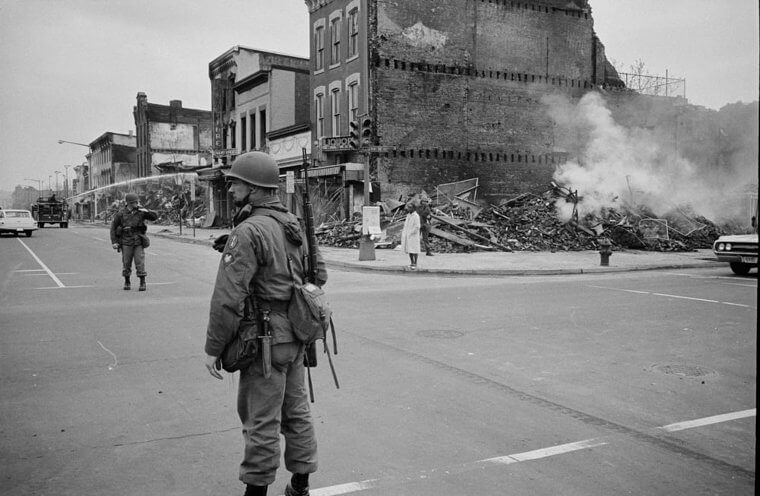 After crossing paths with a serial killer and his two accomplices, Karen was abducted, assaulted, and murdered. Many would argue that having lost two family members to violence would already be too much to handle. Sadly, tragedy wasn't quite done with the Grammer family. Just a few years after laying Karen to rest, Kelsey's two half-brothers, Billy and Stephen, died in a scuba accident. After one of them failed to resurface, the other went to look for him. That's a lot of heartbreak for one family to deal with.

DJ Khaled's Brother-In-Law Got Caught in the Crossfire
DJ Khaled, whose real name is Khaled Mohamed Khaled, is a well-known American DJ, record producer, and record executive. When listening to his "We The Best" catchphrase, one would never know that just four years ago, he suffered a major loss.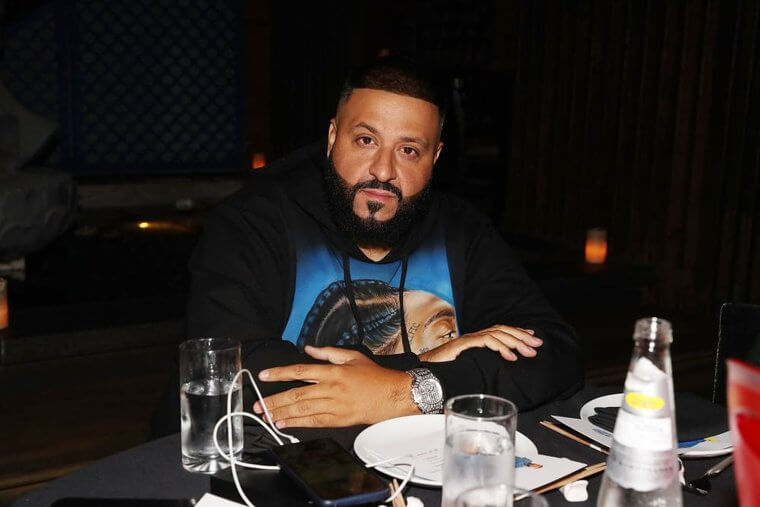 On February 4, 2018, DJ Khaled's brother-in-law, Jonathan Tuck went to watch the Super Bowl at his friend's apartment in the Bronx. While there, a man named Richard Jimenez broke in and tried to rob the two friends. In an attempt to gain control of the situation, the assailant tried to knock Jonathan out with the butt of his gun. However, instead of gaining control, Richard ended up shooting and killing Jonathan.

An Attempted Robbery Gone Wrong
Many believed that DJ Khaled's brother-in-law had been at the home to buy drugs and viewed his murder as a "drug deal gone wrong." Much to the family's relief, these rumors have not only subsided but have since- been proven untrue as well.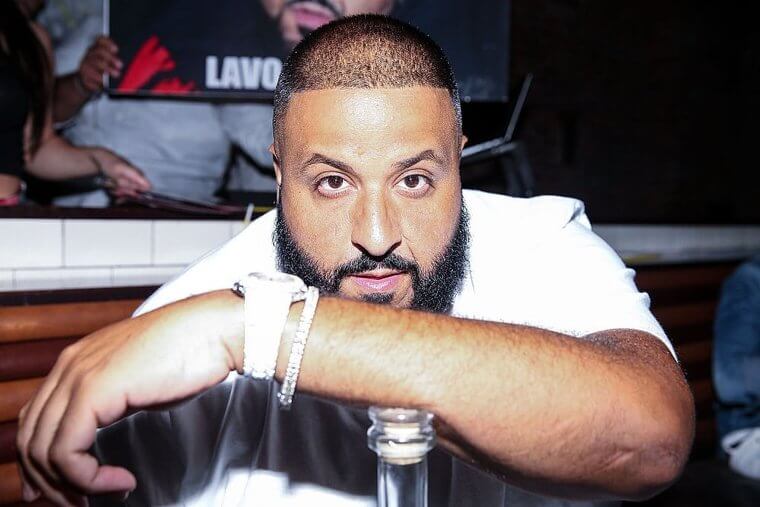 Despite his murder being a mistake, DJ Khaled's wife was determined to make Richard pay for what he had done. In an attempt to make sure that happened, she wrote a letter to the federal judge overseeing his case and asked for the harshest sentence possible. Despite receiving a sentence of 20 years in prison, nothing will ever bring Jonathan back- a fact that is devastating to everyone who knew and loved him. 

The Murder of Omarosa's Father Led to Hardships
Omarosa Manigault Newton is well-known by different people for different things. Between starring in reality television, being a presidential assistant, and being an American Author, you can only imagine how busy her schedule is. However, before people were shouting her name, Omarosa had to go through something horrific.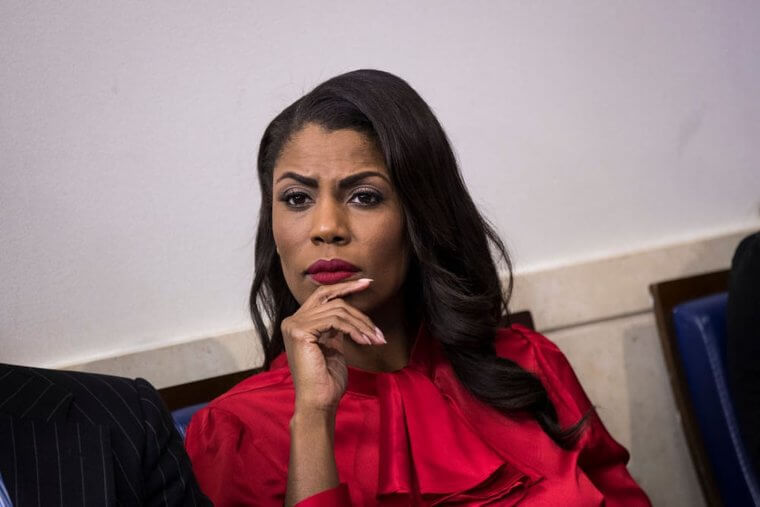 When Omarosa was just seven years old, her father was murdered. The little girl was left trying to make sense of a world where someone would want to hurt her family. However, no matter how hard she tried, all it did was make her bitter. Unfortunately, in 2011, she was only filled with more bitterness and rage when her brother was taken from her as well.

Her Brother Was Taken by a Jealous Ex
By 2011, Omarosa and her family had moved on from her father's murder and were building a life for themselves when the floor was ripped up from underneath them.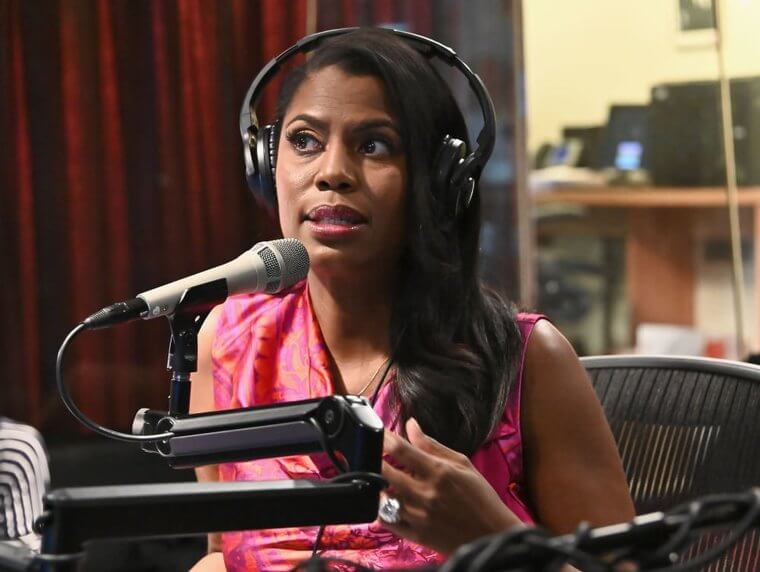 After believing that her father's death would be the most difficult thing she would have to deal with, Omarosa's brother was murdered as well. Her brother had recently started dating someone whose ex-boyfriend wasn't happy about it. So, one night, Marco Cardenas decided to shoot them while they slept. While his girlfriend survived, Omarosa's brother passed away. Jealousy can make you do crazy things sometimes but Marco is serving 21 years in prison because of it. 

Murder Seemed to Follow Chuck Palahniuk's Father
Chuck Palahniuk is most well-known for his storytelling and freelance journalism skills, especially the work he did on Fight Club. While Chuck's fans are no strangers to his grisly stories, many of them may not realize that some of them are actually inspired by his own grisly story.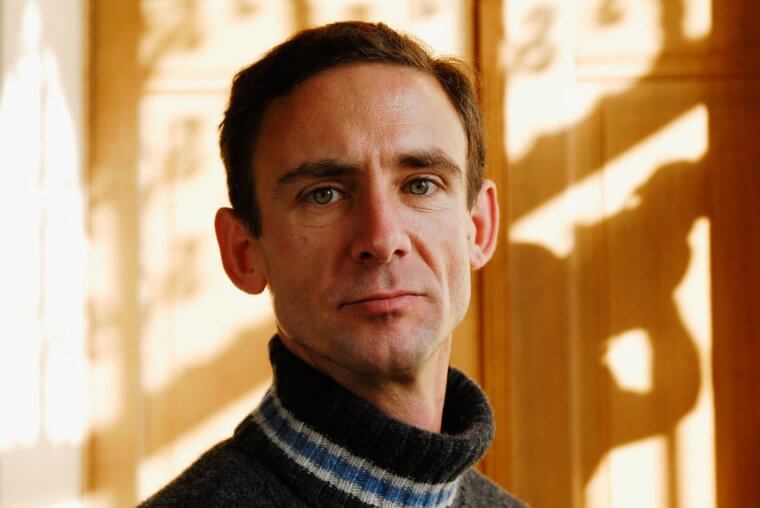 In 1999, Chuck's father, Fred, was dating a woman by the name of Donna Fontaine. The two were happy, in love, and enjoying each other's company when they came face to face with her jealous ex-husband, Dale Shackelford. Without much warning, Dale shot both of them and burned their bodies outside of Donna's apartment building. Sadly, it was a fitting ending to the way that Fred's life had started.

His Life Had Started With Murder
Growing up, Chuck had always been told that his grandparents died from an infection called diphtheria. However, it was only when he turned 18 years old that Chuck found out what had really happened to them.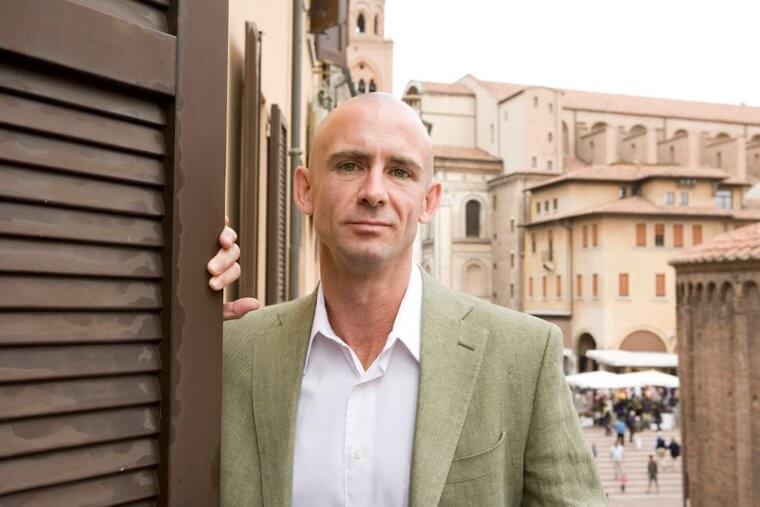 Fred decided that his son was old enough to know the truth about his grandparents and what he had gone through as a child. Fred explained that when he was just three years old, he had been hiding under a bed when his father shot and killed his mother. After making sure that she was dead, his father walked around the house searching for his three-year-old. When he couldn't find him, his father turned the gun on himself. Men with guns had always been a part of Fred's life which made his death even more heartbreaking. 

Famous People Who Survived Difficult Conditions
No matter how famous you are, or how much money you have, you can't always be protected when disaster strikes. However, there are also amazing tales of how famous people have managed to overcome disasters and death. On the morning of September, 11th, Seth MacFarlane was due to fly from Boston to Los Angeles aboard American Airlines Flight 11 but he missed the flight due to several fortuitous errors, such as oversleeping and getting the flight time wrong. An hour after the flight took off, the aircraft in question flew into the World Trade Center towers. MacFarlane isn't the only celebrity to have had such good fortune avoiding a near-death experience.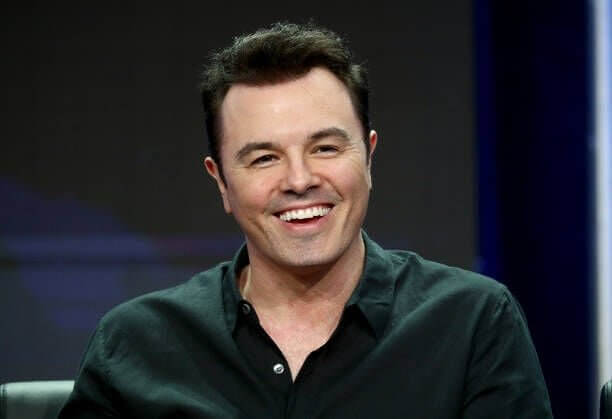 Petra Nemcova
Petra Nemcova is a model who had a cameo in the TV Show Absolutely Fabulous and a contestant on the 12th season of Dancing with the Stars. Nemcova was featured in campaigns for Cartier, Bulgari, Bennetton, and many others. Nemcova has also graced the cover of internationally renowned fashion magazines like Marie Claire, Cosmopolitan, Elle, Harper's Bizarre, and Sports Illustrated. She also lasted 4 weeks into Dancing with the Stars before she was eliminated from the competition.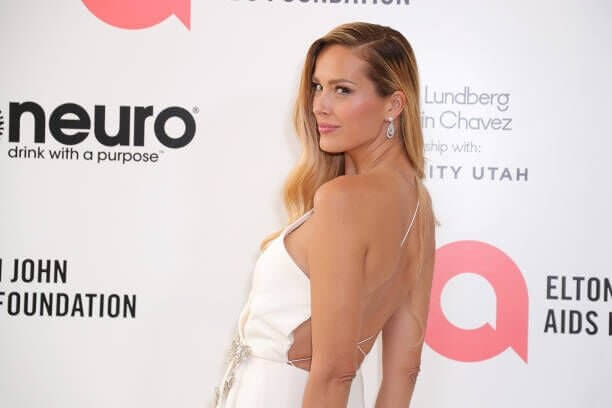 In 2004, Nemcova was visiting Thailand with her boyfriend at the time, Simon Atlee. The pair was there for the Christmas holidays when their trip ended in a disaster. While staying on the island of Khao Lak, the 2004 Boxing Day Tsunami hit the island and the surrounding area. Atlee, unfortunately, drowned in the wave, but Nemcova managed to cling onto a palm tree to save herself. Despite waiting eight hours and suffering from a broken pelvis, Nemcova was eventually rescued from her predicament and airlifted to a hospital on the Thai mainland.

Magic Johnson
Magic Johnson is widely regarded as one of the best Basketball players of all time. Johnson played for the Los Angeles Lakers from 1979 to 199, and again in 1996 for a single season. Johnson, as an integral member of the Lakers team, won Championships in 1980, 1982, 1985, 1987, and 1988.  He himself was the Finals MVP in three of those years and was the MVP of the league in 1987, 1989, and 1990. Throughout his career, Johnson scored over 17,000 points, 6,500 rebounds, and 10,000 assists. He also won a Gold Medal at the 1992 Olympics as a part of the US Dream Team and has been inducted twice into the Basketball Hall of Fame.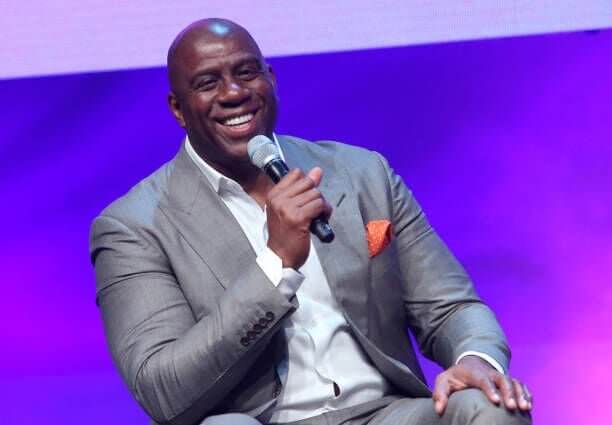 In 1991, Johnson was found HIV positive and disclosed the matter publicly via a press conference in November of that year. As a result of the diagnosis, Johnson retired from basketball and became an advocate for HIV and AIDS prevention through practicing safe sex. Johnson was also integral to dispelling the myth that the disease could only be contracted through homosexual sex. At the time of his announcement, over 20,000 people a year were dying from the disease. Despite the almost always fatal diagnosis, Johnson has survived and, in 1996, a treatment for the disease was found, allowing people infected with HIV to manage and live with it. 

While rumors of Johnson being "cured" of the disease are incorrect, he has managed to survive despite being diagnosed with an illness that at the time was a death sentence.

Drew Barrymore
Drew Barrymore is a child actress who managed to parlay her earlier success into a career. Barrymore's first major role was Gertie, the little girl in Steven Spielberg's E.T Extra-Terrestrial. In the 1990s, Barrymore had minor roles in Wayne's World 2, Batman Forever, and Scream before being cast as the lead actress in The Wedding Singer. Since 2000, Barrymore has been in a string of successful movies, including the Charlie's Angels franchise, Donnie Darko, Fever Pitch, Lucky You, and a series of films alongside Adam Sandler.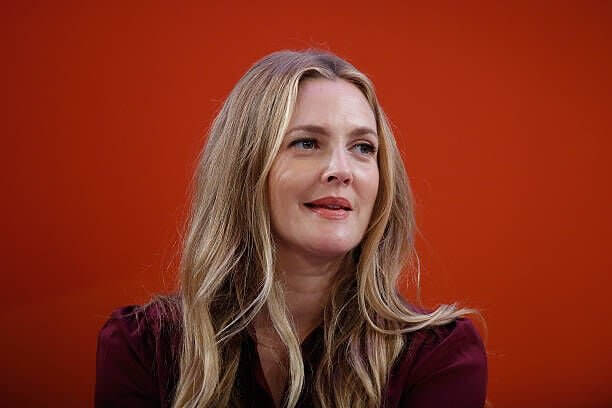 However, in 2001 Barrymore's home was burnt down in a fire. Luckily for Barrymore, she was woken up by her dog and alerted to the fire early enough. While the actress and her fiancé, Tom Green, both made it out of the fire safely, their Los Angeles home was completely destroyed by the fire. The fire totally engulfed both floors of their home, causing an estimated $700,000 worth of damages, but neither celebrity was injured in the blaze.

Ric Flair
Popular wrestler and multiple-time World Champion, Ric Flair is one of the greatest professional wrestlers of all time. Flair wrestled for multiple promotions, most notably World Championship Wrestling and World Wrestling Entertainment. Flair learned how to wrestle in the 1970s from Verne Gagne, alongside The Iron Sheik, Ken Patera, and Greg Gagne, at the Gagne's wrestling promotion called the American Wrestling Association. In 1974, Flair would wrestle for Jim Crockett's Mid-South wrestling promotion and its successor, Crockett Promotions. In the 1990s, Ric Flair would win world titles in both WCW and WWF, before the former was sold to the latter. Flair would end his in-ring career as an 8-time NWA World Heavyweight Champion, a 6-time WCW World Heavyweight Champion, and a 2-time WWF World Heavyweight Champion.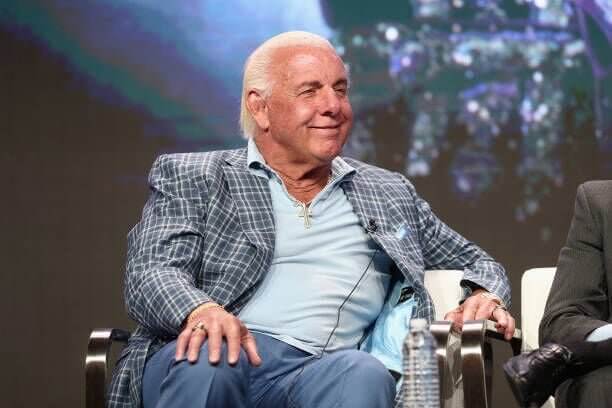 In 1975, Flair was flying with multiple other wrestlers from Charlotte to Wilmington. Along with Flair, the flight was carrying Johnny Valentine, Tim Woods, and promoter David Crockett. During the flight, the pilot lost control of the aircraft and it plummeted to the ground. Both Flair and Valentine broke their backs, and Valentine was completely paralyzed as a result of the crash. Woods suffered minor injuries and was able to return to wrestling two weeks after the crash. Despite doctors assuring the 26-year-old Flair that he would never wrestle again after the crash, he managed to recover and return to wrestling. 

Olivia Newton-John
The Australian actress and singer was best known for her song "Physical", and her performance as Sandy in the 1978 musical Grease. Newton-John also acted in Xanadu as the lead actress and reunited with her Grease co-star John Travolta for the 1983 film Two of a Kind. Newton-John performed in several films, but nothing of particular note. Her last two film credits were 2011 comedy A Few Best Men and Sharknado 5. Newton-John found greater success as a singer, releasing a string of songs that reached number 1 on the US Music charts. Aside from "Physical", her songs "I Honestly Love You", "Have You Never Been Mellow", and "Magic". She also reached the top spot with her Grease duet in "You're the One That I Want" and "Summer Nights".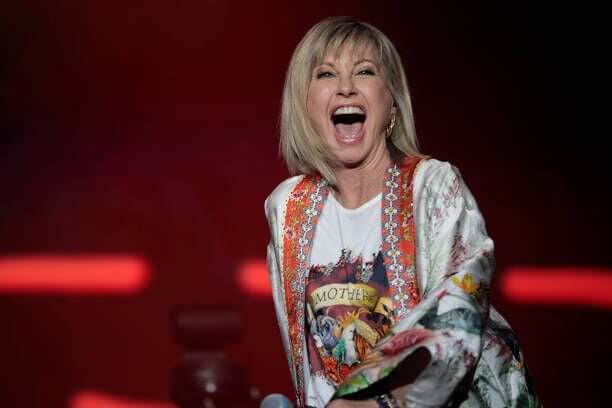 In 1992, Newton-John was first diagnosed with breast cancer while attempting to make a comeback. After the diagnosis, the star went through several months of chemotherapy and a mastectomy to avoid the disease spreading to other parts of her body. In 2013, she was diagnosed with cancer again before going into remission and diagnosed with the disease on a third-occasion in 2017, after her doctors discovered a tumor at the base of her spine. In the process of dealing with the disease, Newton-John had worked tirelessly as a cancer advocate and opened her Olivia Newton-John Cancer and Wellness Center.

Harrison Ford
Harrison Ford is best known for his roles as Indiana Jones and Han Solo. Aside from his parts in the successful Indiana Jones and Star Wars franchises, Ford also starred in films like Frisco Kid, American Graffiti, Apocalypse Now, The Fugitive, Air Force One, What Lies Beneath, and 42. Ford also starred as Rick Deckard in Blade Runner as well as in the sequel, Blade Runner 2049.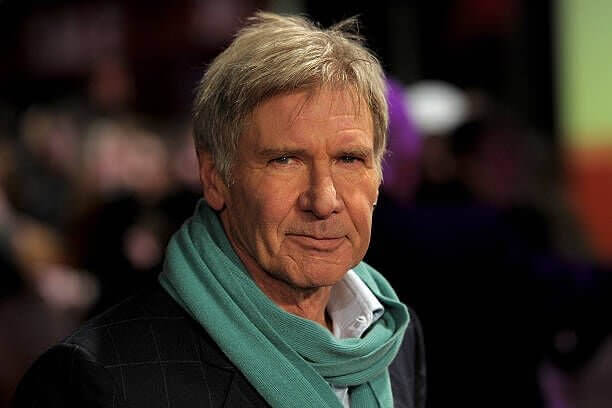 Outside of acting, Ford has several hobbies and interests. One of Ford's hobbies is aviation, and the actor has gotten licensed to fly both airplanes and helicopters. In 2015, Ford was flying his plane when he was forced to make an emergency landing on a Californian golf course. The actor managed to successfully land the plane, only suffering a broken pelvis and ankle, and was taken to a nearby medical center. Ford clearly attracts danger, as in 2014, while filming Star Wars: The Force Awakens, he was nearly killed by a hydraulic door on set. He suffered a broken leg. The company responsible was found guilty and Ford recovered to finish the filming.

Elle Macpherson
Australian Supermodel Elle Macpherson rose to prominence in the 1980s and graced the cover of magazines like Elle, Harper's Bazar, Marie Claire, Vogue, Cosmopolitan, GQ, Glamour, Time, and Maxim. The Supermodel also appeared on the cover of Sports Illustrated's Swimsuit Edition 5 times, including a run of three years between 1986-1988. In the 1990s, Macpherson turned her hand to acting, most notably in the popular TV Show Friends, where she played Joey's new roommate and girlfriend Janine LaCroix.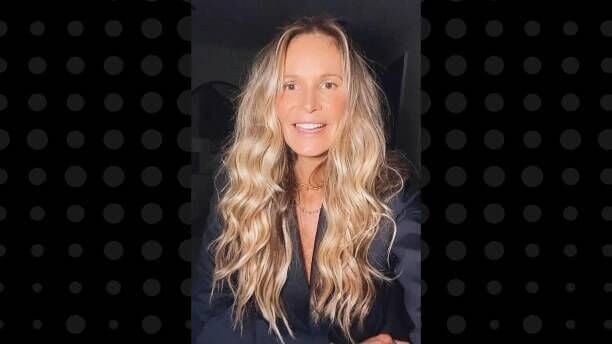 In 2012, Macpherson was in Fiji over the summer holidays when the island was hit by tropical cyclone Evans. The Supermodel was hunkered down in the resort while the storm-battered the island. While there were no casualties, the storm did over $100 million in damages. Macpherson was airlifted from the island by a seaplane with several other celebrity guests.  

Dustin Hoffman
Dustin Hoffman is an iconic actor who has acted in several successful movies from the 1960s to the present day. Hoffman made a name for himself as the lead actor in The Graduate opposite Anne Bancroft. Hoffman's blockbusters include Midnight Cowboy. Kramer v Kramer, Tootsie, Rain Man, Hook, Finding Neverland, and I Heart Huckabees. Hoffman has also played a part in the Meet the Parents and Kung Fu Panda franchises.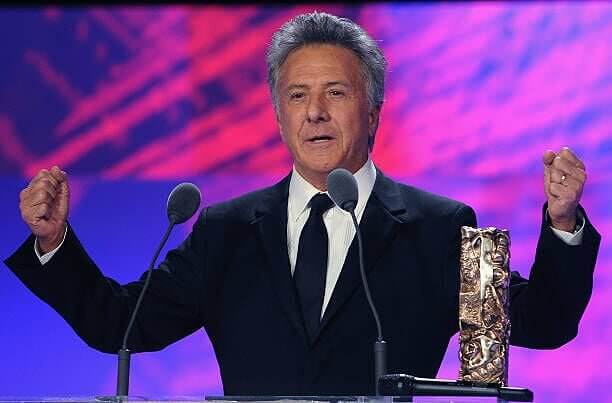 In 2013, Hoffman was diagnosed and treated for throat cancer. According to reports, the actor had cancer surgically removed and is considered cancer-free. However, this wasn't Hoffman's first brush with death and disaster. During a day Hoffman was at home, the building next door was suddenly blown up when a bomb was accidentally set off by members of the Weathermen militant organization. The explosion killed three people, but luckily for Hoffman, he wasn't killed by the explosion. In a 2002 documentary on the organization, the actor can be seen standing on the street as a part of the crowd inspecting the devastation.

Sarah Jessica Parker
Probably best known for her portrayal of Carrie Bradshaw in the popular TV Show Sex and the City. Parker also had roles in Footloose, LA Story, Hocus Pocus, The First Wives Club, Mars Attacks, Ed Wood, and Failure to Launch. Parker also reprised her character, Carrie Bradshaw, for Sex and the City and its sequel Sex and the City 2. From 2016 to 2019, Sarah Jessica Parker starred in the TV series Divorce which centers around a woman who has an affair and then gets a divorce from her husband.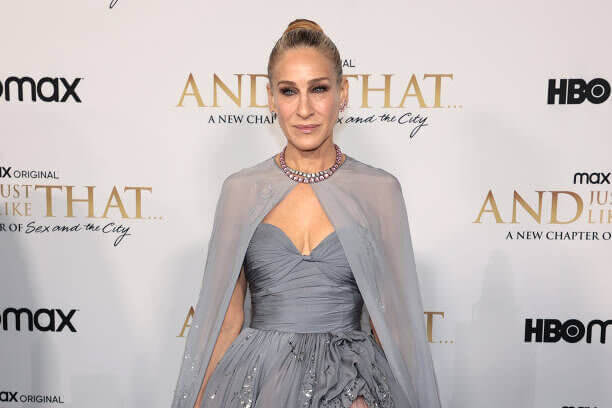 In 2011, Sarah Jessica Parker was at her home in New York with her son and husband, when the city was hit by Hurricane Irene. The actress reported that the family had battered down the hatches and had stocked up on emergency supplies in the lead up to the Hurricane. Thankfully the actress and her family were unscathed by the disaster that wreaked havoc in the Caribbean and along the East Coast of America.

Jet Li
For a while, it seemed that Chinese action star Jet Li was in almost every action movie being released in cinemas. Jet Li was originally a renowned martial artist in his native China, winning several medals at the Chinese Wushu Championships, despite being much younger than his opponents. At the age of 19, Li parlayed his success in Martial Arts into an acting career and, in 1998, Li made his Hollywood debut as the villainous Wah Sing Ku in Lethal Weapon 4. Li then starred as the hero in a string of films including Romeo Must Die, The One, Kiss of the Dragon, and Cradle 2 the Grave. In 2010, Li was one of the action legends chosen to play in Sylvester Stallone's The Expendables franchise, alongside other action movie greats like Jason Statham, Dolph Lundgren. Li reprised his role in The Expendables 2 and 3.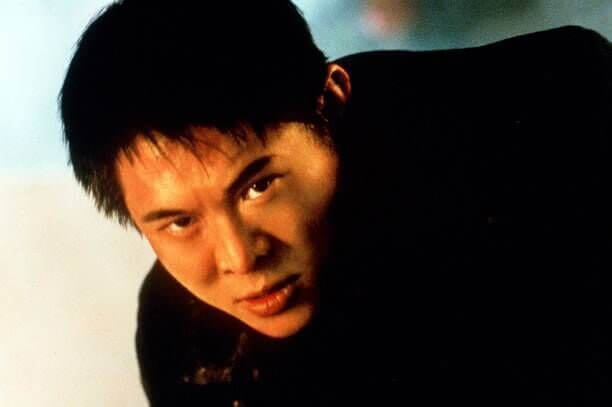 Unfortunately, Jet Li was on holiday in the Maldives when he and his family were caught up in the Tsunami that hit the island. The actor arrived in the country on the 25th of December, a day before the natural disaster hit the islands and killed 108 people. Li managed to escape the devastation that caused  $460 million in damages to the infrastructure of the islands, suffering only minor injuries. A few years later, Li wrote about his experience for the magazine Newsweek. He explained that he was outside when he saw the water rising towards him. In the wake of the event, Li created the One Foundation whose goal is helping countries deal with disaster aftermaths.

Sofia Vergara
Sofia Vergara is a Colombian model turned actress. She is best known these days for her role as Gloria Delgado-Pritchett in Modern Family. Prior to that, Vergara worked as a model and advertised Pepsi in her native Latin-America. Since her role in Modern Family, she has been continuing acting, in movies like The Smurfs, Hot Pursuit, and the Emoji Movies. In 2020, it was announced that she would be joining America's Got Talent as one of the judges.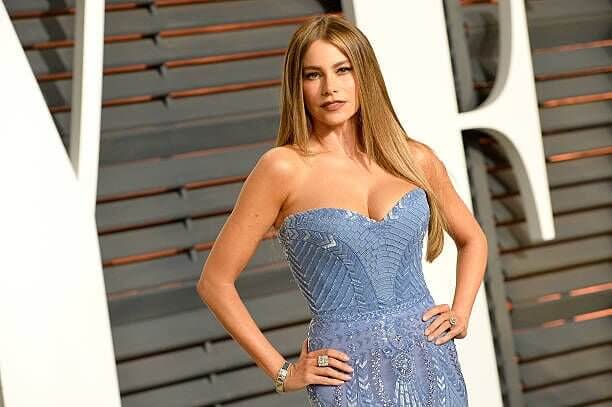 Vergara almost missed out on her big career break after being diagnosed with thyroid cancer in 2000. As a part of her treatment, Vergara had her thyroid removed and she underwent radioiodine therapy in order to recover. Luckily, Vergara made a full recovery and continues to take additional medications in order to avoid hyperthyroidism.

Sean Connery
Renowned Scottish actor, Sean Connery is best known for being one of the men to have played superspy James Bond from 1962 to 1971, before he was replaced by Roger Moore. Connery also played Bond in Never Say Never, but the film is not considered to be a part of the main Bond Franchise, as it was produced by a different company. Aside from the Bond Franchise, Connery also acted in The Untouchables, Murder on the Orient Express, Hunt for Red October, and The Rock. In 2006, Connery announced his retirement from acting, saying he was not interested in acting in any further films, though he did provide the voice for Sir Billi the Vet.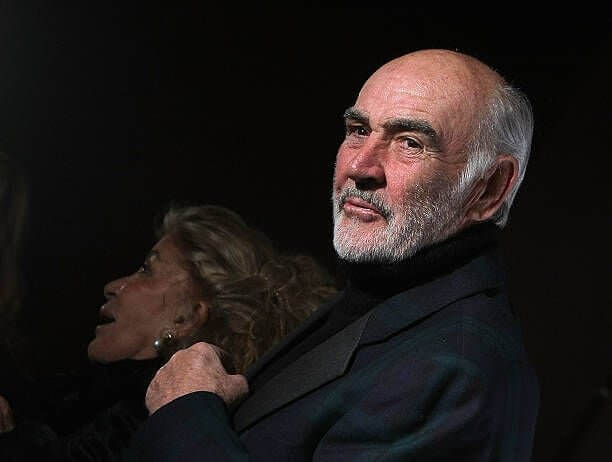 While at their home in the Bahamas, the 89-year-old actor was caught in a hurricane that devastated the island. Connery and his wife took shelter in their home and fortunately both escaped injuries, despite being shaken up. While he and his wife survived the hurricane, roughly 70 people were killed with 282 people confirmed missing on the island after the storm, though the final counts are thought to be higher.

Charlize Theron – Atomic Blonde
For her part in the spy thriller Atomic Blonde, Charlie Theron had to go through some rigorous preparation. We know from her role as Aileen Wuornos in Monster that she's no stranger to getting into her role, but this was some intense physical training- consisting of eight different trainers over ten weeks.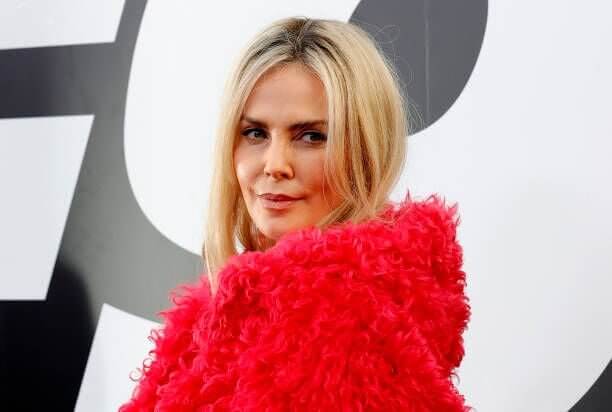 One training session, in particular, was so taxing, that the actress clenched her jaw hard enough to crack two of her front teeth. Not only was this incredibly painful, but it meant that Theron needed multiple dental surgeries before she could appear on screen.

Chrissy Teigen
Chrissy Teigen originally made her name as a model, representing brands like Nike, Skullcandy, and Billabong, as well as many others. Teigen also appeared on the front of magazines like Sports Illustrated, Cosmopolitan, Esquire, Vogue, and Glamour. She made several TV appearances, including co-hosting popular TV show Lip Sync Battle with rapper LL Cool J. Teigen also appeared on her husband John Legends' popular music video "All of Me". Teigen has become increasingly political, having had a public feud with President Donald Trump on Twitter.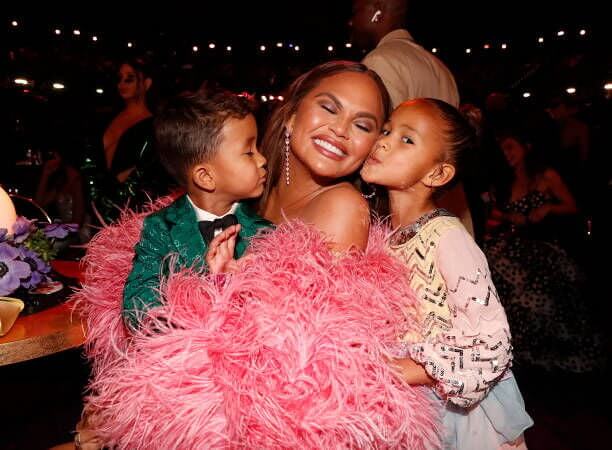 Teigen, her husband, and their two children were on holiday in Bali when a tragedy almost struck. On August 5th, 2018, an earthquake struck the island, shaking the famous family both literally and metaphorically. Teigen used Twitter to describe her experience in real-time as the island shook in the wake of the 6.9 level earthquake. While Teigen and her family survived, 563 people died in the earthquake.

Mark Ruffalo
Mark Ruffalo has been in a string of major movies, in a variety of different genres. He has played the love interest in 13 Going on 30, a technician in the 2004 film Eternal Sunshine of the Spotless Mind, a detective in Zodiac and an FBI agent in the Now You See Me series. In 2012, Ruffalo was casted as Bruce Banner as a part of the Marvel Cinematic Universe. Ruffalo has appeared in 7 Marvel movies to date, though two of those appearances were uncredited cameos during the credit sequences.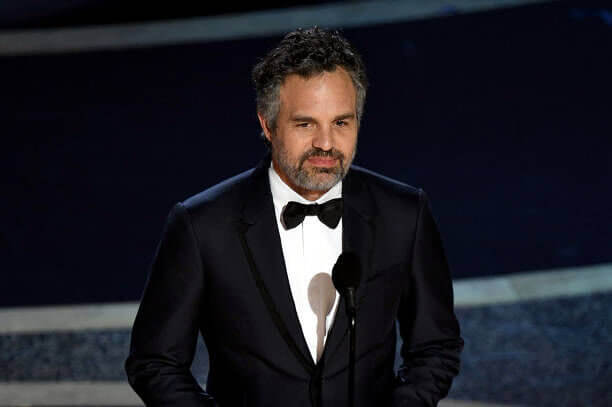 Ruffalo claims that, in 2001, he woke up one day after dreaming that he had a brain tumor. As a result, he decided to visit a doctor and get screened for anything. Upon seeing the scans, the doctors discovered a "walnut-sized" tumor just behind the actor's left ear. As the tumor was benign, the actor had surgery to have it removed. The surgery resulted in the actor being temporarily unable to move parts of his face for a year, and no longer being able to hear out of his left ear.