Julian Sands is the latest in a string of unfortunate celebrity disappearances. Mysterious disappearances happen every day in different parts of the world. Some of them go unnoticed and become obsolete news in a short while, but disappearances of celebrities are not forgotten that easily. Let's look at a list of celebrities who left us without a trail of footsteps behind. 
Joe Pichler
Joe Pichler was a young actor who starred in the Beethoven movies. There's no denying that the kid would have accomplished much in his acting career. Pichler put a temporary stop to his acting to first finish his studies and planned to move to LA where he would land more acting gigs. One morning, a friend of Pichler received a call from him at 4 am in which Pichler told him that he was "inconsolable." The phone call ended with a lamenting Pichler saying that he would call again in an hour, but he didn't.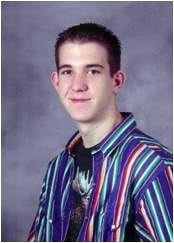 When his car was found empty besides a bridge, the police came across a suicide note. In his last message, Pichler wished he was a better and stronger brother. He also gave the ownership of his belongings to his younger brother. Even though it was apparent that Pichler committed suicide, his body was never found.
Amelia Earhart
Amelia Earhart was the first-ever female pilot to make it solo through the Atlantic Ocean in a plane. Her disappearance occurred in 1937 when she took off for her world tour adventure. Contrary to the popular rumor, her plane did not just vanish into thin air. Instead, ships around the Pacific reportedly received signals from her crashed plane. When the signals were tracked, an uninhabited island was identified as the source.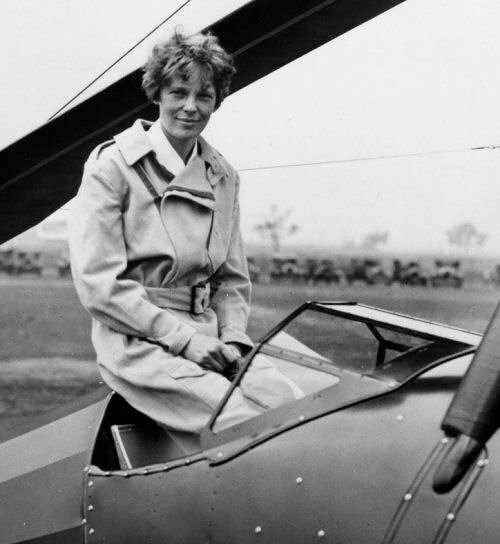 The US Navy carried out an air-search operation around the island but no sign of Amelia was found. However, when you connect the pieces of the puzzle, the most sensible explanation is that Amelia's fuel ran out at the island and the plane likely became a new home for the fishes. As for Amelia, she probably became food for the coconut crabs on the island. In fact, coconut crabs are huge creatures that can devour entire animals.
Bison Dele
Bison Dele was formerly known as Brian Williams, the NBA star. The basketball player adopted a change of personality and became one of those retired rich athletes who love traveling the world. Dele's passion for traveling was at its peak in 2002 when he bought a boat for himself and named it Hakuna Matata.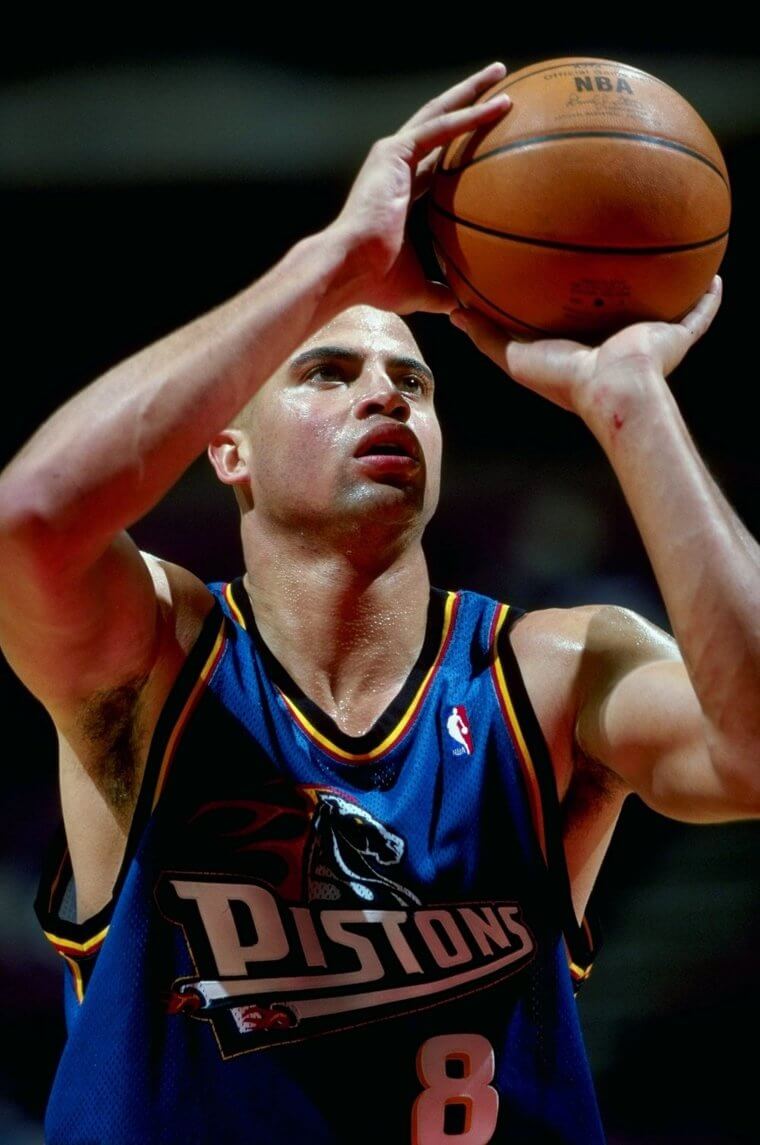 Dele planned on traveling at sea from Tahiti to Hawaii with his girlfriend, brother, and a captain to lead the way. Unfortunately, the boat never reached its destination, nor did the crew. Two months later, Dele's brother Miles was caught in Phoenix purchasing gold with his brother's money. This event pretty much sums up what happened, but the assassin of Dele was never really precisely identified. Dele's brother went into a coma and died shortly after being arrested. Even though it is not official, Miles Dabord is widely believed to be the assassin.

Fan Bingbing
Fan Bingbing is remembered for her role in "X-Men: Days of Future Past" (2014). She is one of those few Chinese actresses who made a name for themselves on an international level. However, Fan Bingbing got into legal trouble after the Chinese government found out that she hadn't been paying her taxes.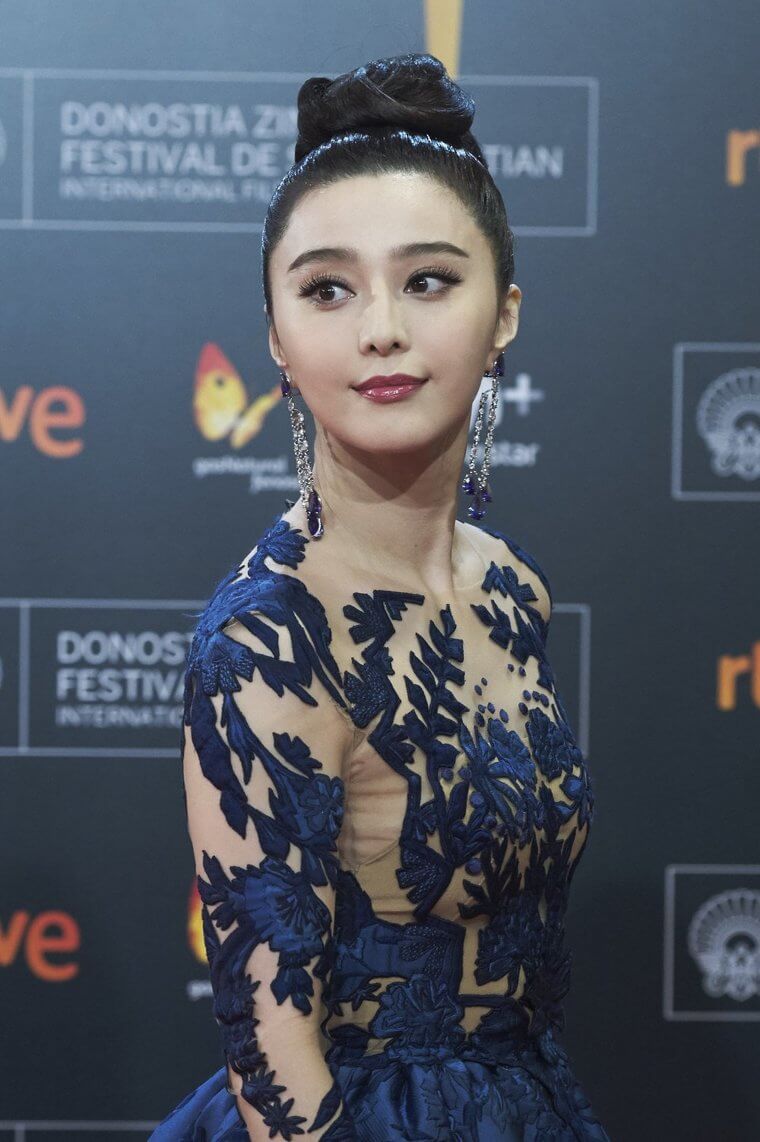 On the 1st of July 2018, Fan Bingbing disappeared. To this date, we haven't heard from her. Don't lose all hope though. The Chinese government is known for teaching lessons to celebrities. Ai Weiwei is an example worth mentioning; the artist spent a total of three months in a harsh environment to pay for his controversial views against the government. So, who knows if we'll see Bingbing again or not? We believe time will tell.

Scott Smith
If you're a fan of old-school rock bands, you might have heard about Loverboy. The band was at its peak in the early '80s. Their popular albums such as "Working for the Weekend" are still loved by many to this date. One of the band's earliest members, Scott Smith, stuck tightly with the crew until his strange disappearance in 2000.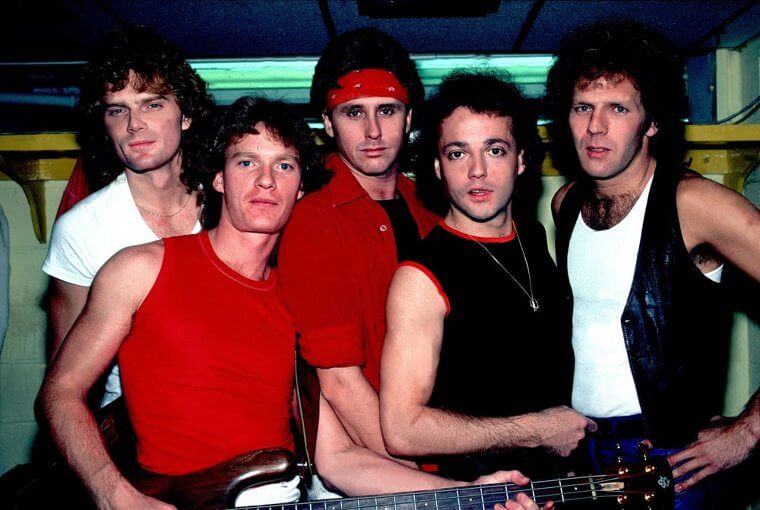 Scott was sailing his boat around San Francisco's coast when a huge wave reportedly turned his boat over. Despite a thorough search being executed over the area, no sign of Scott was found. He was then presumed dead.

Rico Harris
Rico Harris was an excellent basketball player and part of the popular club Harlem Globetrotters. Rico had the potential to have a worthy basketball career, but his life fell apart after alcohol took the most of him. He faced the hardest times of his life due to his drinking problem. Overwhelmed with grief, he packed his bags to move to his girlfriend's house after being released from his job as a security guard.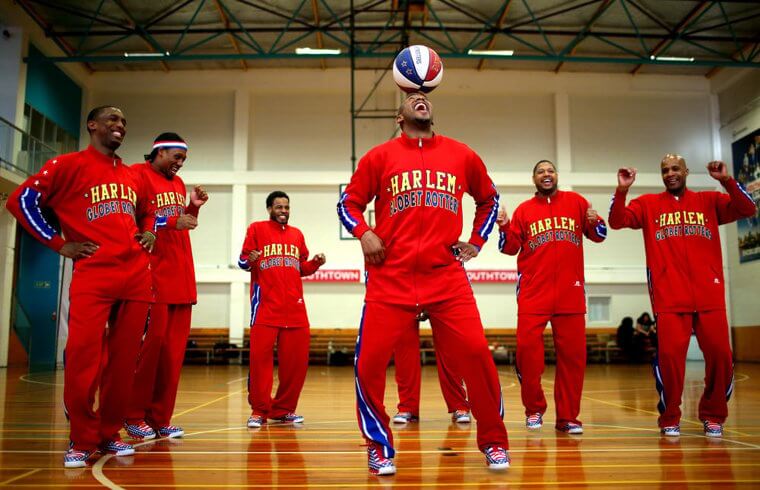 Surprisingly, he never reached her place as his car and belongings were found unattended around Sacramento. Following the days of his disappearance, locals reported sightings of a man with an above-average height walking around the roads. The sightings ceased but Rico was never found.

Richey Edwards
Richey Edwards was known to be a part of the punk band Street Preachers back in the early '90s. The hardcore musician was never hesitant in proving how "real" he was when it came to being the guitarist and lyricist of the group. He even once went on to carve "4 REAL" on his arm with a blade when he was asked in an interview about how legit his character was.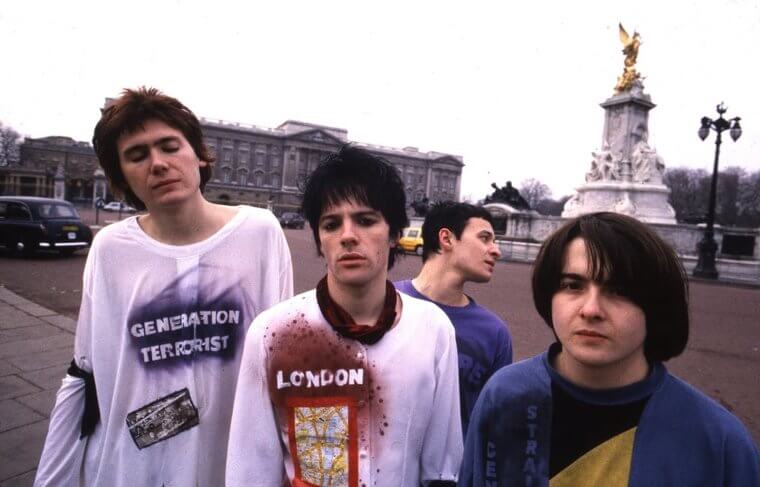 However, following his mysterious disappearance in 1995, many were led to assume that Edwards was just pulling off another publicity stunt. After his absence was taken seriously and questions were raised, his family made a statement that suicide was just not something he would go for. However, Richey Edwards' parked car near a bridge famous for suicides led everyone to speculate that the punk musician had most likely taken his own life.

Julian Sands
British actor Julian Sands, known for his work in films such as "A Room With a View" and "Warlock," has been missing since Friday, January 13th. He had been hiking in the Baldy Bowl area of Mount Baldy in the San Gabriel Mountains of Southern California. After an initial search by ground crews, a second search had to be pulled due to avalanche risks and trail conditions.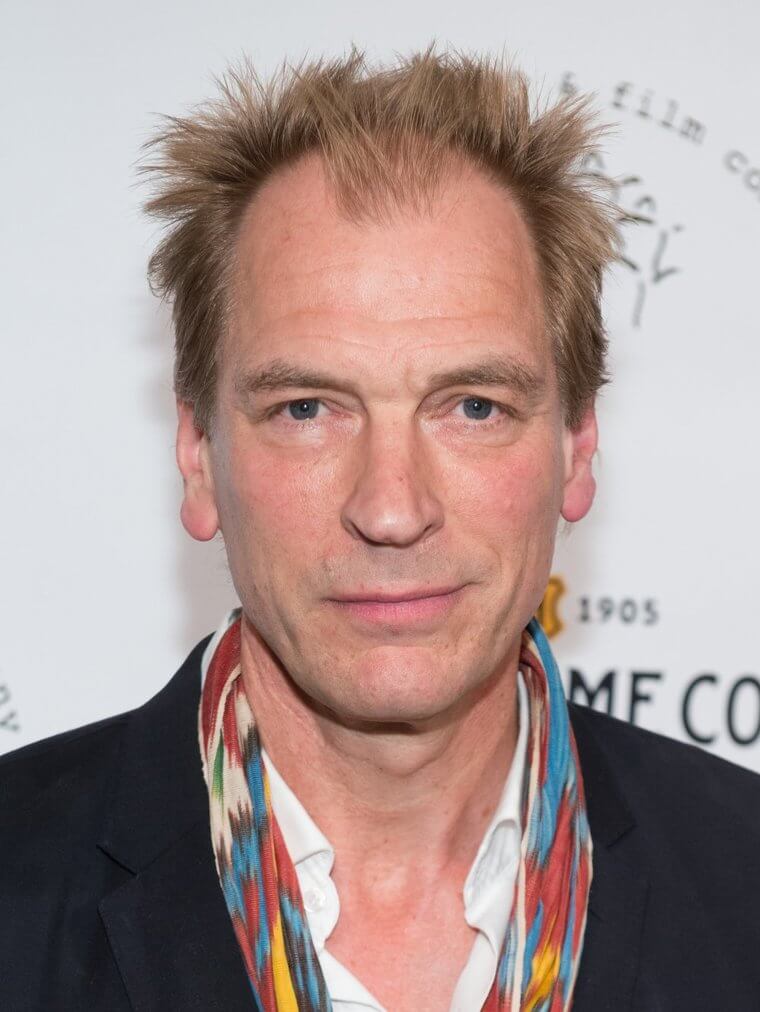 Since then, authorities have conducted intermittent searches by helicopter and drone, but have yet to find any sign of the 65-year-old actor. His friends and family are devastated by his disappearance, and have expressed their prayers for his safe return. As the search continues, authorities are cautioning prospective hikers to stay out of the area due to the hazardous conditions.

Ylenia Maria Sole Carrisi
Ylenia Maria Sole Carrisi was an Italian actress and the first daughter of popular Italian celebrities Albano Carrisi and Romina Power. She went missing in 1994 during a trip around New Orleans. Upon investigation, a security guard claimed that he witnessed an odd event near the Mississippi River.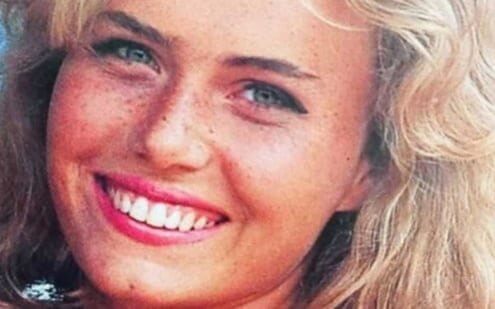 He said that he saw a lady yelling "I belong in the water" before jumping in the water and swimming until he lost track of her when she swam below the bridge. When questioned about her appearance, the guard described the lady as having somewhat of a similar look to Yleania Carrisi. Although they never came across her lifeless body, in 2014, Yleania was officially ruled as not being part of the living upon request of her father.

Harold Holt
We all know that important people can go missing too, but Australia's prime minister set the bar way too high. Back in December of 1967, Harold Holt, the 17th prime minister of Australia, was last seen having a good time at the beach. After his disappearance, locals said that the waves were too high around that time and the prime minister might have gone a bit too far in the water.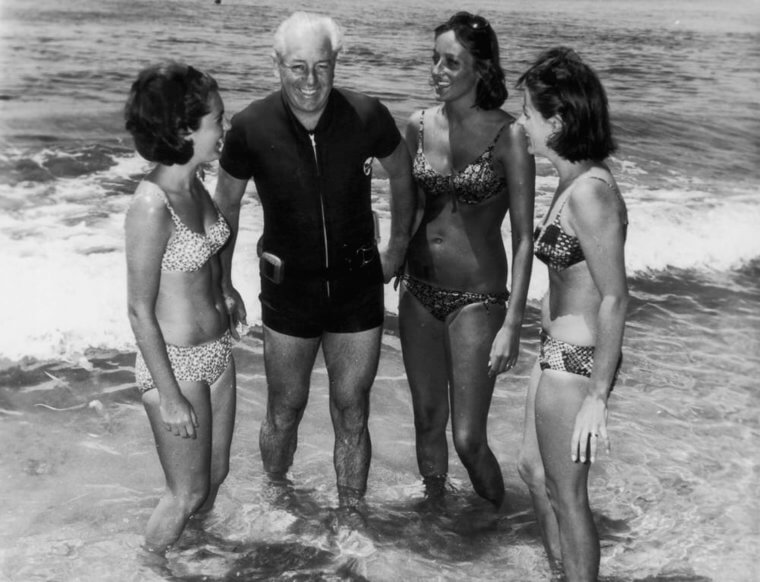 This statement did not stop the conspiracy theorists from spreading absurd rumors about how Harold Holt was assassinated by the CIA or that he was always a Chinese agent and faked his own demise. Harold Holt's body was never found, but the Australian people did open a swimming resort to honor his name. Hopefully, they employ some safeguards there.

Connie Converse
Connie Converse was a musician in the 1950s. Her music and lyrics did not make it to even the furthest range of prominence. Deeply filled with regret and sadness, the unlucky musician decided to put an end to her career in 1961. However, Connie could not keep up with the load of her failure even after 13 years.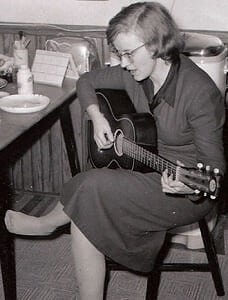 The then-underrated musician packed her bags and placed them in her car. She told her loved ones that she was set to begin a new life. That was the last time the world heard from Connie Converse. She might have ended her life afterward, but it can also be said that she might have made a name for herself in her new life as a musician. Regardless, today she is remembered as an iconic songwriter.

Jim Sullivan
Jim Sullivan was all set for the biggest gig of his life. Being a songwriter as well as a guitarist, the rockstar had released two main albums before he went MIA. He was a man of talent and surely would have made it to the big leagues, but alas, fate had something else in store for him. In 1975, Sullivan was headed to perform in Nashville, Tennessee.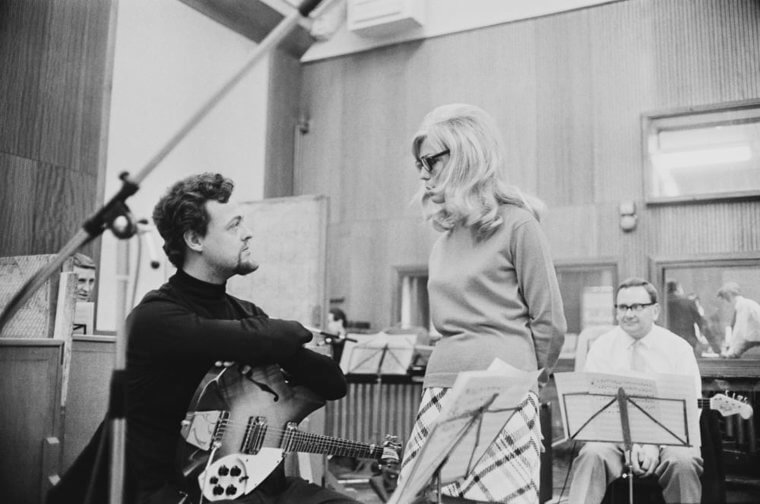 The 6'2" singer's Volkswagen was found empty in Santa Rosa, New Mexico. All of his stuff including his guitar that he loved so dearly was found in his tidy motel room. With no sign of the man himself, the world was left baffled about what had happened to Sully. Rumors suggest that he just chose to leave the singing life, but his close ones believe he still would not have left without his guitar.

Jimmy Robinson
Jimmy Robinson was the last-minute replacement in 1961 as the opponent of legendary boxer Muhammad Ali. Very little is known about the boxing history of Jimmy Robinson, let alone his personal life. The media did their absolute best in tracking the trail of Robinson after his fight with Ali. Unfortunately, no luck was in store for them.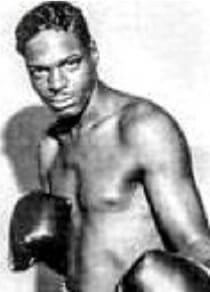 Robinson had no official record in his own hometown of Miami. No numbers, no records, no birthday, no family, no nothing. As a matter of fact, Michael Brennan of Sports Illustrated investigated for six years to find Robinson. Despite these many efforts, the guy was almost like a ghost who could never be found.

Daniel Lind Lagerlöf
Daniel Lind was a Swedish movie director, producer, and writer who was just 42 years old in 2011 when tragedy struck. He was exploring potential shooting areas for his upcoming film "The Fjallbacka Murders." Though he was accompanied by a few friends, he parted ways to cover more ground and was alone around the cliffs of Tjurpannans Nature Preserve.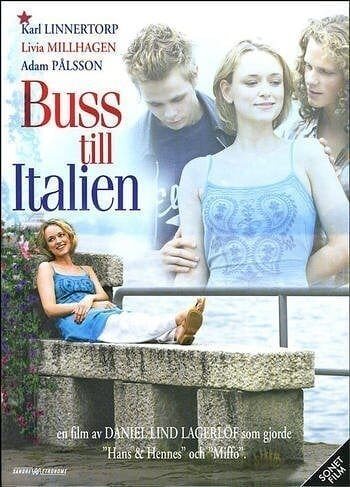 The most likely scenario that happened was that Daniel fell victim to the unforgiving waves around the shore. His feet might have slipped over the wet rocky surface that possibly resulted in him being pulled toward the water. His friends were not around to be eye-witnesses for this incident. Nonetheless, the announcement of his passing was made official.

Barbara Newhall Follett
Barbara Newhall Follett was known to be a child prodigy novelist. Her first novel was published when she was just 13 years old. The novel got serious praise from the public and Barbara was set to start her career as an author. However, things took a wild turn when her father left the family. The talented writer became a typist at the age of 16 to support her family.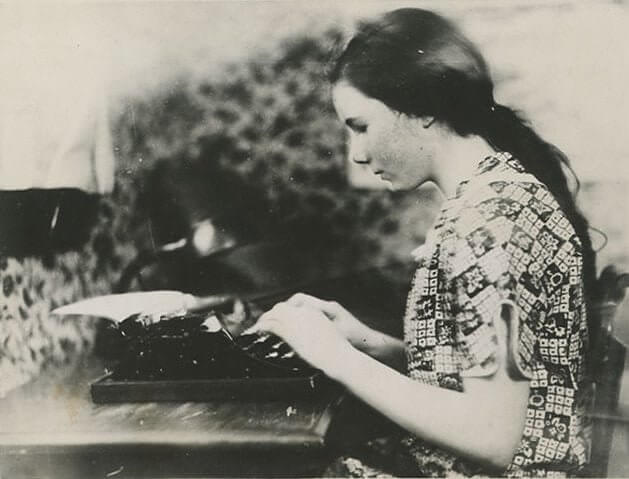 Things worked well and Barbara went on to get married, too. In 1939, the young lady quarreled with her husband and walked out on him. Her husband did not do much in finding her, and the police did not find out about her absence until 1966. Barbara's body was never located, but one can also assume that she went on to pursue her dream career under a new identity.

Jim Thompson
Jim Thompson was that American businessman who revived Thailand's silk industry in the mid-20th century. Furthermore, Thompson also had a history of working for the OSS, which we know as the CIA today. By 1967, he had made a fortune by introducing the world to the wonders of Thai silk. However, 1967 was also the year when Thompson went on a biking adventure and never came back.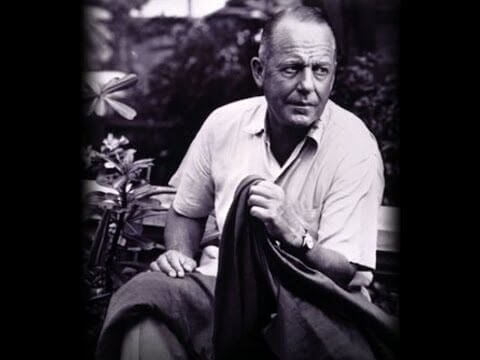 A businessman this rich could have gone through kidnapping or even assassination. Not to mention his history with the CIA, which opens even more doors to potentially grievous outcomes. Everyone knows that Jim Thompson did not just let the wild consume his body since he was trained to survive outdoors. Surely, there must be an explanation behind Jim Thompson's strange end.

John Bingham
Richard John Bingham, also known as Lord Lucan, was a British gambler. Back in the golden days of Hollywood, he was also a considerable pick for playing James Bond. In 1974, Bingham was frustrated from the war he was battling with his wife. Yes, you guessed it right; the winner was to get custody of their three kids.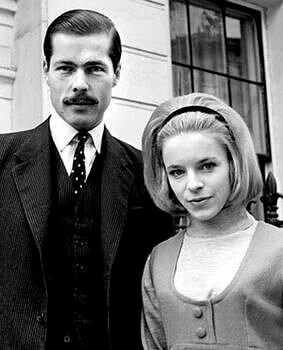 Long story short, Bingham's sinister side kicked in and he decided to assassinate his wife. He chose to do this in the dark basement of her house. The problem is that when you assassinate someone in the dark, you can't see the victim. Such was the case with Bingham when he mistakenly assassinated his kids' babysitter Sandra Rivett instead of his wife. Of course, the guy vanished after this and there are dozens of theories out there about where he went, but nobody truly knows what happened to him.

Glenn Miller
Glenn Miller was a popular musician who lived around the time of WWII. Although he wasn't fit to be drafted due to his age, the talented singer joined a band that would perform for troopers to motivate them for missions. This was a normal practice in the days of the war.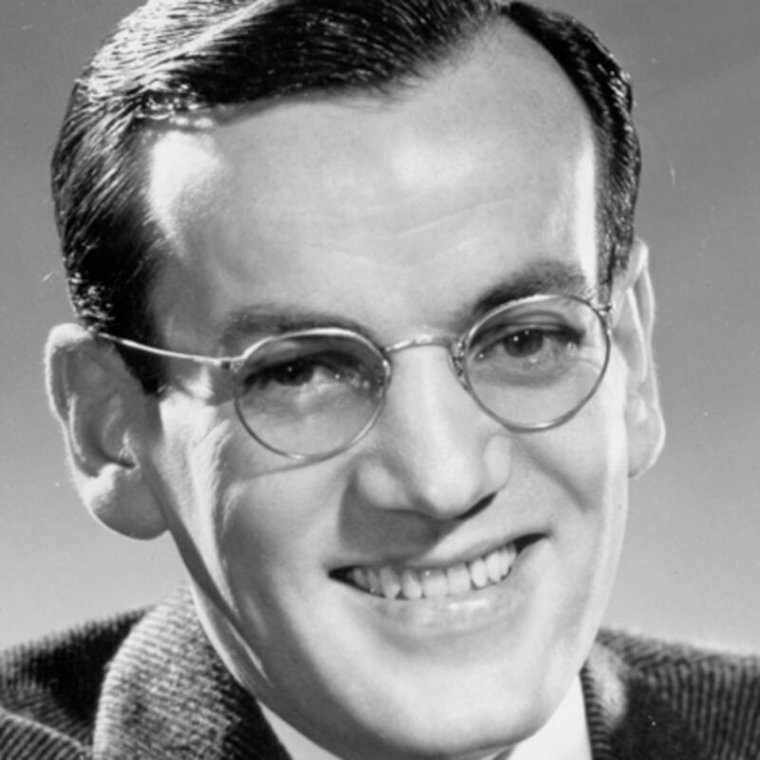 Miller was on his way to France for a performance in December 1944. However, this journey proved to be his last as the plane disappeared above the English Channel. Many believed for a long time that the plane was mistakenly attacked by the Allied planes but recent evidence suggested otherwise. The most likely scenario was that the fuel intake was blocked, which caused the plane to land in the water.

Jean Spangler
Jean Spangler was set to become a celebrity when she mysteriously disappeared in 1949. She told her sister-in-law that she was on her way to meet with her ex-husband and then shoot a scene. After that, nobody heard from her. Her torn purse was found with a note inside that said: "Can't wait any longer. Going to see Dr. Scott. It will work best this way while mother is away."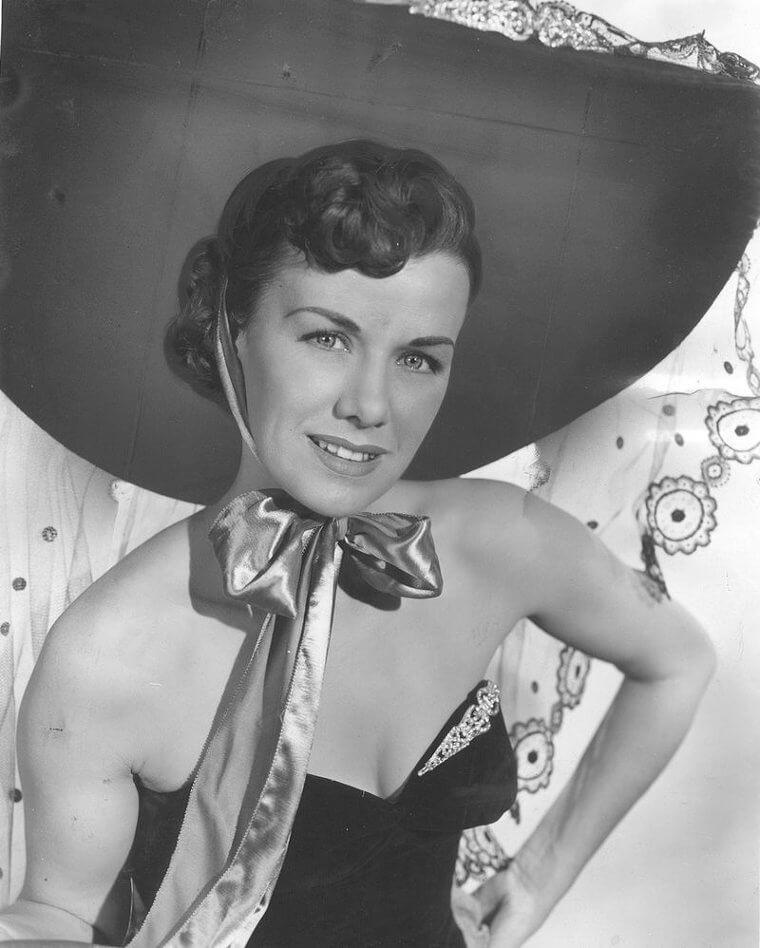 This note was directed toward a man named Kirk. Which Kirk? Nobody knows. The most likely person was Kirk Douglas with whom Spangler had worked in her last film. However, Kirk denied it was him and called the police to remove him from the list of suspects. Sounds a bit fishy but later on, a friend of Spangler stated that she was on her way to get an abortion. There's a chance that the abortion didn't go as planned but this is an assumption at its best.

Sean Flynn
Errol Flynn's son, Sean Flynn, spent his life under the wing of his father who was a Hollywood superstar. Sean's acting career did not last long as most of his performances did not make it to anywhere near the big screen. However, he found a new line of work in the Vietnam War. His job was to be a photojournalist, which involved capturing graphic photos of the war and boosting the anti-war movement's motives.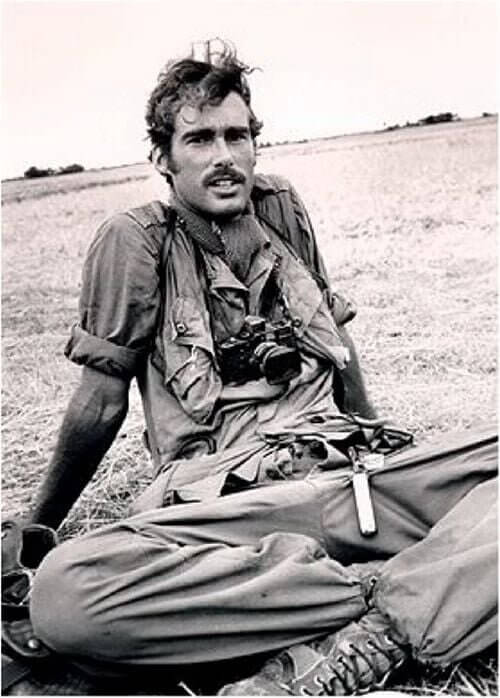 His career came to an end on the 6th of April 1970 when he was sent to a Viet Cong checkpoint with Dana Stone (another photojournalist) to capture photos. Since then, the world has never heard from both of these individuals. Although their passing were never confirmed, it's clear what might have happened to the photojournalists.

Michael Rockefeller
Son of the infamous governor of New York, Michael Rockefeller was on a mission to gather historical remains when he mysteriously disappeared. Around 12 miles away from the beach, the investigation team found his boat floating with no sign of Rockefeller himself. Judging on what seemed plausible, the cause of his demise was officially stated as drowning.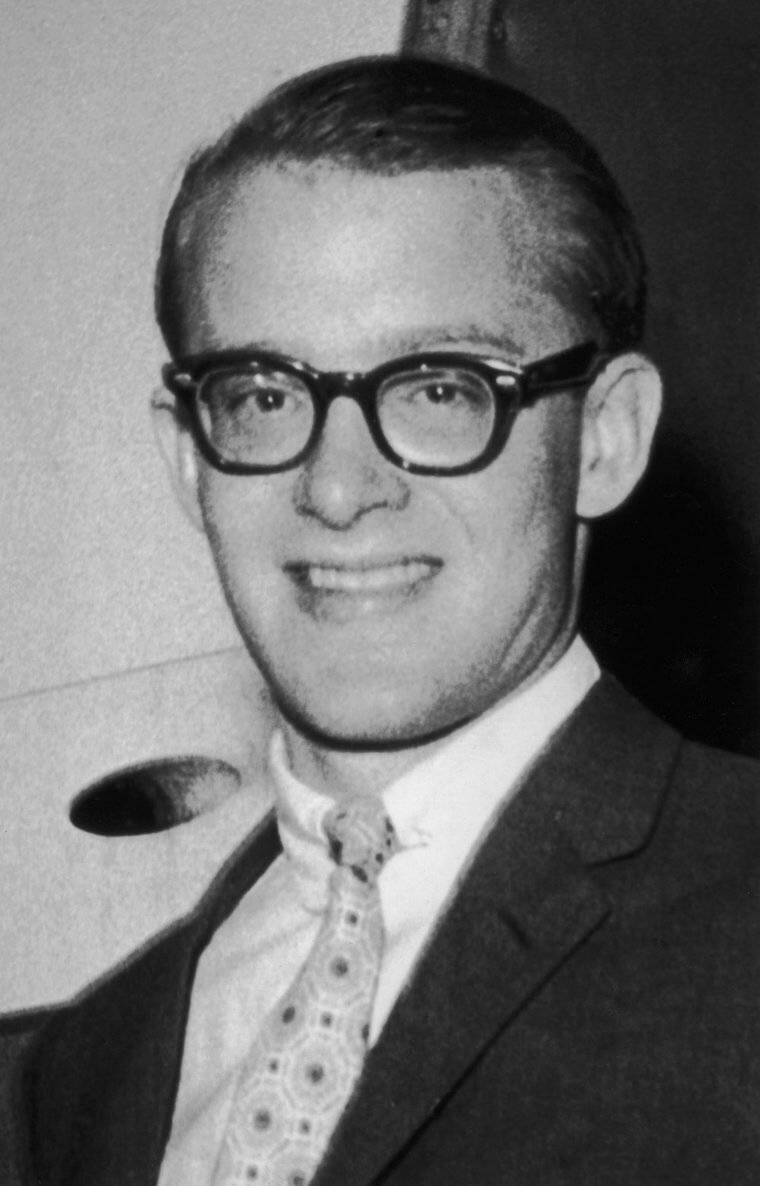 Fast forward to 2014, when Carl Hoffman's book "Savage Harvest: A Tale of Cannibals, Colonialism, and Michael Rockefeller's Tragic Quest for Primitive Art" made its way to the public. In his work, Hoffman claims to have researched about the tribes of Asmat, the surrounding land where Rockefeller vanished. The book shows inconclusive evidence that the cannibalistic savages of the land had eaten Michael Rockefeller. Due to the absence of clear proof for this statement, the official ruling on Rockefeller was not altered.

Oscar Zeta Acosta
The Mexican-American activist, lawyer, and politician, was depicted in "Fear and Loathing in Las Vegas" by Benicio Del Toro. Similar to his portrayal in the film, Oscar was a wealthy man who loved partying and traveling. Just like many of the boat-lovers out there, he spent most of his time on vacation and riding the waves.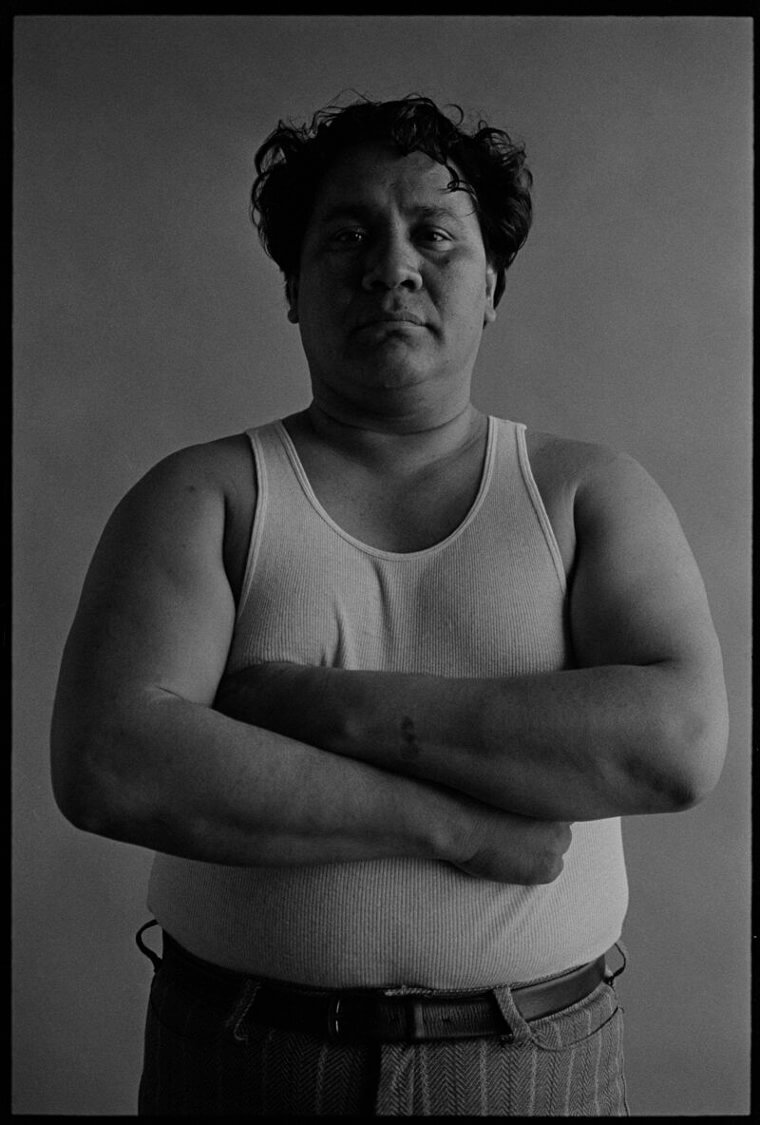 Acosta was last contacted by his son and told him that he was all set to board a boat while traveling in Sinaloa, Mexico. After that, no one ever heard from him again. Acosta's son believed that his father probably got ambushed by some rivals and got assassinated. This speculation is known to be quite close to what happened in reality.

Antoine De Saint-Exupéry
We've all heard of "Le Petit Prince," one of the most popular children's books. The writer of the book, Antoine de Saint-Exupéry, was more than just an author. Antoine was also a stuntman, aviator, poet, journalist, and a man loyal to his homeland. He was even on the front line to fight for France in WWII. Despite being a man of several talents, Antoine did not exactly do a good job in his career as a pilot.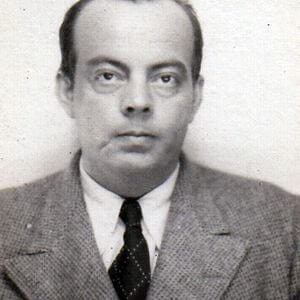 He was considered to be one of the top aviators in France, but alas, destiny catches us all. On the 31st of July 1994, Antoine met an accident when he crashed his plane in the Mediterranean sea. The wreckage of his plane wasn't found until 2000. However, Antoine's body still remains lost to this date.

Theodosia Burr Alston
Back in the day, Alexander Hamilton and Aaron Burr sang the "Dear Theodosia" lullaby for their newborn babies Theodosia and Philip. Later on in the play, Philip, the son of Hamilton passes away after a duel. What most people do not know is that Aaron Burr's daughter Theodosia also had a similar ending.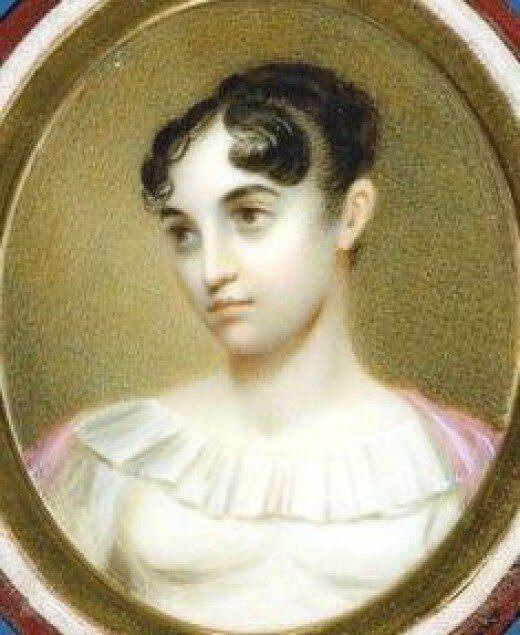 Theodosia was accused of having an incestual bond with her father Aaron Burr. This accusation was made by none other than Alexander Hamilton himself. Her role took another bump when she supported her father while he was a criminal accused of treachery. In 1813, Theodosia was last seen boarding a boat at Georgetown's bay. Since then, the world has never heard from her.

Dorothy Arnold
Dorothy Arnold's disappearance in New York was quite popular in 1910. The rich socialite was just 25 years old when she went out to buy herself a new gown and never returned. She was last confronted by a friend to whom she said that she was on her way for a walk in Central Park. After she was confirmed missing, Dorothy's family paid discrete investigators to look for her due to their fear of receiving negative feedback from the public.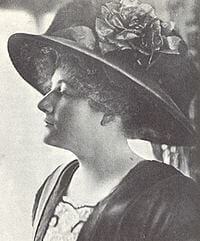 When the police found out months later, it was too late. In the list of rumors that spread following her disappearance, some believed that she had committed suicide, had a failed abortion, or was assassinated by her boyfriend. However, all of these rumors were simply weightless assumptions. The truth is that Dorothy's disappearance is one of the most mysterious of all time.

One Hit Wonders
Remember Octomom? She was the subject on everybody's lips when her shocking story broke in 2009.  How about OJ Simpson? Even people who were born after 1994, know about the brutal multiple crimes and iconic car chase between a squad of cops and the former footballer's white bronco. We're not even going to mention Tan Mom or "Teen Bride" Courtney Stodden, (as much as we would love to) because there are so many others to write about. Buckle up your shoes folks, and get ready for a walk down pop culture memory lane with our selection of the best 15 famous people who disappeared.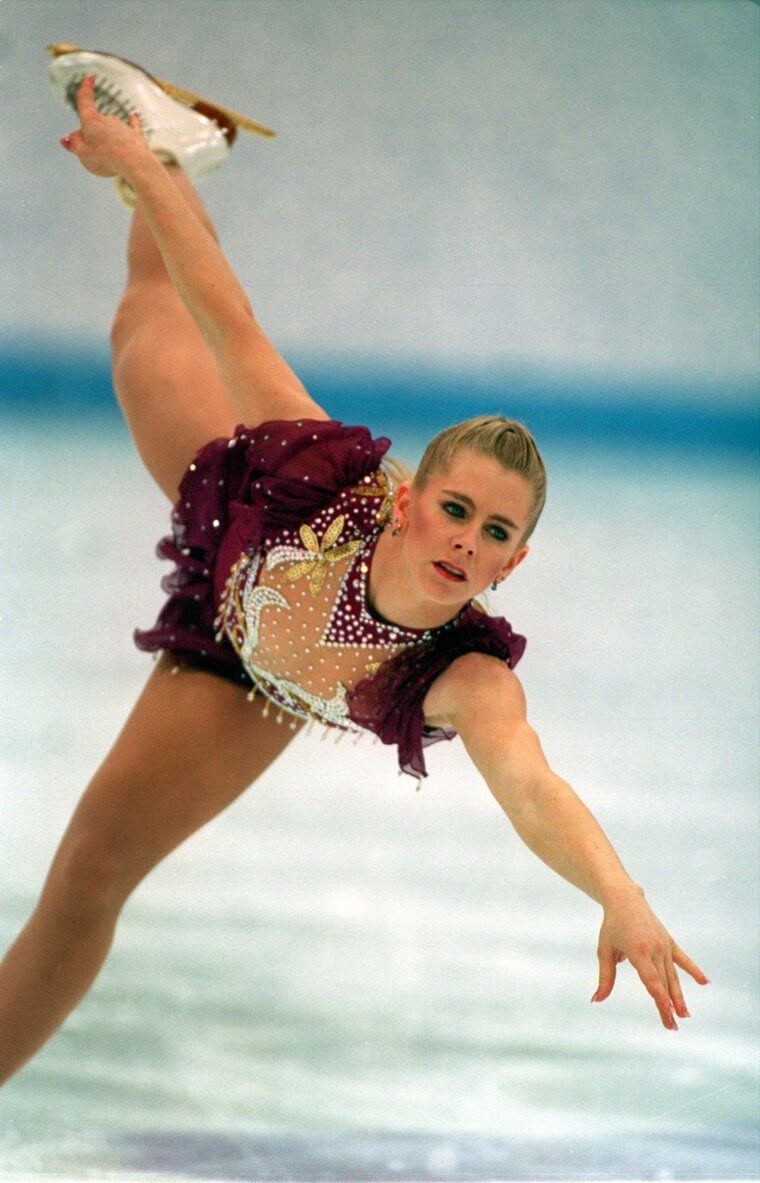 Skating Her Way To Infamy
Lance Armstrong's fall from grace was spectacular, but Tonya Harding's would prove to be truly shocking. The professional figure skater was seen as the underdog when it came to winning the Figure Skating National Championship in 1994, which would lead to a place on the U.S. winter Olympics team.

With her main competitor conveniently "sidelined" Harding went on to win the championship, securing her shot at Olympic gold. Despite Tonya's persistent denials about playing any part in the vicious attack, she had to threaten the US Olympics committee with a $25 million lawsuit before they would allow her to compete on the team. Ultimately, however, it was all for nothing. Kerrigan made a miraculous recovery and went on to also skate at the 1994 Lillehammer Winter Olympics. She took home the silver medal for her performance, while Harding finished in an embarrassing eighth position.

Where Is Tonya Harding Now?
Tonya Harding had suffered a humiliating defeat, but her public embarrassment wasn't over yet. The United Skates Figure Skating Association launched an investigation into the attack, and Harding was forced to testify under oath. Harding was found guilty of "hindering prosecution" and given three years probation and a $160,000 fine. Tonya's figure skating career was over forever, but she would fight to stay in the spotlight—literally. Harding went on to appear in a number of "celebrity" boxing matches, achieving a 2-4 record (in addition to her TKO of Paula Jones on "Celebrity Boxing").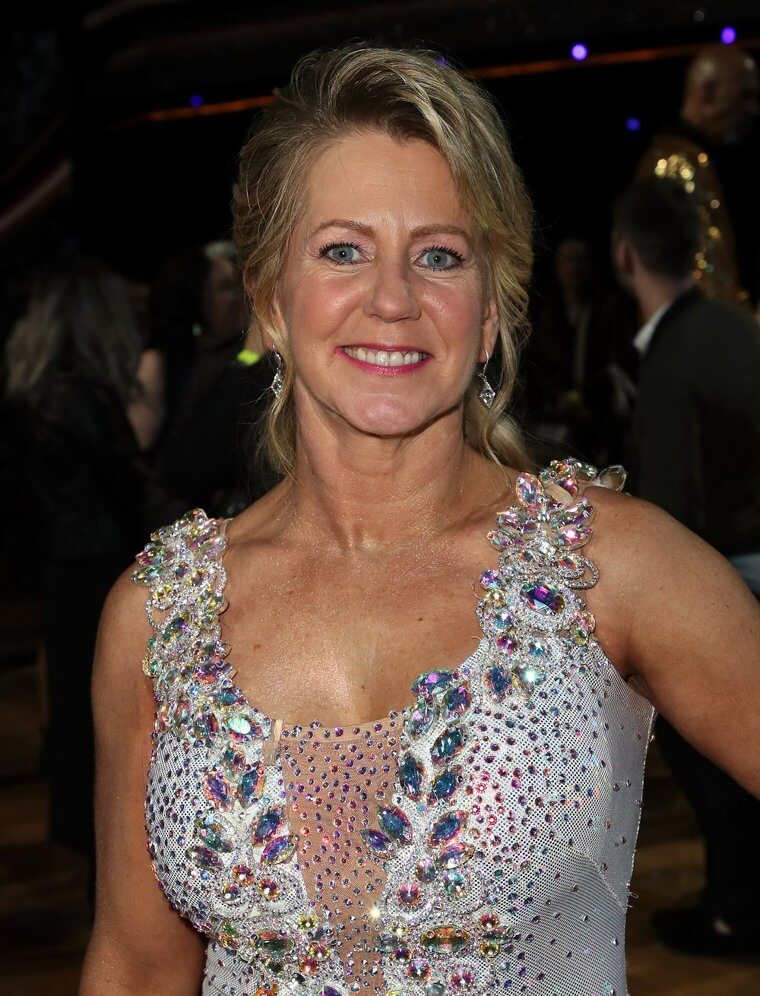 Tonya also made an appearance on "Dancing with the Stars" and co-starred in a cringe-worthy wedding night tape with her first husband Jeff Gillooly—which he sold to "Penthouse" for $200,000.  Despite being the focus of 2017's Oscar-winning bio-pic, "I Tonya", nowadays, the skater-turned-reality star leads a way more private life, living in relative obscurity in a rural community in Washington, north of Portland, Oregon.

Child Refugee Turned Political Pawn
Elián González was just 5-years old when he unwittingly became a political pawn—and one of the biggest news stories of 1999. All because of his place of birth. González was born in Cuba but had ended up in the US after his mother had fled the country with him on a small boat bound for Florida. Tragically, they didn't safely reach their destination, and the little boy was found by US authorities on Thanksgiving Day, clinging on to the inner tube of the now-destroyed boat, which had capsized during the trip, killing 11 refugees.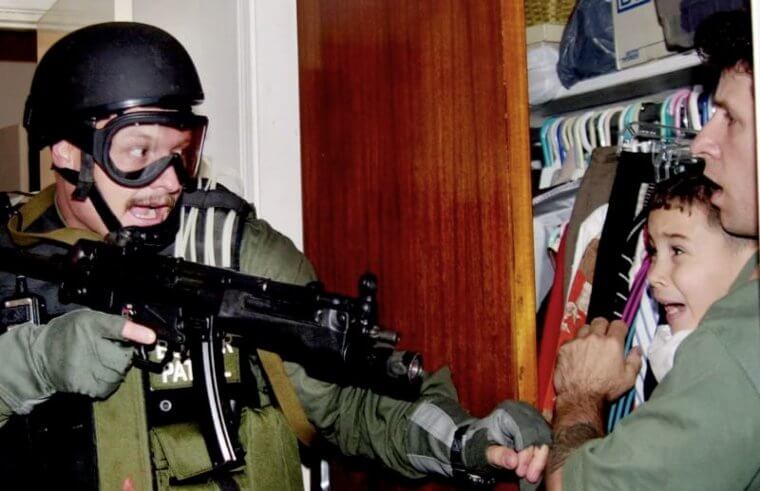 One of the victims was Eliás' mom, resulting in him being a parentless Cuban child on US soil. However, González did have a parent—his father was alive and kicking, back in Cuba, and he wanted his son returned. The incident sparked a huge international debacle, as a fight raged over whether the child should stay in the US with his mother's family members, or be returned to Cuba to live with his father.

Where Is Elián González Now?
So, should he stay or should he go? The battle raged on for months until finally, the decision was made that Elián González should be returned to his father.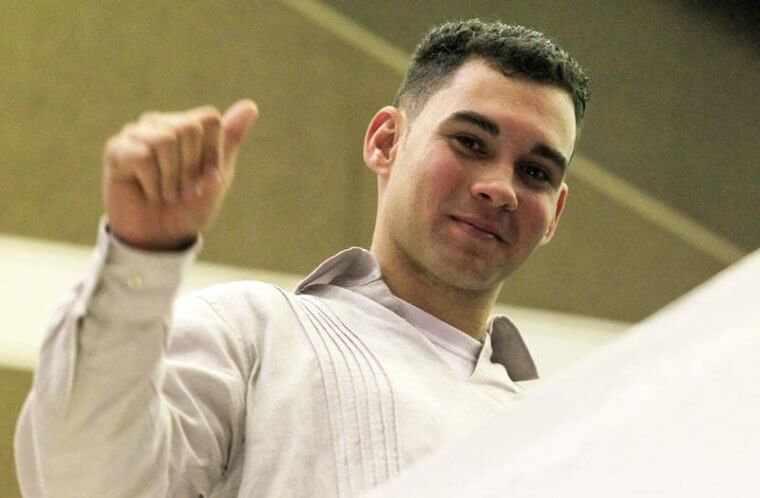 But the little boy's traumatic experience wasn't over yet. Elián's mother's family weren't going to let him go without a fight, so federal agents had to raid the house and seize him at gunpoint. González arrived back in Cuba and was reunited with his father, on April 22, 2000. Elián went on to become friends with the late President Fidel Castro, who said he viewed González as being his "own son". González now lives and works as an engineer in Havana.

Bottom Of The Well Leads To Top Of The News
Just like Elián González, Jessica McClure was a tiny child when she was unwittingly catapulted onto the news headlines. For a hot five minutes back in October 1987, the story of "Baby Jessica" gripped the attention of the entire USA.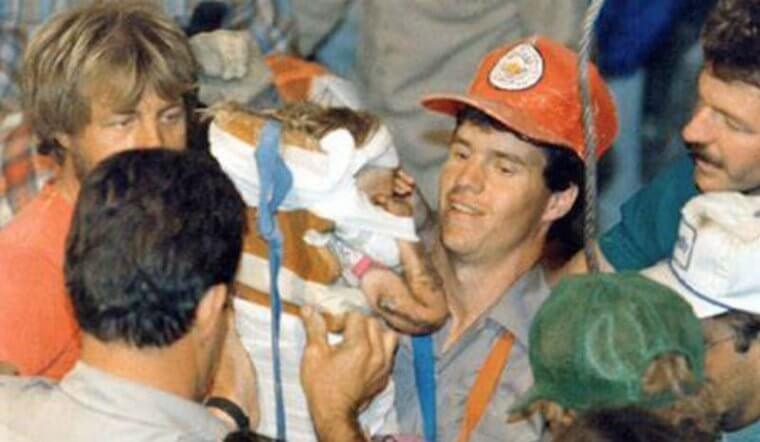 The 18-month-old little girl had fallen 22 feet down a well in the garden of her aunt's house in Midland, Texas, and was trapped there for 56 hours. Jessica's rescue turned into a media spectacle, which subsequently gave birth to the "24-hour news cycle" of today.

Where Is Baby Jessica Now?
Falling down a well didn't just make headlines for Jessica McClure. The little girl also suffered significant injuries, resulting in a total of 15 surgeries and the amputation of one of her toes.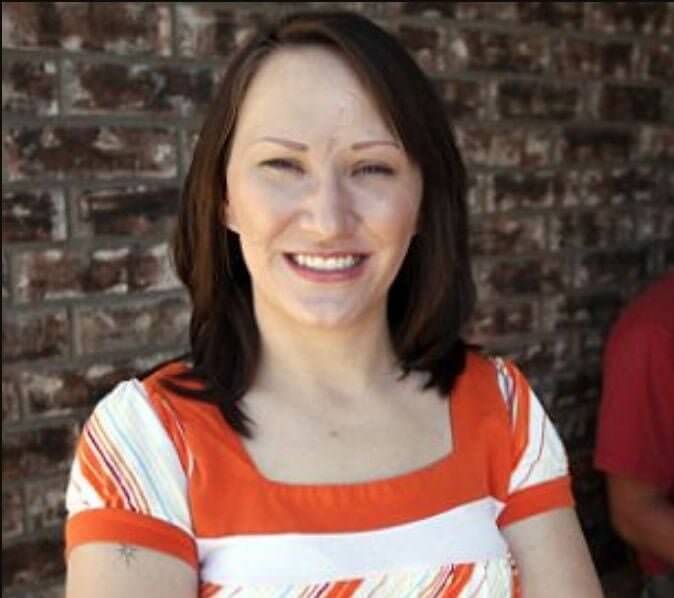 The plus side to Jessica's traumatic ordeal being shared with the nation was that it resulted in thousands of dollars flooding in from well-wishers (no pun intended). The money was placed in a trust fund for when McClure became an adult, and it enabled her to buy her first home. "Baby Jessica" now lives in Midland—just two miles from where the well was located—she's a married mom-of-two and works as an assistant to a special education teacher at an elementary school.

Football Superstar Turned Suspect
Orenthal James Simpson was an American football world superstar turned TV pundit and actor, when he became the chief suspect in a gruesome and horrific crime. The Buffalo Bills and San Francisco 49ers running back won a coveted Heisman Trophy in 1968, and following his retirement from sports in 1977, he was inducted into the Professional Football Hall of Fame in 1985. But "The Juice" will go down in history for (many people believe) getting away with it. In 1994 Simpson's ex-wife, Nicole Brown, and her friend, Ron Goldman were found viciously stabbed to death at her Brentwood, California home. O.J. immediately became the chief, and only, suspect in the crimes and the now-iconic police chase to apprehend him, and his subsequent trial, had the entire United States nation glued to the TV.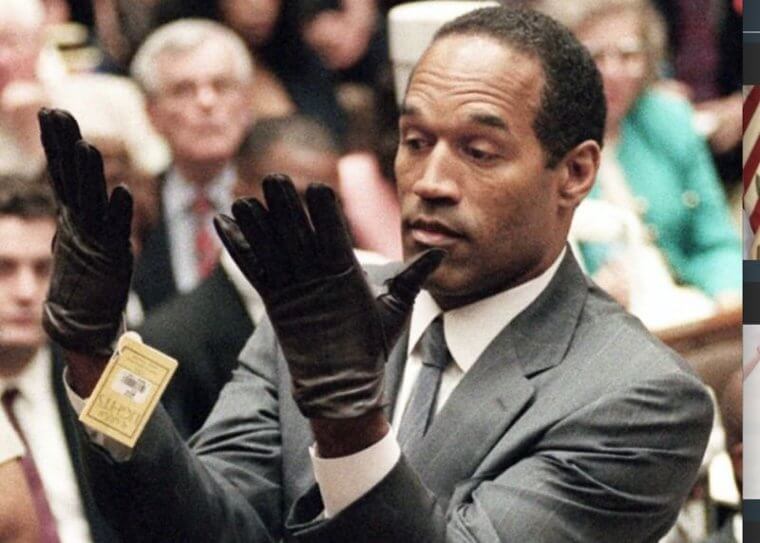 The crimes occurred a short time after the Los Angeles riots, where LAPD officers had been caught on camera brutally beating African American, Rodney King, so racial tensions were already running high. The LAPD made an astounding number of errors in their investigation (especially their decision to focus solely on O.J. as their only suspect and then build their case around it)—and combined with an Oscar-worthy showmanship performance from O.J.'s defense team ("Best Actor" award goes to Johnnie Cochran, "If the glove don't fit, you WILL acquit"), it resulted in a not guilty verdict in 1995. People's reaction to the trial—which was, without doubt, the most publicized and widely broadcast of its time, if not all-time, was firmly divided down racial lines. According to a 2016 poll, to this day, only 17% of white US citizens, but 43% of African Americans, believe in Simpson's innocence.

Where is O.J. Simpson Now?
Following his acquittal, O.J. moved to Florida, but the parents of his alleged victims were not going to allow him to retire in peace. Goldman's family launched a civil suit against Simpson, which they won, and were awarded $33 million in damages.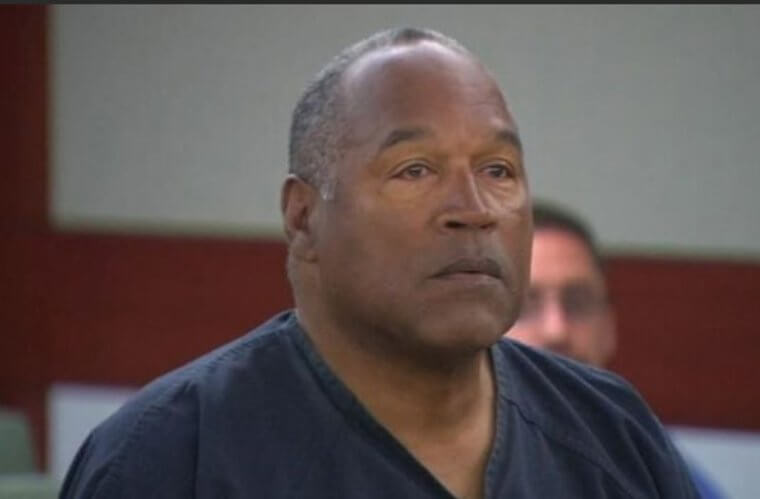 O.J. did everything in his power to evade paying the settlement but was forced to hand over the proceeds from his outrageous 2007 book "If I Did It" to the Goldman family, in addition to auctioning off most of his valuables. On September 13, 2007, Simpson was arrested once again, after busting into a Las Vegas hotel room with some buddies who were armed with guns, in a bid to retrieve some of his, what he claims were stolen, memorabilia. In 2008, O.J. was sentenced to 15 years for kidnap and armed robbery. He served his time in Lovelock Correctional Center, near Reno, Nevada. On July 20, 2017, Simpson was released on parole, having served almost nine years. Now, he is reportedly living in a loaned estate somewhere on the outskirts of Las Vegas and can often be spotted driving around in a Bentley.

The One That Got Away
O.J. Simpson's arrest didn't just lead to the "trial of the century" it also resulted in the ultimate career humiliation for legal eagle Marcia Clark.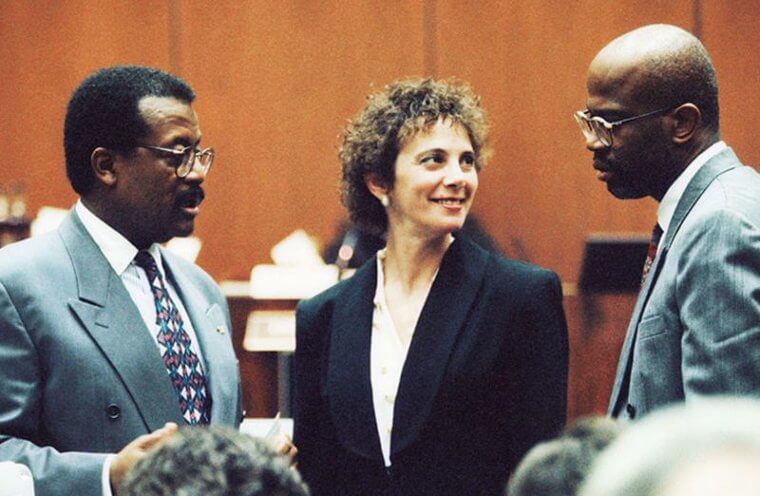 Clark had a solid record of wins under her belt when she made, what would prove to be, the fatal decision to take on Simpson's "Dream Team" in January 1995. The finger of blame for Simpson's acquittal was firmly pointed at the respected and capable prosecutor, and Marcia Clark ended up quitting a short time after the trial ended.

Where Is Marcia Clark Now?
Marcia Clark's courtroom career was well and truly over following O.J. Simpson's "not guilty" verdict in 1995. The drama had played out in every household throughout the USA, due to the trial being broadcast live on news channels, so Clark's humiliation was very, very public.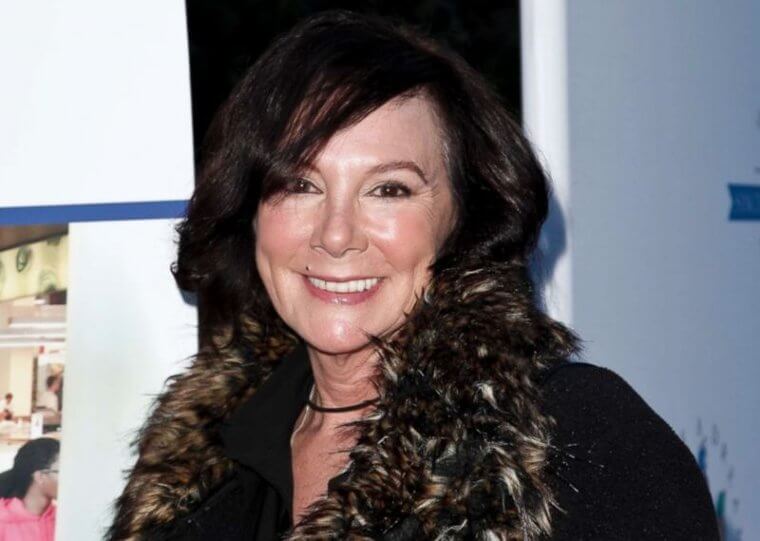 However, ultimately, Clark managed to turn the media exposure around to work in her favor—and exact "revenge" on Simpson at the same time. Following her resignation, Marcia reinvented herself as a legal correspondent, and she went on to cover Simpson's Las Vegas trial for "Entertainment Tonight," and "The Insider". Clark also became a writer—she's produced a total of seven crime-fiction novels to date—and created her own television series, "The Fix", which premiered on ABC in early 2019.

Cycling On Steroids
The sports world is packed full of scandals and shocks, but one of the biggest of all time involves Lance Armstrong. From 1998-2005, Armstrong was at the peak of his career, he won an astounding seven Tour de France titles and a bronze medal at the Olympics. Armstrong's victories were made more impressive by the fact he had bravely fought and won, a battle against testicular cancer. He was the nation's hero, and he went on to launch Livestrong, a health and wellness organization dedicated to improving fitness. He even dated Sheryl Crow. They were engaged to be married, before splitting in 1998, reportedly over Armstrong's unwillingness to have children with the singer, after already being a father-of-three from his first marriage.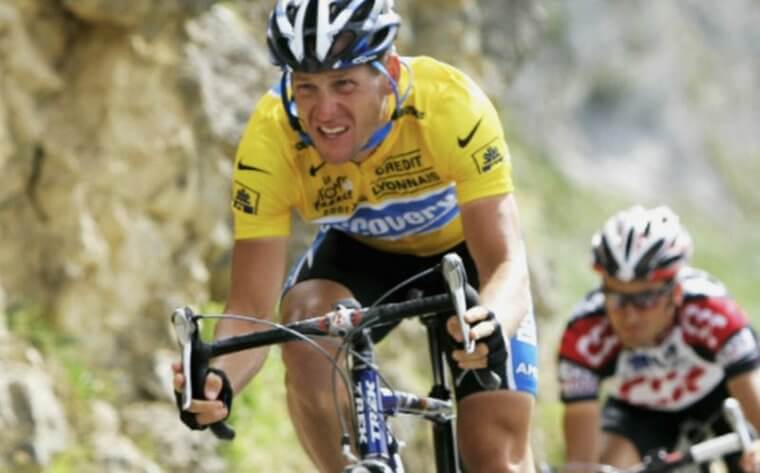 The split was made more bitter by the fact just two years later he made the announcement he was expecting a baby with his new girlfriend, Anna Hansen, who he is currently engaged to marry. However, everything came crashing down around Armstrong's ears when in 2012 the US Anti-Doping Agency determined that Lance had not only used performance-enhancing pills but had also run "the most sophisticated, professionalized and successful doping program [cycling] has ever seen."

Where Is Lance Armstrong Now?
As far as sporting falls from grace go, Lance Armstrong's was truly one of the most spectacular. Following the doping scandal, Armstrong was stripped of all of his cycling achievements, he was forced to step away from his beloved Livestrong Foundation, he was publicly humiliated and ridiculed, and worse of all, he was banned from ever professionally competing again. Lance was also hit hard financially, after losing an estimated $20 million a year in endorsements. In a number of interviews, including a tearful Oprah appearance, Armstrong went on to admit to (the majority of) the allegations that were made against him and said he would not appeal his life-long professional cycling ban.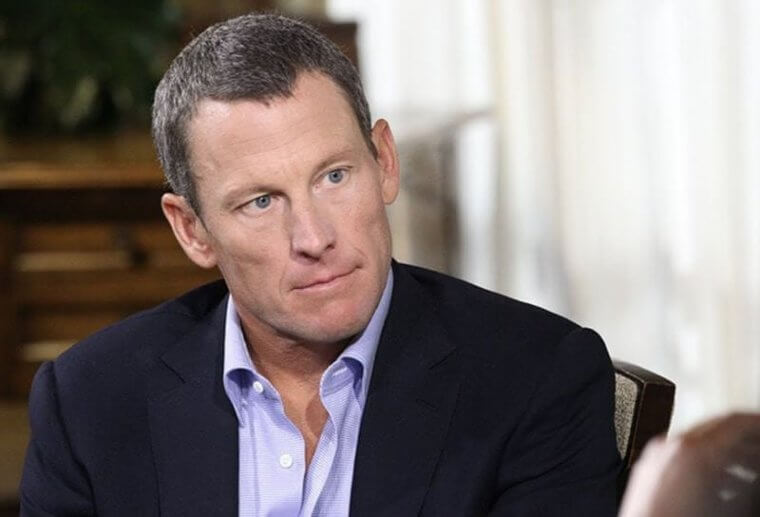 It wasn't all doom and gloom for Lance though, in a recent interview with NBC, Armstrong revealed he has co-founded Next Ventures, an investment firm focusing on the health and wellness industry. He's also launched WEDŪ, an endurance-sports brand, that hosts two successful podcasts. Nowadays, Armstrong splits his at-home time between Austin, Texas, and Aspen, Colorado.

The Ear Bite And Addiction
Mike Tyson is another sports star who suffered a fall from grace, but his story is more a tragic tale of addiction. The formidable boxer came from nothing but went on to become the Heavyweight Champion of the World in June 1988, when it took him just 91 seconds to knock out his competitor Larry Holmes. Tyson went on to successfully defended the title a whopping title eight times, and even launched an acting career, with an unforgettable cameo role in 2009's comedy classic, "The Hangover".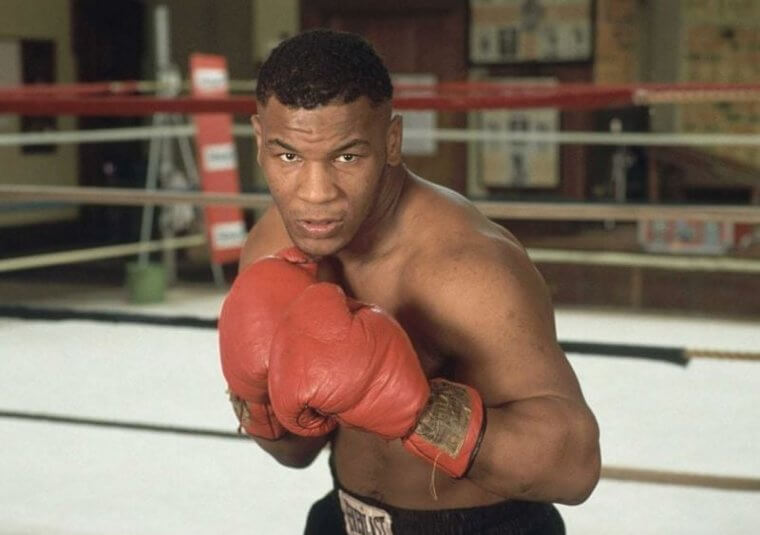 However, Tyson's life, both in and out of the boxing court, was mired in controversy, including an outrageous incident involving Tyson biting the ear of his competitor, Evander Hollyfield, in 1988, and shocking rape and physical assault allegations by first wife, Robin Givens. In 2013, the world discovered Tyson had been battling another fight throughout his life after he admitted to being an alcoholic and addict. The boxer made a public cry for help during a heartbreaking press conference, admitting, "I'm on the verge of dying."

Where is Mike Tyson Now?
Mike Tyson has admitted to being addicted to "everything" at one stage in his life, in addition to being diagnosed with bipolar disorder. The athlete, who had been unbeatable during the peak of his two-decade-long boxing career, had to fight for his life, literally, when it came to his substance issues. Tyson would go in and out of rehab over the years, in addition to going in and out of the courtroom.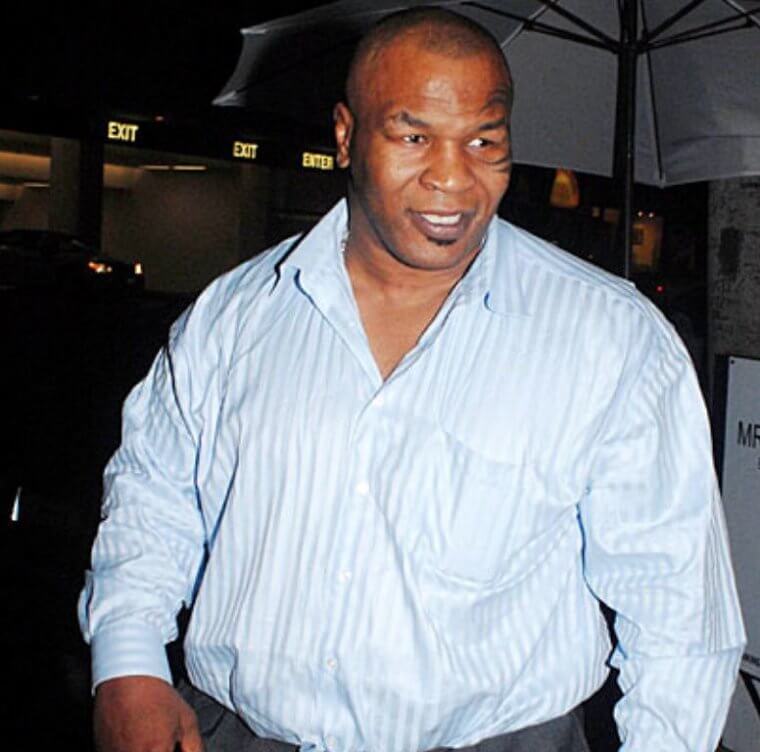 On September 24, 2007, Tyson pleaded guilty to possession of cocaine and driving under the influence and was sentenced to 24 hours jail time, in addition to three years probation and  360 hours community service. Then, on November 11, 2009, Tyson was arrested again, after getting into a scuffle with paparazzi at LAX airport, however, no charges were filed. It appears he finally won his biggest battle though. These days Mike Tyson lives a quiet life in Seven Hills, Nevada, tending to his 350 pigeons, growing marijuana, and hosting an annual music festival, that he named, "Kind".

The Epic Russia Vs USA Gym Battle
Kerri Strug really took one for the team when she stepped up to the Olympic plate and took home gold in 1996. The young gymnast knew she would have to go the extra mile in order to beat the Russian team, who was the favorite to win. So, she did, and then some.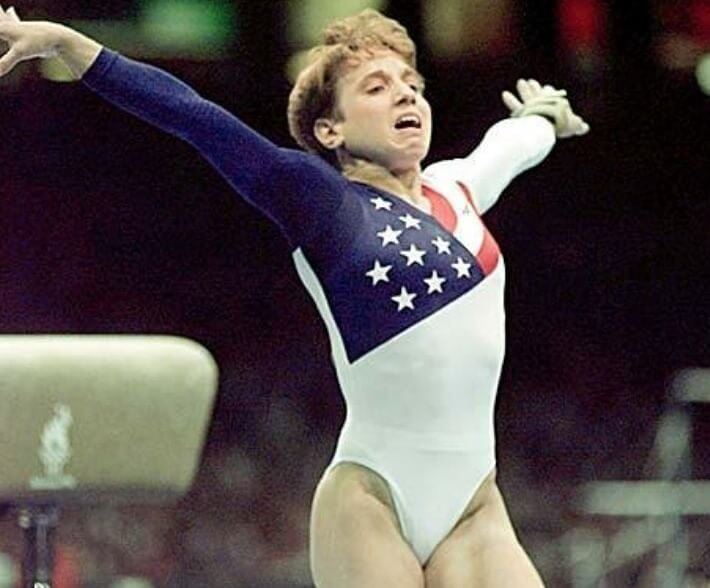 Strug made one of the most jaw-dropping and iconic vault landings in Olympic history, despite having severely injured her ankle after tearing two ligaments during a previous performance. Keri gritted her teeth through the immense pain and helped ensure a win for her country. It was a truly inspirational moment and Strug instantly became a national hero and superstar.

Where is Keri Strug Now?
Keri had arrived on the world stage, thanks to her amazing Olympic performance. In addition to becoming a national hero, Keri landed the cover of a Wheaties box, and made an appearance on "Saturday Night Live".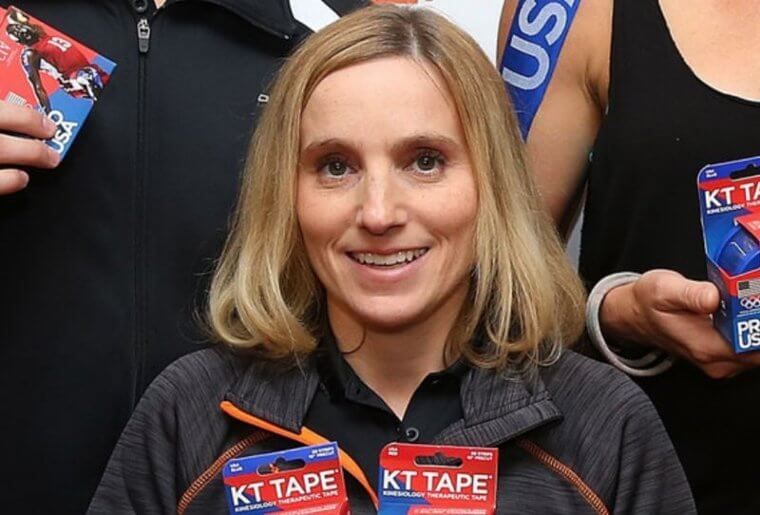 Following her retirement from gymnastics, Keri went on to earn a master's degree in social psychology, then worked as an elementary school teacher before becoming a staffer for the Bush Administration. Nowadays, Keri's starring role is being a mom. The former gymnast married Robert Fischer in 2009 and gave birth to two children. But, she hasn't totally turned her back on politics—Strug works at the Department of Justice's Office of Juvenile Justice and Delinquency Prevention in Washington, D.C. "It was important for me to prove to myself and to others that I can be successful in other areas as well," she says.

Always Room For More!
When it comes to having babies, Nadya Suleman definitely believes in "go big or go home". The single mom became the biggest pop culture story (and punchline) of 2009 after it was revealed at the beginning of the year that she was pregnant with a whopping total of eight babies, spawning the infamous nickname "OctoMom".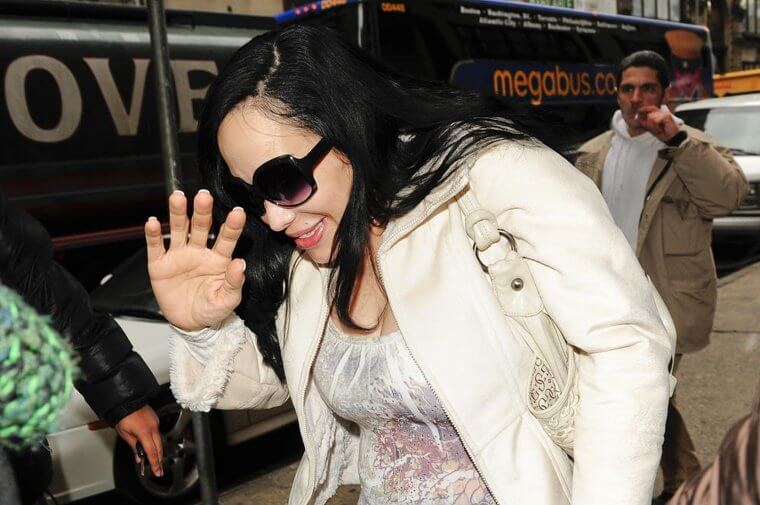 The story quickly became controversial after it was revealed that Suleman's pregnancy was the result of IVF and that she already had six children to care for. Octomom went on to successfully give birth to all eight of the babies, making history, as only one other woman has previously achieved that monumental feat. Sadly however she also went on to struggle to support her family of 14.

Where Is OctoMom Now?
With the world's spotlight glaring, courtesy of the tabloid media fixation with her story, Nadia Suleman's already chaotic life was made even more difficult. Suleman tried everything in her power to capitalize on the newfound infamy, however, sadly, all attempts led to yet more ridicule and scorn. Nadia tried to launch a career in reality TV, the music business, and even starred in an adult movie and appeared at strip clubs. But, everything failed.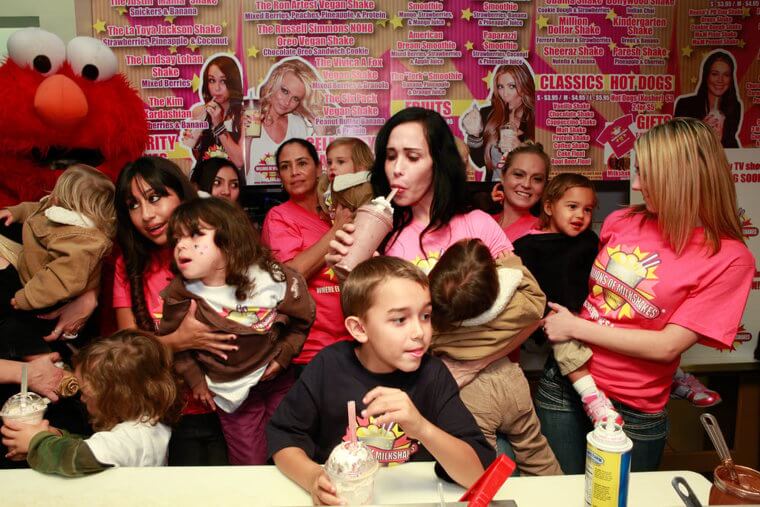 OctoMom ended up being evicted from her home for failing to pay the rent and was forced to go on welfare after it became evident she was unable to financially support the huge family by herself. However, Nadia ultimately managed to prove all the doubters wrong by getting back on her feet again, finishing her degree, and becoming an assistant family therapist. Meanwhile, all eight of the babies are doing well, they're all happy and healthy and they turn 11-years old in January 2020.

Heiress-Turned-Kidnap Victim-Turned-Bank Robber
When it comes to bizarre real-life stories, they don't get much weirder than that of Patty Hearst.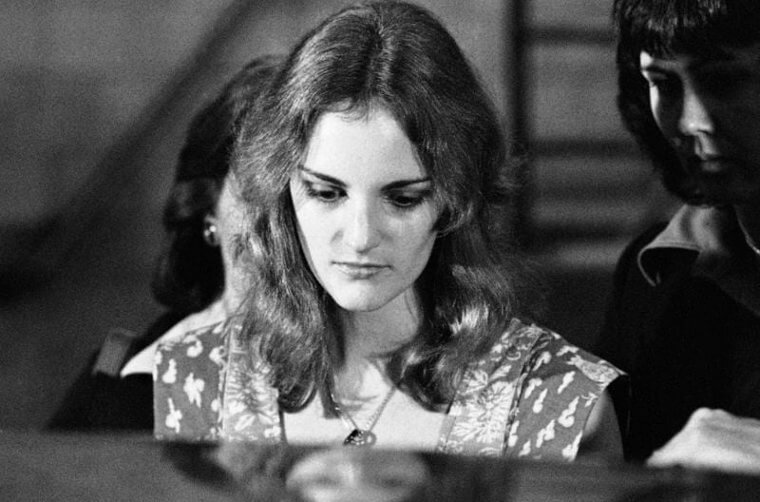 Patty is the granddaughter of newspaper mogul William Randolph Hearst, so it was strange, to say the least when she was caught on camera brandishing an assault weapon, while attempting to rob a bank in San Francisco, On April 15, 1974.  Making the story even weirder, the heiress had been kidnapped by a terrorist group called the Symbionese Liberation Army just two months earlier. Hearst had ended up joining the group that had kidnapped her and then attempted to rob a bank on their behalf.

Where Is Patty Hearst Now?
After footage of her attempting to rob a bank was made public Patty Hearst went on the run. However, the kidnap victim-turned criminal was finally apprehended when she was arrested in San Francisco on Sept. 18, 1975.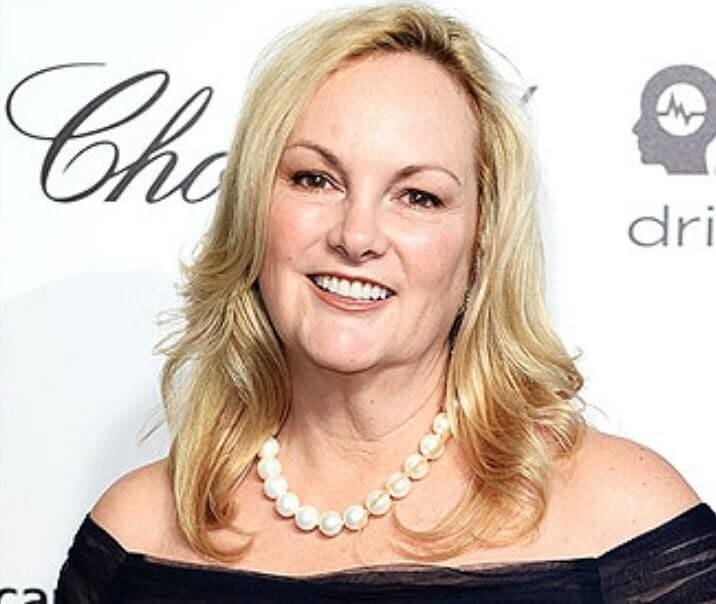 Despite Patty's claim that she was "brainwashed" after intense physical and mental trauma, the judge refused to even consider the circumstances that led to her crime, and Hearst was sentenced to 35-years in jail. 

Biggest Con Man Ever
Bernie Madoff will forever go down in history as the biggest con man. Ever. Period. And for a very good reason.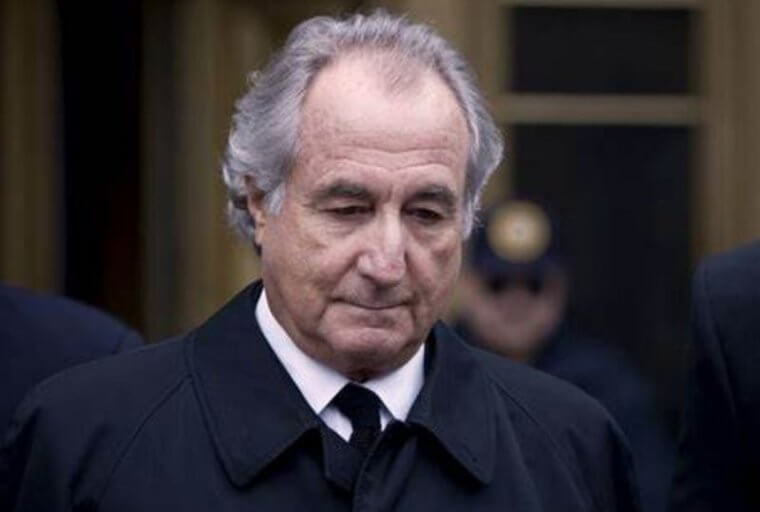 The former NASDAQ chairman wrecked the life of hundreds of people after he stole an estimated $65 billion from his clients, courtesy of an elaborate pyramid scheme he created. Unlike the vast majority of multi-millionaire criminals, Madoff was among the few who have actually been made to pay for their outrageous crimes. On June 29, 2009, the con man was sentenced to 150 years in jail.

The Aftermath
Despite Madoff being convicted on 11 federal felonies, guaranteeing he will die in jail, the aftermath caused by his crimes continues to destroy the lives of people. A total of fifteen of Madoff's associates ultimately landed in the slammer, and his family fell to pieces.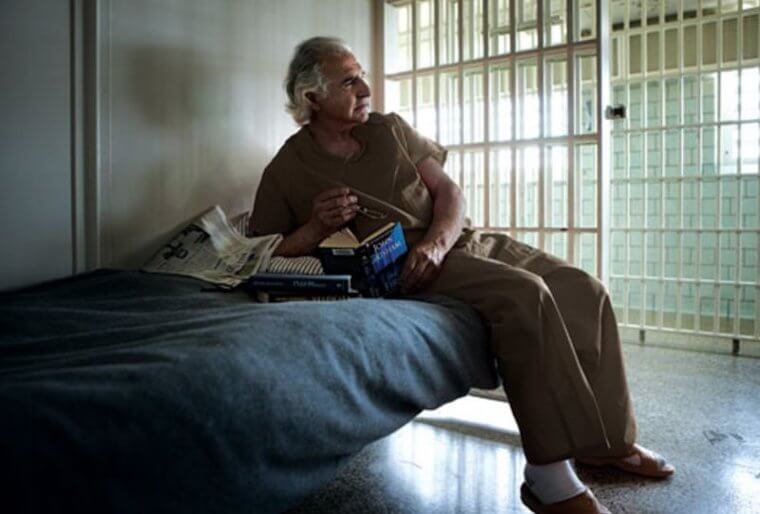 Madoff's wife disowned him and went from living the penthouse lifestyle on E 64th Street of Manhattan to residing in a modest house in Old Greenwich, Connecticut. Boohoo, poor thing. The real tragedy is that her son ended up taking his own life in the scandal's aftermath. Meanwhile, Madoff is still alive and kicking—and he's refusing to repent for his atrocious crimes. Federal Correctional Institution Prisoner number 61727-054, has demanded a commuted sentence, because, of course, he has. At the time of posting though, he's still rotting in jail.

Bankrupt Billionaire
Another financial scammer is former CEO, Jeffrey Skilling. In October 2001, news broke that the highly lauded and respected business model that he had created, was all just one big fat lie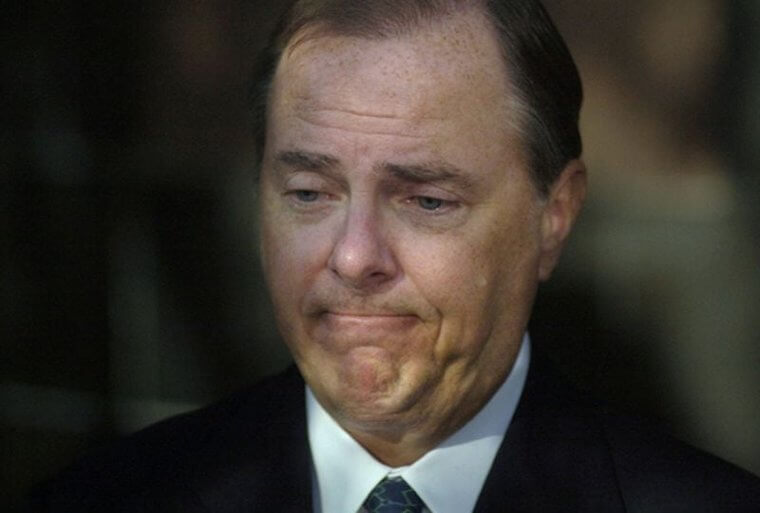 Skilling's corporation, Enron, which was valued at over $63 billion, filed for bankruptcy and it sent shockwaves throughout the world's financial markets. It soon became evident Skelling's corporation had been built on a complex web of lies and fraud—and, just like Madoff, he was heading to jail.

12 Year Stretch
However, unlike Bernie Madoff, Jeffrey Skilling didn't remain behind bars for long.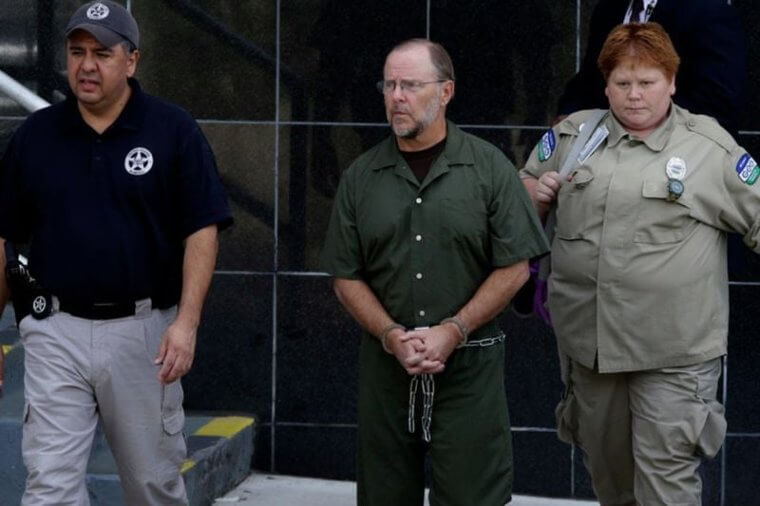 Skilling was sentenced to jail in 2006, but he was released on parole to a halfway house in 2018. By February 2019, after serving just 12 years, Jeffry Skilling was a free man. He's now back on the streets doing his "thing" again. And to think people say there's no justice…..

Middle Of Nowhere To Somewhere Then Back Again
If you were alive and listening to music in 1997, chances are you will remember the pop trio, Hanson. MmmBop, anyone?!!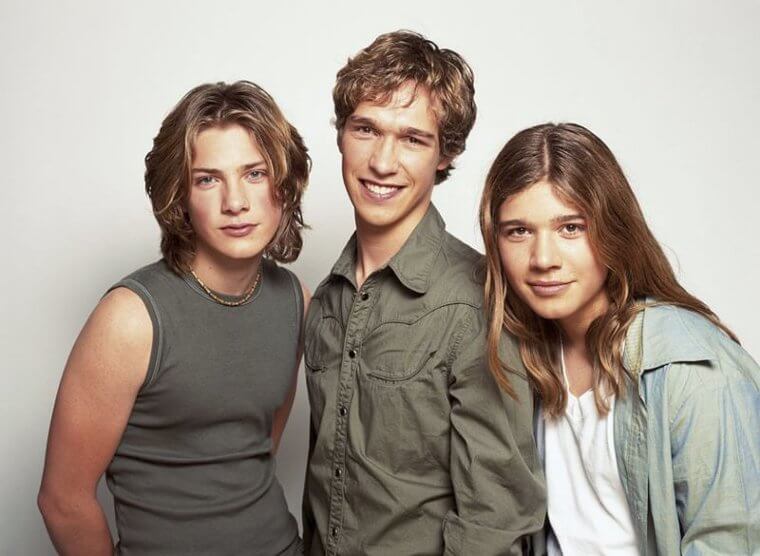 The three brothers, Isaac, 16, Taylor, 14,  and Zac, 11, burst onto the music scene in 1997, after their debut album "Middle of Nowhere" sold over 10 million copies. It seemed like the start of a great and lucrative career. But then, just like that, they were gone!

Where Are Hanson Now?
As quickly as Hanson arrived on the music scene, they left again. But, it wasn't the brothers' lack of talent that was to blame for their disappearance—it was all down to really bad luck.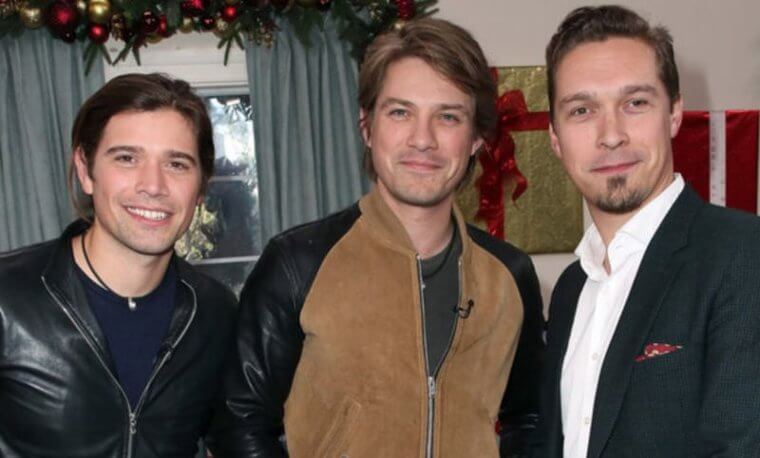 The record label they were signed to folded, and even though Hanson continued to tour for a while, and released a second album in 2004, "Underneath" using their own funds, eventually the financial well ran dry. Which is ironic, kind of, because nowadays they run their own brewery.