Many people envy their favorite celebrities and their families, thinking everything is smooth and rosy in their households. Yet, nothing could be further from the truth, as the A-listers, like the rest of us, are human and can make mistakes. Here are examples of celebrities who show that wealth doesn't translate into family happiness.
Tom Cruise
Tom Cruise is undoubtedly one of the greatest stars of all time, but away from his Hollywood success, he has some issues in his family life. The star is not allowed to have any association with his daughter Suri, whom he had with his ex-wife Katie Holmes, because of his connection to the Church of Scientology. As such, the actor hasn't been seen with his daughter for over six years.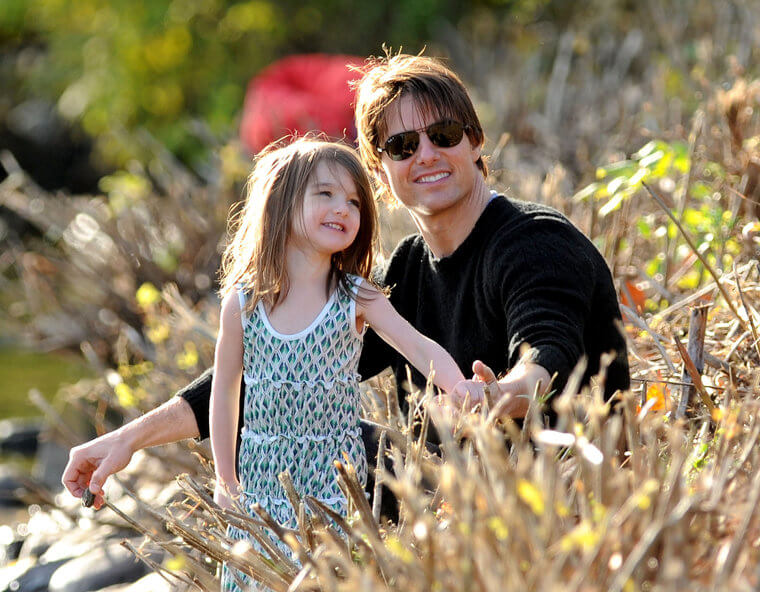 All this is because Suri isn't a Scientologist. Cruise, however, has a strong relationship with his older children from his marriage to Nicole Kidman, as Connor and Isabella are both Scientologists.
Nicole Kidman
When Tom Cruise's first marriage to Mimi Rogers failed, he quickly wed Nicole Kidman, although it still didn't end well. During their time together, Cruise and Kidman adopted two children, who were brought up in accordance with Scientology principles. Given their famous parents, Isabella and Connor could expect a comfortable upbringing. Yet, like any other A-list family, staying together became a task.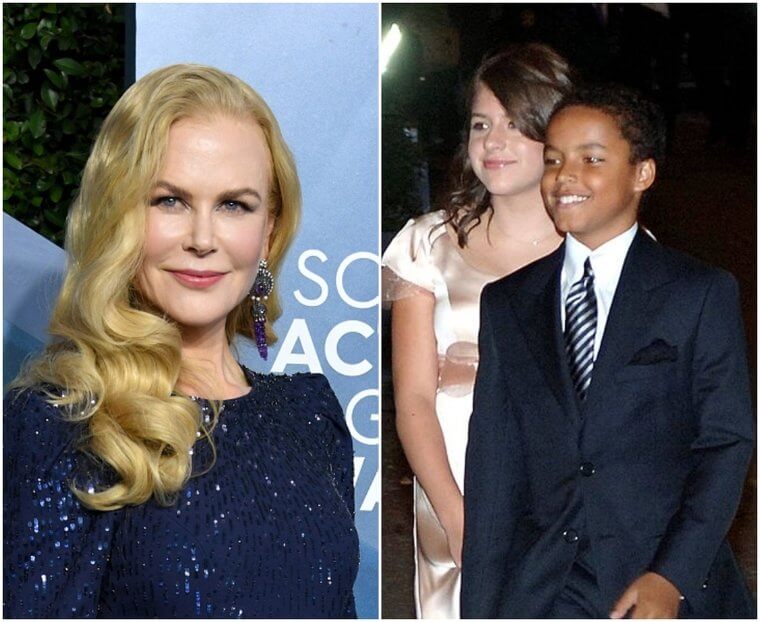 When Kidman divorced Tom and left the church in 2001, it was the beginning of the end. A custody battle would've made sense, but their kids chose to stay with dad. Eventually, the youngsters stopped calling Kidman their mom, and that severed familial relations with her permanently in light of her disbelief of Scientology principles.
Billy Ray Cyrus
While things seem to be great between Billy Ray Cyrus and his daughter Miley Cyrus, it wasn't always like that. The country music singer was once estranged from his daughter, commenting in an interview with GQ that the popular show Hannah Montana "destroyed my family...I'd take it back in a second. For my family to be here and just be OK, safe and sound and happy and normal, would have been fantastic."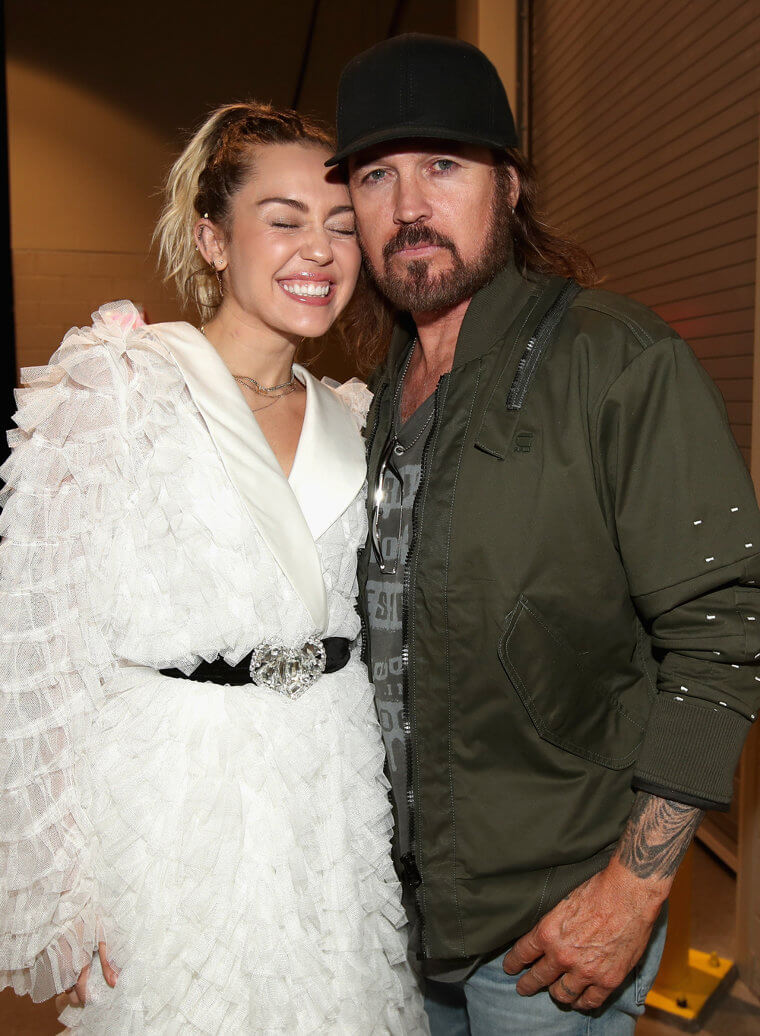 Still, Billy was determined to get his family together, and he made amends by expressing his concern for Miley's well-being and even apologizing for the past. Safe to say that the father and daughter are slowly patching things up, and whether they remain on good terms, remains to be seen.
Jon Voight
There's no denying that Angelina Jolie has had a lot of success in movies and is widely regarded as one of Hollywood's hottest leading ladies. Well, she is currently at the height of her career, having starred in blockbusters like the Tomb Raider film franchise and the critically acclaimed Disney hit Maleficent.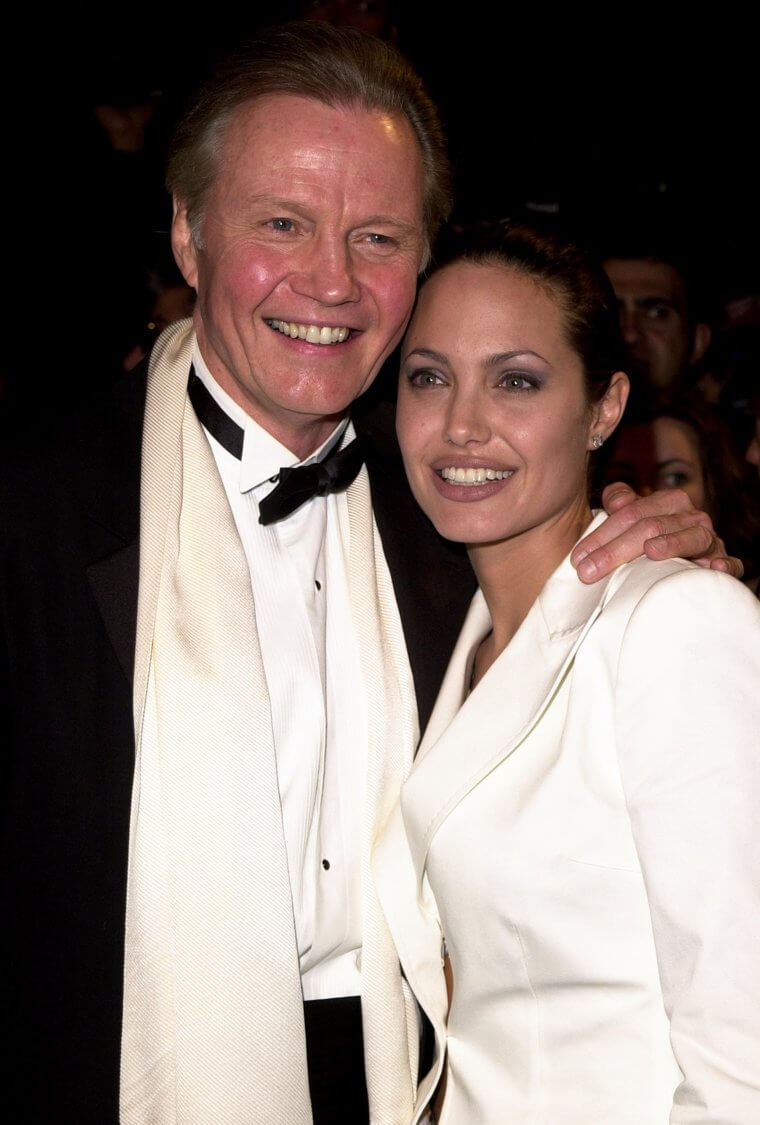 Unfortunately, the actress has a less successful family relationship. Angelina's famous actor father, Jon Voight, left the family when she was very young. Since then, their connection has been less than ideal. In time, Jolie decided to stop using her dad's surname and moved on. In the 2000s, they experienced a big falling-out when Voight told Access Hollywood Jolie had "mental problems".
Anthony Hopkins
While promoting the BBC's King Lear remake in 2018, Anthony Hopkins, who played the title role, acknowledged that he had lost all contact with his daughter. The reason behind such is quite understandable, as the award-winning star left Abigail and her mother, Petronella Barker, when she was still a baby.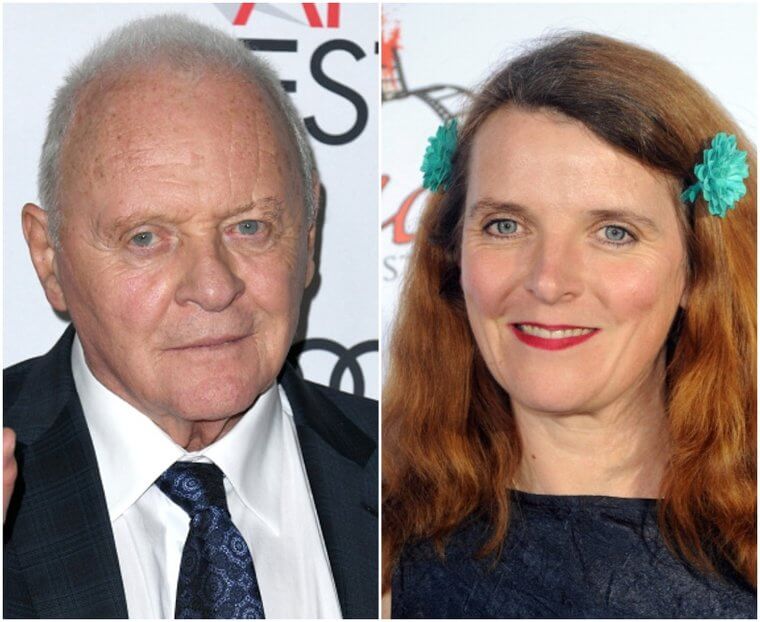 In 2018, Hopkins acknowledged he had no idea what his daughter was up to, saying, "People break up. Families split and, you know, 'get on with your life.' People make choices. I don't care one way or the other."
Martin Sheen
Following in his father's footsteps as an actor, Charlie Sheen rose to fame thanks to his starring role in the smash blockbuster comedy Two and a Half Men. He became one of Tinseltown's favorite comedic actors, but he also has his fair share of family troubles.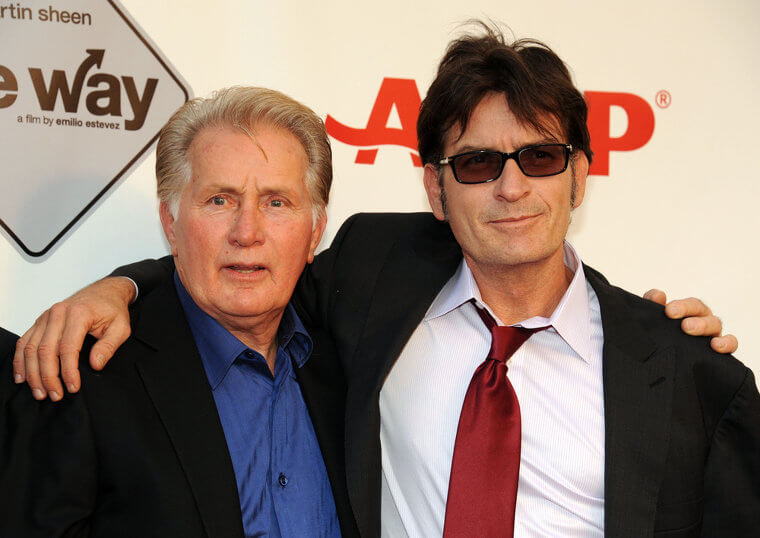 Addiction was a problem even when Charlie was young, but he had to face it head-on. He was, in fact, regularly reprimanded by his equally famous patriarch, Martin Sheen, for his erratic behavior, especially when it included illegal substances. This has helped drive a larger wedge between the two actors, and it's been said that the two are barely on speaking terms.

Demi Moore
Ashton Kutcher and Demi Moore were the ultimate Hollywood couple when they were together, but when they went their separate ways in 2013, Moore seemed to have taken the break-up quite hard. The actress wasn't shy to express her pain of losing her marriage publicly, and soon she started to be rather outlandish, something that didn't sit well with her daughter, Rumer Willis.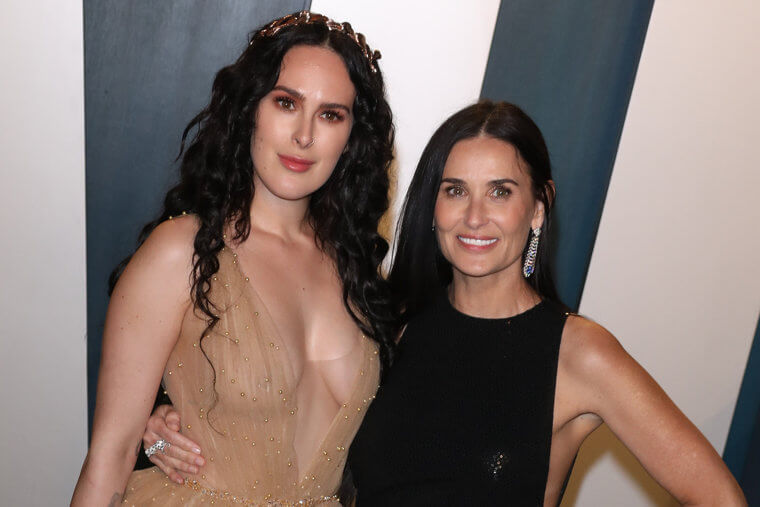 After a while, Rumer decided to take a step away from her mother to give her time to sort through her personal issues. Well, the two seem to have buried the hatchet and reconciled, and they are now on good terms.
Laurence Fishburne
The inclusion of Laurence Fishburne and his daughter in this controversial list is also rather unexpected. In the popular Matrix films, Morpheus is supposed to be all a father should be: patient, seasoned, and wise. His daughter, Montana Fishburne, however, appears to be on a quest to tarnish her famous dad's name.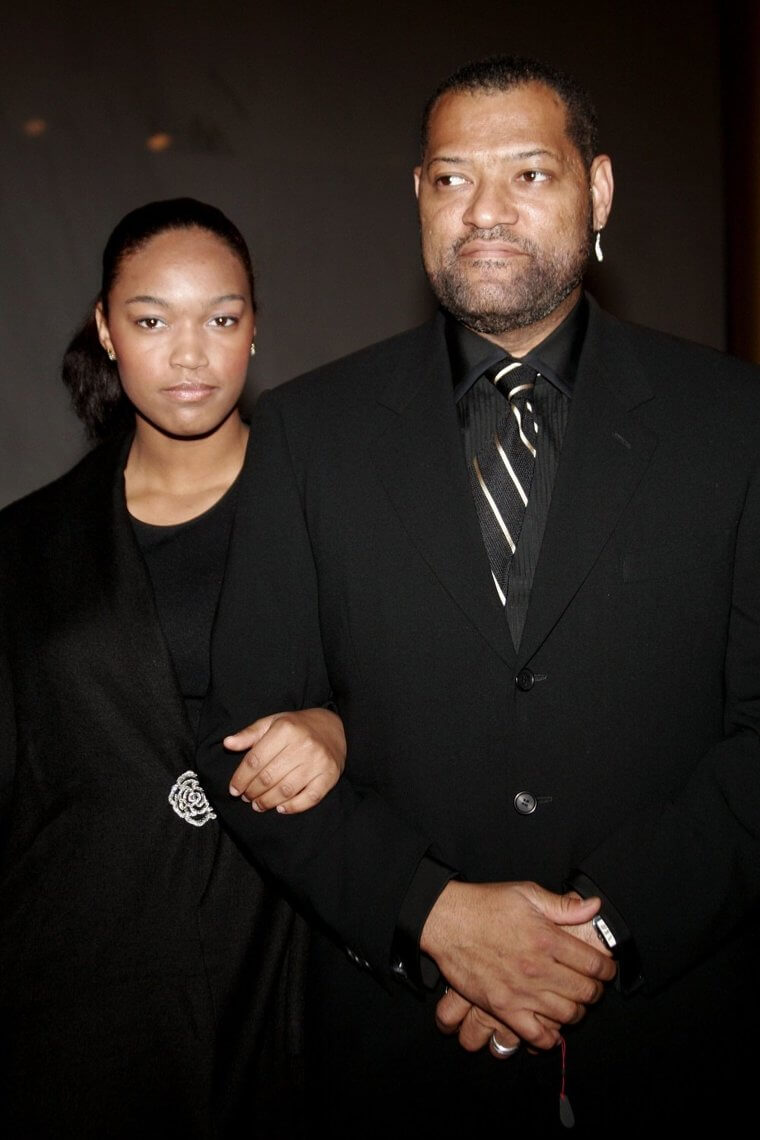 Apparently, beautiful Montana worked as a stripper, was arrested for prostitution and violence, and even starred in a few adult films—a far cry from the glamorous life Laurence lived as an actor. Sadly, her bond with her renowned father has been compromised as the actor shies away from Montana's lifestyle.
Brad Pitt
Brad Pitt might be the handsome man we all love, but away from the cameras, he's not on good terms with his son Maddox. The two had a strong relationship, but things took a turn when they disagreed while heading to Los Angeles in 2016. It's said that the conflict got physical, and Pitt apparently hit Maddox, who was protecting his mom, Angelina Jolie.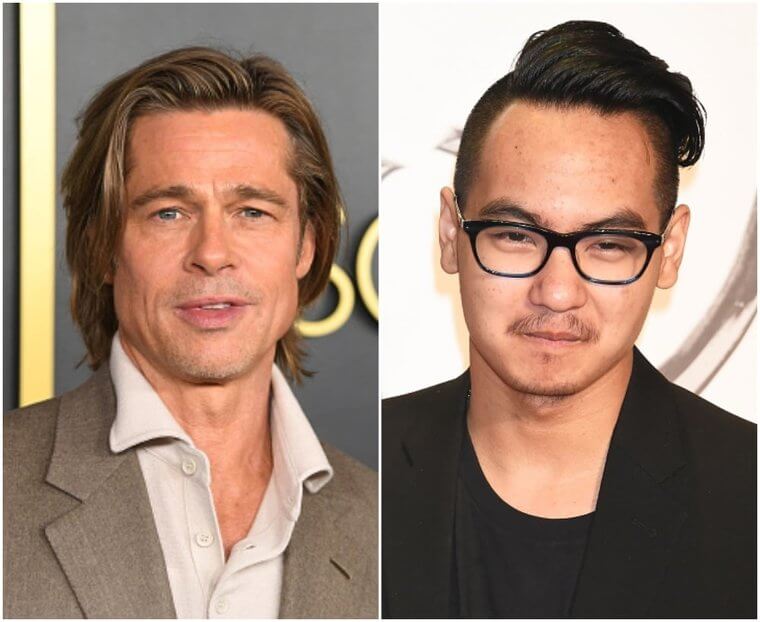 After that incident, Maddox moved to South Korea for studies, and while he hadn't spoken to Pitt for a while, he mentioned that he was open to patching things up. The father and son are rumored to have met in January 2022 when Maddox was home for the holidays, but details of their rendezvous have been kept secret.
Curtis James Jackson "50 Cent"
50 Cent is a prolific figure in Hollywood, having amassed millions of dollars from his exemplary career. Anyone would love to have him as a dad...unless you're his son Marquise. Things came to a head when Marquise wouldn't hold the door for his father. 50 took this to heart and disowned the boy on the spot.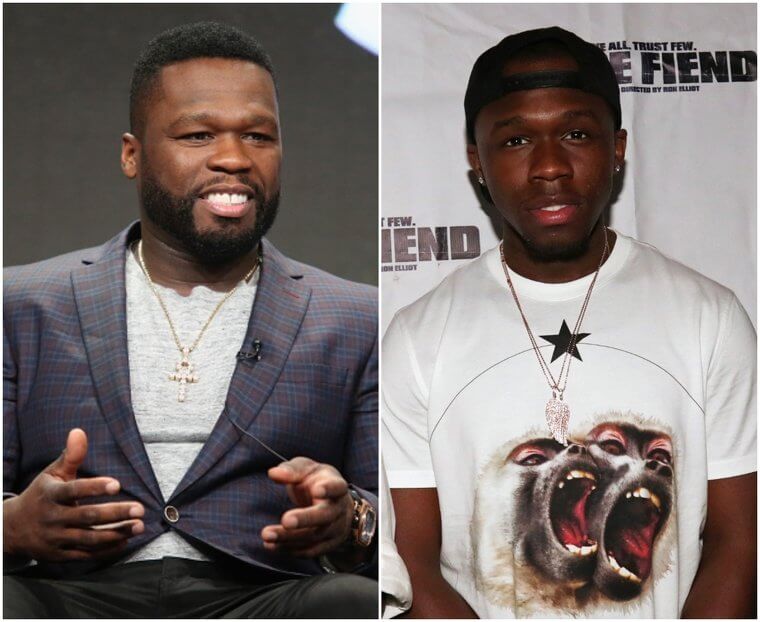 In 2022, Marquise made a public show of trying to reach out to his father, who had apparently blocked him on all forms of social media: "I have no phone number for you & You've had me blocked on social media for years so I can't DM you personally...I'm not a kid anymore...I'm ready when you ready to sit down & talk."
Kelly Rutherford
Kelly Rutherford's four-year marriage to Daniel Giersch became a nightmare of a lifetime. Her divorce came through in 2010, but the custody battle for her two children—Hermes and Helena—turned into a bitter global fight. In 2012, the court granted residential custody to her ex-husband, and the two adorable kids have been living with him in Monaco since.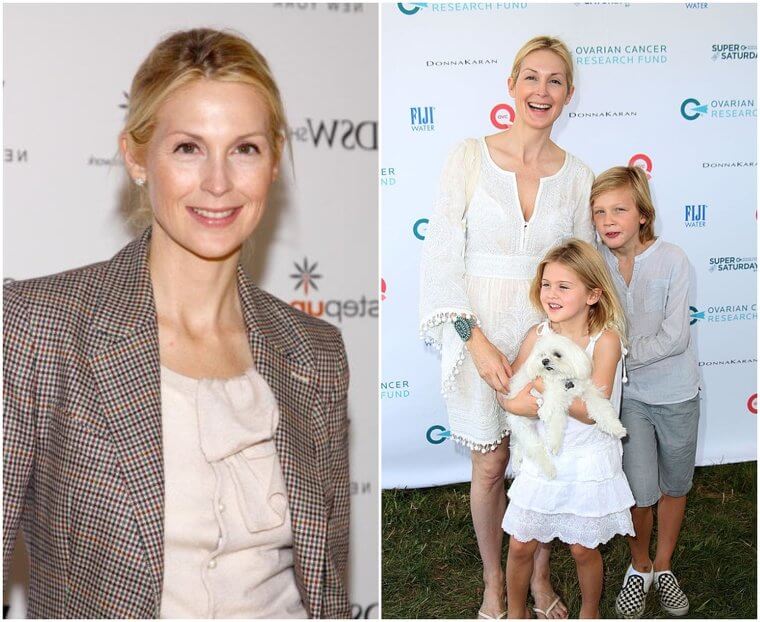 Since Daniel's work visa to the U.S. was revoked and he wasn't allowed to reenter the country, the judge felt it was easier for Kelly to travel to be with her children. Three years later, in 2015, he was awarded full custody of the kids, to the utter dismay of the Gossip Girl actress.
Courtney Love
Being the late Kurt Cobain and Courtney Love's daughter means creativity comes naturally to you, and Frances Bean Cobain is no different. The late Nirvana frontman Kurt Cobain and his singer-lover gave birth to Bean two years shy of his demise, and Love pretty much raised her daughter by herself.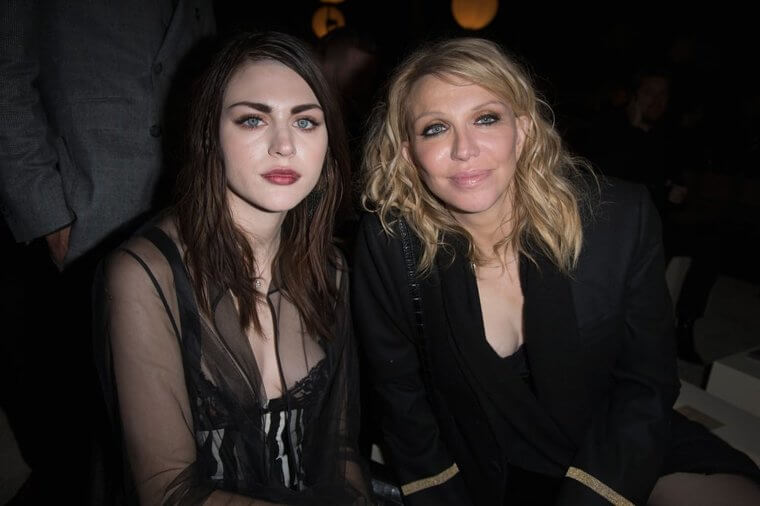 Bean has the fierceness of her mom, although the pair's relationship has been rocky. Both were hooked on substance use at some point in their lives to the point where Love lost custody of Bean, but the mother and daughter have intentionally worked to improve their connection. For instance, they derive joy in bonding over quality Netflix shows.
Michael Douglas
It takes courage for someone to admit their mistakes, and we must commend Michael Douglas for recognizing that his parenting directly contributed to his son Cameron's mistakes. The actor's son has had his fair share of ups and downs, and one of the most painful moments was when he was put behind bars in 2010 for distributing methamphetamine.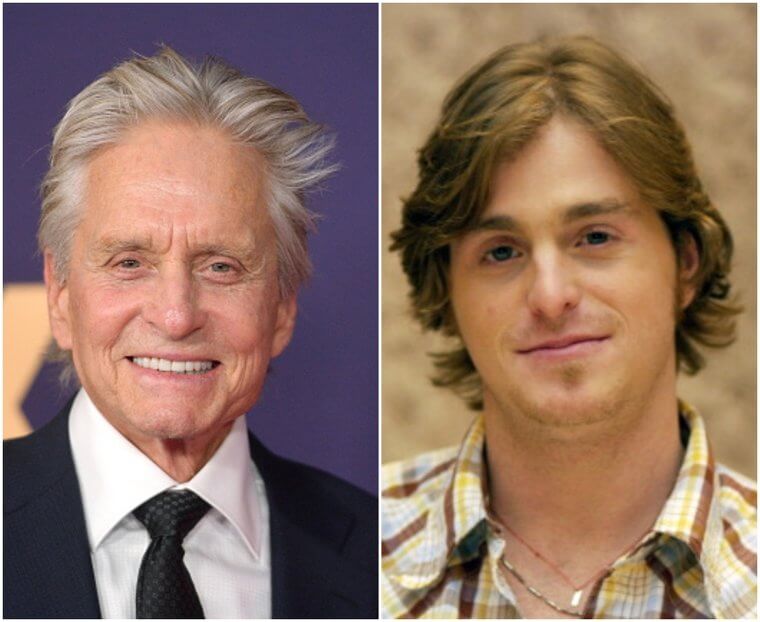 Still, Michael maintains an aura of positivity around Cameron's situation, and the two are working to improve their relationship. Despite Cameron serving a seven-year sentence, his father publicly expressed his feelings that his son was unjustly confined to solitary confinement (for two years!). And when Cameron wrote a book about his experience, Michael said, "I'm very proud of [Cameron], not only for the book but for the way he conducts his life."
Eric Roberts
We all know Eric Roberts as the estranged brother of the global star Julia Roberts, but he's also an actor who featured in movies like Runaway Train. In 1991, he was in a relationship with the beautiful Kelly Cunningham when their daughter Emma Roberts was born. Shortly after welcoming the baby girl into this world, he broke up with her mother.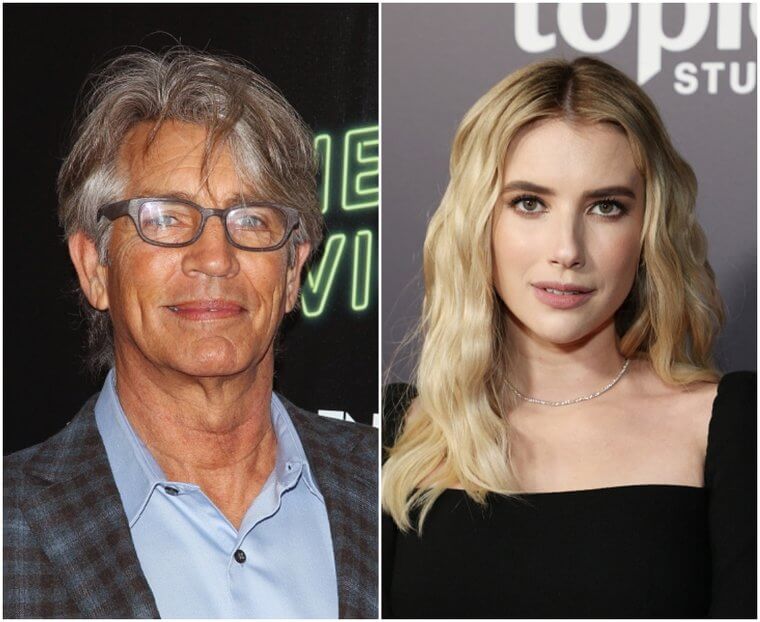 A bitter custody battle ensued where Julia took the mother's side and helped her get custody of Emma, especially as her brother was known to be abusing substances at the time. Years later, he is believed to be on better terms with his famous daughter.
Steven Tyler
In a sad saga of celebrity estrangements with their kids, Aerosmith's Steven Tyler did not even know of the existence of his daughter Liv Tyler until nearly a decade after she was born. The Armageddon star was born in 1977 out of his short-lived relationship with Bebe Buell, who got her then-boyfriend Todd Rundgren to sign as Liv's father on the birth certificate.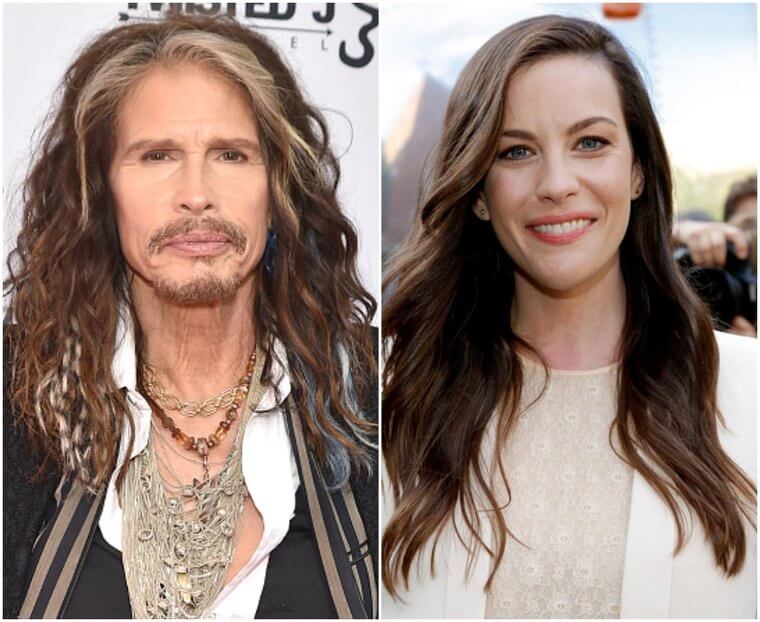 As fate would have it, an eight-year-old Liv Rundgren met her biological father at his concert and learned that she was actually Liv Tyler only a couple of years later. Steven could never make up for the ten years he lost with his young daughter, and their relationship remains strained even to date.

Candy Spelling
Sometimes, the proverb that money is the root cause of all evils is proven beyond doubt. At times, immense wealth can be the source of discord between celebrity parents and their children, as with Candy Spelling. She is a renowned television personality and author who lost her producer-husband, Aaron Spelling, in 2006.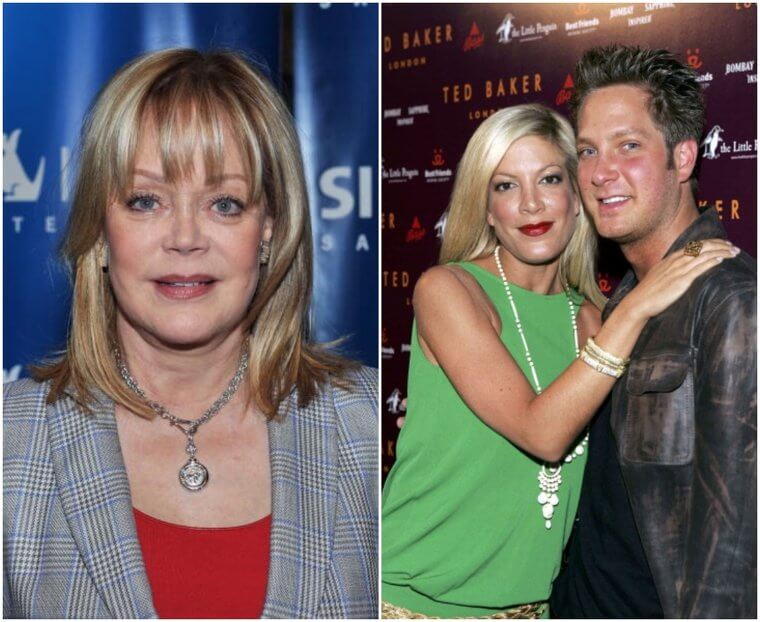 The acclaimed media personality left a considerable net worth of $600 million to his wife and their two children, Tori and Randy. Since Candy and Tori had many differences, she simply chose not to share the fortune. She gave the two a pittance of a million dollars each from the entire windfall. It doesn't take a genius to guess how strained their relationship must be.

Woody Allen
After Woody Allen's wild separation battle with his former partner, it's no surprise he made it to this list. Unfortunately, the story's aftermath has kept us in limbo for quite some time as we don't know what to believe anymore.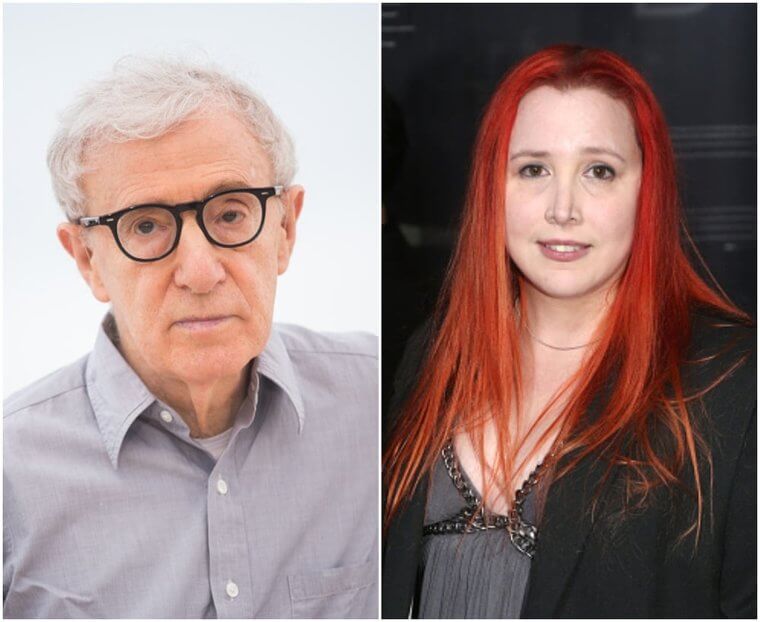 Dylan, Woody's adopted daughter, claims Woody sexually assaulted her as a child, and her mom (Mia Farrow) and adopted brother (Ronan Farrow) have sided with her. On the other side of the fence, we have Woody, who refutes these claims and is supported by Moses and Soon-Yi Previn, leading to an awkward divide in the family. Hopefully, the truth will come out sooner than later, and they can put this nasty business behind them.
Gavin Rossdale
When Gavin Rossdale found out he had a daughter with his former lover, he was about to marry Gwen Stefani. Unfortunately, by then, little Daisy had already turned 14, which was pretty late to start building a bond.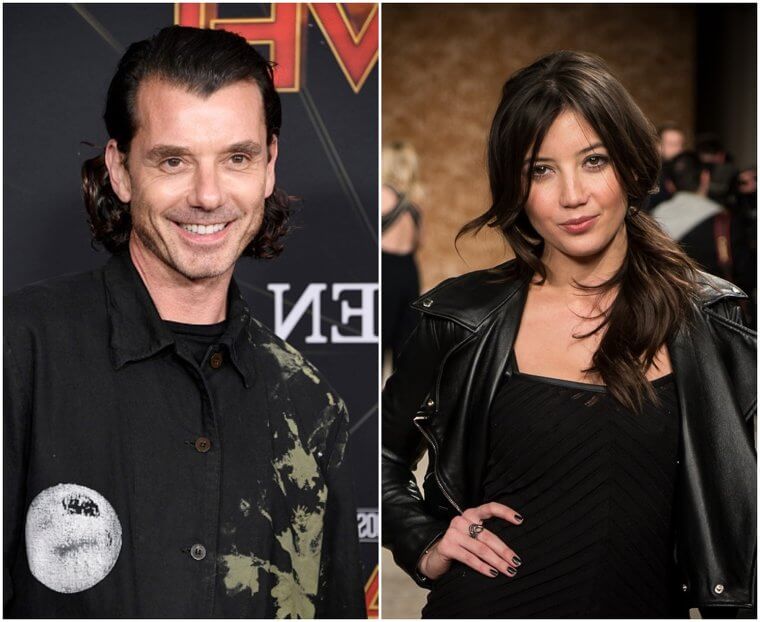 The revelation was a blow to Gavin, and he knew he had a bitter pill to swallow. The message was loud and clear; he was not welcome in Daisy's life and intended to respect that decision. Since then, the man has kept his distance, but if push comes to shove, there's a chance he might help his kid; after all, blood is thicker.
Warren Buffet
Warren Buffet is one of the wealthiest and most influential people on the planet. As a billionaire, he can invest in anything and do whatever he wants. On the other hand, this immense wealth means his family is set for generations; at least, that's what everyone assumed until 2006.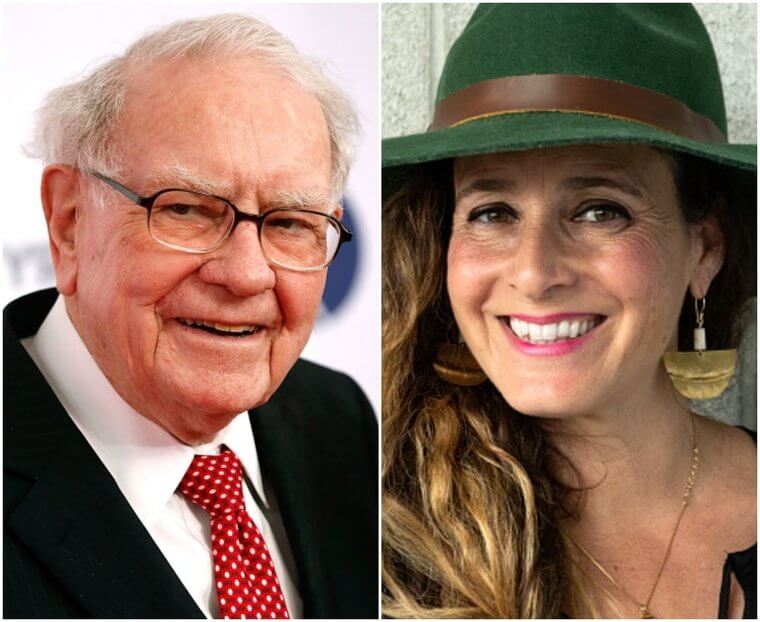 The tycoon revealed that when his time came, he would donate all his wealth to charity and none to his kids or extended family. That was a tough blow and Nicole Buffet, his granddaughter, took it personally. She wasn't happy about grandpa's decision, and it seems their relationship has never been the same.
Brie Larson
Brie Larson's parents separated in 1995 when she was only six. While the actress tried to be an understanding daughter to her dad, she would soon realize he didn't want to parent or act like one.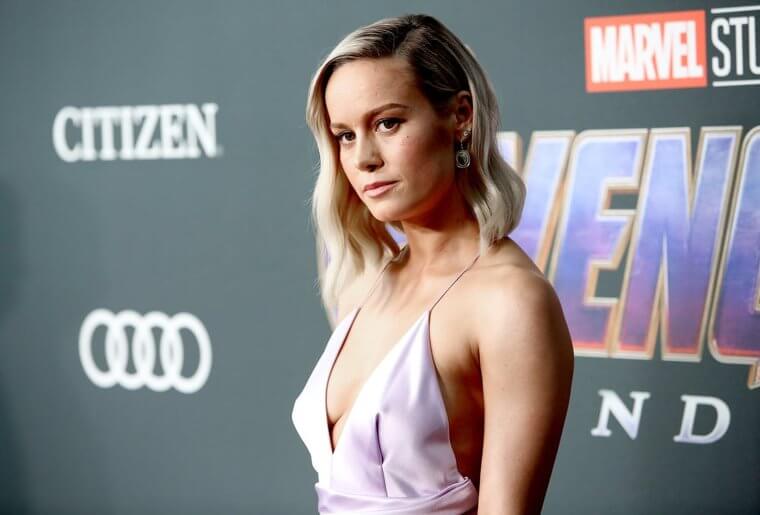 When Larson no longer had legal visitation rights with her old man, she decided to stay away from him. According to the Academy Award-winning star, who hasn't seen or spoken to her father for more than a decade, he's the reason she went into acting, as through her characters, she can freely express her vulnerabilities, unlike in the real world where people try and expect others to mask pain.
Kelly Rowland
For more than 30 years, Kelly Rowland and her father hadn't been a part of each other's lives. Due to her dad's drinking problem and the fact that he was violent, the singer's parents parted ways decades ago, leading to a drift between Kelly and her pops.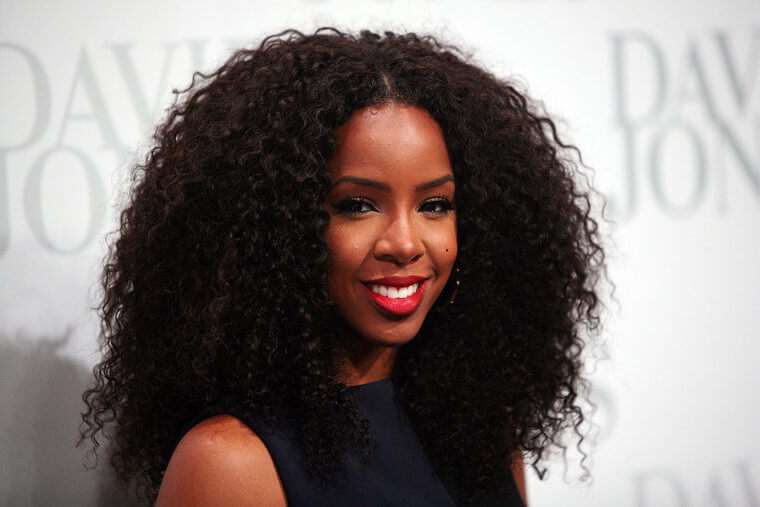 On NBC's Today show, the former Destiny's Child songbird admitted that she was angry and disappointed that her father was absent during most of her childhood. Things would become so sour between the two that, at some point, Kelly instructed her security team not to allow her old man to see her before a performance. That's all in the past, though, as the two have since reconciled and now enjoy a beautiful relationship.
Tracy Morgan
Tracy Morgan's childhood was anything but a happy one. After years of struggling with addiction, the comedian's father walked out on his family, leaving Morgan's mom to raise her children as a single parent. Yet, even after abandoning them, this celebrity dropped out of high school just before graduation to take care of his ailing dad during his final days.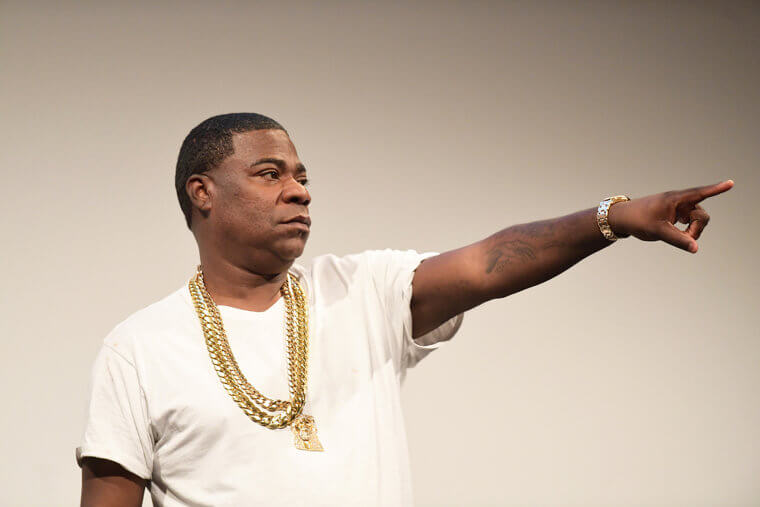 The estrangement with his pops isn't the only one that Morgan has had to deal with. In 2012, the SNL alum said that he hadn't seen his mum for 11 years, and based on one of his sister's online posts, it's clear he doesn't get along with his sister either.
Lindsay Lohan
From being physically abusive to the point where he was charged with attempted assault of his brother-in-law to threatening Lindsay Lohan's mother's life, Lohan says her father has caused their family so much through the years. According to the Parent Trap star, she didn't get to be the child she was when younger but was forced to grow up fast because of the trauma her dad subjected her and her loved ones to.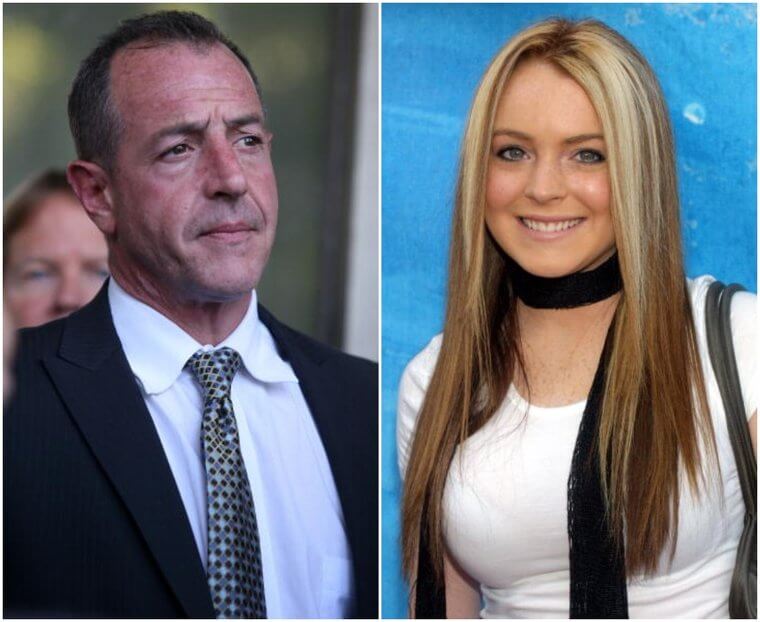 In addition to posting her number on the internet, Lohan is convinced her old man also sells her personal stories to tabloids. Needless to say, the two don't see eye-to-eye.
Eminem
It's no secret that Eminem has a rocky relationship with his mom. As you probably already know, the rapper didn't hold back on his 'My Mom' and 'My Name Is' tracks, in which he details his mother's substance addiction and even how she would add substances to his food, which led to his own addiction. In retaliation, Debbie, the hip-hop star's mom, sued him for defamation, claiming $11 million as compensation.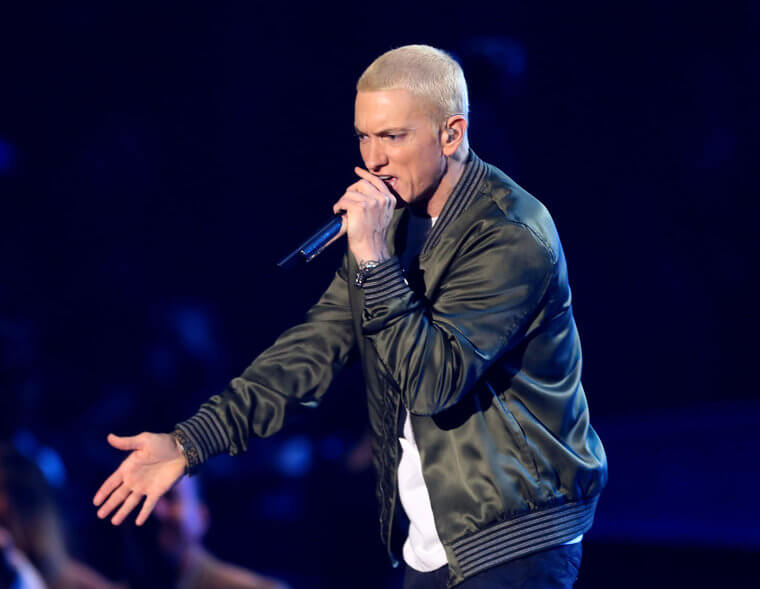 Then again, family is family, and in his 2013 song 'Headlights,' Eminem apologized to his mama for taking things too far. Although the current status of their relationship is unknown, we're hoping the mother and son will make amends.

Adele
'Easy on Me' vocalist Adele is probably the last person you expected to find on this list but the gifted English singer and songwriter also had an estranged relationship with her father. Marc Evans left Adele and her mom when she was three. While she couldn't forgive her dad until a short time before his demise from a health challenge, Adele channeled her pain in the right direction: creating.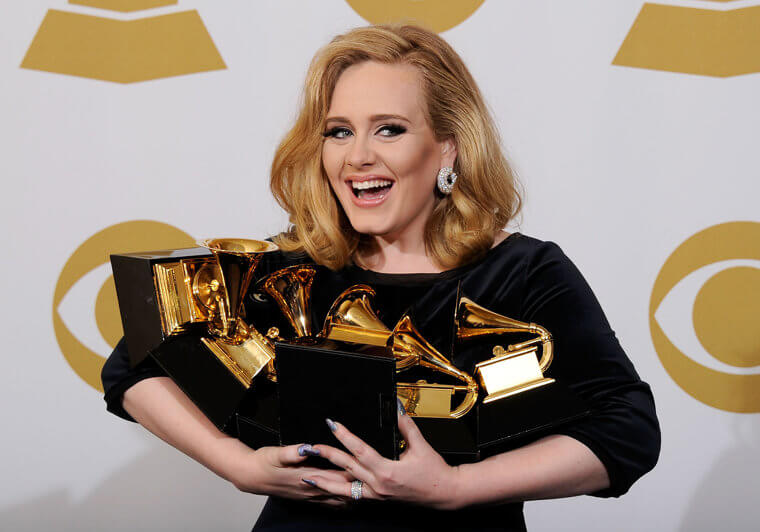 Speaking to Oprah, the star revealed that eventually, she reconciled with her dad in 2021 because she understood his absence and lack of effort was because he struggled with substance abuse.
Beyoncé
Above everything else, let's first establish that we're still not over Queen Bey's album, Renaissance. Even her dad, whom she has shared a hostile relationship with over the years, thought his daughter outdid herself with this seventh album composed chiefly of dance house disco music.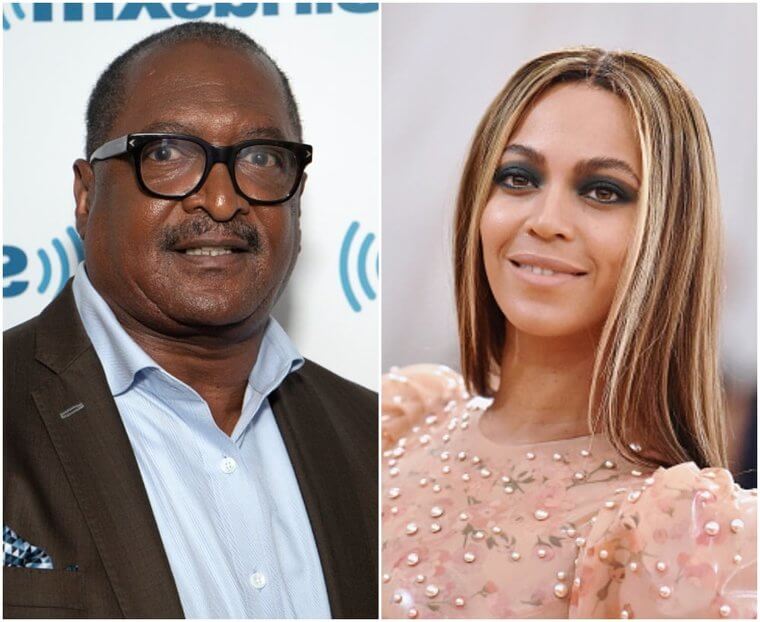 Sharing on one of his social accounts, Matthew Knowles congratulated his daughter on releasing the single 'Break My Soul.' He went on to acknowledge that while he was also impressed by everything about her, she would always be his daughter before anything else, and boy didn't the dad have some folks tearing up a little!
Christina Aguilera
Every music enthusiast knows Christina Aguilera and appreciates the pop star's unmatched contribution to the music industry. Away from her career, however, what's the renowned singer and TV personality's personal life like? What's Aguilera's relationship with her dad, and has it impacted her artistic career?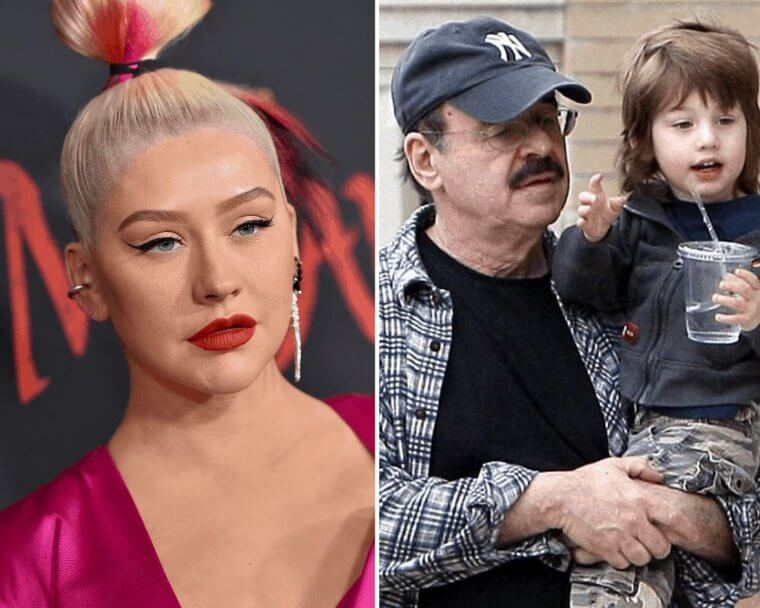 Growing up, she moved houses a lot due to her dad's military job. The star has also shared that he was abusive and violent toward them, which brought about her parent's divorce when she was barely seven. All this hardship made the star turn to music as an escape, and going by one of her latest singles, 'No Es Que Te Extrañe,' music is still her soothing balm.
Michael Jackson
Michael Jackson, or the King of Pop if you please, is another notable celebrity who didn't have the loveliest childhood but still became something despite it. From the outside, Jackson's relationship with his dad as a child may have looked like any average dad-son duo, but the public later discovered that the two had a strained relationship.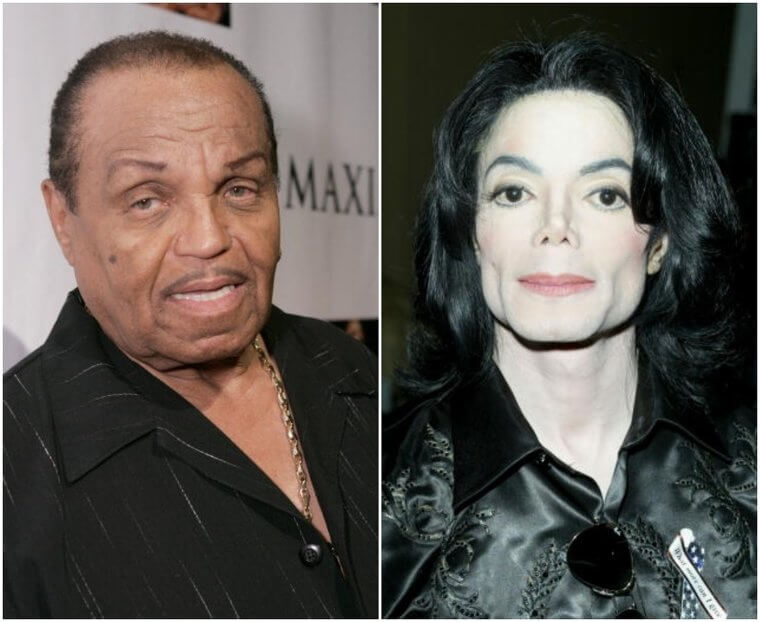 Growing up, the American singer and dancer wasn't allowed to have friends and spent most of his time rehearsing with his family band. Since Joe Jackson didn't make it big as a blues artist, he didn't miss realizing the greatness in his kids. Unfortunately, he may have failed to see that his aggressive parenting style had its downside!
Kendra Wilkison
Though Kendra Wilkison's mom was present for most of her childhood, their adult relationship made headlines—and not for the right reasons. After her parents' divorce when she was eight, Kendra's father disappeared completely, while she and her mother, Patti Wilkison, simply drifted apart.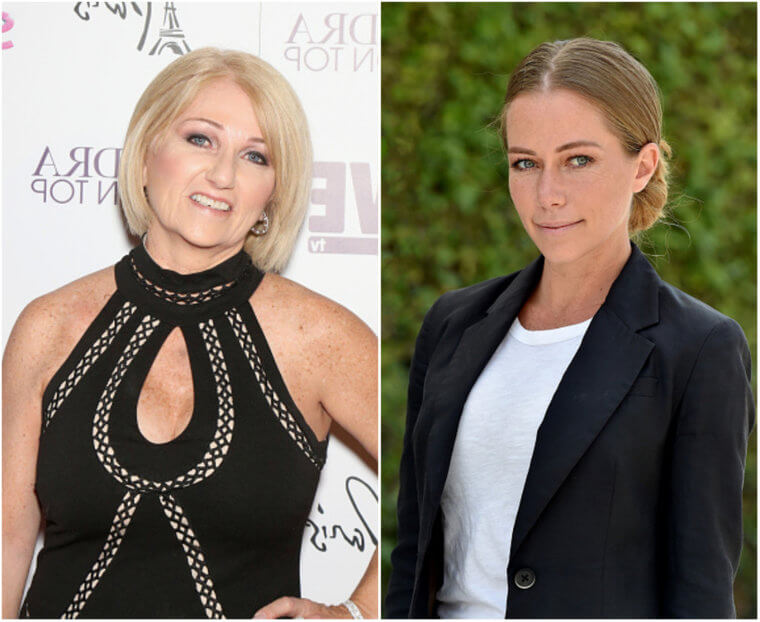 The Playboy model and former Girls Next Door star says that her mother was not supportive when she finally settled down and started a family. Despite claims of both parties reconciling in 2014, Patti announced three years later that she would publish a book that would knock Kendra off her high horse. With that statement, we fear things are far from perfect.

Vanessa Minnillo
Vanessa Minnillo is an American-Philippine actress and former Miss Teen USA. Before landing a prominent career in Hollywood, her life was in a constant state of flux; she changed schools each year due to her father's job in the air force, and when her parents finally separated, adjusting to their new routine was a struggle.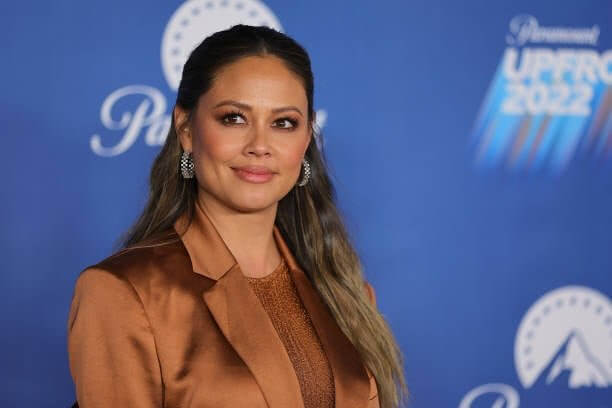 According to Minnillo, she last saw her mother when she was 18. When she was nine, her mother had dropped her off at her father and stepmother's apartment and hardly came to visit. She mentioned in an interview with People that pursuing a career in acting helped her cope with her abandonment issues, but building a family with her husband, Nick Lachey, brought healing.
Jennifer Aniston
Jennifer Aniston and her mom Nancy Dow's relationship was notoriously tumultuous, as made public in the latter's tell-all book, From Mother and Daughter to Friends, published in 1999; but Jennifer Aniston and her mother made amends before the latter passed away in 2016. The memoir had led to a poorer relationship since the Friends star hadn't been close to her mother even before its release.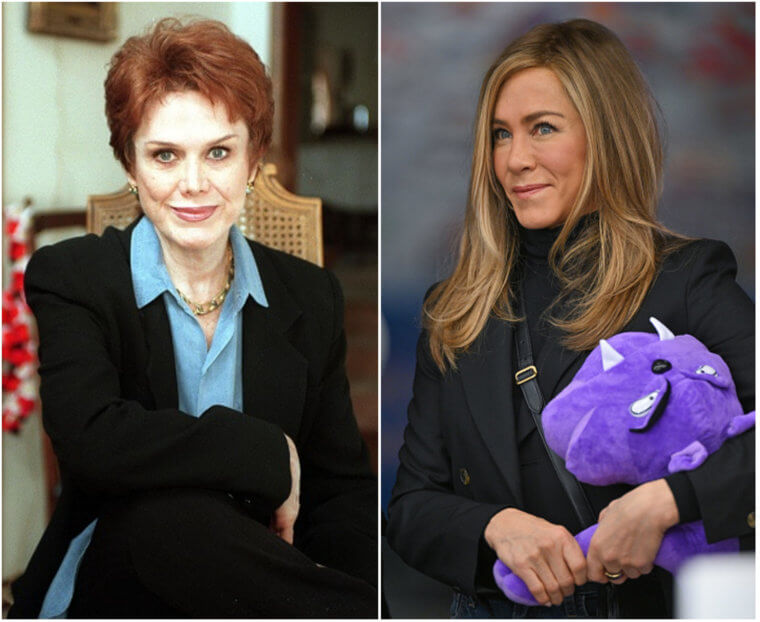 Aniston shared with The Hollywood Reporter that her mother had always been critical of her, assuming that it was because Dow was a stunning model. Her mom also allegedly harbored grudges that the actress considered so petty, but she was reportedly incredibly unforgiving.
Rosie O'Donnell
Rosie O'Donnell and her daughter, Chelsea's relationship, have been strained for some time, with the two frequently feuding publicly through social media. Trouble started when at only 17, Chelsea went missing, only to be found shortly by police at her boyfriend's, who was a suspected substance addict.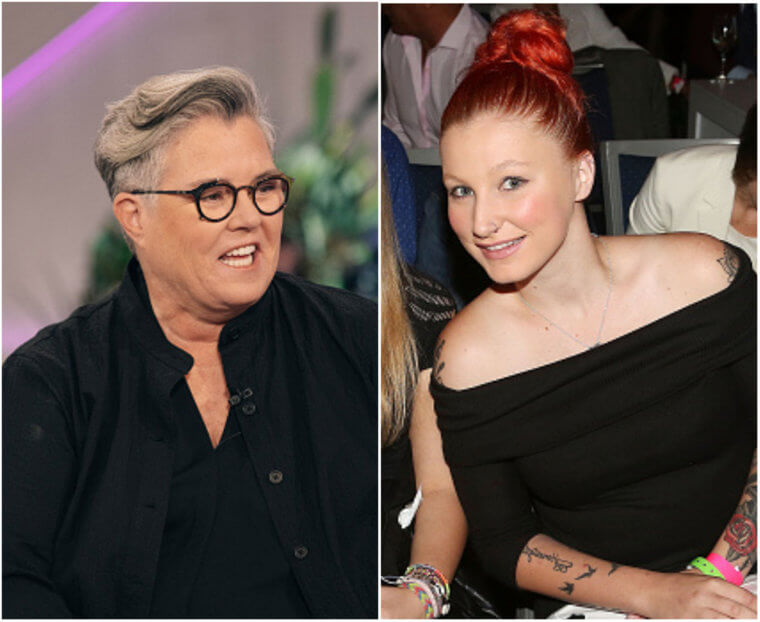 Cindi Berger, who represented the comedian then, indicated that the teen had a mental disorder and had stopped taking her medicine. Then, in an interview, O'Donnell confirmed that her daughter suffers from a "chemical imbalance" and even shared her own bouts with depression. For her part, Chelsea said her mother kicked her out two weeks before her 18th birthday and denied being mentally ill.
Ryan O'Neal
The relationship between Ryan and Tatum O'Neal has always been rocky. For most of her adult life, the actress has not spoken to her father. Truth be told, Ryan O'Neal spent much time apart from his three older kids. He even admitted to Vanity Fair that he had given up on being a parent, saying he thinks he was never meant to be a father.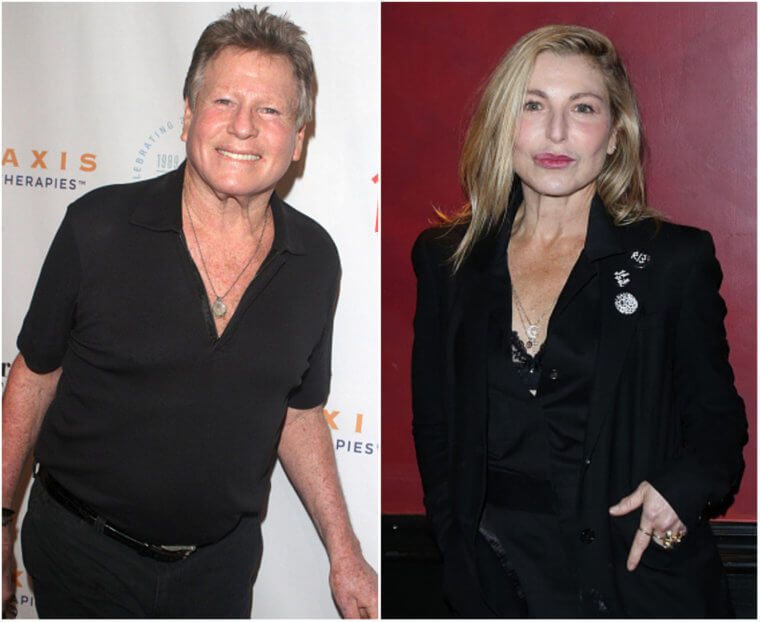 At one point, Tatum claimed that her addict father abused her physically and emotionally. Nevertheless, dad and daughter made an effort to patch things up in 2011 via the TV series Ryan and Tatum: The O'Neals. Both the show and the reconciliation were short-lived.
Leighton Meester
The relationship between the former Gossip Girl star Leighton Meester and her mother, Constance Meester, is one steeped in tension. The actress was born while her mother was still behind bars for dr*g trafficking, and though she got released several months later, Constance was financially incapable of fending for the family.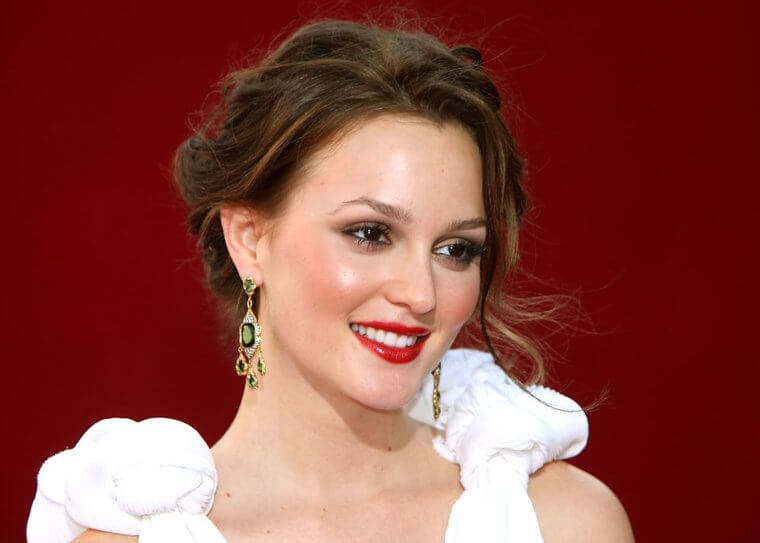 Leighton's rise to fame gave them better prospects, and Constance would receive as much as $7,500 a month for upkeep. After Leighton ceased sending these monthly stipends due to Constance's reckless spending, the mother repeatedly sued her daughter for large sums of money. As you must have guessed, she ended up losing the suit as well as her relationship with her daughter.
Meg Ryan
Though you know her as the queen of romantic comedy, Meg Ryan has been in some nasty squabbles, especially with family. In 1991, when she married her now ex-husband, Dennis Quaid, her mother, Susan Jordan, was against the union and wasn't invited.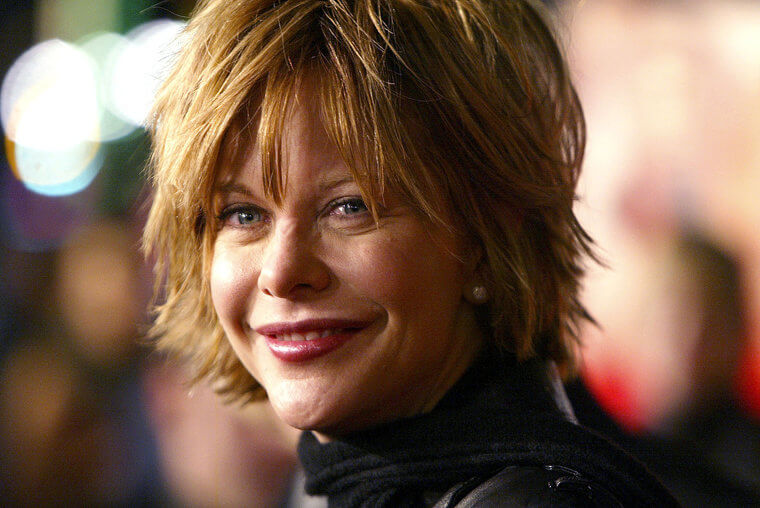 Also, when news broke that Ryan cheated on Quaid with Russell Crowe, Susan was the first to contact the media and share her opinion on the matter, publicly scolding her daughter. Susan mentioned in an interview that she misses her daughter dearly and is looking forward to a reconciliation. Still, Ryan hasn't said anything that hints at that ever happening.

The Hudsons
Kate Hudson and her brother Oliver were reared by their mother Goldie Hawn and her longtime partner Kurt Russell, as the siblings often point out during interviews. The siblings' biological father, Bill Hudson, split up with their mother a year after Kate was born, and he was only sporadically involved in their life after that.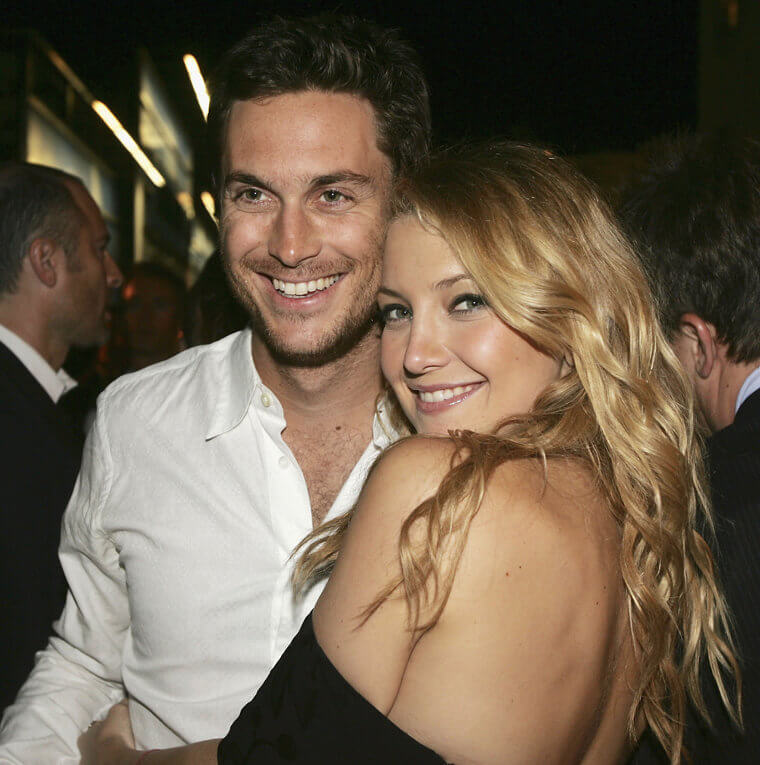 Nevertheless, they never felt their father's absence because Russell stepped in and was there every step of the way. Bill exploded and ranted to The Daily Mail in 2015 that although he has five children, he considered himself a father of three, adding Kate and Oliver are nonexistent to him. Still, the Glass Onion: A Knives Out Mystery actress told Howard Stern in 2016 that she's working on forgiveness.
Demi Lovato
The popular American singer Demi Lovato is another star who deserves a spot on this list. Demi's parents separated in 1994, and that prevented her from having a healthy relationship with her father, Patrick Lovato, who was also uninterested in any father-daughter duo.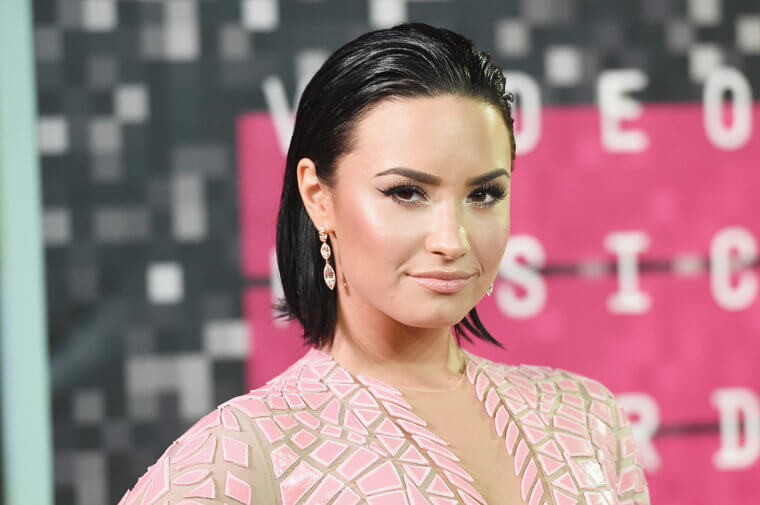 Till his passing in 2013, Demi would release albums and songs about their estranged relationship, thus articulating her pain in 'Daddy Issues,' 2011's 'For the Love of a Daughter,' and eventually after his demise in the 2015 song 'Father.' Despite this tragic ending, Demi is still very vocal about her love for her father and even founded the Lovato Treatment scholarship program in his honor.

Heather Graham
Since the 1997 release of Boogie Nights, a Paul Thomas Anderson masterpiece about the adult film industry that her Catholic parents reportedly found too contrary to their morals, Heather Graham and her once-close parents have been estranged. Perhaps it was the last straw for them because they were against their daughter withdrawing from college to begin an acting career in the first place.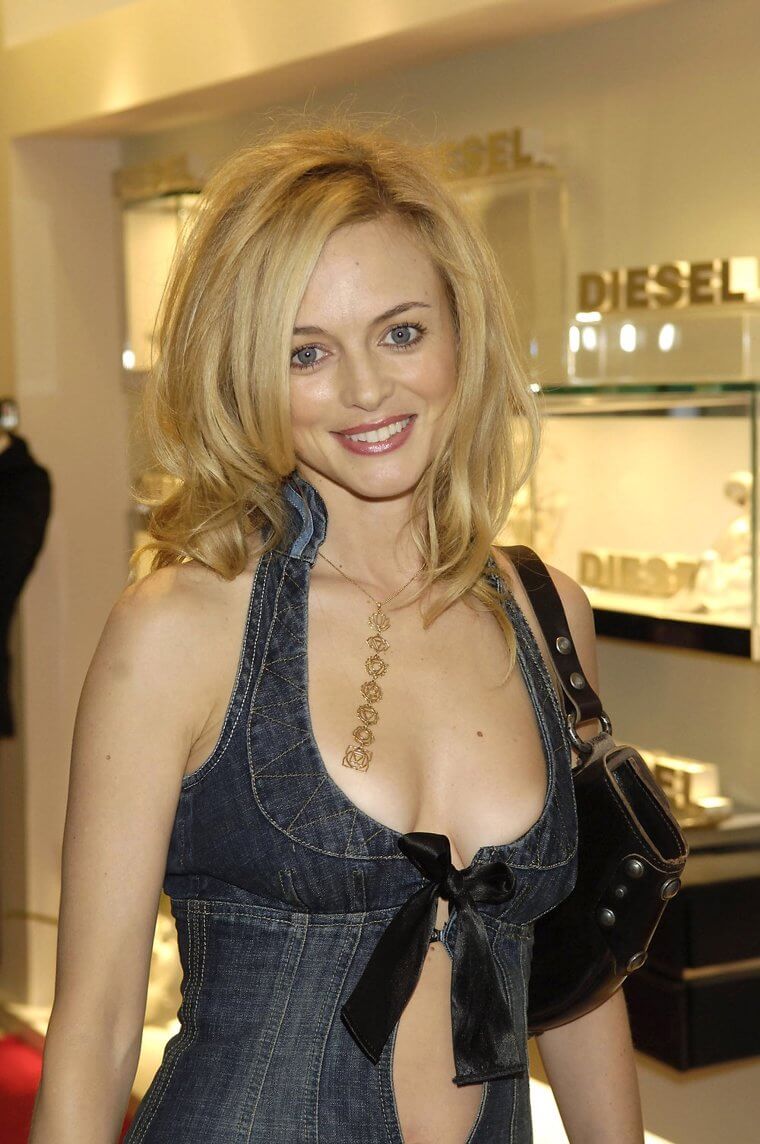 Strangely, in the last few years though, her parents have given interviews to media like The Sun where they stated that they didn't have any issues with the movie. In fact, the duo claims they don't know why the actress is no longer a part of their lives. For her part, Graham decided to keep silent about any issues relating to her family.
Jackie Chan
Celebrities are human and as shocking as it is, Mr. Nice Guy has made the cut. Jackie Chan, who's always maintained a clean image, slipped up once. The star had an affair with a model who got pregnant with his child.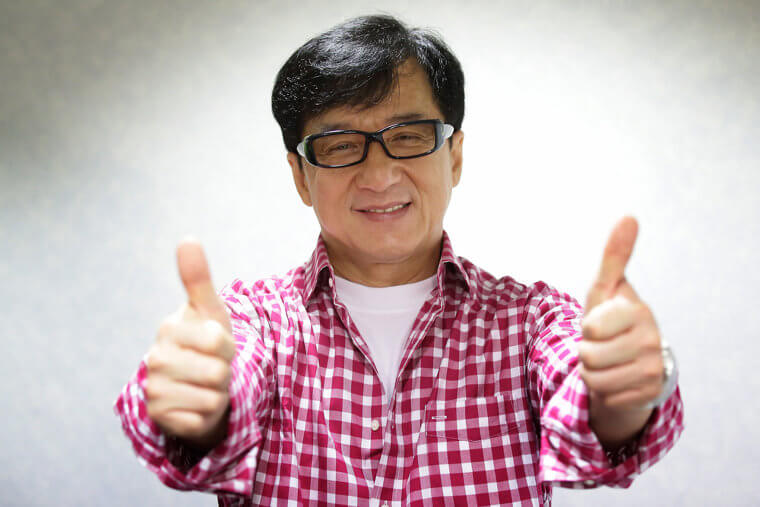 Elaine Ng would give birth to Etta Ng, but the young lady has never been acknowledged by his father in public. This is probably because Jackie is still married to his wife, and the whole situation might lead to issues if it hasn't already. Hopefully, behind closed doors, the man is a stand-up character and has a relationship with his daughter.
Tamra Judge
Three years after Tamra Judge's 13-year marriage to Simon Barney ended in 2011, their daughter Sidney left her mom to live with her father. She stopped talking to her mom for several years after that. Things had always been tense between the two, with the The Real Housewives of Orange County star living in the limelight, and her daughter was averse to any media attention on her.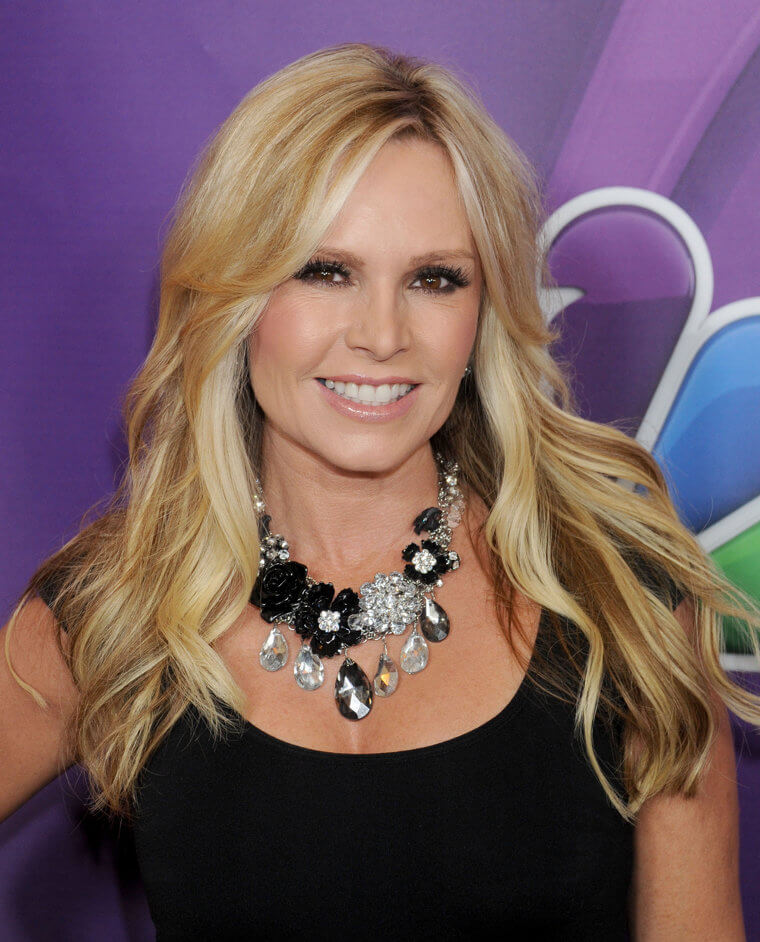 A short reconciliation between the mother-daughter duo got ruined when Tamra enthusiastically shared their photo on social media. Things once again soured between the two. In recent news, the family seems to have come together to be by Simon's side during his health crisis.