Marriage is a huge step, and getting married can be both exciting and life-affirming. However, this does not mean that once you've said "I do" that you cease learning things about yourself.

Being in the public eye also allows people to think they know who you are, and when you're a celebrity it can be very scary sharing parts of your life - especially if you're still figuring it out yourself. These celebrities learned new things about themselves and here are their stories of coming out after walking down the aisle.
 
Elton John
Elton John is known for his incredible talent in the music industry, and also for his 'larger than life' attitude on stage. Not known for his subtlety or keeping his private life a mystery, the singer revealed he was bisexual in an article for Rolling Stone Magazine in 1976.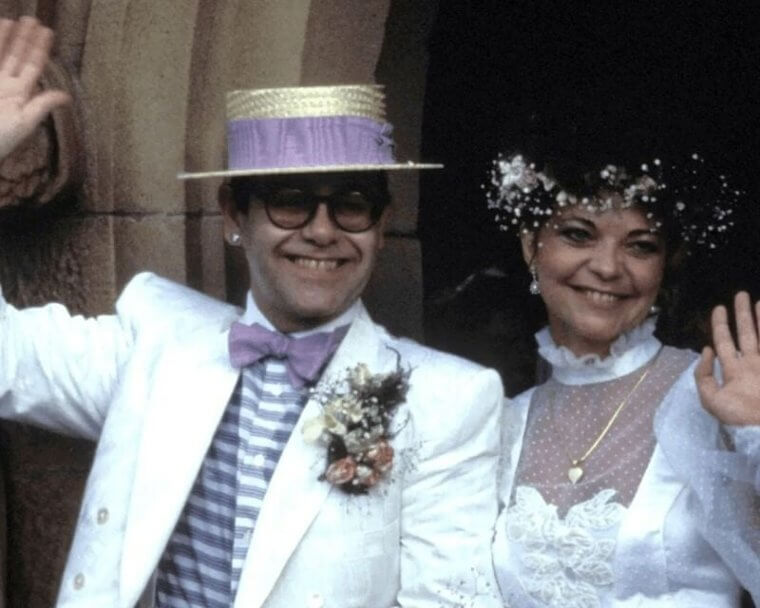 He then went on to marry a female recording engineer by the name of Renate Blauel, to whom he remained married until 1988. In 1992, he stated in another Rolling Stone interview that he was "quite comfortable about being gay", and began a relationship with David Furnish in 1993. The couple married in 2014 and remain together to this day.
Wanda Sykes
Wanda Sykes is a stand-up comedian, actress, and activist. Known for her quick wit and sharp tongue, Sykes is also known for being straightforward and honest regarding her sexuality. Before coming out though she was in a relationship with record producer, David Hall, from 1991 to 1998, and was even married to him for some of that time.
In 1998, years after her split from Hall, she came out as gay at a rally in Las Vegas for marriage equality. Two years before the rally in 2006, she had met a French woman, Alex Niedbalski, whom she ended up marrying and has two children with.
Peter Marc Jacobson
Mostly known for his role in co-creating the CBS sitcom, The Nanny, with the star of the show, Fran Drescher, and to whom he was even married from 1978 to 1999, Jacobson can also be credited with acting roles early on in his career.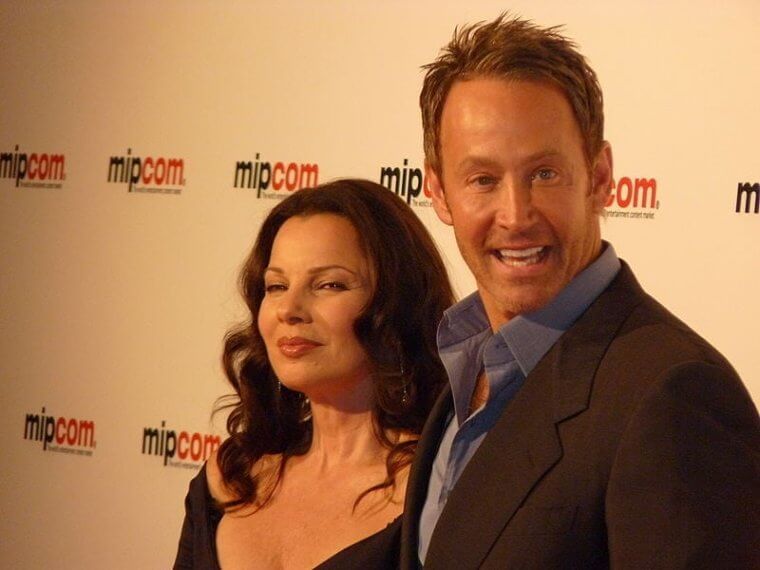 Jacobson and Drescher remained close friends after their split and his coming out as gay. They even created a television show based on their own experiences aptly named Happily Divorced. Despite the comedic potential, the show was canceled after only two seasons.
Billie Jean King
Billie Jean King, who was once ranked as the world's number one female tennis player and won several titles during her athletic career, was married to attorney, Larry King, for several years. It was during her years of marriage to a man that King realized she was gay.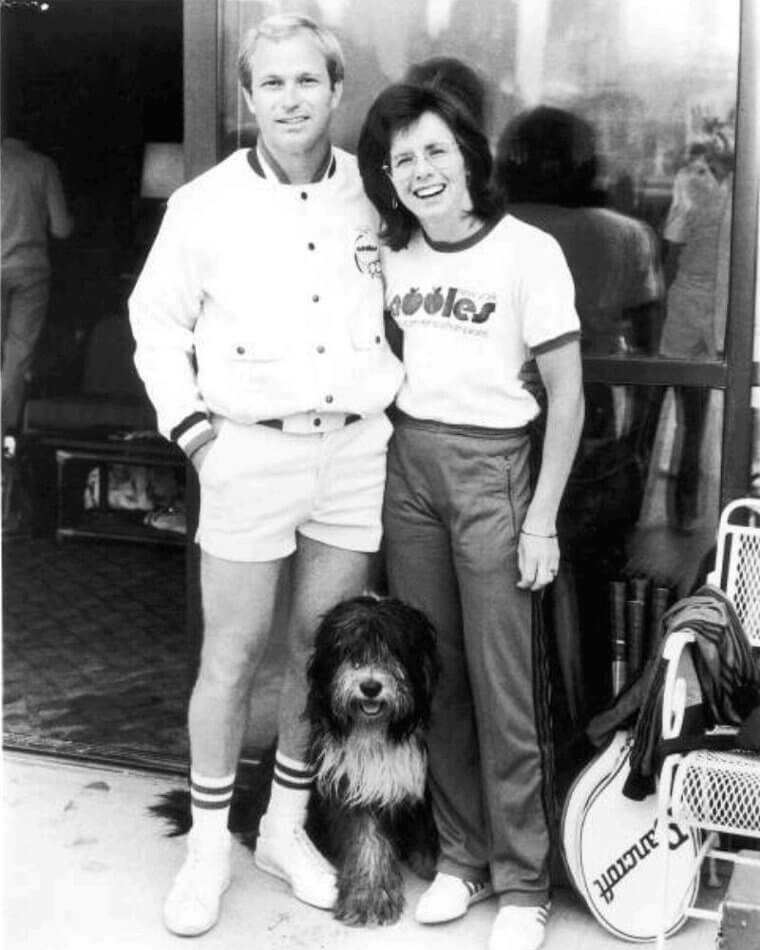 In 1981, King became one of the first professional athletes to come out publicly regarding her sexuality. She remained friends with Larry after the subsequent split and has received numerous awards and recognition for her activism in the LGBTQ+ community.
Peter Allen
Peter Allen was an Australian singer and songwriter who was once married to American singer and actress, Liza Minnelli, between 1967 and 1969. On stage, Allen was known for his energetic performances and flamboyant costumes.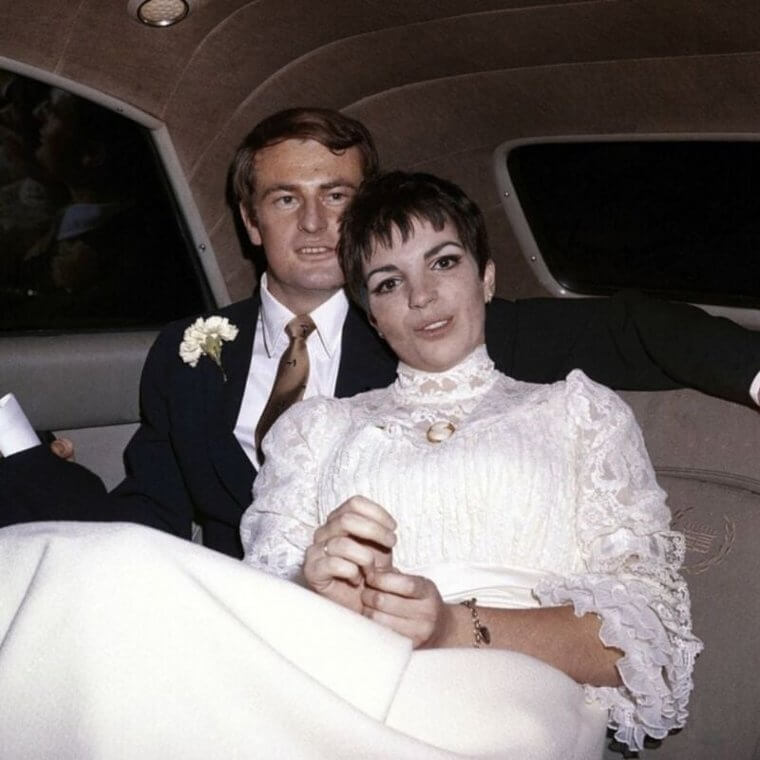 Allen met his future partner, Gregory Connell, a model, not long after his separation from Minnelli. They remained together until Connell died in 1984, despite never publicly coming out as gay. In fact, Allen remained mostly ambiguous regarding his sexuality, though he is quoted as referring to Connell as "the light that shines on me".
Lauren Morelli
Lauren Morelli is an American writer, producer, and director known for her work on Netflix's Orange Is the New Black. She was married to Steve Basilone for two years from 2012 to 2014 before she filed for separation.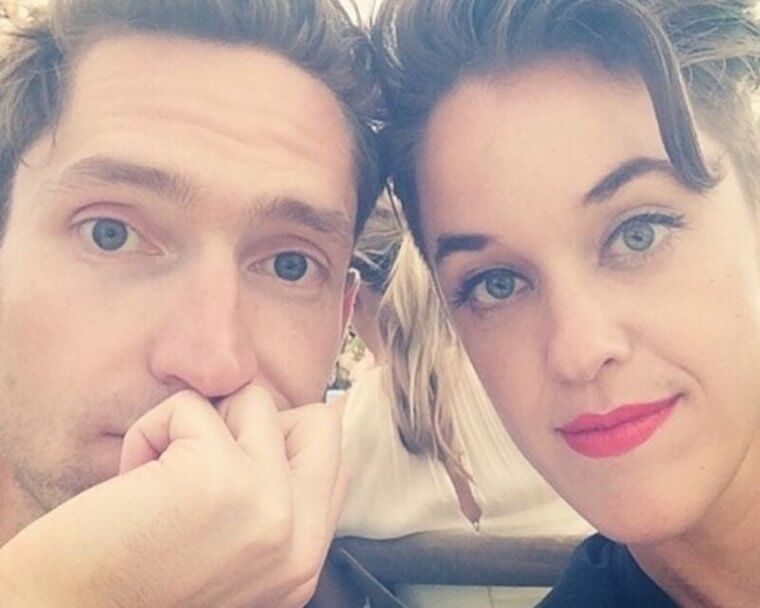 In 2016, Morelli announced that she was engaged to actress Samira Wiley and fellow Orange Is the New Black alum. The couple had been dating publicly since the writer came out, and married in 2017. In 2021, Morelli and Wiley welcomed their first daughter, George Elizabeth, into the world.

Barry Manilow
The singer, songwriter, producer, and actor has a career that spans over five decades. Between 1964 and 1965, Barry Manilow was married to his high school sweetheart, Susan Deixler, with whom he admits he was truly in love. After they split, he channeled all his energy into his music.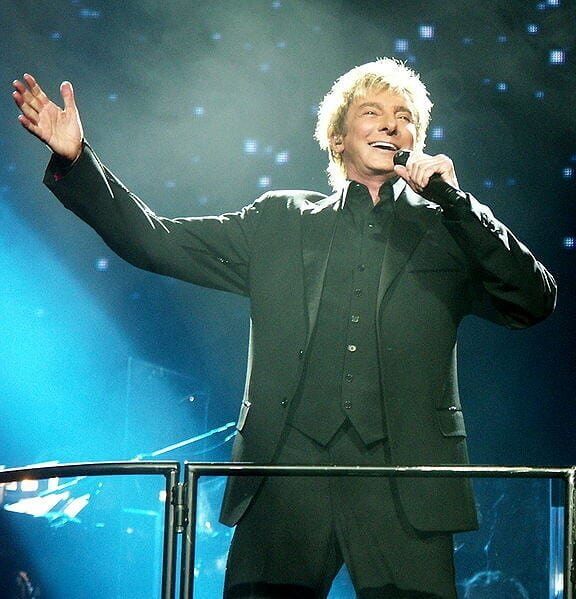 In 1978, Manilow became romantically involved with TV executive Gary Kief and they eventually married in 2014. The singer was afraid of losing his mostly female fanbase and therefore did not disclose his sexuality until 2017. Much to his surprise, his fans were incredibly supportive of his decision to come out.
Sara Ramirez
Sara Ramirez is most famously known for their work on Grey's Anatomy where Dr. Callie Torres is the longest-running LGBTQ+ character in American television history. Ramirez is also known for their role in Madam Secretary as Kat Sandoval, a bisexual and non-binary character.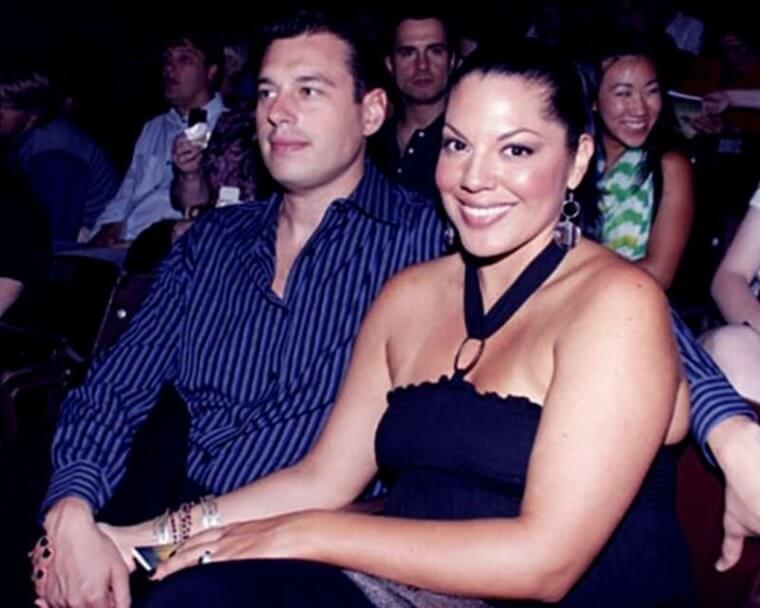 In 2012, Ramirez married their long-time boyfriend, Ryan Debolt, and in 2016 came out as queer and bisexual. In 2020, they came out as non-binary, changing their pronouns to she/they, and in 2021 announced they had split with Debolt.
Clive Davis
Clive Davis is one of the most well-known producers and executives in music history. Responsible for signing incredibly successful artists such as Bruce Springsteen, Janis Joplin, Santana, and Pink Floyd, Davis has also accumulated five Grammy Awards of his own and was inducted into the Rock and Roll Hall of Fame.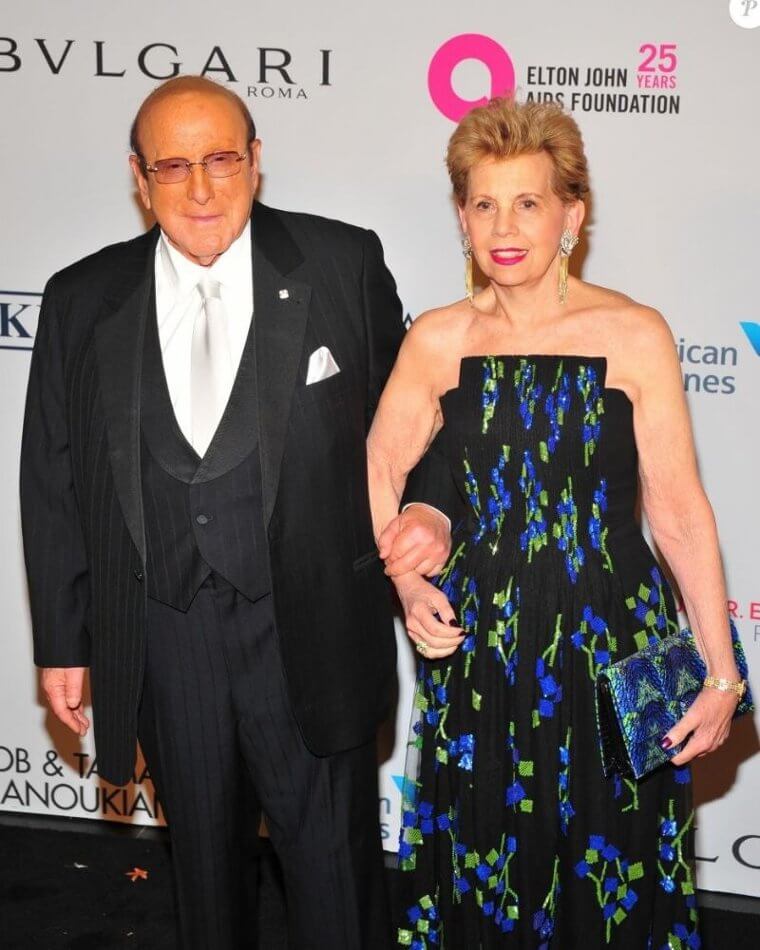 From 1956 to 1965, Davis was married to Helen Cohen, and then from 1965 to 1985, he was married to Janet Adelberg. In 2013, Clive Davis released his autobiography, The Soundtrack of my Life, in which he revealed that he was bisexual. In an interview with journalist Katie Couric, he stated that in coming out he hoped for a "greater understanding of bisexuality".
Niecy Nash
The American comedian, actress, and tv host is known for her work on Style Network's Clean House, HBO's Getting On, Comedy Central's Reno 911!, and Fox's comedy-horror Scream Queens. She earned an Emmy Award for Clean House.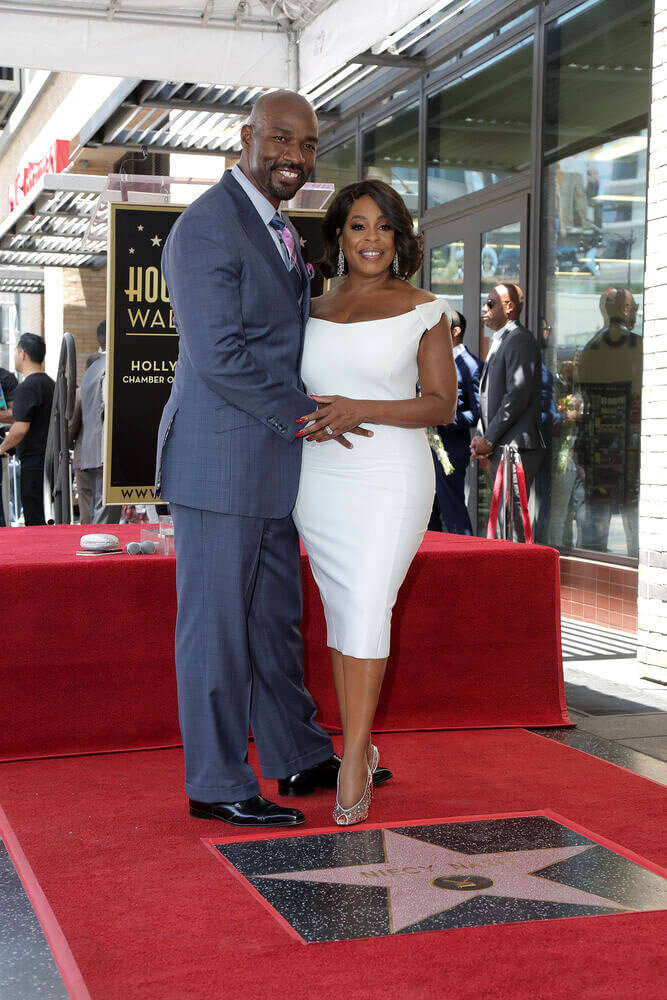 She separated from ordained minister Don Nash, with whom she has three children, in 2007 after 13 years together. Her second marriage to Jay Tucker ended in 2019. The lead-up to their wedding had been documented in a TLC reality show. In 2020, she married singer, Jessica Betts.

Jason Mraz
The American singer, songwriter, and guitarist released his debut album in 2002 and has since won two Grammy Awards, two Teen Choice Awards, and a People's Choice Award. He was married to Sheridan Edley from 2001 to 2002.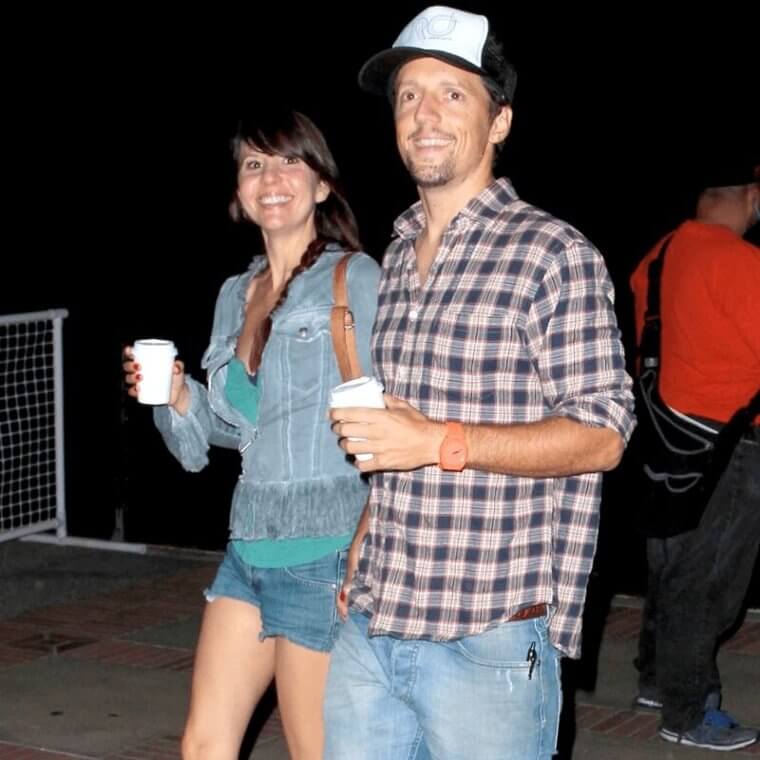 In 2010 Mraz became engaged to songwriter and close friend Tristan Prettyman, but they split up six months later. In 2015 he married Christina Carano, and though they remain married he also came out as bisexual in 2018. He is now an activist for LGBTQ+ rights and equality.
Mary Lynn Rajskub
The actress and comedian Mary Lynn Rajskub is best known for her roles as Chloe O'Brien on the series 24, and as Gail, the Snail on It's Always Sunny in Philadelphia and has appeared in several films during her career. She has been romantically linked to actor David Cross, music producer Jon Brion, and comedian Duncan Trussell.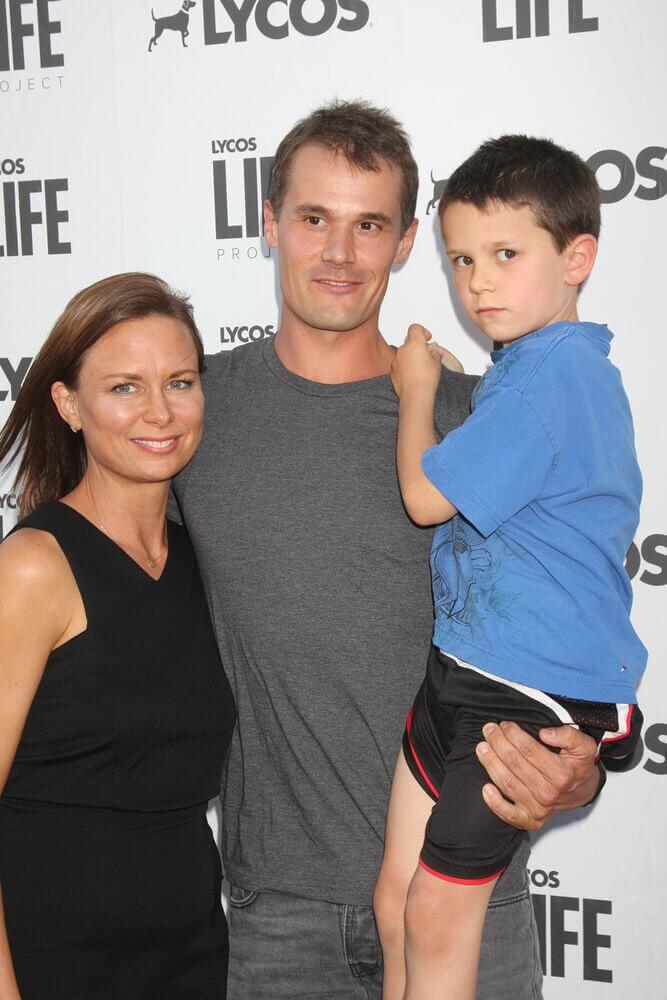 She married personal trainer Matthew Rolph in 2009, and the couple was married for ten years. They have a son together. In an article for AfterEllen.com Rajskub discussed her bisexuality and her past relationships with women. She stated she was now comfortable enough in her life to begin sharing this with the public.
David Bowie
The English singer, songwriter, and actor was known for his incredible stage performances and his ability to reinvent himself over the decades. His fashion sense and style were as iconic as the 100 million records he sold worldwide. He was inducted into the Rock and Roll Hall of Fame in 2006 and passed away in 2016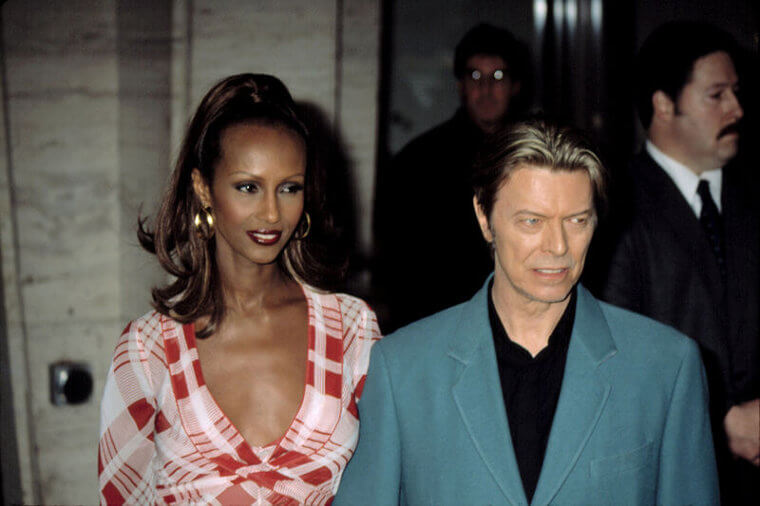 Bowie married Angela Barnett in 1970, and in 1976 in an interview with Playboy he told the magazine: "It's true - I am a bisexual". Bowie and Barnett split in 1980. In 1992 he married model Iman, whom he remained with until the day of his death. 
Megan Mullally
The American actress and comedian is mostly known for her role as Karen Walker on NBC's Will and Grace. She was first married to James Thomas Hines in 1982 and then was remarried in 1992 to talent agent Michael Katcher from whom she split in 1996.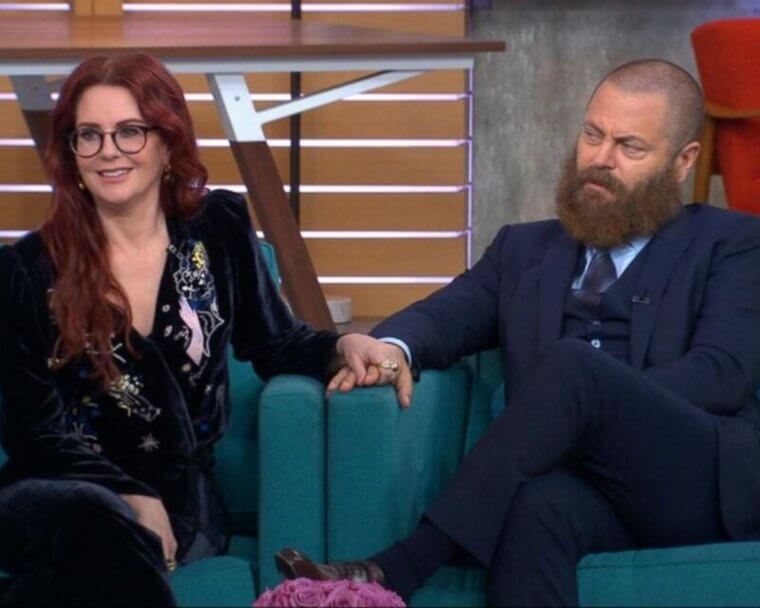 She met fellow actor Nick Offerman in 2000 when they were both working on the play, The Berlin Circle. They married in 2003 and have been together ever since. Mullally admitted to The Advocate that she considers herself bisexual.
Chris Stuckmann
American filmmaker, Youtuber, and film critic Chris Stuckmann began his career in 2009 and has since then amassed a following of 1.9 million subscribers and is considered one of the most popular film critics on the video-sharing site.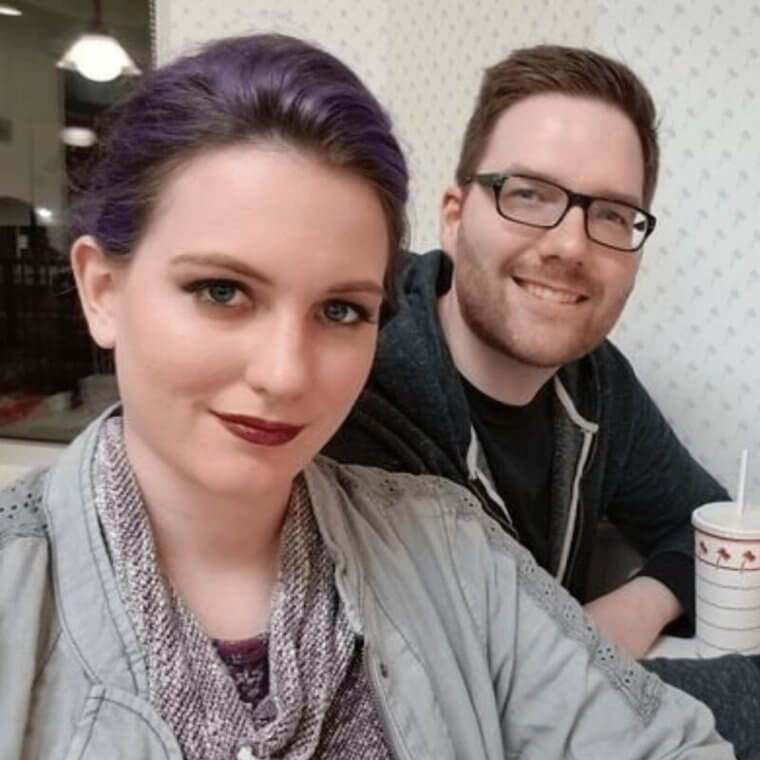 He married his wife Sam Liz in 2014. In January of 2021, Stuckmann discussed being a Jehovah's Witness and also admitted to being pansexual. He went on to explain that being pansexual meant that you were attracted to all genders.

Drew Barrymore
American actress Drew Barrymore has received five Emmy Award nominations and won both a Golden Globe and a Screen Actors Guild Award. She has been working steadily in the film industry since 1980 and most noticeably appeared in Steven Spielberg's E.T the Extra-Terrestrial in 1982. At 16 she was engaged to producer Leland Hayward but broke it off, and then from 1992 to 1993, she was engaged to actor Jamie Walters which also didn't last.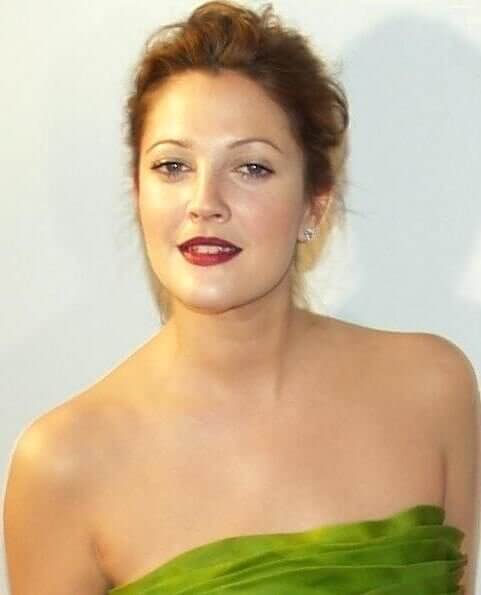 She was married to LA bar-owner Jeremy Thomas in 1994 for two months, and comedian Tom Green in 2001 for a year. She has also been romantically linked to The Strokes' drummer Fabrizio Moretti, and actor Justin Long. In 2012 she married art consultant Wil Kopelman, and the couple had two children together. They separated in 2016. In 2003 in an interview for Contactmusic.com Barrymore admitted to being bisexual.

Kim Zolciak-Biermann
This American TV personality and singer is best known for her appearance in the reality TV series The Real Housewives of Atlanta. A member of the original cast she left the show in season five and only returned in the show's tenth season. Since then she's had her own spin-off show.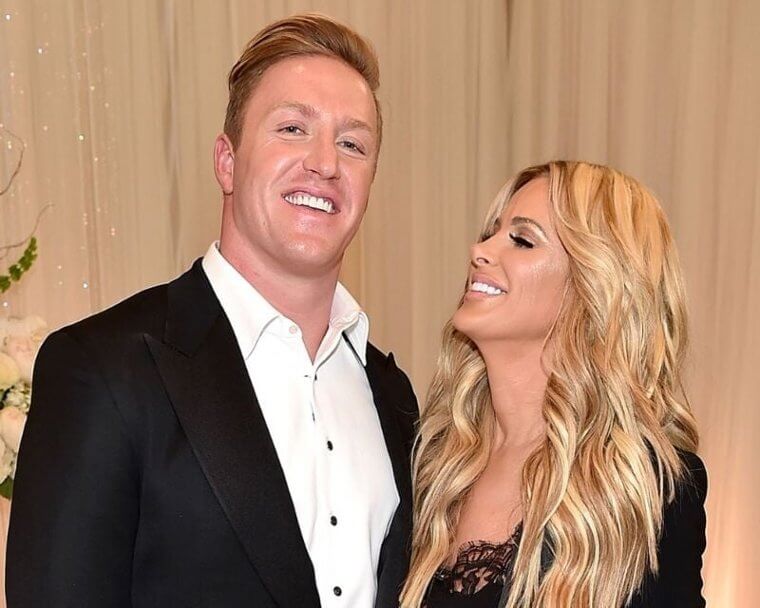 Zolciak was married to Daniel Toce from 2001 to 2003. Before meeting and marrying Atlanta Falcons football player Kroy Biermann in 2011, she admits to having had a romantic relationship with female DJ Tracey Young and has since admitted that she identifies as bisexual.
Iyari Limon
Limon is probably best known for her role on Buffy the Vampire Slayer during the seventh and final season of the show. Her character Kennedy was a potential slayer, as well as a love interest for main character Willow Rosenberg, played by Alyson Hannigan. By that time Limon had already annulled her marriage to Efren Ramirez in 1999.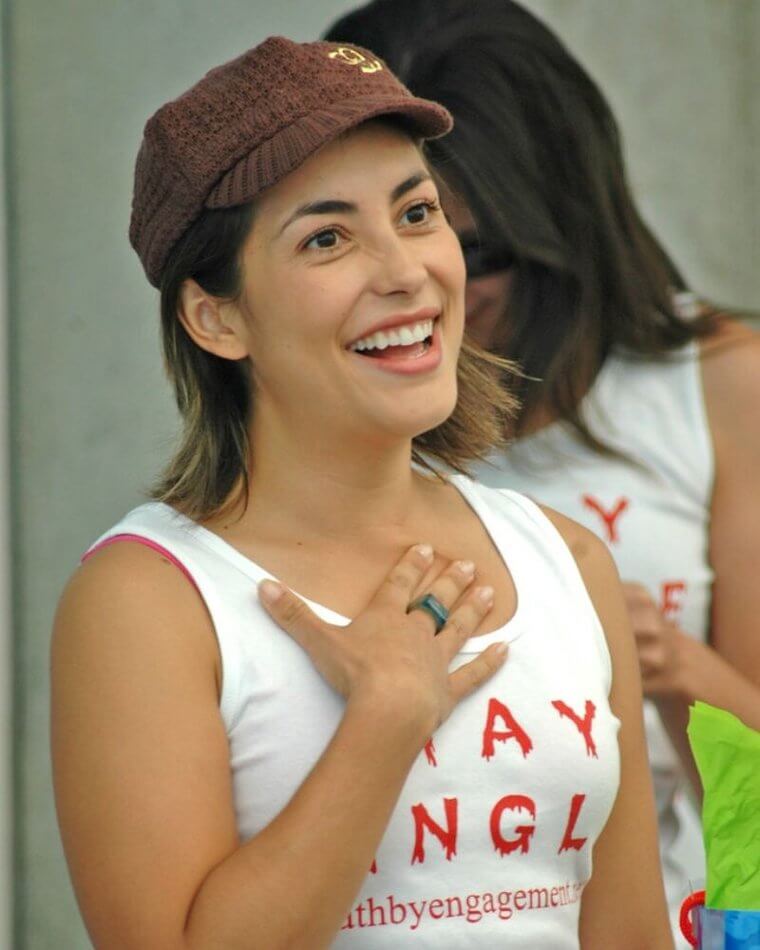 In an interview for AfterEllen.com in 2006, Limon came out as bisexual whilst dating DJ Sandra Edge. In 2007 she married Alejandro Soltero whom she remains married to, and with whom she has a daughter.
Franchesca Ramsey
Ramsay is an American comedian, actress, activist, and Youtube personality who is known for her appearances on MTV, Comedy Central, and videos discussing racial and cultural issues. She's also launched her own podcast, and released her first book, Well, That Escalated Quickly: Memoirs and Mistakes of an Accidental Activist.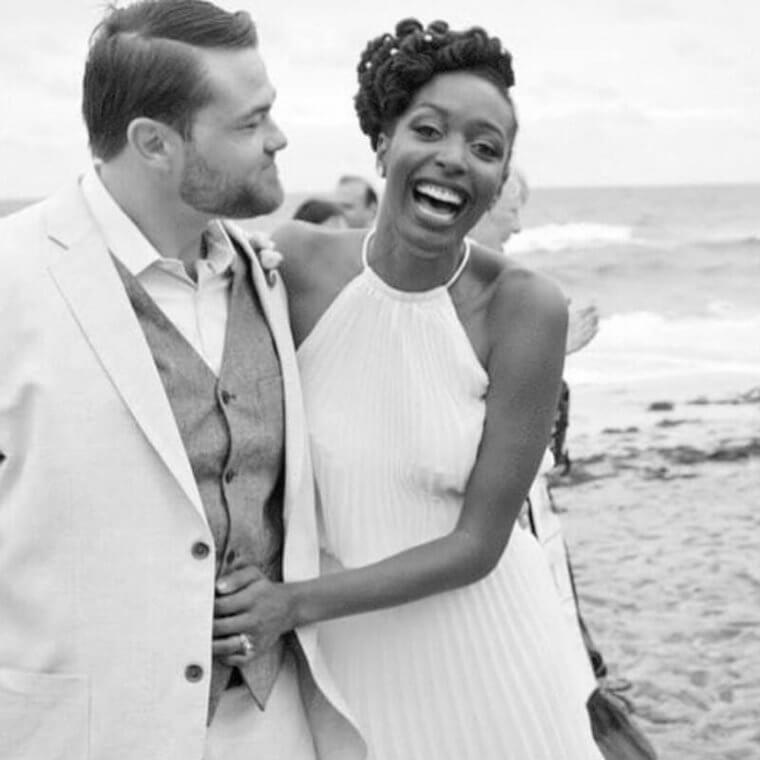 She married Patrick Kondas in 2013, and the couple split in 2019. It was only after her marriage ended that Ramsey opened up about her sexuality publicly and came out as bisexual on America's National Coming Out Day in 2020.
Jenna Lyons
Fashion designer Jenna Lyons was once the creative director of clothing retailer J.Crew. Once referred to as "The Woman Who Dresses America", Lyons left the company in 2017, with declining standards and sales forcing it to file for bankruptcy during the 2020 pandemic.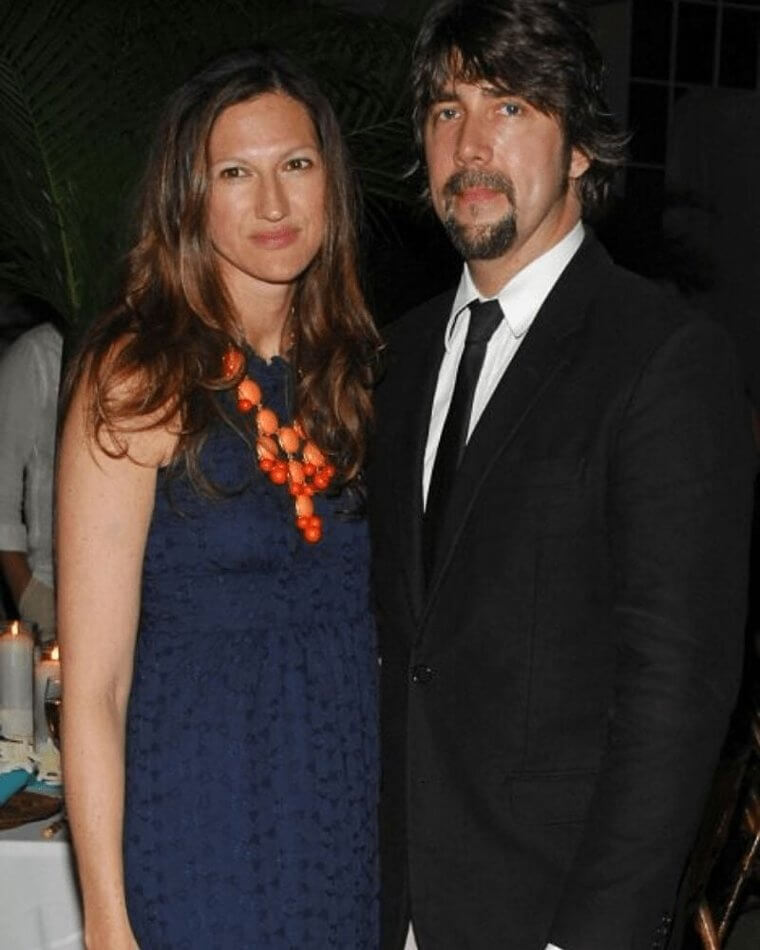 The designer had been married to Vincent Mazeau for nine years before their separation in 2011. They share a son Beckett together. In 2012 Lyons was outed by The New York Post and was forced to admit to a relationship with Courtney Crangi, which ended in 2017.

Enno Cheng
Taiwanese singer, author, and actress Enno Cheng is a member of the band Chocolate Tiger in addition to doing solo work. She has also pursued writing in the form of collaborating with her father director Cheng Wen-tang on screenplays and film scores.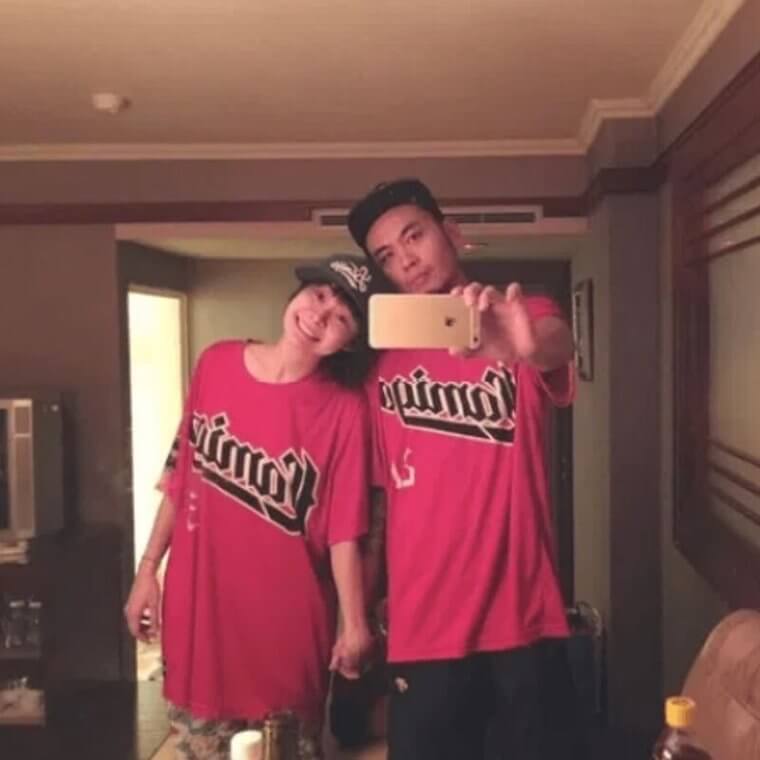 Cheng married sam Yang, the lead singer of the band Fire Ex in 2013. By 2016 the couple had split amicably at the same time that the singer admitted in a post on Facebook that she was gay.
Beatrice Martin
The talented Canadian musician is best known by her stage name, Coeur de Pirate. She is a talented songwriter and pianist who became involved in music from the age of three. In 2012 she announced she was expecting a baby girl with tattoo artist Alex Peyrat. The couple married a few months later.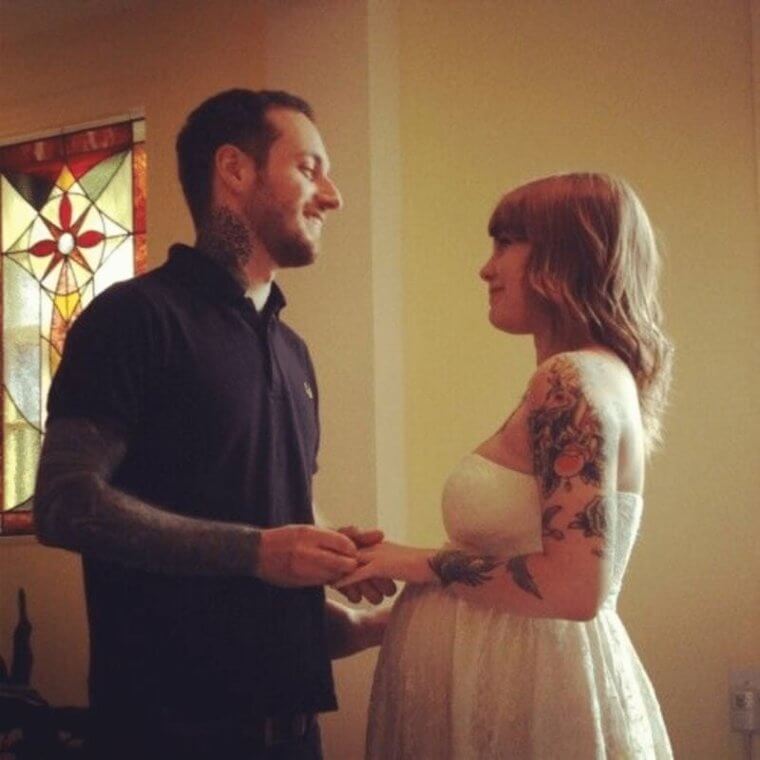 In 2016 the infamous shooting of Pulse, a gay nightclub in Atlanta inspired Martin to come out as queer in a piece for Vice magazine. She separated from Peyrat. She began dating Laura Jane Grace of the punk rock band Against Me! In 2017 she broke up with Grace and remarried Peyrat.
Elizabeth Gilbert
American journalist and author Elizabeth Gilbert is most famously known for writing the memoir Eat, Pray, Love which is a global best-seller and was also made into a film starring Julia Roberts and Javier Bardem. the book follows her spiritual journey from America to Italy, to India, and to Bali after her separation from Michael Cooper as in real life.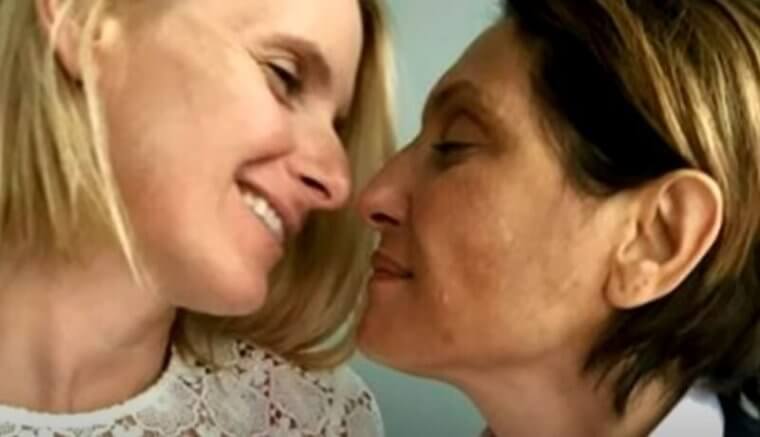 During her time in Bali, she met Jose Nunes whom she fell in love with and married in 2007 and split in 2016. Gilbert admitted that the split came about due to her feelings for the writer Rayya Elias. The couple celebrated their love at a commitment ceremony in 2017 only six months before Elias passed away from cancer.
Maria Bello
Maria Bello is an American actress and writer known for her roles in Coyote Ugly and The Jane Austen Book Club. Among her film roles, Bello has also had several prestigious television roles including a stint on the medical drama ER. She has been nominated for two Golden Globe Awards.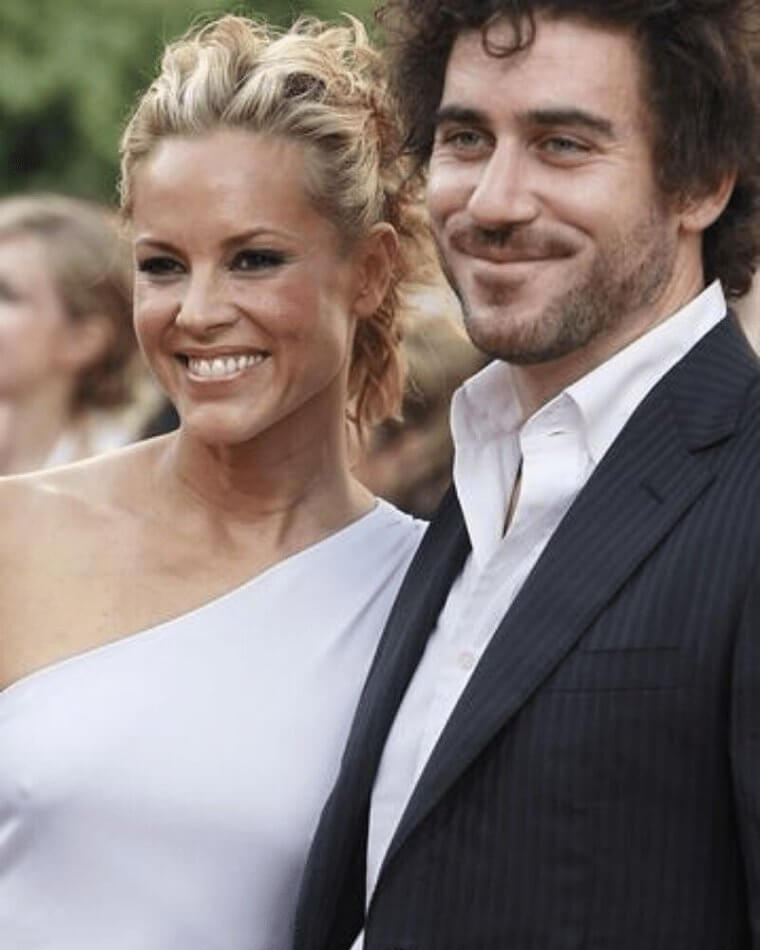 Though never marrying Bello was in a long-term relationship with Dan McDermott, with whom she also has a son. In 2015 her book Whatever...Love is Love: Questioning the Labels We Give Ourselves revealed a same-sex relationship she had with Clare Munn. in February 2020 the actress announced her engagement to chef Dominique Crenn.
Portia De Rossi
Though never marrying Bello was in a long-term relationship with Dan McDermott, with whom she also has a son. In 2015 her book Whatever...Love is Love: Questioning the Labels We Give Ourselves revealed a same-sex relationship she had with Clare Munn. in February 2020 the actress announced her engagement to chef Dominique Crenn.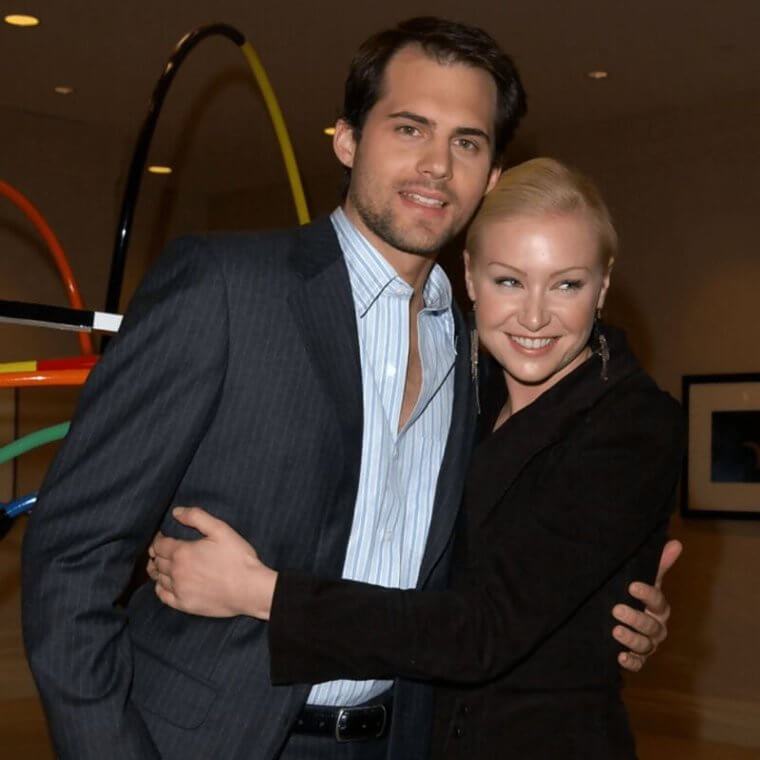 Before coming out as a lesbian though the actress was married to documentary filmmaker Mel Metcalfe from 1996 to 1999. After the split, she was romantically involved with Francesca Gregorini from 2001 and 2004. De Rossi opened up about her sexuality in 2005 during interviews with magazines Details and The Advocate.
Emily Hampshire
Emily Hampshire is a Canadian actress best known for her role as Stevie Budd on Schitt's Creek. Before taking on the tv role Hampshire had been married to former soccer player Matthew Smith since 2006. They separated in 2014.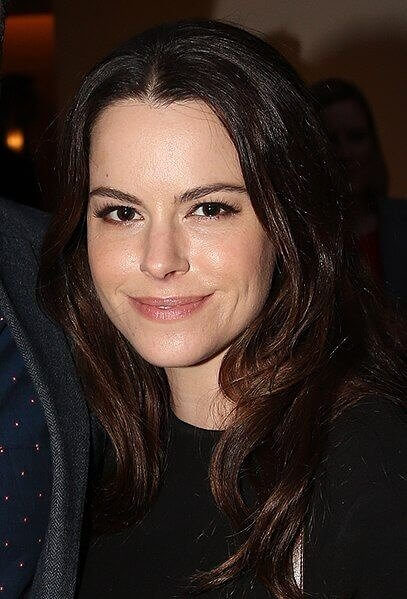 In 2018 Hampshire became engaged to singer-songwriter Teddy Geiger. After being engaged for a year the couple broke up in 2019. The actress now identifies as pansexual stating that she is attracted to all genders. She became a naturalized US citizen in 2014.

Joel Grey
Joel Grey is an American singer, actor, dancer, photographer, and director whose most famous role is that of The Master of Ceremonies in the Broadway and film production of Cabaret. The multi-talented performer has won an Academy Award, two Grammy Awards, a Tony Award, and a Golden Globe Award.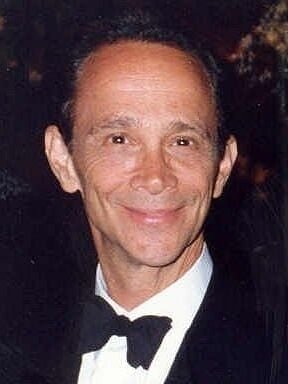 Between 1958 and 1982 Grey was married to Jo Wilder. In that time they had two children, a son James and a daughter Jennifer, who went on to star in the film Dirty Dancing. During an interview with People magazine in 2015 Grey discussed his sexuality, stating: "I don't like labels, but if you have to put a label on it, I'm a gay man". He further discussed his sexuality in his 2016 memoir Master of Ceremonies.
Meredith Baxter
This American actress has had numerous television and film roles over the years, most noticeably for her work on NBC's Family Ties. In 2014 she joined the cast of the long-running soap opera The Young and the Restless. Meredith Baxter has been married four times and has five children.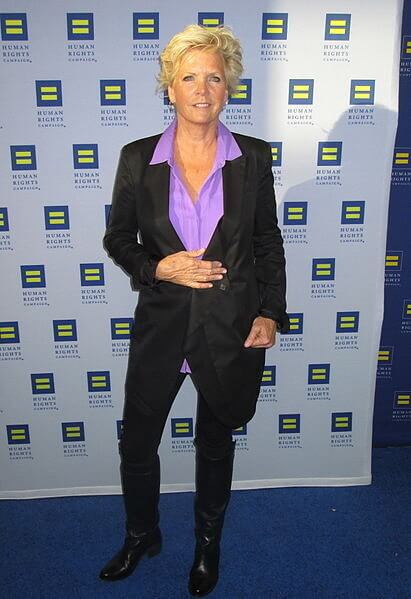 In 1966 she married Robert Lewis Bush and had two children. They separated in 1971. In 1974 she married David Birney and had a further three children. The couple split in 1989. Her third marriage in 1995 was to Michael Blodgett which ended in 2000. In 2005 she began a relationship with Nancy Locke and the couple was married in 2013. Baxter came out as a lesbian in 2009.

Adrian Greenberg
The American costume designer was mostly known simply by his first name. He worked on The Wizard of Oz, and hundreds of other MGM productions from 1928 to 1941. He married actress Janet Gaynor in 1939. The couple had a son and remained married until his death in 1959.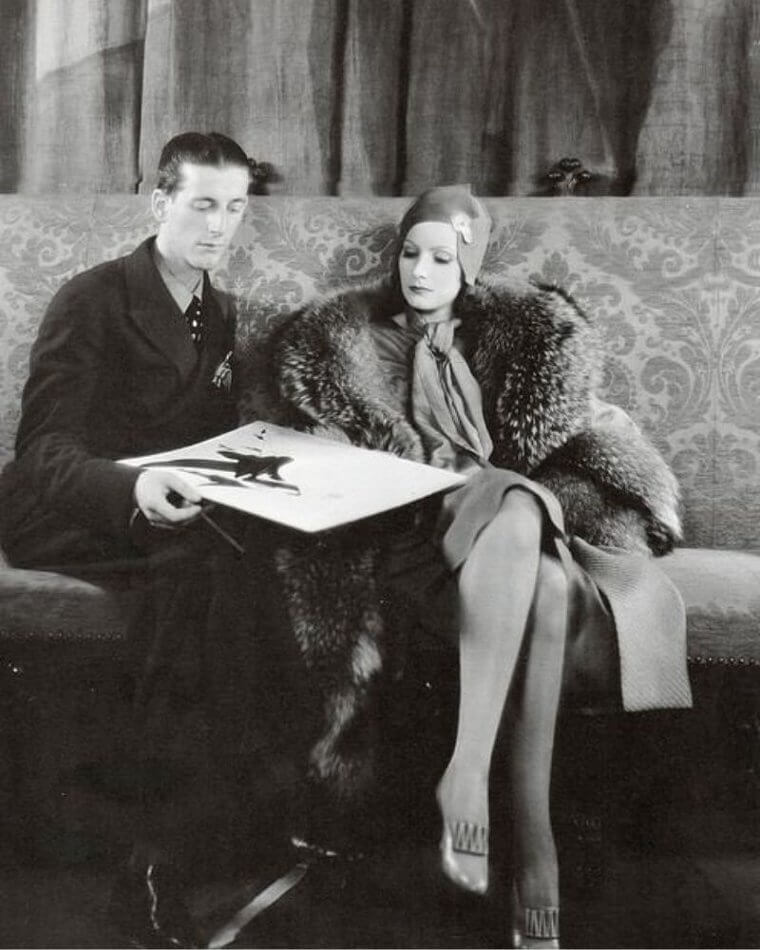 Adrian was said to be openly gay within the film community. It was also said that Gaynor was also gay, and yet the couple maintained that their marriage was a happy (and open) one. It was most likely a marriage of convenience for both Adrian and Gaynor.
Kelly McGillis
The actress Kelly McGillis is known for her roles in Top Gun, Witness, and The Accused. In 1979 McGillis married Boyd Black and they split in 1981. Her second marriage was to Fred Tillman in 1989 and the couple had two children. That marriage ended in 2002.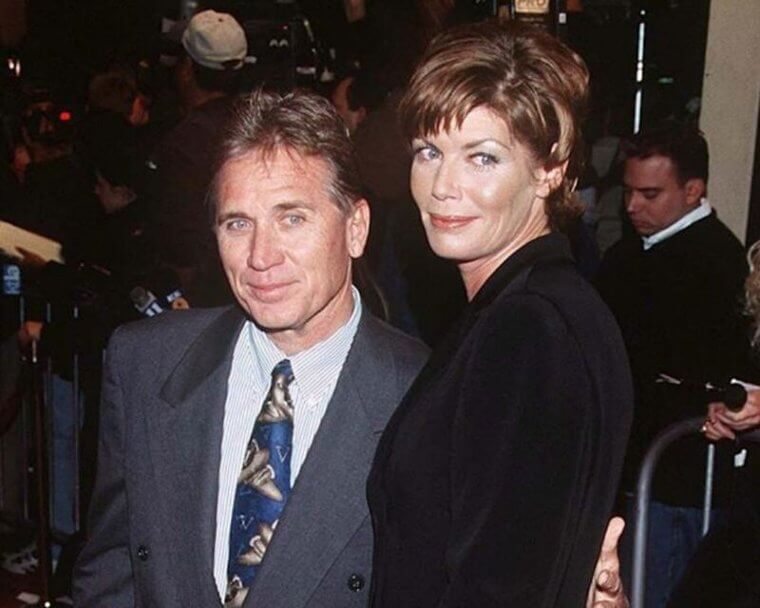 In 2009 she came out as a lesbian during an interview with SheWired magazine. In 2010 McGillis entered into a civil union with sales executive Melanie Leis. The couple had known each other since 2000. They parted ways in 2011.
Carol Leifer
Carole Leifer is an American comedian, writer, and producer who has written television scripts for Saturday Night Live, The Larry Sanders Show, Seinfeld, The Ellen Show, and Modern Family. She dated comedian Jerry Seinfeld for a short while.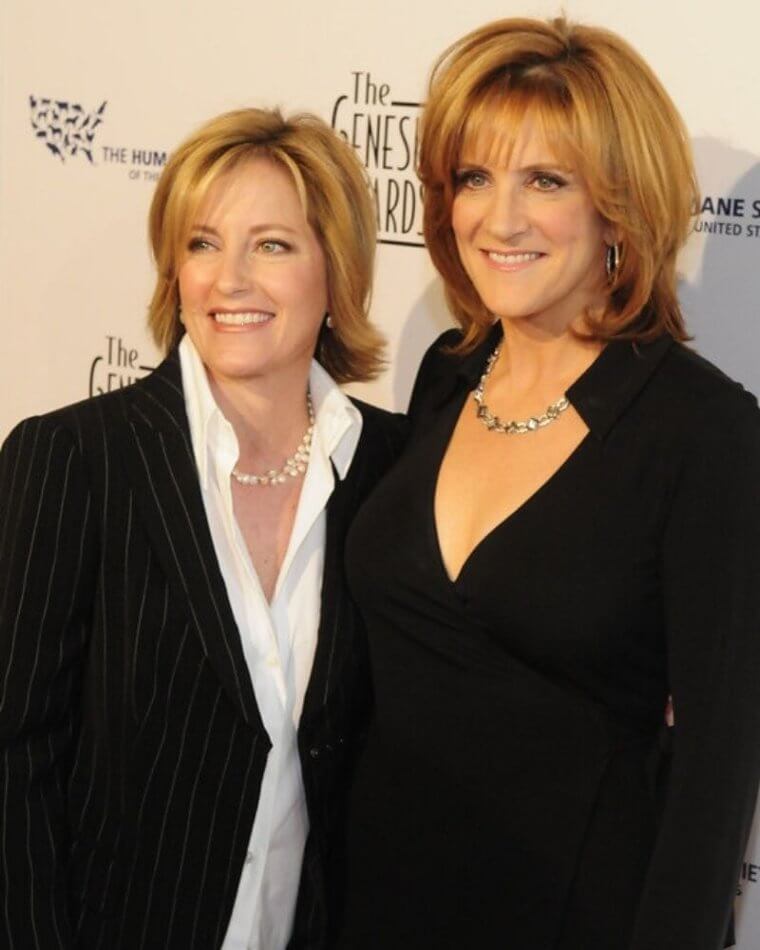 Leifer was married to Rich Shydner from 1981 to 1987. After her separation, she began to explore her sexuality and in 1996 she met Lori Wolf. They moved in together in 2005 and got married in 2015. The couple adopted a son in 2007 and are still together.
Braunwyn Windham-Burke
Braunwyn Windham-Burke is an American reality TV personality known for her appearance on The Real Housewives of Orange County. She has been married to Sean Burke for 20 years. The couple shares seven children and has an 'open marriage.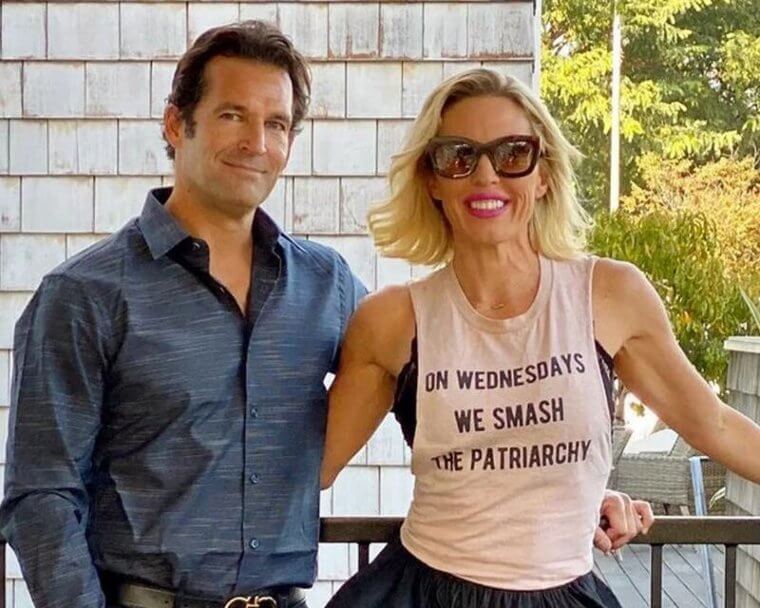 In 2020 Wyndham-Burke came out as a lesbian during an interview for GLAAD. After coming out the star entered into a relationship with a woman named Kris, and though they have since split, she has remained married to her husband.

Jason Collins
American former professional basketball player Jason Collins played for New Jersey Mets, Bostin Celtics, Brooklyn Nets, Washington Wizards, Minnesota Timberwolves, Memphis Grizzlies, and Atlanta Hawks. He was in an eight-year relationship with Carolyn Moos. The couple were engaged but called it off in 2009.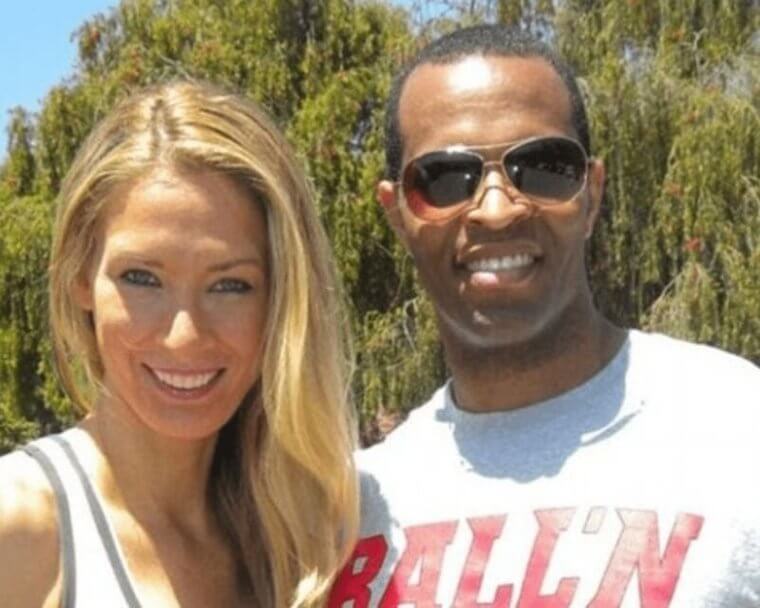 In 2013 Collins revealed in the cover story for the May issue of Sports Illustrated that he was gay. He became one of the first male athletes from a major North American professional sports team to publicly do so, and this had not been his original intention. He wished to remain private regarding his subsequent relationships. He is currently in a relationship with Brunson Green whom he started dating in 2014.
Vincente Minnelli
Vincent Minnelli was an American stage and film director who was once married to musical star Judy Garland, and with whom he had a daughter Liza Minnelli. He directed Meet Me In St.Louis, Band Wagon, An American in Paris, and Gigi. He was married four times.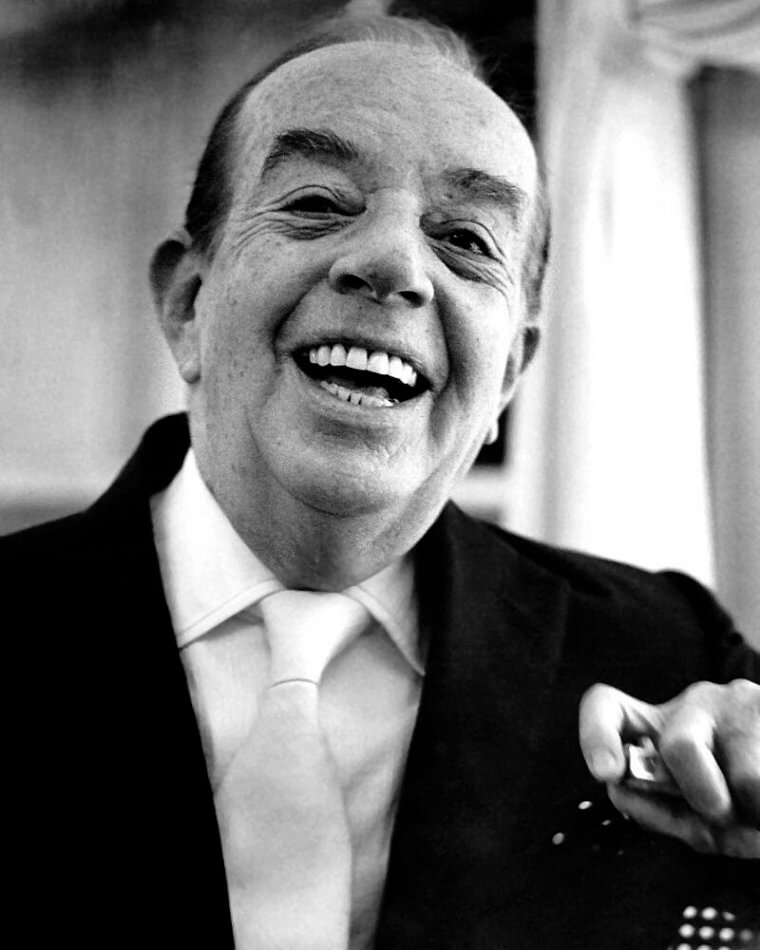 He was married to Judy Garland from 1945 to 1951, Georgette Magnani from 1954 to 1958, Danica Radosavljevic Gay Giulianelli de Gigante from 1962 to 1971, and finally to Margaretta Lee Anderson from 1980 till his death in 1986. In Vincent Minnelli: Hollywood's Dark Dreamer, a biography by Emanuel Levy, it is revealed that the director was either gay or bisexual and that he remained openly gay only in New York.

Philip Schofield
Philip Schofield is an English television presenter who has worked for ITV and the BBC. He currently co-hosts ITV's This Morning. He married his long-term girlfriend Stephanie Lowe in 1993. The couple has two daughters.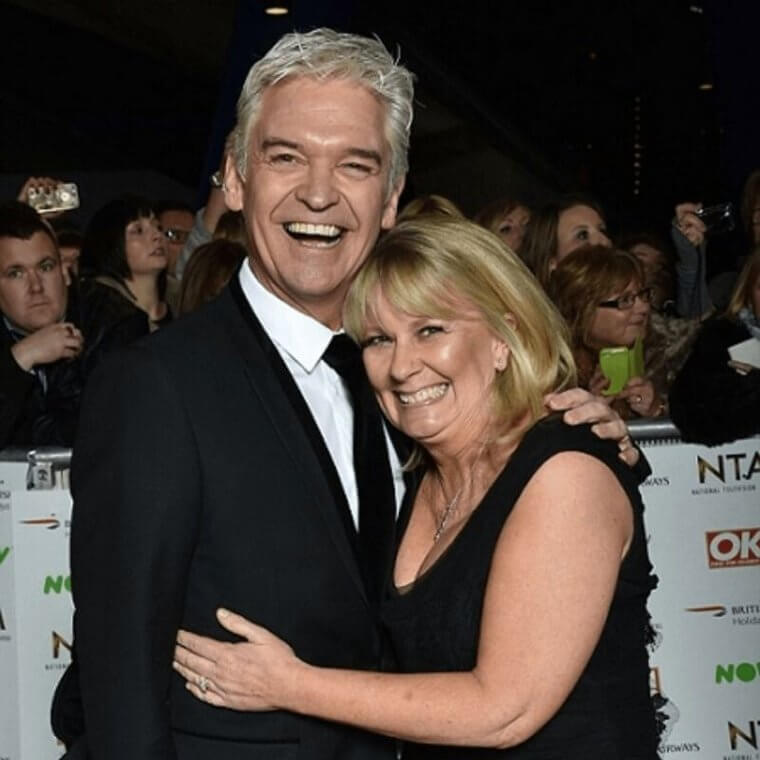 In February 2020 Schofield came out as gay via a statement on his Instagram page. In an interview on This Morning show, the presenter mentioned his wife and daughter's support, and that he had believed he was bisexual when he married his wife.