Let's face it – we have all underestimated a celebrity at some point in our lives, thinking that their only talent is acting and there's not much brains up there. However, besides putting a lot of effort into their acting careers, we've found the celebs who have put just as much effort into their education and ended up with degrees.
Natalie Portman Is All About the Mind
You might know her as Padmé Amidala from Star Wars, but Natalie Portman began her acting career at just twelve as a hitman's protégée in the movie Léon: The Professional. Her acting career took off with roles like V for Vendetta, Black Swan, No Strings Attached, and Annihilation. She even appears as Jane Foster in the Marvel movies.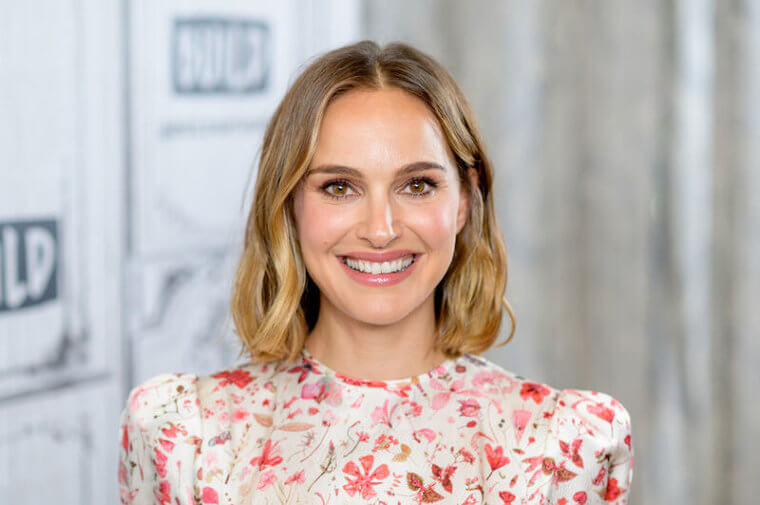 Although she's had incredible success, Portman has mentioned that she felt that she was not smart enough to be there and she would have to prove that she wasn't just a "dumb actress." So, Portman hopped into a Harvard program, studied her way to a bachelor's degree in Psychology, and knoked that out of the park.
Allison Williams and Her Surprising Degree
Allison Williams is known for her role in the HBO series, Girls, as Marnie Michaels. Her portrayal of Rose Armitage in the horror movie Get Out is probably the role that contributed to her stardom. You might also remember Williams in the series, A Series of Unfortunate Events as Kit Snicket.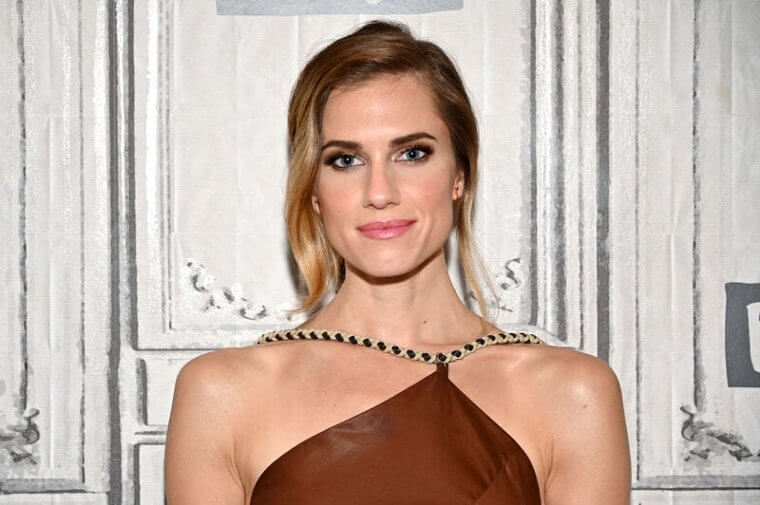 A fact you might not know is that Williams was only allowed to become a professional actress under one condition – she had to finish college with a degree. So, she studied English and Archaeology at Yale and graduated. Unfortunately, she missed the opportunity to be in Yale's musical when she was a freshman and that's when she discovered her talents in comedy.

Sacha Baron Cohen Is Far From Dumb
Sacha Baron Cohen was quite a popular name in Hollywood during the '90s. He is known for characters like Ali G and Brüno Gehard. It is easy to assume that isn't too smart because of his famous portrayal of "dumb" characters such as Borat. However, what might shock you is that Cohen's off-screen life, he is actually pretty smart.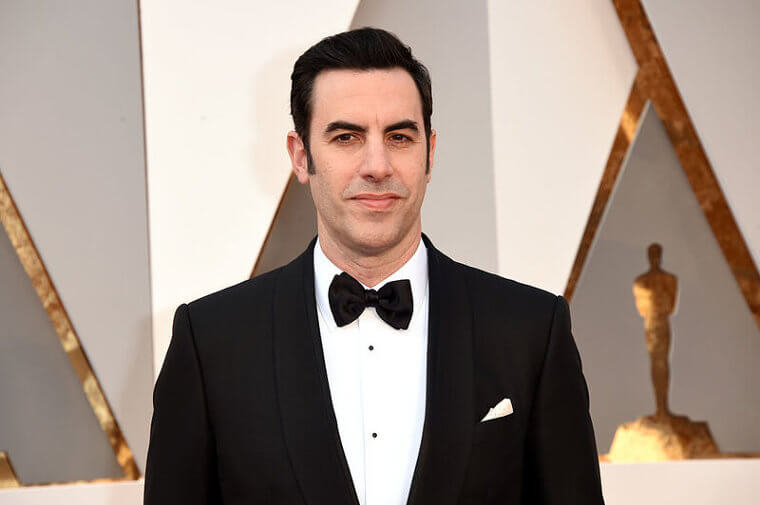 He attended one of the best colleges in England, Christ's College, Cambridge. He was involved in the university's drama society and also ended up graduating with a degree in History. Not too bad for a dumb character.
Will Ferrell's Love for Sports Information
Will Ferrell spent a large portion of his career as a cast member on the popular show Saturday Night Live. Since then he has been in several comedy movies and shows such as Elf, Kicking & Screaming, Semi-Pro, The Other Guys, and Land of the Lost. However, contrary to his comedian nature, Ferrell is also capable of taking the serious route.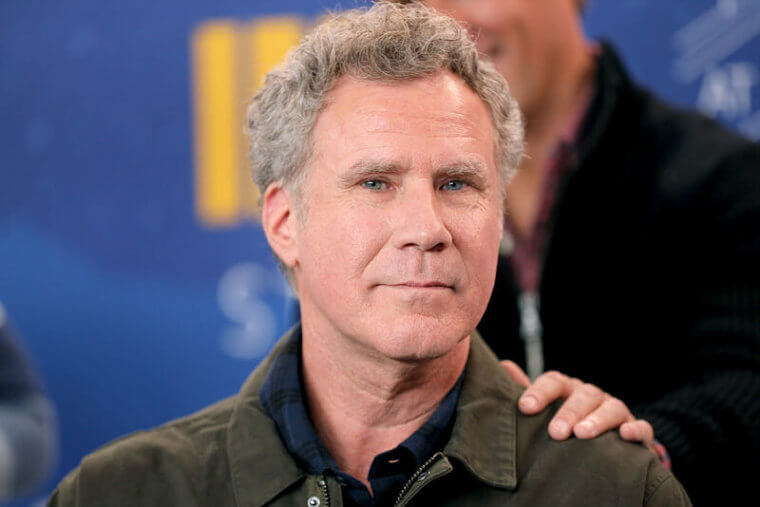 In 1990, he graduated with a Bachelor of Arts in Sports Information from the University of Southern California, and an honorary Doctor of Humane Letters Degree! According to Ferrell, the sports information program is no longer offered because of the high dropout rate which stemmed from the course's difficulty levels.
Mayim Bialik Is Supersmart
This is a face many will recognize instantly as Amy Farrah Fowler from the hit television comedy series, The Big Bang Theory. Besides her role as Amy, Bialik is also known as a game show host. Unlike many of the celebs in this list, Bialik's character, Amy was just as smart as she is off-screen.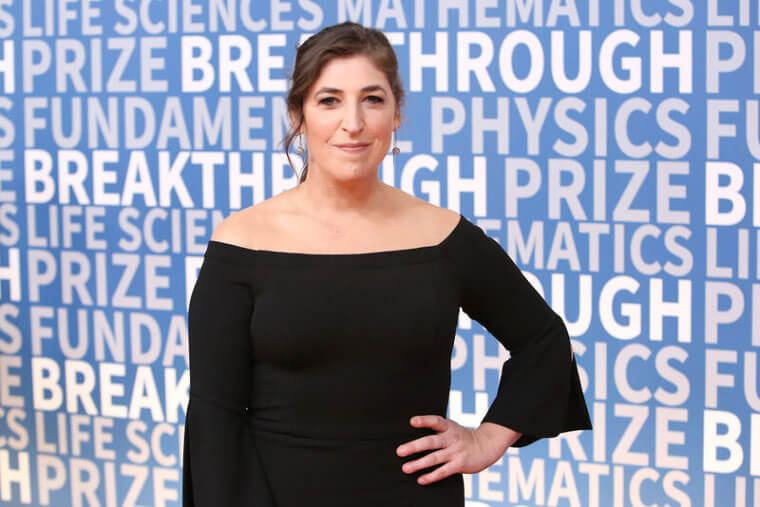 Amy Farrah Fowler is a Neuroscientist, and surprisingly, so is Mayim Bialik! Neuroscience is probably one of the most difficult fields to study, however, Bialik has her Ph.D. and it's not just hanging on a wall. She actively writes and publishes books in the medical field in between her acting career.
Ashton Kutcher Might Be Smarter Than Most
Ashton Kutcher, is known by many for his roles in romantic comedies such as Just Married, My Boss' Daughter, Guess Who, A Lot Like Love, What Happens in Vegas, and No Strings Attached.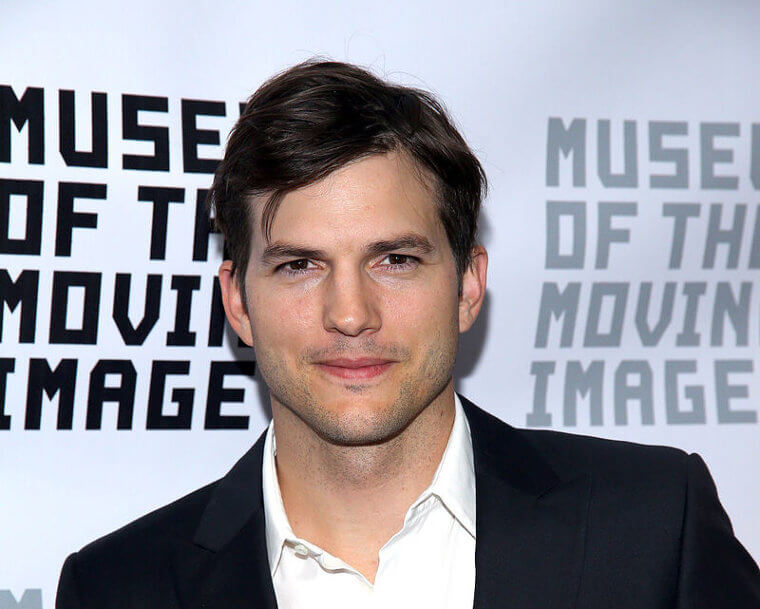 With roles in films like these, it's only natural for us to assume that there's not much going on for him in the way of intelligence. However, here's a surprise that will shock you – Ashton Kutcher graduated from the University of Iowa with a Biochemical Engineering Degree! One of his aspirations is to create a cure for heart disease to help his brother who suffers from the same disease.

David Duchovny's Princeton Degree
Yes, you read that right! David Duchovny, known by many for his portrayal of the promiscuous and drunk writer in the film Californication, isn't just a pretty face. It turns out that Duchovny actually graduated from the prestigious Princeton University with a BA Degree in Literature.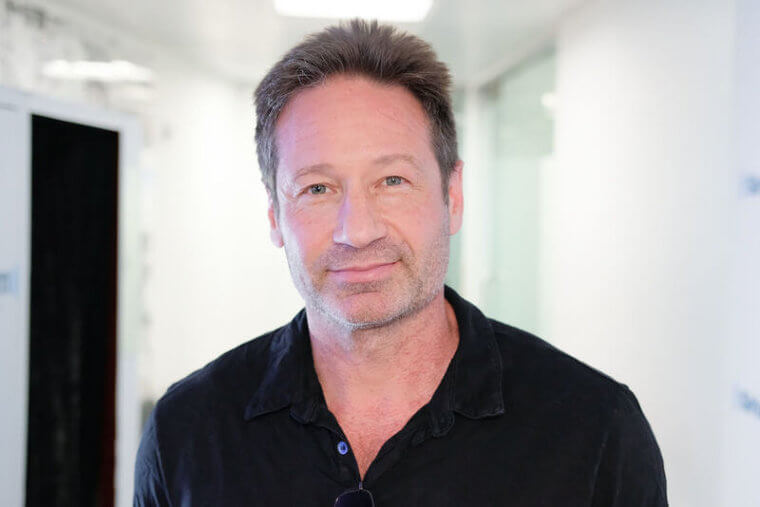 You've got to be pretty smart to get one of those. He also went on to graduate with a Master's from Yale. He did attempt his Ph. D. but ended up dropping out so he could take on acting permanently. All in all, that's a smart man.
Carrie Underwood and Her Degree
We all know that Underwood is a sensational singer. Her fame came from season four of American Idol. She won four Grammy Awards and is said to be one of the most successful singers to have been a winner on American Idol.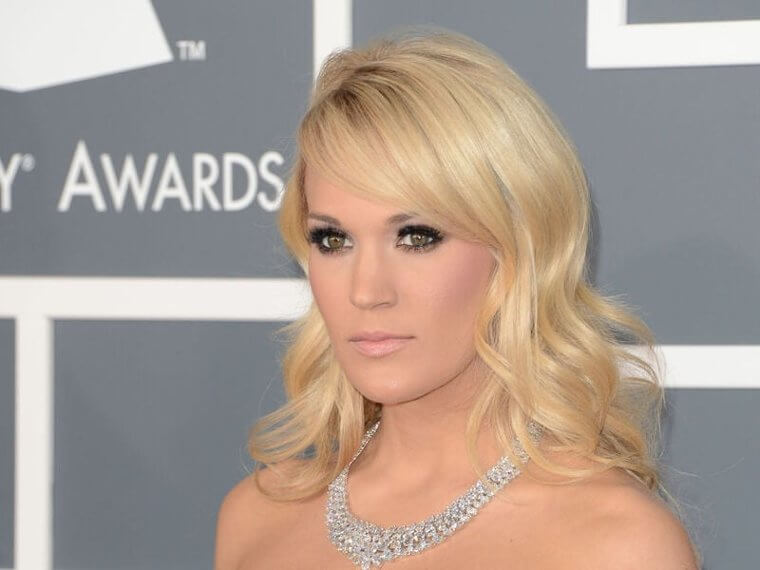 However, winning the show did not stop her from pursuing her education. She went back home to Oklahoma and finished her degree in Mass Communications at the Northeastern State University. An even further testament to her intelligence, Underwood graduated magna cum laude.
Bradley Cooper's Beautiful Brain
Bradley Cooper isn't a small name. With his incredible eight Academy Awards, a Tony Award, and two Grammy awards, he is one of the most influential people in the entertainment industry. He's also known for his roles in comedy films such as Wedding Crashers, The Hangover, and Silver Linings Playbook.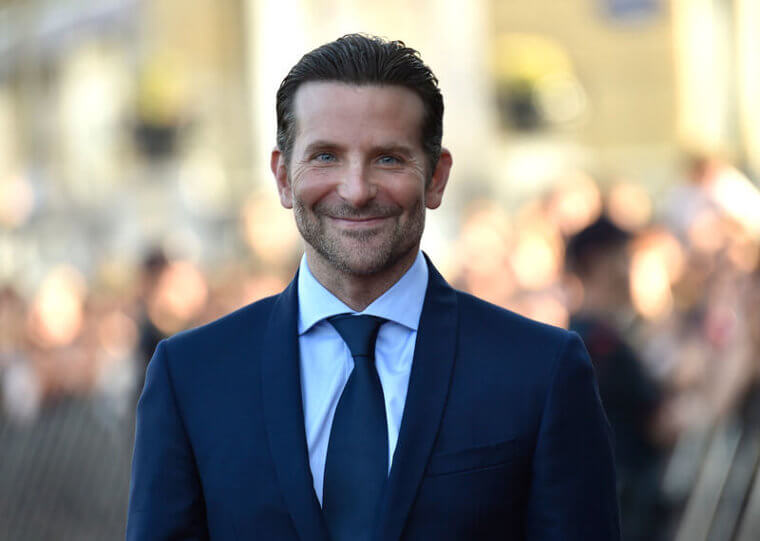 He's also the voice of Marvel's sarcastic and funny character, Rocket Raccoon. However, Cooper's skills aren't limited to his acting. His knack for the English language and love for ready earned him his Bachelor's Degree in English.
Rebel Wilson In Law
Rebel Wilson is popular for her comedy roles, especially for her role as Fat Amy in the film series Pitch Perfect. Her other roles include Natalie in Isn't It Romantic, and appeared as Penny Rust in The Hustle.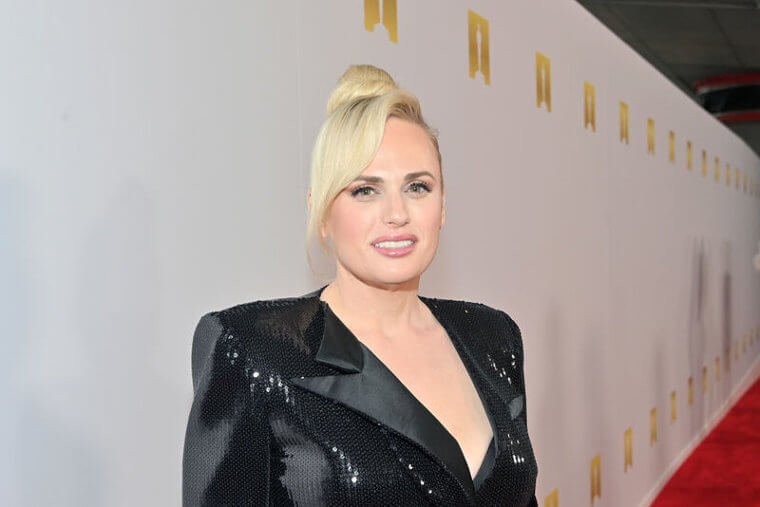 Rebel has mentioned previously that many people actually think that she's stupid. We're sure they would be really shocked to hear that she is actually a law graduate of the University of New South Wales, which she describes as the "Harvard of Australia." Good for her.

J. K Rowling Isn't Just an Amazing Author
J.k Rowling earned her fame and recognition from writing everyone's favorite book series, Harry Potter. Her struggles in getting it published in the first place are widely known, with one publisher even telling her to take a writing course. She's also a crime fiction writer and she writes under the alias Robert Galbraith.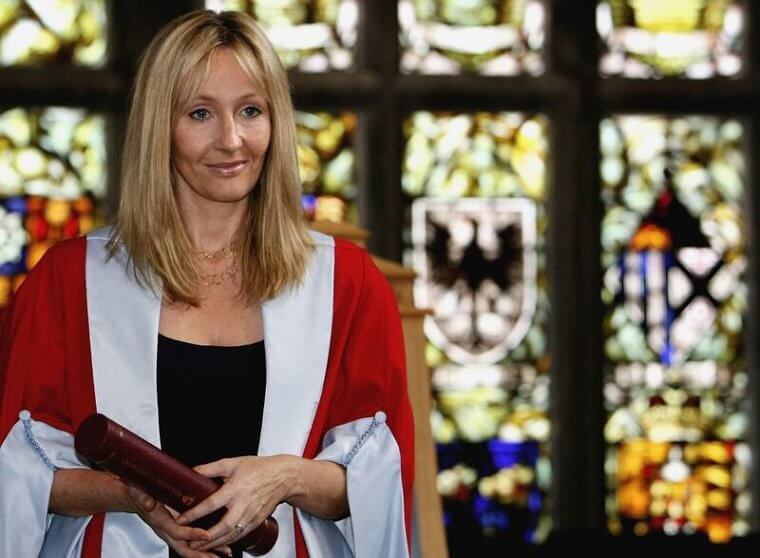 With all the writing she did, we knew she'd be intelligent. However, one of the lesser-known facts is that she doesn't only have a great command of the English language, but she's great at other languages too! Rowling attended the University of Exeter and came out with a Degree in French, Greek, and Roman studies.

James Franco the Doctor
Even though there is way too much publicity surrounding James Franco – good and bad – he is still one of the most popular stars. The portrayal of his roles in movies such as Pineapple Express and This is The End contributes to a reputation of being somewhat of an 'airhead.' Fortunately for him, his actual personality is far from dumb.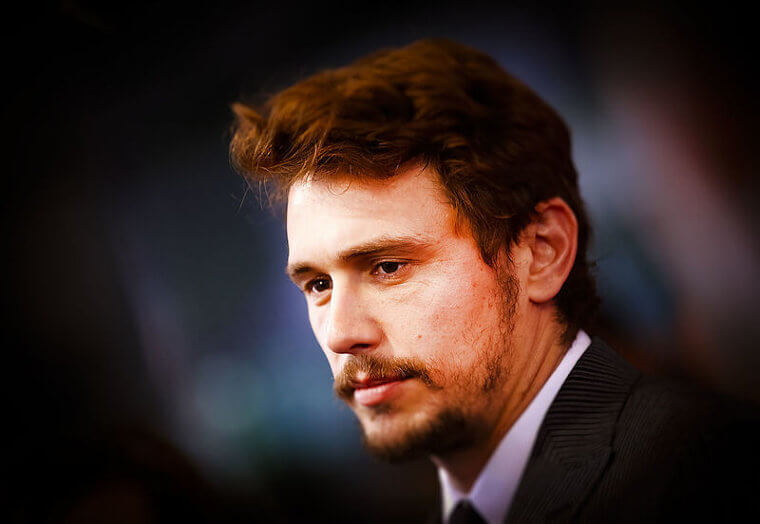 Even though there is way too much publicity surrounding James Franco – good and bad – he is still one of the most popular stars. The portrayal of his roles in movies such as Pineapple Express and This is The End contributes to a reputation of being somewhat of an 'airhead.' Fortunately for him, his actual personality is far from dumb.
Danai Gurira Doesn't Just Catch Bad Guys
You will remember the brilliant Danai Gurira from her powerful portrayal of her characters in movies and shows like The Walking Dead and as Okoye in the Marvel movies. As a woman in the industry, it is not uncommon to experience some difficulty getting ahead. However, her amazing acting career is not the only strength she has.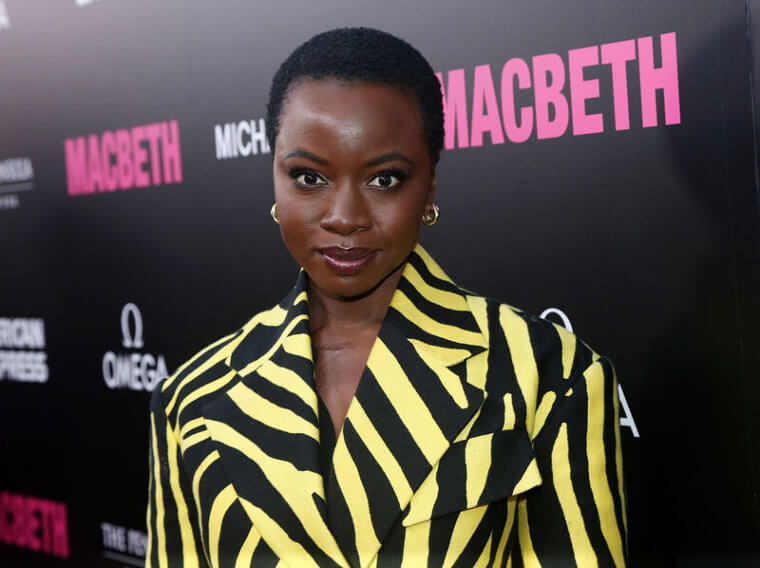 Gurira attended Minnesota's Macalester College. She mentioned that she was looking at "race, population, gender and how we psychologically function in a way that affects our societal outcomes around those issues." With her viewpoints being along those lines, we can see how she managed to get her degree in Social Psychology.
Brian May the Astrophysicist
Brian May earned his fame as part of a band called Queen. He was the lead guitarist and was also a songwriter. He contributed heavily to the band being recognized as one of the greatest bands in the history of rock music.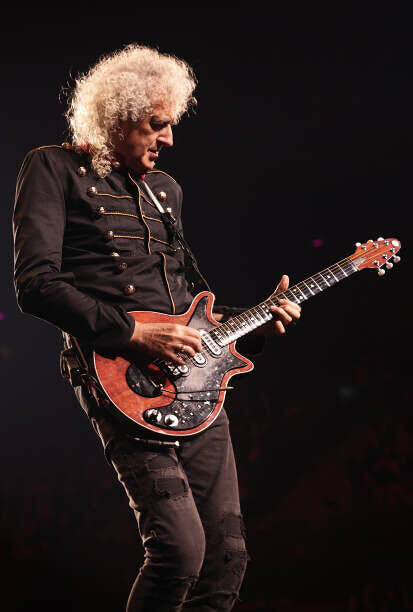 Besides his singing, singing, and songwriting talents, May is also extremely intelligent. He is actually a graduate of Imperial College London. He received his Bachelor of Sciences in Physics. A few years later, he went back to graduate with a Ph. D in Astrophysics!
Ken Jeong Has a Degree?
Ken Jeong is widely popular for his comedian role. His most notable appearance might be in The Hangover when he hopped out of a trunk fully nude. His other appearances include roles in Knocked Up, Role Models, The Duff, and Crazy Rich Asians.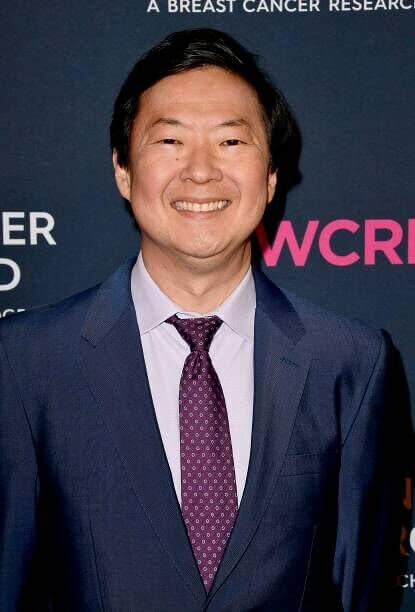 Here's a crazy fact – Ken Jeong was also a practicing physician who graduated with his Masters from the University of North Carolina. He actually gave up practicing medicine to pursue his acting full-time.

Lisa Kudrow Studied Biology
The hit television series Friends, showcased Lisa Kudrow's character of Phoebe Buffet as a loving and caring friend although slightly silly. In real life, however, she is far from unintelligent.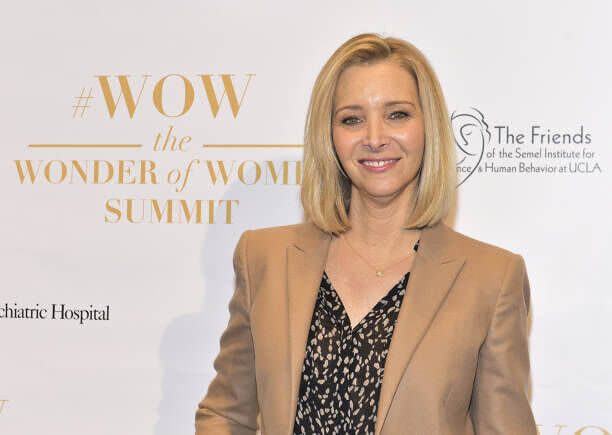 Kudrow's father was her role model, and with him being so successful in his field as a physician and researcher, she wanted to do the same. To do this, she studied at Vassar College and earned her degree in Biology. She then decided to join her father on his research team.
Lionel Richie Studied in the Field of Economics
Lionel Richie, as you must know, is a famous singer and songwriter who earned his recognition as part of a band called Commodores. Before his rise to fame, he had attended the Tuskegee Institute to study economics.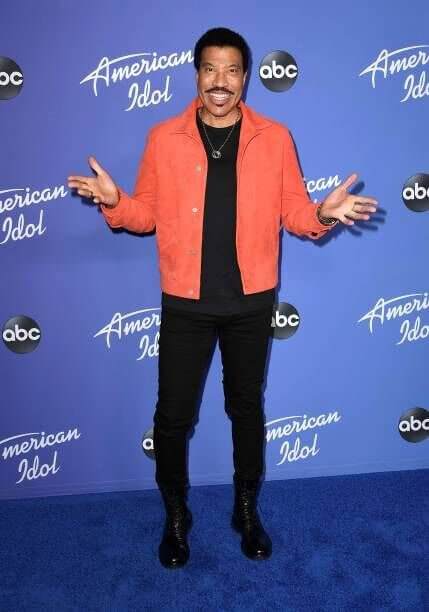 This is where he first met the band. He left his studies to make music and go on his tours but eventually returned to complete his degree. He graduated in 1974 with a degree in Economics.
Weird Al Is Smart Too
Weird Al Yankovic rose to fame with his funny songs and parody versions of songs. He is also known for playing the accordion and this is the instrument that sparked his interest in the world of music.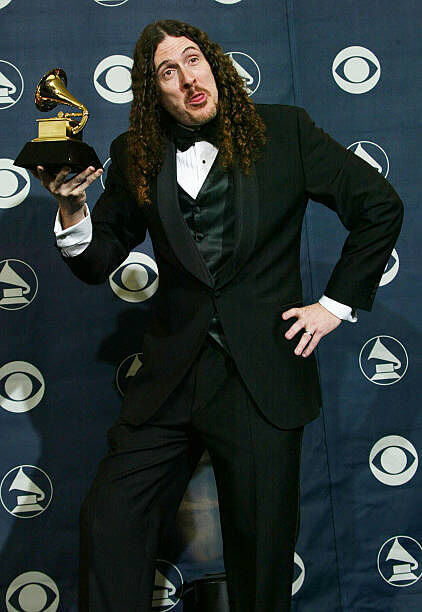 Before music, he tried his hand at architecture, and actually managed to graduate from California Polytechnic State University with a Bachelor of Arts in Architecture. When he discovered that he wasn't really passionate about it, he got a job and played music in his free time.
Freddie Highmore Is Good At Languages
Freddie Highmore began acting at a very young age. In fact, you might remember him from Charlie and the Chocolate Factory. Although he was so successful so early, he knew education was more important than anything else and decided to still go to college.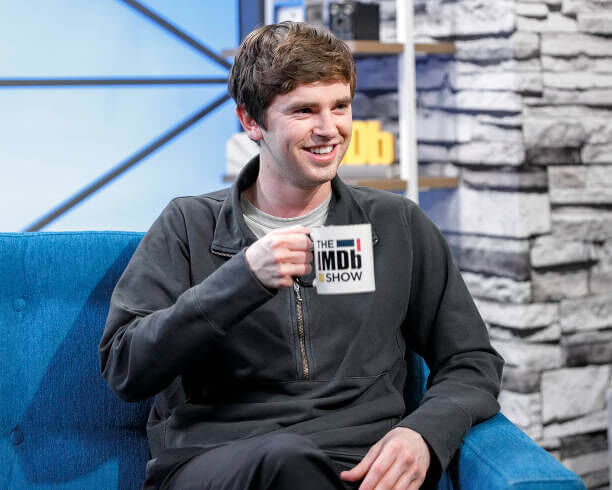 He went to Emmanuel College and studied languages. He earned his degree in Spanish and Arabic. This qualification was actually equivalent to the first-class honors – and that's why you stay in school, kids.

Gene Simmons Was a Teacher
Gene Simmons, also known by his stage name, The Demon, plays the bass and is one of the singers of the rock band called Kiss. His inspiration was the Beatles and when he saw them on the Ed Sullivan show he was motivated to be like them.
Before his career in music, he worked many jobs in the city. Simmons used to also be a middle school teacher and taught the sixth grade. He went to Richmond College where he got his degree in Education and also an Associate Degree at Sullivan County Community College.
Rooney Mara Has More Than One Degree
Rooney Mara found her fame when she played Lisbeth Salander in the thriller The Girl With the Dragon Tattoo. After this, she landed other leading roles in films such as Side Effects, Her, and Carol. They were all hugely successful and she even earned an award for best actress.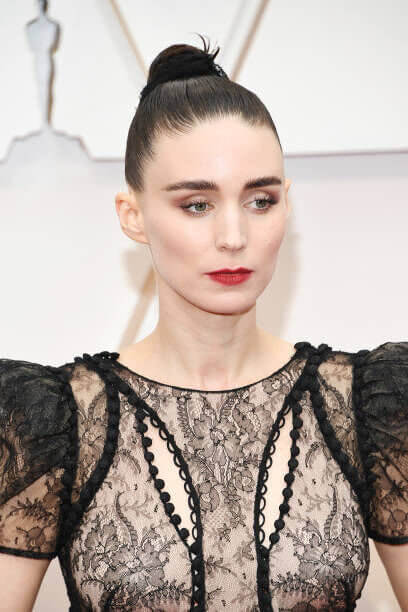 Besides her incredible success as an actress, she was also intellectually inclined. She studied for her bachelor's degree in many fields and succeeded. She graduated from the Gallatin School of Individualized Study at New York University with degrees in psychology, international social policy, and the formation of non-profit organizations.
Eva Longoria Has a Bachelor's and Master's Degree
You will recognize this celeb from many places. She starred in many popular television shows such as the young and restless, desperate housewives, and devious maids. Before her successful acting career, Eva Longoria worked as a headhunter in between her auditions.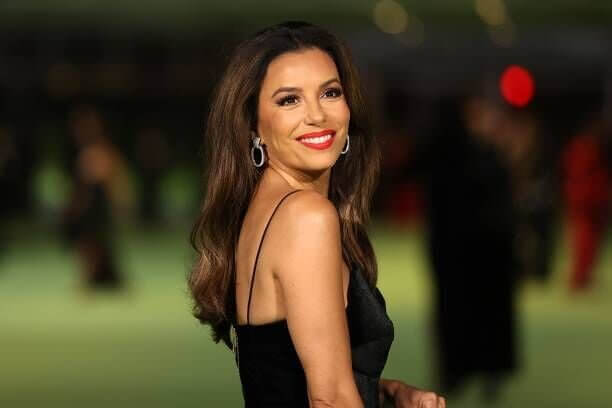 She did this for about four years. She studied at Texas A&M University, earned a Bachelor's degree in Kinesiology, and graduated with a Master of Arts in Chicano studies when she attended California state university.
Gabrielle Union Has a Bachelor's In Sociology
Gabrielle Union's acting career began on television sitcoms and romantic comedy movies. Some of the ones you might remember her from are The Brothers, Deliver Us from Eva, and Think Like A Man. She also took her education seriously and surprisingly is smarter than many people.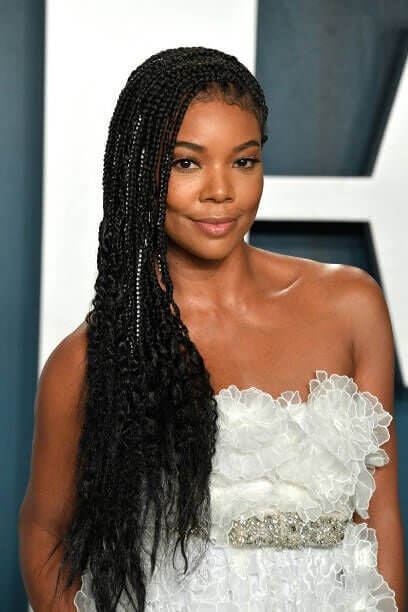 Gabrielle Union has her Bachelor of Science degree in Sociology from the University of California, Los Angeles. She wanted to study and end up in the law field after her undergraduate qualification but ended up modeling. We can't help but think she would have been a force to watch in the world of law.

Wanda Sykes Is a Marketing Major
Wanda Sykes is pretty popular for her stand-up comedy and her comedic roles in her television and film appearances. She was actually named as part of the twenty-five funniest people in America by an entertainment magazine.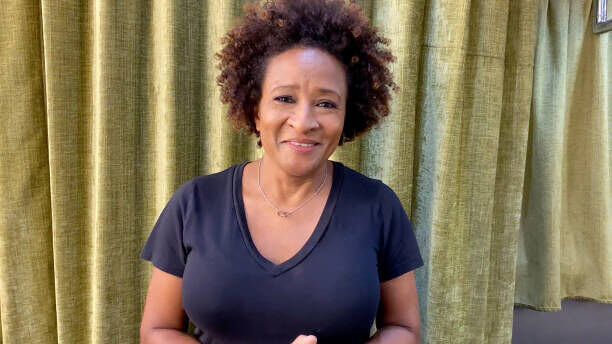 However, she's not just a really funny person, Sykes also has some intelligence hidden in her brain. In 1986, she attended Hampton University and she graduated with a degree in Marketing. Her degree helped her to get the job as a contract specialist at NSA.
David Spade's Got the Business Brain
We know David Spade as a stand-up comedian and television host. He is also known for his roles in films like Tommy Boy, Black Sheep, The Benchwarmers, and The Do-Over. With all of his funny roles and funny nature, it's hard to imagine him as a serious person.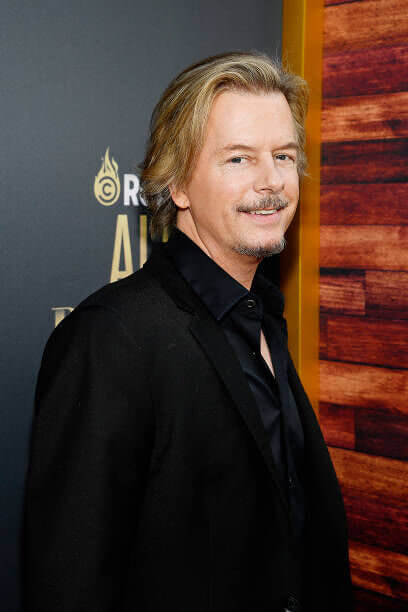 However, in real life, Spade is actually serious enough to graduate from Arizona State University with a degree in Business. Even though he was involved in stand-up comedy and making jokes in his spare time, he was still at college working hard for his degree.
Chris Martin and Languages
If you were a Coldplay fan, you would remember the lead singer Chris Martin. He has won several awards for his talents, including a few Grammys and Brits Awards. He is also a talented musician who can play several instruments such as the guitar and keyboard. However, his talents don't stop here.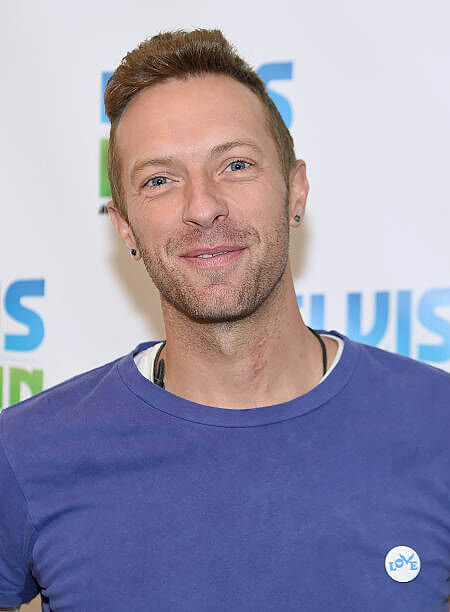 Martin has also attended the University College, London where he studied Ancient Latin and Greek. This is where he met the rest of the band. He still made music while he studied and graduated with an Ancient Latin and Greek Studies degree.
Ron Jeremy's Talents in Special Education
Ron Jeremy is pretty controversial at the moment (not that he hasn't always been). You might know him from his background in adult films. However, what you might not know is that adult films aren't the only job experience he has.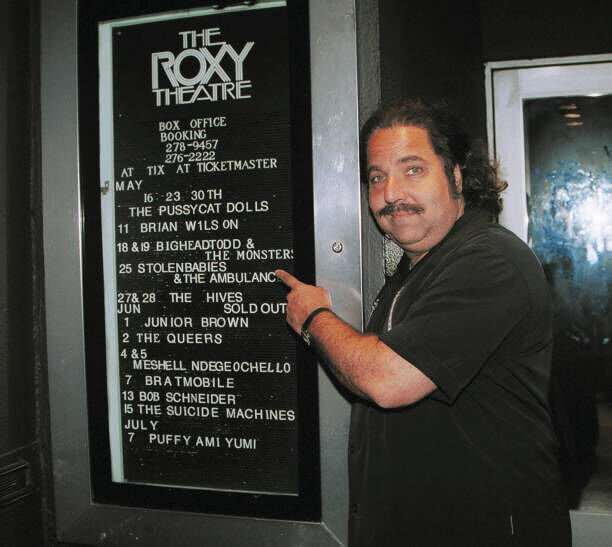 Jeremy initially was a teacher. He even graduated from Queens College with a Master's of Education in Special Education. It seems as though the salary might not have been enough, so he decided to completely change his career and jump right into adult films. Although, we're not sure if this worked for him, considering his current situation if you know what we mean.

Rowan Atkinson Is Smarter Than You Know
We all know him as Mr. Bean and he has been part of our lives for a long time. His endearing but dim-witted nature stole our hearts since he first appeared on television. However, surprisingly we might have got the wrong impression.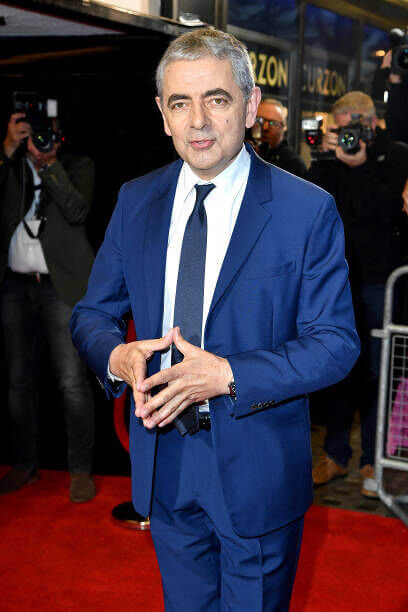 In his real life, Atkinson is actually really smart and the complete opposite of his Mr. Bean character. Atkinson attended Queens College, Oxford, and came out with a Master of Science in Electrical Engineering!
John Cleese Might Have Been a Lawyer
Another comedian on this list is the renowned actor and producer, John Cleese. However, before his rise to fame in the entertainment industry, Cleese studied at Downing College, Cambridge. He studied in the field of laws and earned a Bachelor's Degree in Law.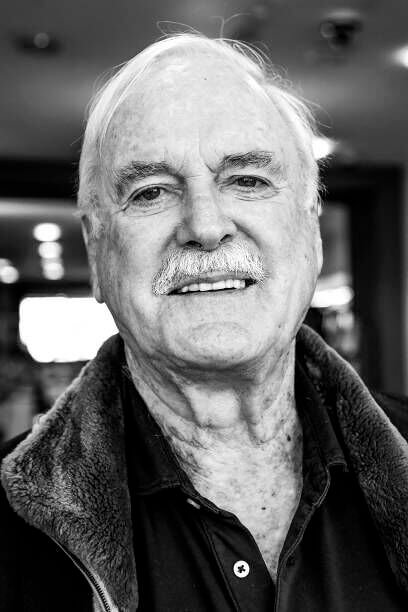 He could have been a lawyer if not for his huge success in Mony Python. He joined his co-writer, Graham Chapman, and dived into the world of comedy. Naturally, comedy was second nature to him, and the rest is history.
Vinny Guadagnino's Is Also in the Degree Game
Who doesn't love a bit of reality television now and then? If you're an avid watcher, you will remember Vincent Guadagnino from his appearance on Jersey Shore. He was raised in Staten Island and also attended college there.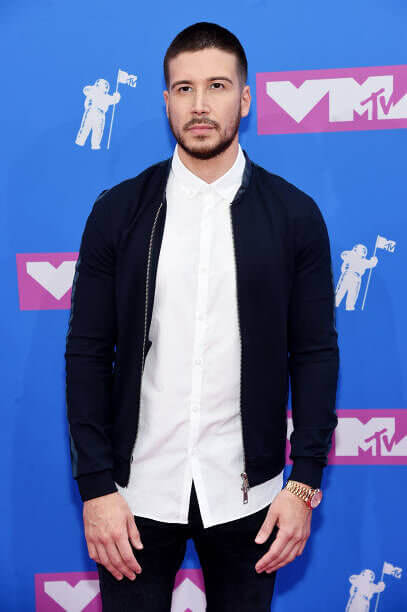 Surprisingly, he earned his degree in Political Science there, with a pretty good grade average too!  There are many who didn't really take a liking to him and we can't really blame them. He often likes to say that he has a "Master's in womenry."
Arnold Schwarzenegger Is Also Business-Minded
Do you remember Arnold Schwarzenegger with his magnificent body-builder figure, who even won the Mr. Olympia competition seven times? He's also known as a terrific actor – we're thinking about The Terminator - and film producer.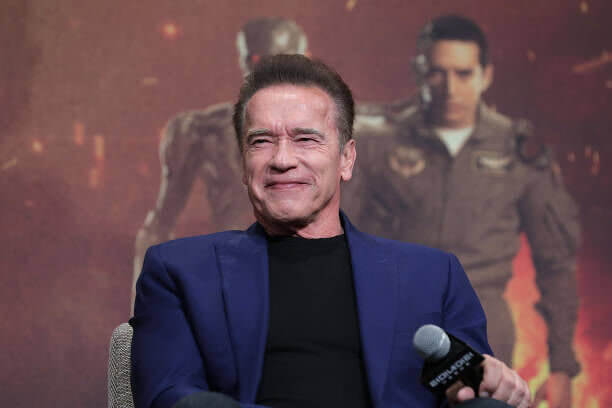 We doubt anyone had the impression that Schwarzenegger isn't smart, especially with his former politician status. Finding out about his education isn't much of a surprise. Schwarzenegger holds a Bachelor of Science in International Business and Economics from the University of Wisconsin-Superior.

Hugh Laurie Has an Interest In Anthropology And Archaeology
Intelligence runs in his family since his father was a physician and an Olympic gold medal winner. Hugh Laurie is recognized for his acting, singing, and as a comedian. You might recognize him as Dr. Gregory House from the popular show House.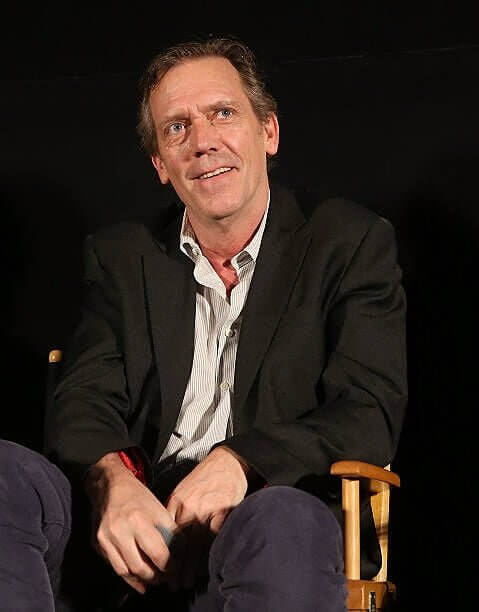 The apple didn't fall far from the tree. Laurie also took studying seriously and attended Selwyn College, Cambridge where he graduated with a Bachelor's degree in Archeology and Anthropology.
Aziz Ansari Could Have Went the Marketing Route
Aziz Ansari started out small in roles that were barely recognizable. However, now he is one of the best n the entertainment industry. Ansari now stars in his own Netflix series called Master of None which he also created.

He is also the recipient of many awards. With all of these achievements, he still has another one to add to the list. Ansari attended New York University and graduated with a Degree in Marketing.
J. Cole Has a Bachelor's In Communications
Jermaine Cole was born at a military base in Germany and had made quite the name for himself as an American songwriter and rapper. His fame began after the release of his debut mixtape The Come Up.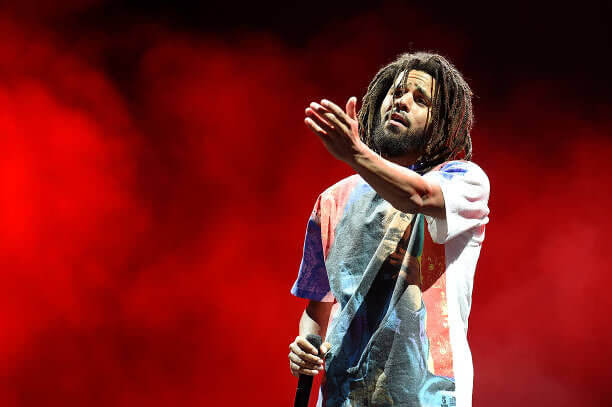 After that, it didn't take long for his music career to soar. He also signed to Jay-Z's label Roc Nation. While trying to work on his music, J. Cole also went to St. Johns University in New York. He earned himself a degree in Communications and Business and graduated summa cum laude.
A Smart Kardashian
The Kardashians weren't always famous, and some sisters seemed more invisible than others. Kourtney was also involved in fashion and retail like her sisters. She also released a book and launched her own website called Poosh.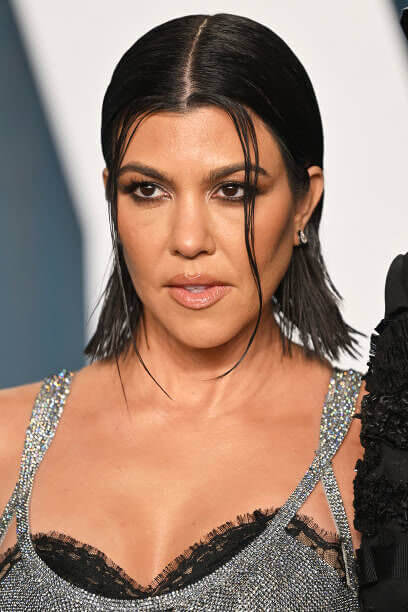 She is the oldest of the sisters and didn't have as much of the fame as they did when starting out. So Kourtney decided to get a good education and studied at the Southern Methodist University in Dallas, then she joined the University of Arizona where she graduated with a degree in Theater Arts and Spanish.

Ben McKenzie Studied Econ and Foreign Affairs
You might know him from Gotham, but Ben McKenzie's career didn't start there. The first role that earned him his fame was as Ryan Atwood in the television show The O.C. He also made a Broadway debut with the play Grand Horizons.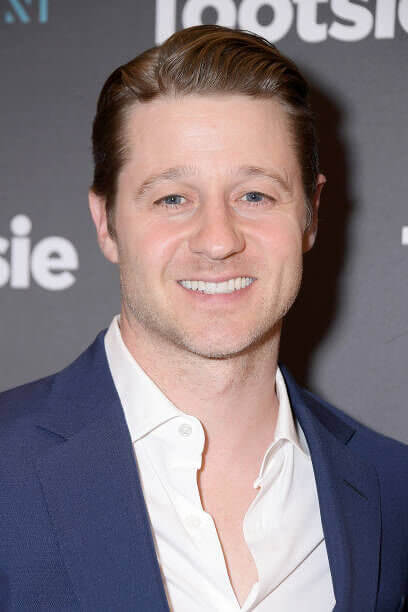 McKenzie is also pretty smart. He went to the University of Virginia and chose to study Economics and Foreign Affairs – not easy subjects. During the day, he would study hard, and at night he was performing on stage. He achieved his degree in 2001.
John Legend Is Basically an English Wizard
Here's another celeb who's got an eye for the English language. John Legend isn't just an amazing music artist, he is also the recipient of the Hal David Starlight Award from the Songwriters Hall of Fame.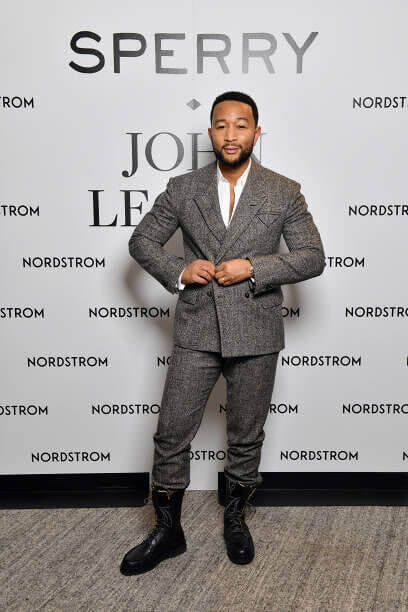 His incredible success in the industry is just one of his accomplishments. Legend was homeschooled as a child. He attended college at the University of Pennsylvania and graduated with a degree in English and African American Literature. While he was studying, he was involved in music as part of an acapella group.
Dr. Oz Is An Actual Doctor
Mehmet Oz, known as Dr. Oz owes his fame to his television show called The Doctor Oz Show which focused primarily on medical and health matters. He has also appeared on several episodes of The Oprah Winfrey Show.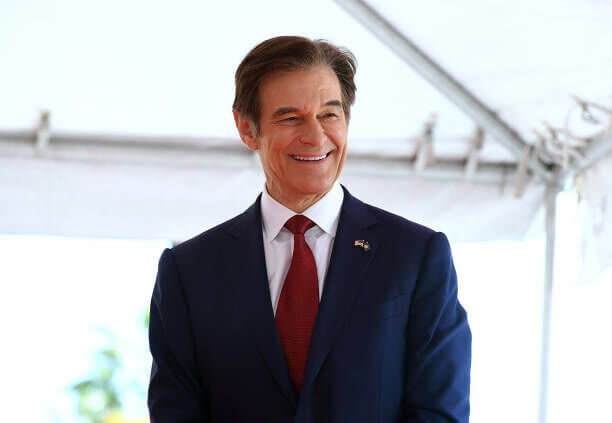 Although we know him from television, Dr. Oz is actually a doctor in real life! He is known as one of the best cardiothoracic surgeons and has performed more than 5000 open heart surgeries and one lung operation.
Conan O'Brien the Harvard Grad
Conan O'Brien might be one of the smartest late-night talk show hosts there is. Before he had his own show, he wrote for Saturday Night Live. So, it comes as no surprise to find out that O'Brien is a Harvard graduate.
He studied History and Literature and graduated Magna Cum Laude from the prestigious university. Even then he was known for his humor and he earned the title of the "pre-eminent jokester" on campus. Even now, his humor keeps us watching his shows.

Harry Hill Is All About the Brain
He isn't as popular in the United States as he is in Britain, however, he's still quite the celeb. He's known for his silly nature and large collared shirts that make him look ridiculous. He brings a lot of energy to his performances and people love him for it. Hill's fame began when he won the Perrier Award for Best Newcomer at the Edinburgh Fringe Festival.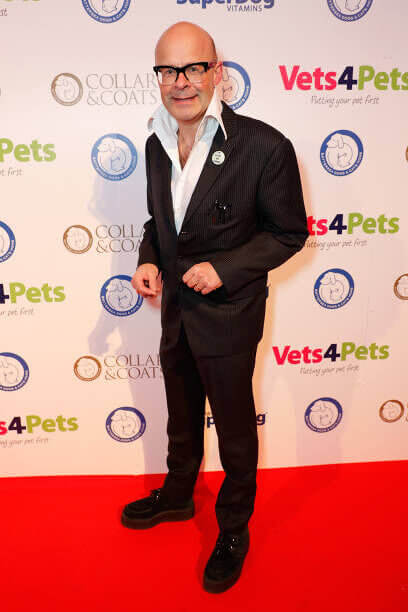 However, his life before fame might surprise you. Hill had studied at the University of London, earning his medical degree in Neuroscience and he worked for years as a doctor!