Actors, singers and sports stars are often in the news for their latest roles, their red-carpet outfits or scandals in their dating lives. But every so often, they hit the headlines for much more serious reasons.

Being rich and famous might win you some favors, but at the end of the day, celebrities are only human, and they mess up like the rest of us. And sometimes these mistakes end in death. Here are some well-known names that have been accused of or charged with murder.
Don King
The famous boxing promoter Don King might be best known for his work, promoting top names like Muhamad Ali and Mike Tyson, but the man also has a criminal reputation, with not one but two accusations of murder.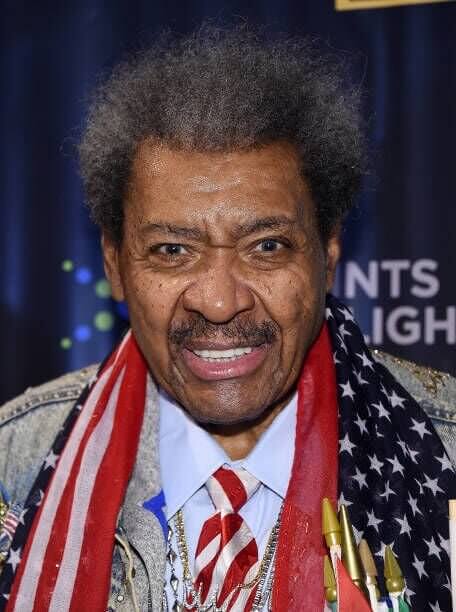 The first of these occurred back in 1957 when King shot a man who was robbing one of his gambling houses. The crime was ruled as justifiable homicide. Thirteen years later, King beat one of his employees to death over a debt of $600. He was convicted of second-degree murder, but the charges were later reduced to manslaughter and King served just four years in prison.
William S. Burroughs
In a terrible case of a game gone wrong, William S Burroughs shot and killed his wife, Joan Vollmer, in 1951 at their Mexico City home. The pair had been drinking when the novelist asked his wife to place a glass on her head as part of a "William Tell act". The shot went wrong and Vollmer died almost instantly.

Though he was arrested and charged, the trial was delayed and Burroughs had only to report daily to the local jail. Still awaiting trial, he returned to the US, and the Mexican courts convicted him in absentia and gave him a two-year suspended sentence.
Snoop Dogg
While recording his first album, Doggystyle, in 1993, Snoop Dogg was involved in the shooting death of a rival gang member. The man was shot by Snoop's bodyguard, but as the rapper was driving the car at the time, he was also charged with murder.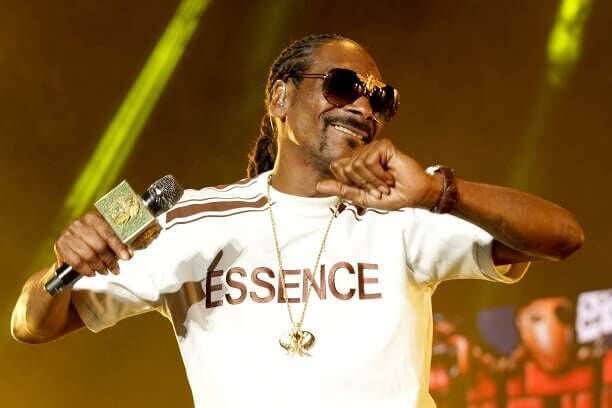 The two men were defended by lawyer Johnnie Cochran, who would later go on to represent OJ Simpson. Both men were eventually acquitted of the crime but spent several years wrapped up in connected legal battles.

Sid Vicious
Sex Pistol member Sid Vicious was just 21 when he was arrested for the murder of his girlfriend Nancy Spungen. He claims to have woken up from a drugged stupor to find her on the bathroom floor of their Manhattan hotel room.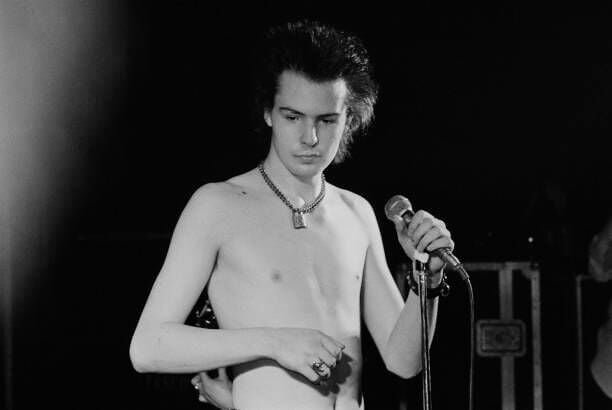 At one point he said the pair had fought but he had never meant to kill her, while later he claimed not to have remembered anything. Sid was let out on bail but never made it to trial, as he died of a heroin overdose less than a year later.

Dog the Bounty Hunter
For a man who spends his days hunting and capturing criminals, Duane Chapman has a somewhat shady past. Chapman had joined a motorcycle gang when he was just 15 and ended up involved with drug dealers.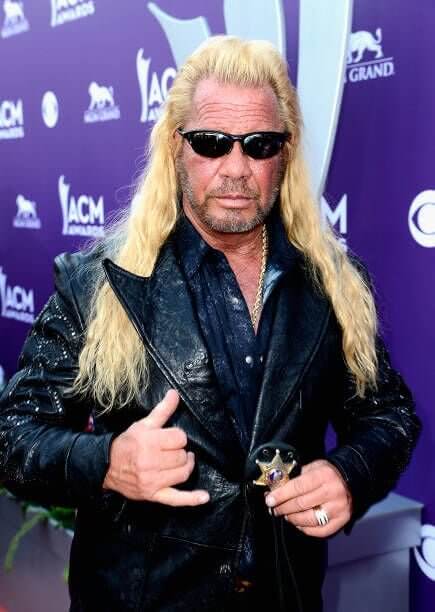 In 1976, Chapman had been waiting in a car while a friend of his became involved in an altercation with his dealer, ultimately killing the man. For his role as 'getaway driver', Chapman was convicted and sentenced to five years in prison but was released after 18 months.

Phil Spector
In 2003, actress Lana Clarkson was found dead in the California home of legendary music producer Phil Spector. Spector later claimed that the death was an accidental suicide, that she had "kissed the gun", but during his call to emergency services that night, he had said, "I think I just killed someone".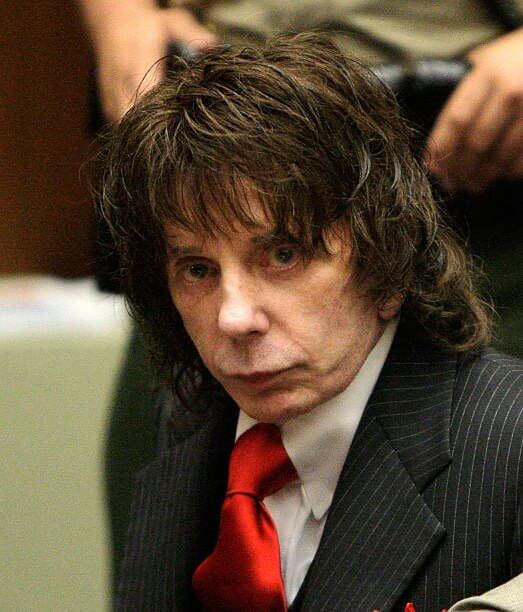 Spector was charged but released on a bail of $1 million. He remained free until the trial started, which wasn't until March 2007. The trial was lengthy, but Spector was eventually found guilty in April 2009 and was sentenced to 19 years to life. On January 16, 2021, Spector passed away at the age of 81, apparently from Covid-19 complications.

Gucci Mane
On May 10, 2005, rapper Gucci Mane was at a friend's apartment when a group of men entered and started attacking those that were there. Mane and his friends began shooting in retaliation and ended up killing one young man.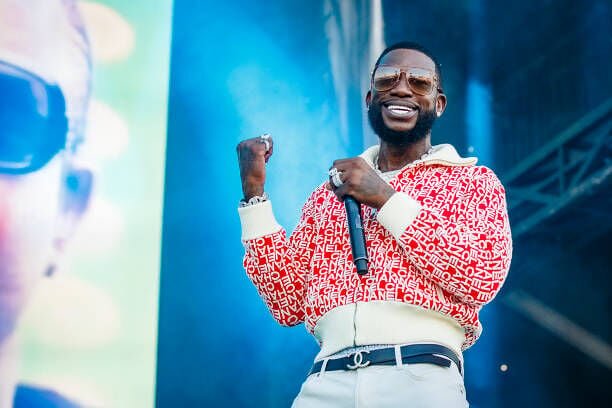 The body of the man was found later at a local high school, after which the rapper (real name Radric Delantic Davis) turned himself in to the police. He was charged with murder, but the charges were later dropped due to insufficient evidence.

Johnny Lewis
The death of actor Johnny Lewis was a strange and tragic one, that also involved murder. On 26 September 2012, the Sons o Anarchy star was found dead on the driveway of his landlord's house, apparently having jumped from the roof.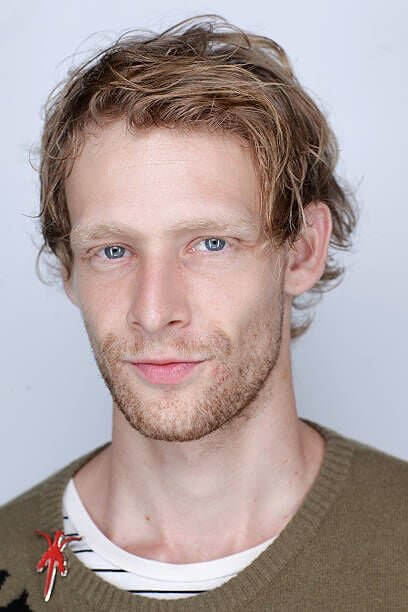 When police went to investigate, they found his 81-year-landlord Catherine Davis inside the house, dead from blunt force trauma to the head. It appeared Lewis had killed her, along with her cat. The actor had a history of drug abuse, but no drugs were found in his system at the time of his death.

Oscar Pistorius
This is one murder case that most people are sure to remember, as it caused such a media sensation worldwide. The South African athlete shot and killed his girlfriend Reeva Steenkamp on Valentine's Day 2013. Pistorius never denied the shooting but claims he thought she was an intruder as he shot her through a closed door.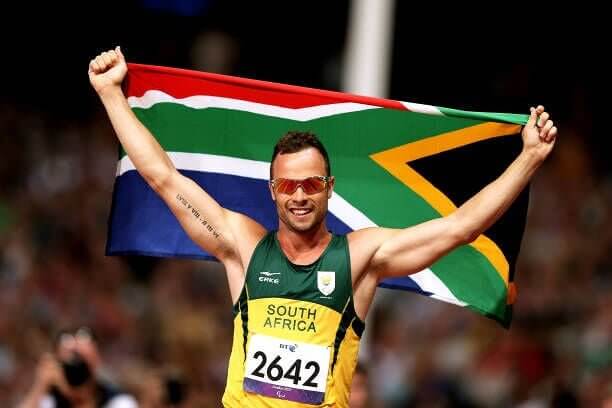 After a highly publicized trial, the sprint runner was found guilty of culpable homicide in September 2014 and sentenced to five years. He was also handed down a three-year sentence, to be served consecutively, for reckless endangerment relating to firearms.

Mark Wahlberg
Actor Mark Wahlberg might project the image of a squeaky-clean family man these days, but as a teenager, he was involved in a lot of criminal activity, including hate crimes against black and Asian people.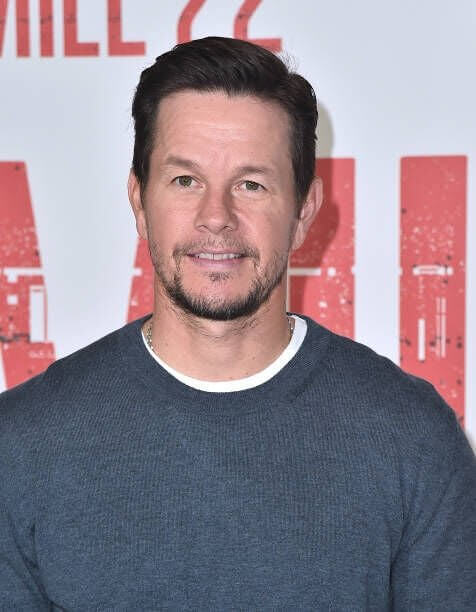 The most serious of these was an attack on two separate Vietnamese men on the same day. The first man he knocked unconscious with a large wooden stick. He later punched a second man in the eye. He was arrested and charged with attempted murder and pleaded guilty to felony assault. He was sentenced to two years' jail time but only served 45 days.

Lillo Brancato, Jr.
In December 2005, Lillo Brancato Jr, along with an accomplice, was attempting to burgle a house in The Bronx. They were interrupted by an off-duty police officer who lived next door, who was shot and killed by Brancato's accomplice.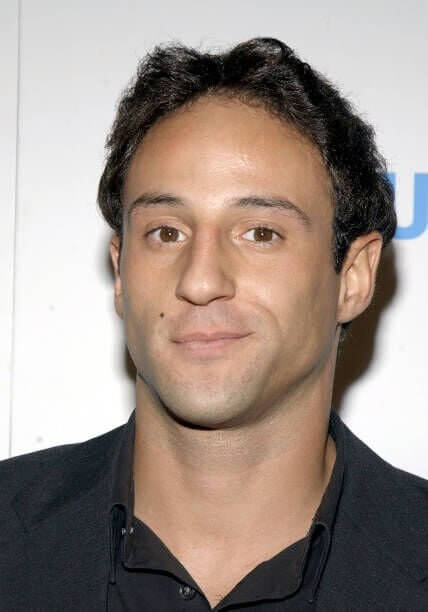 After the subsequent trial in 2008, The Sopranos star was found not guilty of murder, but guilty of attempted burglary. He was sentenced to 10 years in prison, while the accomplice was sentenced to life without parole for first-degree murder.

Alec Baldwin
The actor was charged with involuntary manslaughter over the shooting of cinematographer Halyna Hutchins, who was killed when Baldwin fired a pop gun during a rehearsal of a scene for Rust. The Western film was consequently suspended due to the tragic events at a ranch near Sante Fe, New Mexico in October 2021. Hannah Gutierrez Reed, the film's armorer, was also charged.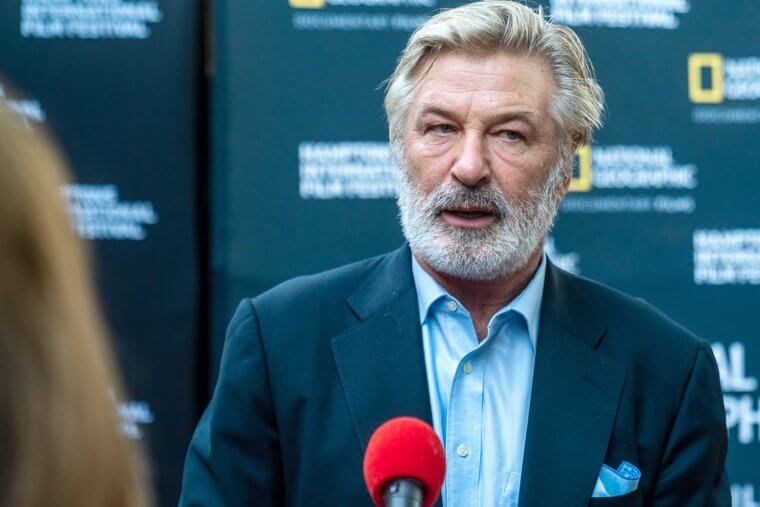 Both the actor and the armorer face up to 18 months in jail and a $5,000 fine if they are convicted. They will be tried by a jury, according to prosecutors. Baldwin's lawyer, Luke Nikas, called the decision 'a terrible miscarriage of justice': "Mr Baldwin had no reason to believe there was a live bullet in the gun - or anywhere on the movie set, He relied on the professionals with whom he worked, who assured him the gun did not have live rounds. We will fight these charges, and we will win."

Ryan Grantham
Unfortunately, crime does not seem to skip Hollywood's younger generation. Grantham found success even before reaching his teen years after he featured in titles such as Supernatural and Jumper in 2008. He later starred in the 2010 hit Diary of a Wimpy Kid, and would even go on to appear in the popular CW show Riverdale.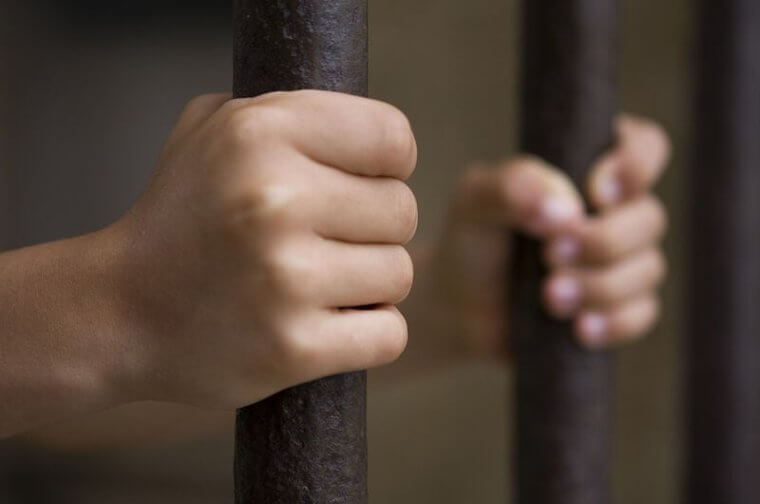 In March of 2020, Grantham did the unthinkable and shot his mother in the back of her head, killing her. He confessed his crime via a video he took, where he confessed to planning the assassination of the Canadian president and maybe carrying out a mass shooting, and wanting to spear her the consequences, he decided to kill her. In 2022 he was sentenced to a life sentence for his crimes.

Ted Kennedy
In 1969, the youngest of the Kennedy brothers was charged with leaving the scene of a crime after he left a woman to drown. He had been driving across a bridge when he lost control of the vehicle, which ended up in a tidal channel.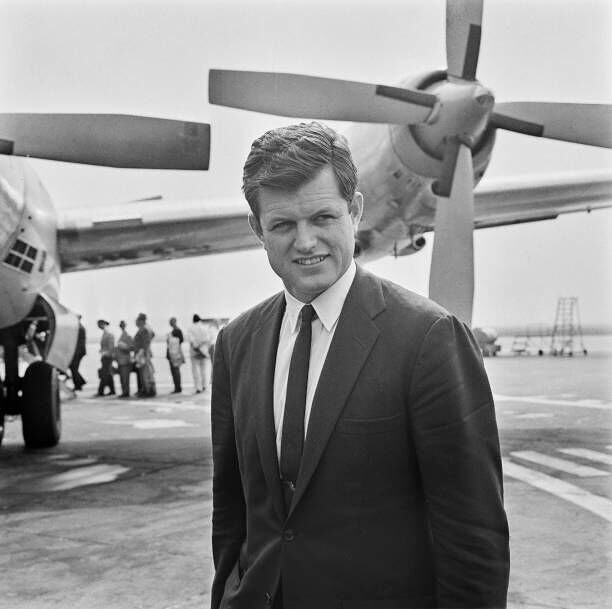 Kennedy escaped the car but claims he could not free the woman. He didn't report the accident until the next day, by which time the woman's body had already been discovered. He was given a two-month suspended sentence.

Robert Blake
A famous child star throughout the 1930s and 1940s, Blake hit the headlines again in 2002 when he was arrested for the murder of his wife, Bonnie Lee Bakley. Blake had not been present at the time of the shooting death but had allegedly used a hitman.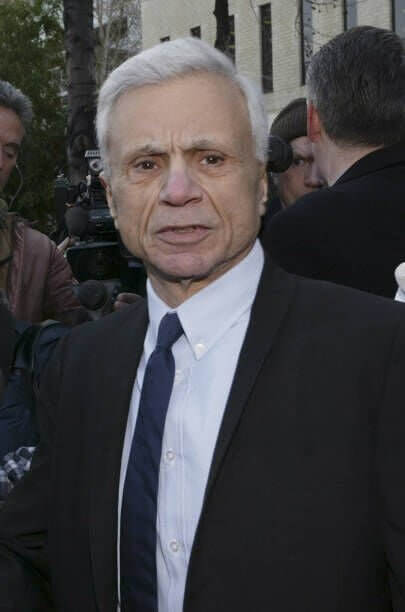 In 2005 he was found not guilty of the crime, but later that year was found guilty in a civil suit of wrongful death, which had been brought against him by Bakley's children. On this charge, he was ordered to pay $30 million and filed for bankruptcy soon after.

Claudine Longet
French singer and actress Claudine Longet, who had been popular during the 1960s and '70s, was arrested in 1976 following the shooting death of her boyfriend Spider Sabich. Longet claims that the gun had been discharged accidentally as Sabich, an Olympic skier, was showing her how to use it.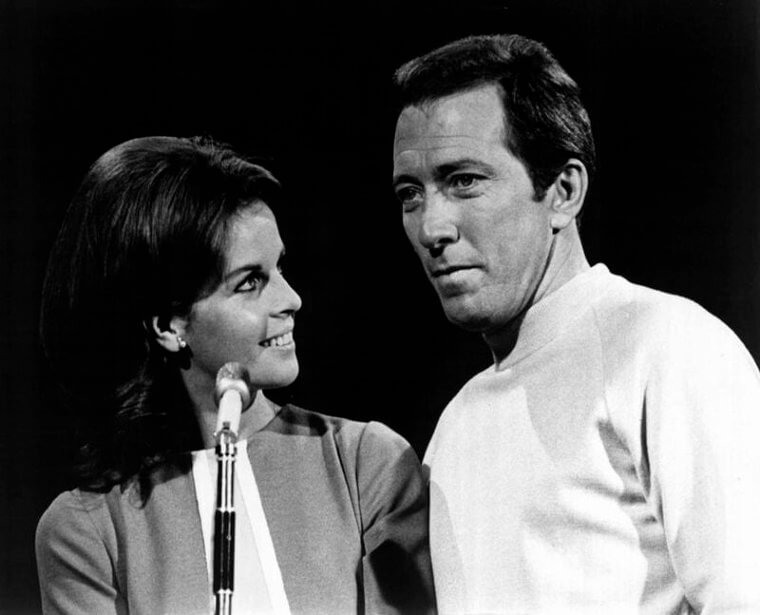 The police made several procedural errors during the investigation, which left many pieces of evidence inadmissible in court. Longet received just 30 days in prison and a small fine on a charge of negligible homicide.

Slick Rick
In the early days of his career, the rapper and record producer spent five years in prison after being found guilty on two counts of attempted murder. The incident in question involved his cousin Mark Plummer, whom he had hired as a bodyguard.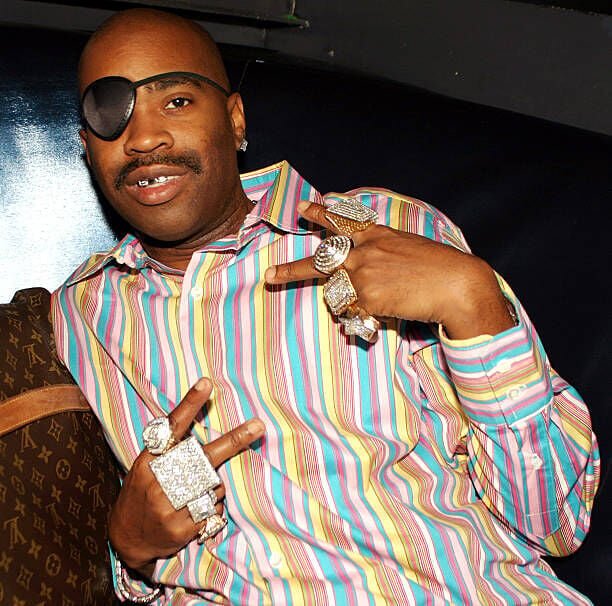 After Plummer had attempted to rob the rapper and threatened to kill his mother, Slick Rick shot at Plummer outside a nightclub, injuring him and a bystander. Though neither victim suffered severe injuries, Rick pleaded guilty to all charges.

Suge Knight
During the filming of the biopic Straight Outta Compton, music executive Suge Knight was involved in a fatal hit-and-run, after which he was charged with voluntary manslaughter. At the time of his arrest, Knight had claimed the collision was an accident, but witnesses say it had been deliberate.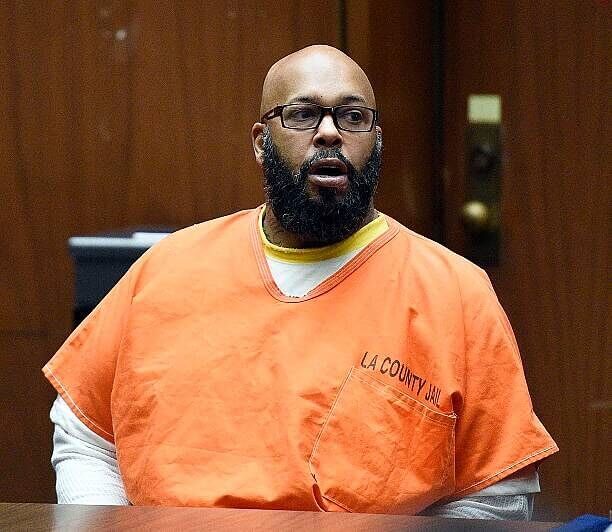 The trial was delayed many times due to Knight's medical issues, including a suspected brain tumor, but in October 2018 he was sentenced to 28 years in prison and remains incarcerated in the RJ Donovan Correctional Facility in San Diego.

Phil Rudd
The drummer for hard rock band AC/DC was arrested in 2014 following a raid on his New Zealand home and charged with attempting to procure a murder, threatening to kill possession of methamphetamines, and possession of cannabis.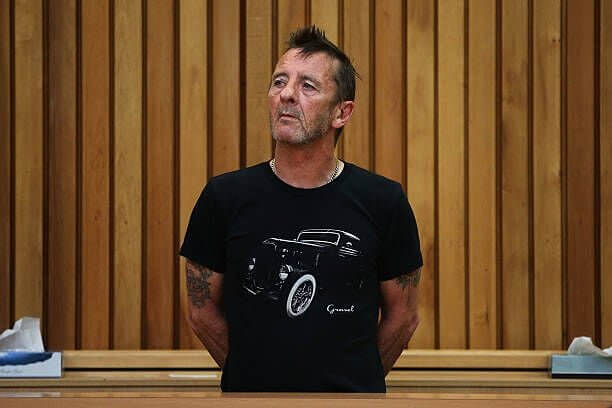 Rudd had allegedly tried to hire a hitman to kill two other men, but the charge of attempting to procure a murder was dropped the day after the arrest. He eventually pleaded guilty on the drug possession charges and one of the charges of threatening to kill. He received a fine and eight months of home detention.

Juan-Carlos Cruz
Once best known as the star of Food Network shows Calorie Commando and Weighing In, chef Juan-Carlos Cruz is now famous for trying to have his wife Jennifer Campbell killed. In 2010 Cruz had solicited three homeless men to kill his wife, either by slitting her throat or strangling her, paying them $1000.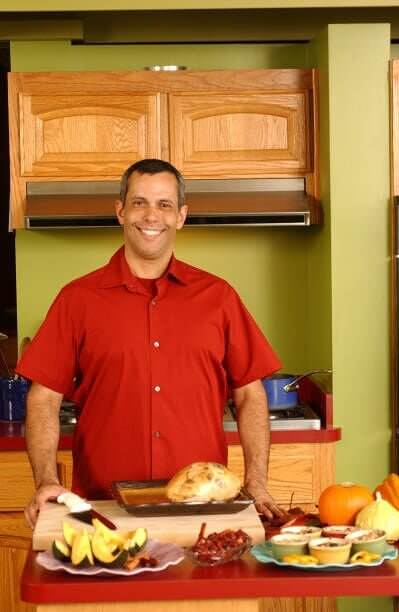 Cruz claims it had been an act of mercy, as Campbell had been suffering depression following problems conceiving. The charge of attempted murder was dropped, but Cruz was found guilty of murder for hire and sentenced to nine years in prison.

Matthew Broderick
Baby-faced Matthew Broderick might have a look of innocence, but in 1987 the Ferris Bueller star was involved in the death of two people. Broderick, along with his girlfriend Jennifer Gray, had been on holiday in Ireland when he drove on to the wrong side of the road, resulting in a collision.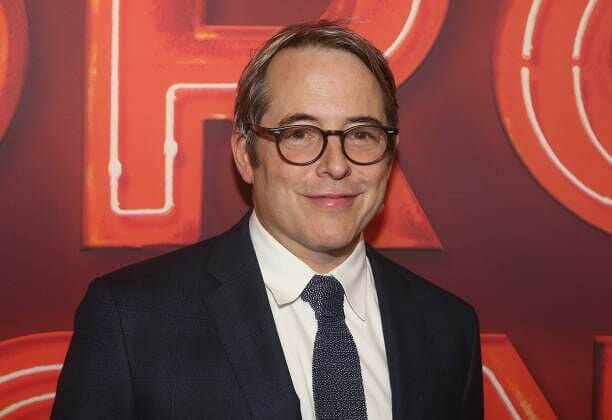 The passengers in the other car, a 28-year old woman and her mother, were severely injured and pronounced dead on arrival at the hospital. Broderick initially faced a charge of death by dangerous driving, but the charges were later downgraded to careless driving and he escaped with a small fine.

Venus Williams
Tennis legend Venus Williams is another celebrity involved in a fatal car accident. In June 2017, Williams was involved in a collision at an intersection in Palm Beach, Florida. The driver of the other vehicle survived, but her 79-year old husband died of his injuries in hospital.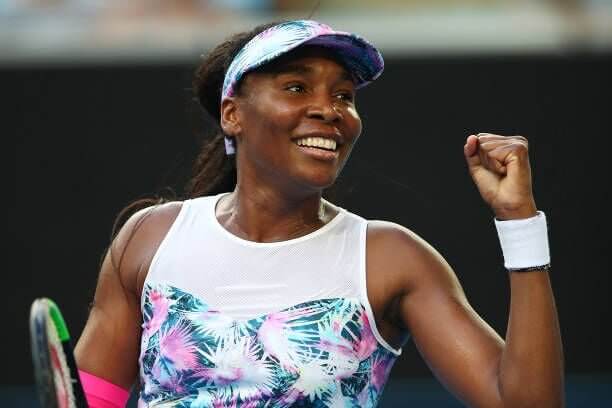 Initially, Williams was suspected of causing the accident by turning into the intersection when she didn't have right of way. However, authorities subsequently obtained video footage that proved a third party was at fault, and Williams was cleared of wrongdoing.

Brandy
In 2006, pop singer Brandy (full name Brandy Norwood) was involved in a serious car accident on the 405 freeway in Los Angeles. Norwood had lost control of her Land Rover, colliding with a car containing a woman and her children.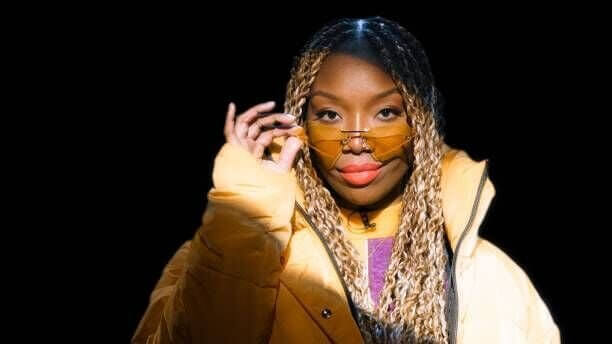 The woman, Awatef Aboudihaj, later died of her injuries, but the two children made a full recovery. Due to insufficient evidence, Norwood was neither arrested nor charged, but following several lawsuits, she reached a private settlement with Aboudihaj's widower.

Caitlyn Jenner
The former Olympic medalist hit headlines in April 2015 when she came out as a transgender woman. But just a few months before, Jenner was involved in a fatal collision that seems to have gone largely unnoticed.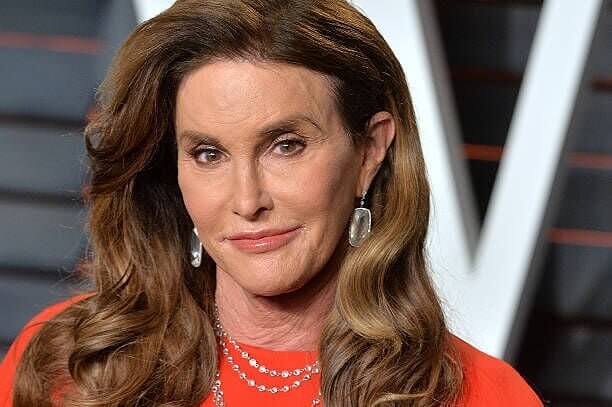 She had slammed into the back of a car on the Pacific Coast Highway, pushing it into oncoming traffic. The driver of the car, Kim Howe, an actor and animal rights activist, was killed. Due to conflicting accounts of the event, no charges were filed against Jenner, though Howe's family did file a civil lawsuit that was settled out of court.

Keith Moon
The legendary drummer for British rockers The Who was well-known for his self-destructive behavior, but in January 1970, his conduct tragically affected the lives of others. Moon was trying to escape fans by driving away from a pub when he ran over his bodyguard Neil Boland.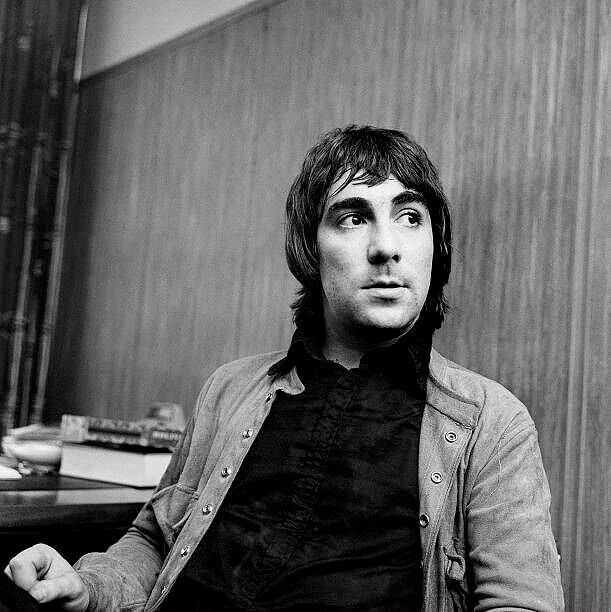 Moon had been drinking and claims he did not see Boland in the road, and the death was ruled an accident. He was, however, charged with drink driving and driving without a license and insurance.

Vince Neil
In yet another case of rockers and drink driving is a tragic mix, Mötley Crüe frontman Vince Neil was involved in a fatal car accident in December 1984, which claimed the life of Hanoi Rocks drummer Nicholas Dingley.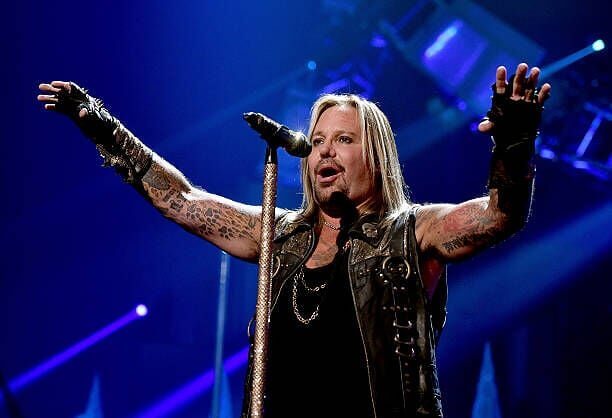 Neil had been driving Dingley and another friend to a liquor store when he lost control of the vehicle and hit another car. The other car's occupants were injured and Dingley was killed. Although Neil was charged with vehicular manslaughter and driving under the influence, he served just 15 days in jail.

Aaron Hernandez
Pro player for the New England Patriots Aaron Hernandez had his career cut short when he was arrested for the shooting death of semi-pro footballer Odin Lloyd in 2013. Lloyd's body had been found in an industrial park near Hernandez's home, and a previous connection between the two men led police to suspect Hernandez.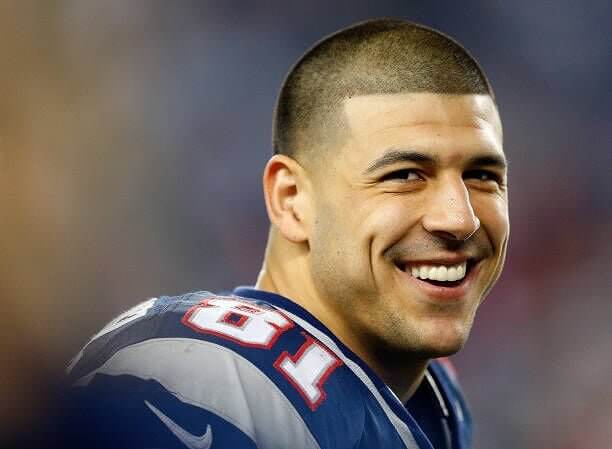 Hernandez pleaded not guilty, but in June 2013 he was convicted of first-degree murder and five separate firearms charges and sentenced to life in prison without parole. He was found dead in his cell in 2017, and the death ruled a suicide.

Next Up On the Docket: Celebs Who Have Testified in Court
When you're rich and famous it's easy to get into trouble at some point. If you're like us and want to know more about famous celebs who have been involved in criminal trials, you'll have to keep reading!  

Ashton Kutcher's Date Was Murdered 
Back in 2019, the Hollywood actor Ashton Kutcher found himself testifying against a serial killer named Michael Gargiulo. If that name sounds familiar, you've probably heard of the crime he committed when he killed Ashley Ellerin in 2001. How is Kutcher involved in this? Well, he was supposed to go on a date with the victim that evening.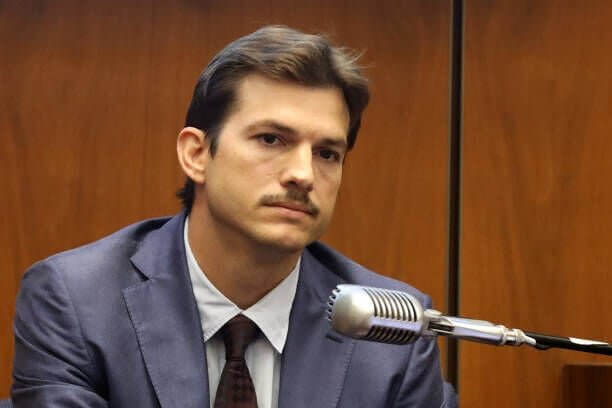 Kutcher and Ashley had plans for the evening but after she didn't show up he went to see her at her house in Hollywood. Ashton knocked on the door but no one answered and soon he discovered that Ellerin was not home. Kutcher mentioned in his testimony that after looking through the window and seeing no one he figured she forgot about their date. As it turned out, that was sadly not the case.

​Gwyneth Paltrow Was Being Followed
Can you imagine anything more terrifying than knowing someone is watching your every move? Gwyneth Paltrow had to endure this for 17 years! In 2016, Paltrow testified against her stalker named Dante Soiu. Paltrow took actions into her own hands over the years of being stalked by getting trained guard dogs to attack any threat for her but it was time to put it to an end.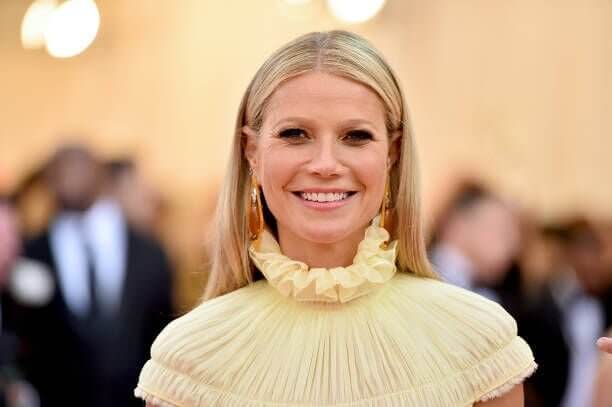 Paltrow was not only frightened for her safety but also for the safety of her family or anyone who Dante was watching. Soiu gave Paltrow all reason to be as terrified as she was as he often sent her letters: 60 to be exact, threatening to "cut out sin" from Paltrow's body using a scalpel! Along with the letters were also gifts and sexually harassing materials.

Tables Turned for Lohan
Over the years, Lindsay Lohan, the well-known actress from Mean Girls, has had her fair share of run-ins with the law and it was all on her account. This time, Lohan was the victim of a crime. Back in 2009, there was a "bling ring" robbery where teens intruded and stole many items from elite Hollywood stars' homes, taking their dearest and most personal belongings.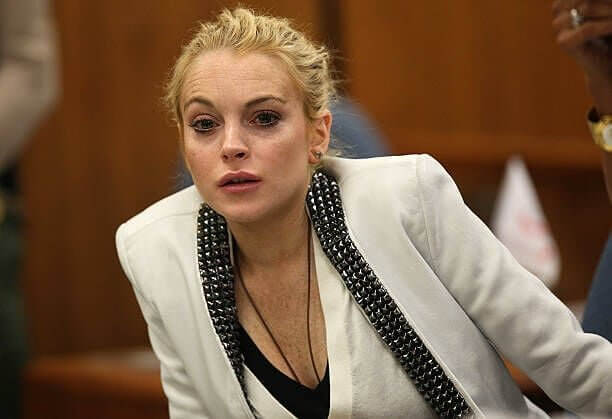 Lohan went to court to testify against the bling ring case and told the public along with the grand jury that she had been deeply affected. Lohan claimed that she no longer felt safe in her home after the incident and was too scared to return since it happened. After Lindsay's testimony, the group of crime committing teens were either given some time behind bars or community service.

Clooney Is Back in Court
Turns out, George Clooney is no stranger when it comes to being in court as the actor has been there more than once. George Clooney testified in court in 2010 and again in 2012. In 2010, the actor went to testify against three offenders of committing criminal fraud which involved George Clooney's name when they attempted to start up their fashion line.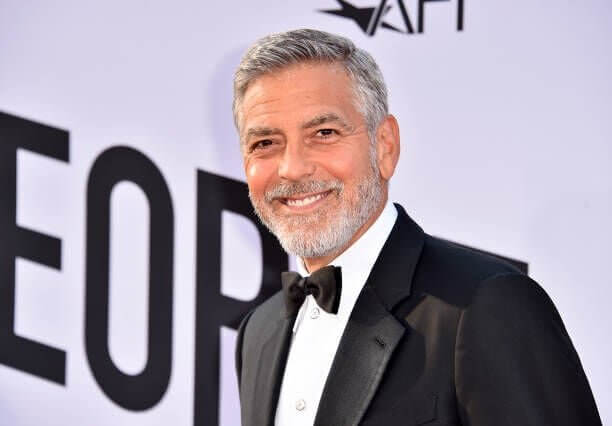 Clooney's name and signature had been forged as Clooney claimed in court that he had never seen or met the three defendants in his life. The case was closed after the three men were given jail time for their crime but then Clooney found himself back in court again in 2012. This time it was to testify in the sex trial of the former Italian Prime Minister Silvio Berlusconi.

Another Victim of the Bling Ring
Along with Lindsay Lohan, Rachel Bilson was another celebrity who was a victim of the bling ring robberies. Bilson is an actress who you may recognize from The O.C or Hart of Dixie and she was on the hit list of celebrity-obsessed teenagers.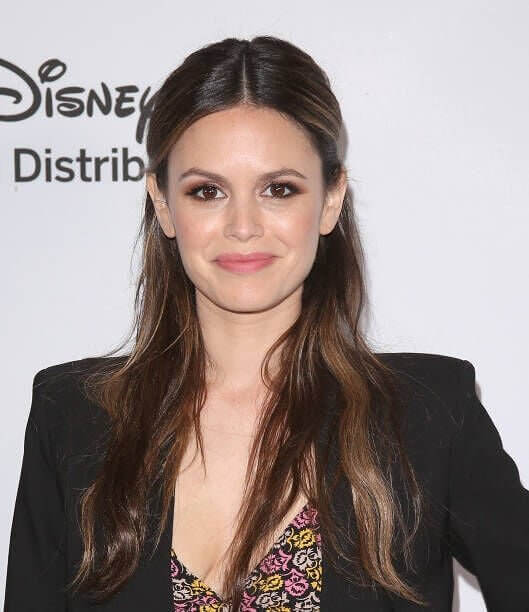 Thankfully, Bilson was not home at the time of the burglary but when she returned home, the house was a mess. Rachel was heartbroken to see her home had been destroyed and her personal belongings had been stolen. Some of the items were precious family inheritances that couldn't be replaced.

Baldwin Had to Fight the Rumours
Just like Gwyneth Paltrow, Alec Baldwin had to fight off a stalker over the years. Baldwin's stalker, however, took things to the extremes by creating rumors that they had an intimate relationship. Alec claimed that there was no relationship with this stalker who was a Canadian actress named Genevieve Sabourin.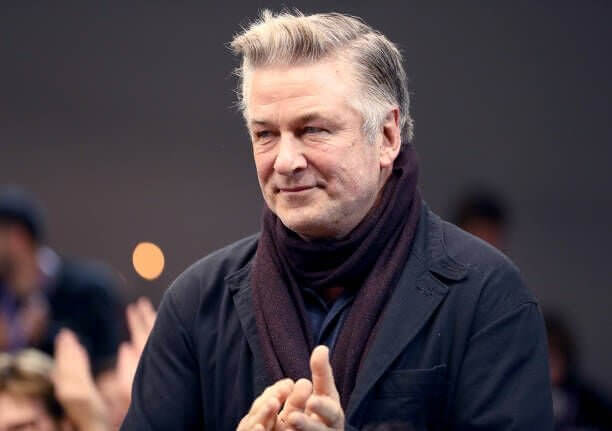 Sabourin had stalked Alec on many occasions and even went to his house in the Hamptons which terrified the actor and his wife. Baldwin testified against Genevieve in 2013 and started crying during his testimony because of how daunting the offenses had been. Sabourin was locked away for six months after being found guilty.

Miller Gets Brought in the Middle
The Hollywood celebrity Sienna Miller once found herself dragged into the court to testify in a case that made the international news. The case of the British phone-hacking scandal was worldwide and all everyone could talk about for a while. Sienna was brought in to take a stand based on allegations that she and the actor Daniel Craig had intimate relations at the time.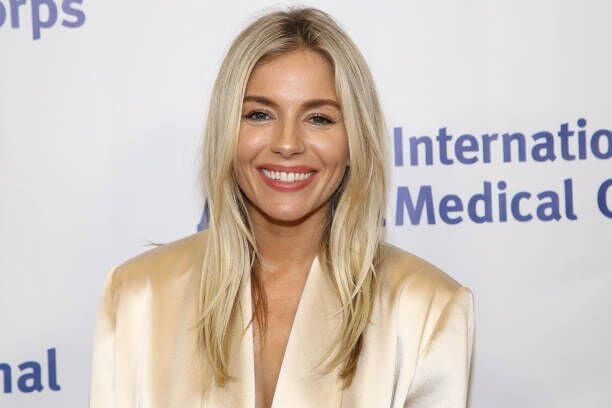 Sienna denied all claims about her and Craig having an affair and testified that she just sent an innocent voice note to Craig. The trial is still being continued but while they are investigating, the tabloids involved can be charged for creating conspiracies.

All Jaws Were on the Floor
In 2004, news hit the public that left everyone's jaw on the floor in disbelief: the loved and well-known singer Michael Jackson was being accused of pedophilic actions towards a 13-year-old boy. Along with attempting to intoxicate him with alcohol and hold his family hostage. Macaulay Culkin went to testify in 2005 in support of his close friend, Jackson, who had pleaded not guilty of all the charges against him.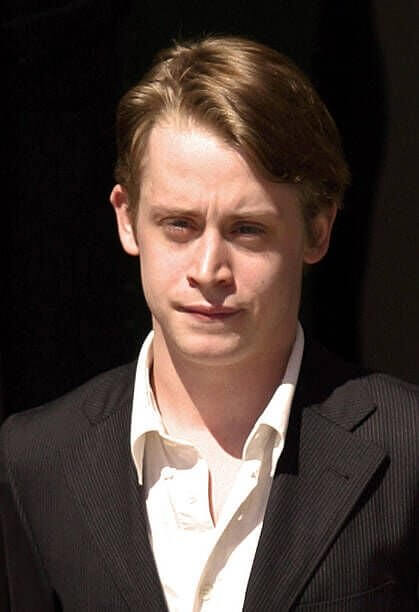 Culkin, the main actor from Home Alone, testified saying that when he was younger, Jackson had never attempted anything related to his charges. Macaulay claimed that Jackson is innocent and would never commit such a crime as he has never shown any signs of inappropriate behavior. Jackson ultimately was found not guilty.

Paris Was A Target
Paris Hilton is another celebrity who can be added to the list of Hollywood stars who were targeted by the bling ring burglaries. Hilton, however, is not new to the courts and knows just how things go as she's been there more than once.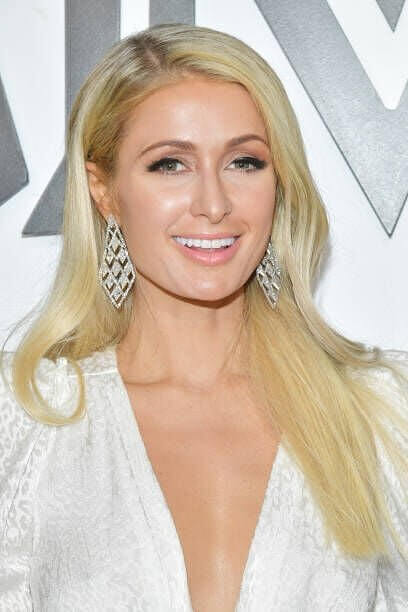 Apart from testifying against the bling ring teens, Paris also testified back in 2011 for another burglary believe it or not. Seems like Paris is on every robber's hit list. Paris testified against Nathan Parada, who broke into her home with a weapon while Paris was asleep! Thankfully, he was put behind bars for two years.

Jude Faces The Law
Jude and the Law are very close, considering it's his surname after all. The actor Jude Law found himself testifying in a court back in 2014 against the British tabloid, News of the World. Jude was testifying specifically against the case of the infamous phone-hacking crime that was worldwide.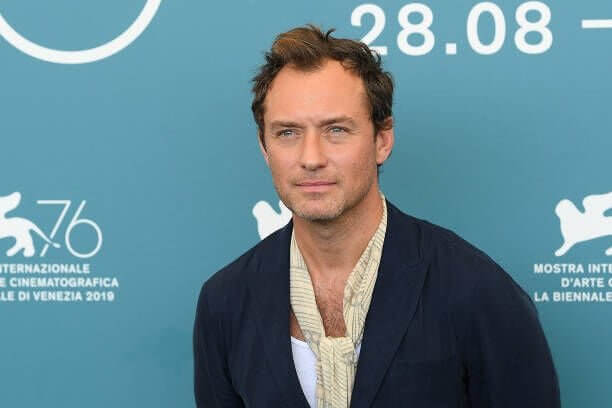 Jude claimed that he believes the media have an alarming amount of information when it comes to his personal life which is information he has never openly shared. Law also testified that the tabloids bribed a family member for personal information about him!

Banks Had a Passionate Admirer
If you haven't been living under a rock, you'll know the supermodel and TV host Tyra Banks. The star had to testify in 2009 against an admirer who took things too far at her filming studio. Banks's admirer, Brady Green, arrived at the studio with a bouquet of roses and thought it could give him a free pass.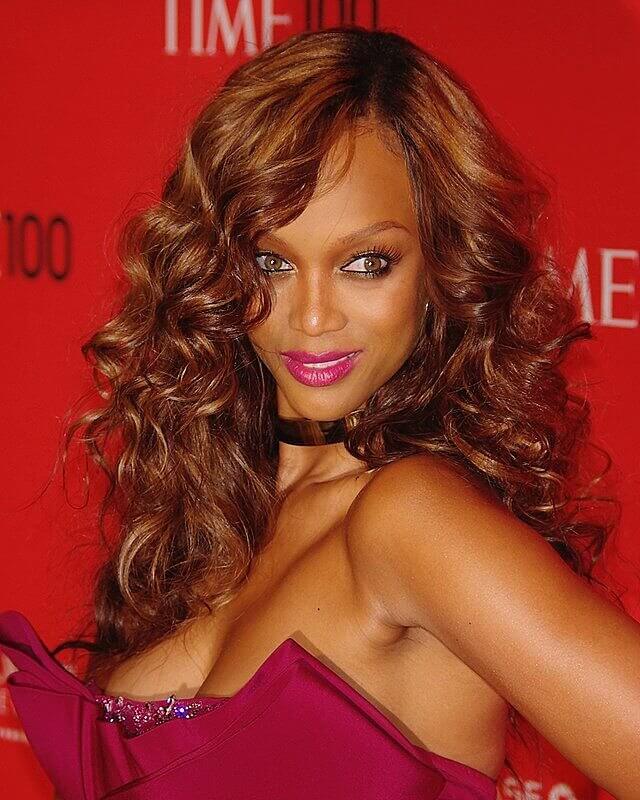 Green was rejected at the entrance and denied to be let into the studio which lead him to start threatening to kill the TV producer. Banks had to face her stalker in court and she felt concerned for the safety of her family and crew. Green was given one year of probation, which in our opinion, isn't enough.

Naomi Prepares for War
The well-known supermodel Naomi Campbell got involved in a war crimes case in 2010 and had to testify in court. The war crimes trial was against former Liberian President Charles Taylor after he allegedly committed murder, forced children to go to war, and injured civilians. You're probably wondering how Campbell was involved, we'll get to that now.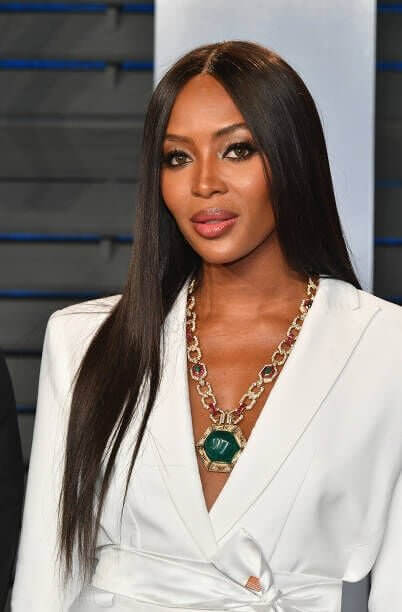 It started years ago, ten years before this trial, when Campbell received a mysterious gift of diamonds after she had a dinner date with Nelson Mandela. Campbell claimed she didn't know who they came from and referred to them as "pebbles". The former president Taylor was given 50 years behind bars.

Farrow Claims Campbell Is Lying
The actress Mia Farrow was another celeb to testify against former Liberian President Charles Taylor for his war crimes. Farrow claimed that Campbell was not speaking the truth about her "mysterious" blood diamonds and in fact, it was not a mystery gift at all.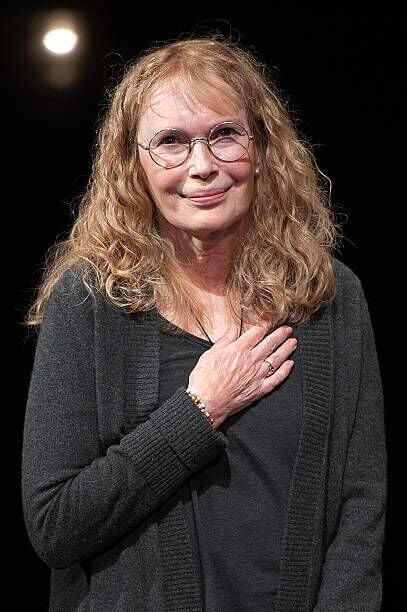 Campbell had allegedly told Farrow that the diamonds were a gift from the criminal Taylor himself! While being charged for his war crimes, Taylor was trading blood diamonds for weapons. Farrow and Campbell were both asked to testify in court against Taylor and his possession of illegal diamonds.