As they both come from a lifestyle of fame and wealth, it is not that uncommon for a celebrity and a member of the royal family to find a romantic spark between each other. Sometimes that spark leads to marriage, while others tend to just be a fling. Regardless of the level of romance, the involvement between a celebrity and a royal is one that piques the interest of fans around the world. Sure it's not as fairytale as royalty and a commoner falling in love, but the following twenty-nine romances have created their fair share of headlines over the years.  
Grace Kelly
In the 1950s, there may not have been a more beautiful actress than Grace Kelly. As a star of both the theatre and the stage, the Hitchcock blonde from Philadelphia, Pennsylvania was known to work with some of the biggest male stars of her time in classic films such as Mogambo, The Country Girl, Rear Window, and Dial M for Murder.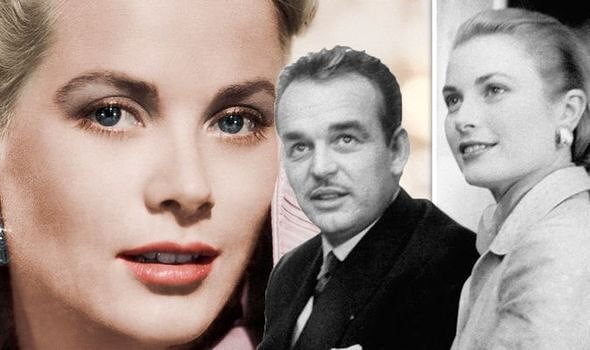 After starting her Hollywood career at the age of twenty, Kelly would retire six years later. Although she had an award-winning career, Kelly would give it up for love as she married Prince Rainier III, the Prince of Monaco. In 1955, the couple met during the Cannes Film Festival and immediately fell in love with each other, marrying a year later. Fans of the musical comedy movie High Society will notice that Kelly wore her Cartier engagement ring throughout the film, even though her ex-boyfriend Bing Cosby was one of the co-stars. 
Olivia Wilde
Before hooking up with boy band star Harry Styles in 2021 and her ex-fiance Jason Sudeikis in 2011, film and television star Olivia Wilde was married to filmmaker, photographer, and musician Tao Ruspoli.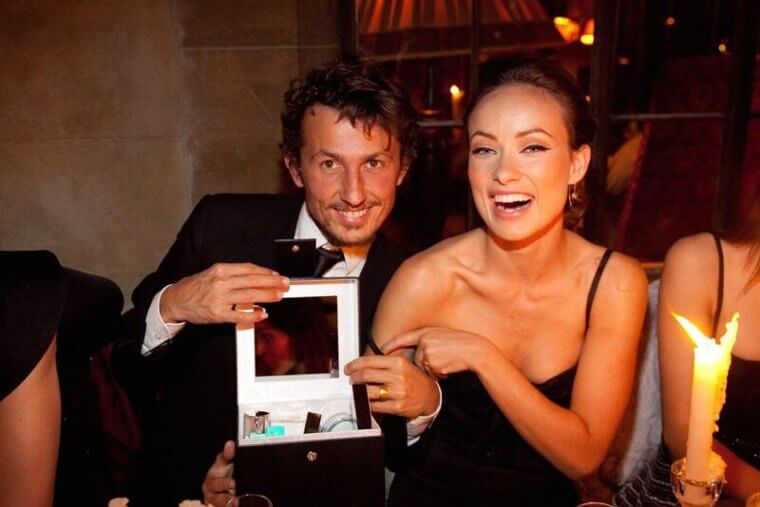 Although his work in the arts has made a name for himself, so too is being the son of Italian aristocrat Allessandro Ruspoli, the 9th Prince of Cerveteri. At the age of 19, Wilde and Ruspoli, then 28, married on an abandoned school bus in a secret ceremony. While Wilde's Hollywood career would begin to grow with roles in the Fox television series House and the Disney sequel Tron: Legacy, her marriage would fizzle, with the couple deciding to part ways in early 2011 after eight years of marriage. 

Ellie Goulding
Imagine being able to say that you had a chart-topping song on the Fifty Shades of Grey soundtrack and you also dated Prince Harry. For English pop singer, Ellie Goulding, this was a reality.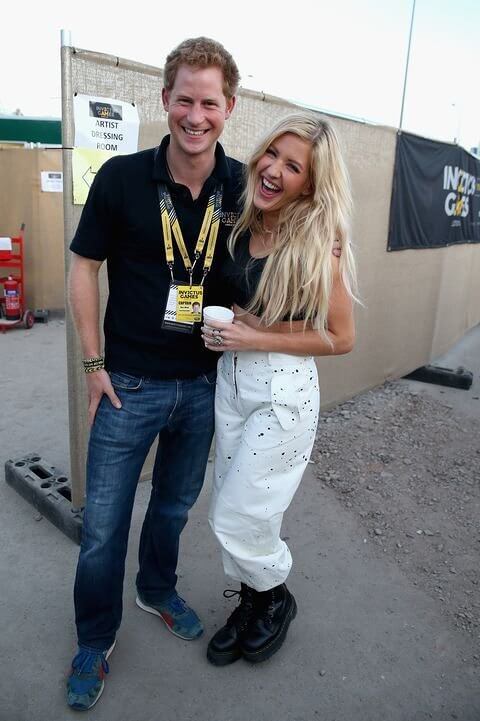 In 2011, Goulding was invited to sing at Prince William and Kate Middleton's wedding reception, where she would become friends with Harry. At the beginning of 2015, Goulding recorded the track "Love Me Like You Do" for the erotic drama film, and later that year the singer from Hereford, England, and the young prince would be seen "canoodling". under a blanket at a polo event. While Goulding would become a bit squirmish when asked about her relationship with Harry, there was definitely something more to their friendship.
Cressida Bonas
From 2012 through most of 2014, Prince Harry was involved in a serious relationship with actress Cressida Bonas after the two were introduced by Harry's cousins, Princess Beatrice and Princess Eugenie.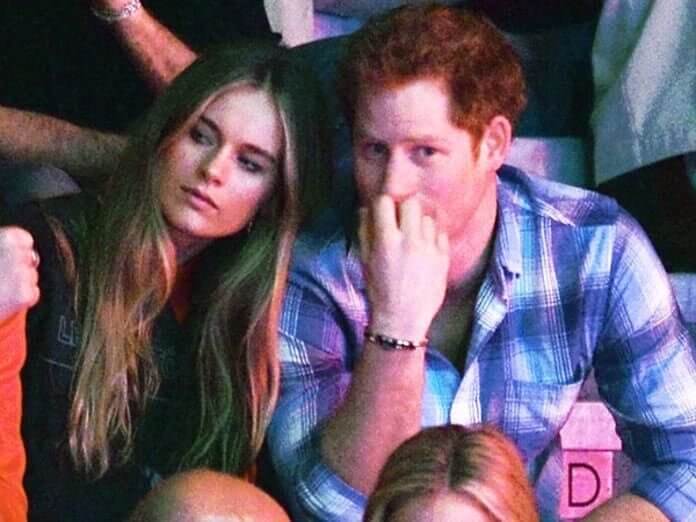 Born in Winchester, Hampshire, the English actress and model made her television debut in 2009 playing a small role on the British drama Trinity. While she would have success in the theatre playing roles in several big productions, Bonas would make her big-screen break in the 2017 film Tulip Fever. Although there were conflicting reports of an amicable break-up and some resentment on Bonas's behalf, the actress would still attend the 2018 wedding of Harry and Meghan Markle. 

Caroline Flack
As a trained actress and dancer, Caroline Flack enjoyed the world of entertainment. Whether she was performing in television dance competitions or hosting reality shows, Flack found a place for herself on British television.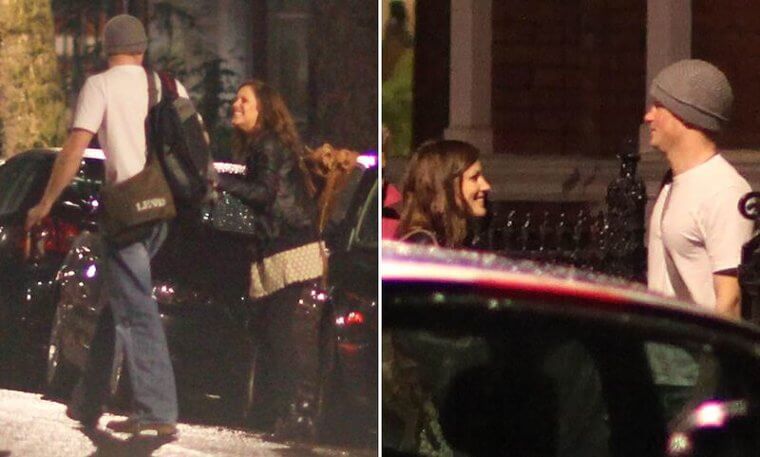 Prior to becoming the host of shows such as The X Factor and Love Island, Flack by means of a mutual friend, would be introduced to Prince Harry in 2009. However, the pressures involved with being romantically linked to someone of Harry's stature was too much for the entertainer to deal with. "Once the story got out, that was it. We had to stop seeing each other. I was no longer Caroline Flack, TV presenter, I was Caroline Flack, Prince Harry's bit of rough," Flack noted in her 2015 autobiography Storm in a C Cup. Sadly Flack would take her life in 2020. 
Rita Hayworth
She was once one of Hollywood's leading ladies during the 1940s and 50s and would be known as a "pin-up girl" for American soldiers during World War II.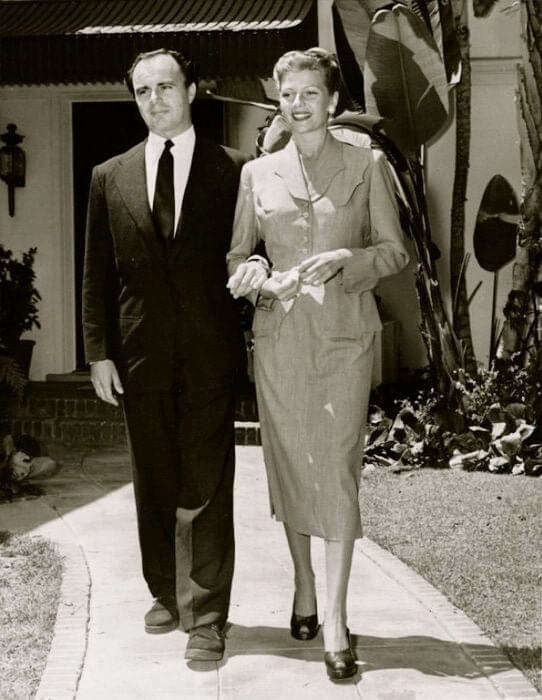 Appearing in over sixty films during her nearly forty-year career, Rita Hayworth almost gave up all of the glitz, glam, and fame for love. In 1949, Hayworth put her career on the back burner when she married Prince Aly Kahn, who was the son of Sultan Muhammed Shah and a descendant of the Iranian royal family. However, Hayworth's departure from Hollywood wouldn't last long as the couple would divorce just four years later after the couple had conflicting opinions as to how to raise their daughter, Princess Yasmin Aga Kahn, and then Hayworth found out that the Prince was having an affair with award-winning actress Joan Fontaine. 

Gene Tierney
Ironically, it wouldn't be Joan Fontaine that Rita Hayworth had to worry about, but rather it would be Gene Tierney that became the object of Prince Aly Khan's wandering eye.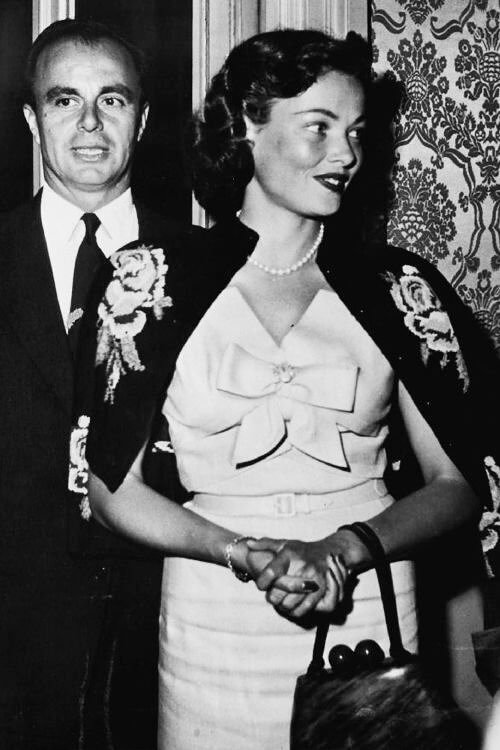 While in Europe filming the British drama, Personal Affair, Tierney would begin dating the son of Aga Khan III, while he was still finalizing his divorce from Hayworth. Even though he was still legally married, Khan would pop the question, asking Tierney for her hand in marriage. Khan's behavior and the couple's relationship would be rejected by his father and eventually, they would part ways after a year-long engagement. 
Diane Von Furstenberg
She was born Diane Simone Michele Halfin, but the world knows her better as Diane von Furstenberg. At the age of eighteen, Halfin first met Prince Egon von Furstenberg and five years later the couple would marry, welcoming two children.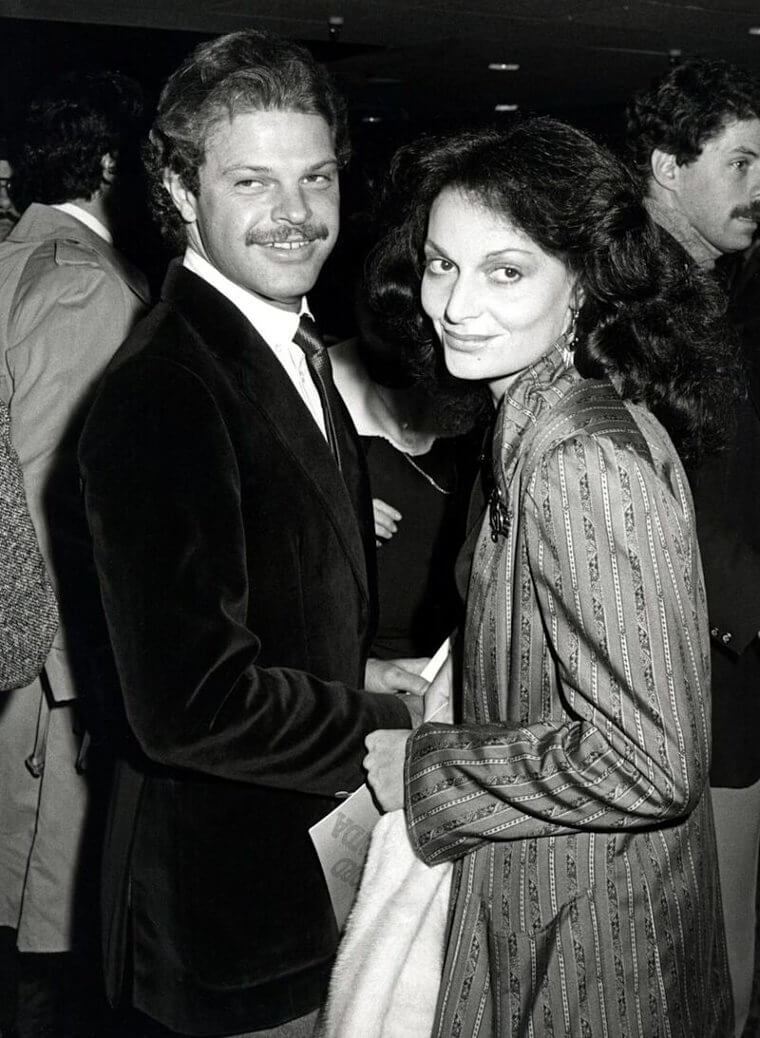 Upon exchanging vows, the upstart fashion designer wanted to create a career for herself, "The minute I knew I was about to be Egon's wife, I decided to have a career. I wanted to be someone of my own and not just a plain little girl who got married beyond her desserts." Now known as Her Serene Highness Princess Diane of Furstenberg, Halfin would name her clothing brand DvF. Although the couple divorced in 1983, Furstenberg would lose the title of Serene High Princess, but continue to use the family name. 
Naomi Campbell
Known to be something of a playboy in his time, Prince Albert II of Monaco had a lengthy list of Hollywood hookups. The son of Prince Rainier III and actress Grace Kelly, Albert once dated famed supermodel Naomi Campbell during the mid-1990s.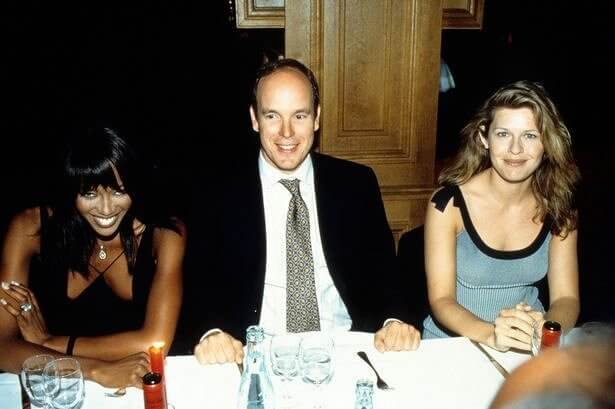 After coming off of a failed engagement with U2 band member Adam Clayton, Campbell was obviously looking for a bit of fun. Often seen showing signs of affection in public, including holding hands, hugging, and playfully feeding each other, the couple would go their separate ways, but end their relationship on good terms as Campbell would wind up attending Prince Albert's wedding to Caroline Wittstock in 2011. 
Janice Dickinson
Naomi Campbell wasn't the first supermodel that Prince Albert II would be romantically linked to. As "first supermodel", at least in her words, Janice Dickinson was one of the most sought-after models in the 1970s and 80s, appearing in and on all of the popular magazines and fashion shows.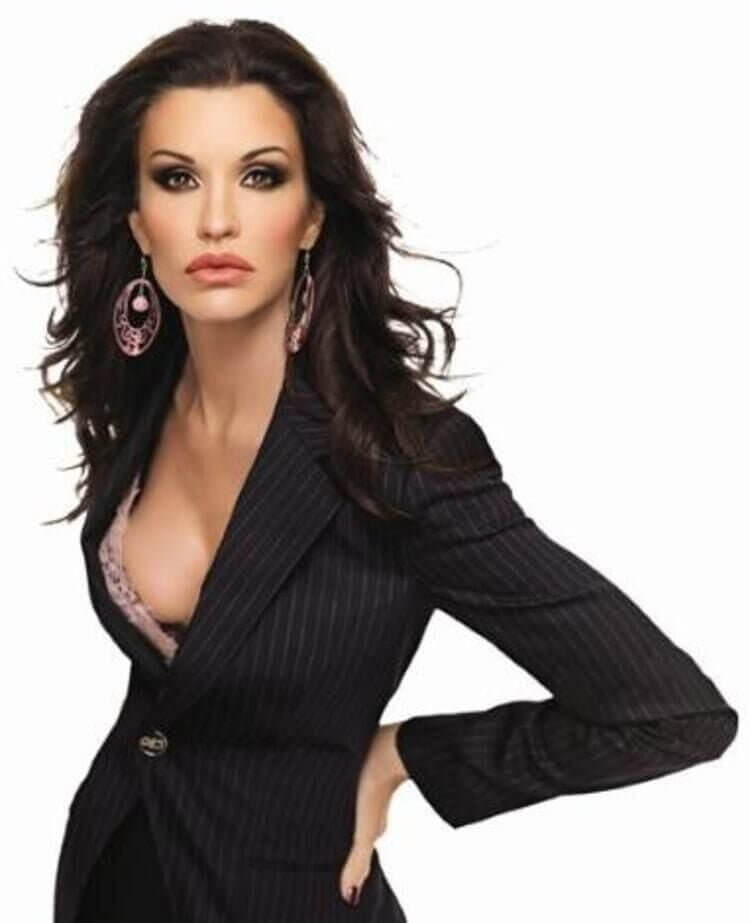 Whether or not Dickinson and the Prince were actually a couple or just a hookup remains to be determined, however, the former judge of America's Next Top Model, who has been married four times, did make note of their time together in her memoir Everything About Me Is Fake...And I'm Perfect. 
Claudia Schiffer
Chalk another one up for Prince Albert. While he may not look like the type of guy that would attract a trio of the biggest supermodels in the history of the industry, Claudia Schiffer was often seen by his side during a period of time in the early 1990s.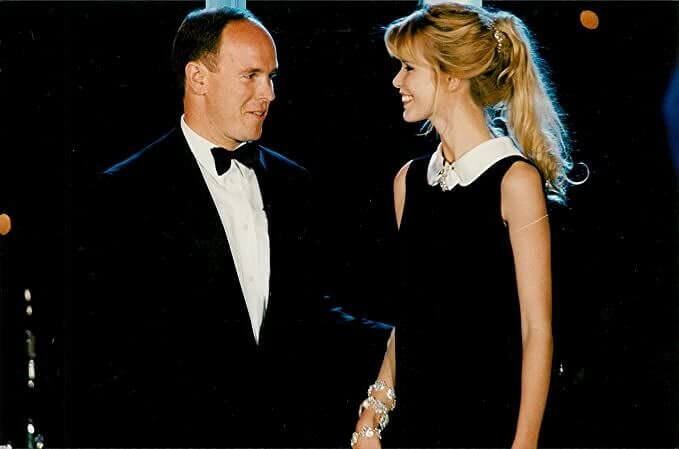 Although the couple has denied being romantically involved with each other, citing that the "hoopla" and "high visibility" scared him from having a relationship, the amount of time spent together in front of the camera led many to believe otherwise, photographed at major events such as the Grand Prix Formula One races and the Red Cross Ball. There are also several stories that Schiffer, who was only 22 years old at the time turned down the thirty-four-year-old Prince's engagement proposal. 
Gwyneth Paltrow
Would it come as any surprise to see that "The Queen of Goop", actress and model Gwyneth Paltrow was another name on Prince Albert's illustrious list of celebrity girlfriends?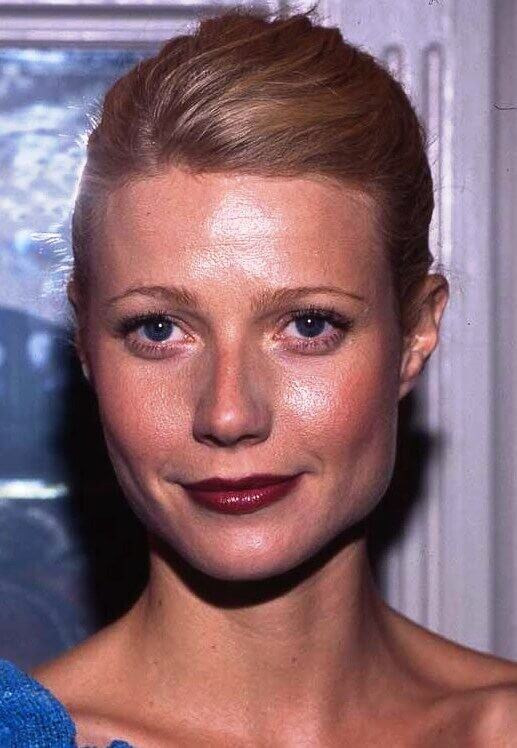 In the spring of May 1999, the award-winning actress was dealing with an on/off relationship with Ben Affleck following her lengthy relationship with Brad Pitt. Although her rumored time with Prince Albert wouldn't amount to much, he wouldn't be the first member of a royal family that Paltrow would be linked to. In 2002, prior to meeting and eventually marrying Chris Martin, Paltrow was said to be romantically involved with Felipe VI, the man now known as the King of Spain. 
Charlene Wittstock
It is clear by now that Prince Albert II has some serious game. During the 2000 Olympics in Sydney, Australia, South African swimmer Charlene Wittstock competed in the 4x100 meter medley, where her team would come fifth.
While she did not find success in the pool that year, Wittstock would eventually find love, as she was introduced to Prince Albert during a competition that same year and soon the two began dating. Given Albert's lengthy list of rumored hookups and relationships, many felt that Wittstock was just another in the long list, however, all of that would be squashed when the couple married in 2011. Known as the Princess of Monaco, Charlene and Albert are the proud parents of twins, Princess Gabriella and Prince Jacques. 
Gad Elmaleh
While he is better known in the French-speaking community, comedian and actor Gad Elmaleh has started to break through to North American audiences.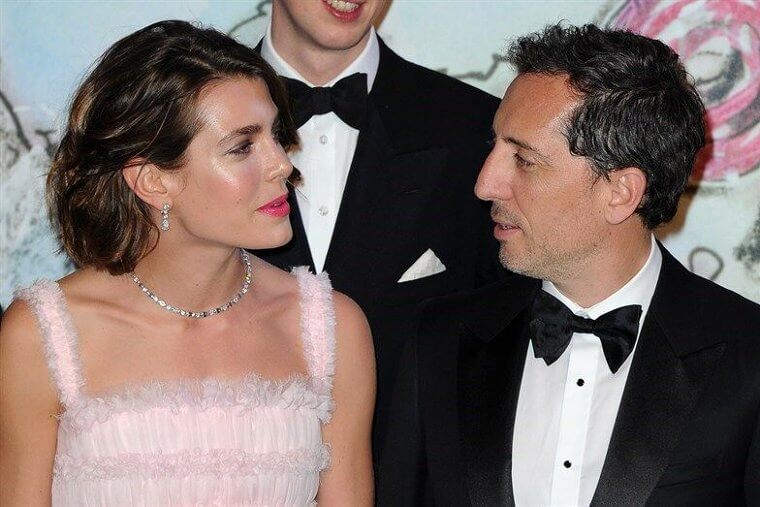 Known for his work in French comedy films such as Priceless, Midnight in Paris, and Comedians in Cars Getting Coffee, the Moroccan-French comedian was once in a relationship with Princess Caroline of Monaco's daughter Charlotte Casiraghi. From 2011 to 2015, the comedian and model were a couple and are parents to Raphael, who was born in 2013. Unfortunately for Raphael, as his parents were not married, he is not included among the successors to the Monegasque throne. 
Rob Lowe
Currently starring in the Fox drama 9-1-1: Lone Star, the former member of Hollywood's "Brat Pack" almost found himself a member of Monaco's royal family.
After admitting to a friend in 1983 that he had a crush on Princess Stephanie of Monaco and had his hopes that she would play a part in Oxford Blues, it wouldn't be until three years later in 1986, that Lowe and Princess Stephanie had a short fling that lasted all of a week and a half. During a group dinner date in Paris, it was said that Stephanie was so enamored with the actor that she had her butler remove her current boyfriend's belongings out of her apartment. For a ten-day blitz, the couple would embark on a hookup that involved plenty of alcohol, clubbing, and lie-ins. 
Casper Van Dien
Best known for his role as Johnny Rico from the Starship Troopers franchise, Casper Van Dien has a lengthy film and television resume since his first on-screen appearance in 1990.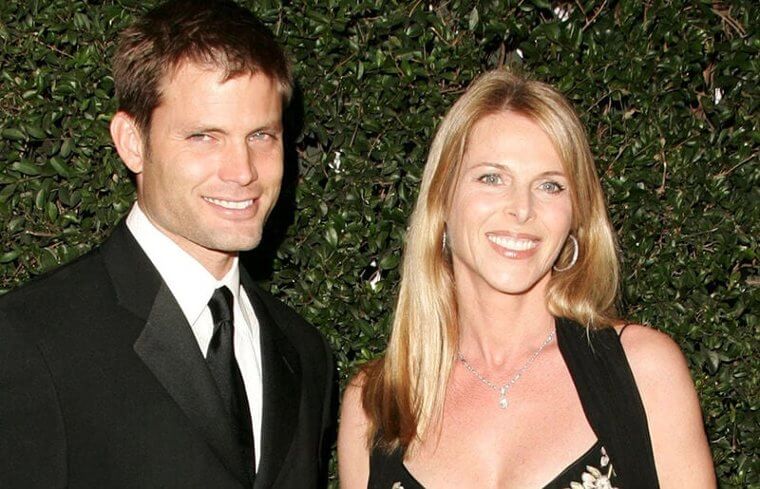 In 1999, two years after his first marriage came to an end, Van Dien met Catherine Oxenberg, the daughter of Yugoslavia's Princess Elizabeth while they were both on the set of the television movie, The Collectors. The actress, who spent two years on the prime-time drama, Dynasty, is no stranger to the royal life, having played the part of Princess Diana in two TV movies. The second cousin once removed of England's Prince Charles, Oxenburg is the only member of the royal family to host Saturday Night Live. 
Sophie Winkleman
She is known in the royal circles as Lady Frederick Windsor, but Sophie Winkleman continues to use her given name when it comes to her professional career on both screen and stage.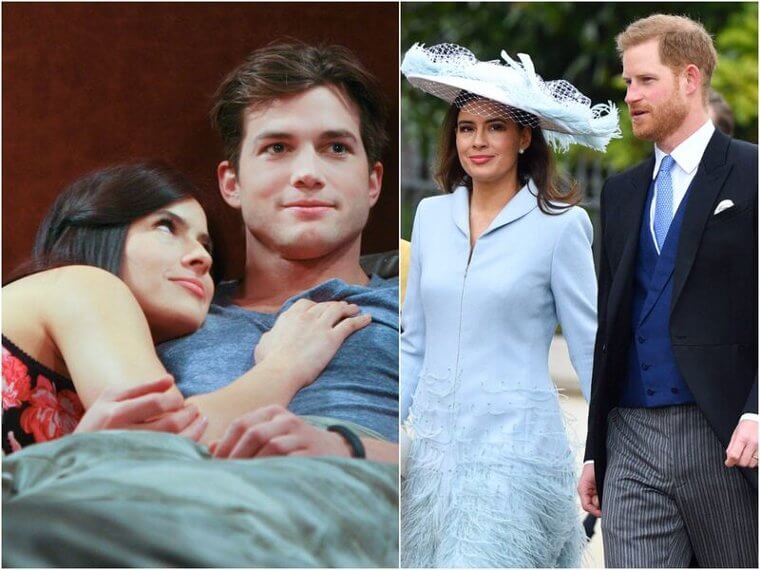 Known for a time as Big Suze on the British comedy, Peep Show, as well as a long run on both Harry and Paul, a British sketch show, and the CBS, hit sitcom Two and a Half Men, Winkleman became a member of the royal family when she married Lord Frederick Windsor, the son of Prince and Princess Michael of Kent in 2009. Married in Hampton Court Palace, the couple has two daughters, Maud and Isabella. 
Zsa Zsa Gabor
She was as famous for her charm, style, and grace as she was for her over-the-top lifestyle and her multiple marriages. From 1935 to 1986, Zsa Zsa Gabor would tie the knot nine different times, including her final marriage to Frederic Prinz von Anhalt, or as some address him the Prince Frederic of Anhalt, Duck of Saxony and Westphalia, Count of Ascania.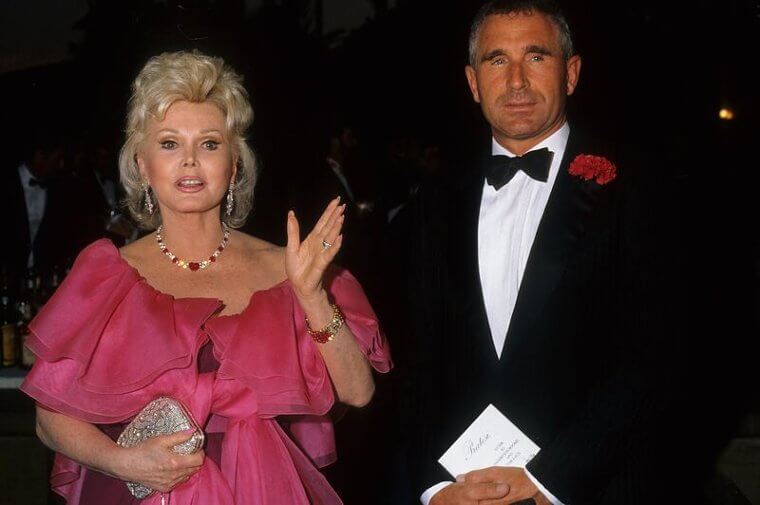 At the age of thirty-six, the man born Hans Lichtenberg was adopted by Princess Marie Auguste of Anhalt, in a questionable business transaction in which he was said to pay the financially troubled Princess in exchange for his royal title. In a move fitting of Gabor, who addressed herself as Princess von Anhalt, Duchess of Saxony she and her husband would adopt ten grown men in the same process, collecting a large payout for each. 

Princess Sofia
Before she married into the royal family, Sofia Hellqvist did what she need to do in order to help pay for college, including posing for the British men's magazine Slitz. While she wasn't in her birthday suit, Hellqvist, who would be named Miss Slitz 2004 was scantily clad with only a boa constrictor covering her upper body.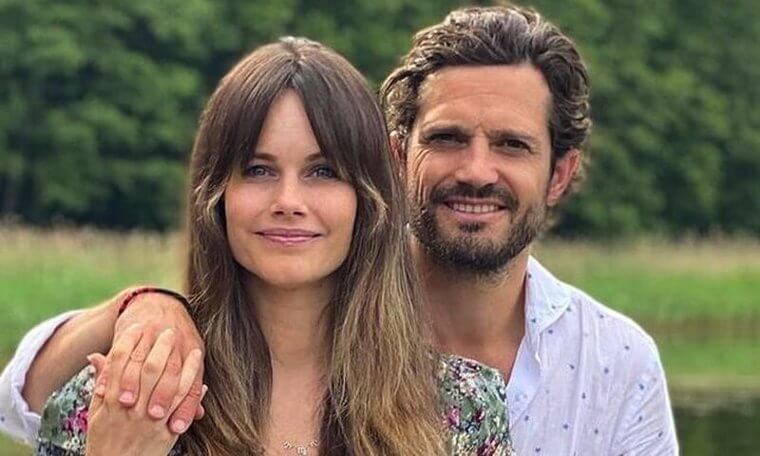 Following her appearance in the magazine, Hellqvist was a member of the Swedish version of Paradise Hotel and during a promotional event in Las Vegas, she and adult film star Jenna Jameson would wind up at the same post-event party enjoying a lip lock. Of course, all of these actions and behaviors would be frowned upon when the model and reality television contestant married Prince Carl Philip in 2015 and was graced with the title of Princess Sofia. 
Jessica Chastain
An award-winning actress and producer, Jessica Chastain was once named among the 100 most influential people in the world.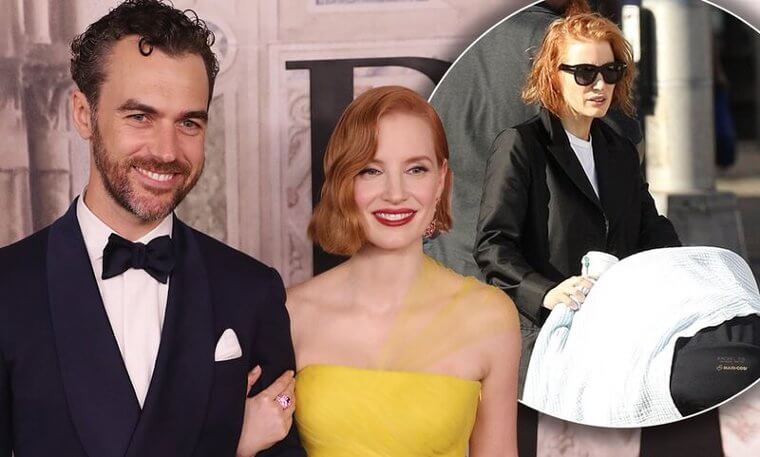 As a film, television, stage, Chastain is best known for her roles in the award-winning films, The Help, and Zero Dark Thirty. In 2017, the actress, who once made an appearance in a Jay Z and Beyonce music video, married long-time boyfriend Gian Luca Passi de Preposulo, an Italian count from the famed Passi de Presposulo family. While Gian is more known for his career as a fashion executive and former public relations director for Armani, his family name dates back to the 1300s.
Jamie Lee Curtis
For over four decades, Jamie Lee Curtis has been one of the most well-known "scream queen" actresses in Hollywood.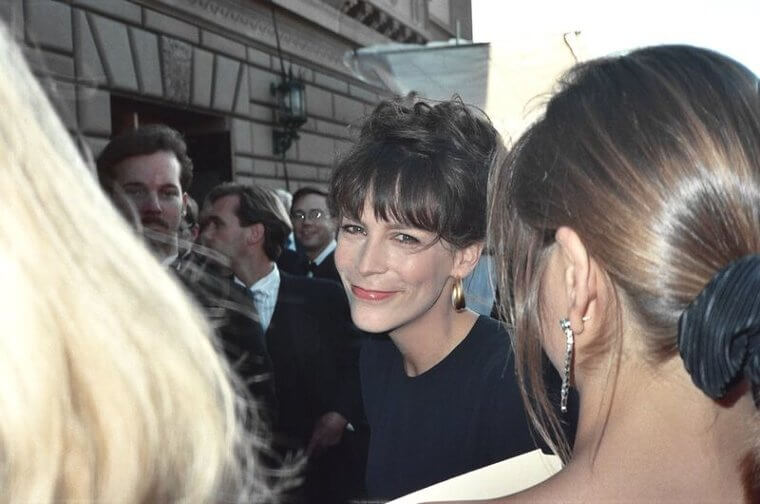 Coming from a family of actors and actresses including father Tony Curtis, mother Janet Leigh, older sister Kelly Curtis and half-sister Allegra Curtis, Jamie Lee has essentially come from a royal family in her own right. In 1984, Curtis and British-born actor Christopher Guest made their relationship official, five months after they first met. As the son of Peter Haden-Guest, Christopher inherited the title Baron Haden-Guest when his father passed in 1996, which in turn officially made Curtis, Lady Haden-Guest. 
Laura Harring
As the first Hispanic woman to be awarded the title of Miss USA, Laura Harring would turn her beauty pageant resume into a film and television career.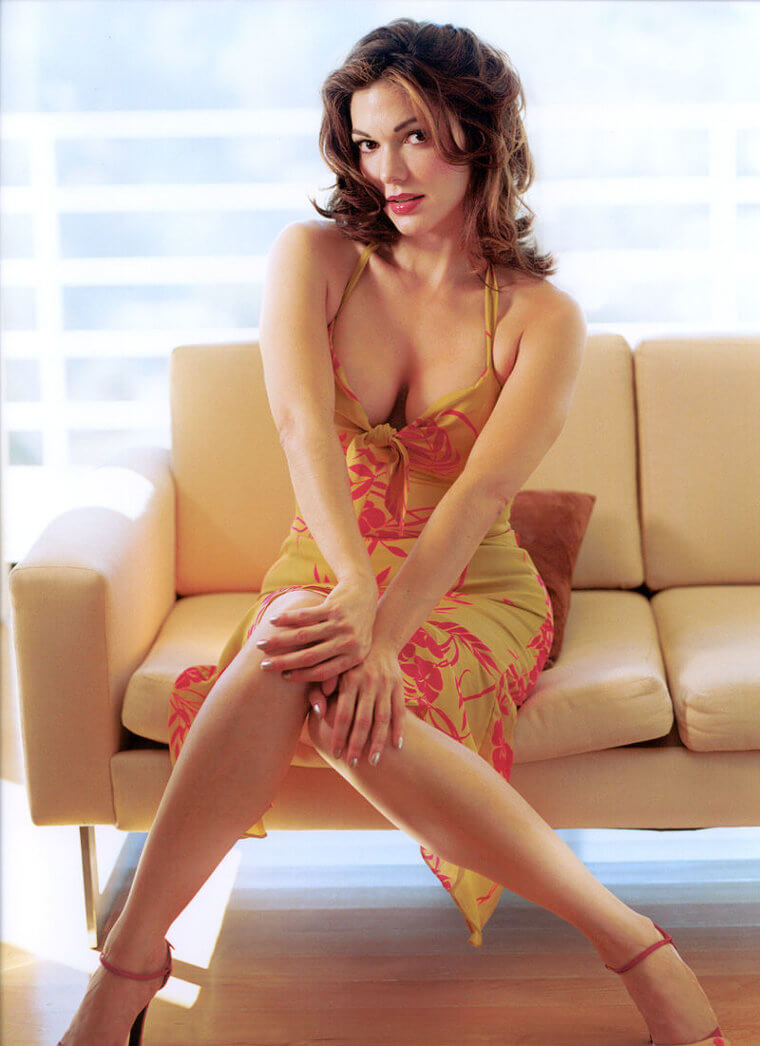 A decade before coming into prominence with her dual role in Mulholland Drive, Harring married Count Carl-Eduard von Bismarck-Schonhausen, the great-great-grandson of German chancellor Otto von Bismark, receiving the title of Countess von Bismarck-Schonhausen. Although the couple would split two years later, primarily due to the fact that Harring wanted to continue her acting career, she still retains her title of Countess. 
Lee Radziwill
Her younger sister Jacqueline married President John F. Kennedy, becoming the First Lady, but Caroline Lee Radziwill found herself in a high profile marriage of her own when she married Polish prince Stanislaw Albrecht Radziwill in 1959.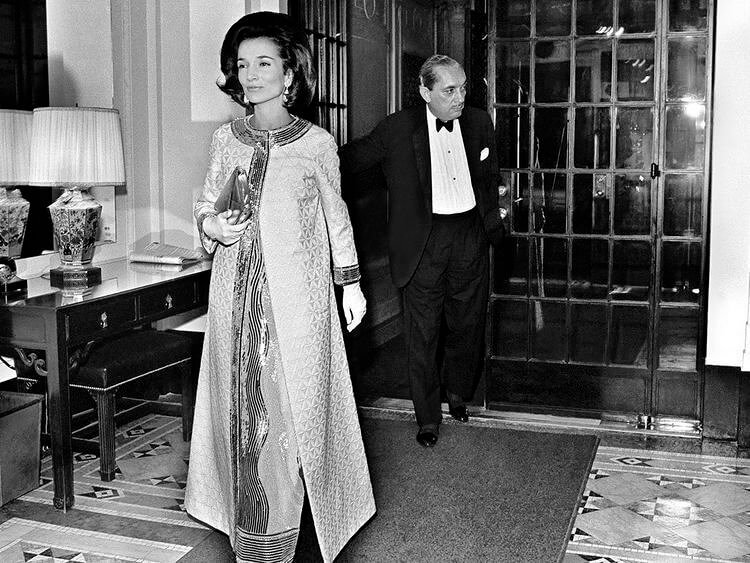 Becoming Her Serene Highness Princess Caroline Lee Radziwill, the couple had a son and daughter together before divorcing in 1974. While Jacqueline was directly impacted by her husband being assassinated, Radziwill was distantly related by marriage to the Archduke Franz Ferdinand of Austria who along with his wife was assassinated in 1914. 

Kit Harington
Christopher "Kit" Harington made a name for himself playing the part of Jon Snow on the award-winning HBO fantasy drama series Game of Thrones.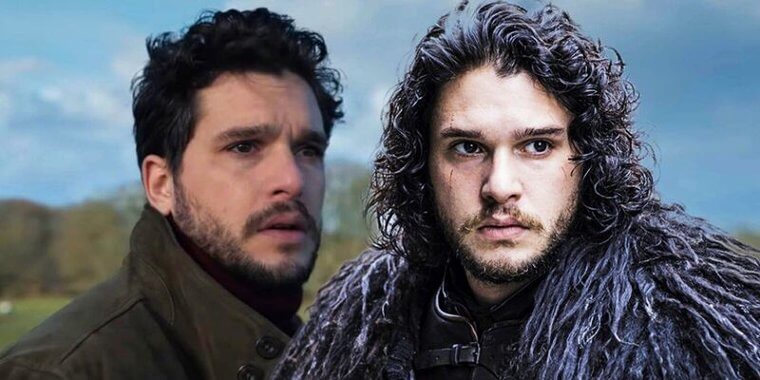 As the illegitimate son of Ned Stark, the Lord of Winterfell, Harington's character would become known as the King of the North, but in real life, Harington has a legitimate royal connection. Kit's father Sir David Harington is the 15th Baronet, his uncle, Sir Nicholas John Harington was the 14th Baronet and his grandmother Lavender Cecilia Denny married Richard Harington, the 12th Baronet Harington. Digging deeper into the family tree, Harington is also related to King Charles II of England. 
Rose Leslie
Do not confuse Rose Leslie with her Game of Thrones character. While she may have played a wilding on television, Leslie is much more ladylike in real life.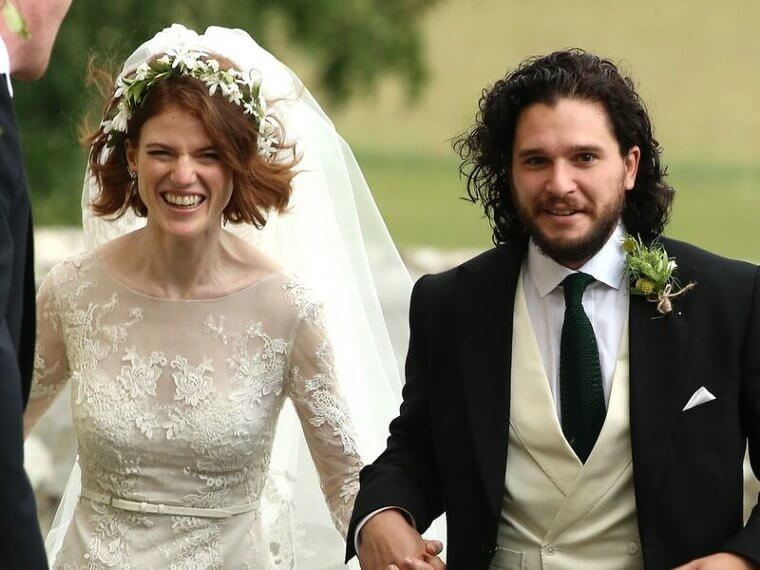 Born in Scotland, Leslie was privileged to call Lickleyhead Castle, located in Aberdeenshire, her home. Since the 15th century, the Leslie family has occupied the real-life castle. Leslie's parents both come from long lines of royalty as her father is the Aberdeenshire Chieftain of Clan Leslie and her mother is a direct descendant of King Charles II. After meeting on the second season of the hit HBO fantasy series, Leslie and Kit Harington would marry in 2018 and have their first son in 2021. 
Queen Letizia
While working as a journalist for Telediario Matinal in Spain, Letizia Rocasolano met Prince Felipe VI of Asturias. In addition to her work on TVE1, Rocasolano has been featured on ABC, CNN+, and Spanish international news agency EFE.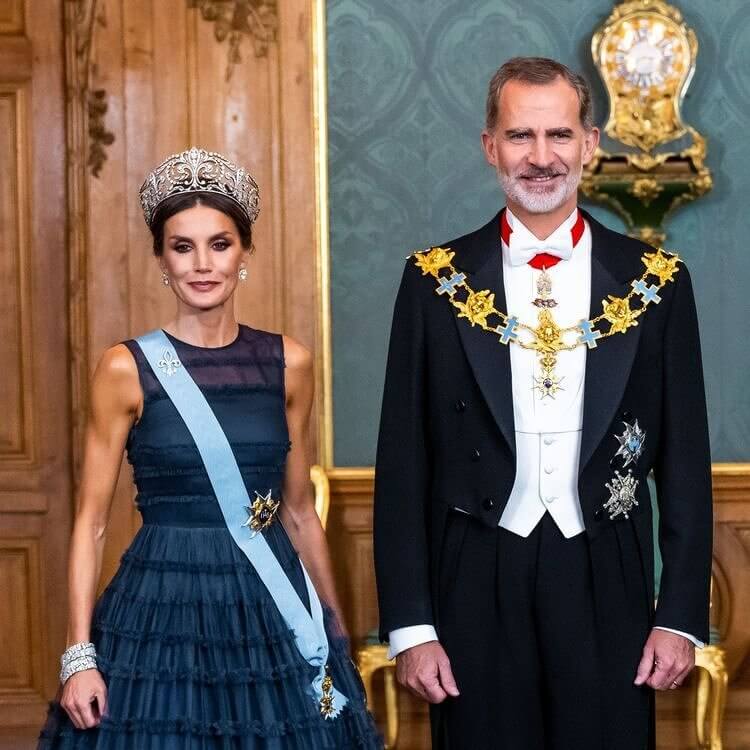 Following her first marriage which ended in 1999, Rocasolano and Felipe surprised many with their 2014 nuptials as they celebrated their wedding in Madrid's Catherdral Santa Maria la Real de la Almudena, the first royal wedding to be held in the capital in over one hundred years. When King Juan Carlos stepped down from the throne later that year, Felipe would take over the role of King and Letizia would become the first commoner to be named the Queen of Spain. 
Emma Thynn
Coming from the family of a Nigerian billionaire, Emma McQuiston was used to the finer things in life before she met Ceawlin Thynn, Viscount Weymouth in 2011.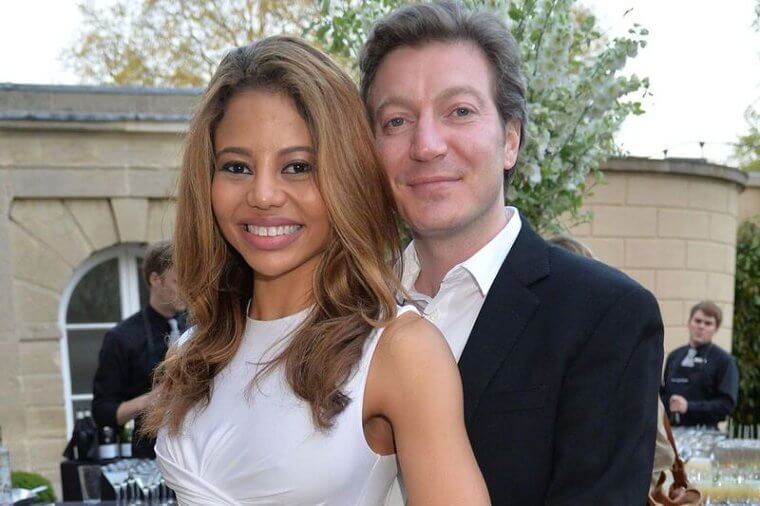 A year after meeting, McQuiston and Thynn announced their engagement with plans to wed a year later. Sadly, Thynn's parents would not be invited to the event after their son found out that they were responsible for racist remarks directed towards his fiancee. At the point in which the Viscount takes over for his father as the 8th Marquees of Bath, Emma Thynn will become the first black Marchioness in British history. 
Barbara Hutton
When you come from a family of wealth and fame, it makes sense that you continue to be attracted to wealth and fame, even in your love life.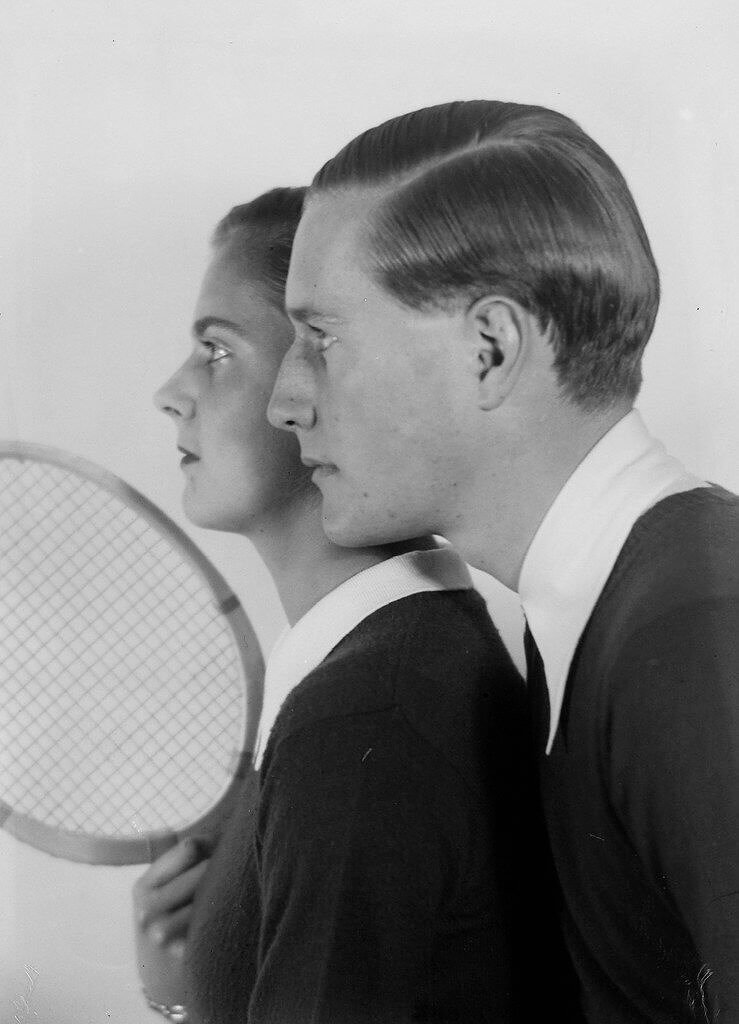 For Barbara Hutton, the famous socialite and heiress to the Woolworth Company empire, she would find herself marrying and divorcing seven different times to various celebrities and people of power around the world. In the span of thirty-three years, Hutton would marry two princes (Prince Igor Troubetzkoy and Prince Pierre Doan), a count (Count Kurt von Haugwitz Reventlow), a Hollywood icon (Cary Grant), a diplomat (Porfirio Rubirosa), and a baron (Baron Gottfried von Cramm). What she saw in her first husband, Alexis Mdivani, remains to be seen. 


Wondering what happens when royals commit infidelity and their mistresses are outed to the world? Up next, the most infamous royal mistresses...
 
The Other Women: History's Most Renowned Royal Mistresses
Beautiful, smart, cunning, vain, opportunists... The 'Mistress' title carries with it many aspects that most people would not feel comfortable with. But for a time, there were women and men whose relationships with the world's most powerful people had granted them incredible power and influence, as well as financial security in an age where the latter was scarce. Here are some of those enigmatic lovers and social climbers.

Madame De Montespan

Madame De Montespan was, as they would say today, not just a pretty face. She could have easily won the heart and bed of the ever eager King Louis XIV, but she played a patient game while her friend Louise de la Vallière had a royal affair with His Majesty at the time. For two years, she fooled her friend into thinking that she was not interested in rolling in the royal hay, but in 1666, both ladies suspiciously fell pregnant at the same time.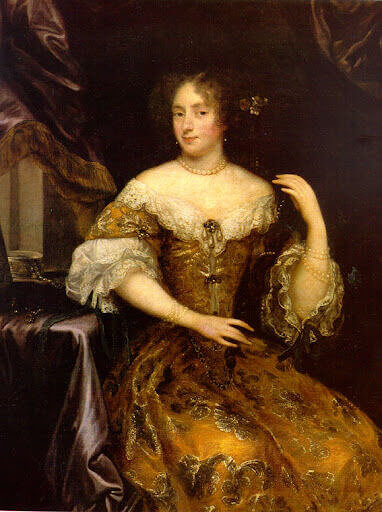 It became clear that Madame De Montespan was close enough for the king's comfort and she quickly became his most ravished mistress. While other women struggled to keep up with the king's libido, Madame De Montespan excelled. Royal advisers claimed that they did it at least three times a day and with the attire those days, that's a lot of (un)dressing!
She Made Lots of Enemies
Since she could satisfy the King's exuberant needs for longer than others, many people despised her later on. Some claimed that she was involved with selling poison and even using it while others claimed that she used black magic to keep herself close to the king. Besides the rumors of black mass, there was also a story going around that she sacrificed babies and put their remains in the king's food…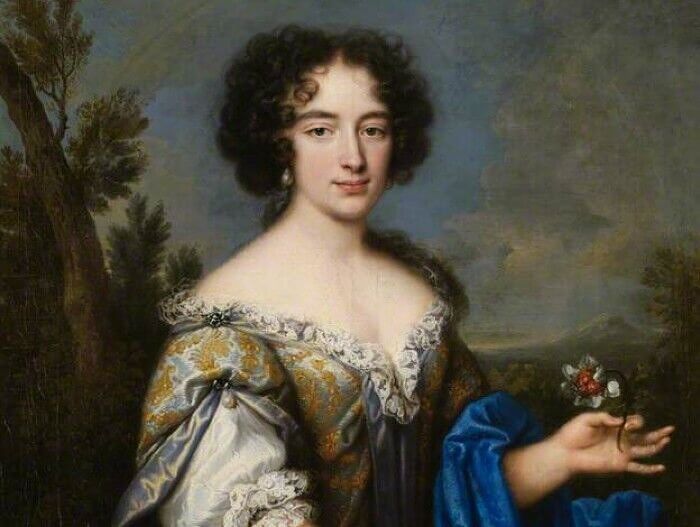 The pressure of the hatred from the people and the rumors (or truths) they circulated, mounted to a point until something had to give. As they say – jealousy makes you nasty. She tried to stick around for another decade, but eventually retired to the chateau that King Louis XIV had given her. She didn't live her last days here, but in fact in a convent. Perhaps there was something she wanted to atone for…
Nell Gwyn
Our next mistress was born to a poor family, but systematically made a name for herself as a professional actress. Nicknamed Scrappy Nell, she outperformed King Charles II's famously beautiful mistress Louise de Kerouaille to secure herself a spot in his chambers. Louise was from a classy background and often reminded Nell of her lower class, but she got her own back by teasing the more elegant mistress about her tendency to cry, calling her names like 'Weeping Willow' and 'Squinterella'.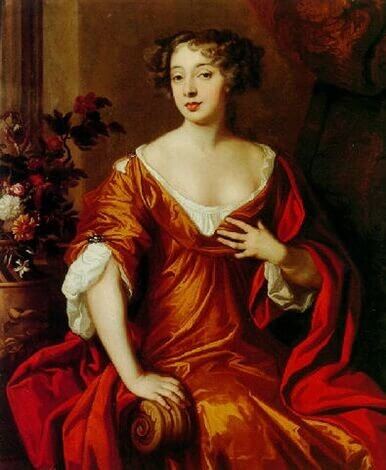 Like most mistresses, Nell had some competition. She could handle this, but not stand being mistaken for another… In one famed incident, a mob saw her carriage passing and called her "the Catholic whore," as they thought it was Louise in the carriage. She quickly stuck her head out and called "Good people, you are mistaken; I am the Protestant whore!", to which the crowd cheered happily.
She Wanted a Better Life for Her Child
As a result of their affair, Nell Gwyn gave birth to a baby boy of which King Charles II was the father. Since he had given a title to another one of his illegitimate children, she demanded that he make their son an Earl. The King refused at first, but he came around in the end. One side of the story says that she wore him down over time so that he eventually gave in to her request, but there is also another side…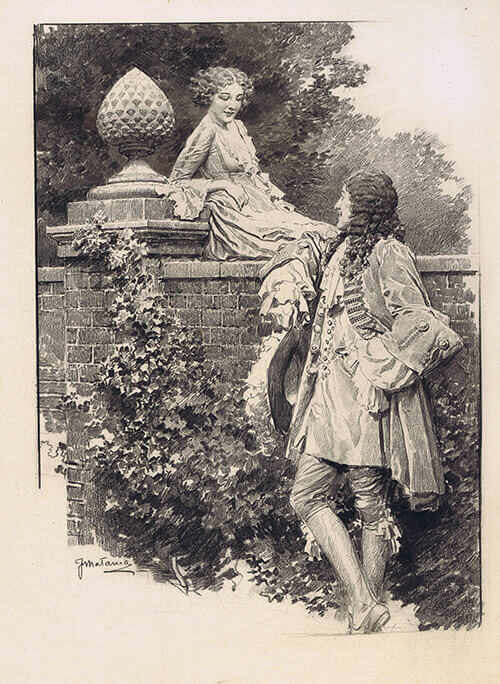 According to lore, she held their son out of a window, threatening the king that she would let him go unless he declared him an Earl. Responding as quickly as possible, the king cried "God save the Earl of Buford!", and so it was. It would appear that her acting skills provided her son a bright future indeed!
Lillie Langtry
Also known as the Jersey Lily thanks to her beauty, Lillie Langtry didn't waste any time getting into bed with soldiers, princes, and millionaires. The shocking fact here is that she had a husband… She had a humble upbringing but was an ambitious woman who wanted to earn her place in high society. She was successful with this dream as she became a mistress to Prince Edward VII who would later become king.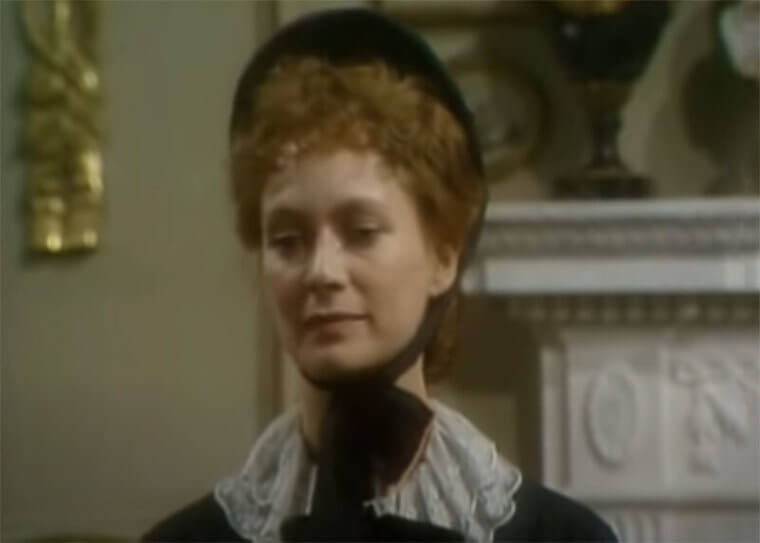 She didn't stop there, she also insisted to meet his mother, Queen Victoria, which was quite a bold request considering their affair… Nonetheless, the prince scheduled a meeting, but the queen did not feign any warm affections toward her. Lillie's meeting with the queen did, however, spark a lot of interest amongst other rich and famous Londoners to meet her. While she climbed the ranks to the top quite quickly, her success didn't last long.
She Had a Secret Illegitimate Child
When a French actress named Sarah Bernhardt arrived in London, Langtry's popularity took a big hit and as a result, Edward VII lost interest in her and their affair… As a result, she had no money and no partner as both her husband and lover abandoned her. Things weren't going according to plan, but she wasn't ready to give up yet. The next man to fall in love with the Jersey Lily was Prince Louis of Battenberg.
Her affair with Battenberg unfortunately didn't last long. When she discovered that she was pregnant with his child, Langtry ran away from the city and its gossiping society to give birth in secret elsewhere. Surprisingly, she found support from a previous lover. Edward VII helped her to travel to Paris to keep questions of her child's father at bay and also supported her return to her acting career.
Marie Anne De Mailly-Nesle
The sisters from the De Mailly-Nesle family were notoriously known for their scandalous pursuits of the King of France, Louis XV. Marie Anne, the youngest of the sisters, was by far the most manipulative amongst them and she would trample her siblings to get to the top. When she had the title of chief mistress in sight, she requested the king to banish her sister Louise Julie.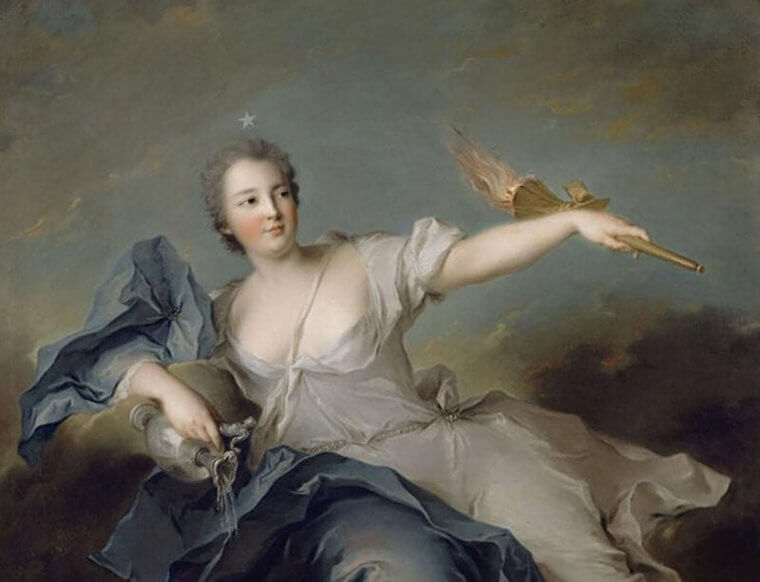 Her sister, Pauline-Félicité, was previously the king's chief mistress but died giving birth to the King's illegitimate son after which her body was mutilated by a mob. However, none of these gory facts deterred her from her mission and she had a cunning plan to seduce the King to become his chief mistress. Since she had seen two of her sisters succeed into the King's bed, she had a plan of seduction that would be the most effective.
She Played Hard to Get
Marie Anne was the first woman to resist the King's romantic advances and before she lay with him, she compiled a list of conditions asking for properties, titles, and dispensations. It worked well in the beginning and the King was seemingly obsessed with her. When the King was away in Mentz for battle, Marie Anne and her sister Diane Adélaïde paid him a visit which started rumors of the chief mistress and her sister being in bed with the King simultaneously…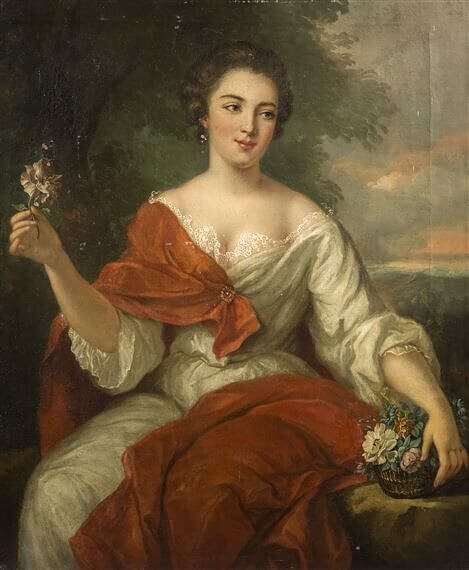 It seems like her attitude and the rumors about her didn't sit well with somebody, because she fell extremely ill and was bedridden with unbearable pain when she realized that she had been poisoned. No amount of accusations could save her and she died five days later. Her body was unceremoniously buried at a Parisian church without any kind words from the King.
Madame De Pompadour
Merely a few months after Marie Anne's death, Madame De Pompadour became a mistress to King Louis XV. Ever since a fortune-teller told pompadour's mother that she "would one day reign over the heart of a king," the girl was groomed to fulfill this prediction. Her mother did a great job and Madame De Pompadour staged many chance encounters with the King while looking her best.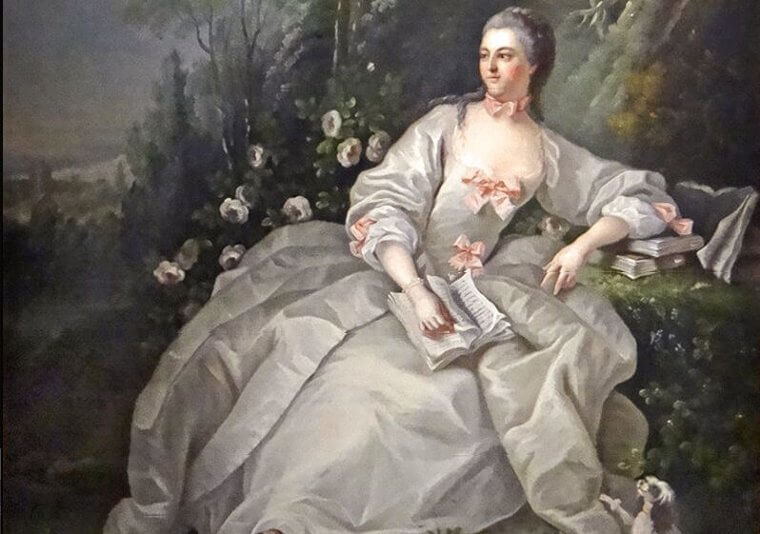 The King fell truly in love with her and even displayed his feelings in public at his son's wedding ceremony… Despite being a mistress, Madame De Pompadour was received with love and the King heeded her advice and counsel. They shared a happy relationship, but historians later discovered that the couple no longer had sex after 1750. After surviving three miscarriages and suffering from bronchitis and other horrible illnesses, her health was too poor to perform in bed.
She Facilitated His Needs
Since Madame De Pompadour could no longer satisfy the King's physical desires, she turned a blind eye and possibly even facilitated his encounters with other women. The 'Stag Park' was a building specially designed for the King's pleasures and rumors had it that Madame de Pompadour was the mastermind behind this place where the king could freely lay with women.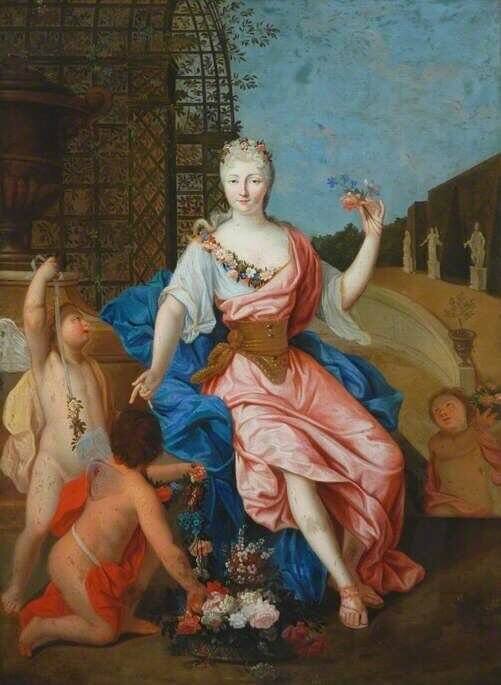 Her health took a turn for the worst in 1764 when she started feeling especially unwell. Following an exam, the doctors confirmed that she had tuberculosis and she passed away at the young age of 42 not long after that. To King Louis XV, their affair was 'a twenty-year friendship'. Sadly, the king was not allowed to attend her funeral as she had been born a middle-class woman and this meant that her class was too low to allow a king's presence at her burial.
Gabrielle D'Estrées
Gabrielle was born into a large family with 11 children, seven of them daughters. The gaggle of girls earned themselves the notorious nickname 'The Seven Deadly Sins' thanks to their reputation and around 1590, Gabrielle met King Henry of Navarre, the nominal King of France. At first, she was cautious of his advances as he had a reputation of being a bad boy with dirty bedroom manners.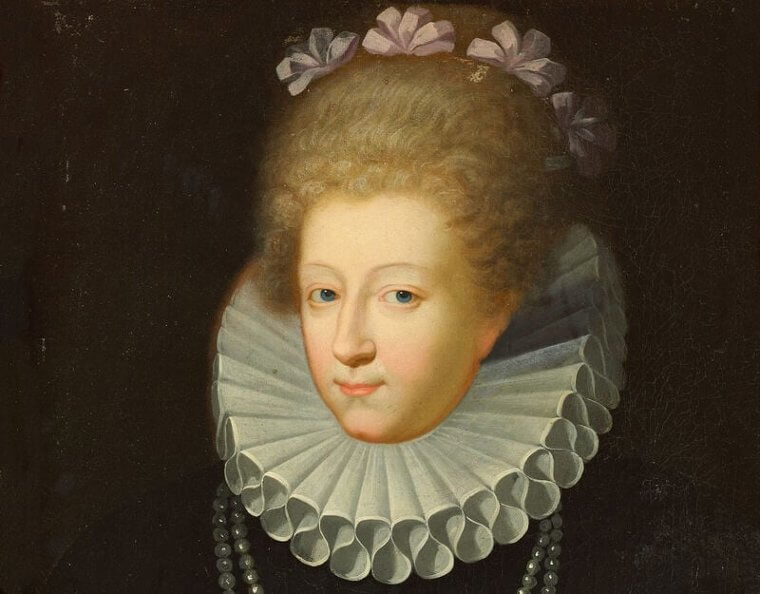 When the king set eyes on Gabrielle, she was merely 17 years old while he was already a mature 37. Not long after the start of their affair, she gave birth to his son, Cesar – something his wife could never provide him. Gabrielle became influential in the court and soon gave the King another two children, which caused his marriage to end in annulment in 1599. He quickly proposed to Gabrielle and she fell pregnant once again soon after their marriage.
Tragedy Struck Soon After Her Rise to Power
In April 1599, Gabrielle had complications during her birth to a stillborn boy and became very ill. Attendants sent to the King to come home as he was away at the time, but her illness deformed her face beyond recognition and so the King's advance was stalled to avoid him seeing her in such a state. Sadly, she passed away the next morning before the King could reach her.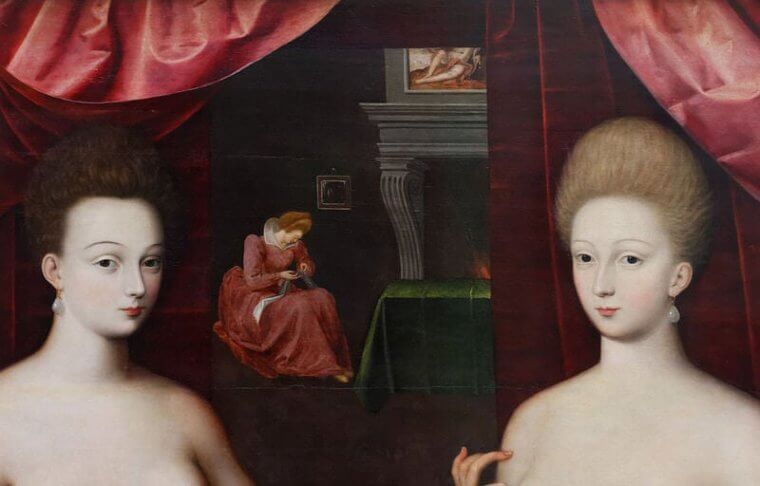 Although the King mourned her death, he spent this period in his private brothel where he met his next mistress, the teenaged Henriette d'Entragues. She tried to erase all memory of the deceased Gabrielle, but Gabrielle can still be seen at the Louvre in Paris as she had a daring painting commissioned before she died. The picture is of her and her sister naked in a bath while she pinches said sister's nipple…
George Villiers
As you may well notice, this is not a lady's name… Some Kings had a favorite among their courtiers, but King James I of England had a particularly soft spot for Villiers and other men too. George was charming and handsome and soon had the King wrapped around his finger. King James called him "sweet child and wife" and so George also had great influence over the kingdom, of which he took advantage… The public quickly started to despise him as he accepted bribes and inappropriate gifts and even abused funds meant for the common people.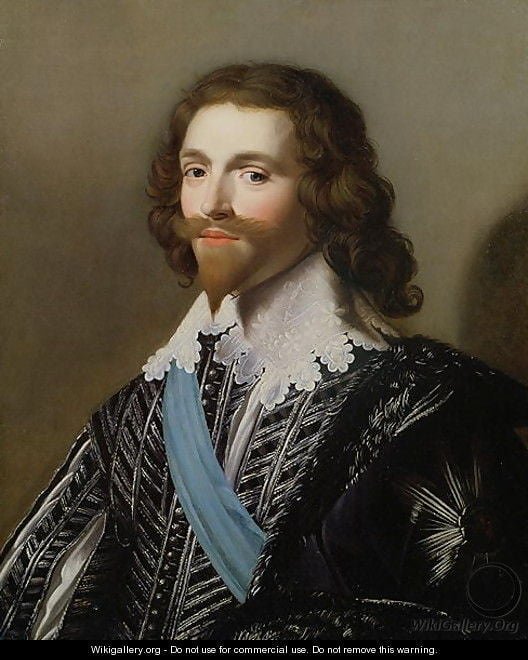 When James passed away, his son Charles inherited the throne and seemingly his father's male lover too! And, just like his father, Charles would do anything to keep George and his love close. The parliament quickly became fed up with their corrupt ways and wanted George to disappear badly.
The People Were Fed Up
On two occasions, the parliament tried to impeach George, but his obsessed lover, King Charles, always came to his rescue. However, when George found himself stabbed by an attacker in a pub one night, his reign came to an end. He tried to pursue his attacker but bled to death in the process. Unfortunately, his notorious reputation didn't die with him.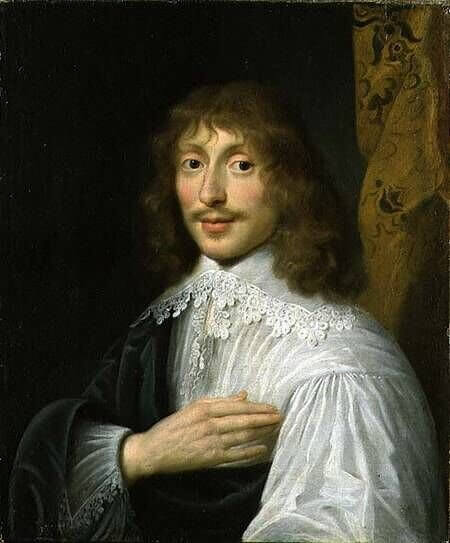 After the death of George, King Charles was still a terrible ruler and the people hadn't forgiven him or his father for allowing a crazy lover to nearly run their country into the ground. So, the people of England decided to finally take matters into their own hands. They captured King Charles and beheaded him for treason. Poor Charles was the only English King to suffer such a fate. Perhaps, if his father had set a better example, it could have been avoided.
Mary Robinson
Before the age of 21, Robinson went to debtors prison and became a star on stage. When she became the first mistress of the future King George IV, she reached celebrity status. Although George was only 17 years old when he fell in love with Mary, he already had a reputation for drinking, gambling, and enjoying older women in bed. The royal family was not impressed with his behavior, and his personality ensured that he would stop at nothing to get to Robinson.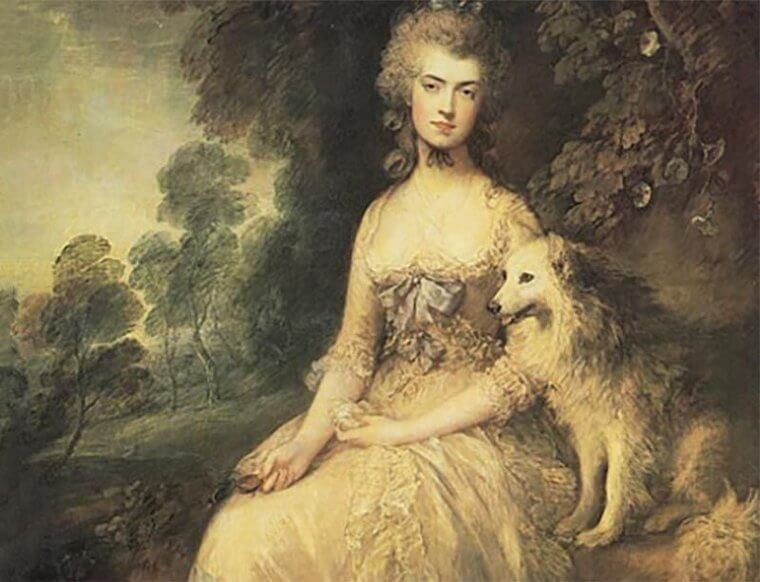 He eventually had to promise her a sum of 20,000 pounds to secure her affection, an offer she couldn't resist considering her past. Robinson left her husband for the king-to-be and his promises of riches, but things didn't go according to plan. After several years of satisfying the prince, he unceremoniously dumped Robinson for a new mistress, but she had a plan.
She Forced Him to Pay
Prince George thought he could easily swap one mistress for another, but he had seemingly forgotten about his promise of payment to Robinson, and of course, she hadn't. Luckily, she had a collection of romantic letters from him which she could use to blackmail him, as he wouldn't want them to be exposed to his family. She told him to pay up - or suffer the consequences.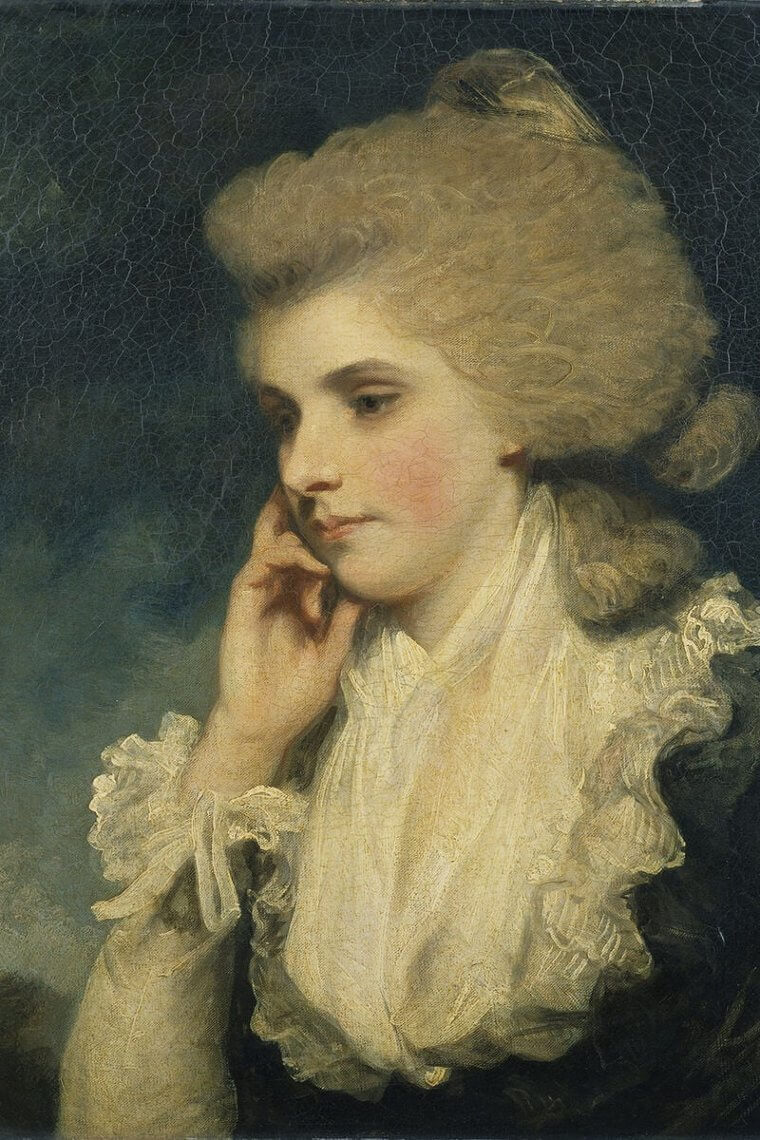 Future King George IV couldn't stand the thought of being implemented by his letters, so he paid Robinson some, but not all of the money he promised, since he didn't have such riches as a prince. This was not good enough for Robinson, so she got cosey with George's rival, politician Charles James Fox. As soon as George was crowned as King, Fox secured a royal annuity for Mary. Clearly, it's not what you know, it's who you know!
Bessie Blount
As soon as Bessie Blount became the maid of honor to Henry VIII's wife, Catherine of Aragon, an unusual romance started developing. Bessie was a mere 13 years of age at the time while Henry was 23. Yet another shocking fact is that Bessie wasn't married like most other mistresses. This poses a problem since a mistress's pregnancy is usually attributed to her husband without further questions. It would soon become a problem as their affair began.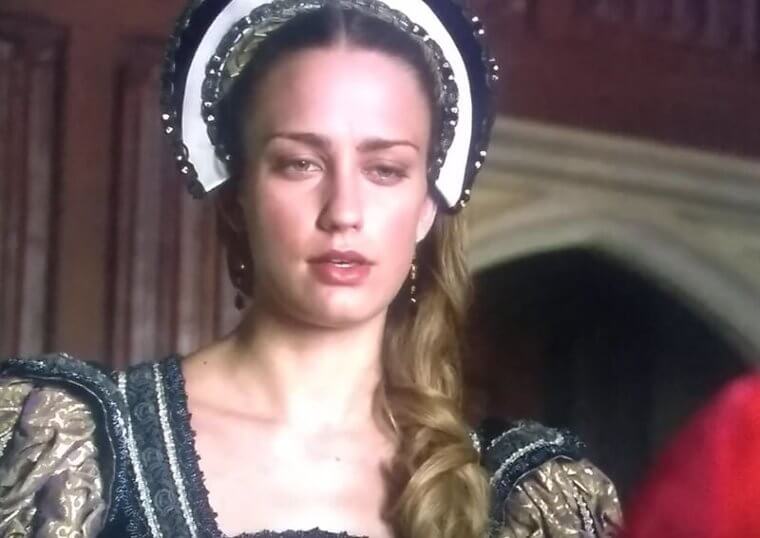 Henry's wife Catherine had not birthed him any heirs in their marriage yet, and of course, before long Bessie fell pregnant. Giving birth at such a young age was risky, but she gave the King a healthy baby boy. Henry then knew that the problem with producing heirs lay with his wife, but things would soon change for both the women in his life.