Many celebrities assume that they are untouchable. But, they are constantly under public scrutiny and the public has the power to make or break a celebrity's career. When fans feel let down, they can quickly impact a star's career. The stars in this list have all displayed bad judgment, confusion, or inability to cope when things don't go their way. Prepare yourself for some of the most cringe-worthy moments that changed these stars' careers forever. 
Ellen Degeneres - Disgruntled Employees
Television host and comedian, Ellen Degeneres, has been pivotal in paving the way for LGBTQ acceptance and concludes each episode of her show by reminding people to be kind to one another so why is she the sudden target of social justice warriors? Well, it turns out that she doesn't follow her own advice.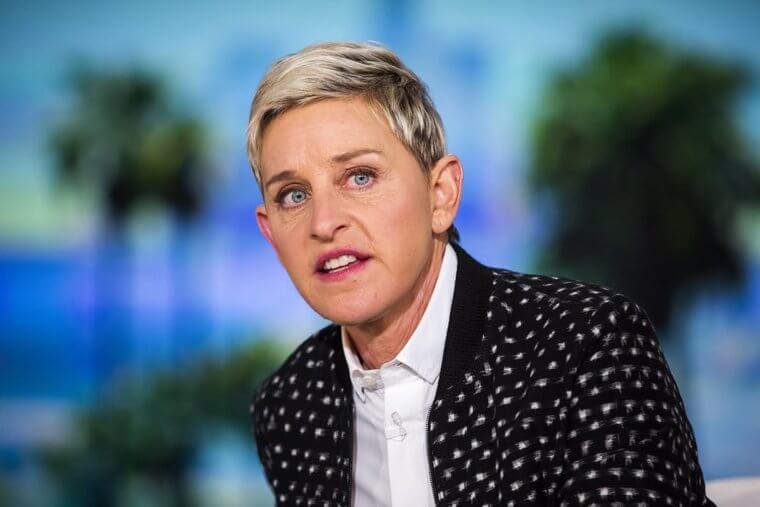 Though she seems pleasant enough on the show, behind the scenes she has many disgruntled employees who have been revealing the toxic environment in which they work. Employees have complained that the producers show favoritism towards certain people, reserving the promotions and perks solely for them. They have also commented that Ellen is very difficult to work with due to her high demands and mean spirit.  With the secrets revealed, Ellen announced that the show will not continue.
O. J. Simpson - Murder, Armed Robbery, and Kidnapping
Where do we start with O.J. Simpson? Once a star running back in the NFL as well as a beloved on-screen personality, Simpson shocked the world during his high-speed chase in the white bronco after the gruesome murder of his ex-wife, Nicole Brown Simpson, and Ron Goldman. In the trial of the century, Simpson was acquitted, even so, he was found liable in civil court.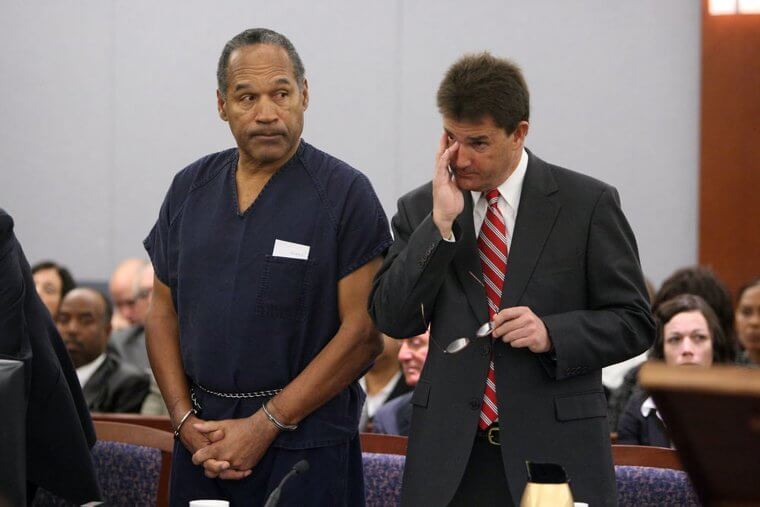 Even though he walked away with his freedom, Simpson just couldn't clean up his act. In 2007, he was taken into custody once again, this time being charged with criminal conspiracy, kidnapping, assault, robbery, and the use of a deadly weapon. The former Buffalo Bills star was convicted and sentenced to 33 years in prison, however, in October 2017 he was released.
Kevin Spacey
Kevin Spacey was on the Hollywood A-list with a career that was uber-successful. In the wake of the Harvey Weinstein Hollywood scandal and the subsequent #MeToo movement, actor Anthony Rapp came forward and accused Spacey of inappropriate advances when he was just 14-years-old. This accusation inspired 15 other young men to come forward with similar grievances and allegations. Amidst the controversy, Spacey was quickly fired from his leading role on Netflix's House of Cards.
Directly after Rapp's accusation, Spacey made things worse for himself by blaming his behavior on a drunken stupor and deflecting from the severity of the accusation with his announcement that he is gay. The backlash regarding the allegations, his apology, and his deflection has severely harmed his Hollywood career.
Fatty Arbuckle - Alleged Rape and Murder
While younger generations may be unaware of Fatty Arbuckle, he was quite arguably one of the most popular and beloved comedians of the 1910s and 1920s. Working and mentoring alongside the great Charlie Chaplin, Arbuckle became one of the most popular silent film stars and the highest-paid actor in Hollywood.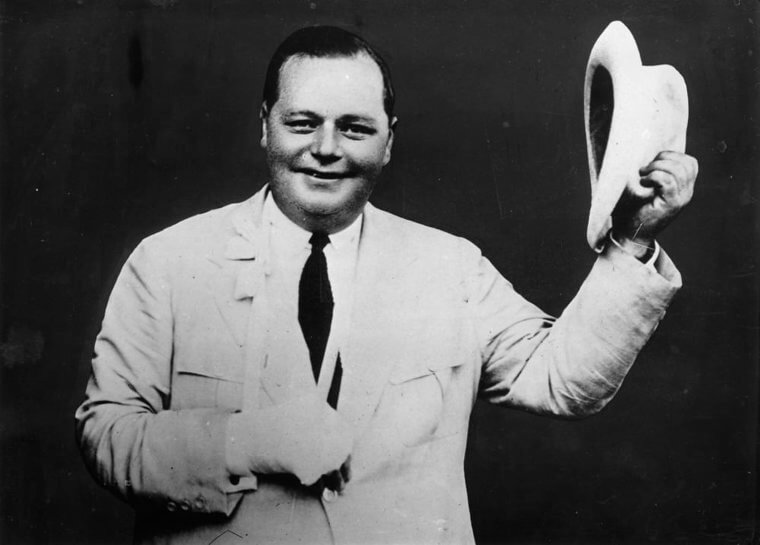 His popularity came to a screeching halt after he was accused of raping and killing aspiring actress, Virginia Rappe, in 1921. Rappe had become ill at a party hosted by Arbuckle at the St. Francis Hotel in San Francisco and mysteriously died four days later. Though her friend testified that Arbuckle had assaulted Rappe and was the cause for her death, he was acquitted of all charges. Because of the enormity of the scandal, his career never recovered.
Lance Armstrong - Use of Steroids
Once considered an inspirational true American hero, cyclist Lance Armstrong disappointed fans around the world when rumors surfaced that the seven-time Tour de France winner and testicular cancer survivor had been doping.
Armstrong faced persistent allegations of doping throughout his entire career, though for years he adamantly denied the accusations. By 2012, enough evidence had been gathered to convict him of long-term steroid use as well as the trafficking of enhancement drugs. Following the conviction, the Olympic committee banned the fallen hero for life and stripped him of his seven Tour de France titles. In an interview with Oprah Winfrey in 2013, Armstrong finally admitted his guilt.
Kanye West - A Quite Antisemitic Tweet
The worldwide famous American rapper and producer, also well-known for marrying and divorcing social media mogul Kim Kardashian, has been involved in countless controversies throughout his career. However, this specific one, as opposed to all the others, has highly contributed to his downfall instead of earning him more success and money.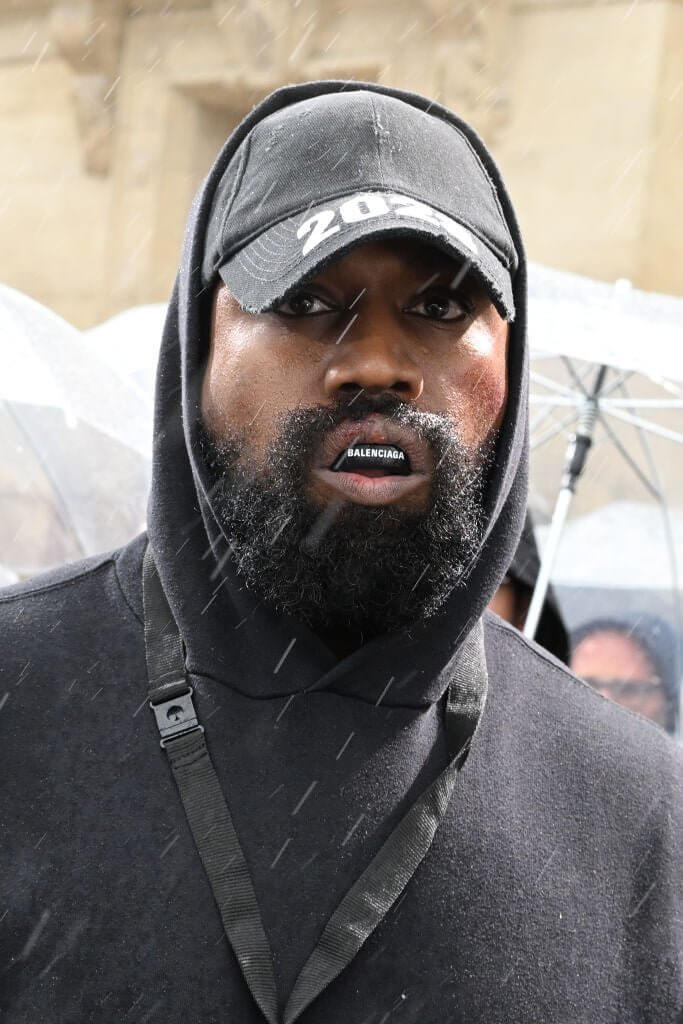 In October 2022, West posted an explicit tweet accusing Jews of controlling the world and destroying everyone who would go against their plans. This tweet first resulted in his Twitter and Instagram accounts being suspended, and then in him losing over $1 billion in deals after companies like Adidas, GAP, and Balenciaga decided to terminate their contracts with the rapper.
Jerry Lee Lewis - Married a Child
Iconic rock-n-roller, Jerry Lee Lewis, should have known that his inappropriate relationship with Myra Gale Brown would have a negative effect on his once illustrious career. Not only was he a 23-year-old marrying a 13-year-old, but Myra was also his cousin once removed.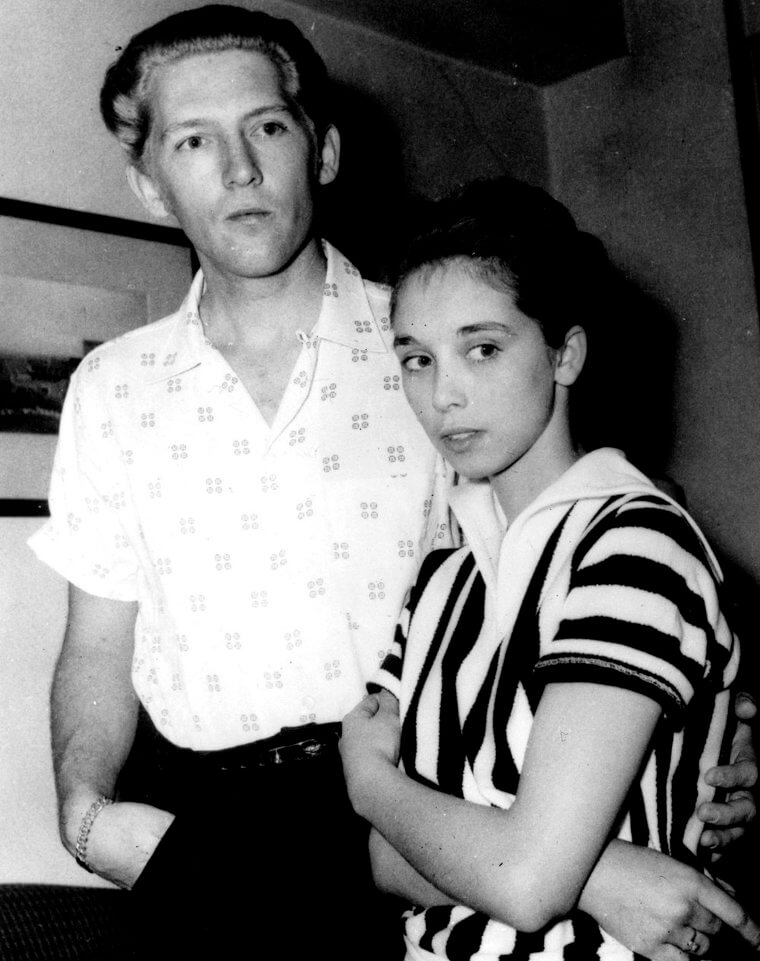 There is no doubt that their marriage is one of the biggest controversies in rock-n-roll history. When the backlash hit, Lewis, who was once one of the most sought-after musicians, went from making $10,000 per performance to $250. While the marriage did last for 13 years, Lewis's career never recovered.
Amanda Bynes - Erratic Behavior
Amanda Bynes was well on her way to having an incredibly successful career in the entertainment industry. With The Amanda Show and her appearances on All That, she became one of the first child superstars under Nickelodeon's umbrella. Though her career was a success, her personal life began to spiral out of control in 2012.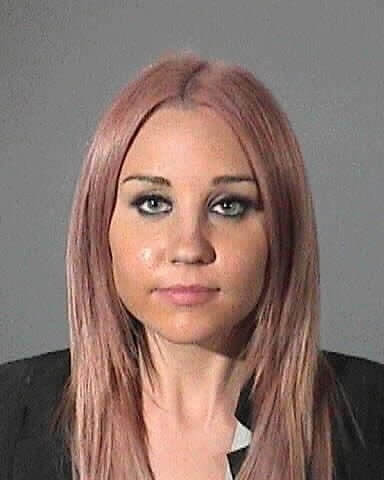 The first sign of trouble was when Bynes was pulled over by police and attempted to flee the scene resulting in a DUI. Upon her release from jail, she was arrested once more for possession of marijuana which then seemed to lead to a psychotic break of sorts. After intentionally setting a fire in a neighborhood and being diagnosed as bipolar, Bynes's parents applied for conservatorship of her estate and sought out professional help for their daughter.
Bill Cosby - Drugging and Sexual Assault
Once known as "America's favorite dad", Bill Cosby was a well-respected actor and comedian in the entertainment industry. Because of his role on The Cosby Show, he was also considered one of the most trustworthy and reputable people in the business. All of that changed when Hannibal Buress's stand-up routine focused on Cosby and his bad habit of drugging and raping women.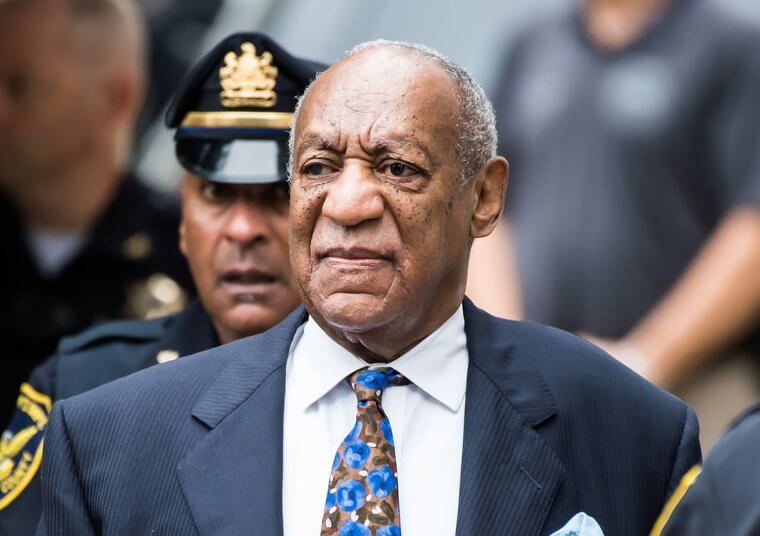 Buress had been doing this stand-up routine for six months with little to no response, however, on this occasion, he was performing in Cosby's hometown of Philadelphia. A local magazine picked up the story and women began coming forward in droves with similar allegations. Because of the statute of limitations laws, most charges could not be tried criminally, even so, Cosby was found guilty of three counts in 2018 and has been blacklisted from Hollywood.
Mel Gibson - Racism, Anti-Semitism, and Domestic Violence
Once considered one of Hollywood's top actors and the sexiest man alive, Mel Gibson has had a few scandalous controversies that have shown his fans and colleagues his true colors. The first of which occurred in 2006 when the obviously intoxicated actor was pulled over and charged with a DUI. Instead of realizing his serious error in judgment, Gibson became belligerent and started spewing an anti-semitic rant that was leaked through TMZ.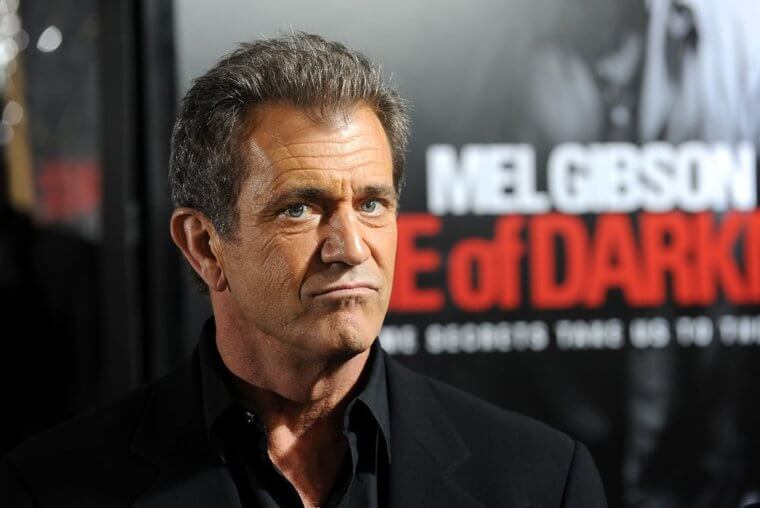 In 2010, Gibson was once again in trouble with the law after his ex-wife recorded him threatening her and, once again, using racial slurs. The Los Angeles sheriff's department issued a domestic violence restraining order against him and launched an investigation. Gibson was blacklisted in Hollywood for almost a decade. Because of his legal and personal issues, he now only works behind the camera instead of being in the spotlight.
Jeffrey Tambor - Sexual Harassment
Best known for his role on Arrested Development, Jeffrey Tambor received critical praise as well as a Golden Globe and a Primetime Emmy for his portrayal of a transgender woman in the Amazon series Transparent. Though his transformative role has won him many accolades, in November 2017, two members of the cast and crew reported Tambor for sexual misconduct. Just days later, a makeup artist from another project also accused him of sexual improprieties.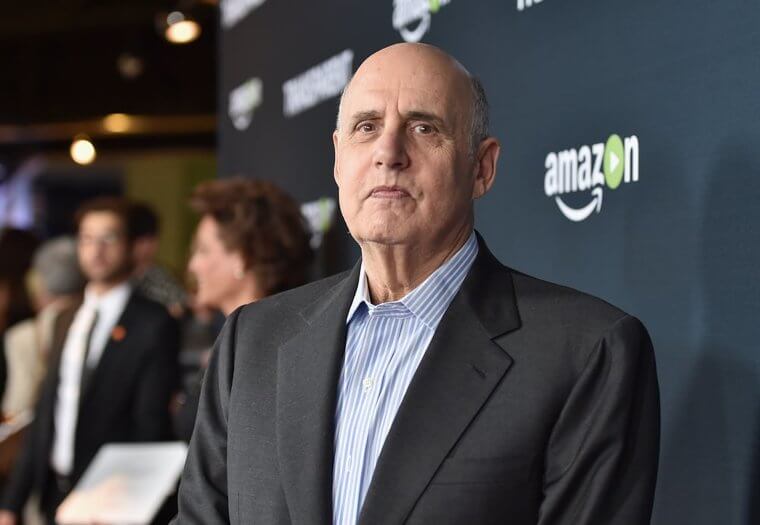 Tambor addressed the allegations by saying, "I am deeply sorry if any action of mine was ever misinterpreted by anyone as being sexually aggressive or if I ever offended or hurt anyone. But the fact is, for all my flaws, I am not a predator and the idea that someone might see me in that way is more distressing than I can express." Two weeks later he announced that he was leaving the show.
Louis C. K. - Sexual Misconduct
Louis C.K. fueled by his sarcastic wit quickly became one the most popular and most successful comedians in the industry. Though his attitude came across as gruff, he managed to win over millions of fans and create a reputation for himself as being one of the brightest minds in the comedy world.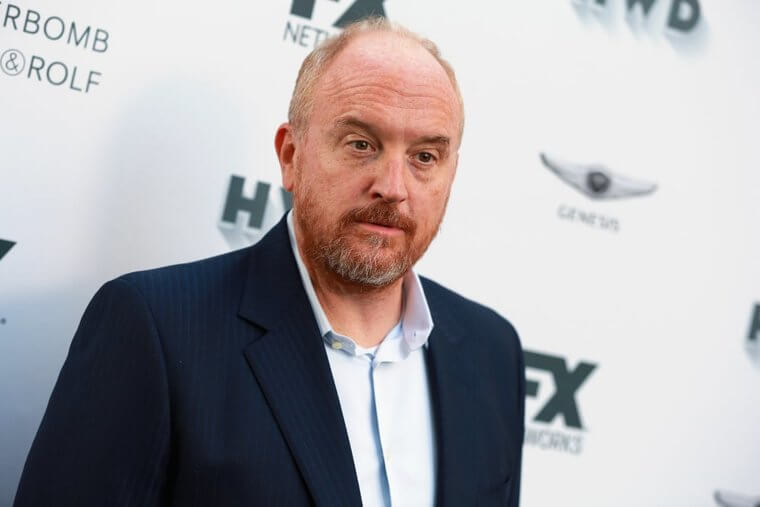 The #MeToo movement prompted several female comedians to come forward and expose their inappropriate interactions with him behind closed doors. Though he never technically broke the law, Louis C.K. did acknowledge that his actions were wrong. Even so, the backlash was strong. His movie, I Love You Daddy, was pulled from distribution prior to its release and his upcoming contracts and roles were all terminated.
Harvey Weinstein - Rape and Sexual Misconduct
Film producer, Harvey Weinstein, has been considered for decades one of the most powerful and influential men in Hollywood. Because of this, he had the power to make or break the careers of anyone who crossed his path in the entertainment industry. As with the producers of Old Hollywood, Weinstein used this power to coerce women into sex. If they said no, they were blacklisted or even worse, raped.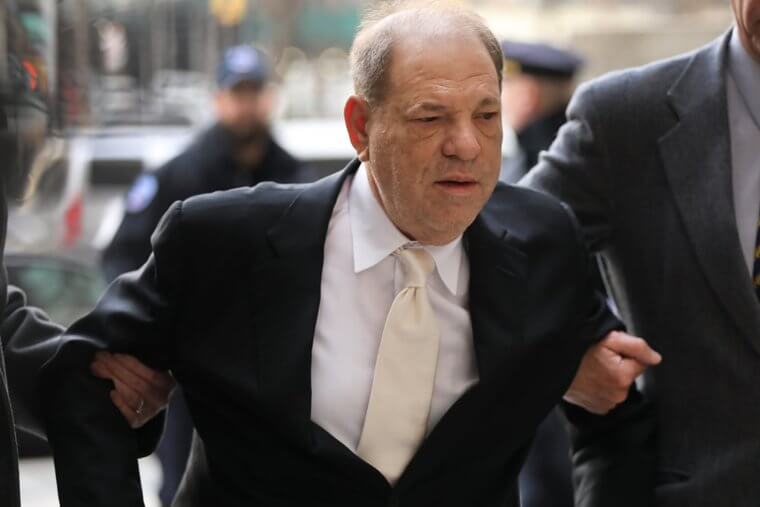 In October 2017, women began coming forward and telling their stories regarding Weinstein's abuse of power and sexual misconduct. By the end of the month, over 80 women made allegations sparking the #MeToo movement. Weinstein was fired and found guilty of two of five felonies. He was sentenced to 23 years in prison and has been blacklisted in Hollywood.
Lindsay Lohan - Legal Issues and Rehab
From a young age, Lindsay Lohan has found success as an actress, singer, and model, becoming a full-fledged movie star by the time she was 18-years-old. At the same time, her parent's marriage was crumbling and Lohan found herself right in the middle, unable to cope with the pressure of keeping both mom and dad happy.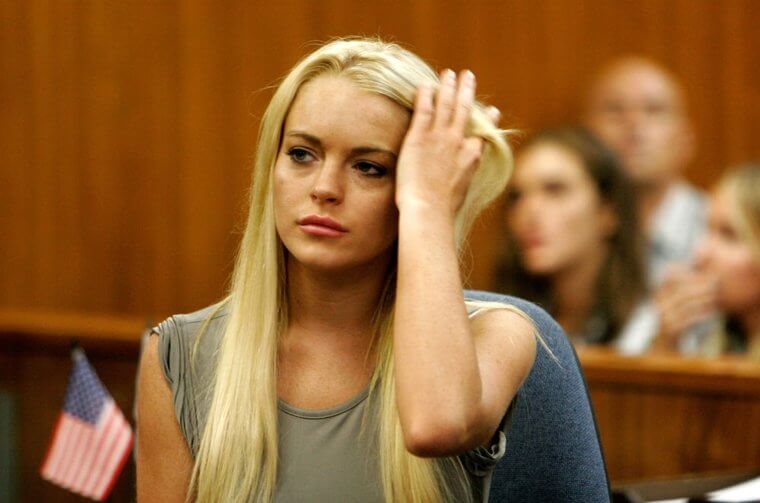 Between the family pressure and the career pressure, Lohan began to spiral out of control. Her multiple legal issues became a feeding frenzy for the paparazzi, only fueling the erratic and irresponsible behavior. With multiple DUIs, misdemeanors, probation violations, and visits to rehab, studios revoked several movie deals. Though she has her act together now, relaunching her career has been difficult.
Aziz Ansari - Sexual Misconduct
Comedian, Aziz Ansari, was another artist in Hollywood who was called out in the #MeToo movement. In January 2018, an anonymous woman accused him of sexual misconduct while the two were on a date. Because Ansari is an outspoken feminist and the author of an interpersonal communication book, many of his fans questioned his true character.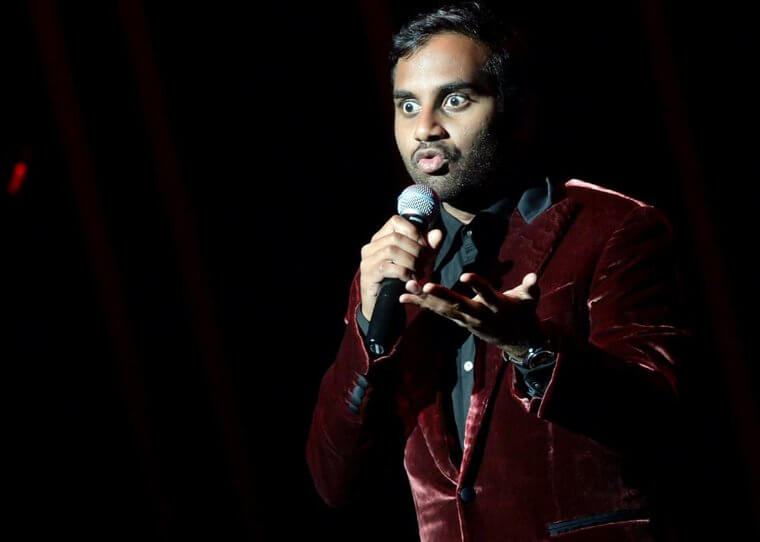 What made matters worse was that the anonymous woman also said that she expressed her discomfort to him after the fact and he replied with an apology, indicating an admission of guilt. Since the story broke, an open debate has taken place regarding the grey area that exists in the #MeToo movement. Some say that the accuser was experiencing regret in lieu of an actual assault while others maintain that if a woman feels coerced, she is a victim. Ansari took a brief hiatus and then returned to stand-up.
R. Kelly - Child Pornography, Sex Trafficking, Sex Crimes
R. Kelly….oof, where do we even begin? The I Believe I Can Fly singer had a successful and promising career, however, his secret obsession took over and, quite frankly, ruined his life and the lives of countless others. The saga began in 2002 when Kelly was indicted on 21 counts of child pornography and having sex with a minor.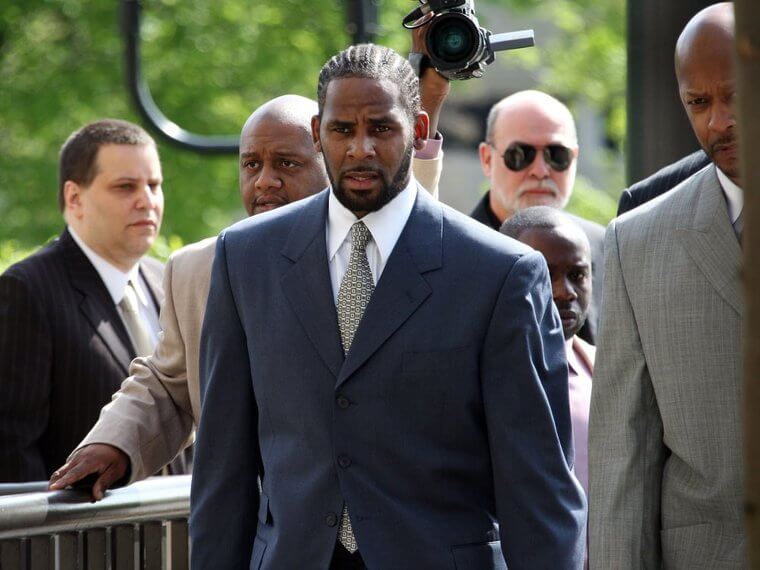 Kelly refuted the claims until 2018 when authorities produced hard evidence that he had entrapped young girls and used them as sex slaves. His label dropped him immediately and the feds charged him with sex crimes, human trafficking, child pornography, racketeering, and obstruction of justice. As of January 2021, he faces 22 federal counts and is incarcerated at the Metropolitan Correctional Center in Chicago.
Martha Stewart - Securities Fraud
Martha Stewart proved herself to be a savvy and successful businesswoman, author, and television personality until she was indicted in 2003 on charges of securities fraud and obstruction of justice. During the trial, she opted to step down as the CEO and chairwoman of Martha Stewart Living Omnimedia, the company she founded in 1997.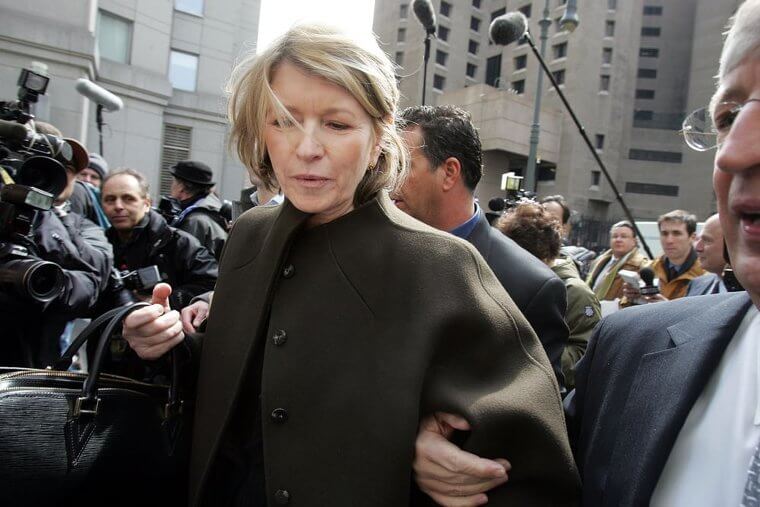 After being found guilty of obstruction of agency proceedings, conspiracy, and making false statements to federal investigators in 2004, she was sentenced to five months in prison, five months of house arrest (not too shabby in a home like hers), and probation for two years after her release.
Chris Brown - Domestic Violence
By 2009, R&B singer, Chris Brown, was rising up the ranks in the music world due to his talent, the popularity of his music, and his relationship with Rihanna. Fans and the paparazzi had fallen in love with the superstar couple, however, their vested interest would prove to be devastating to his career.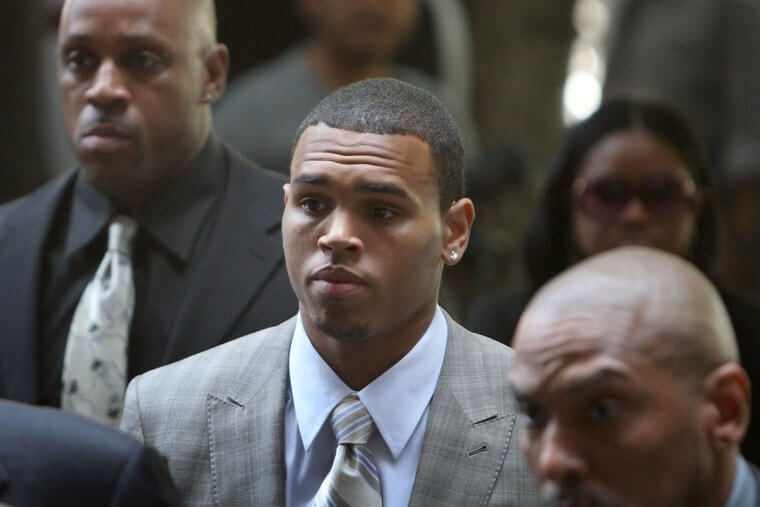 In February 2009, at a pre-Grammy party, Brown, and Rihanna got into an argument that escalated into a violent altercation. Brown lost his cool and physically hit Rihanna leaving her with a split lip, bruised cheeks, and lacerations to her forehead. The pop star was arrested and charged with felony assault. He accepted a plea deal of community labor, five years probation, and domestic violence counseling. The incident has remained a stain on his reputation.
Jim and Tammy Faye Bakker - Drugging, Rape, and Fraud
Jim and Tammy Bakker hit the airwaves as a televangelist couple with high moral fiber and a direct line to God himself. While on their pedestal, they preached about God and called out sinners all while aggressively suggesting that donations would give their followers the forgiveness they needed. This worked until 1987 when the couple's true intentions were exposed.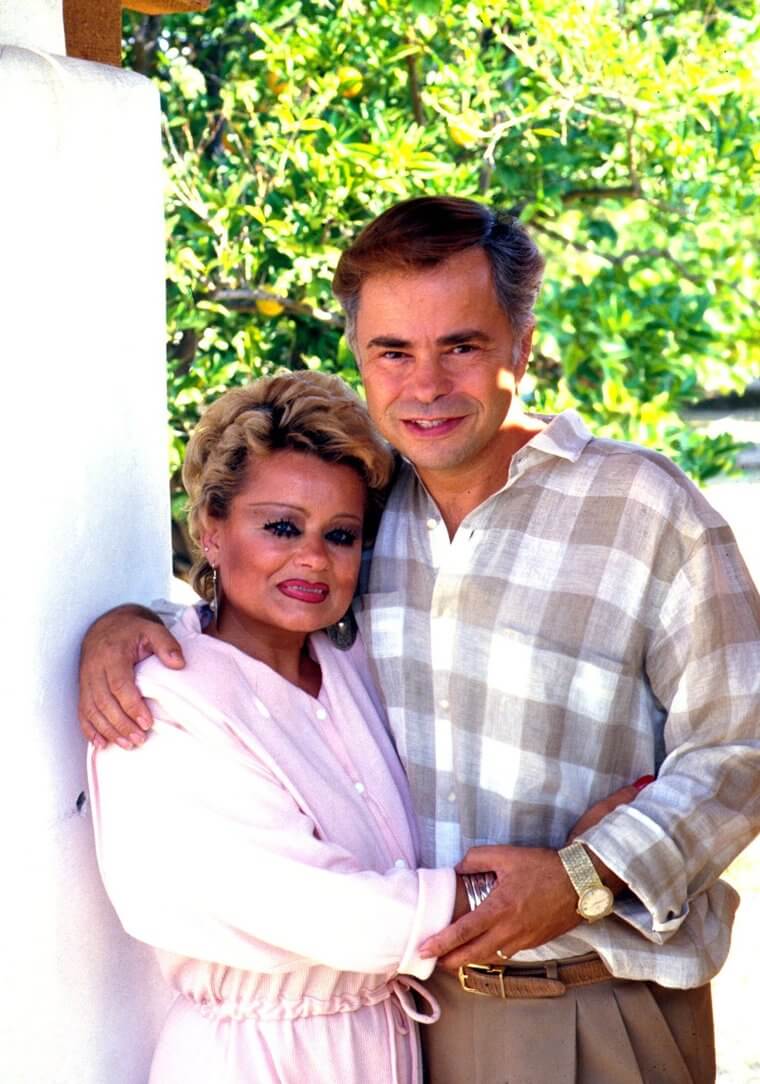 Jim Bakker's personal secretary came forward with allegations that he had drugged and raped her. Because of the enormity of the accusations, the church cut ties, and Bakker resigned. With all of the media coverage, the IRS took notice of the couple's enormous wealth and after a review of their finances, jailed them both for fraud. Televangelist, Jerry Falwell, was happy to take their place publicly shaming them by saying they were "the greatest scab and cancer on the face of Christianity".
Tila Tequila - Announced Her Admiration for Hitler
Reality star, Tila Tequila, has posted some questionable content on her social media dating back to 2013. She began by posting photos of herself dressed in a scantily clad Nazi uniform in front of a photo of Auschwitz. After being banned from Celebrity Big Brother for the racist photos, Tequila claimed that her actions were due to drug addiction and depression.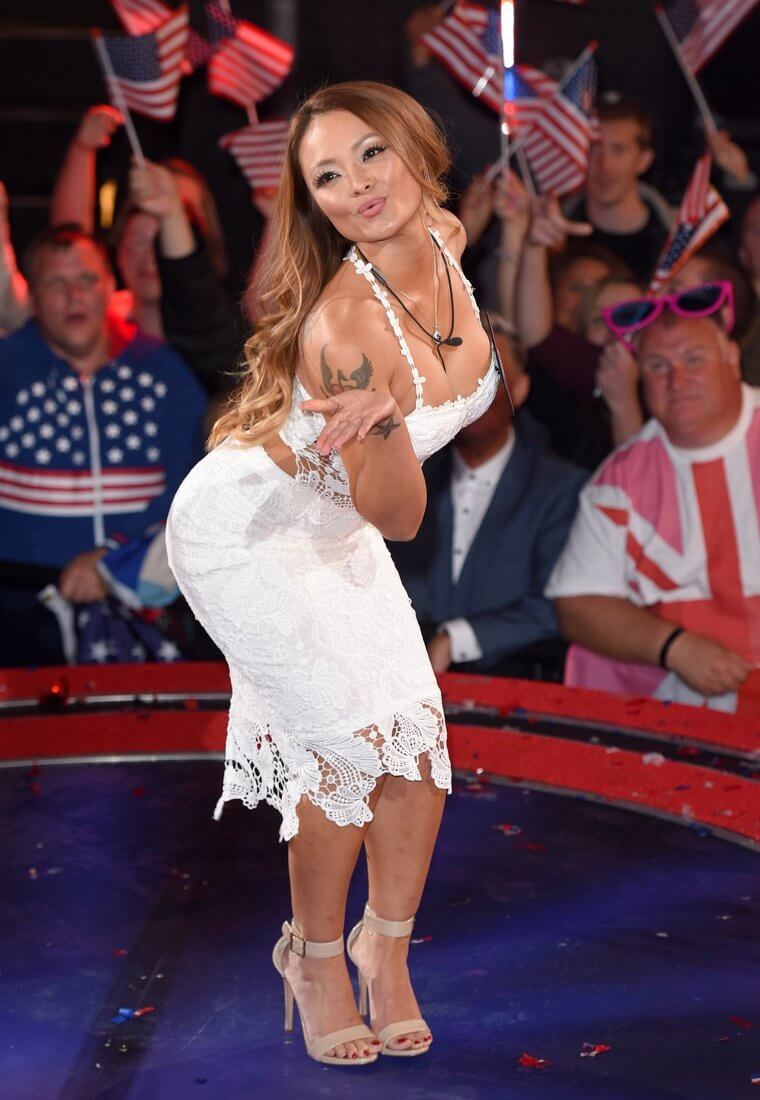 Well, her Hitler obsession began rearing its ugly head again in 2016 with multiple anti-semitic rants on Twitter. In her tweets, she has called for the deaths of Jewish stars, called the leader of the Neo-Nazi party her "boo", and she has claimed to be the reincarnation of Hitler himself. Not only has she wrecked her career, but she has also gone to the dark side.
Joe Paterno - Child Sex Abuse Cover-Up
Penn State football coach, Joe Paterno, endearingly known as "JoePa", was once considered a national treasure. The beloved sports figure fell from grace, however, after authorities discovered that his former defensive coordinator, Jerry Sandusky, was involved in a child sex abuse scandal.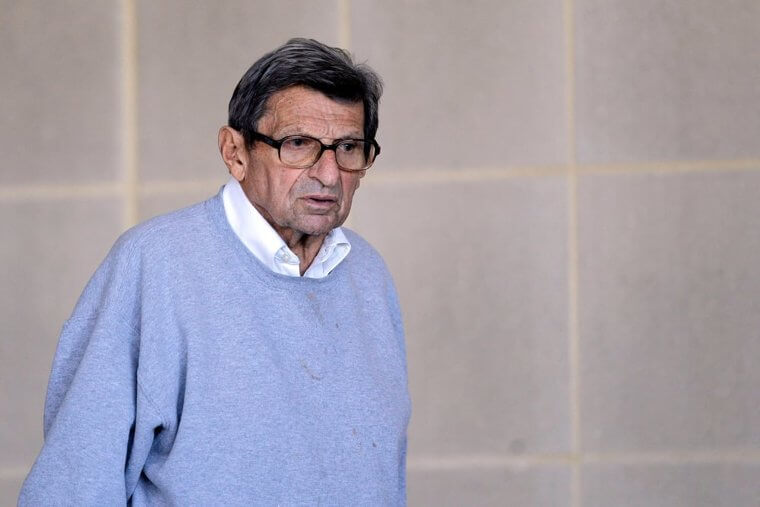 Following the investigation into Sandusky, former FBI director, Louis Freeh, determined that Paterno was not only aware of the egregious behavior of his counterpart, but also prevented university officials from exposing it to authorities for nearly a decade. After coaching for 61 years, Paterno's contract was terminated and his 111 wins were vacated from his record. Though a court case in 2015 ruled to restore the wins to Penn State, Paterno's career was over.
Giuliana Rancic - Racial Stereotyping
Granted E! Television's Fashion Police can get pretty brutal at times, even so, Giuliana Rancic took her comments a bit too far while on a panel discussing the 2015 Oscars. While commenting on Disney star Zendaya's ensemble, Rancic began talking about her dreadlocks saying they probably smelled of "patchouli oil or weed".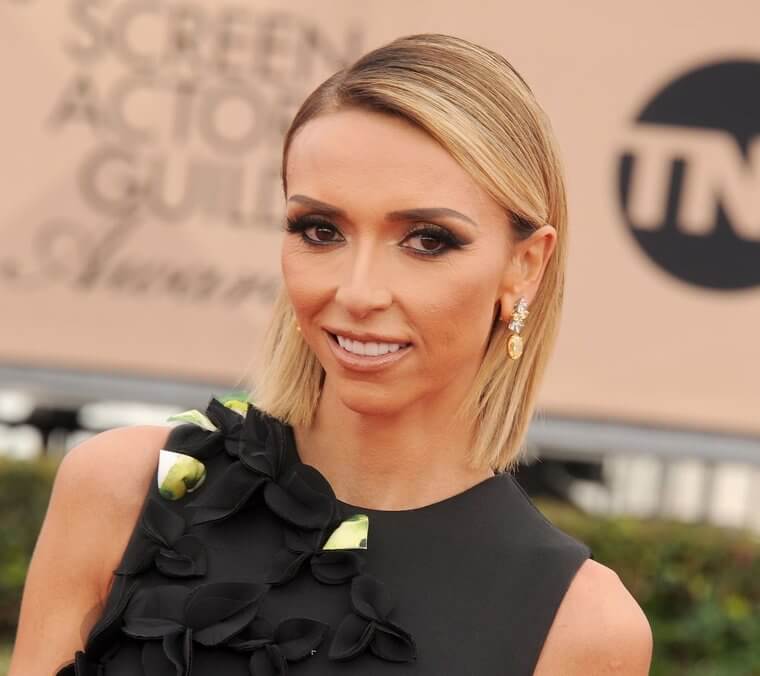 The backlash was astounding. Fans of the show were appalled, many of which interpreted her commentary as racial stereotyping. Zendaya was also offended, making her feelings known in a lengthy response to Rancic. Not wanting to be associated with the controversy, fellow Fashion Police hosts Kelly Osbourne and Kathy Griffin both quit the show.
Lou Pearlman - Ponzi Scheme
Record producer, Lou Pearlman, became a giant in the music industry by managing incredibly popular boy bands such as NSYNC and the Backstreet Boys amongst others. Apparently, the millions he made in the record biz were not enough for this shyster as he was sentenced to 25 years in prison for fraudulent behavior.
Similar to Bernie Madoff, Pearlman ran a long-standing Ponzi scheme that left over $300 million in debts. In 2008, he pleaded guilty to conspiracy, money laundering, and making false statements during a bankruptcy hearing. He was sent to prison on a 25-year sentence but only served eight as he died from cardiac arrest in 2016.
James Gunn - Twitter Posts
Guardians of the Galaxy writer and director, James Gunn, was making a name for himself in Hollywood until he had the audacity to criticize Donald Trump in 2018. In an attempt to ruin him due to his criticisms, alt-right commentator, Mike Cernovich, combed through his Twitter feed and exposed Gunn for inappropriate jokes he had made ten years prior.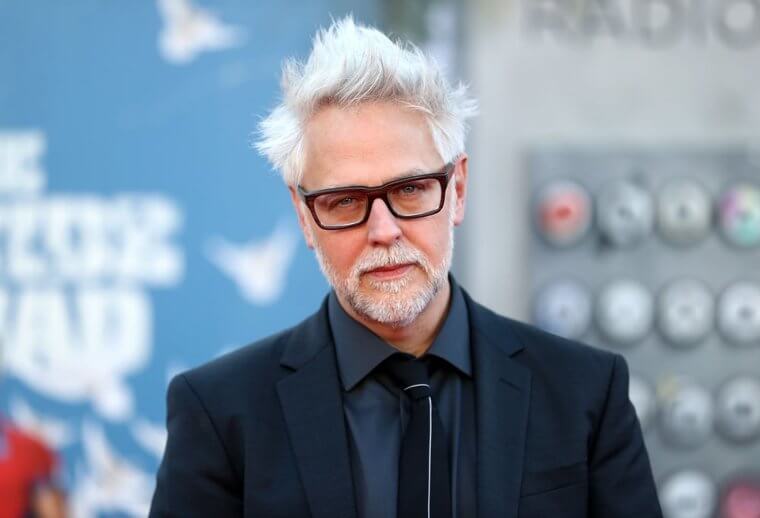 Disney's knee-jerk reaction was to fire Gunn from the franchise, however, fans and colleagues came to his defense and demanded he be reinstated. With the enormous pressure and the realization that the jokes had been blown out of proportion, Warner Bros. offered Gunn the opportunity to write and direct the new Suicide Squad movie. Disney caved as well, reinstating his contract to write and direct the third Guardians of the Galaxy film.
Roseanne Barr - Racism
Roseanne Barr has never been one to watch what she says, that is what America loved about her sitcom. Her snarky comments and relatable family life made the show a hit during the 1990s. Though people loved her stand-up, it was her down-to-earth attitude and easy-going personality that stuck with fans for decades after the show went off the air.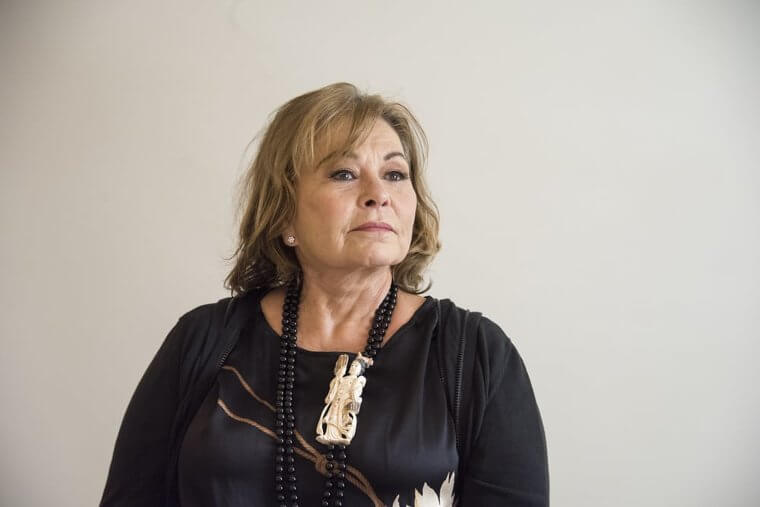 That all changed when she began tweeting in 2014. By then she had become more and more political, often calling out and insulting others in the limelight for their character, political agenda, or who they aligned themselves with. When she attacked former President Obama's advisor by calling her an "ape" fans and the network had had enough. Her revival was instantly canceled and Barr was quickly blacklisted from the entertainment industry.
Bill O'Reilly - Sexual Misconduct
The O'Reilly Factor was one of Fox News Network's most popular shows due mostly in part to the star, Bill O'Reilly, who considered himself an expert in the political arena. Though it was apparent that O'Reilly had a temper and considered himself superior to those around him, in Fox's eyes he could do no wrong. That is until his scandalous secret was revealed.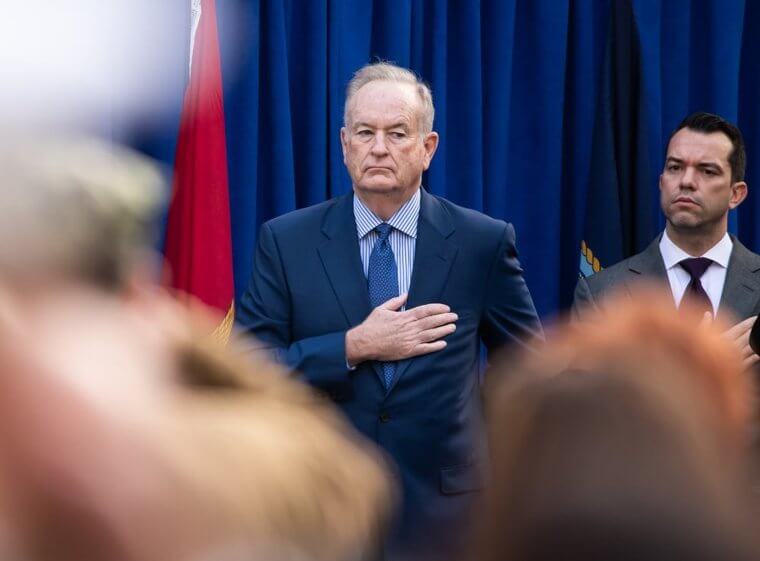 O'Reilly was pushed off his pedestal in 2017 when the New York Times exposed that he had paid six women nearly $50 million to settle their sexual misconduct lawsuits out of court. When it was revealed that Fox assisted O'Reilly in the payouts, they terminated his contract in an effort to distance themselves. Because of the scandal, O'Reilly was also dropped by the United Talent Agency and is currently working as a podcaster.
Michael Jackson - Child Molestation
The King of Pop began performing when he was just six years old alongside his brothers in the Jackson 5. His illustrious career outshined any other performer making him the most significant cultural figure of the 20th century. However, the megastar's career took a nosedive in 2003 when the first of many molestation charges were filed against him.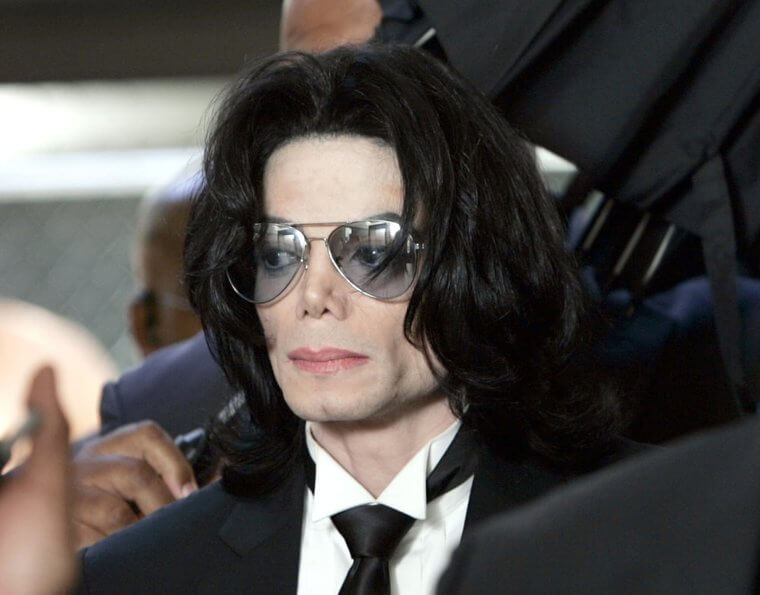 Aside from his eccentric lifestyle, Neverland mansion, and veiled children hanging out of hotel windows, the allegations brought forth regarding Jackson's inappropriate behavior with children in his care heavily tarnished his royal reputation. Prior to his death from an accidental overdose in 2009, Jackson had been charged with seven counts of child molestation and two counts of intoxicating a minor. Though much of the public agreed the pop-star was guilty, he was acquitted of all charges.
Boy George - Assault
Anyone who grew up in the 1980s knows how popular Boy George and Culture Club were. What they may not know is that Boy George was battling drug addiction throughout his career that often led to some very poor choices. In April 2007, the pop star and a Norwegian model/escort met at a photography session. George then invited the model to an apartment where he chained him to a wall fixture and beat him with a metal chain.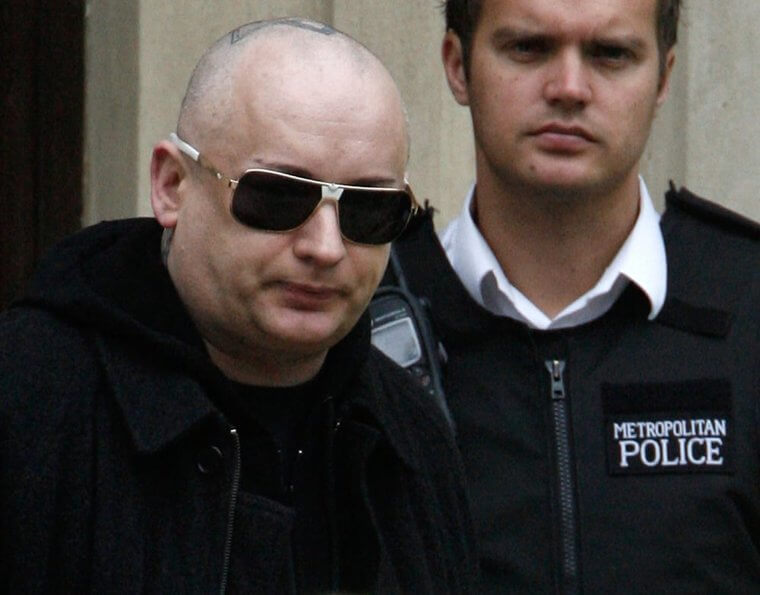 After his arrest, George's defense team claimed that his long-term drug use led to their client's suspicion that the victim had stolen from him. The judge didn't care about excuses and sentenced the Karma Chameleon singer to 15 months in jail.
Jared Fogle - Child Pornography and Sex With Minors
Jared Fogle's life before crime could only be described as a success. After an incredible weight loss journey, he became the face of the international chain, Subway, earning him a net worth of $15 million. After 15 years as their spokesperson, Subway cut all ties with Fogle in 2015 when they discovered that the FBI was investigating him for paying for sex with minors and receiving child pornography.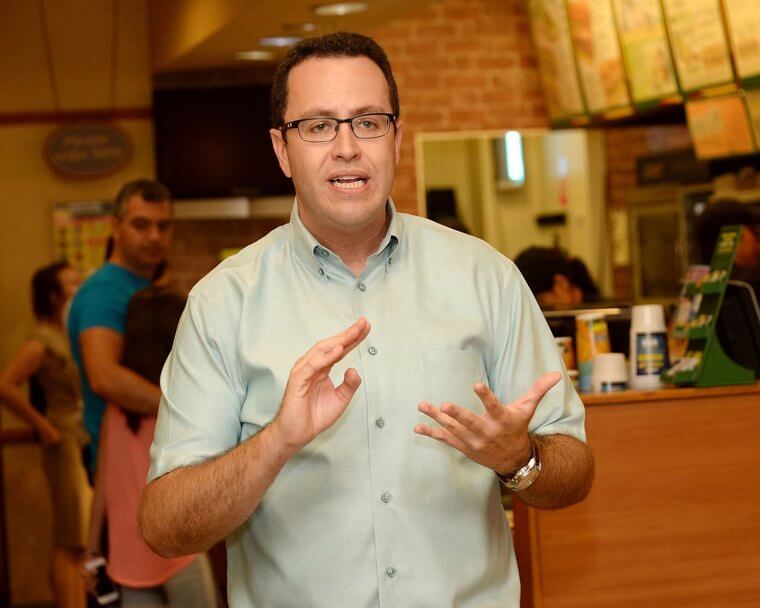 The long-running investigation began in 2007 and by 2015, the authorities had enough evidence to convict. Fogle pleaded guilty to traveling to pay for sex with minors and owning child pornography. He was sentenced to 15 years in prison.
Michael Richards - Racism
Television audiences fell in love with Michael Richards because of his hilarious portrayal of the kooky next-door neighbor, Kramer, on the hit sitcom, Seinfeld. His performance on the show earned him more Emmys than any other cast member. When the show wrapped in 1998, Richards took on smaller projects and returned to the stage to also do stand-up.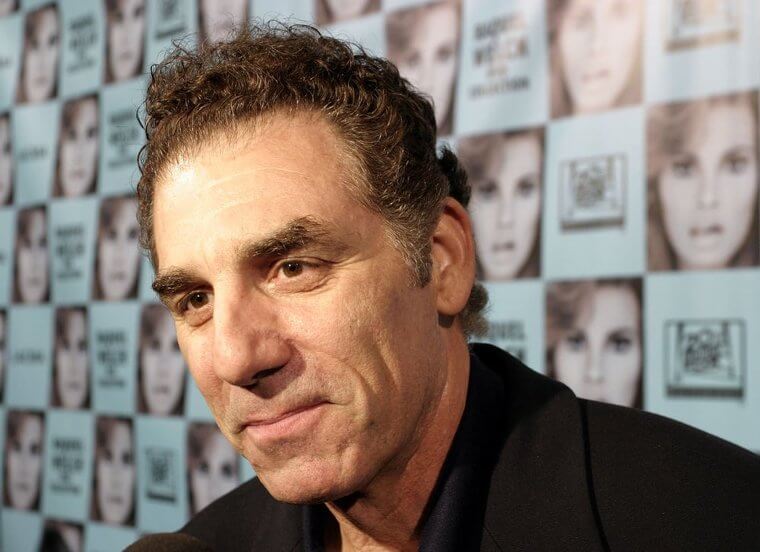 In 2006, while performing at The Laugh Factory in Hollywood, California, Richards became perturbed by some audience members who came in late. He made some unkind comments to the small party who then began to lightly heckle the comedian in return. This set Richards off. He broke out into a heated racist rant calling the group of black men the N-Word. Of course, the entire rant was filmed on a smartphone and when it was released to the public, the backlash was insane. Richard's career has never recovered.
Lil Wayne - Insensitive Lyrics
There is no doubt that Lil Wayne has endured his fair share of controversies, however, his arrests and drug use have had little effect on his career and reputation. He has received some serious backlash to his own lyrics though, lyrics which are so insensitive to today's race issues, he should have known better.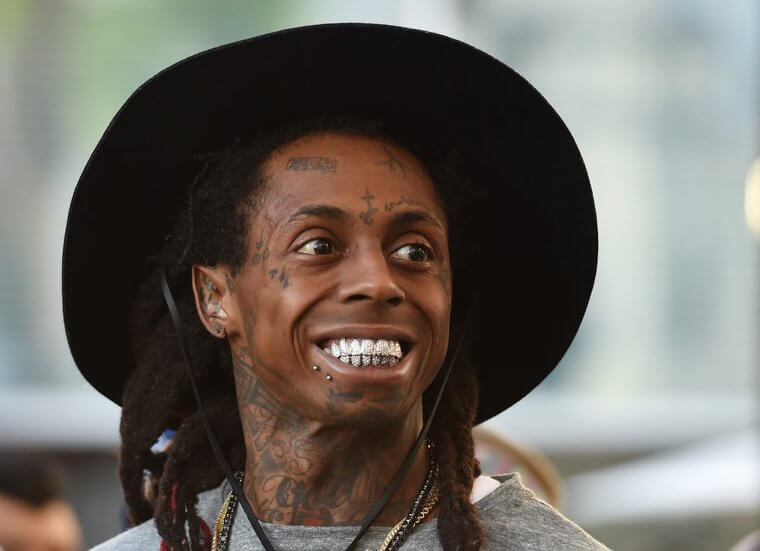 In a remix of Future's "Karate Chop", Lil Wayne compared the tragic murder of Emmett Till to modern-day sex. His line "beat that p***y like Emmett Till" references a young black man who was viciously beaten to death in 1955 for simply whistling at a white woman who was walking by. Obviously disrespectful and without taste, fans were disgusted and made their feelings known to the rapper who immediately issued an apology and had the remix removed from the airwaves.
Robin Thicke - Misogyny
Robin Thicke made a name for himself in the music industry by collaborating with numerous performers such as Christina Aguilera, Jennifer Hudson, and Mary J. Blige. In 2013, he made a name for himself internationally with his single "Blurred Lines" which reached number one on the Billboard Hot 100.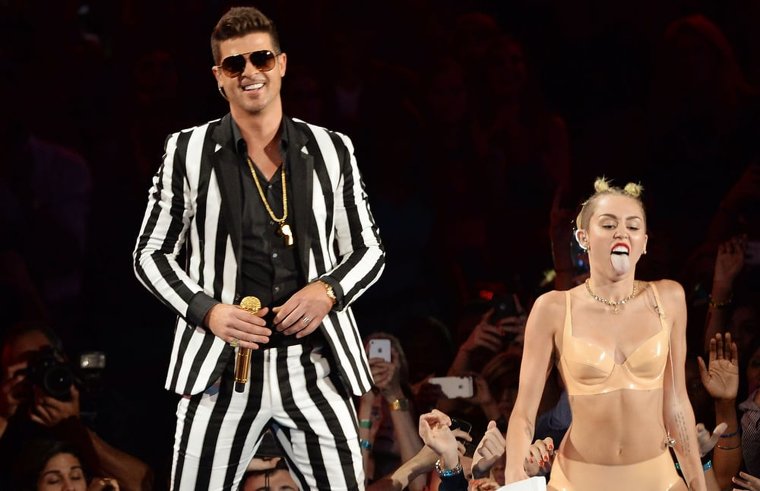 While the song was undeniably a hit, criticism began to brew after the release of the music video. Many considered the single misogynistic saying that it promoted rape culture, stating that the lyrics were "creepy" and the song itself was "rapey". Thicke's performance with Miley Cyrus at the MTV Video Music Awards didn't help matters either. Critics were sure to point out that the "raunchy" routine promoted sexism, racism, slut-shaming, and cultural appropriation. Thicke attempted to blame Cyrus for the routine, however, she fired back saying that he knew exactly what it entailed.
Natalie Maines - Criticizing the President
If there is one thing that you can say about Dixie Chicks' frontwoman, Natalie Maines, it is that she stands up for what she believes. It is this characteristic, however, that got her in trouble with the American public. While being a celebrity does give you a larger platform to address social injustices, the political opinions of Natalie Maines didn't sit well with the majority of country music fans.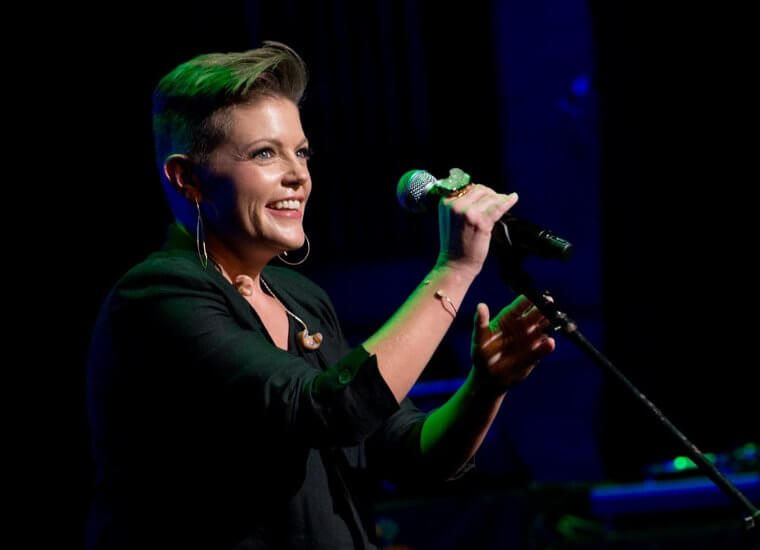 In 2003, just nine days before the United States planned to go into Iraq, Maines told her audience that the band did not support the invasion and that she was "ashamed" that President George W. Bush was from Texas. Her remark triggered a backlash from those listeners who supported the war. Thousands of country music stations blacklisted their albums and the members of the Dixie Chicks began to receive death threats.
Mark Salling - Rape and Child Pornography
After playing bit parts, Mark Salling was on his way to fame in Hollywood playing the recurring character, Puck, on the musical drama, Glee. Though his career was on the right path, his personal life was not. After a stint in court over an accusation that he had raped his ex-girlfriend, Salling was able to settle by paying her $2.7 million.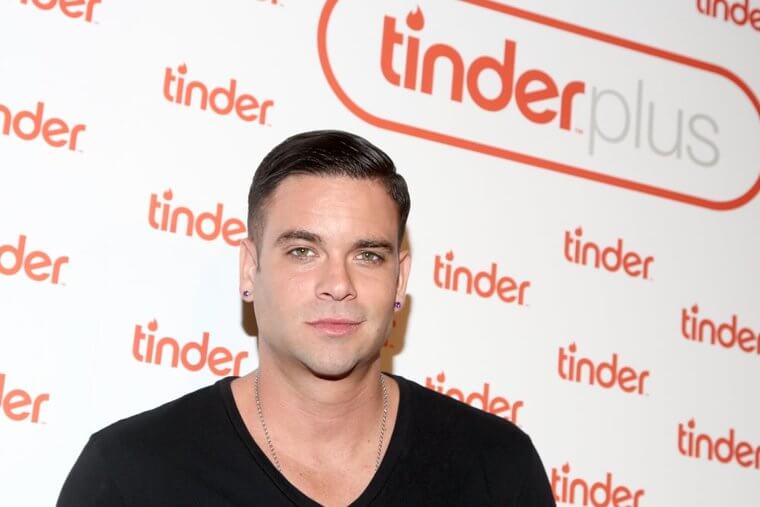 Two years later, after police received a tip from one of his exes, Salling was arrested for possession of child pornography. After obtaining a search warrant, authorities found over 50,000 images of child porn on his computer and USB drives. Salling pleaded guilty in court and was due to receive up to seven years in prison. Just prior to his sentencing hearing, Salling was found dead near his home. He had committed suicide by hanging.
Jeffrey Jones - Child Pornography and Solicitation of a Minor
When it comes to the movie, Ferris Bueller's Day Off, most people can agree on two things: the movie is a classic, and Edward Rooney, played by Jeffrey Jones, was a tool. Well, it turns out that Jones himself isn't the most likable character in real life either.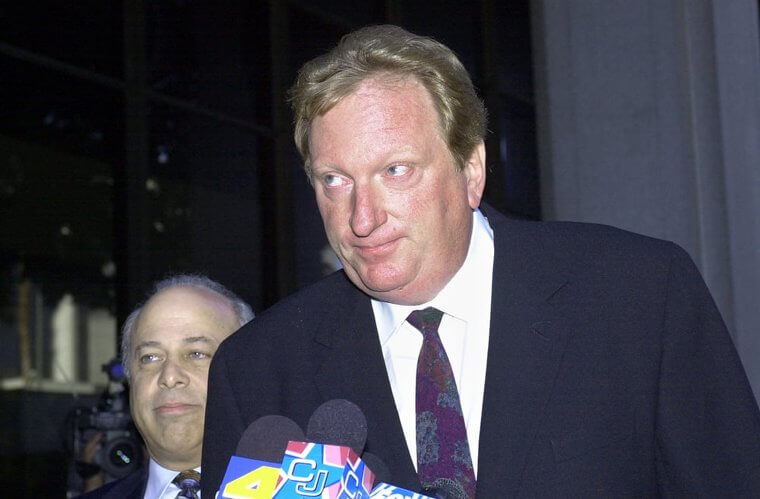 In 2002, the actor was arrested for possession of child pornography after a 17-year-old boy told police that Jones had asked him to pose nude for photographs when he was just 14. Jones did plead no contest to the solicitation charges, however, the child pornography possession charges were dropped. The judge sentenced him to five years probation and required that he register as a sex offender. Jones was arrested two additional times for failing to update his sex offender status.
Charles Rocket - Cursing On Air
It's safe to say that the 1980-1981 season of Saturday Night Live was one of its worst. The remaining members of the show's original cast had departed as had Lorne Michaels. The new executive producer, Jean Doumanian, had some big shoes to fill so she cast Charles Rocket hoping he would fill the void of both Bill Murray and Chevy Chase.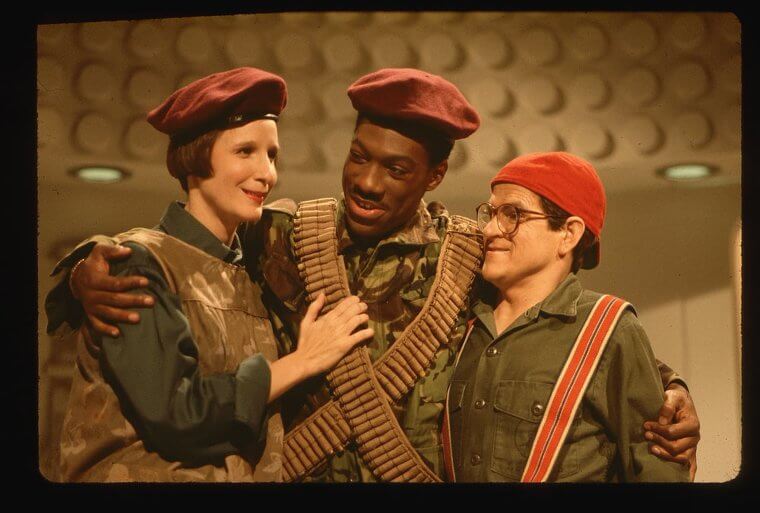 Rocket was given plenty of air time. He replaced Chevy Chase in the Weekend Update sketch and was featured in the majority of other sketches during the season. Though he did his best, Rocket was simply not comparable to the original cast members. Teetering towards the chopping block, he sealed his fate at the end of the 11th episode when he accidentally used the F-word in the closing comments. Management quickly released him from his contract.
Ian Watkins - Child Molestation and Beastiality
After releasing five studio albums as the lead singer of the Lostprophets, authorities discovered the depraved mind that existed in Ian Watkins. In 2012, authorities arrested Watkins and charged him with conspiracy to engage in sexual activity with a one-year-old baby girl, possession and distribution of child pornography, and extreme animal pornography. Also arrested were two women, the mothers of his victims.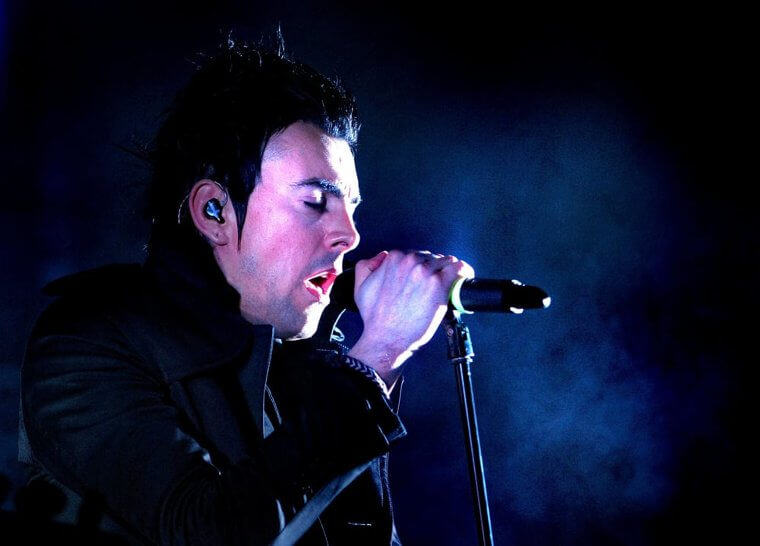 While Watkins put on an act of regret in front of the courts, behind closed doors, he was recorded referring to his sex offenses as "Mega LOLz" while conversing with a female fan on the telephone. When convicted, the judge sentenced him to 29 years in prison.
Tekashi 6IX9NINE - Gang Affiliation (So-Called)
Soundcloud rapper, Tekashi 6IX9NINE, gained popularity and street cred in the underground rap scene with his eccentric hair, lavish lifestyle, and his so-called Bloods gang affiliation. He did have a relationship with the Nine Trey Bloods of New York City, however, it wasn't a good one. They saw him as a poser, and after being linked to several crimes, being kidnapped, and threatened, Tekashi came clean.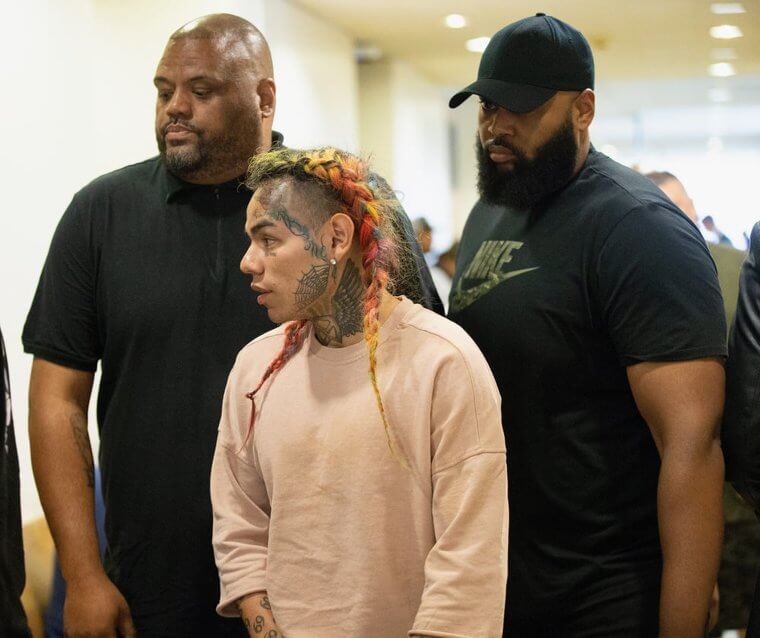 He confessed that he had paid the gang to be affiliated with him to gain street cred. Because he was with certain gang members while crimes were committed, he was arraigned as an accessory. He became known as a snitch after revealing the names of the members of Nine Trey Bloods and then became known as crazy after attempting to convince police that he knew who the Zodiac killer was in a bid to reduce his sentence.
Stephen Collins - Pedophilia
As Reverend Eric Camden, Stephen Collins played one of the most wholesome roles to date on the series, 7th Heaven. However, after the show went off the air, the actor revealed that he has pedophilic tendencies.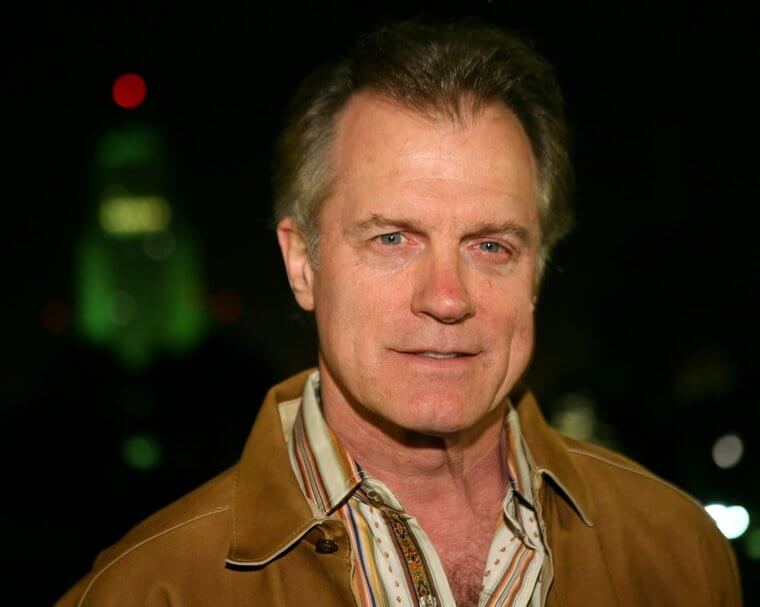 The New York City Police Department began investigating Collins in 2014 after an audiotape was leaked admitting to sexual abuse of a minor under the age of 14. Though the authorities believed the voice to be that of Collins, they had no solid evidence to substantiate their suspicions. In December of the same year, Collins admitted in an interview with People magazine that he had "inappropriate sexual conduct with three female minors", once in 1973, again in 1982, and the third in 1994. Upon his admission, his wife divorced him.
CeeLo Green - Insensitivity
While CeeLo Green is beloved for his music and television appearances, he is one teddy bear who gets himself into trouble on Twitter by making insensitive posts. In 2011, he responded to a negative review of one of his performances by tweeting "I'm guessing ur gay? And my masculinity offended u? Well f**k you!" This obviously did not sit well with his fans in the gay community so he quickly tried to explain himself.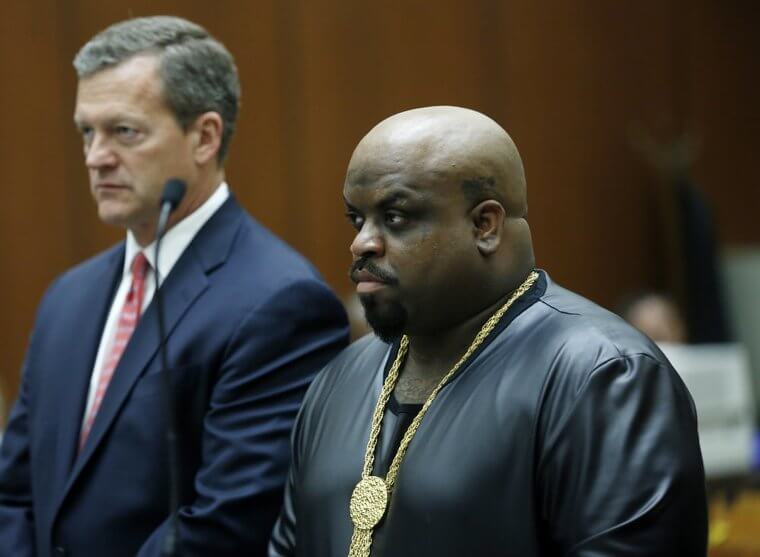 In 2014, Green was highly criticized for his tweets surrounding his sexual battery court case. His tweets regarding his opinion on rape really had people fuming. He wrote 'People who have been raped REMEMBER!!!!' and 'If someone is passed out they're not even WITH you consciously! So WITH implies consent.' After receiving the backlash, Green released an apology.