Some illnesses are visible, others are hidden, but they can all make every day a struggle to keep your head above water. Though the money and privilege that come with being a celeb might help, pain and disability will affect anyone. But these stars are keeping their head above water, whether if it's from a long-standing disease, such as Michael J. Fox's Parkinson's, or a recently discovered illness, like Christina Applegate's MS, which has changed her life in dramatic ways. Here are some of our lovable celebrities living with chronic illnesses every day of their lives.
Bruce Willis - Frontotemporal Dementia
In what had apparently been an "open secret" in Hollywood for several years, Bruce Willis and his family publicly revealed his diagnosis of aphasia in March of 2022. The brain disorder impacts one's ability to understand and produce speech and is most often caused by damage to the left-hand side of the brain.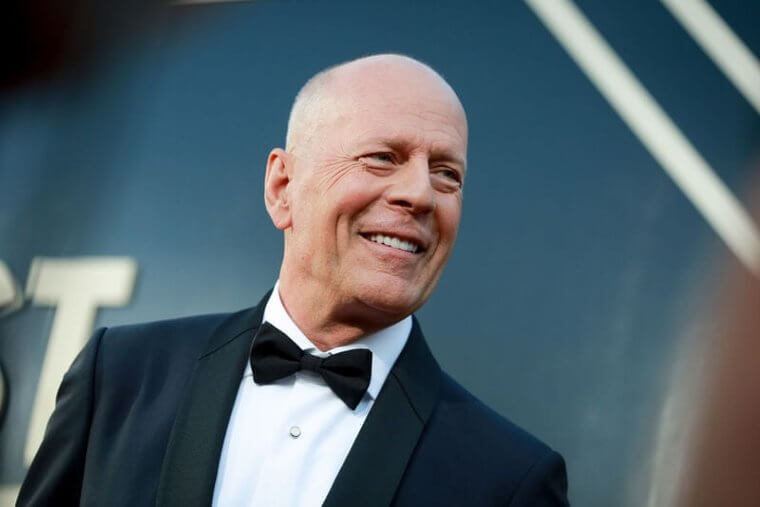 The announcement from Willis's family included the reveal that Willis was retiring from acting: "With much consideration Bruce is stepping away from the career that has meant so much to him." Later on, in February of 2023, his family announced his more specific diagnosis: frontotemporal dementia. Although a devastating diagnosis, his family cited feelngs of relief at finally having clear answers.
Jeremy Renner - Blunt Chest Trauma and Multiple Orthopedic Injuries
Jeremy made headlines after having an accident in early 2023 when he was run over by an "extremely large piece of snow-removal equipment" he owns. The accident occurred as he cleared his driveway and helped his neighbors remove snow after a significant snowfall in the area. He was later airlifted to a local medical center and he was diagnosed with blunt chest trauma and orthopedic injuries.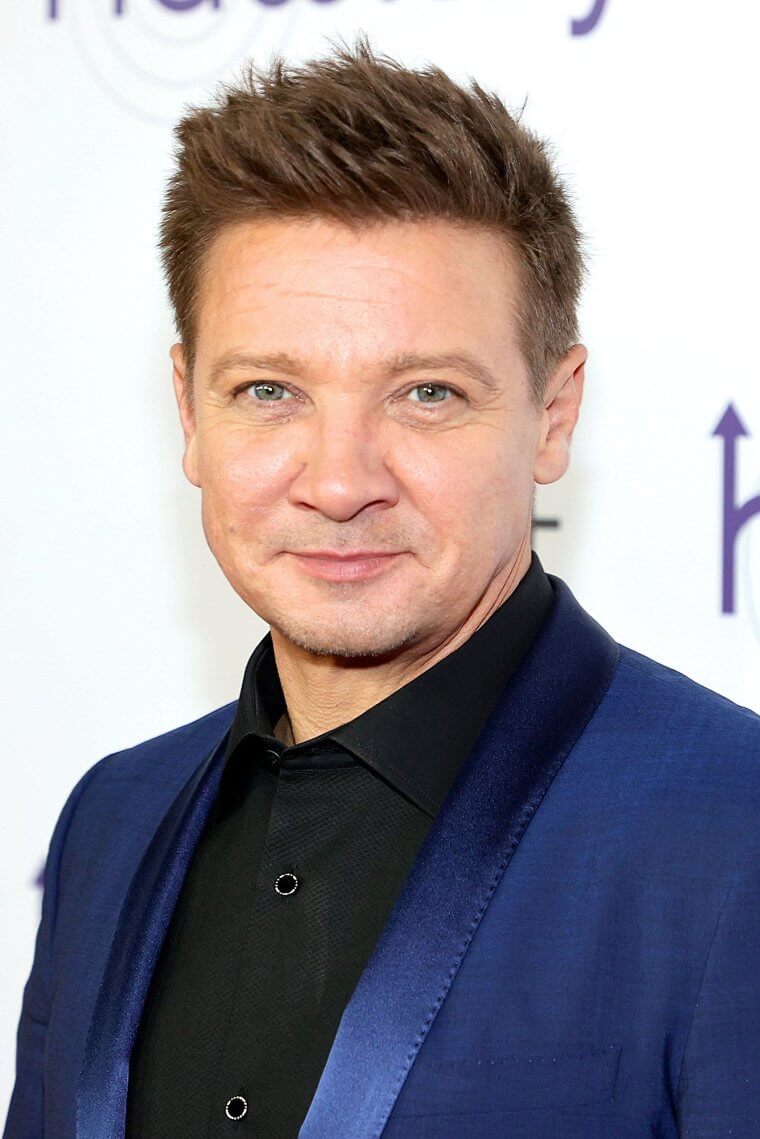 Renner underwent emergency surgery after suffering from 30+ broken bones, but despite the complexity of the situation, he remains positive to this day: "These 30 plus broken bones will mend, grow stronger, just like the love and bond with family and friends deepens," Renner shared alongside a personal image on his Instagram account. "Love and blessings to you all."
Selma Blair - Multiple Sclerosis
For years, Selma Blair struggled with minor, undefined ailments which she attributed to clumsiness, or perhaps a pinched nerve. She told Variety that the left side of her body would act as though it were "asking for directions from a broken GPS." Eventually, she received a diagnosis of the neurodegenerative disease, multiple sclerosis. Blair revealed her diagnosis on Instagram as a way of thanking Allisa Swanson, her costume designer.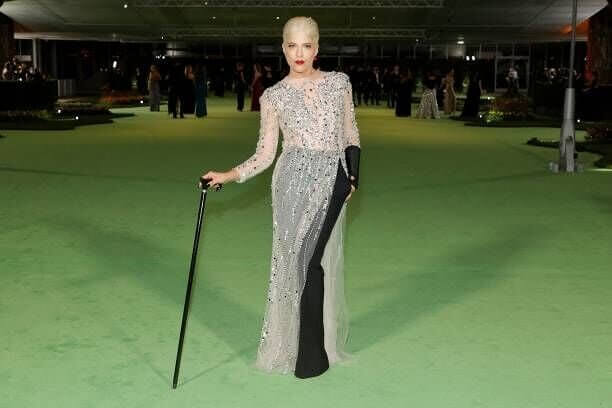 In the post, Blair said "[Swanson] gets my legs in my pants, pulls my tops over my head, [and] buttons my coats." The Cruel Intentions and Hell Boy actress, who now walks with a cane, has continued to talk openly on social media about living with her disease and has worked on charity campaigns for the National Multiple Sclerosis Society, amongst others. MS can shorten life expectancy for sufferers, though many live long into their 70s and beyond.

Ozzy Osbourne - Dyslexia and Parkinson
Dyslexia is not the only thing Ozzy Osbourne has suffered from in his life. After doing his last show at the end of 2018, Osbourne had a fall and needed surgery. His nerves were damaged and he now takes medication for the pain. At the beginning of 2020, he also announced that he suffers from a mild form of Parkinson's disease and is also on medication for it. Osbourne expressed that he could no longer keep it a secret, and he hopes that his fans can be there for him.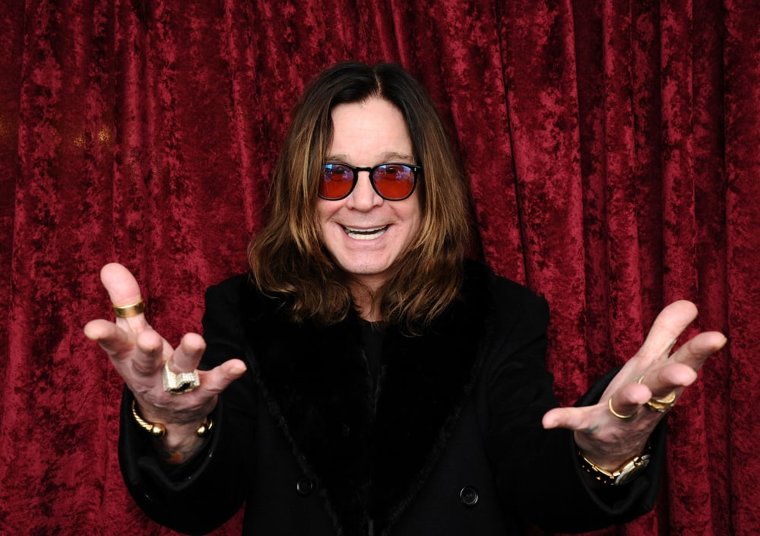 In the midst of all his ongoing health issues, Ozzy underwent major surgery in 2022 and even though it was successful, he revealed that he is progressively lacking mobility and he can't walk much. "That surgeon told me if I didn't have the surgery, there would be a good chance I would be paralyzed from the neck down." He added, "It is so f*cking tough because, I mean, I want to be out there. I want to be doing it. This f*cking surgery this guy did. F*cking hell, you have no idea. The thing is my head is all right, my creativity is OK, my singing OK but I just can't fucking walk much now," he added. "I can't begin to tell you how fucking frustrating life has become. It is amazing how you go along in life and one stupid thing can screw everything up for a long time. I have never been ill this long in my life."

Morgan Freeman - Fibromyalgia
In August 2008, Morgan Freeman was involved in an automobile accident. The car he was driving flipped onto its roof and he and his passenger had to be cut free from the vehicle by emergency services using the jaws of life. The trauma he suffered that day left him with a severely damaged left hand and a life of coping with fibromyalgia.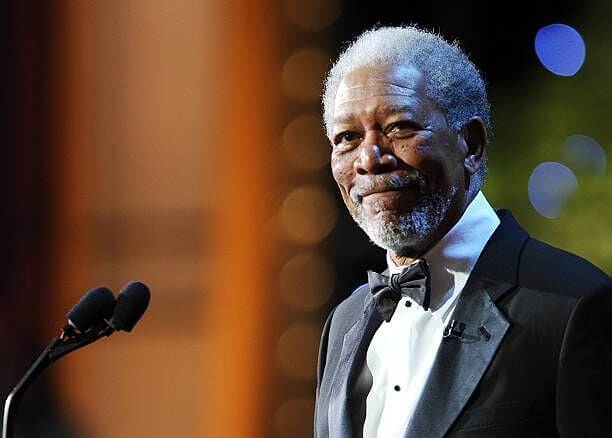 He tries not to show the pain he feels on a daily basis, but Freeman's suffering is described clearly in a 2012 interview he sat for with Esquire magazine. The journalist observes Freeman holding his shoulder and trying to suppress grimaces, expressing how out of character it feels for the actor to show such discomfort. Eventually, Freeman is prompted to explain, "It's the fibromyalgia," he says. "Up and down the arm. That's where it gets so bad. Excruciating."

Michael J. Fox - Parkinson's Disease
He is best known as Marty McFly from the Back to the Future movies, or for his long-running lead-roles in Family Ties and Spin City, but in later years it has been Michael J. Fox's diagnosis with Parkinson's disease which has dominated his story. Fox first showed symptoms of the degenerative disease, which affects motor control, while filming the movie, Doc Hollywood, in 1991.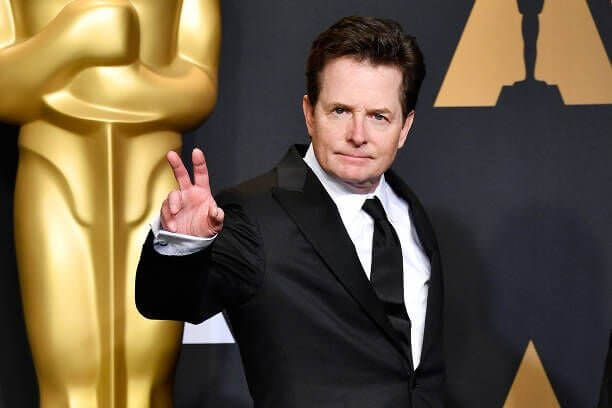 Initially, he experienced a sore shoulder and a twitch in his little finger, but doctors told him that this would worsen and that he would be unable to work within a few years. They were right about the first part but Fox has never stopped working, most recently appearing in two episodes of CBS legal drama, The Good Fight. After his diagnosis, he launched the Michael J. Fox Foundation, which has so far raised over $800 million to aid study into Parkinson's disease.

Sarah Hyland - Kidney Dysplasia
"For those who are chronically ill and in chronic pain: Have you had the experience of doctors not listening to you? If so, how do you not tear their heads off with your bare hands?" Sarah Hyland tweeted in 2018. The actress has suffered from chronic illness her entire life having been diagnosed with kidney dysplasia in childhood. The condition occurs when the kidney develops abnormally in the womb.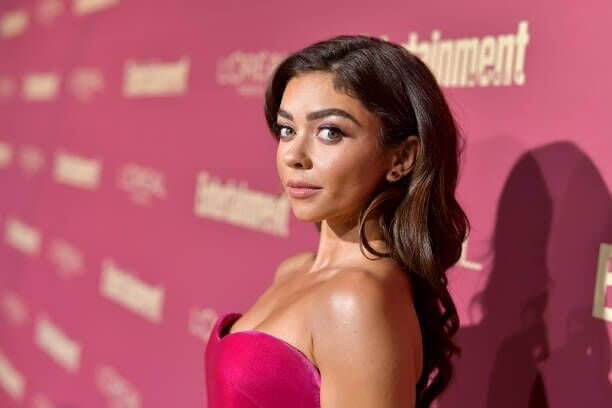 She had her first kidney transplant in 2012, but her body rejected the donor organ. Hyland suffered depression and considered suicide as a result. "When a family member gives you a second chance at life, and it fails, it almost feels like it's your fault," she told Self. "It's not. But it does." A second transplant in 2017 was more successful, but Hyland still has difficulty maintaining weight and muscle mass as a result of the anti-rejection medication.

Charlie Sheen - HIV
The actor confessed in 2015 in an interview that he is HIV positive. He revealed on the 'Today' show on NBC that he had learned of his diagnosis about four years prior to his announcement. Sheen was reportedly forced to come out while the National Enquirer was preparing a story that would've outed his HIV status, proving that HIV stigma still negatively affects people living with HIV today. When he did come out, Sheen shared that he was on antiretroviral medication and that he was undetectable.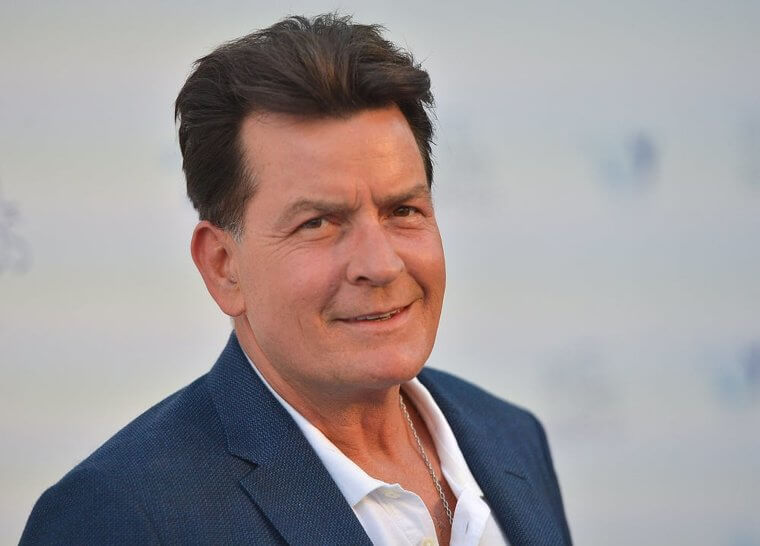 All in all, HIV is no longer a 'death sentence' as it was years ago. Thanks to today's medications and therapy, the progress of HIV can be lowered and the body's immune system is protected. 

Christina Applegate - MS
After being diagnosed with multiple sclerosis, a condition that affects the brain and spinal cord, leading to problems with movement, vision, and balance, Christina Applegate's health and overall well-being has been in a serious decline. Her Netflix show, Dead To Me, had to take a five-month hiatus for filming so she could start treatment. When she returned to set to continue filming, she needed a wheelchair and could no longer walk unassisted. She said it was one of the hardest things she's ever done.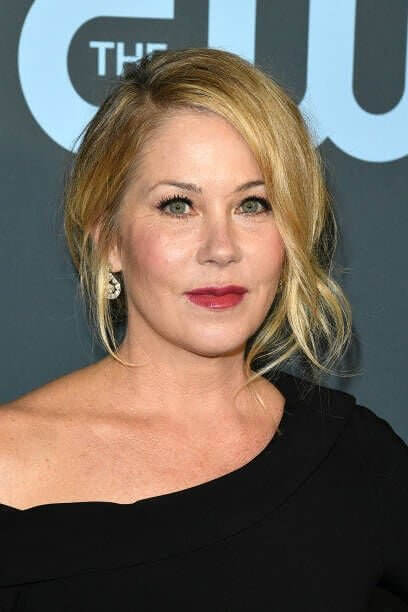 "This is the first time anyone's going to see me the way I am. I put on 40 pounds; I can't walk without a cane. I want people to know that I am very aware of all of that," Applegate said. She said she probably will never watch the final season because it's too painful for her to face. Her body gave out on her on set many times, and often times a sound technician had to hold up her legs to get shots of her standing. "If people hate it, if people love it, if all they can concentrate on is, 'Ooh, look at the cripple,' that's not up to me. I'm sure that people are going to be, like, 'I can't get past it.' Fine, don't get past it, then. But hopefully people can get past it and just enjoy the ride and say goodbye to these two girls," she emotionally shared.

Catherine Zeta-Jones - Bipolar Disorder
In 2011, Welsh actress, Catherine Zeta-Jones, checked herself into a mental health facility after being diagnosed with bipolar II disorder, as communicated in a statement by her press office. The condition, which features longer depressive periods than other variations, was believed to have been triggered by the stress of living with her husband's illness.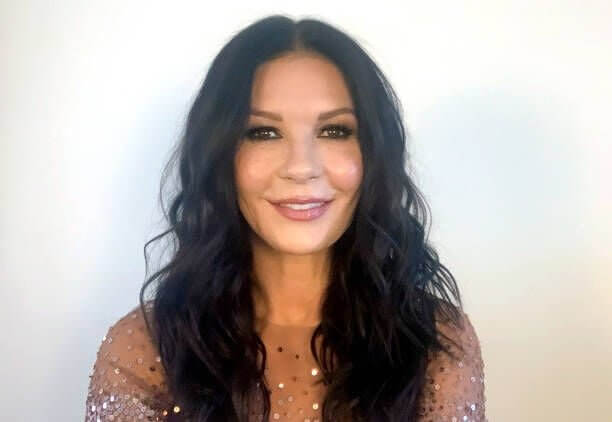 Michael Douglas, who Zeta-Jones has been married to since November 2000, was battling stage four throat cancer. The Oscar-winning Zeta-Jones readmitted herself to the facility in 2013 and agreed to live apart from Douglas for a period while they both worked on their health. They rekindled their relationship fully in 2014 and are currently said to be in good shape.

Lady Gaga - Fibromyalgia
Lady Gaga canceled ten dates of her $95 million "Joanne" World Tour in 2018 after being diagnosed with fibromyalgia. The globally successful singer and actress had been suffering from chronic pain, a struggle which could be seen throughout her 2017 Netflix documentary Gaga: Five Foot Two. Gaga explained the film's images in a tweet, "In our documentary the #chronicillness #chronicpain I deal w/ is #Fibromyalgia."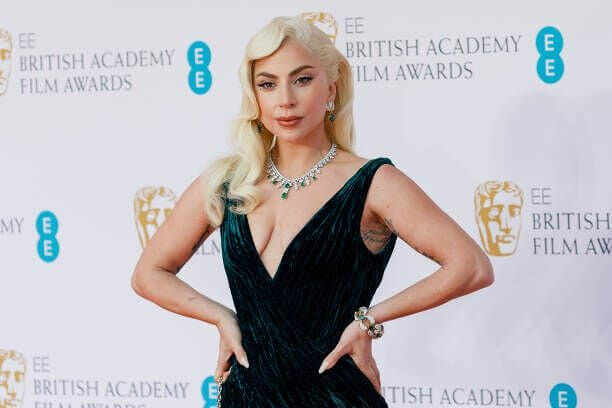 The condition causes widespread pain and heightened pain response to pressure. It can also affect sleep and memory and is often connected with anxiety and depression.  "I wish to help raise awareness & connect people who have it," Lady Gaga, real name Stefani Germanotta, continued in her tweet, showing a desire to reach out to fans also living with the condition.

Shania Twain - Lyme Disease
"I was very scared for a little while that I wouldn't sing again, ever," was Shania Twain's reaction to her Lyme disease diagnosis, as she told People magazine in 2017. Between 2005 and 2011, the Canadian superstar didn't release any music as she learned to live with the disease and to rehabilitate her voice as she also suffered from dysphonia.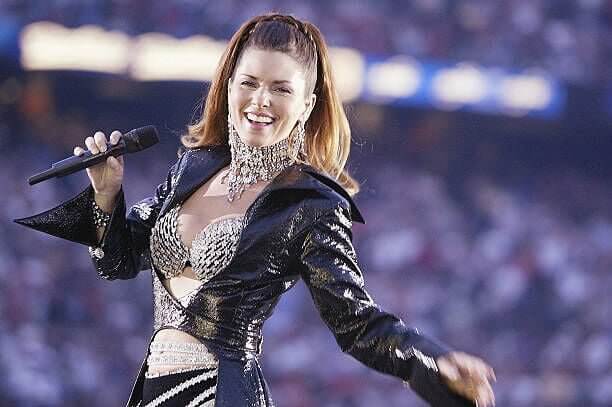 In 2011, Twain starred in a reality miniseries, Why Not? with Shania Twain, which told the story of her battle to return to the stage. This was followed by a Las Vegas residency and, eventually, a fifth studio album released in 2017. "I went through that moment," Shania said to People. "But I found a way. I found a way to do it."

Tom Hanks - Type 2 Diabetes
"I went to the doctor, and he said, 'You know those high blood sugar numbers you've been dealing with since you were 36?'" Tom Hanks told David Letterman on The Late Show in 2013. "'Well, you've graduated! You've got type 2 diabetes, young man.'" The double Oscar-winning actor relayed the news in good spirits, explaining that "Something's going to kill us all" in the end.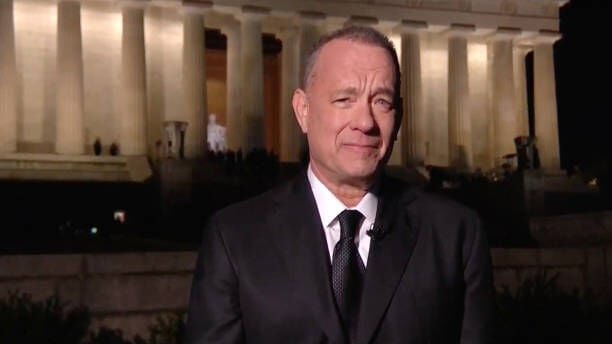 Hanks did explain that his doctor had suggested he could cure himself of the disease if he could just get back to and maintain the same weight he was in high school. Hanks explained to Letterman that wasn't going to happen and he would just have to learn to live with diabetes. The reason? "I weighed 96 pounds [in high school, and] most of that was that big white Afro that I wore back in the '70s!"

Selena Gomez - Lupus
The human body isn't always kind to itself. Lupus is a disease in which it actively attacks itself, breaking down its own healthy tissues. Selena Gomez was diagnosed with lupus between 2012 and 2014, the disease was attacking her kidneys and she would soon require a transplant. At first, she didn't respond to what was happening.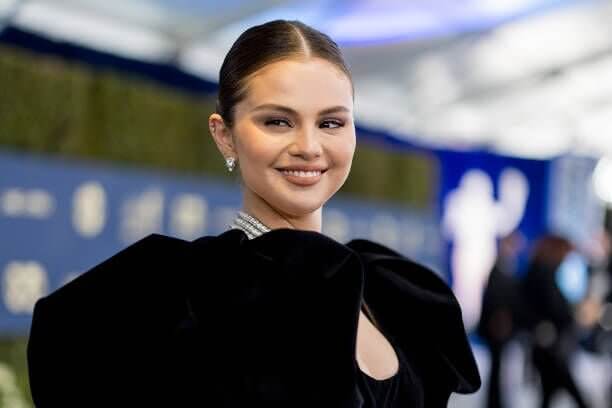 "Maybe I wasn't necessarily really good at knowing what that meant, the singer said. "So it actually got to a point where it was life-or-death." In 2017, Gomez retreated from public life for several months before revealing to her Instagram followers that she had received a kidney transplant, donated by one of her best friends. "I am doing quite well now," she said at the Breaking Through Gala held by the Lupus Research Alliance in New York.

Magic Johnson - HIV
Basketball legend came out with the news of living with HIV back in 1991. Many considered it a  'watershed moment' in HIV awareness, especially for portraying a different picture: he was a strong, able athlete who came out at a time when the most common depiction was a dying person with HIV. "I do have it and have had it for 22 years. It's just laying asleep in my body. The drugs have done their part, and I've done my part by exercising and having a positive attitude about having HIV," Johnson explained while appearing on SiriusXM radio's Hip-Hop Nation in 2014.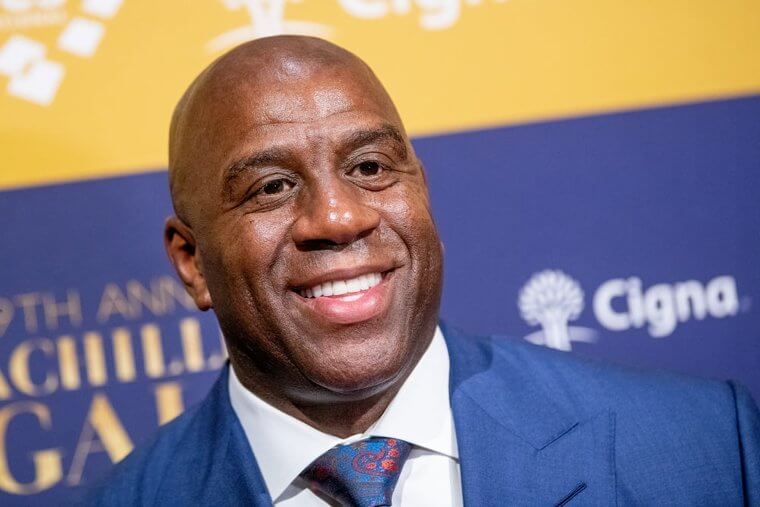 To this day, Johnson continues to educate people and raise awareness on the prevention of HIV. 

Kristen Bell - Anxiety and Depression
"Everyone's human. Everyone has problems. Everyone feels yucky on the inside sometimes," Kristen Bell said in a video message to her younger self, filmed for a Child Mind Institute online campaign. The actress, best known for her outgoing characters in Veronica Mars and The Good Place, alongside several film roles, also talked about her struggles with mental health in the video.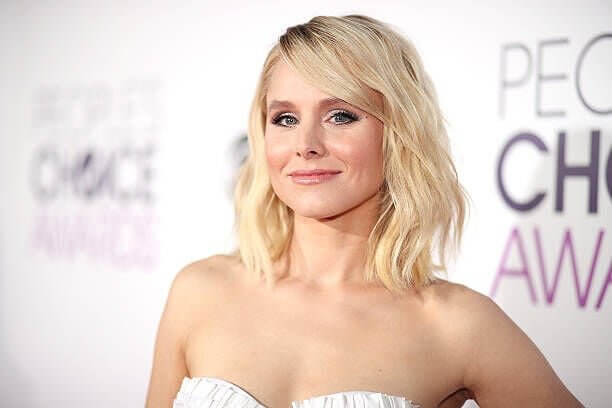 Bell has suffered from anxiety and depression since the age of 18 and believes it's important for her to be open so that other people who are struggling can see they are not alone. "You deserve to feel just as beautiful on the days you wear no makeup, and the days you don't shower, and the days you feel like you're depressed," Bell told her childhood self and every viewer of her message.

Jenna Jameson - Guillain-Barré Syndrome
Jenna Jameson is a model and TV personality who first made a name for herself as an adult film actress, winning many awards and being dubbed "The Queen of Porn". Sadly, Jameson has been diagnosed with Guillain-Barré syndrome, a rare disease where nerves are attacked.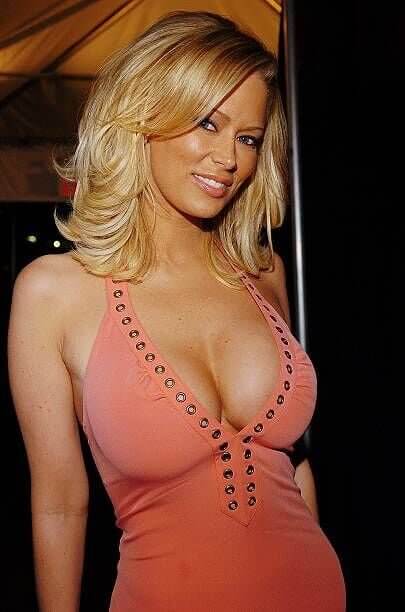 The former adult film actress was unable to walk and according to her partner, Lior Bitton, she was throwing up for two weeks and she went to the hospital. She returned home and according to Bitton, "Then she came back home and she couldn't carry herself. Her muscles in her legs were very weak. So she wasn't able to walk to the bathroom. She was falling on the way back or to the bathroom, I would have to pick her up and carry her to bed. And then within two days, it got really not so good, her legs started to not hold her, she wasn't able to walk."

Gina Rodriguez - Hashimoto's Disease
Hashimoto's thyroiditis is a disease that gradually destroys the sufferer's thyroid gland. The early symptoms are vague and can often be dismissed as more general issues. This includes symptoms such as weight gain, depression, fatigue, and hair loss. Gina Rodriguez, star of Jane the Virgin, spent many years, both before and after her diagnosis at age 26, simply pretending that her illness did not exist.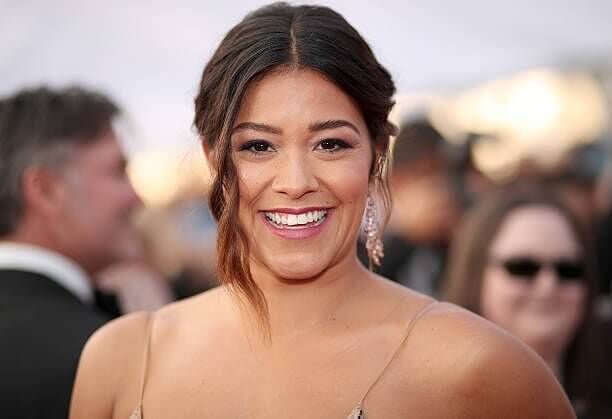 It's now believed she was suffering from the disease since the age of 19, but it's only recently that she's begun accepting and changing her life to try and cope better with it. "I've had it for so many years," she told Self in 2018. "That rebellion of not taking care of myself can't exist anymore." Rodriguez now pays close attention to her diet and exercise regimes and makes sure to take the medication needed to ease her symptoms.

Halle Berry - Type 1 Diabetes
Oscar-winning actress, Halle Berry, lapsed into a coma while filming for her first-ever acting role. She had been selected to play Emily Franklin in the ABC 1989 sitcom, Living Dolls. As a result of her collapse, she was diagnosed with type 1 diabetes. Discovering she had the condition and what she needed to do to live with it was a big boost to Berry, who had been struggling with not knowing.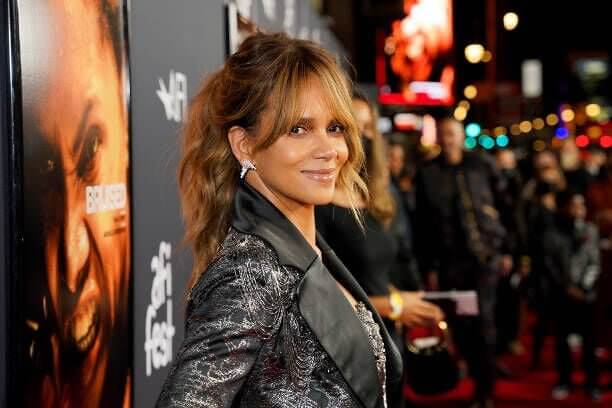 She told the Los Angeles Times in 2015, "I became much healthier as I learned how to manage [my diabetes]." Still, it took her some time to come to terms with the permanence of the situation. "It took a couple of years, and some scary situations, to accept that it was a lifestyle change and not a diet I could stop in six months," she admitted.

Kim Kardashian West - Psoriasis
Psoriasis is best recognized by the raised and itchy blotches it causes on a sufferer's skin. Some variations can also cause blisters or lesions, but the most common is a dry and red rash-like covering. Kim Kardashian West has suffered from the condition since 2011 and has always been open with her fans on social media and in her reality TV show, Keeping Up With the Kardashians.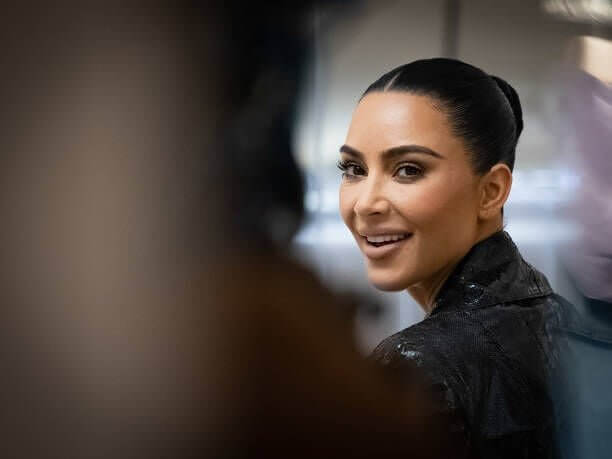 Topical treatments, vitamin D, and various moisturizers and emollients can be used to help manage the symptoms, but Kardashian West has also tried more experimental and expensive treatments. "I have been using this light—and I don't wanna speak too soon," she told People magazine in 2017. "But I've been using this light [therapy] and my psoriasis is like 60 percent gone."

Gisele Bündchen - Panic Attacks
"I had a wonderful position in my career, I was very close to my family, and I always considered myself a positive person, so I was really beating myself up. Like, 'Why should I be feeling this?' I felt like I wasn't allowed to feel bad." This was how supermodel Gisele Bündchen described her relationship to the panic attacks and suicidal thoughts she had been experiencing since 2003.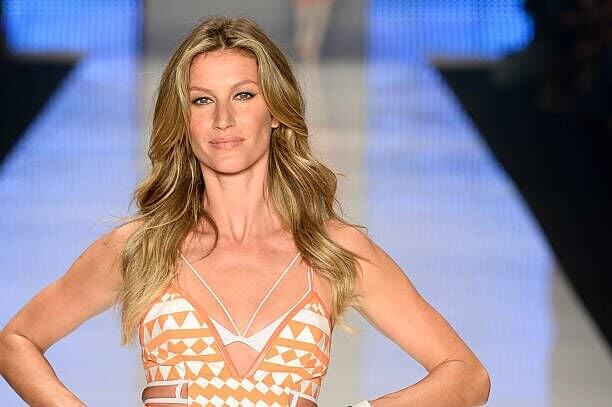 The interview, which she gave to People magazine in 2018, was to talk about her memoir, Lessons: My Path to a Meaningful Life, in which Bündchen opens up about the mental health issues she'd kept quiet for so many years. She revealed just how bad things would get sometimes, saying, "I actually had the feeling of, 'If I just jump off my balcony, this is going to end, and I never have to worry about this feeling of my world closing in.'"

Melanie Griffith - Epilepsy
Actress and producer, Melanie Griffith, was staying on a yacht at the Cannes festival when she suffered a grand mal seizure, one where a person loses consciousness and convulses. After visiting the hospital in France and then seeing more doctors on her return to America, she was finally diagnosed with epilepsy. Something she believes she may have been living with for up to two decades before.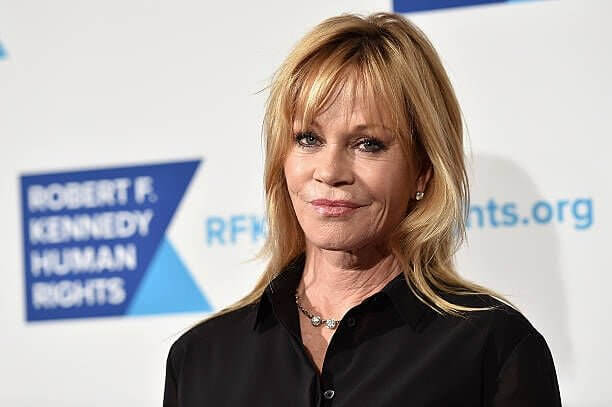 Griffith associates her epilepsy with stress, saying "Every seizure that I had was at a point when I was extremely stressed." She claims that adjusting her lifestyle, including divorcing Antonio Banderas, her husband of almost 20 years, has helped her manage the condition which she also controls with medication. "I'm not stressed anymore. It's been three years," she told a Women's Brain Health Initiative panel in 2017.

Lil Wayne - Epilepsy
In October 2012, Lil Wayne's private jet made two emergency landings in two days due to "medical emergencies". The rapper's press agent was dismissive of concerns at the time. Less than six months later, on March 14, 2013, Wayne suffered seizures while filming a music video with Nicki Minaj and was admitted to Cedars-Sinai Medical Center in Los Angeles. After he was discharged, he revealed in an interview with Power 106 radio station that he suffered from epilepsy.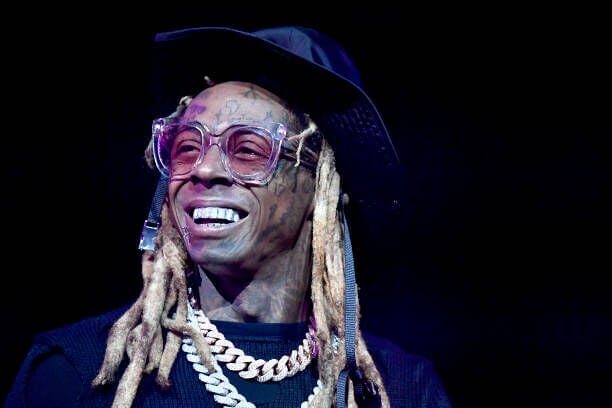 "This wasn't my first, second, third, fourth, fifth, sixth, seventh...I have had a bunch of seizures, you just never hear about them" Wayne told DJ Felli Fel. For the most part, Wayne manages his condition with medication, but his plane was forced to abandon a flight once more in 2016. Then on September 3, 2017, his Las Vegas show was canceled after he suffered a seizure in Chicago earlier that day.

George Clooney - Chronic Pain
In 2005, George Clooney was filming the spy thriller Syriana. In one scene he was tied to a chair and beaten, the chair fell back and Clooney's head hit the floor hard. It was over in a moment but it would change the A-list actor's life forever. Clooney punctured his dura, a protective membrane that surrounds the brain and spinal cord. "I basically bruised my brain," he told The Guardian in 2005.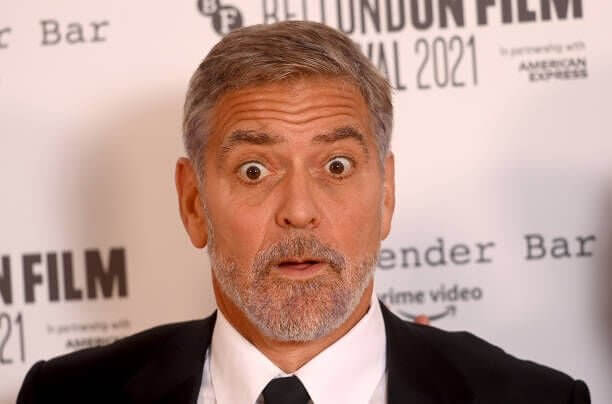 "It's bouncing around my head because it's not supported by the spinal fluid." The chronic pain which followed the injury was so severe that Clooney contemplated suicide before deciding to find a way to live with his new situation. "You can't mourn for how you used to feel, because you're never going to feel that way again," was the advice given to Clooney by one of his doctors.

Mariah Carey - Bipolar Disorder
"I have never seen one person have to deal with so much and have the weight of the world on their shoulders and cameras constantly in their face -- every angle you turn, there is someone snapping a picture, wanting you to be on, and she does it with so much grace and so much poise," said Nick Cannon in a 2018 interview with Entertainment Tonight. The person he was referring to was five-time Grammy-winning singer Mariah Carey, to whom he was married for eight years.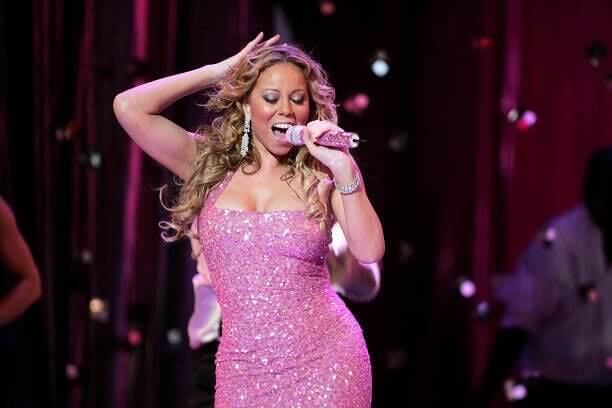 Underneath that poise, Carey was fighting an ongoing battle with bipolar disorder. "Until recently I lived in denial and isolation and in constant fear someone would expose me," she said in a 2018 interview with People magazine. "I sought and received treatment, I put positive people around me, and I got back to doing what I love—writing songs and making music."

Pink - Asthma
An inflammatory lung disease that causes wheezing and shortness of breath, asthma can be mild in many cases, causing minimal impact on a person's life, especially when managed with medication. At its most severe, however, it can cause attacks that require hospitalization to treat. Energetic singer, Pink, was diagnosed with asthma at a young age and has lived with it throughout her life. She has to work hard to keep in shape to pull off her lively stage shows.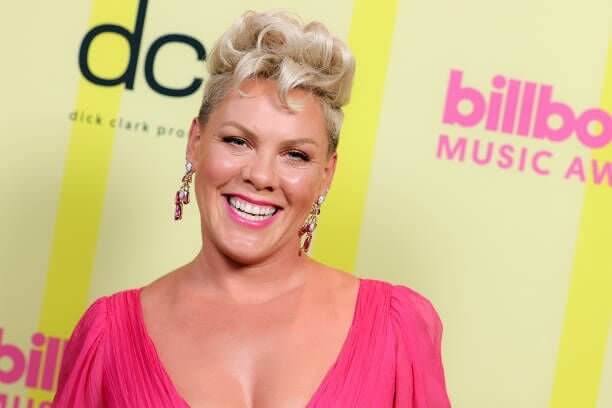 "I have to be able to run up those stairs as many times as I do and be able to sing at the same time," she explained to Women's Health magazine. Pink will do cardio workouts six days a week to make sure she is fit enough to deliver at every show, and not always in a conventional way. "I have to be on that treadmill singing to get my lungs right."

Venus Williams - Sjögren Syndrome
Tennis legend Venus Williams has won seven Grand Slam singles titles and an Olympic gold medal, plus 14 doubles titles and three more gold medals alongside her sister, Serena. She has the second-highest earnings of all-time for a female player. These are incredible achievements in any circumstances, but for someone suffering fatigue from Sjögren syndrome, it's simply phenomenal.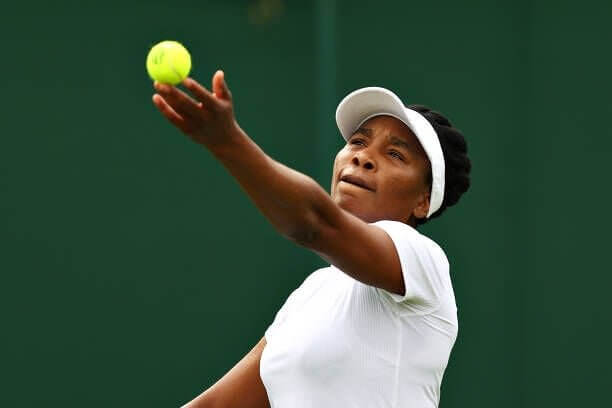 Williams was diagnosed in 2011 and withdrew from the U.S. Open that year. "The fatigue is hard to explain unless you have it," she told the New York Times "Some mornings I feel really sick, like when you don't get a lot of sleep or you have a flu or cold. I always have some level of tiredness. And the more I tried to push through it, the tougher it got." A year later, she won Olympic gold in London and the Wimbledon doubles title, both with Serena.

Nick Jonas - Type 1 Diabetes
The Jonas Brothers recorded and released three Platinum-selling studio albums, amongst other material, between 2007 and 2009. Just as it was all beginning, in 2005, 13-year-old Nick Jonas was diagnosed with type 1 diabetes. This meant his body could not produce insulin, the hormone that regulates blood sugar levels. He would have to carry and inject insulin for the rest of his life, and the young singer was worried this would slow him down.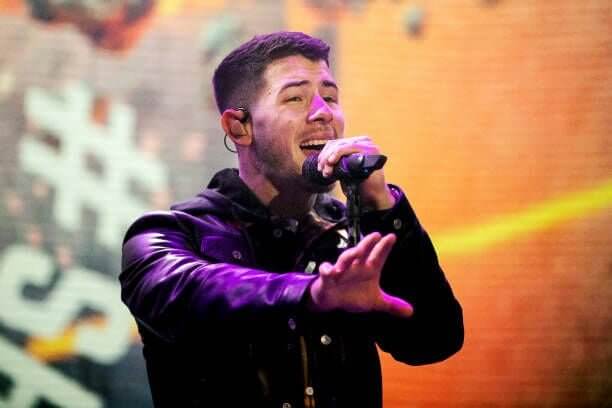 History showed that was not the case, as it isn't for most of the 1.25 million Americans who also live with the condition, but Jonas' fear of the unknown was very real. Since 2008, he has worked with Bayer Diabetes Care to help young people facing life with diabetes. He also testified in the U.S. Senate to petition for more funds for diabetes research.

Bella Hadid - Lyme Disease
Yolanda Hadid isn't the only member of her family to suffer from Lyme disease, her daughter, Bella, also lives with the condition. Lyme is not known to be hereditary or to be passed between people except on very rare occasions. Bella talked to Glamour magazine about how, when her diagnosis was made public, some people would respond unkindly.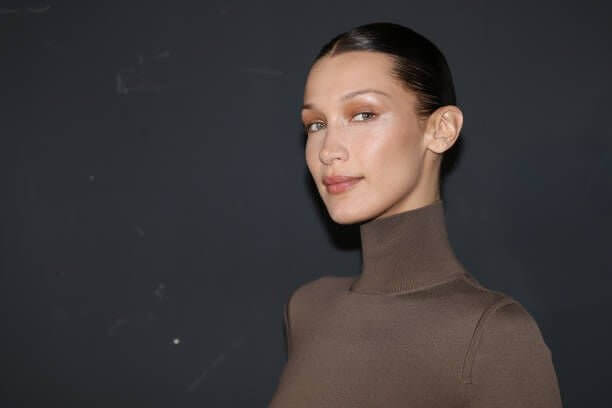 Some people have suggested that Bella couldn't be working every day, as she does, if she really had Lyme disease. She explained in the interview, "I'm really tired a lot. A few weeks ago I had a big campaign shoot that I had to reschedule. It's hard, but I push through, because at the end of the day, if you're not working, somebody else is."

Halsey - Endometriosis
"Sometimes I'm bloated, I'm on an IV, I'm sick, I'm on medicine, and I'm backstage, terrified that I'm going to bleed through my clothes in the middle of my show," singer Halsey said at the Blossom Ball in 2018. The event was run by the Endometriosis Foundation of America and Halsey was speaking about her struggles with the condition. In 2015, she suffered a miscarriage and, being undiagnosed at the time, attributed it to the pressures of her workload; she was on stage just hours later.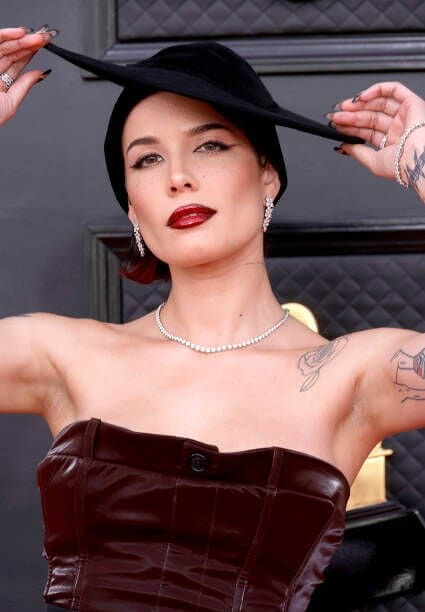 Her diagnosis with endometriosis in 2016 provided a mix of emotions for the singer. As she told her Twitter followers that January, "Finding out that I had [endometriosis] was the most bittersweet moment because it meant I wasn't crazy! I wasn't a 'baby!' I had every right to be feeling like the world was caving in. But it was terrifying to find out."

Demi Lovato - Bipolar Disorder
Singer and actress, Demi Lovato, has suffered from a range of mental health issues throughout her adult life. These have manifested in the form of eating disorders, self-harm, and addictions. In 2011, she was admitted to rehab, where she was diagnosed with bipolar disorder. Though she has had successful periods, including one lasting five years, Lovato has struggled to maintain sobriety and has found it affecting her career on some occasions.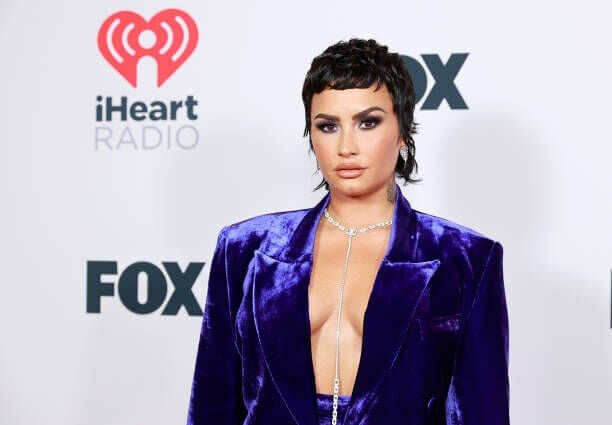 In 2015, she became a spokesperson for Be Vocal: Speak Up for Mental Health, an initiative aimed at encouraging people to speak up about their issues. "It's a passion of mine, mental health advocacy," Lovato told Women's Health in 2015, saying she wants people to know "It's possible to live well, feel well, and also find happiness with bipolar disorder or any other mental illness they're struggling with."

Michael Phelps - Depression
In 2004, Michael Phelps went to the Olympic Games in Athens and won six gold medals. In 2008, he traveled to Beijing and earned eight. London 2012 brought four more. He is the most decorated Olympian in history. These statistics represent the astonishing highs in the life of the American swimmer, but they do not tell the story of the lows. "Really, after every Olympics I think I fell into a major state of depression," he told CNN in 2018.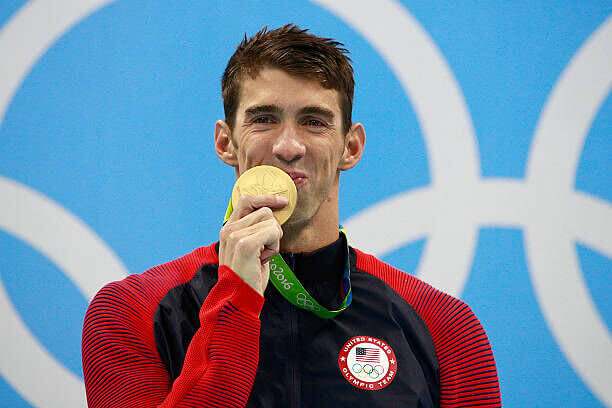 After 2012, he hit an "all-time low" saying, "I didn't want to be in the sport anymore. I didn't want to be alive anymore." Self-medicating hadn't worked so, despite his reservations, Phelps sought help. He found talking about his feelings had a dramatic effect. "Life became easy." he explained."I said to myself so many times, 'Why didn't I do this 10 years ago?' But, I wasn't ready."

Jessie J - Infertility
In 2014, English singer Jessie J was told by doctors that she was infertile and advised to have an immediate hysterectomy. On her 2018 tour, she opened up to fans by explaining from the stage that her song, "Four Letter Word", was about that day and the news she had received. Jessie talked to People magazine that November about how common this situation was, saying, "millions of women go through a tough and emotional journey to motherhood."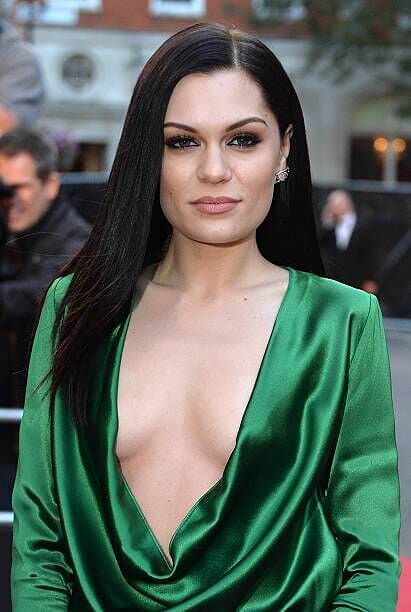 The singer has refused to give in to the diagnosis, however. She declined the surgery and instead set about making changes to her lifestyle, including adjusting her diet and using natural remedies in order to avoid relying on medication. "I was told I can't have children, but I don't believe it," Jessie told Women's Health in 2019. "I believe in miracles. I haven't given up."

Gabrielle Union - Adenomyosis
Gabrielle Union welcomed her first daughter with her NBA star husband, Dwyane Wade, in 2018. The child was born via a surrogate after Union had struggled for several years to carry a baby herself, even with the help of IVF treatment. On The Doctor Oz Show, the 10 Things I Hate About You actress admitted that she had lost count of her miscarriages, but believed it was close to double figures.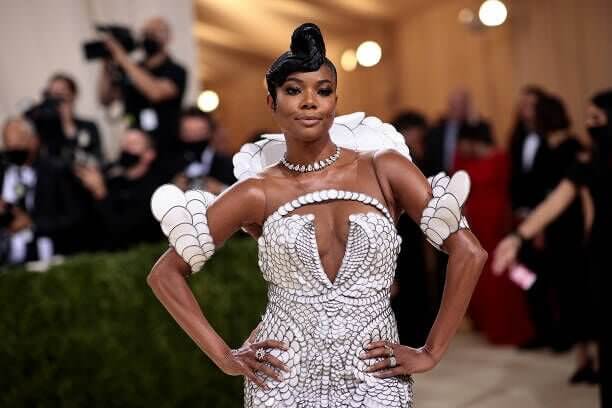 The reason for Union's struggles was adenomyosis. The condition causes endometrial tissue to grow into the uterine wall, which leads to pelvic pain, heavy periods, and fertility issues. Union has spoken about how she and others are "suffering in silence" from this and similar conditions and has become dedicated to opening up the conversation and awareness of its effects.

Frankie Muniz - Transient Ischemic Attacks
Millions around the world will remember Frankie Muniz's performances in the hit sitcom, Malcolm in the Middle, between 2000 and 2006, but the actor himself can barely recall them. Muniz has suffered more than 15 transient ischemic attacks, often known as "mini-strokes" which have made it difficult for him to remember those days clearly. The competitive racing driver believes his attacks may be rooted in multiple concussions that he has received.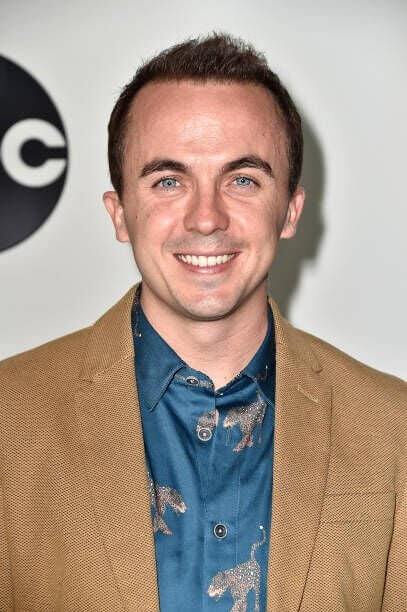 Some concussions occurred while playing sports in his youth, and more again during his racing career. Muniz had never been one to dwell, however, and has continued to live his life to the fullest. Aside from acting and racing, he has been a drummer in a band, bought and sold businesses, and appeared on Dancing With the Stars. In 2020, he married his partner, Paige Price, and the couple are expecting their first child in March 2021.

Padma Lakshmi - Endometriosis
Though it's now believed that Padma Lakshmi has lived with endometriosis since adolescence, she was only diagnosed in 2006, at the age of 36. "I'm somebody who never knew I had [endometriosis] and always thought that everything was okay," she revealed to People magazine in 2009. That same year, Lakshmi teamed up with Doctor Tamer Seckin to launch the Endometriosis Foundation of America, a non-profit organization that seeks to promote education and research into the condition.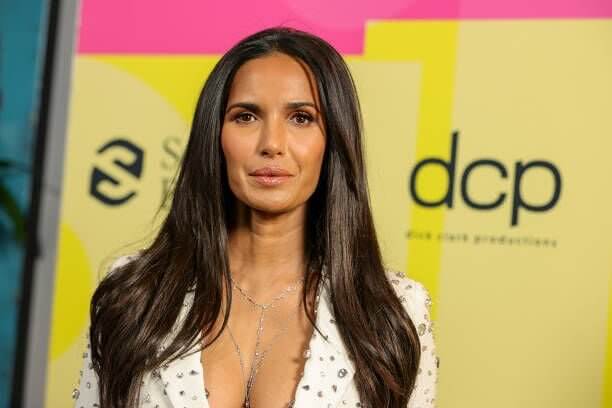 "I just thought I had a responsibility to let other young women know so they wouldn't have to go through what I went through," Lakshmi explained in her interview. "If you get tested at an early age, it's very simple to be treated for it, and it will save you from a lifetime of pain and stress." She added, "Now, I'm fine but it was a very trying ordeal."

Missy Elliott - Graves' Disease
In 2008, rapper and producer Missy Elliott almost crashed while driving due to severe spasms in her legs. Soon after, she was diagnosed with Graves' disease. She suffered severely from symptoms including hair loss, dizzy spells, bulging eyes. lumps in her throat, a fast heart rate, and mood swings. For a time, she wasn't even able to pick up a pen to write songs.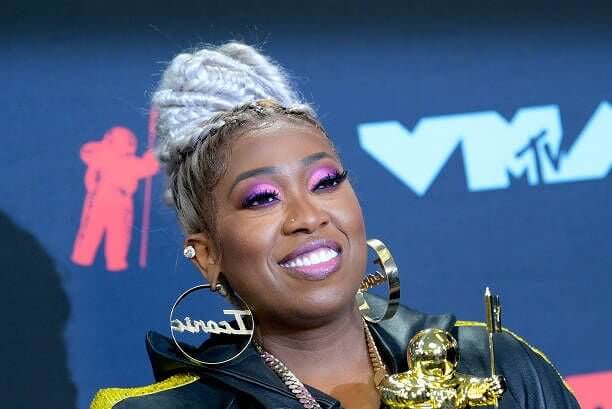 Performing also needed to take a back seat while she learned to bring her symptoms under control. She combined medication with radiation treatment and began to feel an improvement. In 2011, she told People magazine that, "Under my doctor's supervision, I've been off medication for about a year and I'm completely managing the condition through diet and exercise."

Ariana Grande - Post-Traumatic Stress Disorder
When Ariana Grande arrived for her concert at Manchester Arena in the UK on May 22, 2017, she could never have imagined how it would end. Midway through the show, an explosion rang out as a terrorist detonated a bomb in the crowd. 23 people died, including an eight-year-old girl. While Grande was unharmed physically, the event would trigger post-traumatic stress disorder (PTSD) which the singer would need to learn to cope with on top of her lifelong issues with anxiety.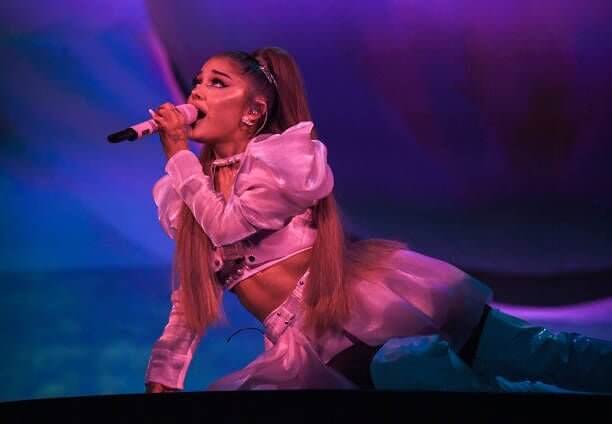 In December 2018, she was named Billboard Woman of the Year. When accepting her award she told audiences, "This has been one of the best years in my career and, like, the worst of my life." She added, "if you're someone out there who has no idea what this next chapter is going to bring, you're not alone in that."

Winnie Harlow - Vitiligo
Vitiligo is characterized by light patches of skin on a person's body and face. While it may not cause the physical issues that come with other autoimmune diseases, it can generate huge psychological problems for those who become self-conscious over their appearance or find themselves stigmatized for it. Fashion model Winnie Harlow has lived with vitiligo throughout her life, but she is adamant that she will not be made to feel like a victim for it.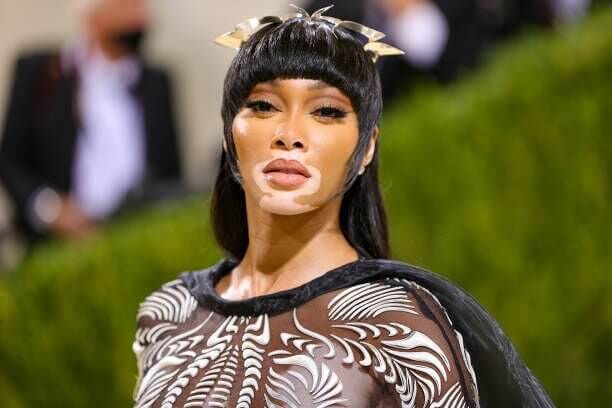 In March 2018, she took to Instagram to make her feelings clear: "I'm not a 'Vitiligo Sufferer, "I'm not a 'Vitiligo model," she wrote. " I am Winnie. I am a model. And [I] happen to have Vitiligo. Stop putting these titles on me or anyone else. I AM NOT SUFFERING! If anything I'm SUCCEEDING at showing people that their differences don't make them WHO they are!"

Daisy Ridley - Endometriosis and Polycystic Ovary Syndrome
In 2015, after a number of small parts in short films and UK television shows, Daisy Ridley was cast as Rey in the seventh major installment of the Star Wars franchise, The Force Awakens, and her life changed. A year later, the actress went public on her Instagram about her endometriosis which was caused by polycystic ovary syndrome.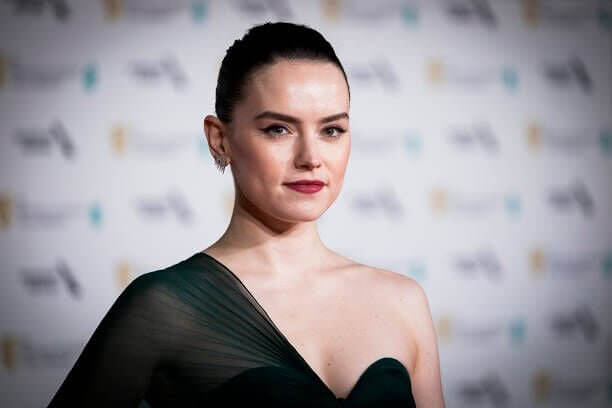 Ridley had been diagnosed in 2007, at the age of 15, and had needed to undergo several laparoscopic surgeries to treat and manage the condition. In addition to the debilitating pain caused by her endometriosis, Ridley also experienced severe acne as a side effect. Something she admitted in her Instagram post had an impact on her teenage self-confidence, just as she was trying to break into the movie industry.