Celebrities play an interesting role in our lives and culture. While we judge them and love to gossip about them, in many ways we look up to them. Through celebrities, we can evaluate our own lives, and we look at the way they live their lives as guidance for how we can live ours. This is especially true when it comes to one of the most challenging, life-changing, and meaningful aspects of our lives: having kids.
Sandra Bullock
Sandra Bullock's marriage to Jesse James fell apart as a result of his affairs. They split up in 2010 just months after adopting a baby boy. After their divorce, Bullock kept custody of the child as a single mom, and in 2015 she adopted a girl at the age of three. Bullock has been through a lot in her life, but her kids always keep her grounded.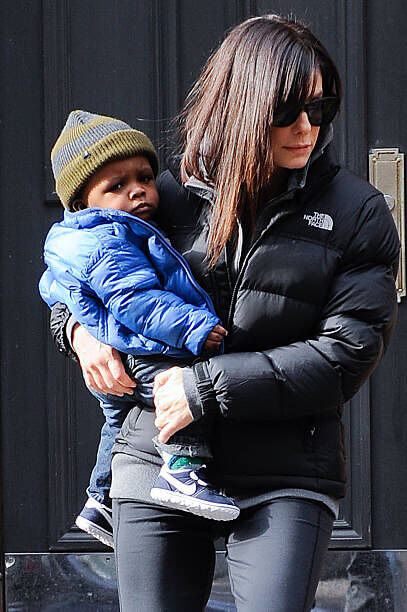 Bullock spoke about how she wishes to let her son live his life as he wants to, but hopes she prepares him as well as she can for all that life has to offer. "Once he leaves that house and I'm not with him, it's his life, and how he approaches it is his decision. But I want to know that I did the best I could as his mom to educate him on the ugliness in the world, and also the beauty."

Jennifer Garner
Jennifer Garner had three children with her ex-husband Ben Affleck. Their first two kids were girls, born in 2005 and 2009, and in 2012 they had their third child, this time a son. She spoke of the complexities of being a divorced mom, saying, "Sure, I lost the dream of dancing with my husband at my daughter's wedding. But if you see your kids love someone so purely and wholly, then you're going to be friends with that person."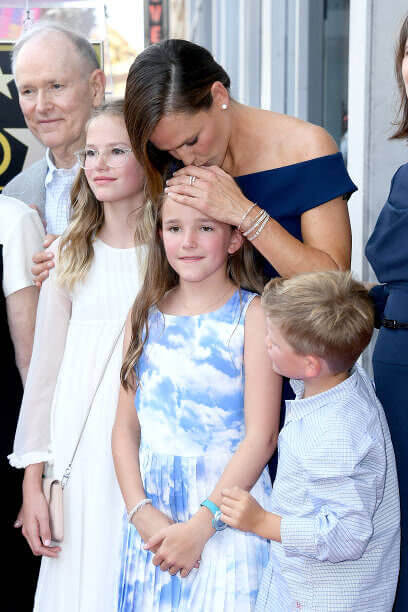 She noted the importance of being a good role model when she said, "You have to have faith that while your kids can seem to be selfish and concerned only about the word 'mine'... they are watching you really carefully. If you care about other people, they will too."

Olivia Wilde
Olivia Wilde and Jason Sudeikis, her partner from 2011-2020, had two kids together. Their first was Otis, born in 2014, and he was followed by a little sister Daisy in 2016. Wilde has always been outspoken about the challenges in her career and her personal life, and she spoke her mind when it came to being a mom as well.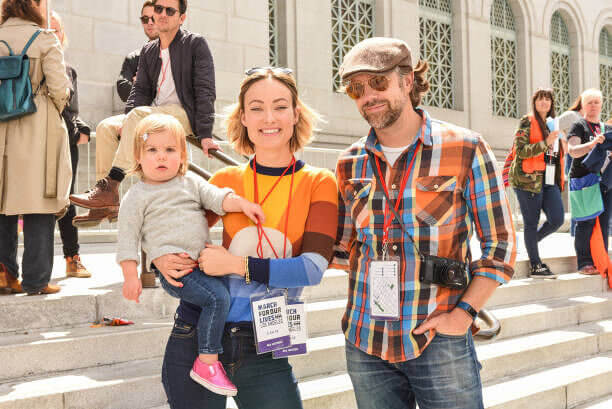 What Wilde found meaningful from the experience of motherhood is how it allowed her to look outside of her own life and put someone else before her. "The gift of motherhood is the selflessness that it introduces you to, and I think that's really freeing," she said. When you are a mom, nothing is as important to you as your kids. 

Diane Keaton
Diane Keaton has had two children, both of whom she adopted. The first child was a girl named Dexter who she adopted in 1996, and in 2001 she adopted a boy named Duke. She was 50 years old when she decided to become a mom in the wake of her father's death. 
Keaton has spoken about how being a mother has changed her and made her think differently about life. "Motherhood is the most completely humbling experience I've ever had. It puts you in your place because it really forces you to address the issues that you claim to believe in — and if you can't stand up to those principles when you're raising a child, forget it," she said.

Nicole Kidman
Nicole Kidman has had four children. Her first two she adopted with her husband Tom Cruise, and her relationship with them has had its ups and downs following their divorce. In her second marriage with Keith Urban, she had two more children, and even in her busy career motherhood has remained a big part of her life.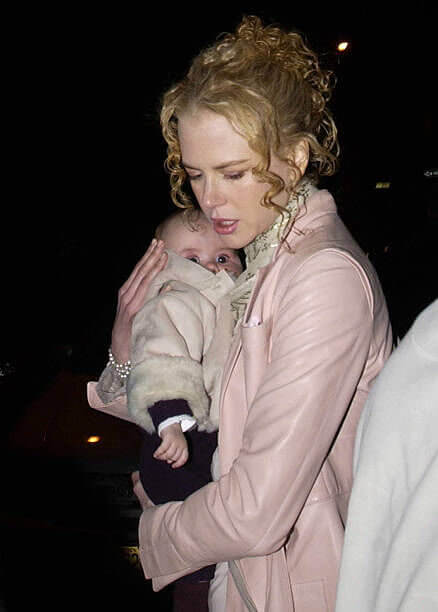 She has spoken openly about being a mom over the years, and one quote that sticks out is when she explained the balance of protecting her kids versus letting them live their lives. "My instinct is to protect my children from pain. But adversity is often the thing that gives us character and backbone. It's always been a struggle for me to back off and let my children go through difficult experiences," she said. 

Kate Winslet
Kate Winslet had her first child Mia in 2000 with her husband Jim Threapleton. Her second marriage with Sam Mendes gave Winslet her second child, Joe. Continuing with the pattern, in her third marriage with Edward Abel Smith, she had one more kid, Bear. She admitted to her family being unconventional, but she stated that it is "no less of a family" than any other.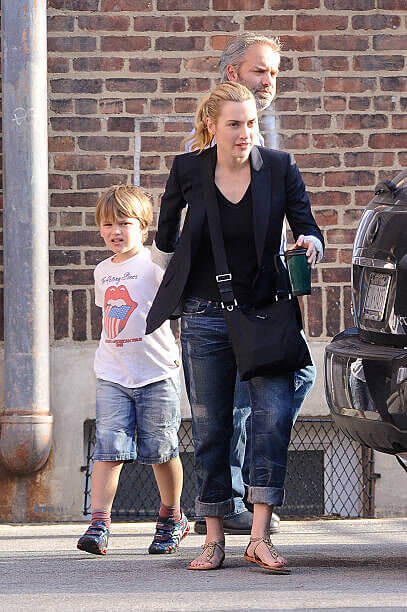 Winslet has talked about how motherhood brings out courage in her and is empowering to women. "There's something really empowering about going, 'Hell, I can do this! I can do this all!' That's the wonderful thing about mothers, you can because you must, and you just do," she said.

Blake Lively
Blake Lively and her famous hubby Ryan Reynolds have three kids, all girls. The first was James, born in 2014, then came Inez in 2016, and their third girl Betty was born in 2019. Having gone through it three times, Lively knows the ups and the downs of dealing with babies, and she is not afraid to be blunt about it.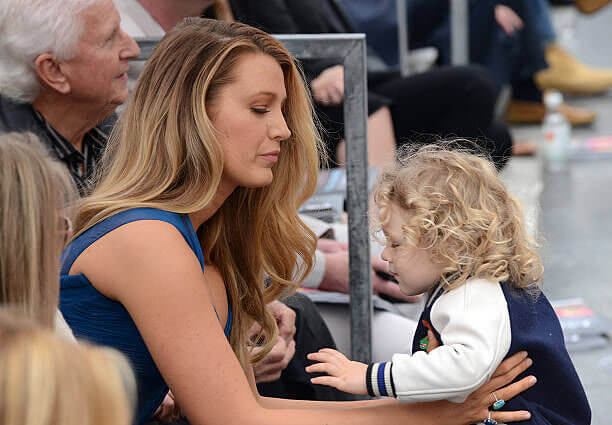 Lively talked about how volatile a baby is, jumping from emotional extremes as if they were drug addicts. "You never know when you're gonna get crapped on or when you're gonna get a big smile or when that smile immediately turns into hysterics. It might be like living with a drug addict," she said. That's one way of putting it!

Amy Poehler
Amy Poehler has two sons with her ex-husband Will Arnett. Their first, Archie, was born in 2008, and their second, Abel James, was born in 2010. With two kids and a busy career, Poehler has always had her hands full, and in her Time 100 speech, she acknowledged how the kids' nannies allow her to achieve a happy balance.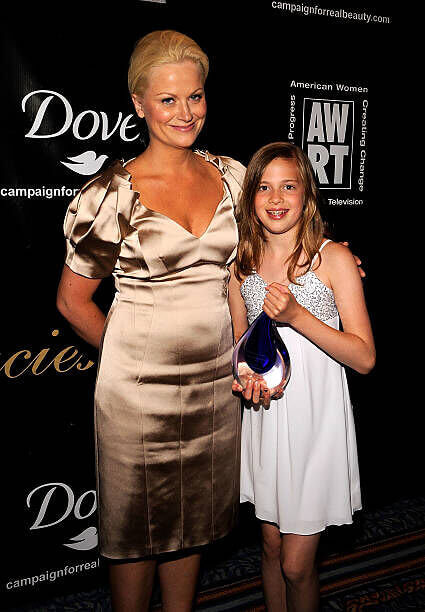 In Poehler's book Yes Please, she wrote about the way women are judged whether they are stay-at-home moms or career women. "There is an unspoken pact that women are supposed to follow. I am supposed to act like I constantly feel guilty about being away from my kids. (I don't. I love my job.) Mothers who stay at home are supposed to pretend they are bored and wish they were doing more corporate things. (They don't. They love their job.)," she wrote.

Tina Fey
Tina Fey has two children with her husband Jeff Richmond. The kids, both girls, were born in 2005 and 2011. Fey is famously always busy, constantly working on a slew of projects where she wears many hats, and Richmond, though less well known, is equally a multi-talented workaholic, but the two still always find time for their daughters Alice and Penelope.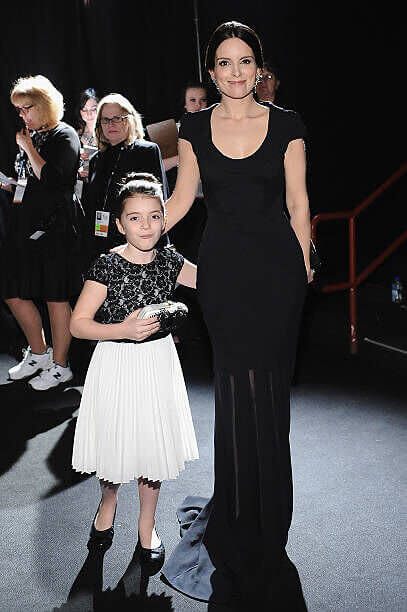 Fey has spoken about how having kids has impacted the career choices she makes as she wants to do projects that appeal to and are appropriate for them, and how everything in her life is for her kids. "It's changed how I look at the jobs that I take … that's why I started taking more family-friendly things. Everything is a means to the end, which is my kids. Everything," she said. 

Margaret Stohl
As the writer of 14 novels and numerous comics and video games, it is amazing that Margaret Stohl has time to take care of her kids, but as parents know, the time is always there. Stohl's daughters don't get in the way of her career, but nor does her career get away from her job as a mom. In fact, the two go hand in hand.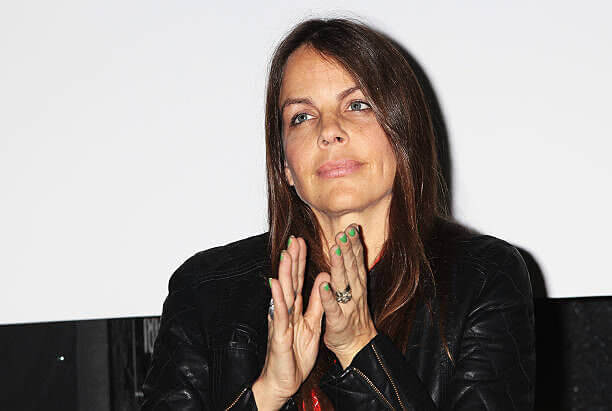 Like many other creative mothers, Stohl sees her work through the lens of how her daughters would perceive them, wanting to make things that they would like and that would leave them with a good message. "Everything I do, I do for my girls. Everything I write, I imagine handing off to my girls to read. Strong girls, smart girls, powerful girls – that's what I know and what I write."

Jennifer Lopez
Jennifer Lopez has done it all as an entertainer, and in addition to her busy lifestyle, she has found the time to raise two kids as well. It was in her third marriage with Marc Anthony that she had twins, which apparently runs in the family, as her sister also had twins. The twins, a boy, and a girl were born in 2008.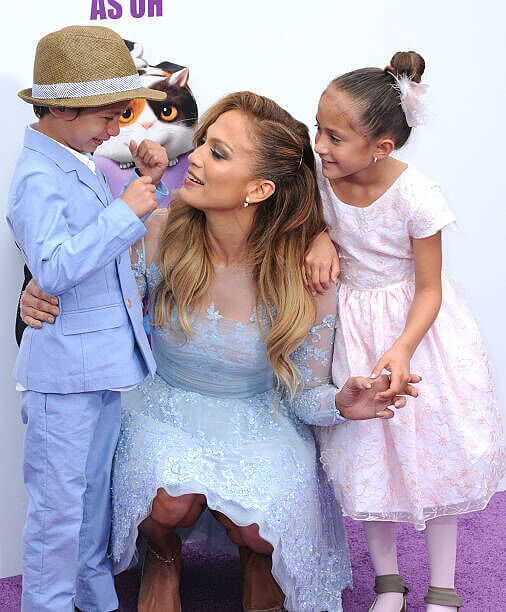 JLo got custody of the kids after her divorce. Lopez noticed that kids learn by example. What you say to them does not matter as much as your actions. "I've learned something about kids — they don't do what you say; they do what you do," she said. Once you realize this, you realize how important it is to be a good role model for your kids. 

Jemima Kirke
Jemima Kirke has two kids with her ex-husband Michael Mosberg, who is a lawyer. In 2010 they had a girl named Rafaella Israel and in 2012 they had a boy named Memphis. The actress has spoken about self-image, saying, "A lot of women see themselves like Mr. Potato Heads. Like, if they could take this part away, if they could eliminate this part, they would look better. They don't see themselves as a package. They see themselves as pieces."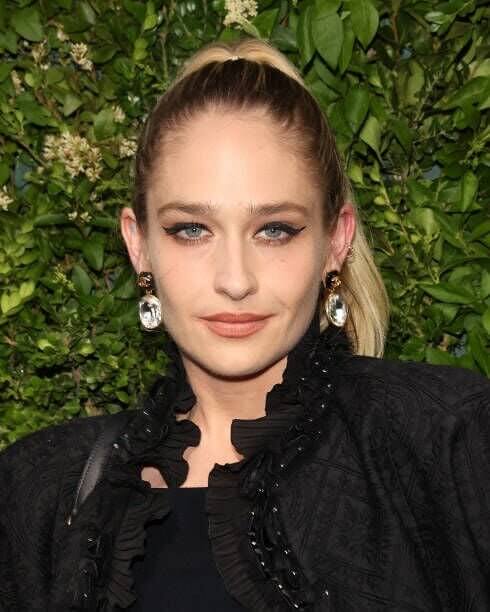 She stresses the importance of having a good attitude about herself in front of her kids. "I think it's important for women around children, whether you're a mother or not, to never talk about not liking yourself," she said. While she encourages her children to eat healthily, she does not force food restrictions on them, wanting them to have a positive relationship with what they eat. 

Gwen Stefani
Gwen Stefani and her ex-husband Gavin Rossdale had three boys together. The kids were born in 2006, 2008, and 2014. Balancing the life of being a pop star and a mom can be stressful, and Stefani said, "Meditation is my thing. But I'm not going to lie: sometimes I go into my closet and lock the door so no one can find me."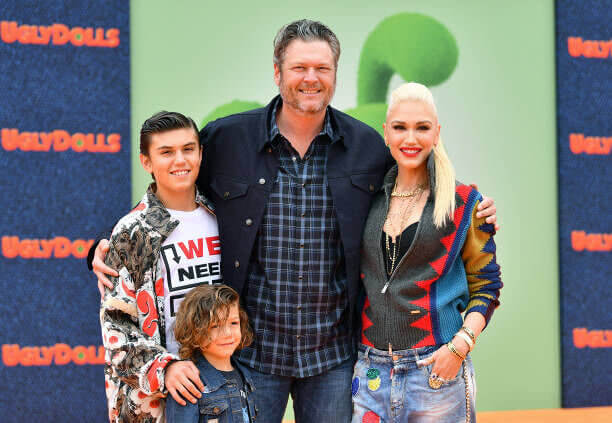 Stefani adjusted her career to spend more time with her kids, focusing more on her fashion label. "I started my first line LAMB in 2003 because I didn't think I'd still be doing music when I was 40, but I knew I'd be depressed if I wasn't doing something creative. Plus, I love having a job where I can be in my office and look out the window and see my kids playing. I can't imagine a day off really," she said. 

Christina Applegate
Christina Applegate and her second husband Martyn LeNoble had a girl named Sadie Grace in 2011. After going through a divorce as well as the challenges of dealing with breast cancer and getting a double mastectomy, Applegate's daughter was a bright light in her life.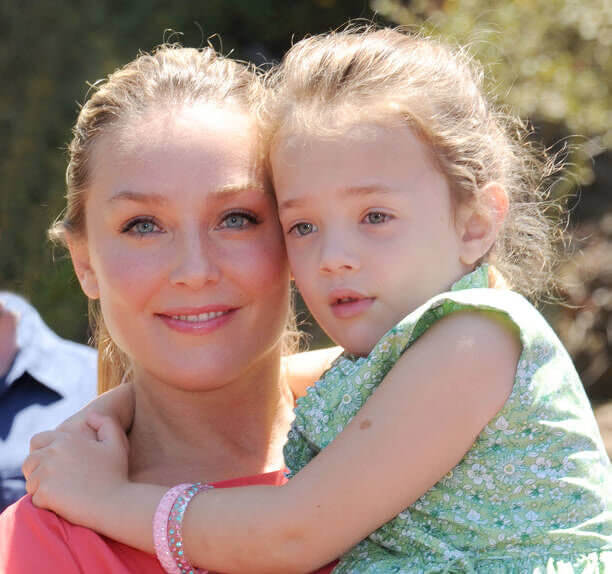 Applegate discussed how being a mom brings on an all-new set of challenges, and with those challenges come accomplishments that every parent understands but can be foreign to those who do not have kids. "Sometimes I stand there going, 'I'm not doing any of this right!' And then I get this big man belch out of her and I go, 'Ah, we accomplished this together,'" she said. Parents can definitely relate.

Sheryl Crow
Sheryl Crow has two boys, the first which she adopted in 2007 and the second which she adopted in 2010. While some feel that the bond you have with a child you give birth to is stronger than the bond you would have with an adopted child, Crow disputes this idea wholeheartedly.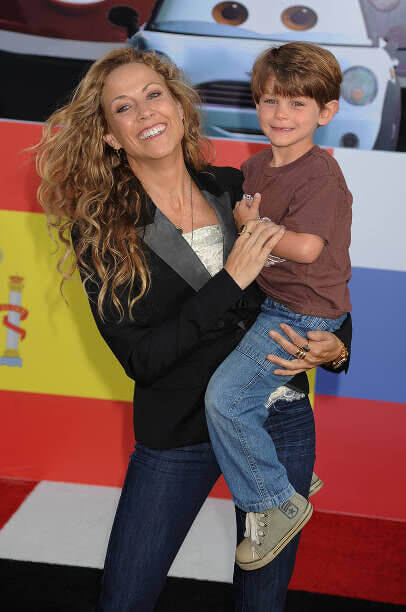 Speaking of her first child, who she named Wyatt Steven with the first name being her father's name and the middle name being her brother's name, Crow explained, "Wyatt is definitely all mine. Little souls find their way to you whether they're from your womb or someone else's." Crow's words are a reminder that there is much more to being a parent than giving birth. 

Eva Mendes
Eva Mendes has two girls with her partner Ryan Gosling, and in a decision that is unusual in this day and age, she decided to retire from acting to focus on being a mom. While it is in fashion today for women to try to balance careers and family, Mendes decided that family should come first.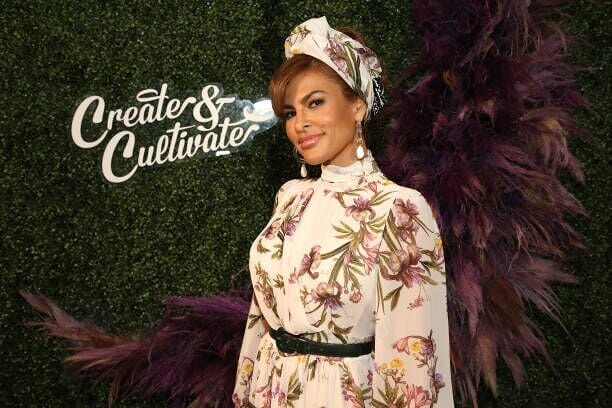 With motherhood, Mendes has developed an empathy for children, noticing that they go through a lot of pain that we just brush aside as normal baby things. "I've learned that it's way harder to be a baby. For instance, I haven't thrown up since the '90s and she's thrown up twice since we started this interview," she said.

Chrissy Teigen
Chrissy Teigen and John Legend are some of the favorite entertainment power couples today, inspiring many people's inspiration goals. Since they got married in 2013 they have had two kids, the first being a daughter born in 2016 and then a son in 2018. Sadly, the third child they were expecting in 2020 ended up being stillborn.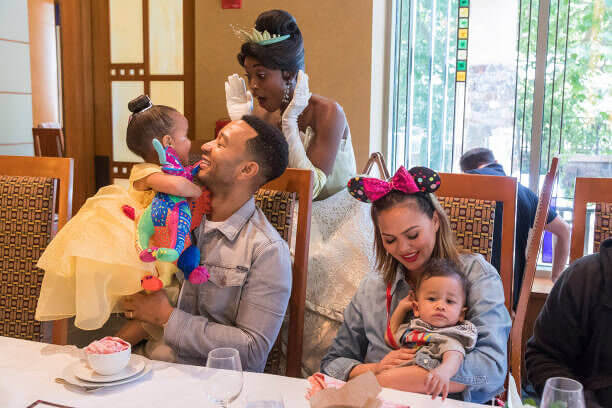 Chrissy Teigen has been one of America's favorite celebrity moms, and she is constantly talking about parenting life. While Teigen always looks fabulous, she is also known for her blunt and humorous statements. When she said, "No one told me I would be coming home in diapers, too," she gave everyone a frank look at the unglamorous side of being a mom. 

Drew Barrymore
Drew Barrymore has two kids with her third husband Will Kopelman. The third time was not the charm for her, as their marriage ended in divorce after four years, but her kids are with her for life. Olive, who was born in 2012, and Frankie, who was born in 2014, are the love of her life, and she does everything she can for them.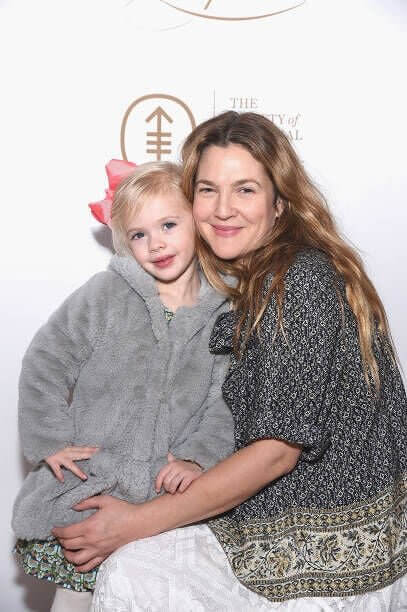 Barrymore talked about how much she loves being a mom because she gets to live and work for the benefit of others. "My favorite thing about being a mom is just what a better person it makes you daily. Every morning when I wake her up, the endgame is, 'Can I get her to smile?' And that puts me in a good mood. It's definitely a different way to live—and a much better one," she said.

Claire Danes
Claire Danes and her husband Hugh Dancy had two boys, the firstborn in 2012 and the second in 2018. This has in no way slowed down her career as she had the starring role in Homeland during both pregnancies, with camera tricks and visual effects being used to cover up her stomach.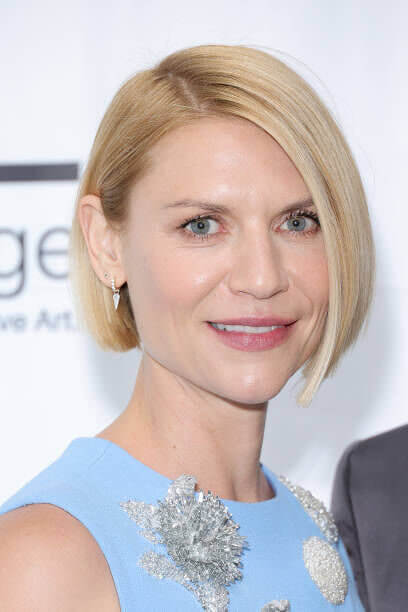 While she knows that the experience of motherhood is undeniably beautiful and powerful, she wants people to be open about the difficulties of it. "Being a mom is incredibly challenging but we still feel a pressure to talk about it in very romantic terms. We all have that resentment at times and anxiety about being trapped by the role, that responsibility. And then chemically it can run riot…and there's no 'off button," she said. 

Gwyneth Paltrow
Gwyneth Paltrow had two kids with her ex-husband Chris Martin. Apple was born in 2004 and Moses came in 2006. Paltrow has been one of the most prominent celebrity voices when it has come to lifestyle choices, and she talked about the postpartum depression she dealt with following the birth of her second child. She also chose to step away from work to focus on her kids.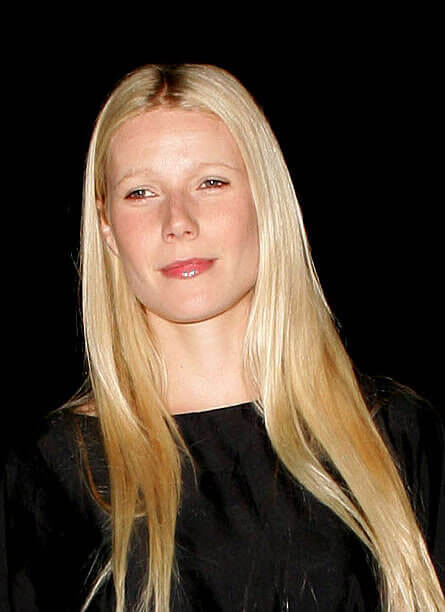 One thing Paltrow has spoken about is being positive about the many choices mothers make and not being judgmental about what others decide to do. "I never understand why mothers judge other mothers, like, 'What do you mean you didn't breastfeed? What do you mean you didn't do this?' It's like, 'Can't we all just be on each other's side?'" she said.

Kim Kardashian
Kim Kardashian had four kids with her ex-husband Kanye West. In 2013, their first kid North was born, and she was followed by their first son Saint in 2015. As doctors recommended that she does not go through another pregnancy due to health problems, their following children were born through a surrogate. They had another daughter Chicago in 2018, and in 2019 a second son named Psalm.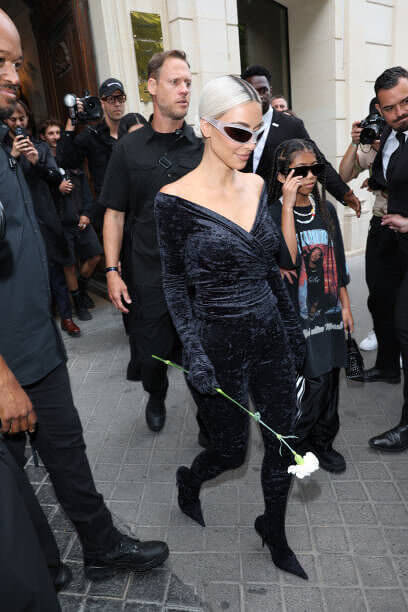 Kim spoke about how much her kids changed her life. "It is an adjustment trying to balance a career and motherhood for sure, but the key is to prioritize. You become more selective and work on projects that are so meaningful because you want every other waking moment spent with your family. You have to remember though to make time for yourself," she said. 

Kate Hudson
When Kate Hudson was married to Chris Robinson, she had a son named Ryder Russell Robinson, born in 2004. When they got divorced, the two got joint custody. In 2011 she had another kid with Matt Bellamy, who she was engaged to at the time, and they raised their son Bingham Hawn Bellamy together after splitting up. She had her third child Rani Rose Hudson in 2018 with her partner Danny Fujikawa.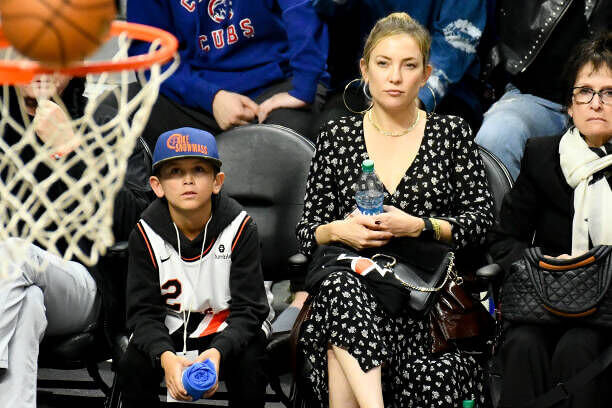 Hudson has a lot to juggle with her large family, and she feels bad about not always being up for it. "Sometimes I feel like a bad mom … Some days I feel like I should win best mom of the day award, and some days I find myself doing strange things that don't have any real purpose, in faraway corners in my house, and I realize I am literally and deliberately hiding from my children," she said.

Christina Aguilera
Christina Aguilera has two children. The first was born in 2008 when she was married to Jordan Bratman. Her second child was with her fiance Matthew Rutler in 2014. Despite having kids, she has never slowed down career-wise, continuing with films, albums, and her hosting duties on The Voice, though she did put aside touring for around a decade.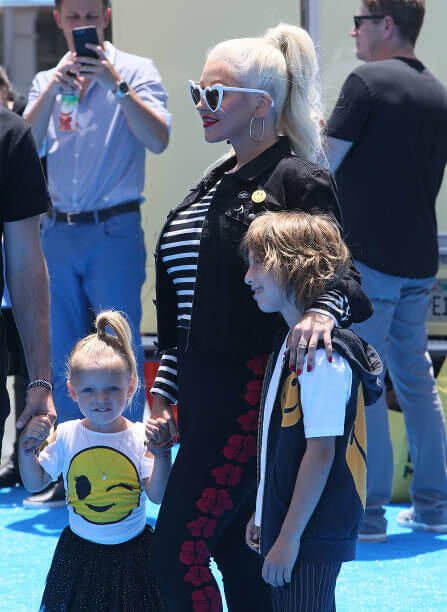 Christina noted that she keeps her parenting side and professional side separate to create positive boundaries in her life. "There are two sides to me, which I like to keep very separate. There is a performing Christina, and then there's me as a mom. It's important for me to wear these different hats so I don't bring work home with me… The best thing is seeing my children's smiles every day — knowing that they are happy makes me happy," she said. 

Alicia Keys
Alicia Keys has had two boys with her husband Swizz Beatz. They had their first child Egypt Daoud Dean in 2010, and their second Genesis Ali Dean in 2014. She still put out albums and embarked on tours, proving that she is in fact a Superwoman as her song claims.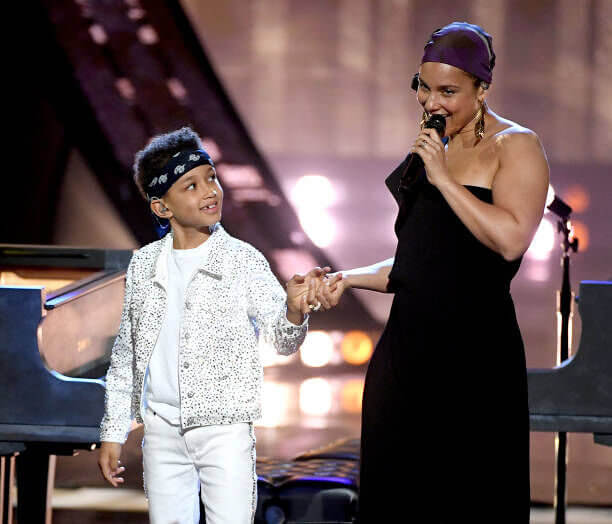 When it comes to talking about the impact her kids have made on her life and career, Keys is all positivity. "Being a parent has made me more open, more connected to myself, more happy, and more creative. I'm more discerning in what I do and how I do it. It's just made me a better person all the way around," she said. 

Ellie Kemper
Ellie Kemper has two sons with her husband Michael Koman. Their first boy was born in 2016 and their second was born in 2019. Kemper chose to raise her kids as Roman Catholics rather than going by her Jewish husband's faith. Such choices are one of the many that parents have to make when they try to decide what is right for their kids.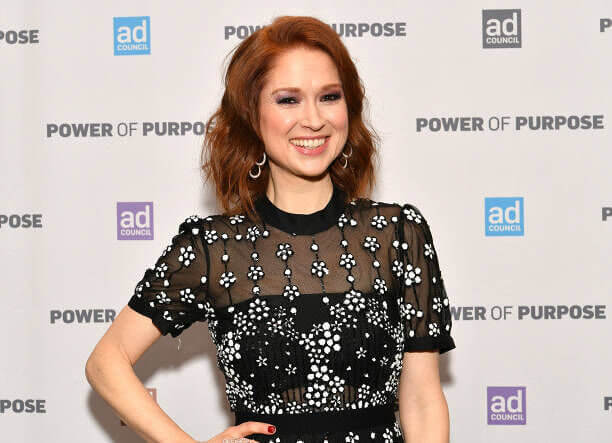 As Kemper pointed out, even as you do your best to make the right decisions for them, at the end of the day you are never really sure. "I don't know what I'm doing, but then I have to remind myself no parent does, right?" she said. All you can do is try your best and set a good example for your kids.

Erma Bombeck
Erma Bombeck had three children with her husband Bill Bombeck. They were told it was unlikely Erma would have a kid on her own, so they adopted Betsy in 1953. However, in 1955 she gave birth to her son Andrew, followed by another son Matthew in 1958. The kids were all a source for her as a writer as she published over a dozen books and thousands of columns talking about the life of an ordinary American housewife.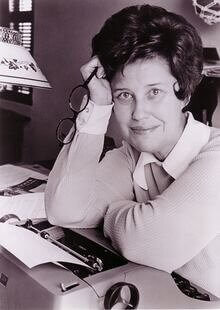 Over Bombeck's career, she has given many memorable quotes about childhood, and she even had a book called "Just Wait Until You Have Children of Your Own." Among her great quotes, this one stands out for its witty humor: "When my kids become unruly, I use a nice playpen. When they're finished, I climb out."

Bette Davis
Screen legend Bette Davis had four husbands, and between them had three children. With William Grant Sherry she had a daughter Barbara Davis Sherry in 1947, forcing her to drop out of the film Possessed, only for her to be replaced by Joan Crawford who won an Oscar for her role. Bette wrote a memoir where she talked about being a parent, and in it, she discussed that she was so focused on being a mom that she almost retired.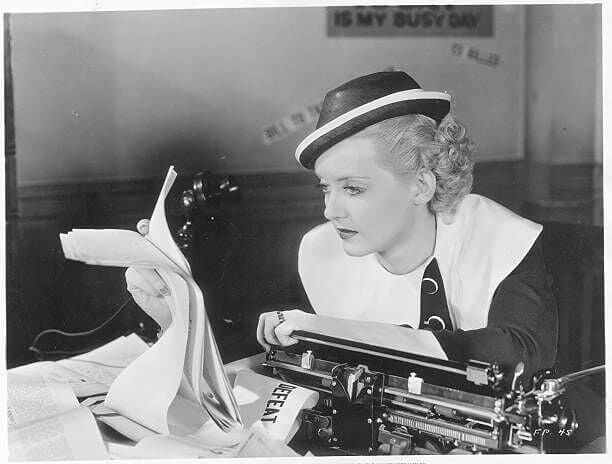 Bette's relationship with her daughter, who went by B.D., was rocky, and B.D. wrote books about her mom that were blunt and critical. Bette had some choice words about parenting that make perfect sense when you consider what we know about her relationship with B.D. "If you have never been hated by your child, you have never been a parent," she said. 

Nora Ephron
Nora Ephron had two children, Jacob and Max, with her second husband Carl Bernstein. Ephron remained as busy as ever with her career even while raising her kids and going through a rough divorce. She definitely did something right as a mom, because her son Jacob has directed a film for HBO about Nora, and he is also a New York Times reporter.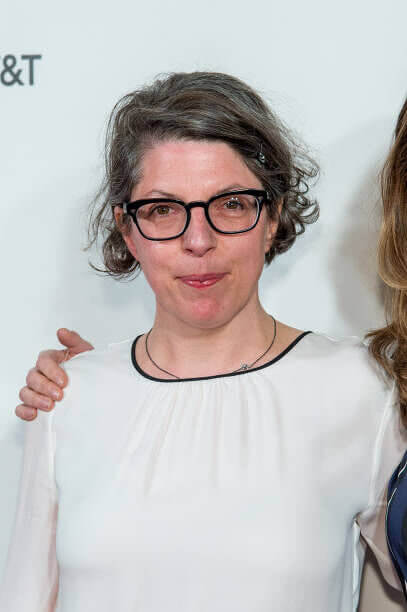 We love Ephron for her signature wit, and when talking about her kids, she definitely brought it. "When your children are teenagers, it's important to have a dog so that someone in the house is happy to see you," she said. We hope this isn't true of everyone's experiences, but we definitely understand how teenagers can be!

Matthew McConaughey
Matthew McConaughey and his wife Camila Alves have three kids together. Their two boys were born in 2008 and 2012, and their girl was born in 2010. The Texas-based family appears to be a happy one, and McConaughey's trademark surfer zen attitude is something he has been able to apply to his job of being a father.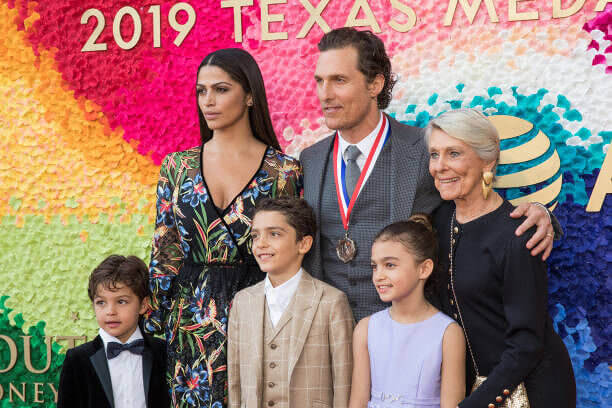 For many people, understanding babies is a complicated business, but McConaughey breaks it down in a way that is easy to comprehend. "They eat, they crap, they sleep. And if they're crying, they need to do one of the three and they're having trouble doing it. Real simple." Succinctly put, McConaughey.

Ray Romano
Ray Romano has been married to Anna Scarpulla since 1987, which was practically a century ago in showbiz marriage terms, and the long-lasting couple has had four kids. Fans of Everybody Loves Raymond will know a bit of how Ray is as a father, as the show was based on his experiences. Even the name of his screen daughter comes from his daughter Ally, and his twin sons Gregory and Matthew had their names in the pilot, though they were changed when the show went to series.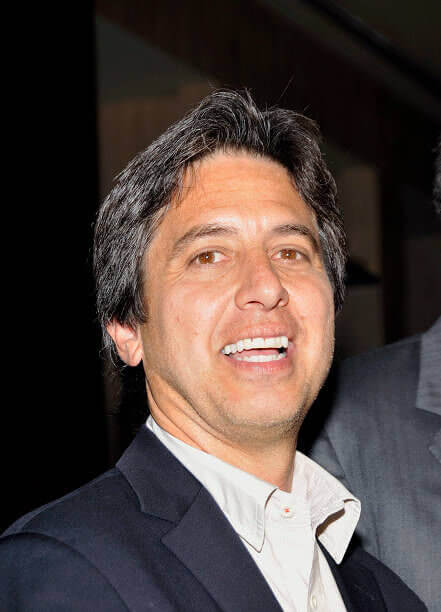 You would expect a comedian like Romano to have some amusing thoughts on the act of parenting, and Ray does not disappoint. "Having children is like living in a frat house—nobody sleeps, everything's broken, and there's a lot of throwing up," he said. It is definitely an accurate analogy to make.

Jerry Seinfeld
Jerry and Jessica Seinfeld have had three kids. Sascha, Julian Kal, and Shepherd Kellen all came after his iconic sitcom was off the air, so we never got to glimpse a screen version of Jerry as a dad, but his stand-up comedy is full of material about being a father and a family man.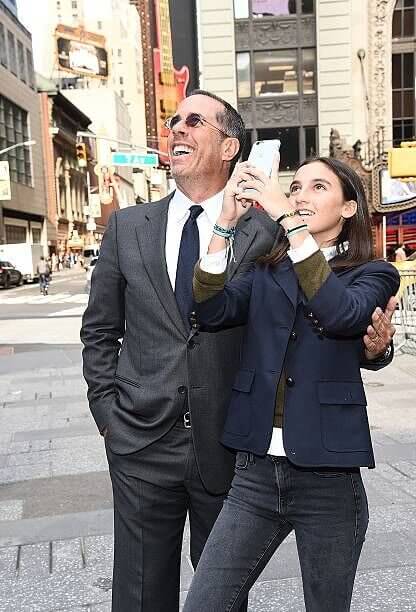 A good portion of Jerry's act is about his kids, but if we had to narrow it down to one quote of his that accurately describes being a parent to a young child, it would be this: "A 2-year old is kind of like having a blender, but you don't have a top for it." Few quotes sum toddlers up as perfectly as this does. 

Ed Asner
In Ed Asner's first marriage with Nancy Sykes, which lasted from 1959 to 1988, they had three children, Matthew and Liza, who are twins, and Kate. Asner had his fourth child Charles in 1987 with Carol Jean Vogelman. Being a father has had a big impact on Asner, and as both a child and grandchild of his have autism, he has become involved with causes to help people with special needs, providing education, training, and mental health support.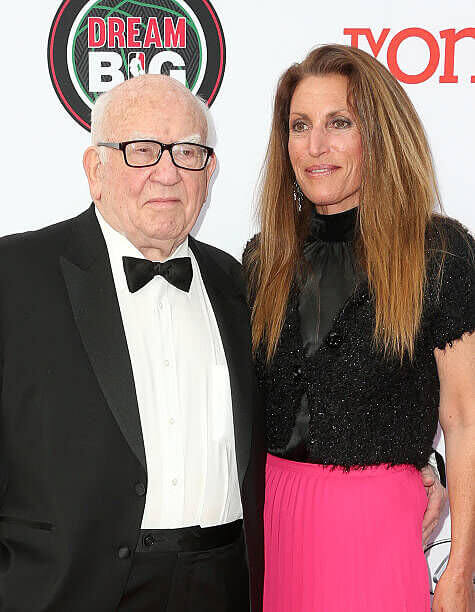 Everyone who has had kids knows that the agony and ecstasy of parenting can come in equal measures, and Asner made that point cleverly. "Raising kids is part joy and part guerrilla warfare," he said. For a man who has lived through the times of World War II, the Cold War, the Vietnam conflict, and many other examples of guerilla warfare, we think he knows what he is talking about.

Mark Ruffalo
Mark Ruffalo and his wife Sunrise Coigney had three children. Their child Keen was born in 2001, and they followed him up with two daughters, Bella Noche in 2005 and Odette in 2007. Around the time his first child was born, he was diagnosed with a brain tumor, so he had a lot on his plate, but he managed to raise children as well as maintaining a successful career through it all.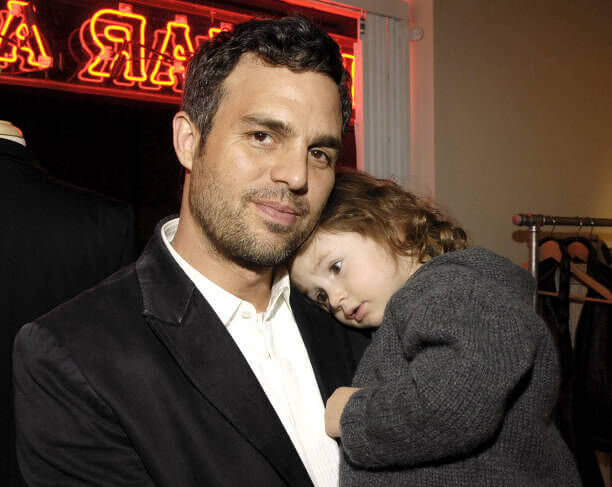 Ruffalo seems like a pretty chill guy, but from what he has said about parenting, he definitely is not afraid to raise his voice when necessary. "If you're not yelling at your kids, you're not spending enough time with them," he said. Though we prefer to avoid yelling at children, we'd be lying if we said it was not necessary from time to time. 

Ryan Reynolds
Ryan Reynolds and his wife Blake Lively have three daughters. James was born in 2014, followed by Inez in 2016, and Betty in 2019. Both parents keep busy with their careers, with a steady stream of film projects that they are working on, so it is hard to imagine how they find time to raise kids, but somehow they manage to do it all.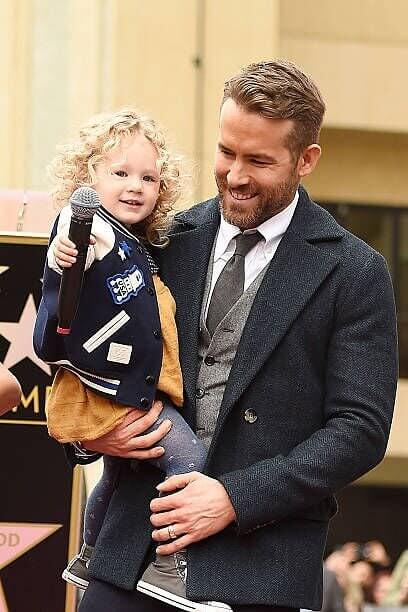 Reynolds has spoken of how his busy lifestyle as an actor and a dad has gotten to him. "These days, I think of blinking as taking tiny little naps all day," he said. Of course, it is a joke, but considering how hard he works, you can't help but believe him a little bit when he says that. 

Channing Tatum
Channing Tatum and his ex-wife Jenna Dewan had a baby girl in 2013. You would think this would make Tatum slow down in his work, but he starred in three movies that year and two more the next year, along with several cameos and voice roles. Dewan was also busy with television roles during that time.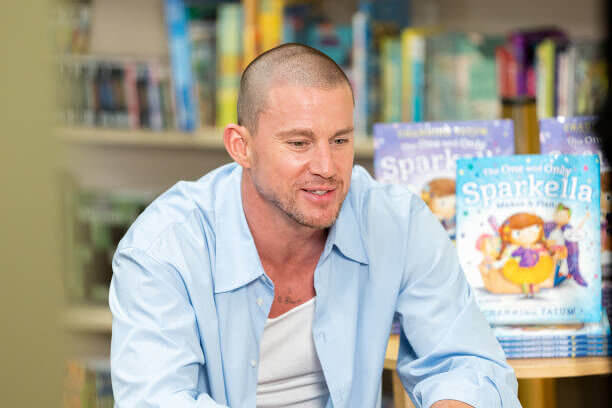 When it comes to being a parent, many people want to be as positive as possible when they give advice, but Tatum is shooting more for honesty, letting people know what they are in for, and setting them up with the proper expectations. "Let me give you some baby advice: you're not going to do anything for the next six months," he said. That didn't stop Tatum from acting in a slew of parts, though. 

Stephen Colbert
Stephen Colbert has had three children with his wife Evelyn McGee. He never let his children take away from his career though, as he continually rose through the comedy ranks to become one of the most celebrated political humorists and variety show hosts in America.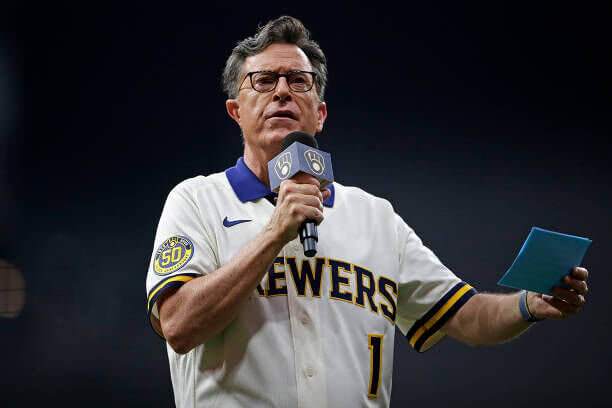 With his three kids, Colbert has a good understanding of the nature of children. "Never underestimate kids' tenacity. Raising a child is like wrestling a small but relentless opponent," he said. Colbert is known for his sarcastic comments, and though he may have been trying to be humorous in his expression, his statement actually sounds totally serious. 
Dax Shepard
Dax Shepard and Kristen Bell are the parents of two girls. Their first, Lincoln, was born in 2013, and their second, Delta, was born in 2014. Like many actors, they did not let this slow them down with their acting careers, showing that while nothing in your life is as important as your kids, your kids don't necessarily have to take over your lives entirely.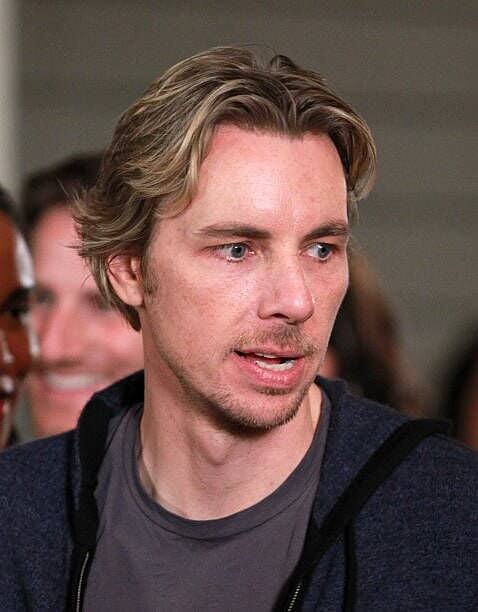 Dax made a point to stress that having kids changes your perspective on everything and makes you feel things you never thought you would feel before.  "I rescind my earlier statement. 'I could never fall in love with a girl who regularly poops her Pants.' I hadn't met my daughter yet," he said. While the statement has an element of shock value humor, it is also a true look at the unique, unconditional love you have as a parent.  
Jim Gaffigan
Jim Gaffigan has had five children with his wife Jeanne Noth. The couple and their two girls and three boys are tight-knit, with Gaffigan's family joining him on his tours, and as a Catholic, he brings his family to church. Gaffigan's family life was fictionalized in semi-autobiographical The Jim Gaffigan Show, which Noth is a writer and executive producer of. The show only had two seasons because both parents wished to be with their kids more often.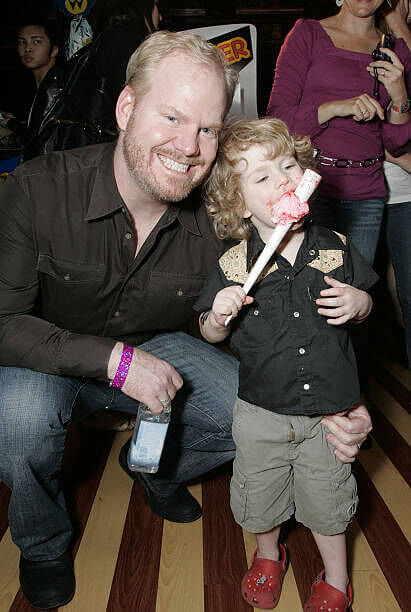 Jim Gaffigan has admitted that there are different levels to the stresses that parenting can bring. "I don't know what's more exhausting about parenting: the getting up early or the acting like you know what you are doing," he said. As a parent, you have to act like an authority, even if you don't feel like much of one. 
Jon Stewart
Jon Stewart and his wife Tracey McShane had two children via in vitro fertilization. While raising his kids, he was busy hosting The Daily Show, but he never had to choose between being a parent or being a successful comedian. For Stewart, there was no compromise on either side, even if it meant many nights of less than ideal sleep.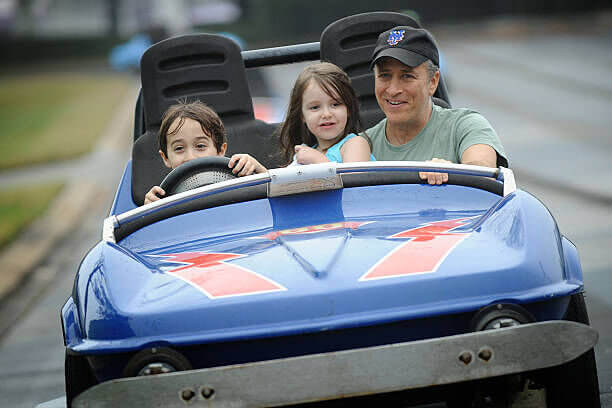 "Fatherhood is great because you get to ruin someone from scratch." It may be a joke, but underneath it, there is an interesting reality. One of the most meaningful parts of parenting is being with someone from the very beginning of their lives and shaping them into being. Whether or not his political humor left an impact on the world, he would certainly make an impact on his kids.
Ashton Kutcher
Ashton Kutcher's first marriage with Demi Moore didn't bring him any children, but his second marriage with Mila Kunis did. They had a girl named Wyatt Isabelle Kutcher in 2014, a year before they got married, and in 2016 they had a boy named Dimitri Portwood Kutcher. Kutcher does appear to have taken some time off after his first child's birth, though Kunis was as busy as ever.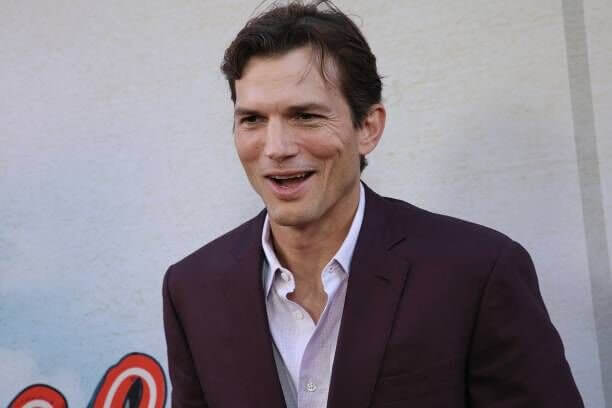 One thing parents of multiple kids know is that the second time around things are much easier, and Ashton felt the same. With the first kid, he tried to do everything he could, but after that, he left things to fate, trusting that the kid would turn out well. "The first one, I almost became a doula. I was reading every book. I was ready. This one I haven't done anything. I'm like, 'Well, we didn't break the first one,'" he said.
We have gathered 30 quotes from celebrities about having children that are completely honest and look at the reality of parenthood that people often shy away from. These quotes show how being a parent is a complex experience, full of humor, joy, love, as well as many difficulties. Read on to hear some eye-opening quotes about having children.