Even though they tend to preserve them as much as possible from the flashlights and we generally don't see them in tabloids, famous people have families like the rest of us.

And genes are working the same way for them, too! Take Shiloh Jolie-Pitt after her transition - you won't believe the uncanny resemblance to her father Brad. Shiloh looks like a female version of her father and looks more mature with her long hair. Here are celebrity kids who look exactly like their parents and family members.
Jerry Stiller and Ben Stiller
Maybe one of the reasons why Stiller succeeded as an actor is because he was born to famous parents - Anne Meara and Jerry Stiller. And, after looking at Ben and Jerry's photos, you can truly notice the resemblance. Jerry Stiller is known for playing Frank Constanza in "Seinfeld," and Anne's most popular role is that of Veronica Rooney in "Archie Bunker's Place."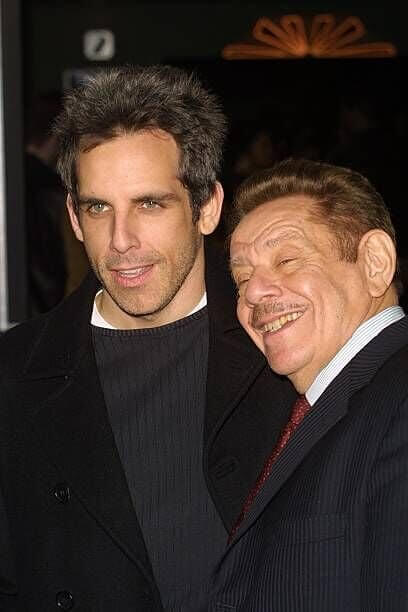 Vanessa Paradis and Lily-Rose Melody Depp
The name Vanessa Paradis may not ring a bell straight away, but Lily-Rose Melody Depp sure does. She is Johnny Depp's eldest daughter. Even though she does resemble her father, she actually takes after her mother. Just take a look at them!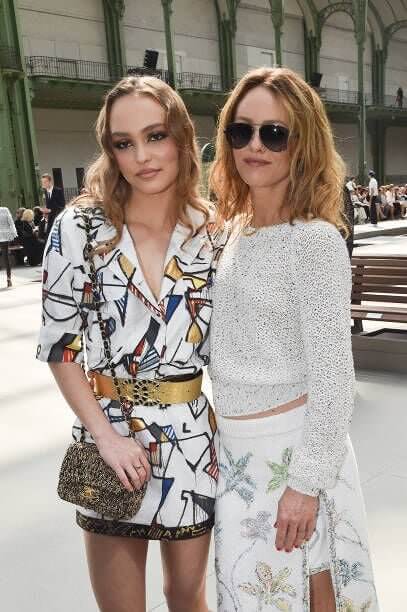 Heidi Klum and Helene Klum
Heidi Klum is truly a superwoman. She has an incredibly successful career and works as a businesswoman, fashion designer, singer, actress, producer, supermodel, author, and even a TV star. Klum has been married three times, and she is a proud mother of four children.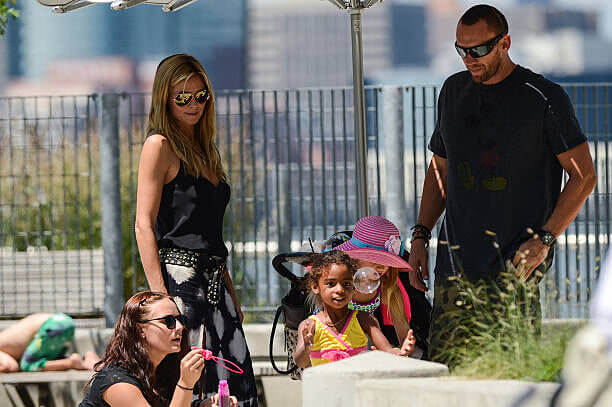 Dating a racing manager resulted in Klum giving birth to a lovely girl called Helene "Leni" Klum. Heidi stated that she gives all her children the freedom to be themselves and choose their own path. It seems that Leni inherited her mother's beauty, even though she's not a copy of Heidi. She does resemble her mother in her love for the arts and dance

Mick Jagger and Georgia May Jagger
Even though Mick Jagger's days of performing and partying are gone, he still does indulge in luxury living. And, his daughter, the gorgeous Georgia Jagger, makes his life better and more fun. Georgia may not have inherited her dad's musical talent (although we're not 100% sure of that), but she already has a successful career. Georgia decided to take up modeling, and we don't doubt that many great things are awaiting her.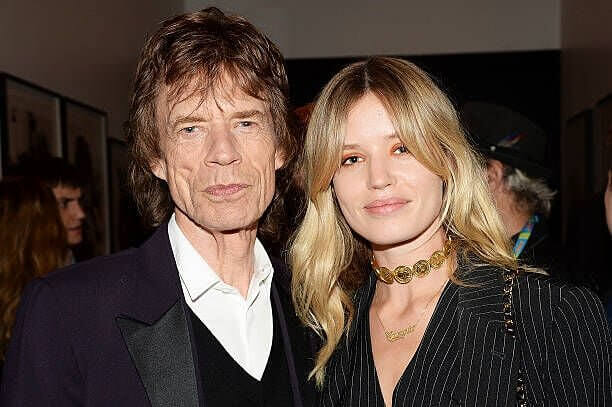 Jon Voight and Angelina Jolie
It's true that Jon Voight and his daughter, Angelina Jolie, aren't exactly similar. But take a closer look and you will definitely notice some family resemblance, something in the cheekbones and talent maybe? Jon Voight is a profoundly talented actor, and so many people have enjoyed watching the movies he starred in. So the most important thing he passed on to Angelina wasn't her good looks, but her acting skills and talent.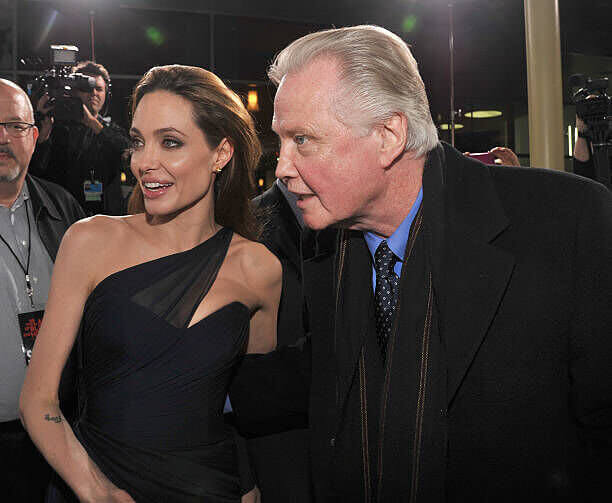 Lisa Bonet and Zoe Kravitz
Lisa Bonet is an American actress and activist. She is probably best known for playing Denise Huxtable in The Cosby Show. However, some people also know her from her marriage to Lenny Kravitz and Jason Momoa. Lisa sure did appear on the small screen but also on the silver screen as well. She gave birth to her daughter, Zoe Kravitz, while she was still married to Lenny.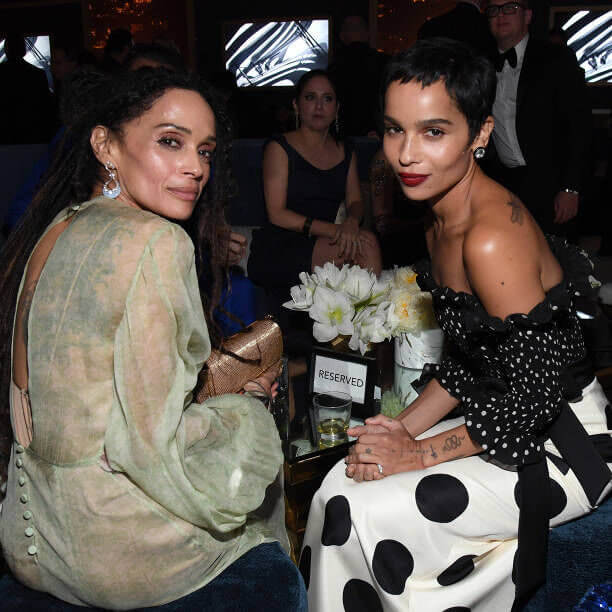 Zoe was lucky enough to inherit the best of both worlds from her parents. She got her father's musical talents and her mother's acting skills and looks. The first movie Zoe appeared in is No Reservations. Later on, she starred in popular blockbusters such as Divergent and Mad Max.
Ron Howard and Bryce Dallas Howard
Ron Howard entered the entertainment industry when he was just a child. Besides acting in popular movies, he also tried himself out in the field of filmmaking. Howard actually rose to fame after appearing in an adolescent movie. Then, he gained further recognition after directing his own movies, most of which turned out to be a success.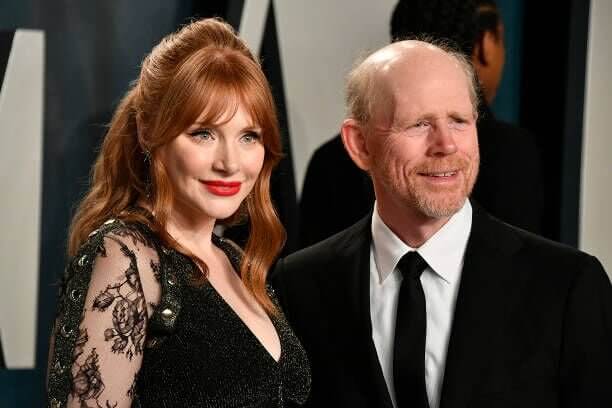 Howard is a married man, and he has a daughter named Bryce Dallas Howard. Just like her dad, Bryce also has a love for acting, and she entered show business. She even tried out filmmaking and produced several theatrical pieces on her own.
Julia Roberts and Emma Roberts
Saying who Julia Roberts is and what she does for a living is really unnecessary. However, it is worth pointing out that she has been an icon in Hollywood for about four decades. Roberts rose to fame after she appeared in the 1990 movie Pretty Woman. And the movie was so successful that it made $464 million worldwide. And, her younger fans recognize her mostly from the movie Eat, Pray, Love.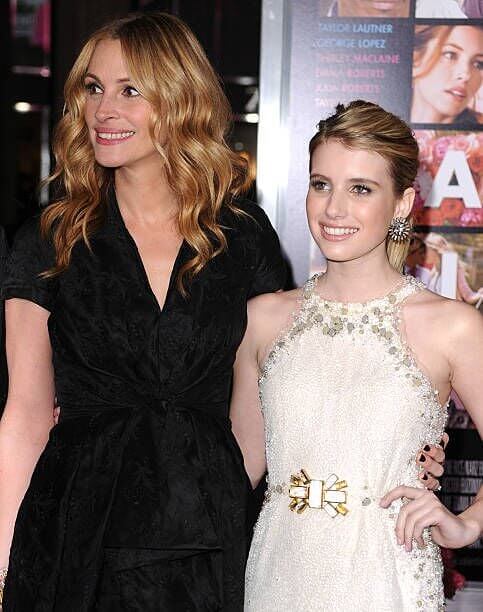 Julia Roberts has children of her own, but it is her niece, Emma Roberts, that also chose acting as a profession. Funny enough, despite just being her niece, Emma quite resembles Julia. Emma even talked about her resemblance to her aunt, jokingly attributing their likeness to the fact that they both "have a lot of teeth."

 Emma showed her love and affinity towards acting when she was just a young girl. One of the first roles she scored was in TV shows such as Nickelodeon's Unfabulous. These roles enabled Emma to score bigger ones and start appearing on the big screen. We have no doubt that this young lady will be as successful as her aunt.

Ice T and Chanel
In 2002, rapper Ice-T married model Nicole "Coco" Austin, and in 2015 they had their first daughter together, Chanel. In 2021, when a picture of the kid appeared on her mother's social media, people were shocked by just how much she looks like her father.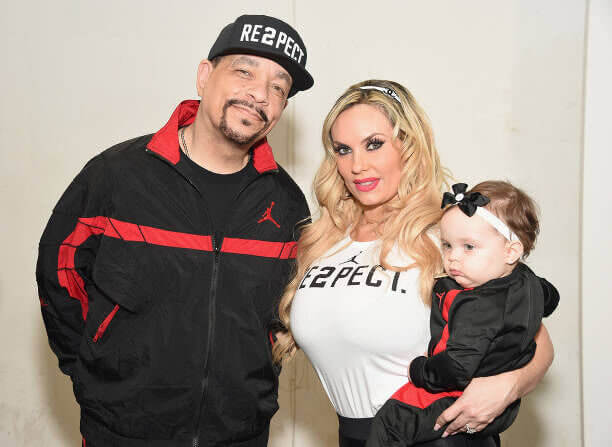 In the picture, Chanel looks like Ice-T's twin, which caught the attention of the Twittersphere. "What happens when you order a small Ice T," some people online joked about the father-daughter similarity.

Brian Williams and Alison Williams
When times were tough, and people were confused, they would seek comfort and reassurance in Brian Williams' coverage on the NBC network. Brian has a daughter, Alison, and she followed in her father's footsteps. Even though she's not a journalist, she used her charm to break through on the small and silver screen. Alison Williams is also a singer and songwriter. Her most famous role is the character of Marnie Michaels on the show Girls. The two have some resemblance, but we think you can see the father-daughter tie most strongly in their smiles.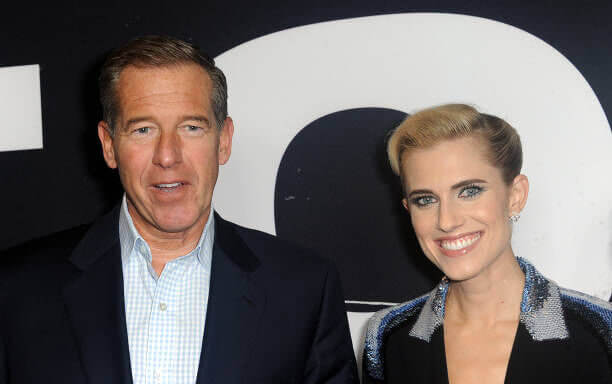 Christopher Reeve and William Reeve
All DC fans will agree on one thing - Christopher Reeve is one of the best Superman actors ever. He left his incredible son behind him, William Reeve. William set a charitable organization in his father's honor. Even though we don't see William on the screen, his hard work and effort are well-known. Besides managing the charity, William Reeve is working as a popular professional sports journalist.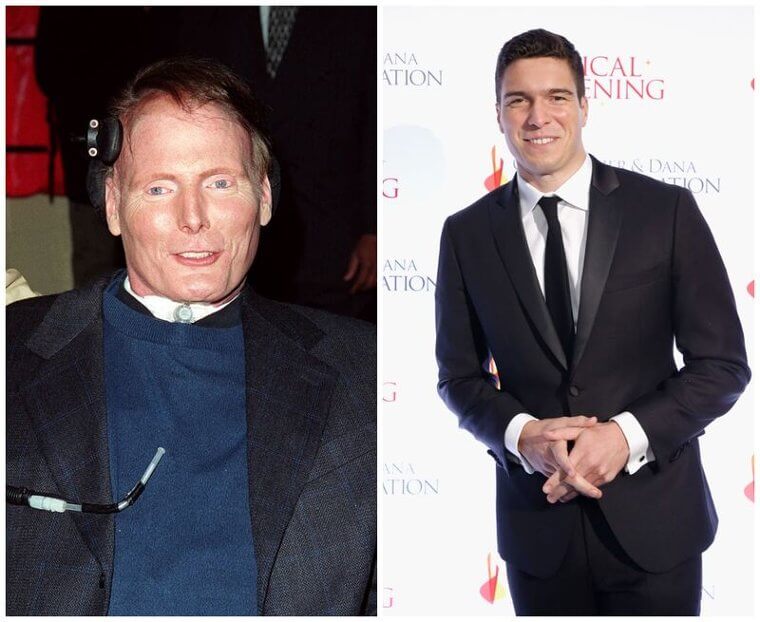 Al Roker and Leila Roker
Al Roker is a well-known TV celebrity, journalist, and weather forecaster. Al Roker got married twice and has three beautiful children from both marriages. Out of all three kids, Leila Roker stands out the most. At the age of 21, Leila currently works as a freelance journalist and social media coordinator who focuses on politics and fashion.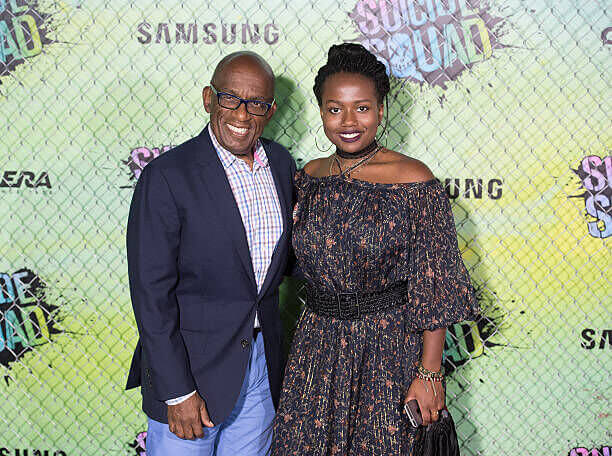 Ryan Phillippe and Deacon Reese Phillippe
Deacon is 18 (2022) and at a party, he attended with his dad Ryan, people were amazed at how he looked just like him and his mother Reese Witherspoon. Ryan did some work as a young actor, but he really got attention when he was part of the I Know What You Did Last Summer cast.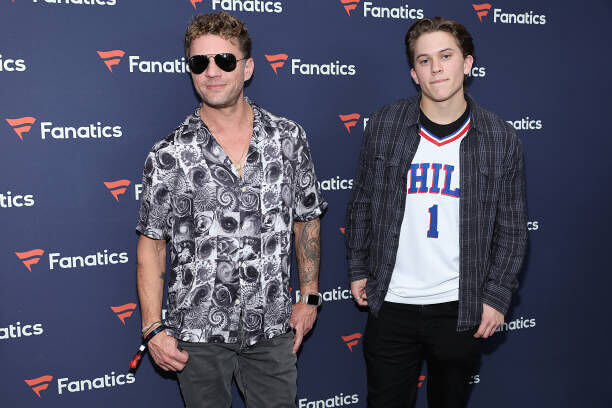 Both parents have talked about how important it is to have a good co-parenting experience. "You have to get to that point as a divorced parent, as any parent, where you're not putting yourself first," Ryan said in an interview in 2016. Deacon is starting his life as an artist and he might try out being an actor. Let's see what sticks. 
Sean Hannity and Merri Kelly Hannity
Merri Kelly Hannity is the daughter of political commentator, Sean Hannity. He is well-known for hosting his "Sean Hannity Show" and "Hannity," which aired on Fox News. Merri is currently 18 years old, and she is still a student. However, her lifestyle is much different from that of an ordinary kid, due to her dad's career. So far, she is very promising on the tennis court, so she might become the next tennis superstar.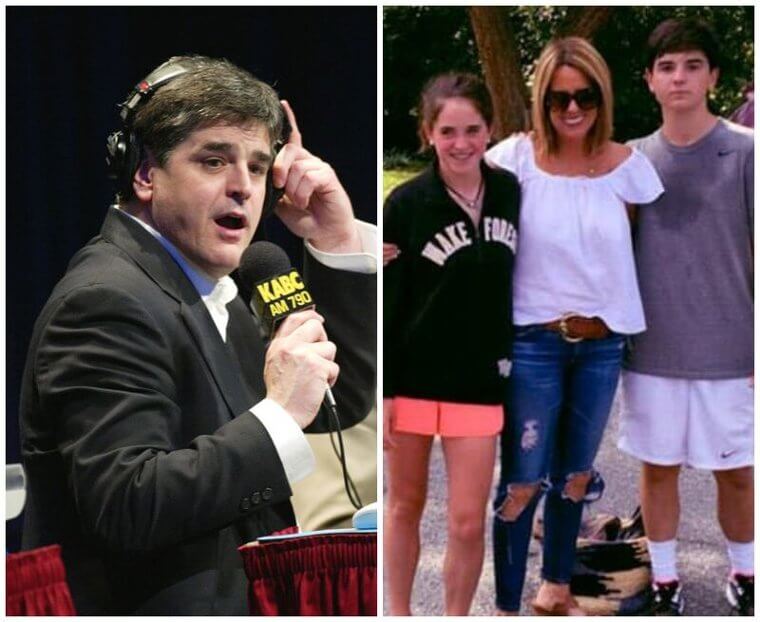 Eugene and Dan Levy
Eugene Levy and Dan Levy have become well known for playing a father-son-duo on Schitt's Creek, and although its hard not to acknowledge their uncanny resemblance, some people still might be surprised to discover that the two are indeed father and son.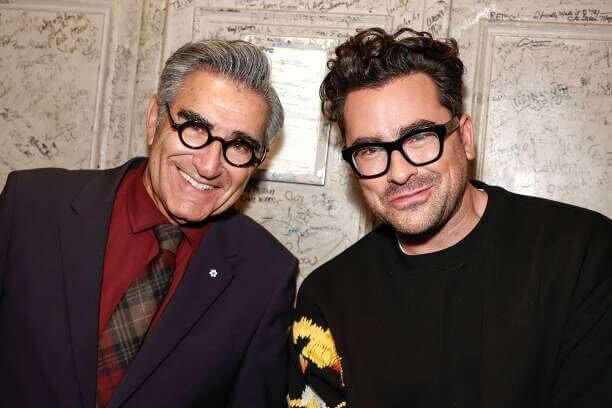 "He's been doing a great job on the show, really fantastic. And it's fun watching him work. I'm really quite proud of this young lad here," Eugene Levy told Access Live in 2018. Since the end of Schitt's Creek, Dan Levy has starred in Happiest Season, a gay rom-com on Netflix.
Naomi Judd and Ashley Judd
They say "like mother like daughter"; however, these two ladies are worlds apart. Perhaps, the only thing they have in common is their last name. Naomi is a well-known country singer, whereas Ashley decided to take another path and try it out as an actress. And, it paid off in the end! Ashley is quite popular, and she has enjoyed a prominent career in Hollywood. Ashley Judd is best known for the movies "Kiss the Girls" and "Heat."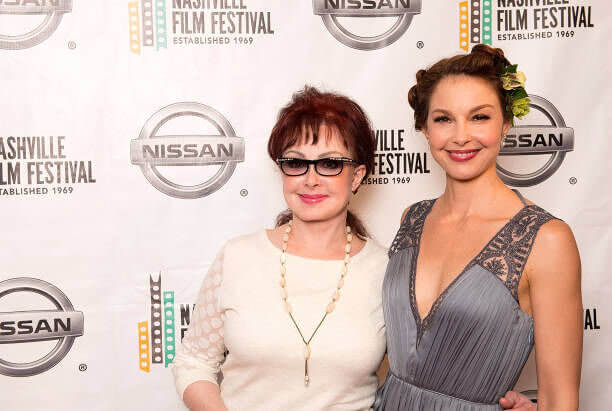 Frank Sinatra and Ronan Farrow
Mia Farrow and Woody Allen were huge a few decades ago. They crowned their relationship with a baby boy named Ronan Farrow. Now, Ronan is all grown up. However, there was some controversy surrounding his parents while he was growing up. In an interview, Mia Farrow revealed that Ronan's biological father was not Woody Allen but Frank Sinatra.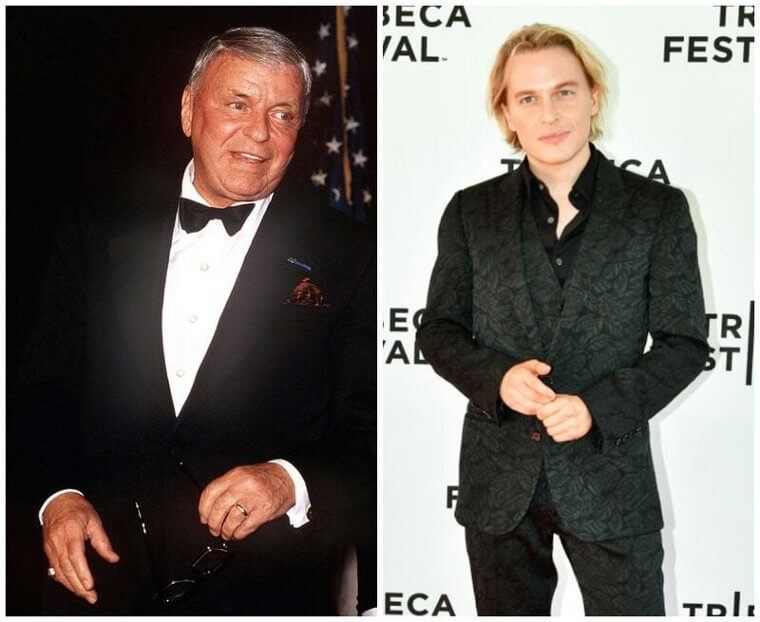 Sylvester Stallone and Sistine Stallone
Sylvester Stallone, in 1997, married Jennifer Flavin, and the couple is still together. A year after tying the knot, Jennifer gave birth to a lovely baby girl called Sistine. Nowadays, this graceful, charming, and hardworking young lady is making a break as a model and actress. She already appeared in the movie "47 Meters Down Uncaged." And, after that great performance, we have no doubt that many more roles are waiting for her.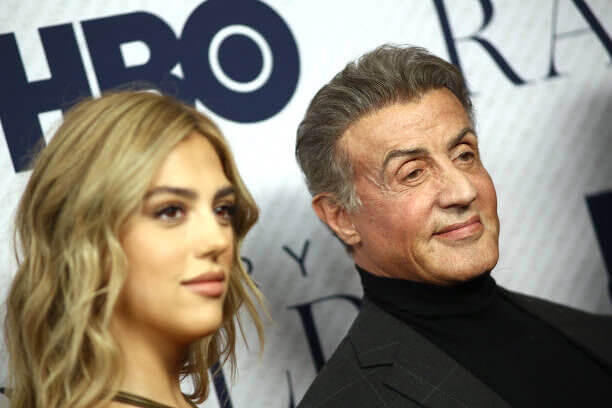 Goldie Hawn and Kate Hudson
Seeing Goldie Hawn on the screen is always a pleasure. She is such a vibrant and energetic lady that bursts with positive energy. Goldie is a prominent actress, producer, singer, and dancer. Her career started back in the 80s when she starred in Overboard and The First Wives Club. Hawn gave birth to two kids, and one of them is the lovely Kate Hudson.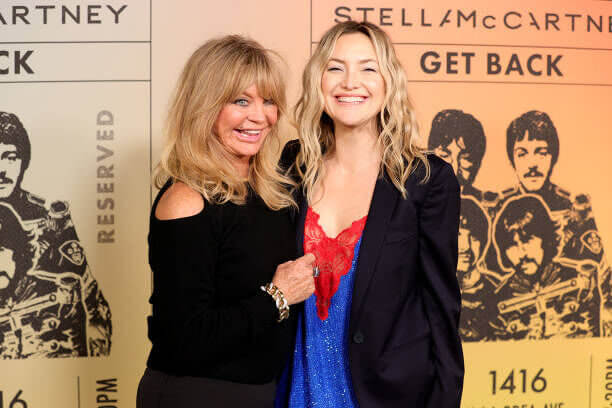 Steven Spielberg and Sasha Capshaw
Steven Spielberg is a legend in his own right, and he definitely deserves all the praise and acclamation he gets. He has seven children, out of which two decided to try themselves out in the showbiz world. One of them is Sasha Capshaw, an aspiring singer. Sasha shows that artistic talent truly does run in the Spielberg family. In addition, she appeared in several of her dad's movies. Interestingly enough, some of those movies became box-office hits and managed to gross millions of dollars.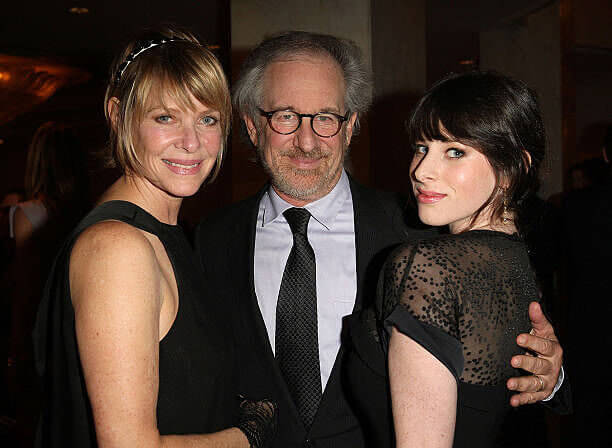 Michael Strahan and Tanita Strahan
Michael Strahan is an American television host and former professional football player who was a defensive end. Michael is a true family guy, and he has expressed his love for his kids so many times. That is why he doesn't expose them much, especially his eldest daughter Tanita, who wants to stay away from the spotlight. Despite all of his luxurious possessions, Michael points out that his family is the source of his happiness.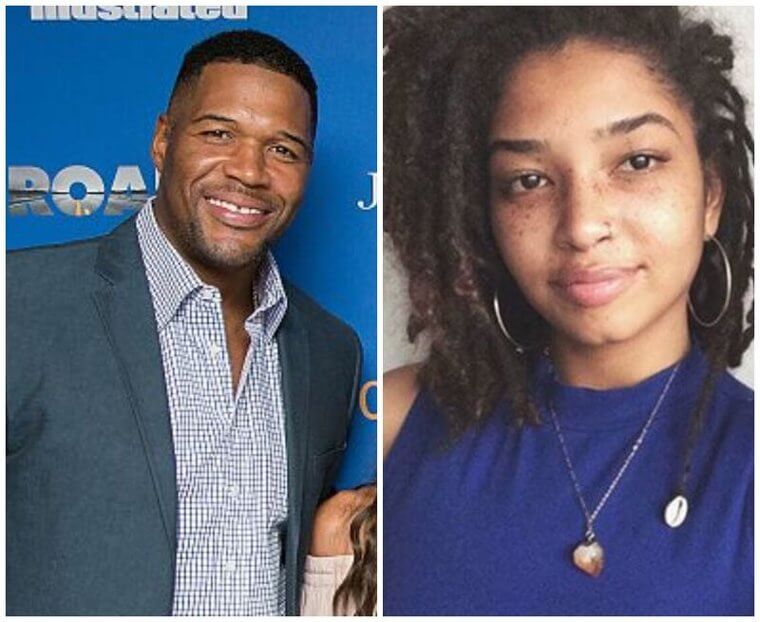 Donna Reed and Mary Anne Owen
Donna Reed was a popular actress and producer. Her extremely successful career lasted for more than four decades. Reed was very talented, and she was able to bring dozens of characters to life. She even had her own sitcom that was on air for about eight years. Donna was a proud mom of four children - two biological and two adopted ones. Mary Anne Owen is her youngest. She is following in her mother's footsteps, and she has a booming acting career.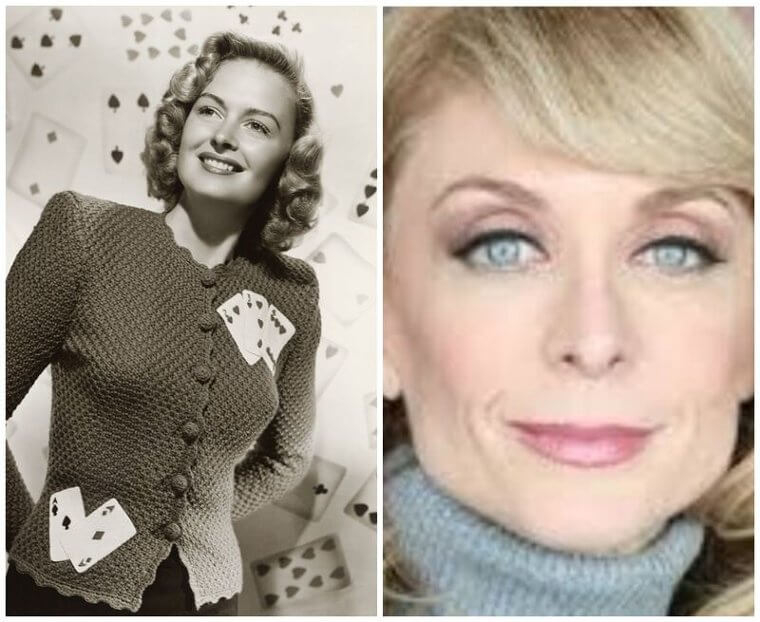 Matt Lauer and Romy Lauer
People think that being a child of a famous TV personality is easy. In reality, most of those youngsters crave some privacy. However, their parents' popularity won't let that happen. Romy Lauer, the daughter of Matt Lauer, is familiar with this. But, what makes this situation a bit easier for Romy is the fact that she inherited her dad's affinity for the spotlight.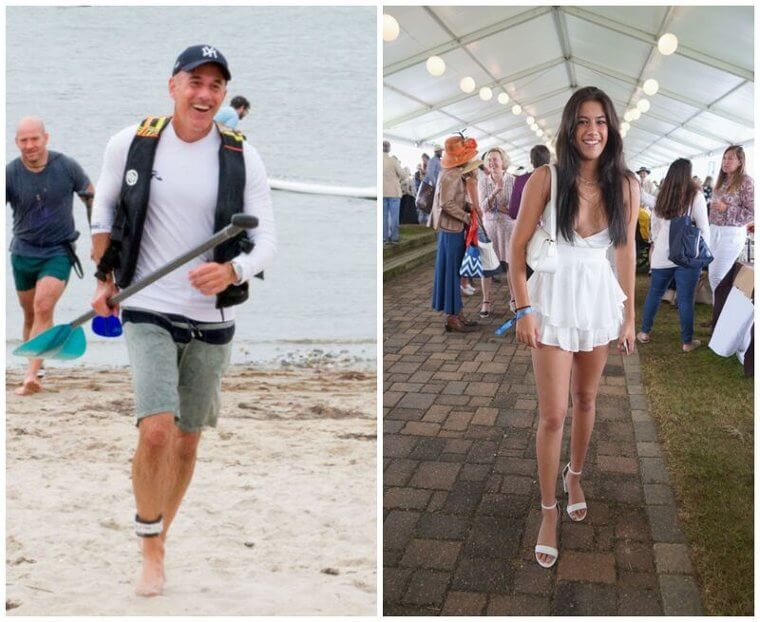 Dr. Phil and Jordan McGraw
Everyone has heard of Dr. Phil's reality TV show. However, who has heard about his son? Jordan is not that fond of being a TV host, but he used his talent to leave a mark in the music scene. In fact, he is so popular that he was the opening part for The Jonas Brothers during one of their tours. In addition, he was a member of three popular bands before he decided to start his solo career.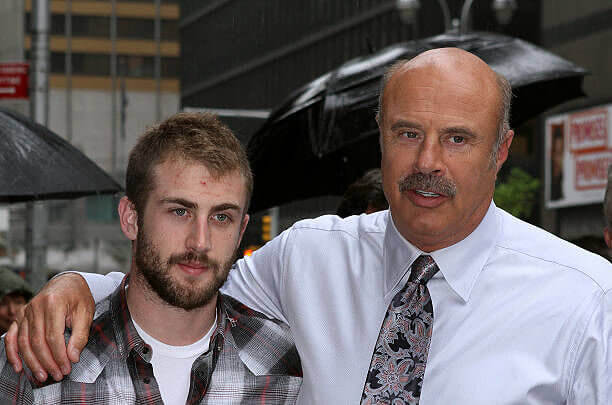 Adam Sandler and Sadie Sandler
Adam Sandler is one of the greatest Hollywood actors and comedians of all time. Many of his movies were box office hits, not just in the USA but also all over the world. And, even though he has a busy life, Sandler is able to balance his career and his family. He has two daughters, Sunny and Sadie.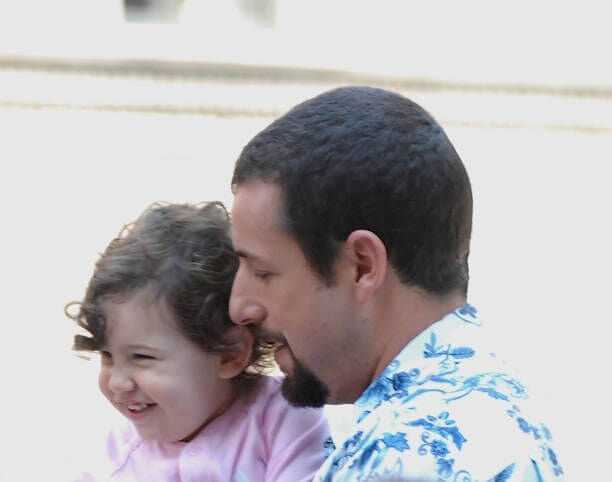 Antonio Banderas and Stella Banderas
Antonio Banderas is one of the most popular Hollywood actors. His fans whooped for joy when he announced that he is marrying Melanie Griffith. And, everybody knew that these two were going to have gorgeous babies. And, their daughter, Stella Banderas, proved this theory true.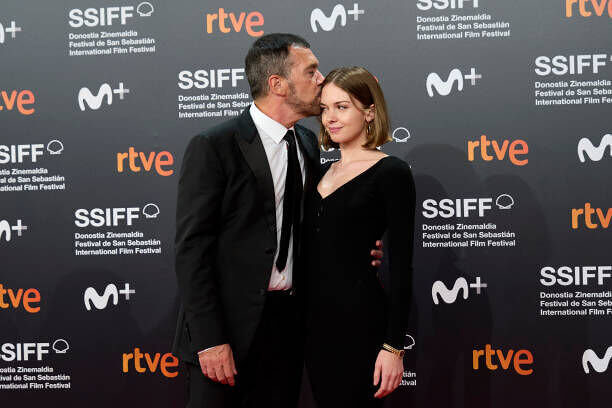 Michael Jackson and Prince Michael Jackson II
Michael Jackson is a legend in the music industry and his talent and achievements earned him the status of an icon. Michael Jackson was also able to start a family, and he has three kids. Prince Michael Jackson II is the youngest of the three. Even though there are speculations that the three children aren't Jackson's biological children, we still think Prince kinda looks like him. Maybe we're just imagining the resemblance? You decide.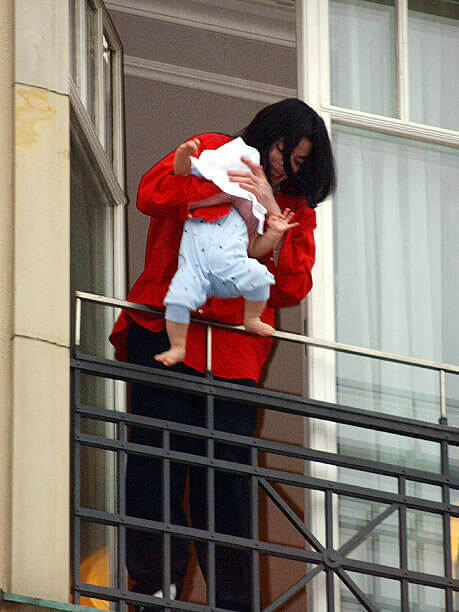 Barbara Walters and Jacqueline Dena Guber
Barbara Walters gained so many fans after showing her great skills as a host and after she interviewed so many renowned guests on her show. Even though she is successful, Walters still found time to raise her daughter, Jacqueline Dena Guber. This young lady has turned into a famous personality and a successful entrepreneur.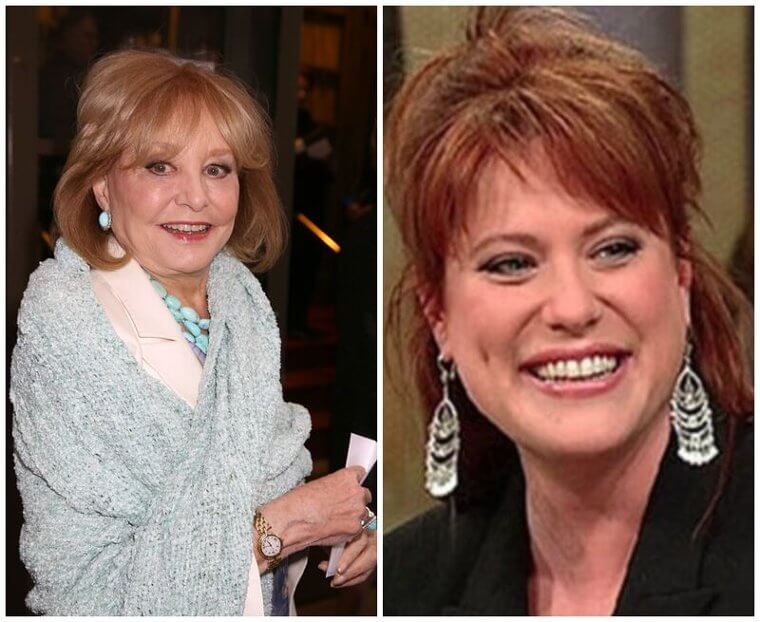 Jamie Lynn Spears and Maddie Briann
Jamie Lynn Spears is known for playing Zoey Brooks in Nickelodeon's popular sitcom Zoey 101. Besides showing off her excellent acting skills, Spears also had a successful singing career. The debut single she released was a huge hit. In addition, Spears also appeared in many productions, including All That, Crossroads, Switched, The Goldilocks, and Three Bears Show. Maddie was born in 2008 to Jamie Lynn and Casey Aldridge.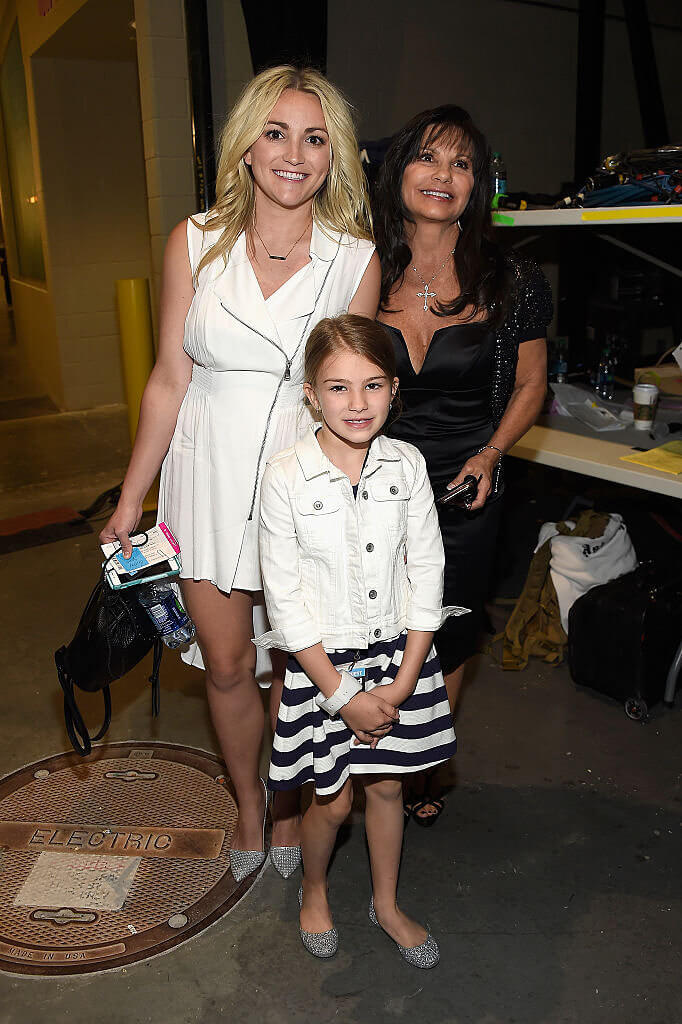 Kevin Bacon and Sosie Bacon
Kevin Norwood Bacon has been in the world of acting and music for more than forty years. At first, he appeared in theater productions. At the start of his acting career, he came across some obstacles. But, he was hell-bent on becoming a famous actor, and, in the end, he managed to cement his career in Hollywood. And, it seems that his passion for acting has passed on to his daughter, Sosie Bacon. This young lady has already appeared in several movies.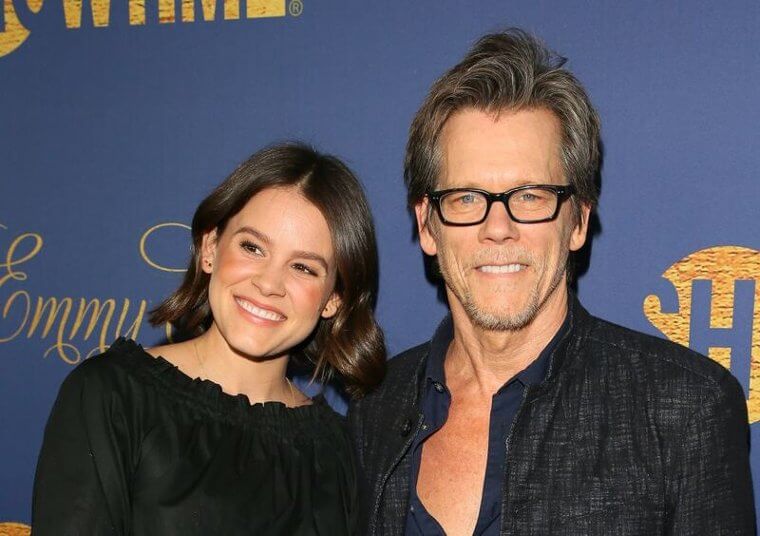 Meryl Streep and Mammie Gummer
There are only a few Hollywood actors who have received as much praise and recognition as Meryl Streep. She is even considered the most talented actress of her generation. Streep appeared in dozens of movies, and she also made Kramer vs. Kramer and Out of Africa.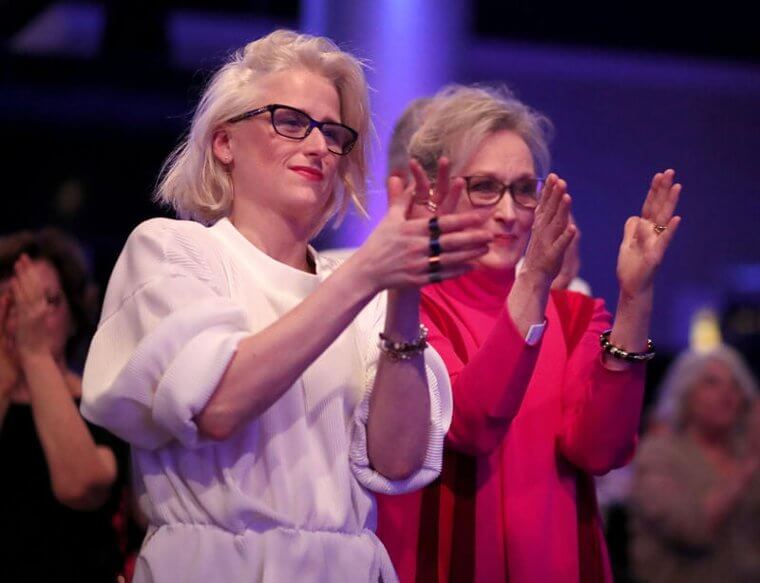 Cyndi Lauper and Declyn Wallace Thornton Lauper
Cyndi Lauper proved to be a catalyst in the music industry, Time After Time. And this talented and beautiful lady married David Thornton in 1991. The couple welcomed their son, Declyn Wallace, in 1997. Declyn simply goes by Dex, even though he adopted the surnames of both of his parents.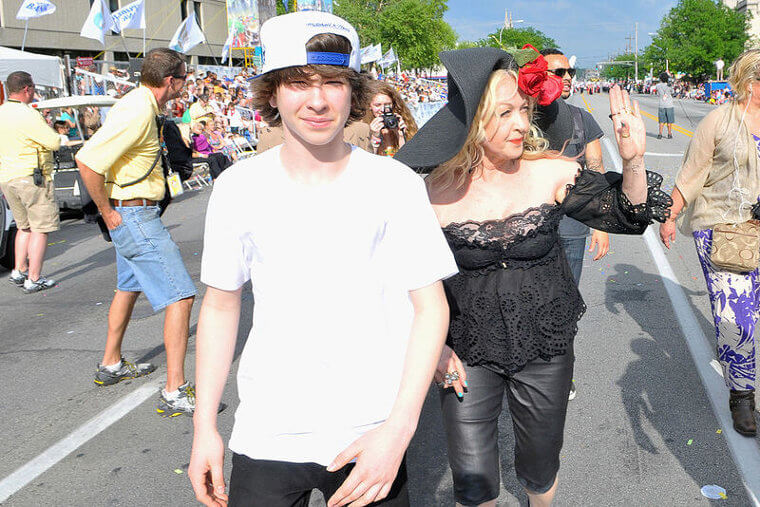 Madonna and Lourdes Leon
Madonna's remarkable talent and musical achievements earned her the "Queen of Pop" title. She has six children, four of whom are adopted. And, her biological daughter, Lourdes Leon, takes so much after her. Both ladies share a love for the arts. Madonna expresses this love through music, whereas Lourdes douses it through fashion design.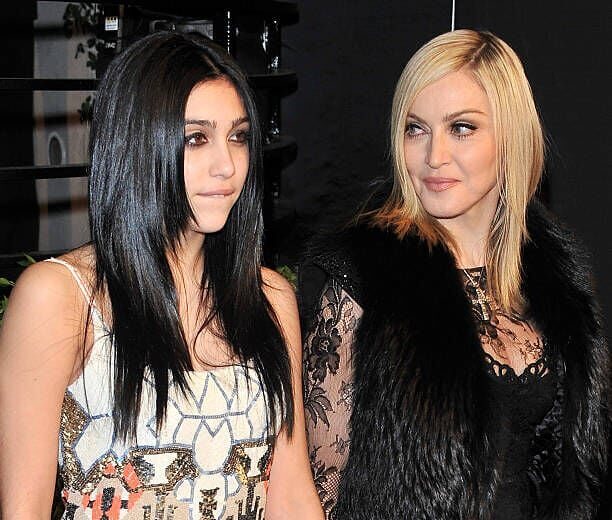 June Shannon and Jessica Shannon
Jessica Shannon is the eldest child in Mama June's family. Currently, she is pursuing a career in acting. Jessica is not in contact with her mother anymore due to unknown personal reasons.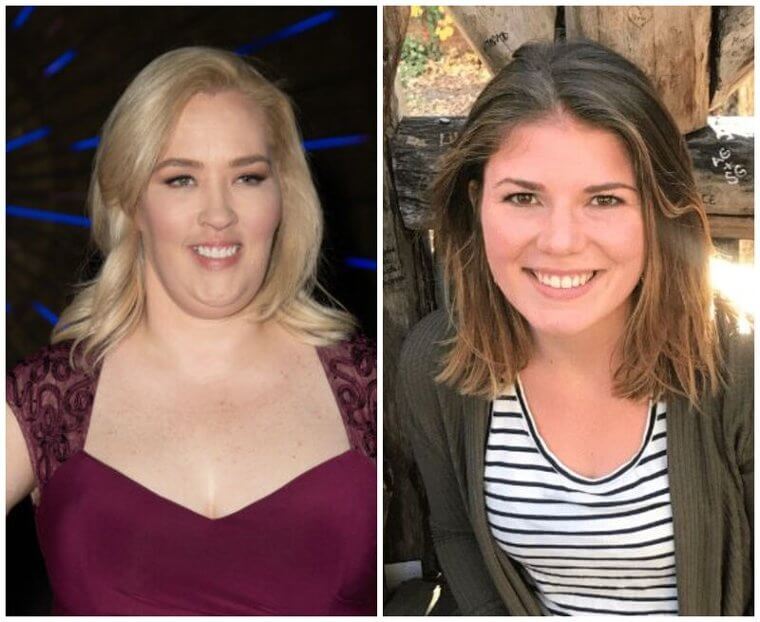 Minnie Riperton and Maya Rudolph
Minnie Riperton became so popular in the 1970s after releasing her hit Lovin' You. And, she was also one of the first artists to sing in the whistle register. Her daughter, Maya Rudolph, is the one who carries on Minnie's legacy. Maya really does resemble her mother and the similarities are striking. Maya is a talented comedian and an exceptional actress.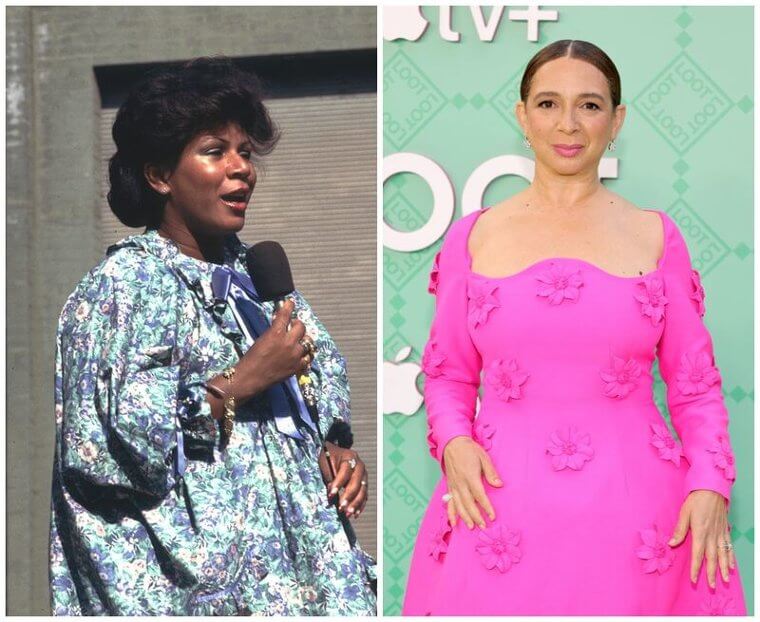 Dennis Quaid and Jack Quaid
When Dennis Quaid and Meg Ryan got together, their fans went crazy. It is always exciting when fellow actors get married, and they decide to start a family. After getting married, Meg gave birth to Jack, a young and ambitious man who is determined to have a successful career.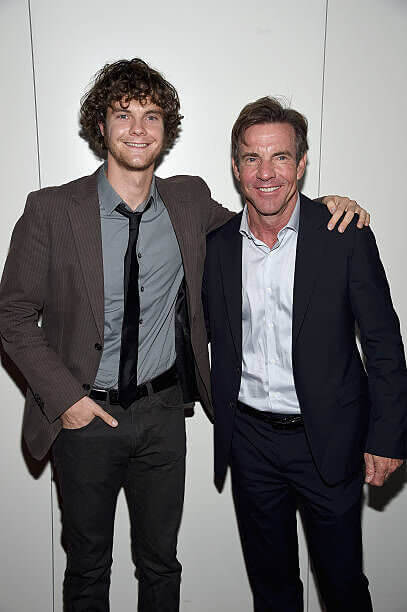 Jack Quaid already started showing off his acting skills in the industry. And, considering how talented his parents are, the apple won't fall far from the tree. Jack played Marvel in the movie The Hunger Games. This was his debut film, and he did an amazing job! We can't wait to see what Hollywood has in store for him.
Kanye West and North West
Most fathers have a soft spot for their daughters, and they let them wear and do whatever they want. However, this is not the case with Kanye and his daughter, North West. Of course, Kanye loves his daughter unconditionally, but he decided that she does not get to wear any makeup or crop tops, at least while she is still a child.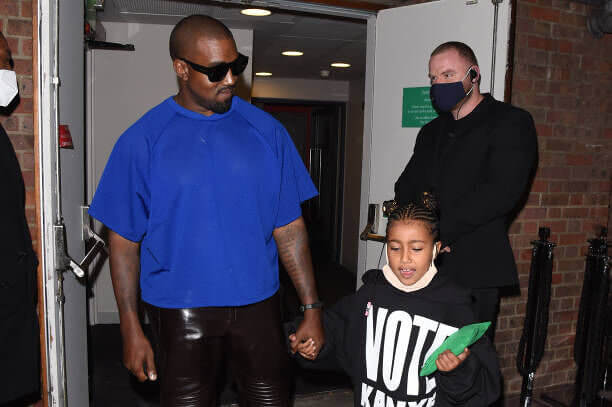 However, North's mom, Kim Kardashian, allows the little girl to try cosmetics every now and then. But, she makes sure not to go against Kanye's rules. North West is Kanye and Kim's eldest daughter, and, even though she is just a little girl, she shows off her various talents through her parents' social media accounts.
Jane Fonda and Viva Vadim
Jane Fonda entered her eighth decade, and she is still hearty and good looking. When people saw Viva Vadim in the Five Arts Documentary, they immediately noticed her resemblance to Jane Fonda, her grandmother. Besides inheriting the actress's good looks, she also inherited her grandma's acting talent. Since Viva comes from a family of actors, it was quite obvious that she was to follow in their footsteps.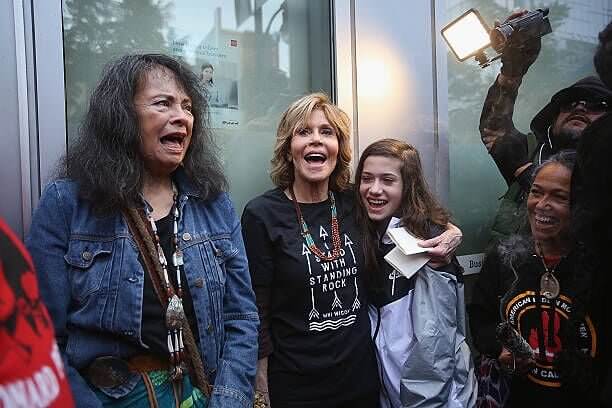 Viva was born in 2002, and she is still so young, so it is still unclear what she plans to do in her future. But, what we do know is that the young girl is so talented that she will undoubtedly create a stunning net worth on her own.
Elizabeth Taylor and Naomi Wilding
Elizabeth Taylor is no longer with us, sadly, but her contribution to the film industry is something we will never forget. During her career, Elizabeth gave us many memorable performances. She started as a young child actress in the 40s and turned to be one of the most successful actresses in Hollywood.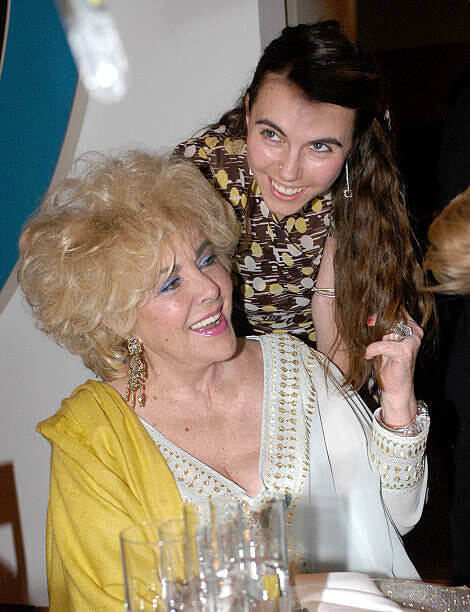 Naomi Wilding is Taylor's granddaughter, and the girl didn't inherit only her grandma's money but also her good-looking genes. At one point, Wilding and Taylor collaborated together so young Naomi could start working as an aspiring fashion designer. Now, Naomi also owns an art gallery named Wilding Cran Gallery.
John Wayne and Brendan Wayne
John Wayne is one of the most iconic and memorable actors, and we miss him dearly. Wayne passed away in 1979, leaving his family, friends, and fans heartbroken. This actor contributed to many Westerners, including Red River, True Grit, The Man Who Shot Liberty Valance, and The Quiet Man. Wayne's hard work was awarded an oscar but also the Presidential Medal of Freedom.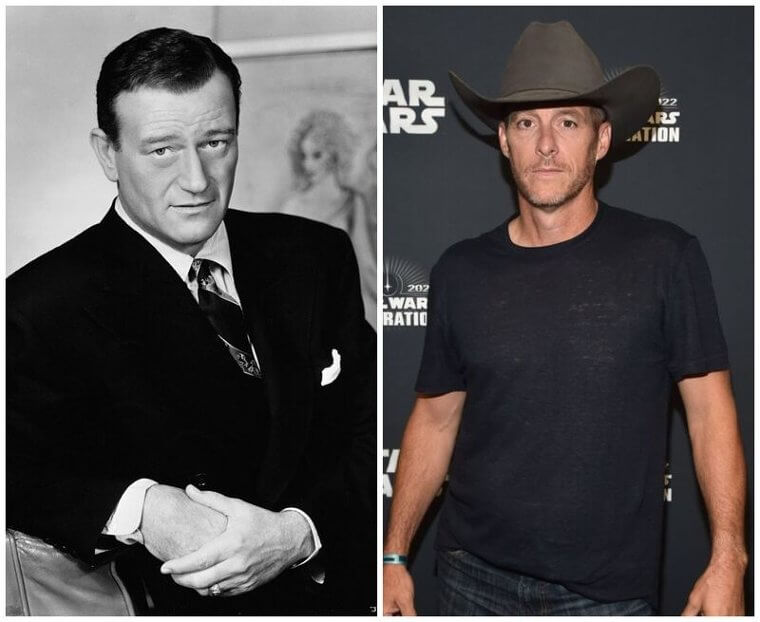 Brendan Wayne is John's grandson, who is about to enter the spotlight. Brendan started making his way into Hollywood after he appeared as a stunt double for Pedro Pascal in the much popular The Mandalorian. We can't wait to see what his next project will be.
June Shannon and Anna Cardwell
We already mentioned June Shannon and her daughter Jessica. However, June has one more daughter - Anna Cardwell. Just like her mom, Anna also went through some hard times, especially when she became a mom at a young age.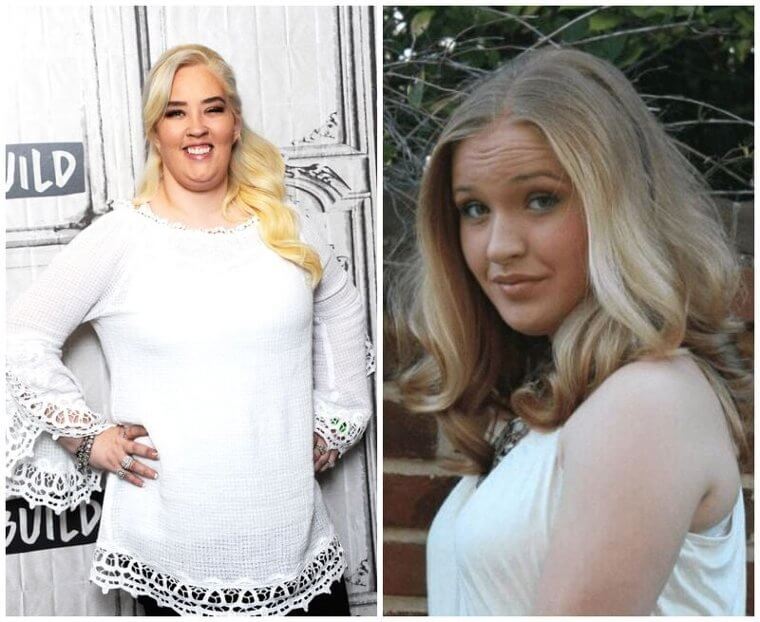 June and her family started grabbing everyone's attention in a reality TV show. Anna is the oldest of June's four children. Unfortunately, just like Jessica distanced herself from June, so did Anna due to some unknown incident. Nowadays, Anna lives with her husband and children.