Celebrities are always under the spotlight and it's difficult for them to keep their private lives away from the tabloids. Especially if these are celebrity couples. Some of them like to publicly share all the aspects of their private lives, just like the Kardashians do. There are always a lot of discussions when a new celebrity couple forms but when they break up with cheating rumors it creates a real boom for tabloids and social media forums. We have gathered a list of the most scandalous celebrity cheating stories of all time.
Jason Aldean and Jessica Ussery
In 2012, the 11-years long marriage between Jason Aldean and Jessica Ussery came to an end, when the former was caught cheating on his wife. There are images to prove that he was kissing an American Idol participant with no regard to his marital status.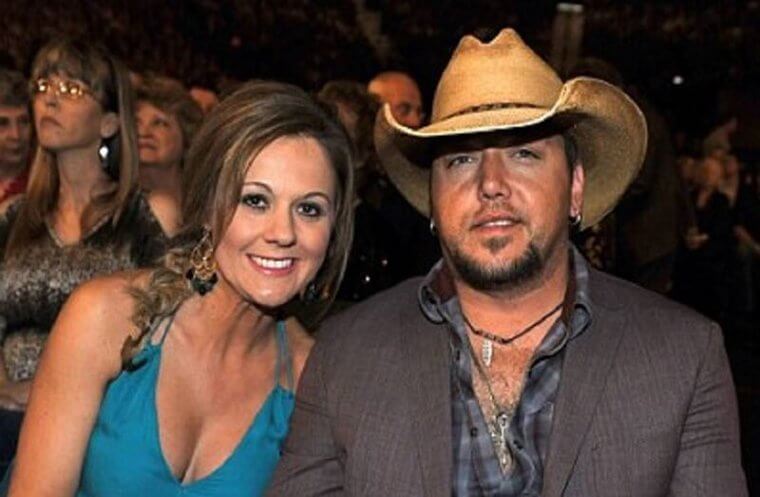 After the scandal, Jessica divorced her husband and claimed that it was a very difficult period for her and her family. Jason said in one interview that, being the mother of his children, Jessica is still very important to him, and the same goes for their kids.
Brad Pitt and Jennifer Aniston
One of the most beloved couples in Hollywood, Brad Pitt and Jeniffer Aniston were considered to be the perfect relationship model, at least until 2005. When Pitt had started working alongside Angelina Jolie in the action film Mr. and Mrs. Smith, rumors started spreading that he had cheated on Aniston with his co-star Jolie.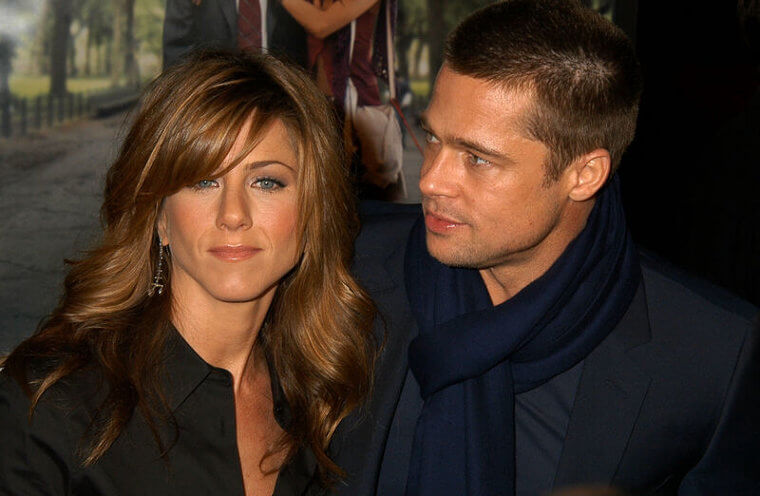 It's debated whether the affair truly existed, but Aniston and Pitt did get divorced after 5 years of marriage, and curiously, Pitt started dating Jolie that same year, and they got engaged in 2012. Although they were married for a while and had six kids- three of whom were adopted - this marriage also ended in a rather ugly divorce.

Eva Longoria and Tony Parker
Fans of Eva Longoria may remember that in 2010 she was once married to an NBA star Tony Parker. Their marriage lasted for only three short years, as they got divorced when Longoria found out that her husband was talking to their friend's wife behind her back.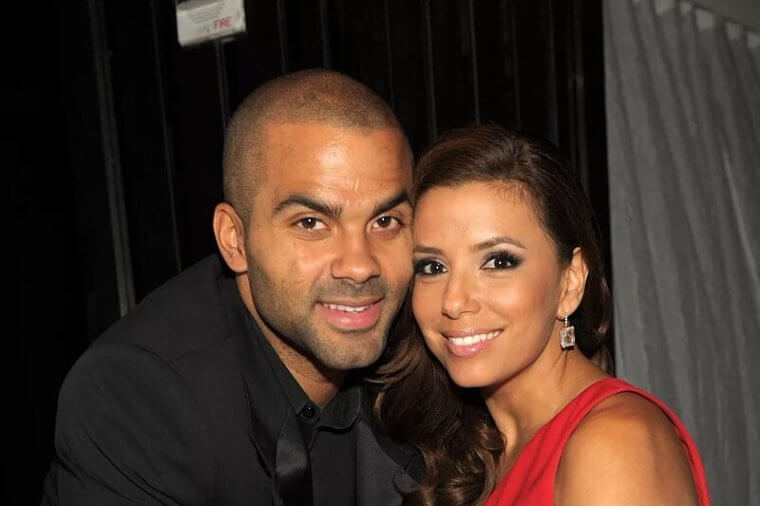 This broke the trust between the couple completely, and a friend of Longoria's later revealed that she was terribly heartbroken and had felt that the marriage couldn't possibly continue after this.
Tori Spelling and Dean McDermott
Tori Spelling and Dean McDermott's love story began in a movie set back in 2005, however, at the time, they were both married to other people. Although they both claim that they were never unfaithful, both Spelling and McDermott divorced their then-spouses in 2005 and 2006 respectively.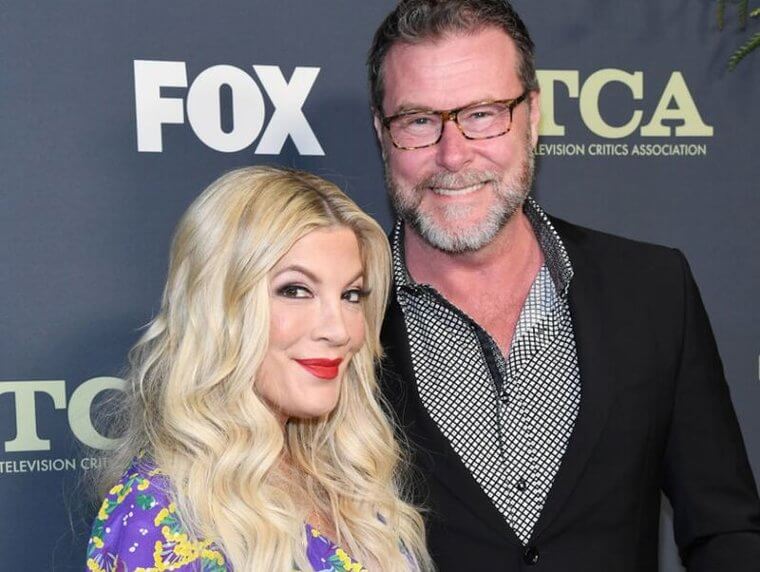 Later that same year, the happy couple went to Fiji on a vacation and got married there. They are happily married to this day - lucky for them and unlucky for their ex-partners.
Morena Baccarin and Austin Chick
A big cheating scandal erupted when actress Morena Baccarin was pregnant with another man's child while being married to them-husband Austin Chick. When it was revealed that she got pregnant during her affair with co-star Ben McKenzie while still married, which turned into huge news. Their daughter was born in 2016.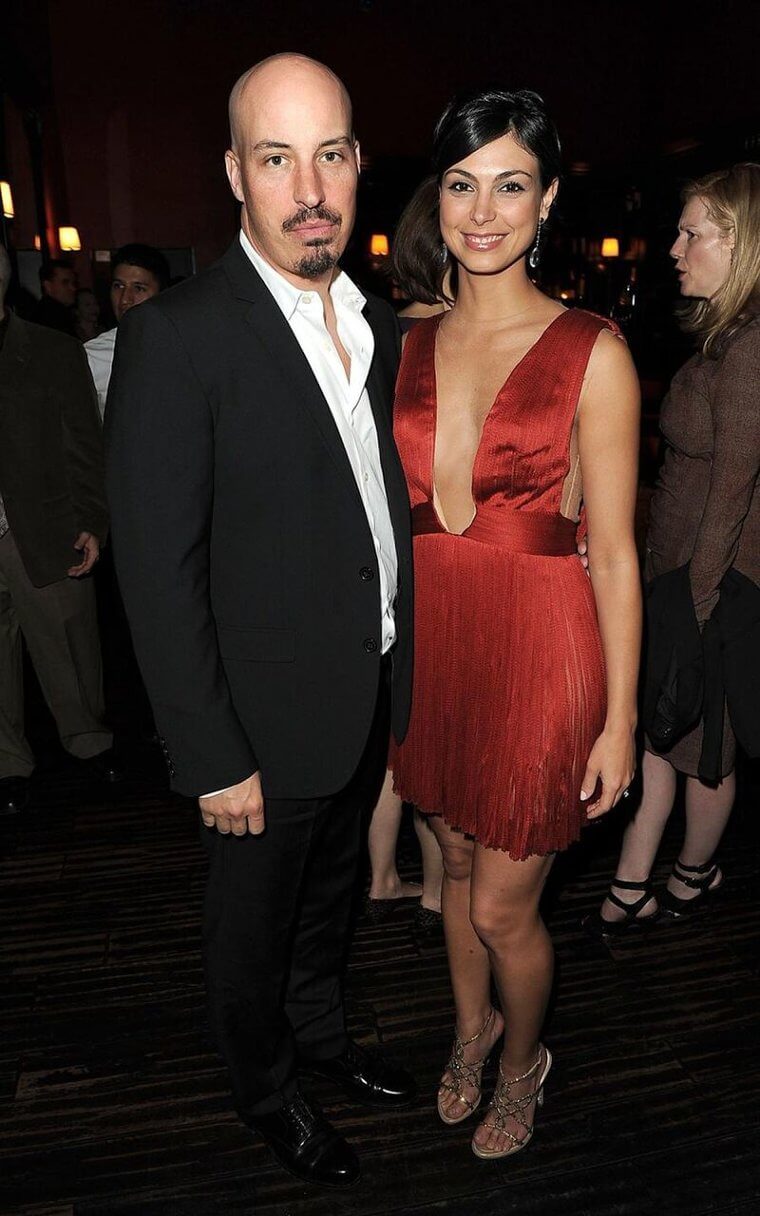 Later, Baccarin announced that she was actually separated from her husband for a while before getting pregnant, but the documentation of her divorce and the timing of the pregnancy didn't really match up. But never mind that, since she got divorced and married Ben in 2017.
Kenneth Branagh and Emma Thompson
Kenneth Branagh and Emma Thompson got married in 1989. The couple was inseparable, even appearing in many movies together, but their marriage ended abruptly based on cheating rumors in 1995. Apparently, Branagh had cheated on Thompson with another talented co-star -  Helena Bonham Carter.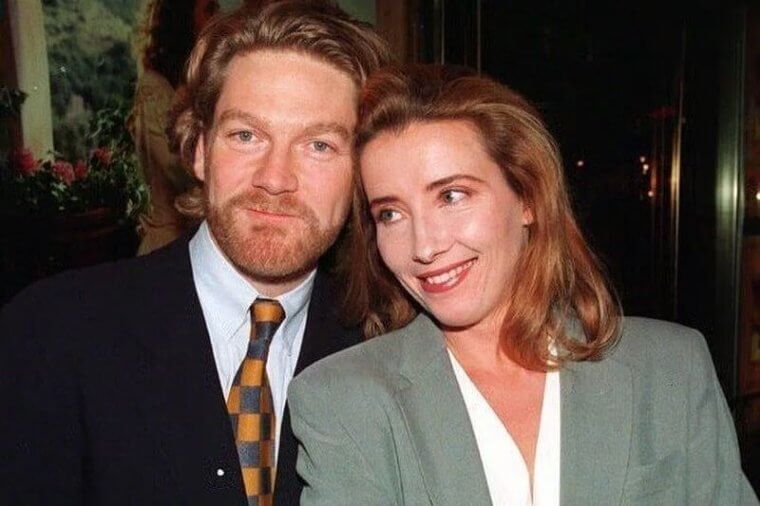 Later, during interviews, Emma admitted that her husband broke her heart and hurt her terribly. Though many years later, during an interview in 2018 she said that Helena is a great woman and she has nothing against her, despite her husband's infidelity.

Jack Nicholson and Anjelica Huston
One of the most beautiful love stories in the history of Hollywood that had a sad ending was that of Jack Nicholson and Anjelica Huston, who shared a very complicated relationship for seventeen years. They were on and off for a long period of time, until Nicholson announced that he got another woman pregnant.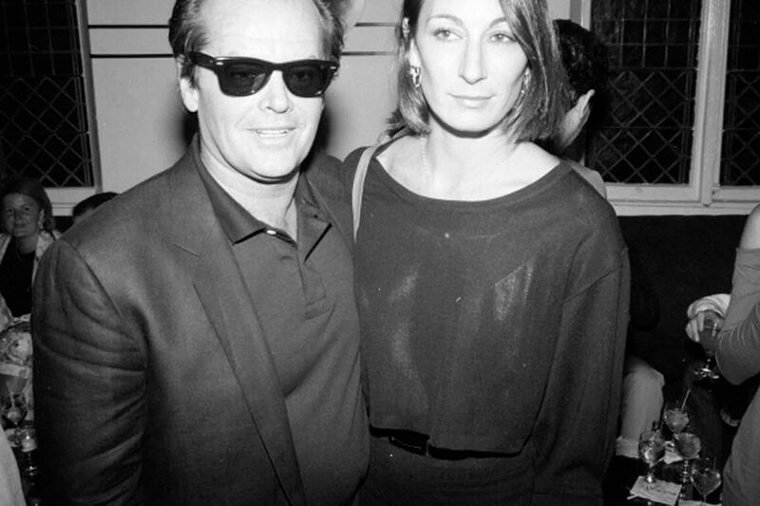 This news spelled the ending of their relationship, which has been discussed by them in many many interviews. And although they acknowledged how much they meant to each other, they admitted that it was a hopeless love.
Katharine McPhee and Michael Morris
Back in 2013, Katharine McPhee and Michael Morris were both caught cheating on their respective spouses. At that time, Morris was directing the series that McPhee was acting in when they were caught kissing by the paparazzi.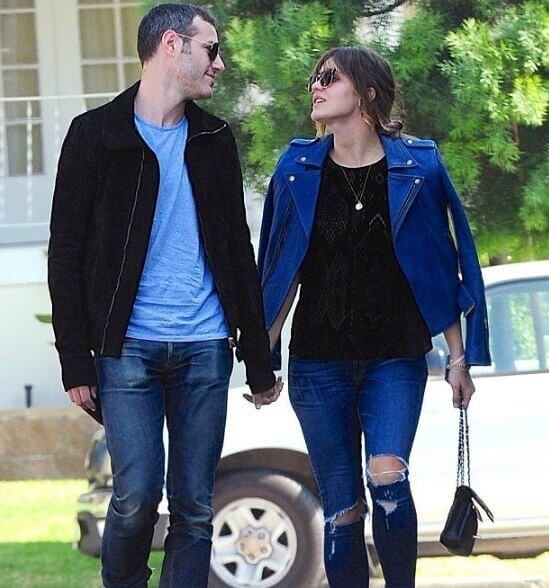 It was later revealed that MacPhee had been separated from her husband for six months already, while Morris was still married to his wife of ten years. Later, a friend of MacPhee revealed that the scandal, and especially getting caught by the paparazzi, embarrassed her to no end.
Robert Lange and Shania Twain
What a complicated love story. Grammy winner Shania Twain's marriage of fourteen years came to an end when she sadly discovered that her husband, music producer Robert Lange, and her best friend were having a relationship behind her back.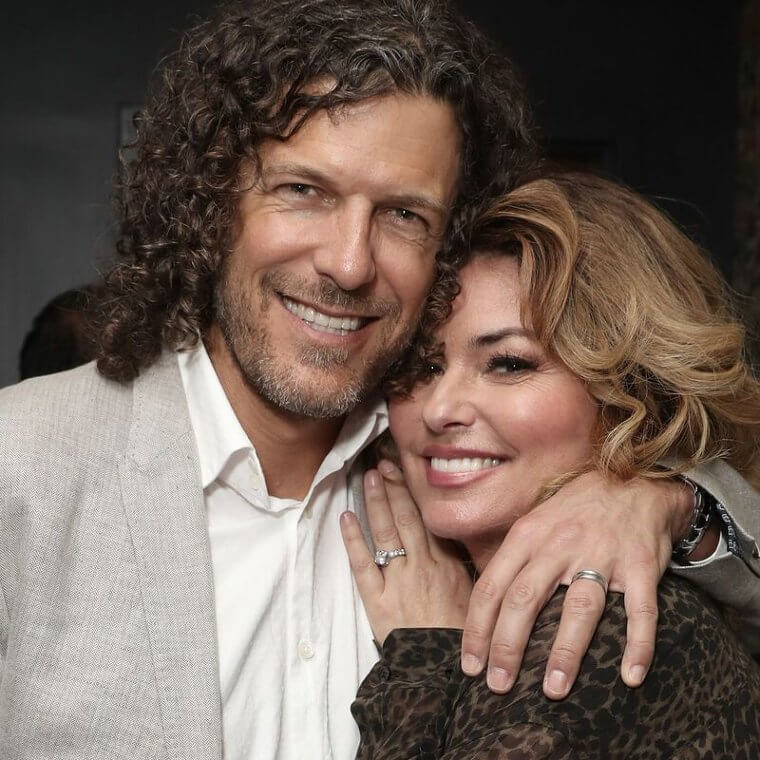 After the couple divorced in 2010. Twain stated in one of her interviews that "it was like I was kicked off my own bus while it was moving full speed". What's crazier about this love triangle is that later, Shania married the ex-husband of her betraying best friend.
Christie Brinkley and Peter Cook
The supermodel Christie Brinkley's twelve-year marriage came to an end back in 2008 when she revealed that her husband, Peter Cook, had cheated on her. Cook admitted to being in a relationship with his assistant, who was 19 years old, while they were married.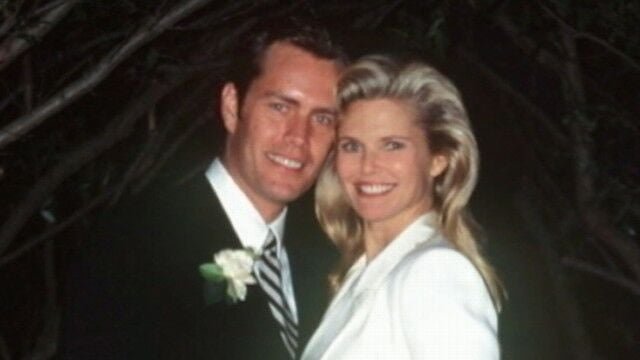 The couple got divorced and later in an interview, Christie revealed that her Cook had always ruined her happy moments. He later defended himself in a different interview by saying that this was nothing more than her way of seeking attention. What a lovely couple.

Ashton Kutcher and Demi Moore
One of the most talked-about couples in Hollywood, due to their age difference, is Demi Moore and Ashton Kutcher. The two were married for six years before it came crashing down after Kutcher cheated on the beautiful actress.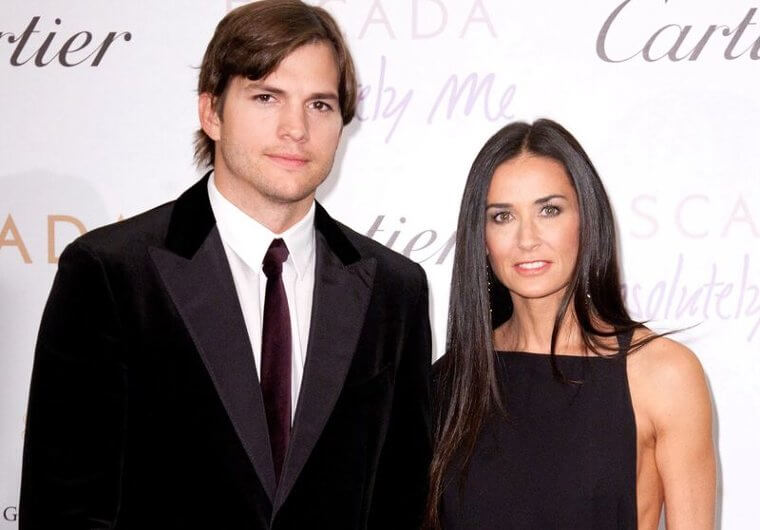 On the day of their anniversary, Kutcher spent the night with a young lad,y and convinced her that he broke up with Moore at the time. The couple got divorced in 2012, but everything turned out great for Ashton, as he is now happily married to Mila Kunis and they have two beautiful children.
David Letterman and Regina Lasko
David Letterman had some serious relationship issues back in 2009. At that time he was married to Regina Lasko for only six months, but the couple had actually been together for twenty years. In 2009 it was revealed that Letterman had affairs with multiple women he had worked with, one of whom was his personal assistant.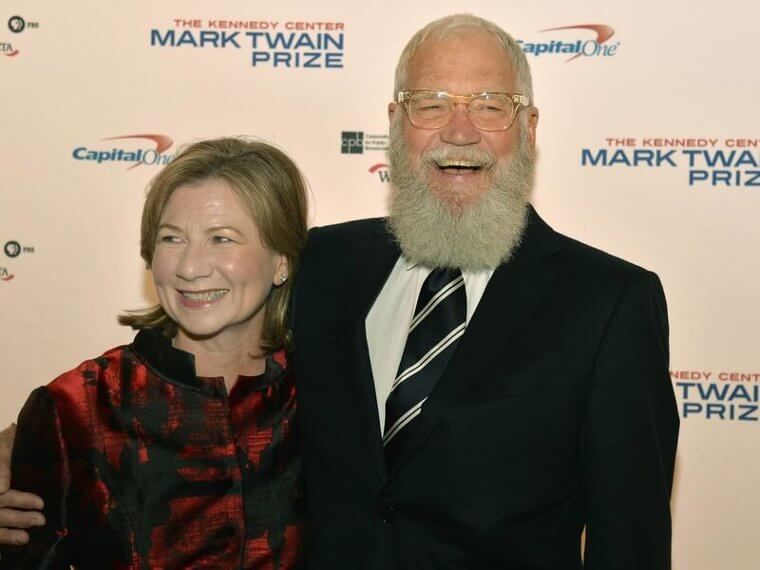 It was this particular affair that exposed the whole ordeal when said assistant's boyfriend found out and demanded that Letterman pay him for his silence. It didn't work, however, since Letterman admitted that he had affairs with other women and worked to repair his marriage. And so far, everything seems to be going well the Lettermans.
Tiger Woods and Elin Nordegren
The famous golf player, Tiger Woods, had one of the filthiest, most well-known divorce stories to ever happen in Hollywood, with him being playing the unfaithful part. In 2009, his marriage to the Swedish beauty Elin Nordegren came to an end when the rumors of Tiger's cheating surfaced and later confirmed.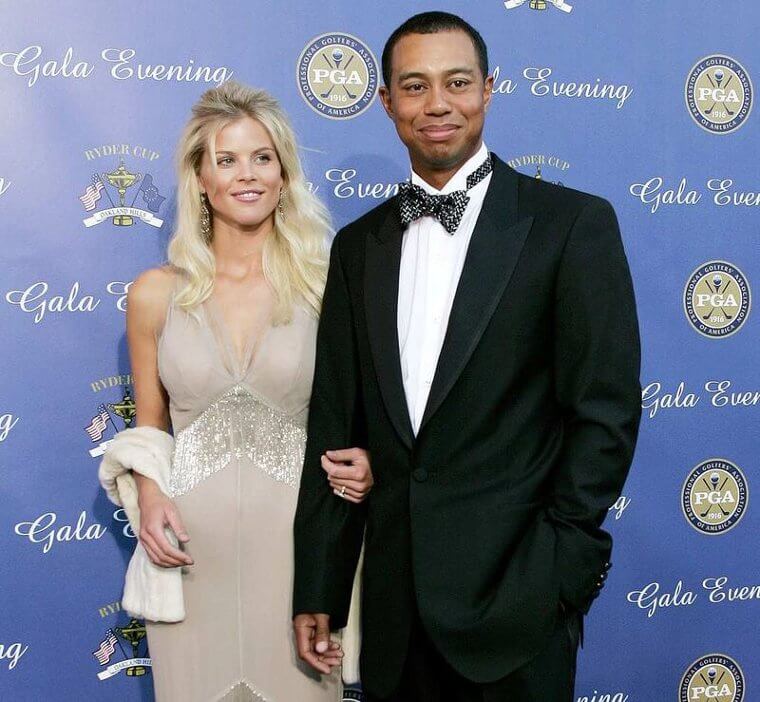 The golf player had in fact cheated on his wife with multiple women, which is, perhaps, an understatement. He even admitted during various interviews that he had affairs behind his wife's back.
Jesse James and Sandra Bullock
The year 2010 was one of the best and worst of Sandra Bullock's life. That year she won an oscar, arguably the best thing that can happen to any actor, but shortly after that triumph, her marriage collapsed when she found out about her husband's infidelity. It turned out that her husband, Jesse James, had cheated on her with a stripper.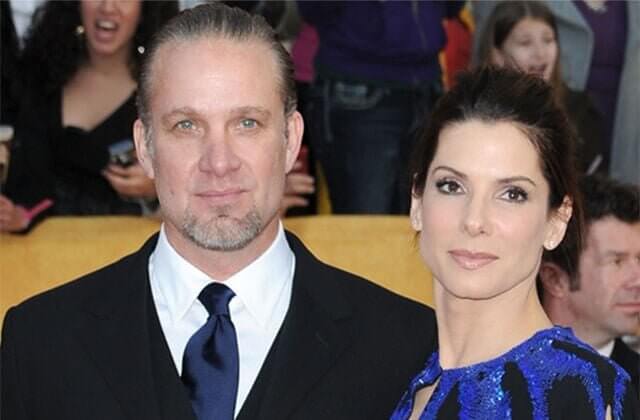 Of course, they got divorced and a year later during an interview, Jesse not only confirmed his cheating but also added that it was a normal and natural thing for men to do. He also claimed that he wasn't a relationship kind of guy. Surprising.

Spencer Matthews and Louise Thompson
Another TV show couple entry on this, this time from Made in Chelsea - Spencer Matthews and Louise Thompson -  which are one of the most scandalous couples of the show. They had a very bumpy relationship during the filming when Spencer was cheating on Louise, making her cry all day long.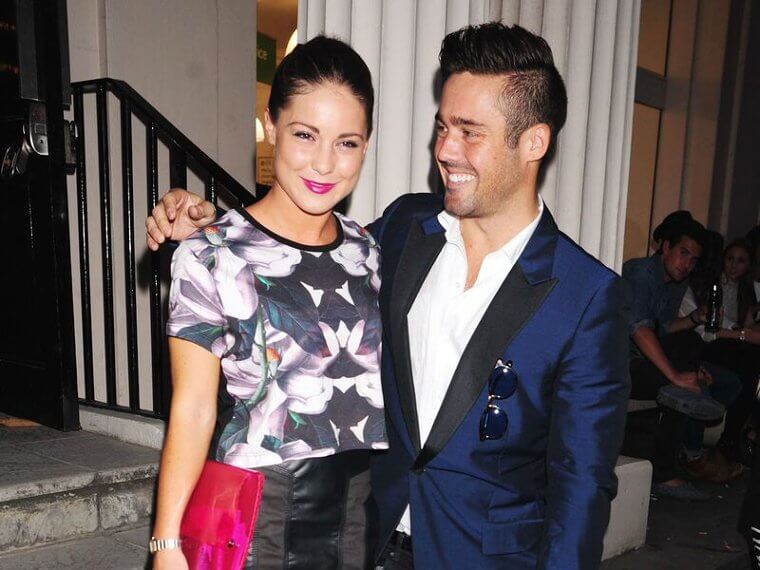 So, eventually, they broke up, but ended up maintaining an on-and-off relationship. That being said, Spencer admitted a couple of times that he had, in fact, cheated on Louise many times, so it appears that it wasn't the healthiest of relationships.
Ellie Brown and Charlie Brake
It's time for some Love Island drama. The TV show couple, Ellie Brown and Charlie Brake seemed to be on a great track with their relationship. Despite them being on the verge of breaking up in the show, when Brown found out he was a millionaire, things changed.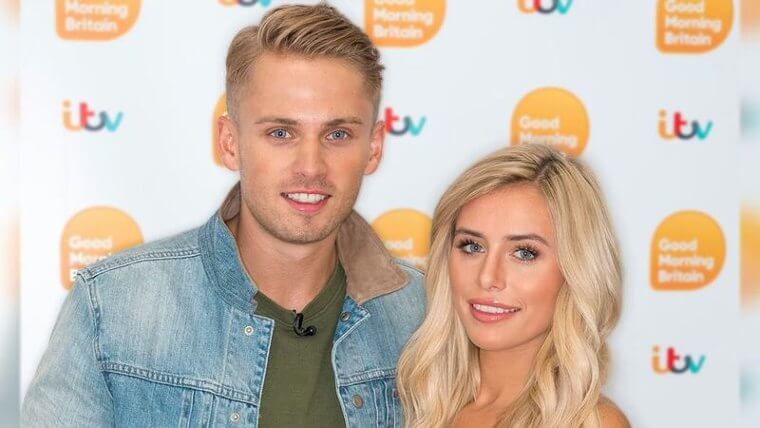 After the TV show ended, however, the couple called it quits, and during the reunion of Love Island, Ellie publicly called him a liar and announced that he had cheated on her and she even had photos to prove it. Definitely not couple goals.
Samira Mighty and Frankie Foster
Another Love Island couple drama. This time we have our eyes on Samira Mighty and Frankie Foster, so let's see who cheated on who this time. They were a couple on the show and when Frankie got kicked off the show, Samira decided to support him and save their relationship, leaving the show willingly.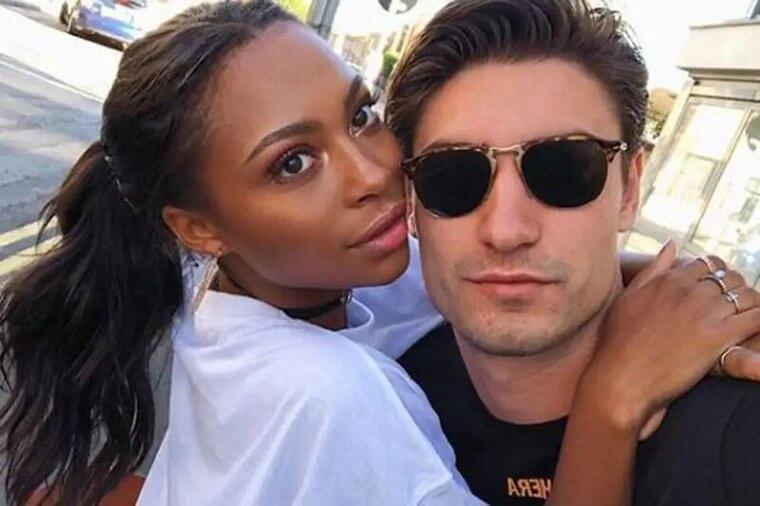 But then she was surprised to find out that her sweetheart had been cheating on her all this time. Despite the rumors, they managed to overcome the betrayal and keep a healthy relationship. But it wasn't meant to last long, as he was again caught cheating on her, which ended their relationship for good.
Lucy Mecklenburgh and Mario Falcone
While filming TOWIE, Lucy Mecklenburgh couldn't hide from Mario that she had been unfaithful anymore. She started crying and confessed that she had cheated on him with her ex-boyfriend while she was on a vacation in Ibiza, and Mario broke up with her immediately for her lies.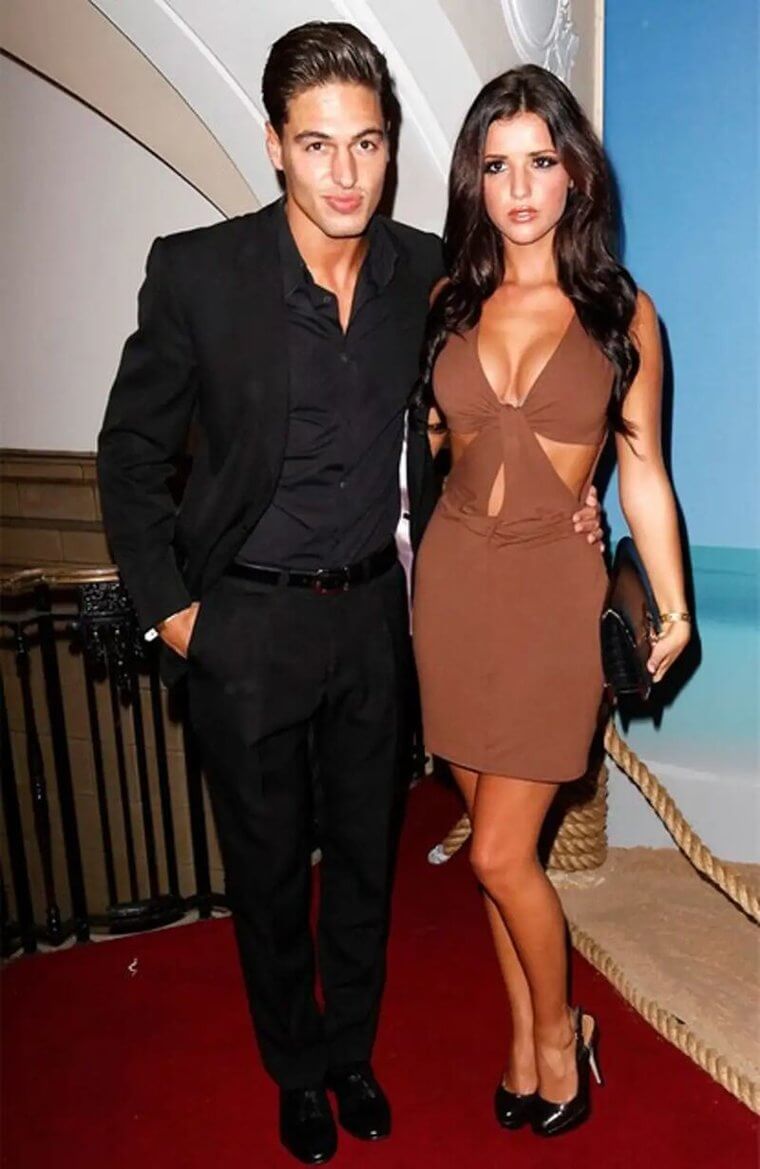 However, Mecklenburgh had managed to fix everything, they began dating again and even got engaged. But there was no happy ending for their relationship, as they broke up in 2013. The reason for them breaking up was Mario's announcement that stated he didn't actually want to propose to her. 

Jeffree Star and Kanye West
Wait, what? That was everybody's response to this rumor. As a very weird rumor about Kim Kardashian and Kanye West's divorce was starting to spread across social media back in January 2021, Twitter users claimed that West was seen having an affair with YouTuber Jeffree Star. 
Star denied the rumors back in February, and then again in June as the internet wouldn't rest. STar said in an interview that he found the rumor entertaining. "I thought it was hilarious, I love rumors. I think they're funny, but some girl on TikTok made it up and it went viral before I even knew."
Katie Price and Kieran Hayler
In 2014, the fans of Katie Price and Kieran Hayler were shocked when Katie announced that her husband had been cheating on her. According to her, he had an affair with her best friend while they already had a kid and she was pregnant with the second child. But the couple worked things out to keep it together for their family.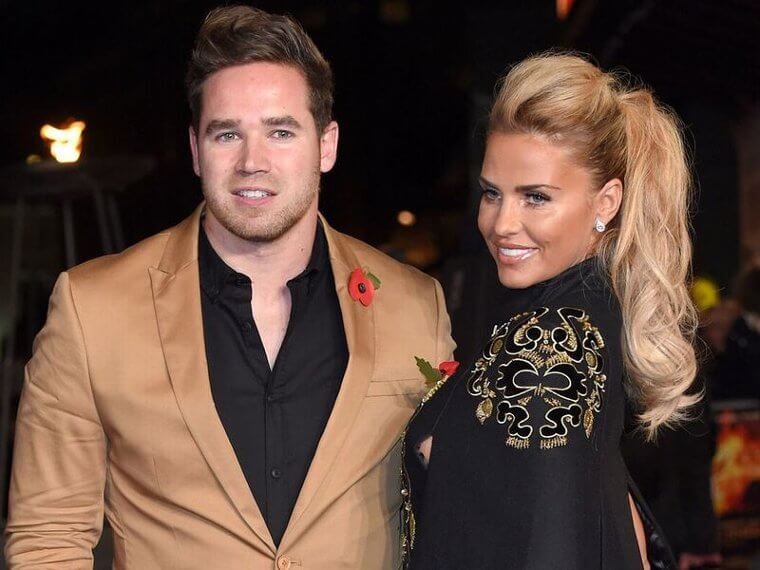 Yet, in 2017 Hayler was caught cheating again. This time he had been cheating on his wife with their children's nanny. Only a few months later, Price broke up with him for good after she revealed that he had yet another affair, this time with a 19-year-old.
Katie Price and Danny Cipriani
Again Katie Price with her love life drama. This time poor Katie was cheated on by Danny Cipriani. They started dating in 2011 but everything came to an end when Katie caught him with someone else.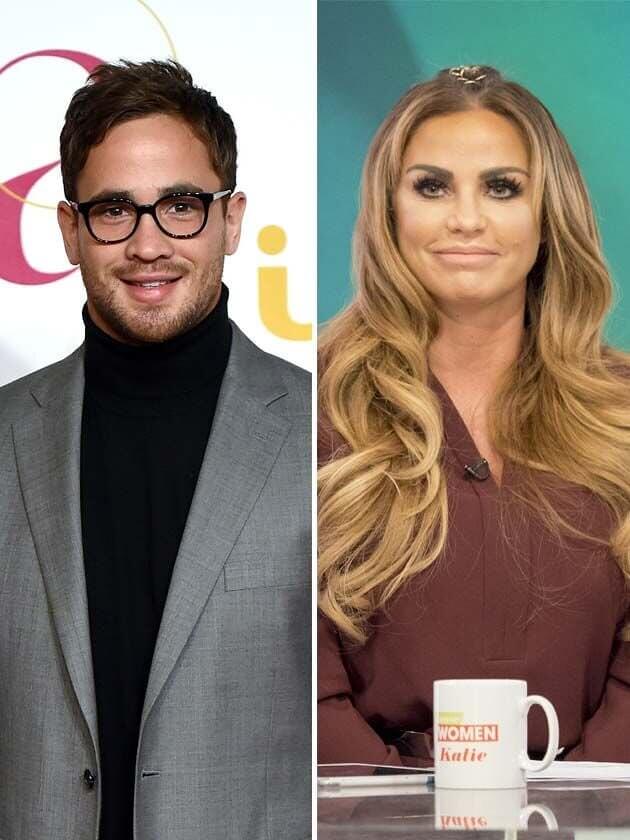 Later in her autobiography, she shared some intimate details about Danny saying - "In my experience he was a bit – erm – lean in the most obvious departments. That's why I nicknamed him Danny Chipolata. He can no longer hit the right spots on the rugby field and he certainly can't find them on a woman."
Kelly Brooks and Danny Cipriani
Danny Cipriani strikes again. He couldn't stop cheating on Katie, and his next victim was Kelly Brooks. The couple dated for a good two years, but it came to an end due to Cipriani's infidelity. It turned out that he exchanged numbers with a stripper while they were hanging out in a club with Brooks.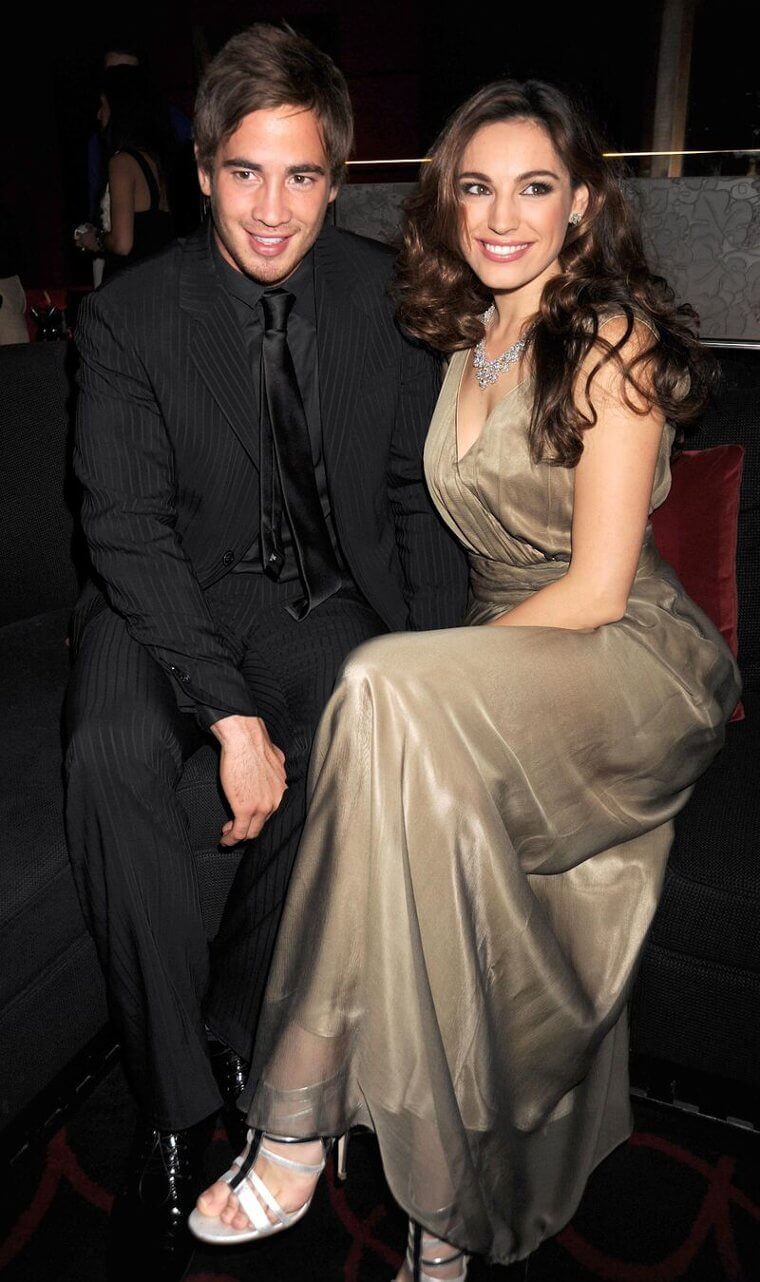 When she found out, she slapped him across the face (that was definitely the best thing to do at the moment) and broke up with him. Later, Brooks battled over Danny with Katie Price on Twitter, though he cheated on both of them and the wisest thing to do for them was probably teaming up.
Eddie Cibrian and LeAnne Rimes
In 2008 Hollywood was shocked after the news of Eddie Cibrian and LeAnne Rimes cheating on their spouses came to the surface. They met while shooting a movie together and this is when their romance began. Eventually, Eddie divorced his wife and LeAnne divorced her husband.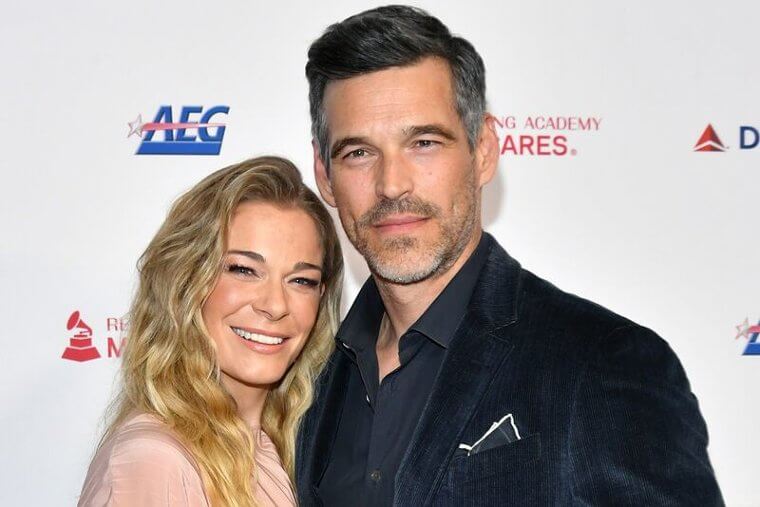 The couple got married in 2011 and they continue to live together happily ever after. You could say it was fate that brought these two together on the same set, a scenario that allowed them to fall in love.

Rob Kardashian and Rita Ora
Just like all the Kardashians, Rob isn't far behind all his sisters' drama. In 2012 the press was shocked by the news that according to Kardashian, Rita Ora had cheated on him with twenty different men while they were in a relationship.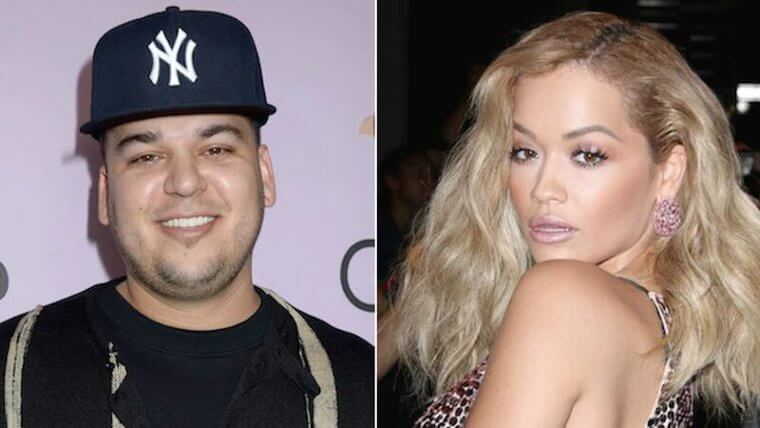 When the rumors started to gain attention, Ora denied all the accusations, stating that she didn't know they were in a relationship. These two clearly needed to have a conversation about their status as a couple - which according to Ora, had never existed.
Bill Clinton and Monica Lewinsky
There was a time when Bill Clinton's presidency was at risk when the scandal about his infidelity towards his wife blew up. During the first term of Bill Clinton's presidency in 1998, there were rumors that he had been sexually involved with Monica Lewinsky, a 22-year-old intern in The White House.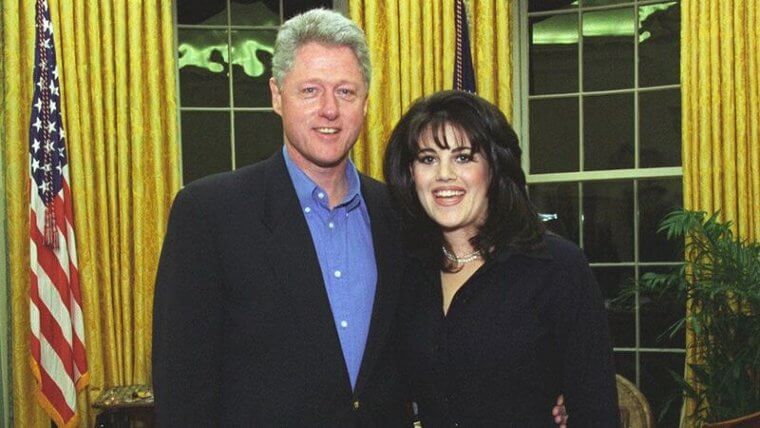 According to the young lady, she had sexual encounters with Bill Clinton on nine occasions between 1995 and 1997. Bill, of course, denied all the rumors in one of his interviews. This was later revealed to be true, and Lewinsky shared the trauma that she had gone through because of what had happened to her.
Iggy Azalea and Nick Young
Rapper Iggy Azalea broke up with her fiance over a prank war. A basketball star D'Angelo Russell released a video where Nick Young says that he has cheated on Iggy. Of course, he then made Iggy believe that it all was fake and she believed him.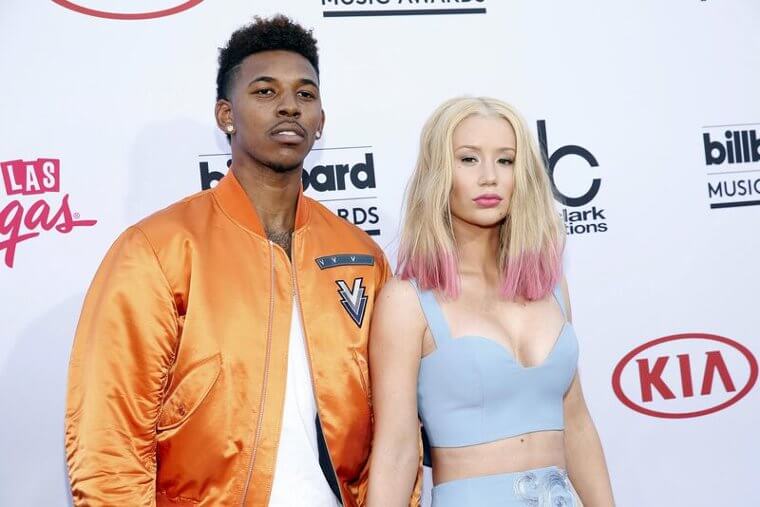 But later Iggy announced over social media that she broke up with him because she had found out, according to security camera footage, that her fiance brought women to their house. Later, Nick added fuel to the fire when he announced that he was expecting a baby with his ex-girlfriend.
Usher and Tameka Foster
The famous couple Usher and Tameka Foster was married for two years and got divorced in 2009 when she found out that Usher had an affair with another woman. Their marriage ended with a loud and dramatic divorce. 
But for a long time, no one knew the story behind their divorce. Only after his interview with Oprah, Usher explained that he wasn't faithful and had an affair with one of their bridesmaids - ouch! This was later confirmed by Foster in another interview.

Beyonce and Jay-Z
A few years ago everyone was gushing about the drama in Beyonce and Jay-Z's family. Rumors started spreading that Jay-Z had cheated on the beloved singer, since in one of her singles called Lemonade, Beyonce had a reference about some Becky with good hair and everyone started guessing that Jay-Z had an affair with someone.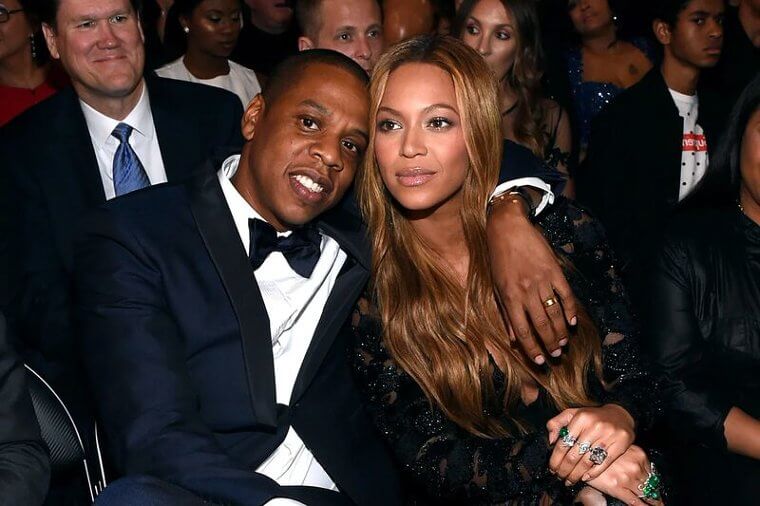 Later in his new album, 4:44, Jay-Z apologized to his daughter and Beyonce. After it became apparent that Jay-Z had indeed cheated on Beyonce, they used their music to heal the drama, and together they managed to work things out.
Jude Law and Sienna Miller
As beautiful as they were together, Jude Law and Sienna Miller didn't have a happy ending. The two were in love and had been engaged for eight months when everything started to fall apart. The nanny of Jude's son claimed that he cheated on Sienna with her while he was in New Orleans, working on a new project.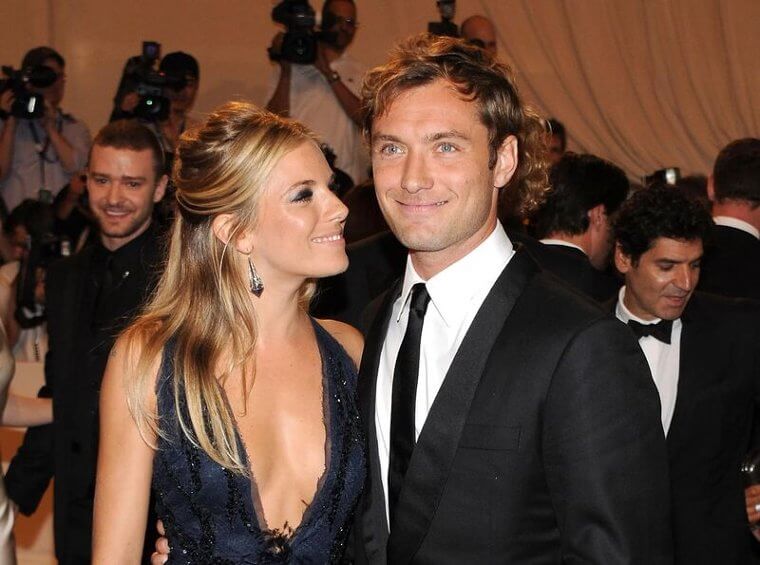 Law and Miller broke up, but had continued on an on-again-of-again relationship before breaking up for the last time in 2011. Jude publicly apologized to her and admitted that he regrets what he did.
Sienna Miller and Daniel Craig
Well, it turned out that Jude Law wasn't the only person in their relationship cheating. Later, it turned out that Miller herself had an affair with actor Daniel Craig while she was married to Jude Law. She never admitted being in a relationship with Daniel although rumors started spreading after they starred in a movie together.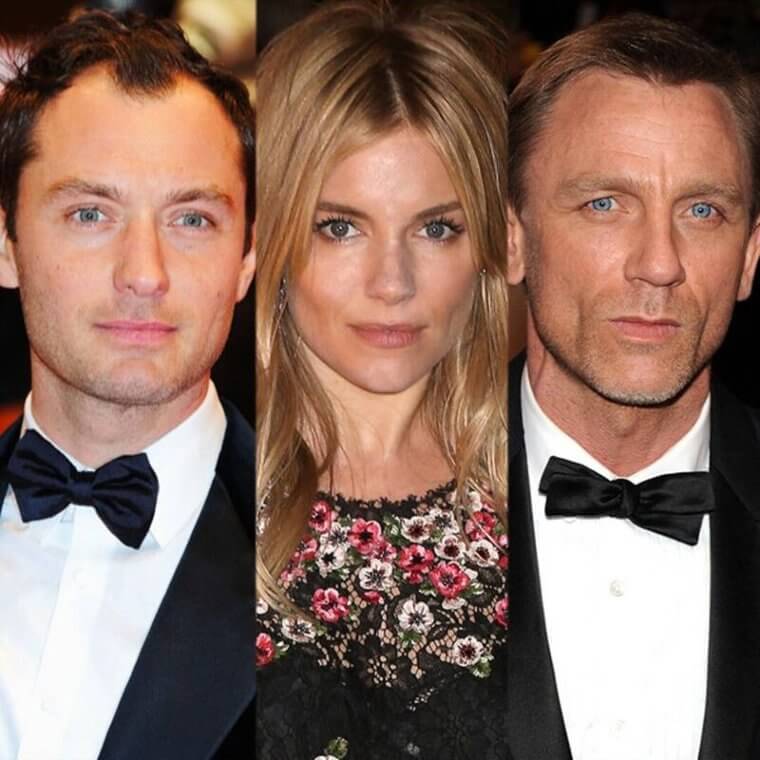 After her divorce, however, Sienna admitted that she had something with Daniel while being married. So, when everyone was throwing dirt on Jude for cheating on her, she was doing the same.
Sienna Miller and Balthazar Getty
Sienna Miller, again. Looks like the private life of Sienna is full of drama and breakups. But this time it is not her marriage that was getting destroyed but instead, she was the reason that someone's family got broken up.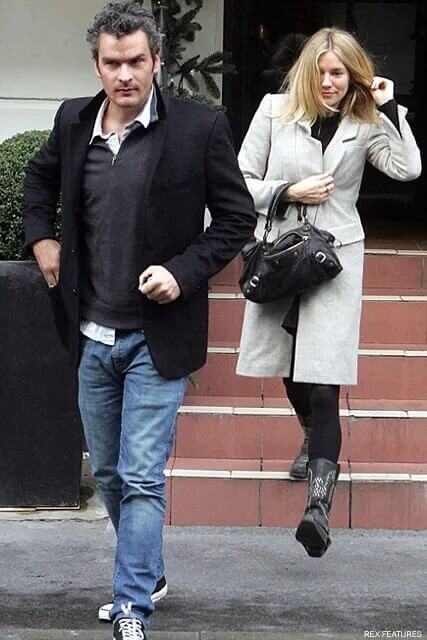 In 2008 she had an affair with Balthazar Getty who was married with four children at the time. After the scandal, his wife broke up with him and he started dating Sienna for two years. Later he got back with his wife and maintained his family.

Kourtney Kardashian and Scott Disick
The Kardashians, again. This family is full of relationship drama. The next Kardashian that had a loud divorce is Kourtney Kardashian. The relationship between Scott and Kourtney is like a rollercoaster. Everything started when pictures of Scott cuddling with his ex started floating on the internet. 
After that, the couple broke up but seemed like they were in an on and off relationship. Later, a couple of times Scott hid a girl in his room while they were on a family vacation after which Kourtney got divorced. Although they are not together they are co-parenting and maintaining a healthy relationship for their children. 
Robert Pattinson and Kristen Stewart
One of the most loved couples in Hollywood, Robert Pattinson and Kristen Stewart, began dating during the filming of the popular Twilight movies. The couple immediately became fan favorites. Later, pictures of Kristen cheating with director Rupert Sanders started spreading.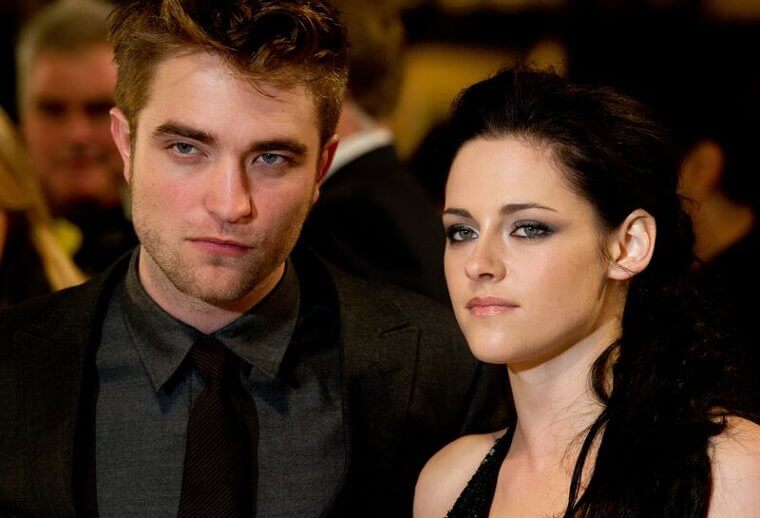 Everyone started talking about the affair, even Donald Trump shared his thoughts. When the rumors started spreading, Kristen apologized to Robert publicly. The couple had a short break but later they broke up for good. Sometimes, time can't heal the wounds.
Arnold Schwarzenegger and Maria Shriver
One of the loudest and talked-about divorces in the history of Hollywood was that of Arnold Schwarzenegger and Maria Shriver, who divorced after 25 years of a happy marriage. It turned out that Arnold had an affair with their housekeeper, Mildred Patricia Baena, in 1997 and had a son with her, Joseph Baena.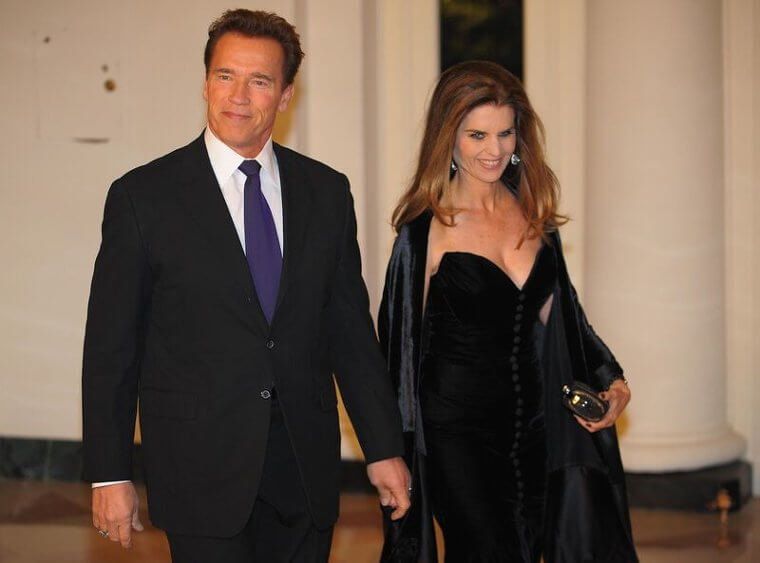 So, in 2011 Maria filed for divorce after a quarter of a decade of marriage. Later, Arnold said that he has a good relationship with his son who is a copy of his father. Joseph recalls the day when everyone started finding out about the secret. Speaking to Men's Health, he said, "I was in the eighth grade. Fifth or sixth period. And I get called out of class to leave. And my mom's there, and she's like, 'We gotta go—everyone is finding out about you and who your father is.'"
Will Smith and Jada Pinkett Smith
One of the longest-lasting marriages in Hollywood, The Smiths are known to have a strong family that serves as an example for everyone. Although, their relationship hasn't always been as smooth as it seems. It turns out that Jada had a relationship with August Alsina while she was married to Will Smith. The couple was on the verge of breaking up at the time and they weren't even seeing each other.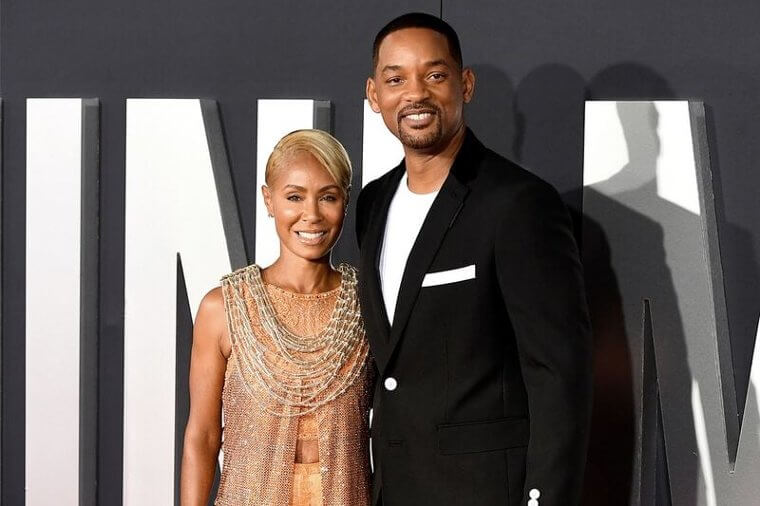 Will knew about their relationship and was okay with that. But later, Will and Jada decided to give their marriage another try and she broke up with Alsina. Although this was many years ago, no one knew about it until 2020, when in an interview Alsina told the entire story and later Jada confirmed it while giving an interview at the Red Table.
Kris Jenner and Robert Kardashian
In her memoir written in 2011, Kris Jenner admitted that she cheated on her husband Rob Kardashian while they were married. The person she had an affair with, was their friend Todd Waterman. In her memoir, she named him Ryan. Later in an interview, Todd admitted that Ryan was his fake name.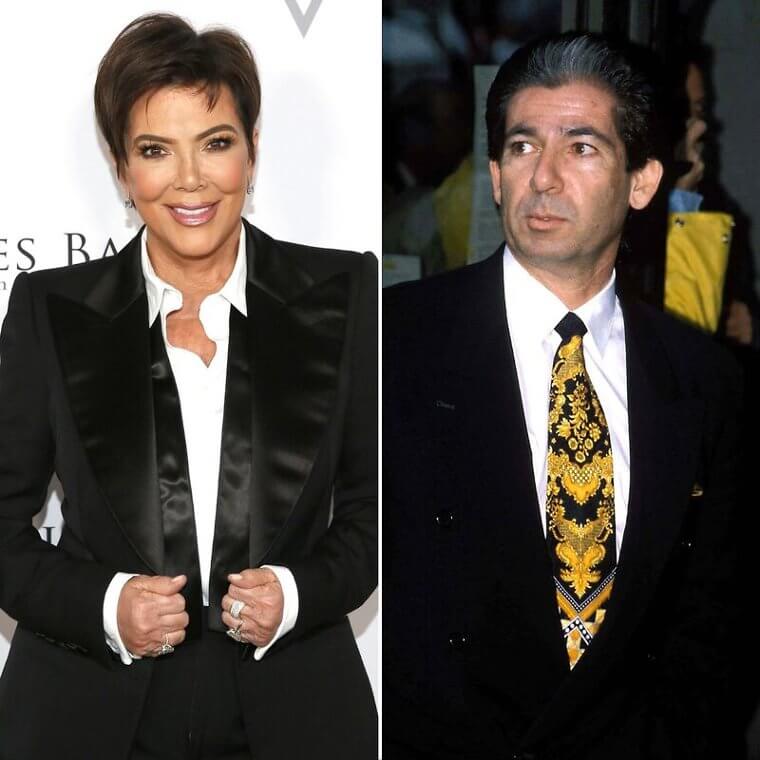 He also admitted that he regrets it because it caused a lot of pain to Robert and their children. Kourtney was especially affected by it and he said that he felt sorry for that. Jenner also stated in one of her interviews that she regrets divorcing Robert Kardashian. 
Kevin Hart and Eniko Parrish
In mid-2017 rumors started floating regarding the infidelity of Kevin Hart to his wife Eniko. According to the rumors, Kevin cheated on his wife while she was pregnant. His first action after hearing the rumors was to deny them. But later he posted a video where he was apologizing to his wife and kids, saying that he loves them.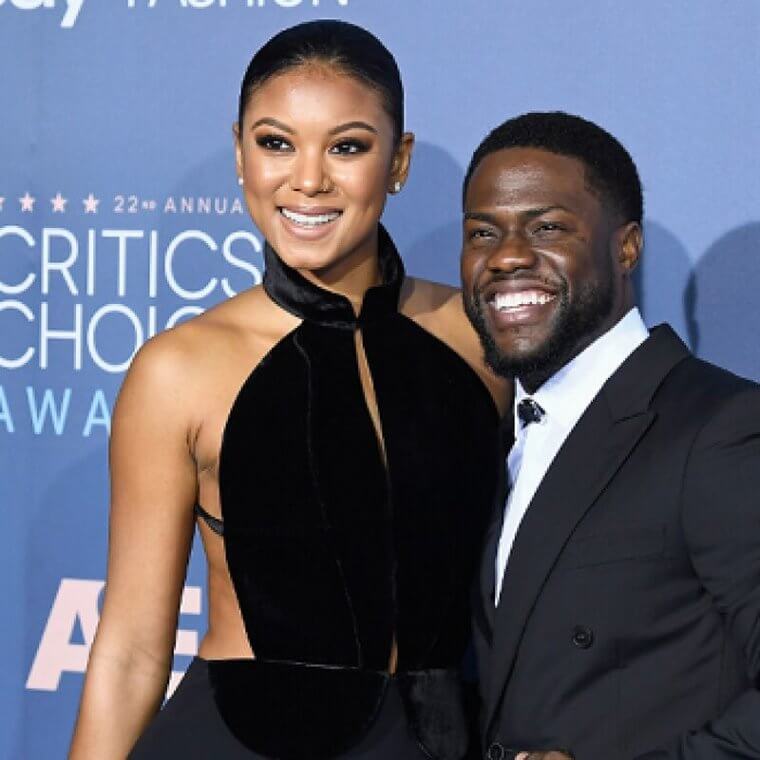 Then someone appeared to have video proof of him cheating on his wife. After which, in 2020, Kevin admitted cheating. But according to him, when his wife found out about it she told him that he owes it to her to get better and make their family stronger.
Khloe Kardashian and Tristan Thompson
One of the most talked-about couples of the past few years is Tristan Thompson and Khloe Kardashian. All the relationships in the Kardashian family are full of scandals. When Khloe finally got into a long-term relationship with Tristan, all her fans were happy for her, especially when she got pregnant.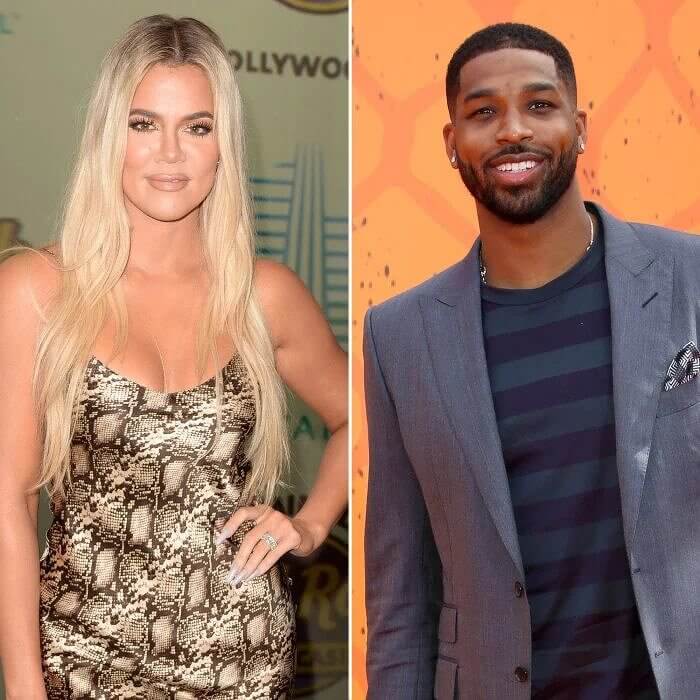 But in 2018 everything changed when the images of Tristan cheating on Khloe started floating around social media. The worst part of this story is the fact that Khloe was in the last month of her pregnancy. Despite the rumors, they got back together and welcomed their baby. But a year later rumors started spreading that they broke up because Tristan was again caught cheating. 
Ashley and Cheryl Cole
One of the most adored celebrity couples, Cheryl and Ashley Cole, seemed to have the perfect relationship. He was a famous football player and she was well-known for Girls Aloud. After dating for a year they got engaged and everything seemed to be great for them.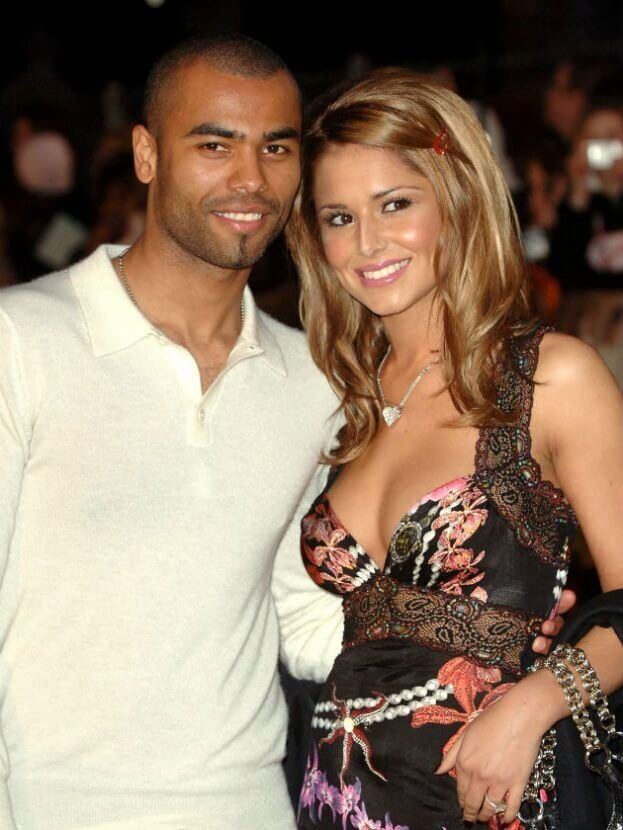 But only after a few months, rumors started spreading that Ashley cheated on Cheryl with his hairdresser. In 2010, Cheryl divorced Ashley and this is how their beautiful story ended. What once seemed to be forever got ruined with a mistake Ashley made.
Wayne Rooney and Coleen
Wayne Rooney and his wife Coleen were childhood sweethearts. Never could anyone think that there might be issues in their relationship but back in 2002 the media was shocked by the news that Wayne cheated on his wife with a 48-years-old prostitute. Later, when they already had their first child, there were rumors that Wayne had cheated on his wife twice more. But Coleen, being a strong woman, could overcome that stress and all the rumors and maintained a healthy married relationship.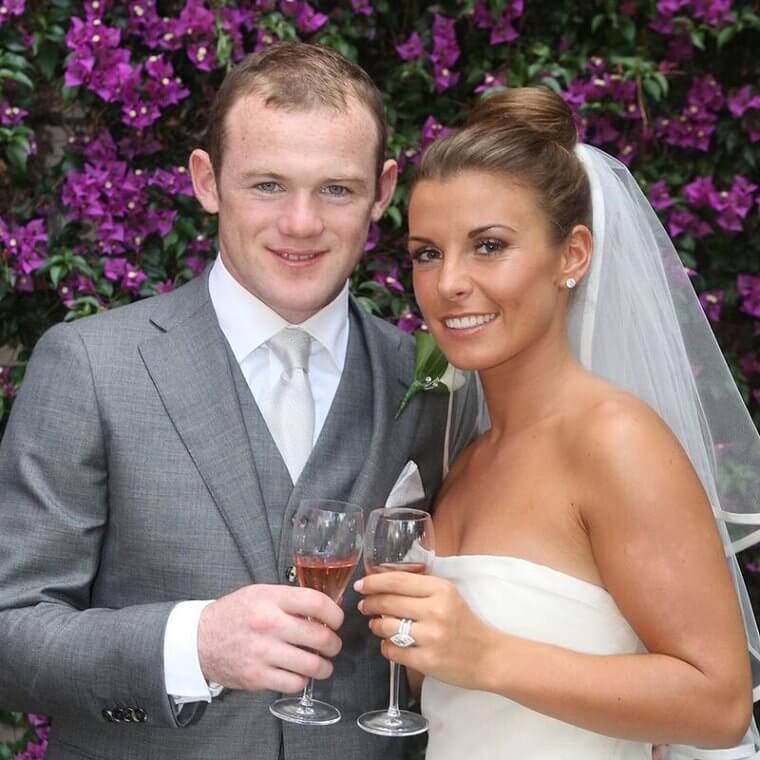 But this wasn't the end of the rumors. In 2017, Wayne got arrested for drunk driving and the woman whose car he was driving claimed that they kissed that night. Then she decided to take her words back and denied everything. After all the rumors about her family, Coleen decided to dedicate a Facebook post about their family fraud and explained everything in detail. 
Zayn Malik and Perrie Edwards
One of the most beautiful couples that came straight out of X-Factor was Zayn Malik and Perrie Edwards. Although Zayn's fans were sobbing in the corner having their idol taken by his girlfriend, they were still rooting for their relationship. They were the cute couple that everyone loved.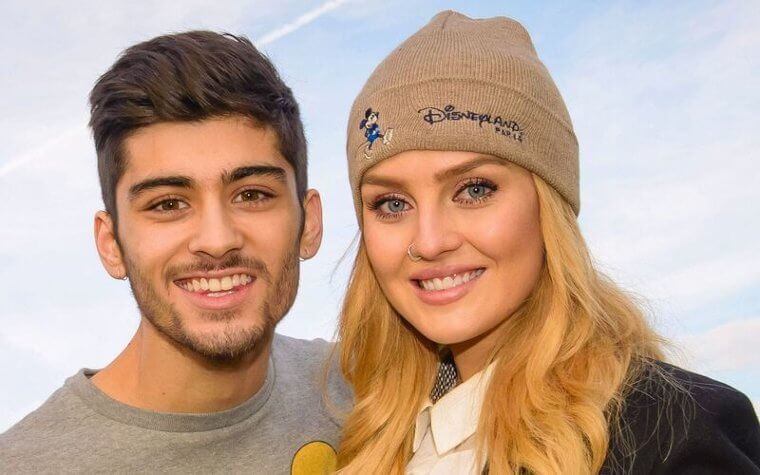 Zayn even got a tattoo of Perrie on his arm and they got engaged. But things sometimes don't last forever. After four years of being together, in 2015 Zayn suddenly ended everything. There were rumors that he cheated on Perrie and ended their relationship over a text message. Later, Zayn denied the rumors.