Pro player for the New England Patriots Aaron Hernandez had his career cut short when he was arrested for the shooting death of semi-pro footballer Odin Lloyd in 2013. Lloyd's body had been found in an industrial park near Hernandez's home, and a previous connection between the two men led police to suspect Hernandez.
Celebrities seem to have it all, the glitz and glamour, incredible wealth, fancy vacations, fairy tale romances, and fans. And with today's technology and the paparazzi, we even have the power to take a peek into their personal lives. The problem is that some people cross that slippery slope from idolizing someone to fanatically obsessing over them. An obsessed individual may feel the need to get closer, to know more, to make contact and that is when the obsession can turn fatal. The devotion of a deranged fan has taken the lives of many celebrities throughout the years, many of them taken way before their time.
Selena
Selena Quintanilla-Perez was born April 16, 1971, and hit the music scene just ten years later as a member of the band Selena y Los Dinos alongside her elder siblings. In her short life, she excelled as a singer/songwriter, a spokesperson, a model, actress, and fashion designer. She was referred to as "The Queen of Tejano Music" due to her contributions to the music industry and the "Tejano Madonna" due to her contributions to the fashion industry.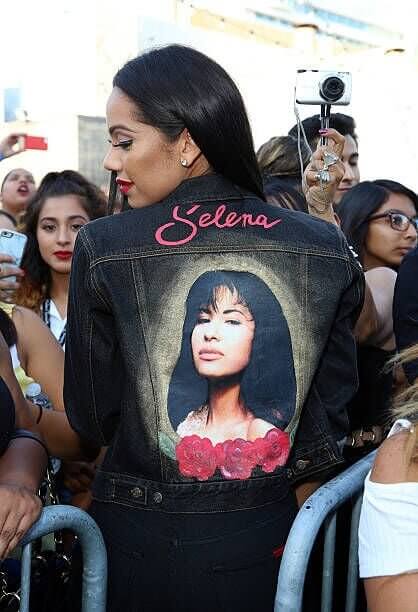 Although the Tejano music scene was mostly men at the time, Selena broke down those barriers making her one of the most influential Latin artists of all time. It was her music that catapulted Tejano into the mainstream market and it was her shining smile and sweet nature that made fans fall in love.
Her Biggest Fan
Rising star Selena was just 23 years old when her "biggest fan", fan club founder, Yolanda Saldivar gunned her down. Being as kind-hearted as she was, Selena befriended Saldivar when she was made aware that she had founded a fan club in her name. As a friend, Selena offered to help Saldivar by hiring her as her assistant and later promoted her to manager of her clothing boutique Selena Etc.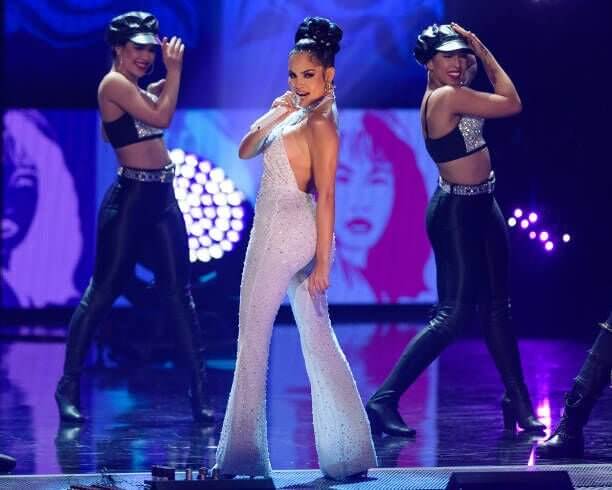 Shortly after the promotion, Selena discovered that Saldivar was embezzling money from her and confronted Saldivar over the phone. Saldivar begged to meet with Selena face to face and Selena agreed but only to retrieve her financial records which Saldivar had in her possession. When Selena arrived at the Days Inn, Saldivar ambushed her with gunfire killing her instantly. After a nine-hour standoff with police, the fan club president was arrested. She is serving life in prison reportedly in solitary confinement for her own protection.
Dimebag Darrell
Darrell Abbott, better known by his stage name Dimebag Darrell, was the guitarist for the metal bands Pantera and Damageplan, both of which he co-founded with his brother Vinnie Paul. Born to country music producer Jerry Abbot, Darrell began playing guitar at the age of 12, releasing Pantera's debut album when he was just 16 years old. He was the driving force behind the development of groove metal and is considered one of the greatest and most influential guitarists of all time.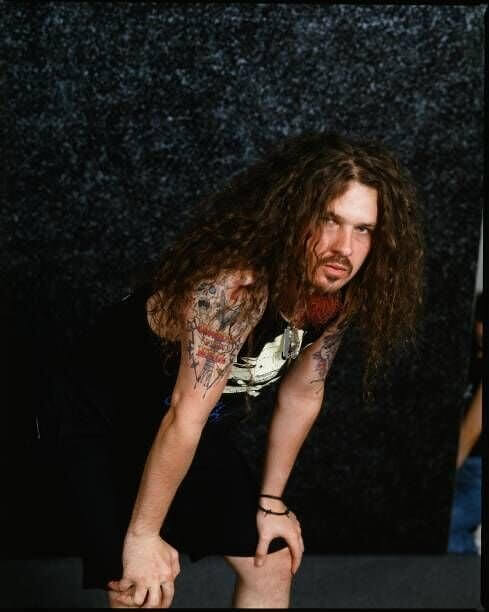 His accolades speak for themselves. Abbott was included in Rolling Stones The 100 Greatest Guitarists of All Time and on Louder's list of The 50 Greatest Guitarists of All Time. He placed number five on Gibsons The Top 10 Metal Guitarists of All Time and was named the most influential metal guitarist of all time by VH1.

Killing for Sport
Though some may say that they want to die doing what they love, when it is at the hand of a murderous maniac the appeal tends to wane. On December 8, 2004, while playing a show in Columbus, Ohio, Dimebag Darrell was shot to death on stage in front of hundreds of fans. His killer was a former football player, U.S. Marine, and obsessed Pantera fan, Nathan Gale.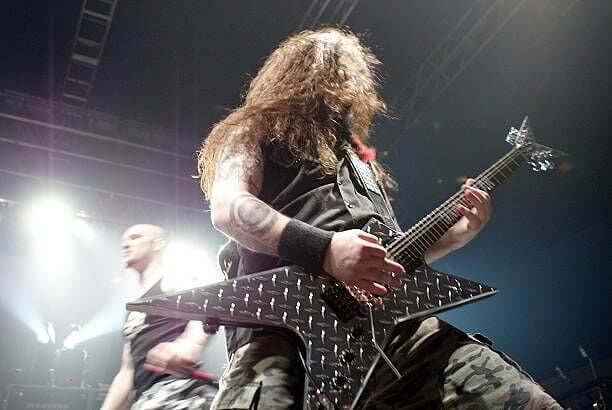 Friends said that Gale was just a regular fun-loving guy until something inside snapped. The former marine began claiming that he had written some of the songs for Pantera and that "Pantera stole them from him and he was going to sue". Gale had also said that Darrell was to blame for the breakup of the group. During Darrell's performance, Gale rushed the stage screaming, "You broke up Pantera", shot Darrell and three others before being shot and killed himself by authorities.

Albert Ebosse
Albert Ebosse was born in Douala, Cameroon's largest city, and began playing football at a very young age. There was no doubt that he was talented, which allowed him to do what he loved for a living. He began playing with his hometown club Douala Athletic and then moved on to a club in MTN Elite Two, Cameroon's National Second Division.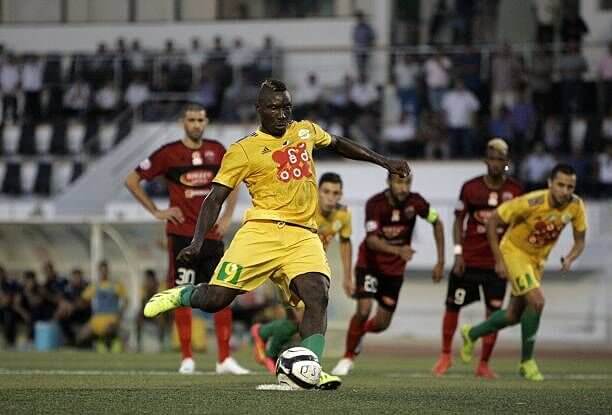 He was offered a spot in the Malaysian club Perak FA as a replacement for outgoing player Lazar Popovic, which he happily accepted. After scoring his first goal against the Terengganu he signed with JS Kabylie, where he became the top scorer of the Algerian championship after managing to score 17 goals.

An Unhappy Fan
The Cameroonian soccer star and his teammates lost their match in Algeria on August 23, 2014, which seemingly also led to Ebosse losing his life. After losing to USM Alger, the 24-year-old striker was exiting the field along with the rest of his team when they were showered with projectiles thrown by angry fans. While there is speculation about his actual cause of death, supposedly one of the objects struck Ebosse in the head, denting his skull and killing him.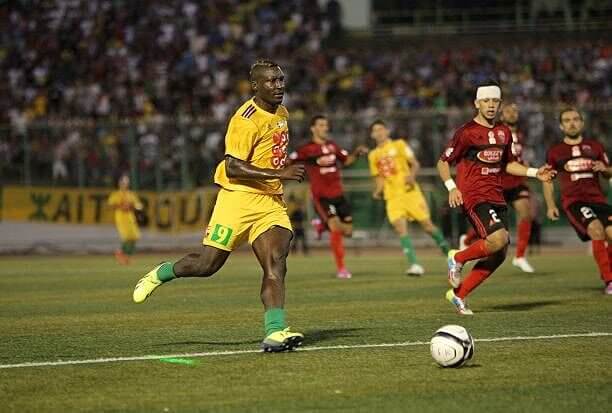 After further review of the autopsy, pathologists noted that it seemed as though Ebosse was savagely beaten and stabbed to death while in the locker room. The autopsy revealed that he had suffered from more than just head trauma, he also had a cervical vertebrae rupture and displayed signs of a struggle. Either way, it is clear that his death was caused by an out of control fan who will hopefully be charged with his crimes.

John Lennon
Born in Liverpool, England, the iconic John Lennon was a singer/songwriter who gained worldwide fame as the vocalist and rhythm guitarist of the legendary rock band The Beatles. He and his songwriting partner, Paul McCartney, created some of the most influential and successful music in history. He was also a huge advocate for world peace, eventually leaving the world with the anthems Imagine, Give Peace a Chance and All You Need Is Love.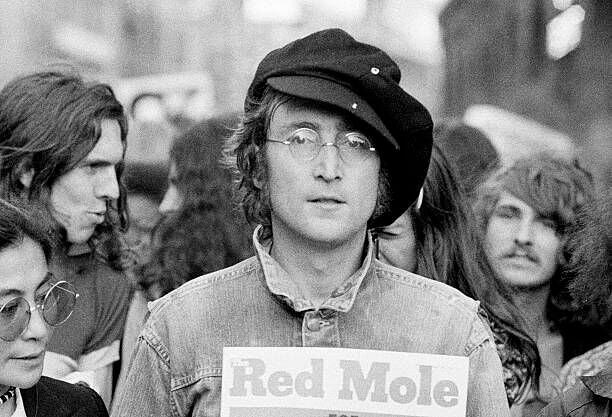 As a performer and writer, John Lennon had 25 singles reach number one on the Billboard Hot 100 chart. Posthumously, he was awarded a Grammy for best solo album, the Brit Award for Outstanding Contribution to Music and he was inducted into the Songwriters Hall of Fame and the Rock and Roll Hall of Fame.

Signing Your Life Away
Sadly, on December 8, 1980, John Lennon was shot dead for no apparent reason by Mark David Chapman. Though he was a Beatles fan when he was younger, he was never obsessive until he had what he describes as a religious awakening that convinced him that he was hearing hypocrisy in the lyrics of Lennon's songs. In all actuality, it was discovered later that Chapman killed John Lennon in order to gain fame. On that fateful day, Chapman approached Lennon and asked him for an autograph; always kind, Lennon acquiesced. Chapman then returned and shot him dead.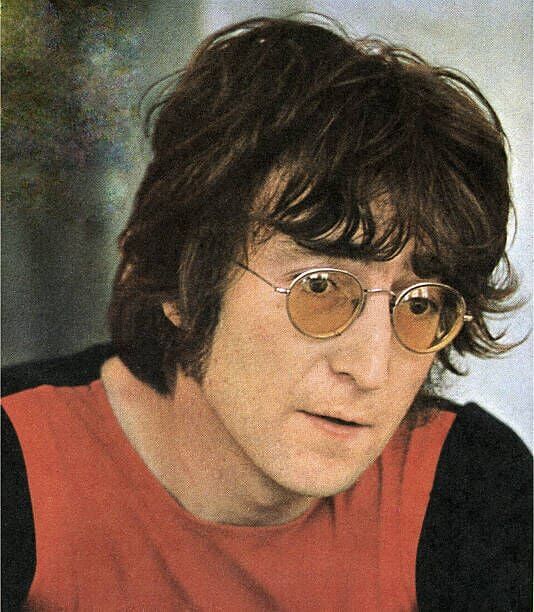 His motive became apparent when he admitted to the parole board that at the time he had a true sociopathic mind and thought that if he took Lennon's life he could finally be somebody. Understandably his parole was denied as it has been nine additional times.

Rebecca Schaeffer
Rebecca Schaeffer was born to a Jewish family in Portland Oregon and initially had aspirations to become a rabbi but instead fell in love with modeling, which she began when she was just a teenager. After doing some commercial work in Portland, she convinced her parents to allow her to move to New York to further pursue her career as a model. While there she got the acting bug after landing parts on soap operas Guiding Light and One Life to Live.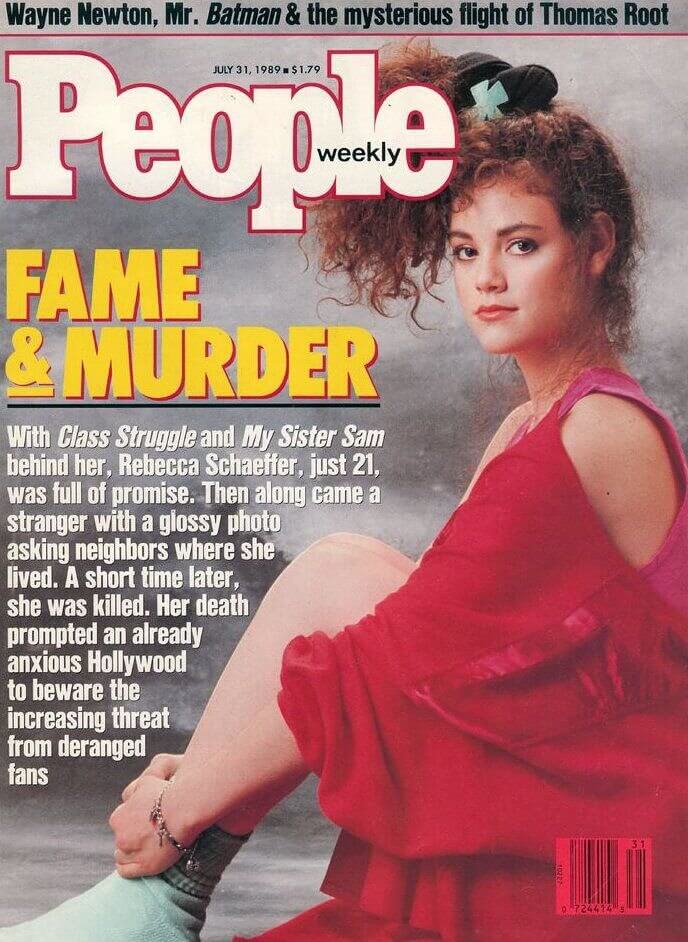 Her prospects for modeling were wearing thin as she was just 5'7" and considered too short for high fashion so she turned her focus to acting full time. Her final modeling job was to grace the cover of Seventeen magazine which caught the attention of the producers of a new sitcom called My Sister Sam. After auditioning, Schaeffer was selected to play Patricia "Patti" Russell opposite Pam Dawber. The series was a hit and Schaeffer was becoming a rising star.

I See You
Sadly the up-and-coming actress would only live to be 21 years old. Rebecca Schaeffer became the victim of a stalker on July 18, 1989, shot to death in the doorway of her Hollywood home. Robert John Bardo was an obsessed fan who had been stalking Schaeffer for over three years by sending her letters and attempting to meet her face to face on the set of My Sister Sam.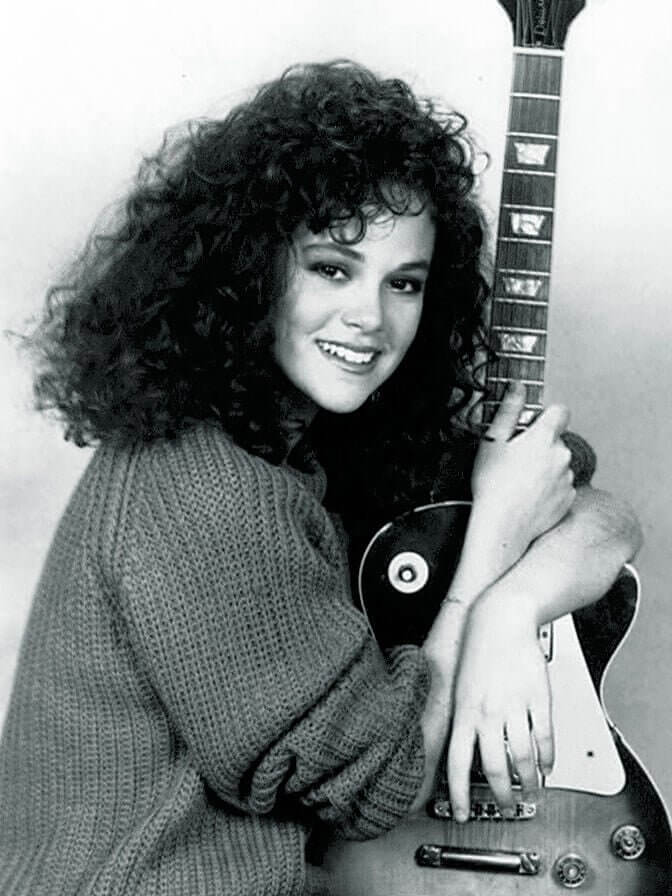 When his advances were not reciprocated, Bardo paid $250 to hire a private investigator to provide him with her home address, which they acquired from the California DMV. Armed with her address and a pistol, Bardo rang her doorbell and when she answered, he fatally shot her. Because her death was such a senseless tragedy, legislation was passed prohibiting DMV employees from disclosing personal information.

Mikhail Lermontov
Born of Russian descent in 1814, Mikhail Yuryevich Lermontov was a romantic writer, poet, and painter. Though he was a romantic, he struggled with strong passions and emotions which he documented in his prose. Deemed the poet of the Caucasus, he became the most important Russian poet after the death of Alexander Pushkin in 1837.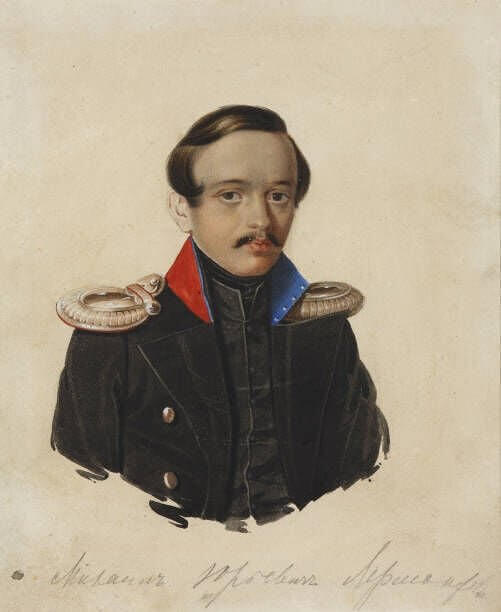 Considered the greatest figure in Russian Romanticism, his influence on literature is still felt today. Through both his poetry and his prose he established the tradition of the Russian psychological novel.

You're Such a Tease
At the age of 26, Mikhail Lermontov was already well regarded as a poet, author, and painter, however, he was also known to be a prankster and one who enjoyed a good party. Lermontov had befriended a young man by the name of Nikolai Martynov who he reportedly teased quite often which would eventually lead to his demise.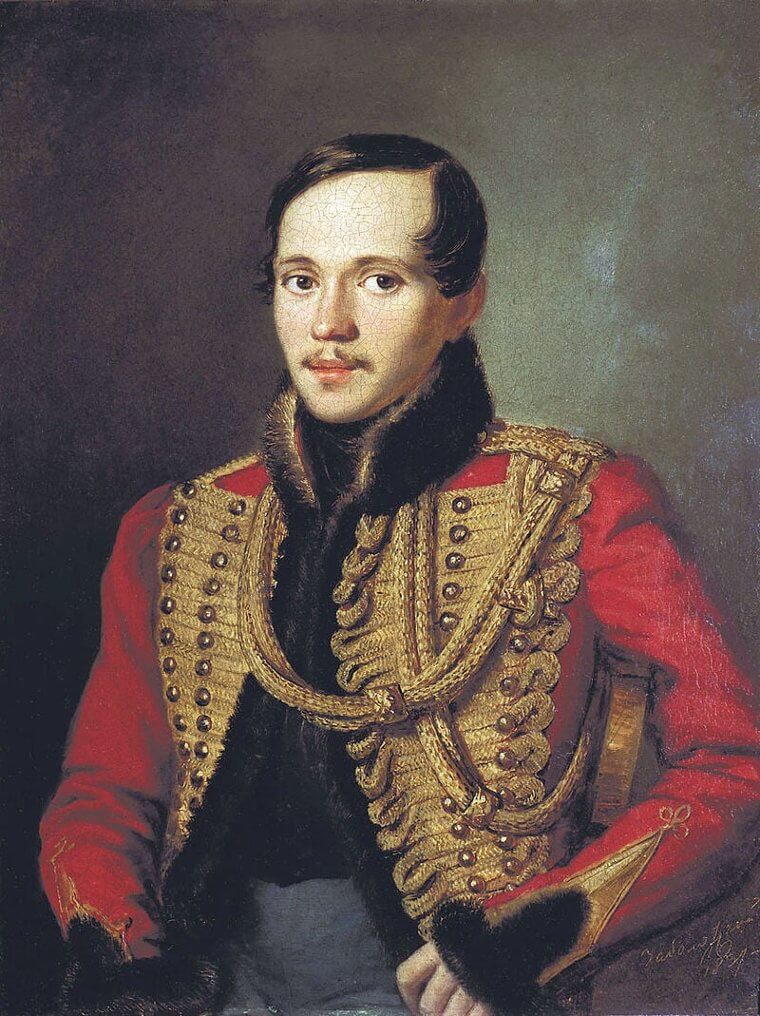 Though Martynov admired Lermontov greatly, he grew tired of the constant teasing and belittling, eventually challenging the great poet to a duel. Lermontov accepted, however, he thought the duel was in gest and fired his weapon into the air while Martynov aimed directly for the heart, sealing the greatest figure in Russian Romanticism's fate.

Christina Grimmie
Christina Grimmie was a young and talented woman who got her start as a singer/songwriter by proactively posting covers on YouTube. Because her tunes were well received, she recorded and released her debut EP, Find Me on her YouTube channel, and reached millions of subscribers prompting her to release her debut studio album, With Love.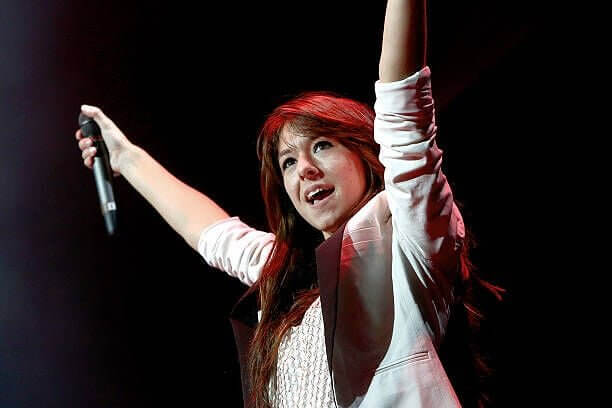 With her newfound fame on YouTube, Grimmie got the courage to become a contestant on season six of The Voice where she finished in third place. Her coach on the show, Adam Levine was so impressed by her talent that he agreed to sign her to his label 222 Records, whether she won the show or not. In 2016, Grimmie released yet another EP entitled Side A and made her debut on the silver screen with her role in The Matchbreaker. 

We Belong Together
It seemed Christina Grimmie was on her way to becoming a superstar when obsessed fan Kevin James Loibl murdered her in front of a large crowd on June 10, 2016. Loibl was somewhat of a loner who had a deranged devotion to Grimmie and spent his every waking minute watching her videos on YouTube. He got Lasik to avoid wearing glasses, whitened his teeth, and got hair implants all in an attempt to look like her perfect match.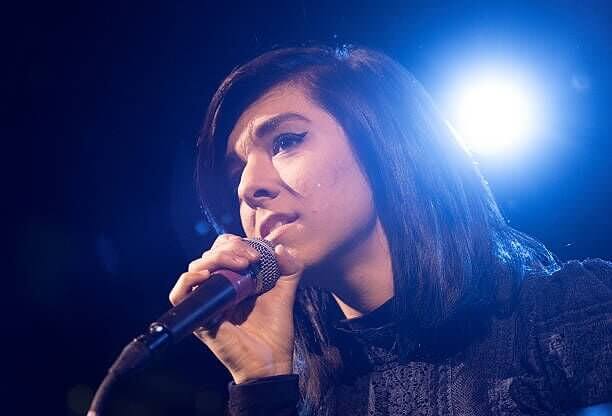 Once he felt that his appearance was up to snuff, he decided he was ready to meet her in person. Grimmie was signing autographs after a show on June 10th, giving Loibl the perfect opportunity to approach her and introduce himself. Instead of requesting to have something signed he uncovered the guns he had smuggled in and shot the young star. Grimmie's brother almost apprehended him however he did escape only to commit suicide shortly thereafter. Though she did not die immediately, she did pass just a short time after the assault.

Andres Escobar
Andres Escobar was a Colombian footballer originally from Medellin. Born to Dario Escobar, he was exposed to football from a young age as his father had founded an organization that gives young people the opportunity to play football as a way to keep them out of trouble. Escobar excelled at the position of defender, and while that is typically an aggressive position, he was known for his clean style of play and his calmness on the field.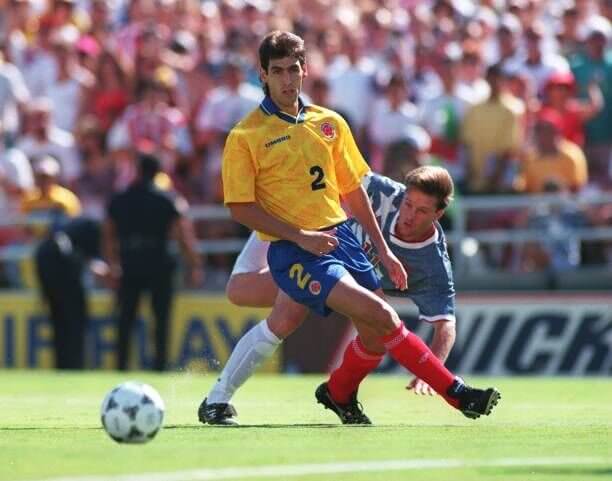 When he reached the professional level he was given the jersey number two and soon acquired two nicknames, "El Caballero del Futbol" translated to "The Gentleman of Football" and "The Immortal Number 2". He played for both the Colombian club Atletico Nacional and the Swiss club Young Boys. In 1991, Escobar was called up to the Copa America and in 1994 he was called up for the World Cup.

Michael Jackson
Who do we trust more if not our doctor? Murray was a friend, fan, and his physician. On June 25, 2009, Michael Jackson, 50, died from cardiac arrest as a result of a deadly mix of lidocaine, ephedrine, lorazepam, and propofol, all provided by his doctor, Conrad Murray.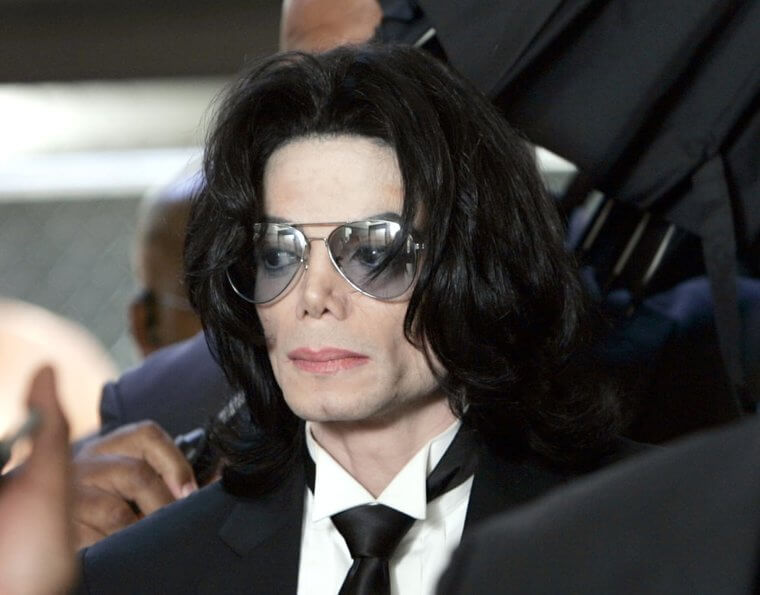 The Los Angeles County coroner determined that it was the cause of death was homicide and Murray was charged with involuntary manslaughter. He was sentenced to four years in jail and had his medical license suspended. Murray only ended up serving two years as a result of good behavior. When interviewed by The Daily Mail, Murray emotionally shared, "I loved him. I still do. I always will."

Scoring an Own Death
On June 23rd in the World Cup game between Colombia and the United States, Escobar made the fatal error of accidentally scoring a goal against his own team. Obviously an embarrassment, Escobar accepted the loss and made amends with his teammates, even so, the fans had not yet forgiven him. On July 1, while eating a meal at a restaurant in Medellin, Escobar was approached by some angry fans who began to ridicule him for his error. The argument escalated until one of the patrons pulled out a gun and shot the footballer multiple times.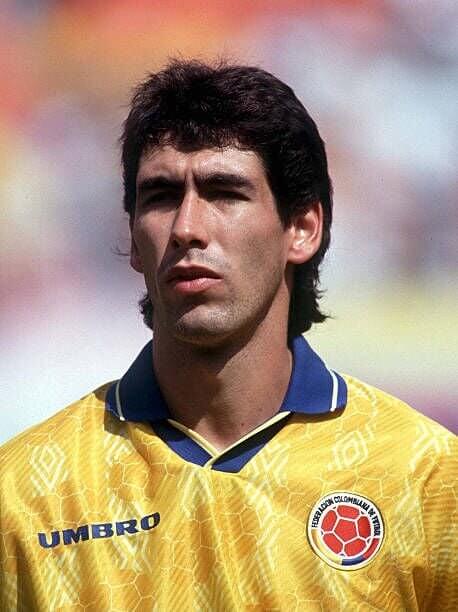 The culprit was a gangster by the name of Humberto Munoz Castro. Although his bosses Santiago and Pedron Gallon were accomplices, neither received punishment, while Castro was sentenced to 42 years in jail of which he only served 11. Because the parties involved were known gangsters, many began to suspect that they were seeking revenge after losing a substantial amount of money due to the World Cup loss.

Up next, a flip of the coin into the world of celebs who have ended lives...


Celebrities Who Have Been Accused of Murder or Attempted Murder
Actors, singers, and sports stars are often in the news for their latest roles, their red-carpet outfits or scandals in their dating lives. But every so often, they hit the headlines for much more serious reasons. Being rich and famous might win you some favors, but at the end of the day, celebrities are only human, and they mess up like the rest of us. And sometimes these mistakes end in death. Here are some well-known names that have been accused of or charged with murder.

Don King
The famous boxing promoter Don King might be best known for his work, promoting top names like Muhamad Ali and Mike Tyson, but the man also has a criminal reputation, with not one but two accusations of murder.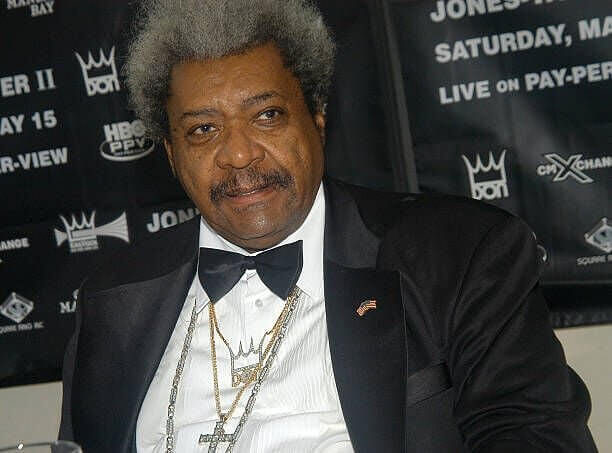 The first of these occurred back in 1957 when King shot a man who was robbing one of his gambling houses. The crime was ruled as justifiable homicide. Thirteen years later, King beat one of his employees to death over a debt of $600. He was convicted of second-degree murder, but the charges were later reduced to manslaughter and King served just four years in prison.

William S. Burroughs
In a terrible case of a game gone wrong, William S Burroughs shot and killed his wife, Joan Vollmer, in 1951 at their Mexico City home. The pair had been drinking when the novelist asked his wife to place a glass on her head as part of a "William Tell act". The shot went wrong and Vollmer died almost instantly.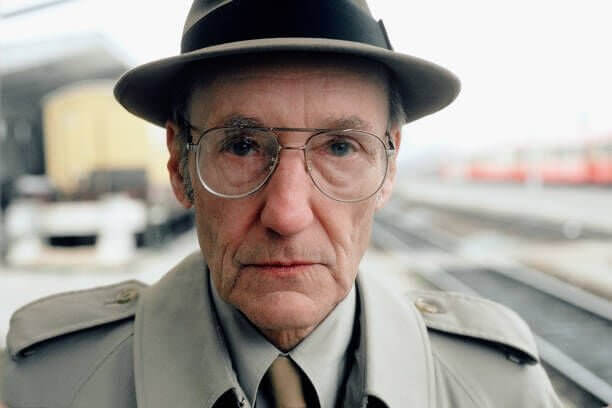 In a terrible case of a game gone wrong, William S Burroughs shot and killed his wife, Joan Vollmer, in 1951 at their Mexico City home. The pair had been drinking when the novelist asked his wife to place a glass on her head as part of a "William Tell act". The shot went wrong and Vollmer died almost instantly.


Snoop Dogg
While recording his first album, Doggystyle, in 1993, Snoop Dogg was involved in the shooting death of a rival gang member. The man was shot by Snoop's bodyguard, but as the rapper was driving the car at the time, he was also charged with murder.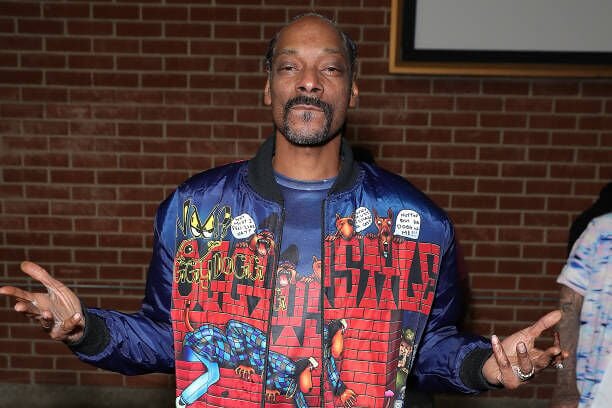 The two men were defended by lawyer Johnnie Cochran, who would later go on to represent OJ Simpson. Both men were eventually acquitted of the crime but spent several years wrapped up in connected legal battles.

Sid Vicious
Sex Pistol member Sid Vicious was just 21 when he was arrested for the murder of his girlfriend Nancy Spungen. He claims to have woken up from a drugged stupor to find her on the bathroom floor of their Manhattan hotel room.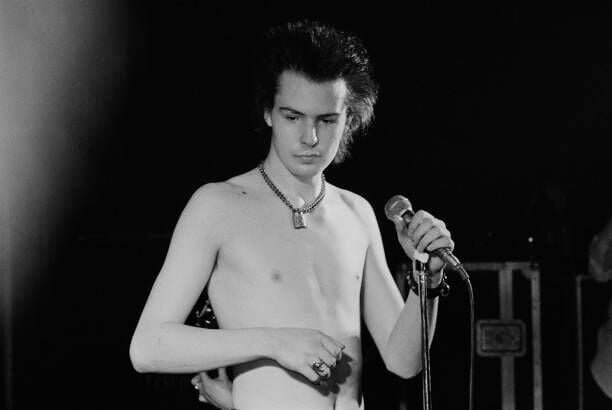 Sex Pistol member Sid Vicious was just 21 when he was arrested for the murder of his girlfriend Nancy Spungen. He claims to have woken up from a drugged stupor to find her on the bathroom floor of their Manhattan hotel room.

Dog the Bounty Hunter
For a man who spends his days hunting and capturing criminals, Duane Chapman has a somewhat shady past. Chapman had joined a motorcycle gang when he was just 15 and ended up involved with drug dealers.


In 1976, Chapman had been waiting in a car while a friend of his became involved in an altercation with his dealer, ultimately killing the man. For his role as 'getaway driver', Chapman was convicted and sentenced to five years in prison but was released after 18 months.

Phil Spector
In 2003, actress Lana Clarkson was found dead in the California home of legendary music producer Phil Spector. Spector later claimed that the death was an accidental suicide, that she had "kissed the gun", but during his call to emergency services that night, he had said, "I think I just killed someone".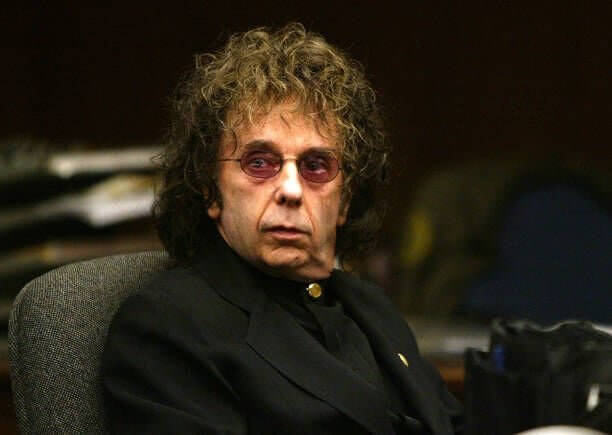 Spector was charged but released on a bail of $1 million. He remained free until the trial started, which wasn't until March 2007. The trial was lengthy, but Spector was eventually found guilty in April 2009 and was sentenced to 19 years to life. On January 16, 2021, Spector passed away at the age of 81, apparently from Covid-19 complications.

Gucci Mane
On May 10, 2005, rapper Gucci Mane was at a friend's apartment when a group of men entered and started attacking those that were there. Mane and his friends began shooting in retaliation and ended up killing one young man.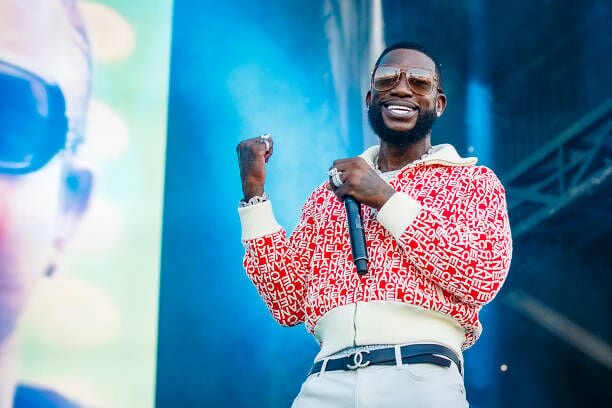 The body of the man was found later at a local high school, after which the rapper (real name Radric Delantic Davis) turned himself in to the police. He was charged with murder, but the charges were later dropped due to insufficient evidence.

Johnny Lewis
The death of actor Johnny Lewis was a strange and tragic one, that also involved murder. On 26 September 2012, the Sons o Anarchy star was found dead on the driveway of his landlord's house, apparently having jumped from the roof.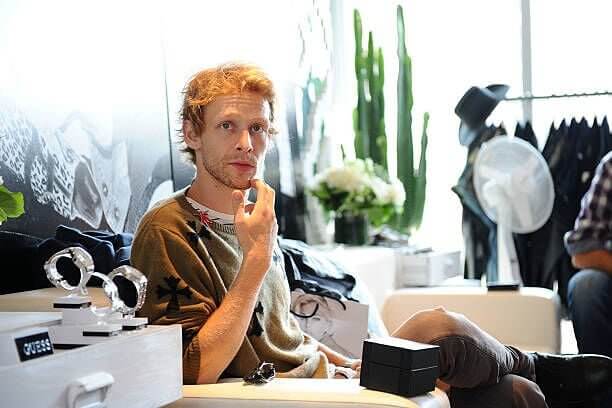 When police went to investigate, they found his 81-year-landlord Catherine Davis inside the house, dead from blunt force trauma to the head. It appeared Lewis had killed her, along with her cat. The actor had a history of drug abuse, but no drugs were found in his system at the time of his death.

Oscar Pistorius
This is one murder case that most people are sure to remember, as it caused such a media sensation worldwide. The South African athlete shot and killed his girlfriend Reeva Steenkamp on Valentine's Day 2013. Pistorius never denied the shooting but claims he thought she was an intruder as he shot her through a closed door.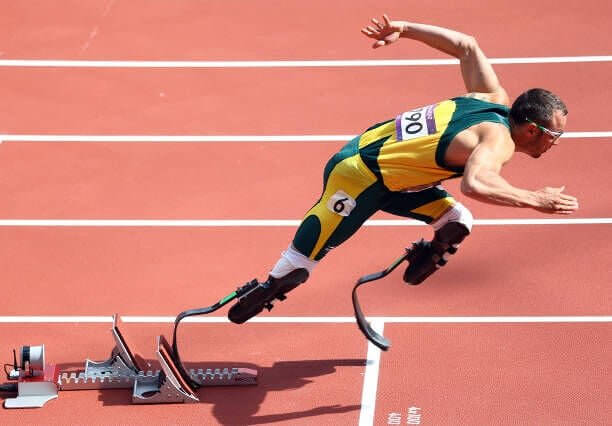 After a highly publicized trial, the sprint runner was found guilty of culpable homicide in September 2014 and sentenced to five years. He was also handed down a three-year sentence, to be served consecutively, for reckless endangerment relating to firearms.

Mark Wahlberg
Actor Mark Wahlberg might project the image of a squeaky-clean family man these days, but as a teenager, he was involved in a lot of criminal activity, including hate crimes against black and Asian people.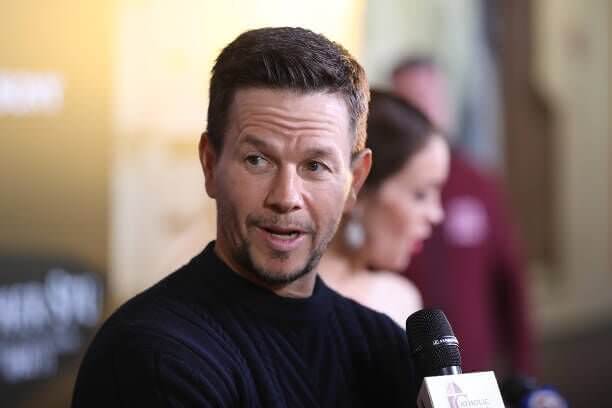 The most serious of these was an attack on two separate Vietnamese men on the same day. The first man he knocked unconscious with a large wooden stick. He later punched a second man in the eye. He was arrested and charged with attempted murder and pleaded guilty to felony assault. He was sentenced to two years' jail time but only served 45 days.

Lillo Brancato, Jr.
In December 2005, Lillo Brancato Jr, along with an accomplice, was attempting to burgle a house in The Bronx. They were interrupted by an off-duty police officer who lived next door, who was shot and killed by Brancato's accomplice.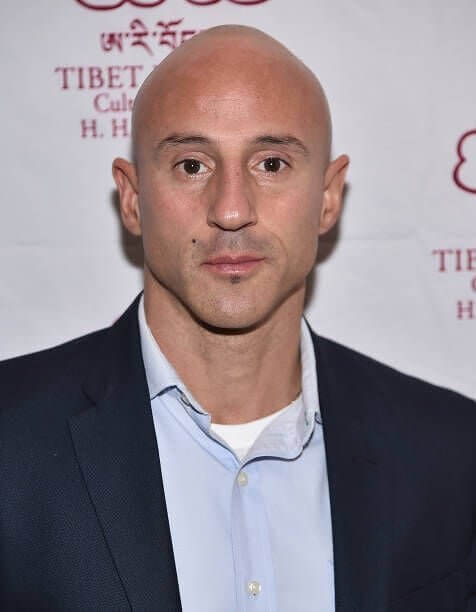 After the subsequent trial in 2008, The Sopranos star was found not guilty of murder, but guilty of attempted burglary. He was sentenced to 10 years in prison, while the accomplice was sentenced to life without parole for first-degree murder.

Ted Kennedy
In 1969, the youngest of the Kennedy brothers was charged with leaving the scene of a crime after he left a woman to drown. He had been driving across a bridge when he lost control of the vehicle, which ended up in a tidal channel.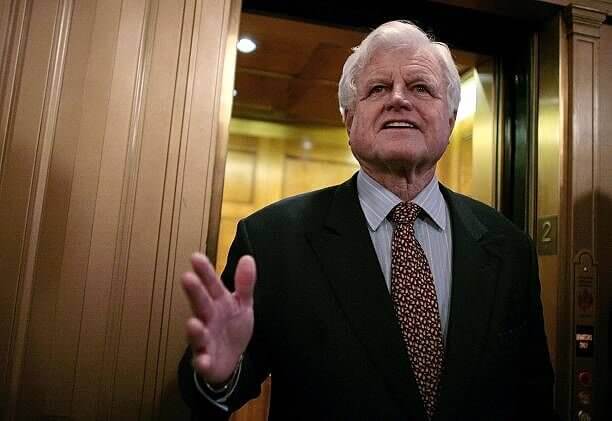 Kennedy escaped the car but claims he could not free the woman. He didn't report the accident until the next day, by which time the woman's body had already been discovered. He was given a two-month suspended sentence.

Robert Blake
A famous child star throughout the 1930s and 1940s, Blake hit the headlines again in 2002 when he was arrested for the murder of his wife, Bonnie Lee Bakley. Blake had not been present at the time of the shooting death but had allegedly used a hitman.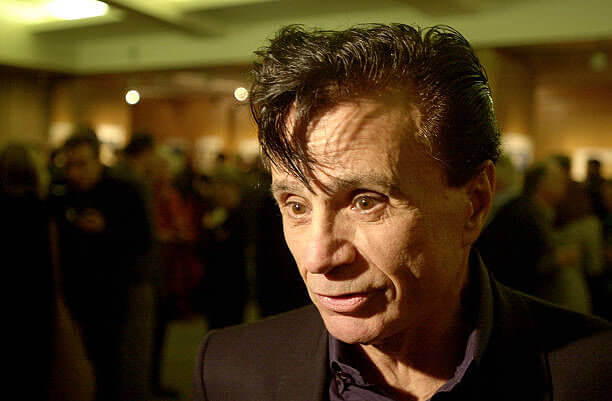 In 2005 he was found not guilty of the crime, but later that year was found guilty in a civil suit of wrongful death, which had been brought against him by Bakley's children. On this charge, he was ordered to pay $30 million and filed for bankruptcy soon after.

Claudine Longet
French singer and actress Claudine Longet, who had been popular during the 1960s and '70s, was arrested in 1976 following the shooting death of her boyfriend Spider Sabich. Longet claims that the gun had been discharged accidentally as Sabich, an Olympic skier, was showing her how to use it.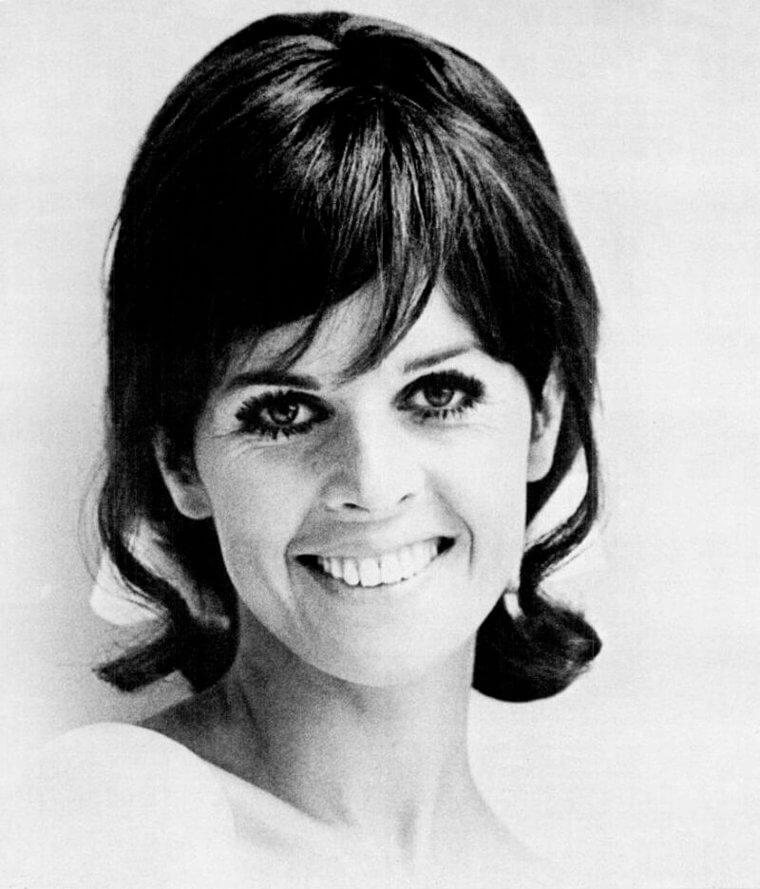 The police made several procedural errors during the investigation, which left many pieces of evidence inadmissible in court. Longet received just 30 days in prison and a small fine on a charge of negligible homicide.

Slick Rick
In the early days of his career, the rapper and record producer spent five years in prison after being found guilty on two counts of attempted murder. The incident in question involved his cousin Mark Plummer, whom he had hired as a bodyguard.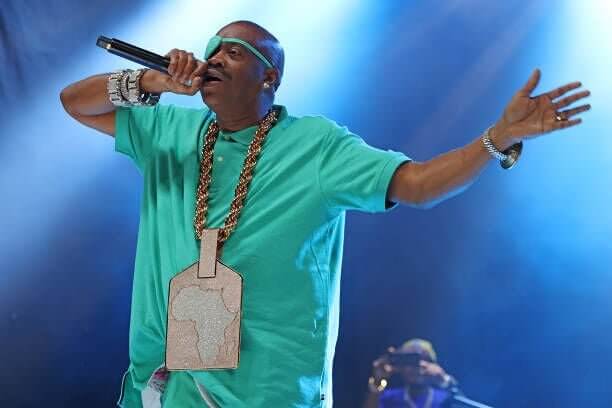 After Plummer had attempted to rob the rapper and threatened to kill his mother, Slick Rick shot at Plummer outside a nightclub, injuring him and a bystander. Though neither victim suffered severe injuries, Rick pleaded guilty to all charges.

Suge Knight
During the filming of the biopic Straight Outta Compton, music executive Suge Knight was involved in a fatal hit-and-run, after which he was charged with voluntary manslaughter. At the time of his arrest, Knight had claimed the collision was an accident, but witnesses say it had been deliberate.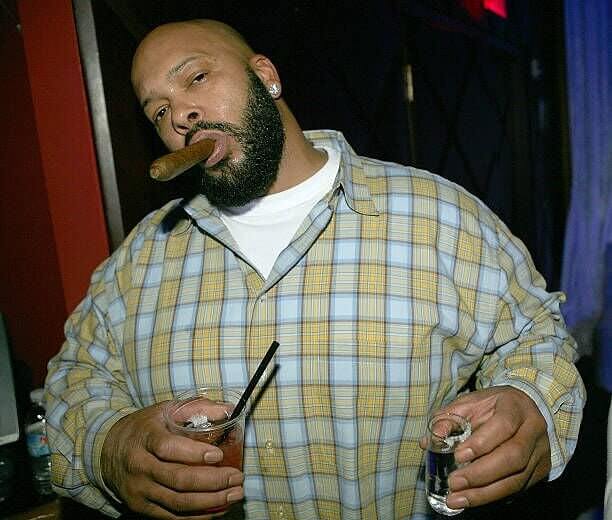 The trial was delayed many times due to Knight's medical issues, including a suspected brain tumor, but in October 2018 he was sentenced to 28 years in prison and remains incarcerated in the RJ Donovan Correctional Facility in San Diego.

Phil Rudd
The drummer for hard rock band AC/DC was arrested in 2014 following a raid on his New Zealand home and charged with attempting to procure a murder, threatening to kill possession of methamphetamines, and possession of cannabis.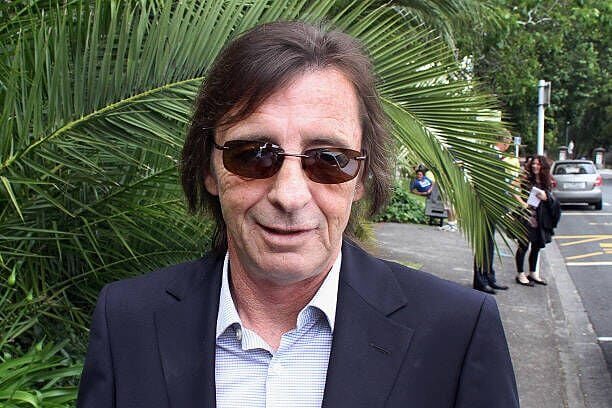 Rudd had allegedly tried to hire a hitman to kill two other men, but the charge of attempting to procure a murder was dropped the day after the arrest. He eventually pleaded guilty on the drug possession charges and one of the charges of threatening to kill. He received a fine and eight months of home detention.

Matthew Broderick
Baby-faced Matthew Broderick might have a look of innocence, but in 1987 the Ferris Bueller star was involved in the death of two people. Broderick, along with his girlfriend Jennifer Gray, had been on holiday in Ireland when he drove on to the wrong side of the road, resulting in a collision.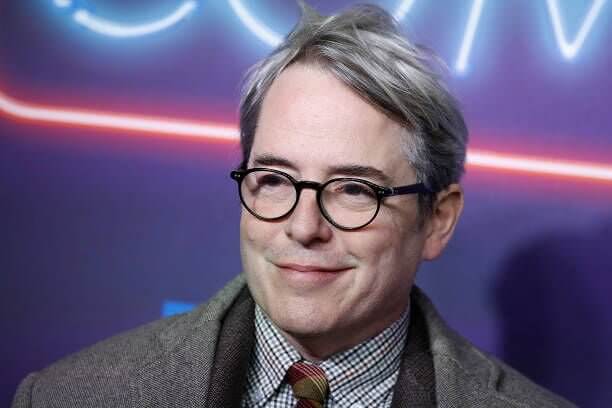 The passengers in the other car, a 28-year old woman and her mother, were severely injured and pronounced dead on arrival at the hospital. Broderick initially faced a charge of death by dangerous driving, but the charges were later downgraded to careless driving and he escaped with a small fine.

Venus Williams
Tennis legend Venus Williams is another celebrity involved in a fatal car accident. In June 2017, Williams was involved in a collision at an intersection in Palm Beach, Florida. The driver of the other vehicle survived, but her 79-year old husband died of his injuries in hospital.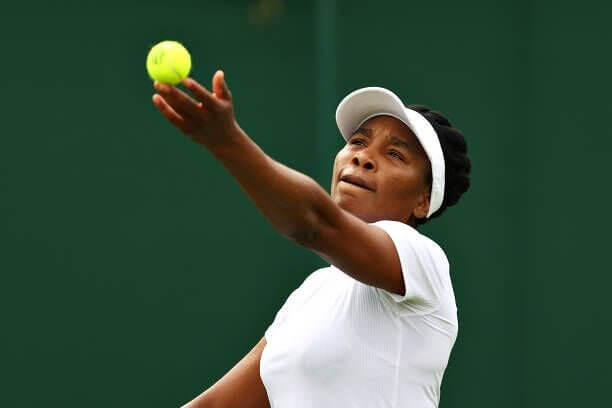 Initially, Williams was suspected of causing the accident by turning into the intersection when she didn't have right of way. However, authorities subsequently obtained video footage that proved a third party was at fault, and Williams was cleared of wrongdoing.

Brandy
In 2006, pop singer Brandy (full name Brandy Norwood) was involved in a serious car accident on the 405 freeway in Los Angeles. Norwood had lost control of her Land Rover, colliding with a car containing a woman and her children.

The woman, Awatef Aboudihaj, later died of her injuries, but the two children made a full recovery. Due to insufficient evidence, Norwood was neither arrested nor charged, but following several lawsuits, she reached a private settlement with Aboudihaj's widower.

Caitlyn Jenner
The former Olympic medalist hit headlines in April 2015 when she came out as a transgender woman. But just a few months before, Jenner was involved in a fatal collision that seems to have gone largely unnoticed.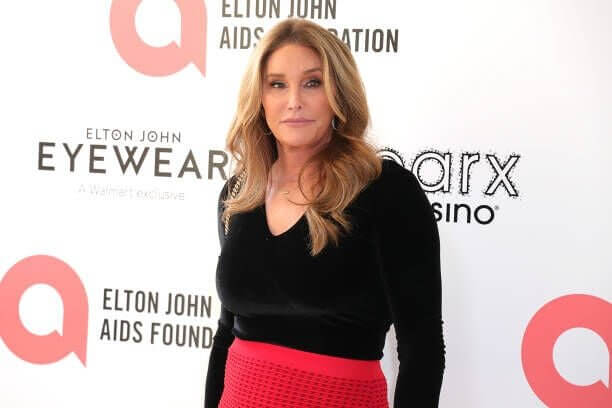 She had slammed into the back of a car on the Pacific Coast Highway, pushing it into oncoming traffic. The driver of the car, Kim Howe, an actor and animal rights activist, was killed. Due to conflicting accounts of the event, no charges were filed against Jenner, though Howe's family did file a civil lawsuit that was settled out of court.

Keith Moon
The legendary drummer for British rockers The Who was well-known for his self-destructive behavior, but in January 1970, his conduct tragically affected the lives of others. Moon was trying to escape fans by driving away from a pub when he ran over his bodyguard Neil Boland.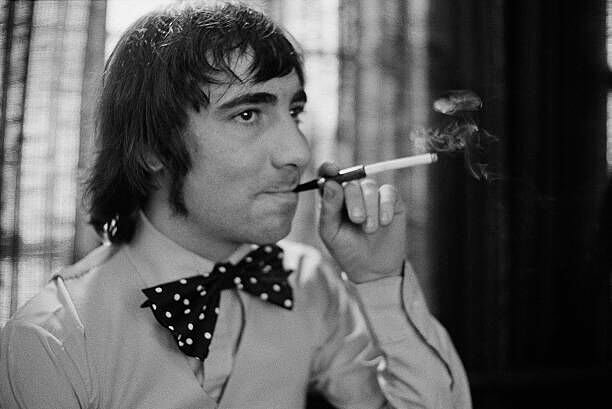 Moon had been drinking and claims he did not see Boland in the road, and the death was ruled an accident. He was, however, charged with drink driving and driving without a license and insurance.

Vince Neil
In yet another case of rockers and drink driving is a tragic mix, Mötley Crüe frontman Vince Neil was involved in a fatal car accident in December 1984, which claimed the life of Hanoi Rocks drummer Nicholas Dingley.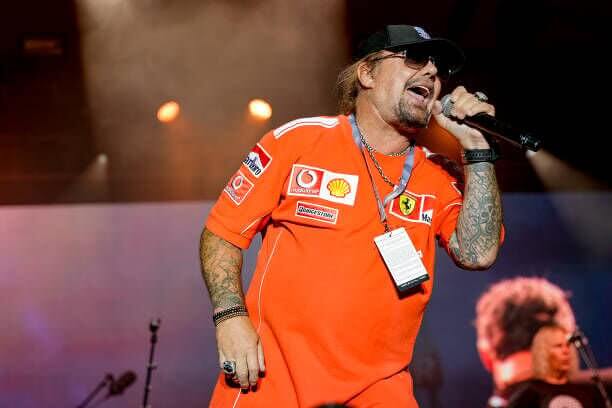 Neil had been driving Dingley and another friend to a liquor store when he lost control of the vehicle and hit another car. The other car's occupants were injured and Dingley was killed. Although Neil was charged with vehicular manslaughter and driving under the influence, he served just 15 days in jail.

Aaron Hernandez
Pro player for the New England Patriots Aaron Hernandez had his career cut short when he was arrested for the shooting death of semi-pro footballer Odin Lloyd in 2013. Lloyd's body had been found in an industrial park near Hernandez's home, and a previous connection between the two men led police to suspect Hernandez.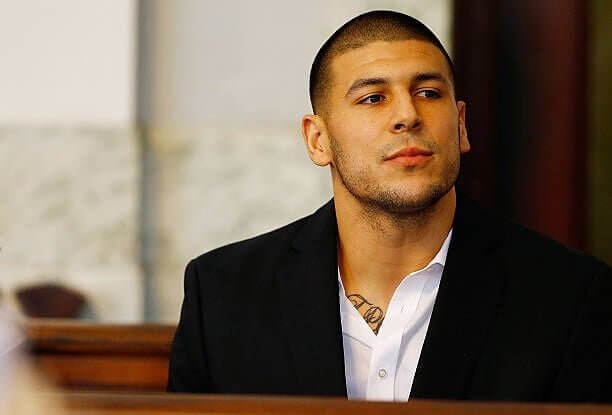 Hernandez pleaded not guilty, but in June 2013 he was convicted of first-degree murder and five separate firearms charges and sentenced to life in prison without parole. He was found dead in his cell in 2017, and the death ruled a suicide.