After watching two characters' romantic chemistry, there's nothing more satisfying to viewers than seeing them share a passion-filled kiss. It's like fireworks bursting in the air, lighting up the night sky, and everyone can go home happy. Sometimes – in fact, more often than not – the hot, steamy kiss in front of the camera is just a part of their contract, and the chemistry they so convincingly convey through the lens is nothing but a paycheck. But there have been cases of actors just flat-out refusing to lock lips with their costars – be it for religious reasons, principles, or just plain stinky breath – and their decision ended up costing their jobs. We wholeheartedly support any actor's decision not to do anything that makes them uncomfortable, but it's still quite a shock to hear some actors not going out of their way to give their best performance. Keep reading if you'd like to know which 39 actors wouldn't kiss their costar in front of the camera.
Reese Witherspoon Was Absolutely Against Kissing Robert Pattison in Water for Elephants
There aren't many women in the world who would say they never fantasized making out with Robert Pattinson, but to Reese Witherspoon in Water for Elephants, locking lips with the teen heartthrob was anything but appealing.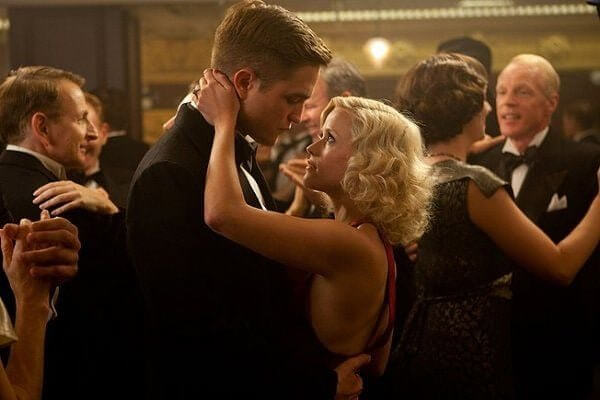 As for her reasons why smooching Rob on camera was the last thing on her mind, apparently, the former sparkling vampire had a serious bout with the flu at the time. Even so, there are plenty of young girls out there that would probably risk getting infected if it meant kissing Rob, right? Well, as Reese put it, he was dripping green, gooey stuff out of his nose; and he was constantly snorting between takes. Yuck.
Julia Roberts Was Not Thrilled That Denzel Didn't Want to Kiss Her in The Pelican Brief
Julia Roberts may have been less than thrilled having to kiss Nick Nolte on camera, but when she starred alongside Denzel Washington in The Pelican Brief, Julia was as giddy as a schoolgirl. While filming, Julia had become an American sweetheart, known for her amazing acting talent and beauty, and if any other man were to switch places with Denzel, they'd probably jump at the opportunity to kiss her.

But if you've ever seen Denzel in one of his movies, you might have noticed that he's not too big on kissing. However, the main reason why Denzel outright refused to kiss Julia was that she's… white. Now, don't get him wrong; he's as far away from racist as you can find a person, but he's basically catering to his key demographic of viewers, i.e. black women. He was afraid of how they would perceive his kissing a white woman on screen. In the end, it was all about business. Nothing personal, Julia.
Kevin Hart Refuses to Play Roles Where He's Asked to Kiss Another Man
You may remember seeing Kevin engaging in a quick smooch with The Rock in Central Intelligence, but that's the line for man-on-man lip wrestling. He was approached to play the role of Alpa Chino, a closeted homosexual, and rapper, in Tropic Thunder, but he turned it down saying that Alpa's character was "real flagrant."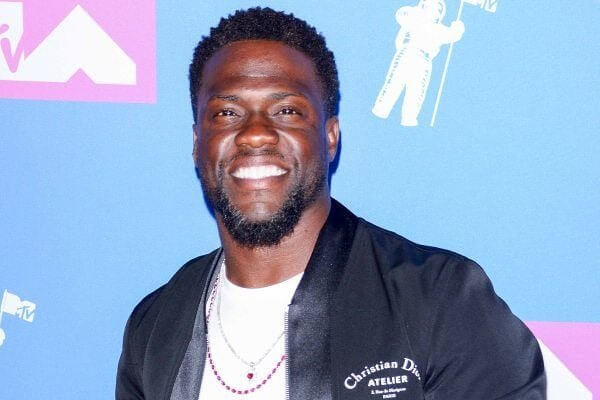 He later explained that he meant no harm against the LGBTQ community, and he simply meant that he isn't confident he could convincingly play a gay character. Like any good actor, Kevin puts his heart and soul into every role he plays, but portraying a gay rapper was just something he couldn't commit to.

Sunny Leone Has a "No Kissing" Clause in All of Her Contracts
So some people out there may be familiar with Sunny Leone's past work.  This Bollywood actress has done many a scene involving kissing her costars, but since playing as herself in Ragini MMS2, she felt compelled to add a no-kissing clause to her future contracts.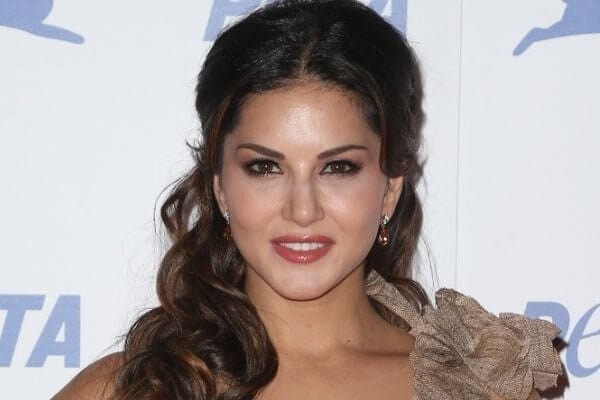 Keen-eyed fans have noticed that Sunny's hot and steamy love scenes in subsequent works like One Night Stand and  Mastizaade have involved absolutely no kissing. Sunny never divulged her reasons for not swapping saliva with her costars, but we speculate it has a lot to do with her less-than-clothed past and her current life as a loyal wife and mother of three.

Candace Cameron Would Rather Not Kiss Her Costars
The Fuller House actress has done many kissing scenes for the camera since she first appeared on TV, but lately, she's become more devoted to her religion and refrains from locking lips with costars. This really shouldn't shock anyone since her last name should be a clear giveaway that she's Kirk's sister. Like her older brother, the only lips she wants to fully embrace are those belonging to her spouse.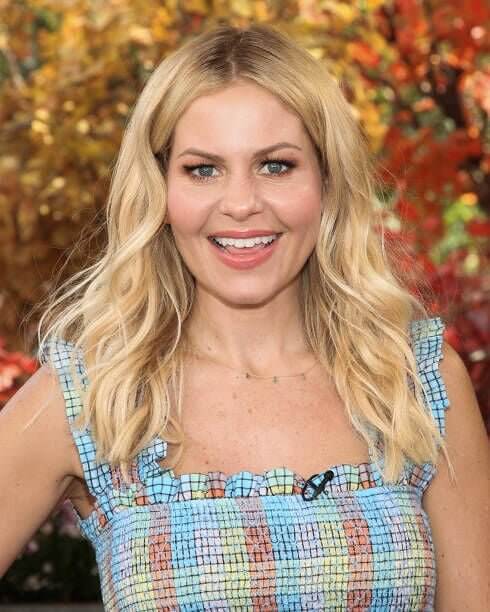 Apart from her religious beliefs, she doesn't want to do anything that will compromise her relationship. She spoke of her husband getting really uncomfortable watching his wife make out with other dudes. This definitely means we'll see a no-kissing clause in her contracts here on out.

11-Year-Old Kirsten Dunst Didn't Want to Kiss Grown-Up Brad Pitt in Interview With the Vampire
Once again, we cannot stress enough just how much of a heartthrob Brad Pitt is and was. But while filming Interview with the Vampire, Kirsten Dunst was a little more than reserved about kissing the future-sexiest man alive. Kirsten told reporters later on that a lot of her friends were jealous of her brushing lips with Brad, but to her, the experience was a bit of a shock.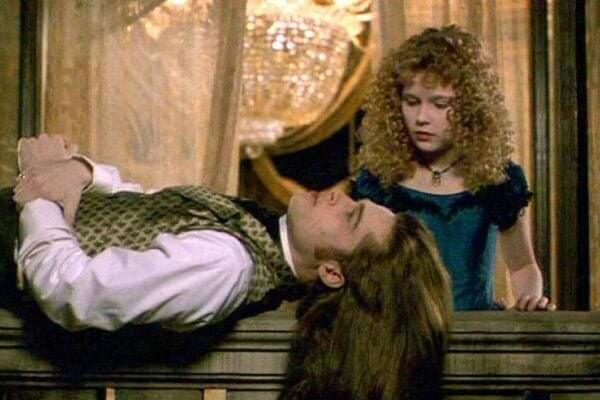 You see, at the time, Kirsten was only 11 years old. Any child would feel a little disgusted about having to kiss a full-grown man, let alone in a movie for the whole world to see. To Kirsten, she did it out of her love for acting, but the experience put her off kissing any more men for another couple of years. She admitted that the next person she locked lips with happened at the age of 15.

Vanessa Hudgens Would Rather Kiss Girls Than James Franco After Spring Breakers
Every Disney star is looking for a mature role that will help them shed their Mickey Mouse ears, and for Vanessa Hudgens from High School Musical, that opportunity came in the form of Spring Breakers. In this indie film, Vanessa would star next to James Franco, a.k.a. that freaky guy who tried to get it on with a teen, and unsurprisingly, she was less than thrilled about doing an intimate scene with him.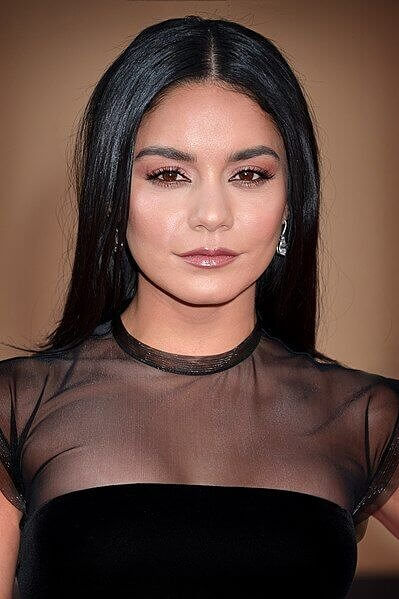 They ended up doing the kissing scene, but it was an experience that Vanessa would hope to soon forget. For whatever reason, Vanessa was extremely nervous coming up to the kiss. After shooting the scene, she promptly told her agent that she did not want to kiss James Franco ever again. In fact, she'd rather take a swing at kissing another woman than lock lips with James. Ouch.

Jennifer Lawrence Made Kissing Liam Hemsworth an Awful Experience in Mockingjay
J.Law and L.Hem (is that what they call him?) acted shot a kissing scene for Mockingjay, and she apparently made things as uncomfortable for her costar as possible. Of course, locking lips with your best friend can be awkward for anybody, but to make matters worse, she'd go into the scene after munching on stinky garlic or tuna fish.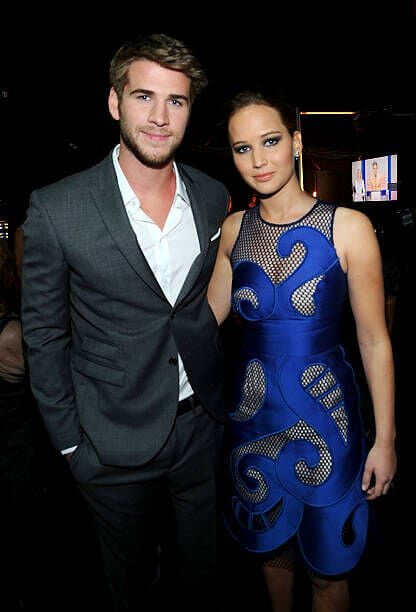 And it wasn't just some way to help him get over the nerves or to prevent any feelings from arising. Jennifer basically gargled these nasty-smelling foods for the sole purpose of making Liam uncomfortable. So, yeah, it's safe to say that he wasn't all too thrilled about smooching Jennifer in Mockingjay.

Jewel Was Hesitant to Kiss Rob Lowe in The Lyon's Den
Rob Lowe has been certified "hunk" status since the 1980s, and most young women in the 1990s and early 2000s would jump at the opportunity to kiss Rob, whether onscreen or off. But Jewel isn't most women. While shooting The Lyon's Den, Jewel was extremely reluctant to make out with Rob in any intimate scenes together. In the end, they ended up doing the scene, but the kiss was as awkward as kisses could be.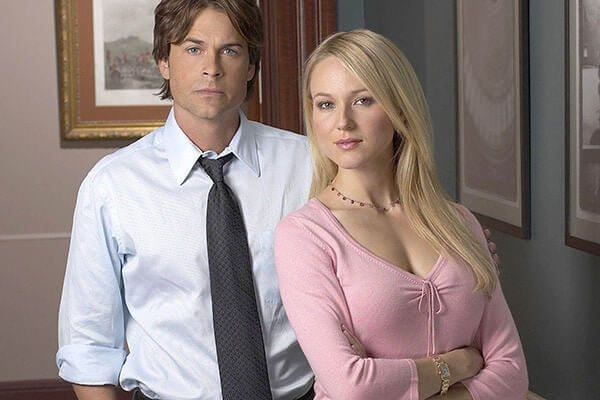 Rob spoke of the event to Ellen DeGeneres, saying that The Lyon's Den was a "paradise of indignities," but it was a real blow to his self-esteem when his costar didn't want to engage in mouth-to-mouth action for the TV drama. Jewel jokingly passed the refusal off by saying that his mouth had been to the unknown and back. Nice way of putting it, Jewel.

Herizen F. Guardiola and Justice Smith's Kiss in The Get Down Was as Awkward as It Looked
Herizen made her big break after being cast musical drama The Get Down. Despite the show's title, Herizen was not getting down with doing intimate scenes. While filming one of the kissing scenes, she was more than reluctant to kiss Justice Smith in the mouth, stating that he was a complete stranger and she makes a habit of not making out with guys she doesn't know.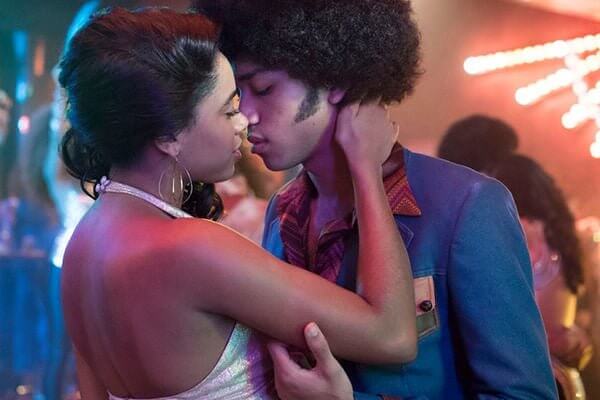 In later episodes, Herizen became more accustomed to the idea of kissing her costars in front of the camera. However, she makes a point of getting to know something personal about them first before locking lips.

Priyanka Chopra Doesn't Like to Kiss Older Men Like Annu Kapoor in Saat Khoon Maaf
A difference in age is much more than just a number. For actress Priyanka Chopra, making out her older costar Annu Kapoor in a love scene in Saat Khoon Maaf was something that she flat-out refused doing. To be fair, he's old enough to be her father (26-year difference in age).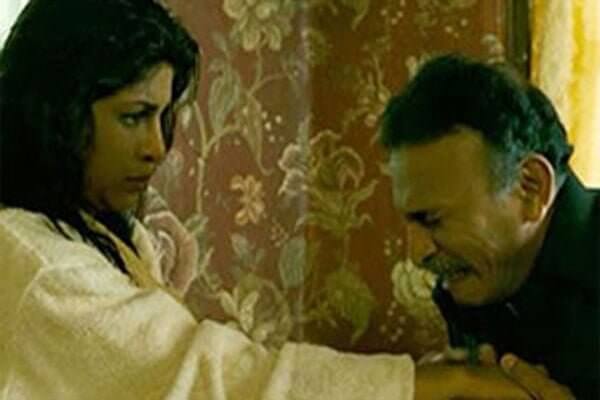 When asked about why she didn't want to engage in any intimate scenes with Annu, she said that of the seven husbands she has in the film, Annu would be the one she would be more than willing to murder. As it turns out, there was a lot of drama behind the scenes, and they just couldn't get along professionally and personally.

Gerard Butler's Cold Made Thandie Newton Refuse to Smooch in Rocknrolla
Like Robert Pattison, Gerard was under the weather while filming the intimate scene with Thandie Newton in Rocknrolla. It's completely understandable why she wouldn't want to put on her pucker-face for the scene – he was dripping snot all over the set.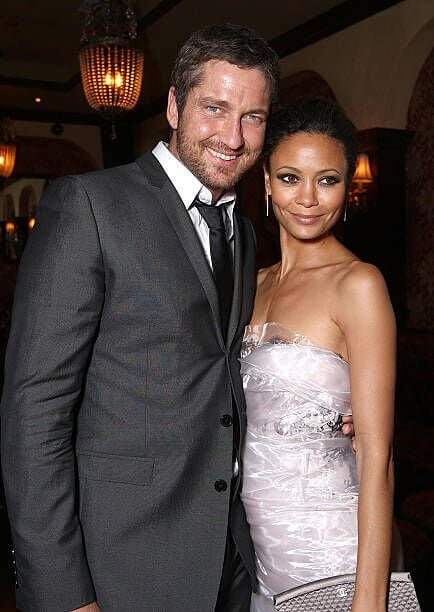 Thandie asked the director to find a way to continue the scene without kissing Gerard, but he was stumped. Gerard, on the other hand, improvised a lot of what happened during filming, and they made it through without Thandie having to risk catching a cold. She was ultimately impressed by his improvisation, stating that it was one of the most brilliant scenes she's ever been involved in.

Samuel L. Jackson Would NEVER, EVER Kiss Another Man
Take a look at Samuel L. Jackson's face and tell us that you think he'd be willing to kiss another dude for a role. When he was cast to play Tom McCourt in 2016's Cell, he was unaware that his character was gay.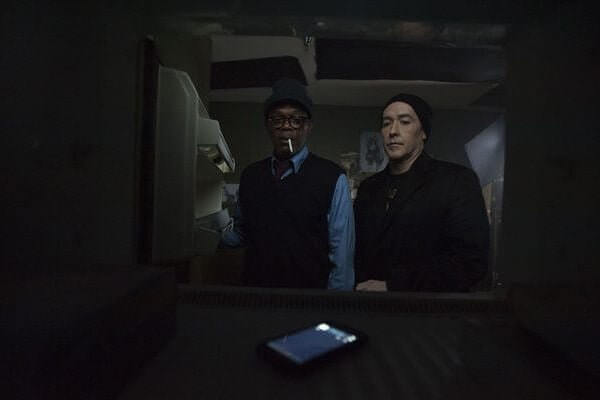 During an interview with Playboy back in the day (we read Playboy for the articles), Samuel told the magazine that he would never kiss another guy or cross-dress for any role, no matter how large the paycheck. It turns out that Samuel has stuck to his word, and after being told to make out with a guy in Cell, he probably told a few motherf***rs to motherf*** themselves.

Justin Bieber Refused to Kiss a Male Dancer in Uber Girl
Despite what you've heard from reliable meme sources, Justin Bieber is not gay, but he also doesn't hold anything against the LGBTQ community. He was cast to play in Uber Girl but ultimately opted out of the film.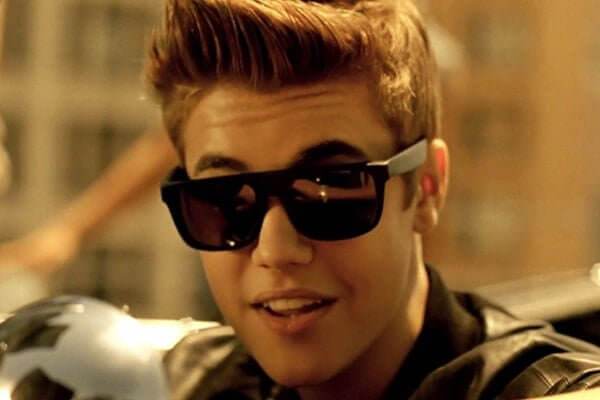 His main reason for not wanting to play in the movie was his reluctance to kiss another guy. Bieber's reps have denied the claim, but they haven't offered any explanation as to why Justin wouldn't star in the movie.

Luke Grimes Turned Down a Role in True Blood Since He Had to Kiss Nelsan Ellis
There are many actors in Hollywood who have turned down roles and thousands upon thousands of dollars for having to kiss someone of the same sex. Luke Grimes is one of them; he left the set of True Blood when he read in his script that his character was in a relationship with Nelsan Ellis, a fellow guy. His excuse for quitting was having a busy schedule and conflicting filming dates.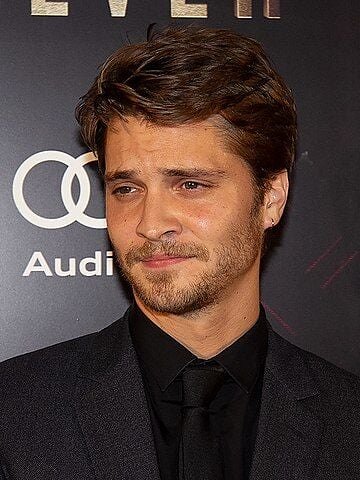 Nelsan was quite shocked to hear that his ex-costar had left for supposedly not wanting to play a gay character. Everyone was in shock, really, but they didn't do anything to keep him on set. Perhaps it was his closeted homophobia that turned everybody off.

Katrina Kaif Would Not Receive Smooches From Ranbir Kapoor in Jagga Jasoos
We don't know about you, but after we break up with someone, we refrain from giving them our sweet, delicious kisses. The same goes for Bollywood actors Katrina Kaif and Ranbir Kapoor. After the celebrity couple split up, they decided that their ex would no longer receive any kisses, even on set and in front of the camera.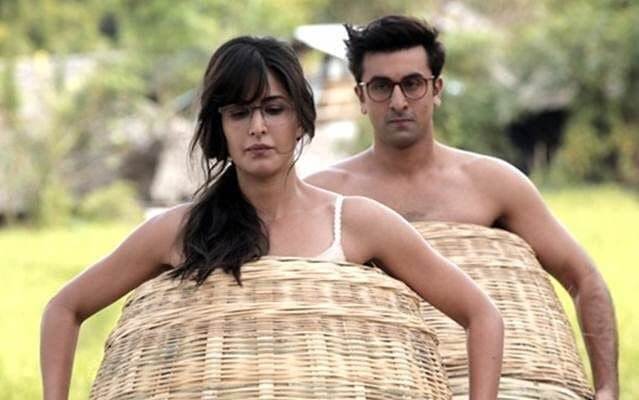 After reading the script of Jagga Jasoos, they found that they had to perform a kiss scene – something that any newly broken-up couple would not be too pleased to do. In fact, according to eyewitnesses, the couple demanded that to be given space from each other on set. They even went as far as being uncooperative for many of the following scenes. Such children…

Allyson Hannigan Didn't Want to Kiss Jason Siegel on the Set of How I Met Your Mother
You may remember Allyson and Jason starring as the ideal couple in the CBS hit How I Met Your Mother. Even though we've seen them lock lips from season one all the way to the series' finale, apparently Allyson wasn't totally in line with kissing a smoker. Jason has been known to suck on the occasional cigarette or two, and as you may already know, tobacco stink lingers even after brushing your teeth.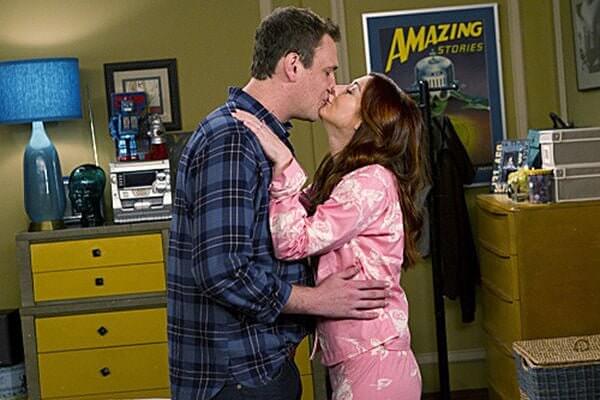 In the beginning, Jason wasn't willing to give up smoking, so he proposed to Allyson that for every cigarette he smoked on set, he'd give her $10. She happily took the offer, but it was actually Jason who was having second thoughts. He ended up spending a lot more money than he originally thought he would, so he gave up the habit altogether.

Pat Boone Got Permission From His Wife to Kiss Shirley Jones in April Love
Pat Boone is another pro actor who will not kiss another person out of loyalty for his significant other. He told Fox reporters that his first film, Bernadine, had absolutely no love scenes. His next film, April Love, also didn't have any love scenes written into the script. Throughout the beginning stages of his career, he wasn't asked to kiss on screen, so he didn't think much of it.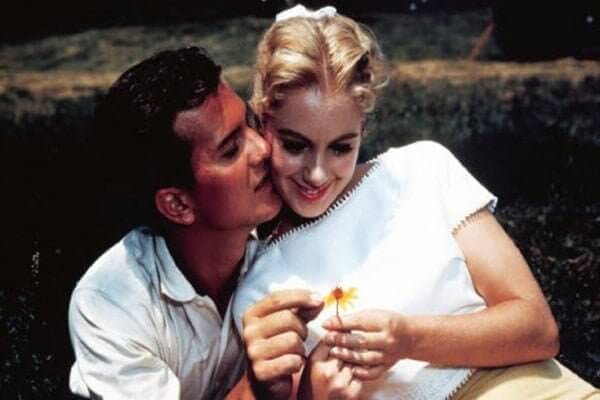 That was until April Love's director told him to lean into Shirley Jones and give her a convincing kiss. She was game, but he was petrified of what it would do to his relationship. Afterward, he went to his SO and asked for both advice and permission. Apparently, she was fine with the prospect and gave him the green light.

Nina Dobrev and Ian Somerhalder Would Not Kiss on The Vampire Diaries
Nina and Ian were a couple for three years after meeting on the set of The Vampire Diaries. In 2013, the couple decided to end their relationship, but they maintained a close relationship. In fact, Nina is a close friend of Nikki Reed, Ian's wife. But in a later episode, apparently, the scriptwriters didn't get the memo that they split up, and they included a kissing scene.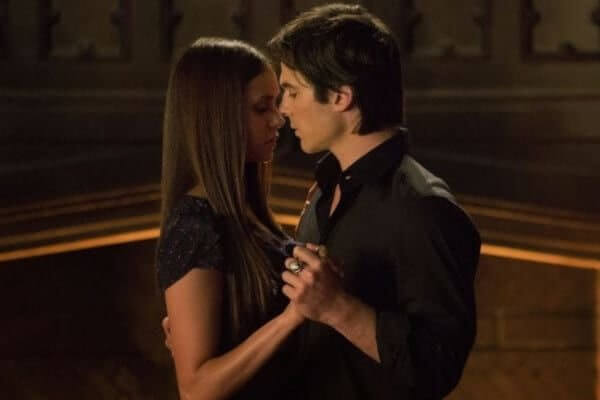 Even as a couple, they made a mutual agreement not to bring their relationship into the series and refrained from doing kissing scenes. It wasn't because they didn't want their personal lives to intermingle with their professional ones, but rather it was because Georgia, where they filmed, was so freaking cold that their jaws would lock, making a convincing kiss impossible to do for the cameras.

Sadie Sink and Caleb McLaughlin Was a Sour Surprise in Stranger Things
What caused this strange kiss to happen in Stranger Things was Sadie Sink's hesitance to have her first-ever kiss filmed for millions to view at home. When director Ross Duffer told her that she'd have to kiss Caleb at the Snow Ball as a joke, her reaction was priceless. She freaked out in front of the crew, which is completely understandable since she was only around 15 years old at the time.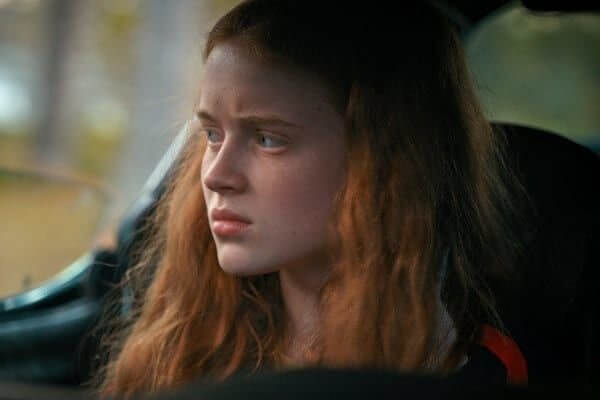 Despite her obvious reluctance to do the scene, the writers wrote it into the script of a subsequent episode. When informed of what was going down, she proceeded to freak out a bit more, which made the situation only more hilarious. In an interview after the episode aired, she said that she wasn't prepared to do the kiss, but she also didn't feel any pressure to do it. She was just a bit stressed out afterward.

Tiger Shroff Also Has a No-Kissing Clause in His Contracts
Bollywood action star and heartthrob Tiger Shroff has also thrown in a no-kissing clause to all of his future contracts. Even though he's only been in five movies throughout his career, he feels that this clause is the right move to prove his loyalty to his girlfriend, Disha Patani, who stars alongside him in the romantic thriller franchise, Baaghi.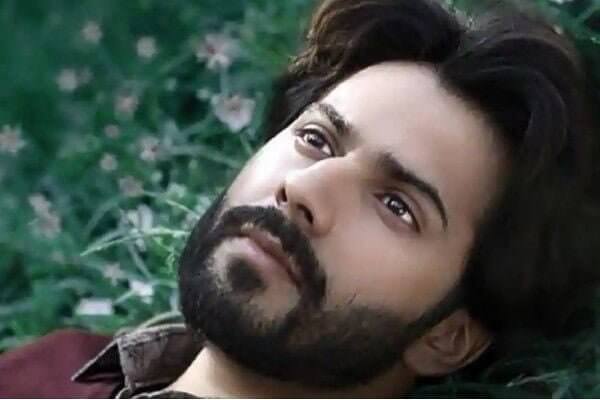 Although he's been quoted that his girlfriend has a lot to do with the clause, he also feels that kissing, whether on screen or off, is against Indian culture. His father, Jackie Shroff, has been somewhat of an unpredictable character, known mostly for his spontaneity and love for adventure. However, sometimes apples fall far, far away from the tree, and Tiger is living proof.

Jennifer Lawrence Felt Guilty Kissing Married-Man Chris Pratt in Passengers
Although J.Law did do the kiss scene with Chris Pratt for the movie Passengers, she was not that ecstatic in doing it. She even stated that the film's plot would have been A-OK without the scene, which we wholeheartedly agree with.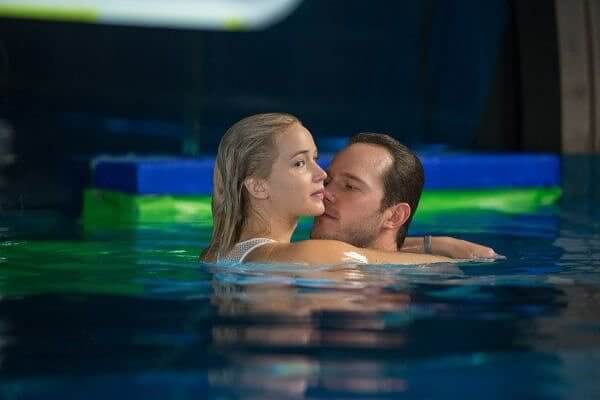 Her reason for being a bit reluctant to kiss Chris was the fact that he was married to Anna Faris at the time. To make matters worse, Jennifer was a close friend of the couple. Prior to filming the kiss, Jennifer sought advice from her mother whether it was fine to kiss a married man.

Harrison Ford and Sean Young's "Hate" Scene in Blade Runner
Blade Runner has been dubbed one of the best sci-fi films of all time. What's surprising to most fans is that actors Harrison Ford and Sean Young, though quite chummy in the film, were at each other's throats for the whole shooting process.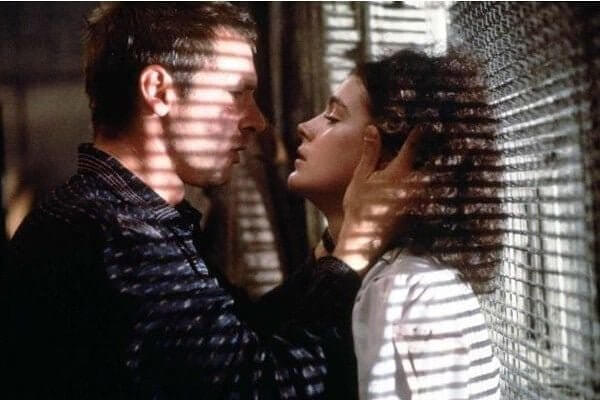 Needless to say, they weren't looking forward to the physical scene. What really pissed Sean off about Harrison was his facial hair which her makeup and left scratches on her cheeks. The love scene in the film was jokingly dubbed the "Hate Scene" since, even though they had to get intimate, it was clear that even professionalism didn't get in the way of their mutual hatred.

Ryan Gosling Didn't Want to Work With Rachel McAdams, Let Alone Kiss Her in The Notebook
Even though Ryan and Rachel had a two-year relationship after their time together on the set of The Notebook, while filming, their relationship wasn't all that great. In hindsight, whatever feuds they had on set were actually pretty sweet. Ryan and Rachel had a mutual dislike for one another and hardly ever wanted to be in the same room, which is pretty difficult seeing as how they both were the lead characters in the film.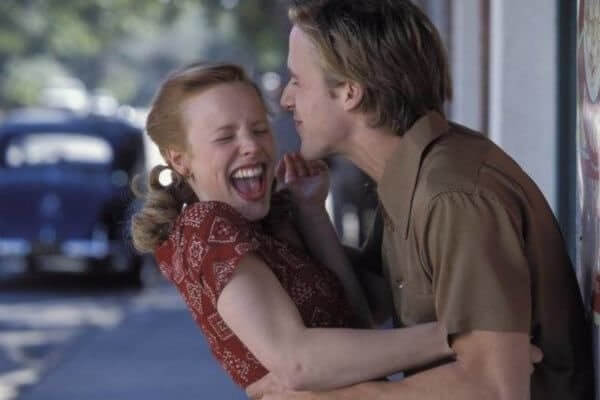 Coming up to the kiss scene, Ryan went as far as to demand that Rachel be replaced with another actress. Fortunately for them, he didn't get his way, and they soldiered through the intimate scene. Their love-hate relationship throughout the movie became that much more believable, and after the movie was released, they squashed all beef and hooked up.

After Titanic, Leonardo DiCaprio and Kate Winslet Never Shared a Kiss Ever Again
Leo and Kate starred in Titanic and Revolutionary Road together. Despite their onscreen chemistry, things between them off-camera aren't as great. There has been some friction between the two, even while filming Titanic, but it seems that they've let the past go.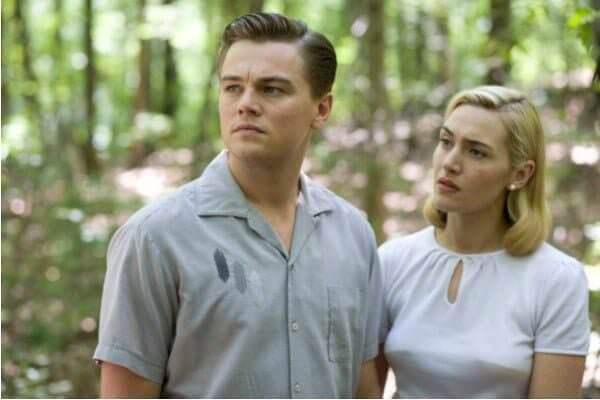 However, while shooting Revolutionary Road, Leonardo and Kate were asked to share a kissy moment, but Leo flat-out refused to do it. His refusal had nothing to do with personal beliefs or being disgusted by Kate, but rather the director of the movie was none other than Kate's own husband.

A Toothy Incident Forced the Sienna Miller Not to Kiss James Franco in Camille
Unlike Vanessa, Sienna Miller didn't have a personal beef with James Franco while shooting the indie film Camille. She was originally unaware that the script had a kissing scene between the two, despite the movie being about a newlywed couple.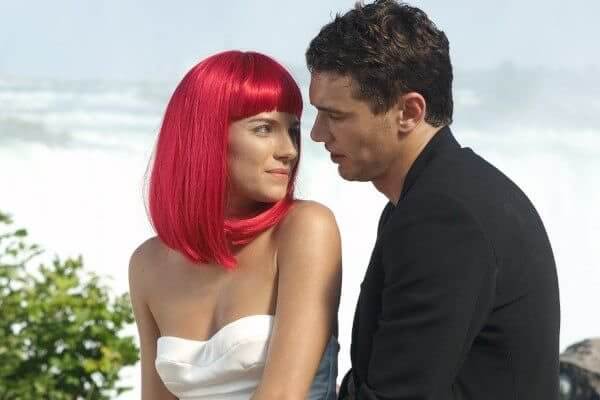 Contrary to popular belief, Sienna didn't want to kiss Franco not because he's a creep in real life, but because she was having tooth problems on set. It became such a problem that she had to call an emergency dentist to the set. Sienna's tooth problems didn't end there. She was rejected by Vogue magazine for being "too toothy."

The First Season of Modern Family Was Free of Man Kisses Between Eric Stonestreet and Jesse Taylor
Hawk-eyed viewers of Modern Family were quick to point out that there was no romantic chemistry behind Cameron Tucker (Eric Stonestreet) and Mitchell Pritchett (Jesse Taylor) in the show's first season. This wasn't an accident either, it was mainly due to Eric, a real-life straight man, being quite shy about kissing another guy in the lips.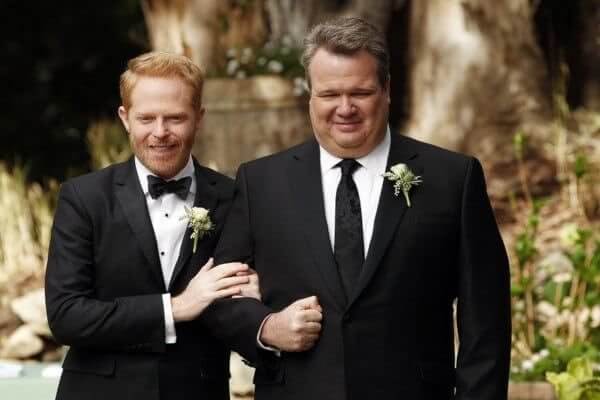 There was a lot of backlash from the LGBTQ community, but Jesse, a real-life gay man, was totally understanding of the whole dilemma. In the second season, they share their first kiss, and Jesse has playfully referred to his costar as being "gay for pay."

Teenage Kimberly McCullough Didn't Want to Kiss Any Older Costars on General Hospital
Apparently, Hollywood isn't that much against underage teens making out with older costars for the sake of "artistry." Kimberly McCullough was introduced to this harsh reality of show business when, in General Hospital, she was asked to kiss an older costar in the lips.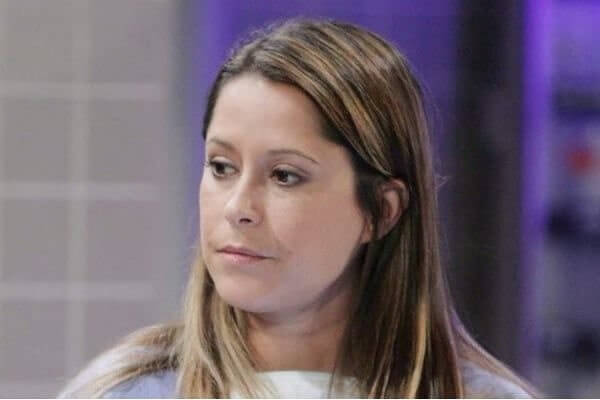 Prior to filming, her male costar would make sexual jokes and kissing a 14-year-old. Gross. The worst part is that Kimberly wasn't informed of her costar's age until the day of shooting. She repeatedly pleaded to the producers to change the script so they compromised by switching it to a quick peck on the cheek. Too bad they couldn't change it to anything at all.

Charlie Sheen Got Selma Blair Fired From the Set of Anger Management
After Charlie was fired and rehired, the producers of Two and a Half Men decided to take Charlie's character in another direction, thus Anger Management. Despite the show's title, Charlie's temper was not in check. In the beginning, things between Selma and him were quite peachy, but as the show went on, their relationship soon went downhill.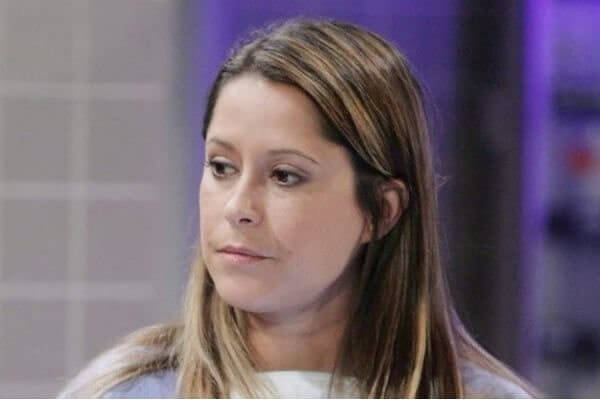 Prior to filming, her male costar would make sexual jokes and kissing a 14-year-old. Gross. The worst part is that Kimberly wasn't informed of her costar's age until the day of shooting. She repeatedly pleaded to the producers to change the script so they compromised by switching it to a quick peck on the cheek. Too bad they couldn't change it to anything at all.

Charlie Sheen Got Selma Blair Fired From the Set of Anger Management
After Charlie was fired and rehired, the producers of Two and a Half Men decided to take Charlie's character in another direction, thus Anger Management. Despite the show's title, Charlie's temper was not in check. In the beginning, things between Selma and him were quite peachy, but as the show went on, their relationship soon went downhill.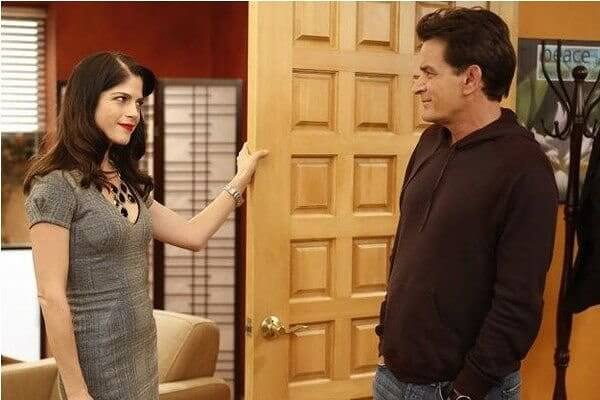 Selma complained to the show's producers that Charlie was less than tolerable off-screen, and Charlie took the high road by calling her a c*nt via text message and giving the producers an ultimatum: either she's fired or he's out. She was dropped from the show and replaced by Laura Bell Bundy.

Kirk Cameron Refused to Kiss Erin Bethea Out of Respect for His Wife
It really shouldn't come as a shock to anybody that Kirk Cameron, star of the sitcom Growing Pains, refuses to kiss any woman other than his wife. During his time on Growing Pains, Kirk became an evangelical Christian, married his costar Chelsea Noble, and got Julie McCullough fired from the set for starring in a Playboy magazine.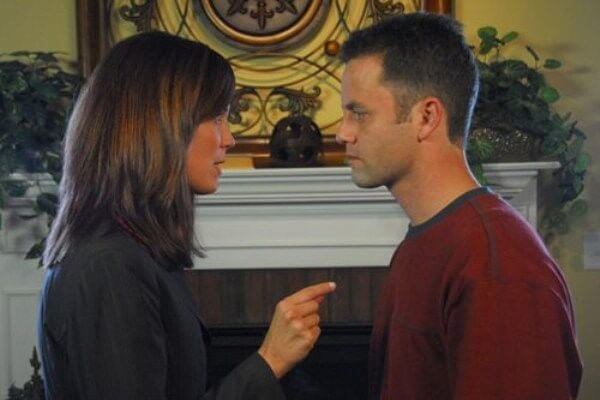 After tying the knot, he made a solemn vow not to kiss anyone else onscreen out of respect for his faith and his marriage. In a press conference, he spoke of how he cheated his kiss with Erin Bethea in Fireproof. In the film, their kiss was shot in silhouette, so Chelsea came on set as Erin and covered the kissing for her.

Brad Pitt and Cate Blanchett's Kiss in The Curious Case of Benjamin Button Almost Didn't Happen
Brad Pitt, former sexiest man alive and center of two of Hollywood's most scandalous divorces, surprised producers when he didn't feel comfortable kissing his beautiful costar on the set of The Curious Case of Benjamin Button. What was more surprising was that he had made it with many of his previous costars in other films, but Brad was pretty adamant about his refusal to kiss Cate Blanchett.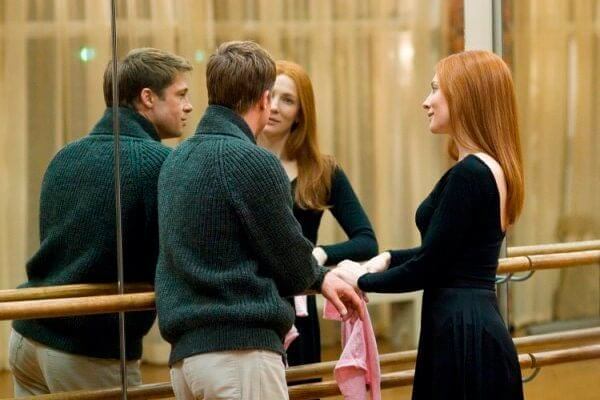 So what was up? Was she fighting the flu, too? It turns out that Brad's decision was out of sheer respect for his then-wife, Angelina Jolie. Many suspected that Angelina had forbidden him to make out with a costar, seeing as how their relationship began in Mr. and Mrs. Smith and how she tore him away from Jennifer Aniston, his then-wife at the time. However, his constant pushbacks did him no good and he ended up doing the kissing scene with Cate. 8 years later, he and Angelina divorced. Coincidence? Probably yes.

In I Love Trouble, the Director Forced Julia Roberts to Kiss Nick Nolte
Truthfully, I Love Trouble starring acting giants Nick Nolte and Julia Roberts was far from being a "good" movie. One of the main reasons for this film's surprisingly bad reviews was the lackluster performances that both of them gave. There was lots of trouble behind the scenes, something that neither of them particularly loved.

Julia Roberts spoke of Nick Nolte acting as somewhat of a pig when the cameras weren't rolling, and it's fair to say that her personal disdain for Nick just one of the reasons why she absolutely refused to kiss him. Her distaste for Nick was met with an equal level of contempt for her. Nick noted that she wasn't a nice person. Ultimately, the director forced them to kiss for one of the scenes, and their lack of chemistry was reflected in the awkwardness that ensued. Seeing the response of this film, the kiss did nothing to save the movie.

Neal McDonough Wouldn't Get Intimate With Virginia Madsen in Scoundrels, or Any Other Actress
Neal McDonough has been vocal about his refusal to do intimate scenes with anyone apart from his wife, mainly due to religious reasons. Because of his ideals, he was fired from the set of Scoundrels for not getting intimate with costar Virginia Madsen and was replaced by David James Elliott. Though this meant walking away from a huge paycheck, he's stated that he regrets nothing.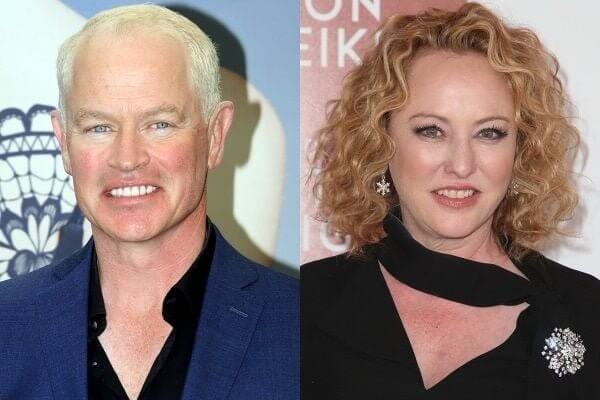 He further explained that everything he does, he does in devotion to God. Killing and violence on screen are acceptable since it's clearly fake, but bedding another woman onscreen isn't the same thing. His kids also have a lot to do with his no-kissing policy. In one intreview, he was quoted saying "I won't kiss any other woman because these lips are only for one woman". This is completely understandable since no father wants to answer awkward questions about getting it on, even with mom.

Lindsay Lohan Wouldn't Lock Lips With Charlie Sheen in Scary Movie 5
Wait, what? Didn't they kiss in Scary Movie 5? Well, not exactly. What you saw was actually Lindsay's body double who would do all of the dangerous scenes, including locking lips with crazy Charlie. Ever since she was cast to play in the film, Lindsay was vocal about her reluctance to share an intimate moment with Charlie due to his somewhat erratic behavior.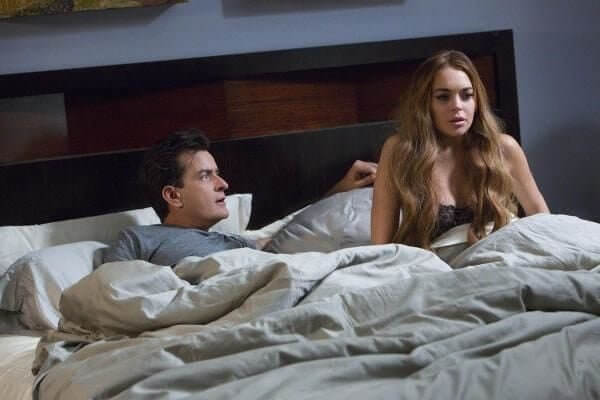 But the movie's producers didn't even bother editing the script until filming began. They ended up removing a lot of the intimate scenes originally planned between the two, and they even hired a stuntwoman to take Lindsay's place for the unavoidable kissing scene. It was reported that Charlie was cool with the entire thing and respected Lindsay's requests.

In the I Will Be Music Video, Leona Lewis Wouldn't Kiss Chace Crawford
You would have to be extremely loyal or not into men if you'd be willing to pass up a chance making out with hottie Chace Crawford. But in Leona Lewis' case, she'd rather stay away from sexy costars than make her real-life boyfriend jealous.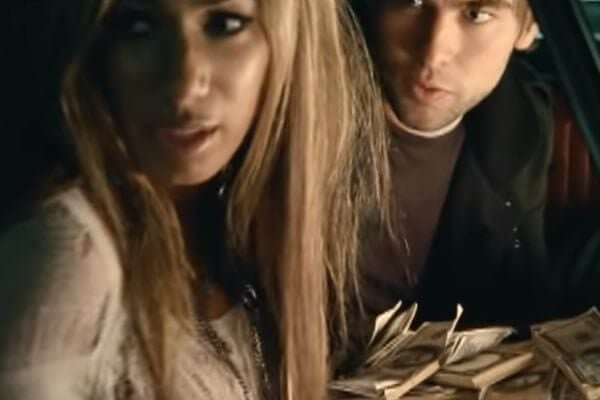 Leona hired Chace to star in the video for her single I Will Be but then refused to smooch him in the lips. She told reporters that Lou Al-Chamaa, her boyfriend, would not appreciate her locking lips to score artistic points, so he flat-out refused the video director's order to kiss.

In Kapoor & Sons, Fawad Khan Wouldn't Kiss Alia Bhatt
The Pakistani actor and singer Fawad Khan did not approve any lines in Kapoor & Sons that would have him kissing his costar on love interest Alia Bhatt. His reason for doing so is he wishes to remain true to his religious beliefs.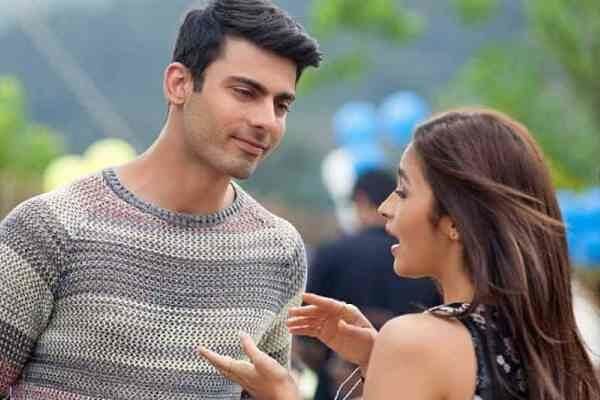 The director respected his desire not to violate his chastity, but the script couldn't just be rewritten so Fawad and Alia had to pull a cheat-kiss. Even so, Fawad would flinch every time Alia's face approached his, despite her constant reassurances that she wouldn't try and pull a sneaky one.

Tisha Campbell Was Against Acts of Affection With Martin Lawrence in Martin
The thought of locking lips with Martin Lawrence, no matter how much of an influence he is in Hollywood and comedy, isn't one that particularly enticing. However, Tisha Cambell, his costar in Martin, she had a very good reason not to kiss him on camera. By season five, she had filed a sexual harassment case against Martin.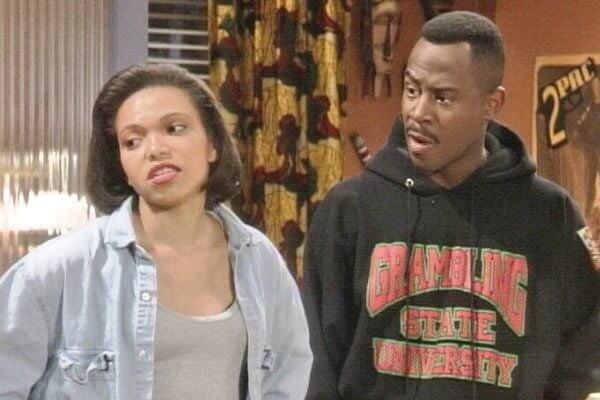 Based on reports, Martin would constantly make advances towards her despite her repeated refusals. Over the years, his behavior became more manic and violent, exploding into fits of rage for seemingly no reason. But that's not even the worst part! According to Tisha, while rehearsing and filming, Martin would grope and kiss her in front of the camera. Their off-screen relationship brought an end to the sitcom in 1997.

Will Smith Outright Refused to Make It With Another Man in Six Degrees of Separation
Before Will Smith became the superstar he is today, he was acting is indie films like Six Degrees of Separation. In this film, he took up the role of Paul, a gay conman who tricked people into thinking he was the son of The Defiant Ones' actor Sidney Poitier.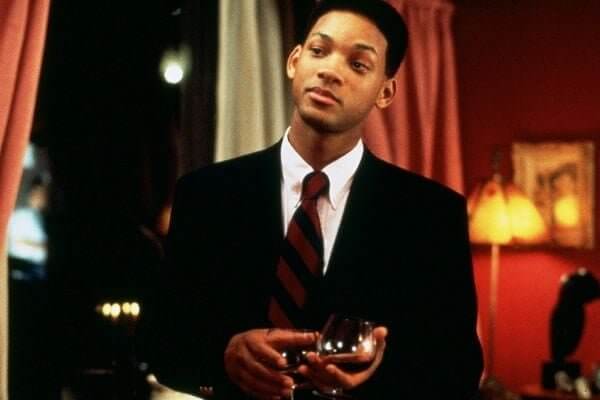 In the original script, Will was asked to share a passionate kiss with another fellow, but he refused and was pretty mad about it. He even went as far as to ask advice from Denzel Washington who encouraged young Will not to do it. Will Smith later stated that this decision was not something that he was proud of as he matured. He explained that he was young, immature, and wasn't secure enough to artistically commit to kissing another man.

Janet Jackson and Tupac's Kiss in Poetic Justice Almost Didn't Happen
Janet Jackson and Tupac made an adorable little couple in the romantic drama Poetic Justice, but what most don't know is that there was plenty of off-camera drama. Apparently, Janet was quite reluctant to get intimate with any person.

Remember that this film came out in 1993 during the height of the AIDS epidemic. Not much was known about the disease, so Janet didn't feel like risking her personal safety by sharing a kiss with a person who was known to be with numerous women. Before kissing on camera, Janet even went as far as to propose that Tupac get tested for AIDS. Despite her clear hesitance and constant pushback, they ended up doing the scene.