For adoring fans, family members, and dear friends, a suicide note is the only means of attempting to understand why they chose to leave this Earth. These last words of some of the most famous people in the world also left an insight into their minds and hearts. Let's take a look…
Tony Hancock
English actor and comedian Tony Hancock was a rousing success in the 1950s and 1960s with his BBC series Hancock's Half Hour. He began broadcasting via radio in 1954 and then transferred to television in 1956. As Hancock's career improved, he began self-sabotaging by cutting ties with those who had helped make him successful.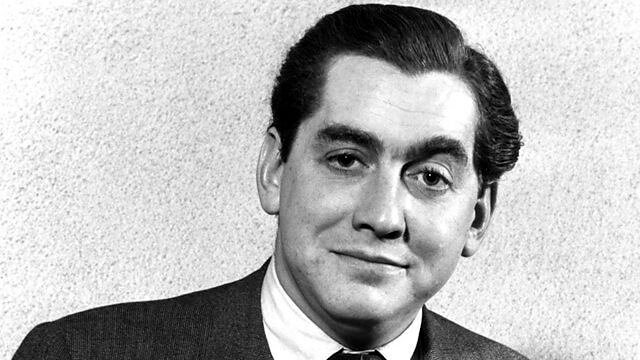 After a series of failed relationships and friendships, Hancock committed suicide by overdose on June 25, 1968. He was found in his apartment with an empty vodka bottle and amylobarbitone tablets scattered around him. In a note left at the scene, he wrote, "Things just seemed to go wrong too many times." When actor Spike Milligan was asked about Hancock, he said, "He ended up on his own. I thought, he's got rid of everybody else, he's going to get rid of himself and he did."
Bob Welch
Bob Welch was an extremely talented musician and songwriter who gained fame when he joined the iconic rock group, Fleetwood Mac, from 1971 to 1974. He also had a very successful solo career in the late 1970s, which produced his signature song, Sentimental Lady. His career fizzled a bit in the 1980s, which caused him to turn to drugs and alcohol as a means to cope, even so, in 1985, he got clean and married his second wife.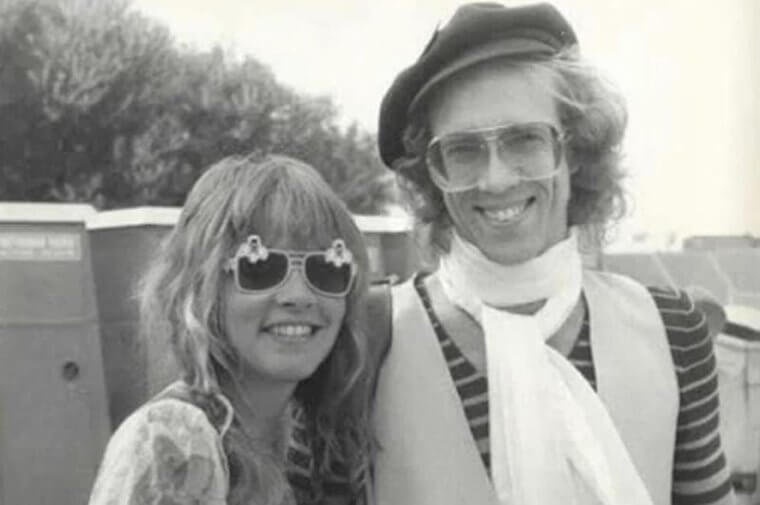 In 2012, at age 66, Welch had to undergo spinal surgery. However, despite the surgery, his prognosis looked grim. Still struggling with a considerable amount of pain, he also learned he would soon become invalid. Upon hearing the news, Welch shot himself in his Nashville home, leaving behind a nine-page letter for his wife which included the words, "I'm not going to do this to you."
Peg Entwistle
A British stage and screen actress, Peg Entwistle had a lot of stage experience prior to heading to Hollywood but had never been cast in a film. When she landed a small role in the film Thirteen Women, she was optimistic that she was on the right path. However, soon thereafter, she was mistakenly told that all of her scenes had ended up on the cutting room floor.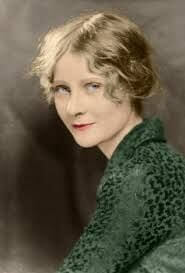 Devastated and despondent about her career, Entwistle climbed the Hollywood sign and leaped to her death, leaving behind a note that read, "I am afraid I am a coward. I am sorry for everything. If I had done this a long time ago it would have saved a lot of pain. P.E." Sadly, it turned out that she did actually appear in the film for four minutes, only a few of her scenes had been cut.
Freddie Prinze
Comedian Freddie Prinze began his career in New York City performing at The Improv, though his big break came in 1973 with a set on The Tonight Show with Johnny Carson. Just a year later he landed the lead role on Chico and the Man, which became hugely successful. In 1975, he got married and the couple had their son, Freddie Prinze Jr., just a year later.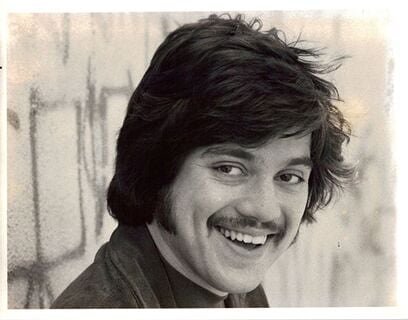 Though they were considered newlyweds, their marriage came to a halt when his wife filed for divorce. This sent Prinze into a catastrophic state of depression. On January 28, 1977, after calling friends and family, Prinze shot himself. Authorities recovered his suicide note, which read, "I must end it. There's no hope left. I'll be at peace. No one had anything to do with this. My decision totally - Freddie Prinze. P.S. I'm sorry. Forgive me. Dusty's here. He's innocent. He cared."

Virginia Woolf
English author Virginia Woolf is considered a pioneer due to her use of stream of consciousness as a narrative device. One of the most important modernist writers of the 20th century, she was also plagued throughout her life with mental illness which led to her institutionalization on several occasions.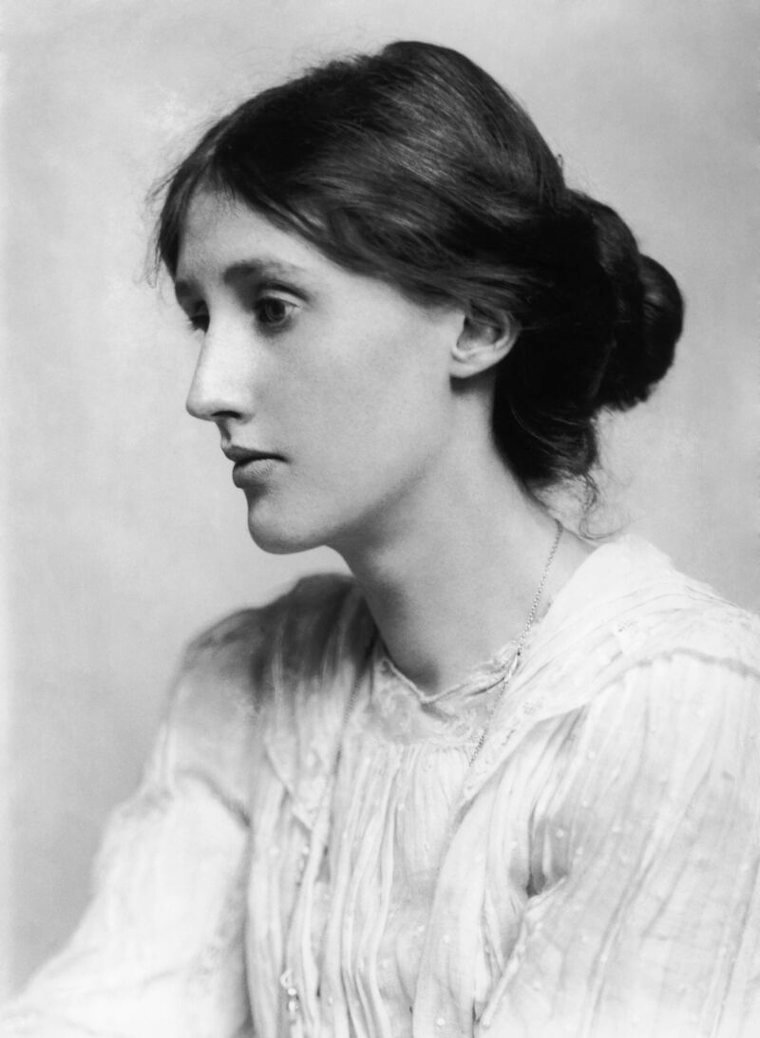 Though she was happily married, in 1941, at the age of 59, she filled her coat with stones and drowned herself in the River Ouse. Prior to her death, she left two letters, one to her husband and one to her sister. One letter read, "Dearest, I feel certain that I am going mad again. I feel we can't go through another of those terrible times. And I shan't recover this time. I begin to hear voices, and I can't concentrate. So I am doing what seems the best thing to do. You have given me the greatest possible happiness."

Christine Chubbuck
Christine Chubbuck was a 30-year-old news anchor who worked for a program called Suncoast Digest at WXLT-TV in Sarasota, Florida. She struggled to make human connections and would often complain to family members that she was unloveable. Her constant self-deprecation and subsequent depression concerned her family, even so, Chubbuck never underwent psychiatric care.

On July 15, 1974, Chubbuck insisted that she open the broadcast of Suncoast Digest, claiming that she had a news bulletin to read. While covering a story about a shooting across town, the film reel jammed, forcing her to move on to the next story. She shrugged it off and said, "In keeping with Channel 40's policy of bringing you the latest in blood and guts and in living color, you are going to see another first - an attempted suicide." She then pulled out a revolver and shot herself behind the ear. 

Best known as the lead singer for the popular rock band Boston, Brad Delp was a man of many talents. He was a multi-instrumentalist, playing harmonica, guitar, as well as keyboards, and he co-wrote many of the band's most popular songs. He had been married and divorced twice and was a father to two children prior to becoming engaged again.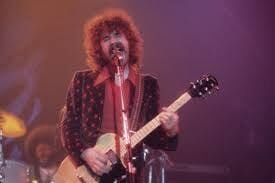 While there are conflicting suspicions behind his suicide, Delp admitted that he had been suffering from depression for many years. On March 9, 2007, he committed suicide by carbon monoxide poisoning in his home in New Hampshire. He paper-clipped a note to his shirt, which read, "Mr. Brad Delp. 'J'ai une âme solitaire'. I am a lonely soul." written in both languages. He also left four sealed envelopes addressed to his children, his former wife, and his fiance.

George Sanders
George Sanders was quite accomplished in the world of entertainment as an actor in both film and television, a singer-songwriter, music composer, and author. With a career that spanned over 40 years, he has an impressive catalog of work as well as the accolades and awards that go along with it.

In 1967, Sanders suffered a great loss, his wife passed away as well as his mother and brother. He began drinking heavily and also began to suffer from dementia and poor health. On April 23, 1972, he checked himself into a hotel near Barcelona and drank five bottles of the barbiturate Nembutal, causing him to go into cardiac arrest. He left behind three suicide notes, one of which read, "Dear World, I am leaving because I am bored. I feel I have lived long enough. I am leaving you with your worries in this sweet cesspool. Good luck."

Justin Fashanu
British footballer Justin Fashanu played for a myriad of clubs from 1978 to 1997. He made history by being the first black footballer to receive a £1 million transfer fee and by being the first professional footballer to publicly come out as a homosexual. Fashanu moved to the United States in 1998, where he was questioned by the police after a seventeen-year-old boy accused him of sexual assault. Though he was charged and a warrant was issued, he was quick to flee back to Britain before he could be arrested.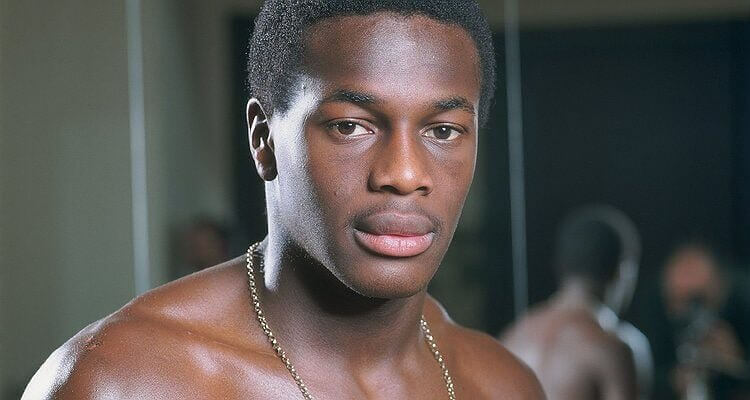 On May 2, 1998, Fashanu took his own life by hanging himself. In his suicide note, he denied the allegations of sexual assault and noted that he feared he would not get a fair trial because of his sexuality. His final words were, "I hope the Jesus I love welcomes me home."

​Diane Arbus
Diane Arbus was a famous American photographer in the 60s and her goal was to portray all communities accurately and normalize marginalized groups. Her work had a huge impact on society and her work is still revered to this day.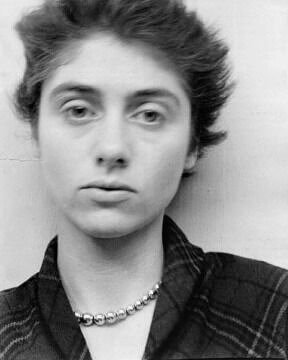 In 1971, she died of a sleeping-pill overdose after slitting her wrists as she committed suicide at the age of 48. One of her notebooks was found and on one of the pages you could read, "The last supper of July 26th." A rumor following her death claimed that she had set up a camera to document her own suicide.

​Lupe Velez
Lupe Velez was an actress who made her way from a performer in Mexican vaudeville to a star of the silver screen. Recovering from a failed marriage, Velez fell in love with Harold Ramond and became pregnant out of wedlock.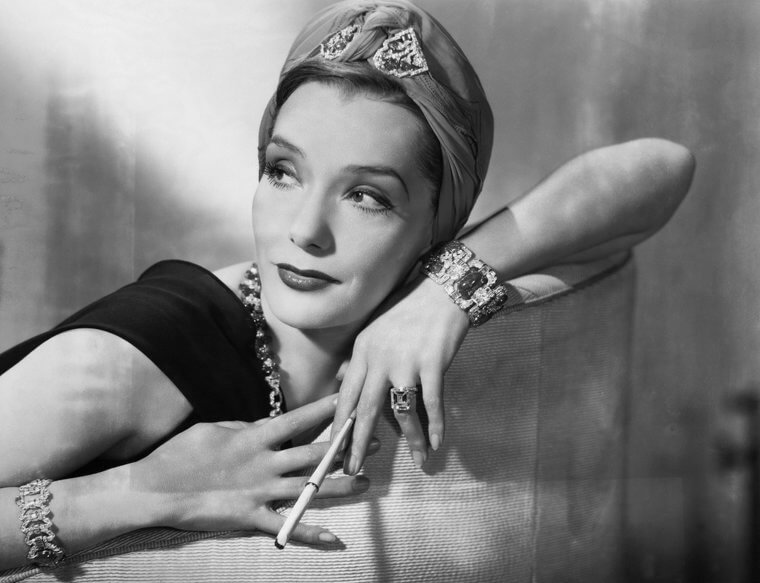 On December 13, 1944, after spending an evening with friends, Velez Swallowed 70 Secobarbital with a glass of brandy. Next to her body was a note that read, "To Harald, May God forgive you and forgive me too, but I prefer to take my life away and our baby's before I bring him with shame or killing him. – Lupe." Written on the back was, "How could you, Harald, fake such a great love for me and our baby when all the time, you didn't want us? I see no other way out for me, so goodbye, and good luck to you, Love Lupe."

George Eastman
A brilliant entrepreneur, George Eastman was the founder of Eastman Kodak Company, which modernized the use of roll film. Film-makers at the time then used the rolled film as the basis for the invention of motion picture film stock. Aside from running his company, Eastman also established the Eastman School of Music and school of medicine and dentistry at the University of Rochester.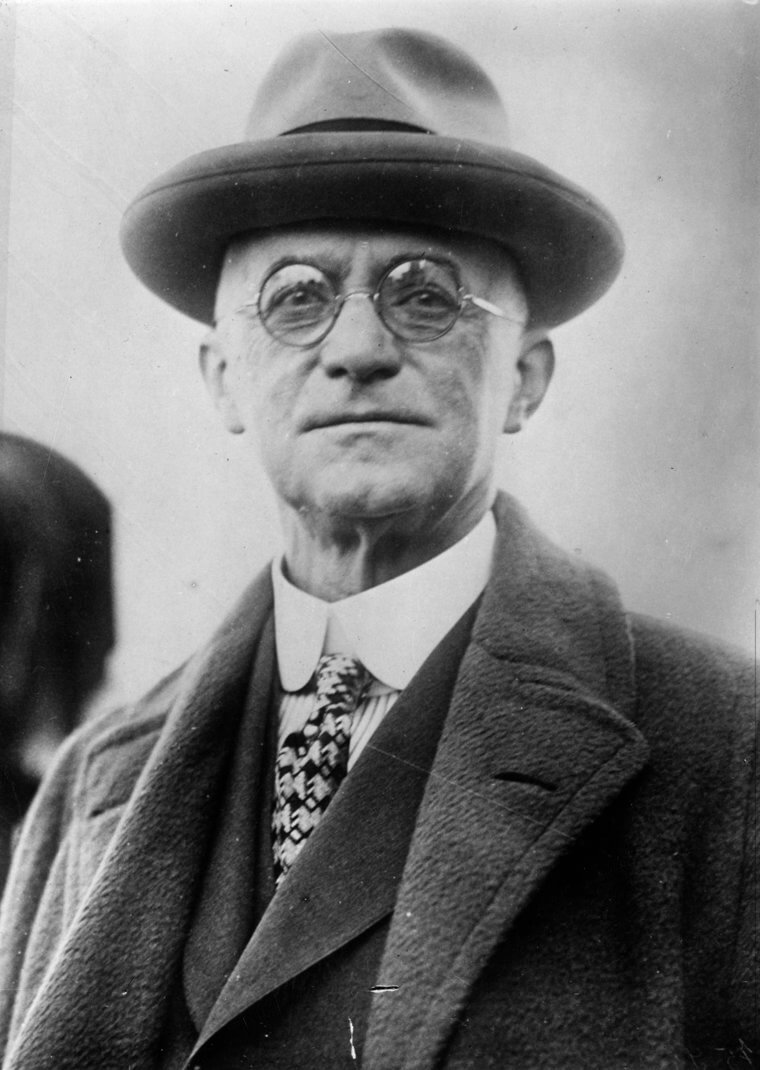 Though he was a highly successful entrepreneur as well as an involved philanthropist, Eastman suffered from lumbar spinal stenosis, which caused him great pain and depression. On March 14, 1932, after a joyful evening with friends, Eastman returned home, wrote a suicide note, and shot himself in the heart. Upon discovering his body, authorities found the note which simply read, "To my friends, my work is done - Why wait? GE"

Vachel Lindsay
An American poet, Vachel Lindsay is considered the founder of singing poetry. A man of meager beginnings, his fame began to grow in 1910 and, by 1915, he was reciting his works for President Woodrow Wilson and his entire cabinet.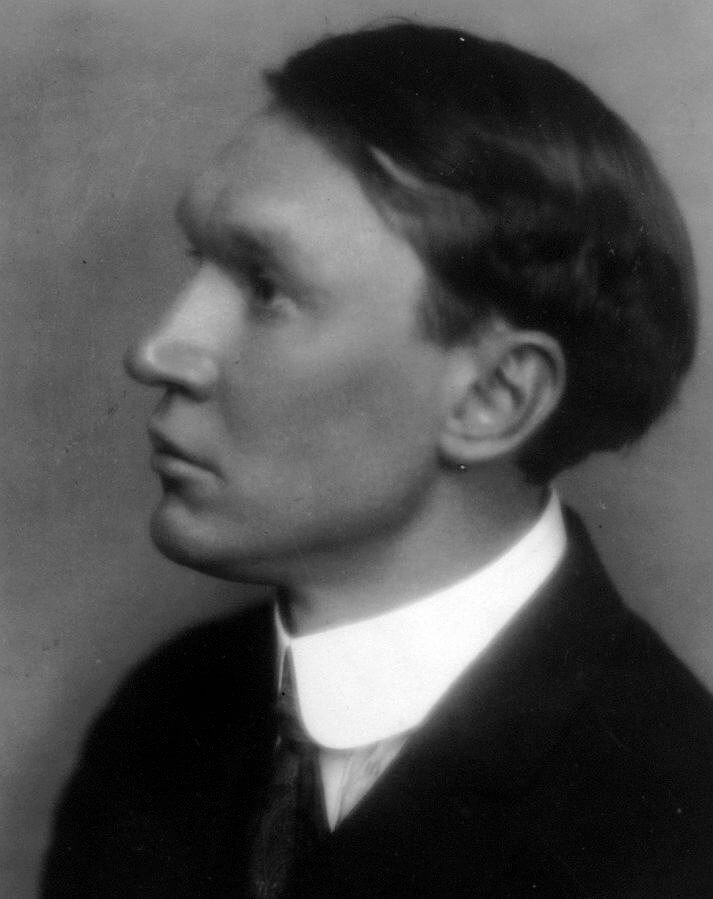 Though it would seem that he was highly successful, he, his wife, and children were constantly struggling financially as most were during The Great Depression. The financial aspects weighed heavily on Lindsay and soon depression snuck in. On December 5, 1931, he committed suicide by consuming a bottle of lye. The last words of this ever so articulate and poetic thinker were "They tried to get me; I got them first."

Kurt Cobain
The frontman of the hugely famous rock band Nirvana, Kurt Cobain, seemed to have it all. Considered one of the most iconic and influential musicians in alternative music, his participation, and formulation of the grunge music scene in Seattle changed the course of music history.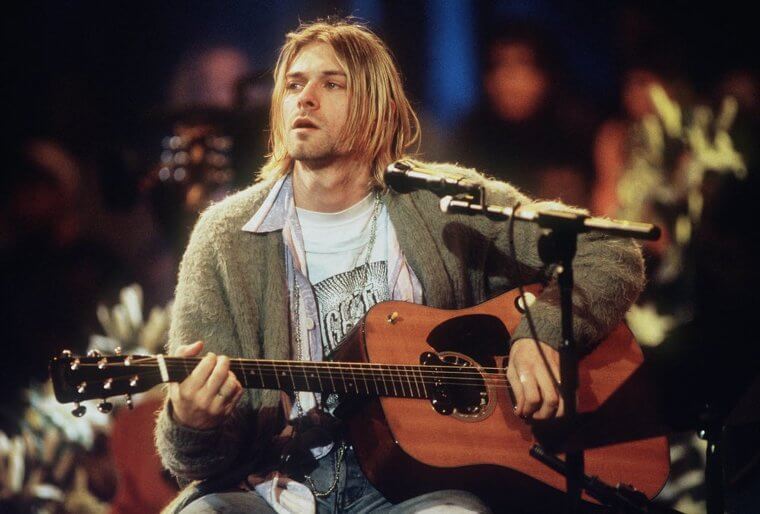 Though he was happily married to fellow musician Courtney Love, Cobain suffered from severe depression and chronic pain due to an undiagnosed stomach condition. When he could no longer manage his suffering, he shot himself in the head. He left behind a suicide note that read, "I don't have the passion anymore, and so remember, it's better to burn out than fade away." He went on to leave a personal message to his wife Courtney and daughter Frances that read, "Please keep going Courtney, for Frances. For her life, which will be so much happier without me."

Dalida
Born Iolanda Gigliotti, Dalida was a singer and actress born in Egypt to Italian parents. Because of her stunning beauty, she was crowned Miss Egypt in 1954 and then two years later embarked on her singing career. Her career spanned over 31 years and, during that time, she sold 170 million albums and singles worldwide.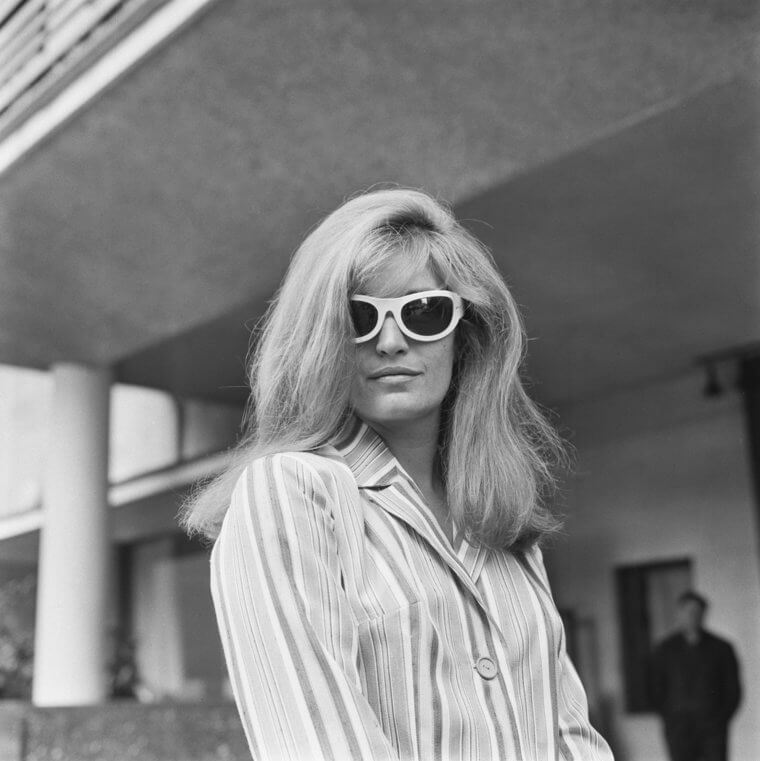 Though she was quite successful, her personal life was marred with tragedy. Within a 16-year time span, her fiance, a former husband, a dear friend, and a lover had all committed suicide leaving her to feel utterly alone. On May 3, 1987, Dalida took her life by overdosing on barbiturates, leaving a note with her final words that read, "La vie m'est insupportable... Pardonnez-moi." ("Life is unbearable for me... Forgive me").

Kevin Carter
South African photojournalist Kevin Carter documented the atrocities he witnessed throughout the world. In 1994, after a disturbing trip to Sudan, he submitted a photograph of a starving child being stalked by a vulture and won the Pulitzer Prize.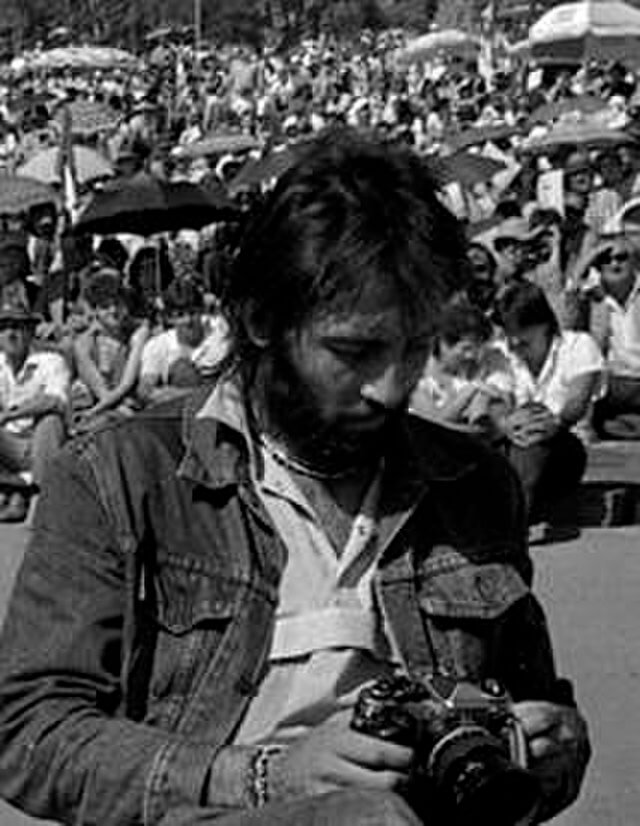 That same year, he committed suicide by carbon monoxide poisoning after writing an explicit note regarding his reasons. The note read, "I'm really, really sorry. The pain of life overrides the joy to the point that joy does not exist. ...depressed ... without phone ... money for rent ... money for child support ... money for debts ... money!!! ... I am haunted by the vivid memories of killings & corpses & anger & pain ... of starving or wounded children, of trigger-happy madmen, often police, of killer executioners ... I have gone to join Ken if I am that lucky."

Jerzy Kosinski
Polish-born Jerzy Kosinski was a skilled novelist as well as a former two-time President of the American Chapter of P.E.N. After surviving the Second World War, he emigrated to the United States, became a citizen, and made a name for himself in the literary world. In 1982, however, an article in The Village Voice accused the author of plagiarism, which cast a shadow of doubt over his body of work.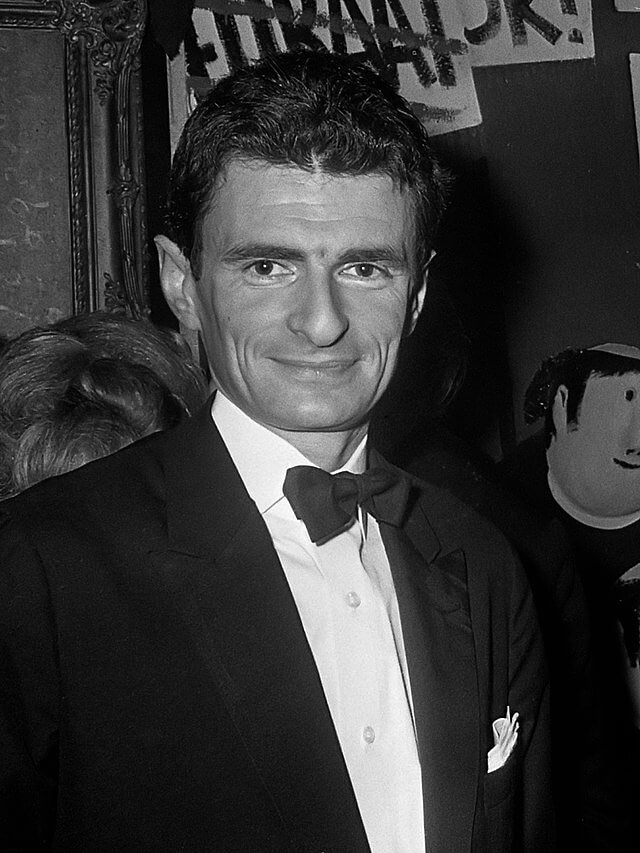 After years of physical suffering from multiple illnesses, the continued plagiarism accusations sent him over the edge. On May 3, 1991, Kosinski consumed large amounts of alcohol and drugs, wrapped a plastic bag around his head, and drowned himself in his bathtub. Upon the discovery of his body, authorities also found a note that read, "I am going to put myself to sleep now for a bit longer than usual. Call it Eternity."

Robert E. Howard
American author Robert E. Howard had dreamed of becoming an adventure writer since he was a child. By age 23, his dream came true. Excelling in the sword and sorcery genre, Howard was the genius who created the character Conan the Barbarian. One of the best-selling fantasy writers of all time, his works are still reprinted to this day.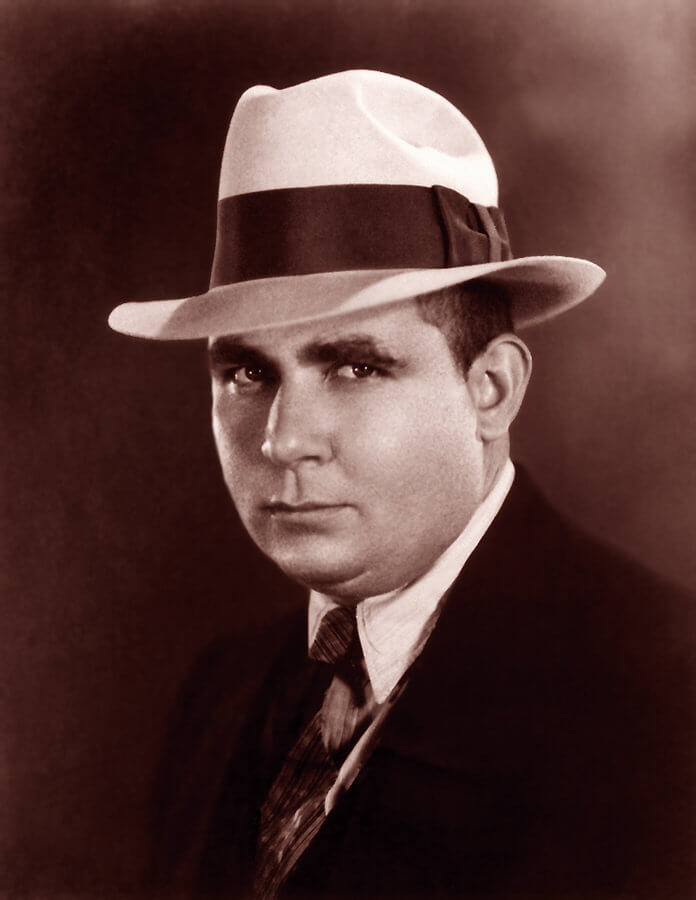 By June 1936, Howard's mother was gravely ill and had slipped into her final coma. Howard, who had been sitting vigil at her bedside, left the hospital and, while sitting in his car in the parking lot, shot himself in the head. While his wounds were grave, he did hold on for another eight hours before he passed away, one day prior to his mother's death. His final words read, "All fled, all done, so lift me on the pyre, the feast is over and the lamps expire."

Leslie Cheung
Hong Kong singer and actor Leslie Cheung's career spanned 26 years, during which time he released over 40 albums and was cast in 56 films. Known as the King of Canto-pop, Cheung began his acting career in the 1990s, choosing roles that would break down the barriers of discussing homosexuality and sexual ambiguity.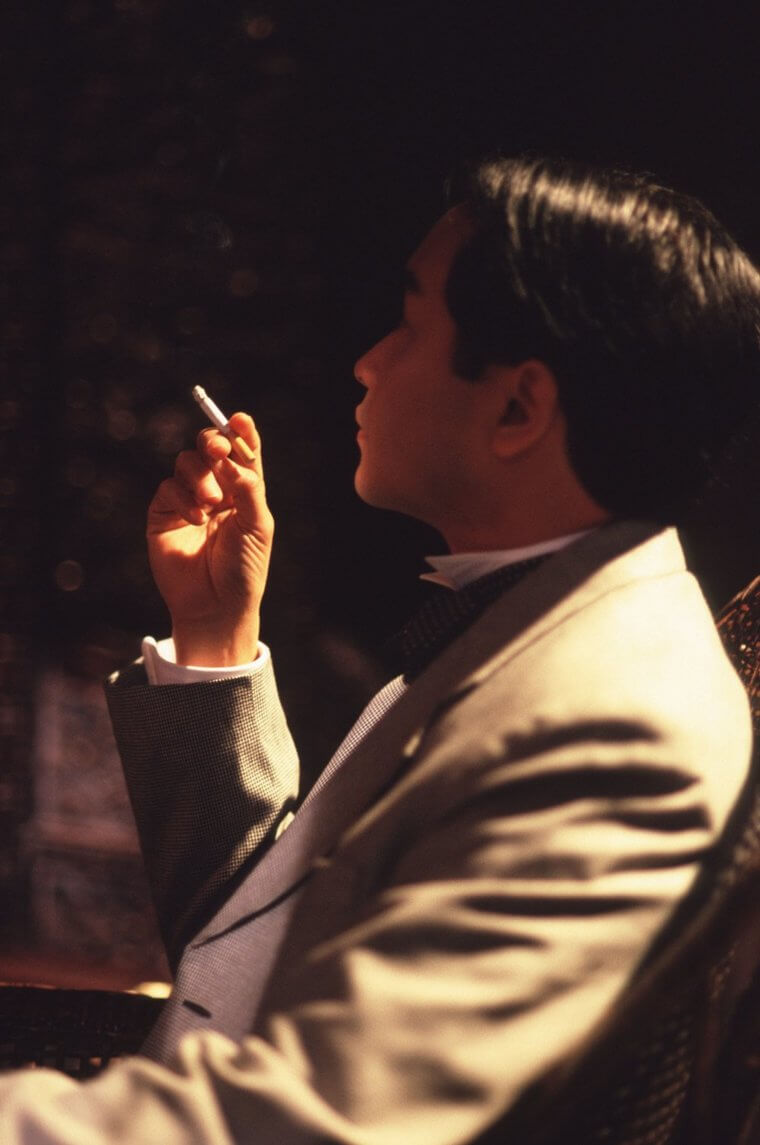 Struggling to handle the Hong Kong media and social prejudice, Cheung committed suicide on April 1, 2003, by leaping from the 24th floor of the Mandarin Hotel. He left behind a final message which read, "Depression! Many thanks to all my friends. Many thanks to Professor Felice Lieh-Mak (Cheung's last psychiatrist). This year has been so tough. I can't stand it anymore. Many thanks to Mr. Tong. Many thanks to my family. Many thanks to Sister Fei. In my life, I have done nothing bad. Why does it have to be like this?"

Tupac Shakur
Is Tupac really even dead? Conspiracy theories say maybe not—but this is certainly the last known photograph of the rap icon. In this photo, Tupac is riding with Suge Knight, a record producer who's had plenty of trouble with the law. On September 8, 1996, an altercation occurred at a casino in Las Vegas. Tupac and Suge left the scene (pictured here) and were shot at shortly after. The identity of the shooter(s) remains unknown.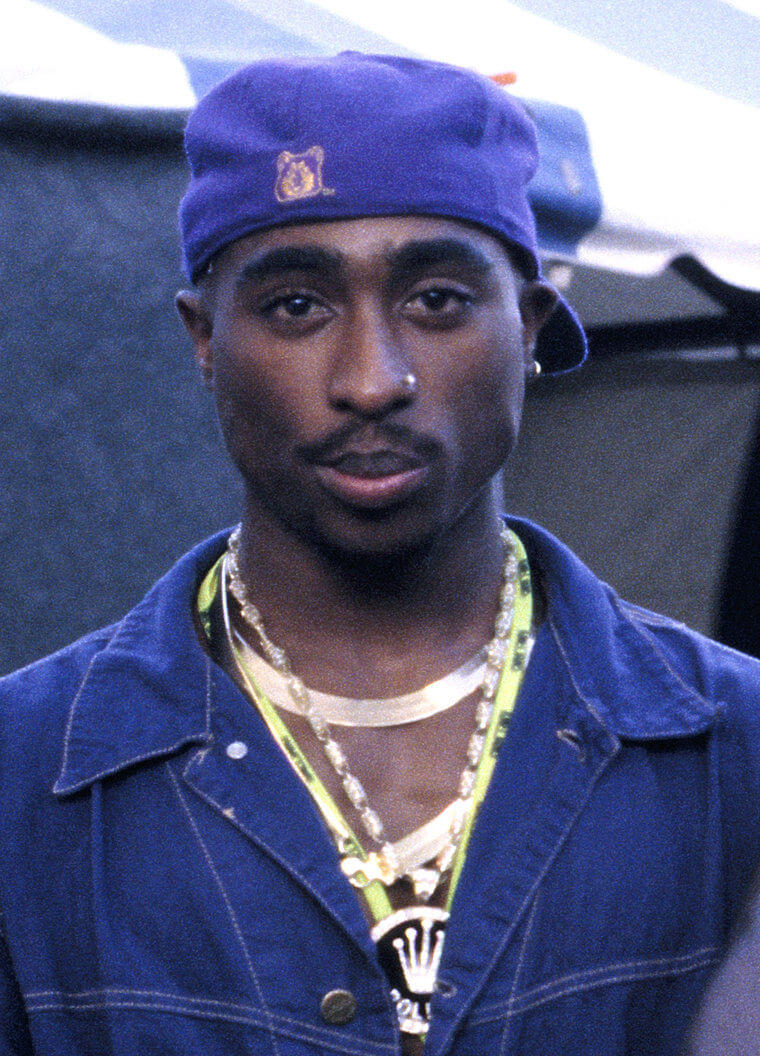 When police arrived, an officer removed Tupac from the car and asked him, "Who shot you?" To this, Tupac paused, looked the officer in the eye, and famously replied, "F*** you." These were his famous last words. Not long after, Tupac closed his eyes and faded away.

Jiah Khan
Actress Jiah Khan moved to Mumbai from London to pursue an acting career in Bollywood. By 2007, she had landed a lead role and was nominated for her performance. After her debut, Khan was cast in two additional films in Bollywood, both of which were highly successful.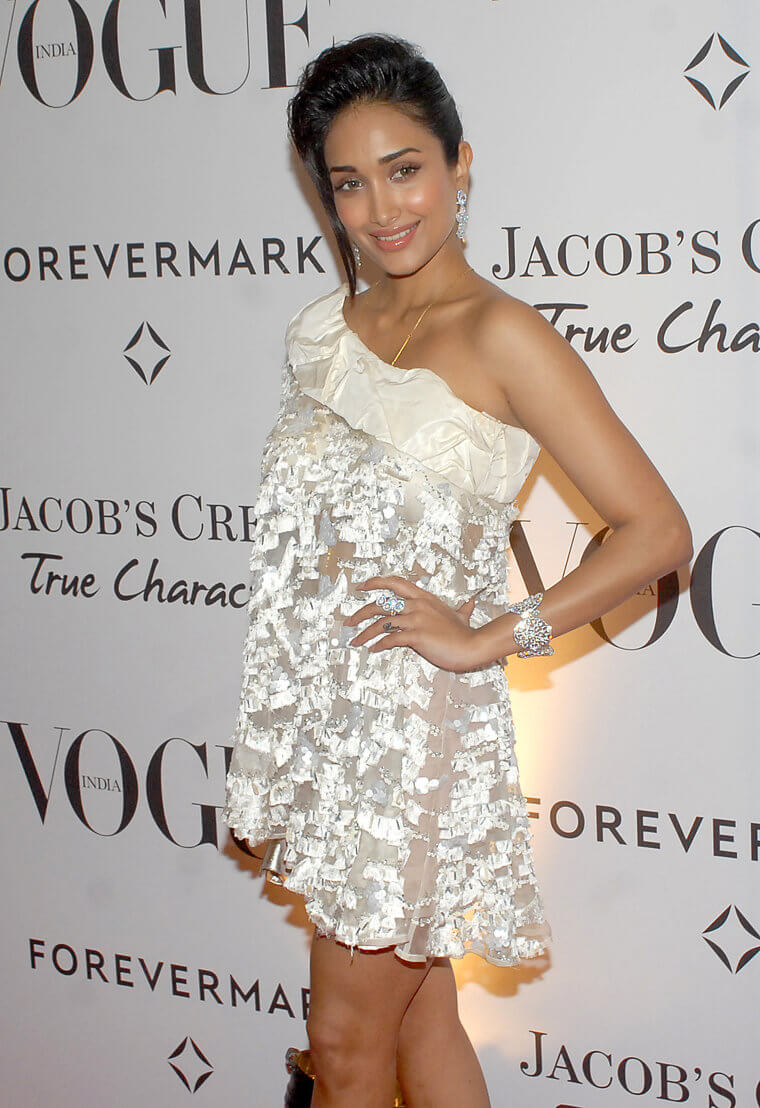 Though she had a bright future ahead of her, the actress had become depressed. On June 3, 2013, her body was found by her mother hanging from a ceiling fan. In her six-page letter, she wrote "I don't know how to say this to you but I might as well now as I have nothing to lose. I've already lost everything. If you're reading this I might have already left or about to leave. I am broken inside. You may not have known this but you affected me deeply to a point where I lost myself in loving you. Yet you tortured me every day." Clearly speaking about her lover, she continued, "After all the pain,the rape,the abuse,the torture I have seen previously I didn't deserve this."

Hunter S. Thompson
Best known for his novel Fear and Loathing in Las Vegas, Hunter S. Thompson was also the founder of the gonzo journalism movement. A true rebel, he openly voiced his disdain for political figures citing their lust for authoritarianism.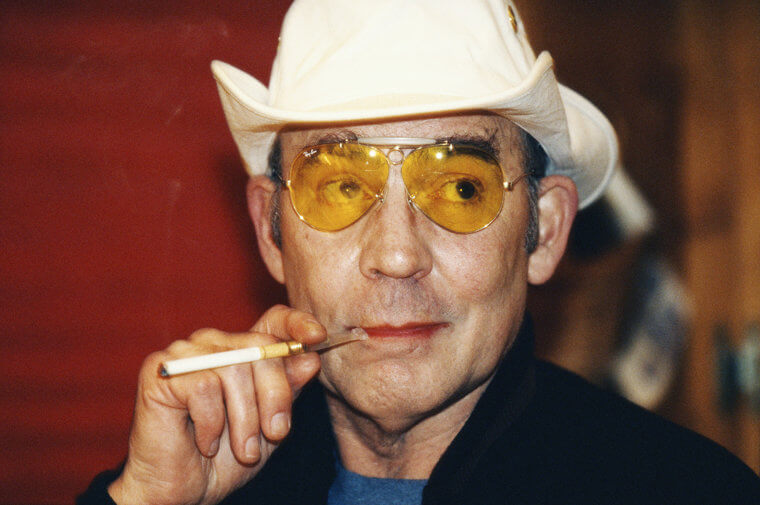 While Thompson grappled with depression for most of his life, his then-recent hip replacement and broken leg caused him weeks of pain and immobility. On February 20, 2005, while on the phone with his wife Anita, Thompson shot himself to death. He left a note entitled "Football Season Is Over" which read, "No More Games. No More Bombs. No More Walking. No More Fun. No More Swimming. 67. That is 17 years past 50. 17 more than I needed or wanted. Boring. I am always bitchy. No Fun – for anybody. 67. You are getting Greedy. Act your old age. Relax – This won't hurt."

Pete Ham
Welsh singer, songwriter, and guitarist Pete Ham was best known for his work as the lead vocalist and composer for the 1970s rock band Badfinger. He also worked with Harry Nillson to co-write the song Without You, which became a worldwide number one hit. At age 27, Ham had a promising career, a loving relationship, and a baby on the way.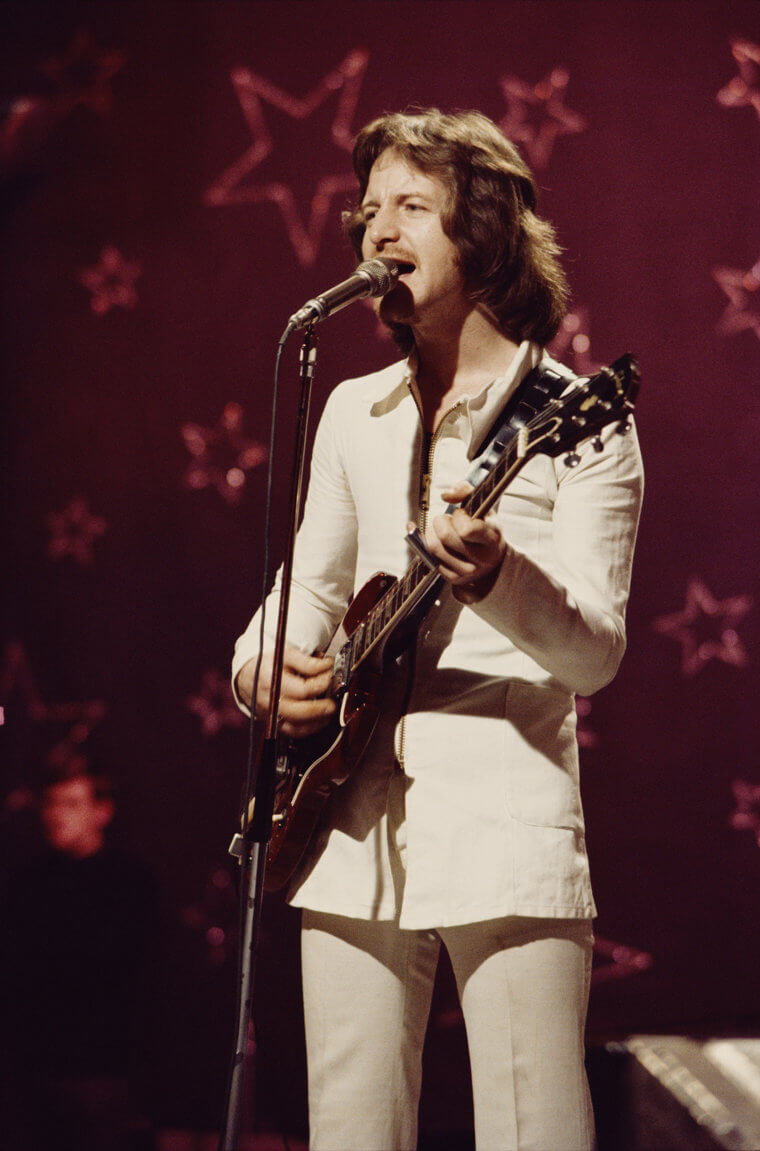 His happiness turned to fear and depression, however, when Badfinger's business manager, Stan Polley, ran off with an advance leaving the band penniless. On April 24, 1975, just three days prior to his 28th birthday, Ham hanged himself in the couple's garage. In his suicide note, he told his pregnant girlfriend he loved her but also wrote, "I will not be allowed to love and trust everybody. This is better. Pete. P.S. Stan Polley is a soulless bastard. I will take him with me." 

Lee Eun-Ju
South Korean actress Lee Eun-Ju happened into acting after receiving offers during a modeling contract. She began with TV dramas and had her first film debut in 2000, in which she gave a magical and memorable performance. In 2004, Eun-Ju starred in her last film, The Scarlet Letter.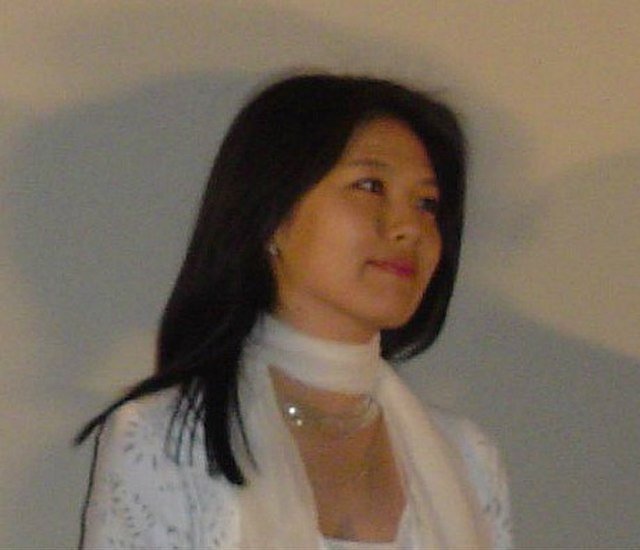 On February 25, 2005, at just 24, Eun-Ju slit her wrists and hanged herself. The family admitted she had severe bouts of depression. However, they blamed the suicide on insomnia the actress had been suffering over the nude scenes she had done in The Scarlet Letter. Eun-Ju left a note written in her blood that read, "Mom, I am sorry, I love you." A second note read, "I wanted to do too much. Even though I live, I'm not really alive. I don't want anyone to be disappointed. It's nice having money... I wanted to make money."

Wendy O. Williams
Known as The Queen of Shock Rock, Wendy O. Williams' performances as the lead singer of The Plasmatics were both wild and controversial. Williams released 11 albums and won an Emmy.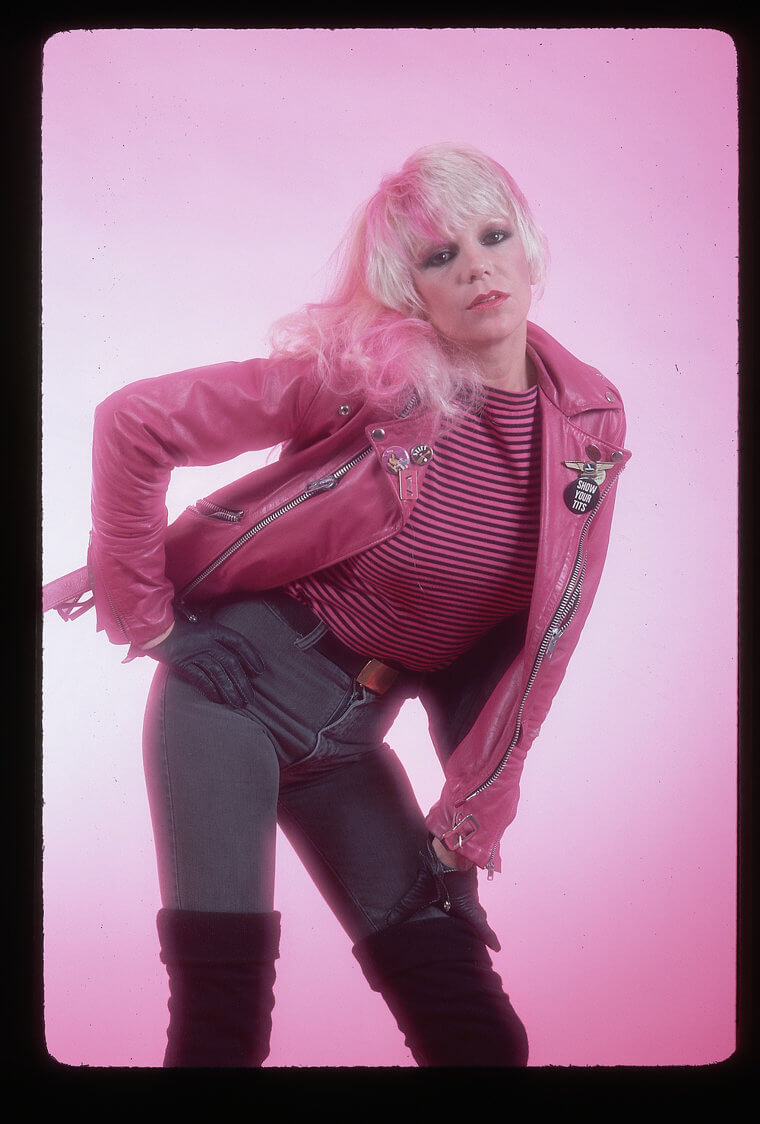 On April 6, 1998, Williams shot herself. Her suicide note read, "The act of taking my own life is not something I am doing without a lot of thought. I don't believe that people should take their own lives without deep and thoughtful reflection over a considerable period of time. I do believe strongly, however, that the right to do so is one of the most fundamental rights that anyone in a free society should have. For me, much of the world makes no sense, but my feelings about what I am doing ring loud and clear to an inner ear and a place where there is no self, only calm. Love always, Wendy."

John Thomas Doyle
While John Thomas Doyle was not a famous man when he was alive, his suicide was one of the most bizarre and publicized suicides in history. San Francisco's Golden Gate Bridge has been a magnet for the distraught since its construction in 1937, with over 1300 suicides committed there. While it may seem that John Thomas Doyle is just another statistic, the reasoning behind his self-inflicted demise is somewhat baffling.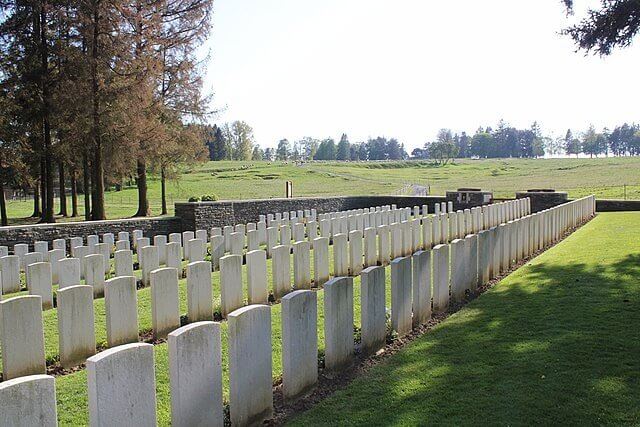 Based on his suicide note, which read, "Absolutely no reason except I have a toothache," the untimely death of this 49-year-old man could have been avoided by finding a good dentist. In all actuality though, an autopsy revealed that Doyle had a wisdom tooth impacted behind his jaw, causing him immeasurable pain.

James Whale
English director James Whale created some of Hollywood's most iconic and classic horror films in history. With titles such as Frankenstein, Bride of Frankenstein, and The Invisible Man to his credit, it would seem that he was a bit of a horror buff. However, he became rather perturbed that his name was mainly associated with horror and that his mainstream films had become unimportant.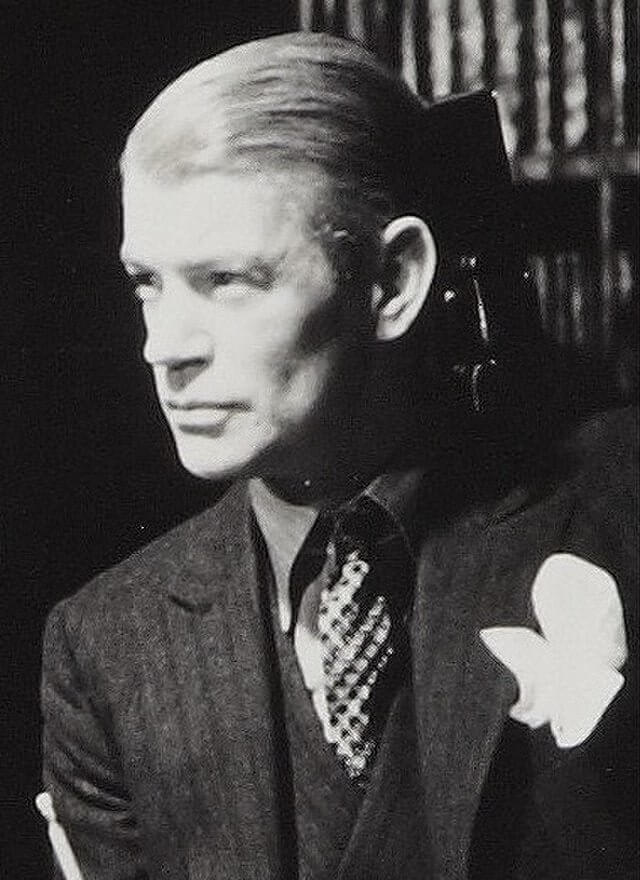 Perhaps that played a part in his suicide. On May 29, 1957, Whale drowned himself in his Pacific Palisades pool. His final words were, "So please forgive me, all those I love and may God forgive me too, but I cannot bear the agony and it [is] best for everyone this way. The future is just old age and illness and pain. Goodbye and thank you for all your love. I must have peace and this is the only way."

Sara Teasdale
American poet Sara Teasdale led a lonely life. Even so, she was a talented poet who released four collections of poetry, one of which earned her a Pulitzer Prize. Although she and Vachel Lindsay were in love, she married Ernst Filsinger who also left her feeling lonely as he was away from home the majority of the time.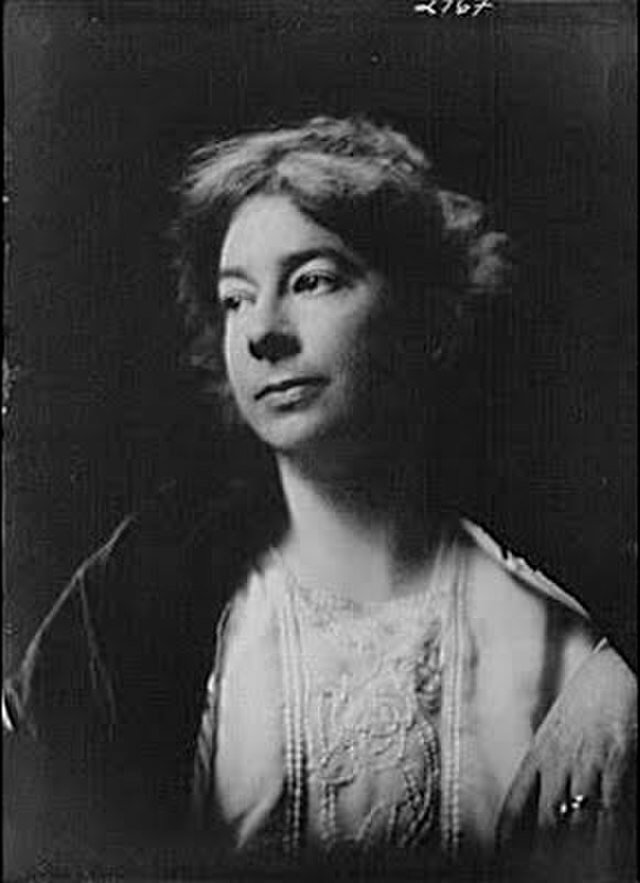 Two years after the suicide of Lindsay, Teasdale also took her life by overdosing on sleeping pills. Her suicide note entitled I Shall Not Care read, "When I am dead and over me bright April Shakes out her rain-drenched hair, Tho' you should lean above me broken-hearted, I shall not care. I shall have peace, as leafy trees are peaceful, When rain bends down the bough, And I shall be more silent and cold-hearted Than you are now."

Vincent Van Gogh
Considered one of the most famous and influential painters in the history of Western Art, Vincent van Gogh created at least 2,100 pieces of art which include 860 oil paintings. Though his art is cherished today, he was not commercially successful in his lifetime.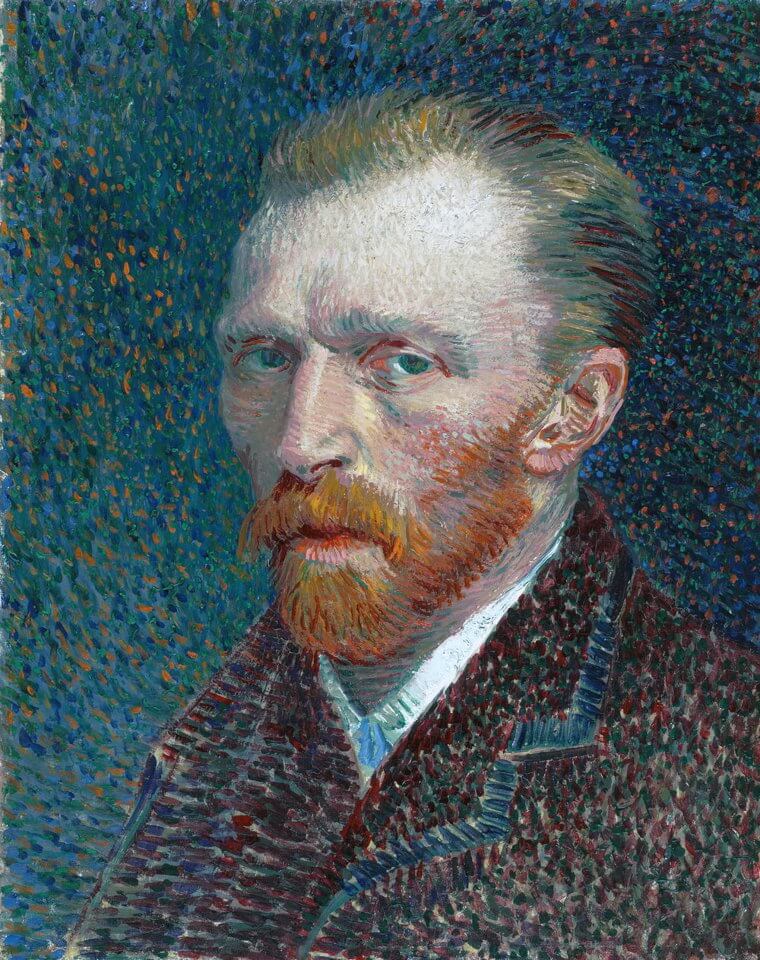 His lack of success exacerbated his already unstable mental health. Van Gogh suffered from psychotic breaks and delusions for most of his adult life and, as he got older, he allowed his physical health to also decline. Though he did spend time in hospitals for psychiatric care, his depression never ceased. On July 27, 1890, Van Gogh shot himself in the chest with a revolver and died two days later. His final words "La tristesse durera toujours," meaning "The sadness will last forever," are a testament to his desperation.

​Charlotte Perkins Gilman
Charlotte Perkins Gilman was ahead of her time as a utopian feminist born in 1860. She was a humanist who spread her beliefs through her novels, short stories, poetry, and as a lecturer for social reform. Because of her dedication to human rights, she has been inducted into the National Women's Hall of Fame.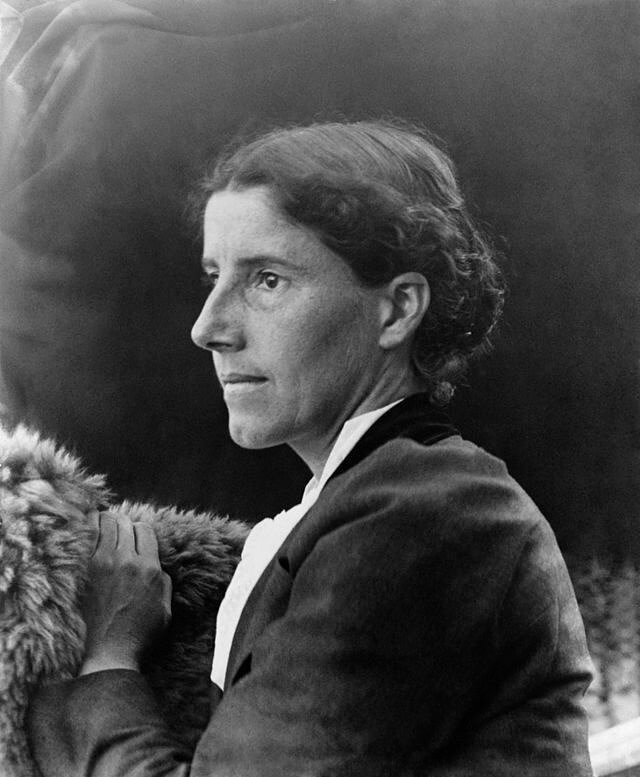 In January 1932, Gilman received the tragic news that she had been diagnosed with incurable breast cancer. As an advocate of euthanasia, it was her firm belief that people should be allowed to die in peace without suffering. On August 17, 1935, she committed suicide by overdosing on chloroform, leaving behind her final words, "When all the usefulness is over, when one is assured of an unavoidable and imminent death, it is the simplest of human rights to choose a quick and easy death in place of a slow and horrible one."

​Sergei Yesenin
Sergei Yesenin remains one of Russia's most popular and celebrated poets of the 20th century. He had 23 of his poems published and is still represented in pop culture. While Yesenin loved his country, he felt deep sorrow for its people and their suffering.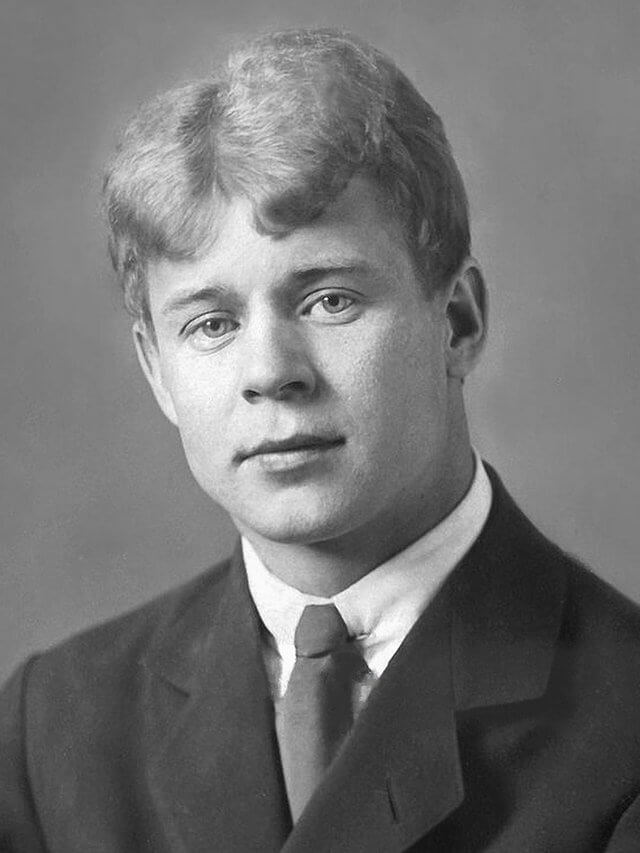 Though his writing was successful, his behavior began to become more hostile. His heavy drinking resulted in public outbursts, jail time, and a stint in a psychiatric facility. On December 28, 1925, Yesenin was found hanging in his hotel room. The day prior, he had given a friend his final note written in blood. The note read, "Goodbye, my friend, goodbye. My love, you are in my heart. It was preordained we should part And be reunited by and by. Goodbye: no handshake to endure. Let's have no sadness - furrowed brow. There's nothing new in dying now Though living is no newer."

Sébastien Nicolas De Chamfort
A French writer best known for his epigrams, aphorisms, and stimulating conversation, Sébastien Nicolas de Chamfort's life profoundly changed during the French Revolution. He became a radicalized Republican who spread his orations on the street to whoever would listen. With the fall of the Girondins, his political aspirations all but disappeared, even so, he continued to spew his criticisms eventually landing him in prison.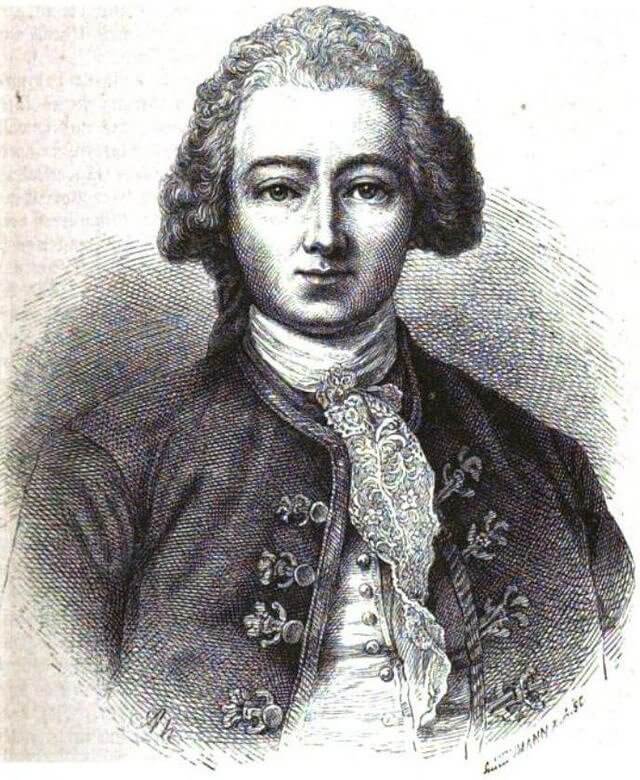 After his release, he was threatened with additional jail time which he could not tolerate. Instead of facing a court, Chamfort shot himself in the face. His suicide note read, "Moi, Sebastien-Roch Nicolas de Chamfort, déclare avoir voulu mourir en homme libre plutôt que d'être reconduit en esclave dans une maison d'arrêt," meaning "I, Sebastien-Roch Nicolas de Chamfort, hereby declare my wish to die a free man rather than to continue to live as a slave in a prison."

Clara Blandick
Actress Clara Blandick is best known for her portrayal of Aunty Em in The Wizard of Oz. In the 1930s, actors were expected to align themselves with one particular studio. Blandick's career is unique in that she took bit parts in every studio in Hollywood with her total number of films being estimated at 200.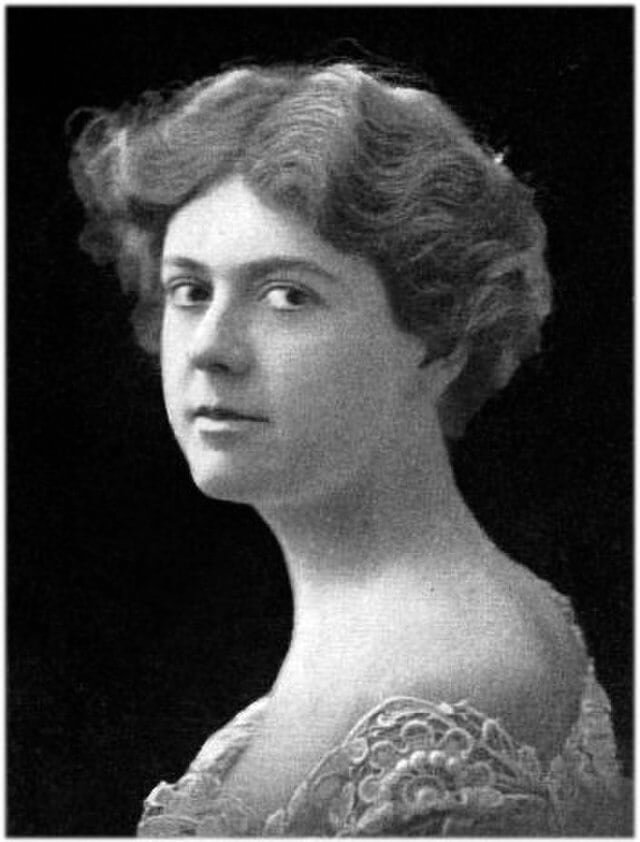 By the 1960s, Blandick suffered from painful arthritis and was nearly blind. On April 15, 1962, she gathered her photos and memorabilia around her, took an overdose of sleeping pills, and tied a plastic bag over her face. Her body was found the next morning with a suicide note that read, "I am now about to make the great adventure. I cannot endure this agonizing pain any longer. It is all over my body. Neither can I face the impending blindness. I pray the Lord my soul to take. Amen." 

​Jon-Erik Hexum
Jon-Erik Hexum was a rising star. His career began in 1982 on the television series Voyagers!. Once the series was canceled, he landed the role of a terminally ill quarterback in the film The Bear and then joined the cast of Cover Up.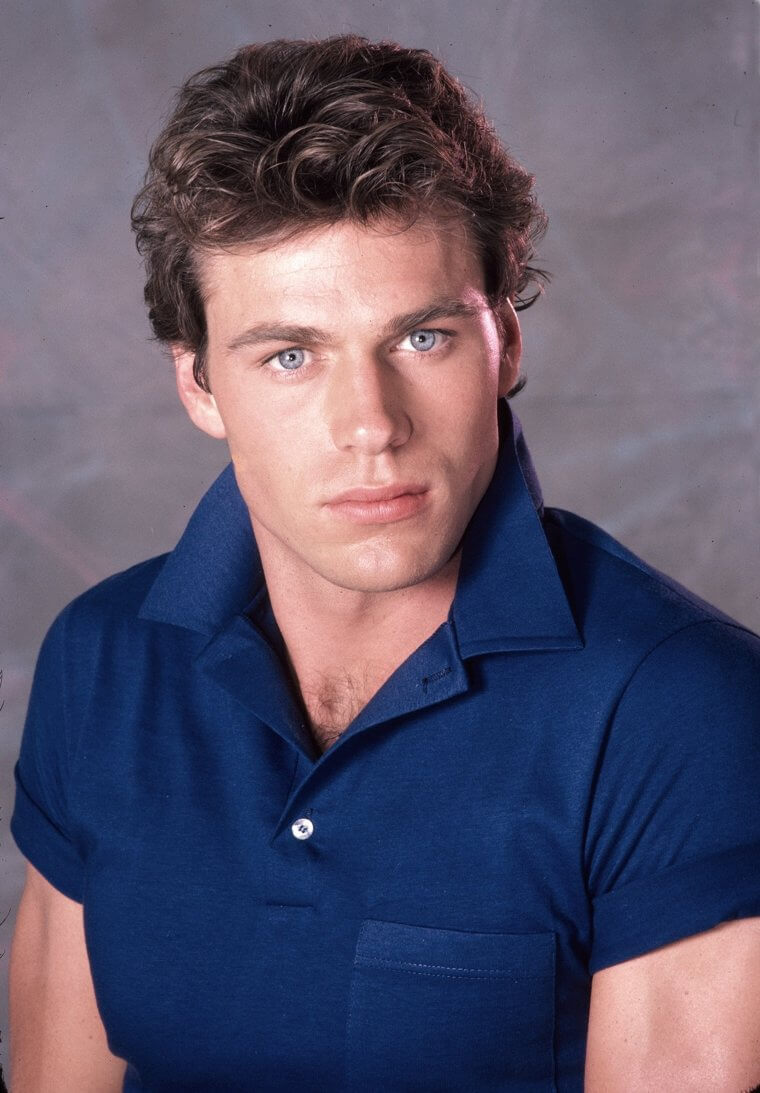 While filming the seventh episode of Cover Up, Hexum had a scene in which his character loads bullets into a .44 Magnum so he was provided with the gun and blanks. In between takes, Hexum unloaded all but one of the blanks and began to simulate a game of Russian roulette. What he did not know was that, though they were blanks, they could still be deadly. As he said, "Let's see if I can get myself with this one," he fired the gun into his temple. The blunt force trauma caused massive hemorrhaging, killing him six days later.

Heinrich Von Kleist
German writer Heinrich von Kleist believed that it was essential to have a plan for his life to provide him with self-confidence and security. His life plan has since been ridiculed due to his suicide.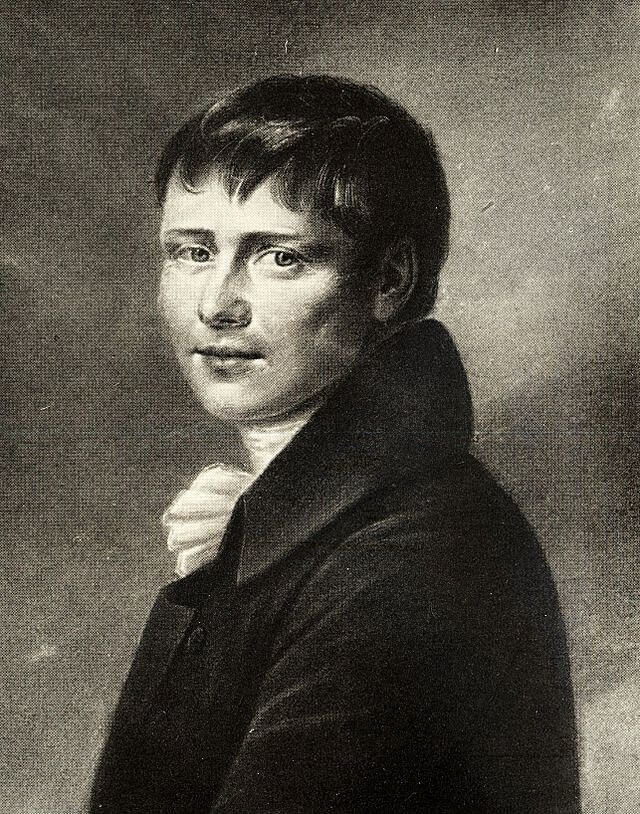 When Kleist met Henriette Vogel in 1809, the two had an immediate connection. Their friendship flourished and, though there was no passion, they shared a spiritual love for one another. The problem, however, was that Vogel was suffering from incurable uterine cancer. On November 21, 1811, in a suicide pact, Kleist shot Vogel and then turned the gun on himself. His letter to his sister read, "And now good-bye: may Heaven send you a death even half equal to mine in joy and unutterable bliss: that is the most heart-felt and profoundest wish that I can think of for you. Your Henry. Stimmung, at Potsdam, on the morning of my death."

James Gandolfini
The star of "The Sopranos" James Gandolfini was always loveable even when he played characters that were dangerous. His death of a heart attack, which happened on June 19th, 2013 when he was on vacation with his family in Italy, was a huge loss for his numerous fans.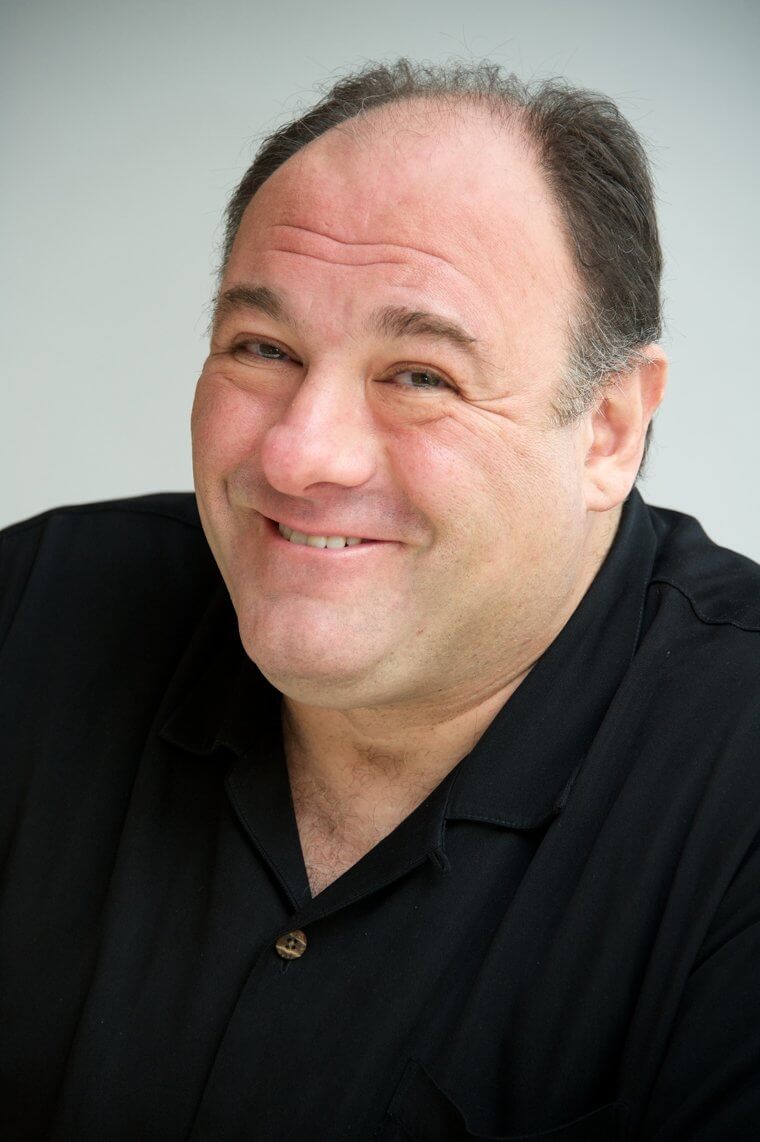 These photographs are the last glimpses we have of Gandolfini before his son, who was only 13, found his father unconscious in his hotel room late at night. His body was flown back to the U.S. for a funeral in New York.  

Sid Vicious
Bassist and singer of the controversial punk band Sex Pistols, Sid Vicious, was already spiraling due to his chronic intravenous drug use. Things seemed to spiral even further when he began his tumultuous relationship with Nancy Spungen, as their mutual heroin habit became increasingly worse.

Because their relationship was so volatile, the couple would often get into violent altercations, one of which left Nancy dead after she was stabbed in a New York City hotel room. Devastated at the loss of his girlfriend, it is believed Vicious purposely overdosed on heroin. His mother claimed to have found a suicide note that read, "We had a death pact, and I have to keep my half of the bargain. Please bury me next to my baby. Bury me in my leather jacket, jeans, and motorcycle boots. Goodbye."

Kate Spade
A visionary and entrepreneur, Kate Spade worked her way up in the fashion industry to become one of its best-known names in the business. Early in her career, while working in the accessories department for Mademoiselle magazine, she noticed that the industry was lacking stylish, affordable, and sensible handbags. Knowing there was a demand for such a product, she and her husband, Andy Spade, founded Kate Spade New York in 1993.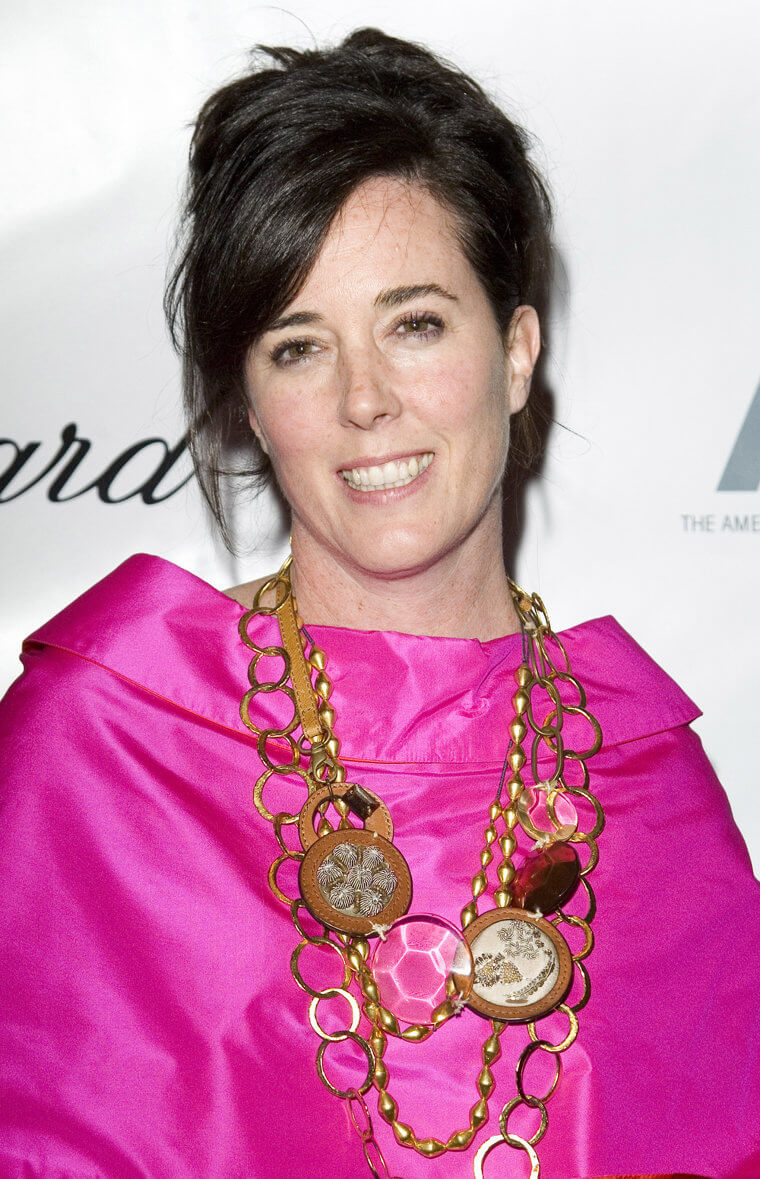 Though her line became a rousing success, she still battled with severe anxiety and depression. On June 5, 2018, a housekeeper found her unresponsive in her Manhattan apartment. Her death was ruled a suicide by hanging. Police revealed that they found a suicide note addressed to her daughter which read, "Bea - I have always loved you. This is not your fault. Ask Daddy!"

Adolf Hitler
The leader of the Nazi party and perpetrator of the Holocaust, Adolf Hitler, initially served as the chancellor of Germany in 1933 and then became Führer in 1934. His dictatorship lasted from 1933 to 1945, during which he initiated the Second World War by invading Poland in 1939. With the intent to eradicate the world of anyone who was of Jewish descent, he and his military were responsible for the genocide of over 6 million people.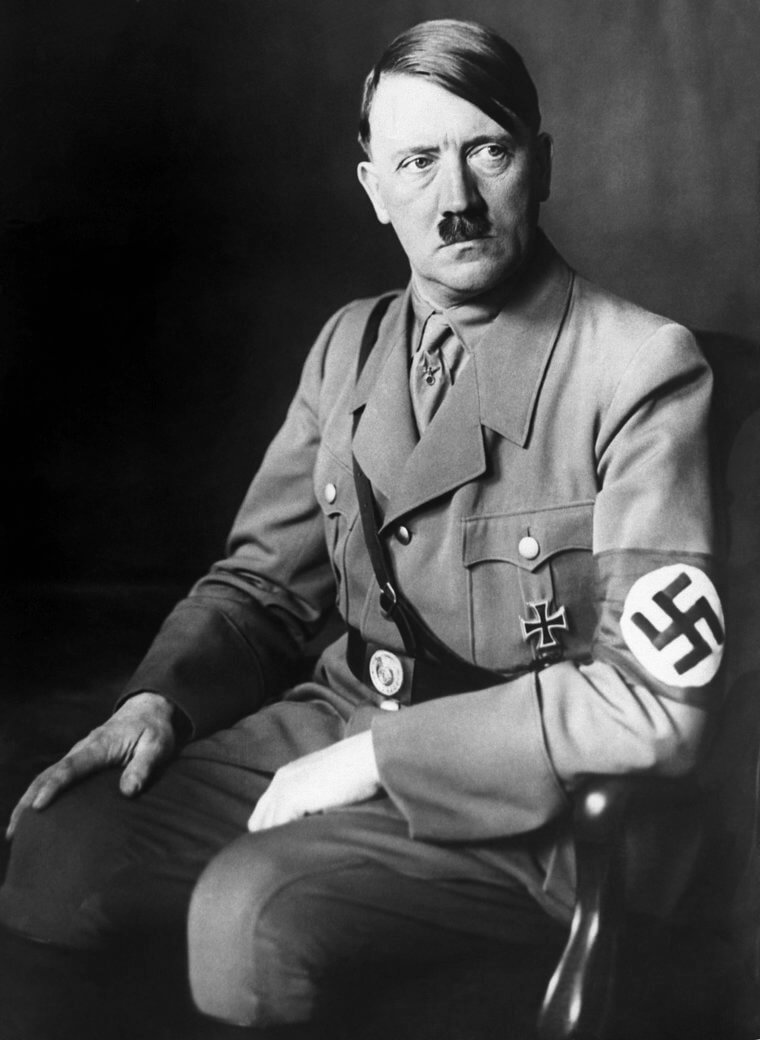 By April 1945, Soviet troops had determined the location of Adolf Hitler and his wife Eva Braun and were marching in to capture them. When they were just two blocks away, Hitler shot himself in the head while Braun bit into a cyanide capsule. Soviet troops discovered his suicide note which read, "...I myself and my wife - in order to escape the disgrace of deposition or capitulation - choose death."

Jonghyun
Popstar Kim Jong-hyun accomplished quite a bit by the age of 27. As a singer-songwriter, he was in the popular boy band Shinee for nine years and had his own solo career, which he embarked upon in 2015. Regarded as one of the best vocalists in South Korea, Jonghyun also excelled as a record producer, a radio host, and an author.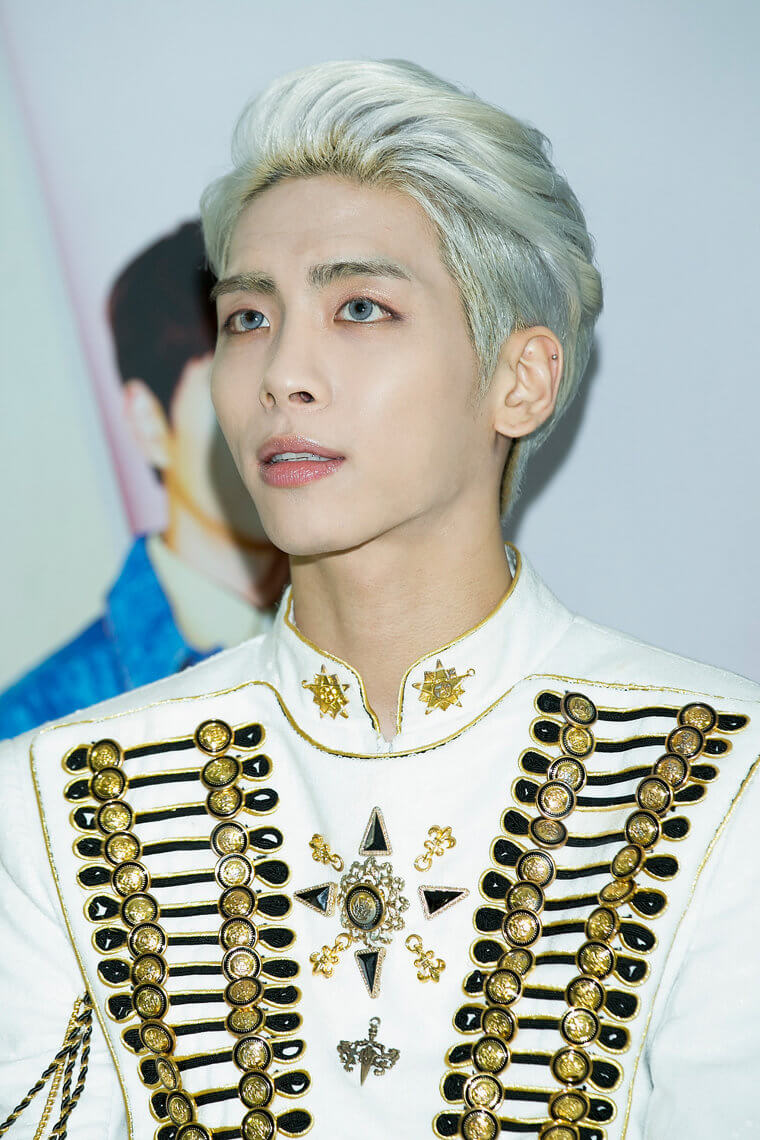 In December 2017, Jonghyun rented an apartment and began sending ominous texts to his sister who then contacted authorities for a wellness check. When they arrived, they found Jonghyun unconscious and immediately rushed him to the hospital where he was pronounced dead. Investigators believe he died from a charcoal-burning suicide due to the note he left behind, which read, "I was broken from the inside. The depression slowly chipped me away, finally devouring me. I could not beat the negativity. I hated myself."

Sylvia Plath
Best known for The Colossus and Other Poems and The Bell Jar, Sylvia Plath was pivotal in the advancement of confessional poetry. Years after her death, The Collected Poems were published, earning her a posthumous Pulitzer Prize for poetry in 1982.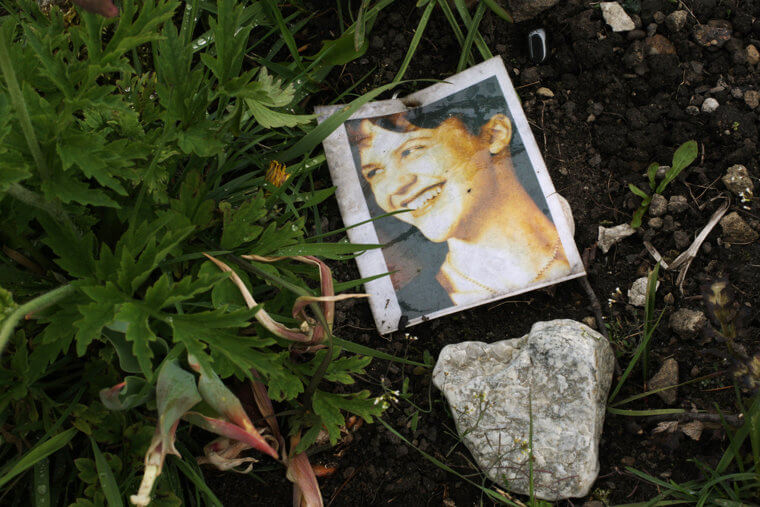 As talented as she was, she also suffered for most of her life with severe depression and made several attempts to commit suicide. In January 1963, her condition was worsening so she sought the help of her general practitioner, John Horder, who prescribed her anti-depressants just a few days before her suicide. Because she had only been taking them for a few days, they had not yet taken effect. On February 11, 1963, her caregiver discovered her dead with her head inside the oven and the gas on. The only note she left said, "Call Dr. Horder."