Celebrities attract attention from audiences around the world for their wild antics, lovely words, and even their deaths. Celebrity deaths especially shock the world when they come tragically or too soon.

No matter how they died, these 76 celebrities continue to captivate the world with their last words even after their death. Many people want to know what their favorite celebrities were like until the very end. Some were tragic, some were peaceful, and some were even comedic in their final moments. One thing's for sure, the last words of these celebrities in their last moments certainly live up to the lives they led.
Bob Marley
Bob Marley died on May 11, 1981, after a battle with melanoma skin cancer that lasted four years. The cancer started on his toe and eventually spread throughout his body.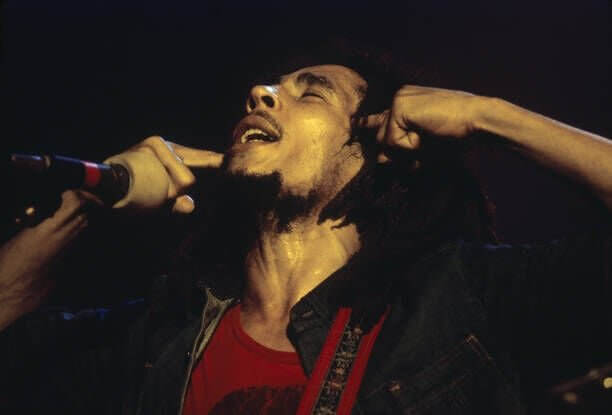 Marley was a tried and true Rastafarian until the very end as he completely refused western medicine that could have treated his cancer. A mere few minutes before he died, Marley addressed his son Ziggy with his famous and wise last words. "Money can't buy life," was the last thing that Marley ever said.
Al Capone
Al Capone died on January 24, 1947, after battling syphilis for several years. Right before he died, he suffered from a slew of medical issues including pneumonia, a heart attack, and a stroke.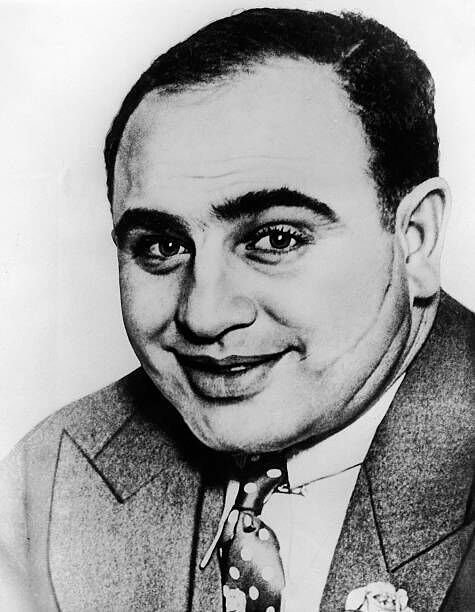 His condition worsened so much right before his death, that his last words are only a rumor. In fact, a few months before Capone died, a psychiatrist stated that the syphilis had done a number on his brain and Capone only had the mental capacity of a 12-year-old. Despite having no proof, it is rumored that Capone's last words were, "You can get more with a kind word and a gun than you can get with a kind word alone."

John Lennon
John Lennon was assassinated on December 8, 1980, by Mark David Chapman. Chapman had just met the former Beatle a few hours prior when he asked Lennon to autograph his album.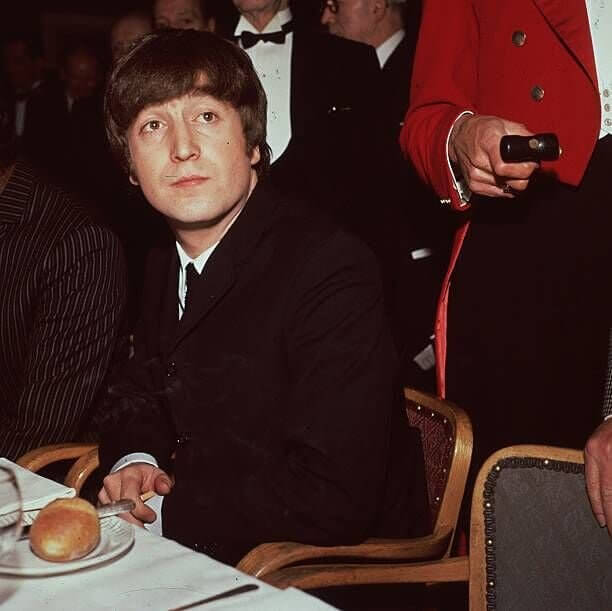 Lennon had just returned home from the recording studio with his wife, Yoko Ono. That's when Chapman walked up to Lennon and shot him. Afterward, he calmly walked over and started reading Catcher in the Rye by JD Salinger. This is when Lennon staggered into his apartments and said his last words, "I'm shot."
Elvis Presley
Elvis Presley died on August 16, 1977, after suffering from an overdose. His fiance at the time, Ginger Alden, said that Elvis wasn't able to sleep and he told her that he was going to the bathroom to read.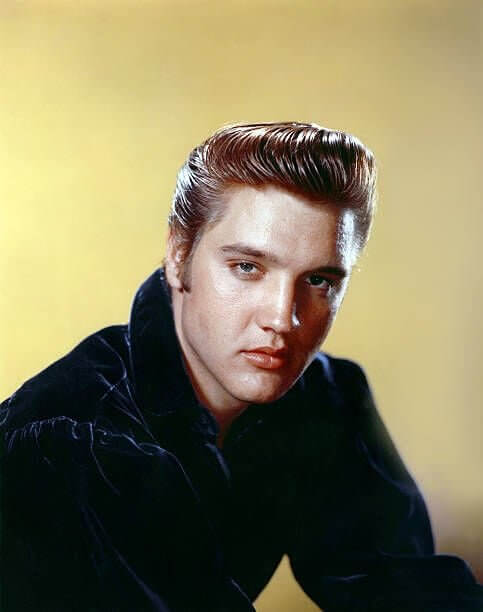 Alden knew that Elvis was abusing drugs and when he said he was in the bathroom "reading," he was actually popping pills. He even took three packets of prescription drugs with him. So, Alden told him, "Don't fall asleep in there." Elvis then replied to her with what would become his last words, "OK, I won't." Alden found Elvis on the bathroom floor, dead, a few hours later.
Marilyn Monroe
Marilyn Monroe died on August 4, 1962, after suffering from a self-inflicted overdose. It is widely thought that her friend Peter Lawford was the last one to talk to her.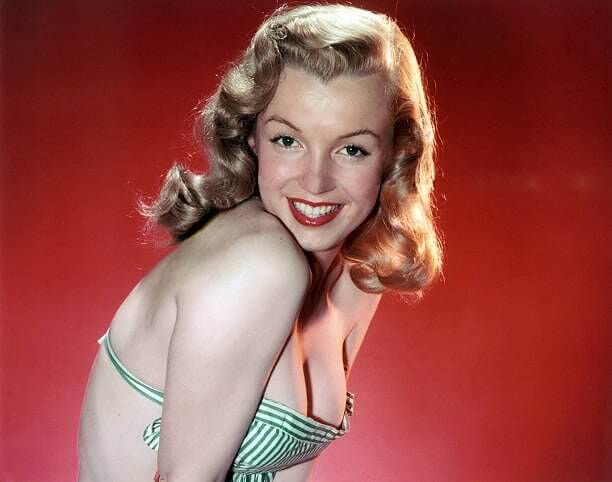 Lawford stated that her last words were, "Say goodbye to Pat, say goodbye to the president, and say goodbye to yourself, because you're a nice guy." However, it is unknown if this is true and many people don't believe Lawford. Especially since he never mentioned this until 1972 when he was suffering from drug and alcohol abuse. His versions of her last words continued to change through the years and his wife even called him a pathological liar.
John F. Kennedy
John F. Kennedy was assassinated on November 22, 1963, by Lee Harvey Oswald during a parade in Dallas, Texas.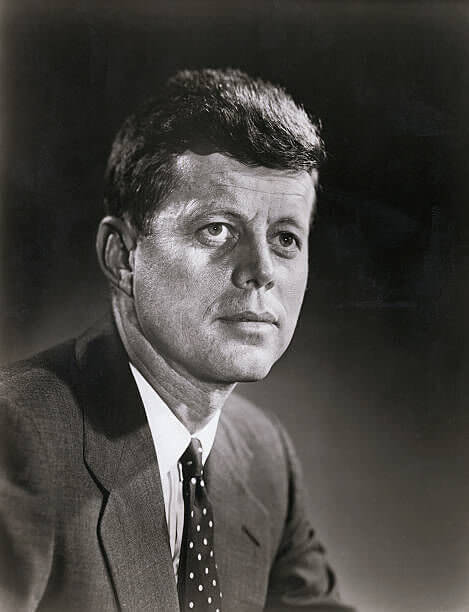 Minutes before he was shot, the wife of Texas governor, Mrs. Connolly, said to him, "You certainly can't say that the people of Dallas haven't given you a nice welcome." Kennedy then replied, "No, you certainly can't," just a few seconds before he was killed. There was some confusion as to his real last words, but Kennedy's wife, Jacqueline, stated his last words when she testified on June 5, 1964.

Winston Churchill
Winston Churchill died on January 24, 1965, when he was 90 years old. He had suffered a stroke only nine days prior. In fact, his health had been weak since 1941 when he had a heart attack during a visit to the White House.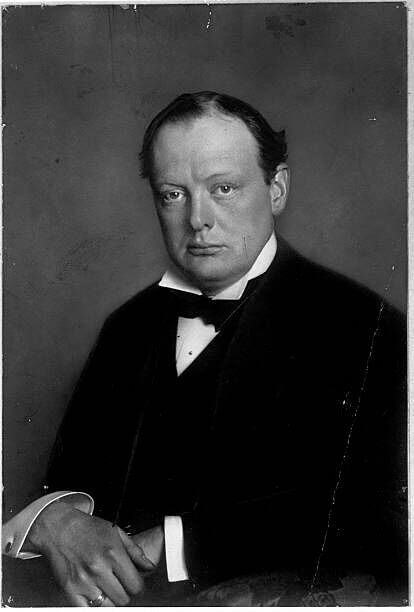 The Prime Minister of the United Kingdom slipped into a coma shortly after his fatal stroke. However, right before he went under, he uttered his last words. They were, "I'm bored with it all." Churchill never woke up from his coma.
Princess Diana
Diana, Princess of Wales, died on August 31, 1997, after a high-speed chase where her driver was trying to evade the paparazzi. Her driver, Henri Paul, crashed into a pillar in the middle of the highway. He, along with Diana's boyfriend, Dodi Fayed, was pronounced dead at the scene.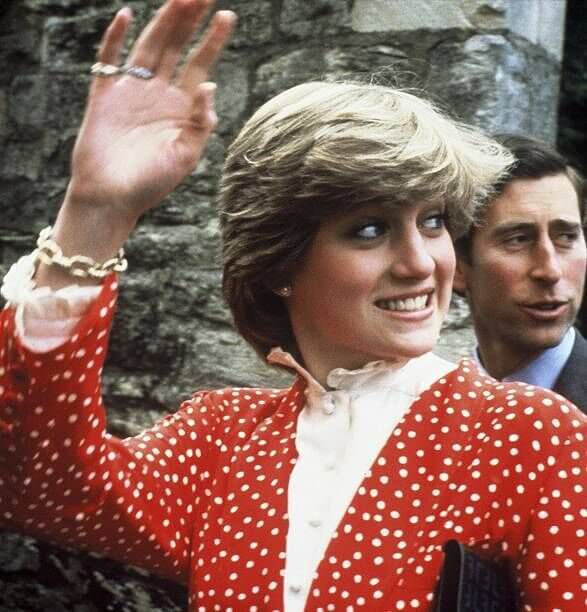 Diana was still conscious when paramedics arrived at the scene. As firefighter Xavier Gourmelon tried to save the princess, she was still reeling from the horrific crash. She uttered her last words to him. They were, "My God, what's happened?" She then lost consciousness and died at the hospital a few hours later.
James Dean
James Dean died an untimely death on September 20, 1955, after being in a fatal car crash. Dean had just jumped into his super-fast Porsche 550 Spyder with his good friend Rolf Wutherich right before they died. He then took off for a joy ride that would be his last.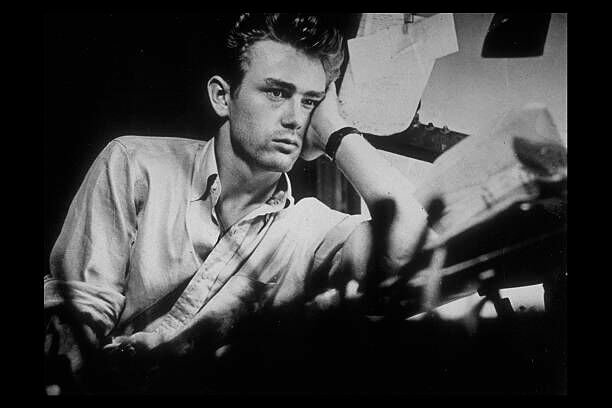 Just a few minutes later, they were in a head-on collision from which Dean died and Wutherich survived. According to Wutherich, Dean's last words were, "That guy's got to stop… He'll see us." How ominous.
Steve Jobs
Steve Jobs died on October 5, 2011, after struggling with a pancreatic tumor for several years. Jobs started Apple and was the one who saved the company when it was almost under. He gave the world a device with a touch screen and smooth interface when everybody else didn't know how to do it. 
Jobs' last words came a few hours before his death. He looked around at his family including his sister Patty, his children, and his life partner, Laurene. Eventually, he stared past them over their shoulders and started uttering his last words, "Oh wow. Oh wow. Oh wow." A few years later his daughter, Brennan, revealed in her tell-all memoir that Jobs told her she "smelled like a toilet" during one of her last visits. He meant that she smelled like the air fresheners, as she said that she put a rose-scented cream on her face just before the visit. 
"Dimebag" Darrell Abbott
"Dimebag" Darrell Abbot was murdered on December 8, 2004, after he was shot in the head by an angry fan. Darrell was a famous guitarist and songwriter who co-founded the bands Damageplan and Pantera with his brother, Vinnie Paul, who played drums.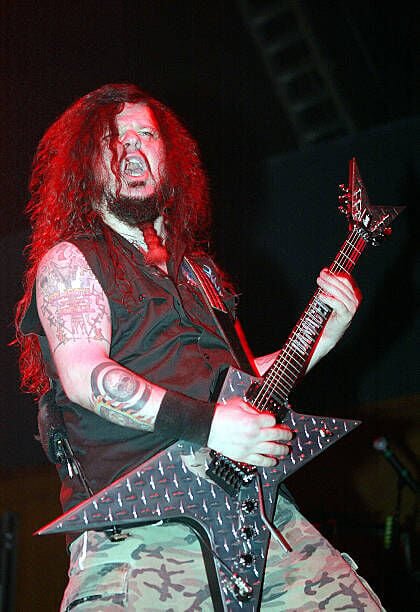 Darrell was onstage playing with Damageplan when the angry fan shot him in the head three times. He was only 38 years old. Before he died, it is reported that Darrell simply uttered the words, "Van Halen."
Malcolm X
Malcolm X was assassinated on February 21, 1965, right before he was to give a speech at Manhattan's Audubon Ballroom. Before he began, there seemed to be a staged disturbance that he tried to squelch.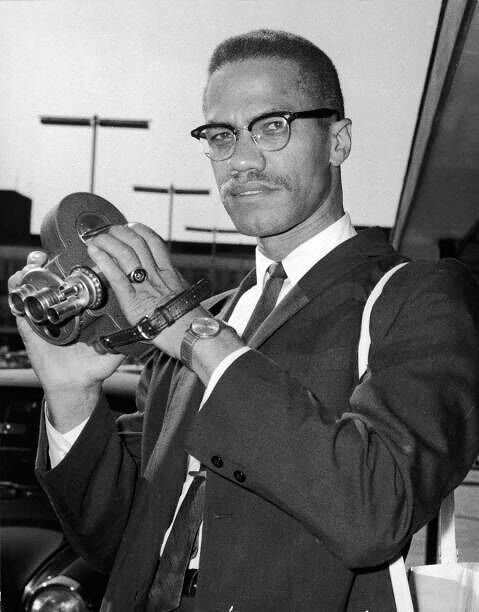 However, it was actually his three assassins working together. It is widely considered that Malcolm X's last words to break up the disturbance were, "Brothers! Brothers, please! This is a house of peace!" However, some speculate that his last words were "Now, now, brothers, break it up, be cool, be calm" or "Let's cool it, brothers."
Martin Luther King Jr.
Martin Luther King Jr. was assassinated on April 4, 1968, right outside his hotel room in Memphis, Tennessee. He had just stepped out on his balcony to take a break from planning an event when he was shot by James Earl Ray.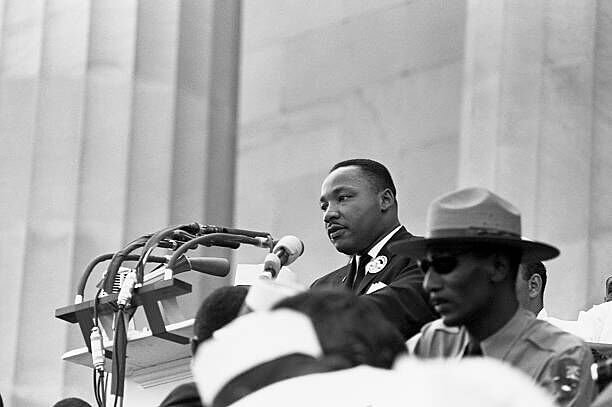 Right before he stepped out, he said his last words. He told musician Ben Branch, "Make sure you play Take My Hand, Precious Lord. Play it real pretty." King was referring to the music for his event later that evening. Coincidentally, Take My Hand, Precious Lord was King's favorite song and it was even performed at his funeral by Mahalia Jackson. Jackson reported that King once told her that he wanted that song played at his funeral.
Betty White
Betty White passed away peacefully in her sleep on December, 31st, 2021, just a few weeks before her 100th birthday. With a career that spanned 91 years, hers was officially the longest TV career in history, beating British entertainer Bruce Forsythe by a full nine years.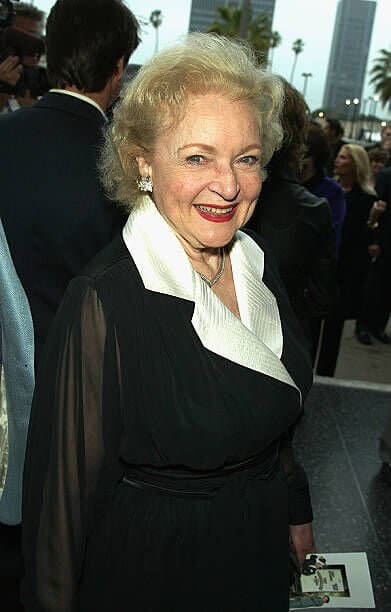 According to a colleague, White's last words were calling for her late husband, TV personality, and actor Allen Ludden, who passed away in 1981 after battling cancer. White clearly never let go of her love for her husband.
Mother Teresa
Mother Teresa died on September 5, 1997, at the age of 87 after suffering a heart attack and a whole host of other health issues. Mother Teresa had been battling these health issues for over 10 years.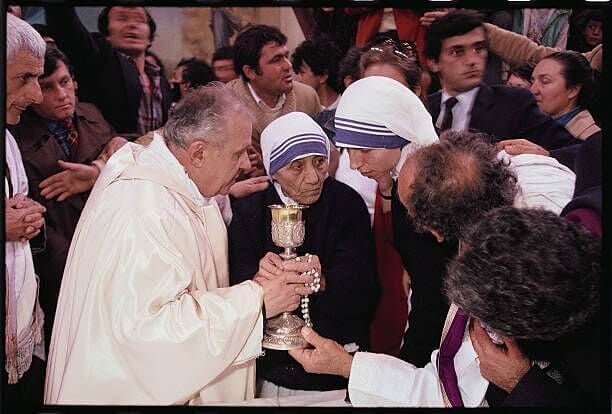 Right before she died, the Founder of the Missionaries of Charity and Nobel Peace Prize winner uttered her last words. With her last breath, Mother Teresa said, "Jesus, I love you. Jesus, I love you." Mother Teresa died only a few minutes later.
Indira Gandhi
Indira Gandhi was assassinated on October 31, 1984. The assassination was a response to Operation Bluestar, an action taken by the military which nearly destroyed the Golden Temple at Amritsar, Sikhism's holiest shrine.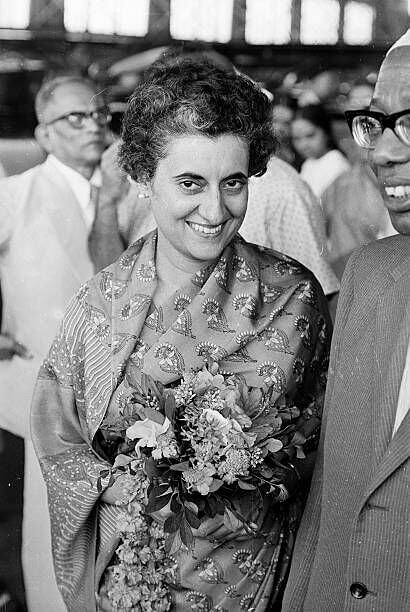 Indira was assassinated by her bodyguards. When she saw them, she gave them the customary Hindi greeting which would become her last words. She said, "Namaste" which means "greetings to you" in English. Just a few days before she died, she gave a speech that ended with her saying, "I don't mind if my life goes in the service of the nation. If I die today every drop of my blood will invigorate the nation."

Amy Winehouse
Amy Winehouse died on July 23, 2011, from acute alcohol poisoning. She was a very talented singer with a distinct voice that was perfect for her soul and jazz music. However, Winehouse was known just as much for her troubled life.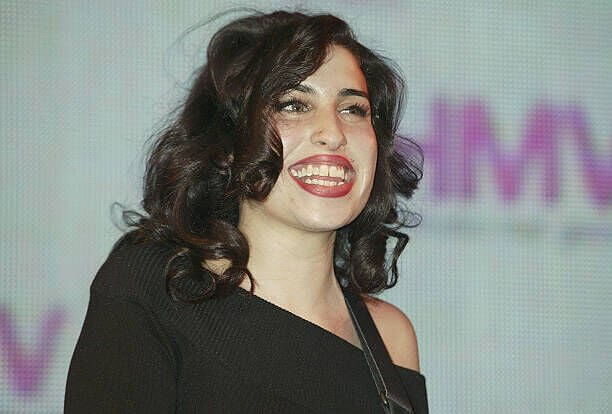 Winehouse had multiple problems with alcohol and drug abuse. In fact, many people thought that she had gotten recovery treatment in the months before she died as she looked happier and healthier than ever. Unfortunately, Winehouse died in her sleep and was discovered by her bodyguard. She was only 27 years old. It is reported that her last tragic words were on the phone when she said, "I don't want to die."
Marvin Gaye
Marvin Gaye died on April 1, 1984, after an altercation with his father in Los Angeles. He was only 44 years old when he stepped in to stop an argument between his parents. Gaye's father, Marvin Gaye, Sr., was the one who fatally shot him when he walked out of the house.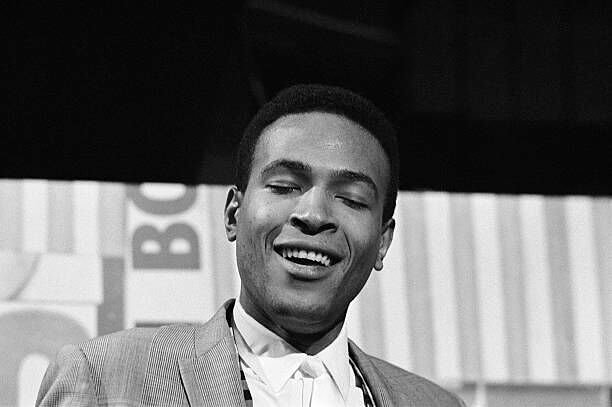 According to Gaye's mother, Gaye spoke his last words as he was leaving. He said, "I'm going to get my things and get out of this house. Father hates me, and I'm never coming back."
Michael Jackson
Michael Jackson died on June 25, 2009, from a drug overdose. His death shocked the world and is one still mourned by loyal fans to this day.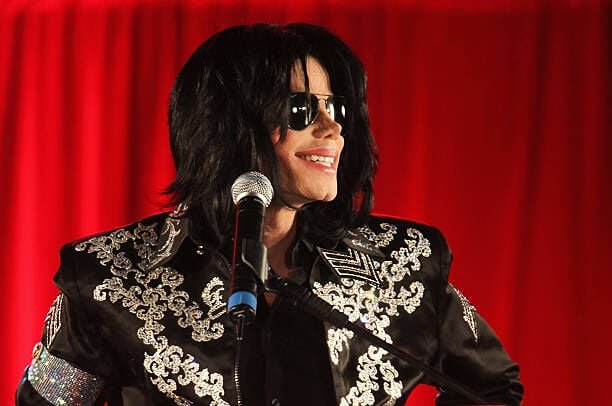 There was much speculation surrounding his death as to whether or not it was accidental or intentional, but the Los Angeles County Coroner deemed it a voluntary homicide and sentenced Jackson's doctor, Conrad Murray, to jail. Jackson's last words are reported to be, "more milk," in reference to the anesthetic propofol which he overdosed on.
Abraham Lincoln
Abraham Lincoln was assassinated on April 15, 1865, by John Wilkes Booth at a theater. Lincoln and his wife Mary had gone to see a play called Our American Cousin. The pair were holding hands as they watched the play and Mary was worried about their public display of affection.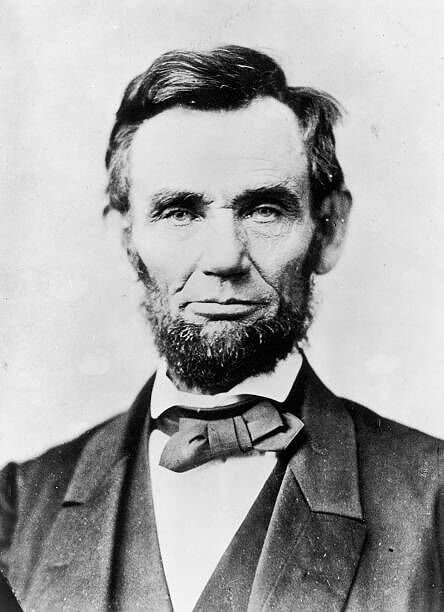 Moments before he was assassinated, Mary asked Abraham, "What will Miss Harris think of my hanging on to you so?" He then replied, "She won't think anything about it." Those were his last words as he was dead a few minutes later.
Virginia Woolf
Virginia Woolf committed suicide on March 28, 1941. She had suffered from depression for most of her life and when the depression reoccurred this time, she filled her pockets with heavy stones and waded out into the River Ouse where she drowned.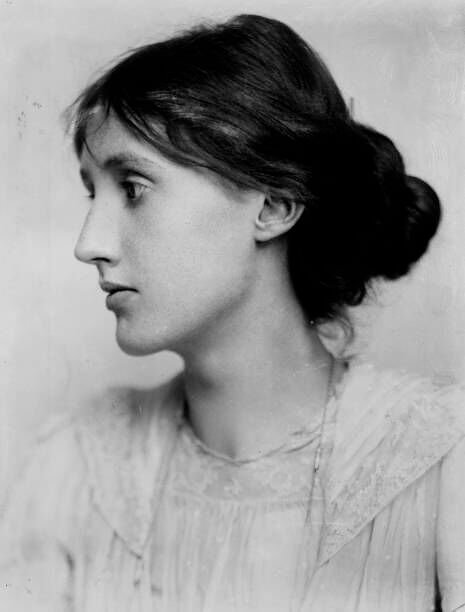 Woolf's body was not found until a few weeks later. Her last words came in the form of a suicide note found by her husband. It included the phrase which has become known as her haunting last words, "I feel certain that I am going mad again. I feel we can't go through another of those terrible times."

Joan Crawford
Joan Crawford died on May 10, 1977, after battling cancer for a while. Two days before she died, she had a heart attack. A fighter at heart, Crawford hung in there for a few days before things took a turn for the worse.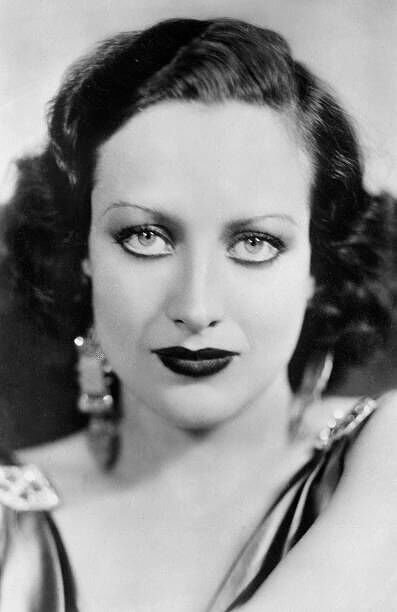 When her condition worsened and one of her housekeepers started praying over her, Crawford's feisty attitude came out when she spoke her final words. The last thing Crawford said was, "Damn it… Don't you dare ask God to help me."
Che Guevara
Che Guevara was executed on October 9, 1967, in Bolivia. Guevara was a large communist figure during the Cuban Revolution. He eventually went on to be a guerilla leader in South America. He even helped Fidel Castro seize his power.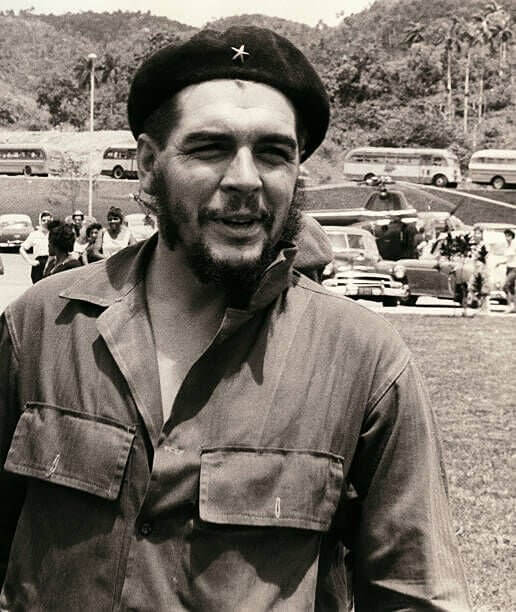 He was executed by the Bolivian army with the support of the American army after two and a half years of hiding. After he was captured alive, he spoke his last words. They were, "Shoot, you are only going to kill a man."
Alfred Hitchcock
Alfred Hitchcock died on April 29, 1980, from renal failure. He went peacefully in his sleep. His funeral was at the Good Shepherd Catholic Church Known as the Master of Suspense, Hitchcock was no stranger to the mystery of death.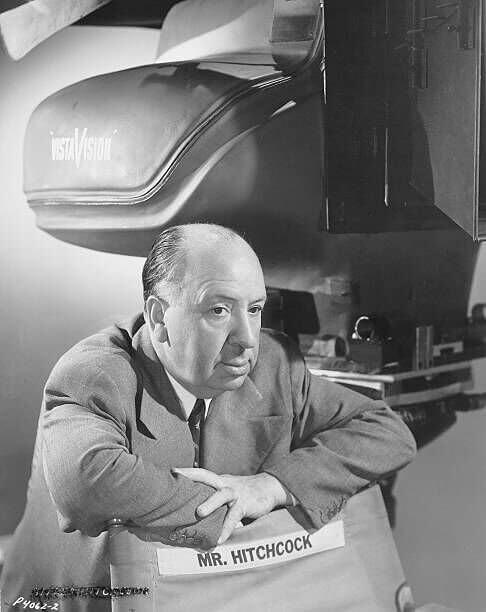 Hitchcock directed masterpiece films such as Psycho, Vertigo, and North By Northwest. Before Hitchcock died in his home in Los Angeles, he spoke his last words that were fitting for a man such as himself. He said, "One never knows the ending. One has to die to know exactly what happens after death, although Catholics have their hopes."
Eddie Van Halen
Who hasn't heard of Eddie Van Halen? Born in the Netherlands in January 1955, Van Halen was one of the greats. He had a distinctive way of holding his pick, gripping it between his middle finger and thumb. This is how he dragged his fingers across the strings, and it's almost like he had added more of them!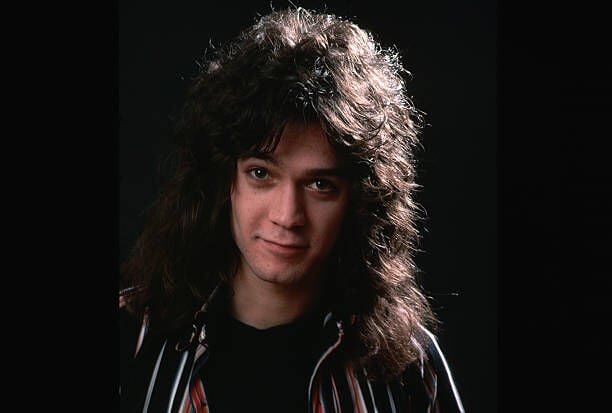 His riffs are fantastic; they have inspired numerous copycats over the years. Some of his finest work can be found on tracks like "Ain't Talking 'Bout Love", "Eruption" and of course, "Hot for Teacher." The guitarists' guitarist, he is loved by anyone who's ever tried to play rock guitar. Sadly, on 6 October 2020, at the age of 65, this legend passed away as a result of a battle with cancer. The legend's last words were "I love you" to his son, Wolfgang, and ex-wife, Valerie Bertinelli.
Errol Flynn
Errol Flynn died on October 14, 1959, after suffering a massive heart attack. He was traveling when he began complaining of severe back and leg pains. He was checked by a doctor before he finally became unresponsive and died.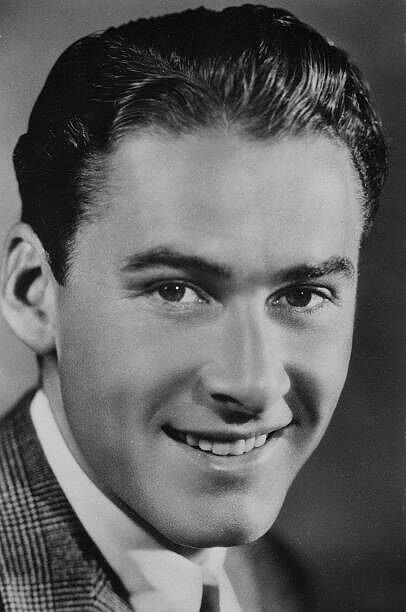 Before he died, he became reminiscent and spoke his last words. They were, "I've had a hell of a lot of fun and I've enjoyed every minute of it." He was 50 years old when he died and he was buried alongside six bottles of whiskey.
Paul Walker
Paul Walker died on November 30, 2013, after a tragic car accident. Walker, mostly known for his iconic roles in the famous Fast and Furious movies, had just hopped into a Porsche to take a ride with a friend.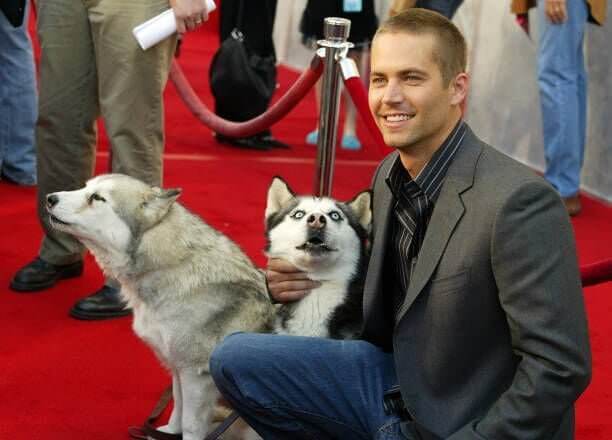 In an accident that tragically mirrored James Dean's last car ride, the Porsche Walker was in crashed and went up in flames on a road that was known for drifting cars. Before he got into the car, it is said that his last words were, "We will be back in five minutes." He was in the middle of filming Furious 7 at the time.

Frida Kahlo
Frida Kahlo died on July 13, 1954, from unknown causes. Throughout the years, her death has been said to be caused by a pulmonary embolism, but many speculate that she committed suicide.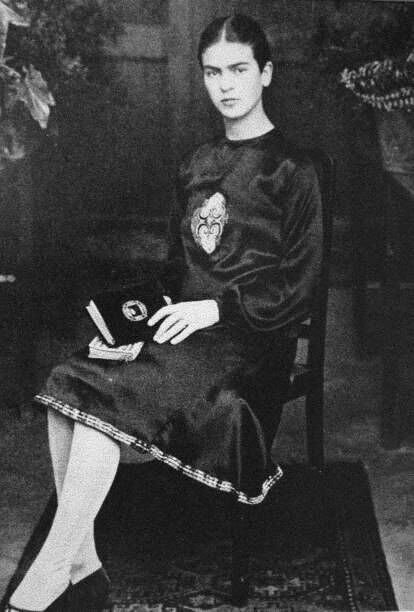 Since no autopsy was ever done on her body, her cause of death remains a mystery leaving her life just as beautiful and ambiguous as her artwork. Those who think she committed suicide point to her last words in the form of a diary entry as proof. Kahlo's last words were, "I hope this exit is joyful and I hope never to return."
Bobby Kennedy
Bobby Kennedy, brother of President John F. Kennedy, was assassinated on June 6, 1968, by Sirhan Sirhan.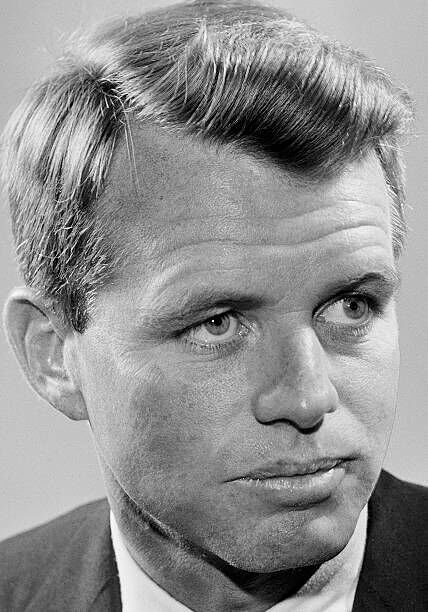 Kennedy's security team had just diverted his path through the kitchen of the hotel he was giving a speech in after winning the primary for his safety. That's where Sirhan was waiting to shoot him. Even after he was shot in the head, Kennedy turned to his wife Ethel Skakel and asked, "Is everyone else all right?" He was concerned for others until the very end.
Ethel Barrymore
Ethel Barrymore, the great-aunt of Drew Barrymore, died on June 18, 1959. She was 79 years old when she died in her home in Hollywood from a heart condition that she had battled for many years.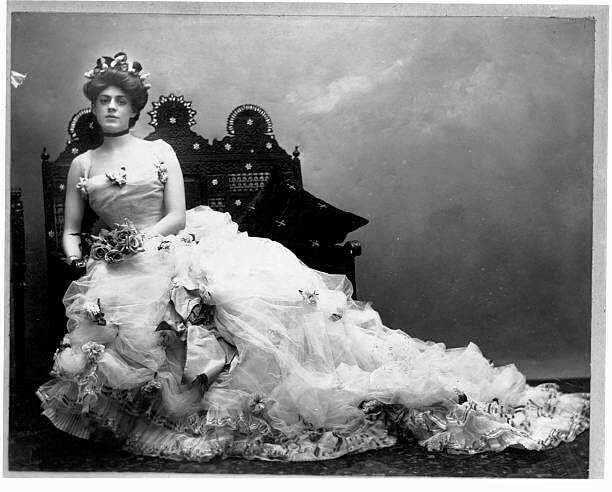 Barrymore was involved with various aspects of show business. There is even a prominent theater in New York City that was named after her. Just before she died, she spoke her last words to her housekeeper, Anna Albert. She said, "Is everybody happy? I want everybody to be happy. I know I'm happy."
Dylan Thomas
Dylan Thomas died on November 9, 1953, at the Hotel Chelsea in New York City. He had been having trouble breathing and is thought to have been suffering from bronchitis, pneumonia, and emphysema.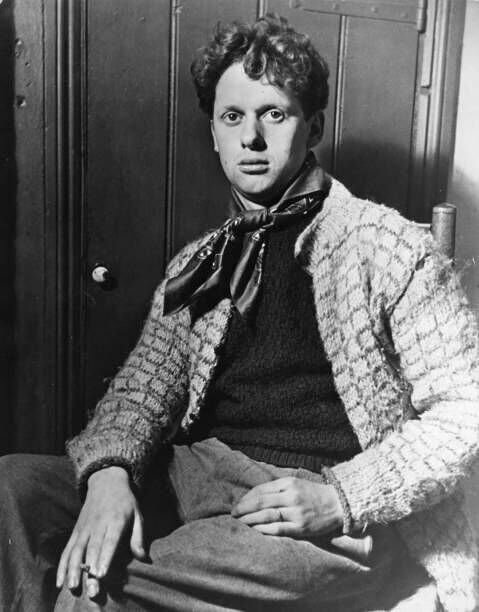 Thomas was a famous Welsh poet who was in America to read his poems at various events. Always a heavy drinker, he had been out on the town despite his condition the night he died. When he returned to his hotel, he said his last words, "I've had 18 straight whiskies… I think that's the record."

Alan Thicke
Alan Thicke died on December 13, 2016, from a heart attack. He was a Canadian actor who was famous for playing the father figure, John Seaver, on the beloved 80s show Growing Pains from 1985 to 1992.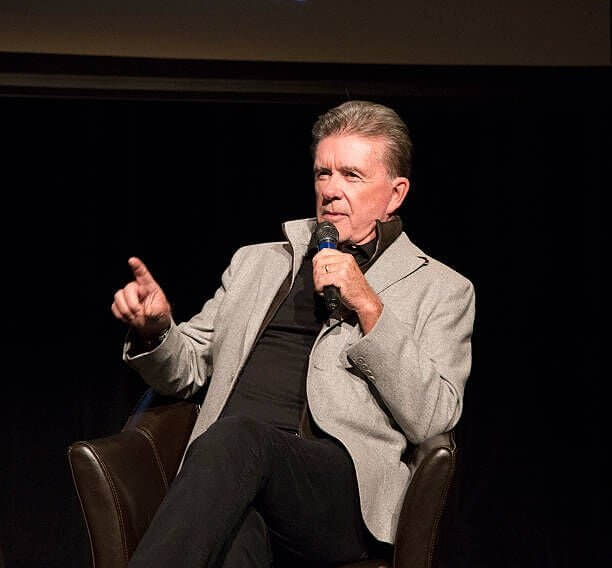 He was playing ice hockey with his 19-year-old son, Carter Thicke, when he had a heart attack. Thicke played it off and joked around, telling others to keep the game going. As he was being loaded into the ambulance that his son called, he said his last words. Thicke told his son, "Ah, take a shot kiddo."
Humphrey Bogart
Humphrey Bogart died on January 14, 1957, after battling esophageal cancer for a year. He was only 57 years old. Bogart was still in the prime of his career when he received the diagnosis and surgery did not remove the cancer.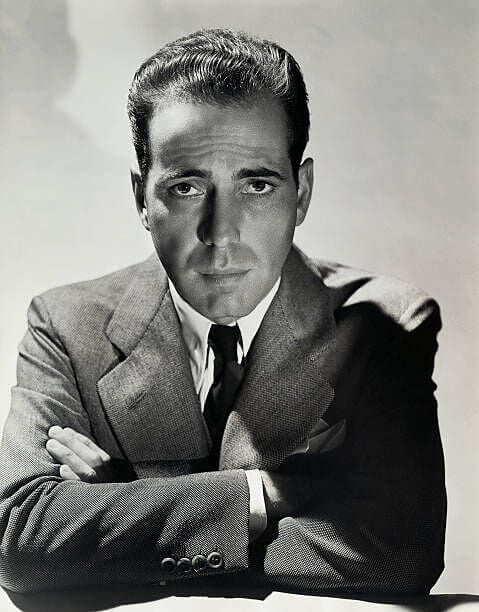 His most famous role was that of Rick Blaine in Casablanca but his only Oscar came from his role in The African Queen. Bogart's last words are reported to be, "I should have never switched from Scotch to martinis."
Joe DiMaggio
Joe DiMaggio died on March 8, 1999, several months after having surgery for lung cancer. After a 99-day stay in the hospital, DiMaggio returned home just a few short months before he died at 84 years old.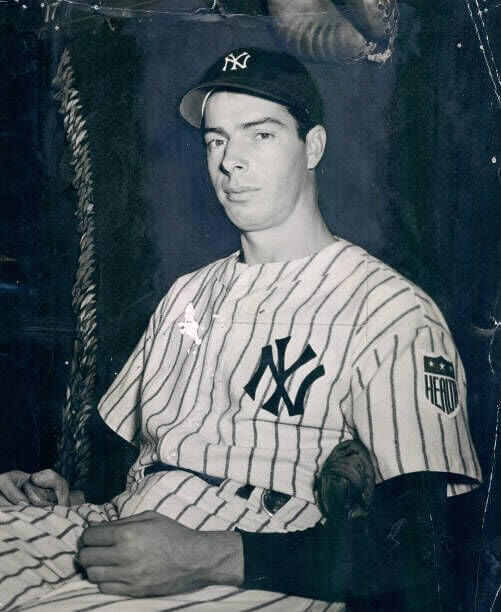 Right before he died, the former Yankee spoke his last words to his lawyer, Morris Engelberg. His last words reflected the pain he still felt for the loss of his former wife, Marilyn Monroe. DiMaggio's last words were, "I finally get to see Marilyn."
Charlie Chaplin
Charlie Chaplin died on December 25, 1977, after suffering a stroke in his sleep. He was 88 years old. Chaplin had been one of the most influential actors in Hollywood back in the days where silent films ruled the screen.
Right before he died, a priest said a prayer over his body and said, "May the Lord have mercy on your soul." Chaplin replied with his last words, "Why not? After all, it belongs to him." Bizarrely, Chaplin's body was stolen from the cemetery in Switzerland where he was laid to rest. The men demanded $600,000 from Chaplin's widow before they returned the body. Later, his body was recovered and the men were all arrested.

Sunset Boulevard/GettyImages
James Brown died on Christmas morning, December 25, 2006, after suffering from congestive heart failure for a while. Brown was known as the "Godfather of Soul" and his contribution to the music industry is still felt to this day. Many of his songs are even considered to be classics.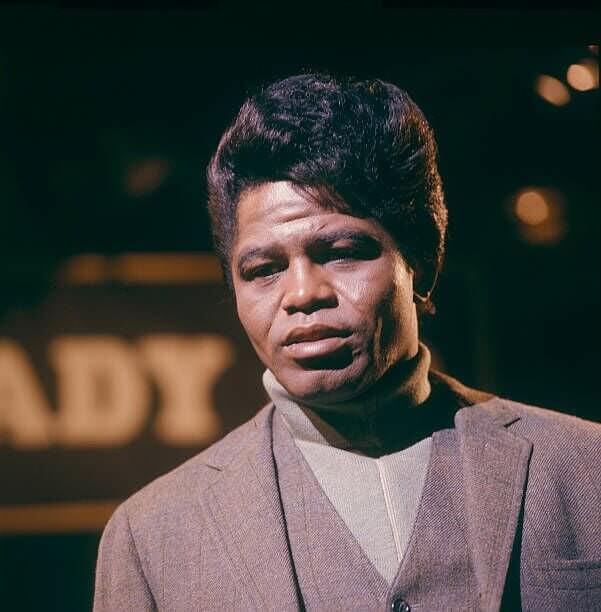 Before he died, he was able to say goodbye to his manager of many years, Charles Bobbit. Brown was 73 years old when he said his last haunting words to Bobbit. They were, "I'm going away tonight."
Walt Disney
Walt Disney died on December 15, 1966, from a circulatory collapse that had been caused by lung cancer. The mastermind behind the entire Disney corporation and the man who created Mickey Mouse and Disney World was 65 years old.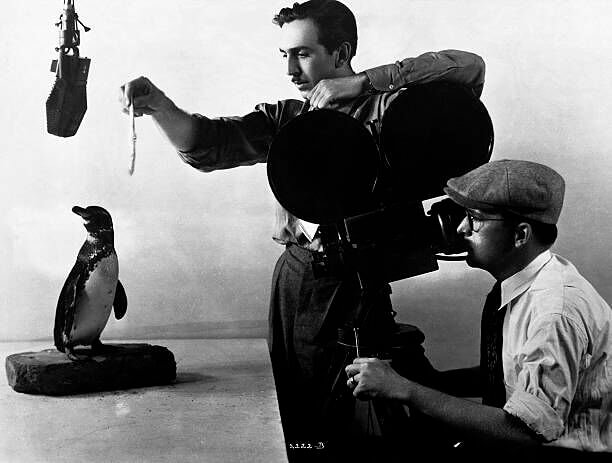 Right before he died, he left his last words in the form of a written note. He wrote the name, "Kurt Russell." Now a famous actor, Kurt Russell was only a child actor working at the Disney studio at the time. To this day, no one knows why he wrote down Russell's name.
Frank Sinatra
Frank Sinatra died on May 14, 1998, after suffering a heart attack. He was 82 years old when he died in his Los Angeles homes. After he died, Las Vegas dimmed the lights on the strip for one minute to honor Sinatra who was a frequent performer in the area.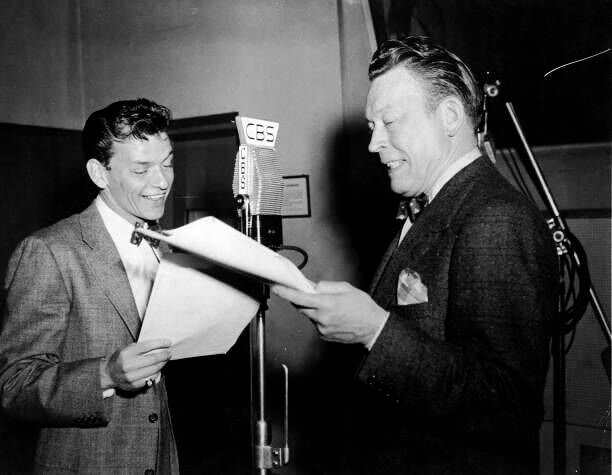 Sinatra was one of the most successful musicians of all time and even had roles in movies like The Man with the Golden Arm, The Manchurian Candidate, and From Here to Eternity. Right before he died, Ol' Blue Eyes spoke his last words. He said, "I'm losing it."
Ernest Hemingway
Ernest Hemingway died on July 2, 1961, of a self-inflicted gunshot wound. At first, his wife claimed that Hemingway, who liked to hunt, had gotten shot accidentally. But later she admitted that he committed suicide.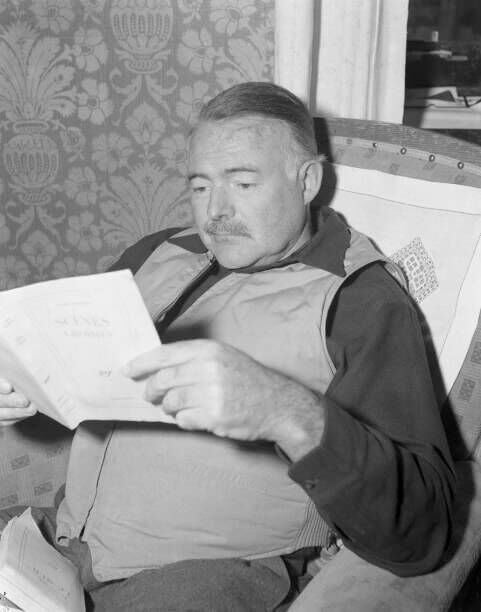 Hemingway was no stranger to tragedy and it seemed that suicide ran in his family. His brother and sister both committed suicide. And 35 years after Hemingway committed suicide, his granddaughter, Margaux Hemingway, committed suicide, as well. Hemingway was known for writing books that have stood the test of time, including The Sun Also Rises, Farewell to Arms, The Old Man and the Sea, and A Moveable Feast. Right before he shot himself, it was reported that his last words to his wife were, "Goodnight, my kitten."

Truman Capote
Truman Capote died on August 25, 1984, after years of drug and alcohol abuse had taken a toll on his body. He had been in and out of treatment centers for years and it eventually evolved into a liver disease that took his life.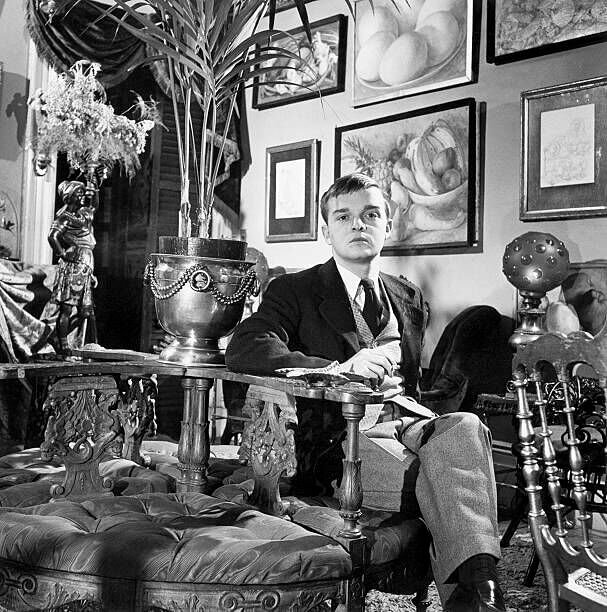 Capote was famous for writing iconic American novels such as In Cold Blood and Breakfast at Tiffany's. His last words were reportedly just one word repeated over and over again, "Mama- Mama- Mama." Capote's nemesis writer, Gore Vidal, said that Capote's death was "a wise career move."